Letterbox house by McBride Charles Ryan Architects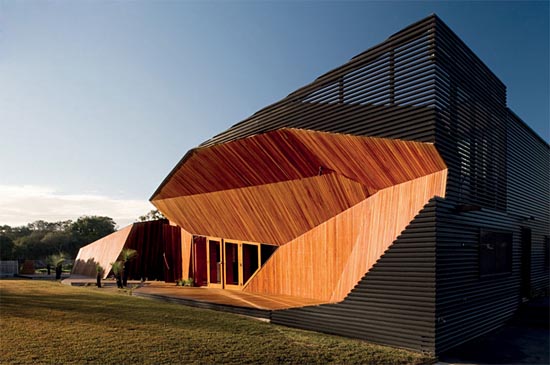 The Letterbox house is quite the unusual form that resembles a work of art and that begs the question – is it actually functional to be a home.
There is a clear hierarchy in this house. Contrasting to the raked timber wall that stretches from the letterbox to become the westerly verandah, the remainder of the house appears as a simple modernist expression akin to many of the houses of the region. On approach, the raked timber wall appears to have morphed from out of the diminutive letterbox. Yet from other perspectives the house appears to have been carved away. The two techniques are conceptually contradictory.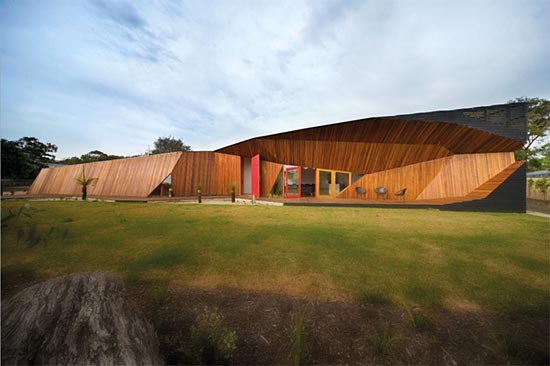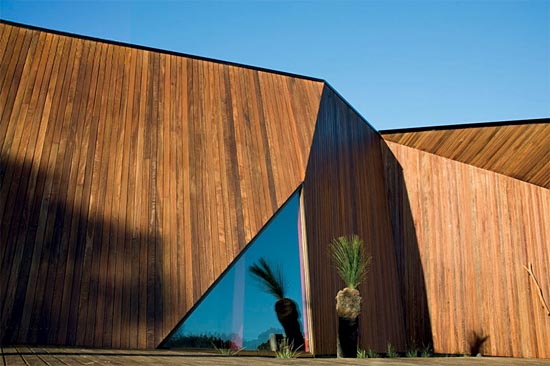 The wall is a wrapped deck, cliff, upturned boat, frozen wave, verandah, internally a depository of the bric-a-brac collected on beach holidays – an essential medium for evoking family memories.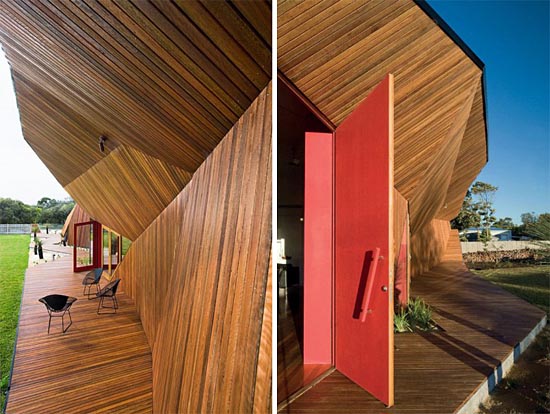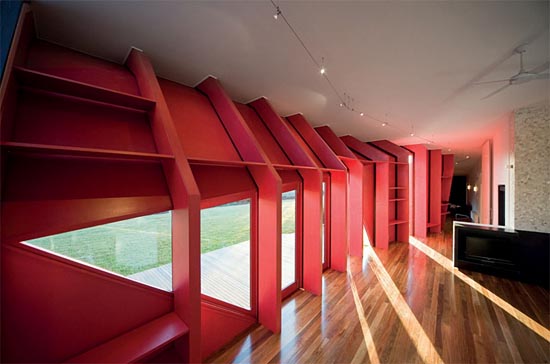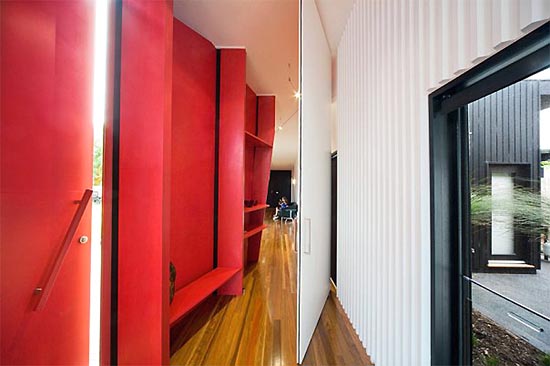 The wall is an in-between zone, a powerful stage for enacting family life. It is a place to watch the kids and the sunsets, to enhance the beach holiday and to ground memory. It will be a backdrop to family photos as years pass.