Wooden Carpet by Elisa Strozyk for Boewer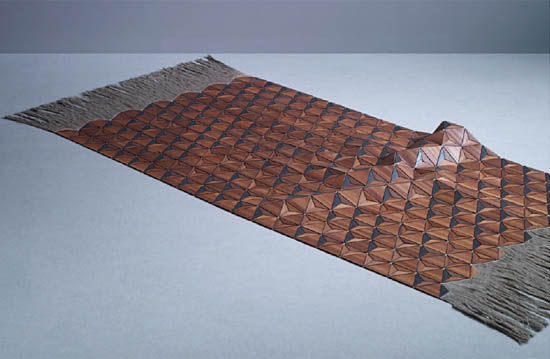 If you don't like the feel of conventional carpets, here is an idea for you – The Wooden Carpet. It is available in four varieties of wood – wentwood, mortimer, sherwood, ashdown.
From Boewer:
Wooden Carpet: a three-dimensional carpet. Made from wood. Also being something you would not expect from a carpet: a room object withdrawing itself from definition.