Russian Hill High-Rise apartment by Zack | de Vito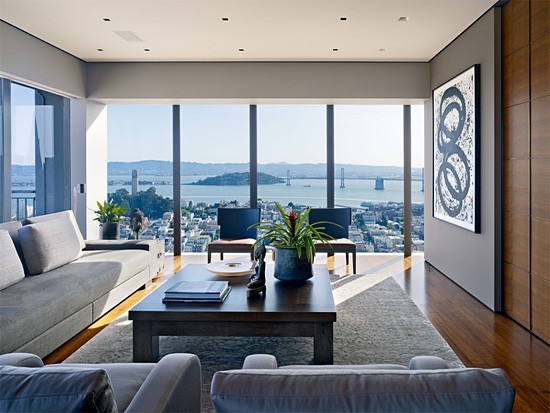 The 315 square meter apartment is a luxurious renovation of an interior on the 19th floor of The Russian Hill High-Rise building offering a great view of San Francisco.
From Zack | de Vito:
This high-rise apartment, designed for a couple with grown children as their San Francisco pied-a-terre, is a sophisticated, urban retreat designed to accentuate the owners' extensive art collection and the breathtaking San Francisco Bay and downtown views. Programatically the main rooms were placed on the perimeter to access views and light while an inner "cube", containing services and entertaining kitchen, ancors and connects the whole. Limited, yet repeating, materials and colors define and clarify spaces, while areas of poche act as containers for hidden storage and delineate transitions of spaces.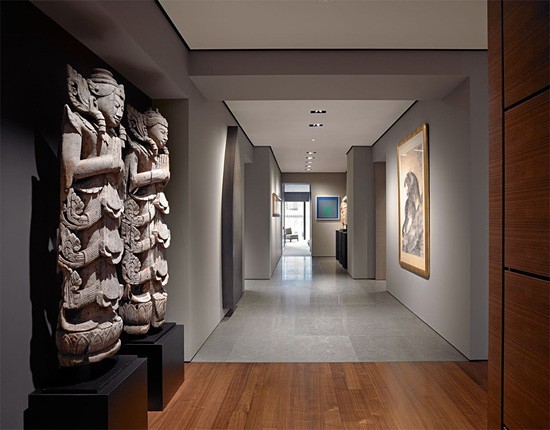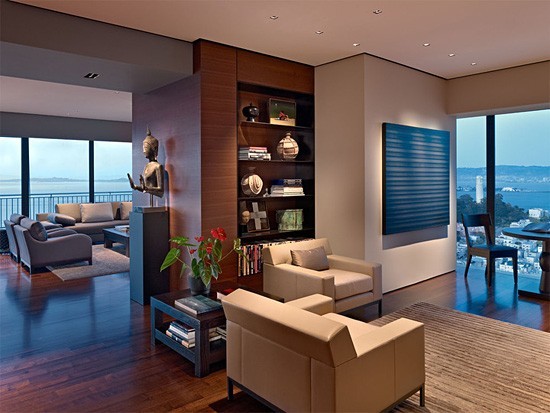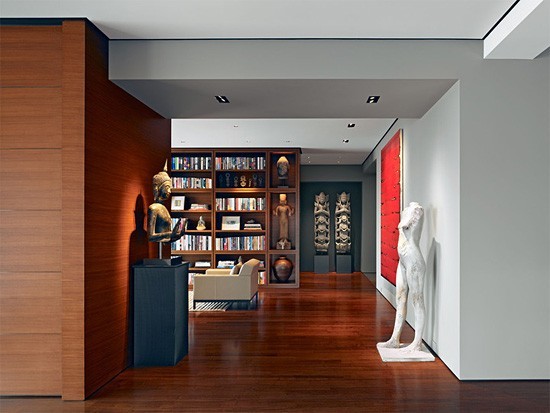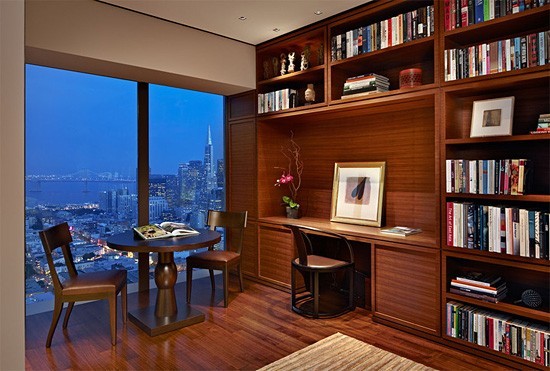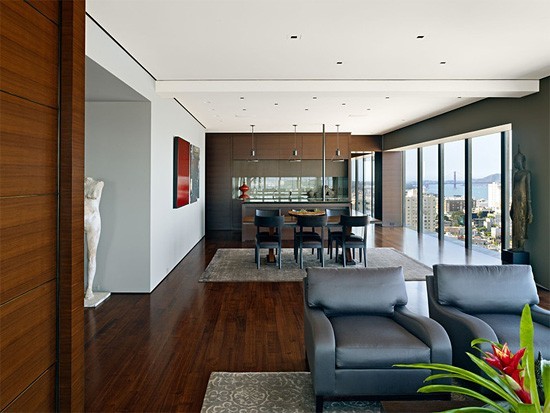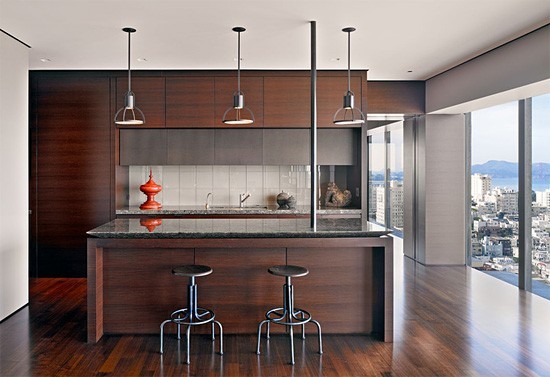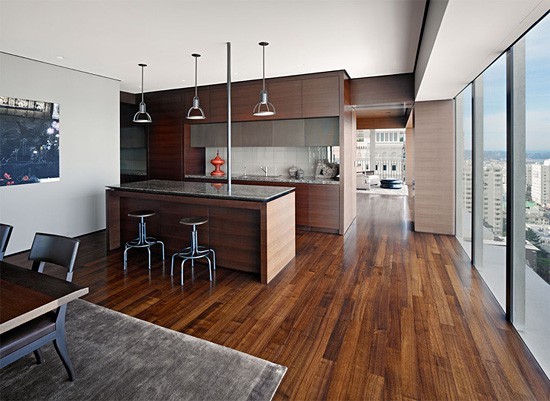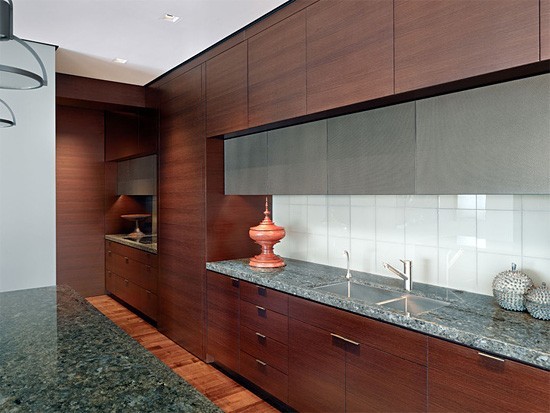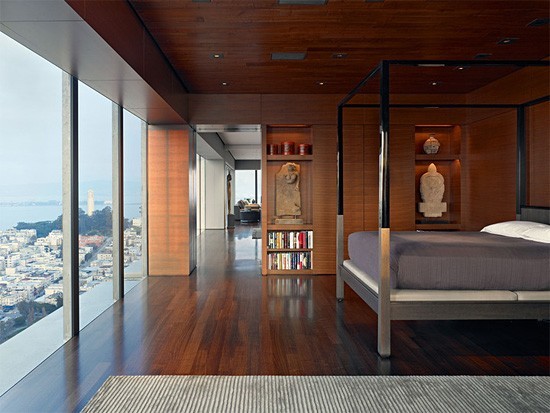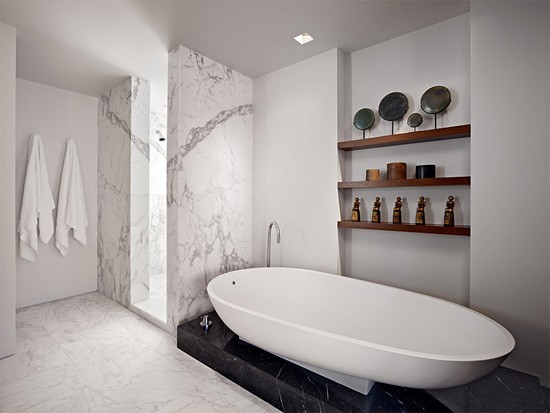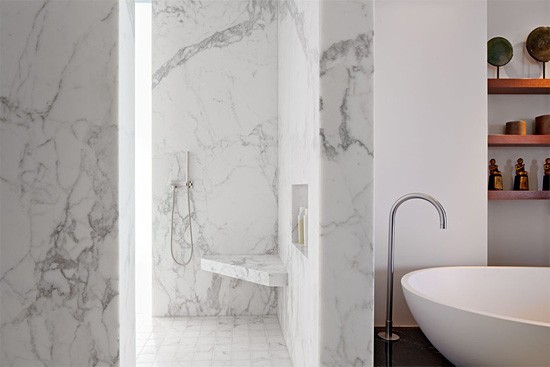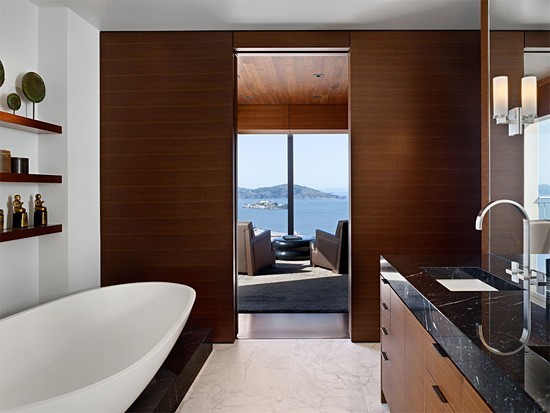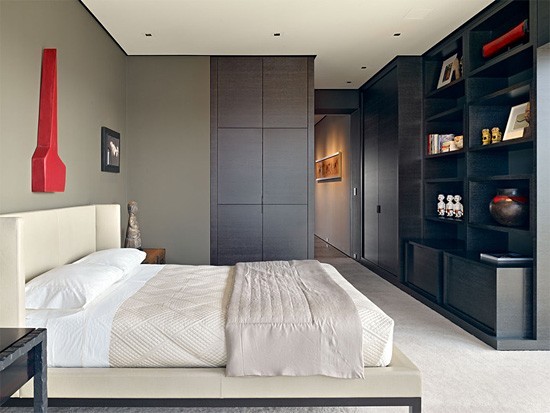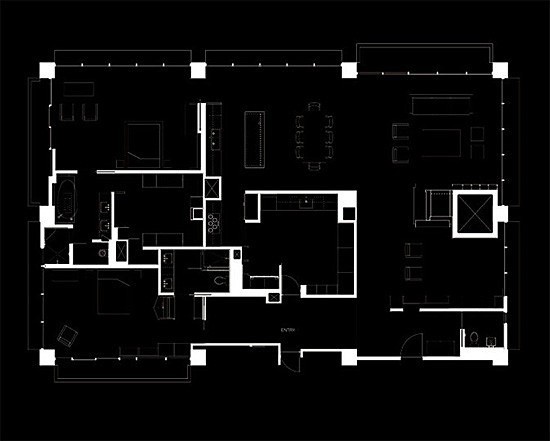 Via Freshome