60+ Vintage Wedding Dresses to Fall in Love With
Delicate, beautiful and romantic, vintage wedding dresses add a touch of style and sophistication to any nuptial. Their designs often feature intricate embroidery and antique lace which create an atmosphere of demure sophistication, and transport your wedding celebrations to times long gone by.
The term vintage has come to encompass many different decades. There are elegant frocks inspired by the lavish 1920s, classy and chic gowns influenced by the 50s, whimsical and unique styles that evoke the free-spirited feel of the 60s and many, many more. If you're having trouble deciding which fashion decade suits you best, why not look through our selection of vintage wedding dresses? We have plenty of gorgeous suggestions which are guaranteed to please even the pickiest of brides!
When it comes to vintage wedding dresses, the most popular choice is undoubtedly the "antique meets modern" bridal gown.

It offers the best of both worlds by combining the romantic feel of the past with a dash of contemporary style.
Inspired by classical continental Europe, these gorgeous styles blend tradition and innovation in an effective and effortless way.

If you dream of a wedding with just a hint of vintage inspiration, why not consider one of these pieces?
A glamorous mermaid bridal gown with plenty of vintage lace is always a good idea…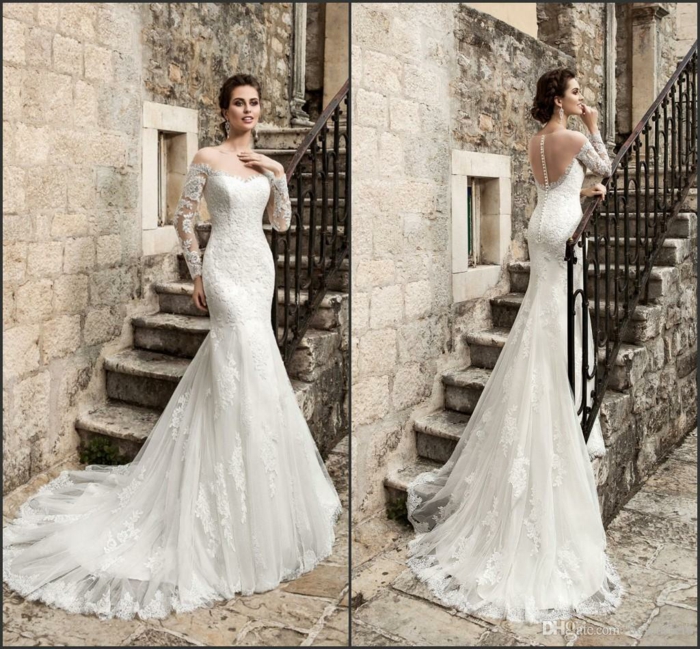 …as is this delicate and chic dress which features gorgeous lace details, embroidery and pearls, and is certain to make you feel like royalty!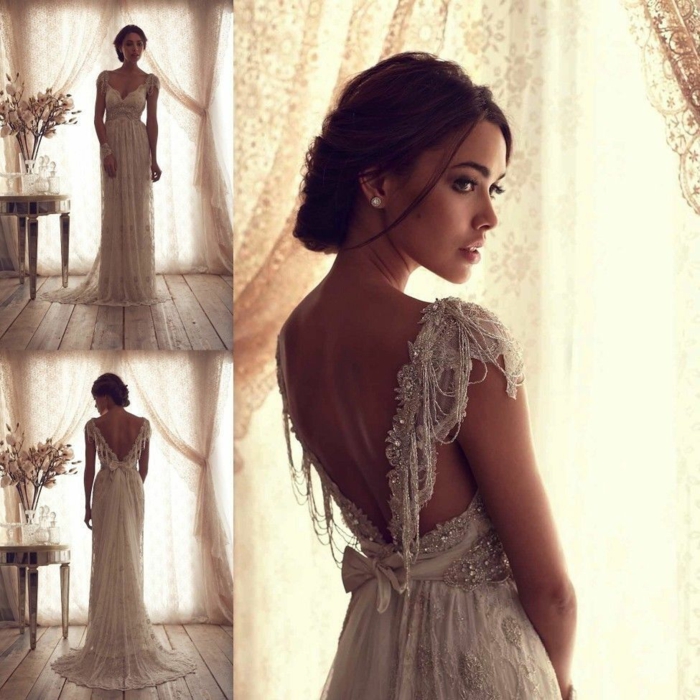 Delicate and romantic, this glorious gown evokes Midsummer Night's Dream and is the perfect option for a whimsical woodland wedding.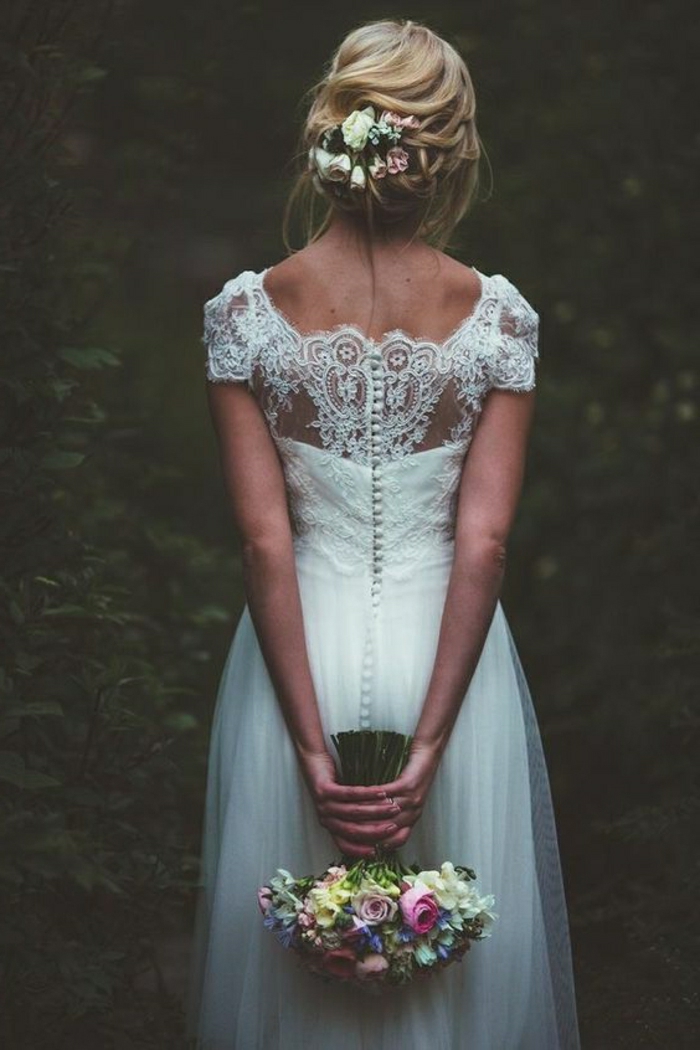 The Roaring Twenties were a time of drastic change in fashion – they brought us the iconic and glamorous flapper style which is fondly remembered (and frequently revisited) to this day. Whether you want to party like Gatsby or just love the glitzy feel of the jazz age, you will love these 20s inspired pieces!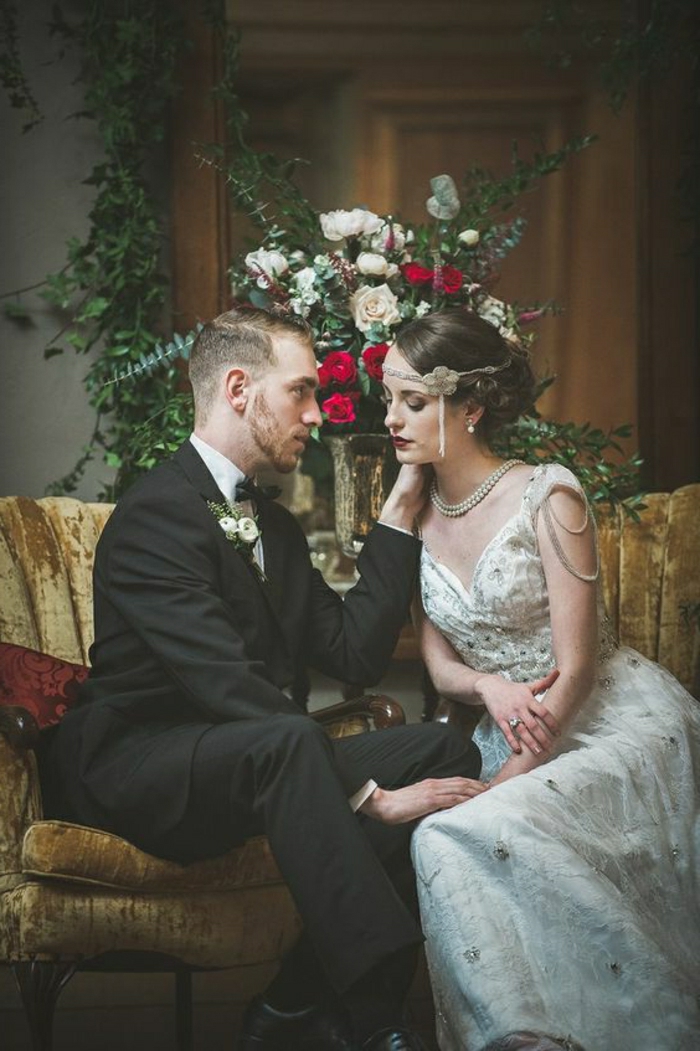 Transform your winter wedding into a stylish vintage party by pairing up your dress with white faux fur and a pair of chic gloves.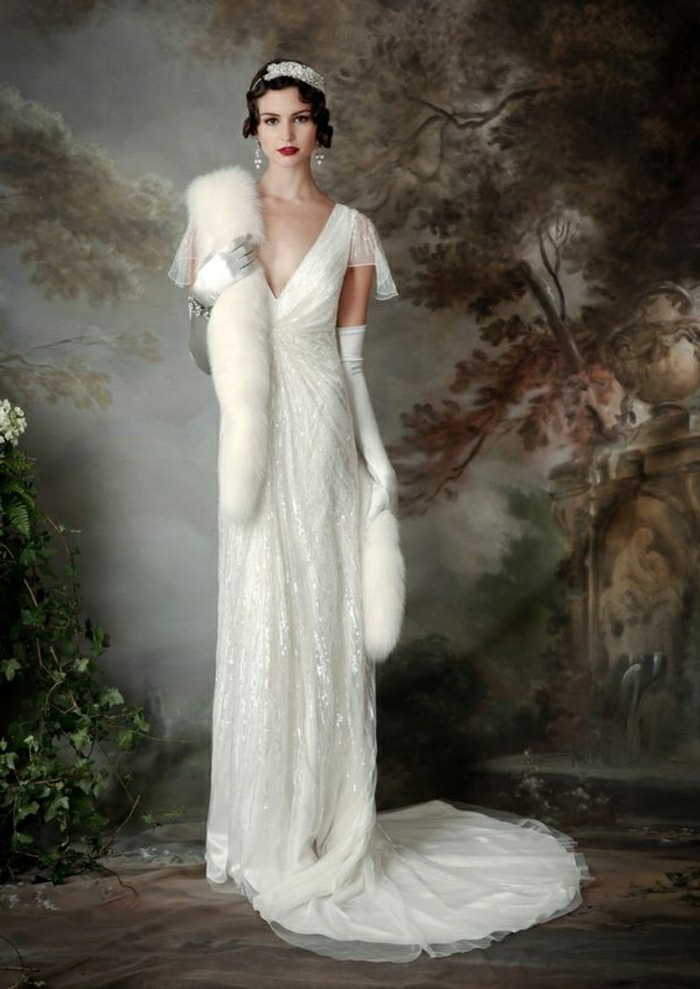 1920s inspired vintage wedding dresses usually feature lavish embroidery and exquisite head accessories.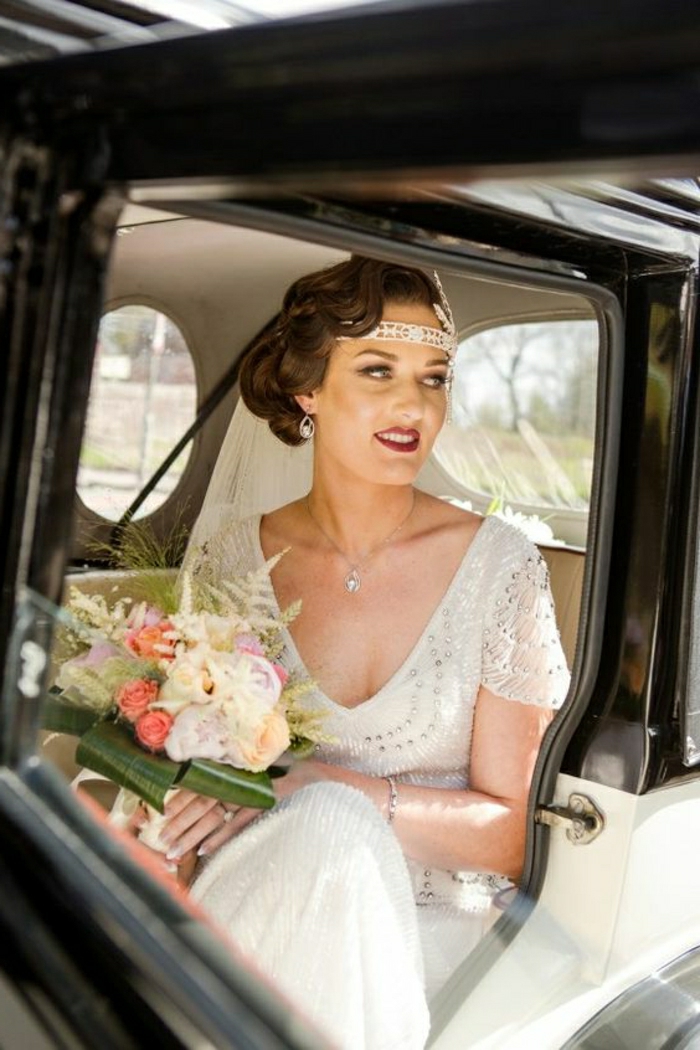 These beautiful details will dazzle your guests and add a note of sophistication to your nuptial.

Another fashion decade currently enjoying a surge in popularity are the 1950s. Glamorous and deceptively simple, the vintage wedding dresses inspired by this era evoke the effortless chic of timeless fashion icons like Audrey Hepburn and Grace Kelly.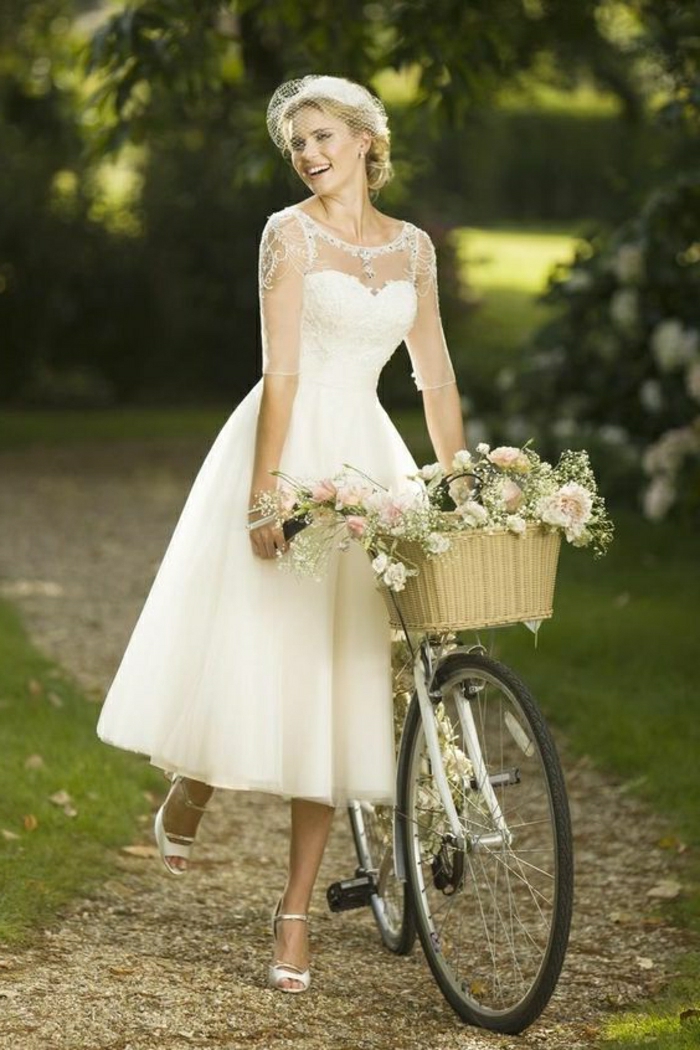 Tea length dresses are stylish and flattering.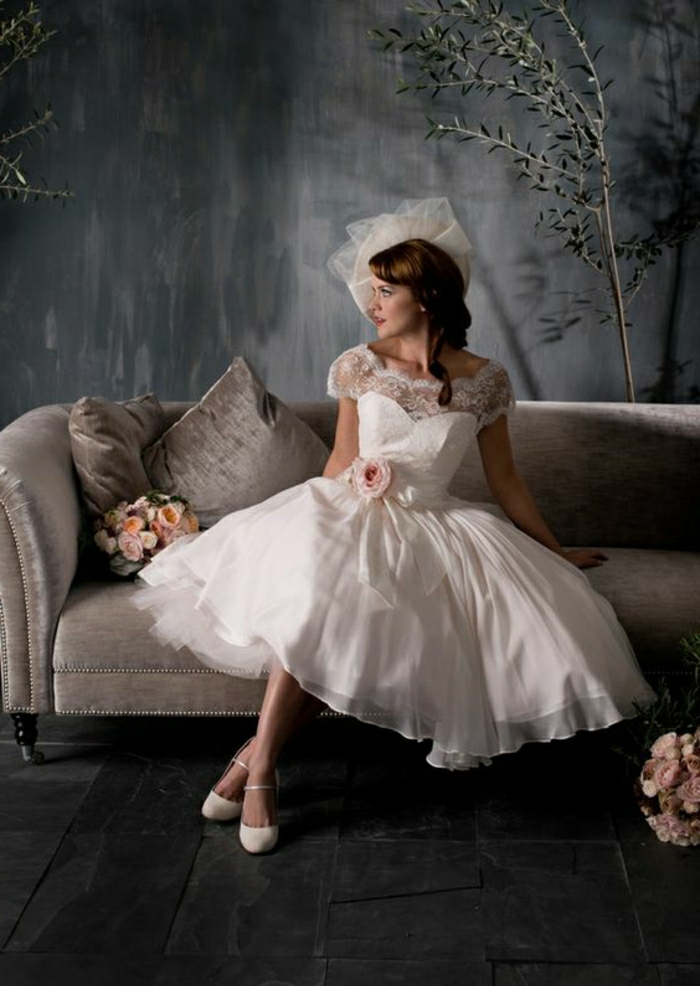 Whimsical and cute, they will transform your wedding into a memorable vintage themed event, especially if your spouse dresses the part too!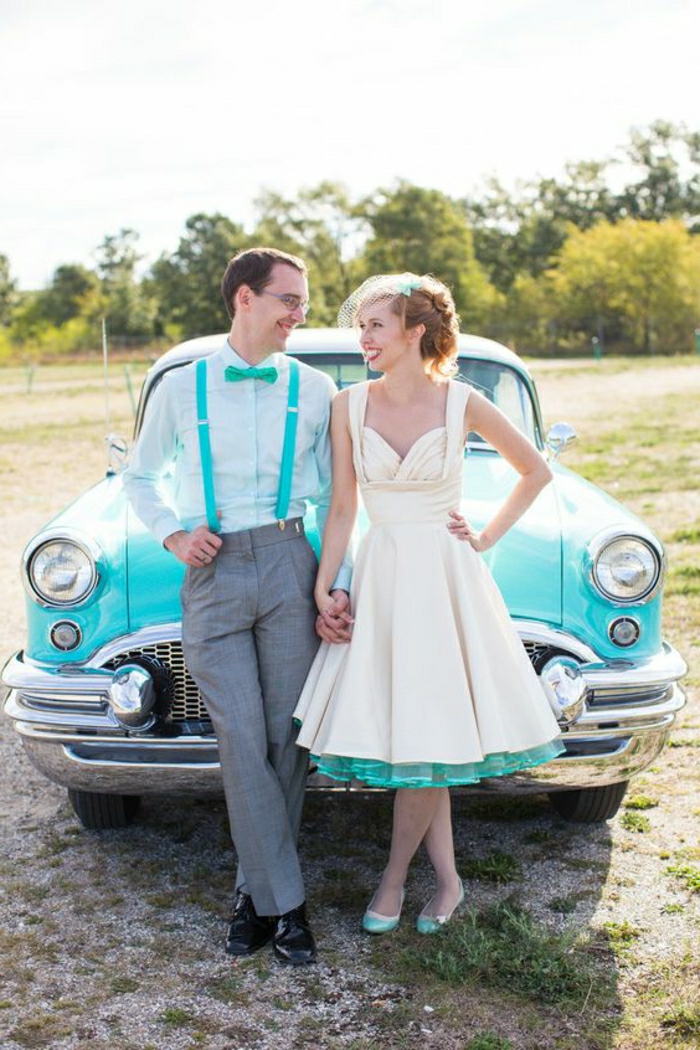 With so many variations to chose from, there is a perfect 1950s inspired vintage dress for every taste!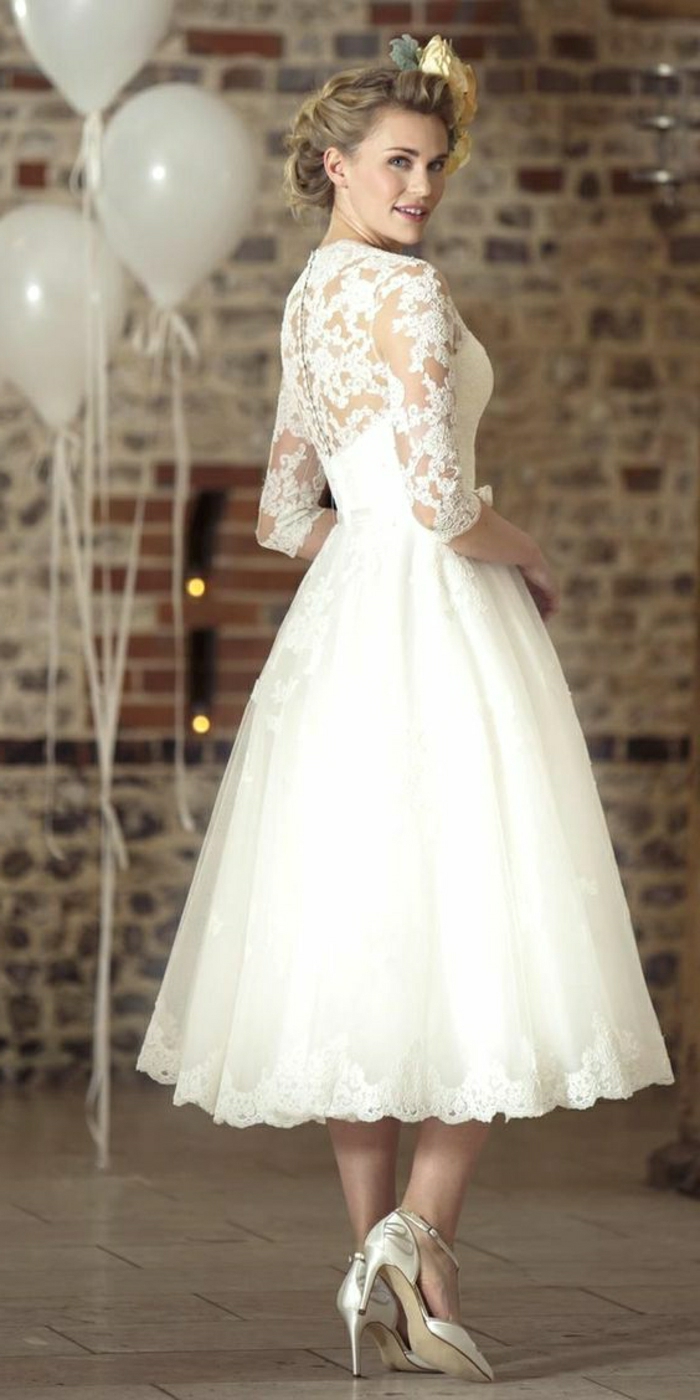 If you are a fan of Classical Hollywood, you will love these exquisite styles!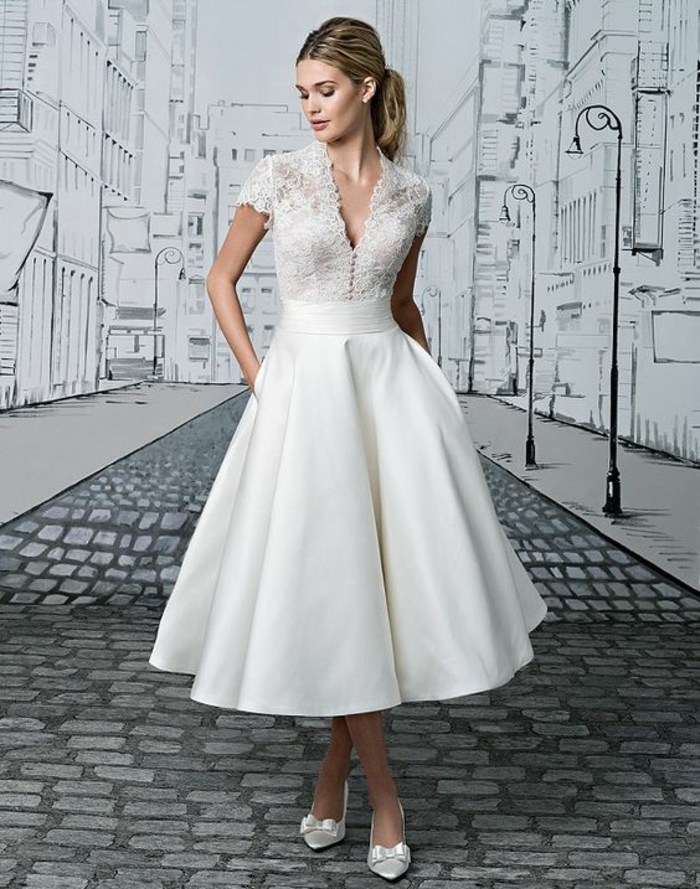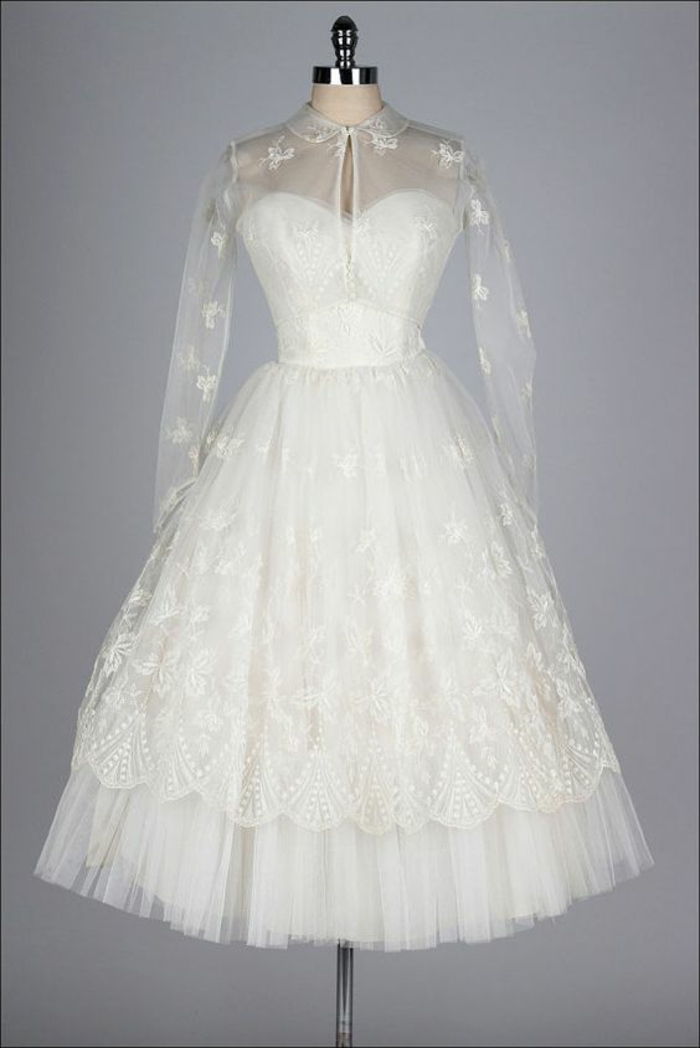 You prefer a modern dress that gently hints at 1950s fashion? We've got you covered!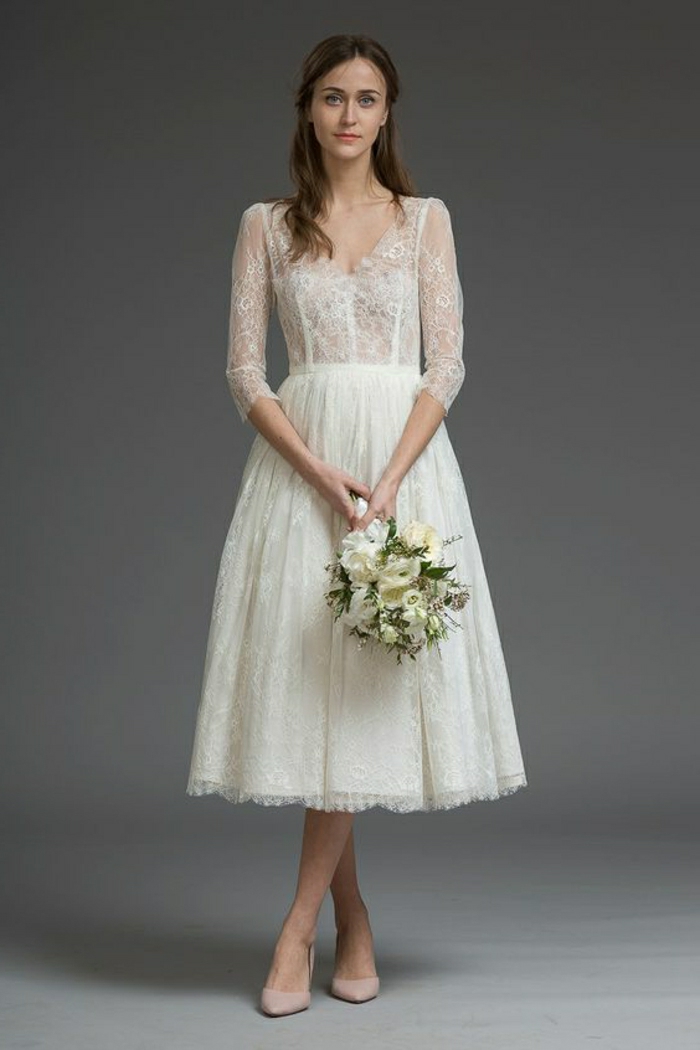 The Swinging Sixties and free-spirited Seventies are also a great source of inspiration for vintage wedding dresses. Whether you want to be a stylish mod bride or a beautiful hippie girl on your big day, there are loads of options to chose from.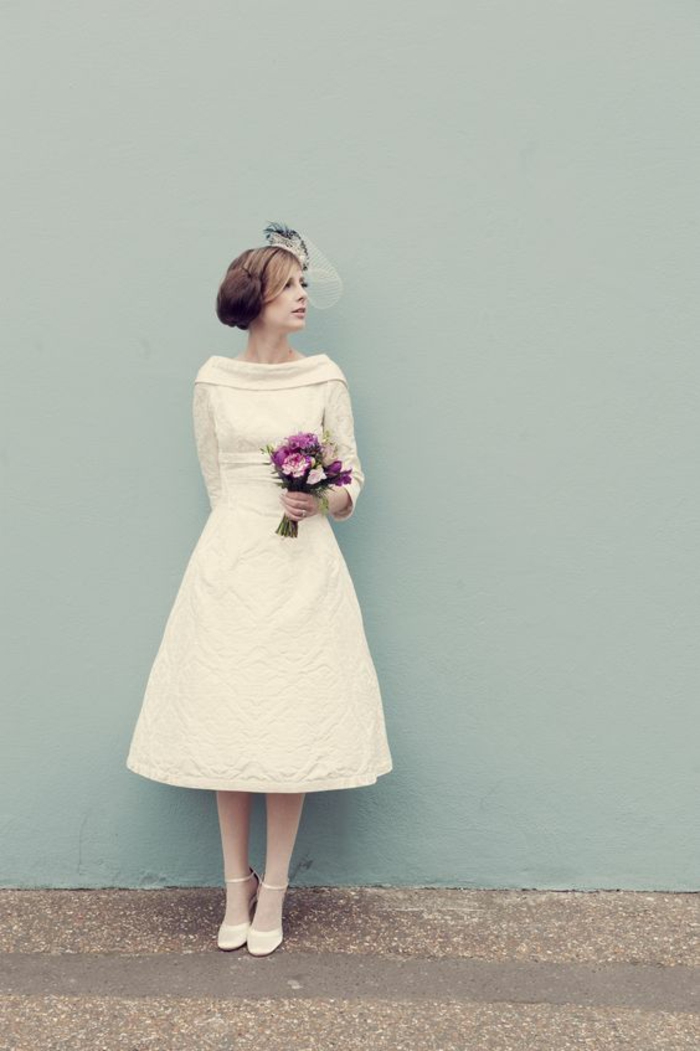 Unrestricted, freely flowing dresses with delicate lace details are the ideal choice for unique ladies who prefer a fairy-tale woodland wedding.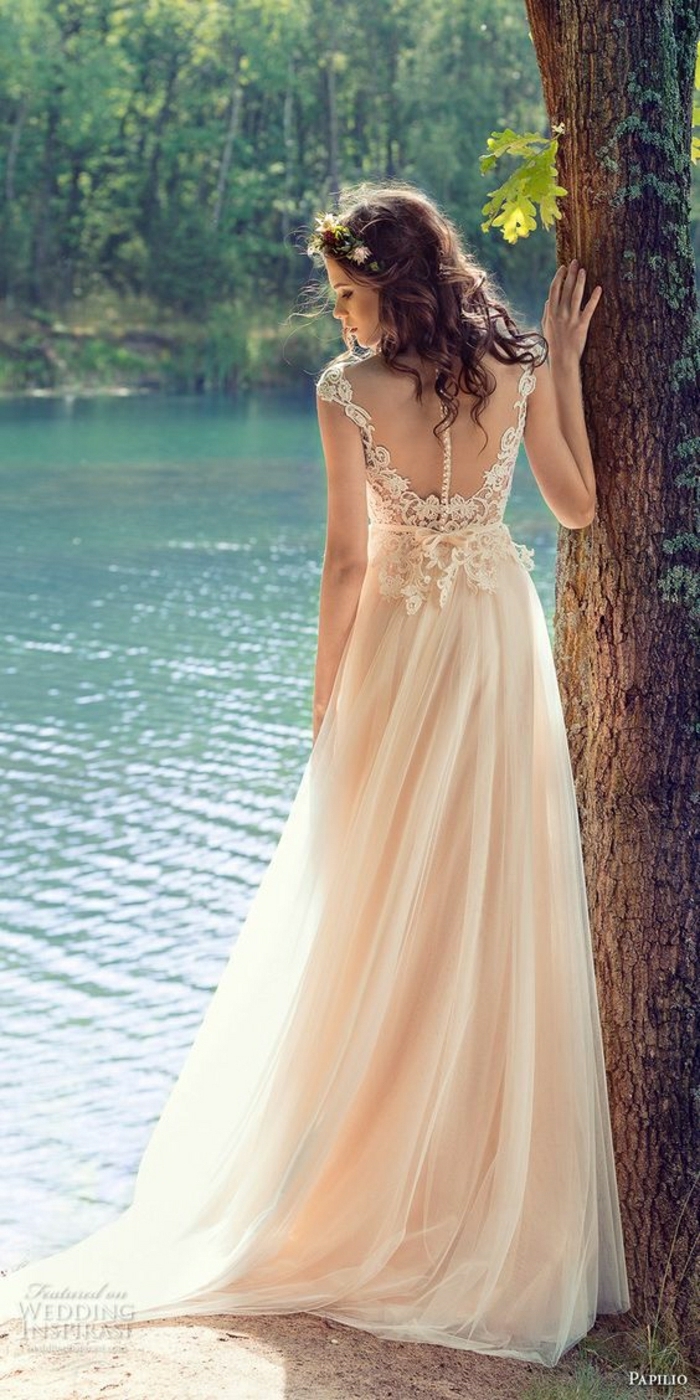 If you are an old soul who dreams of a nuptial inspired by times long gone by, you will love these unique vintage wedding dresses inspired by Victorian times and beyond!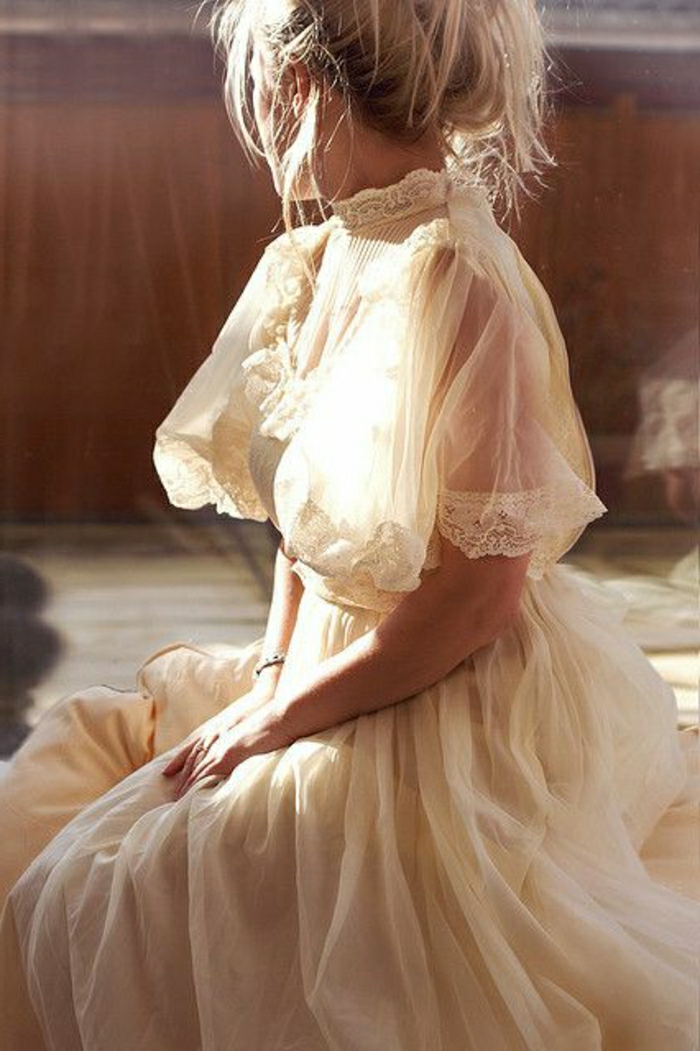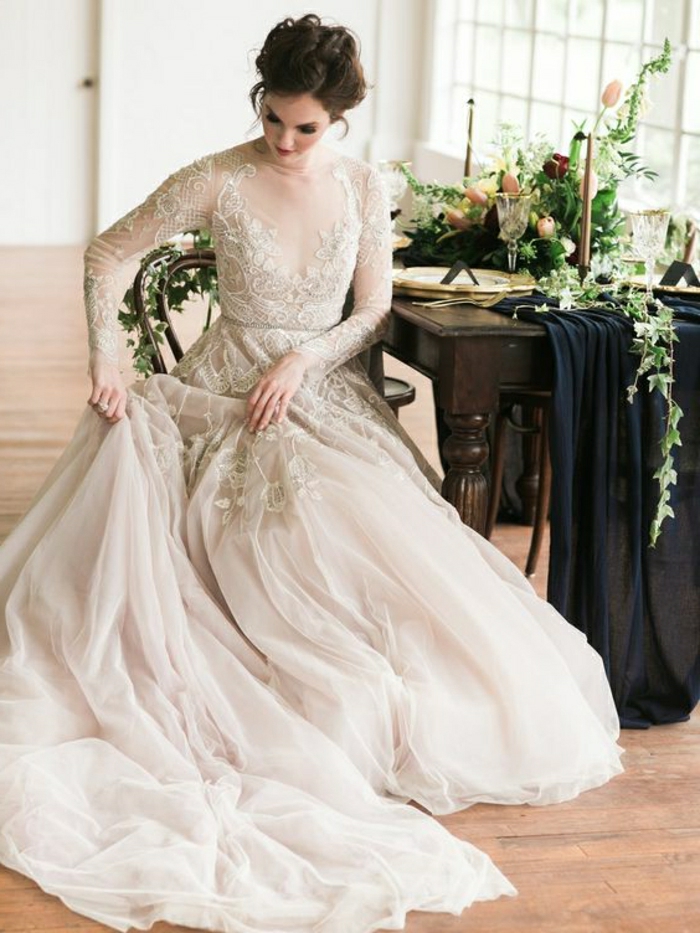 Wedding dresses featuring folk motives with a modern twist are also an excellent choice, as they allow you to make a bold fashion statement while giving a small nod to your heritage.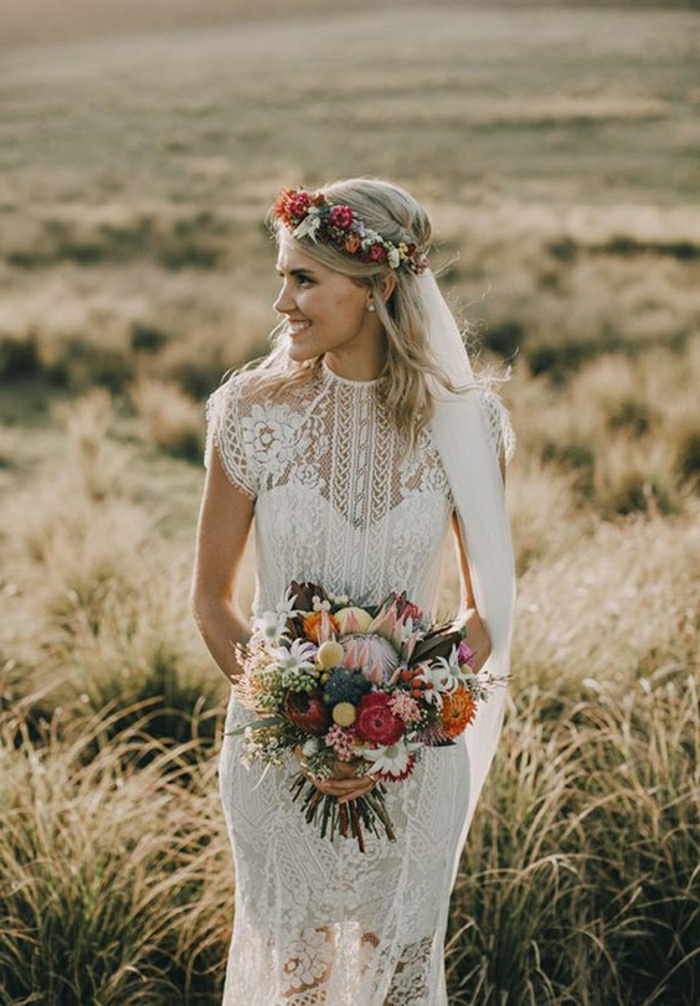 If you are still having doubts about your ideal bridal gown, here are some more gorgeous vintage wedding dresses to chose from!