Bachelorette party ideas to make your BFF remember her last day as a single lady
Every little girl dreams of her wedding day. She imagines herself in a beautiful white dress and veil. As we grow up, however, we start to realise that it is far more important who you share your big day with. We are all looking forward to our own wedding, but that doesn't mean that we aren't just as excited about our BFF's wedding. Your friend getting married is a big deal. Especially, if you have been asked to be her maid of honour or her bridesmaid. These are big responsibilities. It is your duty to be there for her every step of the way and manage her during her bridezilla moments. Furthermore, you are responsible for her bridal shower and bachelorette party. So, we are here to help you out. We have gathered the best bachelorette party ideas to make your BFF remember her last day as a single lady.
What is a bachelorette party?
A bachelorette party is considered to be a party for the bride to bid farewell to her single days. It celebrates the fact that she will no longer be a miss. The miss becomes a mrs. When people hear bachelorette party ideas, they usually imagine a bunch of girls getting drunk and partying the night away. That, however, isn't always the case. More and more brides opt out for classy and unconventional bachelorette parties, instead. This trend is going strong in 2019, as well. Usually, it is the maid of honour's job to plan the bachelorette. However, the bridesmaids can also do it. If you put your heads together, though, you can create the best bachelorette party ever. Before you start planning a bachelorette party, however, you should definitely consider what would the bride want. After all, this party is all about her.
What are the most fun bachelorette party themes?
I am not going to lie, there is still a high percentage of bachelorette party ideas involving clubs, bar crawls and strippers. If this is what you want to do, share your idea with the bride and ask her if she likes it. You don't have to share everything with her, but it is still good to hear her opinion on the matter. The bride loves clubbing? She loves dancing? She loves to be the center of attention? That is perfect, then you can go right ahead and plan the best club night of her life. She will be thankful for an unforgettable night. That is, if she can remember anything at all, in which case, make sure you have lots of photos.
Bachelorette party ideas involving lots of alcohol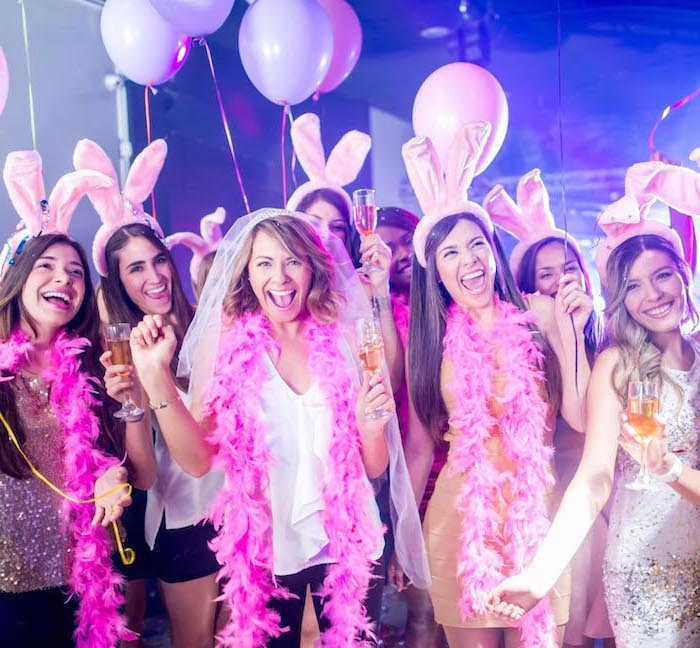 Many brides love boho style weddings. If that is the case with you, then why not plan a fun bachelorette party on the beach. The sun will definitely bring the good mood, even more so, if you are listening to good music and are playing fun games. The beach is also a great place for amazing photos.
Bachelorette parties on the beach can be a lot of fun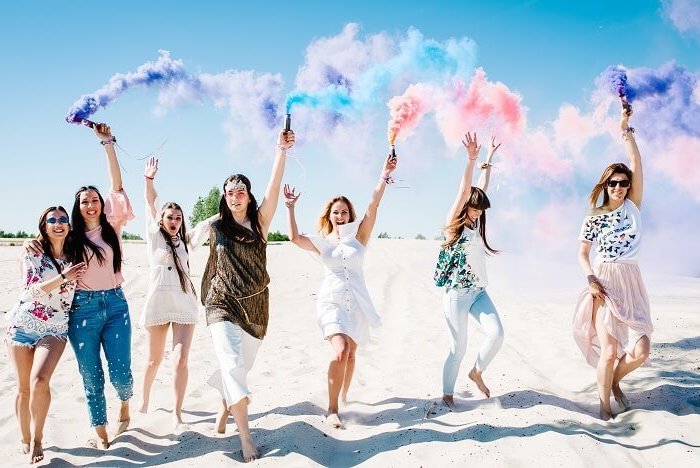 Another option is to go get yourselves pampered and relax before the big day. The bride is organising the whole wedding, which can be very stressful. If you have noticed that she is really tense and nervous, instead of taking her out drinking and forcing her to live through a hangover, why not treat her to a spa day. Relaxing spa days are very helpful for a bride who has handled the whole organisation for the wedding. Plus, the time spent getting massages with her best friends might be just what she needs.
A spa day is one of the best bachelorette party ideas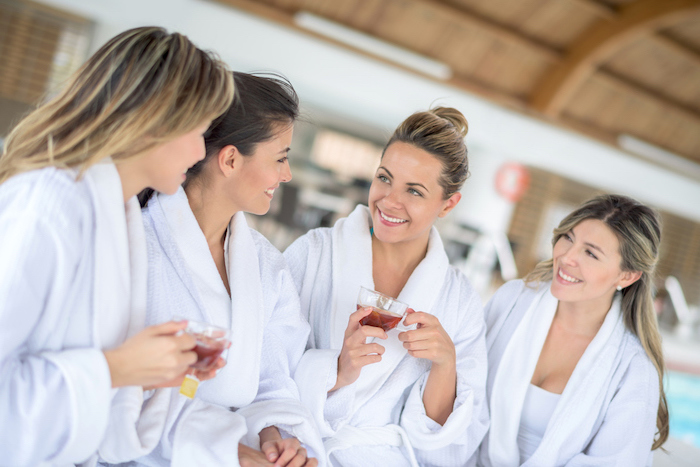 If you are a busy bee and can't really handle the organisation of a full blown bachelorette party, hosting one in your home is always a good idea. If you have enough space at home, or a large garden, then it might be the best place to have the party. Decorate it nicely, make sure you have lots of alcohol and invite the girls over. The bride is sure to have a lot of fun.
Bachelorette party in the garden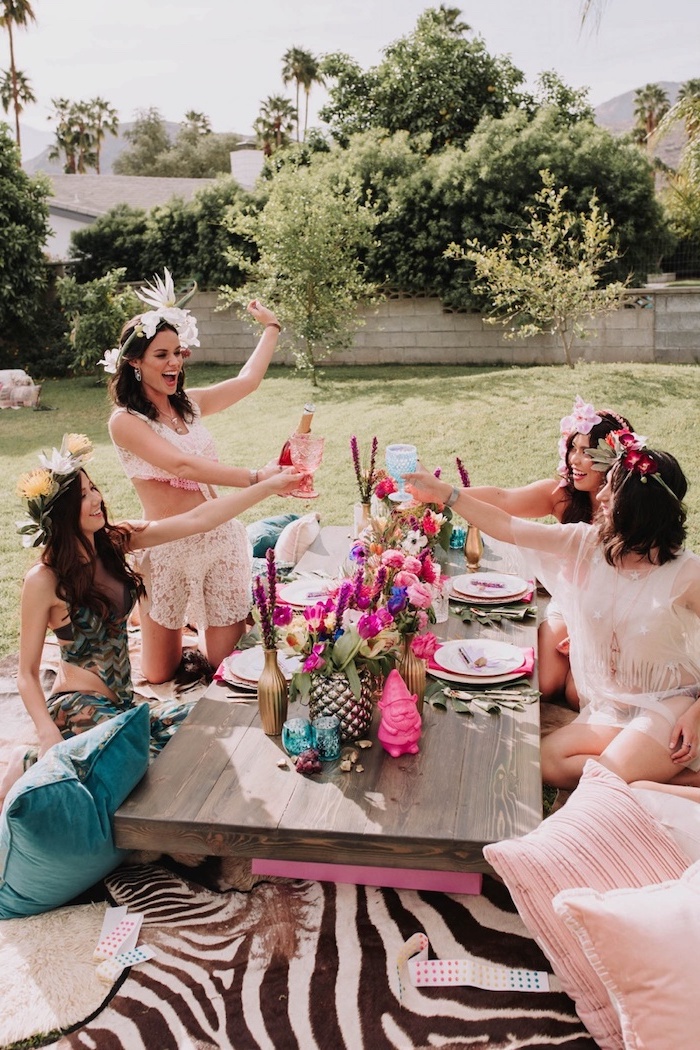 What are the most unique bachelorette party decoration ideas?
Decorating for a bachelorette party depends a lot on where you decide to have it. Once you've chosen your theme, consider the colours that the bride has chosen for the wedding and decorate in the same colours. Decorate a centrepiece table with champagne glasses and sweets. Use the cake as the centrepiece of the table. It is also good to have a backdrop for all of the awesome photos you are going to take.
Bubbly bar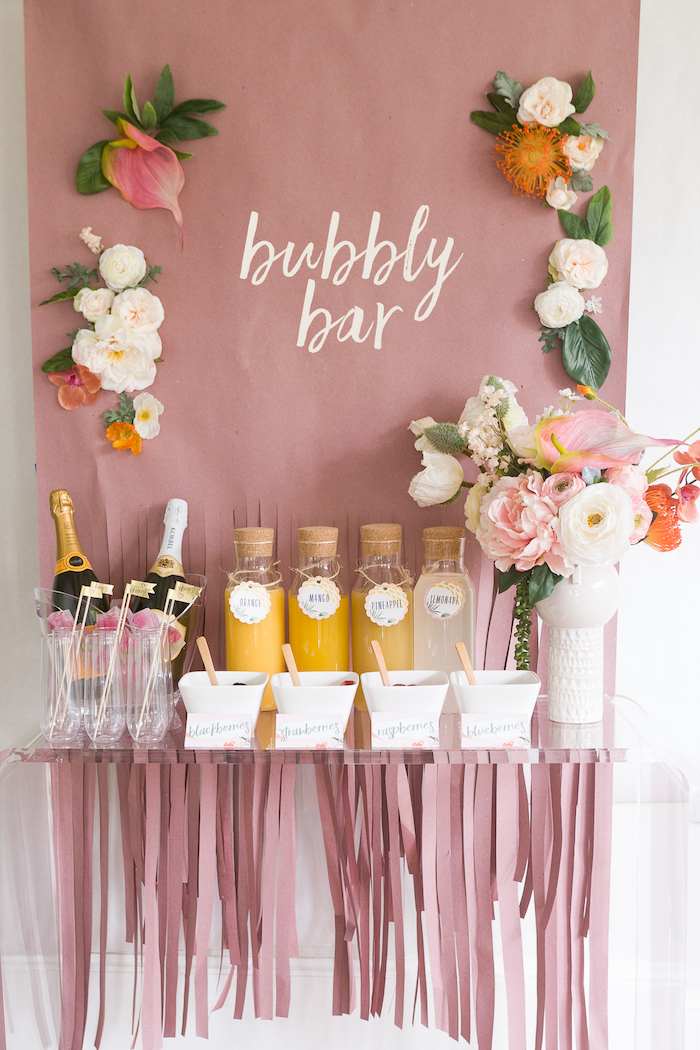 Beautiful backdrop for all of the Instagram-worthy pictures you are going to take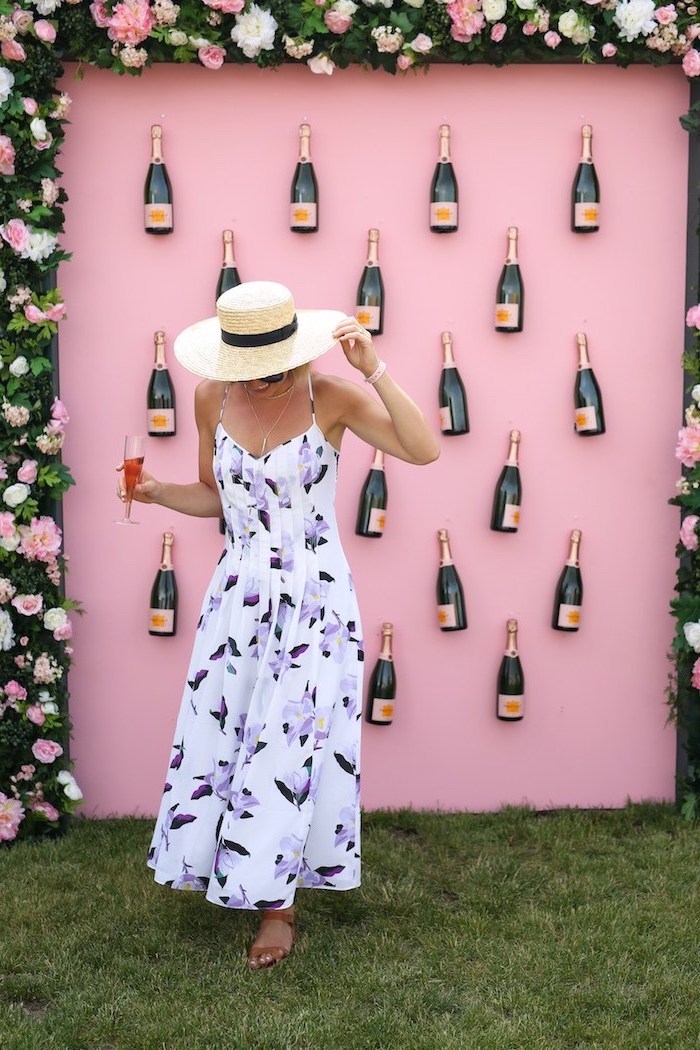 If you are crafty, here's an idea to create a beautiful fringe backdrop yourself. All that you are going to need are different colours of crepe paper and a pair of scissors.
Big fringe DIY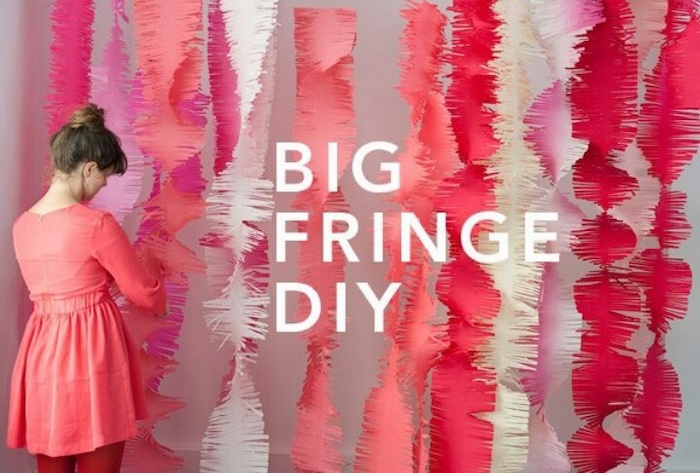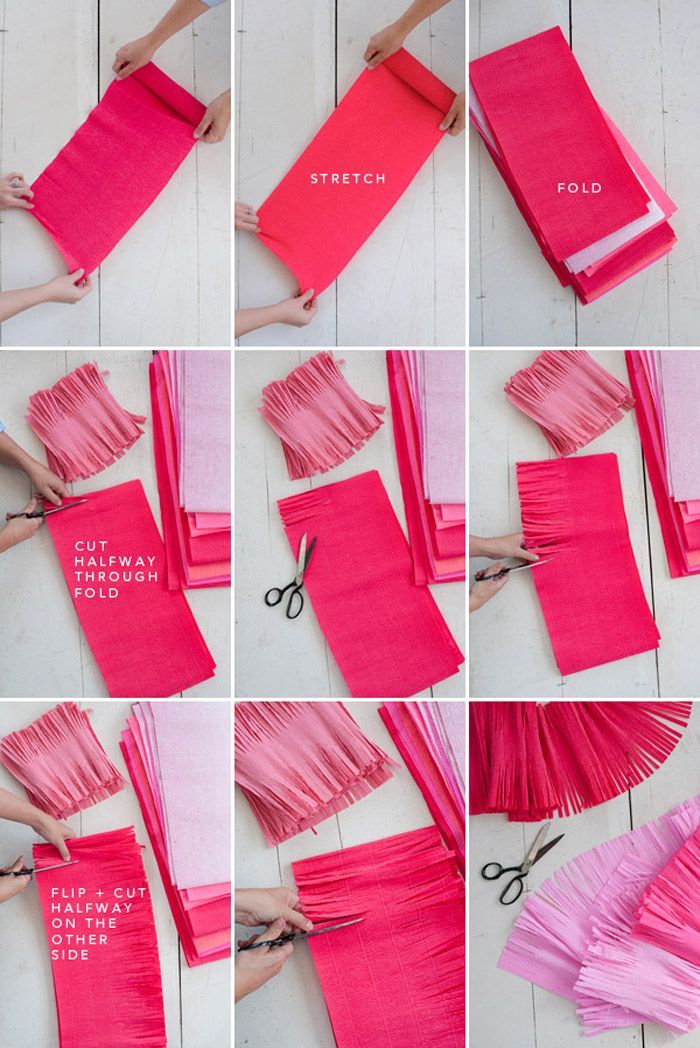 The champagne is very important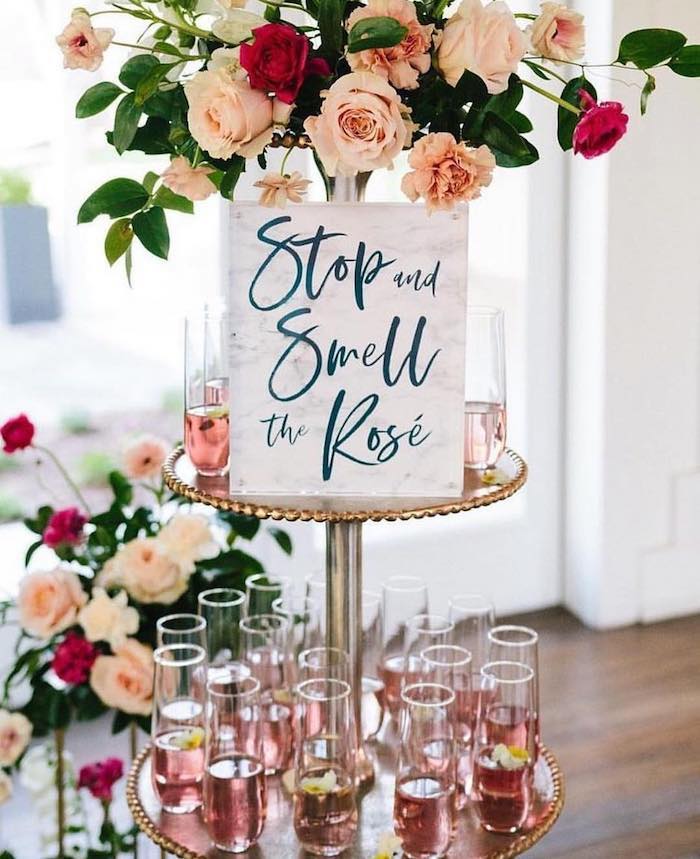 Here's another DIY idea for beautiful champagne flutes with glitter. Use some mod podge to stick the glitter to the glass. You can come up with different ways to decorate the glass, of course.
Use mod podge to stick the glitter to the glass.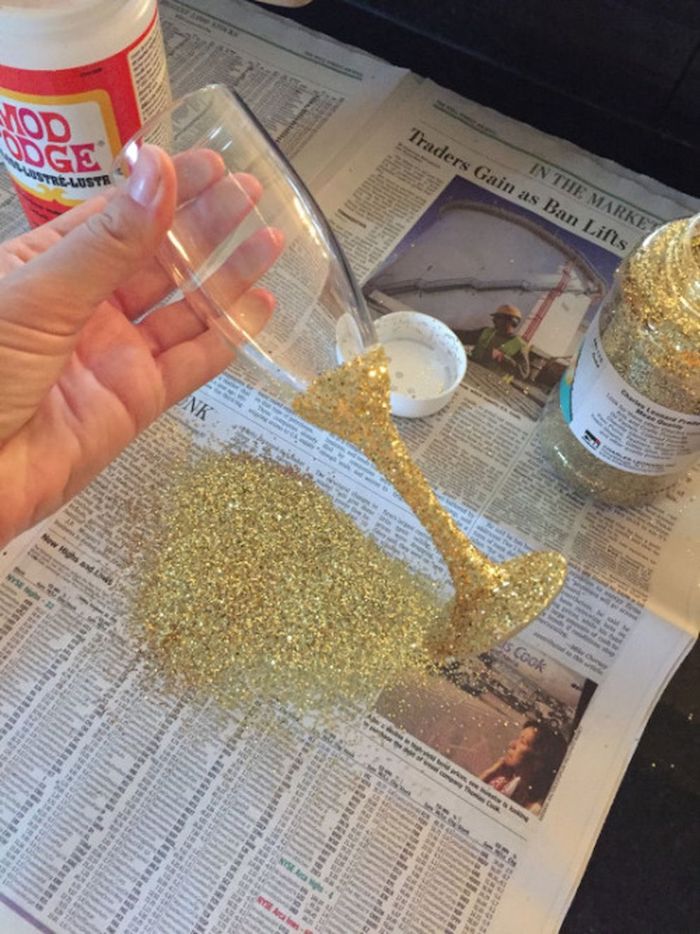 The final result is beautiful champagne flutes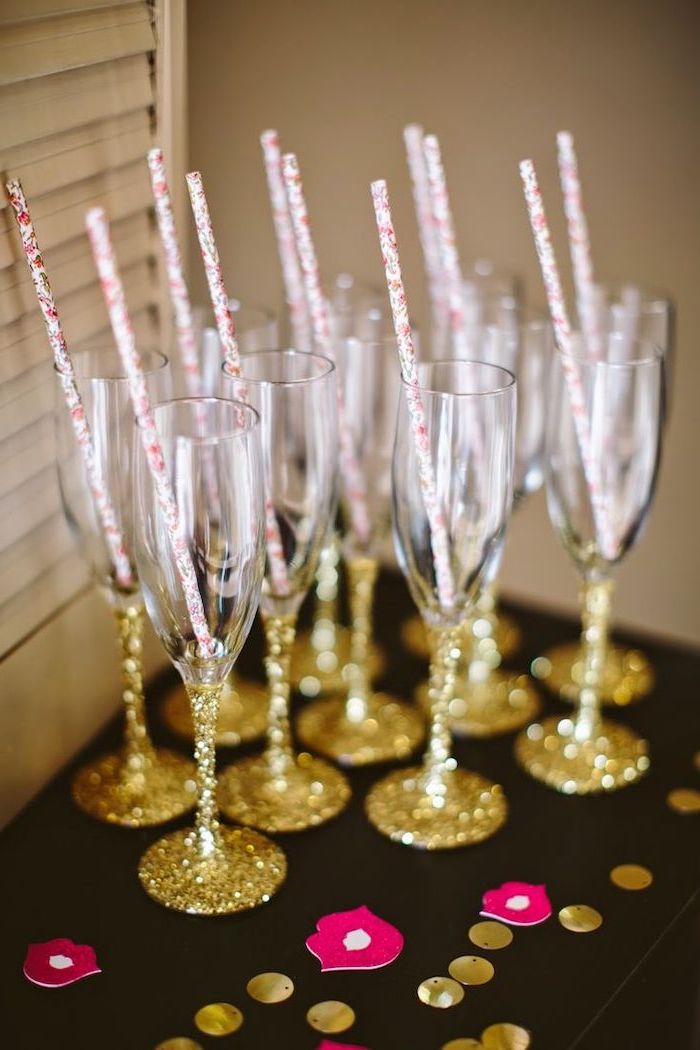 Furthermore, buy lots of gummy bears and let them soak in champagne for a few hours.Fill the glasses with gummy bears and you get an unconventional way to drink champagne.
Champagne soaked gummy bears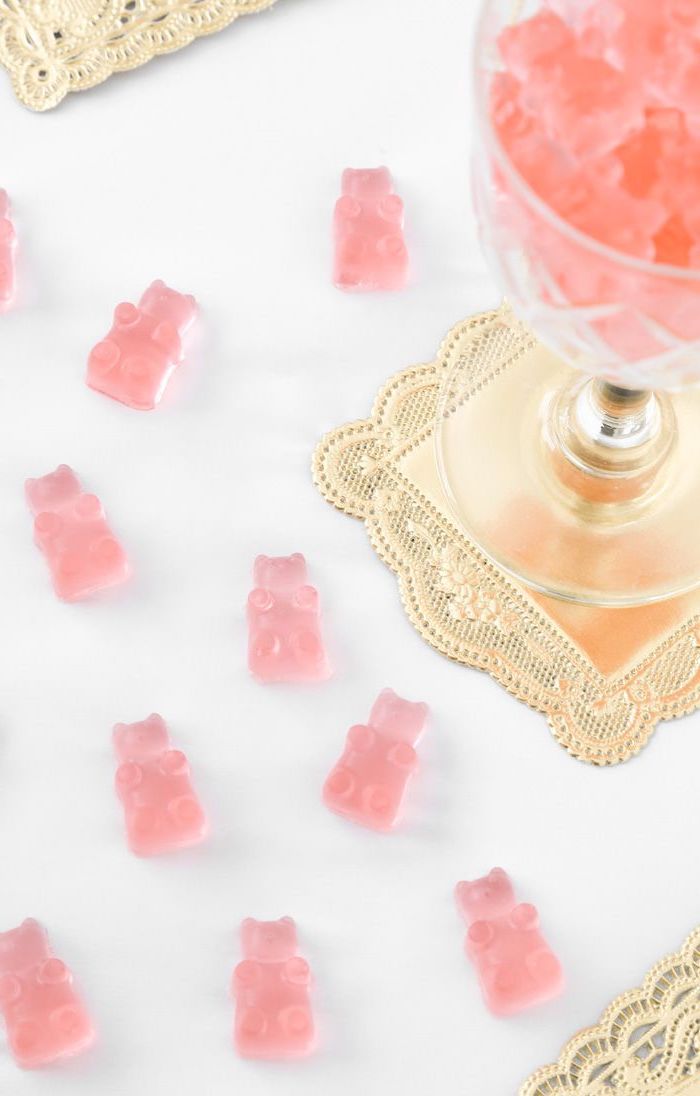 The beautiful cake is an important piece of the bachelorette party ideas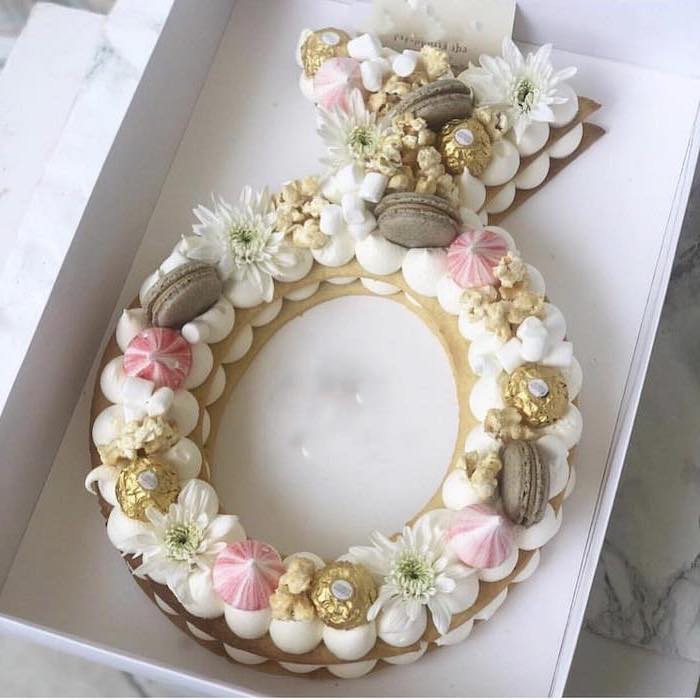 Beautiful champagne flutes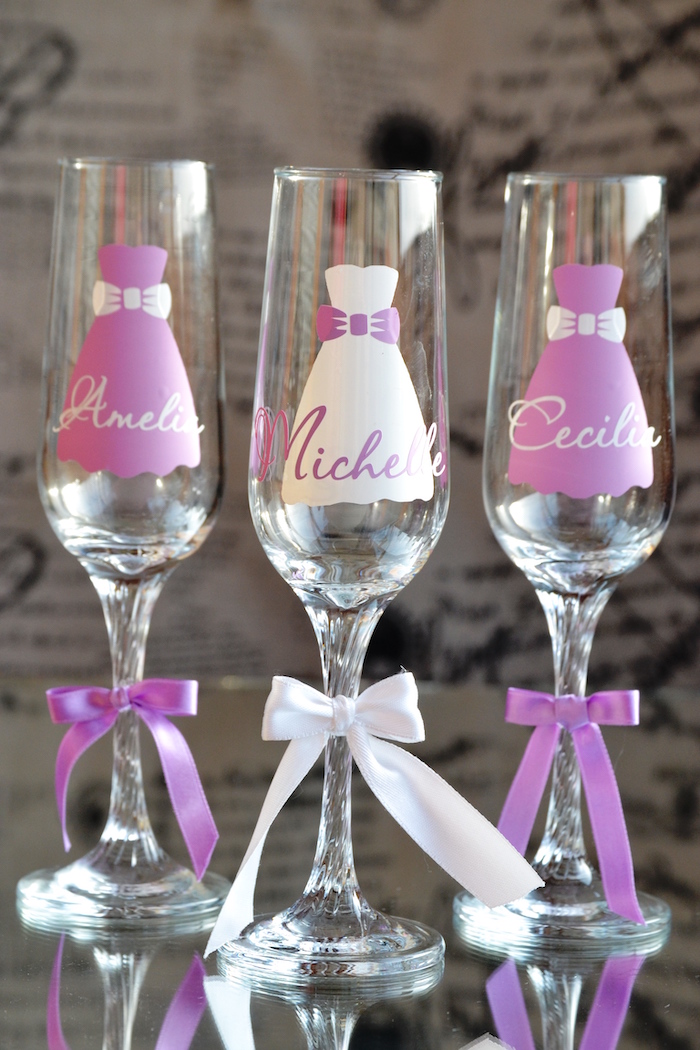 A little something for your awesome selfies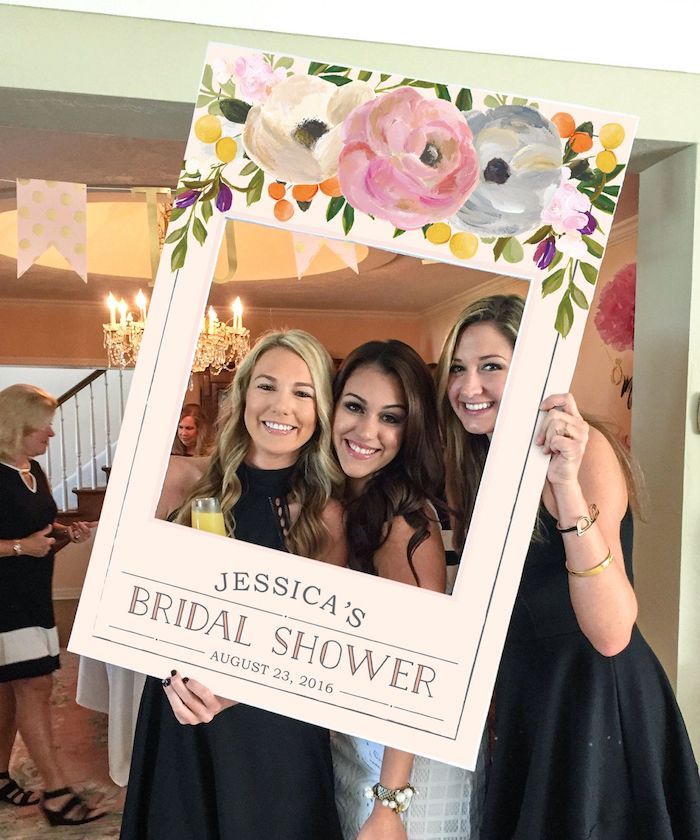 Fun bachelorette party invitation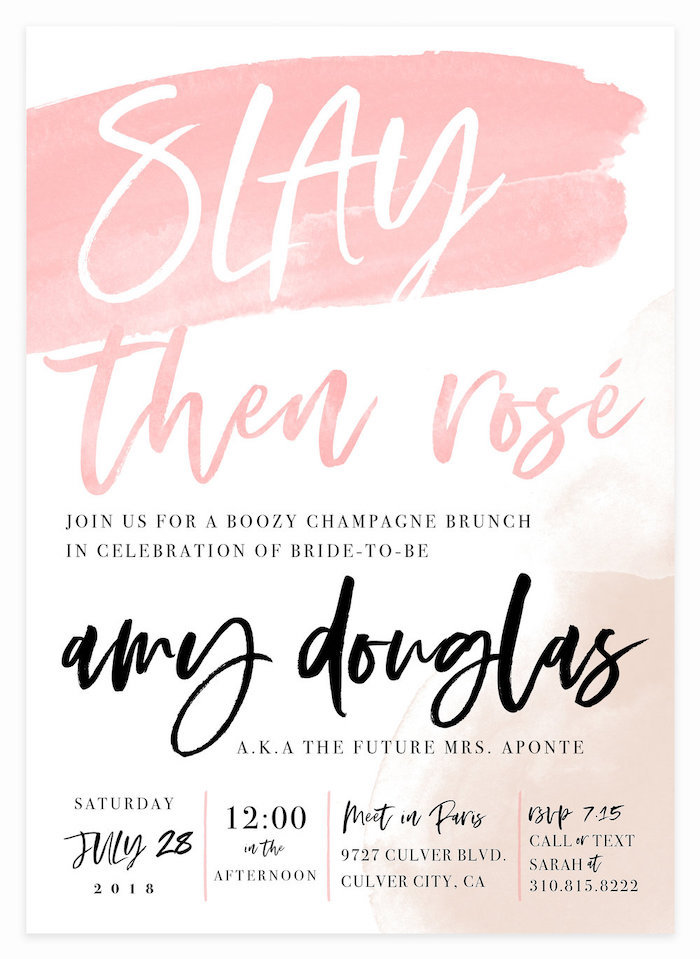 Mugshots signs for all of your crazy friends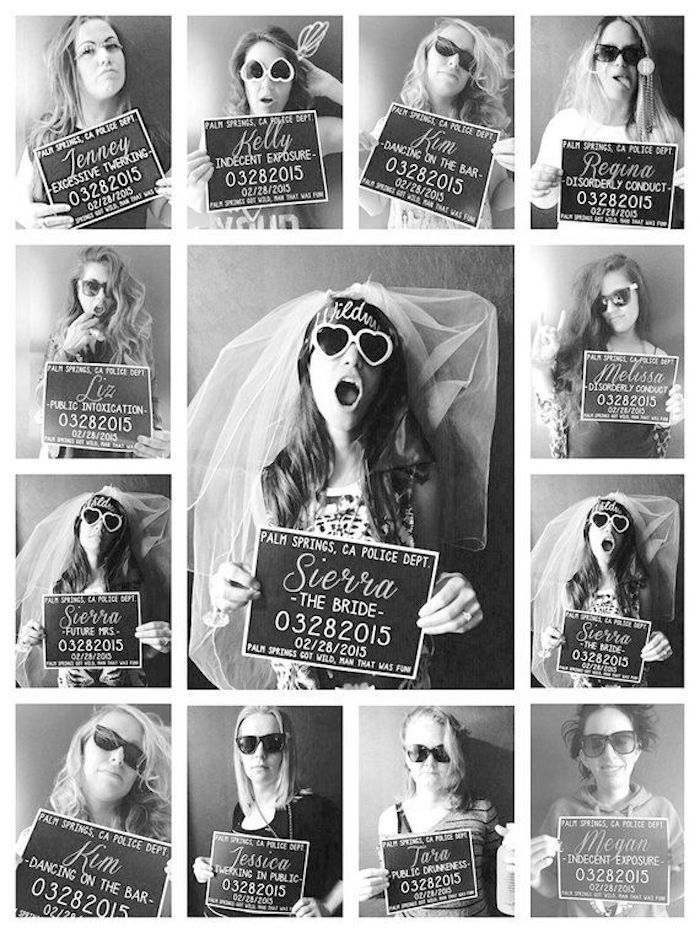 Beautiful satin sashes for the bridal party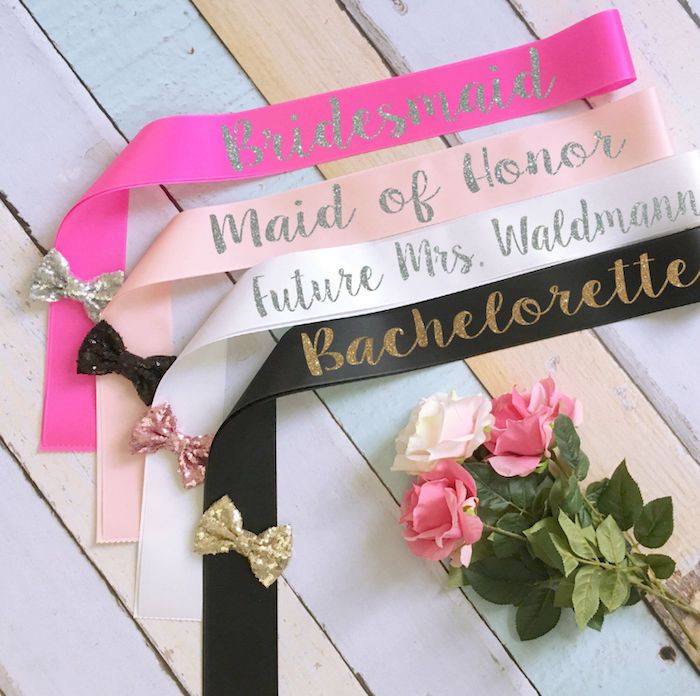 Fun little touches for the party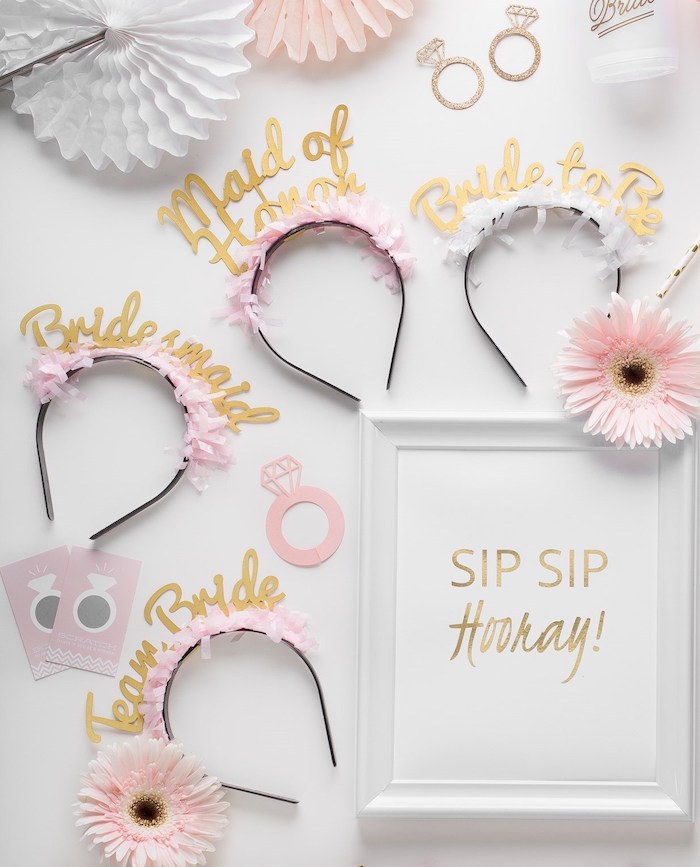 Coordinated outfits with fun inscriptions are a lot of fun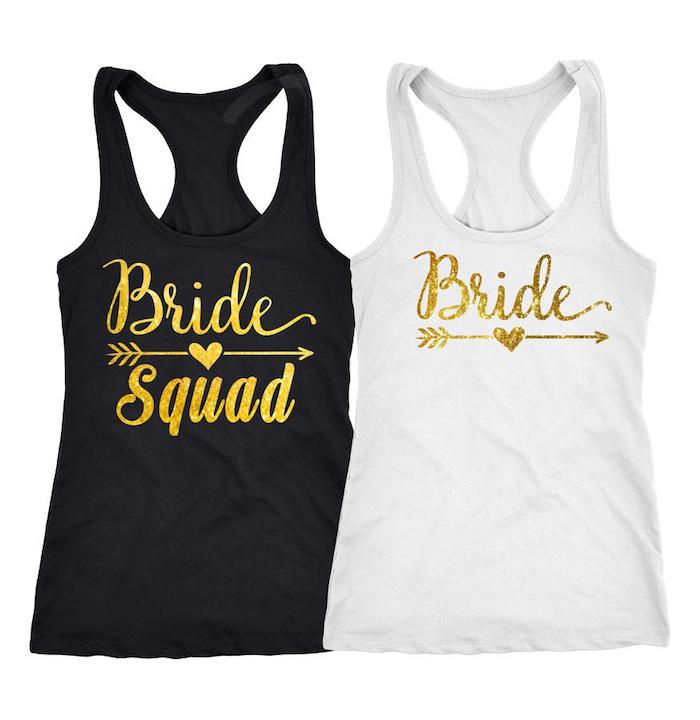 Beautiful satin robes for the spa day of the bride's dreams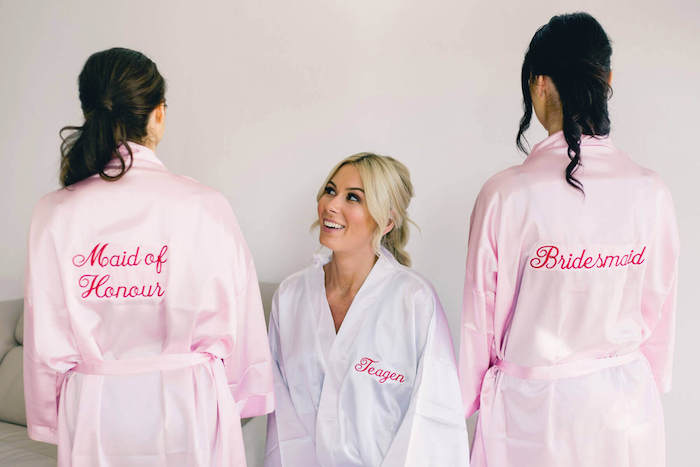 What are the best bachelorette party game ideas?
A very big part of the bachelorette party are the games. They can vary from very naughty to very funny. You can always be creative and come up with your own games. If, however, you can't deal with that right now, we've got you covered. Here are some fun bachelorette party games, which are sure to bring lots of laughs to the bride and the guests. The games involve lots of dares and challenges. If the bride is not really the daring type, you can skip some of them. Furthermore, you can create your own challenges, which are a bit less "challenging" for the bride. Make sure the games involve lots of alcohol, too.
Bachelorette party photo challenge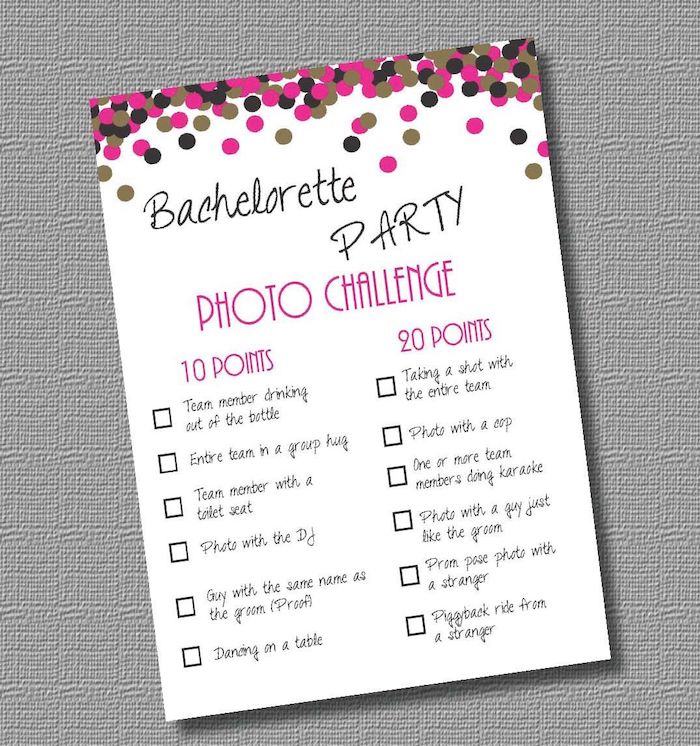 Bachelorette scavenger hunt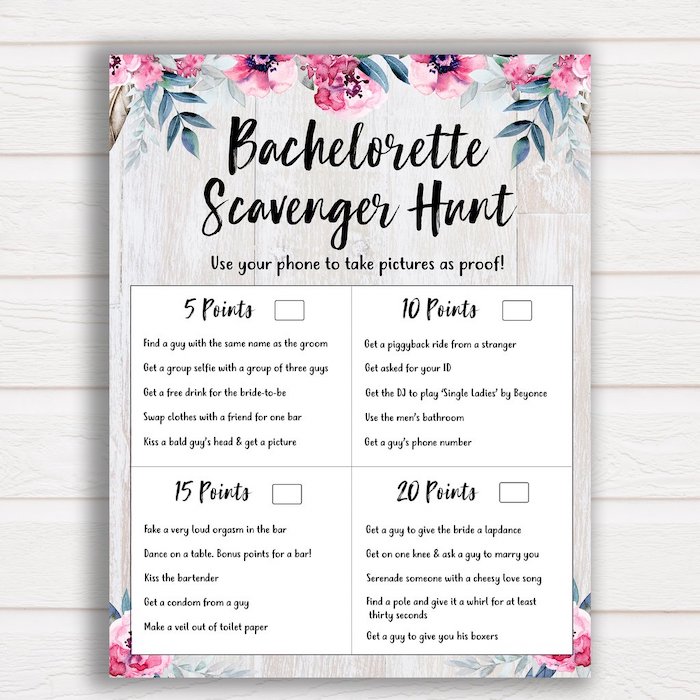 Drink if…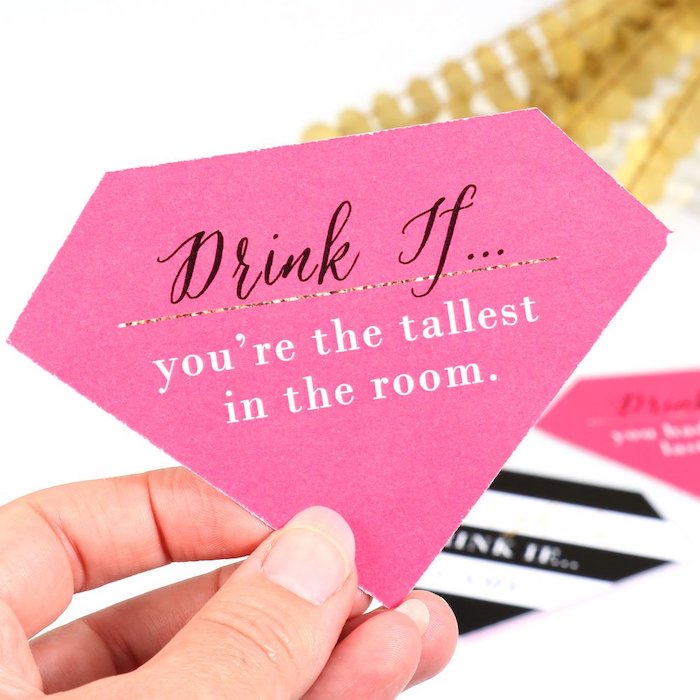 Print out a big photo either of the groom, or of the bride's celebrity crush. The bride wears a blindfold and tries to place kisses on the photo. The kisses can either be stick-ons or you can make the bride wear bright red lipstick and kiss the photo.
A bride in love with Ryan Gosling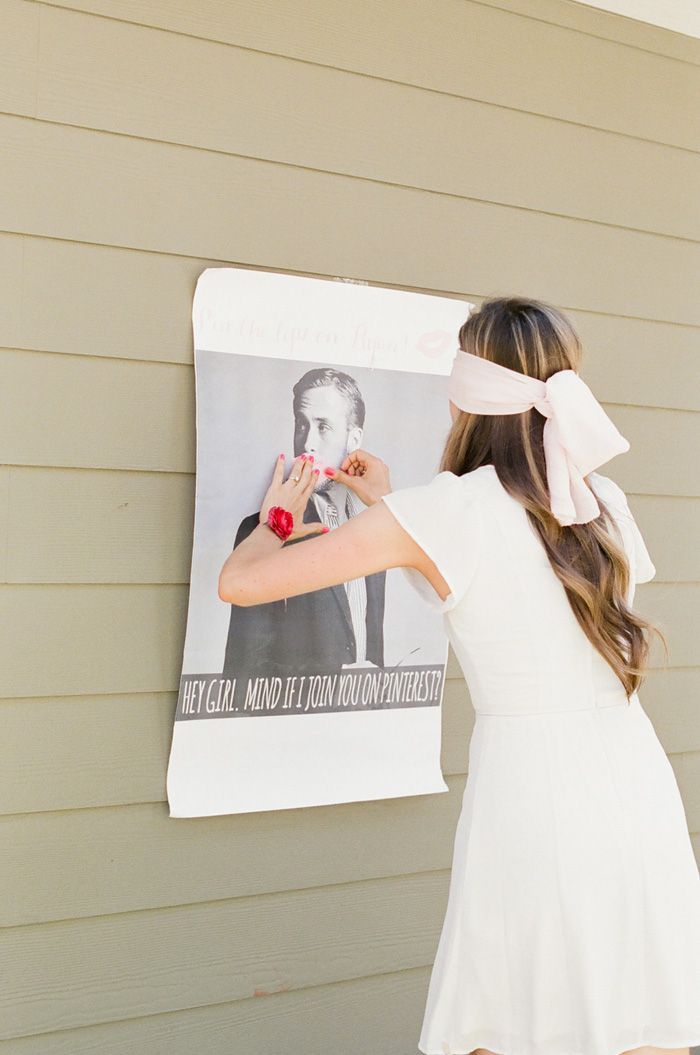 Fun DIY gift for the bride can be a "Kiss the miss goodbye" poster. Every guest wears a different shade of lipstick and plants a kiss on the poster. The girls can add their signatures or personal notes to the bride, as well.
Kiss the miss goodbye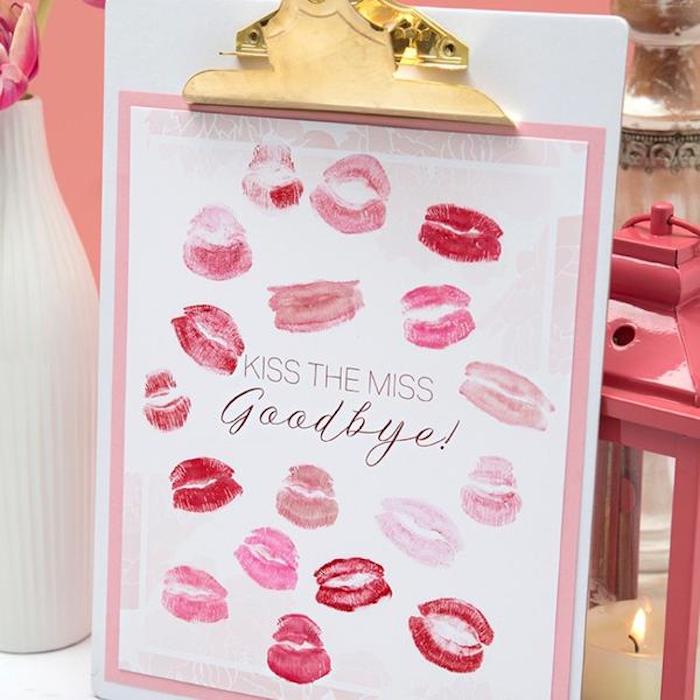 Kiss the miss goodbye poster with photos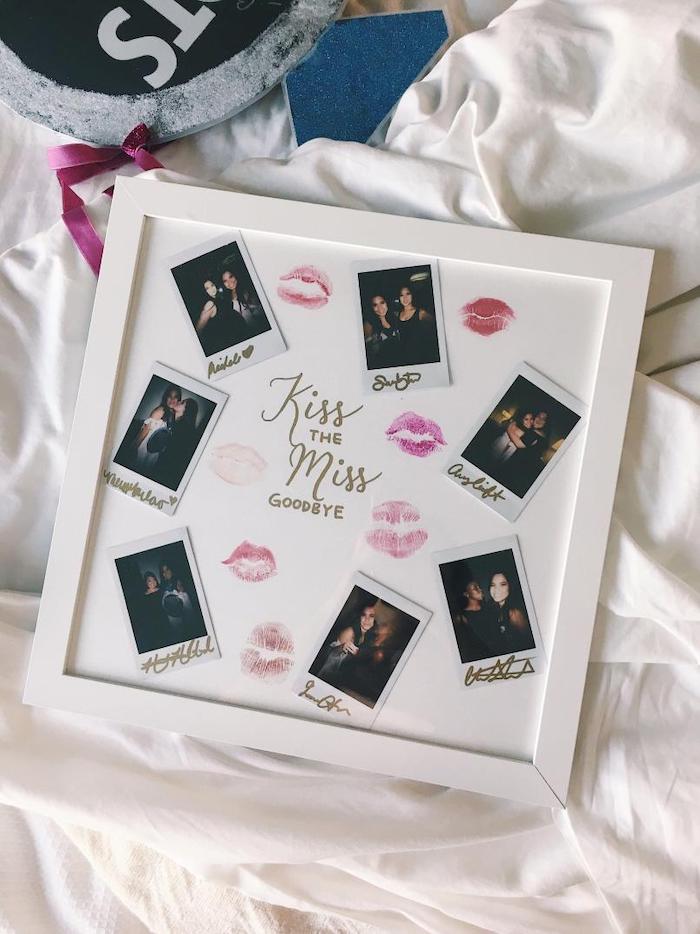 Great, fun idea for the party favours are hangover kits. Assemble the hangover kits yourself. Get fun boxes and put in them everything you think the girls might need. There are many different ideas for what a hangover kit should consist of, but feel free to be creative and come up with the ingredients yourself. The hangover kit might consist of a few band-aids, some water, some advil, chapstick.. just, go crazy.
Bachelorette weekend hangover kit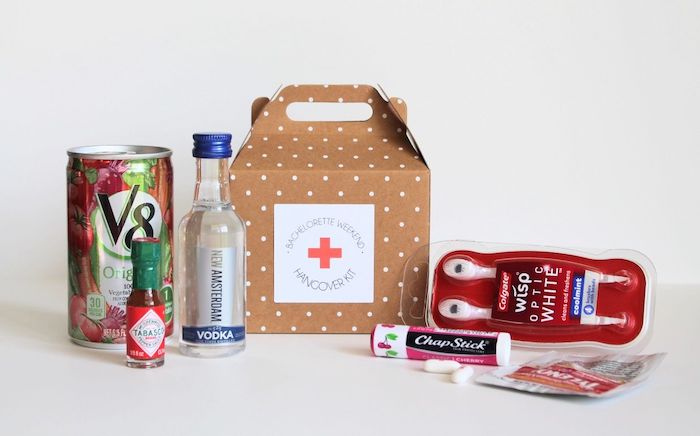 Hangover kit with sweets and gum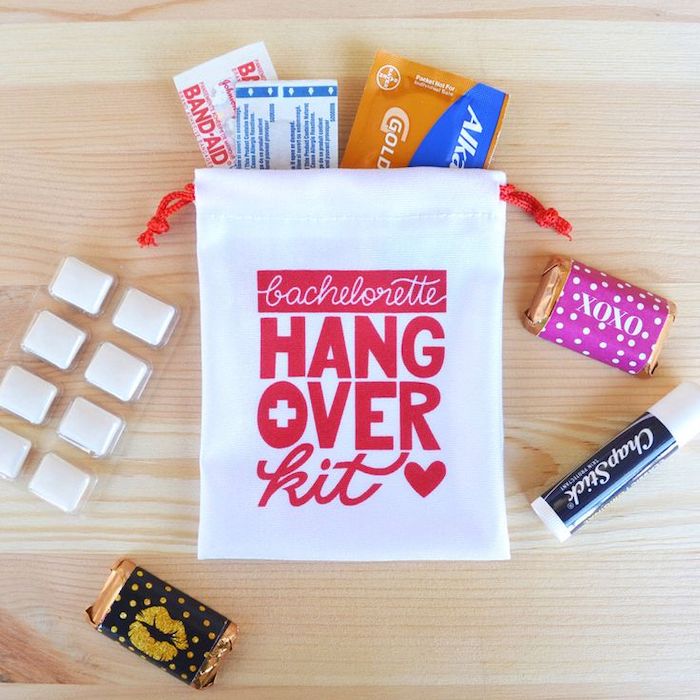 Bachelorette party ideas in the garden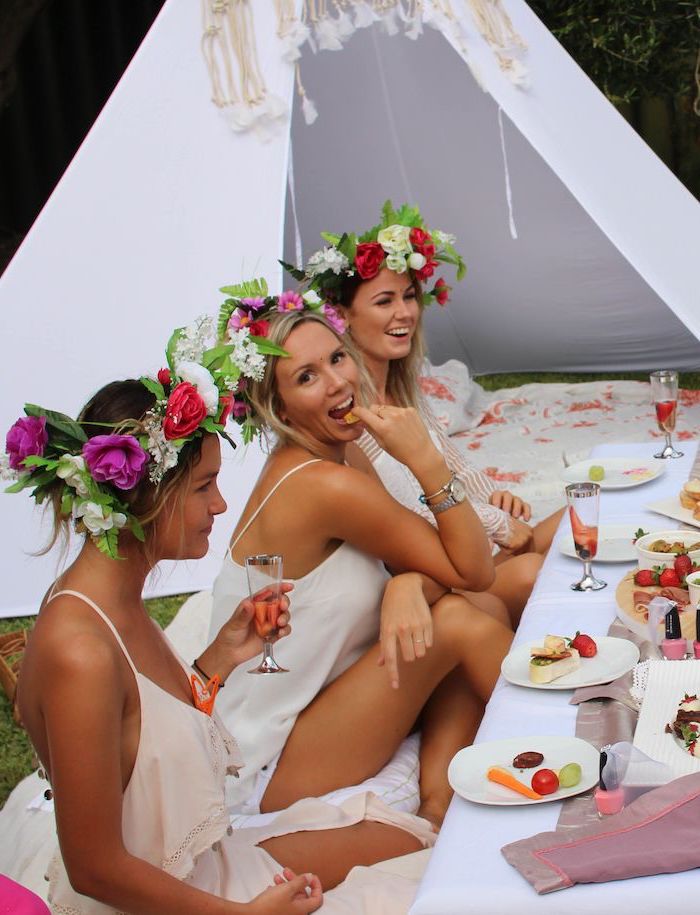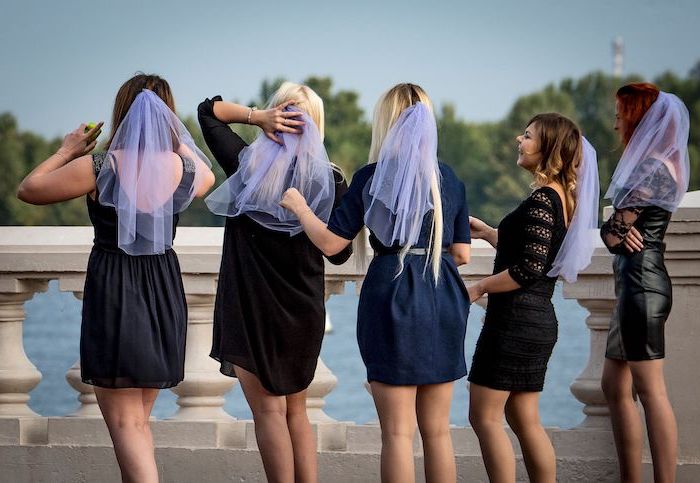 Hiring a limo is always a good idea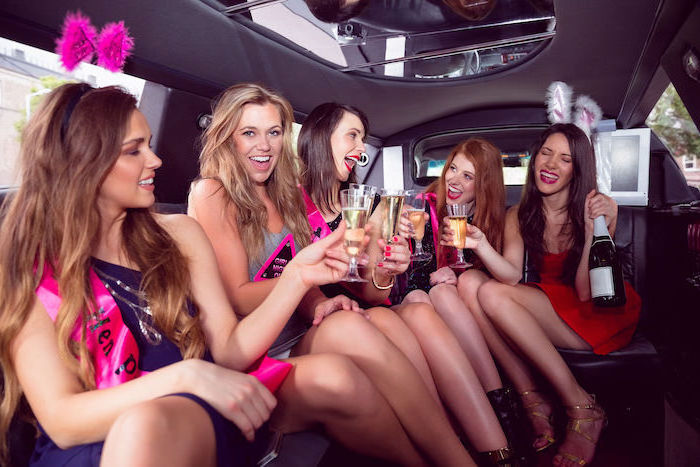 Beautiful bachelorette party decoration ideas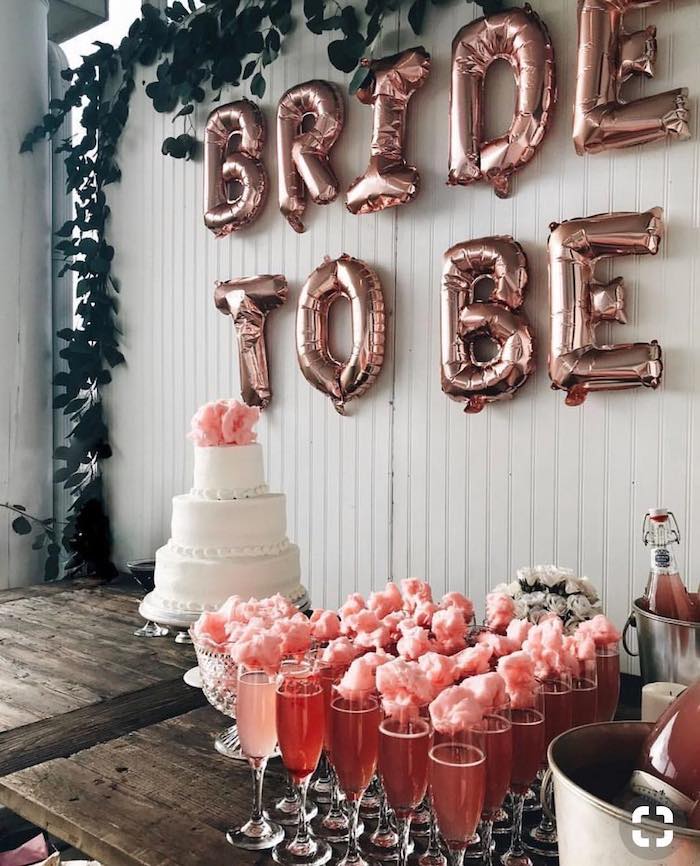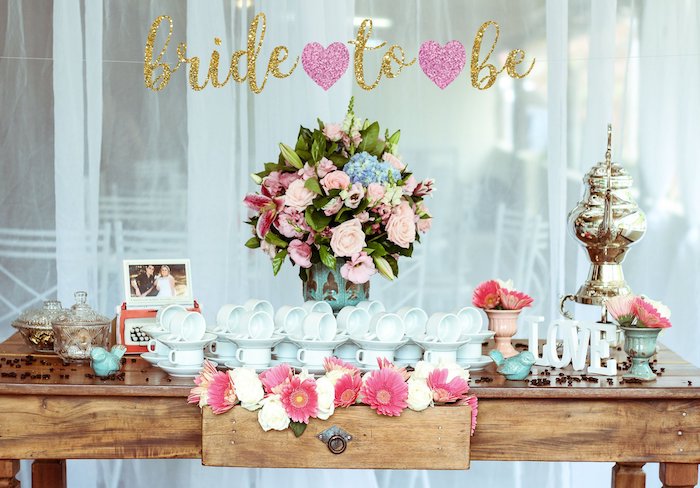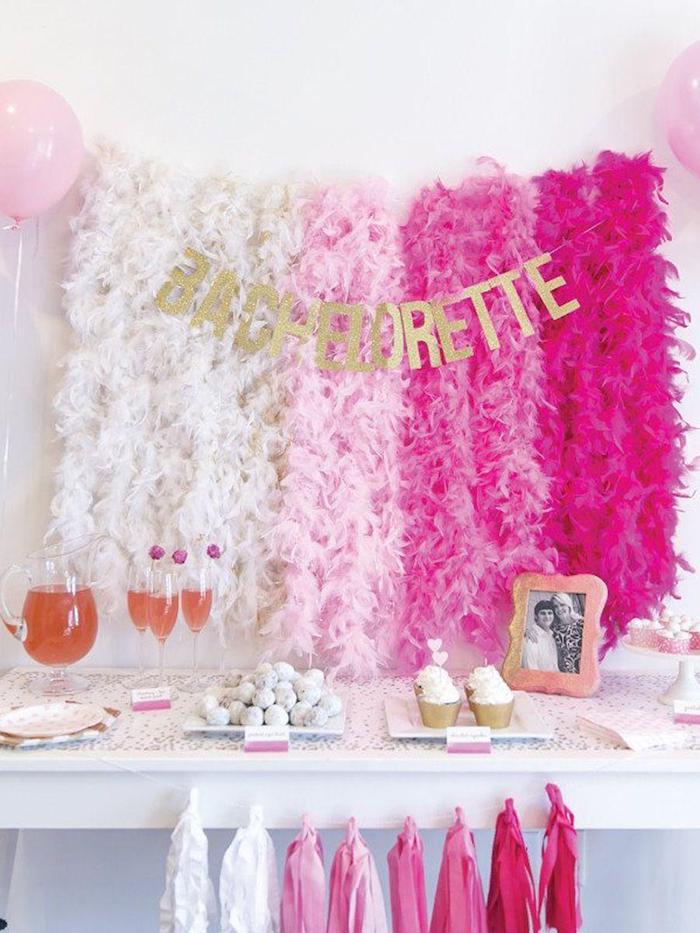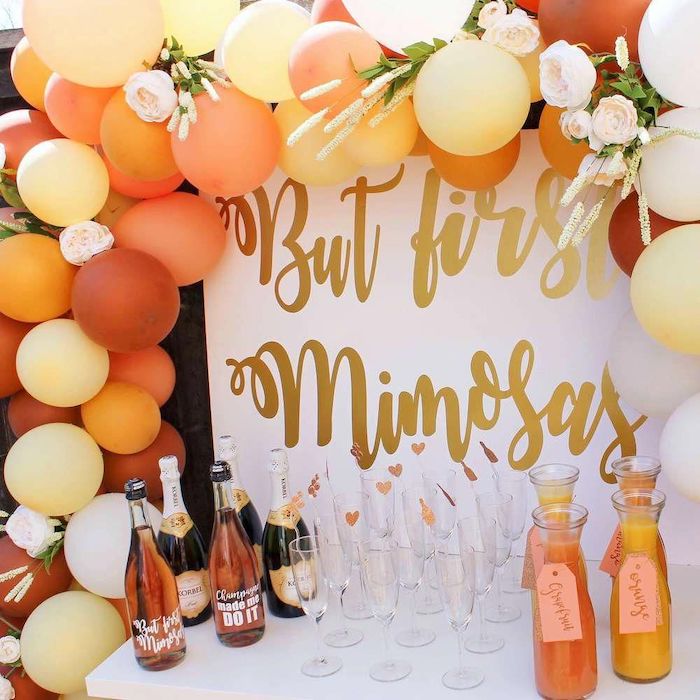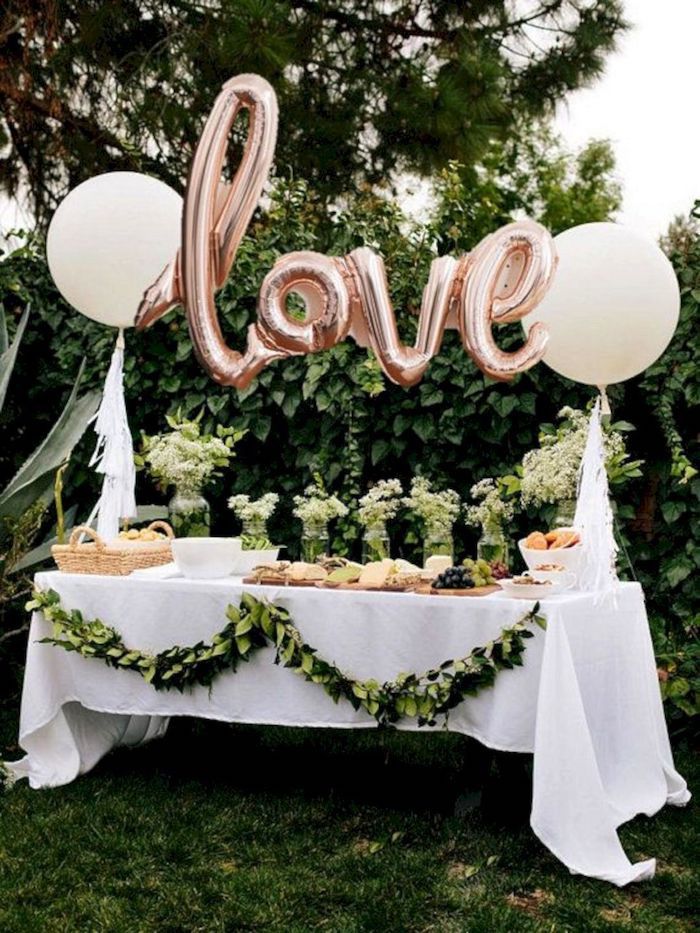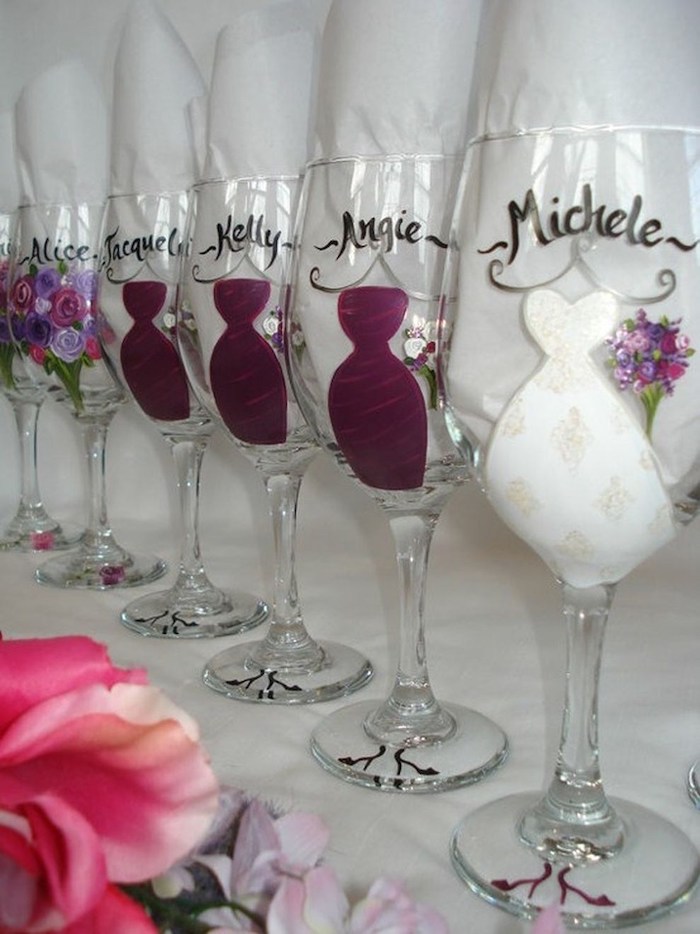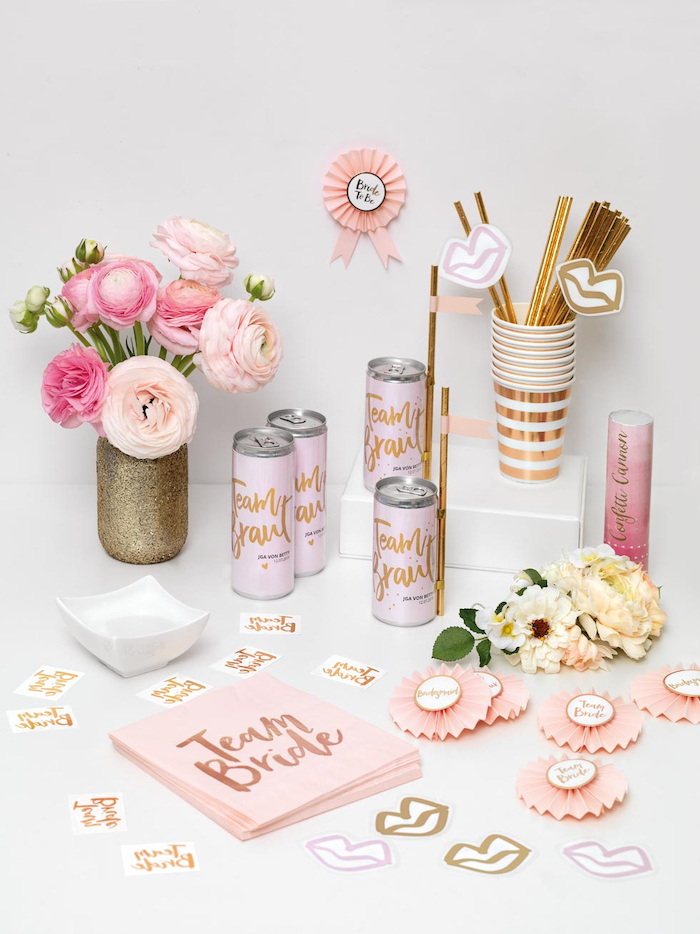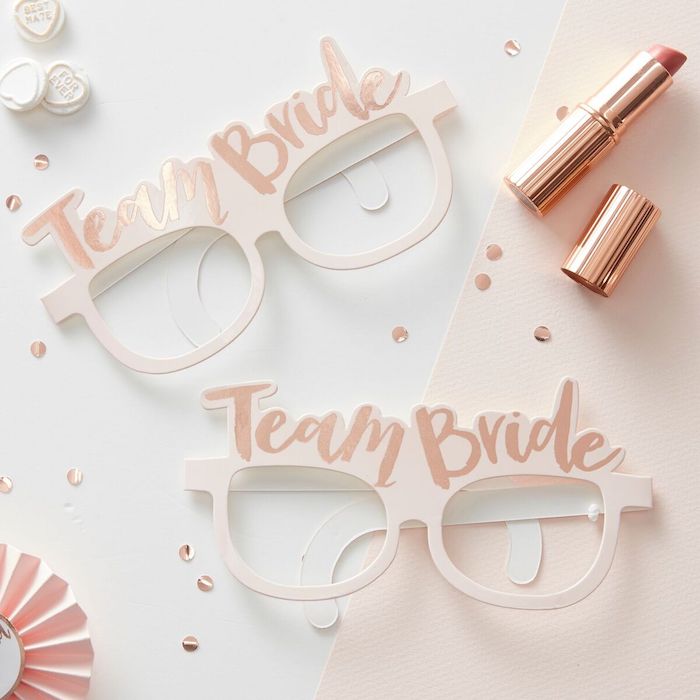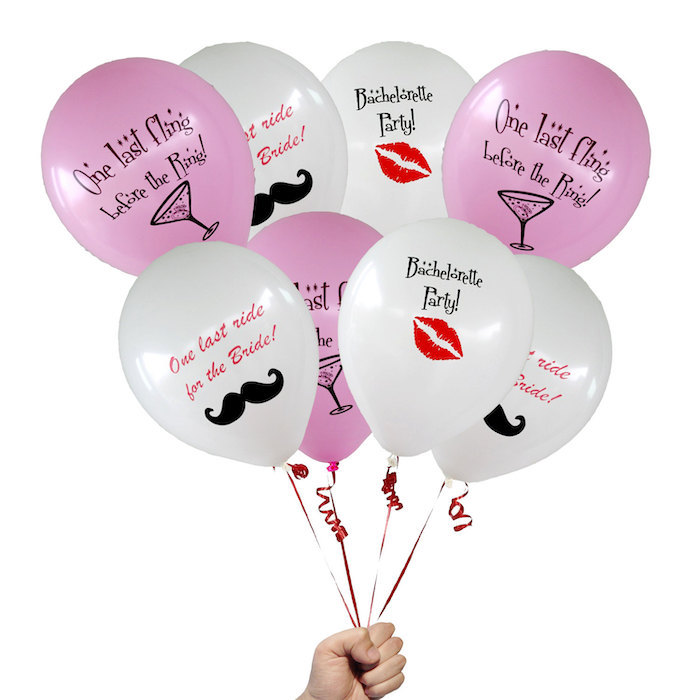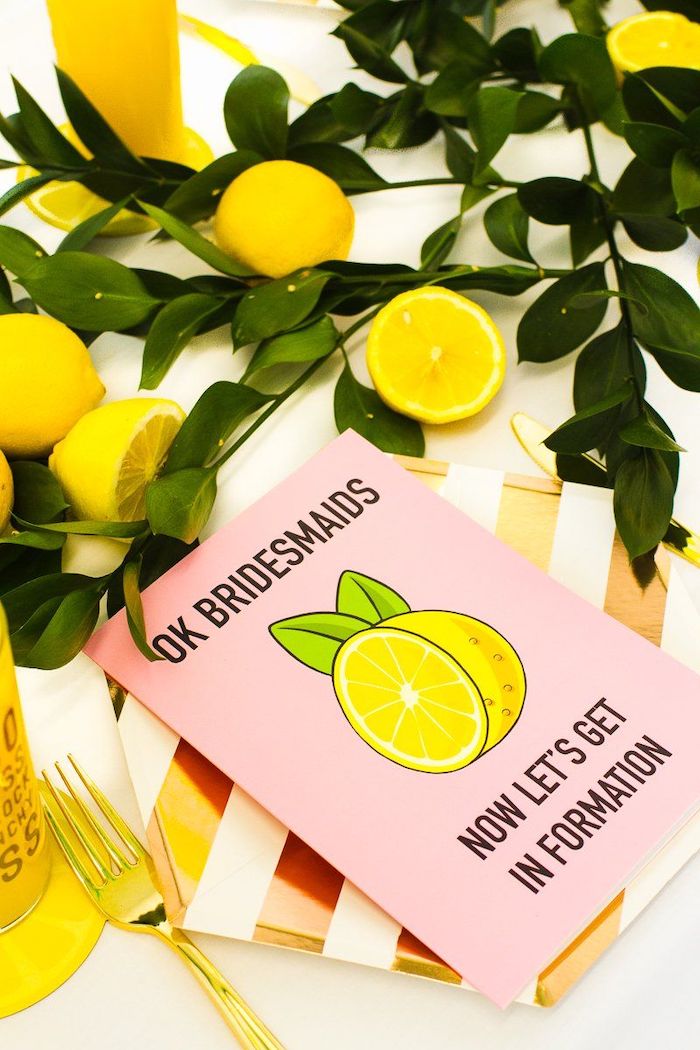 Fun cake toppers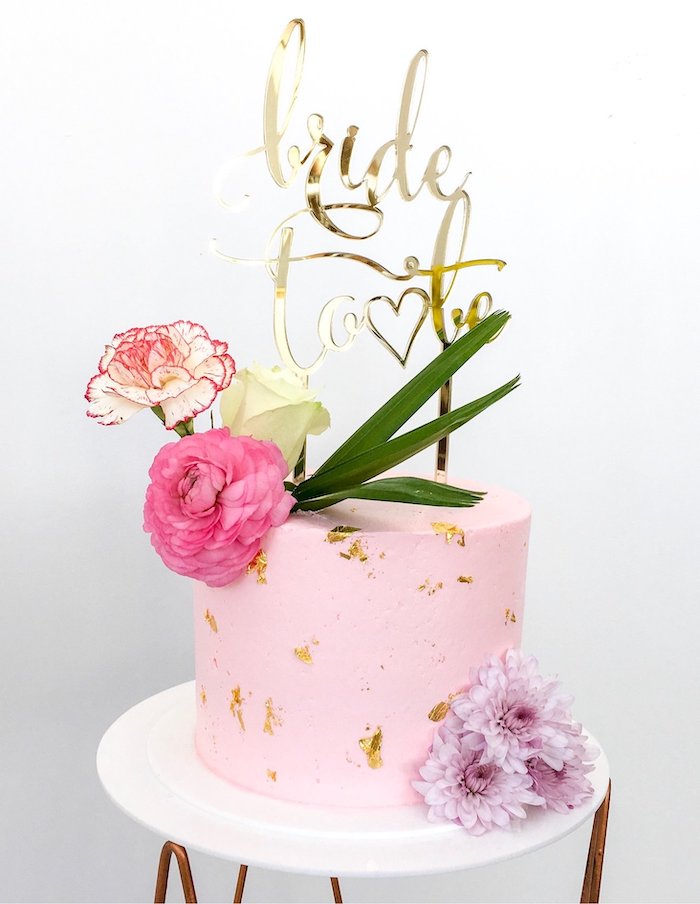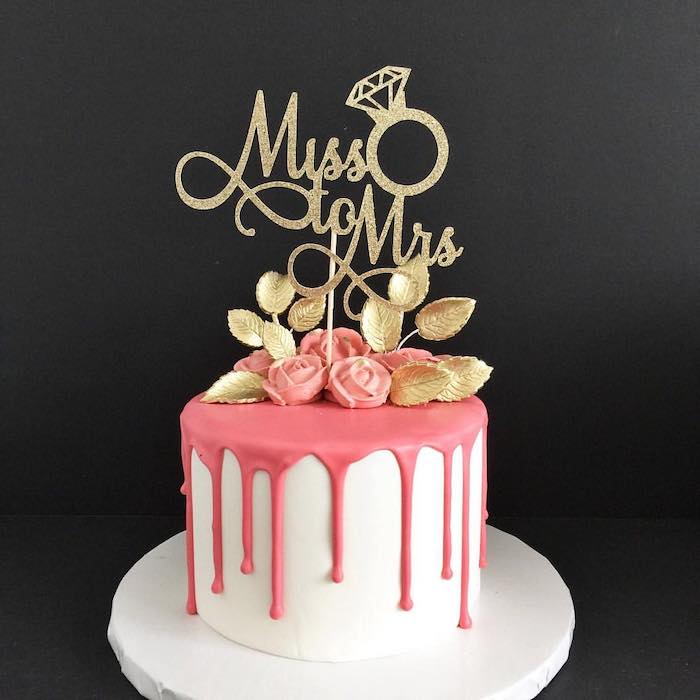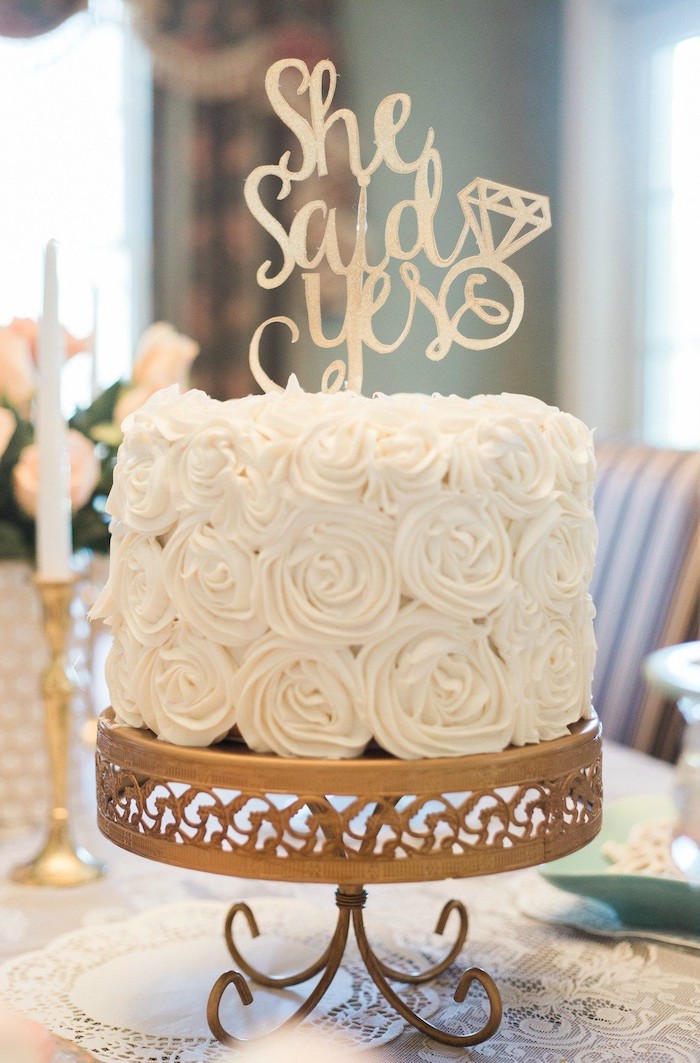 Donut engagement rings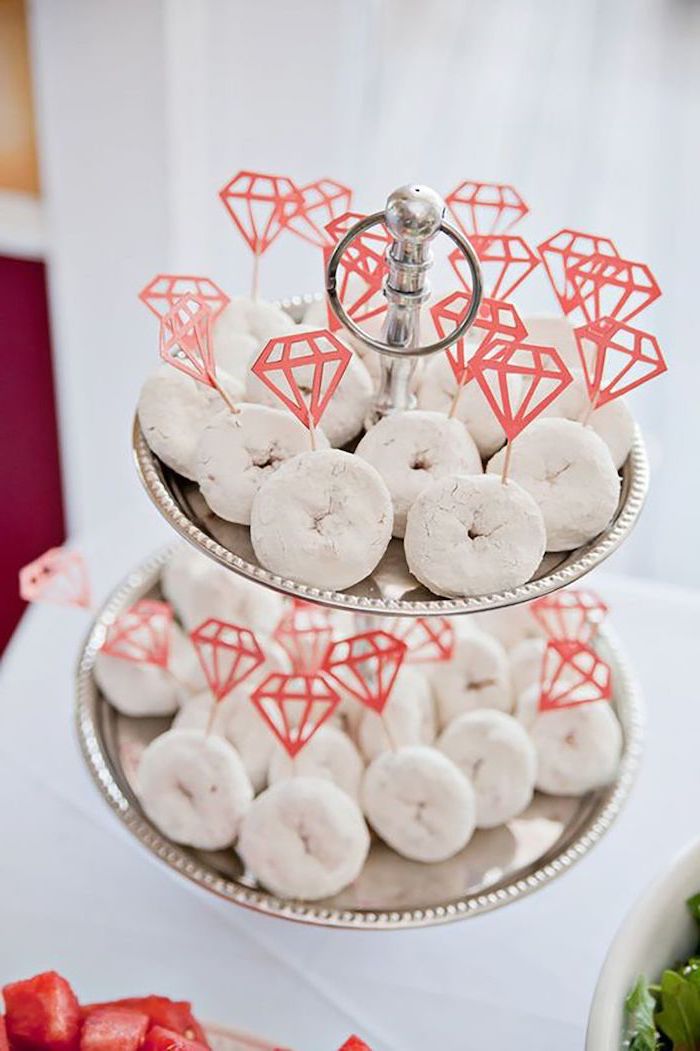 Fun bachelorette party shirt ideas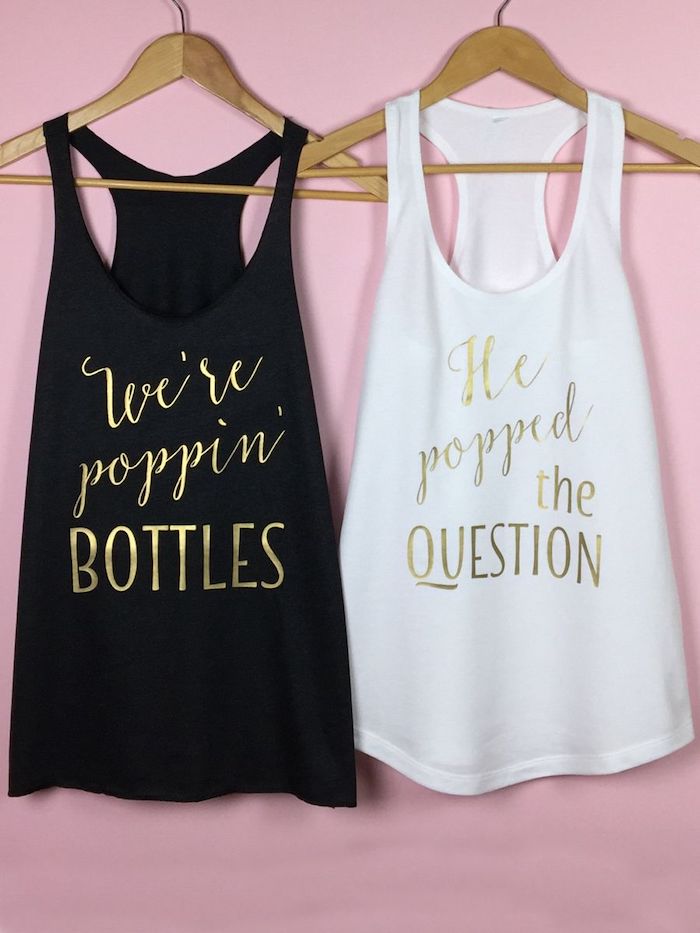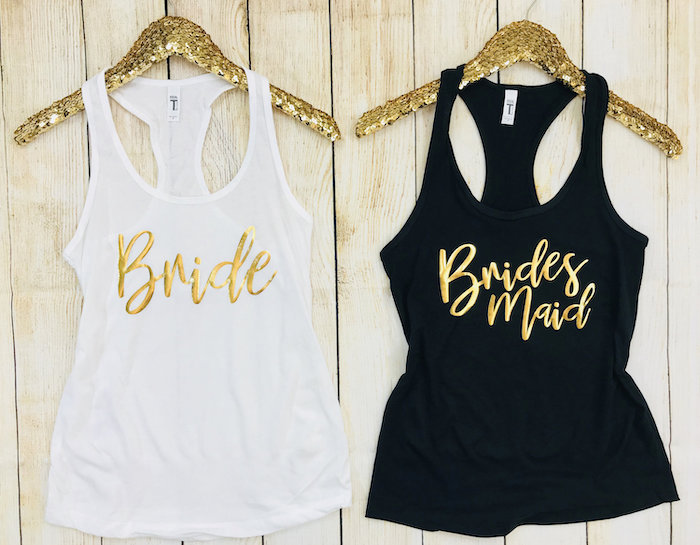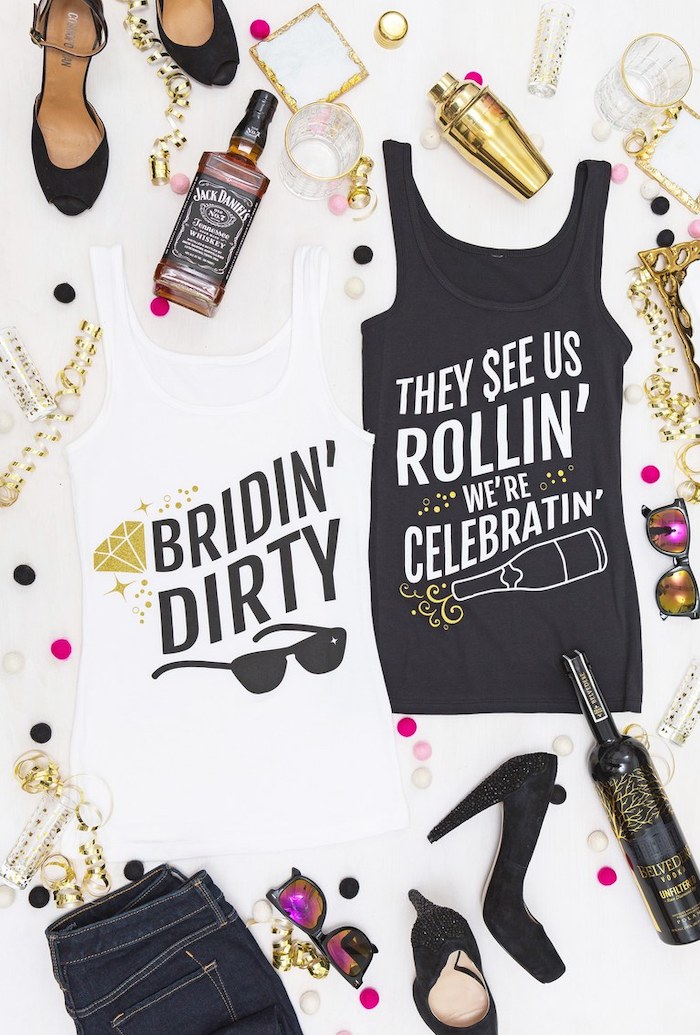 Unique bachelorette party game ideas