Easter dinner ideas – simple step by step recipes
This year Easter is on April 12th. And, although there is still about a month to go, it is never too early to start making party plans. Easter is just such a fun holiday. Not only does it mark the beginning of spring, it is also a celebration of the Resurrection of Jesus Christ. For many religious people, this is their favorite holiday. So, today we have prepared for you some pretty easy to follow recipes and Easter dinner ideas.
Simple Easter dinner ideas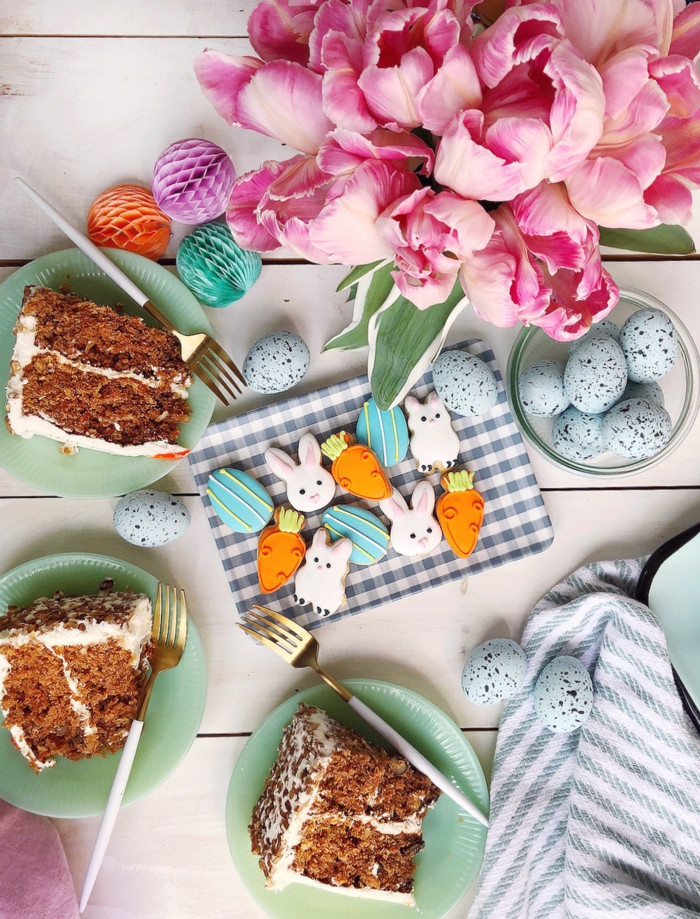 Italian Easter bread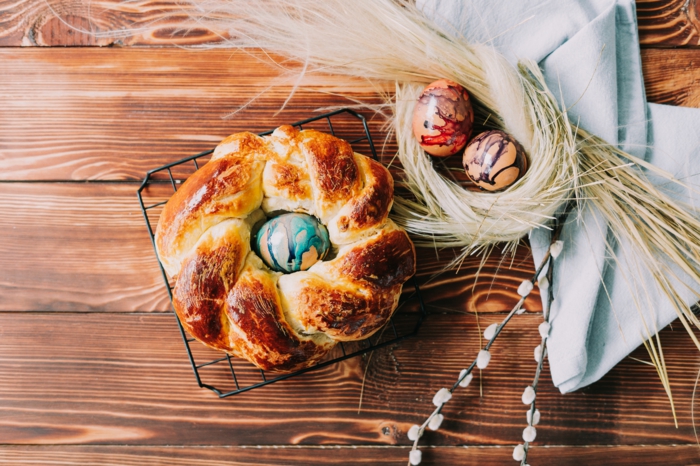 How to make Easter bread?
Ingredients:
2 eggs
1/2 teacup cane sugar
150ml warm milk
35gr melted butter
1 tsp lemon zest
7gr yeast
2 teacups flour
70gr raisins
The ingredients you are going to need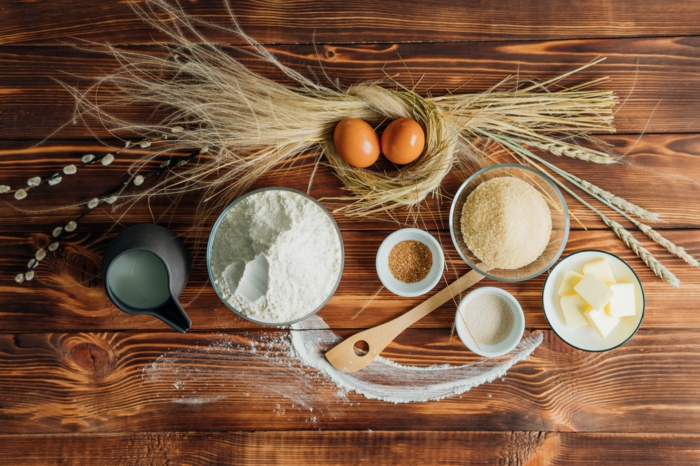 Whisk the eggs and the sugar together, then add the milk, butter, lemon zest and yeast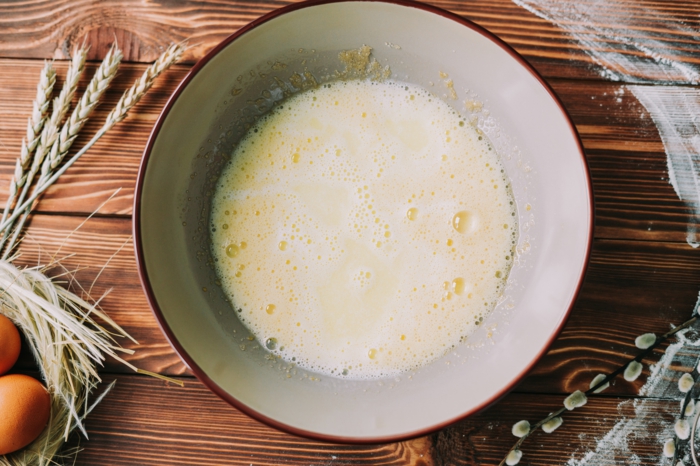 Add the flour and raisins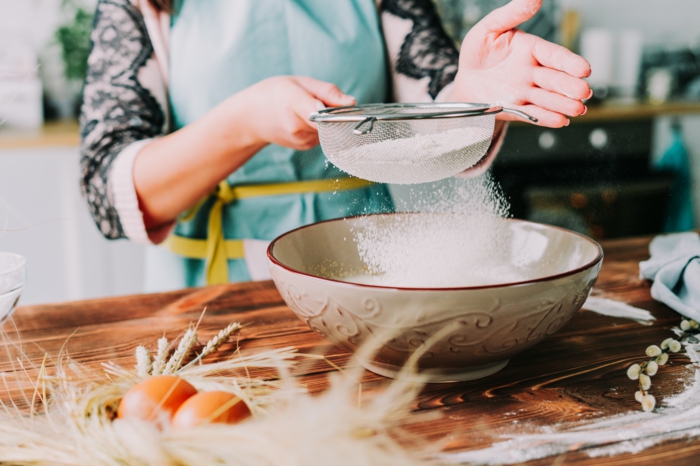 Knead the dough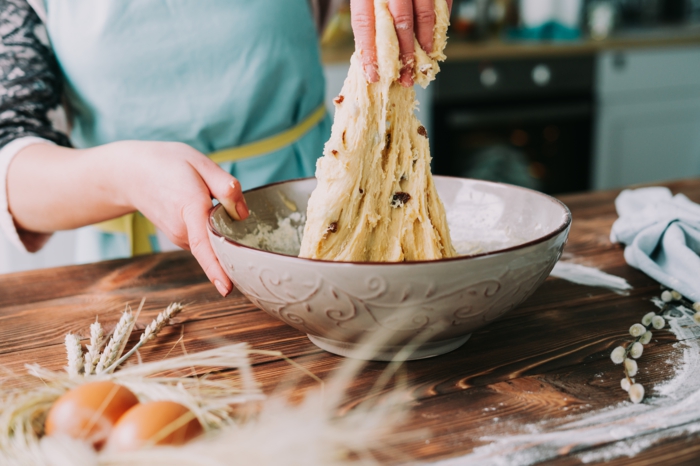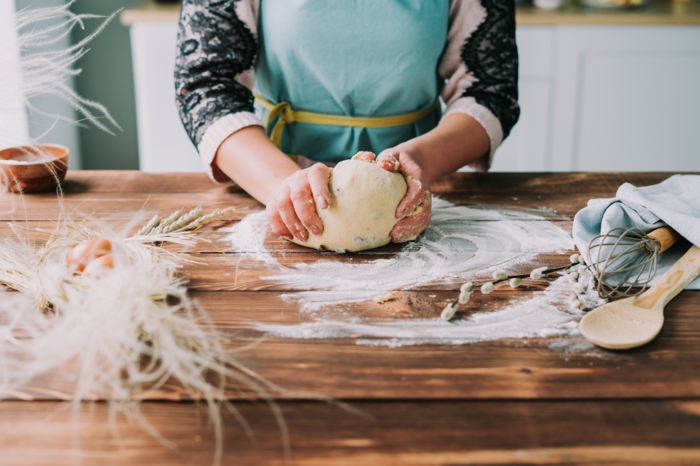 Allow the dough to rise for 1 hour
Separate it in four small balls and roll them out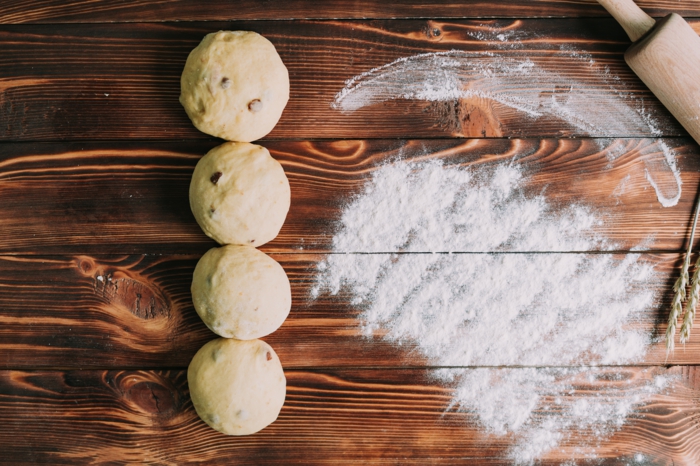 Intertwine the rolled out dough in pairs of two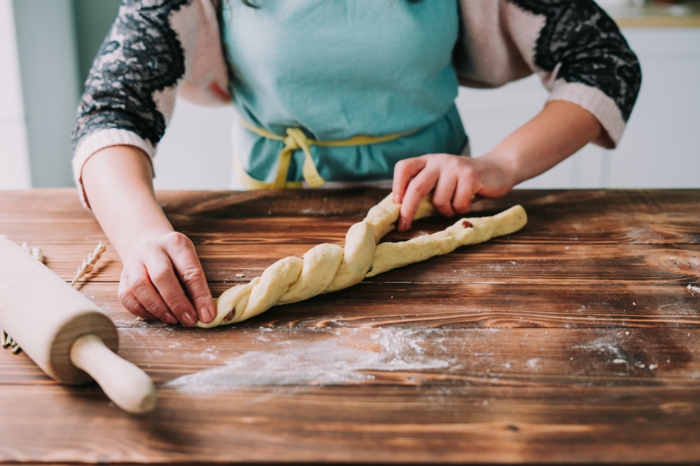 Bake at 170 degrees for 20 minutes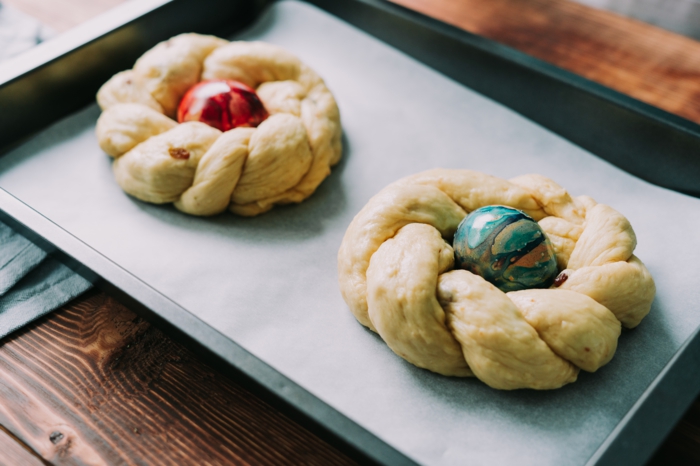 Enjoy this fluffy and delicious Easter dessert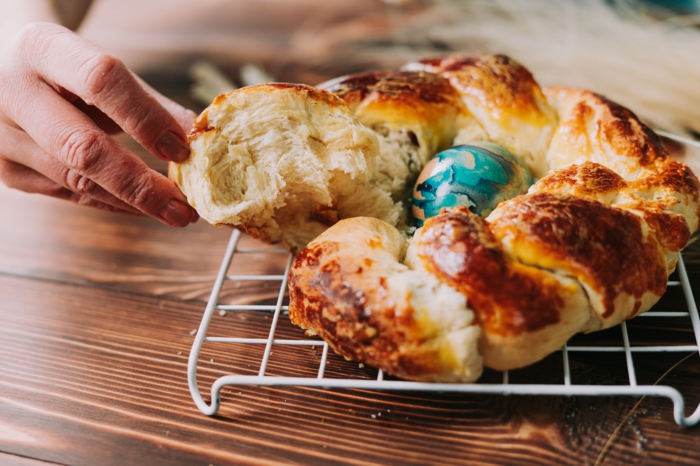 Easter eggs recipe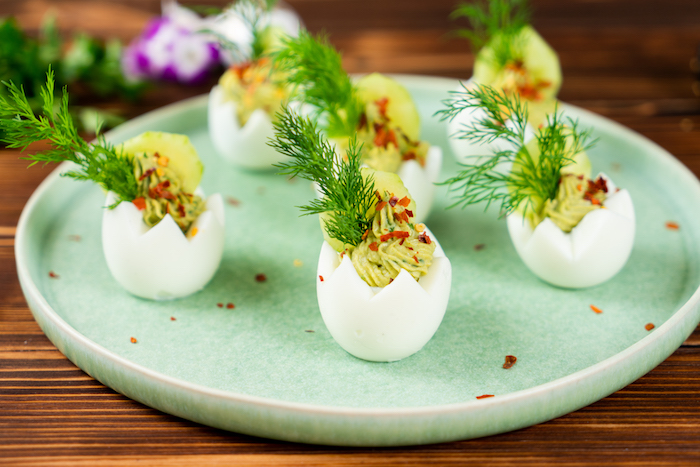 Scrumptious Easter egg recipe
Ingredients:
6 eggs, boiled and peeled
1 mini cucumber
1 avocado
1 tbsp mustard
3 tbsp olive oil
1 garlic clove
juice from 1 lime
2 tbsp chopped parsley
1 English cucumber
chili pepper flakes
fresh dill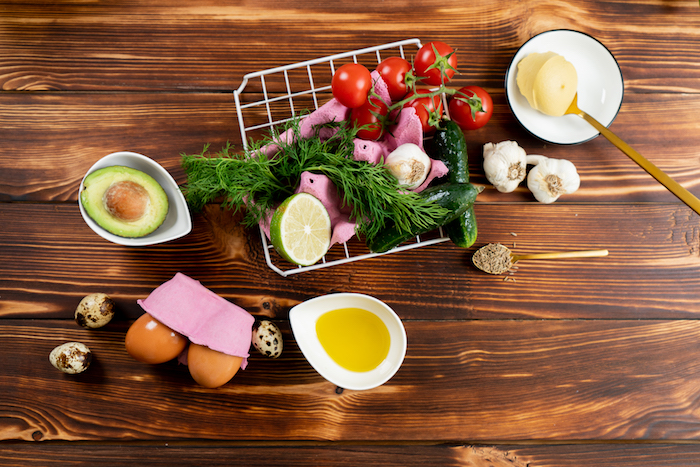 Instructions:
Boil and peel the eggs. Carve them out as shown in the photos below and remove the yolks.
Cut the mini cucumber into small pieces.
In a bowl mash the egg yolks with the avocado. Add the mustard, olive oil, garlic, juice from 1 lime, chopped mini cucumbers and parsley and mix well.
Transfer to a piping bag and pipe into the carved egg whites.
Decorate with chili pepper flakes, one slice of cucumber and fresh dill.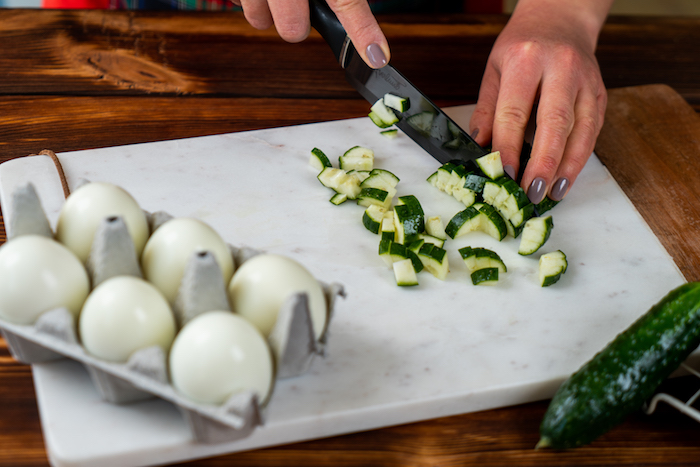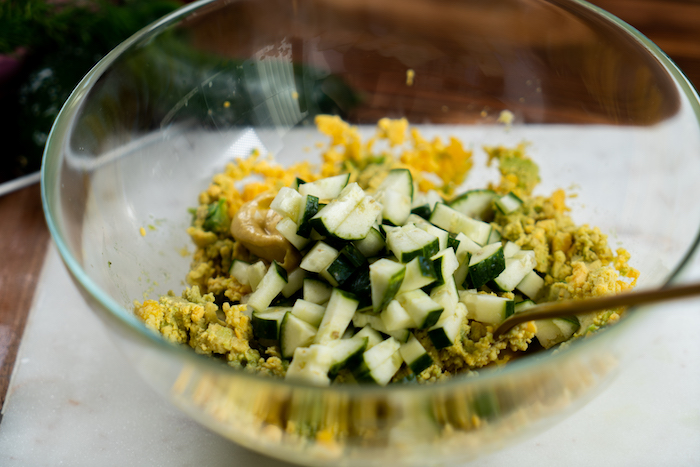 Easter bird nests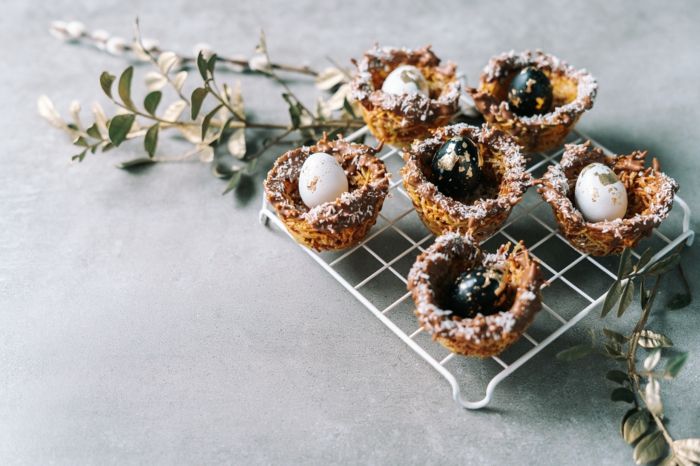 Cute bird nests – fun Easter decoration
Ingredients:
40gr butter
180gr angel hair pasta
6 tbsp condensed milk
melted chocolate
coconut flakes
The ingredients you are going ot need for this fun Easter decoration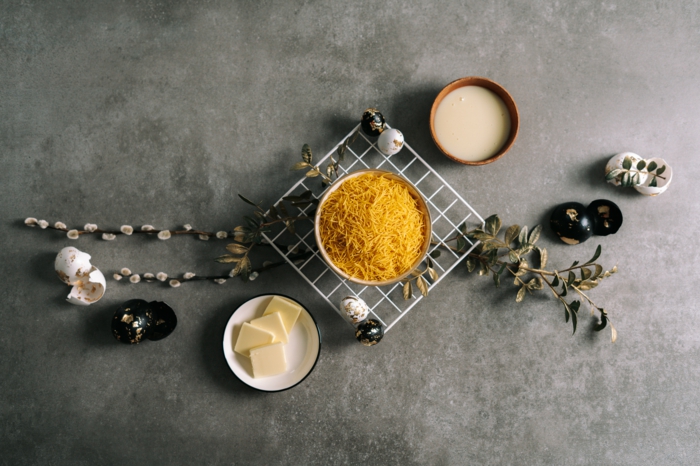 Melt the butter in a sauce pan and add the angel hair pasta – cook until golden brown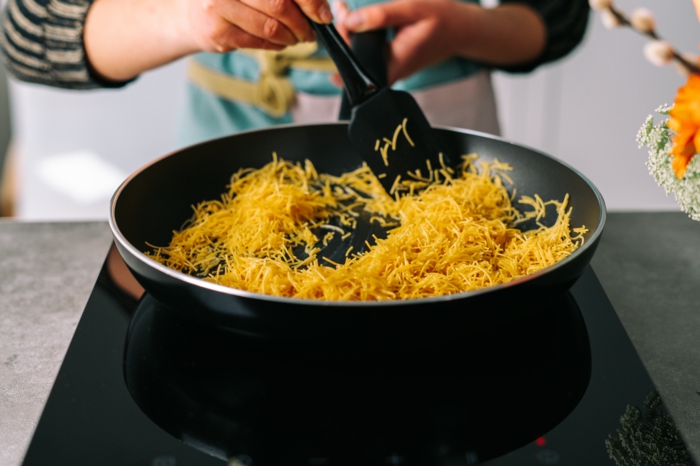 Add the condensed milk and stir in well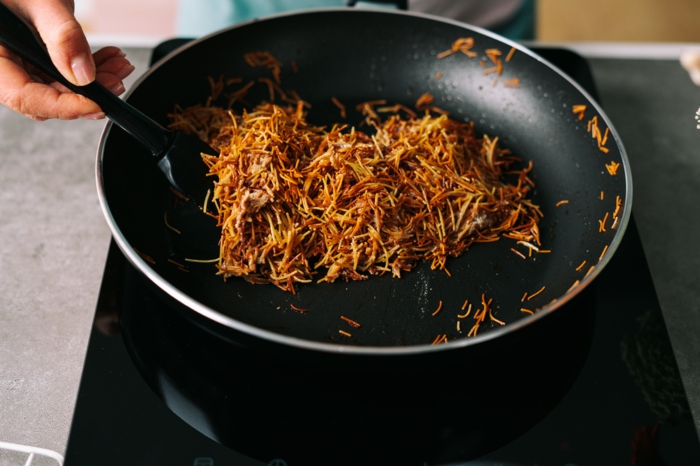 Shape the nests in a muffin baking tray and refrigerate for 10 minutes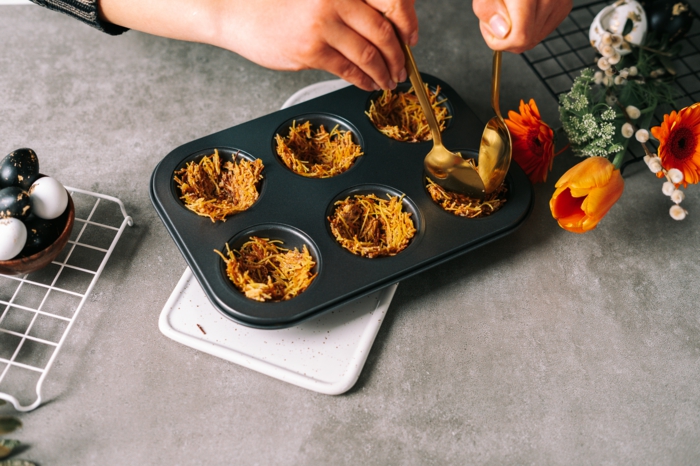 Dip the nests in melted chocolate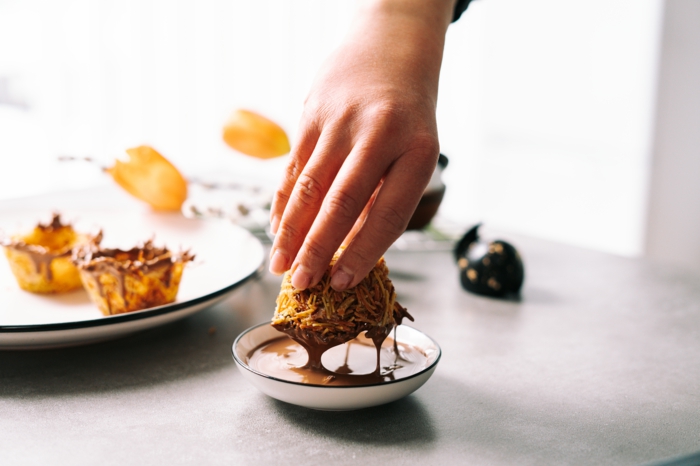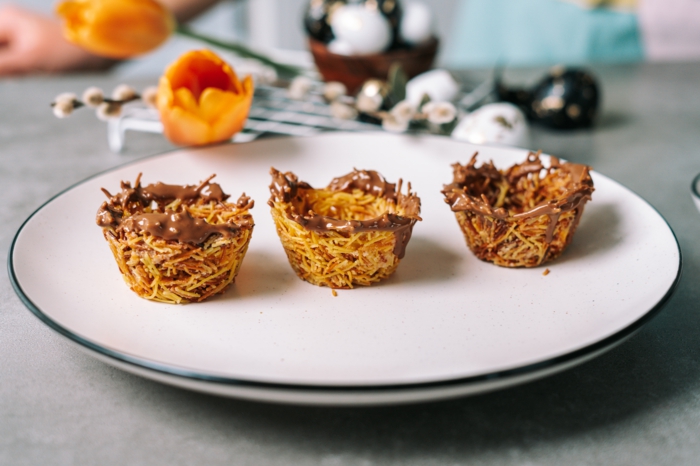 Sprinkle coconut flakes on top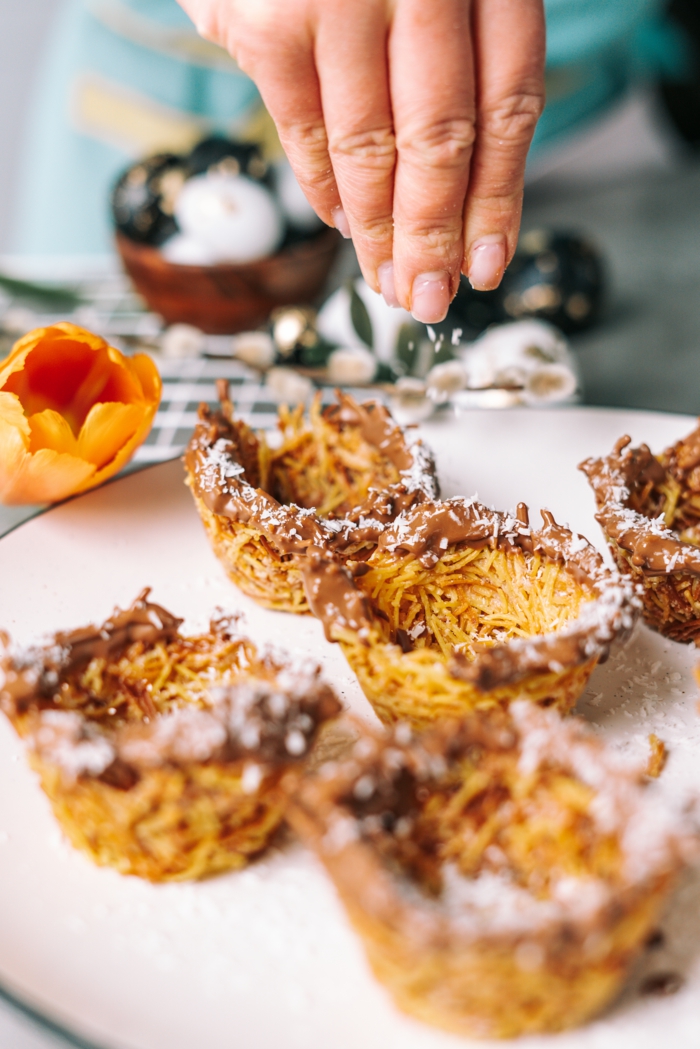 Use the nests for your gorgeous dyed eggs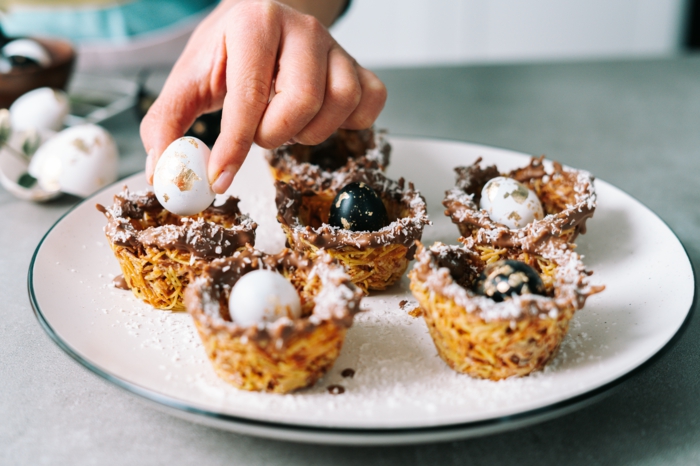 Creamy scalloped potatoes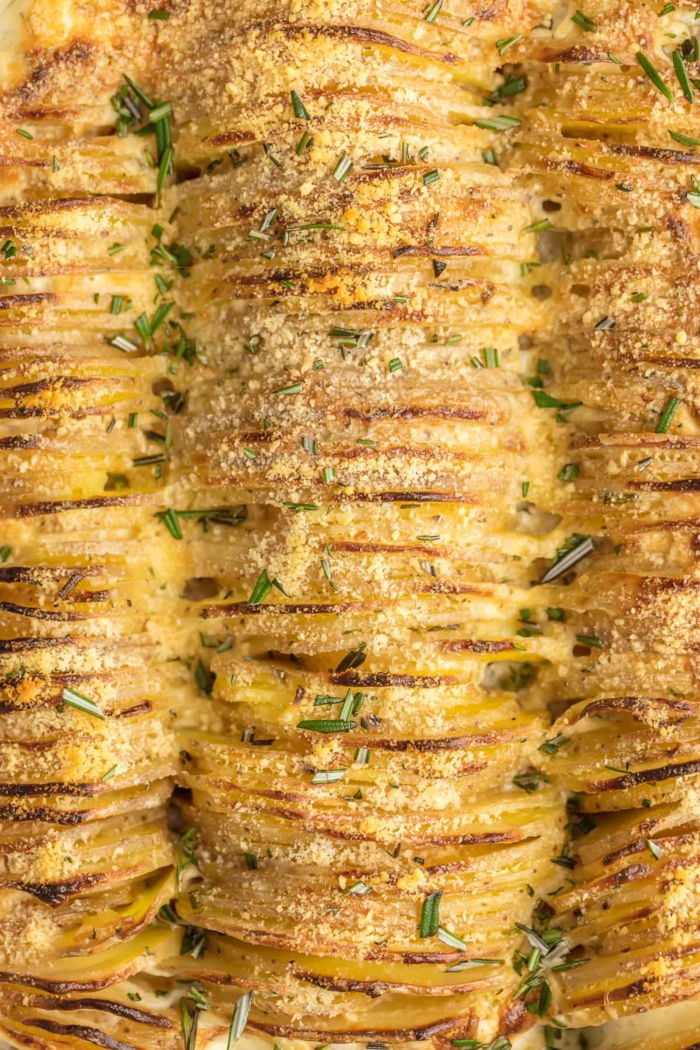 Easter dinner ideas – scalloped potatoes
Ingredients:
5 lbs potatoes, partially cooked in the microwave for 4-5 minutes
2 tbsp butter
2 5.6 oz. packages garlic and herb cheese
1/2 tsp black pepper
2 cups heavy cream
3/4 tsp kosher salt
grated parmesan
The perfect side dish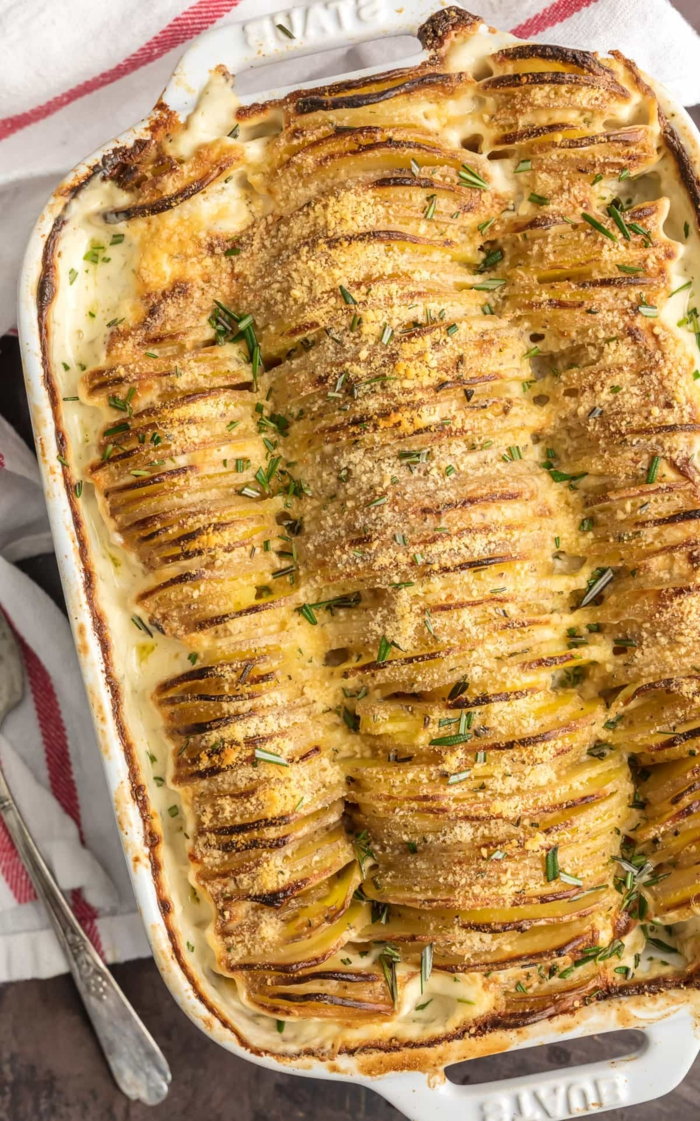 Instructions:
Preheat the oven to 400°F.
Spray a casserole dish with non-stick spray and cover the bottom with butter. Let it sit in the oven until the butter melts.
In a saucepan heat the heavy cream, cheese salt and pepper and cook until the mixture is smooth.
Slice the potatoes with a mandolin, transfer to a bowl and pour the cheese mixture over them.
Arrange the potatoes in the casserole dish as shown in the photos.
Pour the rest of the cheese mixture on top and cover with foil.
Place the dish in the oven and bake for 30 minutes. Remove the foil and bake additional 30 minutes. Sprinkle the grated parmesand and bake for 15-30 more minutes.
Easy, simple, yet super delicious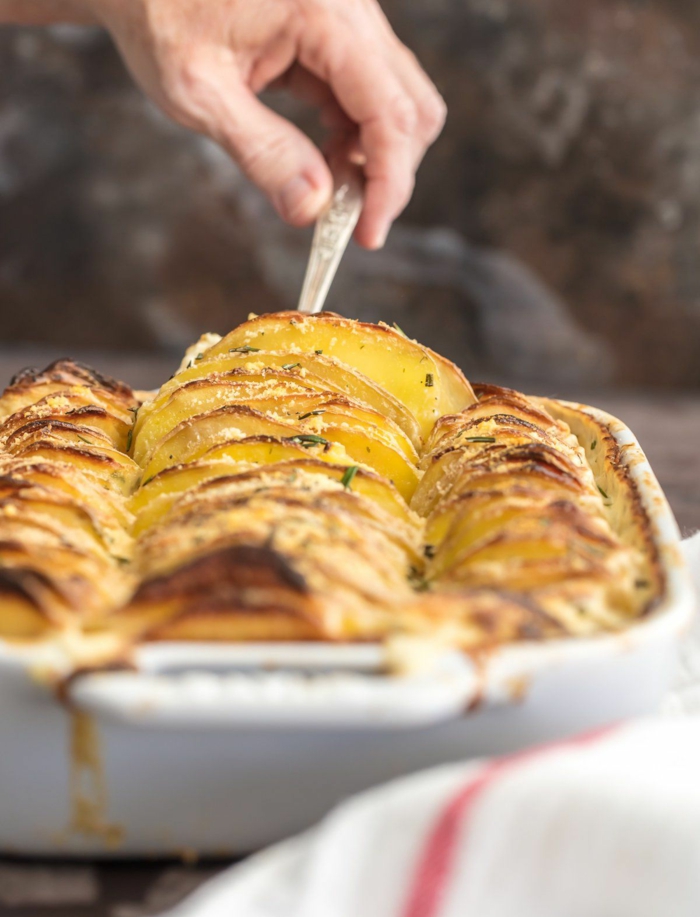 Source: thecookierookie.com
Easy fruited rice pilaf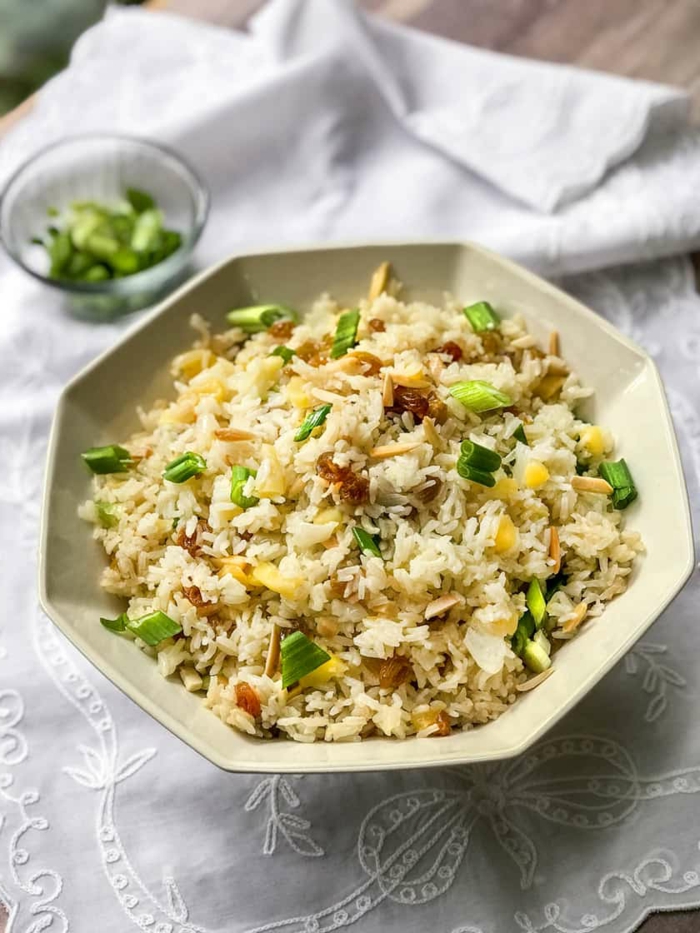 What to cook for Easter? How about this easy rice pilaf
Ingredients:
1 onion
2 cups rice
2 cups chicken broth
1/2 cup slivered almonds, toasted
1/4 cup butter
1 cup golden raisins
1 apple
1/3 cup green onions
salt and pepper
For the bouquet garni:
12 peppercorns
1 cinnamon stick
12 whole cloves
2 garlic cloves
1/4 tsp cardamom
The perfect dish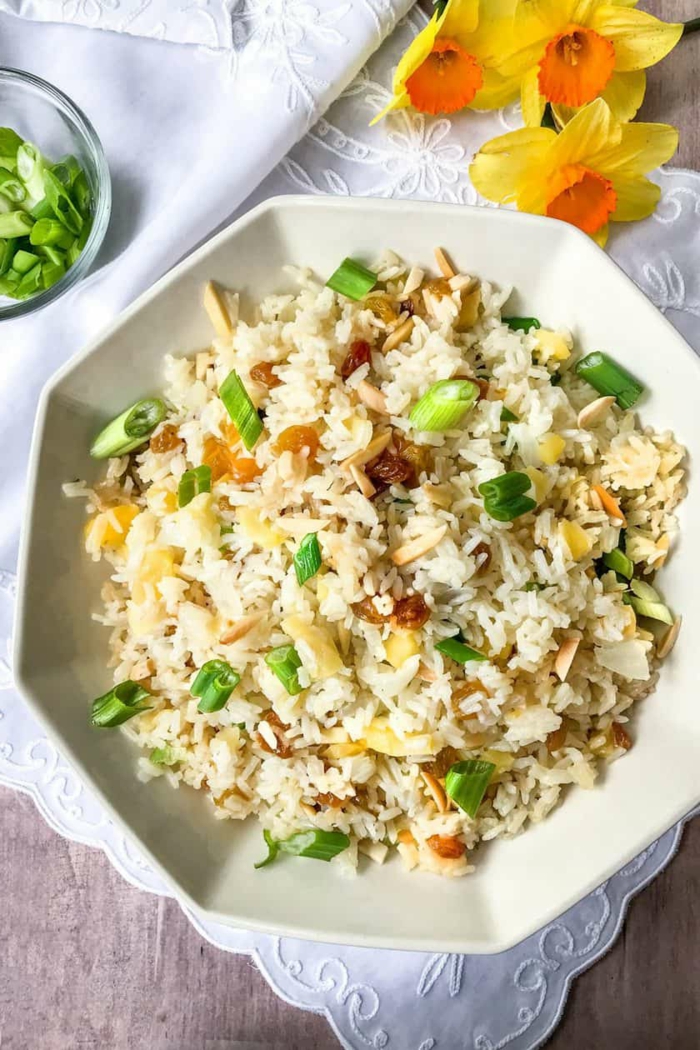 Instructions:
Make the bouquet garni by gathering all the ingredients in a small cheesecloth and tie it into a small pouch.
Melt the butter into a pot.
Add the onions and the rice, then add the bouquet garni. Stir in the chicken broth and simmer for 15-20 minutes.
Add the raisins and apple and cook for additional 5 minutes.
Finally, add the almonds and green onions before serving.
You won't regret trying this delicious recipe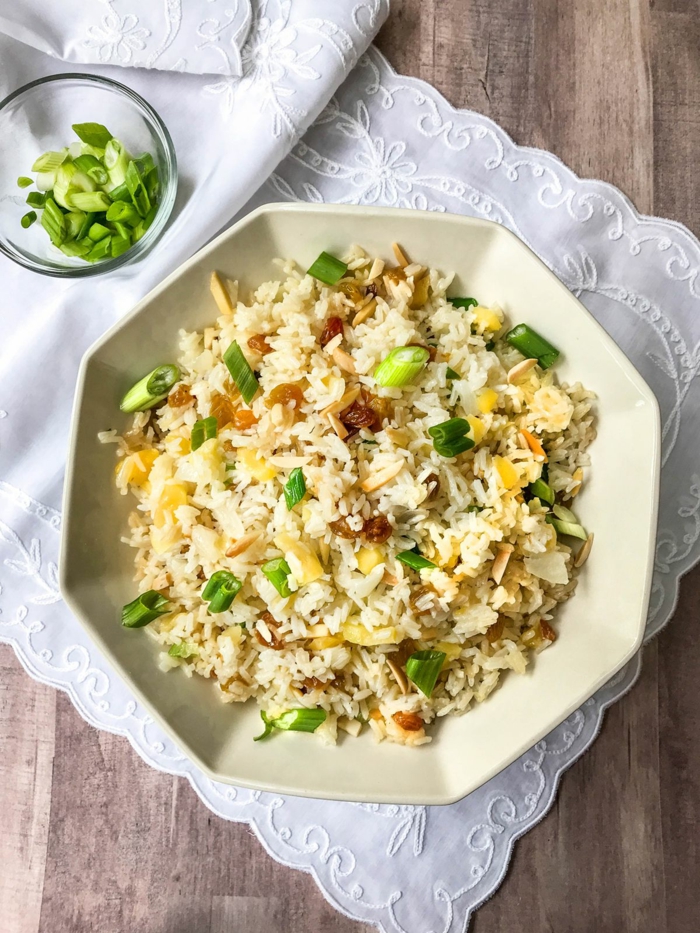 Source: 31daily. com
Caprese farro salad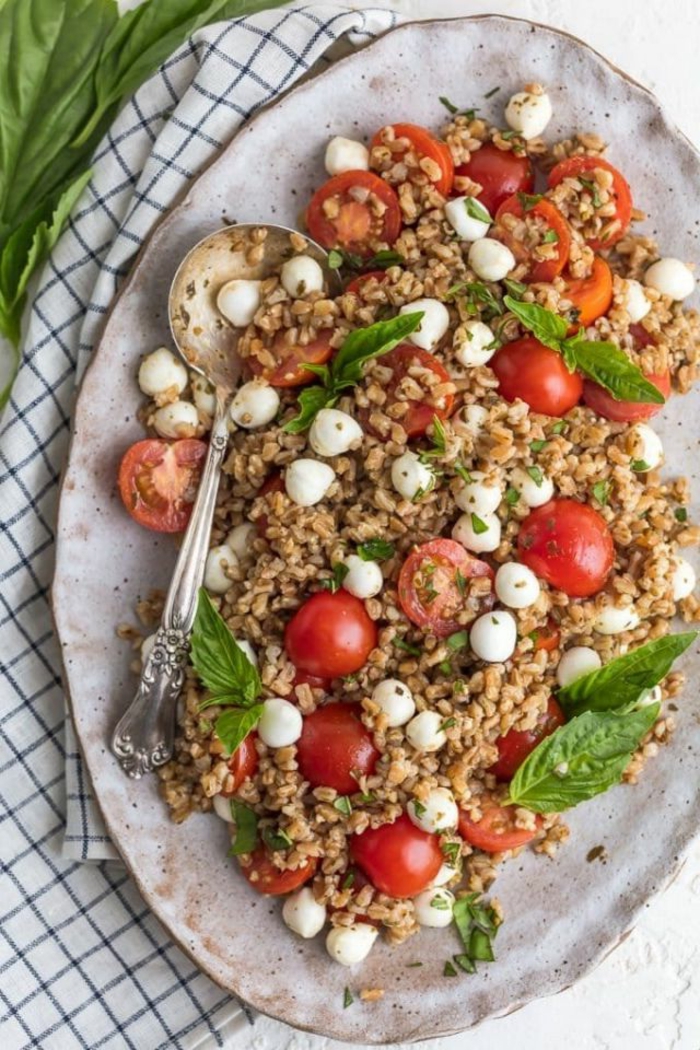 How to make a caprese salad?
Ingredients:
1 cup farro
10.5 oz. halved cherry tomatoes
3 tbsp basil pesto
1/4 cup pine nuts
1/2 tbsp olive oil
2 tbsp balsamic vinegar
8 oz. small mozzarella pearls
salt and pepper
fresh basil
Simple, easy, healthy and delicious – what more could you possibly need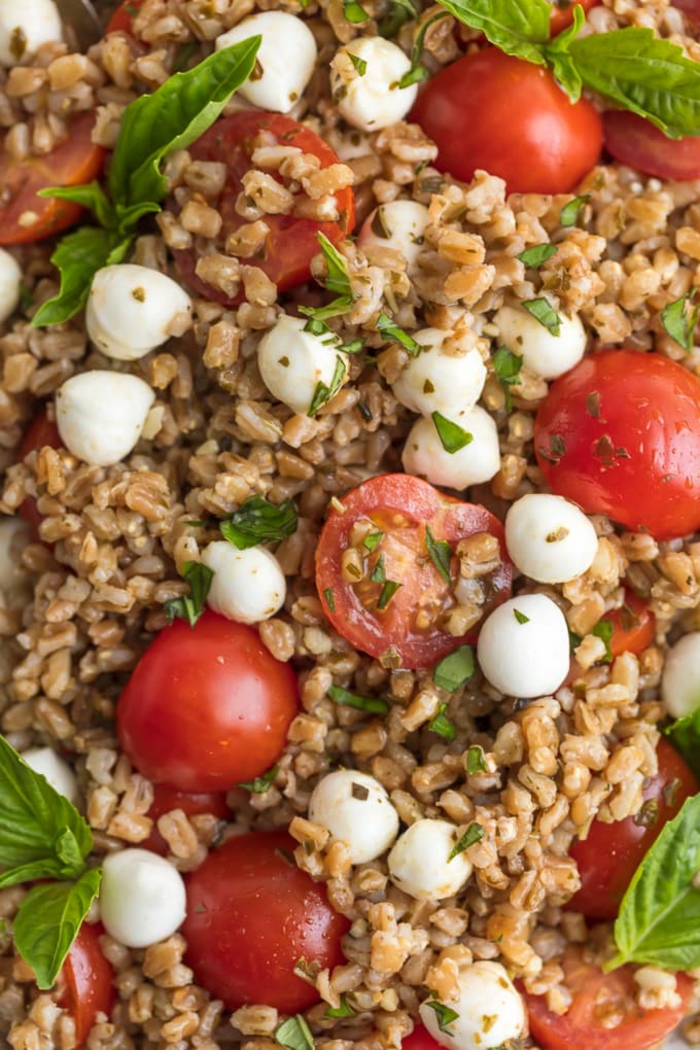 Instructions:
Boil the farro in 3 cups of salted water and let it simmer for 30 minutes. Drain the excess water and let cool.
In a bowl mix the pesto, tomatoes, pine nuts, vinegar, oil and mozzarella. Toss with the farro, salt and pepper to taste.
Garnish with fresh basil.
Healthy, protein-packed salad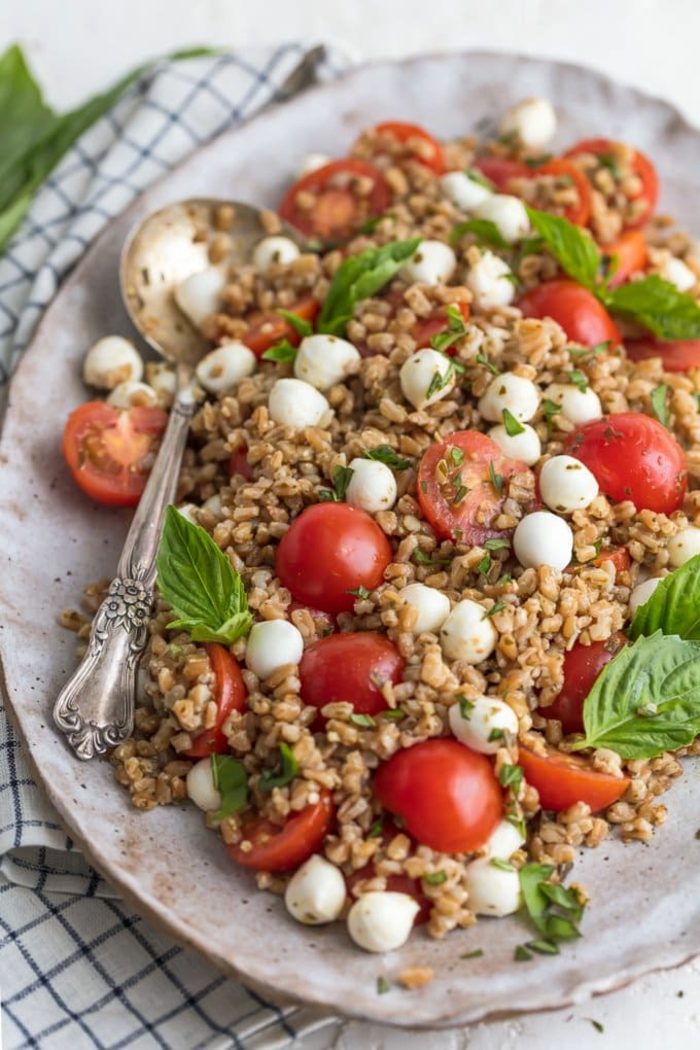 Source: thecookierookie. com
Marmalade glazed ham recipe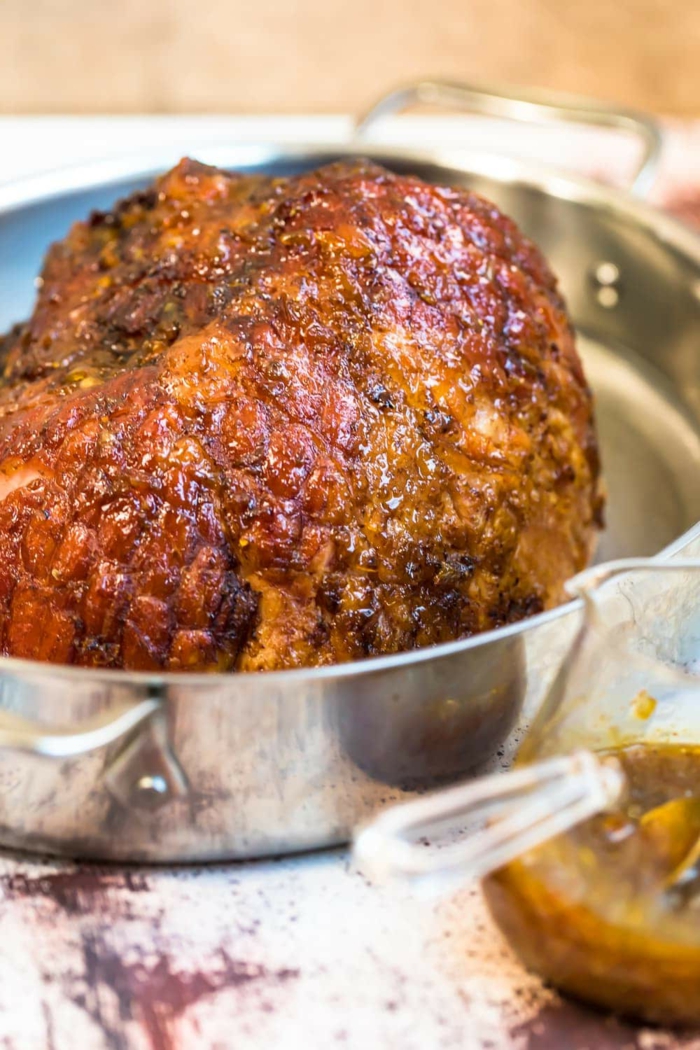 Traditional Easter dinner – baked ham
Ingredients:
1 8 lbs fully cooked ham
1 cup apple cider
For the glaze:
1 cup marmalade
1 tbsp hot honey
3 tbsp bourbon
4 tbsp butter
1 tbsp Dijon mustars
1/2 cup dark brown sugar
2 tsp gnger paste
1/2 tsp ground cloves
3/4 tsp kosher salr
1/4 tsp black pepper
Traditional Easter dish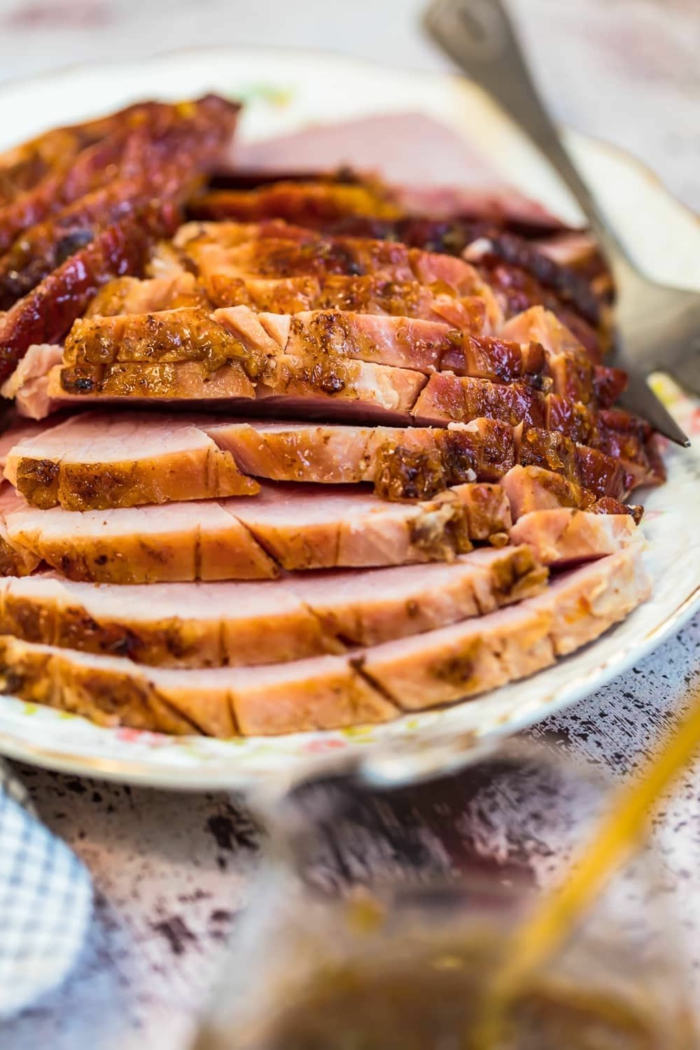 Instructions:
Preheat the oven to 325°F. Spray a roasting pan with non-stick spray and line it with foil, then spray the foil as well.
In a sauce pan combine all ingredients for the glaze over medium heat and bring to a boil. Reduce heat to low and simmer for 10 minutes until the mixture thickens.
Using a sharp knife score a diamond pattern in the ham through the skin and the fat layer. Cut about 1/4-inch deep with parallel lines about 2-inches apart.
Pour cider on the bottom of the pan and set the ham in the middle.
Keep 1/2 of the glaze for serving.
The rest of the glaze brush over the ham. Bake at 325°F for 1 1/2 hours, glazing every 30 minutes. Check the internal temperature of the ham, which should be 115°F.
Once the desired internal temperature is reached, baste it one more time, remove the pan from the oven, cover it with foil and let rest for 15 minutes.
This looks so good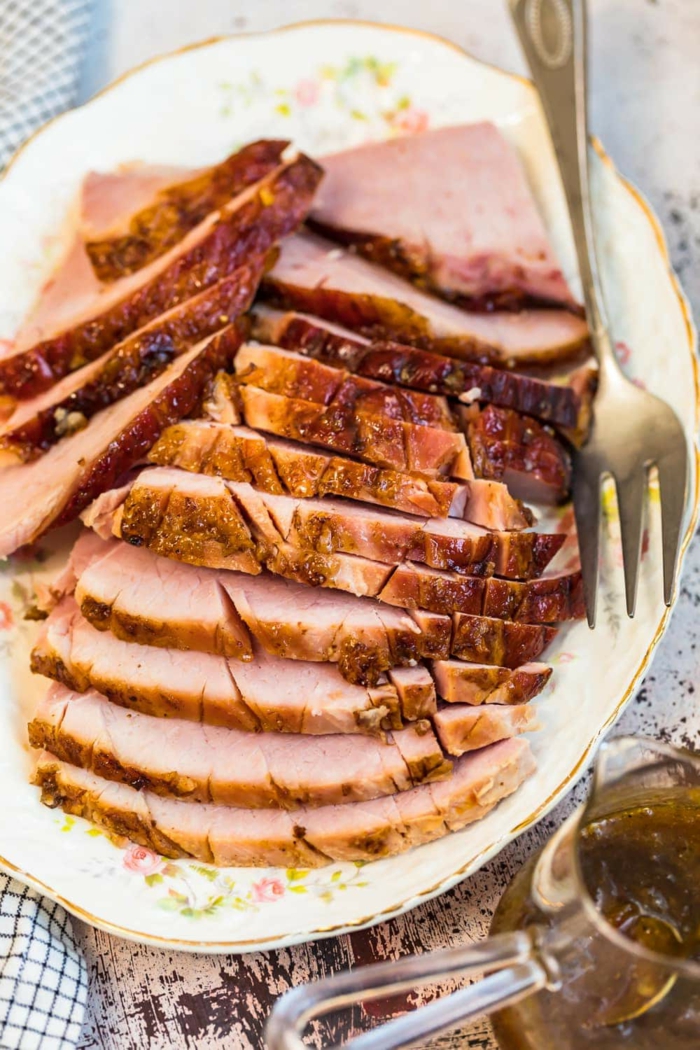 Source: thecookierookie. com
Herb crusted rack of lamb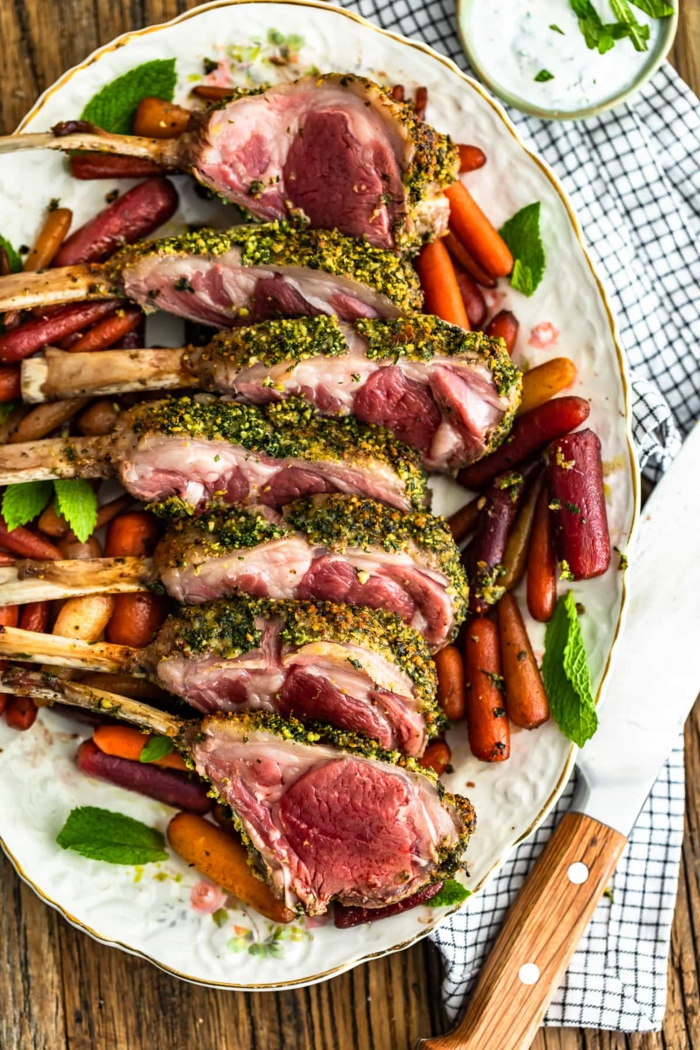 Traditional Easter food – rack of lamb
Ingredients:
For the lamb:
1 rack of lamb
4 tbsp Dijon mustard
2 tbsp olive oil
1/4 cup parsley
1/2 cup basil leaves
4 garlic cloves
1 tbsp thyme leaves
2 tbsp butter
1 1/2 tbsp kosher salt
8 oz panko bread  crumbs
1/2 cup grated Parmesan cheese
For the yoghurt mint sauce:
1 cup plain Greek yoghurt
2 tsp minced garlic
1/2 cup chopped mint leaves
1 tsp kosher salt
1/2 tsp black pepper
1 tbsp lemon juice
1 pinch cayenne pepper
Doesn't this look delicious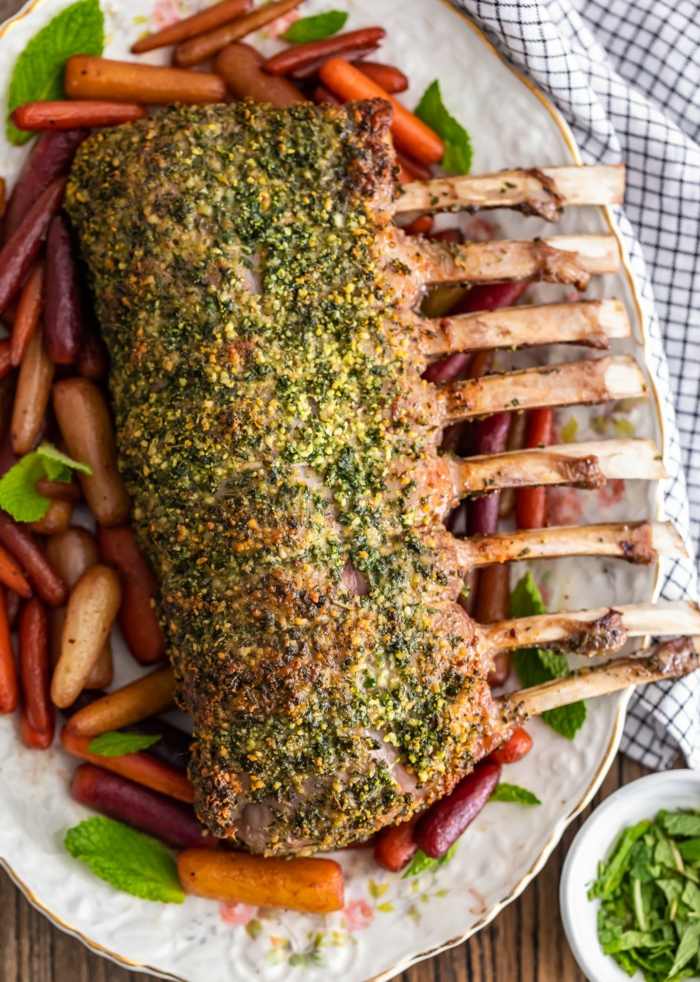 Instructions:
Line a sheet tray with foil and spray with non-stick spray.
Place the rack of lamb on the tray and brush all sides with the Dijon mustard and oil. Season with salt and black pepper and set aside.
In a food processor, pulse the basil, parsley, thyme, butter, garlic, salt, Parmesan and breadcrumbs. Season to taste.
Press the herb mixture onto the lamb and set aside for 1-2 hours at room temperature.
Preheat oven to 450°F.
Wrap the bones in foil and roast the lamb for 20-25 minutes.
Remove from the oven, cover with foil and  let rest for 15 minutes.
Mix all the ingredients for the mint sauce and serve together.
Traditional Easter recipe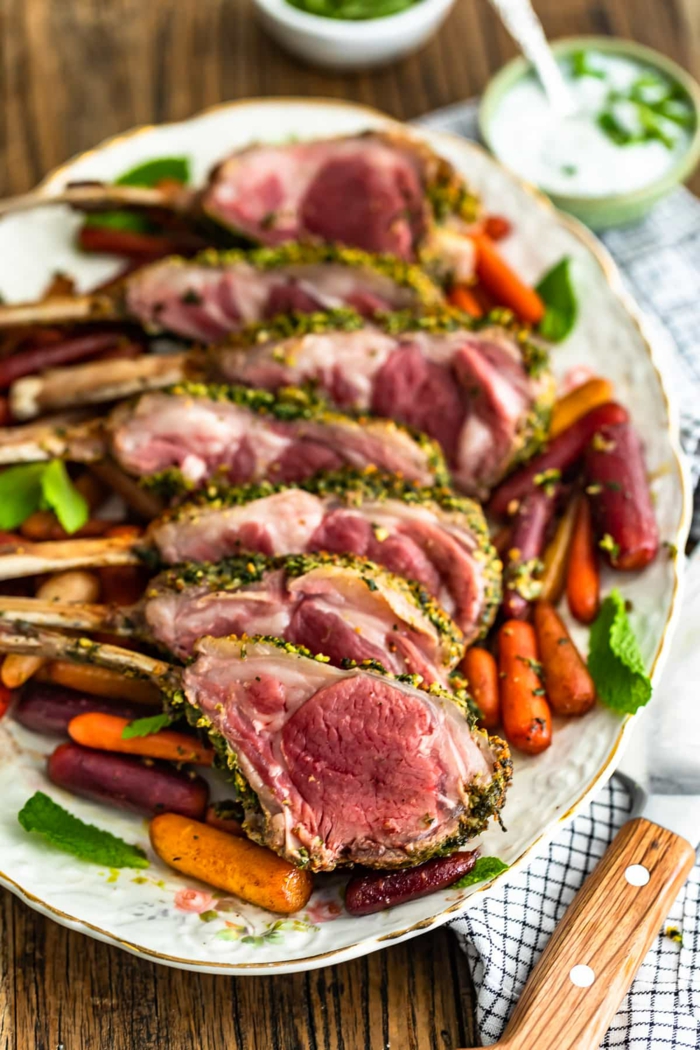 Source: thecookierookie. com
Sweet potato casserole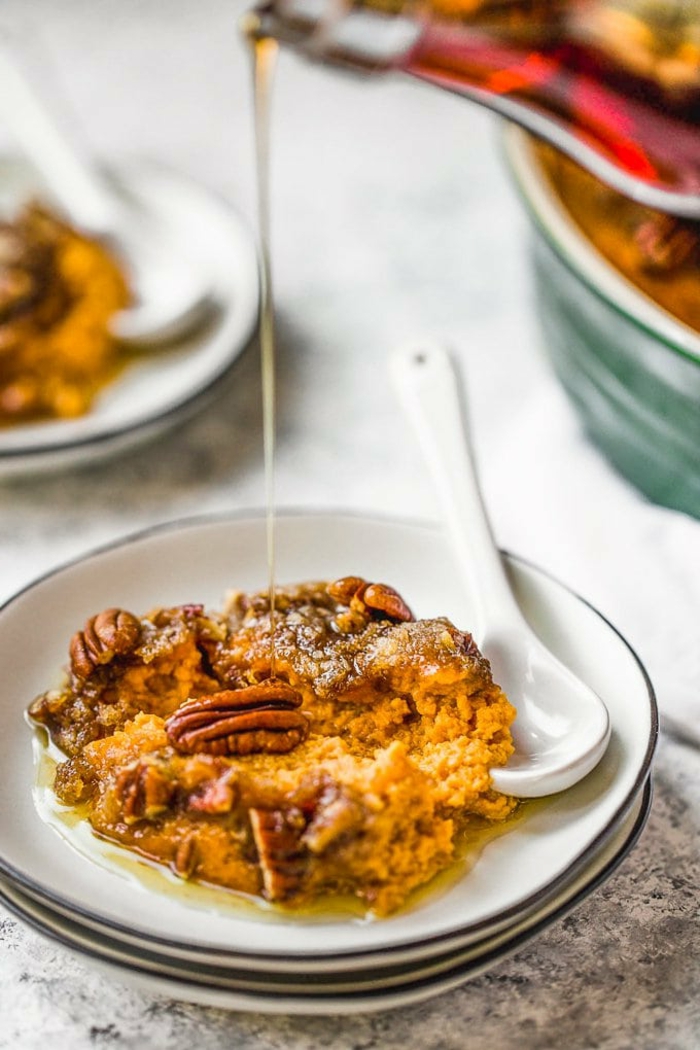 Easter dinner recipes
Ingredients:
3 15 oz, cans of sweet potatoes
1/2 cup sugar
1/4 cup melted butter
1/2 tsp salt
2 well beaten eggs
1/2 cup milk
1/2 tsp vanilla
For the topping:
1 cup brown sugar
1/3 cup flour
1/4 cup butter
2 tsp cinnamon
1.5 cups chopped pecans
Yummy Easter meal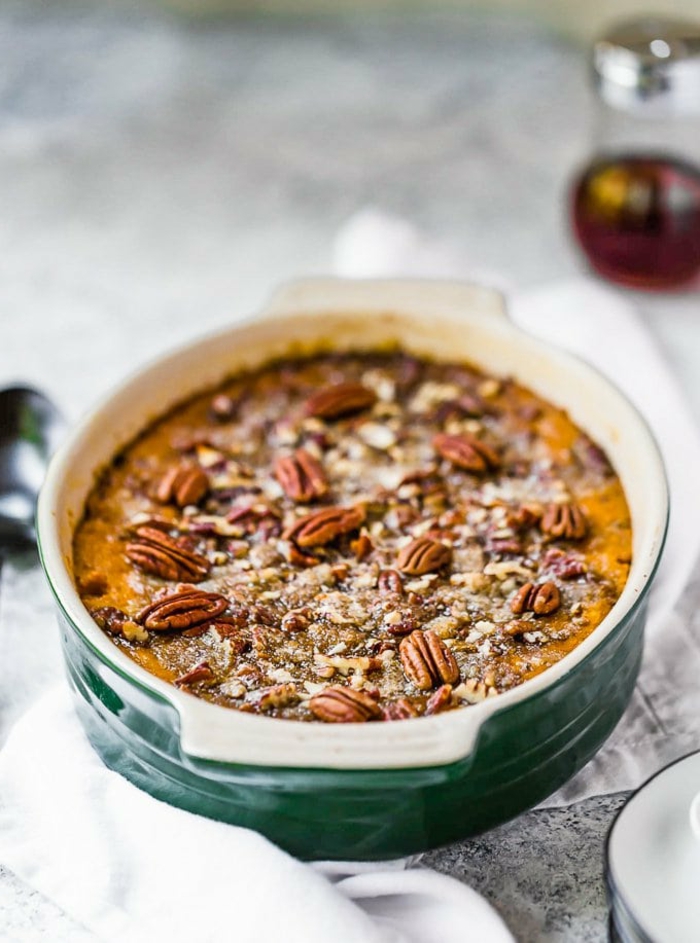 Instructions:
Pour the butter over the sweet potatoed and mash them together in a large bowl.
Add the sugar, salt, eggs, milk, vanilla and blend well.
Pour the mixture into a baking dish.
Combine the ingredients for the topping and crumble with your hands until fully combined. Pour it over the potatoes.
Bake at 350°F for 40 minutes
A really simple, yet tasty recipe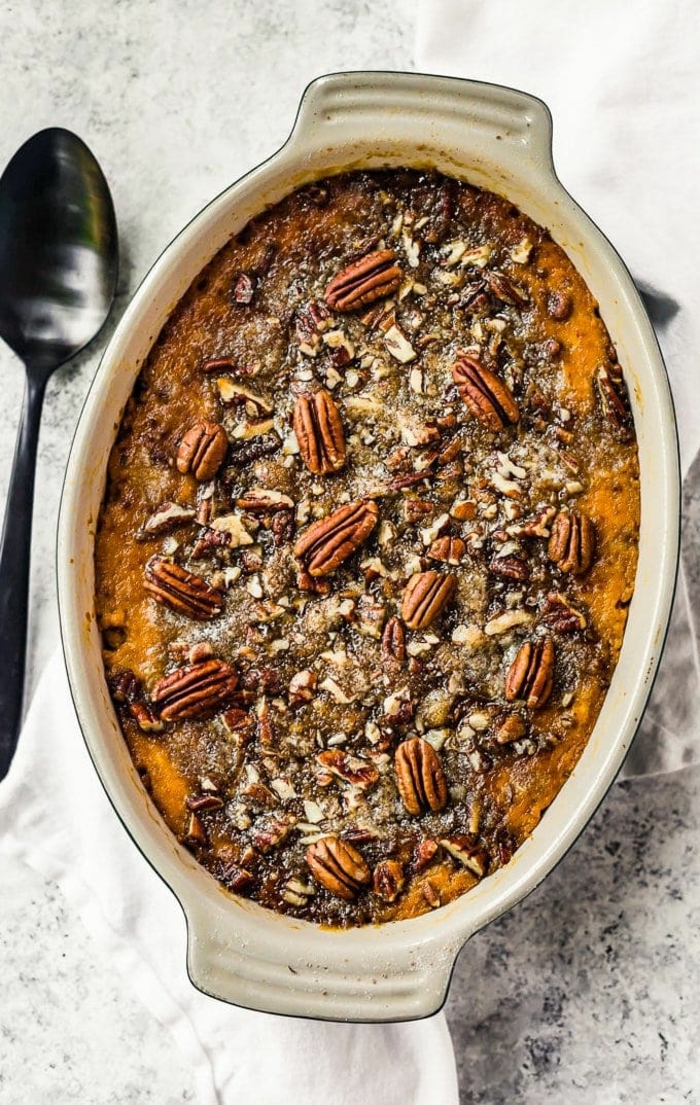 Source: thecookierookie. com
More Easter dinner ideas for the hostess with the mostest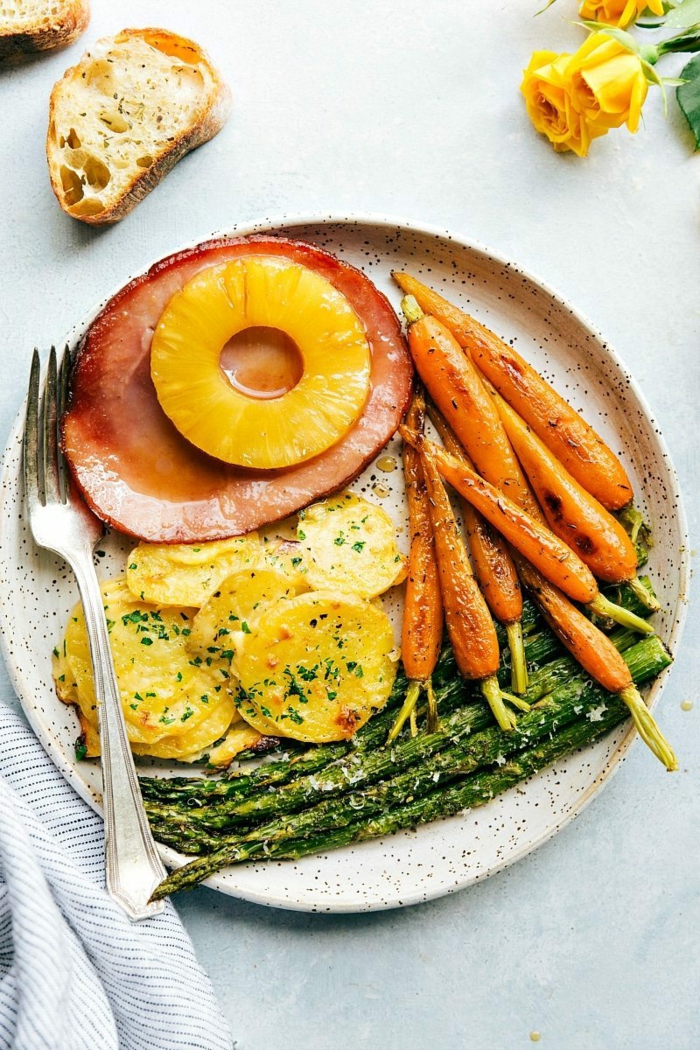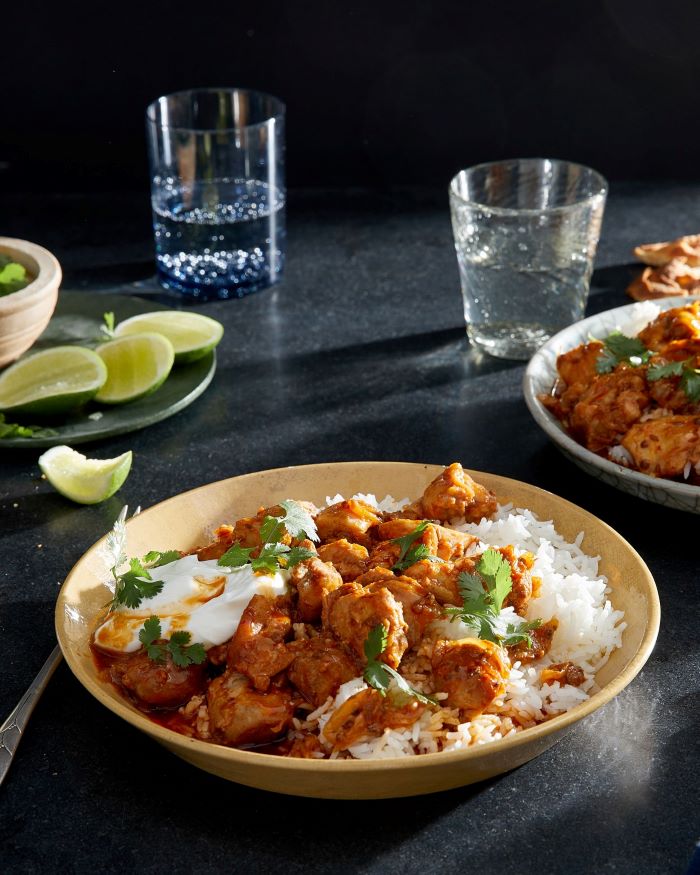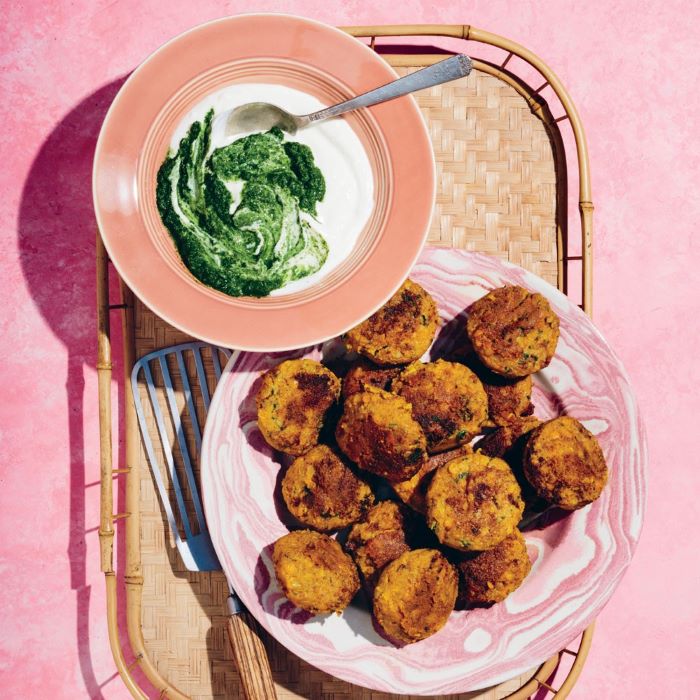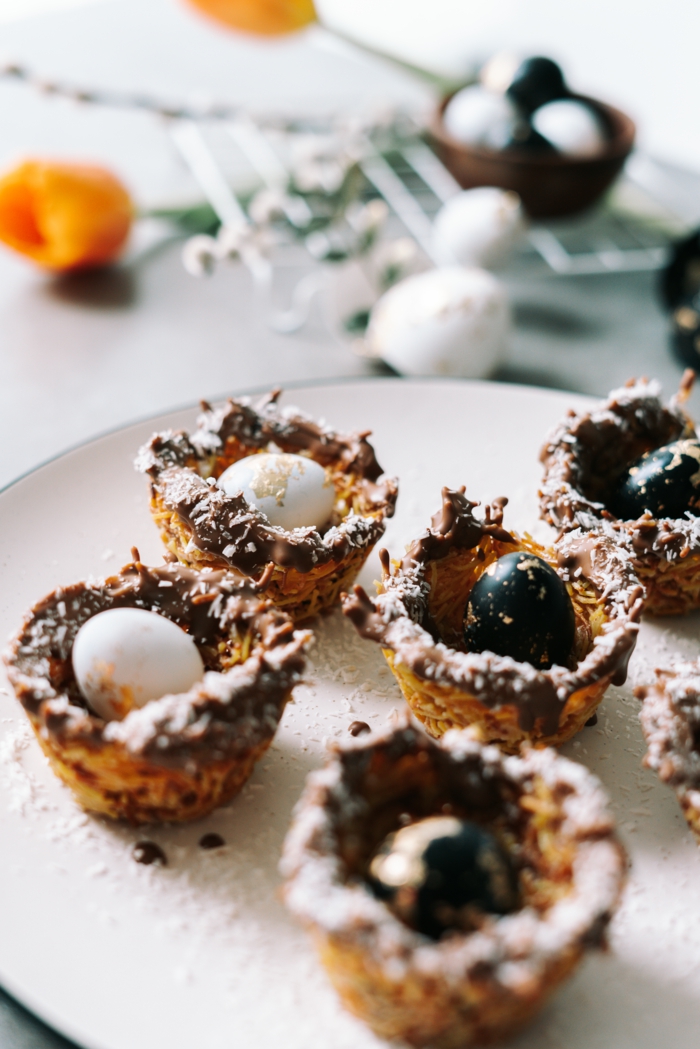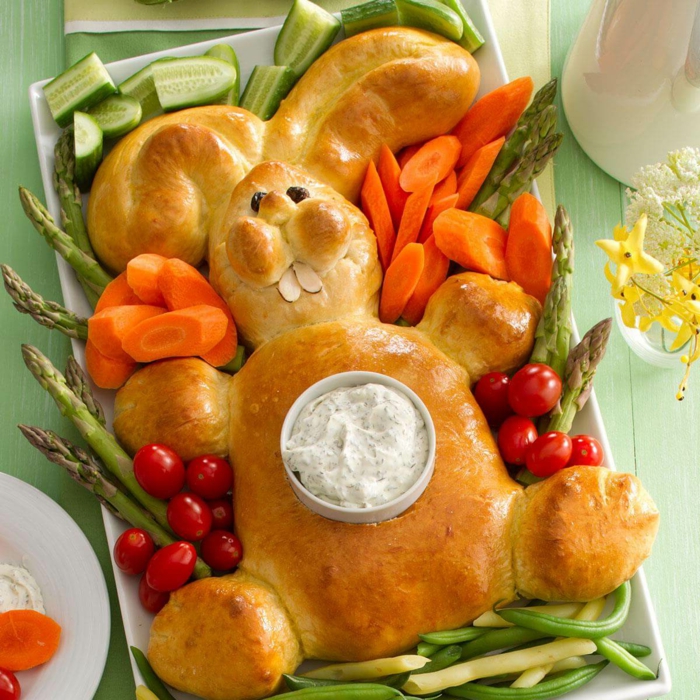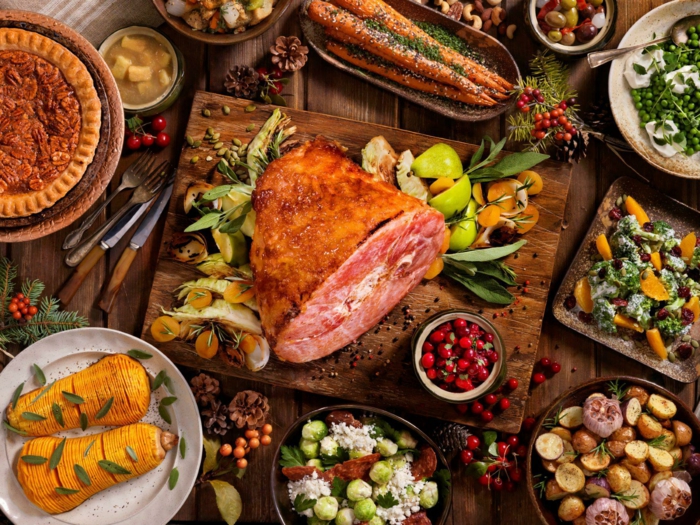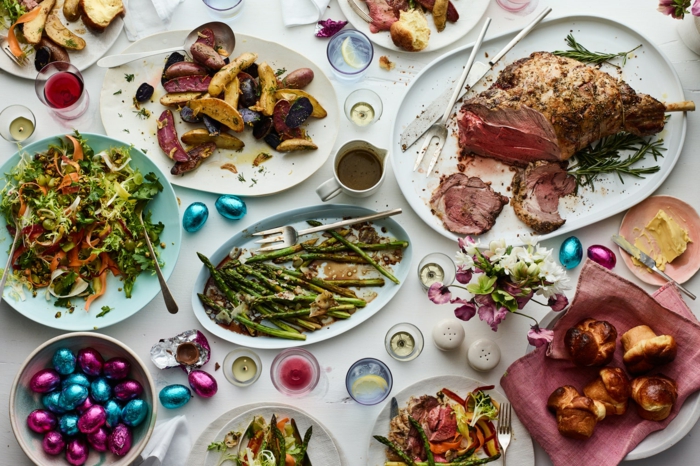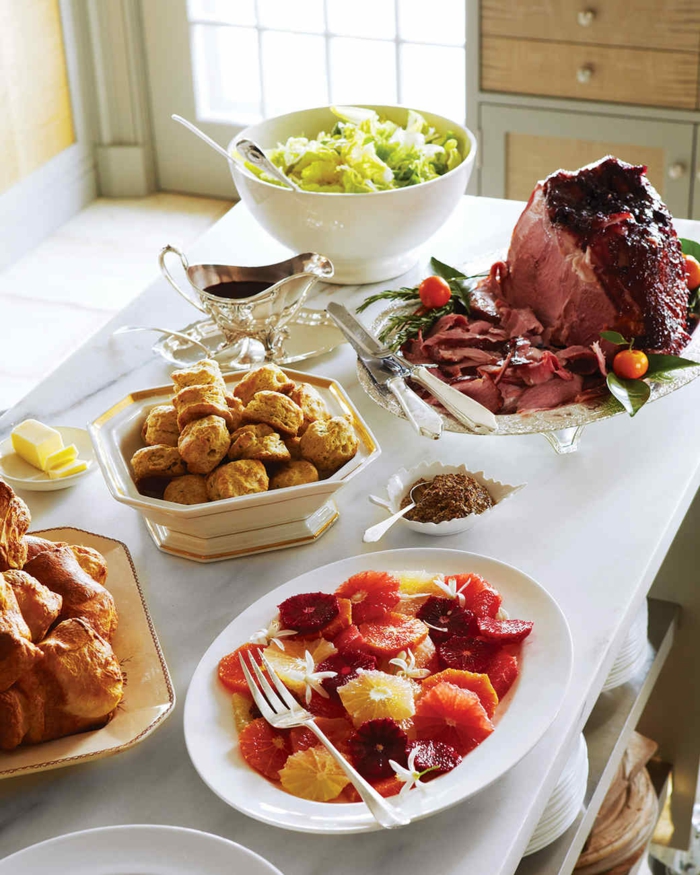 Why not try an Easter buffet menu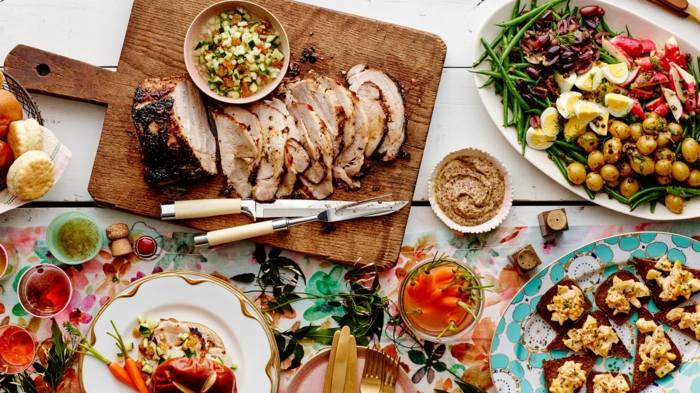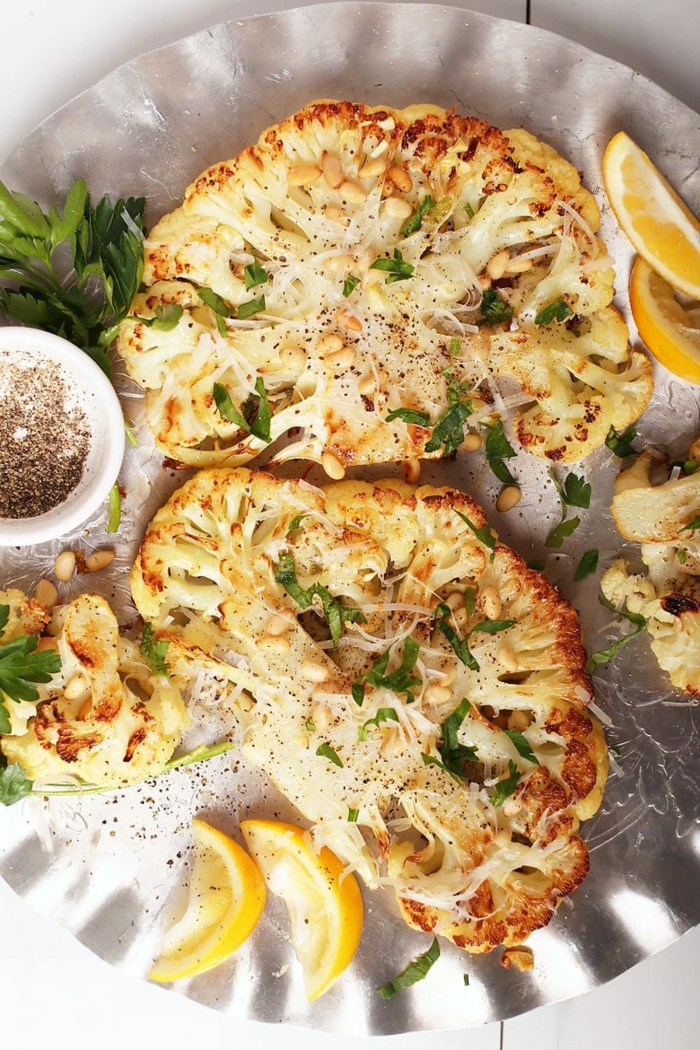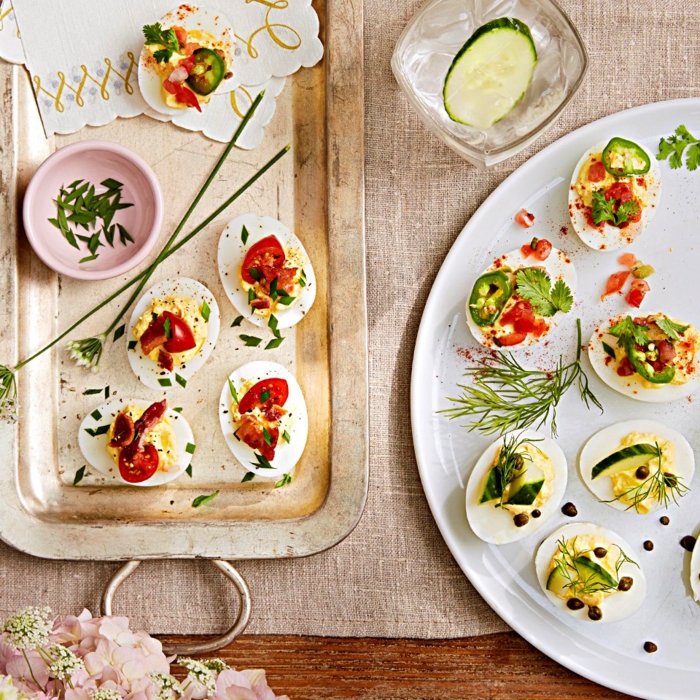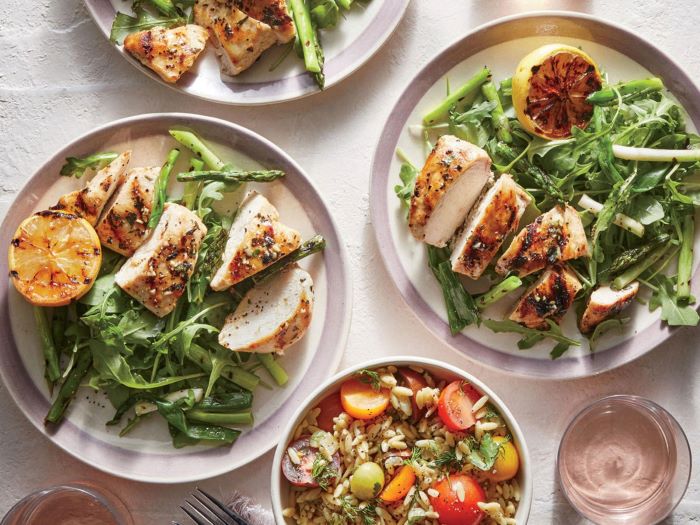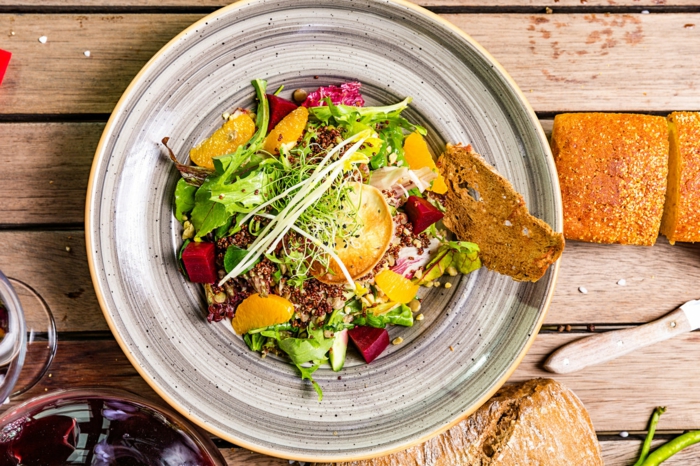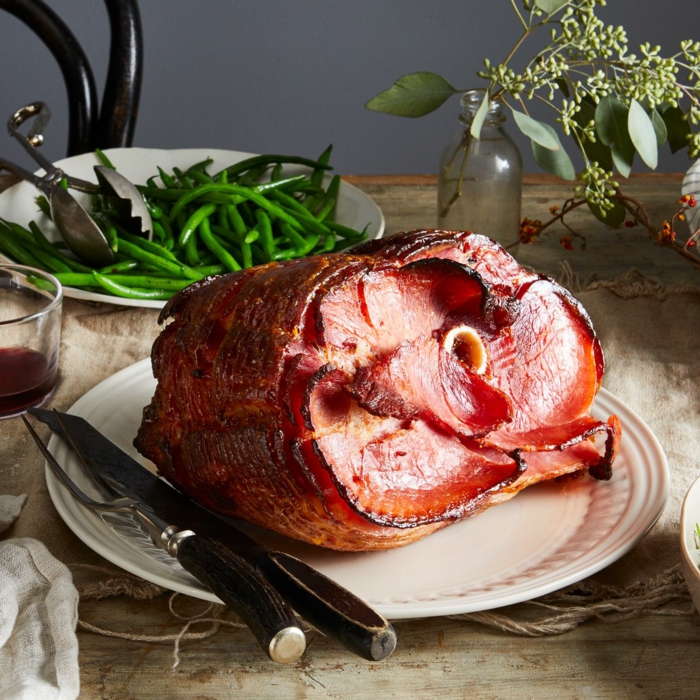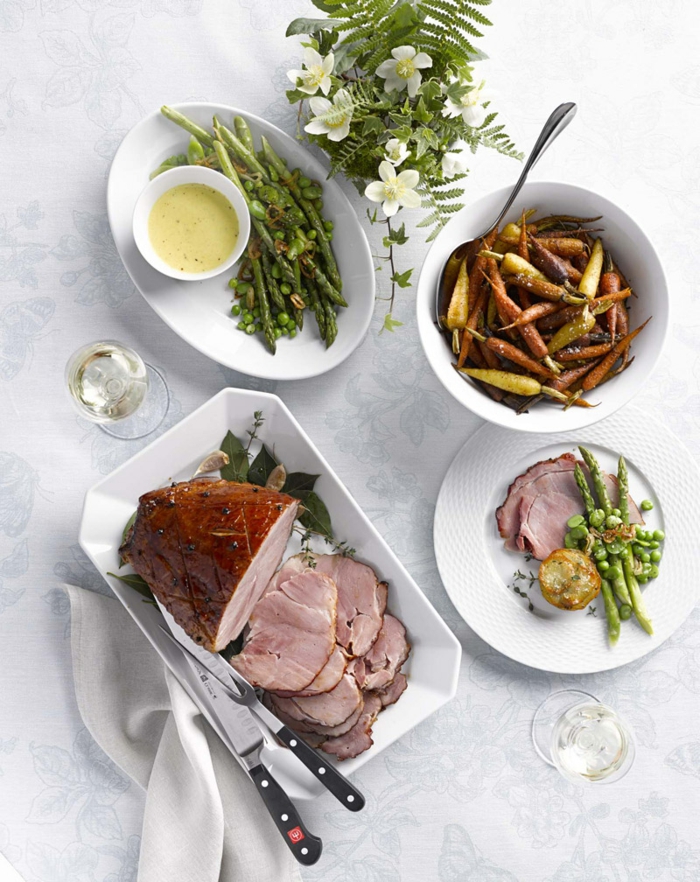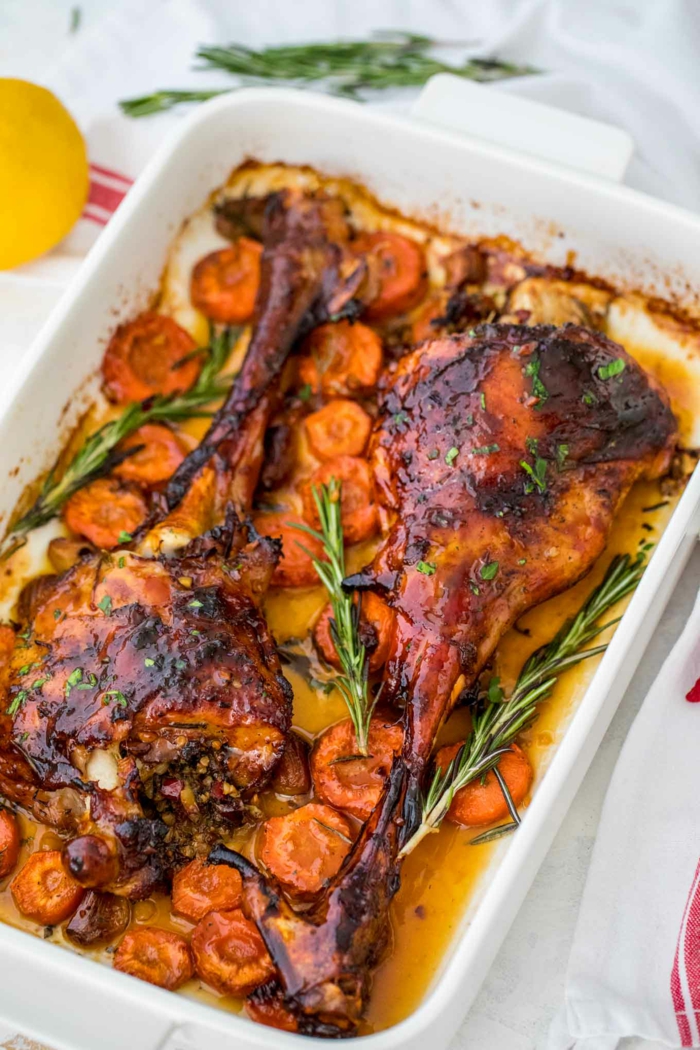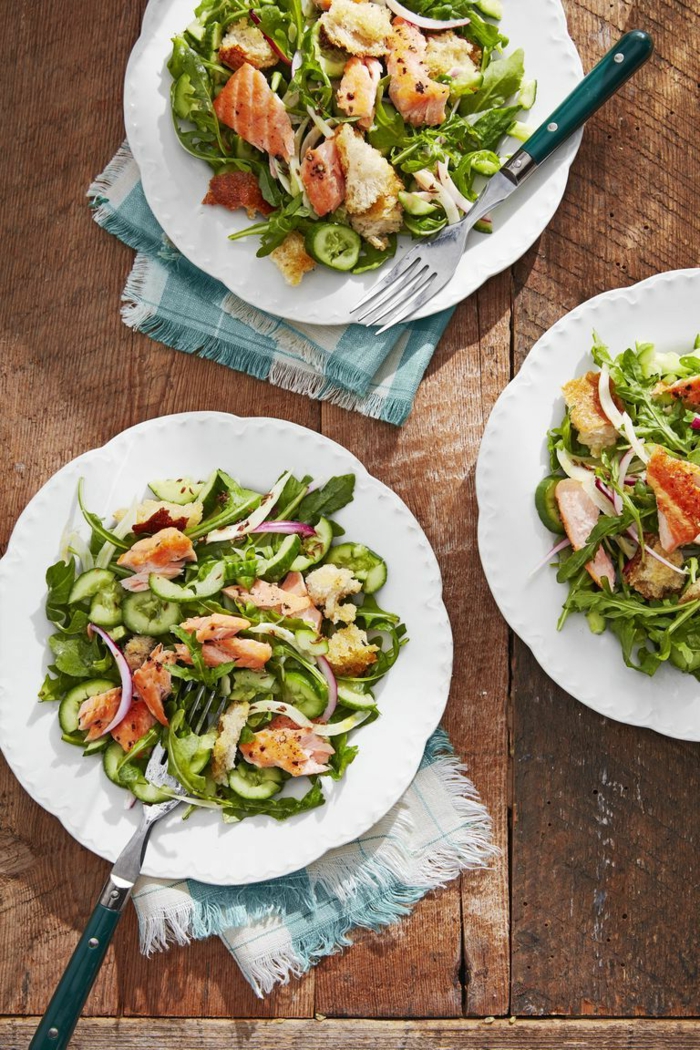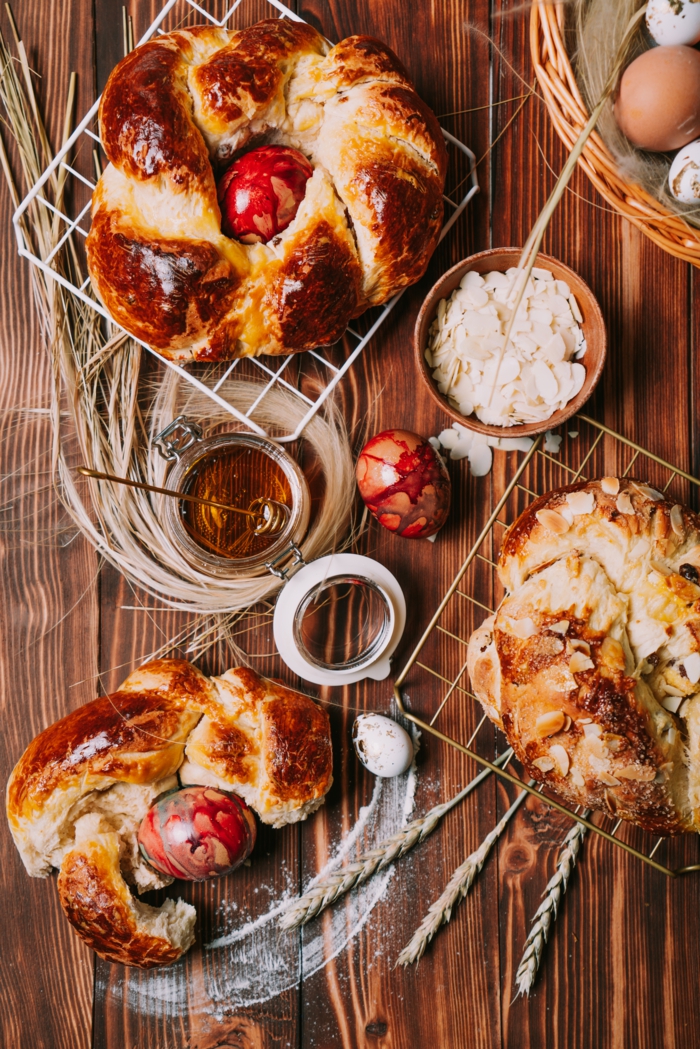 Tasty Easter ham dinner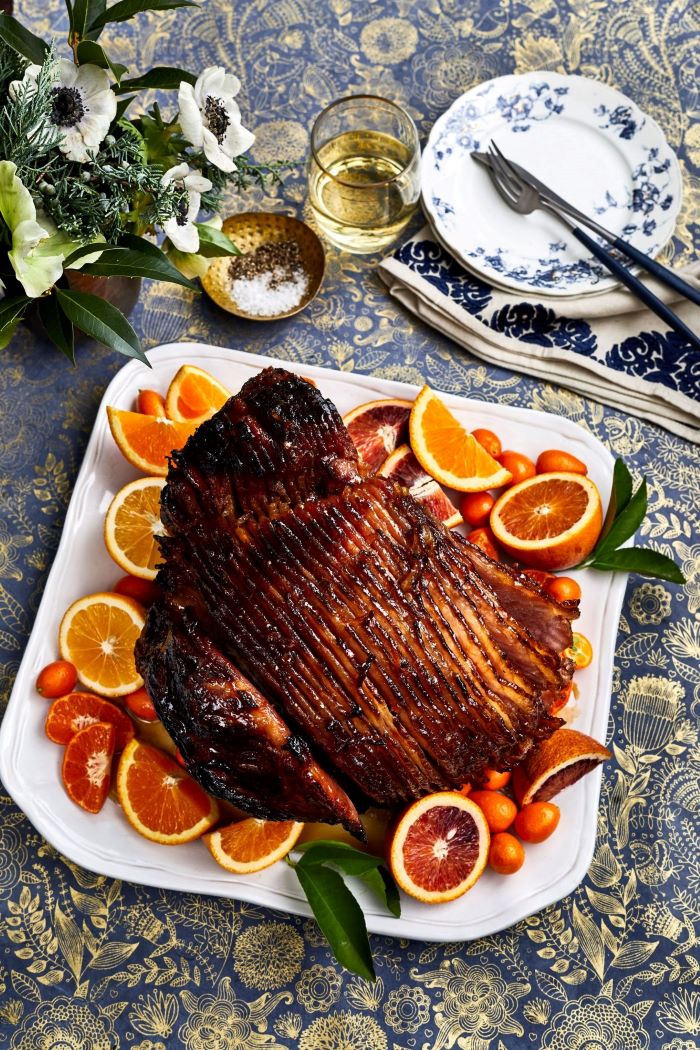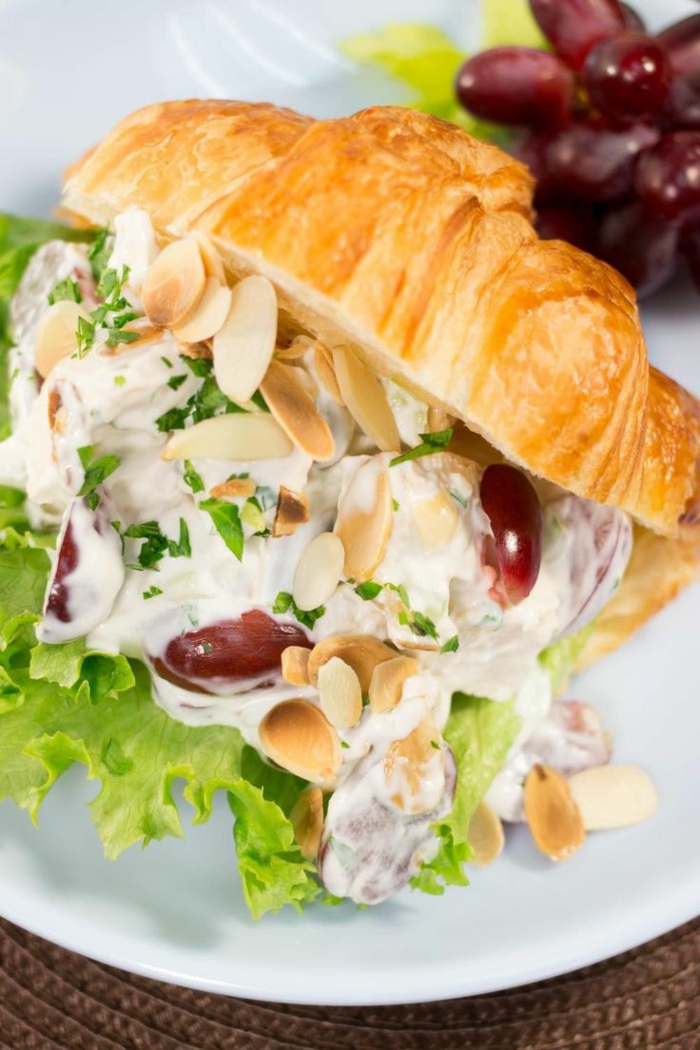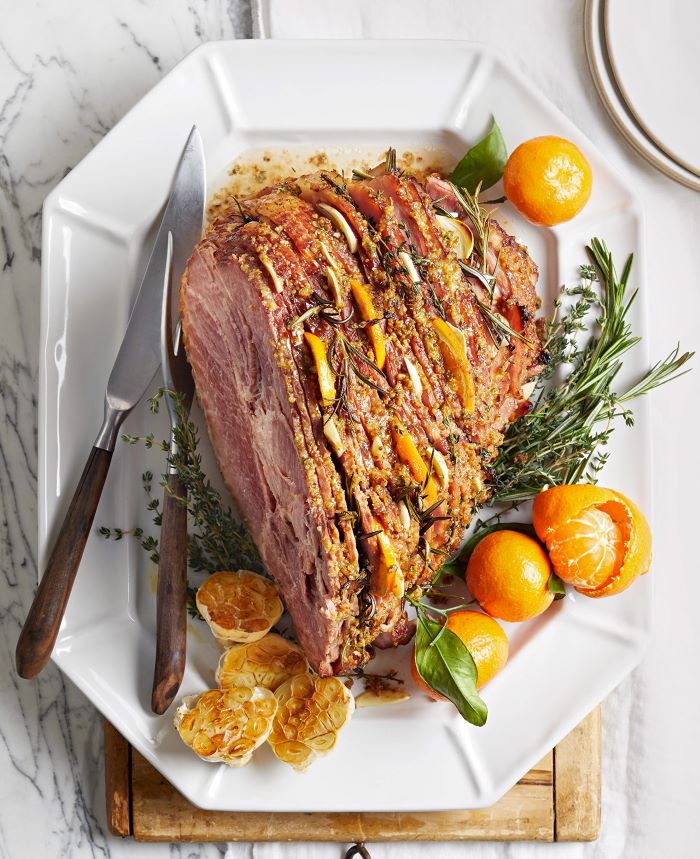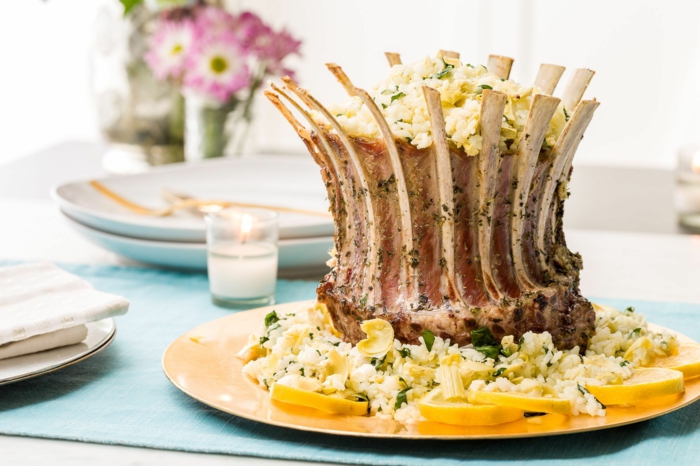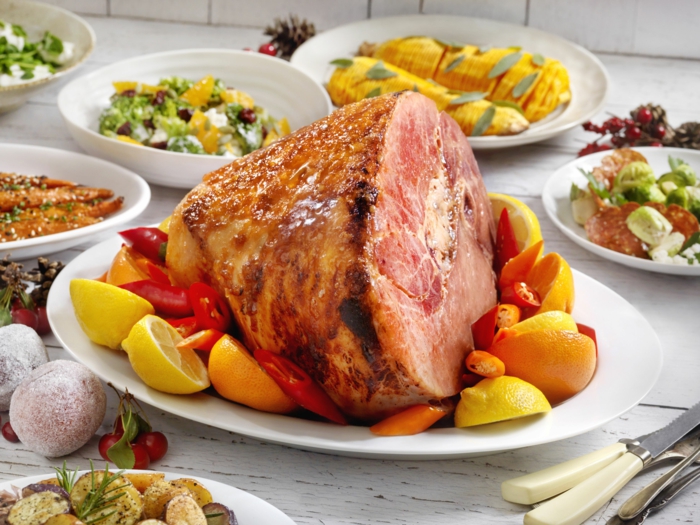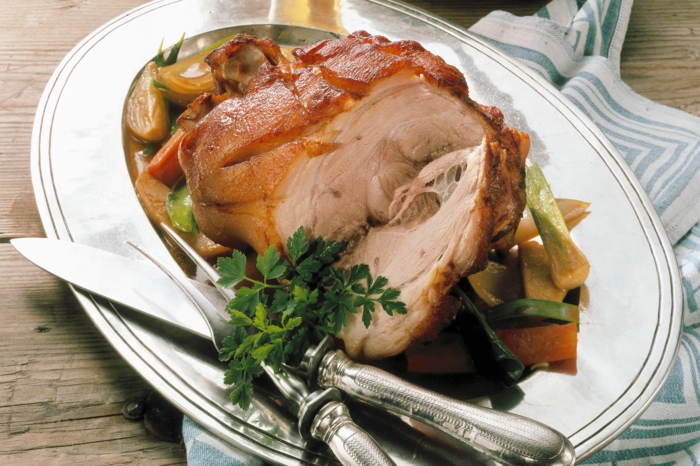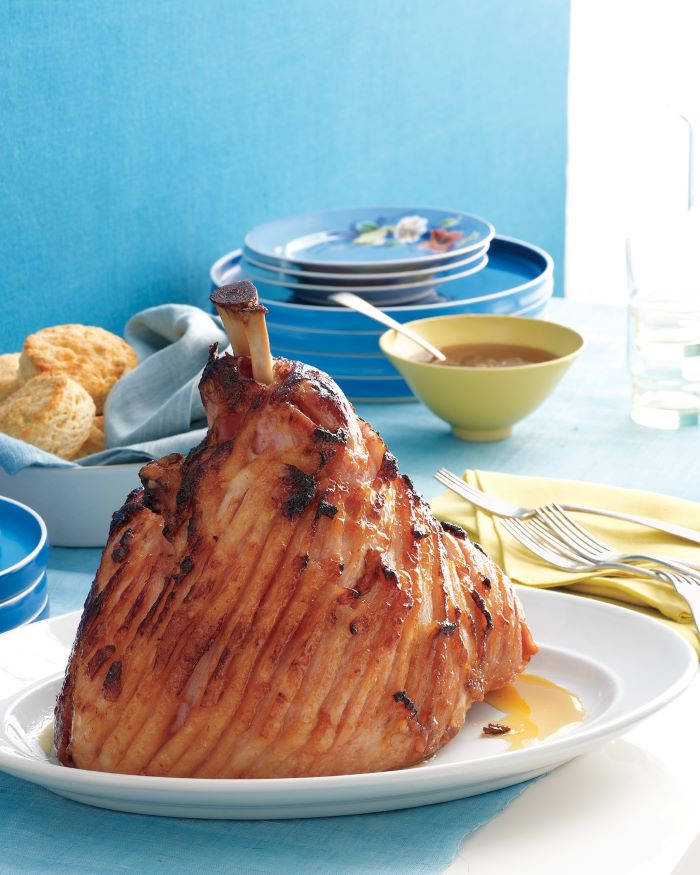 You should definitely add a few desserts to your Easter dinner menu ideas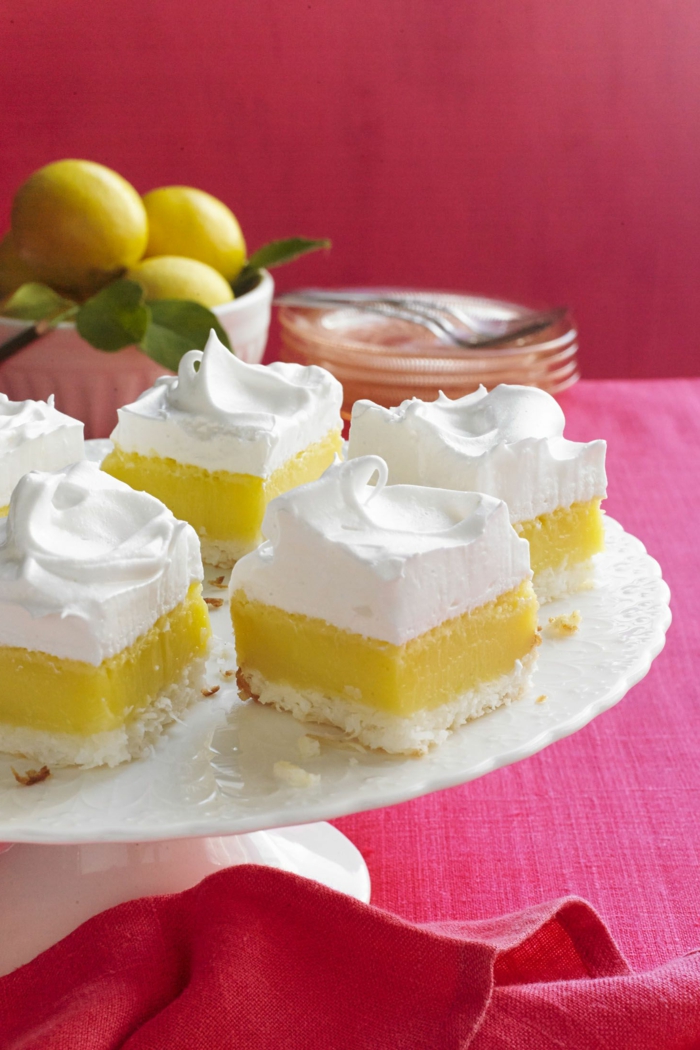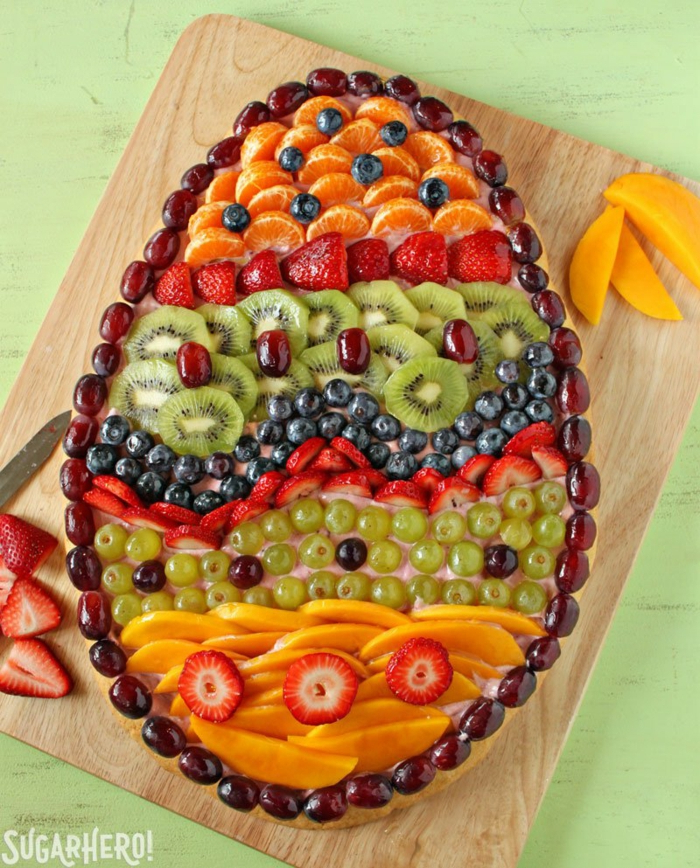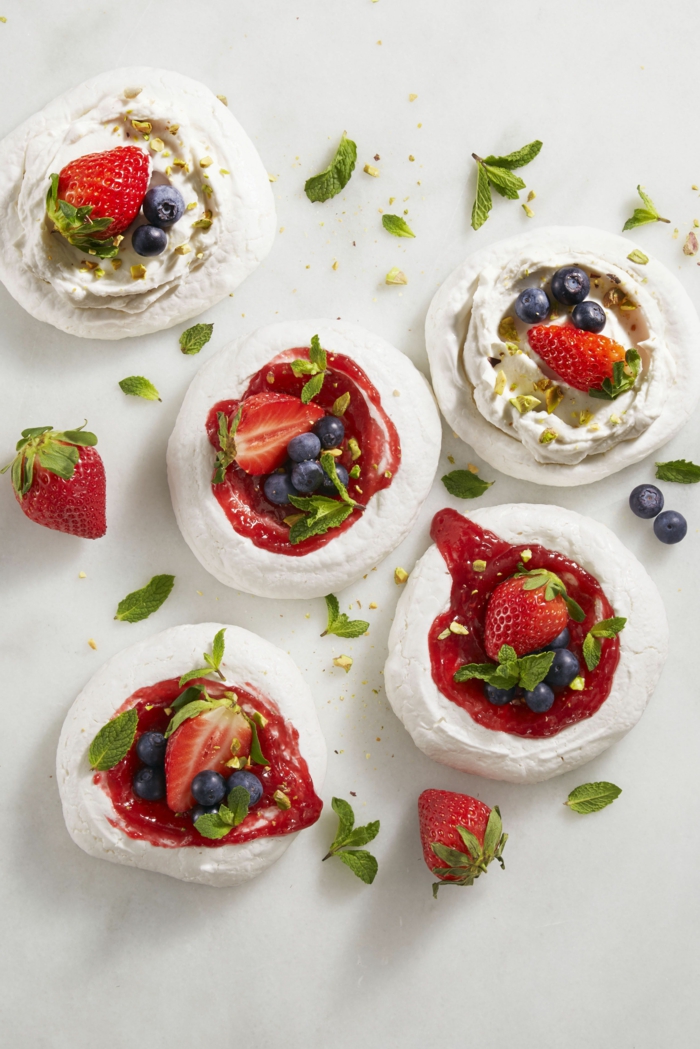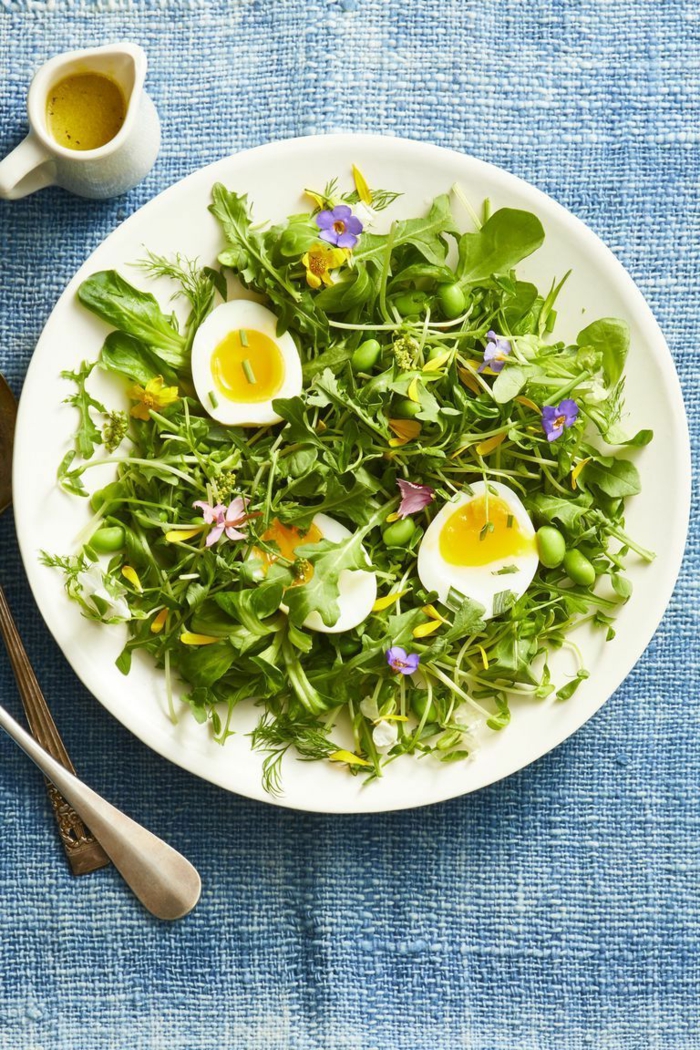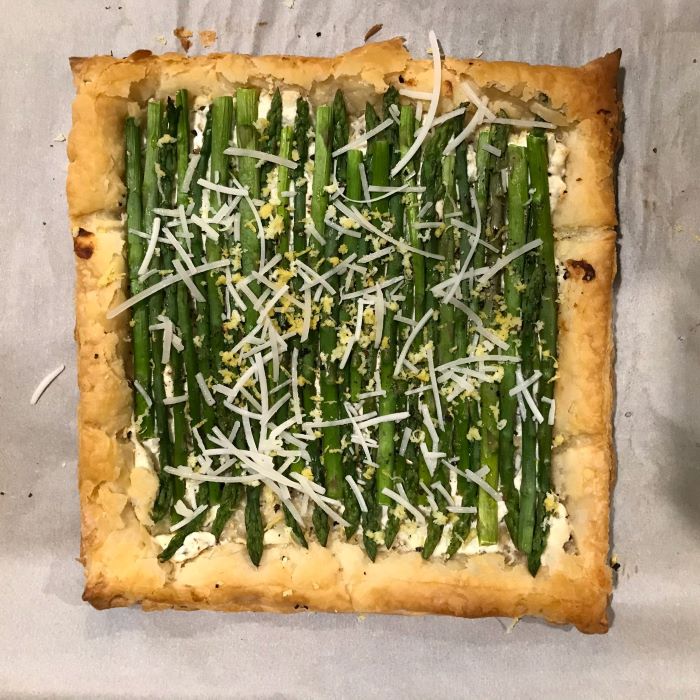 Easter dinner ideas no ham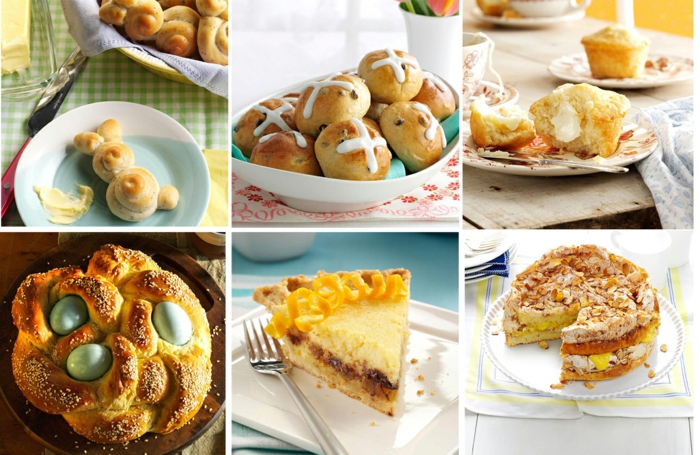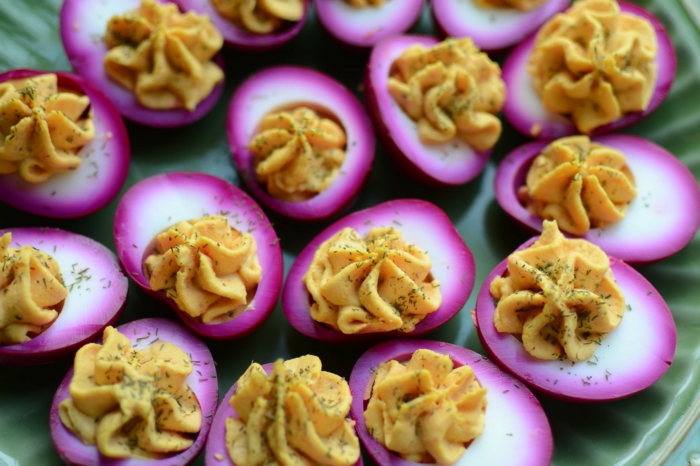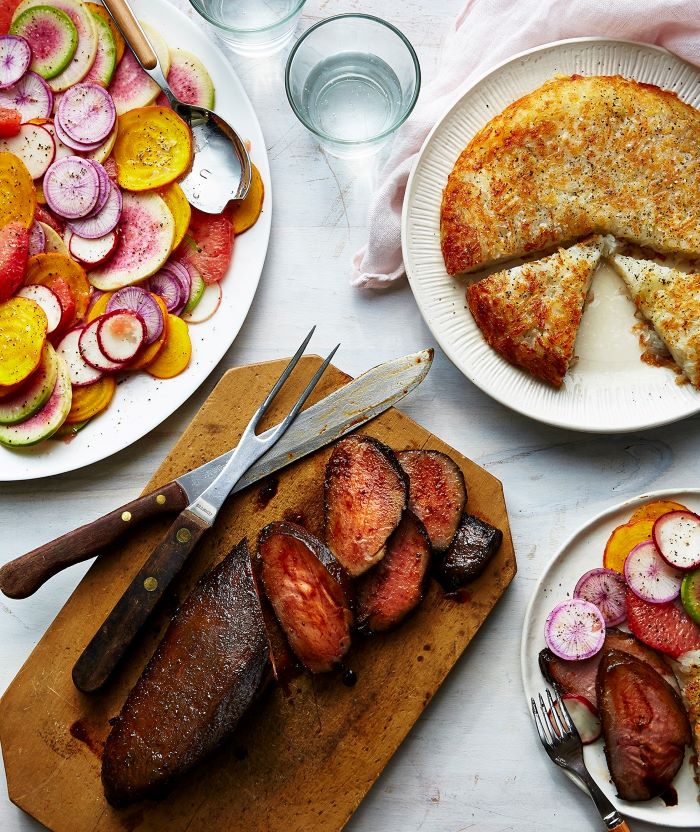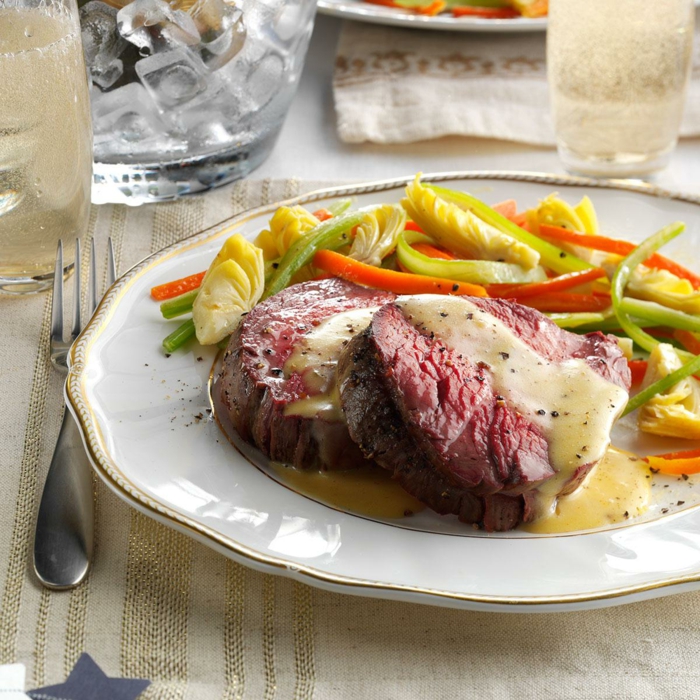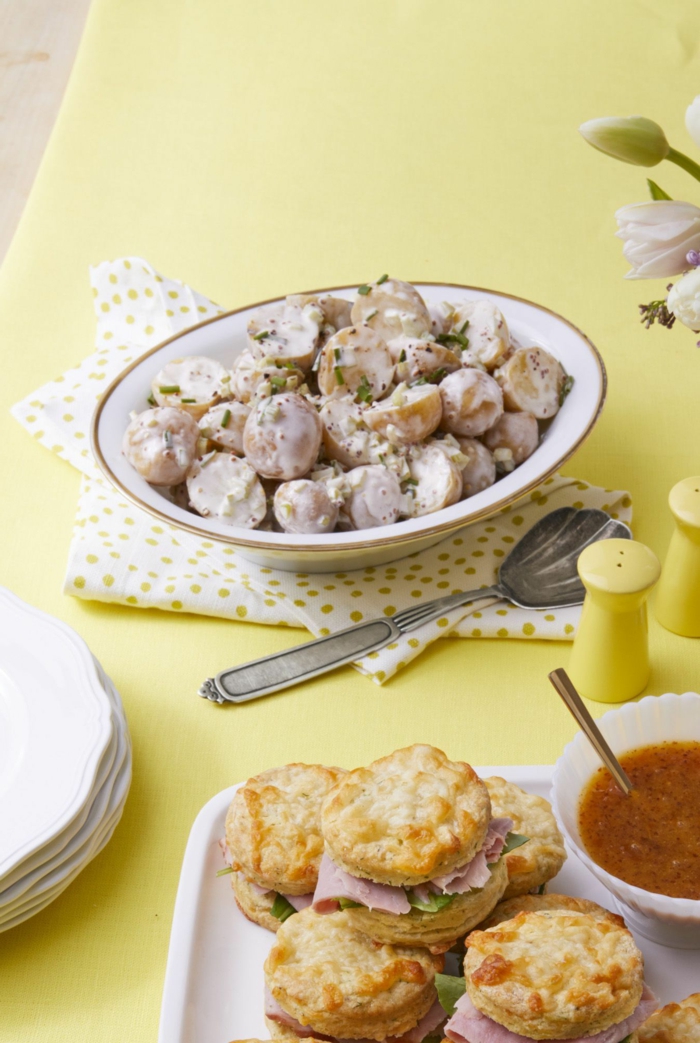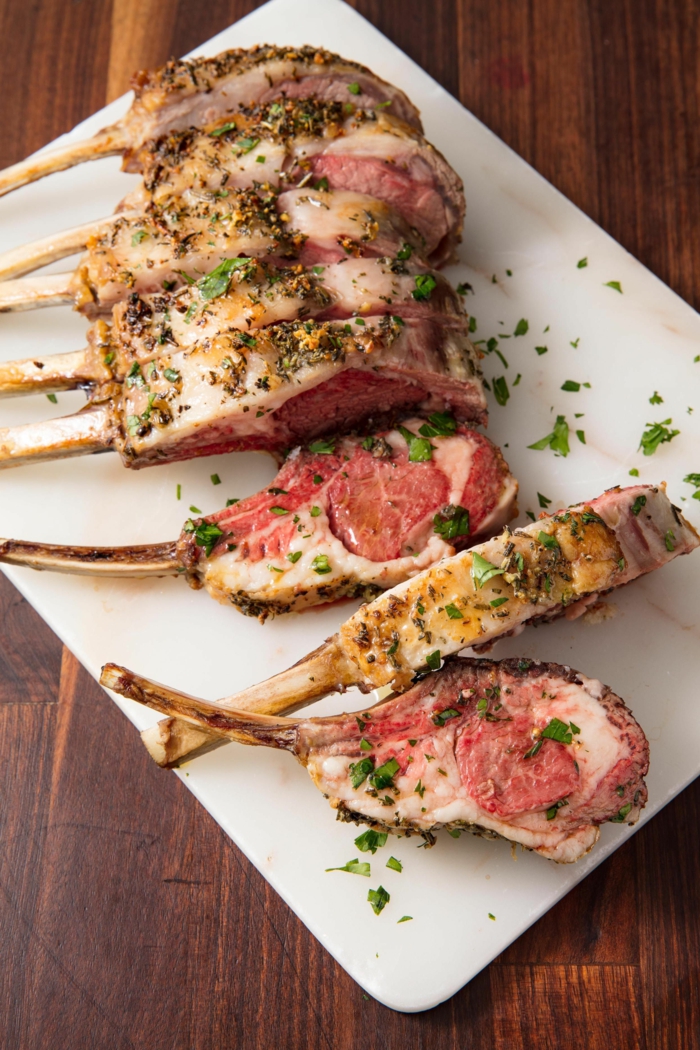 Side dish for your Easter buffet menu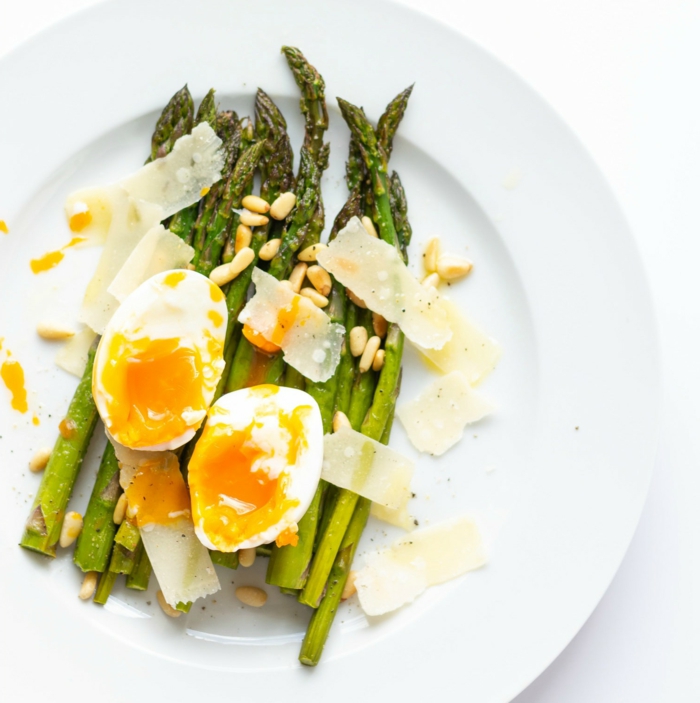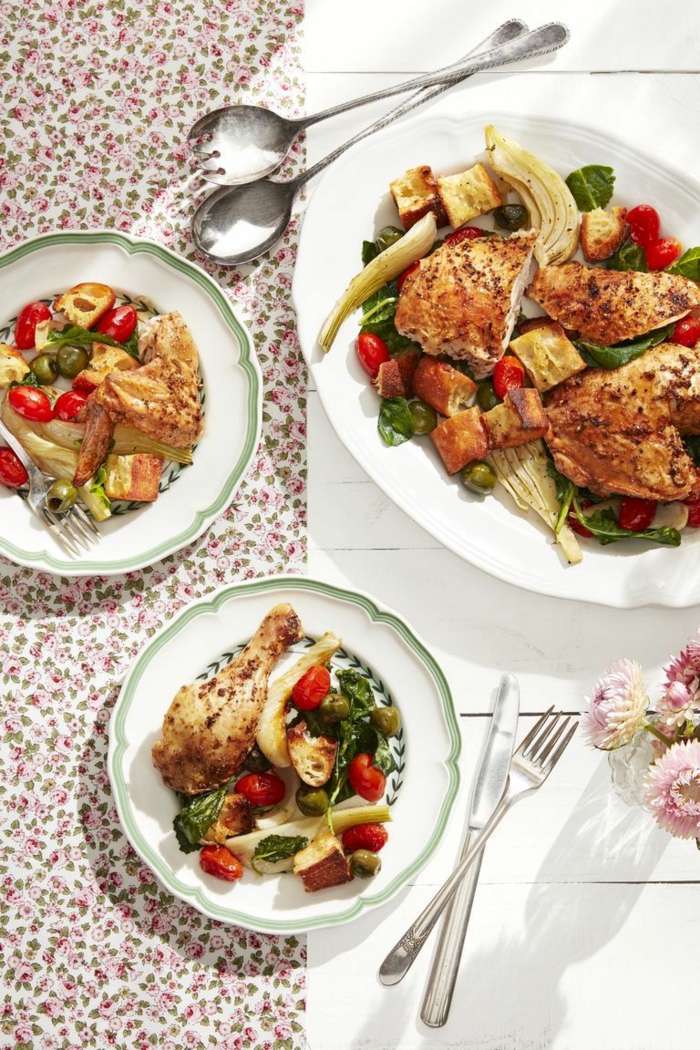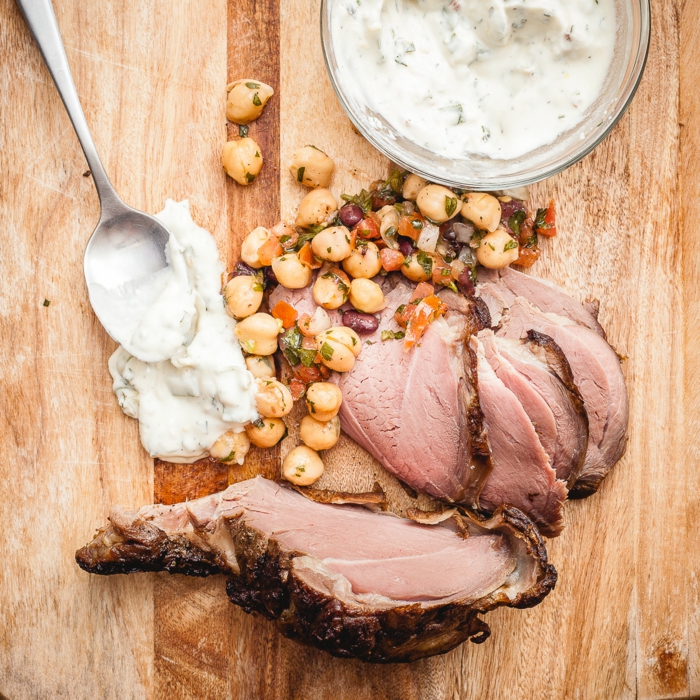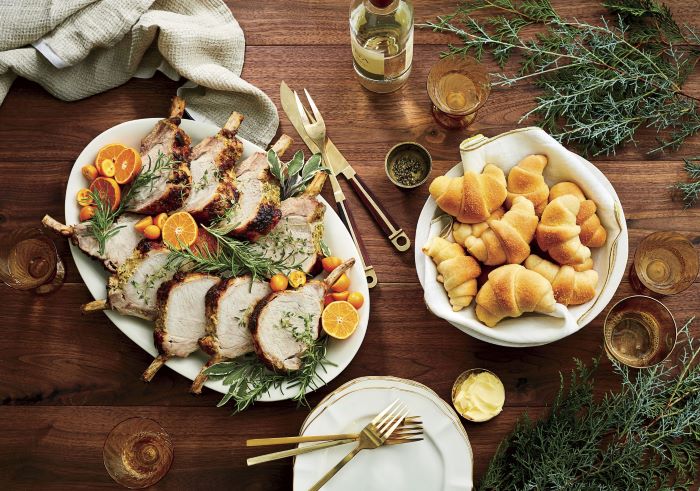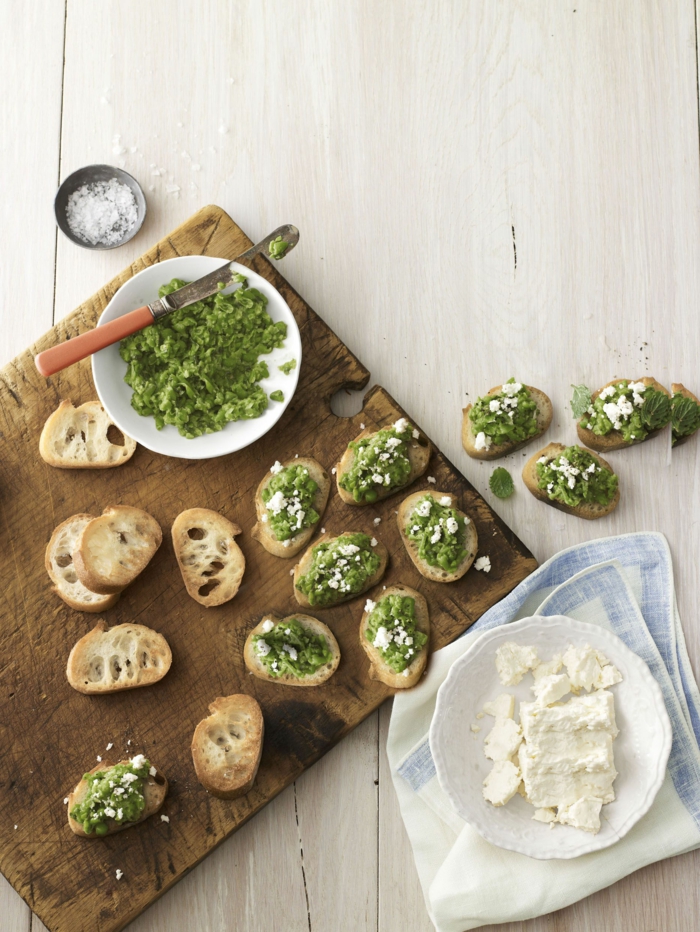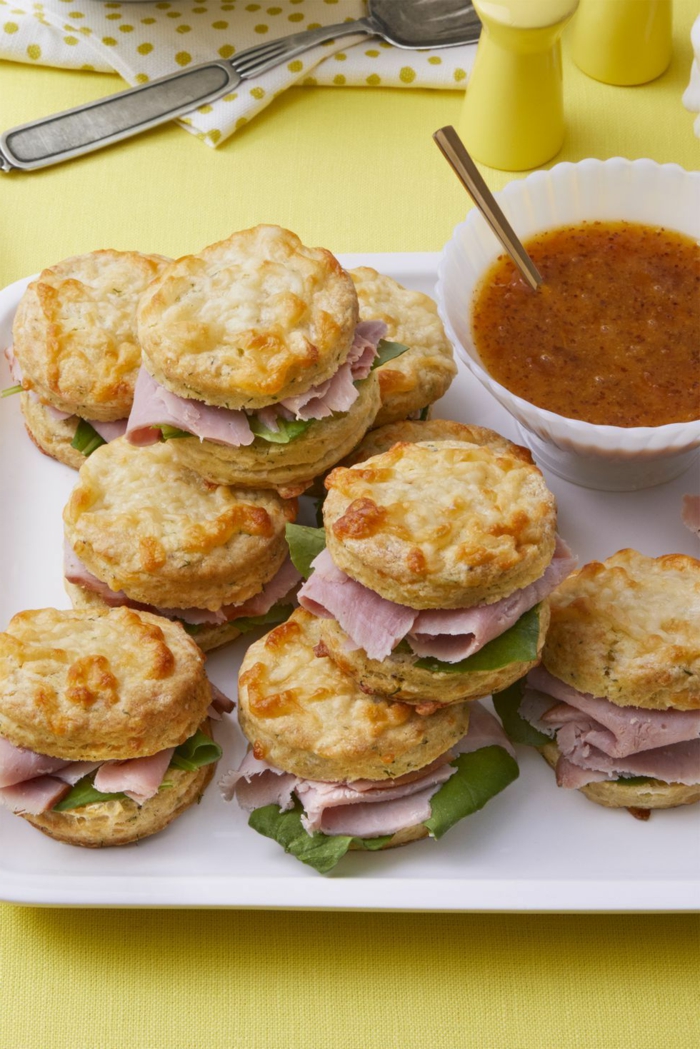 Super easy Easter meal ideas