What To Plant In May: 5+ Delicious Veggies, Herbs and More
The sun is shining, the trees are blooming, and it's time to start gardening. With summer just around the corner, may can feel a bit overwhelming when it comes to tending to the garden. You need to start taking care of maintenance. Removing any weeds, replacing old equipment, putting the water back on and starting with your seedlings. And even though it's quite some work, in the end it's worth it. There is plenty of variety when it comes to planting in May. With the initial frosts gone by, you can safely start adding plants to your garden. So, if you're wondering what to plant in May, you've come to the right place. Check out our list of some of the best veggies, fruits, herbs, and flowers you can add to your garden this year.
There is plenty of variety when it comes to planting in May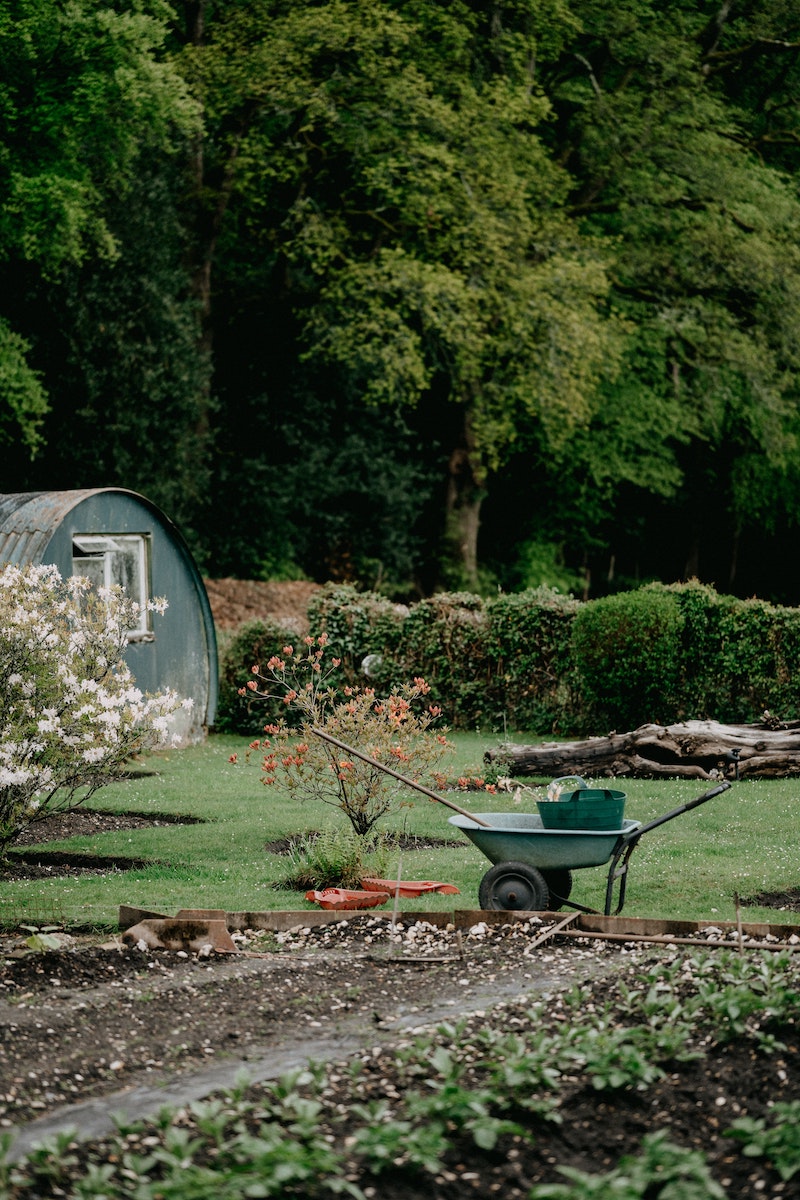 Whether you want to fill your garden with veggies, fruits, herbs or flowers, May gives you the perfect opportunity. Just like during April, there is plenty of variety. Here are just some possible plants you can add to your little piece of Heaven.
Having a garden is like having a little piece of Heaven in your backyard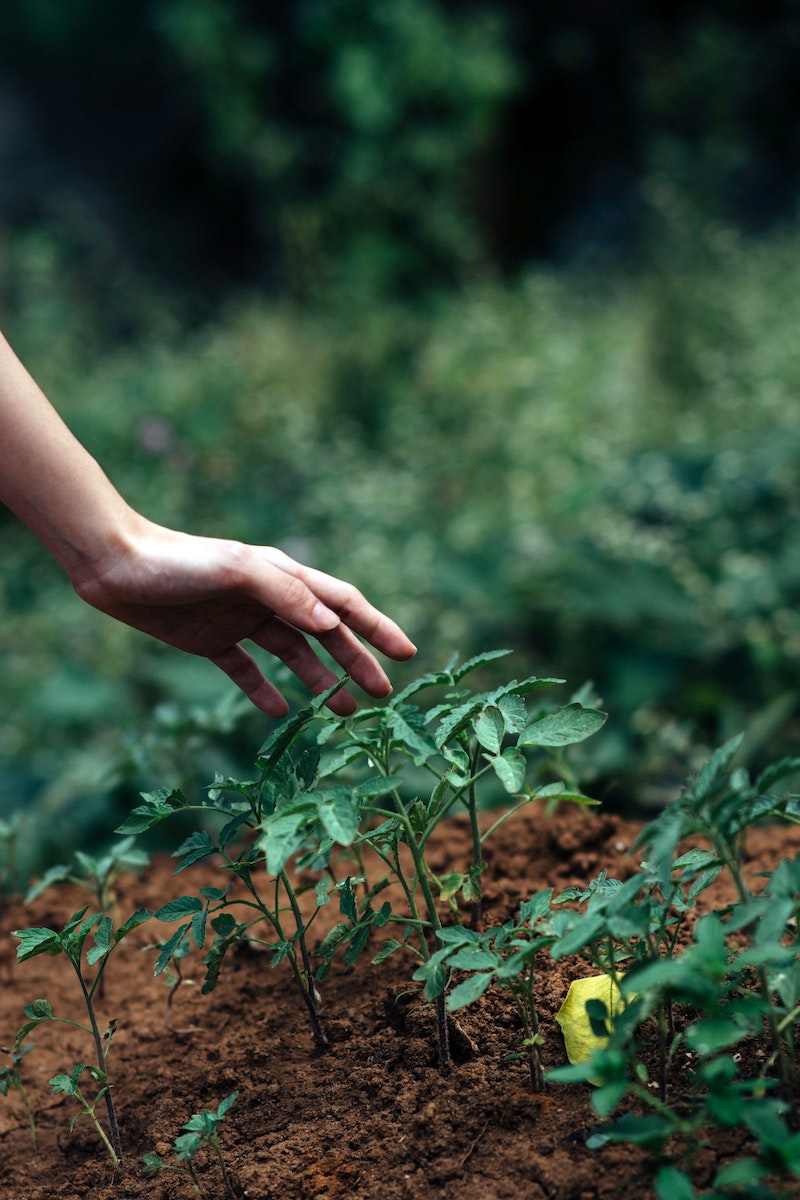 Veggies
Sweetcorn
If you love sweetcorn, now is the time to sow it. Sowing it in May gives the sweetcorn plenty of time to grow and become ripe. However, we recommend you start off the seedling inside and then transfer them to the garden when they are large enough. If you live in a warmer area, you can plant directly outside. Make sure to sow sweetcorn in a block formation rather than in rows, This is to ensure the best possible pollination, as it is wind pollinated.
Sweetcorn is pollinated by the wind
Cucumbers
Cucumbers are a must-have in the garden. While most varieties do best in greenhouses, there are plenty that can be sown and grow outside. Once again, we recommend starting the seedlings inside and transfer when they are large enough. This is because this plant is sensitive to the cold. Cucumbers only need between fifty and sixty days to mature. Try making a green goddess salad with the cucumbers!
Cucumbers are a must-have in the garden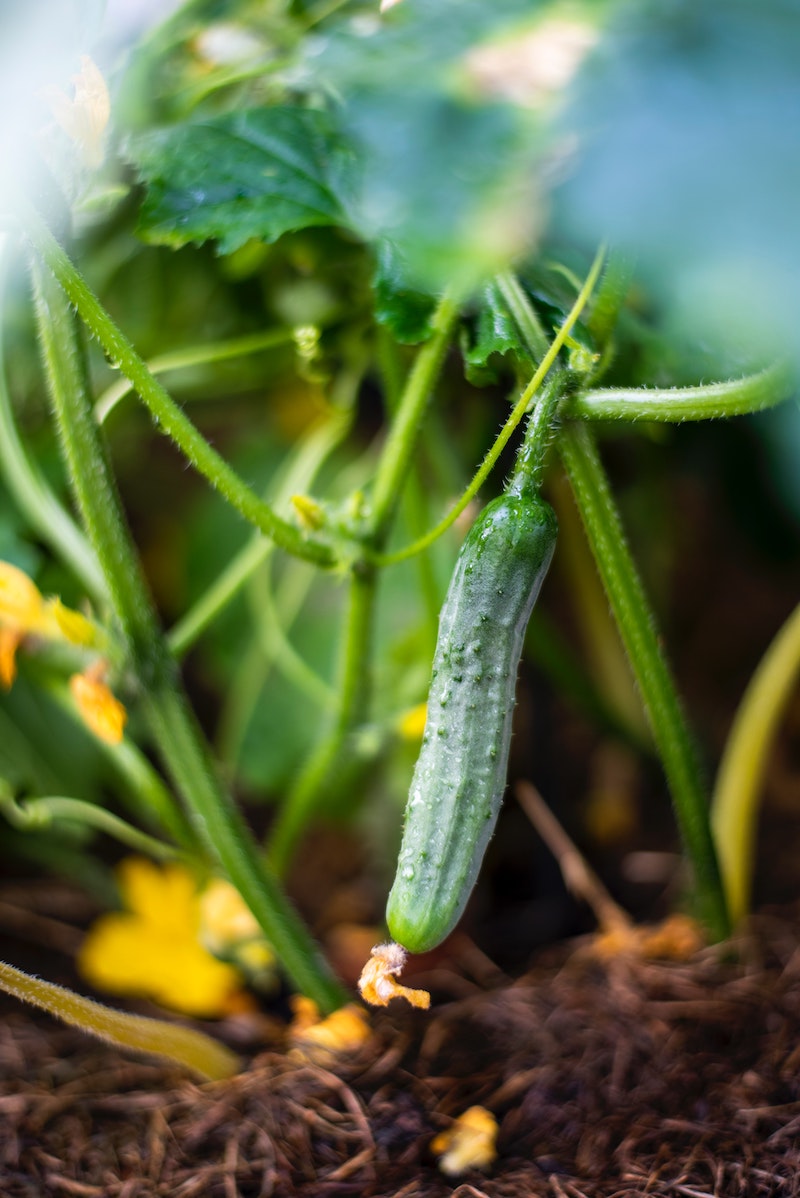 Carrots
This orange treat is super easy to grow from a seed.  There are plenty of carrot varieties you can try out. Just make sure to plant them in shallow drills. Feel free to plant these seeds once any possibility of frost has gone by. For this type of veggie, it's best to plant it directly in the garden. Make sure to thin them out around three inches between plants.
Carrots come in many colors and sizes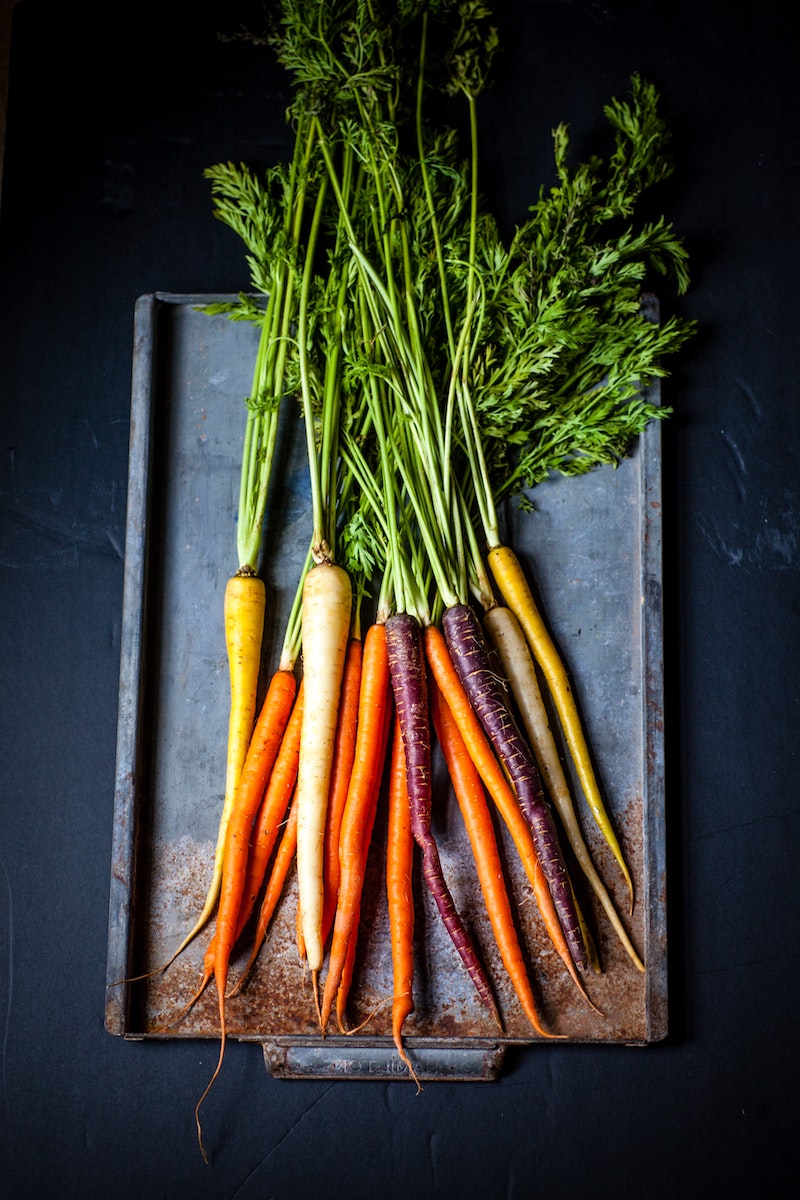 Zucchini
Mmm, zucchini is a personal summer favorite of mine. You can create so many recipes with it – zoodles, Greek zucchini, ratatouille and more. If you plant your zucchini now, and other types of summer squashes, you can have an abundant amount when July rolls around. You can plant them straight into the garden or by seedlings. However, if you do choose to transplant seedlings, make sure they are still small and no vining has started.
Plant zucchini and other types of squashes now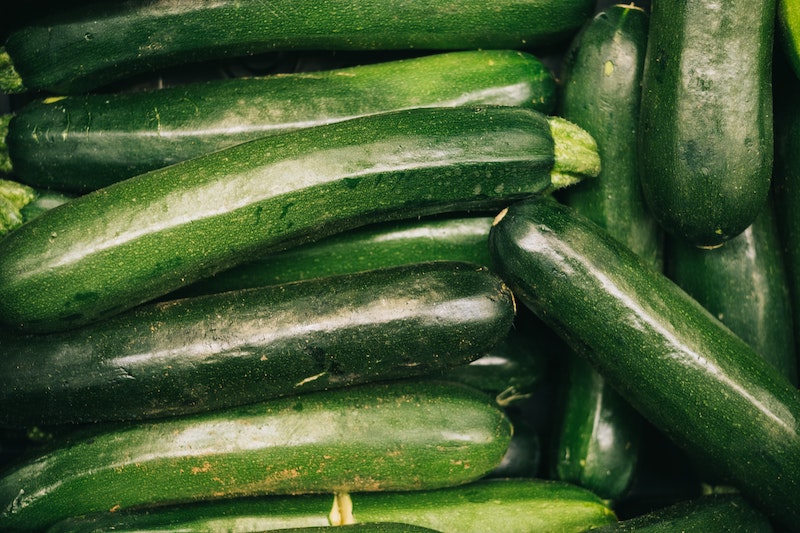 Tomatoes
Tomatoes are a perfect add to nearly everything. Salads, sauces, salsa's and more. This crop is frost sensitive, so if your area still has the possibility of frost it's best to wait or plant them in grow bags, in the greenhouse or under a cover. Keep in mind to plant plug plants around eighteen inches apart, as if you have a climbing variety, it will quickly grow. Plant them deep and make sure they have enough water and nutrients.
Tomatoes are frost sensitive, so make sure it's warm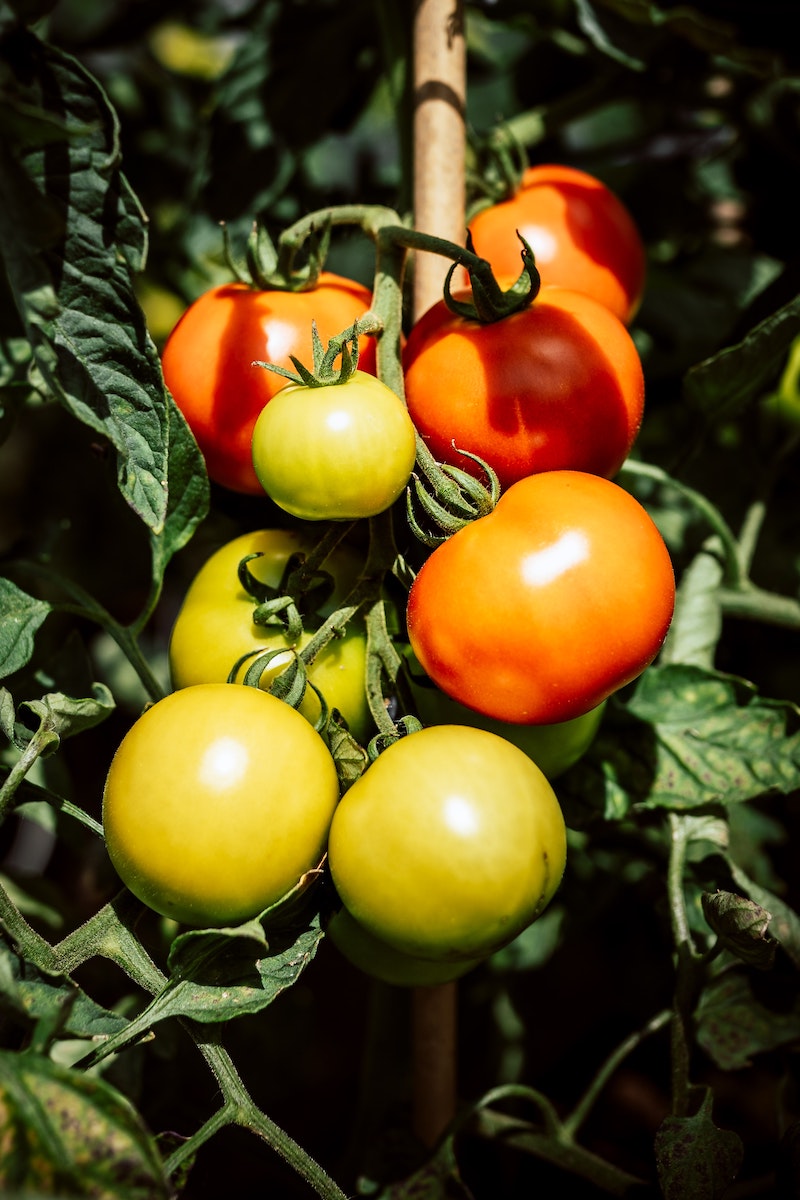 Beans
If you live in a warmer zone, you can feel free to start planting your beans in the ground at the start of the month. If you live in cooler climates, make sure to wait till the end of the month. Beans don't do great in cold soil. We recommend sowing this plant directly to the garden, as seedling transplants rarely catch on. Make sure to ensure a net or pole if the bean variety is a climber. A great thing about beans is that the more you pick, the more they grow.
Beans do better in warmer soil than colder soil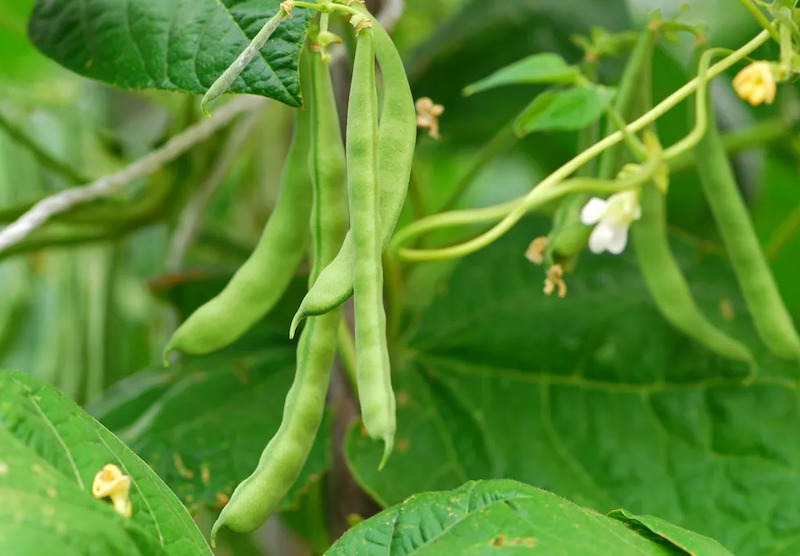 Herbs
Basil
Who doesn't love having some fresh basil in the garden? This fragrant herb is perfect for planting in May. Basil does just fine outside in the garden, however it does requite plenty of sun and warmth. You can sow it both in a pot and keep in the kitchen windowsill for quick picking or in the greenhouse. Make sure all frost has gone before planting this tasty herb.
Basil does just fine outside in the garden, but needs a lot of warmth and sun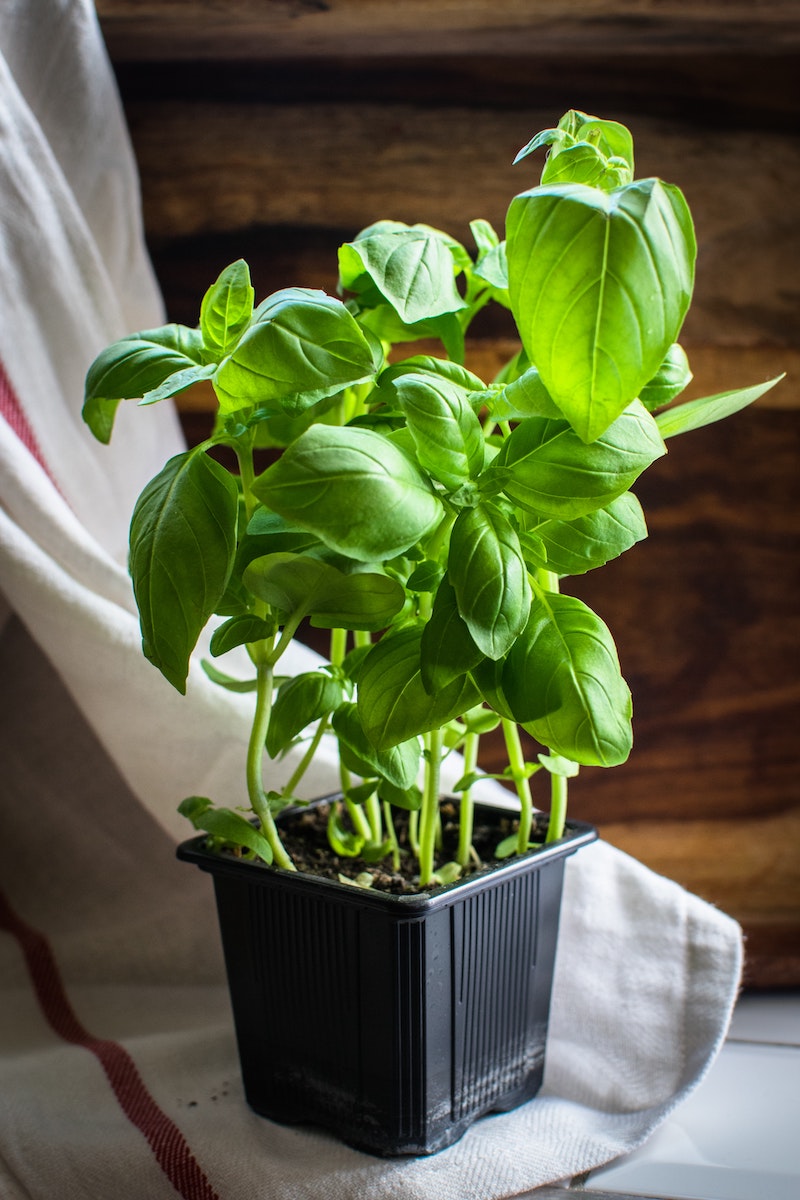 Dill
Not only does dill's flowers look beautiful, they are also great for cooking. This bright yellow herb is very popular with garden wildlife as well. It attracts good insects that feed on pests. This makes dill an eco-friendly pest control rather than using pesticides. Dill can be used in salads, fermentation processes, tea and more. If you sow it in May, you will be enjoying this plant just in time for summer. You can plant it straight in the garden, a pot, or herb planter.
This bright yellow herb is very popular with garden wildlife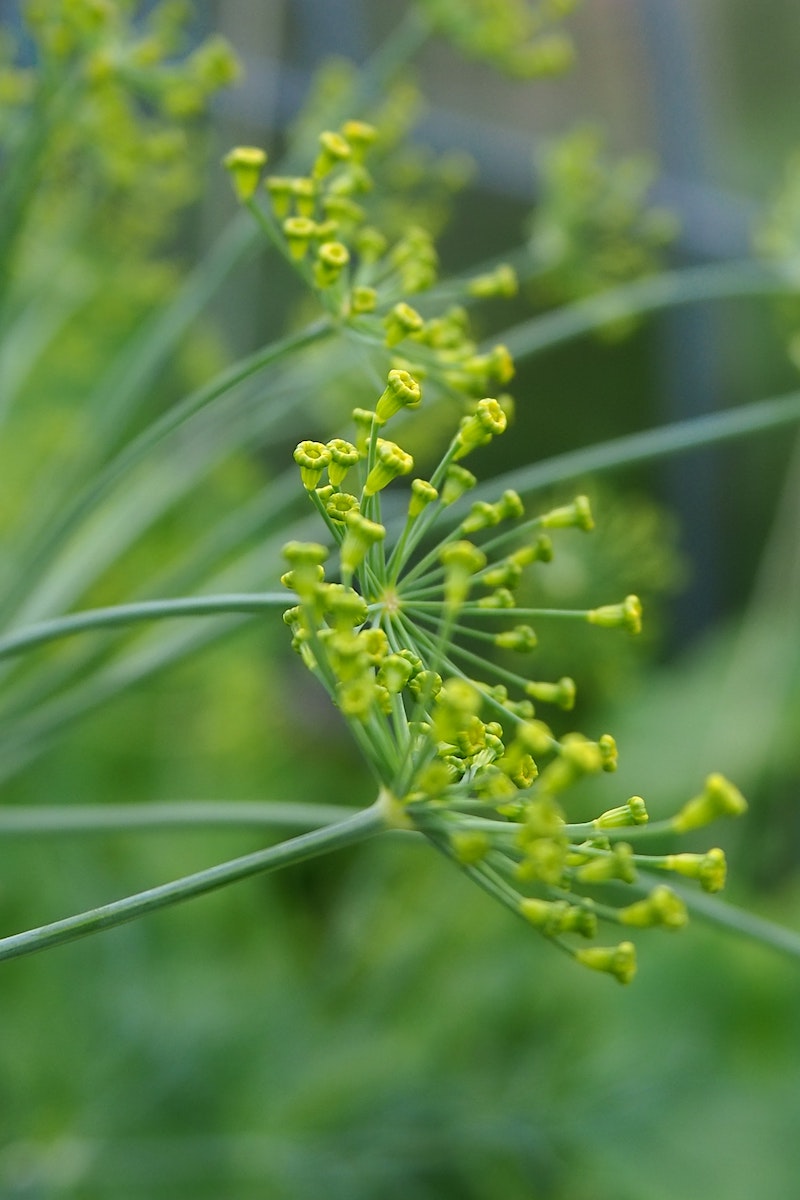 Flowers
Snapdragons
Having beautiful flowers in the garden is a great mood booster. Snapdragons are annual and keep blooming during the whole summer. They can also be planted earlier on, as they tend to be resistant to colder temperatures as well. They also last long in vases, so you can also enjoy them inside.
Snapdragons are annual and keep blooming during the whole summer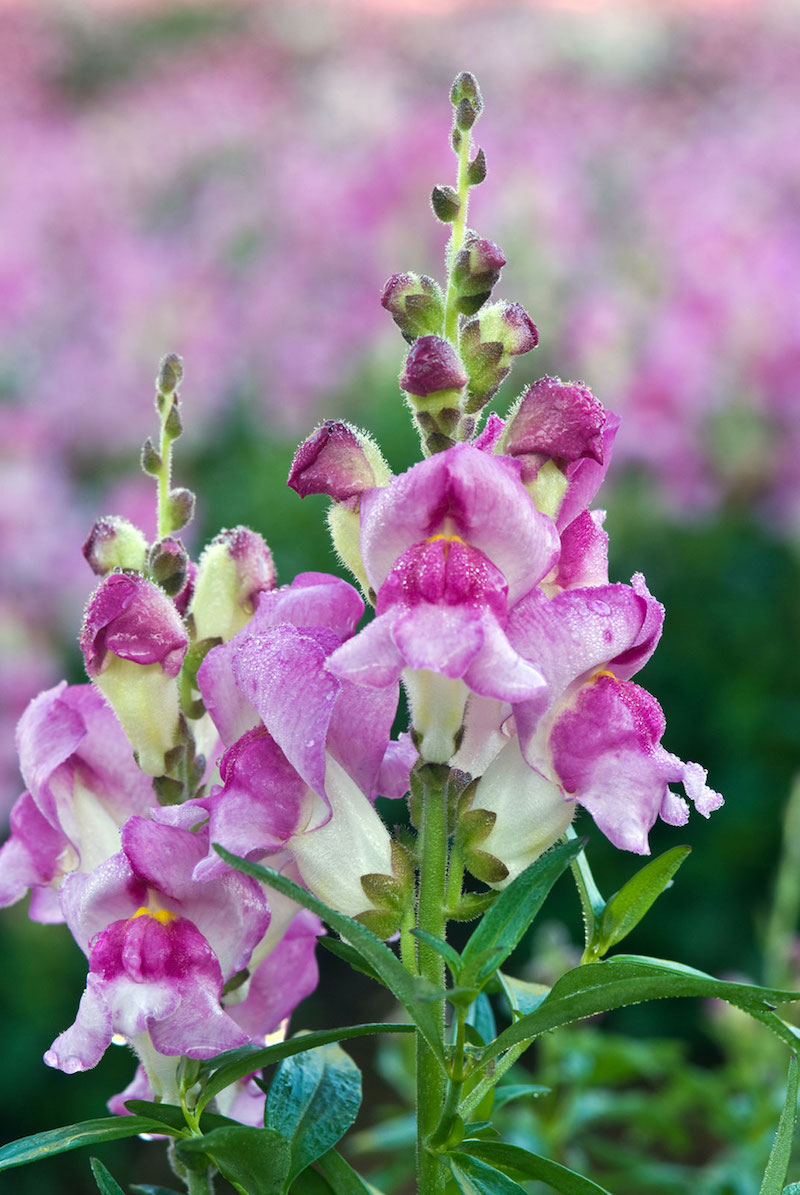 Marigolds
These bright orange beauties are tried and true. Thy bloom all season and pests don't go near them due to their bright color. You can try planting them in between crops to keep the bugs away. You can plant these flowers straight into the ground or transplant them later on as seedlings. Either way, when they grow, they'll bring sunshine and happiness to your garden.
Try planting marigolds in between crops to keep the bugs away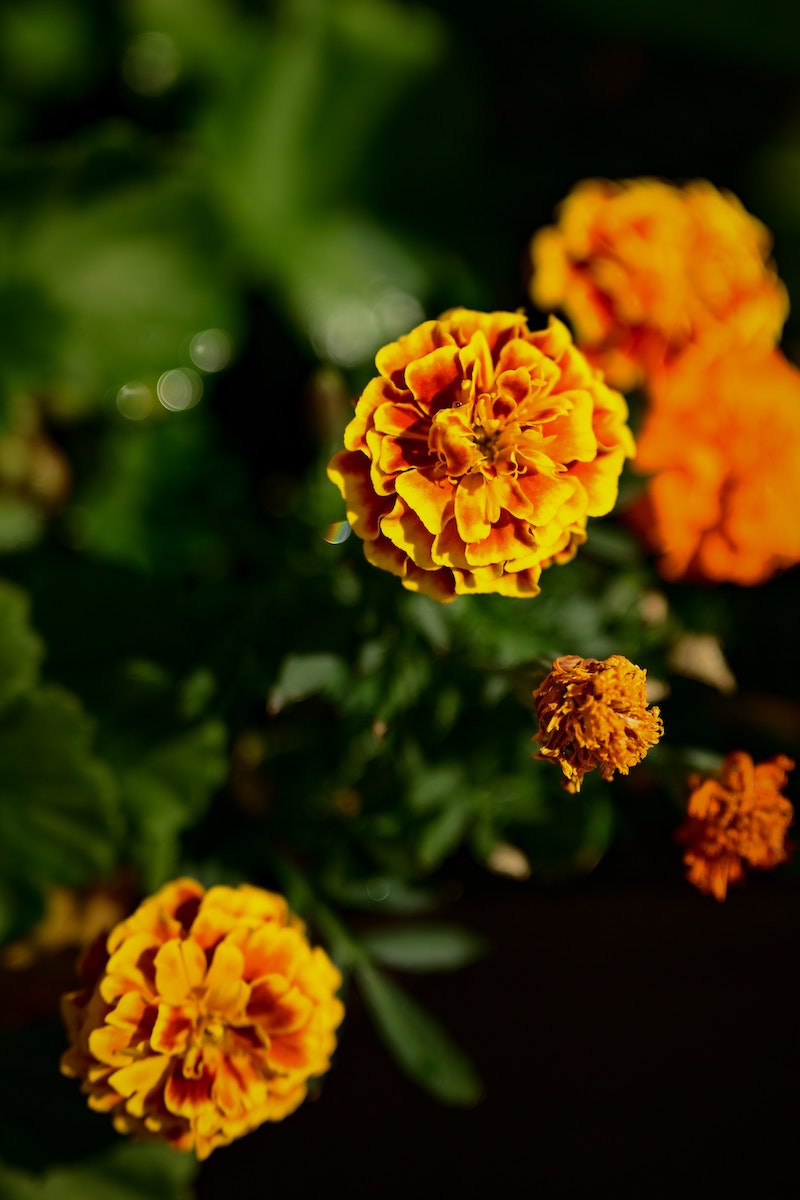 Lavender
This flower is a perennial. This means that once you sow it, it will keep coming back every year. This beautiful lilac flower has a nice, lasting smell that will bring beautiful colors and aromas to your garden. Lavender is known to help people relax. You can dry it for tea, or make sachets with it. Growing lavender is easy and worth it!
Lavender has a relaxing smell and can be made into sachets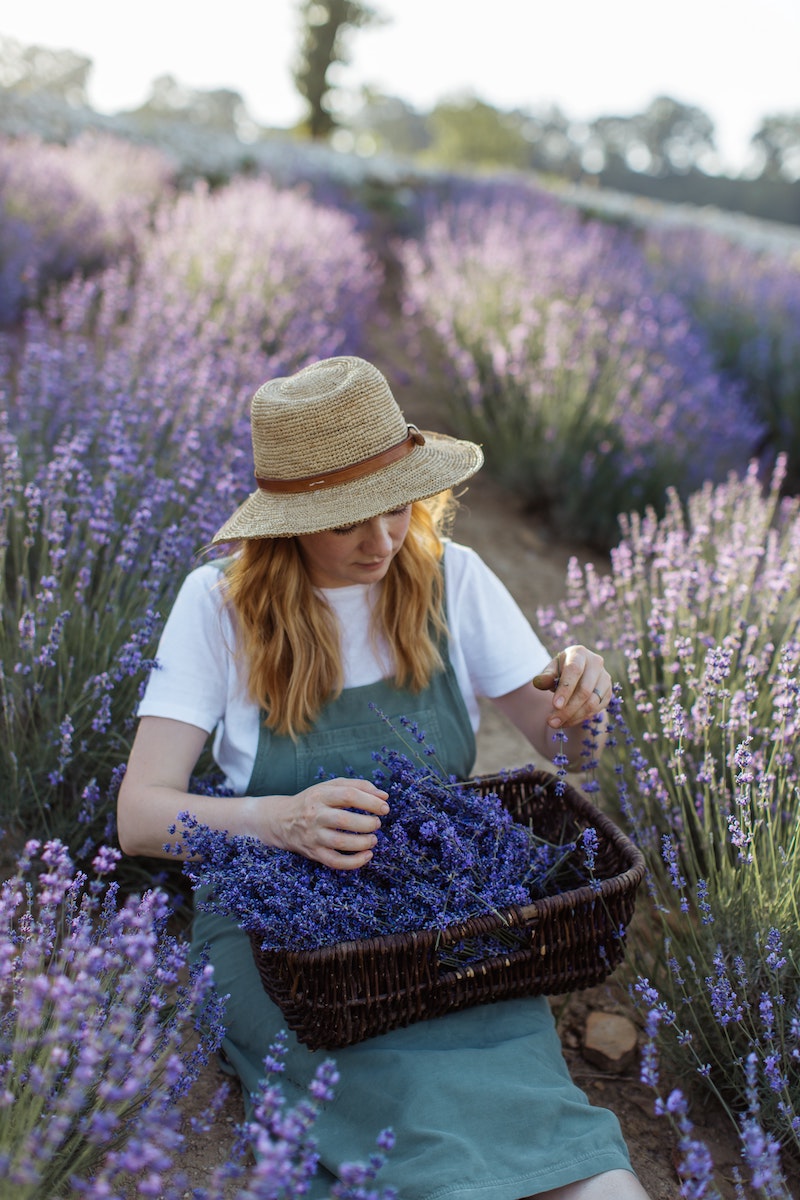 Coneflower (Purple Echinacea)
This lovely purple flower is a great addition to your garden. It gives a beautiful and vibrant look to any space. And the best part is that it attracts all types of pollinators. This includes bees, butterflies, and birds. Give this flower enough space and let it grow.
The purple echinacea is also called a coneflower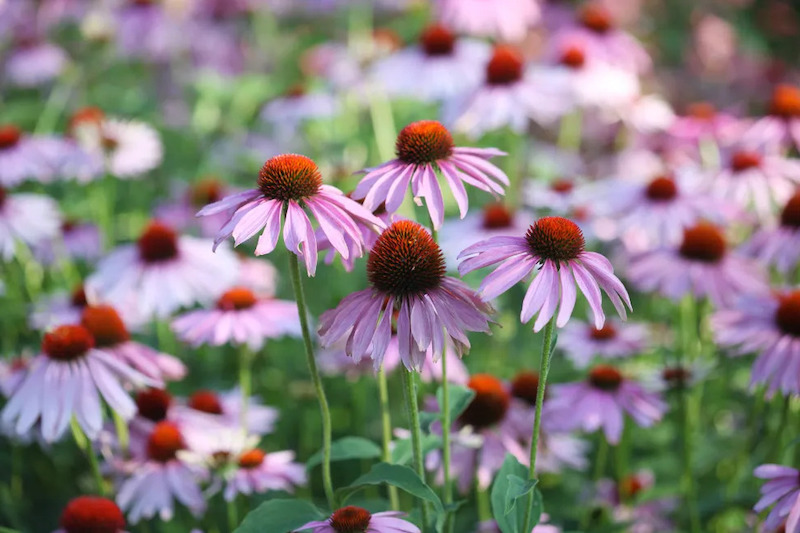 Fruits
Strawberries
Strawberries, like lavender, are perennials. When deciding on a sort, search for an everbearing one. This means that they can produce fruit up until the first frost, giving you enough time to use them for a strawberry shortcake. You can grow this juicy fruit in containers or in the garden. Just make sure the soil is fertile and there is plenty of compost around on the bed. The crown should be at soil level.
Strawberries are perfect for making desserts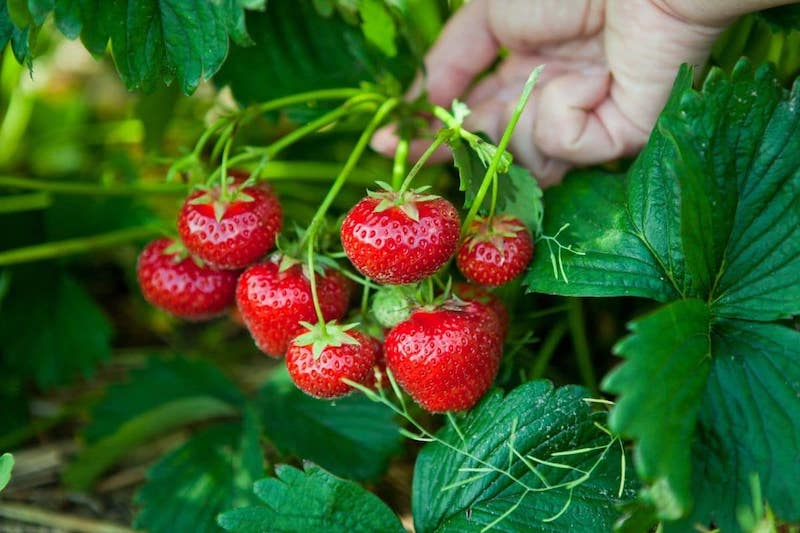 Melons
What to plant in May? Well watermelons, cantaloupe and other types of melons, of course! You can plant the seed straight into the ground or transfer them as seedlings. Keep in mind that most melon varieties don't do well with frost. So, make sure all possibly of frost has gone by before you decide to plant them.
There is plenty of variety when it comes to melons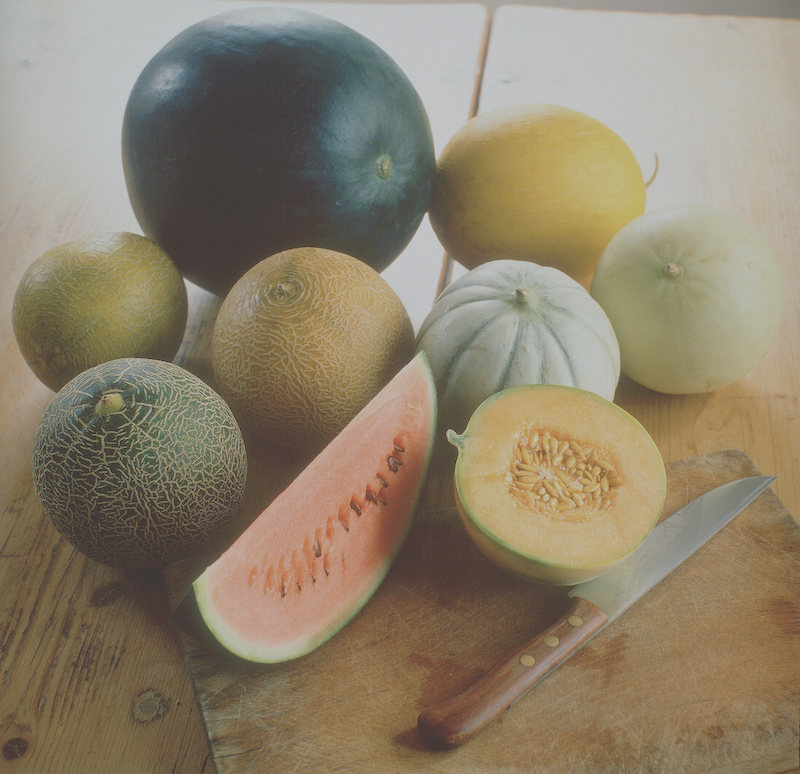 We hope you found this article helpful! Now that you know what to plant in May, you can roll up your sleeve and head to the garden. By sowing the seeds now, you'll be able to enjoy all kinds of fruits, veggies, and herbs during the summer. As well as beautiful flowers, that will decorate your garden space.
What to plant in May? Try out some of our recommendations