How to grow an aromatic lavender plant at home
Well, autumn is here and now is the perfect time for planting perennial flowers. In general, perennial flowers, planted in the fall, start blooming in spring. So, if you are looking to experiment in your garden, then we have quite a few ideas for you. In this article, we are going to discuss a beautiful perennial shrub with gorgeous, fragrant flowers – lavender. Not only is it beautiful, but its flowers can also be used in lots of different ways. So, here is your ultimate care guide on how to grow a lavender plant. We are going to give you advice on how to plant it, care for it, as well as how to harvest it, and use its flowers.
How to grow lavender – your ultimate care guide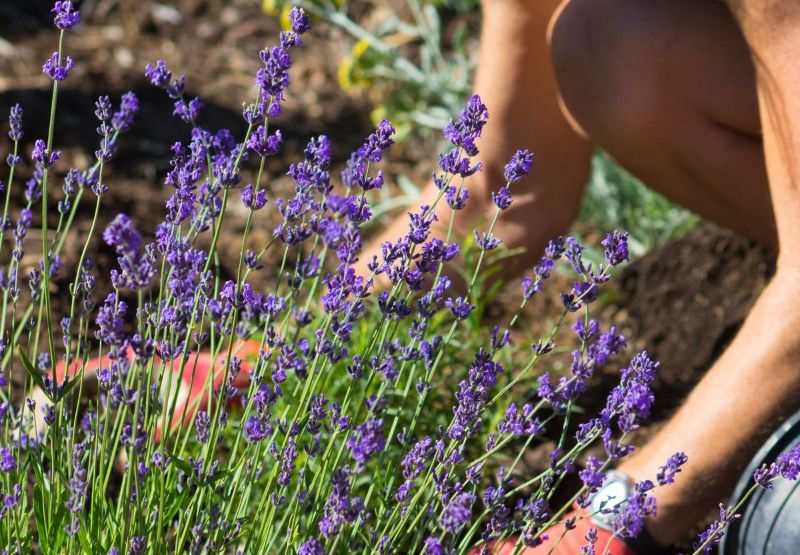 What is a lavender plant?
Lavandula, also known as lavender, is a perennial shrub, popular for its fragrant flowers. It is native to Europe, although it can also be found in eastern Africa and India. It is a sun-loving plant, which lives best in hot climates with well-drained soil. Because of its flowers, there is a color named after it, known as lavender, which is a lighter shade of purple. It is most popular for its uses in medicine and cosmetics. Lavender essential oils are widely used in cosmetic products.
Lavender is popular for its use in medicine and cosmetics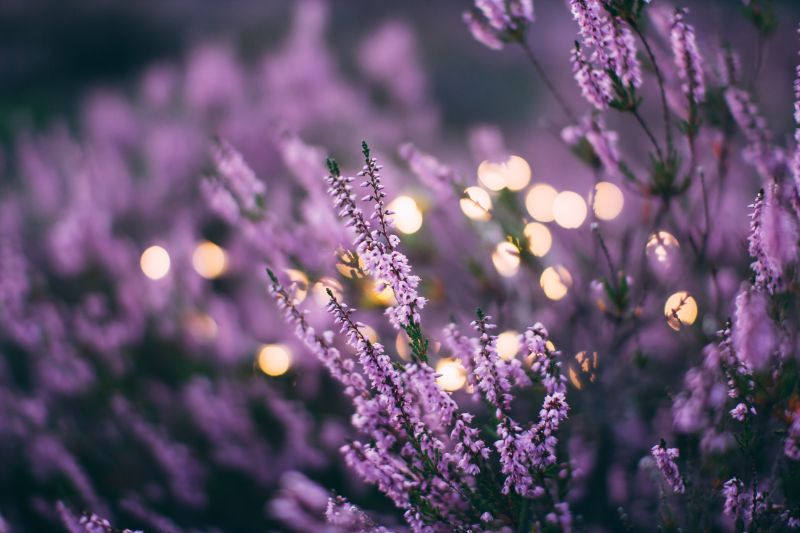 How to plant lavender?
First of all, you need to choose the right spot. Lavender needs well-drained soil, lots of space, and sunlight. The first thing you need to make sure of is that the lavender plant has a big enough root system. Then, just dig a hole that is twice as deep and twice as wide as the root system of the plant. Plant the lavender with the top of the root and boil even with the soil line. Fill the hole with soil and press down. Then, water the plant thoroughly. In the next few weeks only water the plant if the weather and soil are too dry. Don't overwater it, because the lavender's roots don't like to have excess water around them. If you are planting the lavender in a container, mix the soil with some gravel or sand to make sure you have good drainage.
Lavender is actually very easy to take care of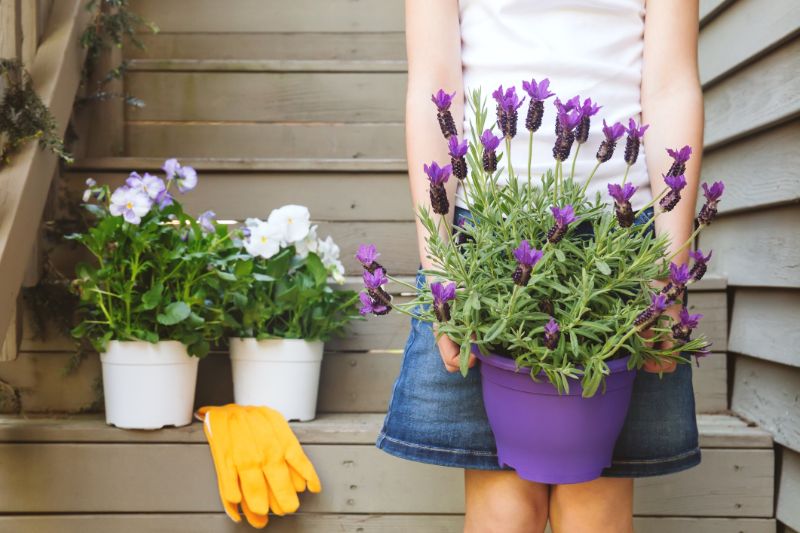 How to grow lavender plant – care guide
Since lavender grows into a bush, it needs space. So, if you have more than one, make sure to plant the roots at an even distance. Taking care of lavender is fairly easy. It doesn't need a lot of water, mulch, or fertilizer. All it takes is sunlight and watering if the temperature is too high and the soil is completely dry. It blooms in summer and is very fragrant. Once it has bloomed, the flowers can be harvested and used for different things. Otherwise, once they are dry, it is best to cut them off to allow for more growth. Since lavender is a perennial plant, every 2 years the stalks need to be cut off by 1/3 of their length to promote more blooming.
All lavender needs is sunlight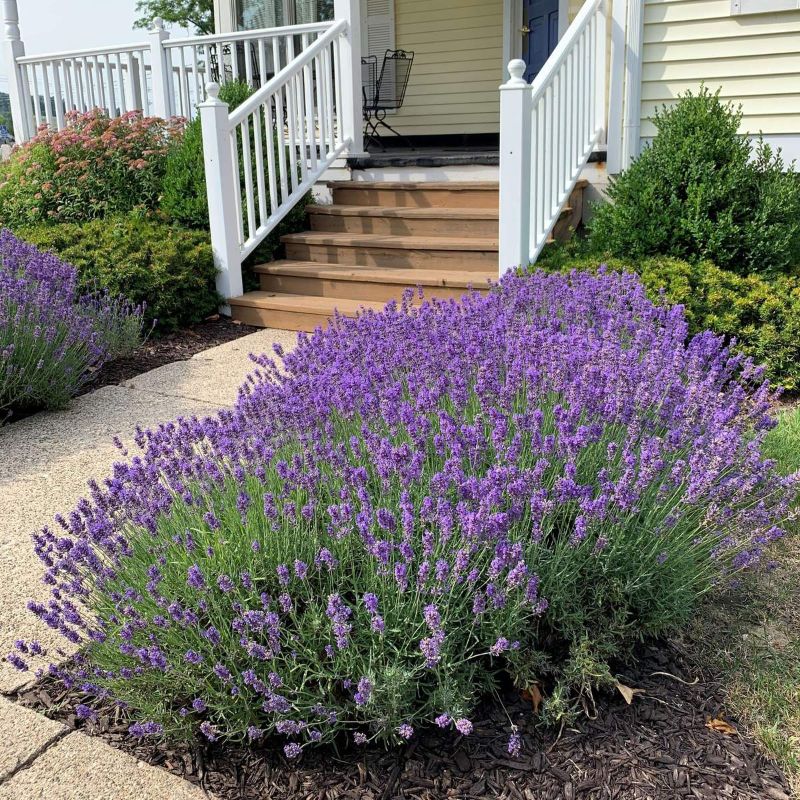 Lavender – health benefits
Lavender is a herb, which is often used in medicine. It is said to relieve anxiety, stress, and insomnia. It is also used to alleviate pain and helps depression and dementia. In general, the oil, extracted from the lavender flowers is believed to have a soothing effect. That is why it is believed to help with so many things. It relaxes certain muscles and has antibacterial and antifungal effects.
You can use the lavender flowers to alleviate stress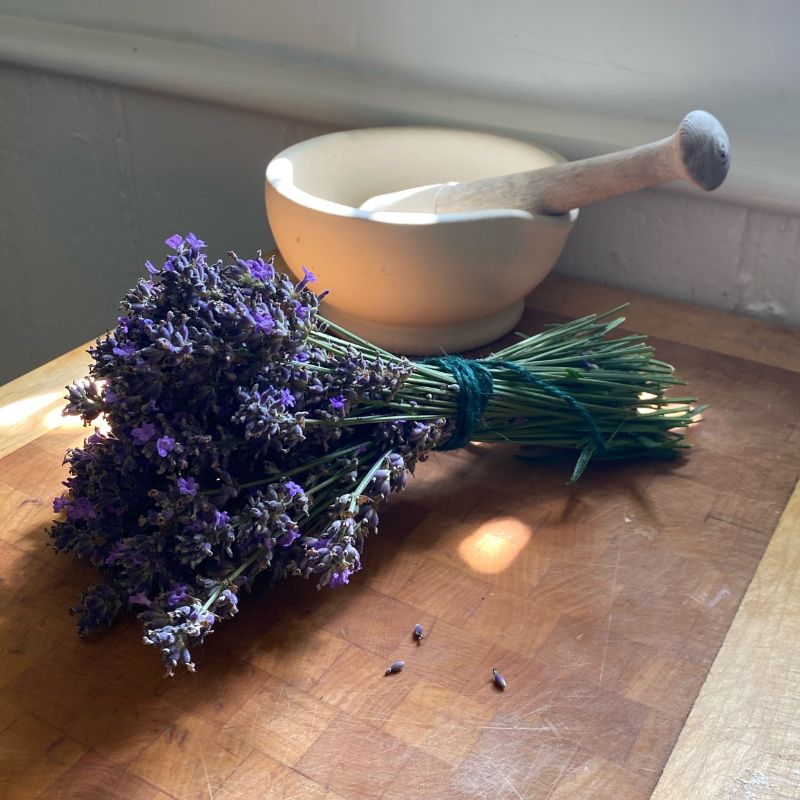 How to use lavender flowers?
Lavender is also largely popular for its usage in cosmetic products. Most notably, the lavender essential oil is used in the production of face and body creams, soaps, and shower gels. Because of its soothing effects, it is believed to be a great ingredient for products for sensitive skin. What's more, because of its fragrance, it is often used in perfumes and deodorants. Lavender essential oil is one of the most sought-after ingredients in the beauty industry.
The lavender essential oil is a very popular beauty product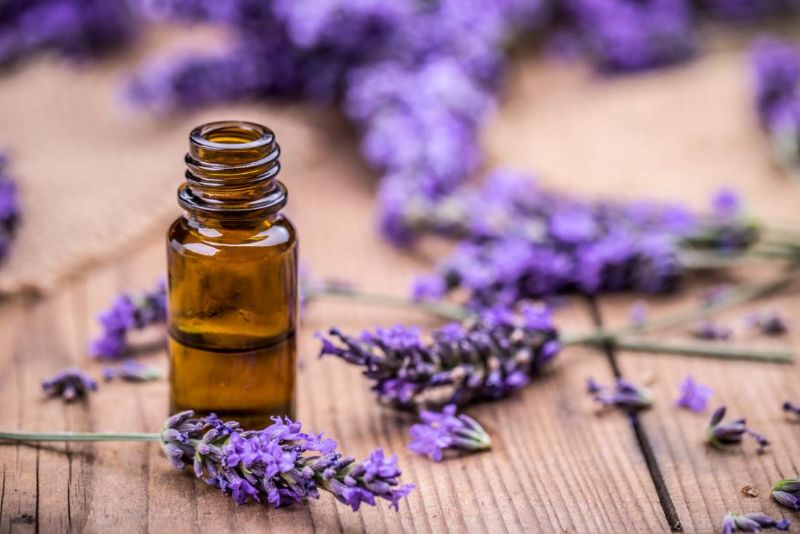 How to make homemade lavender oil?
To make the oil, you just need a few fresh sprigs of lavender and some type of oil of your preference, preferably sunflower or olive oil. Now on to the steps:
Cut the lavender sprigs and hang them upside down to dry for about 1-2 weeks.
Once dry, crush the lavender sprigs and transfer them into a glass jar.
Fill the glass jar with the plant oil, leaving 1-2 inches off the top.
Tightly seal the jar and leave it under direct sunlight. Let it sit for about 3-4 weeks.
Strain the plant from the oil, pour it into a dark bottle, and store it in a dry, dark, and cold place.
Now you can use your lavender oil to make your own soaps, for example
Lavender can also be used to make lavender tea