What to Wear Today and Tomorrow – Chic Outfit Ideas for the Whole Week
'What should I wear today?' is a question most of us are very familiar with. We wake up in the morning and spend ages trying to pick the right outfit, often ending up late for work. If you have ever been in this situation, or wondered what to wear to a dinner appointment or an important meeting, this article is for you! We have selected 100 beautiful looks that will add a touch of glam to your day. From smart outfits, ideal for formal occasions, to casual clothes perfect for work and play, we have the right solution for every day of the week! Naturally, you can find even more ideas in the "Fashion" section of our website. Scroll below to see our inspiring suggestions.
Refreshing casual clothes suggestion – denim shorts and a chunky oversized sweater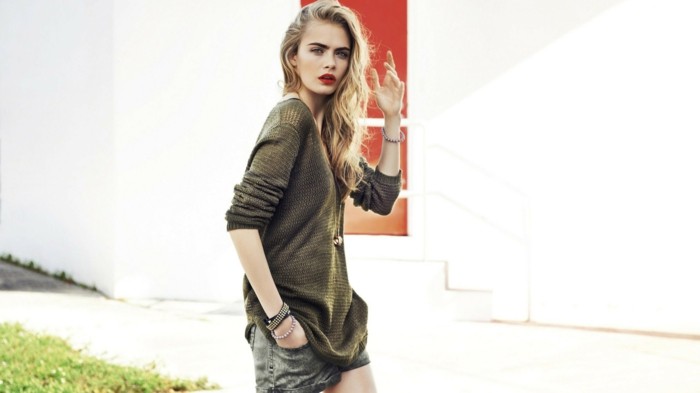 Romantic look with an edgy touch – maxi shirt combined with a black leather jacket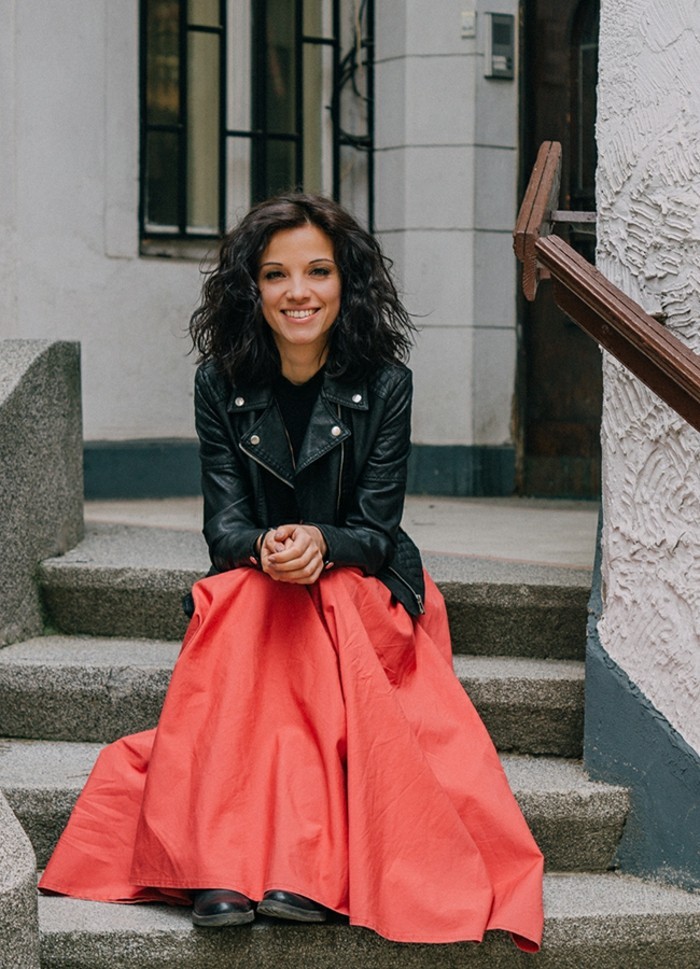 To begin with, here is a universal suggestion that works well every day of the week and can even be worn for special occasions – a lavish maxi skirt, combined with a tasteful top. Ideal for a workday at the office, this look also works for outings with friends and even smart work dos. The key is combining your maxi skirt with the right shoes and top. Wear it with a pair of high-heels and you are sure to get noticed at a dinner party. Choose flats and a blazer, and you have a comfy and chic outfit that you can wear at the office or on a shopping trip.
Outfit ideas for the whole week – Monday: striped long-sleeved top and knee-length skirt with pleats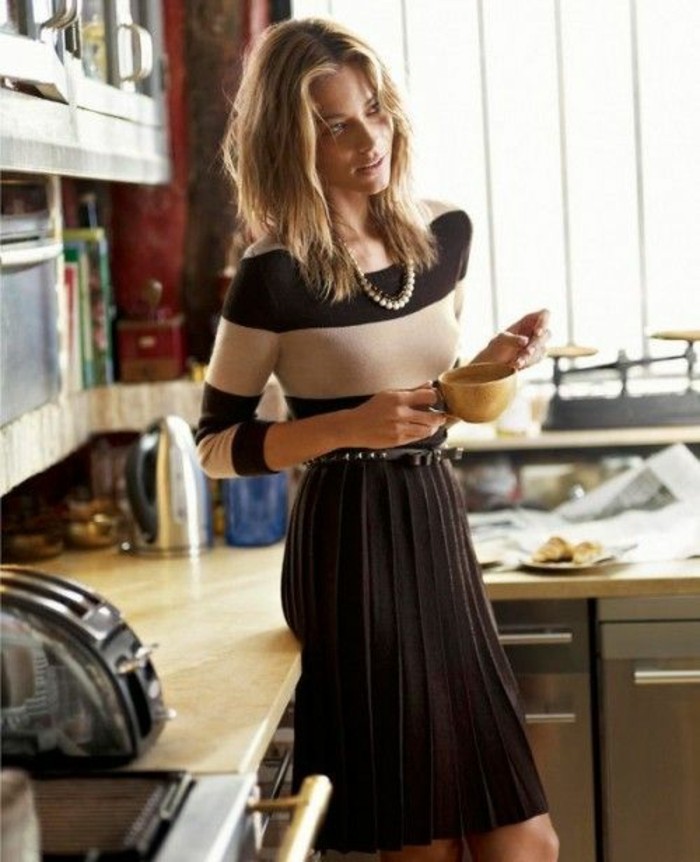 Graceful and feminine, midi skirts are the perfect antidotes for those who suffer from the Monday blues! Plus, they are really versatile and can be worn in every season. Pair a knee-length skirt with high heels for an effortlessly chic office look, or choose boots and a leather jacket for a more edgy presence. Don't forget to accessorize – a leather belt and an understated, stylish necklace are the ideal choice for the office.
Tuesday: a simple, yet elegant combination of dark skinny jeans, plain white top and a khaki green waterfall cardigan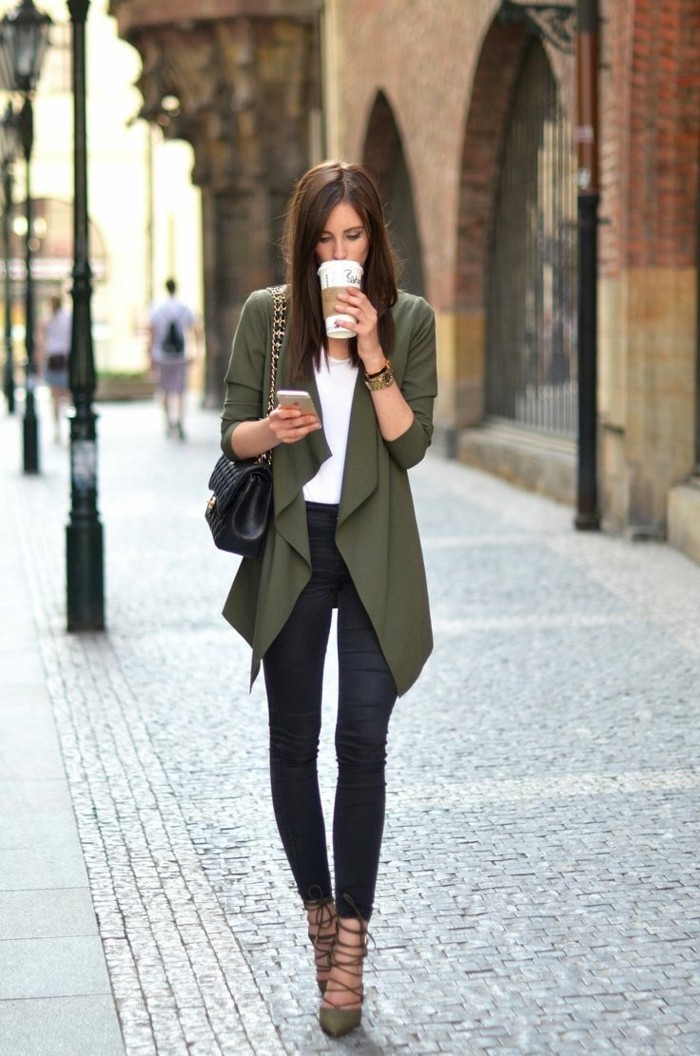 Our suggestion for Tuesday is simple yet very chic! Wear an elegant waterfall cardigan and high heels over dark skinny jeans and a plain top. Functional but also stylish, this outfit will make you feel comfortable and confident. During the winter the cardigan and heels can be swapped for an oversized coat and ankle boots.
Wednesday: wearing fun and glamorous accessories will help you  chase away the midweek blues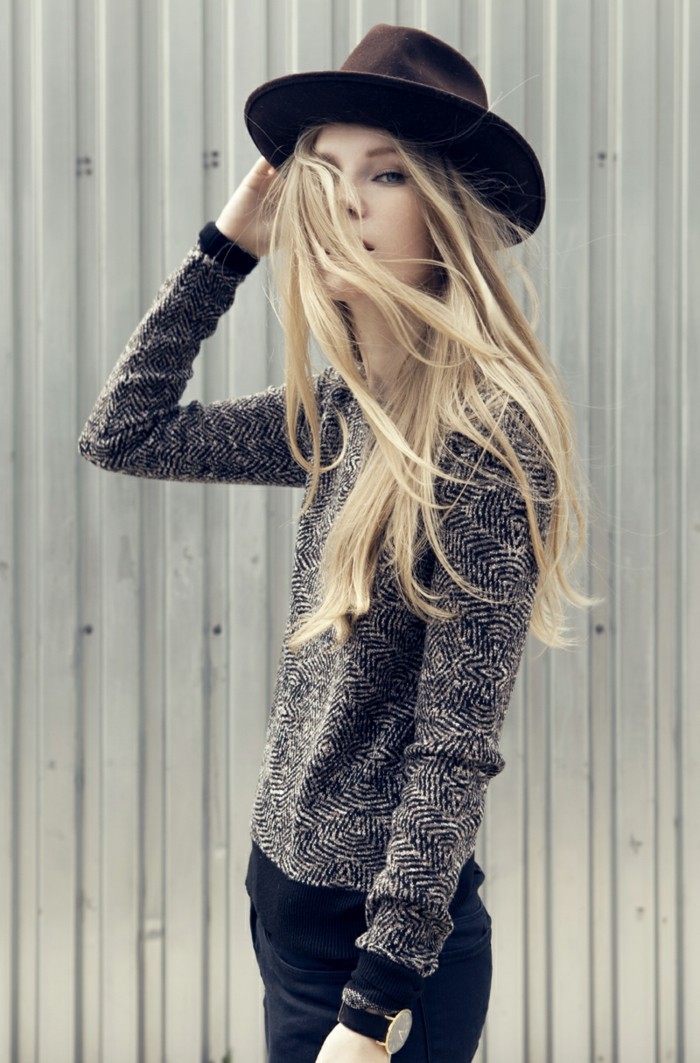 Most of us need a little something to boost our mood in the middle of the week. Use bold and eye-catching accessories, like a large hat or an extravagant piece of jewelry to add some extra spark to your Wednesday outfit. If you don't have any meetings or formal events scheduled, go for a simple and cute look that combines comfort with style.
Let AnnaLynne McCord's look, featuring a white shirt, black hot pants and over-the-knee boots, be your inspiration for Thursday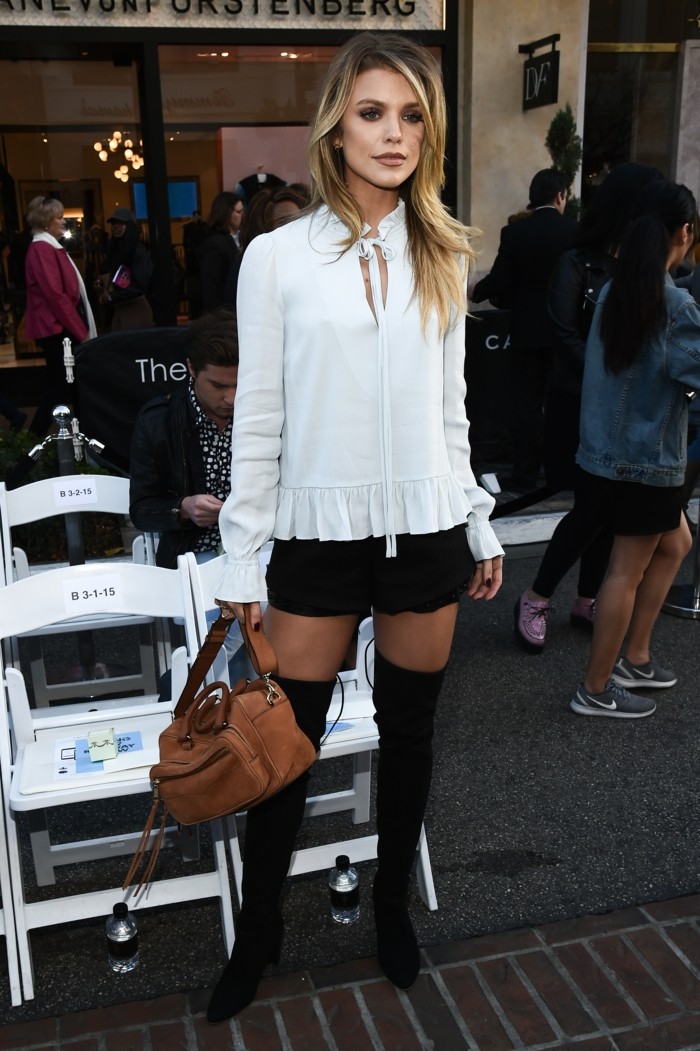 After working so hard all week, it's time to choose a confidence-boosting outfit that really makes you shine. Do like AnnaLynne McCord and go for a gorgeous white frilled shirt and black hot pants combination, paired with black velvet over-the-knee boots. Naturally, if you don't feel comfortable wearing shorts, you can always opt for leggings or skinny jeans.
The gorgeous Miranda Kerr offers a great suggestion for a relaxed yet stylish Friday outfit – floral midi dress with oversized coat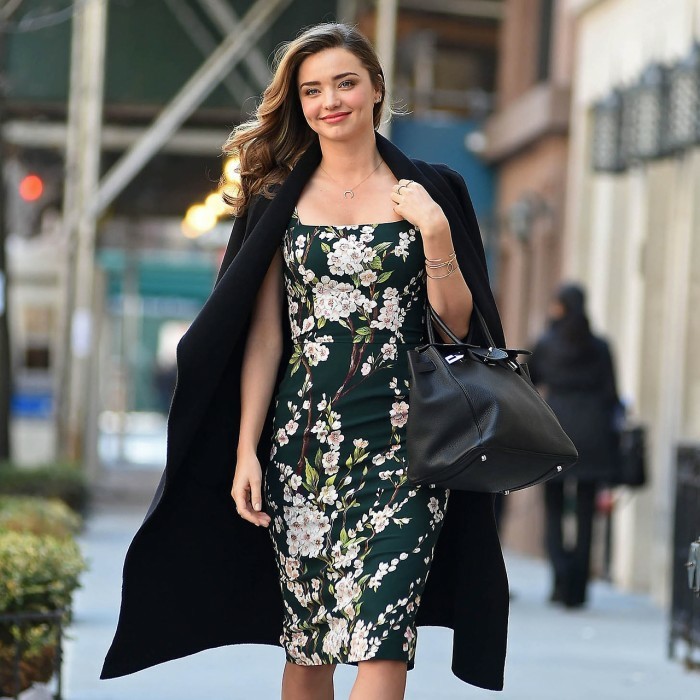 And finally – Friday! Follow the charming and stylish Miranda Kerr's example and get in the pre-weekend mood with a cheerful floral or multicolor patterned dress. Wear with sandals or flats for maximum comfort in the summer and combine with a warm coat, scarf and tights in colder months.
Celebrate the weekend with a liberating bohemian outfit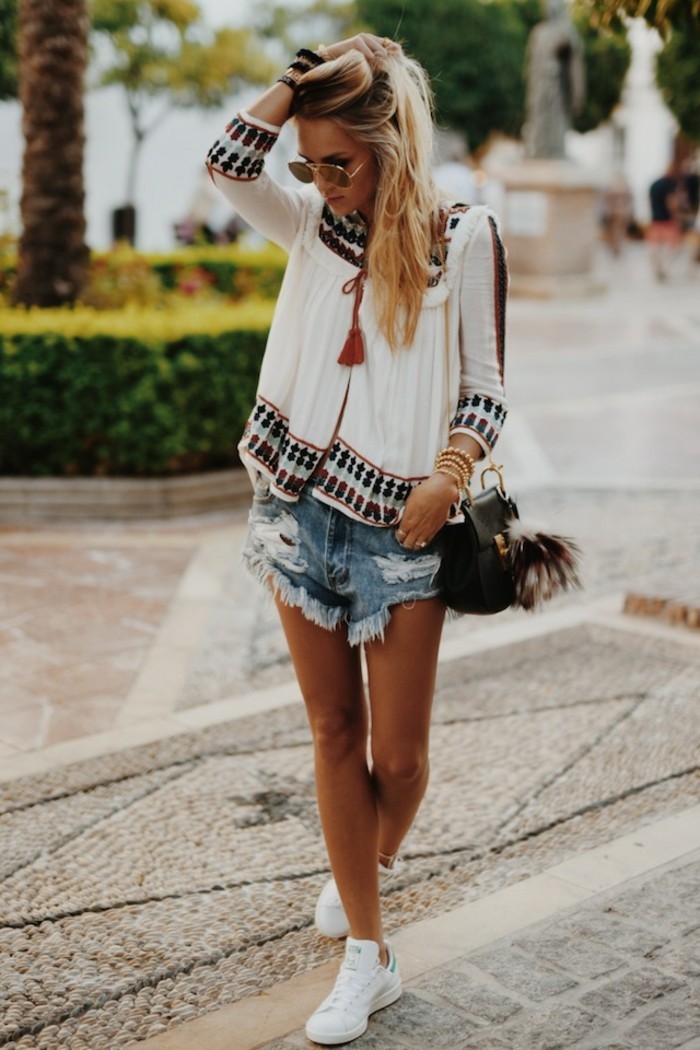 The weekend is a time of total freedom, when you can use your imagination and experiment. A carefree bohemian style, complete with embroidered floaty blouses and distressed denim shorts, is ideal for lazy summer days. A pair of flattering comfy jeans with a plain top or sweater are perfect for the autumn and winter, especially when paired with a scarf and hat. The possibilities are truly endless, but if you need some inspiration, check out our remaining suggestions!
Sunday is a day for rest and brunches with friends. This comfy and chic look is the perfect choice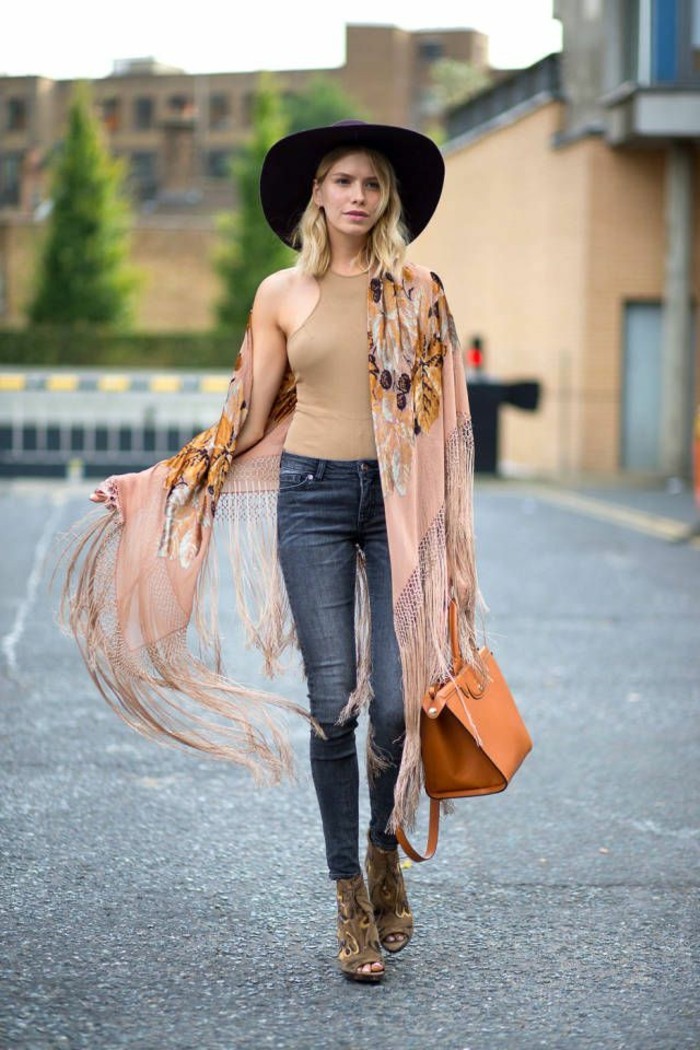 A charming tulle skirt with add some romantic glamour to your day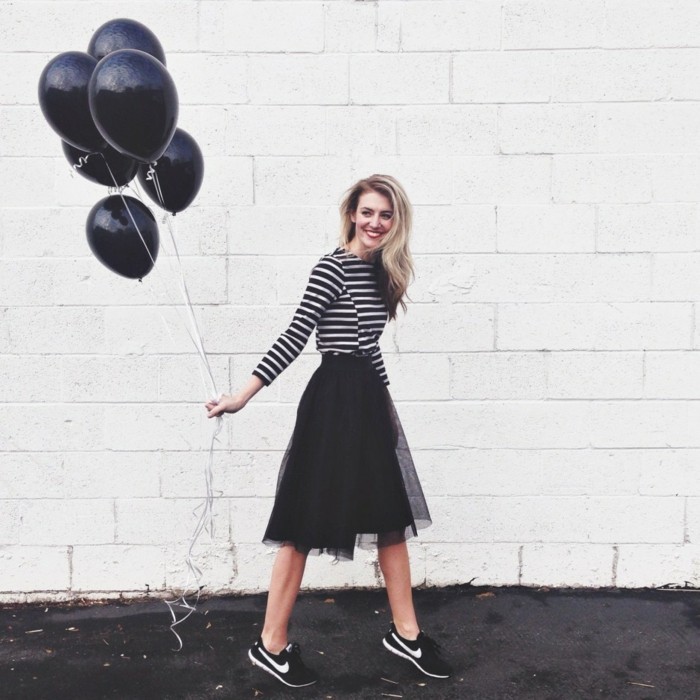 If you'd rather go for something more cool and dynamic, why not opt for a crop top combined with sneakers ans boyfriend jeans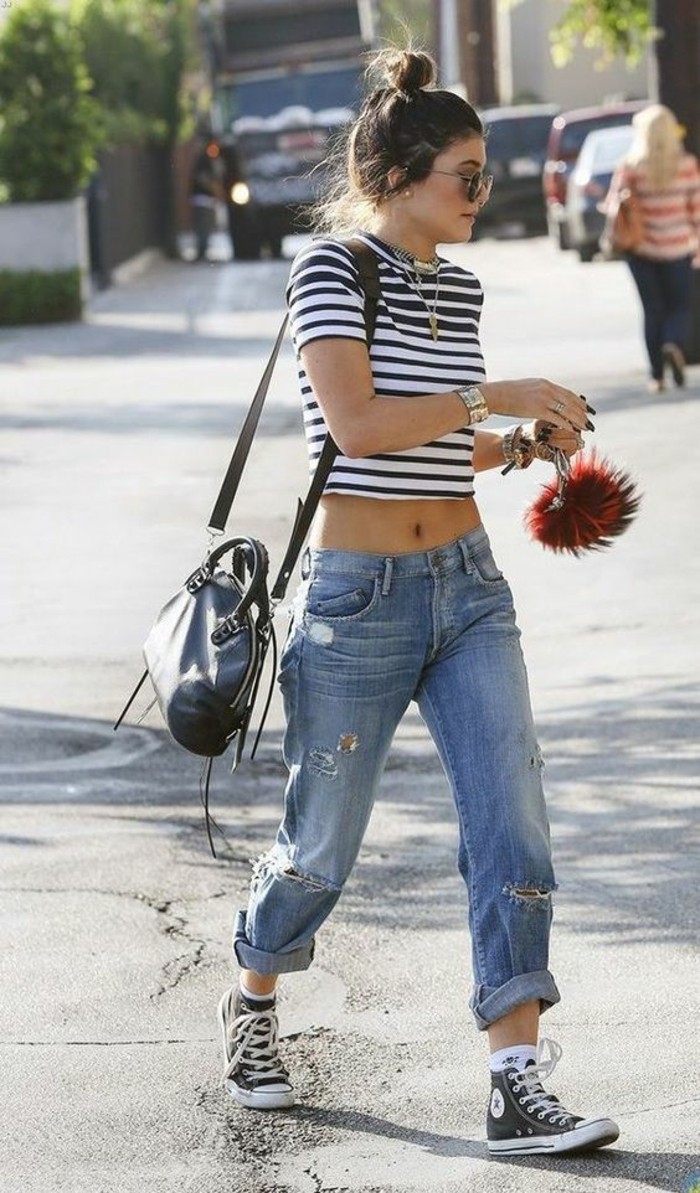 Another cool and comfy idea for casual clothes you can wear during the weekend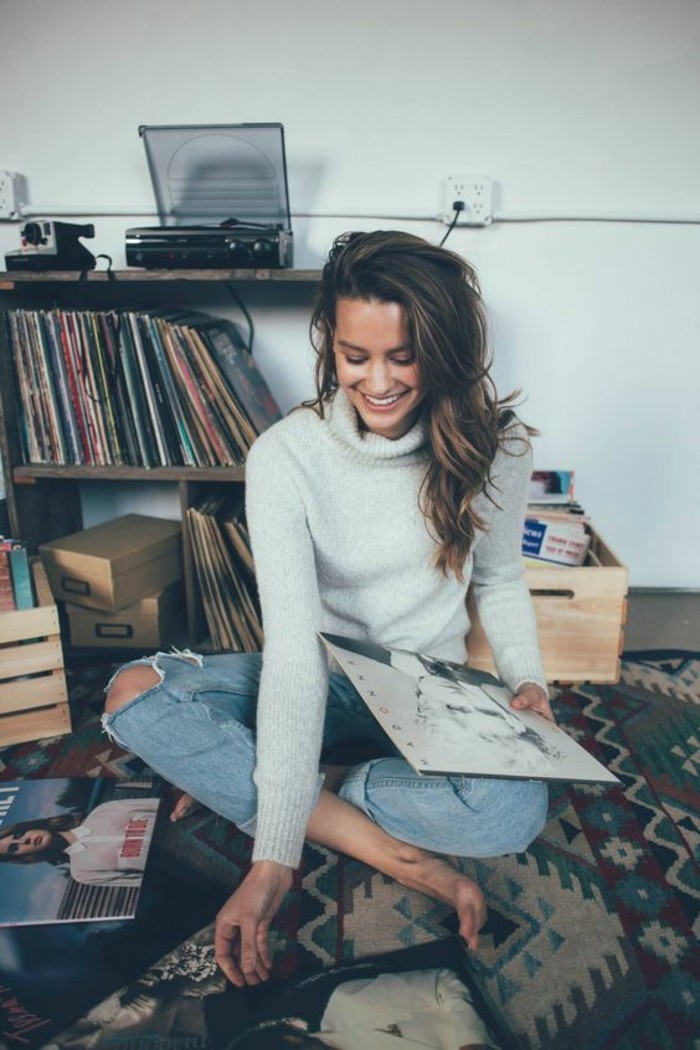 A cool, edgy outfit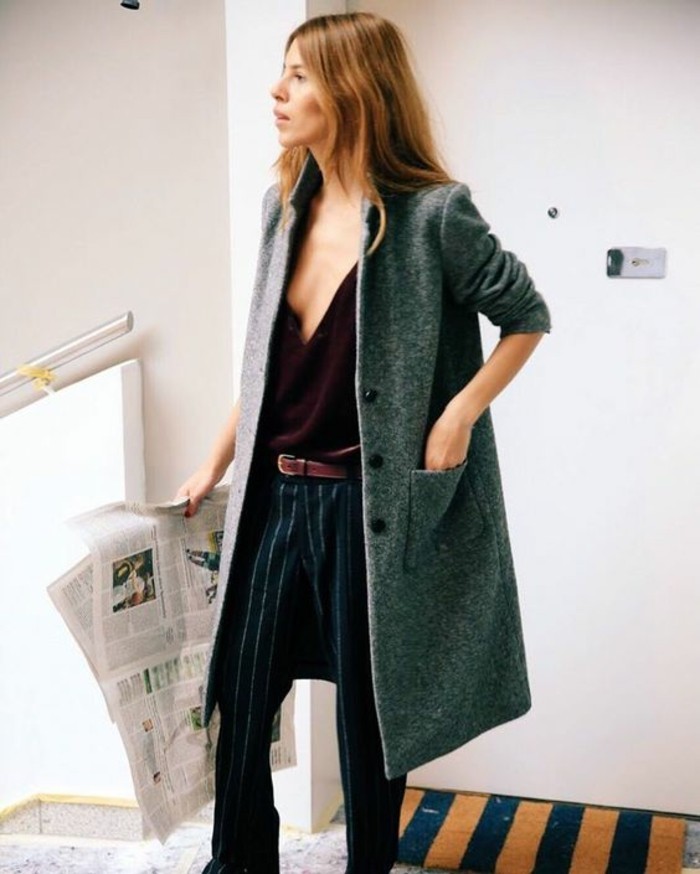 Wearing a little black dress is always a great idea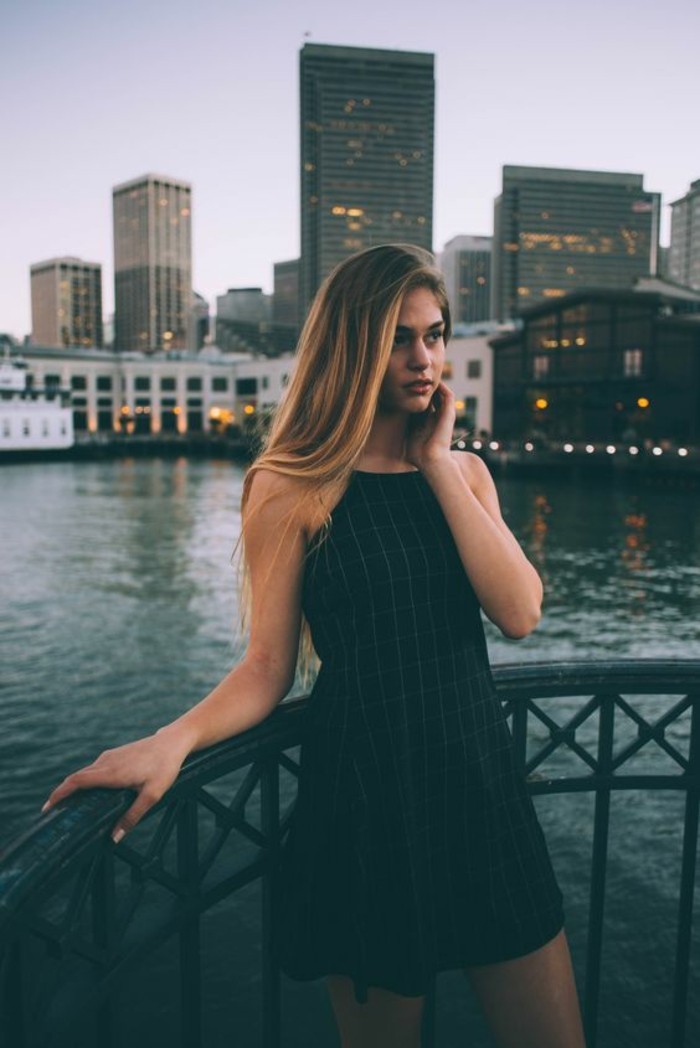 Another gorgeous LBD suggestion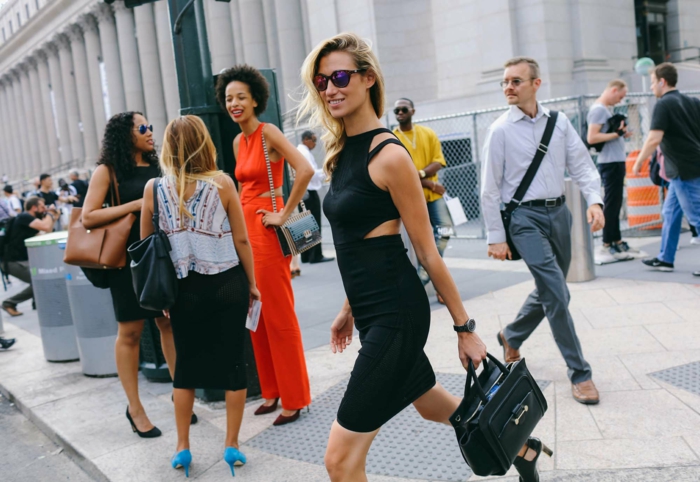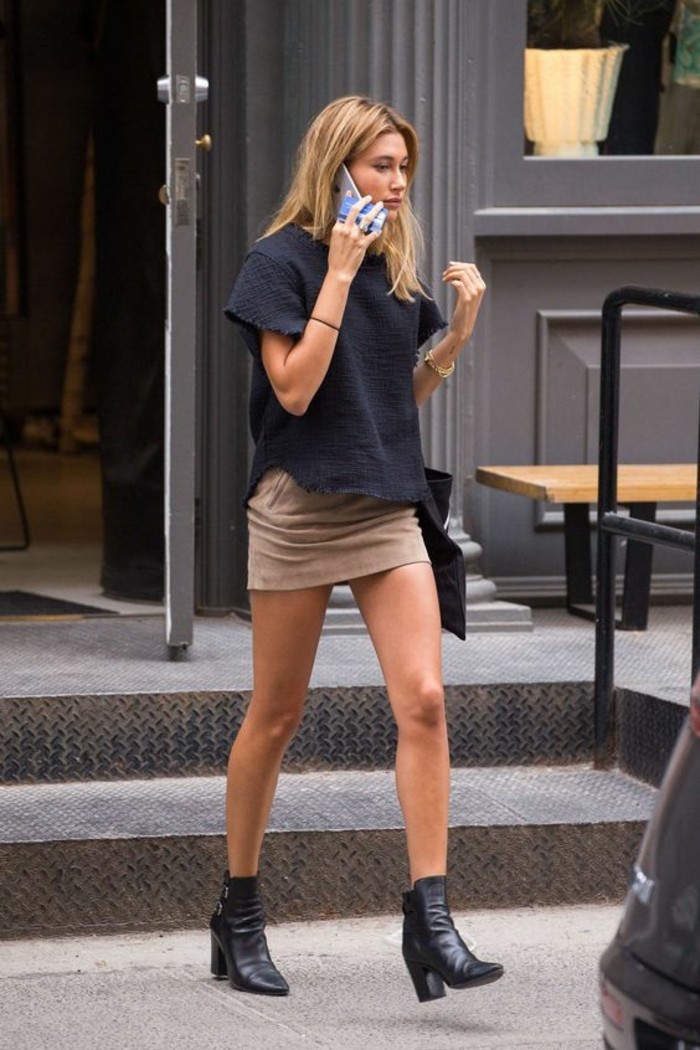 Olivia Palermo and Johannes Heubl – a glamorous and stylish couple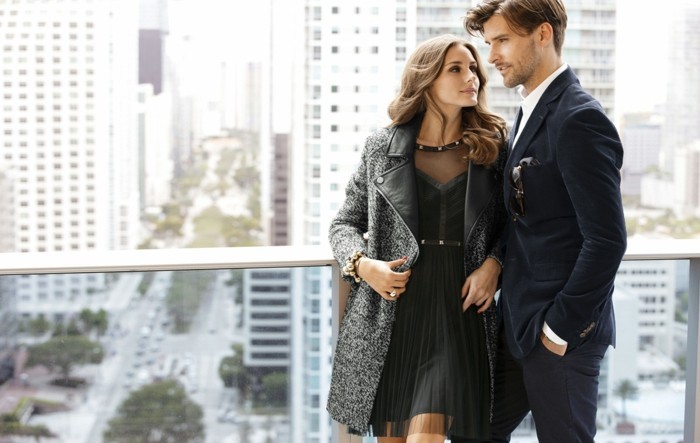 Blake Lively looks flawless in smart or casual clothes, just like her partner Ryan Raynolds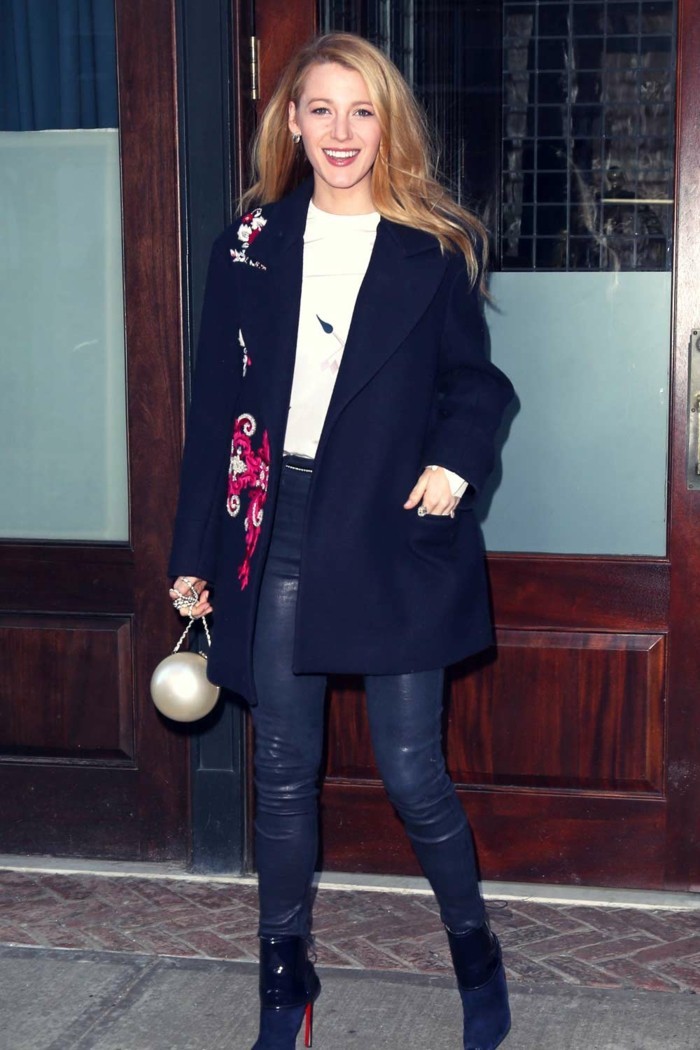 Leather trousers are a cool and timeless choice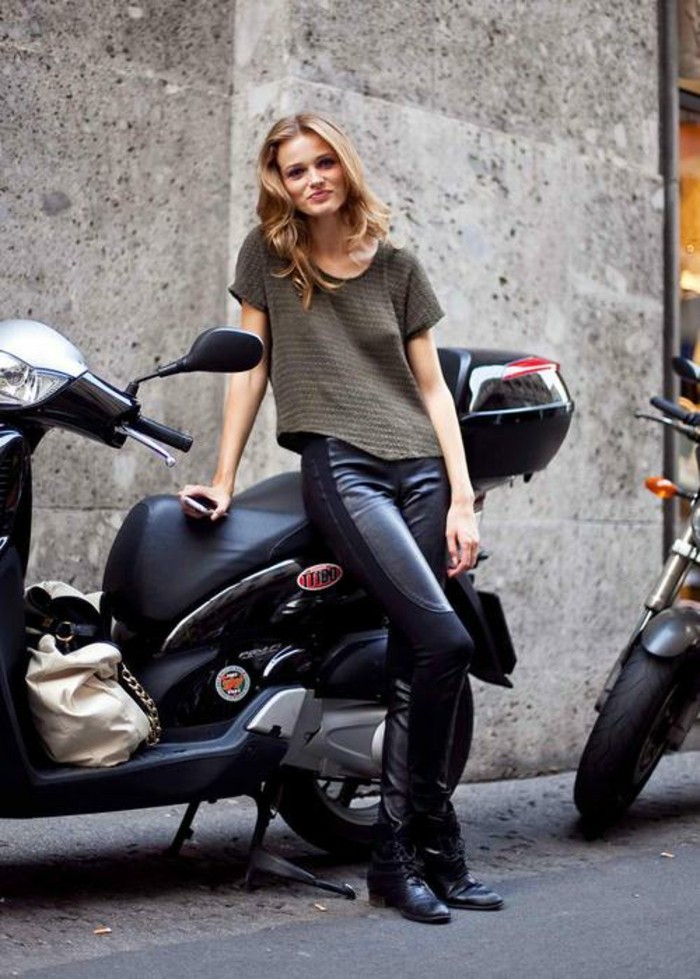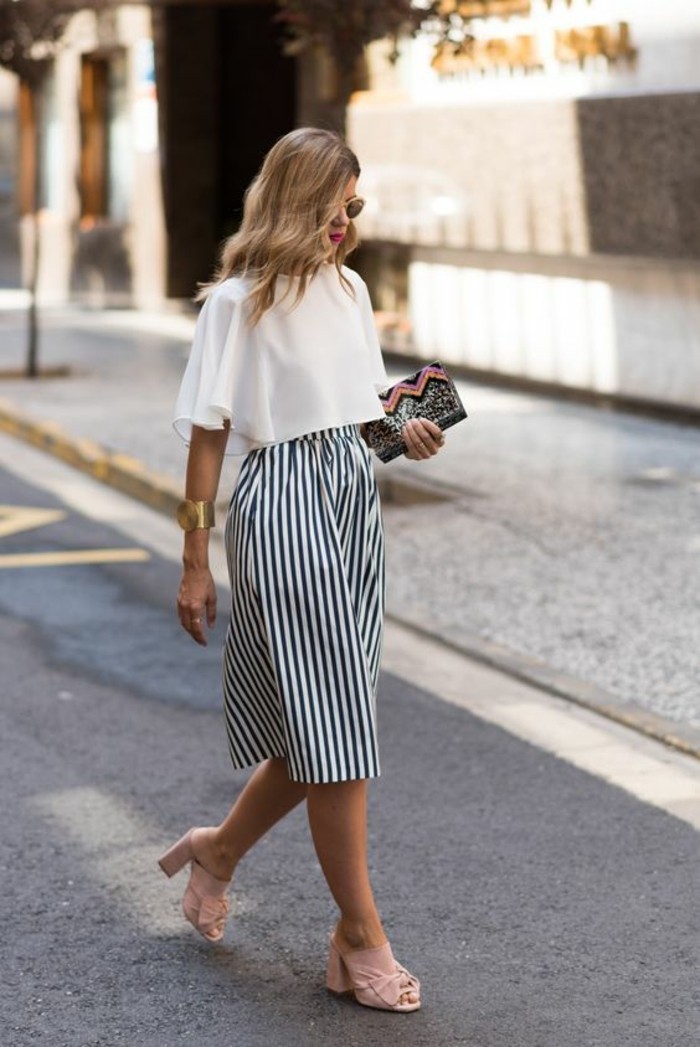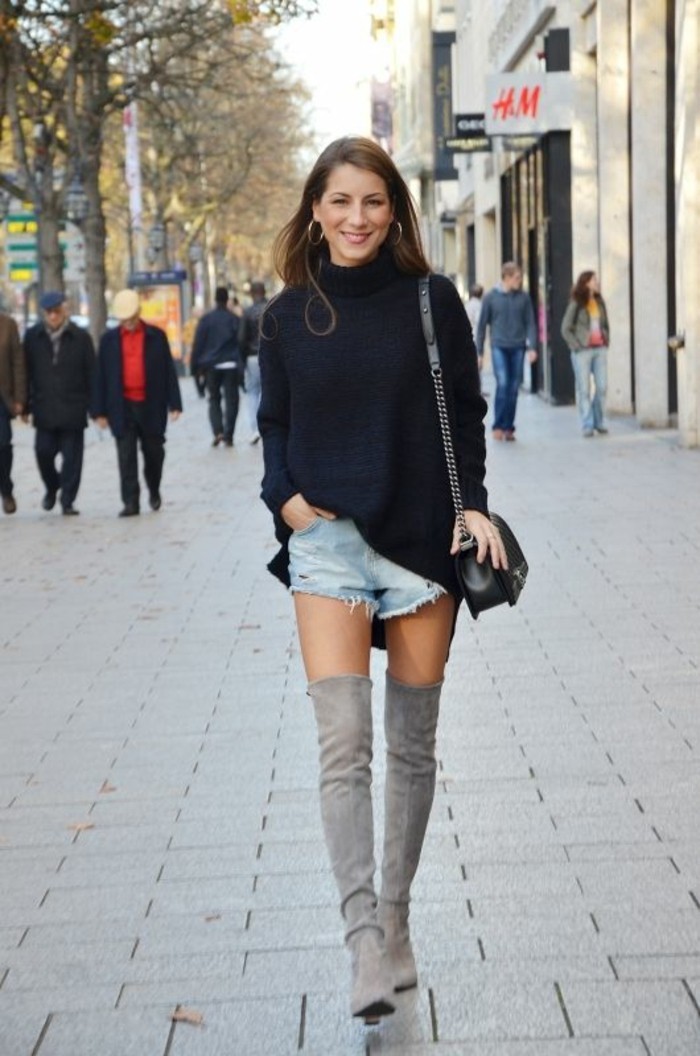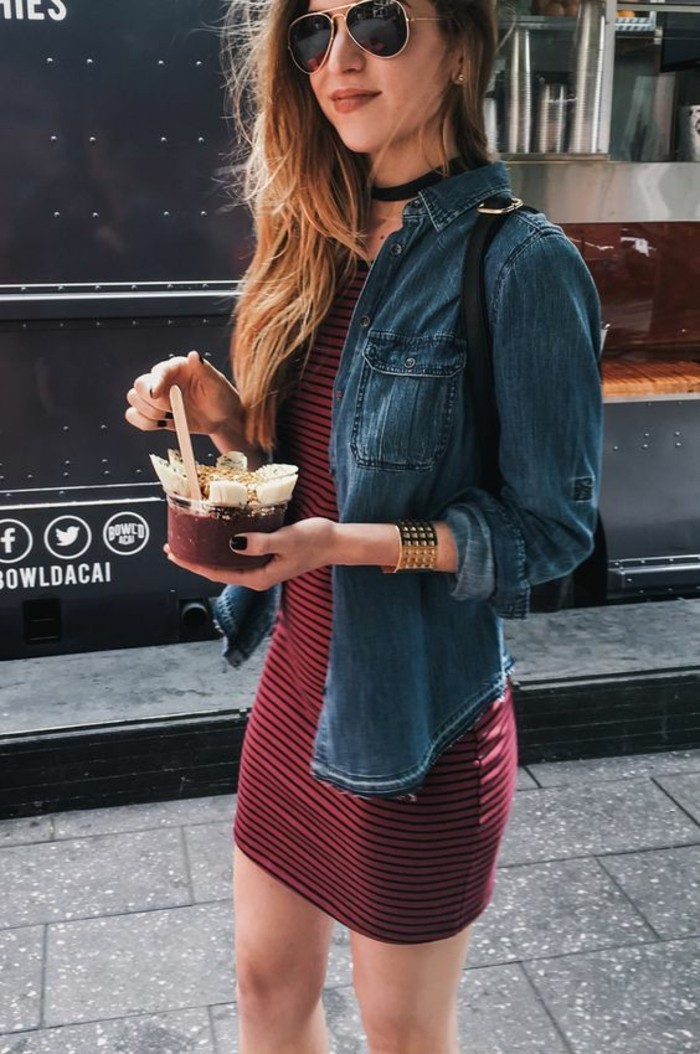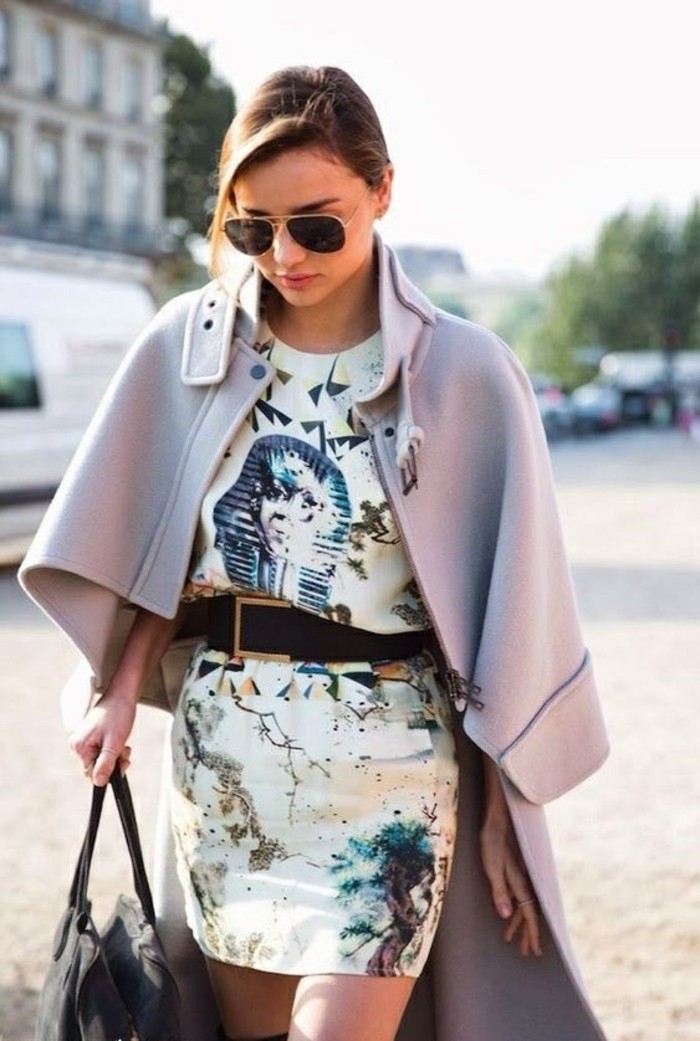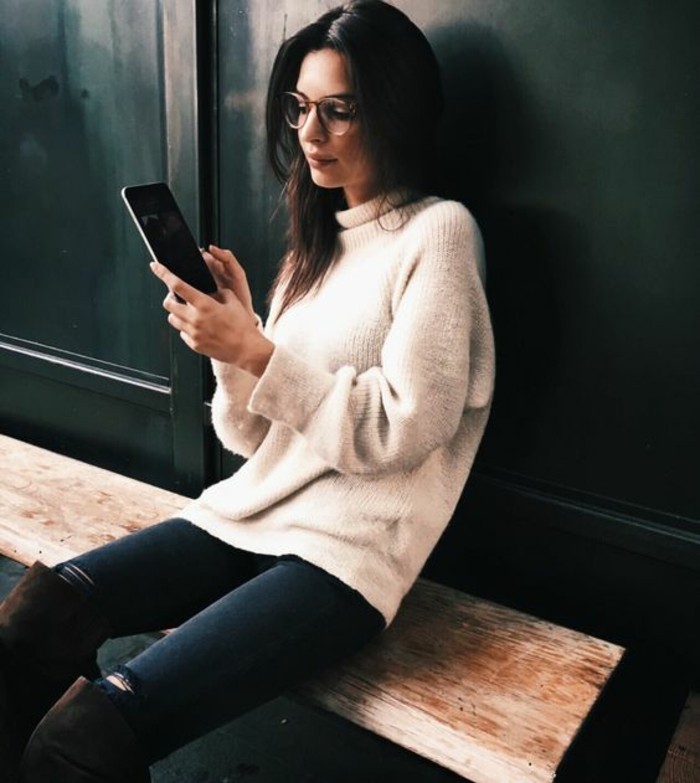 Olivia Palermo dazzles in a black leather wrap dress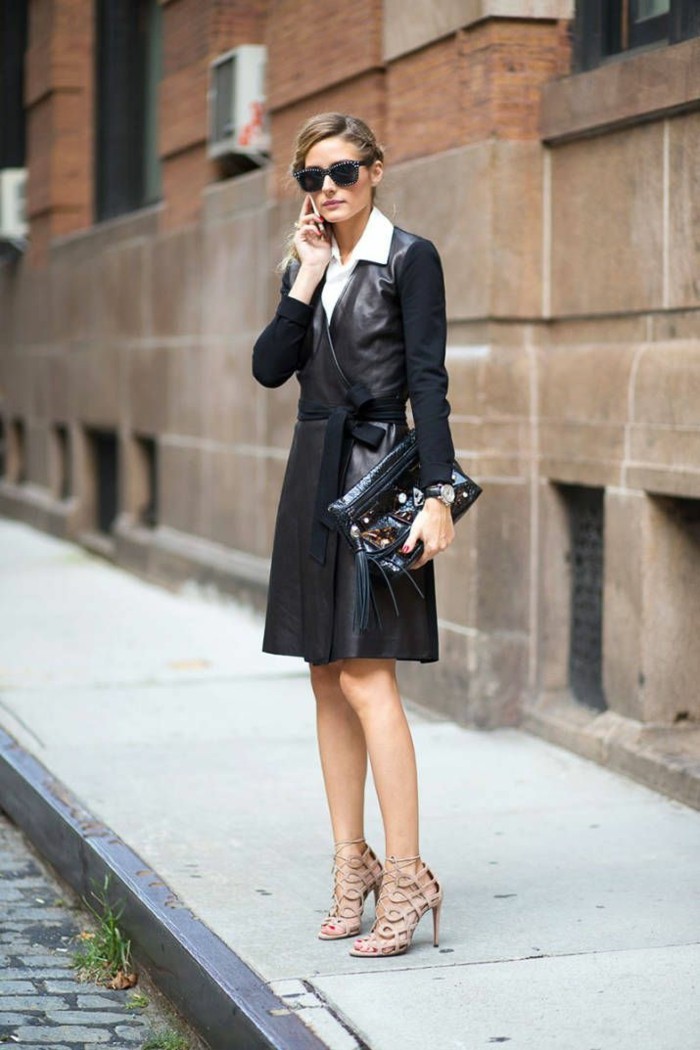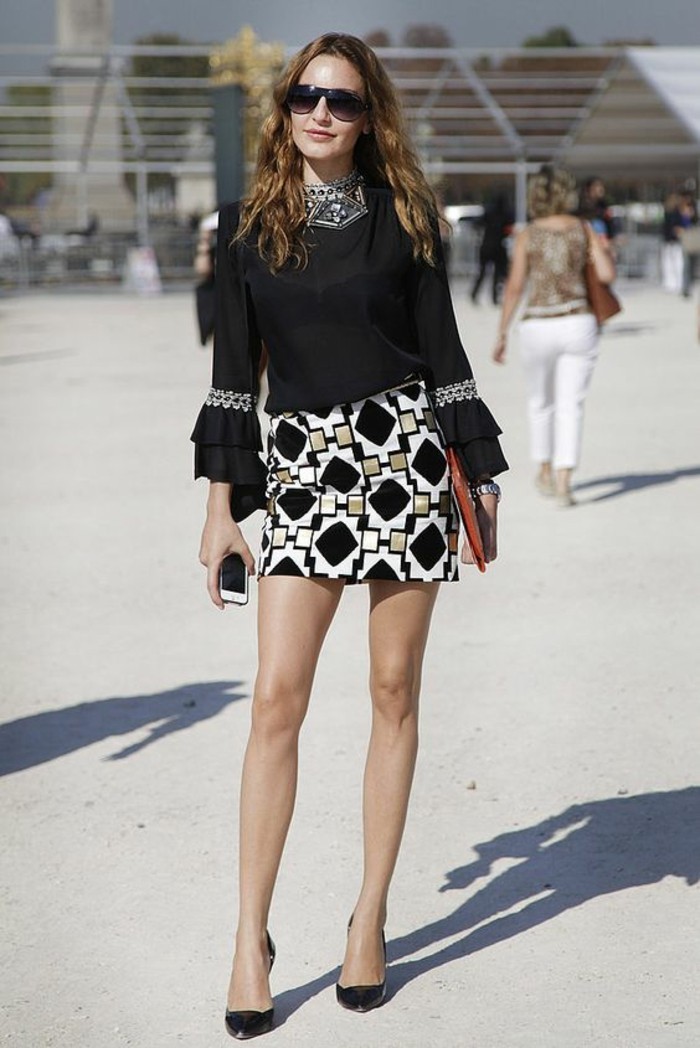 Add a splash of color to your everyday outfits