90 cute outfits for school to turn you into the "It girl" of high school
In the age of social media and the rise of influencer culture, it is a lot easier to get some fashion inspiration. Just go on Instagram and check out the photos from your favorite celebrities. Go online and you will find paparazzi photos of them, as well. In all of them they wear different fashionable outfits. And, it is no secret, that the fashion trends are heavily influenced by what some of the most famous people in the world wear. Because of this, more and more young people have started paying special attention to what they are wearing themselves. Which is why, today we have gathered 90 cute outfits for school, which are going to turn you into the "It girl" of your high school.
Cute outfits for school, which are going to turn you into the "It girl" of your high school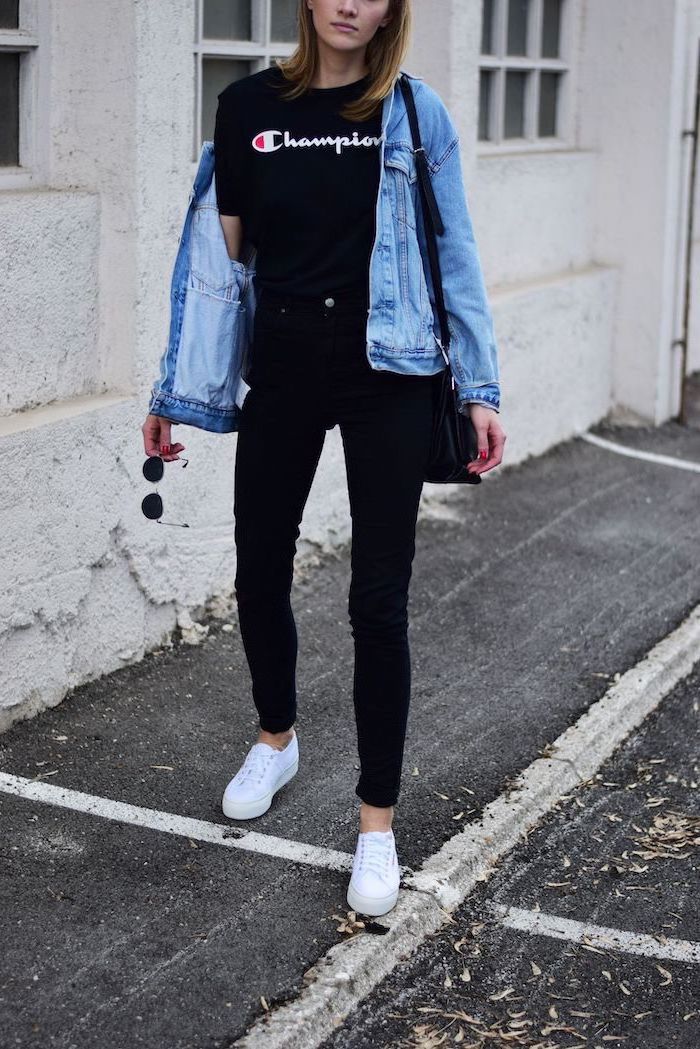 How do you make the perfect school outfit?
Creating the perfect school outfit is not that difficult. In general, some people have a good sense of fashion, while other may not be as gifted. However, that is not a problem. Especially, because all you have to do is open Instagram and get your inspiration from there. Cool jeans, sneakers and a statement-making shirt are all you need nowadays to show off your fashion sense. So, here are a few things to consider when putting together your outfit of the day.
Consider your school's policies
Are they more open to any kind of clothing, or are they more strict? We all want to wear what we want, but, still, there are some rules to follow. They are there for a reason and your school is definitely not the place to brake rules. So, keep to your school's clothing policies and dress accordingly.
Consider comfiness
After all, you are going to be running around the school all day from one class to another. Being comfortable in what you are wearing is a must.
Dress in accordance to the temperatures outside
Naturally, we all want to show off our nice crop tops. However, if it is 30°F outside, it may not be the best time to do so.
Layers
You will be going in and out of different classrooms. You will be walking down hallways, sitting down for lunch. Make sure you have enough layers on you for any situation.
Even the simplest jeans and t-shirt combination can look fashionable when put together right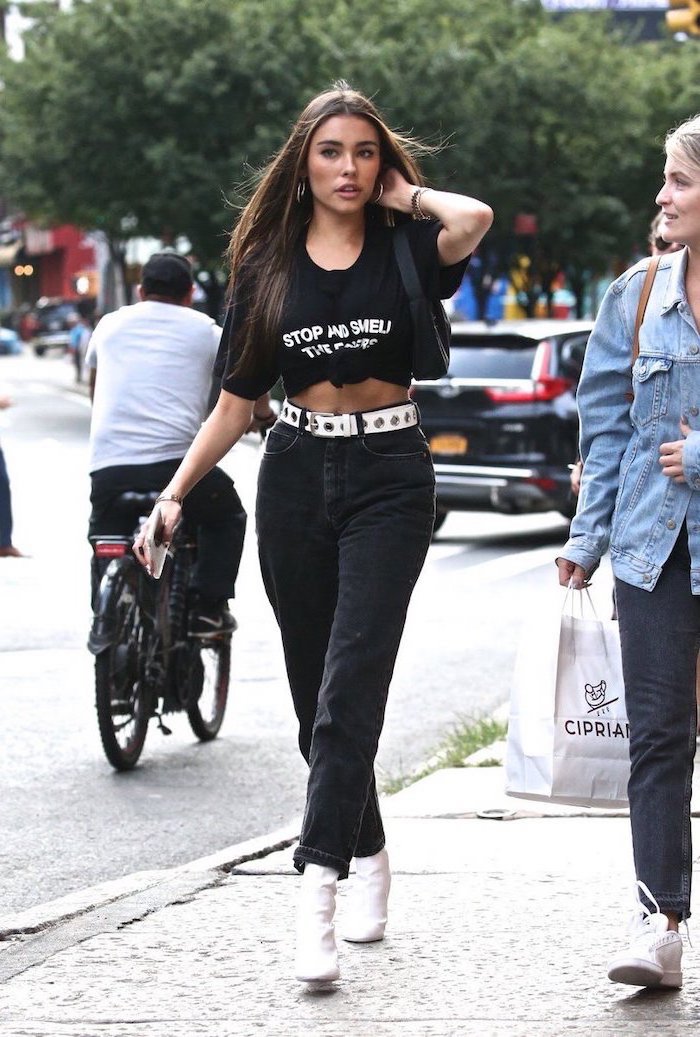 What are some of the best cute outfits for school?
Dressing up for school can be very easy. The first thing you need to consider is what your style is. Are you casual? Do you enjoy a good sporty look? Or are you trying to be more business casual, for example? They often say that you should dress for the job you want, not the job you have and that applies for school, as well. So, if you feel good about sporting a more business casual look, there is nothing wrong with that. Secondly, after you have decided on your style, you need to be mindful of the clothes you have in your wardrobe. Try things that you can pair together – jeans and blouses, leggings and sweatshirts. If you feel like shopping, make sure you buy things, which can be paired with something you already have. Otherwise, your parents may not be very happy with you spending lots of money on clothes. And, finally, browse through our photo gallery of awesome cute outfits for school and try and copy the ones you love.
Grunge style is not for everyone, but it sure looks good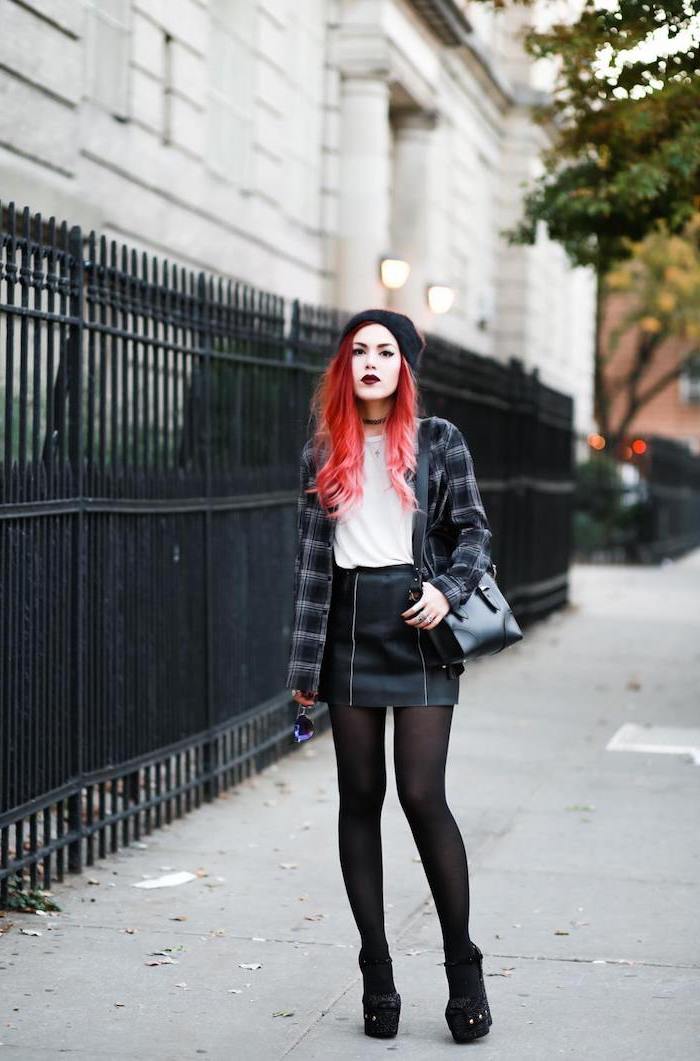 Casual and trendy – what more could you possibly want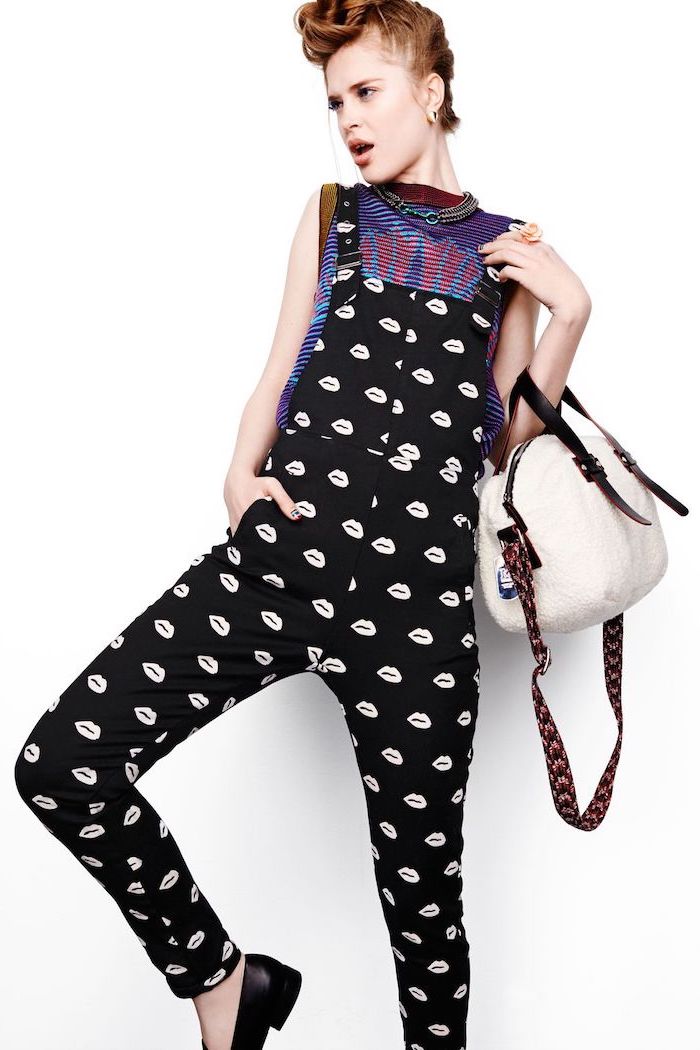 Simple, laid back, chill – looking like a rockstar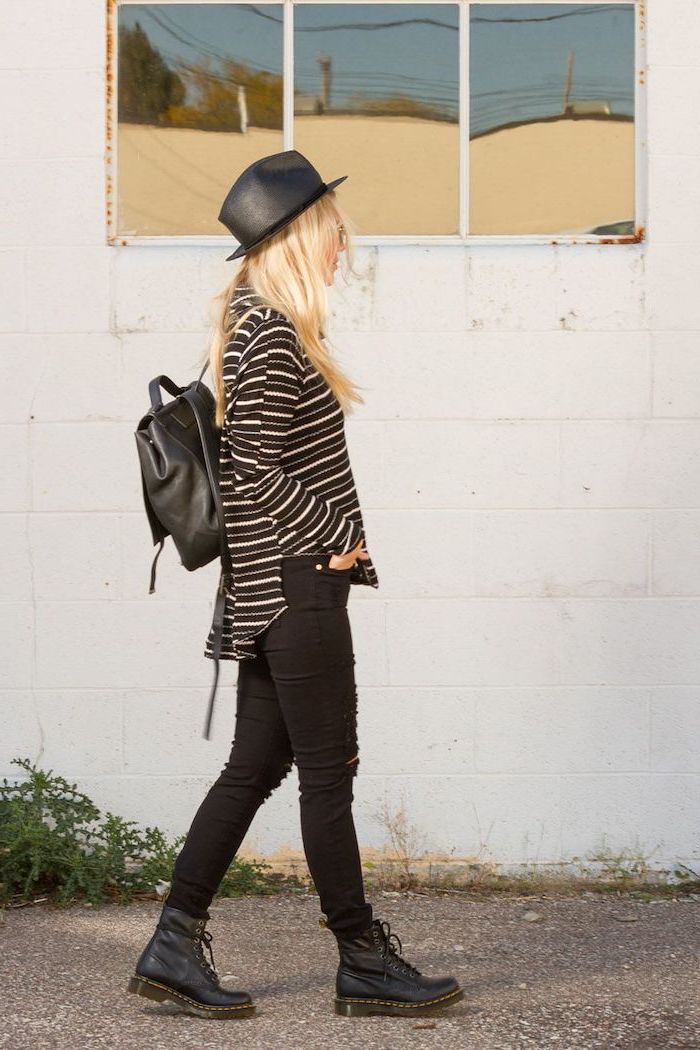 As casual as it goes – nice leggings and a cool sweatshirt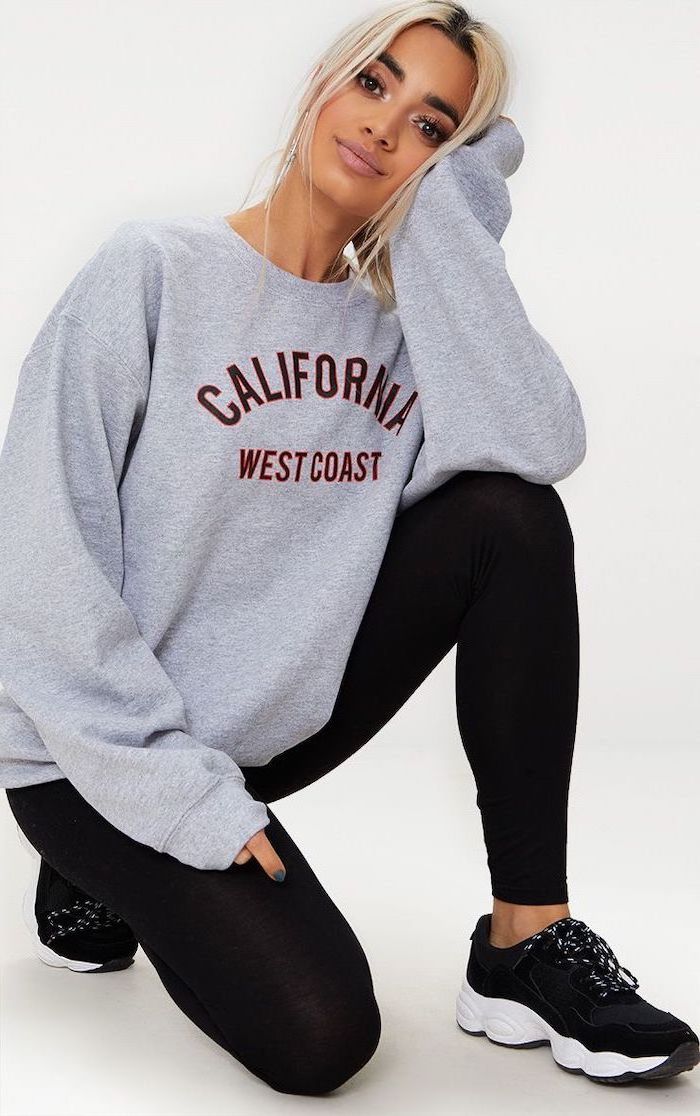 The best casual look – ripped jeans, cool sweater and a nice touch of plaid around the waist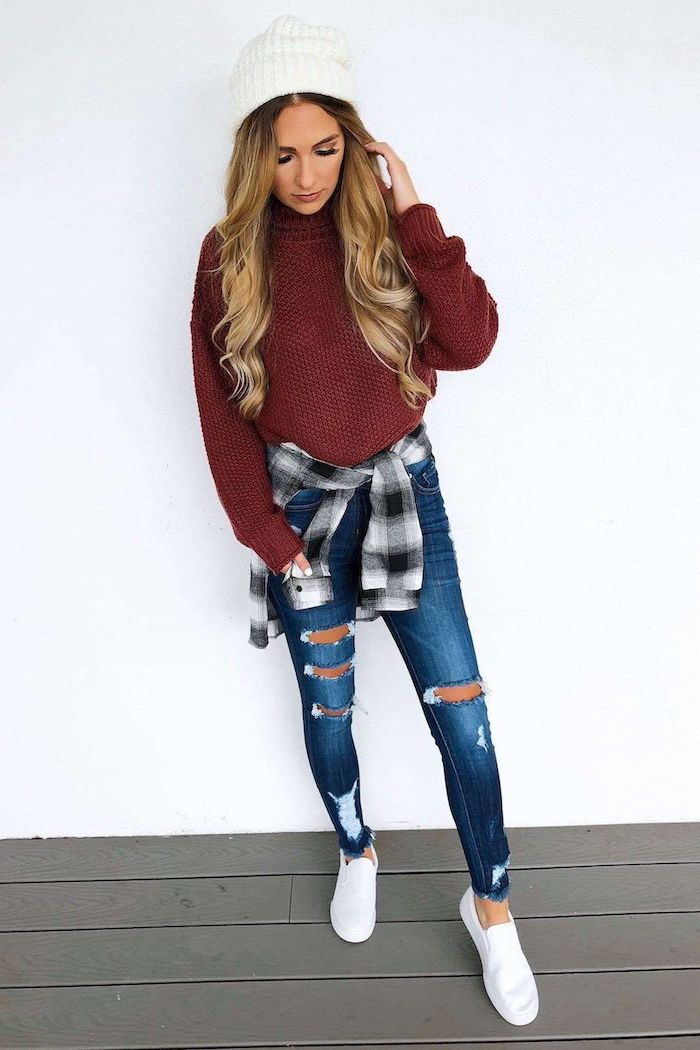 Take inspiration from Justin Timberlake and Britney Spears and their famous all-denim outfits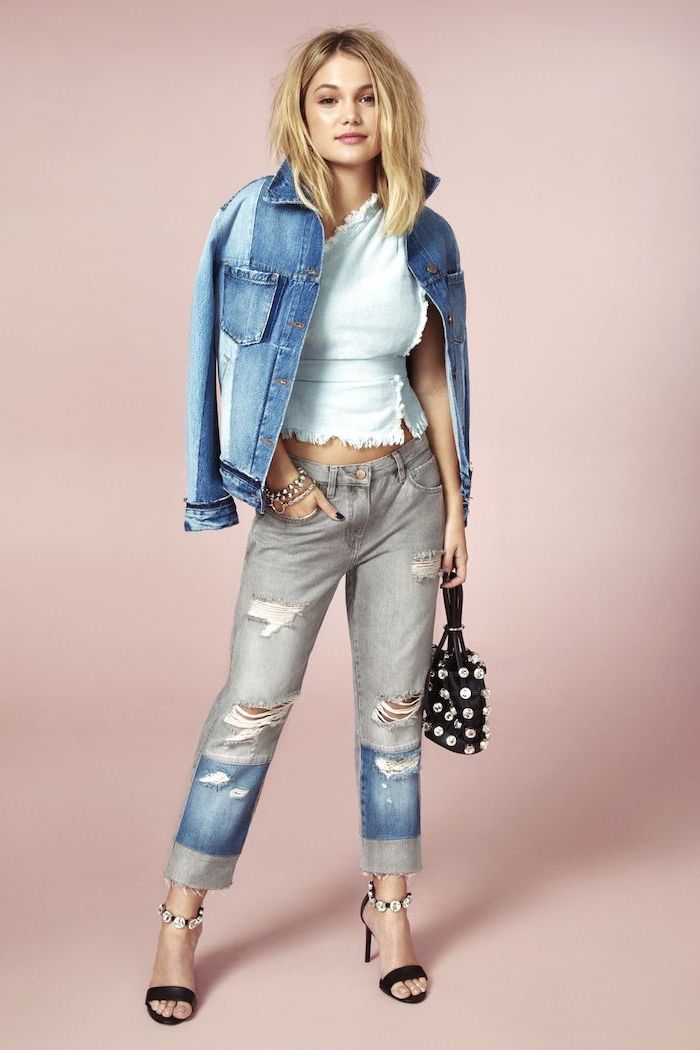 The perfection of preppy style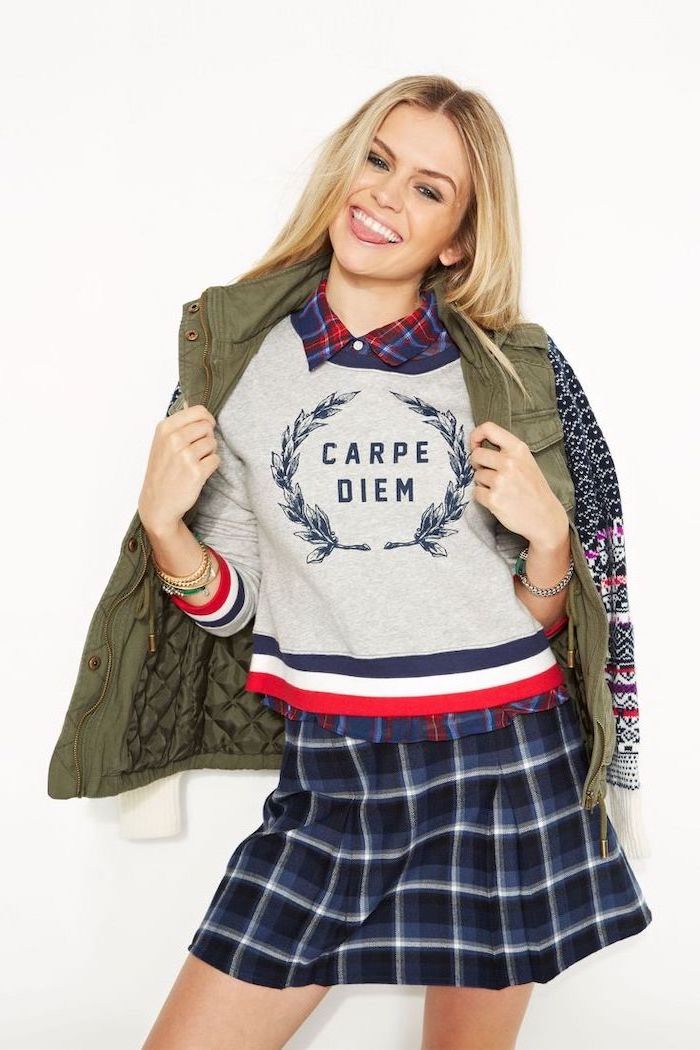 One of the most fun outfits ever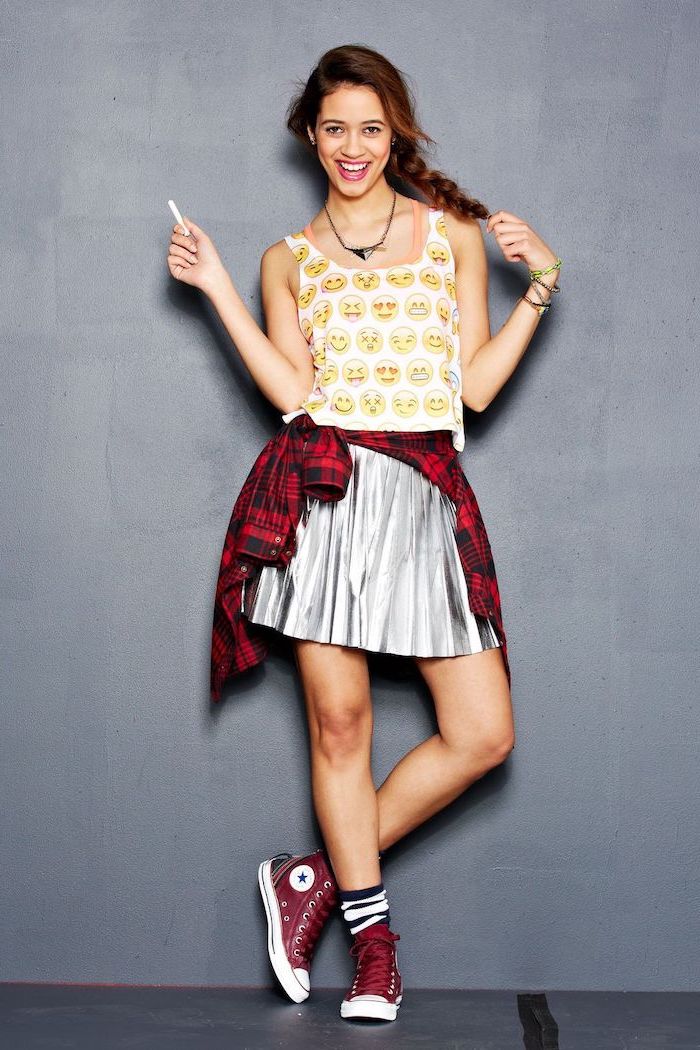 Super cool ,trendy and comfy outfit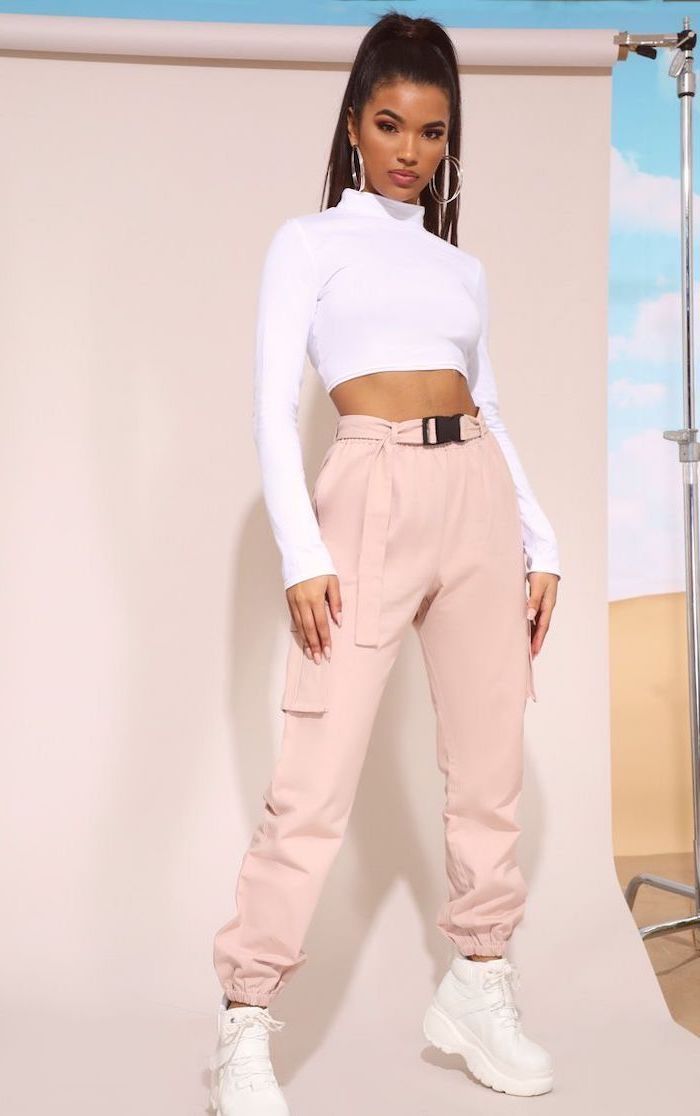 Coolness, courtesy of Gigi Hadid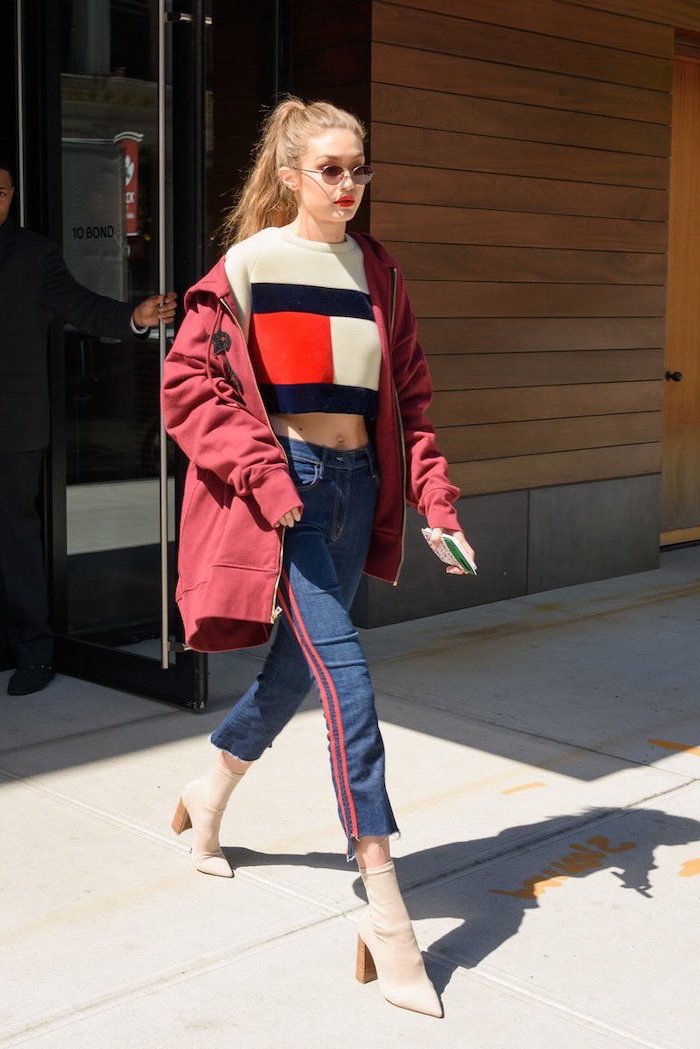 Jeans, t-shirt and Converse shoes – the perfect combination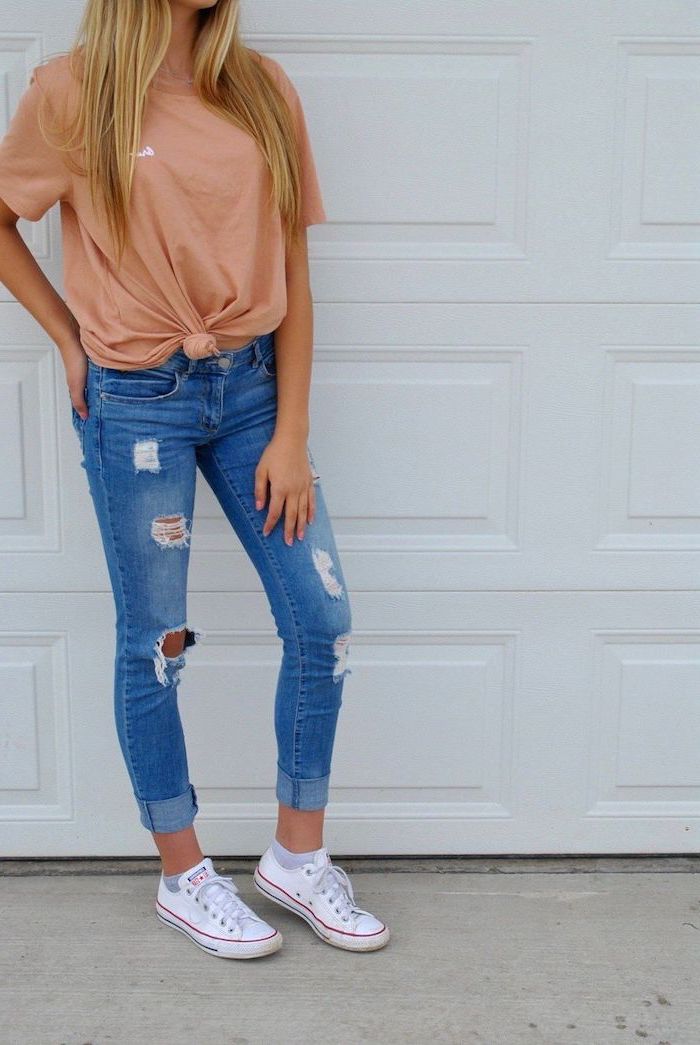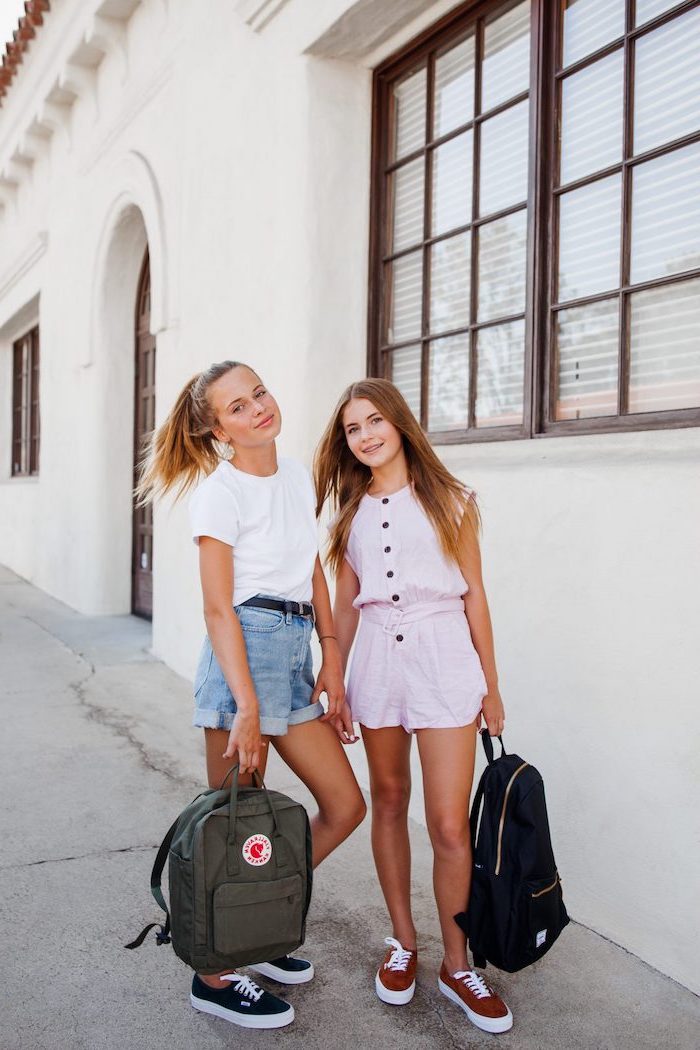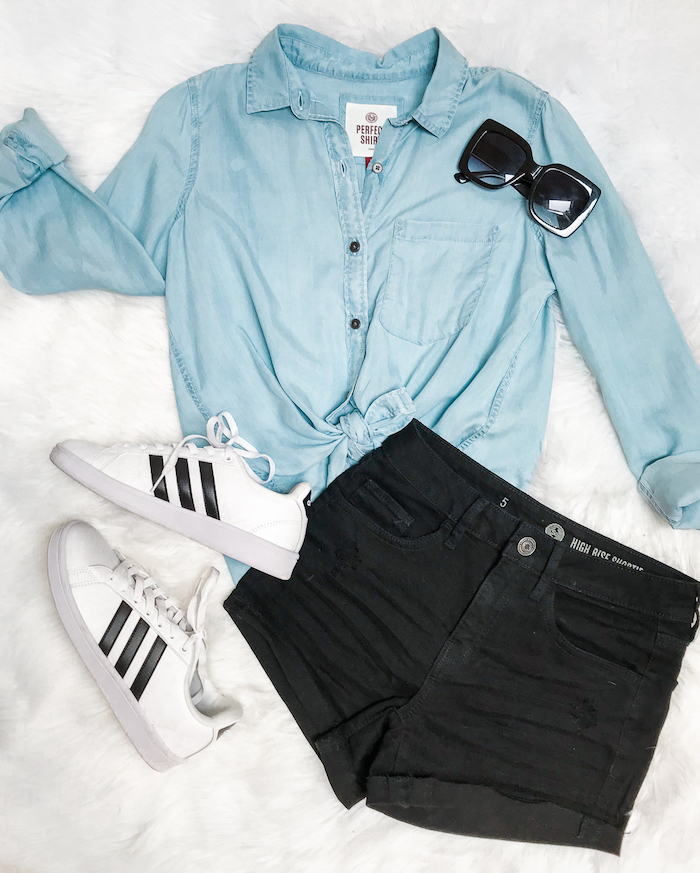 Find an accent color and incorporate it into your outfit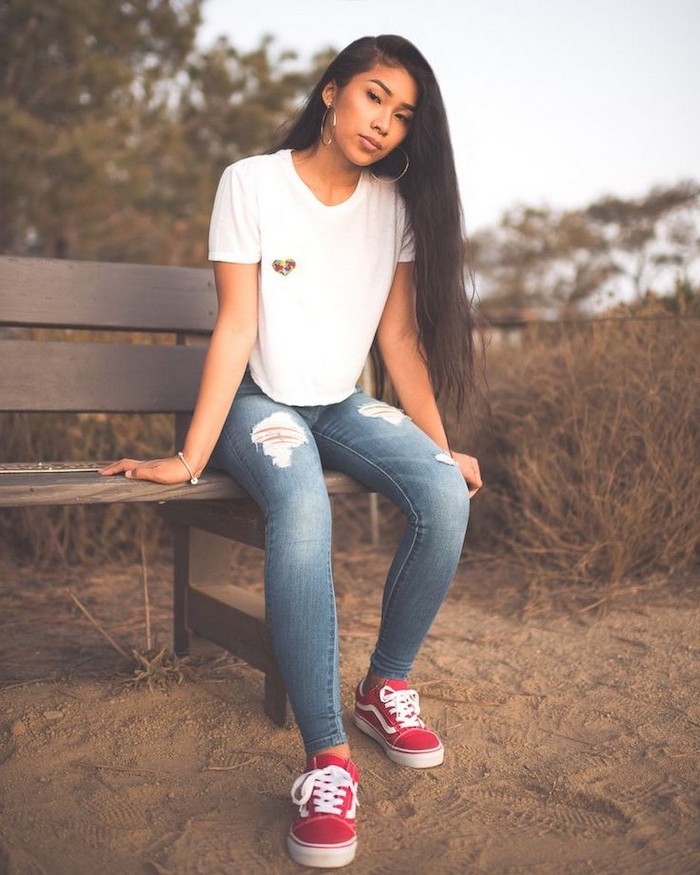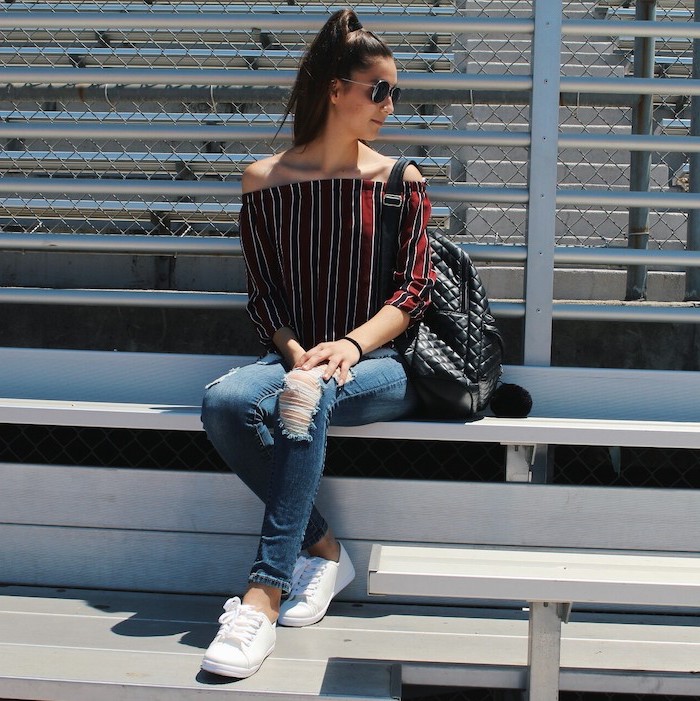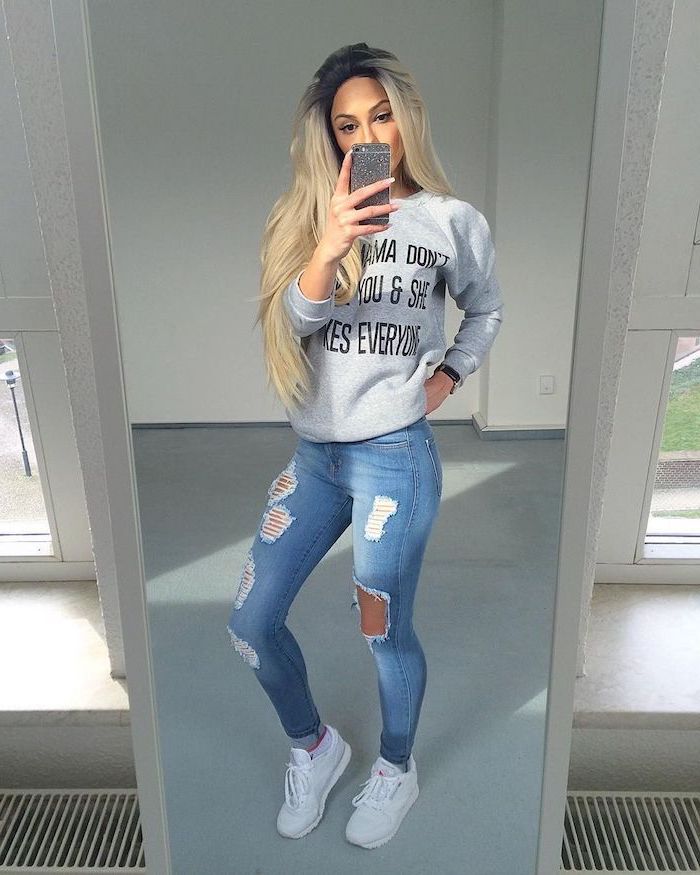 Hailey and Justin Bieber casually strolling around looking as trendy as ever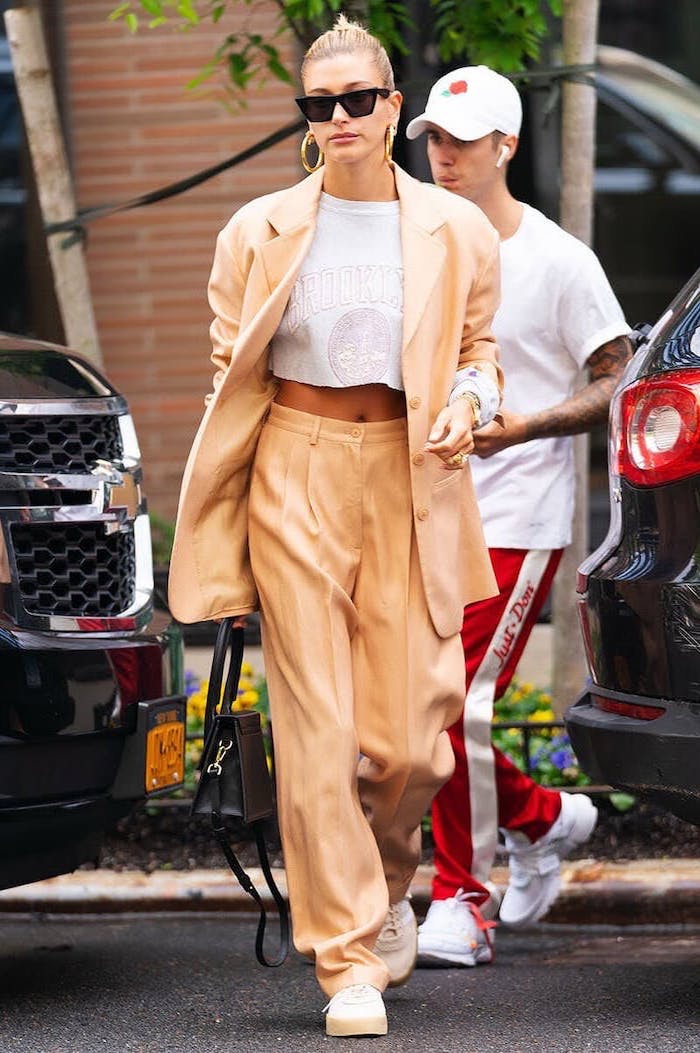 Another cool outfit from Hailey Bieber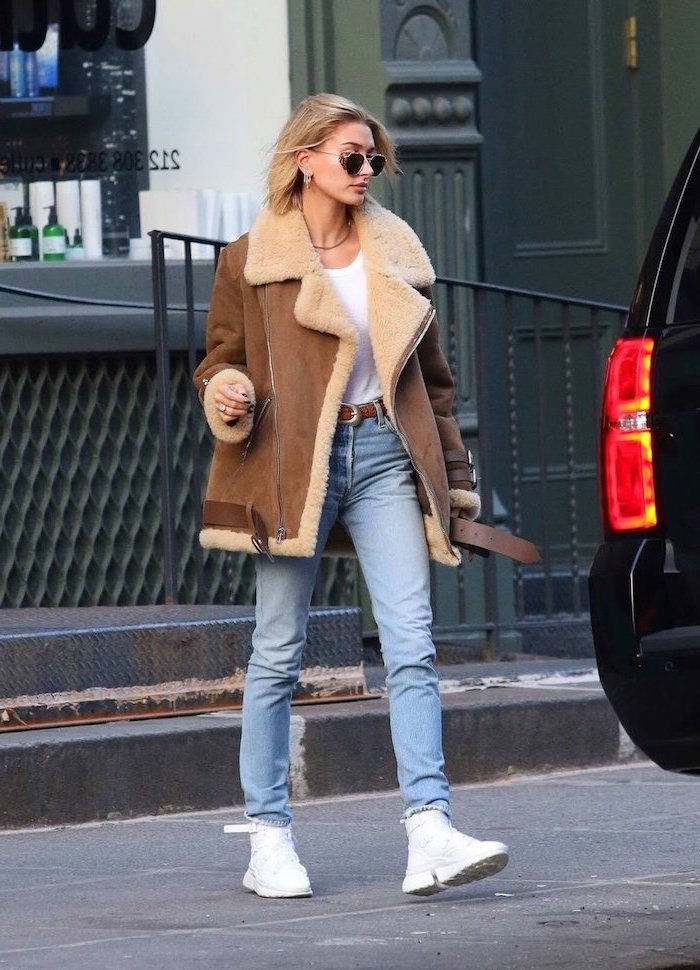 The definition of cool jeans, courtesy of Kendall Jenner
And her sister, Kylie Jenner sporting leggings and sweatshirt with a bandana on her head like a boss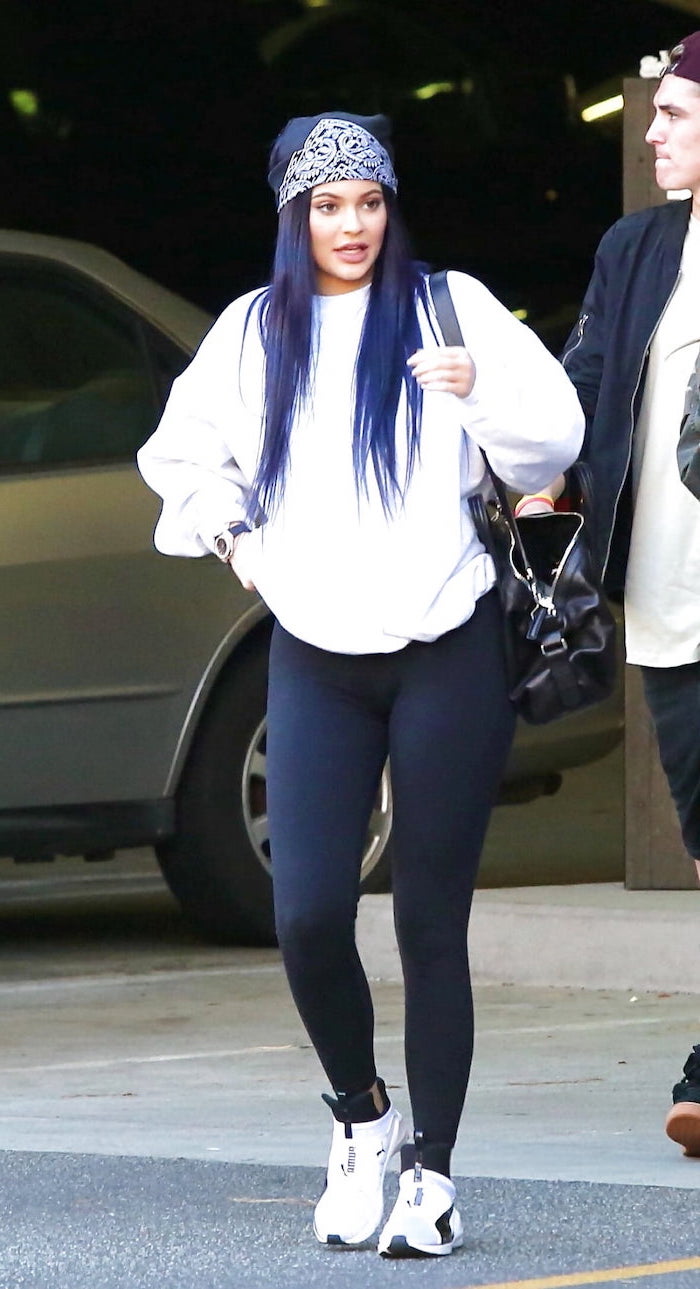 Casual with a nice blazer from Lucy Hale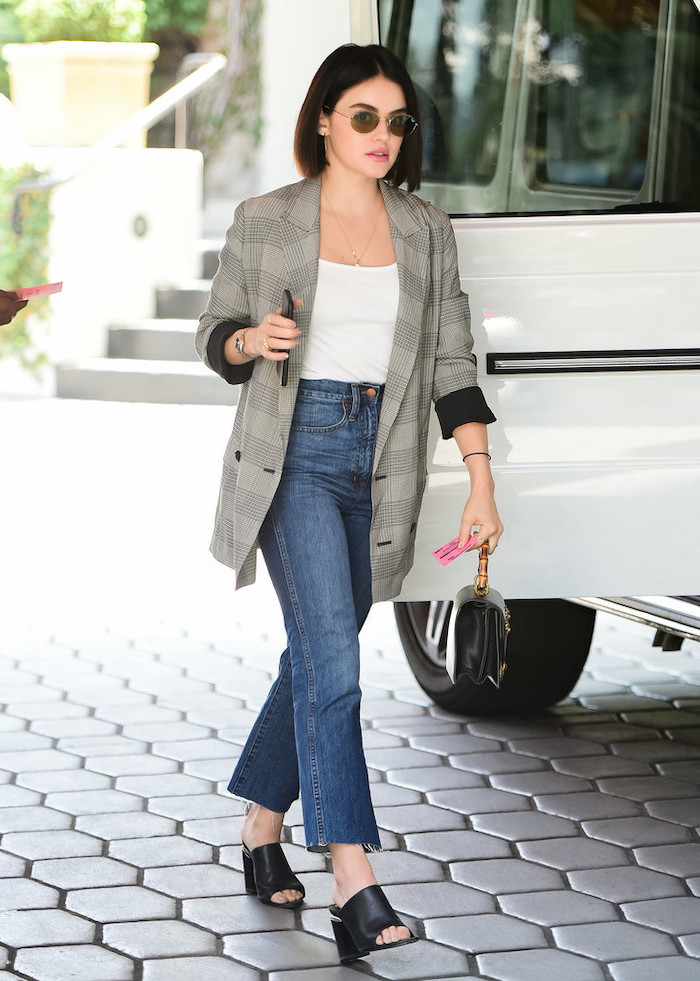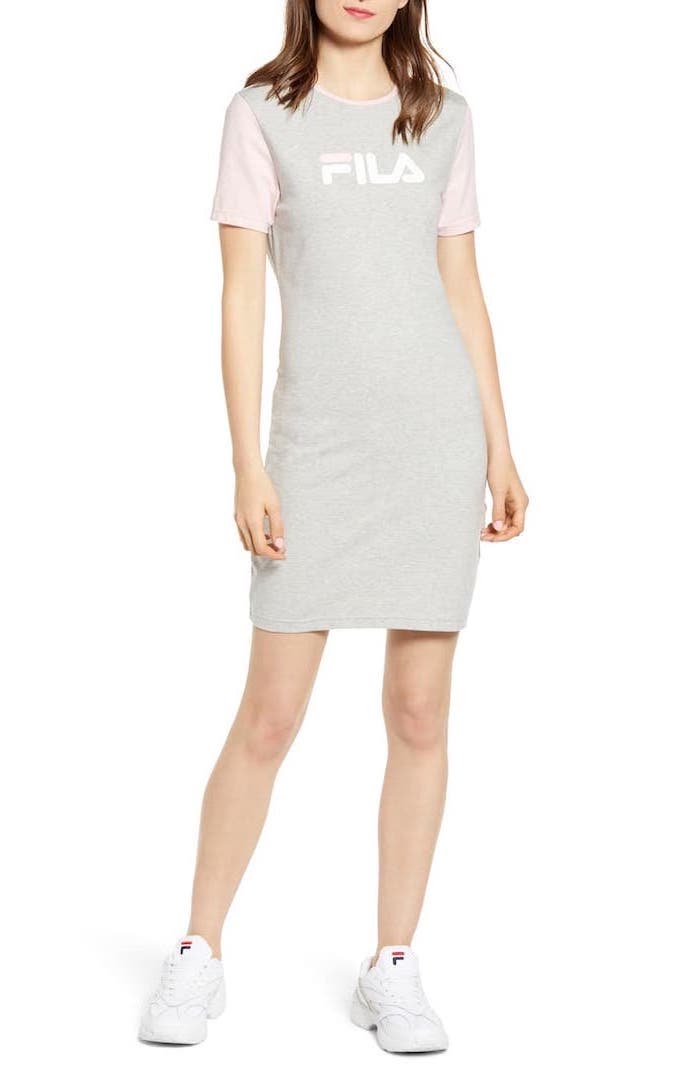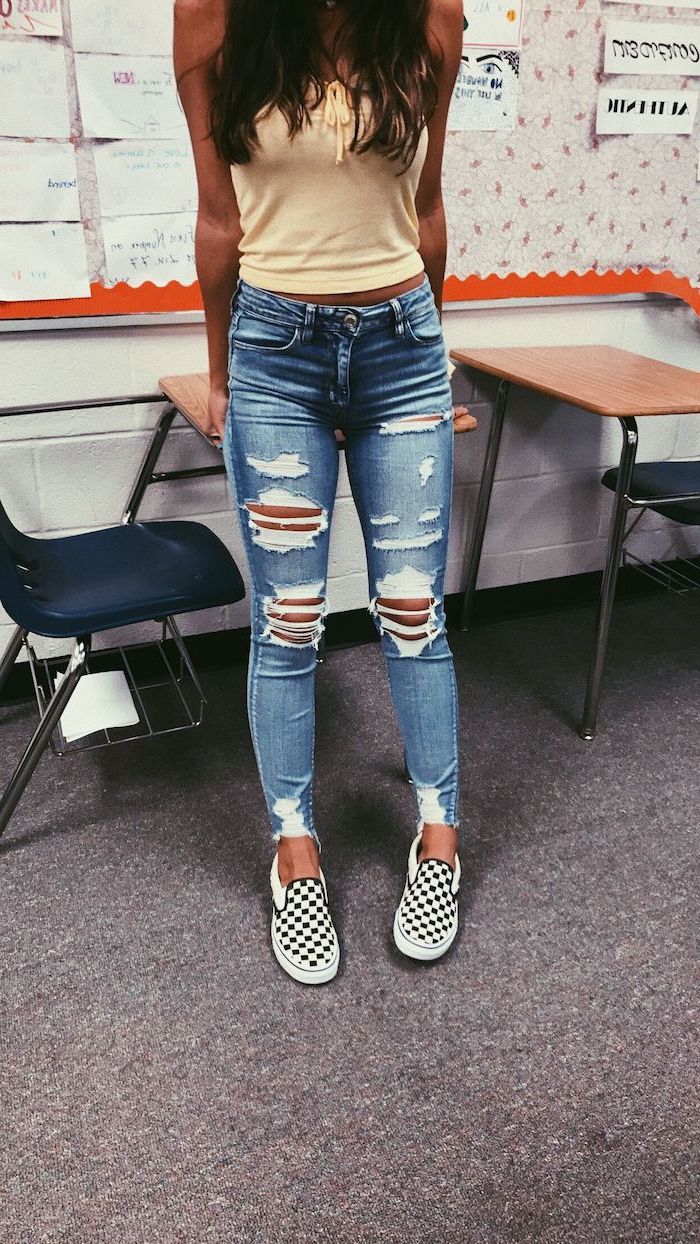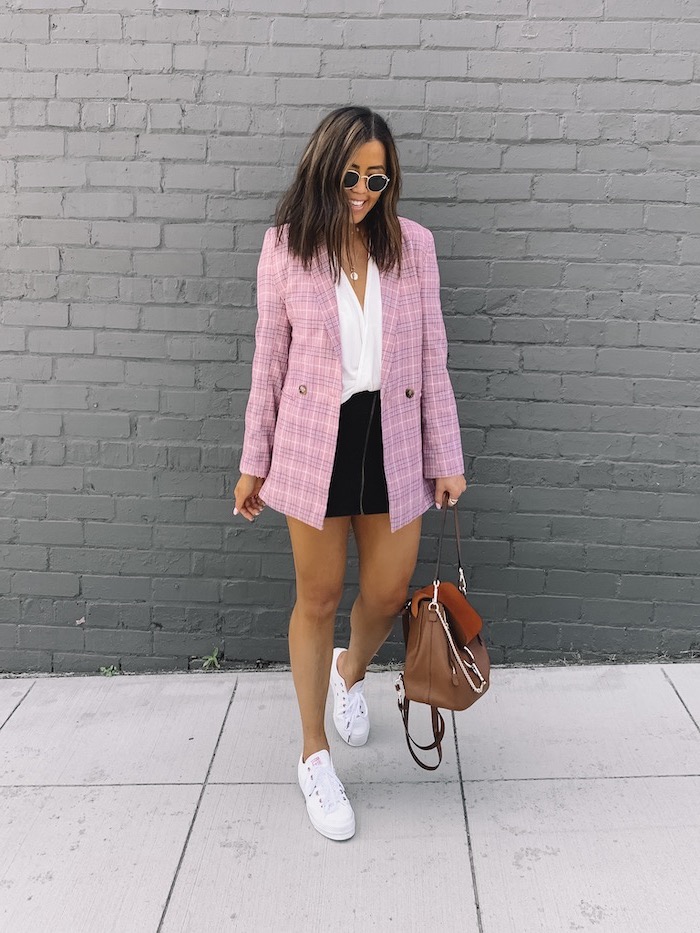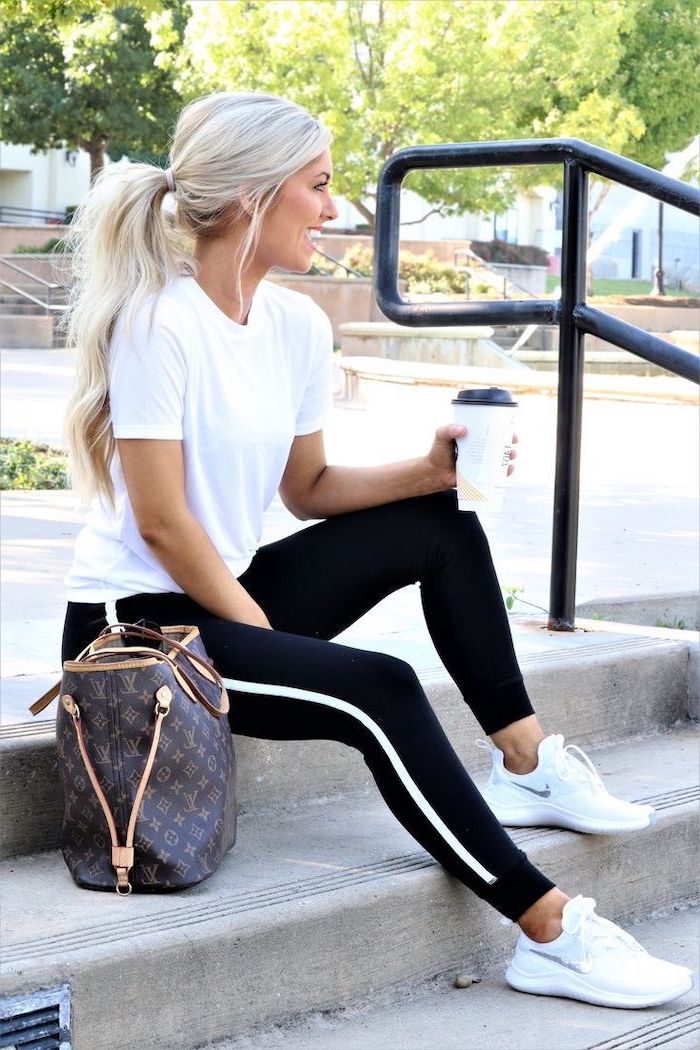 This is such a cute outfit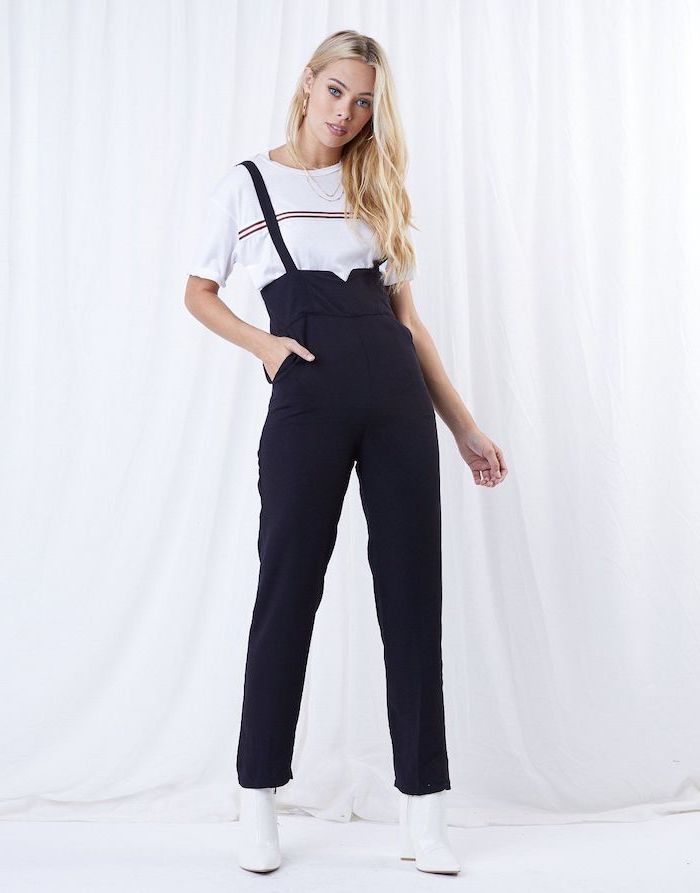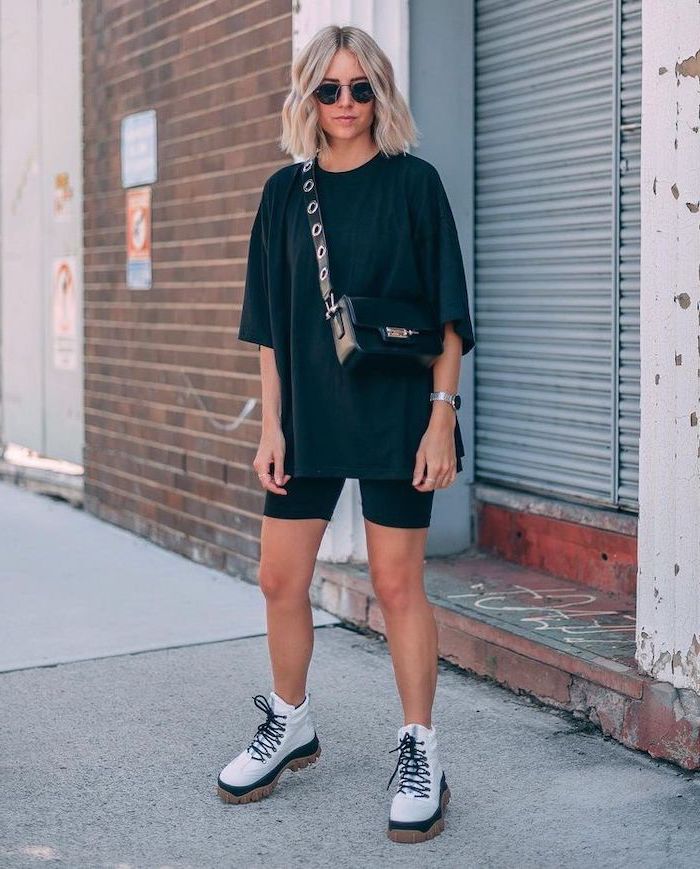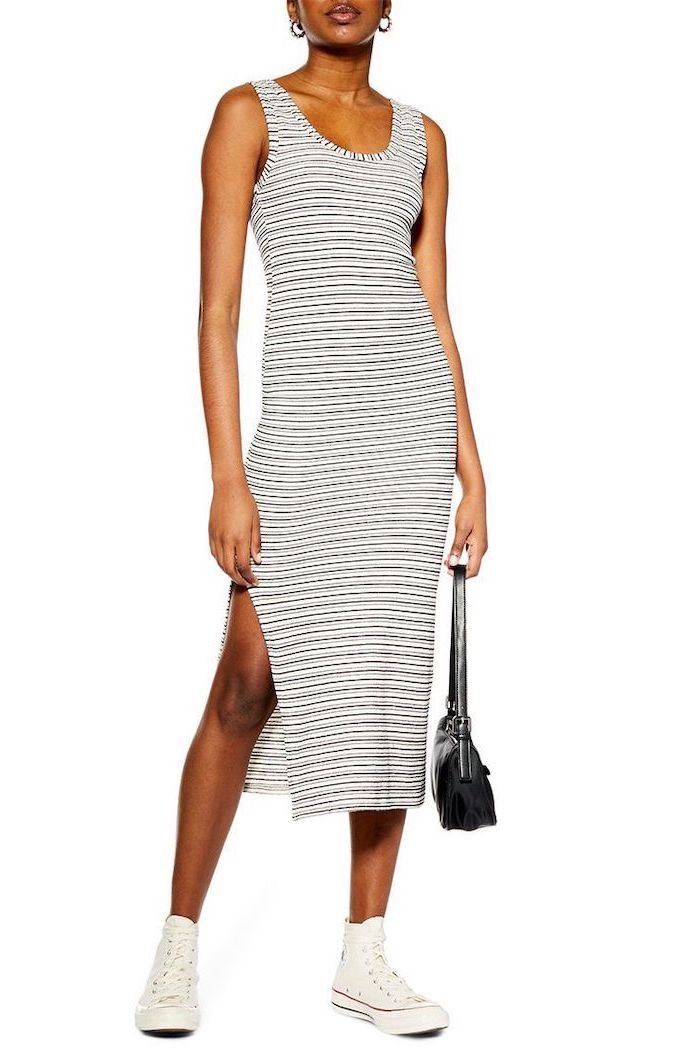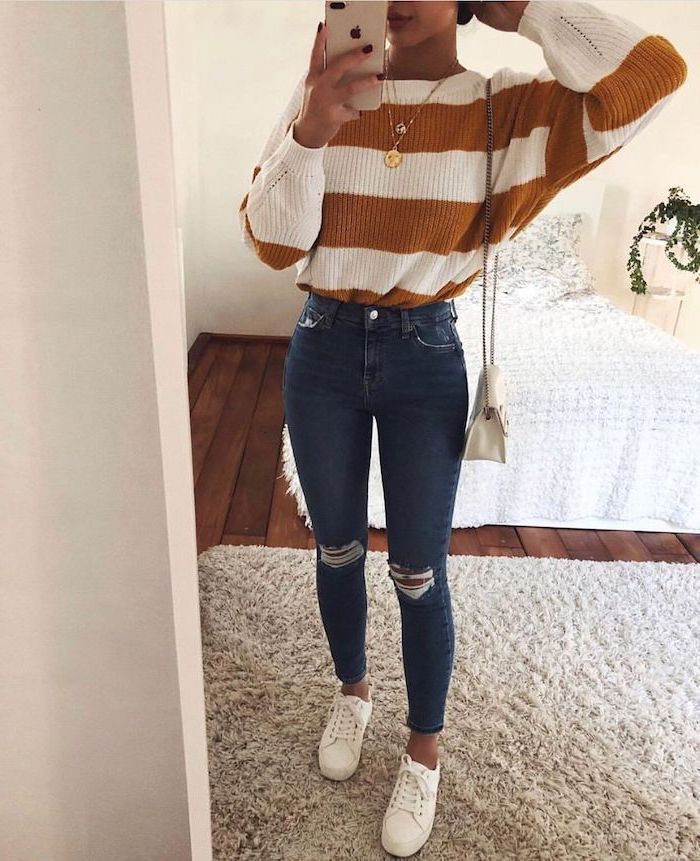 Oversized sweaters have become all the rage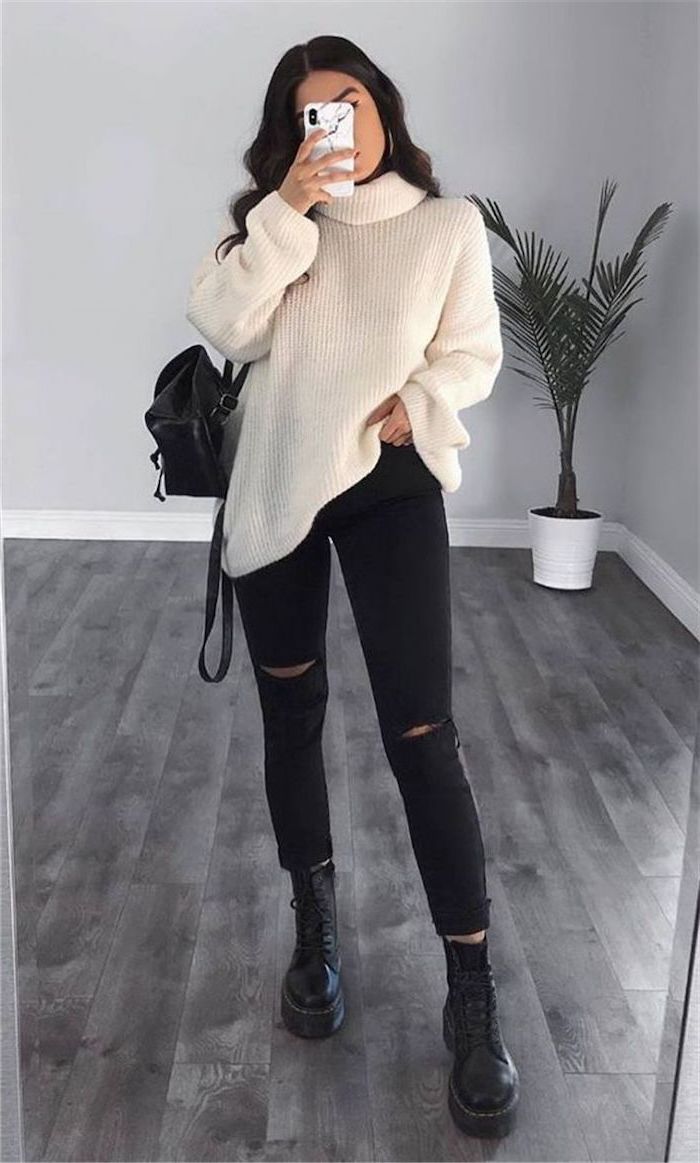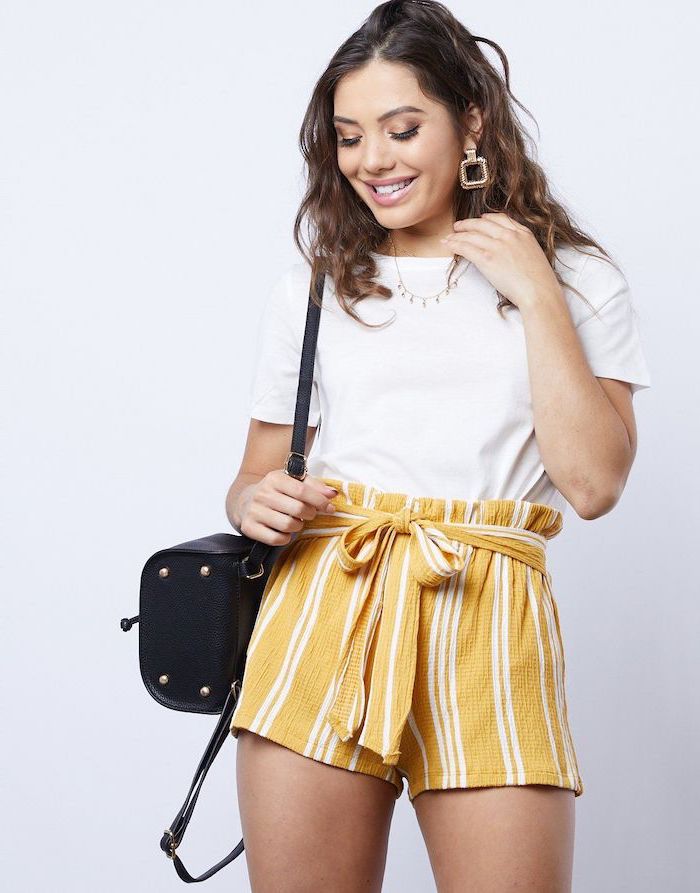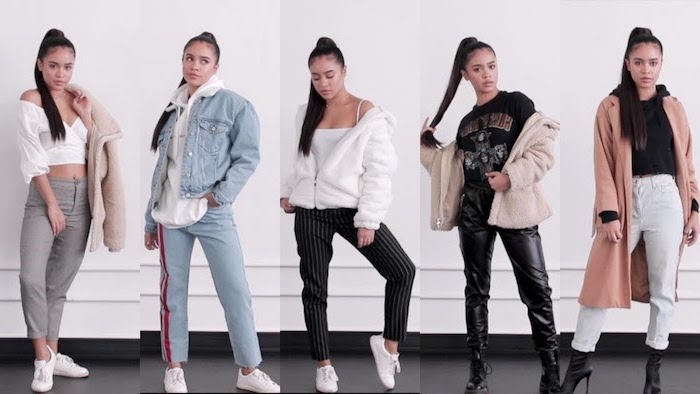 Represent your school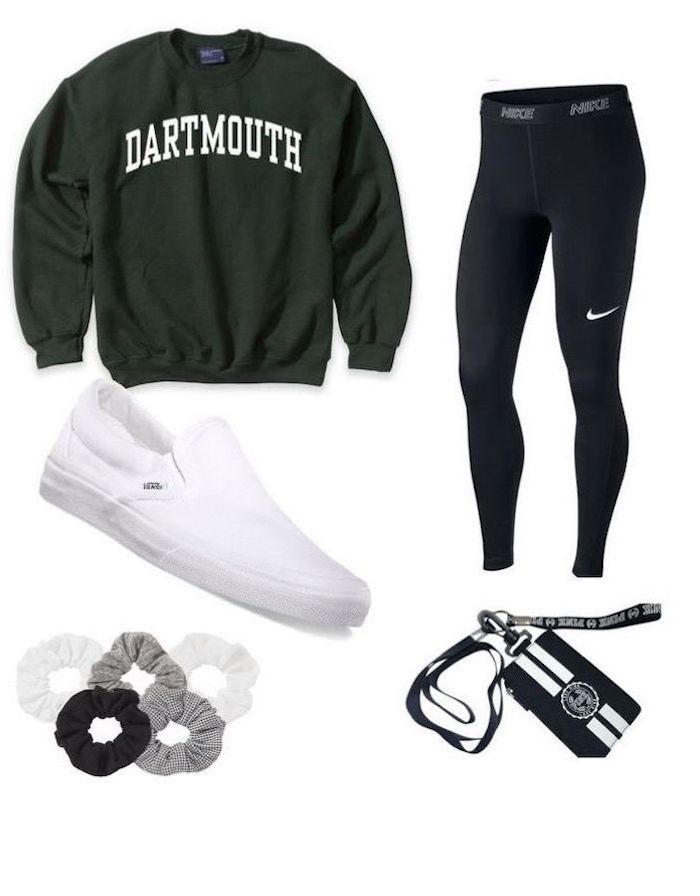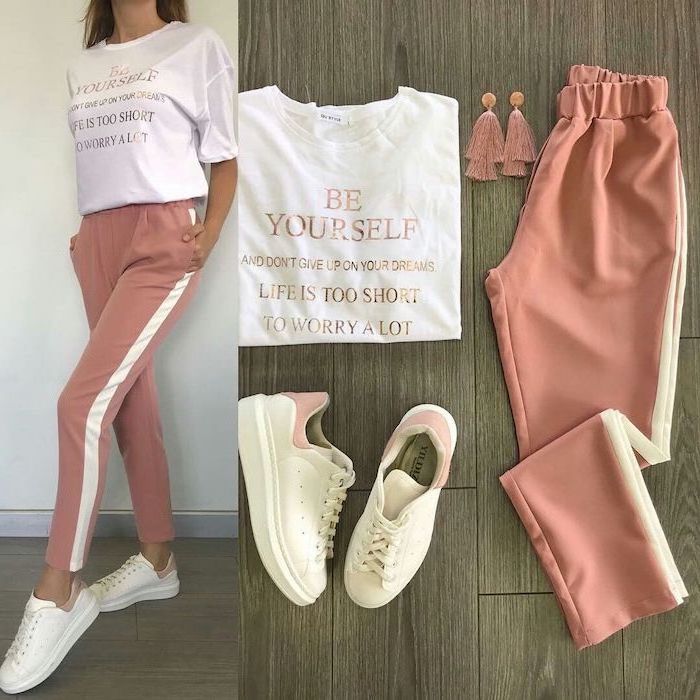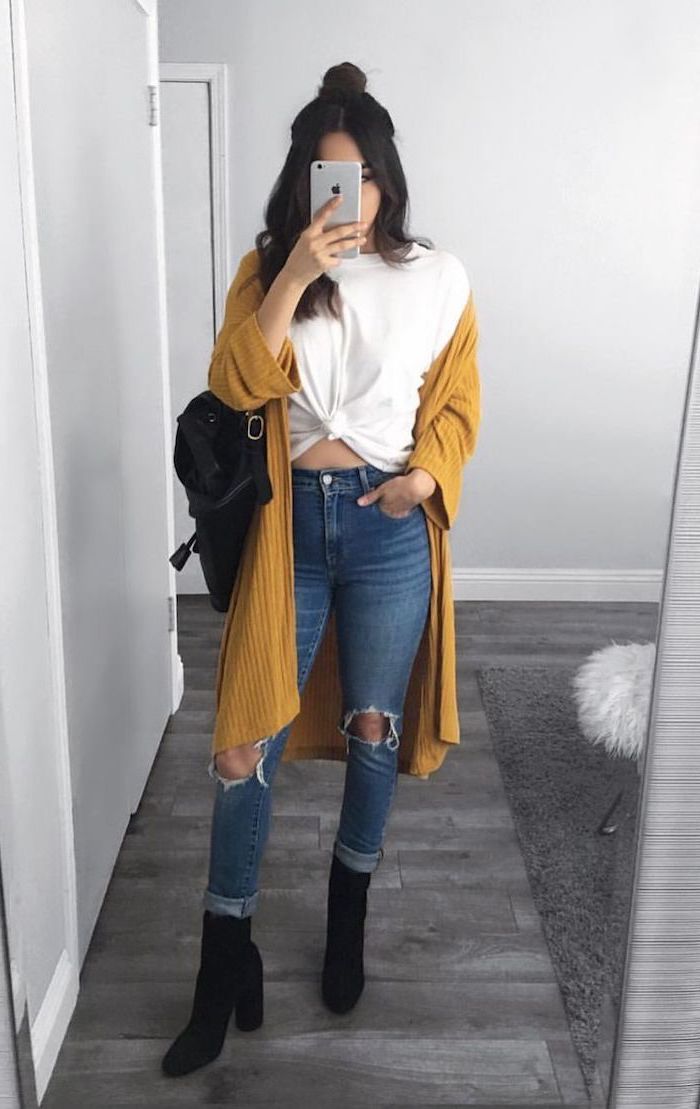 Some pretty cute outfits for school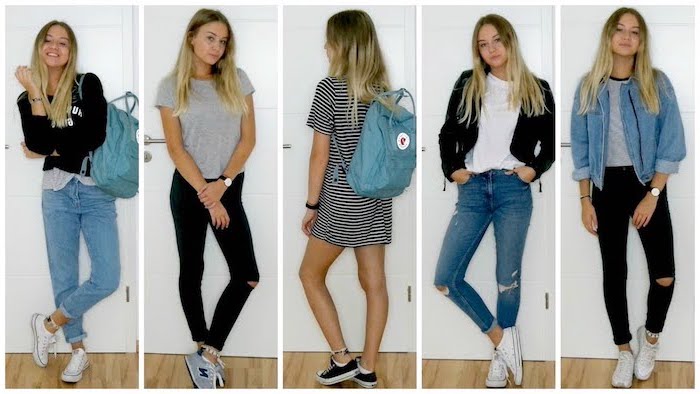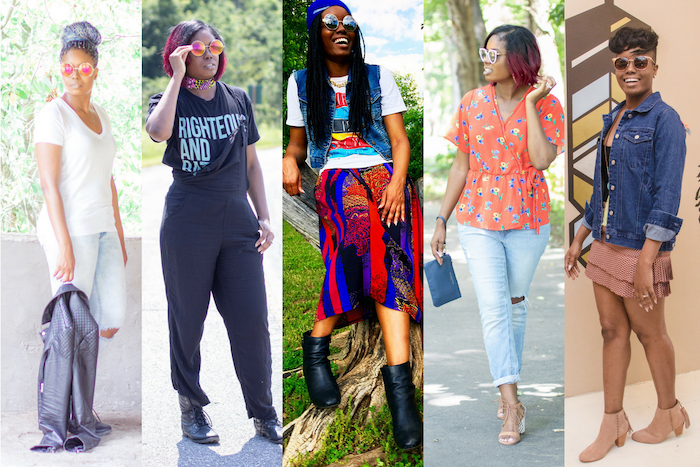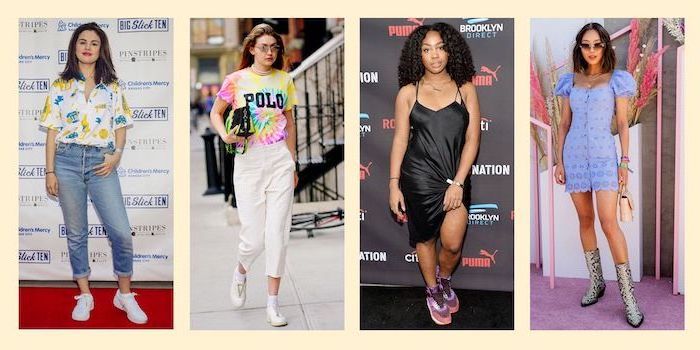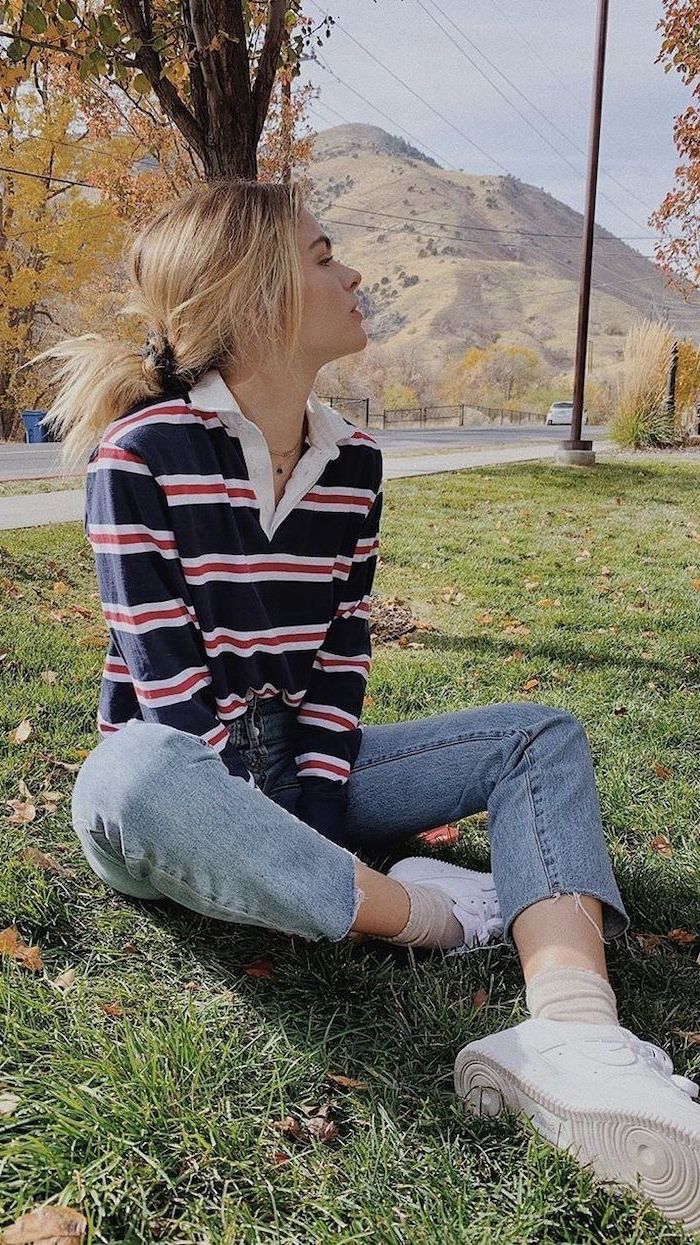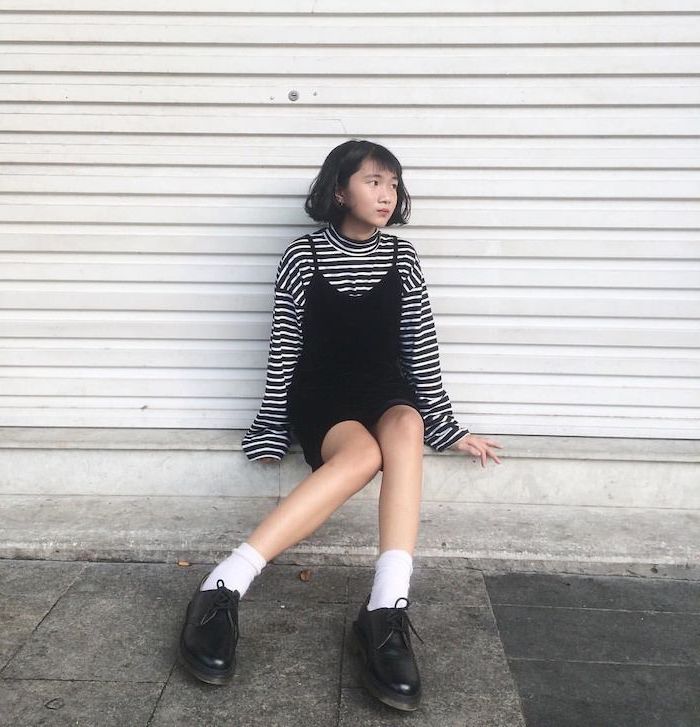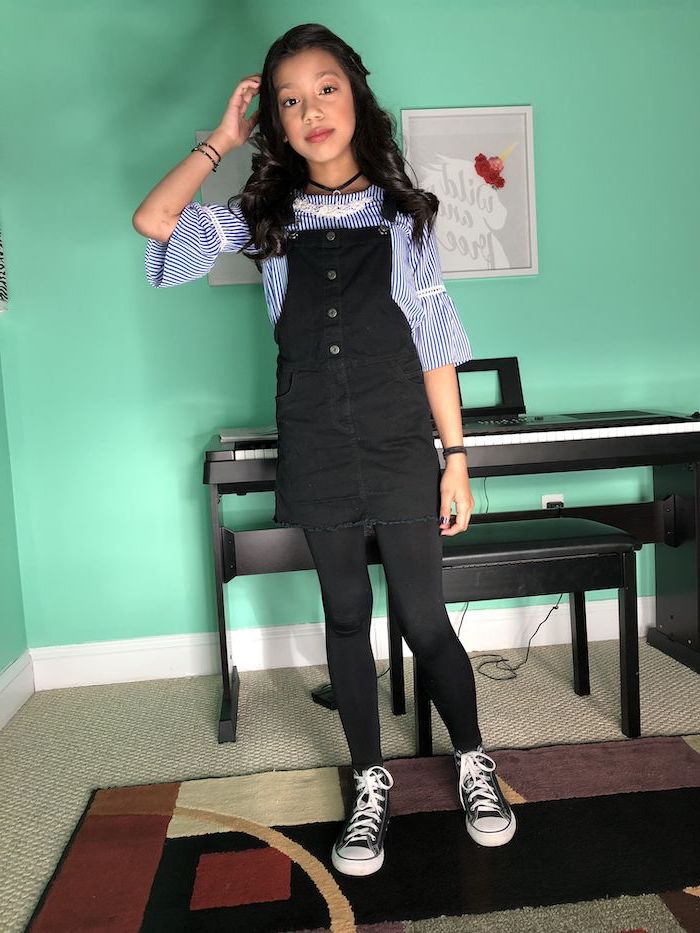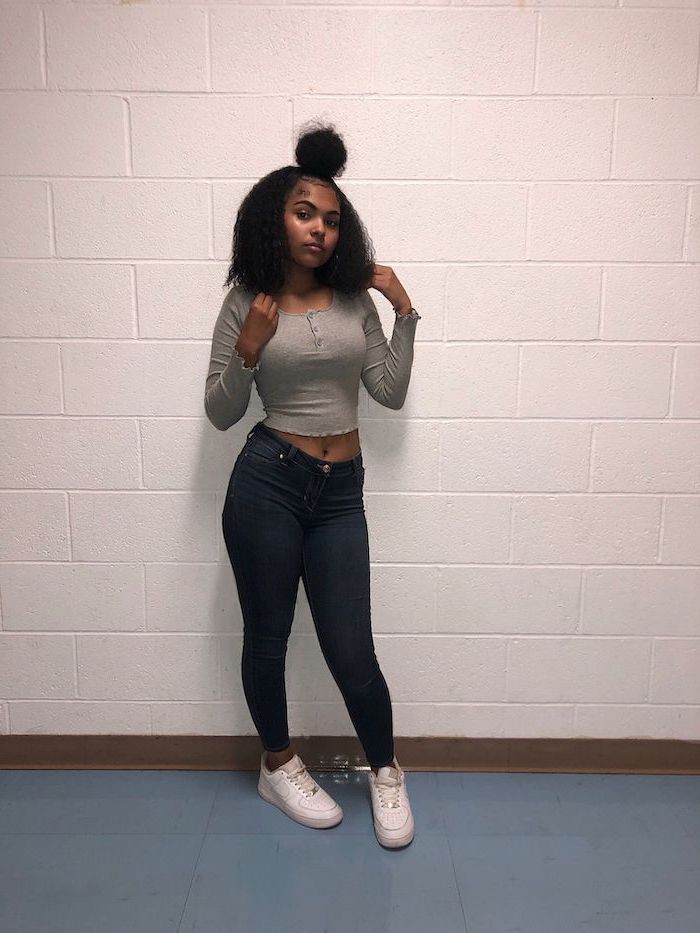 Denim overalls are so trendy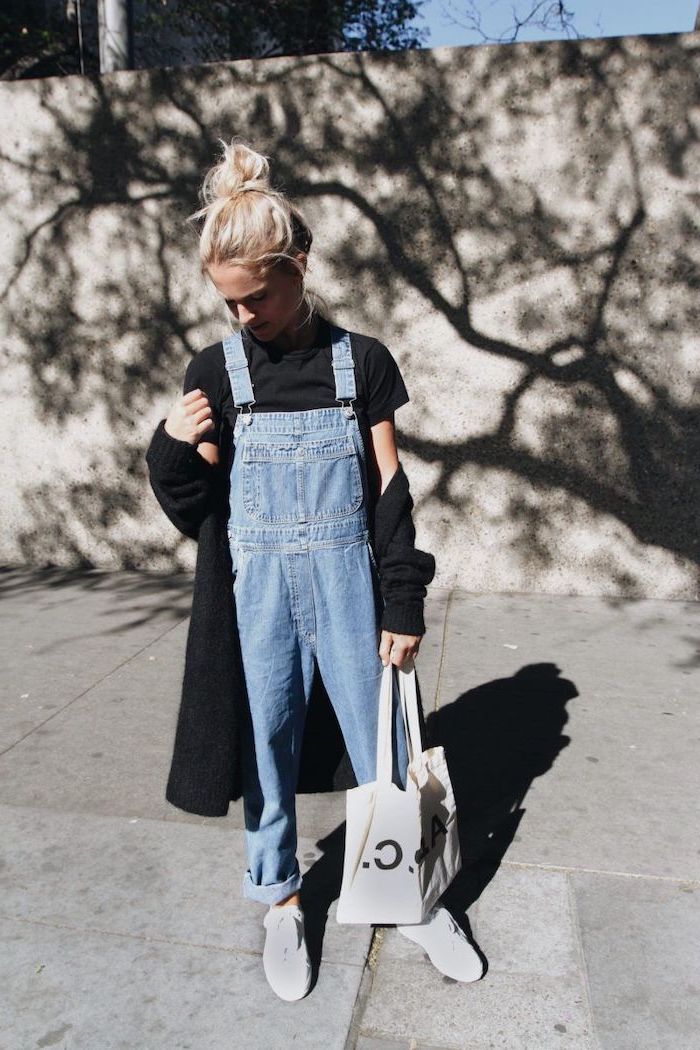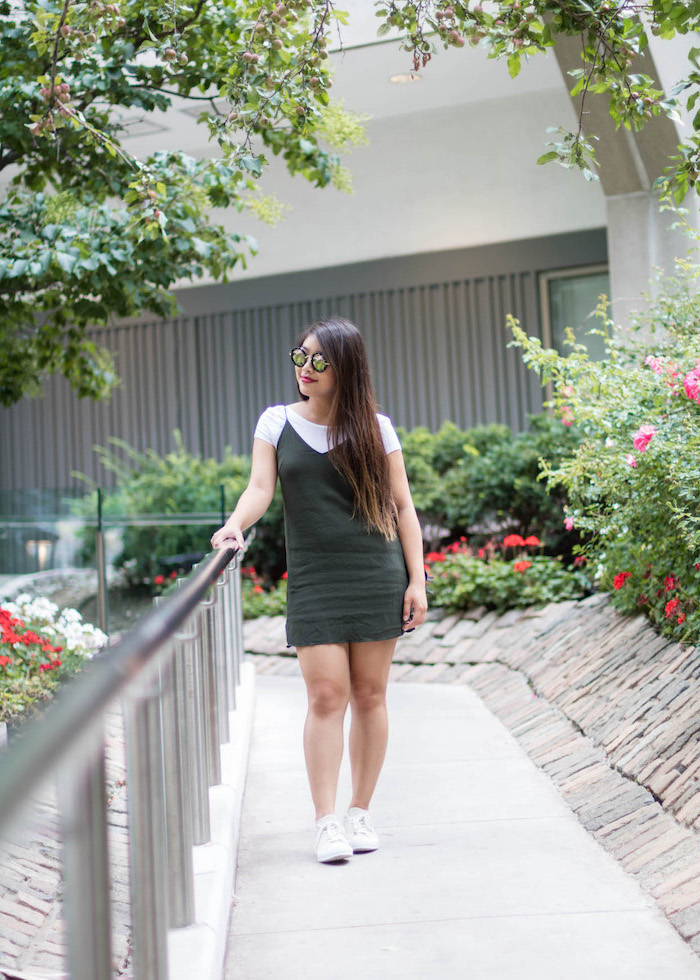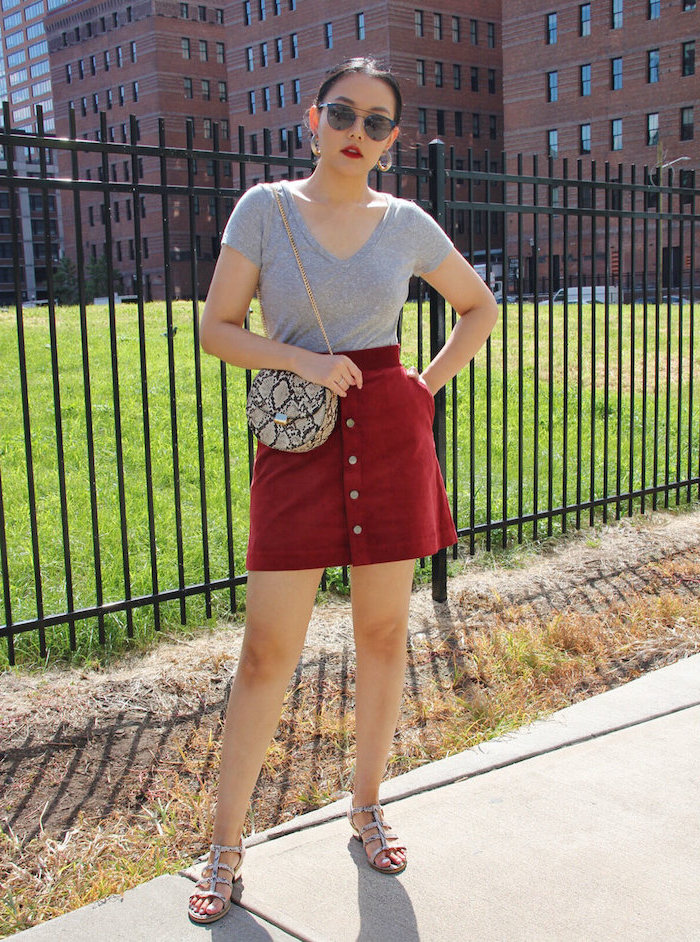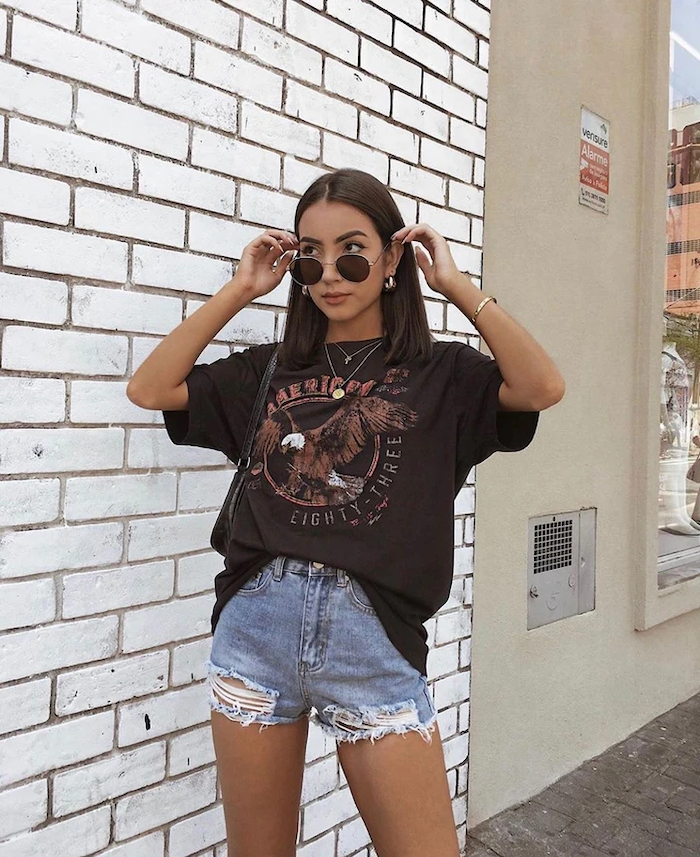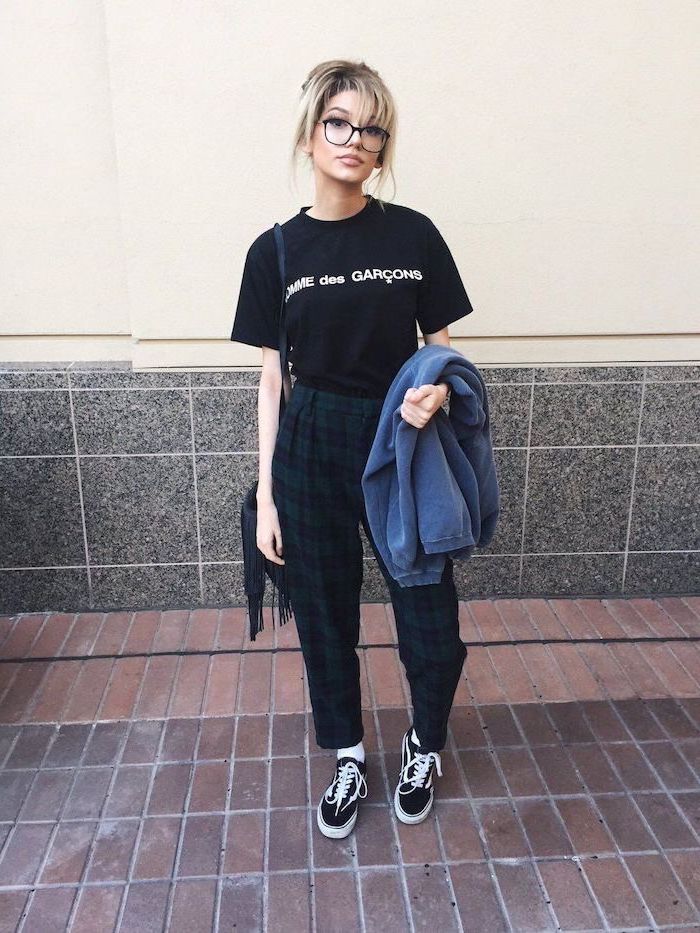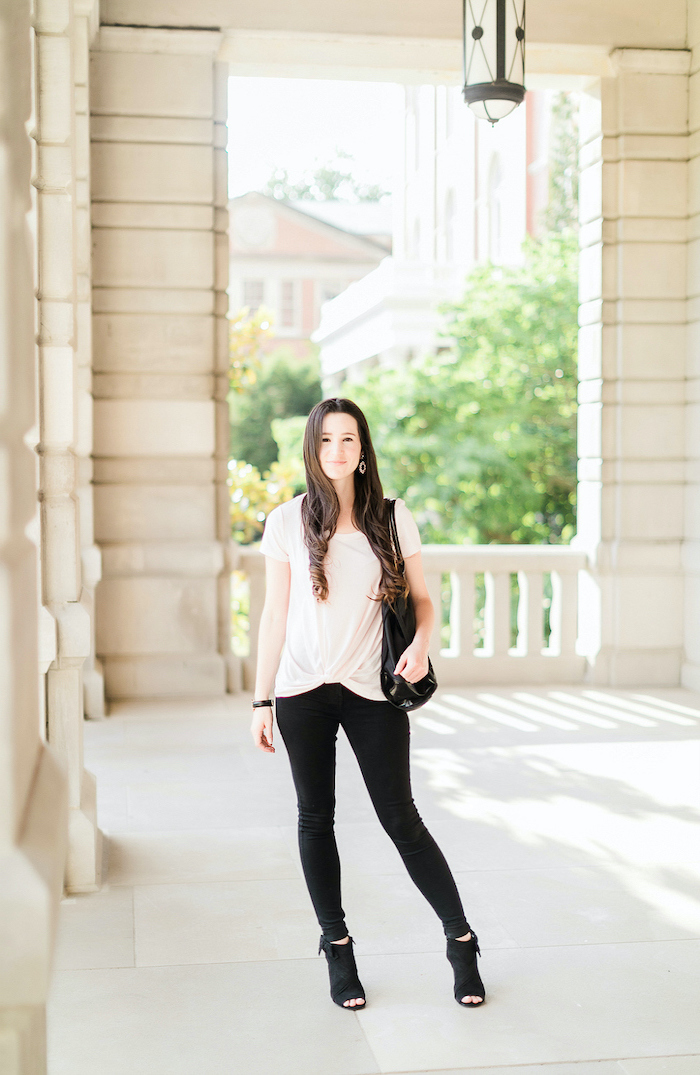 Cute fall outfits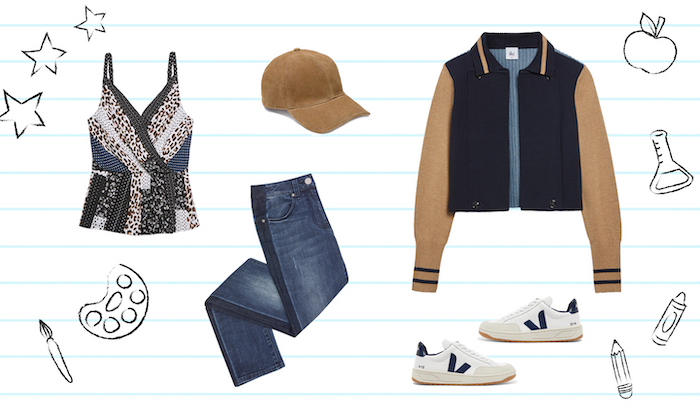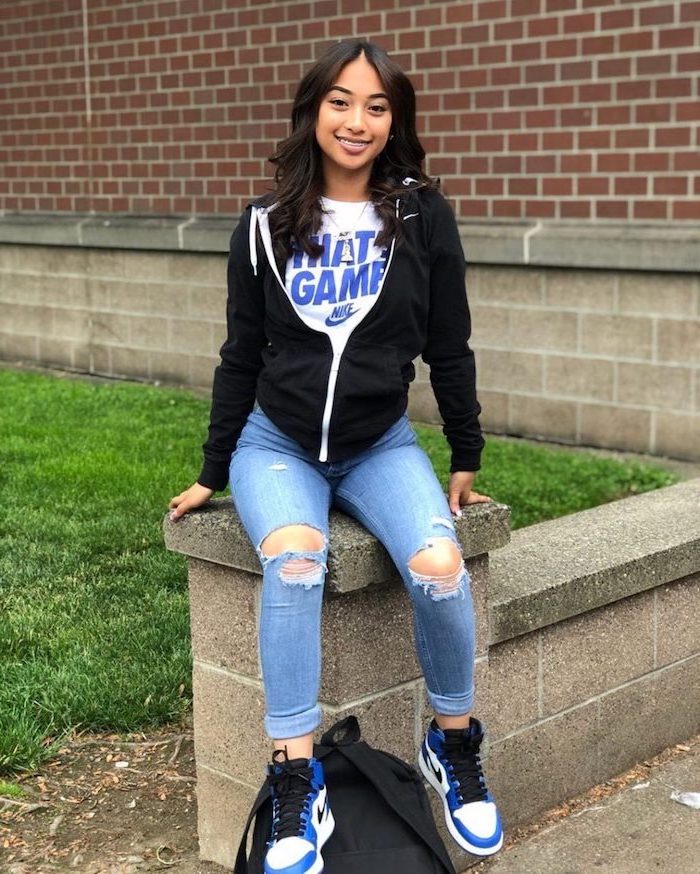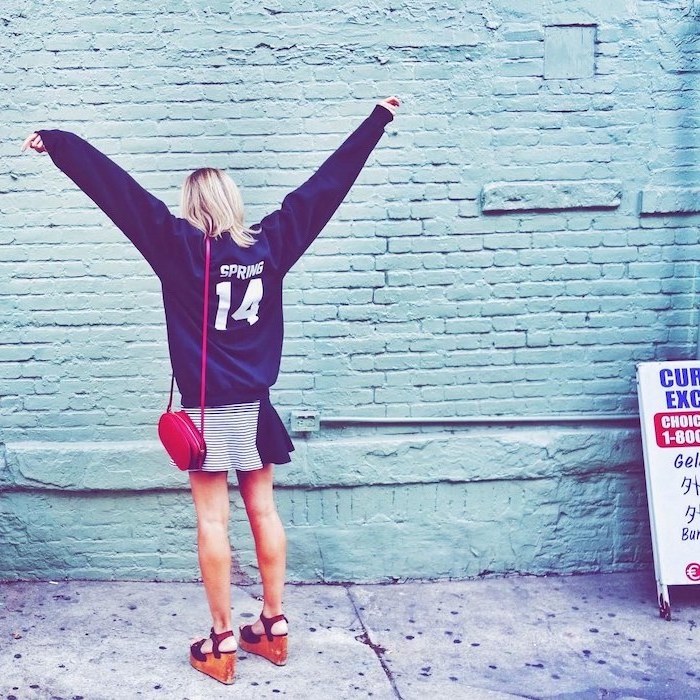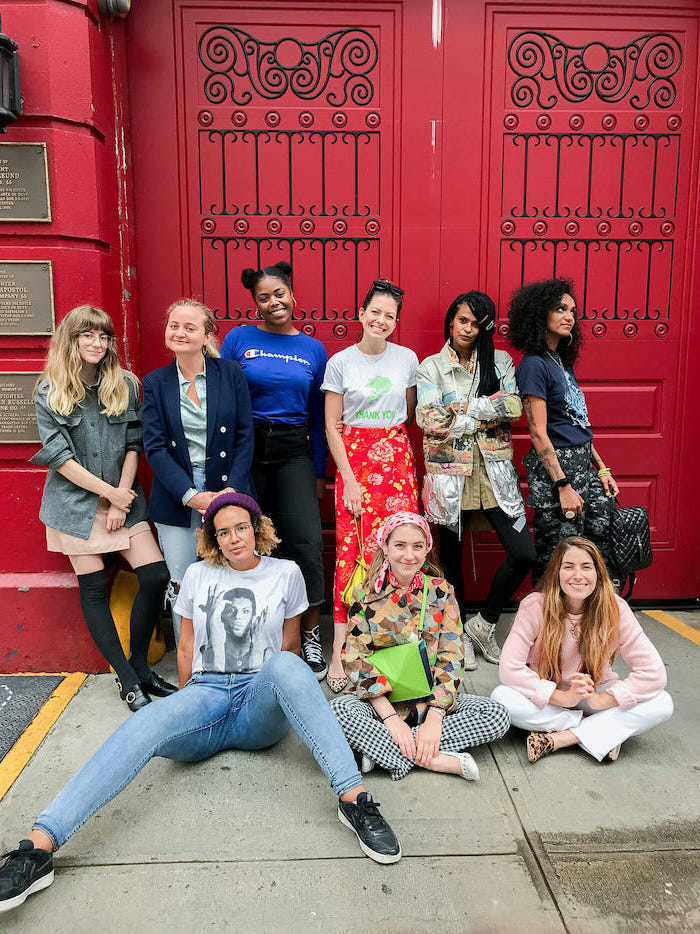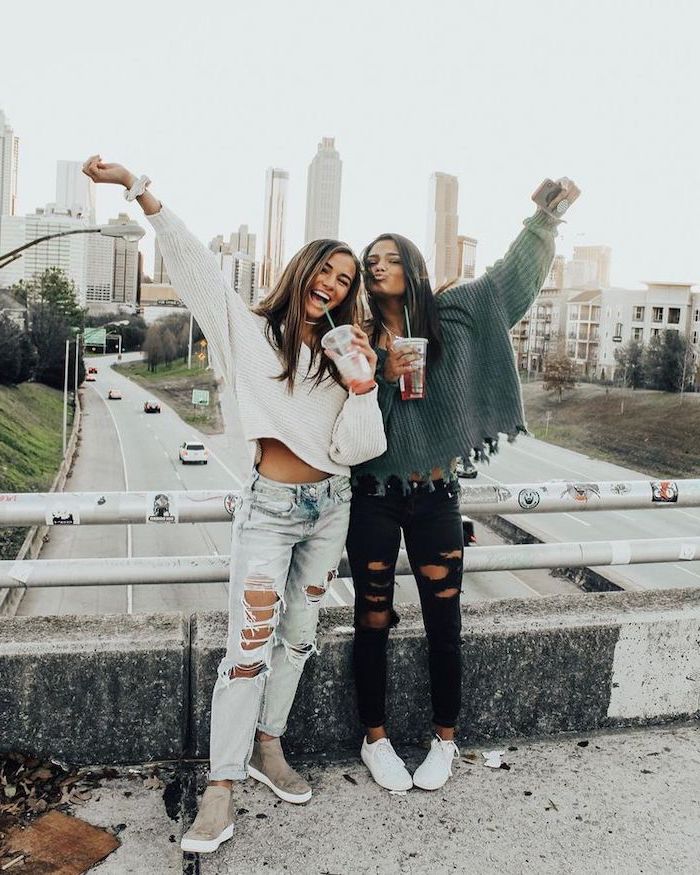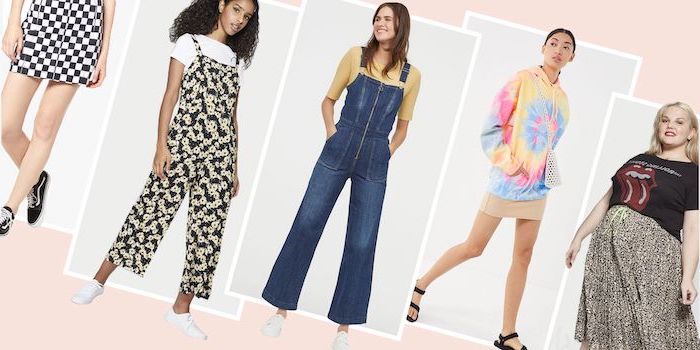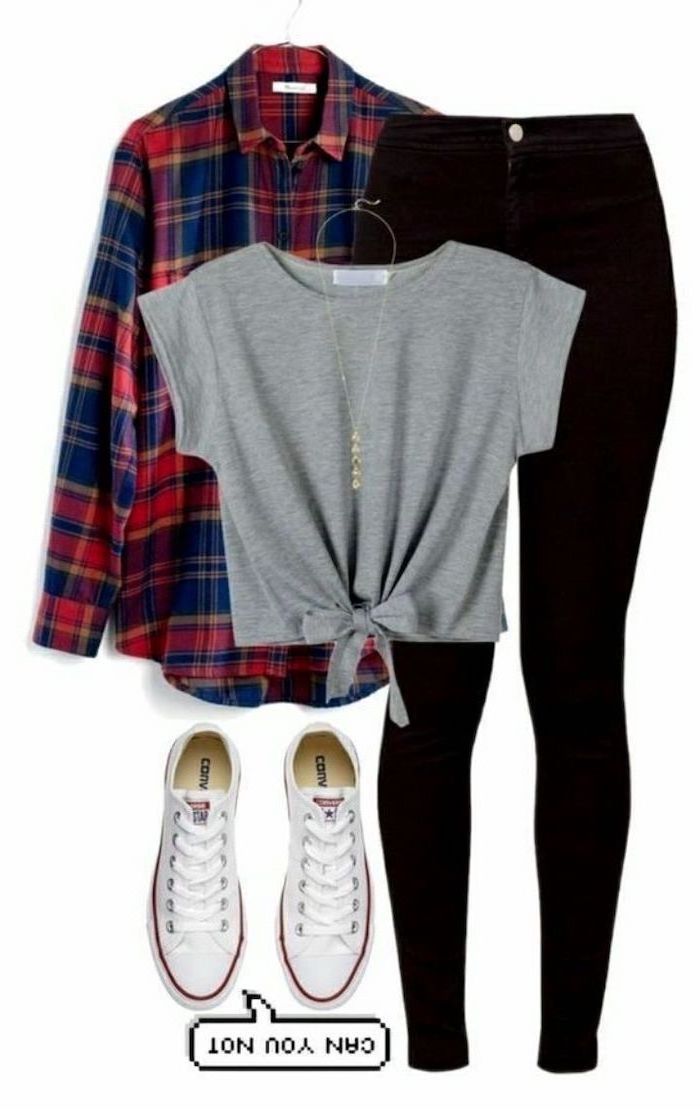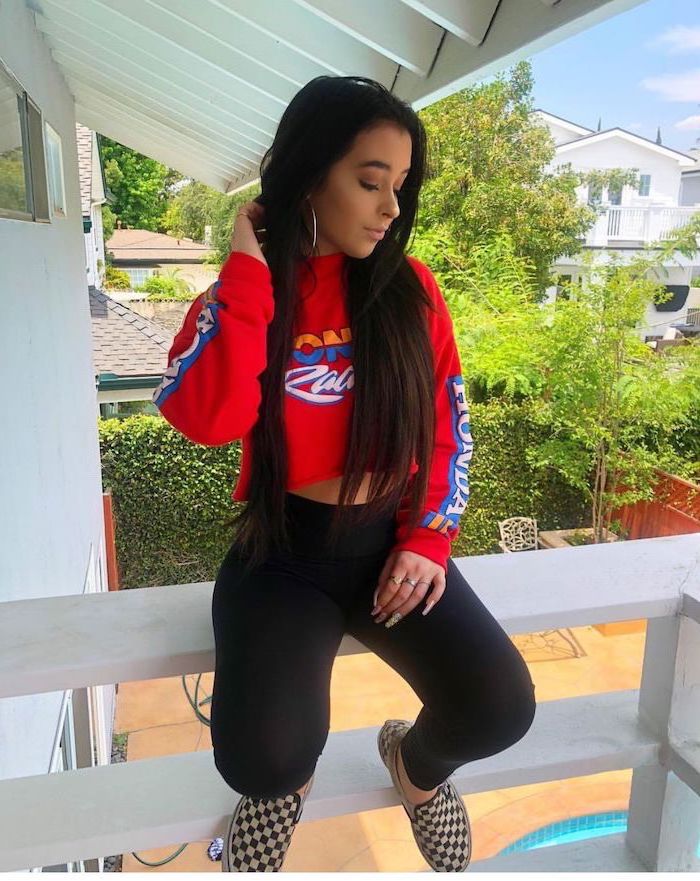 Back to school outfits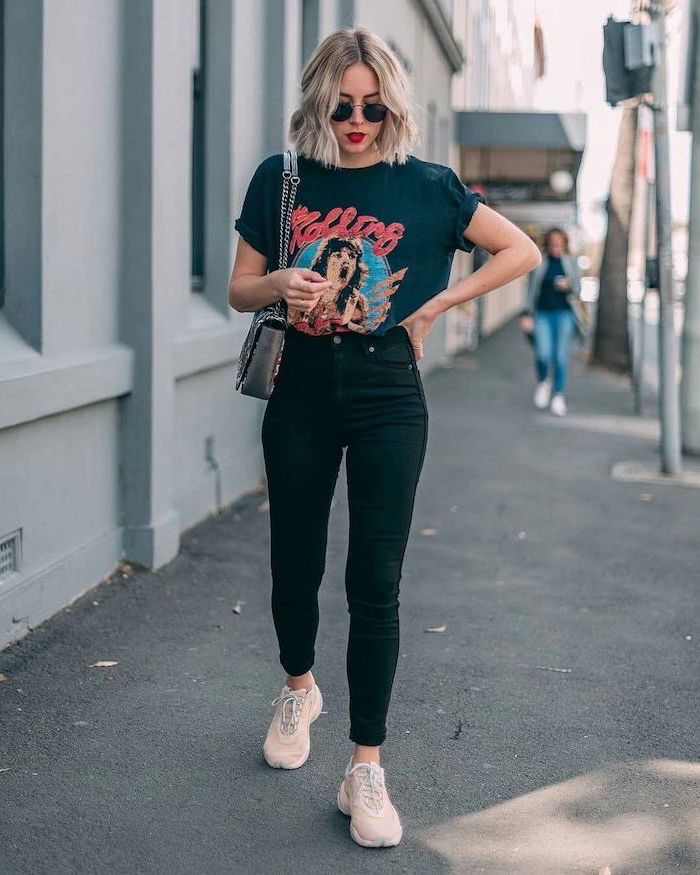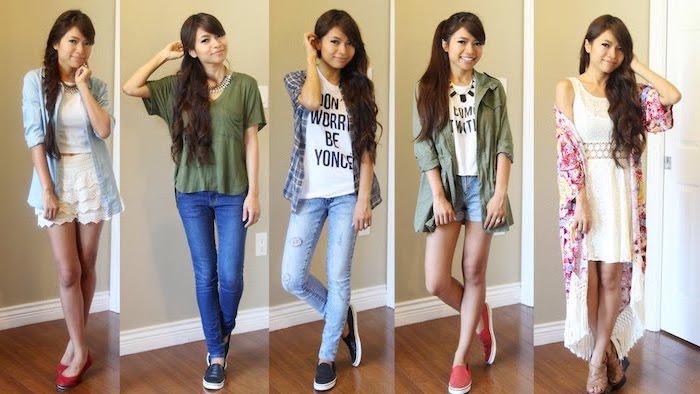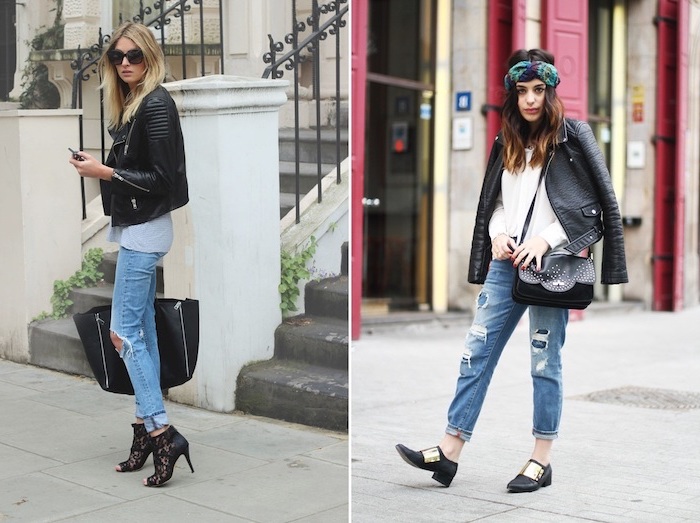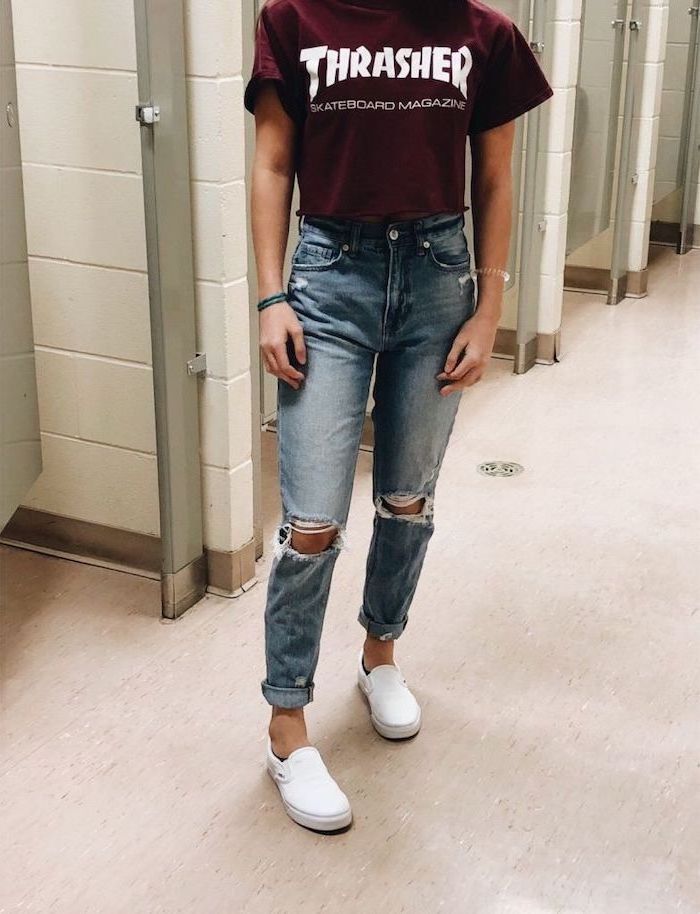 Outfit ideas for school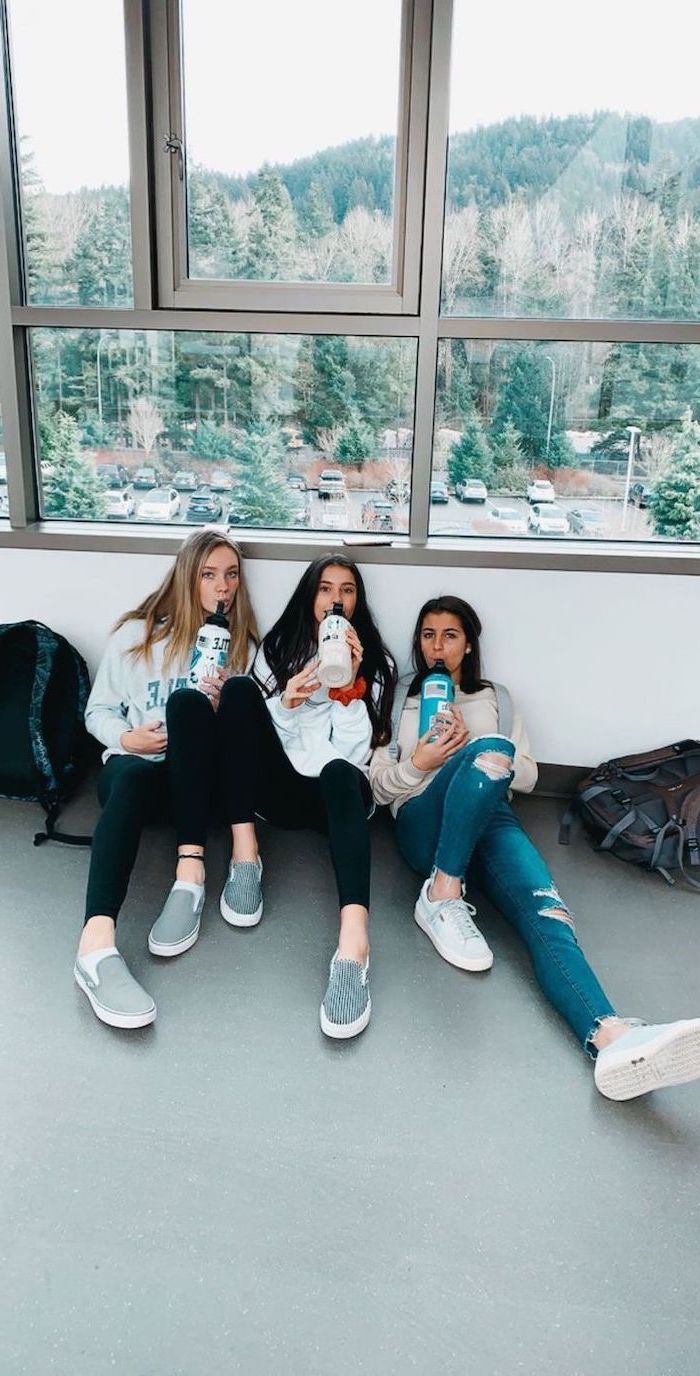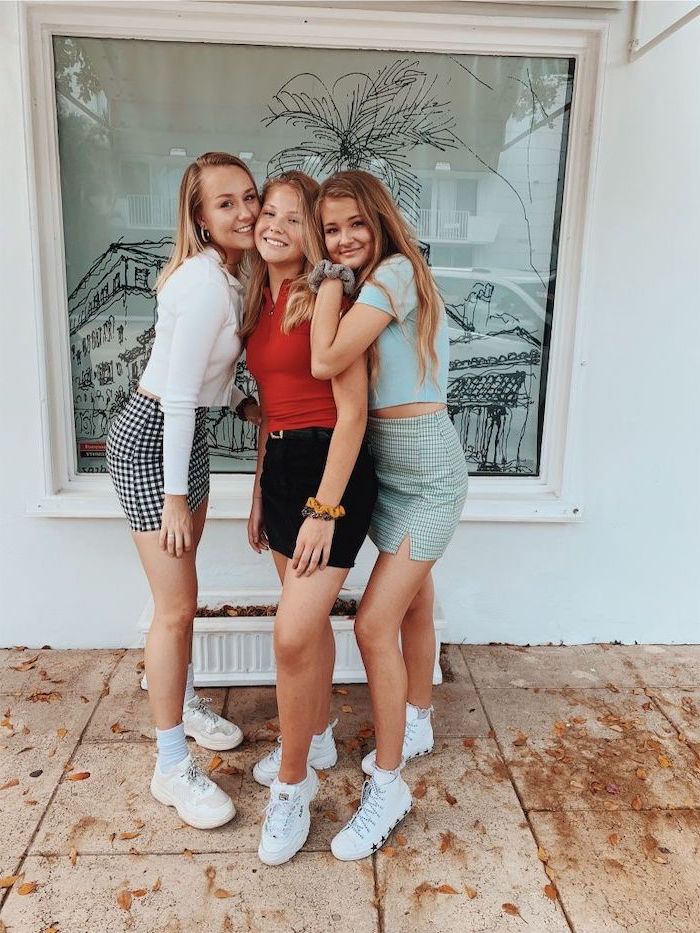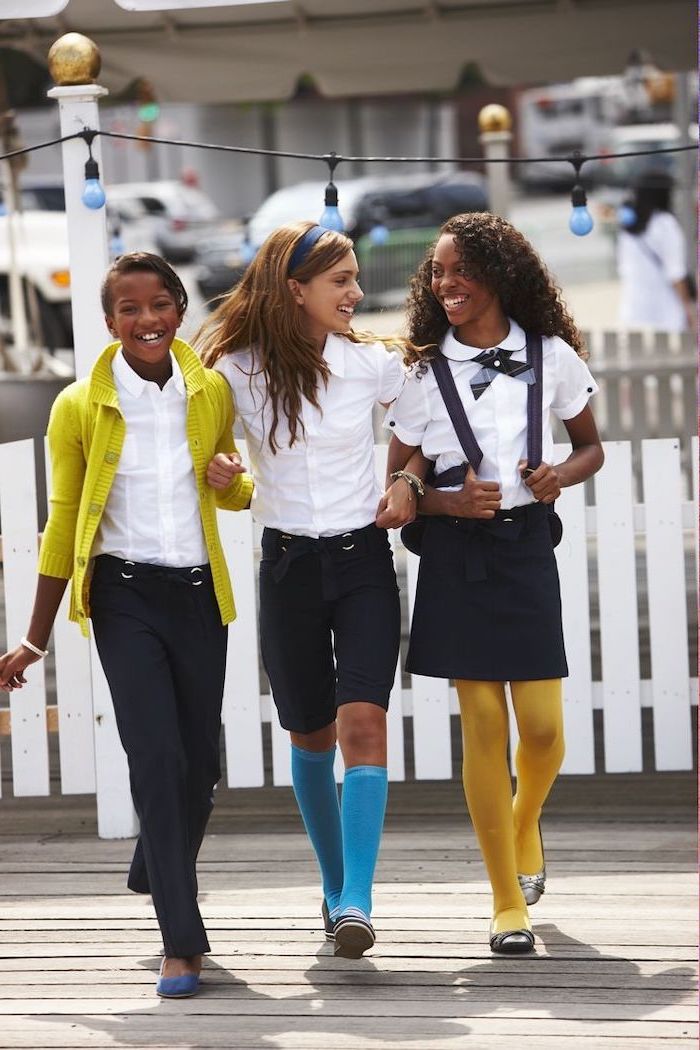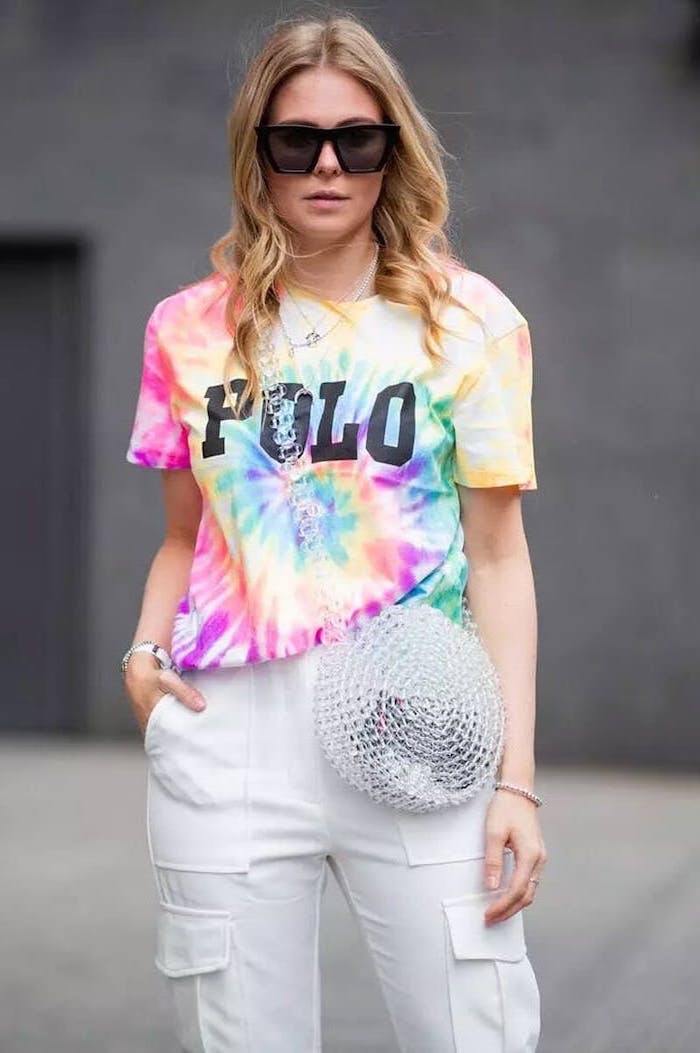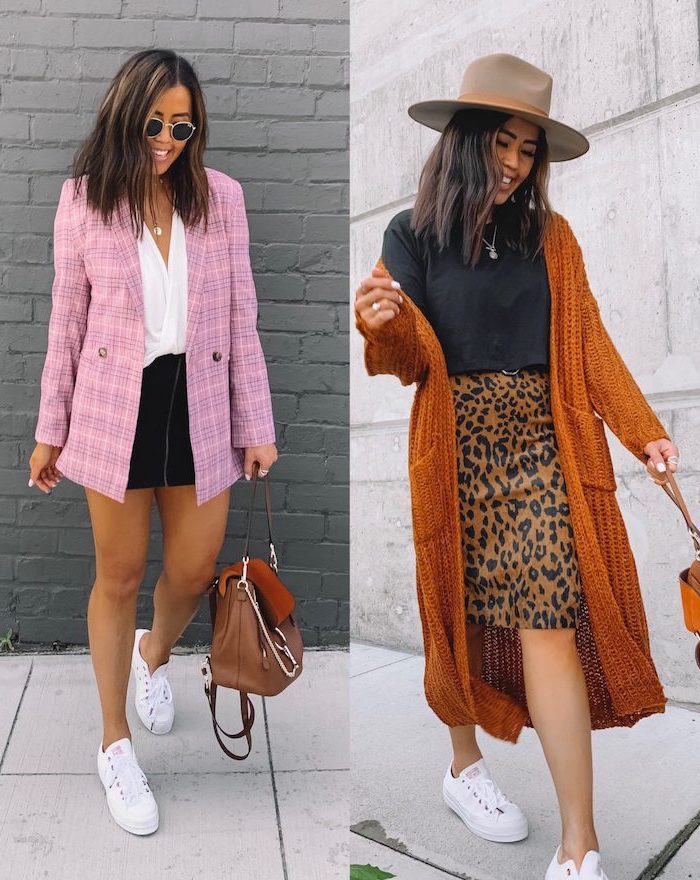 High school cute outfits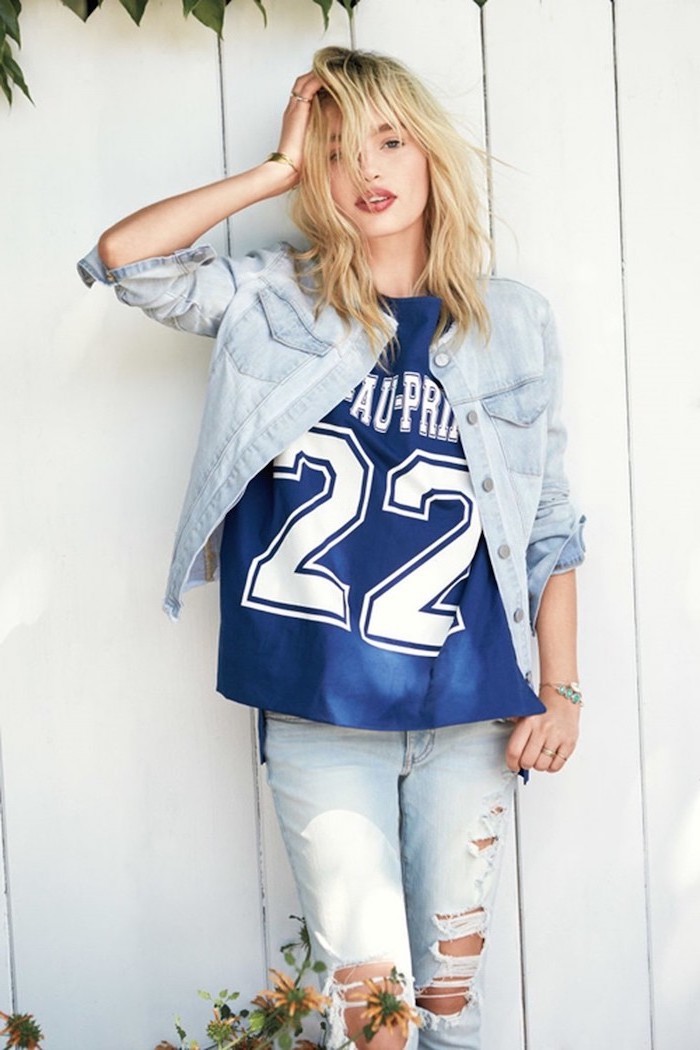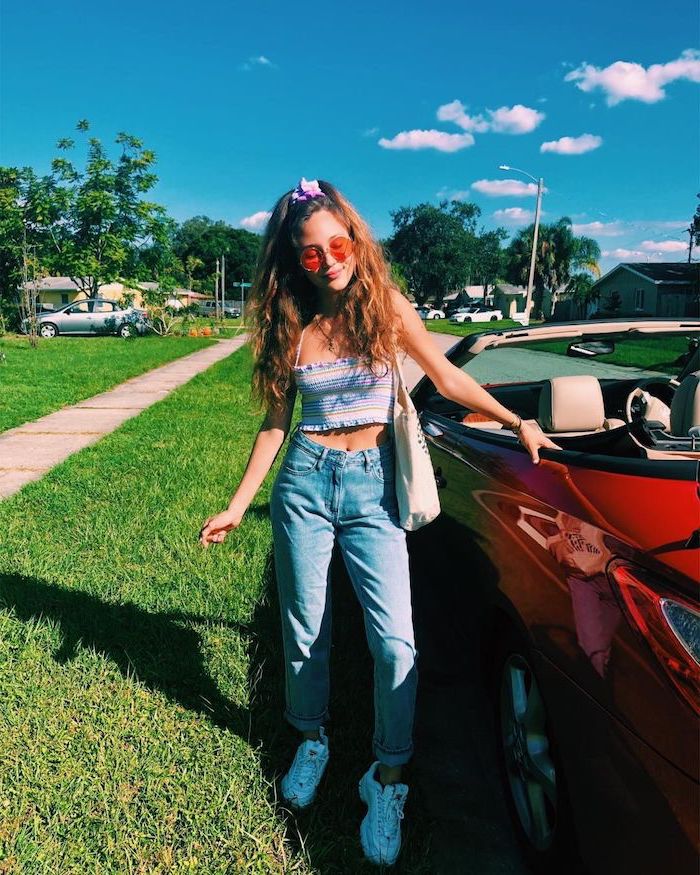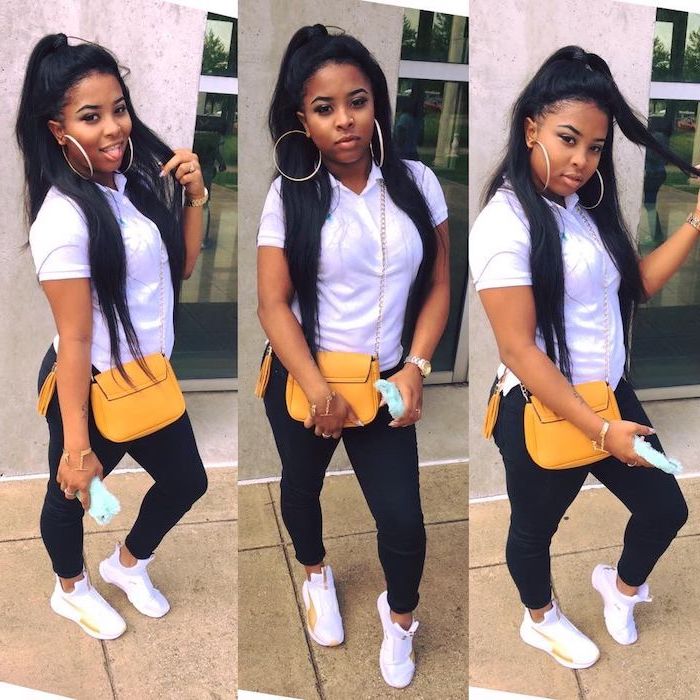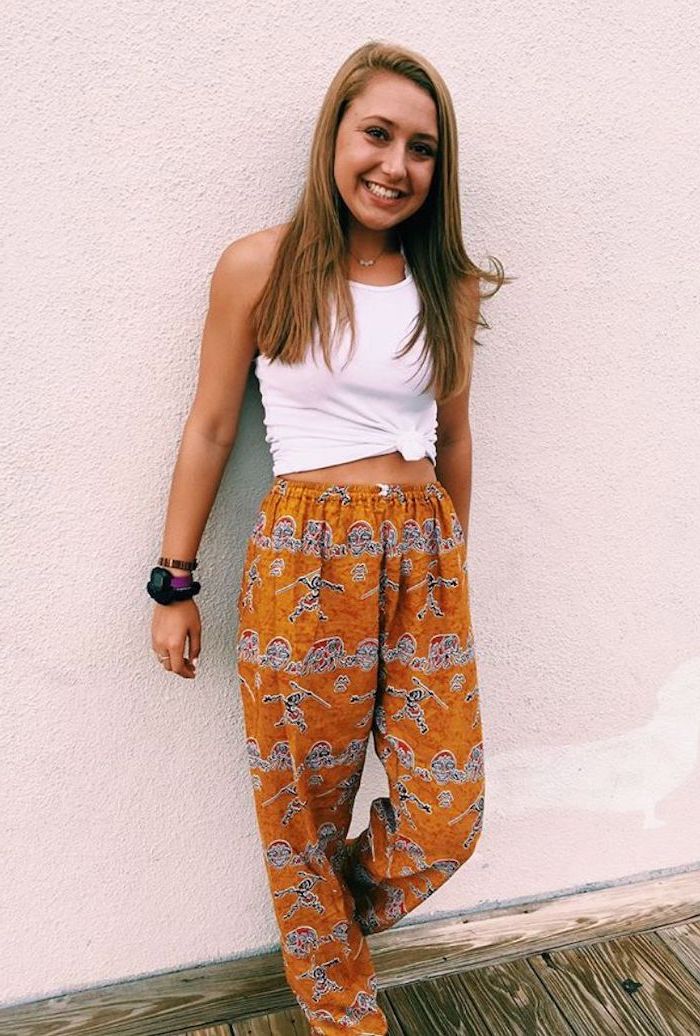 Simple, yet elegant fall outfits for girls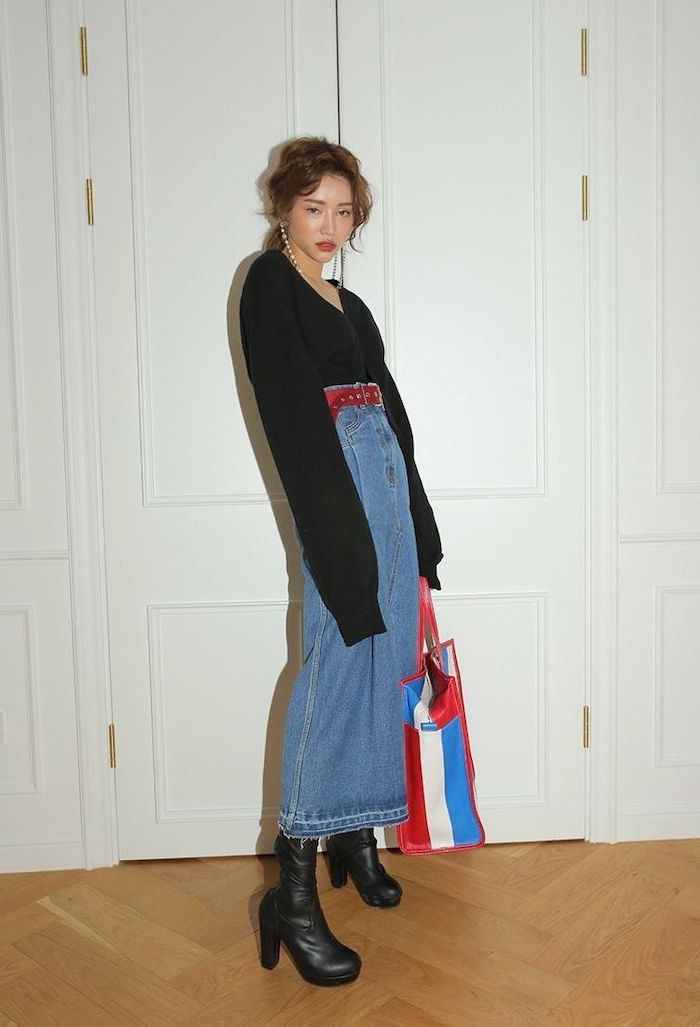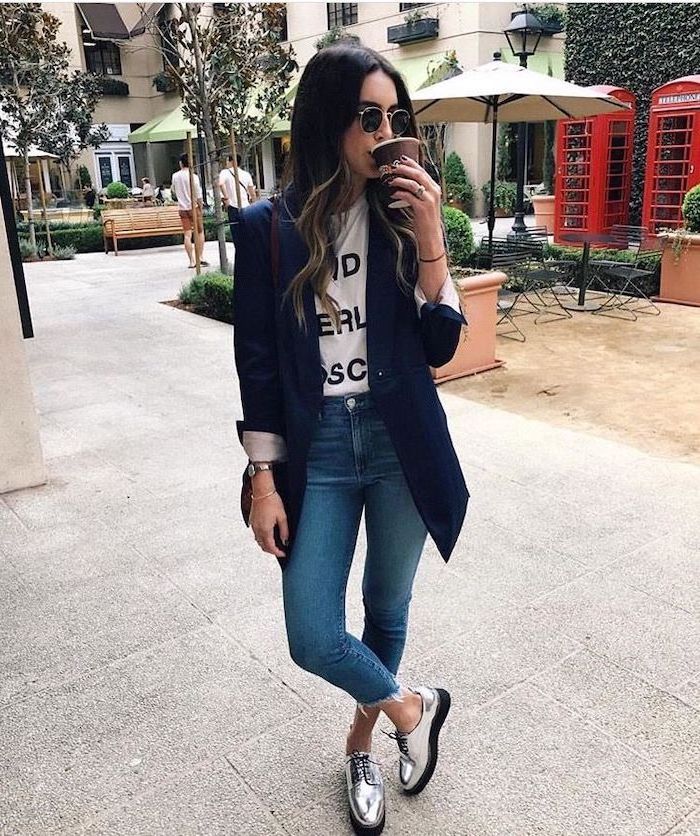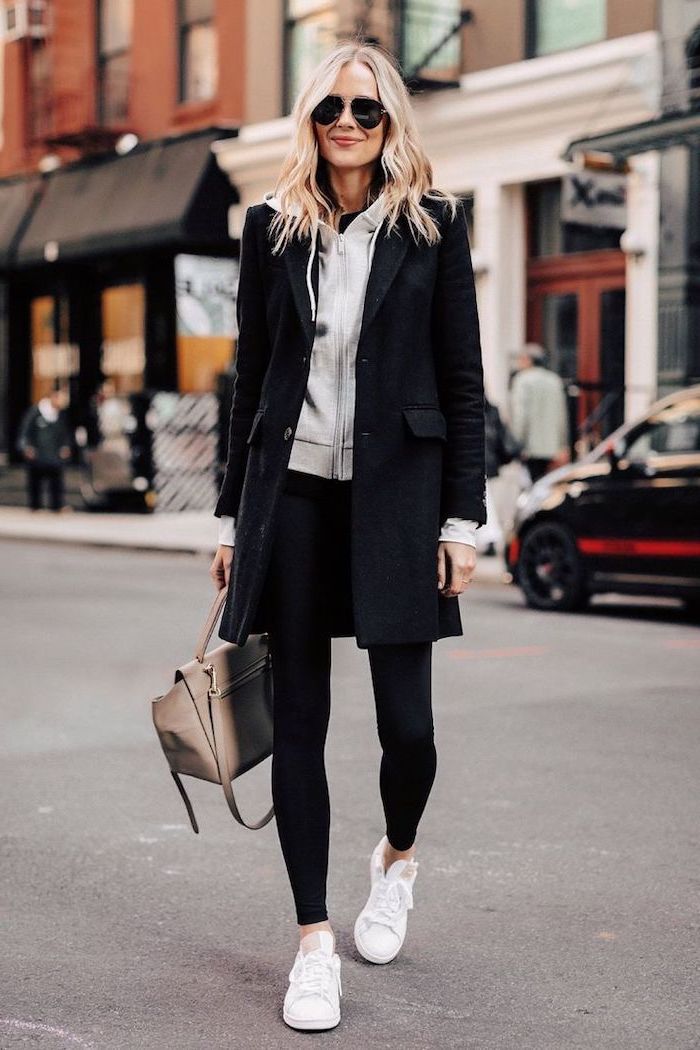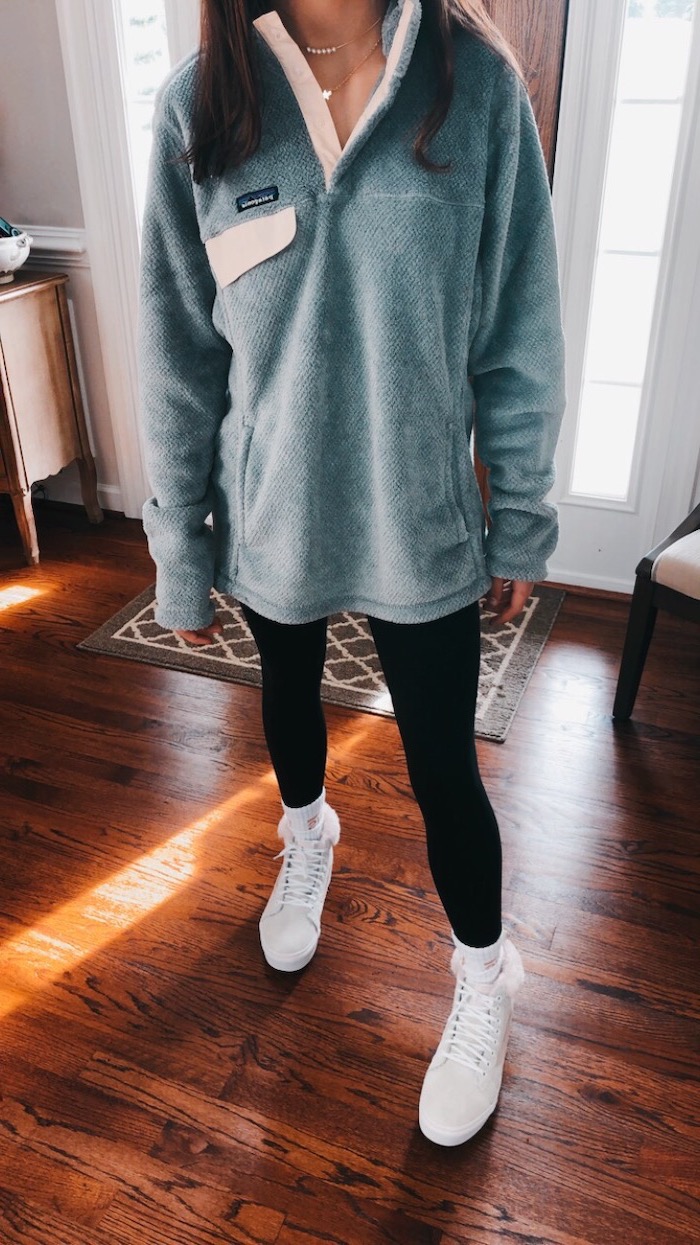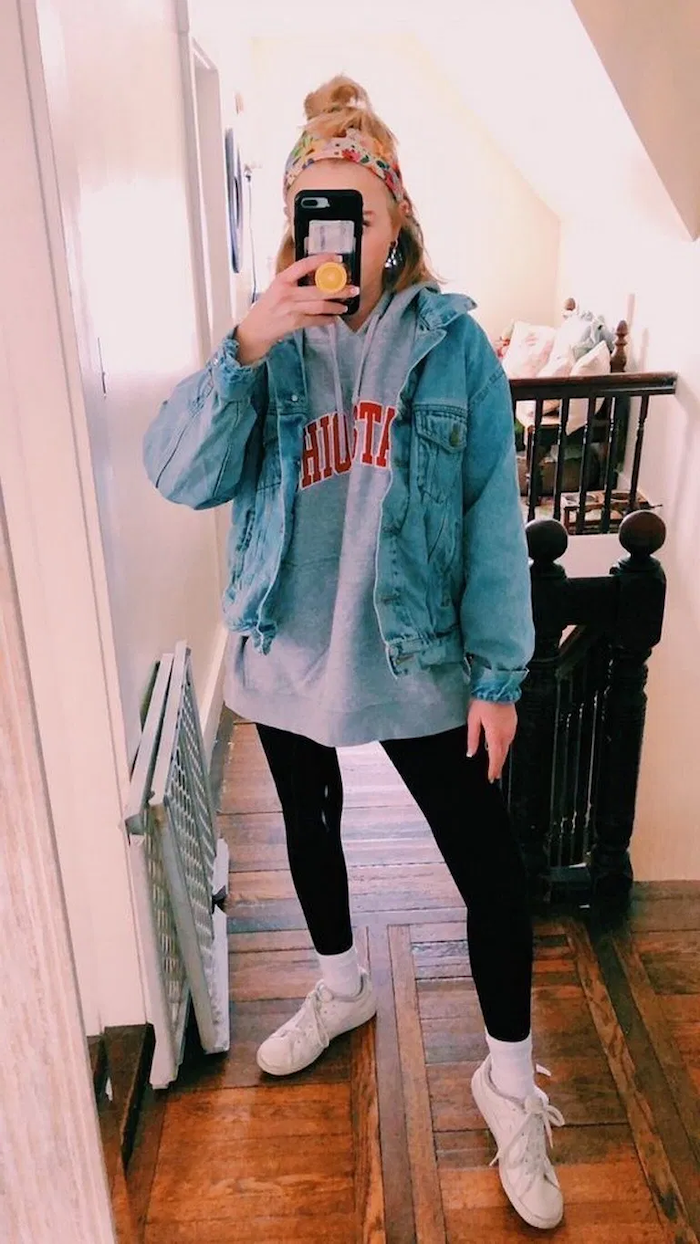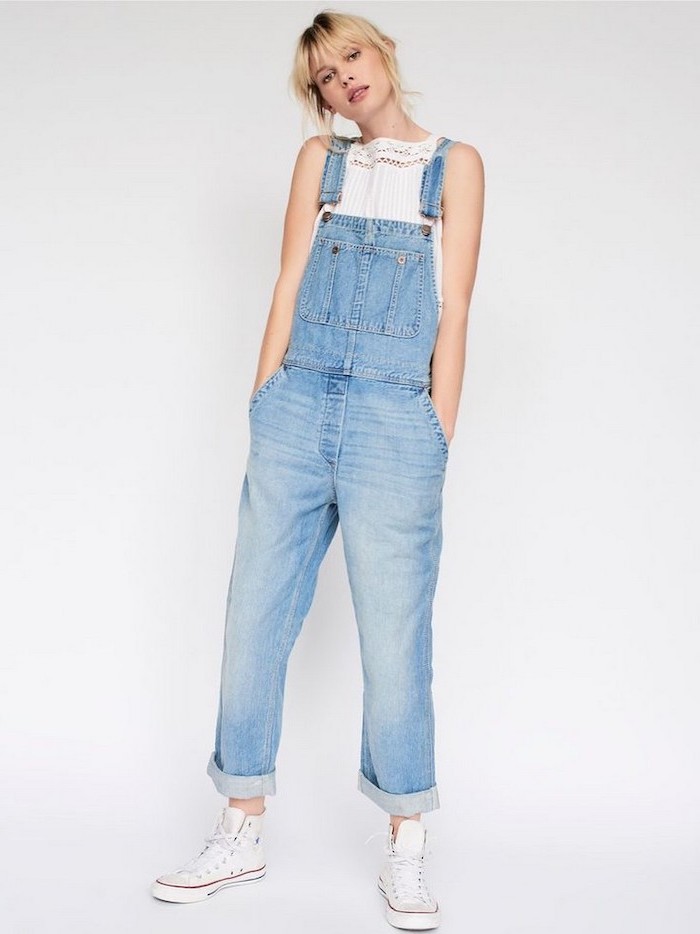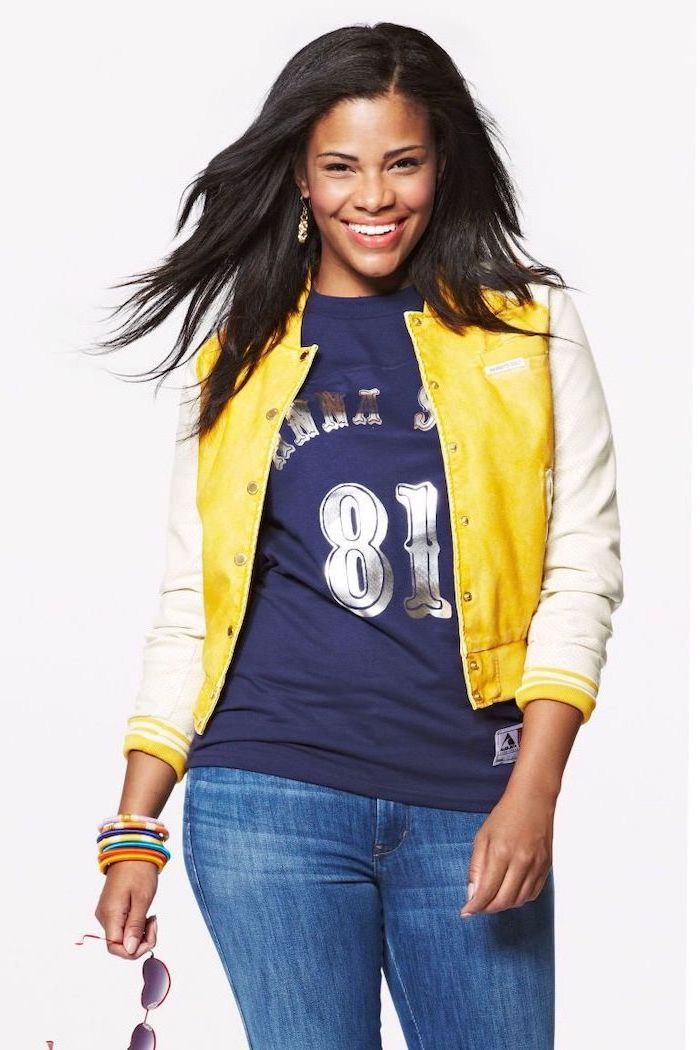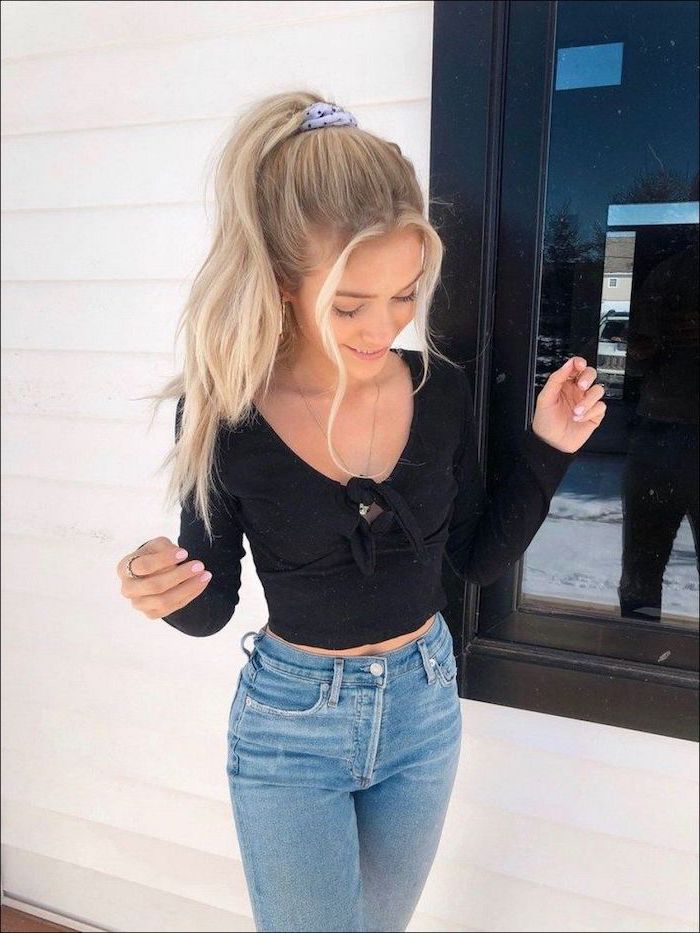 Cute winter outfits for school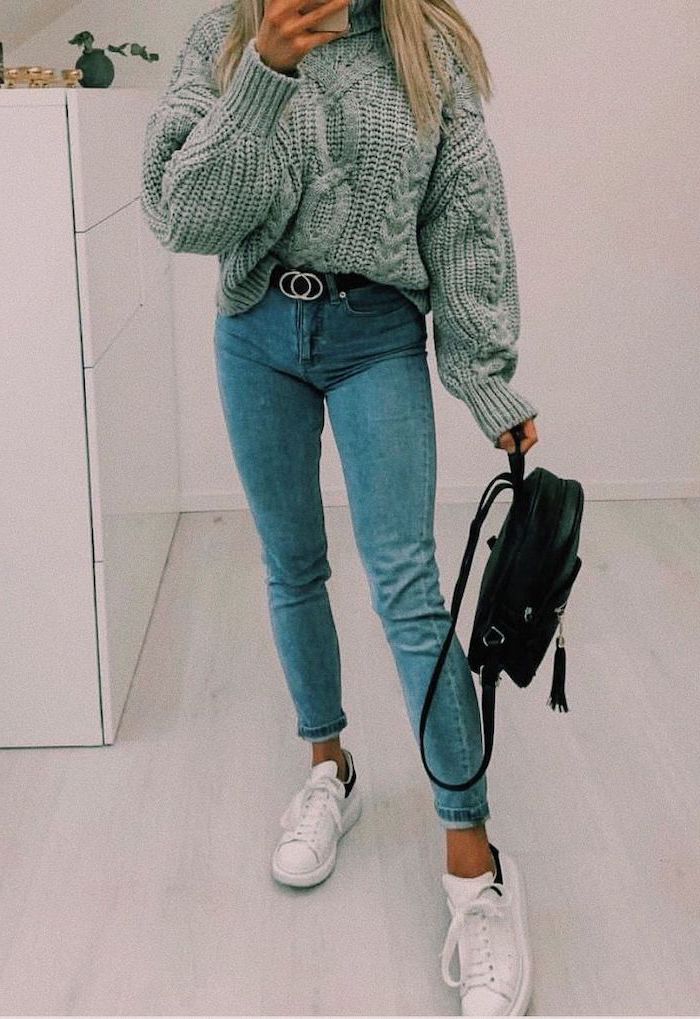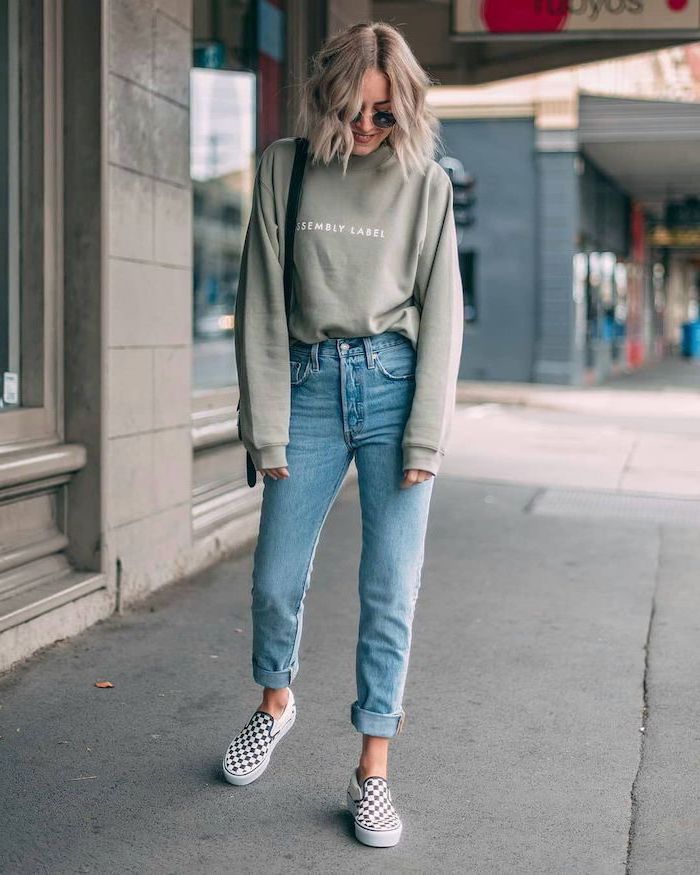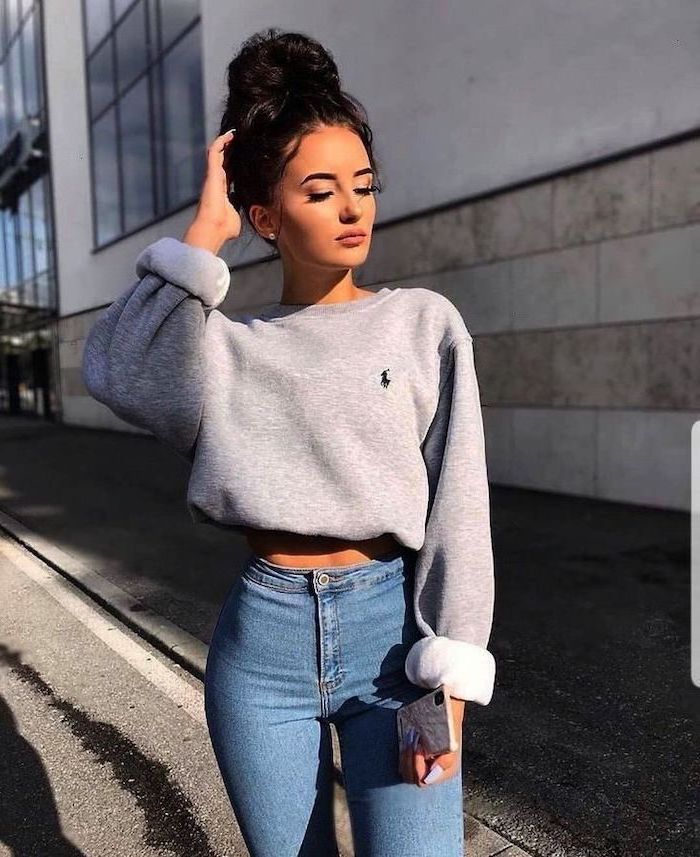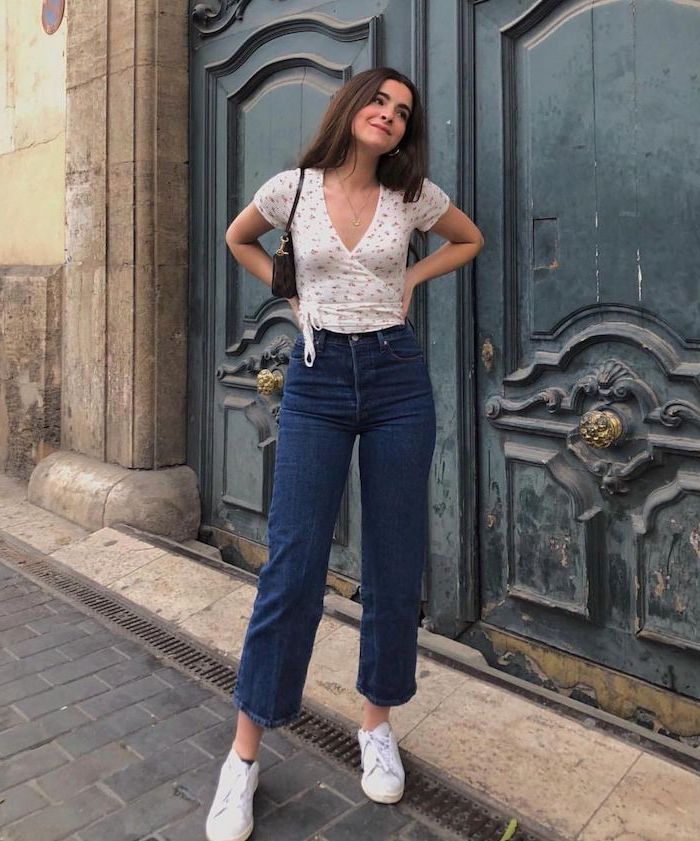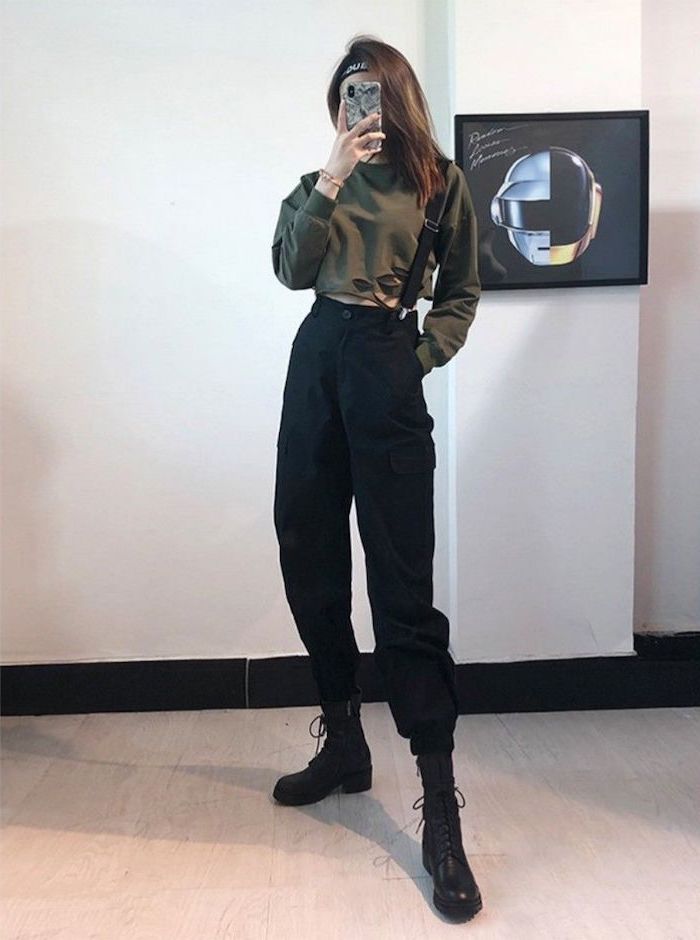 Super cute outfits to wear to school