Music festival outfits matching your zodiac sign
Fashion is not only a sense of style. It's like real science sometimes. You've may have mastered Coachella dressing, but that's just the beginning of festival season. What will you wear to the other days (and days!) of concerts you have ahead? Try these genius outfit ideas based on your sign.
Aries: You're the zodiac's warrior queen, Aries, so work the military-inspired staples into your style. Toughen up a floral sundress with combat boots and try them in white or classic Aries red. Gladiator sandals can also be swapped in on warmer days. A broken-in army jacket doubles as an apres-dusk cover-up and a pillow when you need a quick catnap. P.S. Your fierceness may be called upon as you jump into an impromptu rap battle or flash your Feminist Fight Club credentials to put a festival bro in his place.
Taurus: Your 2017 astrological style challenge: To merge the urge for comfort with the siren's song of your inner seductress. Nail that elusive paradox by building an outfit around a badass leather bustier. (Real or vegan, your choice.) Wear with a long skirt—or itty-bitty denim shorts—and cowboy-style booties. Your sign rules the throat so don't forget the essential accessory: a statement choker. The bigger and more ornate, the better.
Gemini: Festival-goer or headliner? With flamboyant Jupiter in your fame zone this festival season, you're sure to wind up on the style bloggers' feeds. Dress like you own the mainstage! Creat an outfit around insanely colorful 1970s tunics and muumuus. Accessorize with a wide-brimmed fedora, tons of rings (Gemini rules the hands) and a guitar, if you play. Stick to flat, comfortable sandals, so you can dance 'til dawn.
Cancer: Excited as you are to see your favorite bands play live, crowds always churn up a little anxiety for your sign. Invest in a soft tote so you can bring your creature comforts along for the ride—travel-sized beauty products, snacks, an instant-film camera for breaking the ice with strangers. Lace and flower print rompers speak to your granny-chic style ethos, but up your floral game with tropical prints. A long cape sweater will serve as your "crabshell" when you want to tuck inside yourself. Put a crystal in your pocket to hold when you need a little grounding
Festival idea for Aries – the warrior queen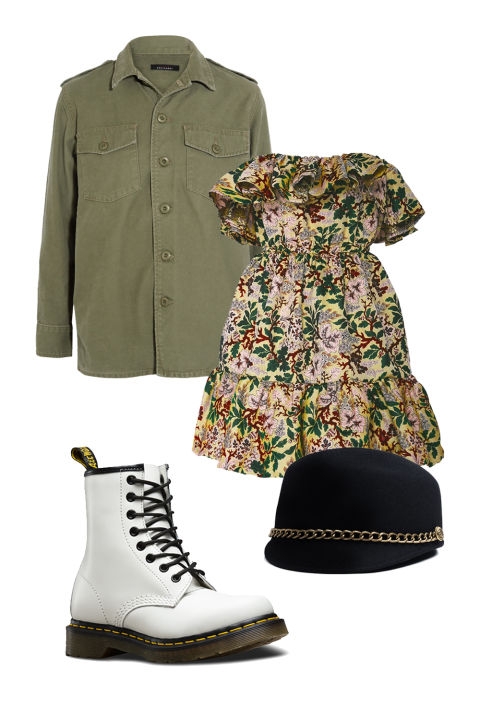 Beautiful idea for the Taurus representetifs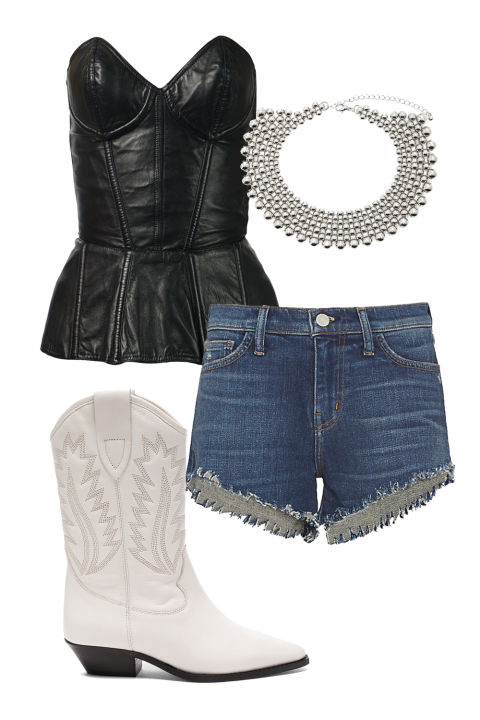 True goals for the Gemini – to feel comfort and to be stylish at the same time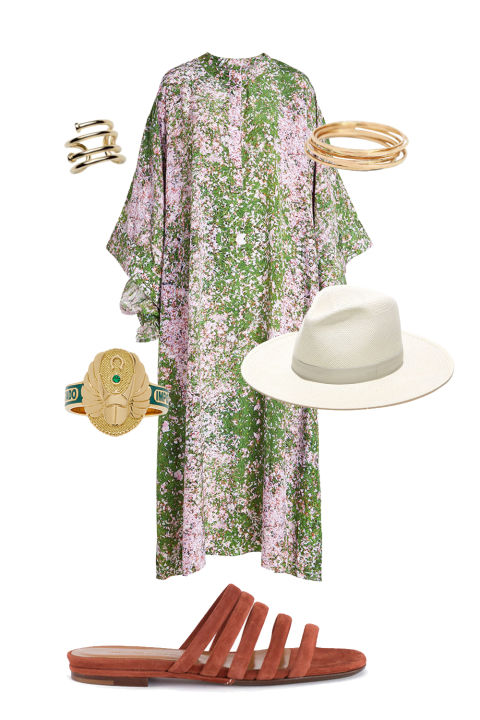 .
Outfit idea for Cancer – bring cosy back