50 Fun, Cute and Bright Summer Nail Ideas For 2021
It is May! That means that summer is right at our doorstep. The temperatures are rising, the days are getting longer and it is high time to start thinking about the hottest season of the year. If you have already put away all of your winter clothes and have your summer outfits ready to go, it is also time to start thinking about your manicure. After all, your manicure is an important part of your overall look, even if it is a small detail. That is exactly why, today, in this article, we have gathered 50 super fun, cute and bright summer nail ideas, which are trending in 2021. We are going to talk about the trendiest colors and decorations to adorn your nails this season.
Super cute ocean waves – simple, yet effective manicure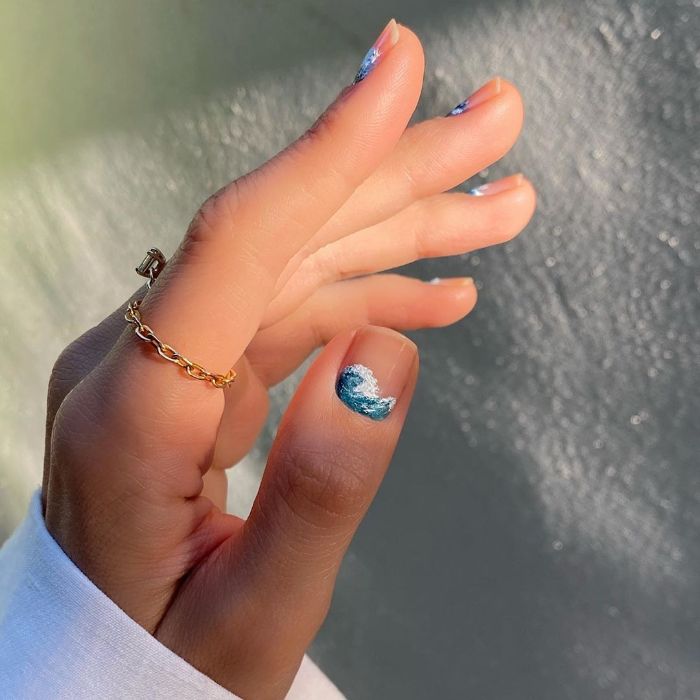 Abstract summer nail ideas
This season it is all about the abstract nail art. With the global pandemic going on and many people not being able to visit their nail salon that often, lots of people had to improvise. That is why this trend was born. Not everyone is a gifted artist and can draw beautiful decorations on their nails. But the in home nail salon that we've all had to organize for ourselves gave birth to this trend. Unconventional lines and shapes are easy to recreate. What's more they are super gorgeous when done in different colors. Just apply your base coat, use one color to create abstract lines and shapes. Allow that nail polish to dry, then use another color for even more shapes. You can make as many shapes with as many different colors as your want. Just don't forget to apply top coat at the end.
The abstract nail art is easy to recreate at home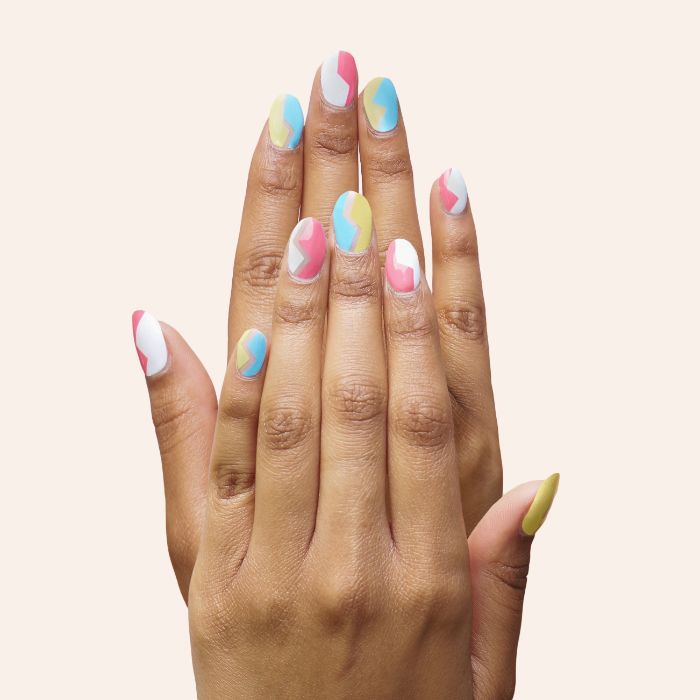 Rainbow nail designs
In general the more color you have for the summer, the better. That is why the rainbow nails are the perfect solution to any manicure. If you can't be bothered to have decorations, or are doing your own nails and are not good at drawing these are perfect fo you. Choose three or five different colors and paint each nail in each color. Make sure these colors go together or are gradients. Another option is to give yourself ombre nails with a slow gradient going from your pinky all the way to your thumb or the other way around. Pick the colors of the rainbow, different shades of one color or colors that look similar. Either way your nails will look beautiful, even if this type of manicure seems simple.
Choose you colors wisely and you will have simple, yet beautiful manicure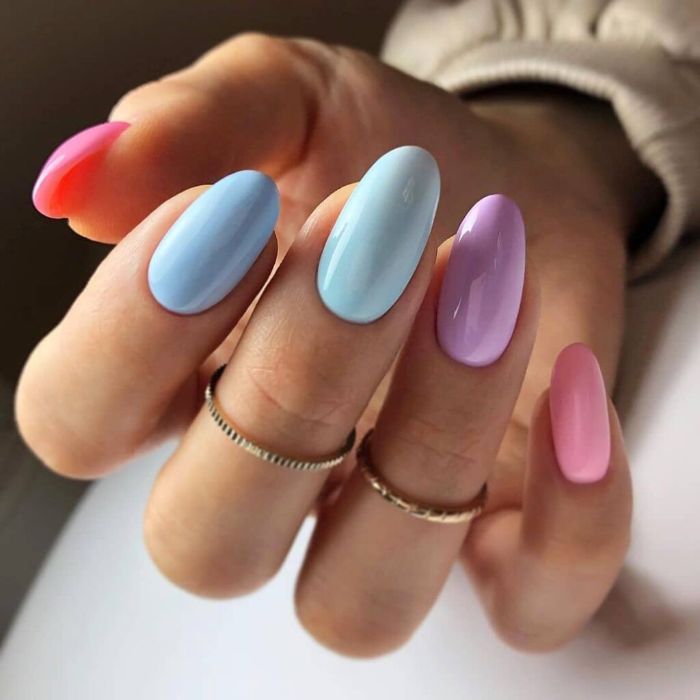 Keep it neutral
Yes, we did already say that the more color you have, the better. But not everyone loves bright colors. So, if you are one of those people, there is absolutely no problem to keep things neutral. Use nude nail polish as your base. Then add a few abstract lines in black or white, so that your manicure is still trendy. Furthermore, you can add a few rhinestones for extra effect. Then, just apply your top coat and you are all set. The best part about neutral nails is that they go with every outfit you choose for the hot summer days.
Keep things neutral with nude shades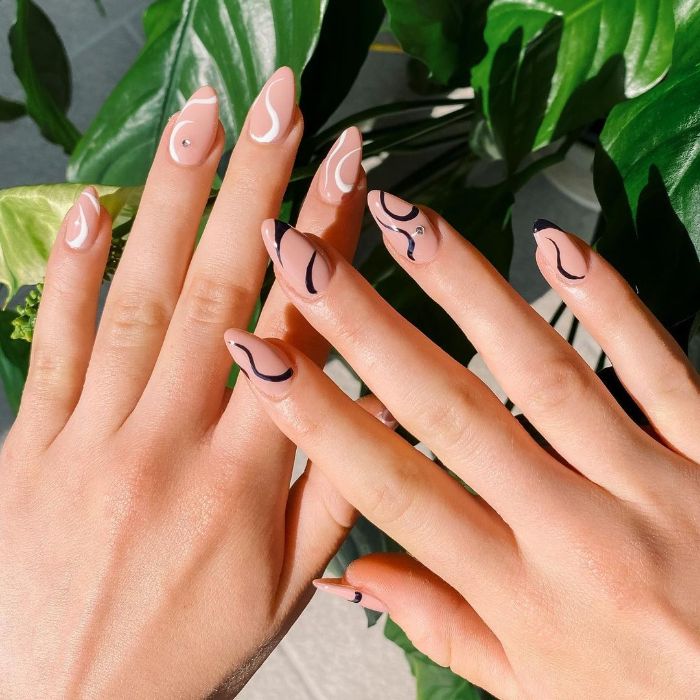 Summer nail ideas with a different take on the French manicure
French manicure will never go out of style. There is just something so gorgeous about its simplicity. Even if it is just the plainest white French manicure, it is still so beautiful. In the summer, however, it is good to experiment. Don't be afraid to try different takes on the French manicure. The perfect example is in the photo below and the good news is you can totally recreate this look yourself. Grab a dotting tool and a bunch of nail polish in different colors. Apply your base coat and just start adding dots in different colors on your nails' tips. You can add as many as want in as many colors as you want. The result will be a fun and cute summer nail design.
This nail design is so cute and fun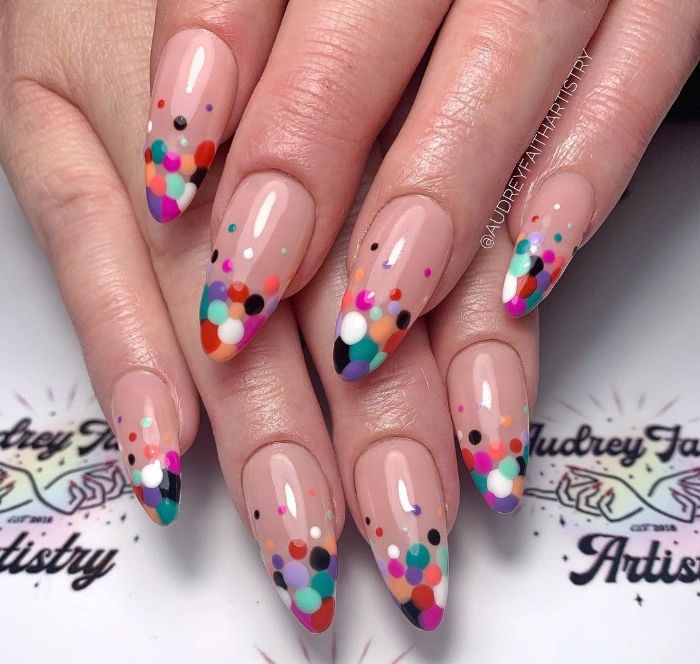 Negative space nail designs
This has been one of the biggest trends for the past couple of years. What's more, it seems like it is not slowing down. The negative space nail design is super fun. Furthermore, it comes in all shapes and sizes. Whether it is abstract shapes, negative space French manicure or hearts like the photo below, this type of manicure is super interesting. Try it with an eye popping color to make sure that everyone of your girlfriends asks you where you got your nails done.
Super cute negative space manicure with yellow hearts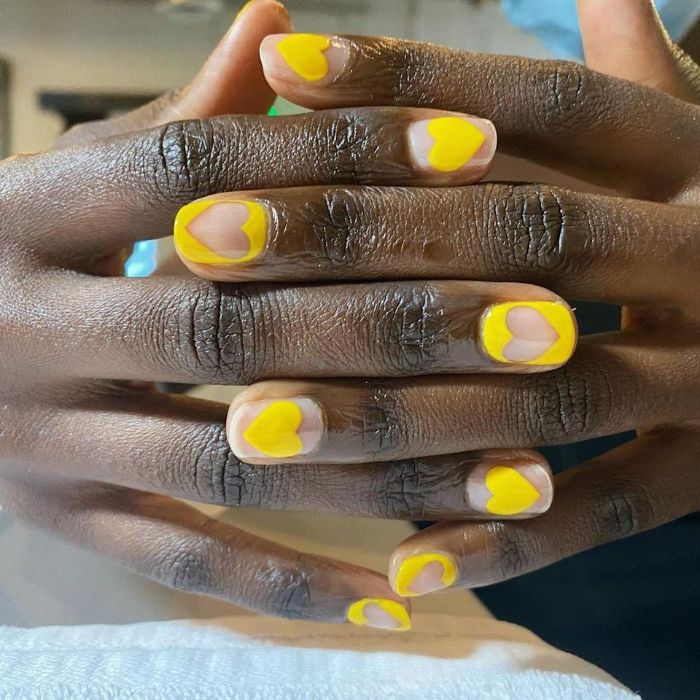 Pick a summer theme
After all we are talking about summer nail ideas, so the easiest thing to do is just pick a summer theme and go with it. Whether it is palm trees, beach waves, flowers, fruits, it doesn't matter. A summer theme is the perfect, most fun type of nail design you can try in 2021. As shown in the photo below, bright yellow colors, mixed with bee, honey and a sunflower makes for an absolutely stunning manicure.
This is just stunning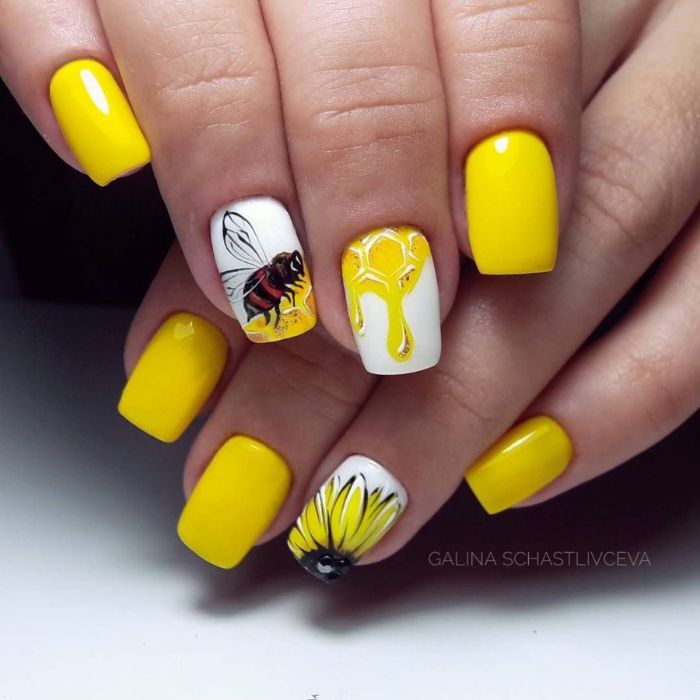 Give it a matte finish
Everytime we talk about fall and winter nail designs, the matte finish is amongst the mentions. This year, however, the matte finish makes an appearance in the summer nail trends as well. And, it makes sense. All of the bright colors and fun decorations you get to use during the hottest month of the year, can sustain a bit of matte. They don't really need that shiny finish to look gorgeous, because they are already fun and colorful enough.
This super colorful abstract nail design is perfect for a matte finish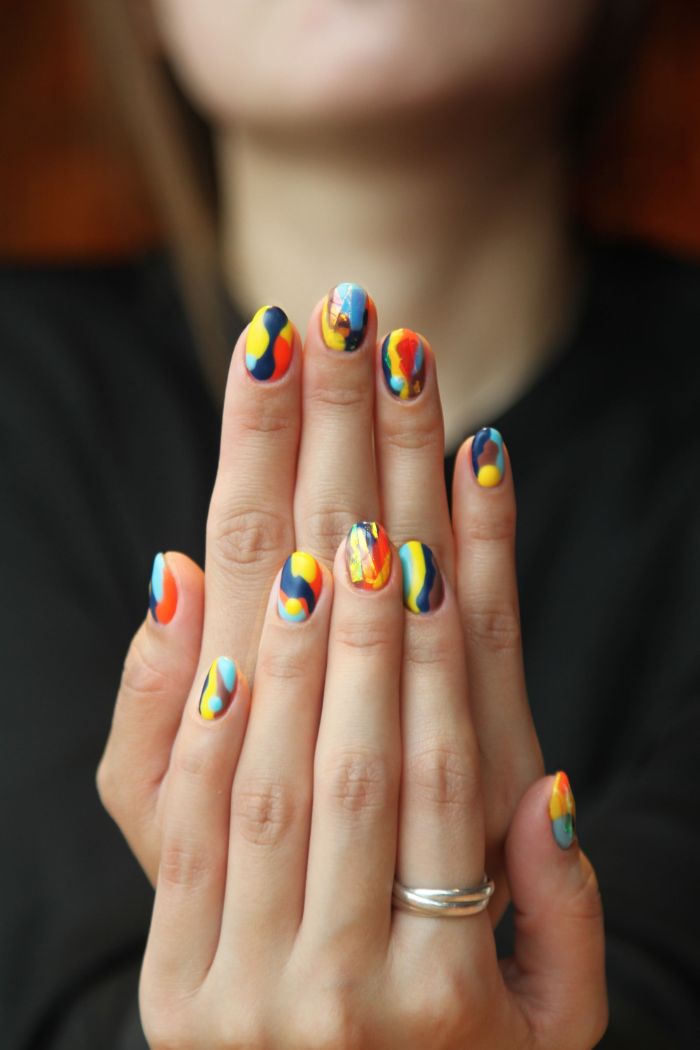 Summer nail ideas which are going to let your nails shine
Well, we discussed the matte finish already. And while it is true that if your nails are colorful they don't need to shine as much, some people just love to shine. If you are one of those people, then all types of metallic nail polish is for you. Actually you can choose amonst so many options – chrome, metallic, holographic, glitter, shimmer, foil, magnetic. All of these types of nail polish come with extra sparkle. So, if you are a fan of that, don't be afraid to try them in all their colors and variations.
Give your nails a chance to shine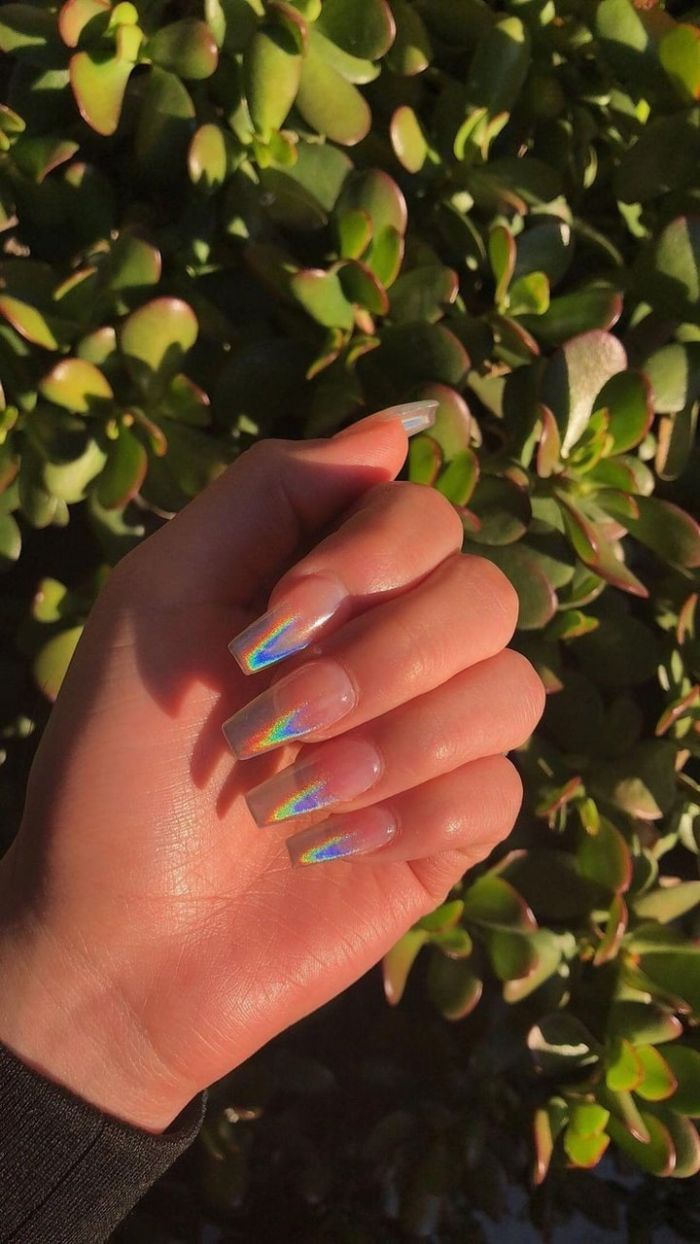 Here are some tutorials you can try yourself
Now browse through the gallery to find even more ideas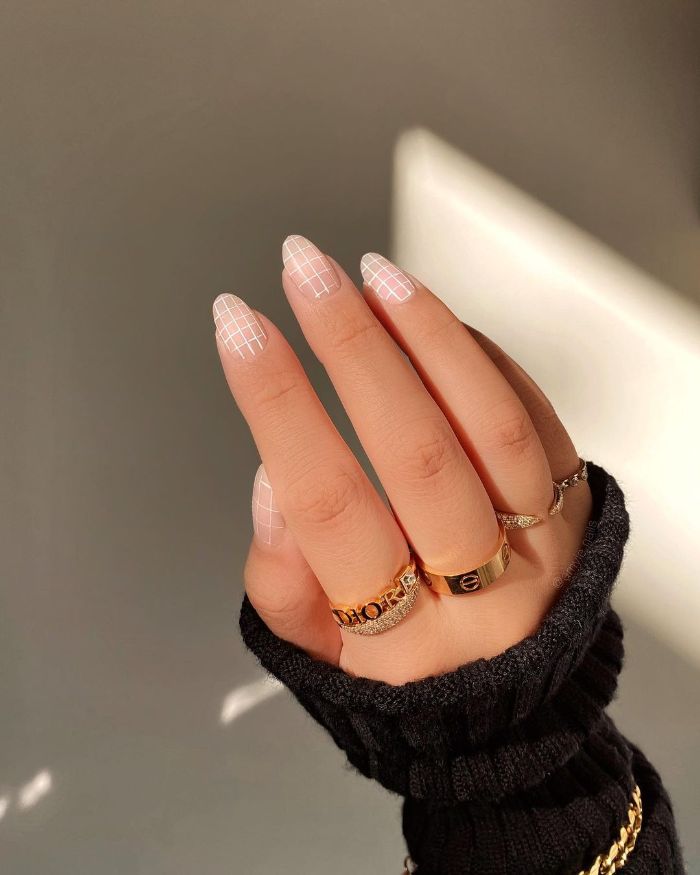 Color blocking is also very trendy fo 2021
These summer nail ideas are like a work of art
Rainbow French manicure is super trendy right now
Everything with palm leaves is trendy for the summer
These nails tell a whole story
Simple, minimalistic and so, so beautiful
This is a fun tutorial that seems easy to do
The way these colors flow together is amazing
Watermelon sugar high, am I right?