---
In theory, cleaning your beauty blender is a super easy task. You just wash and rinse it, right? The truth is that if you don't clean your makeup sponge properly and often enough, the makeup products end up building inside it. The result? A harder-to-use, dirty-looking sponge that harbors germs, bacteria, and moisture, which ends up harming your skin in the end. That is exactly why we are here. To show you how to properly clean your beauty blender and prevent it from causing breakouts.
The iconic pink beauty blender that started it all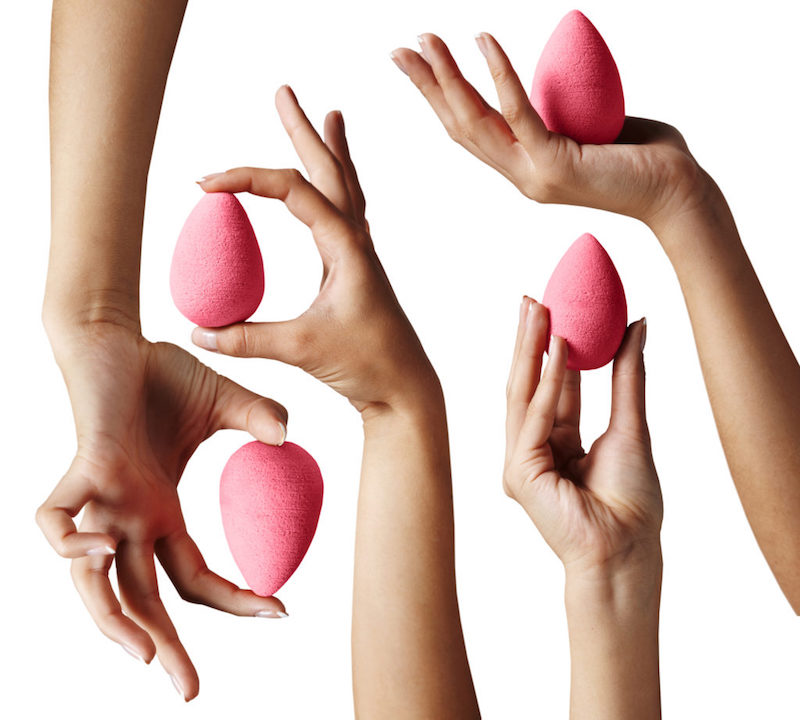 ---
We have heard it all- beauty sponge, makeup egg, beauty blender, silicone sponge. Which one is it? The answer is all of them! Most people call those makeup sponges beauty blenders. That is because the brand that made this product so popular back in the day is called, you guessed it… Beauty Blender. The name stuck to the product, which is why so many people are confused. The general term for this magical "device" is a makeup sponge.
Nowadays, you can find a wide variety of makeup sponges in every shape, size, and color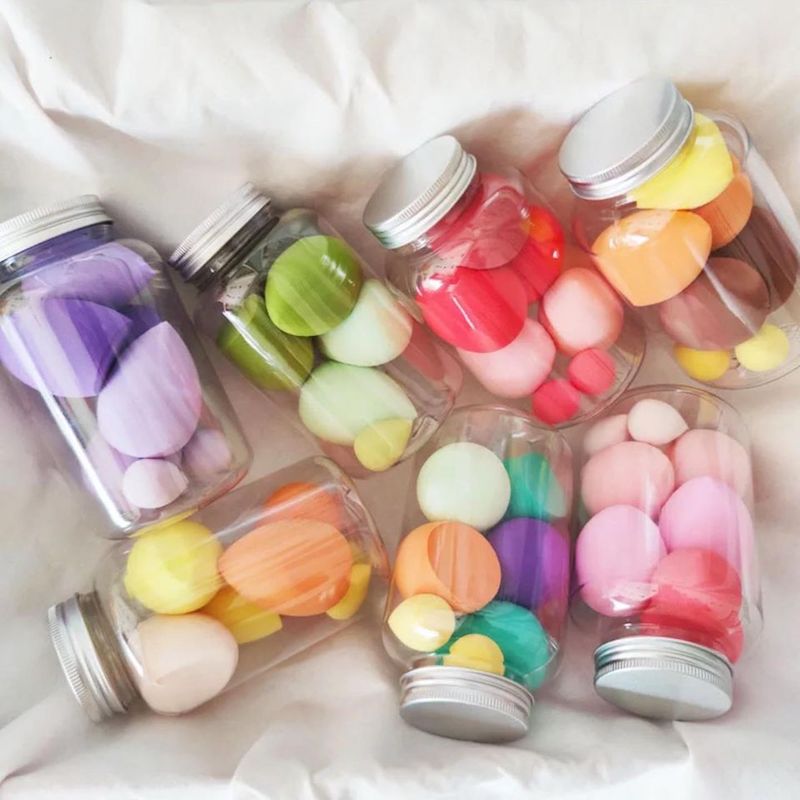 Foundation brush vs makeup sponge? Which one is better?
There is no right answer to this question. It depends on the look you are going for and the care you are willing to put into the product. Generally speaking, makeup brushes are easier to clean, they don't absorb that much product, and they last way longer than a makeup sponge, especially if they are of superb quality. However, a lot of brushes don't provide the flawless makeup finish we are all striving for.
Makeup sponges are perfect for applying both liquid and cream products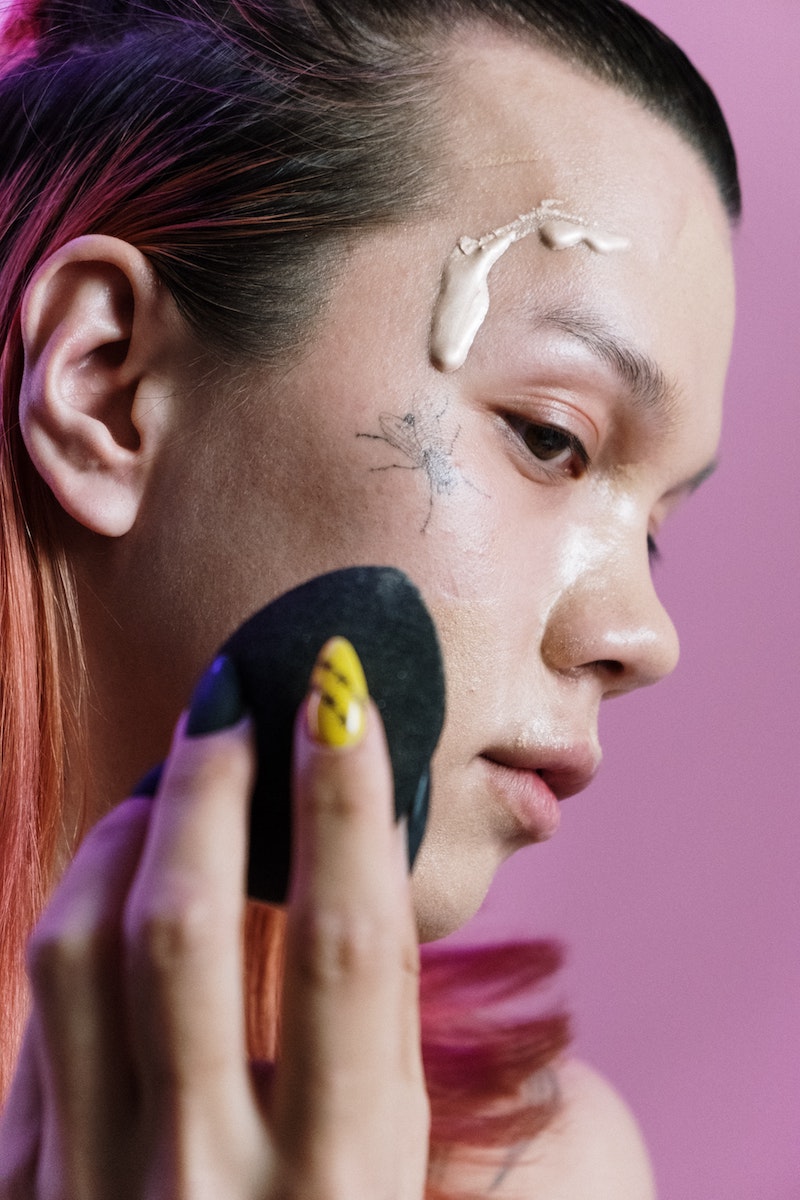 On the other hand, makeup sponges specialize in exactly that- a flawless, smooth application of both liquid and cream makeup products every time. The downside? Beauty blenders are harder to clean, they absorb more product, and require frequent replacing. What's more, improper care can lead to you finding mold on your favorite beauty blender. Generally, it is good to clean your makeup sponge after every use, deep clean it once a week, and replace it completely after 3 to 6 months of use.
Using beauty sponges leaves you with a lighter layer of makeup and a fresh dewy finish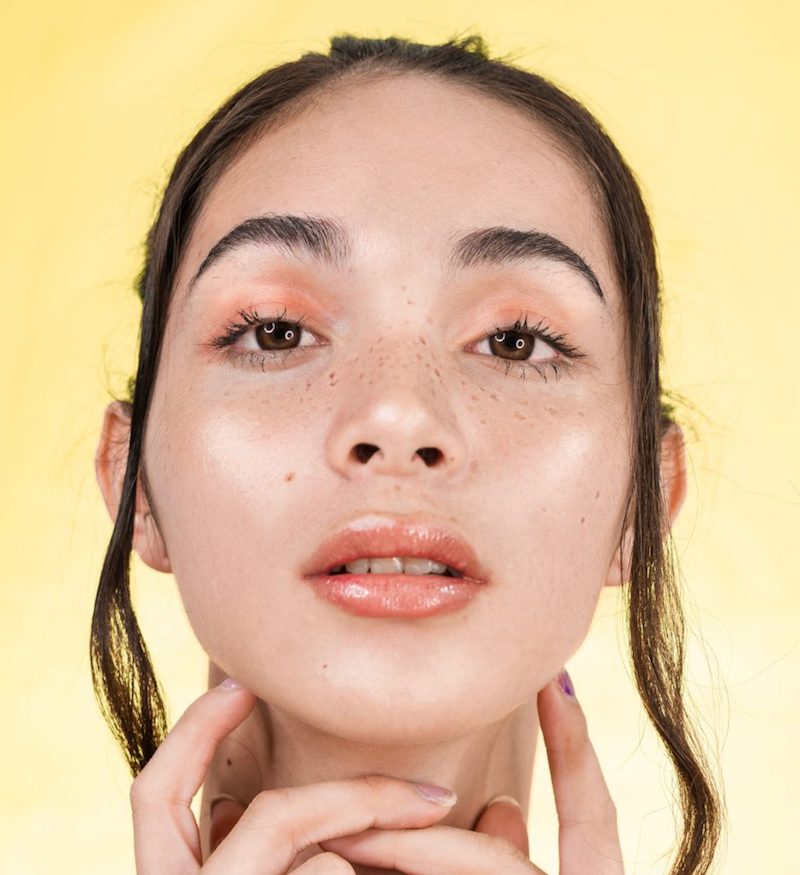 ---
How to care for your makeup sponge
A great hack to make your makeup sponge last longer is buying a travel case. They are made specifically to keep your beauty blender in top shape- clean and safe at all times. What's more, the little holes in the travel cases allow the sponge to breathe so that no moisture is left trapped inside, a.k.a. the main reason why mold forms in the first place.
Some sponges are sold with a travel case, specifically designed for them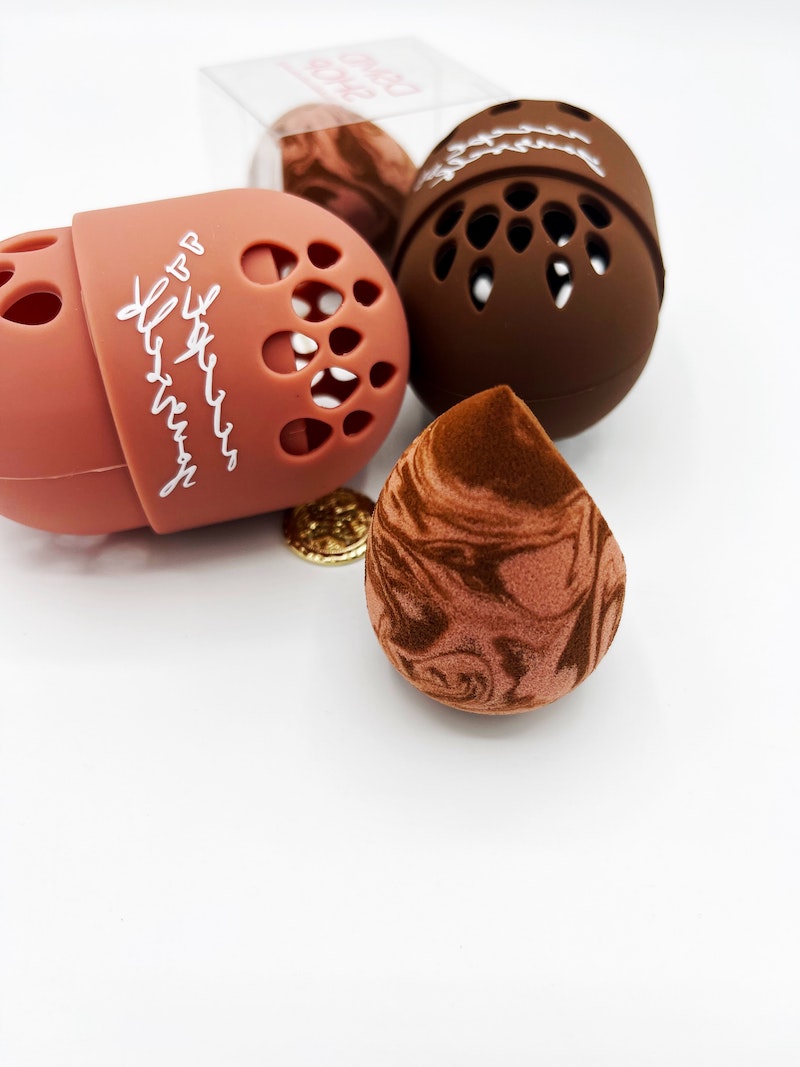 There are a lot of cute options to choose from, like this cute pink kitty case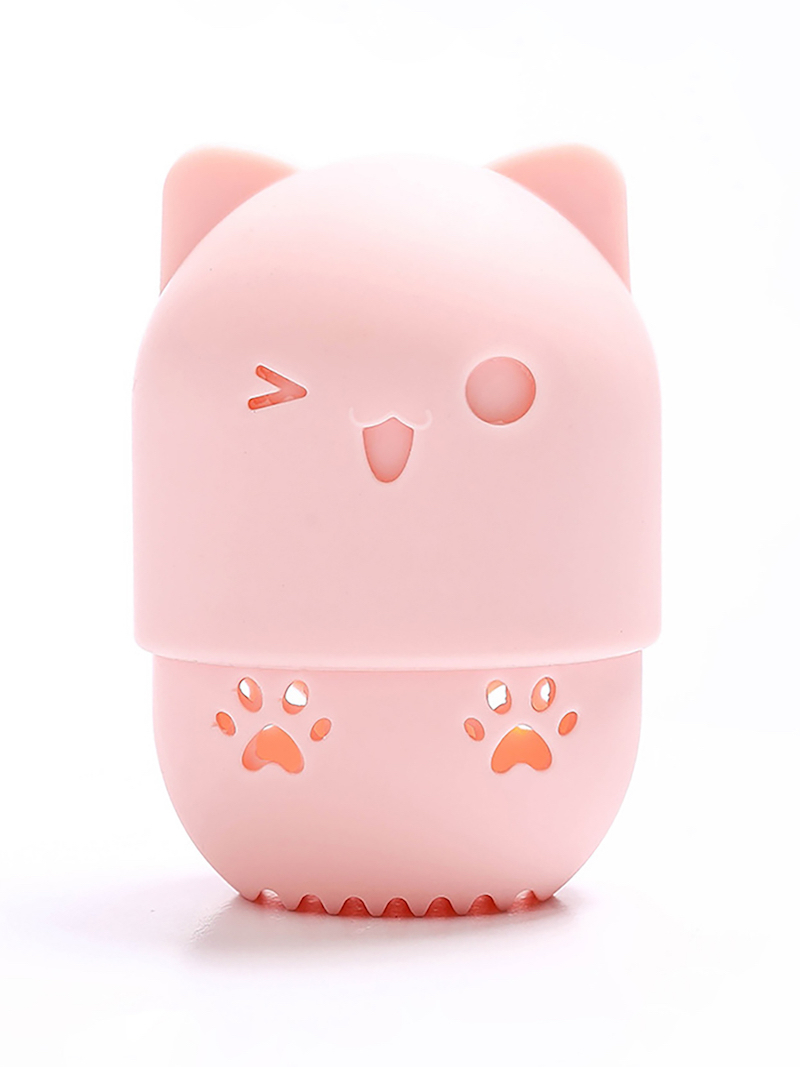 Cleaning method 1
What is the best way to clean makeup sponges

?
Some say the best way to clean a beauty blender is by using the cleaning product made specifically for it. It is oftentimes a gentle solid soap cleanser, which would not compromise the quality of your sponge. If you don't have this product, you can use a mild solid soap like Dove. Make sure that there are no harsh chemicals that can harm your sponge and your skin as a result.
What you will need:
a solid soap cleanser for makeup sponges (or a mild soap bar)
warm water
a bowl
Method:
First, wet your beauty blender in some warm water and let it expand.
After that, rub the sponge on the solid cleansing bar and make sure the soap lathers up.
Then massage the sponge so that the product can get deep into it and clean it better.
Finally, rinse your sponge with warm water until all the soap is gone, give it a squeeze, and let it air dry on a clean surface.
This method takes only 4 steps, so it is perfect for a quick daily cleanse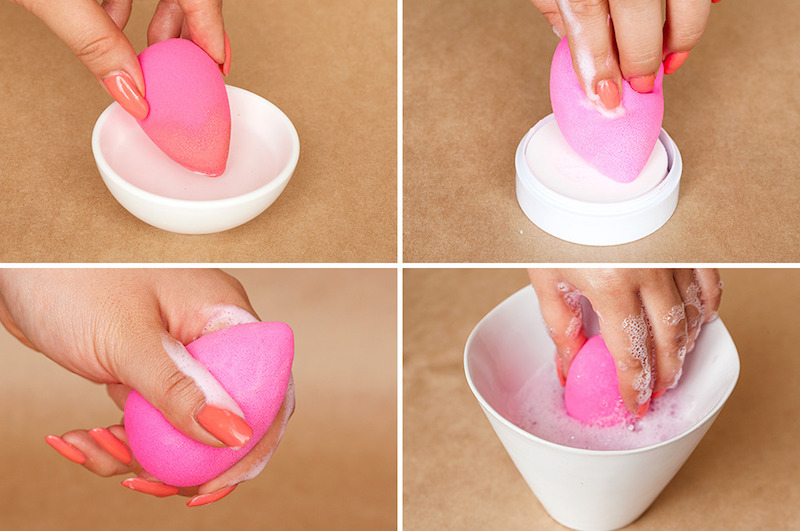 Cleaning method 2
Can you clean a beauty blender with dish soap?
The short answer is yes! The long answer is sure, as long as you are using a more gentle type of dish soap. Aim for something unscented and natural. This "soak" method we are going to share with you is perfect for a deep and thorough clean once a week.
What you will need:
unscented dish soap
warm water
a bowl
Method:
Wet your sponge in warm water and let it expand.
Then squeeze some dish soap and massage it deep into the sponge.
Put the sponge into a bowl of warm water. Make sure it is fully submerged and leave it to soak for a few hours.
After the time has passed, take the sponge out of the water and rinse it thoroughly.
Add some more dish soap and rinse again if you see stubborn dirty spots.
Finally, gently squeeze your sponge to remove all the water and leave it to dry naturally.
If your sponge looks something like this, then it is definitely time for a deep cleanse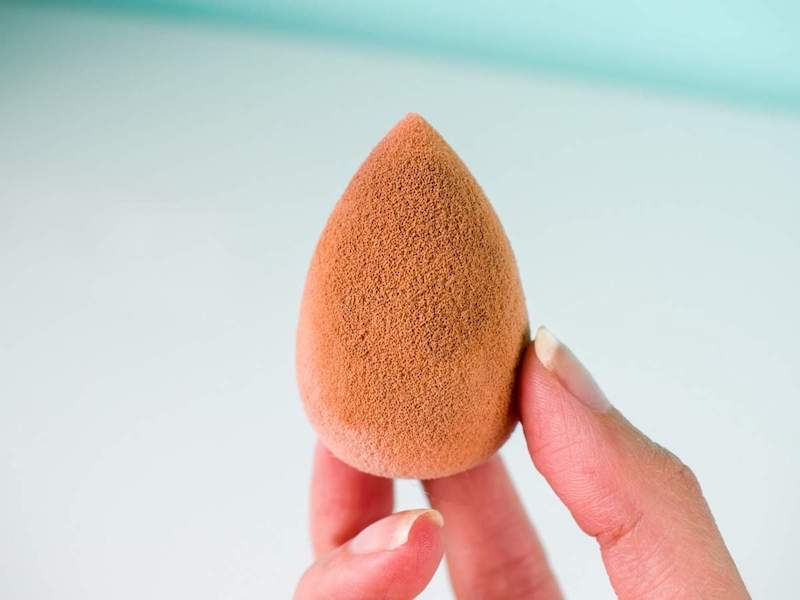 Soaking your makeup eggs in warm water ensures a deep clean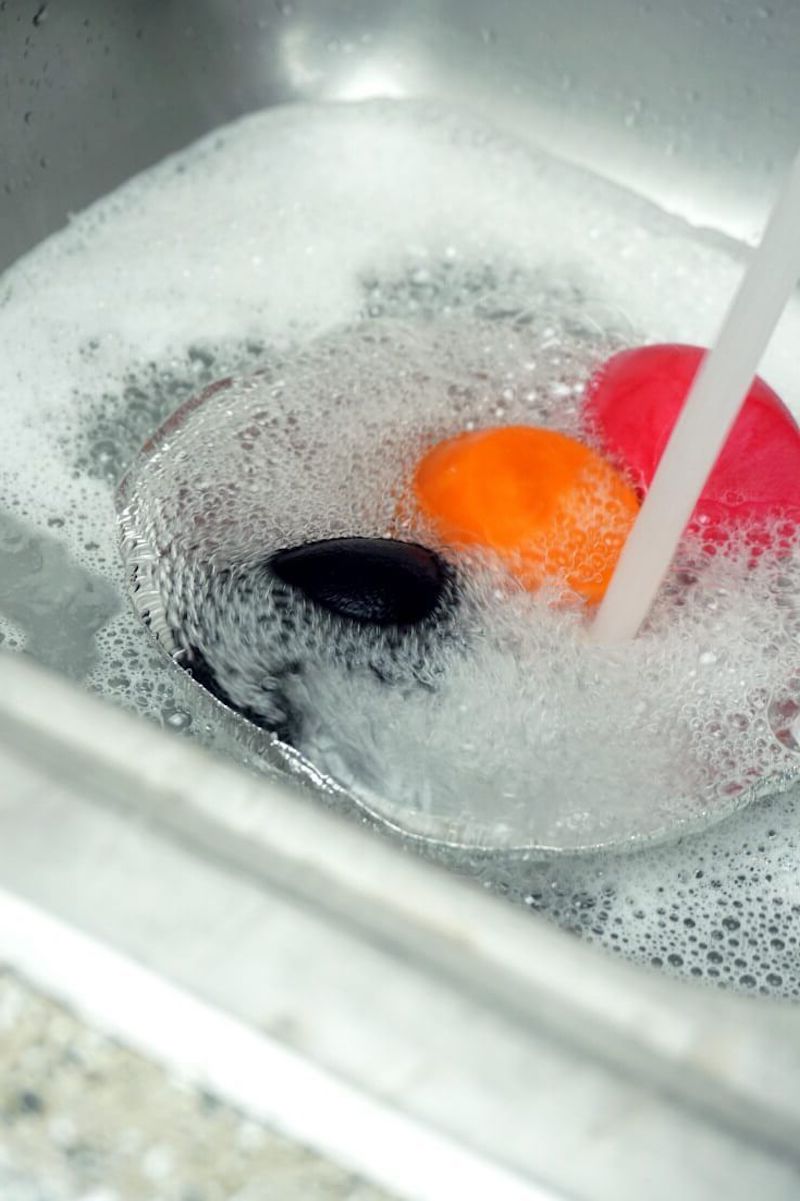 Cleaning method 3
Can you put your beauty blender in a washing machine?
Yes, you can! The washing machine method is great for makeup artists or those of you who have multiple sponges or makeup remover towels to wash. By tossing them in the washing machine, you save both time and effort.
What you will need:
a couple of dirty makeup products like sponges and microfiber towels
laundry detergent (preferably something mild and free of harsh chemicals)
Method:
Gather all your dirty sponges and towels, and put them in a mesh laundry bag.
Toss the bag in the washing machine.
Add some more clothes that need washing. (don't use very dirty clothes)
Run the wash on a gentle cycle with an extra rinse.
After the wash is done, take out the mesh bag, and leave your beauty sponges and towels to air-dry.
Putting makeup sponges in the washer is an easy way to deep clean your sponges with little to no effort involved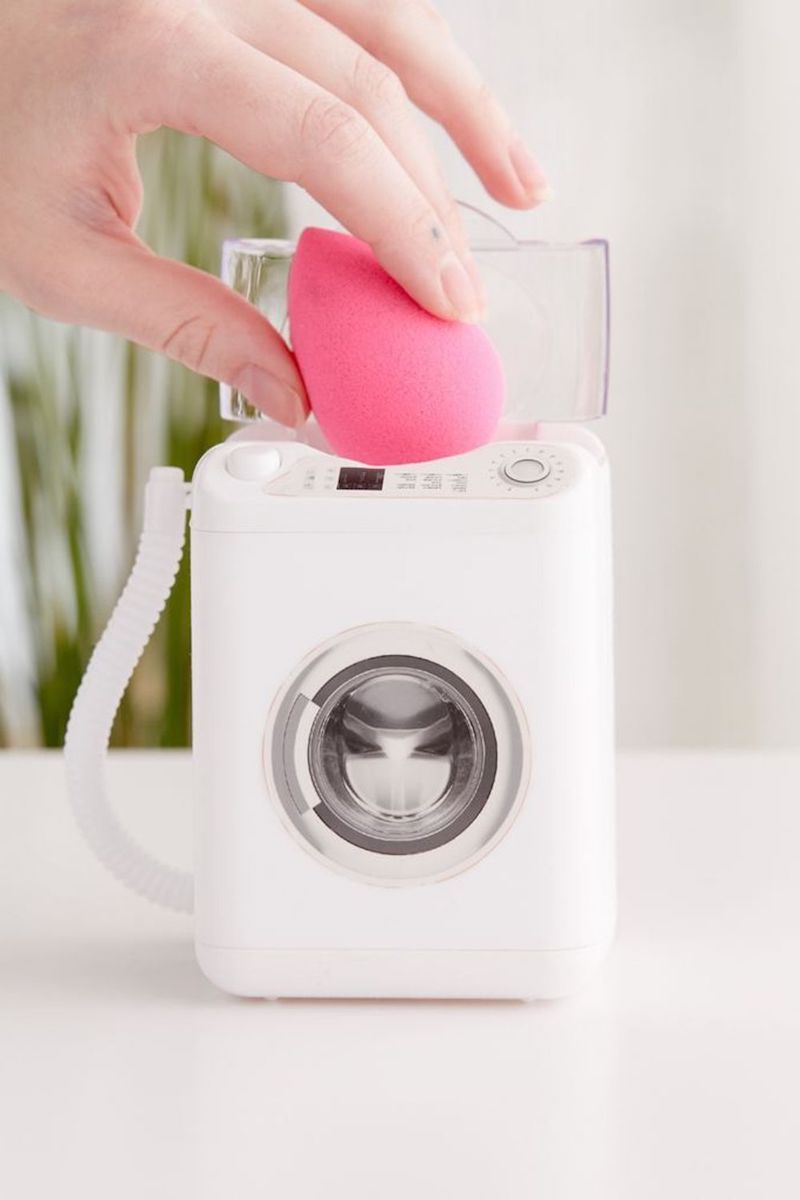 Cleaning method 4
Can you clean a beauty blender in the microwave?
The microwave beauty blender hack took the Internet by storm. However, there were a lot of sponge casualties since people failed to read the instructions of this cleaning method carefully. If you just toss your beauty sponge in the microwave, you will end up with a melted mess. Nevertheless, if done correctly, this is a great hack if you want to take extra precautions to kill the bacteria fast without resorting to the washing machine method mentioned above.
What you will need:
a microwave
a cup or a bowl (make sure they are microwave-safe)
liquid soap
water
olive oil (optional)
Method:
First, wet your sponge in warm water and let it expand.
Then mix some water with a couple of squirts of soap in a mug or a bowl.
Add a splash of olive oil for extra cleaning power. (this step is optional)
Put your beauty blender in the mixture and make sure all of it is fully submerged.
Microwave the cup or bowl for no longer than 60 seconds.
Wait for it to cool down before taking it out of the microwave.
Finally, rinse your sponge with cold water and leave it aside to air-dry. (be careful not to burn yourself when squeezing out the hot water out of the sponge)
The microwave cleaning hack became a viral sensation overnight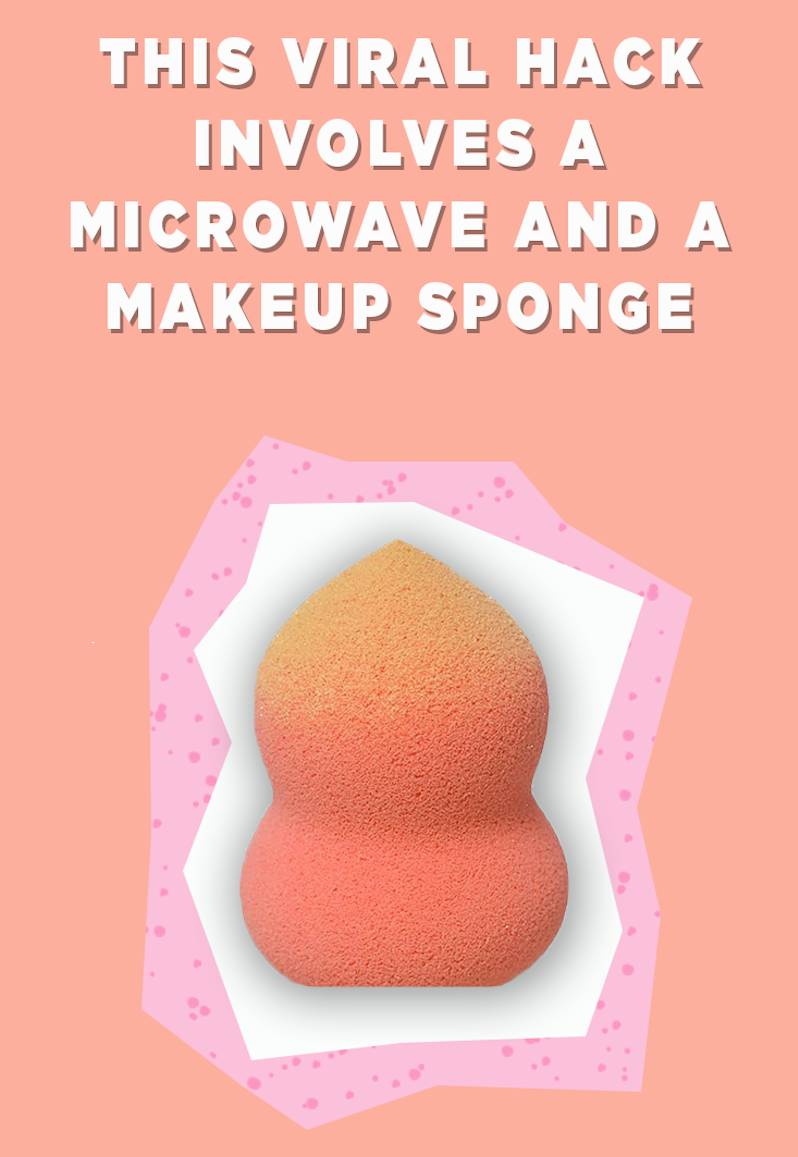 You can use a paper towel to dry your sponge after you are done cleaning it. Repeat the process if there are persistent dirty spots.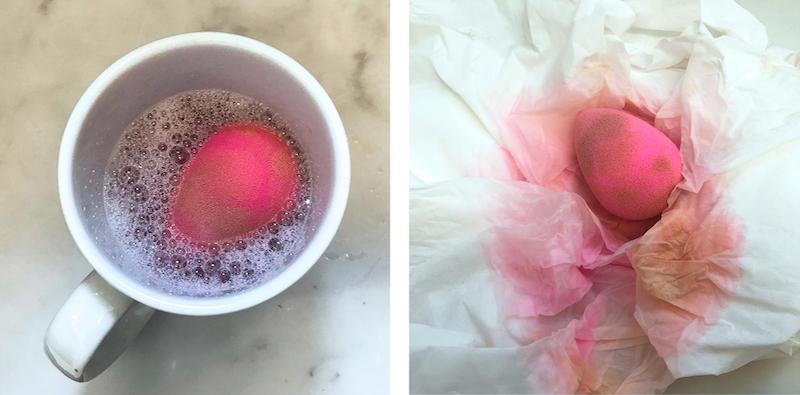 The result is a clean, germ-free beauty blender.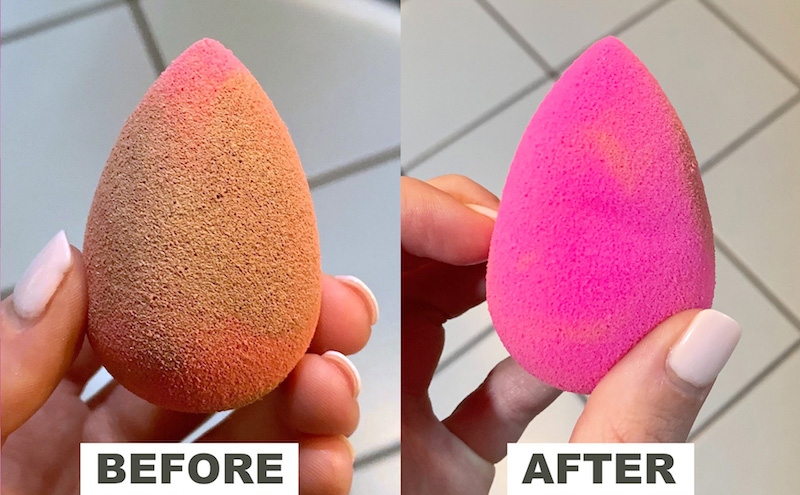 Enjoy your squeaky clean makeup sponges!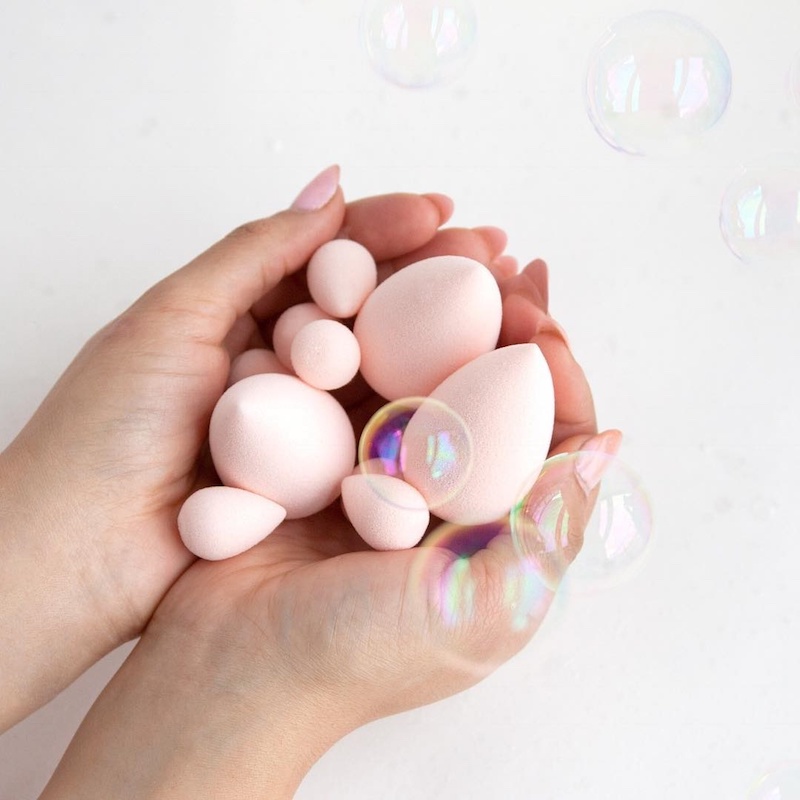 Beauty sponges come in all materials, colors, shapes, and sizes. Take a look below: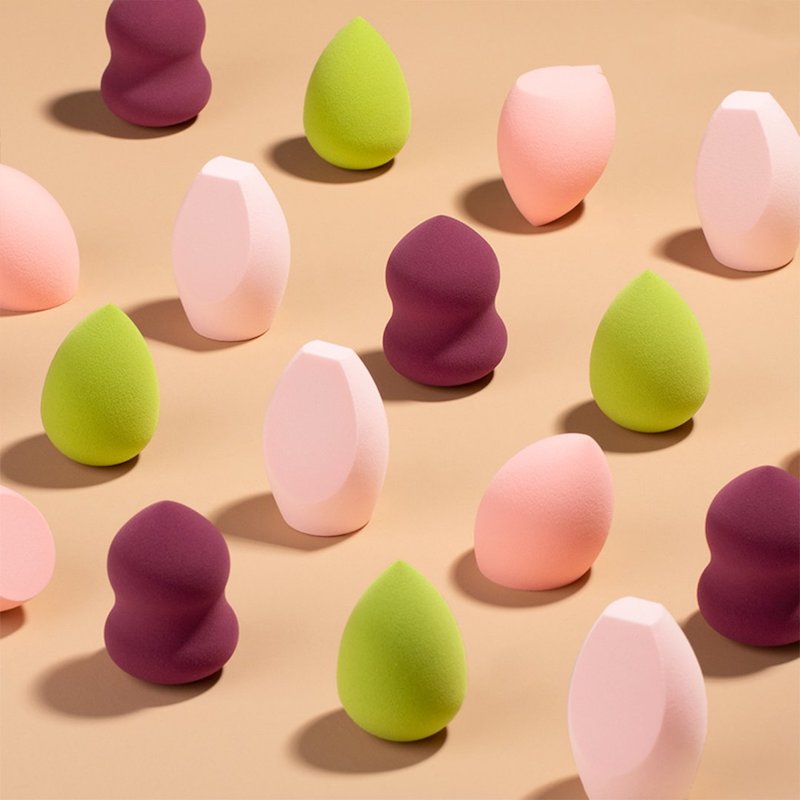 The famous silicone beauty sponge, which doesn't require a lot of maintenance.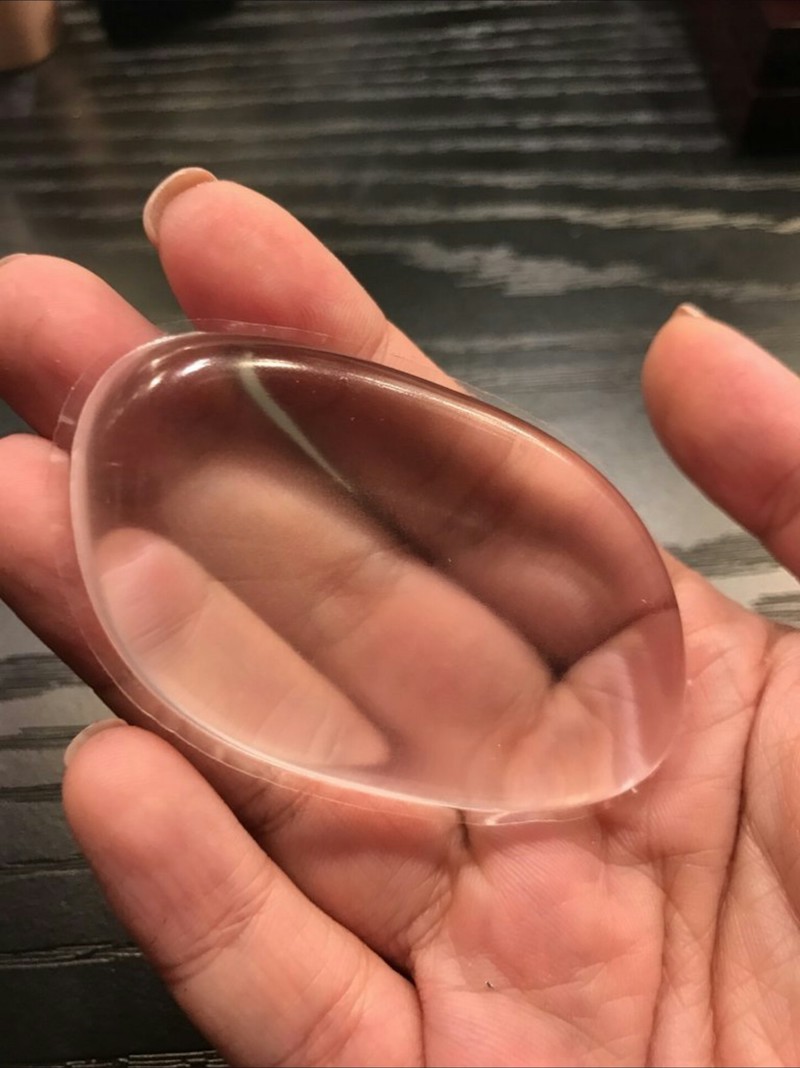 Another variation of the famous beauty blender is the microfiber sponge.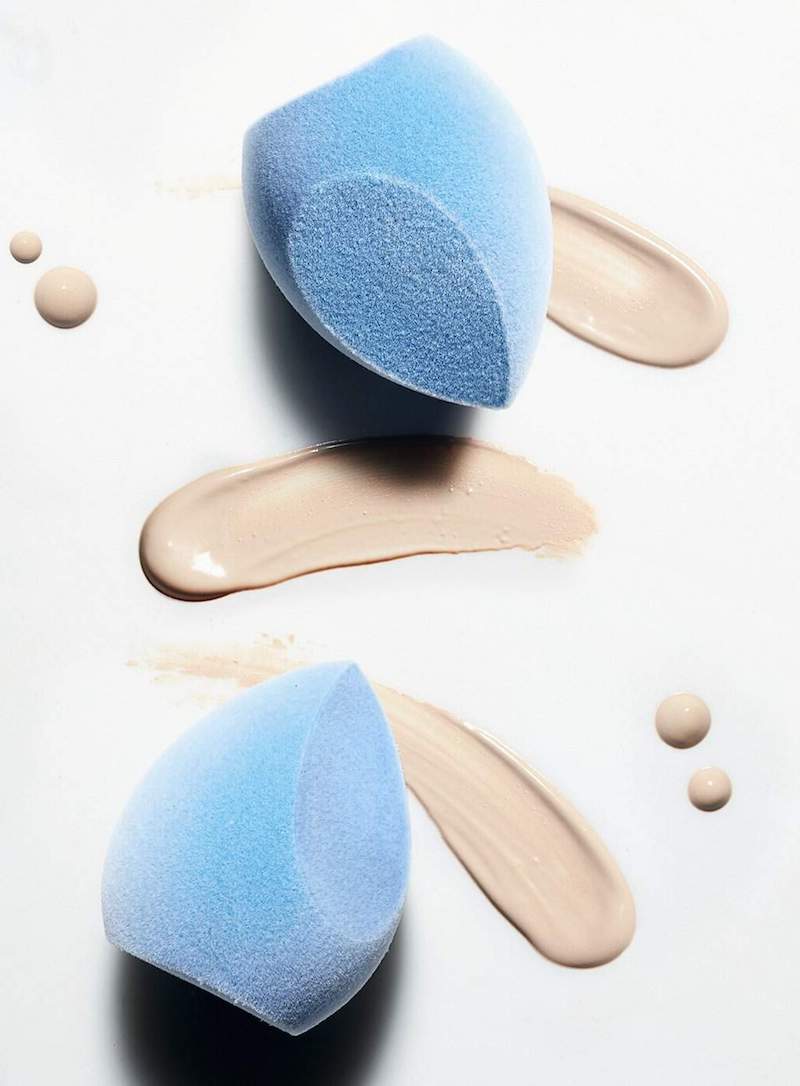 Nowadays, you can find sponges in almost any shape imaginable.