---
December is, without a doubt, the most exciting month. We rush about trying to find impressive gifts, we decorate the house with beautiful ornaments, and, best of all, we get to attend various end-of-the-year festivities. Preparing for these events is loads of fun too, especially for the ladies who want to make a lasting impression, and look their very best. If you are one of them, and want to be the star of 2021's Christmas parties, this article is just the thing for you! Our team has selected over 80 beautiful Christmas makeup ideas, featuring red lipstick, eyeliner, smokey eye shadow and much, much more. With so many irresistible varieties to choose from, you will surely find a look that is right for you!
Ring in the holidays with a seductive and ultra-feminine look, featuring Christmas makeup with flaming red lips and smokey eyes
Perhaps you are a big fan of red lipstick. Or maybe you have never tried it before. Whatever the case, it is always a good idea to go over the list of "do's" and "don'ts." After all, one must take into account factors such as skin shade, eye makeup color and outfit choice. The occasion is also incredibly important – is it a day time event or a dinner party? Depending on the answer, you will probbaly need to create a more casual and modest red lipstick look, or, alternatively – something bold, sexy and provocative. But how? You will find the answers to all of these questions, as well as much more, in the following paragraphs.
Add a dash of red glitter for a truly festive and unique look!
---
Determining the shade of your skin and choosing the right lipstick
Red lipstick is available in a wide variety of shades, ranging from pale, to intense, to dark. If you have never worn any red hues on your lips before, we suggest starting by determining your skin tone. How you may ask? Well, here are our tips.
No two skin colors are entirely alike, and deciding what shade of red will look best on your face is hardly an exact science. However, there is a very easy trick you can try to determine whether your skin shade is predominantly "warm" or "cold." Consider what type of jewelry looks better on you – gold or silver? If your choice is gold, chances are your skin shade is a warm color. If it's silver, on the other hand, it's probaly a cold color. The lucky ones who look equally beautiful in both silver and gold have neutral skin.
Examining your wrists is another method – if your veins are greenish, your skin color is warm. If they are blue, however, it's probably cold. Mixed veins mean your skin color is neutral.
Bring out your unique beauty and natural charm by choosing a red lipstick suitable for your skin tone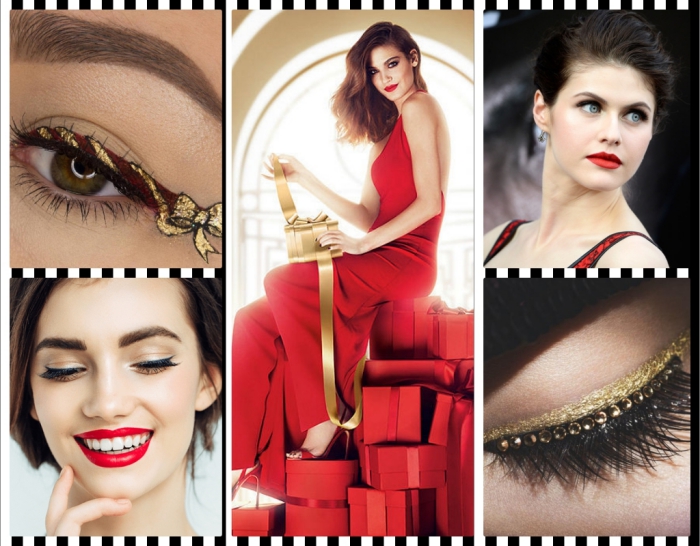 Gorgeous Christmas makeup ideas
Unless you are looking for an unusual and contrasting appearance, it is advisable to choose the hue of your lipstick in accordance to the shade of your skin. A good rule of thumb is that people with fairer skin should opt for lighter shades of red, while those with darker complexion should preferably choose burgundy, cherry red or other deeper hues.
If you have a warm skin color, lipsticks in warm or hot hues are your best bet. Intense orange, coral pink, copper, brown, and gold are only a few of the many lovely possibilities.
Those with colder complexions, on the other hand, should go for shades with somewhat cooler undertones, such as raspberry, wine red, or purple. Cherry red and burgundy are also excellent options.
Combine red lipstick with classic, bold and crisp black eyeliner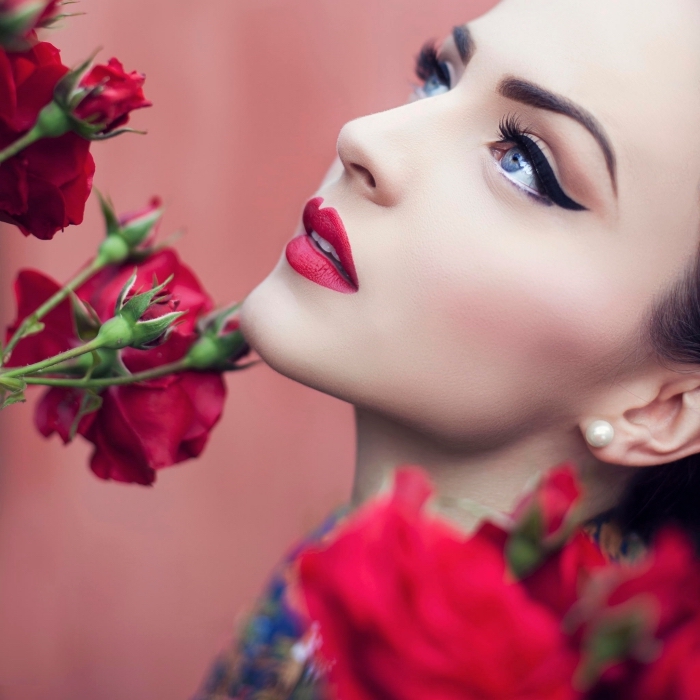 A cool Christmas makeup suggestion, with red lips and subtle smokey eyes, inspired by mecca
To get the effect pictured bellow you will need:
makeup base and dark circle concealer
foundation
a stick of multiple tint
eyebrow pencil (optional)
black kohl pencil for smokey eye effect
lip balm
mascara
red lipstick
Red lips and smokey eyes – the perfect combination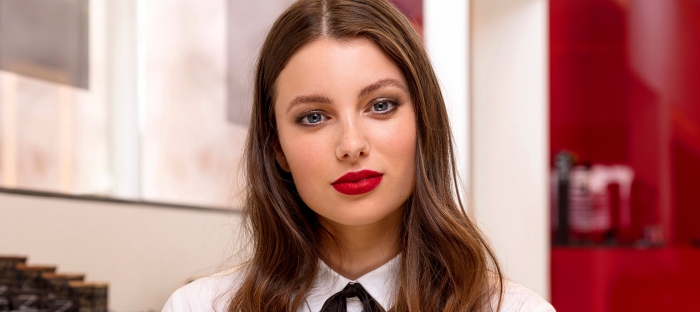 ---
Christmas makeup tutorial
If you would like to create a gorgeous Christmas makeup look with red lips and less pronounced, but nevertheless classy and attractive eye shadow, this is an excellent choice for you! To achieve the same result as the model pictured above, start of by applying makeup base and concealer. Continue with your favorite foundation. Illuminate your face by adding some multiple tint on your cheeks. Eyebrows are next – give them a more full-bodied and even look with an eyebrow pencil. Then, using the black kohl pencil, create the smokey eye effect. Finally, put on a layer of lip balm and then apply the red lipstick.
How to create a beautiful Christmas makeup in a few easy steps: start by applying the base, concealer, foundation and highlighter.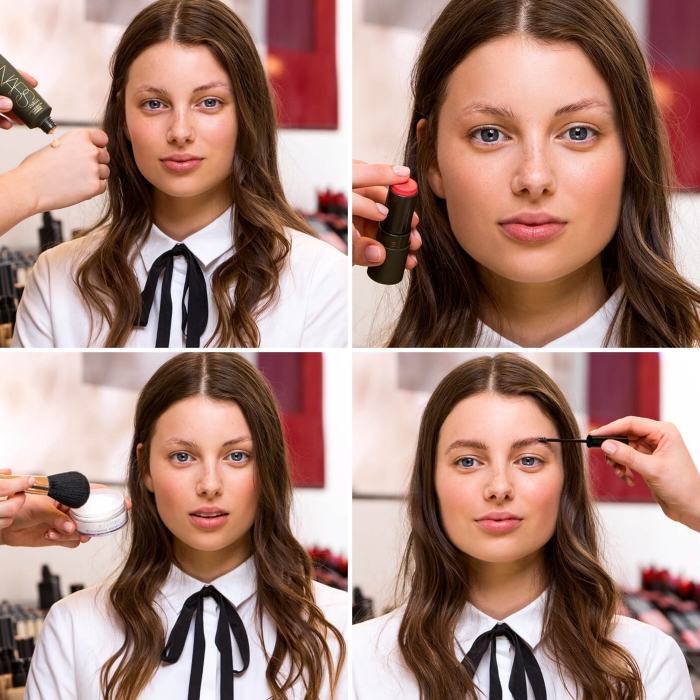 Next, create the smokey eye effect using a black kohl pencil, and put on your red lipstick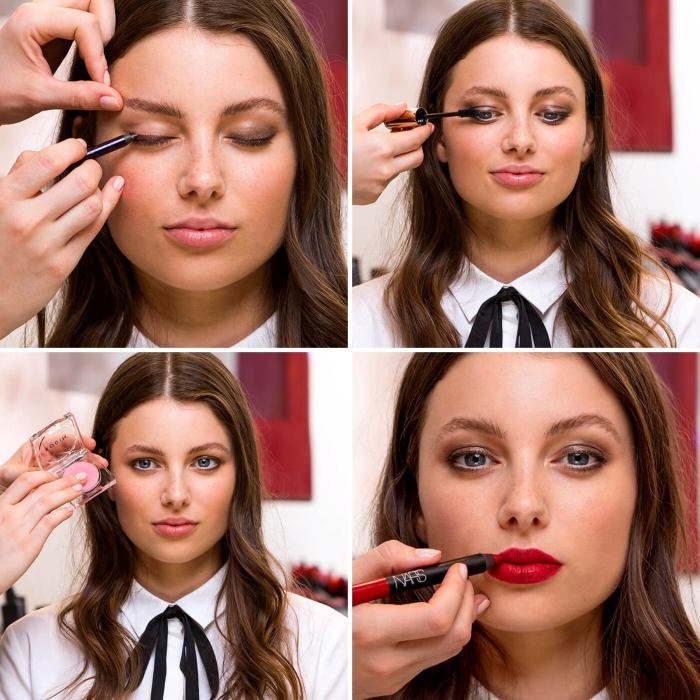 Check out this festive glitter lipstick tutorial 
More tips on mastering the art of make up with red lipstick:
If you think that red lipstick is not for you – think again! Not only are red lips an absolute classic, but they suit women of all ages and skin colors. The key is trying different shades until you find one right for you!
Use a lip stain together with your lipstick, to avoid smudging. Some products even offer lip gloss and lip stain in one package.
If you like bloody red lips – good news! You can achieve them even with a lighter shade of lipstick. Simply use a purple pencil to outline your lips. Then, apply some of the pencil on your puckers, and finish by adding your lighter lipstick on top.
For a more natural look, lightly dab the red on your lips, and then finish by applying a peach-colored lip balm.
Your lipstick will last longer if you apply mineral powder foundation on your lips before putting it on.
Another way of creating a more natural look is by applying the red lipstick, and then lightly pressing a tissue on your lips.
For more beauty ideas and tutorials, check out our fashion section.
Darker shades of red are perfect for tan complexions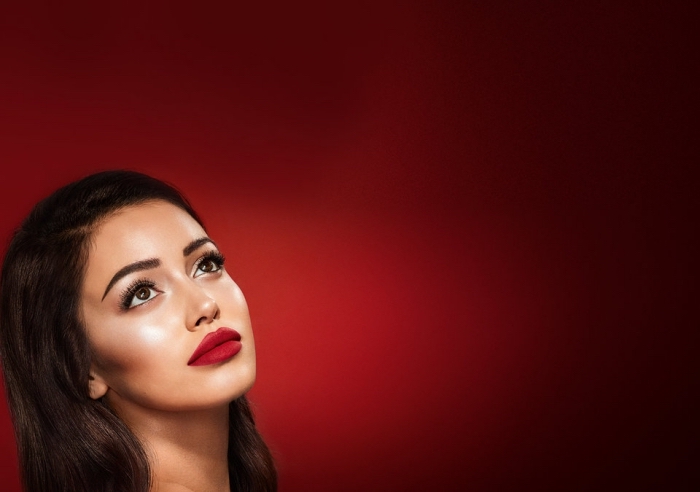 A cool and unique look with pink and red lips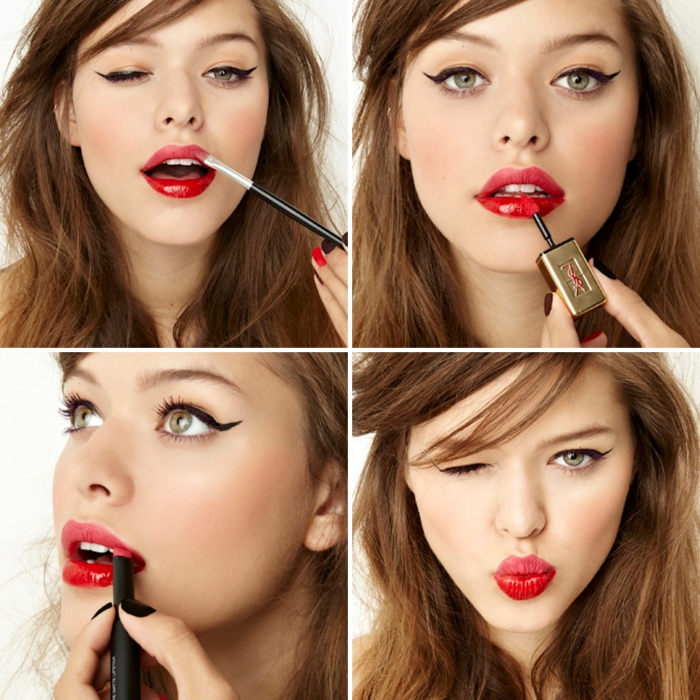 Red from tip to toe – a glamorous holiday look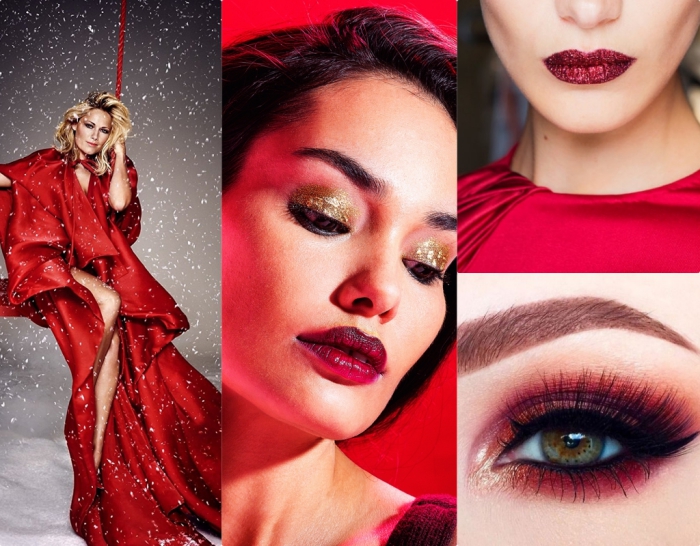 Easy and fun lips tutorial, using balm, pencil, foundation, and, of course – a gorgeous red lipstick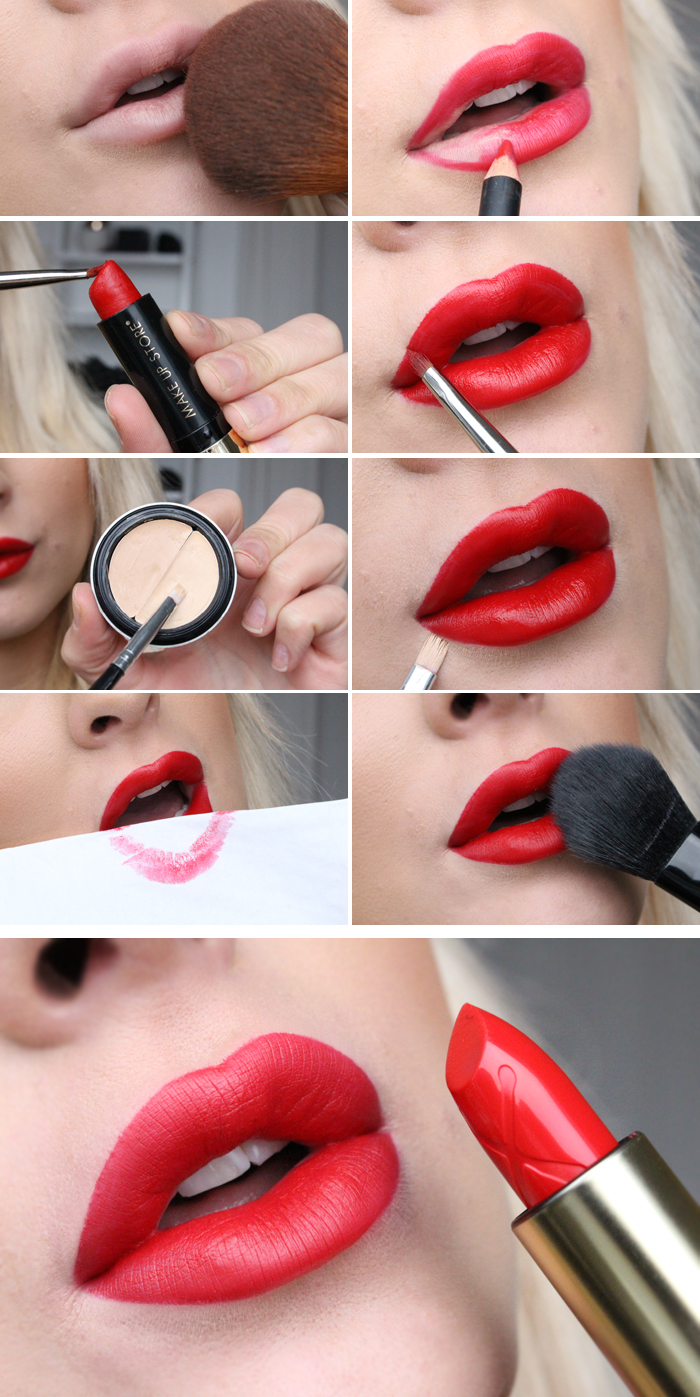 Lovely Christmas makeup with a beautiful hairdo to match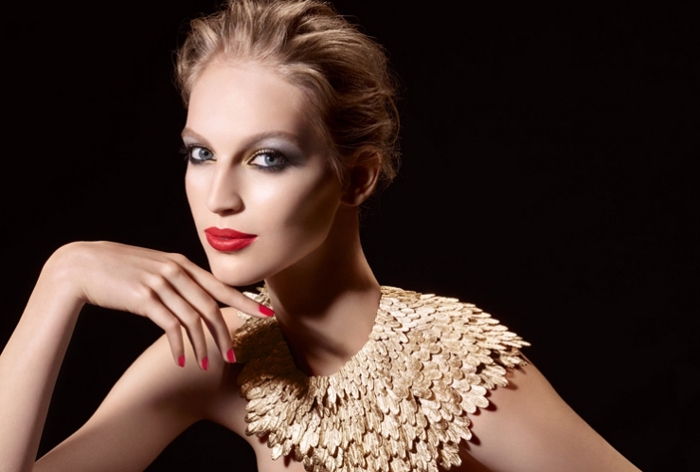 Glittering gold eyelids with black eyeliner – the ideal match for red lips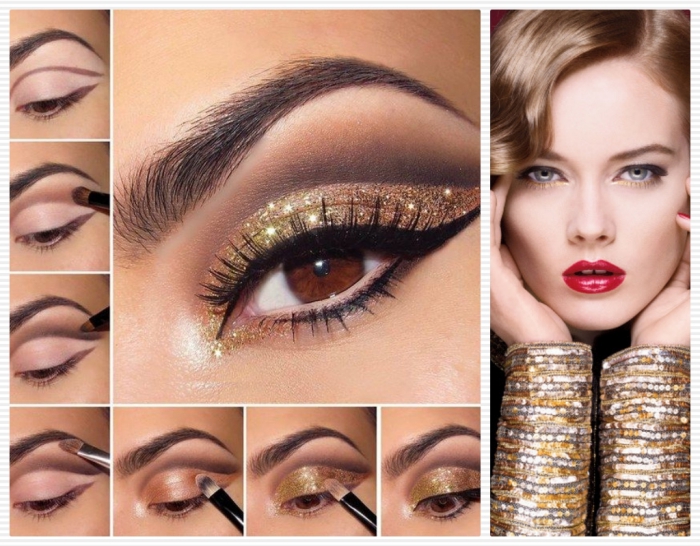 Having a festive hairstyle is just as important as the right makeup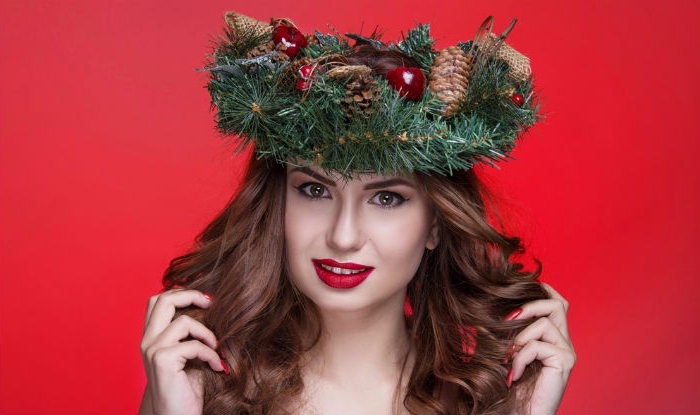 Another great tutorial to try for the holidays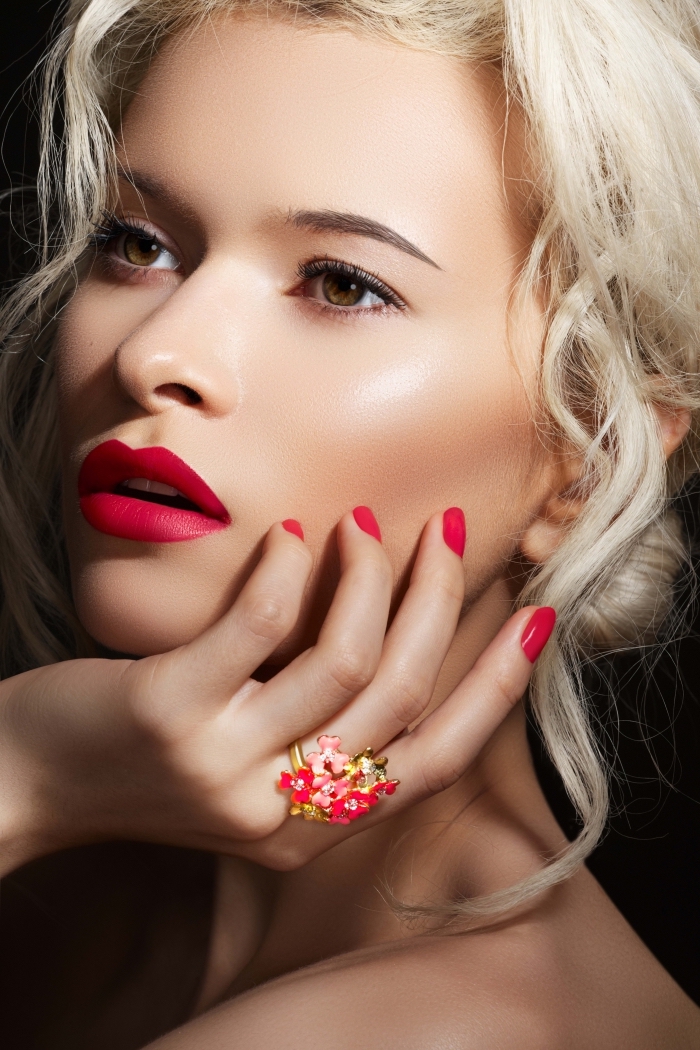 How cute is this candy cane inspired look?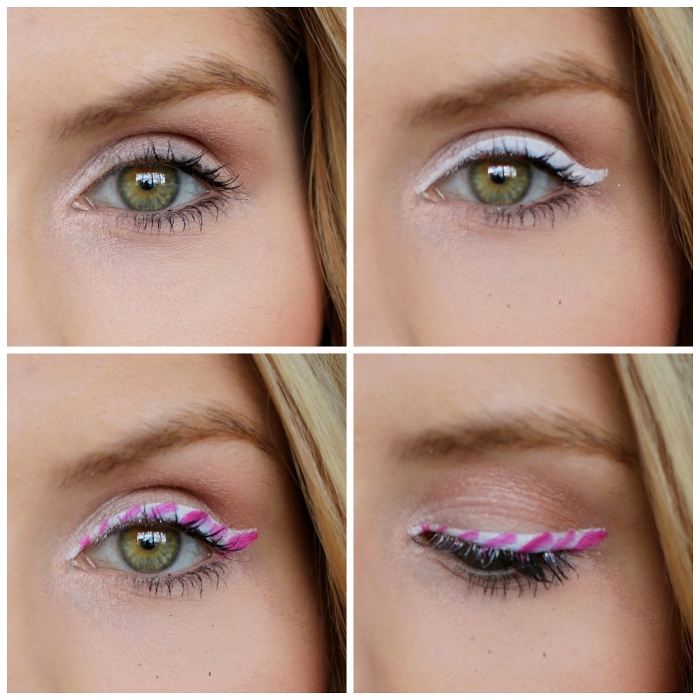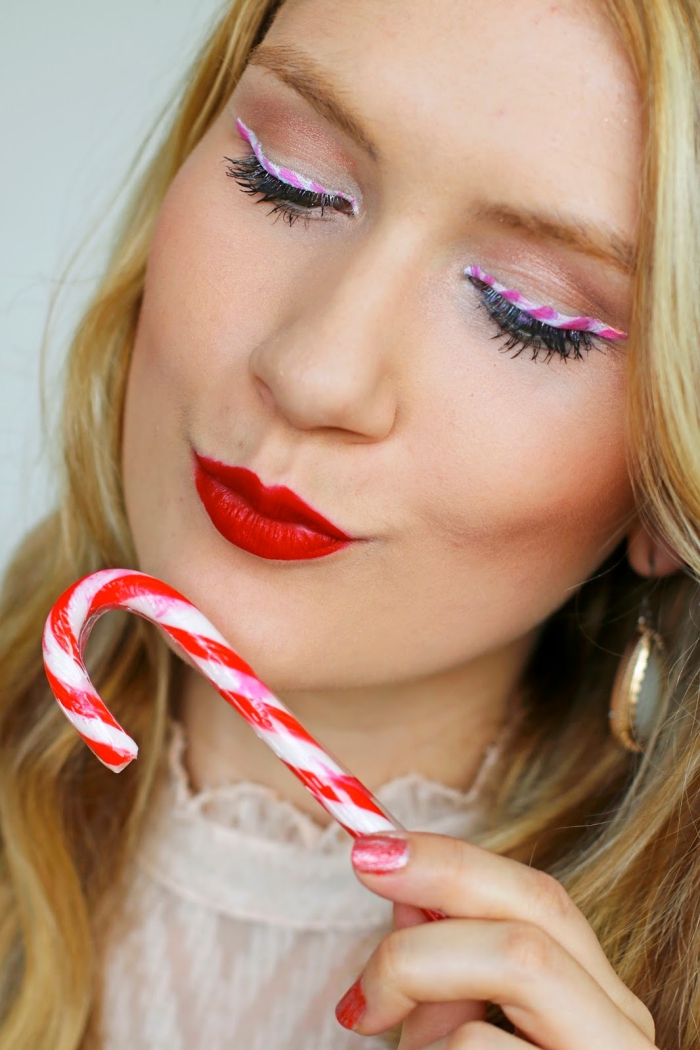 A tan complexion, perfectly combined with brown eye shadow and glossy red lipstick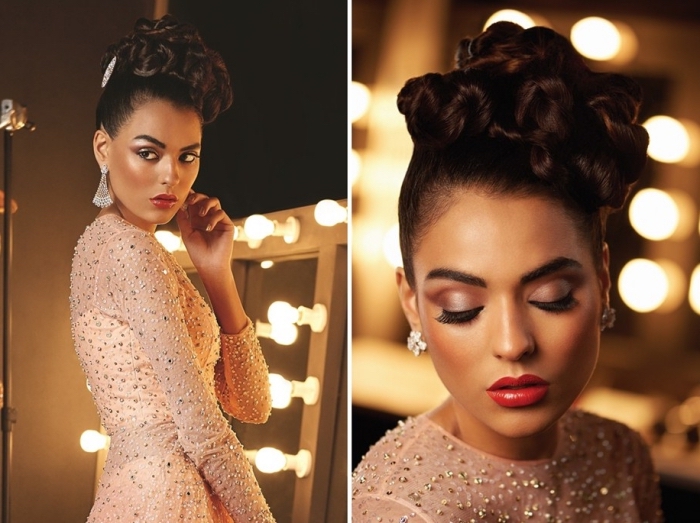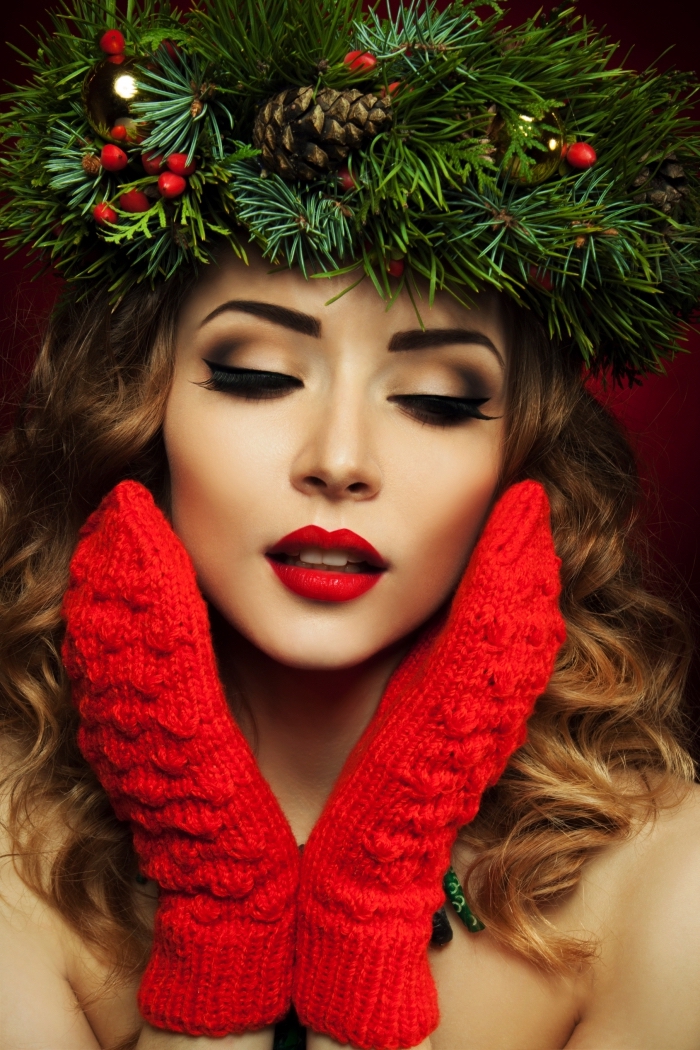 Two cool ideas for Christmas makeup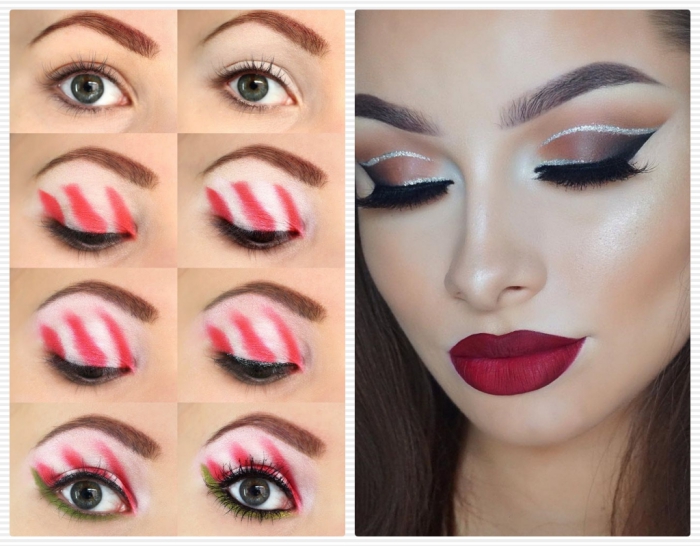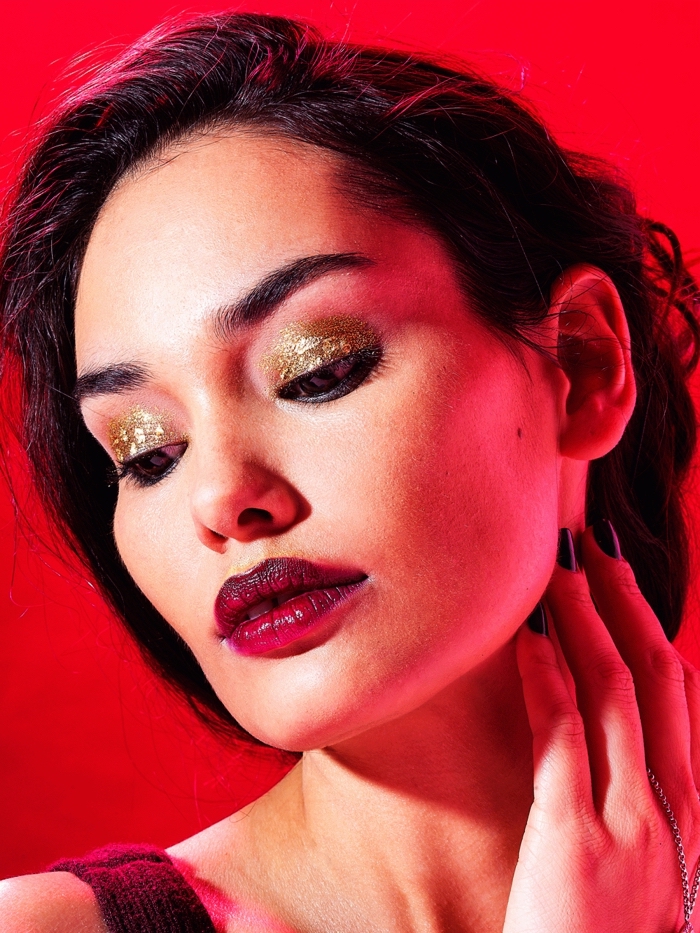 Transform yourself into a true ice queen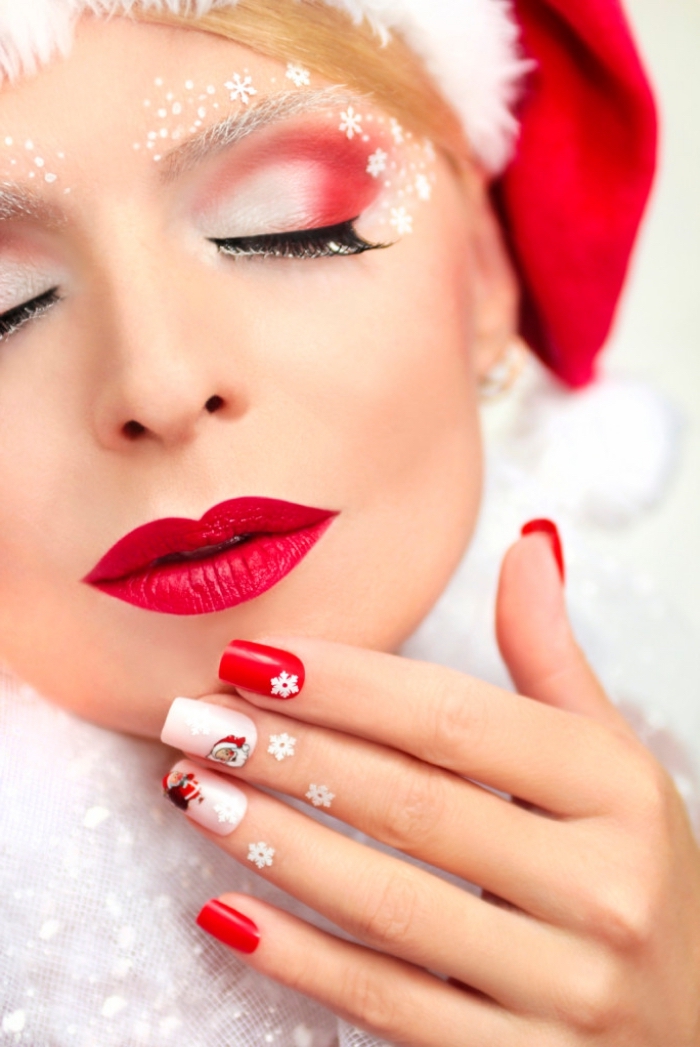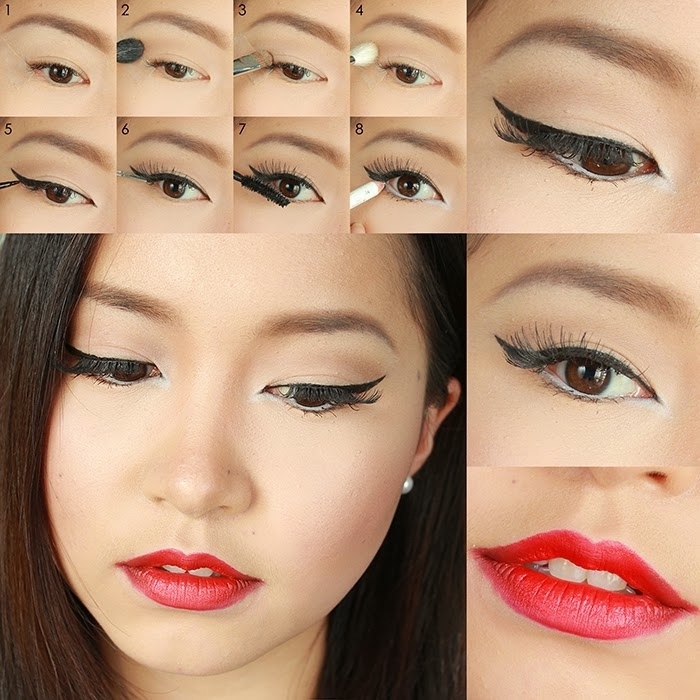 Makeup in darker shades – burgundy lips and smokey eyes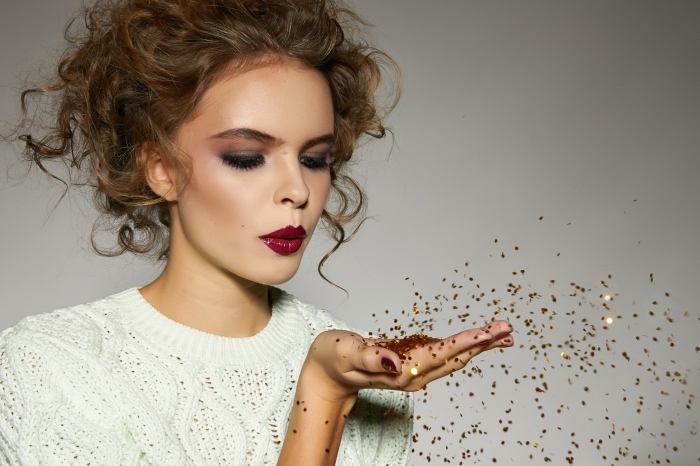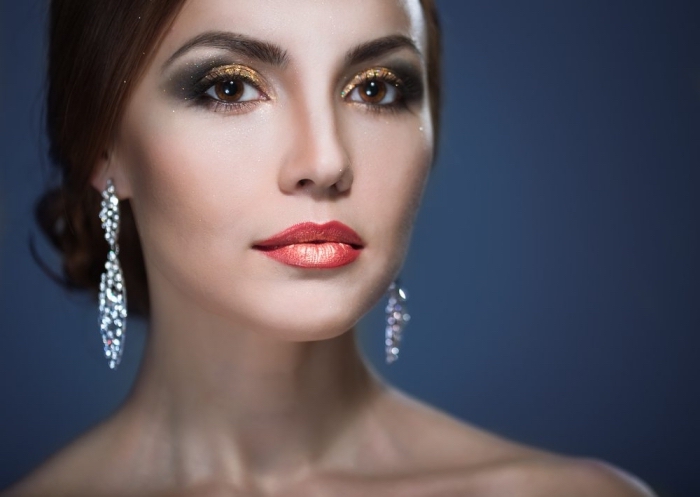 Highlight blue eyes with a touch of silver eye shadow. And, for an even more magical look, apply red glitter to your lips and… even eyebrows!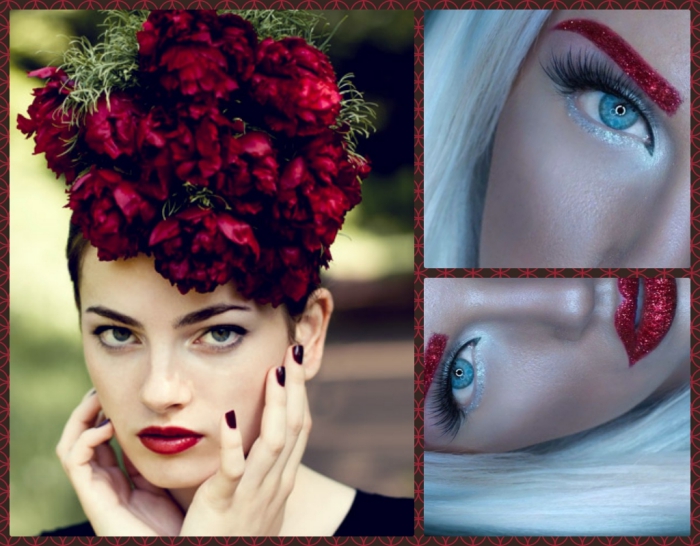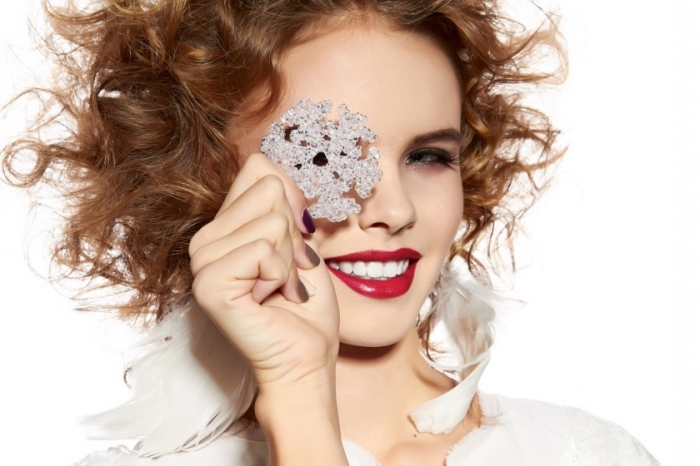 Reddish-orange lipstick for ladies with warm complexions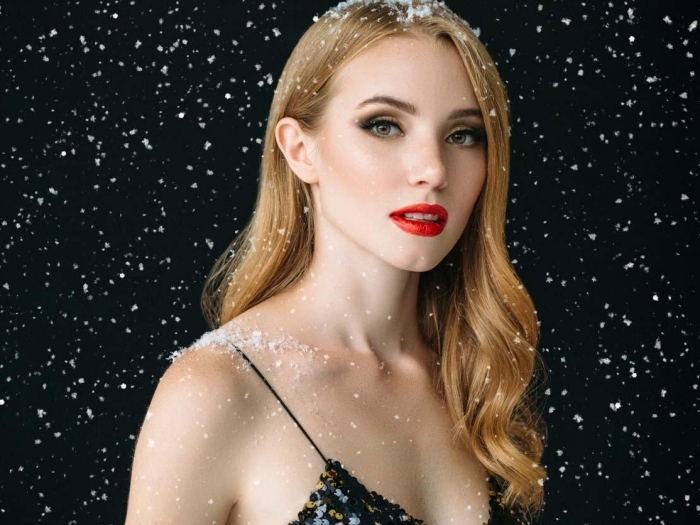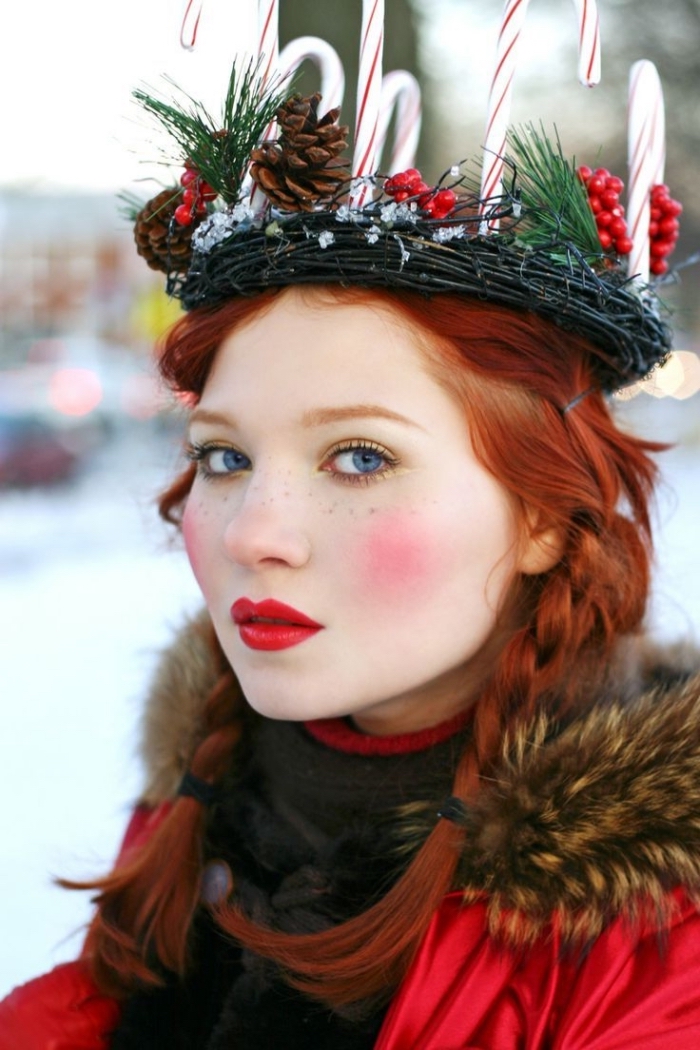 Matte red lipstick combined with subtle eye makeup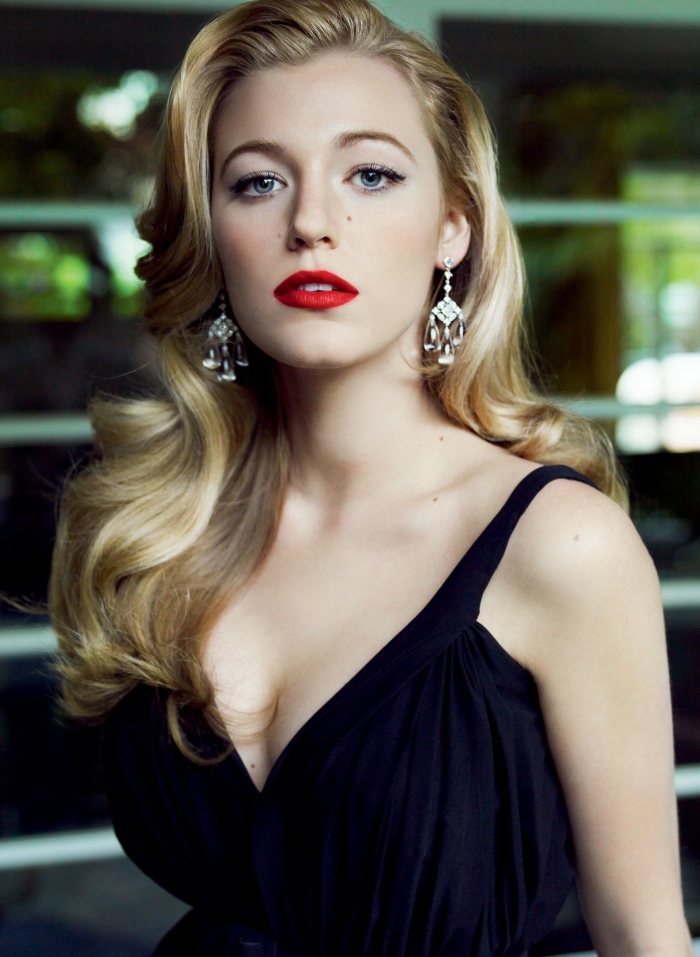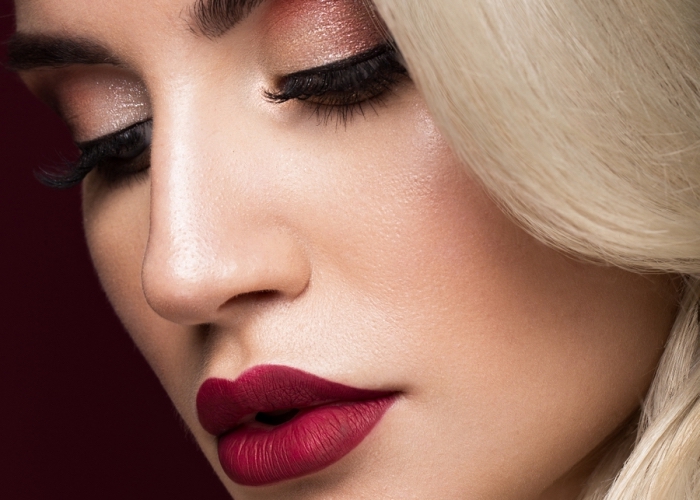 Another stunning inspiration for ladies who prefer darker colors – burgundy lips and brownish-red eye shadow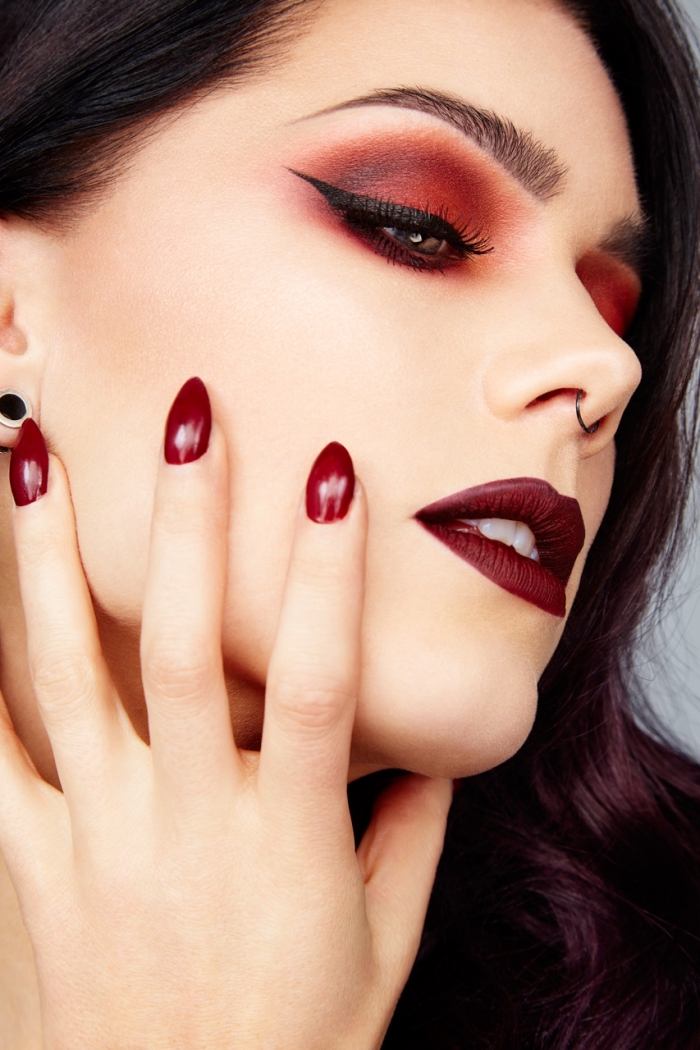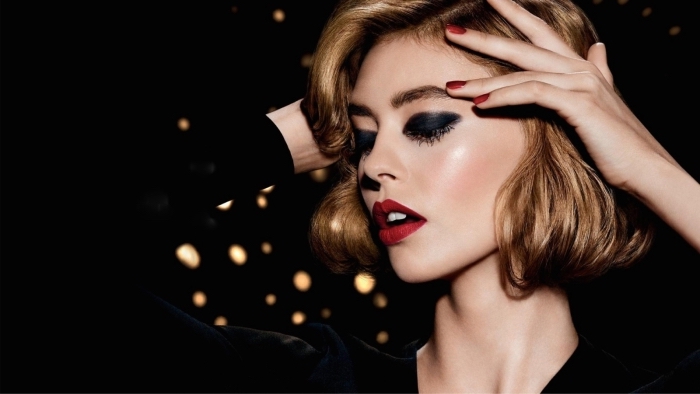 A more natural Christmas makeup alternative, with vivid red lips and eye shadow in nude colors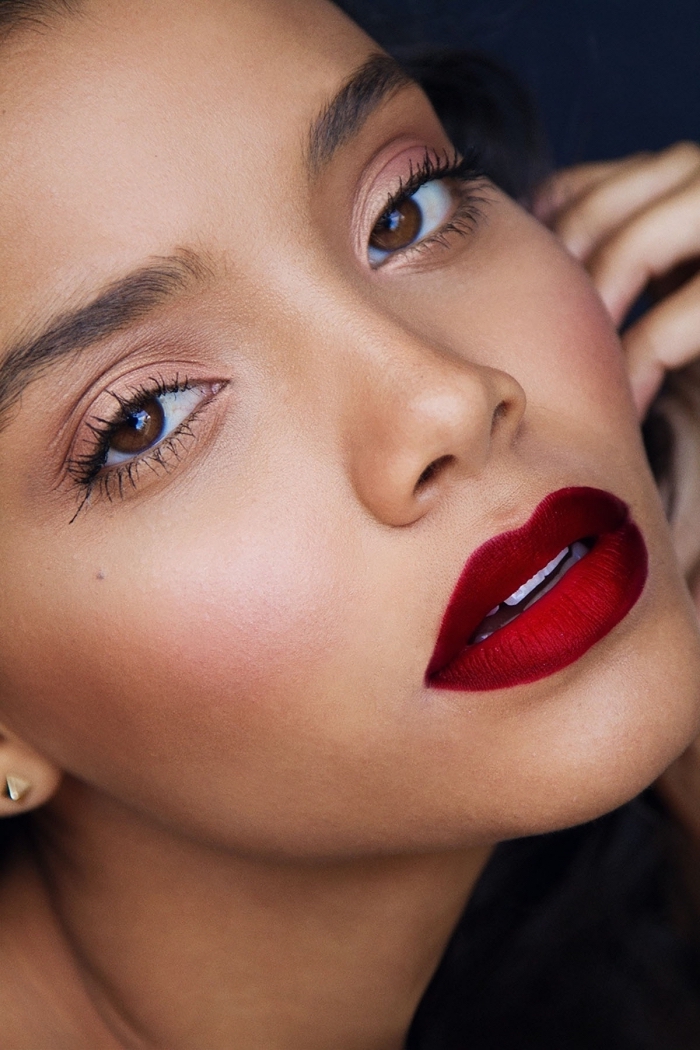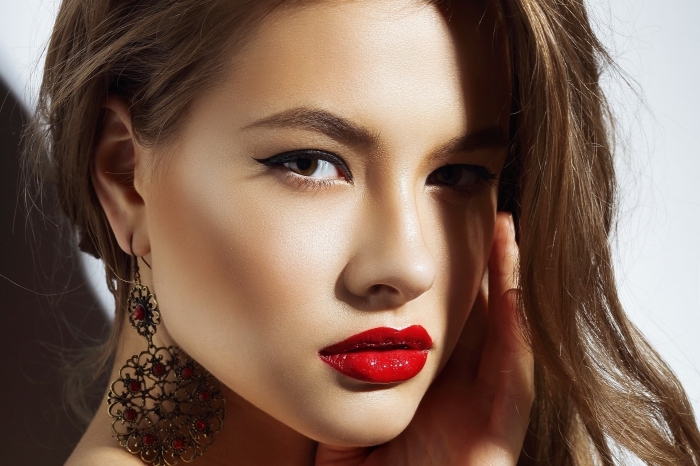 Sparkling lips in burgundy red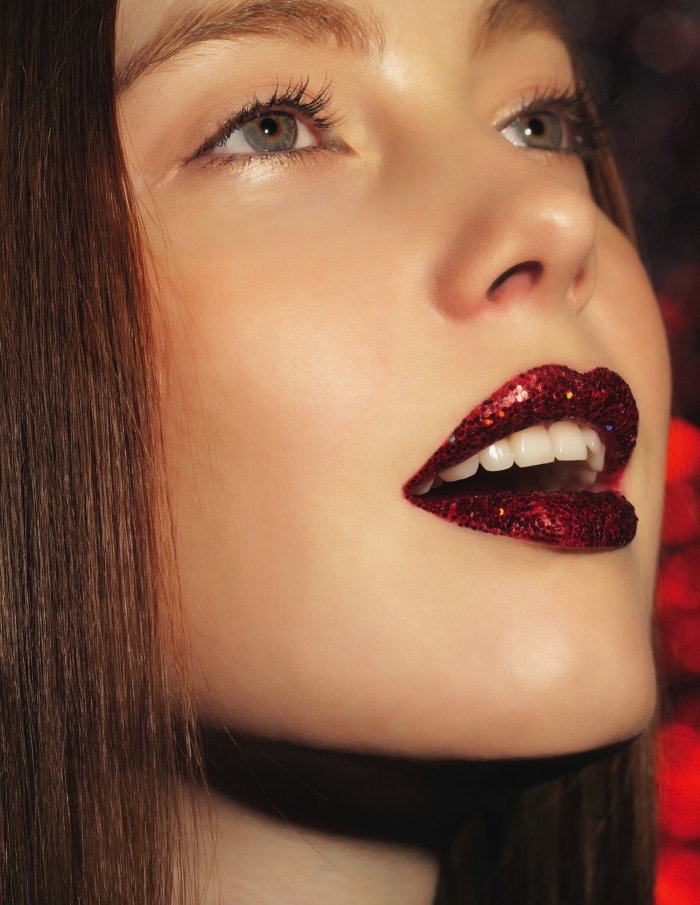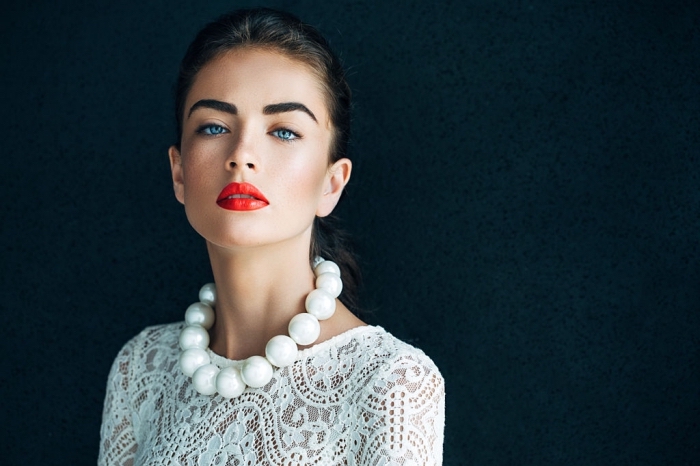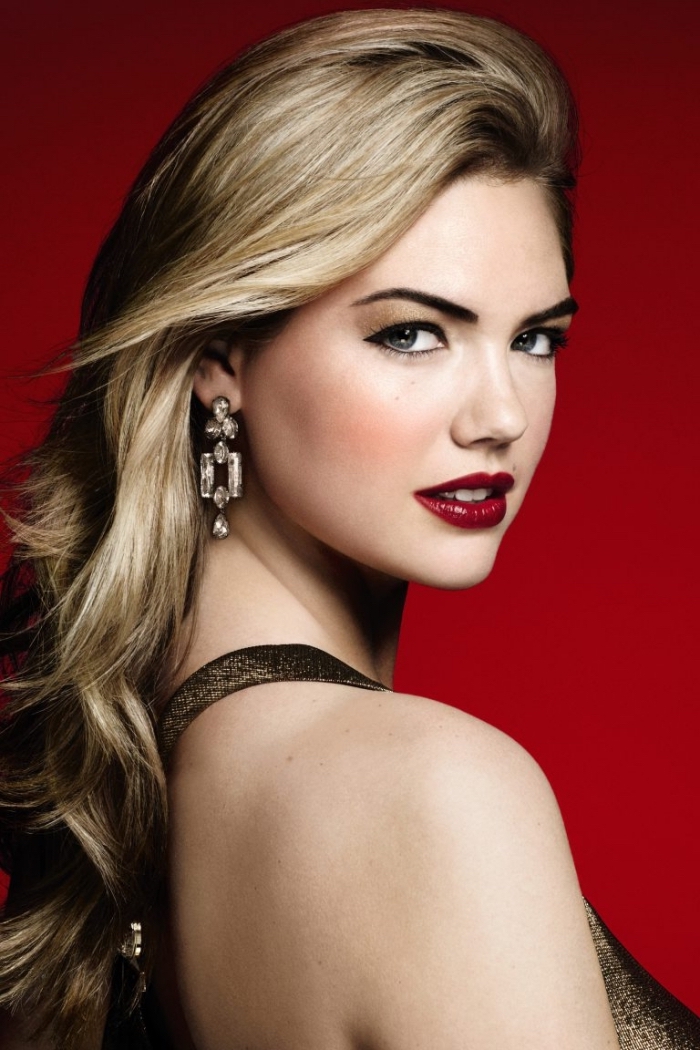 Sometimes it's hard to pick only one lipstick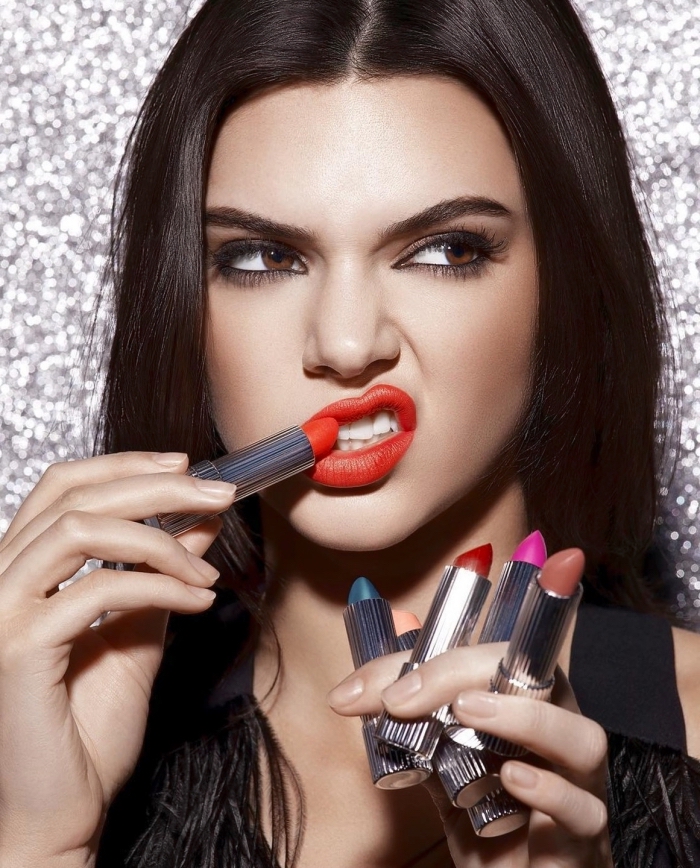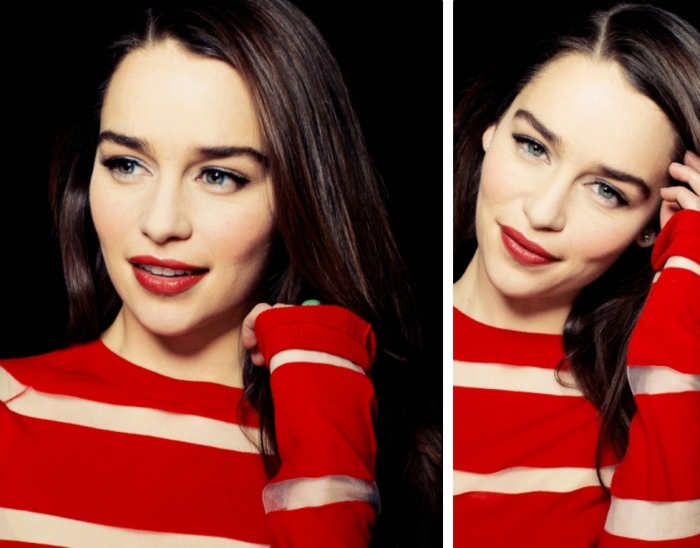 A sensual and attractive look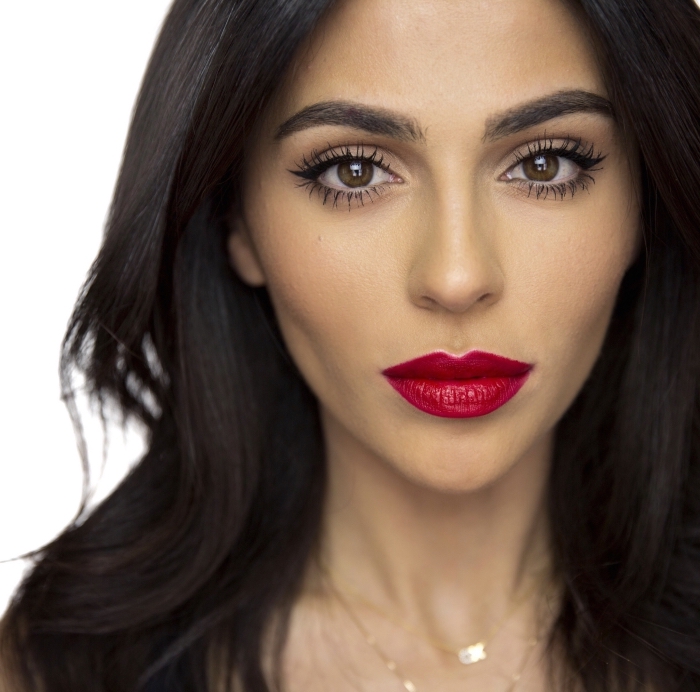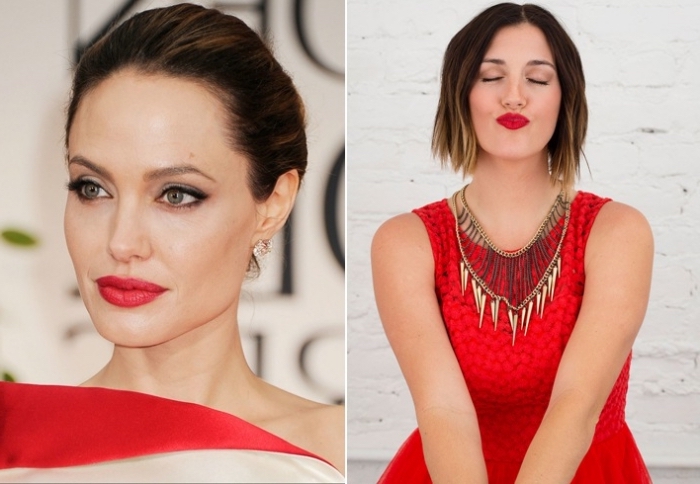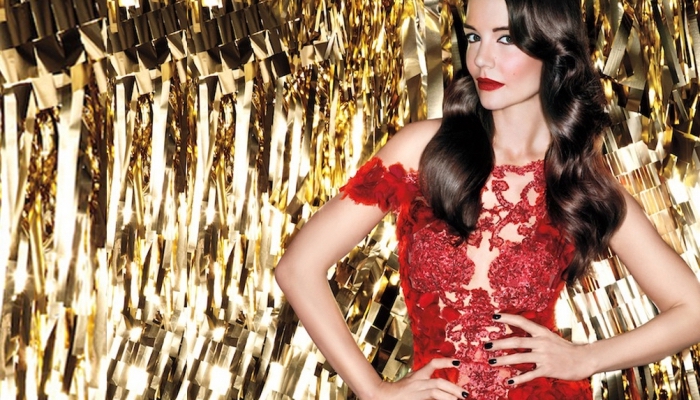 Makeup looks with red lipstick and black eyeliner are a classic, favored on the red carpet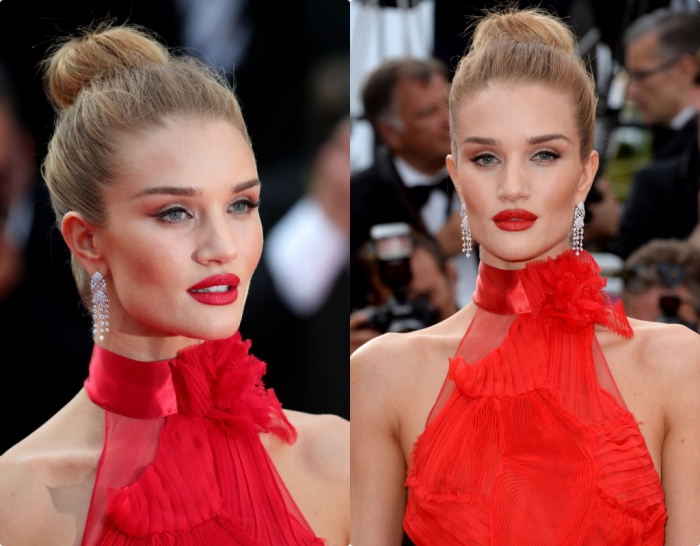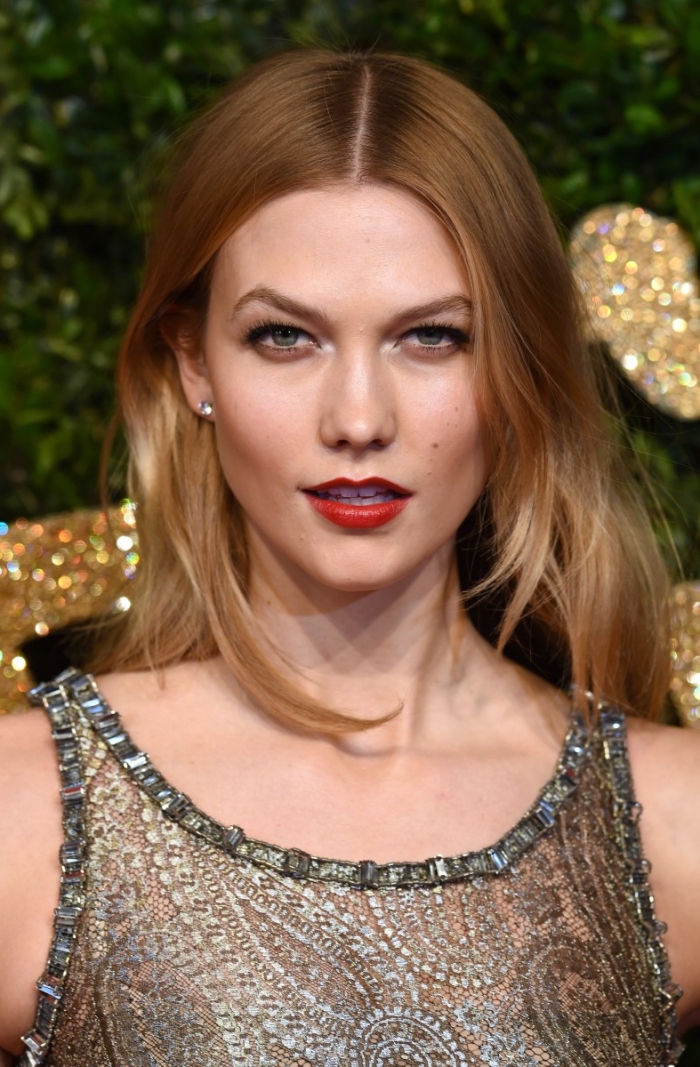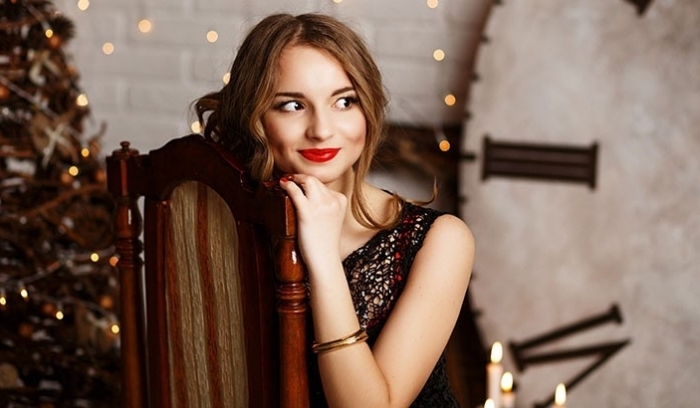 Black eye pencil and mascara, combined with flaming red lips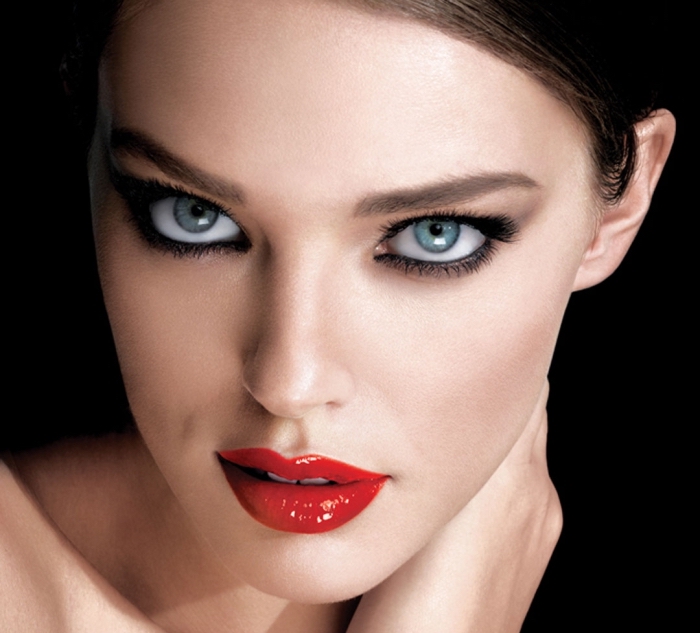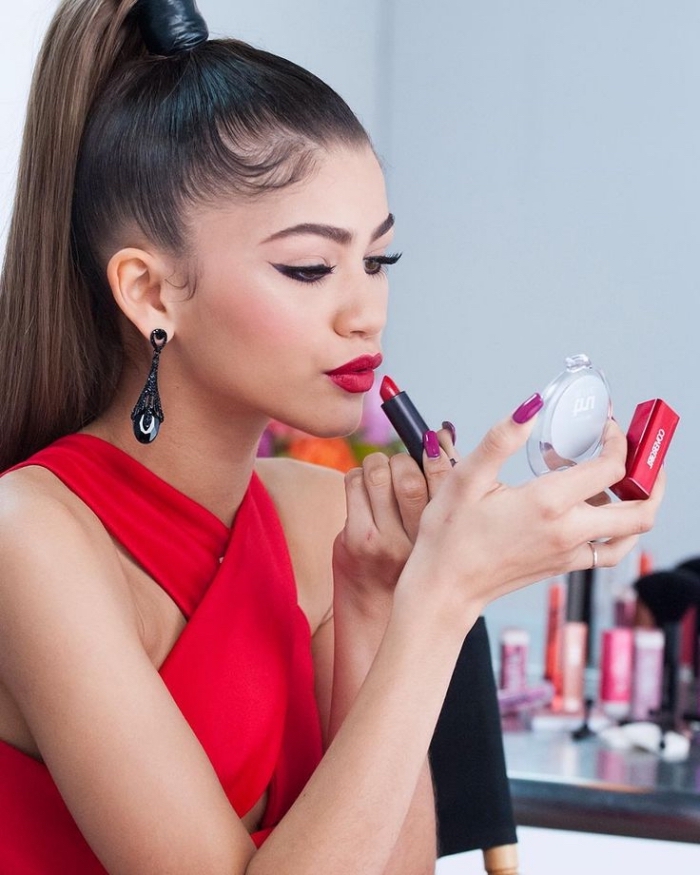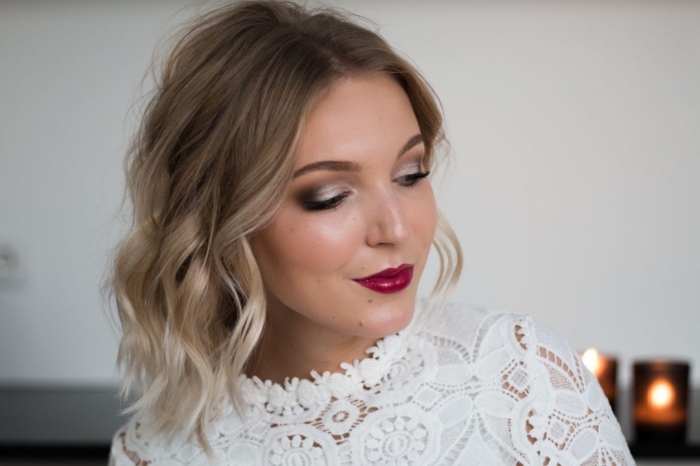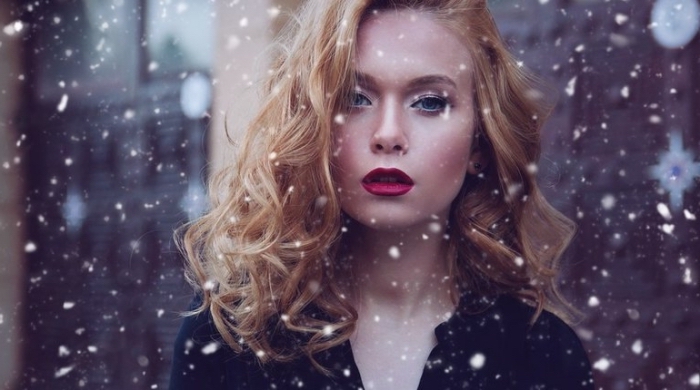 Dark cherry red is an excellent lipstick color choice for ladies with cold complexions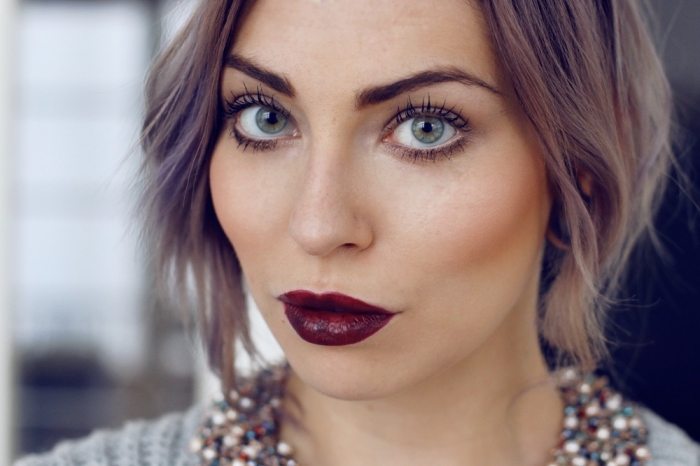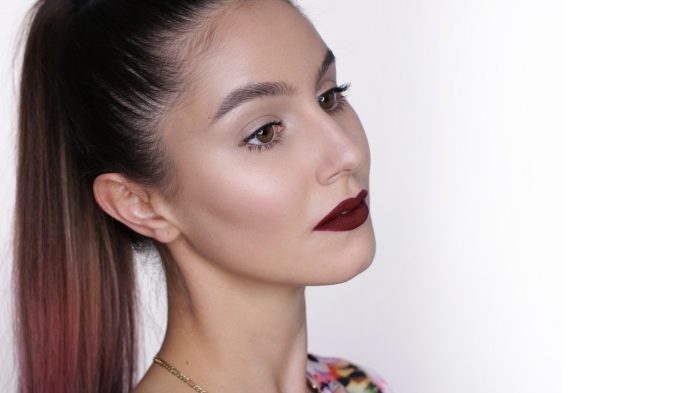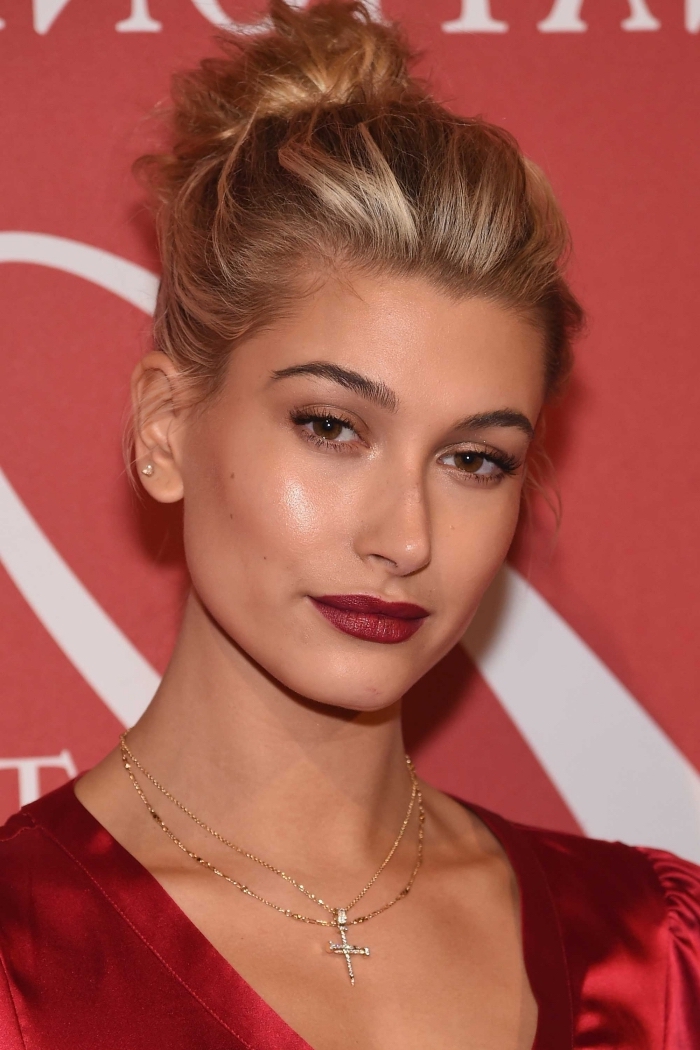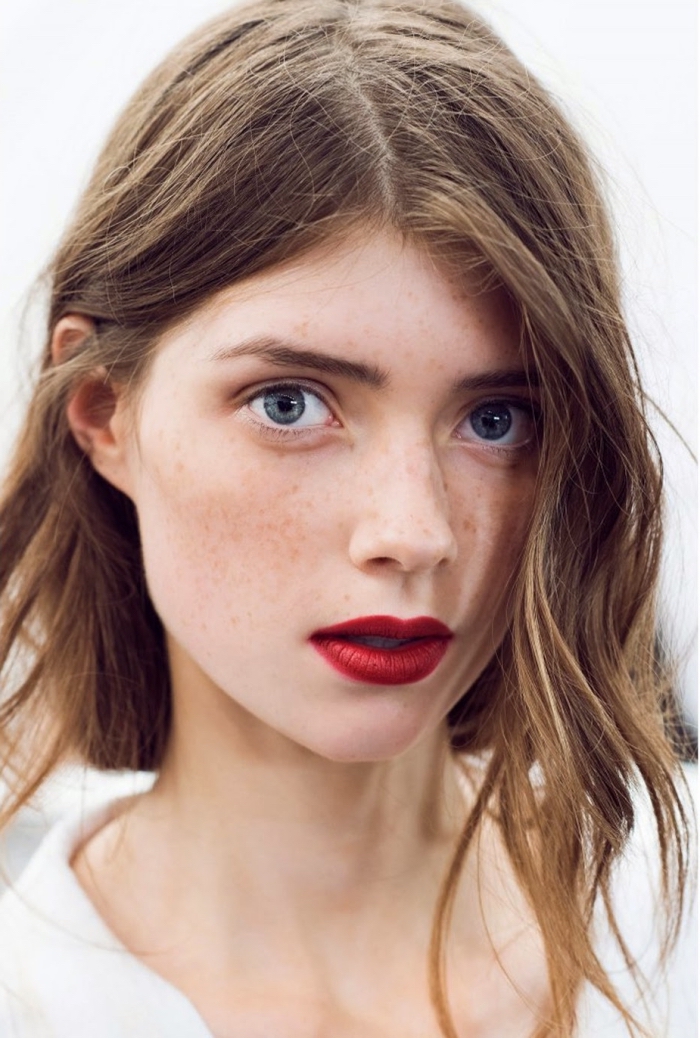 Make your lips look fuller, with this clever tutorial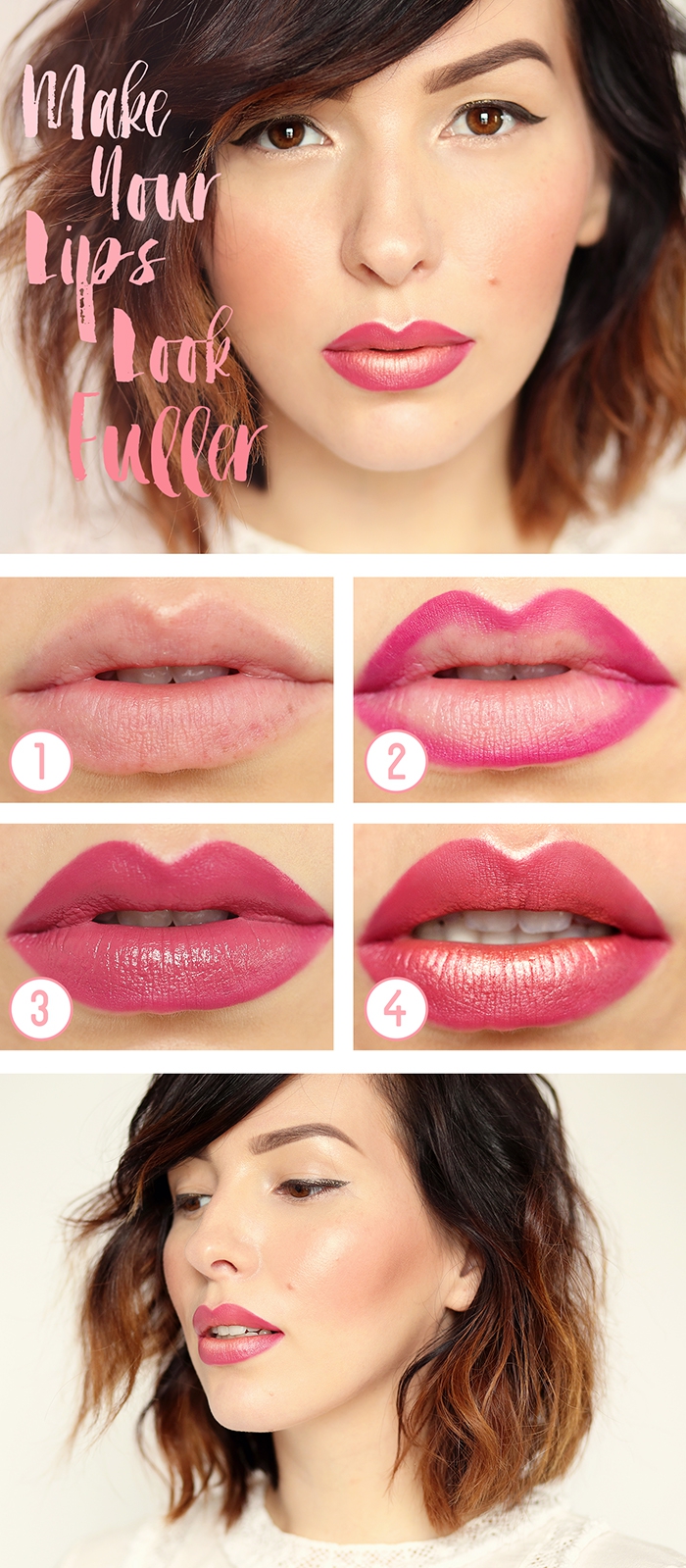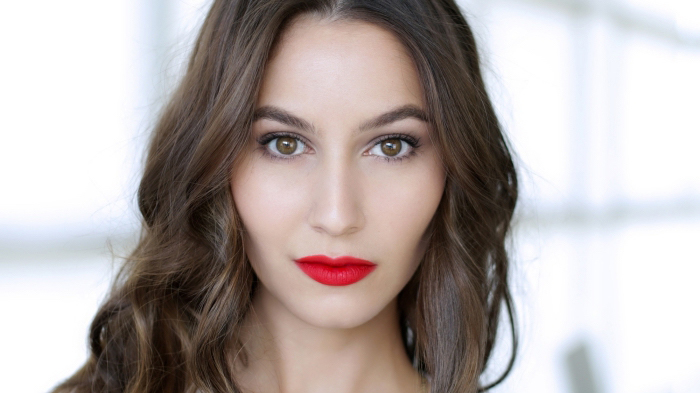 Rita Ora is also a fan of the festive look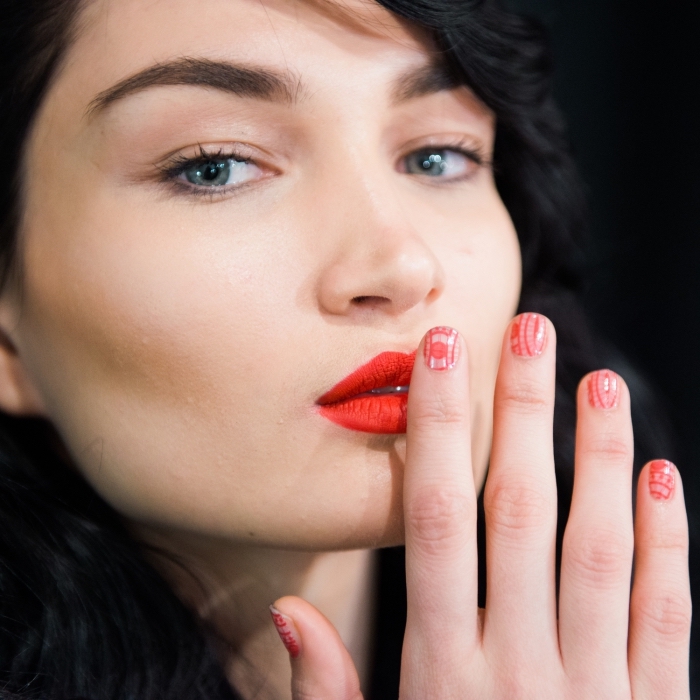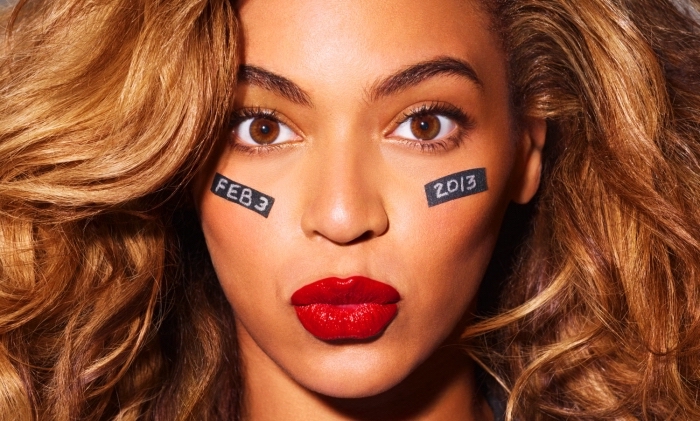 Subtle Christmas makeup with a strong accent on the lips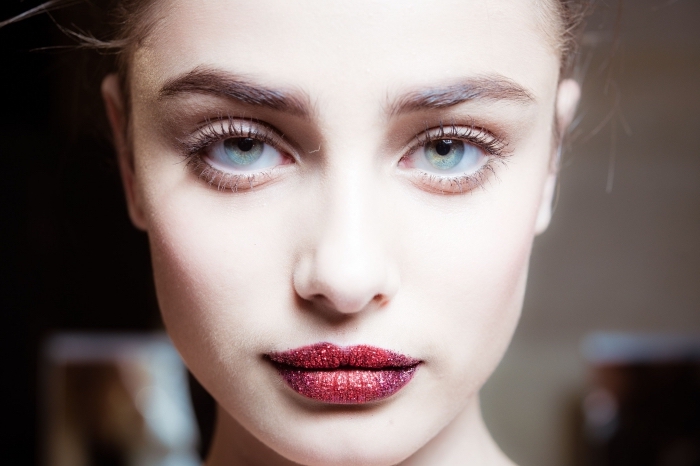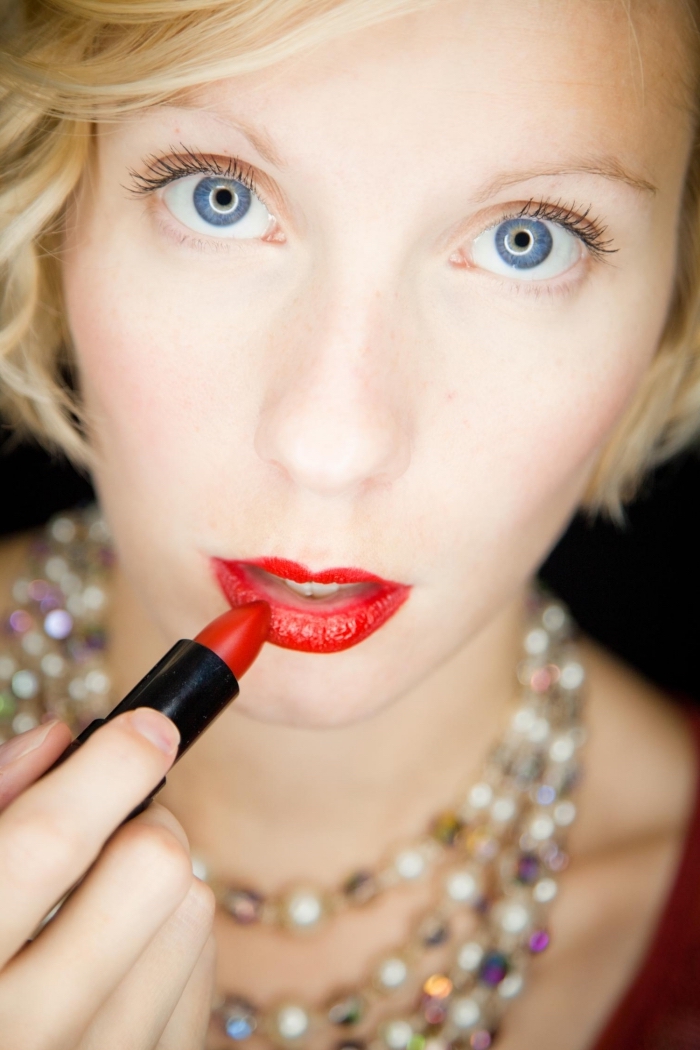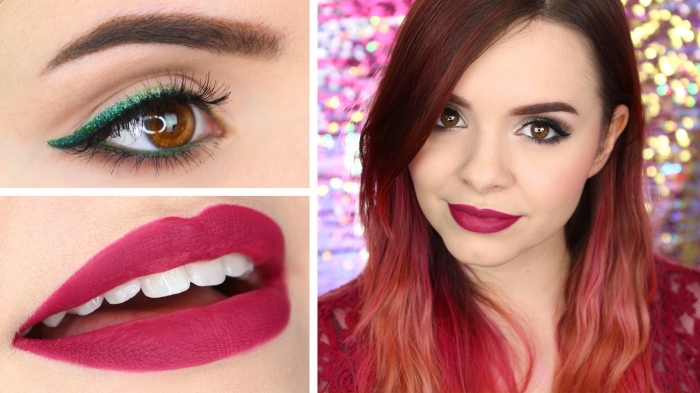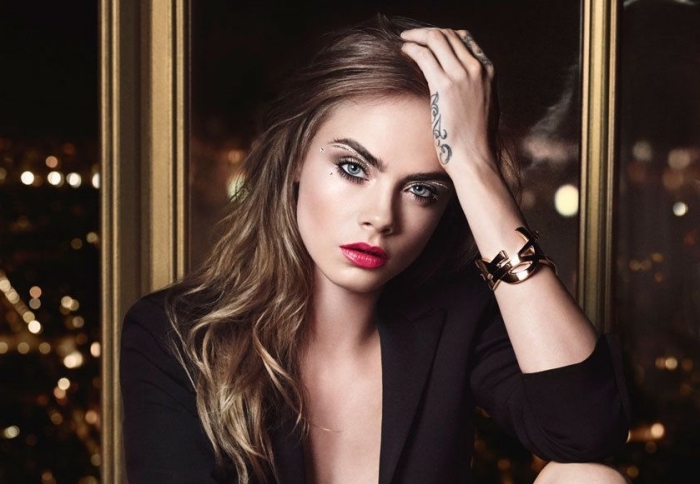 Dramatic, bold makeup and a gorgeous hairdo, for truly special occasions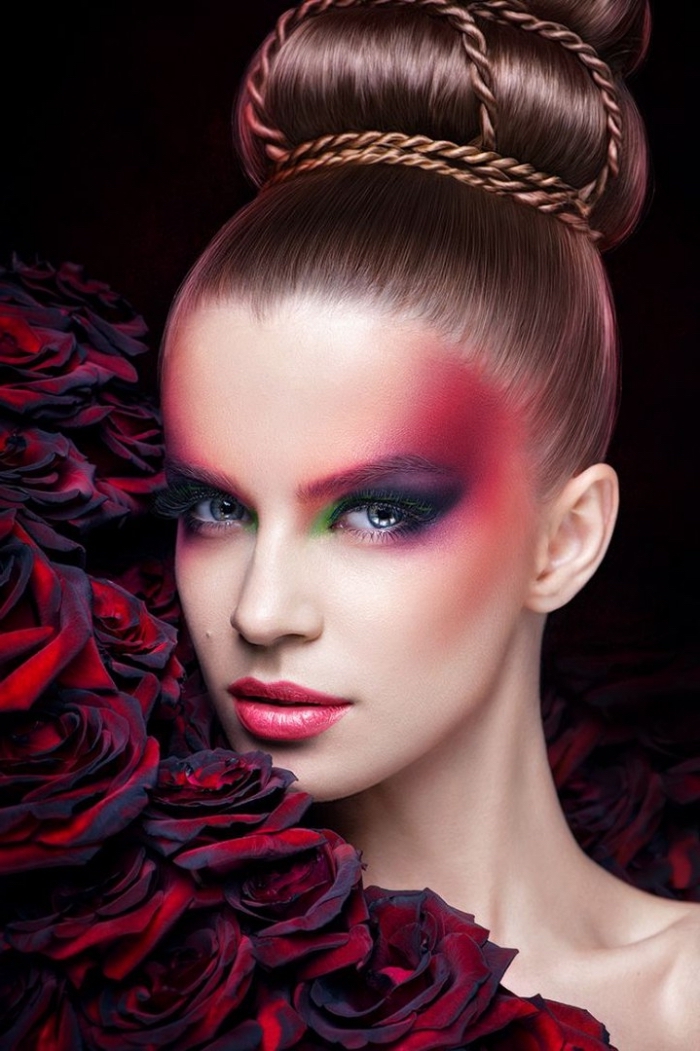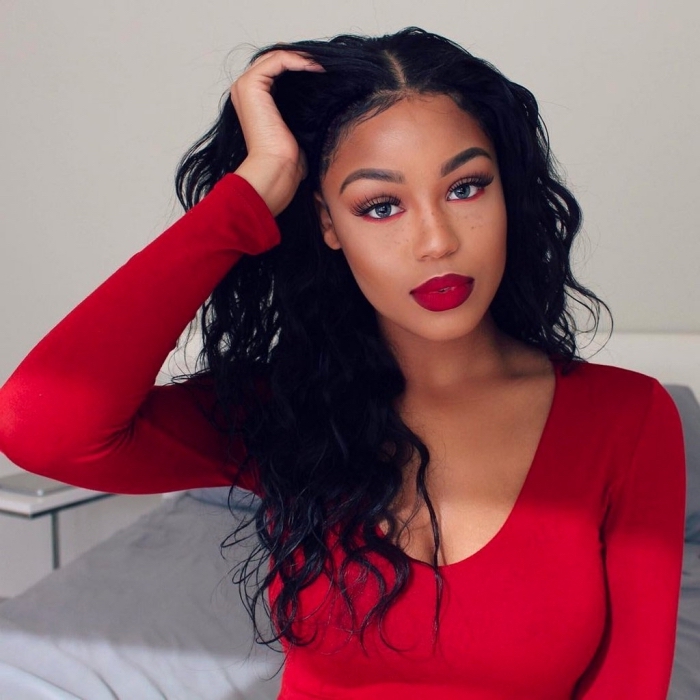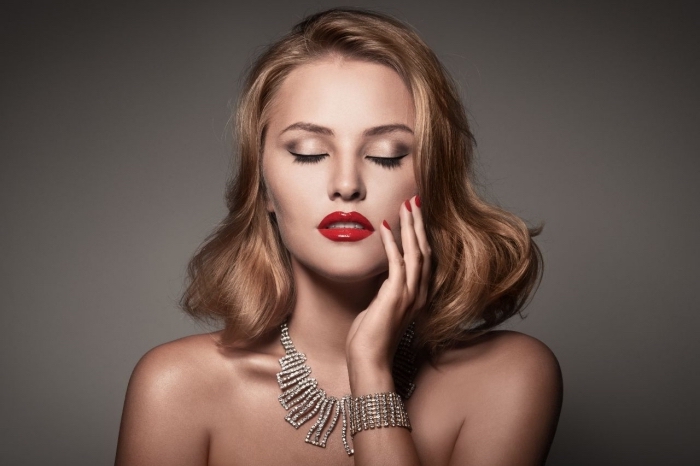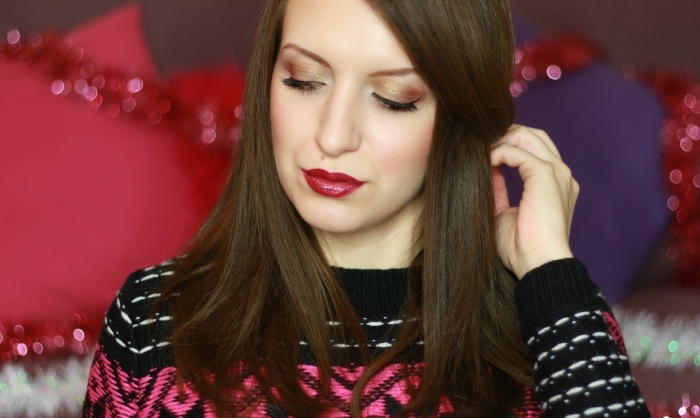 Here, Rita Ora has substituted her trademark black eyeliner with a red one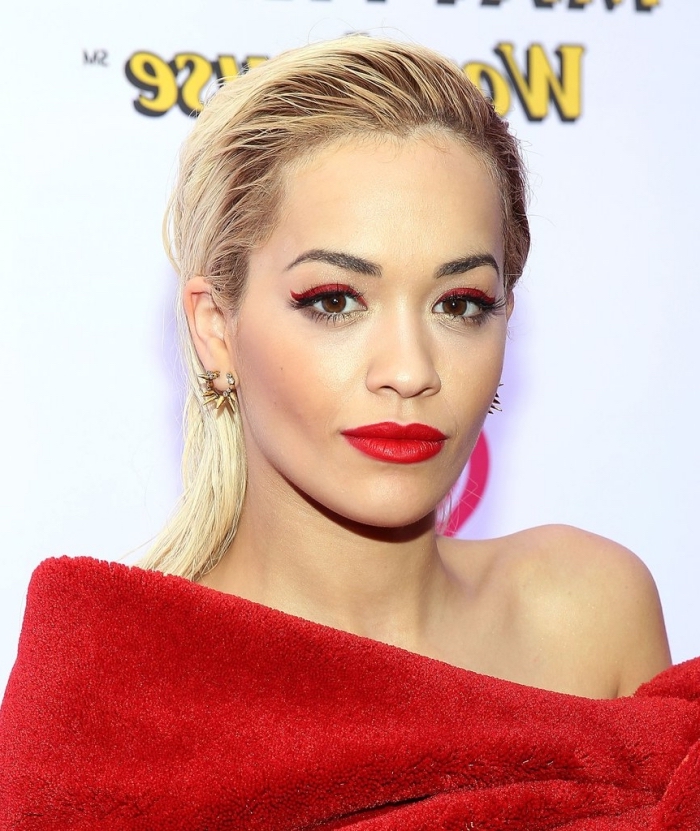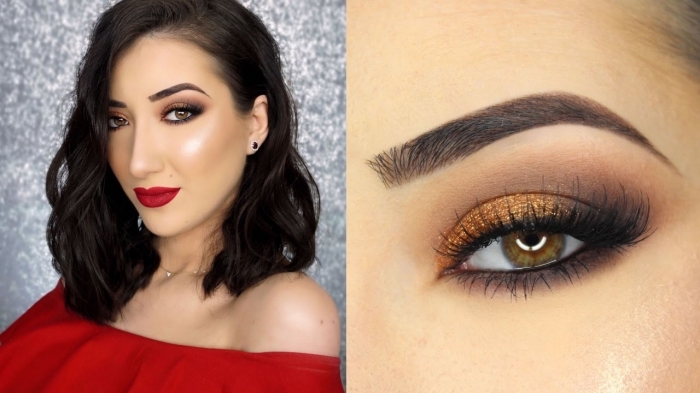 A gorgeous smokey eye look with silver highlights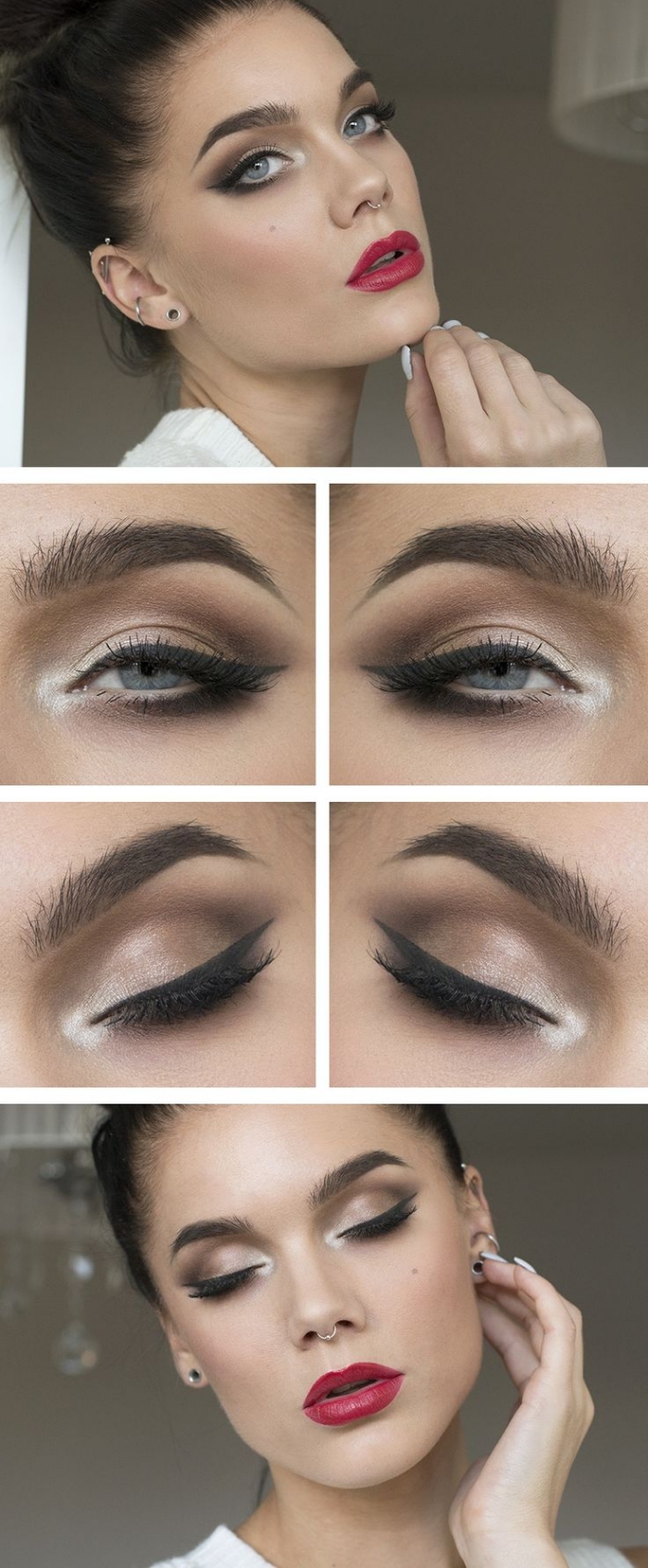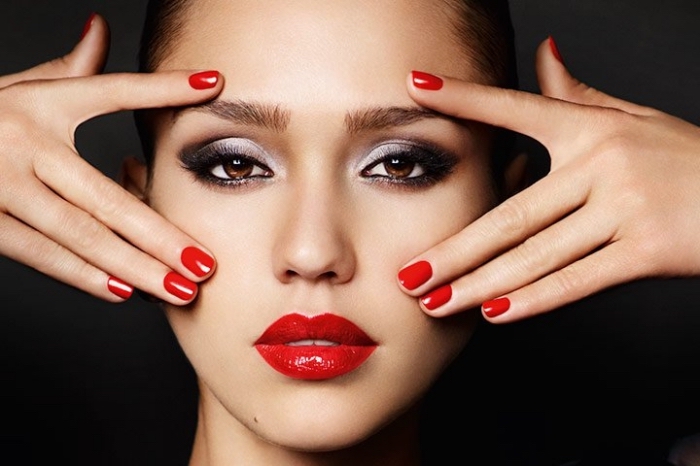 Lady in red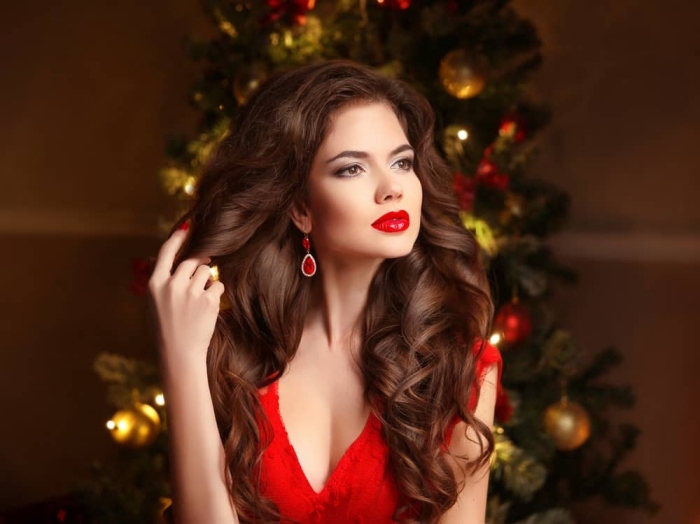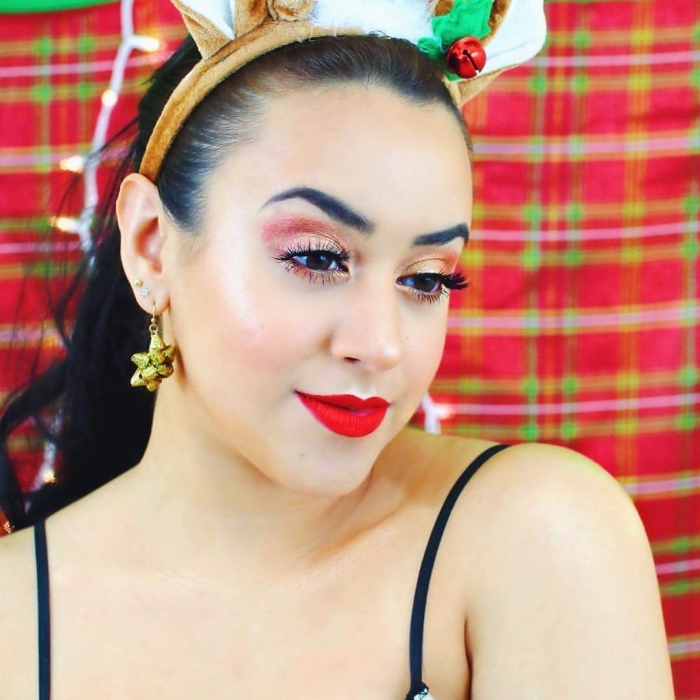 A vintage, 1950s-inspired look, with red lips and a shimmering gold headband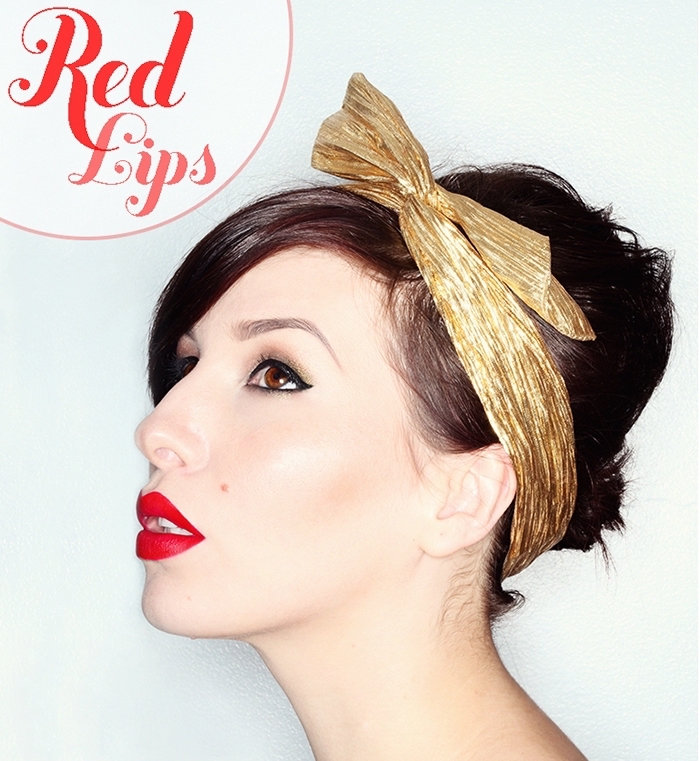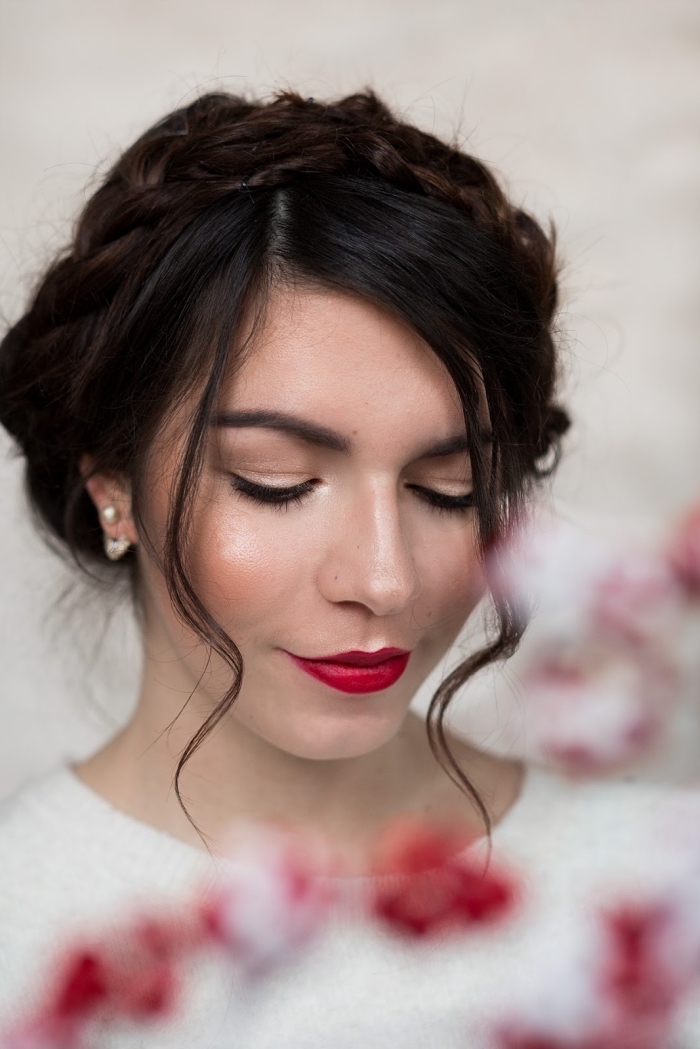 Christmas makeup for a costume party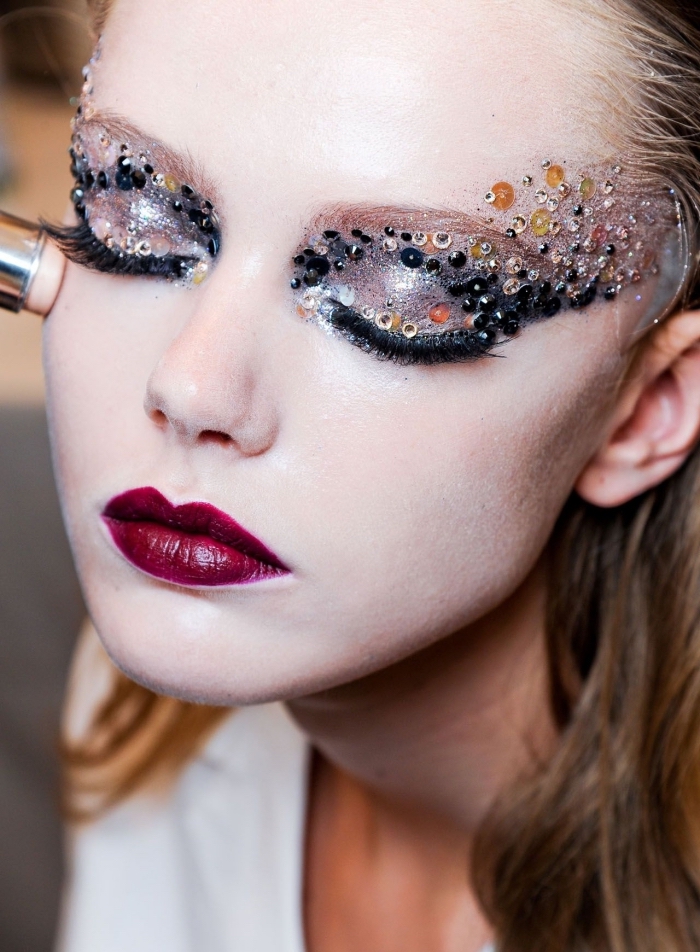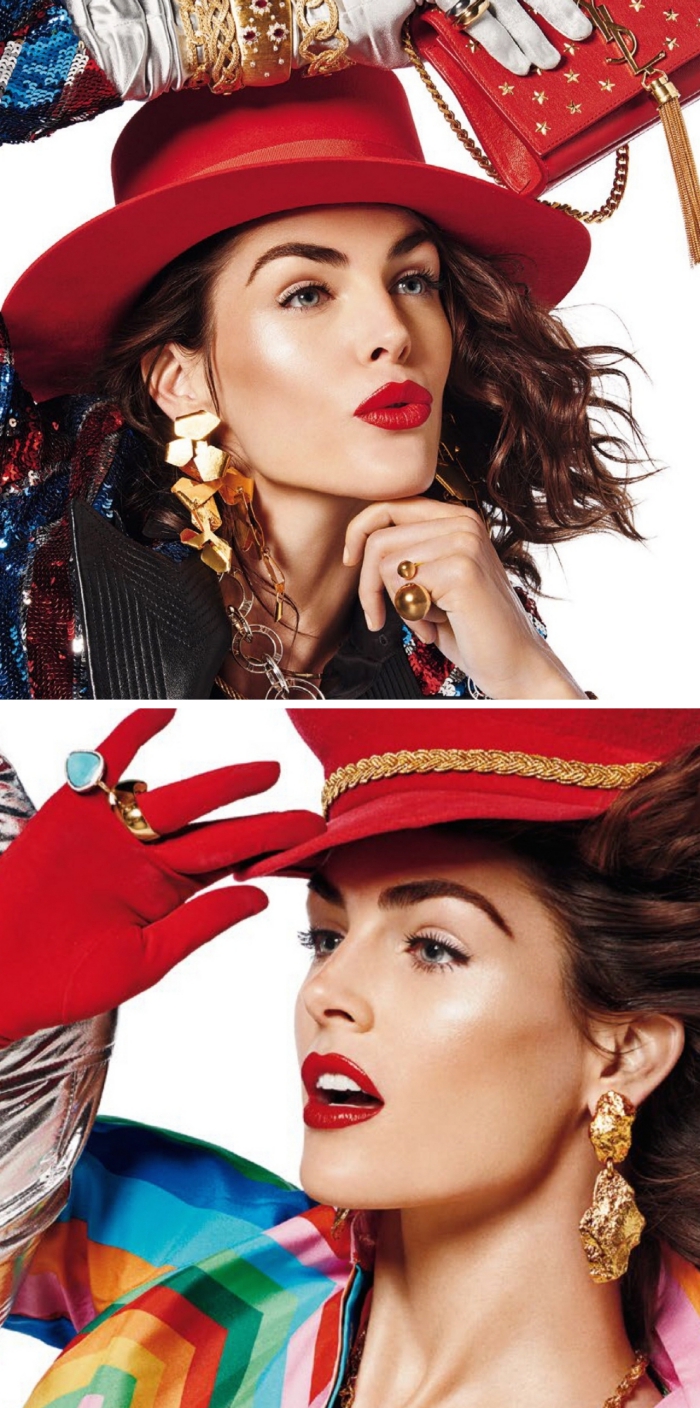 Gigi Hadid rocking a coral red lipstick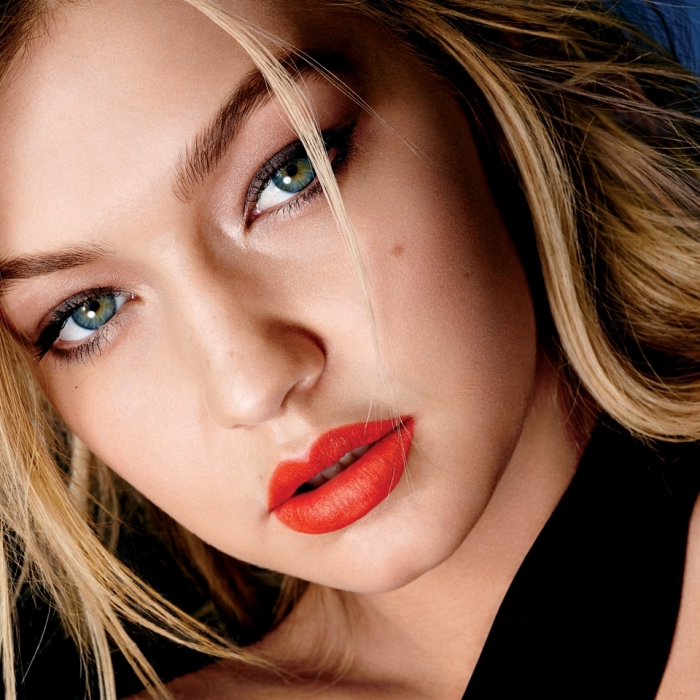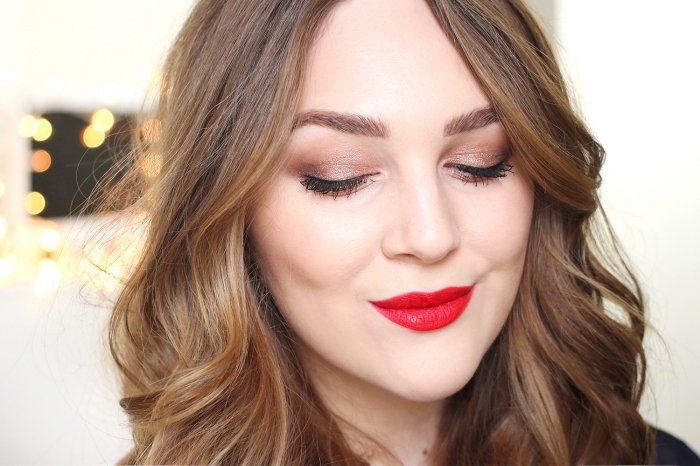 Beautiful lipstick in reddish-orange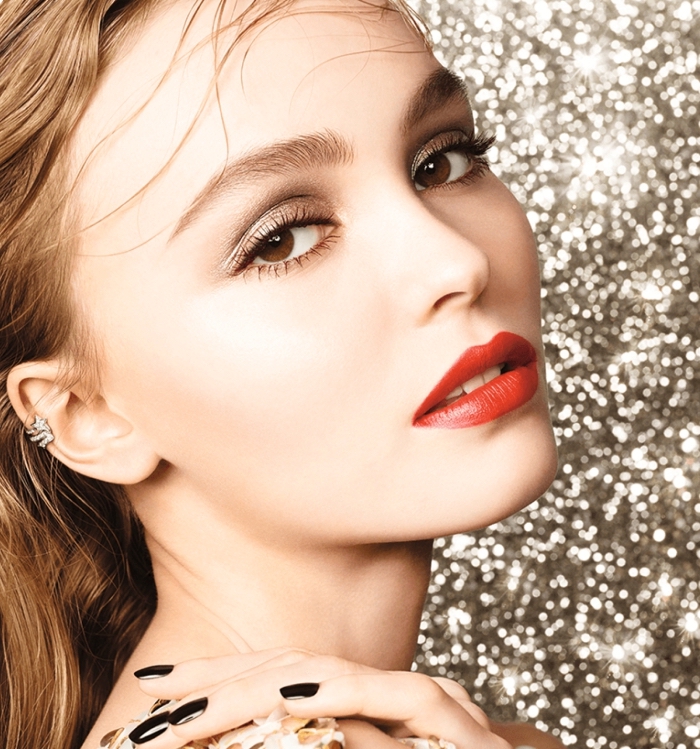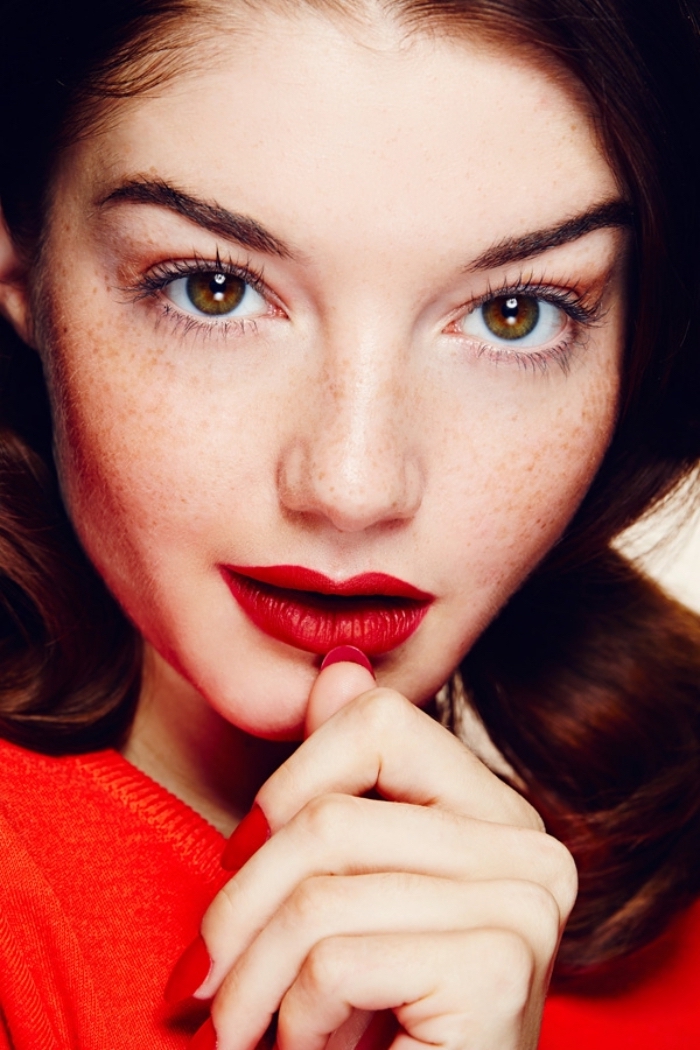 Rudolph the Red Nose Reindeer – a fun makeup idea to try this festive season.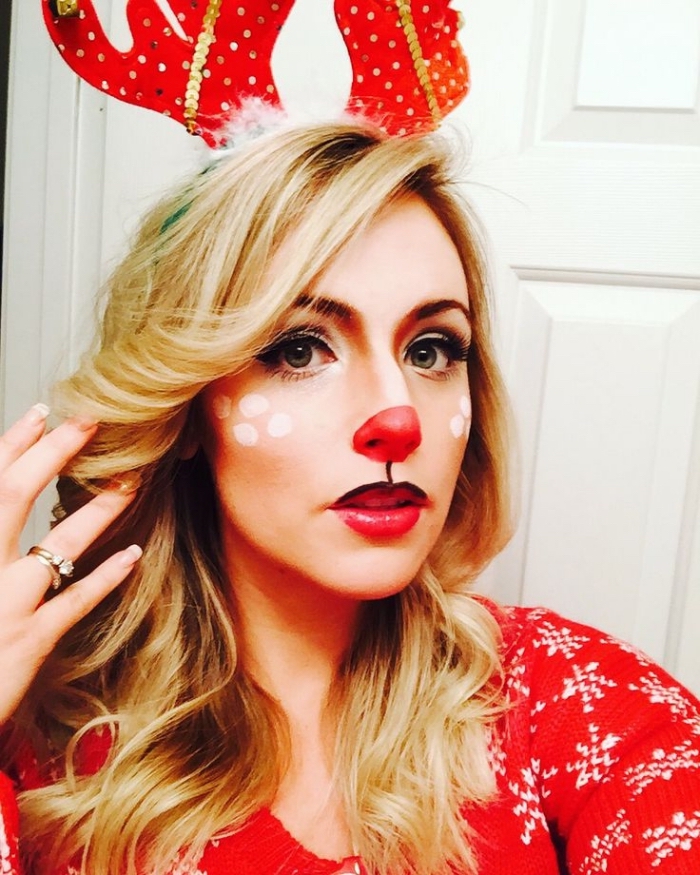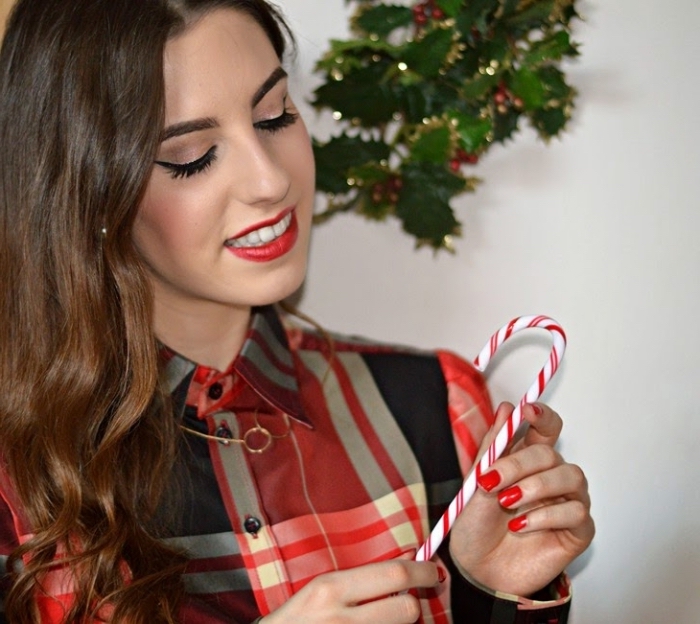 The gorgeous Adele