How to draw a girl – step-by-step tutorials and pictures
Listen, not all of us are artists. Not all of us can draw. However, nowadays, drawing or colouring are actual ways of relaxation and meditation. Consequently, you can find colouring books for adults in pretty much every bookstore out there. Colouring has become a sort of a craze for adults. Moreover, the explosion of DIY blogs and all of the different crafts people take up, being creative is super modern. But, if you are trying to take it up a notch and actually start drawing yourself, you might actually find that you have a passion for it. So, we have gathered some easy step-by-step tutorials and picture examples of how to draw a girl. We will start with the basics and work our way to more difficult drawings.
First off, let's start by covering the simplest way to draw a female face. In this example, it is shown how to make sure the face has symmetry. Furthermore, by adding some finishing touches you can create a beautiful drawing, even if it is just black and white.
How to draw a girl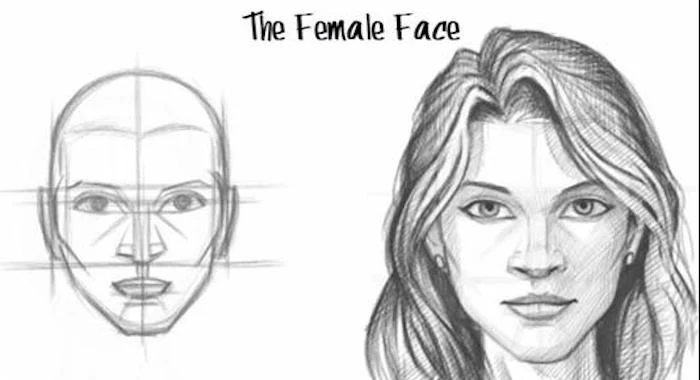 How to draw a girl step by step?
First, start off by drawing two lines which will help you keep your drawing symmetrical. Then slowly start adding the outlines of the face around them. After that, start adding the details, such as eyes, nose and lips. Finally, add the hair around the face and remove the symmetry lines.
How to draw a girl step by step

How to draw a female face step by step for beginners from every angle?
In the next tutorial you can find step by step tutorials on how to draw a female face from three different angles. These tutorials are pretty easy to follow and show in depth steps that you need to follow.
How to draw a girl from every angle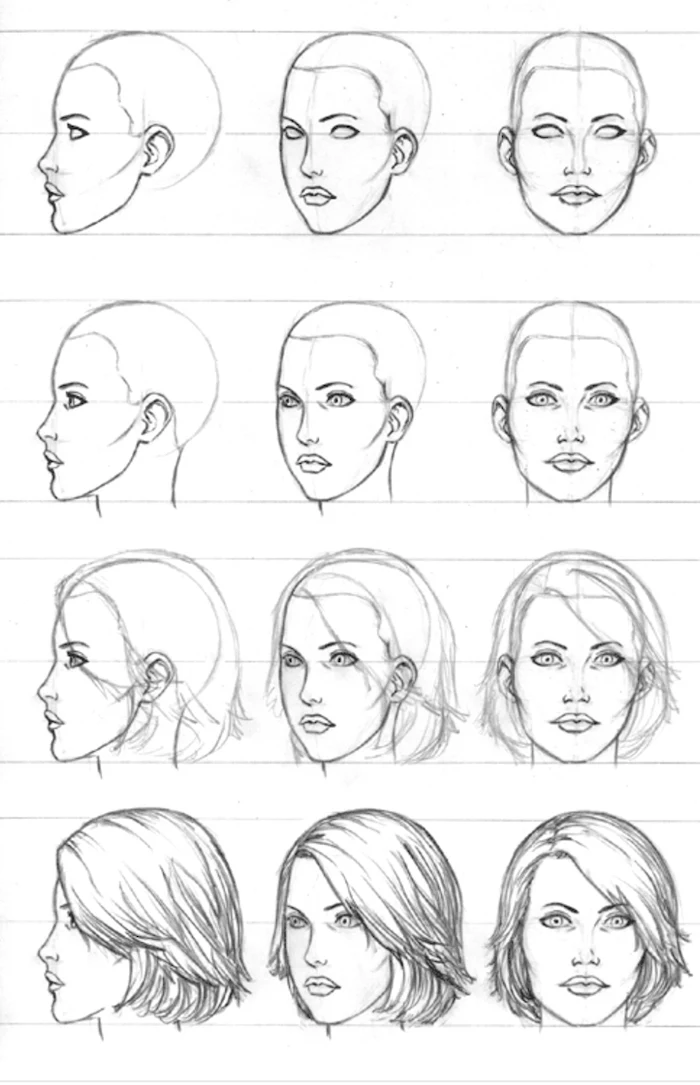 Now that you've learned how to draw a face from every angle, why not add a few touches. Here is a step-by-step tutorial of how to draw a woman, looking off her shoulder.
How to draw a face step by step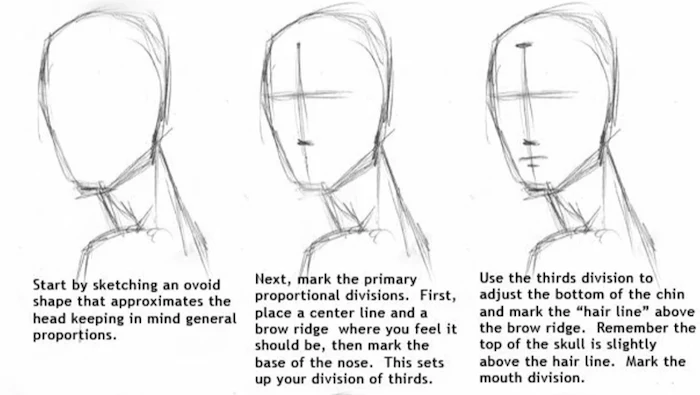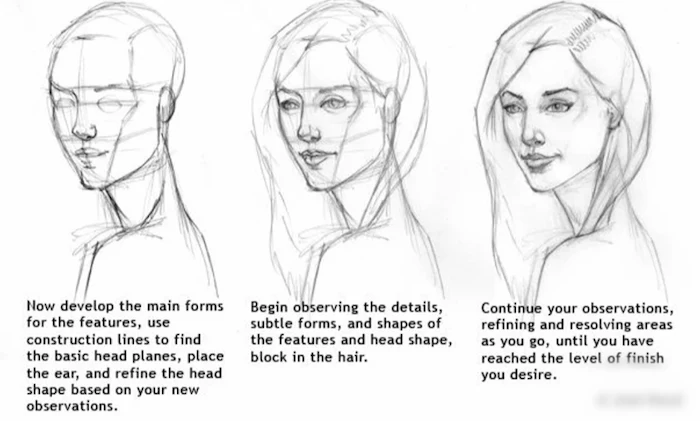 Here's a tutorial on how to draw eyes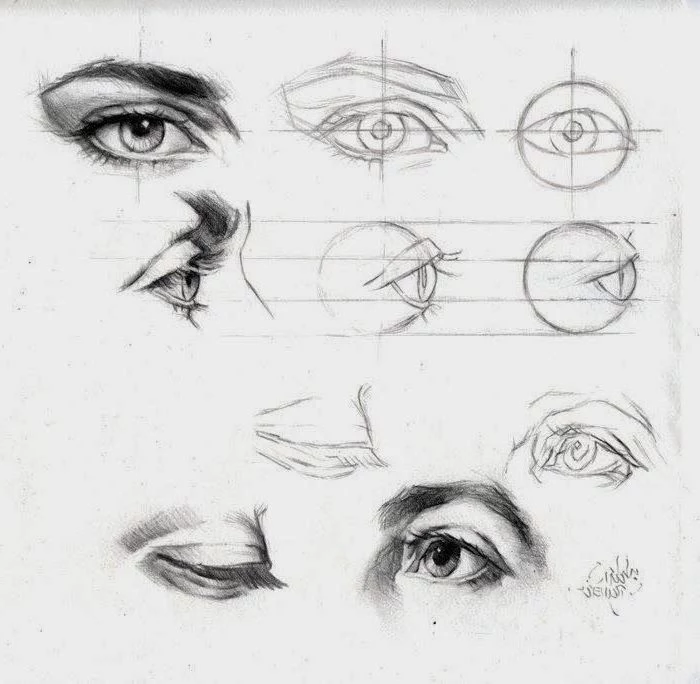 How to add shadows to the female face?
Now, let's take it up a notch. Adding shadows to your drawing makes you a true artist. In this tutorial you can learn how to add shadows to your female face drawing.
Add shadows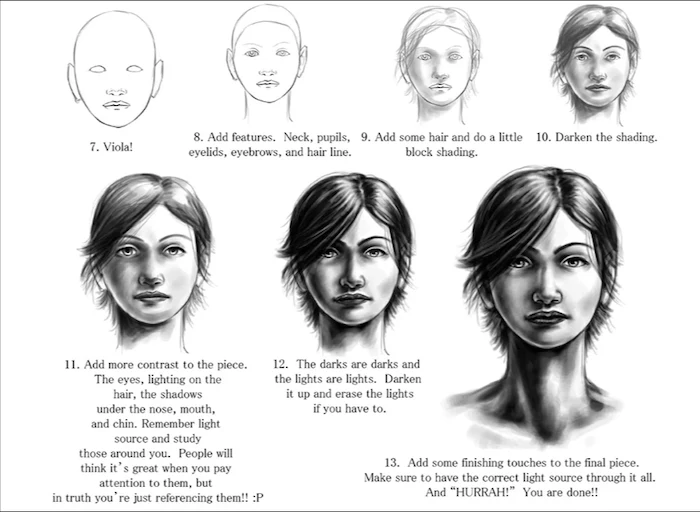 You can try different hairstyles as well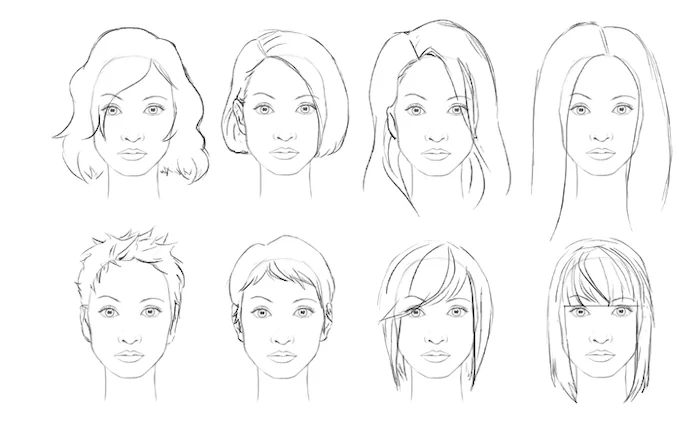 How to draw a girl with braids?
The hairstyle you choose for your girl drawing is very important. Which is why, we have prepared this easy to follow tutorial on different hairstyles with braids and ponytails that you can try.
Braids, ponytails – take your pick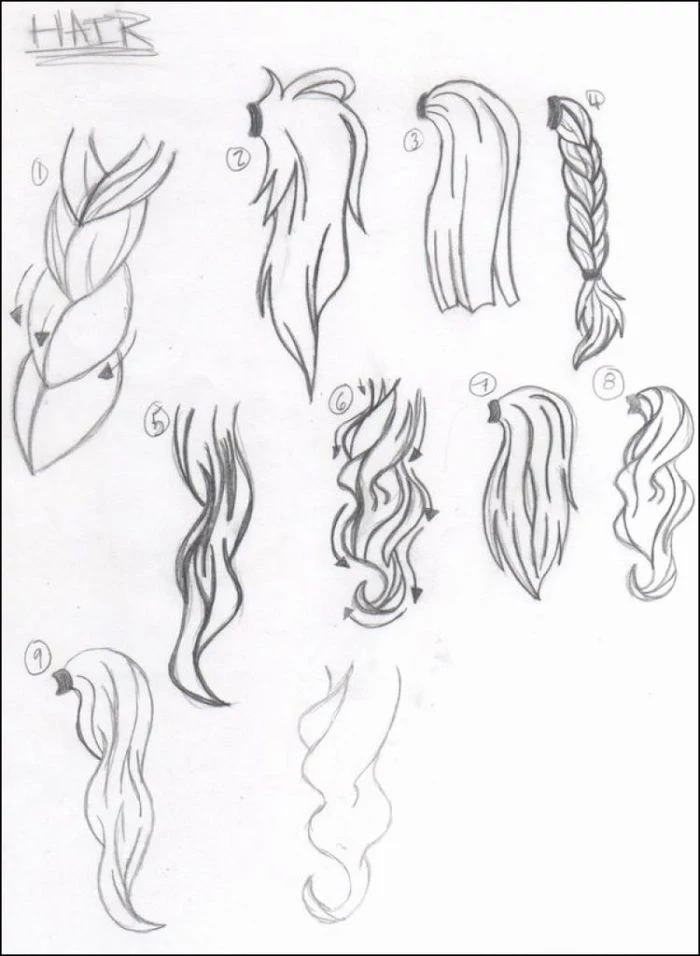 If you are an anime fan, here's how to draw an anime girl step by step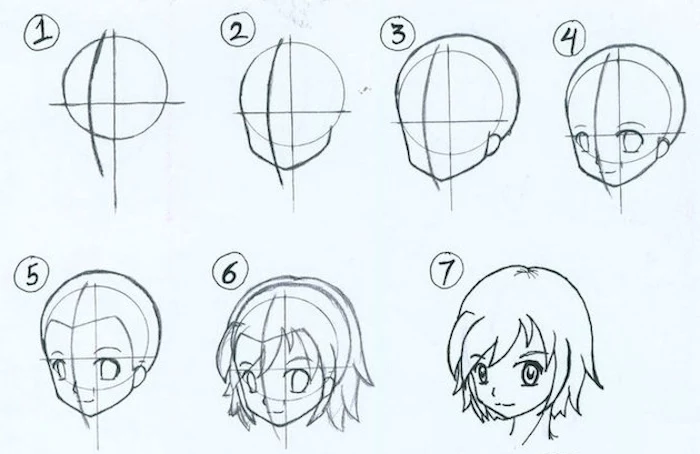 How to sketch a girl – drawing of a girl whole body step by step?
So, you have already learned how to draw a face. Congratulations! It is time to move on to the body. In this next example, you are being shown how to add symmetry to the body and how to best outline it. First start off with lines of symmetry to determine the body type. Then start adding the details you wish to have in your drawing.
How to draw a female body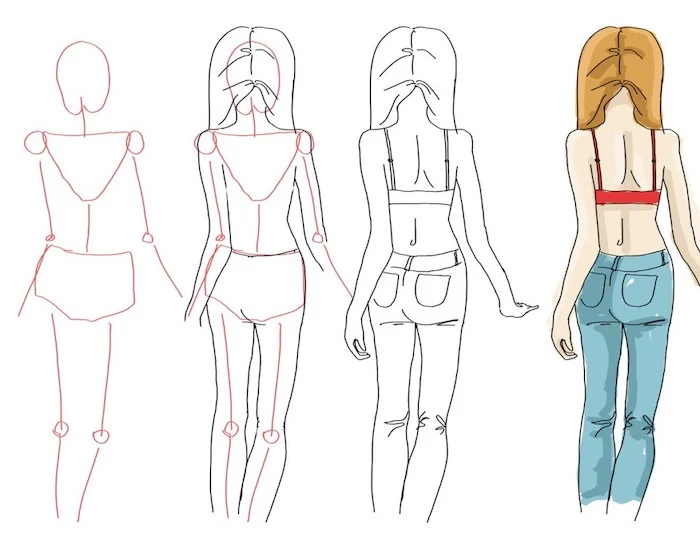 How to draw a girl step by step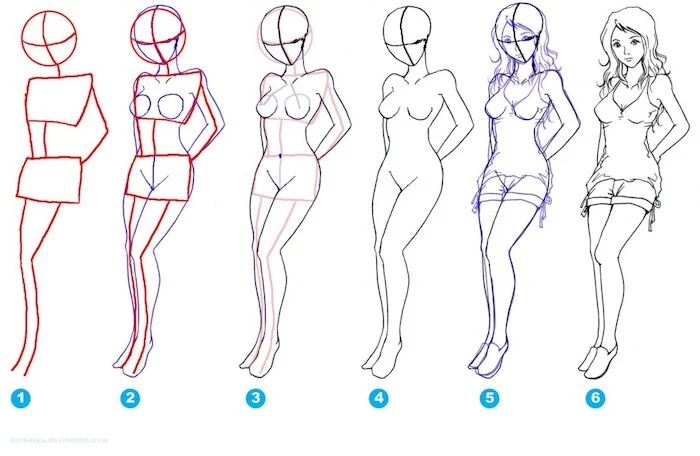 If you are looking to surprise your daughter or niece, a drawing of Rapunzel is a great option. Rapunzel is one of the best Disney characters and after the release of the 2010 movie Tangled, a whole new generation fell in love with this princess. Plus, drawing Rapunzel is not that hard, as it turns out.
Drawing of Rapunzel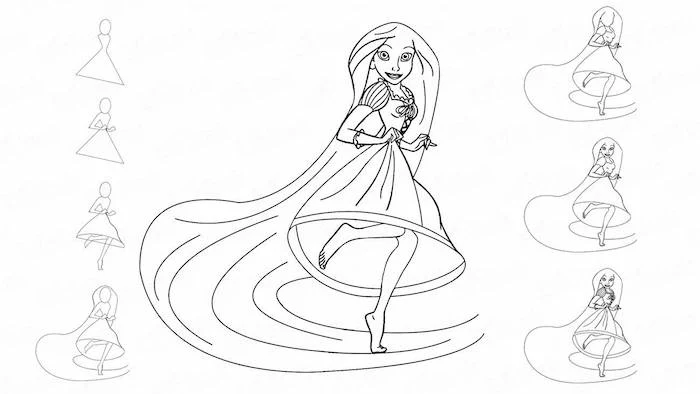 Examples of beautiful drawings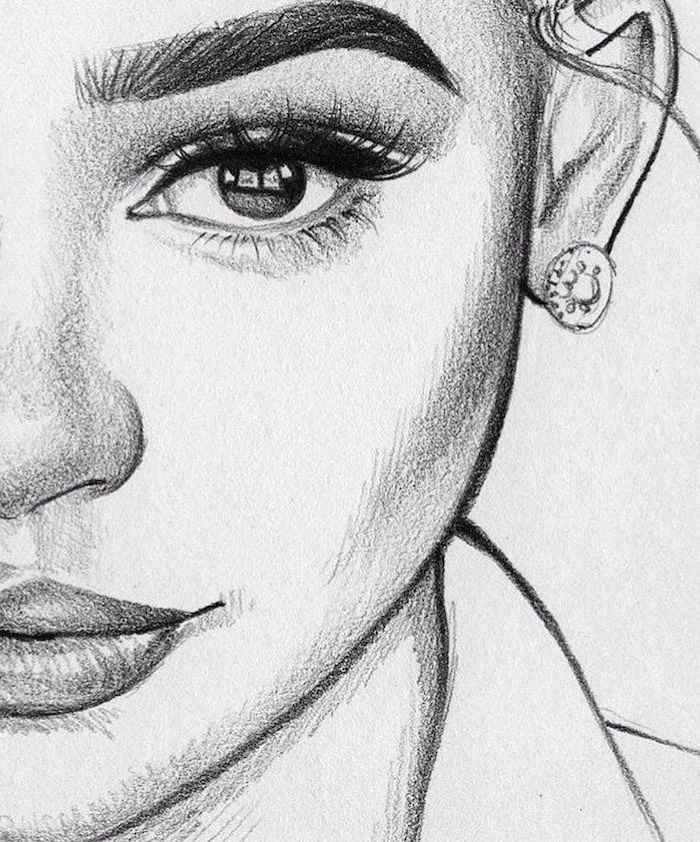 How to Draw a Girl: A Dance with Lines, Shadows, and Imagination
Ah, the world of art! Where a single pencil stroke flirts with the edge of reality and a mere smudge can capture the essence of emotion. You've set forth on a quest, not just to draw a girl, but to encapsulate a spirit, an essence. Ready to embark? Hold tight; this won't be your everyday tutorial.
1. The Foundation: Not Just an Oval Begin with the head, but remember, heads aren't just simple ovals. Consider the angle. Tilted upwards in glee? Downwards in reflection? Give it a gentle contour, a nudge of character.
2. Locks that Speak Volumes:
Hair isn't just a mass. It cascades, tumbles, frizzes, and flows. Loose curls whispering of a beach adventure? A tight bun speaking of discipline, perhaps from a ballet rehearsal or a demanding workday? Draw with abandon, but with intent.
3. Windows to Her World:
Eyes, they say, are windows to the soul. Think beyond almonds or circles. They're reservoirs of stories. Perhaps one eye slightly squints when she's dubious? Or widens in wonder? Don't forget those lashes; they aren't just lines, but delicate feathers of expression.
4. The Symphony of Silhouette:
As we journey down, the torso isn't a mere rectangle. It's a symphony of curves, bends, and poise. Consider her posture. Leaning forward with intrigue? Standing tall with pride?
5. Limbs in Motion:
Arms and legs aren't just sticks to be attached. They're the harbingers of action. Are her arms crossed in defiance, or outstretched in an embrace? Are her legs poised in mid-dance or planted firmly, grounded in her stance?
6. Ensemble of Expression:
The clothes maketh the woman. A fluttering dress speaks of whimsy, while a sharp suit screams confidence. But here's the kicker: don't just draw clothes. Draw drapes, creases, and the play of fabric against the wind.
7. Shadows and Soul:
Here's where the magic happens. Shadows aren't just about where the light isn't. They're about depth, dimension, and drama. Under the chin, the subtle shadow of an eyelash, the gentle valley of a collarbone. Add them with reverence.
8. Final Flourishes:
A freckle, a scar, a tattoo, or even the lack thereof—these are the tales of her life. Embellish not just to beautify but to narrate.
Drawing a girl isn't about a set of steps, followed one after another. It's a dance, a delicate ballet of observation, understanding, and expression. As your pencil glides, pirouettes, and leaps across the canvas, remember: you're not just creating a figure; you're breathing life into a story. So, dear artist, draw with your heart, as much as your hand.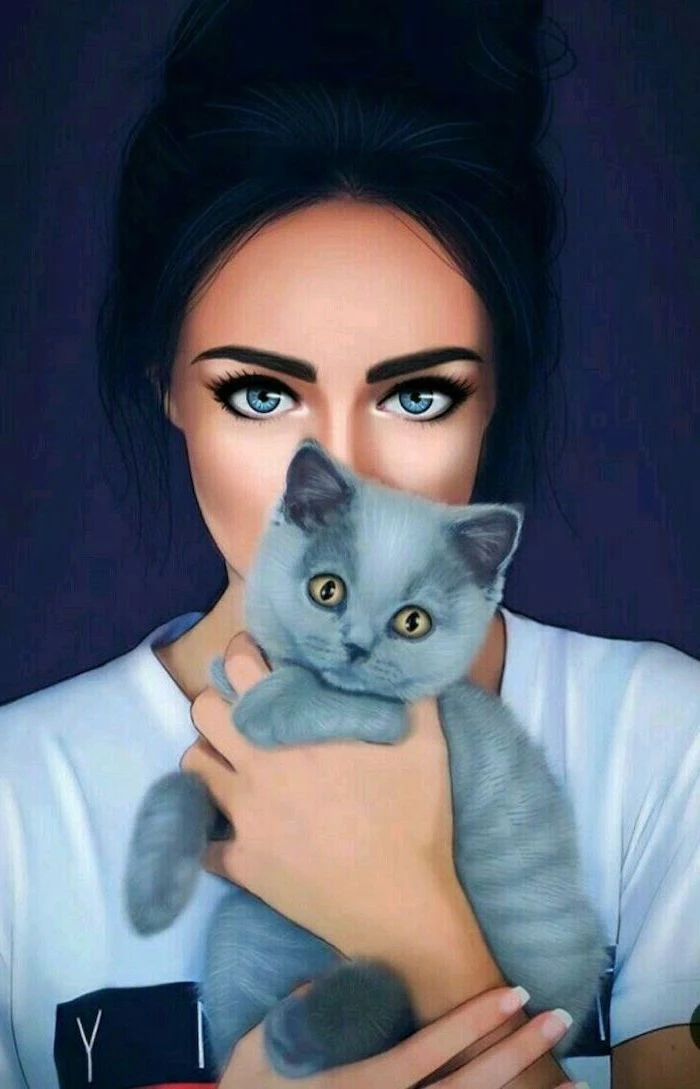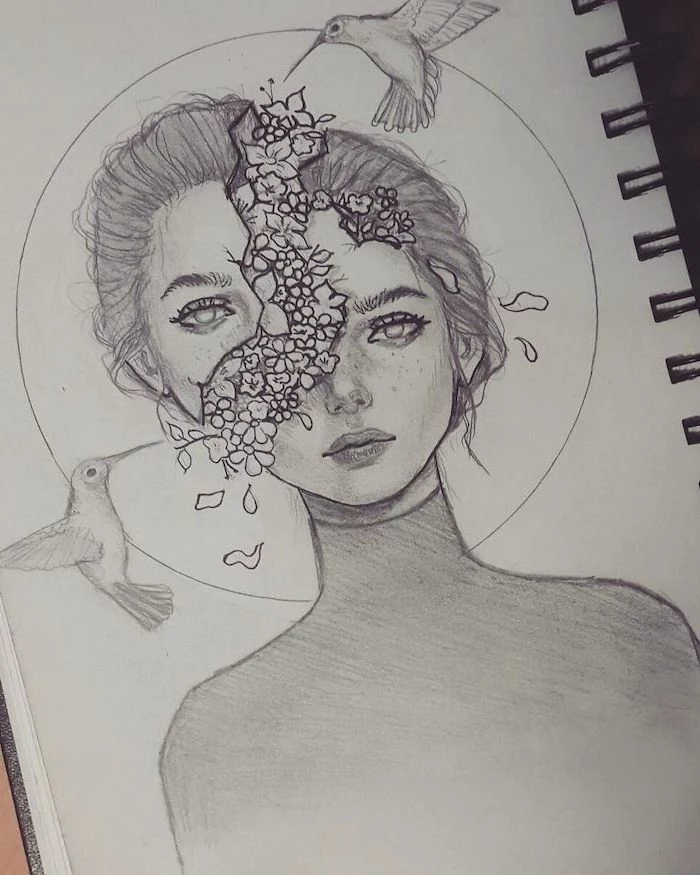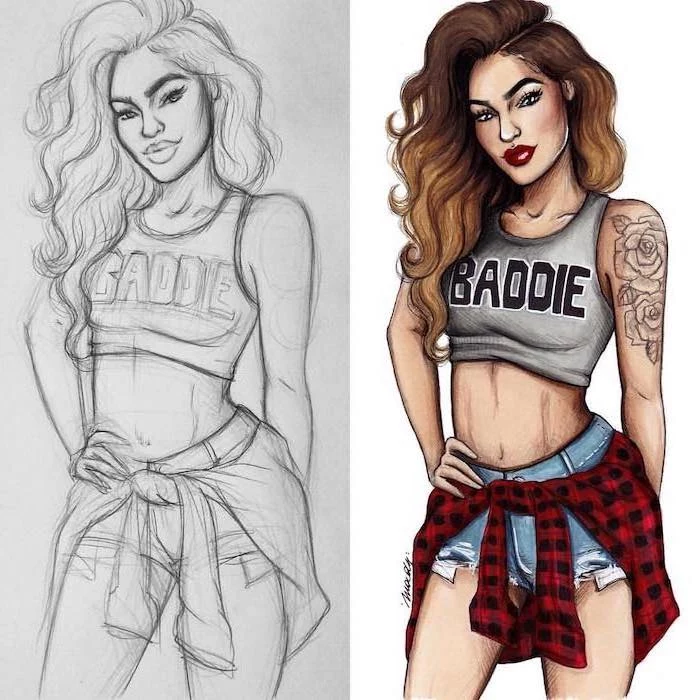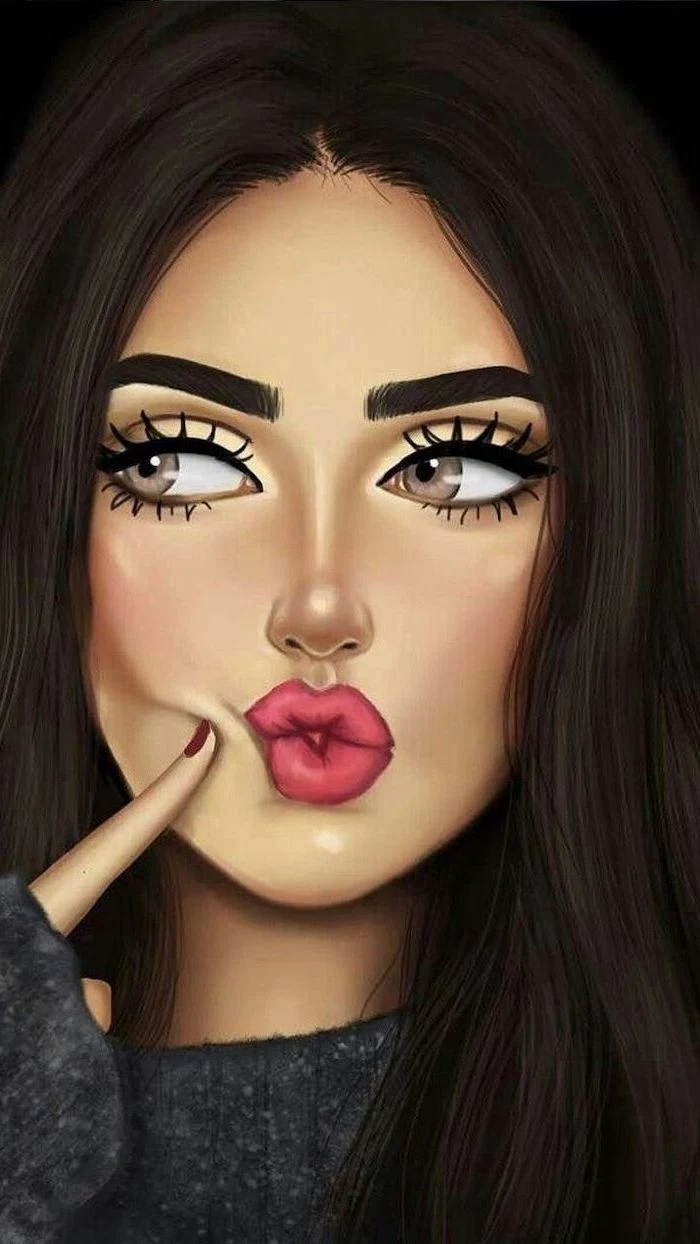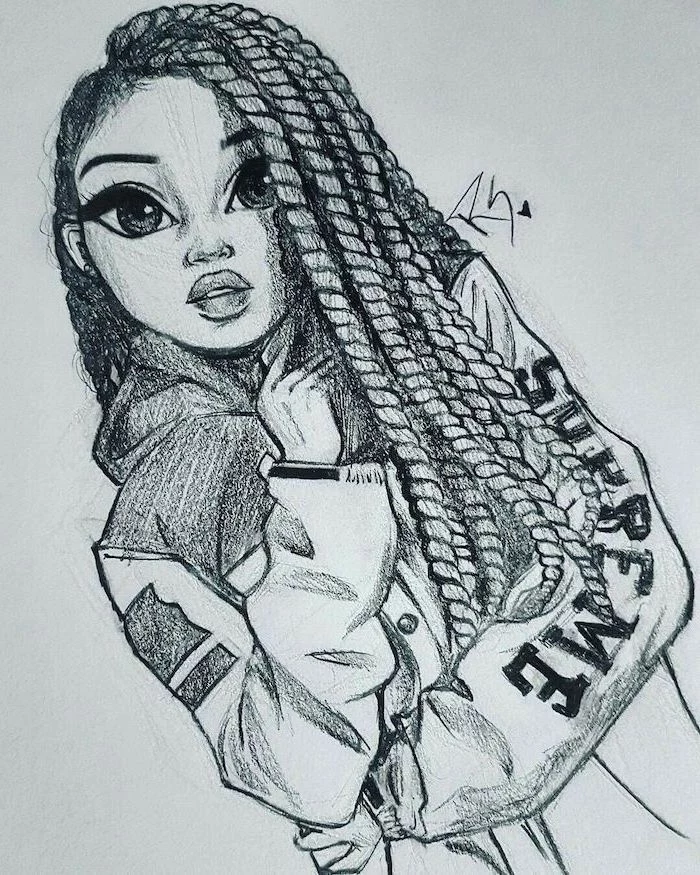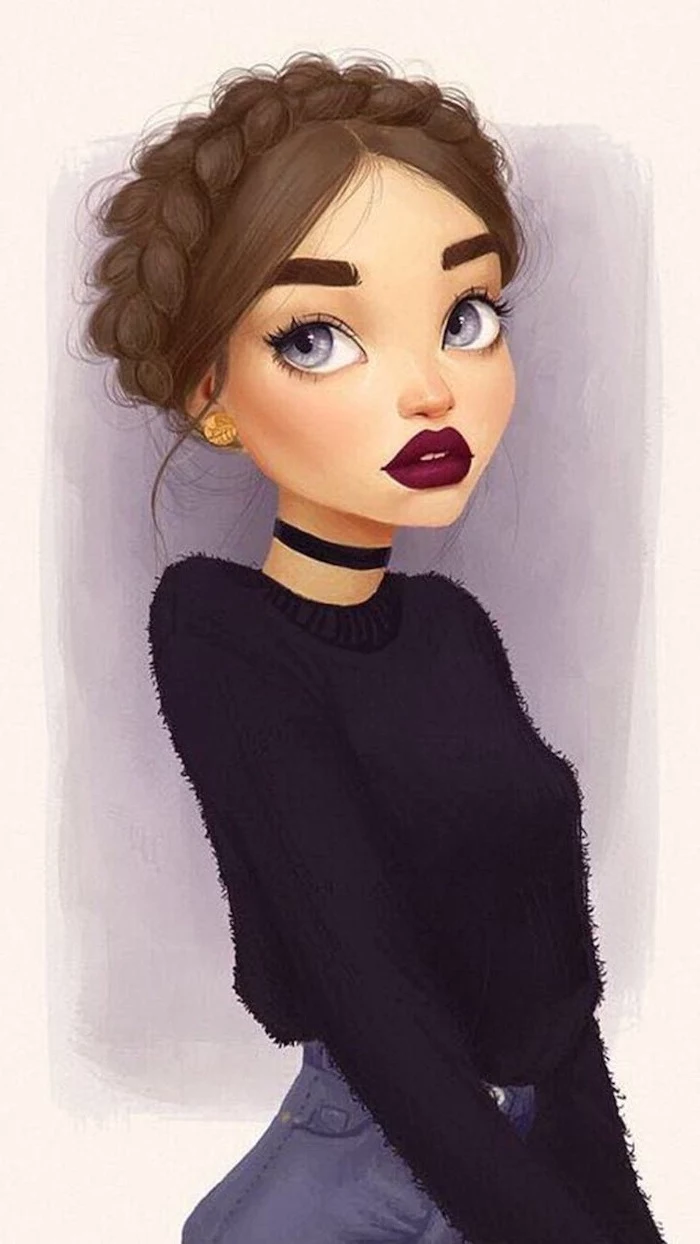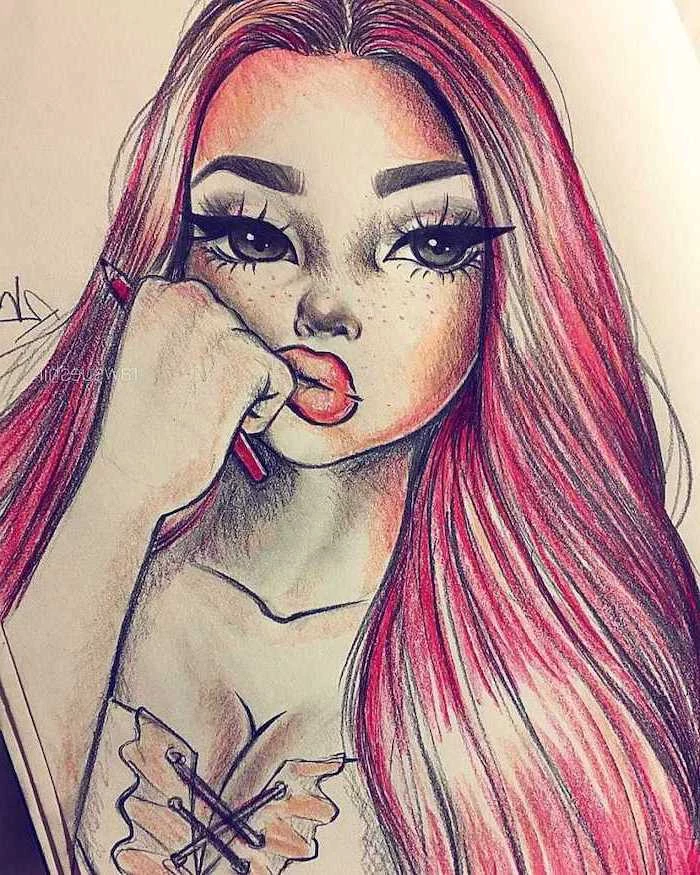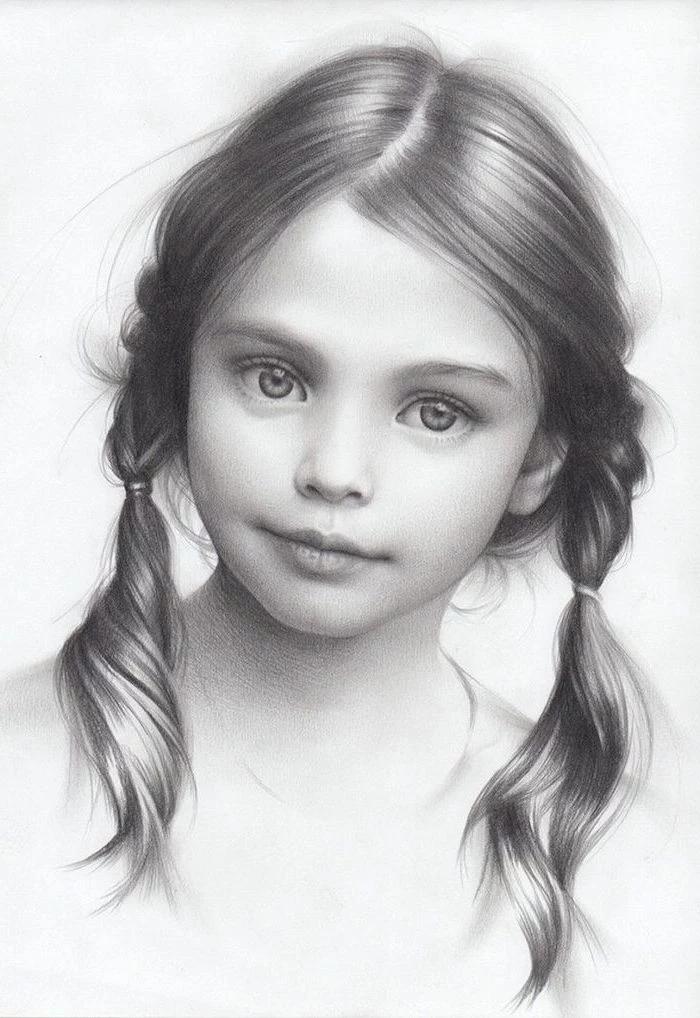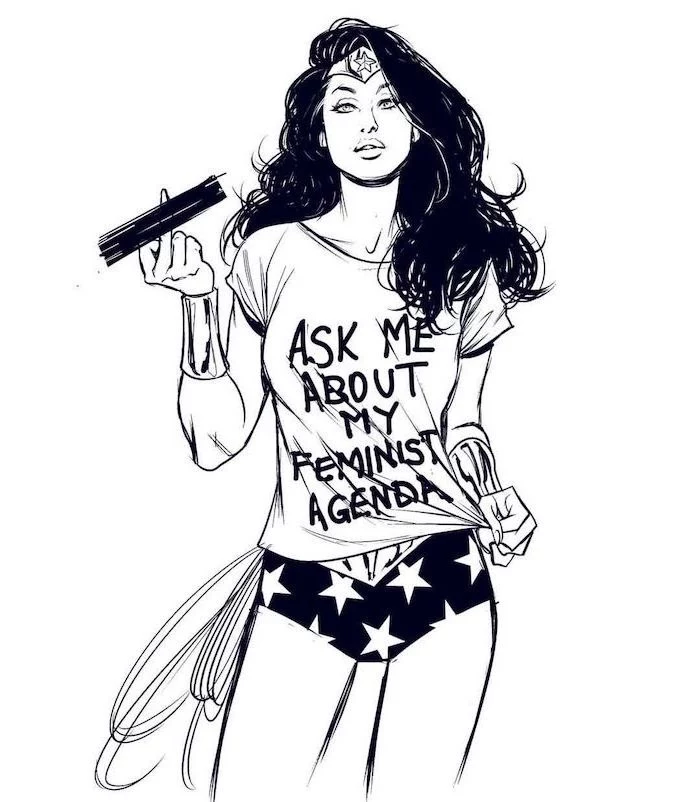 There are some very talented people out there. They are very creative and come up with different ways to surprise us and make us wonder how can someone be that talented. Like these examples of Tim Burton-inspired drawings of zodiac signs reimagined as girls.
Aquarius
(January 20 – February 18)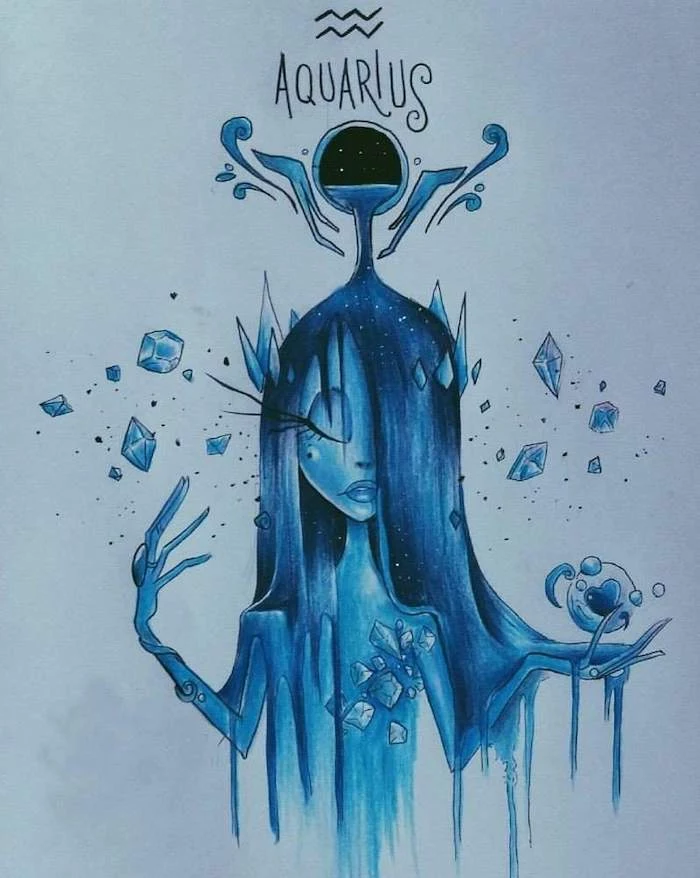 Pisces
(February 19 – March 20)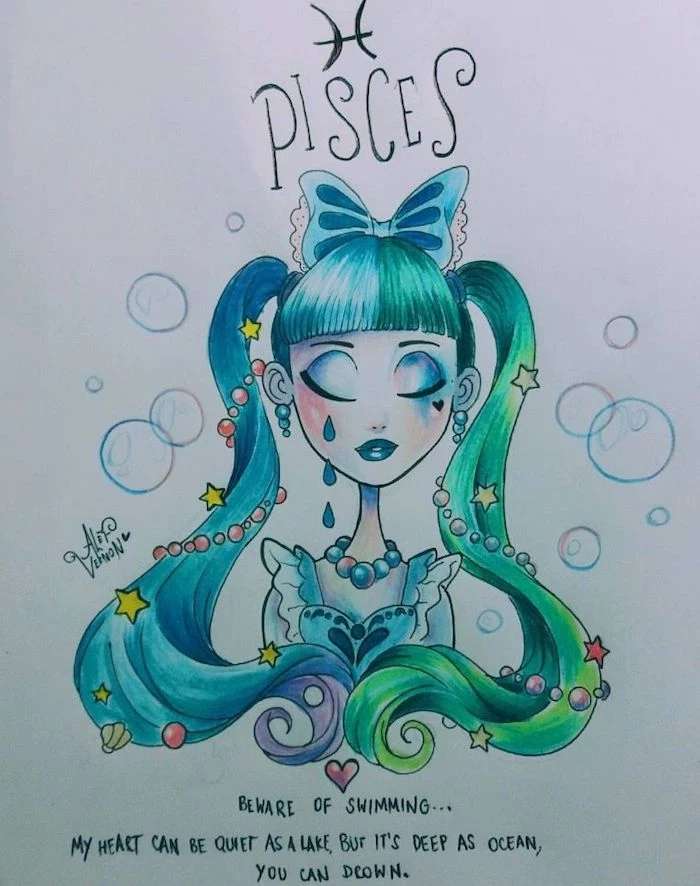 Aries
(March 21 – April 19)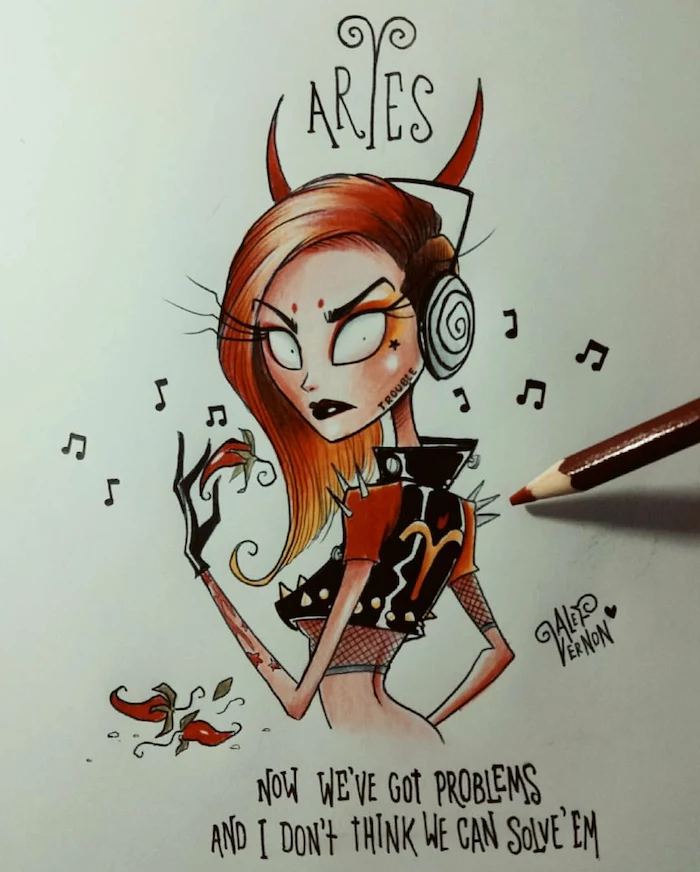 Taurus
(April 20 – May 20)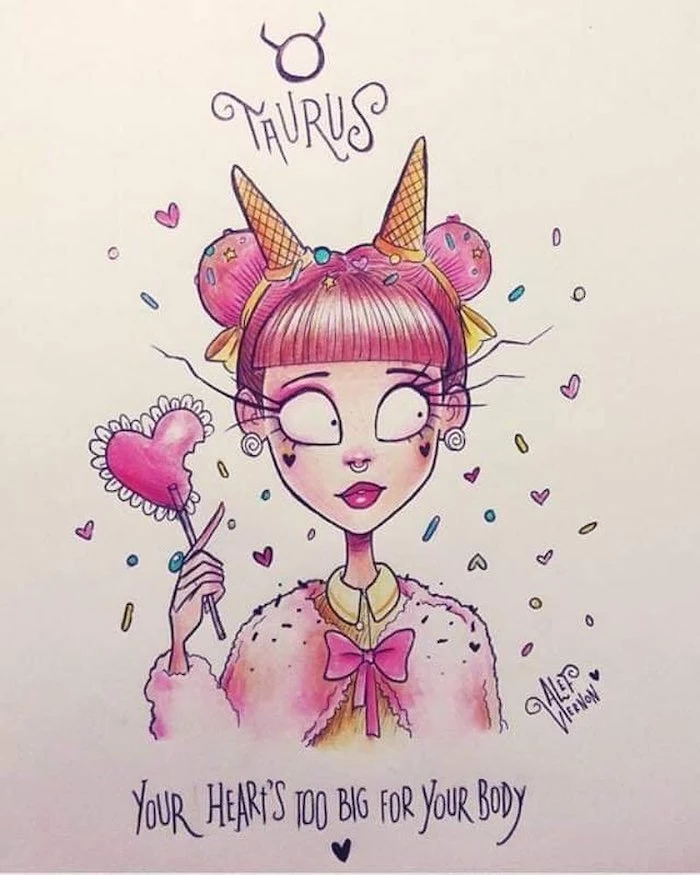 Gemini
(May 21 – June 20)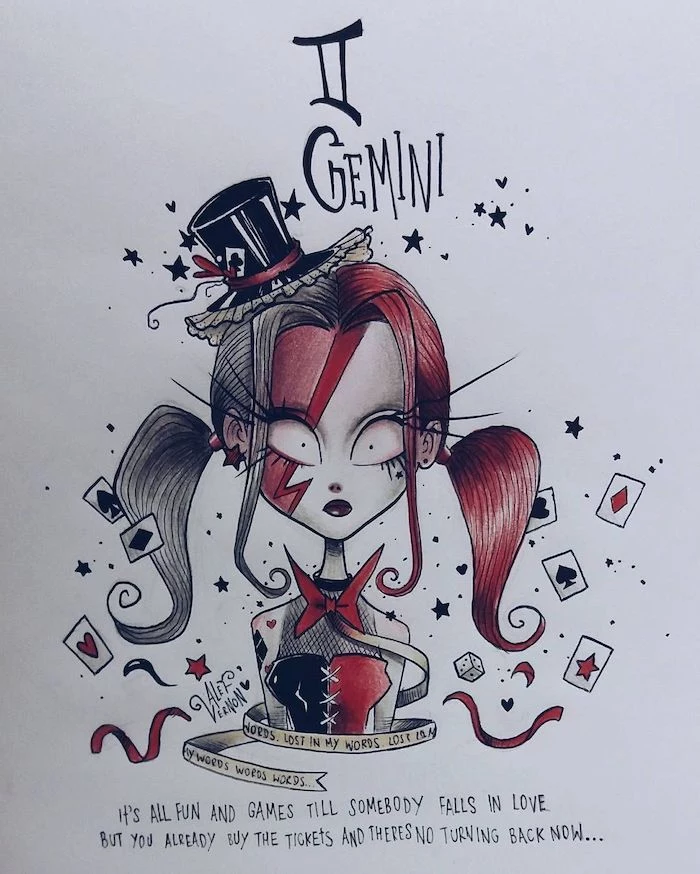 Cancer
(June 21 – July 22)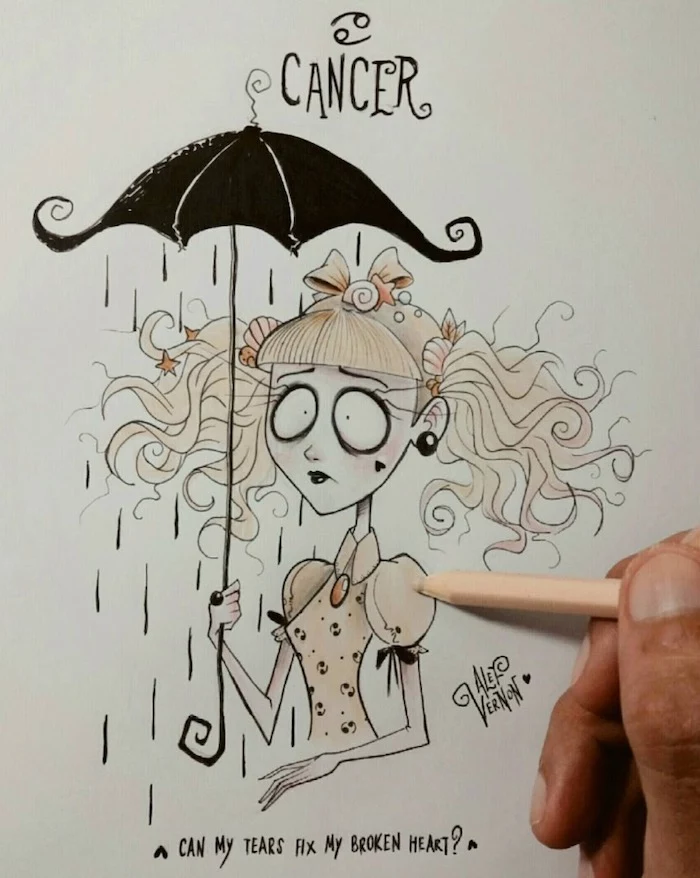 Leo
(July 23 – August 22)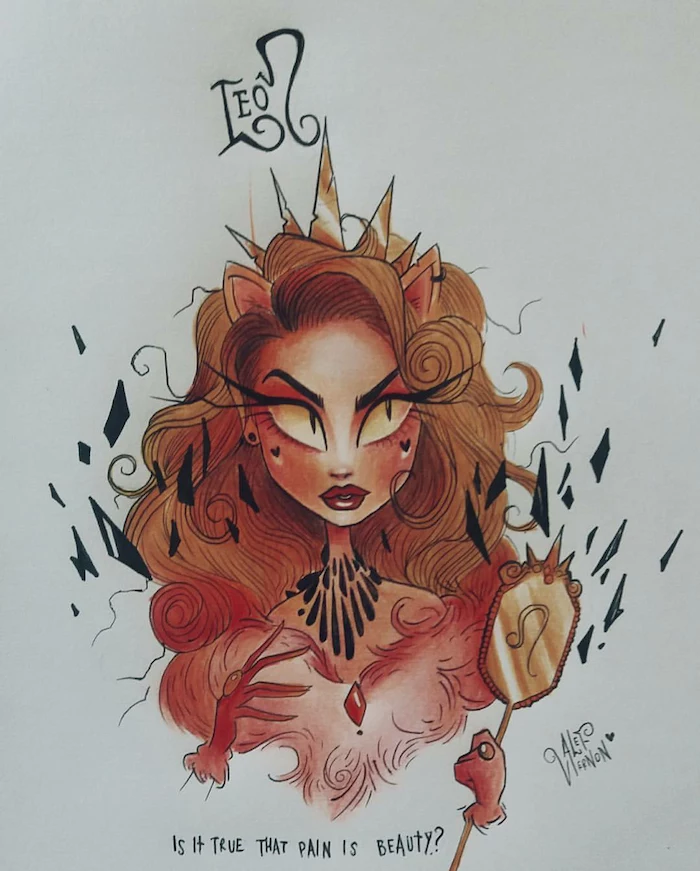 Virgo
(August 23 – September 22)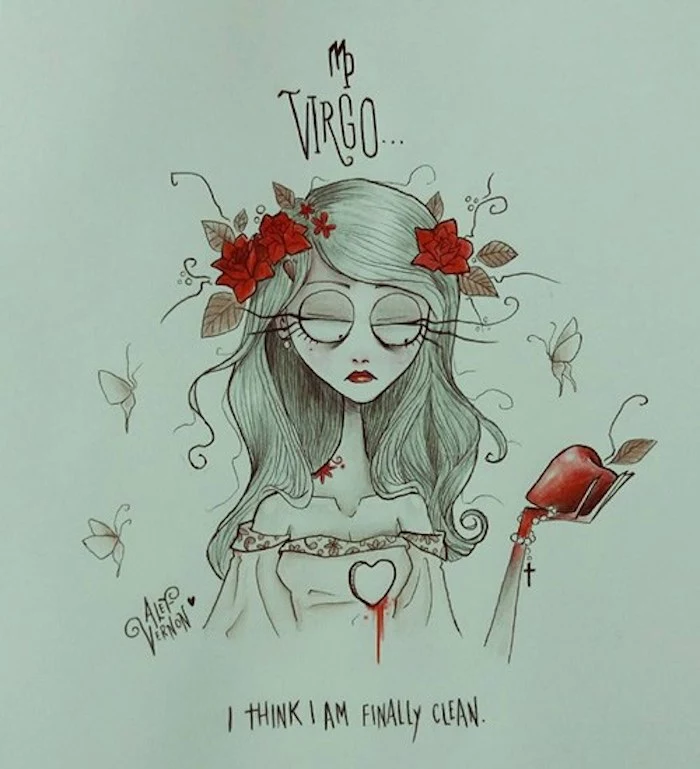 Libra
(September 23 – October 22)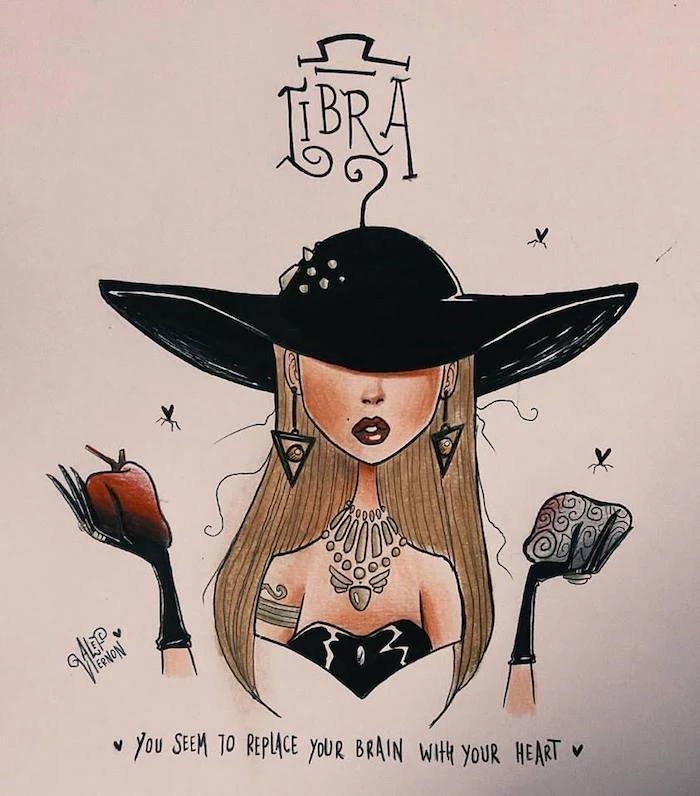 Scorpio
(October 23 – November 21)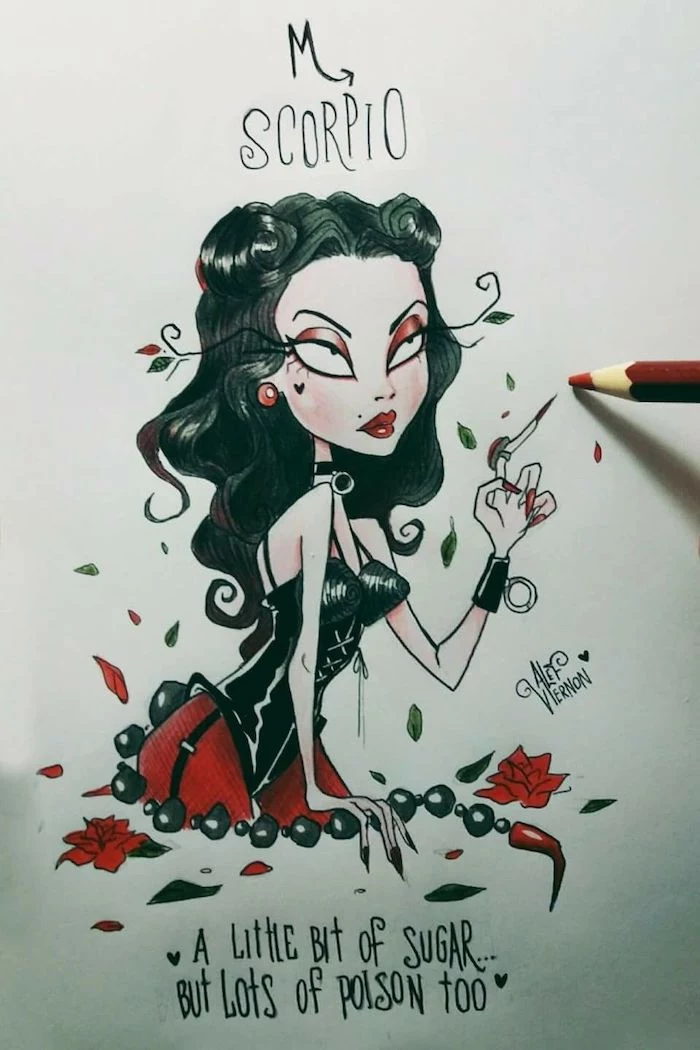 Sagittarius
(November 22 – December 21)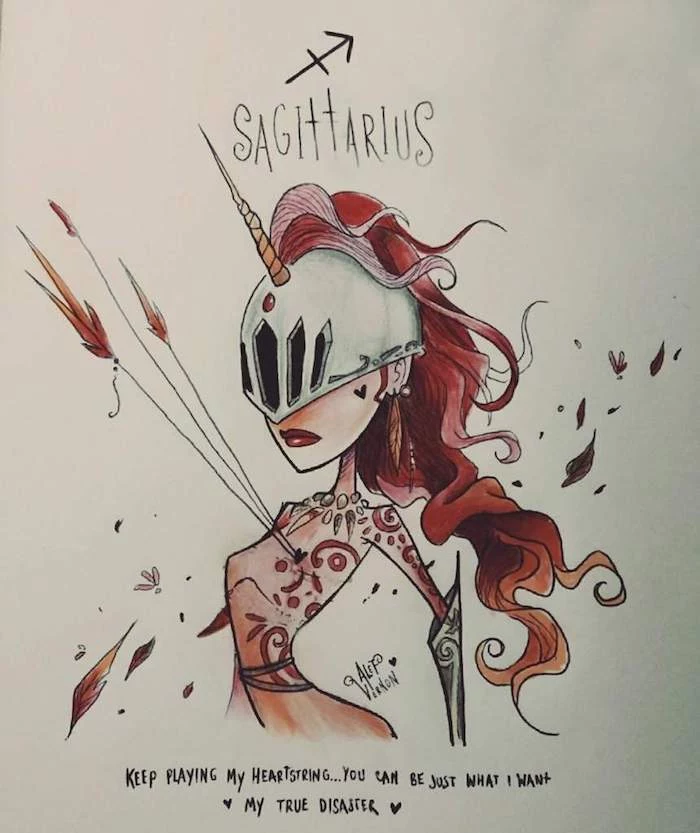 Capricorn
(December 22 – January 19)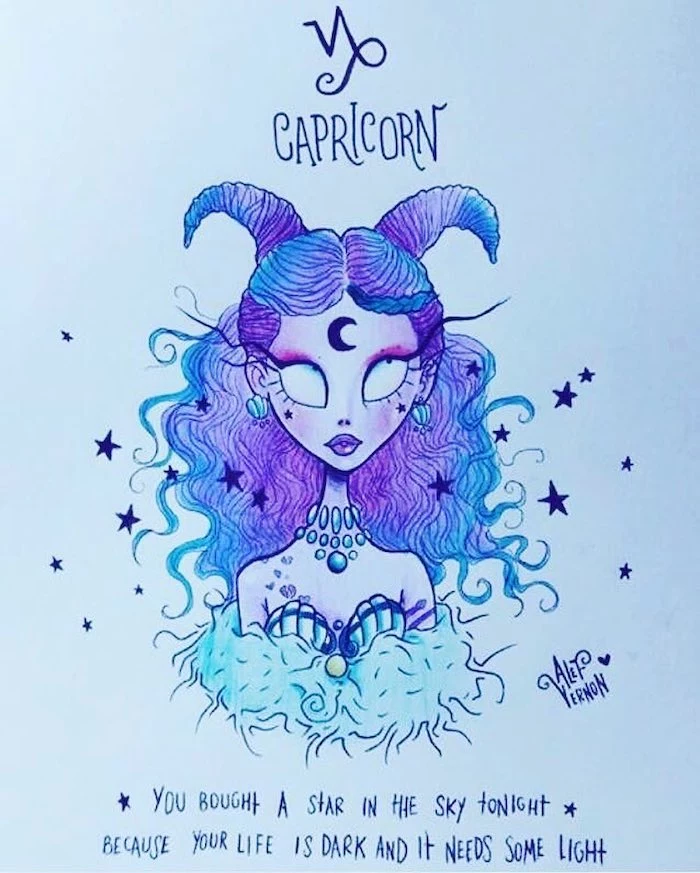 Other people find inspiration in their idols. Many talented artists draw their favourite celebrities, characters or people who inspire them and the results are rather breathtaking.
A drawing of Audrey Hepburn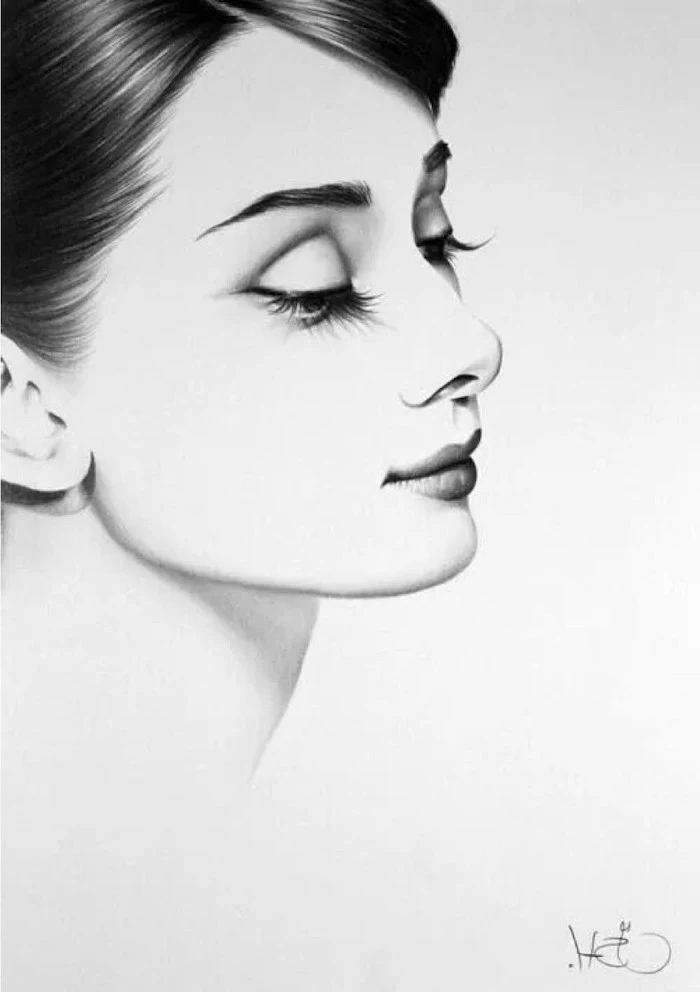 Black Widow is one of the best Marvel characters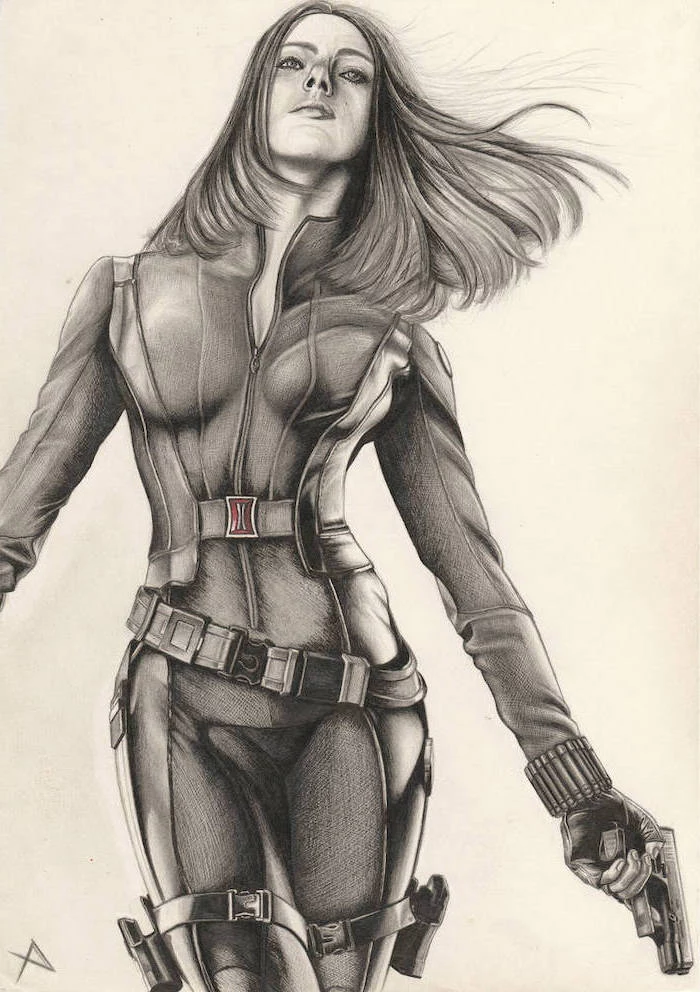 Moana is the newest Disney princess inspiration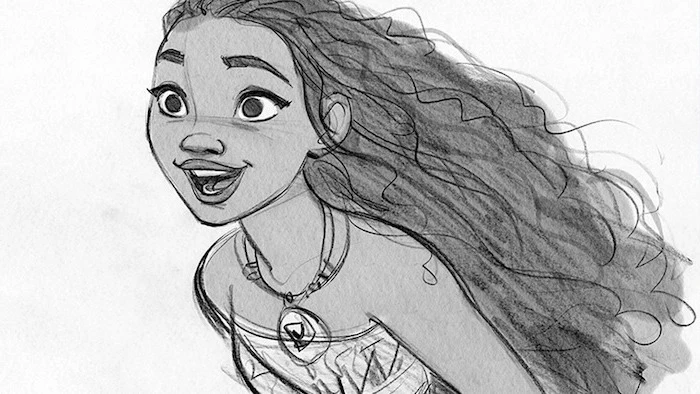 Selena Gomez is an idol for many young women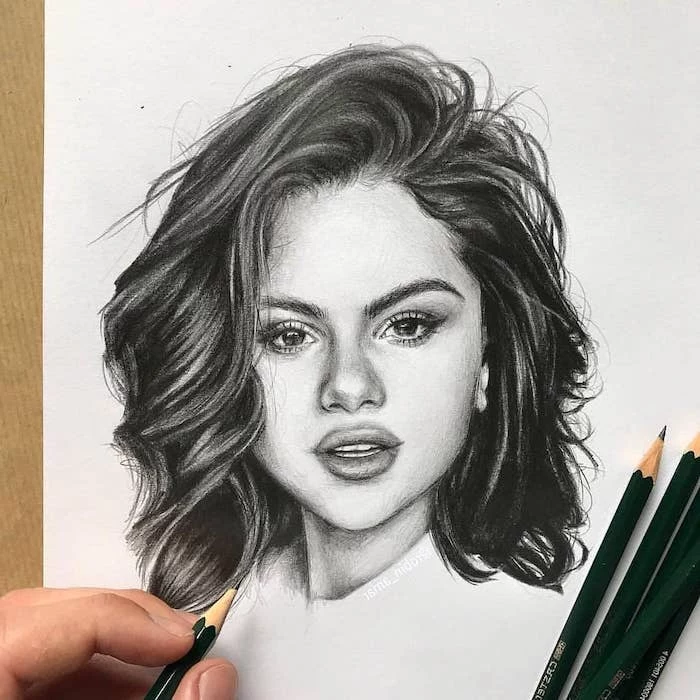 And so is Taylor Swift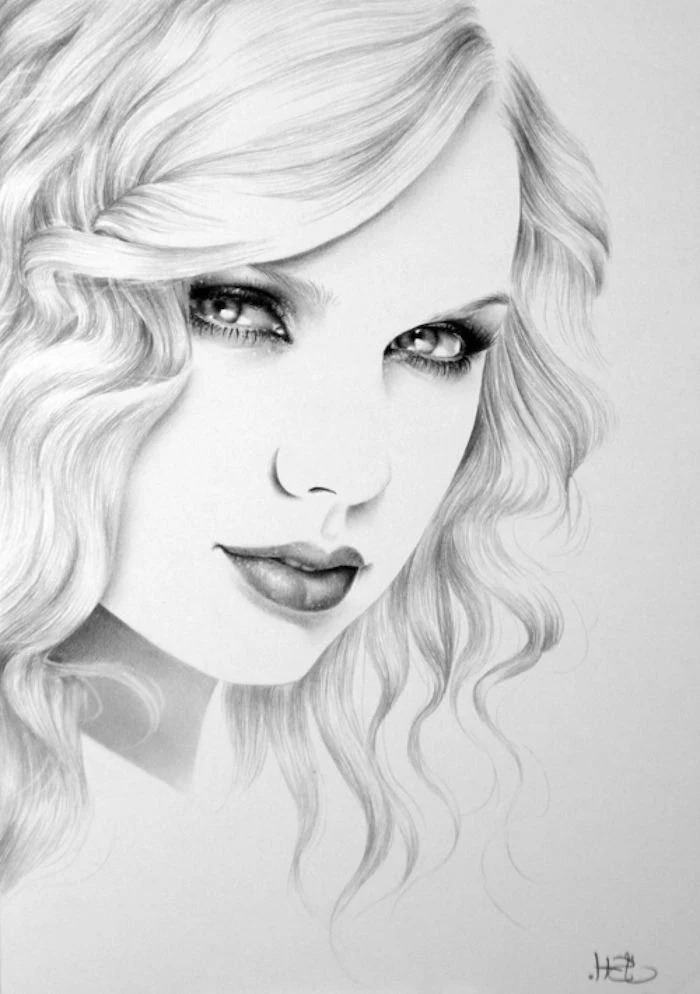 Wonder Woman took the world by storm in 2017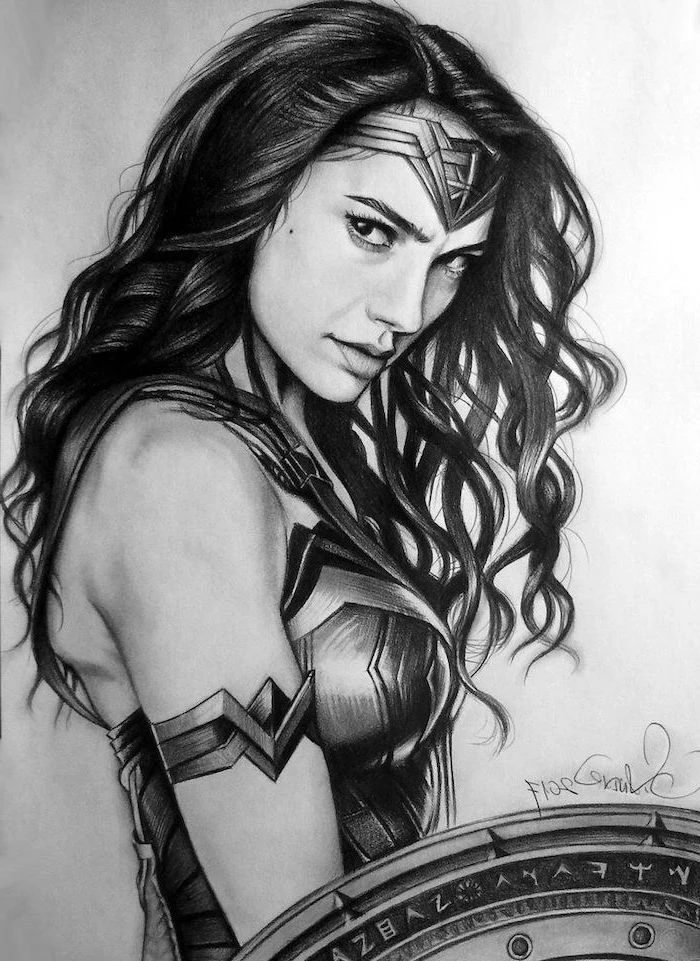 Harley Quinn might not be a very good example for girls, but she is a lot of fun to draw because of her quirky style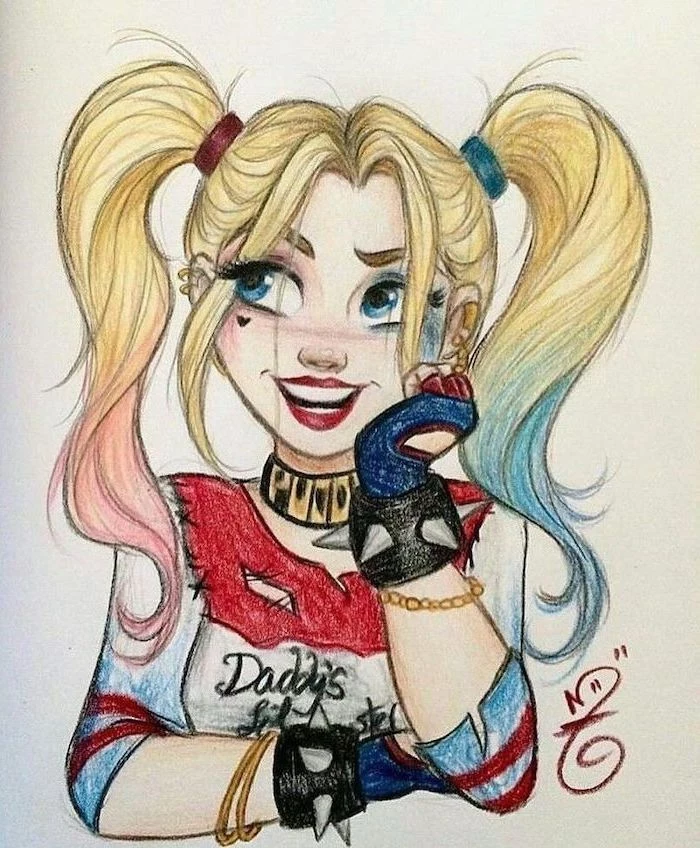 Daenerys Targaryen, however, is a great example for a lady in charge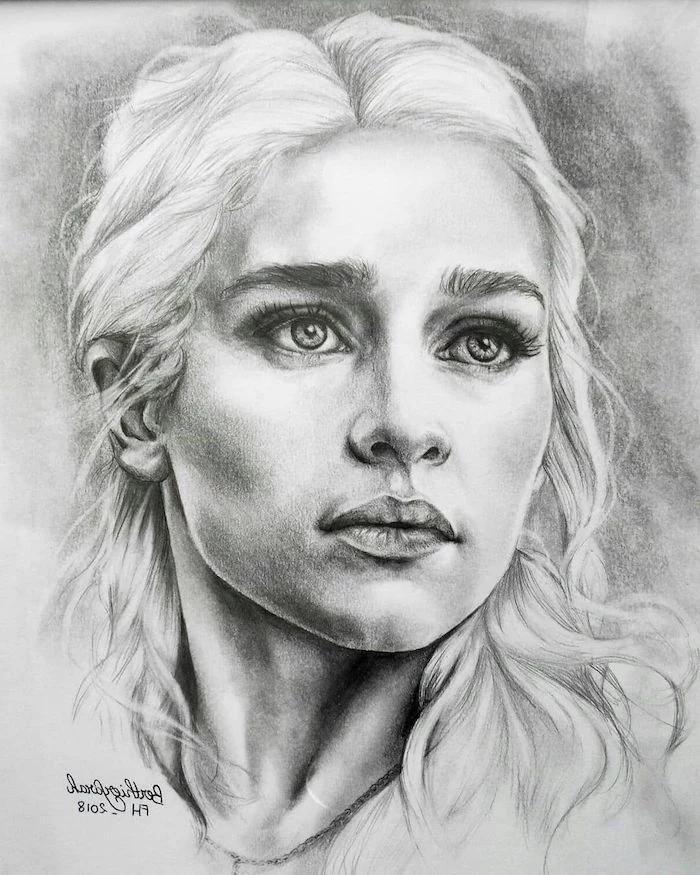 Ariana Grande is the pop idol of a whole generation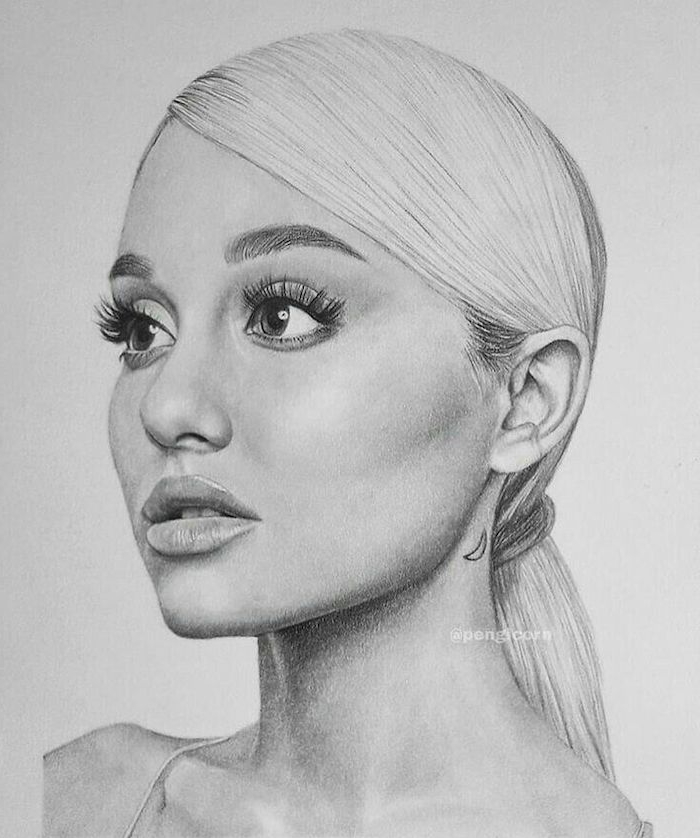 And who can forget about Angelina Jolie's beauty?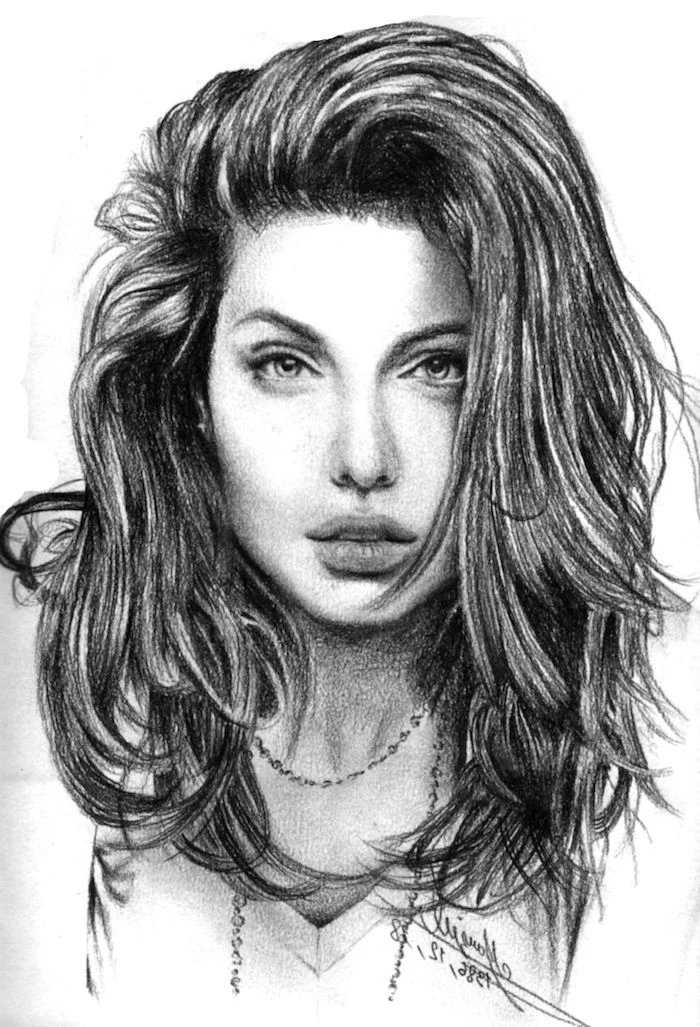 Marilyn Monroe – the timeless beauty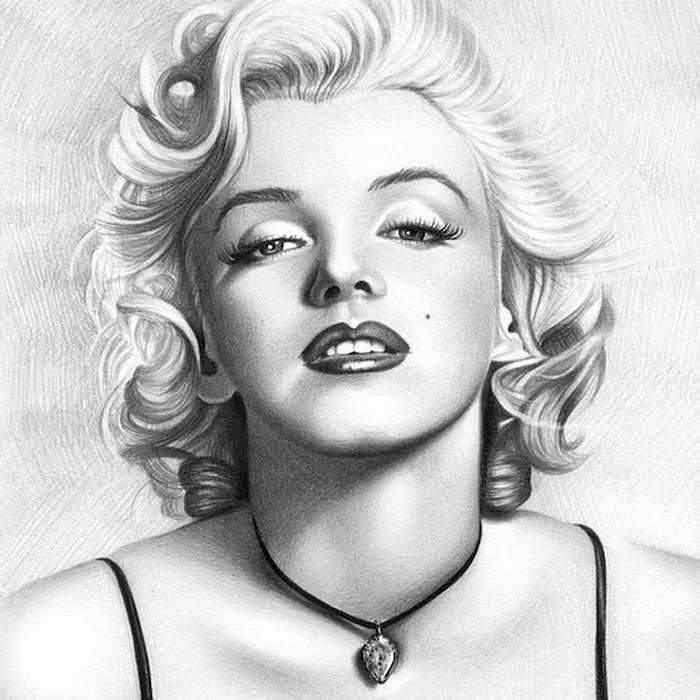 Rihanna – the bad girl everybody loves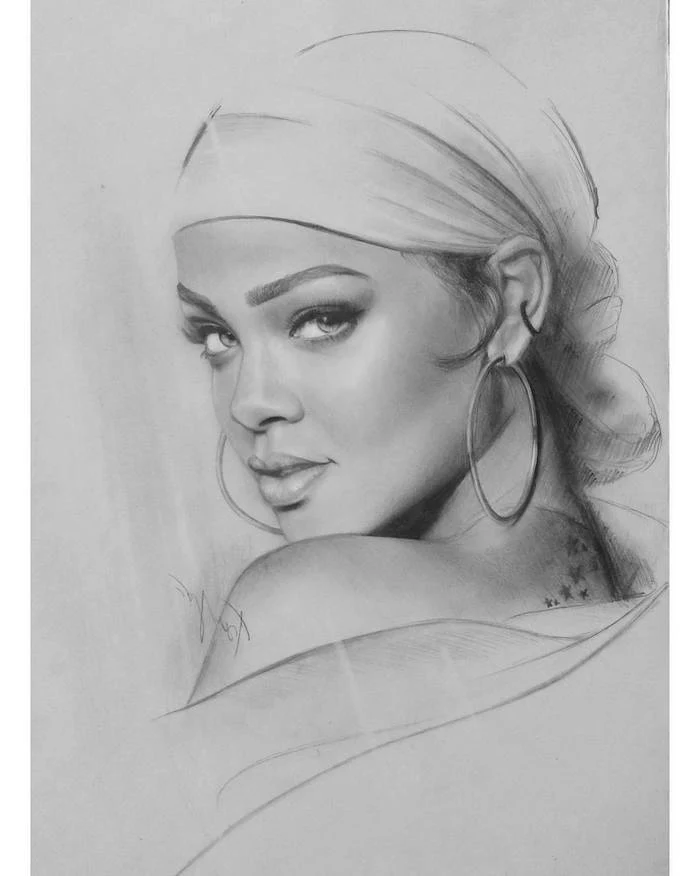 Breathtaking examples of how to draw a girl