---
There are many advantages of taking up a hobby. Not only do you find time to spend on your own, you also learn a new skill. What's more, if you already have some sort of a talent, you can easily develop it. Having a hobby distracts you from your everyday life and brings something different to it. Some people, for example, work out, others dance, do crafts or paint. And this is exactly what we are going to talk about today! We have gathered 100 acrylic painting ideas to fill your spare time with. So, scroll through our gallery and follow our simple step-by-step tutorials to recreate these beautiful works of art.
Acrylic painting ideas to fill your spare time with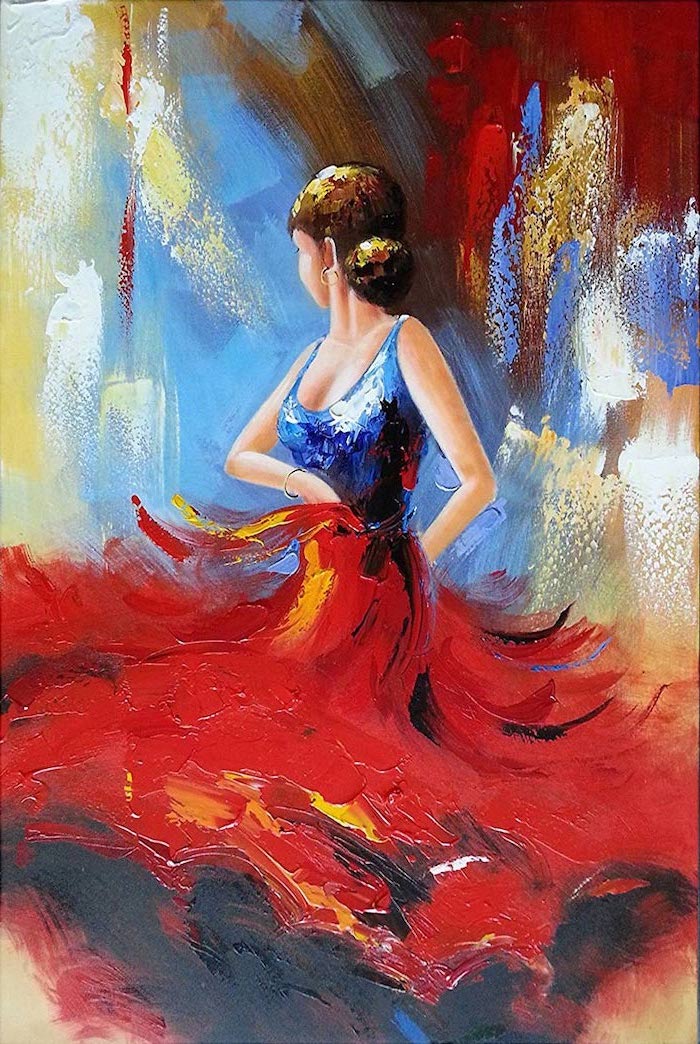 ---
What are the benefits of painting? Simple painting ideas to kickstart your creativity
Improves your mental health. First and foremost, painting is one of the most relaxing activities. By being super concentrated on the painting itself, physical pain disappears. Moreover, by having your brain occupied by an activity, provides an escape from everyday problems and troubles. Painting is great even for people with serious mental disabilities.
Boosts your creativity. Is there a need for further explanation? So, what are you going to draw? What colors are you going to use? What shapes are you going to draw? The answers to all of these questions require creativity. Therefore, by painting you push your imagination and creativity to the maximum.
Form of self-expression. Many people nowadays have trouble expressing their feelings, thoughts and emotions verbally. Which is where painting or drawing comes in. This art is a form of self-expression. Every line that you draw, every color you use tells the story of the way you were feeling at the moment of painting.
By playing with different color combinations you improve your creativity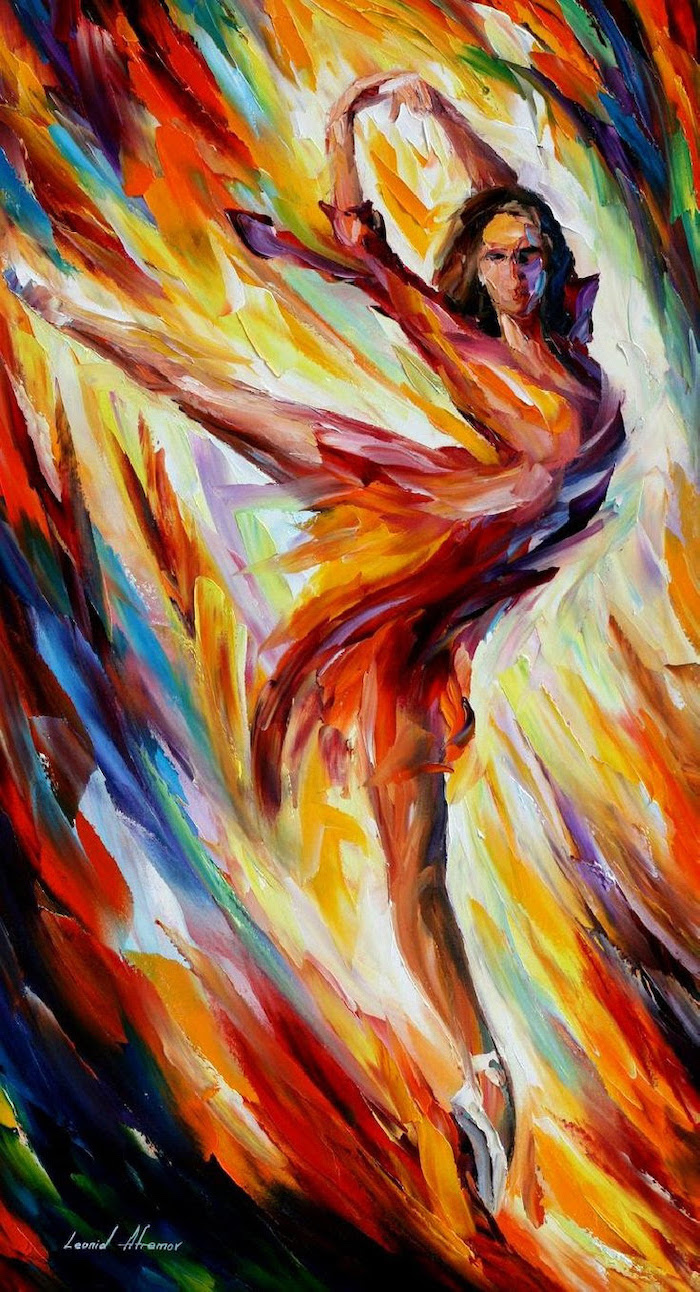 Here's a few more benefits if you decide to try these easy things to paint for beginners
4. Improves self-confidence and develops your will power. There is always that moment when something just isn't working out. Maybe you can't figure it out, or you are at some sort of a dead end. Needless to say, that also happens while you are painting. You don't give up, though, you keep mixing colors, and try to solve the problems in order to achieve the best results. This teaches you to persevere and have the will to go on. And by seeing the final result and feeling this sense of accomplishment, you realise that perseverance is very important.
5. Makes you appreciate the little things. In every painting there are some small details that you need to add in order to achieve the desired effect. This makes you more aware of your surroundings and the little things in life that you may have missed before. And, trust us, they are very important.
Take a look at our gallery and step-by-step tutorials of gorgeous acrylic painting ideas and try to do as many as you can yourself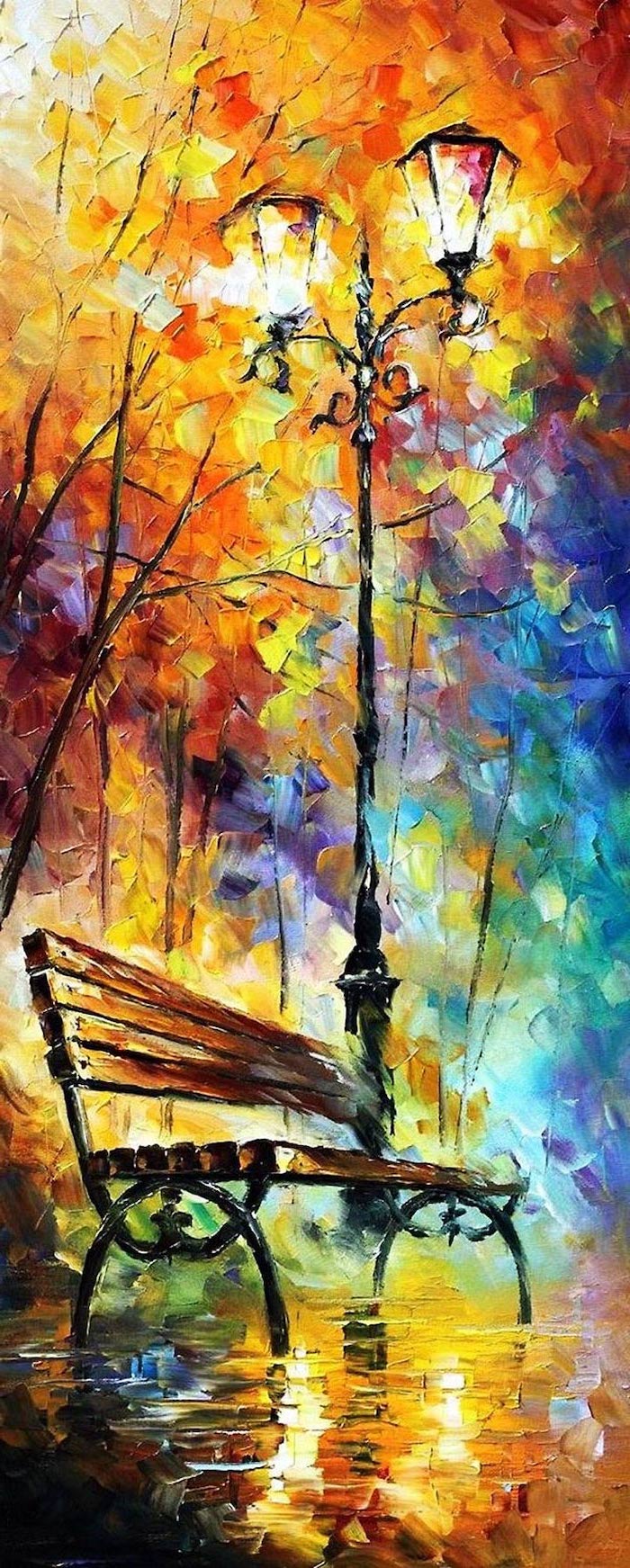 Easy acrylic painting ideas for beginners on canvas – cute things to paint
Painting with acrylics is not that hard actually. Many people seem to be scared of trying it because the final results are usually very beautiful. Therefore, it seems like they are painted by professionals. That isn't always the case, however. The truth is, painting with acrylics doesn't necessarily require straight lines. What's more the gradual mix of colors is very seamless and easy. So, don't be afraid to start this new hobby. Grab yourself a canvas, acrylic paint, a few paintbrushes and some water and get to work!
Beautiful painting of a snowy mountain landscape, which is actually not very difficult to recreate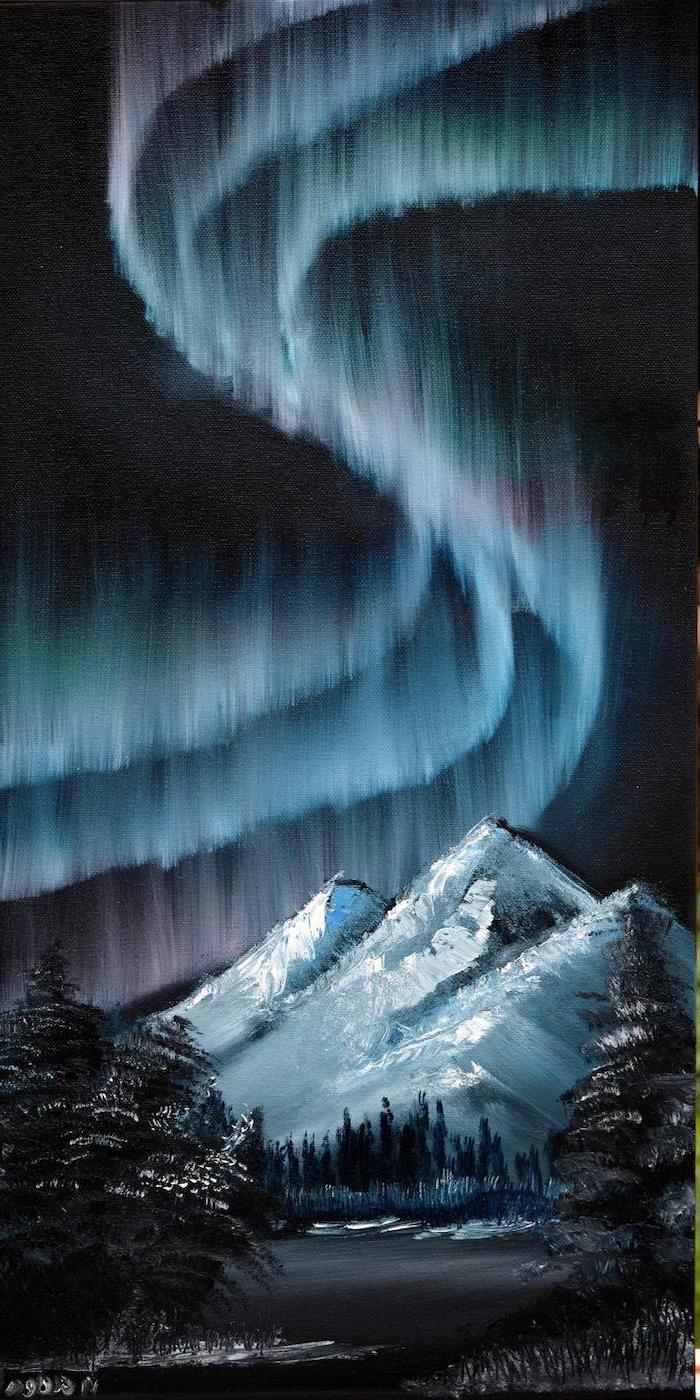 ---
Find a subject, ask them to sit still and practice your painting skills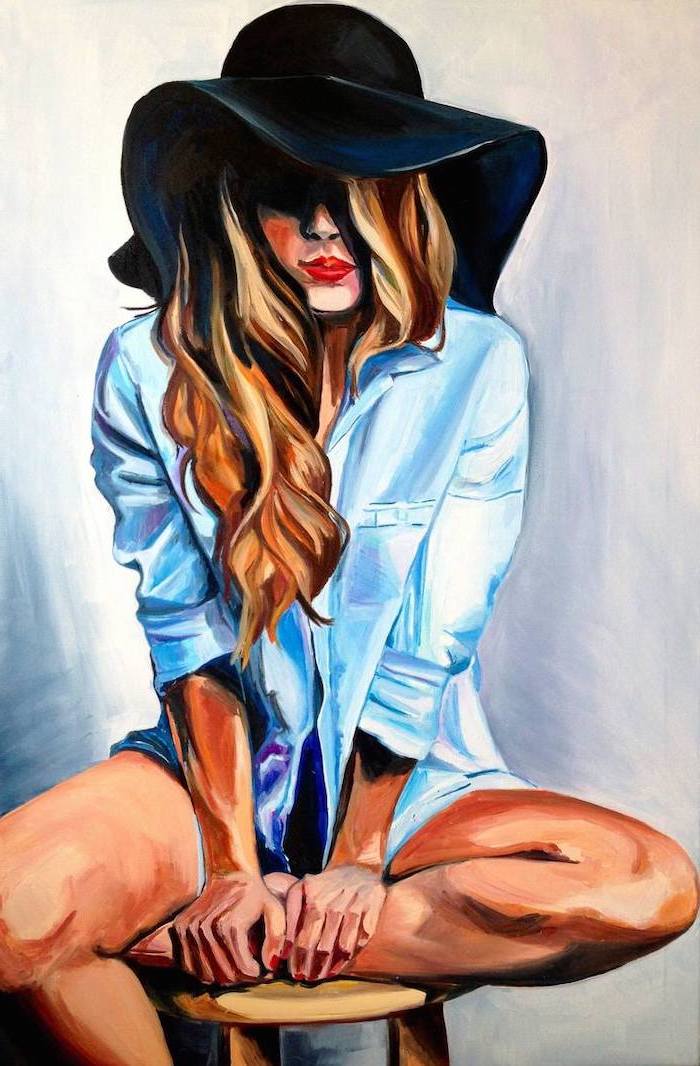 Colorful sky at sunset is probably one of the easiest things you can paint, which is also extremely beautiful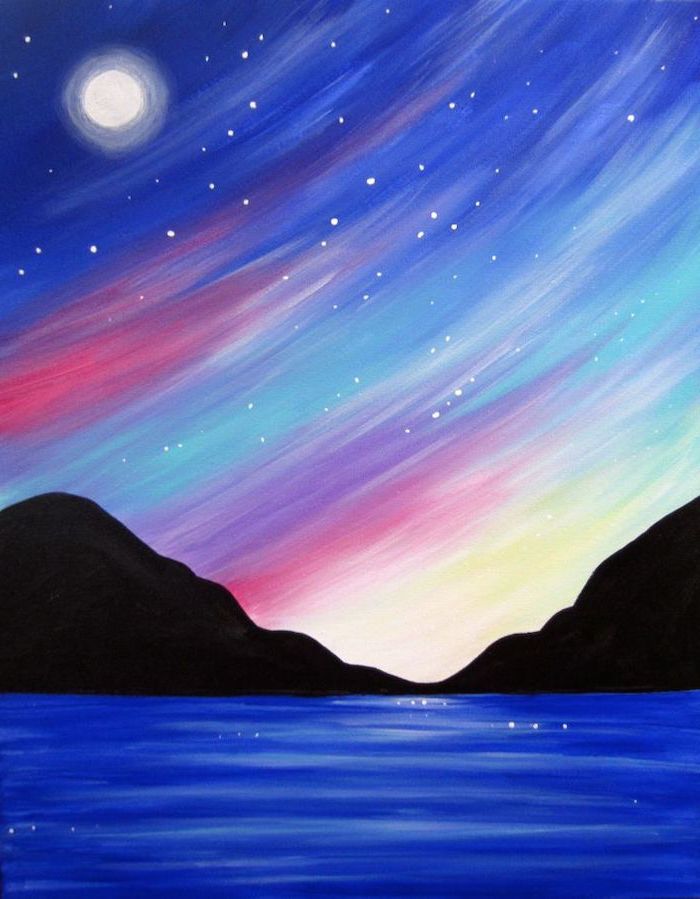 Very easy painting you can try right now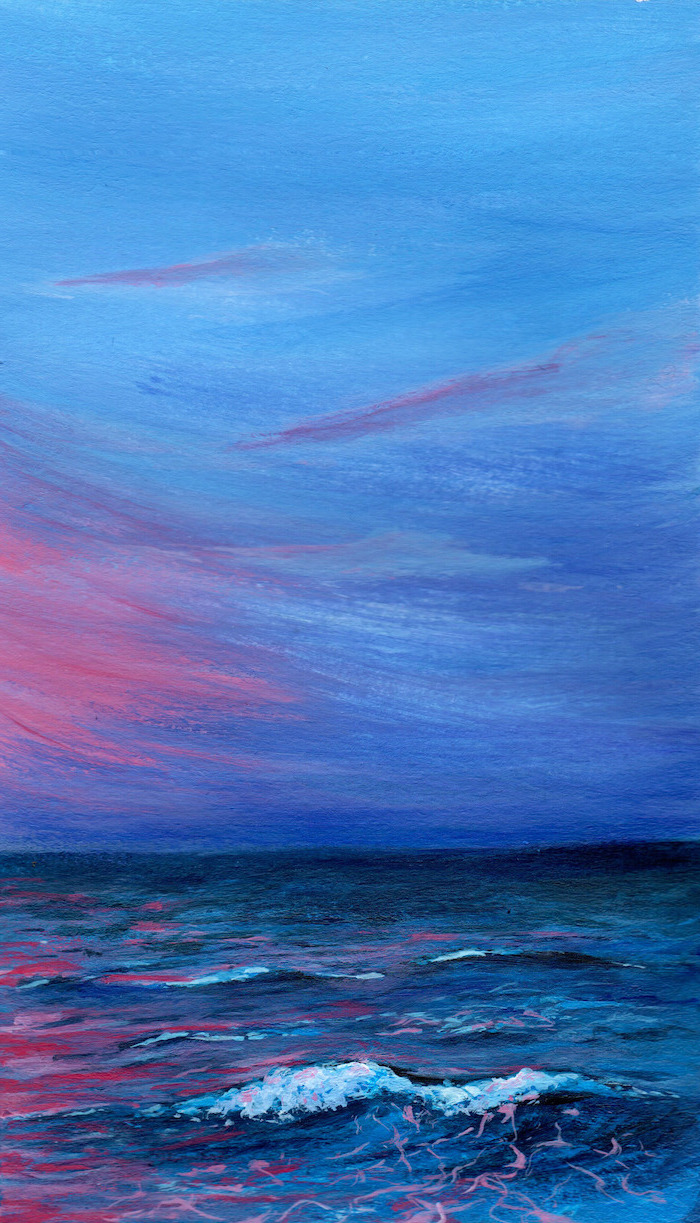 Every famous artist had a muse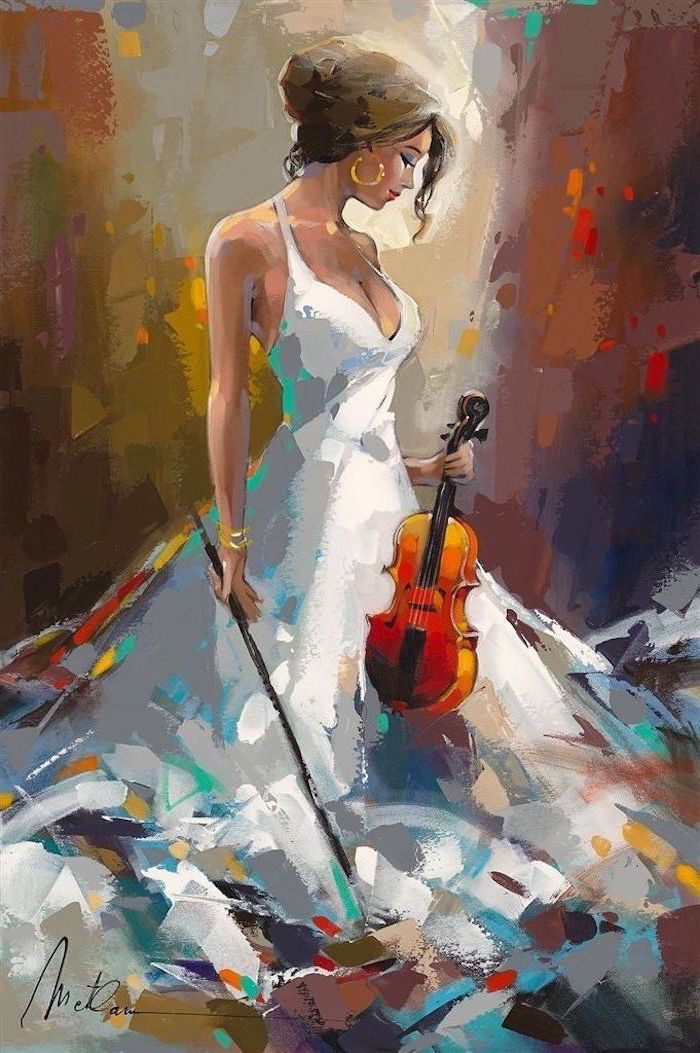 Here's our first step-by-step DIY tutorial on how to paint a cityscape with fireworks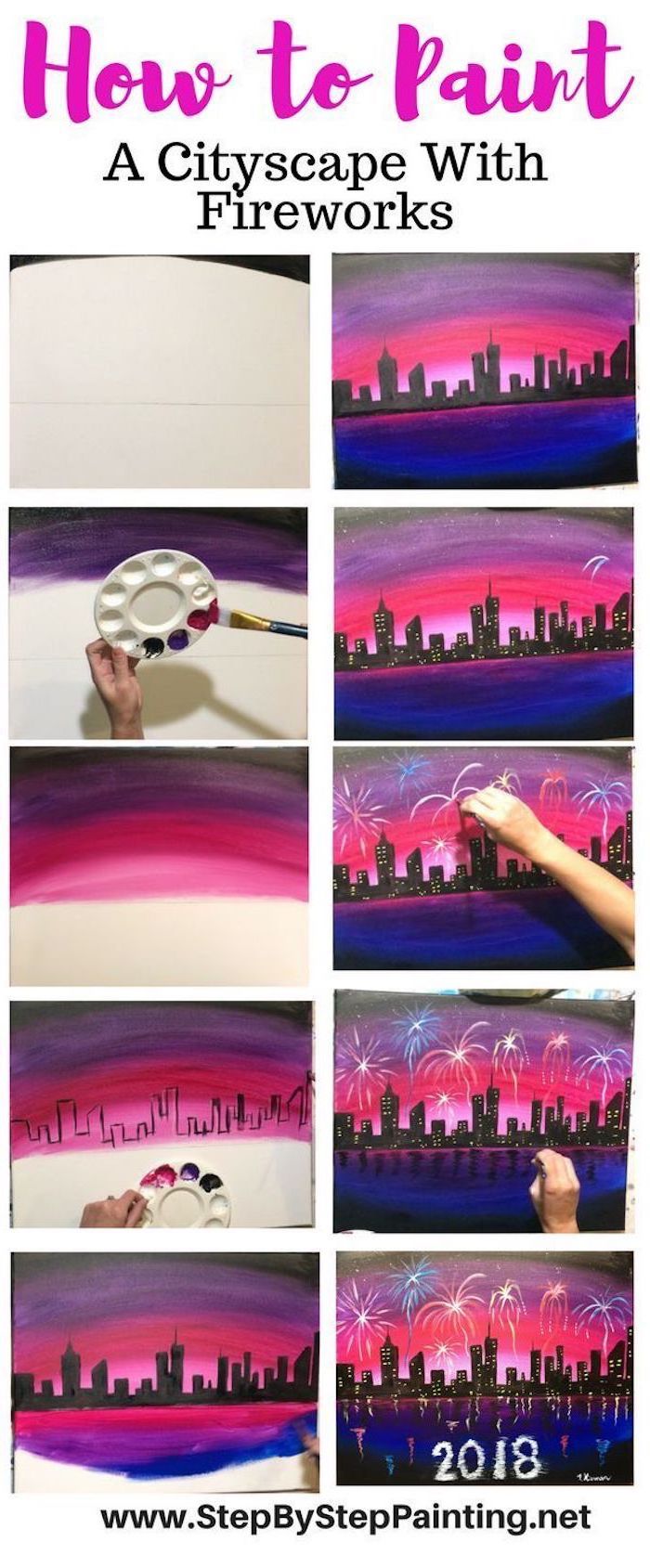 Why not have your doggo be your muse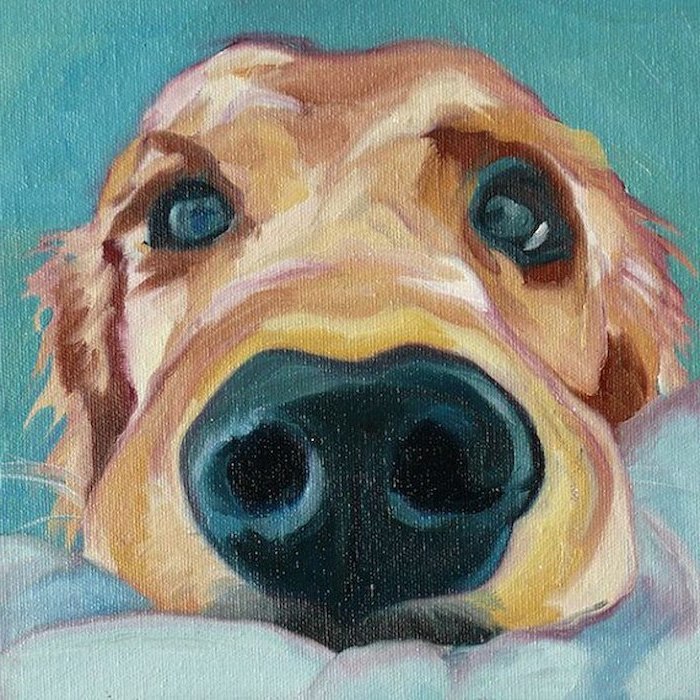 Beautiful painting, which evokes the feeling of calmness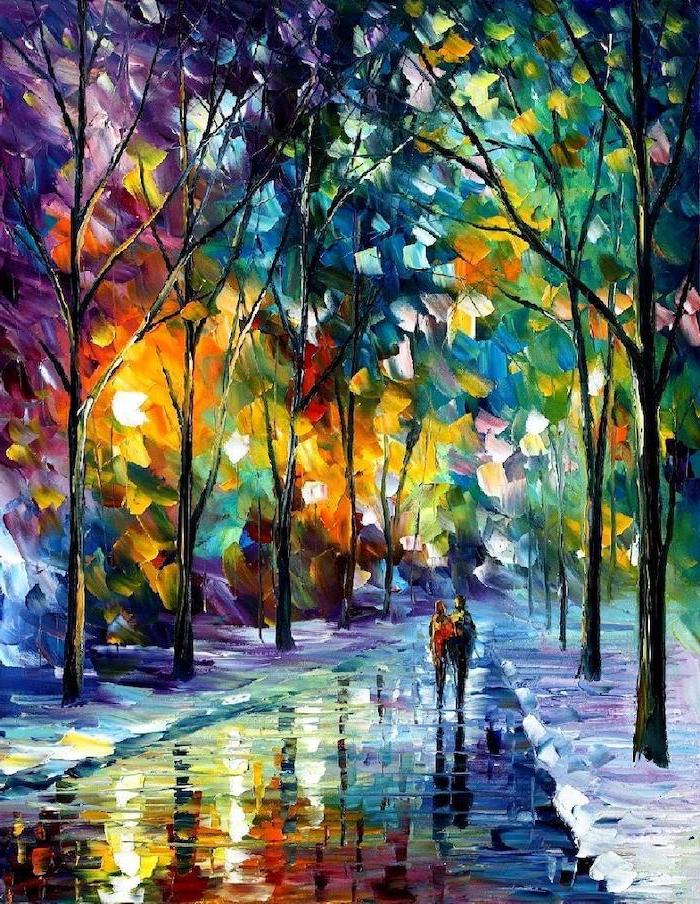 Cherry blossom trees are a big inspiration for many paintings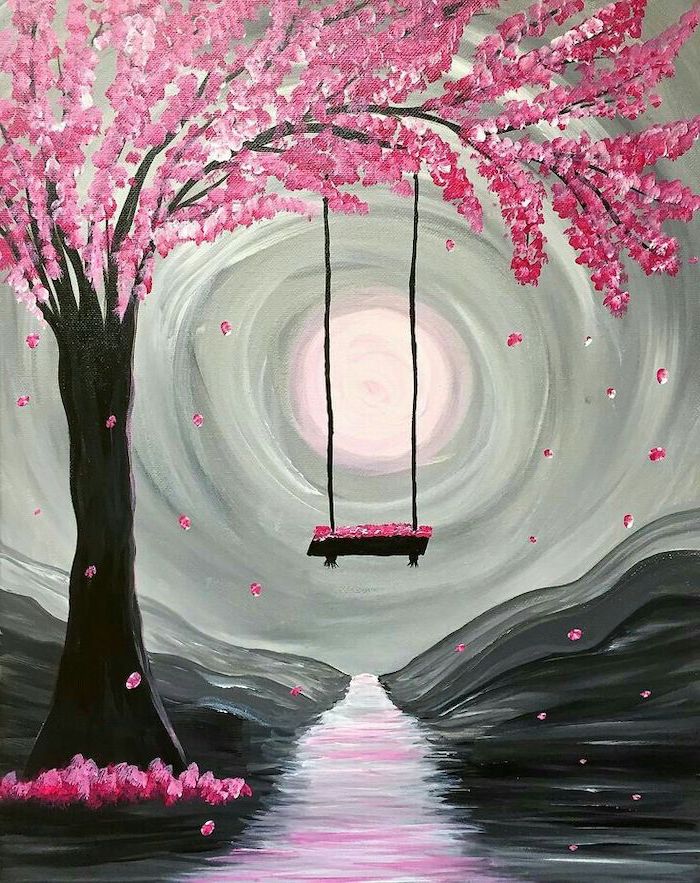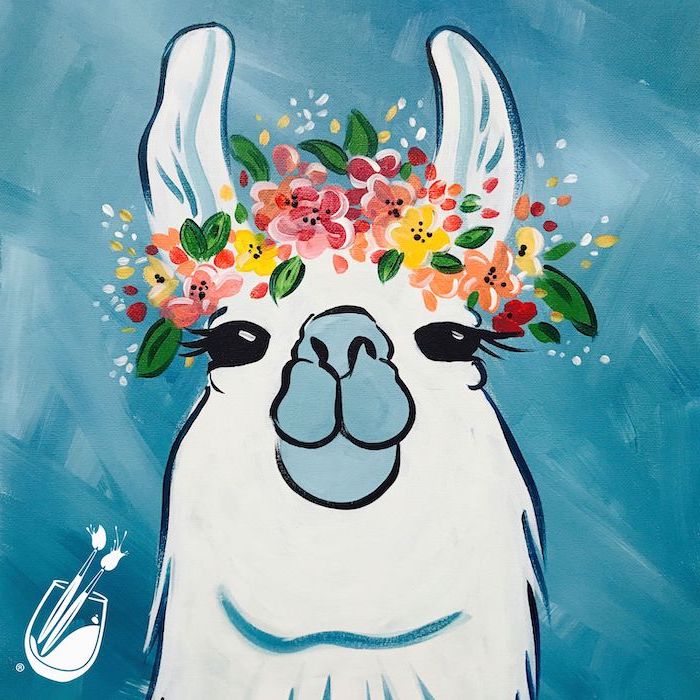 This two-piece will definitely appeal to all the wine lovers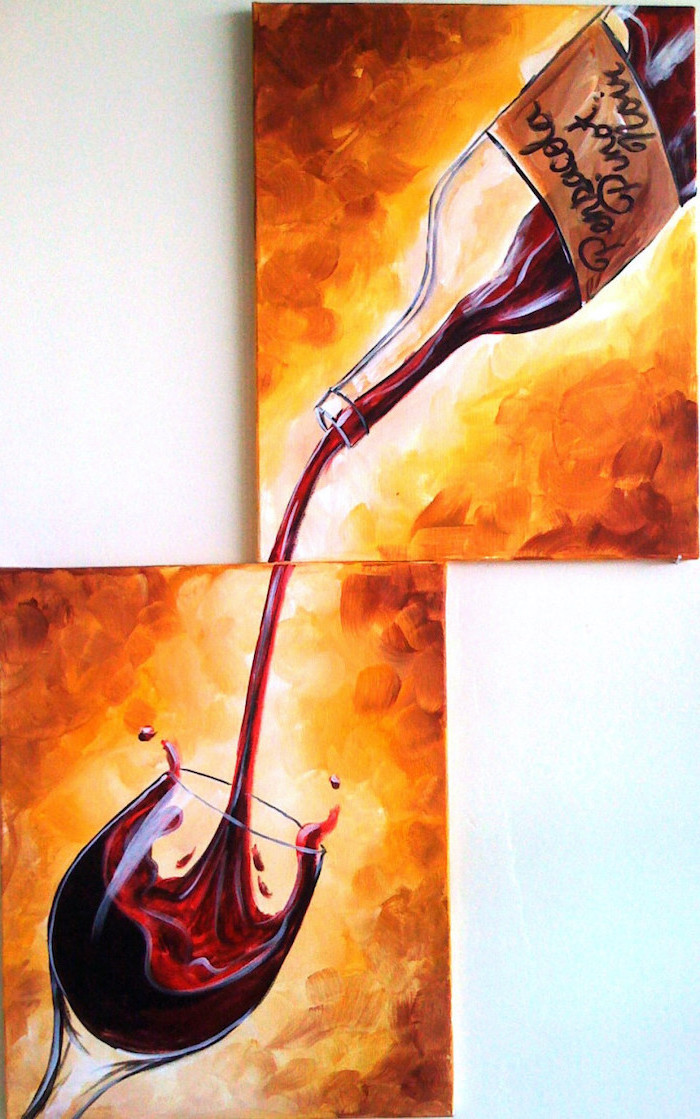 Here's a little guide on how to choose the right brush for your paintings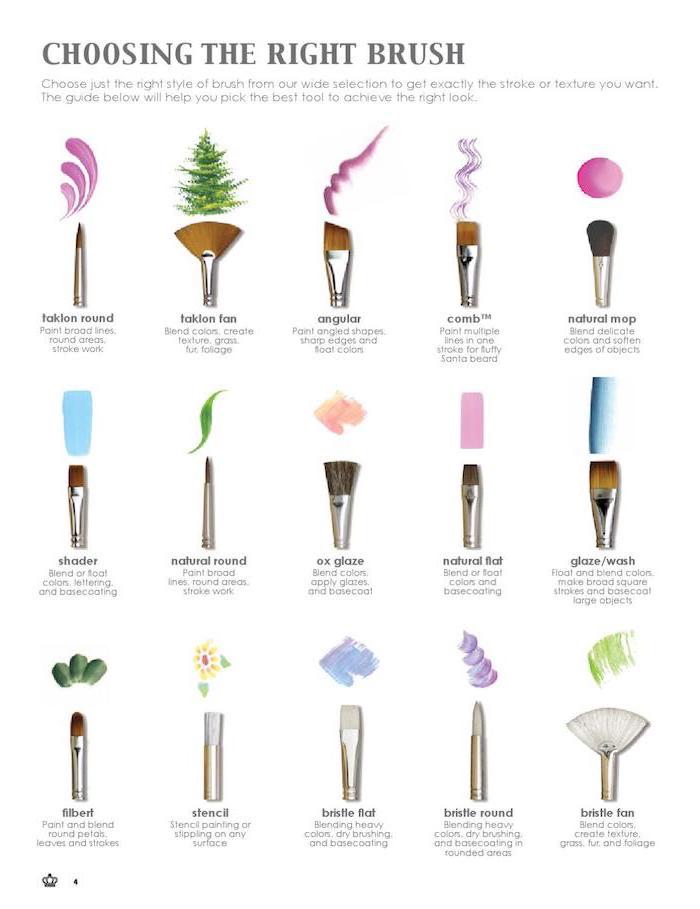 How to draw a beautiful forest landscape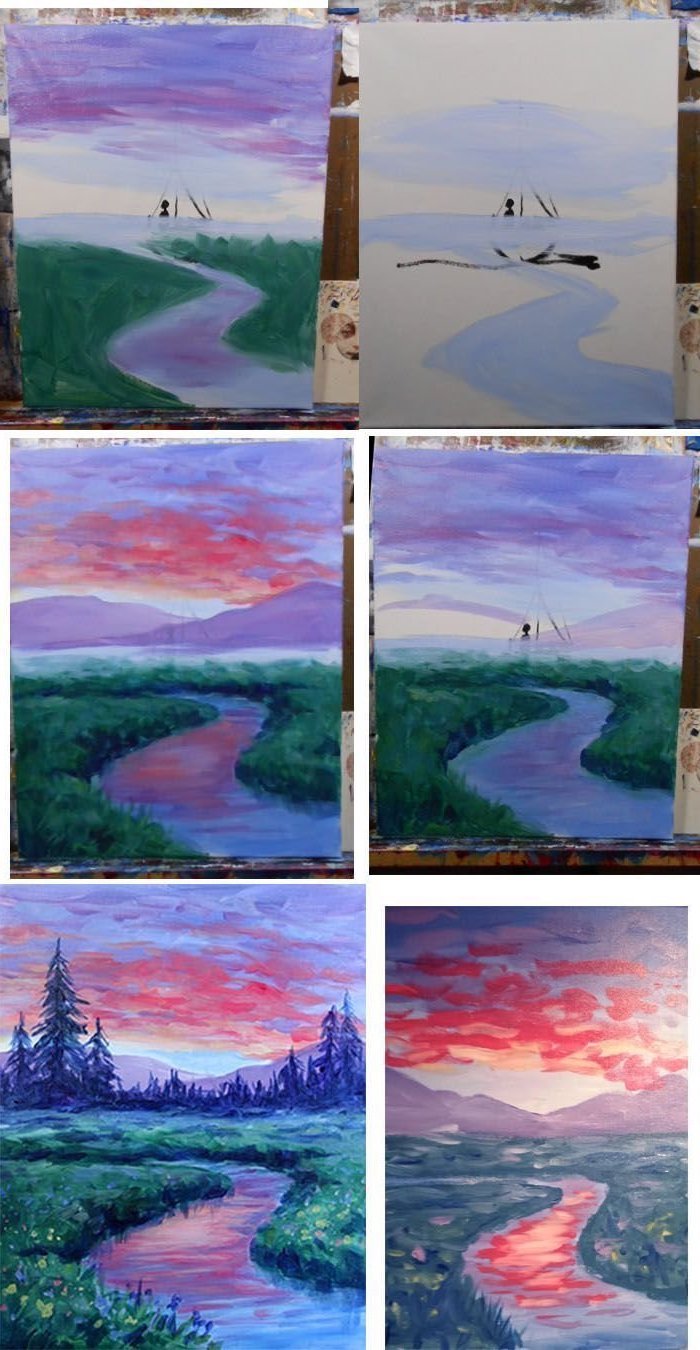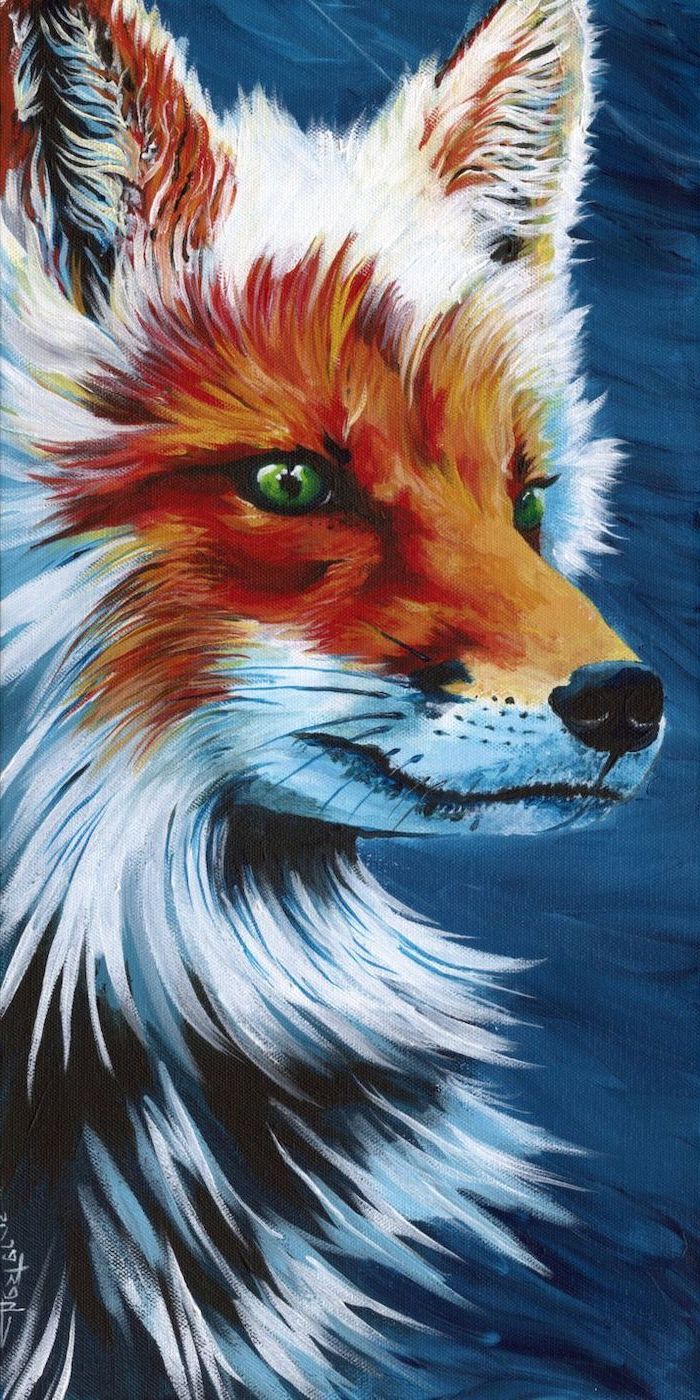 And a little guide on mixing colors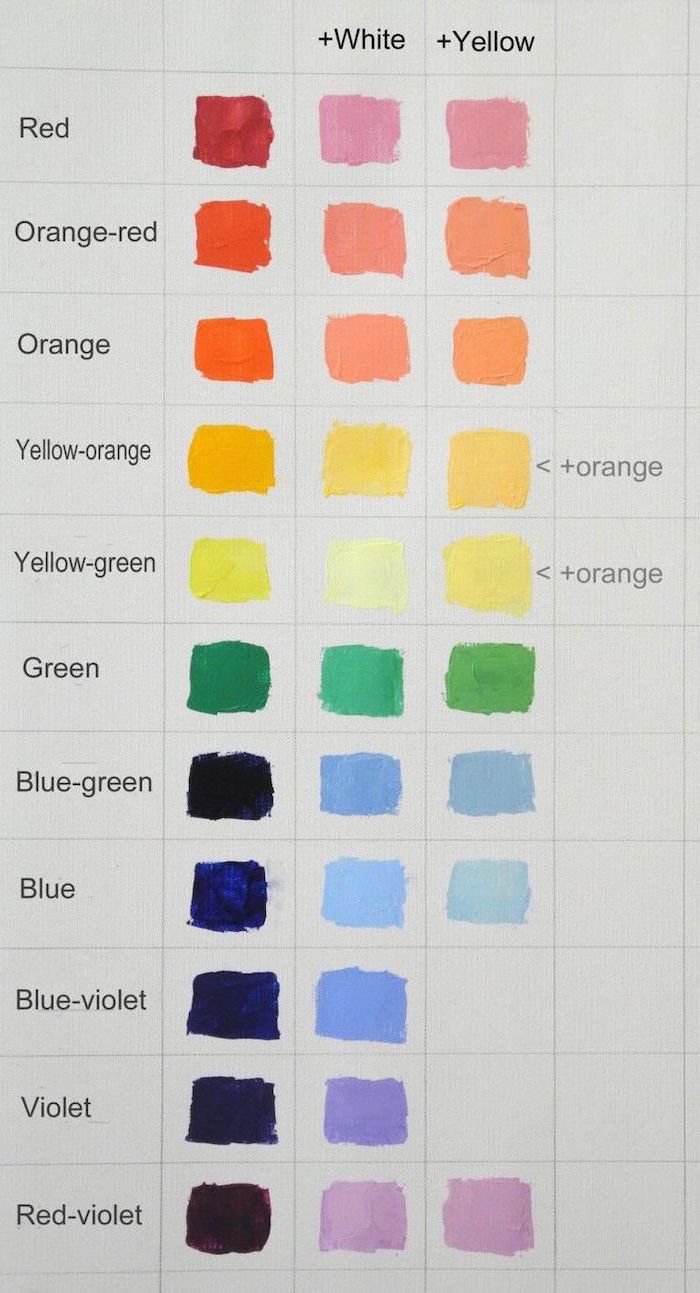 How to draw a breathtaking sunset step-by-step tutorial

How to paint a sunflower tutorial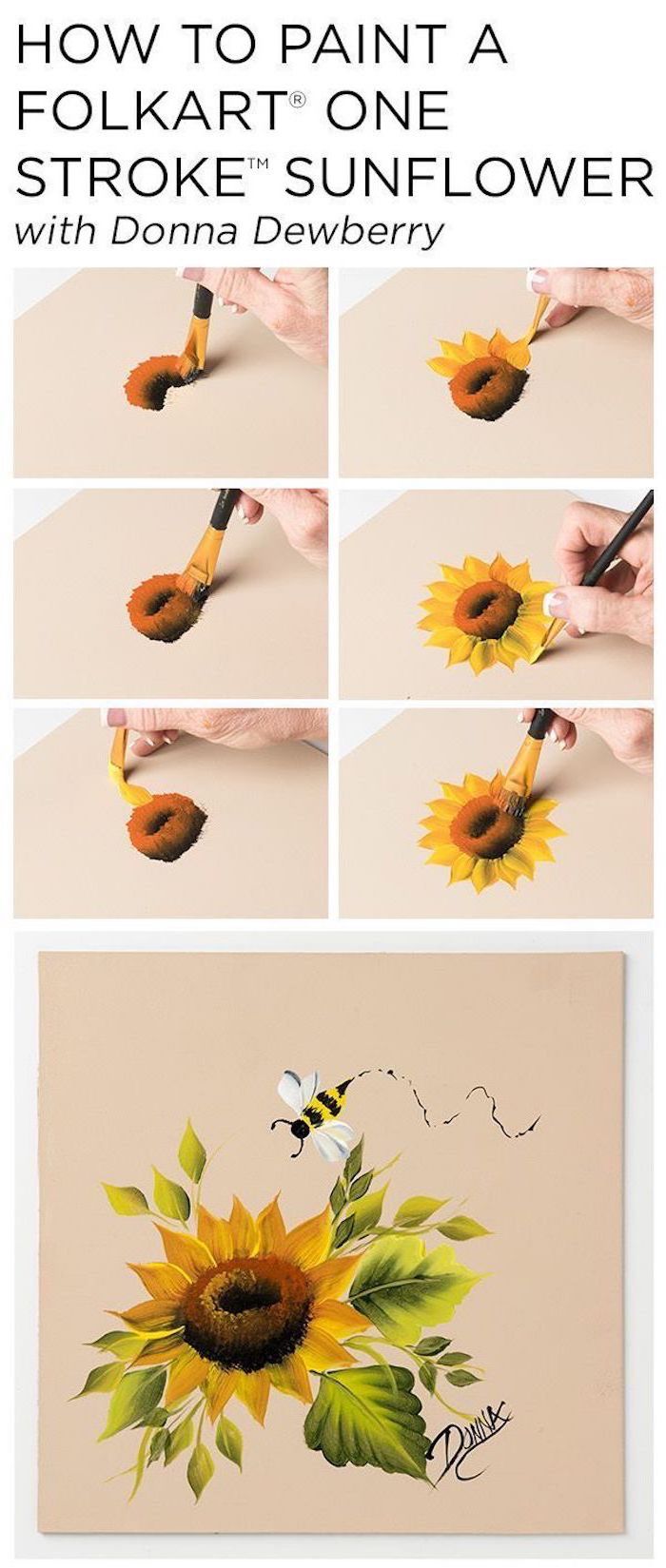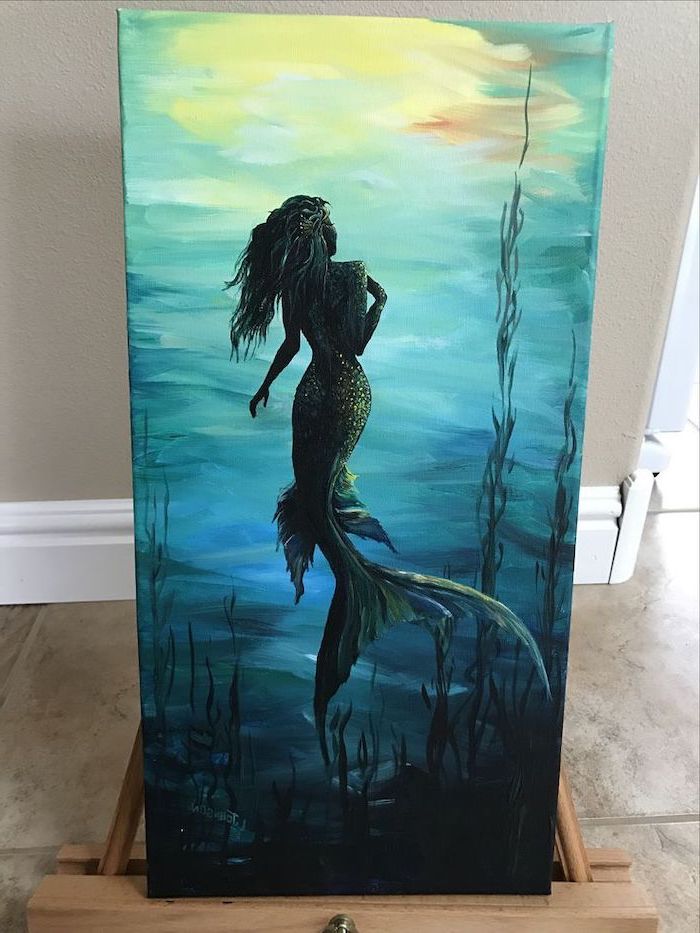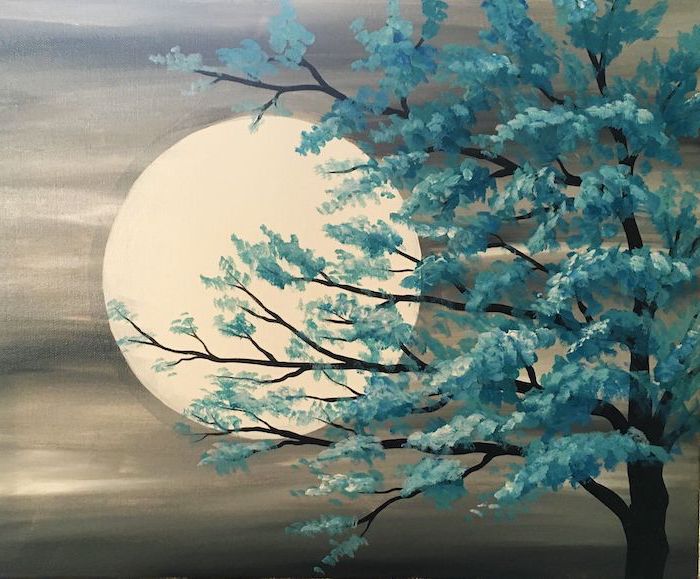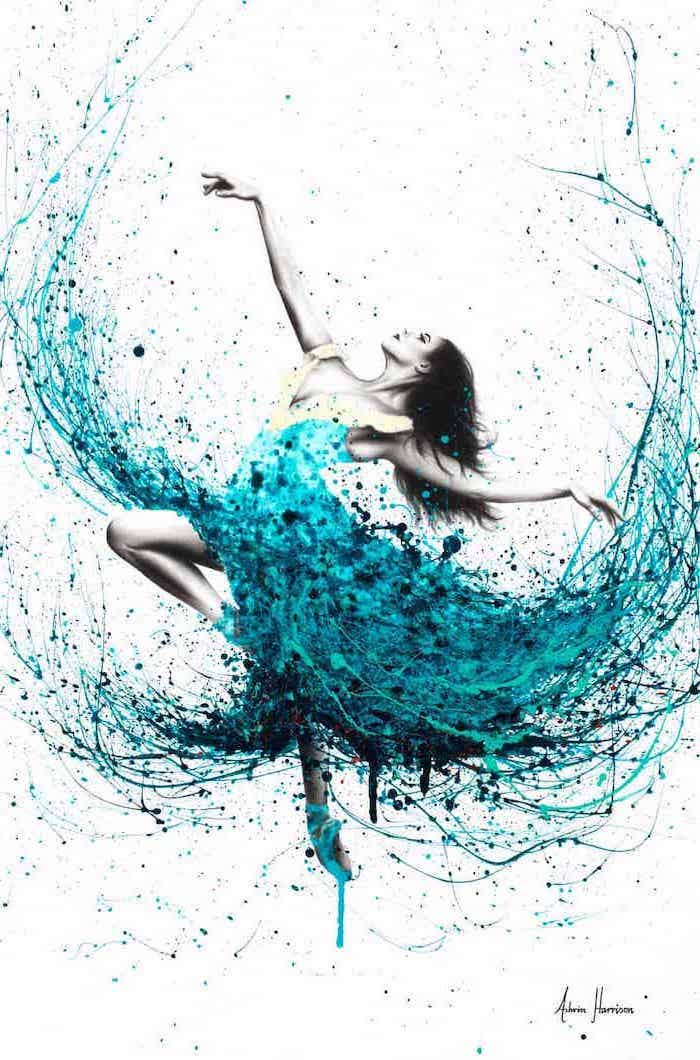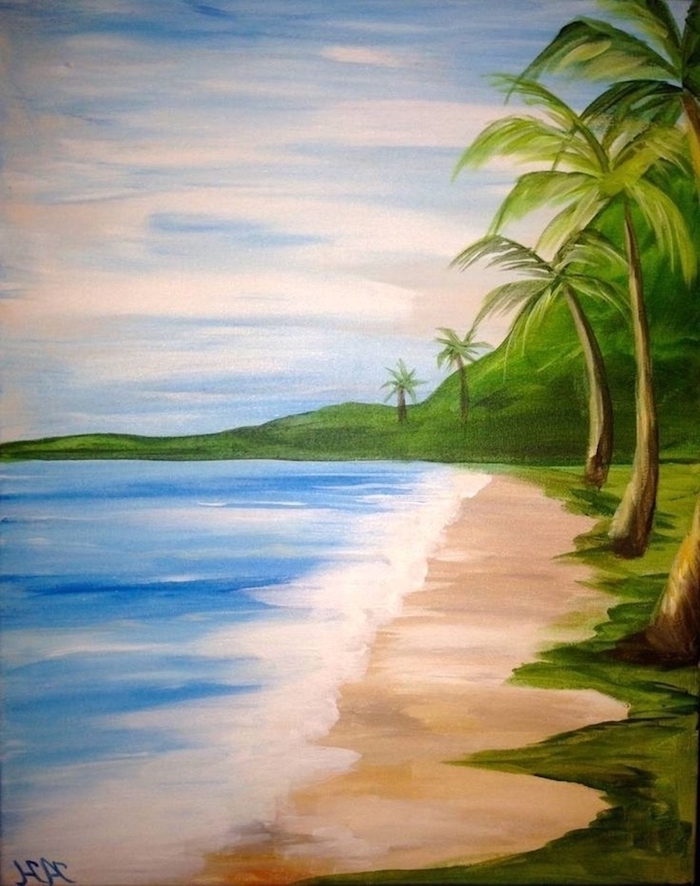 Very interesting painting idea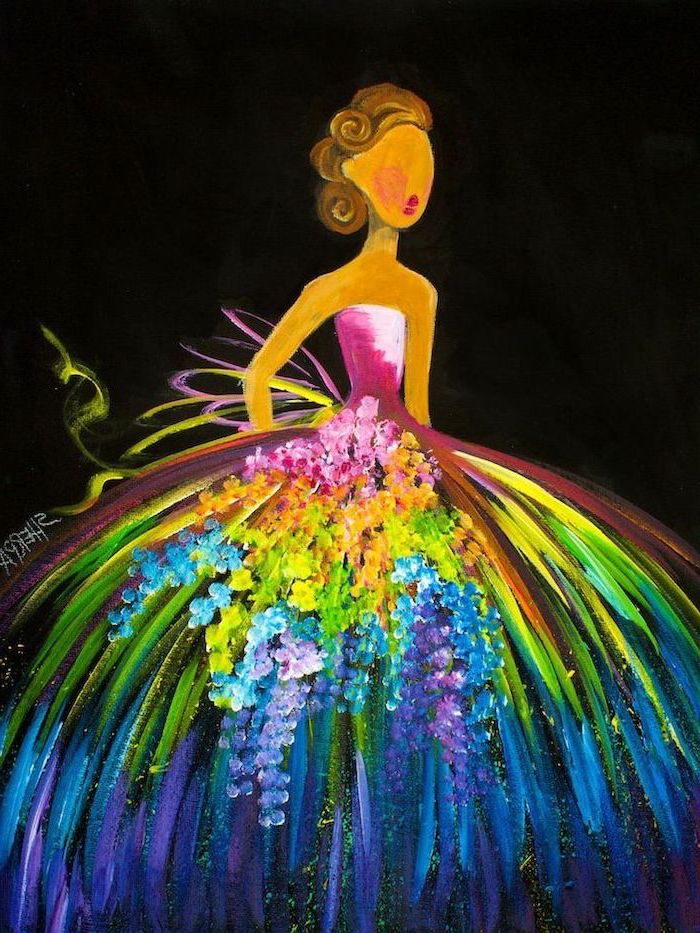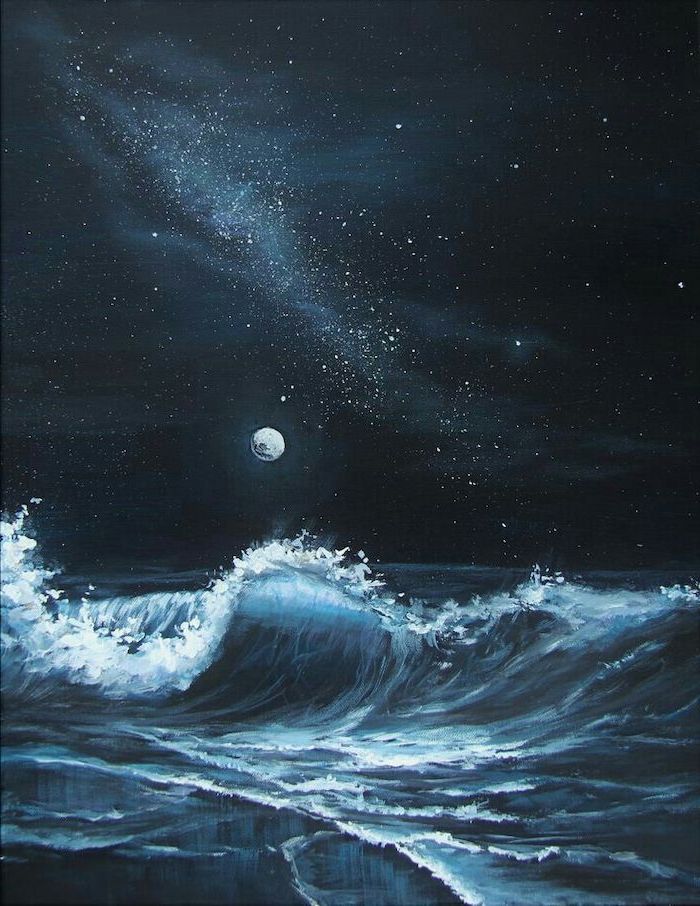 Look at this cutie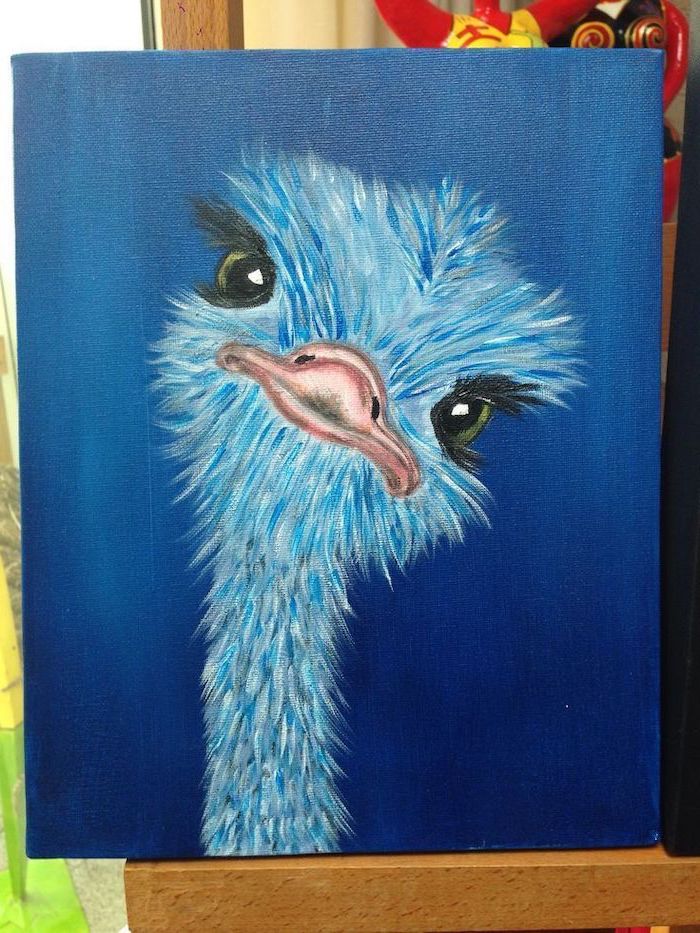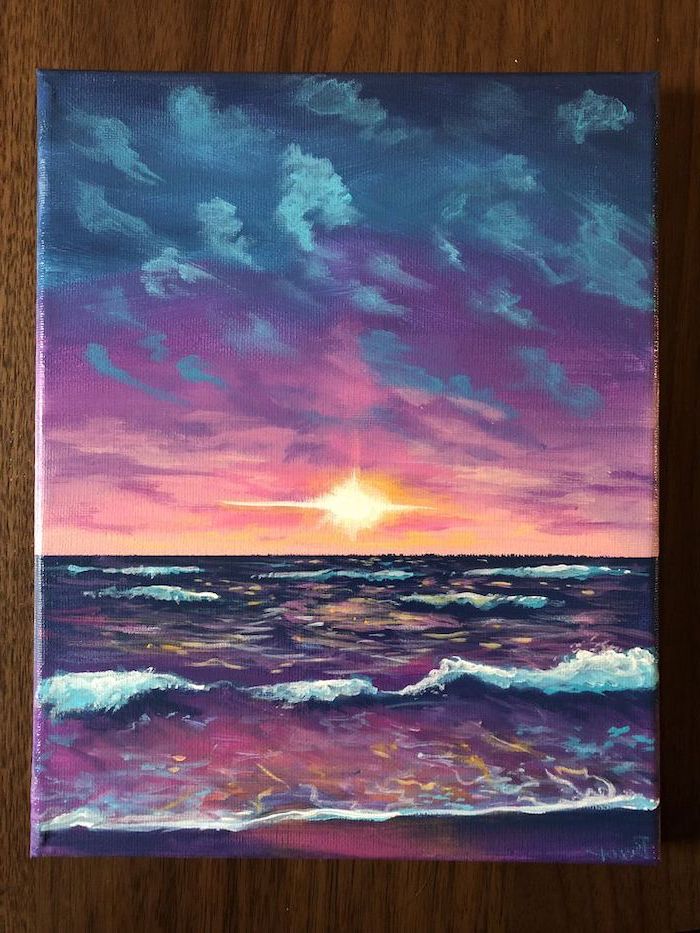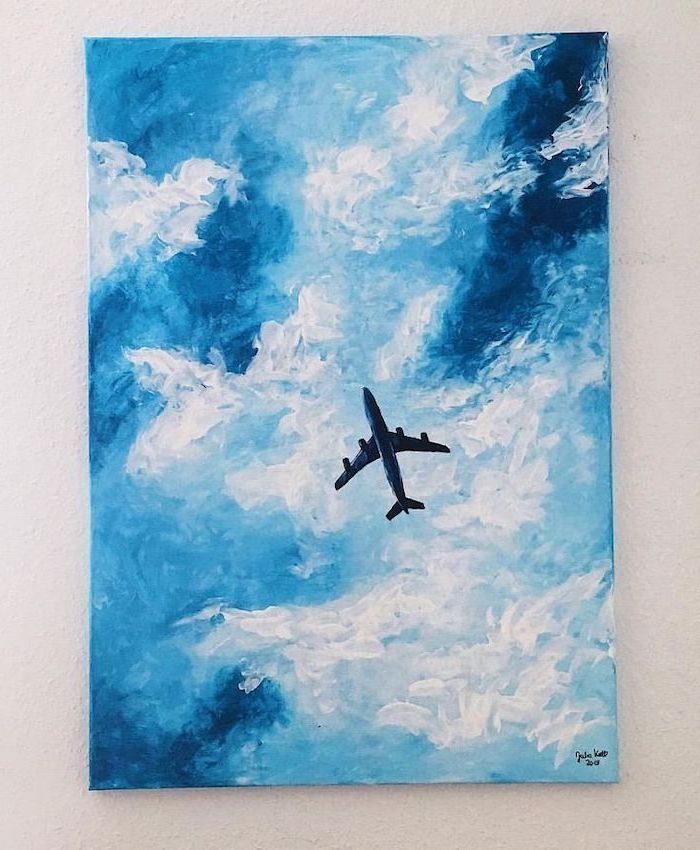 Try this painting if you are a music lover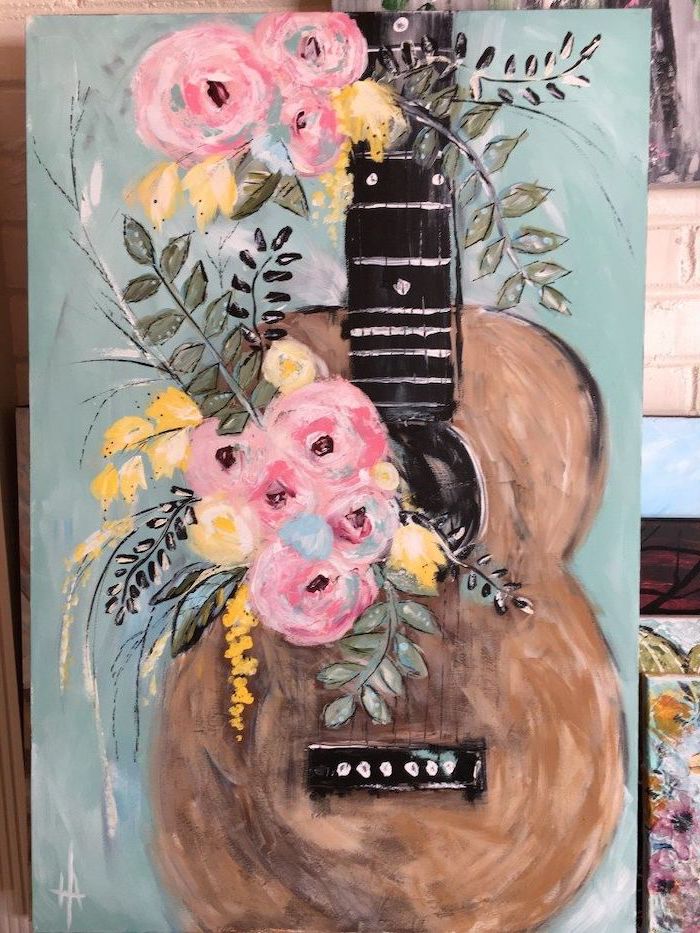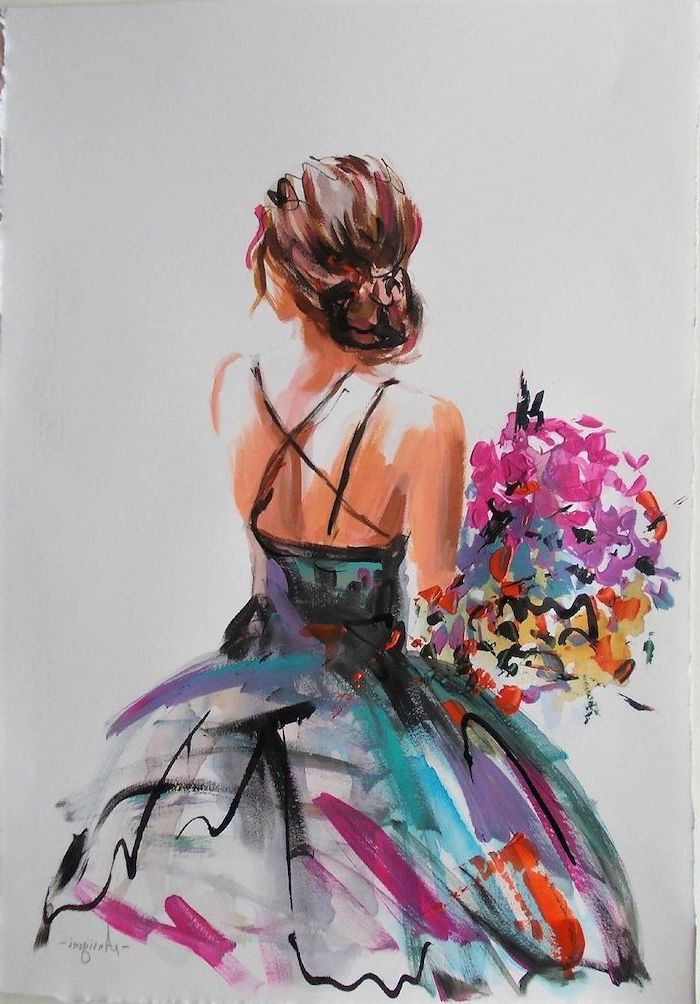 How to paint rustic jar of daisies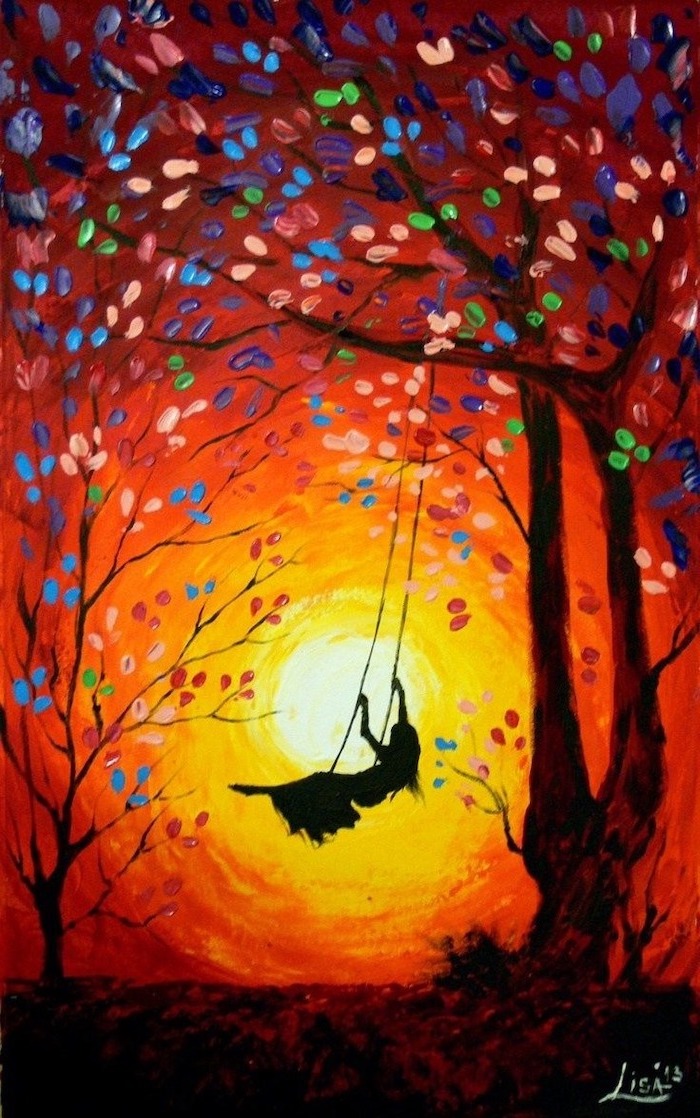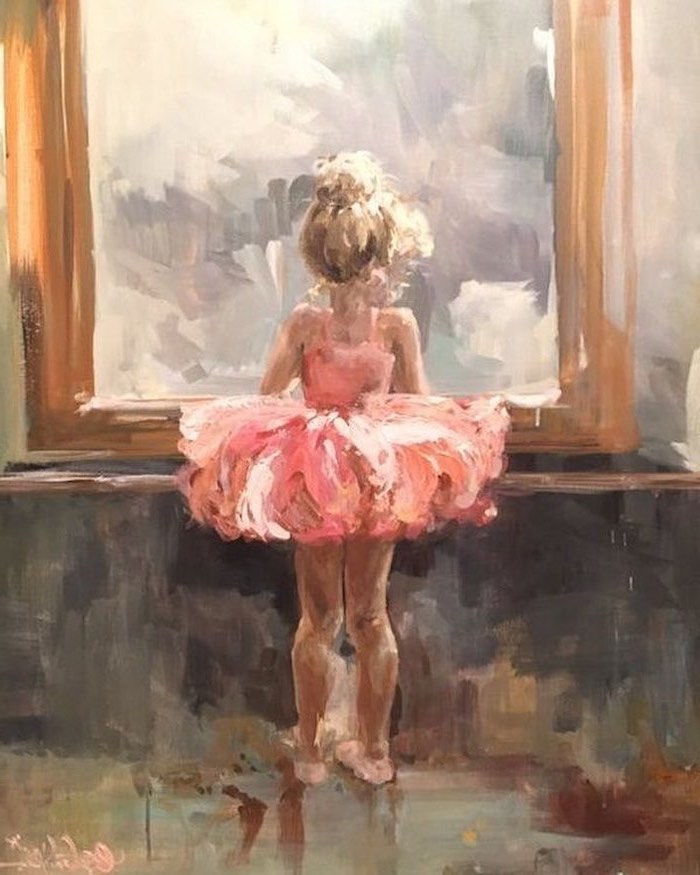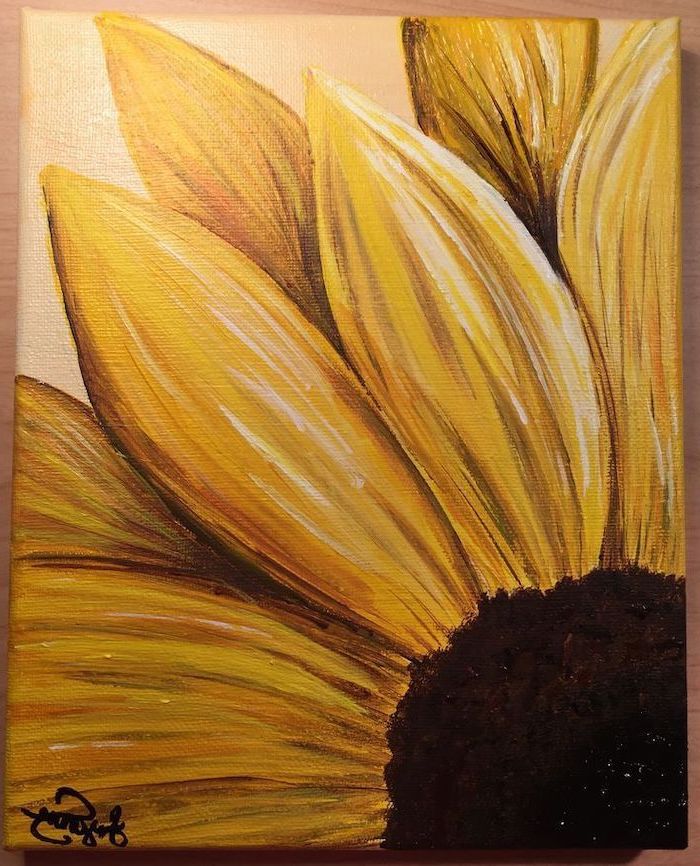 Canvas painting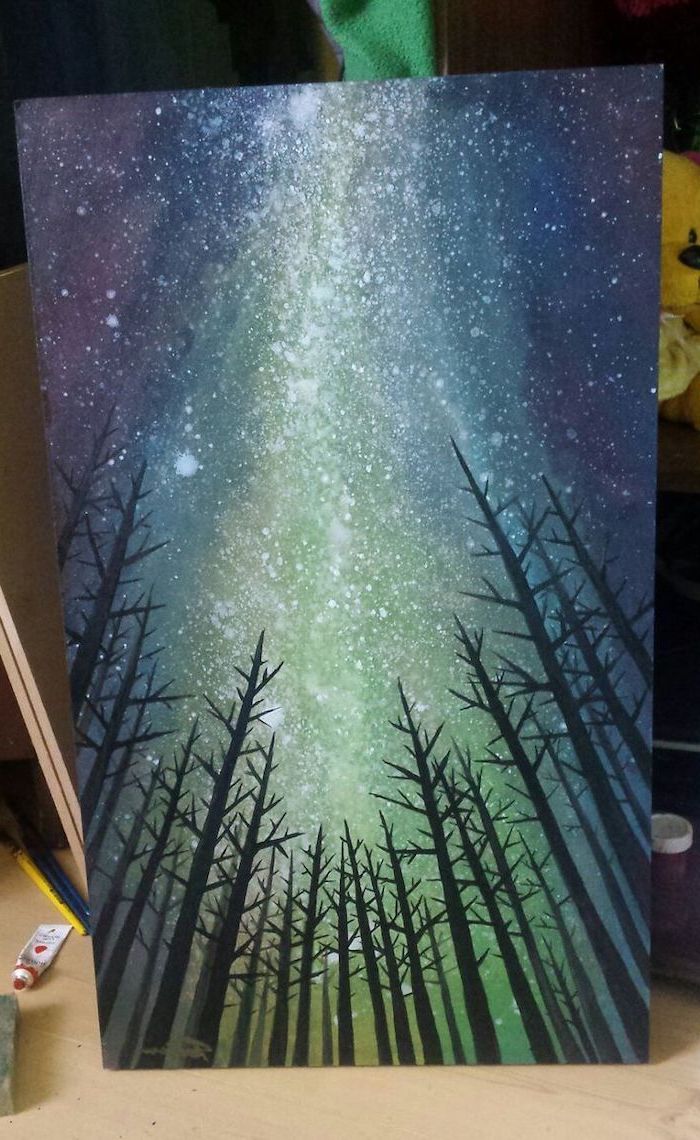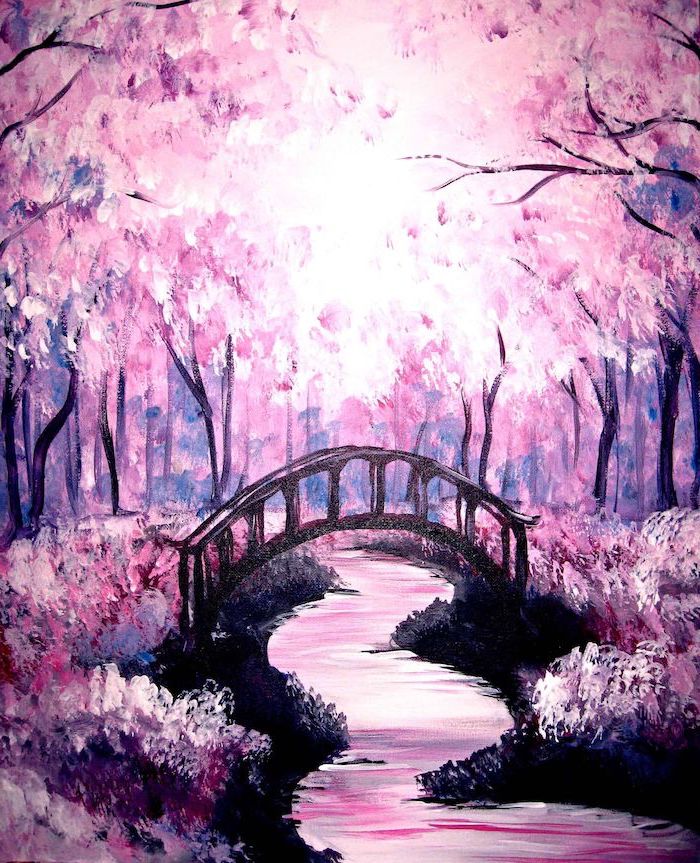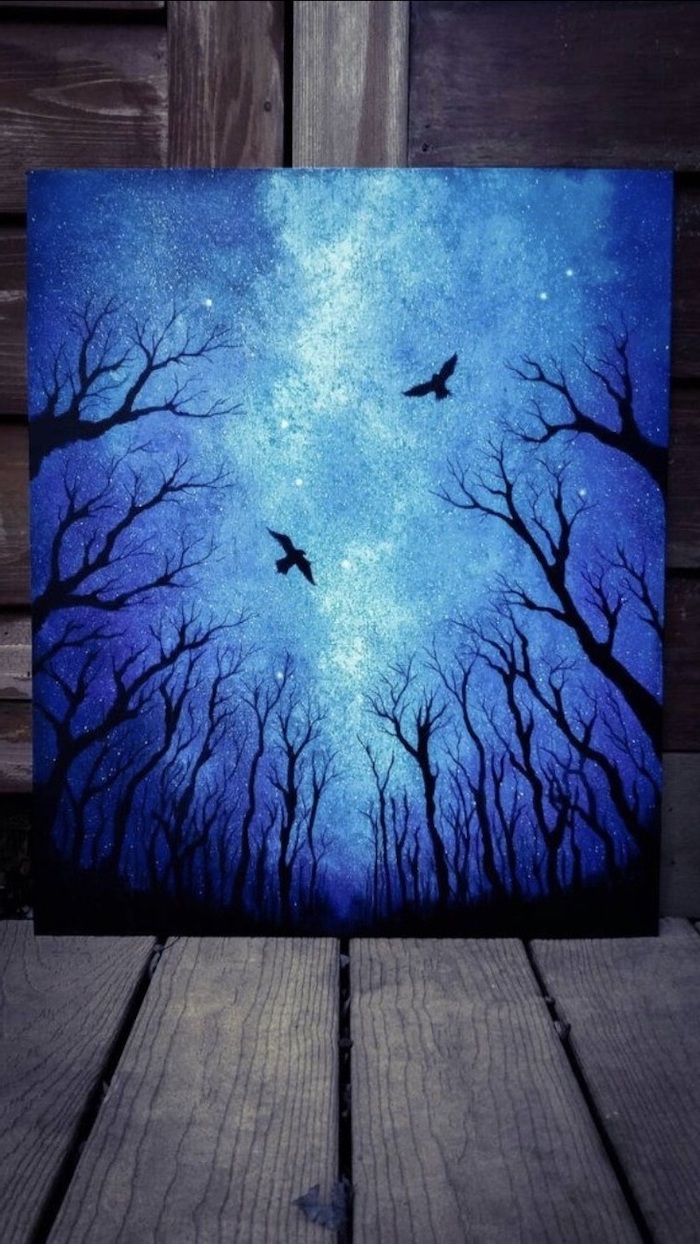 Canvas painting ideas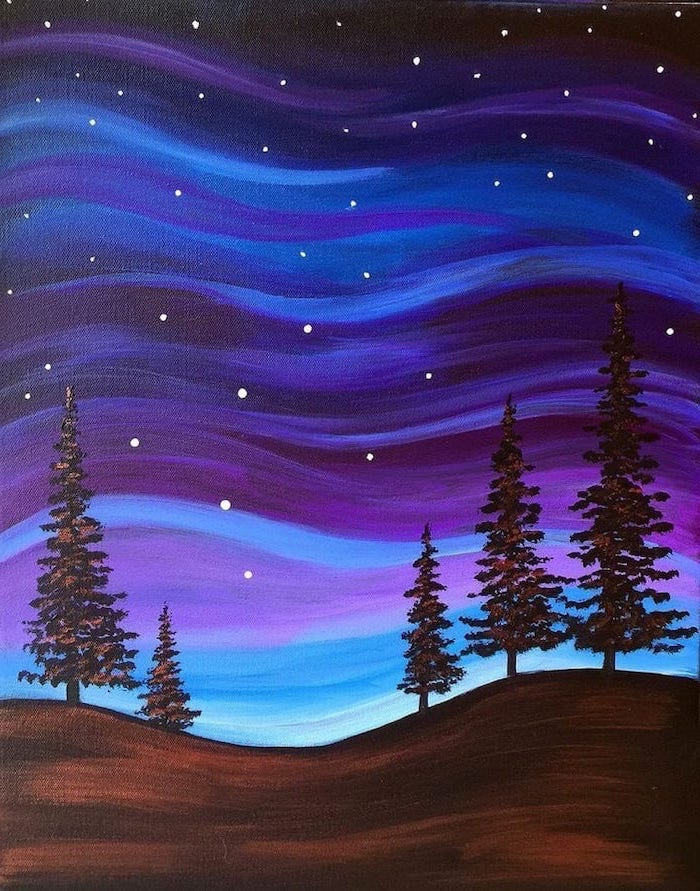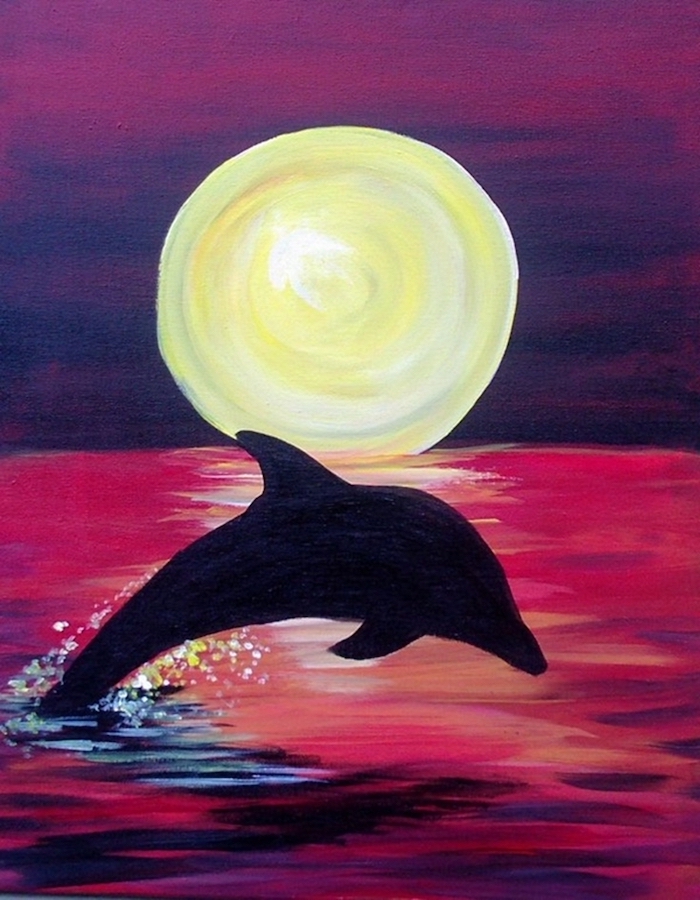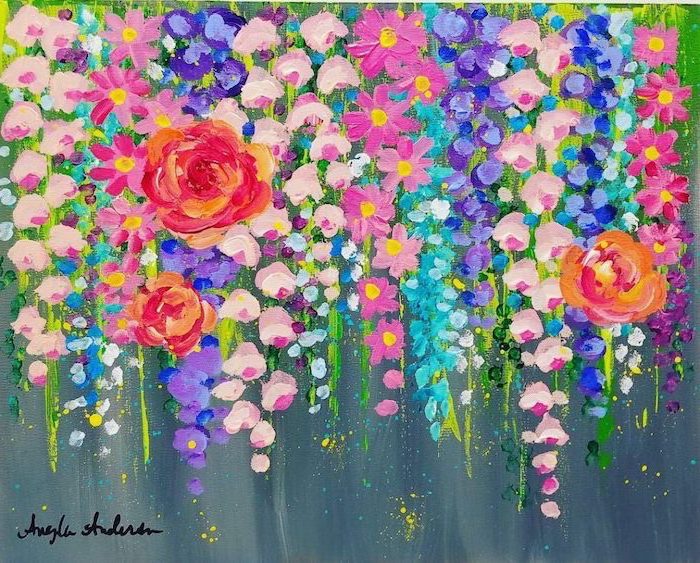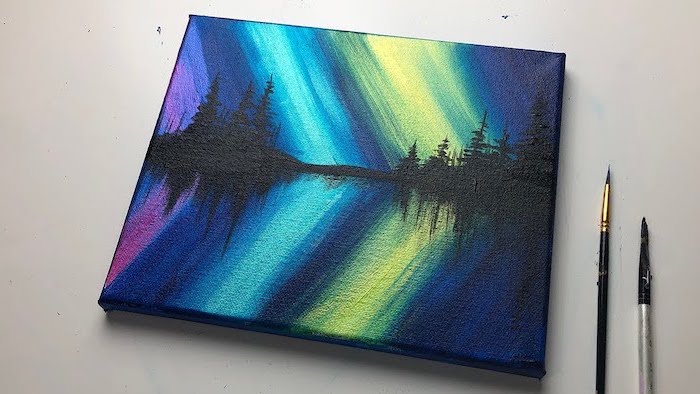 Abstract painting ideas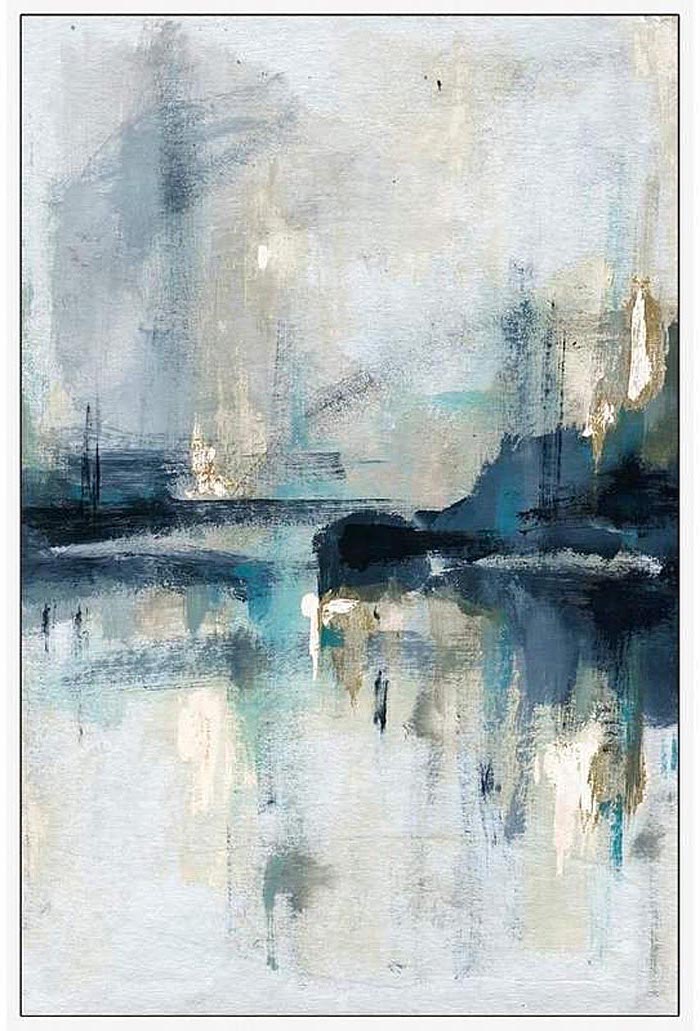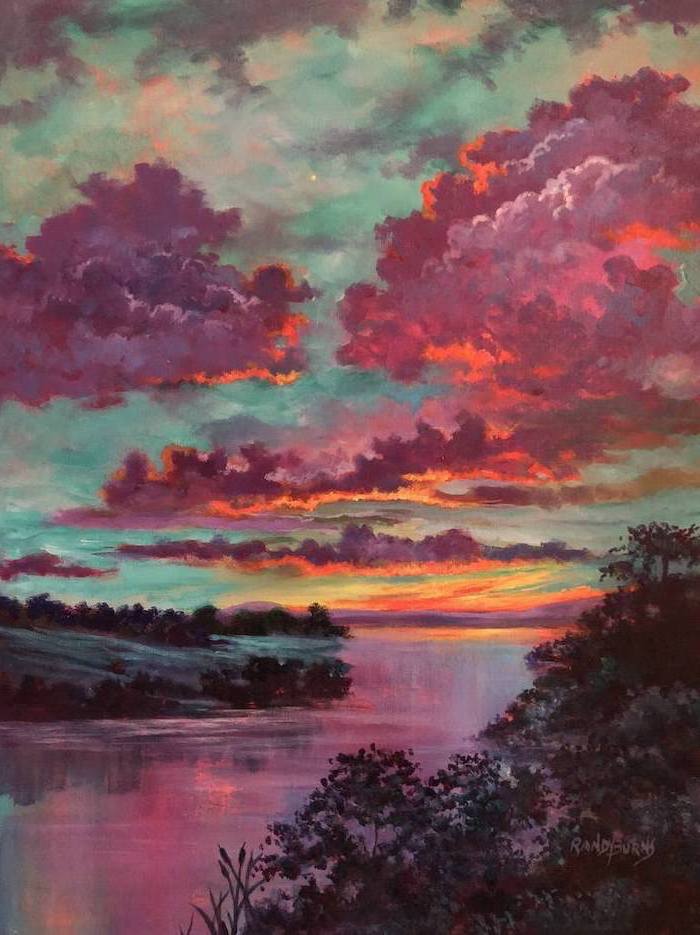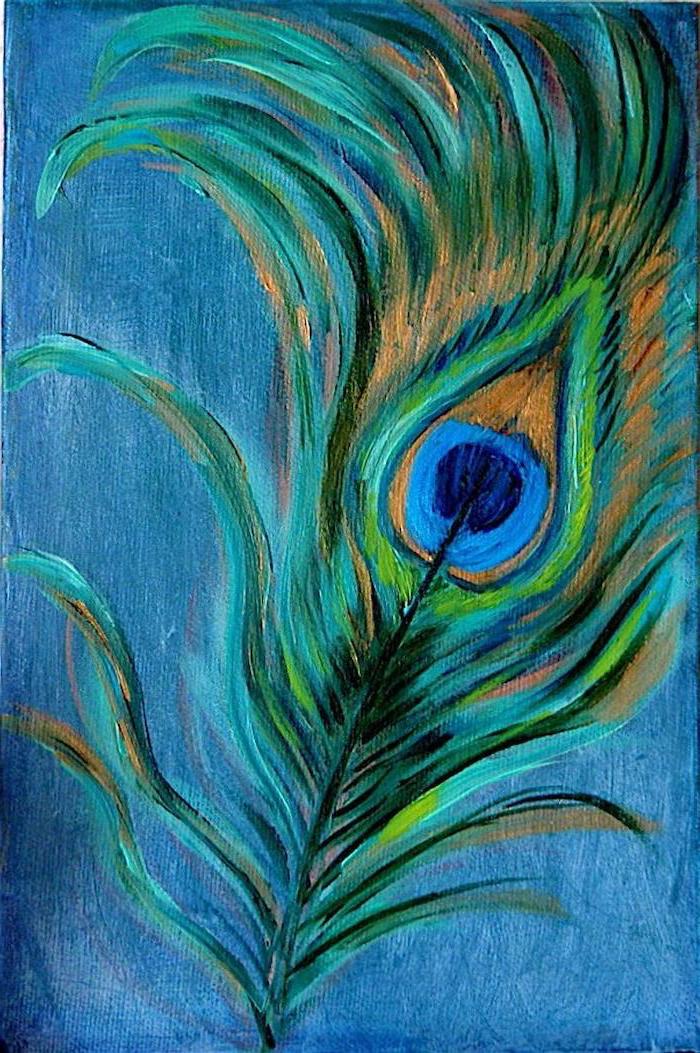 Acrylic painting ideas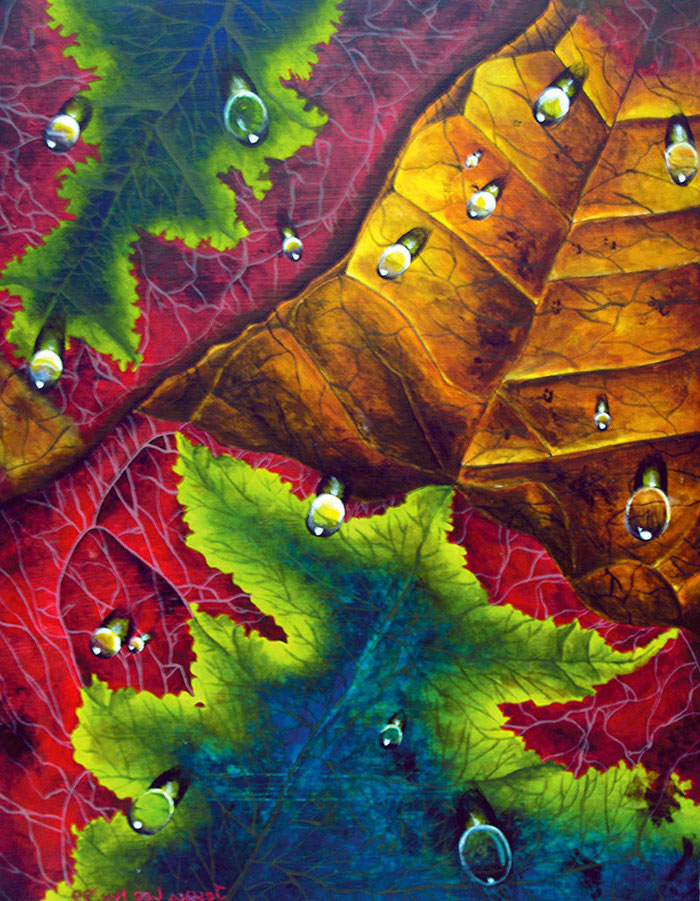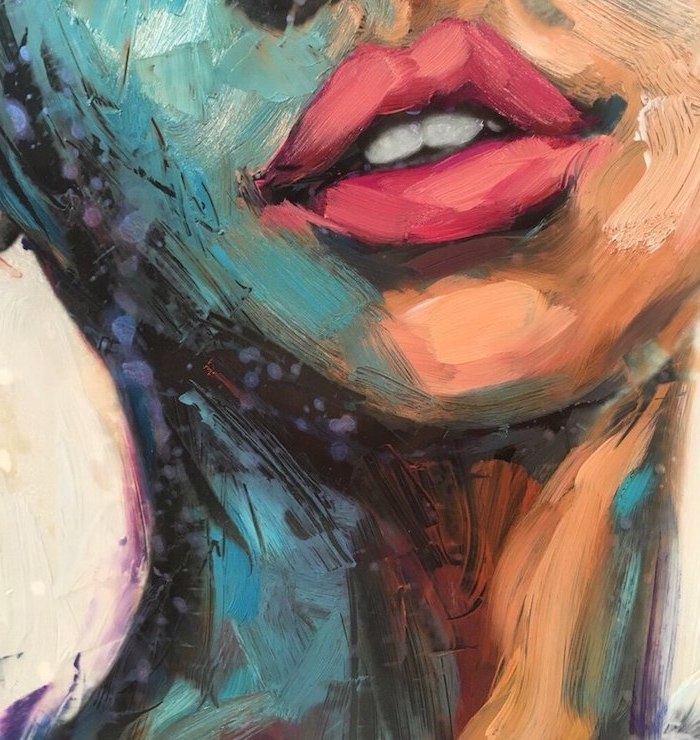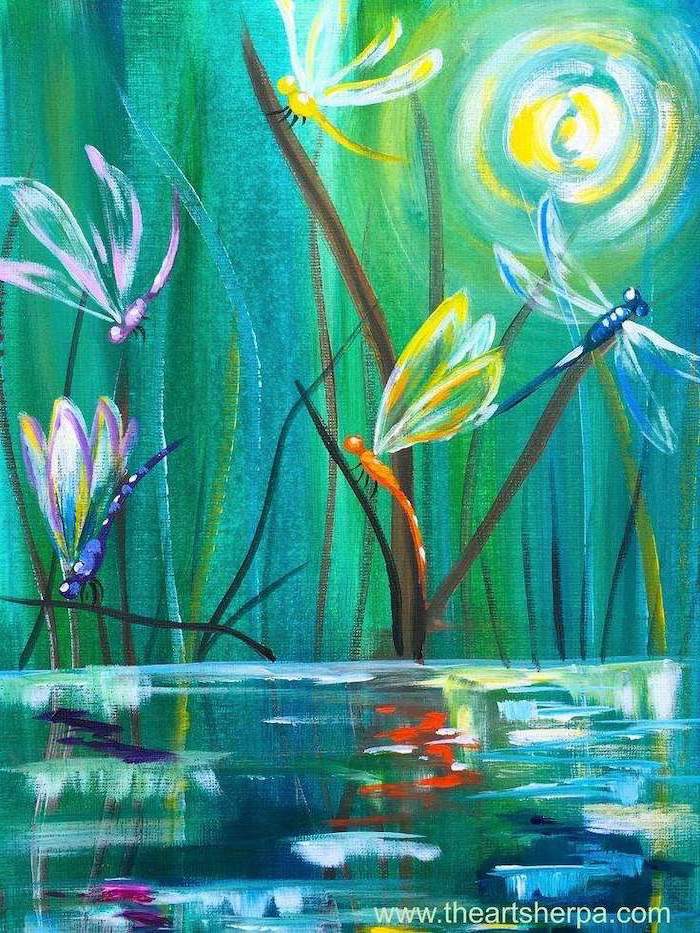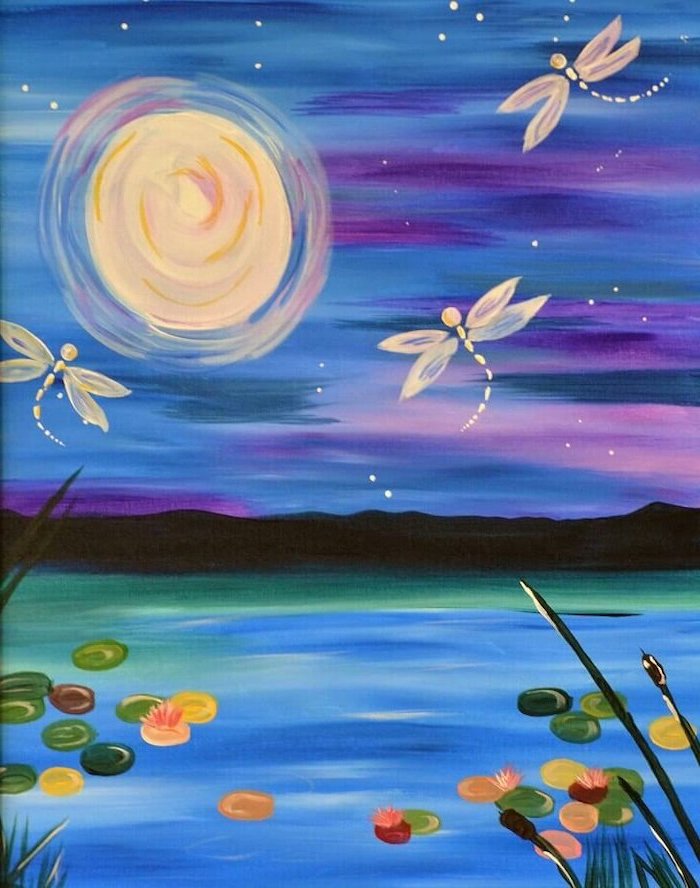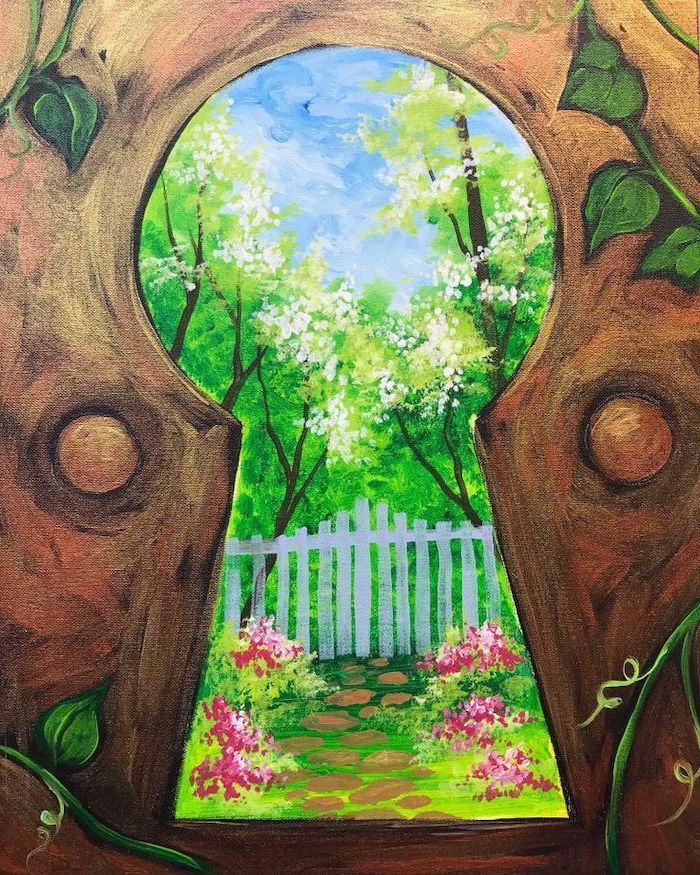 Easy acrylic paintings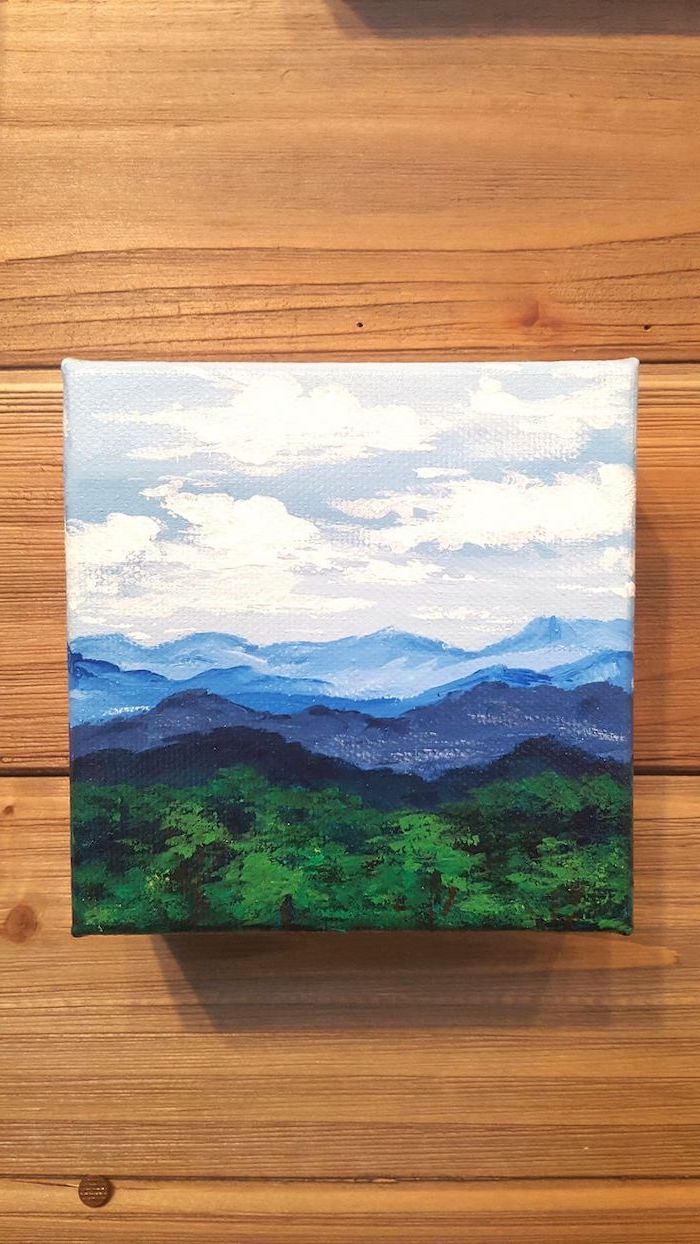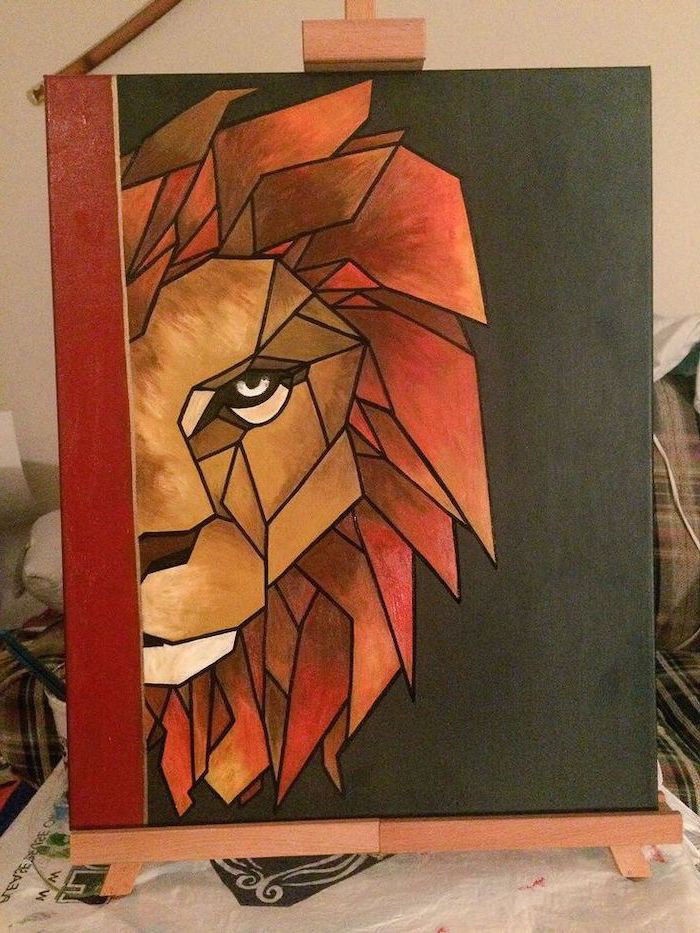 Painting ideas for beginners – how to paint a cherry blossom tree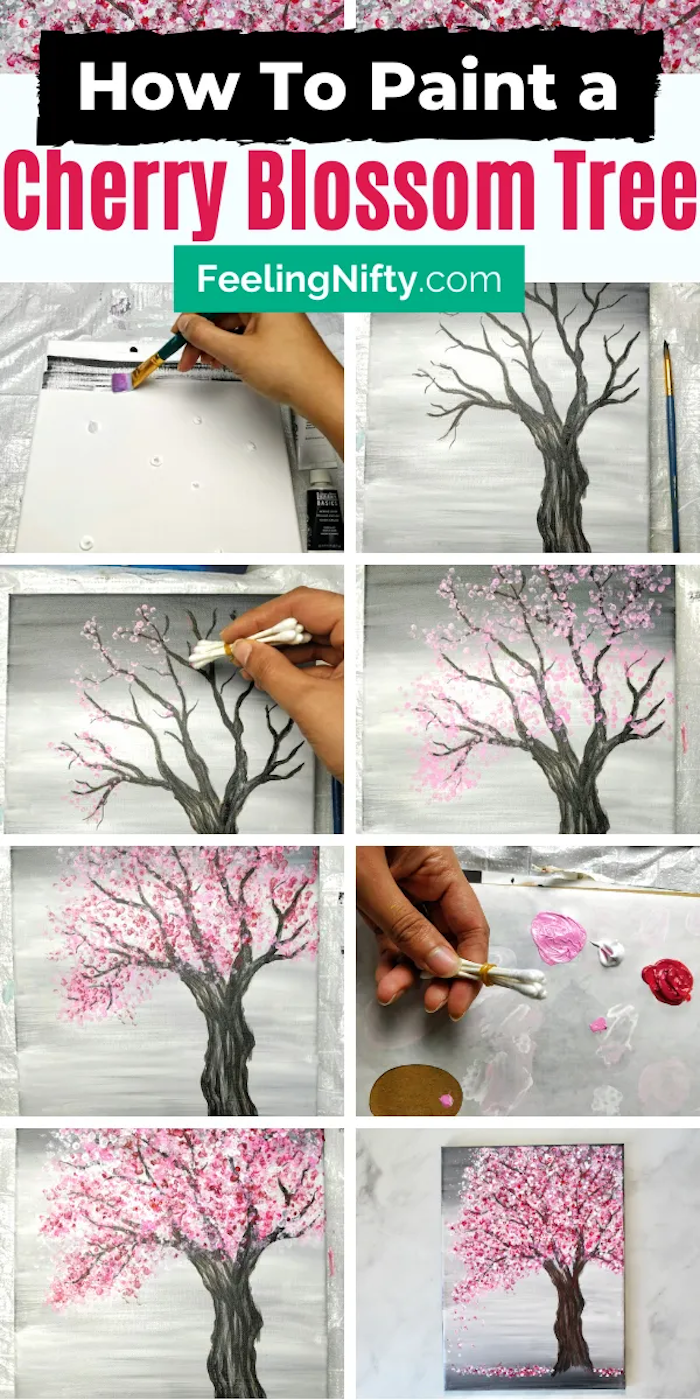 How to paint a lightning storm

How to paint a sunflower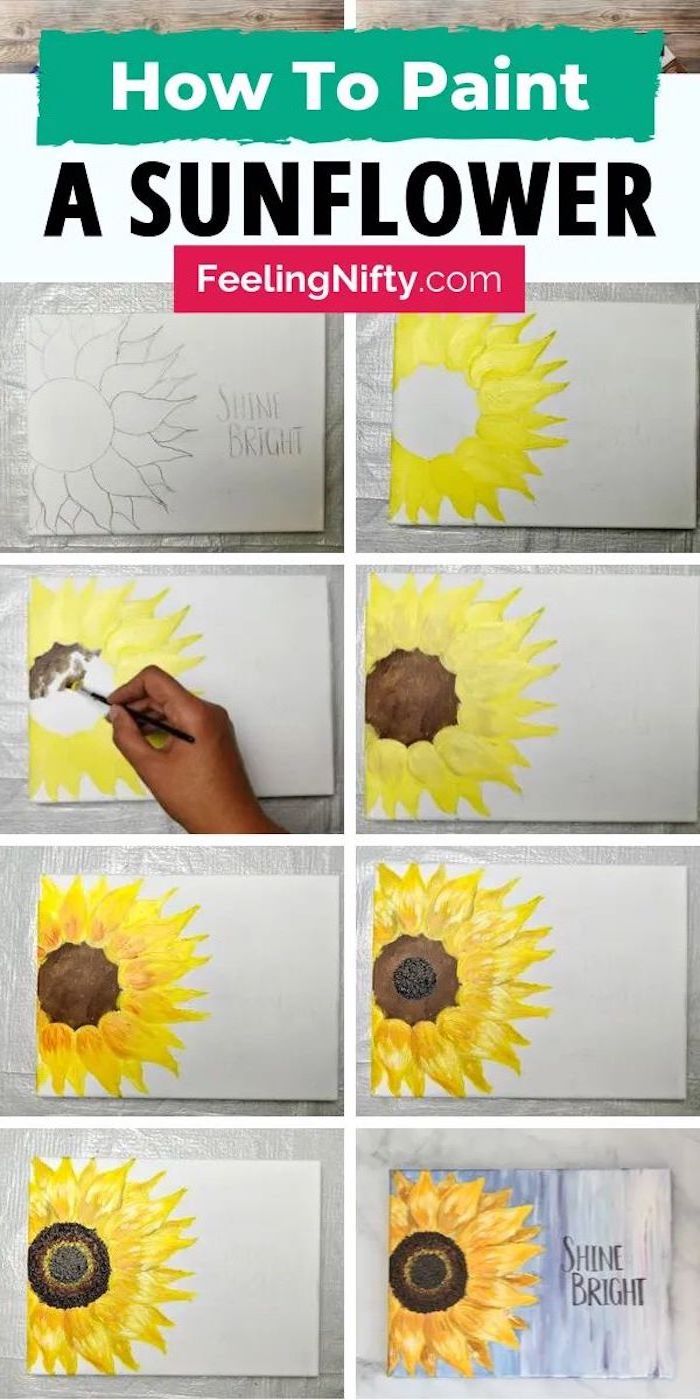 Acrylic painting on canvas – how to paint a sunset pier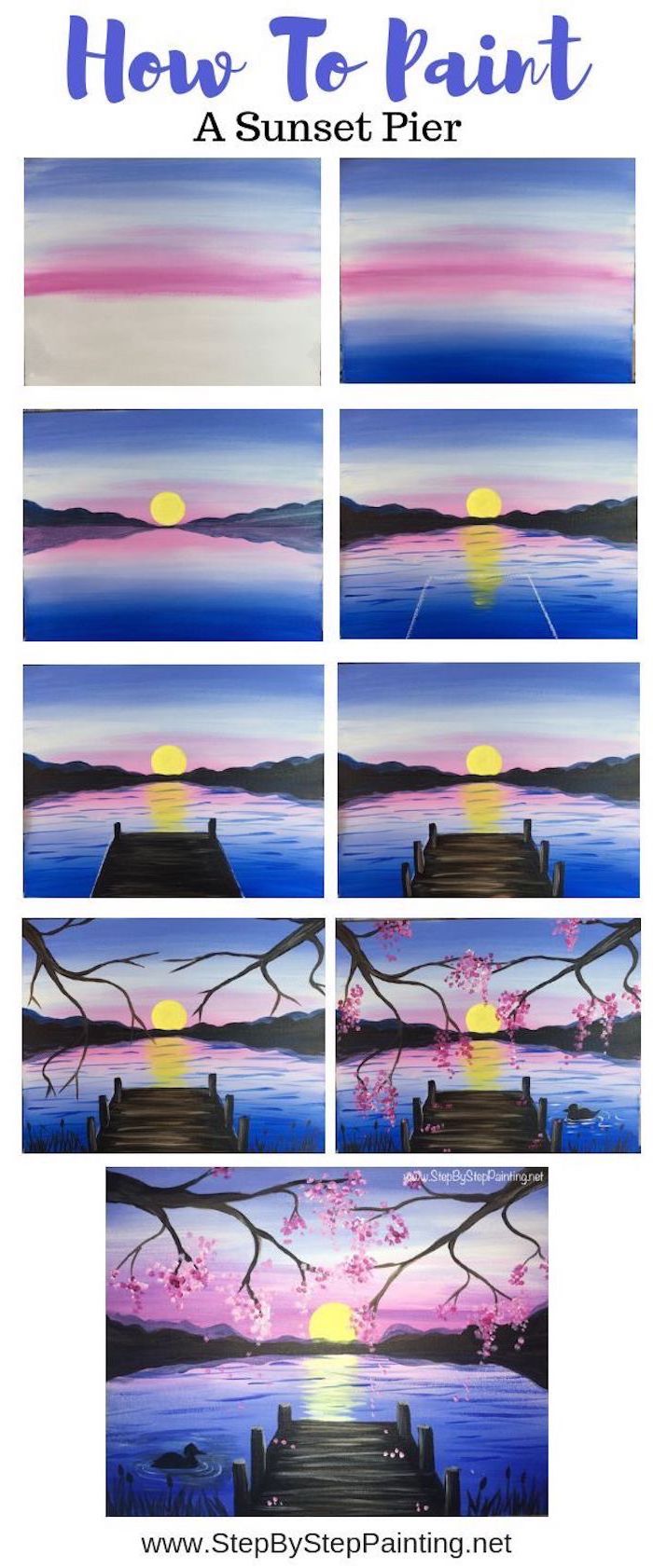 How to paint a sunset with hot air balloons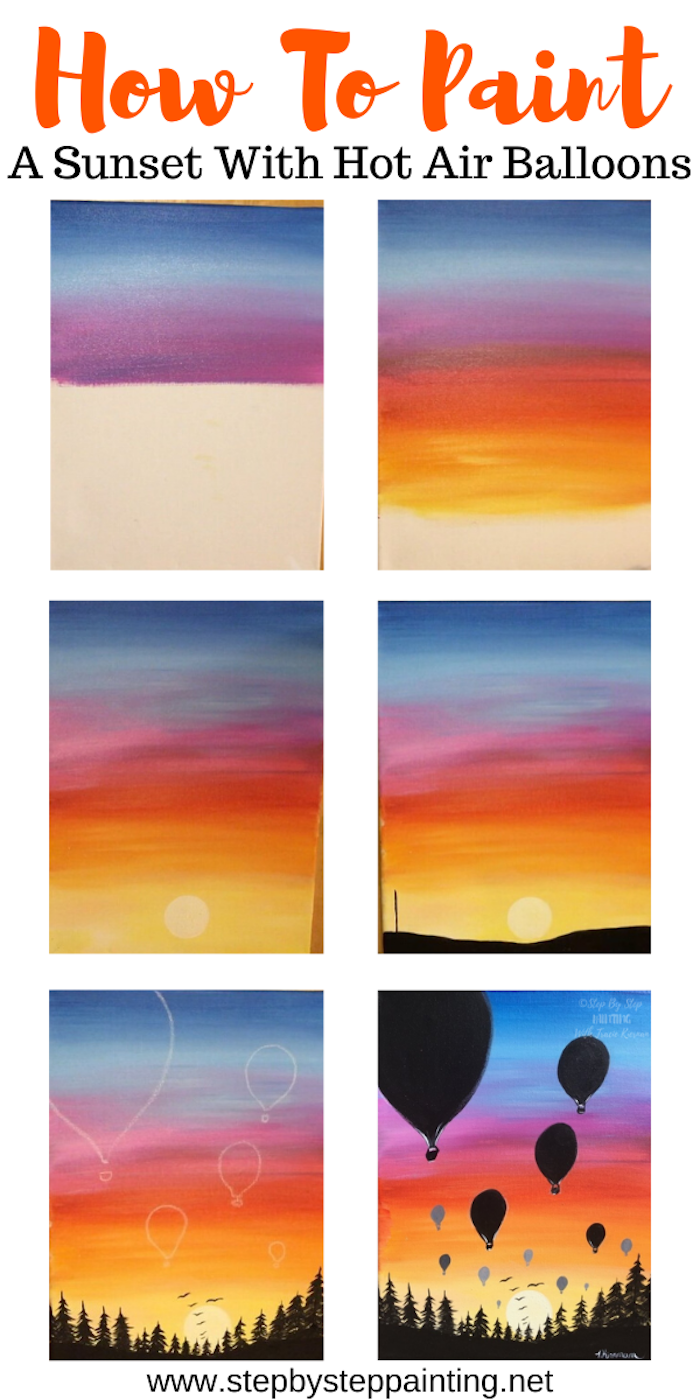 Little guide on how to paint clouds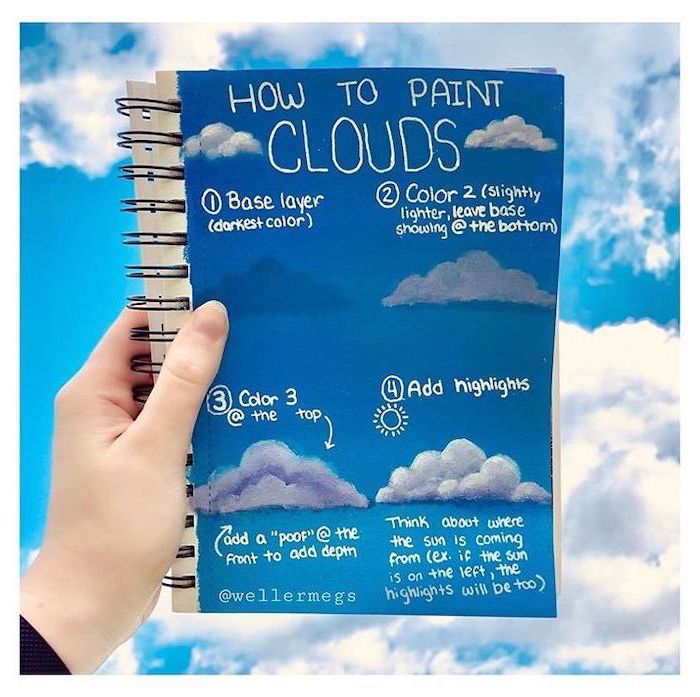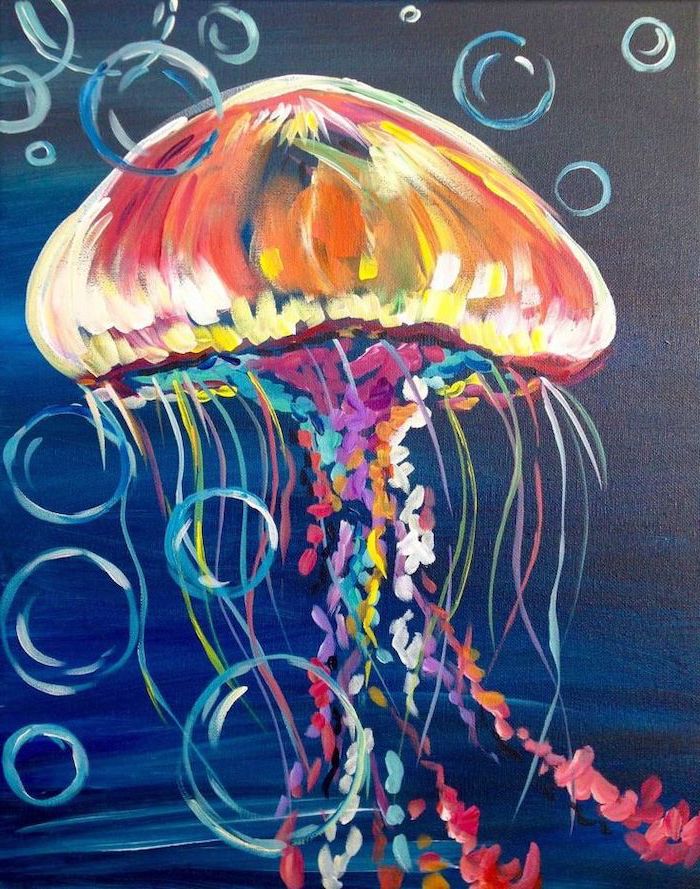 Cool easy paintings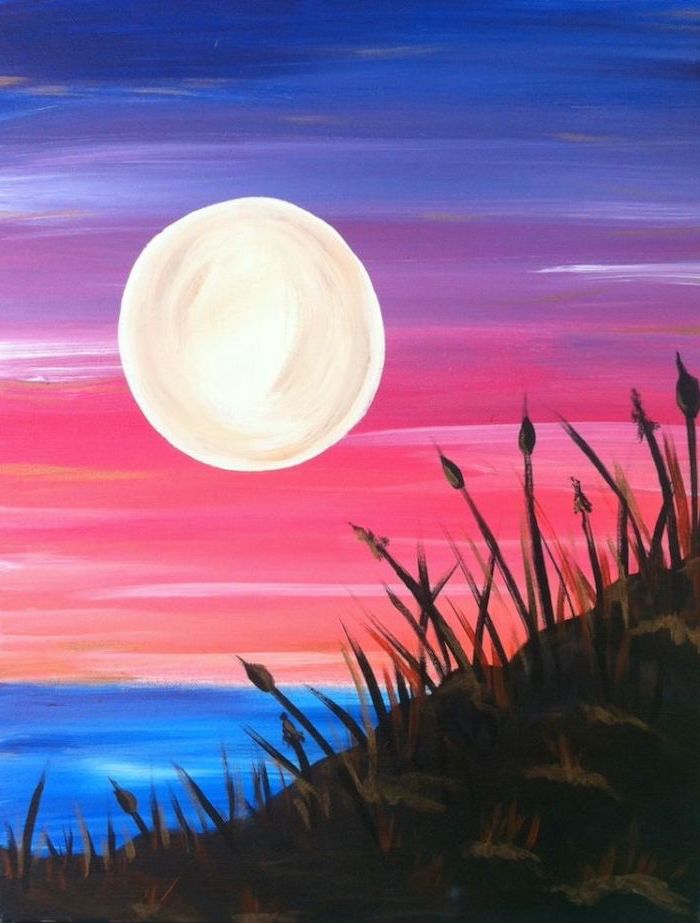 Lion King inspired painting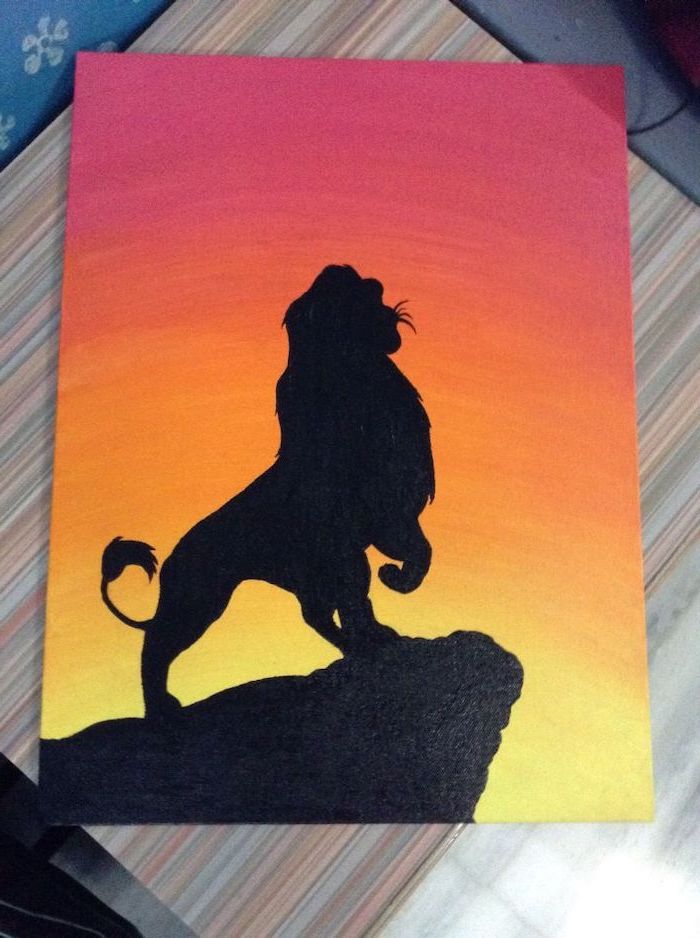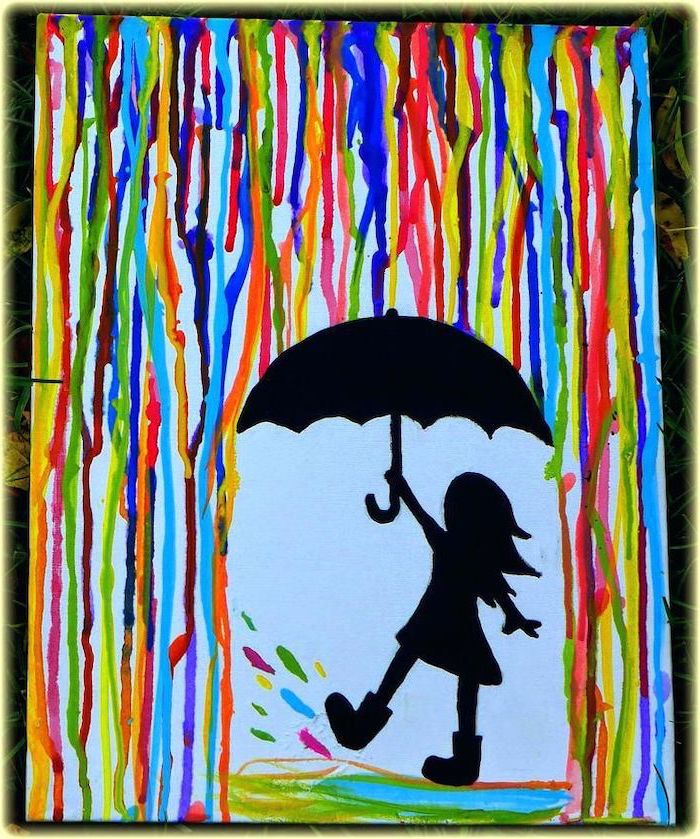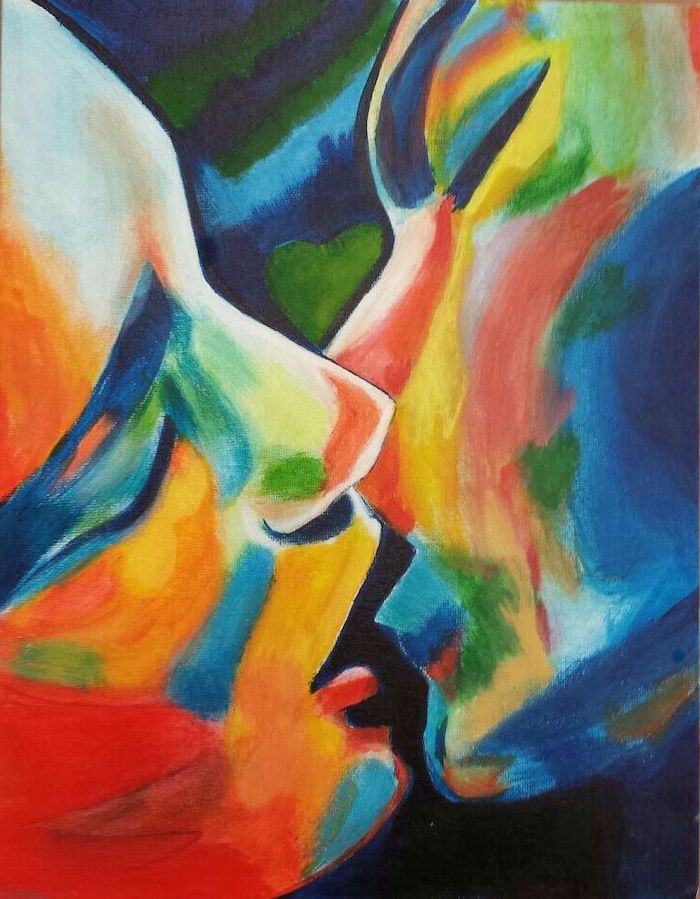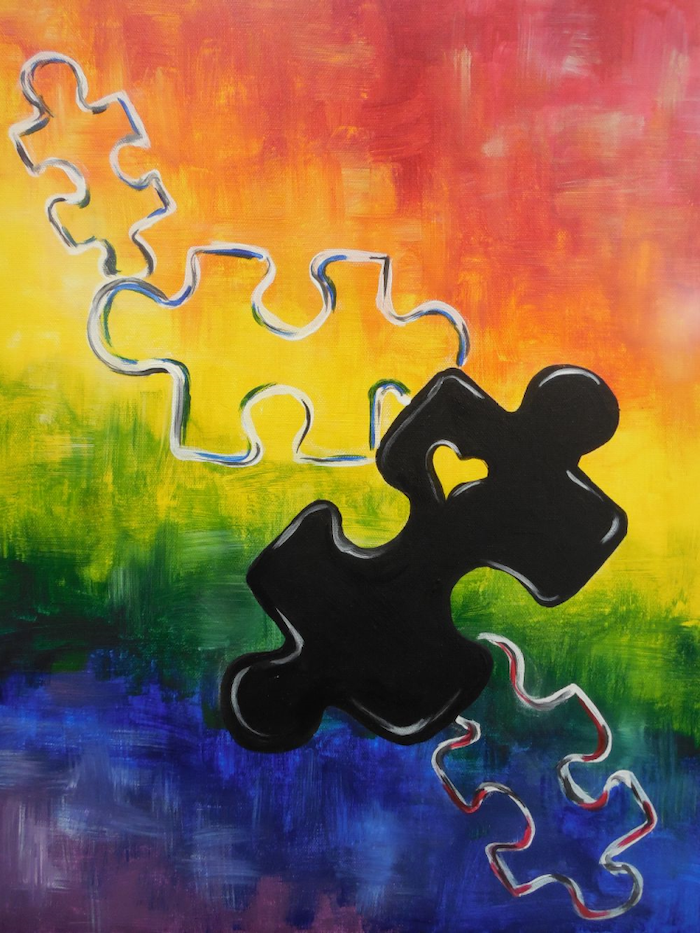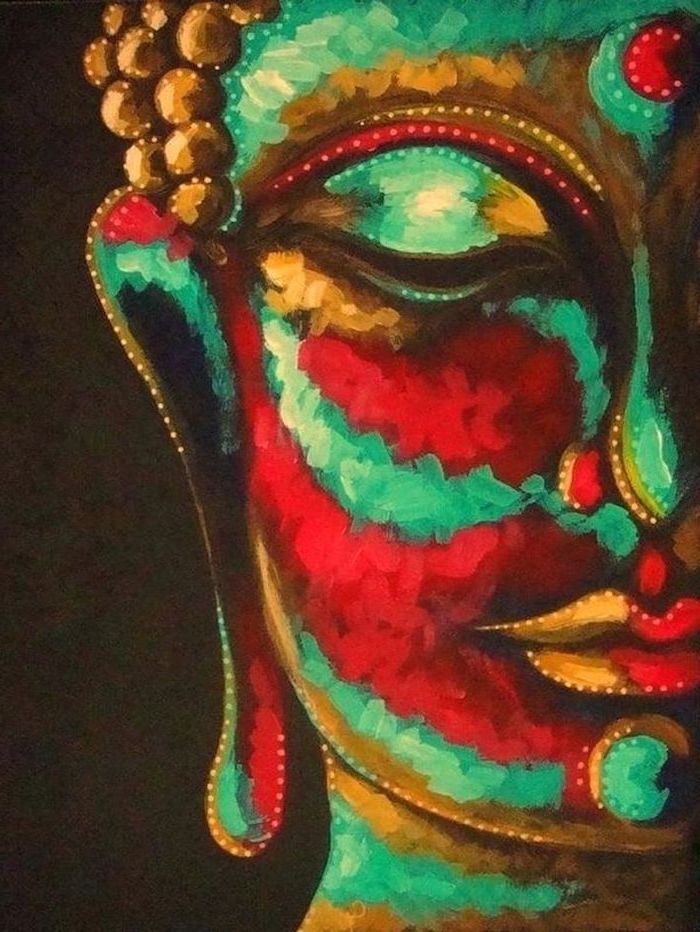 Horses running at sunset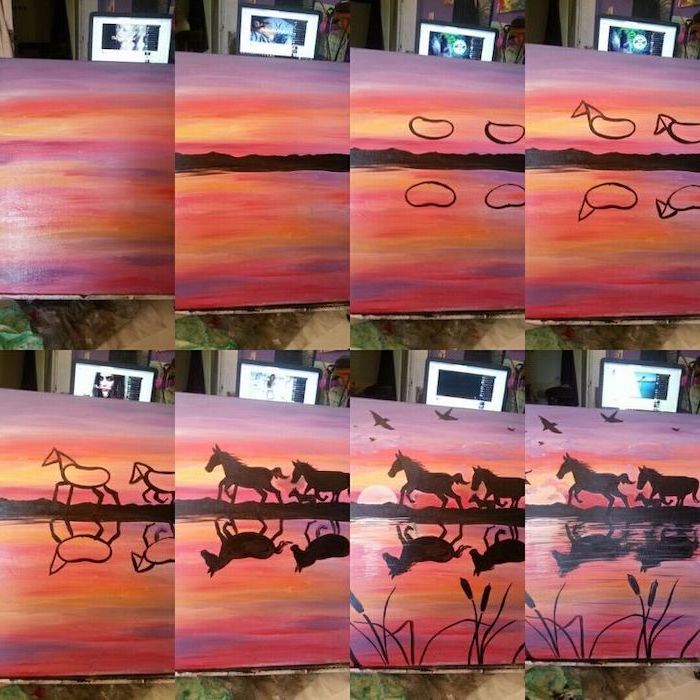 How to paint a unicorn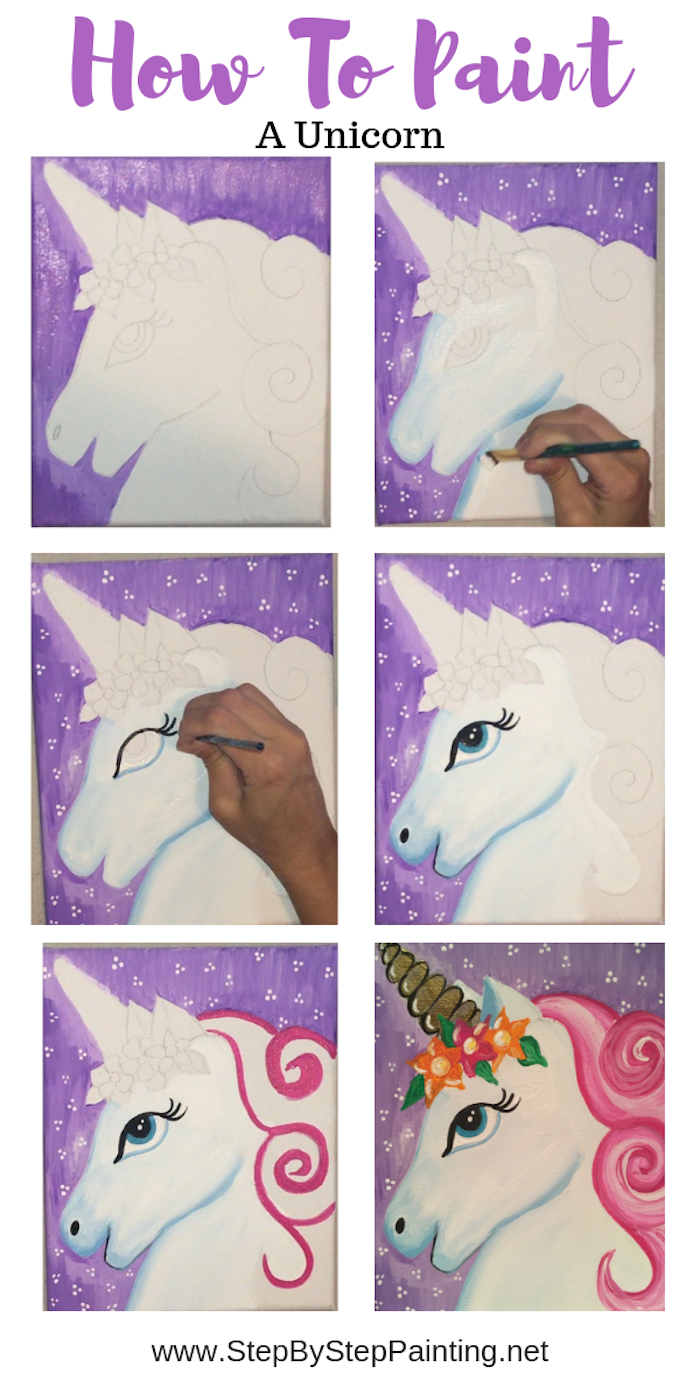 Acrylic painting techniques – how to draw ocean waves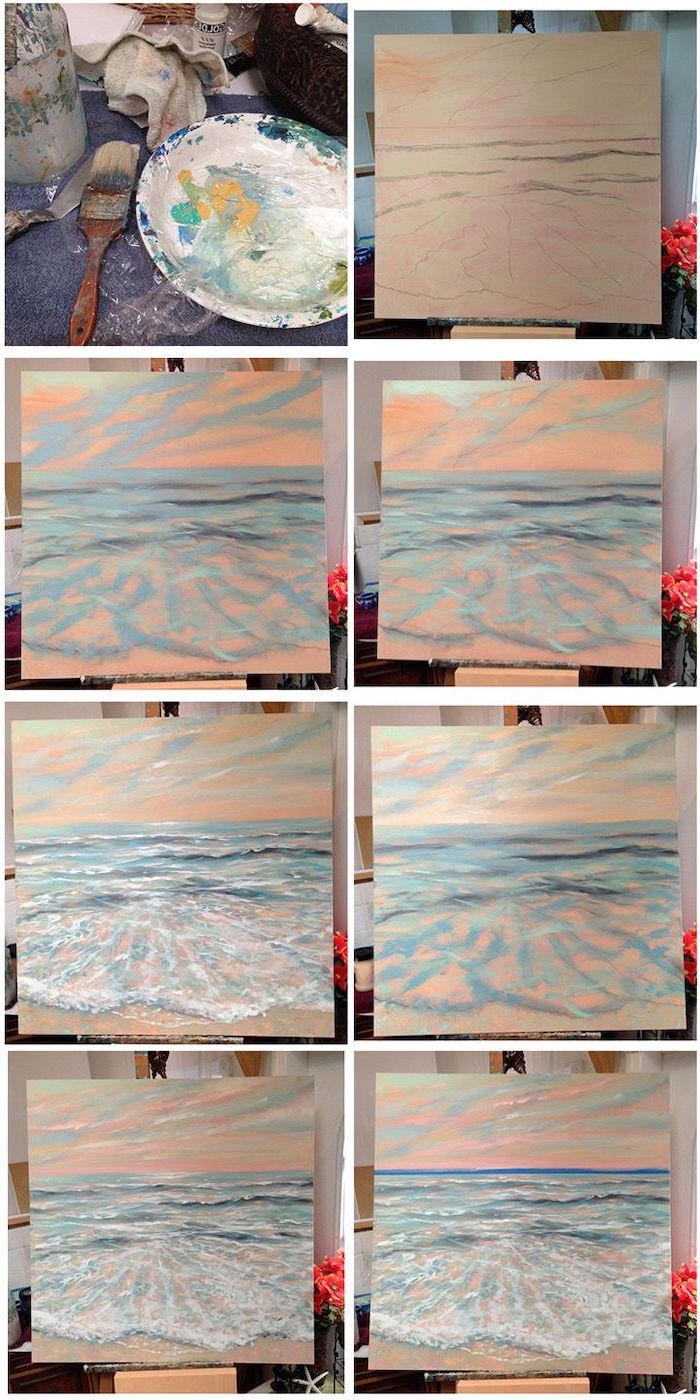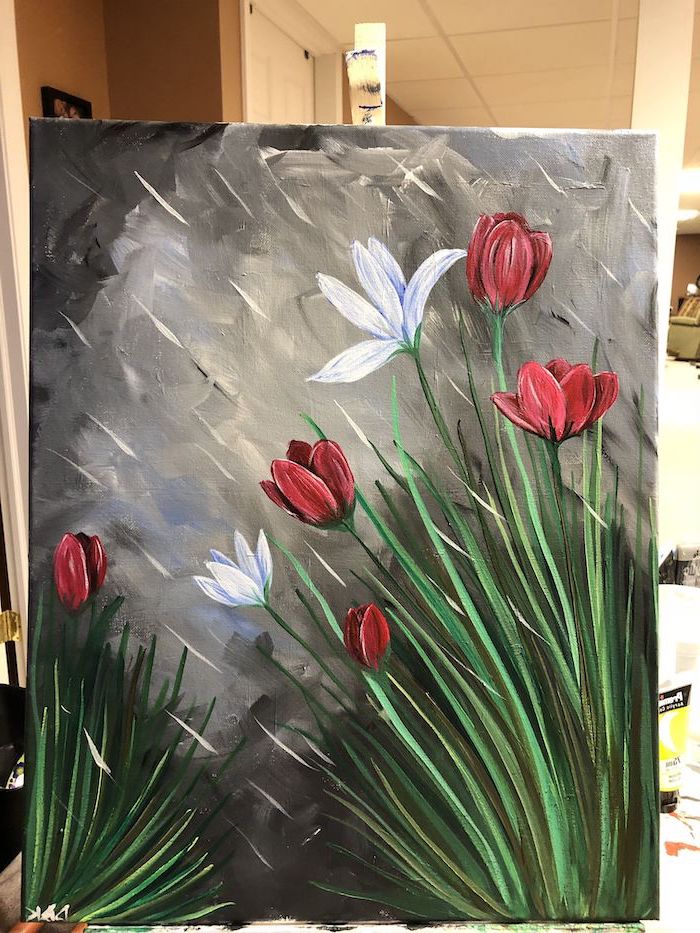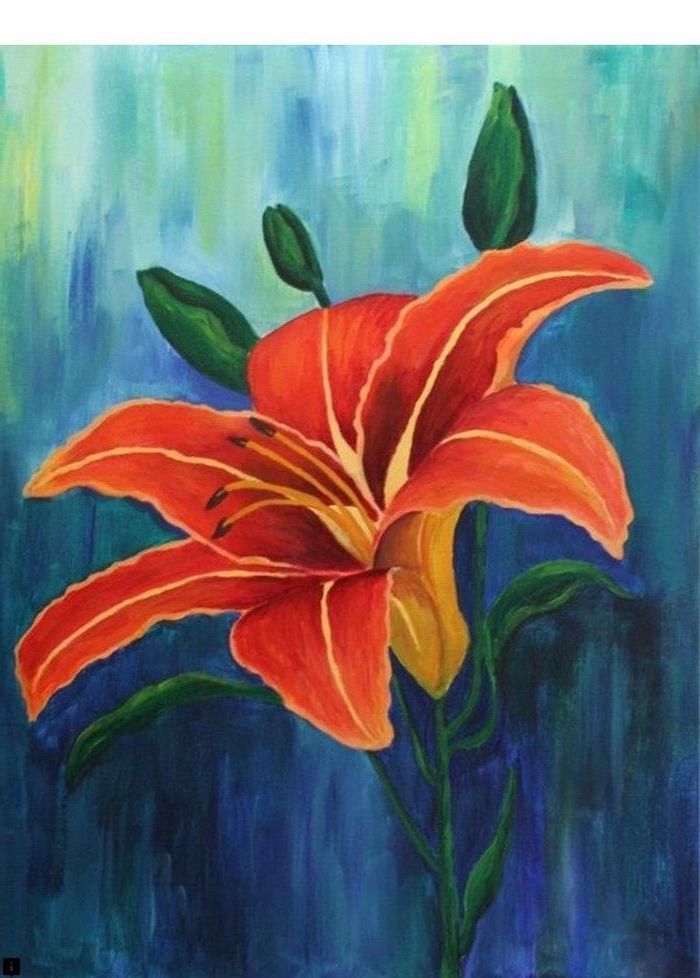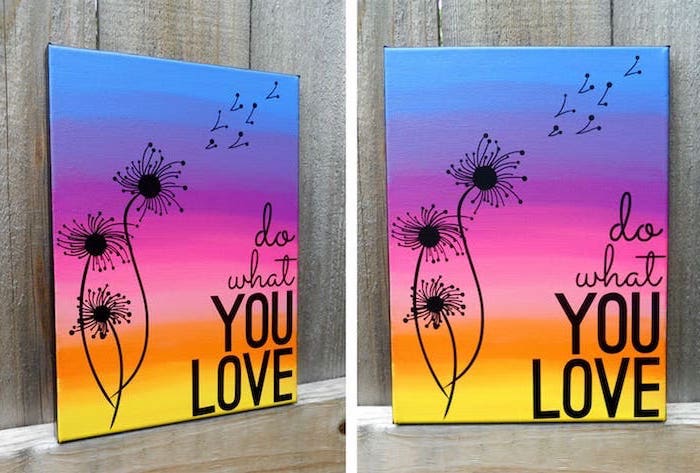 What should I paint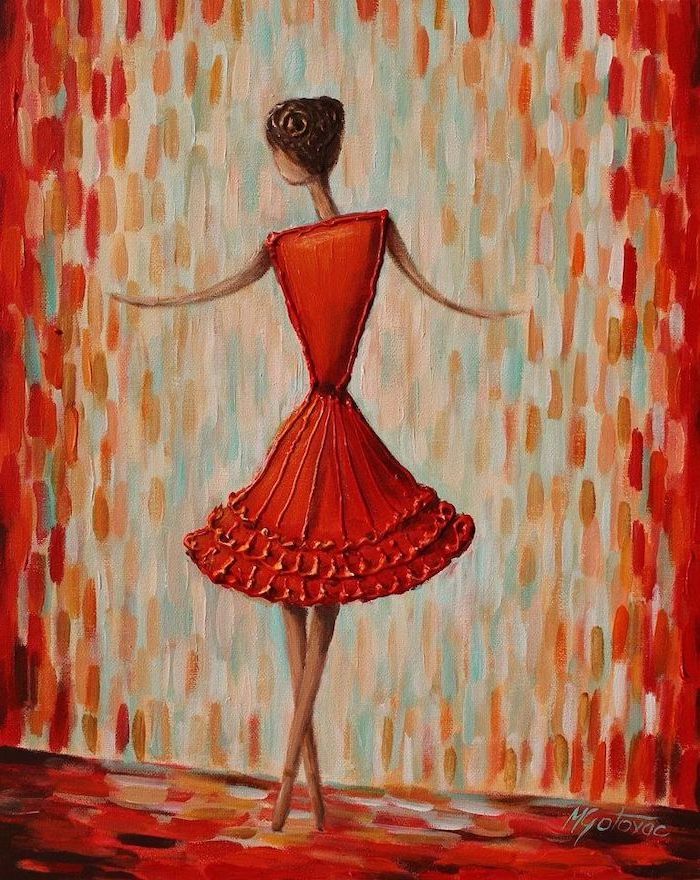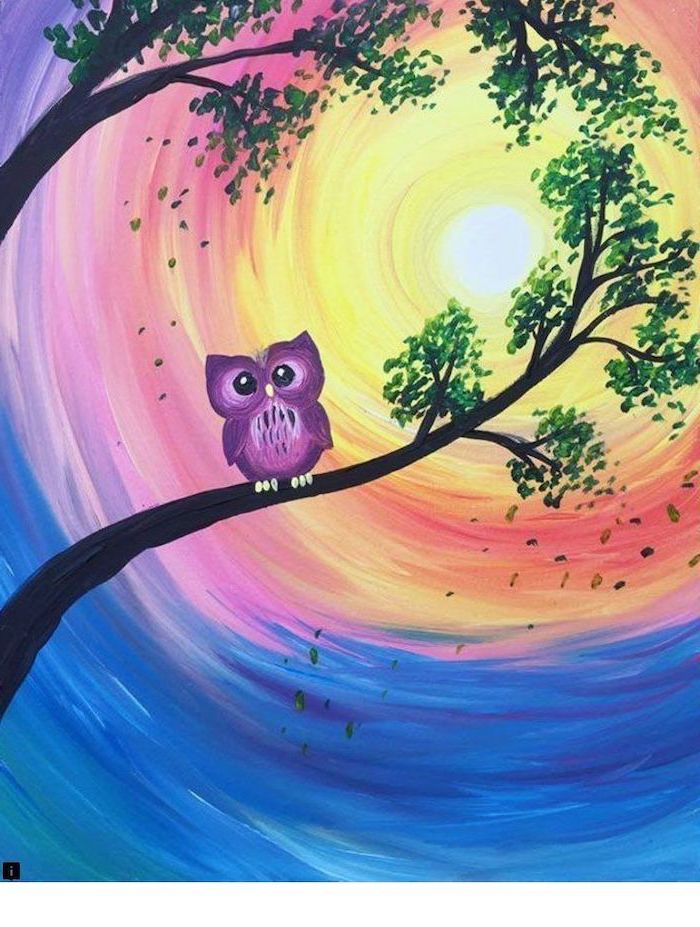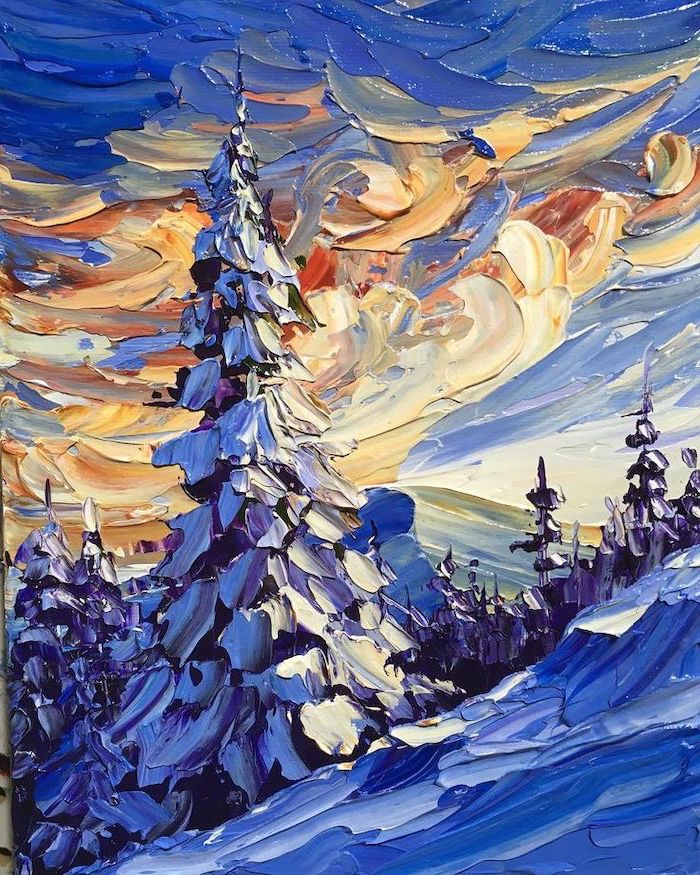 Multi-colored sunset – easy canvas painting ideas
How to paint Starry Night by Vincent van Gogh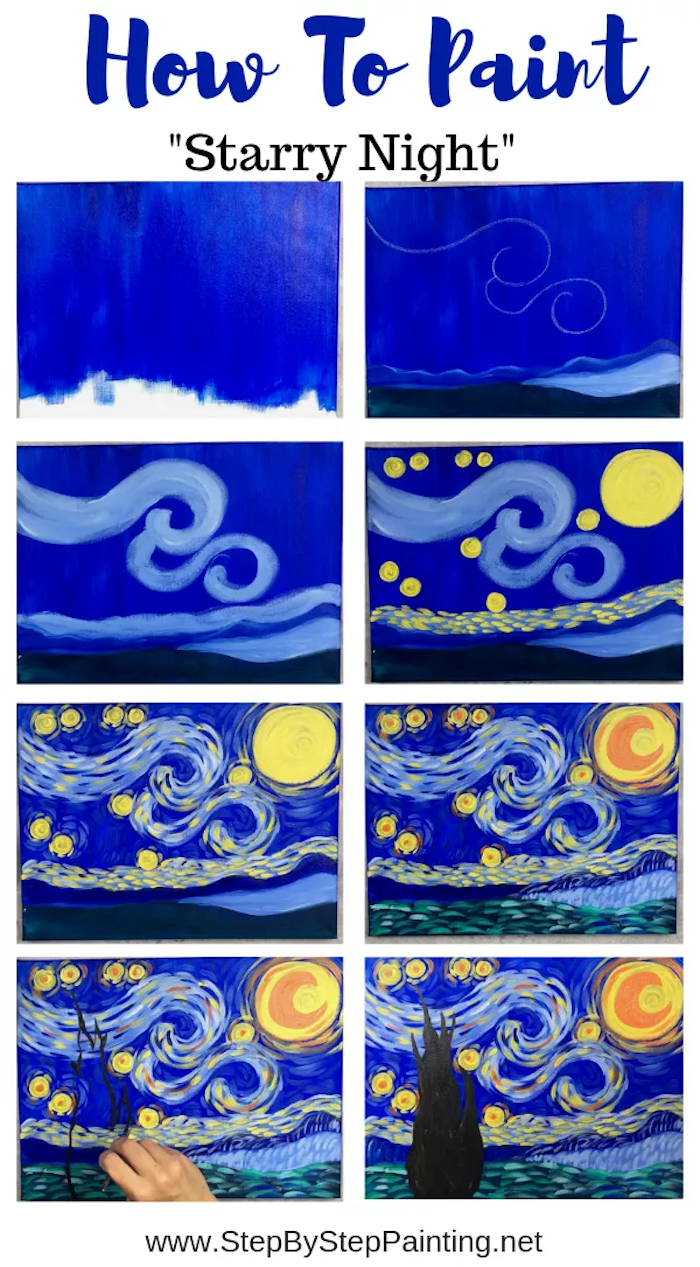 Easy things to paint on a canvas – beautiful landscape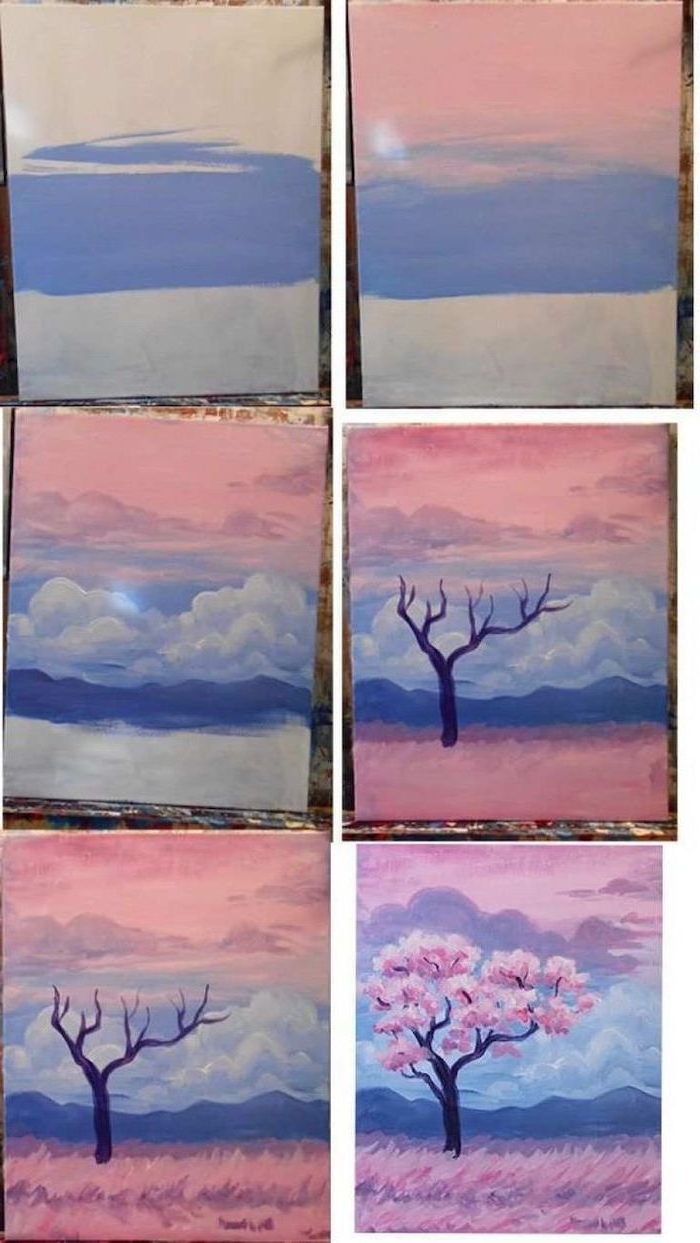 Rainy day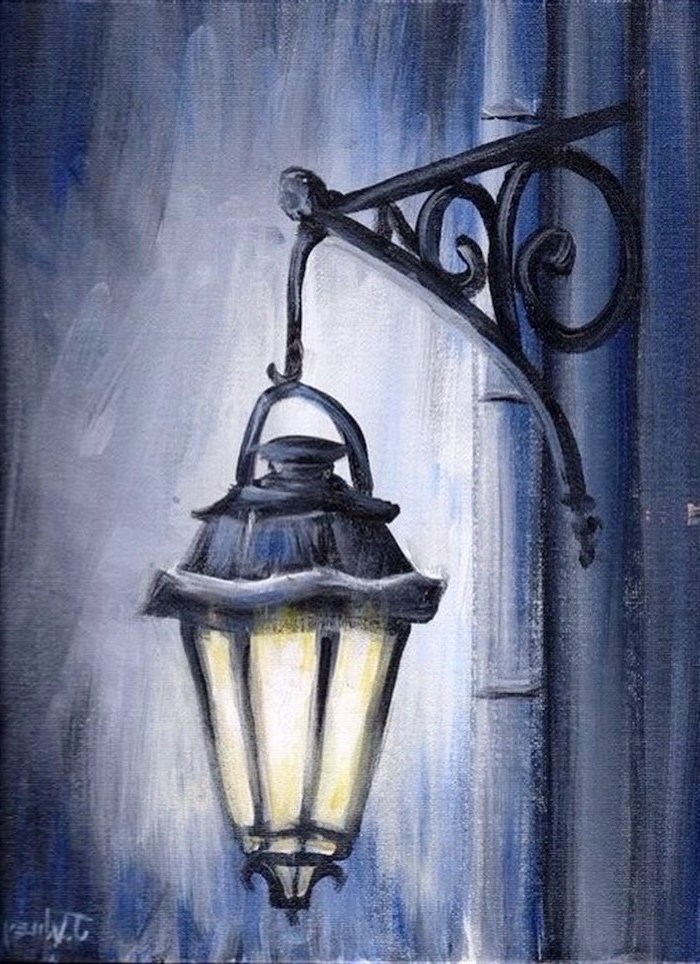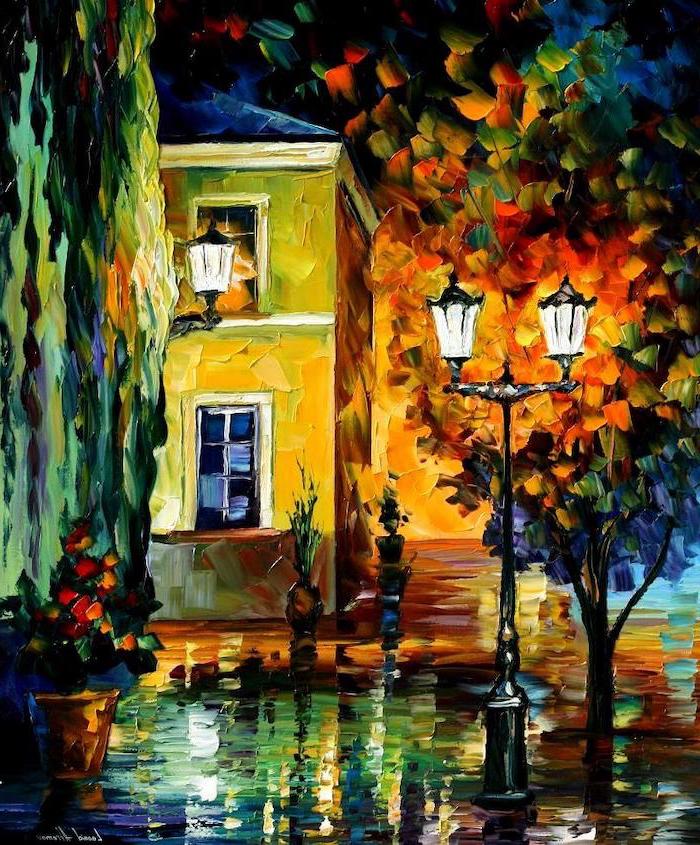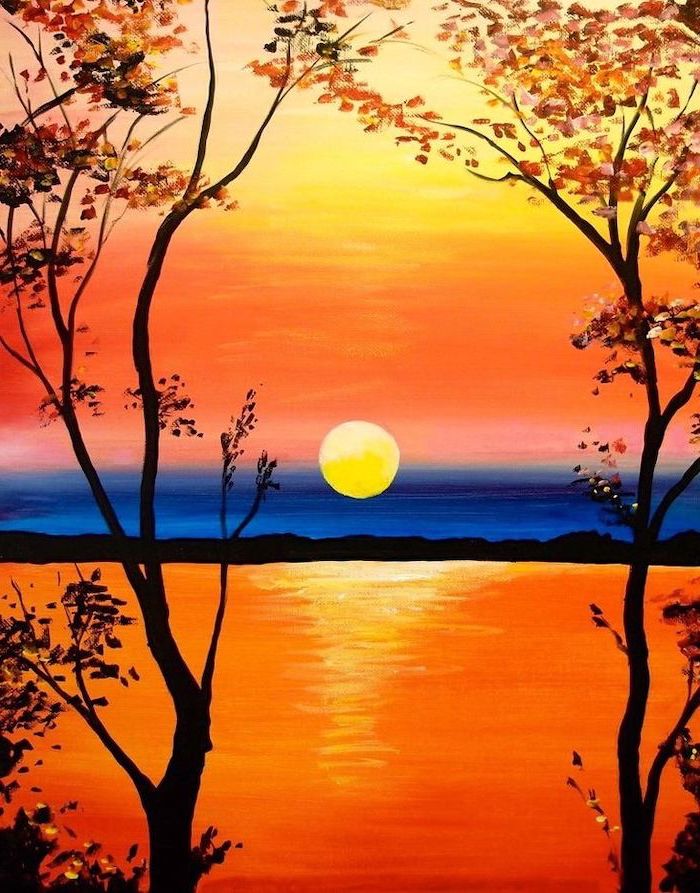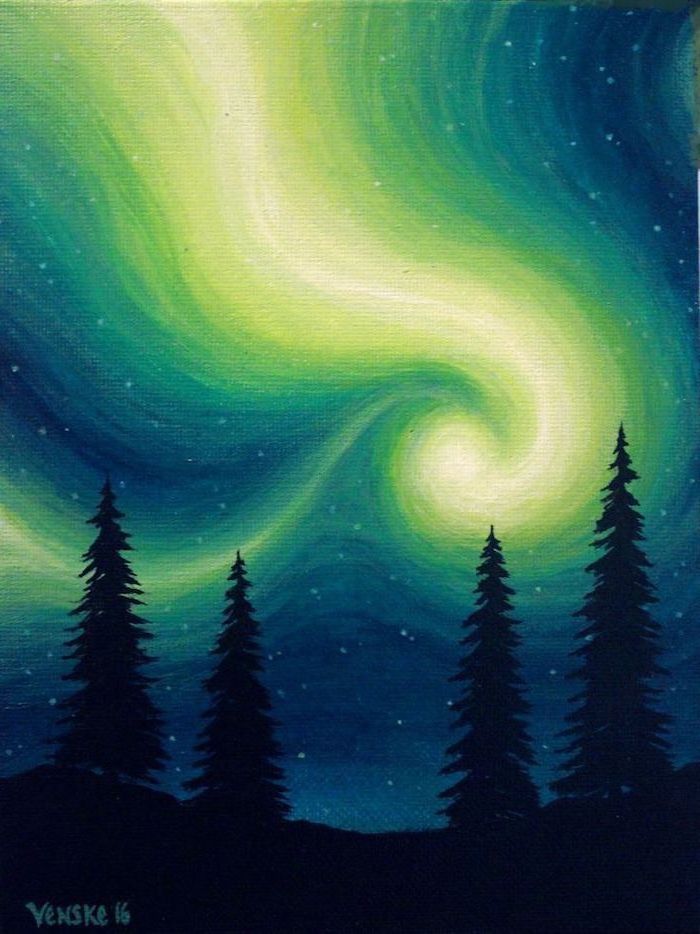 DIY canvas painting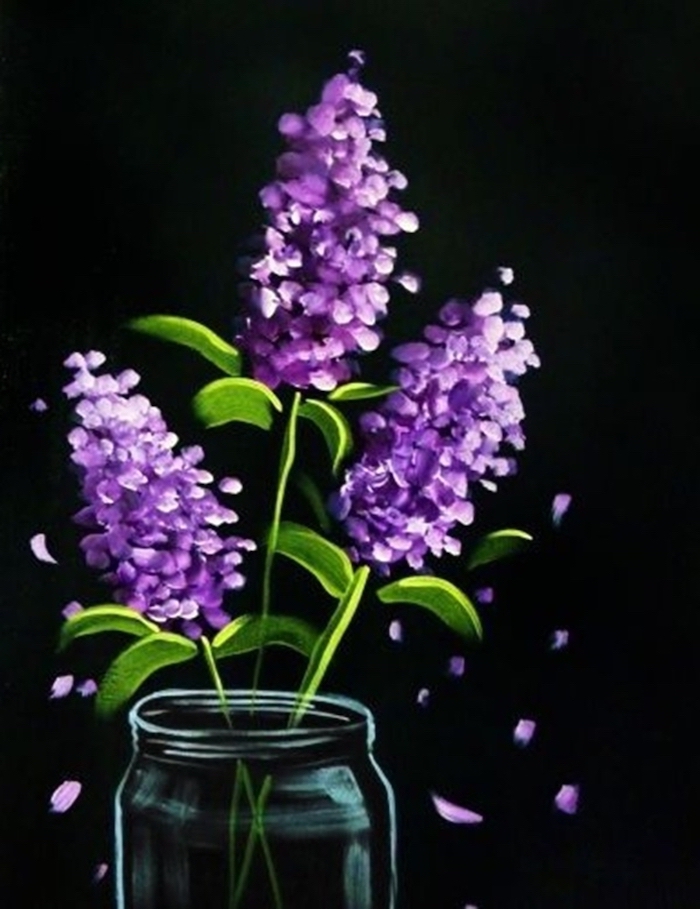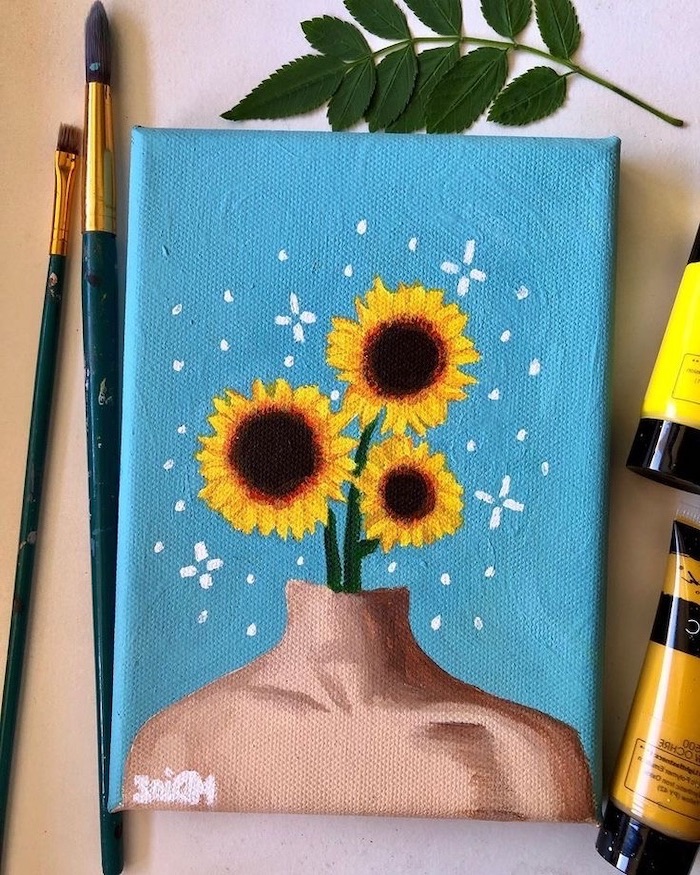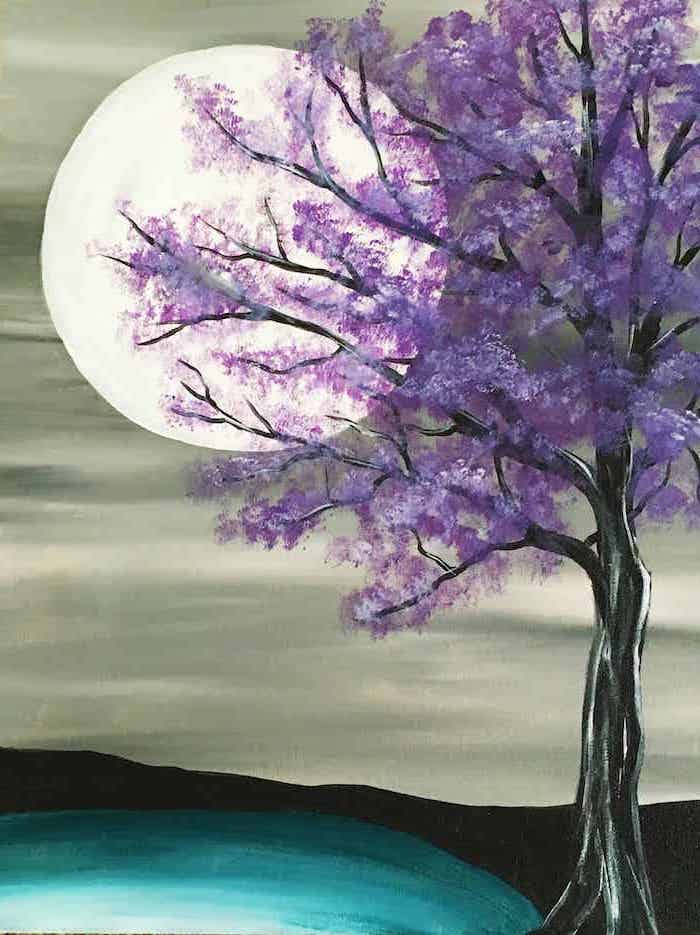 Easy things to paint on a canvas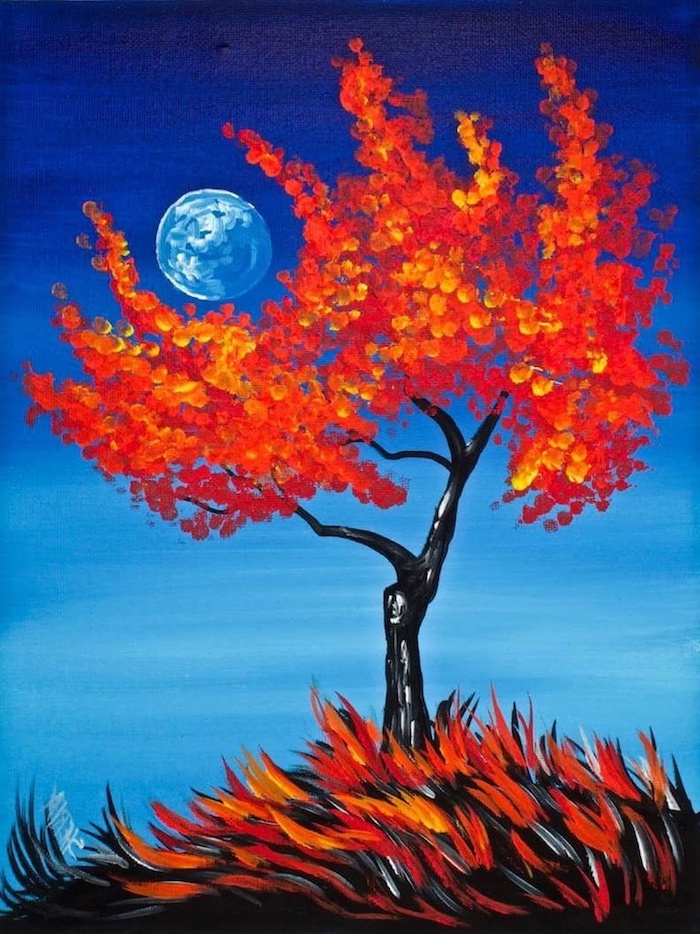 How to paint sea waves – easy acrylic painting ideas for beginners on canvas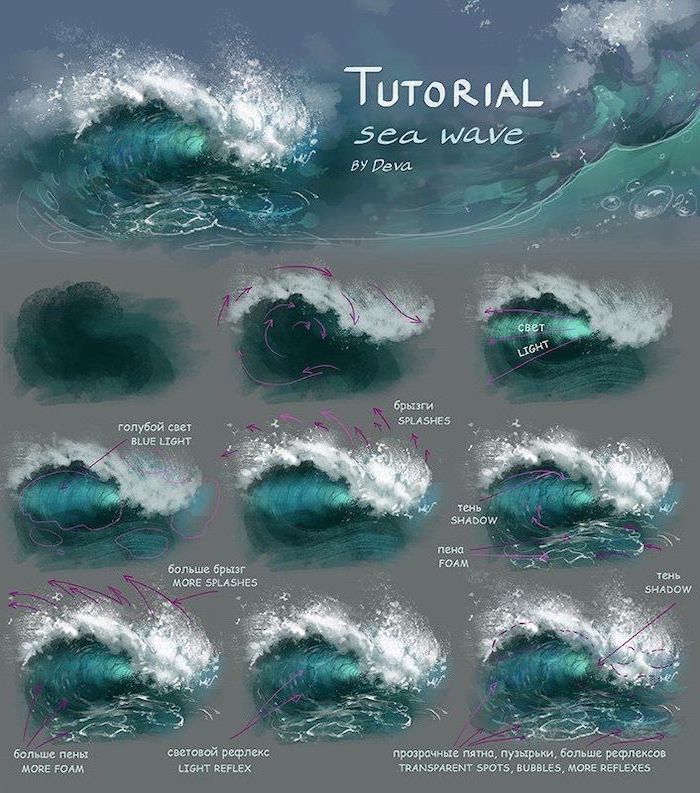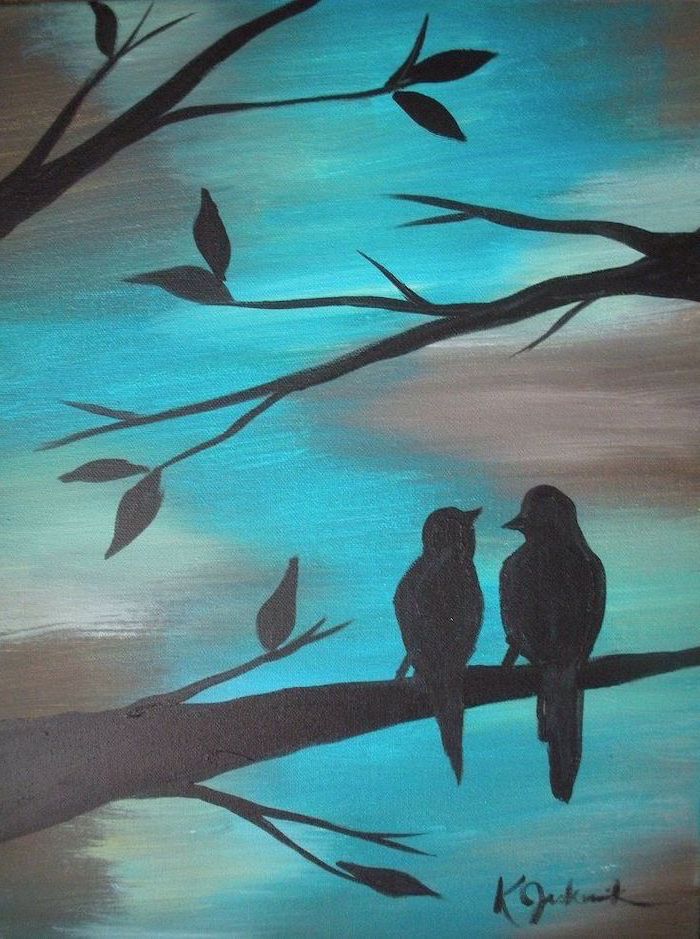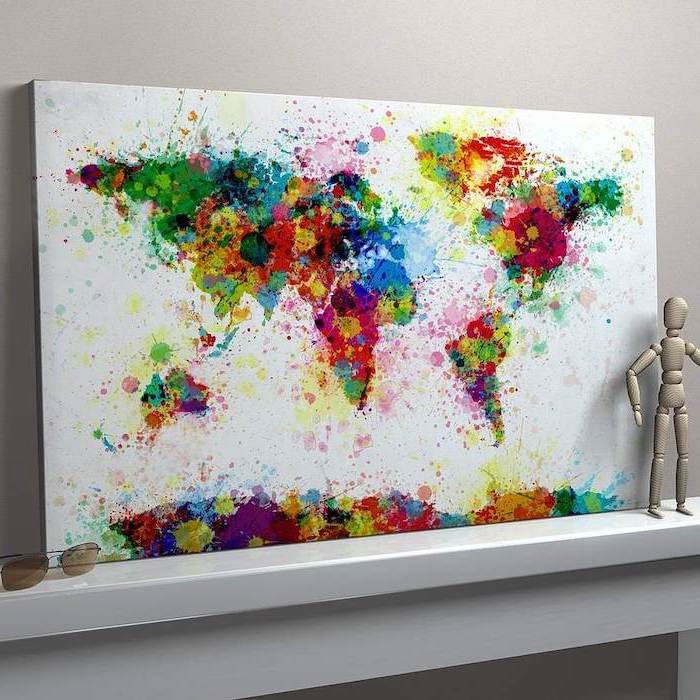 Easy canvas painting ideas for beginners, as well as some Harry Potter, Hedwig vibes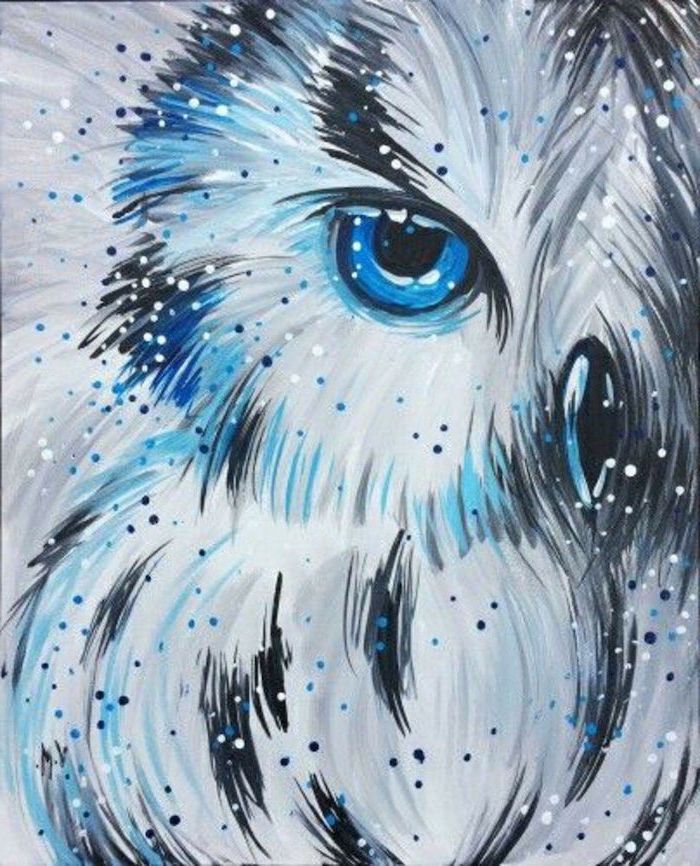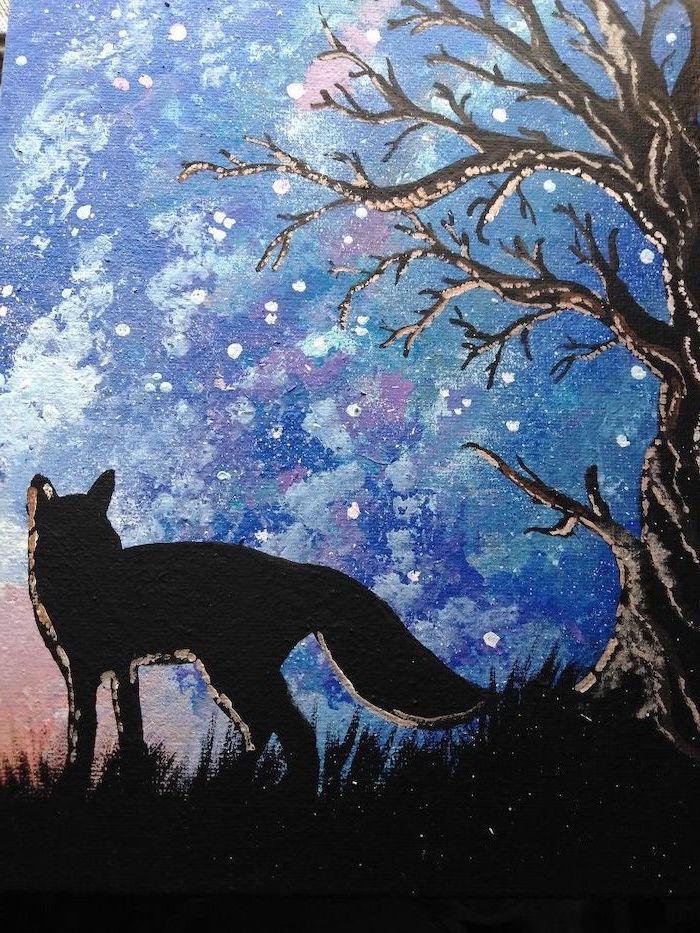 What to paint on a canvas