How To Repurpose An Old Washing Machine: 9+ Creative Ideas
If your washing machine has broken down, and it seems no matter who you call it can't be fixed, don't despair! Even the oldest of machine can still come in handy for years to come. You don't have to necessarily throw the machine out or give it up for recycling. Rather than that, you can use it to create a bunch of wild ideas. Give life to the machine. Use it as decoration or build your own barbecue! There are plenty of things you can try out. Today, we'll show you 9+ creative ideas on how to repurpose an old washing machine.
There are many ways to repurpose a washing machine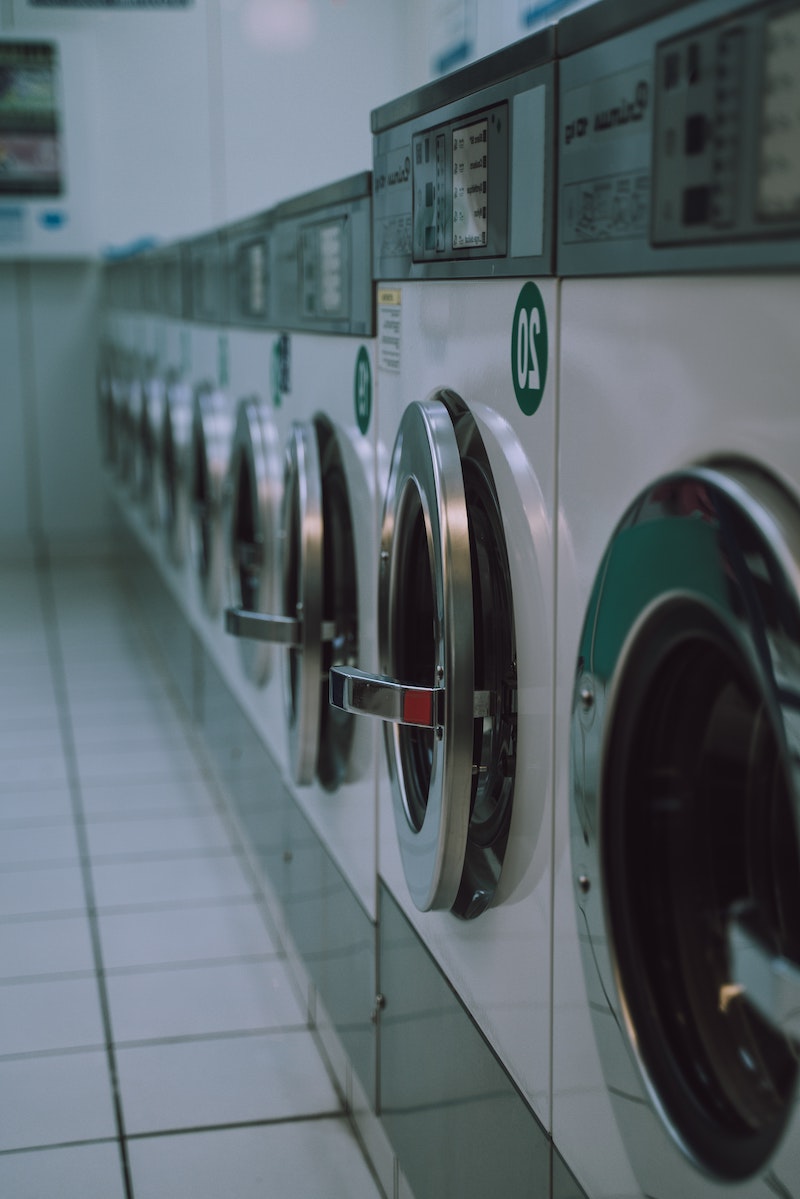 Washing machines are one of the most useful household appliance. They help wash towels, clothes, shoes and pretty much anything. But when the time comes, they start to break down. But that doesn't make them useless. Why not give the old motor (if it still works) a new life? Or the door? You can use every tiny part. Even the damaged drum can be used, as it is made from high-quality metal. Meanwhile, the door has impact resistant glass. Make sure to also not lose any small details and various structural elements. They can come in handy as well. Who knows when you may need a spring, a bearing or a bracket. And don't worry, even though some of these ideas may seem absurd, they aren't as hard to achieve as you may think. Just use your imagination and follow the instructions!
How to repurpose an old washing machine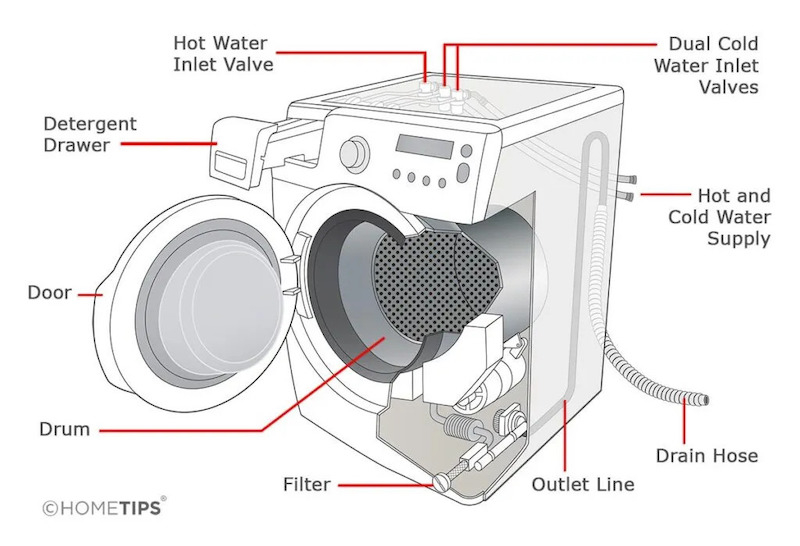 Concrete Mixer
If your old washing machine is in the form of a cylinder, or also called a barrel, then you can easily transform it into a super compact concrete mixer. While it may seem like an impossible task to create such a unit, if you follow the right instructions, you will succeed. So, what do you need to do? The first step is to remove the activator. The activator is what you call the rotating disk that is on the wall or the bottom of the washers tank. Its job is to mix all the laundry together when the machine is working. In its place, install specific types of concrete mixing blades or paddles. You can order them online, buy them at the local hardware store.
Or, if you're really handy with a welding gun, make them yourself. Make them from a metal sheet and shape them into a U-shape. Make sure they are around half of a centimeter thick. Now what's left to see is the motor or engine needs replacing. If it's a goner, you're going to need a new one. If you also want to mix large volumes of concrete, you may need to buy a stronger one. All that's left now is to put the gearbox in place of the belt drive. This way, the speed of the mixer can be controlled. Voilà! You've got yourself a concrete mixer. Well, yes it's certainly not the easiest of DIY's, but it's possible if you like to do such projects.
Here is another version of a DIY concrete mixer made from a washing machine drum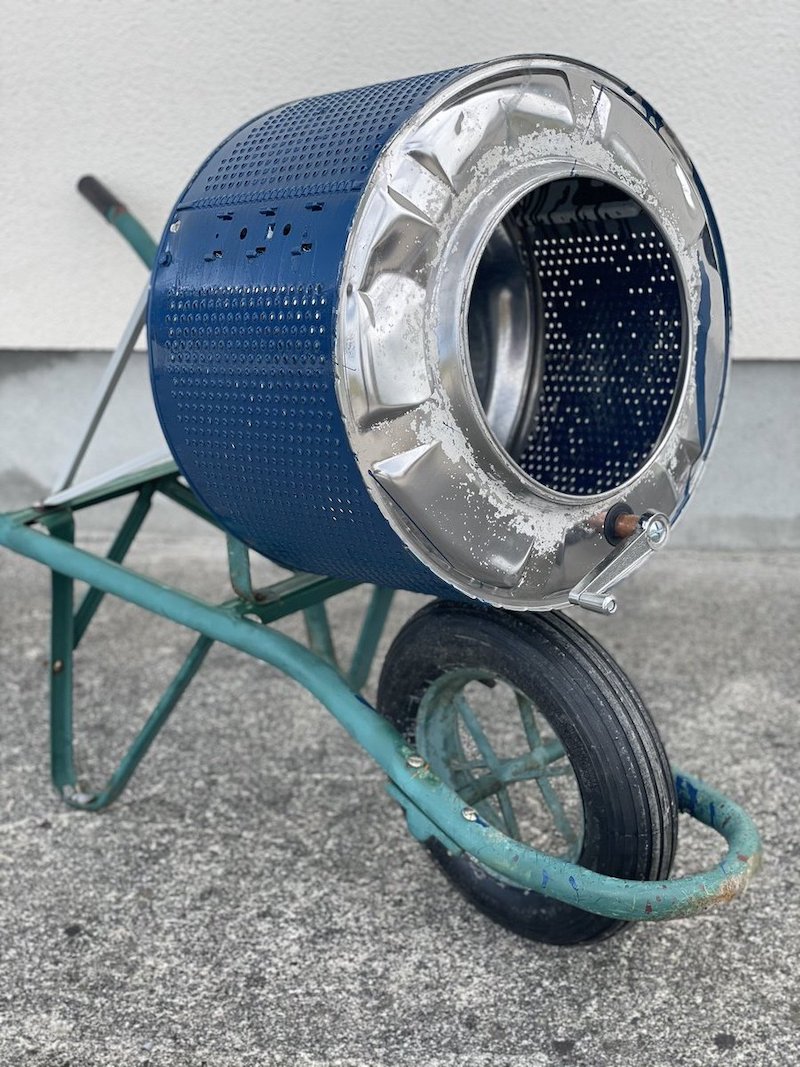 Barbecue
If you and your family enjoy delicious grilled food, then you absolutely need to make this DIY barbecue. Meat and fish will be a breeze to prepare, and they become just as delicious one this barbecue as the others. The basis of this design is in the drum. Remove it from the washing machine and follow this easy YouTube video for the next steps. And after you've put it together, why not put on a nice grill dinner and make some burgers.
Make a barbecue from a drum in minutes
Hermetic Window
Since the door of the washing machine is an airtight seal, it can become an excellent regular window out of it. All you need to do is cut a suitable hole based on the door measurements and then install it. You can place it on a dog house or use it whether you may need such a window.
Make a cool window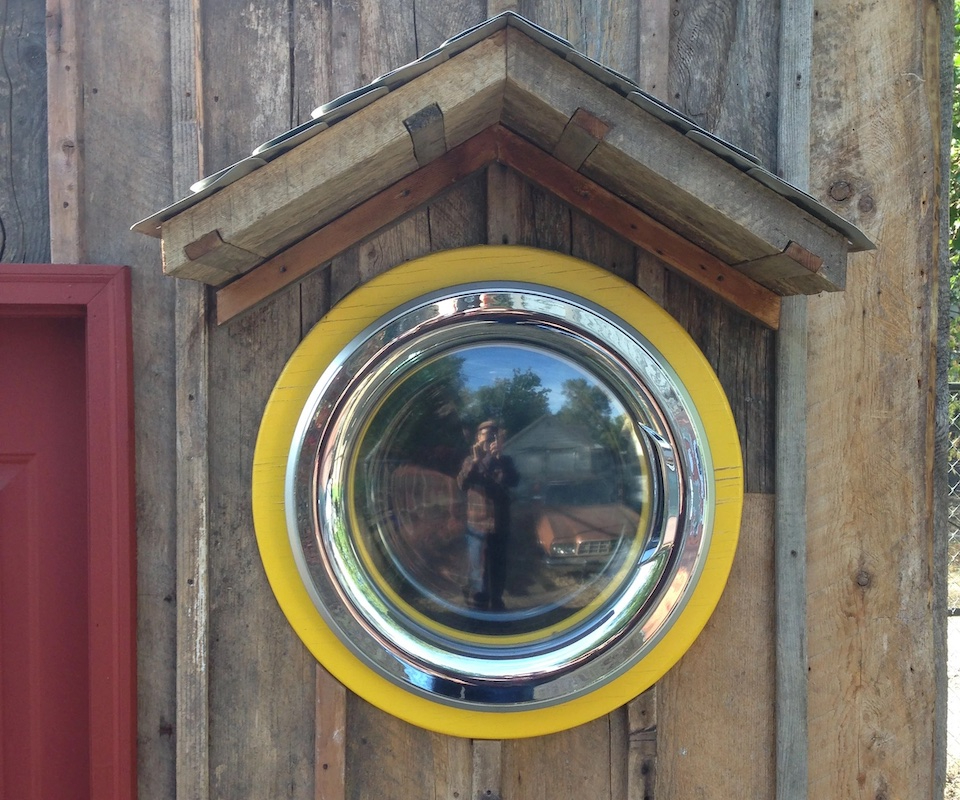 Coffee Table
Ah, the drum is one of the most useful parts of the washing machine. If you like contemporary designs, you can create your very own coffee table with the drum. Wow your guests by serving a delightful cup of coffee or matcha on it. Attach steel rods to the back of the drum and add a little glass top or wood where the hole is. You can also install a backlight if you want. You can paint it. Furthermore, you can do whatever your soul desires. And it can also be used as a bedside table, chair and more.
Get creative with your coffee table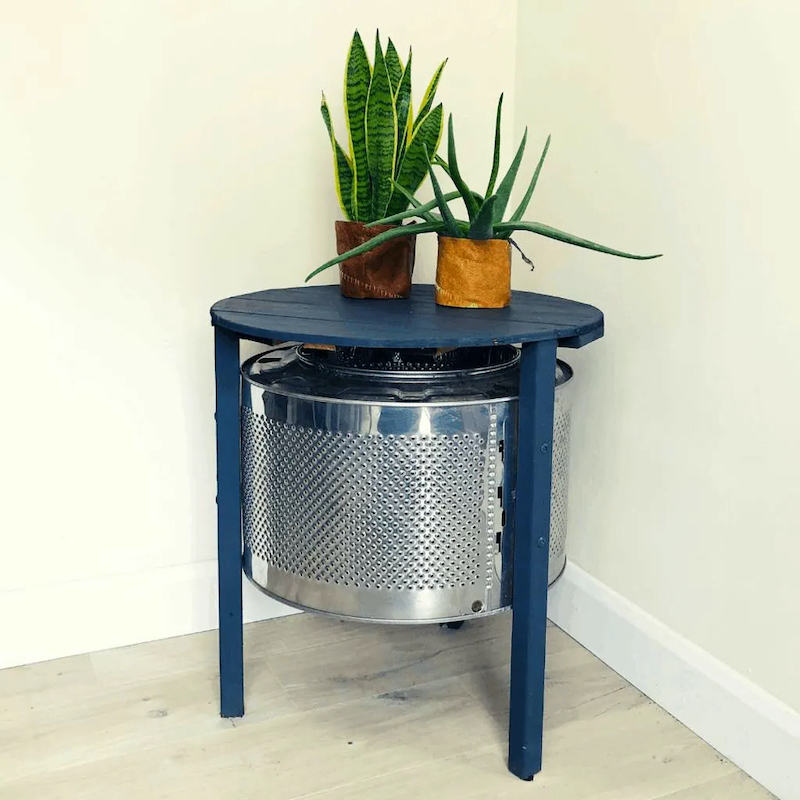 @vickymyerscreations
Chandelier
Having a chandelier made from a washing machine drum is the perfect quirky add to any decor. In order to make this piece, all you need to do is to, once again – take out the drum. After that, just supply it with a wire, socket, and a bulb. You can also place this creation on a tripod and have the perfect floor lamp.
A beautiful chandelier from a drum

Oven
You may not believe it, but you can create an amazing oven with old washing machine parts. While the process does take time, we promise it's worth it. Te food gets cooked perfectly, creating delicious treats. Here is a video on how you can make this oven.
Make delicious red peppers in this oven
Log or Wine Holder
If you have a fireplace at home, but don't have anywhere to hold your logs, we've got you. Similar to the coffee table DIY, all you need to do here is mount legs on the drum. You can do the vertically or horizontally. That's up to you. After that, you can place your wooden logs within the drum hole. Use it as a practical decoration around the fireplace. You can also mount sheets inside to create a wine holder.
Wine or logs, it still looks cool as hell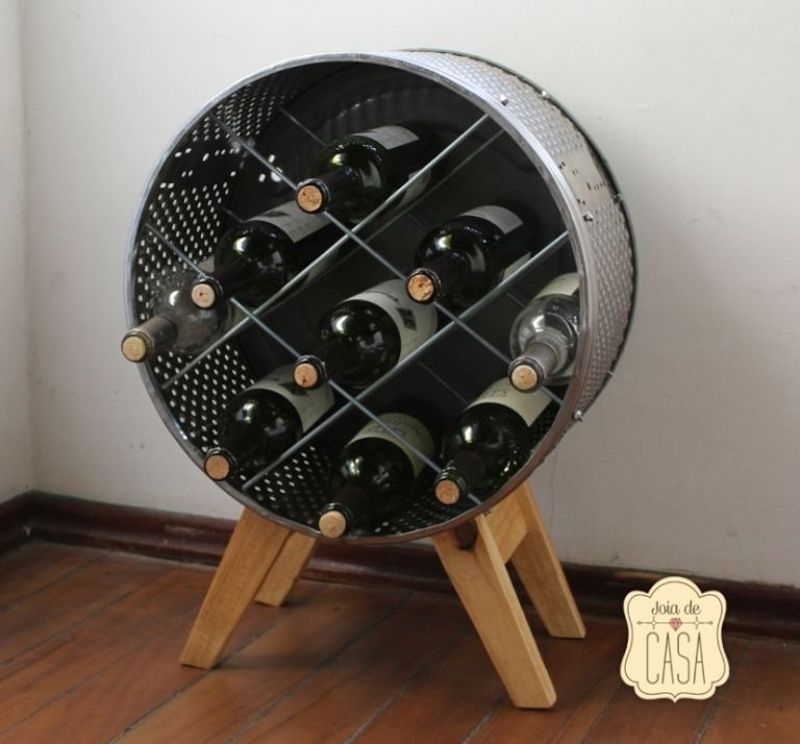 @joiadecasa
Dog House
Do you have a four-legged friend that's in need of a dog house? Then why not recycle parts of your old washing machine and create an amazing dog house with them? Make your dog happy with this simple house improvement! You can use the door and attach it to the house. This will help isolate the dog from cold nights or unwanted guests, However, if you are going to use this airtight door, it's important to drill holes in the body of the house, so the puppy has proper ventilation. This way the dog will have enough air to breathe but still be protected. You can also gut out the whole machine and use it as the house itself.
Make your furry friend a home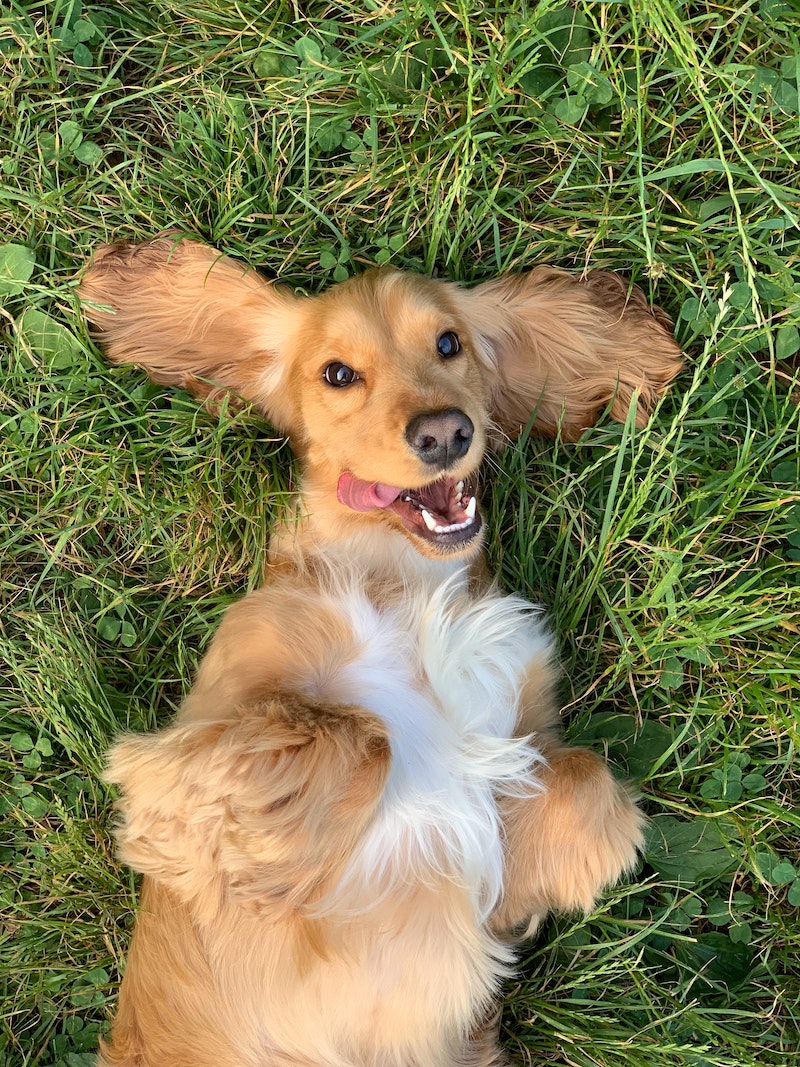 Flower Pot
If you love flowers and are in constant need of a pot, you can use the drum. Once you detach the drum from the washing machine, all you need to do is attach legs. You can paint it funky colors, patterns, or styles. Or leave it as it is. The possibility are endless. Then all you need to do is add some soil and you flowers. And on the bright side, you will never have to worry about rust!
You can pot big plants or make a flower bed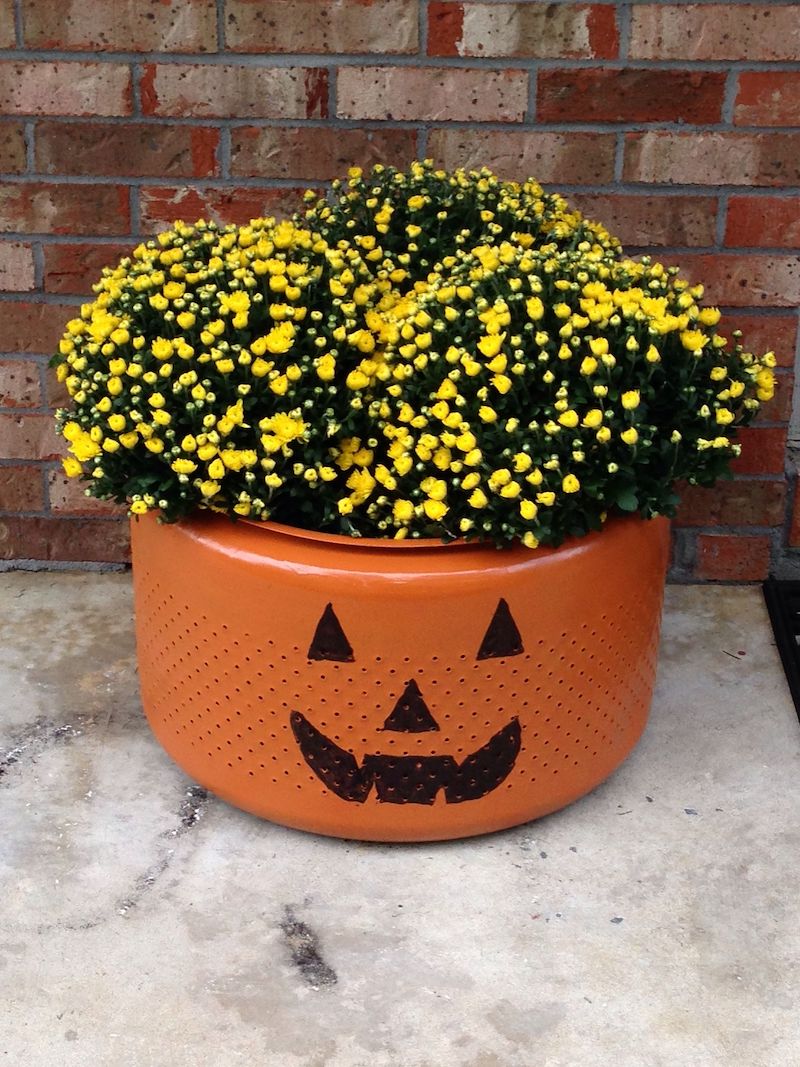 Fire Pit
You don't have to give a ton of money to create an awesome fire pit in your backyard. All you really require is an old washing machine, and it's drum. This is one of the safest ways to have a DIY fire. The drum contains the flames and can be used in small spaces. You can also use it as a grill if you pop a metal grid on it. It's also portable, so if you like going camping, you can easily take it with you without the danger of creating a forest fire. The process is quite dimple, so it's doable even if you aren't the biggest fan of DIY.
Turn your old washing machine drum into a beautiful fire pit
As you can see, there are plenty of ideas when it comes to how to repurpose an old washing machine. Every bit, tiny or big, can be used for something else. All you need to do is roll up your sleeves, get your imagination running and get building!
There are plenty of ideas on how to repurpose an old washing machine