Crafts for Kindergarten Kids – 77 Cute and Very Creative Ideas
Keeping your little ones' busy with small DIY art projects is very significant for their physical, cognitive & psychosocial development. Through engaging in creative activities, toddlers not only learn how properly coordinate their hand movements but also discover their surroundings. Although we have written articles about fun DIY activities before, we believe that it is important to devote an entire post to art projects for toddlers and small children. Read on to find over 70 easy and creative suggestions that will stimulate your kids imaginations and keep them entertained for hours!
What are the advantages of DIY art projects for kids?
In her book The Absorbent Mind, Italian physician and child pedagogue Maria Montessori, famous for developing the world-renowned Montessori philosophy of education, underlines the importance of DIY art projects and crafts in the following terms: "We may put it like this: the child's intelligence can develop to a certain level without the help of the hand. But if it develops with his hand, then the level it reaches is higher, and the child's character is stronger." Indeed, it is impossible to refute the significant role which creative activities play for children's growth and development.
To begin with, it is important to consider the favorable effect which DIY art projects have on your little one's motor skills. We learn how to hold and handle objects at a very young age, and it is very important to develop these skills further. Creating a small drawing, making a simple paper craft, or even just holding a pencil, are very important steps for your child. Furthermore, creative activities have a positive influence on toddlers' intelligence. They learn to use logic in order to complete a series of tasks – a knowledge that can be put to highly useful practices in later life. In addition, they utilize their imagination, concentration and sensory system. To summarize: the benefits of DIY art projects are significant and abounding.
Last but not least, arts and crafts can be used to teach youngsters important facts. Making a paper flower, for example, is an excellent opportunity to introduce children to the natural world. They can learn the different parts of the flower – stem, petals, leaves, etc. Similarly, small DIY art projects can help kids distinguish different colors, shapes and animals.
One of the cutest and easiest DIY art projects for spring – chicken decorations made from toilet paper rolls and feathers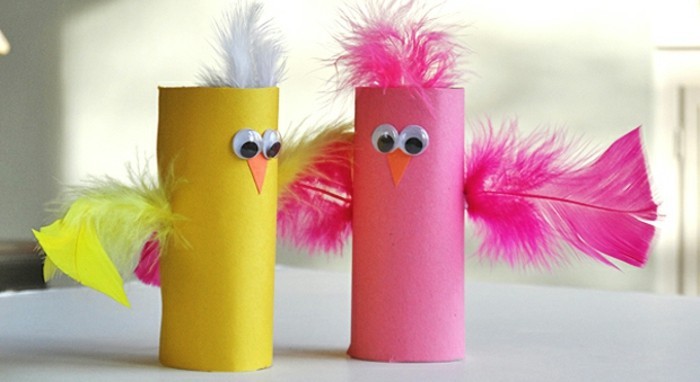 What are some good DIY art projects for children?
Although there are many different creative activities to choose from, they must be selected in accordance with the child's age. For kids under three, the focus should be on drawing and painting, as these activities are best suited for their level of concentration and their intellectual and motor skills. Activities utilizing finger painting and hand prints are especially popular and fun for toddlers.
For kids older than three, the options are numerous. At this stage, parents and caretakers can include many educational elements such as numbers and letters. In addition, preschool children can be entrusted with more sophisticated tasks such as cutting, pasting, drawing more complex patterns and making simple origami. You can even encourage your little ones to try their hand at baking or gardening.
If you need help narrowing down the vast array of DIY art projects for kids – we are here to help! Our selection contains 77 ideas that we find very suitable for toddlers and older children. To make things easier, we have divided the different activities into seasonal groups. We have decided to start with spring, and if you scroll further down you will find suggestions for summer, fall and winter, as well many universal ideas, suitable for any season.
An easy suggestion for toddlers – cute flowers made from felt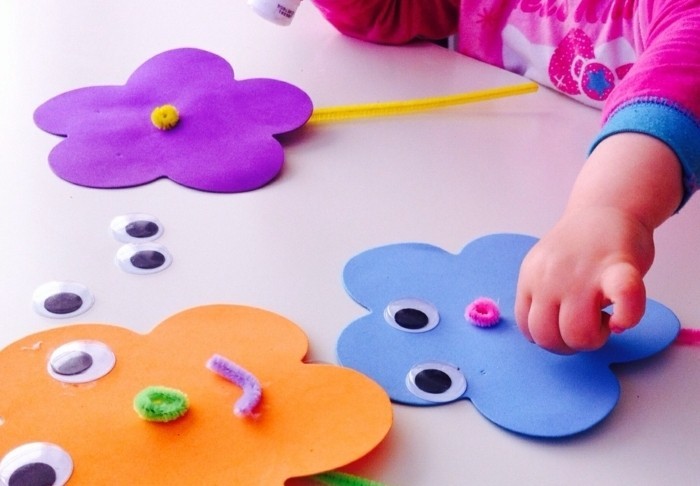 Charming little paper birds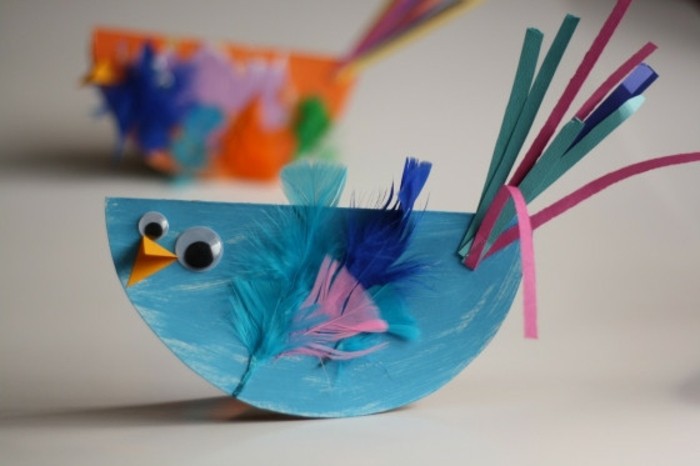 Felt flowers in bright, multicolored pots – a fun idea whit lots of color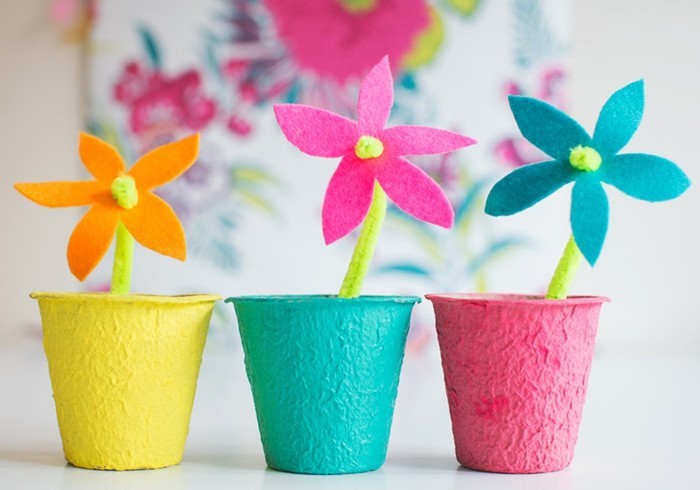 These cheerful crepe paper butterflies require very little effort but look incredibly effective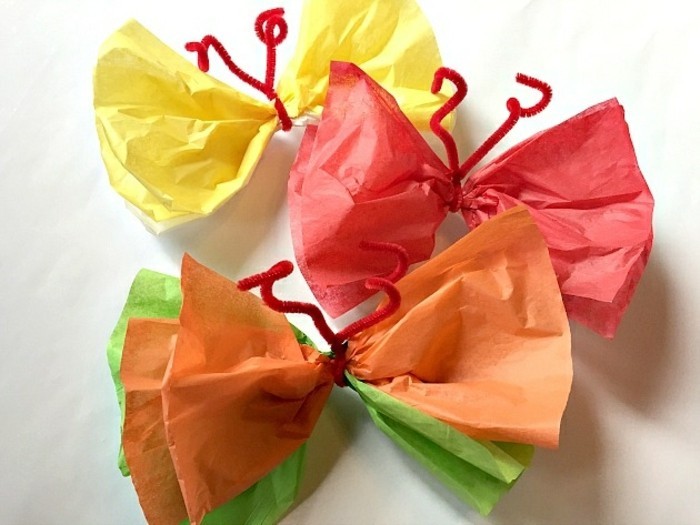 Paper plate decorated with flower cutouts and butterfly ornaments – a great idea for spring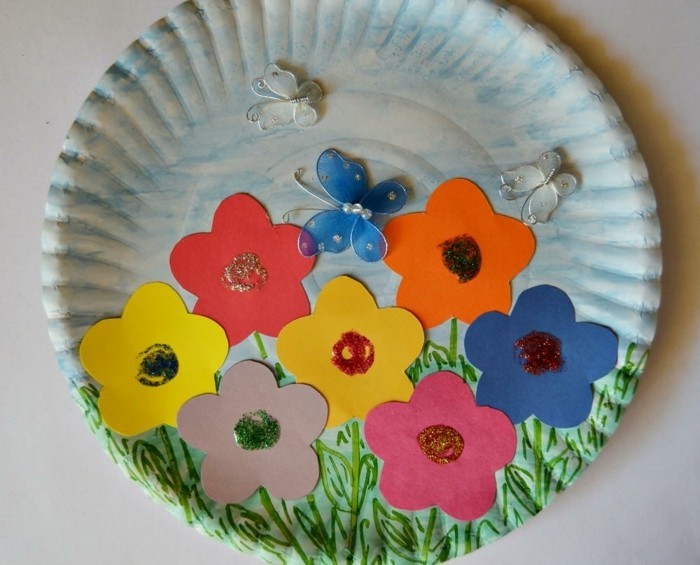 These cute floral ornaments, with paper petals and ice-cream stick stalks, are a great gift for Mother's Day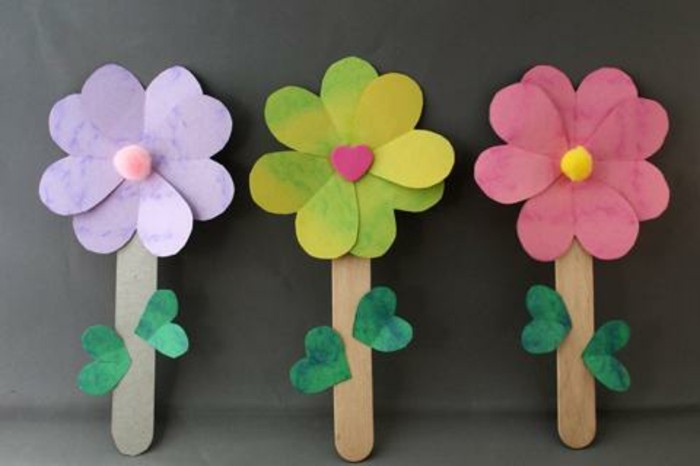 Big paper flower – very simple and easy DIY art project for toddlers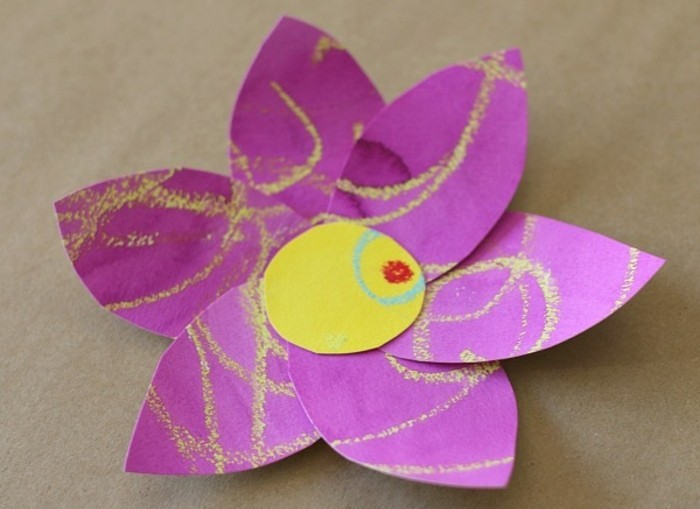 A cute and fun Easter idea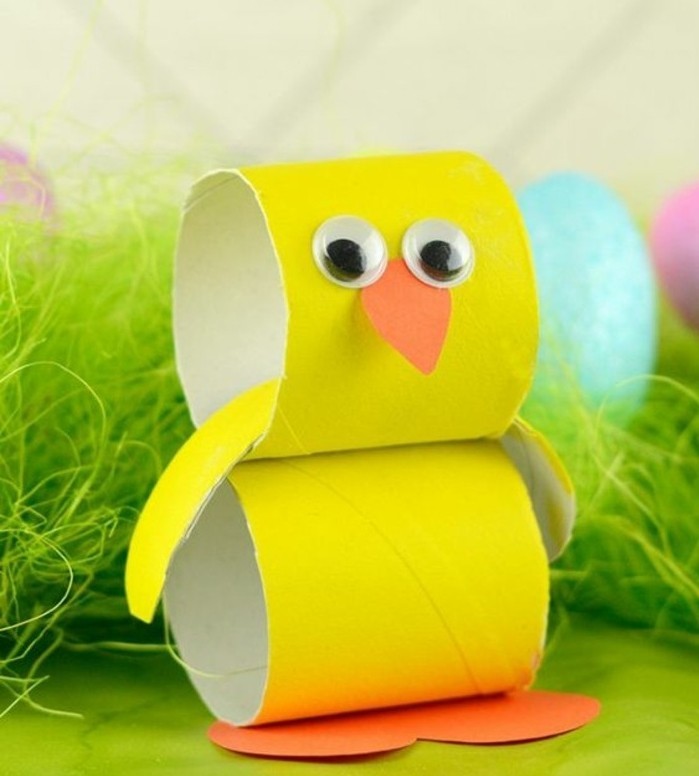 Here is another suggestion for paper flowers with ice cream sticks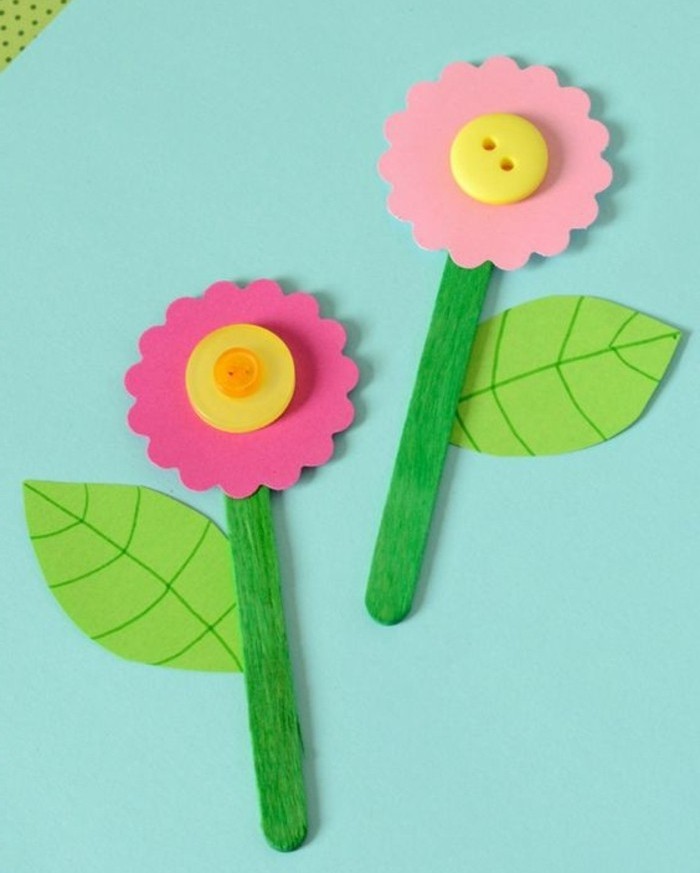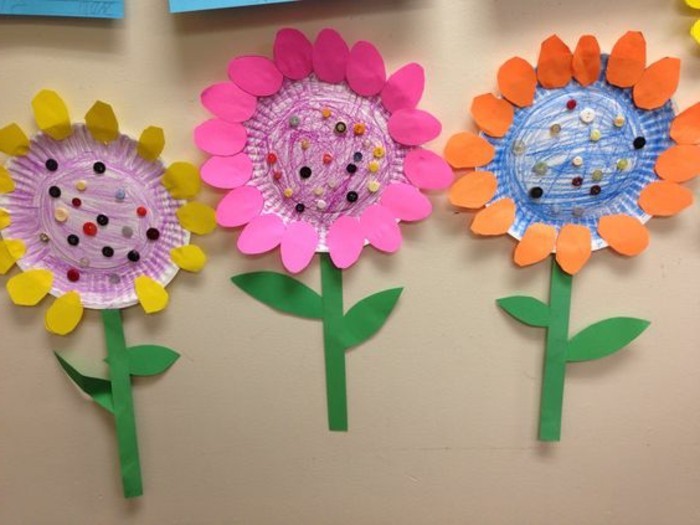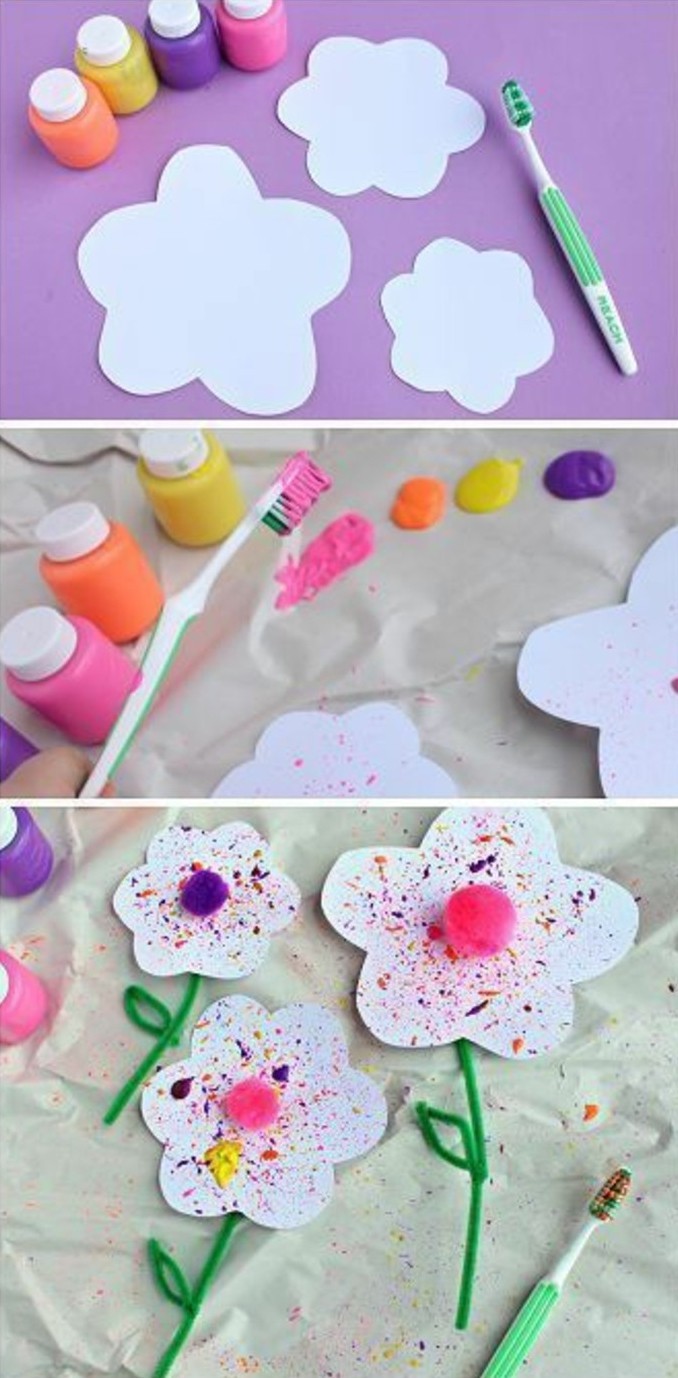 Teaching kids about recycling at a young age is very important. Here is a fun idea for a DIY art project reusing old bottle caps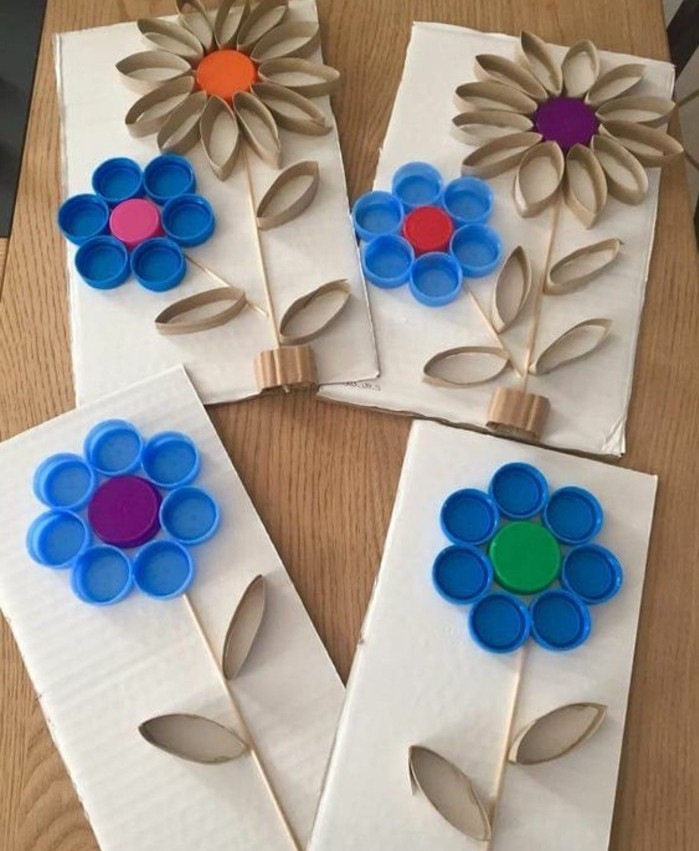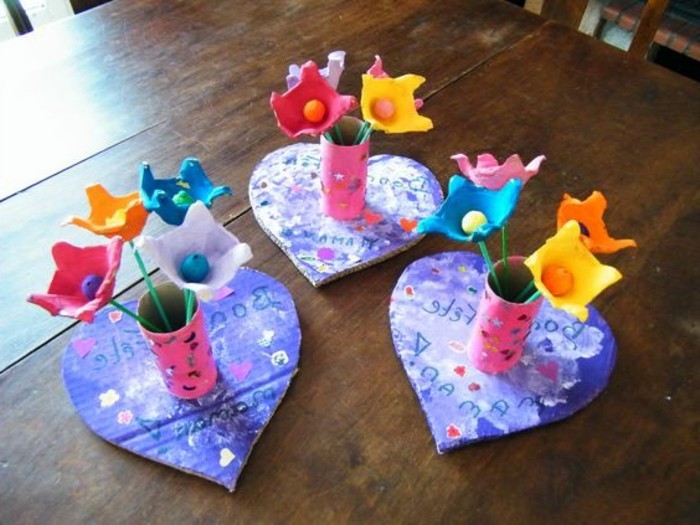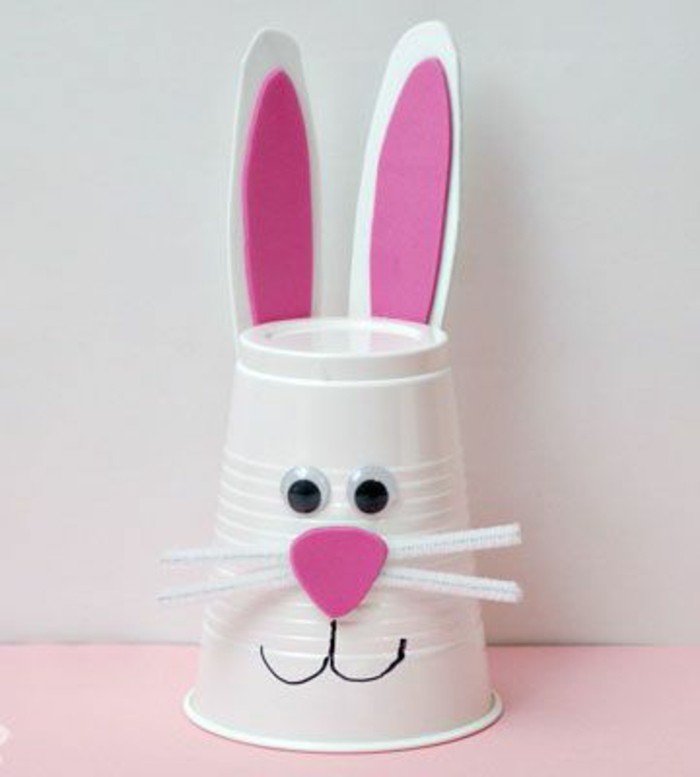 There are so many fun things you can make with toilet paper rolls. Just look at those funny, colorful butterflies!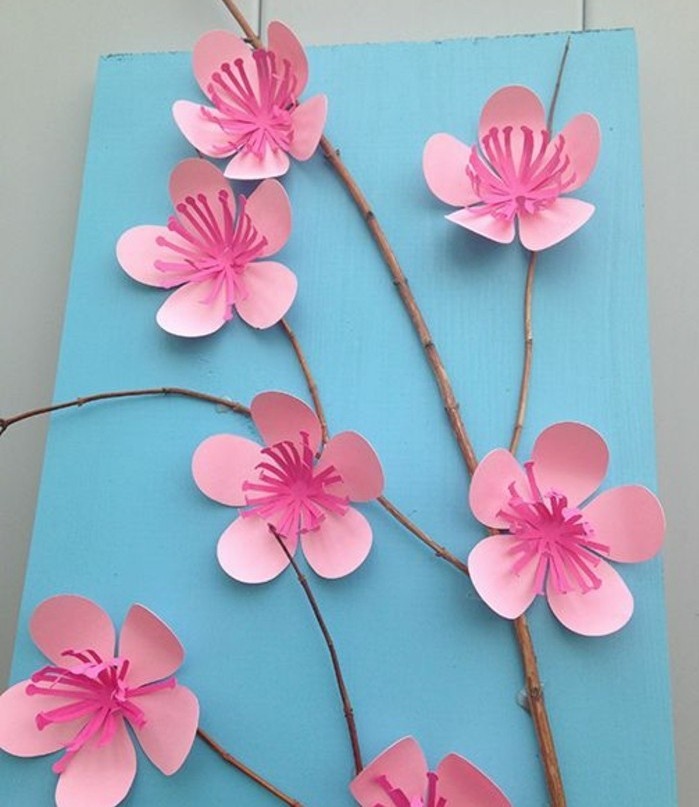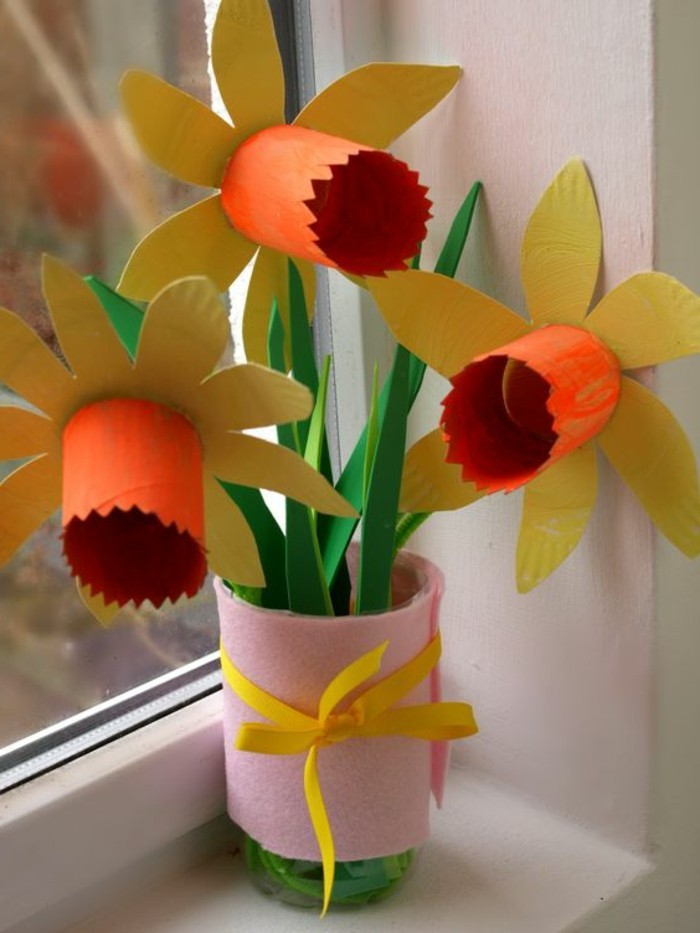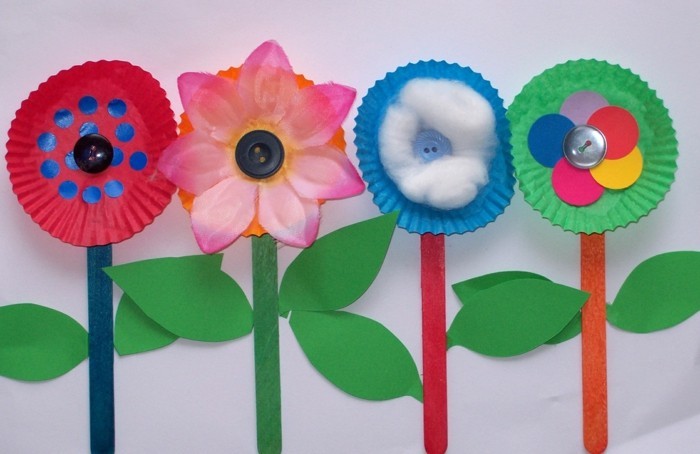 Here is a really cool tutorial devoted to making paper flowers: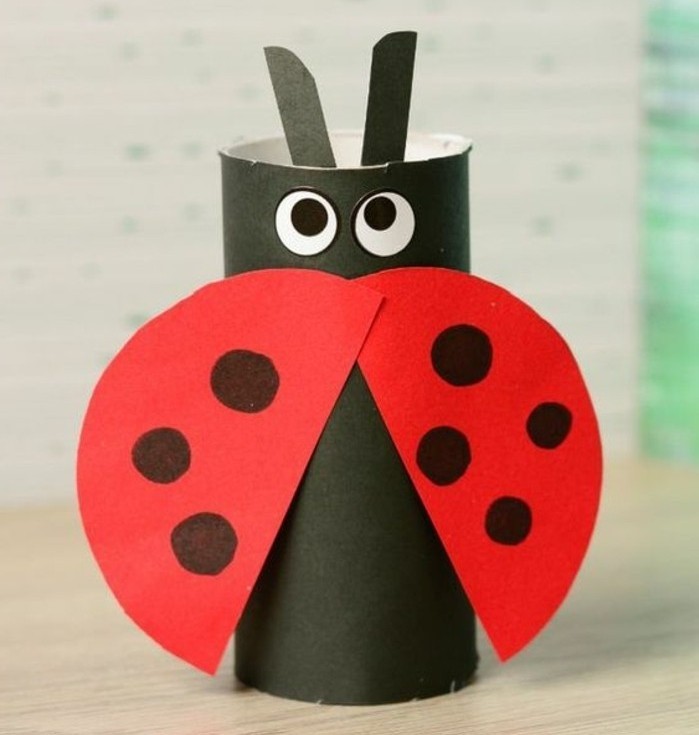 A cute tulle butterfly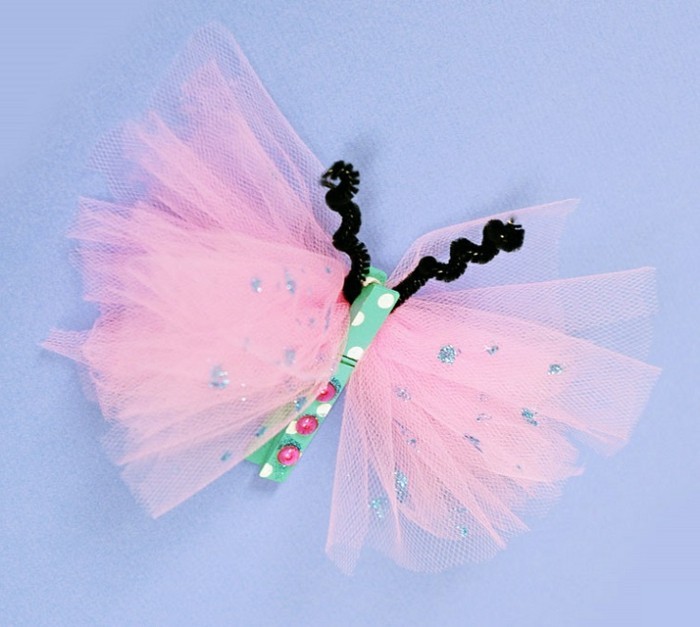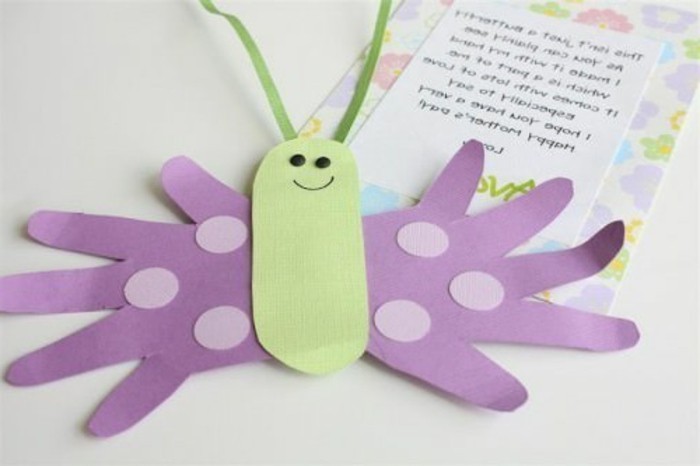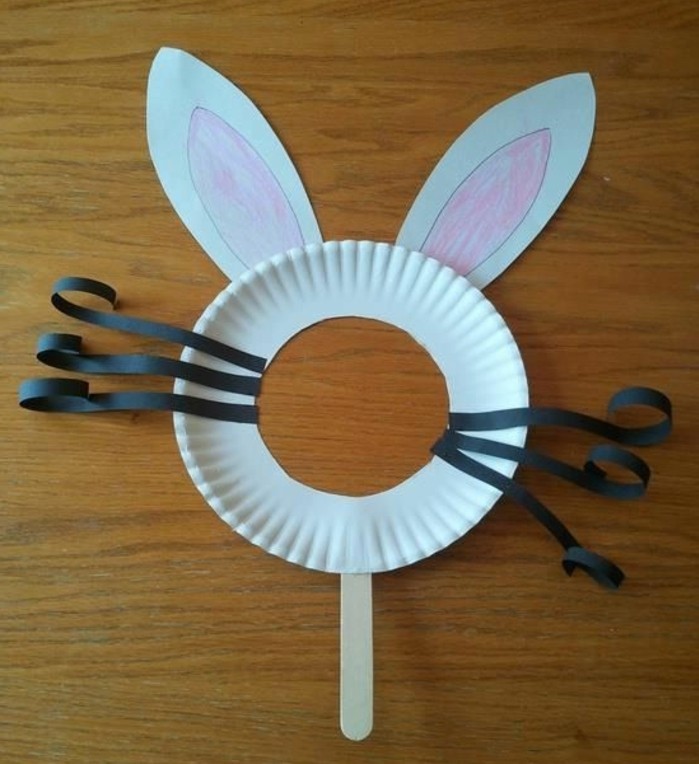 Another great tutorial for making paper flowers, this time as a bouquet!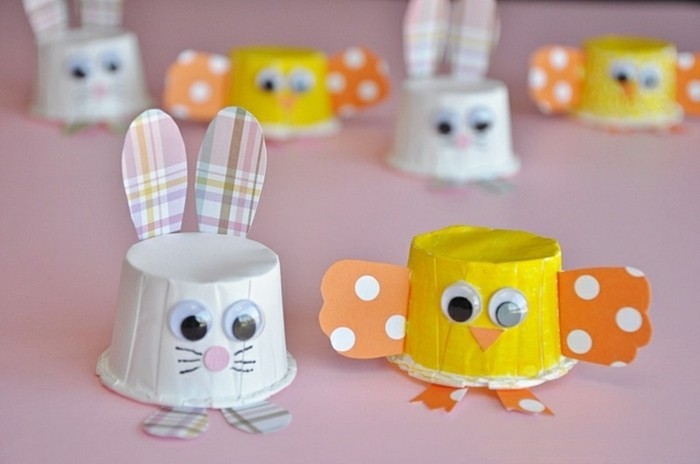 A beautiful Easter Bunny mask to make in spring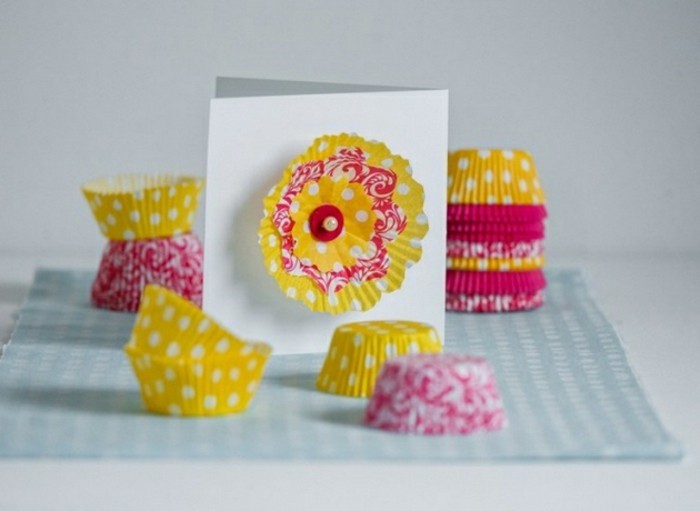 Now it's time to take a look at some summer-themed DIY activities. These little boats are very cute and easy to make!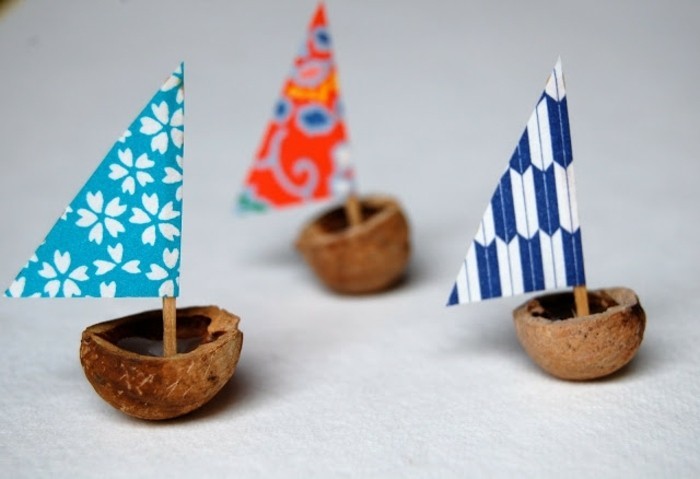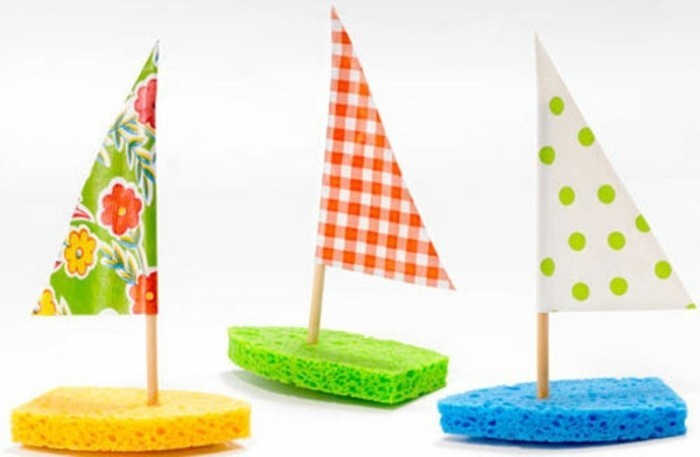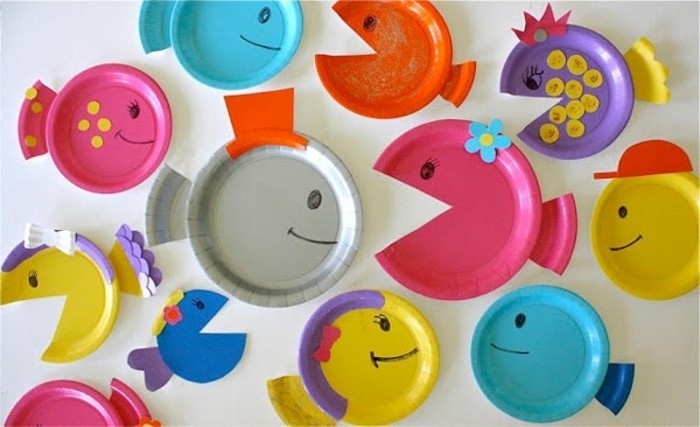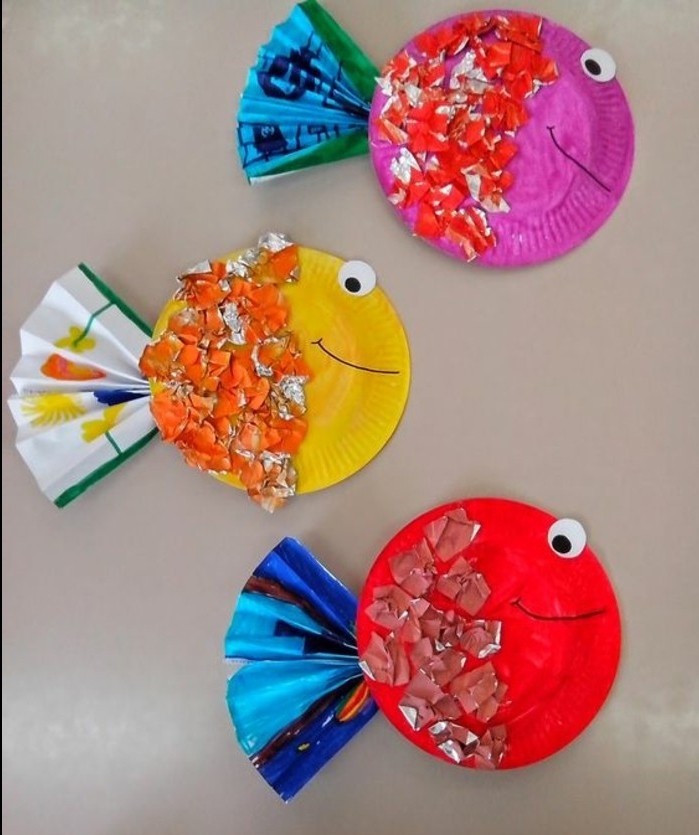 Marine-themed ideas are a great hit in summer. Kids love gathering seashells at the beach. With your help they can transform them in cute little fish!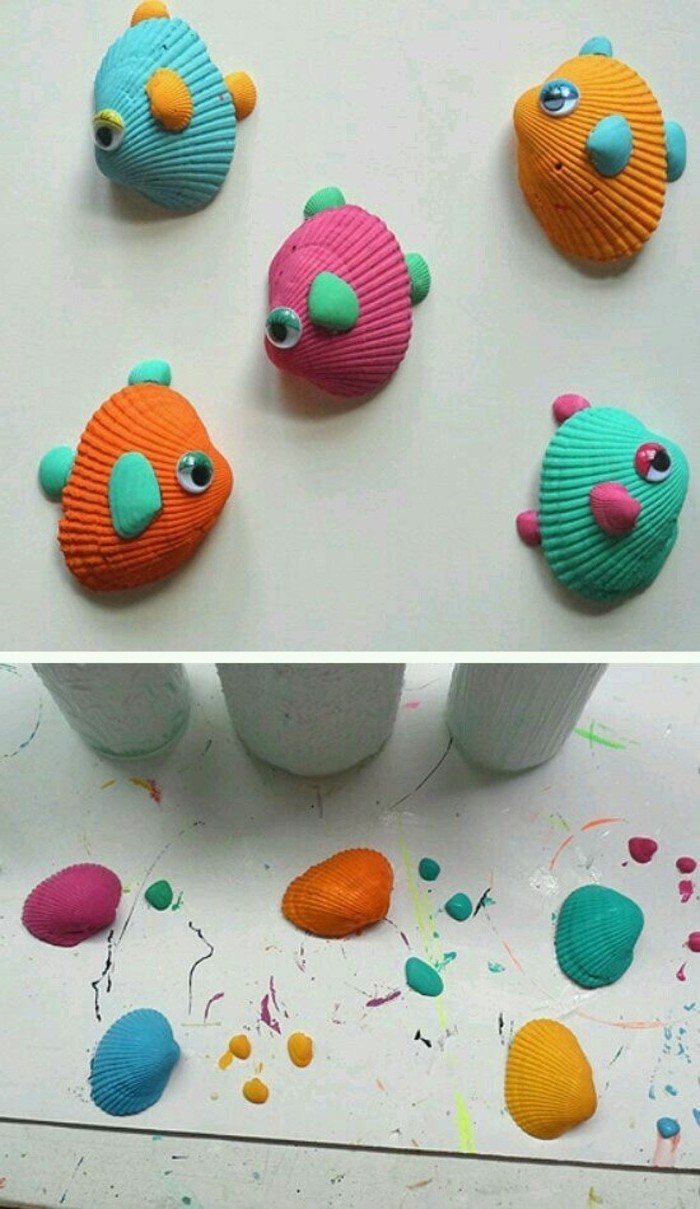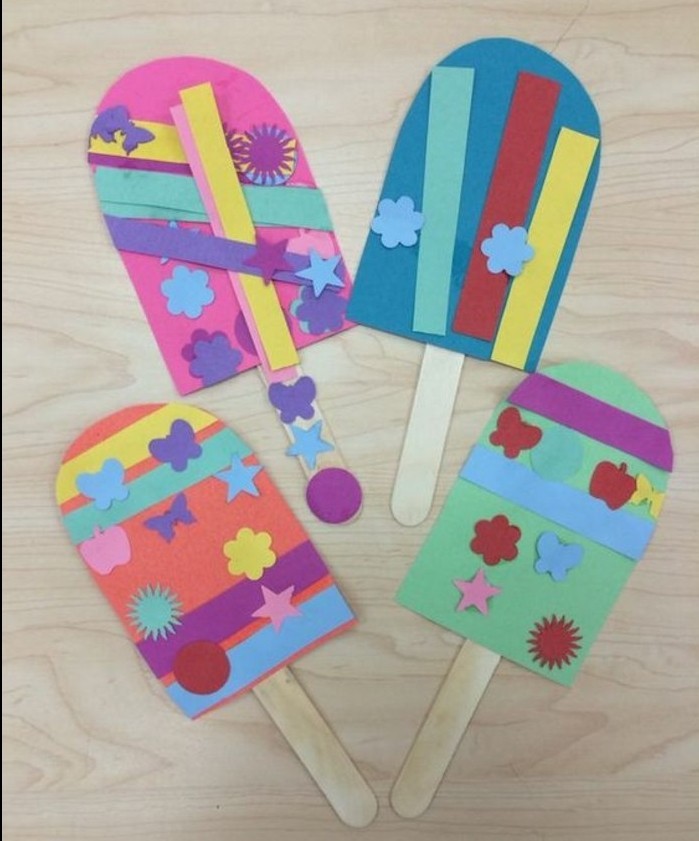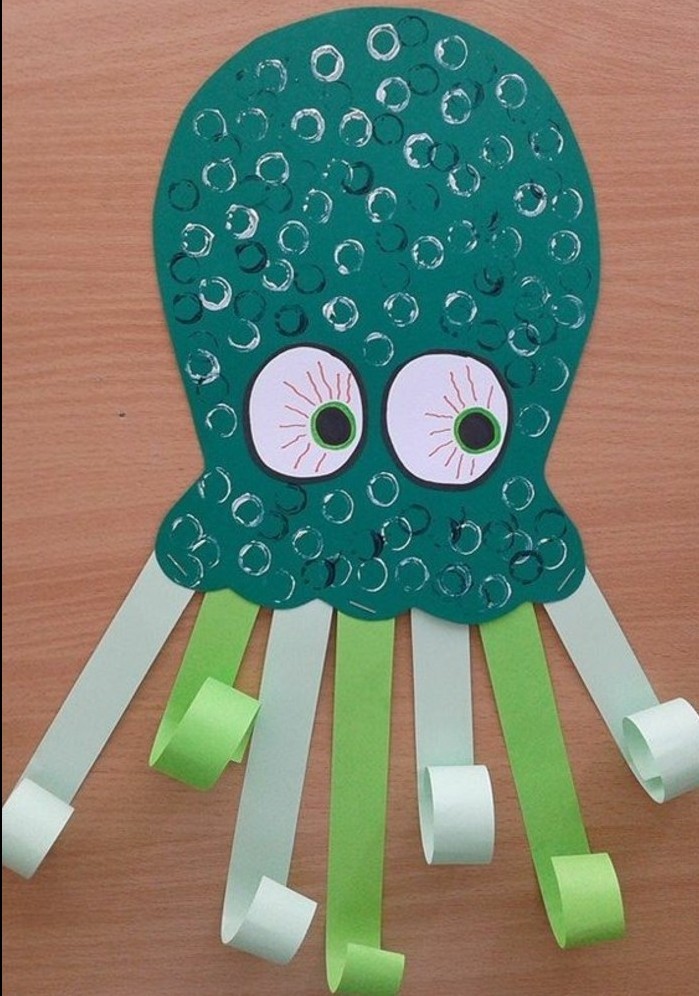 There are many beautiful ideas for autumn months too! This little owl ornament is a great suggestion! All your children need to make one themselves are a few pinecones and some felt.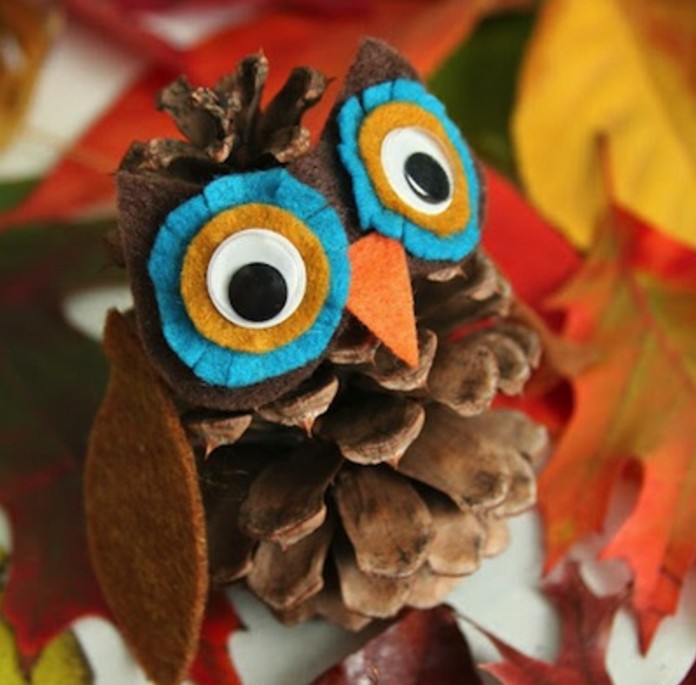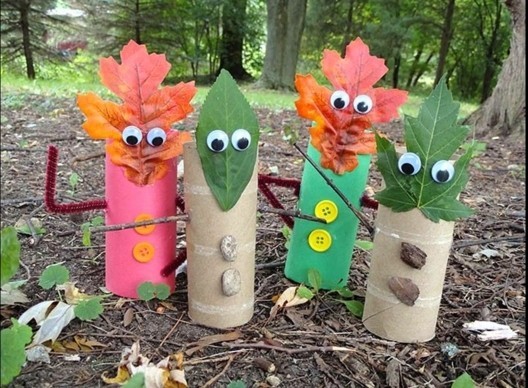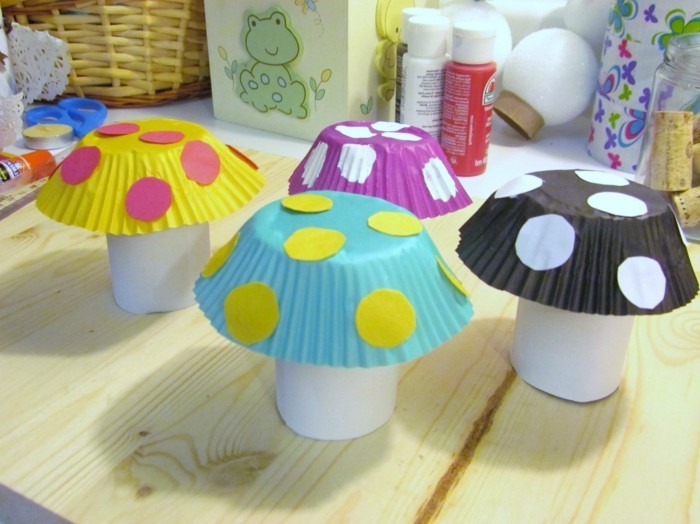 Autumn collage made from a real twig and colorful buttons, imitating leaves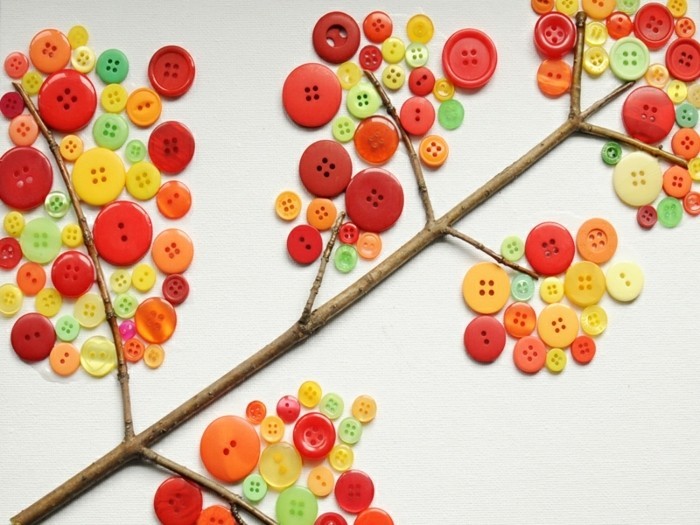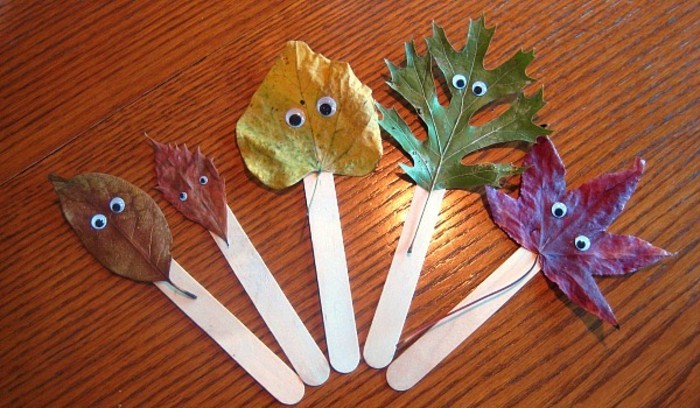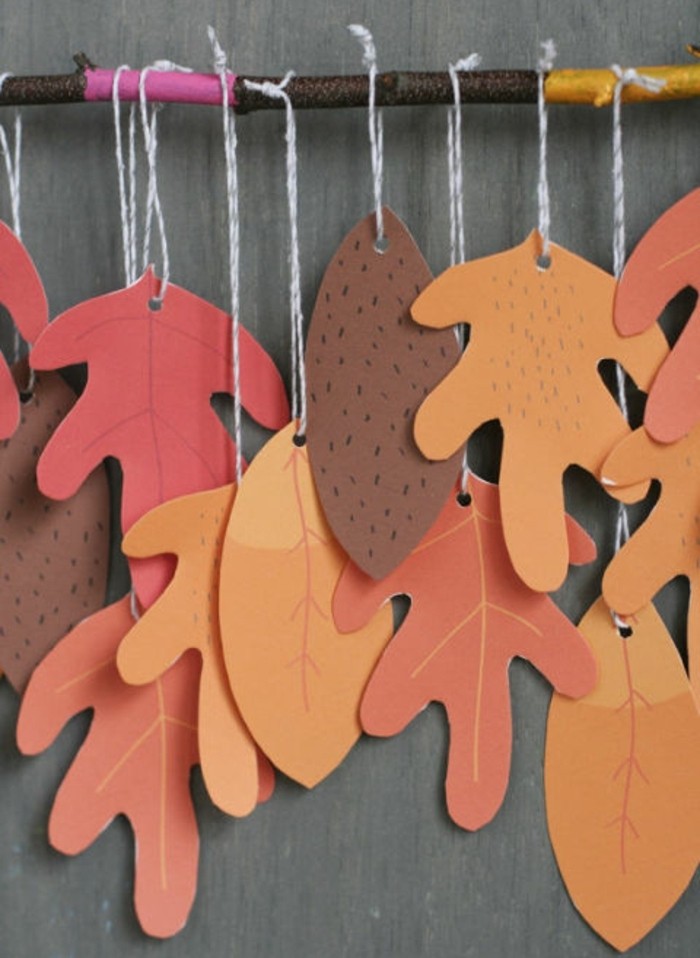 Autumn leaves can also be used to make beautiful paintings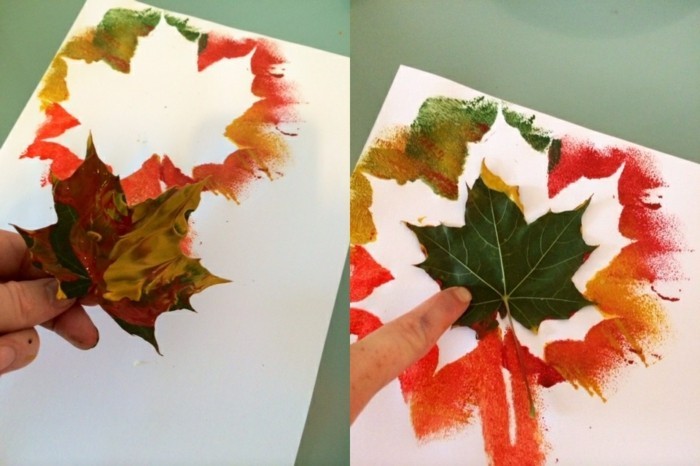 And finally we have reached winter! Here are some suggestions for the colder months, with an emphasis on Christmas!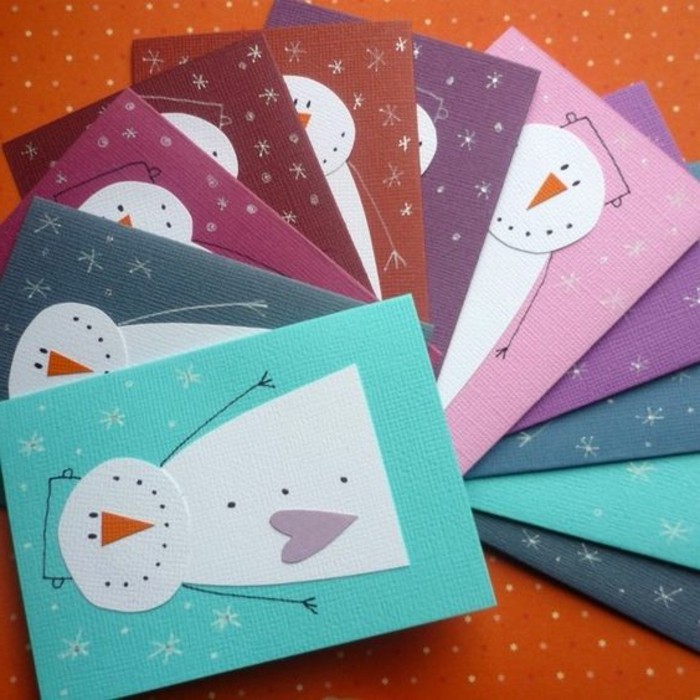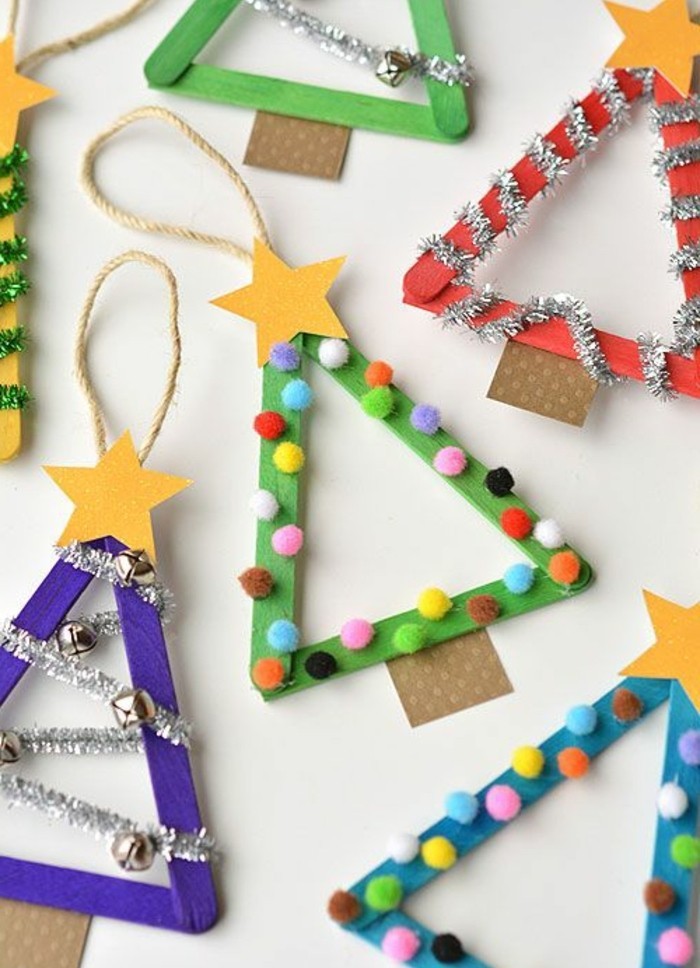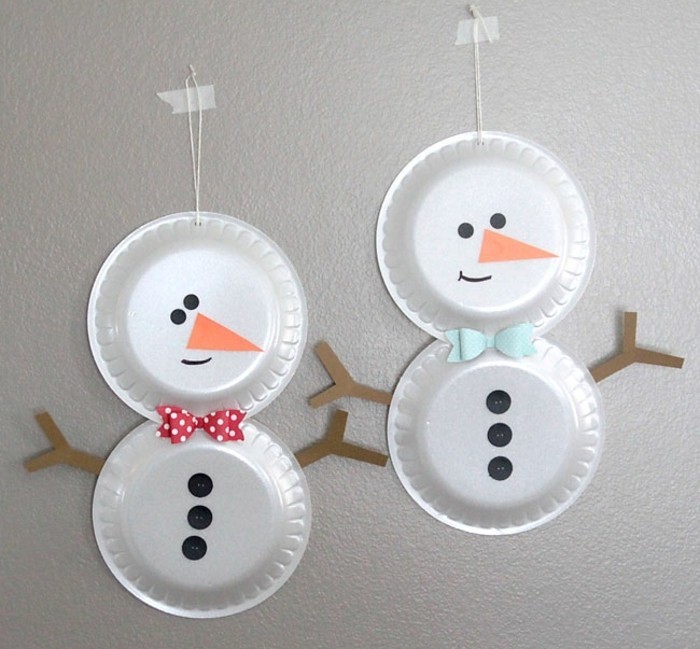 Washi tape is fun and easy to use. Plus, it offers some great possibilities, like these cool X-mas cards!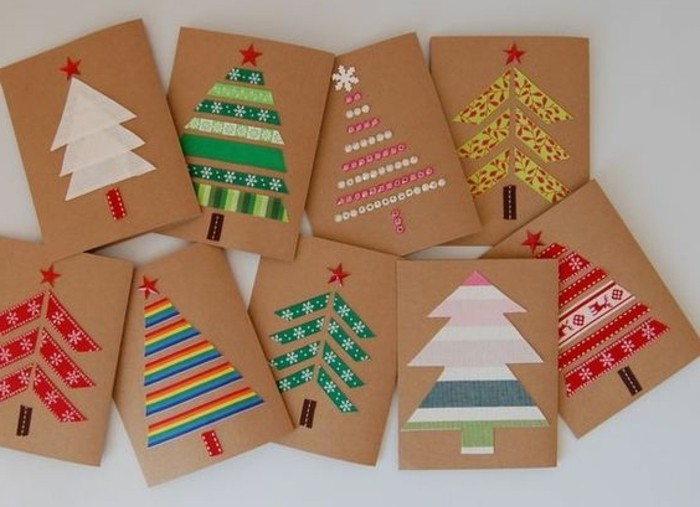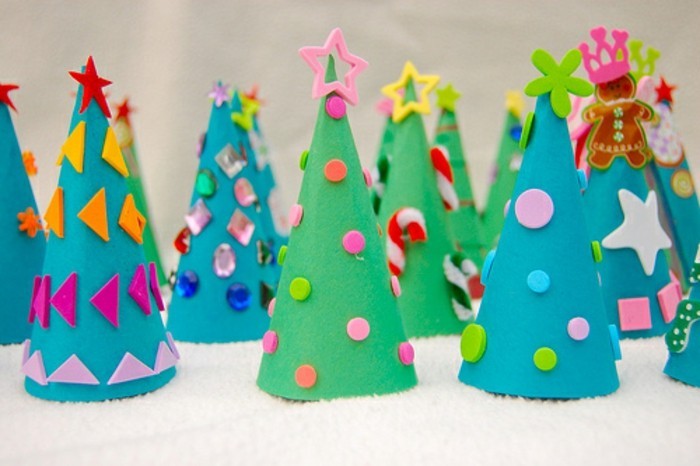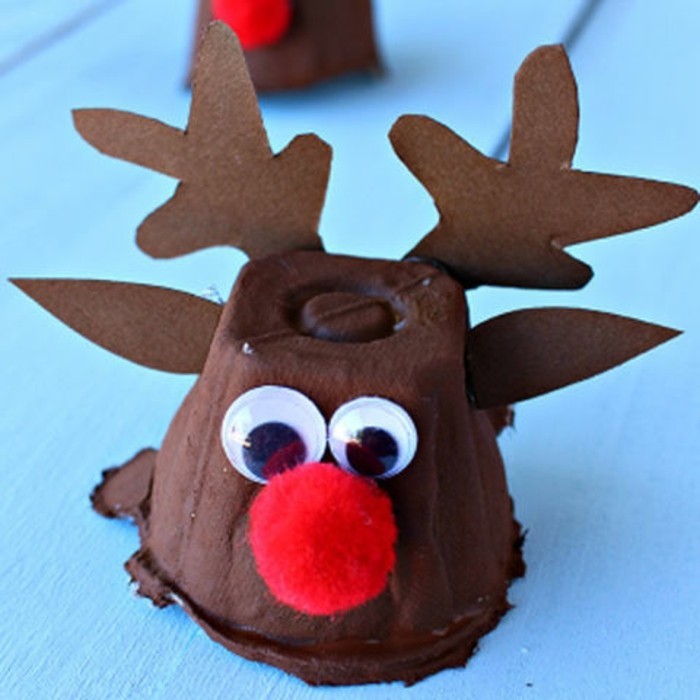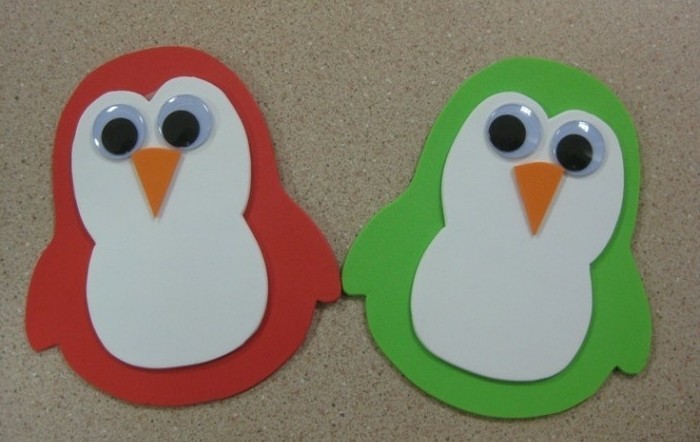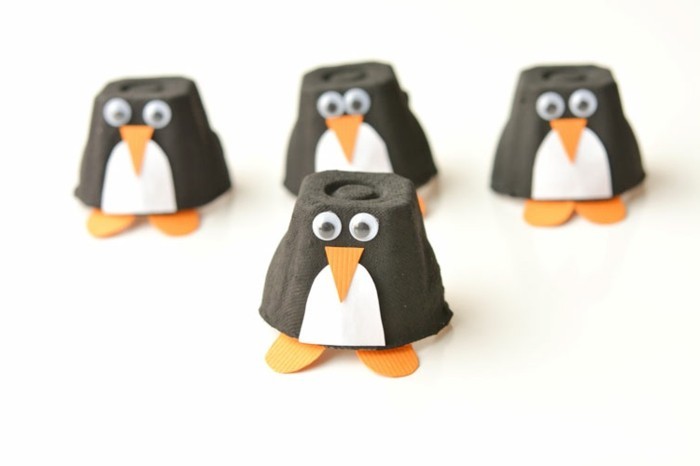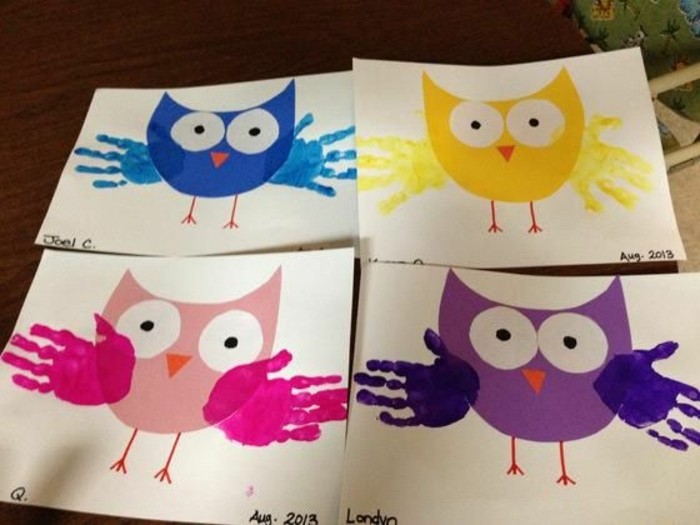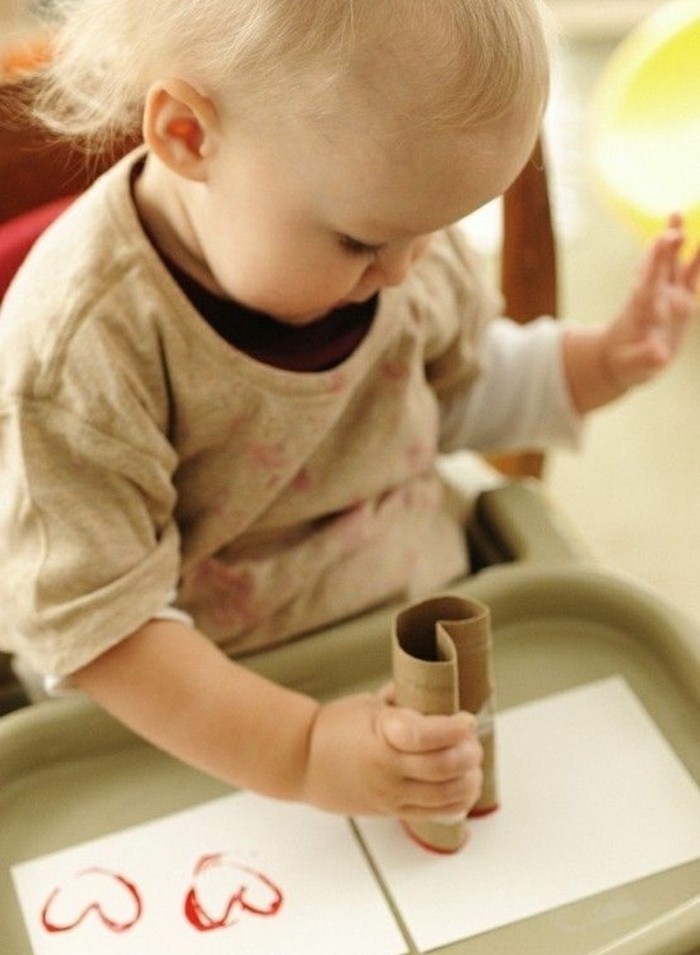 Here is another fun DIY activity for your child try: handmade bookmarks!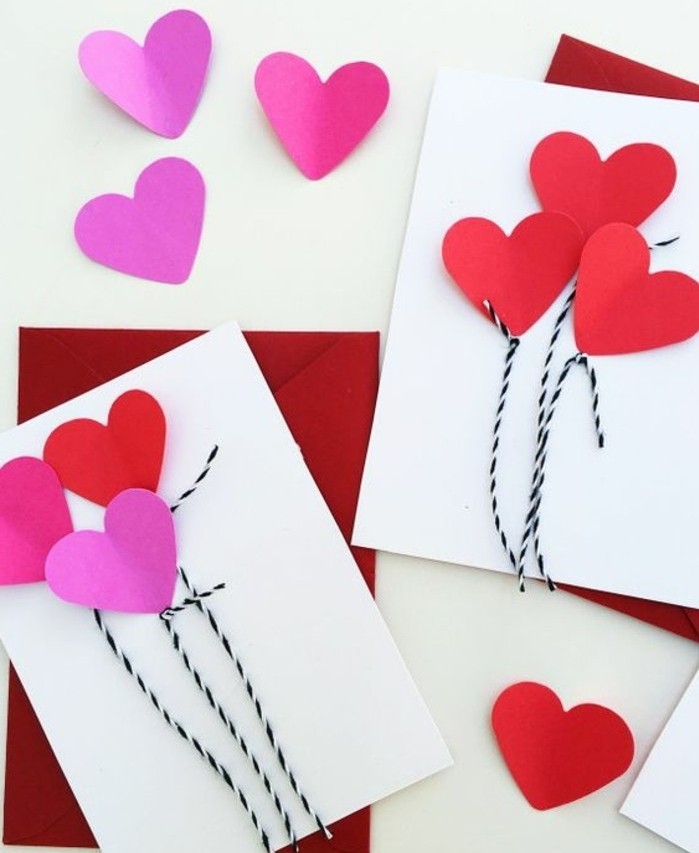 To wrap things up, here are some great suggestions for kids' DIY art projects, suitable for any time of the year. Enjoy!
Crafts with hand-prints are very popular among toddlers. Plus, the possibilities are virtually endless!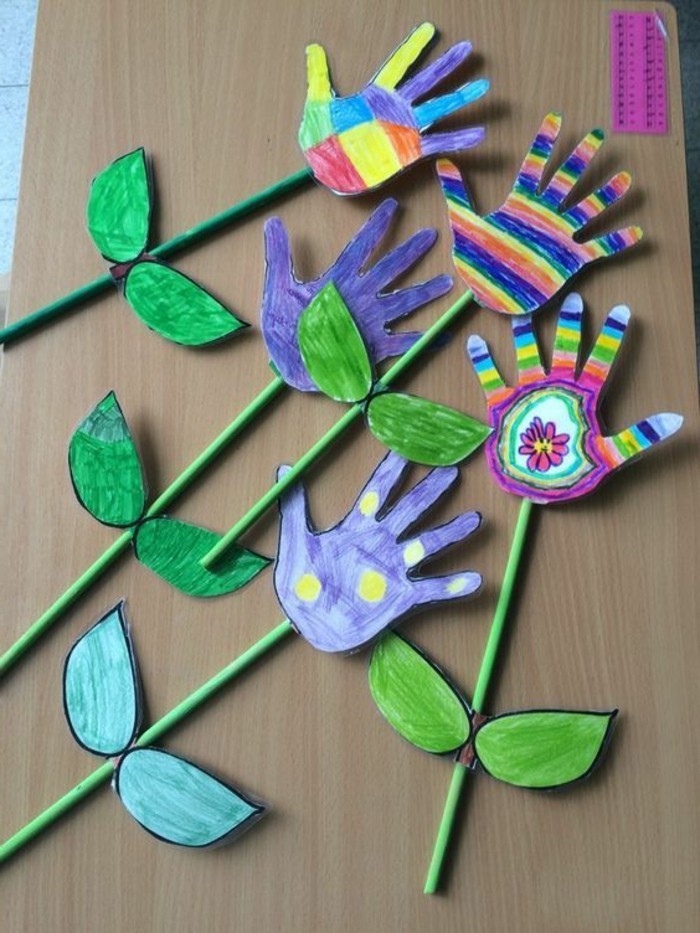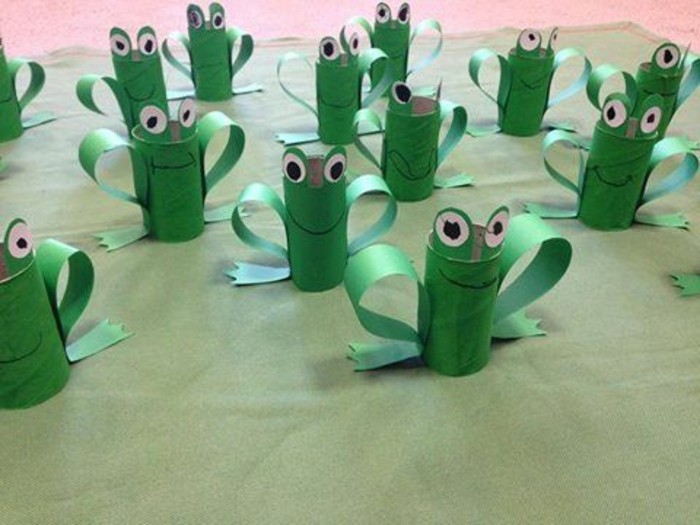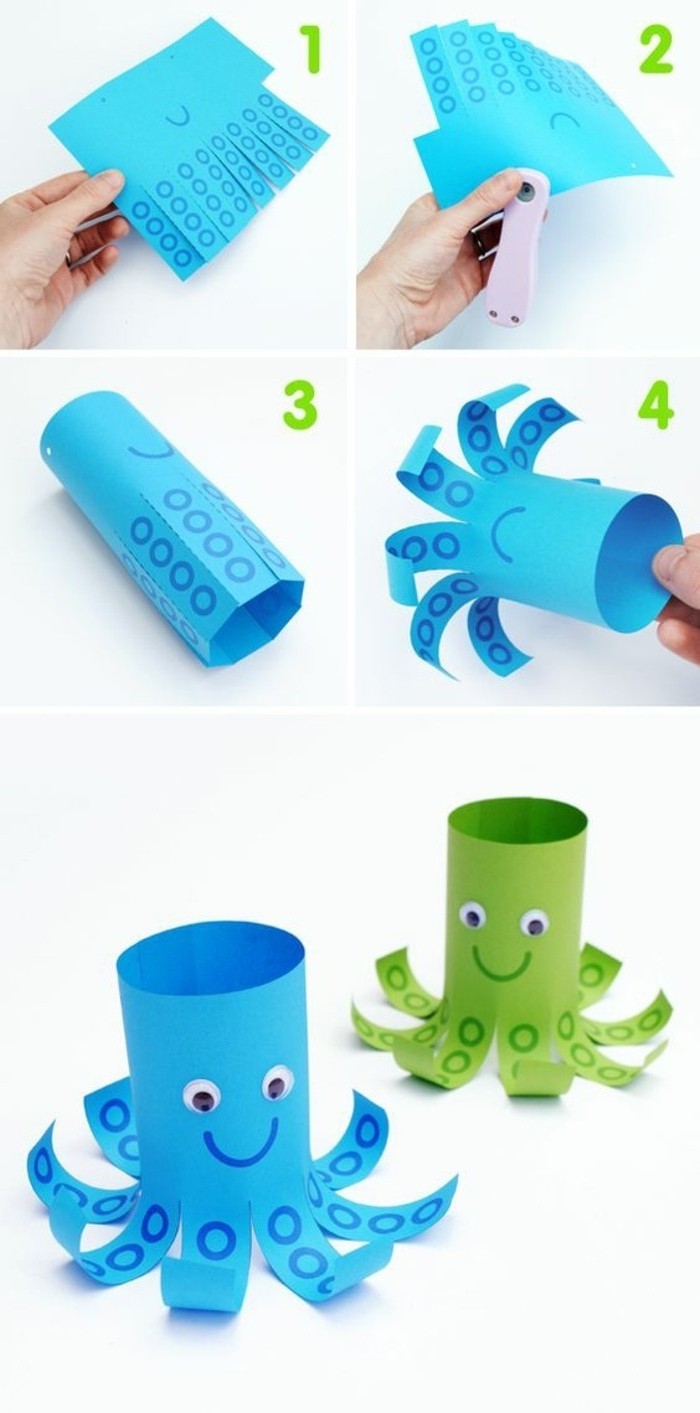 If your little one likes helping out in the kitchen, perhaps it's time for their first cooking lesson?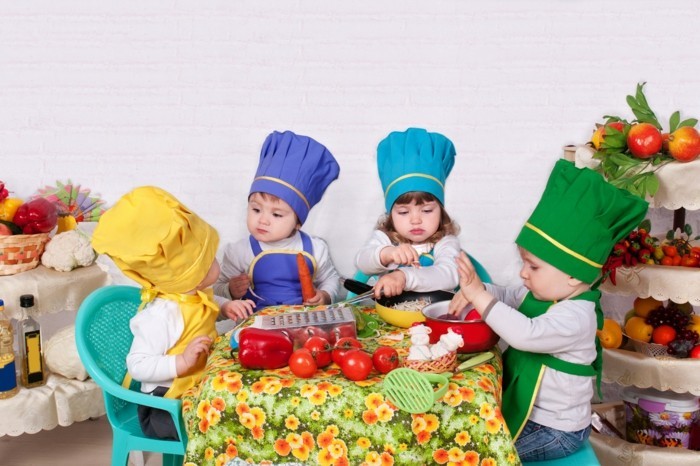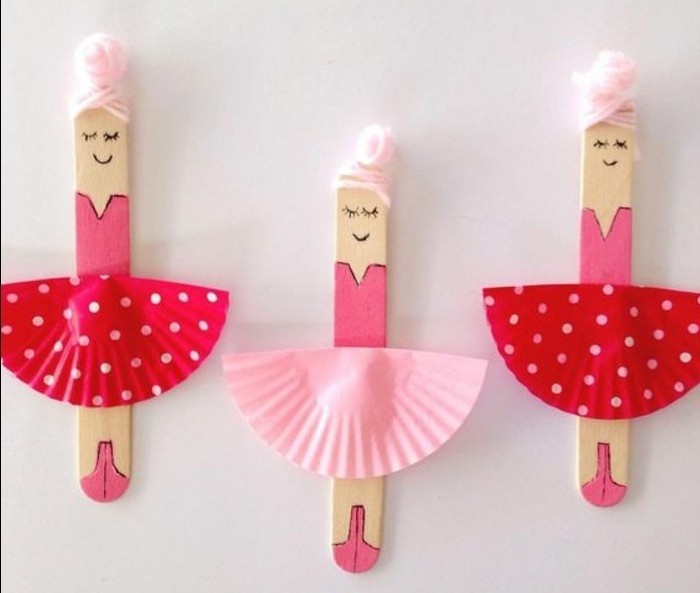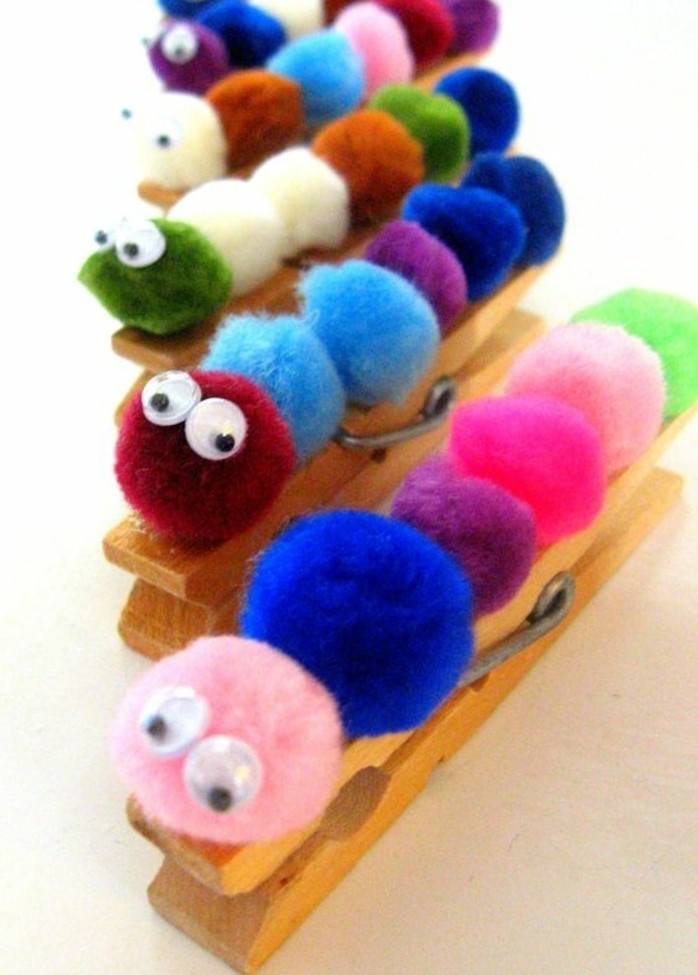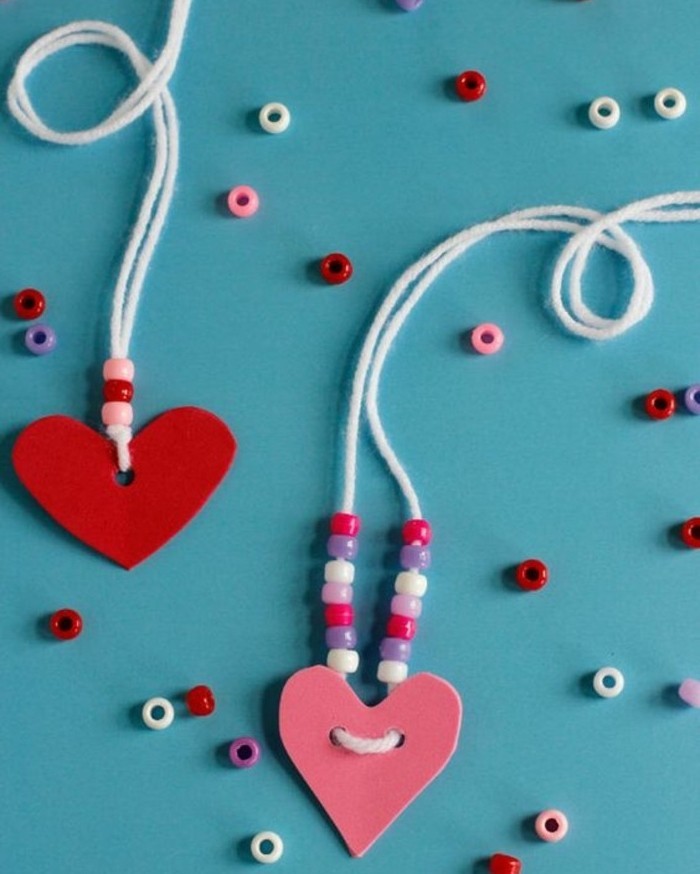 Simple paper crafts are a great way for your child to learn more about the animal world.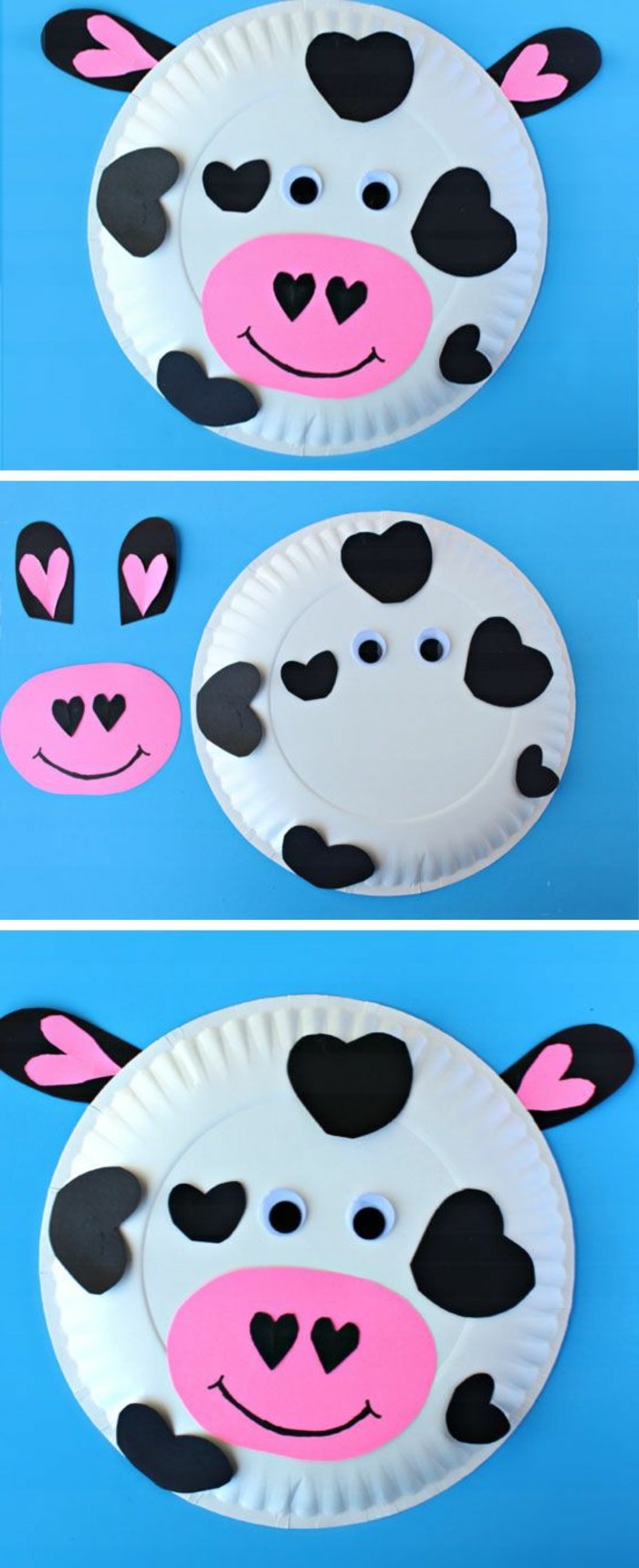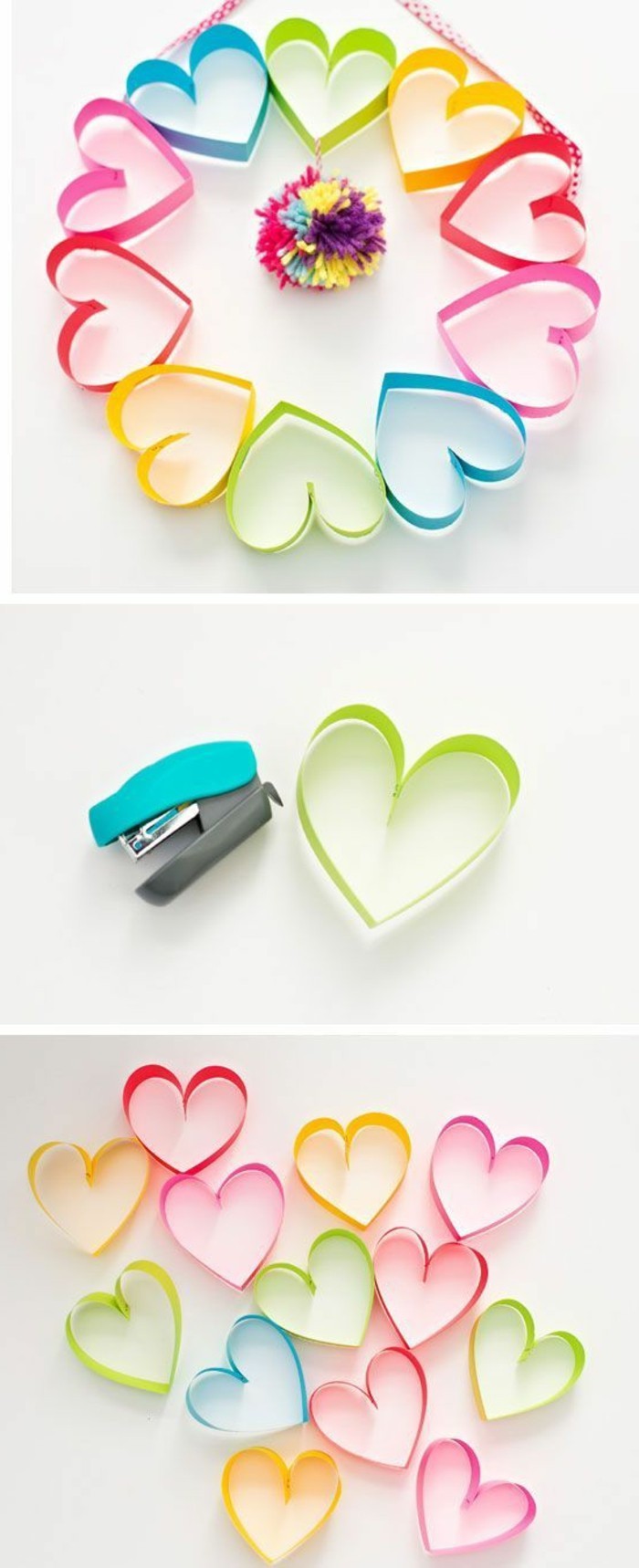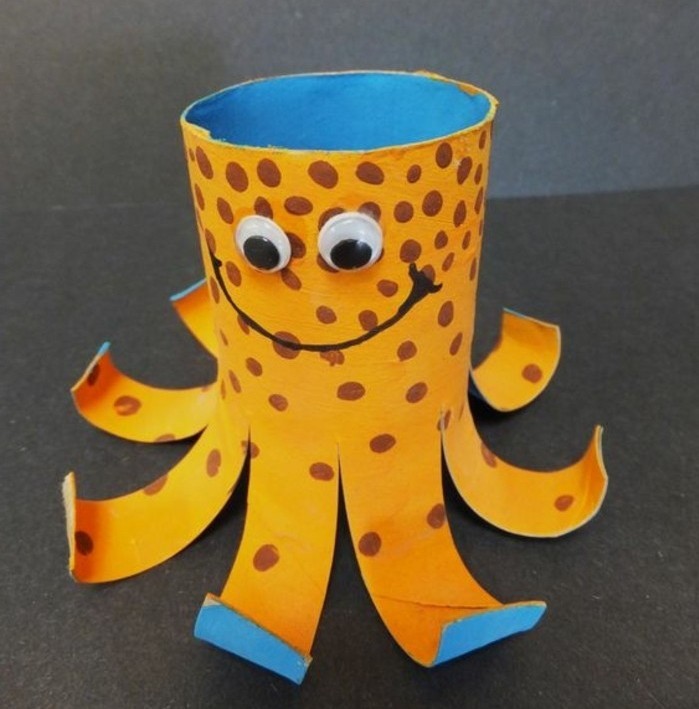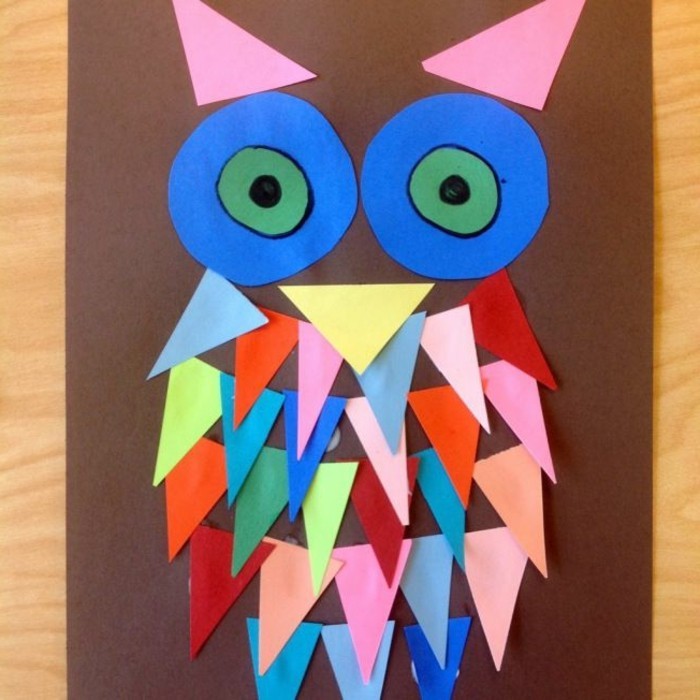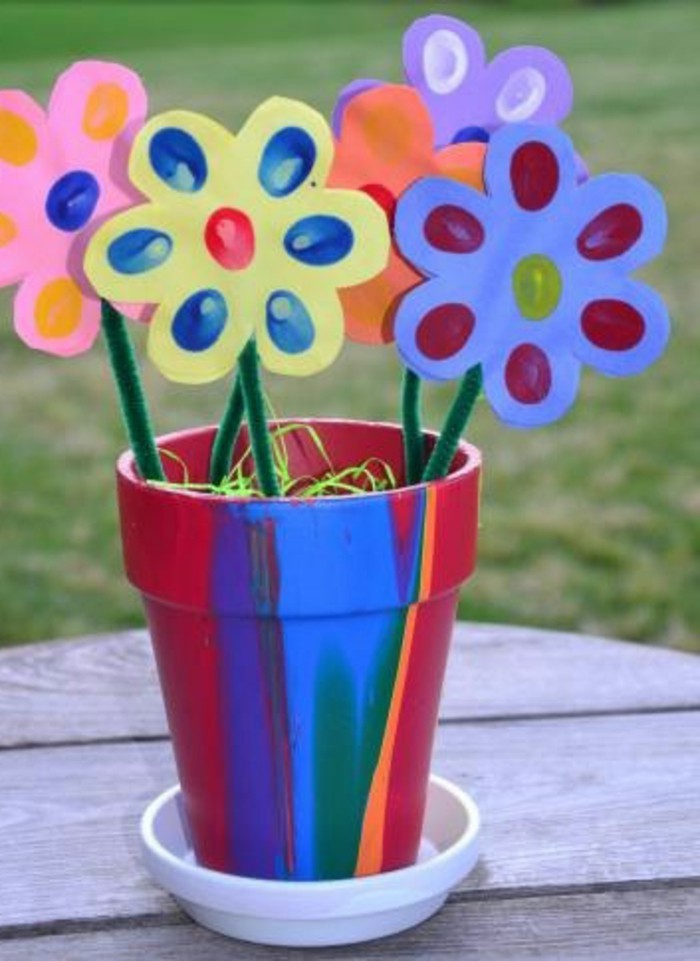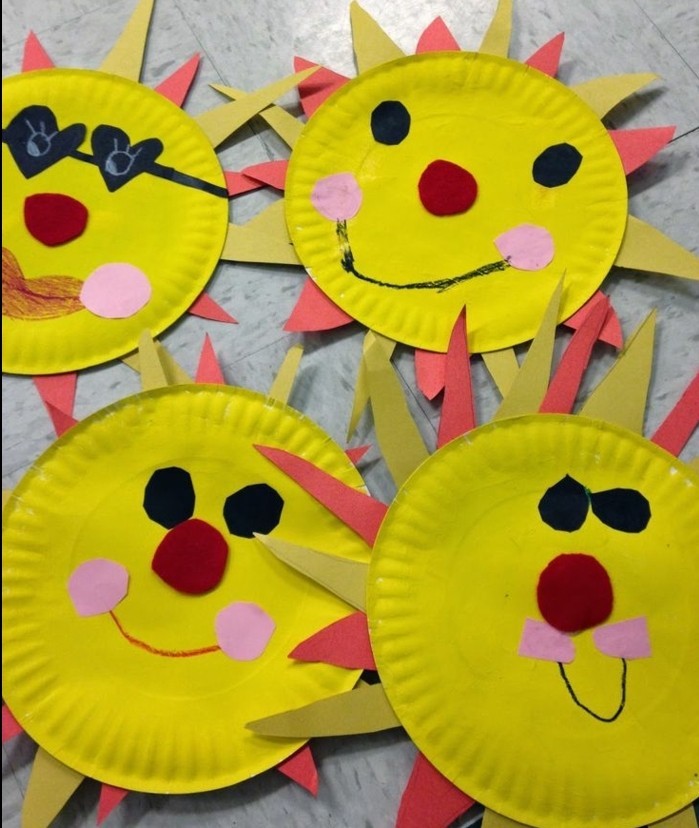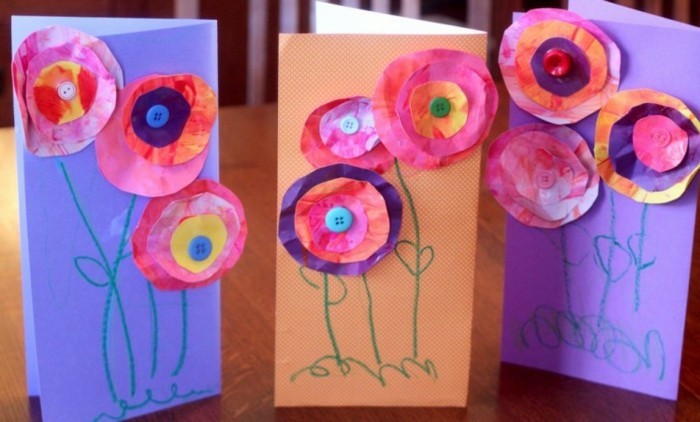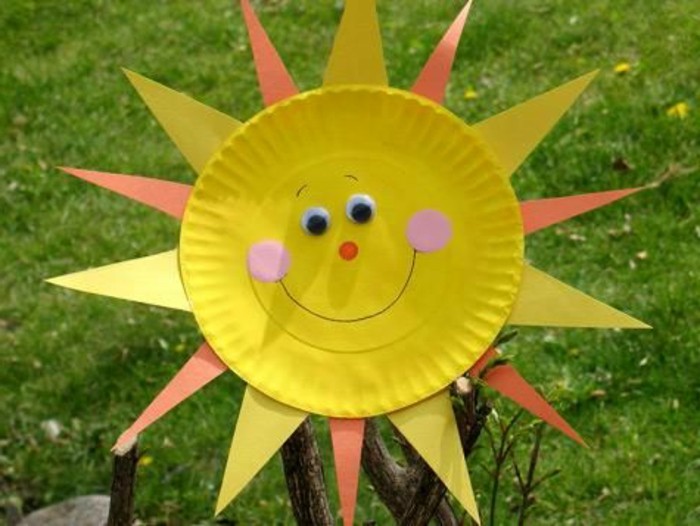 Make your own paper sun: