Discover the Art of Book Folding with Our Selection of 85 Photos With Tutorials and Videos
We live in an era of overconsumption, constantly bombarded with advertisements prompting us to buy more and more items that we don't necessarily need. One way to reject this norm and opt for a more environmentally friendly existence is by engaging in DIY projects, and finding ways to reuse household items. Transforming old objects into art is an especially fun and satisfying activity. It used to be a very popular pastime several decades ago, but with the onset of the digital era people began losing interest in crafting and giving new life to used items. Luckily, some DIY activities are coming back in style. Such is the case with folded book art – a delicate form of artistic expression, which transforms unwanted tomes into beautiful decorative objects.
Books can convey much more meaning and emotion than any other manmade object. The text they hold is meant to educate and inspire, and should ideally be preserved for future generations. Because of this, some people argue that folded book art destroys the significance of books as sources of information. We do not believe this is the case, however – transforming your favorite tomes into art pieces doest ruin them – rather, it makes them into new, unique objects that have a twofold significance. They preserve the essence of the books they were made from, while adding a second layer of meaning to them.
If you would like to master the skills needed to create folded book art, you must, above all, be very patient and have a great eye for detail. While it is not necessarily as difficult as it appears, it nevertheless takes some practicing and a lot of spare time. The upside is that you can create amazing shapes, and the only instruments necessary are your hands. You can buy intricate and beautiful folded book art patterns on websites such as etsy.com or even request a custom-made pattern featuring any shape you like. If you are looking for inspirational and imaginative suggestions or would simply like to see some gorgeous examples of folded book art, our article is a great place to start! We have selected 85 amazing images that offer an insightful look into the delicate and beautiful world of folded book art. We have also included a video tutorial that will hopefully enable you to create your own paper masterpieces. Enjoy!
This beautiful starfish is a great example of folded book art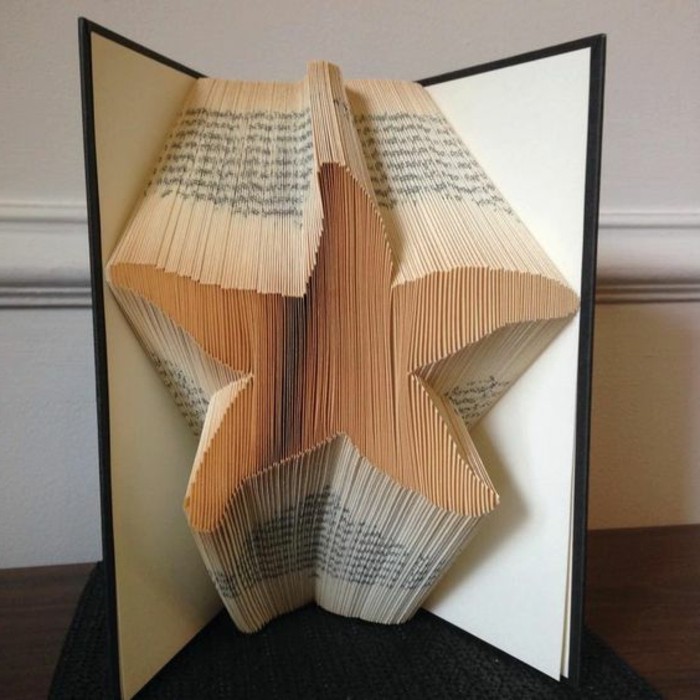 Heart-shaped art piece decorated with paper flowers and pearl beads – the perfect wedding gift!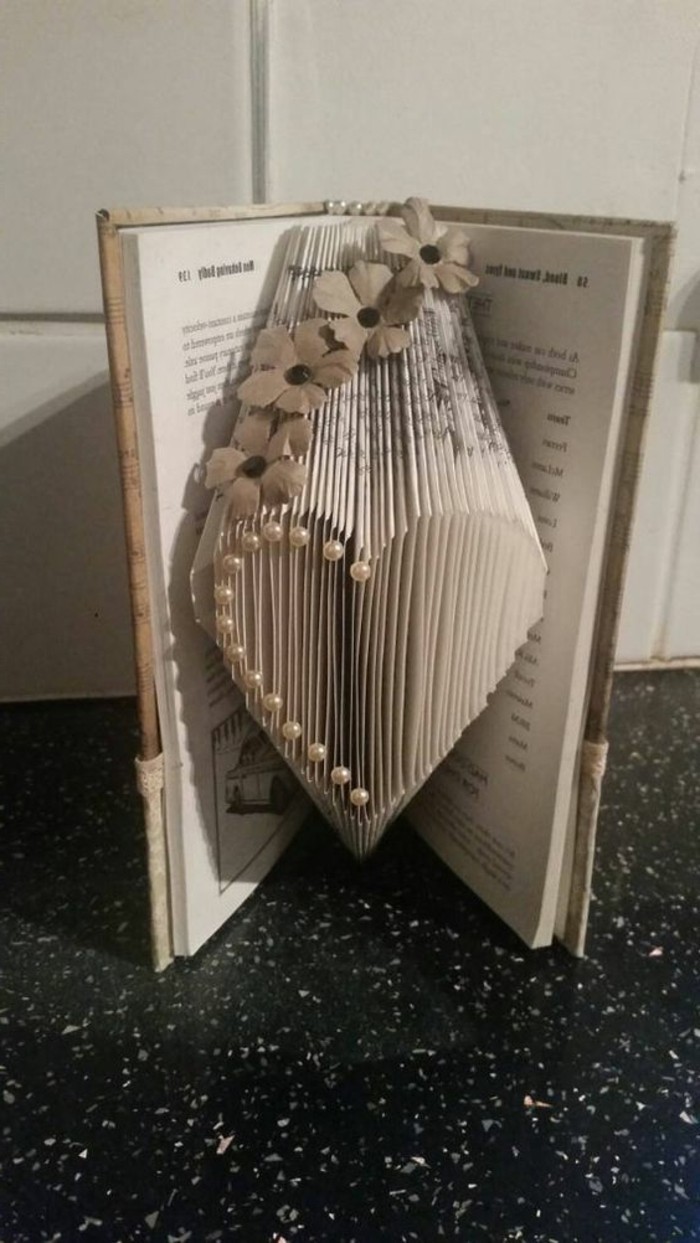 You can even create numbers! A clever gift idea for Harry Potter fans.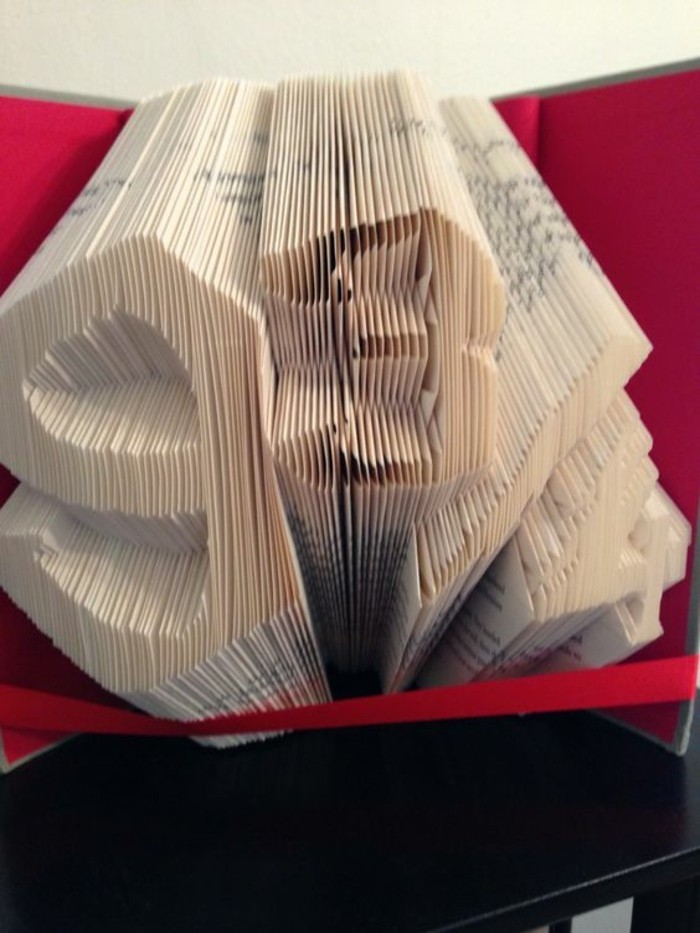 Inspire others to read with a simple, yet beautiful message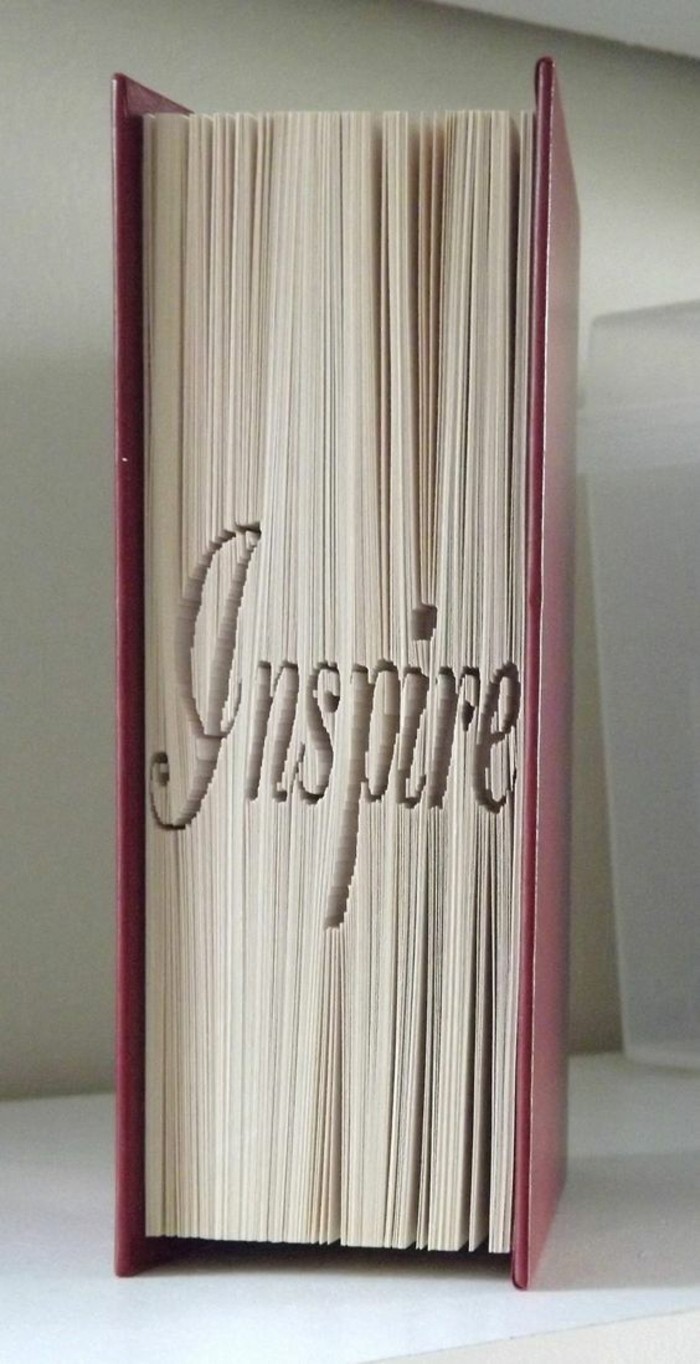 A sweet paper flower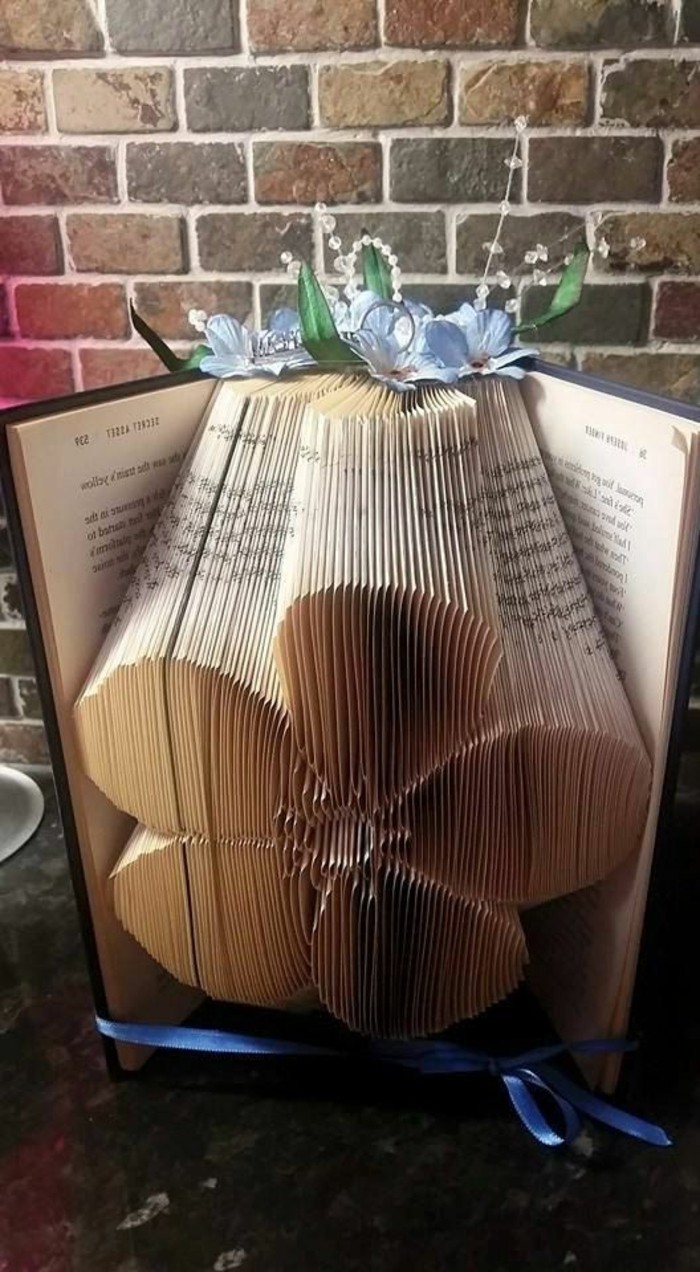 This video tutorial explains the basic principles of book folding
Create your own magical art pieces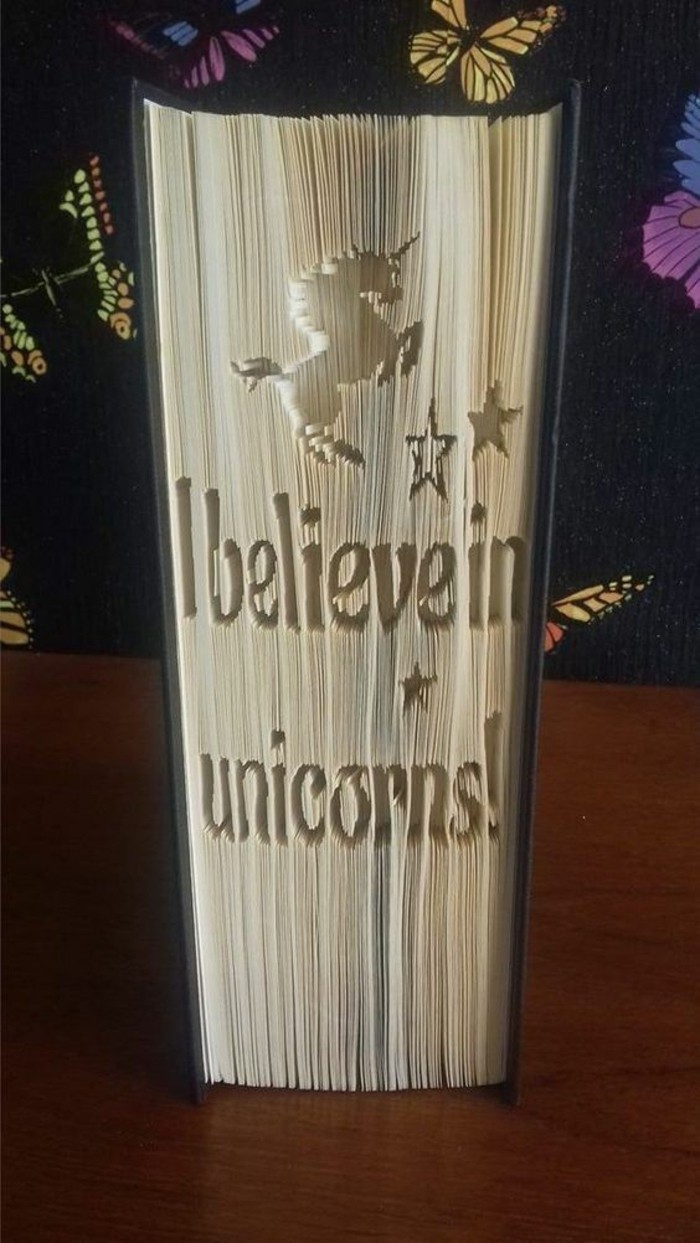 You can make longer, more elaborate messages, provided you choose a book with the right thickness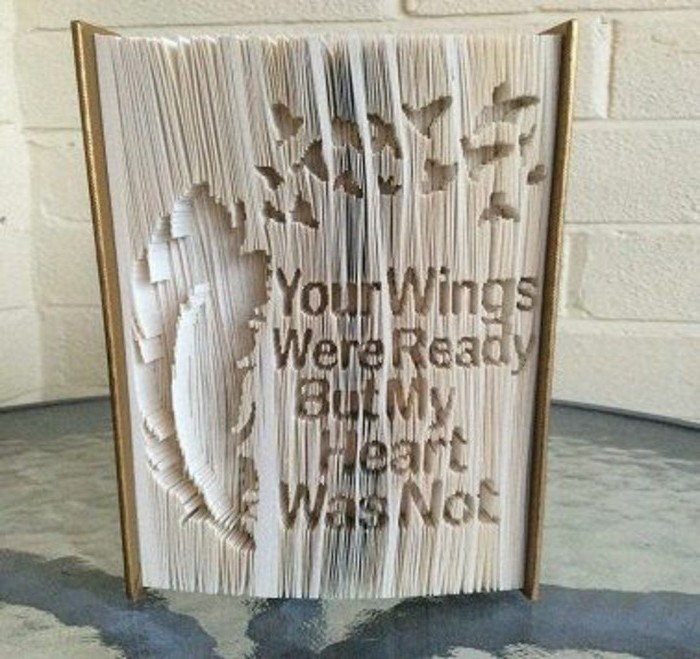 A cute R2D2 book sculpture is sure to bring a smile to the face of any Star Wars fan!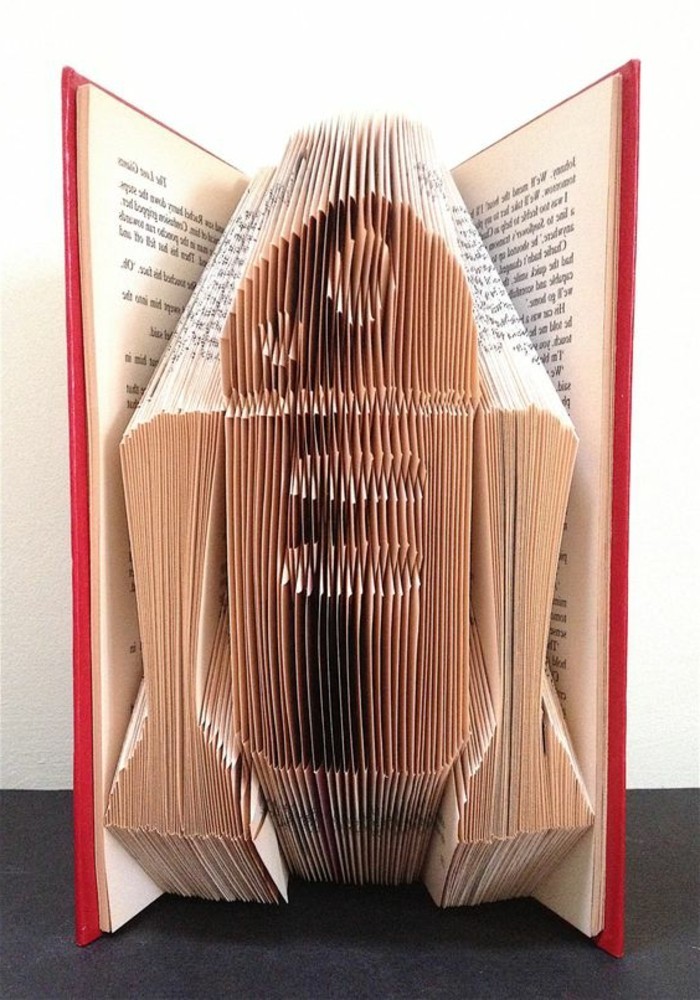 We love this gorgeous, perfectly symmetrical butterfly art!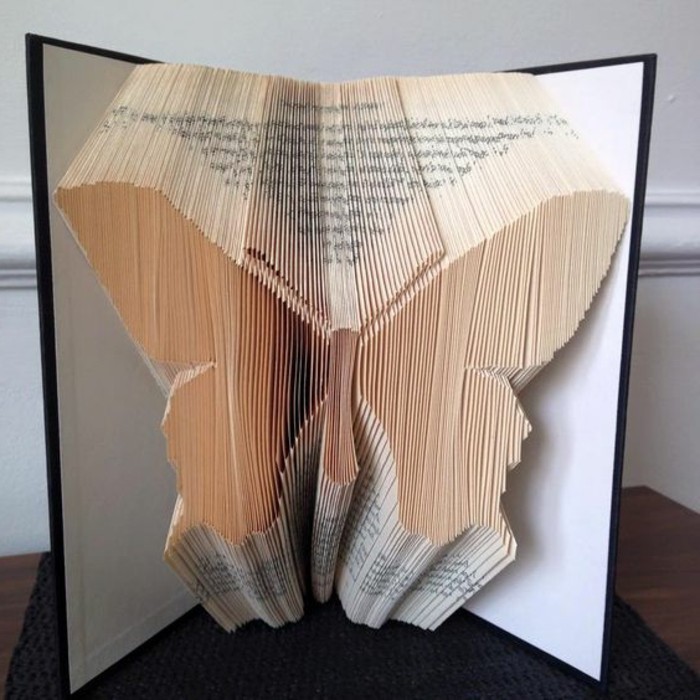 Decorate your library with a beautiful, inspiring message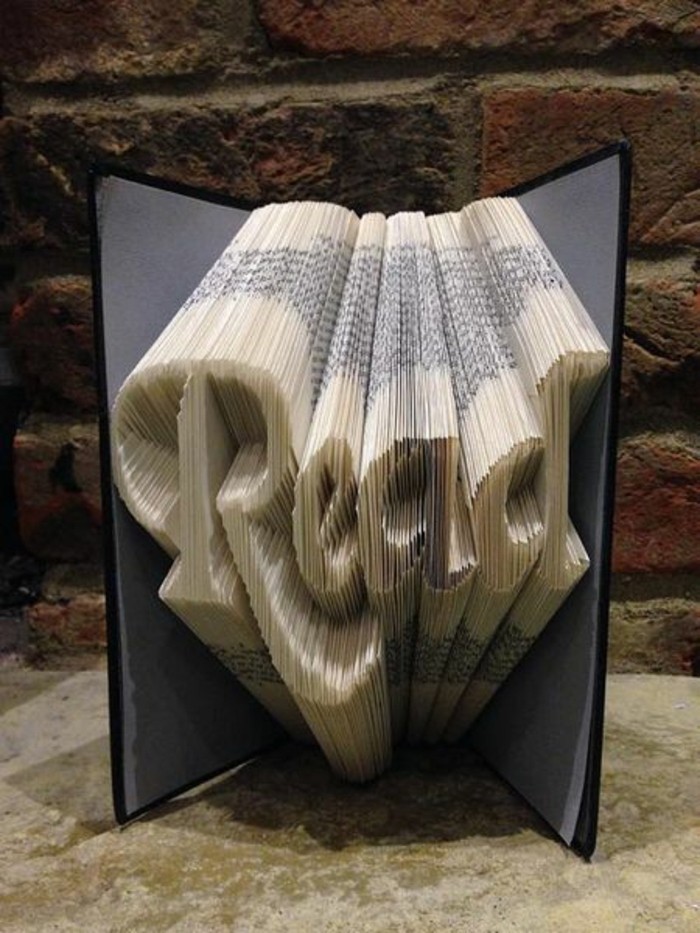 Hearts remain one of the most popular decorative shapes. Discover how to easily make one yourself in the video below this image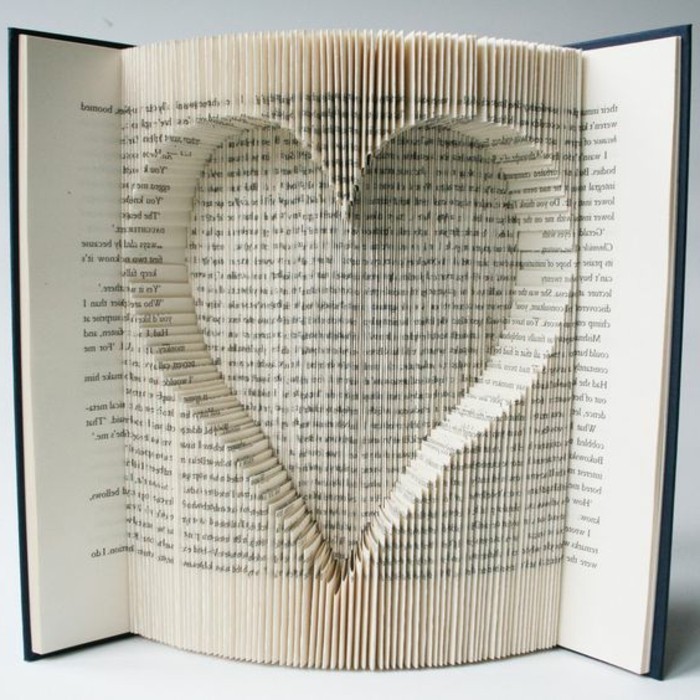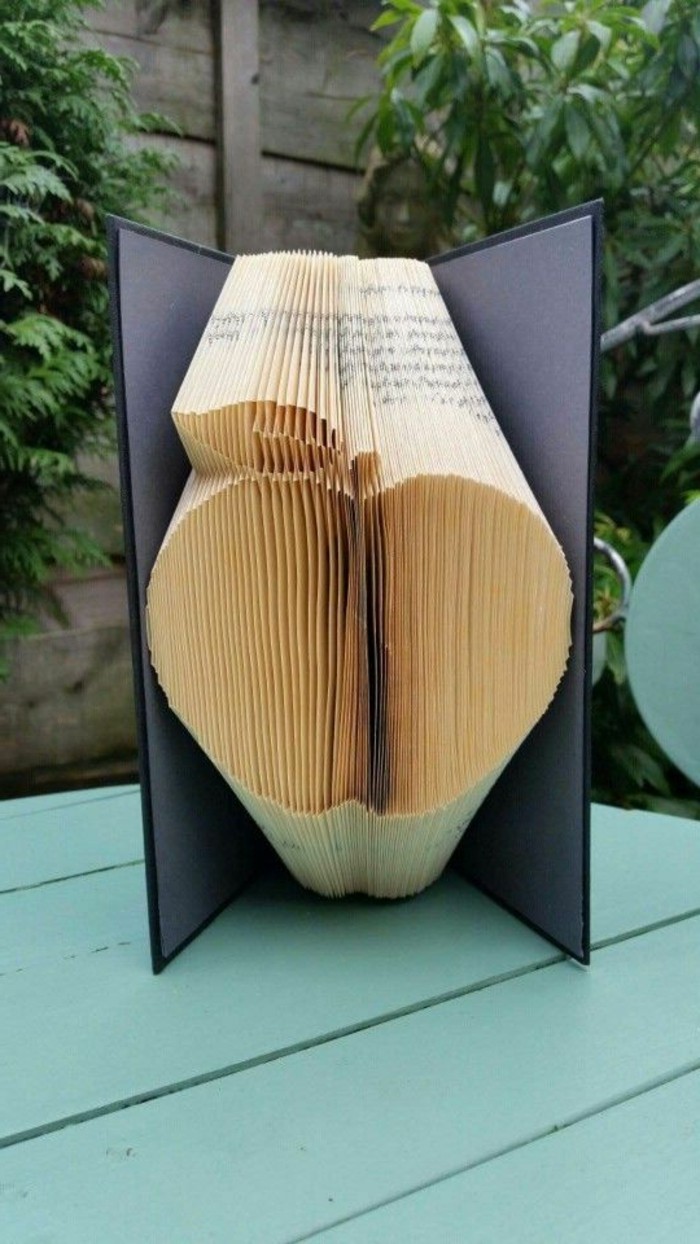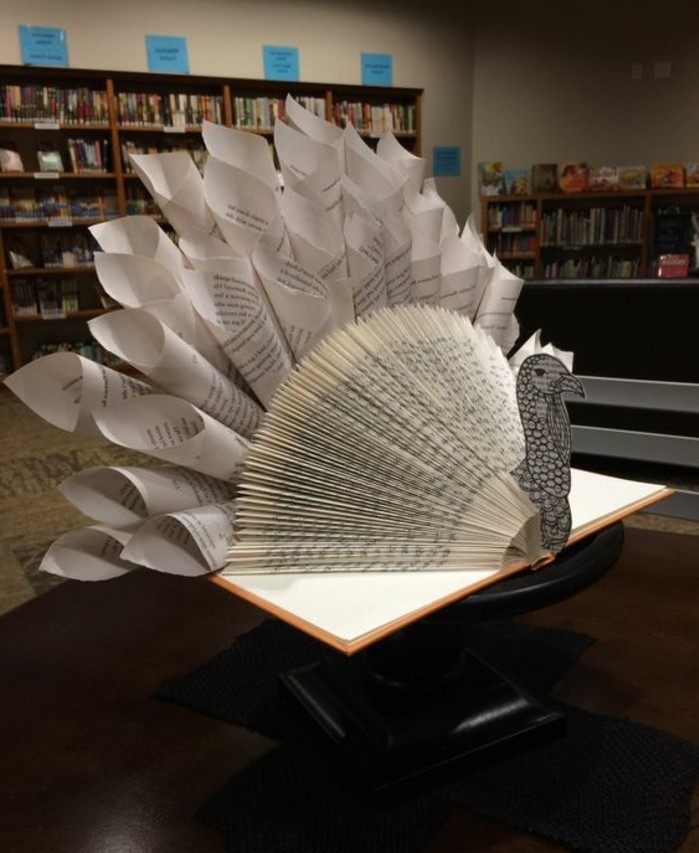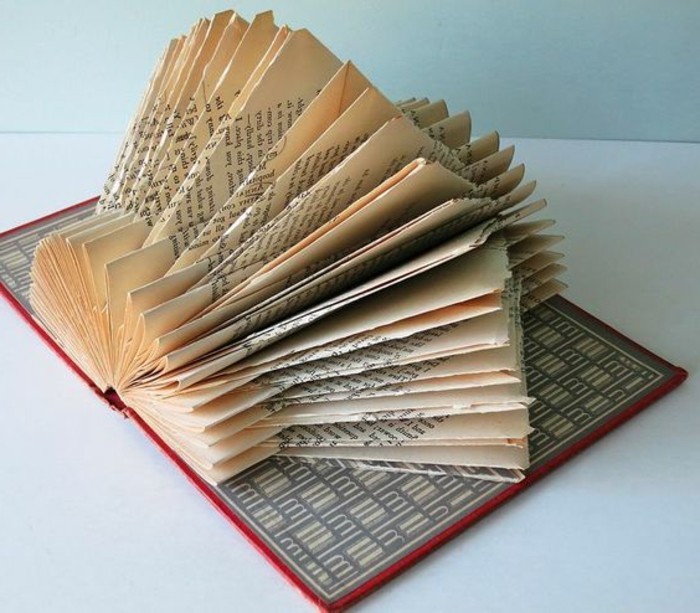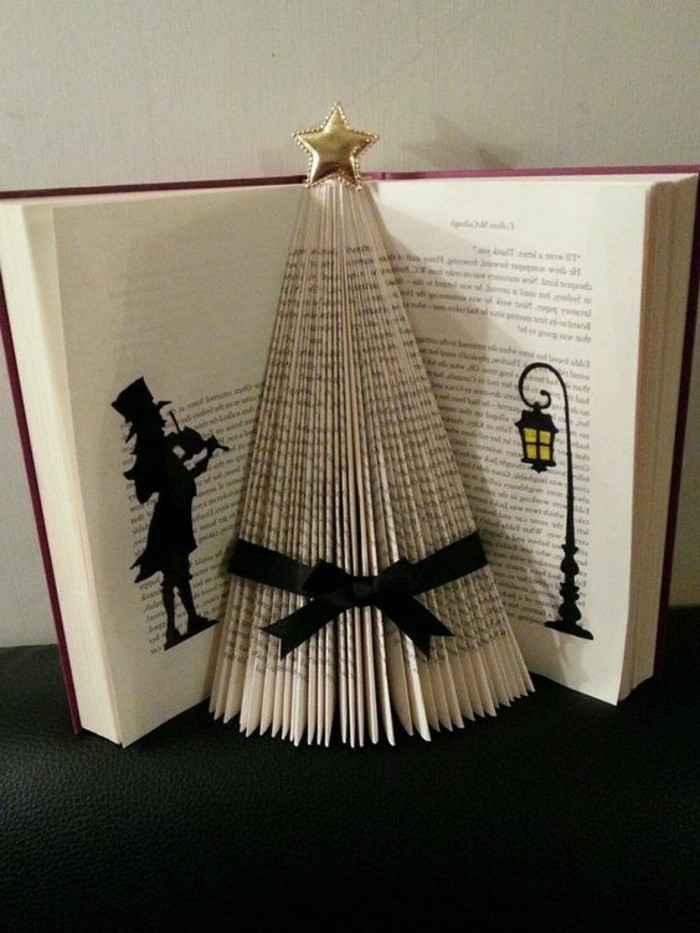 You can even opt for a humorous message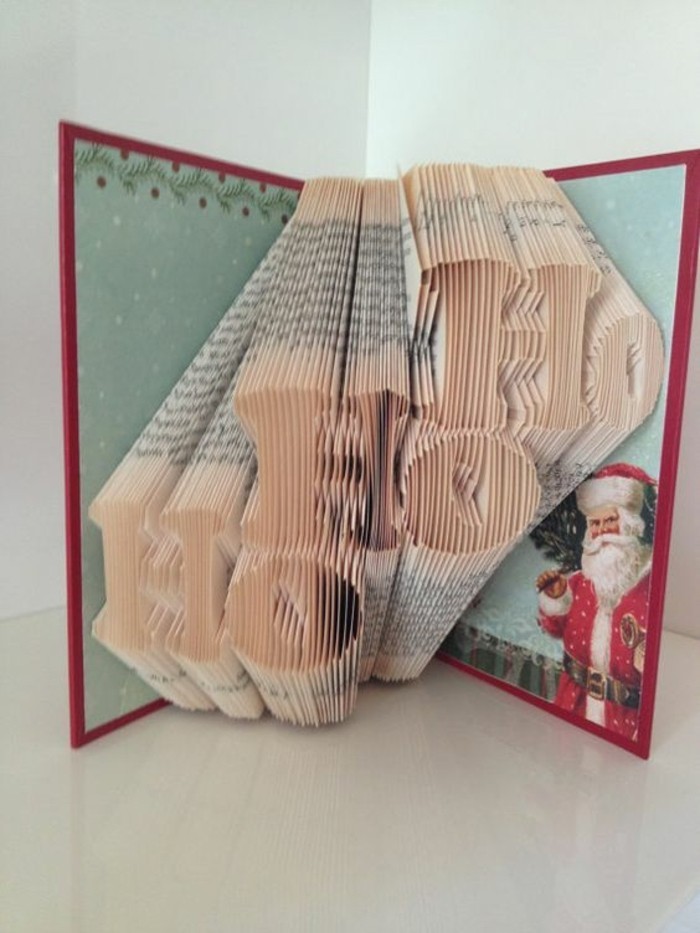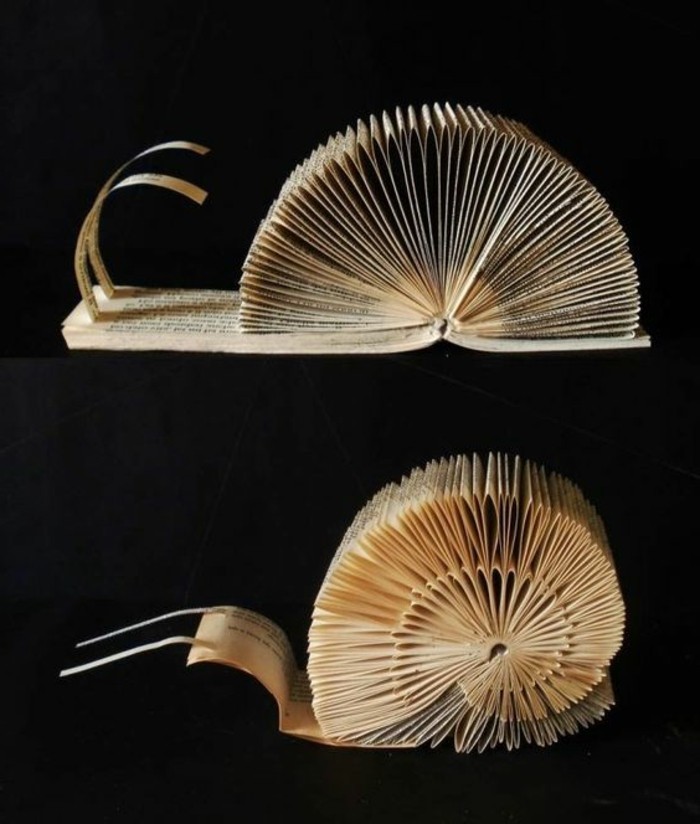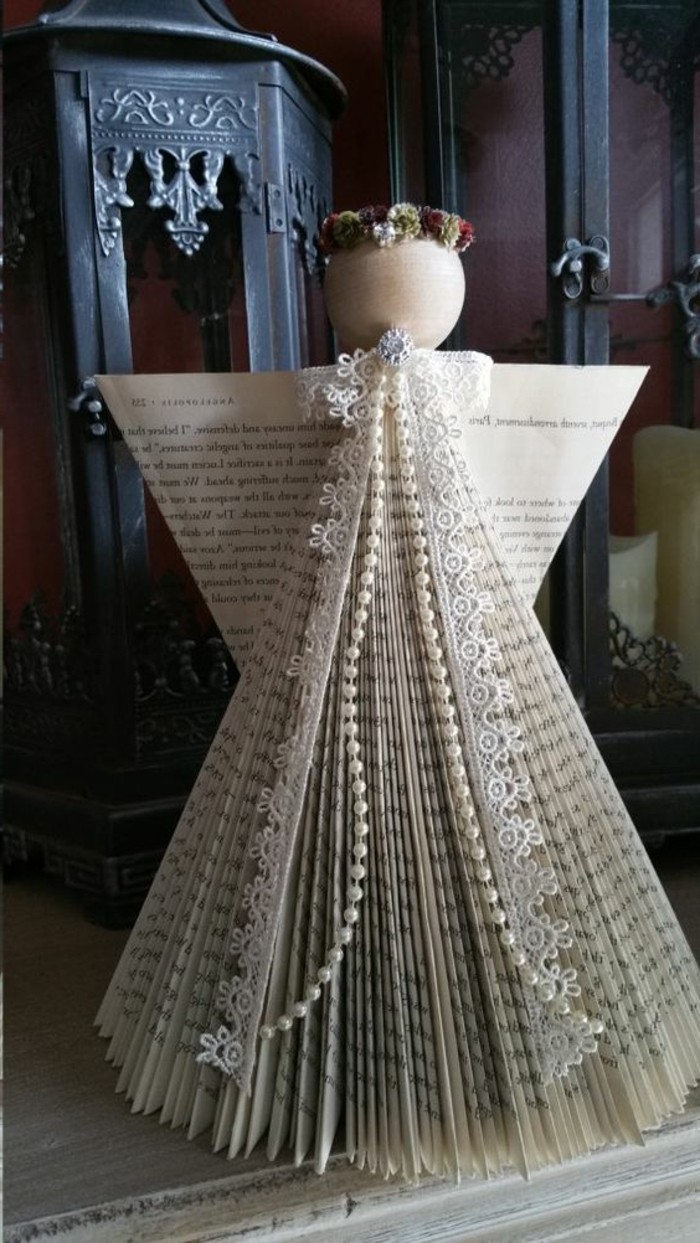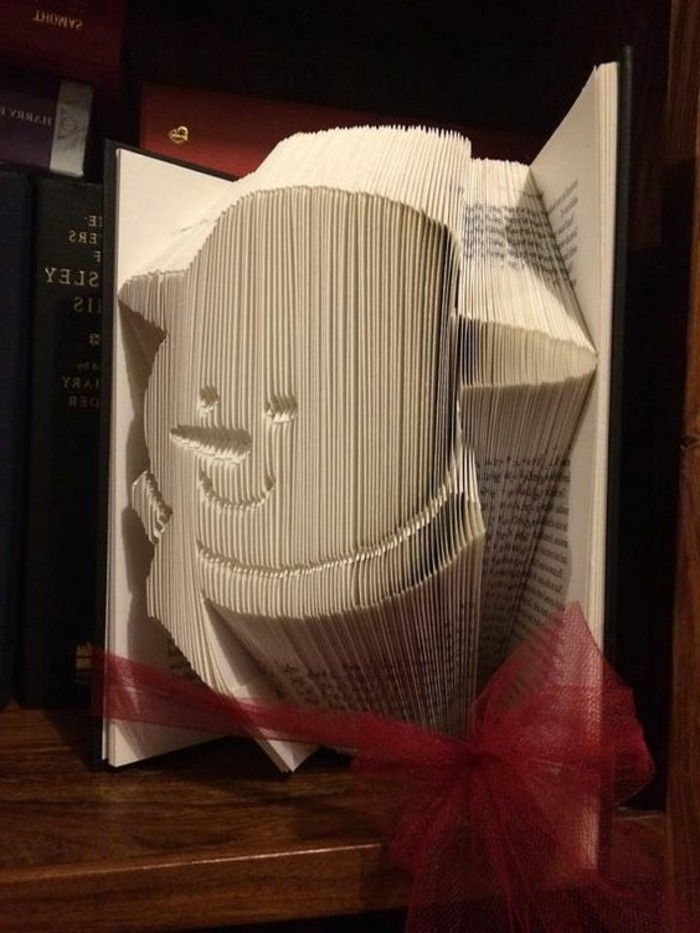 Even if a book is poorly written, it can still be useful, once it has been transformed into an art piece!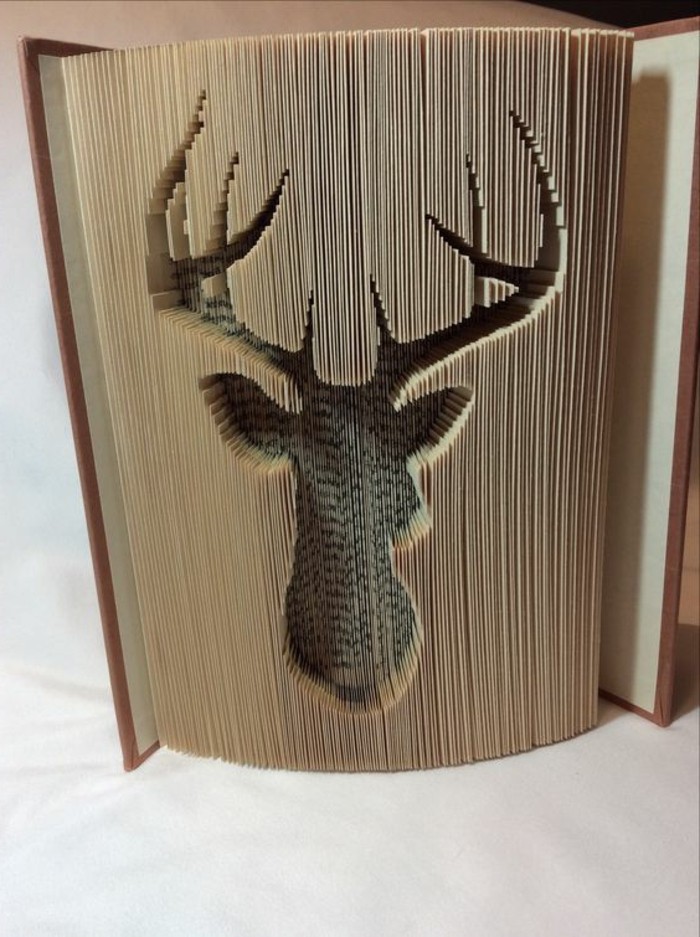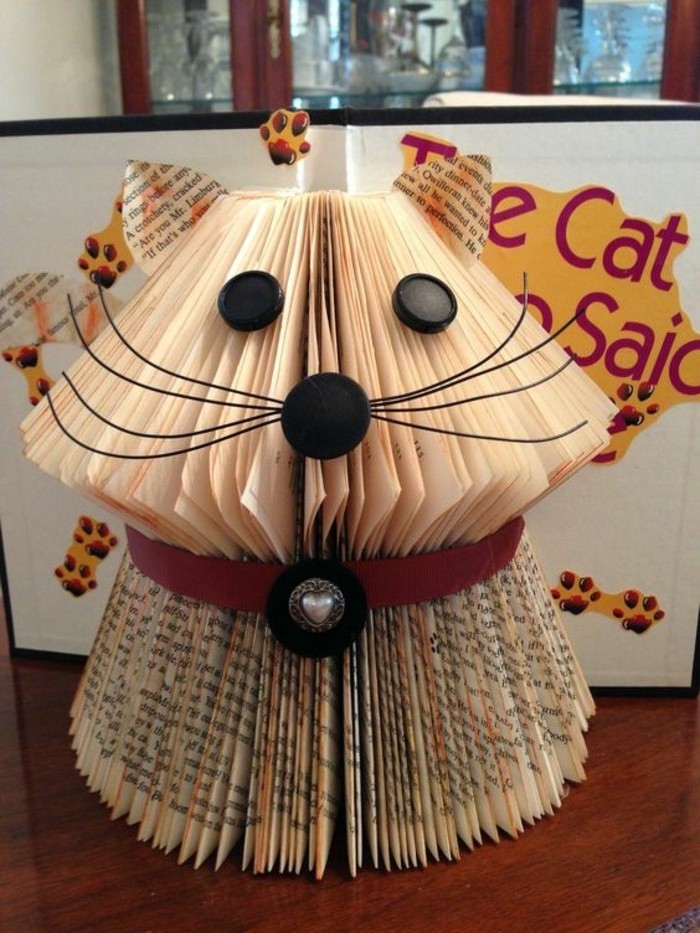 Here is a great example of a folded book art that can be put to practical use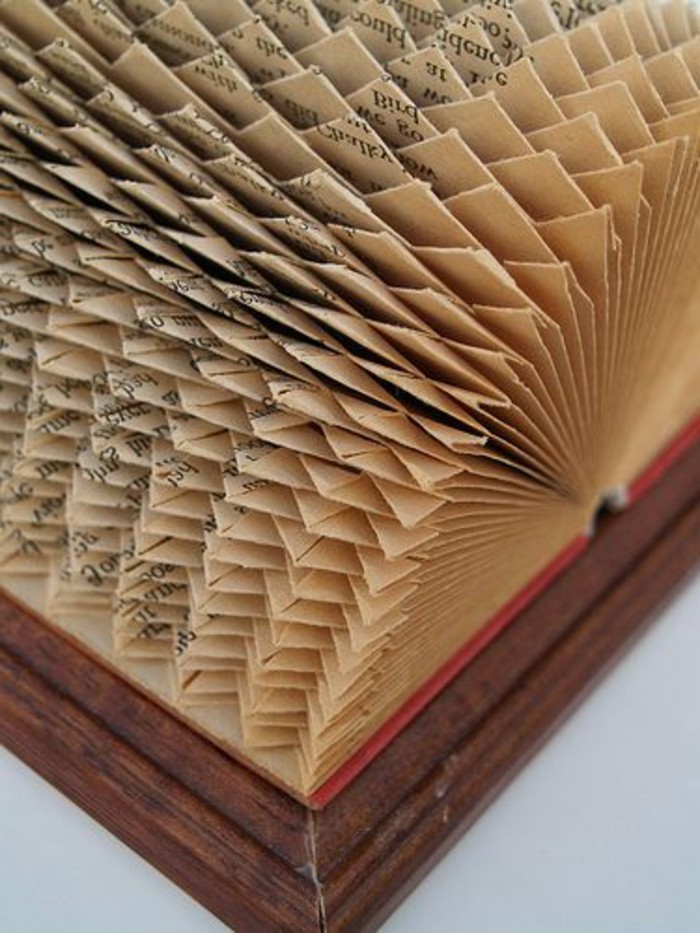 Adorable paw prints – the perfect gift for a cat lover!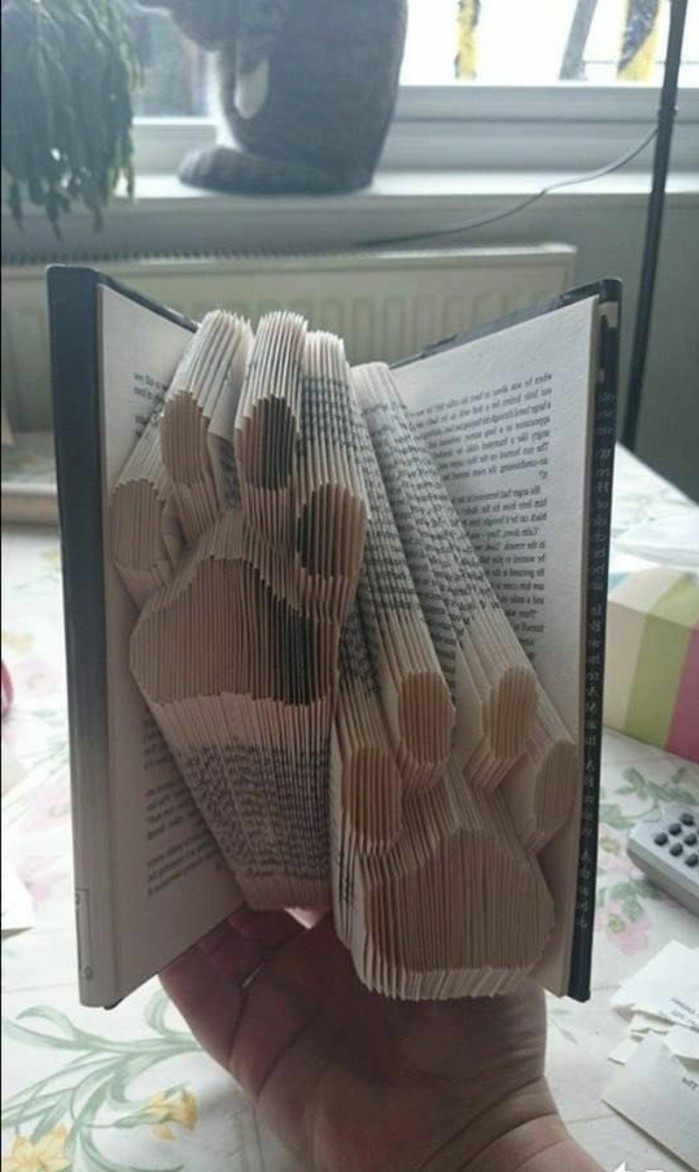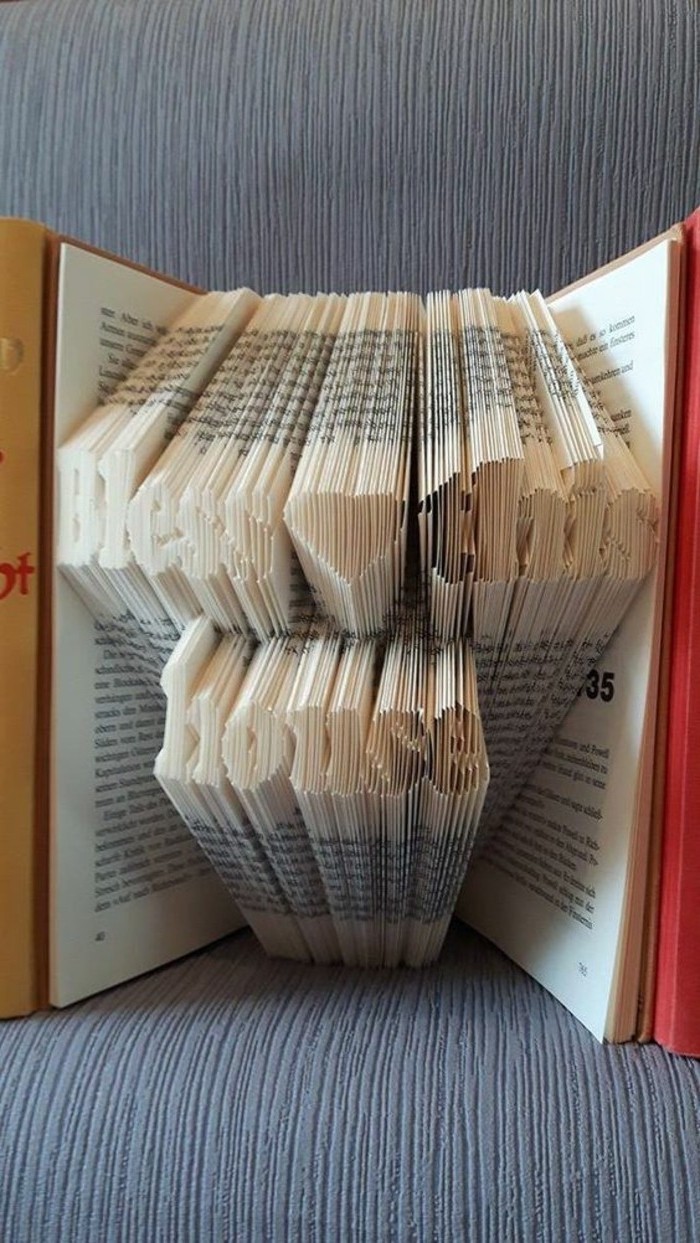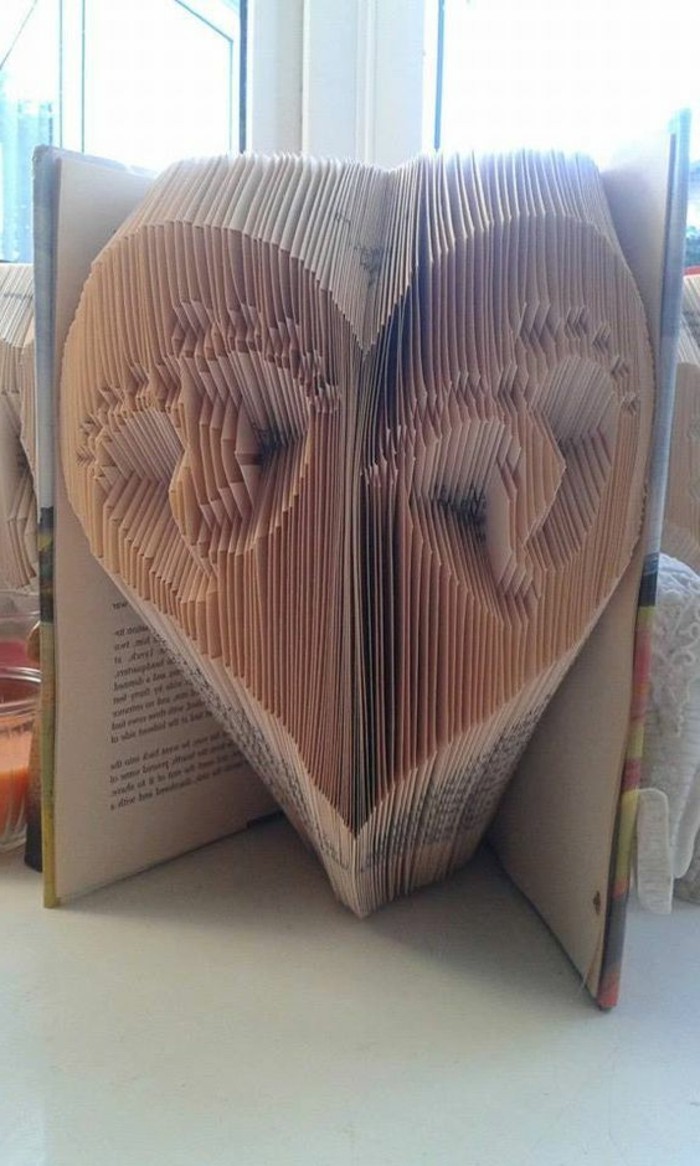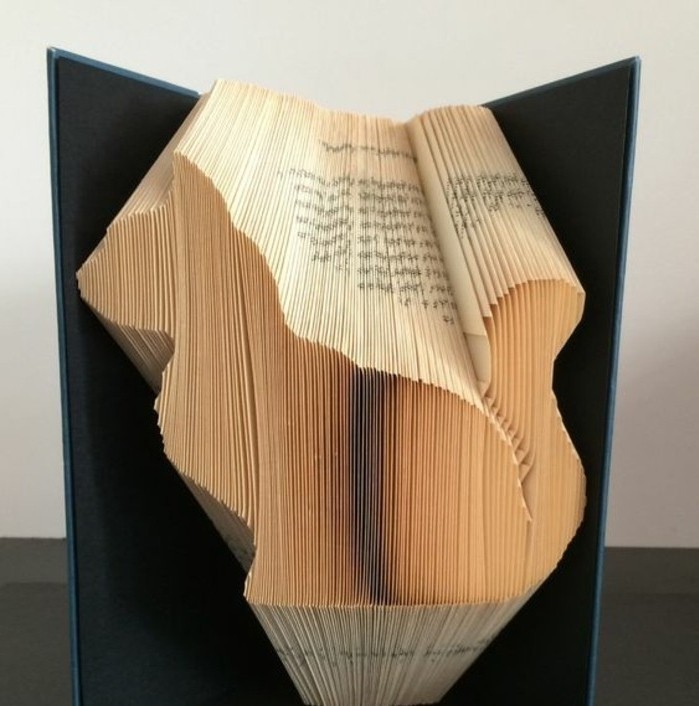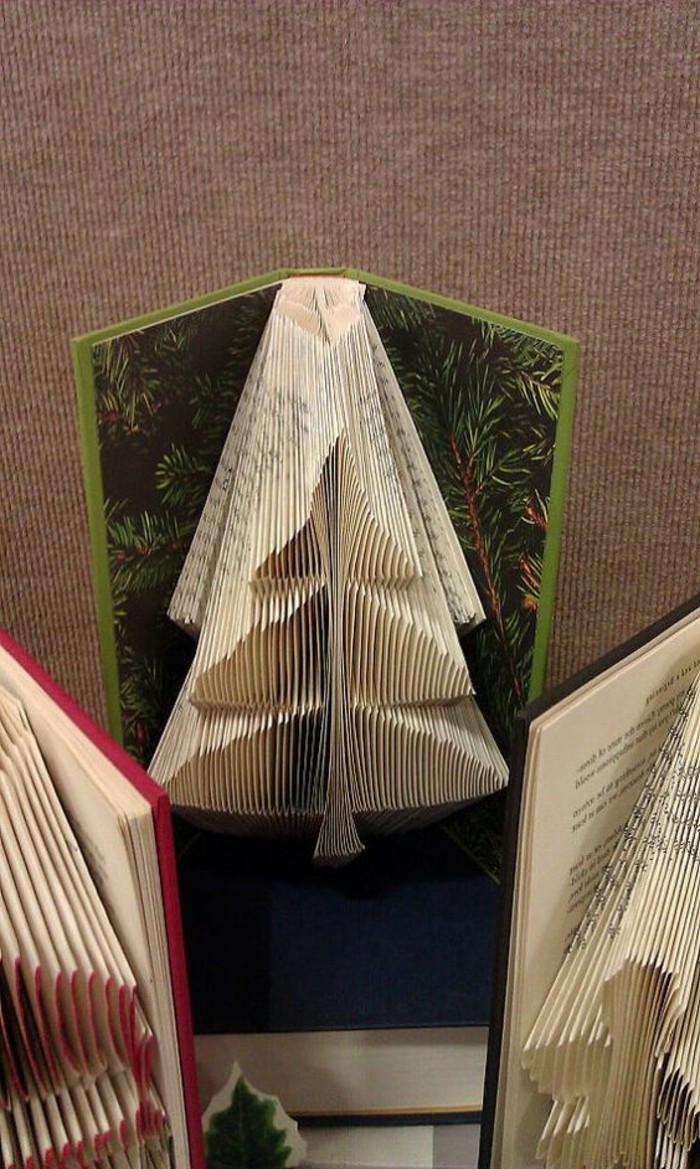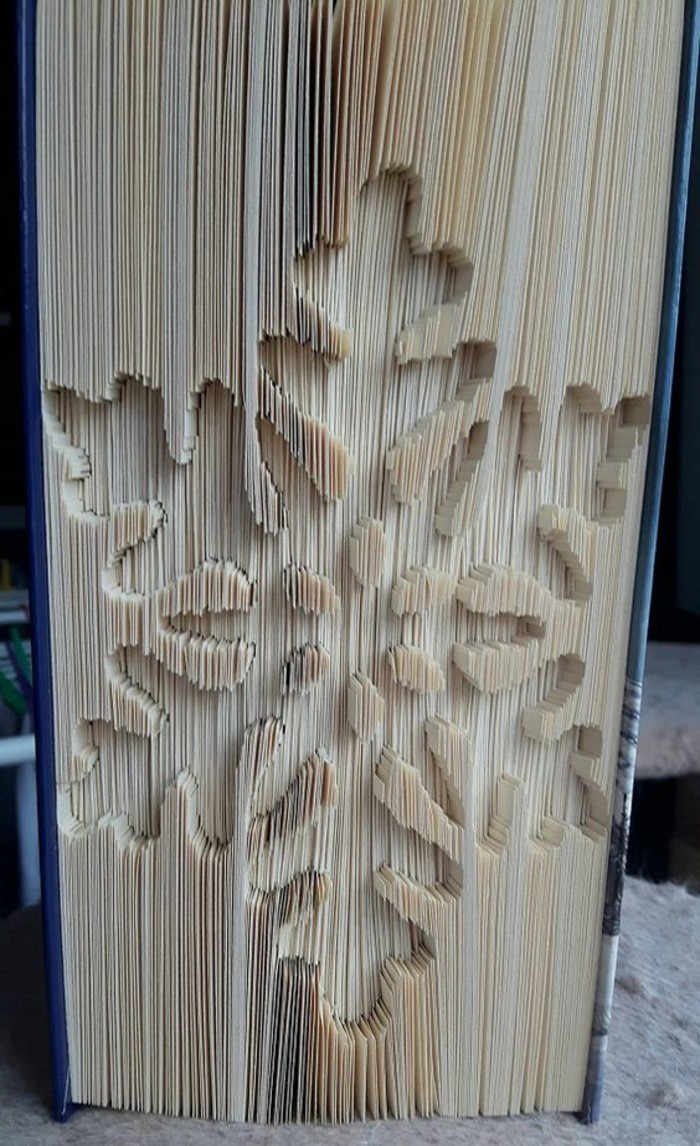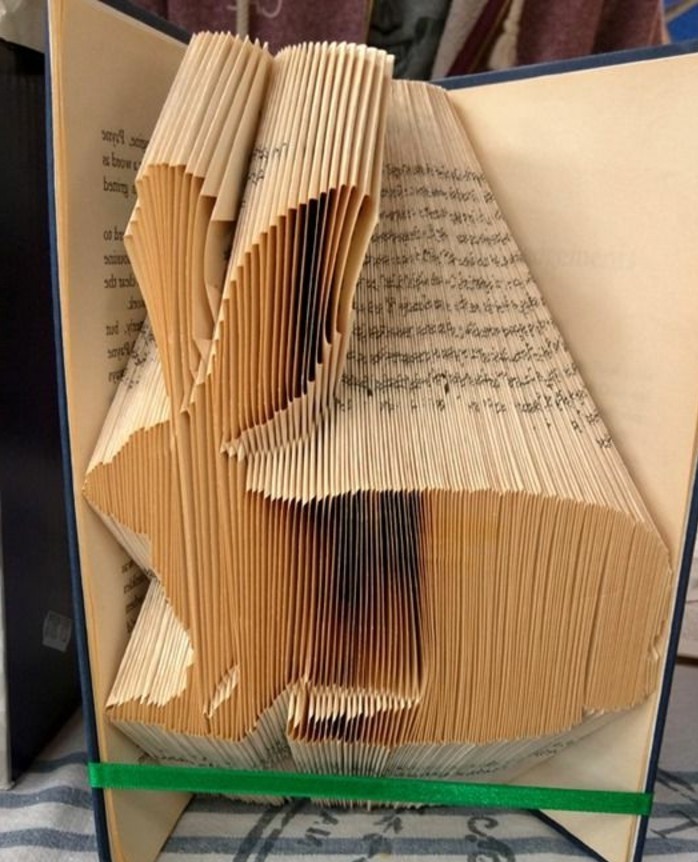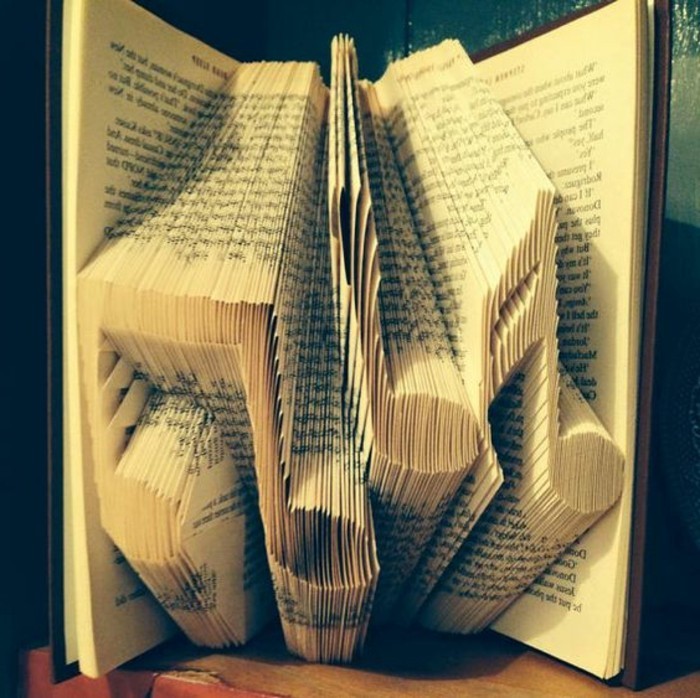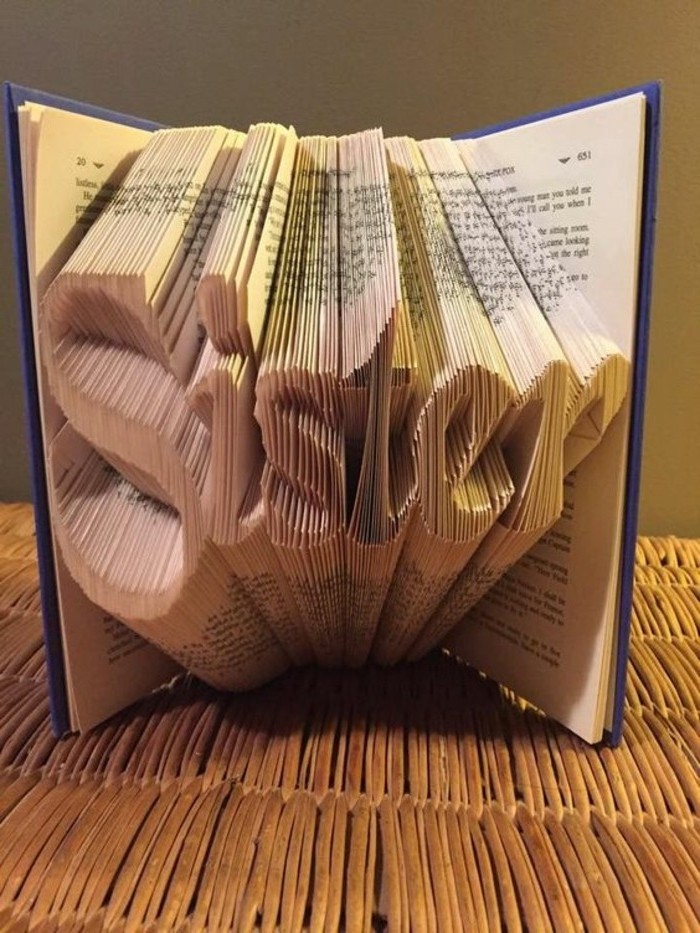 You can order almost any pattern you like online…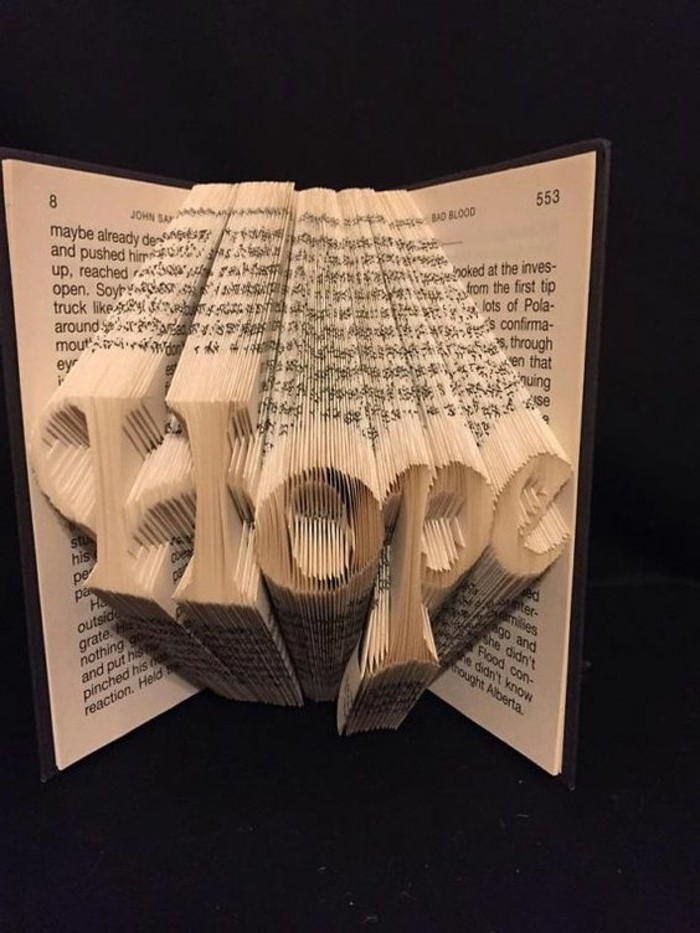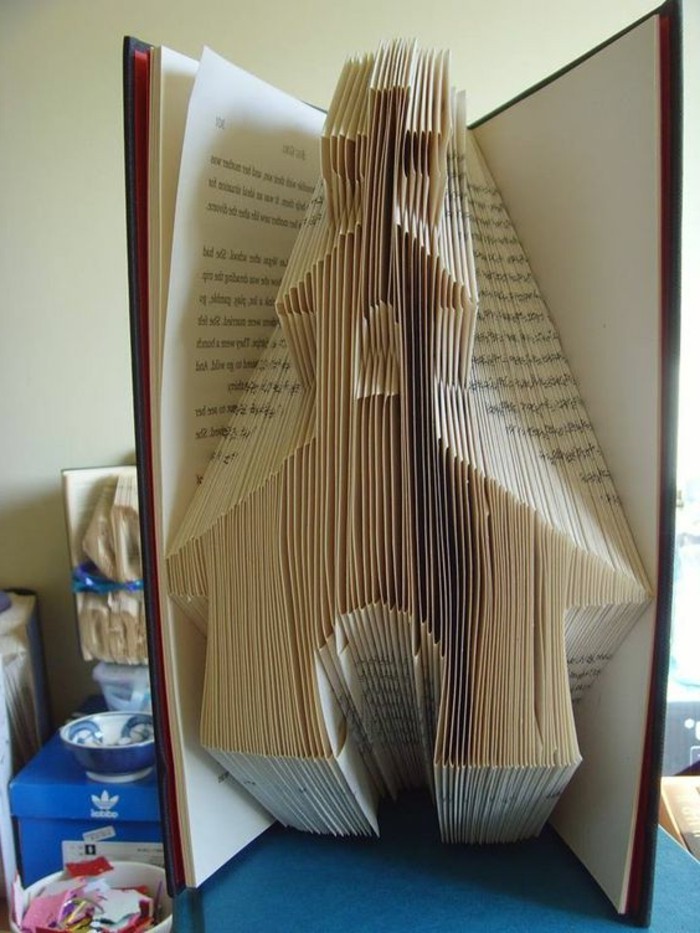 …or you can learn how to make them yourself!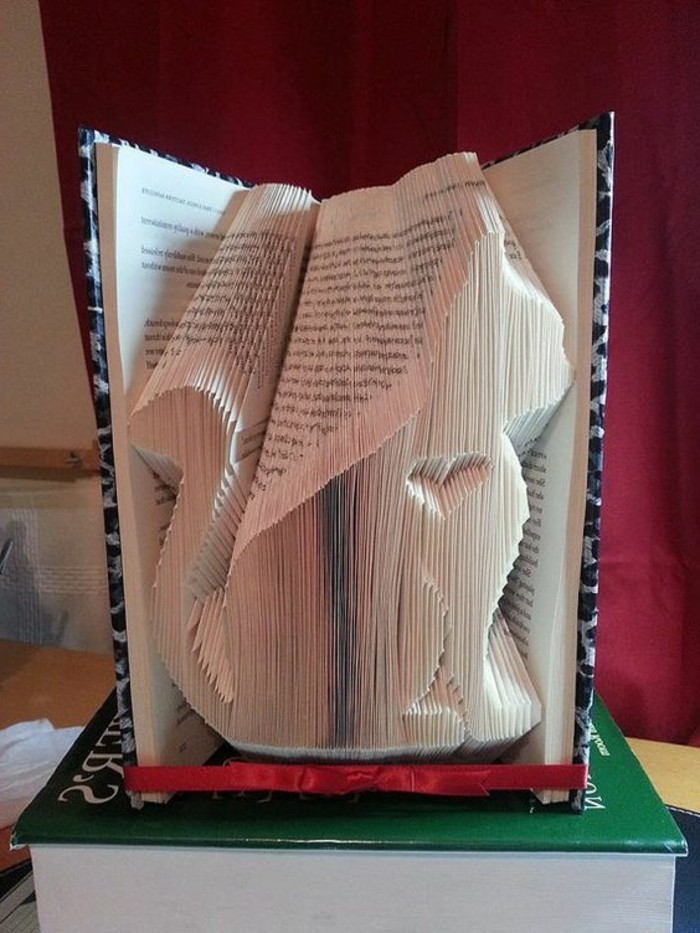 Quick and easy cat folded book art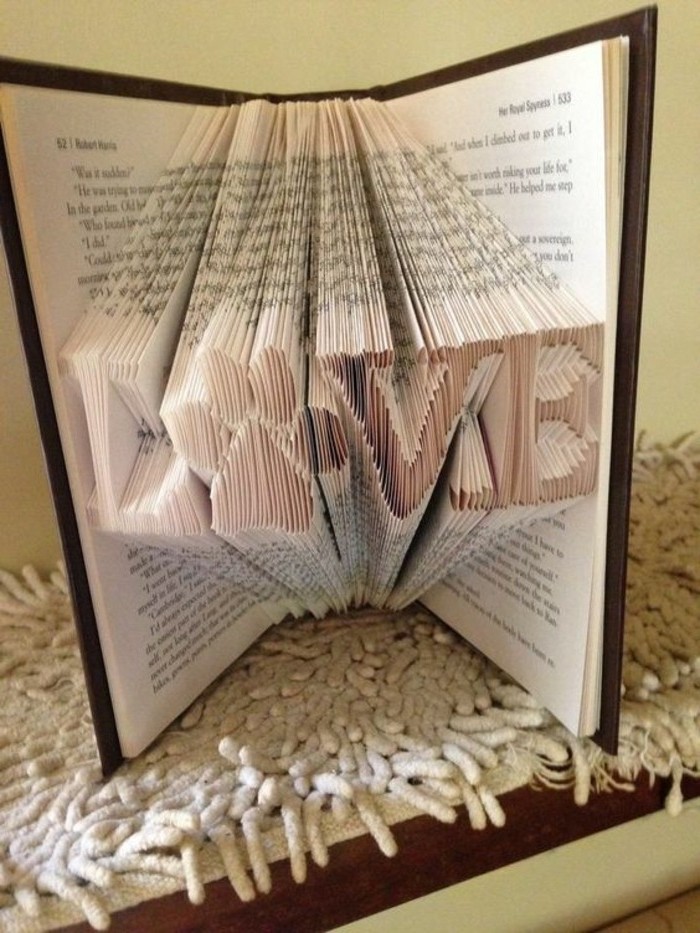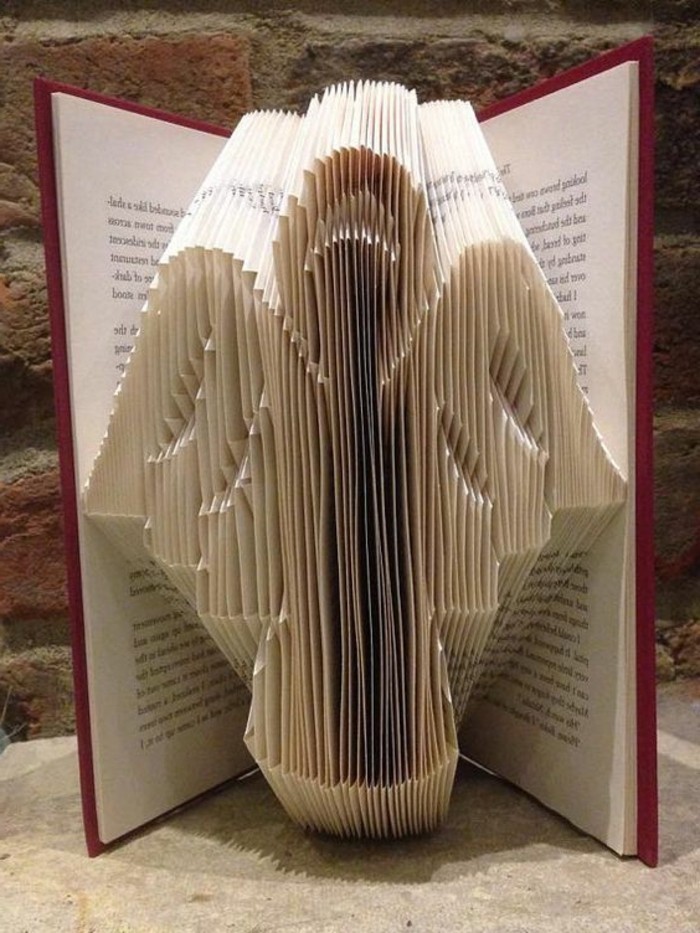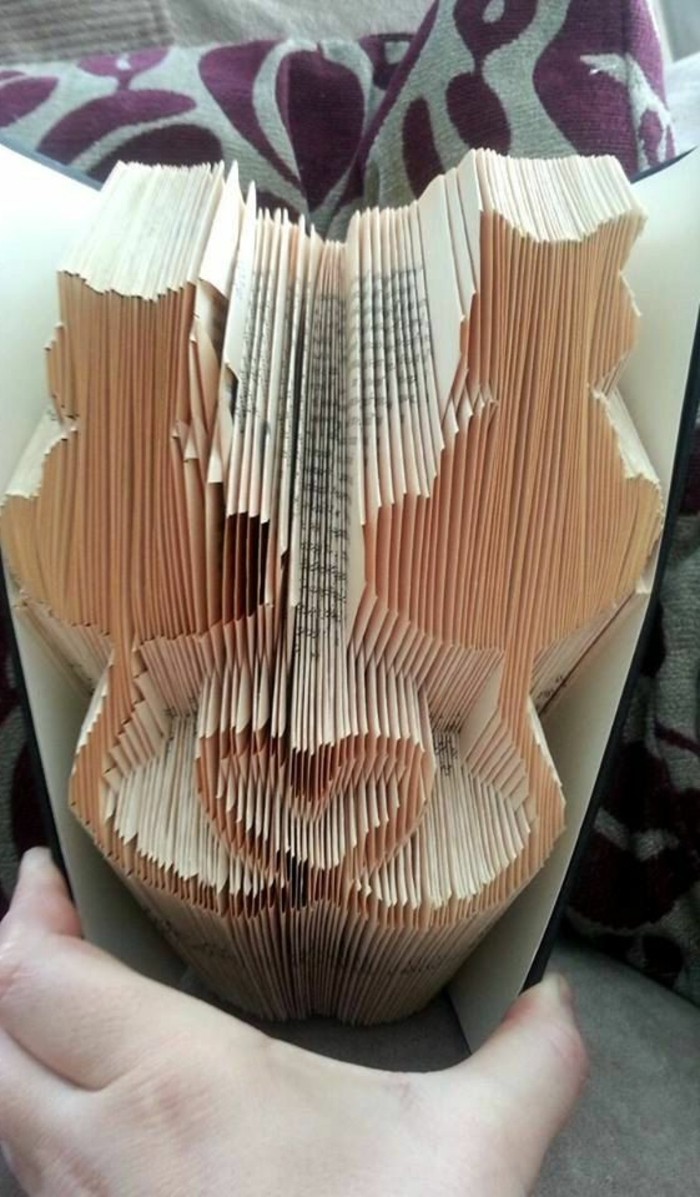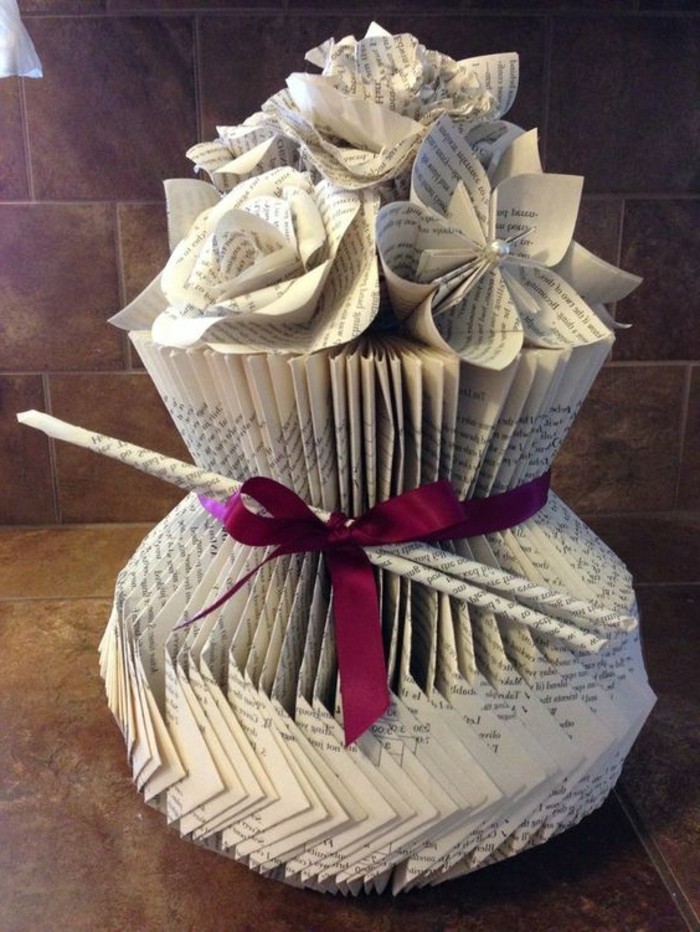 How about a cute hedgehog?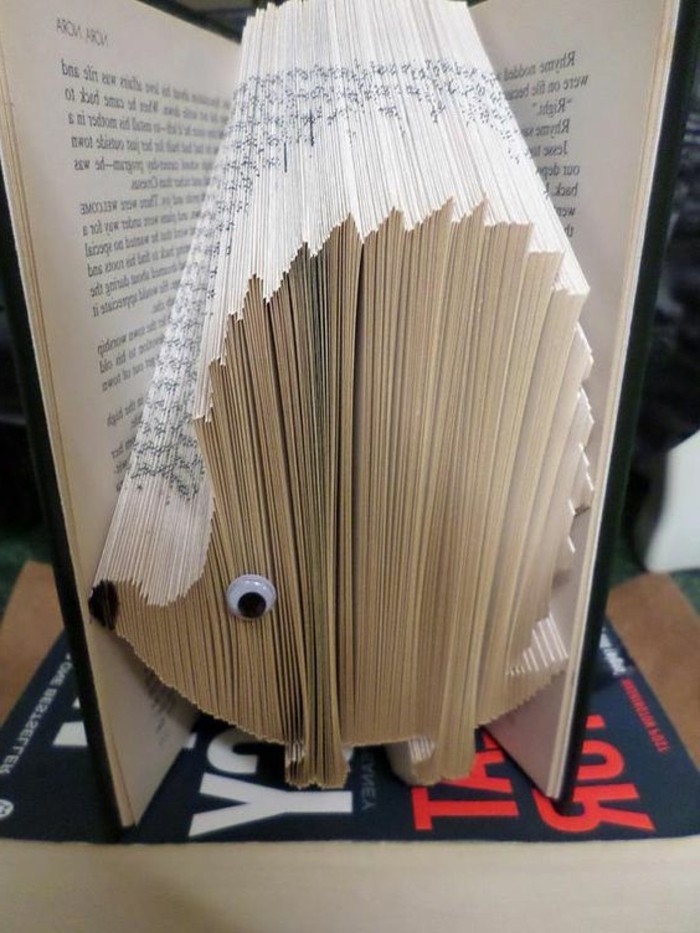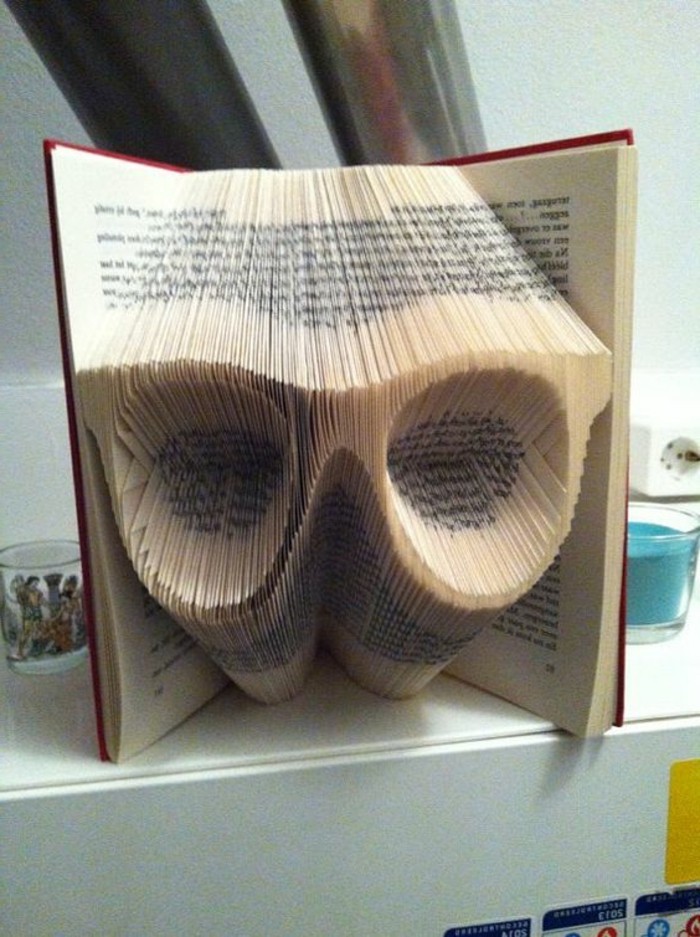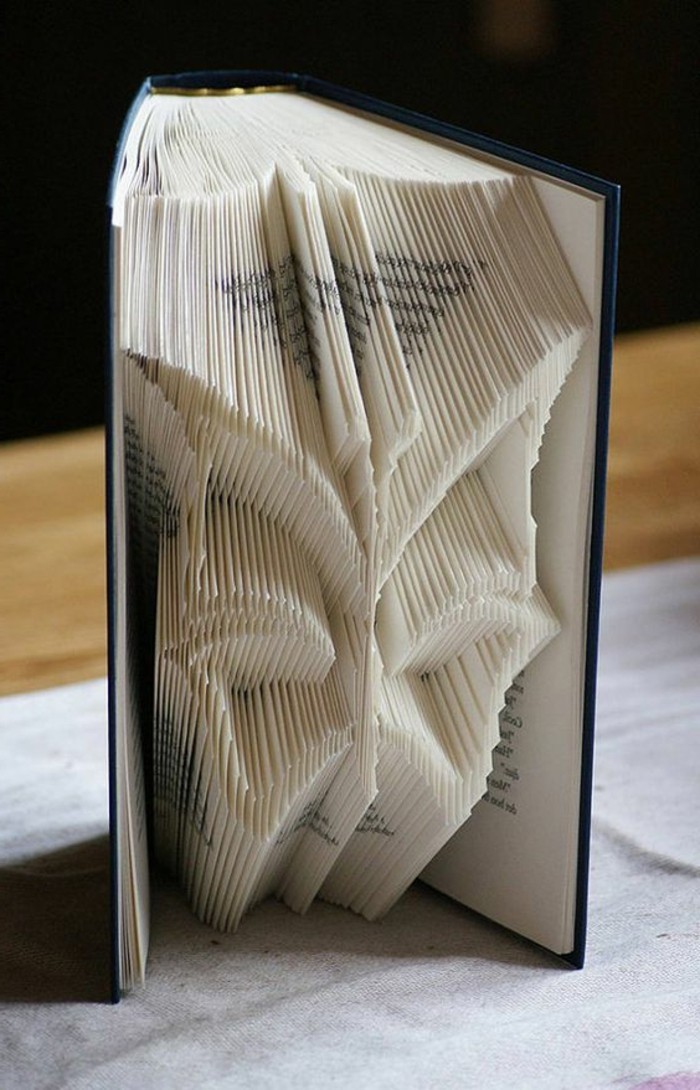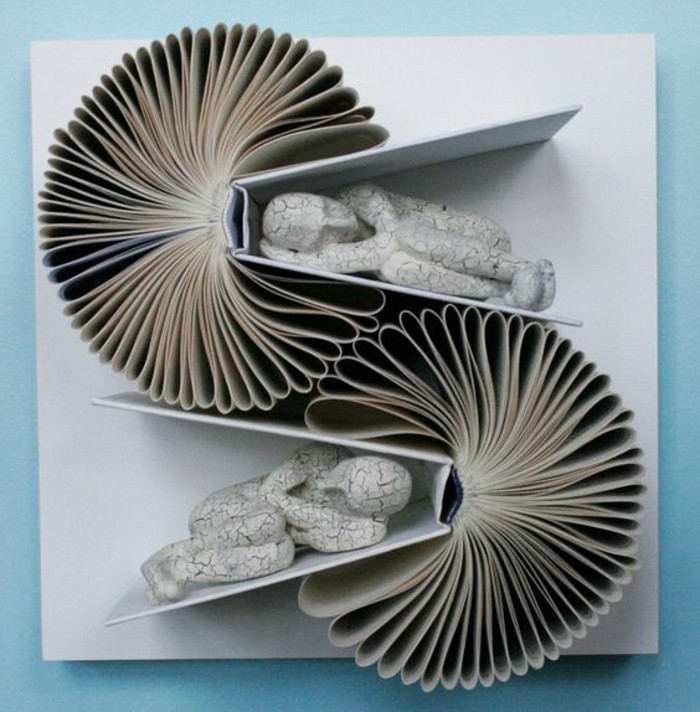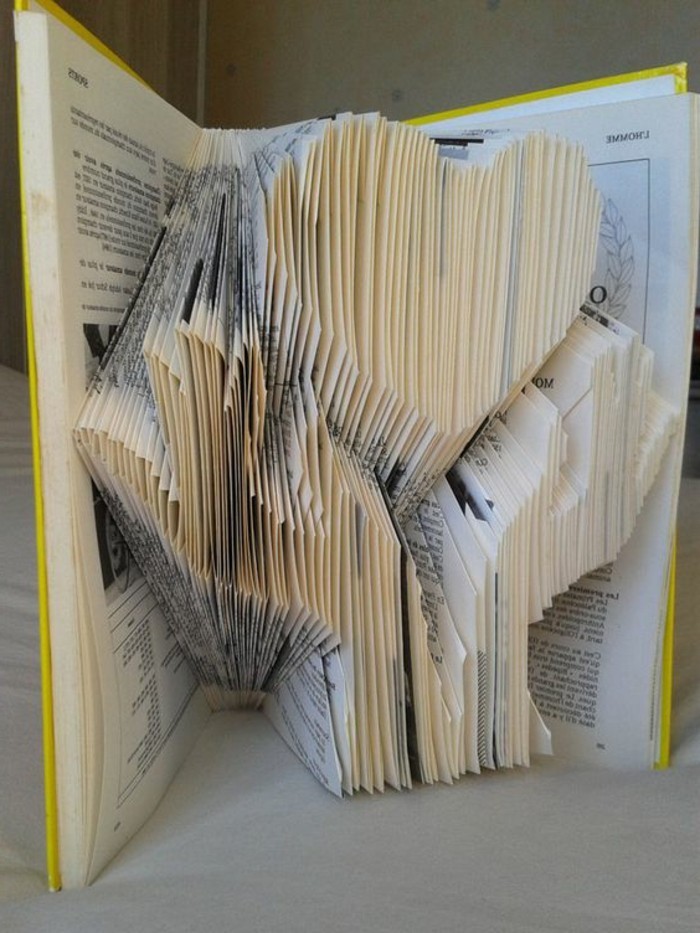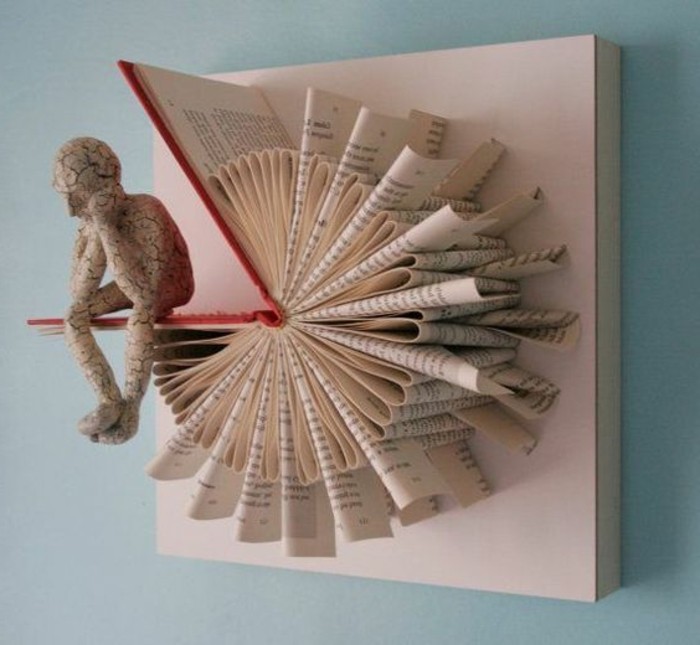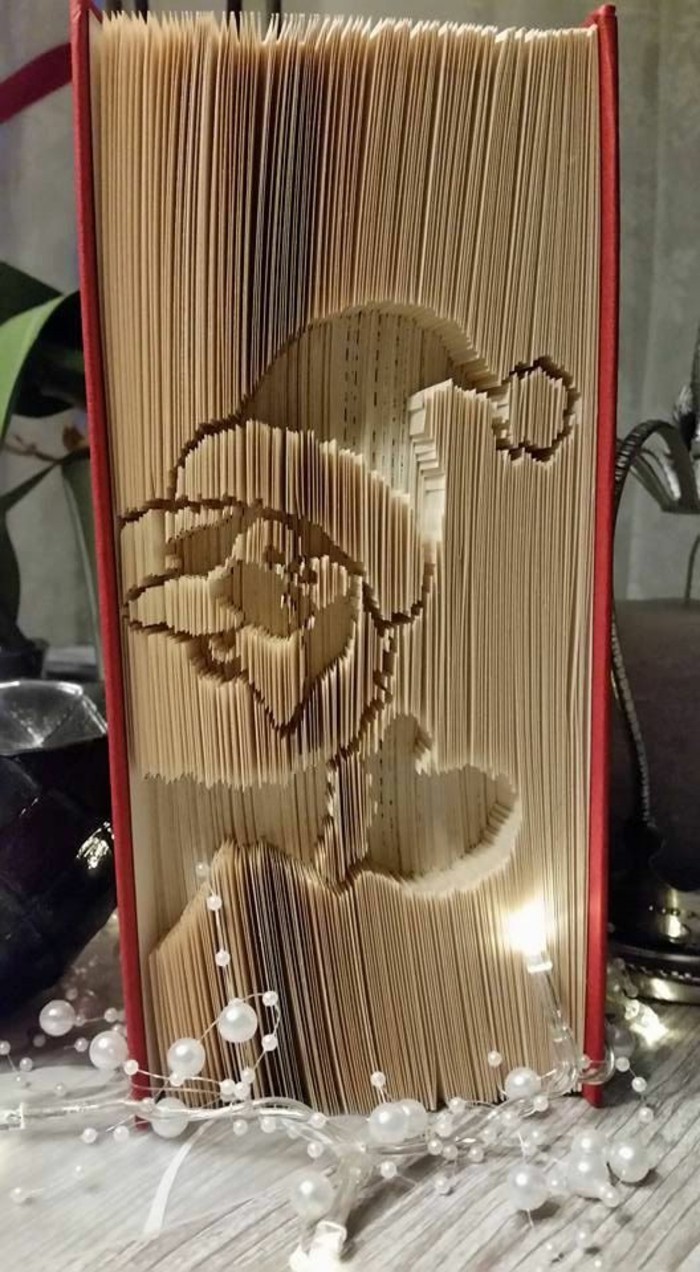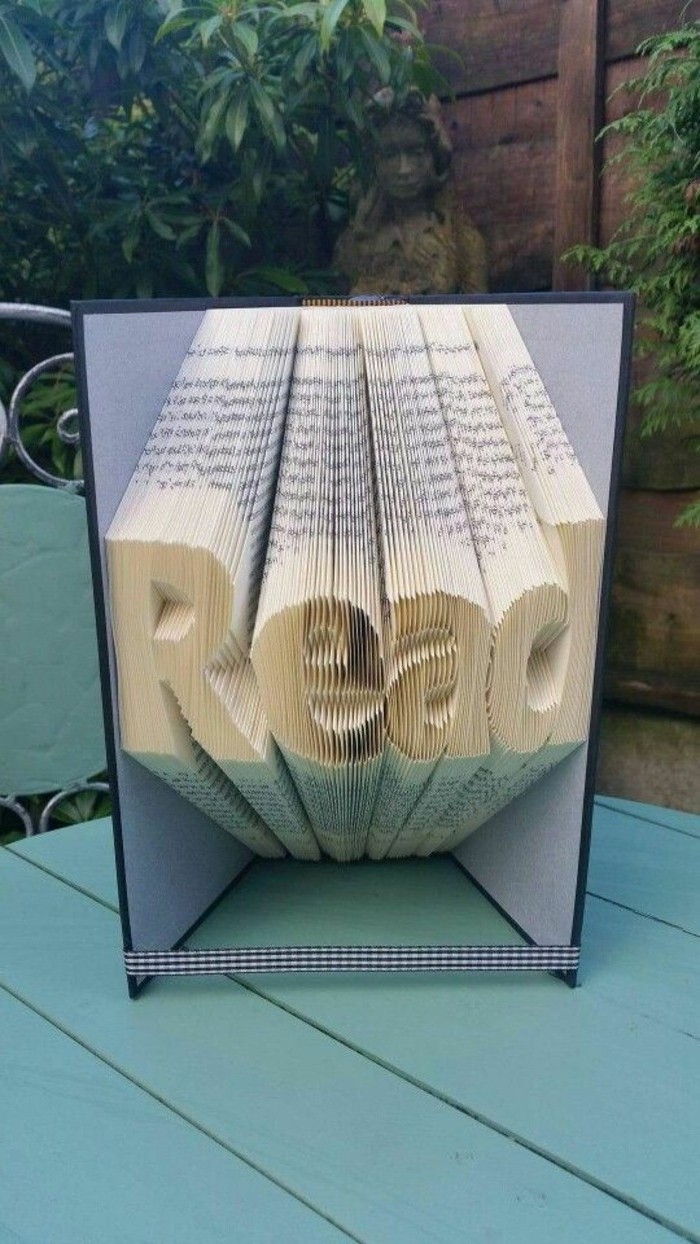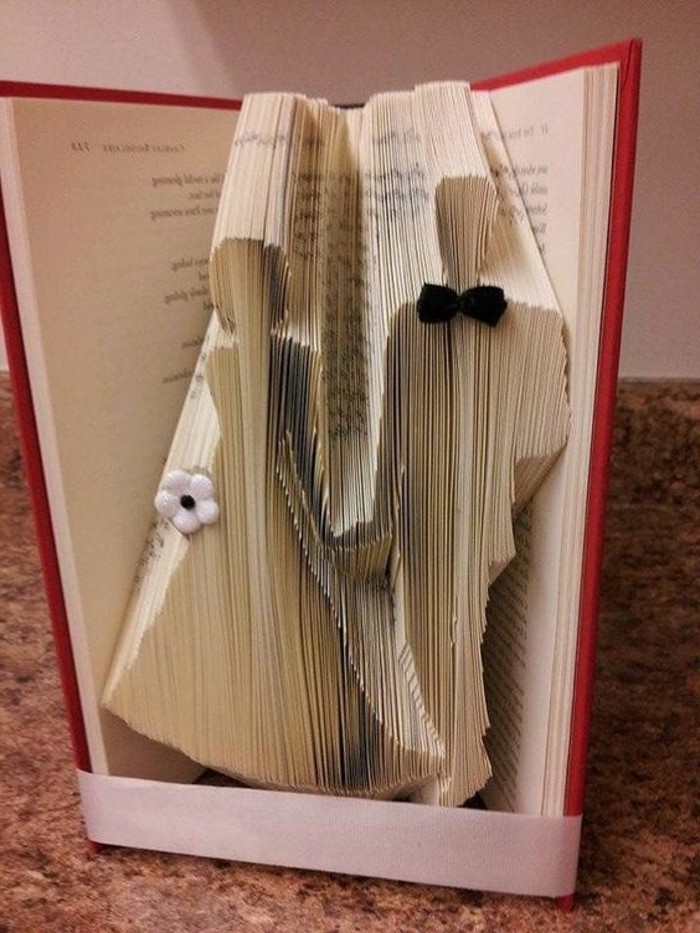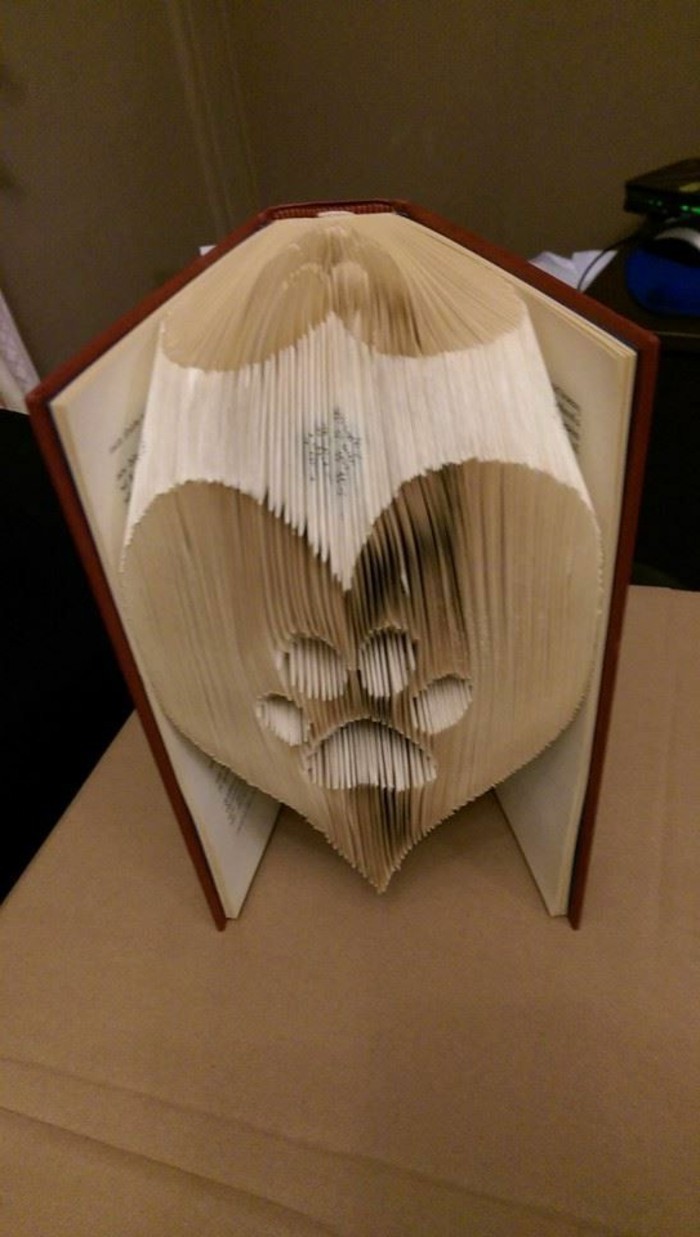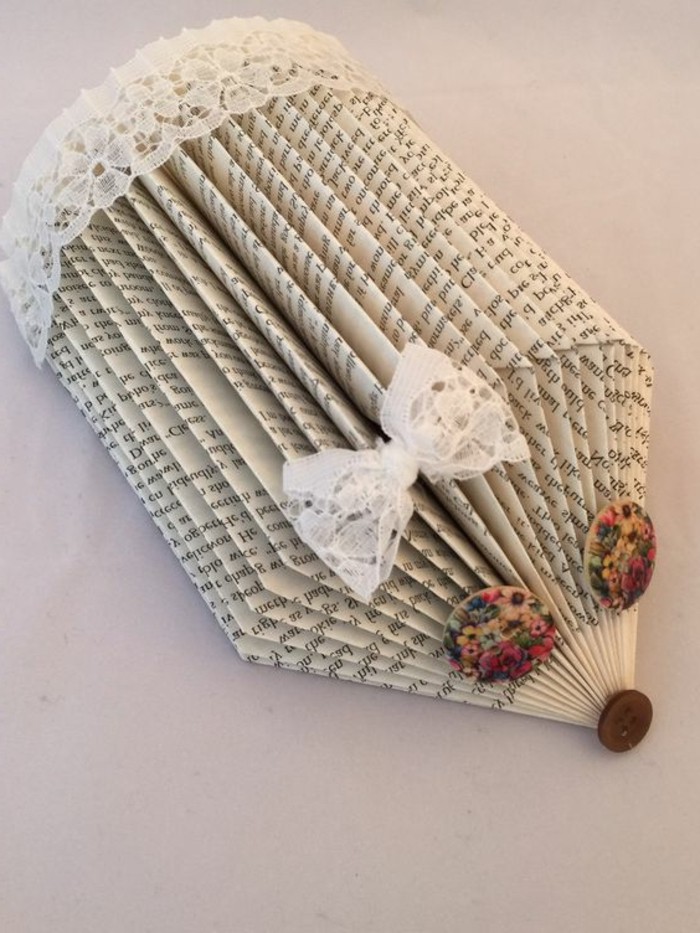 Use your imagination to make this adorable hedgehog couple!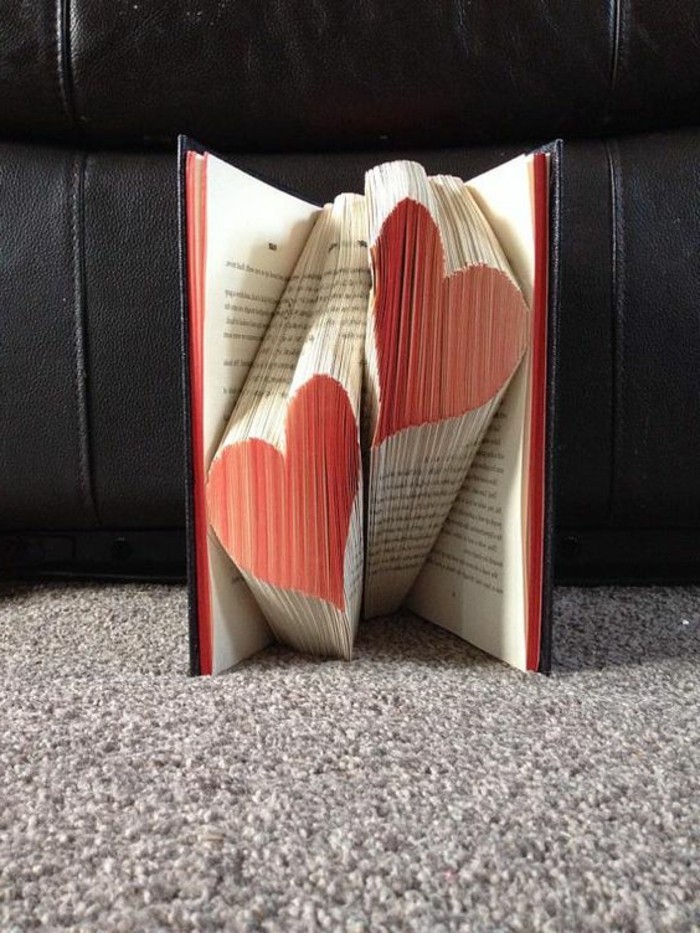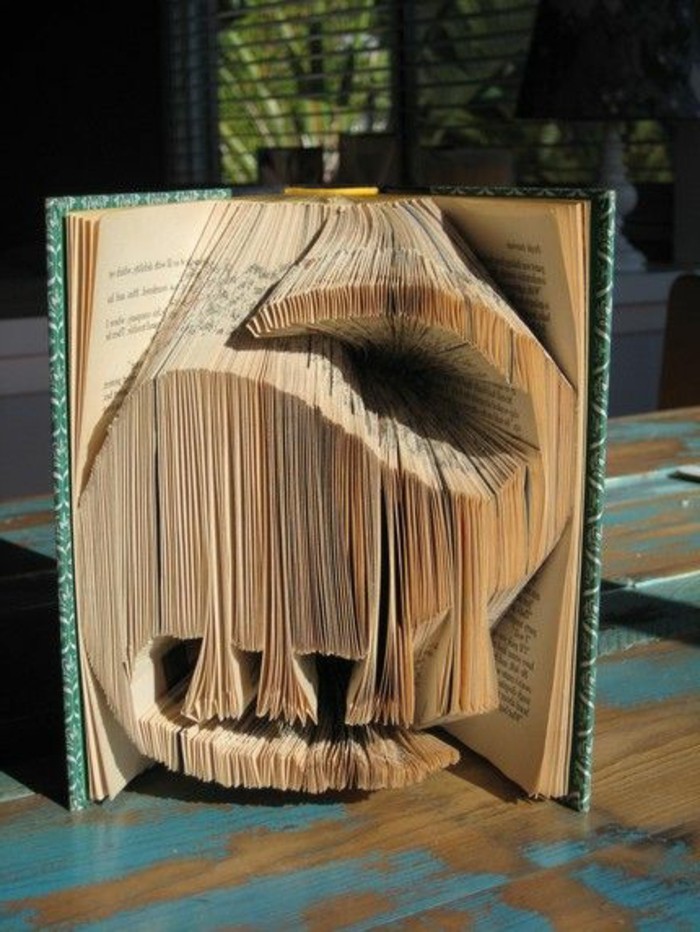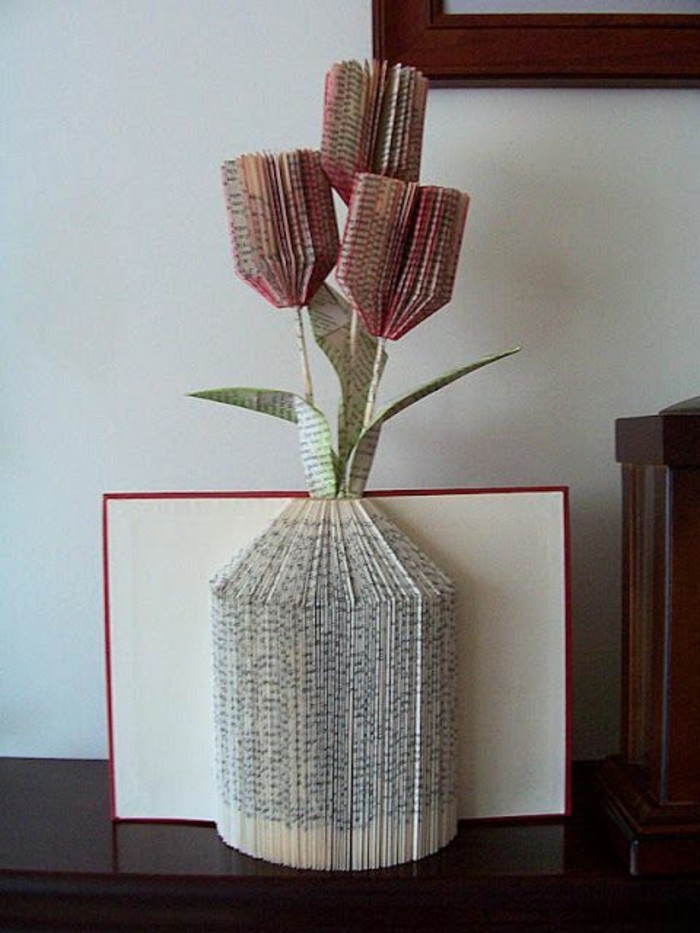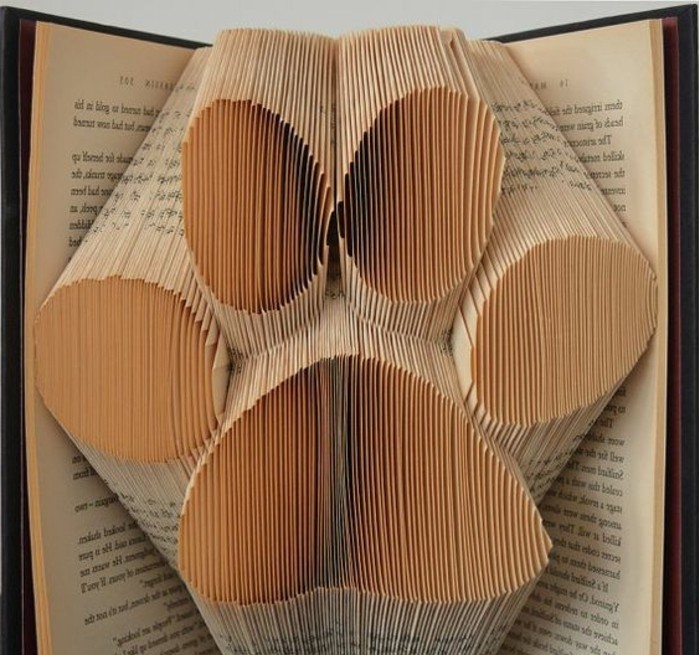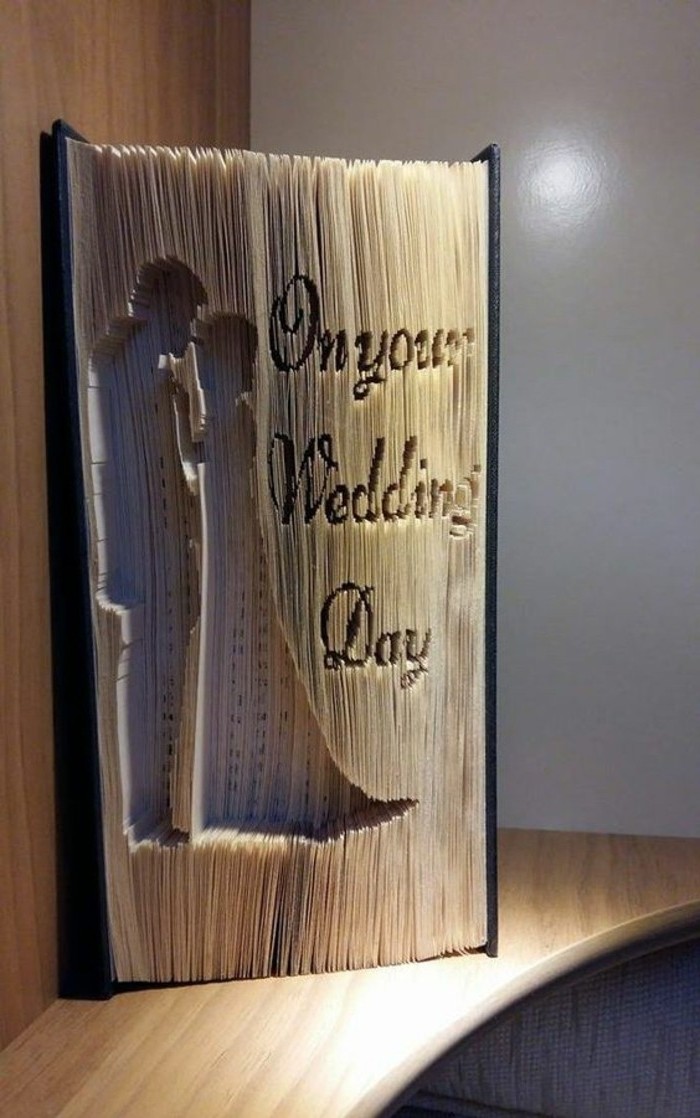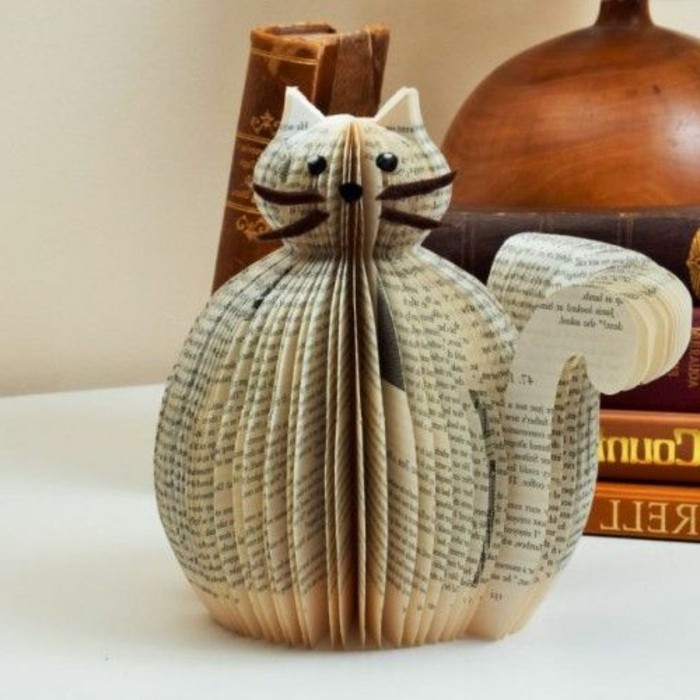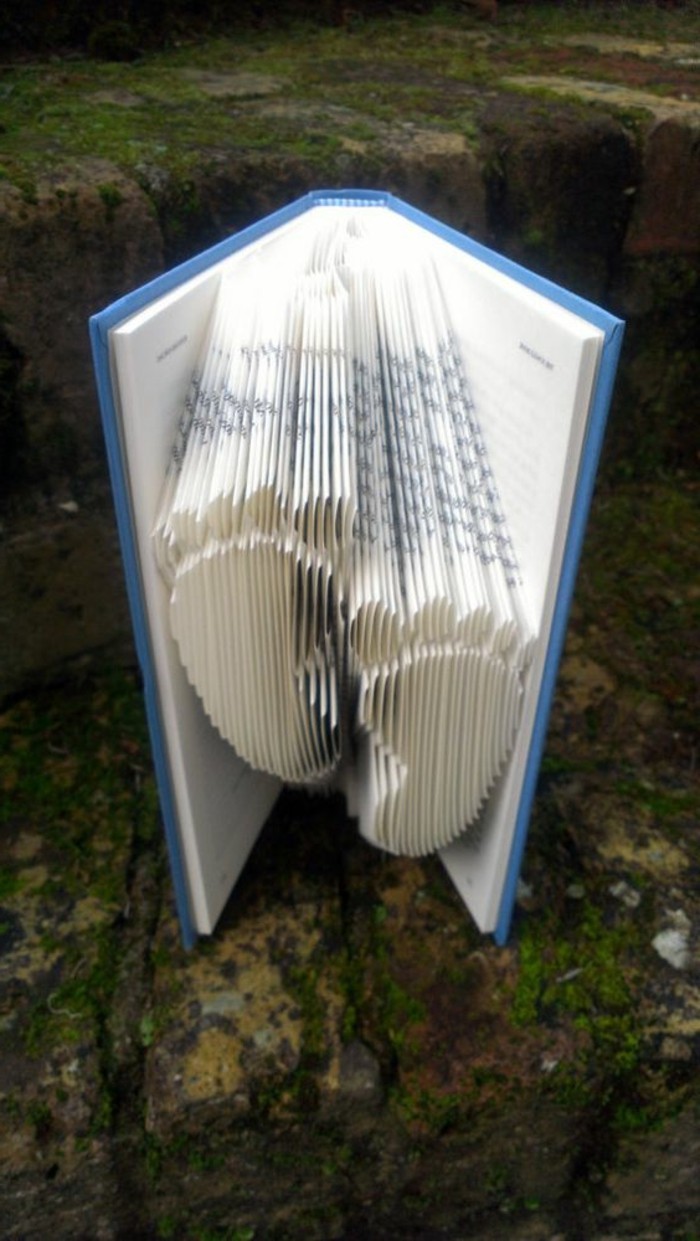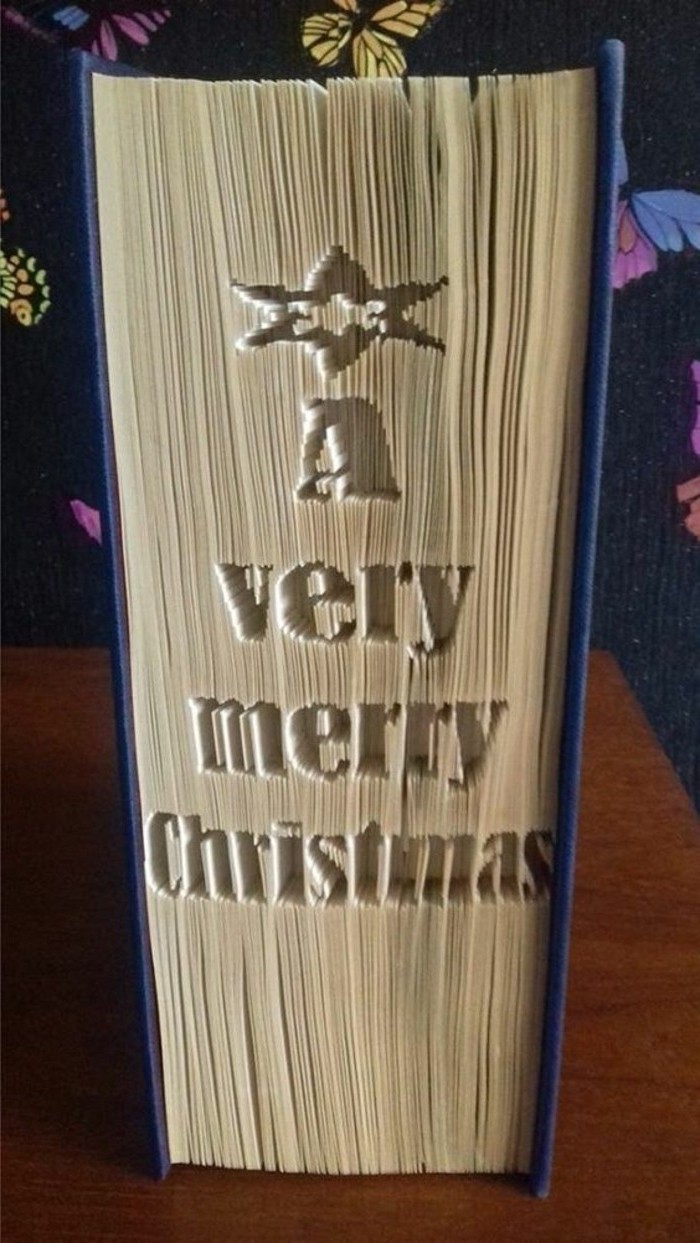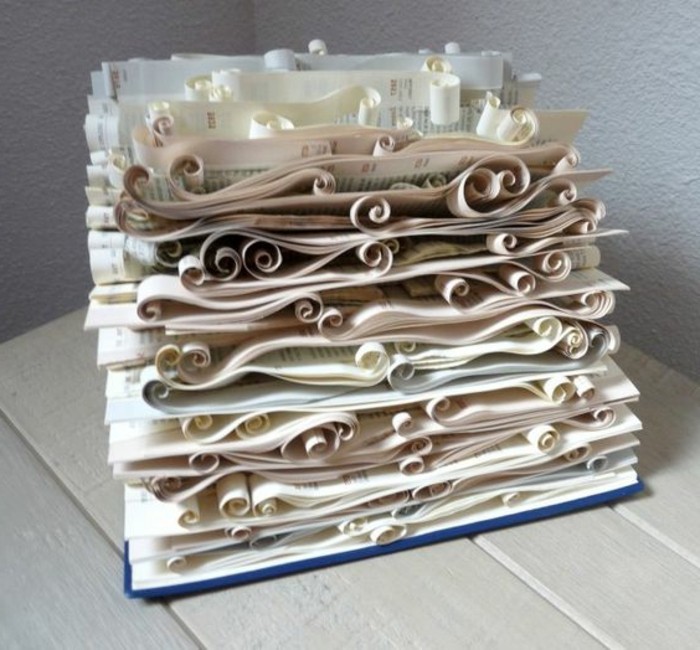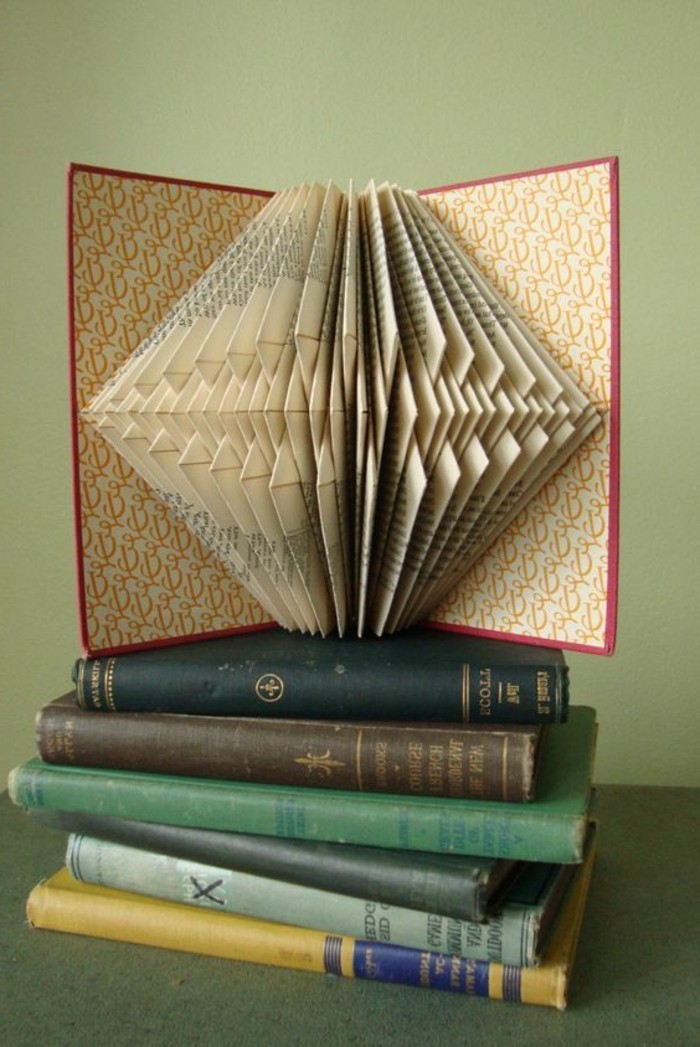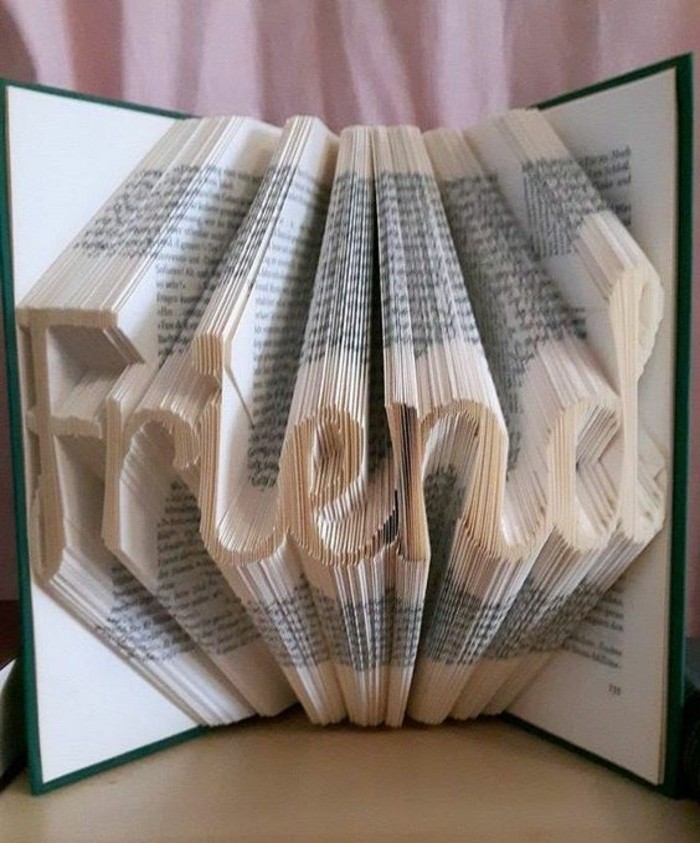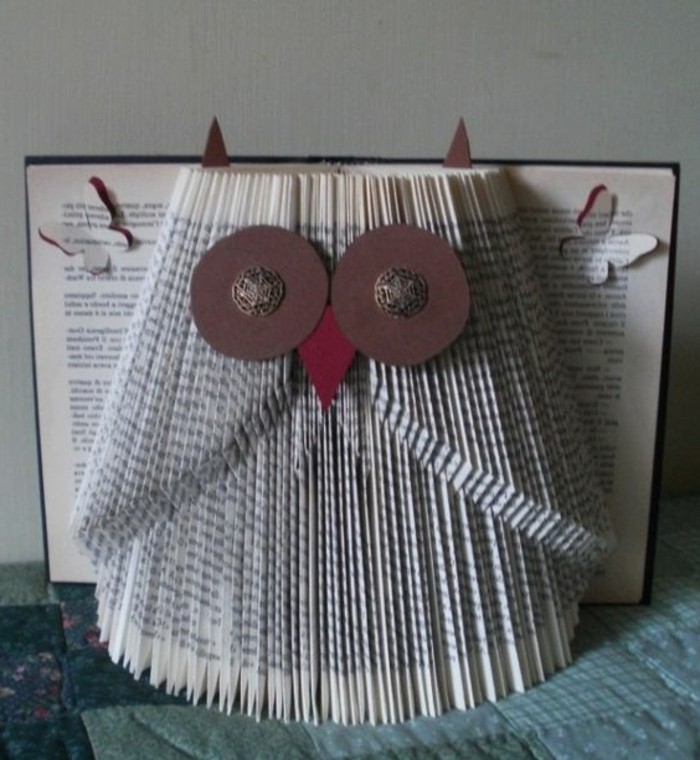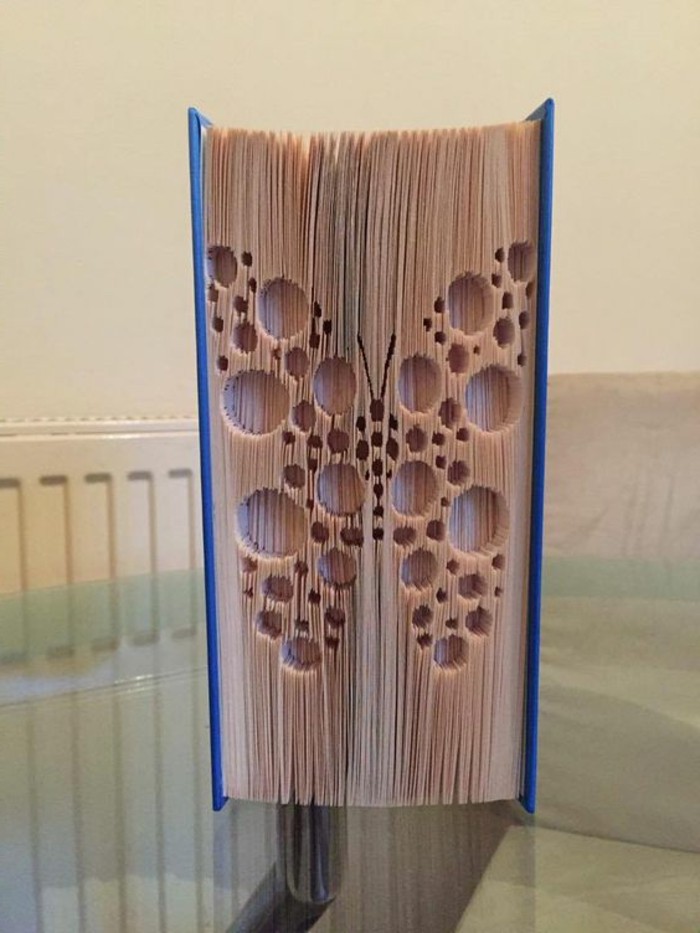 A fun idea for Christmas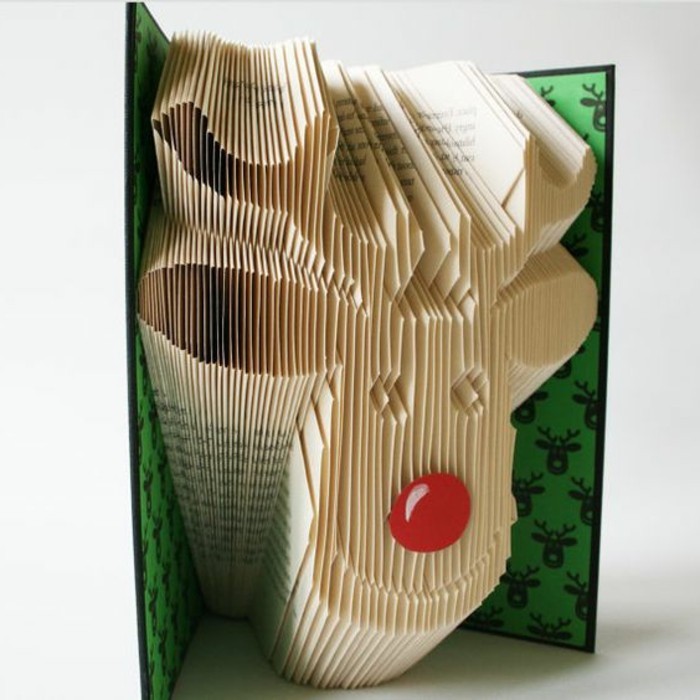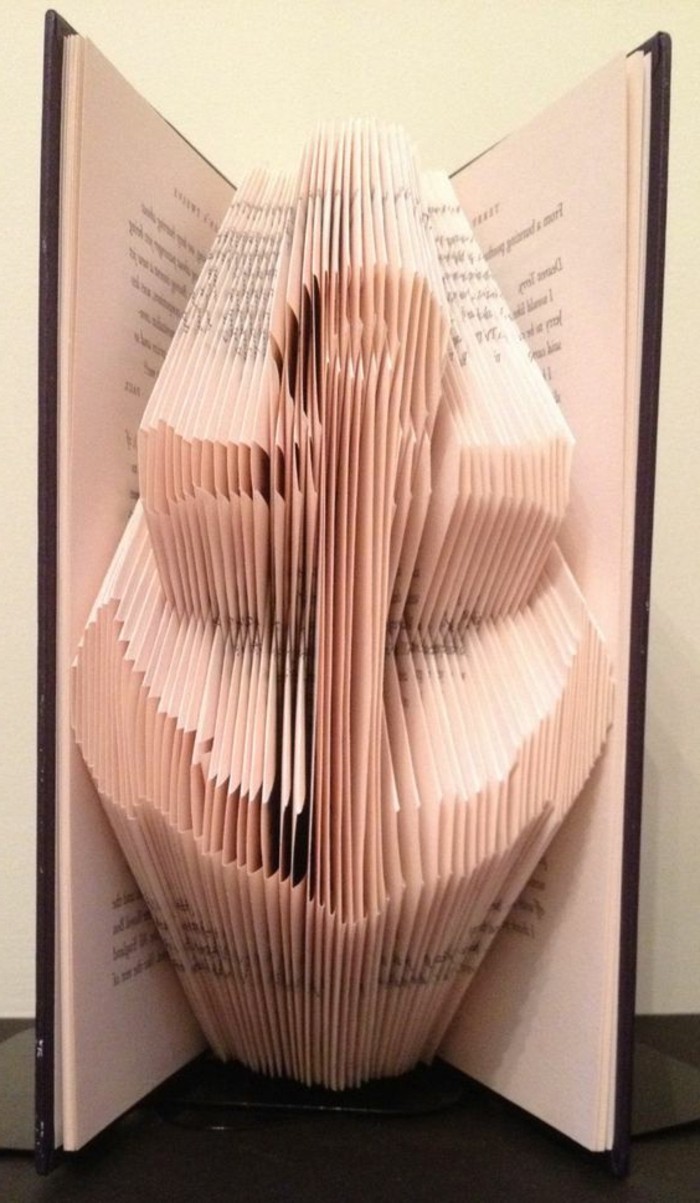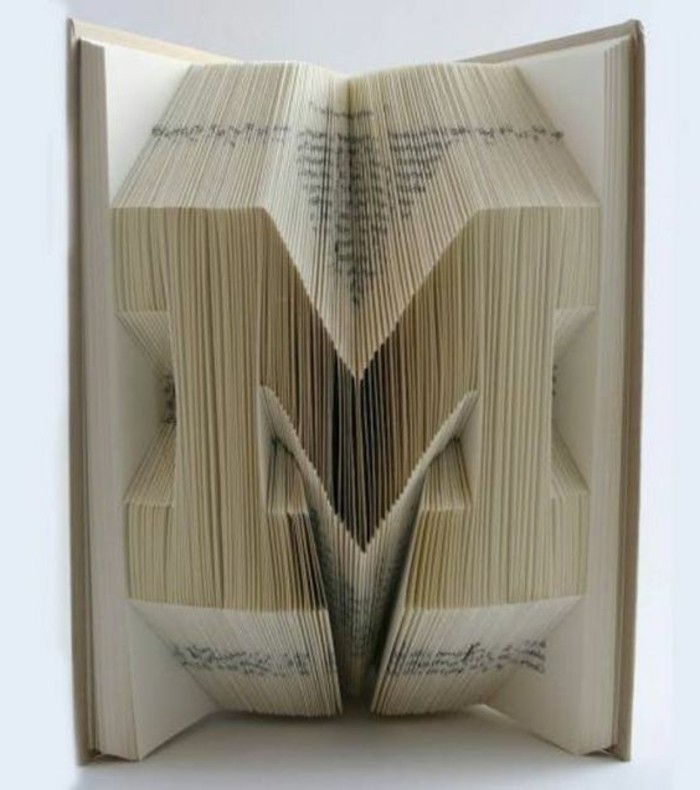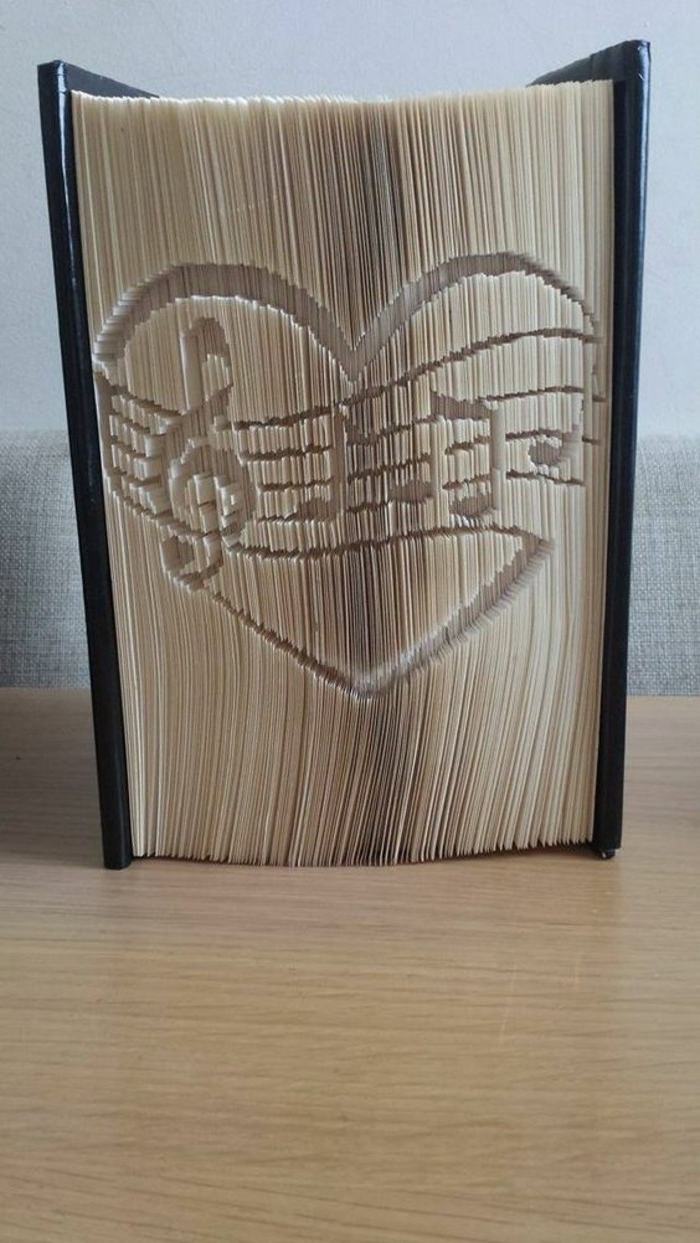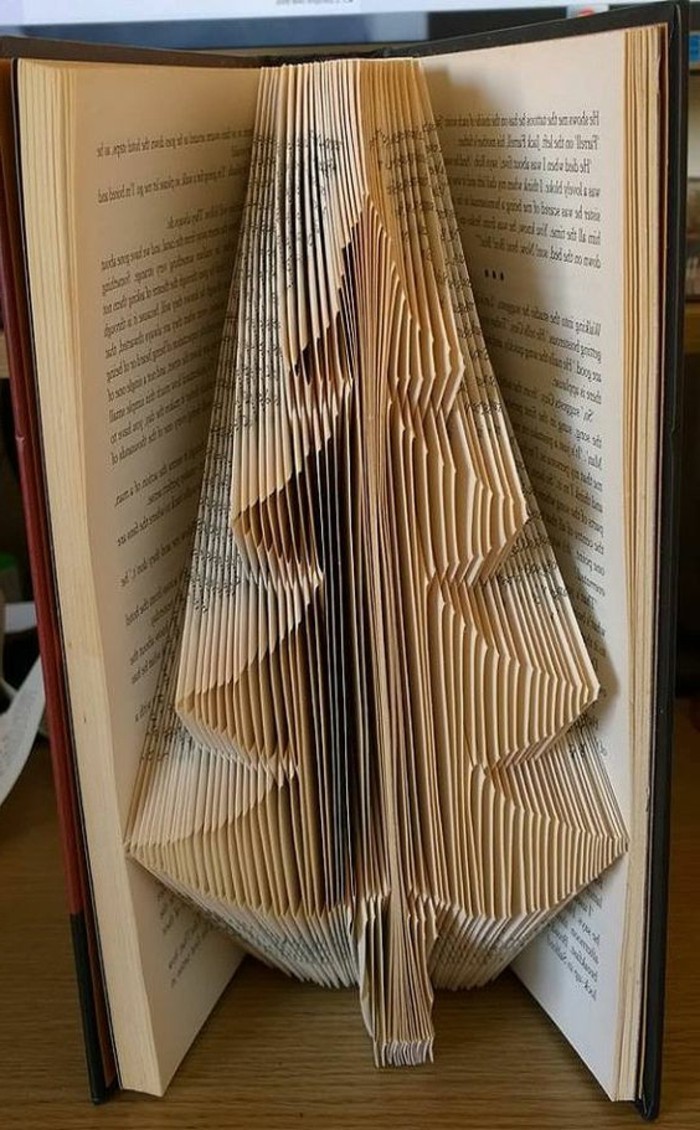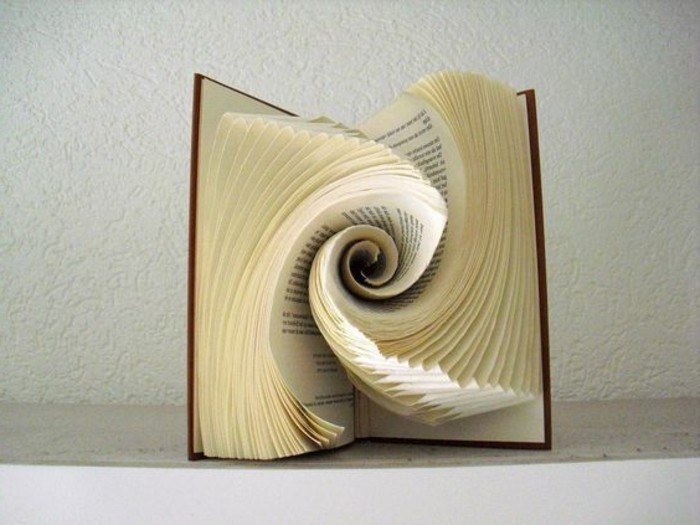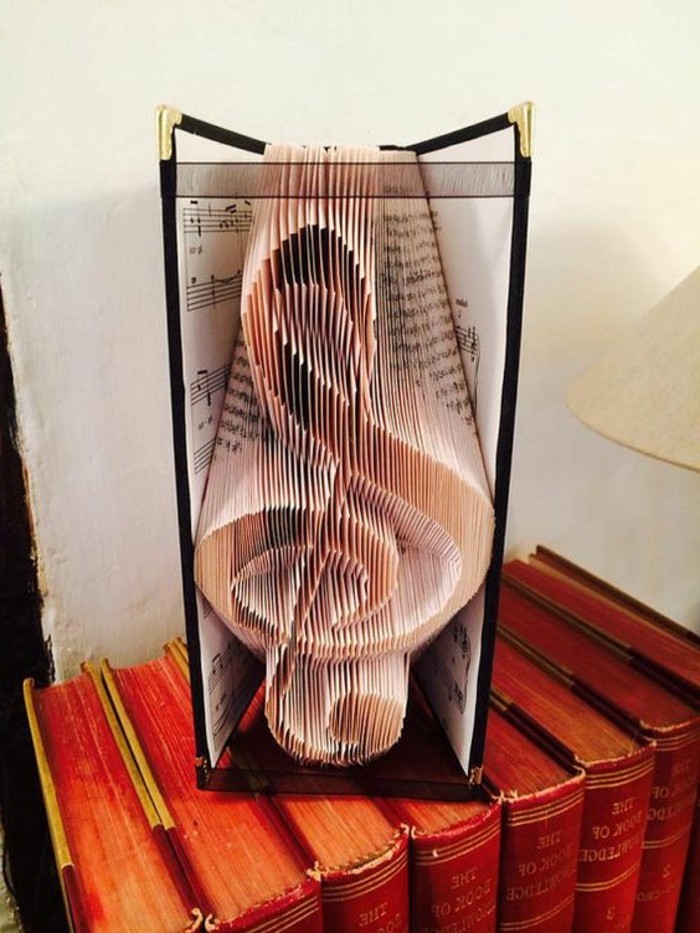 Another great suggestion for a wedding or anniversary gift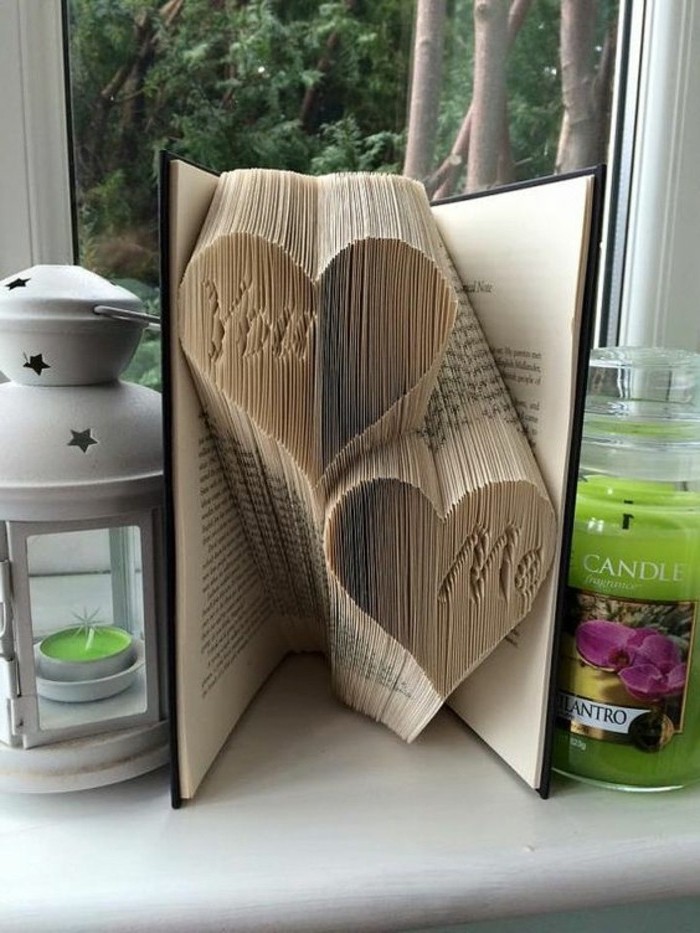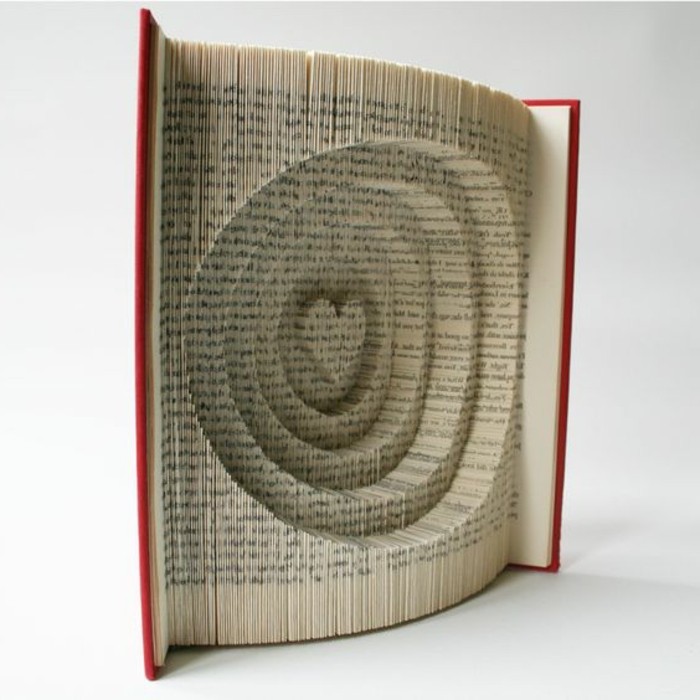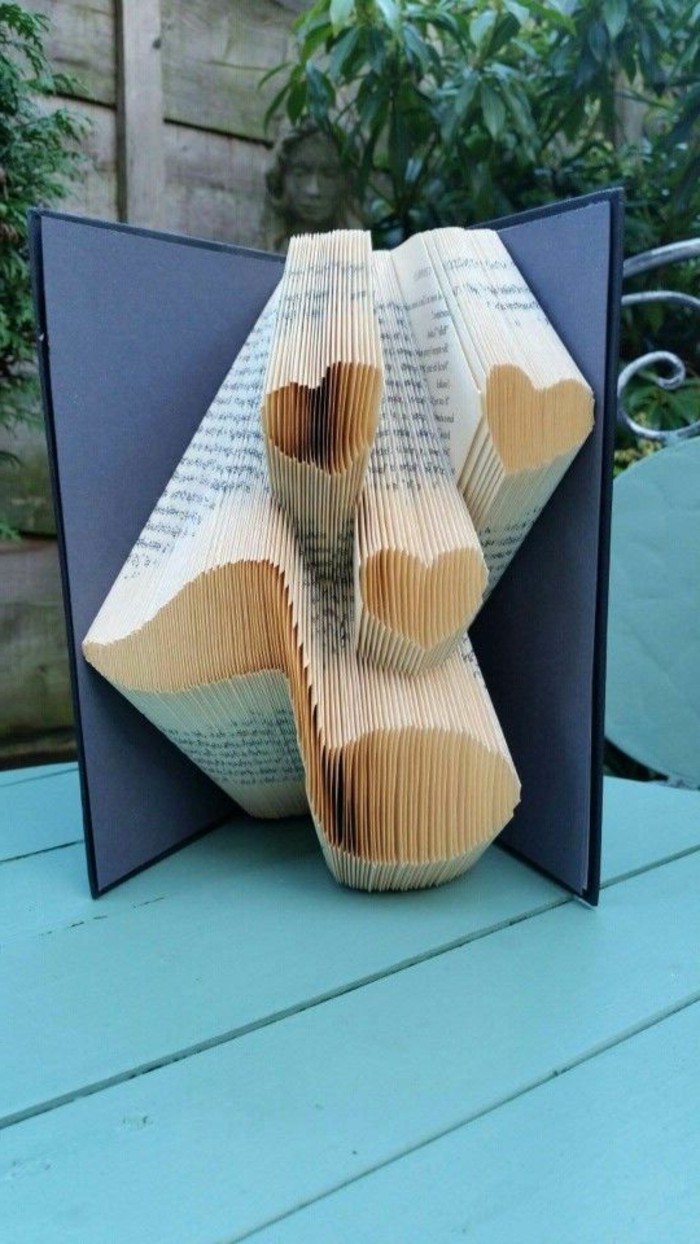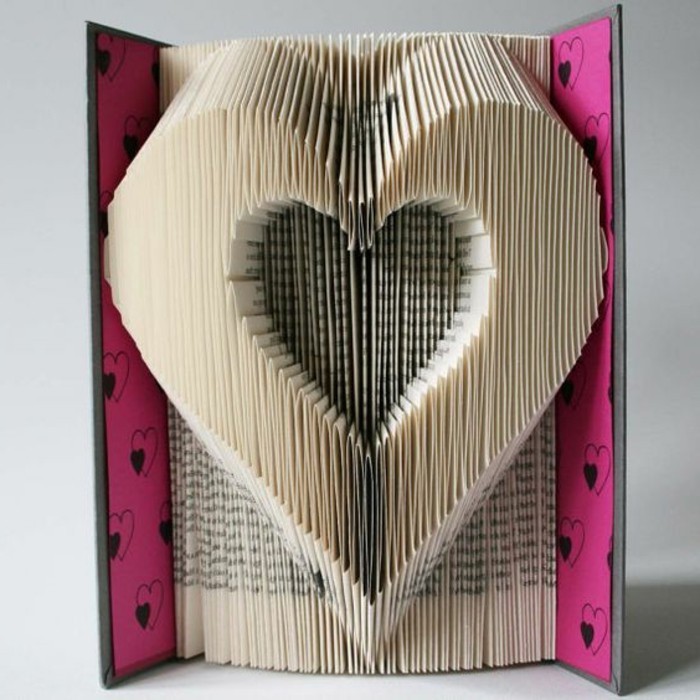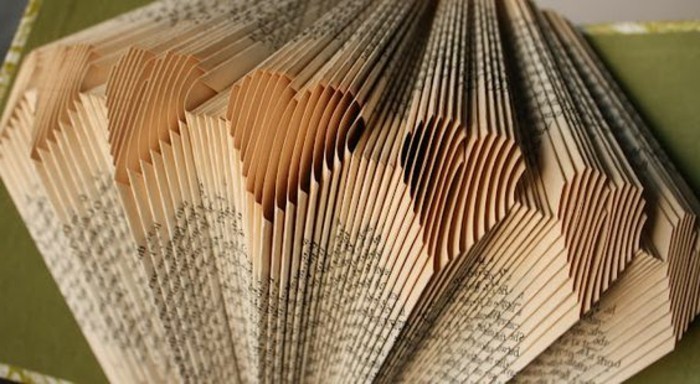 Inspirational quotes are a very popular choice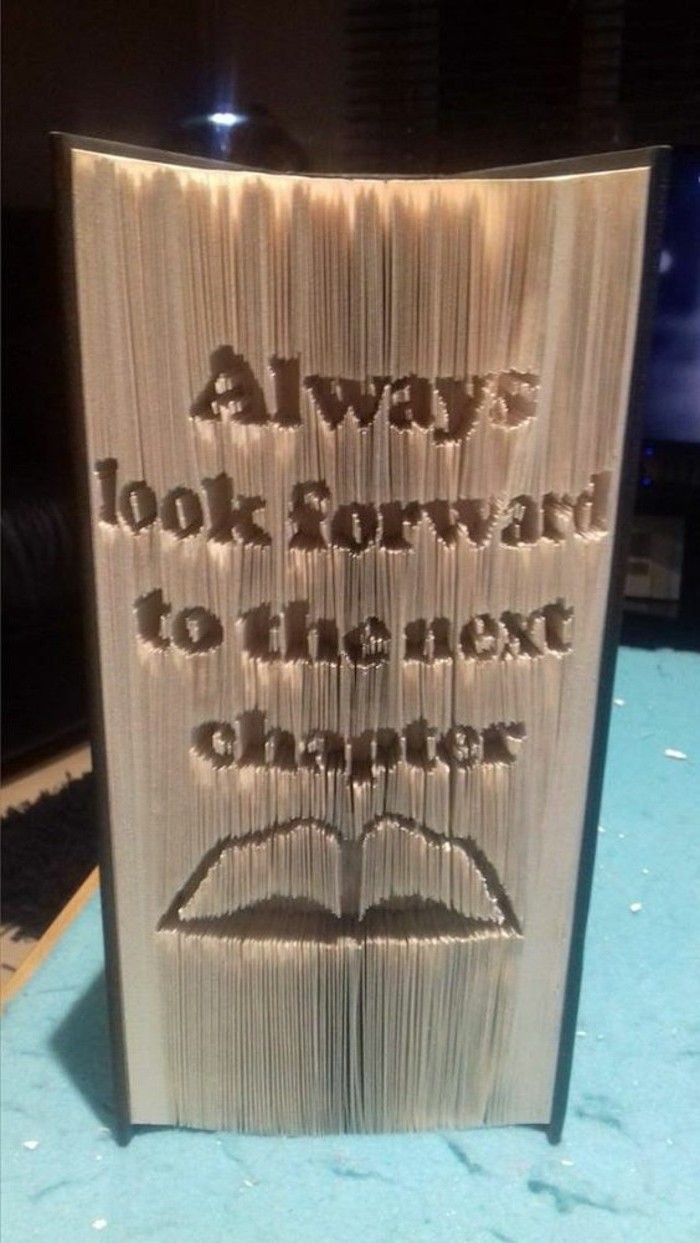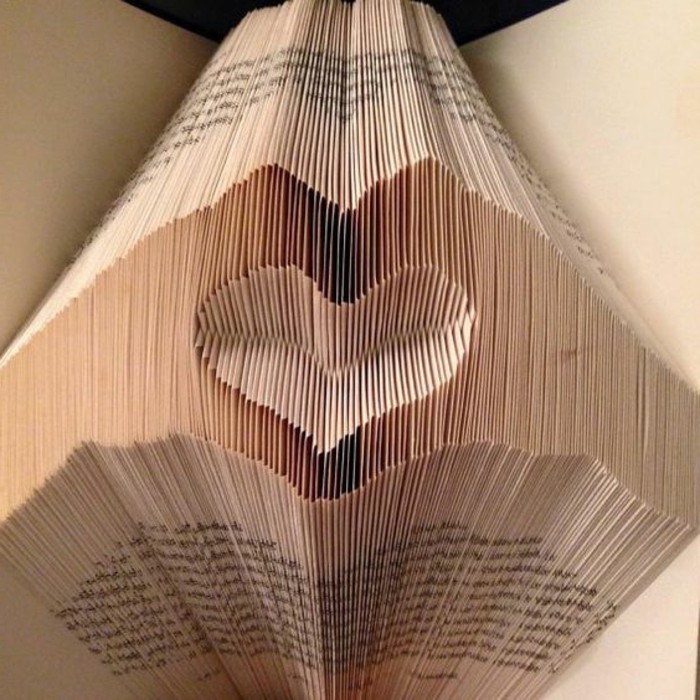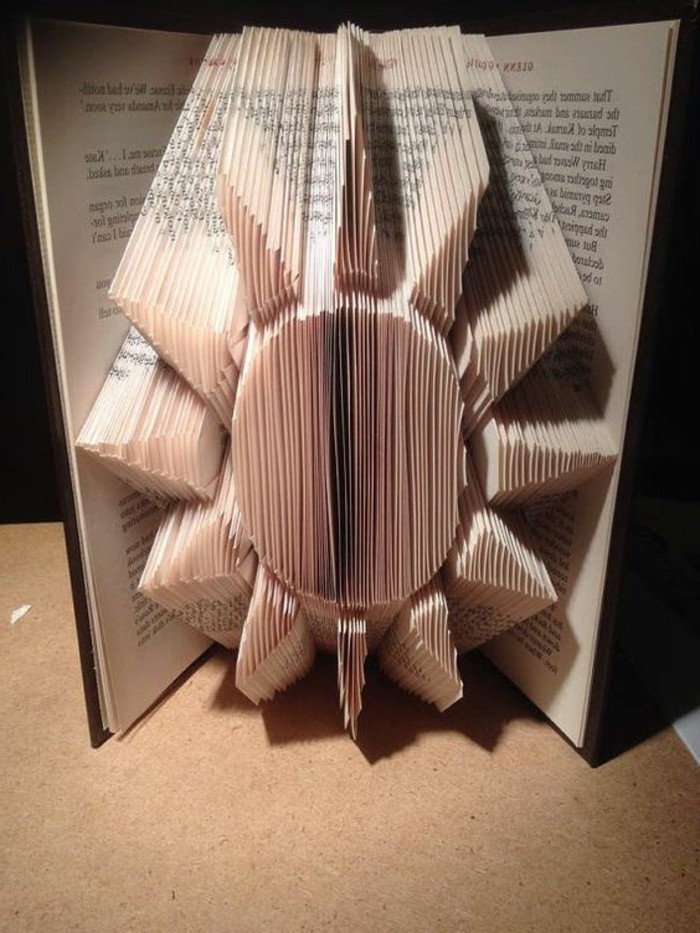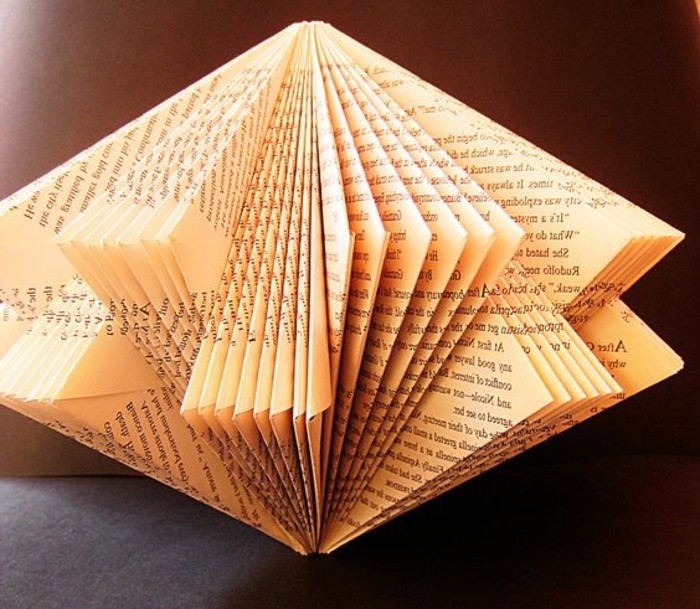 A beautiful flower bouquet to decorate your living room