---
Planning a party is fun but, needless to say, it can be a lot of work. You must get the right decorations, procure plenty of drinks and, of course, offer a selection of delectable horderves. While this can be relatively stress-free if you're having a few friends over, things can quickly get complicated if you're expecting a large turnout of guests. After all, it is the host's responsibility to keep everyone well fed and happy. But how do you prepare tasty finger food for a crowd and not break the bank, while also keeping things classy? It may seem impossible at first, but don't panic – in this article we have compiled a list of over 110 scrumptious horderves which are easy to prepare, look amazing and taste even better! In addition, we have included several easy recipes that will have your guests licking their fingers. Intrigued? Let's get started!
So simple and so yummy – salami, prosciutto bread sticks and cheese platter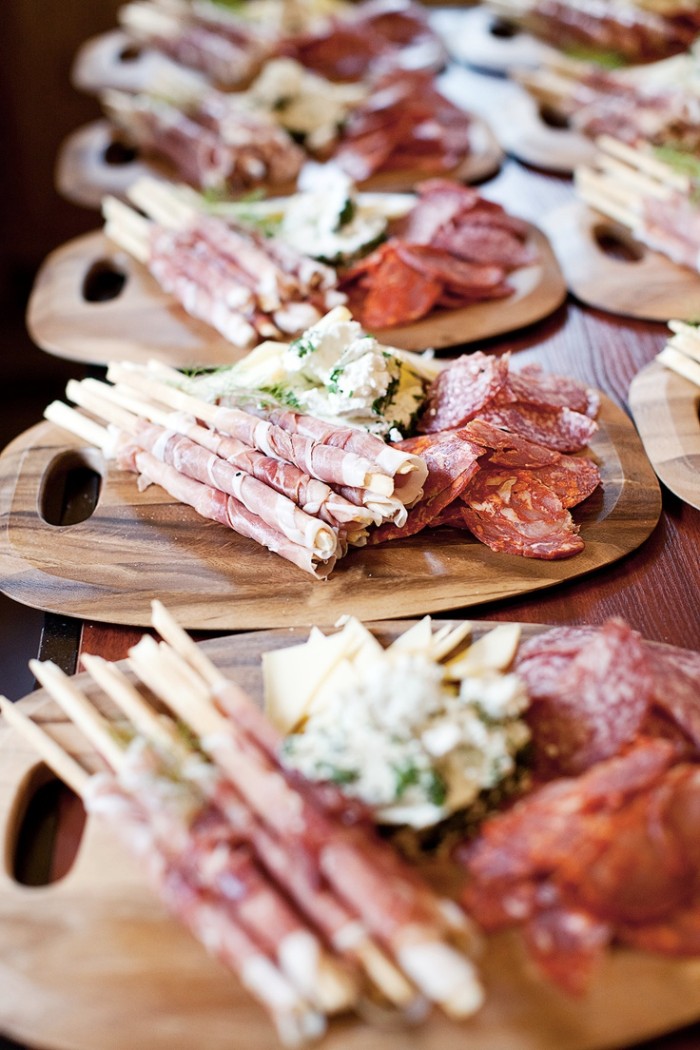 ---
Beet hummus recipe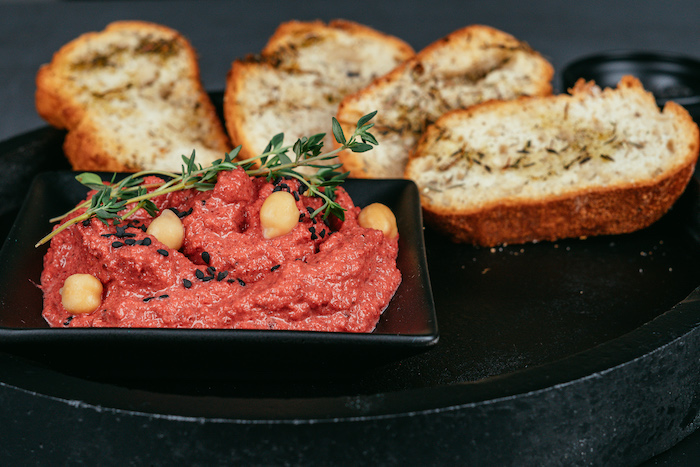 Ingredients:
For the hummus:
100gr boiled chickpeas
200gr boiled beetroot
3 tbsp sesame tahini
3 garlic cloves
1/2 tsp salt
juice from 1/2 lemon
1/2 tsp cumin
50ml warm water
40ml olive oil
For the bruschetta:
bruschetta slices
olive oil
salt
thyme
These are the ingredients you are going to need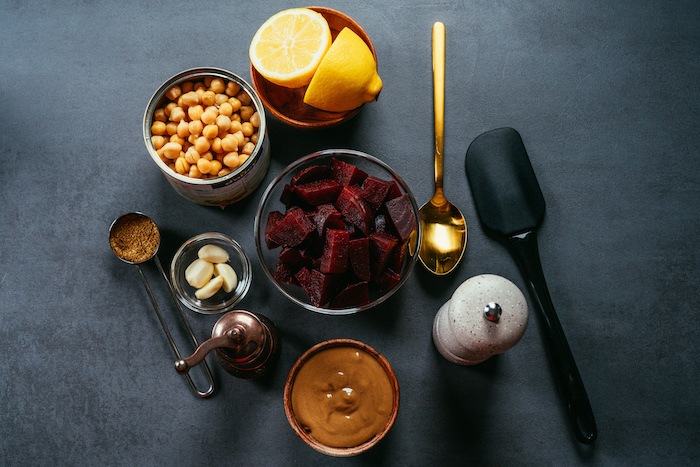 Instructions:
Place everything, except the olive oil, in a blender and mix well. Then, add the olive oil and blend again.
Place the bruschetta slices on a paper lined baking sheet. Cover them with olive oil, salt and thyme. Bake at 180 degreed for 10/15 minutes.
Garnish with sesame seeds and thyme.
Blend everything together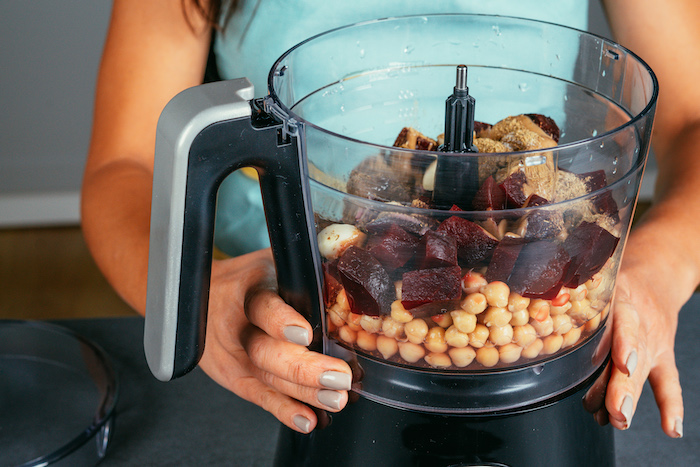 ---
Add the olive oil and blend again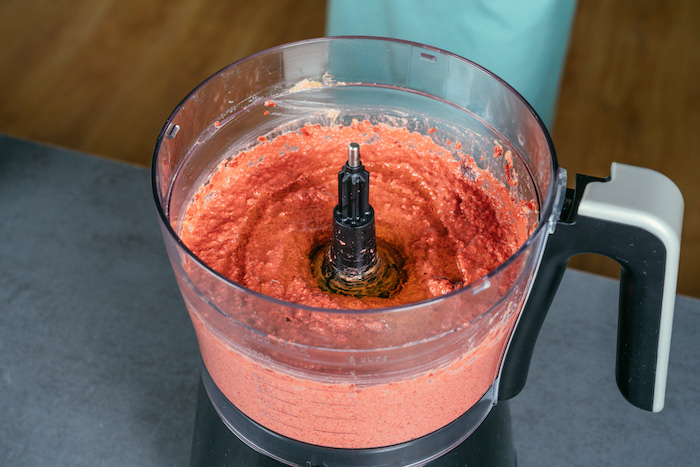 Prepare the bruschetta with olive oil, salt and thyme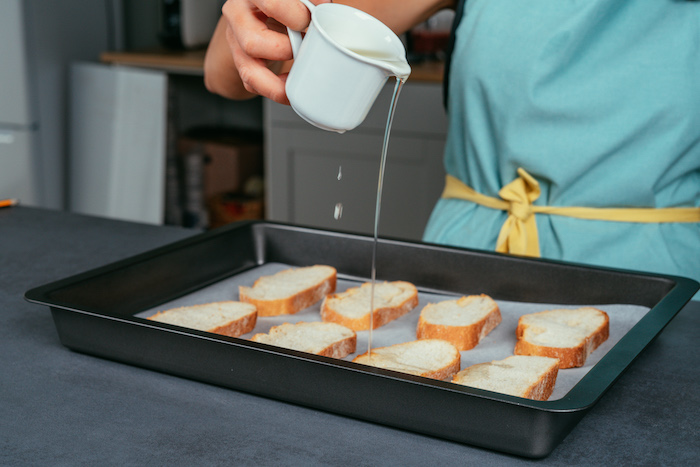 Voila – easy and delicious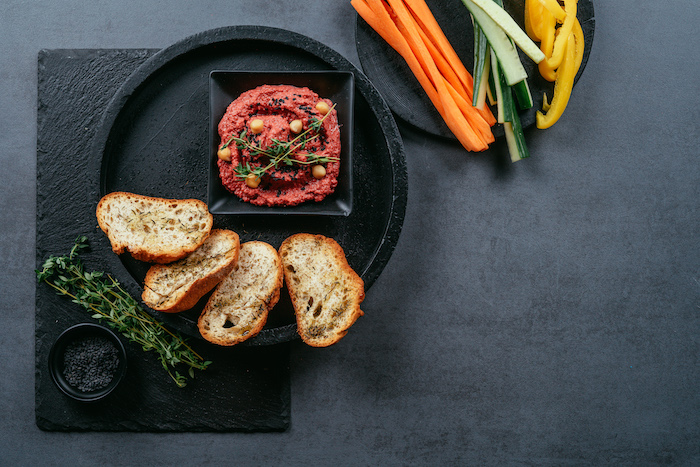 Grilled prawn and chorizo skewers with sweet potato puree – easy horderves recipe for a cocktail party.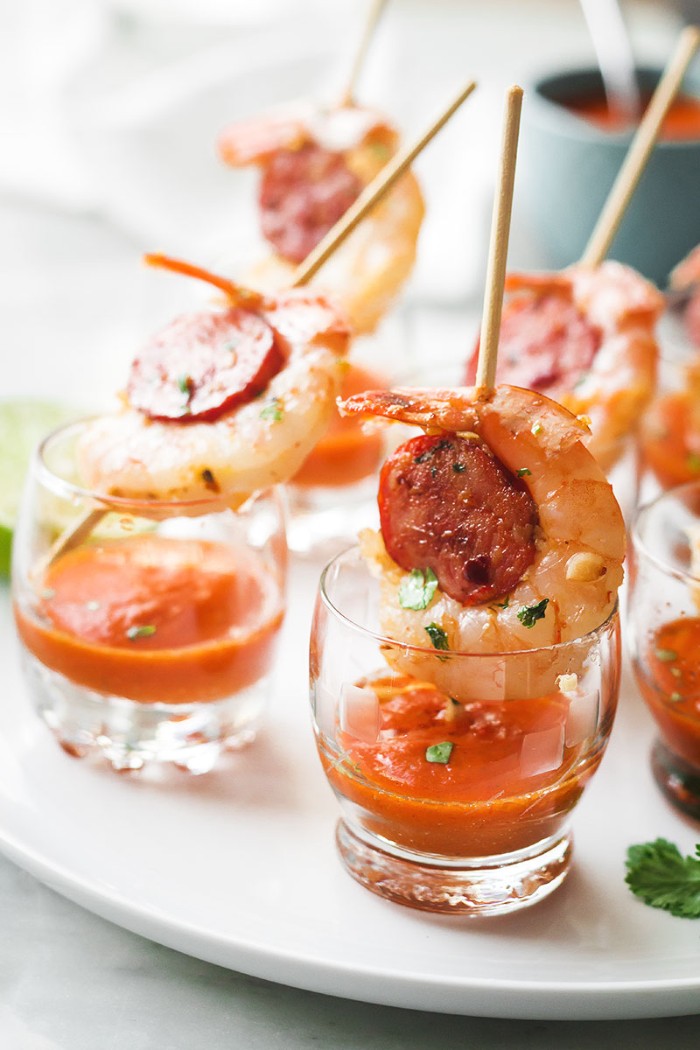 Prawn and chorizo skewers with sweet potato puree
Ingredients for the sweet potato puree (enough for 10 horderves):
2 large sweet potatoes
2 tbs. olive oil
salt and pepper to taste
Instructions:
Pre-heat the oven on 400 °F, and bake the two sweet potatoes until they are soft. This should take 40 to 60 minutes. Once they are done and have cooled off, peel them and put them in a blender. While you are blending them, add the olive oil, some salt and a big pinch of pepper.
Ingredients for the prawn and chorizo skewers:
10 peeled jumbo prawns
1 piece of chorizo sliced into 10 pieces
the juice of 1/2 lemon
chopped parsley for sprinkling
salt
shot glasses (or small serving bowls) and wooden skewers
Instructions:
In a pan, grill the chorizo slices and put them in an airtight container, so they stay warm. Next, grill the prawns and, when they are ready, add the lemon juice, salt and parsley to the pan. Mix well with a wooden spoon and then remove from the heat.
Pour the sweet potato puree into the shot glasses (or small serving bowls). Then, take a prawn and chorizo slice, and skewer them, like shown on the picture above.
If you'd like to try something easier, replace the sweet potato puree with classic prawn cocktail sauce.
If you want to dazzle your guests with Parisian-inspired hors d'oeuvres, check out this great video!
And how about some bruschettas with olive paste and gravlax? Find the recipe below: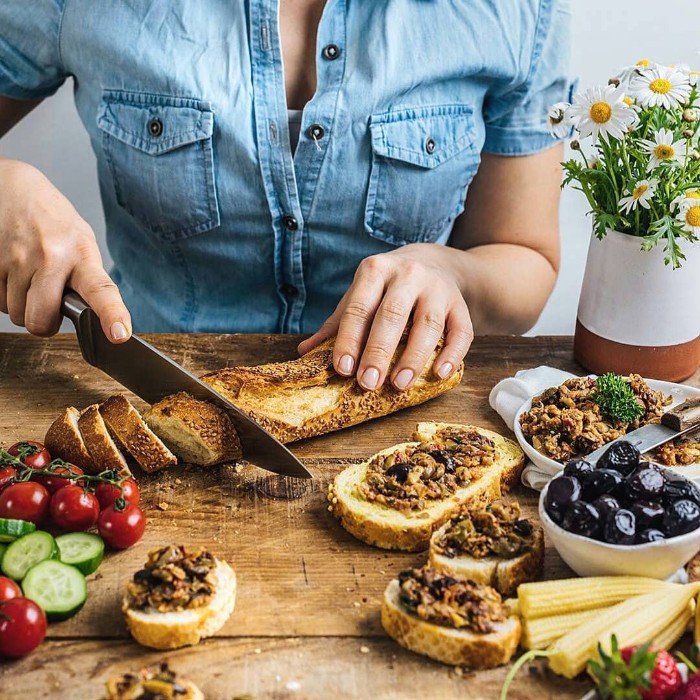 Bruschetta with fresh olive paste and gravlax
Please note that although this recipe is super easy, the gravlax needs to mature for a few hours, so make sure to start at least a day before the party!
Ingredients for the gravlax:
1.10 pounds of salmon or salmon trout
1,5 cups of sea salt
1 cup of sugar
the zest of 1 medium lemon
the zest of 1 lime
Instructions:
Mix the sea salt, sugar, lime and lemon zest, and pour half of the mixture into a deep, broad dish. Place the salmon (or salmon trout) fillets on top. Then take the rest of the mixture and cover the entire fish with it. Cover the top of the dish with cling film or tin foil, ensuring that is airtight.
Keep refrigerated (or in a dark, cool space) for 4 to 6 hours, if you're using salmon trout, or 24 to 36 hours if you're using salmon. Then take the fish out, remove the mixture or salt, sugar and zest, and slice the fillets into thin strips.
Ingredients for the olive paste:
1 1/2 cups of pitted marinated black olives
the juice of 3/4 lemon
2 tbs. of olive oil
salt and pepper to taste
Instructions:
Put the olives and the olive oil into a blender and mix. While blending, add the lemon juice, the salt and the pepper.
Once done, cut a fresh baguette into slices, spread some of the olive paste onto each piece, and then add a strip of gravlax on top. Your delicious horderves are ready!
Three super easy and quick appetizer ideas:
Devilled eggs – another party favorite. In this recipe, we give them a delicious pesto twist!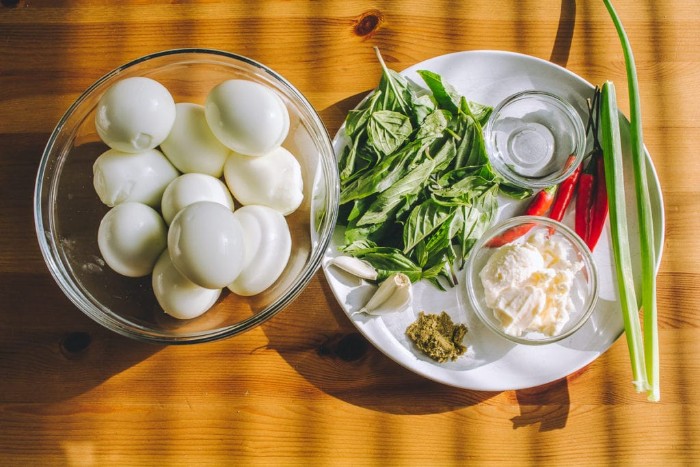 Ingredients:
A dozen hardboiled eggs
1/2 cup of mayo
several spring onions
2 cloves of garlic (finely chopped or pressed)
3-4 chili peppers
1 tbs. of pesto sauce
a handful of basil leaves
Instructions:
Cut the eggs in half, and carefully remove their yolks. Set the whites aside. In a bowl, mix the yolks, the mayo, and the garlic. Then, stir in the pesto sauce. Take the egg whites and stuff them with the yolk, mayo, garlic, and pesto mixture. Finally, chop the spring onions, the chili peppers and the fresh basil leaves, and sprinkle them on top of the eggs. Voila! Your pesto deviled eggs are ready!
And to make things even easier, here is a comprehensive photo tutorial. First cut the eggs into halves: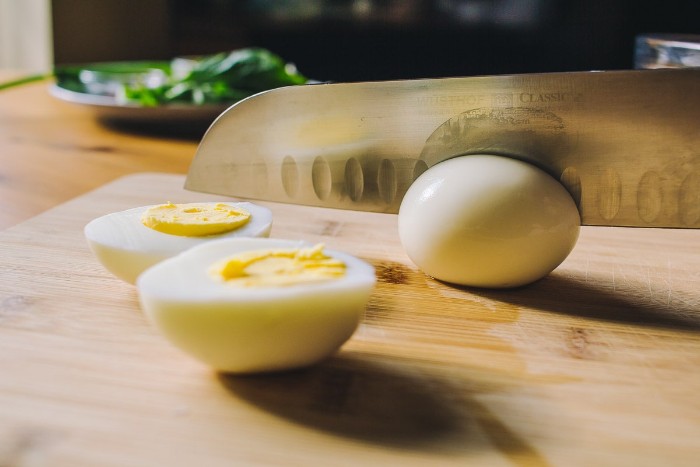 Then remove the yolk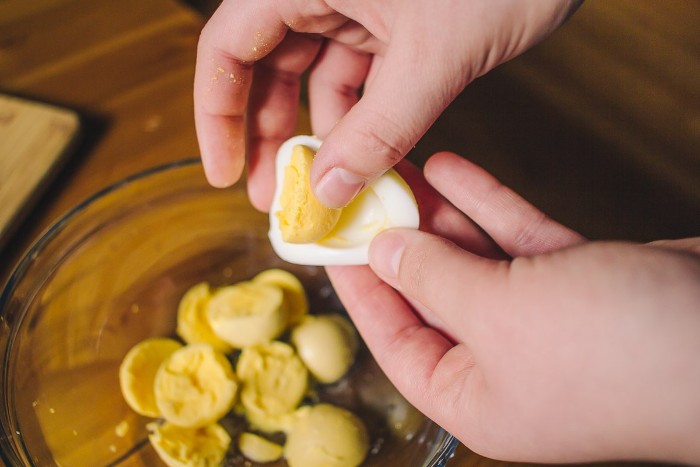 Mix the yolk with the mayo, garlic and pesto, and stuff the eggs with it: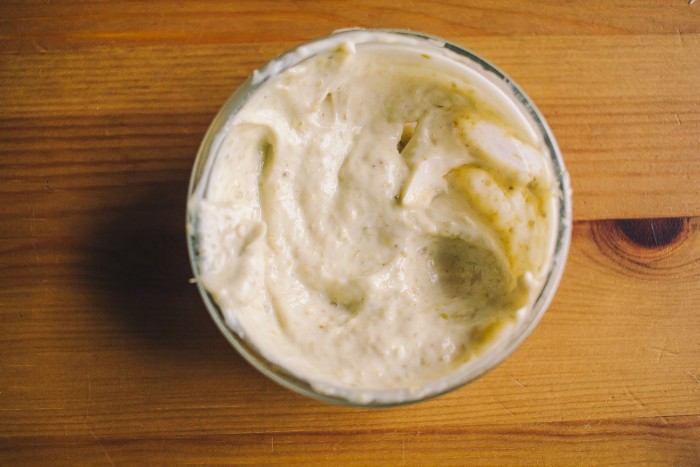 Chop the spring onions, basil and chili peppers and sprinkle them on top of the eggs: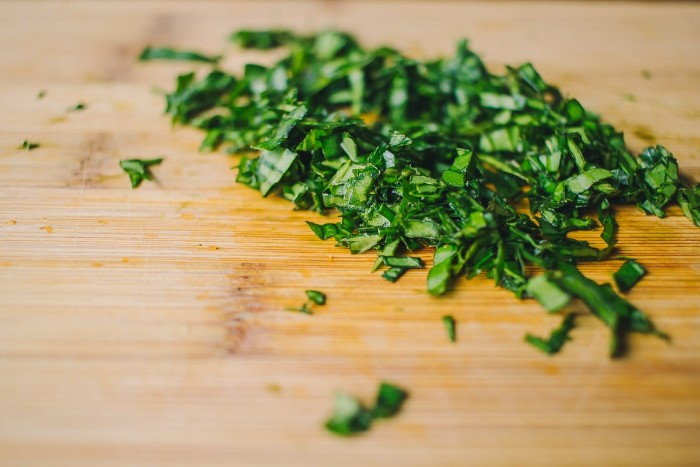 The finished horderves should look like this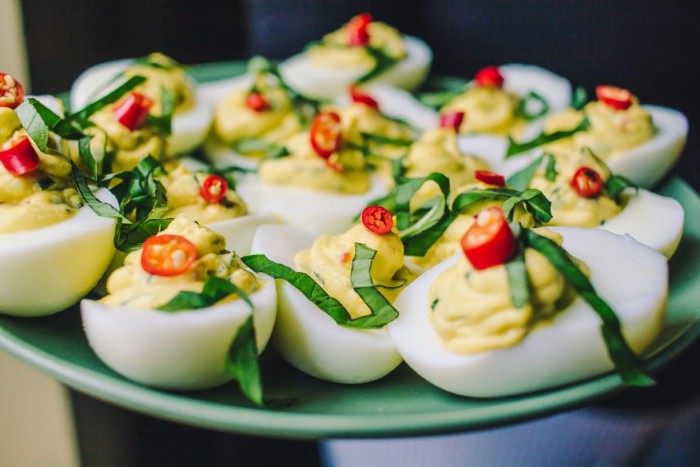 You will need only 3 ingredients for each of these delicious appetizers!
Ditch fries for a healthier option with these scrumptious sweet potato wedges!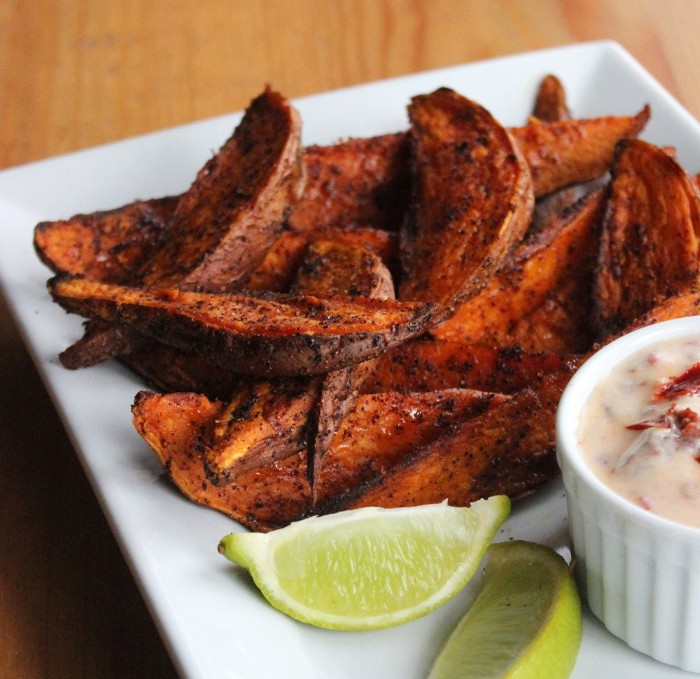 Cocktail meatballs, another party favorite
Salmon and asparagus – a match made in heaven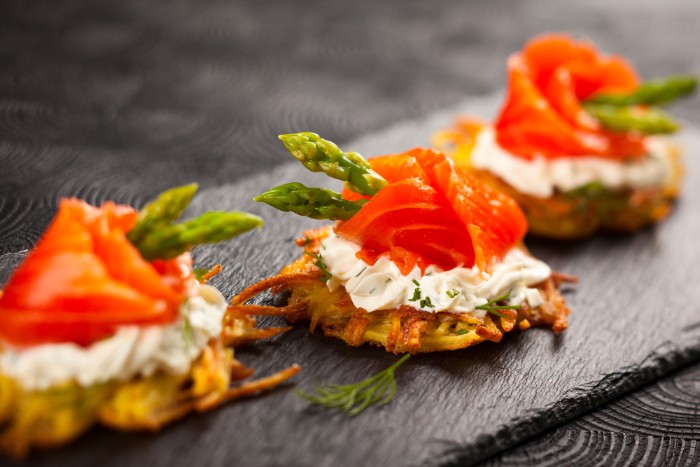 Throwing a vegan party? We've got you covered!
Strawberry and ricotta bruschettas. Yum!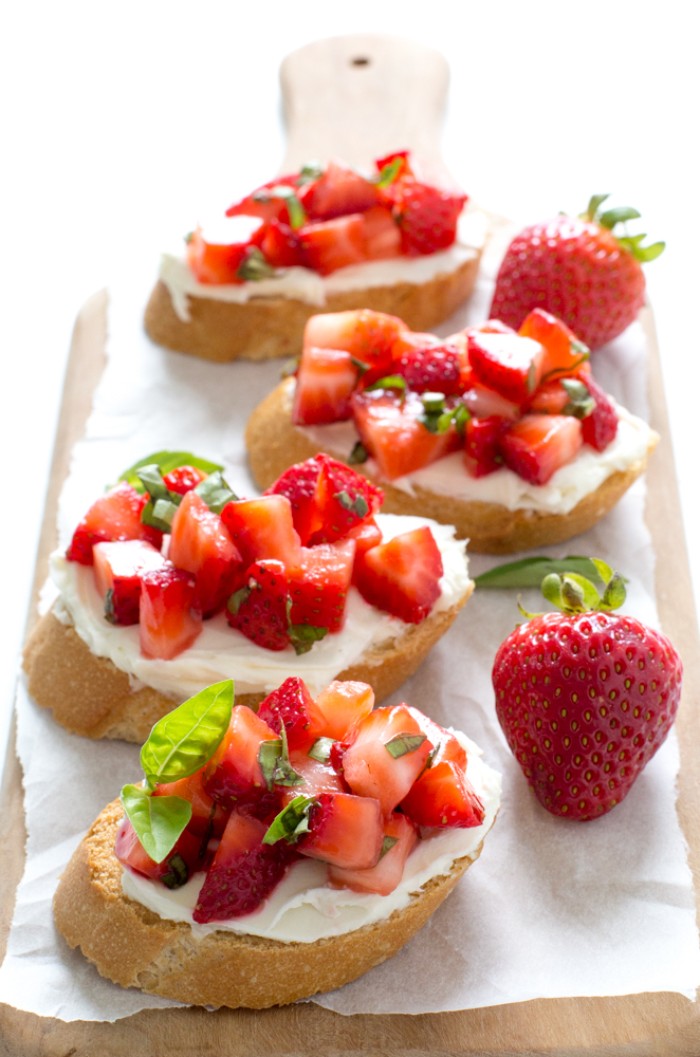 And how about some watermelon, tomato and mozzarella skewers?
Scrumptious stuffed flatbreads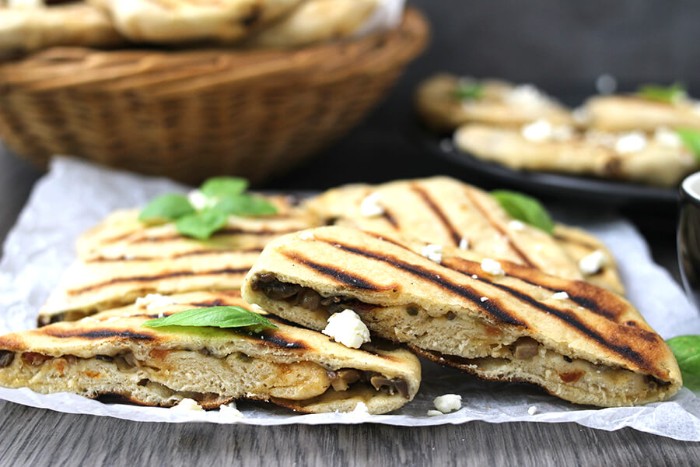 Check out these funny (and a little spooky) Halloween appetizer ideas:
Delicious, easy, fresh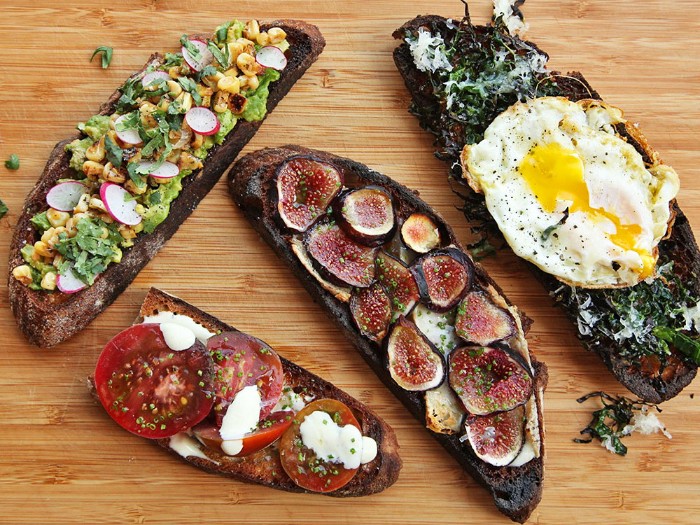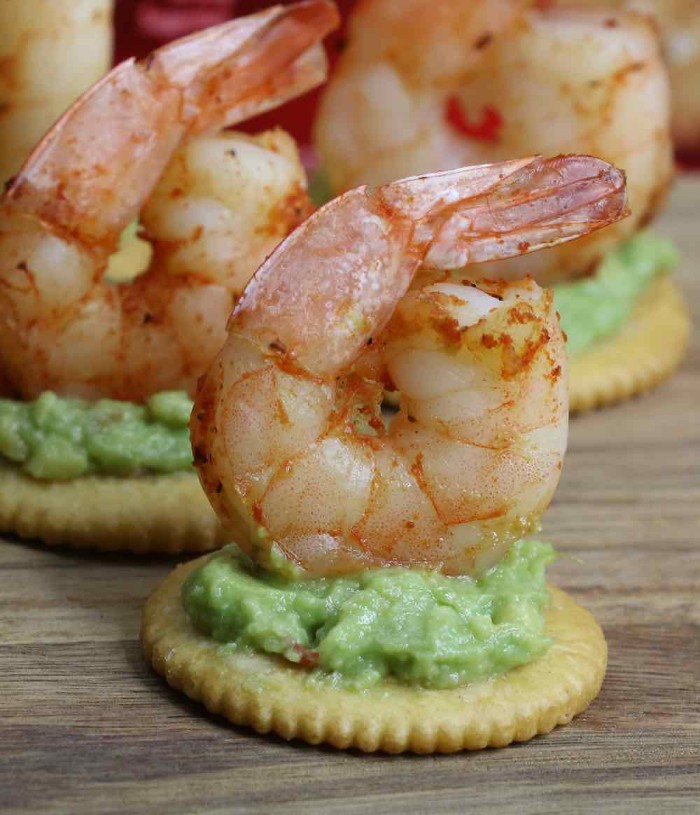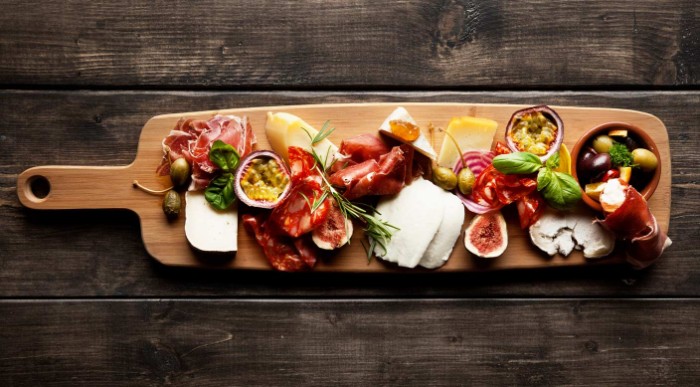 Medium roast beef bites with yoghurt sauce, served on cucumber slices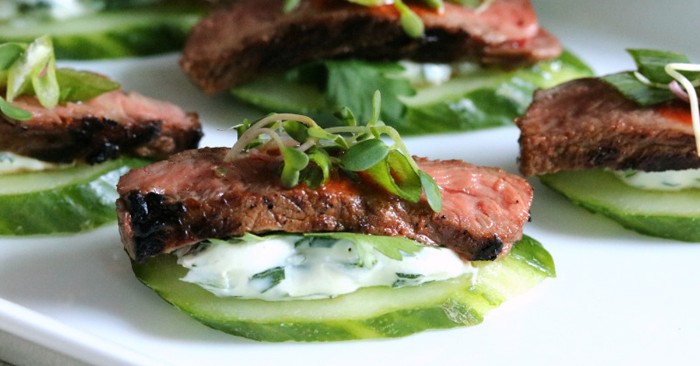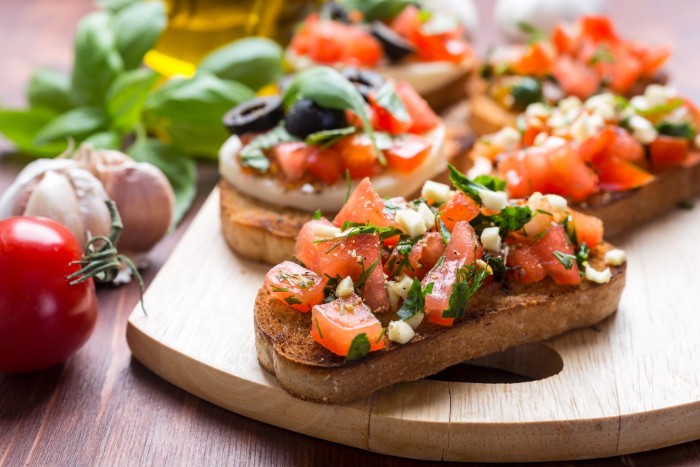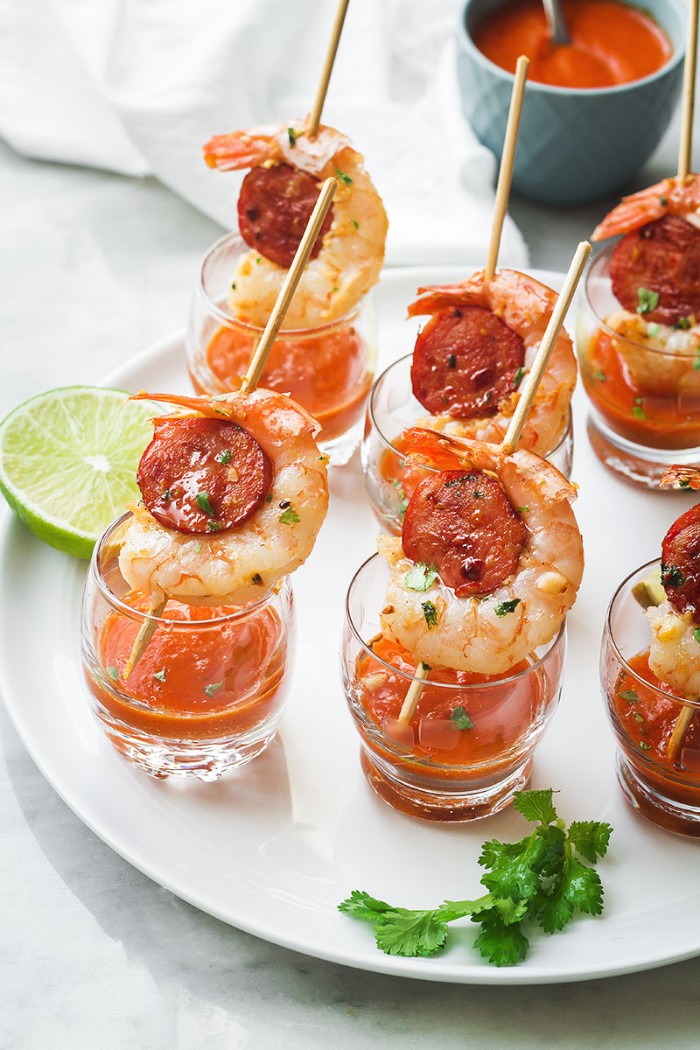 Mini prosciutto and mozzarella sandwiches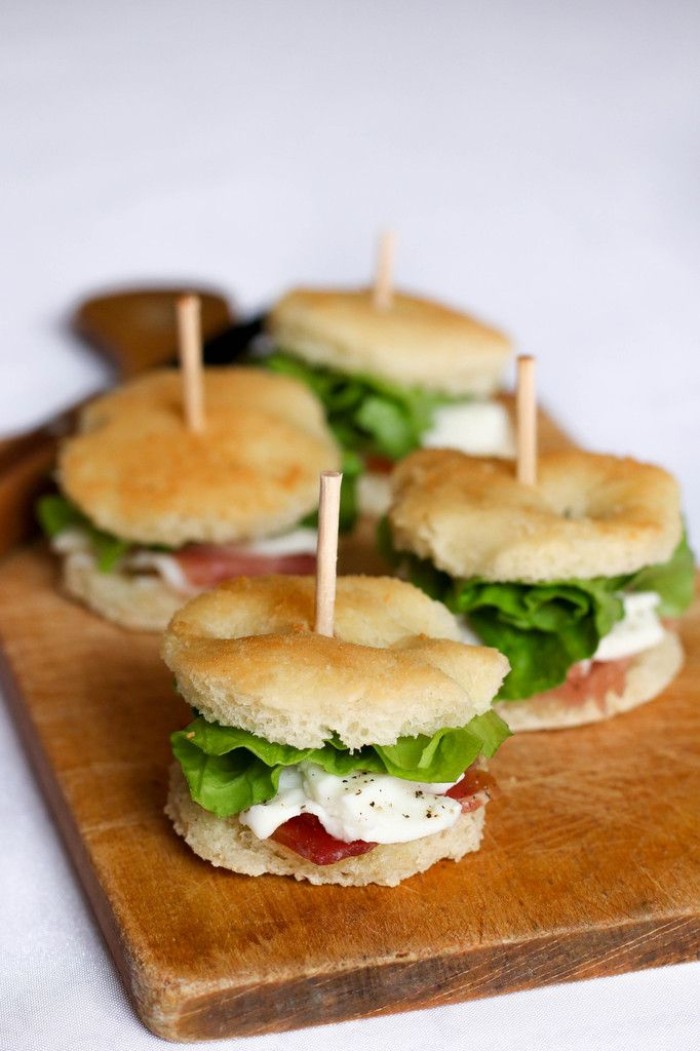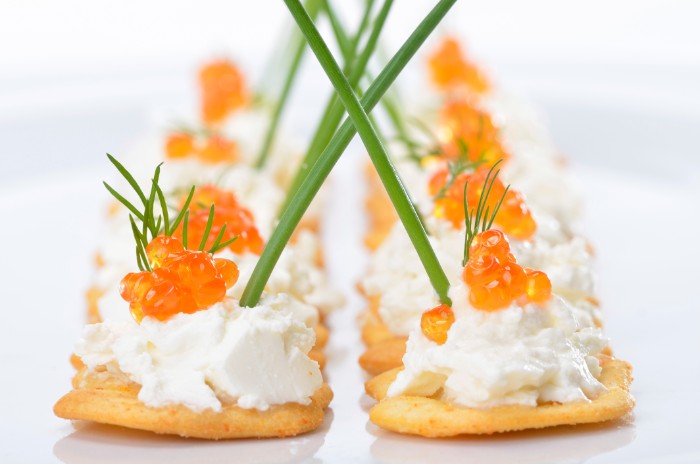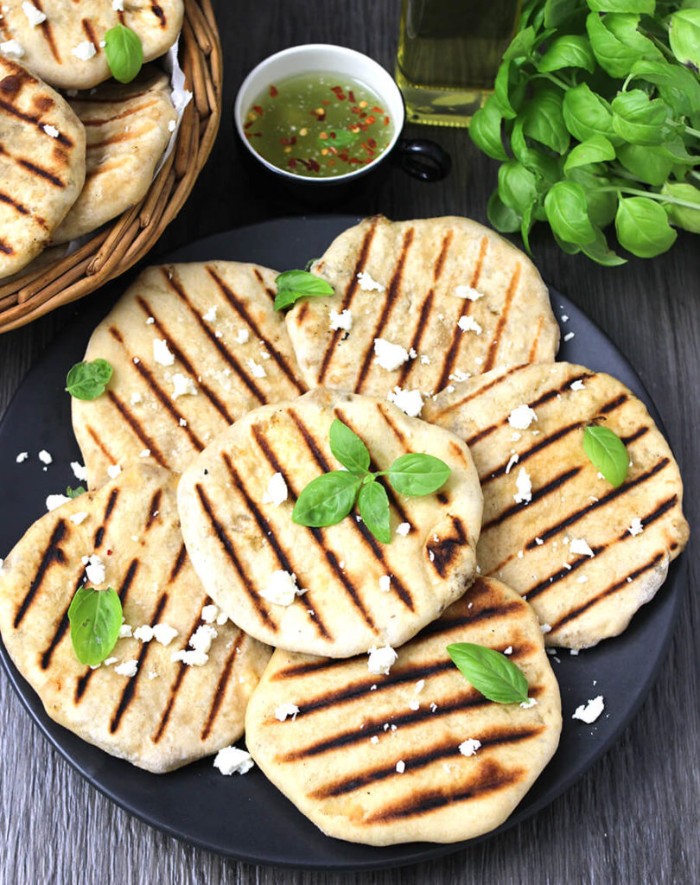 Mozzarella sticks – a classic favorite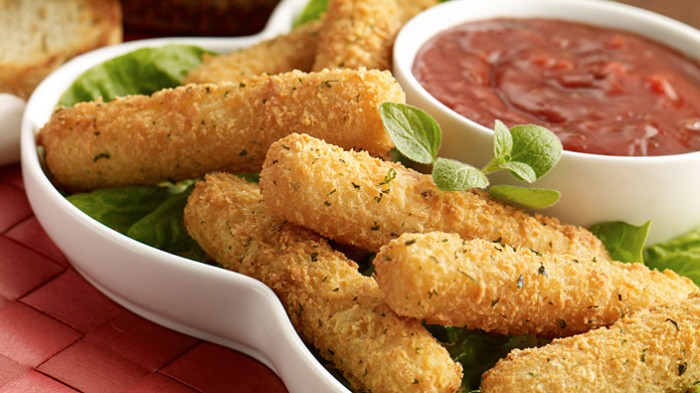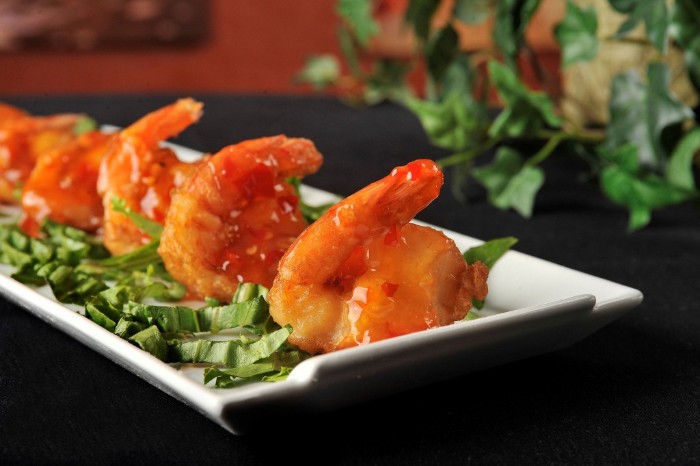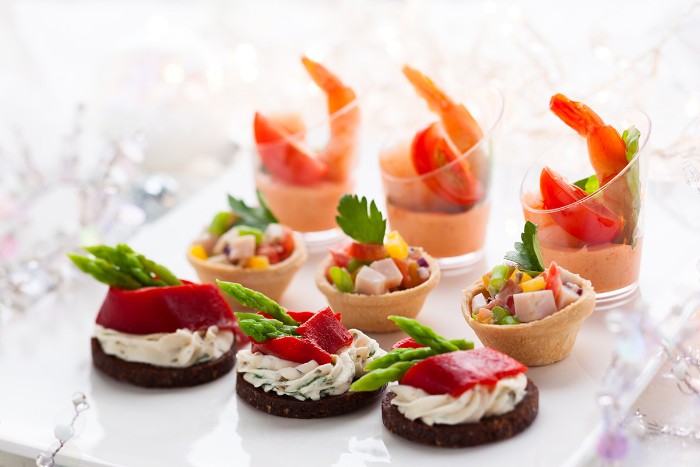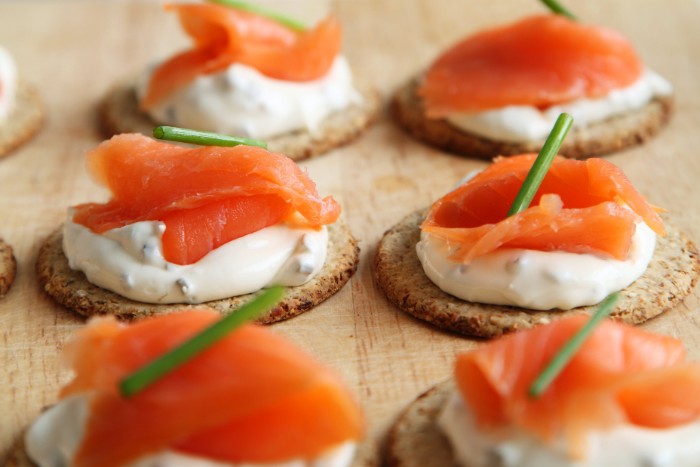 Flavorful Thai prawn appetizer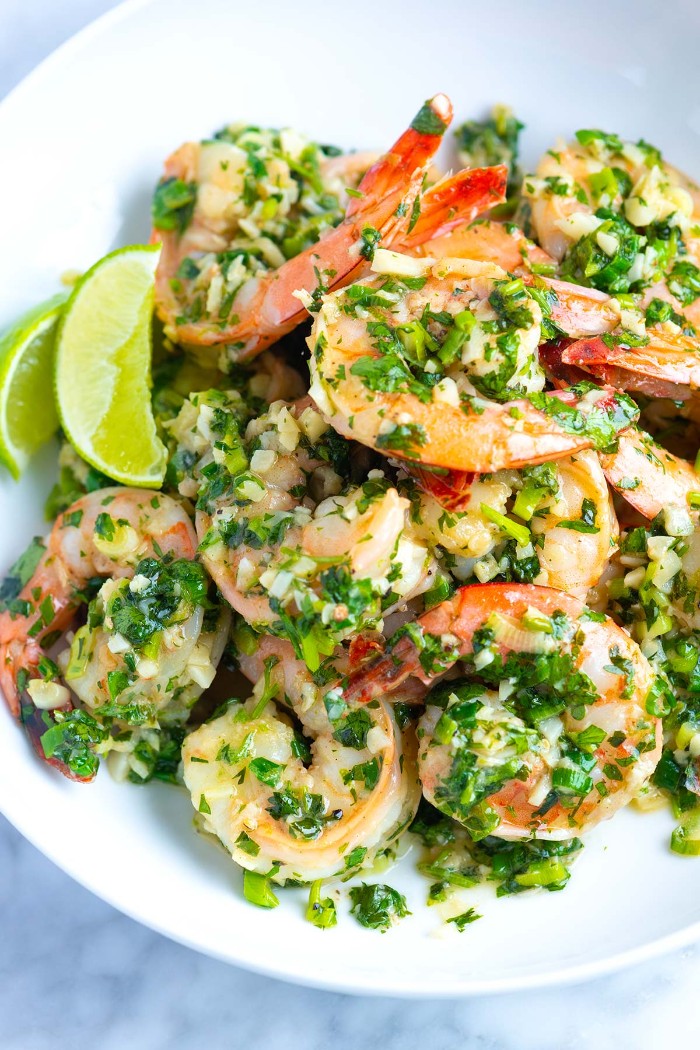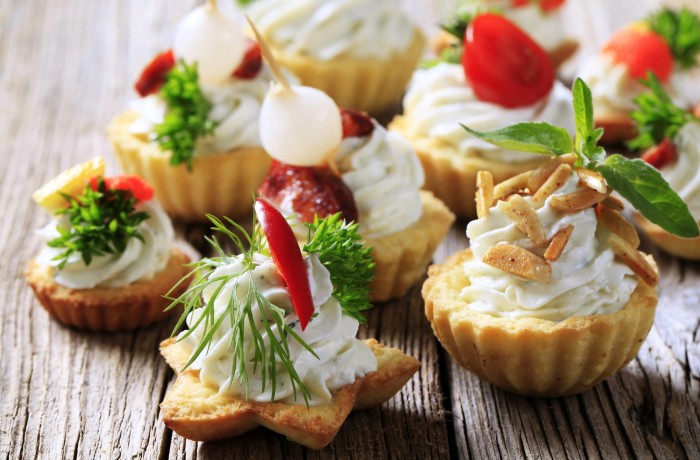 Caviar is always a good idea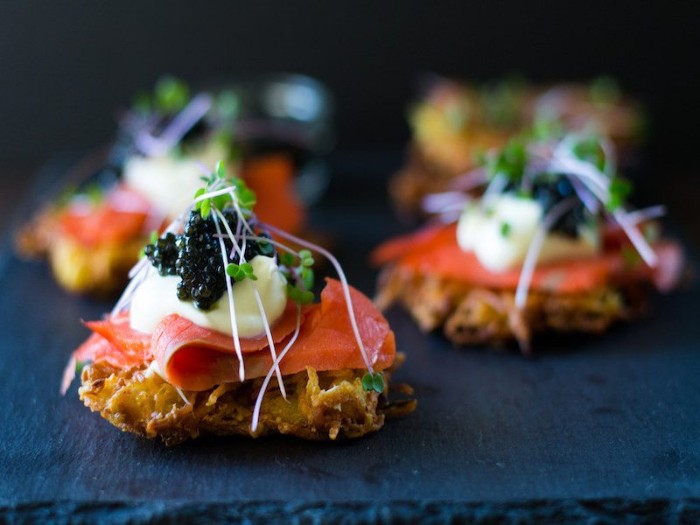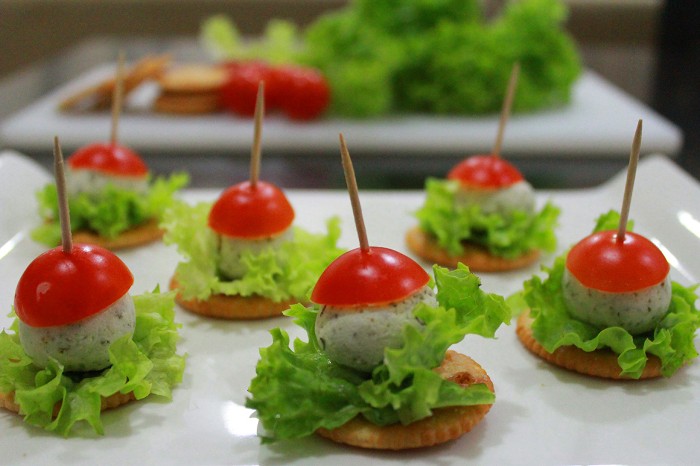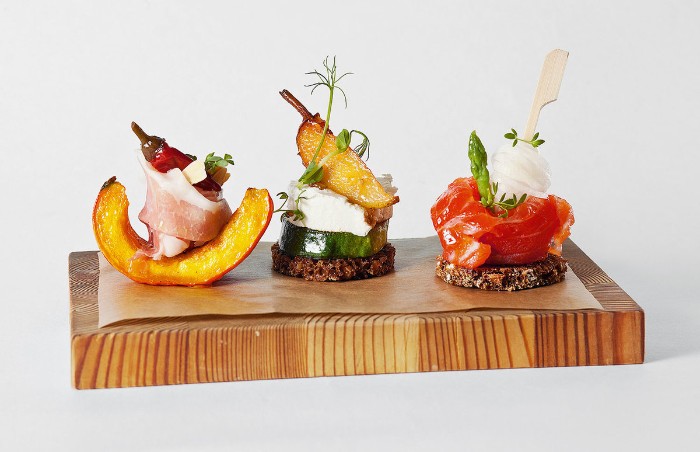 A simple Christmas platter, with brie cheese, cranberry confit and crackers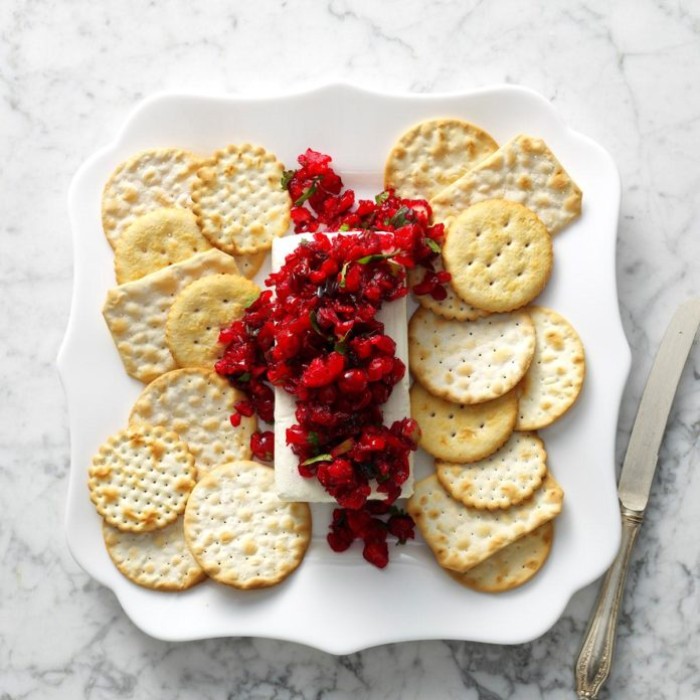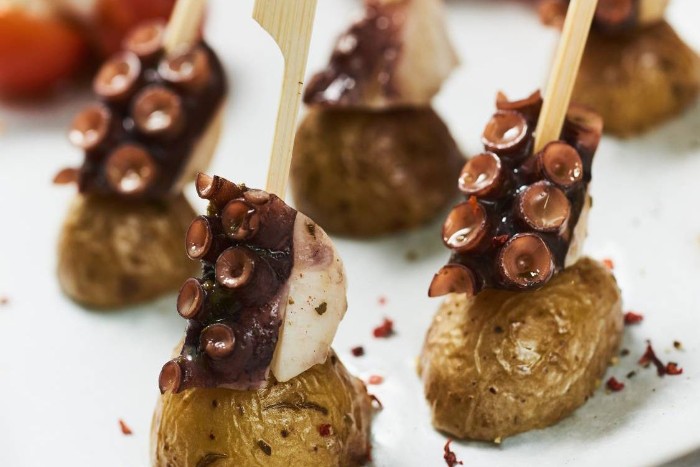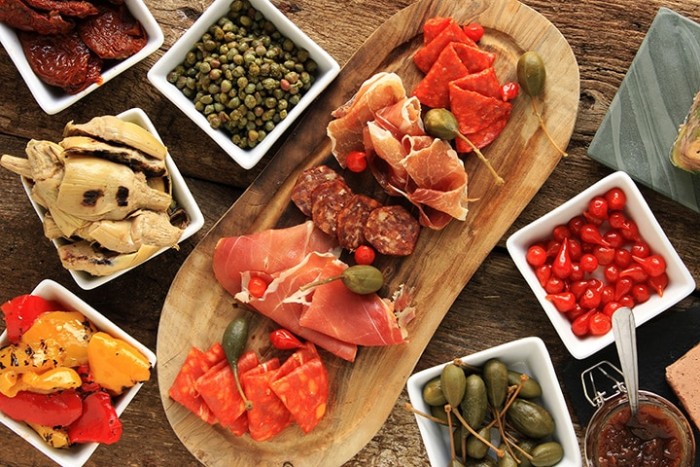 Tasty veggie "meatballs"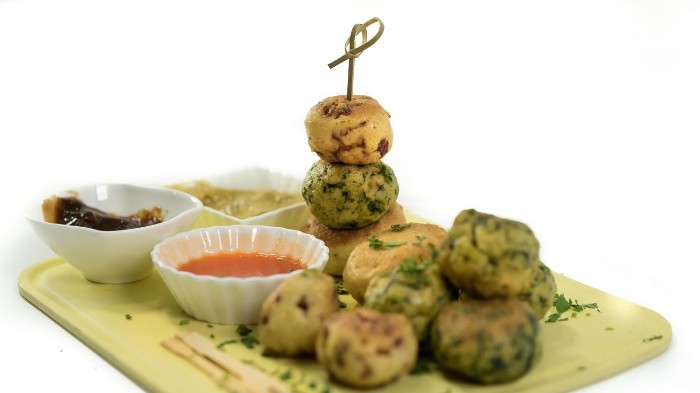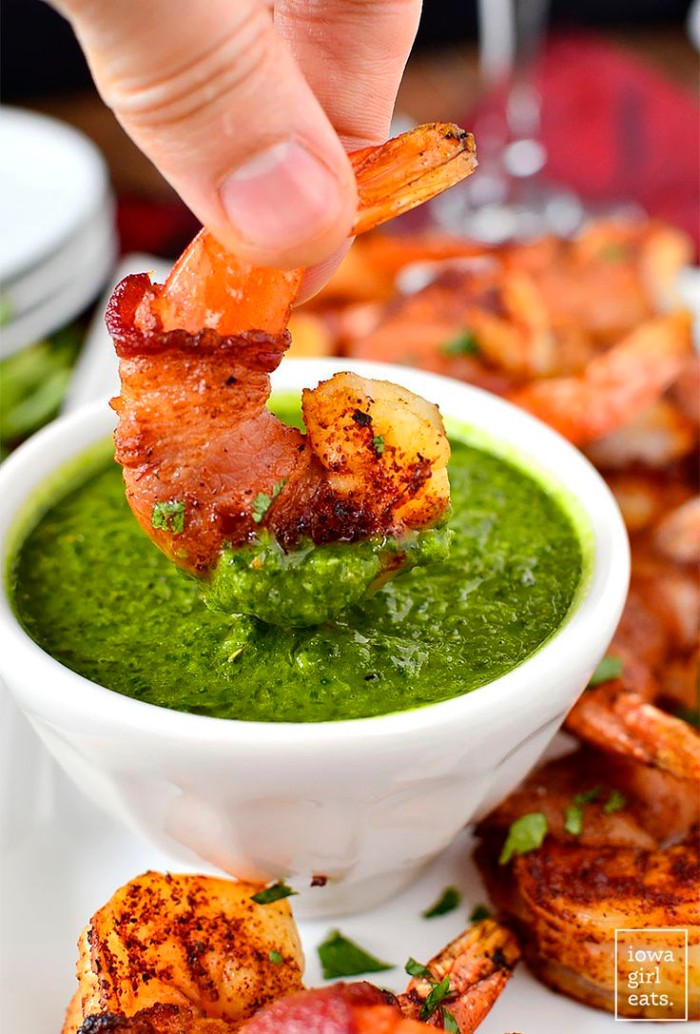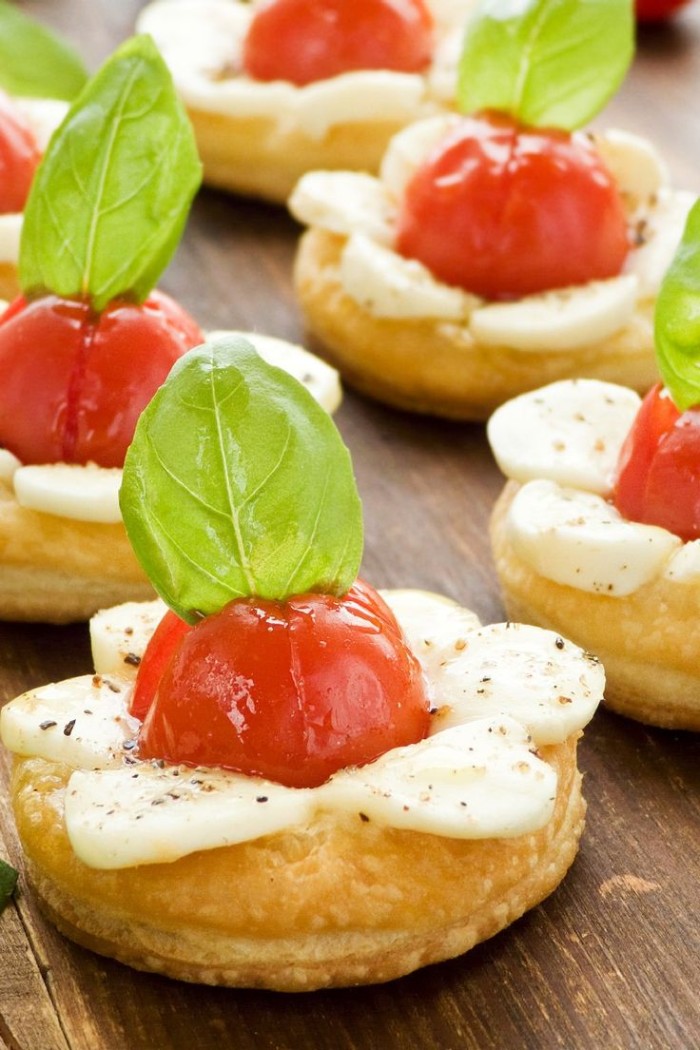 A fresh vegetarian platter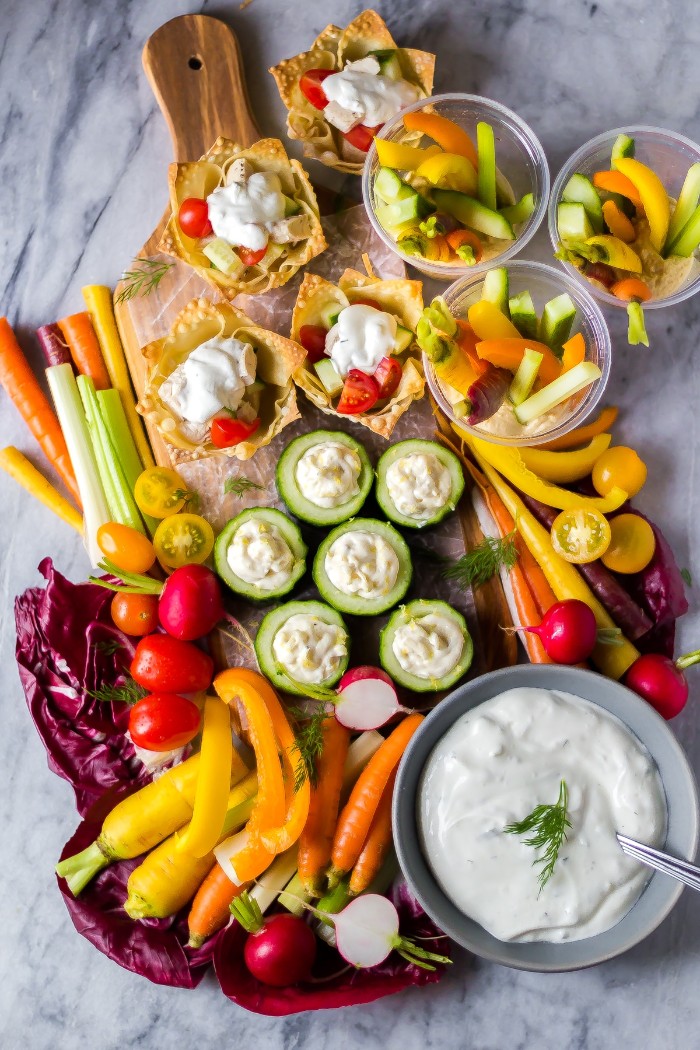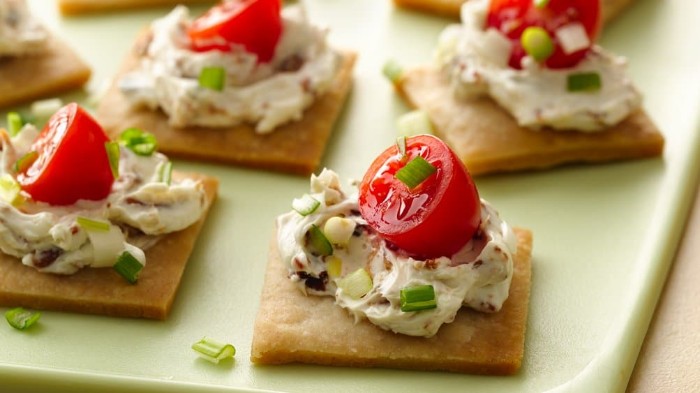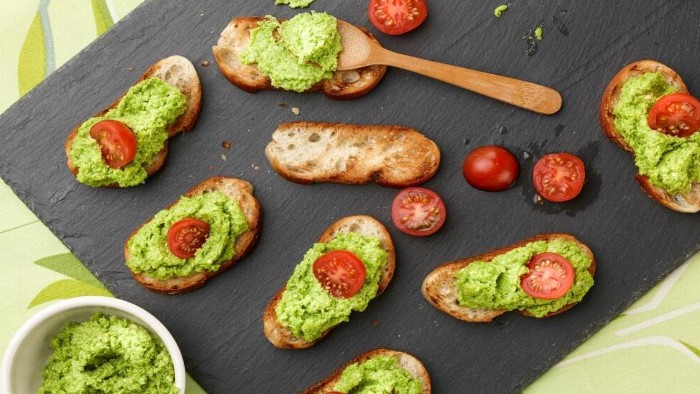 Indulgent ideas for your dinner party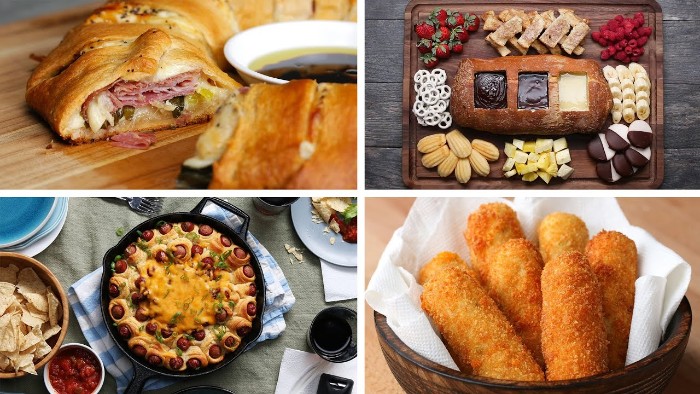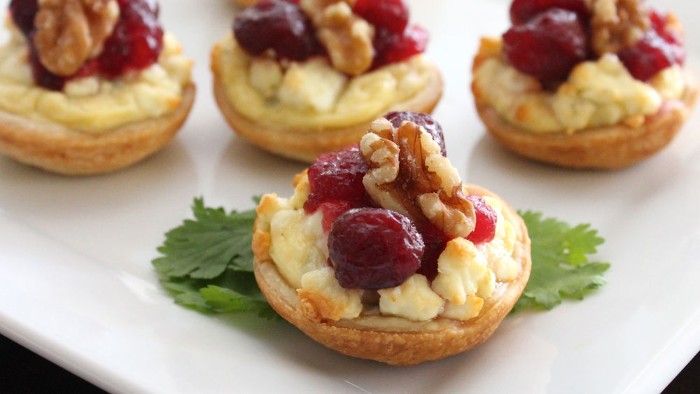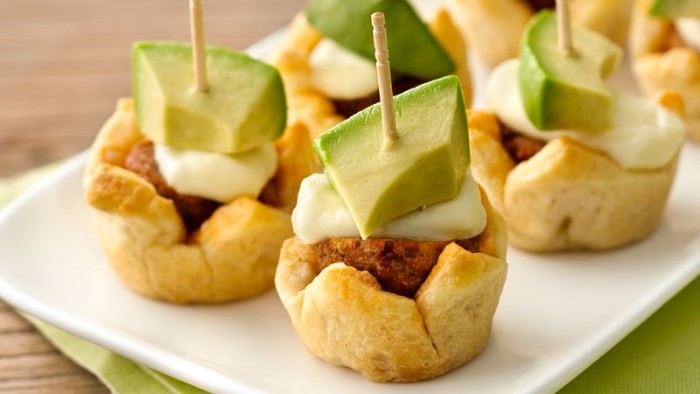 A simple, refreshing, and healthy option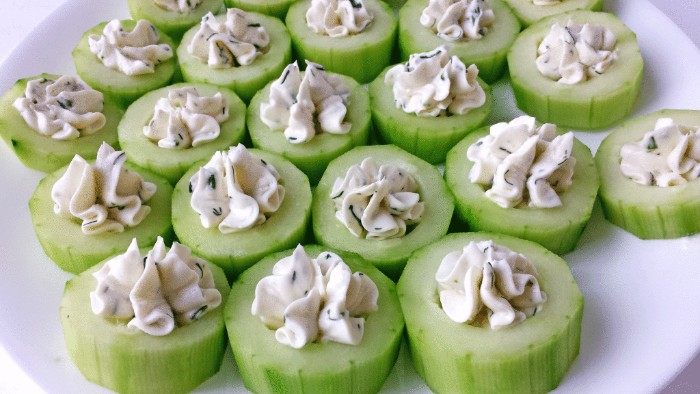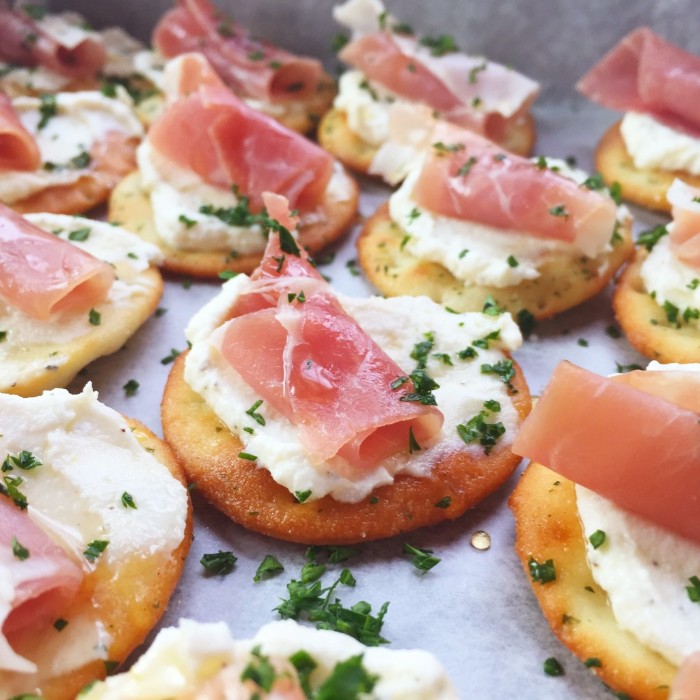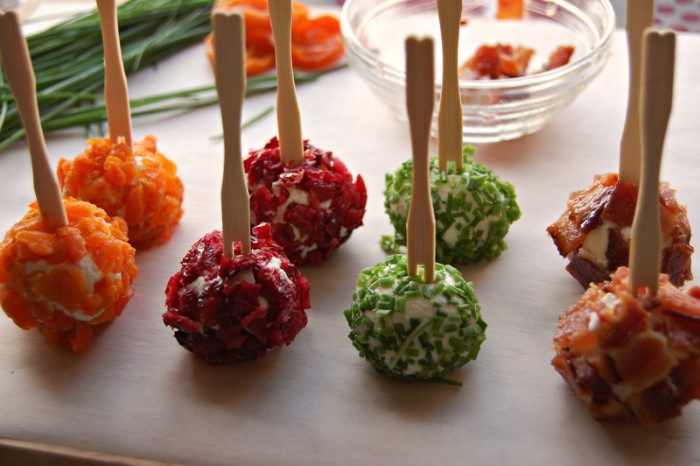 Everyone loves jalapeno poppers!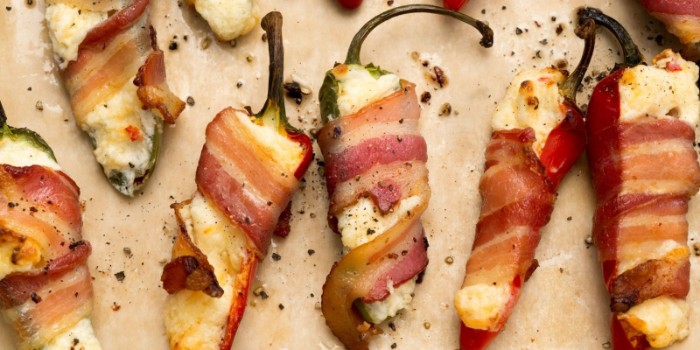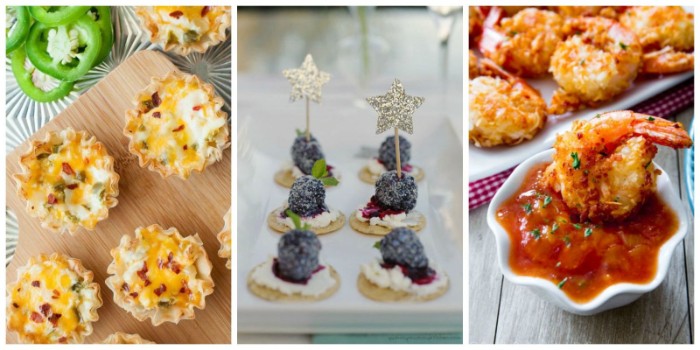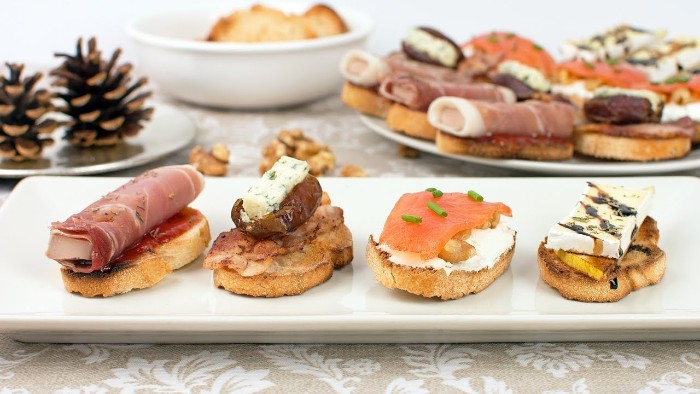 We love this clever idea for marking rare and well done burger bites!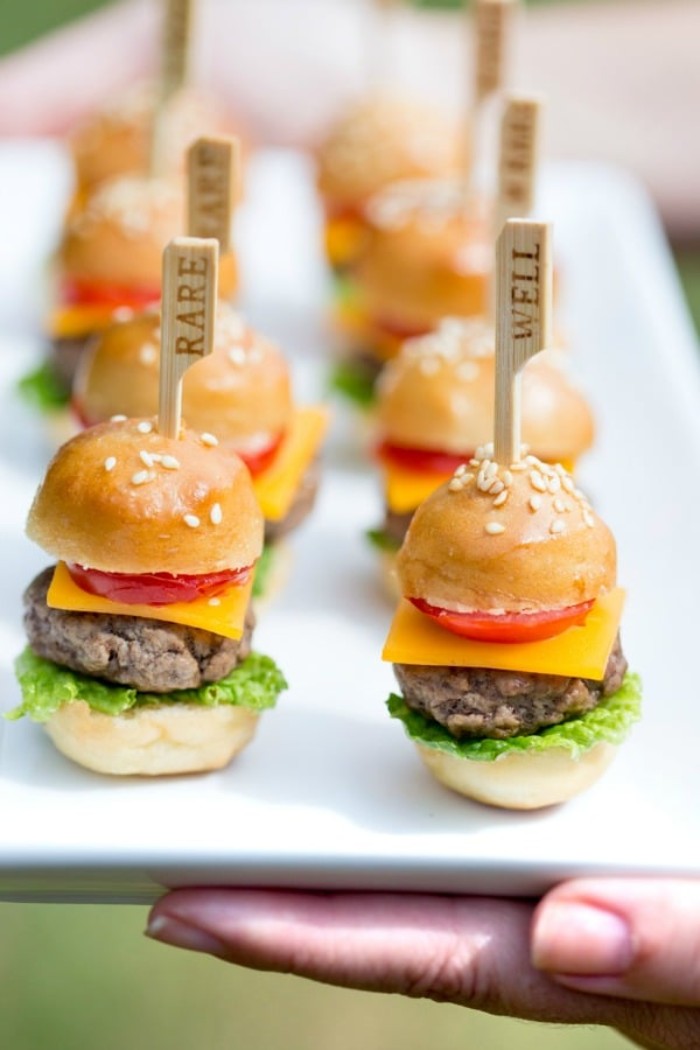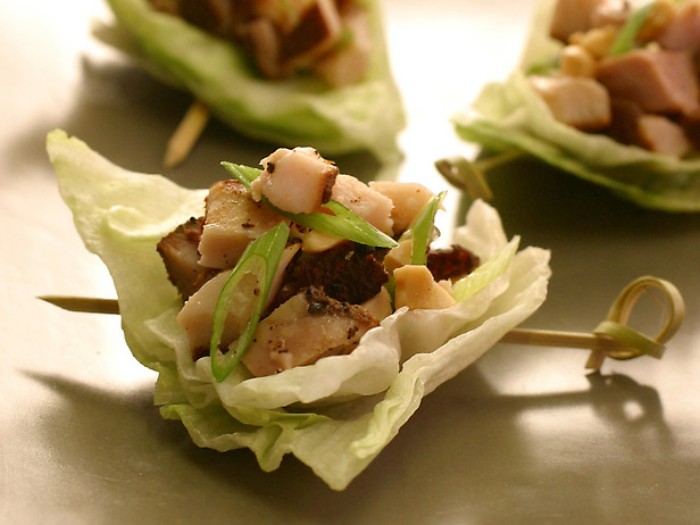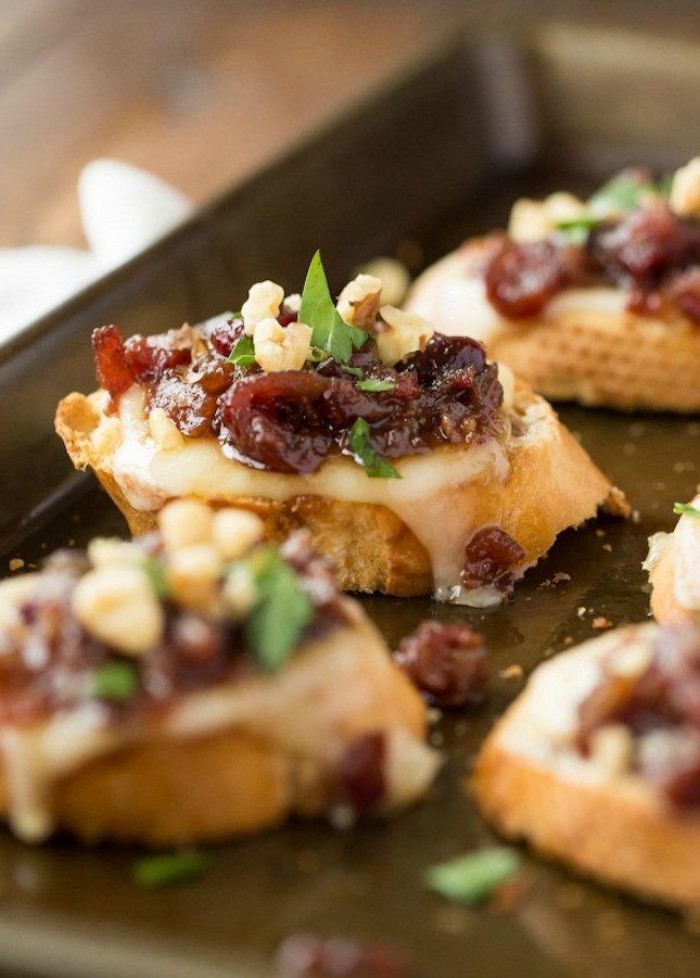 Mozzarella, tomatoes and basil – a classic combination, suitable for every occasion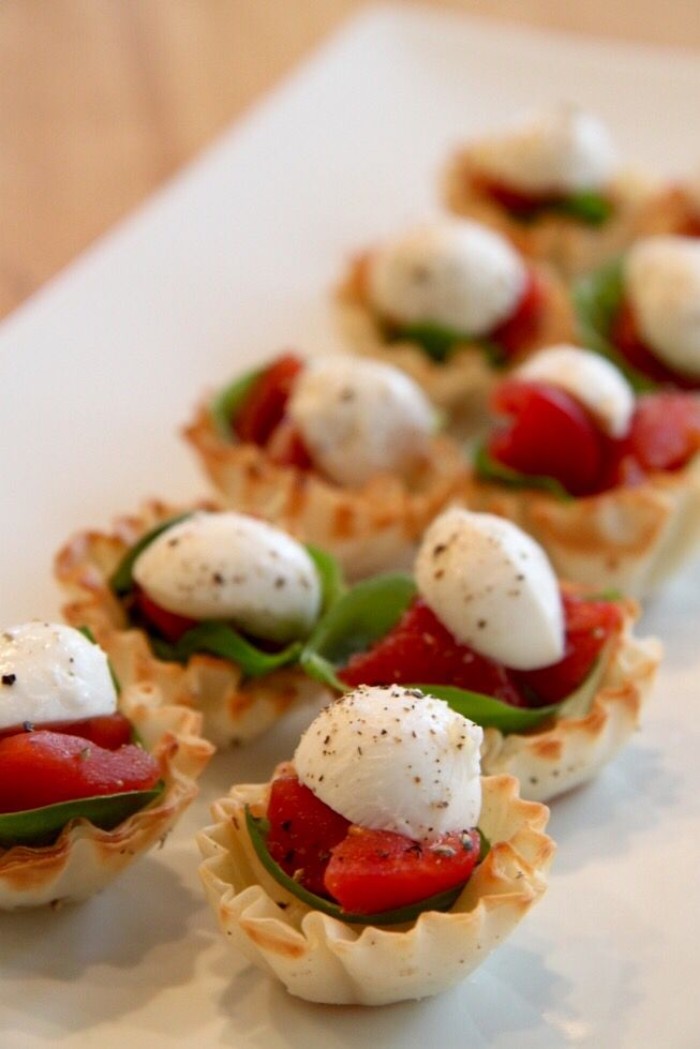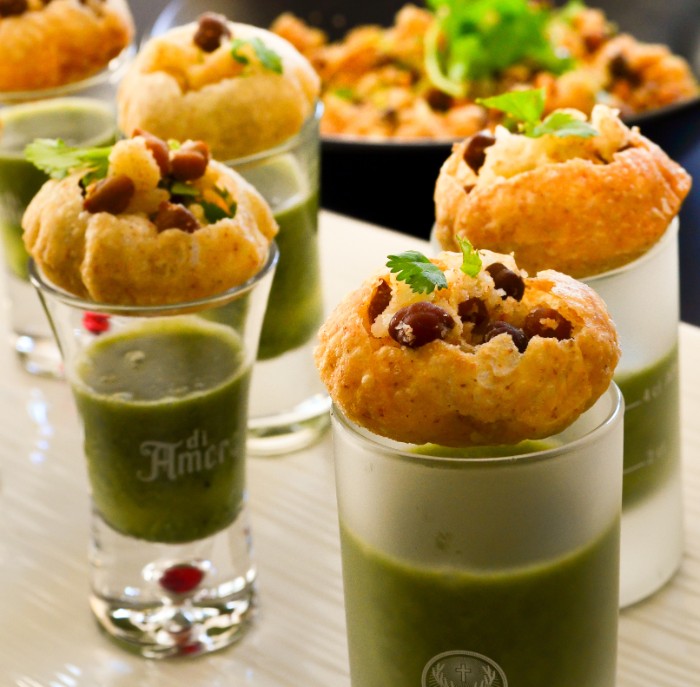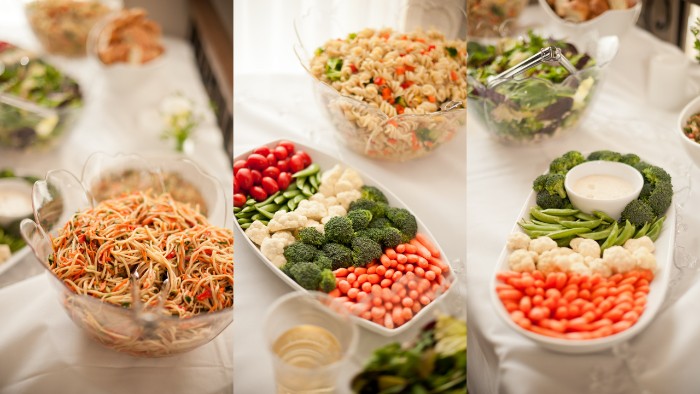 Guacamole, smoked salmon and dill bruschettas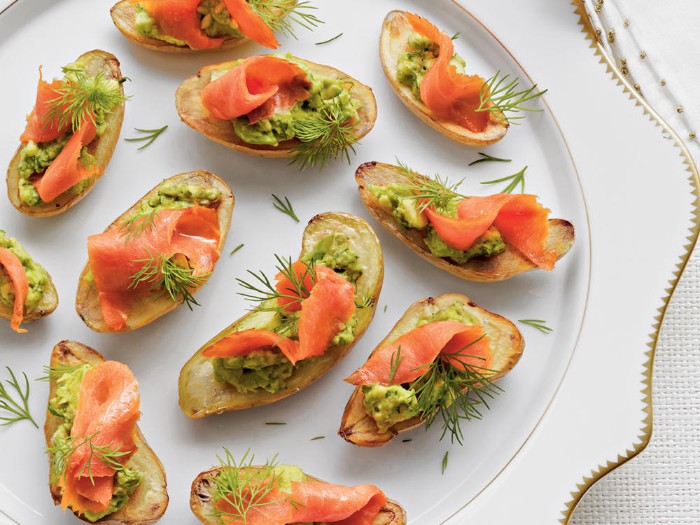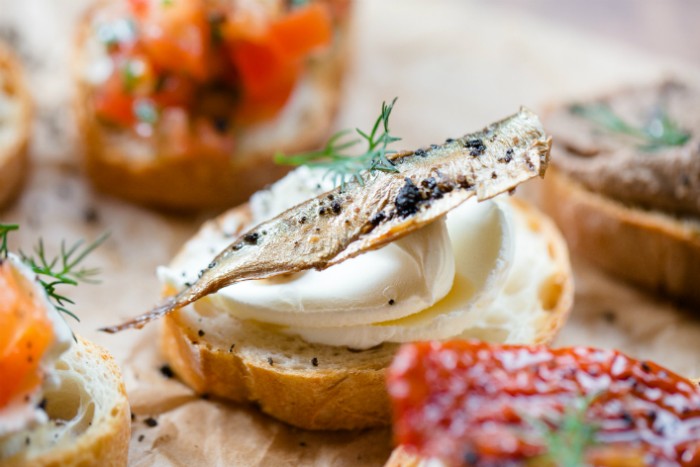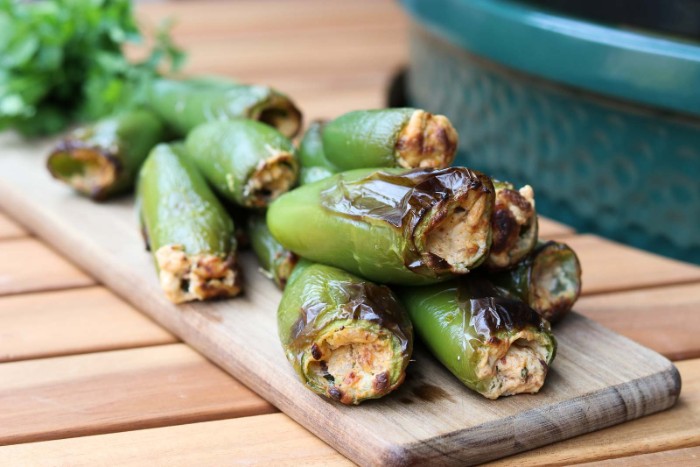 We love these cute Christmas party ideas!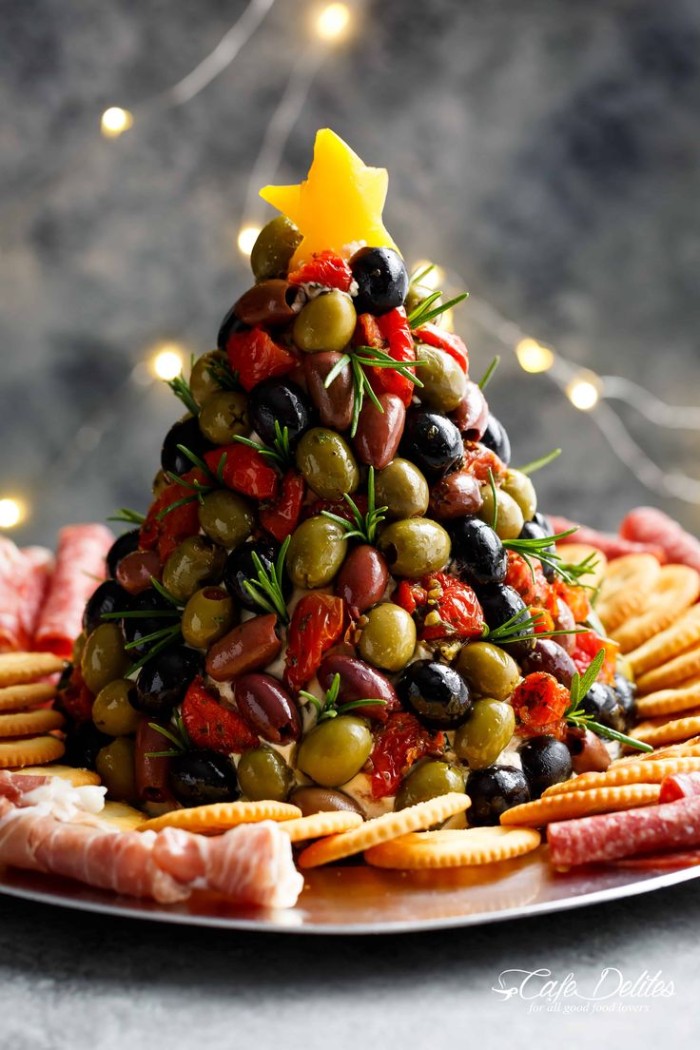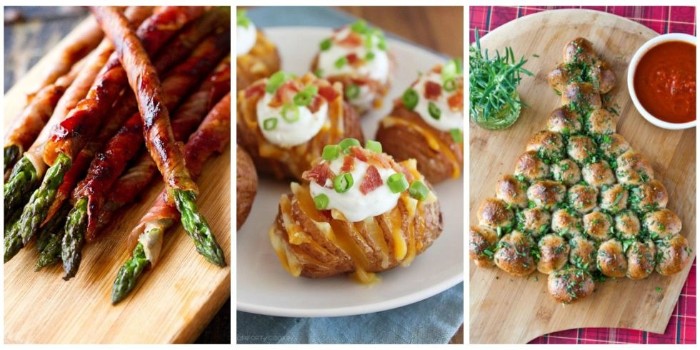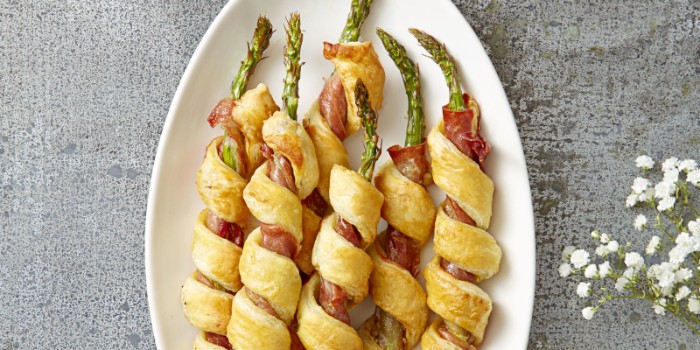 Spicy chicken skewers with cool yoghurt dip. Delicious!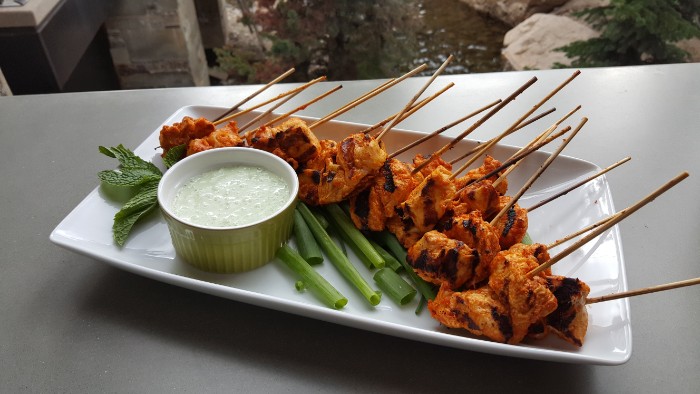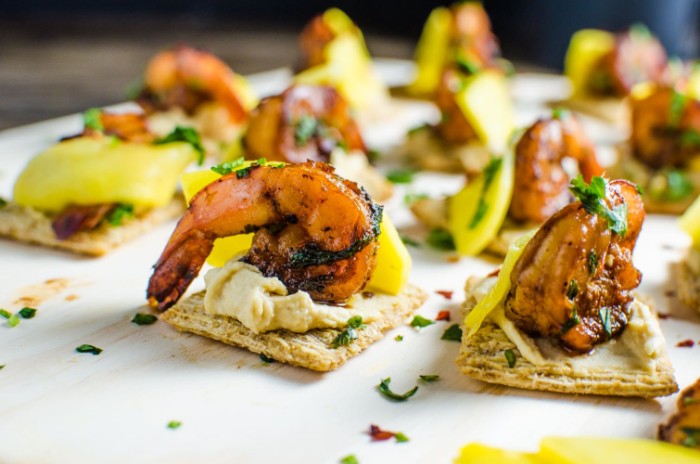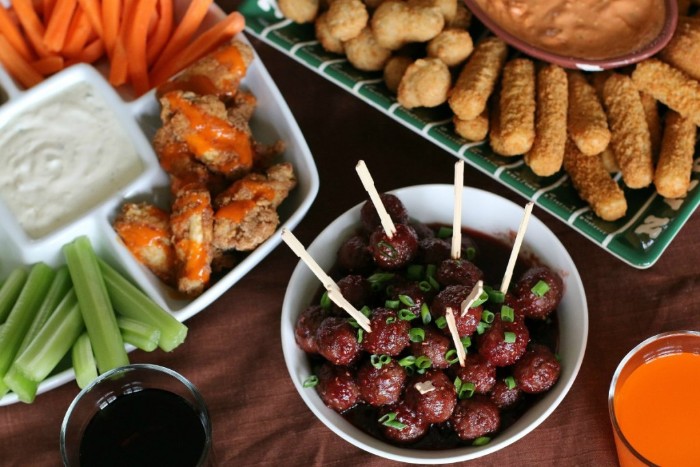 Mouth-watering, veggies stuffed bread with guacamole dip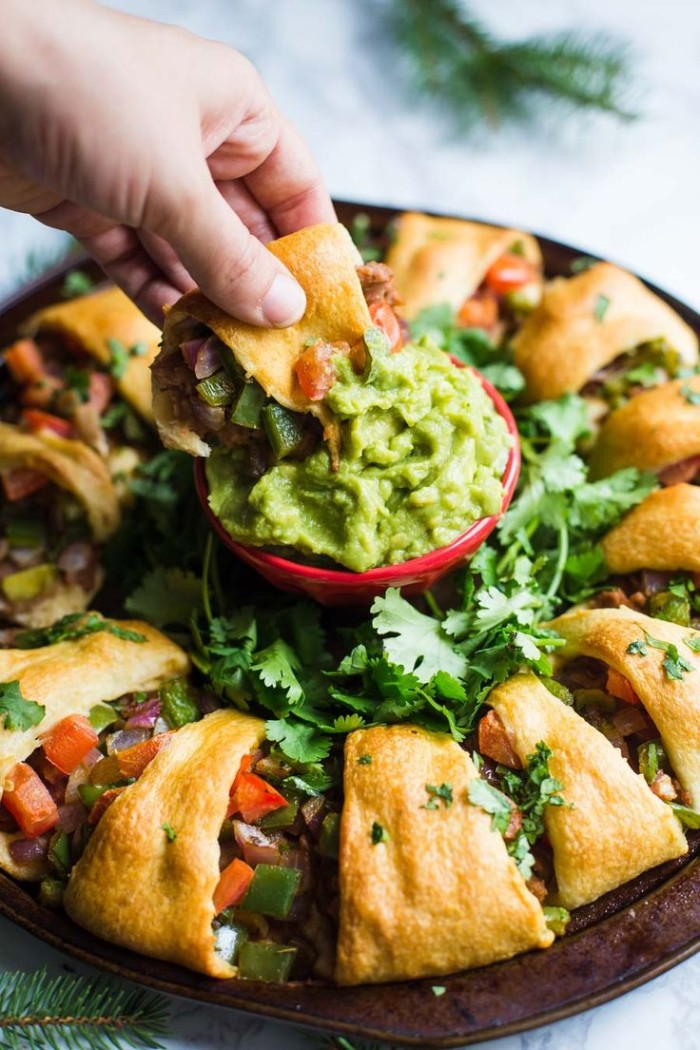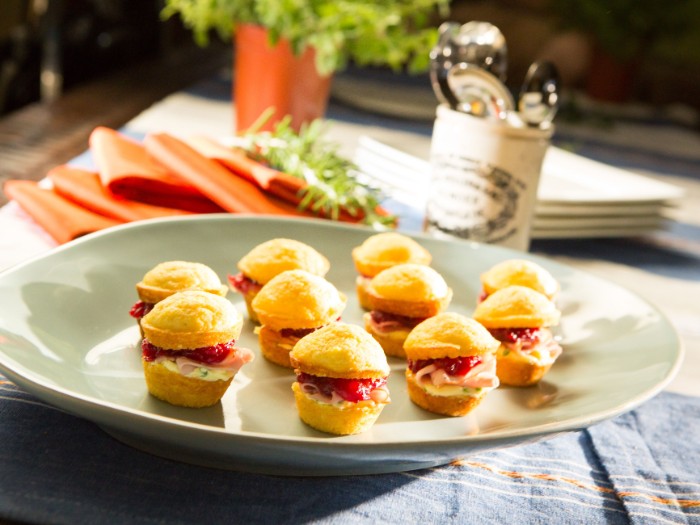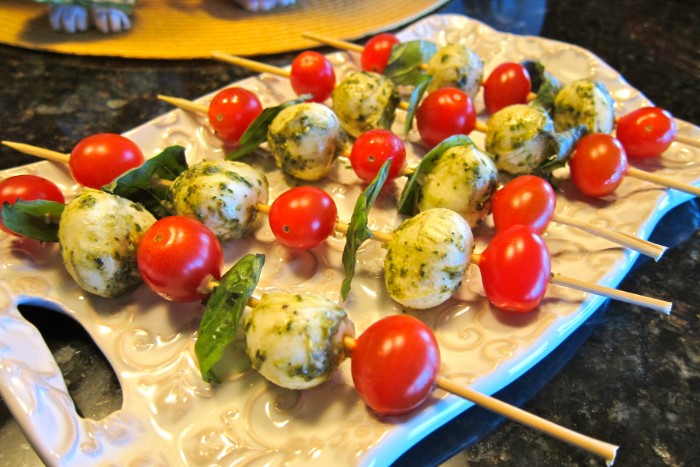 Let's not forget the ever popular Buffalo wings!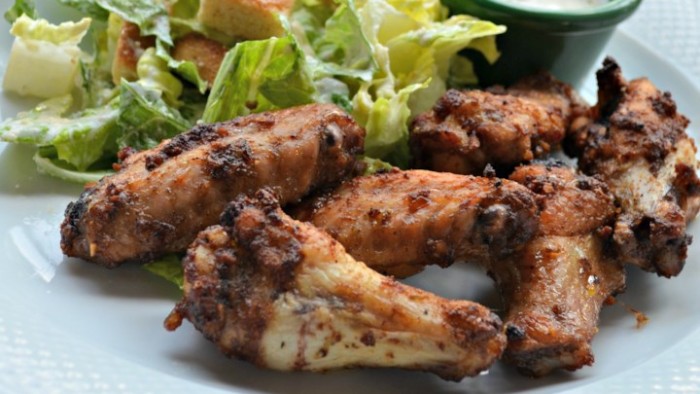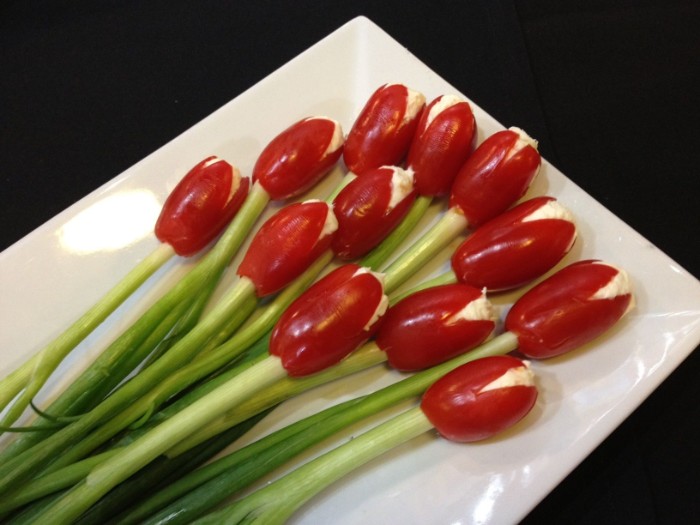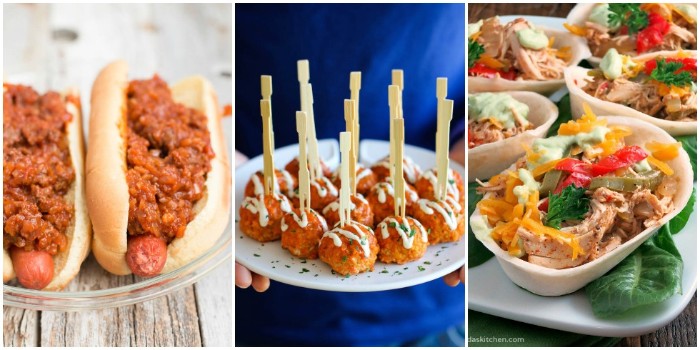 Melon and prosciutto – another classical combination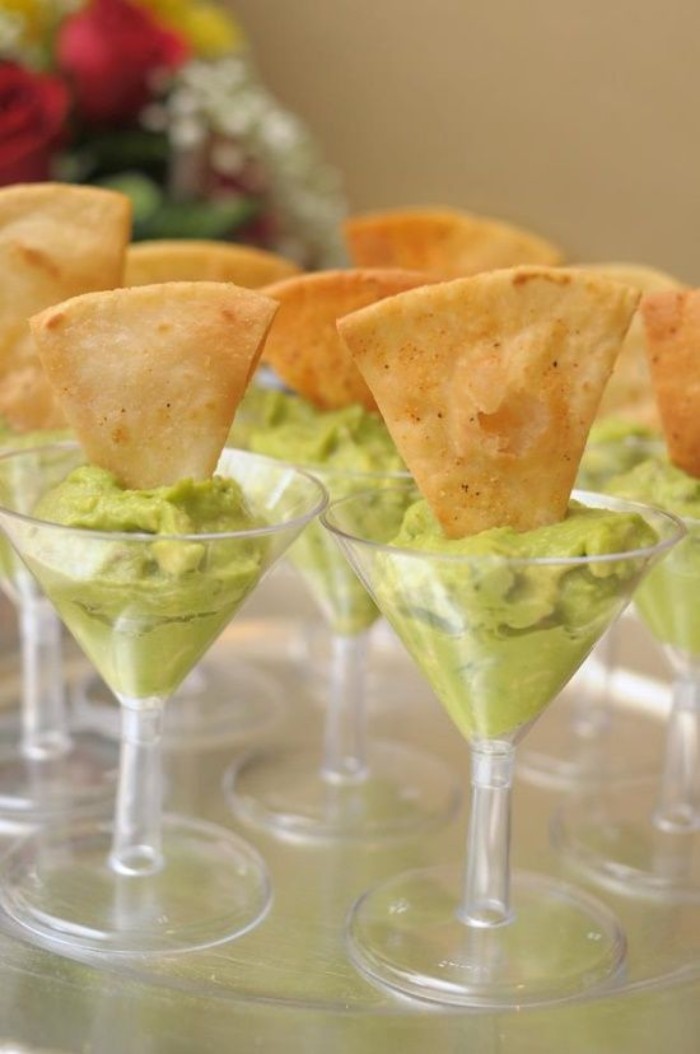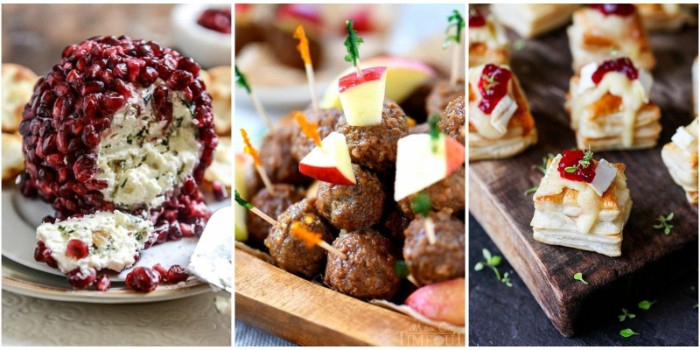 Mussels with assorted veggies and green olives – a typical Mediterranean treat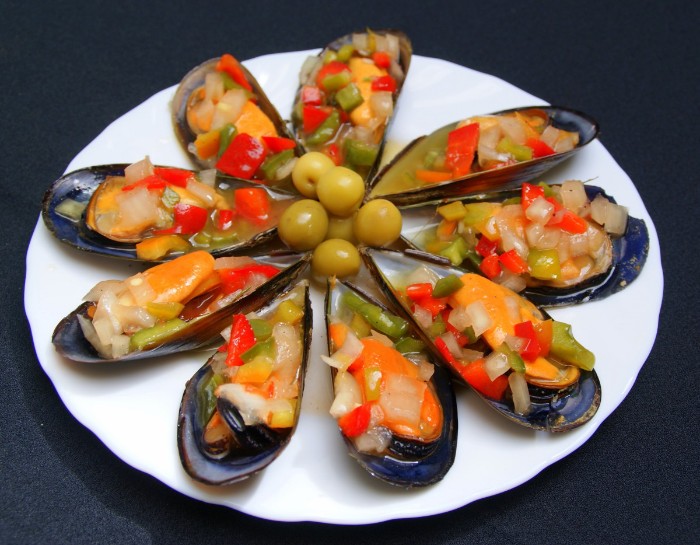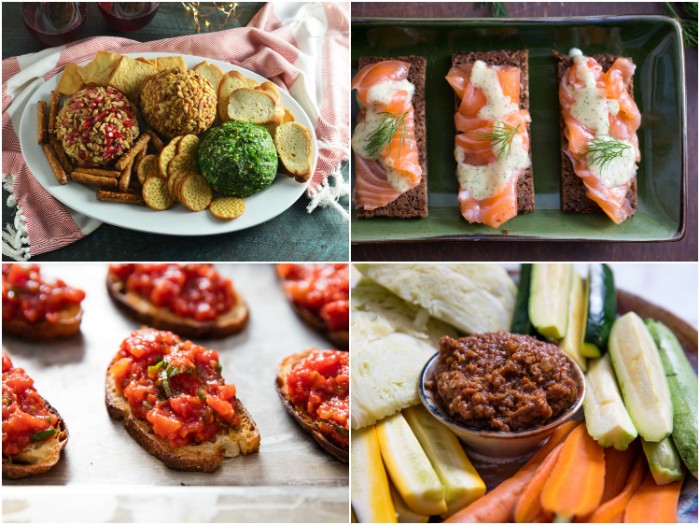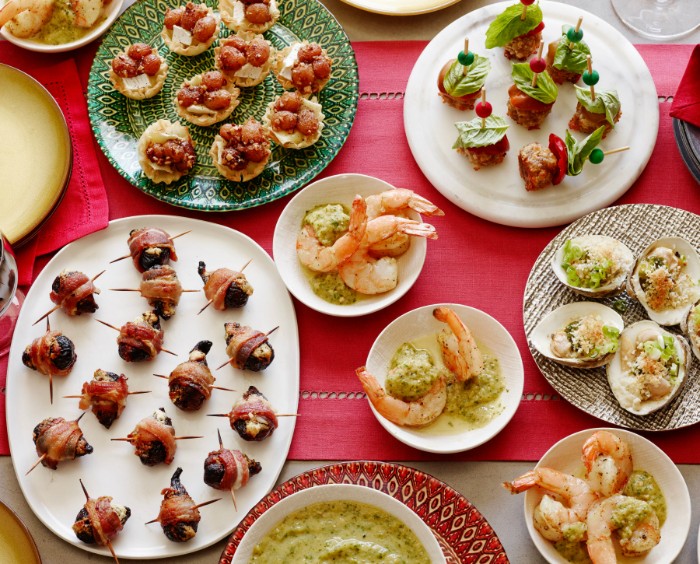 A scrumptious selection of cheeses, salami, vegetables and dips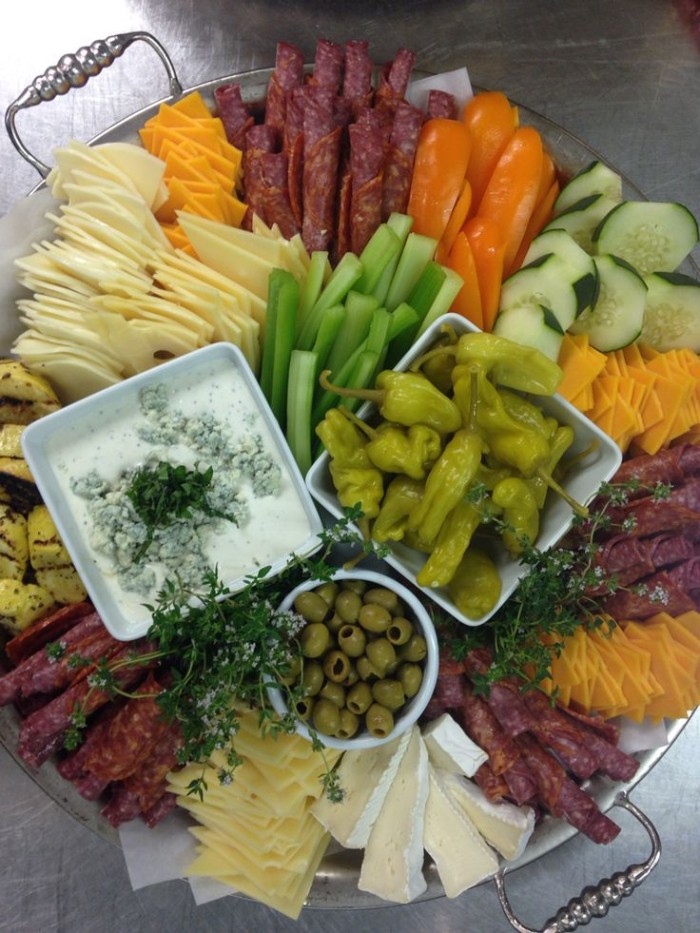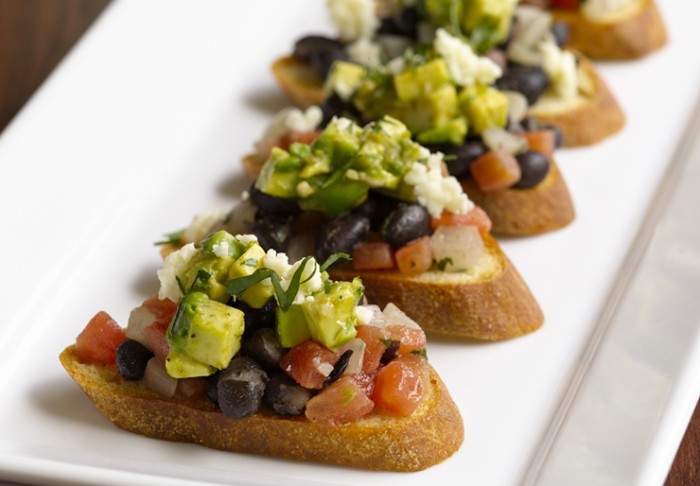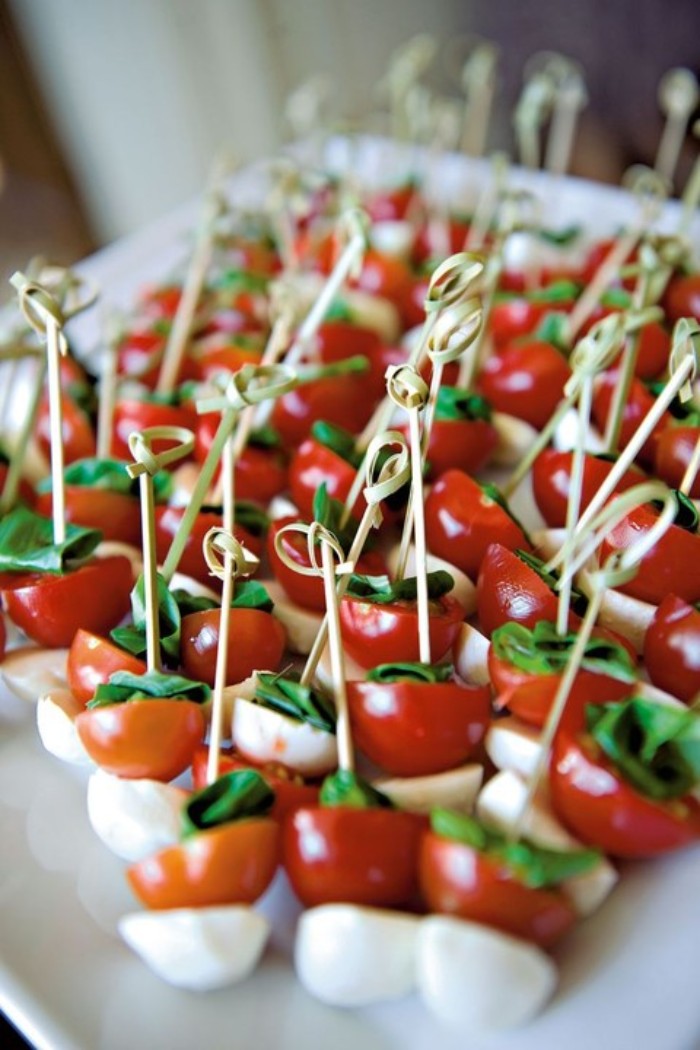 There are so many fun and tasty recipes you can try!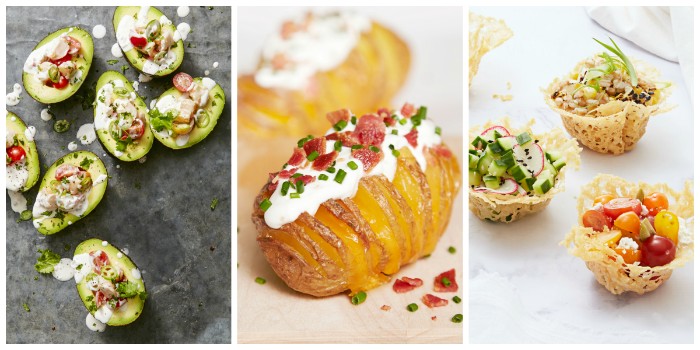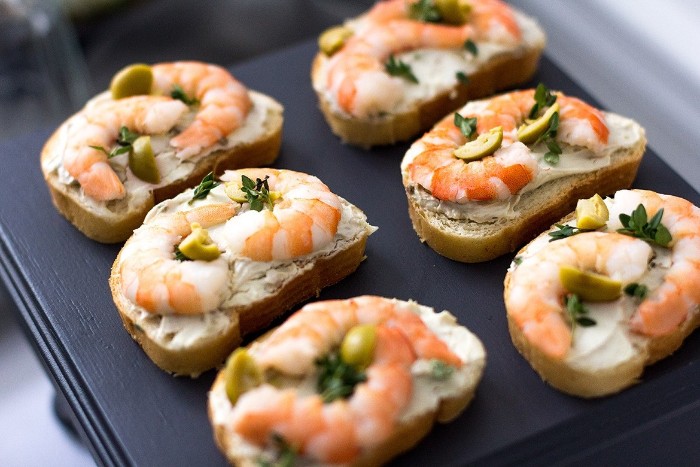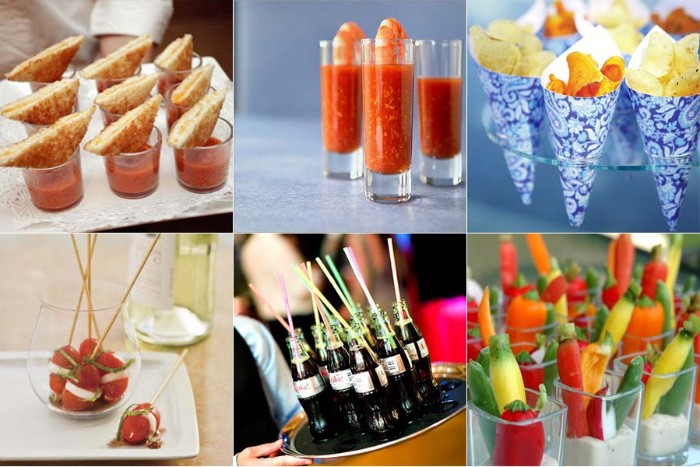 Crispy noodle-wrapped jumbo prawns with a sweet chilly dip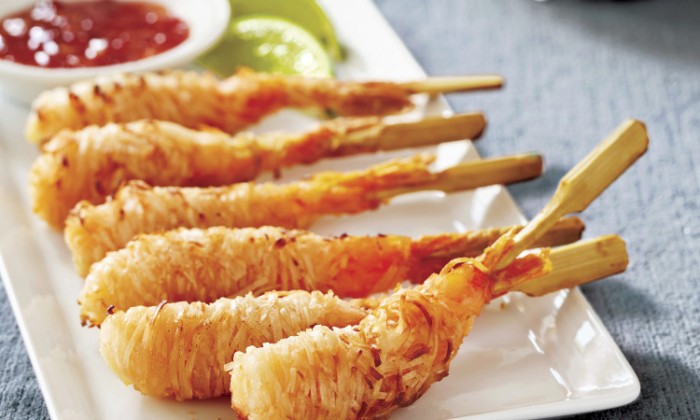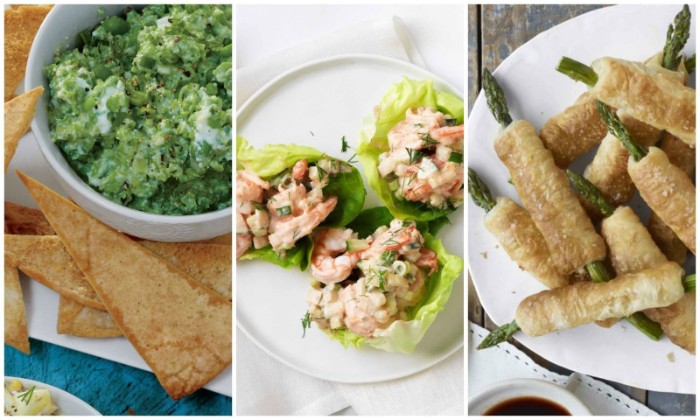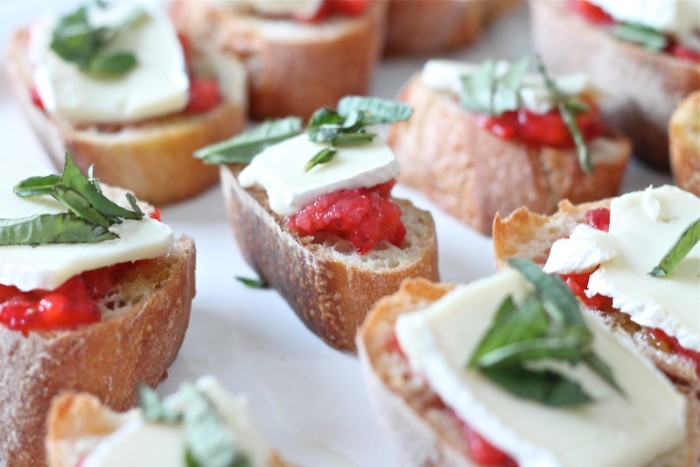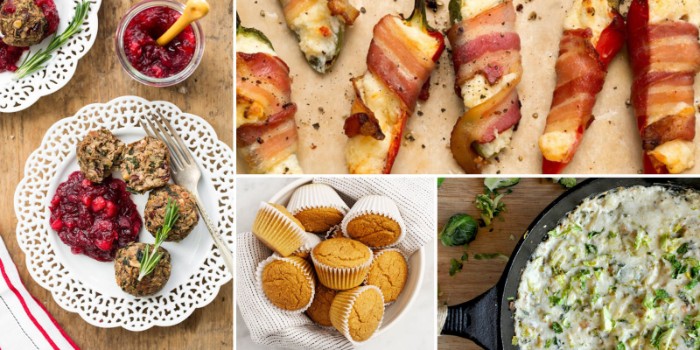 Melon and cheese with sweet chutney topping – yes, please!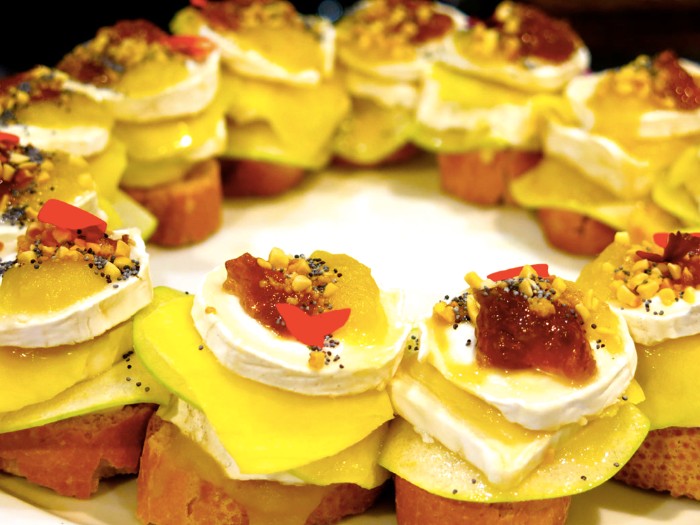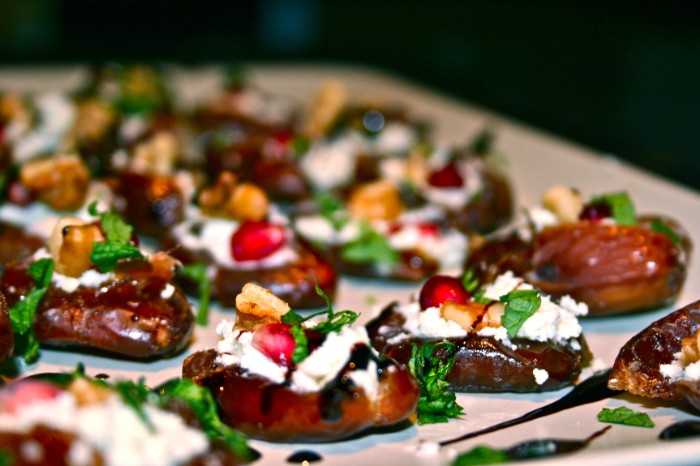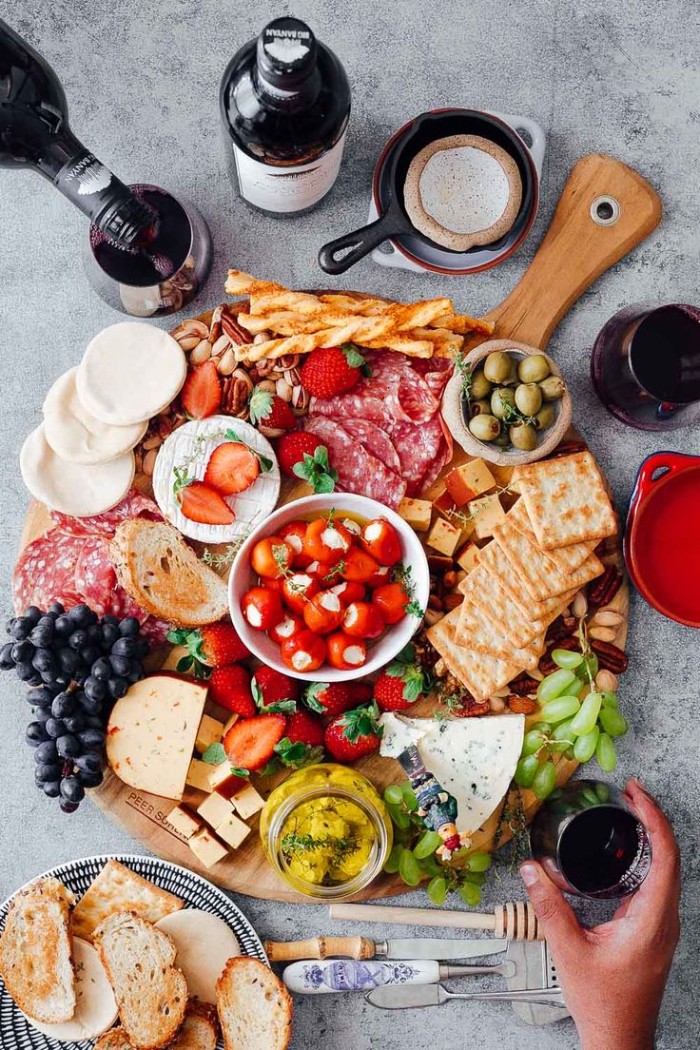 Stuffed zucchini with ricotta, salsa and chives – another healthy and yummy appetizer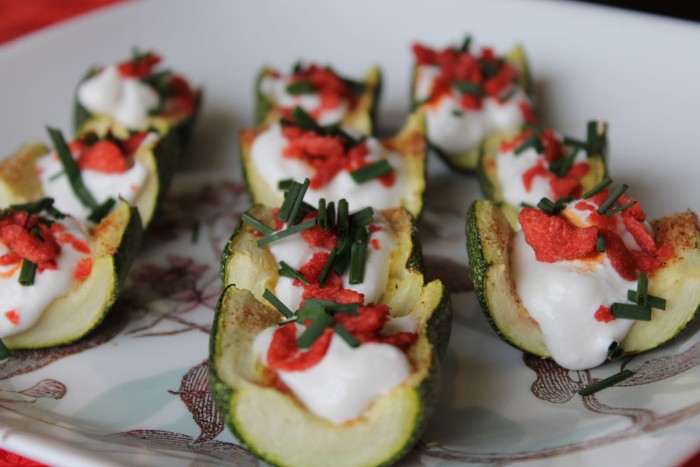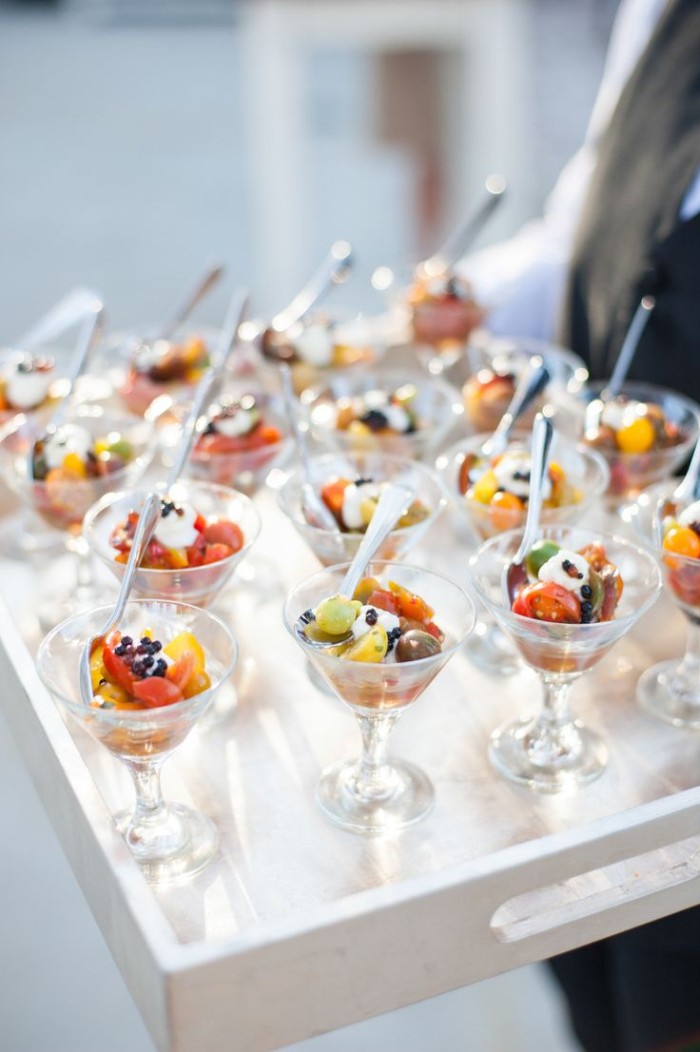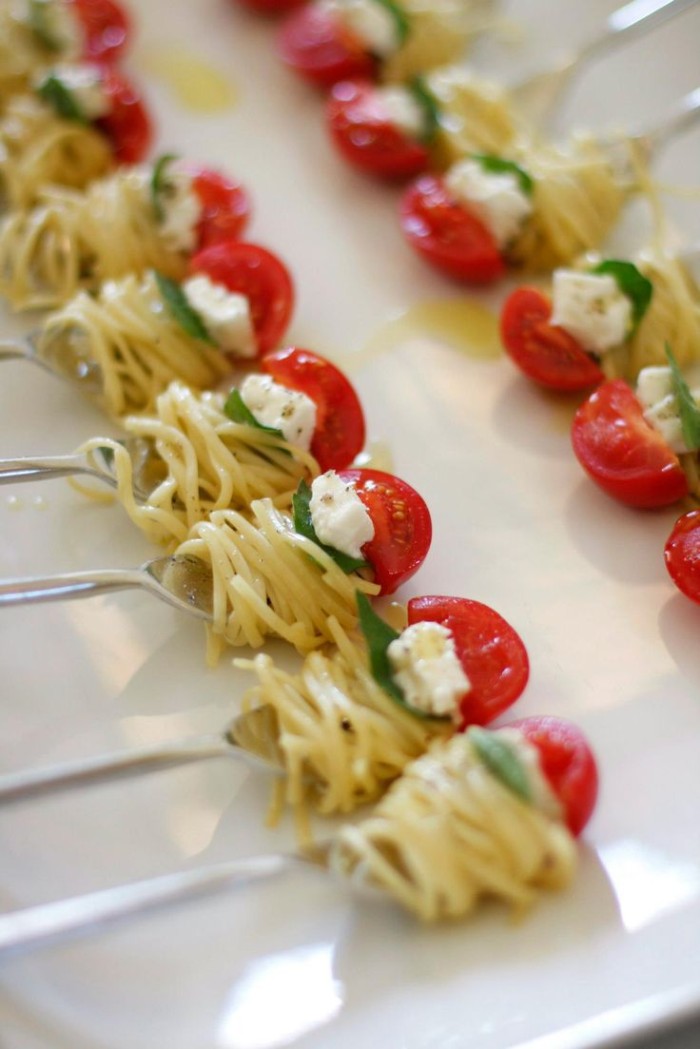 More irresistible Halloween offerings: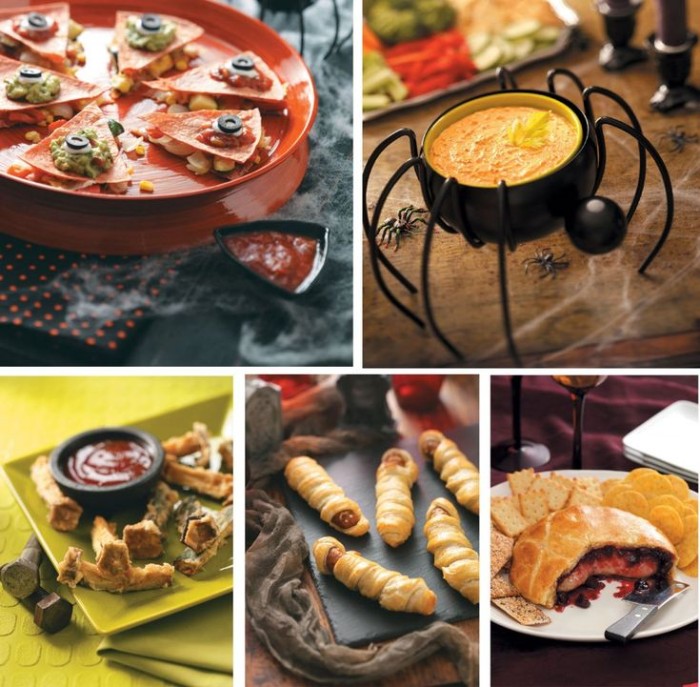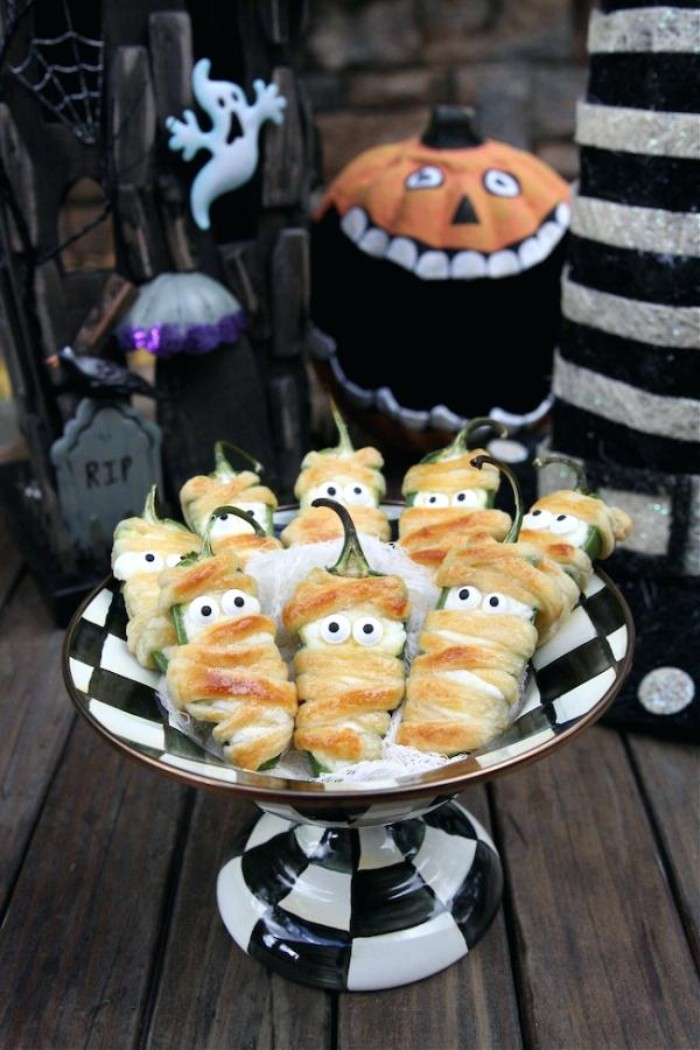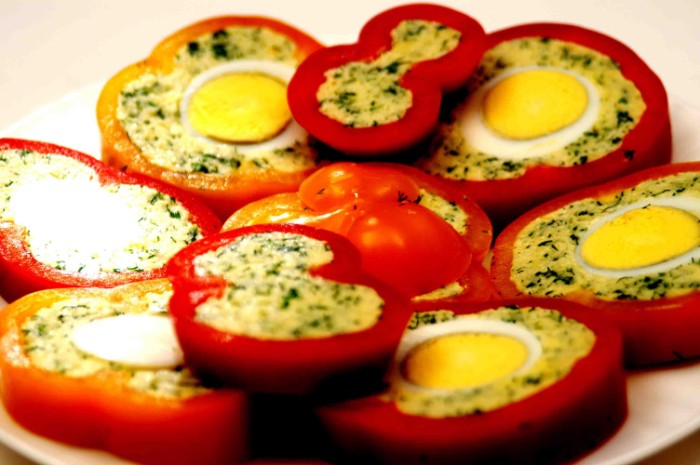 Spring rolls with sweet chilly dip – crispy and full of flavor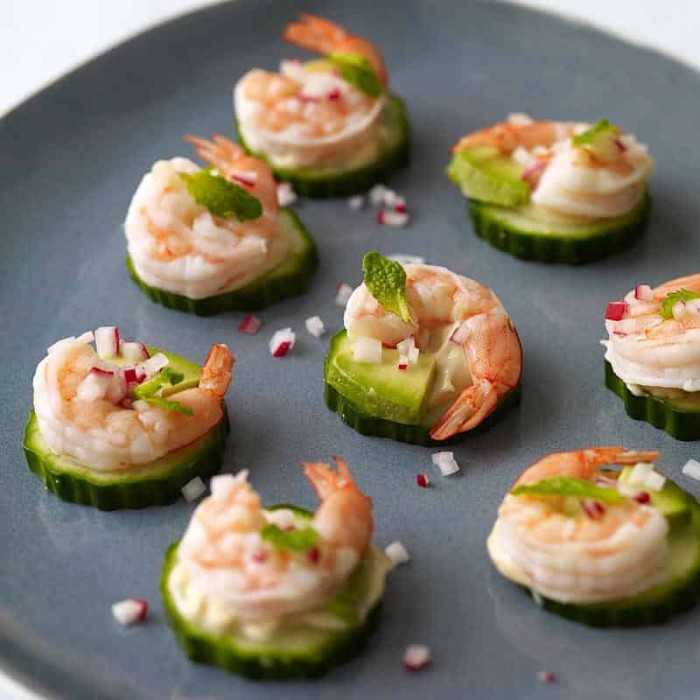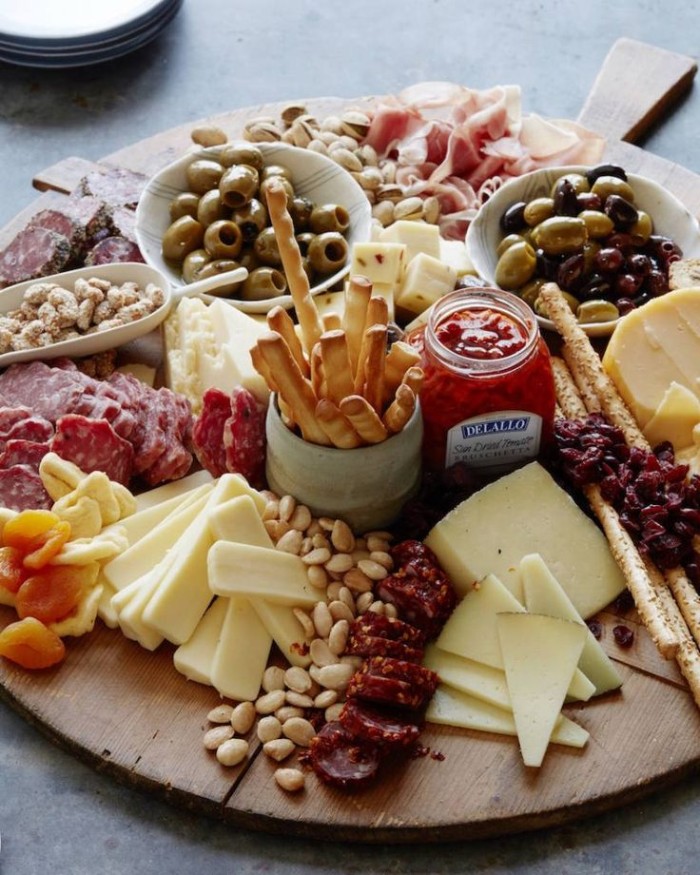 And let's not forget the simple old classics: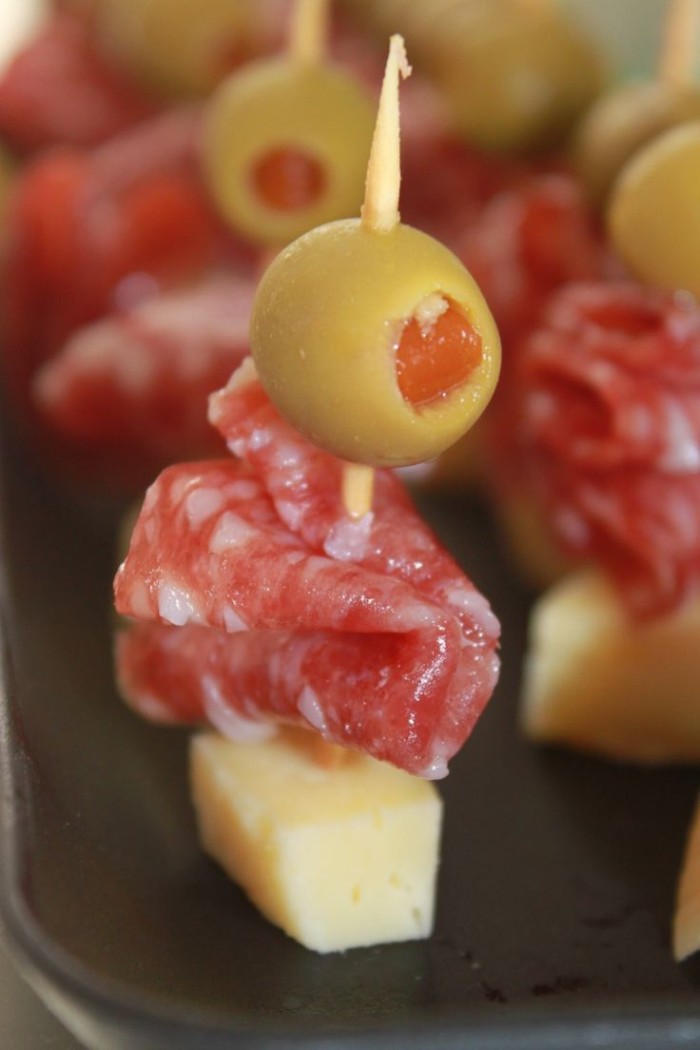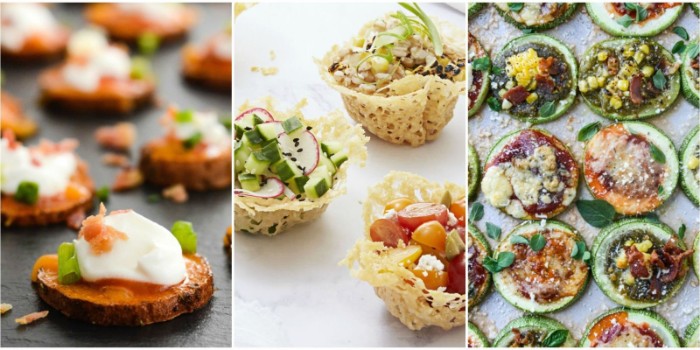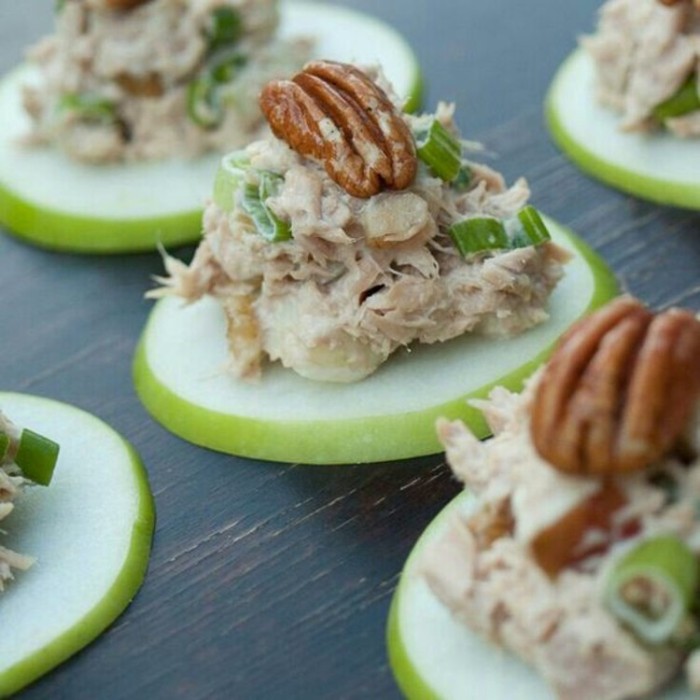 Even more delicious ideas for you to try!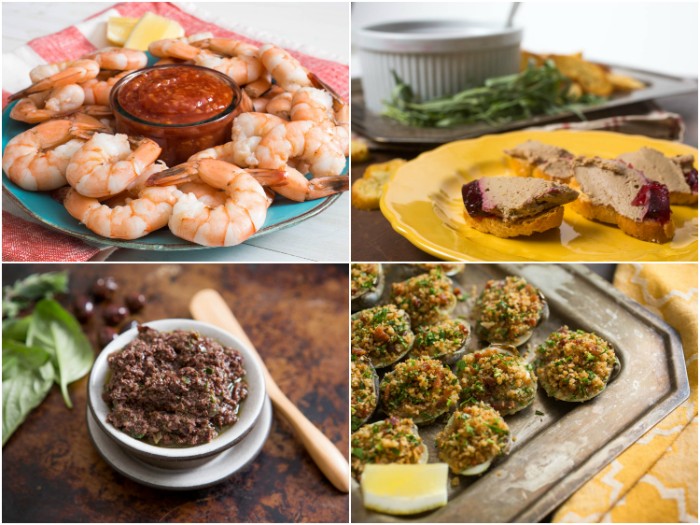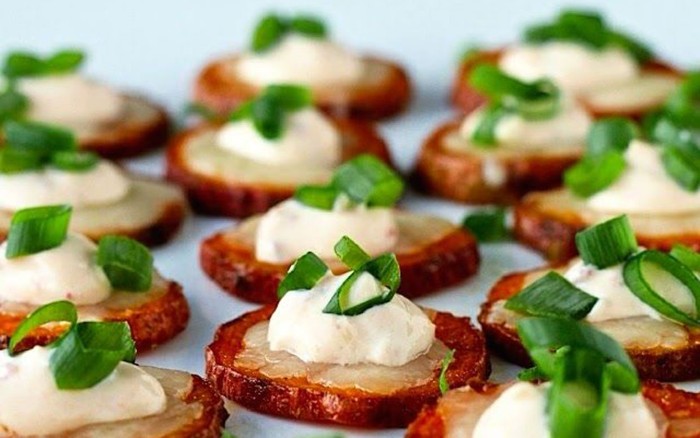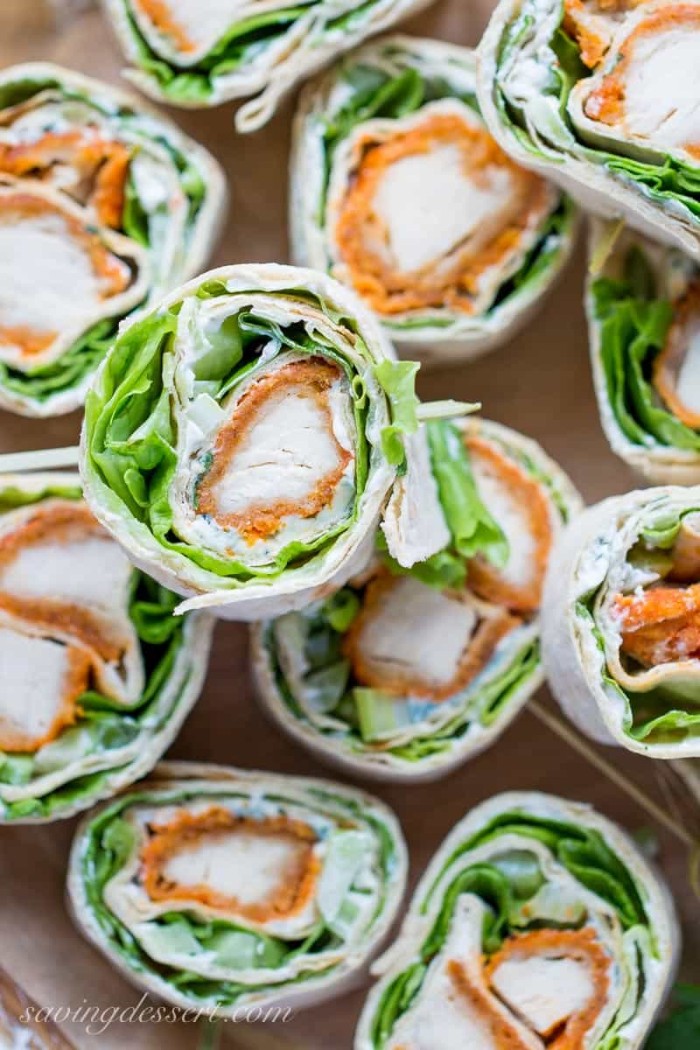 A lovely selection of bruschettas with different toppings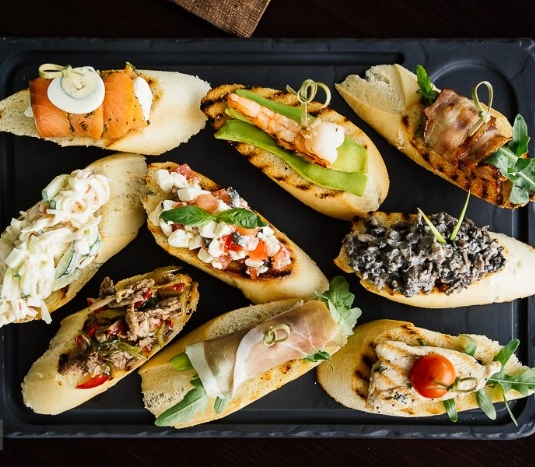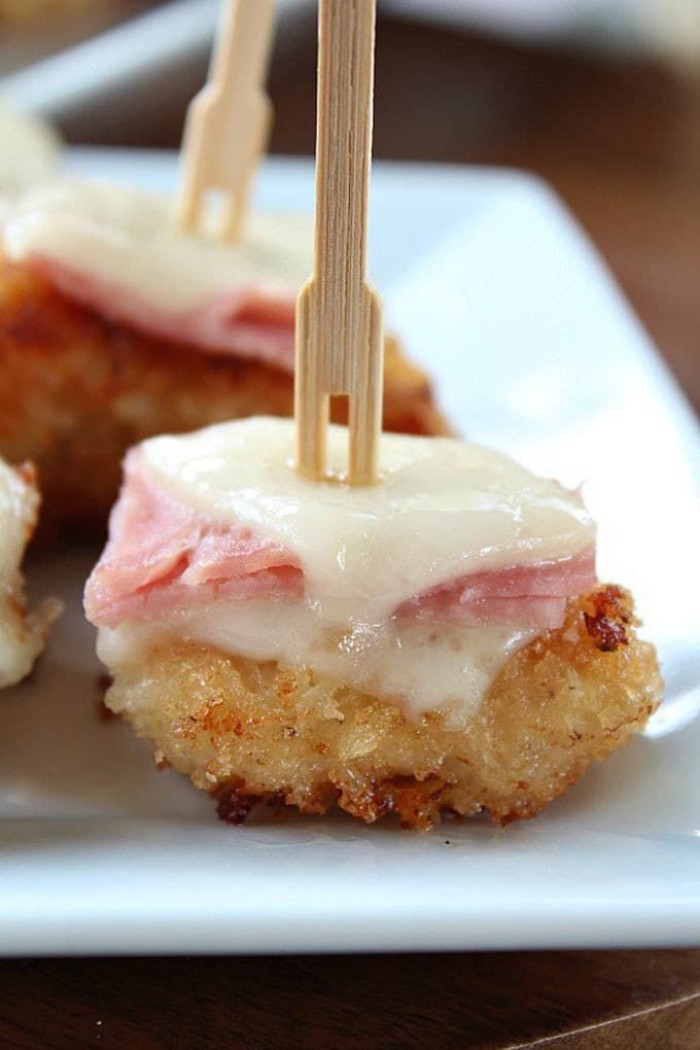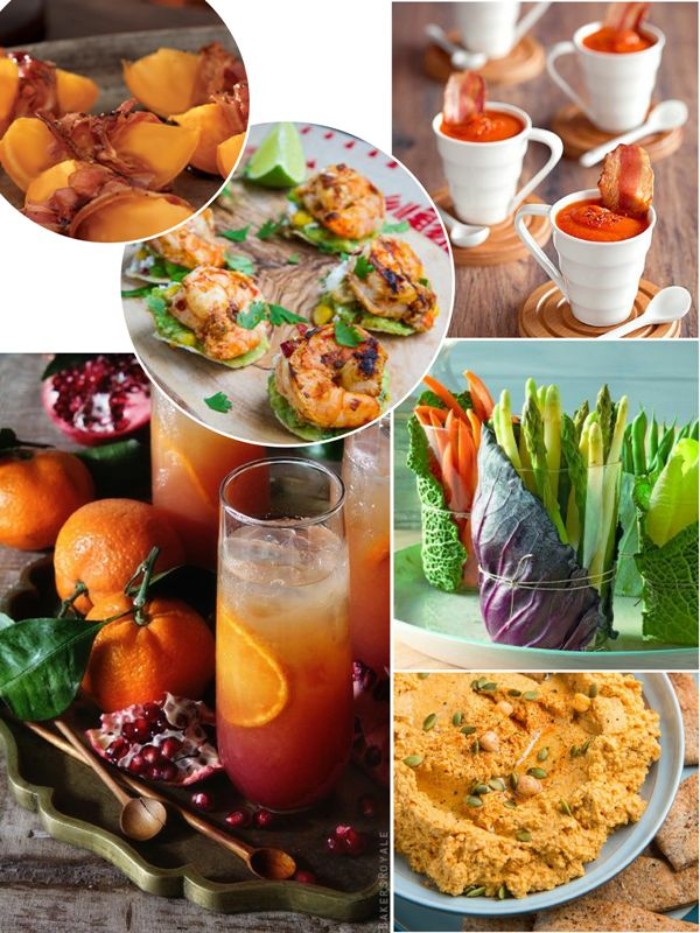 We hope you've enjoyed our selection. Have lots of fun cooking, and don't forget to experiment – after all, change is the spice of life!