Plan An Unforgettable Celebration With Our Amazing Selection Of 60th birthday party ideas
Our society is so obsessed with the idea of staying young, that we sometimes forget all the amazing benefits that come with mature age. After all, it is not until our 50s and 60s that we get to fully enjoy life. For many of us this is the stage when we see our children grow up, leave home, and start families of their own. Consequently, we have more spare time and sufficient wisdom to use it sensibly. Therefore, turning 60 should be a big and joyous event, celebrating everything you have accomplished so far and all the exciting things that are yet to come. To help you get prepared for your special day, we have collected over 80 great 60th birthday party ideas. We have fun themes for movie-lovers, vintage glam connoisseurs and even fishing enthusiasts!
You only turn sixty once! Celebrate with our 60th birthday party ideas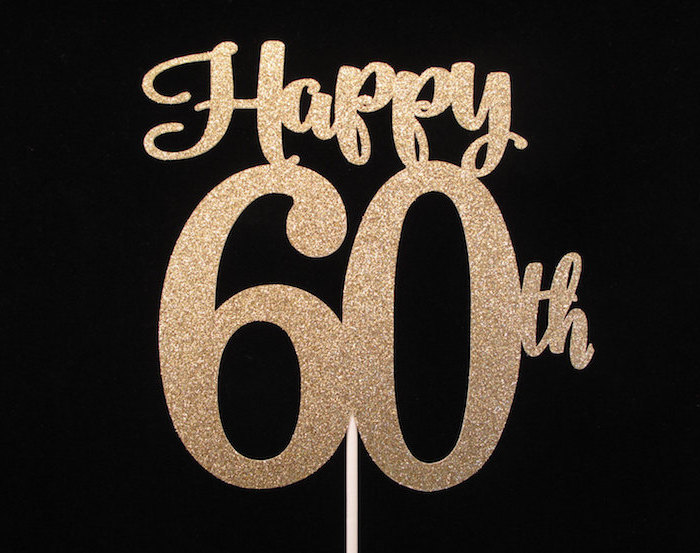 Before we get started, here is a short video with some really fun 60th birthday ideas:
Our first suggestion is perfect for fans of the 7th art. Whether you are planning a bash for yourself, or organizing a surprise party for your mom, dad or a loved one, you simply cannot go wrong with the Hollywood Movie Night theme! The idea is really simple but incredibly effective – organize a glamorous movie night for your friends, and get some appropriate snacks and decorations.
Depending on your budget, you can splurge a bit and rent a home projector for a truly authentic cinema experience, or simply pop a DVD. If the weather permits, you can set up the screen in your garden, and enjoy a lovely outdoor movie night. Choosing suitable tableware and decorations is absolutely essential for creating the right atmosphere. And, of course, getting a cake matching the theme is a nice finishing touch. Depending on your preference, the Hollywood Movie Night party can focus on the glitzy red carpet feel of the Oscars, or recreate the atmosphere of a vintage trip to the cinema, complete with popcorn and a hot dog stand.
Take a trip down memory lane, with this charming vintage picture house set up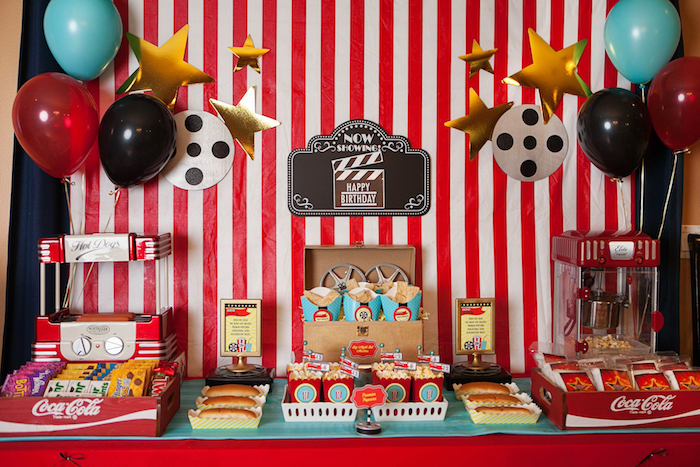 It's hard not to love this ingenious clapboard and popcorn cake!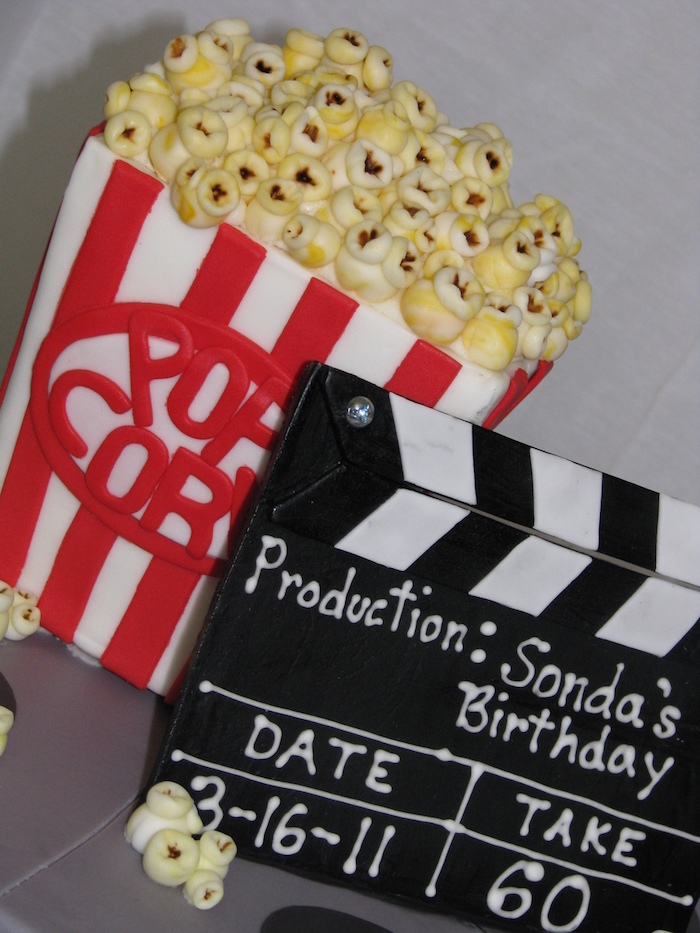 If you are planning a birthday party for your mom, check out this video
Ladies and gents who love a bit of razzle-dazzle in their life will undoubtedly appreciate our next idea – a Jazz Age/ Roaring 20s party, with a strong emphasis on glamour. This lavish and decadent set up is inspired by the luxurious parties described in F. Scott Fitzgerald's beloved masterpiece The Great Gatsby. Consequently, you should opt for a black and gold color scheme with plenty of art deco motifs.
We love this theme because it is both glamorous and fun, and can be customized in many different ways. If you like, you can transform your home into a prohibition age speakeasy or a vintage gambling den, host a 1920s gangster costume party, or go all out and party like Gatsby, with a luxurious set-up, including gold lame tablecloths and a champagne fountain.
Ain't no party like a Gatsby party!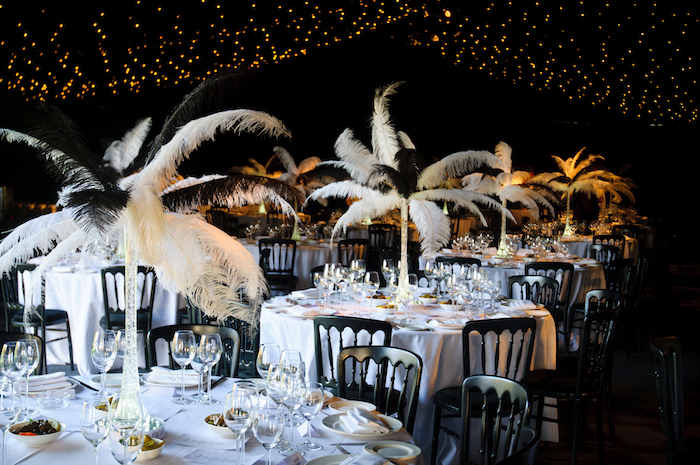 Add some 1920s glamour into your life!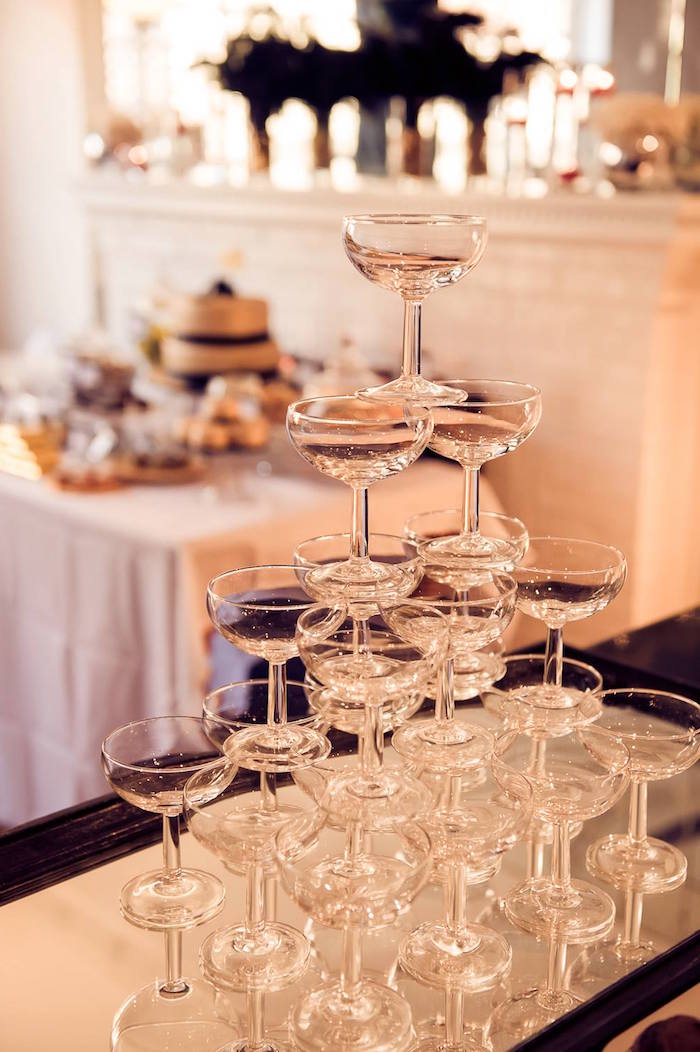 If you've always secretly dreamed of being a gentlemen spy (or simply love the James Bond franchise) you should consider hosting a 007-themed birthday party. This idea is one of our personal favorites, because it's stylish, fun and incredibly cool. After all, Bond is the epitome of a suave mature man. Not to mention you can include many entertaining activities! Recreate the luxurious feel of Casino Royale, and organize an unforgettable roulette and poker night by renting some gambling equipment, or make a 007-themed photo booth with costumes, hats, and masks for your guests.
Sweet birthday party ideas for dads:
Don't forget the 007 cake!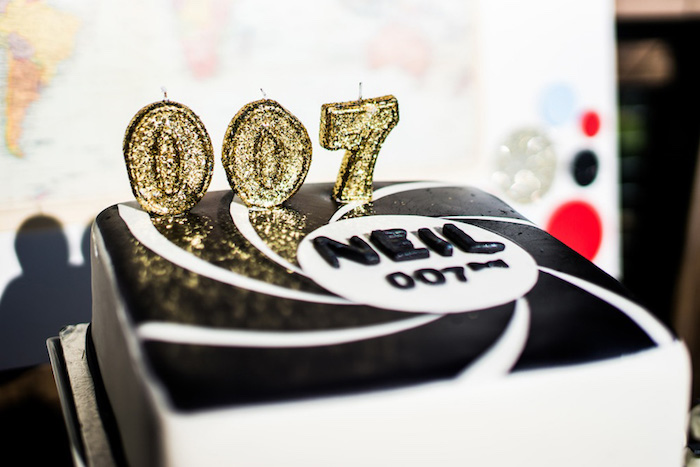 60th birthday party ideas for classy and suave gentlemen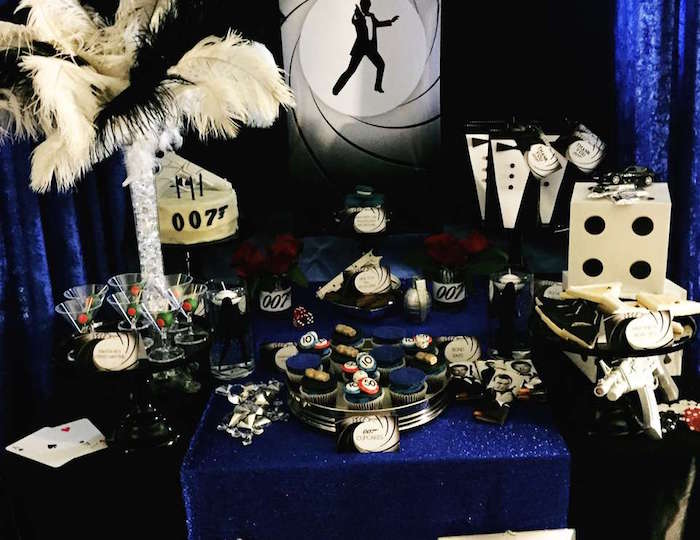 If you are among those who are turning 60 this year, you have been lucky enough to experience some of the 20th century's most memorable decades – the swinging 60s and the groovy 70s! Why not embrace your colorful, crazy and hedonistic youth and celebrate with a retro rave or a hippie-themed costume party? You can take a walk down memory lane, swap stories, listen to old vinyl records and bust some retro moves!
Quality music, outrageous costumes and a disco ball – sounds like the perfect party!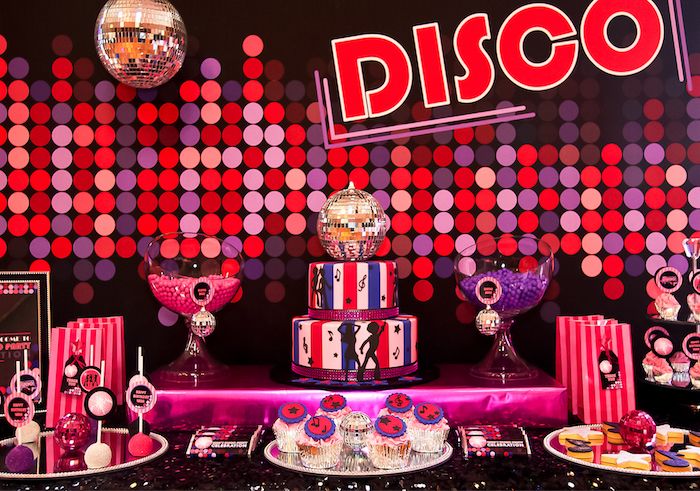 60th birthday party ideas – a beautiful swinging sixties-themed psychedelic cake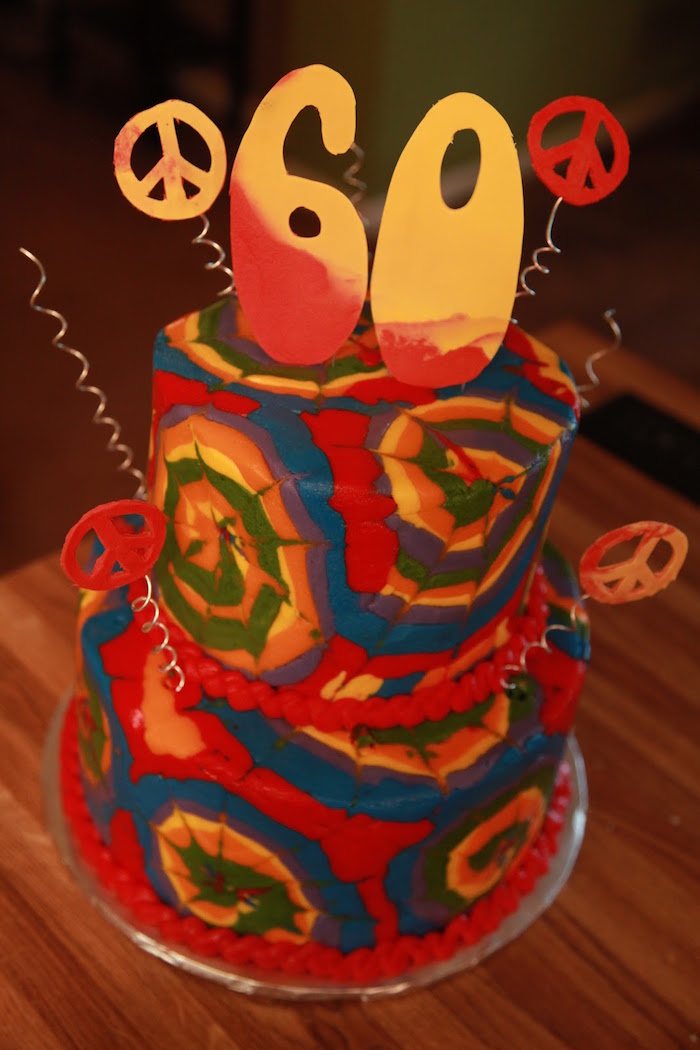 Our next theme has been especially chosen for gentle and romantic souls, who love the stylish charm of continental Europe. The Parisian Tea Party is the perfect mix between sophistication and playfulness, and it's a great option for those who would like celebrate their 60th birthday with a chic day time event.
The color scheme is usually either pink and black, or red white and blue, with plenty of hints to French culture and, naturally, a wide selection of classic French desserts. Needless to say, macarons, eclairs and profiteroles are an absolute must. Compliment them with champagne, a selection of fine teas, and a freshly brewed coffee.
Très chic – a Parisian-themed 60th birthday party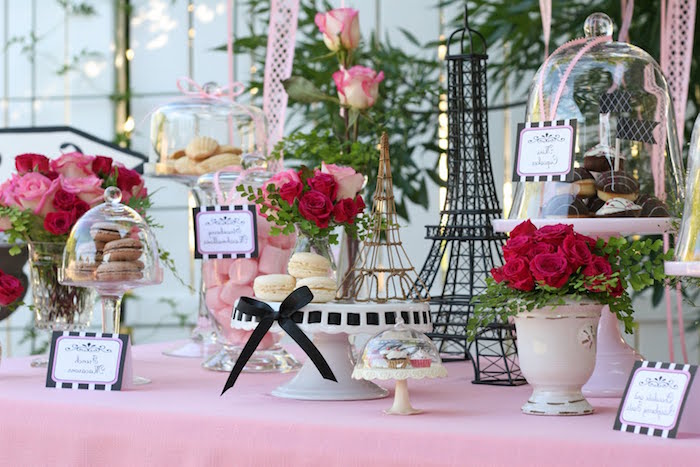 If you'd rather host an evening party, you can substitute the desserts for cheese and fruit platters, and add a choice of French wines.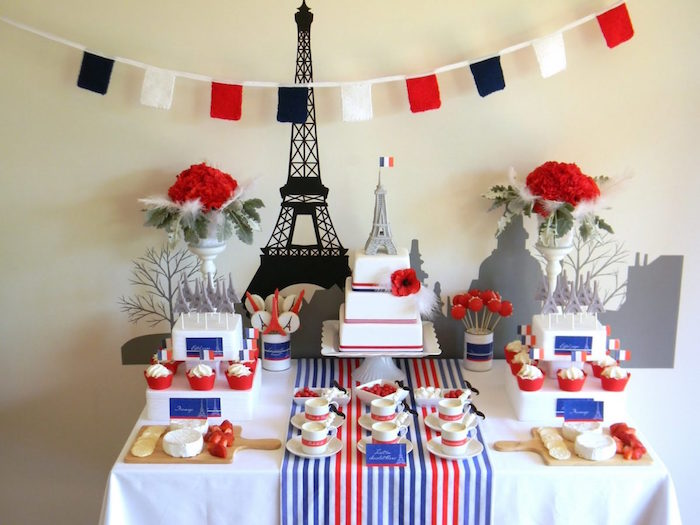 Going fishing is one of those typically American bonding experiences you have with your dad when you're a kid –  like playing baseball or learning how to ride a bike. Many of us have fond memories of these fishing trips, and what better way to honor these memories than by organizing a fishing-themed party?
We simply love this idea because it's thoughtful and charming, and it's suitable for kids and adults alike. You can opt for a more playful and humorous set up, or choose a sophisticated and minimalistic nautical theme. Either way, don't forget to order a fun and original cake!
Rustic nautical table set-up with a patriotic touch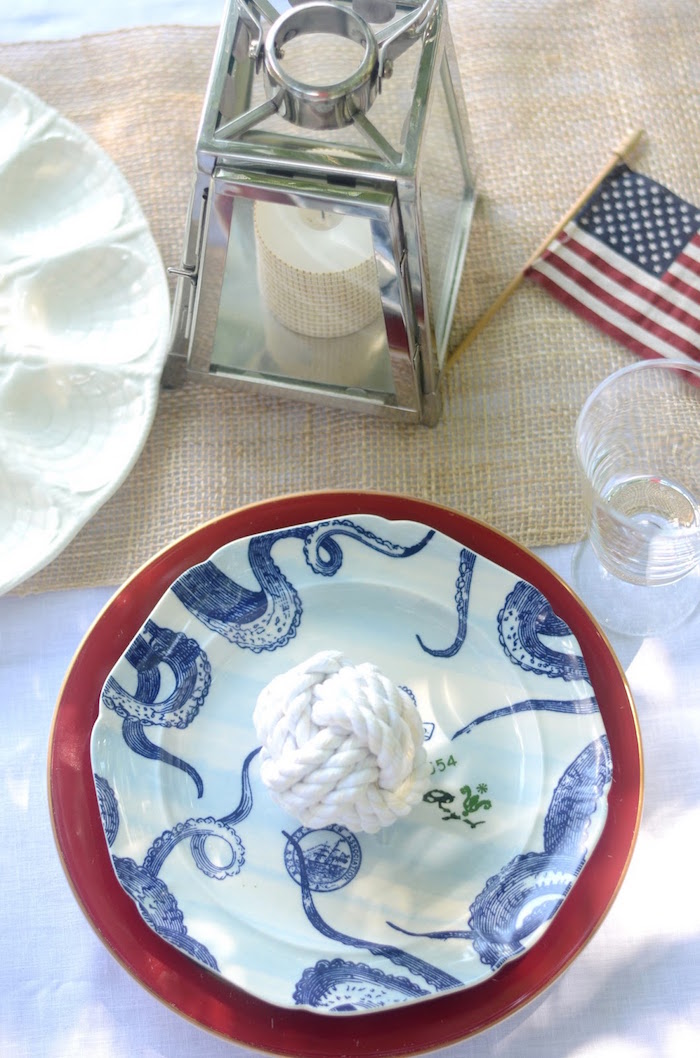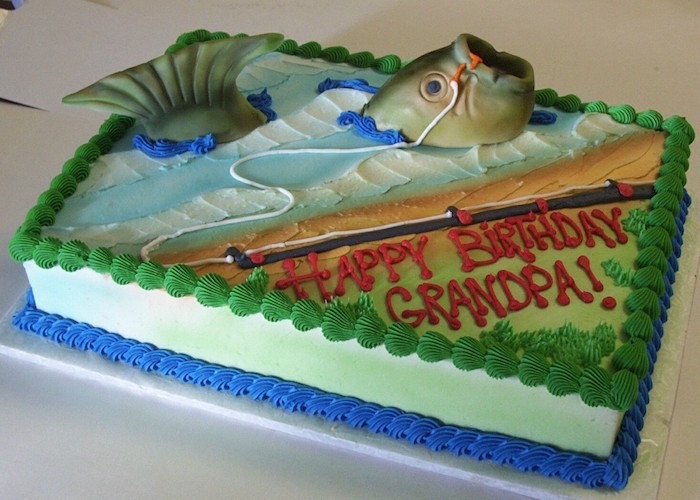 This charming idea is suitable for children as well as adults: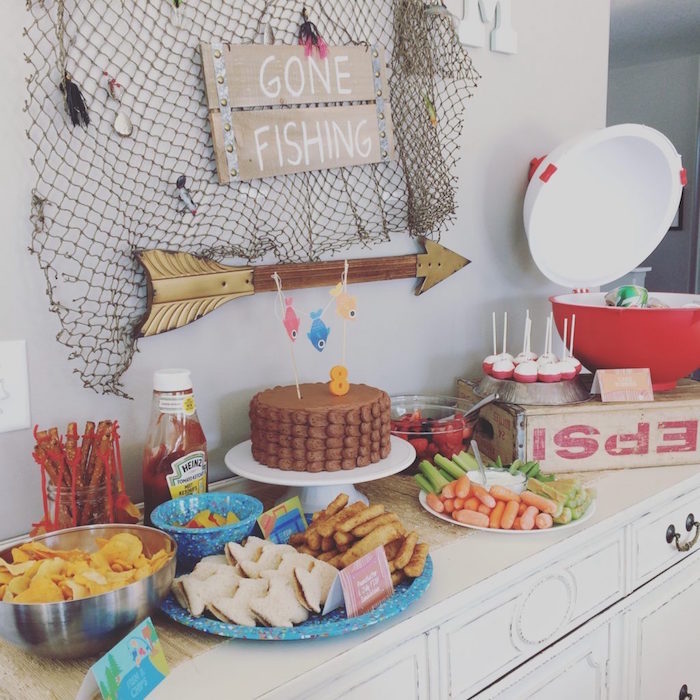 Whichever theme you decide to choose, we hope you have lots of fun celebrating, with our 60th birthday party ideas! Bellow you can find more examples and inspirations for each of the aforementioned themes. And if you are looking for tips and tutorials about hand made gifts and decorations, check out our DIY section. Enjoy!
Vintage popcorn box centerpiece and chocolates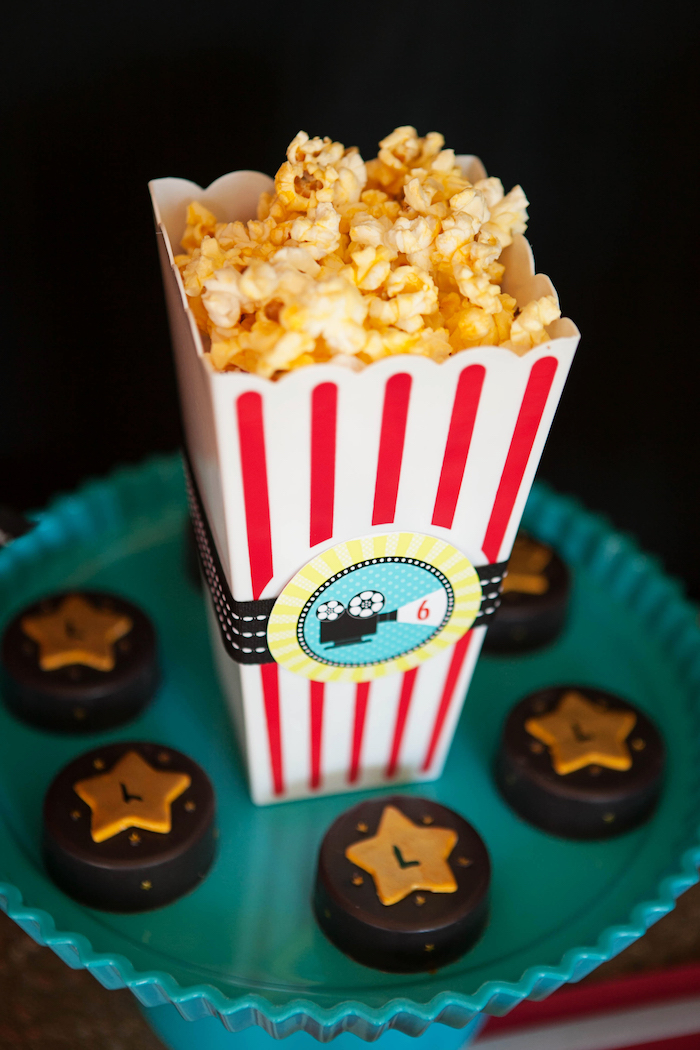 The proper decoration can really make a difference!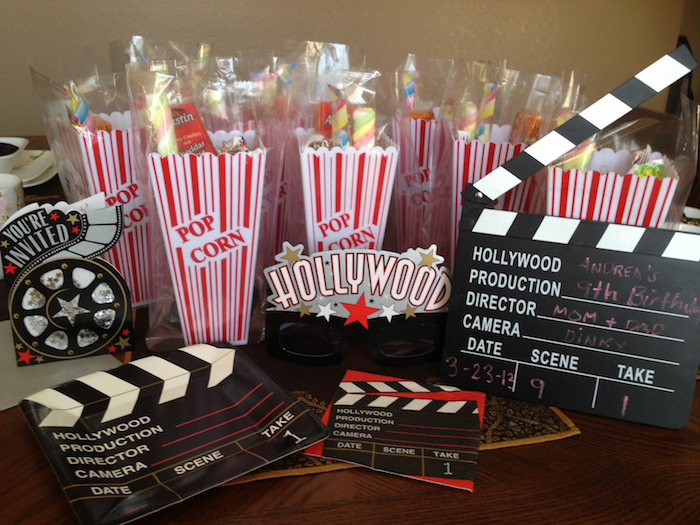 How awesome is this realistic cinema-inspired cake?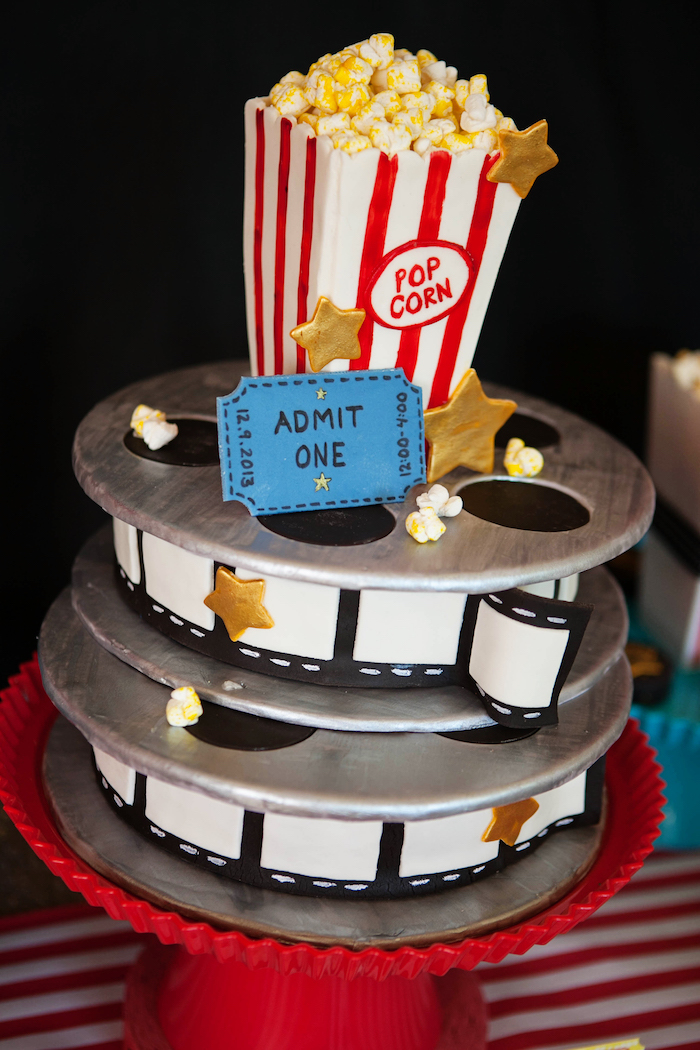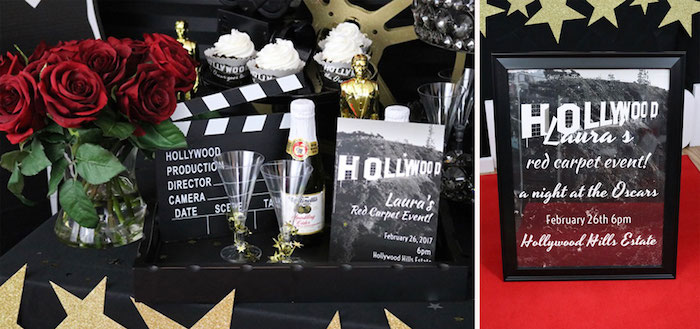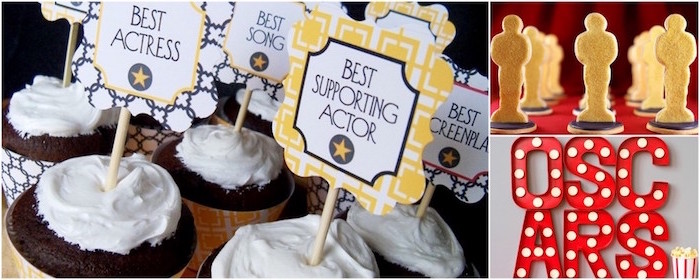 Feel like a star with this glamorous VIP red carpet set-up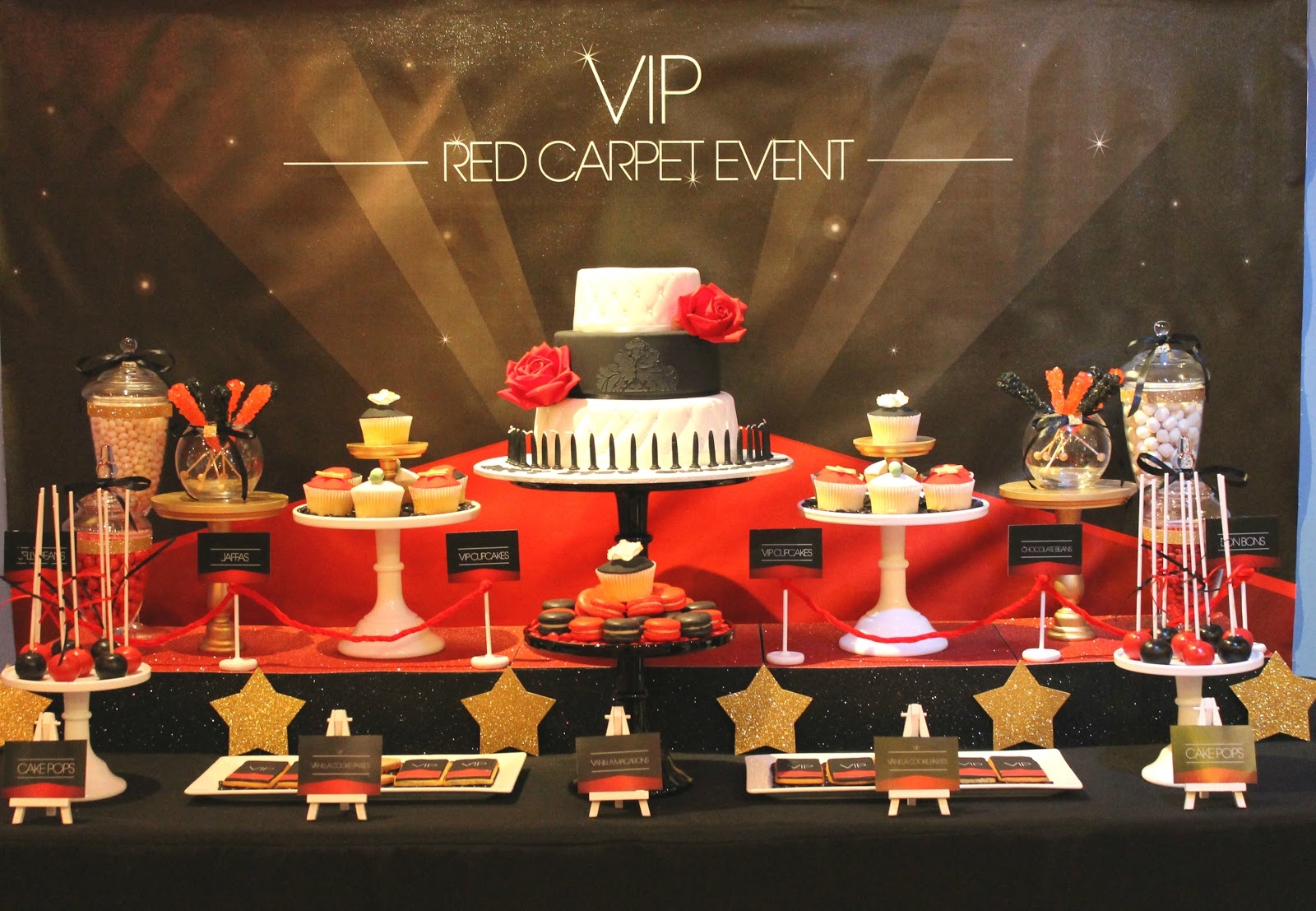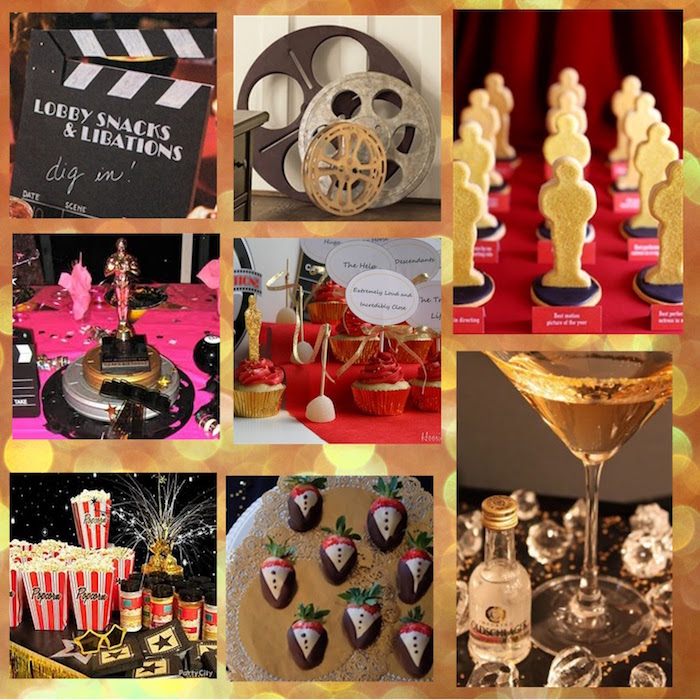 60th birthday party ideas – an adorable popcorn bar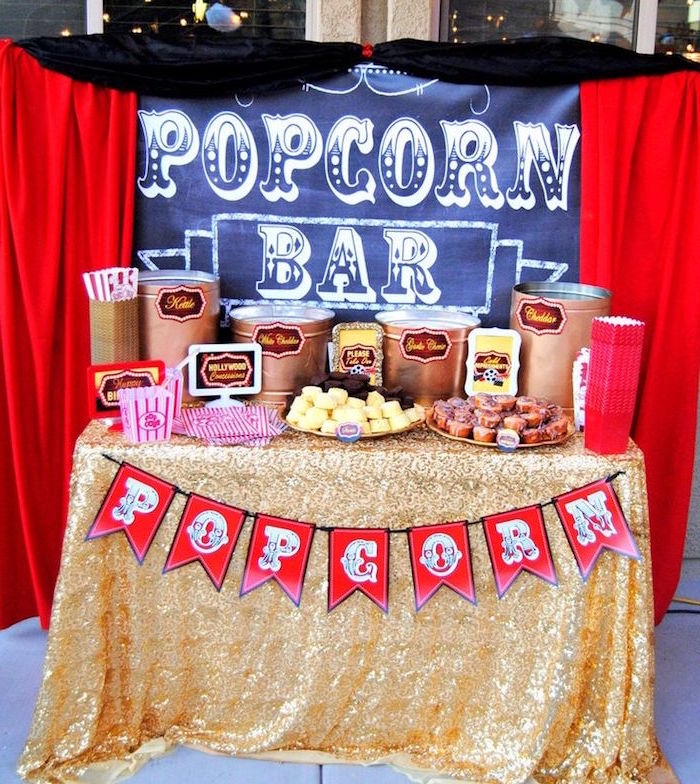 Party like Gatsby with this lavish suggestion…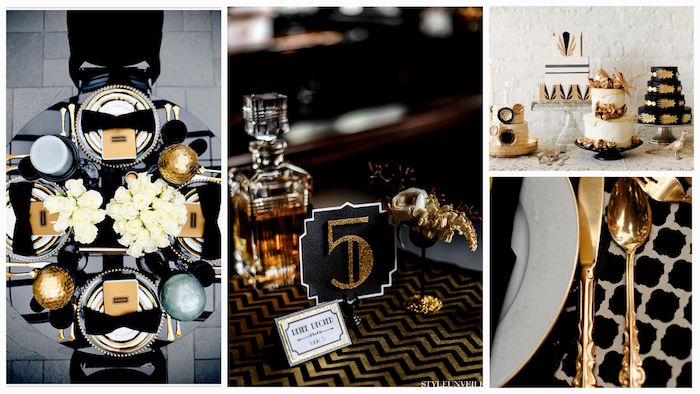 …and a glamorous cake to match!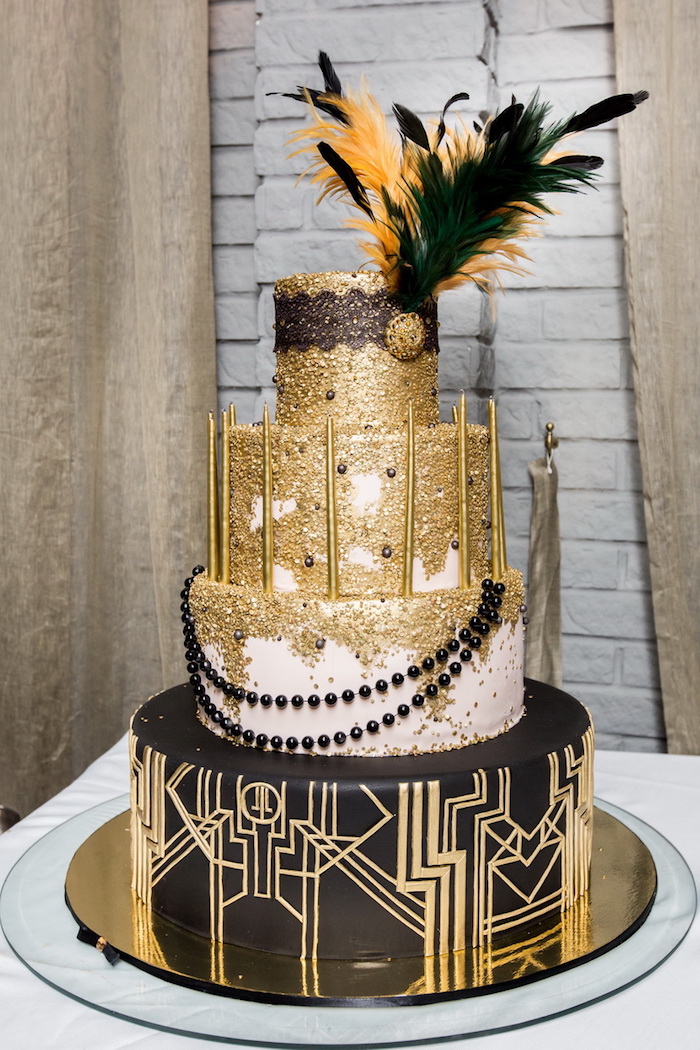 Attention to detail and then some! We love these gorgeous art deco party invitations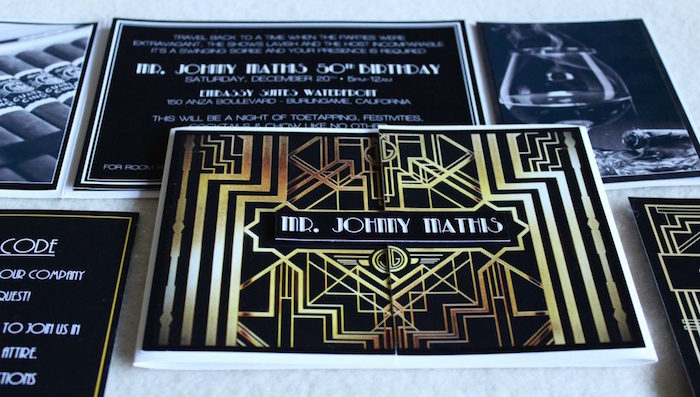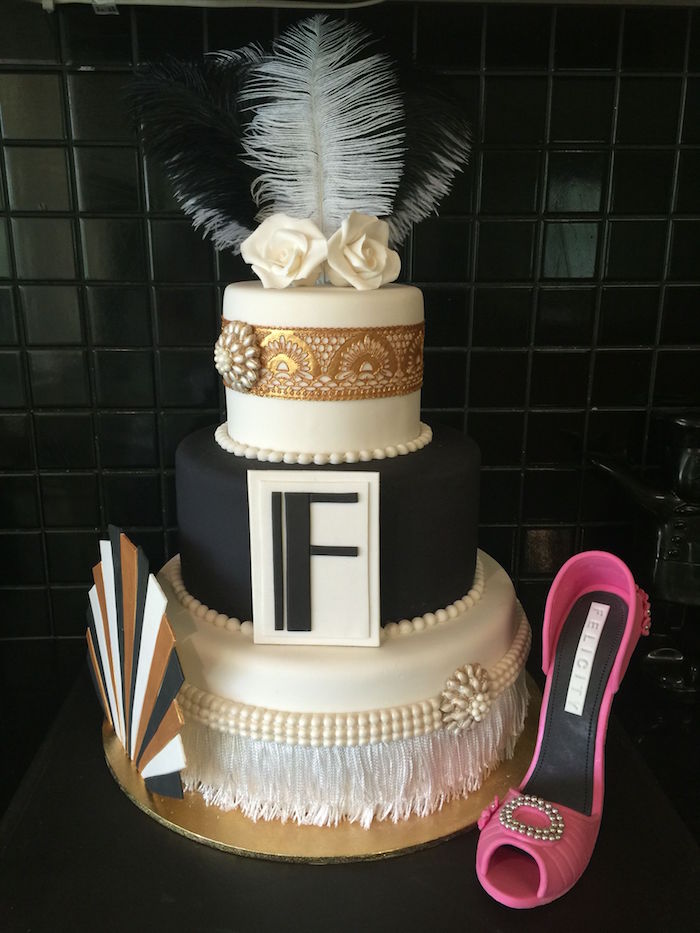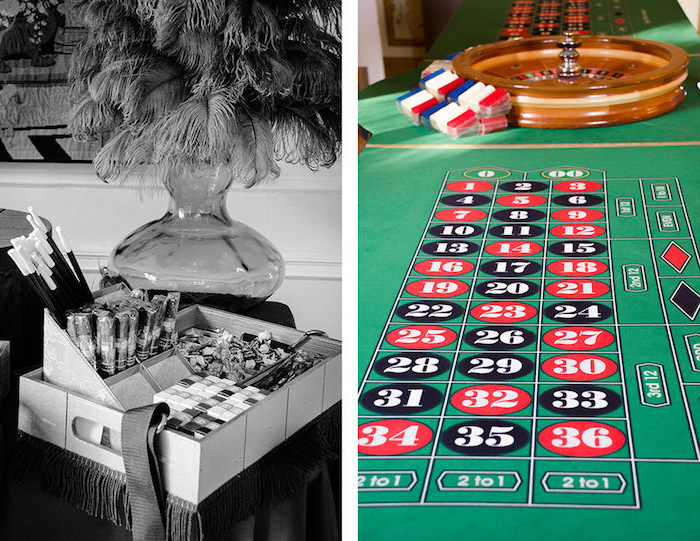 Create a speakeasy bar in your home or garden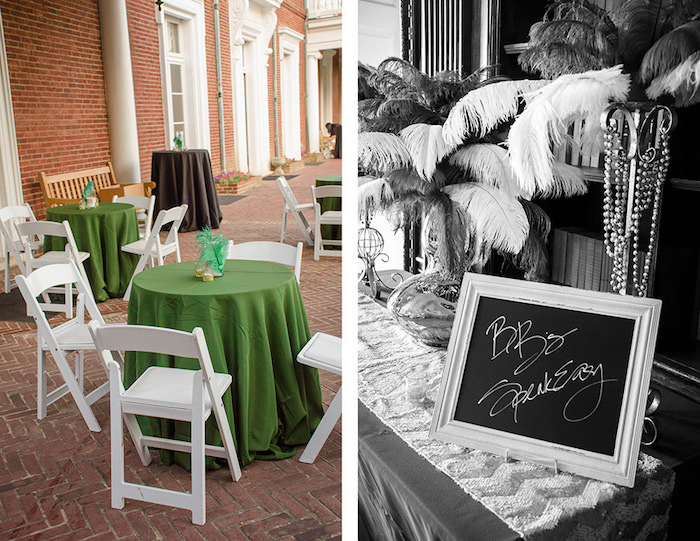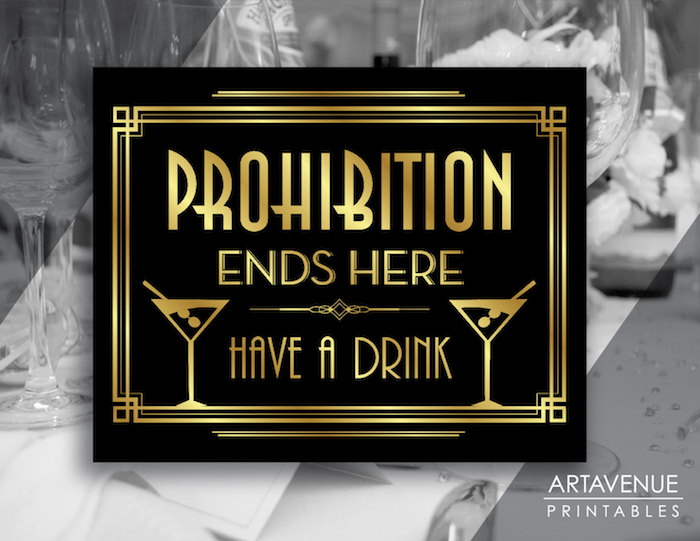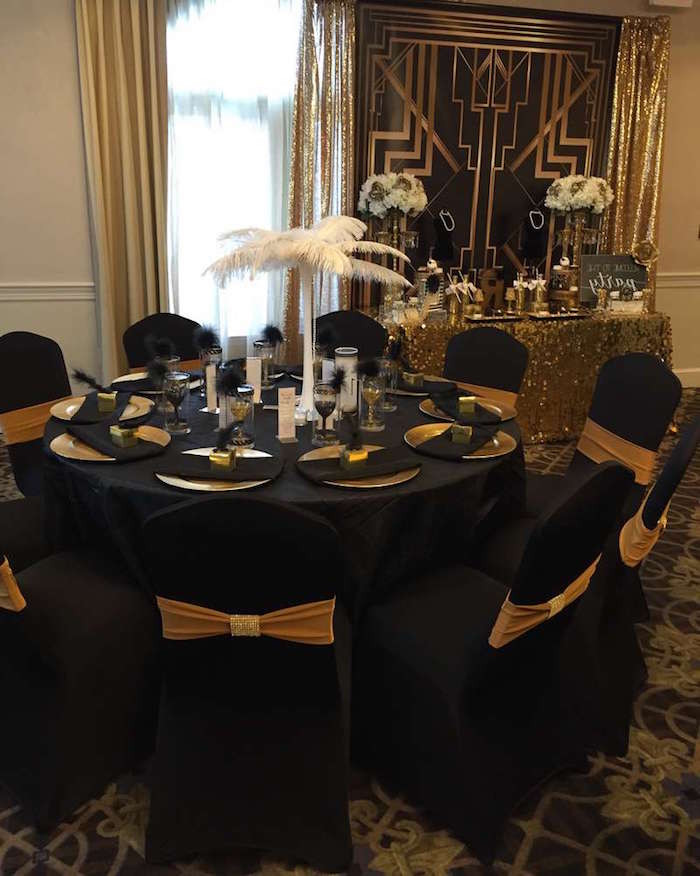 Bond. James Bond. As far as birthday parties go, you can't get any classier than this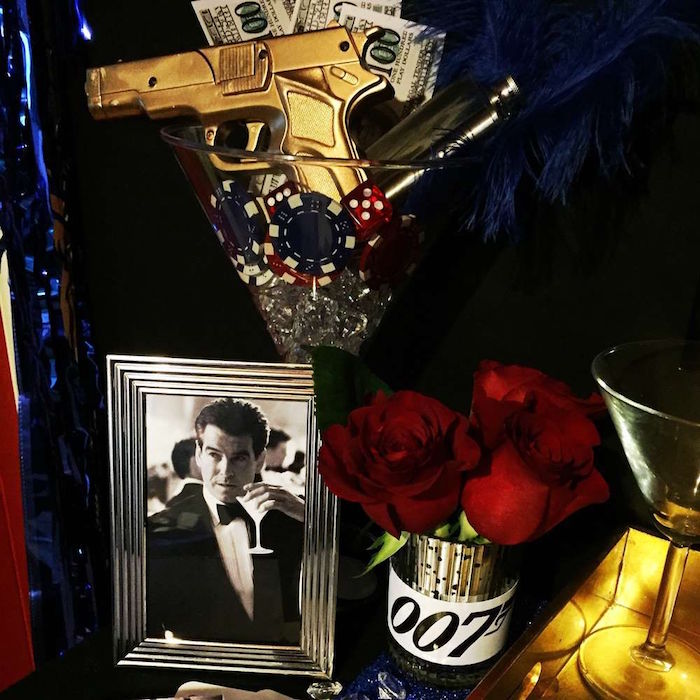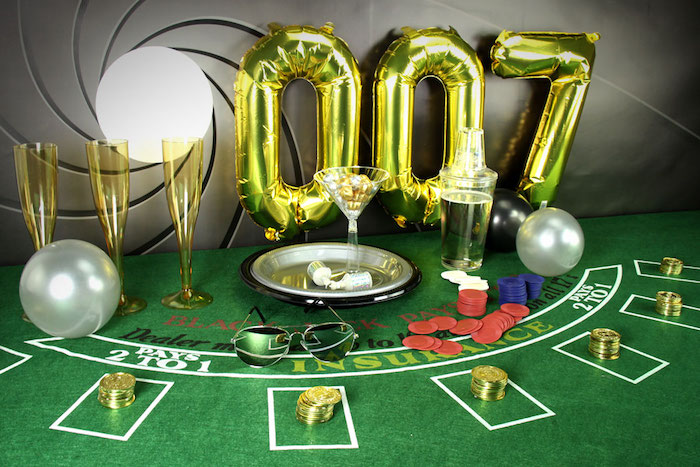 Shaken, not stirred – martini glasses are a must at any 007-themed party. Whether you choose to fill them with candy or cocktails is up to you!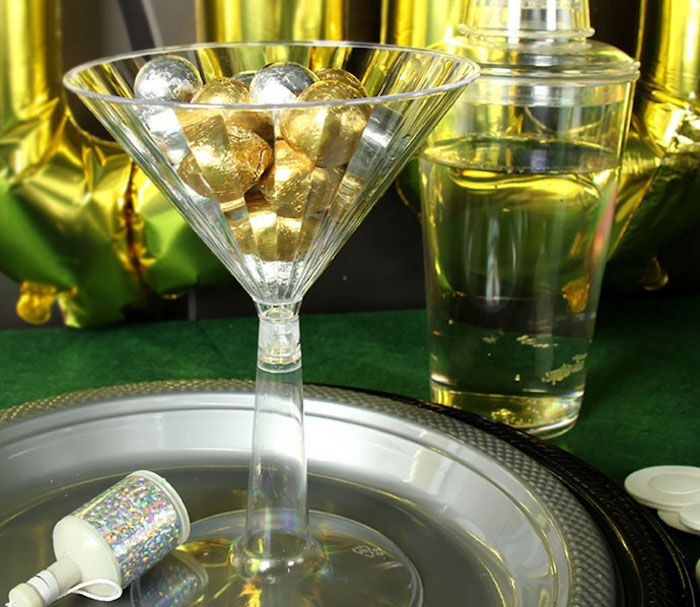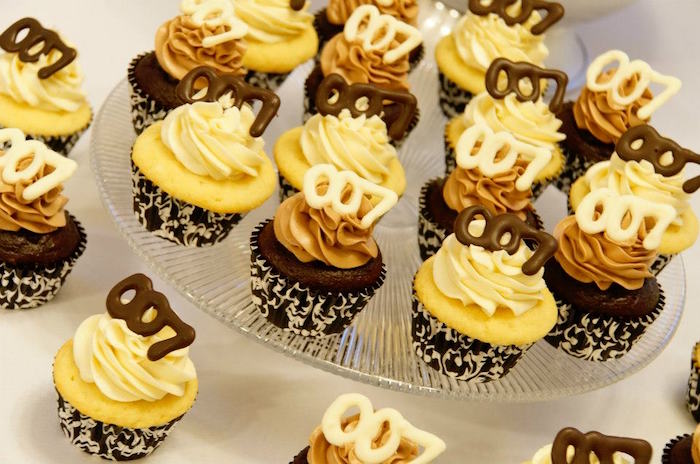 It's all in the details!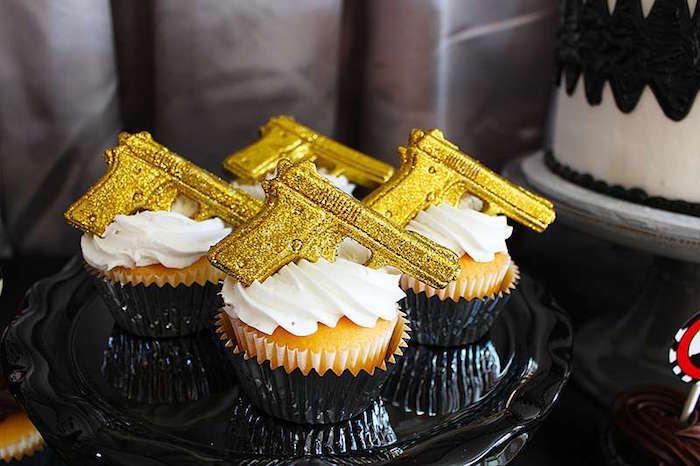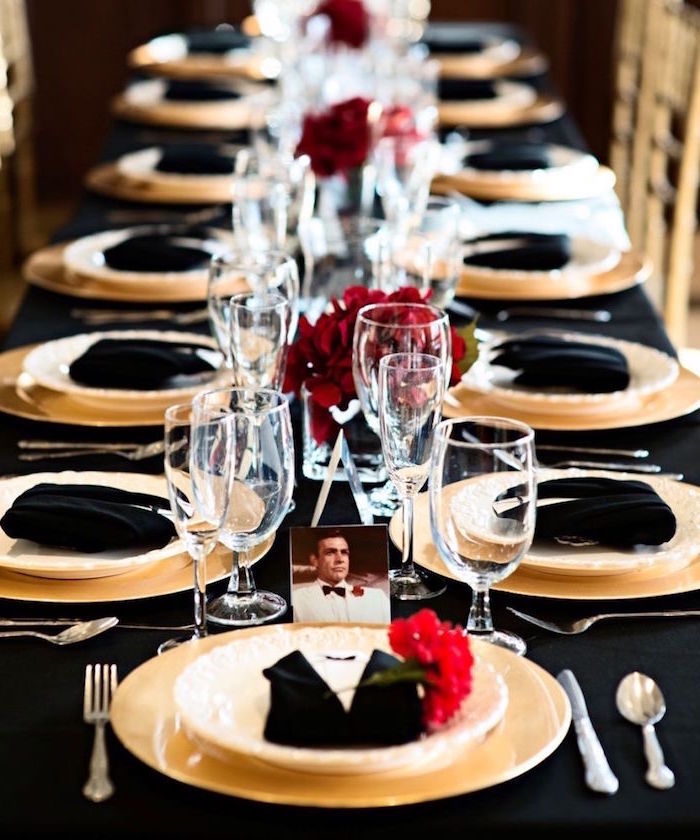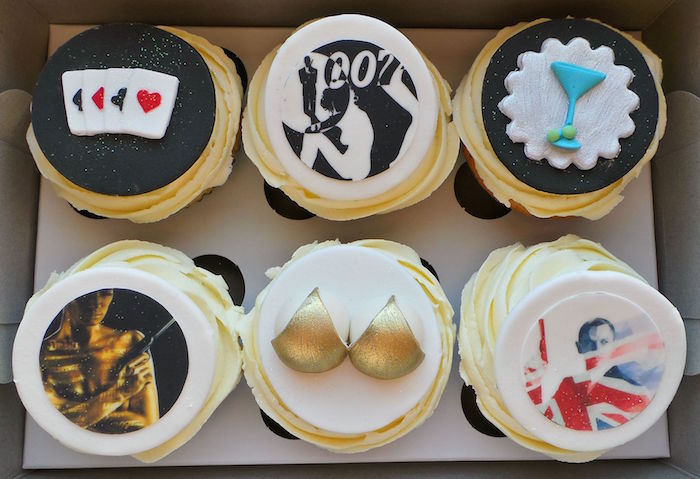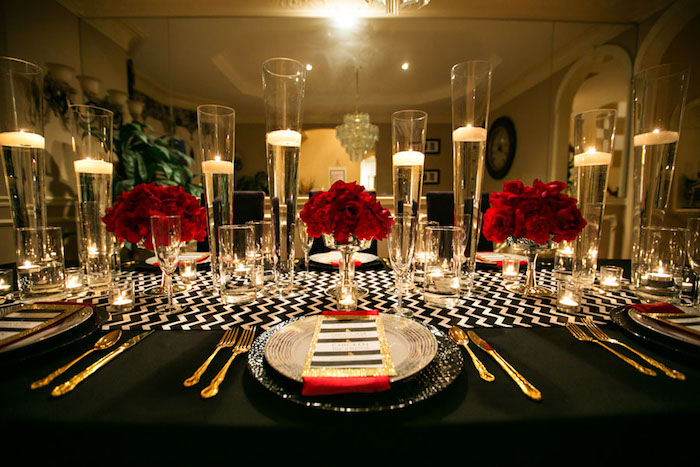 A 007 photo booth is a great party idea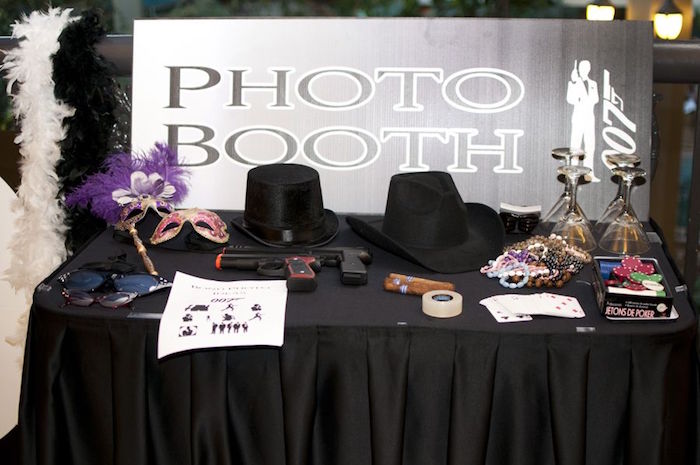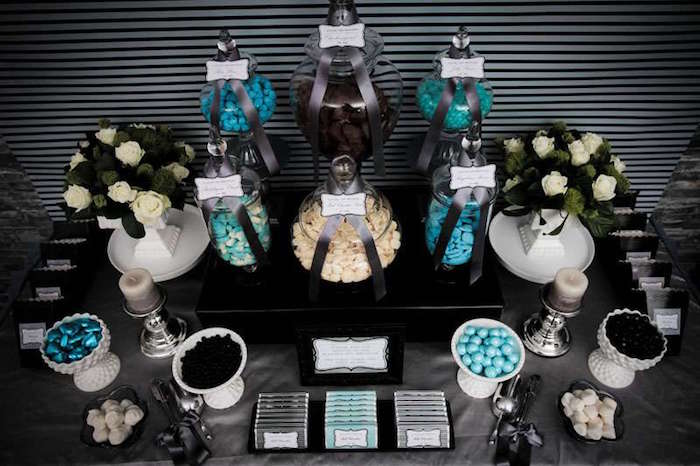 A colorful Beatles-themed birthday bash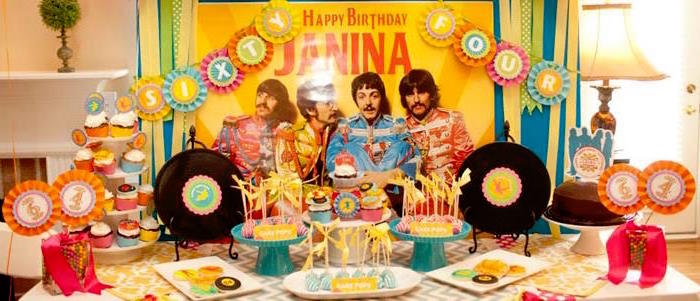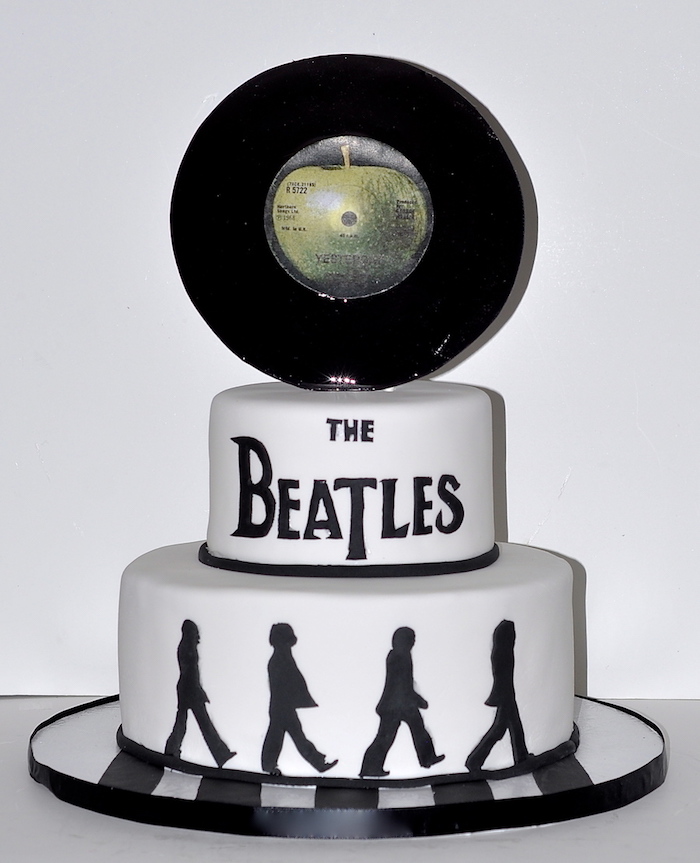 Anyone who grew up in the 60s and 70s will appreciate this Boston-inspired party!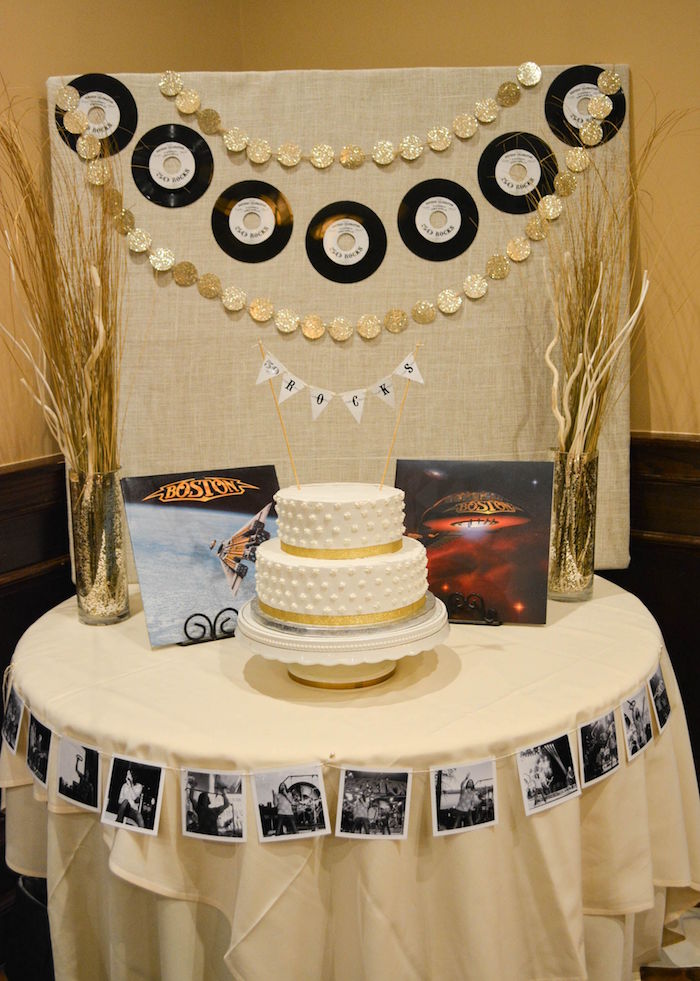 A very special 60th birthday cake, for the flower child in your life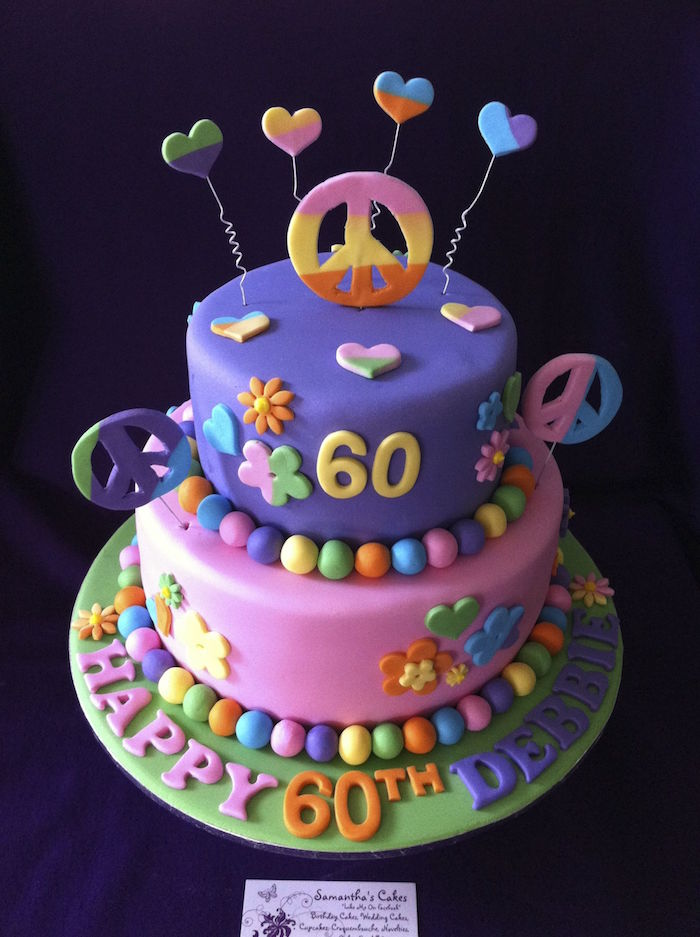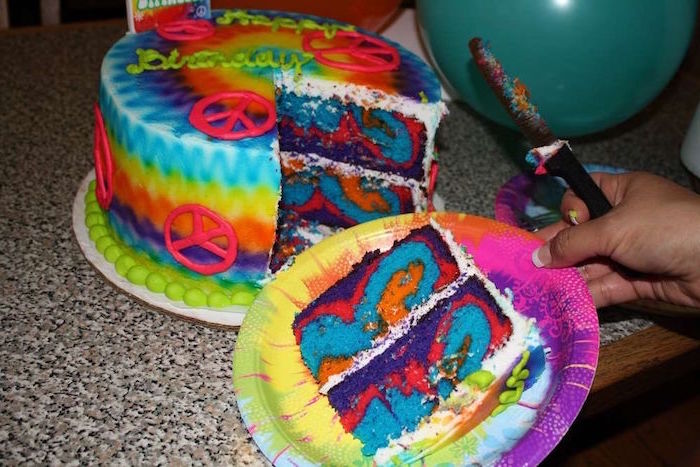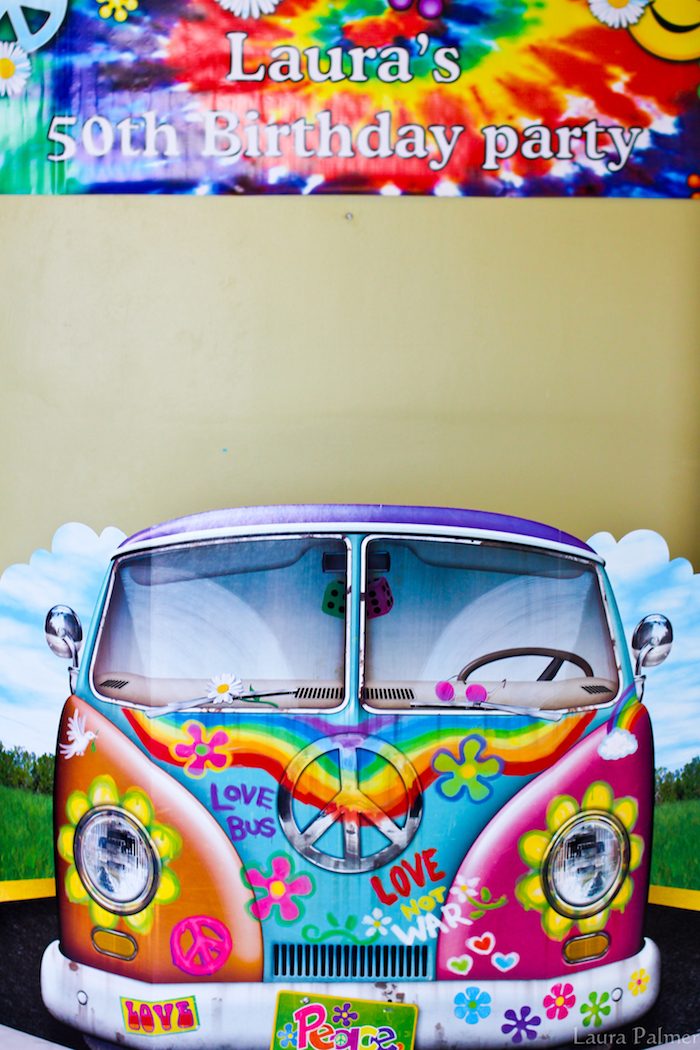 The 60s didn't only give us the hippie movement – they also gave us rock stars!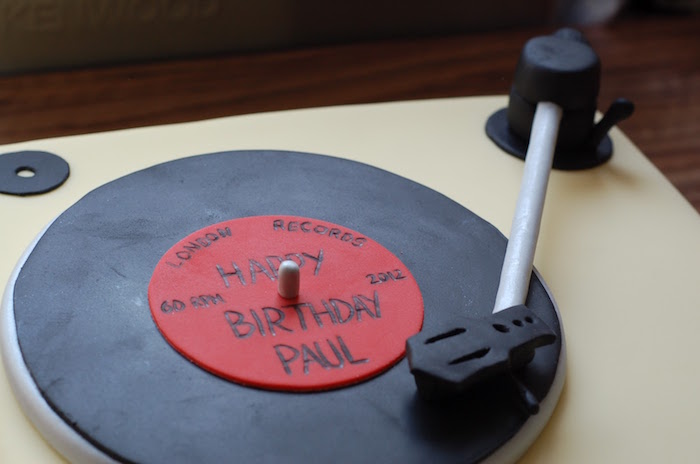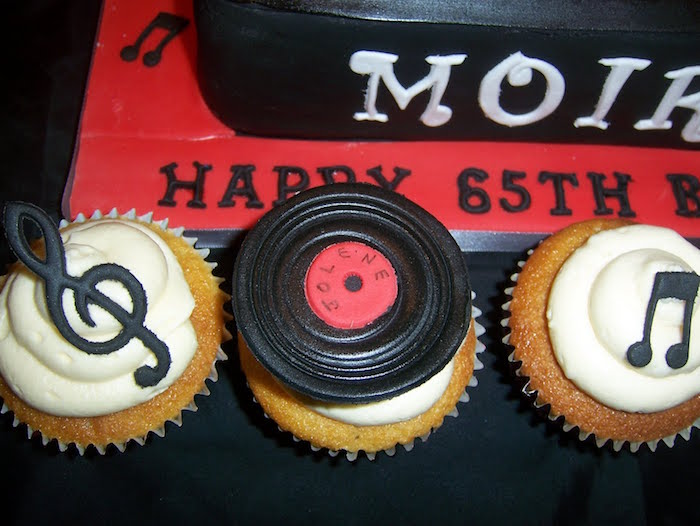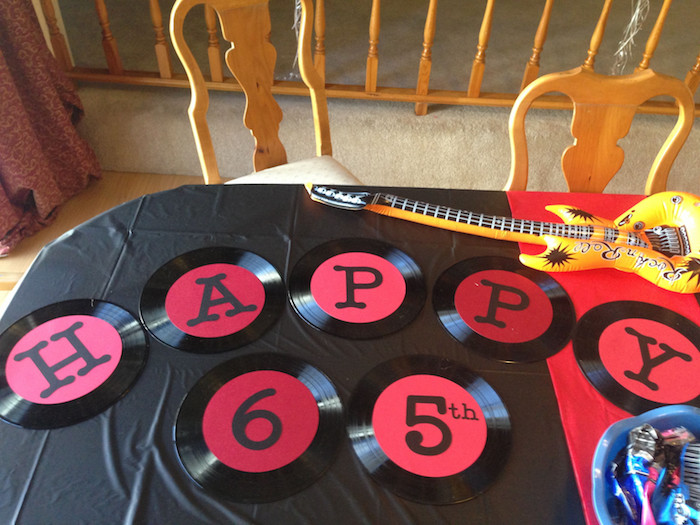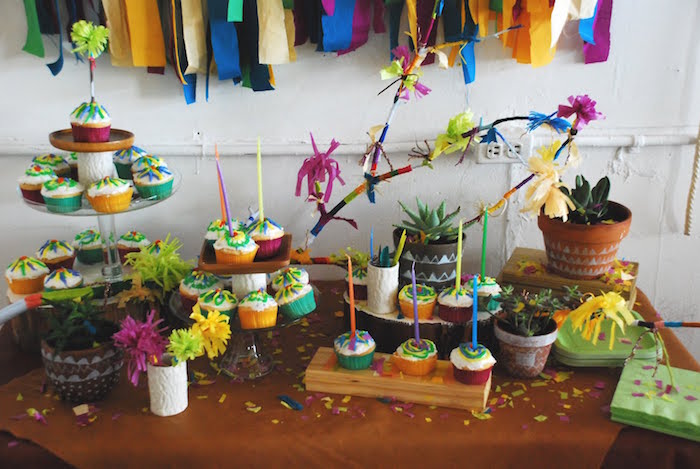 The beautiful and chic Parisian Tea Party theme is an excellent choice for adults and kids' birthdays, as well as for baby showers and other events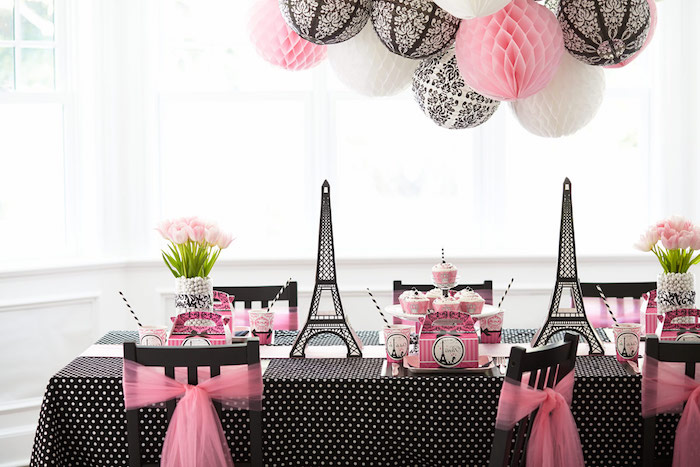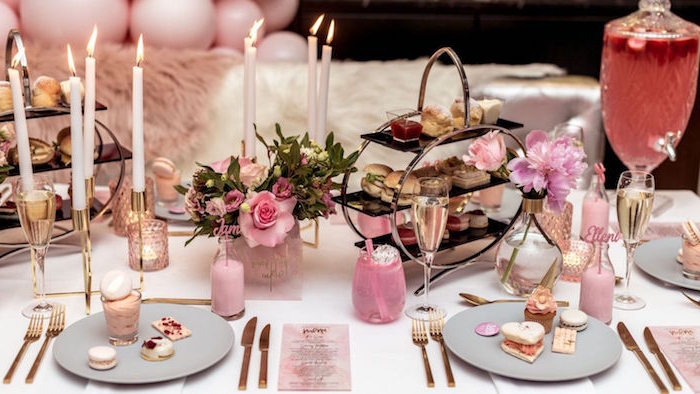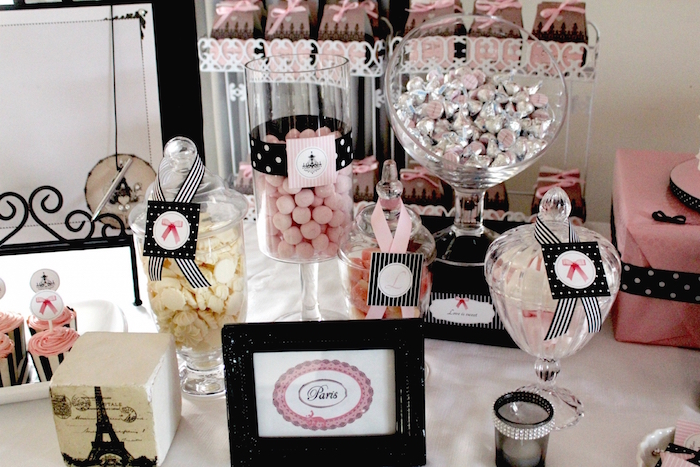 Indulge your guests even further by adding an authentic crepe-making station. YUM!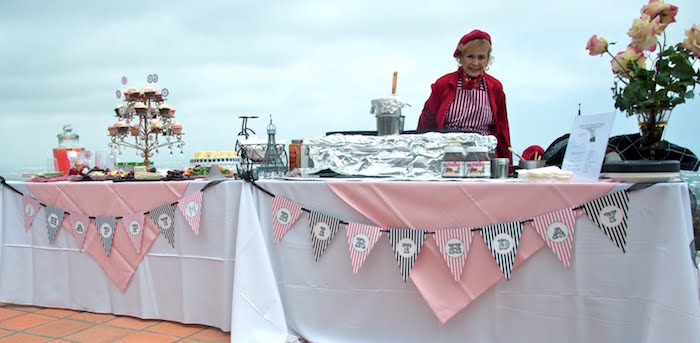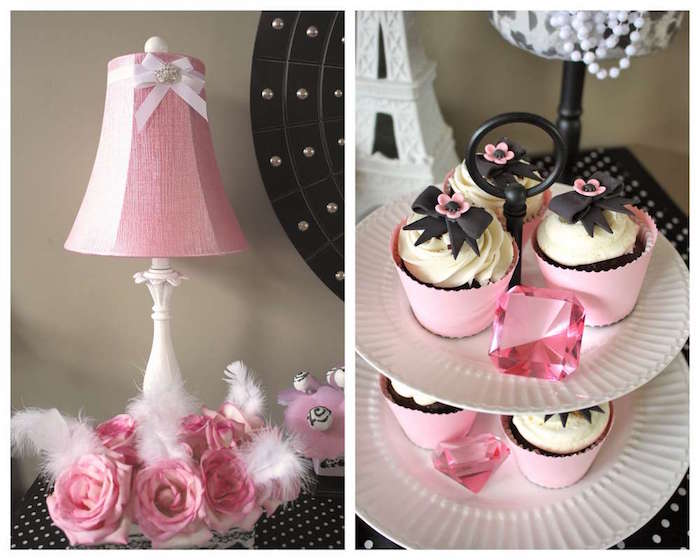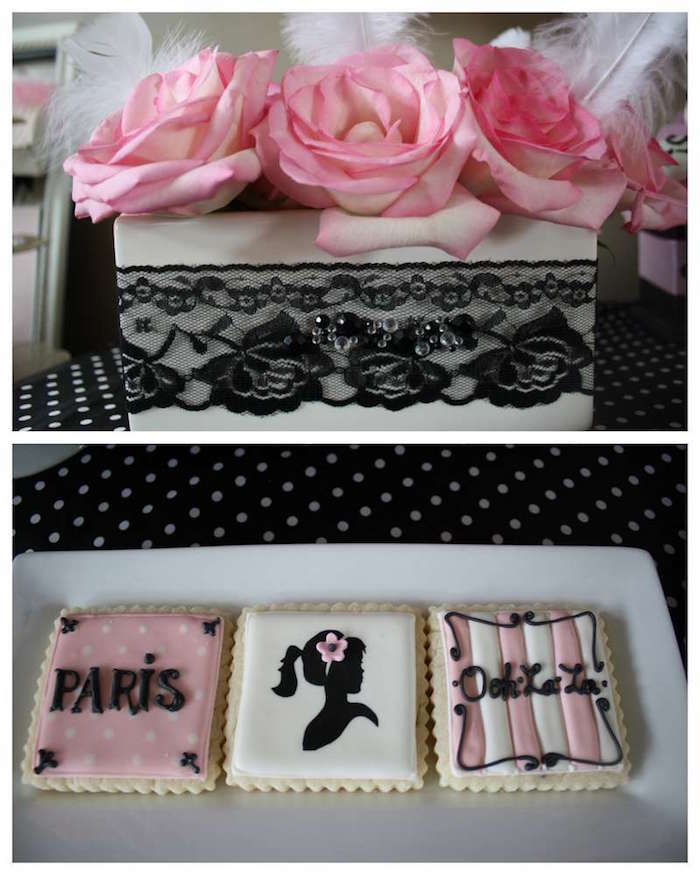 Stripes will never go out of style!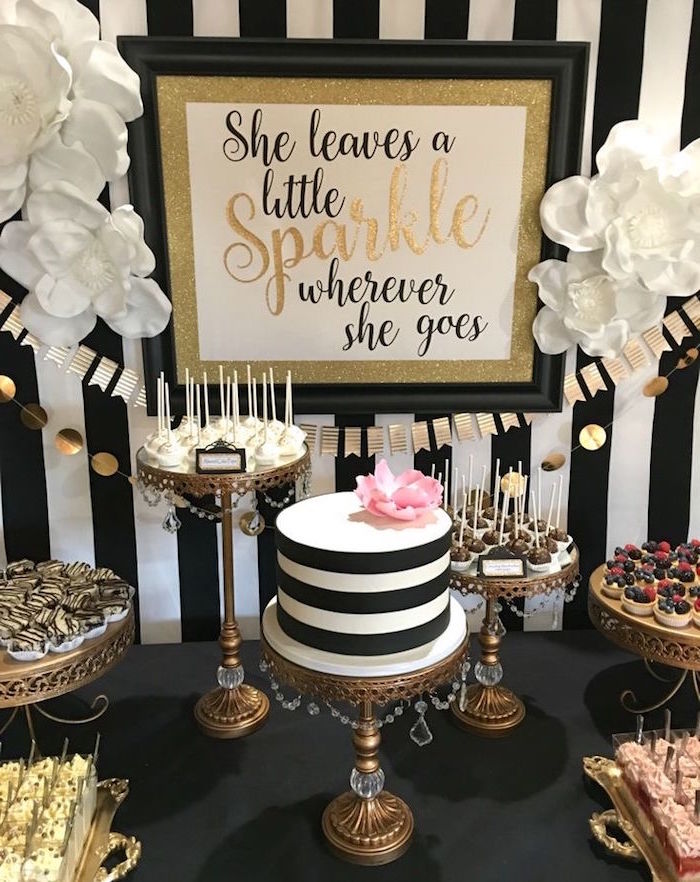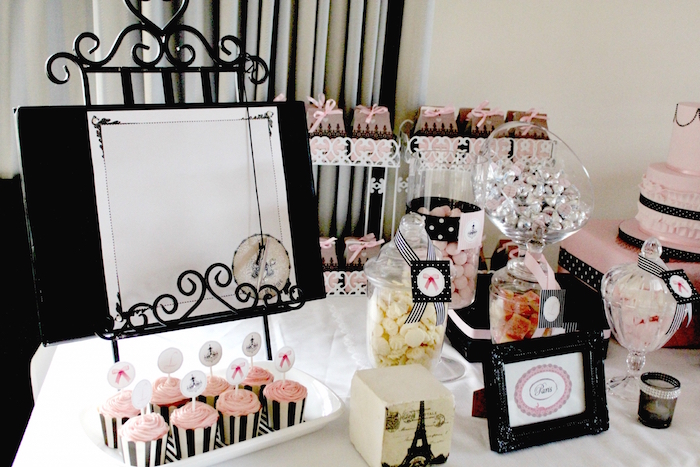 Relieve precious childhood memories with a fishing-inspired birthday party!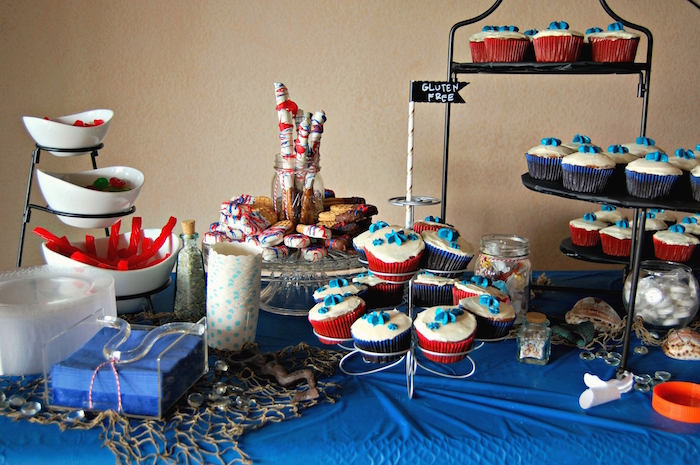 If you are organizing a surprise party for your dad, don't forget to include some thoughtful or humorous gifts…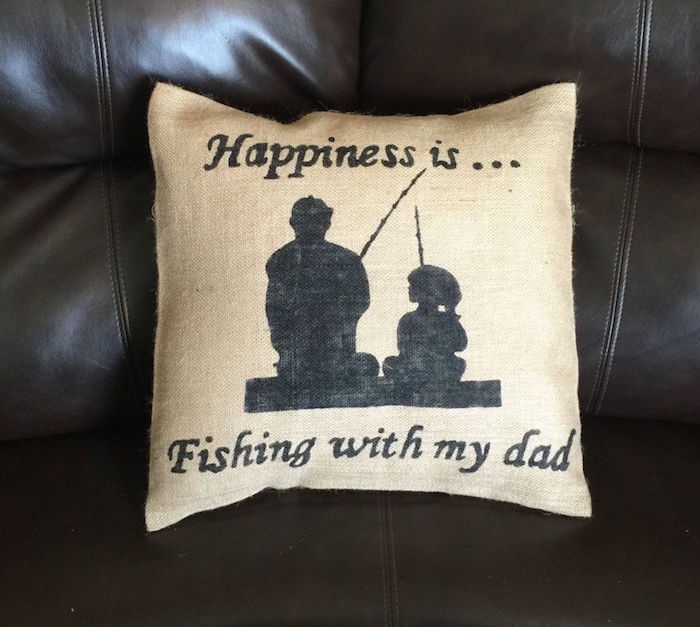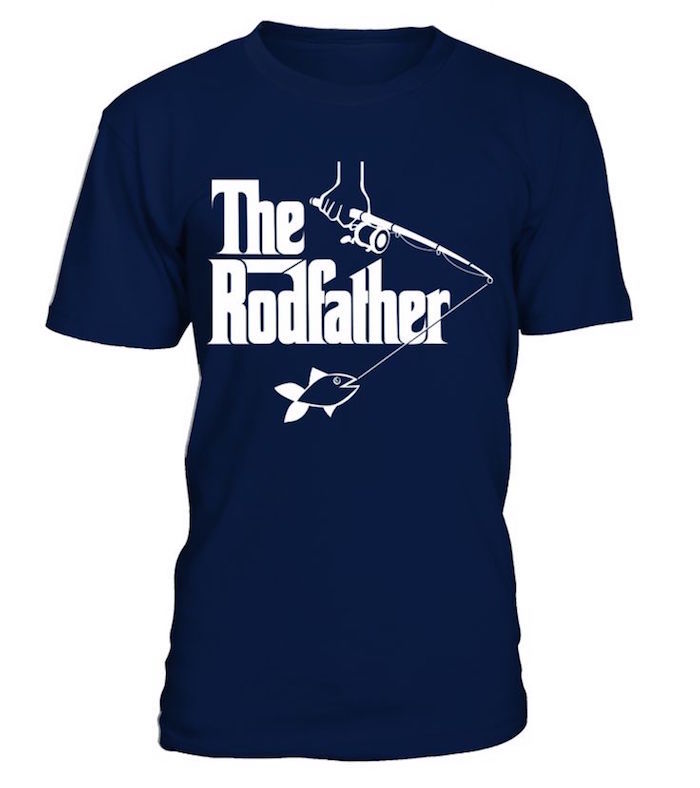 … or a fun fishing-themed cake!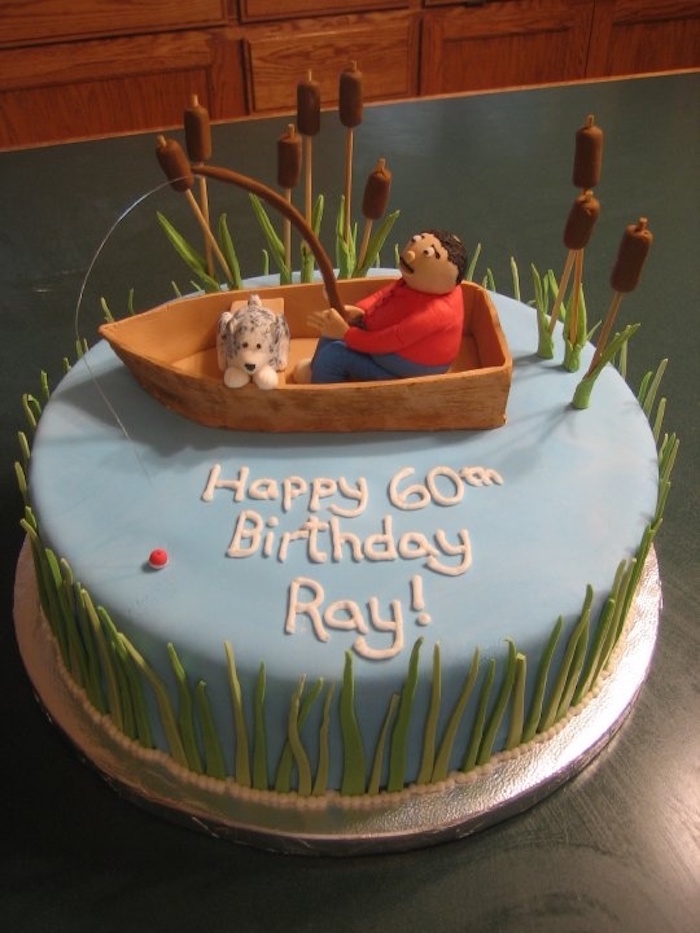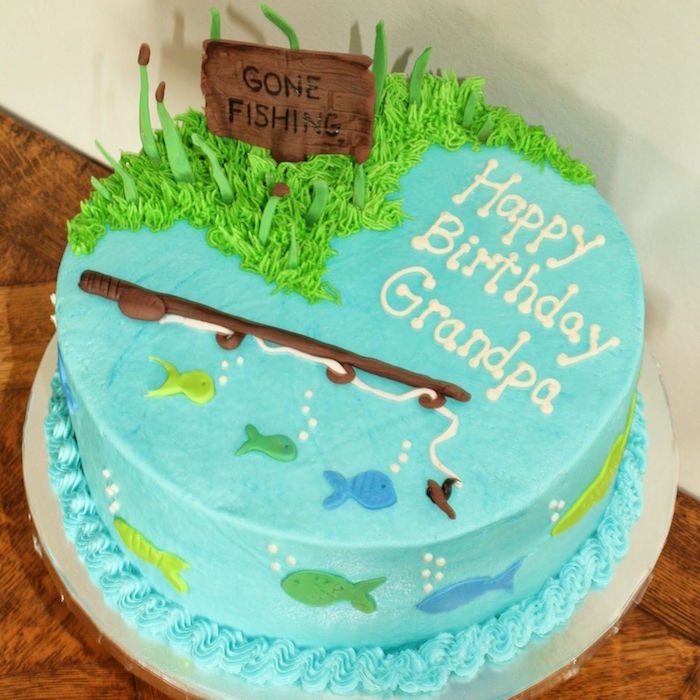 Add a hearty dose of humor…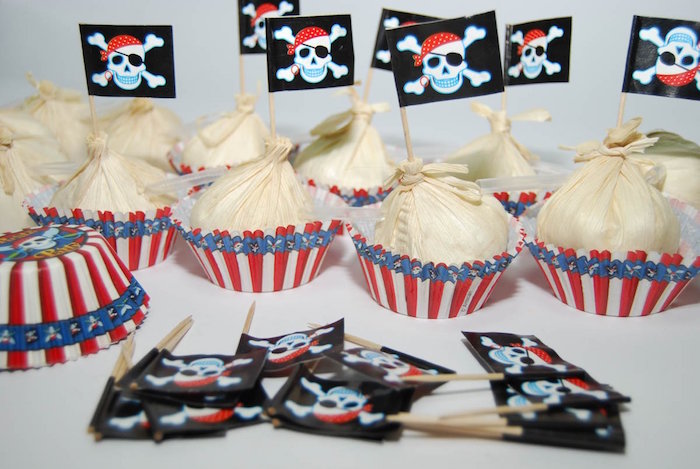 …or keep it simple and stylish with this subtle nautical theme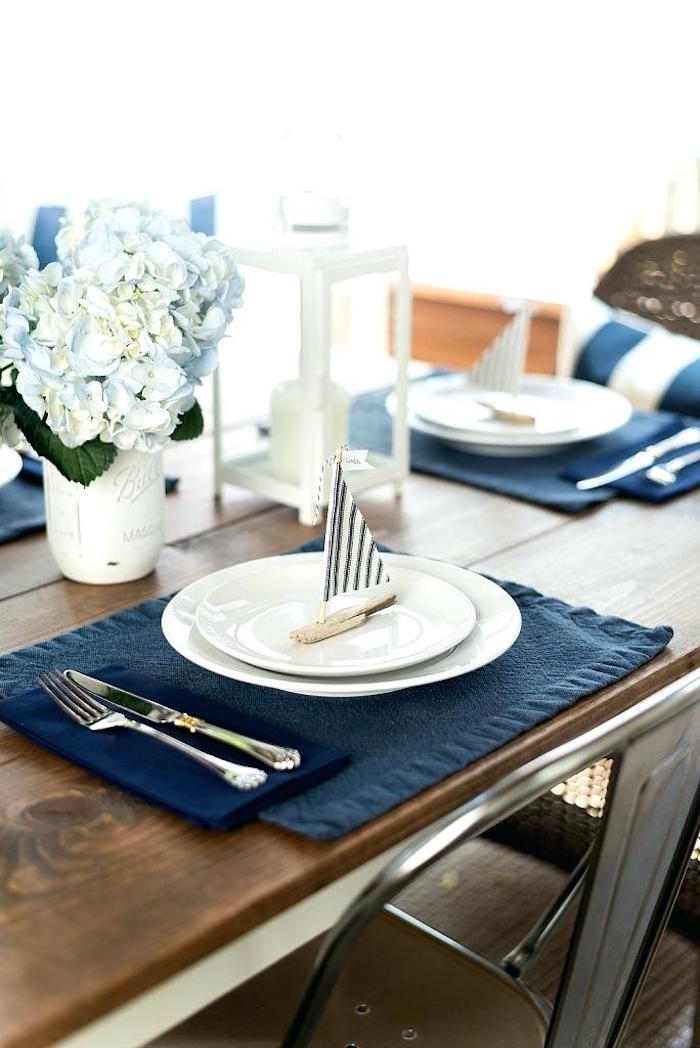 And here are some more awesome 60th birthday party ideas: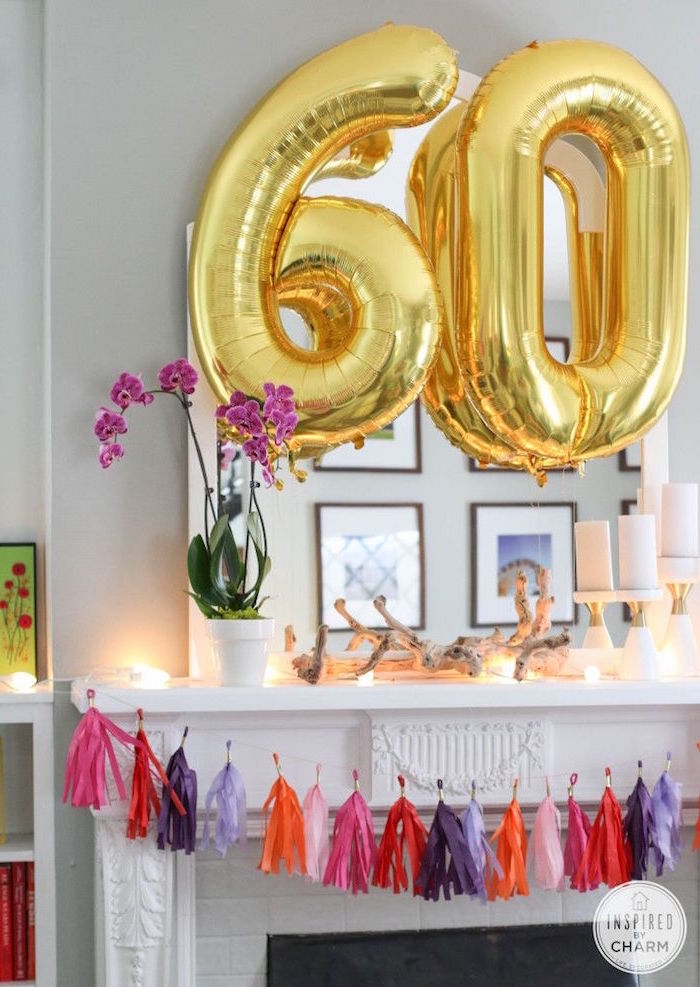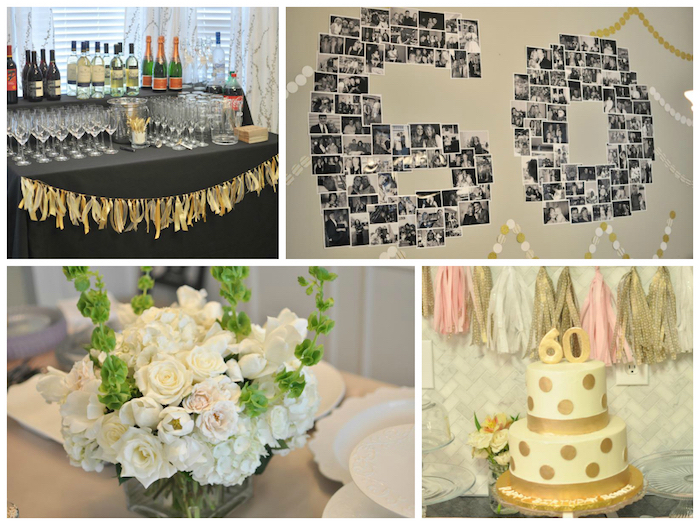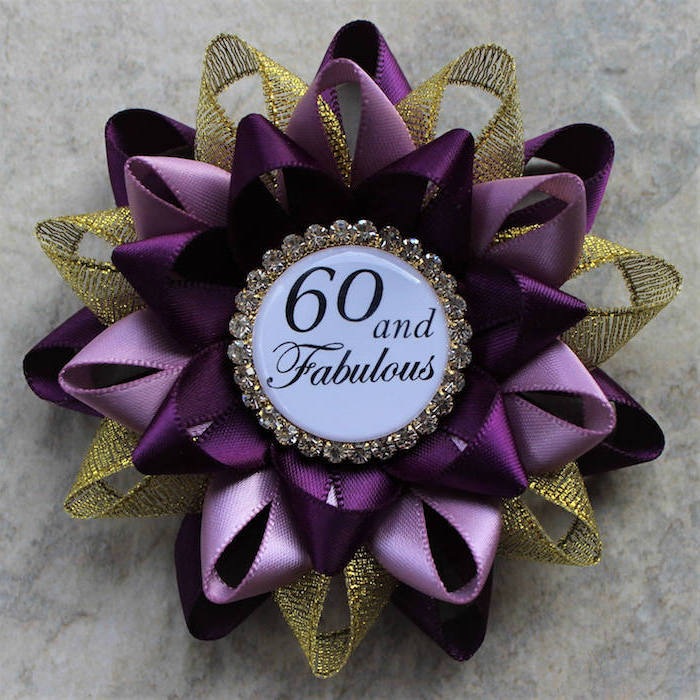 What do you think about these jaw-dropping birthday cakes?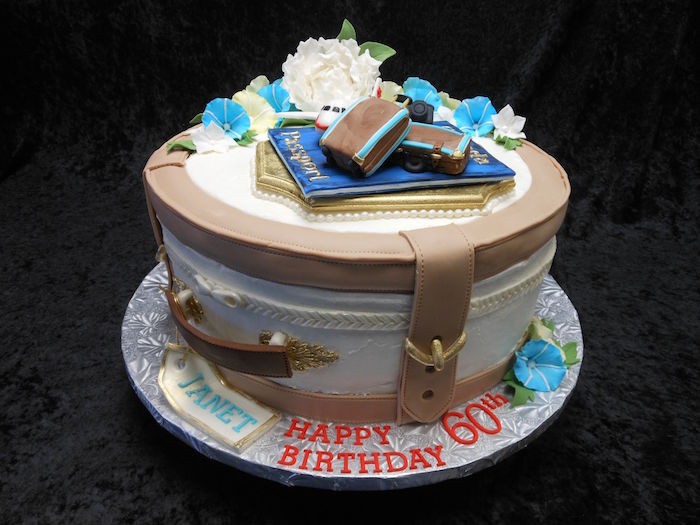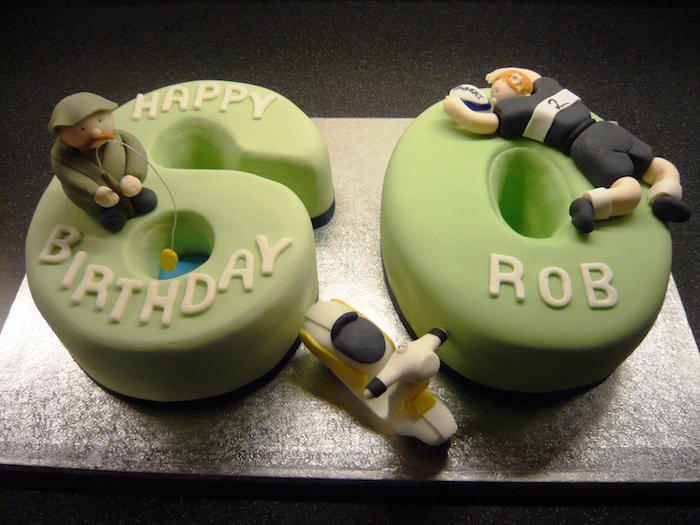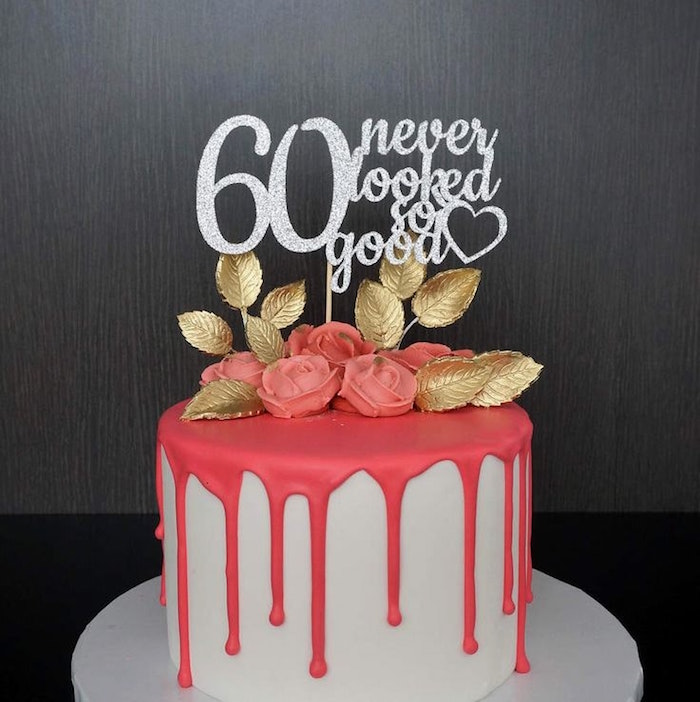 Cute (and scrumptious) party favors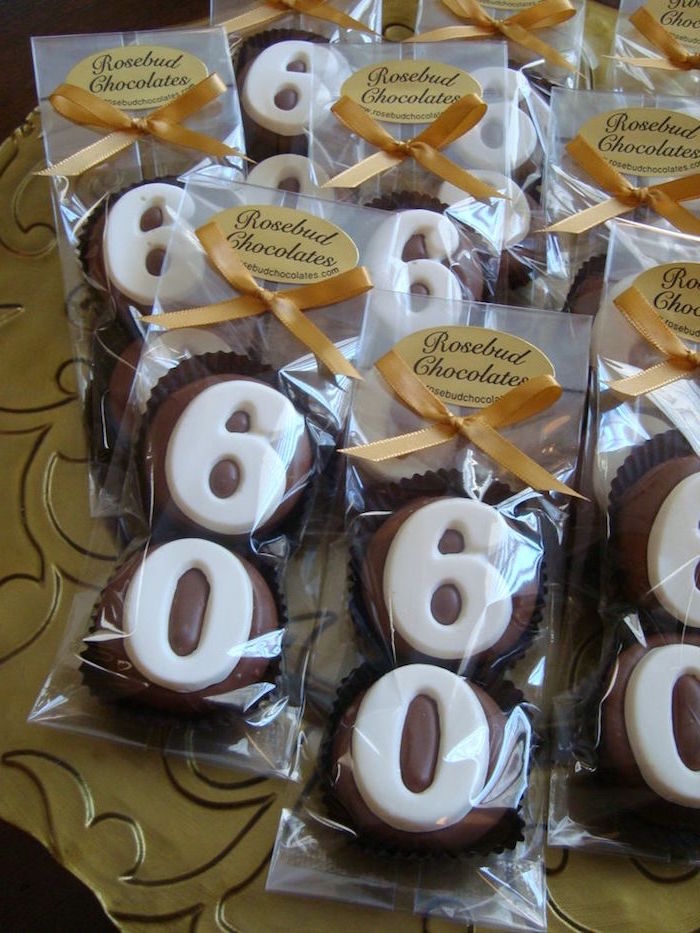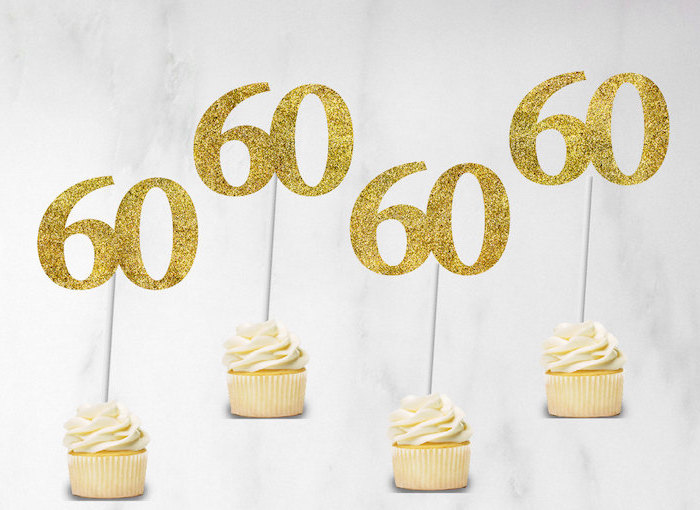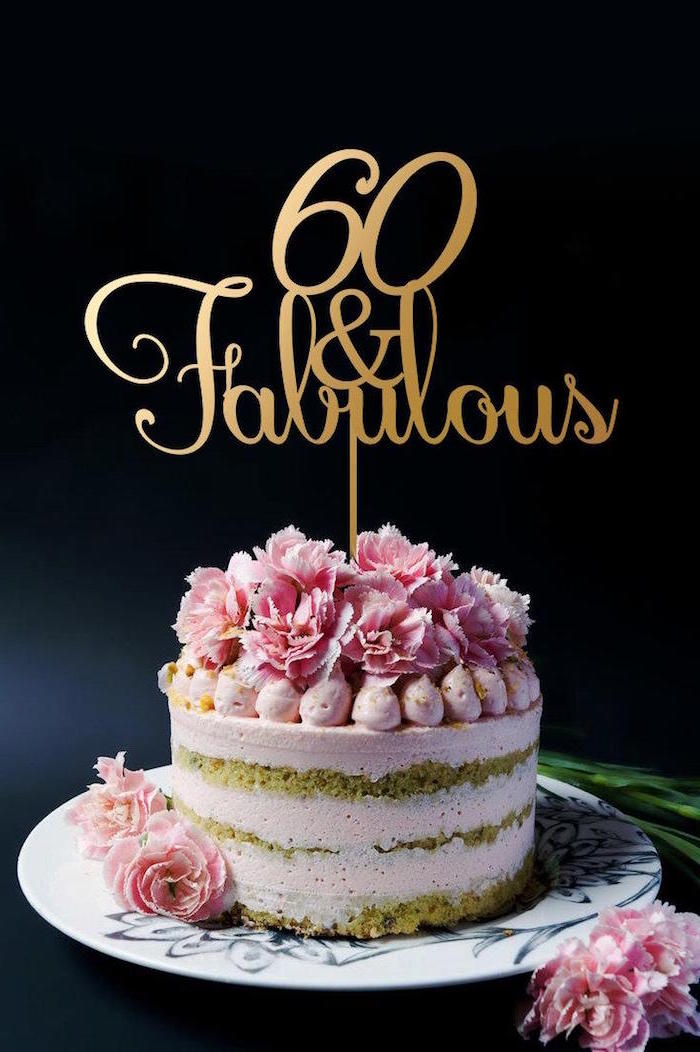 Although this brilliant cake was intended for a 70th birthday, it will work just as well for someone turning 60!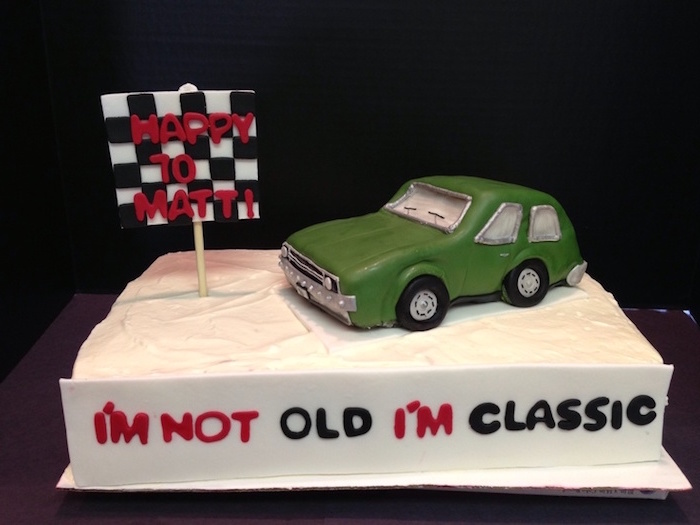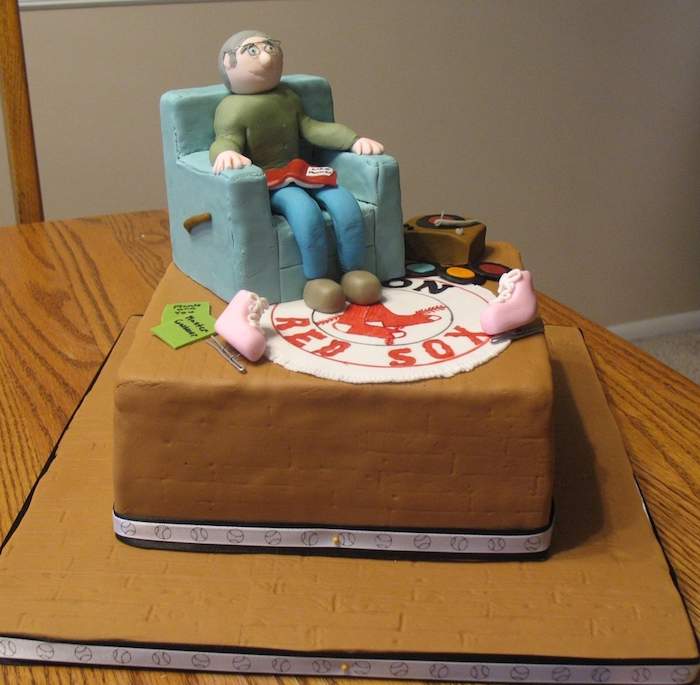 60th birthday party inspired by the show Mad Men