---
What is a keto diet? It is a low-carb, high fat diet and it involves cutting down on carbohydrates and replacing them with fat. This reduction puts your body in a metabollic state called ketosis. It lowers blood sugar and insulin levels and shifts the body's metabolism towards fat and ketones, instead of carbs. The keto diet has been taking the world by storm and if are about to embark on this challenge, you have come to he right place. Here are 15 keto breakfast recipes to get you started on the healthy lifestyle.
French toast roll-ups recipe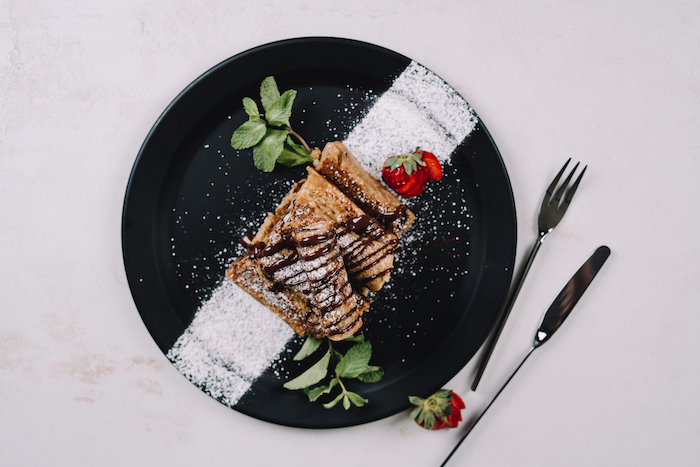 ---
How to make french toast – breakfast recipe?
Ingredients:
8 whole-wheat bread slices
1 tbsp "Rapunzel" chocolate spread
1 banana, cut into 8 slices
2 eggs
3 tbsp milk
1 tbsp powdered sugar
1 tbsp butter
The ingredients you are going to need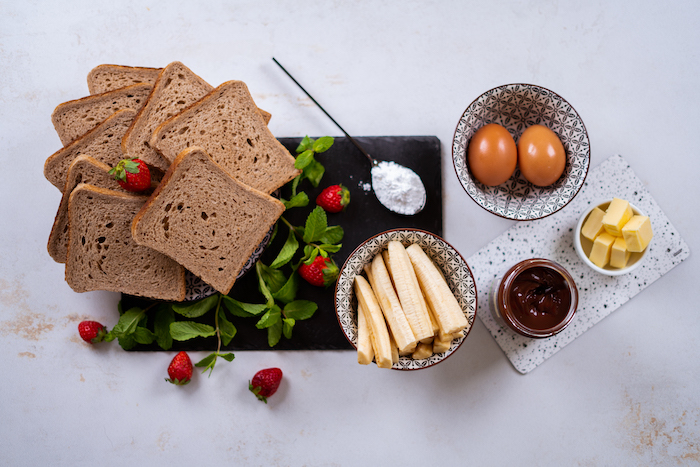 Instructions:
Cut the crust off the bread slices and roll them out.
Spread chocolate over them.
Place a banana slice at the end and roll them up.
In a bowl, beat the eggs with milk and powdered sugar.
Dip the roll-ups in the eggs.
In a sauce pan, melt butter and place the roll-ups in the butter. Cook until golden brown.
Serve with drizzled chocolate and dusted powdered sugar.
Cut off the crust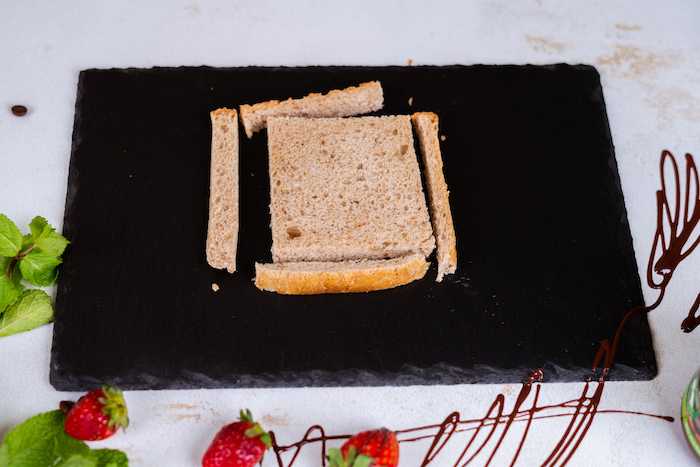 Spread chocolate on the bread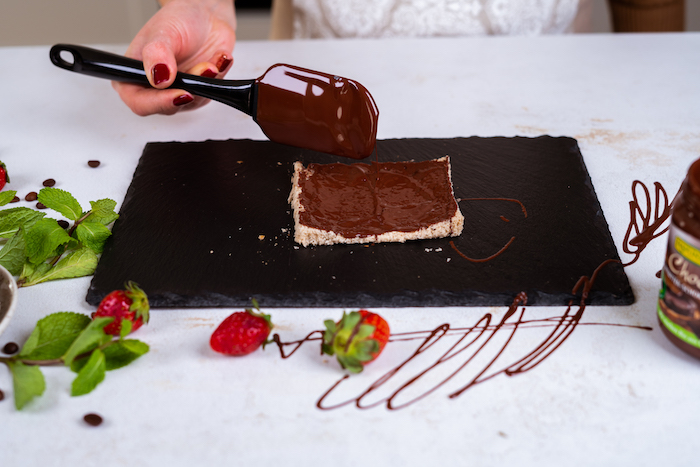 ---
Roll up with banana slice inside
Beat the eggs, milk and sugar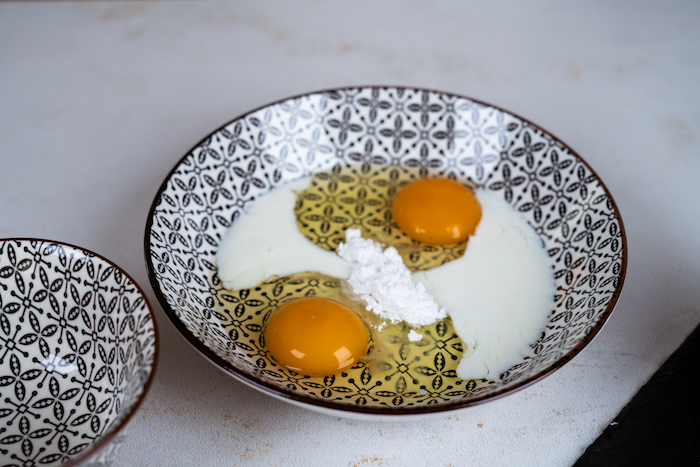 Dip the roll-ups in the eggs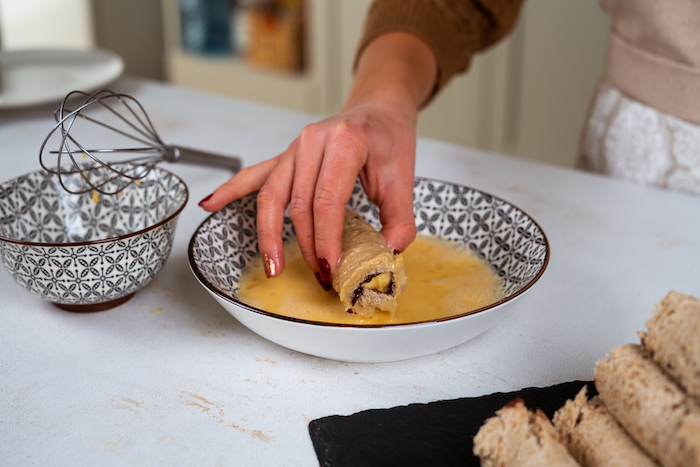 Cook in butter until golden brown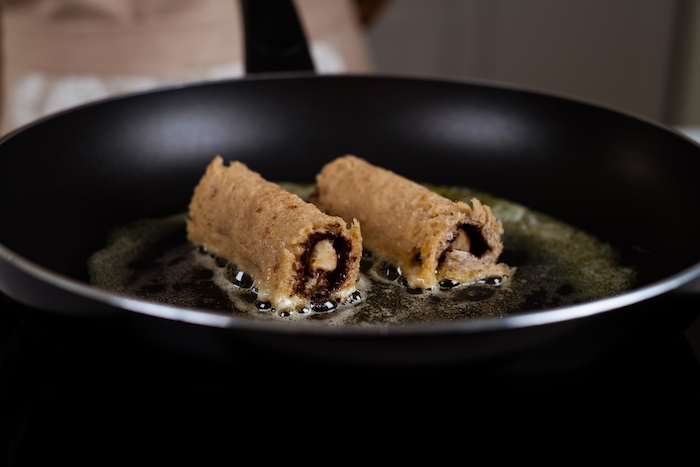 Turn over on each side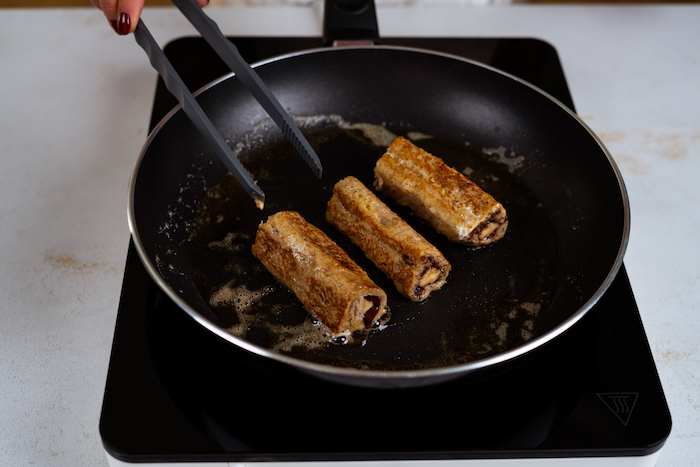 Drizzle chocolate on top when serving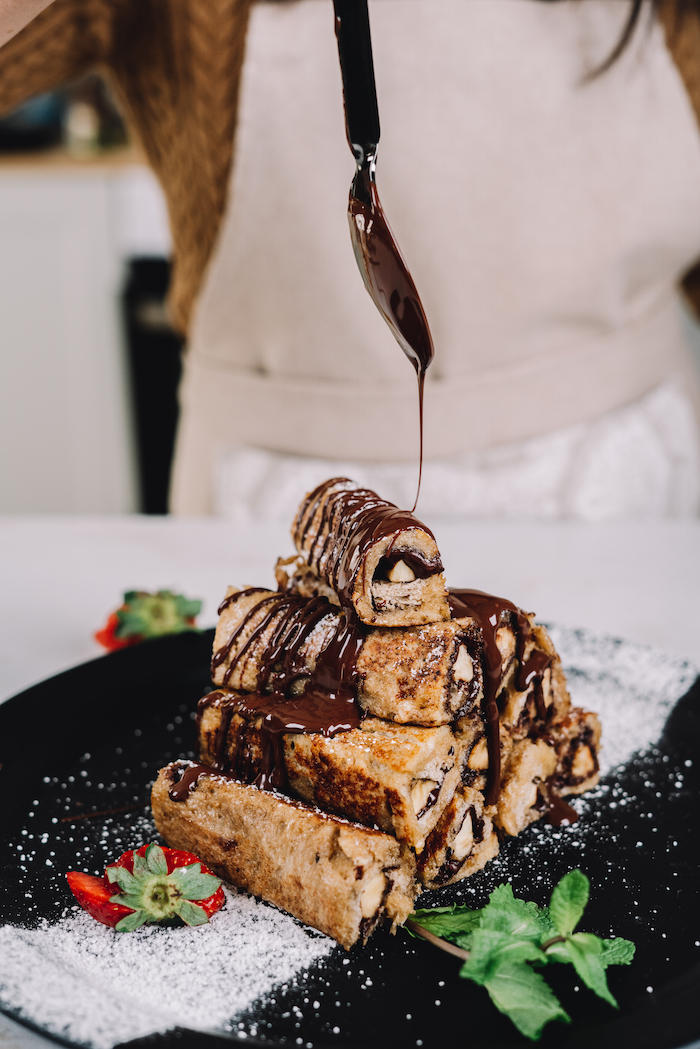 Green smoothie – keto breakfast for a healthy start of the day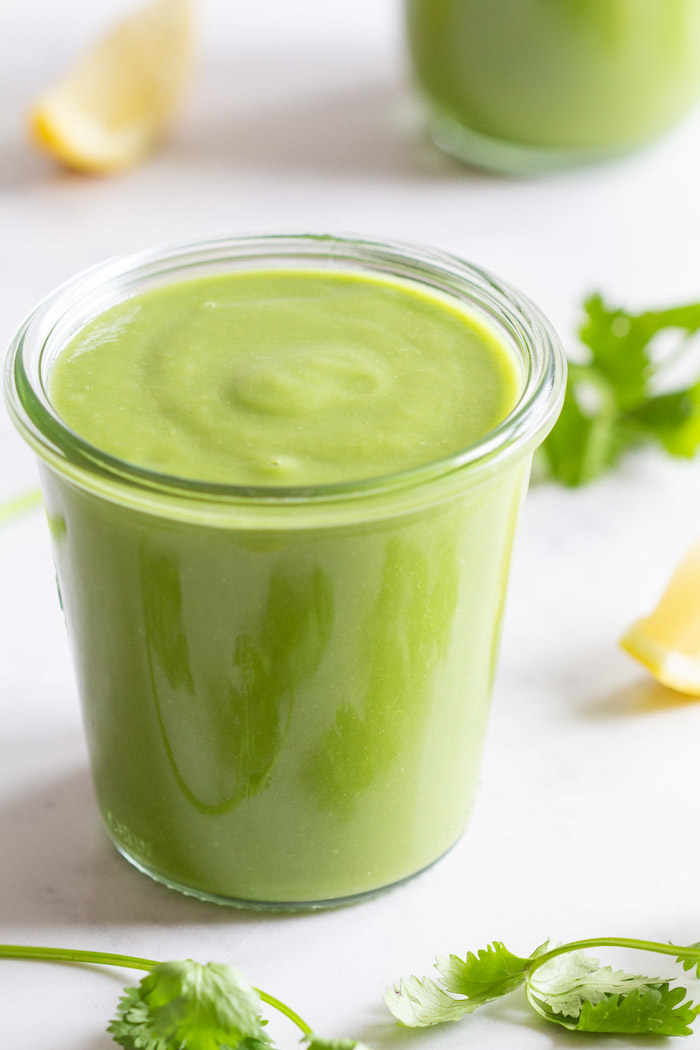 Ingredients:
1 cup cold water
1 cup baby spinach
1/2 cup cilantro
3/4 peeled cucumber
1 inch peeled ginger
1 cup frozen avocado
1/2-1 peeled lemon
Simple and easy vitamin bomb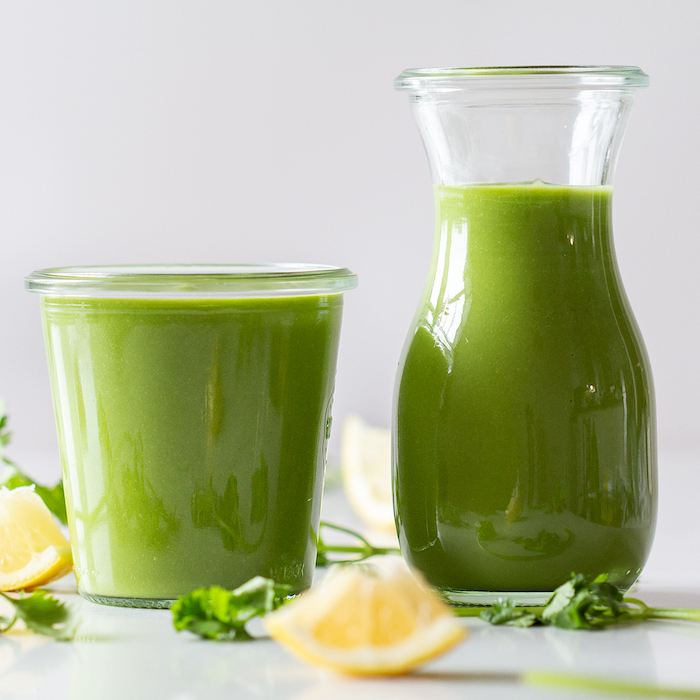 Instructions:
Put all ingredients in a blender and blend until smooth.
Store in a fridge for up to 3 days.
Perfect beginning of the day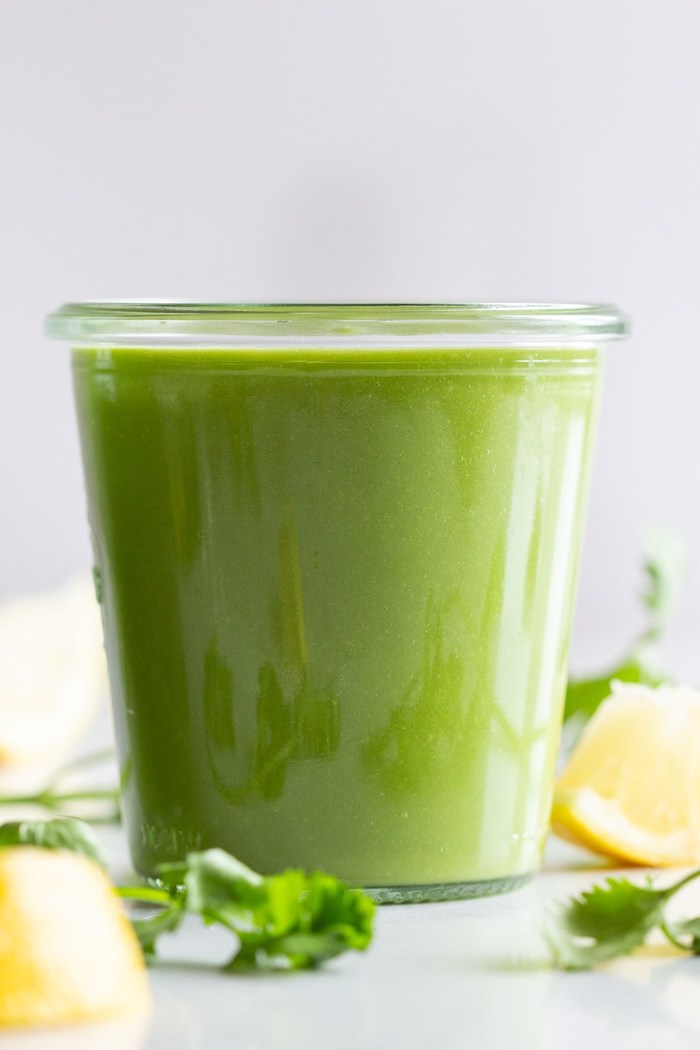 Keto breakfast – coconut flour crepes with raspberries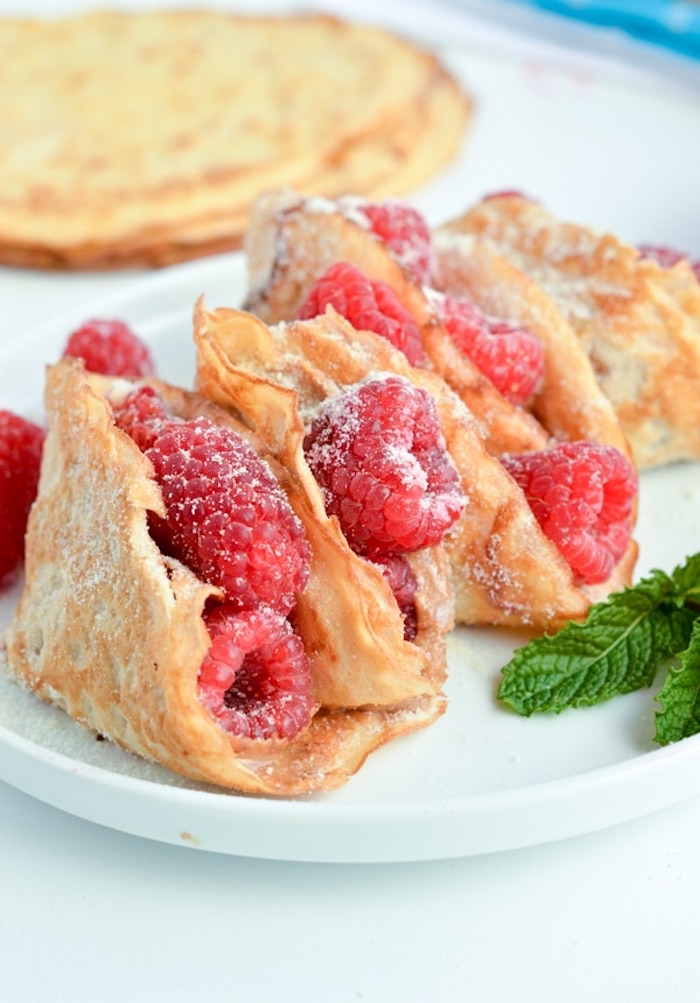 Ingredients:
1tbsp melted coconut oil
1/4 cup almond milk
1/4 cup melted coconut cream
4 eggs
1/2tsp vanilla extract
2tbsp coconut flor
1tbsp almond flour
Delicious and easy to make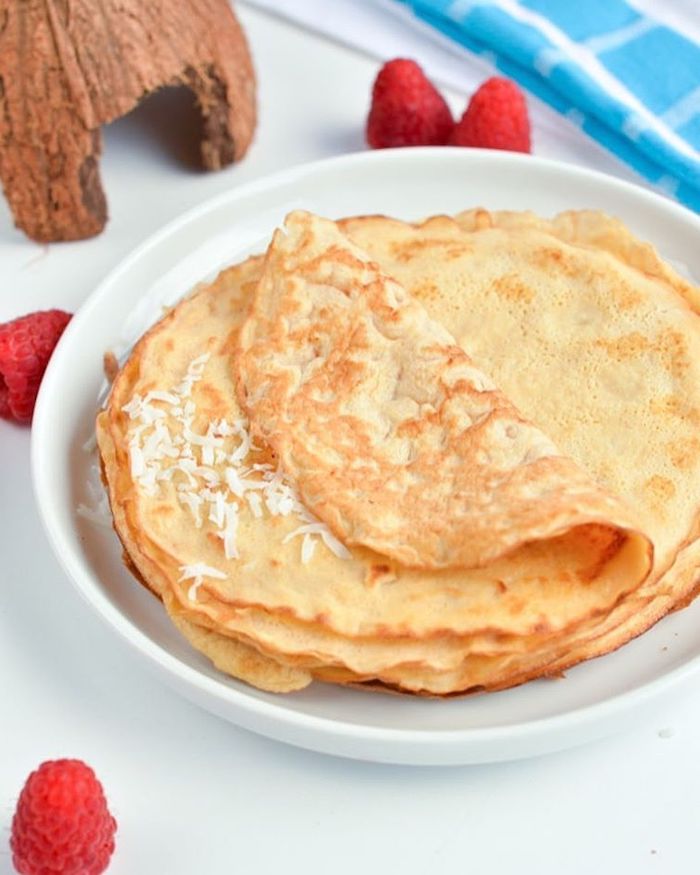 Instructions:
In a mixing bowl add: eggs, coconut oil, almond milk, coconut cream, vanilla extract, coconut flour and almon flour. Beat until smooth and set aside for at least 10 minutes.
Heat the coconut oilin a pan and pour 1/4 cup of the crepe batter and spread evenly. Bake for about 2-3 minutes on each side.
Serve with favorite filling (we used raspberries and coconut flakes).
Don't they look yummy?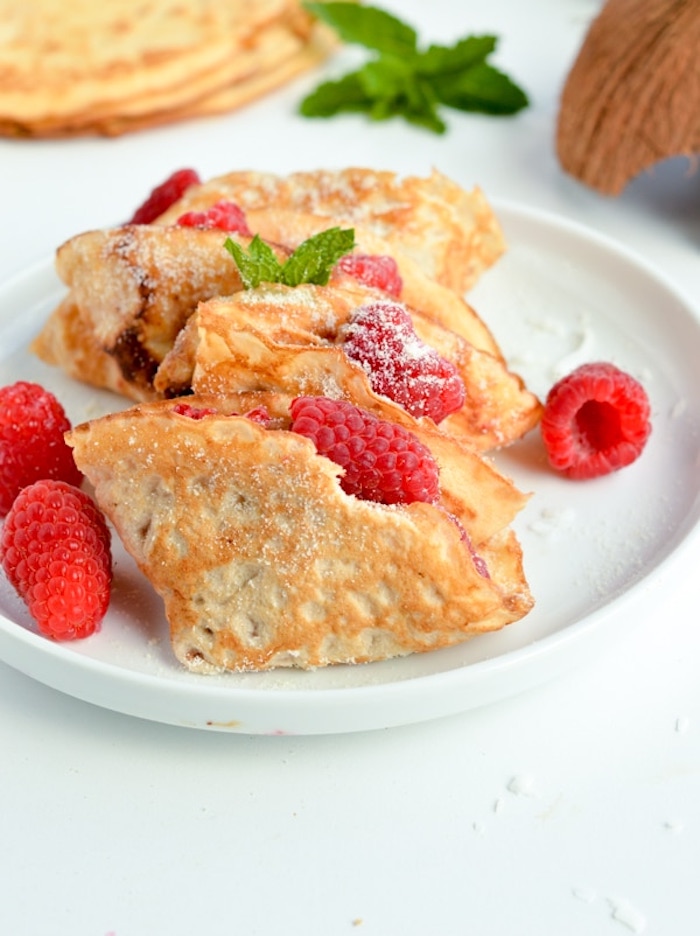 Keto blueberry mug cake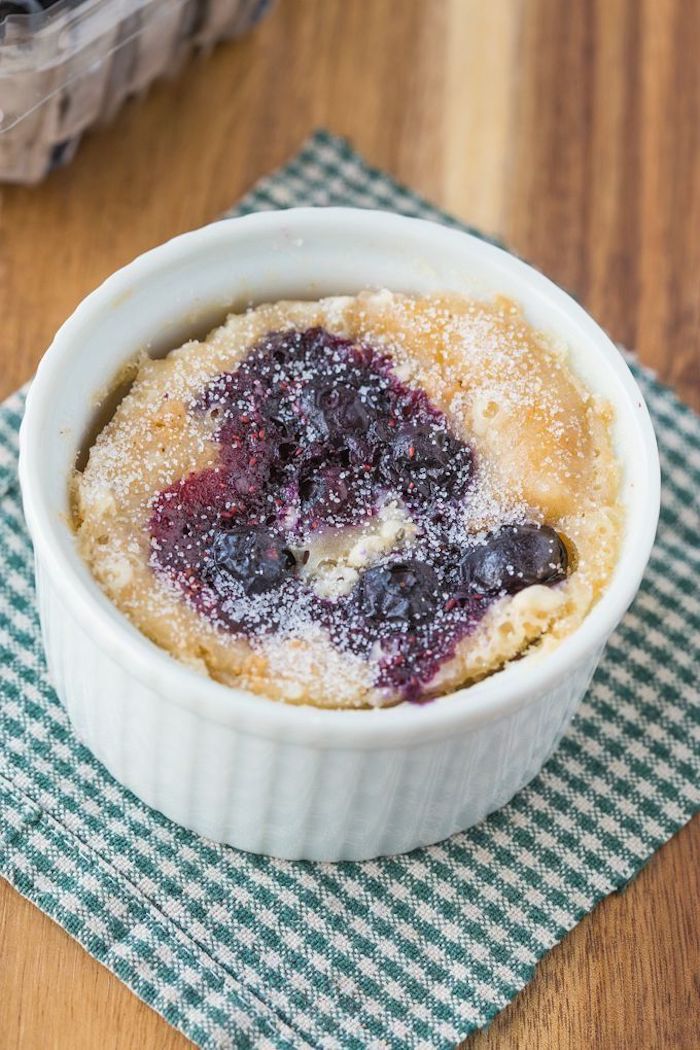 Ingredients:
1/4tsp baking powder
2tbsp coconut flour
1tbsp granulated sugar
1 large egg
2tbsp melted coconut oil
2tbsp maple syrup
1-2tbsp blueberries
Keto breakfast in a cup
Instructions:
Mix the dry ingredients together.
In a bowl add the rest of the ingredients (except the blueberries) and mix well. Then, add the dry ingredients and mix well (if the batter is too thick, add milk)
Add the blueberries inside.
Microwave for about 2 minutes.
Simple as that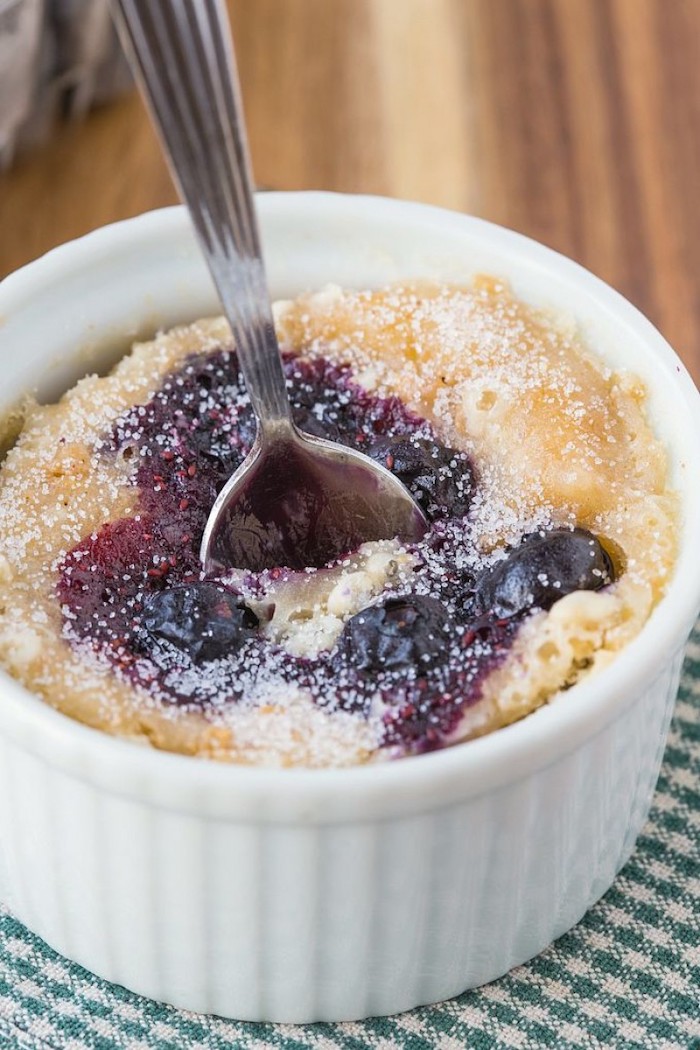 Keto chocolate donuts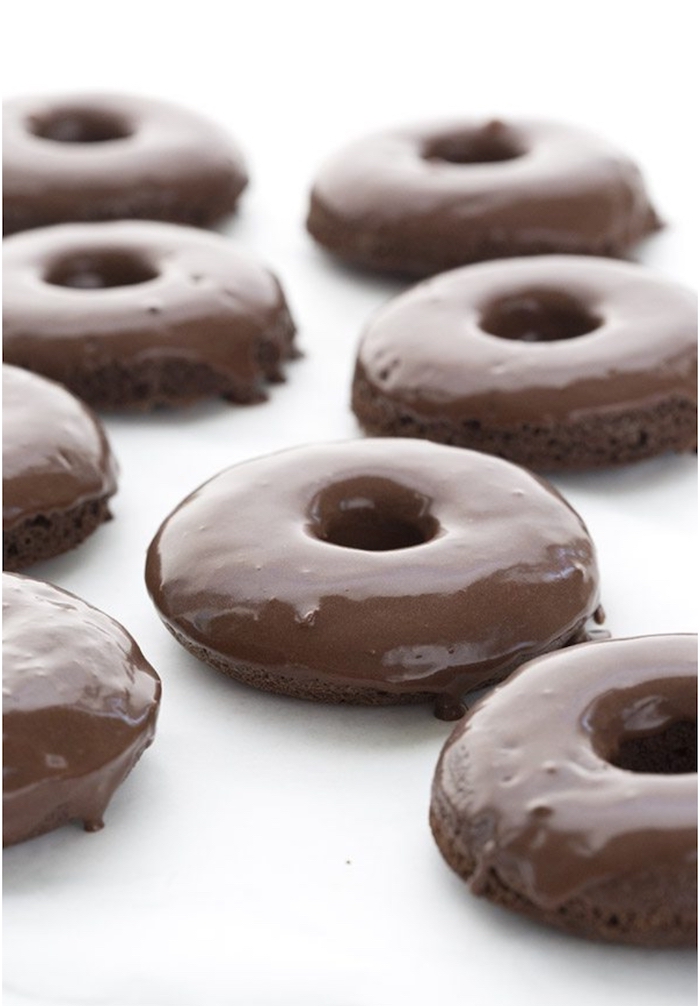 Ingredients:
Donuts:
3tbsp cocoa powder
1tbsp baking powder
1/3 cup coconut flour
1/3 cup sweetener of your choice
1/4tsp salt
4 large eggs
1/4 cup melted butter
6tbsp brewed coffee
1/2tsp vanilla extract
Glaze:
1/4 cup powdered sweetener
1tbsp cocoa powder
1tbsp heavy cream
1/4tsp vanilla extract
1 1/2 tbsp water
Delicious chocolate donuts are an actual part of the keto diet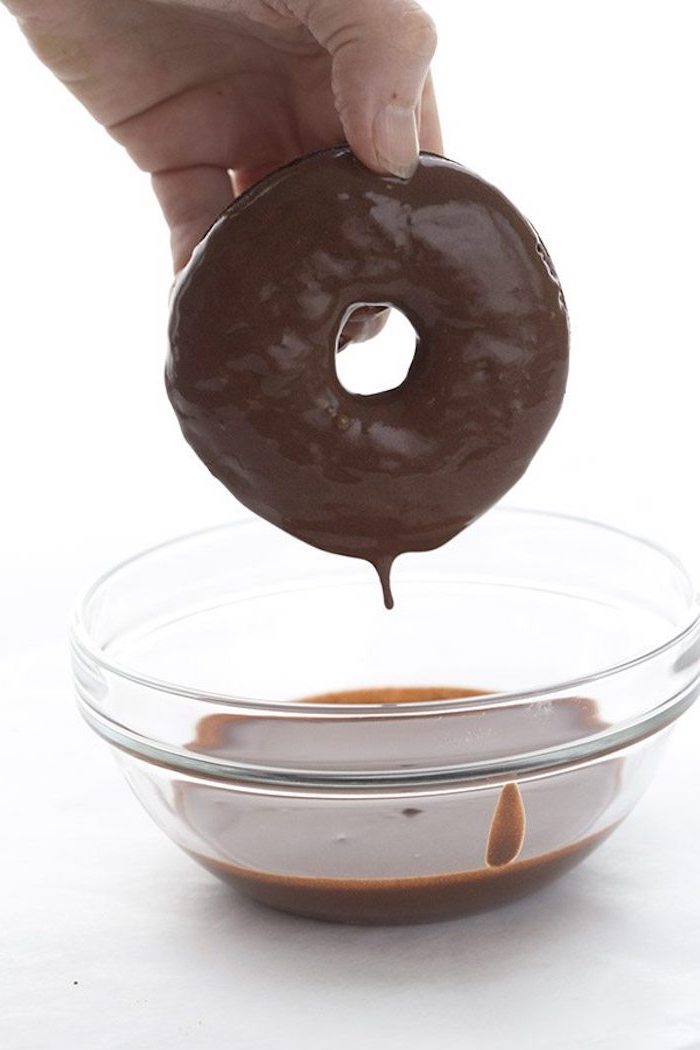 Instructions:
Preheat the oven to 180 degrees and grease a donut pan well.
In a bowl whisk together the coconut flour, sweetener, baking and cocoa powders and salt. Stir in the eggs, butter and vanilla extract. The, add the coffee until well combined.
Divide the batter amongst the pan and bake for 16-20 minutes until set. Then let them sit for about 10 minutes.
In another bowl whisk together the powdered sweetener and cocoa powder. Then add the heavy cream and vanilla and whisk together.
Add water and dip each donut into the glaze, then let them set for about 3 minutes.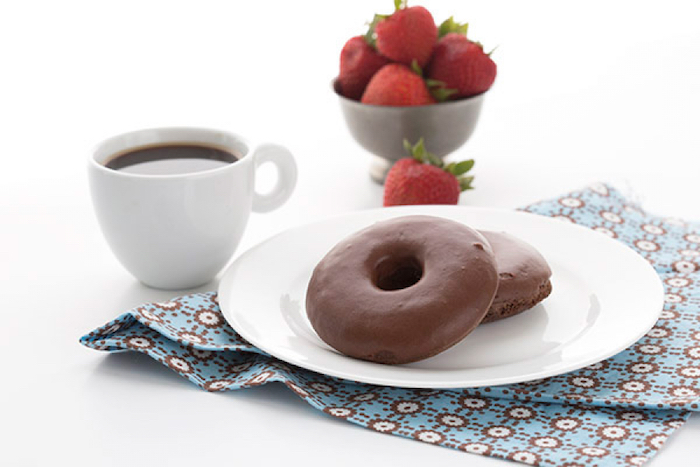 Keto cinnamon toast crunch cereal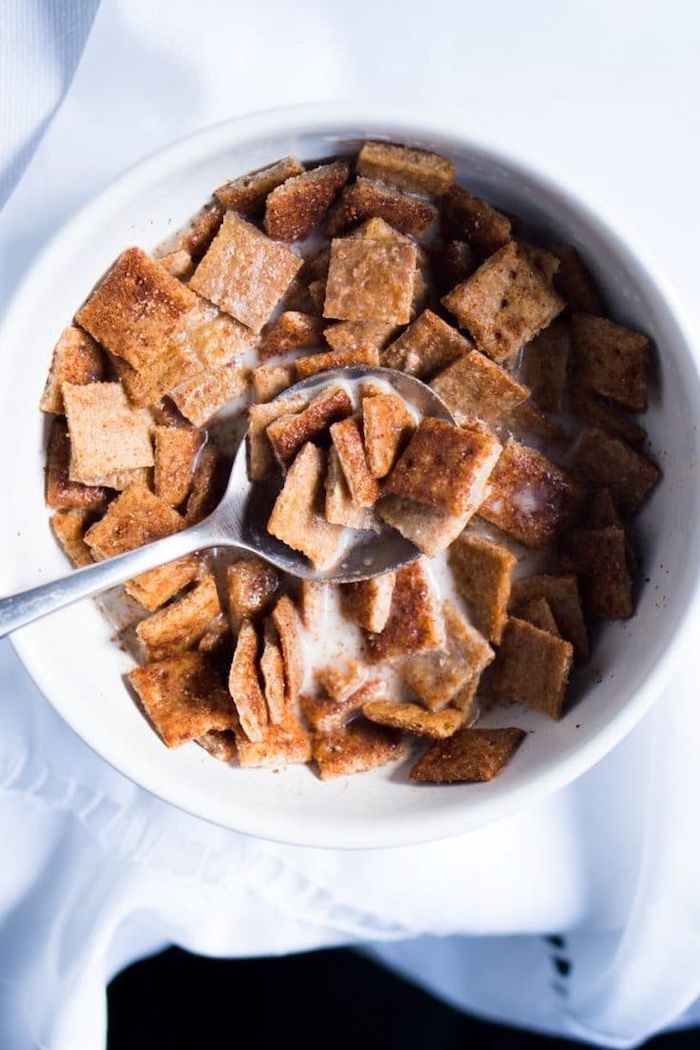 Ingredients:
192g almond flour
1tsp xanthan gum
2tsp cinnamon
1/2tsp baking soda
1/4tsp kosher salt
80g butter
96g golden erythritol
1 egg
For the topping:
2tsp cinnamon
2tbsp xylitol
28g melted butter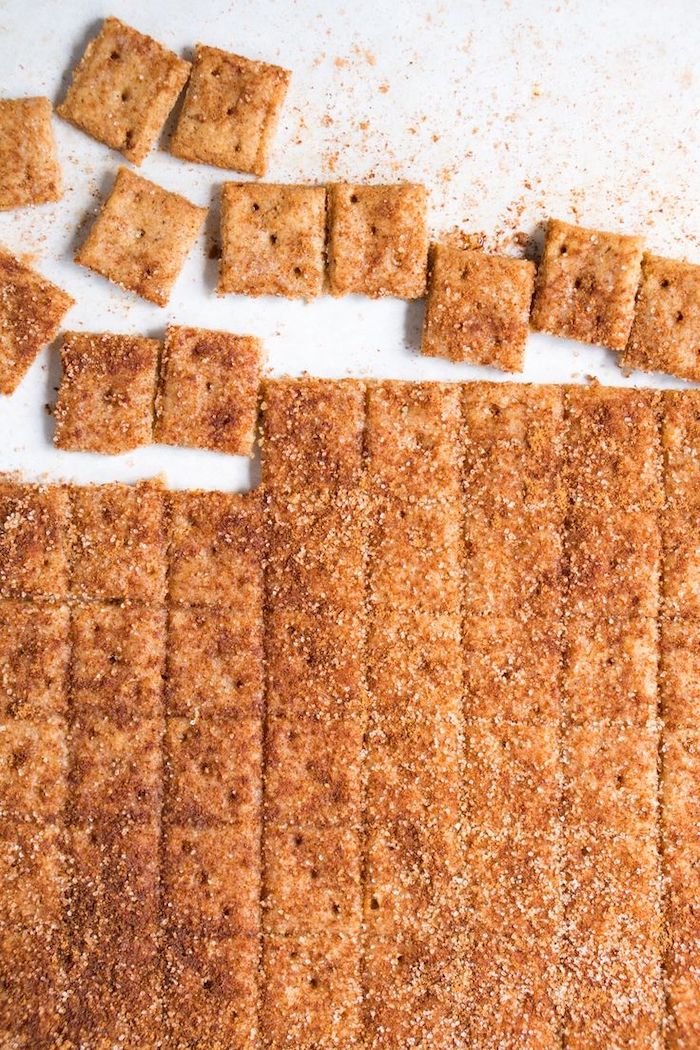 Instructions:
Mix almond flour, cinnamon, gum, baking soda and salt in a bowl.
Cream butter in a seperate bowl and add the sweetener and beat until it appears light and fluffy.
Add in the egg (the mixture shouldn't be completely smooth).
Add in half the flour first, mix well, then add the rest.
Wrap in cling film and refrigerate for about an hour.
Preheat oven to 180 degrees.
Roll the dogh until it is nice and thin then cut it into squares.
Transfer it to a baking tray and put in the freezer for about 10 minutes. Bakr for 8-12 minutes until golden.
Brush with melted butter, sprinkle with the topping with cinnamon, xylitol and butter and let cool.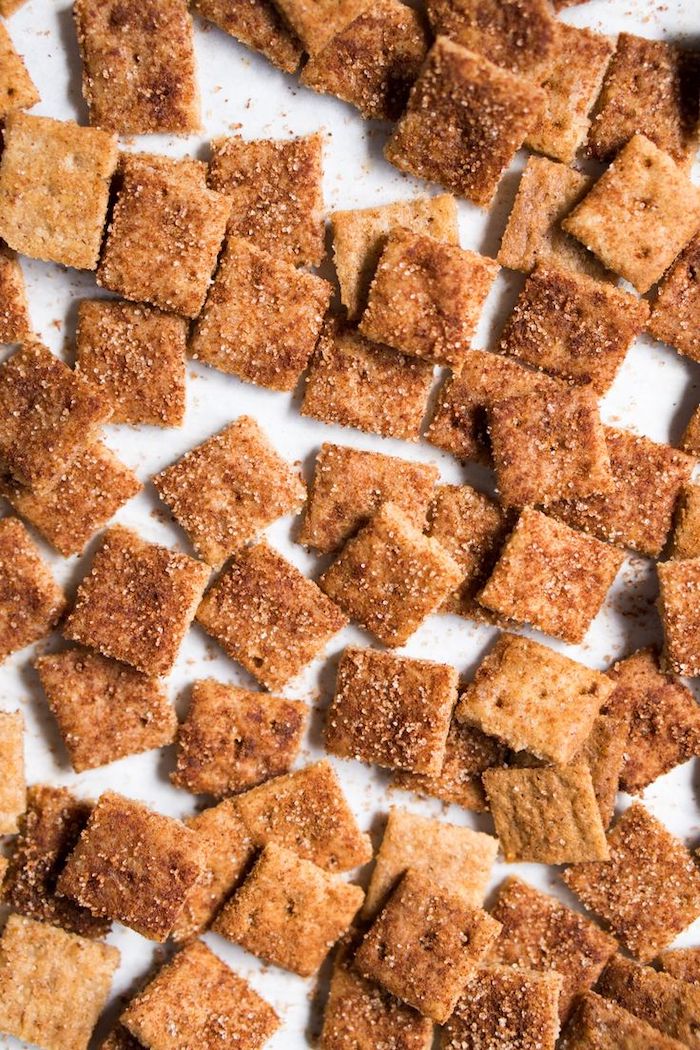 Cinnamon roll mug cake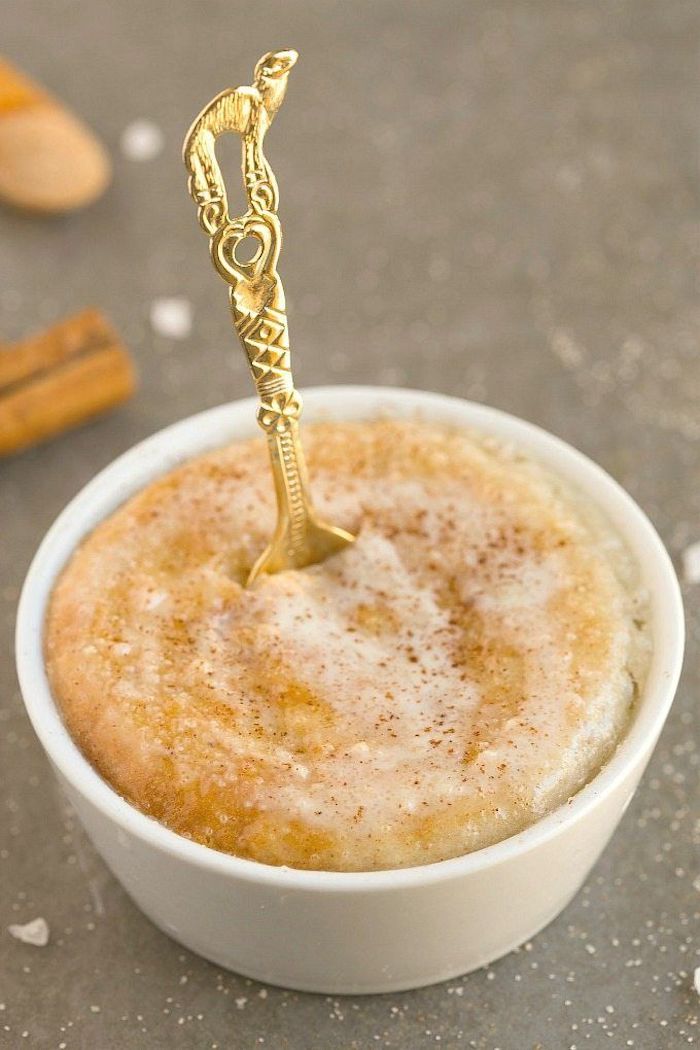 Ingredients:
1/2tsp baking powdeer
1 scoop vanilla protein powder
1tbsp coconut flour
1/2tsp vinnamon
1tbsp granulated sugar
1 large egg
1/4 cup milk
1/4tsp vanilla extract
1tbsp granulated sugar
1/2tsp cinnamon
For the glaze:
1tbsp melted coconut butter
1/2tsp milk
pinch of cinnamon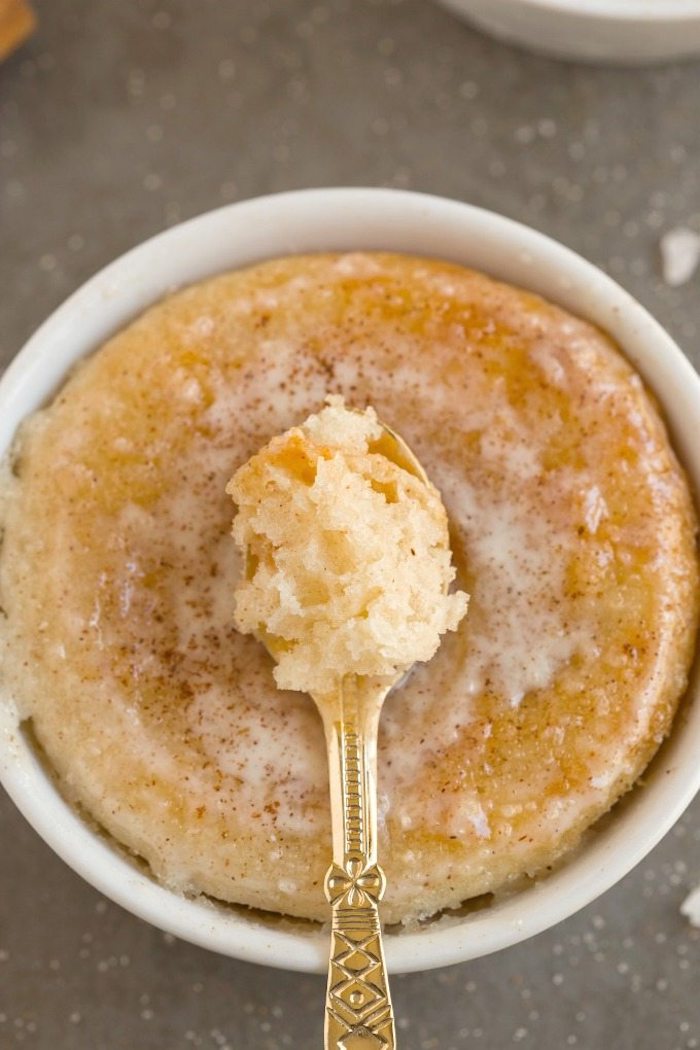 Instructions:
Grease a bowl and add the protein and baking powders, coconut flower, cinnamon and sweetener and mix well.
Add in the eggs and mix well, then add the milk and vanilla extract.
Add in the granulated sugar and cinnamon and swirl over the top. Mixrowave for 60 seconds and top with the glaze.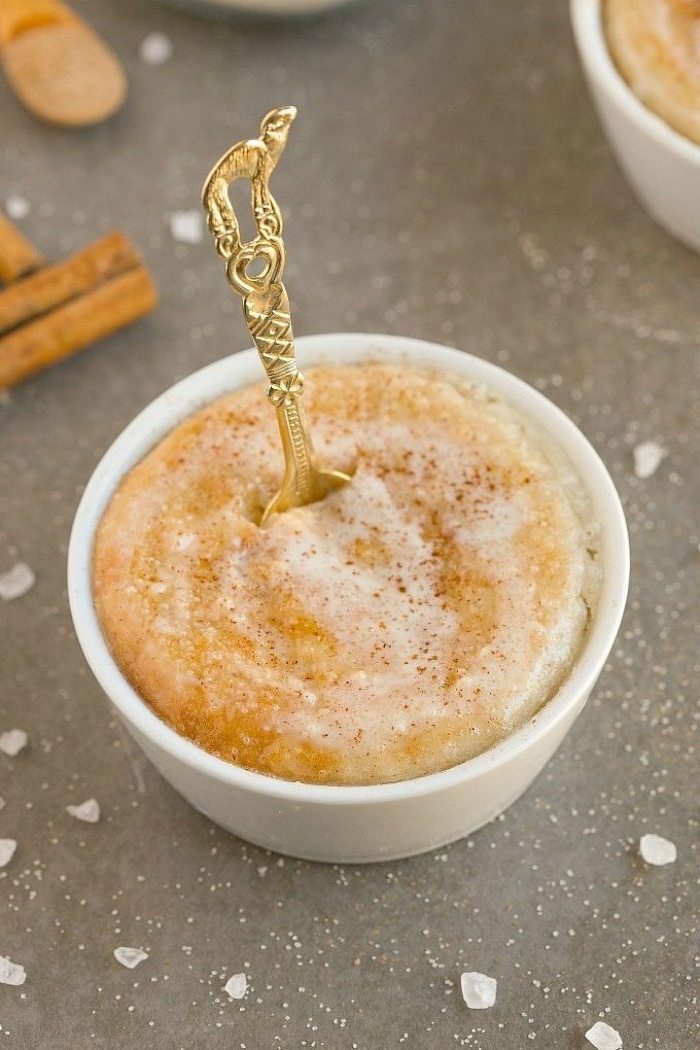 Keto coconut bars with macadamia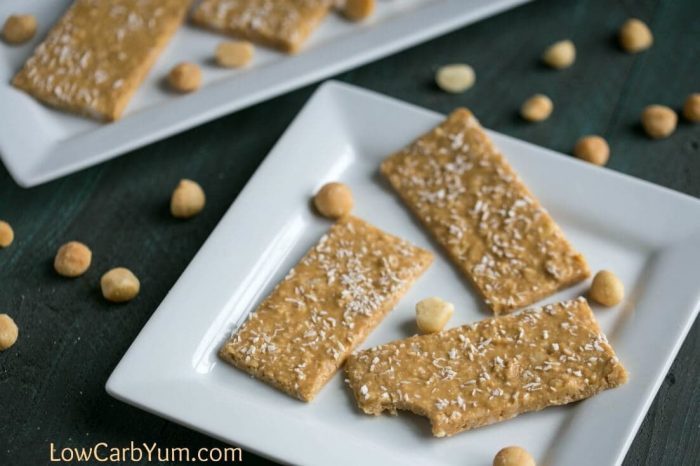 Ingredients:
60g macadamia nuts
1/4 cup coconut oil
1/2 cup almond butter
6tbsp unsweetened shredded coconut
20 drops Stevia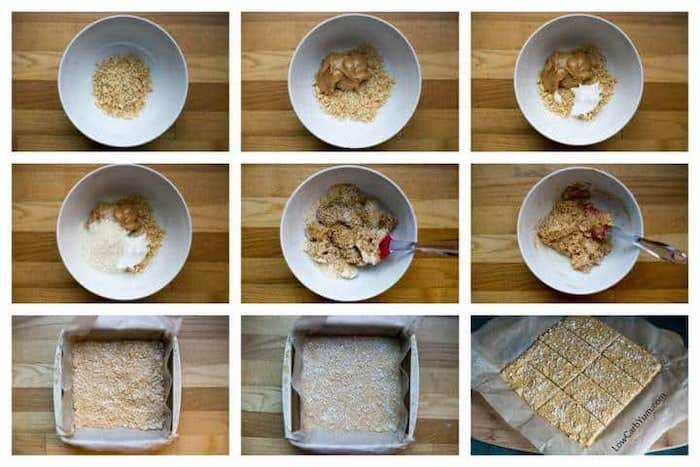 Instructions:
Crush the macadamia nuts.
In a bowl mix the almond butter, coonut oil and shredded coconut. Then, add the macadamia nuts and Stevia drops and mix well.
Pour into 9×9 baking tray and refrigerate overnight.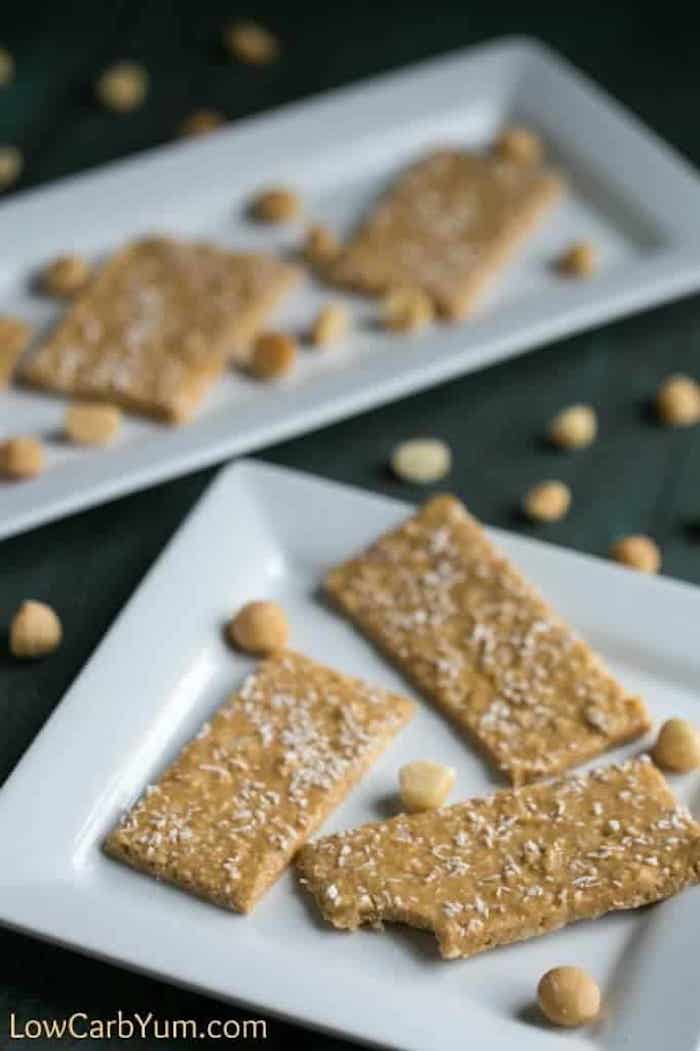 Keto glazed orange scones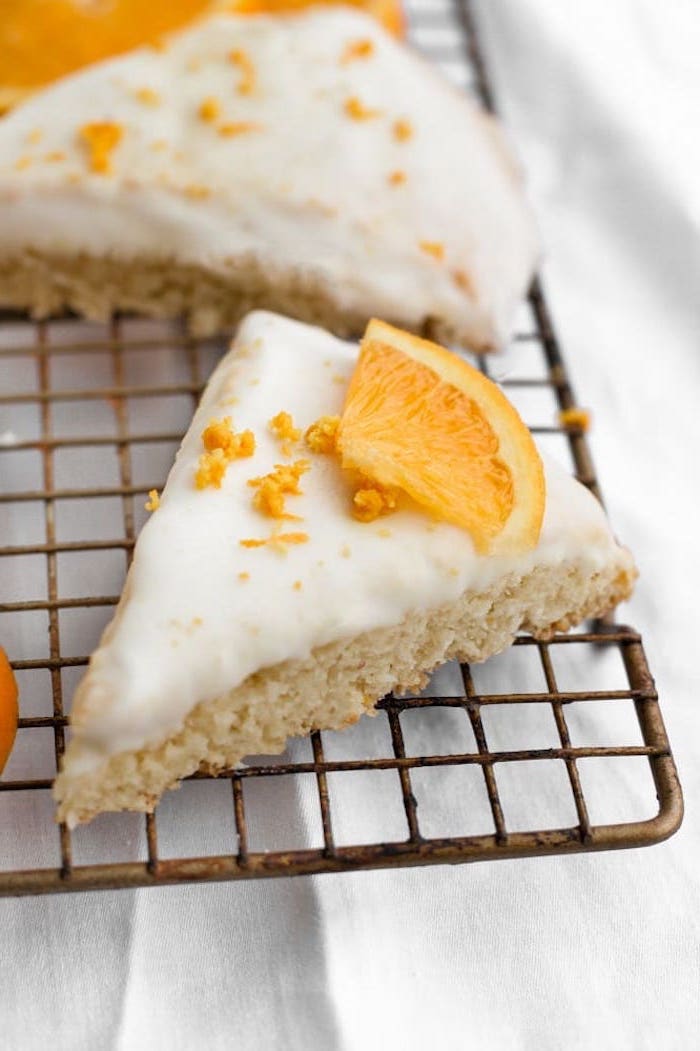 Ingredients:
For the scones:
3/4 cup coconut flour
3tbsp classic monk fruit sweetener
2tsp cream of tartar
3/4tsp baking soda
1/4tsp salt
4 eggs, beaten
1/4 cup coconut oil
1tbsp orange extract
1/2tsp vanilla extract
For the glaze:
2tbsp coconut oil
1/3 cup classic monk fruit sweetener
2-3tbsp unsweetened coconut milk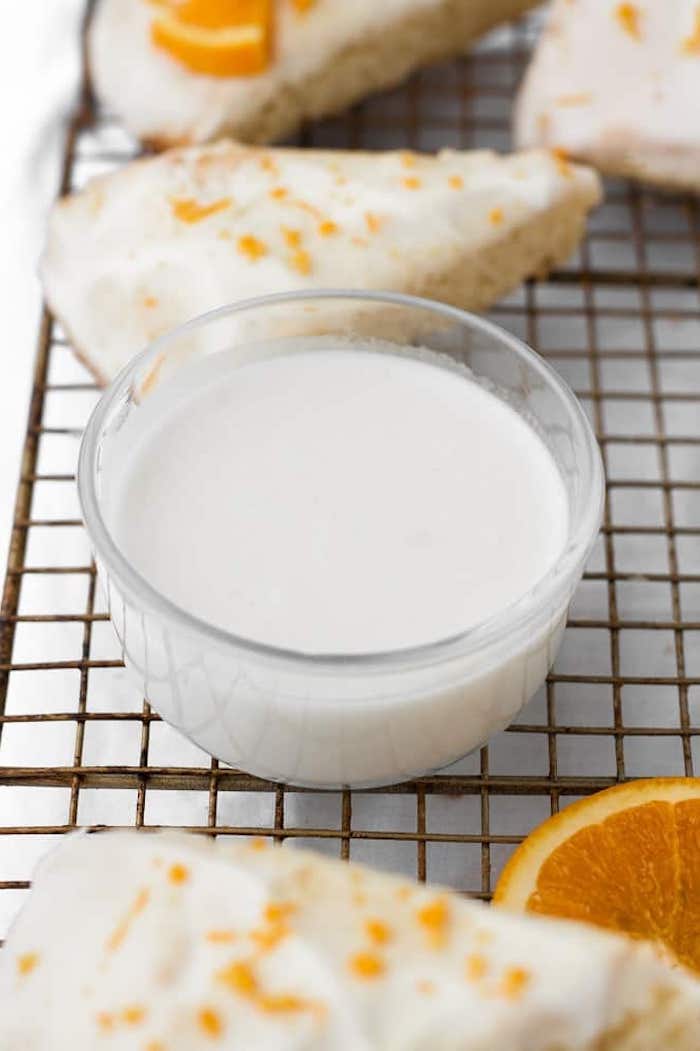 Instructions:
Preheat oven to 180 degrees.
In a bowl, mix coconut flour, fruit sweetener, cream of tartar, baking soda and salt. Then, add the beaten eggs, coconut oil, orange and vanilla extracts and mix well.
Pour the dough into a round baking tray and bake for 18-20 minutes and let cool.
Blend fruit sweetener until powdered, melt the coconut oil and add it in. Then, add coconut milk and blend until a glaze forms.
Dip the top of the scones in the glaze and let set. Garnish with orange slices and orange zest.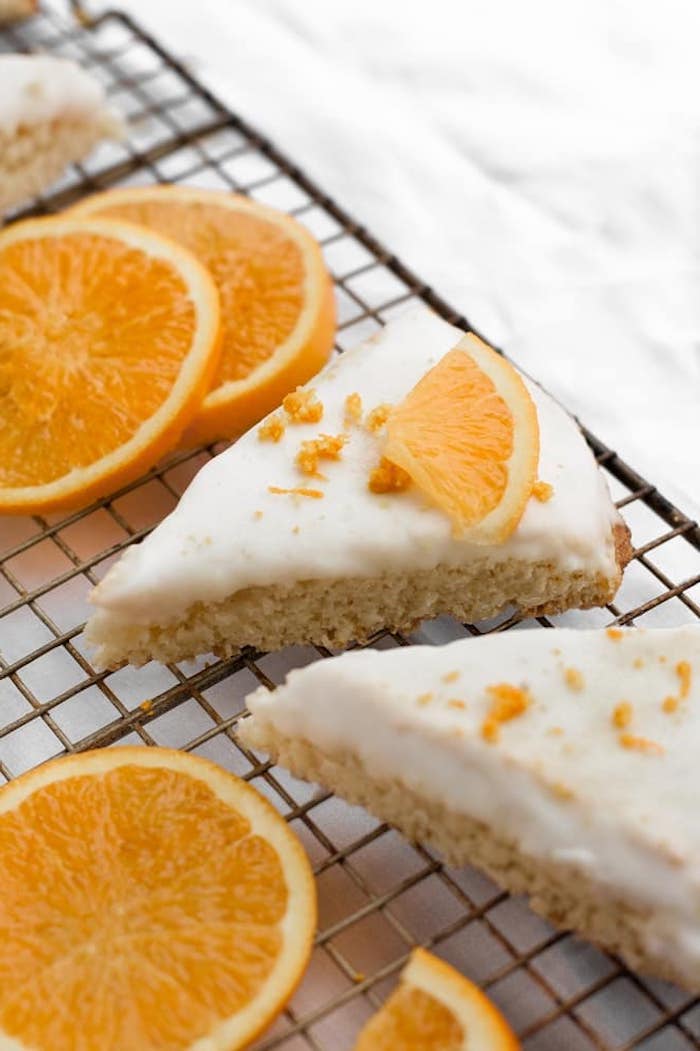 Boiled eggs with thyme and butter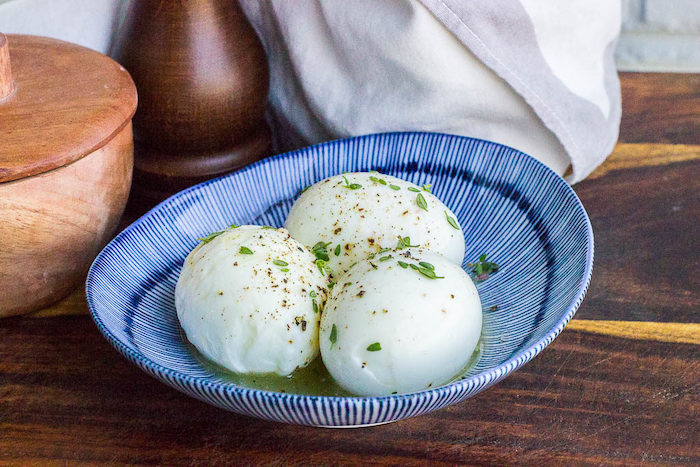 Ingredients:
3 large eggs
1tbsp unsalted butter
black pepper
sald
1/4tsp thyme leaves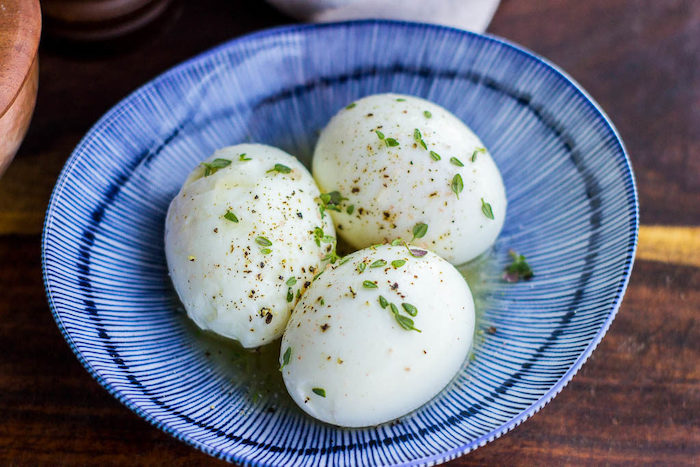 Instructions:
Bring water to a boil and add the eggs. Boil them for about 6 minutes.
Melt the butter.
Peel the eggs and put them in the butter.
Add the thyme leaves and salt and pepper to taste.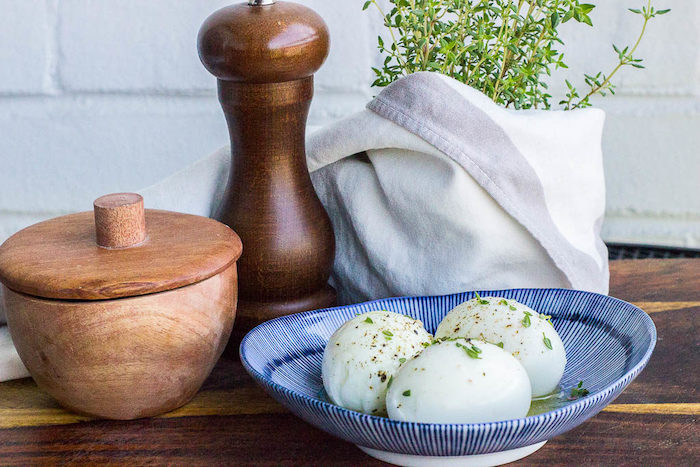 Keto breakfast bowl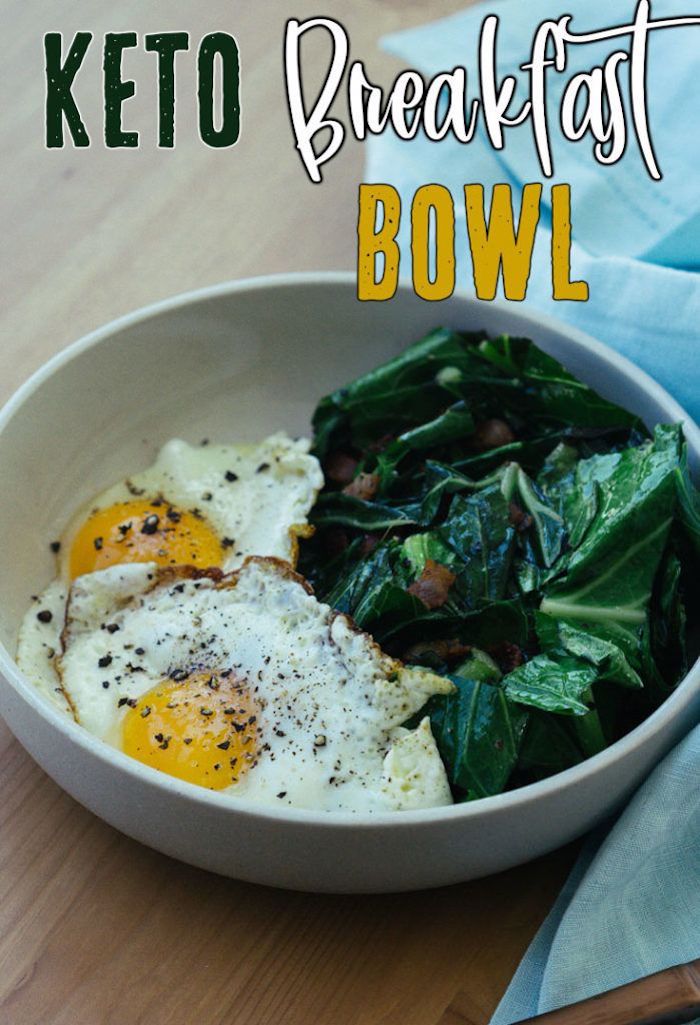 Ingredients:
3 slices of bacon
2 large eggs
3 cups collard greens
1/4tsp black pepper
1/2tsp Himalayan salt
1/4tsp garlic powder
1/2tsp ghee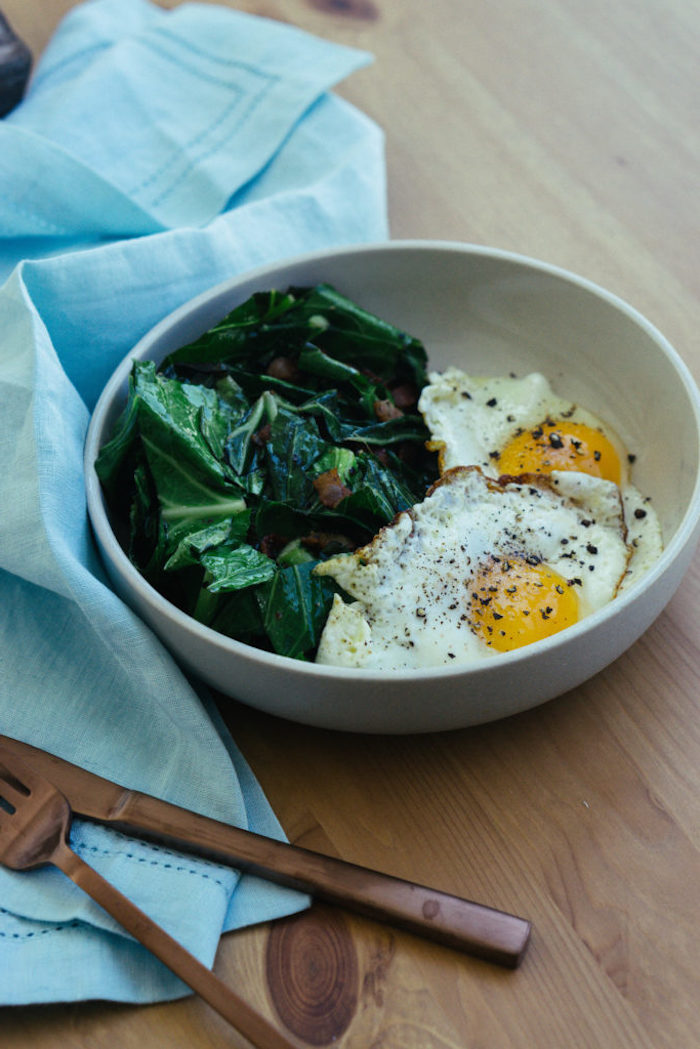 Instructions:
Heat a skillet, slice the bacon and add it to the pan until cooked.
Add the collard greens and the garlic powder, salt and pepper. Transfer to a bowl.
Add the ghee to the hot pan and crack in the eggs. Let them fry then season them with salt and pepper. Add them to the bowl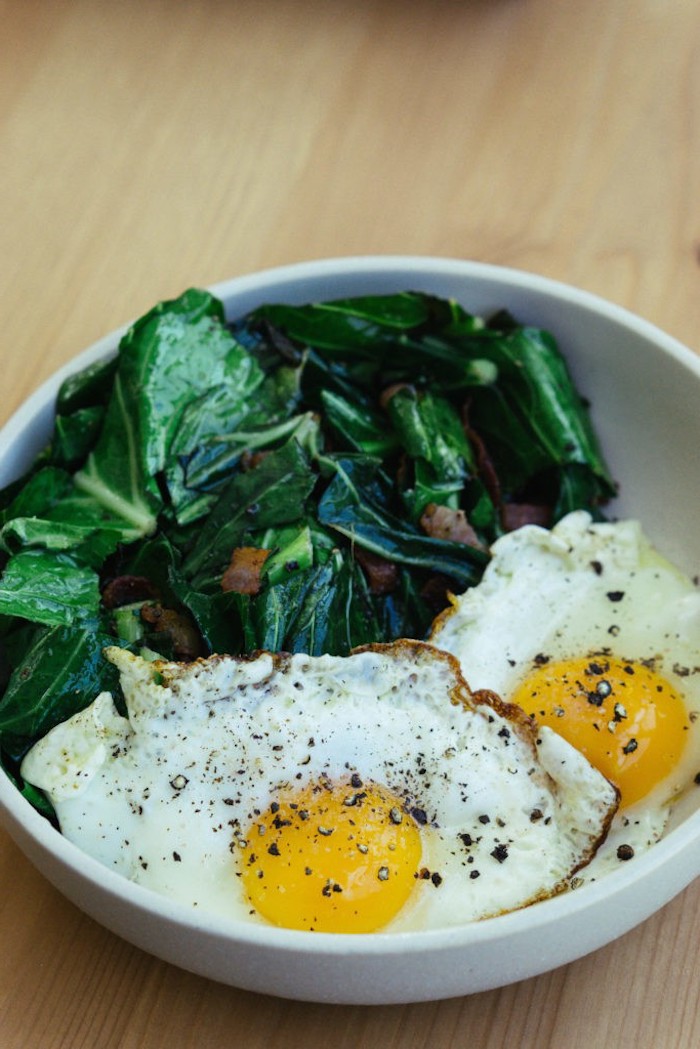 Cauliflower hash brown breakfast bowl – keto breakfast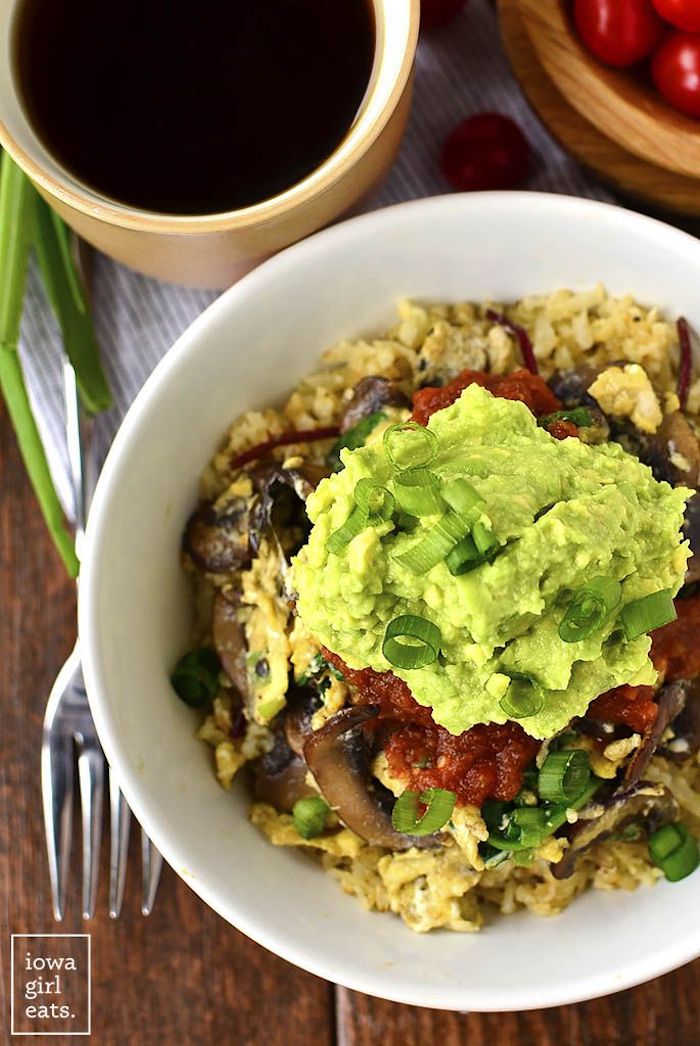 Ingredients:
1/2 avocado
1/2 lime or lemon
garlic powder, salt and pepper
2 eggs
olive oil
1-1/2 cups cauliflower rice
4oz sliced mushrooms
1 small handful baby spinach
1 chopped green onion
salsa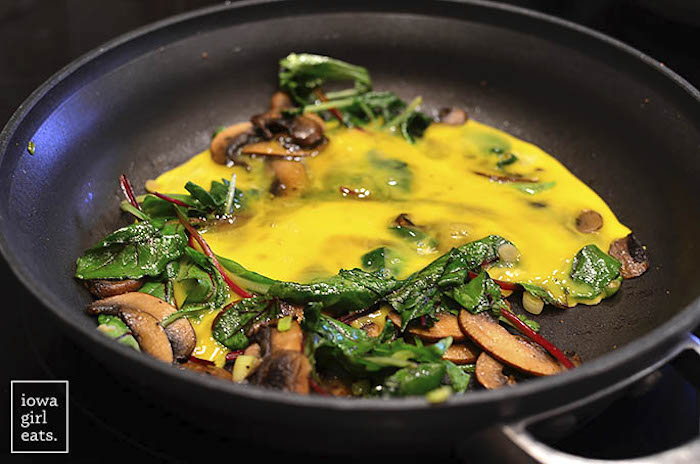 Instructions:
Mix avocado, lime juice, garlic powder, salt and pepper in a bowl.
Whisk eggs and salt and pepper in another bowl and set aside.
Heat olive oil in a skillet and saute the mushrooms. Season them with garlic powder, salt and peppers and saute until golden brown. Transfer to a bowl and set aside.
Add another drizzle of olive oil to the skillet and add the cauliflower. Season with garlic powder, salt and pepper and saute for about 4-5 minutes. Transfer to bowl and set aside.
Transfer the mushrooms back to the skillet with the green onions and baby spinach, saute for about 30 seconds, then add the eggs and scramble. Put mixture on top of the sauteed cauliflower hash brown and top with mashed avocado and salsa.
Fried cauliflower rice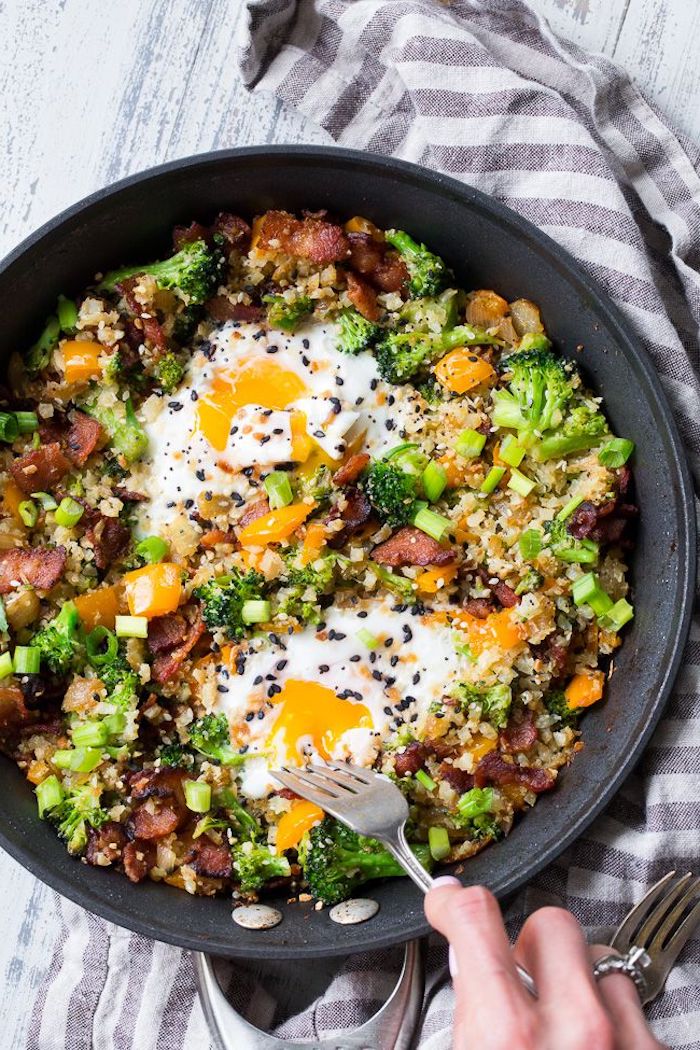 Ingredients:
4 slices of bacon, cut into pieces
2tbsp cooking fat
8oz cauliflower rice
1 diced onion
1 diced bell pepper
6oz broccoli florets cut into pieces
2tsp coconut aminos
salt and pepper
3 large eggs
bagel seasoning
sliced green onion for garnish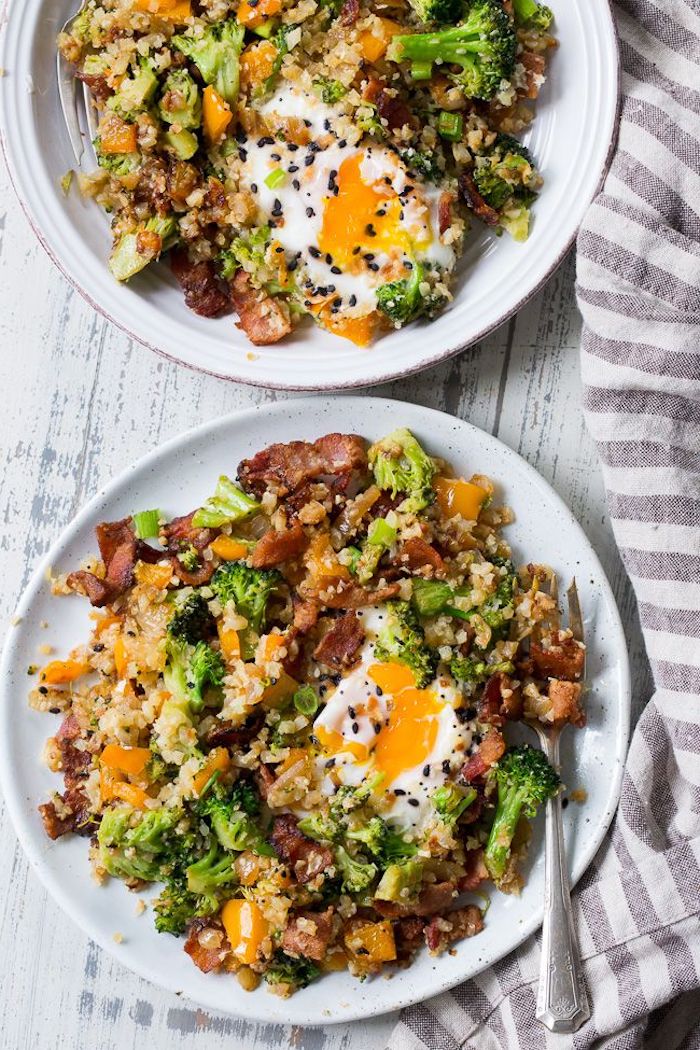 Instructions:
Heat a skillet and cook the bacon. Transfer to a plate and set aside.
Add fat to the skillet and add the onions. Cook until softened and add pepper. Cook for about 1 minute.
Add another spoon of cooking fat and add the broccoli, salt and pepper and seasoning. Cover and cook for about 30 seconds.
Add the bacon, cauliflower rice and coconut aminos. Stir well and cook until softened, stirring every 45-60 seconds.
Create 2 grooves for the eggs, add a bit of fat to each and crack the eggs in each. Sprinkle with salt, pepper and seasoning, cover the skillet and cook until eggs are ready.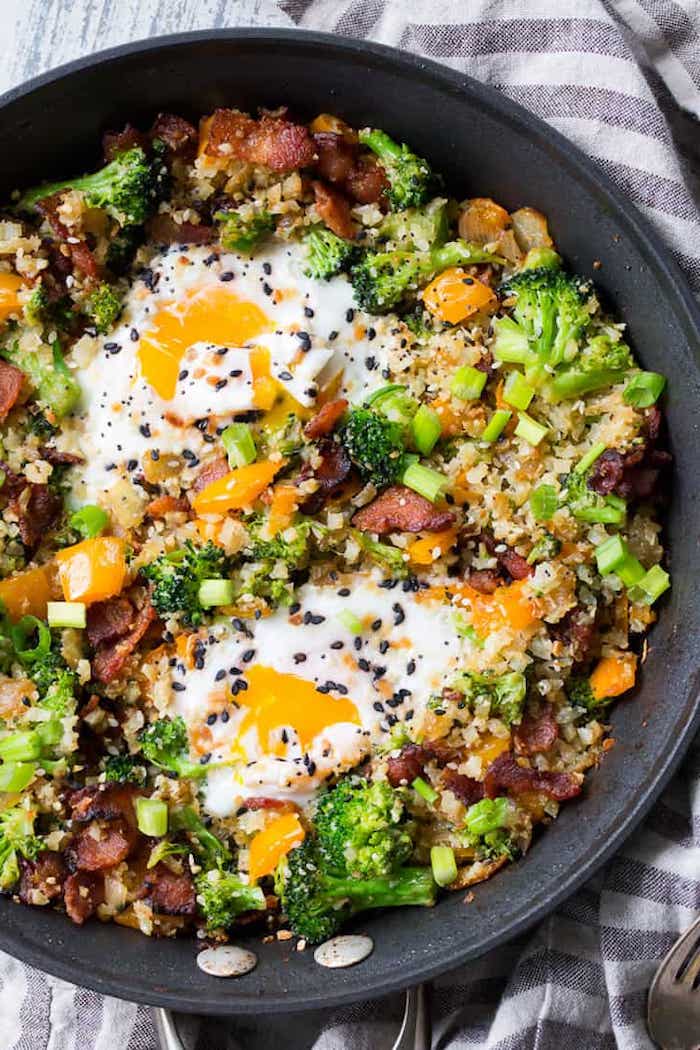 Keto pizza eggs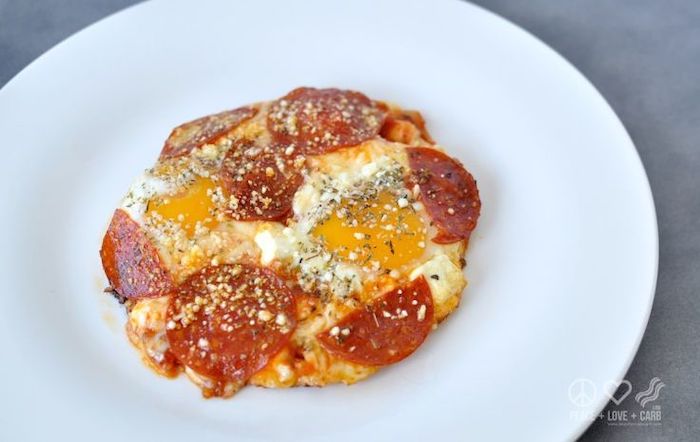 Ingredients:
2 large eggs
1tbsp butter
2tbsp pizza sauce
5 slices pepperoni
2tbsp crumbled feta cheese
2tbsp shredded mozzarella cheese
dash italian seasoning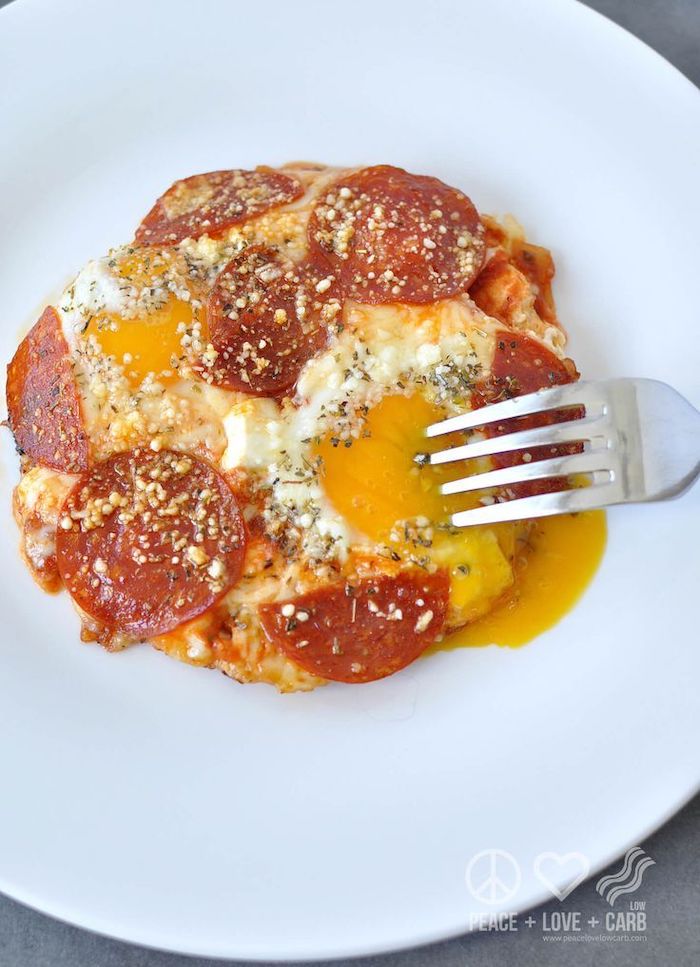 Instructions:
Heat butter and crack the eggs into a pan.
Once the egg whites start to set spoon the sauce on the eggs and sprinkle with the feta cheese.
Reduce heat to low and once the whites are almost completely set add the mozzarella, pepperoni and italian seasoning. Cook until the whites are completely set and the cheese is melted.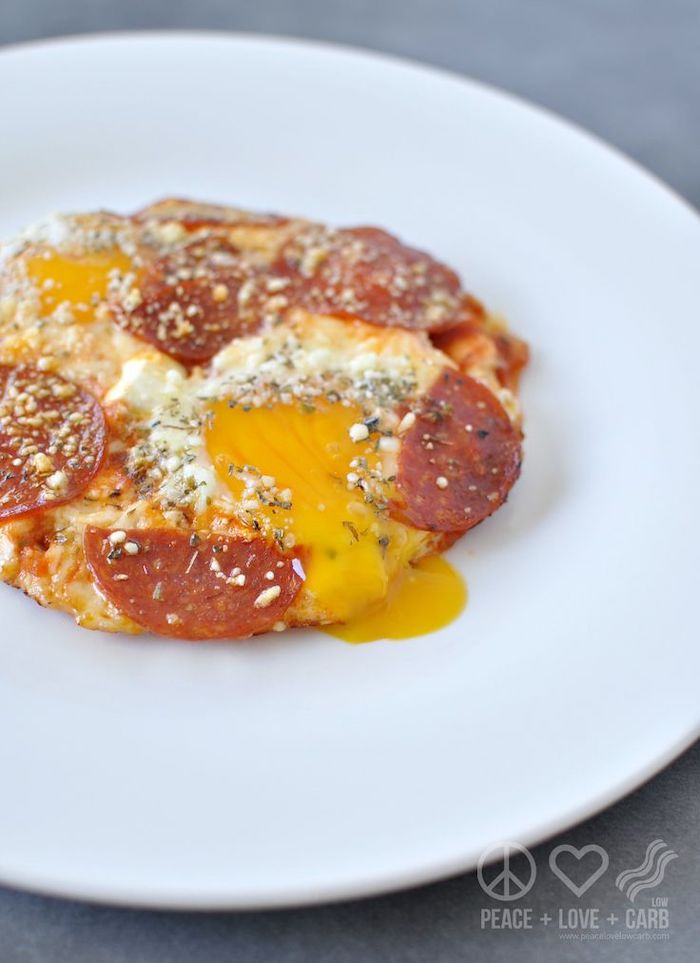 Keto breakfast sandwich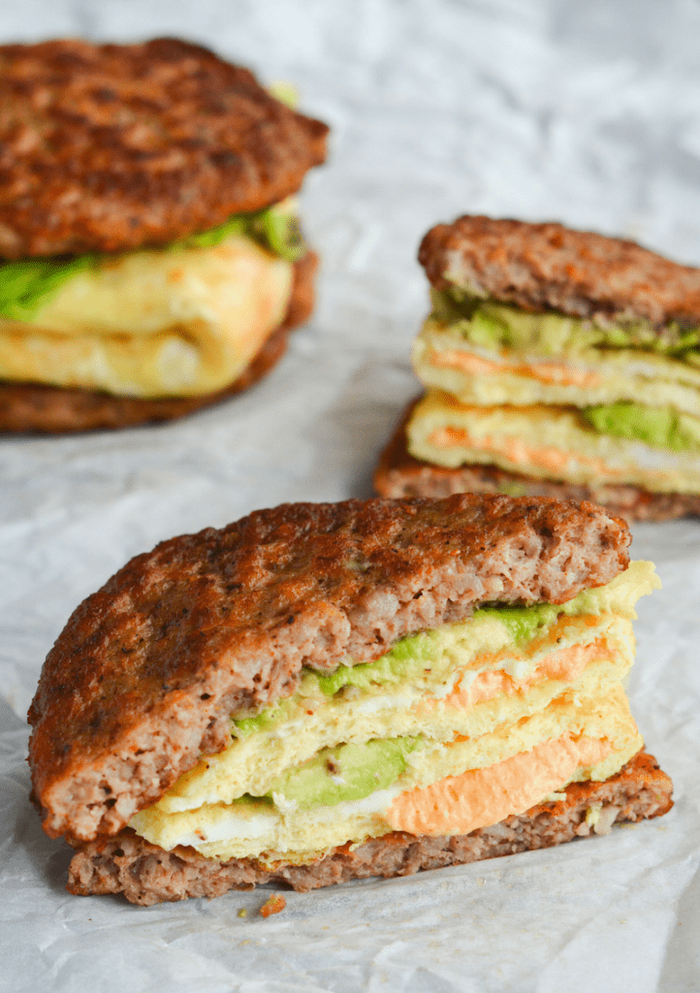 Ingredients:
1 egg
2 sausage patties
2tbsp cheddar
1tbsp cream cheese
1/4 sliced avocado
1/4-1/2tsp sriracha
salt and pepper
Instructions:
Cook sausages in a skillet and set aside.
Put the cream cheese and cheddar in a bowl and microwave until melted, then mix in the sriracha and set aside.
Mix egg with seasoning and make a small omelette.
Fill the omelette with the cheese sriracha and assemble into a sandwich with sausage patties.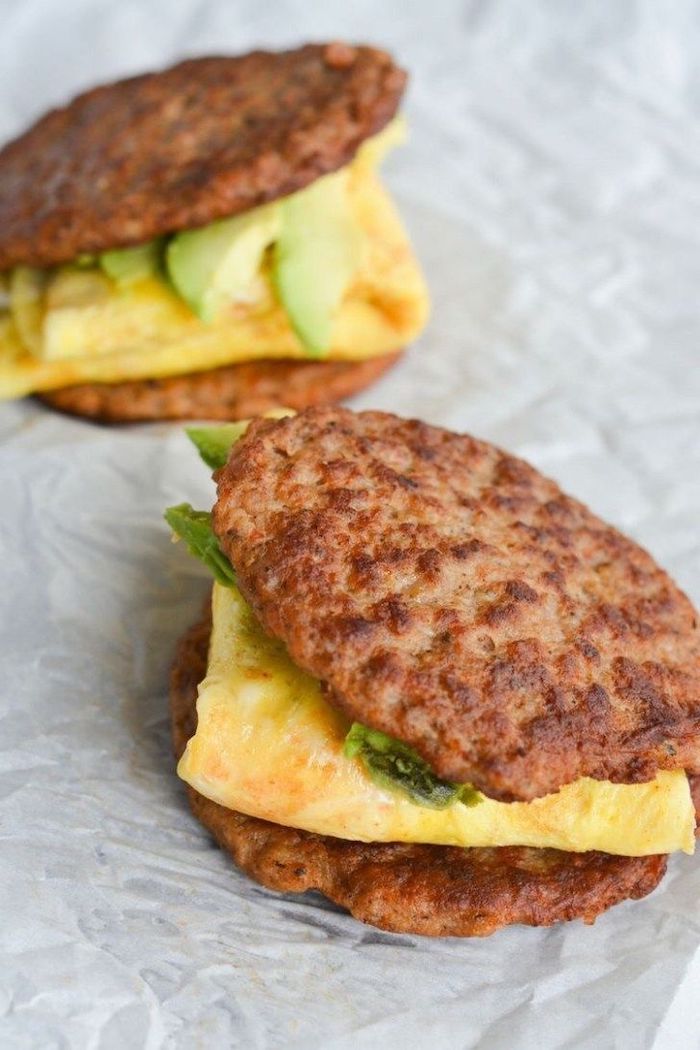 Spaghetti squash hash browns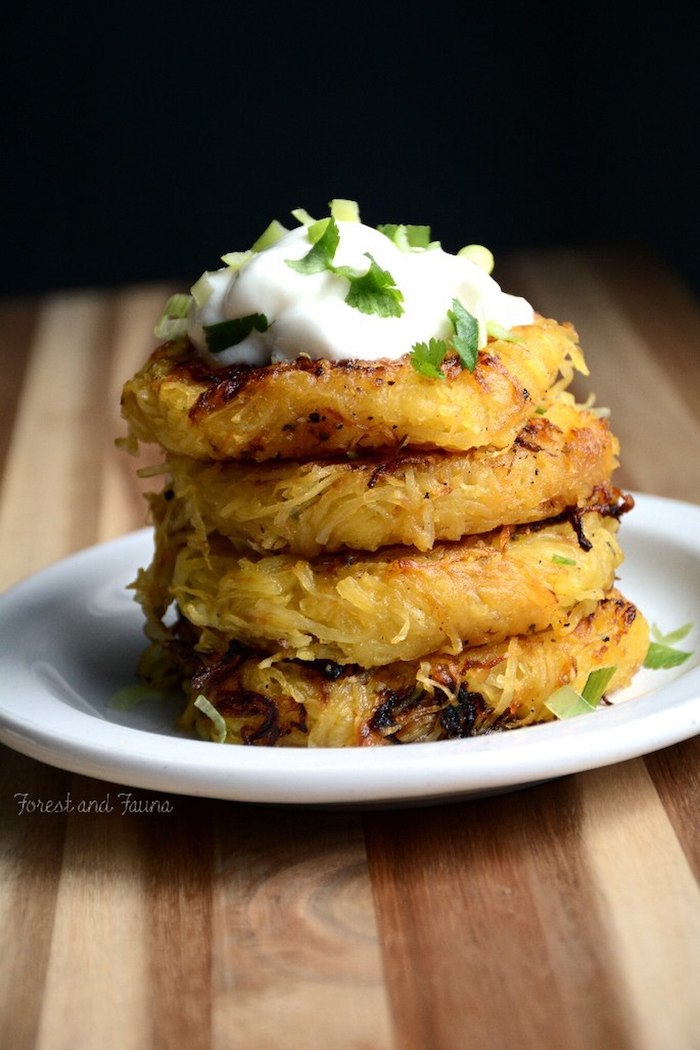 Ingredients:
3tbsp avocado oil
1/2 or 1 whole lare spaghetti squash
salt
sage or rosemary or black pepper
sour cream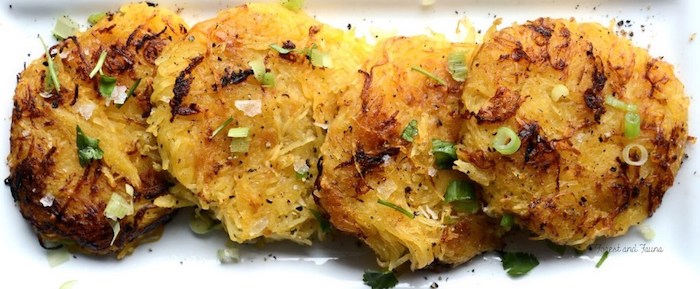 Instructions:
In a bowl, spoon the squash strands out of the skin. Mix with  salt and dried herbs. Form into balls and press into a has brown patty.
Heat a killet and add in avocado oil. Fry each side of the patties for about 5-7 minutes on each side.
Serve with sour cream dip.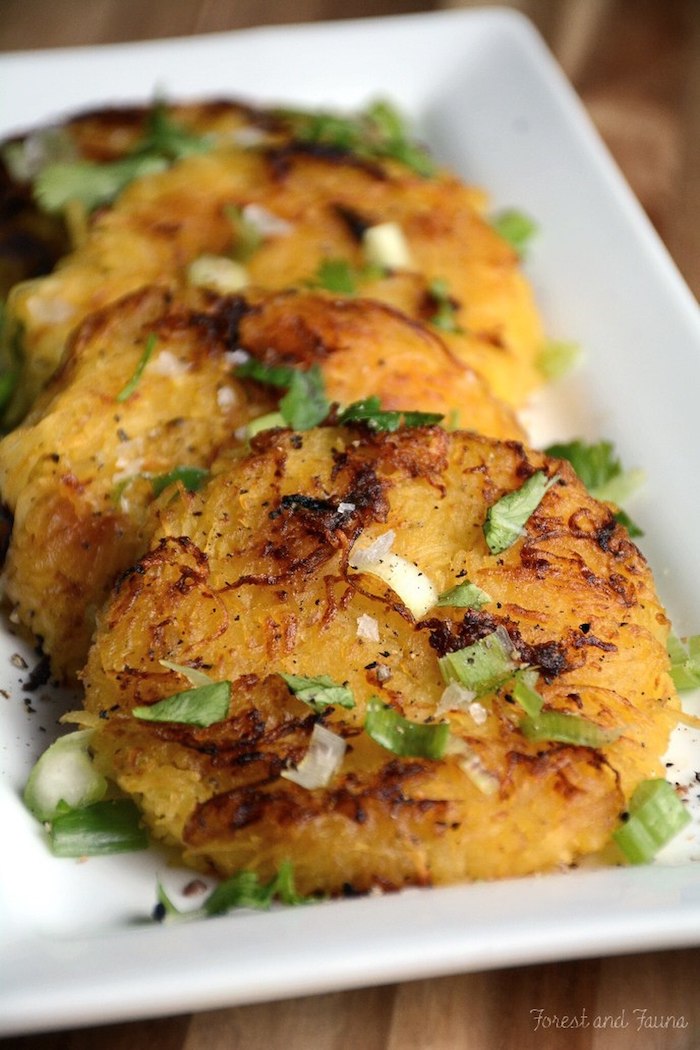 Keto breakfast recipes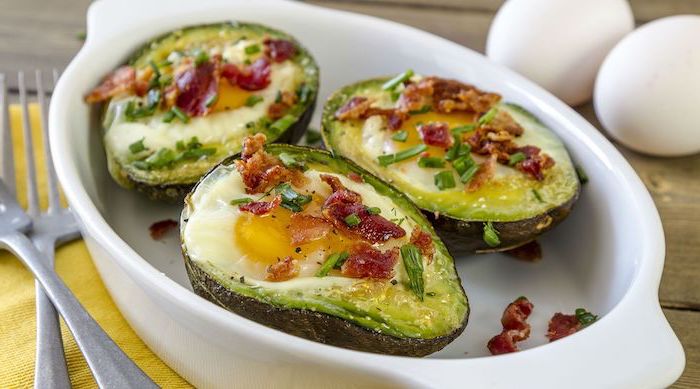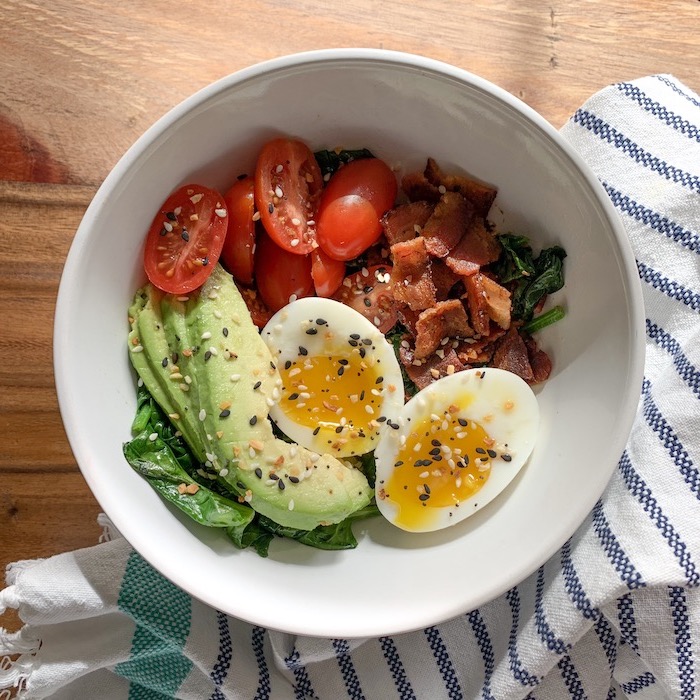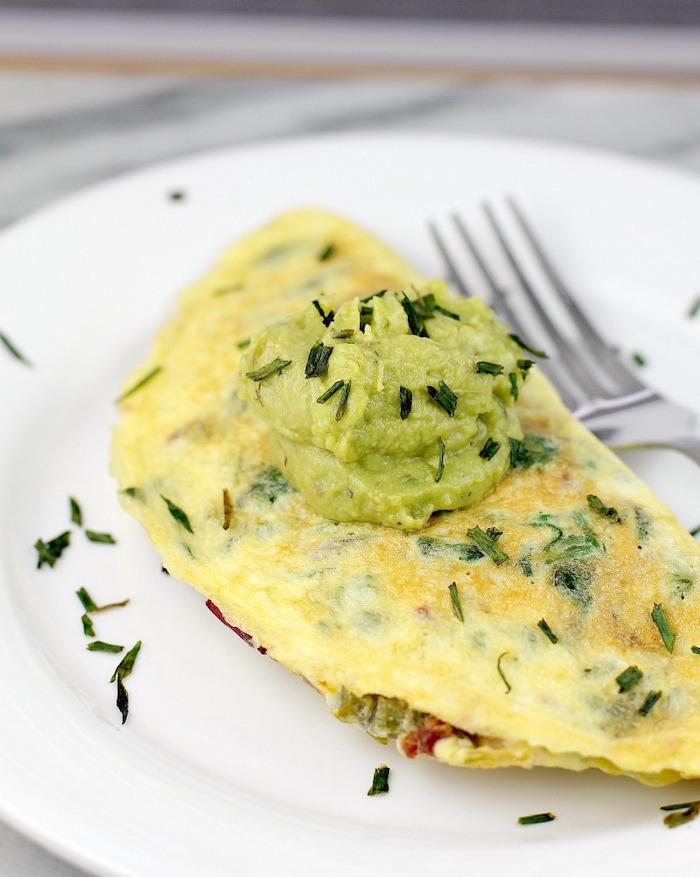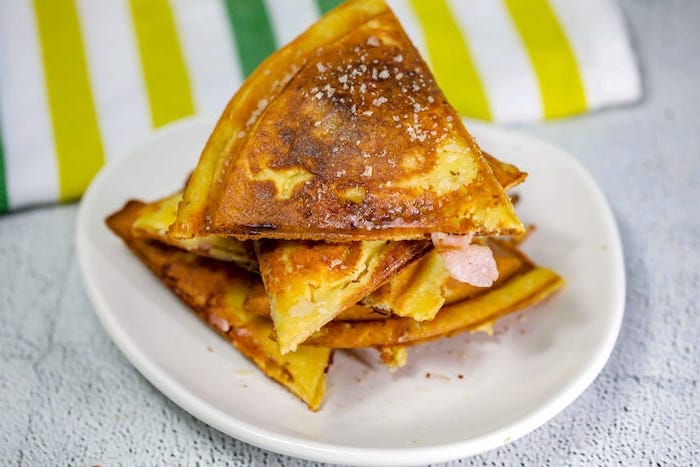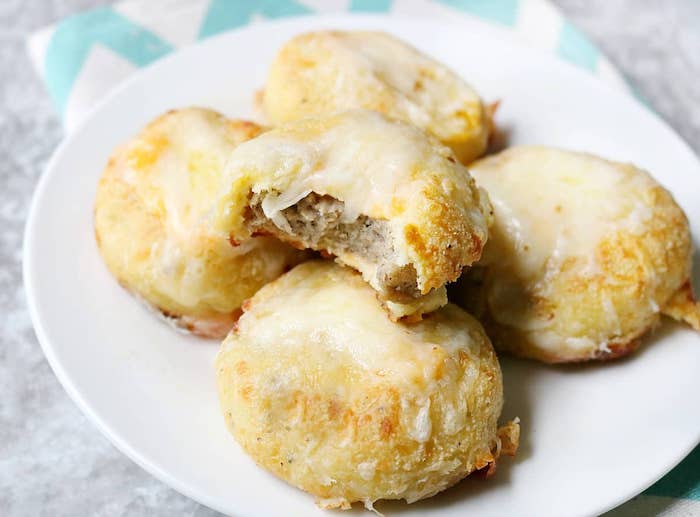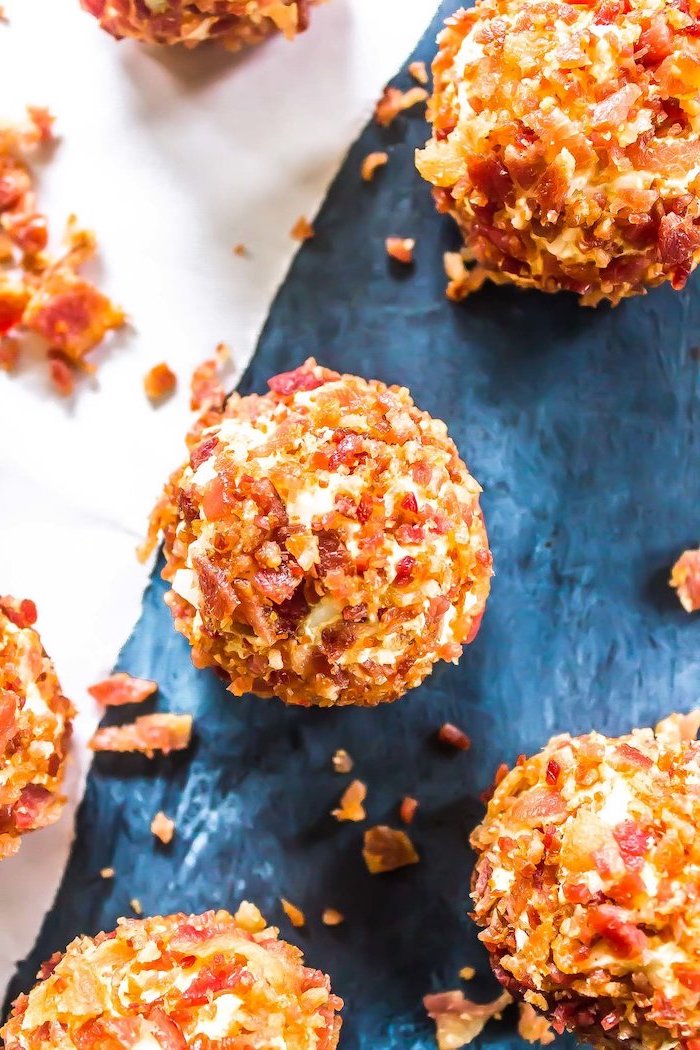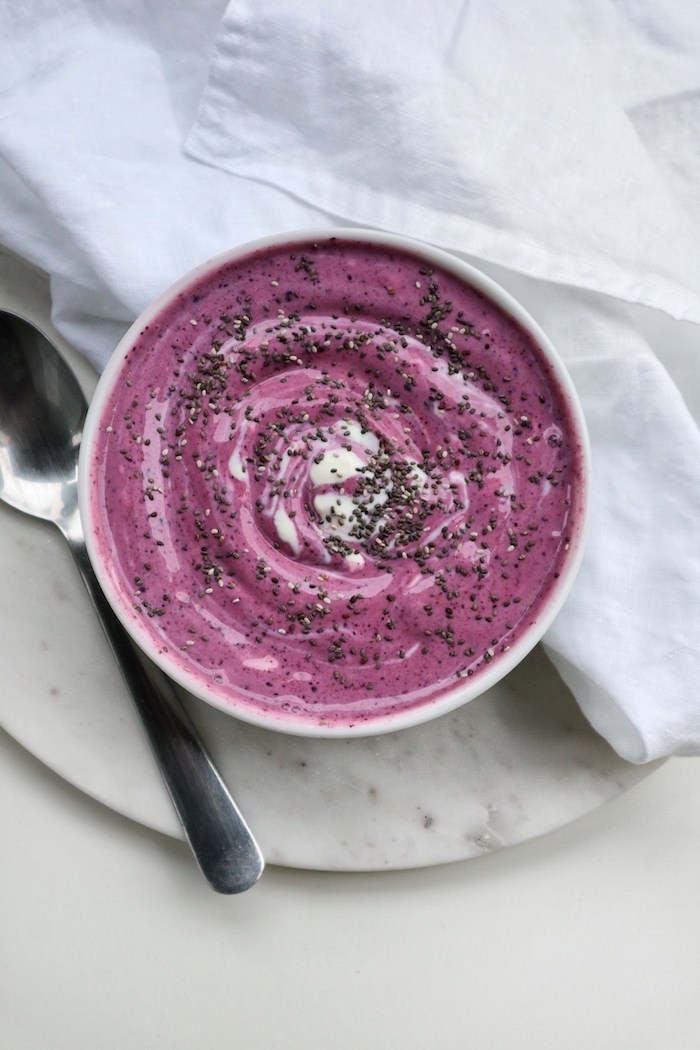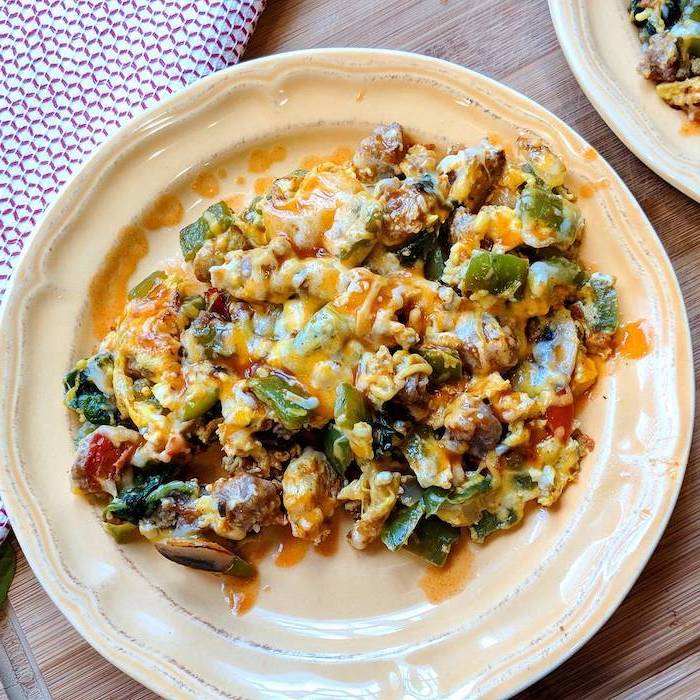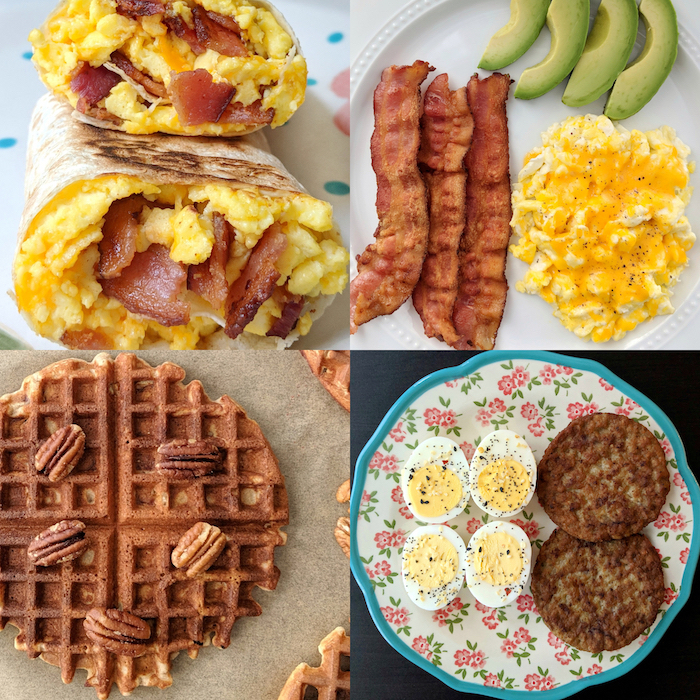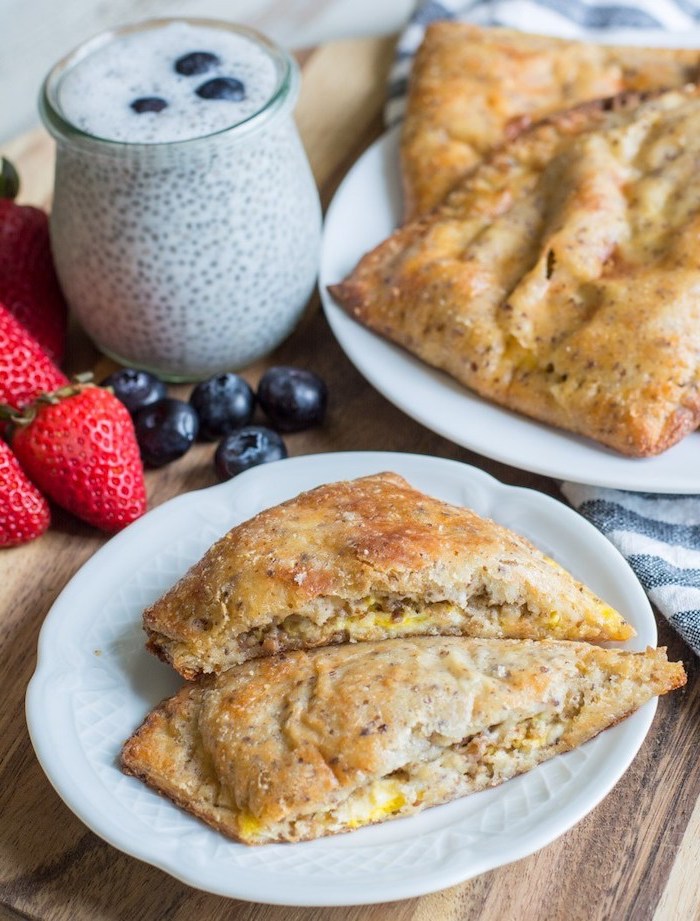 Keto breakfast ideas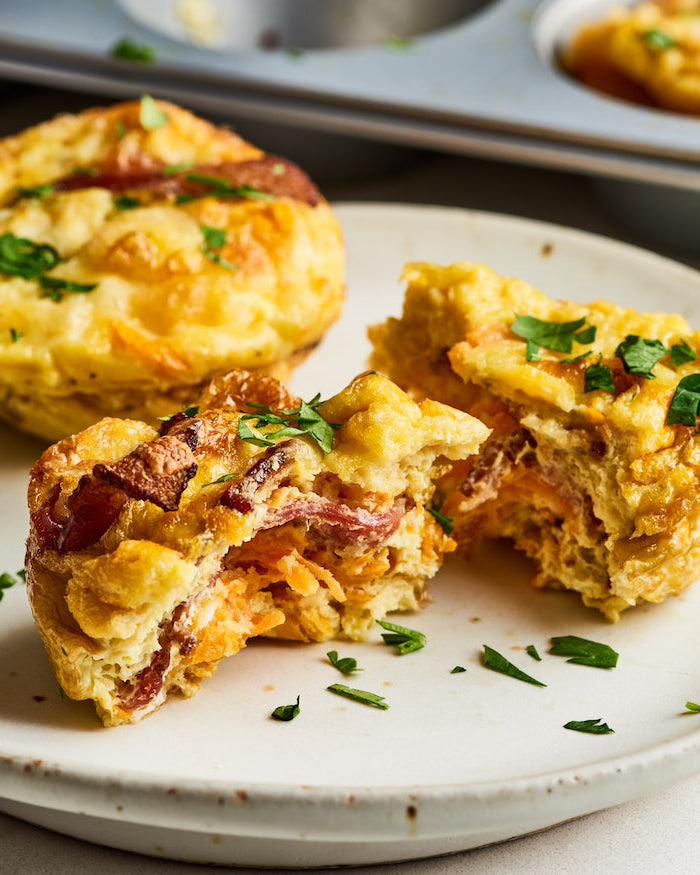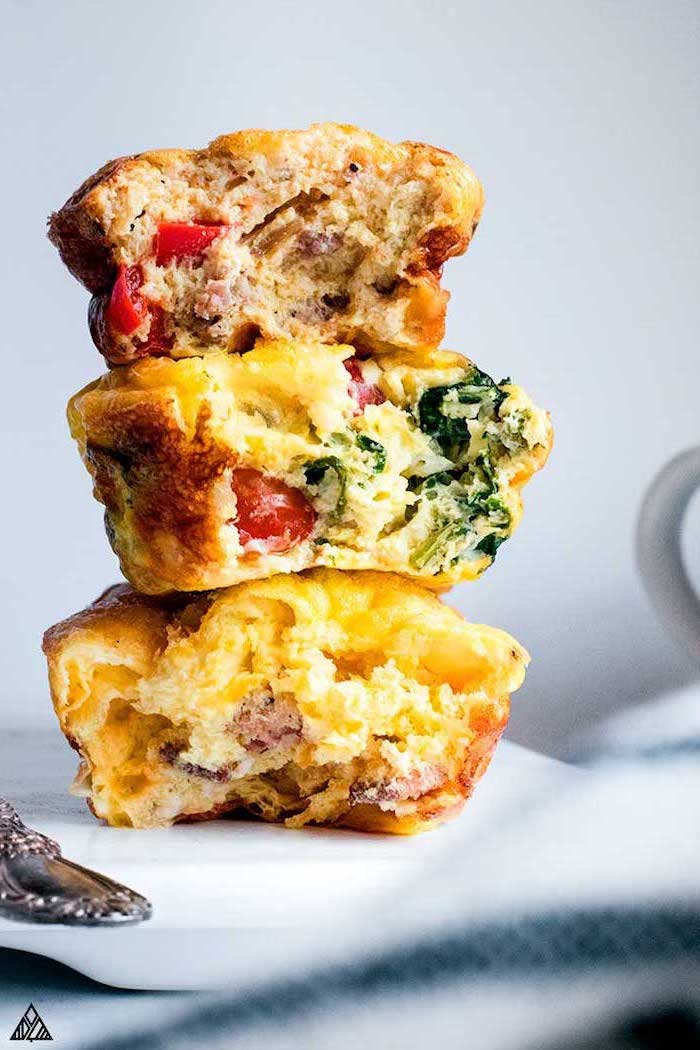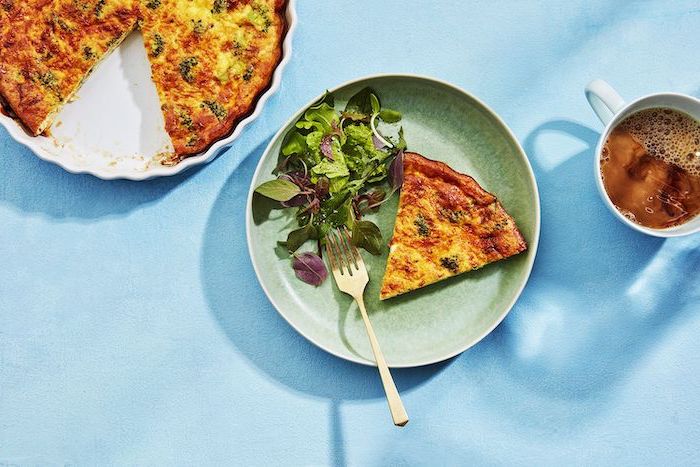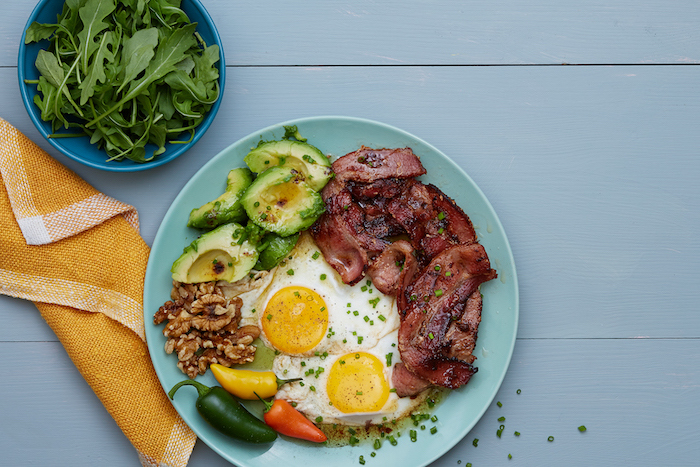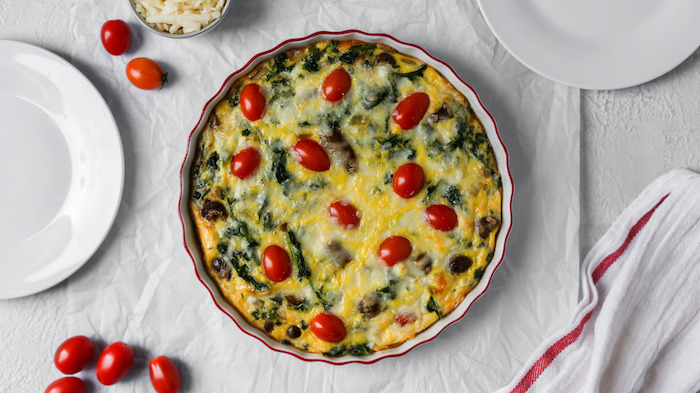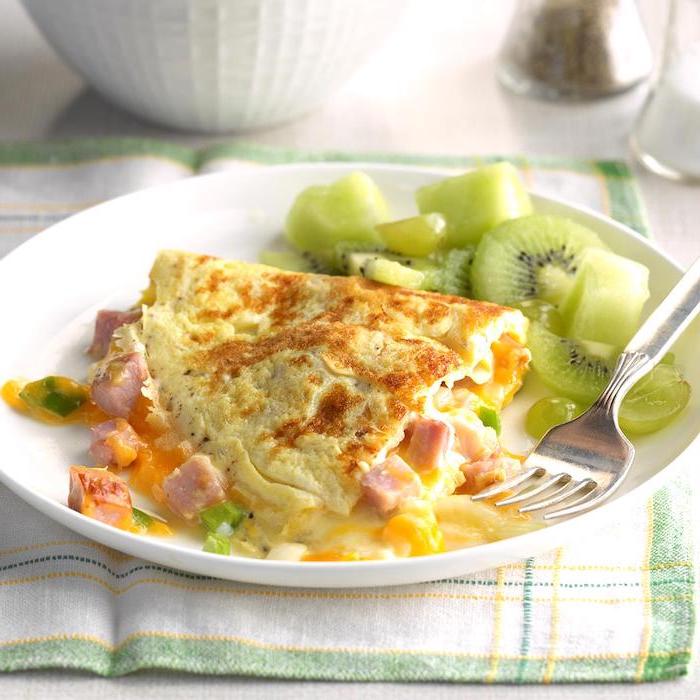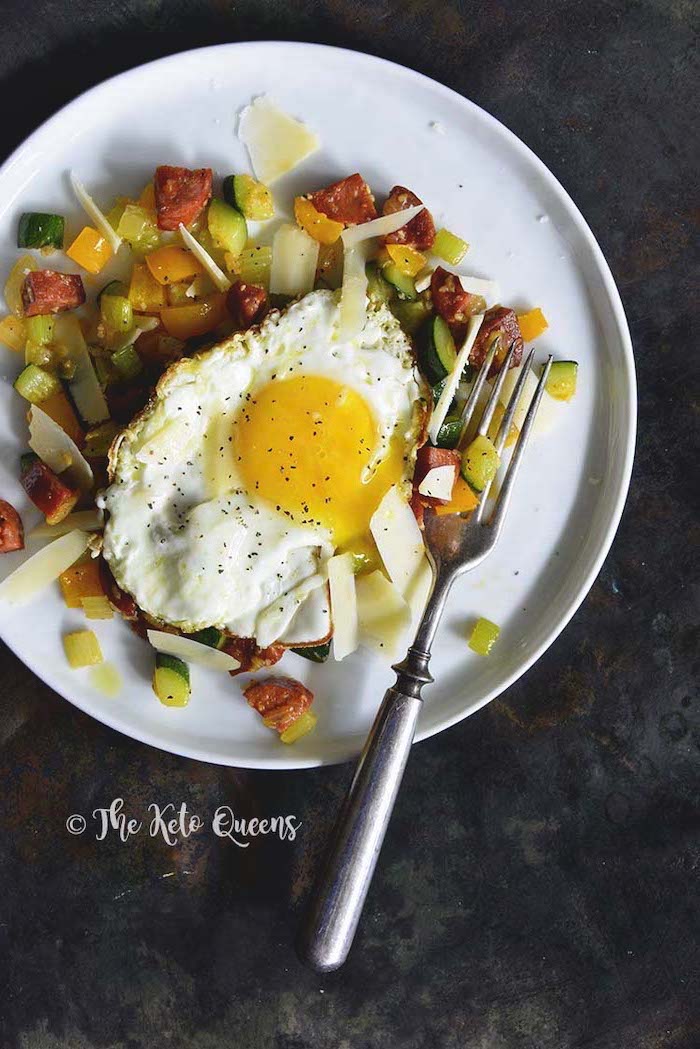 Low-carb high-fat breakfast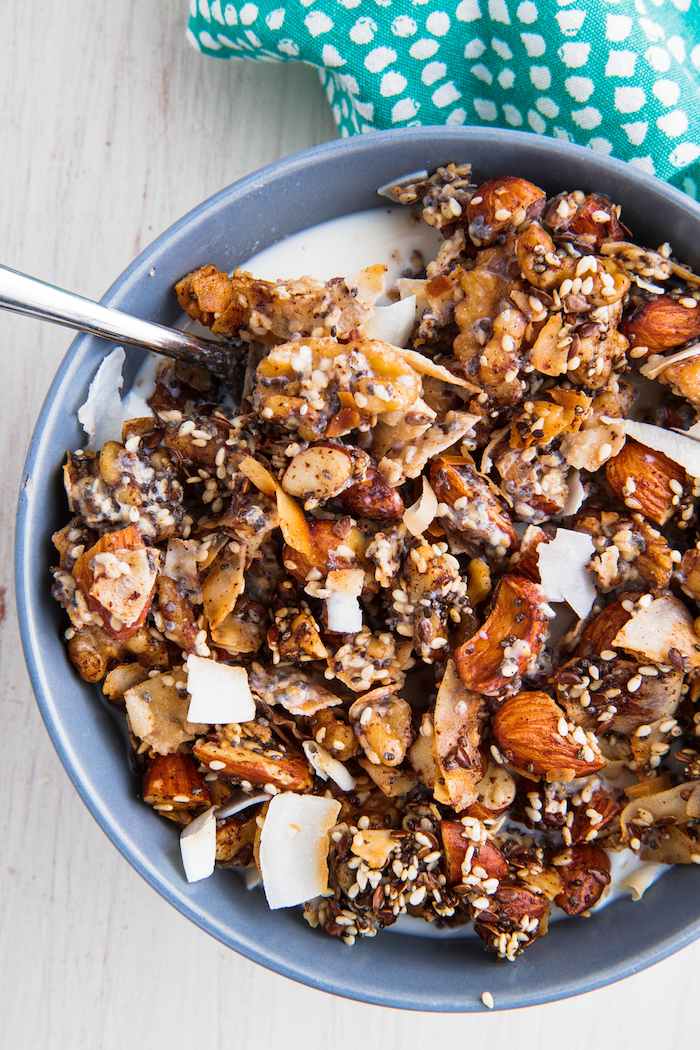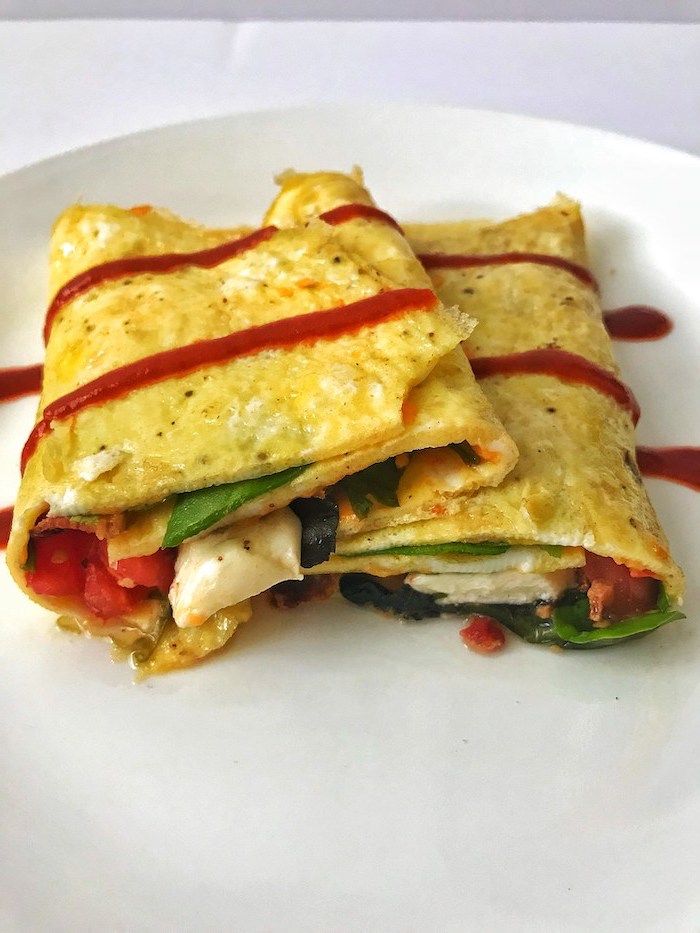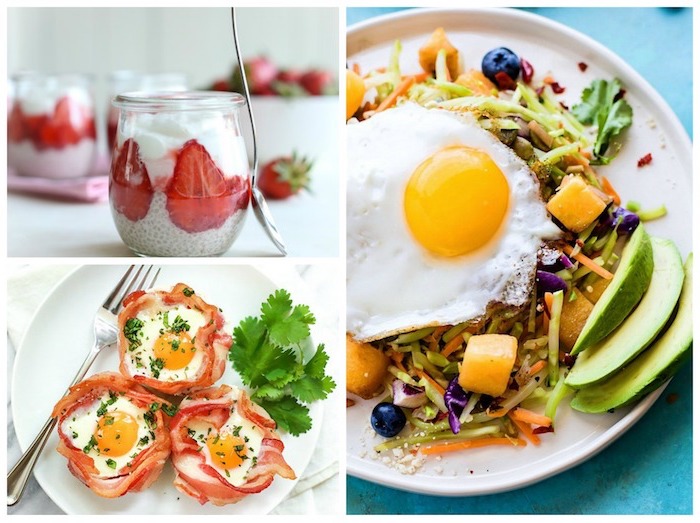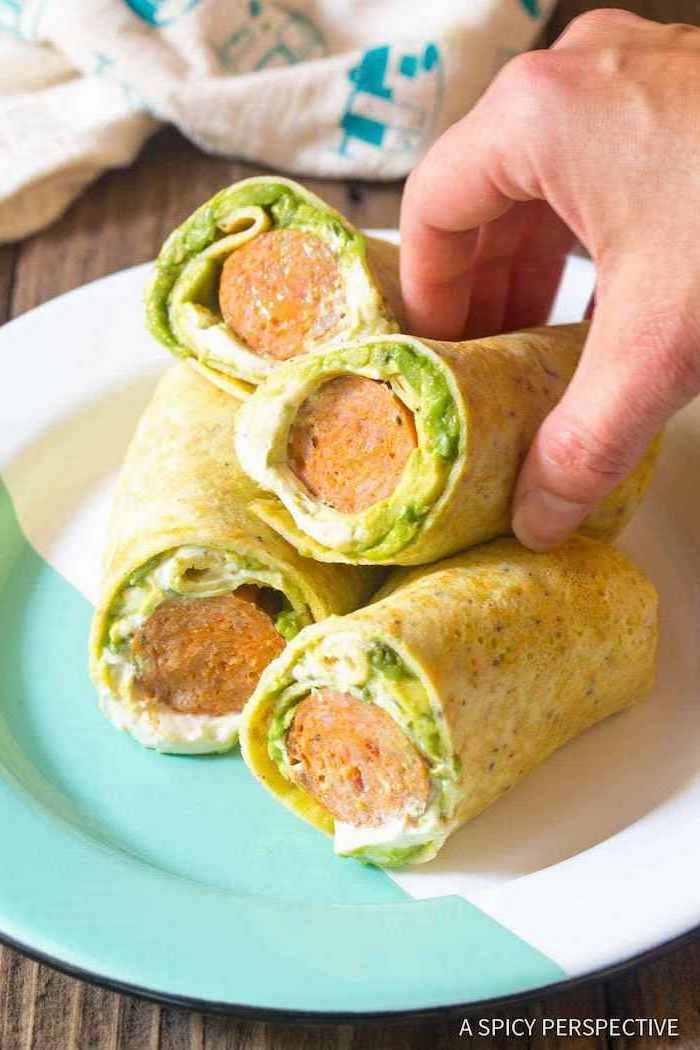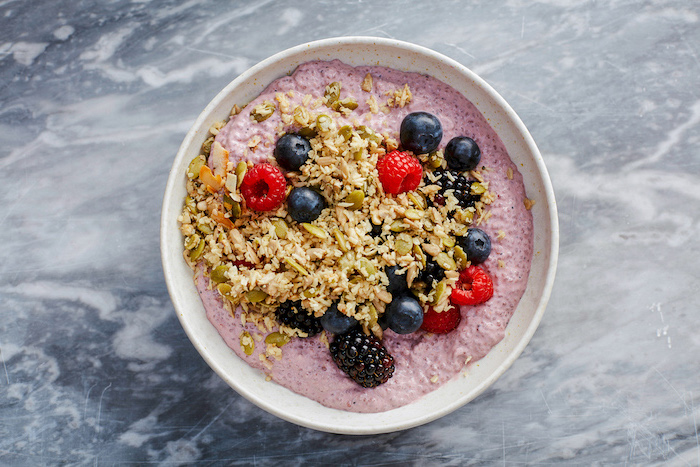 Delicious breakfast ideas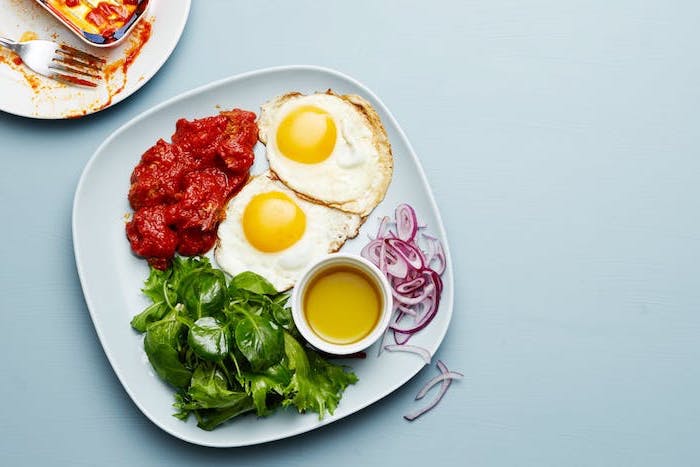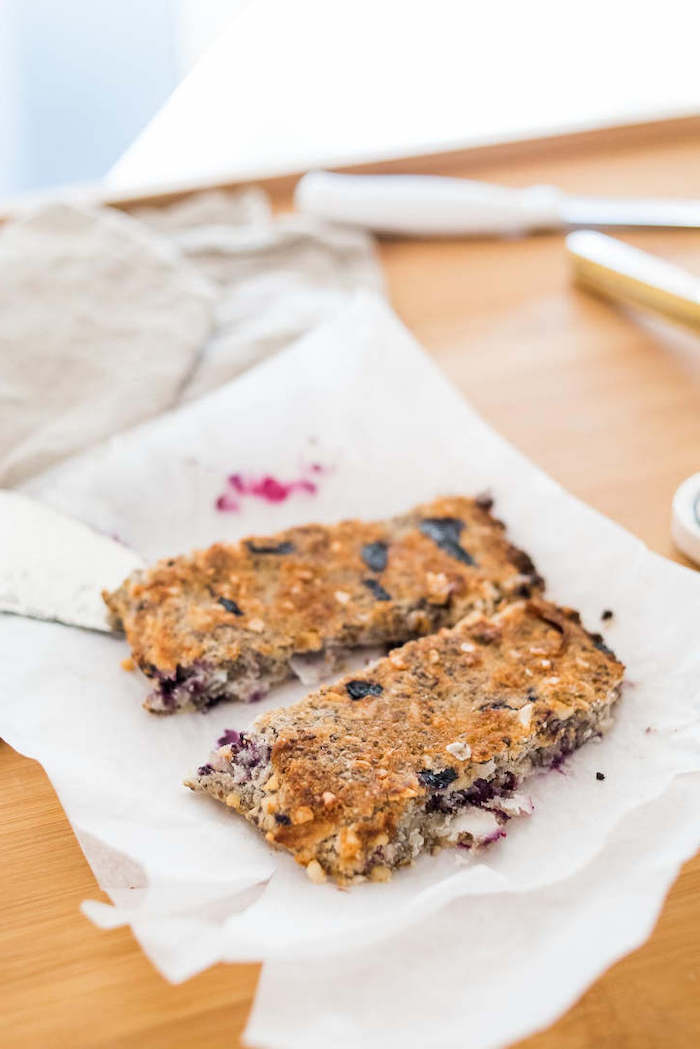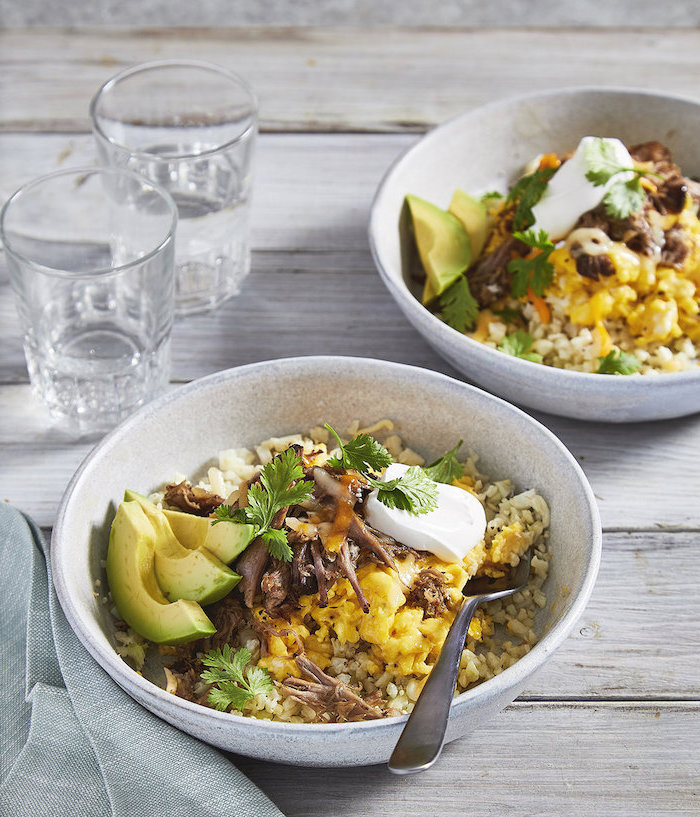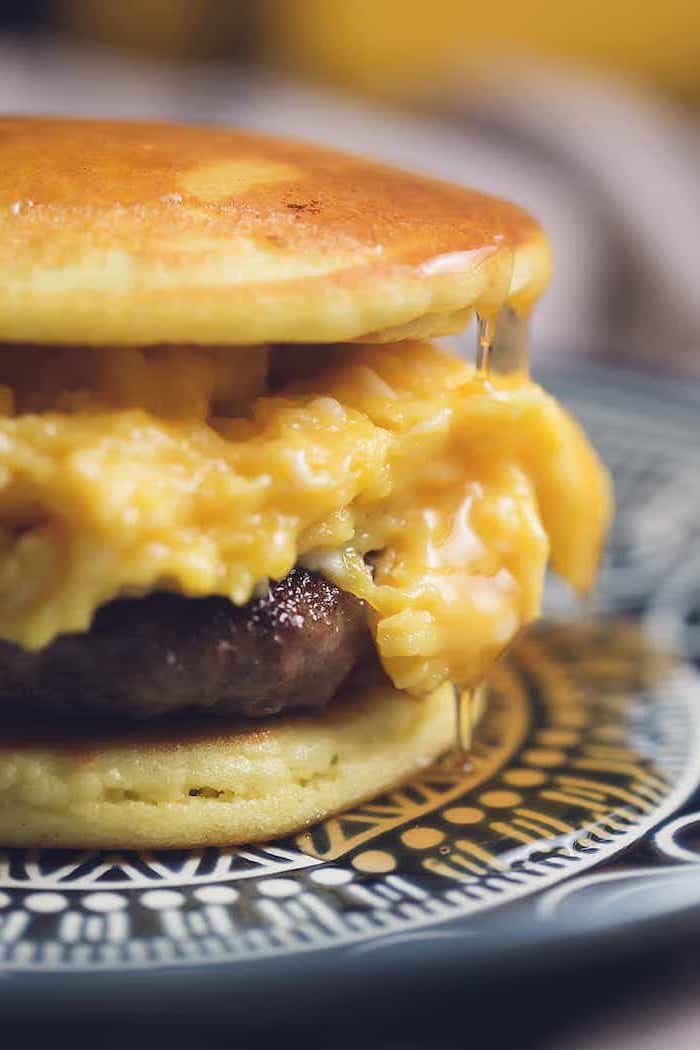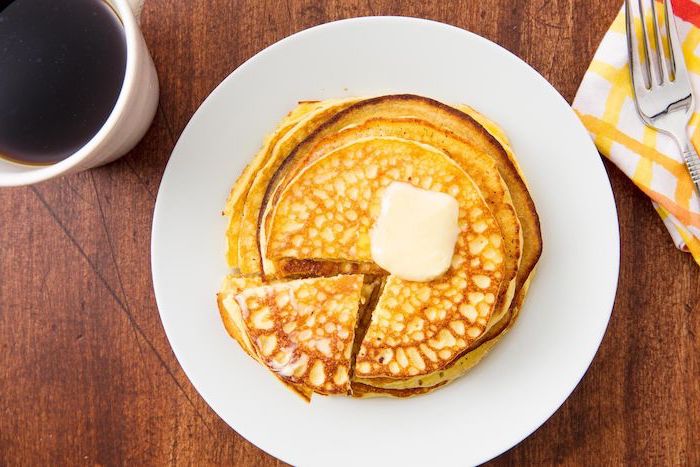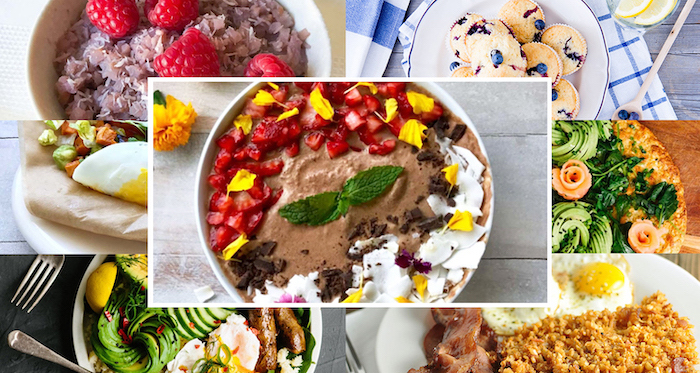 Keto diet recipes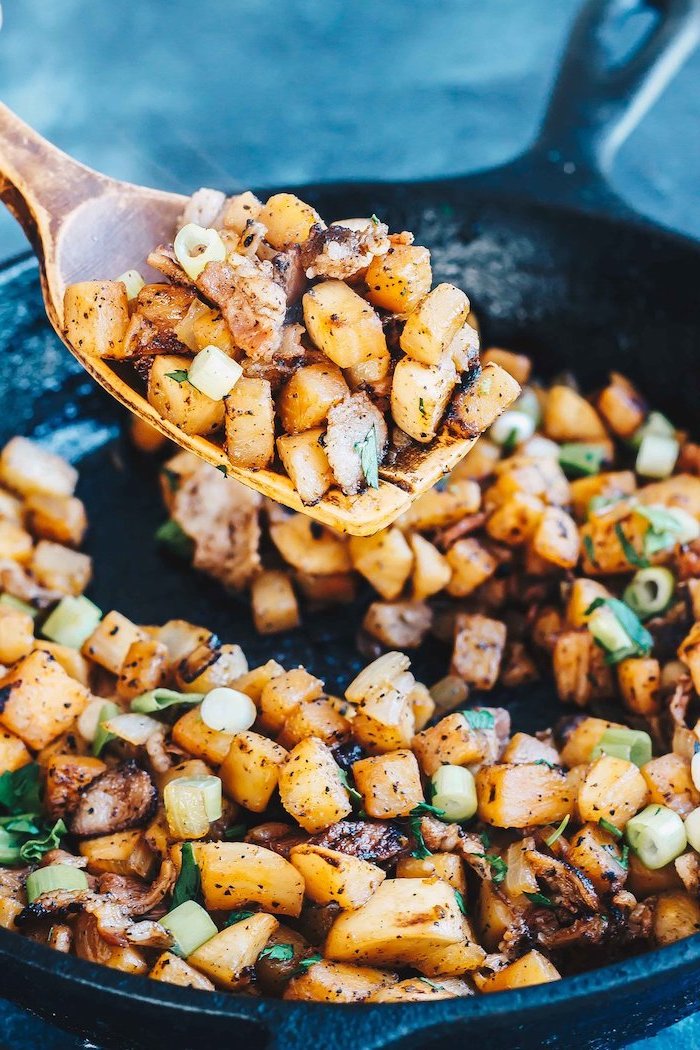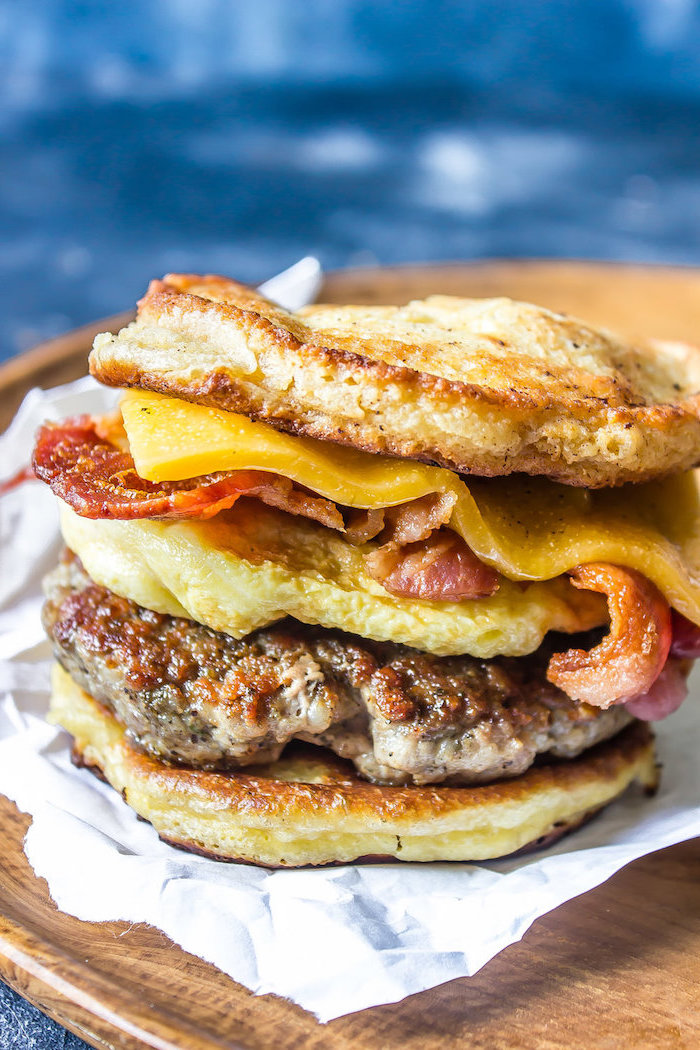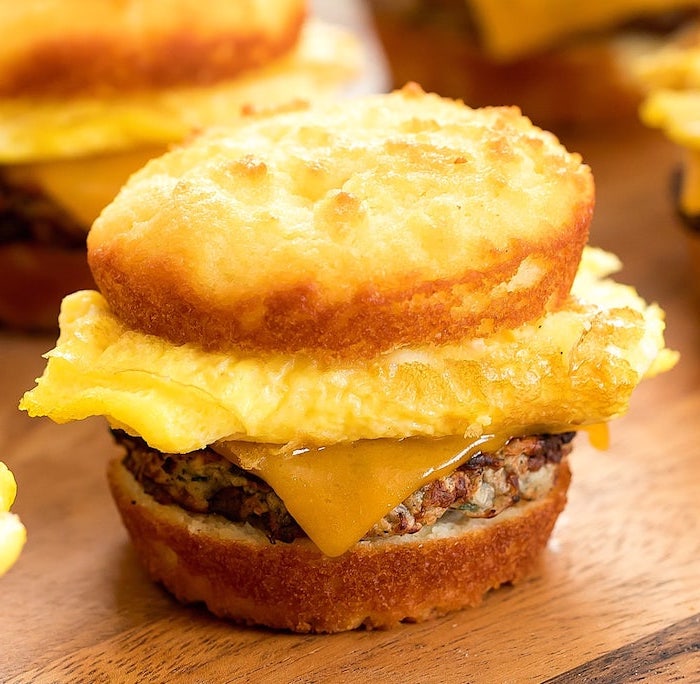 Ketogenic diet ideas