Is oatmeal good for you – oatmeal benefits + 6 healthy recipes
If you have decided on starting a healthy lifestyle, then you should definitely know about oatmeal. It is undoubtedly one of the most common ingredients in all weight loss meal plans. Even though many people seem to think that oatmeal isn't very tasty, it is still super healthy. It is rich in fibre, protein and vitamins, making it a superfood to start your day with. That is exactly why, you should also add it to your menu. In this article we are going to discuss all of the health benefits of eating oatmeal. In general, you are going to get an answer to the question "Is oatmeal good for you?". What's more, we have prepared 6 easy recipes, which are going to help you incorporate this ingredient into your everyday life.
Oatmeal is rich in fibre, protein and vitamins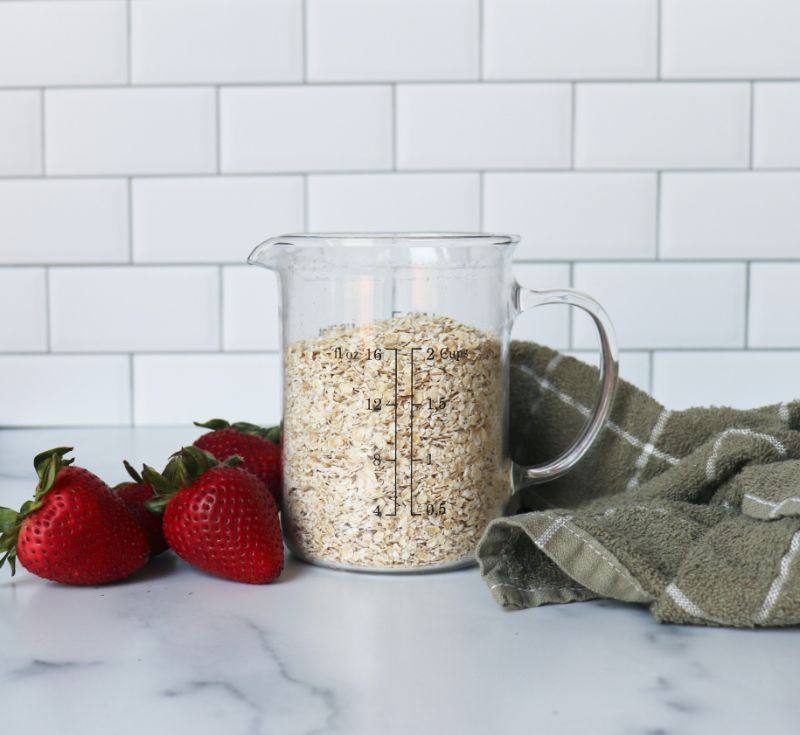 Is oatmeal good for you?
The simplest answer is yes, oatmeal is incredibly good for you. Because it is rich in protein, it makes for a great breakfast meal, as well as an afternoon snack. What's more, its fibre and vitamins are going to help keep you healthy and boost your immune system. But what are the oatmeal benefits specifically?
One of the biggest oatmeal benefits is that they are very nutritious
Eating a bowl of oats in the morning will supercharge your body. They contain more protein and fibre than most grains. What's more, they are a great source of fibre and carbs. Also, they will supercharge your organism with vitamins and minerals such as phosphorus, iron, zinc and magnesium.
A bowl of oatmeal in the morning will supercharge your body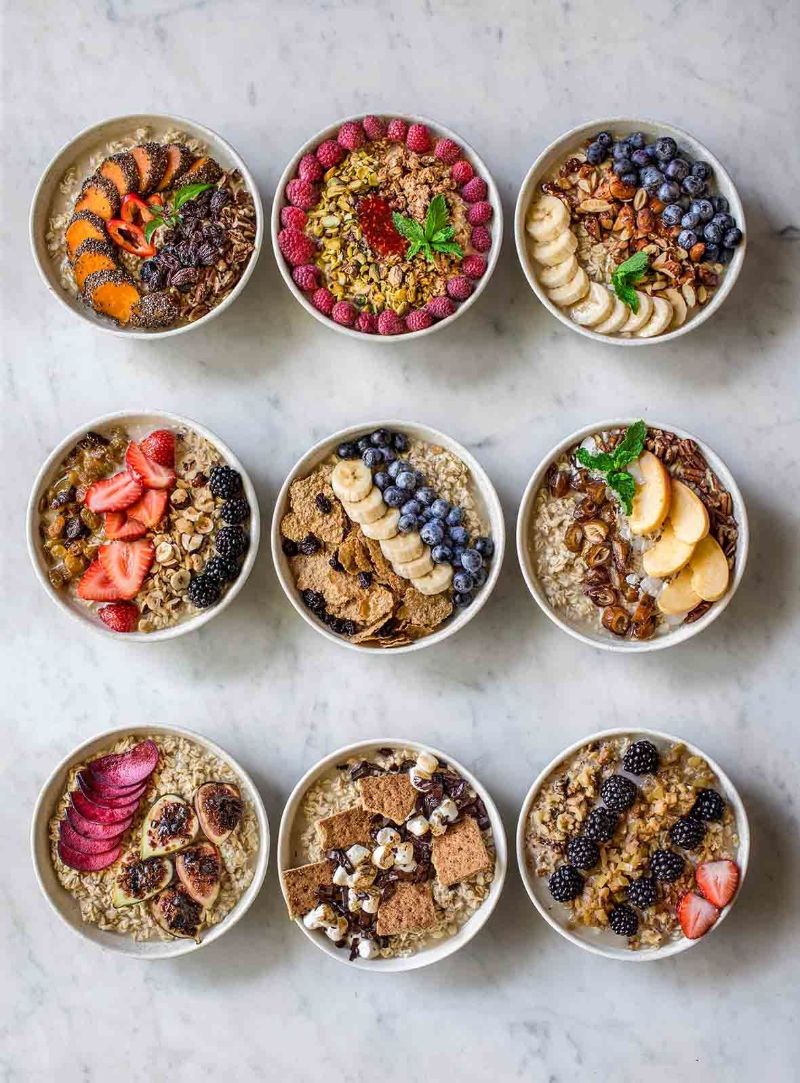 Eating oatmeal every day lowers your cholesterol
Oats are rich in beta-glucan fiber. This fiber has been proven to be effective at reducing the cholesterol levels. And, as we all know, high cholesterol can lead to inflammation in the arteries, which in turn puts you at risk for a heart attack or stroke.
Oats can also keep your blood sugar levels in check
That same fiber that lowers your cholesterol, also helps to keep your blood sugar from elevating. The beta-glucan fiber helps your stomach delay the absorption of glucose into the blood. Therefore, eating more oats helps control your blood sugar levels and improves insulin sensitivity.
Because of the beta-glucan fibre, oats are great for your health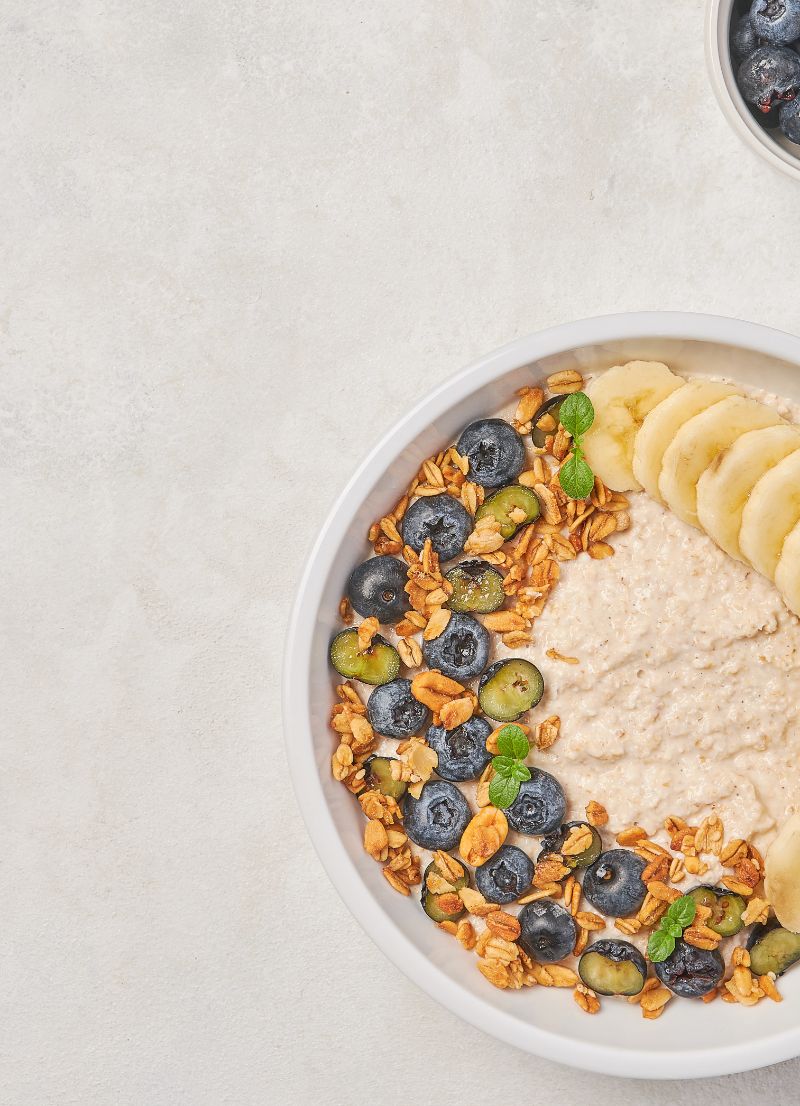 Is oatmeal good for weight loss? Yes, it most definitely is!
As we have already mentioned, oatmeal is very nutritious. Therefore, it is also very filling. If you eat oatmeal for breakfast, for example, the feeling of a full stomach will last longer. This, in turn, will lead to the consumption of less calories and weight loss. What's more, studies have shown that the oat's bran contains a number of fibres, which help with constipation, which is great for weight loss, since you don't want to be keeping toxins in your body and feeling bloated.
There are just so many health benefits to oatmeal, so now it is time for a few recipes you have to try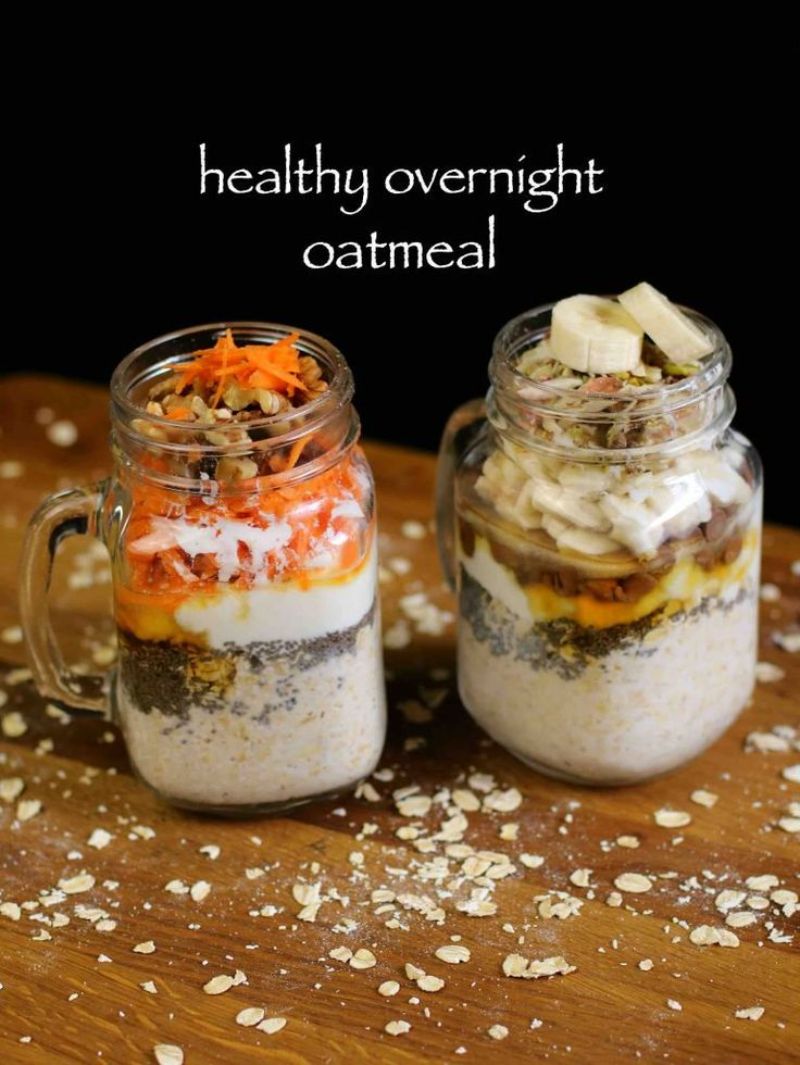 Healthy overnight oats recipe
Ingredients:
For the chocolate banana oats:
3/4 cup rolled oats
1 tbsp chia seeds
1/2 cup low fat milk
2 tbsp Greek yogurt
1 tbsp honey
1 tbsp chocolate chips
1/2 tsp almonds, chopped
1 tsp vanilla extract
1 banana, chopped
1/2 tsp pistachios, chopped
For the carrot cake oats:
3/4 cup rolled oats
1 tbsp chia seeds
1/2 cup low fat milk
2 tbsp Greek yogurt
1 tbsp honey
1/4 cinnamon powder
1/2 cup carrot, grated
1 tbsp raisins
1 tbsp walnuts, chopped
For both recipes all you have to do is mix all of the ingredients in a glass jar and refrigerate overnight.
Source: Hebbar's Kitchen
The best oats recipe out there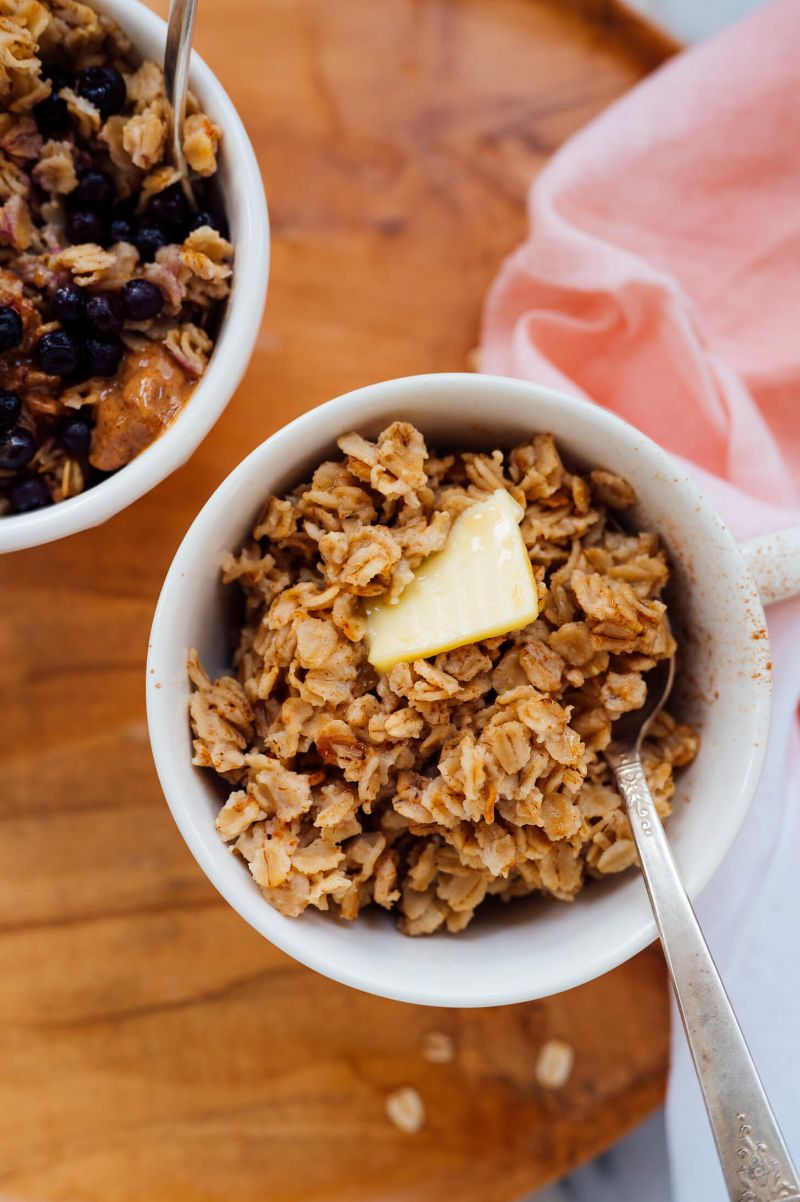 How to make the best oatmeal?
Ingredients:
2 tbsp butter
2 cups rolled oats
1 1/2 cups water
1/2 cup milk
pinch of sald
pinch of ground cinnamon
Instructions:
Melt the butter in a saucepan and add the oats, stirring occasionally. Cook for about 5 minutes.
Add the milk to a pot, add the salt and cinnamon and the oats. Once the mixture starts bubbling, cook for additional 3 minutes.
Cover the pot, turn off the heat and let sit for about 7 minutes.
Source: Cookie and Kate
Baked oatmeal recipe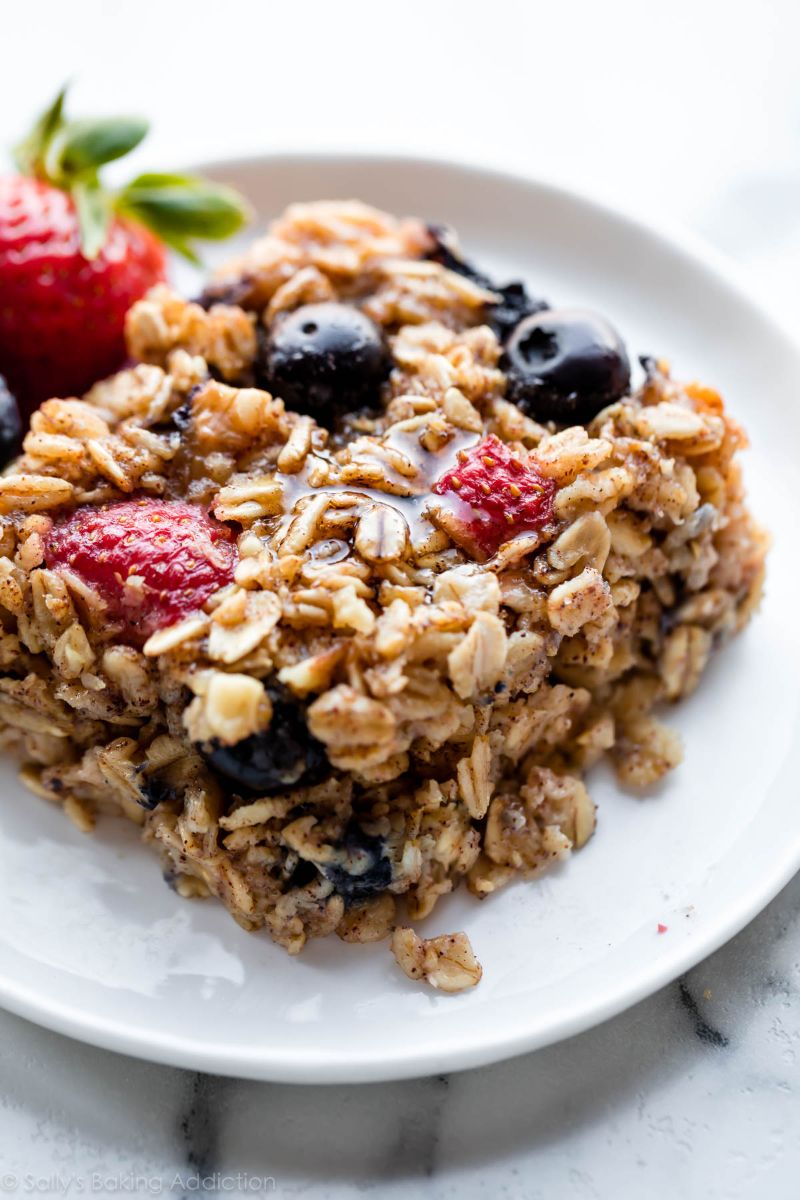 Baked oats recipe
Ingredients:
1 3/4 cups milk
2 eggs
1/2 cup maple syrup
1/4 cup butter, melted
1/4 cup mashed banana
3 cups whole oats
1 tsp baking powder
1 tsp cinnamon
1/4 tsp salt
1 tsp vanilla extract
1 1/2 cups mixed berries
Instructions:
Preheat oven to 350F.
In a bowl, mix all of the ingredients together. Pour into a 9×9-inch pan, sprayed with cooking spray.
Bake for 35 minutes, then let cool off.
Source: Sally's Baking Addiction
Time for something sweet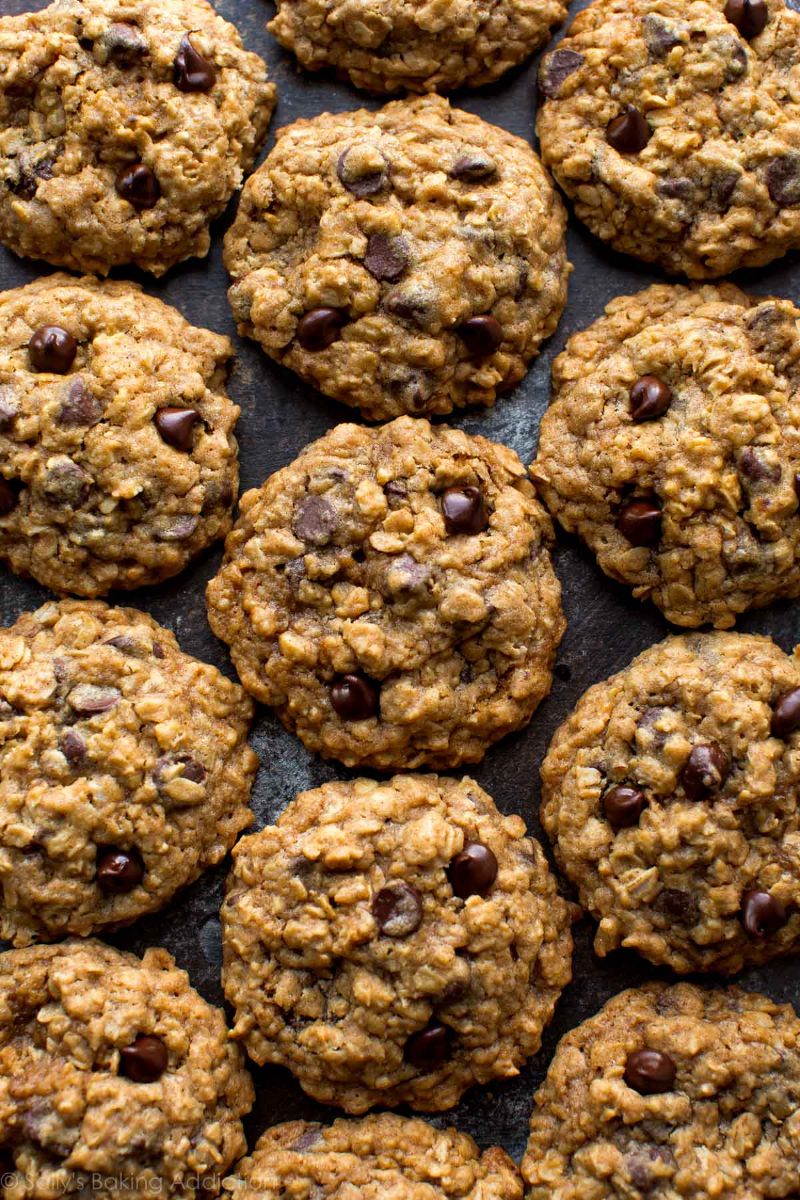 Oatmeal cookies recipe
Ingredients:
1 1/2 cup flour
3 cups rolled oats
1 tsp cinnamon
1 tsp baking soda
1/2 cup granulated sugar
1 tsp salt
1 cup butter
2 eggs
1 cup brown sugar
1 tbsp dark molasses
2 tsp vanilla extract
1 3/4 cups chocolate chips
Instructions:
In a bowl mix the dry ingredients – flour, cinnamon, baking soda and salt.
In a stand mixer, beat the butter until smooth. Add the brown and granulated sugar and keep beating for about 2 minutes. Add the eggs, molasses and vanilla and beat on high speed for 1 minute or until fully combined.
Slowly add the dry ingredients to the mixer and add the oats and chocolate chips. Chill the dough for 45 minutes.
Preheat oven to 350F. Line a baking sheet with parchment paper.
Grab 3 spoonfuls of dough to make one cookie. Place on the baking sheet and flatten slightly.
Bake for about 15 minutes and let cool.
Source: Sally's Baking Addiction
Delicious granola bars for an afternoon snack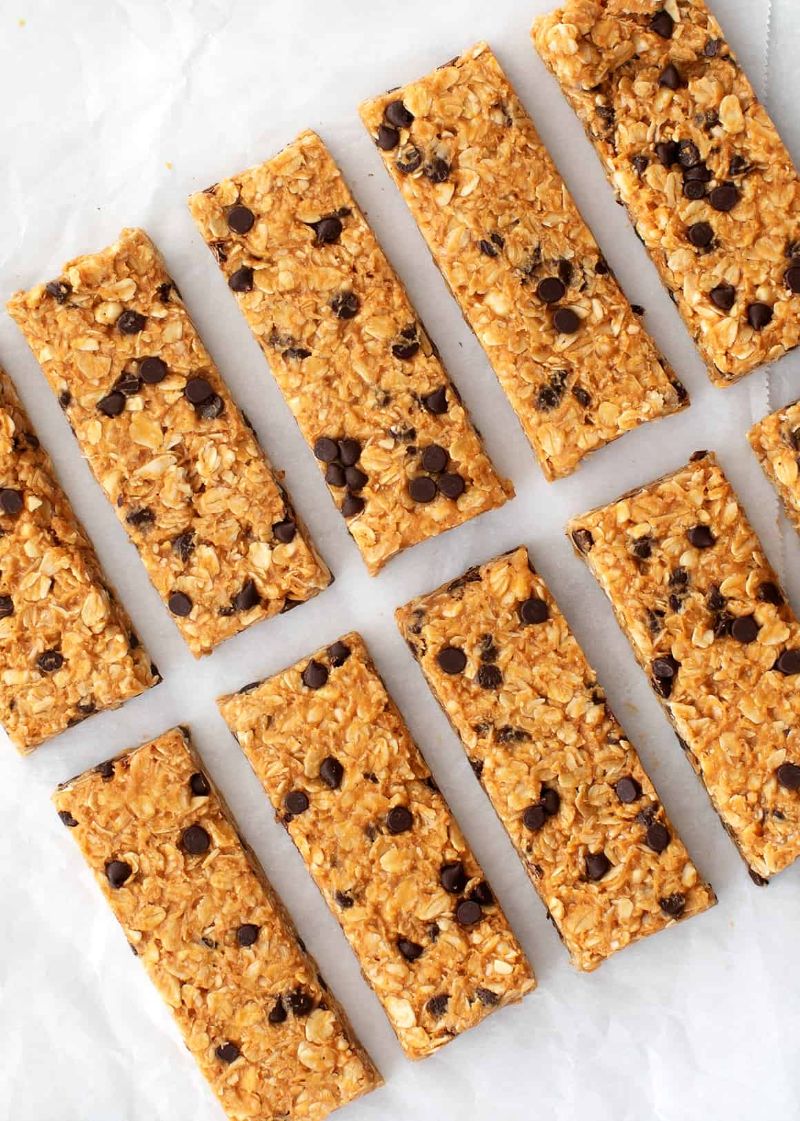 Homemade granola bars recipe
Ingredients:
1 cup smooth peanut butter
2/3 cup honey
1 tsp vanilla extract
1/2 tsp sea salt
2 1/2 cups rolled oats
1/2 cup mini chocolate chips
3 tbsp crushed peanuts
Instructions:
Line a 8×8-inch baking sheet with paper.
In a bowl, mix the peanut butter, honey, vanilla and salt. Then, add the oats, chocolate chips and peanuts. Mix until everything is combined.
Transfer mixture into the pan and press down.
Refrigerate for at least 1 hour and cut into bars.
Source: Love & Lemons
How to make overnight oats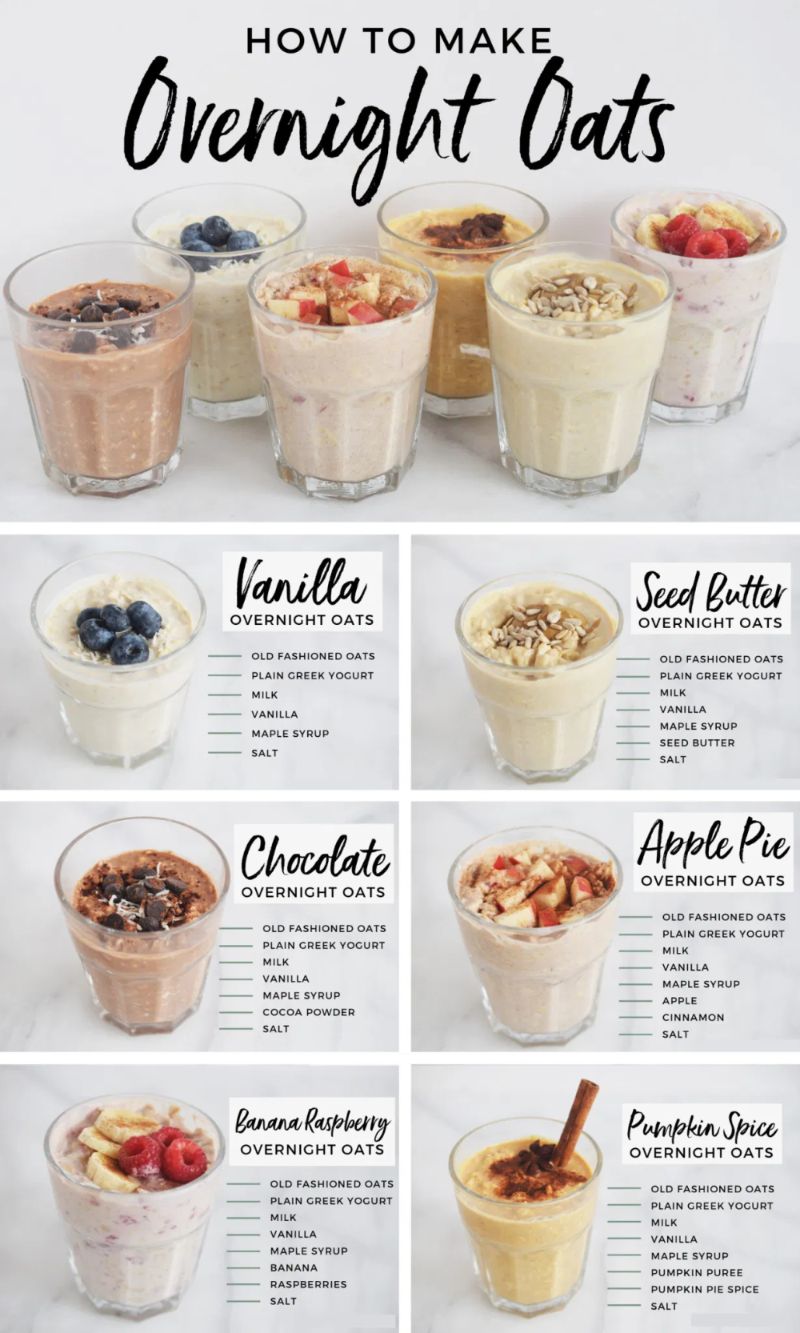 You can add all kinds of fruits to your oatmeal
Oats are super rich in fibre, vitamins, proteins and carbs
Add a little bit of honey or maple syrup for extra sweetness