---
Thankfully, holiday season 2021 is upon us! So, if you are like us and can not wait, this article is just for you! After the crazy two years we just lived through, it is easy to overlook the positivity that comes with celebrating important holidays. However, we strongly believe that now is the perfect time to do just that – celebrate and fill your home with positivity and good vibes. So, since Halloween, Thanksgiving, Christmas and New Year's Eve are almost here, it is time to start planning all those house parties you are going to be able to throw. And what is a house party with no alcohol? That is why today, in this article, we are going to share some classic gin cocktails recipes that you absolutely have to try during holiday season 2021.
Starting with the first one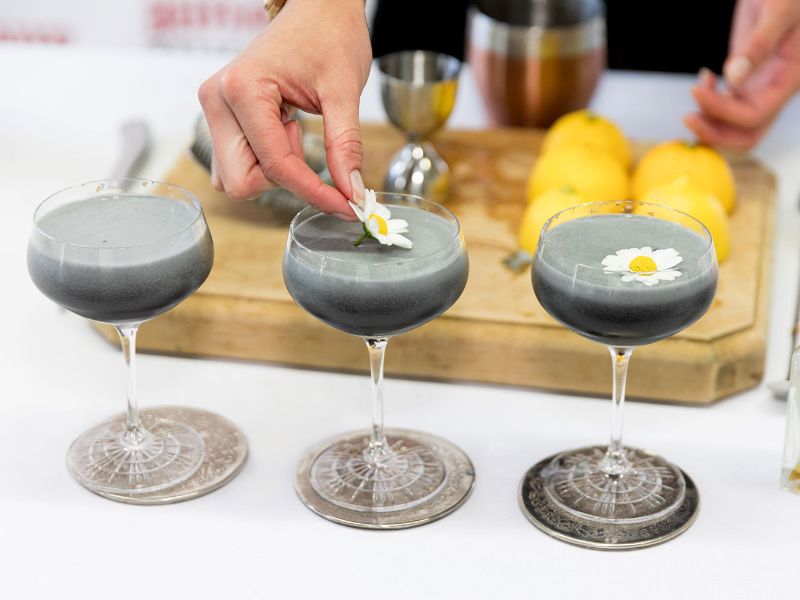 ---
Black gin cocktails – an award-winning recipe by Madeleine Tate
Ingredients:
45ml dry gin
10ml PX Sherry
15ml Amaro Montenegro
20ml lemon juice
1 bar spoon caster sugar
20ml egg white
1 dash black food coloring
Instructions:
Dry shake the ingredients, then wet shake them.
Strain into a cocktail glass.
Source: Viva
The perfect cocktail for a bachelorette party or Valentine's Day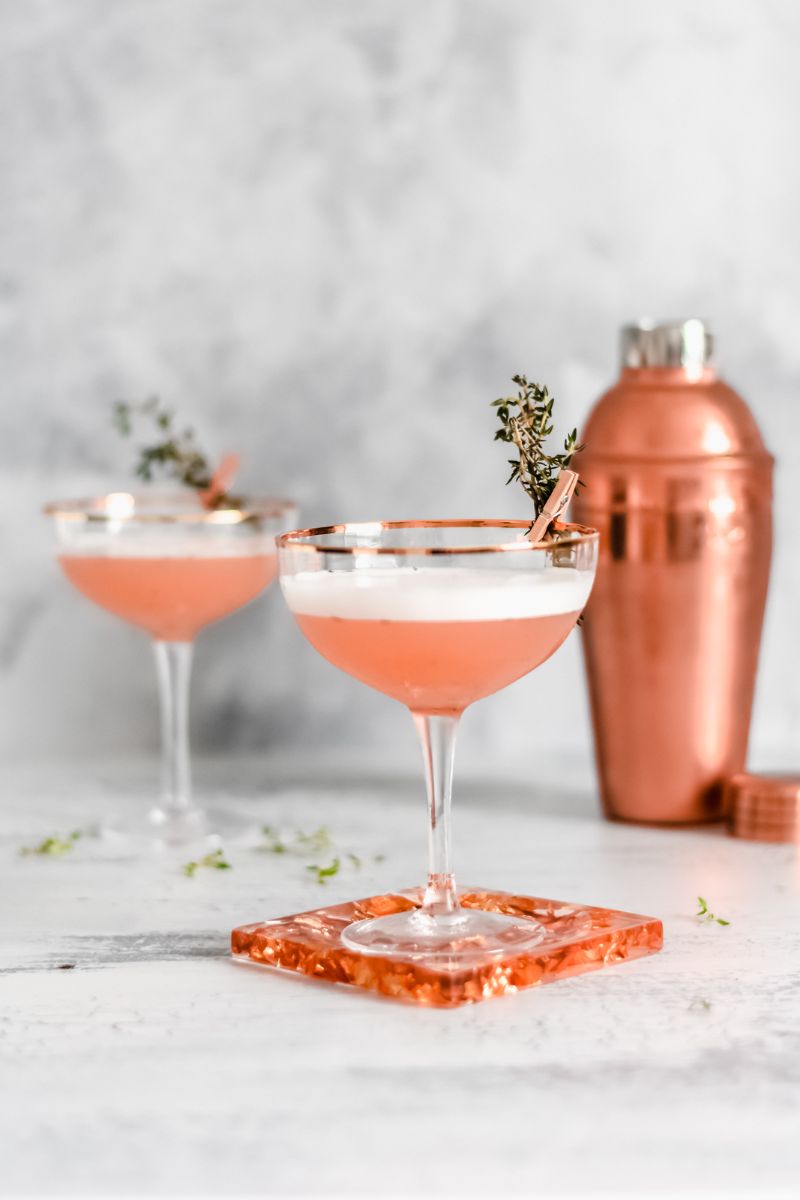 Rose gold gin cocktail
Ingredients:
2 shots gin
1/2 cup lemon juice
4 tbsp strawberry syrup
1 egg white
5 ice cubes
fresh thyme
Instructions:
Add the ingredients to a cocktail shaker and shake vigurously.
Pour into a chilled glass. Garnish with thyme.
Source: Le Famished Cat
A fruity gin cocktail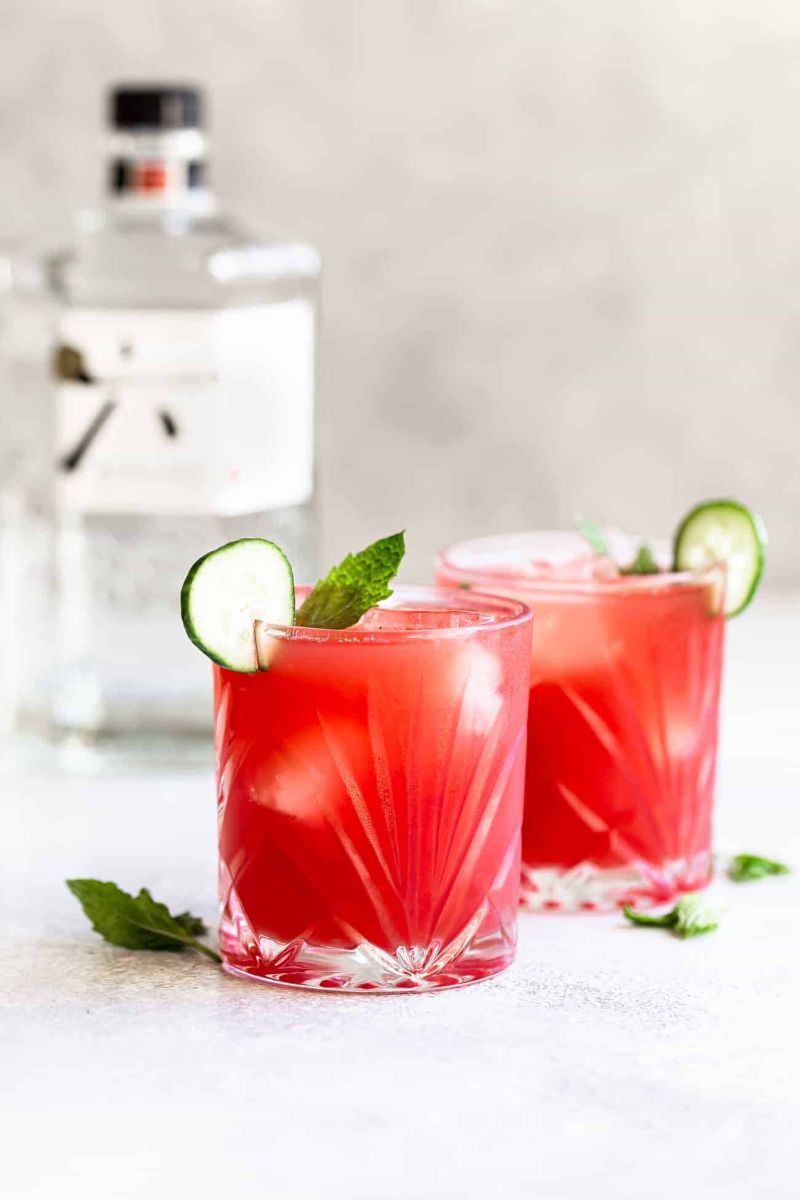 Fruity gin cocktail recipes
Ingredients:
4 cups watermelon, cubed
16 fresh mint leaves
8 cucumber slices
1 1/2oz. symple syrup
3oz. gin
Instructions:
Blend the watermelon and strain through a mesh sieve into a glass.
In a cocktail shaker add the mint leaves, symple syrup and cucumber and muddle them together with a muddler.
Add gin, 1 cup watermelon juice, ice cubes and stir well.
Add ice to two cocktail glass and divide the cocktail. Garnish with cucumber slices and mint.
Source: The Movement Menu
A colorful twist on a classic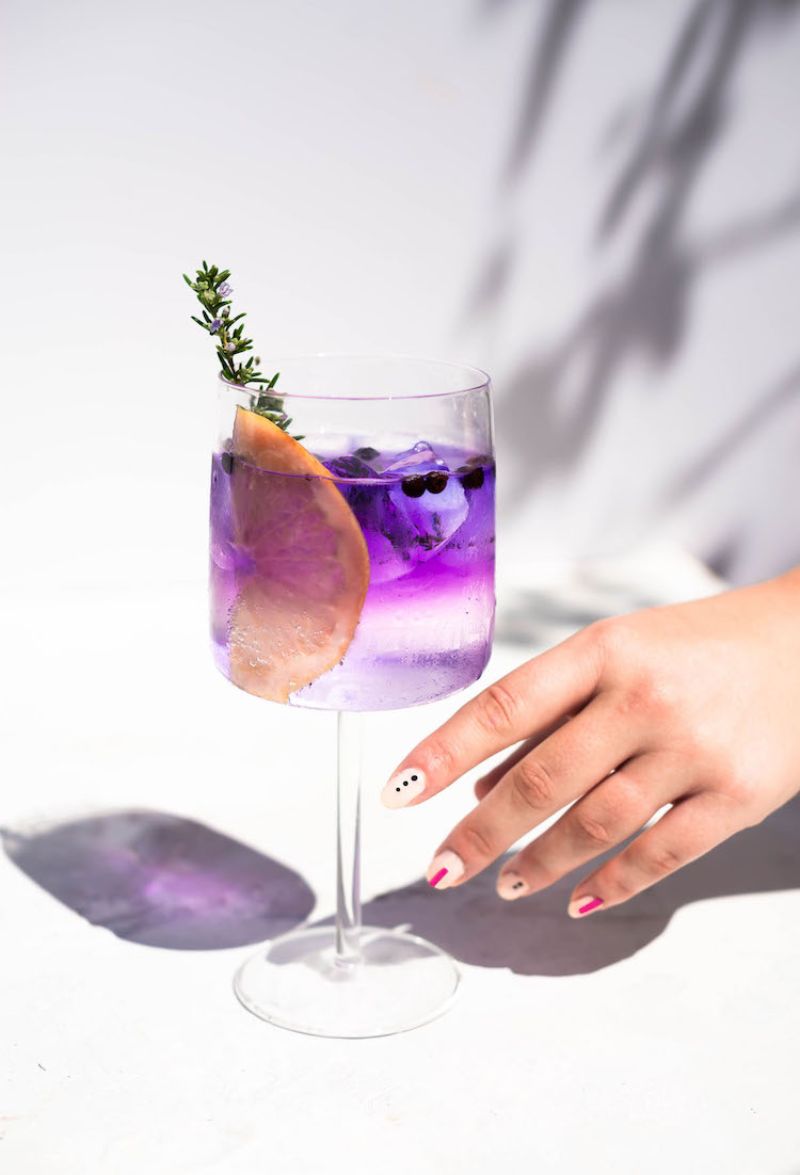 ---
Gin drink recipes – Empress gin & tonic
Ingredients:
2 oz Empress gin & tonic
5 oz Fever Tree Elderflower tonic
2 grapefruit slices
10 juniper berries
1 rosemary sprig
Instructions:
Add ice to a glass and squeeze a slice of the grapefruit. Then, add the other slice, berries and rosemary sprig.
Add the tonic to the glass then slowly pour in the gin so that you get the gradient effect.
Source: Craft & Cocktails
A classic gimlet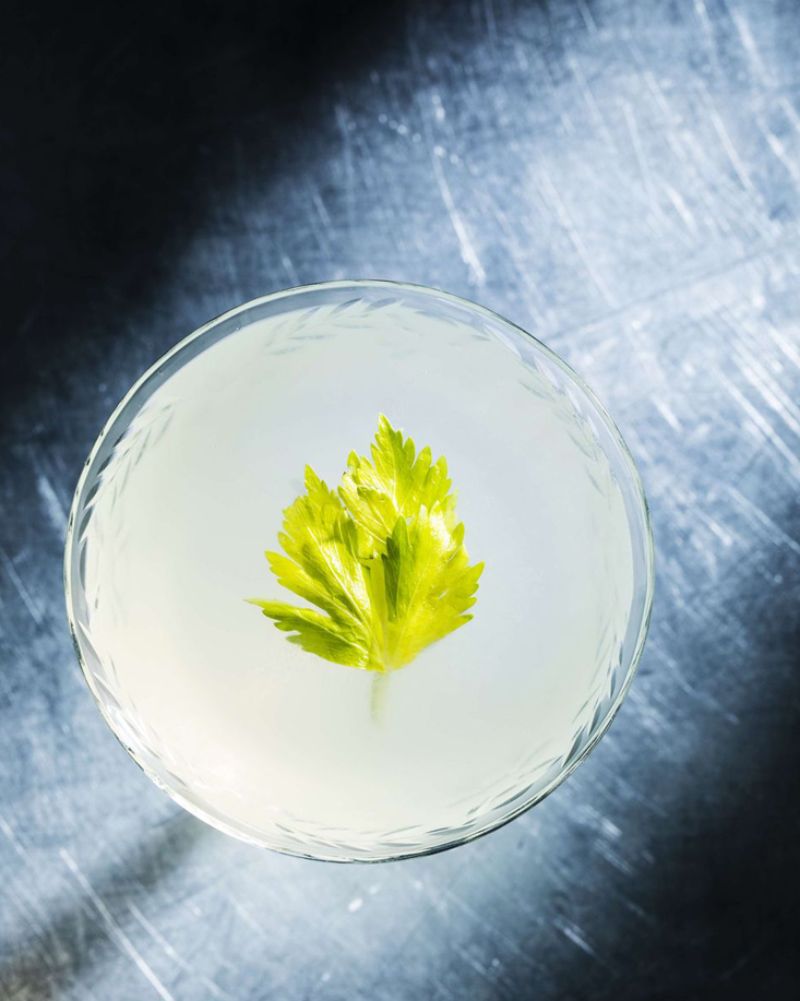 Celery gimlet recipe
Ingredients:
1 celery rib, chopped
0.75 oz simple syrup
2 oz dry gin
0.75 oz lime juice
Instructions:
Muddle the celery and simple syrup on the bottom of a cocktail shaker.
Add the gin and lime juice and fill with ice. Shake for about 30 seconds and strain into a cocktail glass.
Garnish with celery leaf.
Source: Town & Country Mag
Ready for more recipes?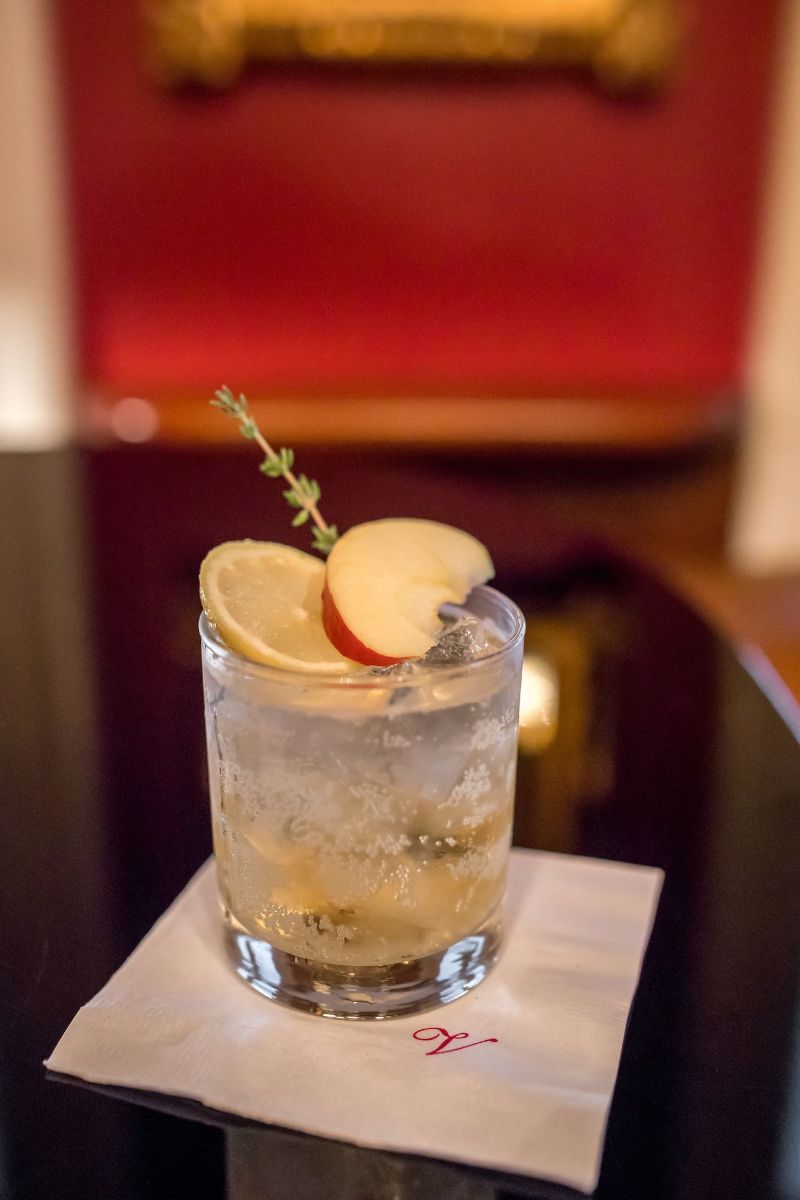 Autumn fizz – the perfect cocktail for fall 2021
Ingredients:
2 oz gin
0.25 oz lemon juice
agave nectar
sparkling apple cider
thyme
apple slice
Instructions:
Add the gin, lemon juice and agave nectar to a shaker. Shake well.
Pour into a glass and top with the cider.
Garnish with thyme and the apple slice.
Source: Town & Country Mag
Time for a martini recipe – shaken, not stirred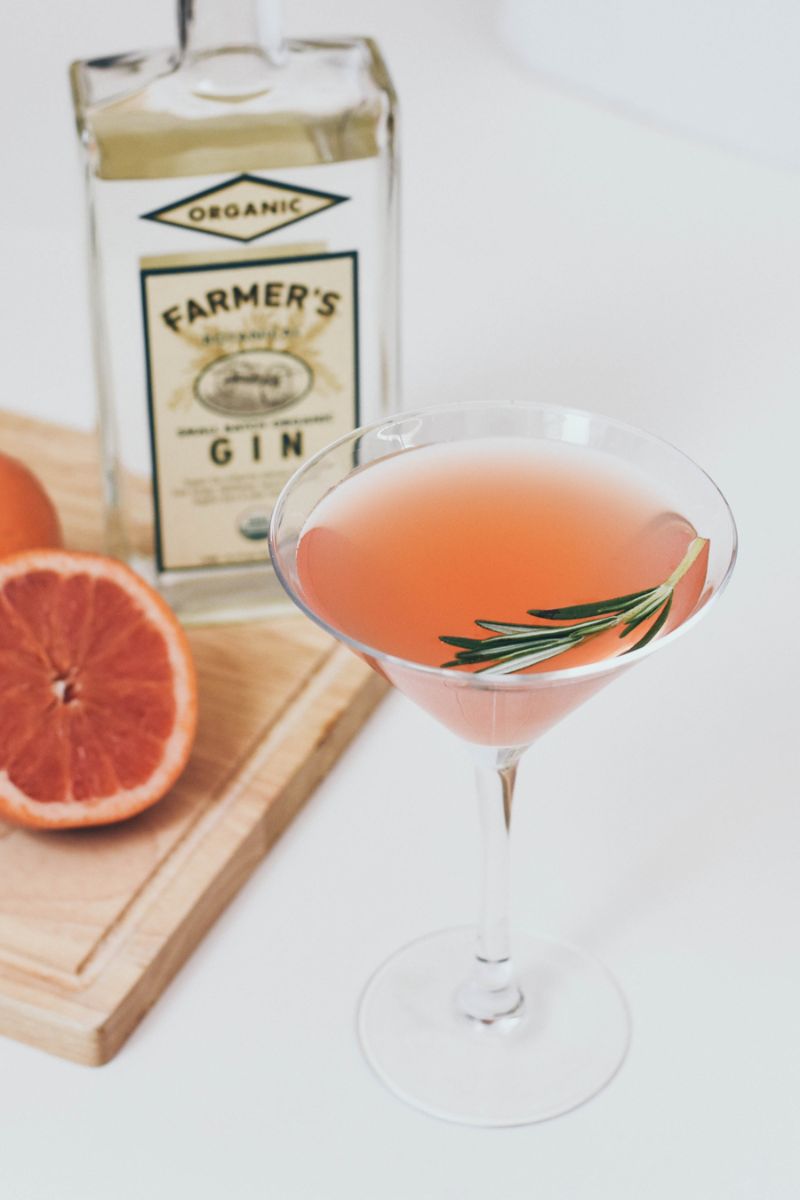 Rosemary grapefruit martini
Ingredients:
1.5 oz gin
1.5 oz fresh grapefruit juice
0.25 oz simple syrup
2 rosemary sprigs
Instructions:
In a shaker, shake the gin, grapefruit juice, simple syrup and one of the rosemary sprigs, together with ice.
Double strain into a martini glass and garnish with the other rosemary sprig.
Source: Town & Country Mag
Now it is time for something a bit more special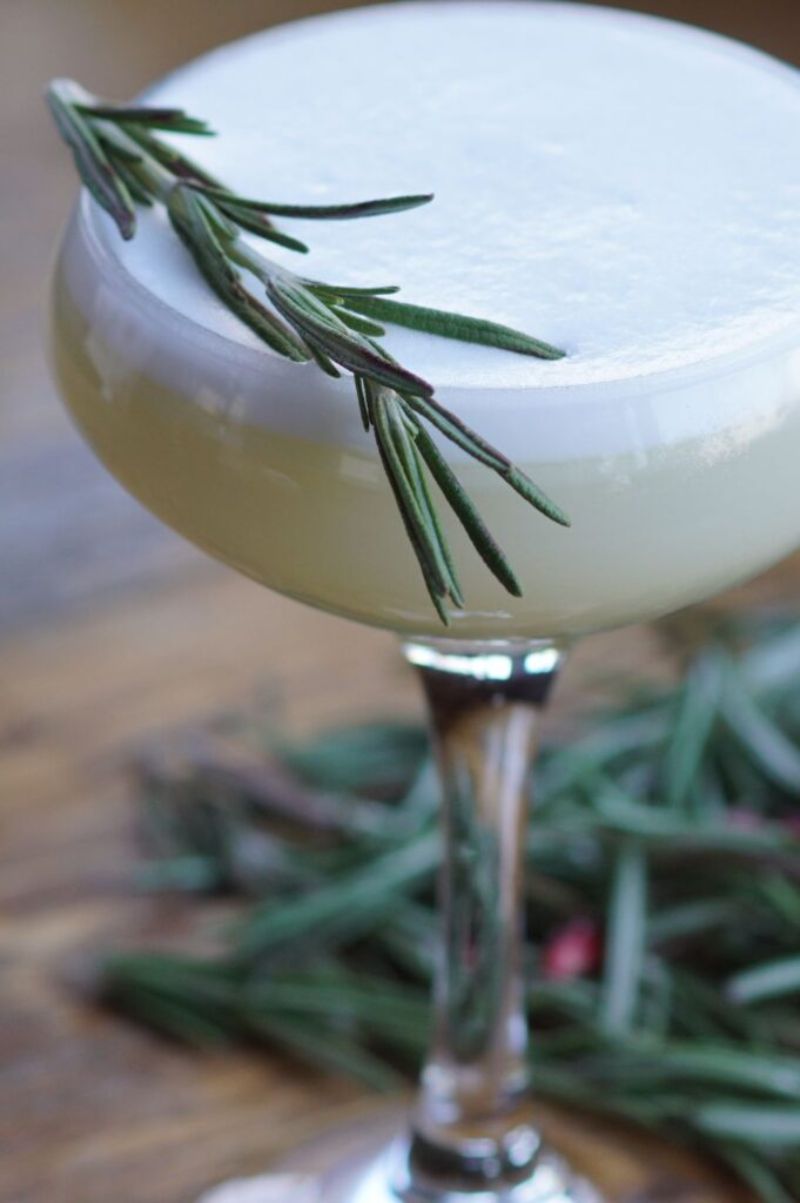 Gin cocktails – the green virgin
Ingredients:
0.75 egg white
2 oz gin
0.5 oz Chartreuse yellow liqueur
1 oz lemon juice
1 oz rosemary syrup
0.5 oz extra virgin olive oil
4 dashes Peychaud's bitters
Instructions:
Shake the egg white and gin together in a shaker.
Add the liqueur, lemon juice, rosemary syrup and olive oil. Fill with ice and shake vigorously.
Strain into a cocktail glass and garnish with rosemary sprig and bitters.
Source: Town & Country Mag
Have you already started getting ready for Christmas?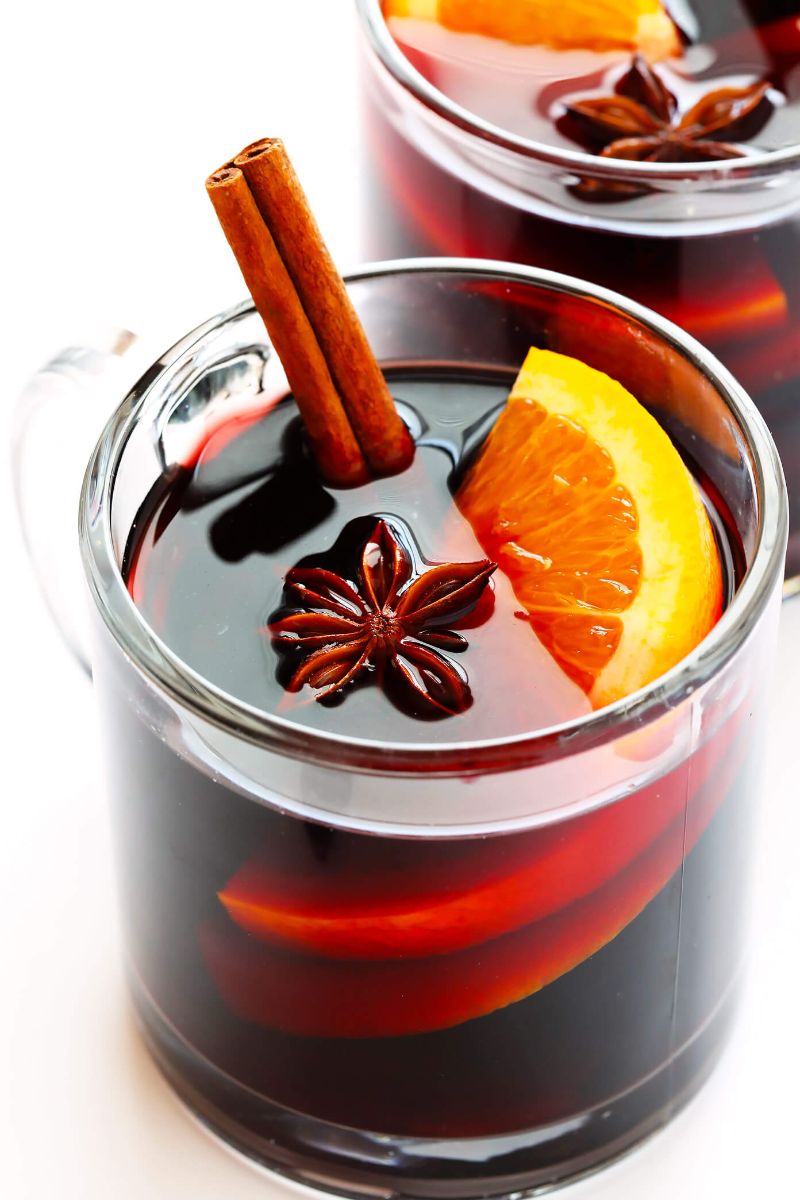 Mulled wine – the perfect Christmas cocktail recipe
Ingredients:
750ml wine
1/4 cup gin
6 cloves
2 cinnamon sticks
2 bay leaves
1/2 orange
1/2 vanilla pod
1 tbsp powdered jagger
2 star anise
Instructions
Add 100ml of the wine to a pot and melt the jaggery on medium heat.
Add the spices, lower the heat and cook for about 10 minutes. Then, add the sliced orange.
Flambe the gin. Add the gin to the wine and leave on the heat for about 2 minutes.
Add the rest of the wine and let cook on low heat for about 20 minutes.
Source: Times of India
Now it is time to show you something fresh and cooling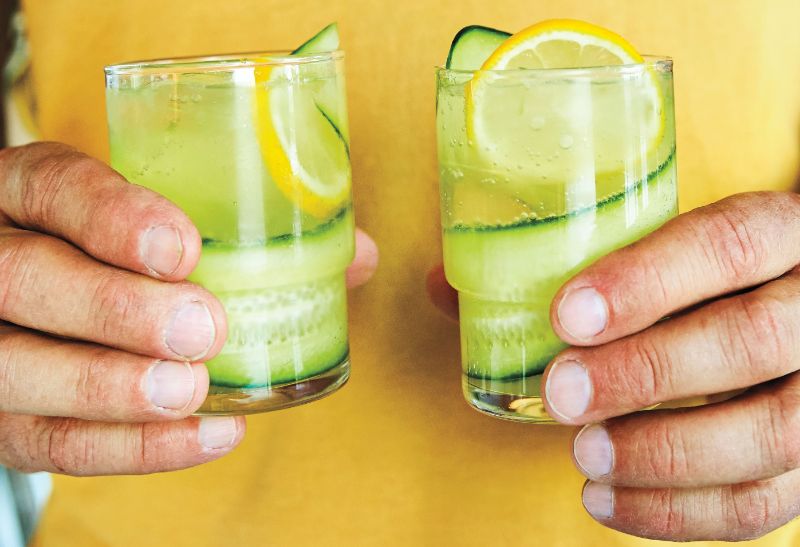 Cucumber gin cocktail
Ingredients:
1 cucumber
lime zest
2 tsp sugar
4 lemon wheels, divided
4 oz gin
1 oz fresh lime juice
club soda
Instructions:
Use a vegetable peeler to shave 4 long ribbons from the cucumber. Chop the rest.
In a shaker add the chopped cucumber, lime zest, sugar and 2 lemon slices and muddle.
Add the gin and lime juice, fill with ice and shake for about 20 seconds.
Strain into two cocktail glasses and top with club soda
Garnish each with 2 cucumber slices and lemon slices.
Source: Bon Appetit
A classic recipe everyone needs to know how to make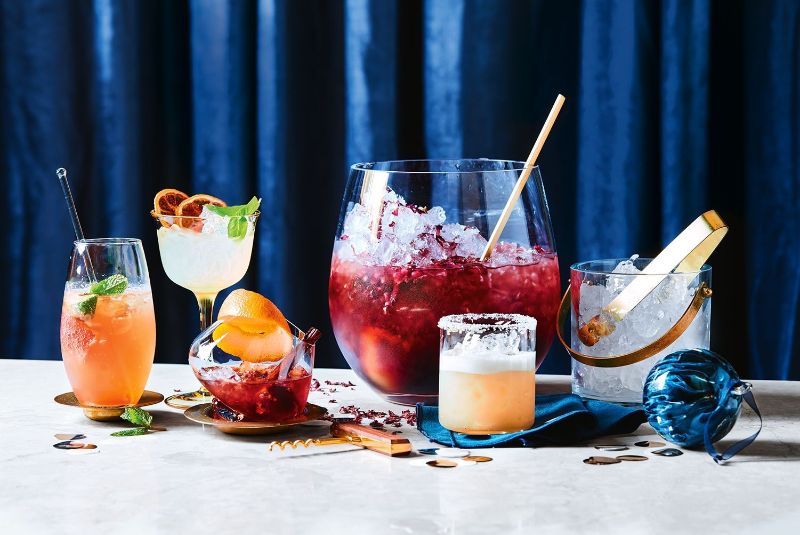 Gin cocktails – spiced negroni
Ingredients:
2 star anise
2 allspice berries
30ml gin
1 cinnamon quill
30ml red vermouth
30ml Campari
orange peel
Instructions:
In a saucepan, over medium heat toast the spices for about 2 minutes.
In a jar add the gin, Campari and vermouth with the toasted spices and let infuse overnight.
Strain into a cocktail glass and add an ice cube. Garnish with an orange peel.
Source: Delicious
And the last recipe is here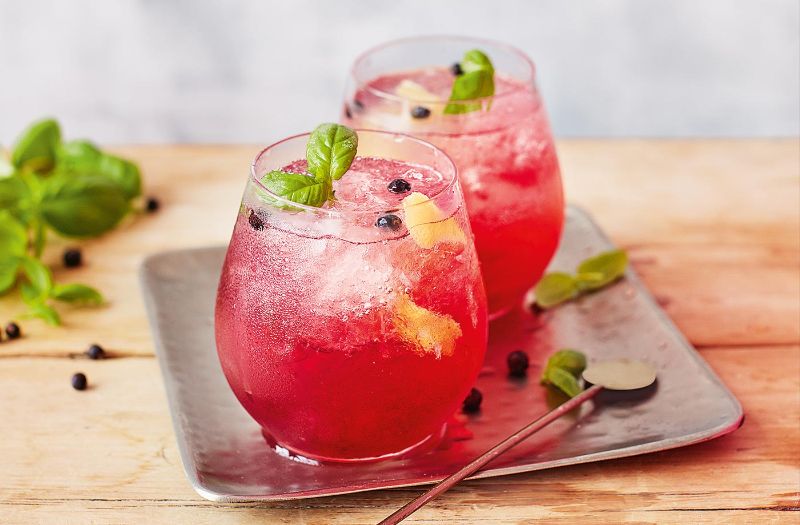 Gin and tonic recipe – one of the most classic gin cocktails out there
Ingredients:
2 tbsp bramble jam
100ml gin
1/2 lemon, zest pared, juiced
200ml tonic water
8 juniper berries
fresh basil leaves
Instructions:
In a shaker, vigorously shake the jam, gin and lemon juice.
Fill two glasses with ice and divide the gin mixture between them, then top with tonic and garnish with the berries, basil leaves and lemon zest.
Source: Real Food Tesco
Gin and tonic is undoubtedly the most classic cocktail out there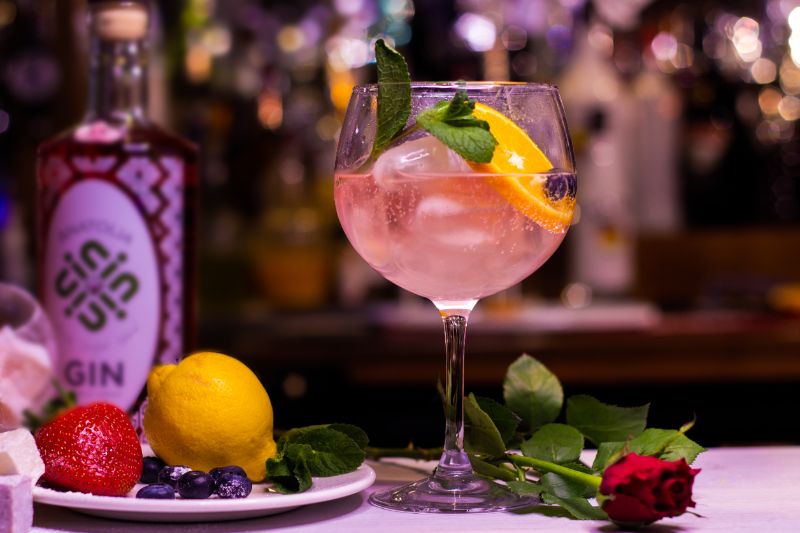 Gin cocktails can be made with a lot of different ingredients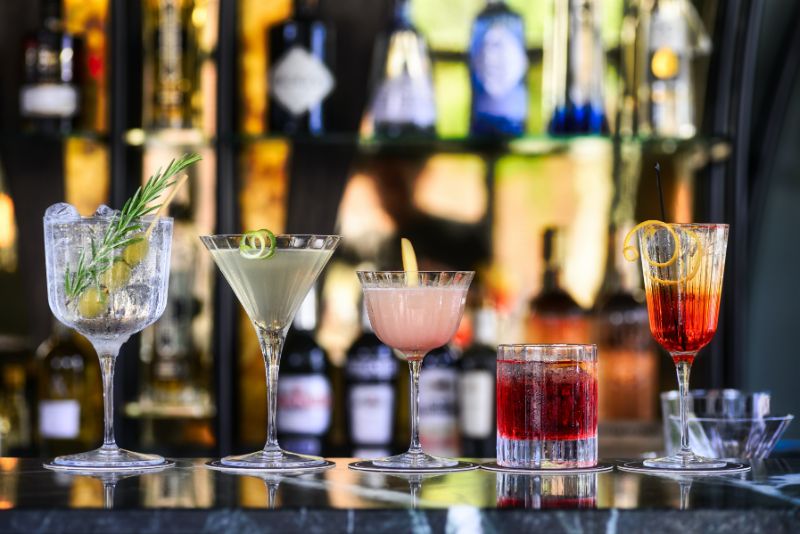 Here's some more easy recipes you can try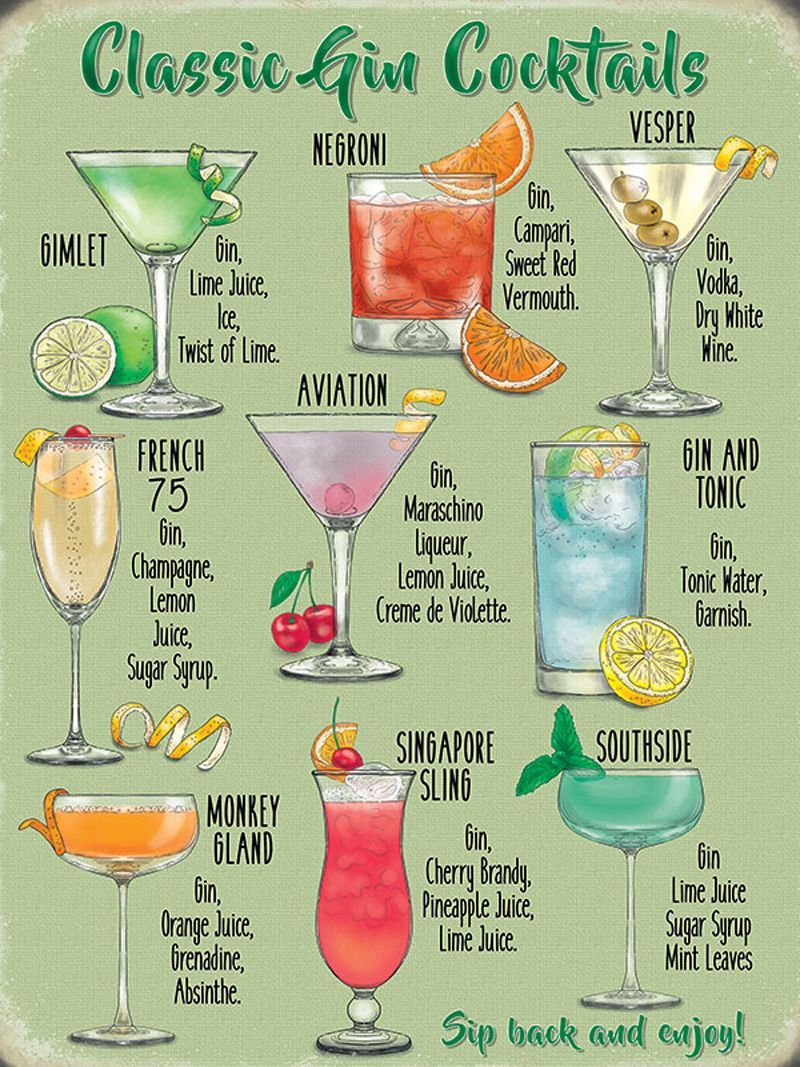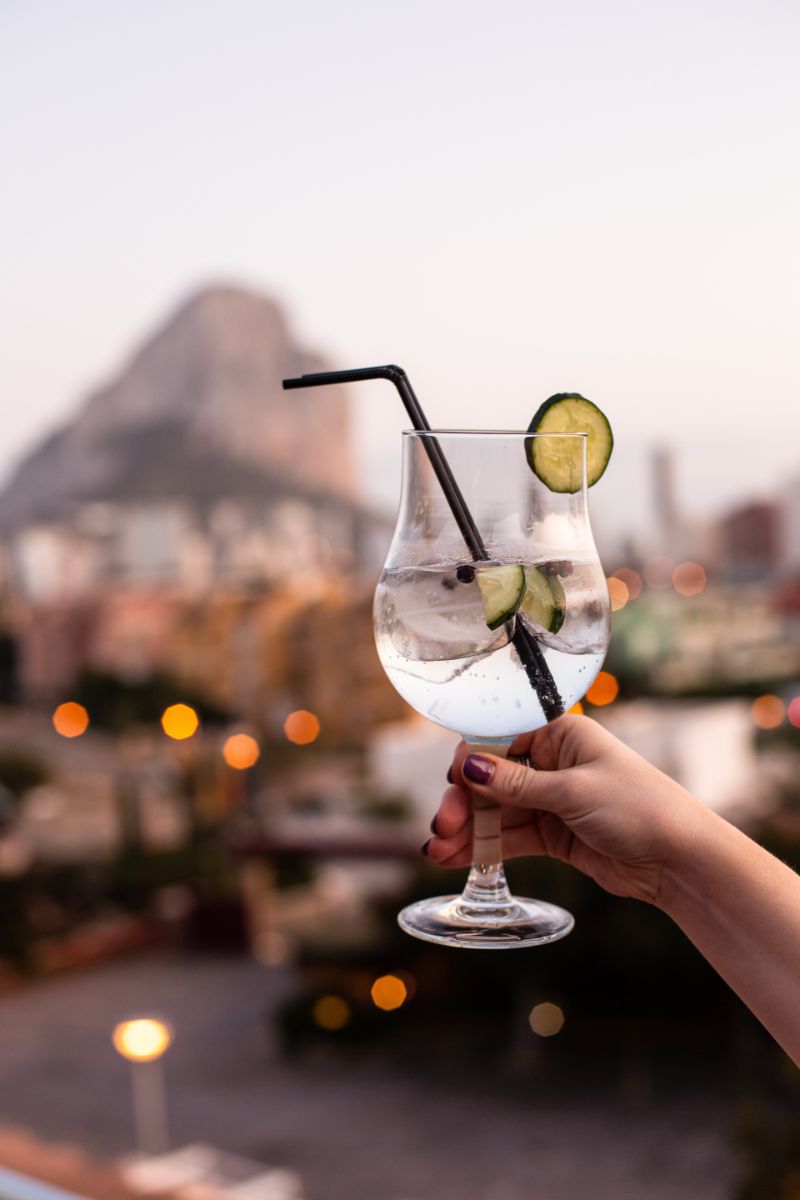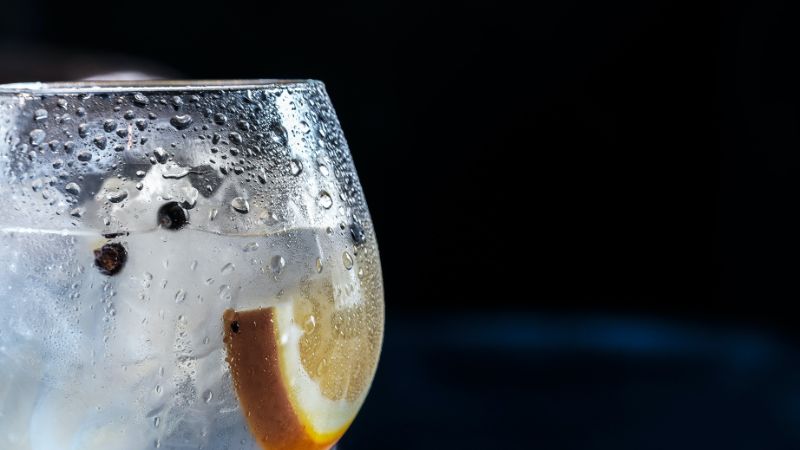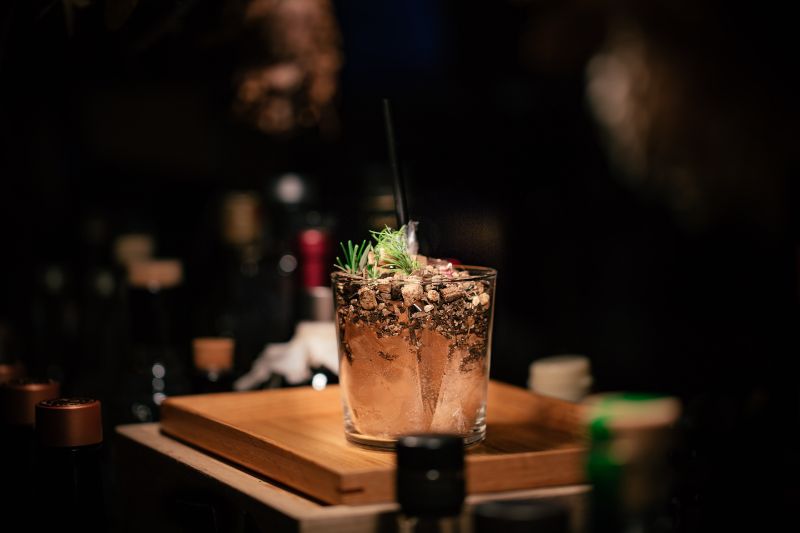 Gin cocktails which are going to impress all of your guests this holiday season