Express your festive mood with these Thanksgiving decorations
Let the festivities begin. With Halloween just a few days away, kicking off this festive season, it is high time we start thinking of our holiday decor. Which is why, today we have prepared an article to help you replace the Halloween decor with a Fall/Thanksgiving one. So, here are a few Thanksgiving decorations ideas, as well as 4 super easy and simple DIY tutorials.
Thanksgiving decorations to help you express your holiday mood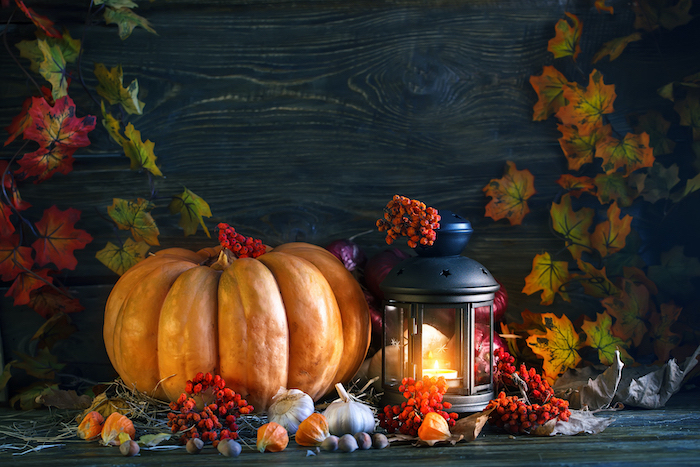 When is Thanksgiving?
This year Thanksgiving falls on November 25th. Is is always celebrated on the fourth Thursday of October. It is a day of giving thanks, celebrating the blessings of the good harvest and spending time with family.
Autumn flower arrangements are always a great idea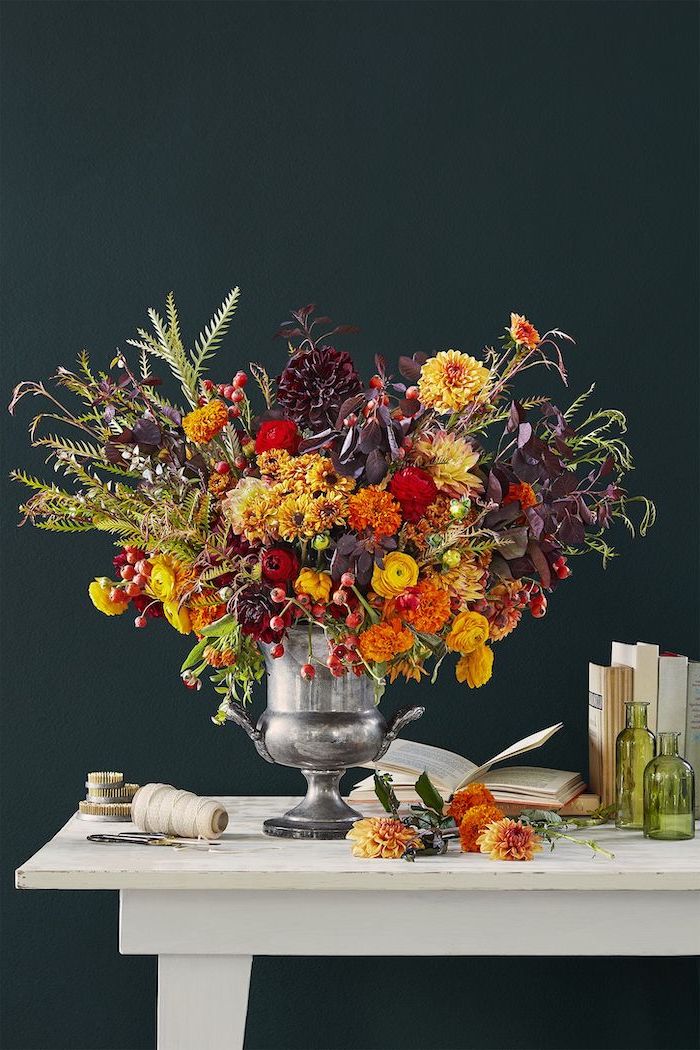 What are the most popular Thanksgiving decorations?
Thanksgiving is a day, celebrating the blessings of the harvest. Naturally, it involves lots of pumpkins, pears and apples. Autumn flowers and fall leaves are another holiday must-have when it comes to decor. Needless to say, orange, yellow, brown, red and gold are the most popular colors. These are the most popular fall colors, which bring a lot of coziness to your home. Candles and wooden crates and logs are another great addition to any Thanksgiving decor.
Fall colors are truly beautiful and when arranged together create a real piece of art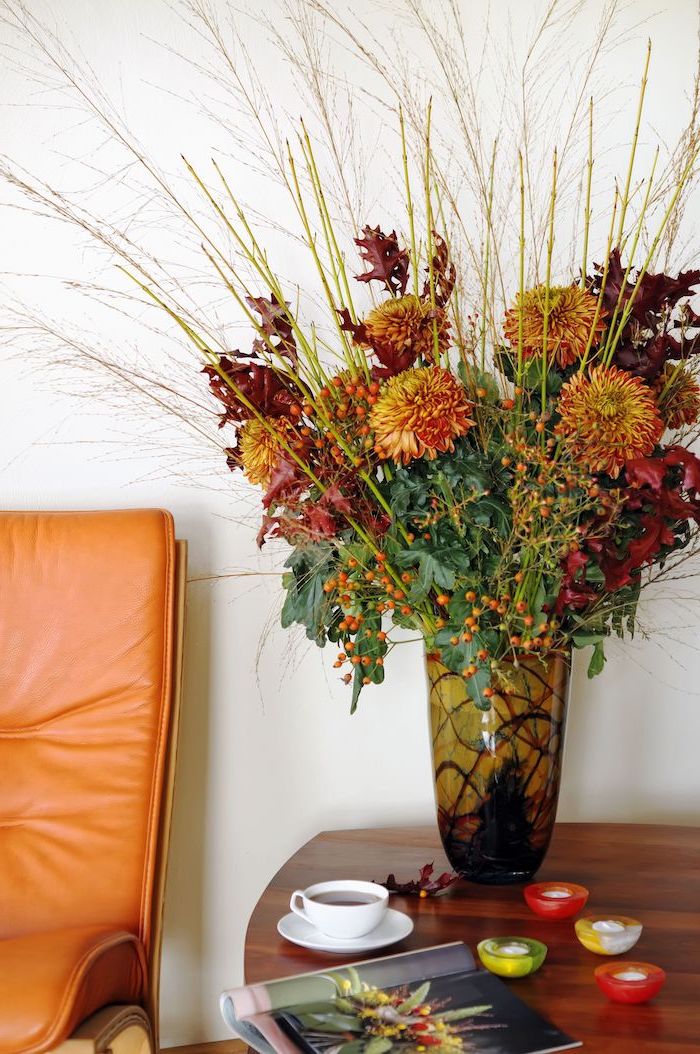 Table Thanksgiving decorations are very important for the Thanksgiving dinner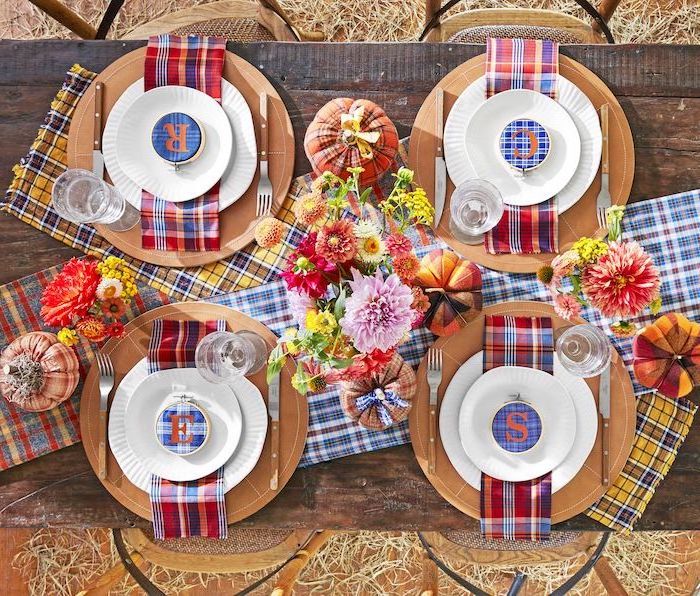 Wreath made of pumpkins, apples, pine cones and fall leaves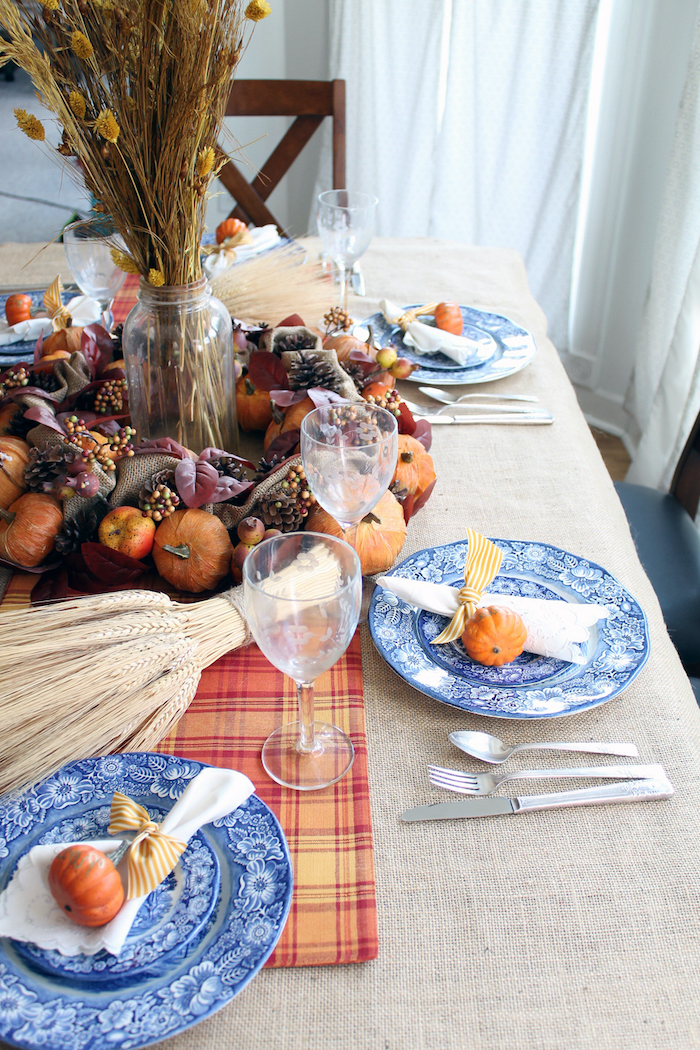 Super DIY #1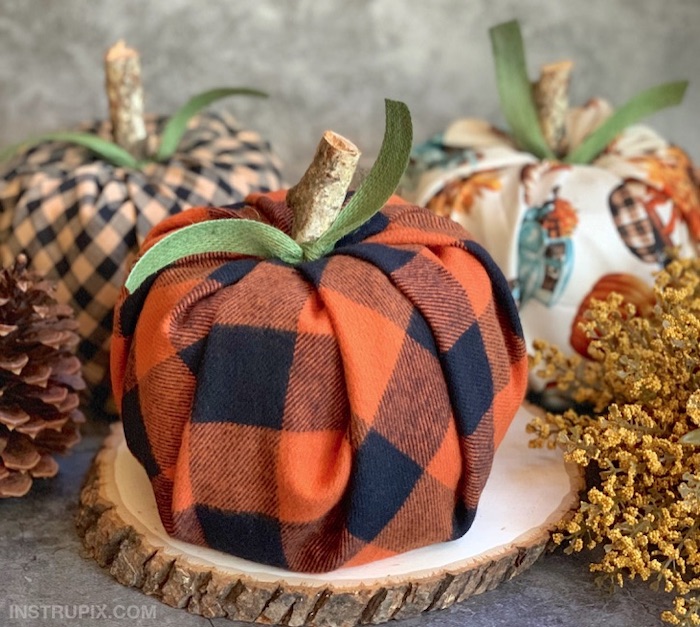 Thanksgiving decorations – DIY pumpkin
Tools:
large roll of toilet paper
18-inch square piece of fabric
4-inch piece of branch
green ribbon
These are the materials you are going to need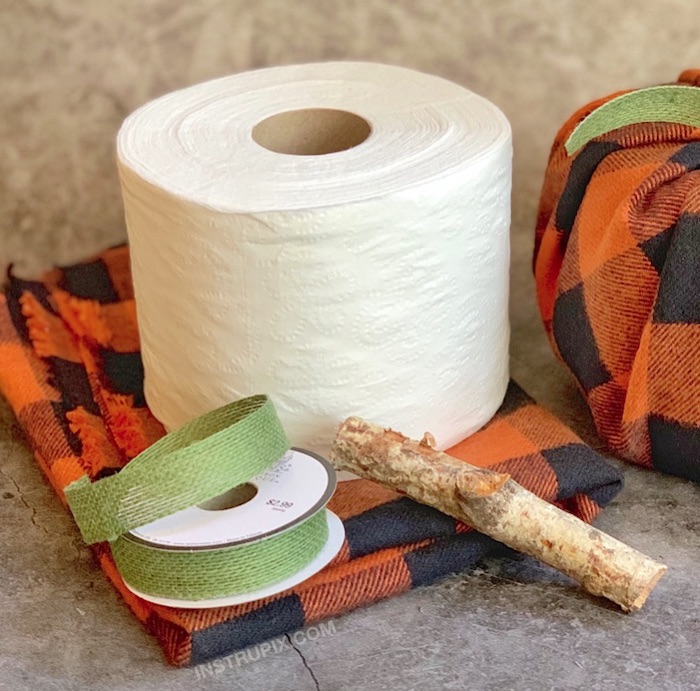 Instructions:
Grab the toilet paper roll and start unrolling it at least 10 times, then roll it back up loosely in order to achieve a rounder form.
Place the toilet paper in the middle of your fabric.
Grab a corner of the fabric and tuck it in the toilet roll. Keep going around until all of the fabric is tucked in the toilet paper roll.
Grab your piece of branch and tie ribbon around it. Tuck it into the center of the toilet paper roll.
Follow these steps for an eye-catching decoration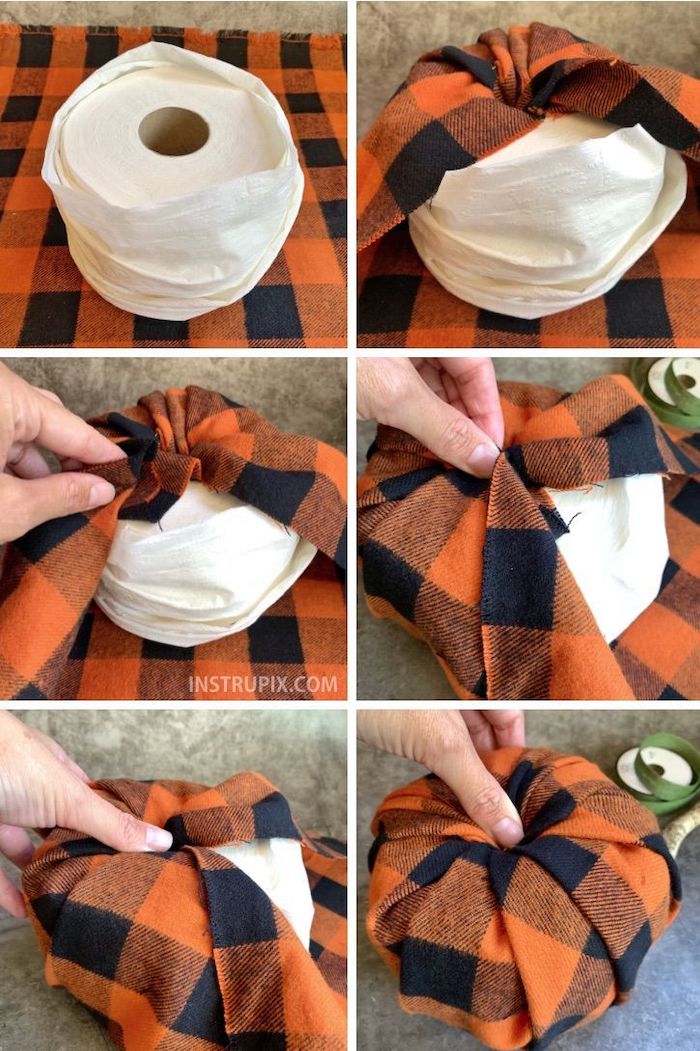 You can attach real fall leaves with some glue instead of using a ribbon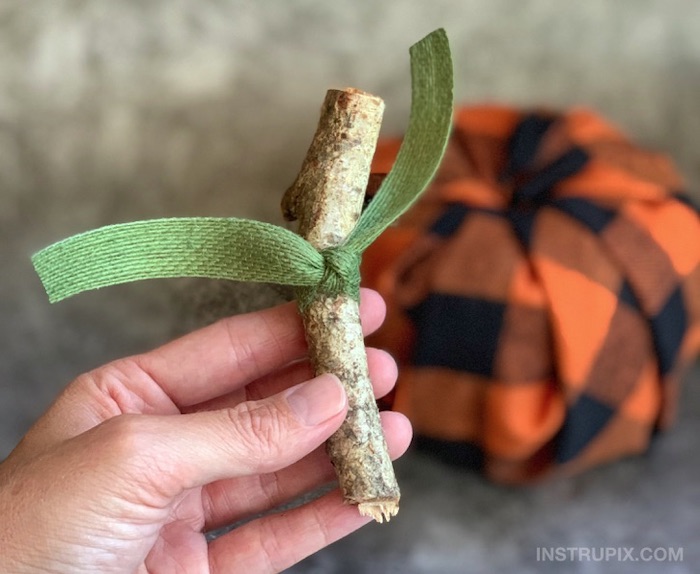 Lovely Thanksgiving table decoration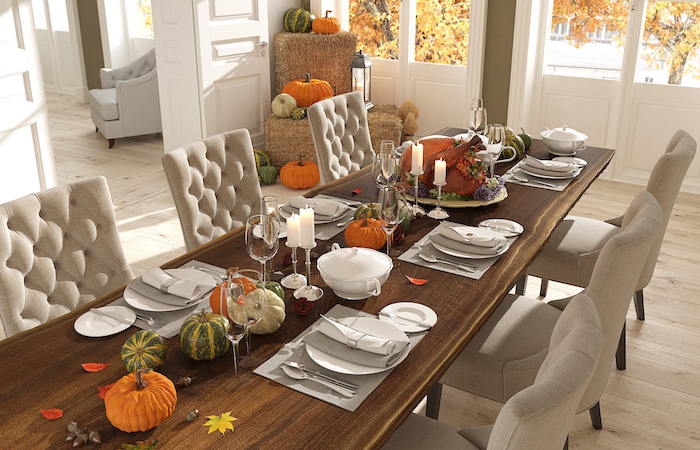 Cinnamon stick candle holders – beautiful, creative and aromatic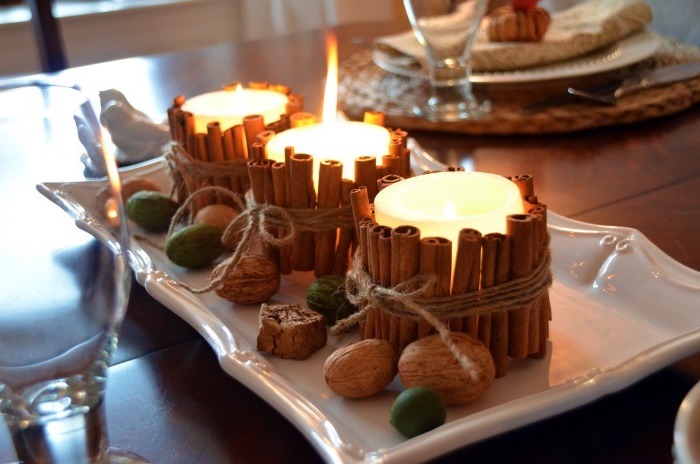 The Thankful tree – DIY #2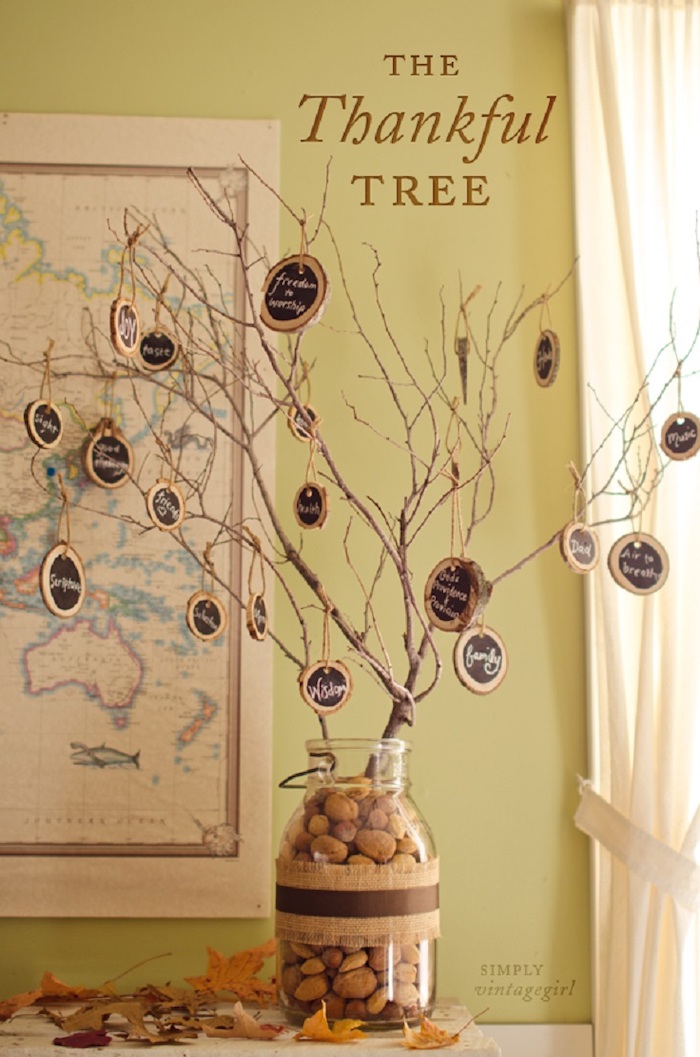 DIY #2 – The thankful tree
Supplies:
chalk
tree branches
glass jar
scissors
walnuts
burlap or ribbon
Materials needed for this easy and creative DIY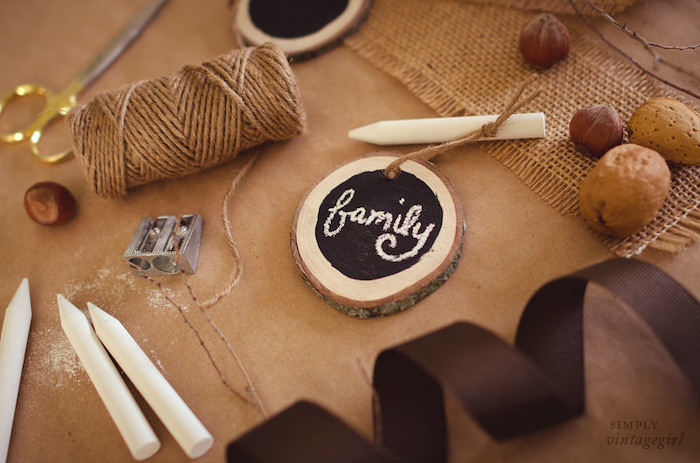 Instructions:
Fill the jar with the walnuts and decorate it with a ribbon.
Stick the tree branches into the jar. Make sure it is secure and doesn't move.
Write things that you are thankful for, or let your guests do it with chalk on the wooden tags.
Hang them on the branches.
The assembly of the materials is super simple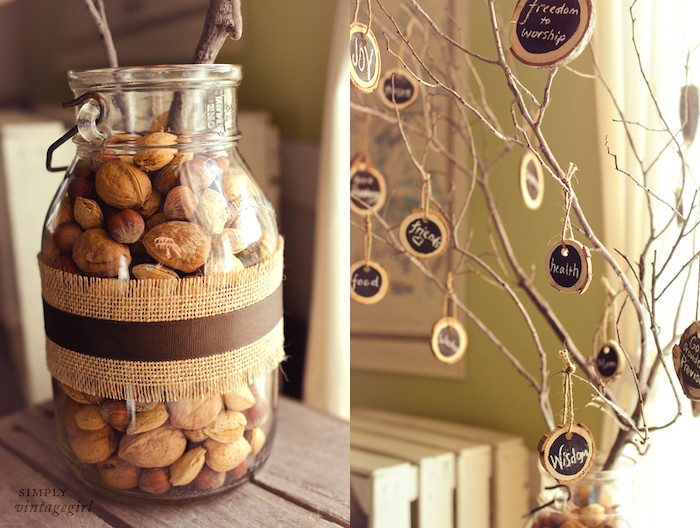 Gorgeous cornucopia full of paper flowers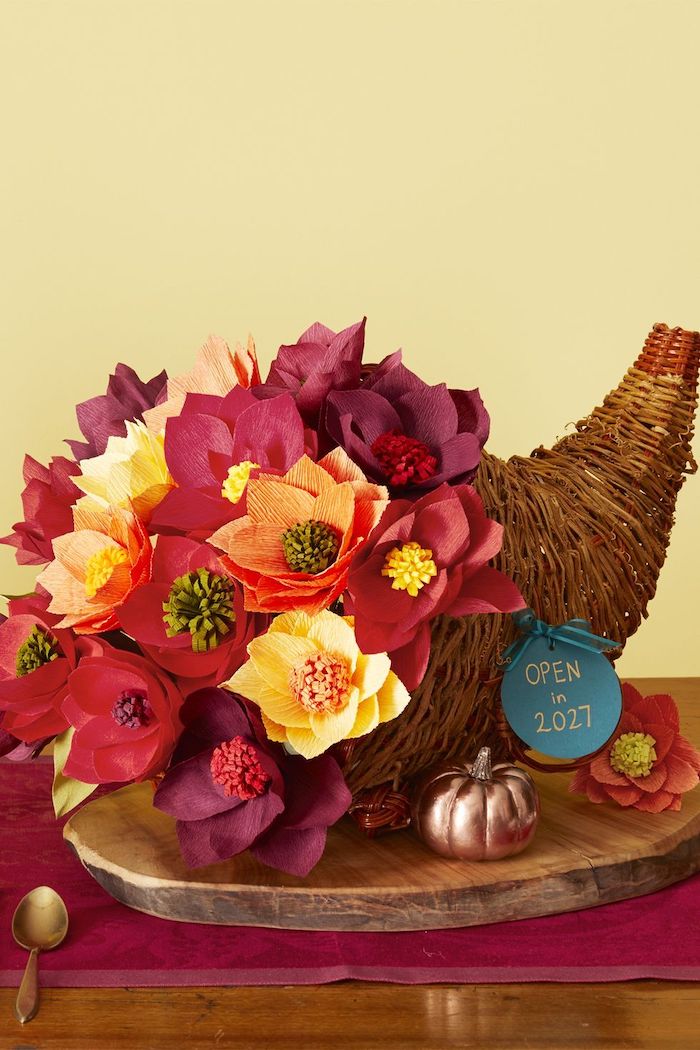 DIY #3 for your Thanksgiving table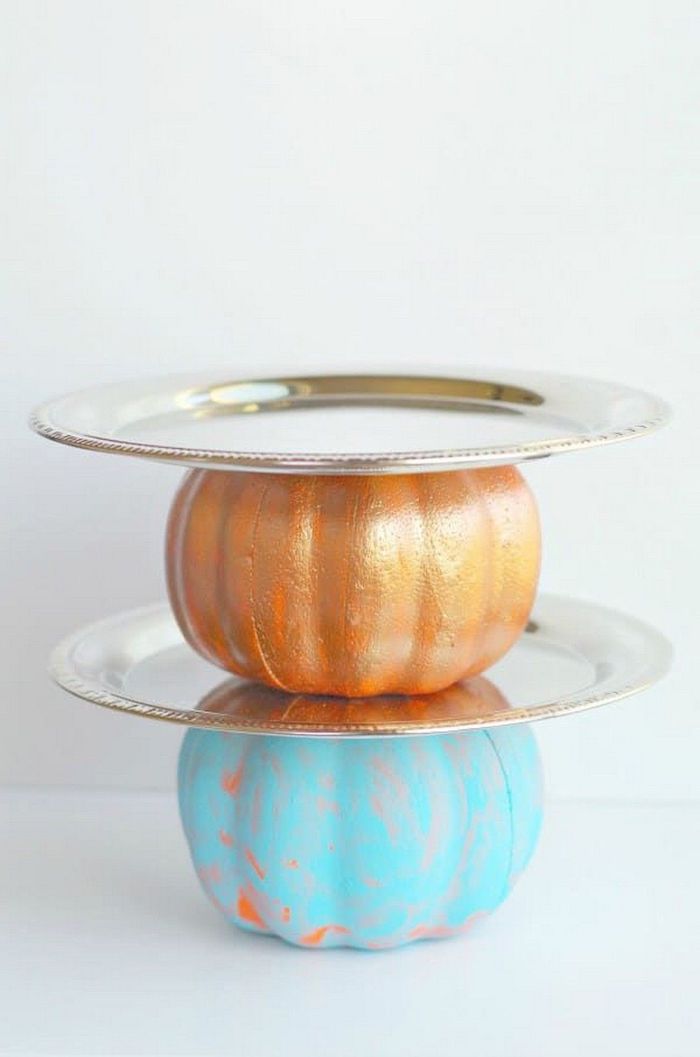 DIY Thanksgiving table centrepiece
Supplies:
foam pumpkin medium size
glue gun
silver tray
copper paint
paint brush
Find all the materials you need for this DIY in any dollar store near you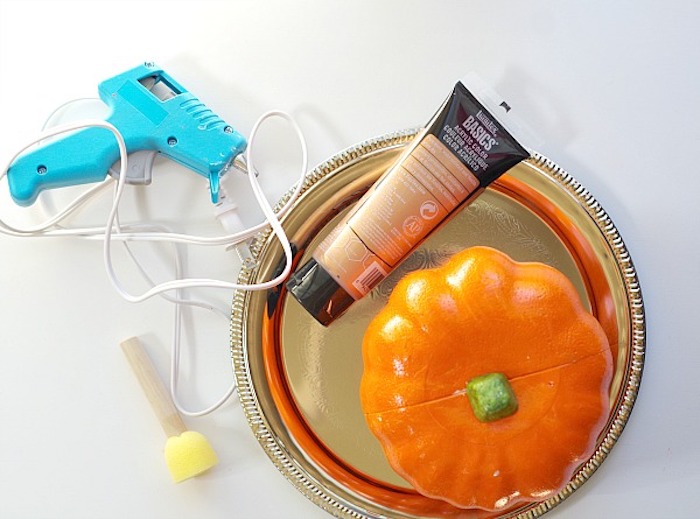 Instructions:
Remove the stem from the pumpkin.
Use the paint brush and cover the pumpkin with the copper paint. Let it dry.
On the top of the pumpkin put glue around it.
Attach the serving plate and press firmly until it sticks.
You can make a second level by attaching another pumpkin on top.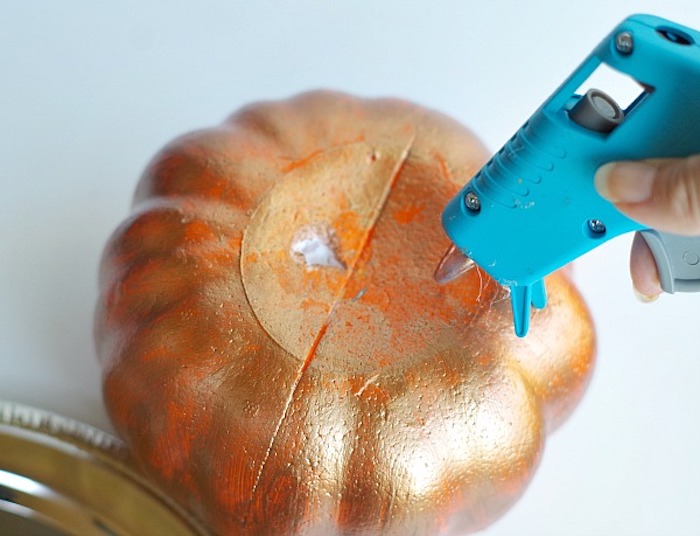 Creative and effective table decoration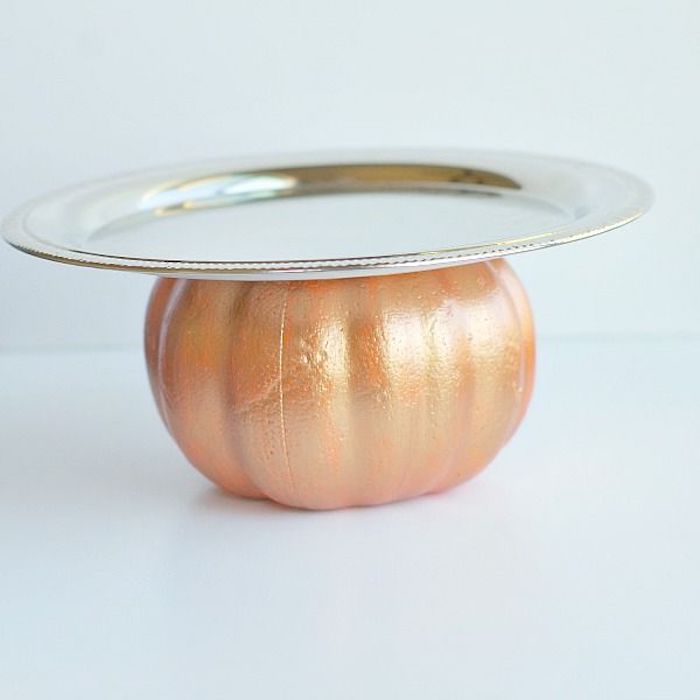 Thanksgiving door decor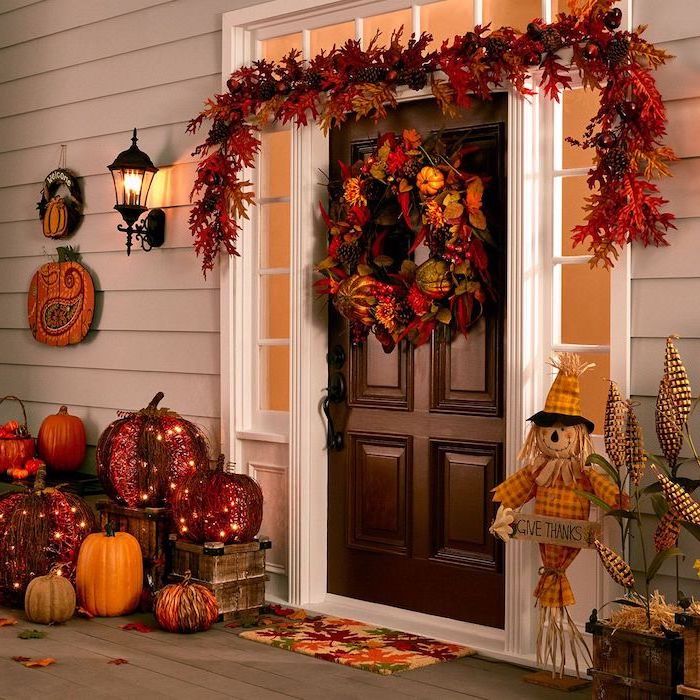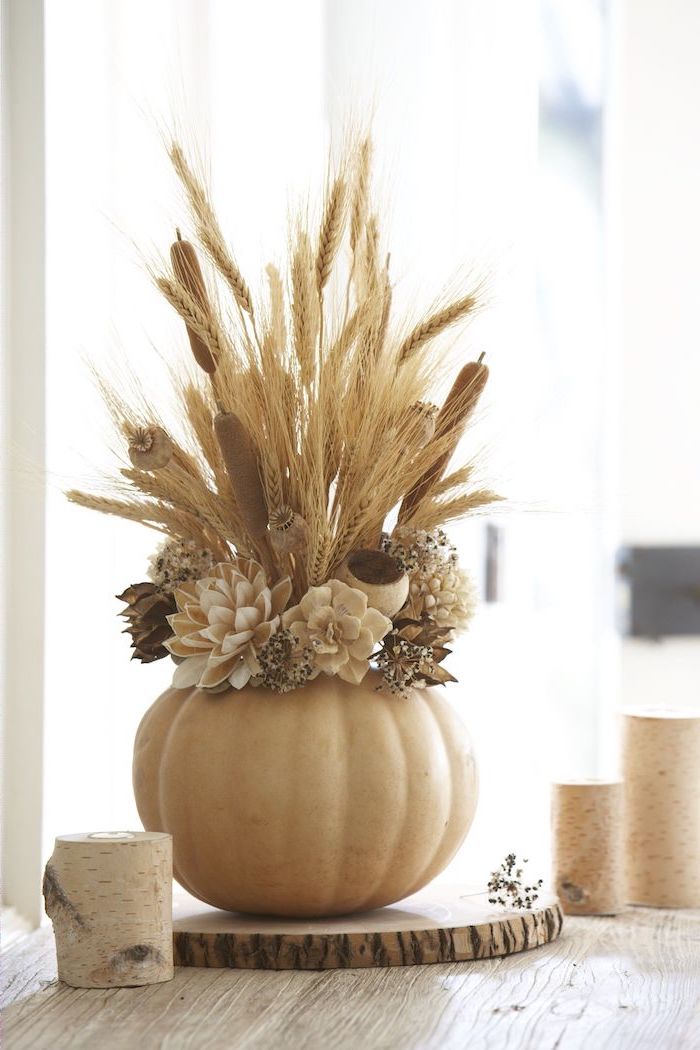 DIY #4 – cinnamon-scented pine cones done in two different ways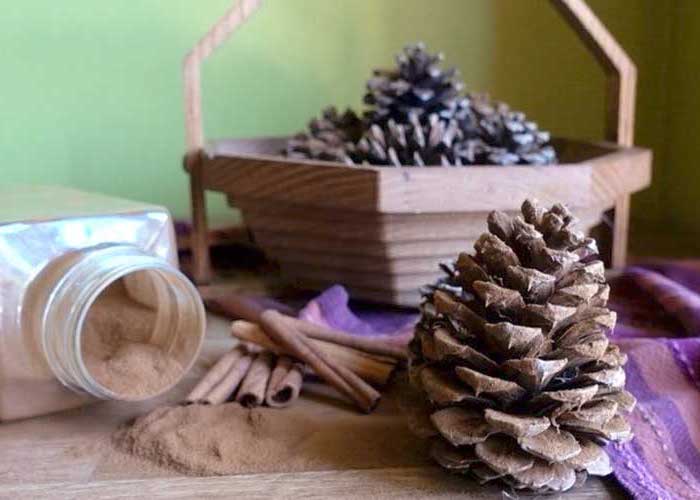 DIY cinnamon scented pine cones
Supplies:
pine cones
cinnamon essential oil
Ziploc bag
small spray bottle
clear dry craft glue
craft brush
ground cinnamon
plastic container
Option 1 – cinnamon-covered pine cones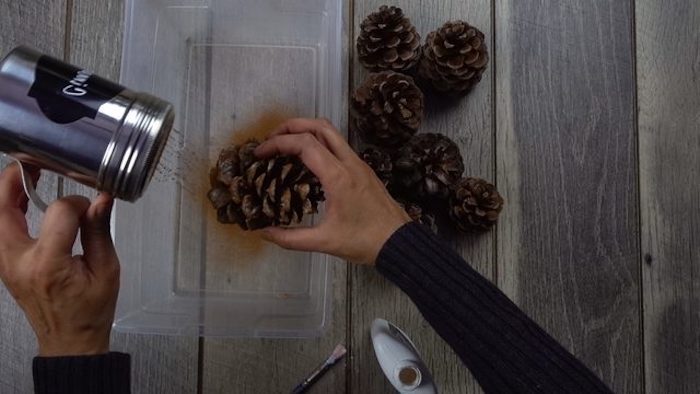 Option 1 instructions:
Using the craft brush coat the pine cones with glue one by one. Don't let the glue dry.
Hold the pine cone over a plastic container and start covering it with ground cinnamon. Make sure you cover the whole pine cone.
Shake off the excess and let them dry.
Option 2 – cinnamon-scented pine cones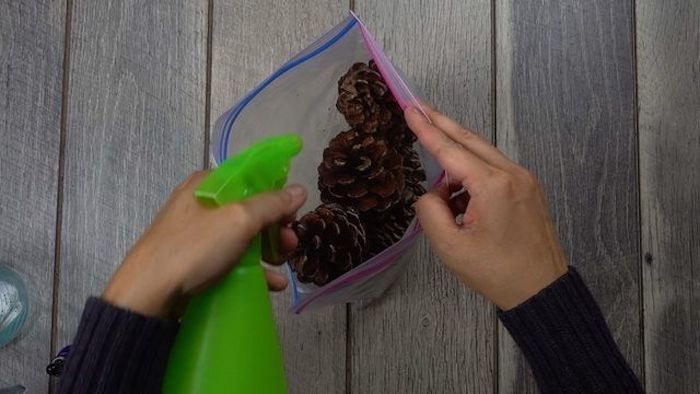 Option 2 instructions:
Add 20 drops of the cinnamon essential oil to the spray bottle.
Add a small amount of water (about 1/8 cup) and shake well.
Put the pine cones into a Ziploc bag and spray lightly with the essential oil.
Distribute by sealing the bag and shaking it well. Repeat this step two, three more times so that the pine cones are well coated.
Seal them in the bag and let them sit so that the fragrance infuses well. You can leave them for about 4 weeks, spraying again with the oil after 2 weeks.
Thanksgiving decorations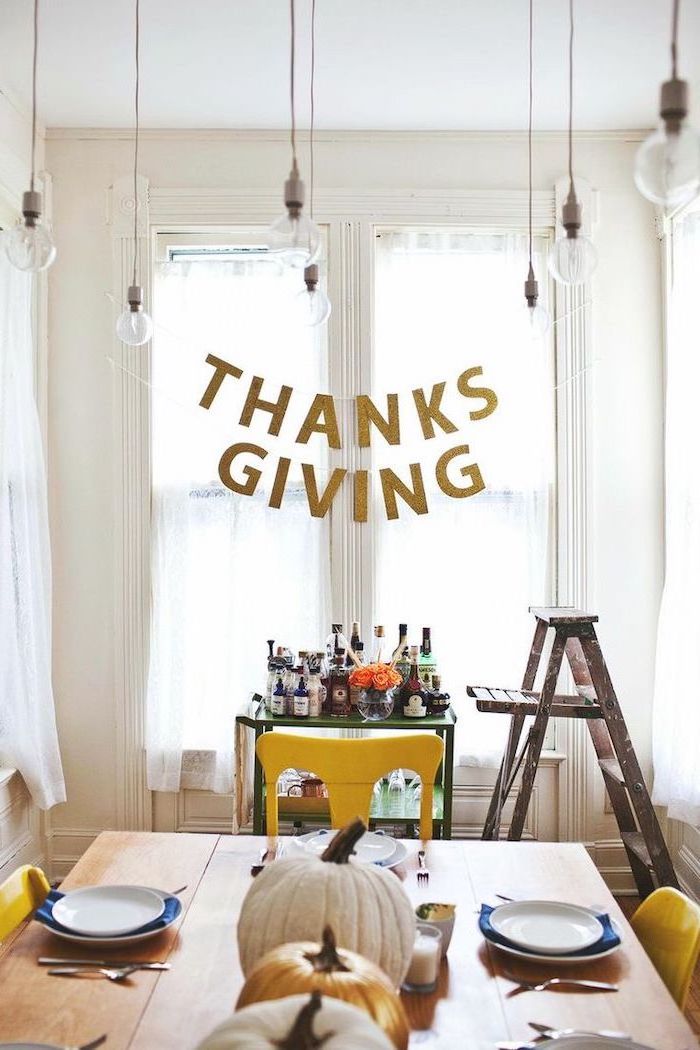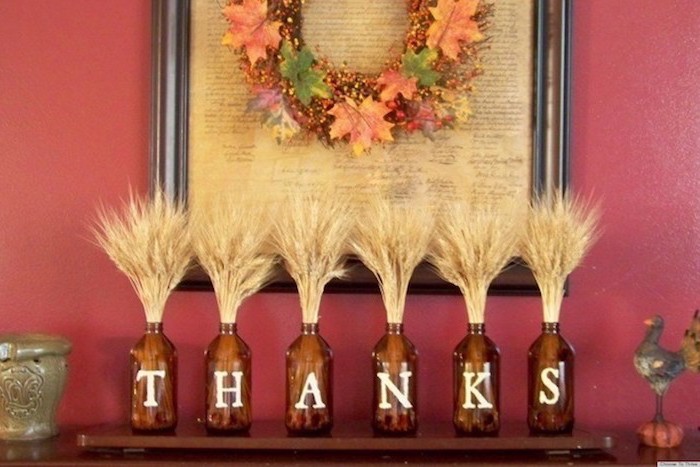 And here is a video tutorial on how to set your Thanksgiving dinner table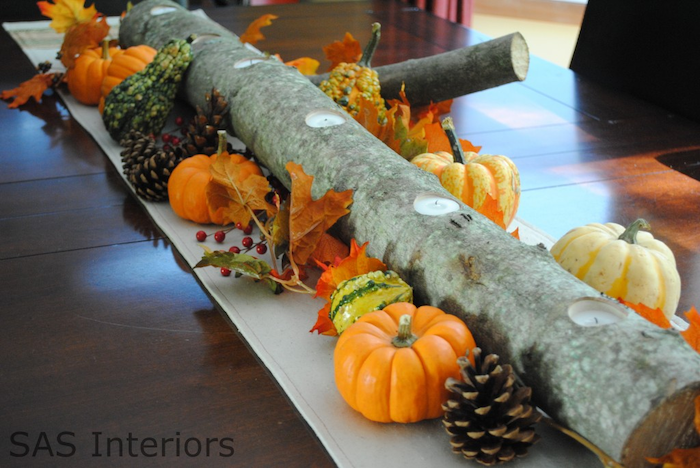 DIY orange pumpkin vase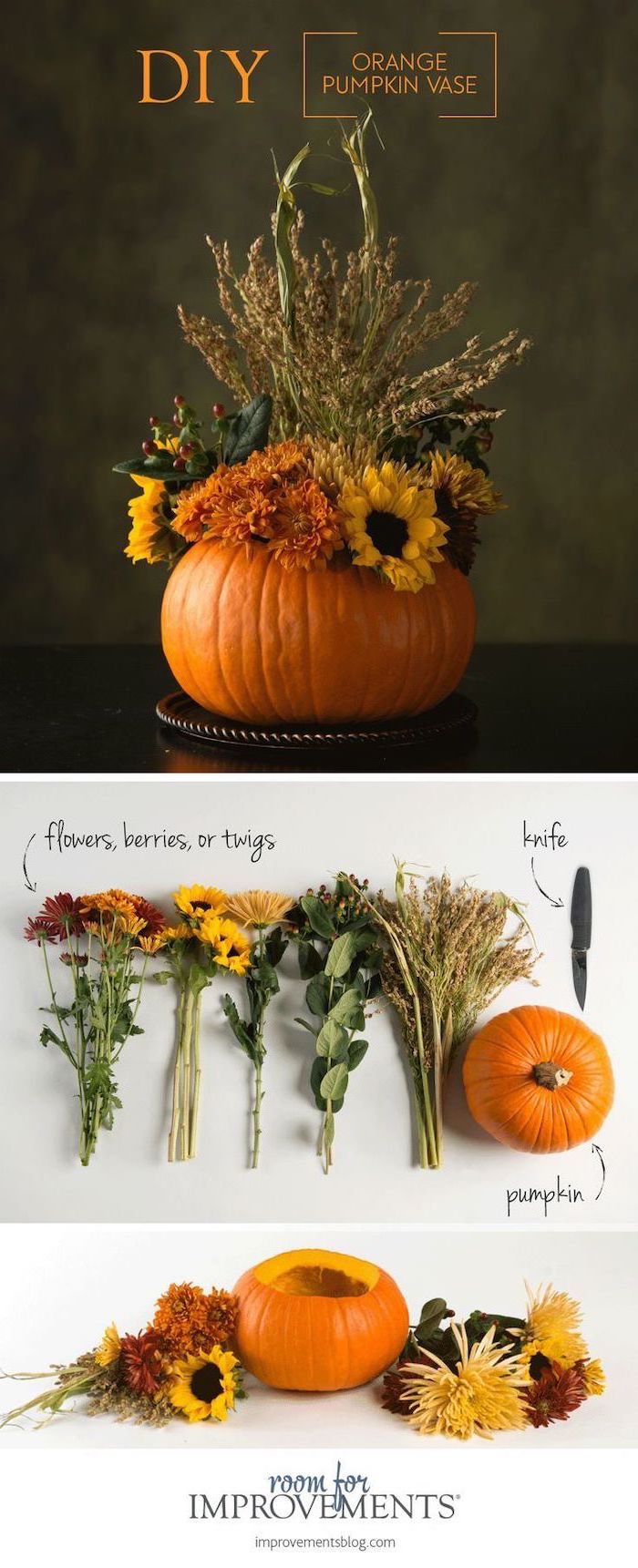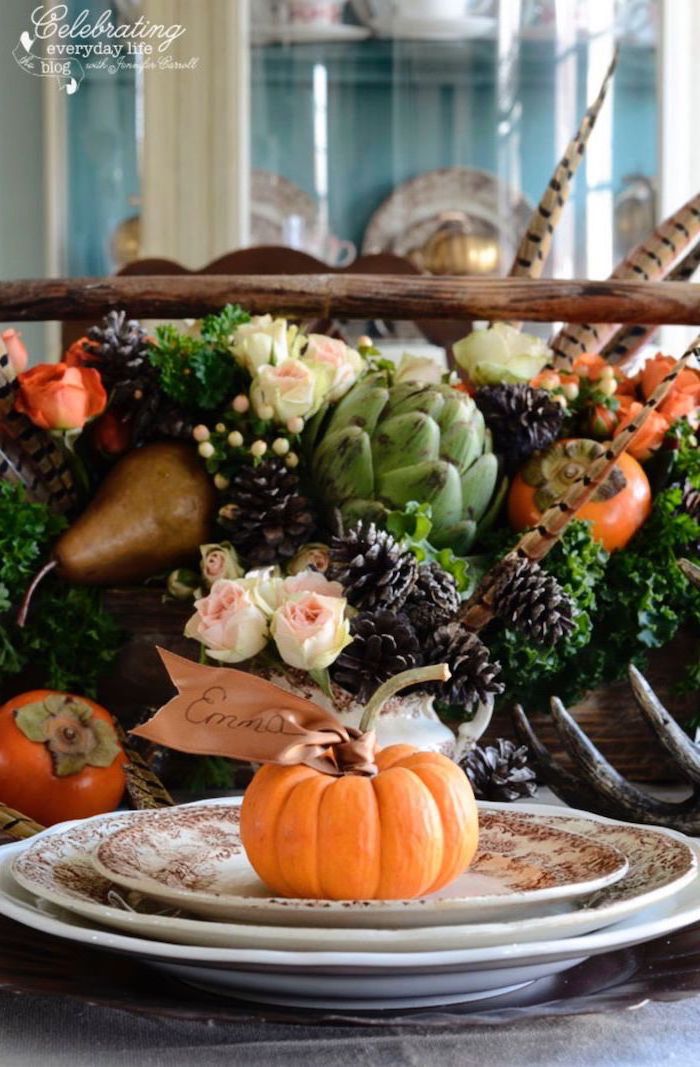 Fall decor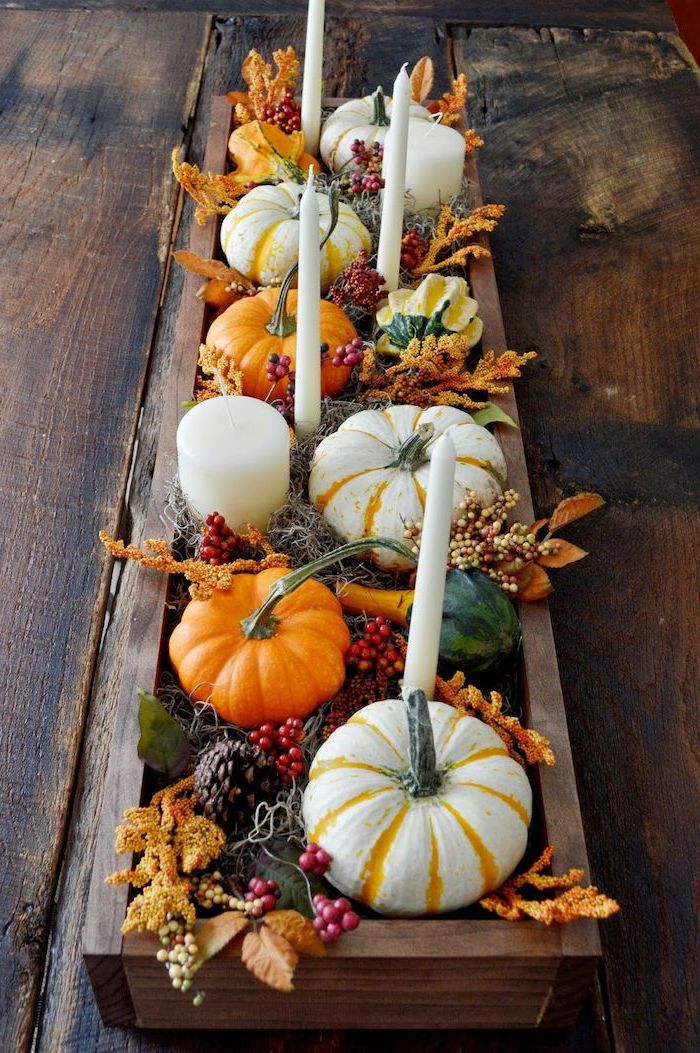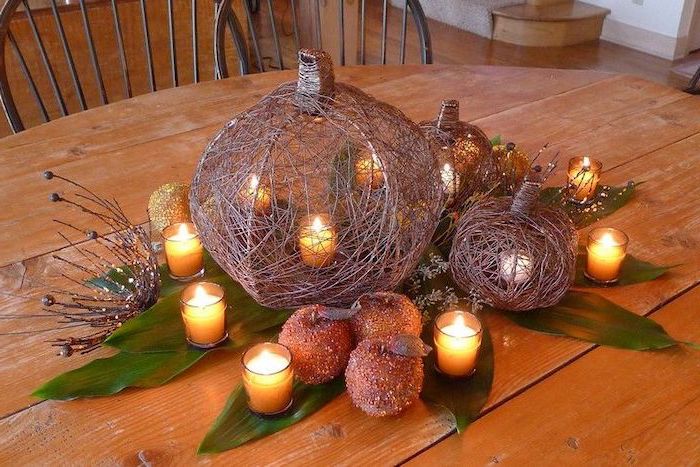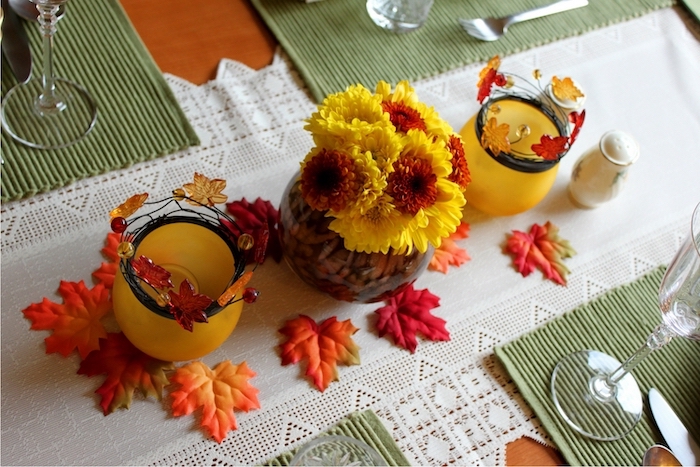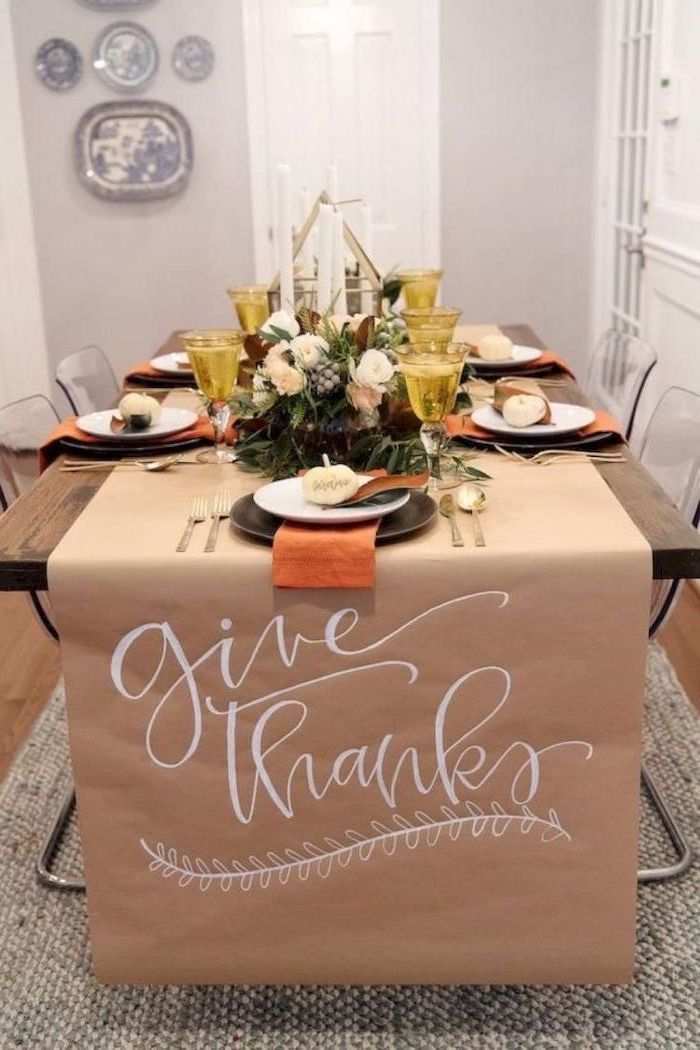 Thanksgiving decorating ideas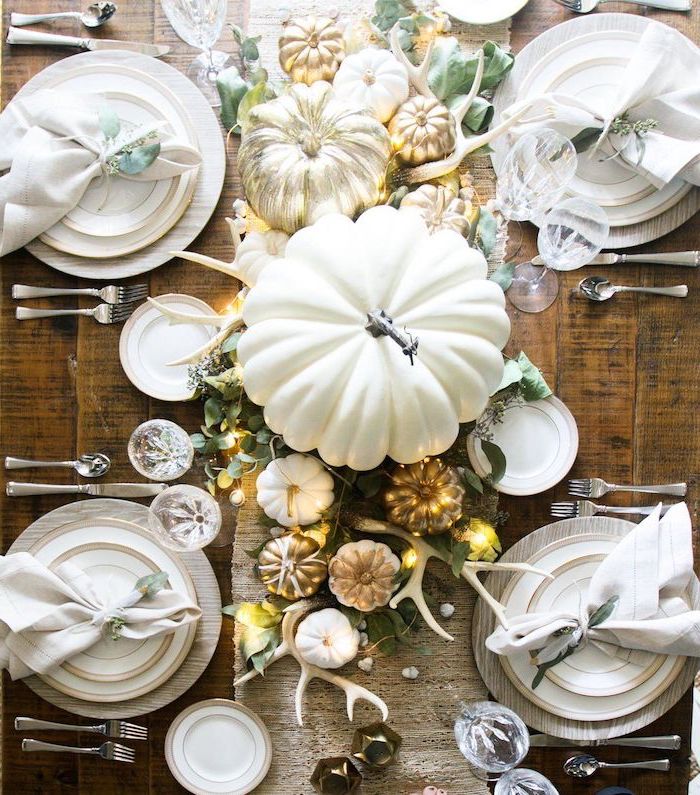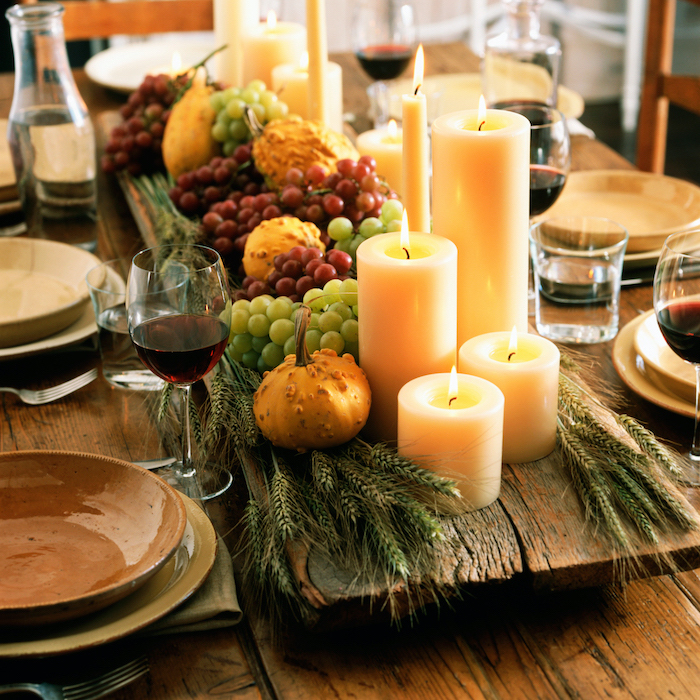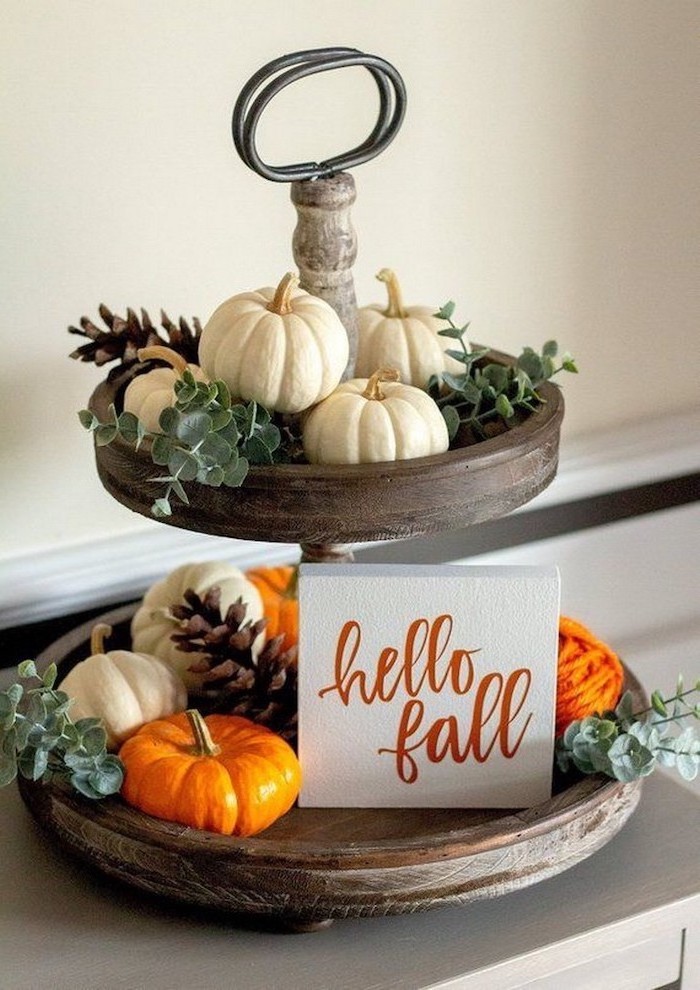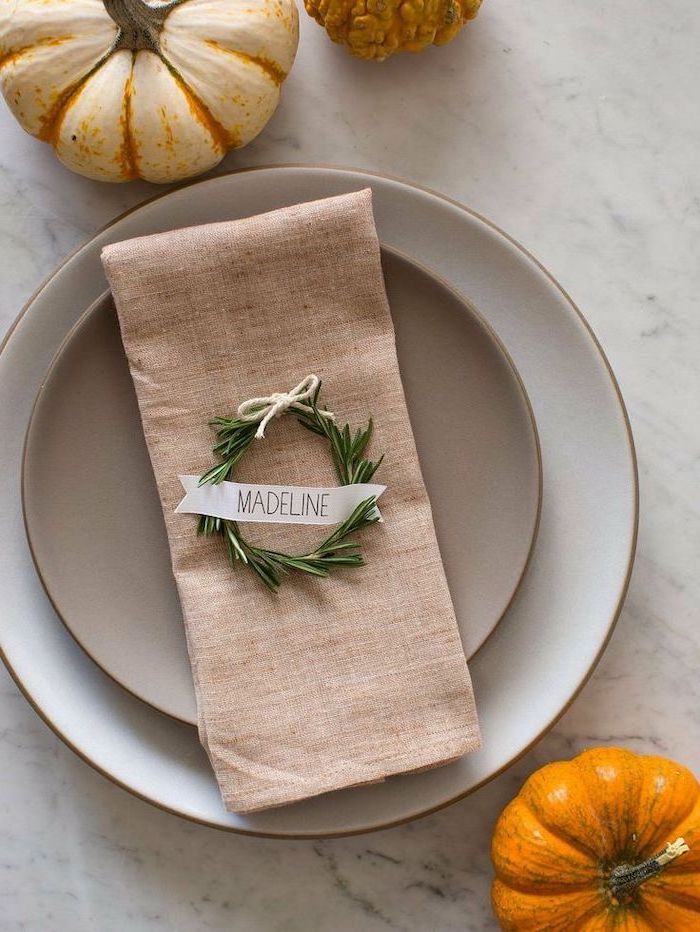 Thanksgiving decorations DIY – beautiful mason jar candle holders with fall leaves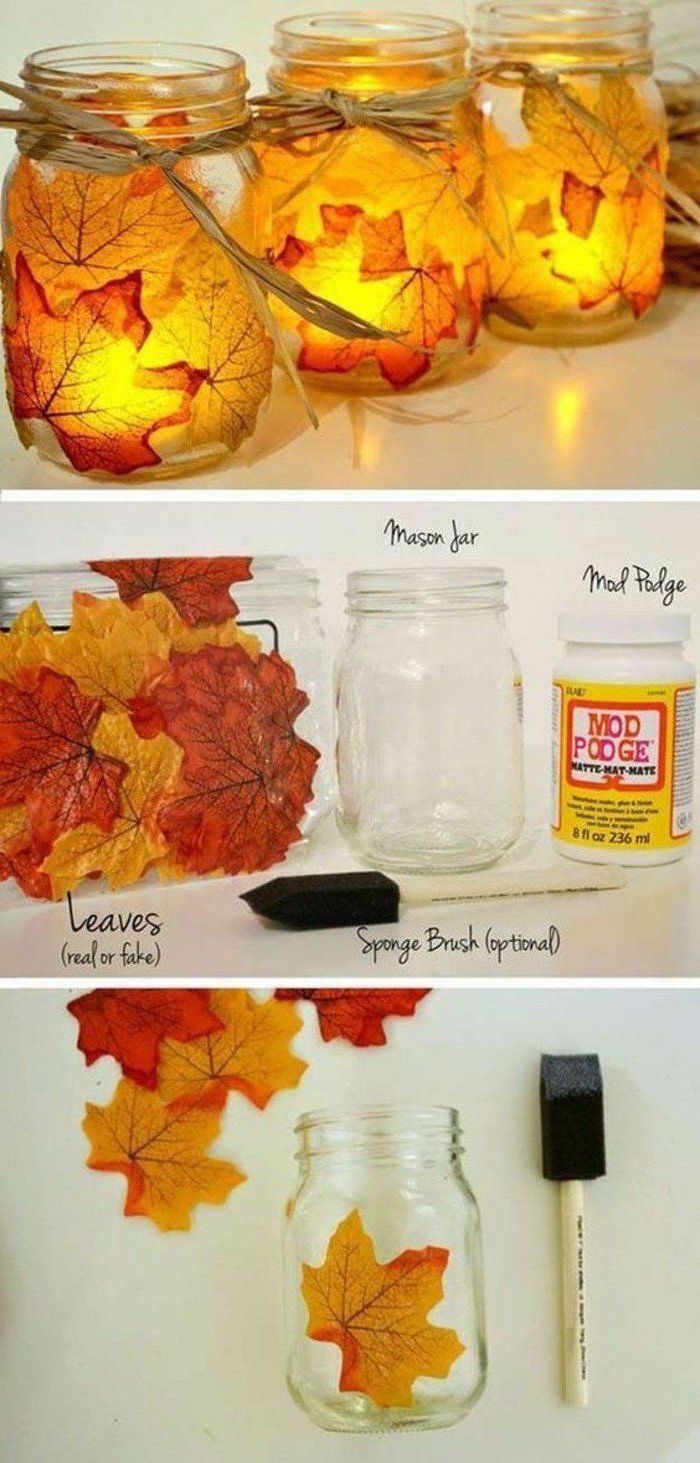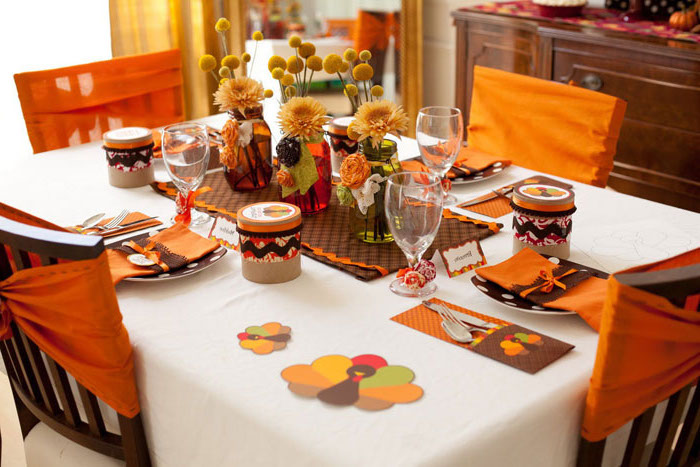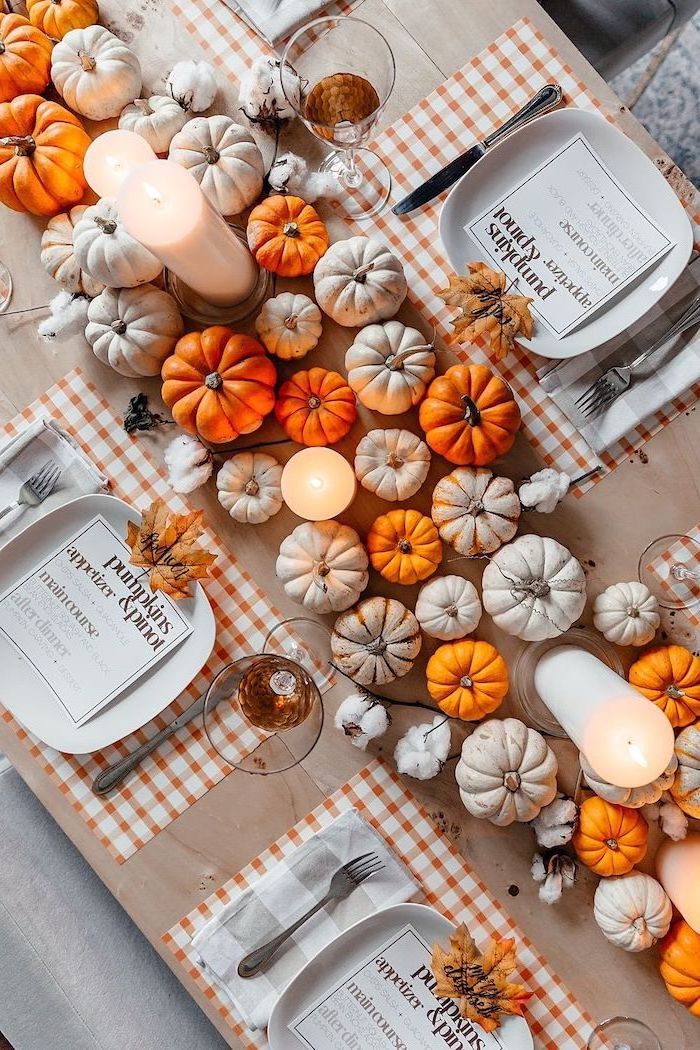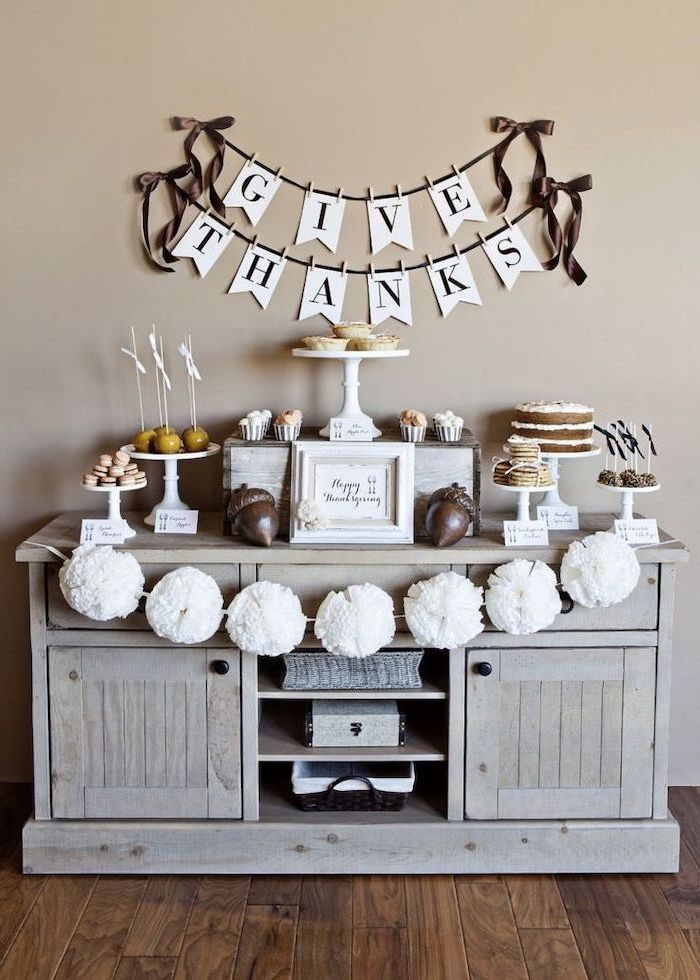 Autumn decor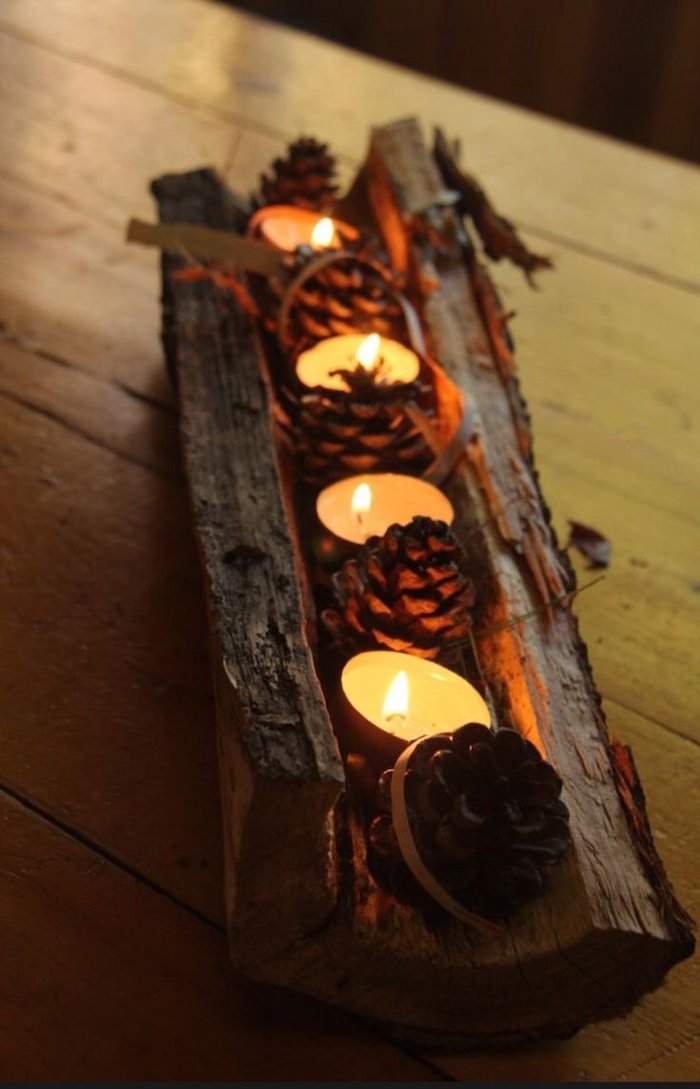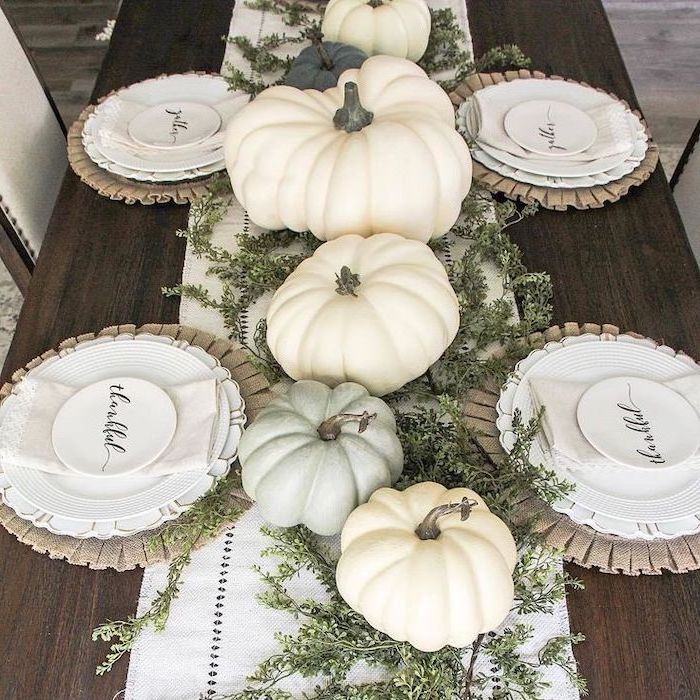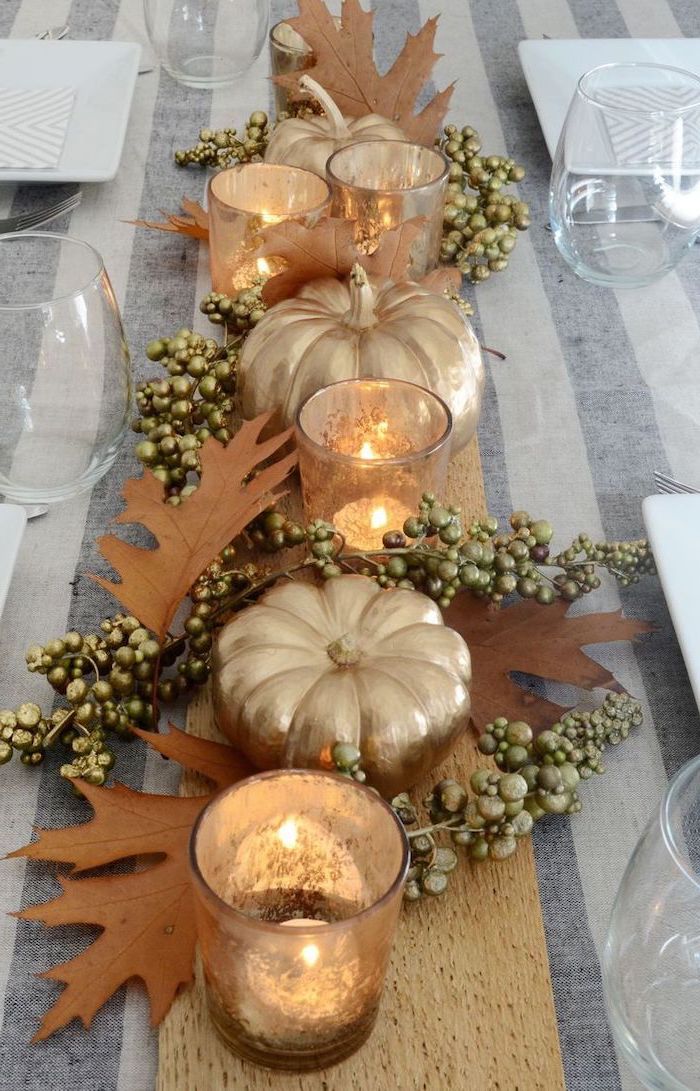 Outdoor Thanksgiving decorations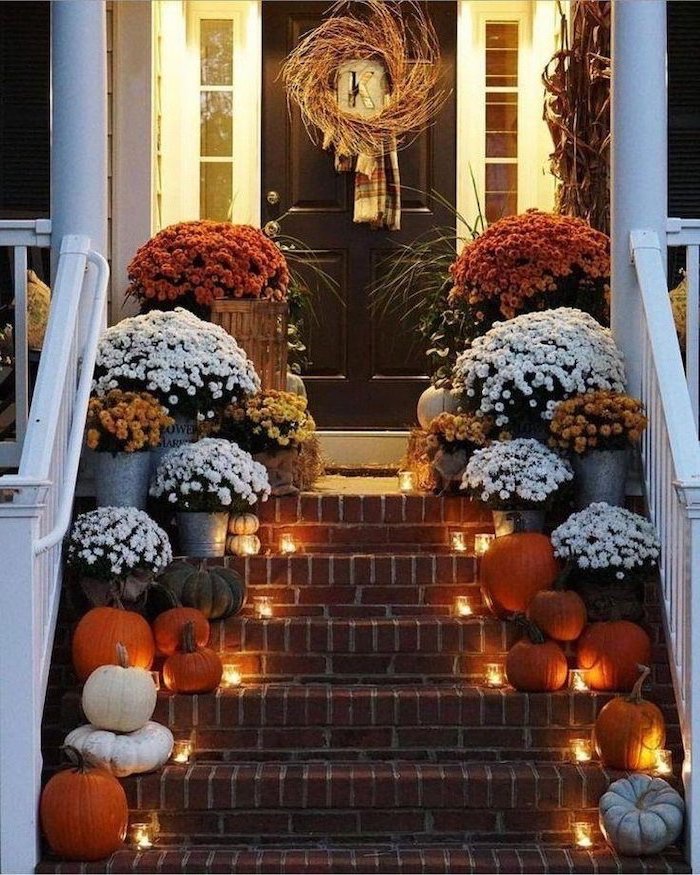 Another easy DIY – autumn wreath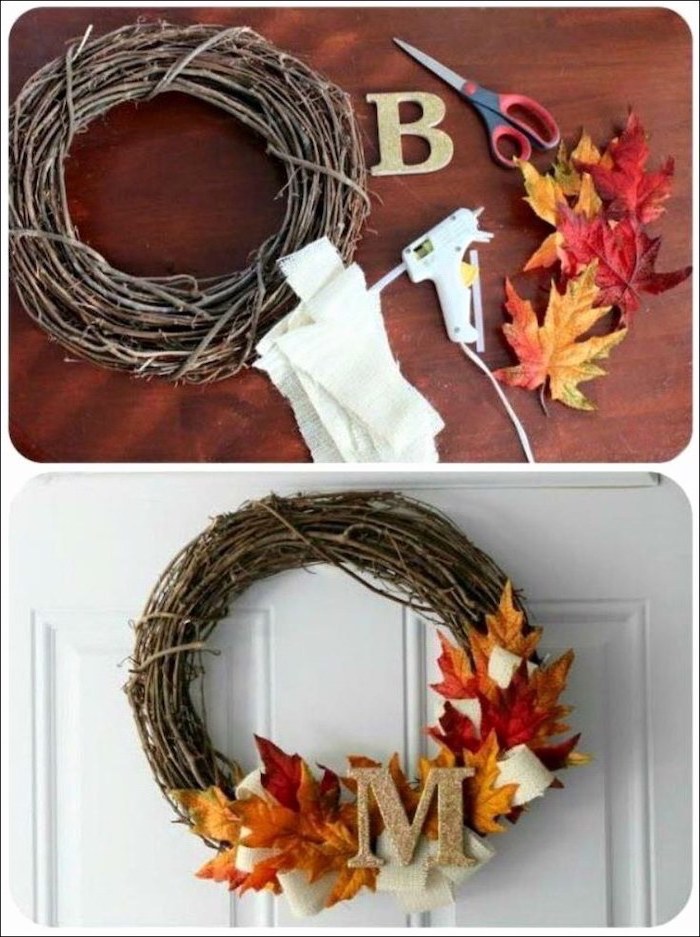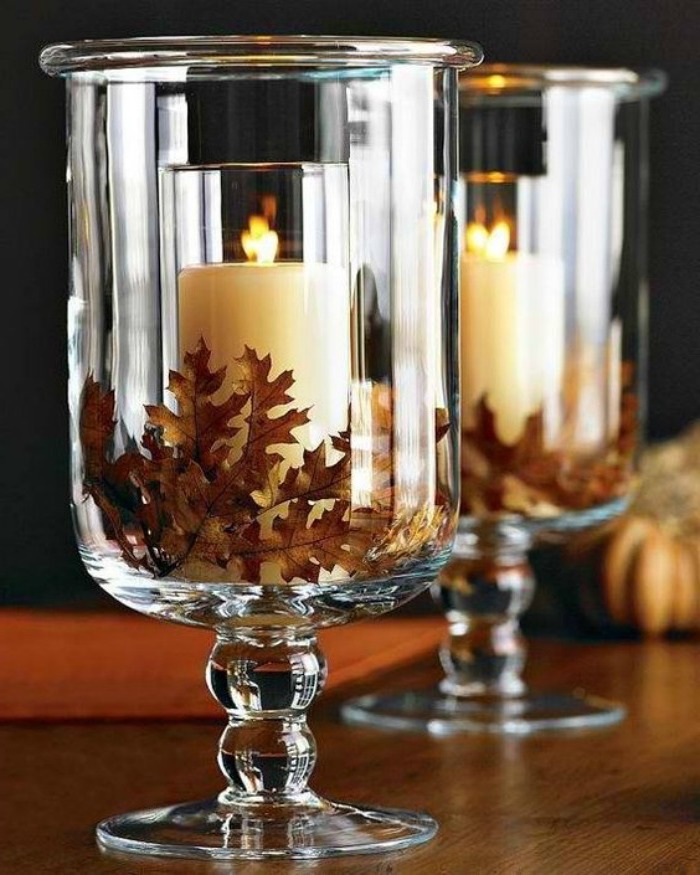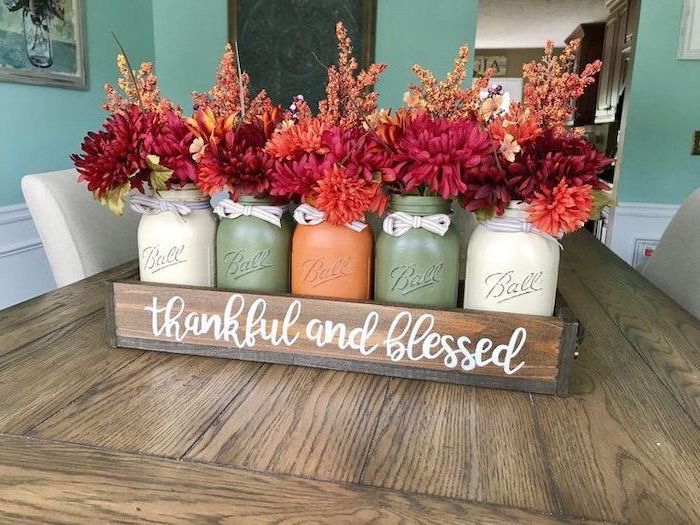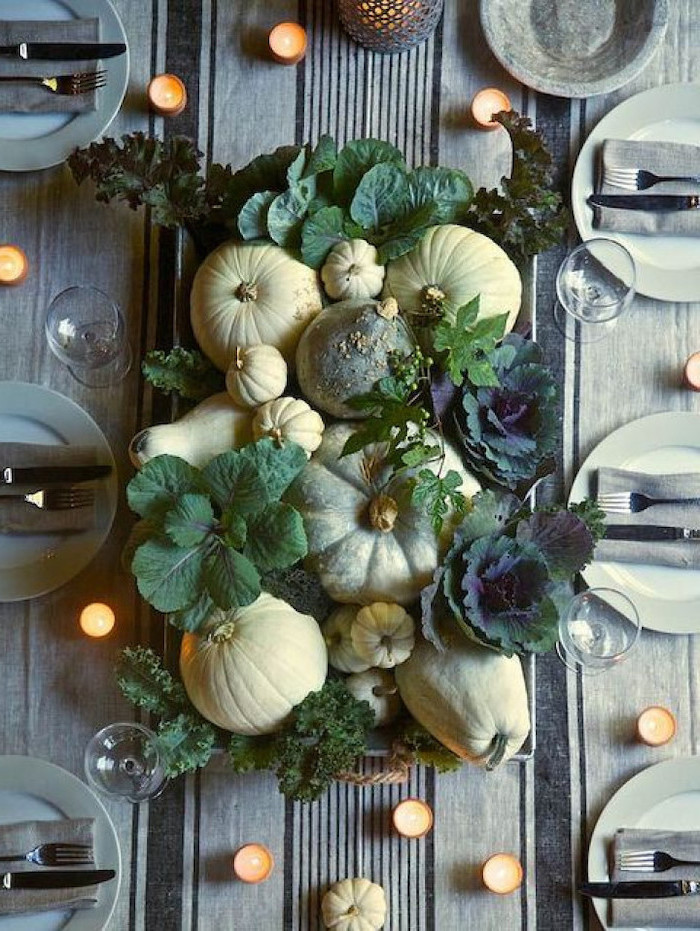 Thanksgiving home decorations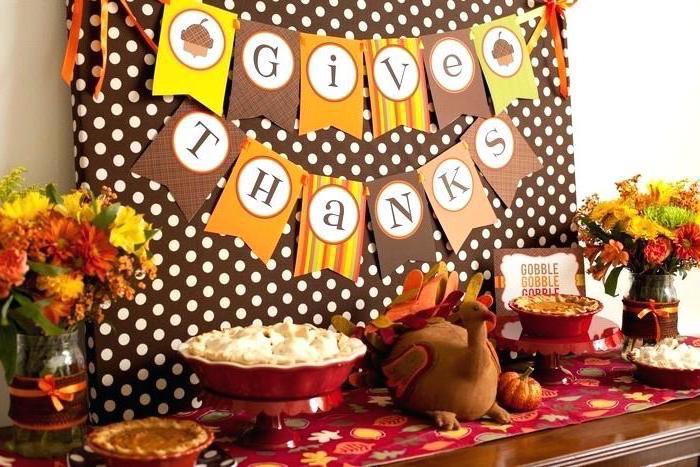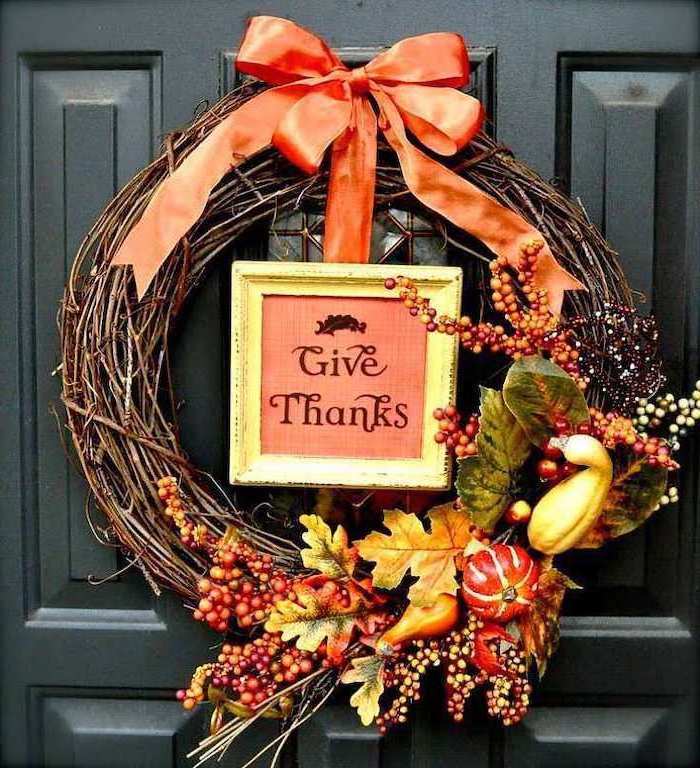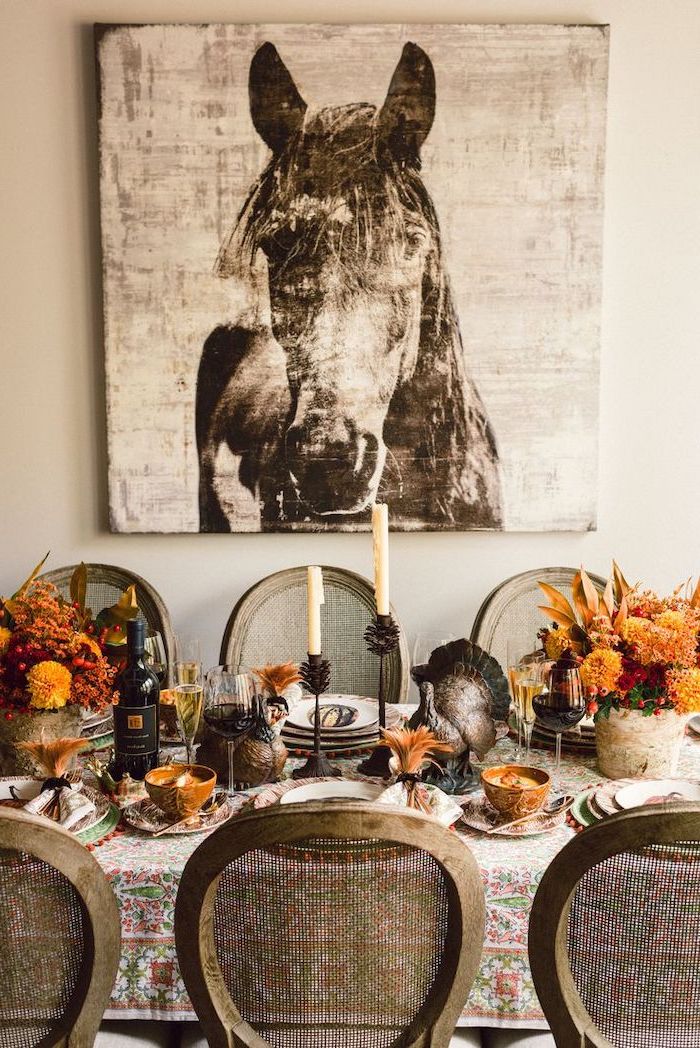 Pumpkins, fall leaves and flowers – what more could you possibly need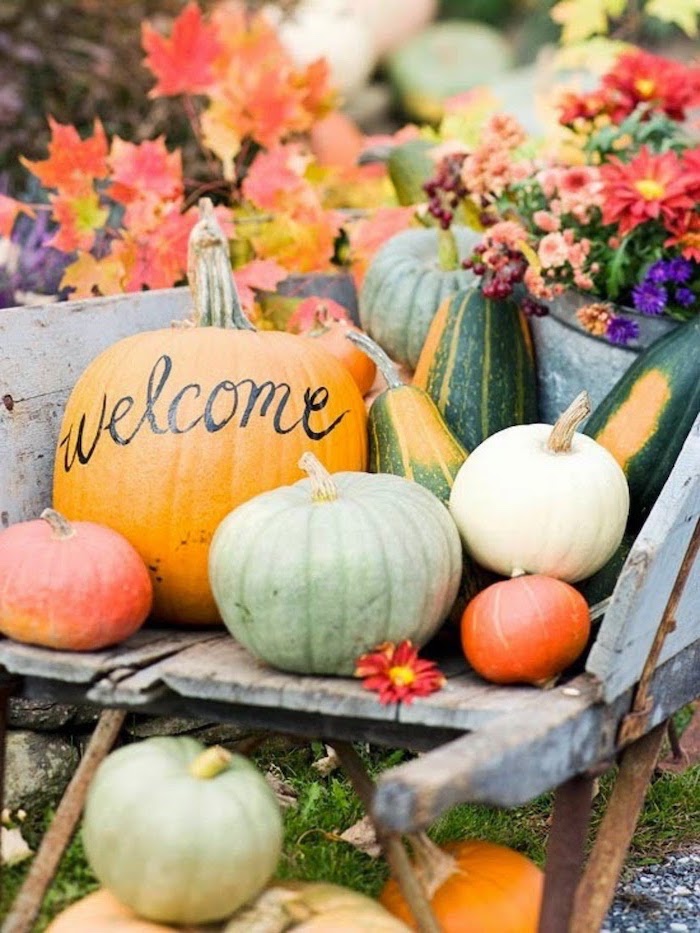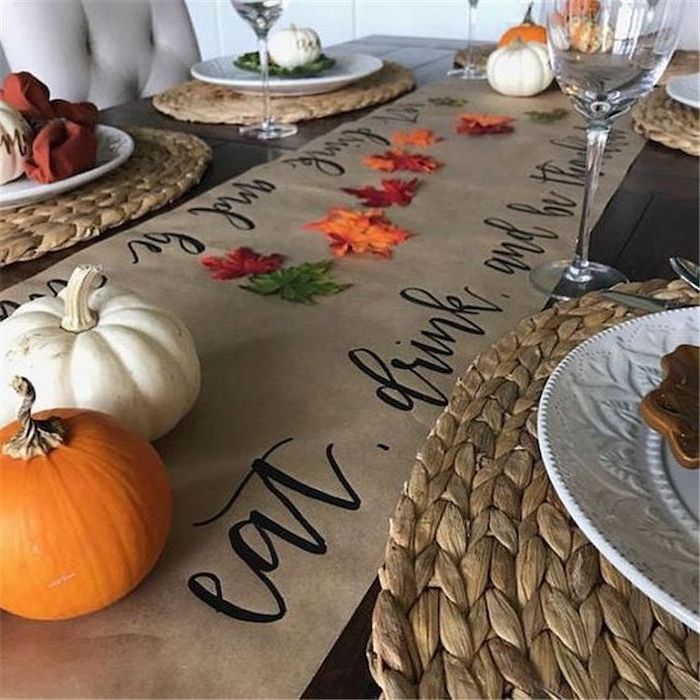 Candles are a must-have when it comes to Thanksgiving table decorations