Rechargeable LED lightglobe by MagicBulb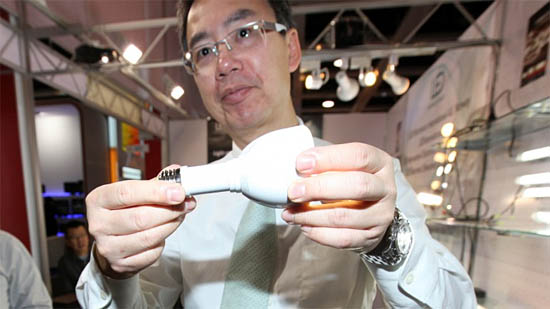 Small Chinese company have created this lightglobe which can keep on working for up to 3 hours during a power outage.
The rechargeable batteries integrated in the lightglobe will work for around 3 hours after switched off for whatever reason. Not only that, but this device uses only 4 watts and produces the equivalent light of a traditional 50W globe. Even more, the whole thing can be unscrewed and used as a flashlight if there is a need to. So no more wondering where to hide the flashlight and still be able to find it in the dark. The price of this simple, but great invention is expected to be around $30-$40 with a lifetime of 20,000 hours.
The lightglobe was at the Chinese section at IFA exhibition in Berlin.
Via GizMag