---
One minute your neck is clear and the other there seems a love bite has gotten on there. But how? Why? What should you do now? Is it dangerous? Getting hickeys is a completely normal thing, however sometimes that can be a sore for the eyes, especially when you've got important things to do. Maybe you have school in the morning, or you are going to a job interview? Either way, having a hickey can make you feel self-conscious. So, let's find what are some methods on how to get rid of a hickey the fastest and easiest way.
Hickeys are also called love bites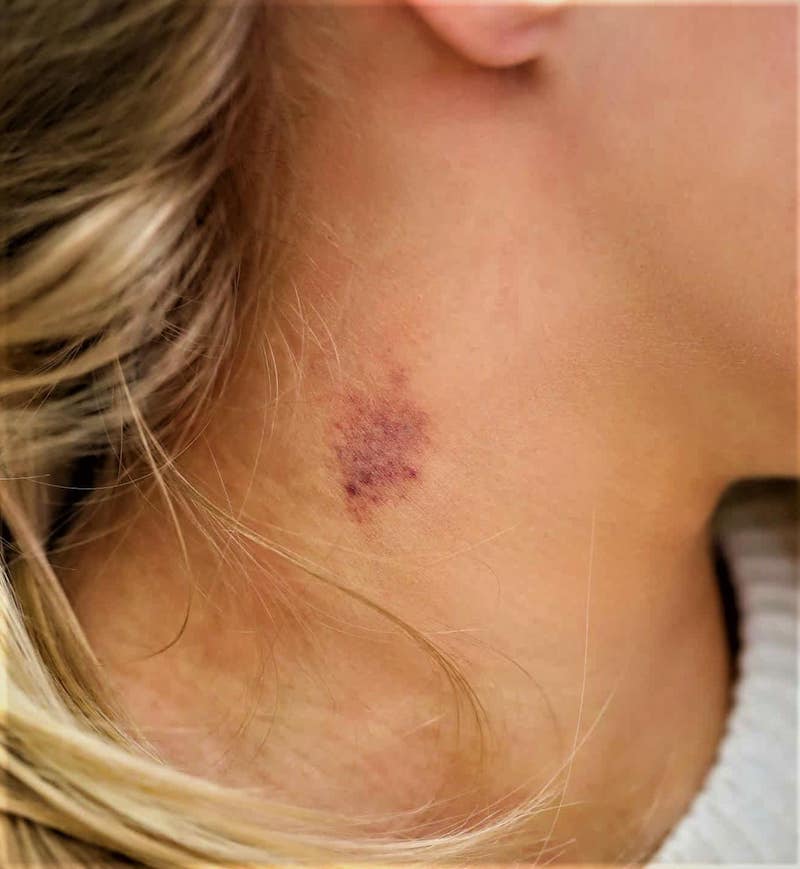 ---
Hickeys come into creation when tiny blood vessels under your skin break, which leaves a big, round, purple bruise. It's most usually caused by an intense suction onto the skin. They can form on all parts of the body, but are especially easy on the softer parts such as the neck, arm, and earlobe.
Hickeys leave a big, round, purple spot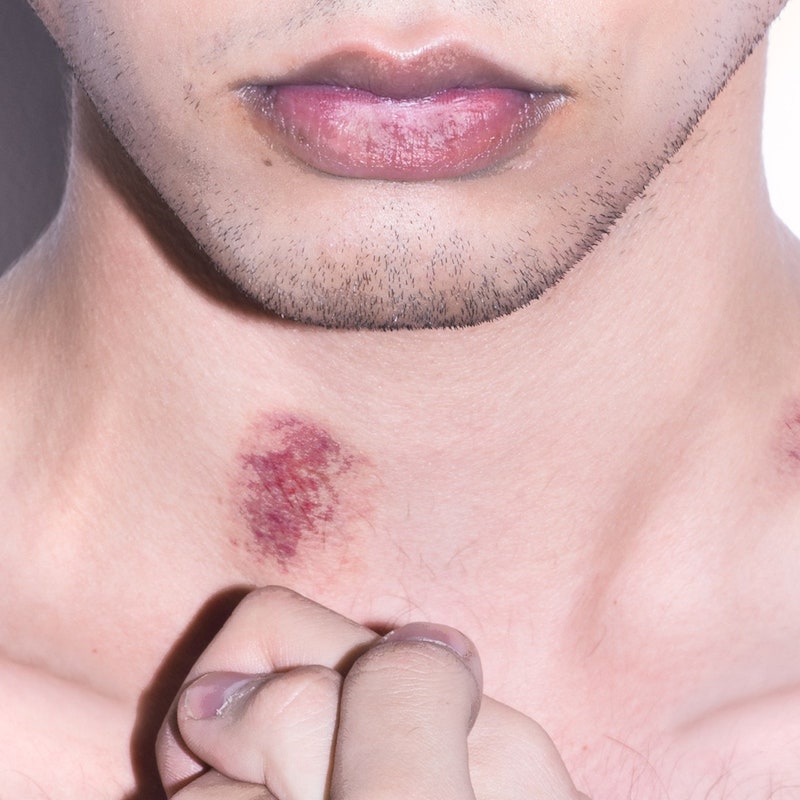 Hickey vs Bruise
So, a hickey is essentially a bruise, right? Kind of. Bruises are a bit more serious. They are a type of hematoma of the tissue in which the capillaries and venules get damaged by trauma. This allows the blood to seep, hemorrhage, or extravasate into the surrounding it tissue. Which is why bruises have so many colors. However, even though, bruises can lead to more serious health damages than hickeys, overall, they are essentially the same thing. Hickeys are just a lighter, often smaller version of a bruise. But what we want to know is how to get rid of a hickey.
How Long Do Hickeys Take To Go Away?
Just like most bruises, hickeys can take around one to two weeks to fully disappear on their own. They will change in color along the recovery process as your body absorbs the blood. Of course, how long a hickey takes to go away depends a lot on how much damage is created beneath the skin's surface. The trapped blood, which is the dark bruise like spot you see, breaks down slowly over time and the blood gets reabsorbed by the body.
If you decide that letting it be is the best way on how to get rid of a hickey, here are some things you can expect:
The hickey starts off as a reddish mark under the surface of the skin. This is the leaking blood from the damaged blood vessels.
Within a day or two, the hickey will start to look darker. This is because the hemoglobin in the blood changes its color. Hemoglobin is an iron-rich protein that carries the oxygen responsible for giving blood its distinctive bright red color.
By the fifth day, the hickey will probably begin to fade in some parts. It may start to look a bit blotchy, even. Every part heals at a different pace.
As we mentioned, depending on the damage, withing a week or two the hickey will most likely fade to a light yellow color and disappear completely!
Hickeys change colors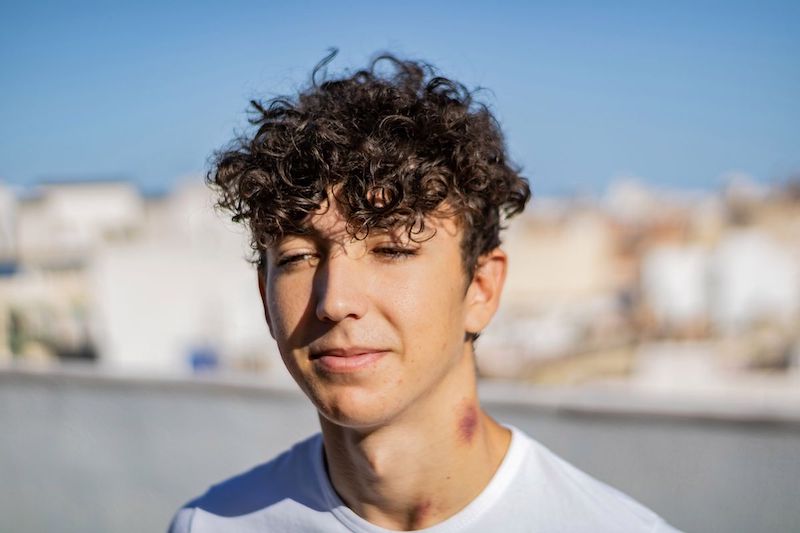 Best Ways To Make Hickeys Disappear?
Sadly, the truth is, there is no hack on how to get rid of a hickey overnight or in a matter of seconds, but there are definitely some things you can do to help the process go along faster.
Cold Spoon Compress
Grab a spoon and put it in your refrigerator or freezer for around ten minutes. Take it out and firmly press with the convex side on your hickey. Although it's kind of uncomfortable, even dermatologist agree that this is one of the best tricks. With the spoon you are applying targeted cold pressure onto the surface and the cold will calm some of the inflammation. Repeat this a few times throughout the day to keep the swelling down.
Cold spoon compress is one of the best methods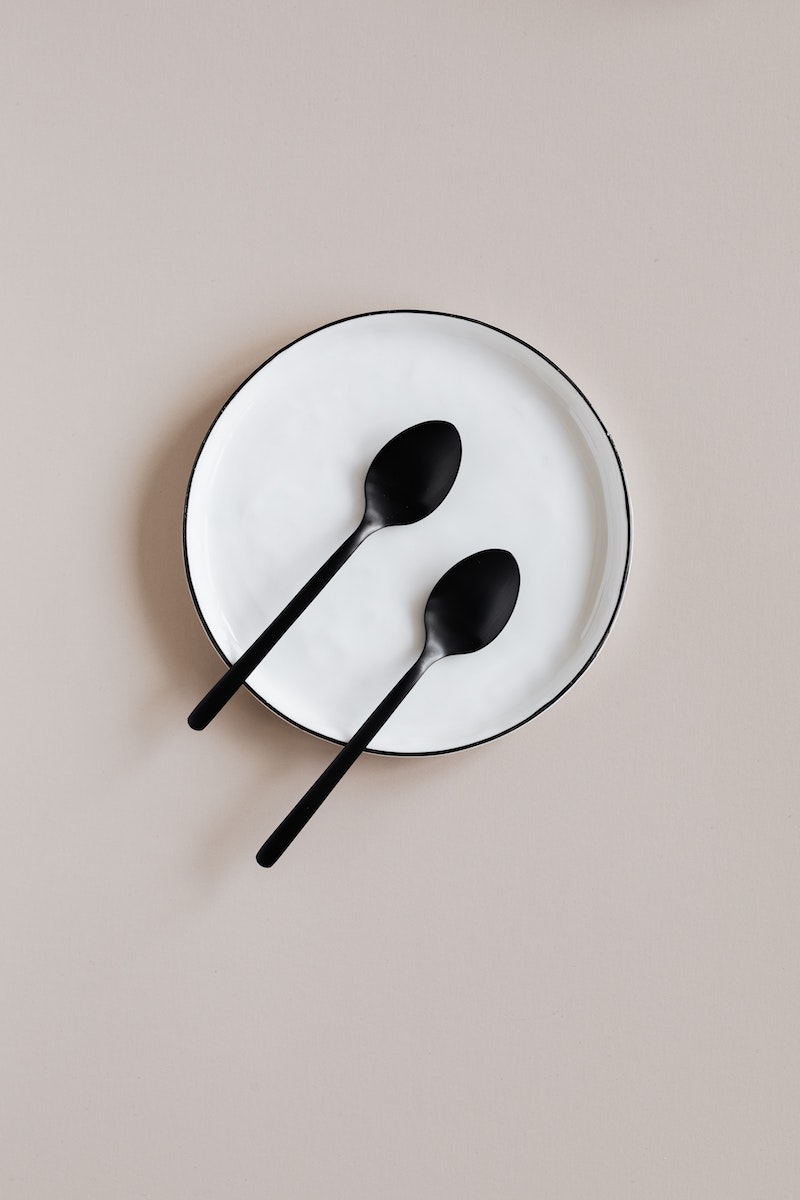 ---
Warm Compress
Bring on the heat! A warm compress will help allow new blood to circulate throughout the hickey area, which consequently will speed up the healing process. All you need is a washcloth with some warm water. Firmly hold it on the bruised area or gently massage the hickey outward to move the clotted blood. Do this for around five minutes. It's important that the water is warm and not hot, so you do not burn yourself.
A warm washcloth also does the job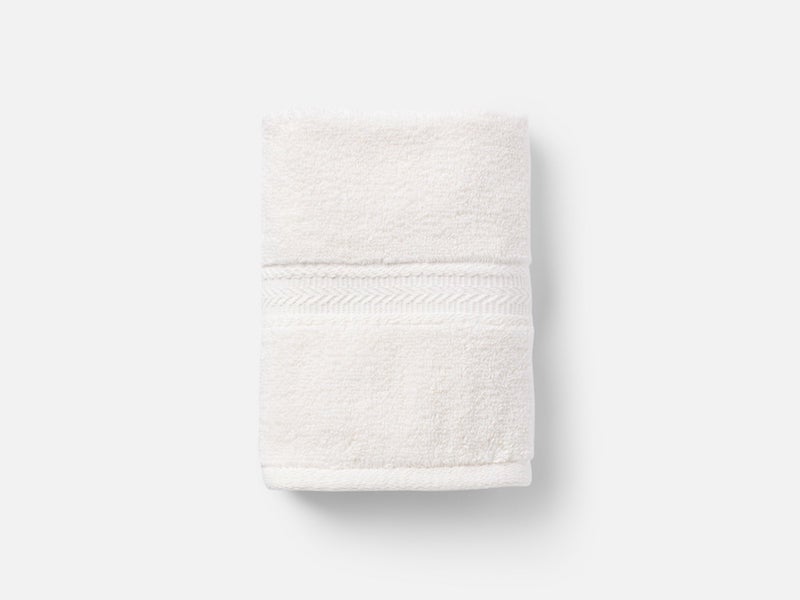 Aloe Vera Pulp
This magical plant seems to help for nearly everything. It is a safe and natural remedy that will undoubtedly help the hickey recovery process. And the best part is you probably already have an aloe vera plant at home or at least a cream. Thanks to its anti-inflammatory properties, even a thin layer of cream or gel from this slimy green plant can keep the hickey from swelling up. However, keep in mind that over applying will probably not help any more than just one application.
A cute aloe vera plant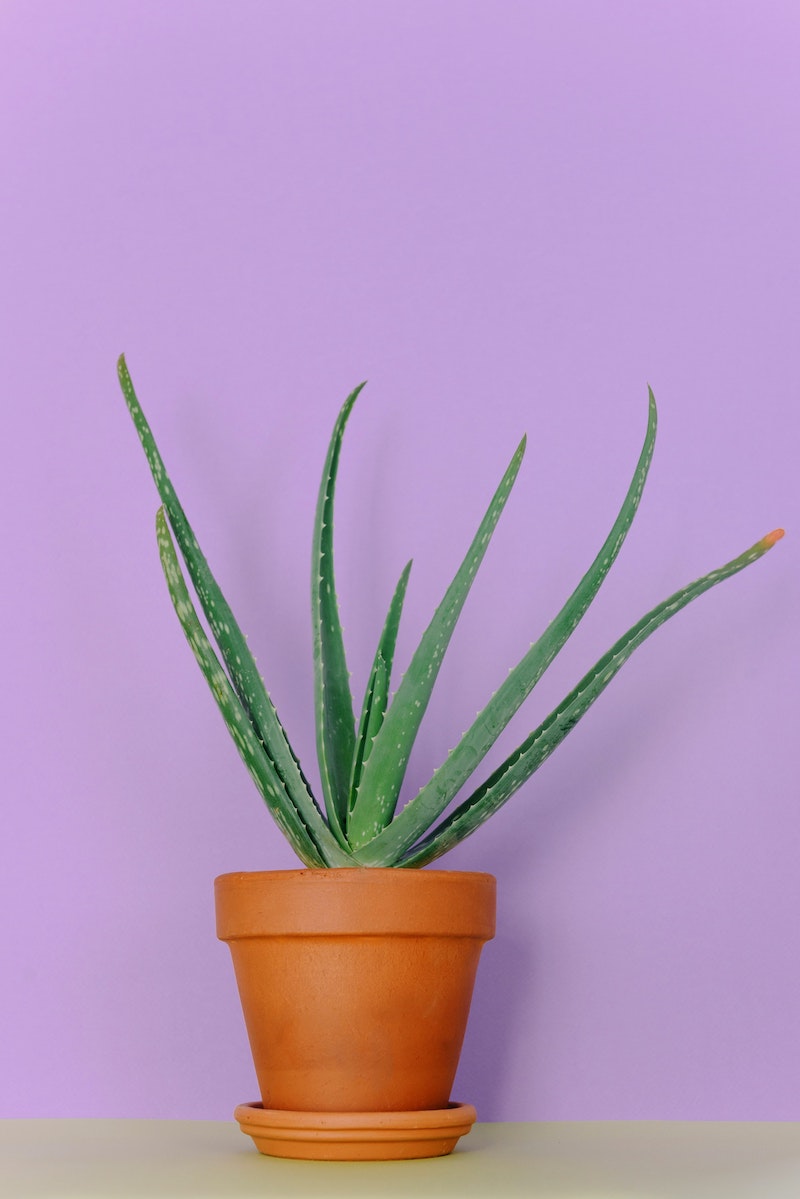 Pineapple
Pineapples contain an enzyme called bromelain that is really helpful when it comes to bruising. However, instead of rubbing the fruit against the hickey, simply drinking or eating it will be most effective.
Pineapples are called "ananas" in many countries around the world
Vitamin K
Vitamin and minerals play an essential role for our skin. This vitamin helps the blood clots properly absorbed. You can apply a cream onto the bruise from one to two times a day to help speed up the healing of the hickey bruise. If you want to take it a step further, you can also start eating more vitamin K rich foods. Things like leafy greens (spinach, kale), soy beans, pork, and poultry are high in the nutrient.
Kale is high in vitamin K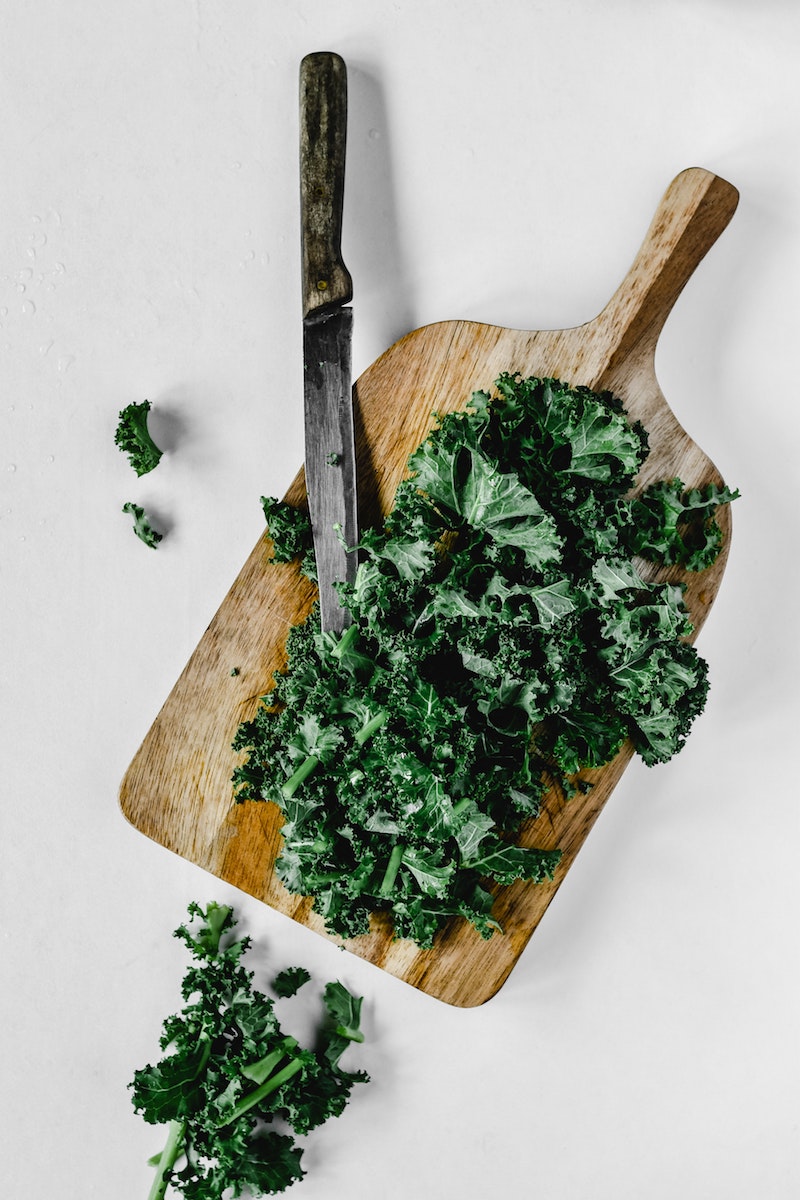 Banana Peel
Although this sounds a little strange, banana peels are actually some of the unsung heroes when it comes to fighting off that pesky hickey. They are loaded with skin-soothing antioxidants and vitamins that will help the healing process. Use the removed peel of a ripe banana and gently rub it all over the affected area. While it will not make the hickey instantly disappear, it will certainly help without damaging the skin anymore.
Banana peels are loaded with antioxidants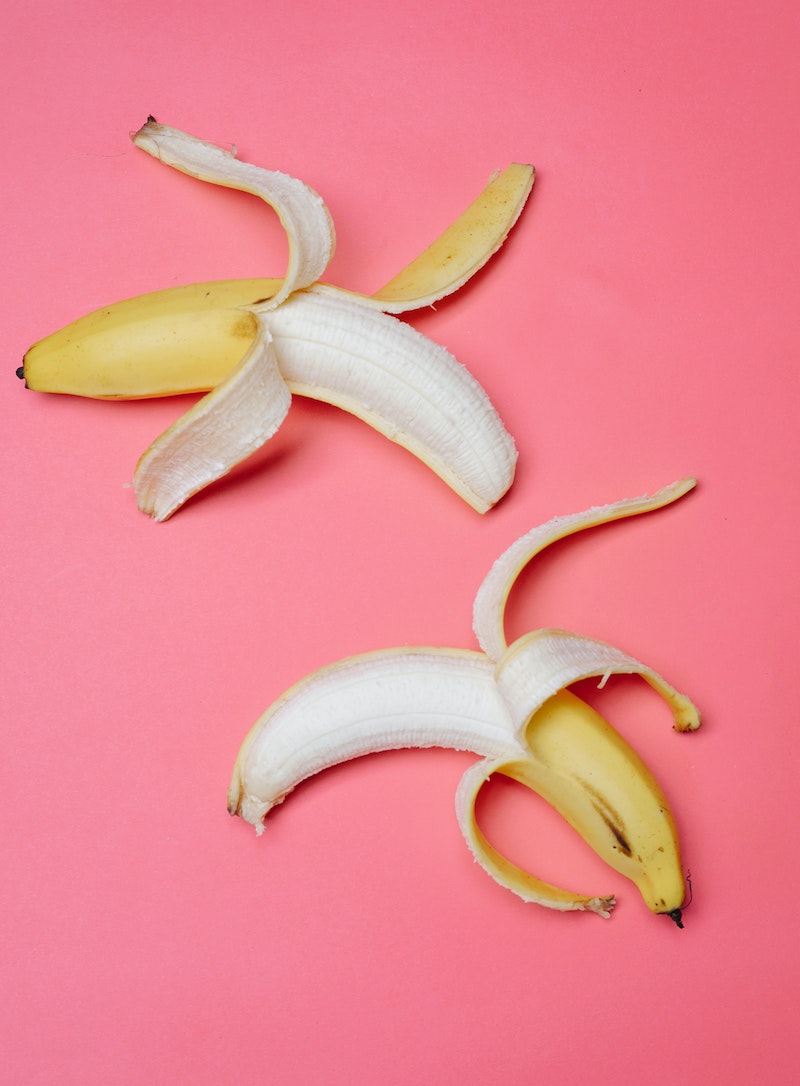 Arnica Cream
Arnica creams and gels have been healing bruises for thousands of years. The Arnica flower's healing powers come from one of its main components, which is helenalin. It is an anti-inflammatory that helps calm the body's physical swelling response. Apply the cream once a day until the swelling and bruising subsides.
Pretty Arnica flowers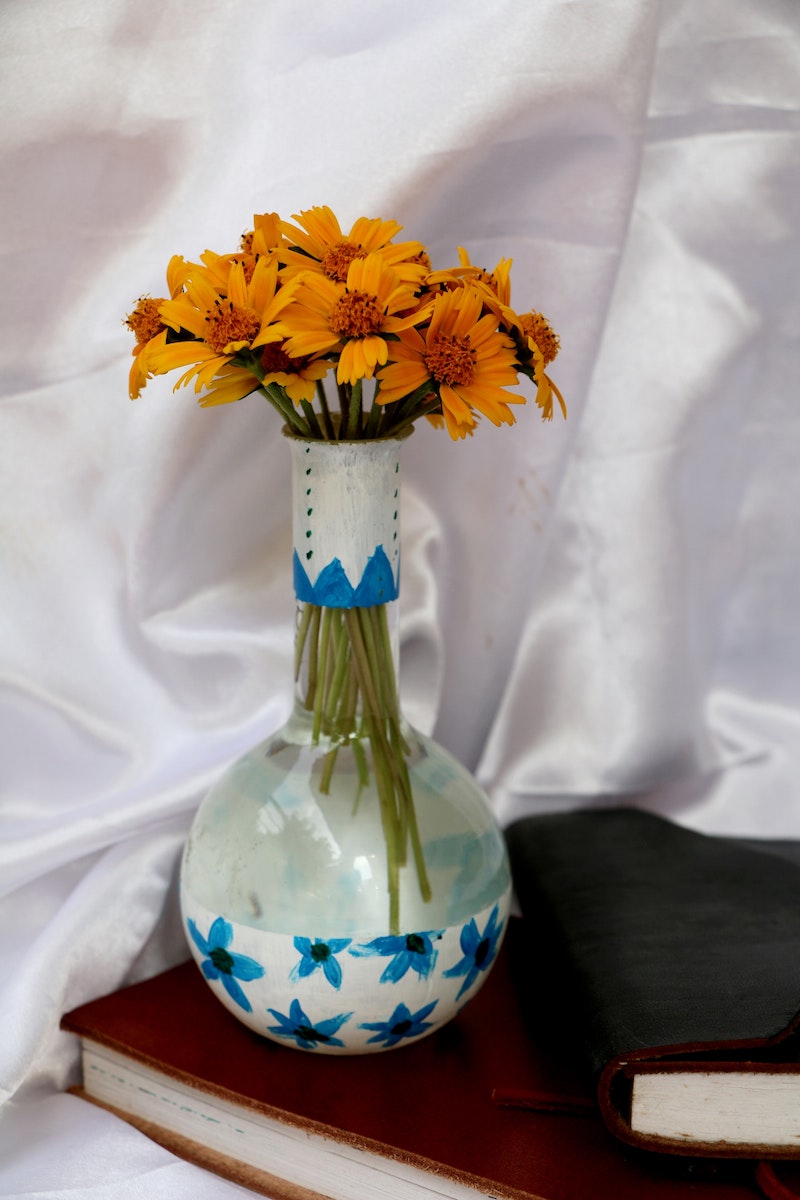 Peppermint Oil
Peppermint oil should help move the healing process along the way. However, it's not a great choice if you have sensitive skin, as essential oils could easily irritate the spot. Use this trick only a couple of times a day to minimize the chance of inflammation.
Peppermint tea however is great for you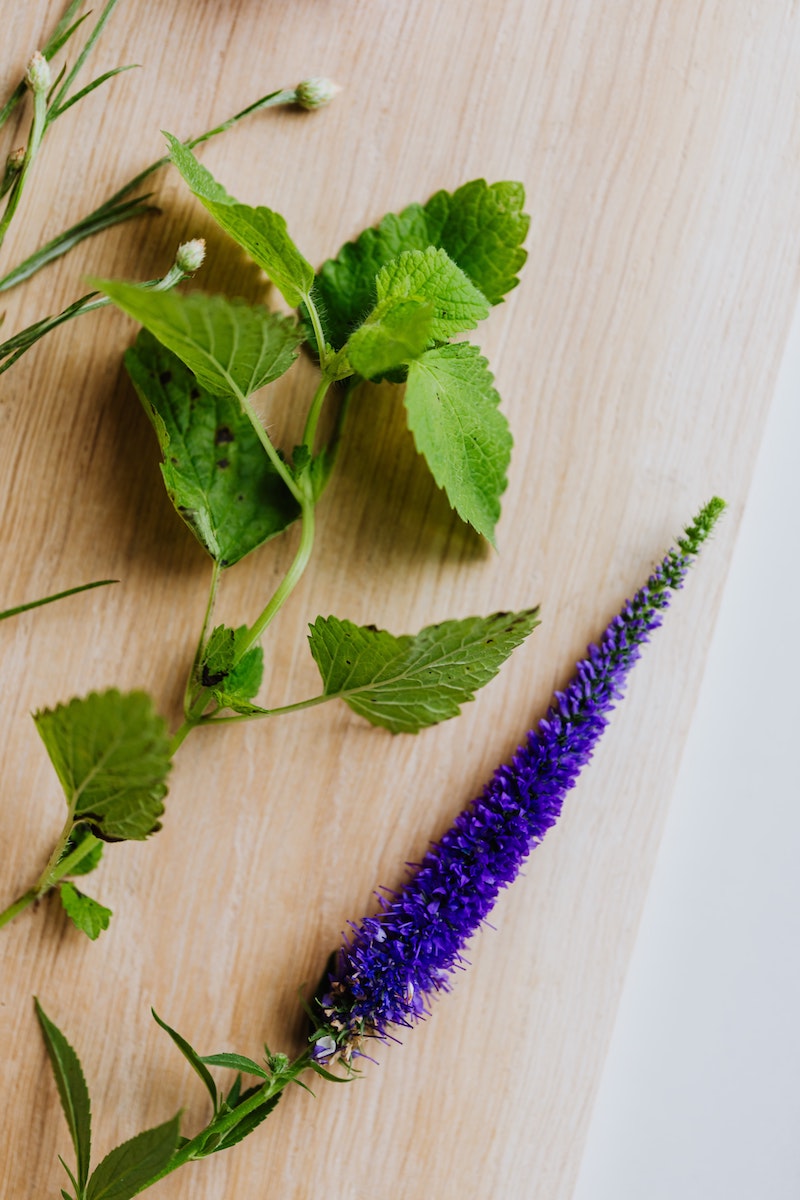 Toothpaste
Minty toothpaste like peppermint oil should stimulate circulation when applied to the hickey. However, limit the use of this hack to once a day. Some toothpastes can have a lot of irritating ingredients, which will end up making the hickey worse and could inflame the area.
Toothpaste may irritate the area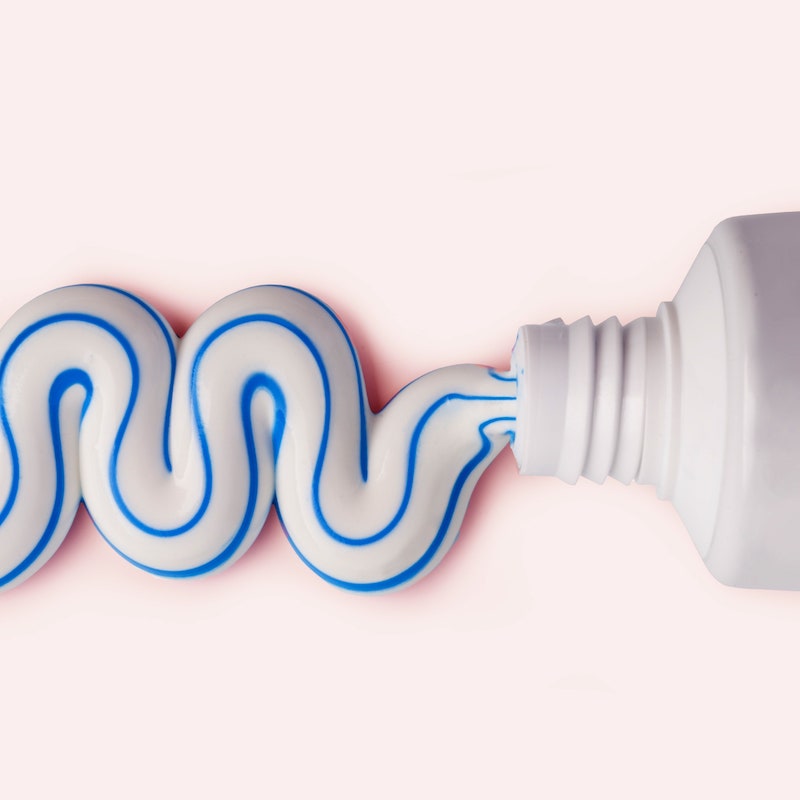 Brush It Out
Stimulate blood flow by massaging the hickey with a toothbrush. This will enhance circulation and speed up the healing process. Use a soft bristle brush and move it in different directions to make sure the clotted blood has room to spread. Repeat for five to ten minutes. However, keep in mind this could irritate the skin, especially if you have a more sensitive type, as it will have a counterproductive effect on the hickey recovery process.
Brush from 5 to 10 minutes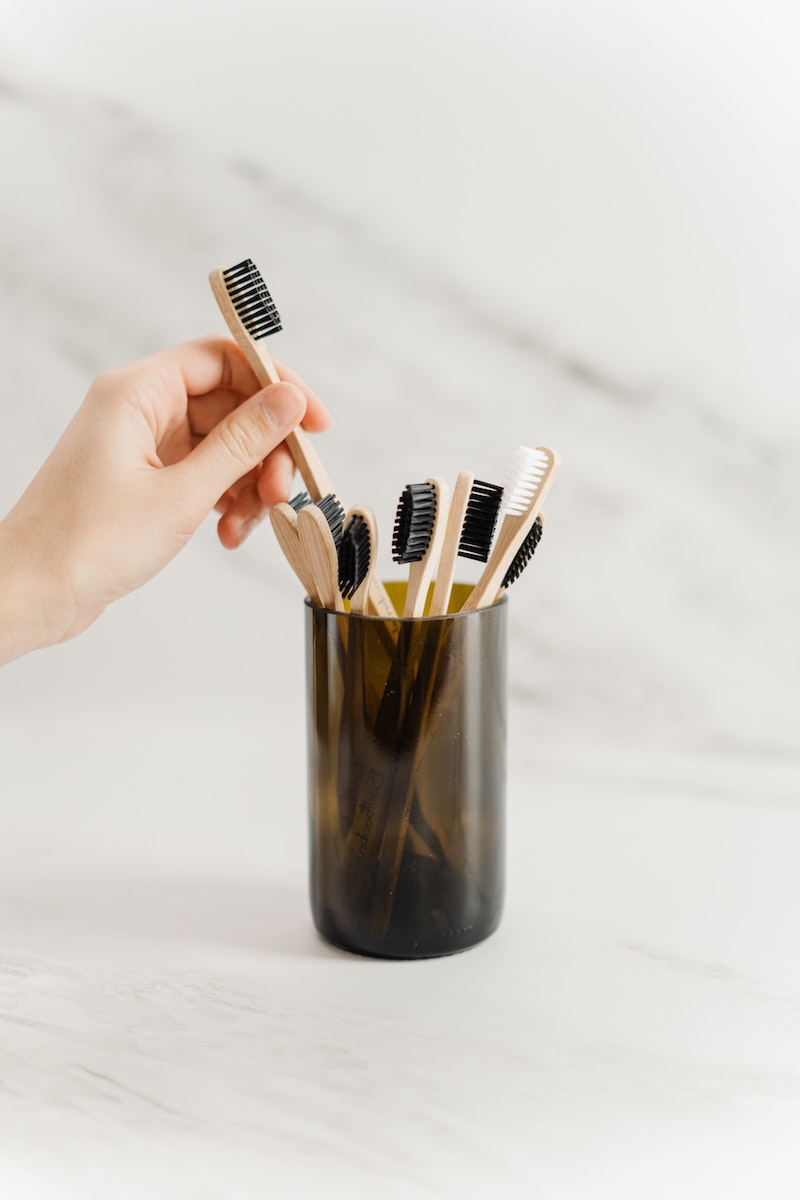 Time
Time is the real deal when it comes to healing a hickey. Even though it may not be the thing we want, it's truly all the bruise like mark needs. Do not irritate or disturb the area, and it should get better on its own.
Only time can heal all wounds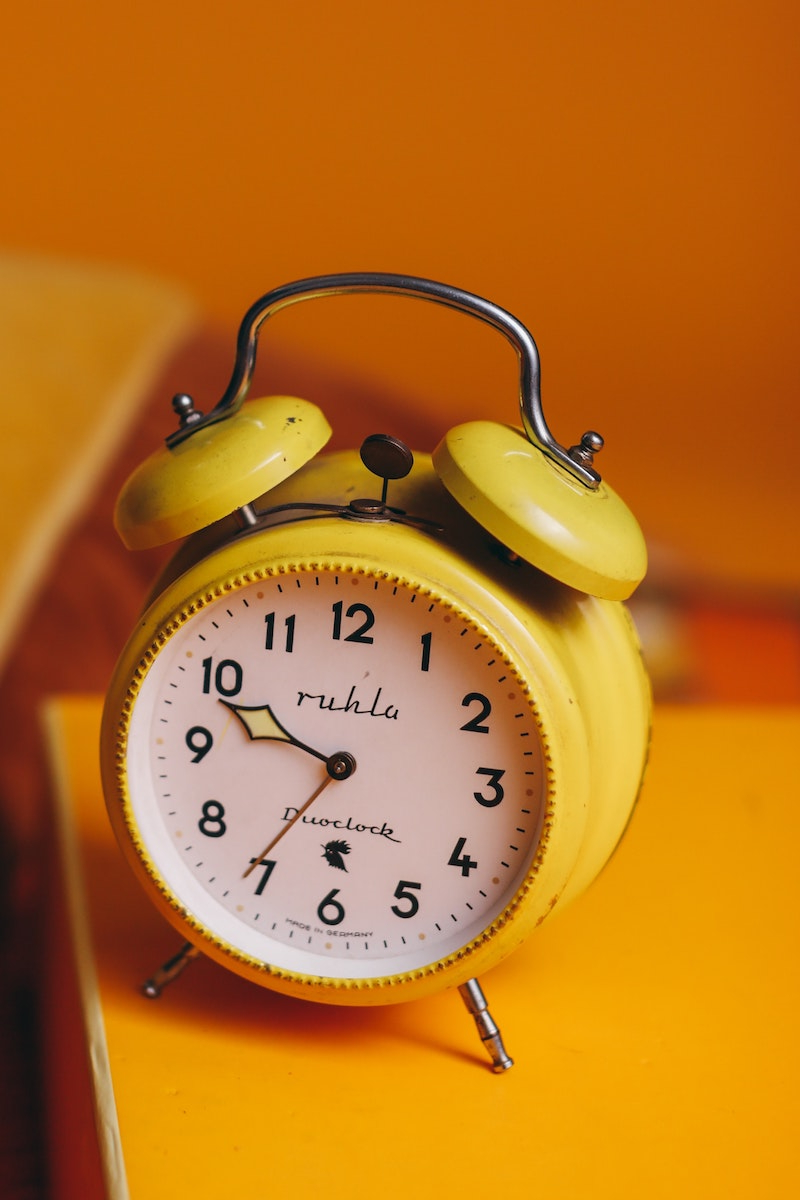 How Do You Cover Up Hickeys With Makeup?
Is the hickey persistent? Does it seem like it's never going away? Or you just don't have any time to wait for the remedies to work? Well then welcome to the world of makeup! With some nifty tricks, you can easily make that hickey seem as it was never there. Here are 4 easy steps how to get rid of a hickey with makeup:
Before applying anything else, put on some primer. Depending on how serious the hickey is, you may need quite a bit of makeup. Primers minimize shine and greasiness and will ensure the makeup stays in place.
Since hickeys tend to change colors, you will have to use different concealers based on what color it is. Use a green tinted corrector for purple and red. A concealer with orange undertones for a black and blue hickey, and a purple corrector for a green and yellow hickey.
After applying the concealer, make sure to use a not too sheer foundation for your skin tone directly on the hickey and all around it. This will ensure it looks like an even skin tone and not a cover-up attempt. Blend it out well.
Last, but not least, dust on some translucent powder to really set it in and give a good skin tone look.
And voilà, no more hickey in sight. If you want to be extra sure no one will see it, you can always wear a turtleneck or a scarf, if it's on the neck of course.
Makeup is a hickey's best friend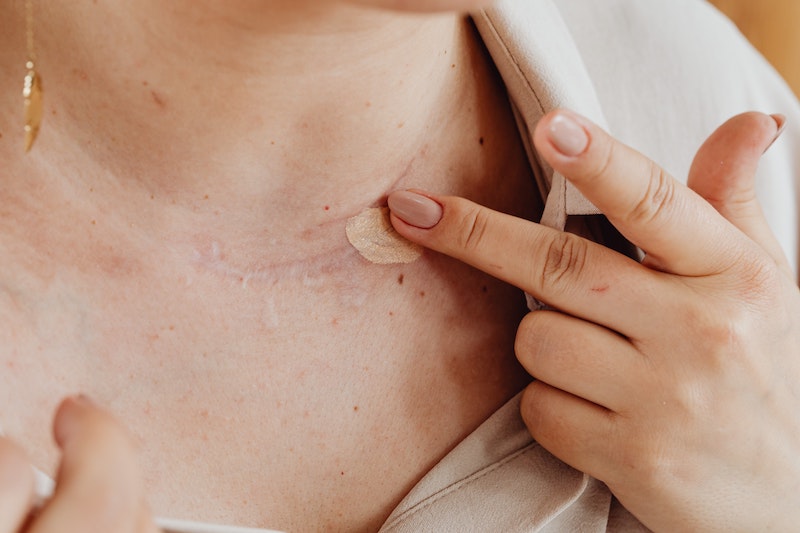 How To Prevent Hickeys?
The number one method to preventing hickeys is not letting anyone give you one. However, a good way of prevention after getting the hickey is to apply the cold spoon method. Try to also avoid aspirin and anything that generally thins the blood.
Now you can go have fun without worrying. You know what a hickey is, how it's formed and most importantly the simple tricks and fixes on how to get rid of a hickey!
Hickeys are usually on the neck