Fall Houseplants – 7 Plants to Elevate Your Autumn Decor
Are you looking for creative ways to bring all the fall vibes into your home? If so, we are here to tell you a little secret. Sure, pumpkins, and candles are wonderful decorations, but plants can actually be a bigger contributor to your fall decor. There are actually some houseplants that will completely transform your space into an autumn dream. Making these plants the center of attention is a must for the fall!  So, in this article, we will explore which are the best fall houseplants to add to your home for a cozy autumn feel.
Let's explore the best fall houseplants for a cozy autumn decor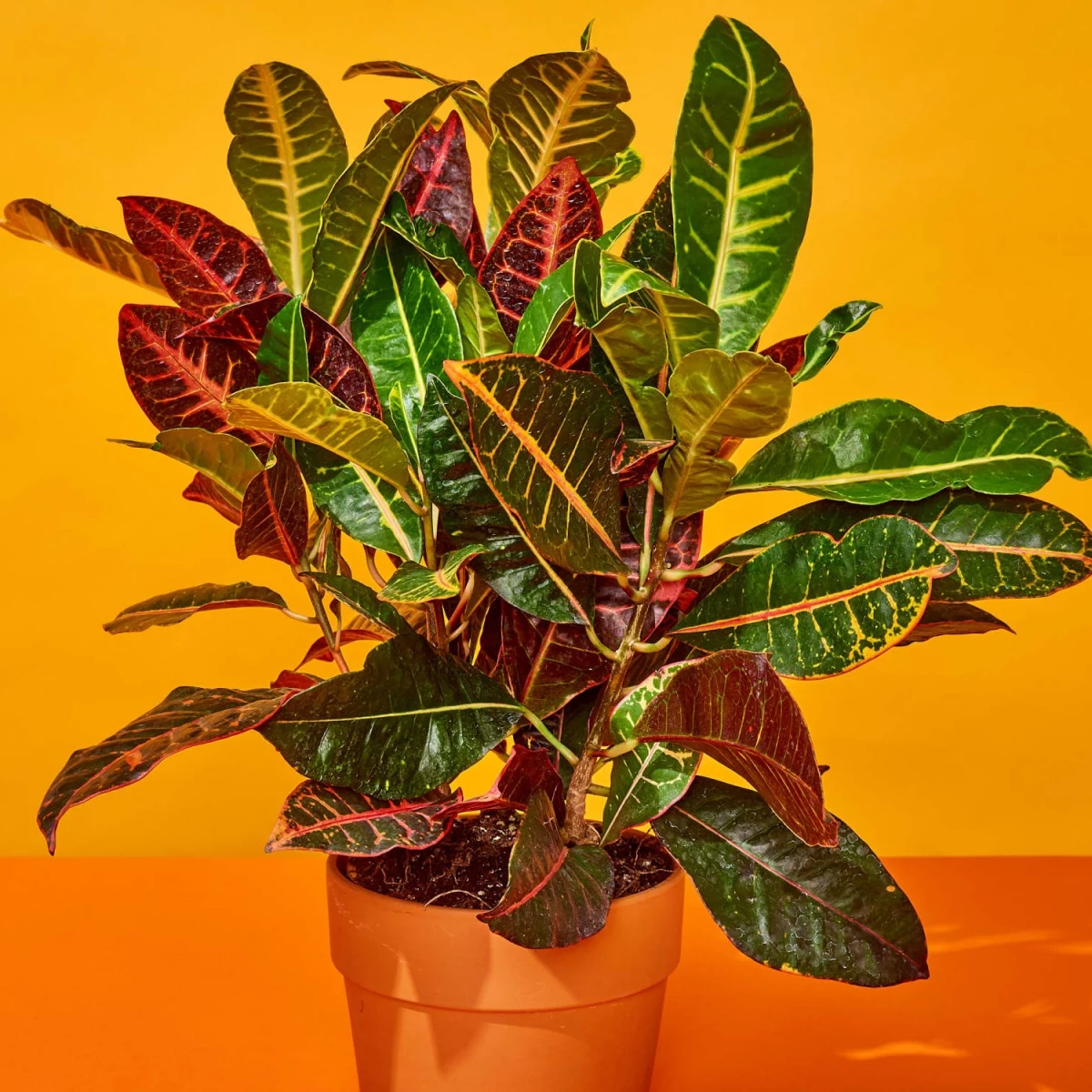 Fall Houseplants – 7 Plants to Elevate Your Autumn Decor
#Ornamental Eggplant
The ornamental eggplant is not necessarily a houseplant, but we just had to include it on this list. That is because this plant strongly resembles little orange pumpkins! The good news is that you can grow this plant in a pot. And, if that is not enough to sell you on this cute houseplant, there is more. Once fully grown, these orange eggplants will be good to go, meaning you can use them to make something. Sure, come people consider the ornamental eggplant not an edible plant, but if you like the taste, you can safely enjoy the eggplant pumpkins!
The ornamental eggplant resembles little orange pumpkins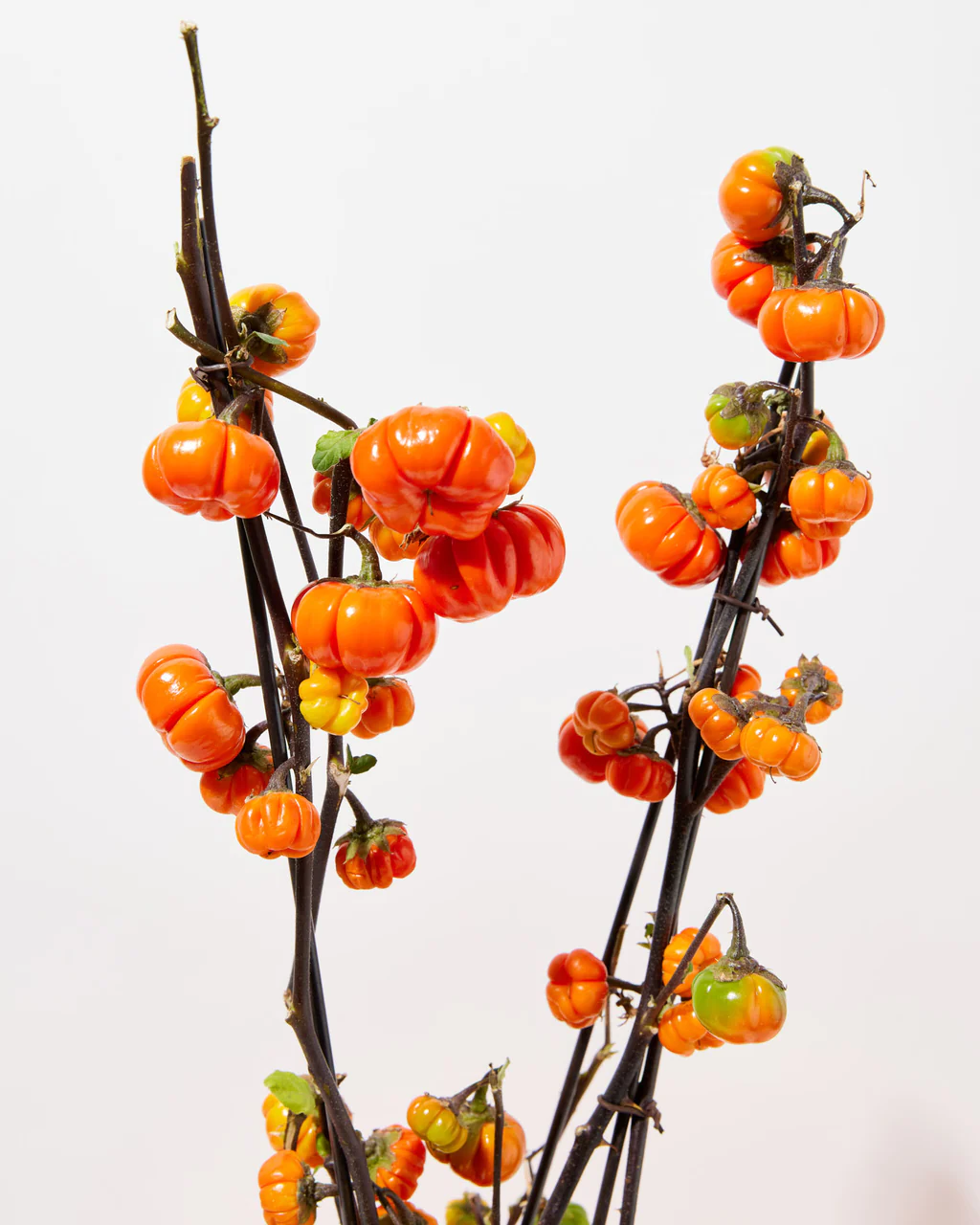 #Anthurium
The anthurium is one of the best houseplants for indoor fall vibes, especially the varieties that bloom in red and orange. These beauties bloom almost all year long, as long as you take proper care for them. They prefer a bright spot, regular fertilization, and good humidity. In addition, make sure to keep the plant moist, but do not go overboard. Make sure to provide well-drained soil, and a pot that has good drainage, as well. All of this will help keep your anthurium plant happy and thriving in the autumn!
The colorful anthurium plant in red and orange is a great choice for fall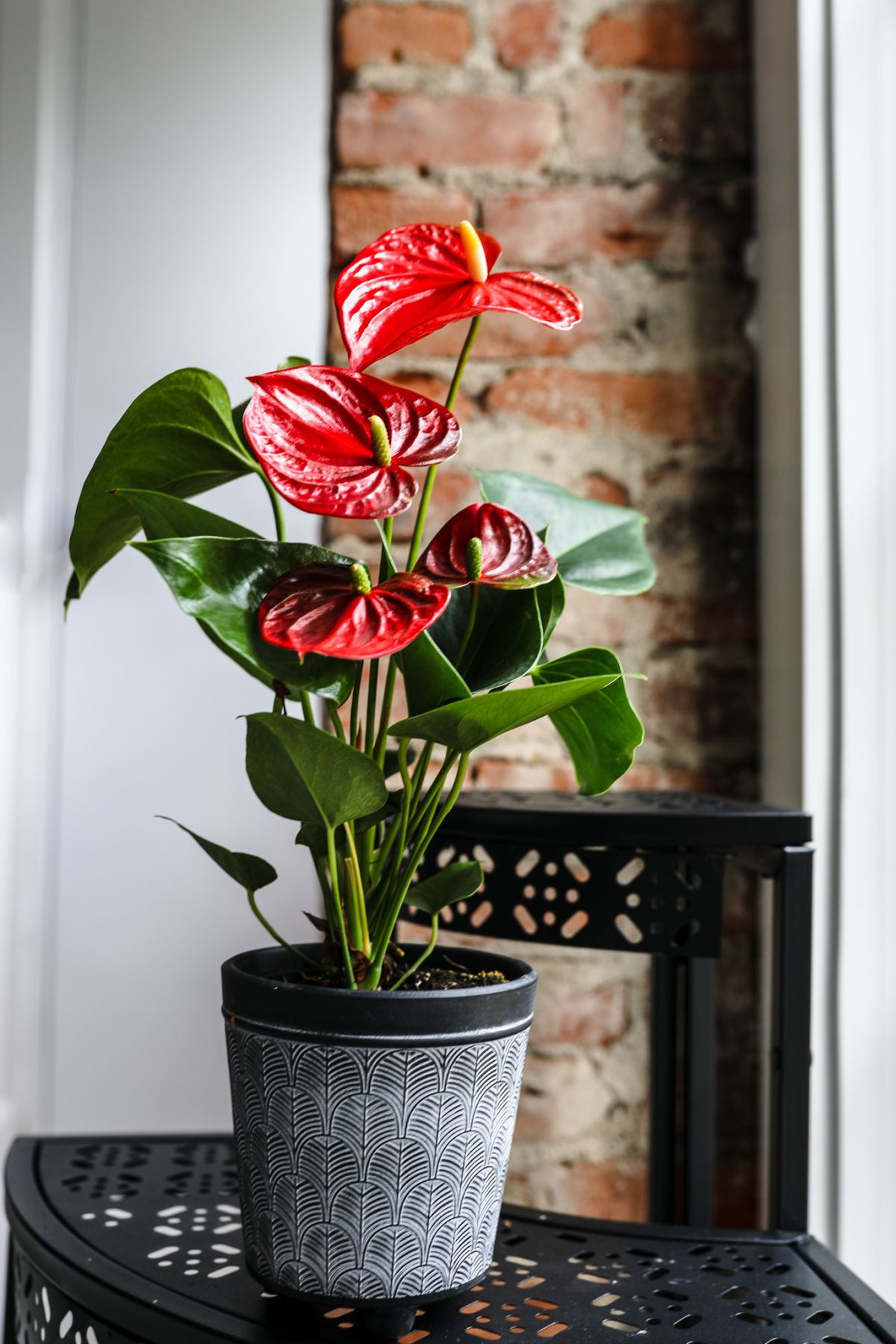 #Bromeliad
Bromeliads are one of the best air-purifying plants that also happens to be a great fall decoration. The Guzmania variety flowers 9in orange, red, and yellow, making it ideal for this season. The bromeliad is a cousin of the pineapple, so it will also add an exotic touch to your home. When it comes to taking care of them, bromeliads are actually not fussy at all. They want medium to bright sunlight, and a shallow pot to thrive in!
Bromeliads add a touch of exotic beauty to your home environment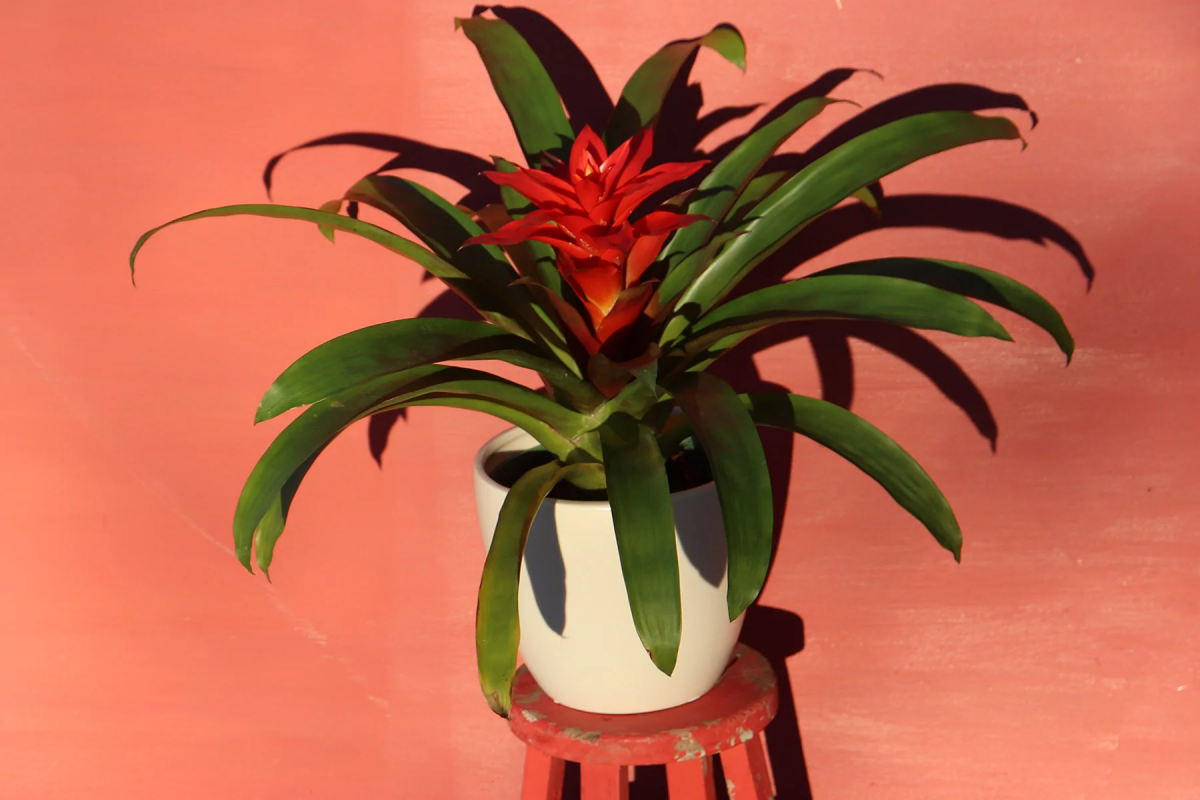 #Snake Plant
If you are looking for a super low maintenance plant that will absolutely thrive in the dark, gloomy corners of your home, look no further! The snake plant literally checks all of the boxes. It does not require regular attention and care, like other plants, and it also has almost no problems with insects. The dark green leaves and yellow edges will definitely help put you in the fall mood. The best part is that this is THE best indoor houseplant for removing toxins from the air, and improving the overall air quality!
This houseplant has a spooky name, but it is actually super easy to take care of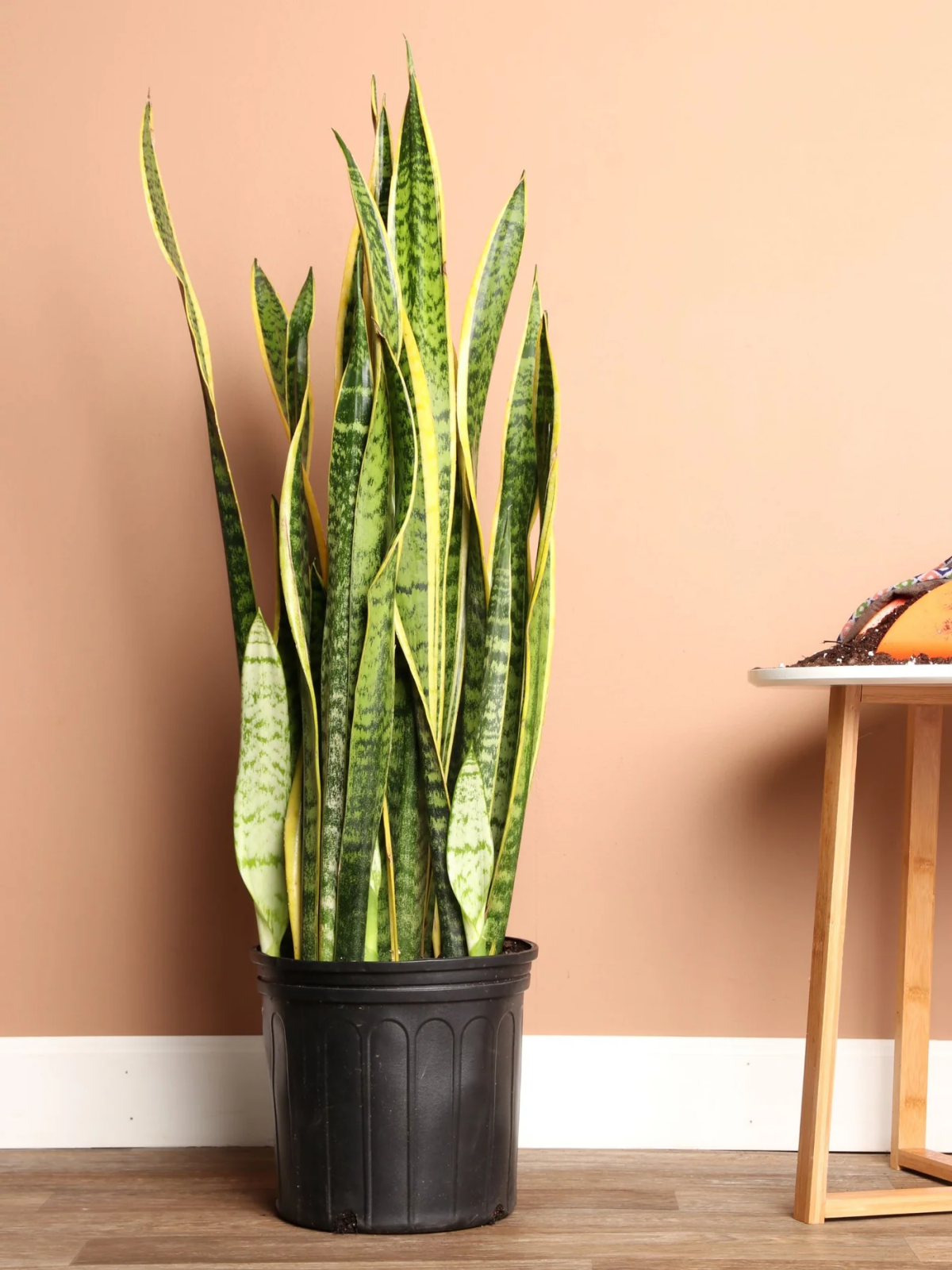 #Colorful Aglaonema
If you are a beginner in the gardening world, an aglaonema is a great option for you. This plant is not fussy, and it looks absolutely amazing in the home, especially the colorful varieties. For a fall vibe, choose varieties in red, orange, and yellow.
Add a touch of fall in your home with a colorful aglaonema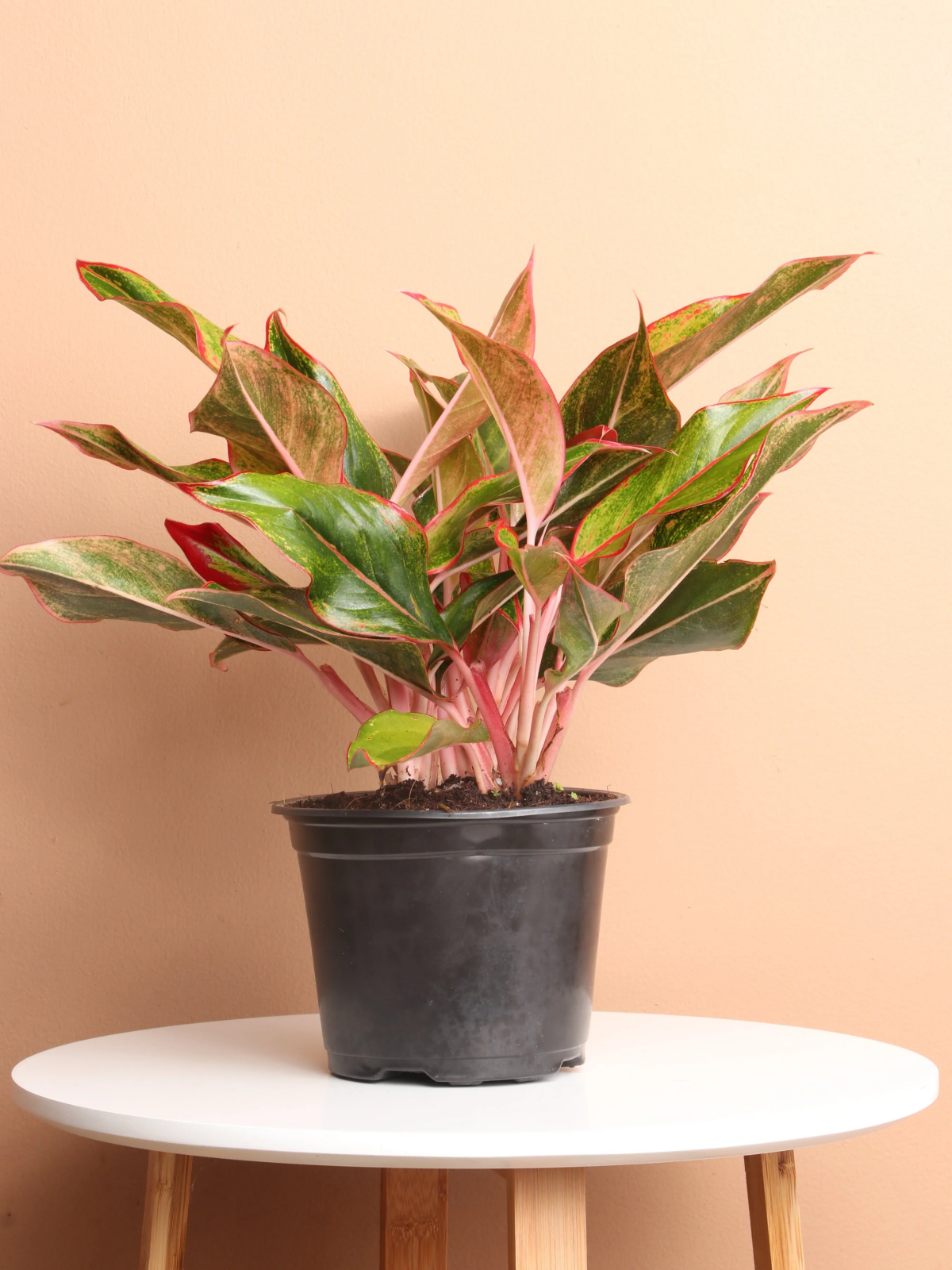 #Croton
Bring the warm colors of fall into your home with a beautiful croton plant! Its leaves come in a variety of mesmerizing autumn shades in red, orange, yellow, and green. The croton prefers full sunlight, but in reality it can also thrive in light shade. What you need to keep in mind, however, is that this houseplant is very poisonous.  If you have kids and animals running around the house, it is better to avoid this plant. Instead, get some of these pet-friendly plant options!
The croton is one of the best plants for an indoor autumn vibe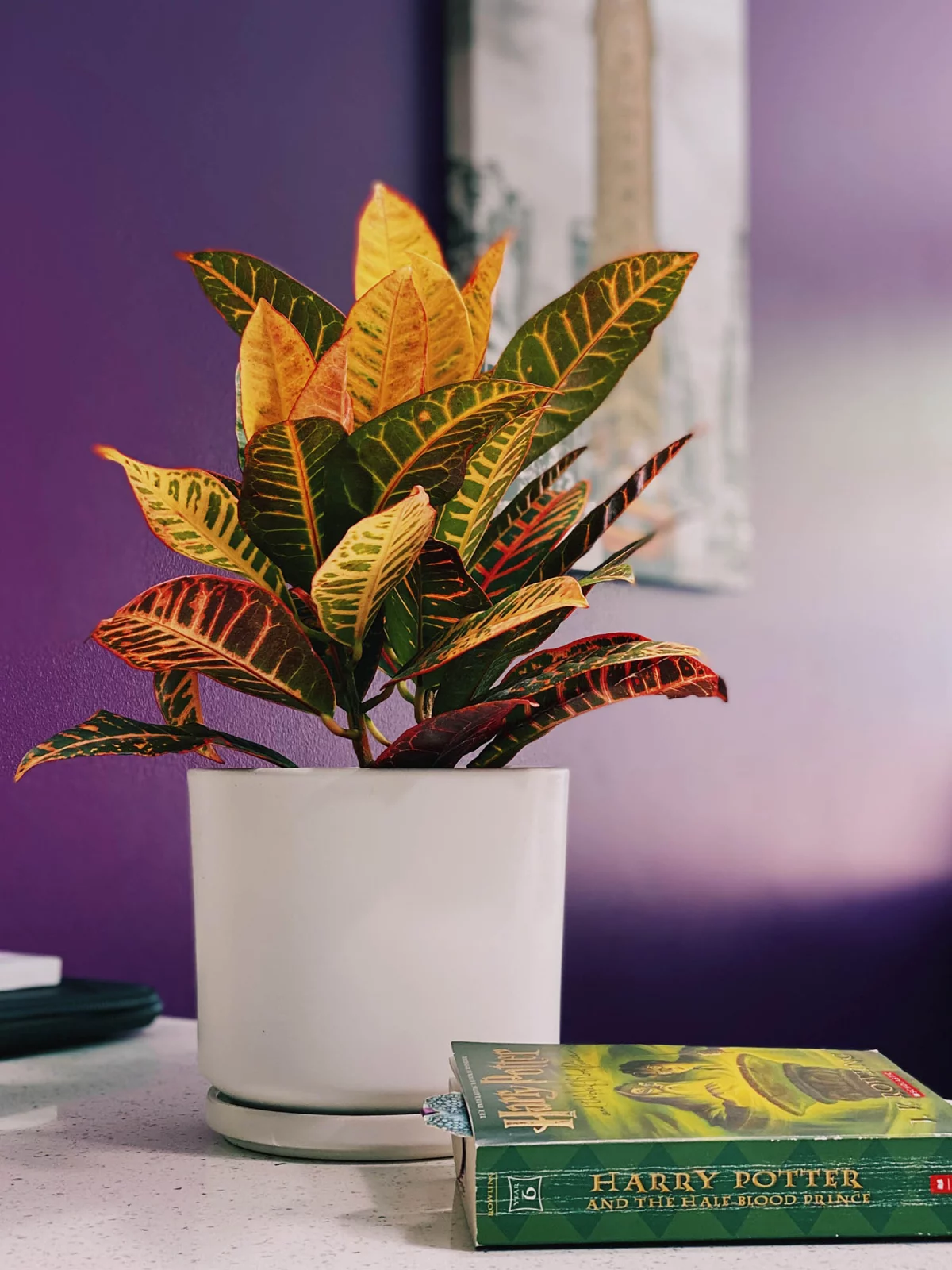 #Prince of Orange Philodendron
If you love the beauty of falling leaves in the autumn, you need a Prince of orange philodendron! This houseplant was literally inspired by fall with the way they grow and mature. Just like the falling leaves, the leaves of the philodendron transition from deep orange, red, and green. As your plant matures, the more and more beautiful and unique it will become.
The Prince of orange philodendron is a houseplant inspired by the falling leaves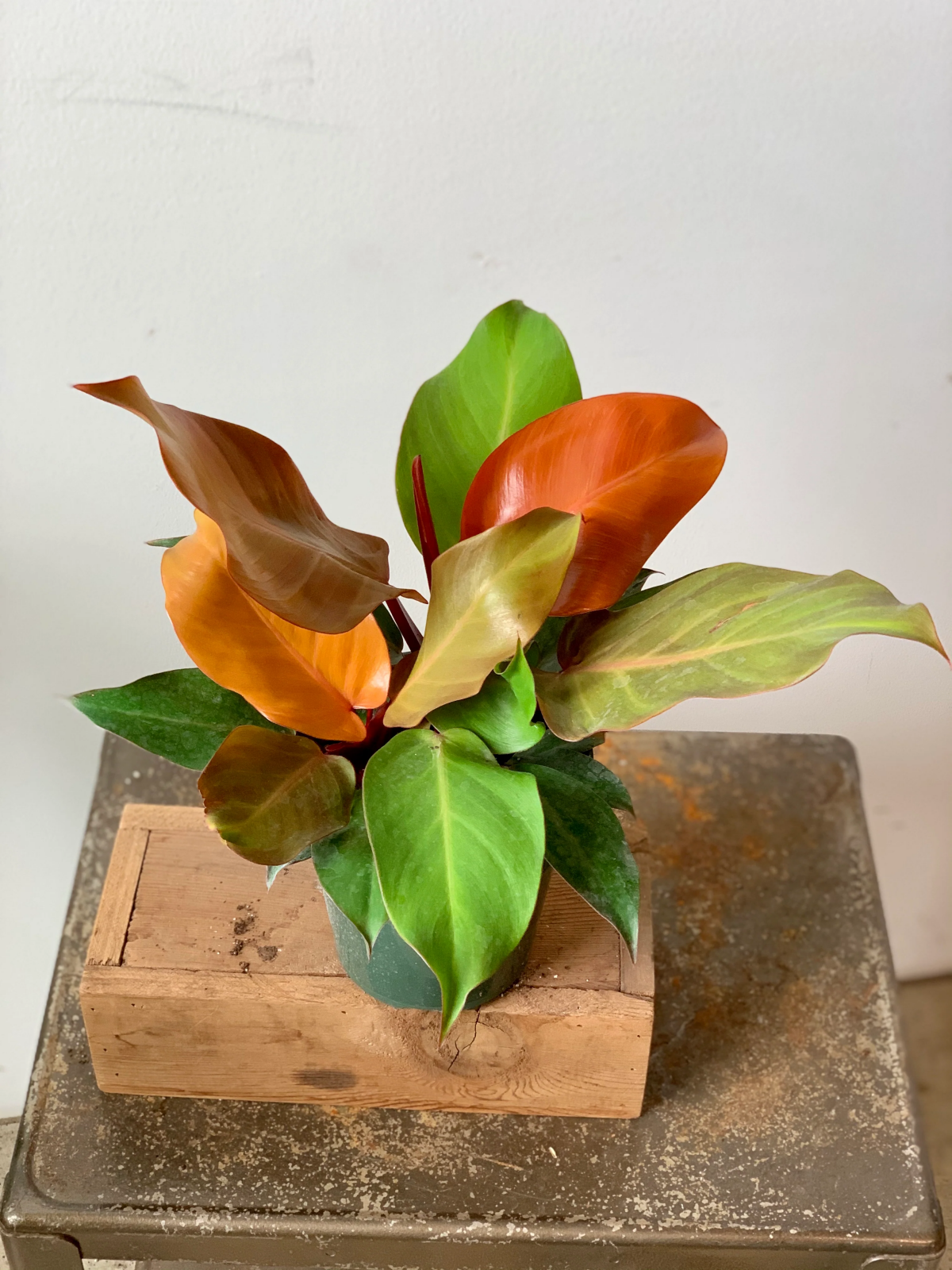 Now you know which fall houseplants you absolutely need in your home!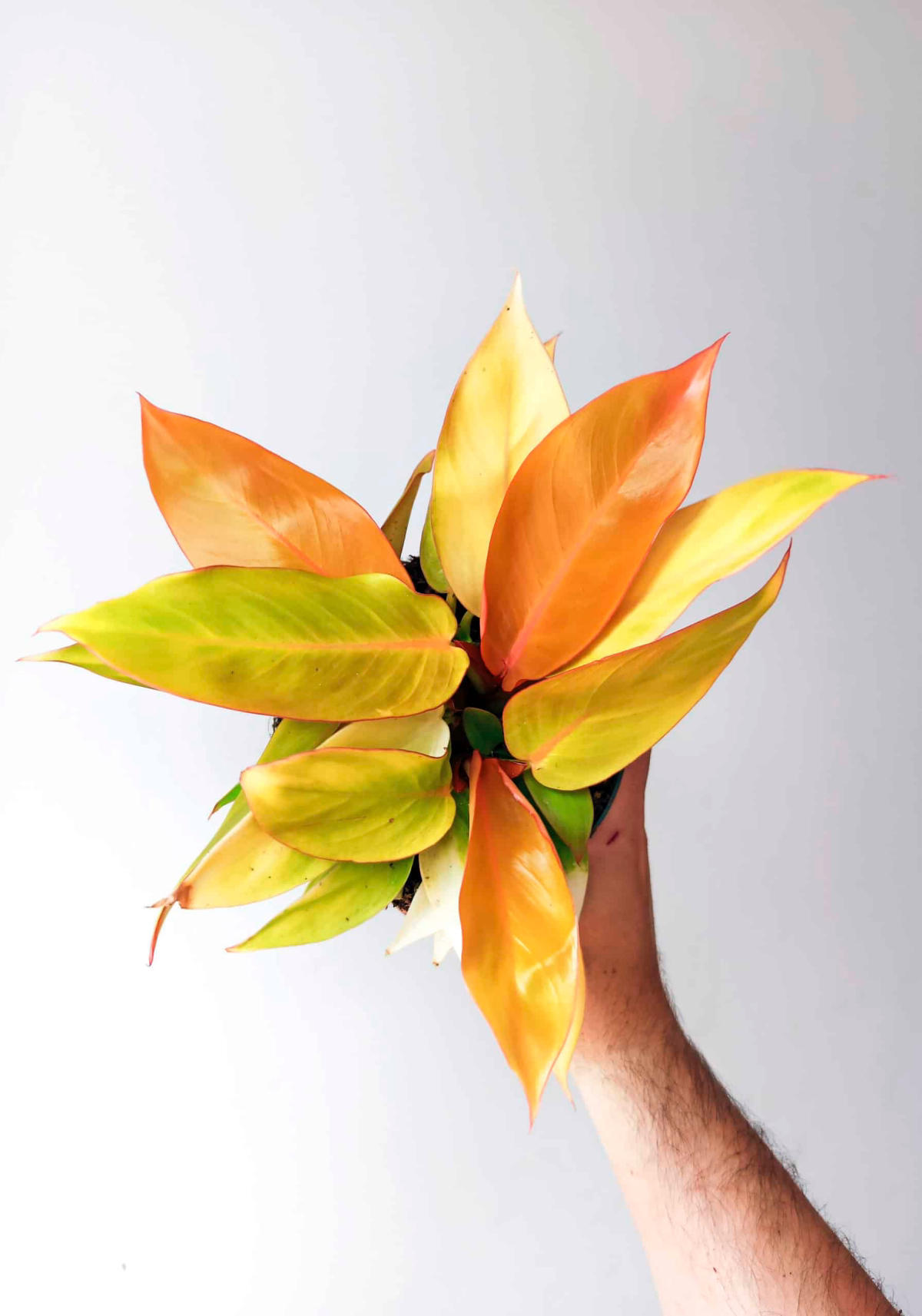 More Articles You Might Like