Pick a Supreme Wallpaper To Show Respect To The Skateboarding Culture
When it comes to an overall look, people put in so much effort. Putting together an outfit that is color coordinated. Choosing the right shoes. Then, comes accessorising – bag, jewellery, coat or jacket, etc. On top of all that, you need to think about your hairstyle and make up. Needless to say, looking good is not that easy. However, there is one more thing that people often overlook – their phone. After all, we spend so much time on our phones even when we are out and about. Which is why, your phone accessories can easily be considered a part of your outfit. And when we say accessories we don't just mean your phone case, we are also talking about your phone's wallpaper. Today, we are going to combine fashion and phone backgrounds and we are going to provide you with 80 options. So, look through our gallery and pick a Supreme wallpaper to celebrate the skateboarding culture.
Supreme is one of the most popular youth clothing brands out there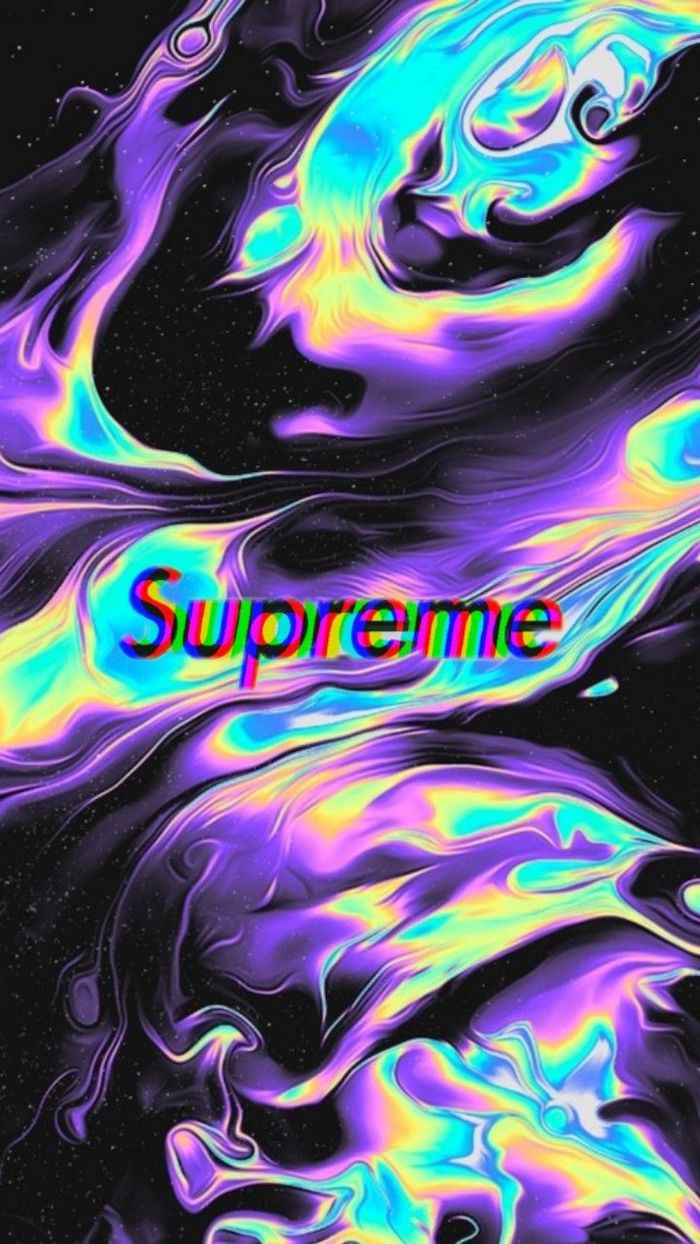 What is Supreme?
Supreme is a brand founded by James Jebbia in 1994 and was established in New York City. The brand produces clothing, accessories, as well as skateboards. It caters largely to the skateboarding and hip hop cultures and youth culture in general. The brand's retail stores are truly unique. The first store was open in New York City and it featured space where skateboarders could actually skateboard with the merchandise placed at the center. The second store of the brand in Los Angeles was even bigger and had an indoor skate bowl.
The reason why Supreme is so popular is its scarcity. The brand releases a few new products each week, which they then remove. That makes people line up in front of their stores to get their hands on the merchandise. What's more, Supreme has had collaborations with some of the biggest streetwear brands – Nike/Air Jordan, Vans, Lacoste, The North Face, Levi's and others. One of the most popular collaborations, however, was the Louis Vuitton x Supreme one. It was sold through pop-up stores and the sales went through the roof.
Supreme has one of the most recognisable logos in the world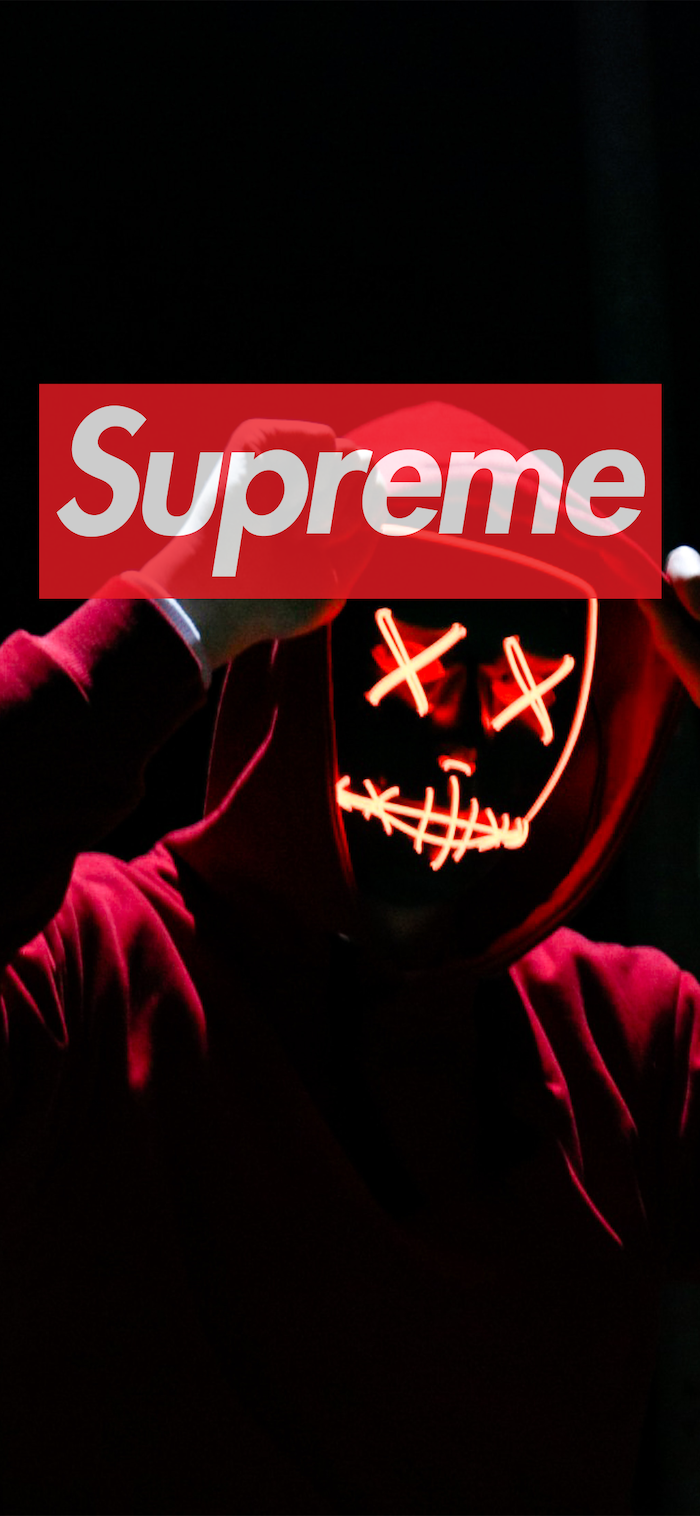 Why do you need a Supreme wallpaper?
Supreme has one of the most recognisable logos in the world. It is influenced by Barbara Krueger's propaganda art. It features a red box with Supreme written in white in Futura Heavy Oblique font. This makes it very easy for you to show off your love for the brand. Basically any background can be turned into a Supreme wallpaper if you just add the logo to it. Now, browse through our gallery and find your favorite wallpaper for both your phone and desktop.
Just add the logo to any background to turn it into a Supreme wallpaper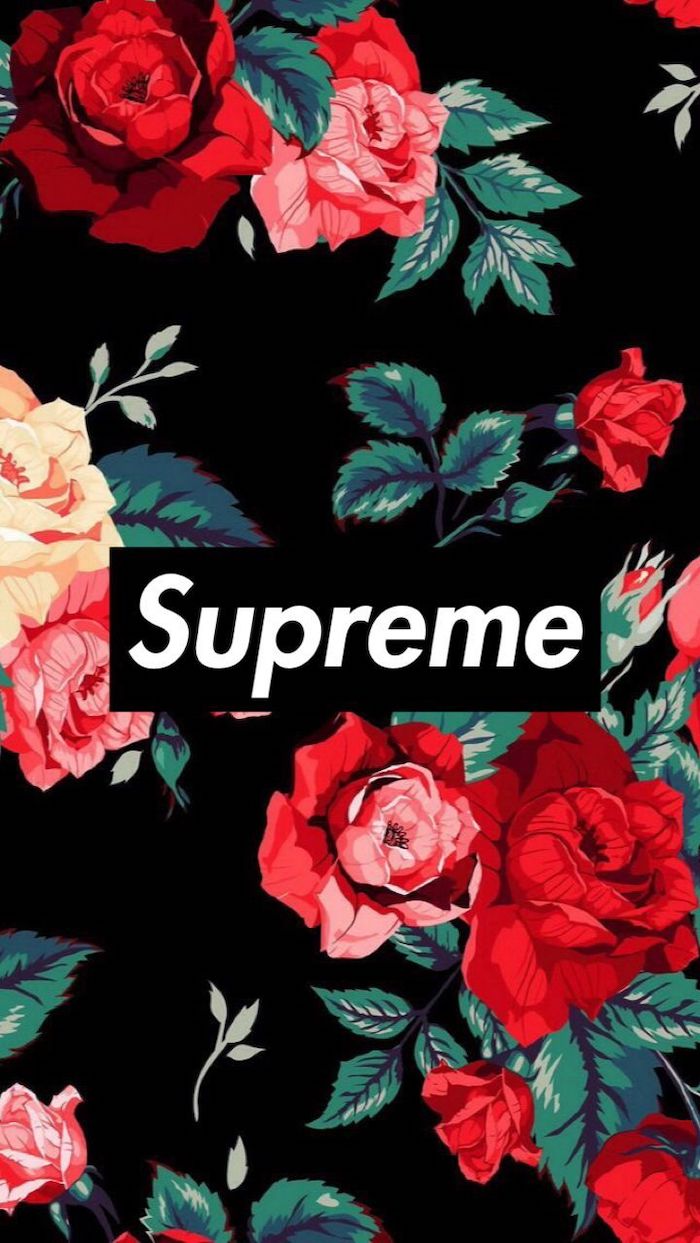 Phone wallpapers with the brand's logo usually feature other pieces of art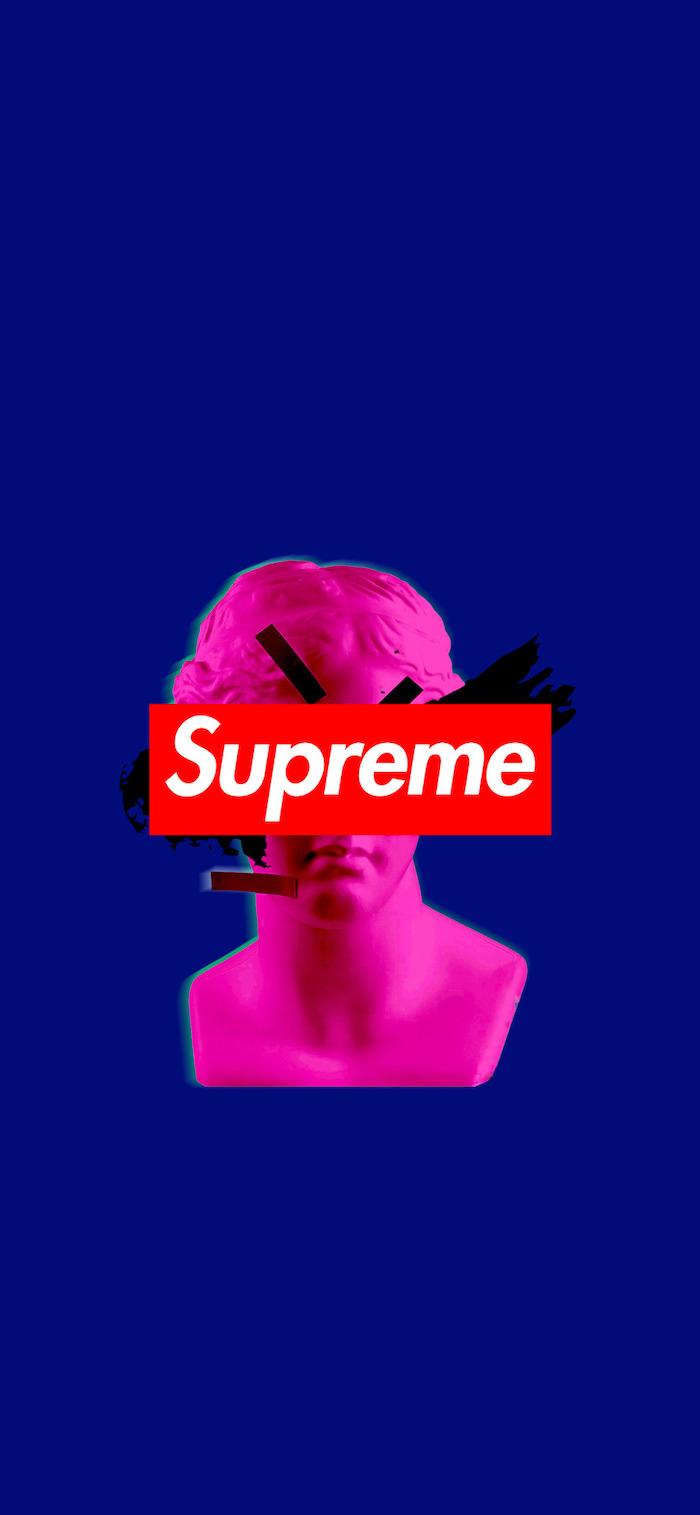 Supreme is also famous for its usage of photos of famous people or characters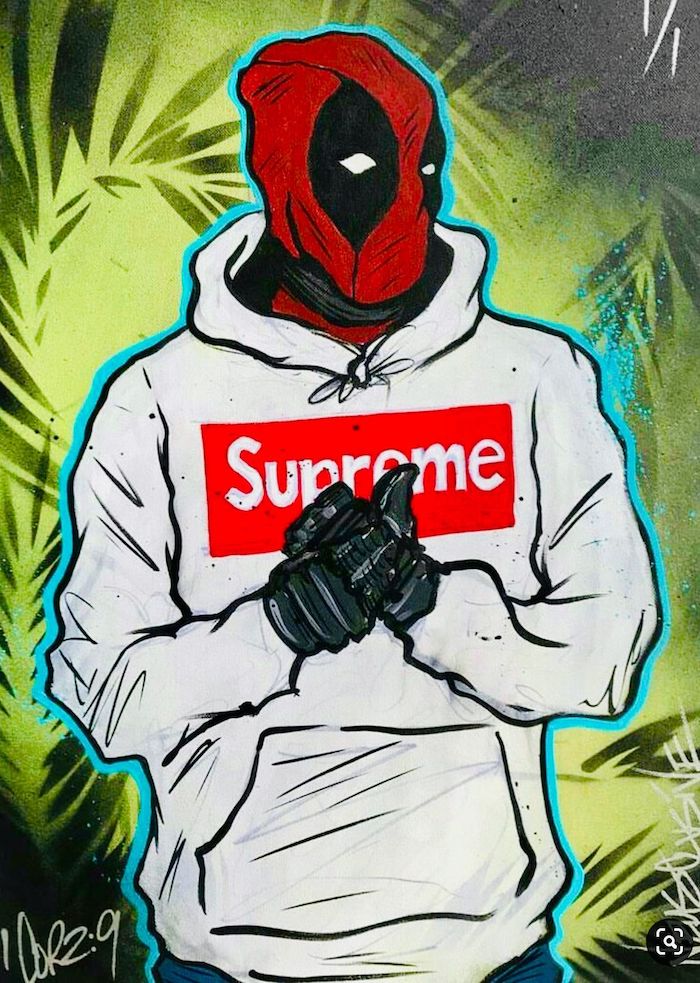 Adding the Supreme logo to any photo will make your phone's background super trendy and cool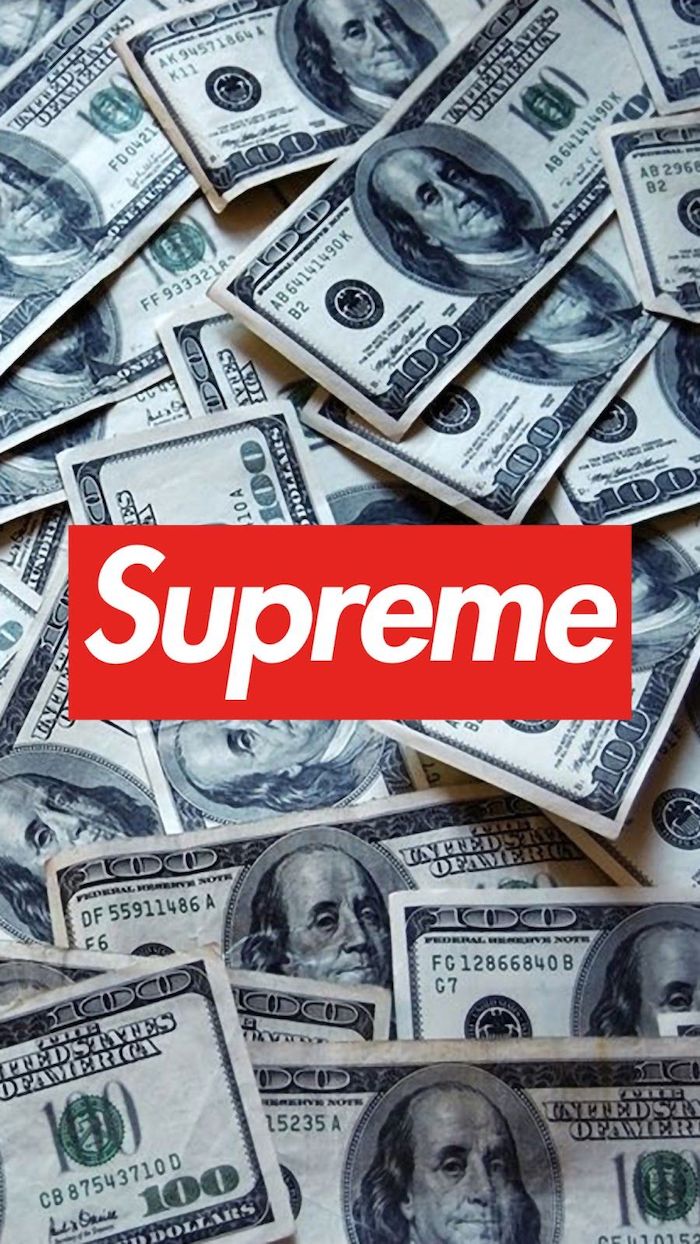 This dark aesthetic is everything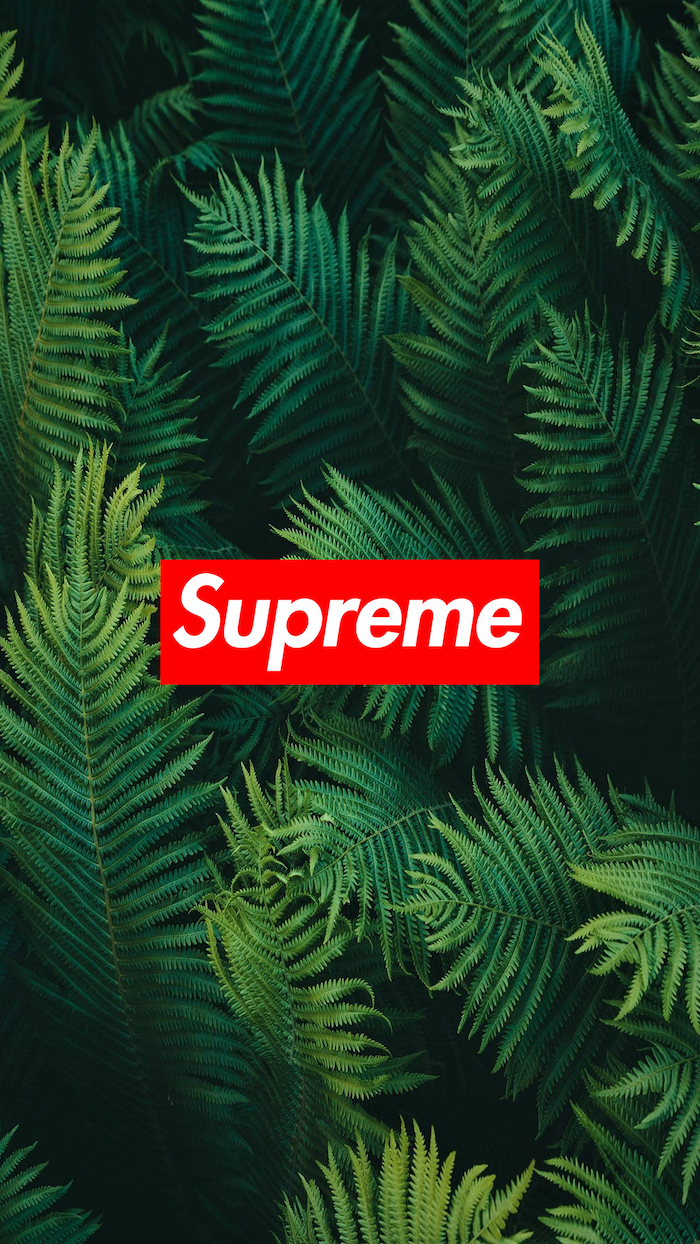 The Gucci x Supreme collaboration has one of the coolest box logos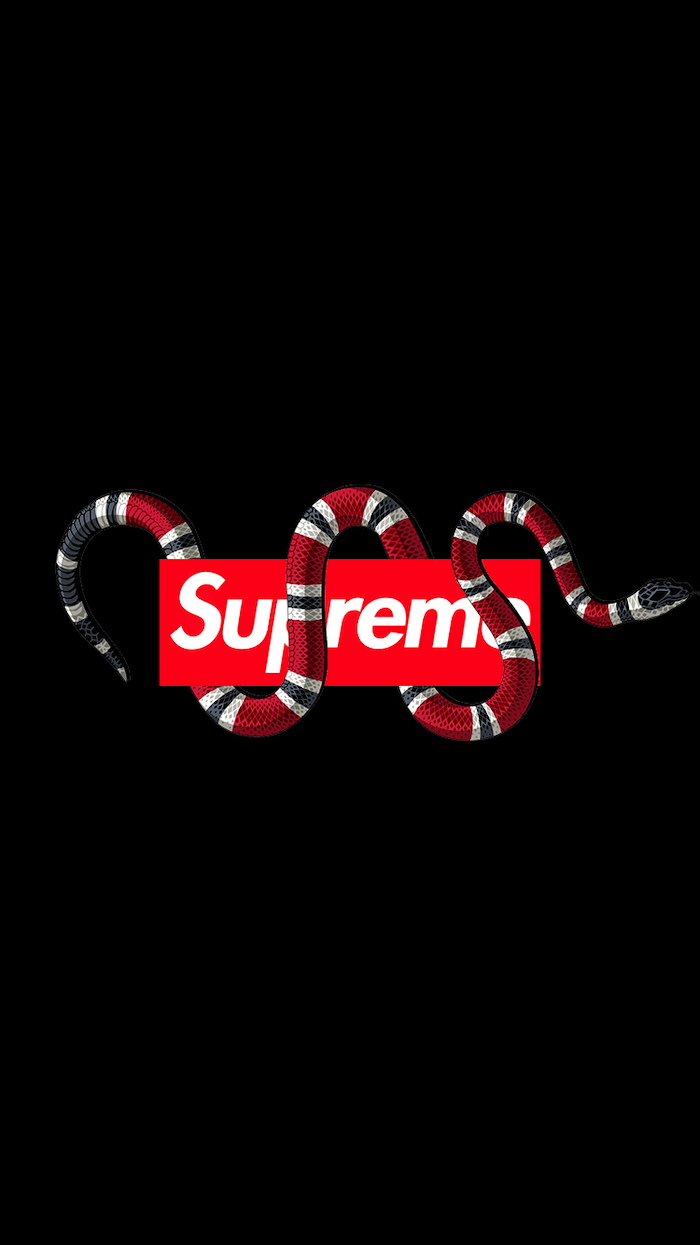 Even cool landscapes with the logo still look great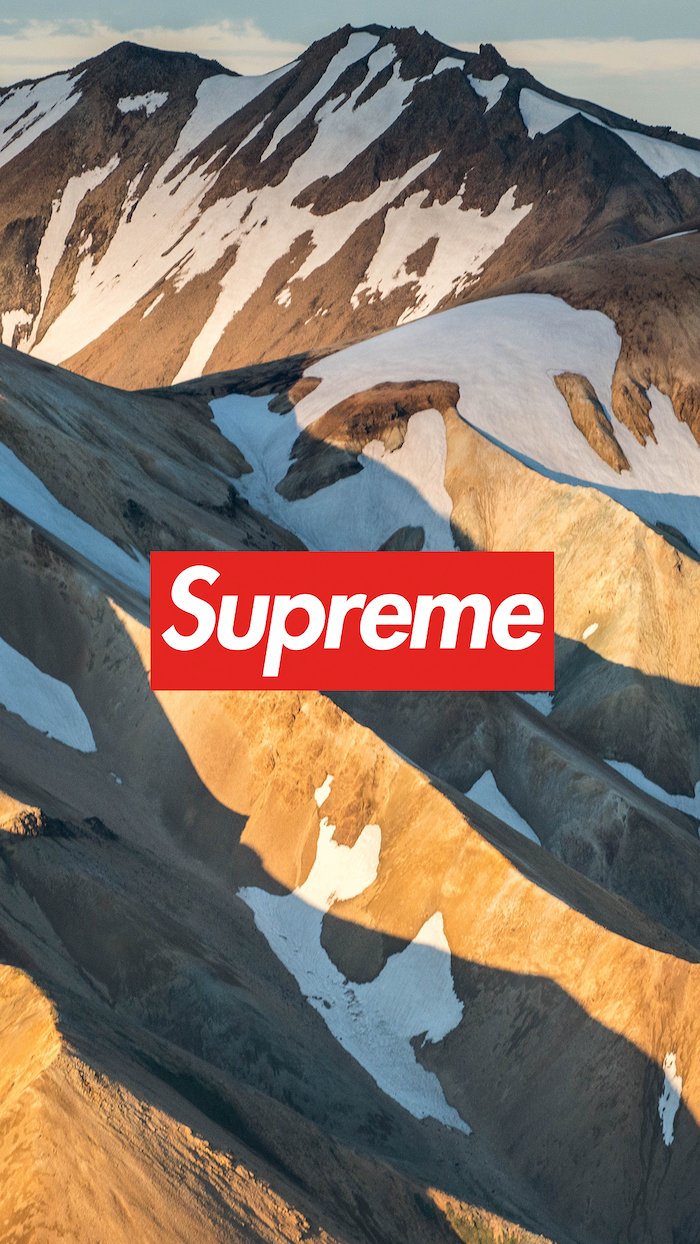 Like this cool sunset over the ocean with the tall palm trees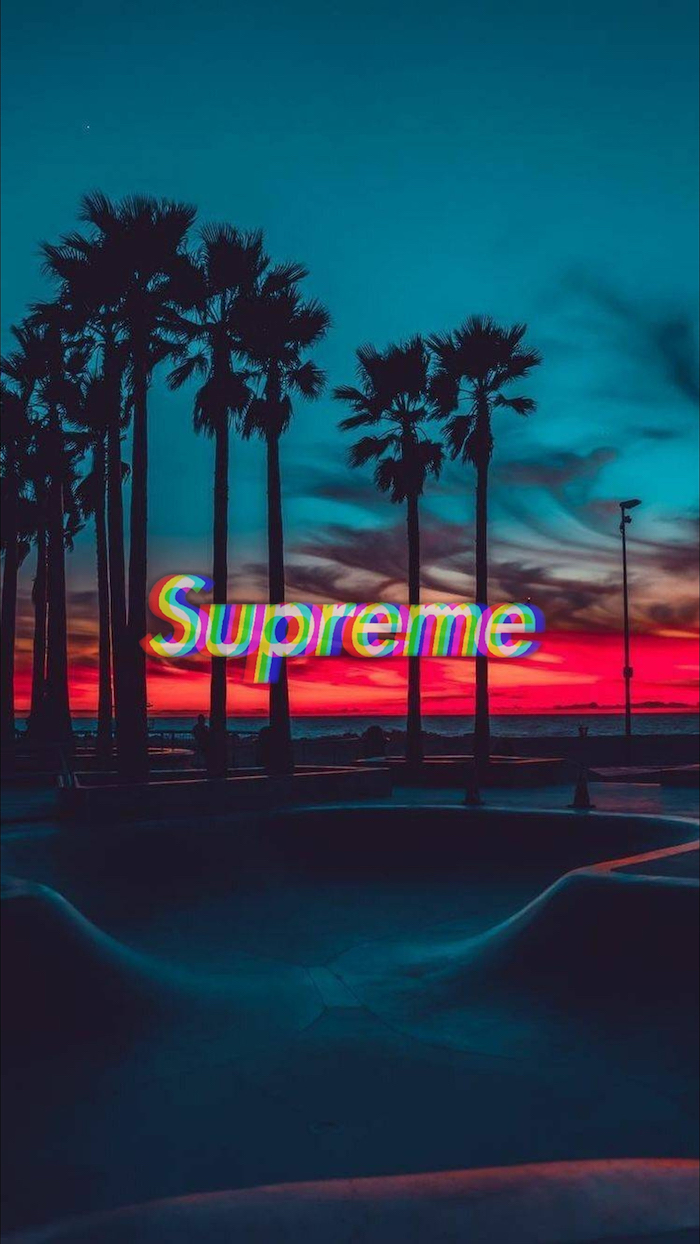 Now let's look at a few desktop Supreme wallpapers, starting with the Louis Vuitton x Supreme collaboration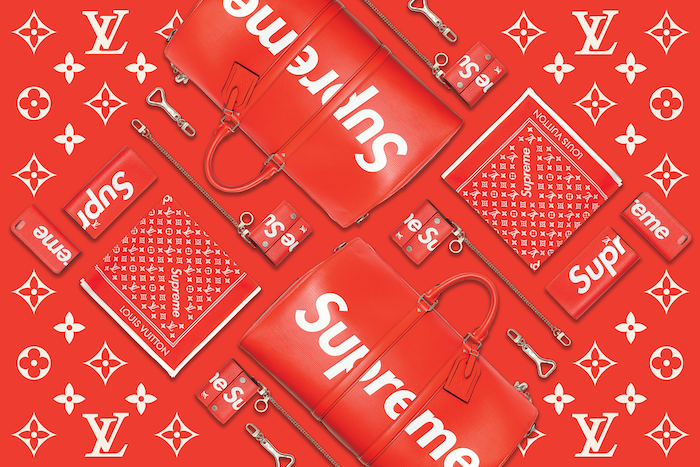 Or the Air Jordan x Supreme collab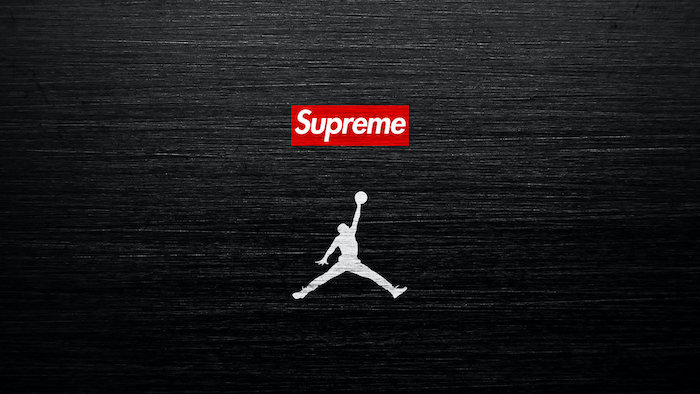 People went so crazy about the LV collab, they actually covered their super expensive cars with the logos of the brands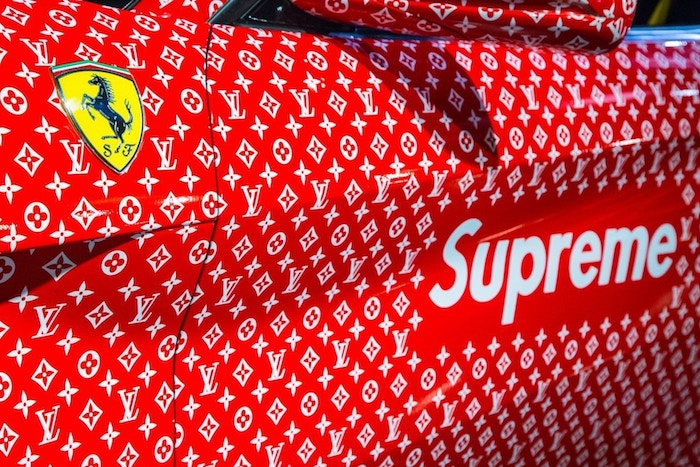 And what do you think about a Nike x Supreme collab?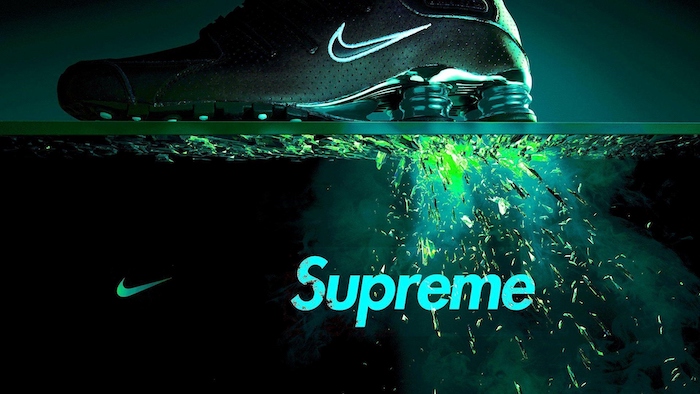 Duomo Di Milano with Supreme's logo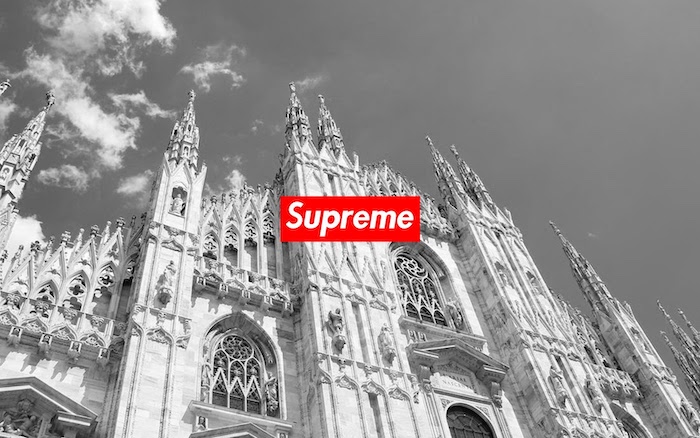 And the Golden Gate Bridge in San Francisco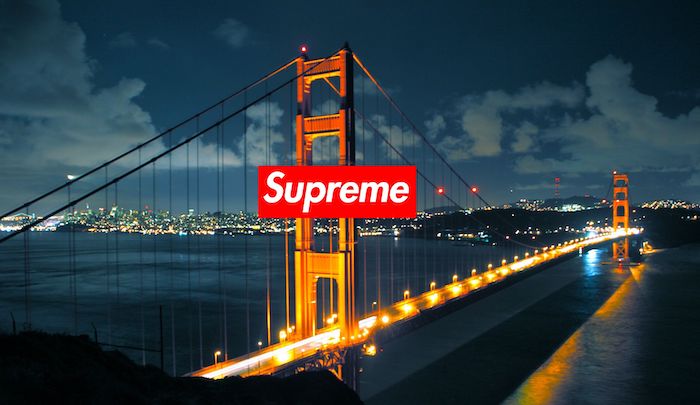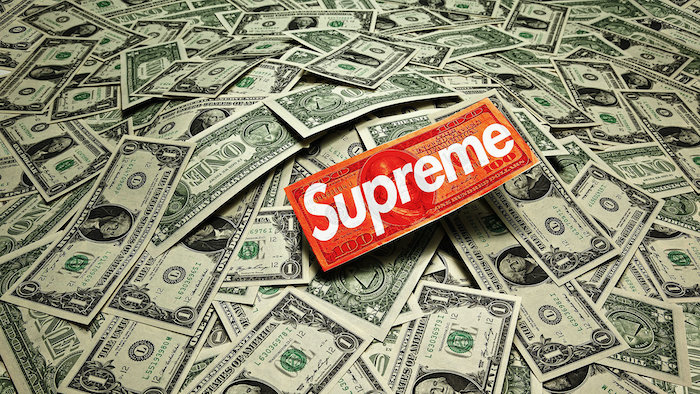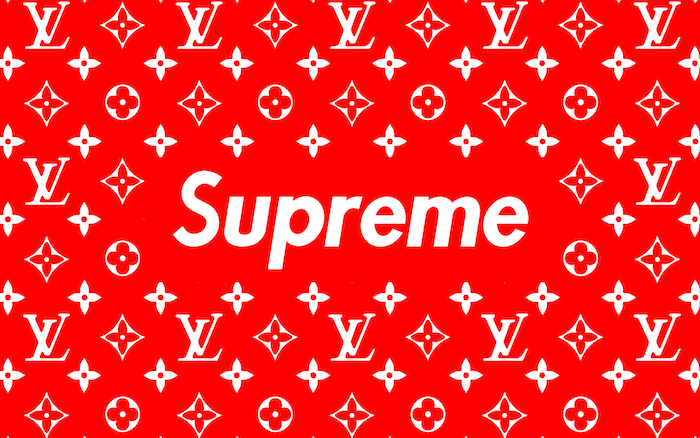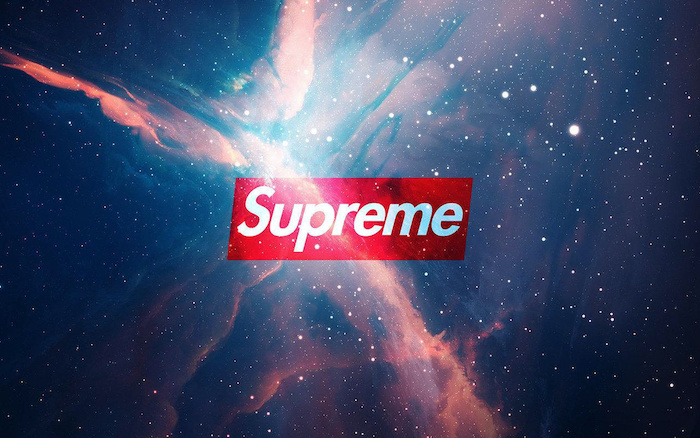 Bart Simpson – another famous character, representing the brand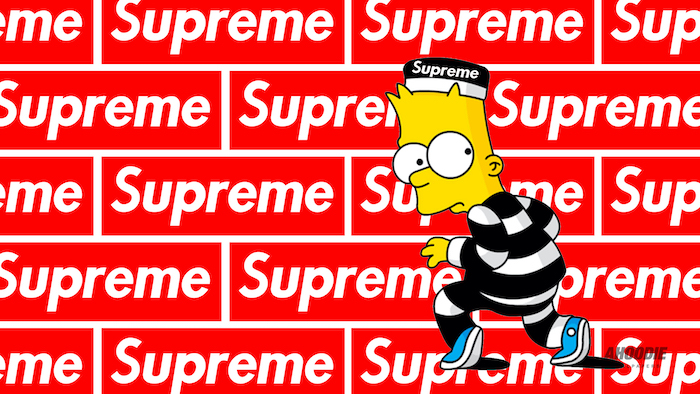 Here's some more phone wallpapers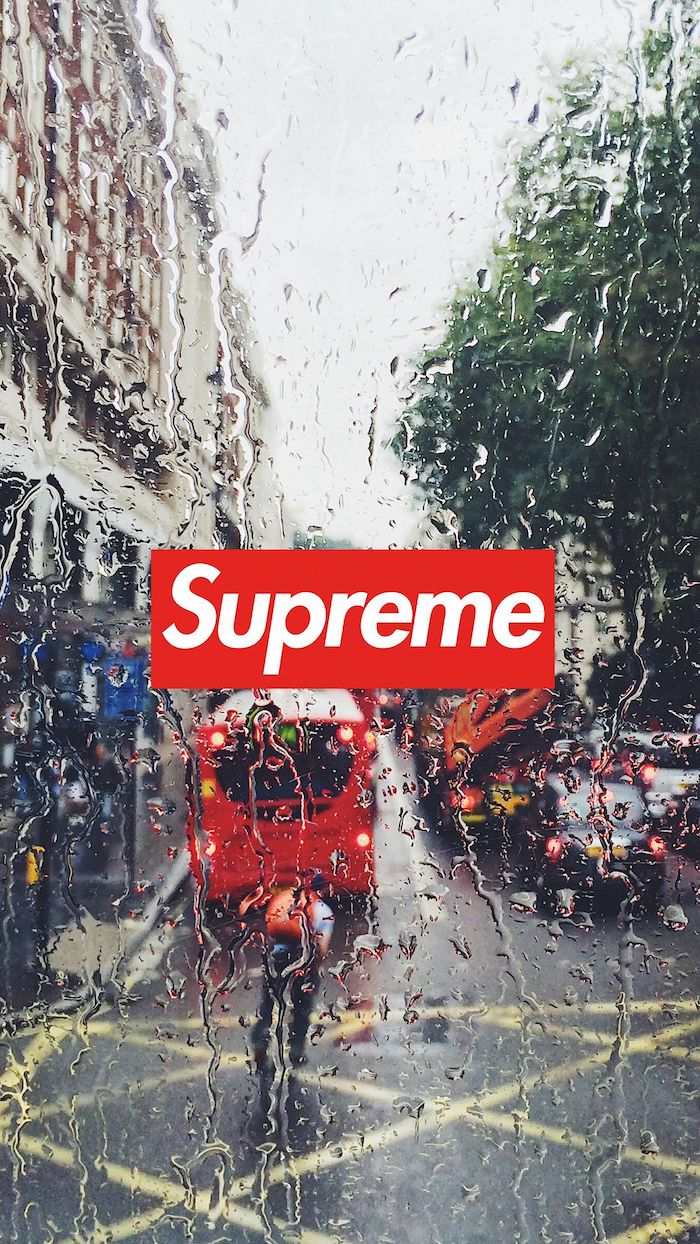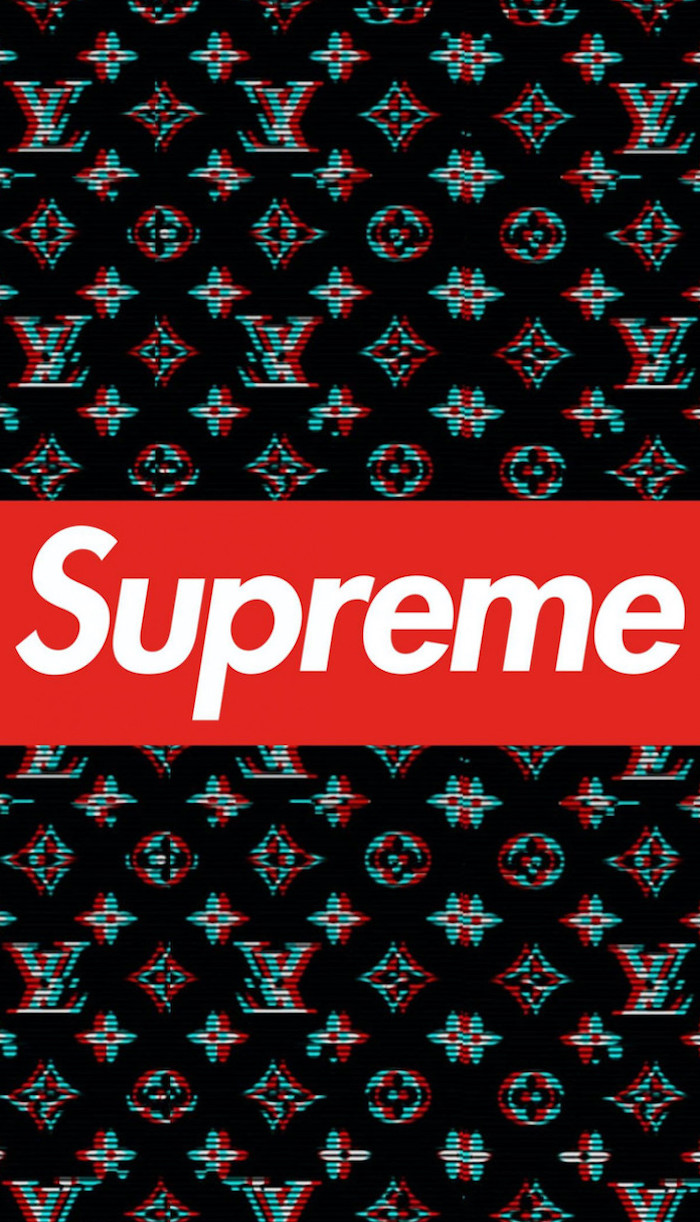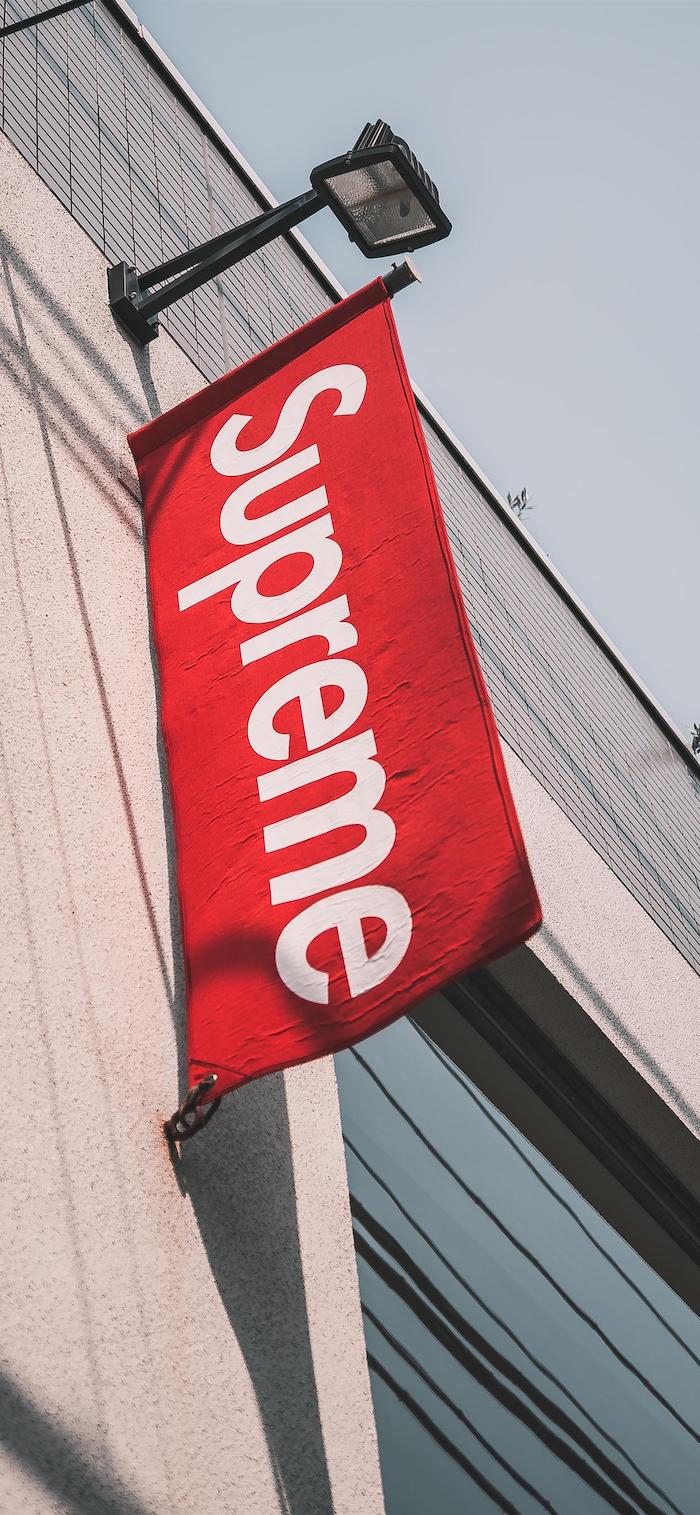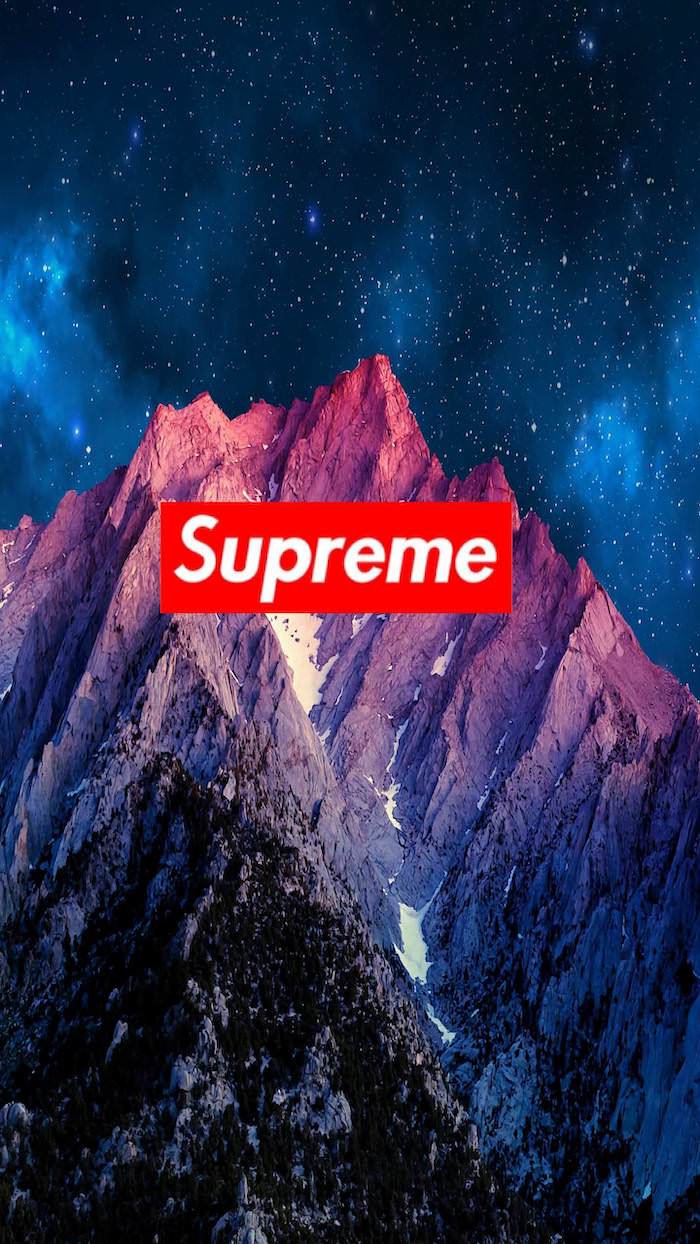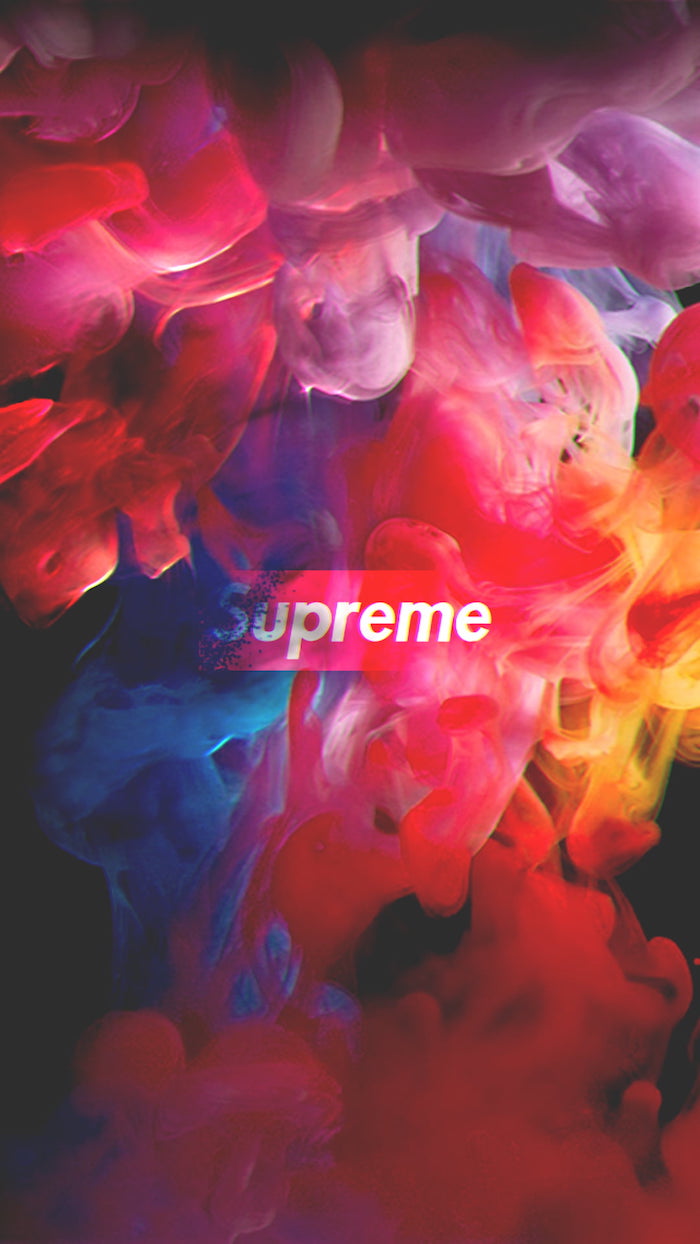 Cool Supreme wallpapers with Bugs Bunny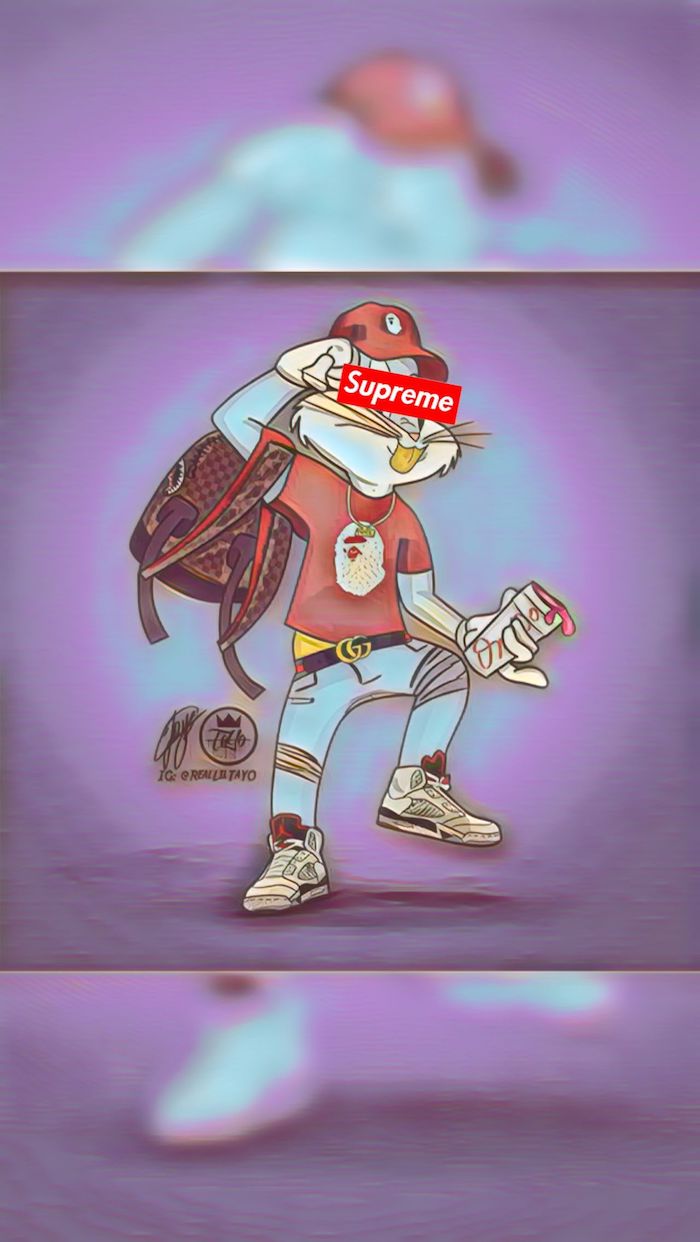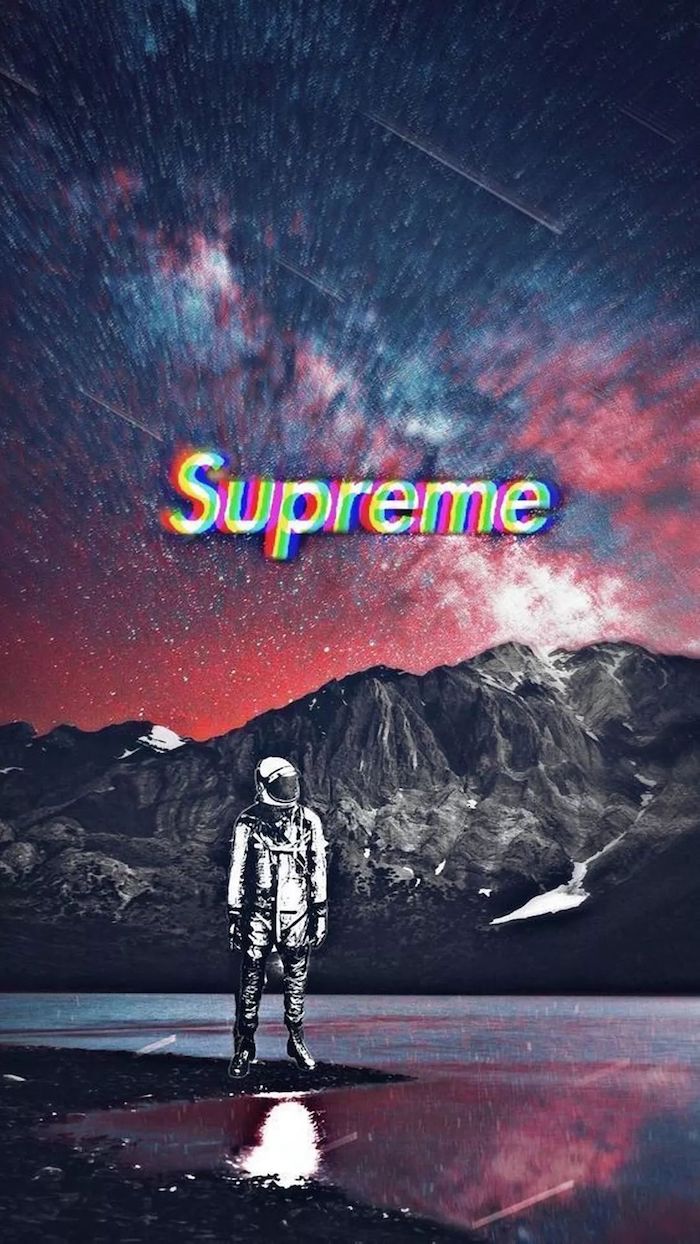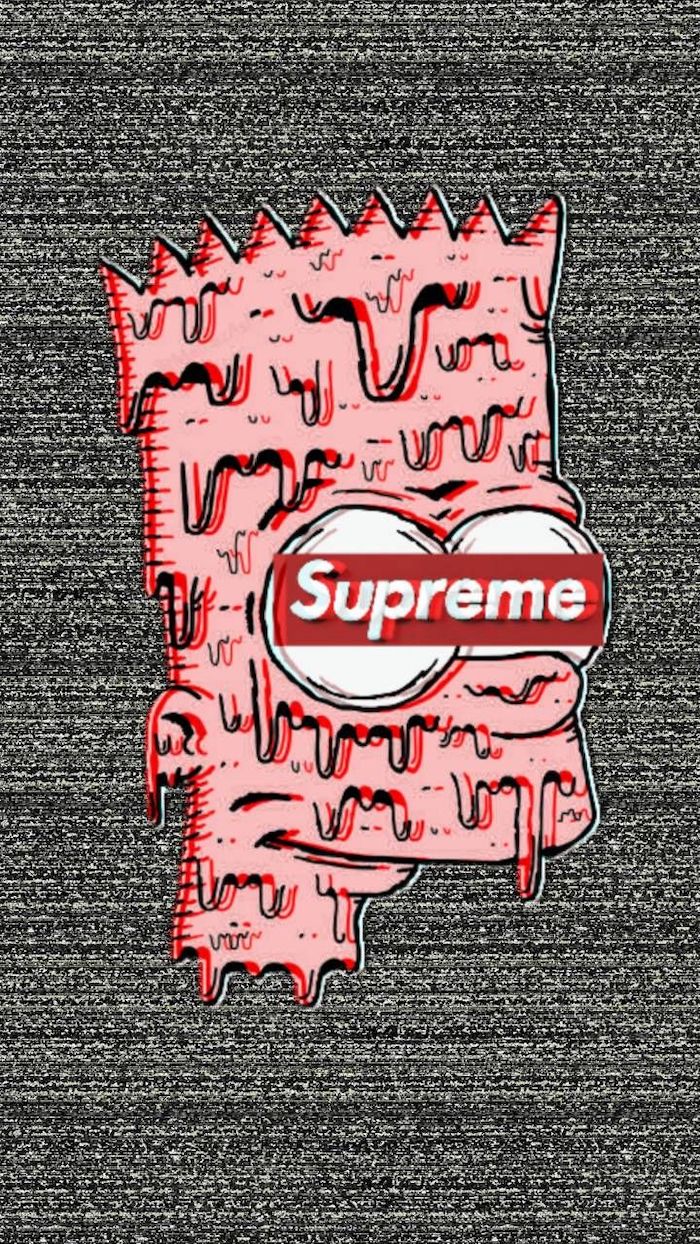 Nike x Supreme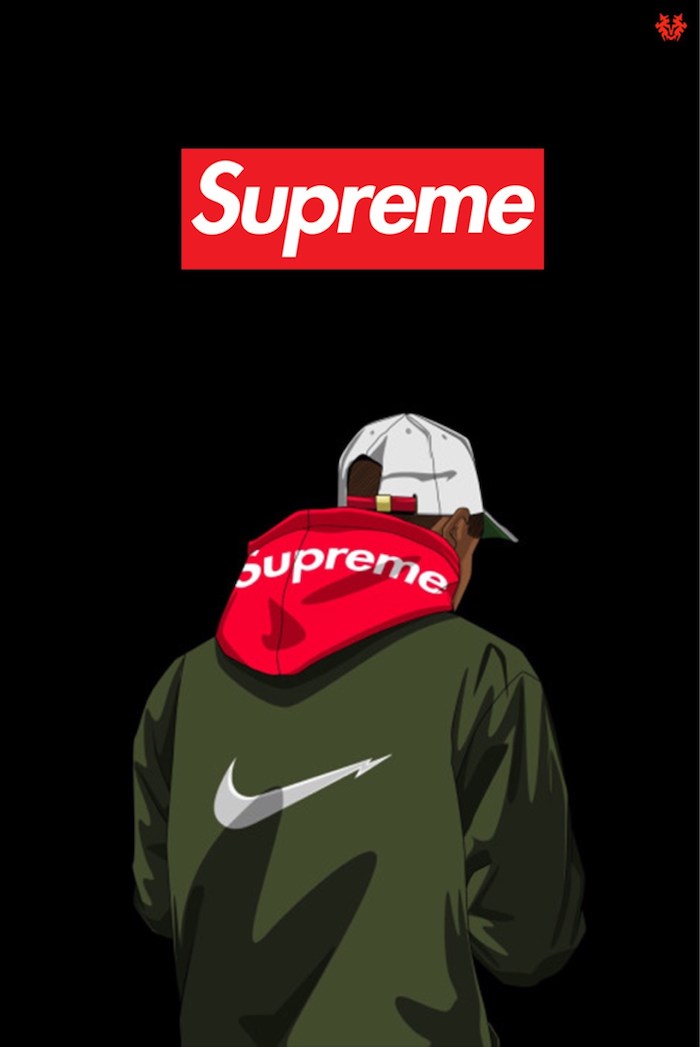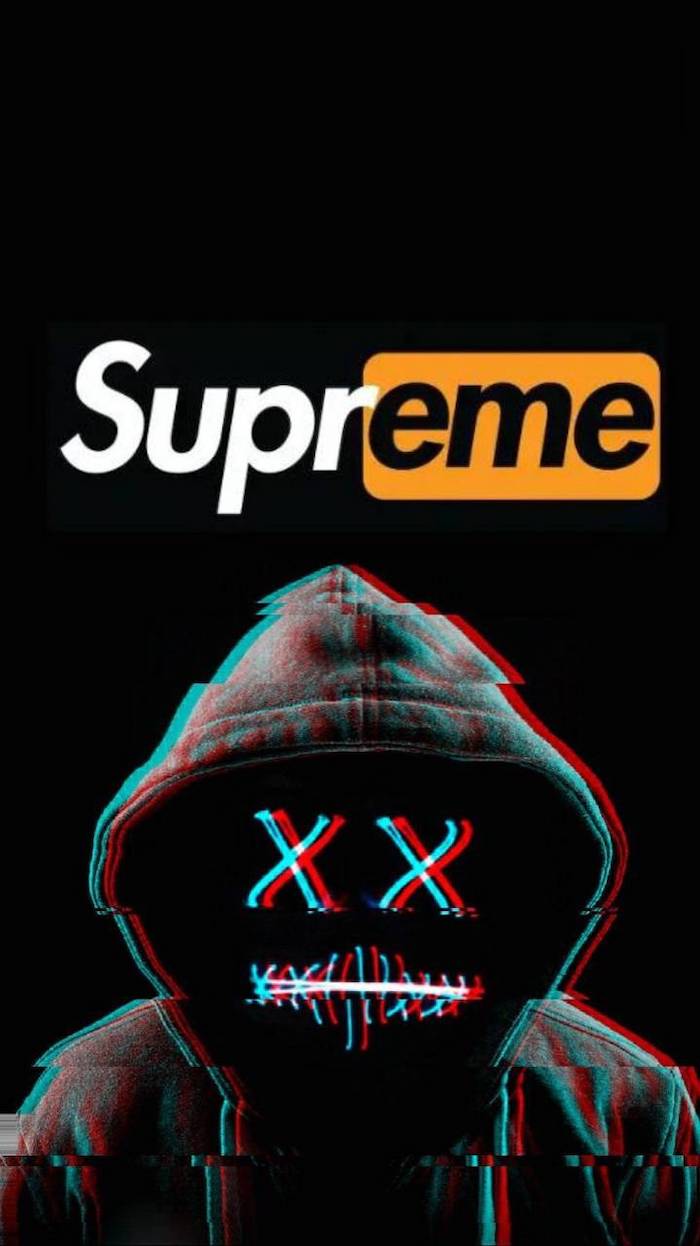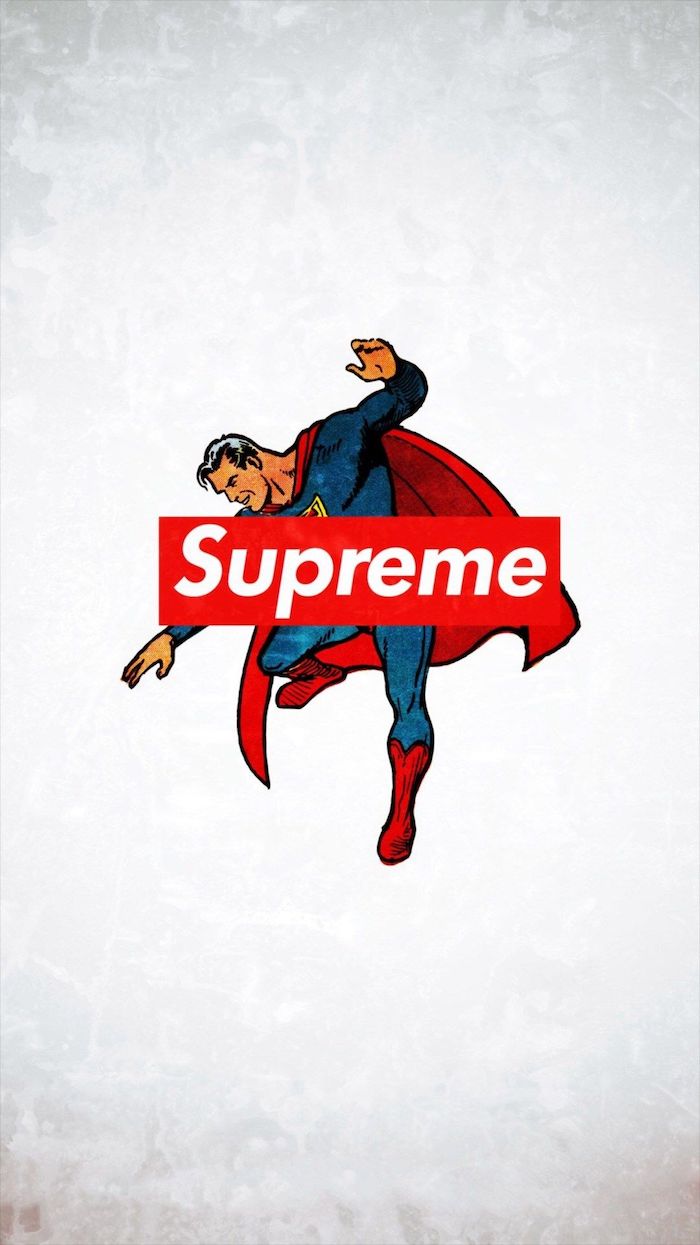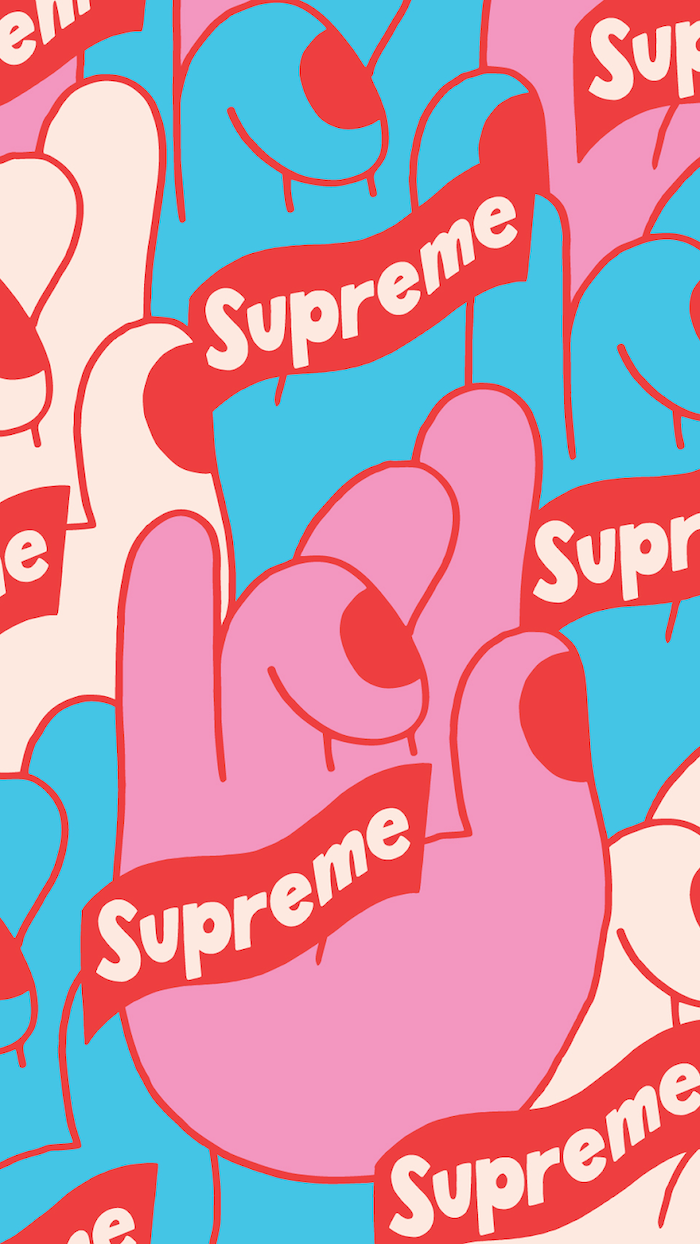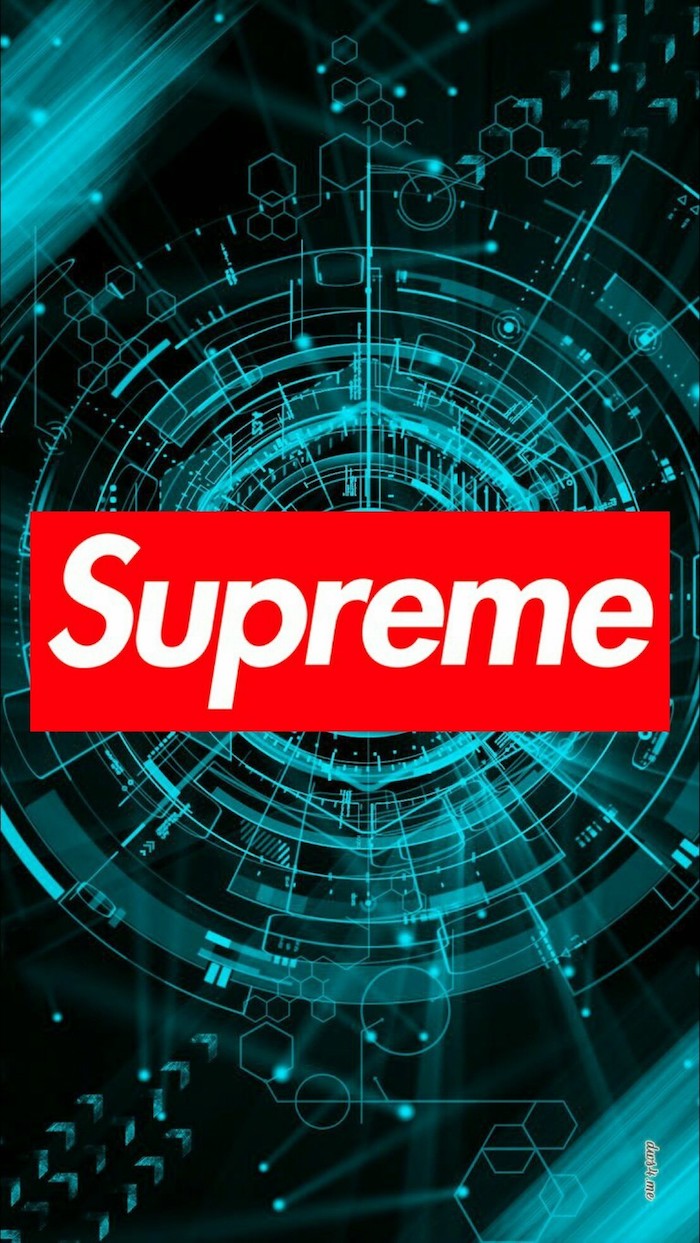 Cool supreme backgrounds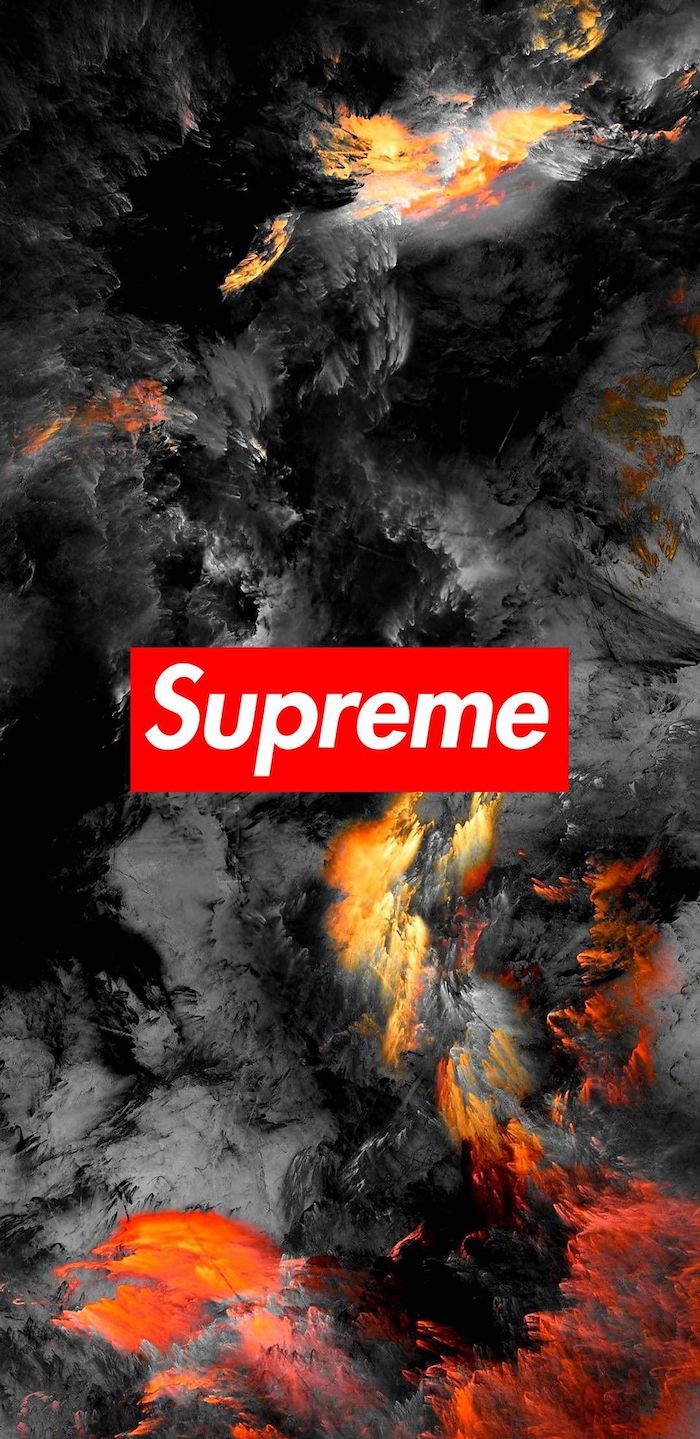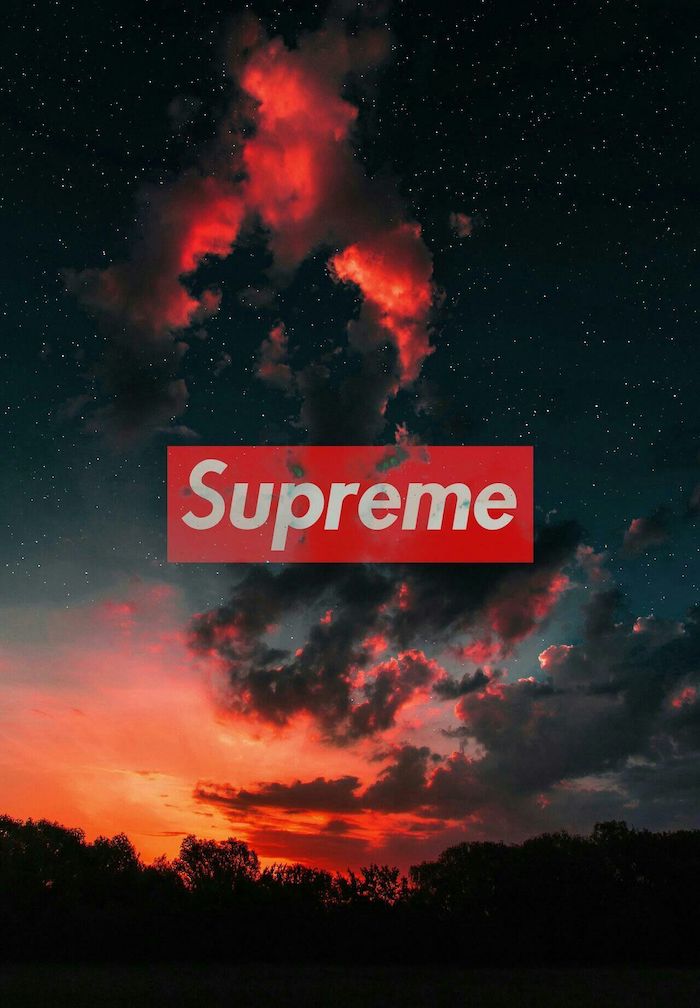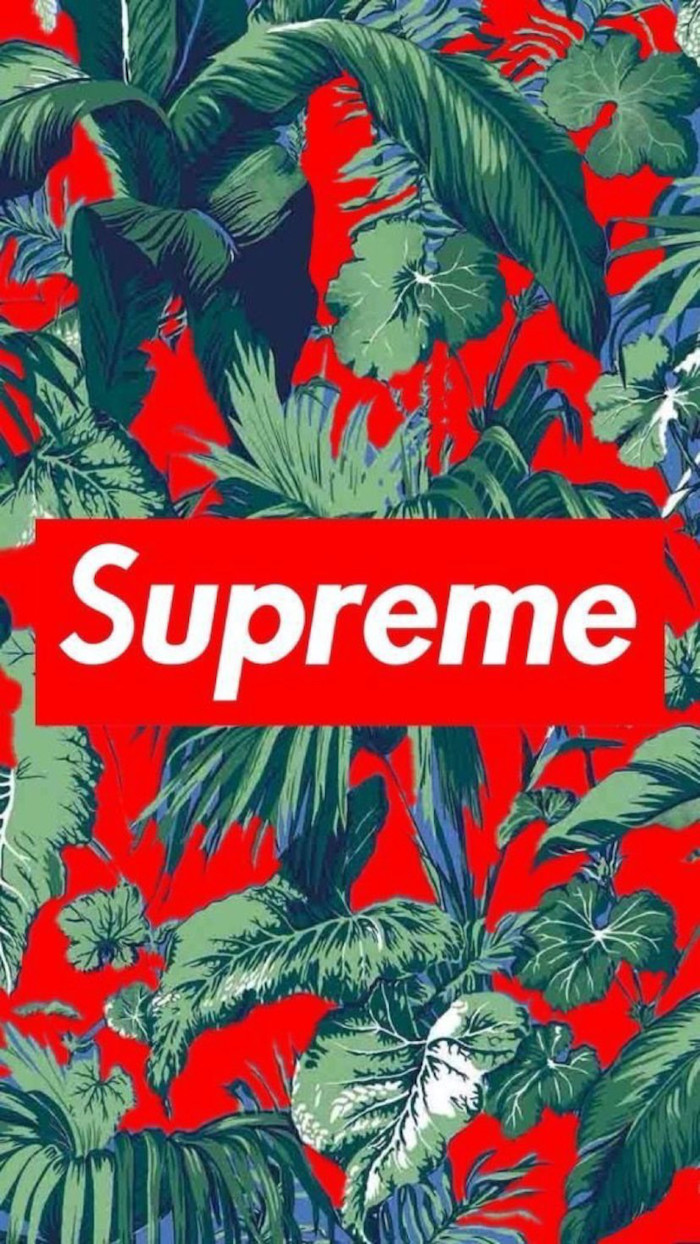 Supreme rose wallpaper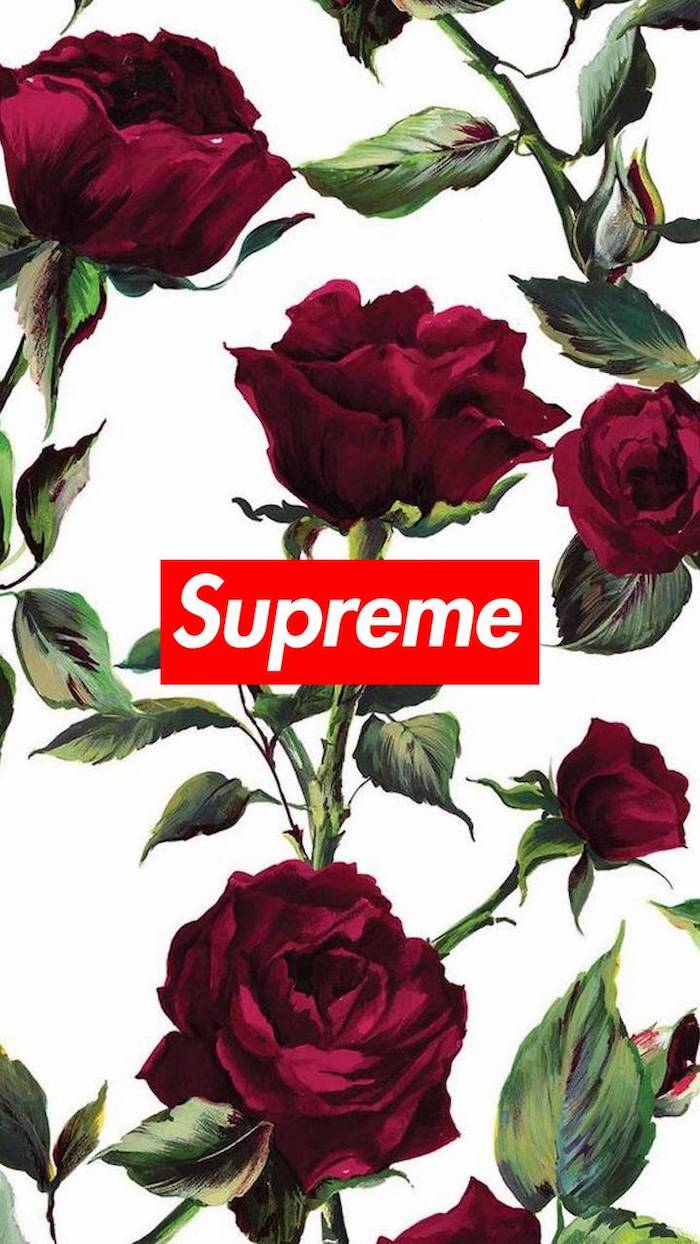 These are some of the biggest brands Supreme has worked with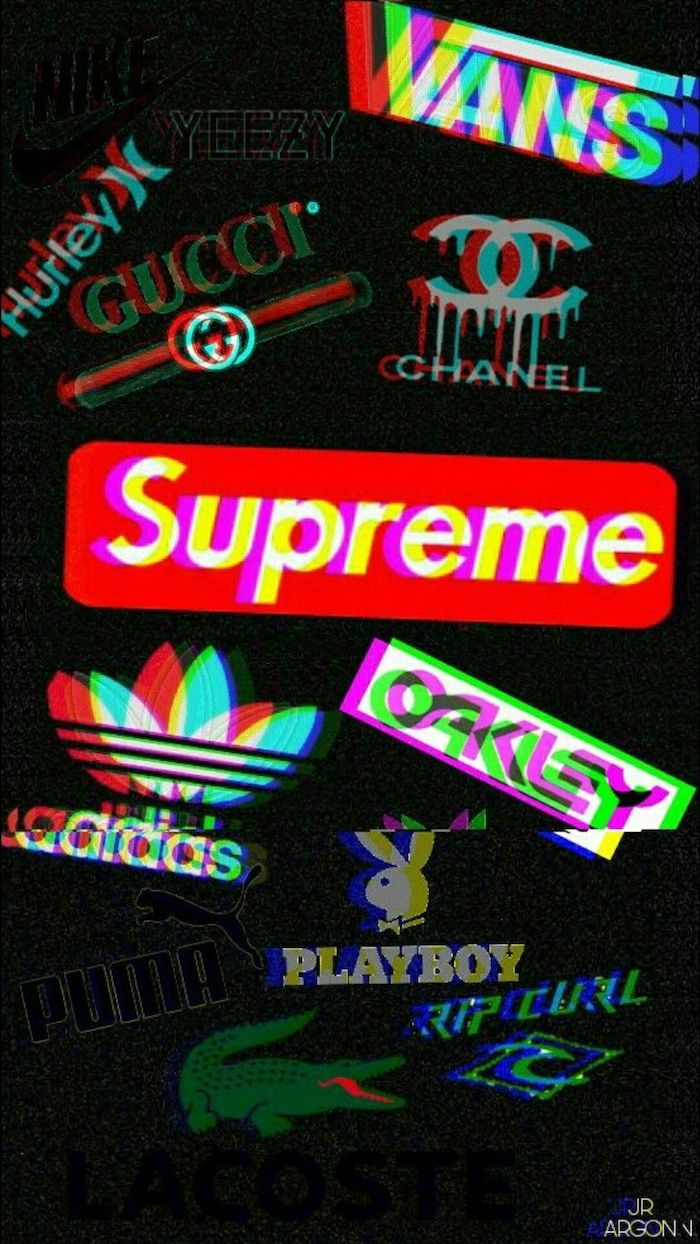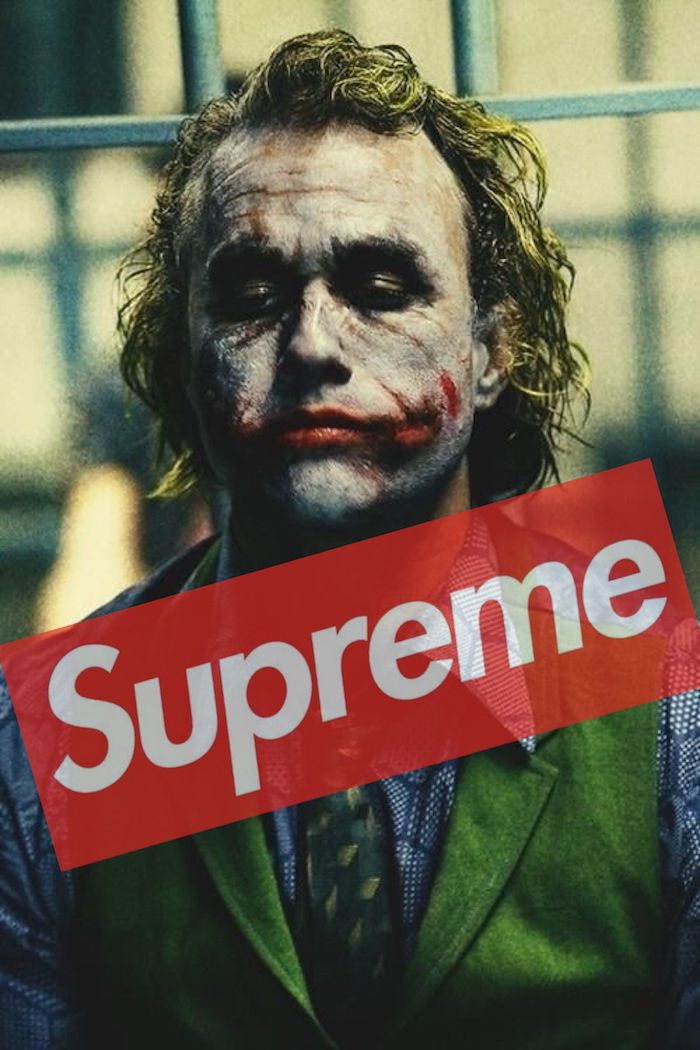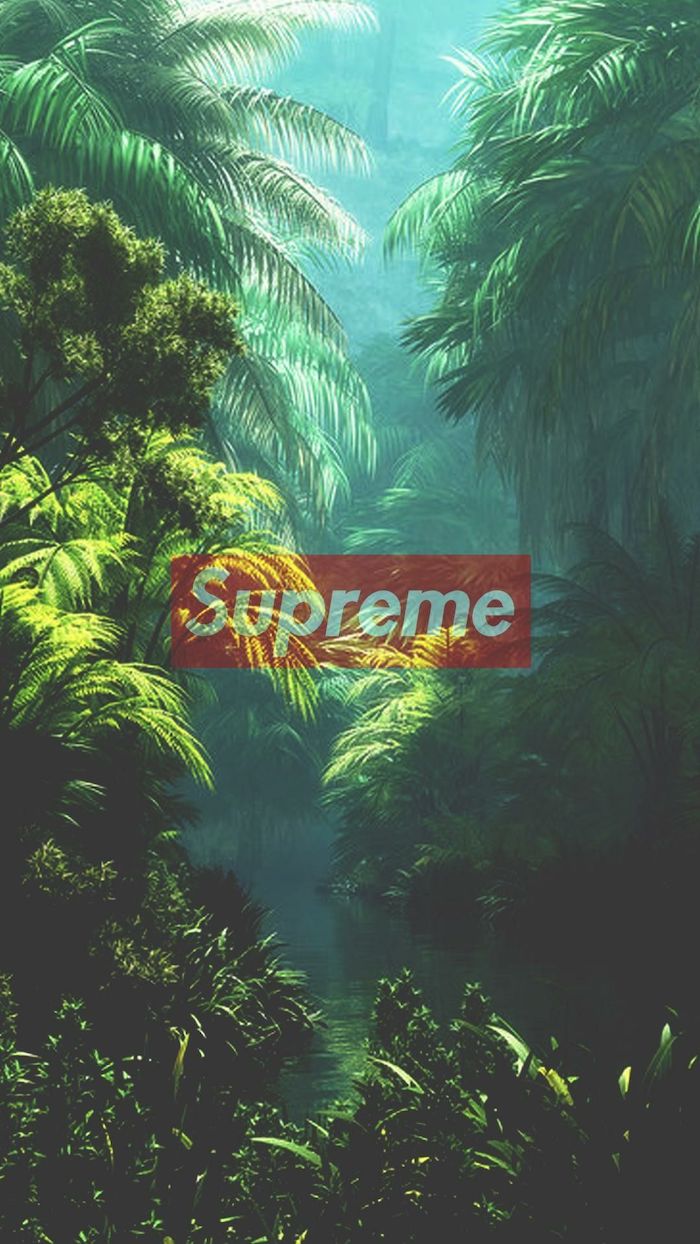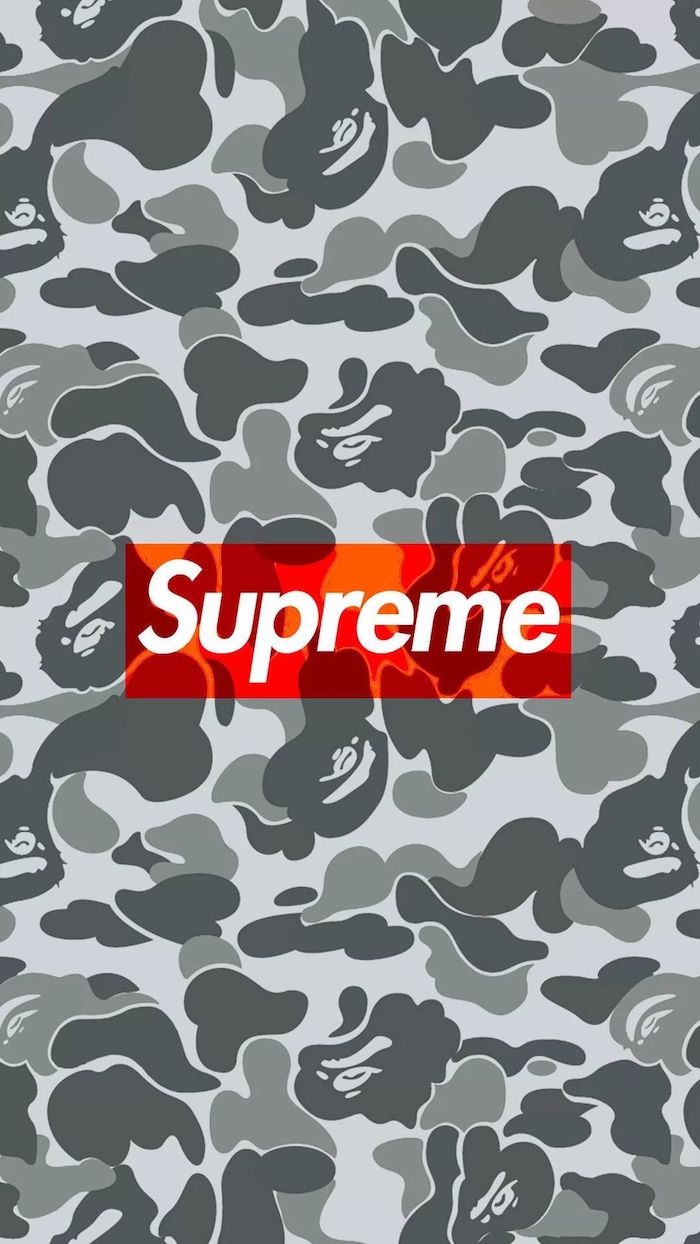 Supreme Louis Vuitton wallpaper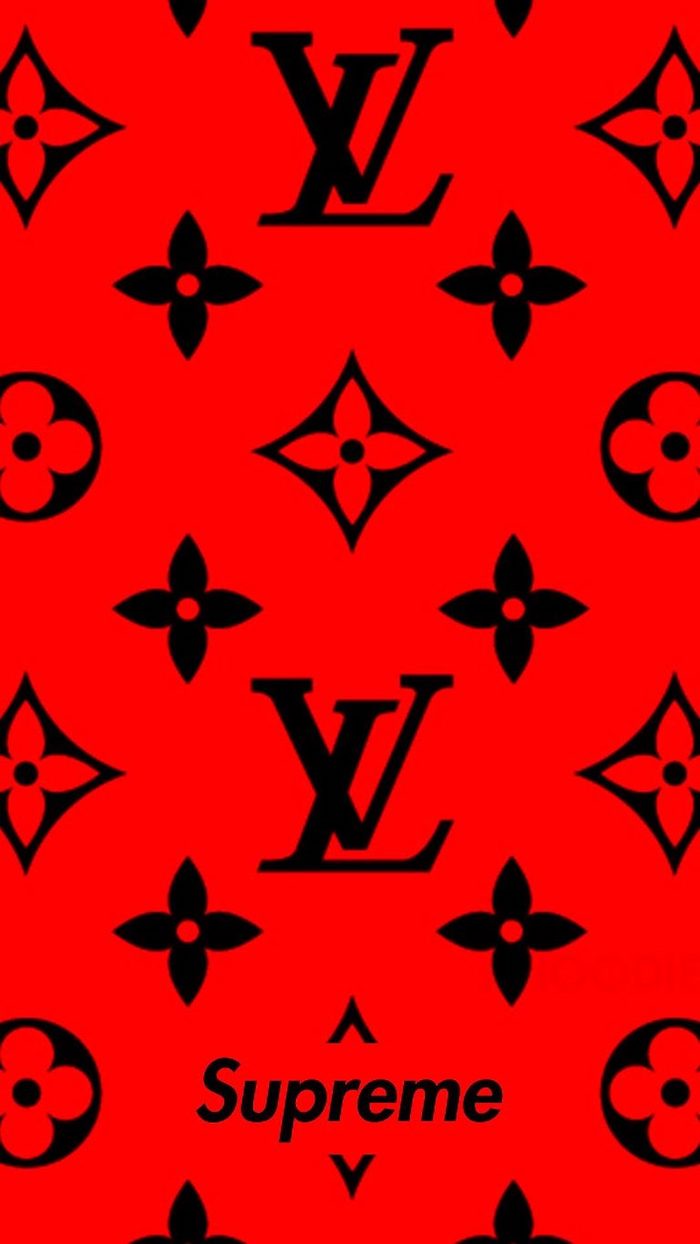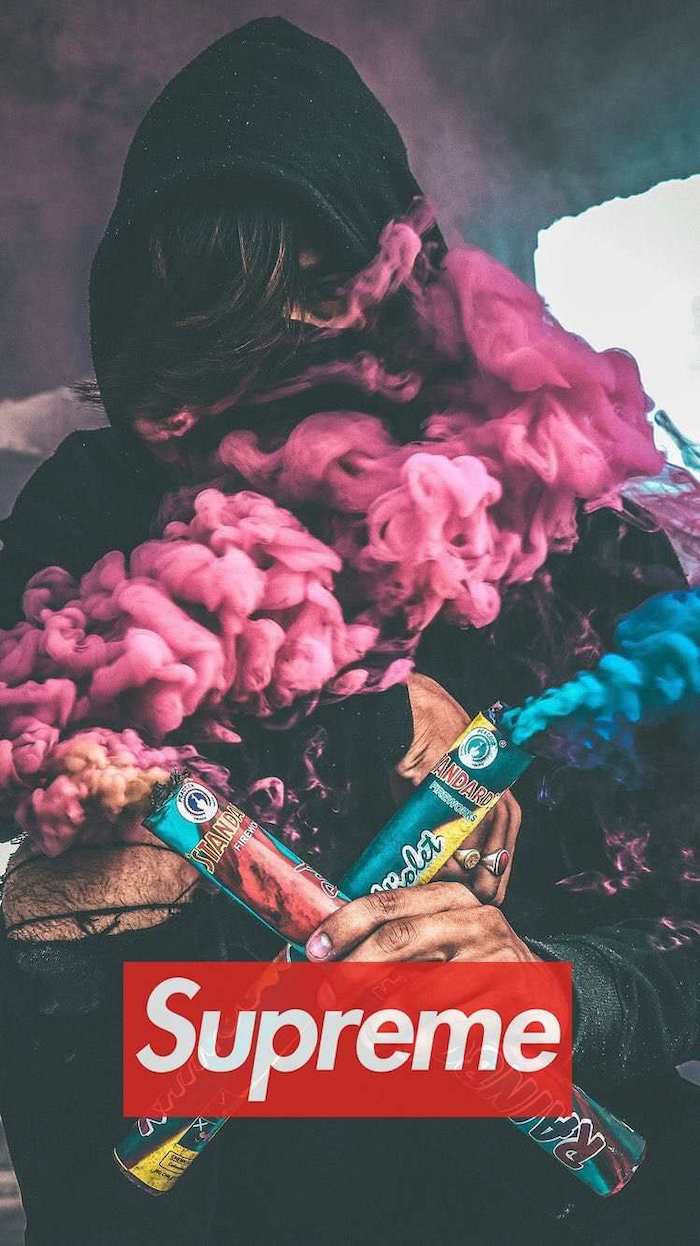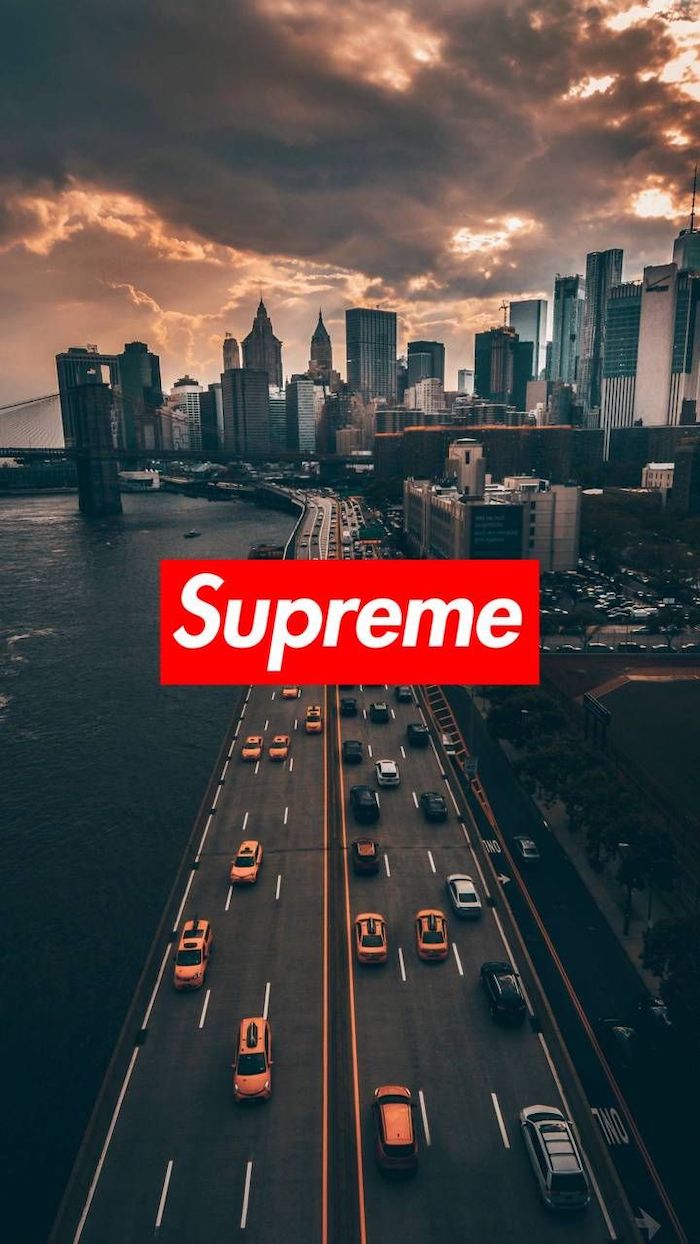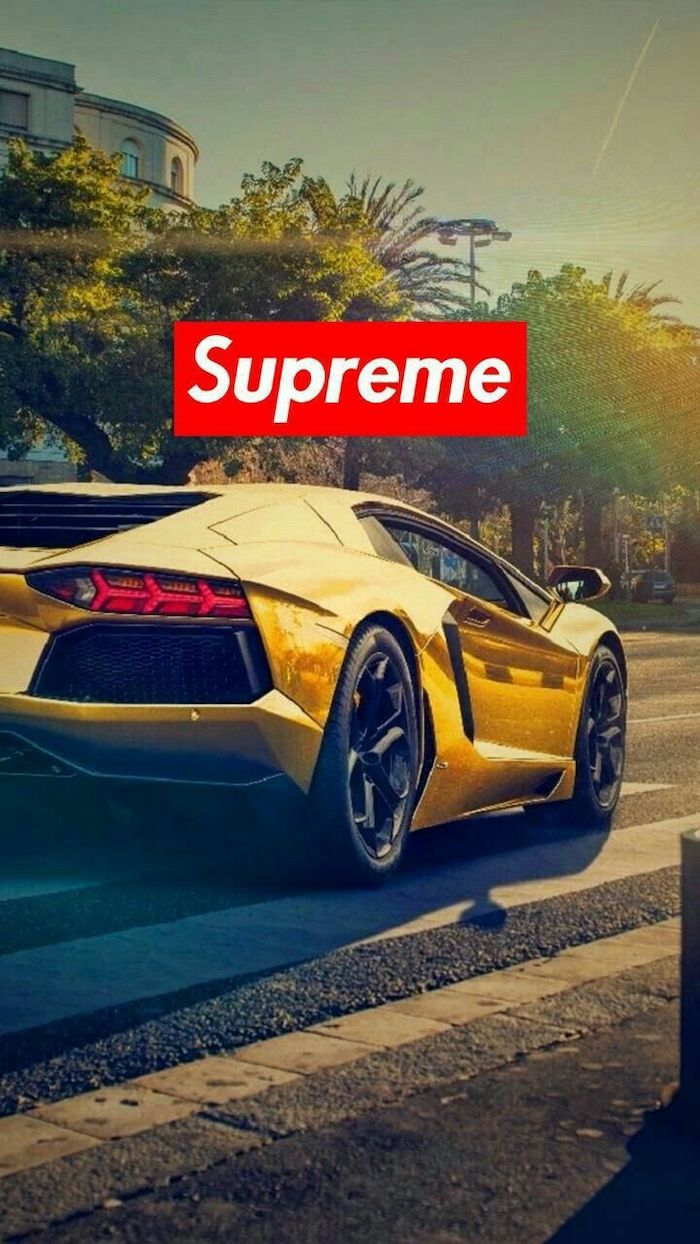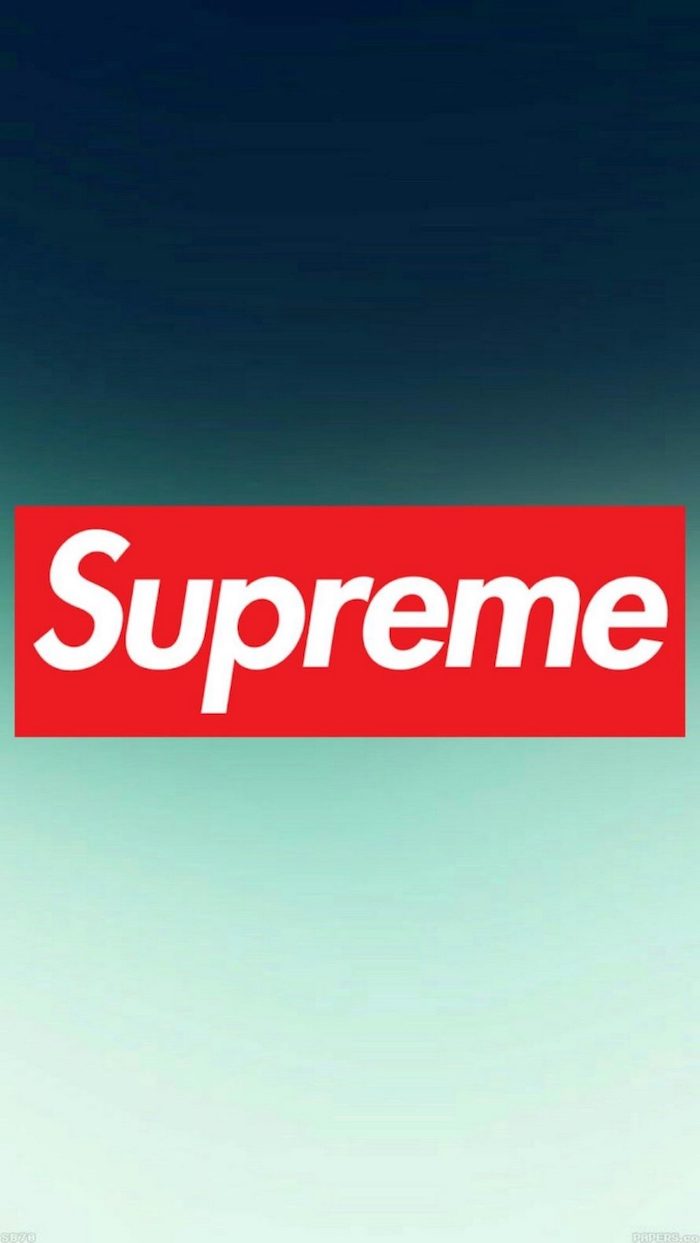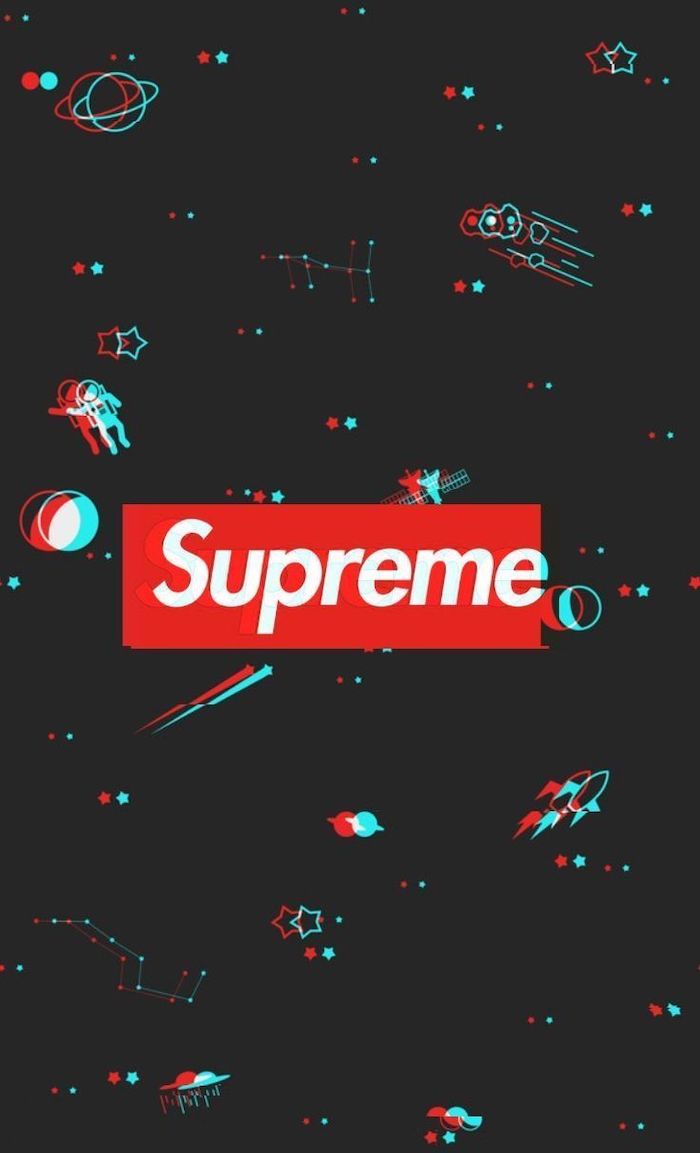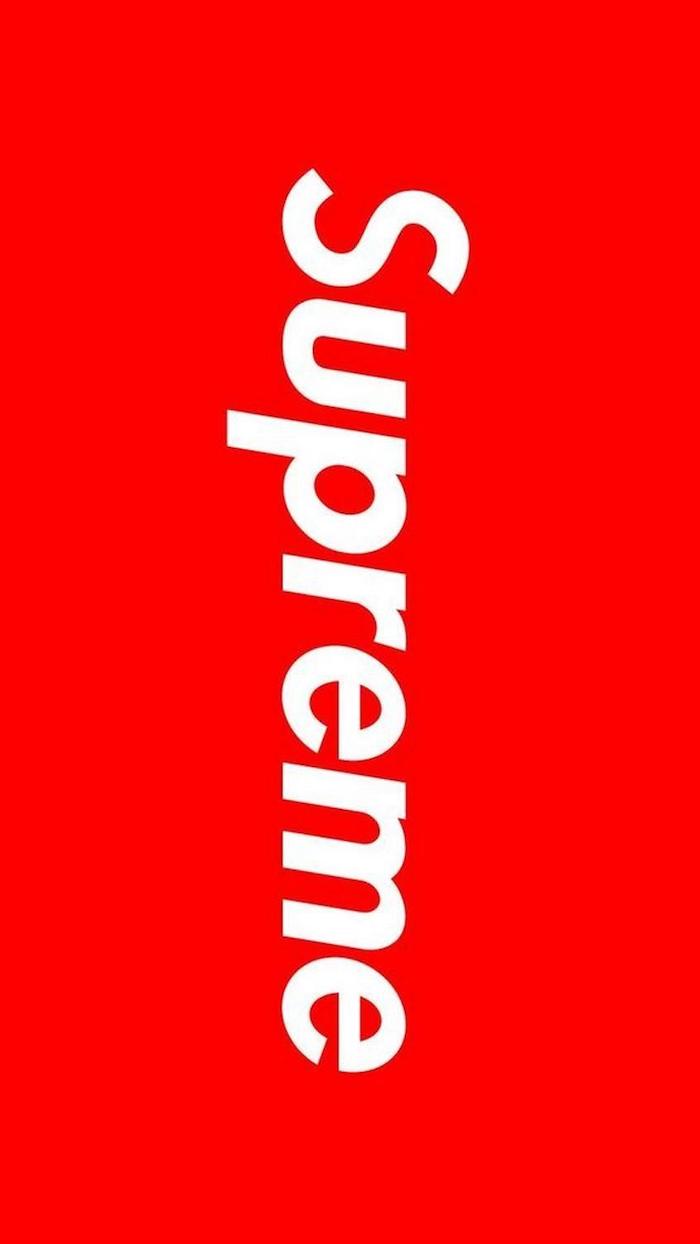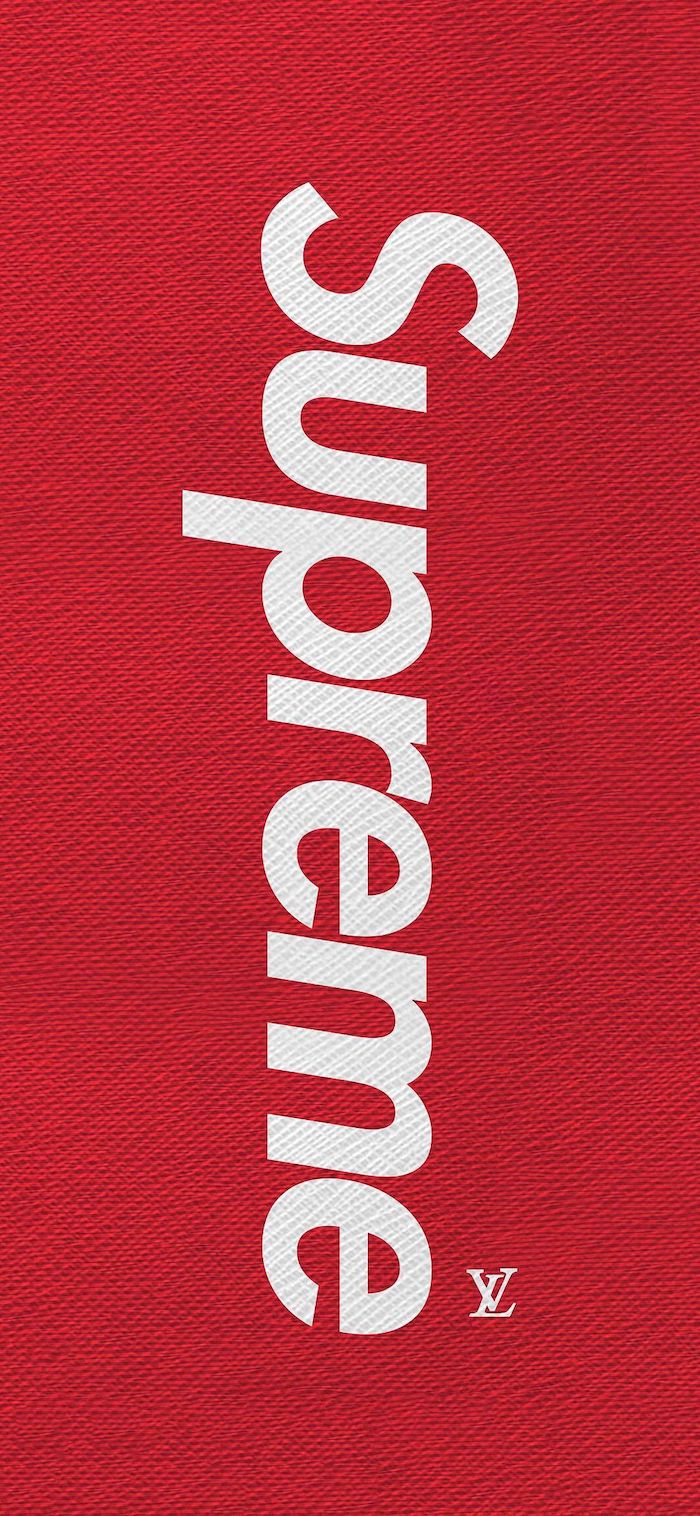 Supreme and The Cheshire Cat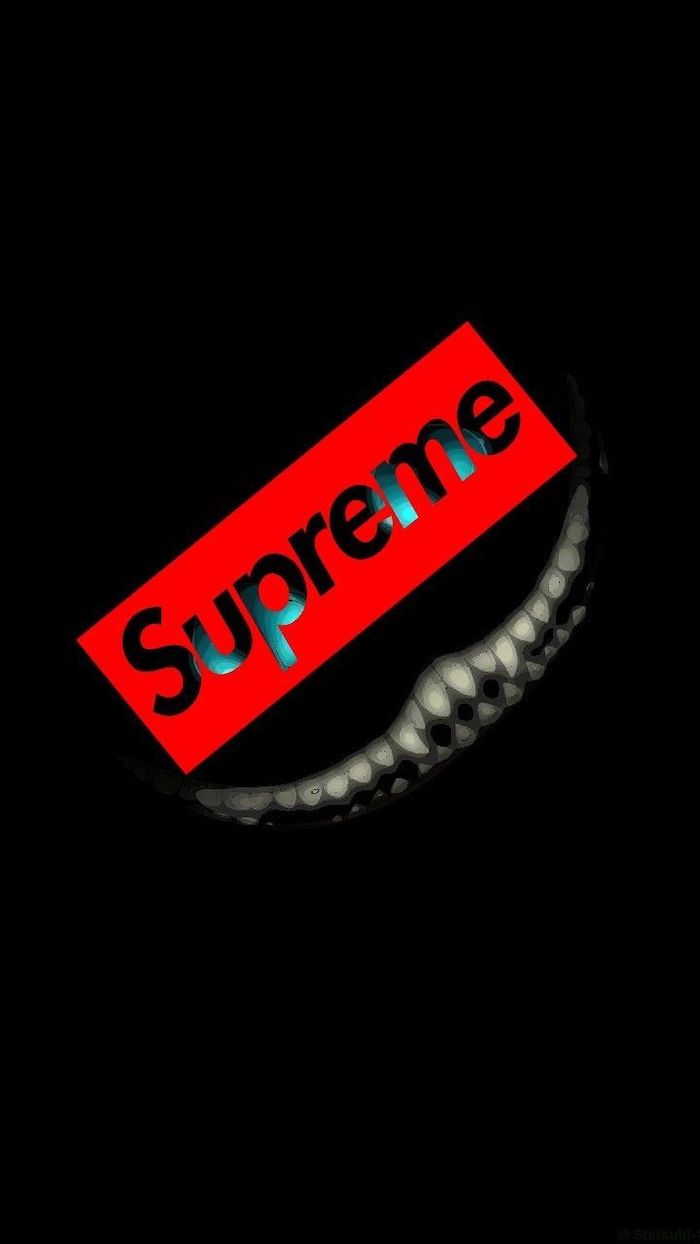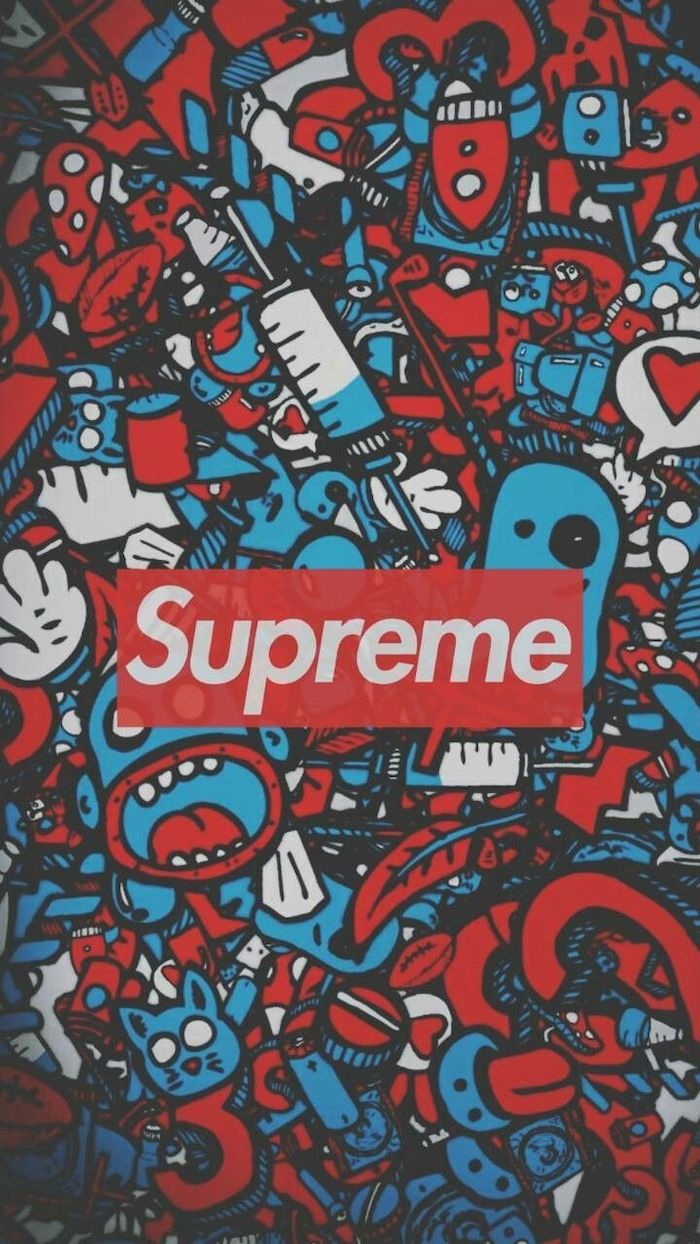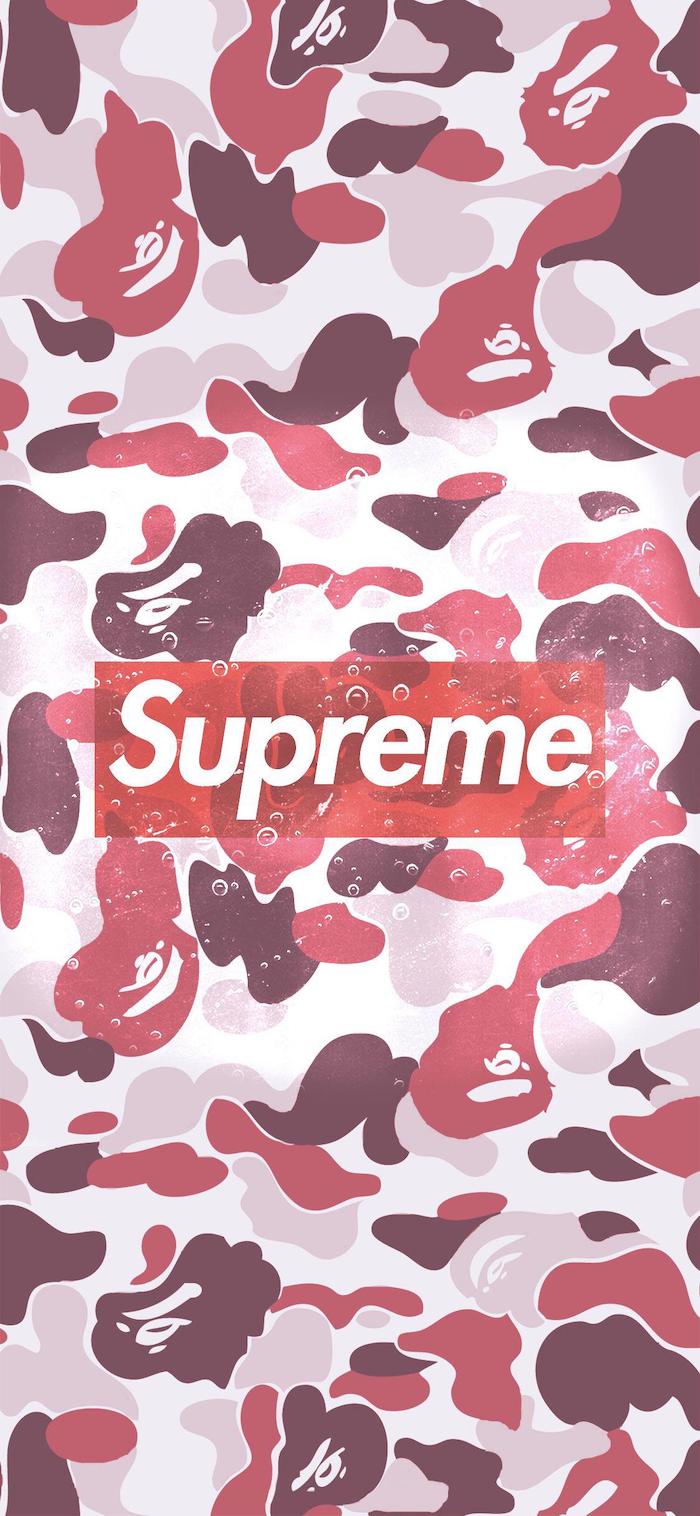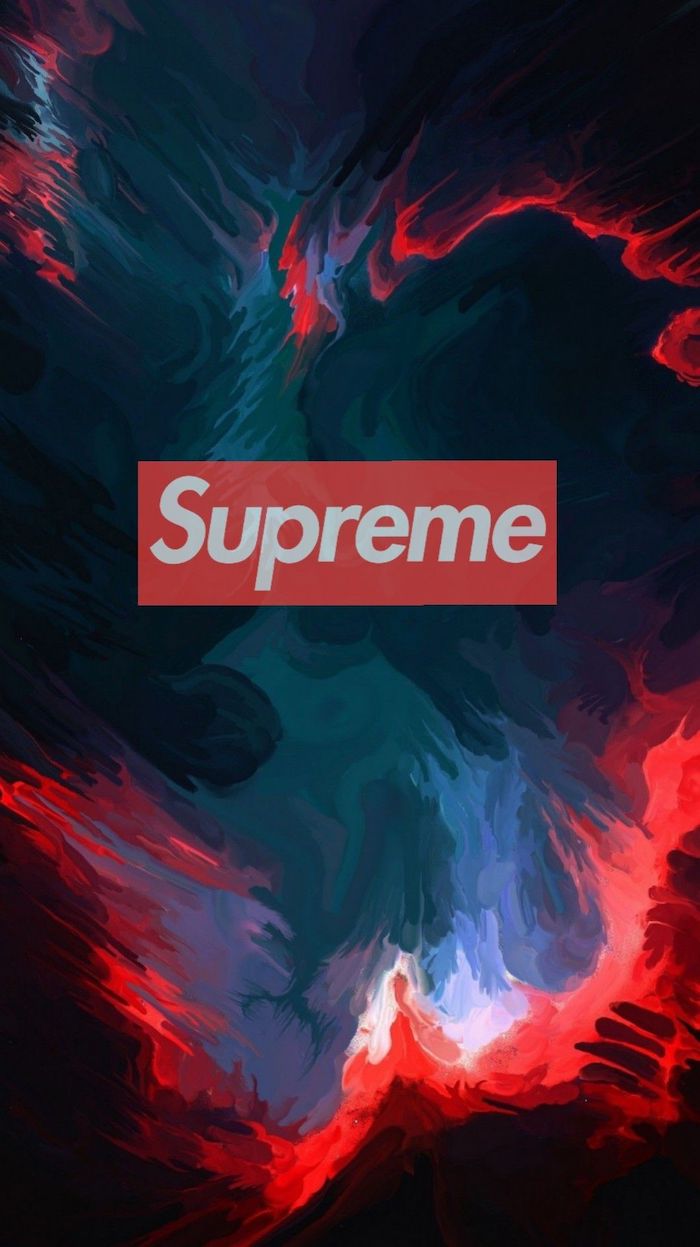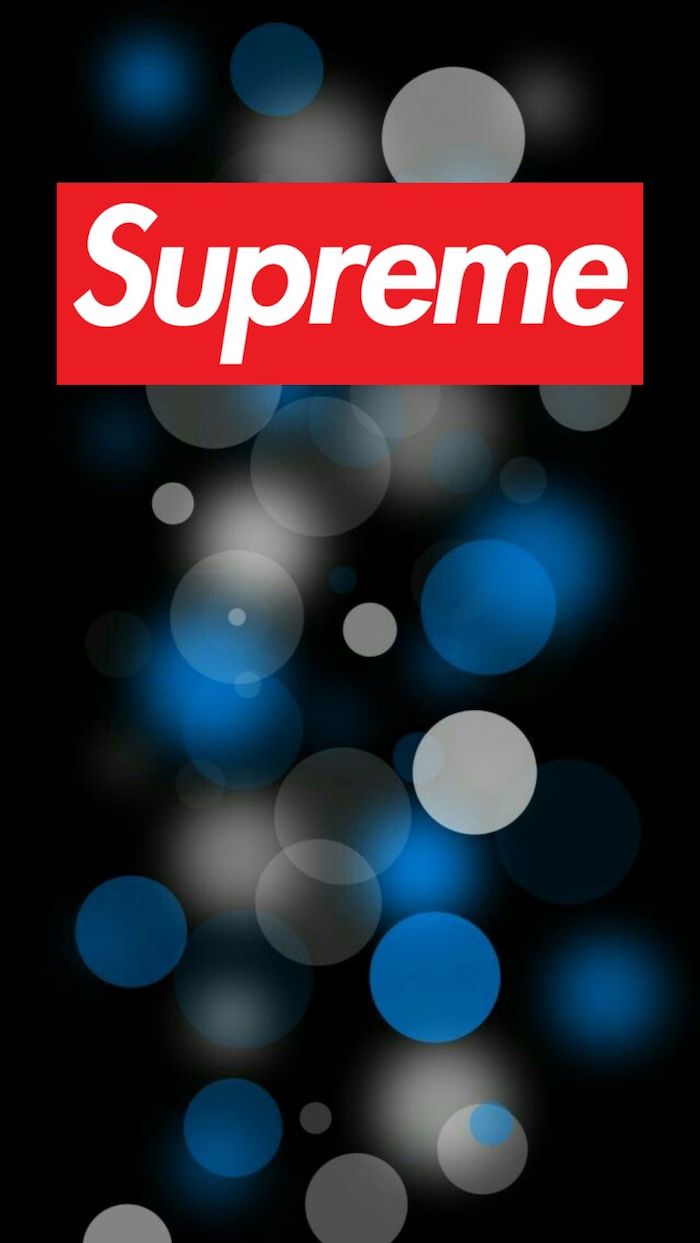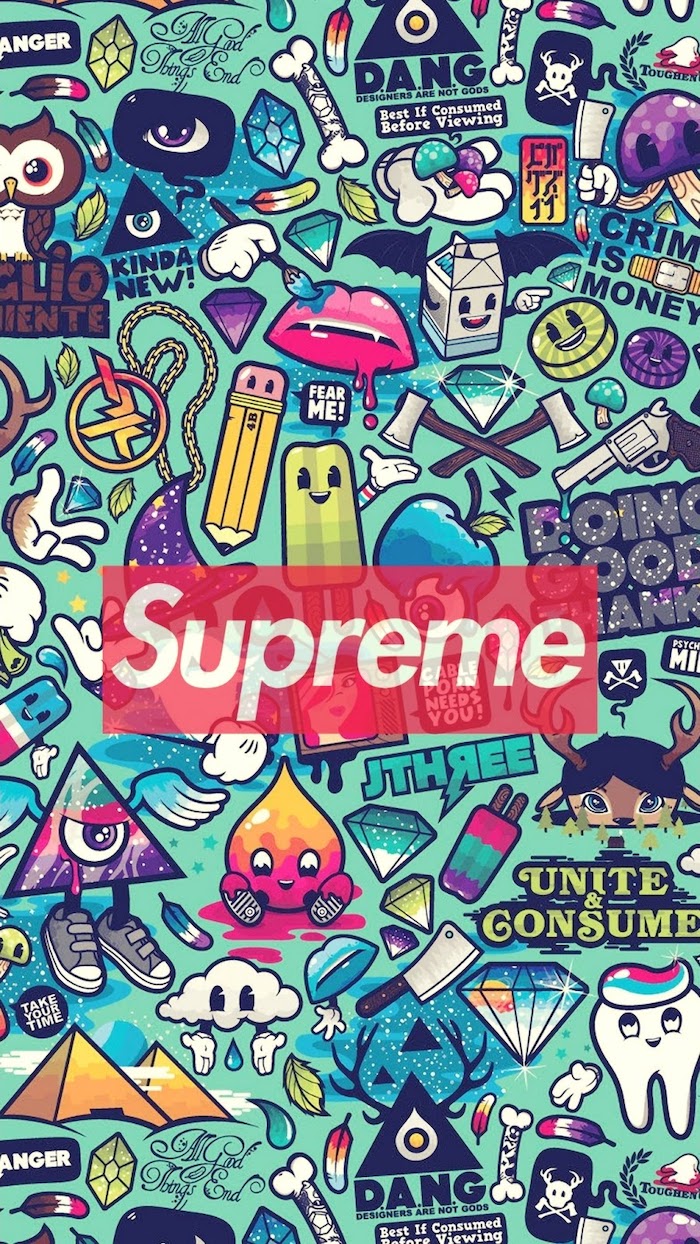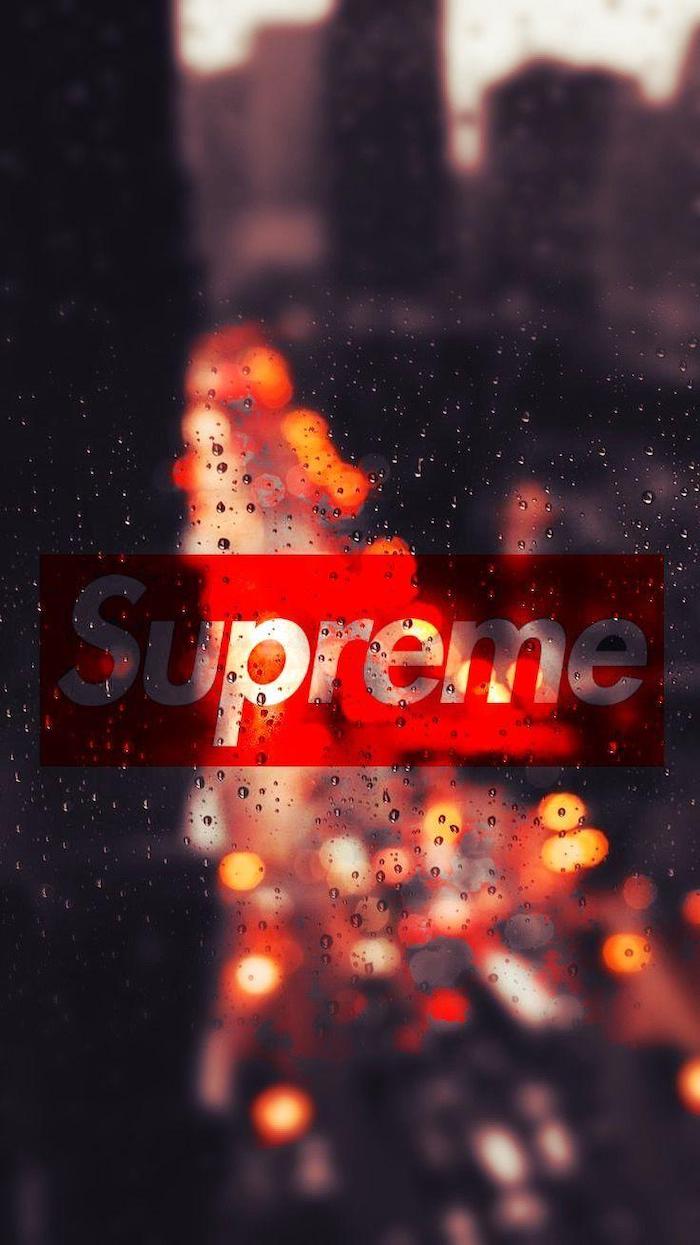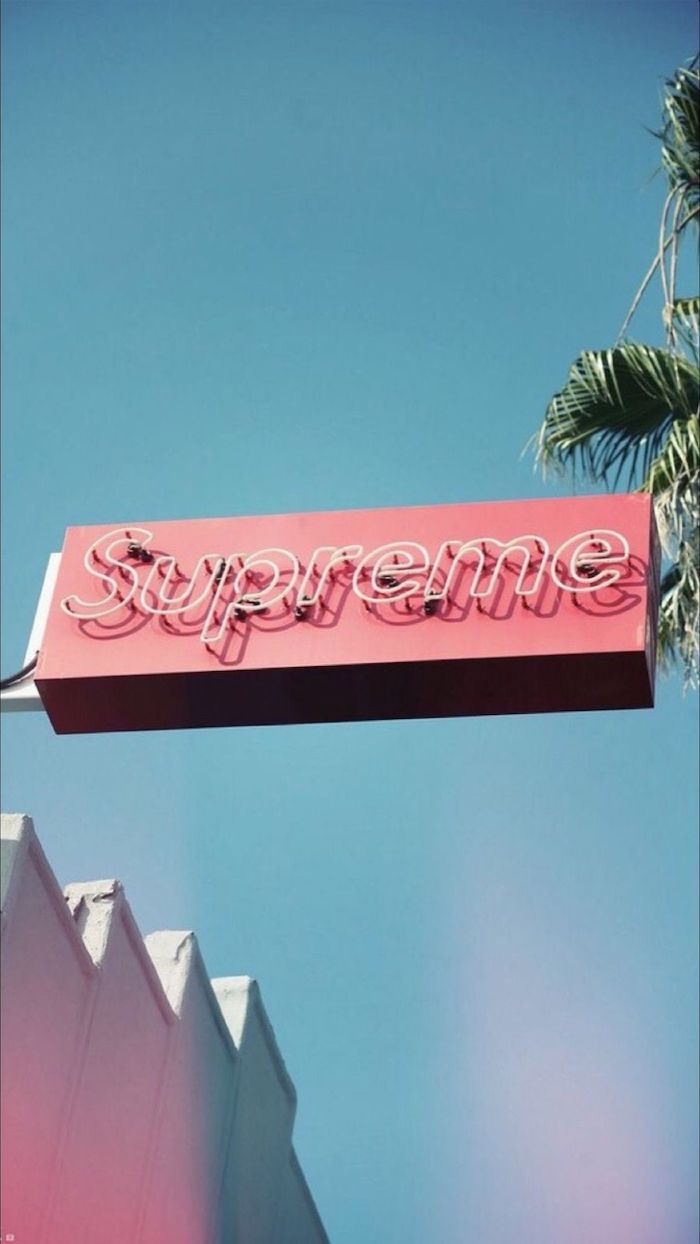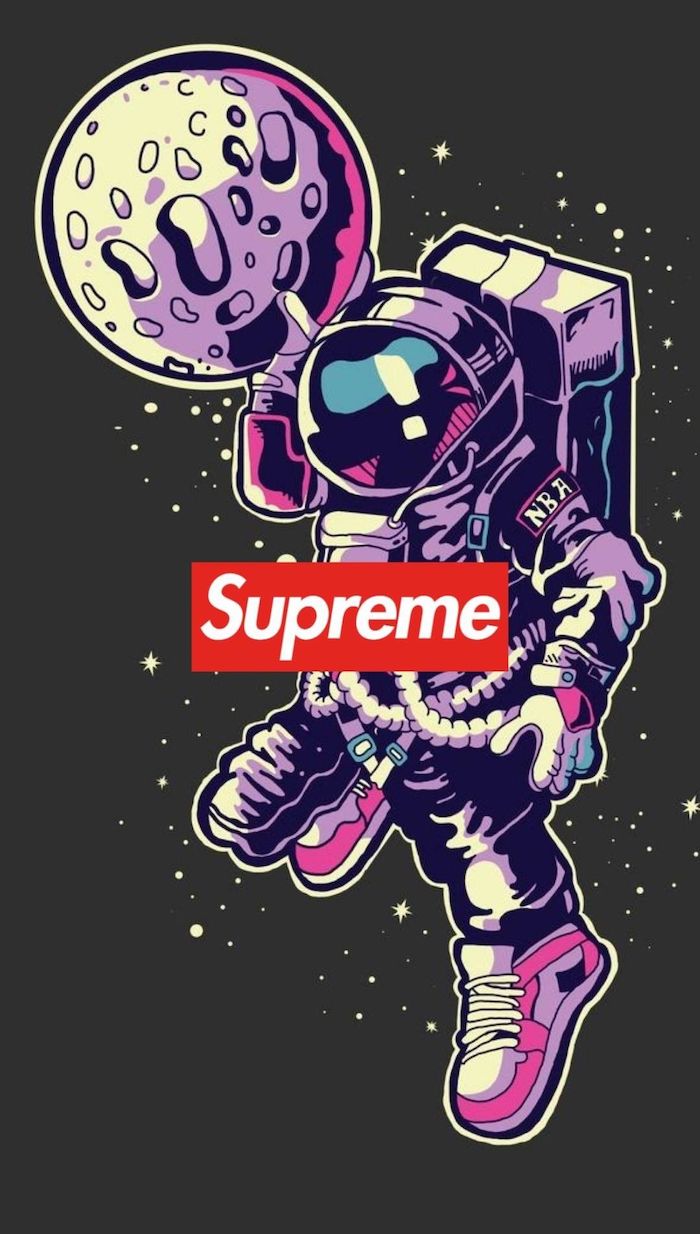 Travis Scott x Supreme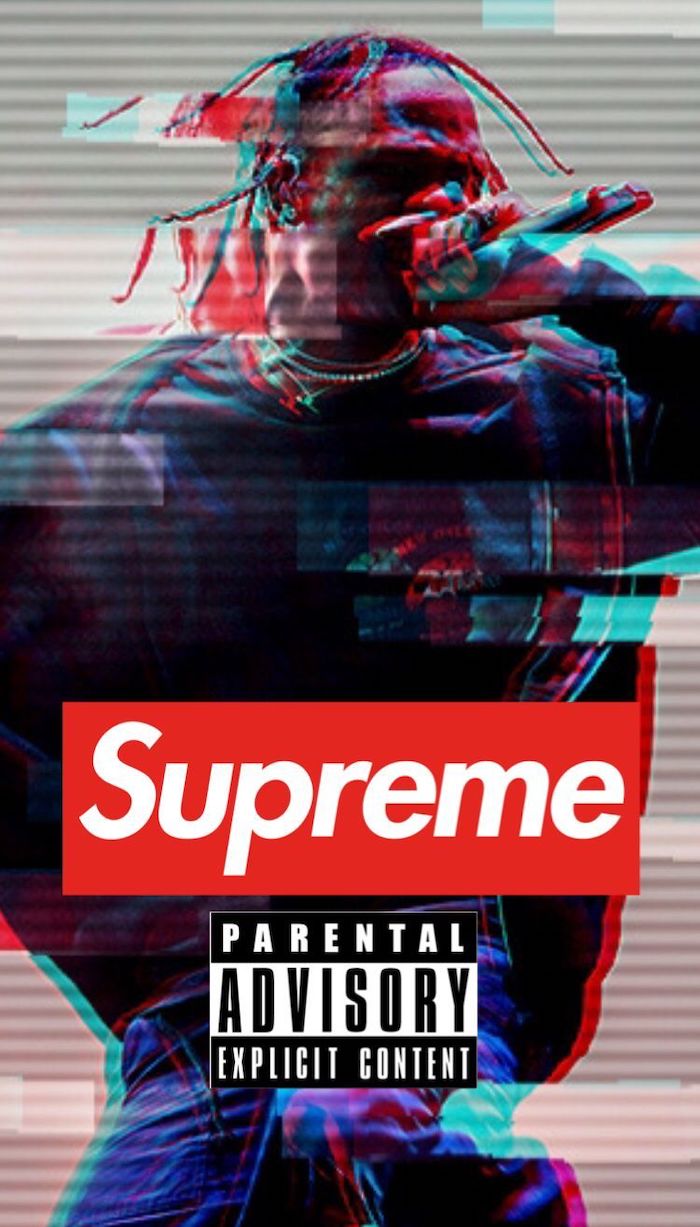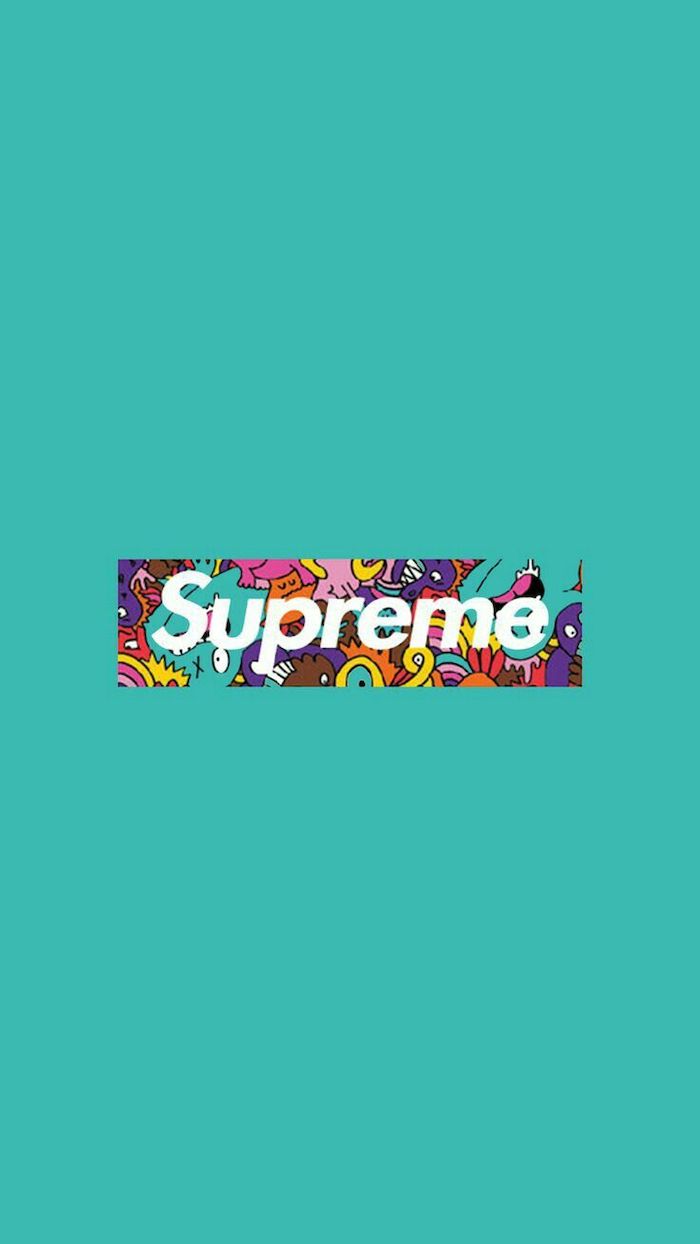 Now, here's a few Supreme desktop wallpapers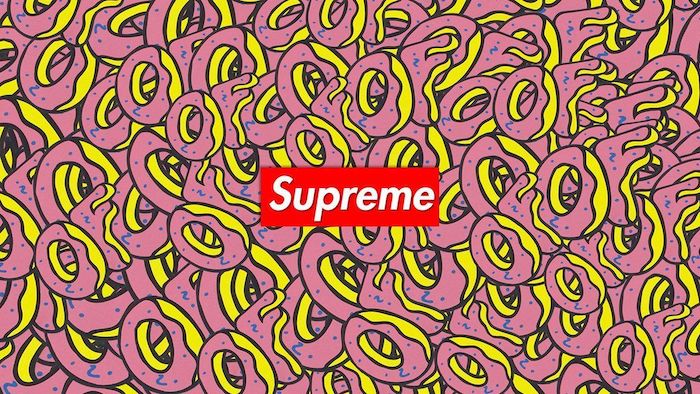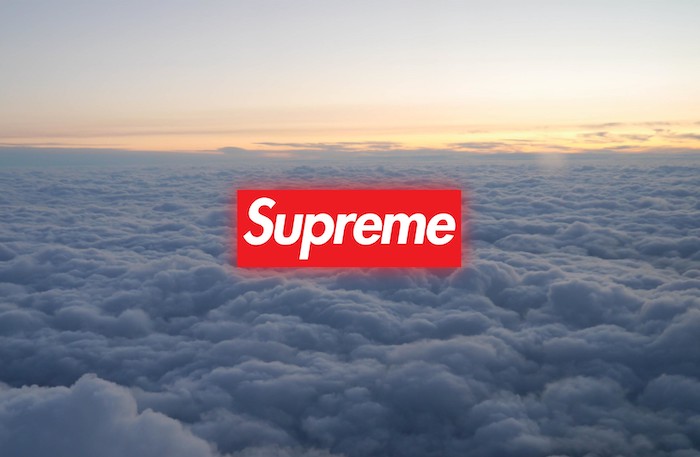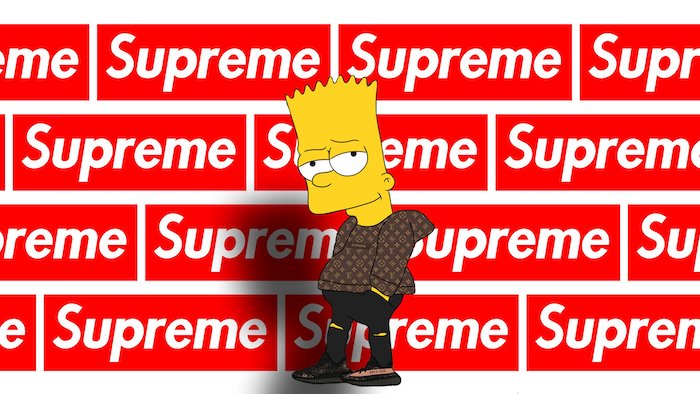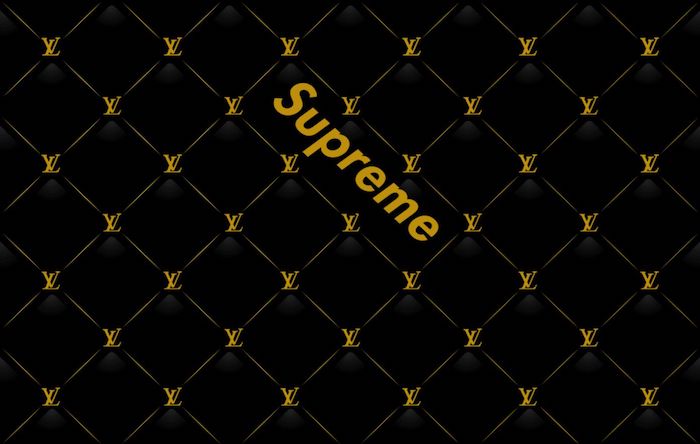 The red and white colors are iconic for the brand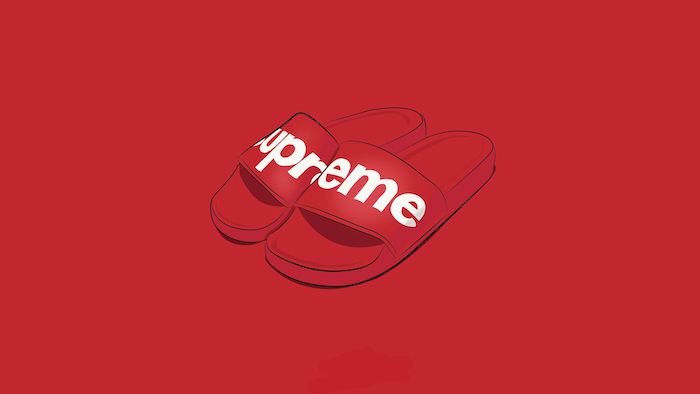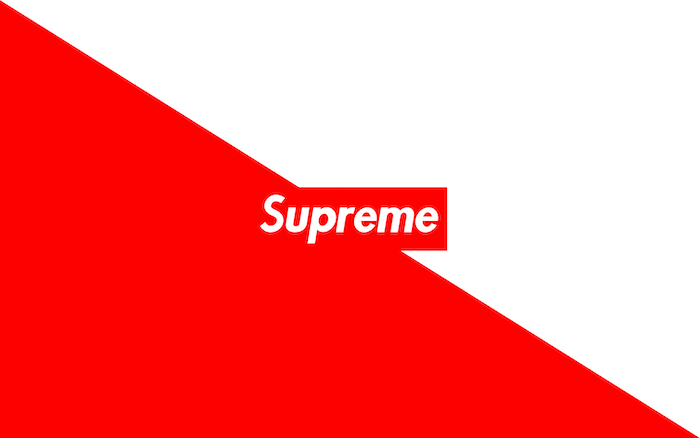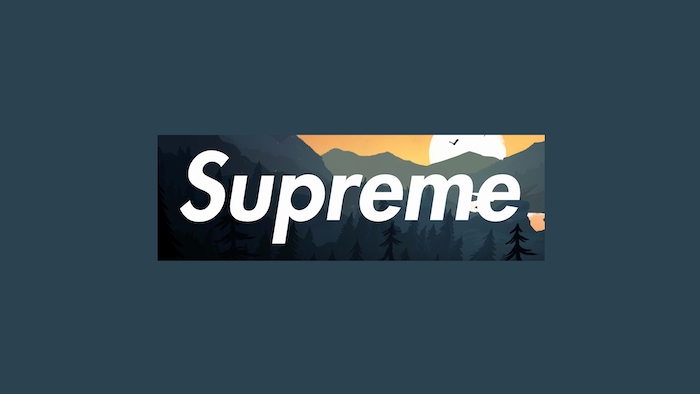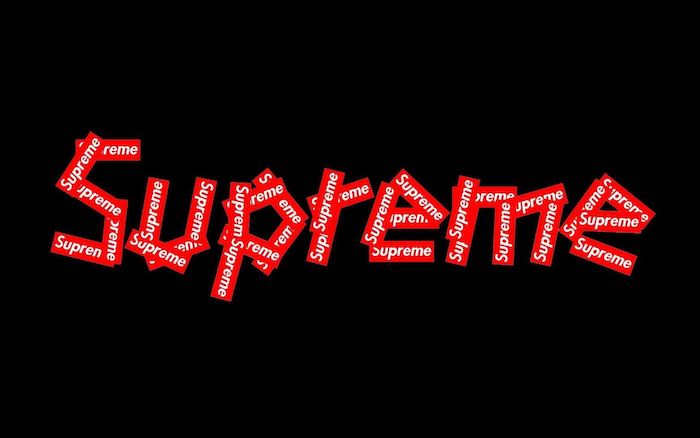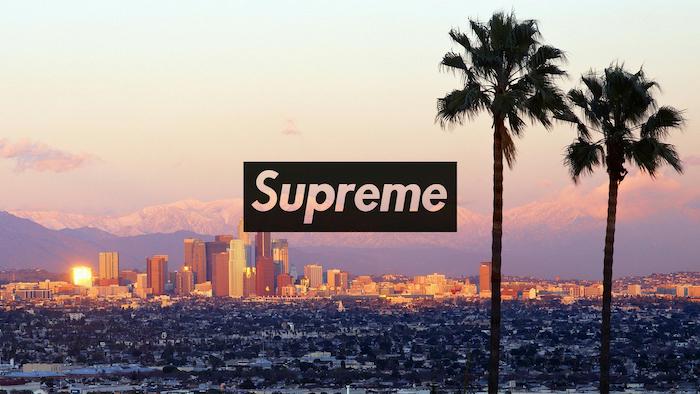 Louis Vuitton x Supreme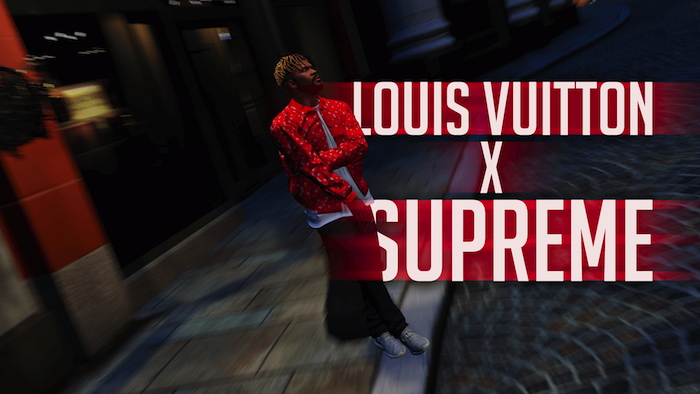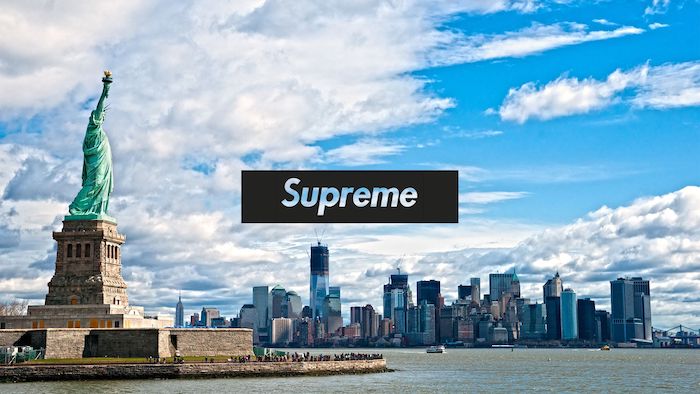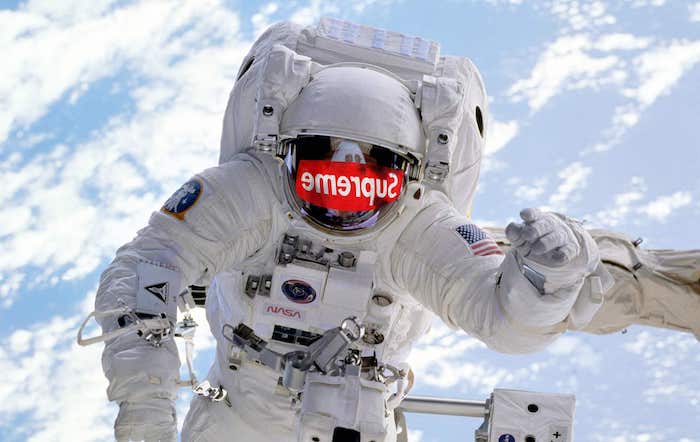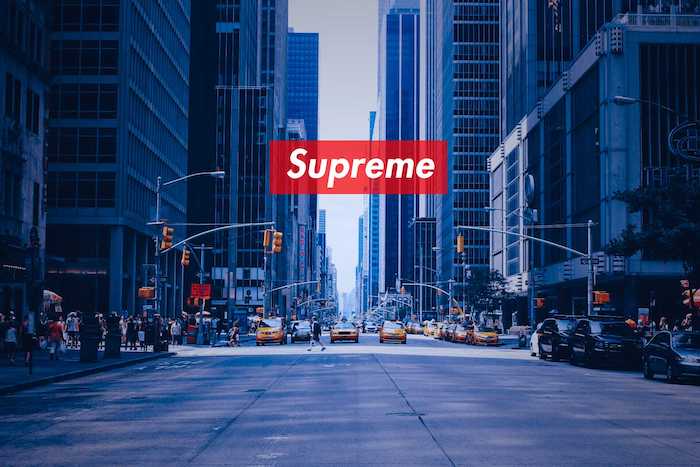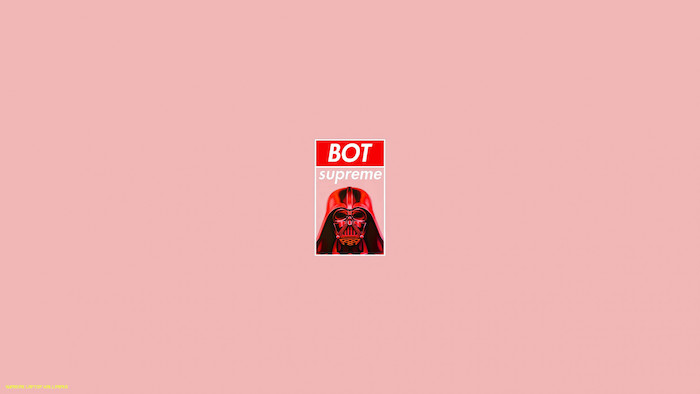 The brand's t-shirts and hoodies are super popular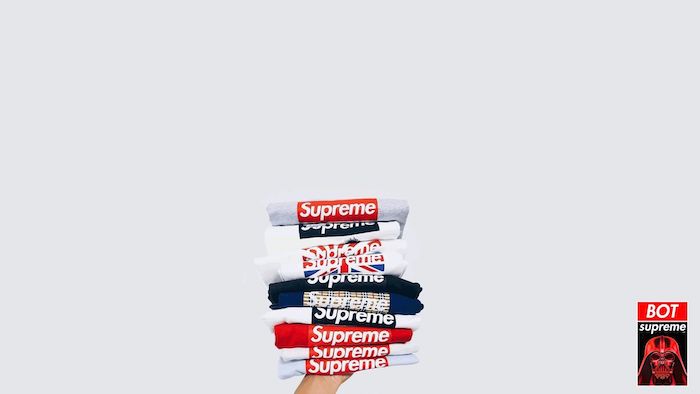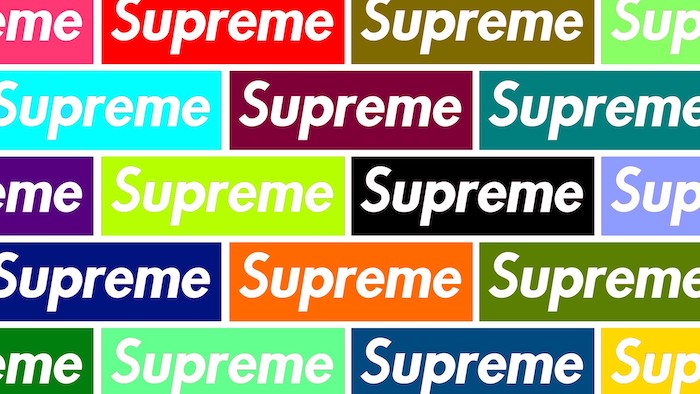 The logo of the Supreme brand is truly iconic