Stainless steel kitchen by LaCucinaAlessi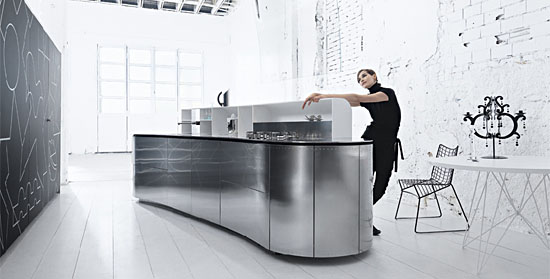 Designed by Alessandro Mendini, the stainless steel kitchen island looks a little cold and sterile, then you see the softly curving lines.
From LaCucinaAlessi:
One space, many functions, many moments, lots of emotions. To be accommodating means having a totally opened attitude towards others. In this project everything is designed to make a person feel in harmony with his/her environment. To make a person feel at one with the whole. An open project in which one can live the body-mind relationship in the best possible way.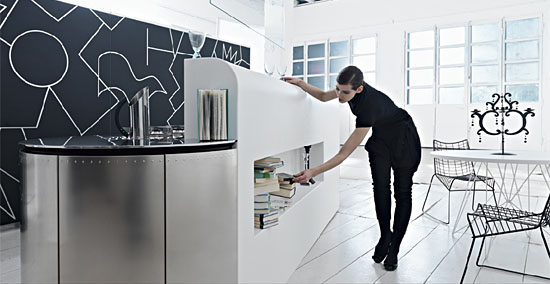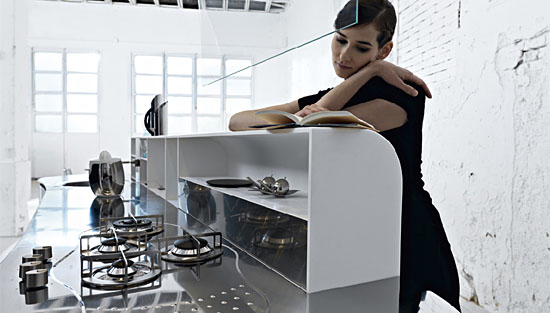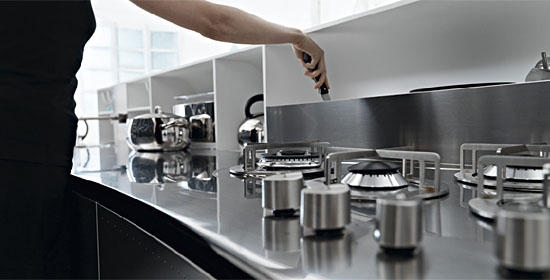 The equipped back section. Order must reign in the kitchen. Every object or utensil must have its own specific place.
Nothing is useless. Everything here must be organised for maximum simplicity.
The equipped back section has been designed to contain various accessories that are useful for working in the kitchen. There is also a space for plumbing and electrical connections inside it. Kitchen chores become lighter because everything is comfortably on hand.