Moove foldable kitchen by Florida Furniture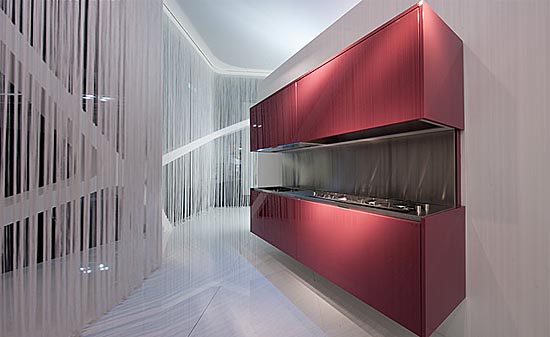 Perfect for smaller interiors where unused space is bad design, the Moove 1 and Moove 2 kitchens fit in the overall space conservation concept.
From Florida Furniture:
Moove 1:
Wall-hung base units and wall units with a Prugna lacquered finish with titanium finish handles and stainless steel top.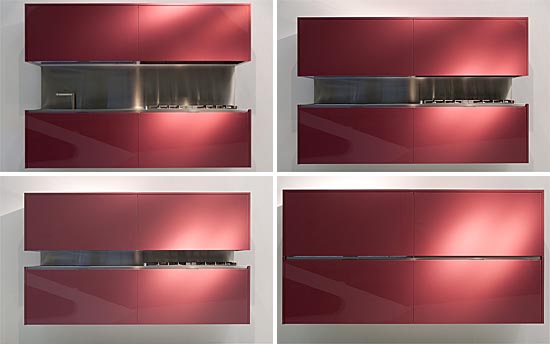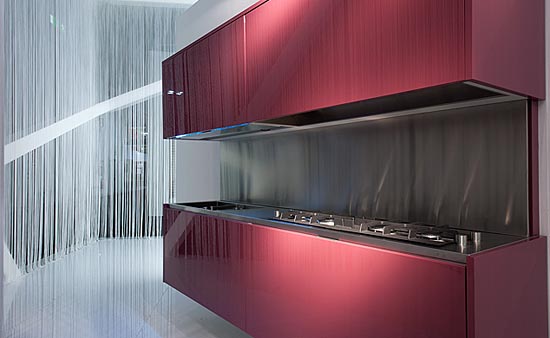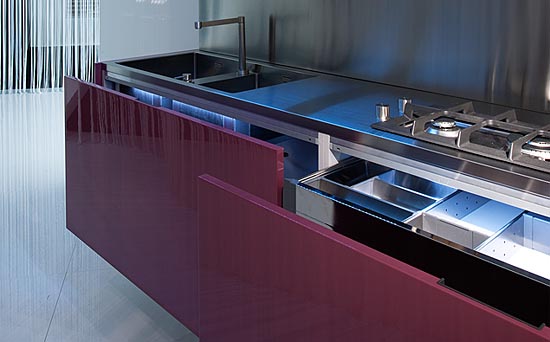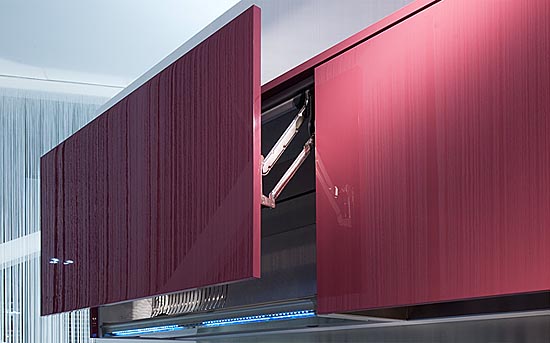 Moove 2:
Textured bianco finish island elements with a stainless steel and bianco unicolor 139 top in the same finish.