How to Clean The Different Types of Floors (Ultimate Guide)
Even if you are pretty thorough, cleaning floors is a task that always seems unfinished. The reason? Gravity! Everything falls on the floor, and it is definitely the area that gets dirty the fastest. When you are cleaning carpets, the trusty vacuum cleaner does the job in a flash, but when it comes to hard surface floors, that is just the first step in a long process. There are special mops and cleaners you need to use and mix to make hardwood, linoleum, laminate, tile, vinyl, and marble look shiny and brand new again. But if you don't clean these different materials the right way, you can irreparably damage your floors. Also, your eyes can surely deceive you! For example, although laminate floors and wood floors may look the same, they require very different types of maintenance and cleaning supplies. But don't worry, here is an easy-to-follow guide that will show you how to clean the different types of floors!
Let's explore how you need to clean the different types of floors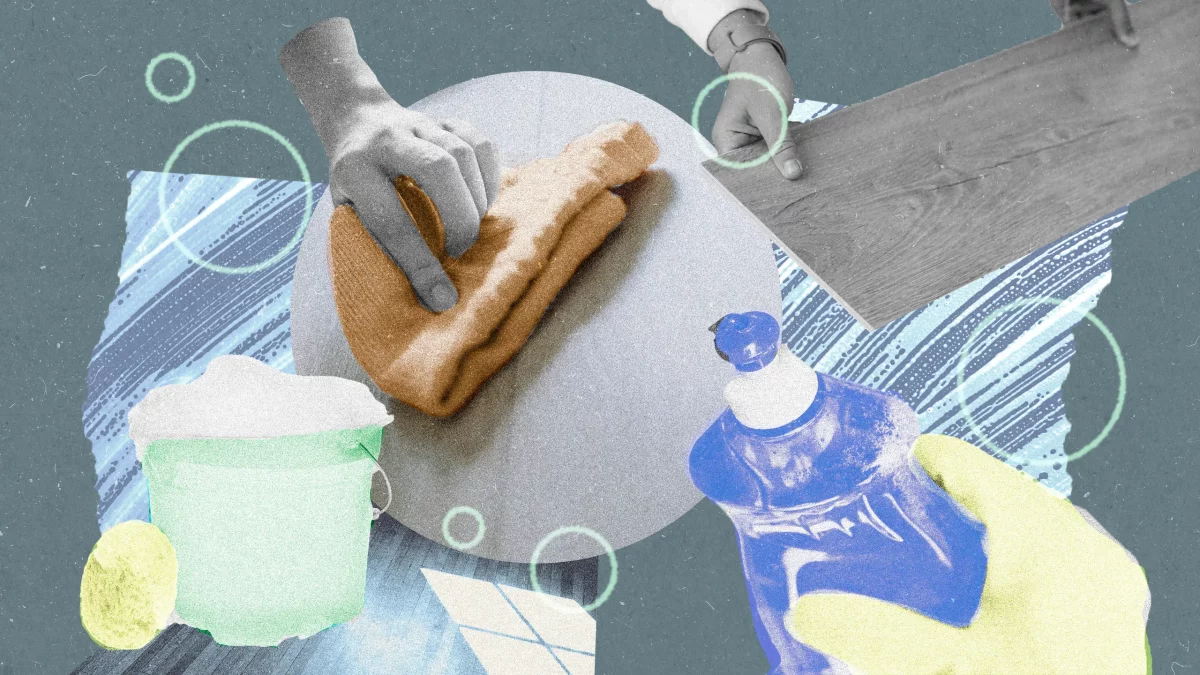 How often should you clean your floors?
Ideally, you should vacuum the most high-traffic areas at least every day, especially if you have small children and pets in your household. Cleaning professionals also recommend deep cleaning floors at least once a week in high-traffic areas or dirt-prone areas like the kitchens and bathrooms. If you want a clean home, the secret is maintenance, maintenance, and more maintenance.
Maintaining clean floors every day is a must, especially if you have children and pets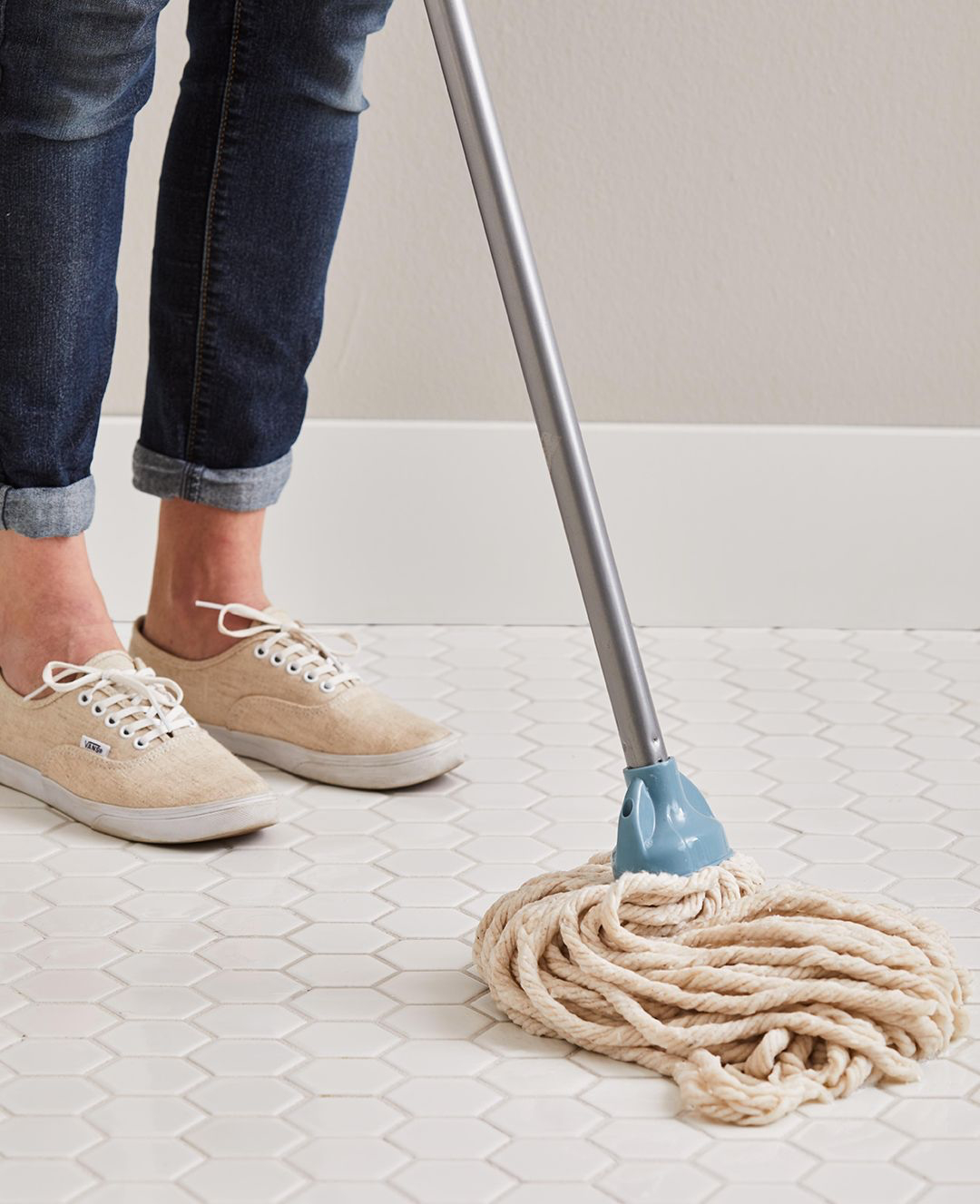 Does the type of flooring affect how you should clean it?
Absolutely. There are very specific processes, tools, supplies, and cleaning methods for each surface. For starters, it is important to use the right vacuum and attachments for your floors, so you don't scrub them. And the right methods are essential when cleaning marble floors and other natural stones. These materials are calcium-based, which means they are sensitive to anything even slightly acidic, and using cleaning sprays that aren't pH neutral can permanently damage the stone. Similarly, while stone can tolerate moisture, wood and laminate floors cannot. This means you need to make sure the mop isn't too wet when cleaning wood floors.
Every floor surface is different, and you need to know the difference and specifics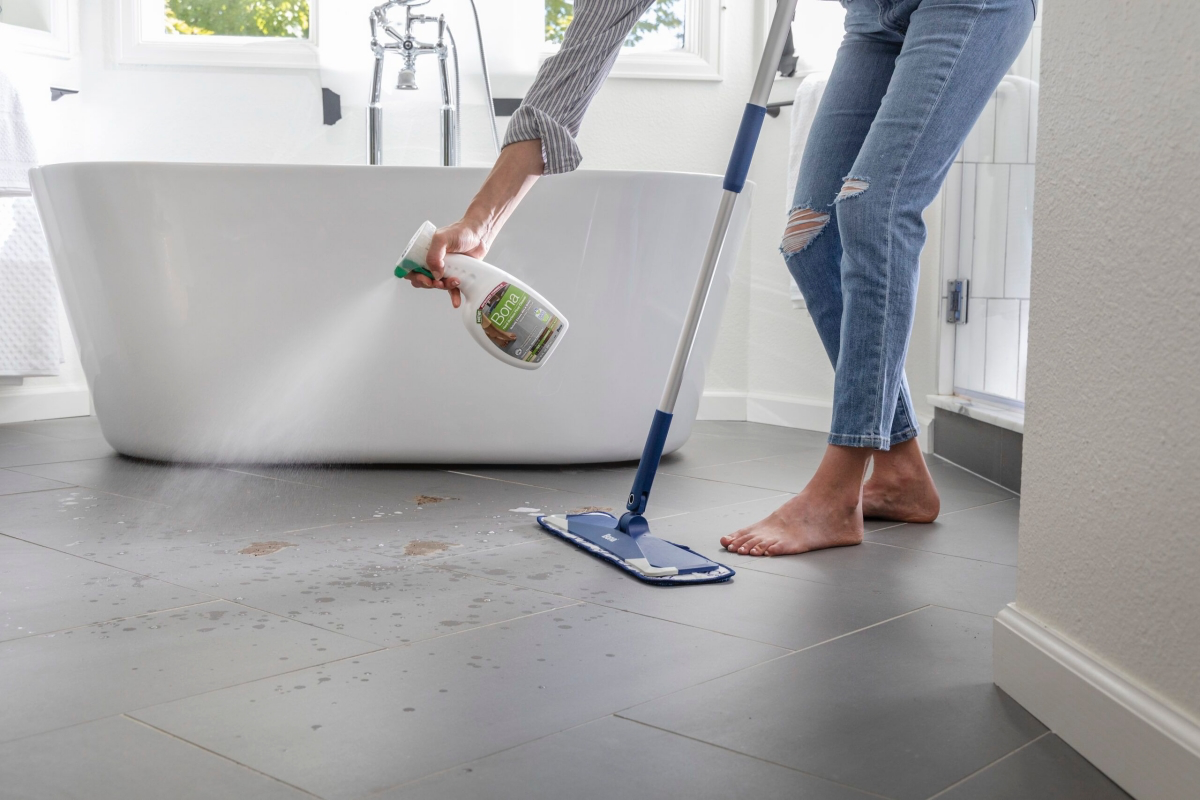 #Wood and Laminate Floors
First, you need to vacuum clean with a hardwood floor brush. Then spray the floor with wood floor cleaner diluted with water. Using a dry mop, move in an S-shape until everything is squeaky clean! For full instructions, take a look at our hardwood cleaning guide!
Hardwood is one of the easiest floor surfaces to clean and maintain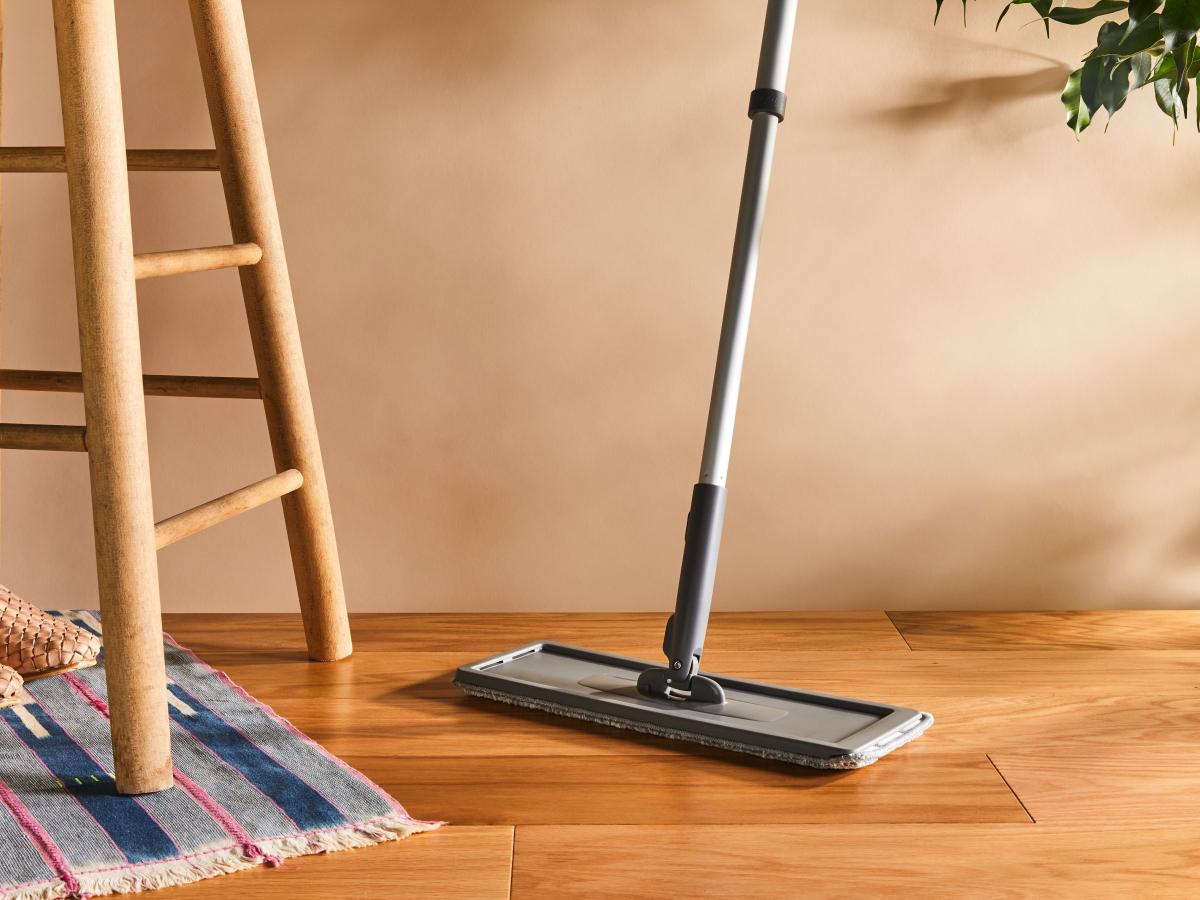 #Tiled Floors
When cleaning tiled floors, you first need to clean the floor with a vacuum cleaner. Then prepare a cleaning solution and use a microfiber mop to clean. Drain it so that the mop is damp but not dripping. Rotate the mop head at each bend so that you are always moving dirt or debris toward you. Pro-tip: One thing to know about how to clean grout is that you should always do it after the tile is clean. Otherwise, you will push dirt into clean grout and have to repeat your work.
Check out our guide to learn how to effectively clean grout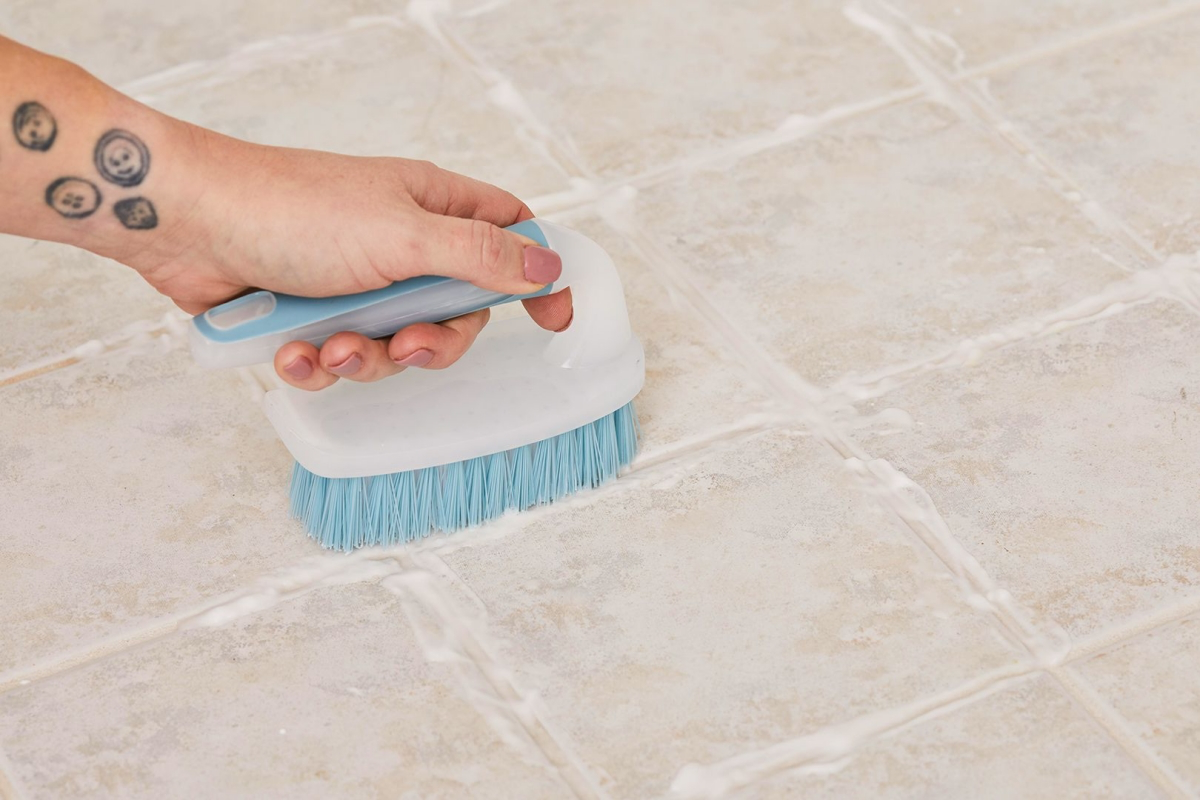 After the gout is clean, proceed to clean the tiles with a microfiber cloth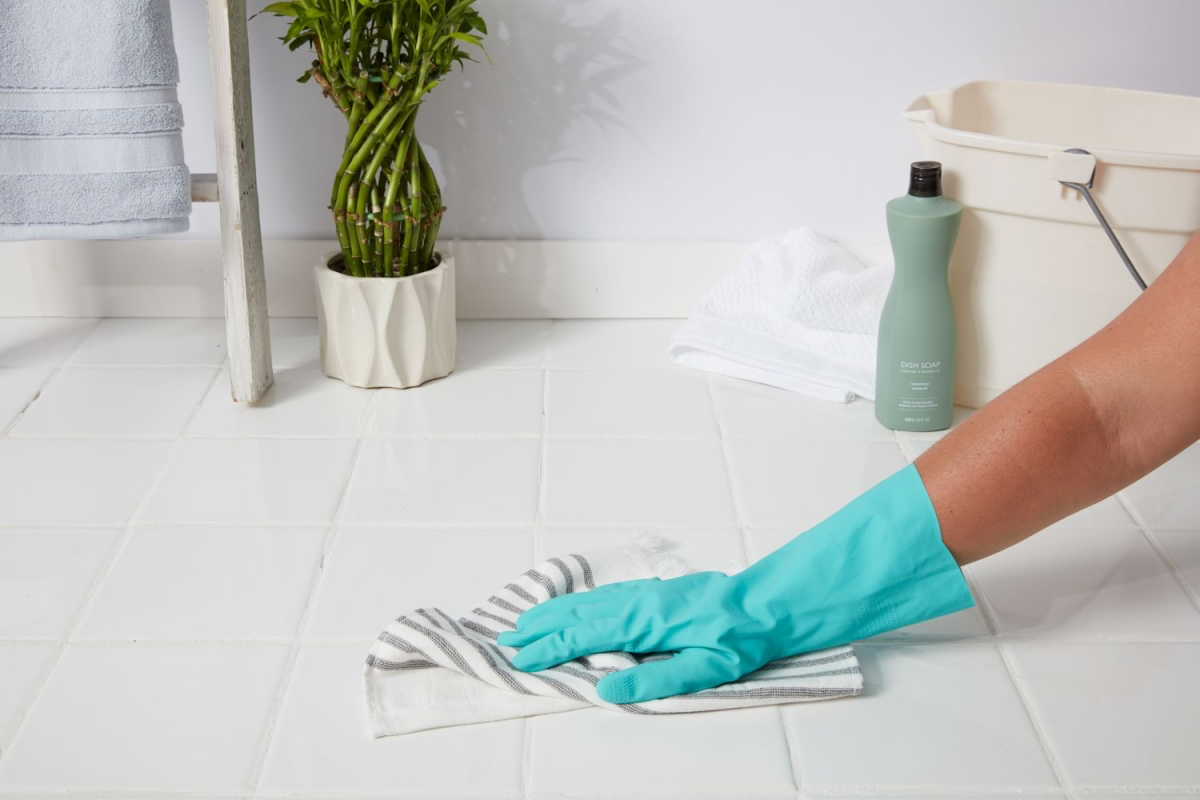 #Linoleum Floors
To clean linoleum floors, first vacuum clean the floors. Make sure that you use a vacuum machine that won't damage or scratch them. Then prepare the floor cleaner, wet the mop and drain it. Starting at the furthest point from you, work in sections and move the mop in an S-shaped pattern, rotating the mop head at each curve. After that, use a dry mop or cloth to dry the floor.
If you think your vacuum cleaner will scratch your floors, use a broom instead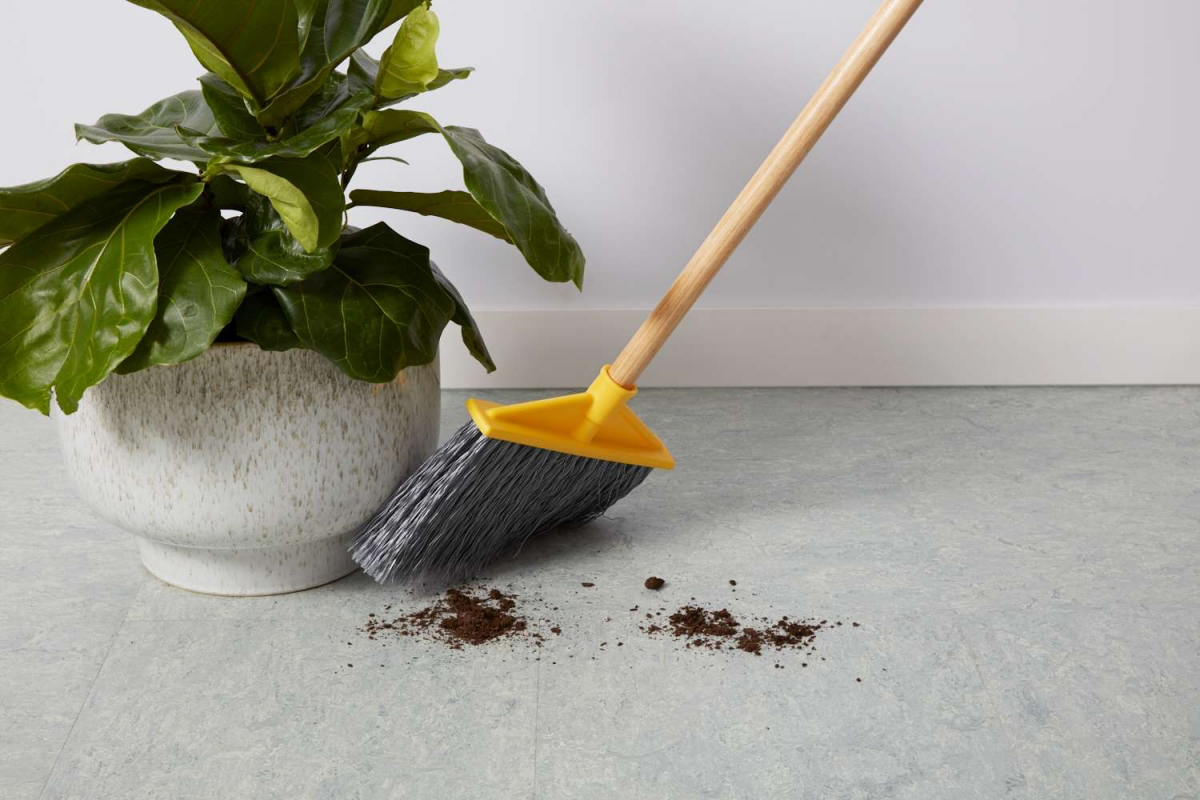 Finally, wipe with a dry mop to reveal perfectly clean floors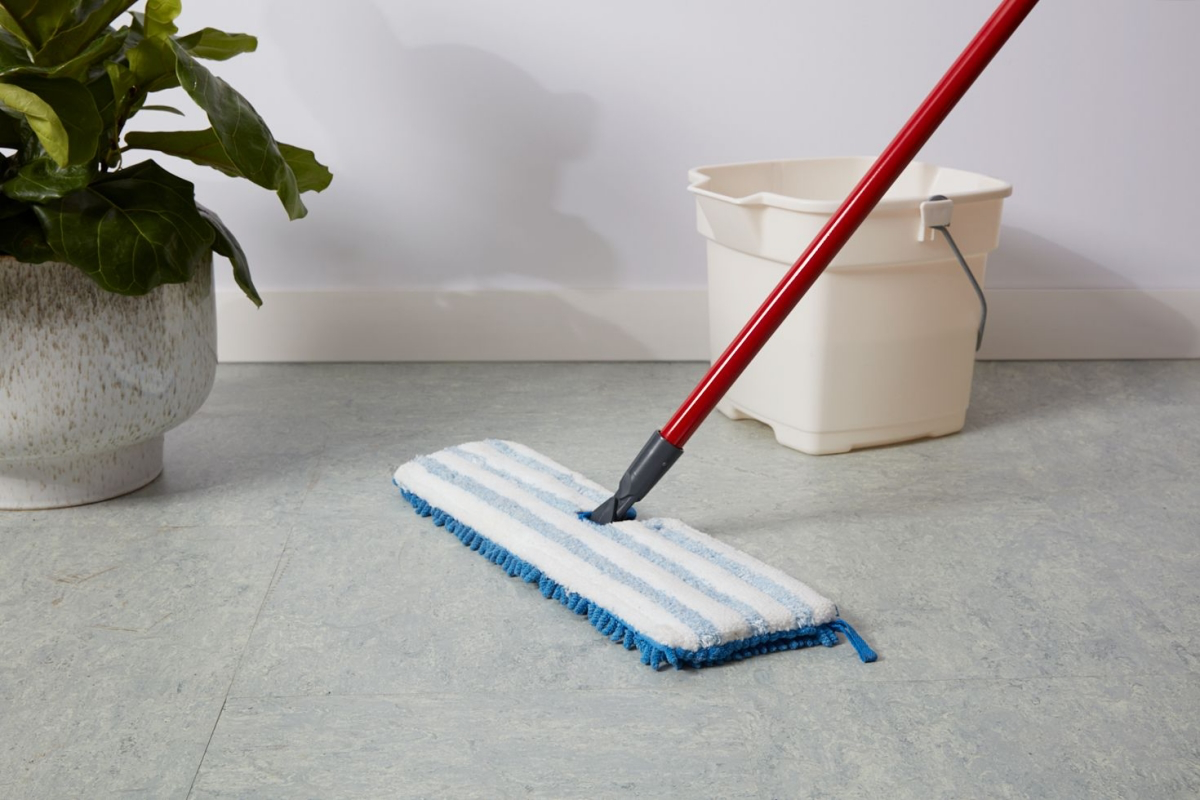 #Marble Floors
To easily clean your marble floors, start by vacuuming. Use a special marble cleaner, and if you haven't used this product before, test it on an inconspicuous spot on the floor to make sure it is safe for your marble or stone. Then wet a microfiber mop and start working in small areas, drying the mop after each one.
If you want finish with a dry cloth to make sure there are no wet spots on the floor
With these tips and tricks, your floors will be well taken care of. Remember that places that get the dirtiest need to be cleaned every day.
Now you know how to clean the different types of floors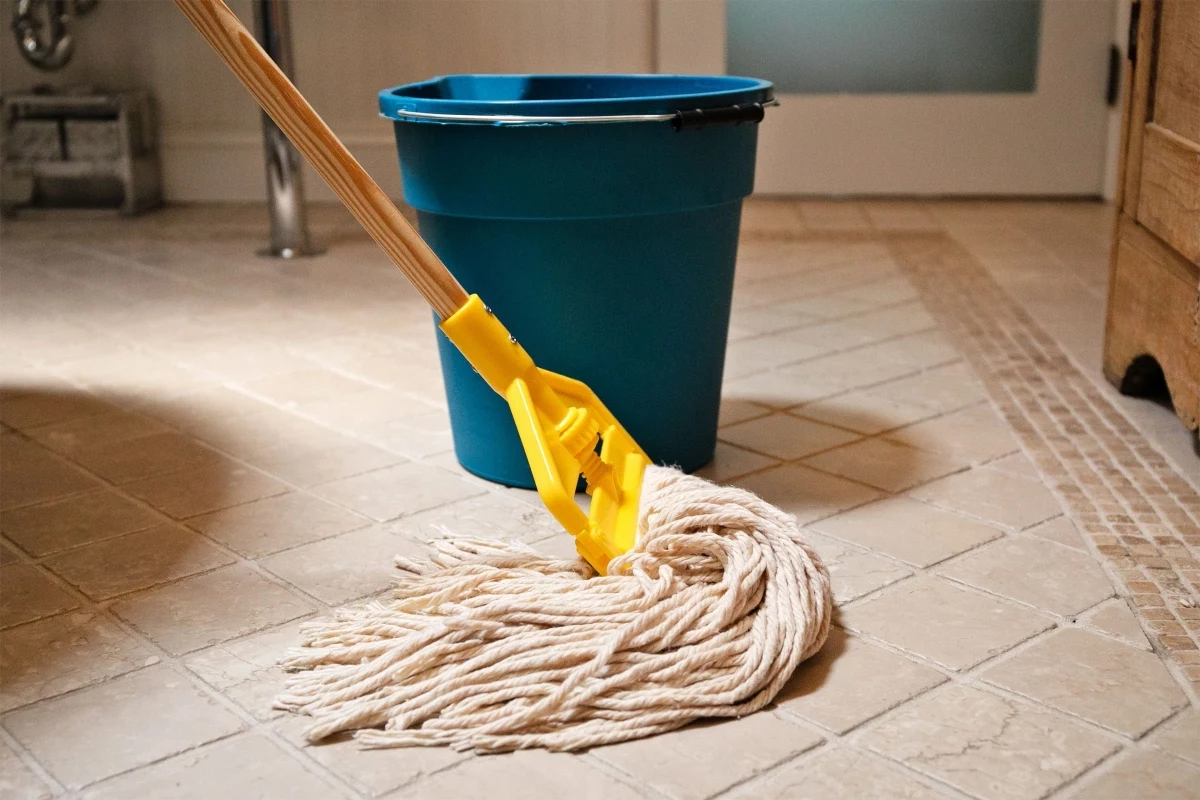 More Articles You Might Like