70 Breathtakingly Beautiful Examples of Postmodern Architecture
Postmodern architecture has always been a polarizing subject. While it is loved and admired by many, it is sadly also often misunderstood. One of the most striking examples of this fact is the criticism which architect Rem Koolhaas received for his CCTV building in Beijing. A few years ago none other than the Chinese president Xi Jinping expressed his dislike of the uniquely creative Postmodern structure, declaring there should be "No more weird architecture" in China.
Indeed, some people find Postmodern buildings, with their unusual shapes and mix of seemingly incompatible elements, to be way too outlandish and baffling. After all, it's hard not to question a house shaped like a pair of giant binoculars... If you are among those wondering why Postmodern buildings are the way they are, you've come to the right place! In today's article, we will explore the origins of Postmodern architecture, briefly go through its major distinctive features and, of course, give you plenty of gorgeous examples. Even if you are an architect pro, you should still stick around – our gallery features some truly spectacular structures, which you are sure to enjoy!
The CCTV building in Beijing. It was criticized by the country's president, and some of the city's denizens refer to it as "big pants"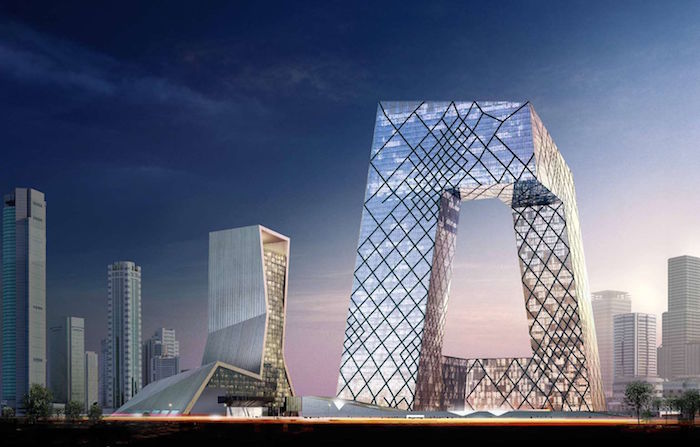 Postmodernism and Modernism
It's not really possible to get the full picture on Postmodernism without saying a few words about its predecessor. Modernism was comprised by a number of wide-ranging movements, which originated in the late 19th century, and grew to encompass literature, philosophy, art and, of course, architecture. As its name suggests, its main focus was innovation, breaking free from tradition, and opposing ideas and beliefs which were hitherto taken for granted. After WWI, Modernism's grow accelerated, as people were eager to move on from the horrors of the past, and create a new, better future. In architecture, this became evident through the creation of buildings with abstract and bold, but also austere designs. Gone were the complex classical structures, laden with decorative motifs. Minimalist designs with sharp, clean lines took their place.
After the Second World War, however, everything changed. Disillusioned by humanity's materialistic and destructive nature, artists, writers and architects began creating unorthodox, provocative and extravagant works, in order to challenge the conventions of Modernism which, at that point, were already firmly established as mainstream. Their initiative quickly grew into a large movement and was subsequently named Postmodernism, literally meaning following, or coming after, Modernism. Rather than simply breaking from the traditions of the past, this new movement reexamined it, ironized it, fragmented it, and recreated it in a strikingly different, almost alien forms. While Modernism pushed forward ideas like innovation and liberation from dated concepts, Postmodernism celebrated intertextuality, pastiche and maximalism. In Architecture this was interpreted in many different ways. It could mean bold modern designs, adorned with classical elements such as pillars, arches, and gabled roofs, or abstract, larger-than-life structures, exhibiting unusual shapes and textures.
A Gorgeous Example of Postmodern Architecture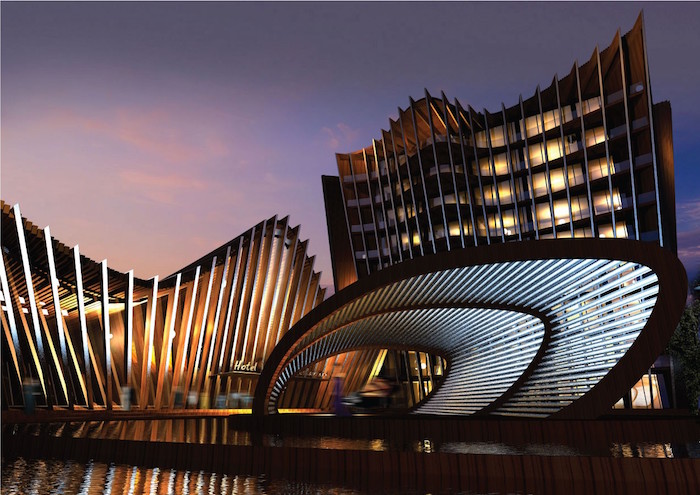 Postmodernism characteristics
For the most part of human history, architecture was dominated by the idea of function and usefulness. Yes, a building was supposed to be beautiful but – above all – it needed to serve a certain purpose. Postmodernism did away with this restriction, focusing on design, rather than functionality. This opened architects to a myriad of possibilities, allowing them to experiment with different shapes and forms. As a result, Postmodern buildings often completely disregard stylistic rules and ideas, replacing them with metaphoric and parodic reinterpretations. They push human imagination and skill to their limits, creating unique, dream-like structures.
A fun and informative video about Postmodern architecture in Britain
The Contemporary Jewish Art Museum in San Francisco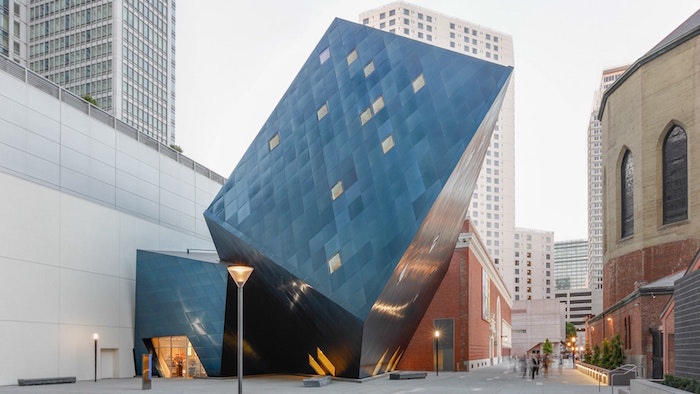 Postmodern building examples
There are countless Postmodern structures all over the world. Some are famous and instantly recognizable – the Sydney Opera House in Australia, the Guggenheim Museum in Bilbao, Spain, the AT&T Building in New York, USA. Others are familiar only to those with a special interest in architecture. Regardless of whether you are just curious about Postmodern buildings, or have a keen interest in the subject, we invite you to enjoy our gallery. It has 70 beautiful examples of Postmodern architecture, which will add a dose of beauty and wonder to your day!
Asymmetrical postmodern Mansion in New York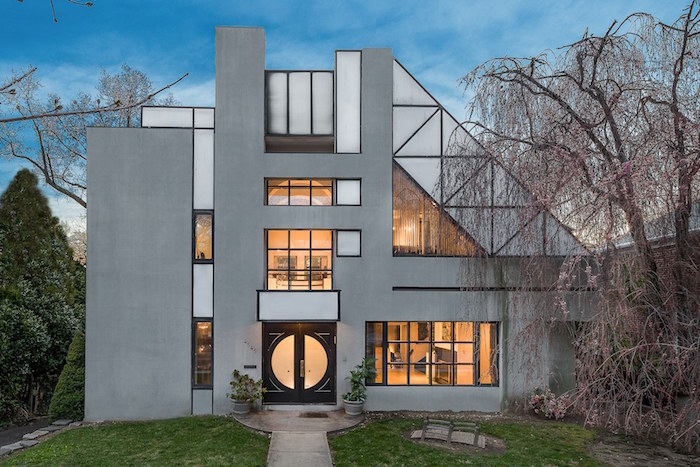 The Atlantis Condominium in Miami, Florida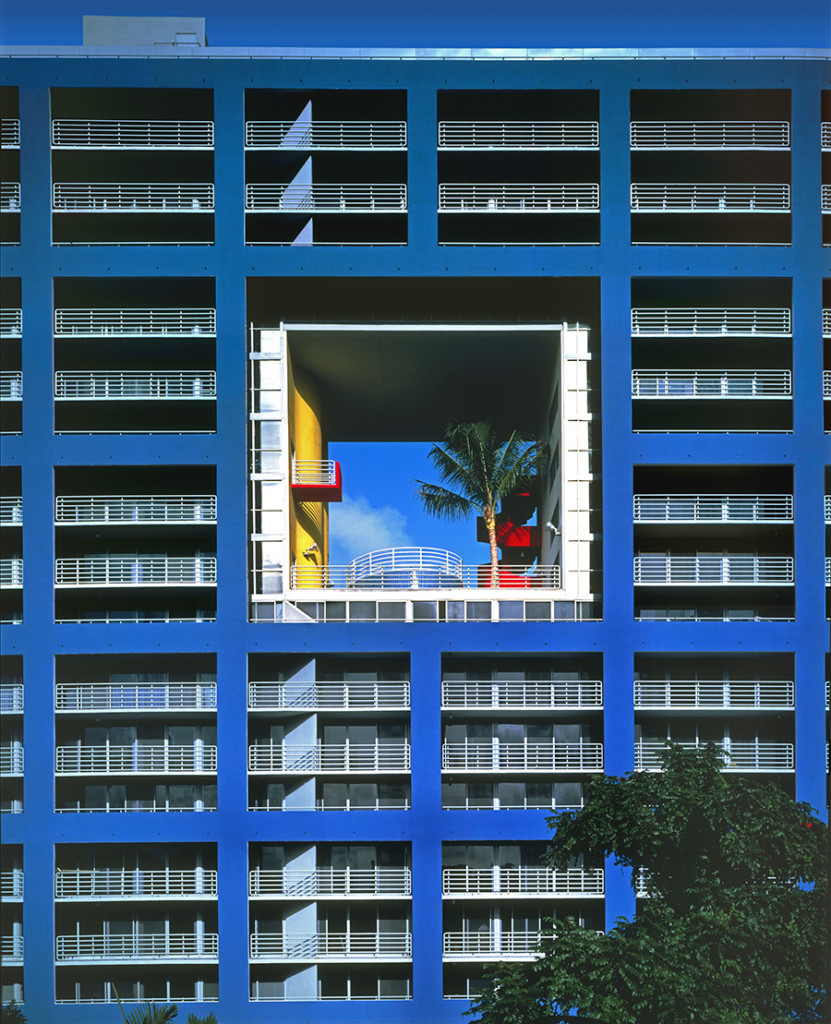 Inntel Hotel, Netherlands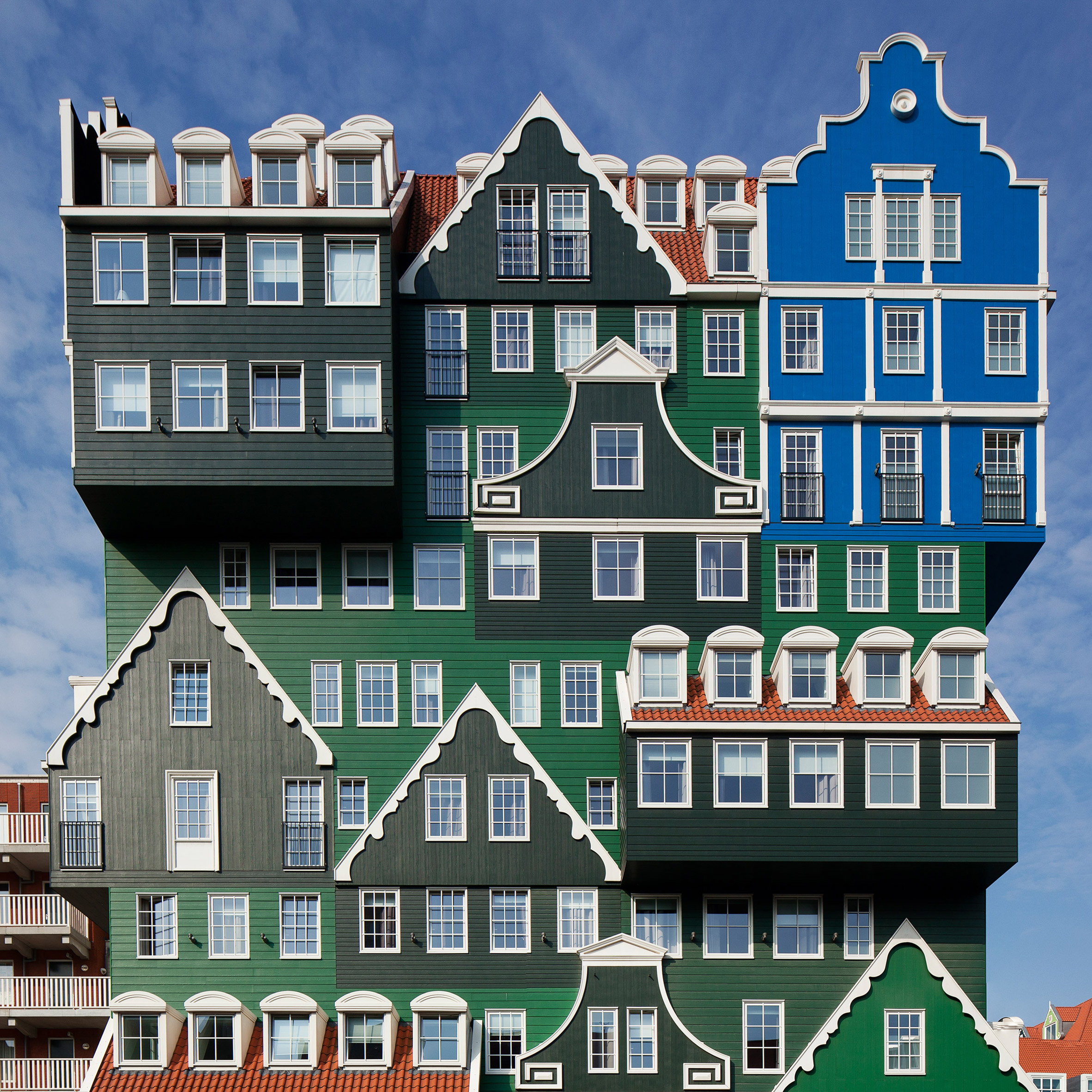 A beautiful private residence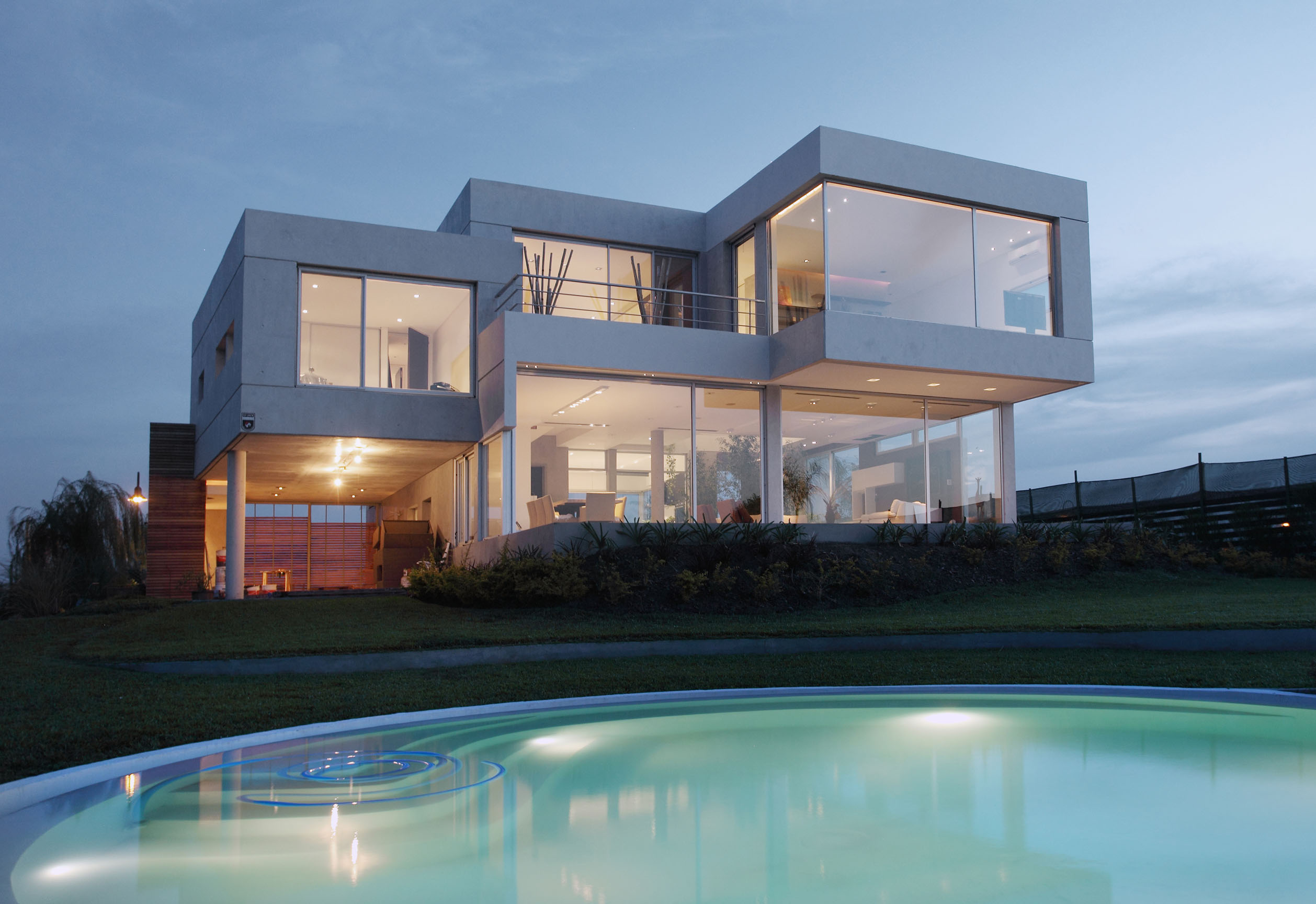 The fun and creative Binoculars building in Venice, LA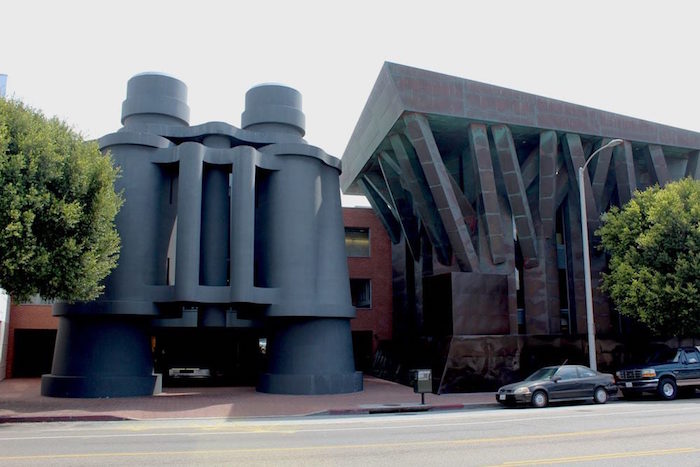 The Portland building is one of the most renowned example of Postmodern architecture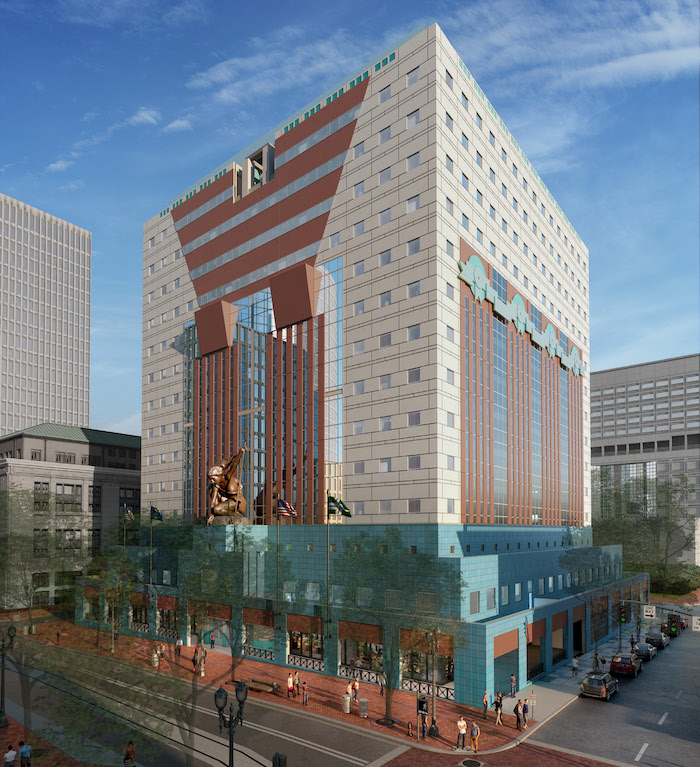 It combines classical details, such as an impressive bronze statue, with bright colors, and clear-cut symmetrical elements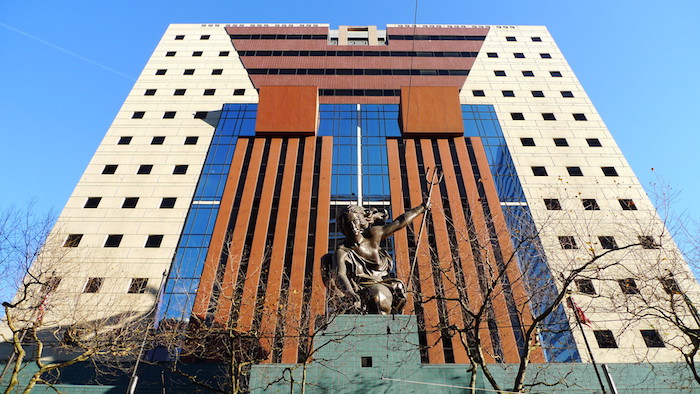 The Canadian National Gallery, with Louise Borgeois' famous Maman Sculpture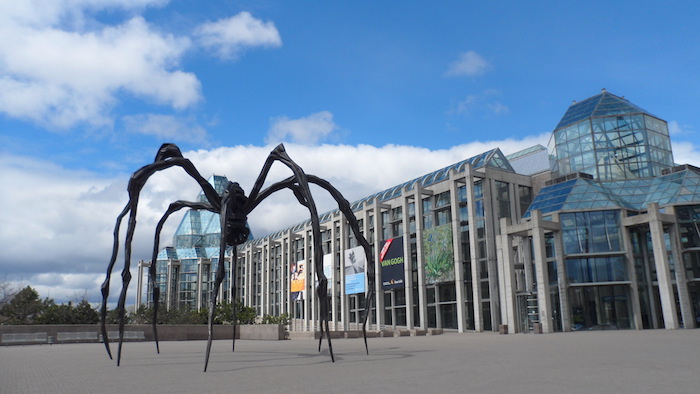 A close up of one of the gallery's glass towers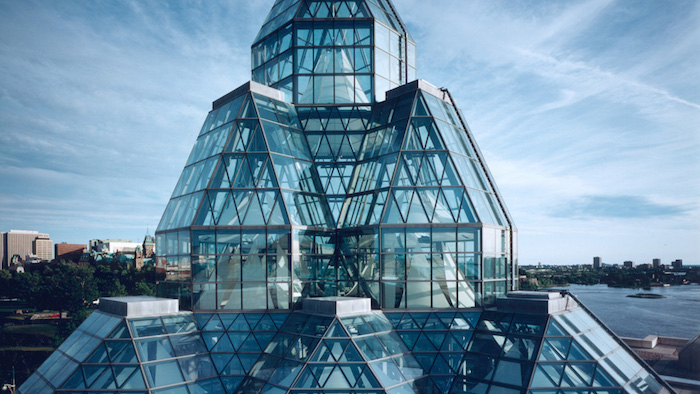 The Blue Cross Centre in New Brunswick seen from up close…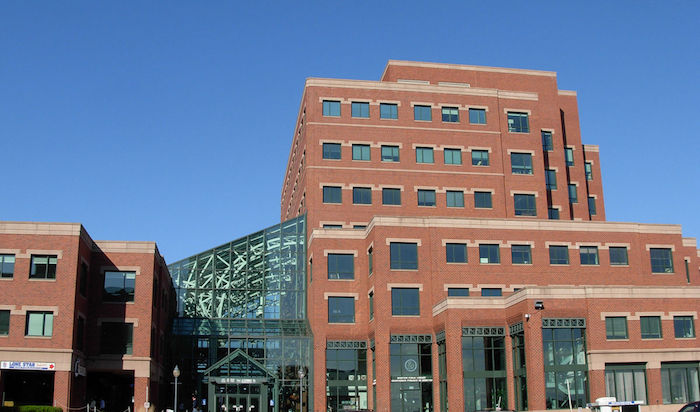 …and from a distance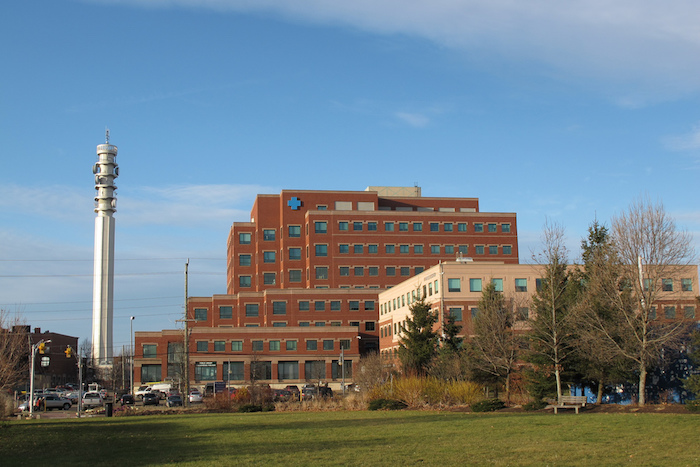 Temple of Storms – the Isle of Dogs Water Pumping Station in London, UK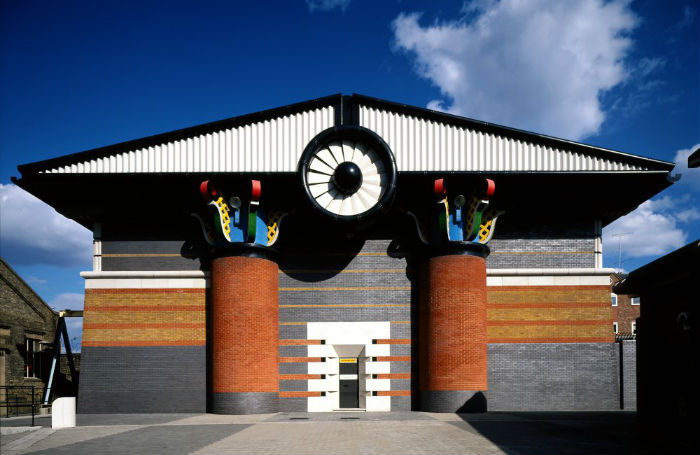 One Poultry Place Office Building, London, UK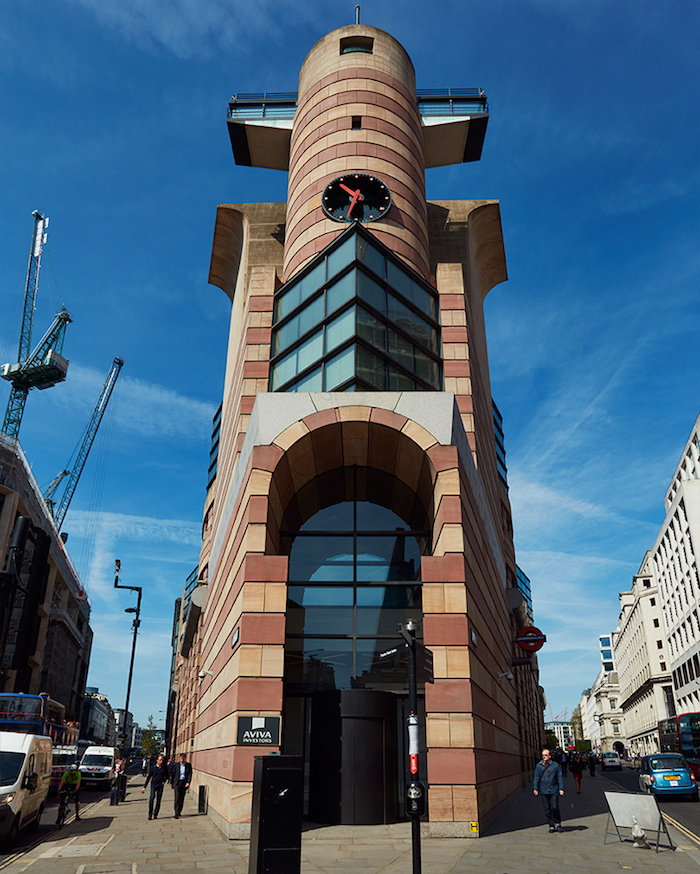 The Circle – two symmetrical apartment buildings in London, UK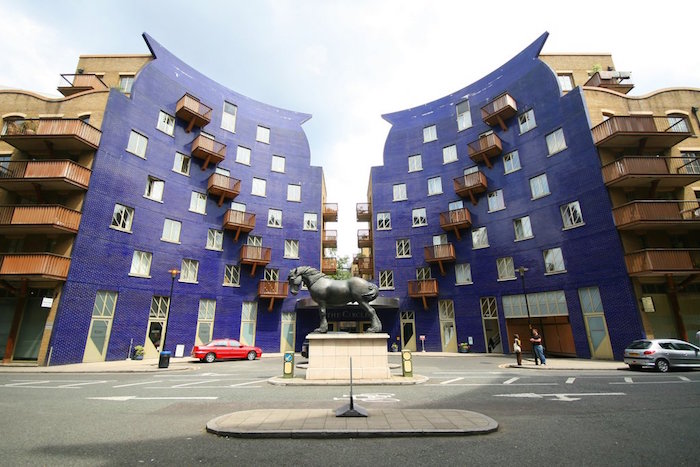 The SIS (or MI6) Building, which was famously blown up (using CGI technology) in the James Bond movie Skyfall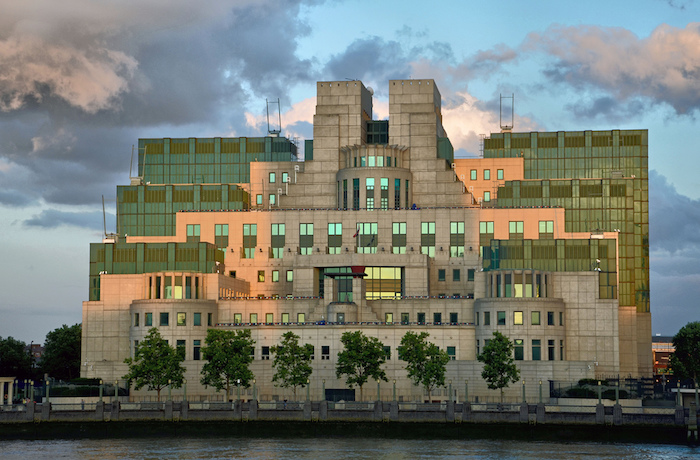 A beautiful detail from the roof of the Harold Washington Library, Chicago
The Marvelous Walt Disney Concert Hall in Los Angeles, which bears a striking resemblance to the Guggenheim Museum in Bilbao Spain. Both structures were designed by Frank Gehry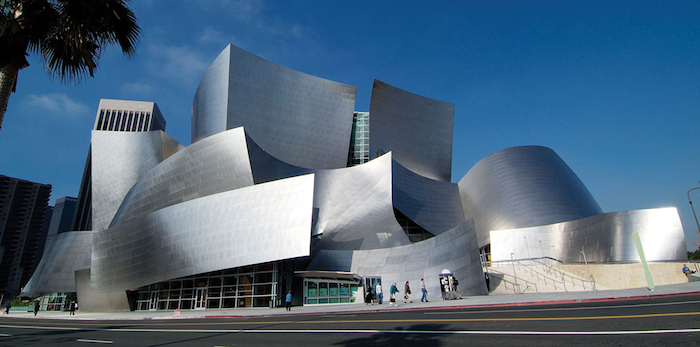 1000 de la Gauchetière – Montreal's highest skyscraper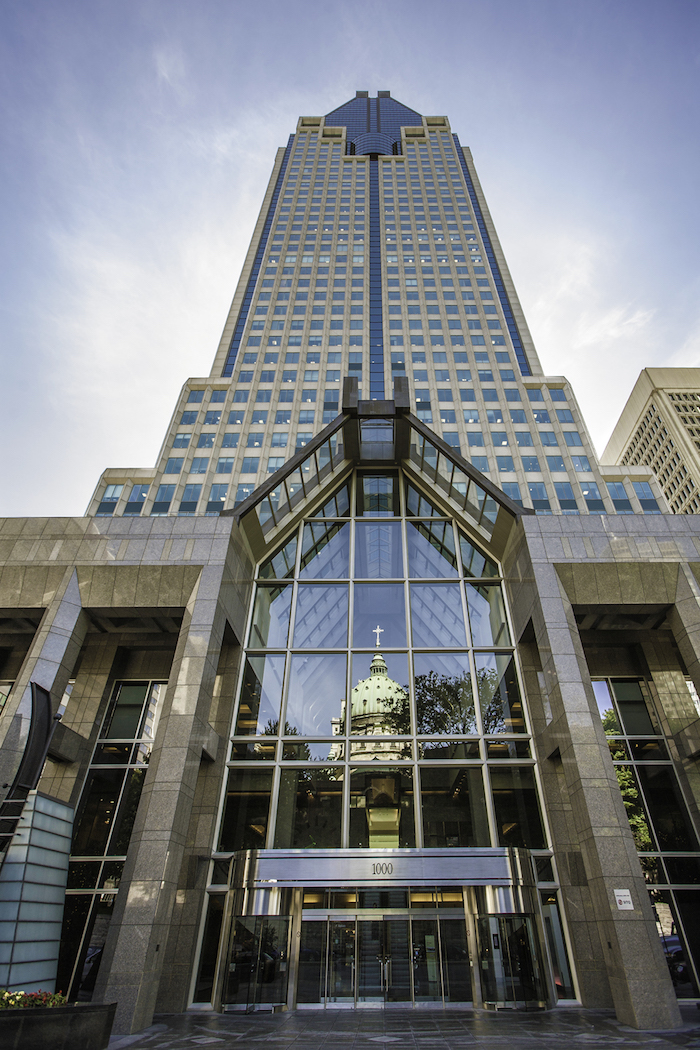 A beautiful structure of concrete and glass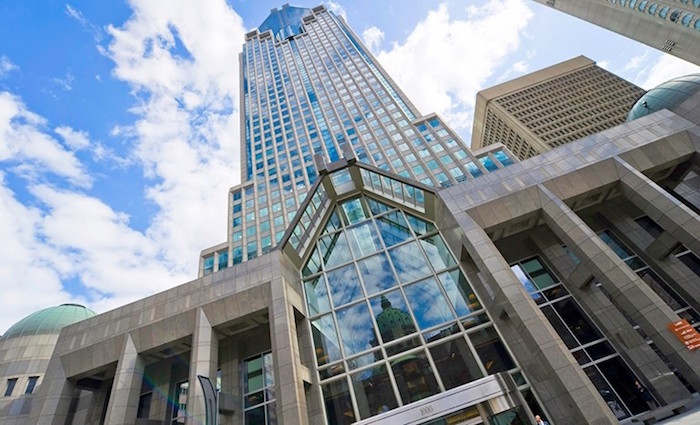 Centre Georges Pompidou in Paris…

…and its branch in Metz, France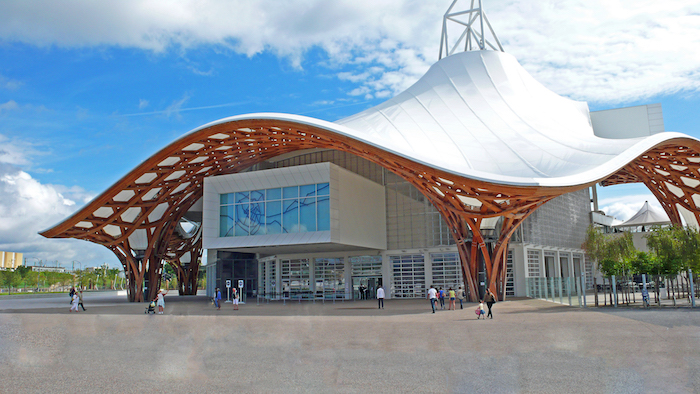 The impressive Swan Hotel at the Disney World Resort in Florida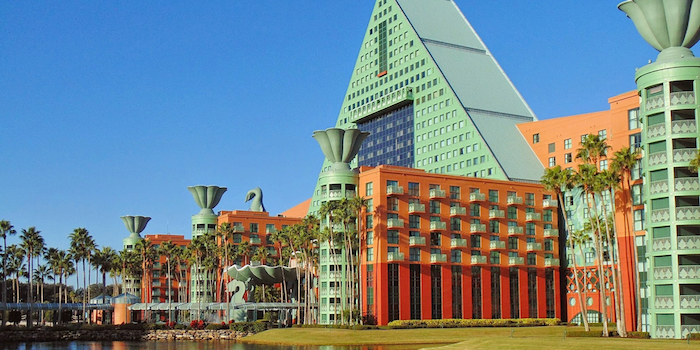 One of world-renowned architect Frank Gehry's extraordinary designs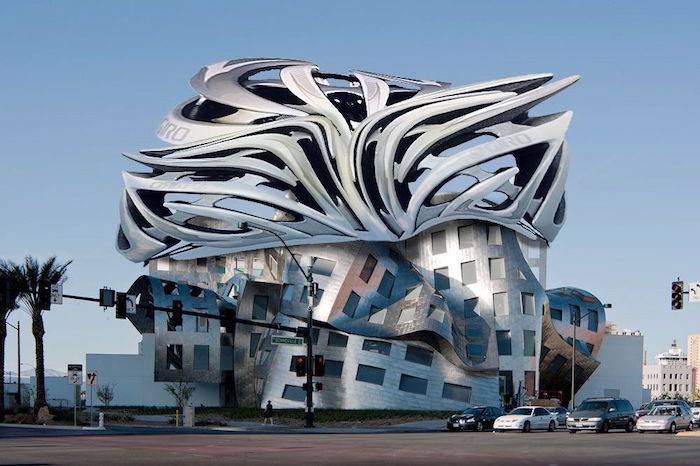 The IDS Center in Minneapolis, Minnesota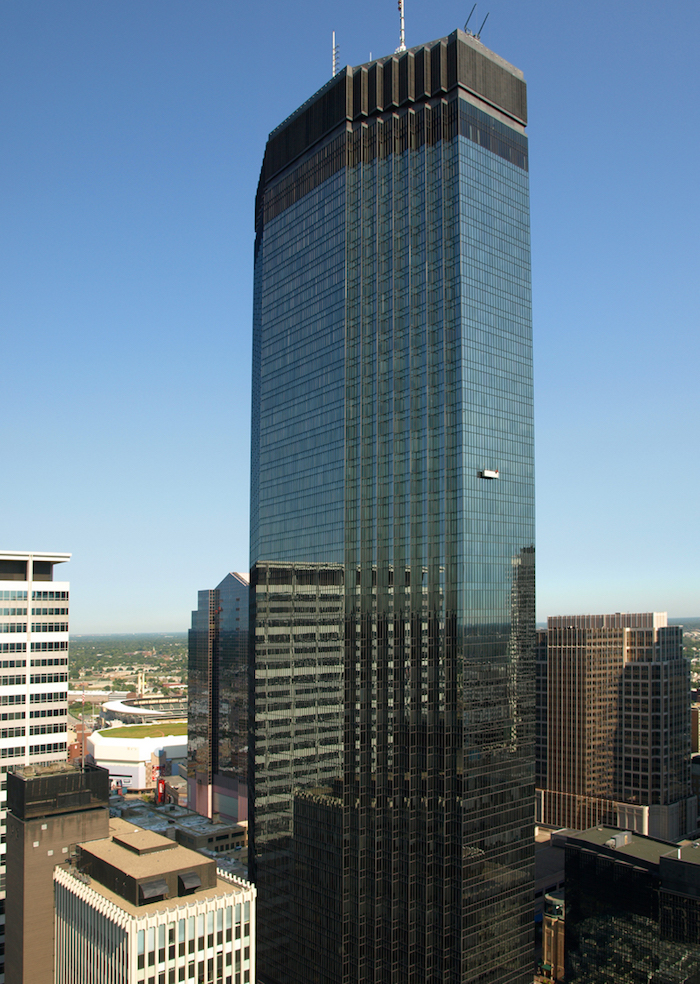 A beautiful view of Minneapolis at dusk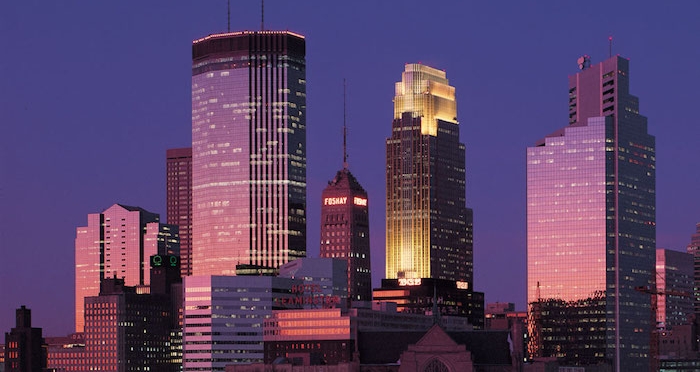 Taipei 101 – the world's second tallest building, surpassed only by Burj Khalifa in Dubai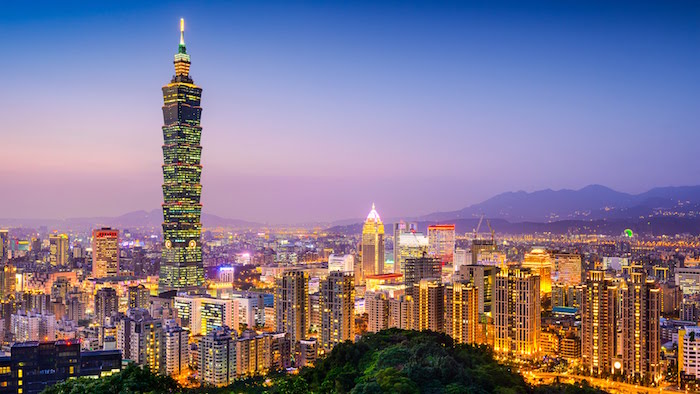 The Bass – A Contemporary Art Museum in Miami

The Guangzhou Circle, also known as the Donut Building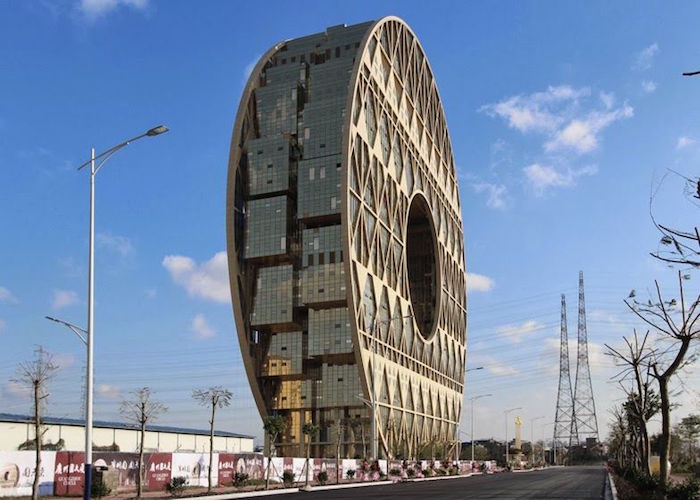 The Scottish Parliament in Edinburgh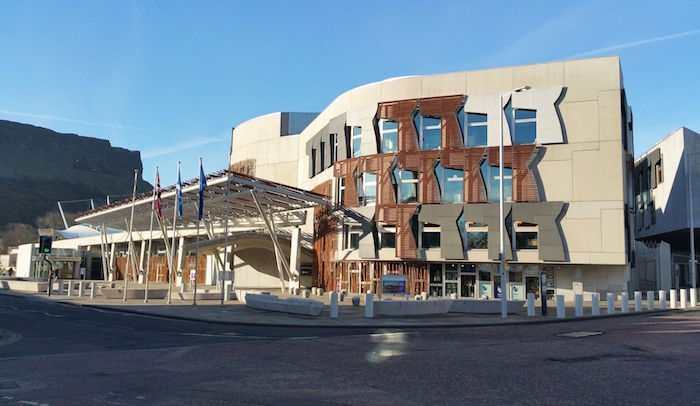 And here is an areal view of its amazing design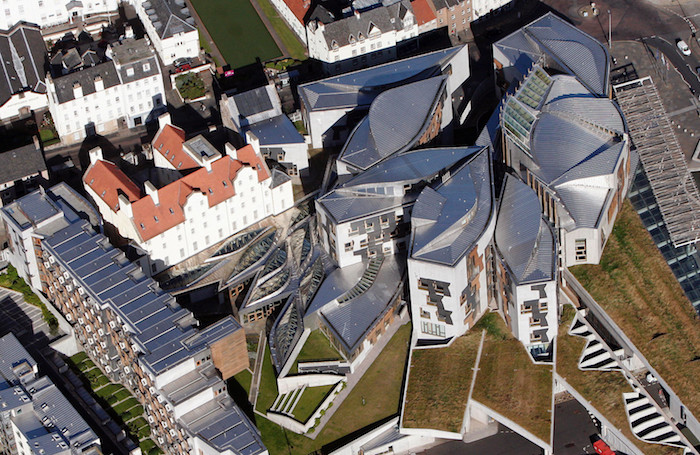 A lovely night image of the Dubai Opera House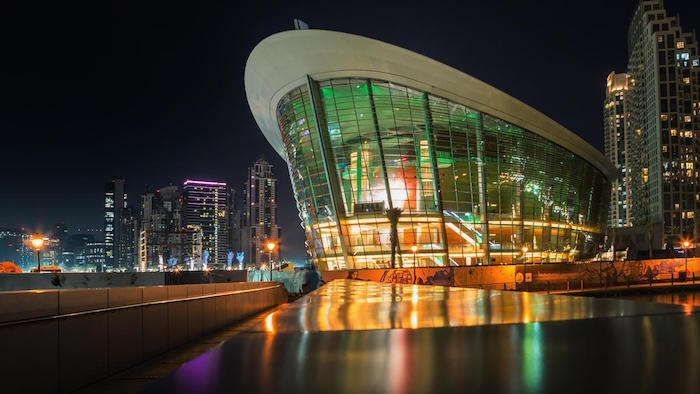 Speaking of Operas… here is the gorgeous building of Palau de les Arts Reina Sofia – a cultural centre and opera house in Valencia, Spain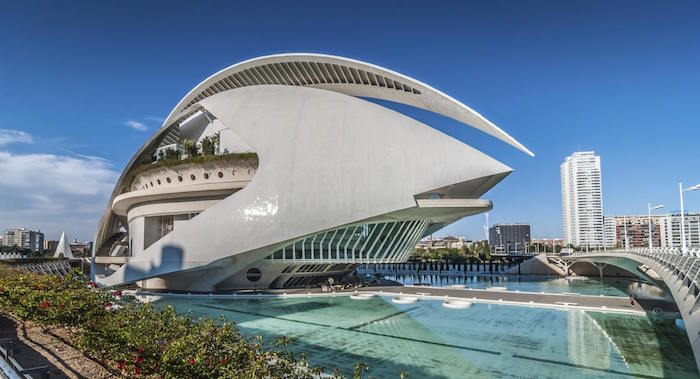 Here it is again, seen from another angle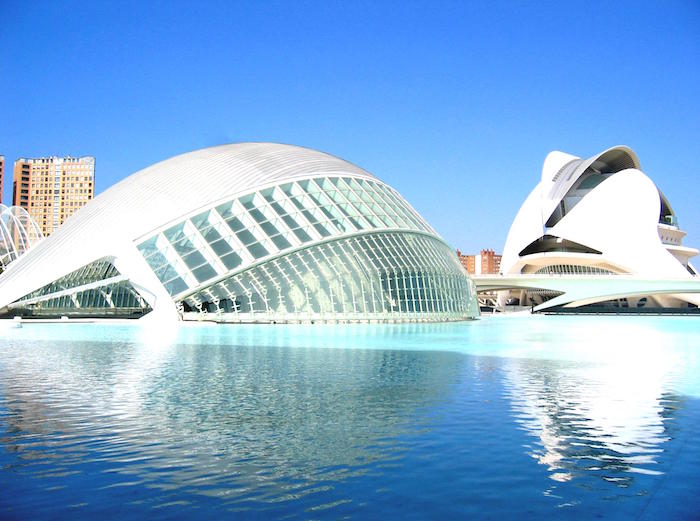 The Denver Central Library in Colorado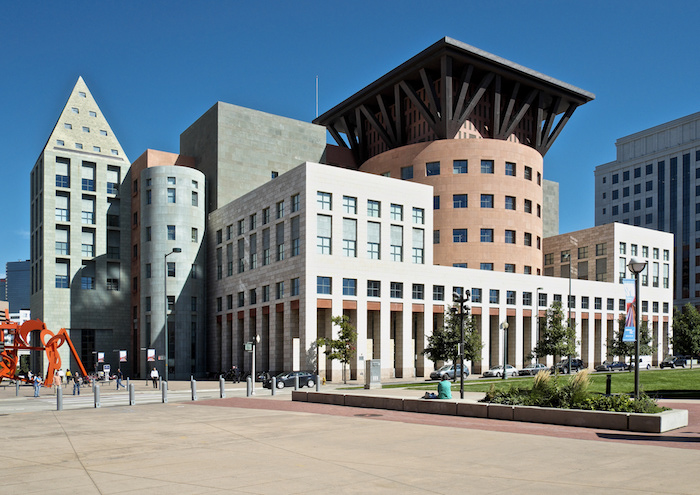 The Stuttgart State Gallery is often given as a superb example of Postmodern Architecture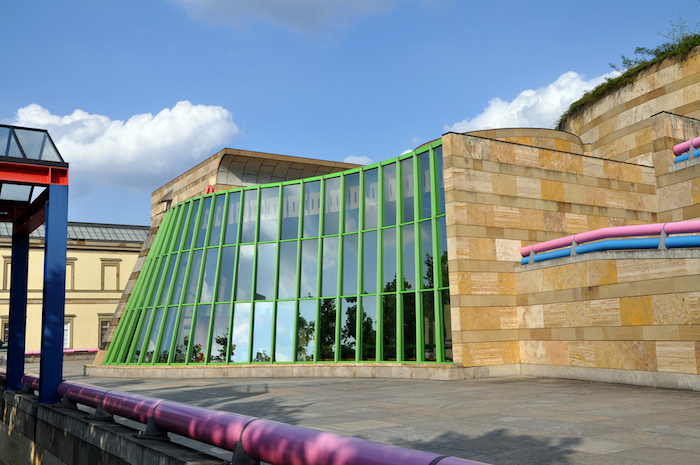 Let's take a closer look at its colorful decorative elements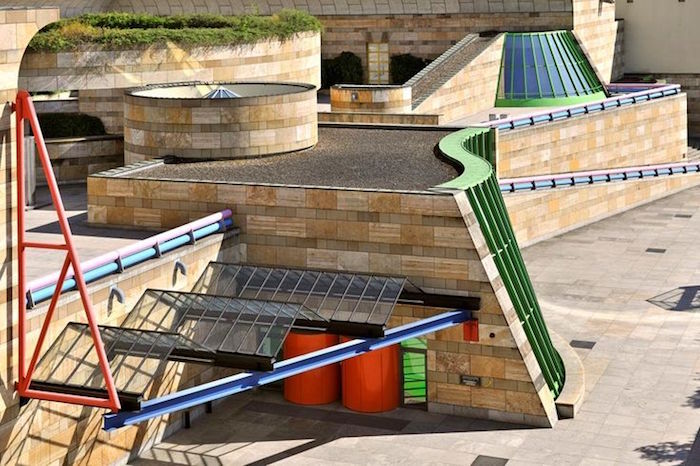 One of the first Postmodern buildings ever created – the Vanna Venturi House in Philadelphia, designed by Robert Venturi in 1959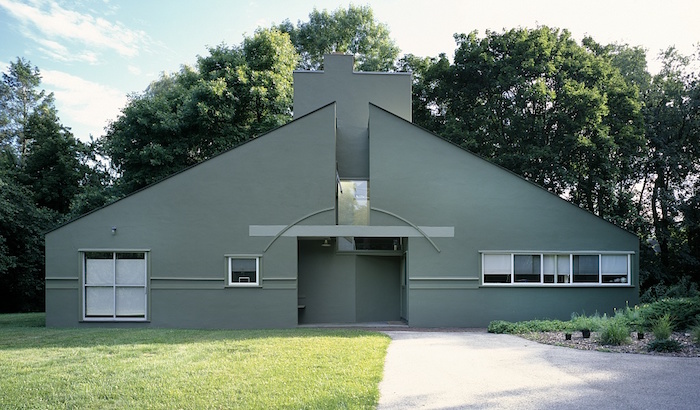 An original blueprint of the house, drawn by Venturi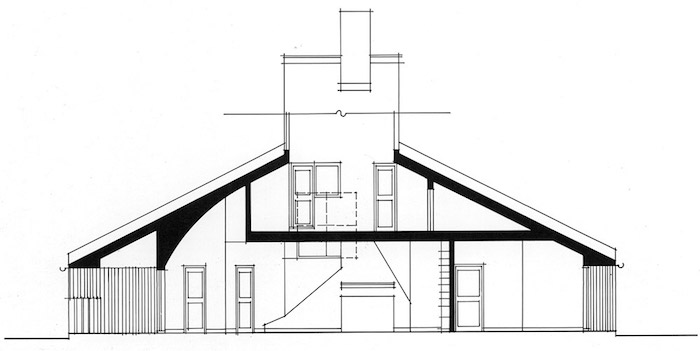 Abteiberg Museum, Germany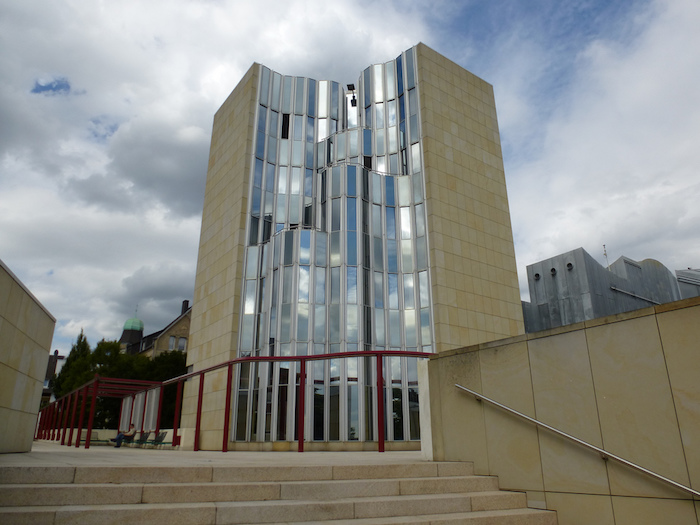 Bankers Hall in Calgary, Canada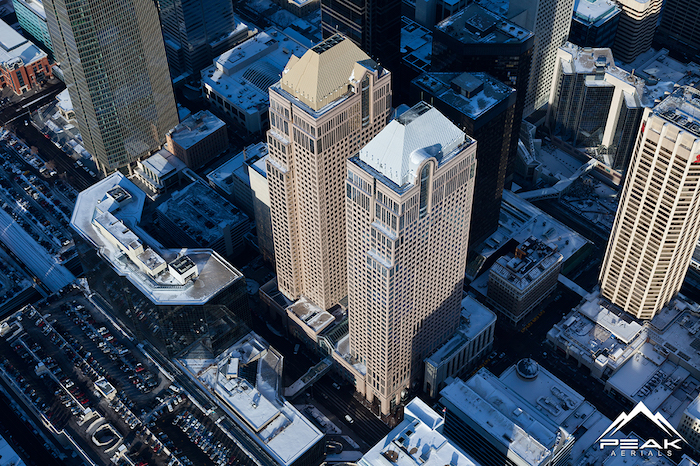 A low-angle view of the Bankers Hall East's entrance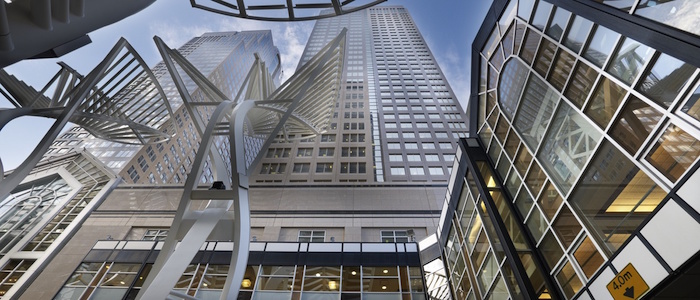 The Rotterdam Market Hall in The Netherlands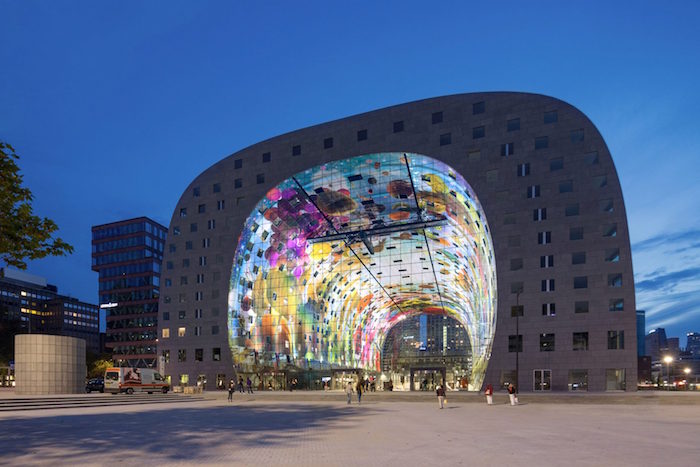 The building of the Canadian Museum of Civilization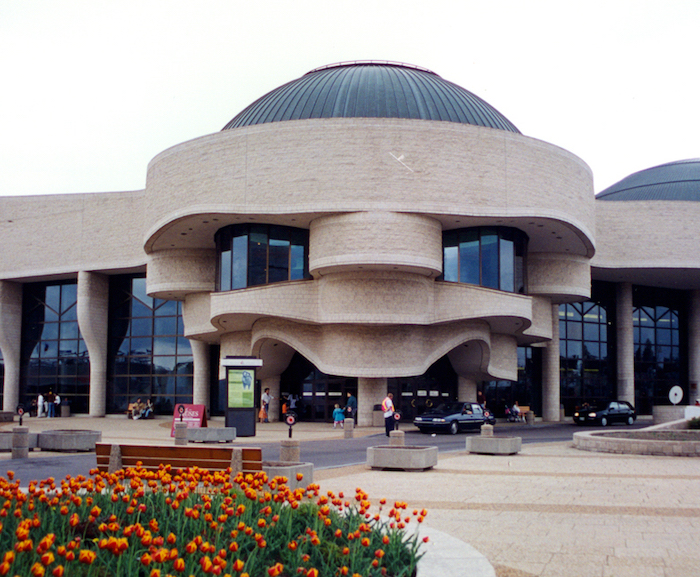 This incredible skyscraper in Houston, Texas, belongs to the Bank of America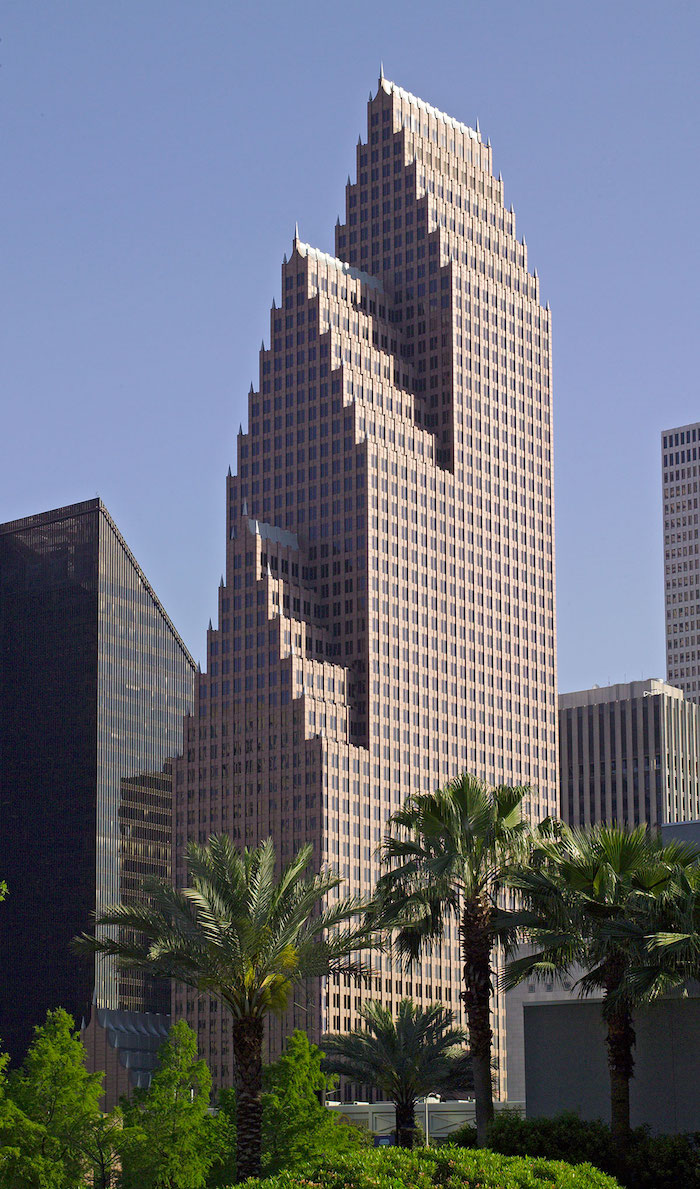 And here is the environmentally friendly building of the Academy of Sciences in California

A close up of its incredible garden roof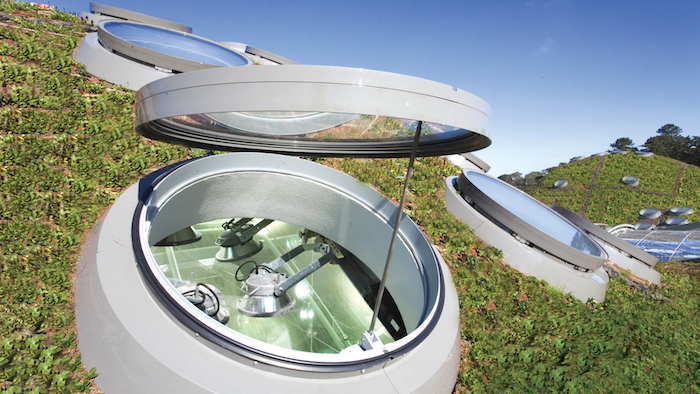 A look at Alban Gate, London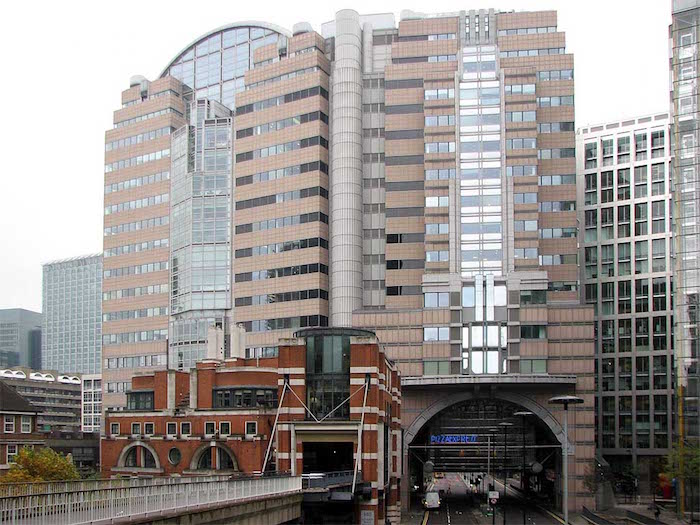 This unique structure was opened in 1992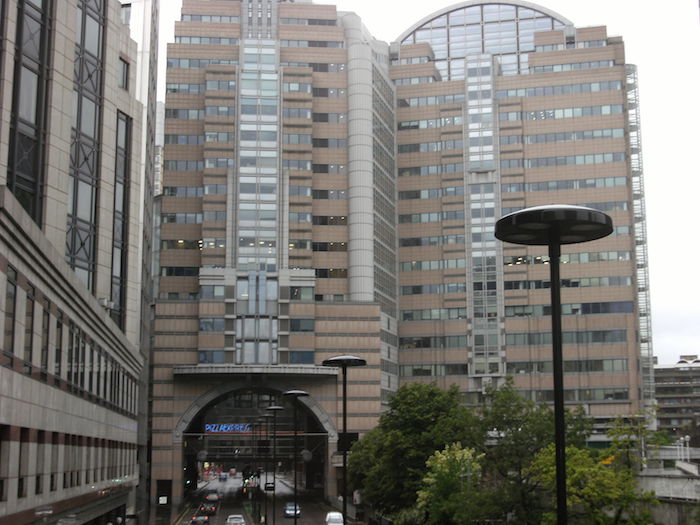 The Ally Detroit Center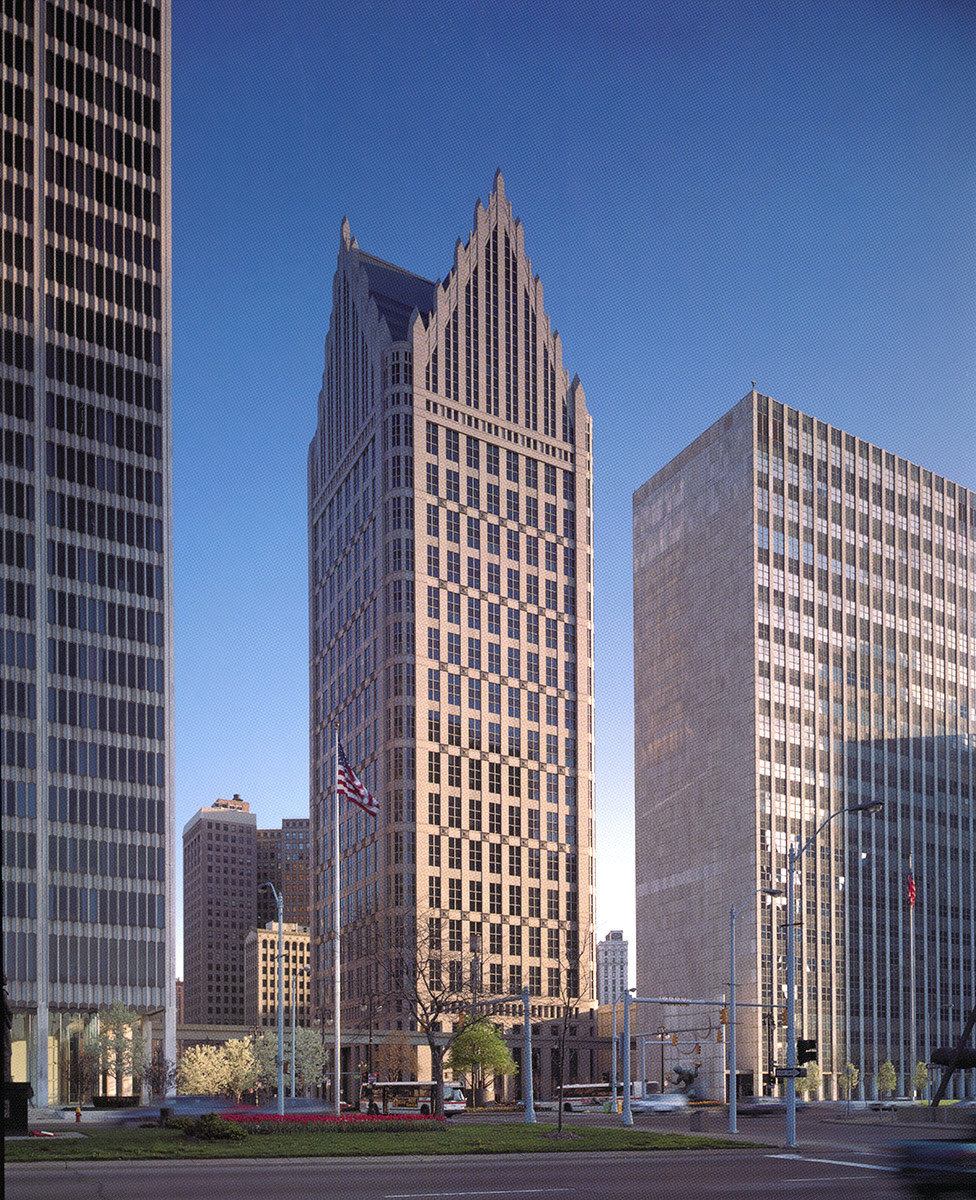 Note the Gothic-inspired spires on its roof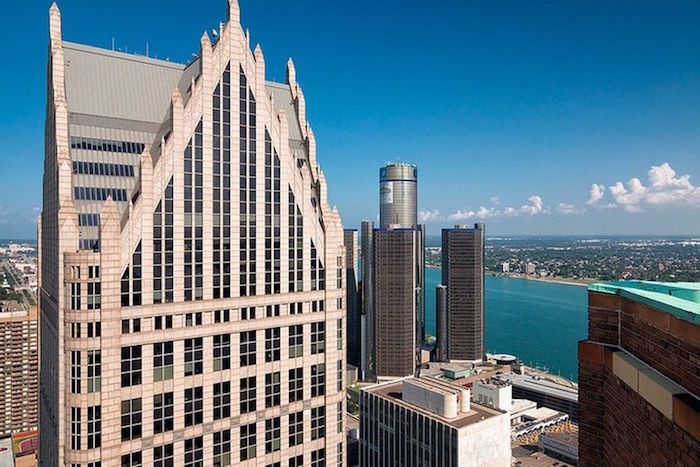 The playful and unique building of the French Film Archives in Paris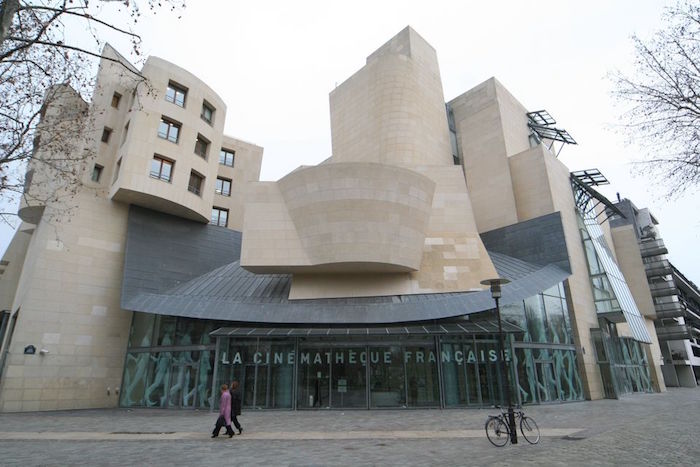 The Faison Building in Milwaukee, Wisconsin by day…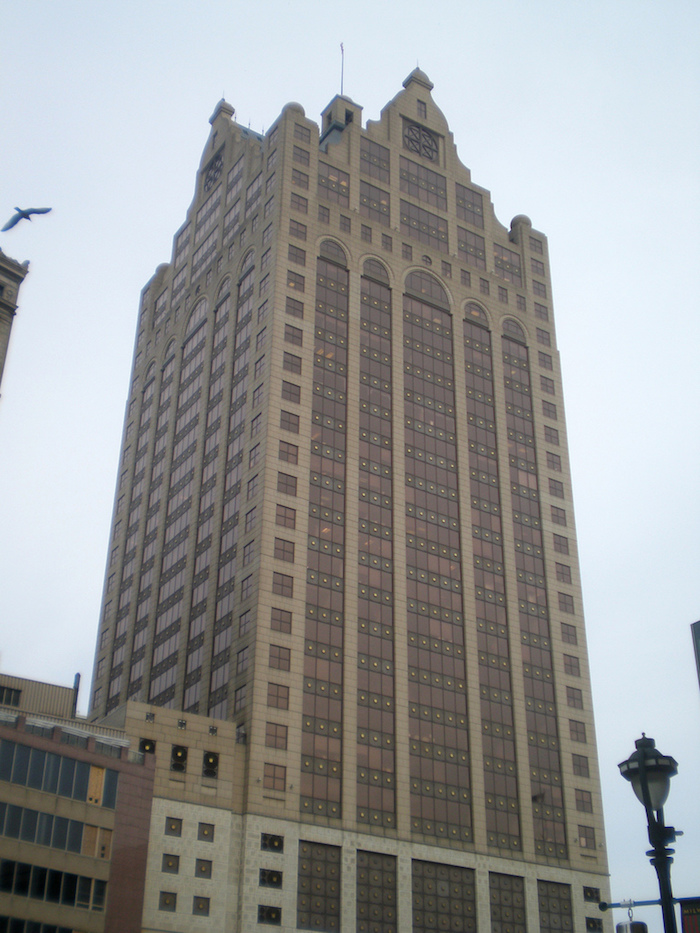 …and seen at dusk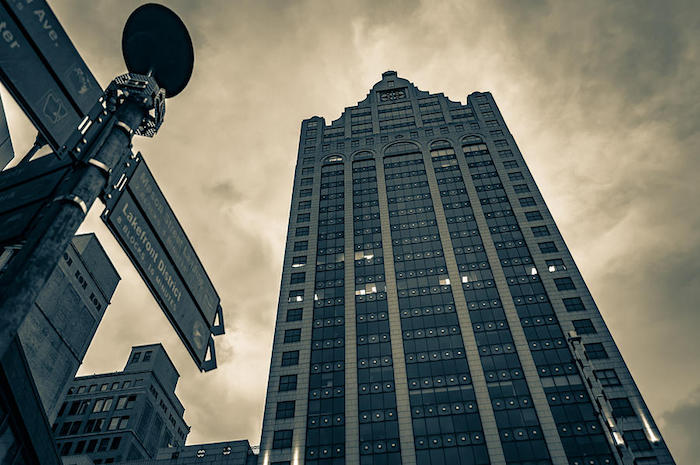 Frankfurt's beautiful Messeturm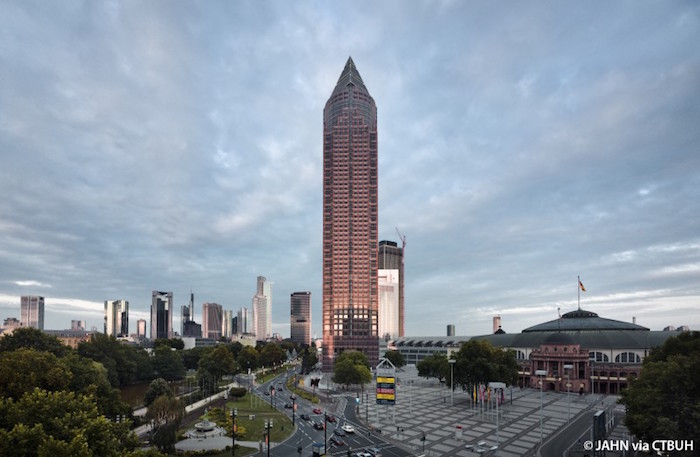 A Castle-like casino resort in Los Angeles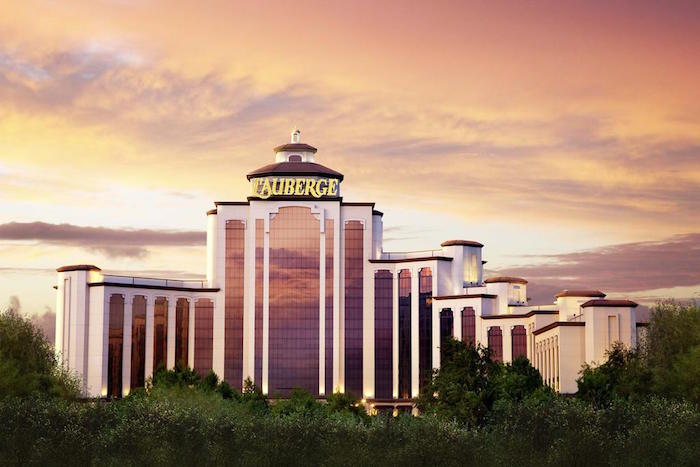 The Canadian Centre of Architecture

The Humana Tower in Kentucky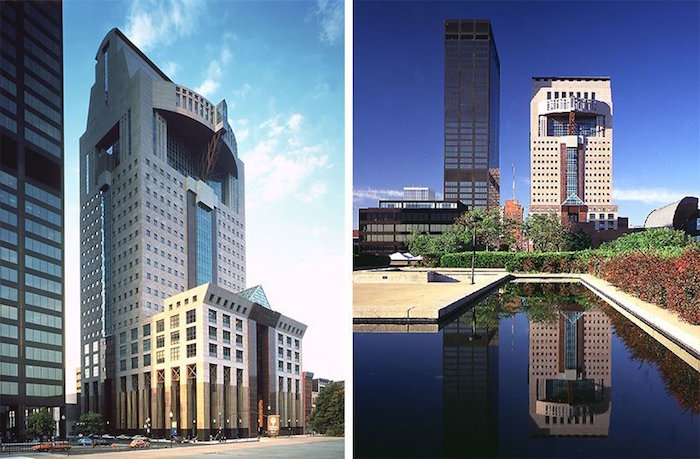 The roof of the Sony Tower, New York

Espaces d'Abraxas – an otherworldly housing estate in Noisy-le-Grand, France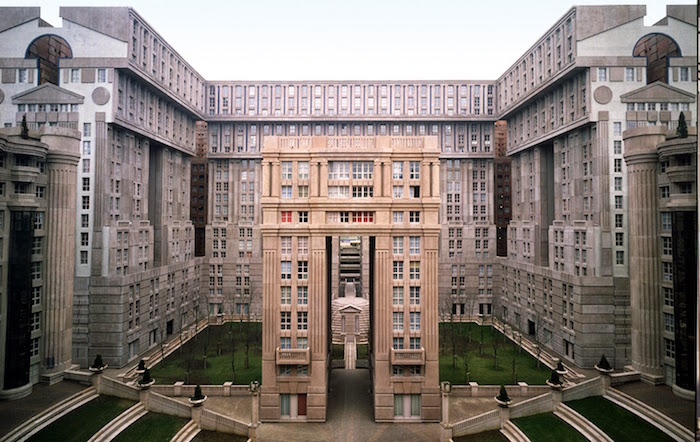 The Arthur M. Sackler Museum, Harvard University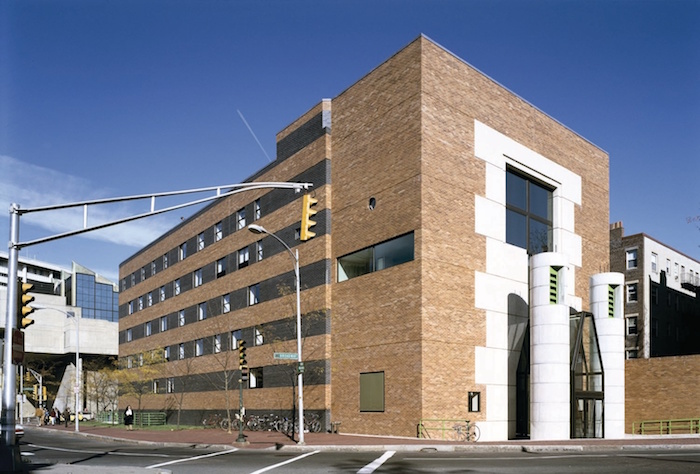 James R. Thompson Center, Chicago, USA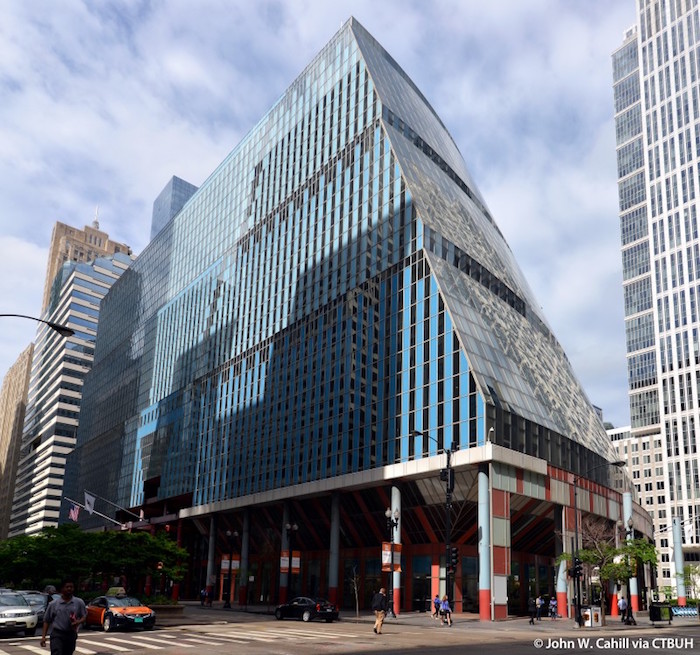 Hong Kong – The Center Plaza Skyscraper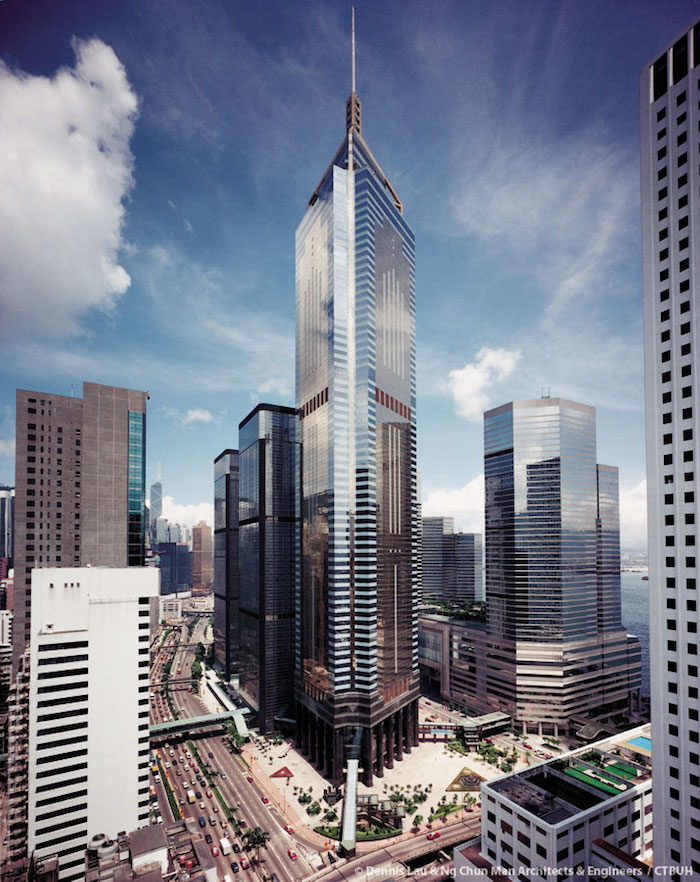 The Piazza d'Italia in New Orleans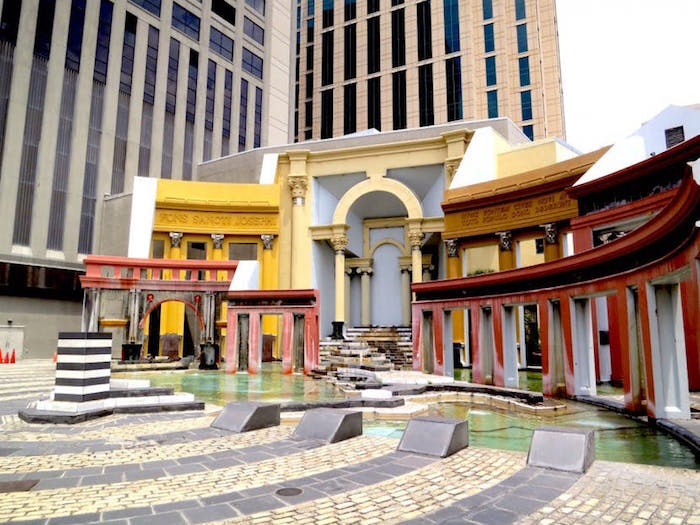 A deconstructed Best Products store – blurring the lines between architecture and art installation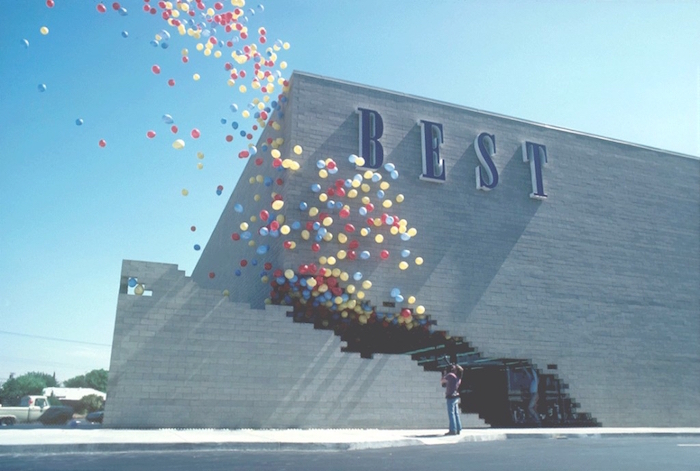 The Sainsbury Wing of the National Gallery in London. UK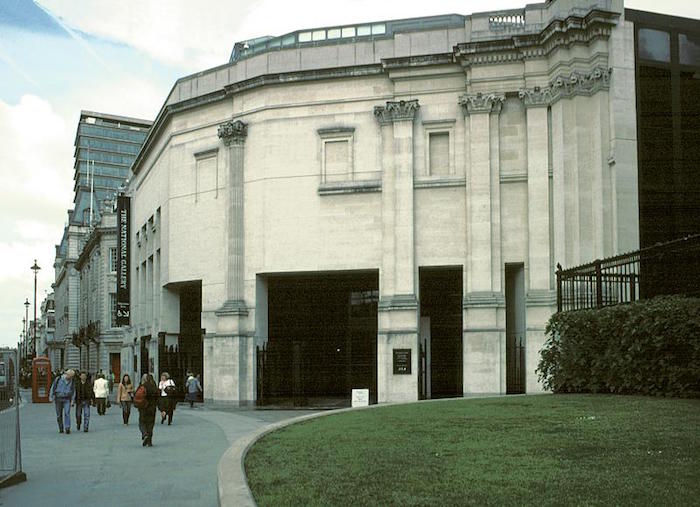 The Disney HQ in Burbank, California, effectively utilizes parody and pastiche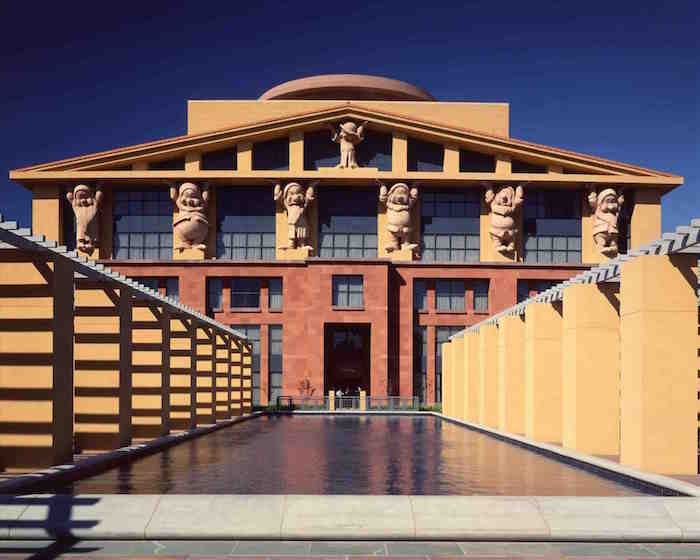 We hope you've enjoyed our selection!