Ornamental Wallpapers – Bringing a Touch of Timeless Class to your Home
As 2017 is winding down to a close, many of us start thinking about what kind of changes and improvements we want to make to our homes in the upcoming year. Adding wallpapers is a very effective way of transforming a living space, as it brings unique flavor to any room without breaking the bank in the process. However, with so many options available, choosing the right design can become a daunting task. Furthermore, different looks seem to go in and out of style at a frantic pace, and what seems like a fashionable and stylish choice today may be terribly outdated in just a few months. Luckily, there are a few ornamental wallpaper styles which have stood the test of time. Exquisite and timeless, these classic designs are sure to add a touch of vintage chic and regal flair to your home.
Use Baroque ornamental wallpapers to give a breath of life to your home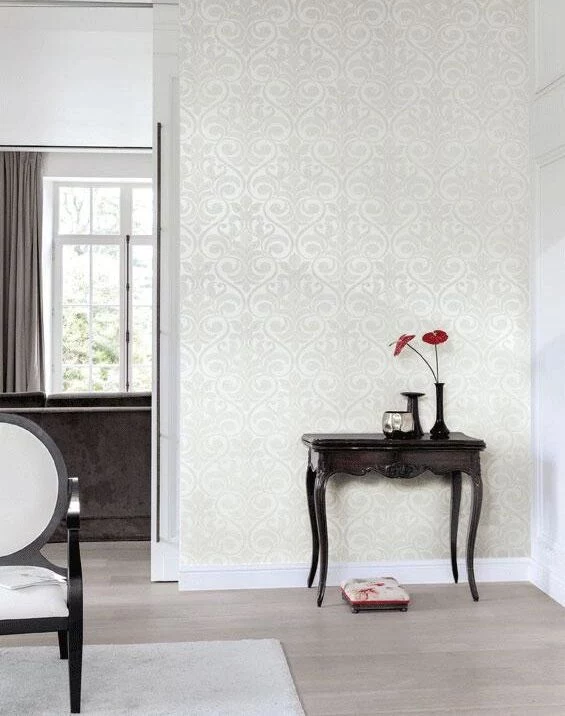 Wallpapers influenced by the Baroque style are an excellent choice. Inspired by the eponymous classical art tradition which originated in 16th century Italy, Baroque wallpapers are characteristically bold and feature rich, dramatic patterns and elaborate symmetrical floral designs which evoke the opulence of lush palace interiors. They are the perfect solution for stylish people with a penchant for luxury, who want to create a unique, regal atmosphere in their living space.
If you'd like to add a touch of Baroque glamour to your home but are reluctant to use bolder colors, there are some excellent lighter alternatives you can try. Although deep red, dark blue, black and gold have historically been the most popular options of Baroque wallpapers, nowadays there are plenty of options in neutral and pastel colors. Furthermore, these exquisite wall coverings work well with all kinds of furnishing – you can go for vintage items for a historically authentic look, or add state-of-the-art home decor for an edgy, modern twist.
Although Baroque is usually associated with bold splashes of color, it can also be incorporated in delicate, minimalistic interiors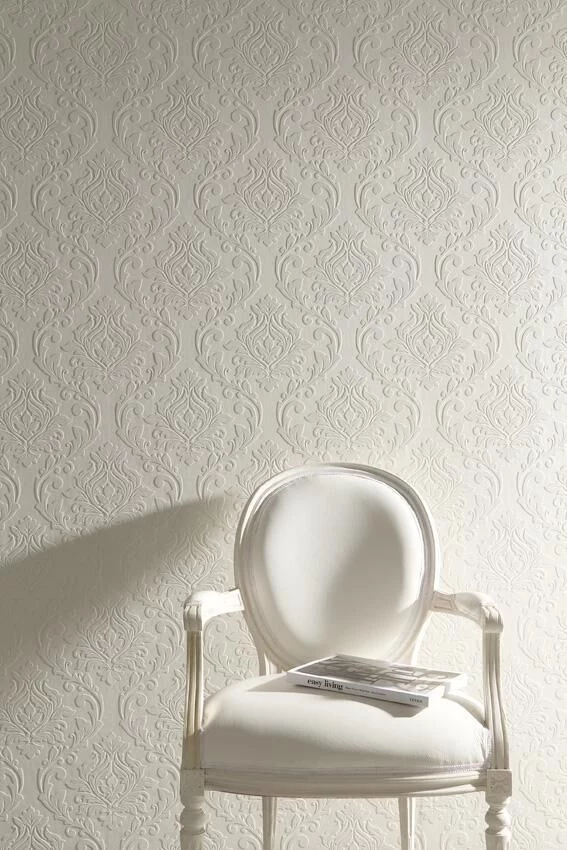 If you are a free soul who finds the bold shapes of the Baroque style too restraining, but nevertheless wants a more traditional look, you should consider wallpapers inspired by classical orientalism. This style draws inspiration from 18th century Europe, when exotic furniture and art gained popularity due to increased intercontinental trading. It features floral designs combined with arabesque jewel-like patterns. The result is a beautiful and harmonious union of two distinctly different worlds which perfectly complement each other.
Moroccan-inspired designs are especially effective. Reminiscent of  ceramic tiles, they come in various shades of blue which evoke the refreshing spray of ocean waves. These wallpapers create a relaxing, liberating atmosphere with a subtle hint of Middle-Eastern aesthetic, transporting you to the sunny, vibrant streets of Casablanca.
Delicate wallpaper influenced by Moroccan tiles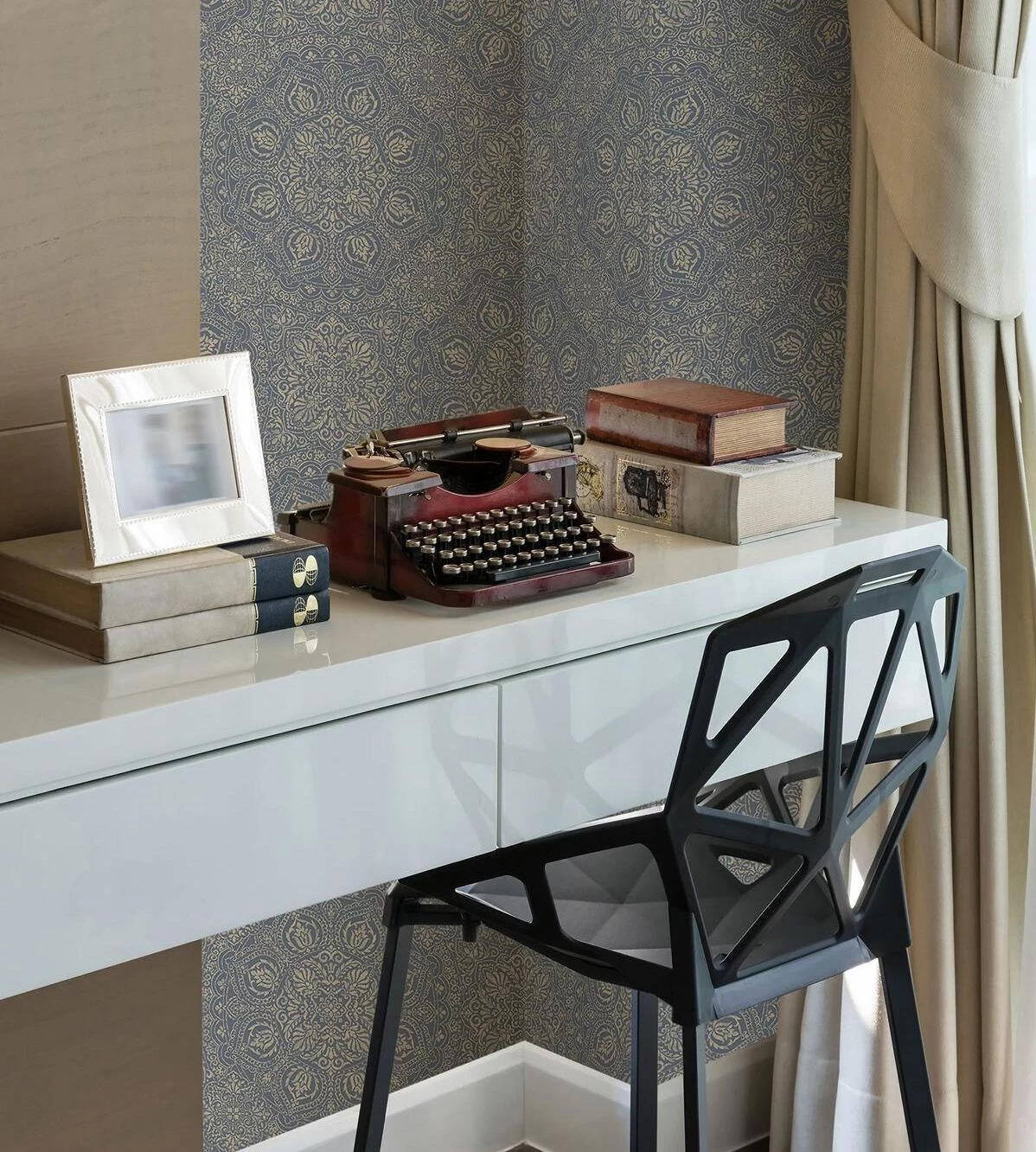 Wall coverings inspired by Indian designs are also an excellent way to add a subtle touch of exoticism to your home. Delicate paisley shapes or bold floral patterns – there are so many different options to choose from! In addition, Indian-influenced wallpapers are slightly bolder than their Moroccan counterparts, so if you want to stand out from the crowd they are an excellent option for you! The designs usually come in warm earth colors such as yellow, orange, brown and red. This will make your home feel sunnier and more welcoming.
The print of this bold and unique wallpaper evokes Indian paisley designs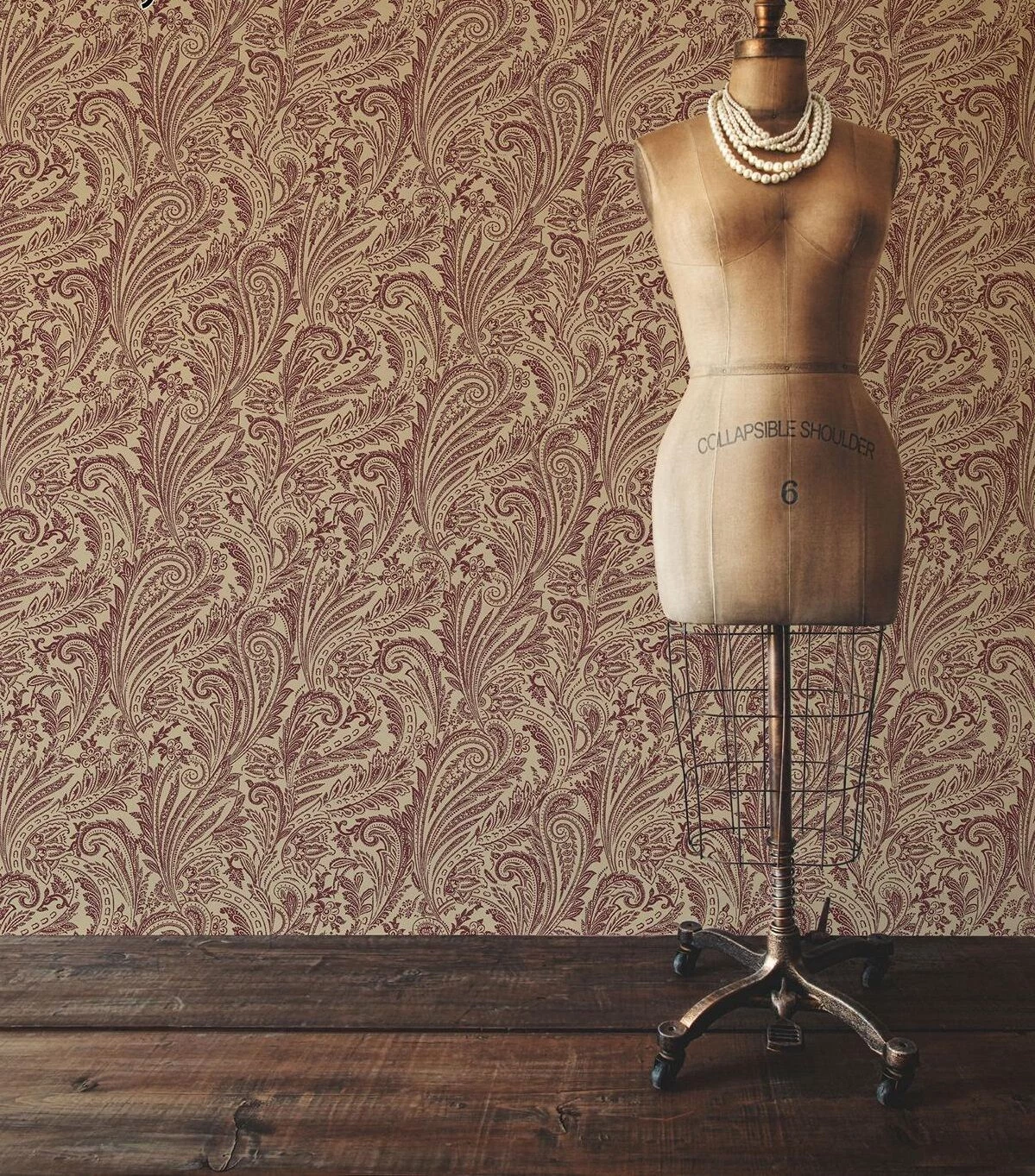 The right wallpapers can fully transform your home, giving it a truly unique character. It is therefore very important to  carefully consider what kind of atmosphere you want to achieve, when choosing designs. Are you looking for something bolder and more opulent, or perhaps for a breezy exotic look which hints at your adventure side? Do you want a mellow living space where you can relax and unwind, or a bright, colorful abode which energizes you?
Whatever you choose, don't forget that wallpaper trends come and go but the truly timeless designs – those inspired by times gone by – will never go out of style. Or, in the words of an iconic French designer, "Fashion changes, but style endures."
Don't be afraid to experiment – mix classical ornamental wallpapers with modern furniture and decorations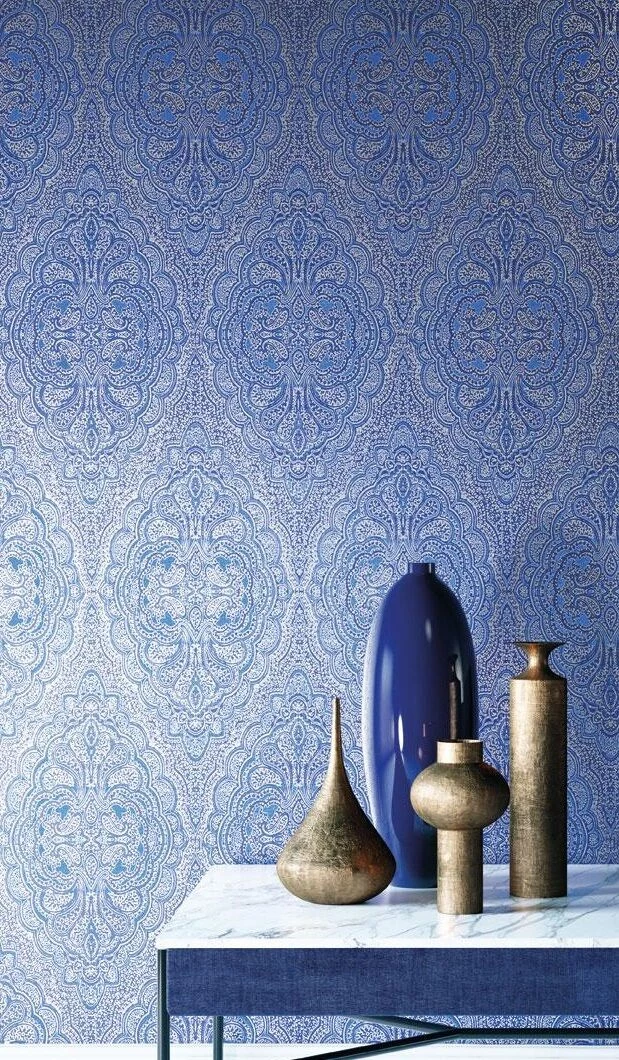 You can never go wrong with classical ornamental wallpapers!