7 Tips to make your Home Cosy
Winter is just around the corner and as the days get shorter and colder, most of us begin spending an increasing amount of time at home. After all, very few things are as enjoyable and calming as curling up on the sofa with a warm blanket, a good book, and a mug of coffee or hot chocolate. Of course, in order to ensure that the time we spend at home is as relaxing and comfortable as possible, we must take great care when choosing our colour palettes, furniture, and decorations. Very often, adding even one element can completely transform your habitat, making it beautiful, as well as comfy. If you are wondering how – read on! Today's article includes 7 tips to make your home cosy, relaxing and super stylish!
7 Tips to make your Home Cosy – 1 – Shine a light
String lights are an excellent way of creating a soft, ambient atmosphere in any room of your home. Plus, they come in a variety of different shapes and colours, so there is an appropriate version for almost every taste! Also, they can be arranged in virtually countless beautiful ways – simply place them near your living room window, or drape them over your bed. And, if you want to achieve truly romantic and magical results, combine them with a baldachin in white or cream.
Tip 2 – Bundle up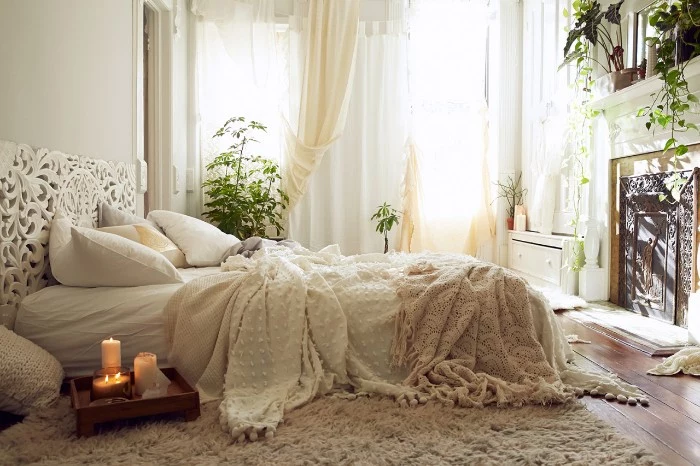 It's no secret that warm and chunky fabrics make everything look and feel cosier and more chic, be it your outfit or your living room! If you want to create a tranquil, cocoon-like space, opt for several faux lamb skins in light tones, or invest in a few designer blankets, pillows, and throws.
Tip 3 – Go for a warm, earthy palette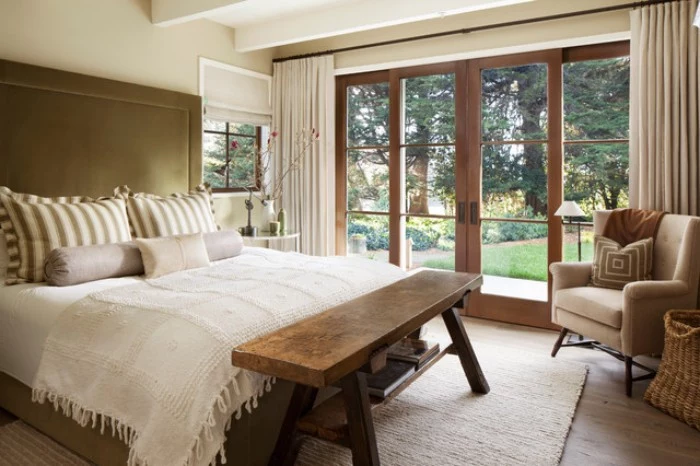 Nothing says "cosy" like a bright, sunlit space. Sadly, the lack of sun in winter makes this hard to experience. The solution is simple – paint your walls in warm, earthy tones, choose natural wooden furniture, and complement with decorations featuring beige and cream accents!
Tip 4 – Achieve perfection with a chic fireplace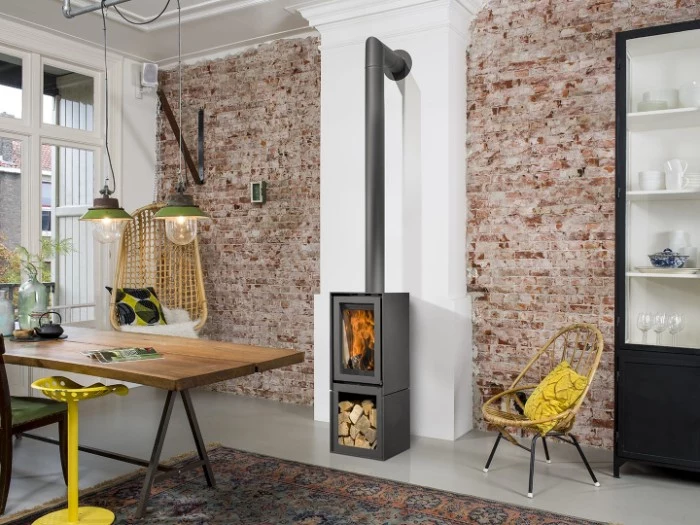 When it comes to cosiness, nothing compares to live flames. Fire doesn't merely warm up our bodies – it creates a homey and inviting feeling, while also having a calming and almost therapeutic effect. When we hear the word "fireplace" many of us think of old fashioned and outdated set ups but that doesn't have to be the case! Companies such as Barbas Bellfires fireplaces, for example, offer elegant, state-of-the-art designs that are suitable for slick, modern homes.
Tip 5 – Get creative with wallpapers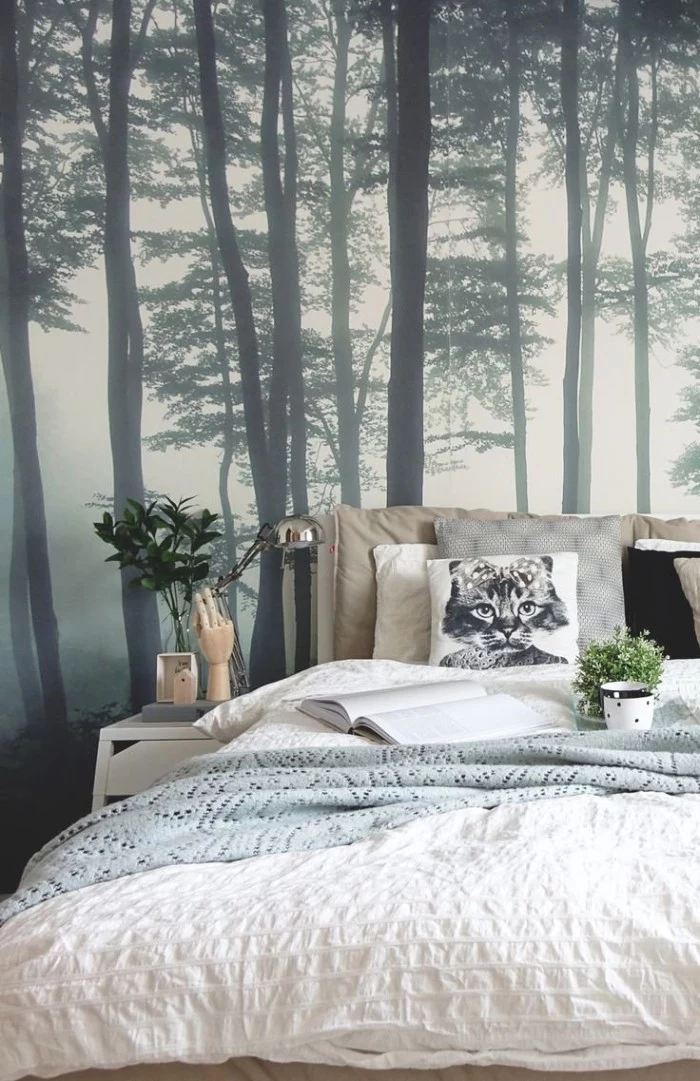 If you are on a budget and would like to revamp your home and make it cosier, we highly recommend trying wallpapers! The market is full of creative and gorgeous designs, like the beautiful ambient misty forest scene above.
Tip 6 – Add a splash of colour with a stylish kilim rug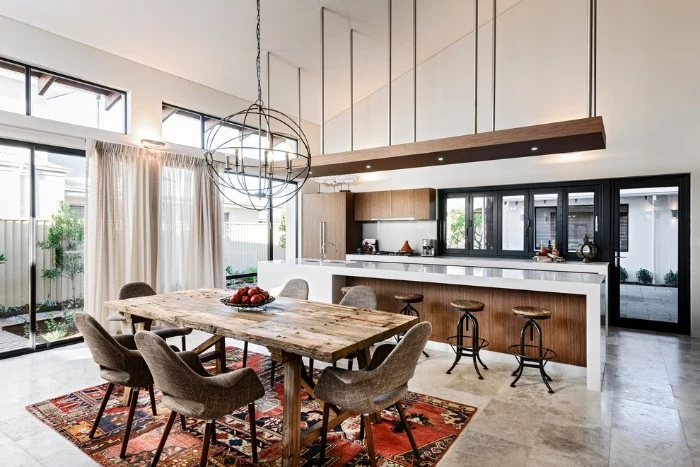 Kilim rugs are another excellent way of adding a touch of cosines to your home, especially if you are fan of bohemian interiors. In the past those beautiful carpets could be seen mainly in the living rooms and bedrooms, but lately they've began appearing in bathrooms and hallways. That's not surprising – they are soft, comfy and colourful – what's not to like?
Tip 7 – Go green with lots of lush indoor plants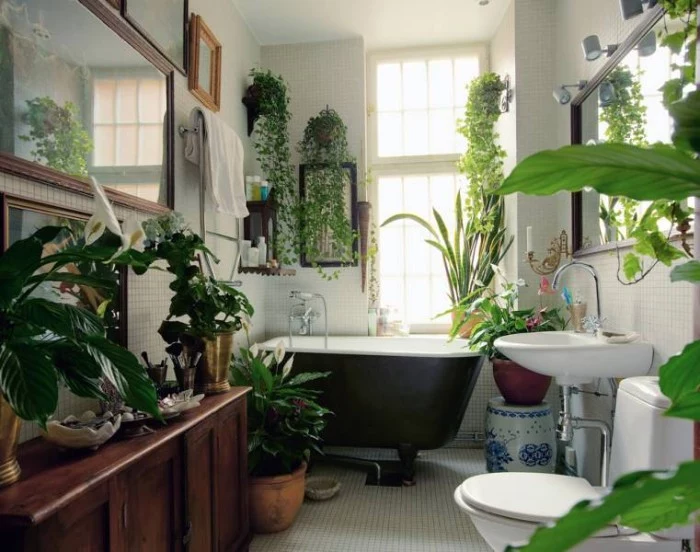 As we have discussed in one of our previous articles, plants make everything better! Not only are they beautiful and vibrant but some also have amazing health benefits. Plus, they are suitable for people with all kinds of lifestyles. For example – individuals with plenty of free time can opt for exquisite tropical flowers, while busy professionals can go for simpler plants such as succulents or cacti.
We hope you have enjoyed our 7 tips to make your home cosy, relaxing and stylish. Whether you decide to choose new wallpapers, a kilim rug, or a gorgeous fireplace – our team hopes you'll have lots of fun renovating!