What to Wear to a Winter Wedding? 50 Ideas For Winter Wedding Guest Dresses
Winter is here! It is time for warm coats, cozy scarves and boots. The snow and cold weather don't really allow for a lot of fashion choices, or at least that is what some people think. Actually, layering your clothes right and choosing the right accessories can still turn you into a fashion icon even during snowfall. But, what happens when you need to dress up formally? Well, in today's article we are going to show you what to wear to a winter wedding with 50 ideas for gorgeous winter wedding guest dresses. So, keep reading to find out what the 2020 fashion trends, so you can create your own outfit and stun everyone.
Look stunning by following our fashion advice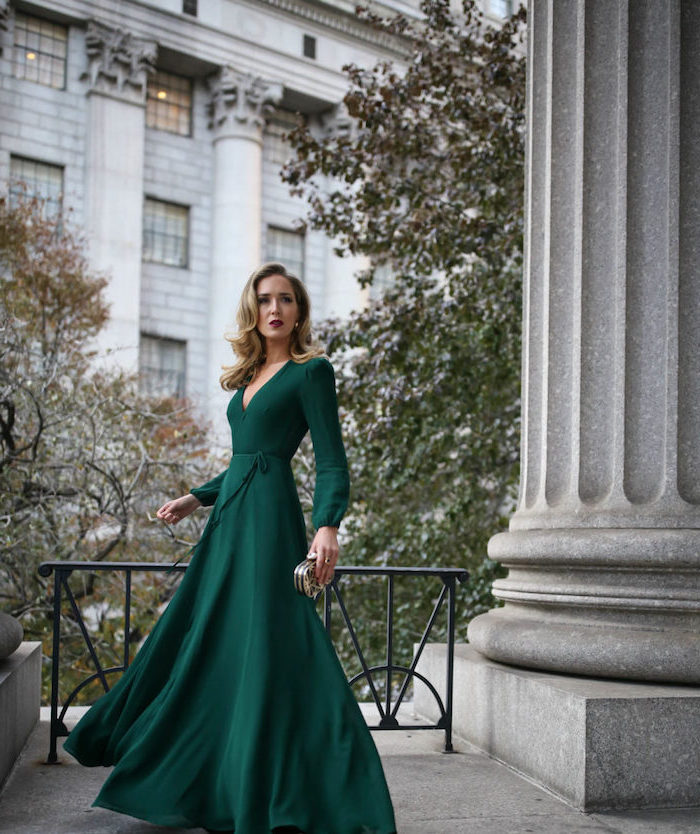 What to wear to a winter wedding?
There are a few tips we can share with you, which are pretty basic when it comes to choosing what to wear to a winter wedding:
Be prepared. Winter are cold, even if there is no snow, you need to be prepared for rain and wind. That is exactly why, you need a warm coat, which goes well with your outfit. Furthermore, you can accessorize with a nice scarf and a pair of gloves.
Choose your outfit in accordance with the dress code. Black tie suggests more of a formal outfit, while cocktail attire gives you more freedom and more choices.
Stick to the winter hues. Green, red and even black are winter hues. Considering the season when choosing your outfit doesn't have to limit you, but you still need to be aware of what are the trendy colors at the moment.
If you follow these basic rules your outfit will definitely be unmatched
Winter wedding guest dresses to wear in 2020/2021
Trends change every year and this year is no different. While there are some colors which are winter staples, that doesn't mean that you can't experiment and try something new. Fabrics are also very important, because not only do you need to look flawless, you also need to be warm. So, as we've already said, think comfort when choosing your dress. After all, at wedding you need to have fun and enjoy yourself instead of spending the night being cold and uncomfortable. Accessories are also important and we are going to share with you what the best ones are and how to pair them best.
Make sure that the dress you choose is going to be comfortable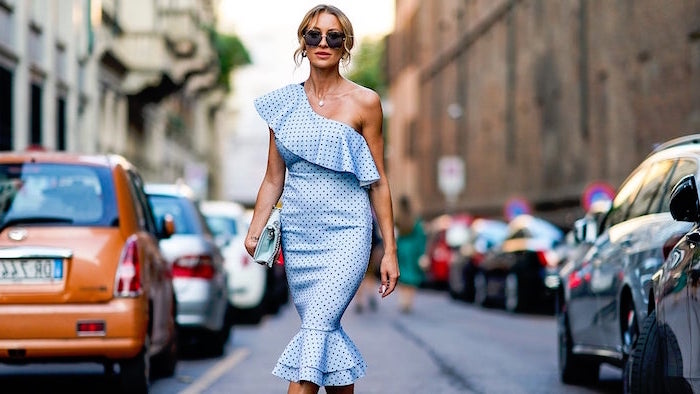 Velvet wedding guest dresses
Velvet is a type of fabric which is going to keep you warm. That makes it the perfect choice for your winter wedding attire. What's more velvet has been on trend for a few years, making a comeback from the 90s. Another upside to this gorgeous fabric is that it looks amazing in any color and can be used both for more formal weddings, as well as more casual outfits. Pair it with nice, simple shoes and a modern coat and you will look absolutely stunning.
Velvet is a great choice for a dress which is going to keep you warm
Dazzle with sequins
In general, when we hear winter, we think of Christmas. When we think of Christmas, on the other hand, we think of bright lights and festive mood. And nothings brings the festive mood in an outfit more than sequins. Whether you choose to go for understated black shiny dress, or you want to go all out in silver sequin dress, all eyes will be on you. If, however, you are not willing to commit to an all sequin dress, you can choose one with small details around the waist or neckline. That way, not only are you going to shine, but you are also going to look very classy and elegant.
Sequins bring the festive mood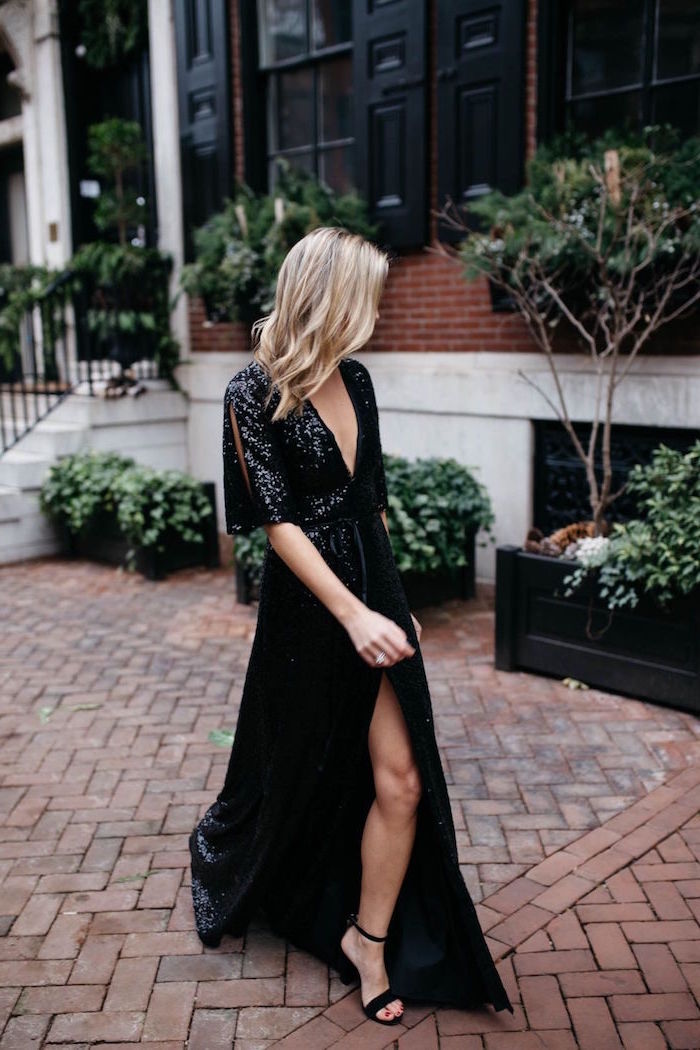 Pink is the color of love
Pink, in my opinion, is an under appreciated color. First of all, it looks good in any season. Second of all, it is such a romantic, understated color, which makes every woman who wears it look elegant and gorgeous. Since white is absolutely out of the question for a wedding guest dress, pink is the closest you can get without making the bride angry. The good news is pink can also be paired with many different colors when it comes to shoes and accessories.
The pink colors gives off so many romantic vibes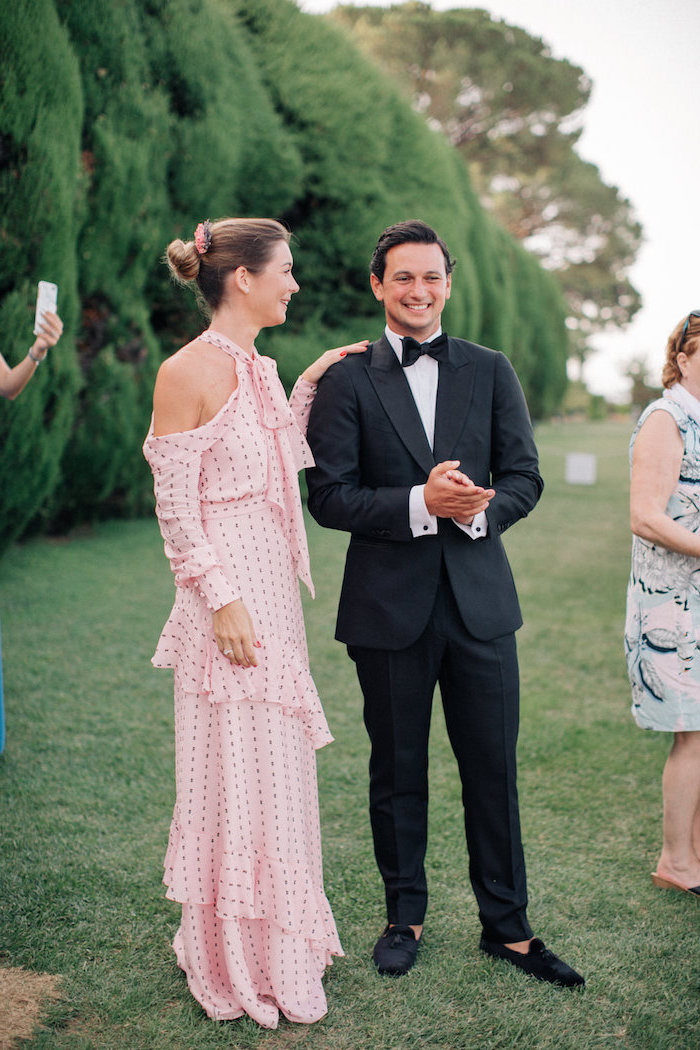 Keep it floral
While floral prints are usually reserved for spring/summer dresses, that doesn't necessarily mean that you can't wear them during the winter. It is important to note that flowers are a must have at any wedding. Whether it is table decor, or the bride's and bridesmaids' bouquets, flowers are everywhere at weddings. That is exactly why, winter wedding guest dresses with floral motifs are absolutely welcomed in the 2020/2021 fashion trends. So, don't be afraid to dress up in a floral dress yourself.
If the dress code allows for a more casual outfit, pair your dress with stylish boots for extra warmth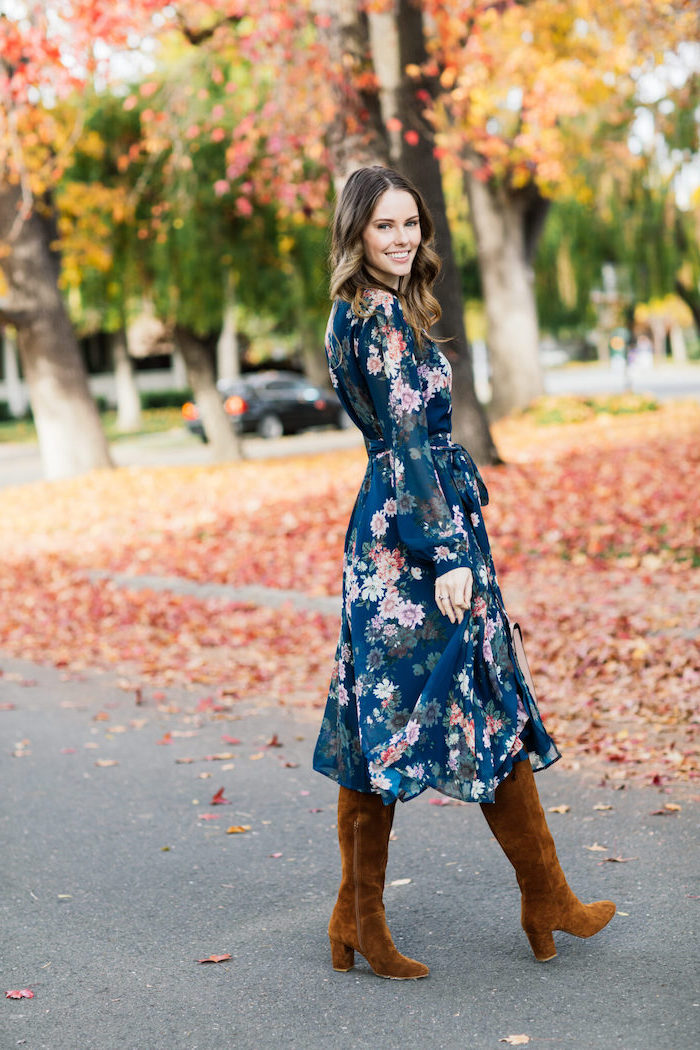 Dark greens are a must for the winter season
If you want to keep things simple, but look stunning at the same time, look no further than the dark green hues. Green, in general is such a stylish and elegant color. Even a monochromatic dress in this colors can be an absolute winner when it comes to best dressed wedding guest. When you pair the color with an interesting dress shape, then you have yourself the perfect outfit.
Dark green hues are perfect for the coldest season of the year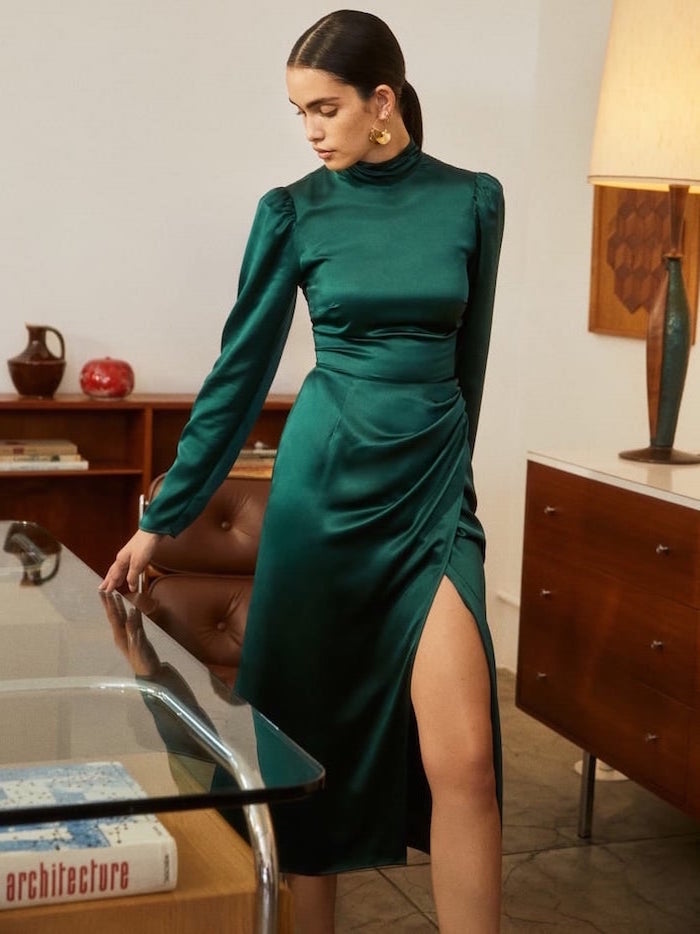 Choose everyone's favorite color – red
Red is just such an elegant, timeless color. First of all, it is important to note that red is the color of love. What's more, it is the color that is going to draw all eyes on you with its bright hue. It is worth noting also that red and green are the colors of Christmas, hence their use during winter times. So, if you want to be the center of attention, don't be afraid to choose red for your winter wedding guest dress.
Red is one of the timeless, classic, most elegant colors out there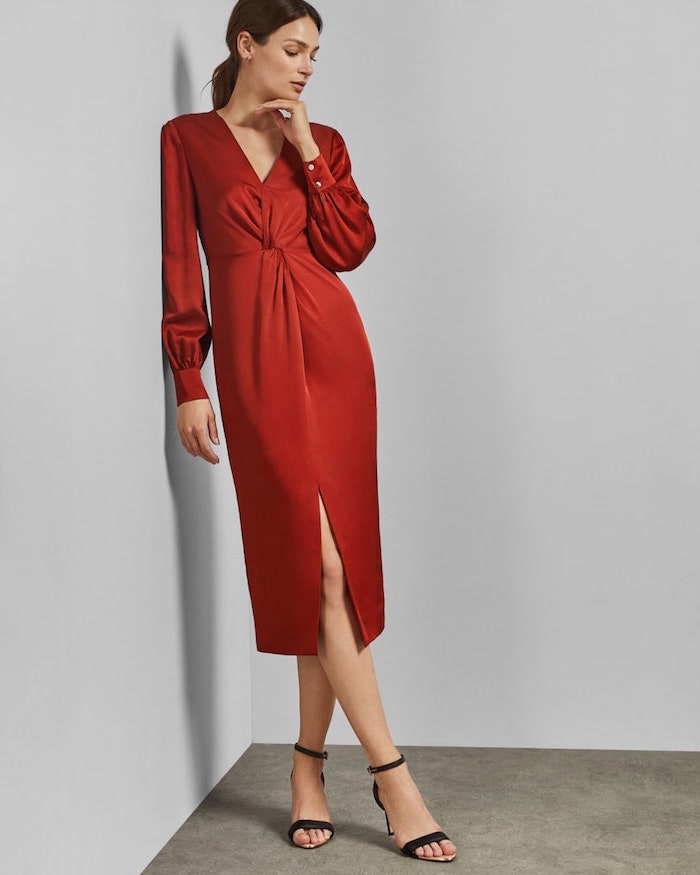 Navy blue is a great choice for winter
Blue is Pantone's Color of the Year. That makes it the preferred, on trend color, for clothes, furniture and everything in between. What's more, navy blue's dark hue allows for a more understated look, which, however is just as effective.
Navy blue paired with velvet – yes, please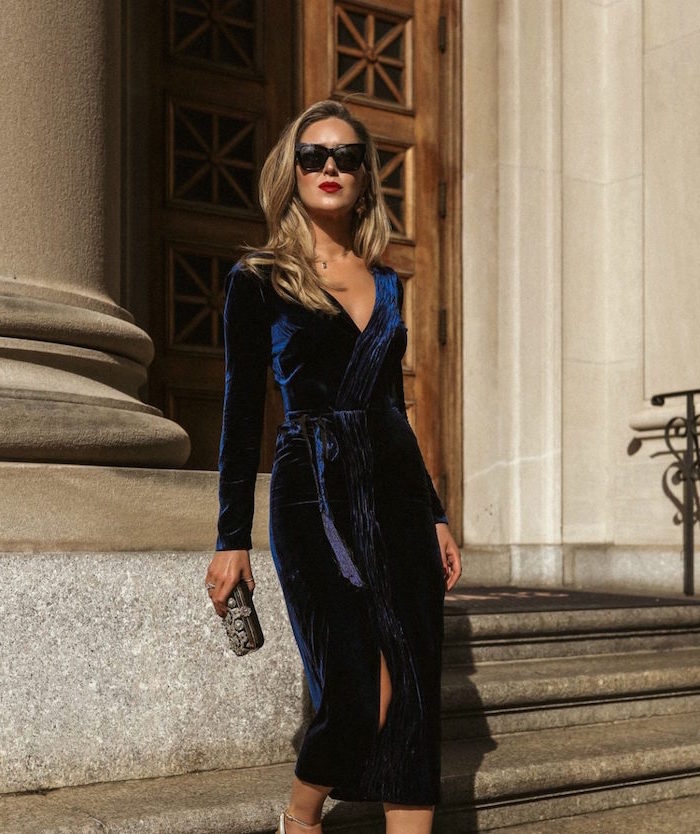 Winter wedding guest dresses in black
Black is the single most timeless, elegant color. You can never go wrong with black. That is especially true if the dress code is black tie. That, of course, doesn't mean that everyone needs to be dressed in black. However, if you are looking for an understated, classy and elegant look, but don't want to experiment with colors, black is the way to go. What's more, every woman needs to have a black dress in her closet, so this might be your excuse to get one, if you don't already have it.
Black will always be trendy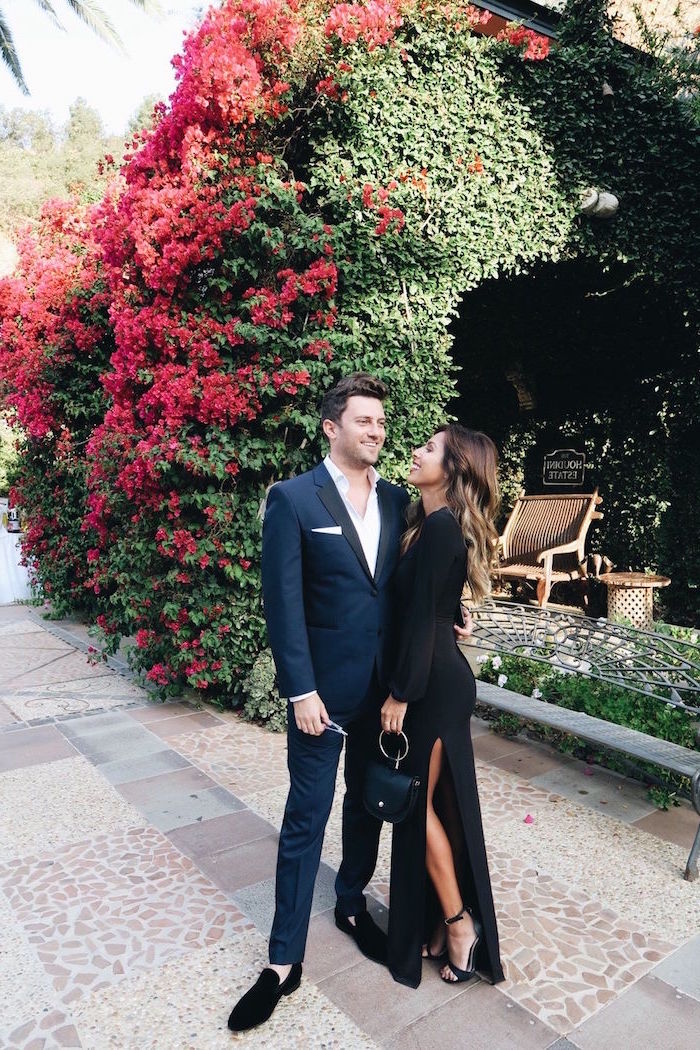 Now keep scrolling through our gallery to find even more examples of gorgeous formal wedding guest dresses
Bring the sunshine into the wedding with a wonderful yellow dress
Lace will always be a good choice for a dress, especially when it is in wonderful blue colors
Semi formal dresses for wedding in neutral colors
Formal wedding guest dresses in purple
Gorgeous elegant dresses for wedding guests
Long sleeve wedding guest dresses