Getting married in 2019? Here are the trendiest wedding decoration ideas for your big day
Are you getting married in 2019? Are you stressing out about decorations, color palettes and seating charts? We are here to help with lots of wedding decoration ideas, which are going to be very trendy this year. After all, the day of your wedding should be the best day of your life. Spare yourself some stress and headaches and get some inspiration from our beautiful suggestions.
Probably the biggest trend for 2019 are eco-friendly and sustainable weddings, following the examples of Meghan Markle and Princess Eugenie. Pick a charity that is close to your heart and ask people to donate. Choose locally-produced food. Use flowers, which bloom in the current season. Also, forget about using plastic. Use paper straws and linen napkins, instead. It is the 21st century, we all have the responsibility to be sustainable.
This year Pantone announced Living Coral as their colour of the year. Therefore, it is a great idea for your wedding colour palette. Some people prefer to have soft, warm colours for their weddings. However, this year be careful. Focus on a colour that stands out more, instead of different shades of white and light pink. Bold colours look chic and modern. From flowers to bridesmaids dresses, don't be afraid to add some colour to your big day.
Another big trend that never changes is bringing the outdoors inside. Lots of wedding decoration ideas for this year contain large floral centrepieces. You have two options:
Use low flower arrangements instead of table runners. That way your guests will be able to look at each other easily, plus, your wedding will be very Instagram-able.
Use high vases with beautiful flower bouquets inside them. These centrepieces will stand out and will be the first thing your guests see as soon as they walk in.
Another way to use flowers is as small accessories to your chairs. Instead of covering them in satin, use flowers either to tie a bow of tulle or like this fun idea for the Mr. and Mrs. chairs.
Fun idea for his and hers chairs with flowers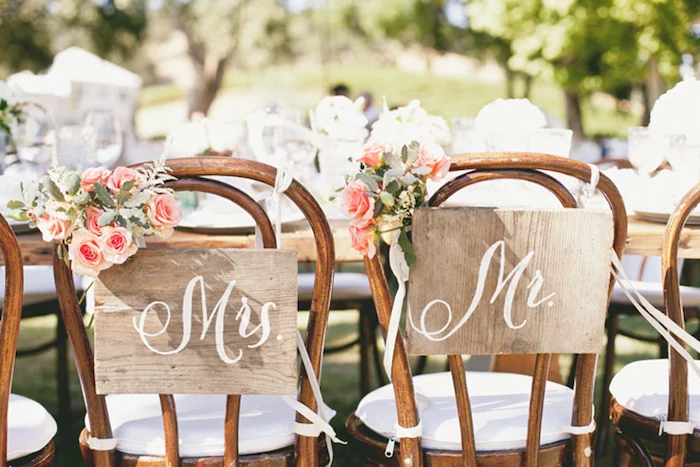 The desserts table is one of the most important parts of your wedding. After all, that's where your beautiful cake is going to be. In 2019, however, the trend is less is more. Instead of covering the whole table with cupcakes, macaroons and all kinds of desserts, opt out for a more simple look. Let the wedding cake be the main focus. That way your guests will spend more time on the dance floor, instead of the desserts table. Moreover, you can add some flowers or an interesting backdrop.
Wedding decoration ideas for the dessert table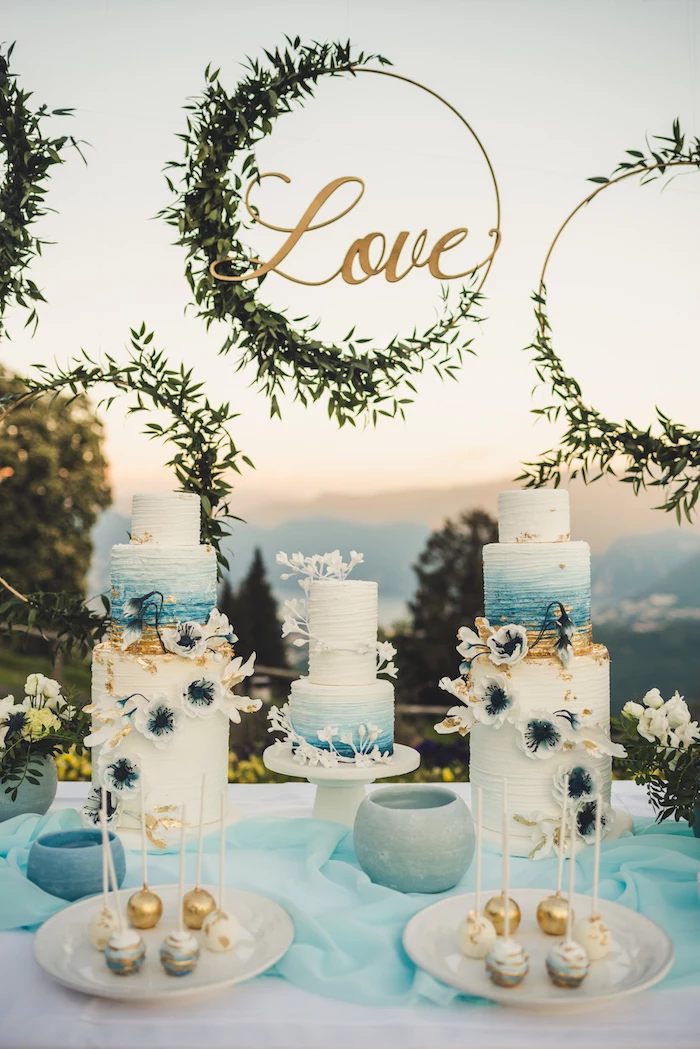 On the other hand, you can use an alternative to the cake and be creative.
Tall cakes made out of macaroons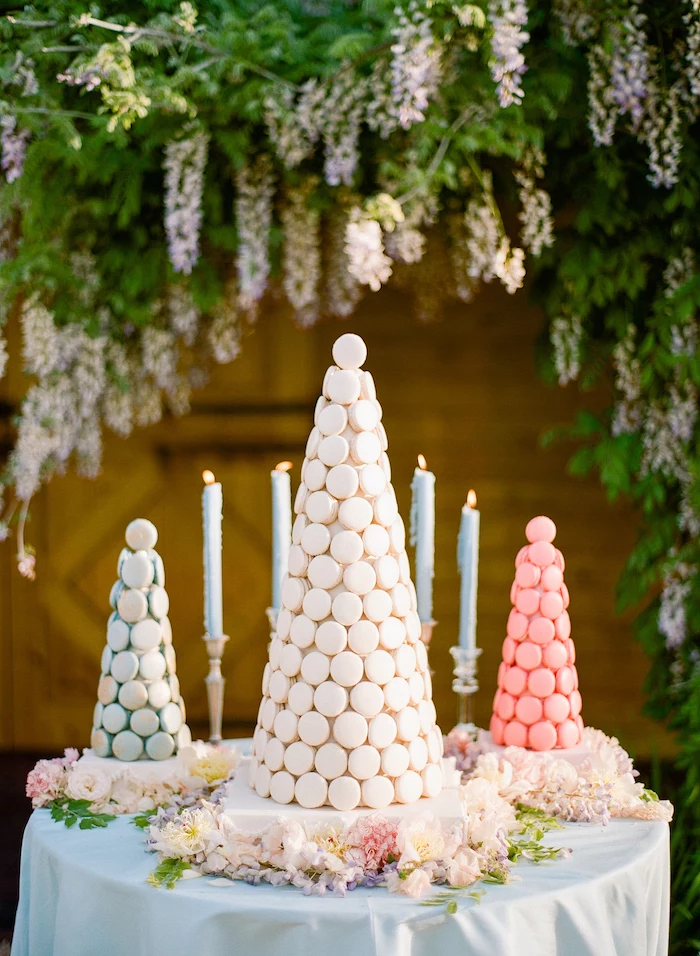 After vows and rings are exchanged, the place where people are first going to be introduced to the married couple is the sweetheart table. The advantage of the sweetheart table is that you and your new hubby are able to spend some time, just the two of you and enjoy your newly formed family. However, if you want to share your space with the maid of honour, the best man and close relatives, you can use a head table, instead.
How to decorate a head table or a sweetheart table?
Elevate it or put it in the center of the hall. It is your day. You and your husband should be where everyone can see you.
Use tulle or fairy lights to make it stand out.
Go all out on the flowers. This is the main table, it should be decorated more than the others. Furthermore, use candles and lanterns for a more romantic look.
You can also put a beautiful backdrop behind it. Every picture they take of you and your new husband is going to be worthy for all social media.
Simple, yet elegant sweetheart table with a greenery arrangement at the forefront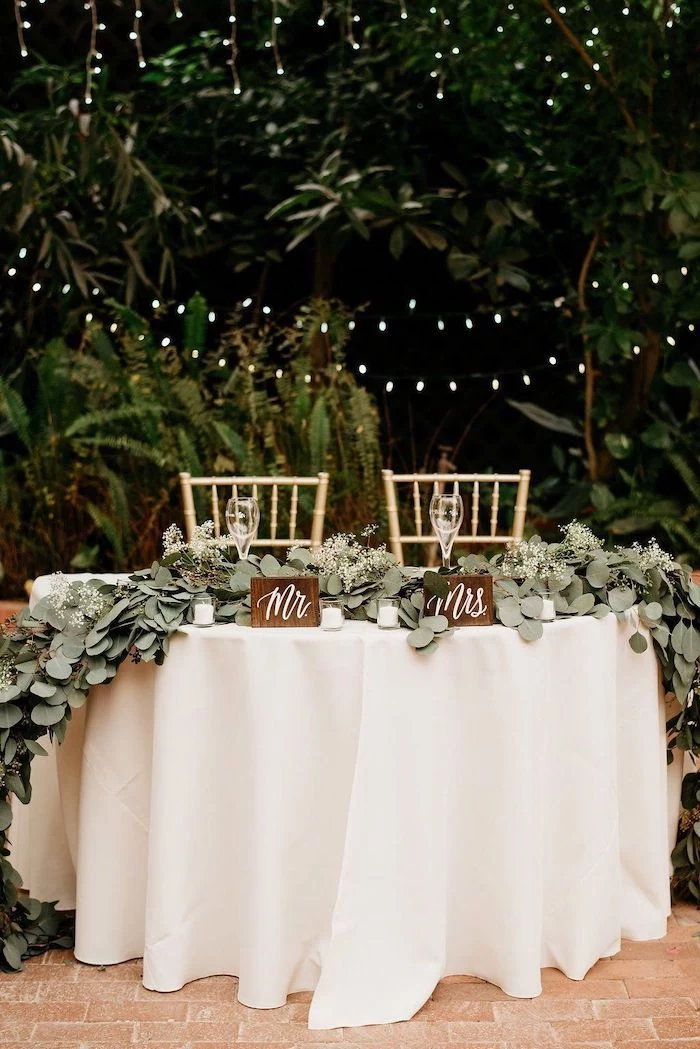 Don't overdo it on the table settings. When you are decorating your table remember that there should be enough space for all the plates, glasses and utensils. Smaller flower bouquets and a few candles are a simple, but elegant way to set the guests' tables.
Beautiful table setting with small bouquets and candles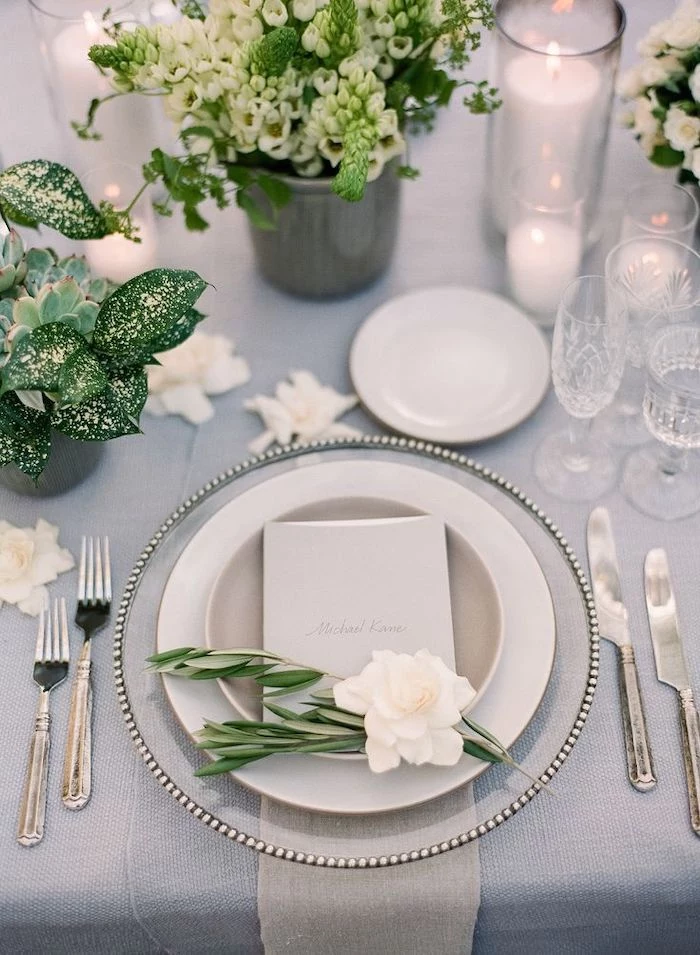 While some people refuse to have seating charts, if it is going to be a big wedding with lots of guests, seating charts are a lifesaver. What's more, your seating chart can be a place for people to take pictures. Be creative and use flowers to make it stand out. Make it a part of the decorations.
Beautiful seating chart with flowers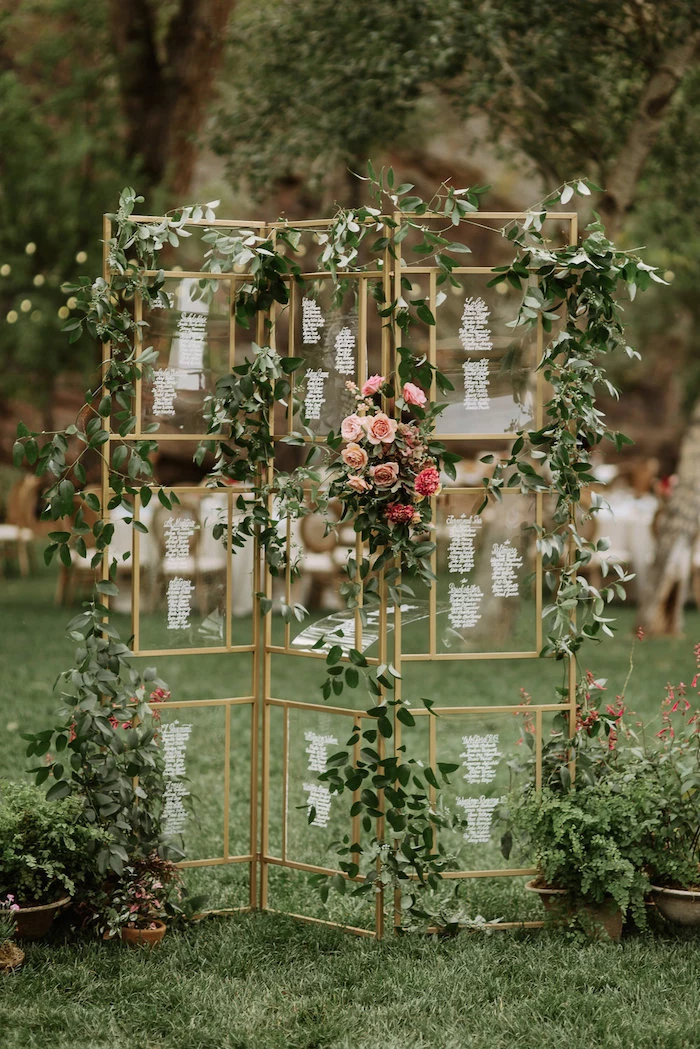 A more creative seating chart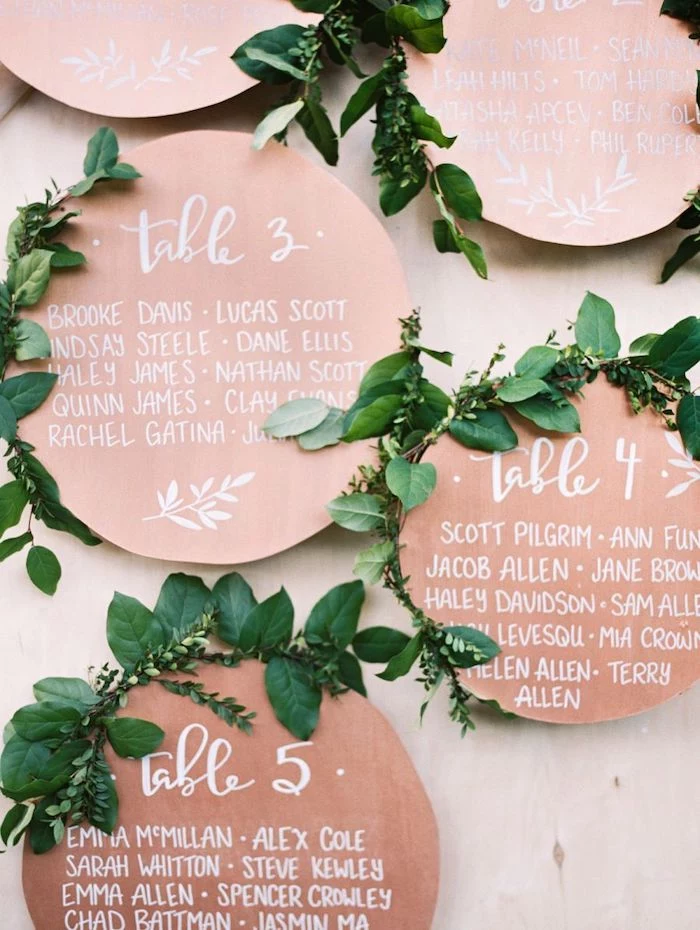 Flower arches are going to be a big deal in the wedding decoration ideas for 2019. Who wouldn't want an arch covered in beautiful roses for their wedding. What's more, you can use it in a few different ways:
You can get married underneath a flower arch, since a lot of people prefer to have their ceremony in a garden, for example.
You can use a flower arch as backdrop for the head table.
It can also be a backdrop for the pictures you are going to take with your guests.
Breathtaking arch made out of roses in shades of pink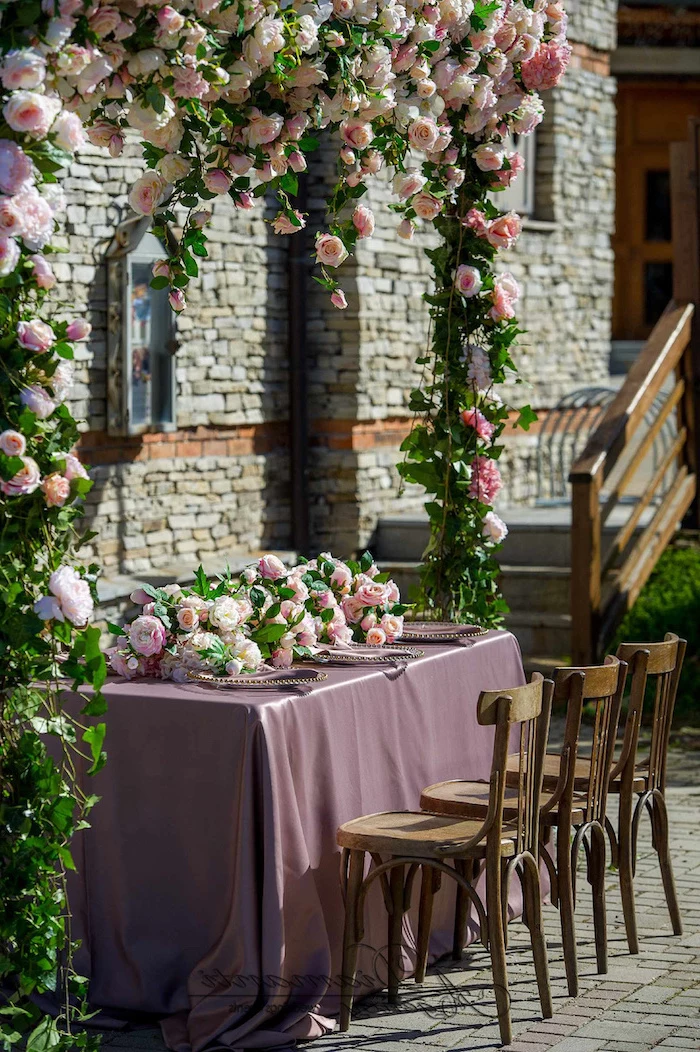 Hanging decorations can also be very interesting. A lot of people use fairy or string lights to decorate the ceiling. They especially work for garden weddings. Lights make your wedding decor look romantic and cosy. If you are looking for something more extravagant, you can have flowers hanging from the ceiling or big beautiful candelabras.
Beautiful example for use of fairy lights at a garden wedding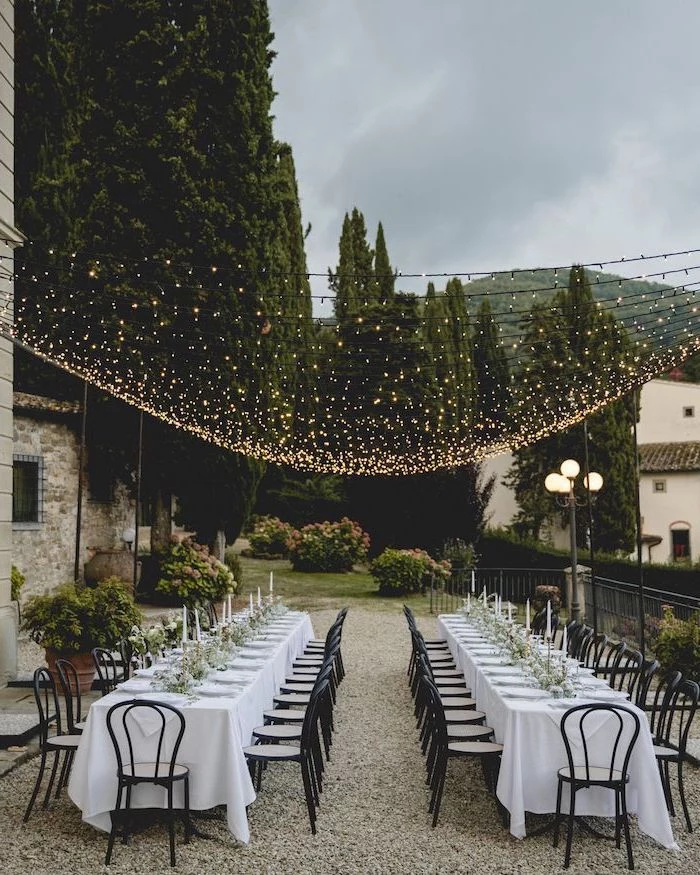 Orange tree decoration as a centrepiece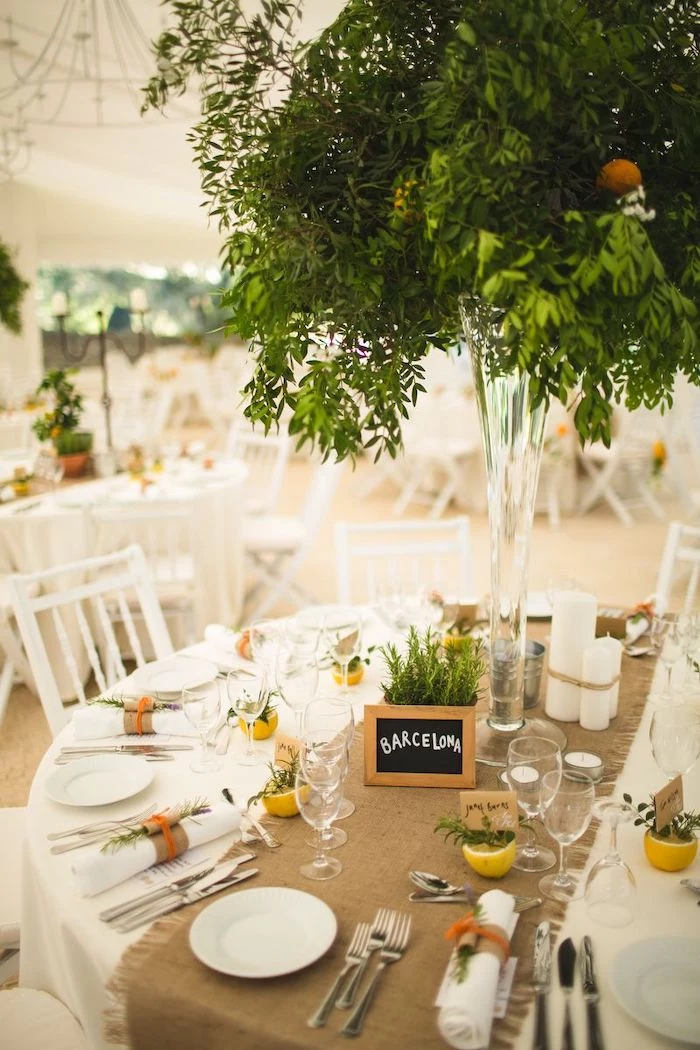 Candlesticks, instead of flowers as a centrepiece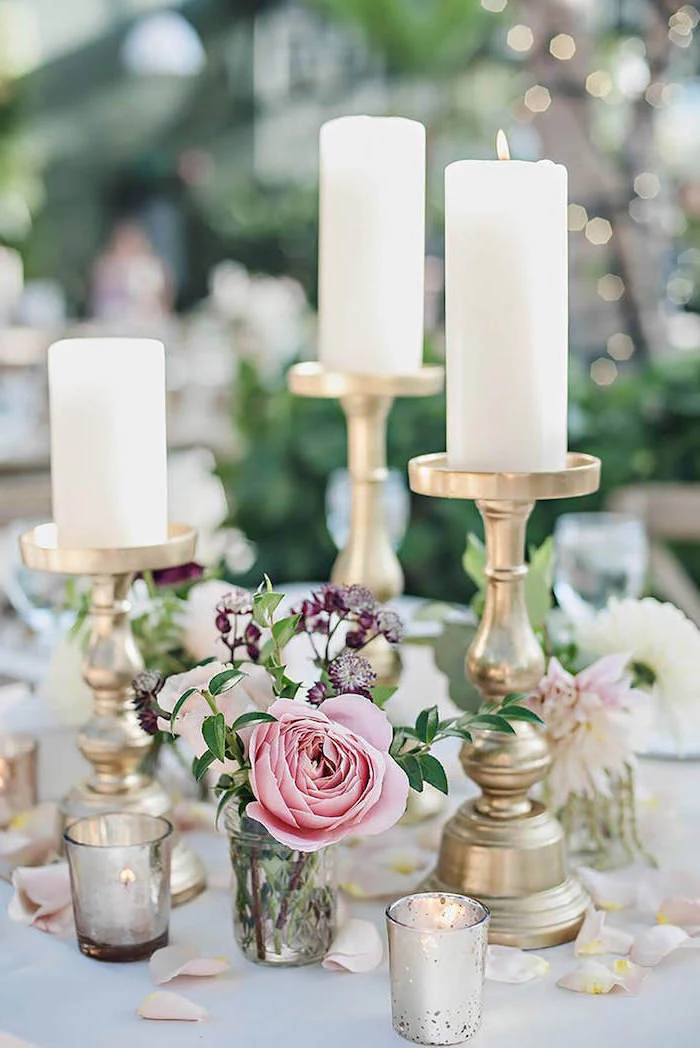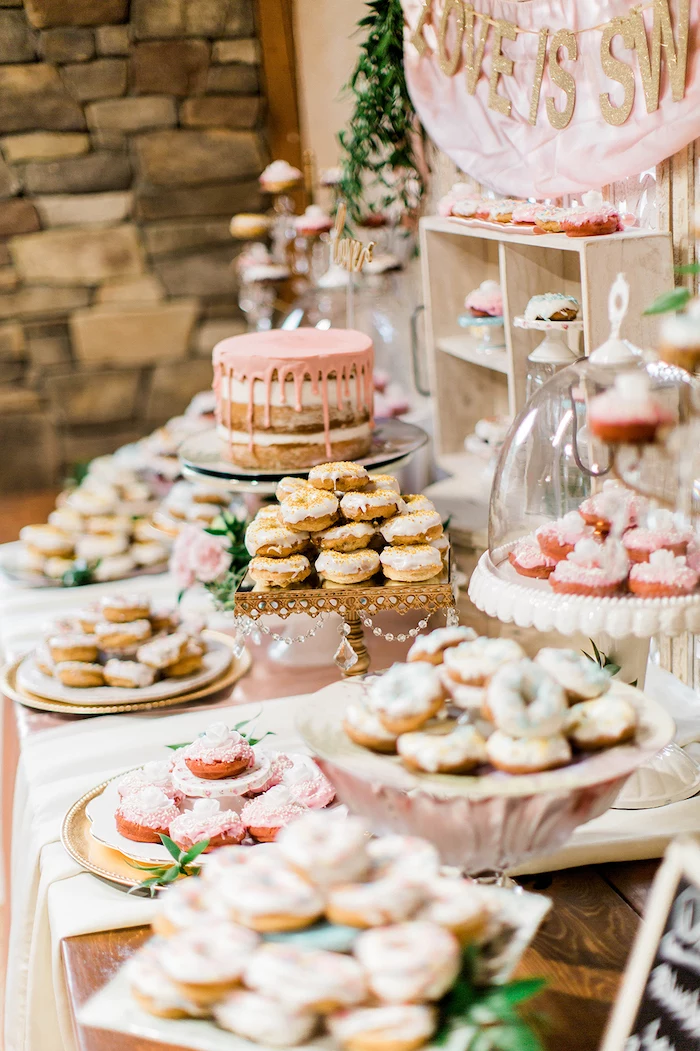 Hanging greenery and lights bring a modern look to your wedding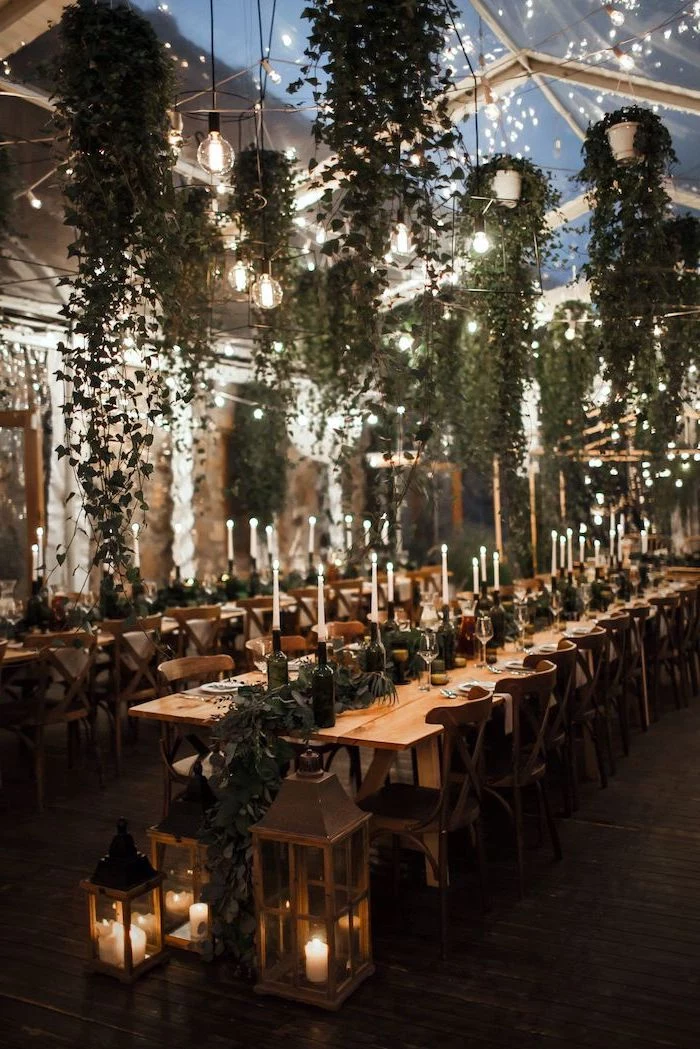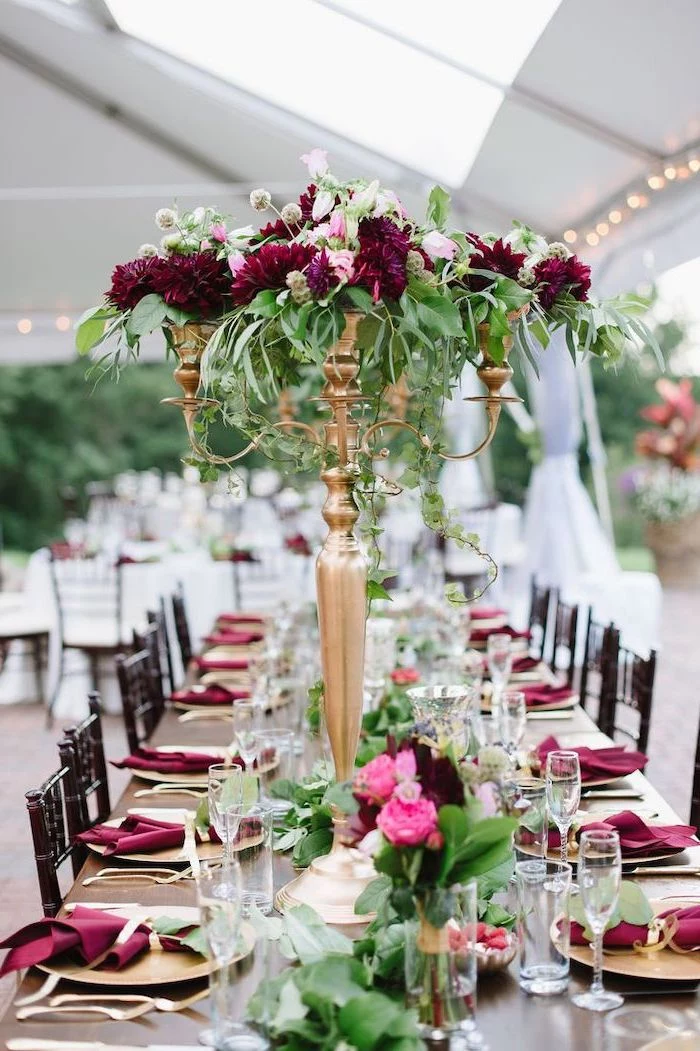 Breathtaking arches for your wedding decoration ideas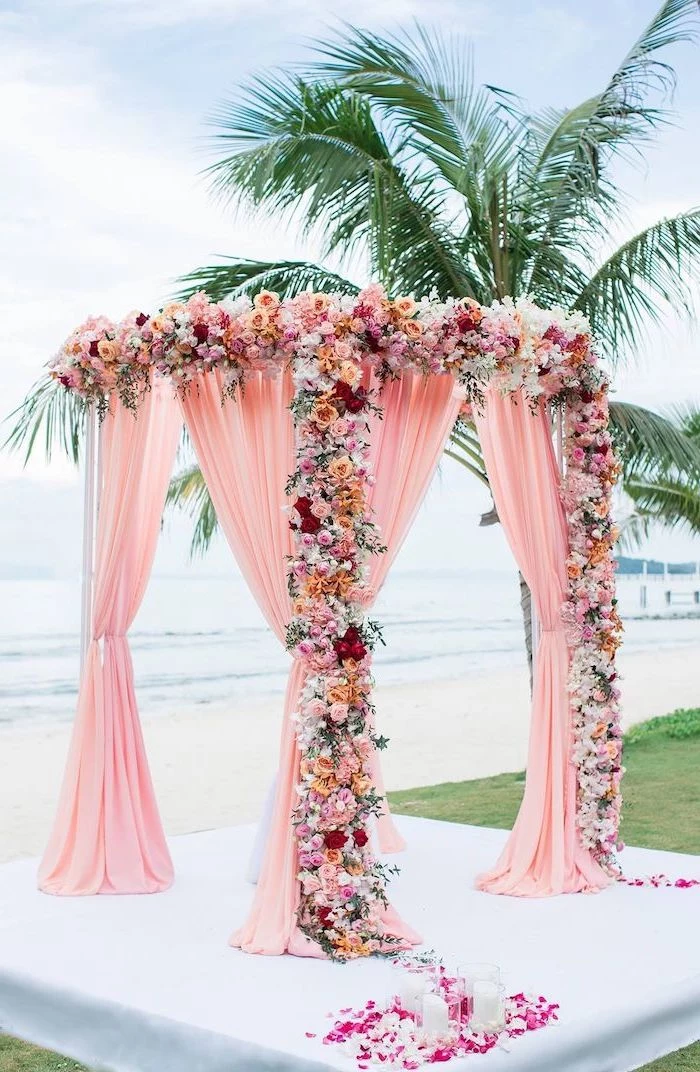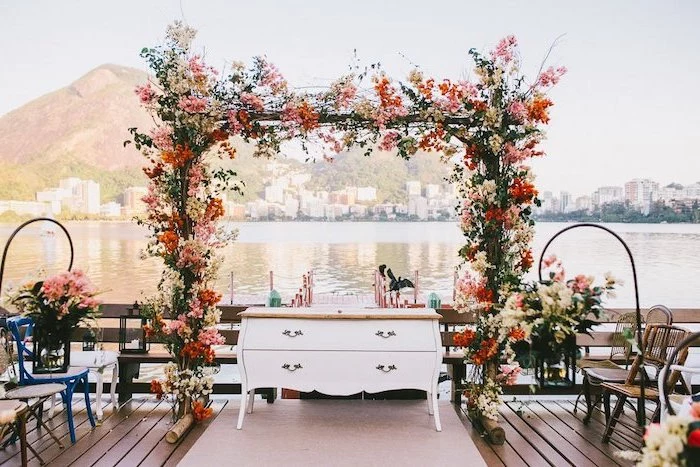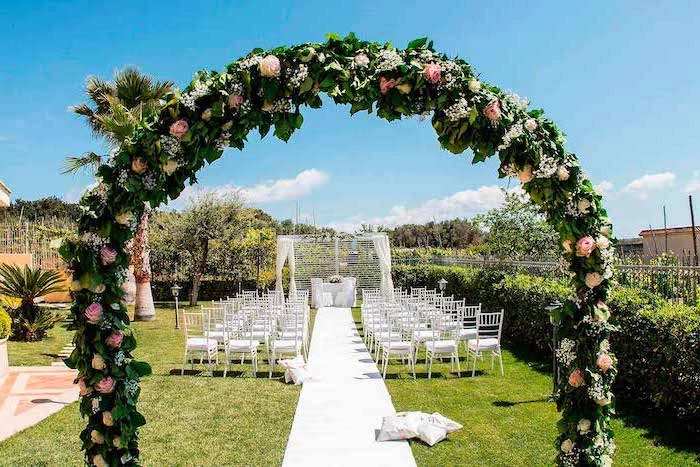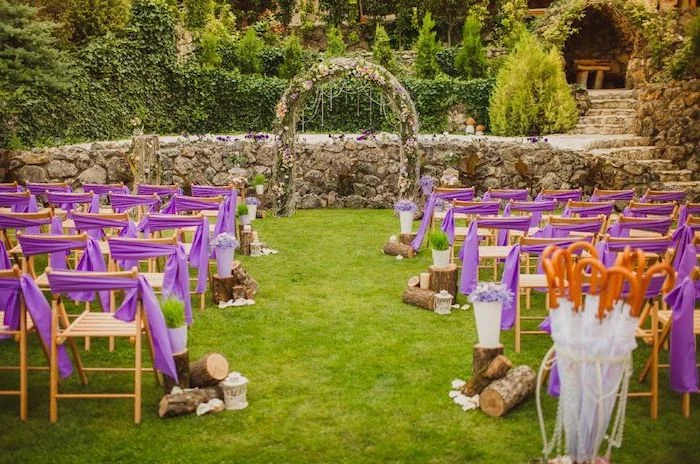 Instagram-worthy backdrops for your wedding photos
Fun ideas for seating charts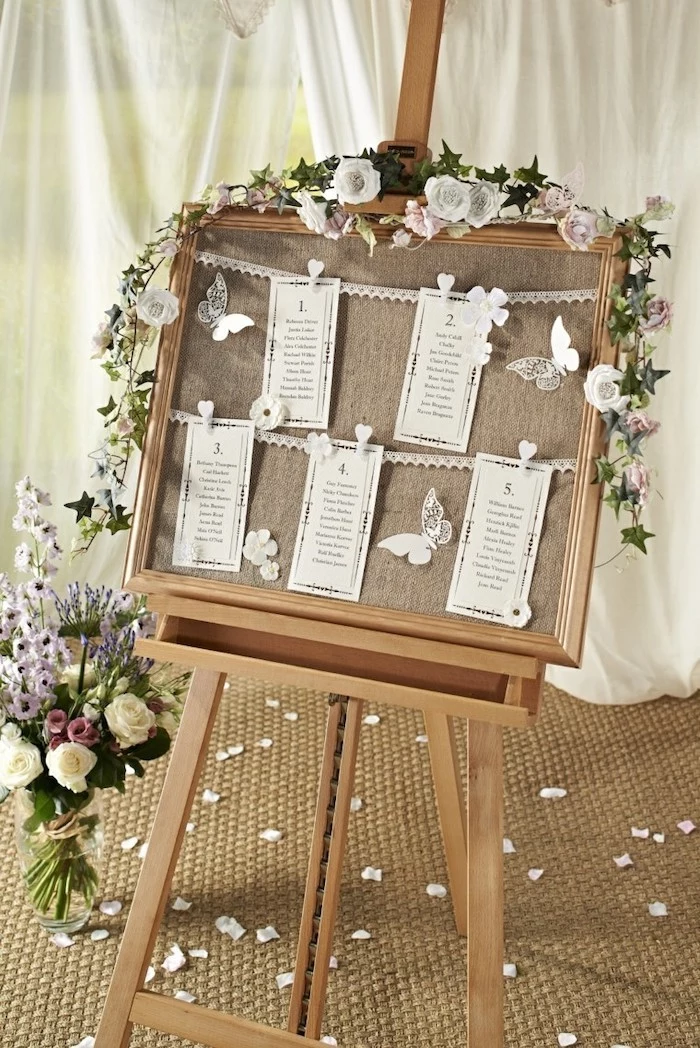 Beautiful flower arrangements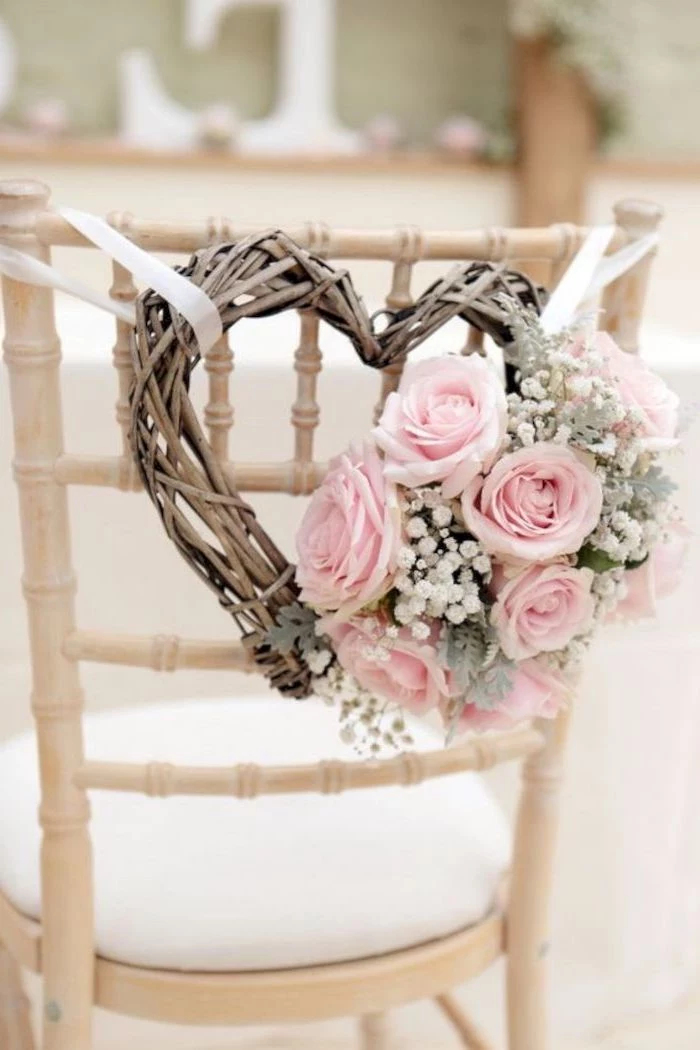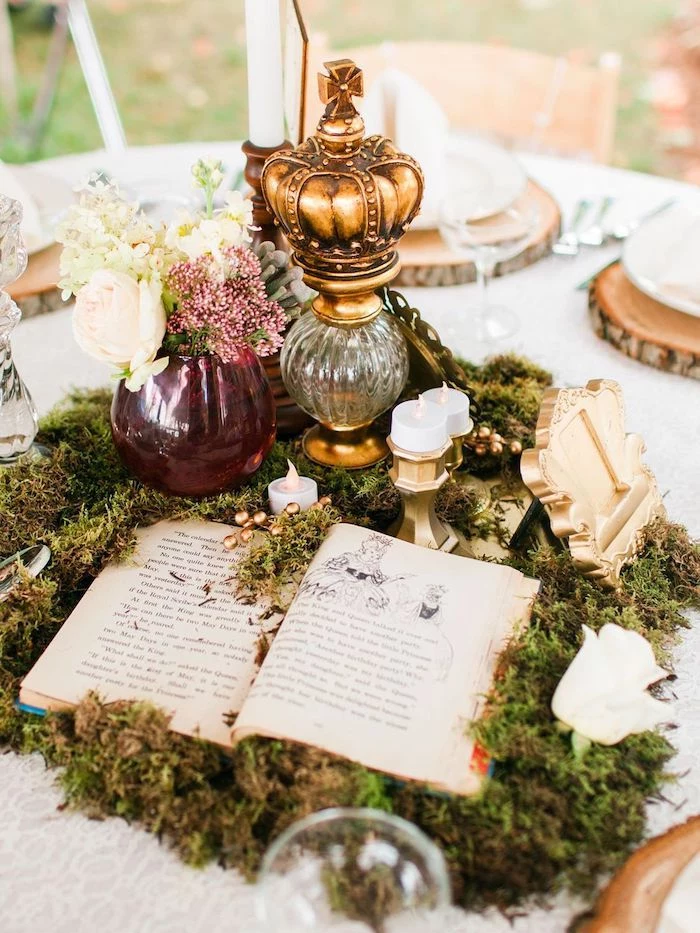 Wedding decoration ideas for the head and sweetheart tables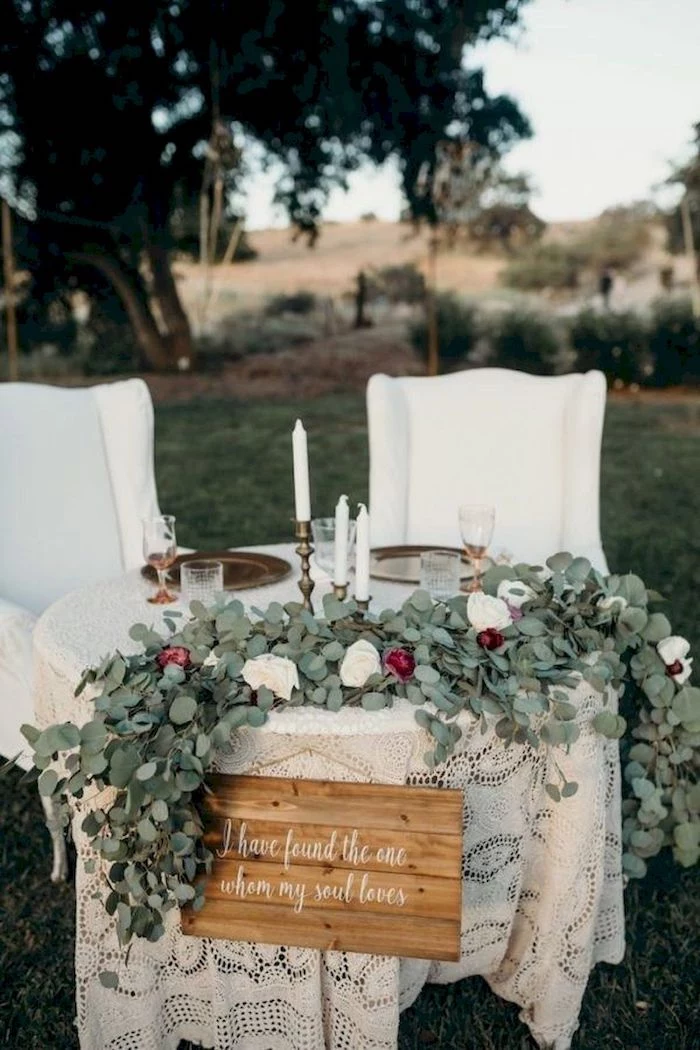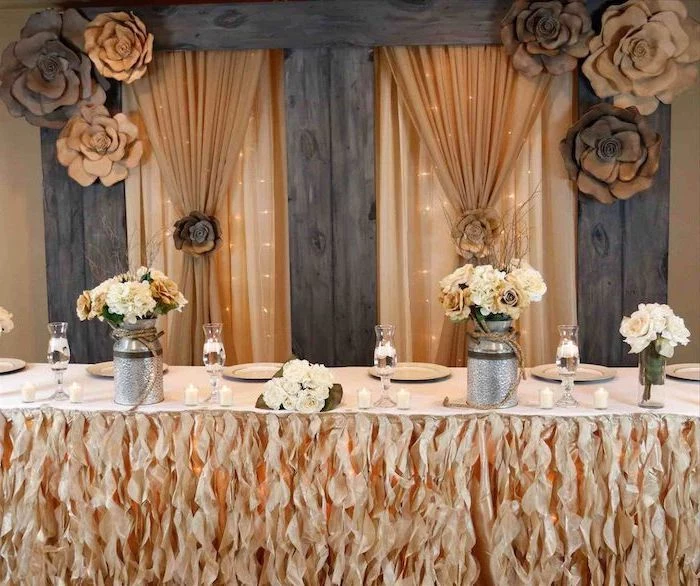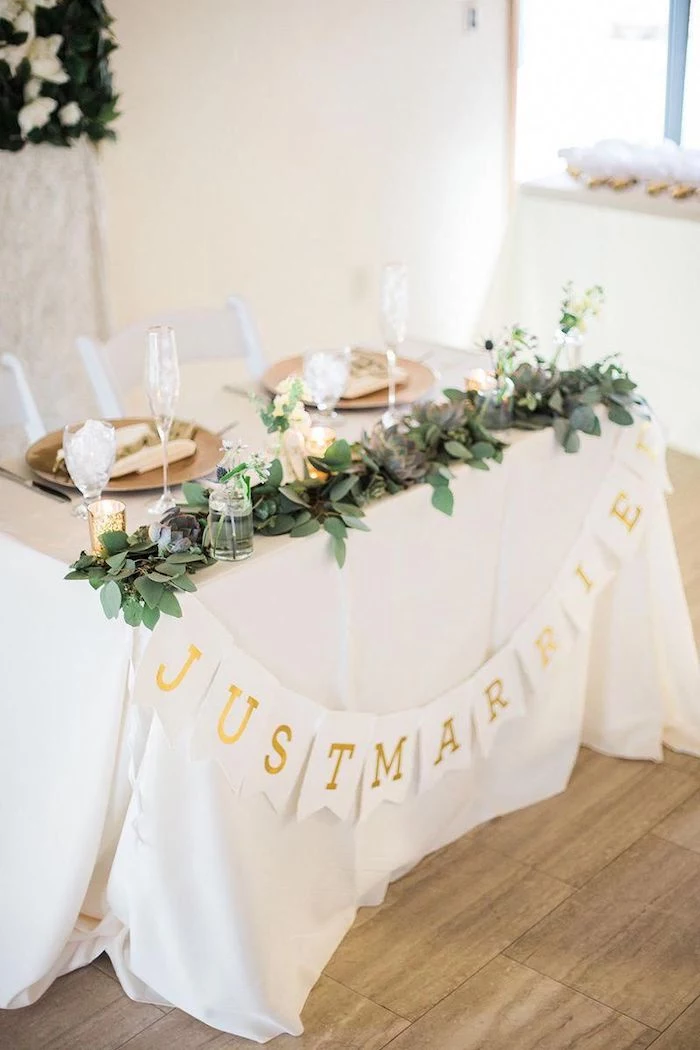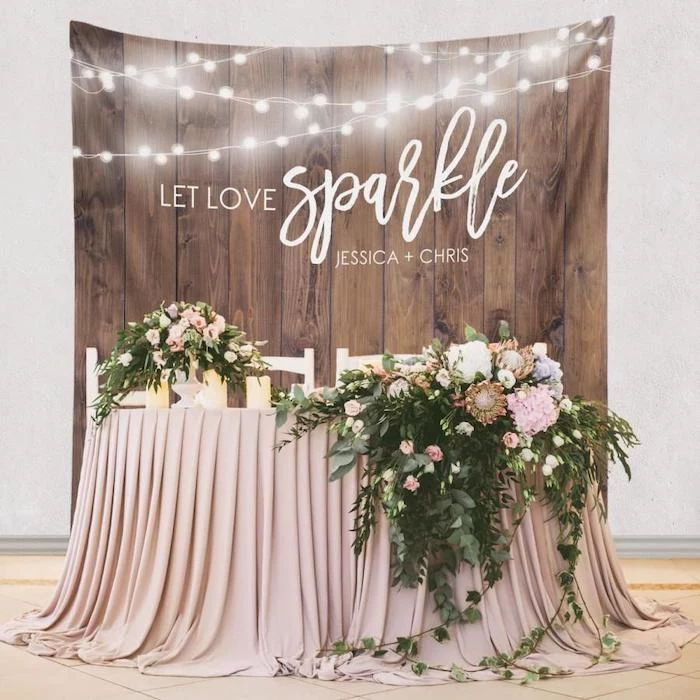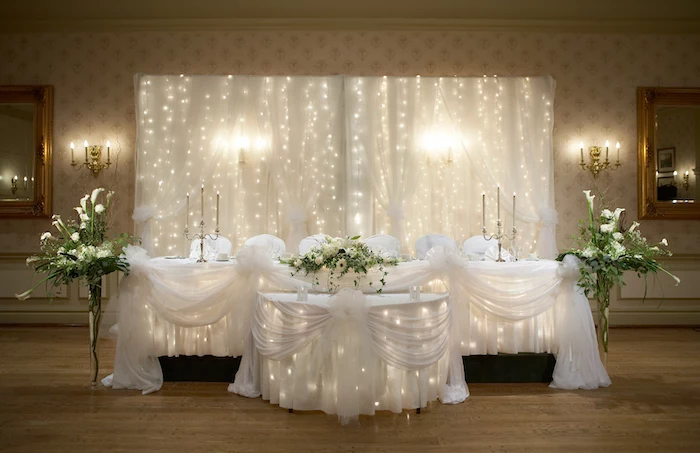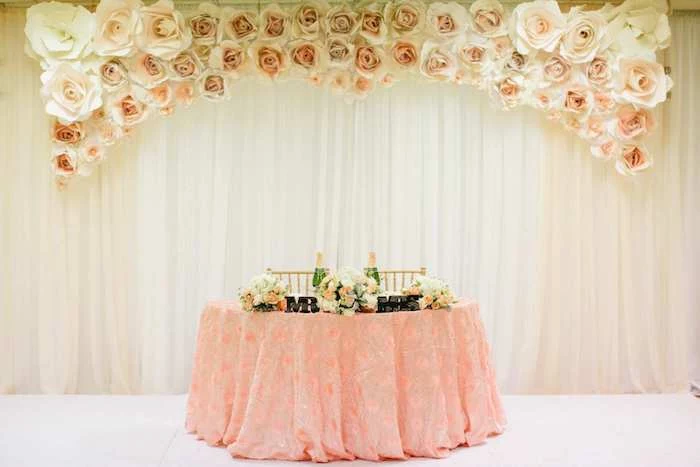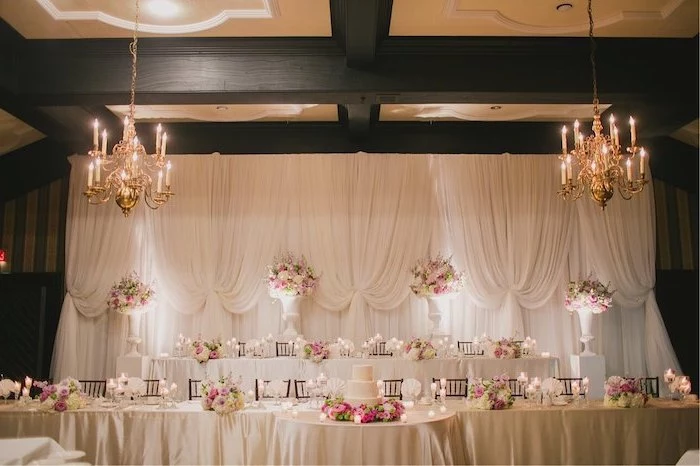 Ideas for the sweetest spot at your wedding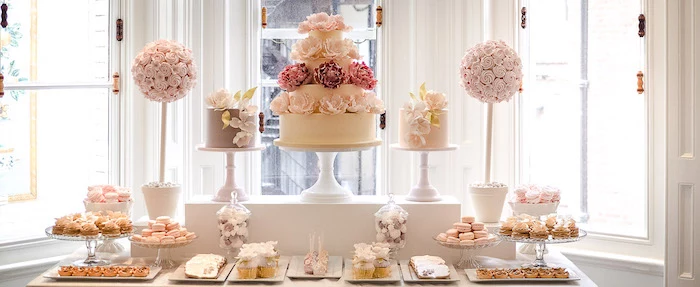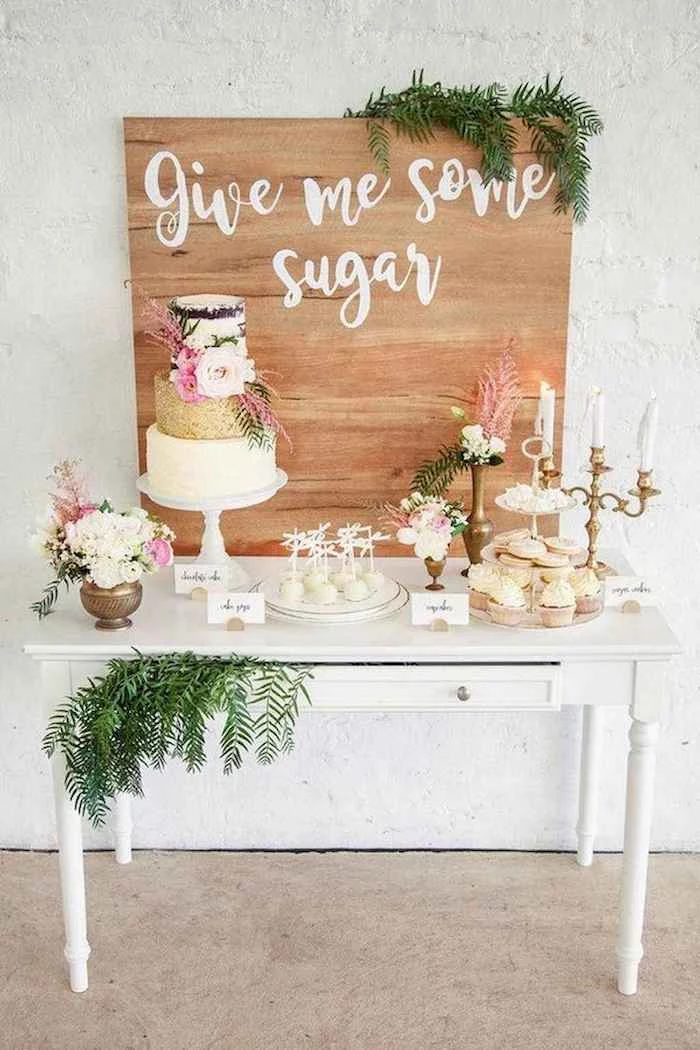 Gorgeous table setting ideas