80 + Inspirational Ideas For The Beach Wedding Of Your Dreams
People have come to regard weddings as serious and formal events, where women wear elaborate expensive dresses and men don suits and bow-ties. If you've always wanted to tie the knot, but would rather avoid the stuffiness and boredom of a solemn traditional ceremony, you might want to consider opting for a relaxed beach wedding instead. The perfect choice for free-spirited, creative and adventurous couples, seaside nuptials are not only casual and refreshing, but also memorable and romantic. Plus, they offer a wide variety of choices, and are suitable for tight, as well as generous budgets!
Is there anything more romantic than a beach wedding at sunset?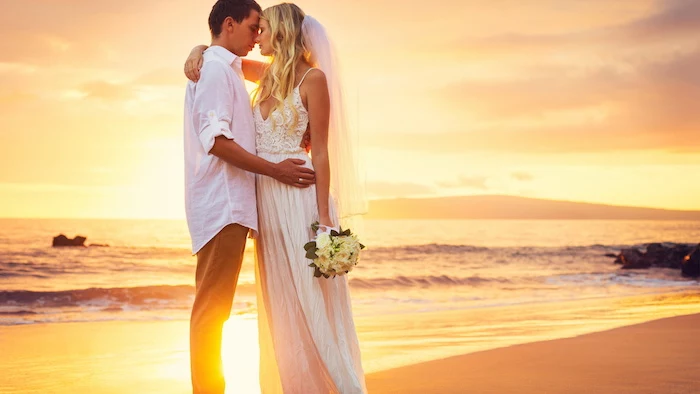 Some brides to be are left under the impression that choosing a beach wedding venue automatically means saying goodbye to their dream of a wearing a lavish bridal gown. Not so! The great thing about having your nuptials by the sea is that you can make the dress code as elegant or as informal as you wish. You can combine a traditional wedding dress with a modern setting, go for a boho style celebration, or even create your own unique combination of styles. If you've always wanted to wear a classical gown, but your partner would rather opt for something a tad more informal, you can make both of your wishes come true. And to better illustrate this point, we have collected some of the best beach wedding attire options, ranging from the breezy and casual, to the more traditional. Have a look at our gallery and find the right one for you and your spouse. And, if you would like to see even more wedding dresses, check out our fashion section!
In addition, we have included a wide selection of dreamy beach venues, setups and decorations. Whether you long for a bohemian, rustic setting, or a more formal and glitzy decor, we are certain that you will find lots of ideas and inspiration for your special day!
Minimalistic and delicate gown, ideal for your seaside nuptials: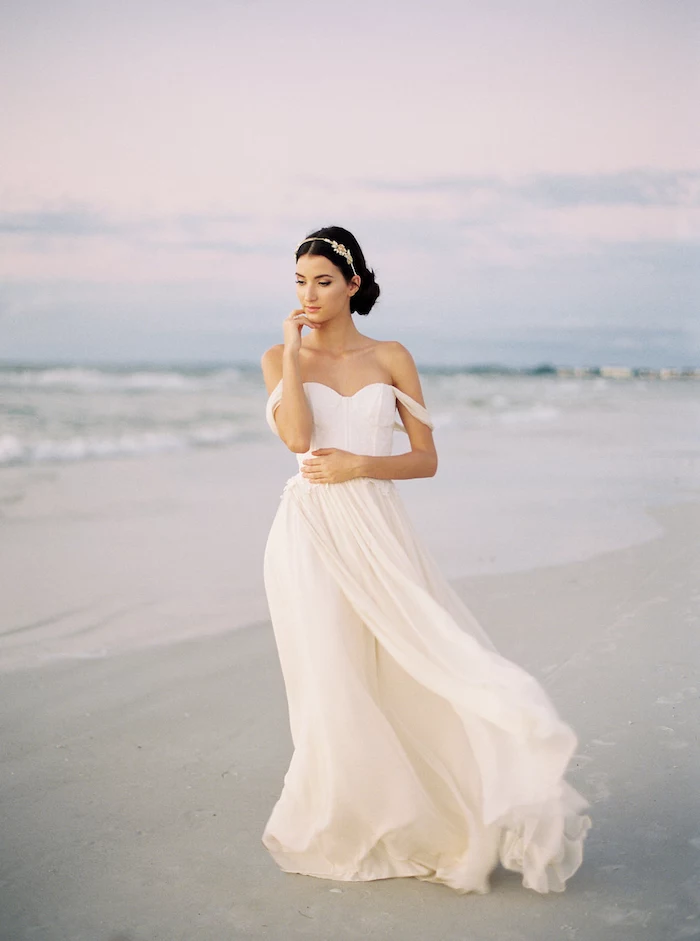 Create your own wedding fairytale by the beach!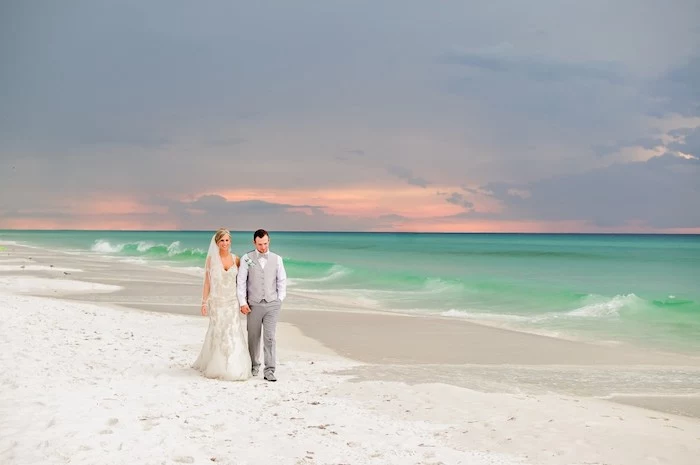 Looking for the most romantic location? This video offers 21 great suggestions:
Beach weddings don't have to be terribly expensive! This mermaid-inspired set up is beautiful as well as romantic…
…but if you dream of something more exotic and luxurious, check out this amazing ceremony:
God is in the details!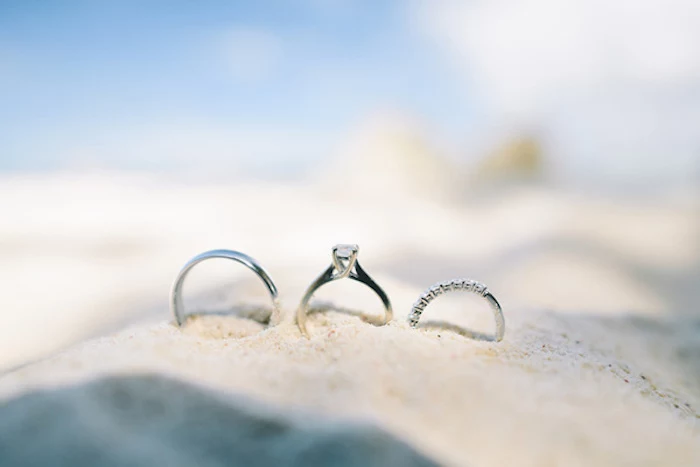 Why not opt for a gorgeous boho wedding gown?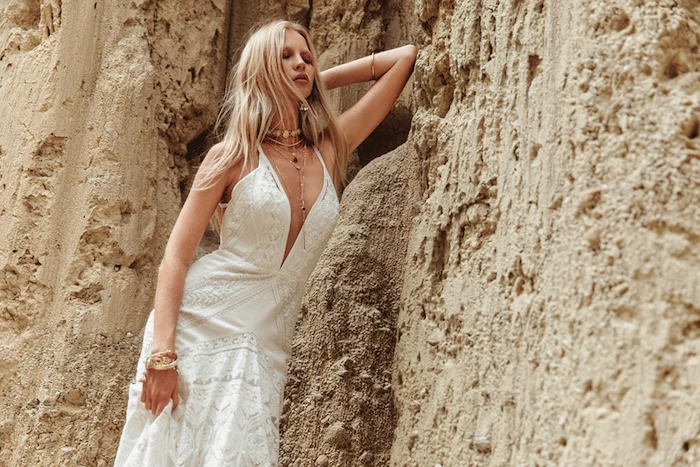 We love this semi-sheer lace maxi dress: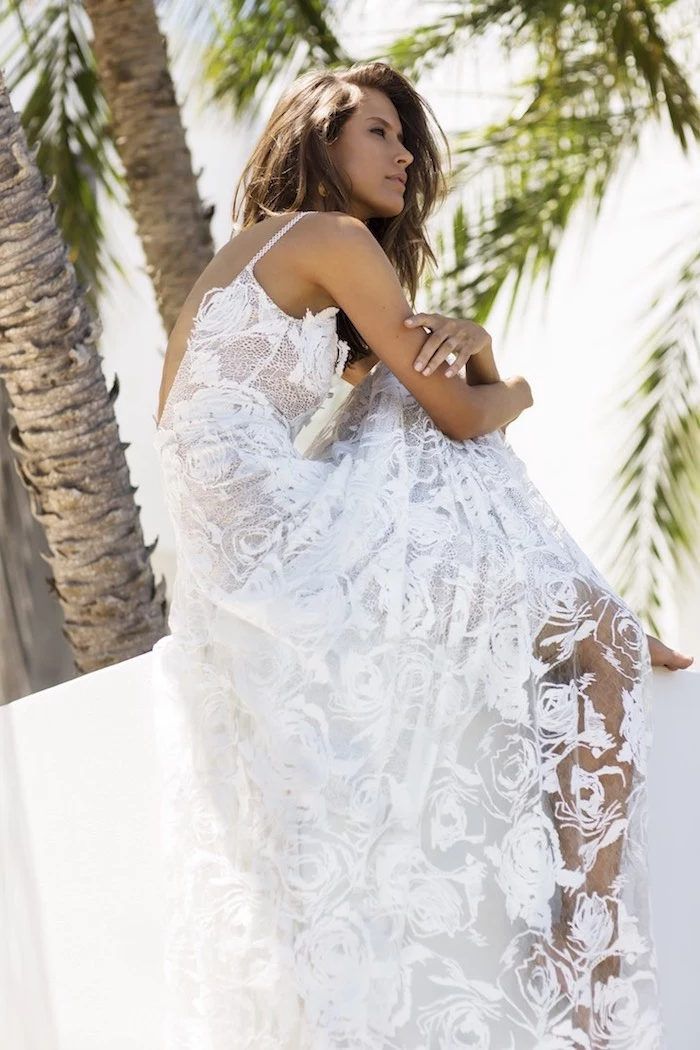 Emphasize your free-spirited nature, and shine like a star in a beautiful and unique gown: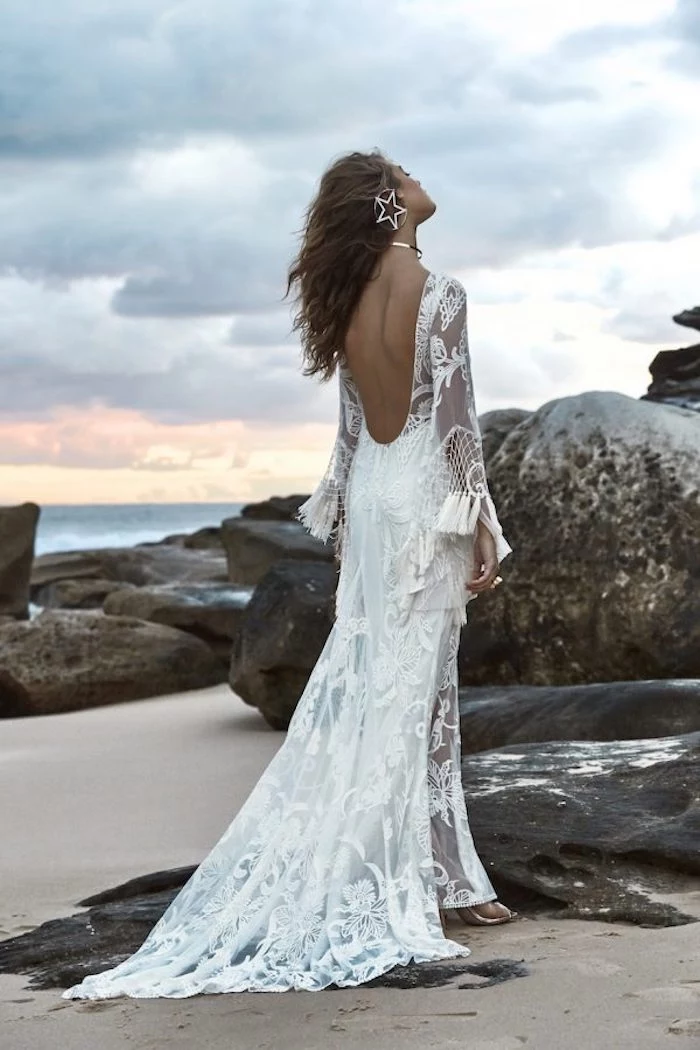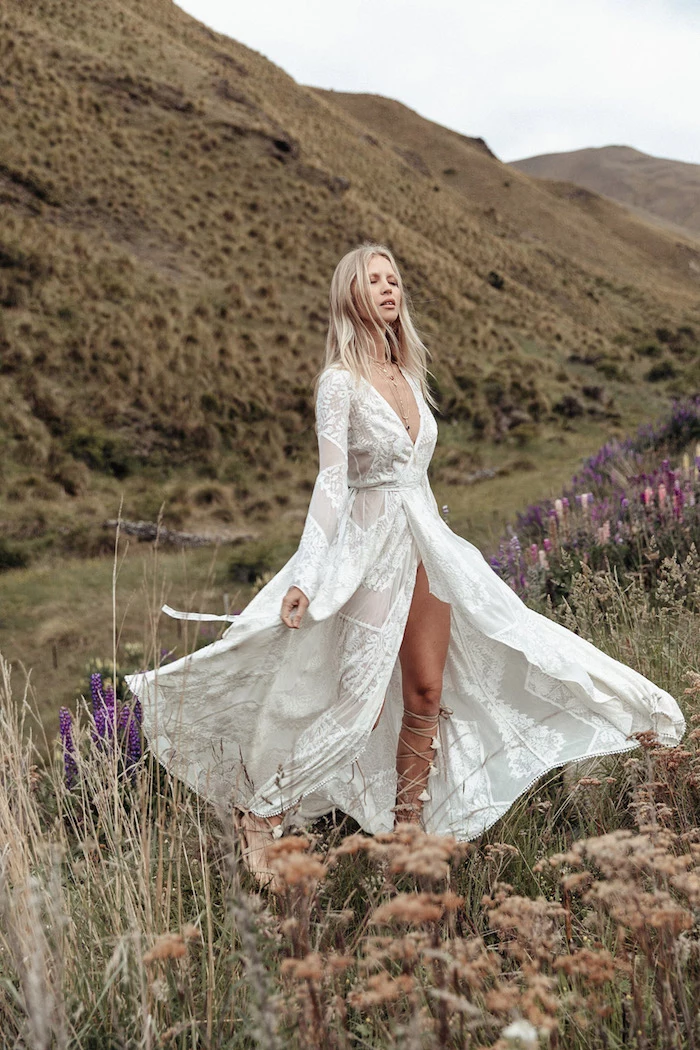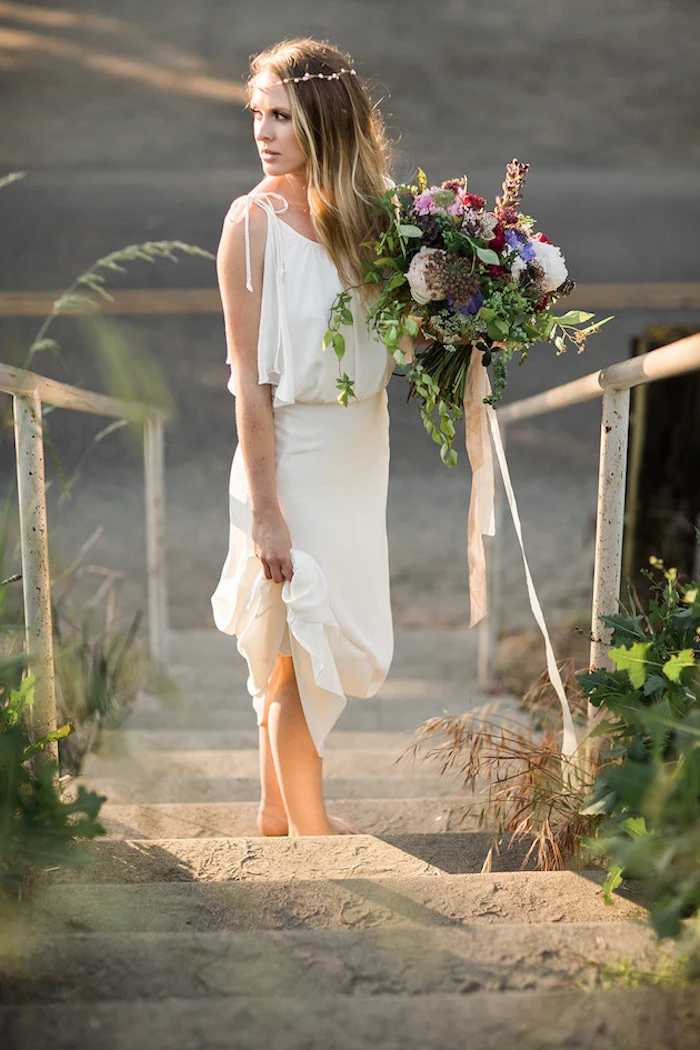 Traditional gown with a colorful boho twist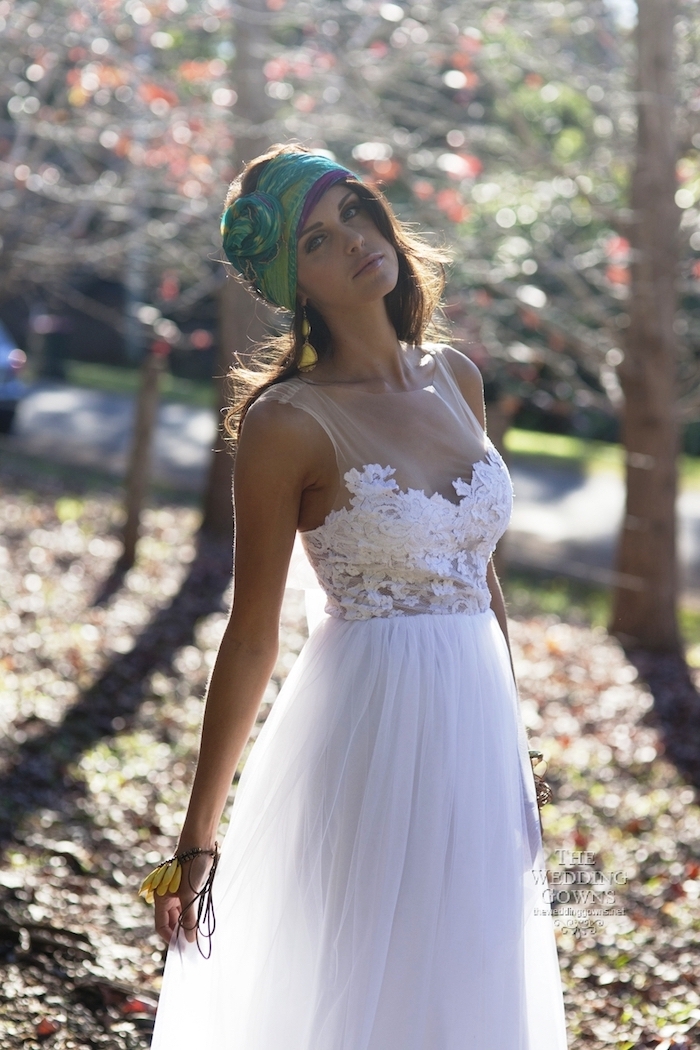 Wild and free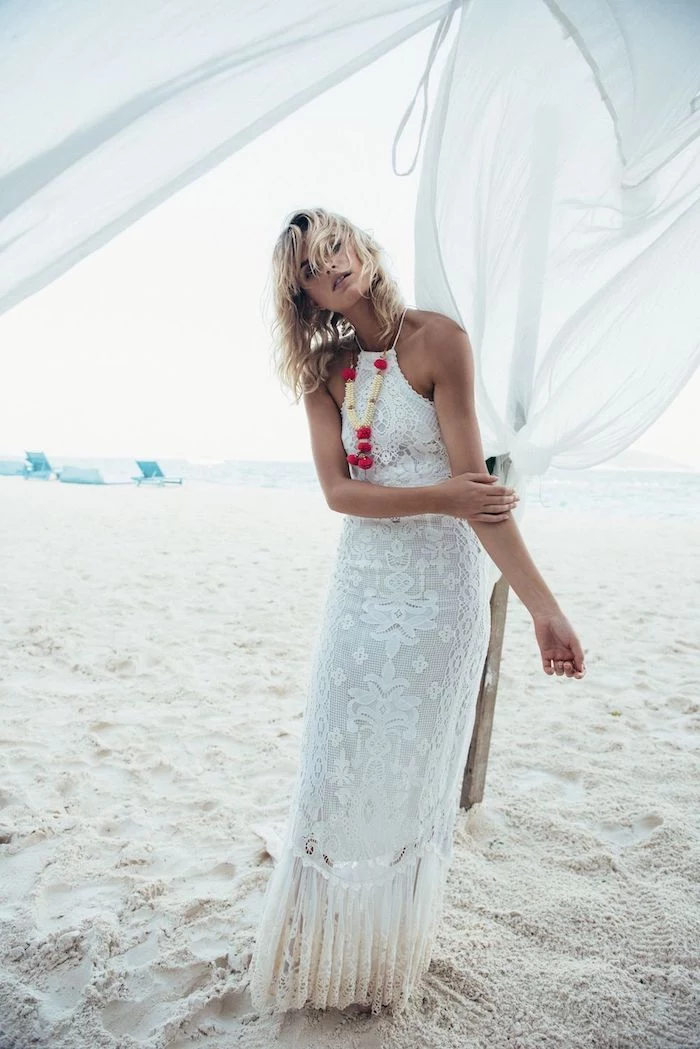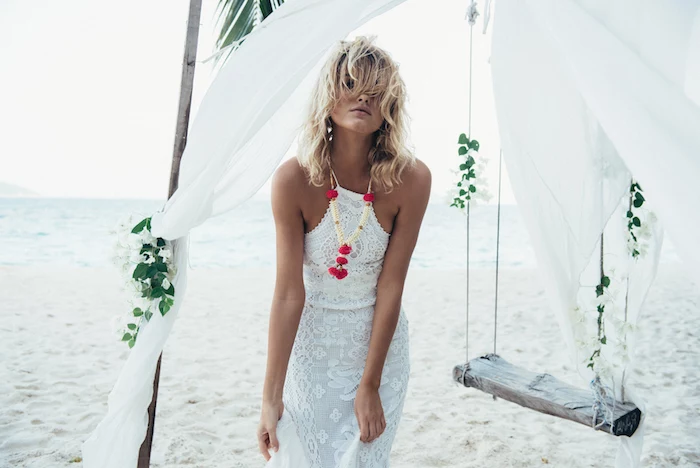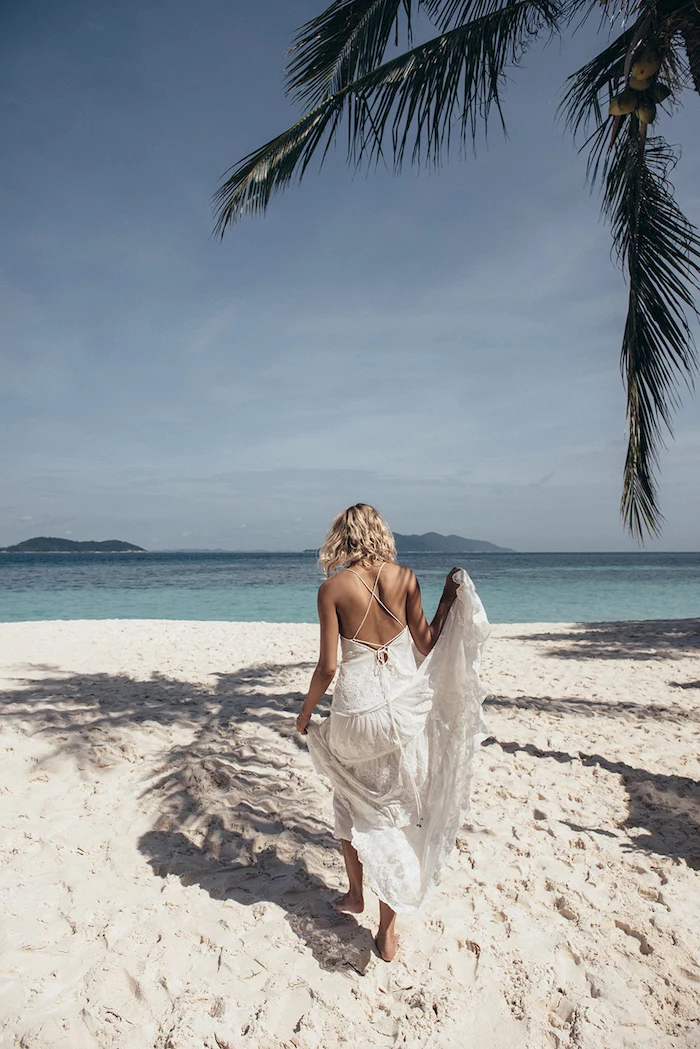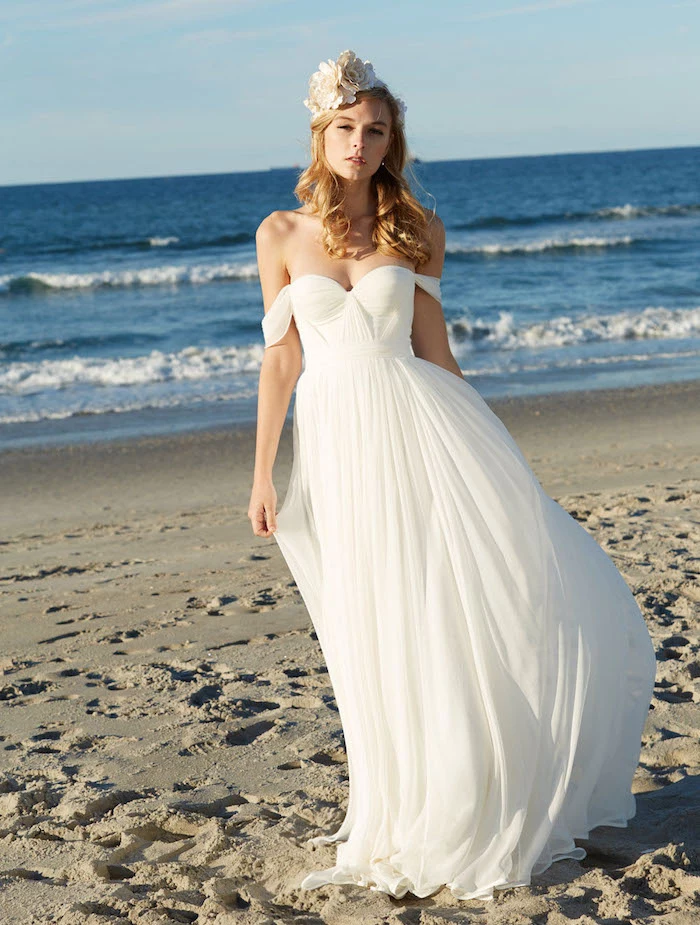 Gorgeous dresses with a retro twist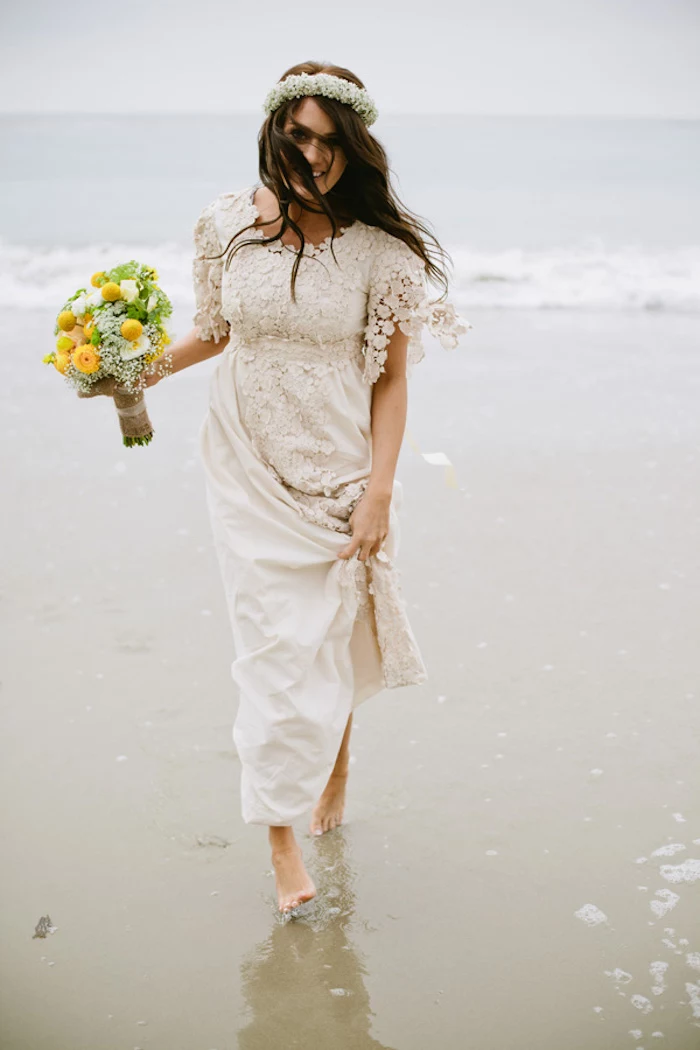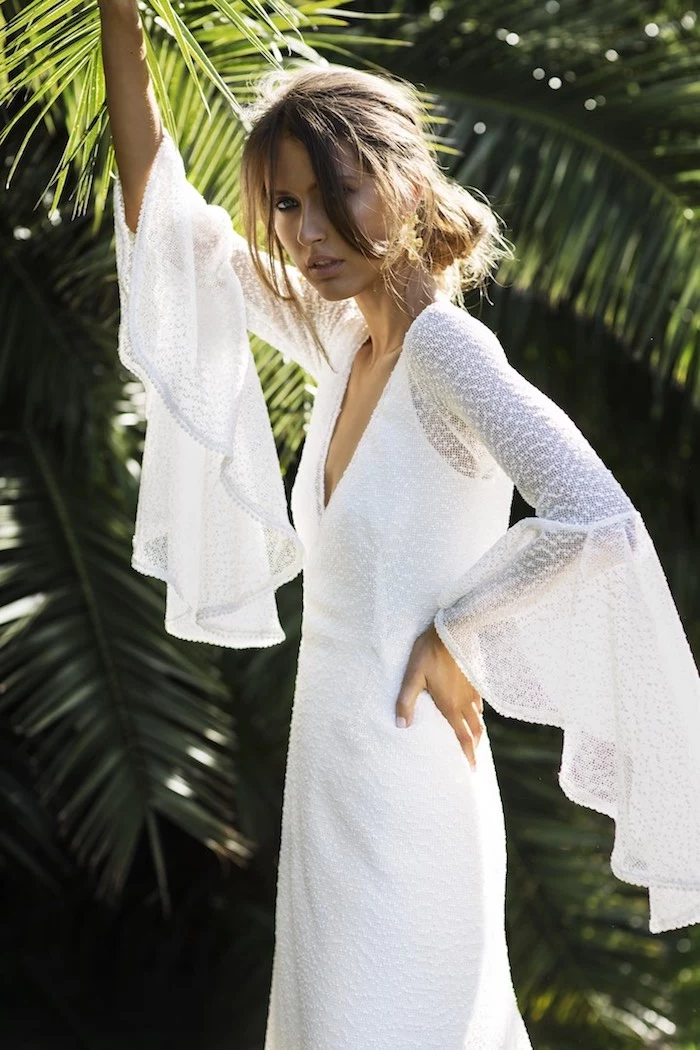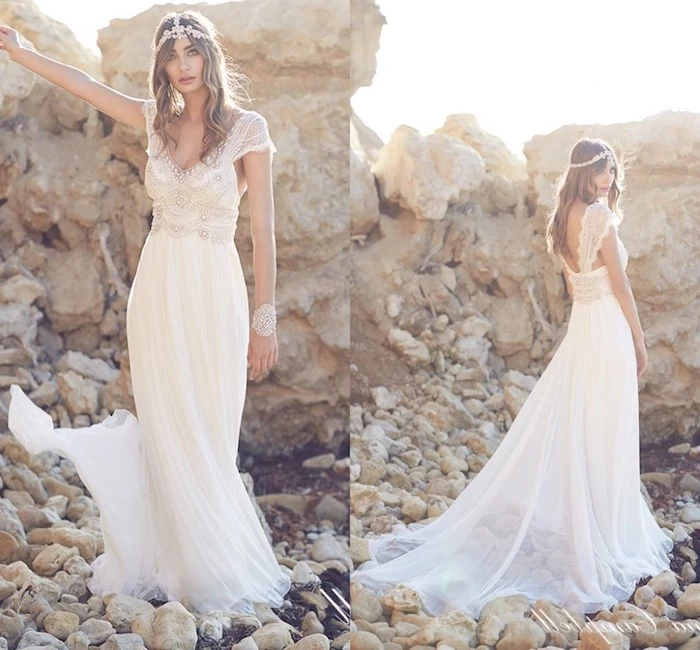 Less is more – opt for a simple gown combined with chic makeup and accessories 
Lace and tulle – the perfect combination for a boho princess bride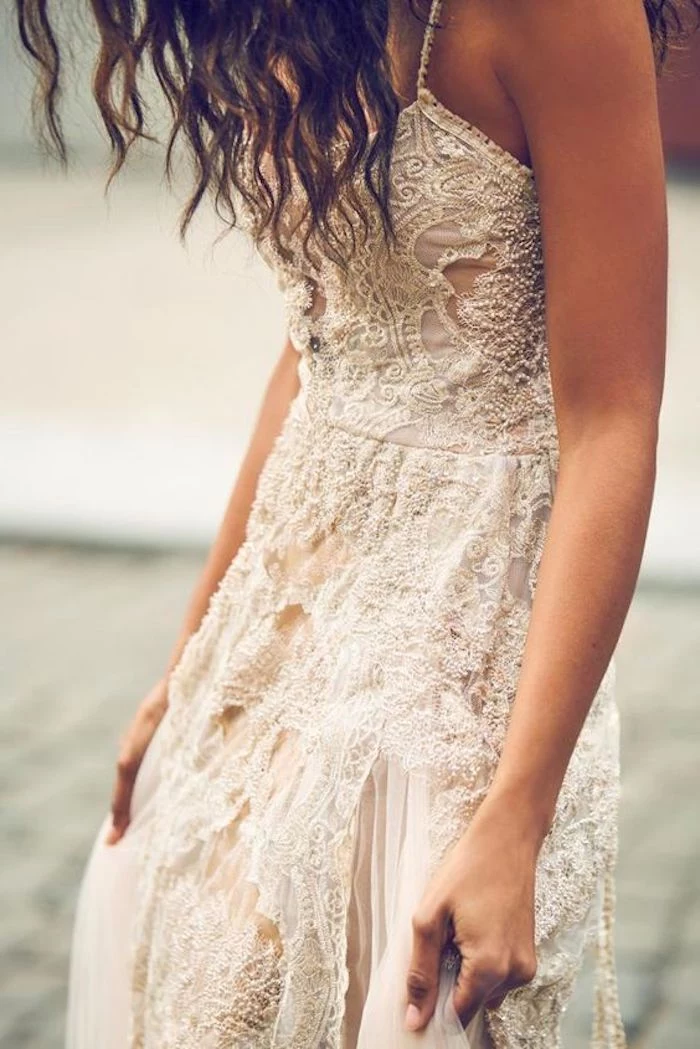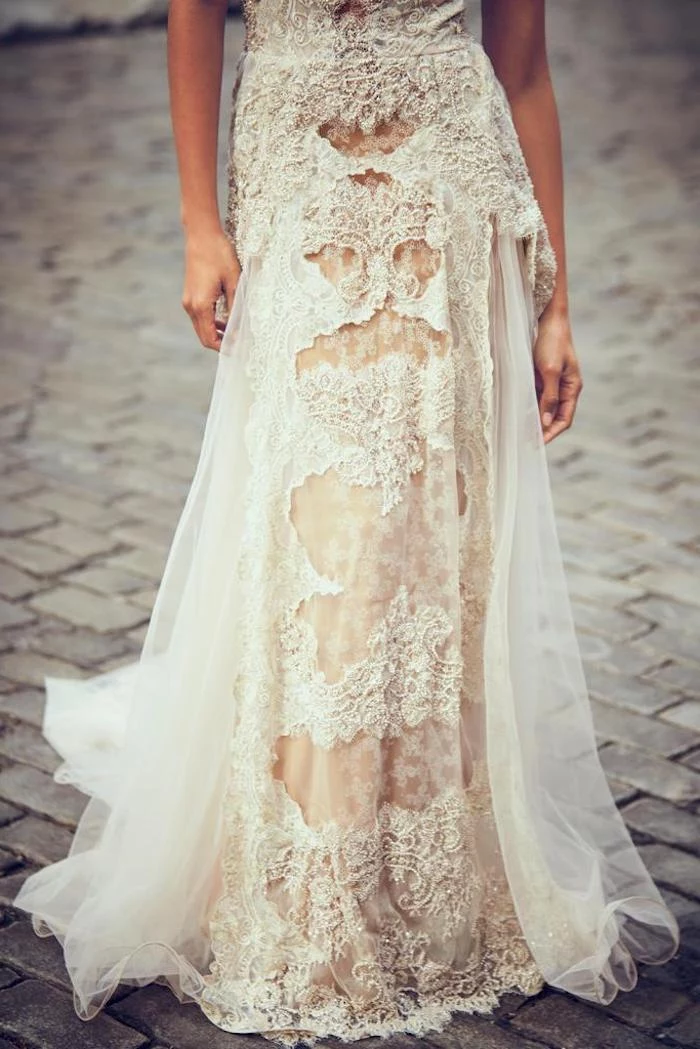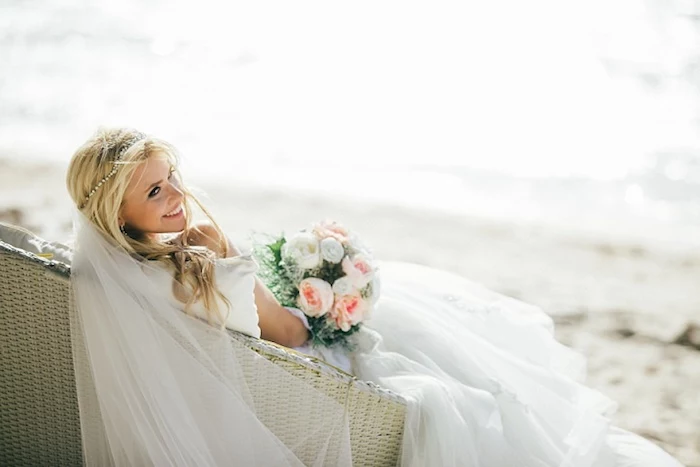 And now some ideas for the gents!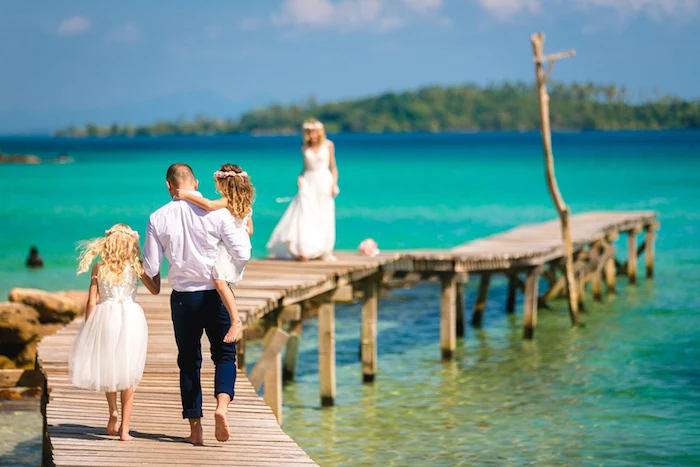 If you are a traditionalist who wants to look dapper, regardless of the location, you may want to choose a casually elegant suit: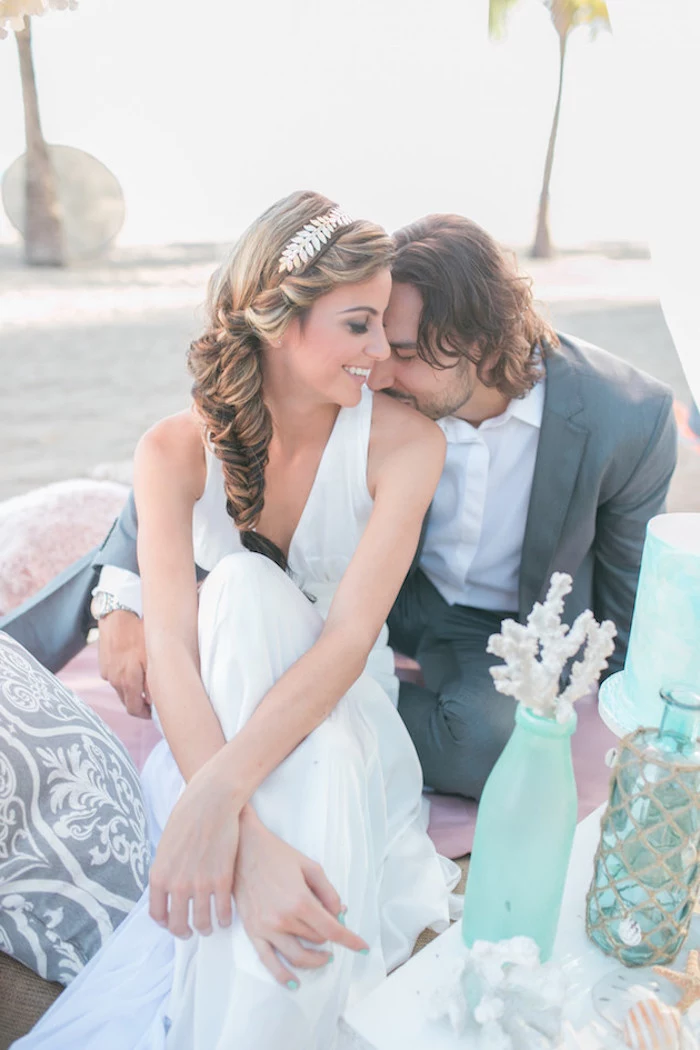 Those who favour a comfier style, on the other hand, can go for a simpler and more relaxed shirt and pants combo: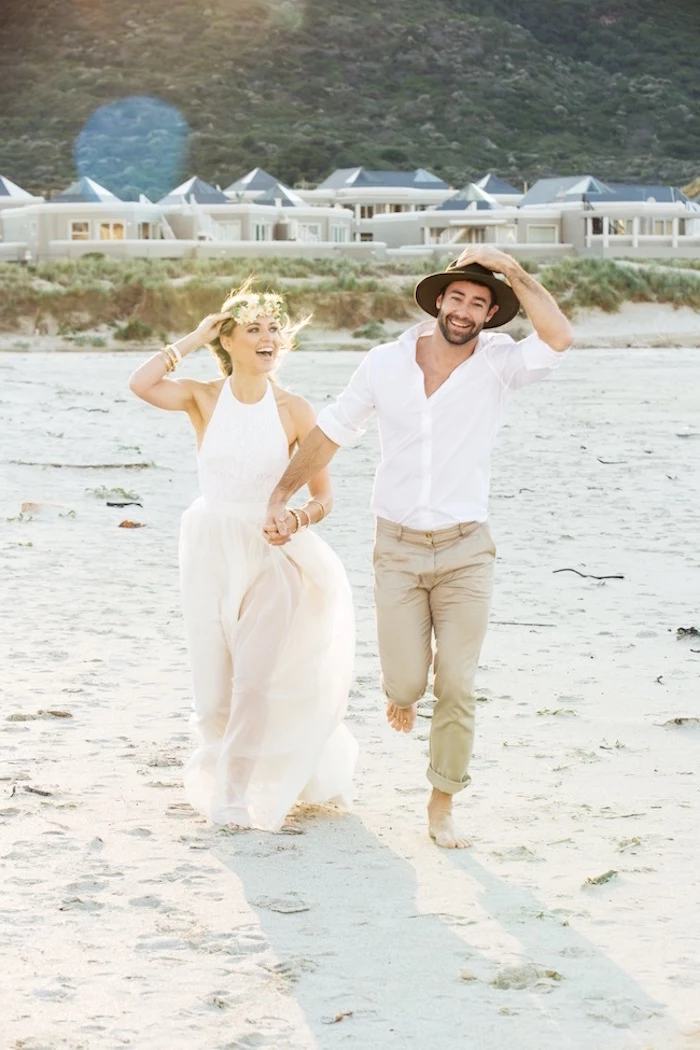 Shorts? Why not! Beach weddings are about having fun and expressing yourself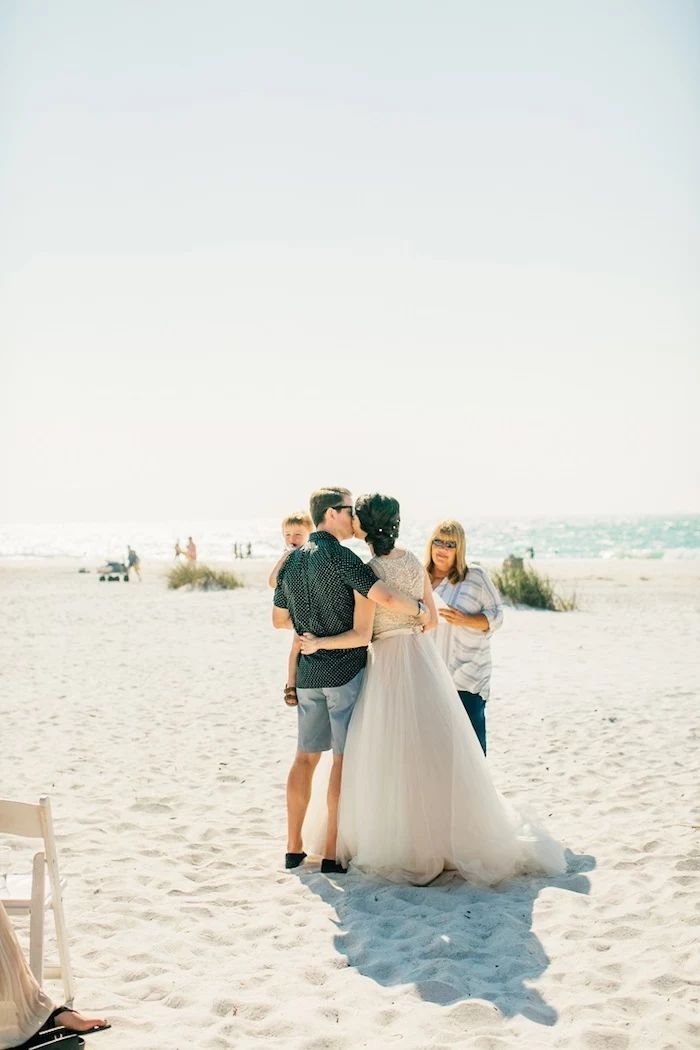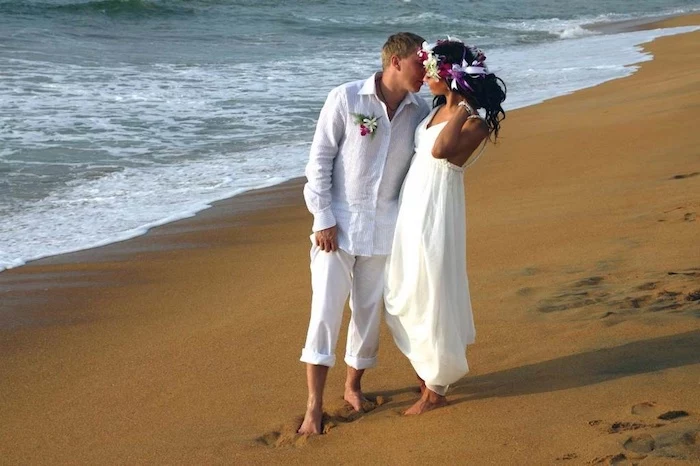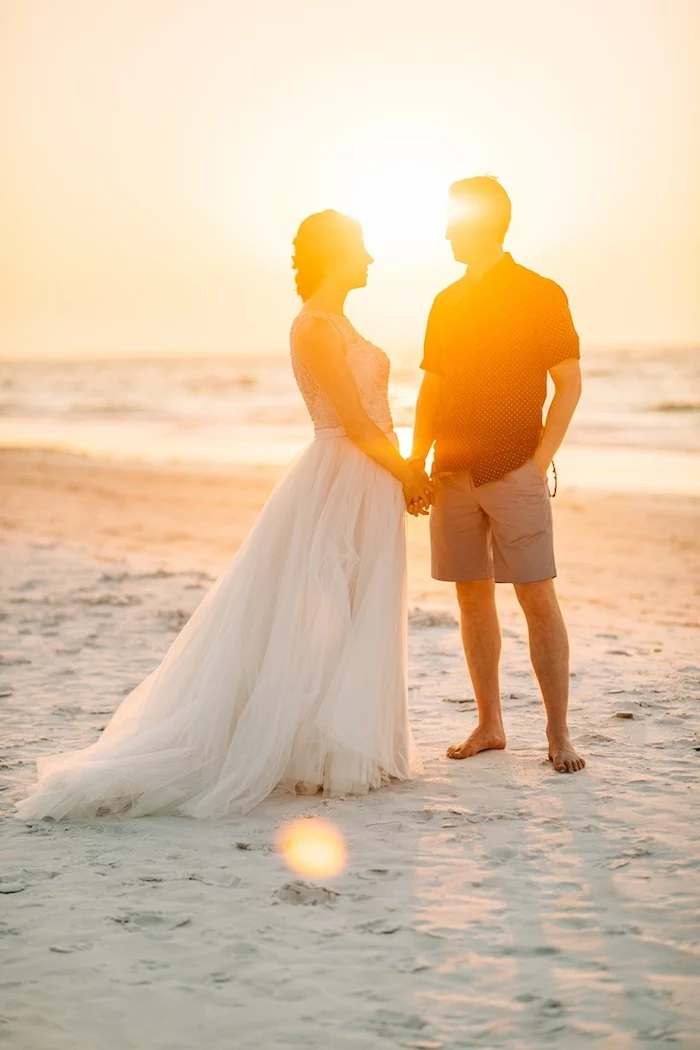 If in doubt – opt for coordinated vintage-inspired attire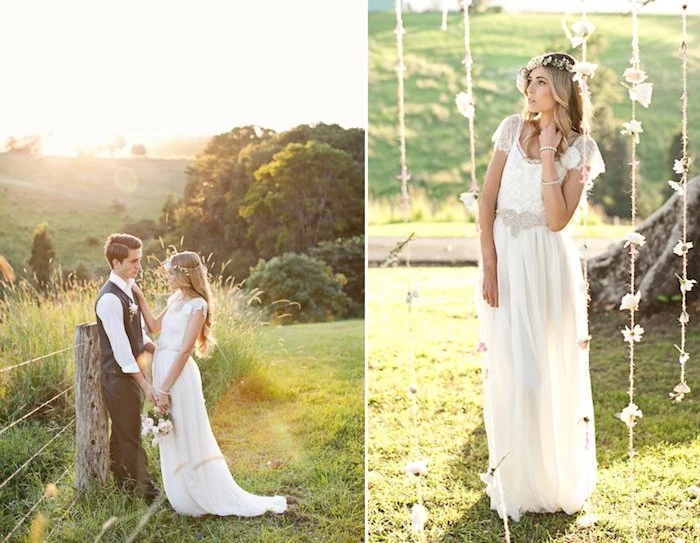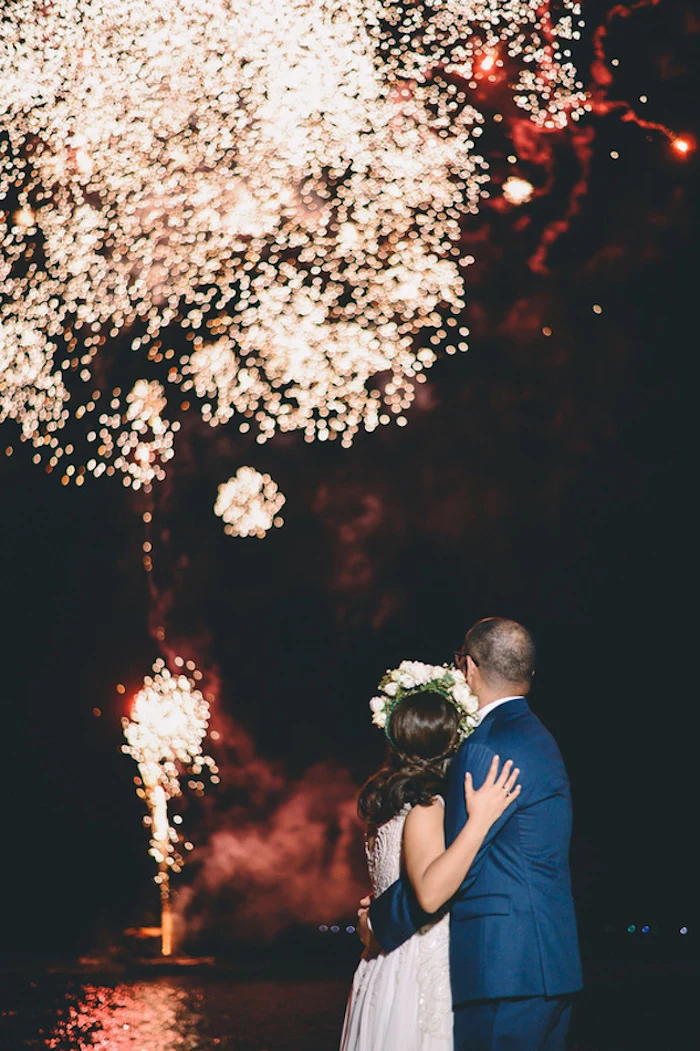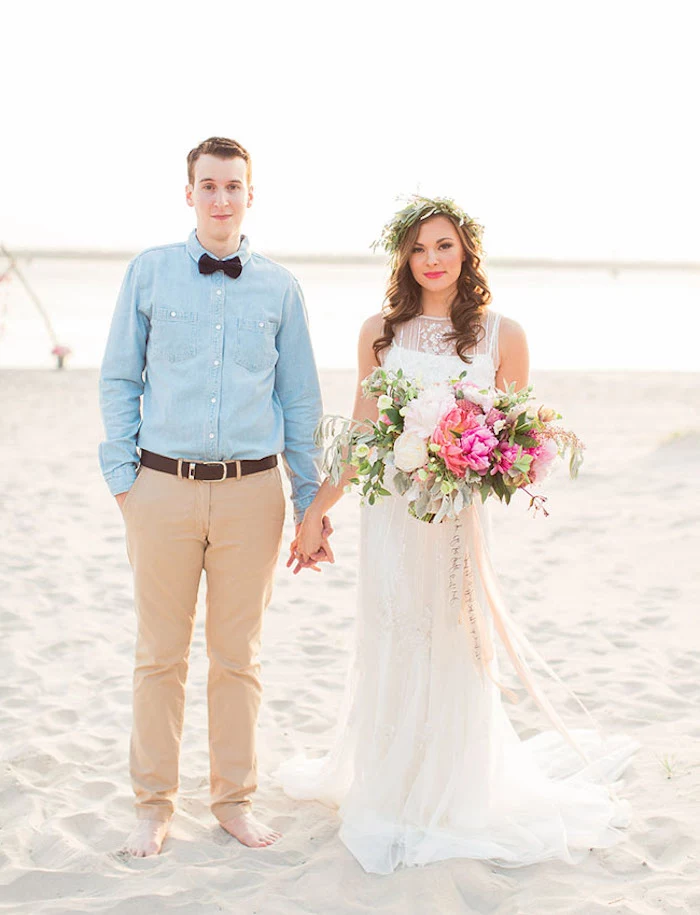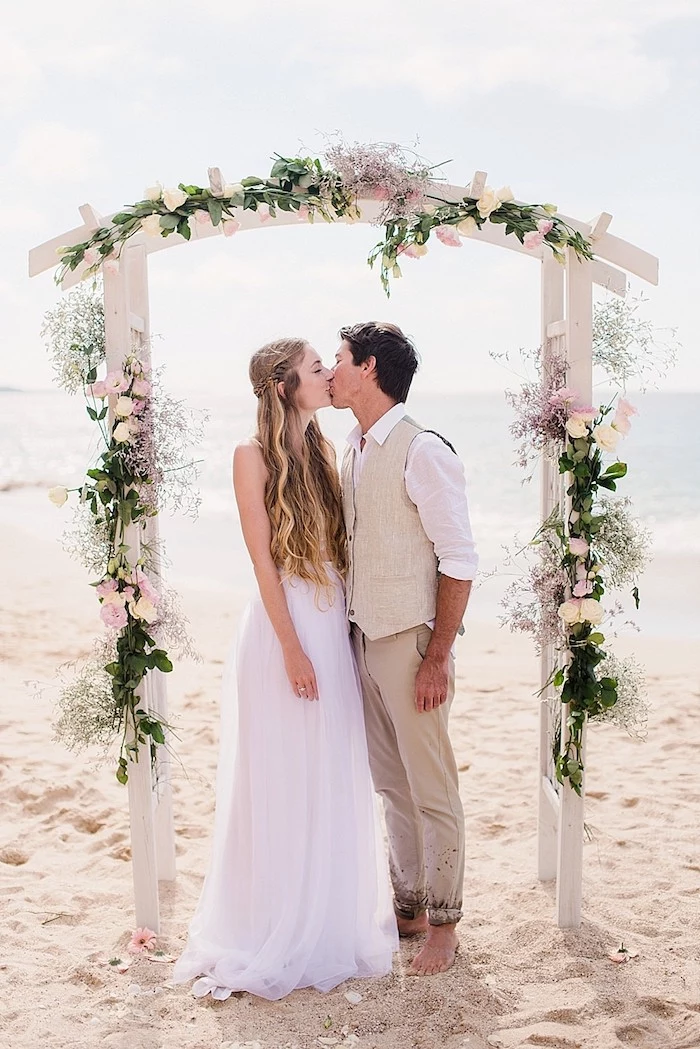 And now, we present to you some of our favourite beach wedding venues: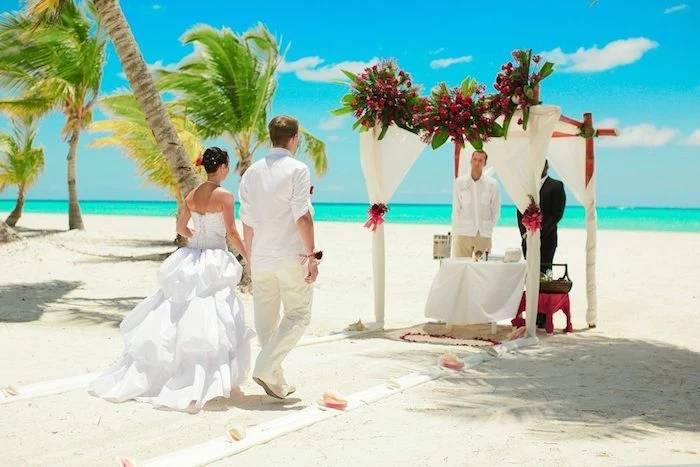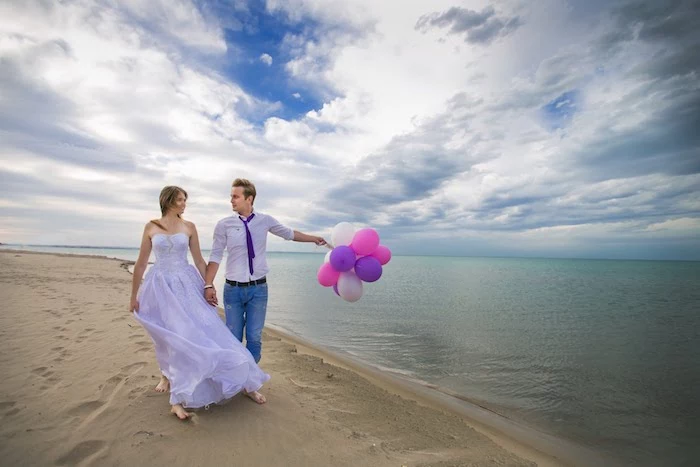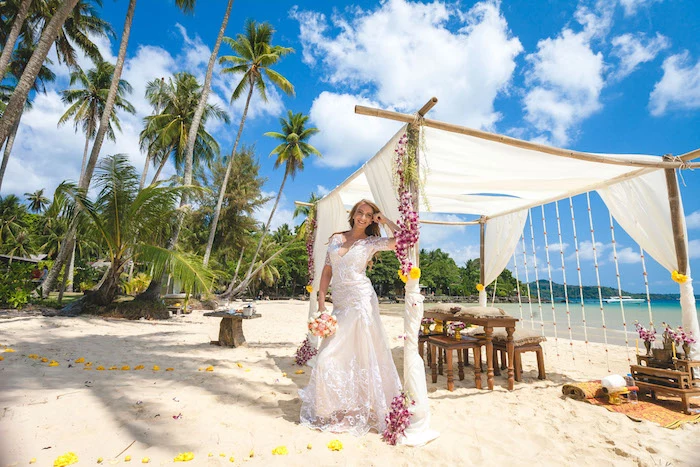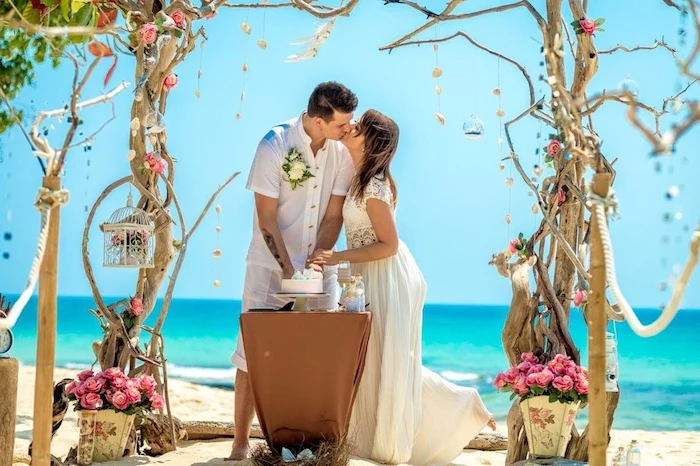 Isn't this boho beach tent just dreamy?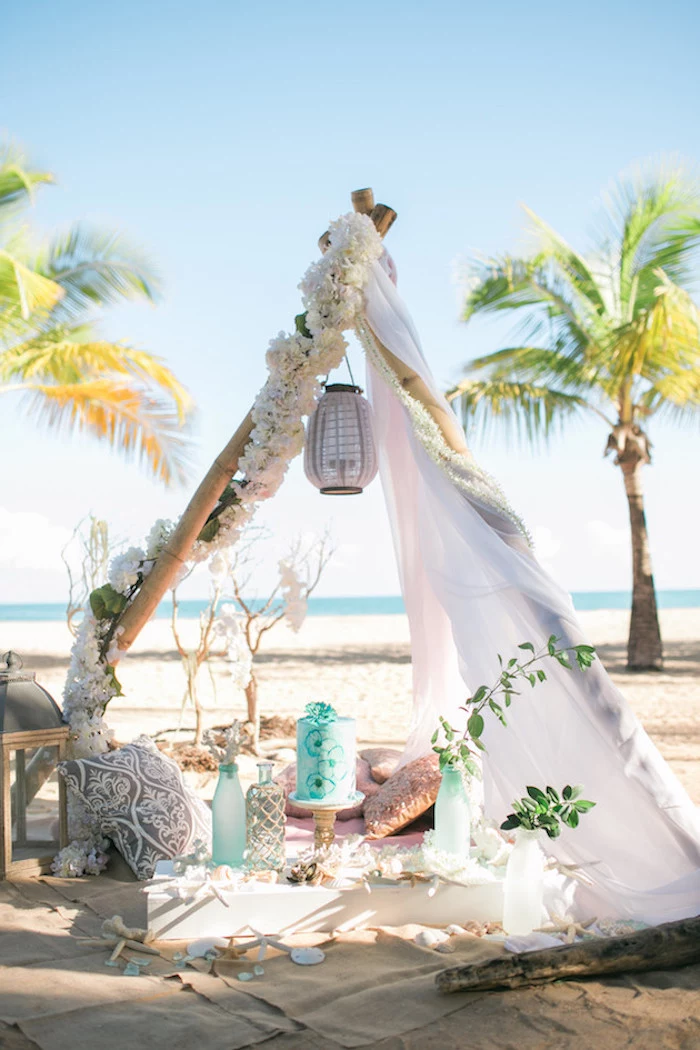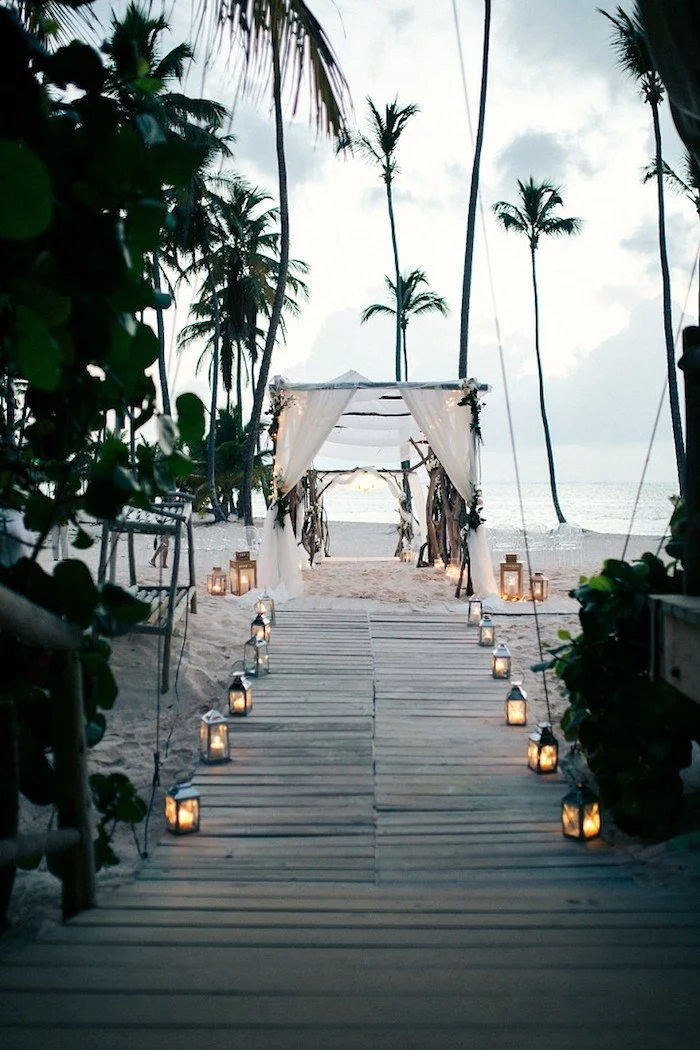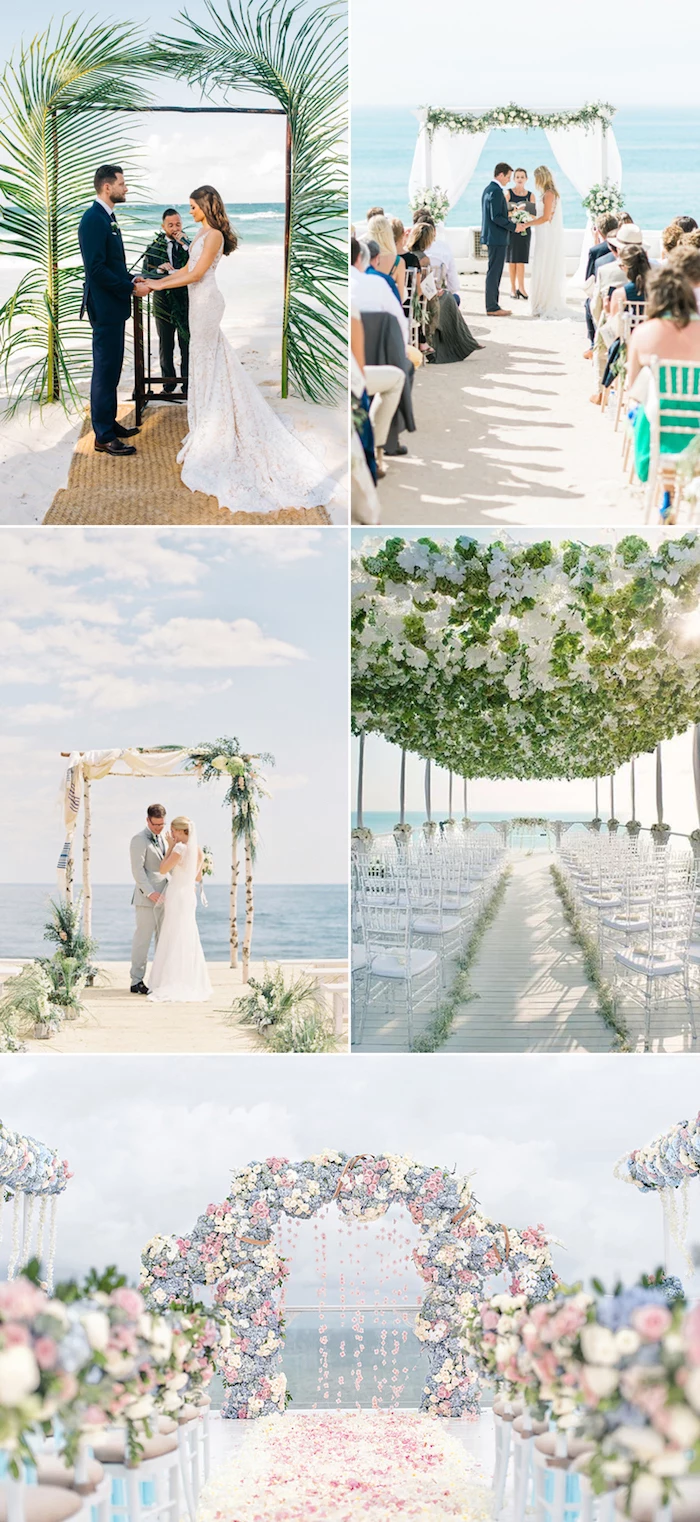 Romantic seaside nuptials at dusk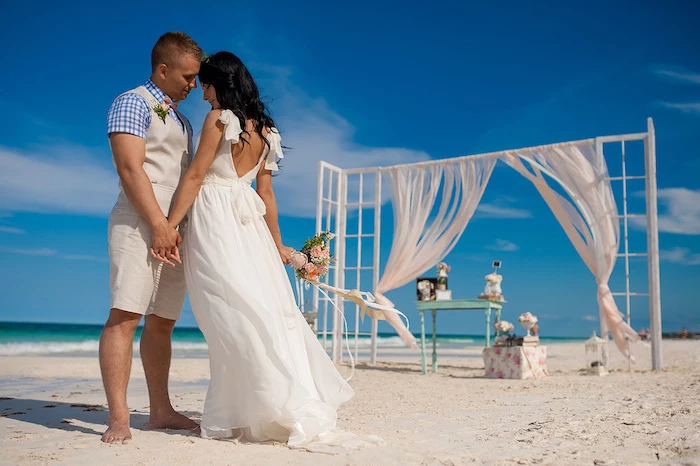 Charming rustic setup with lots of flowers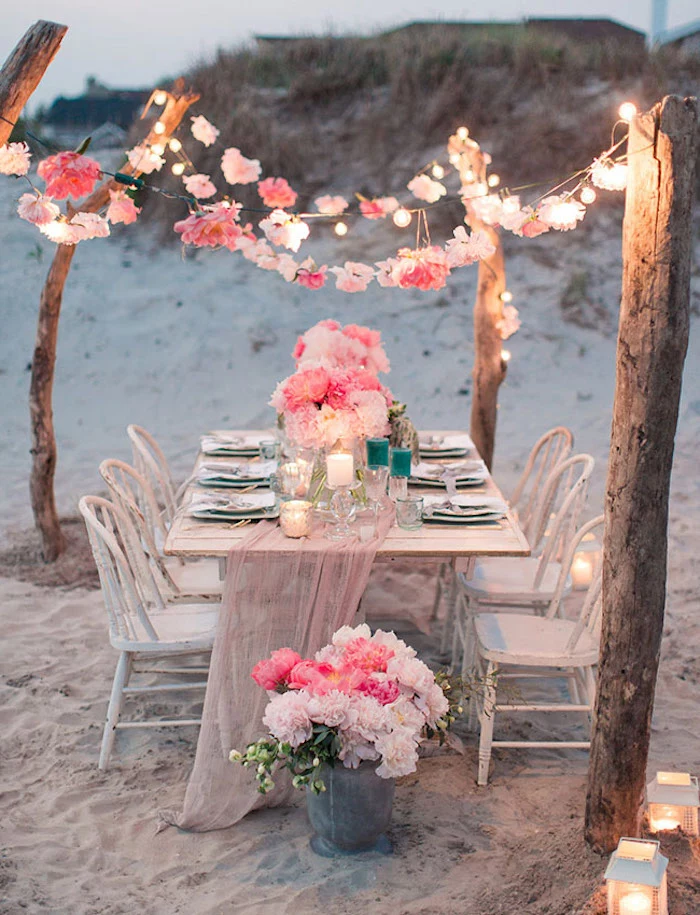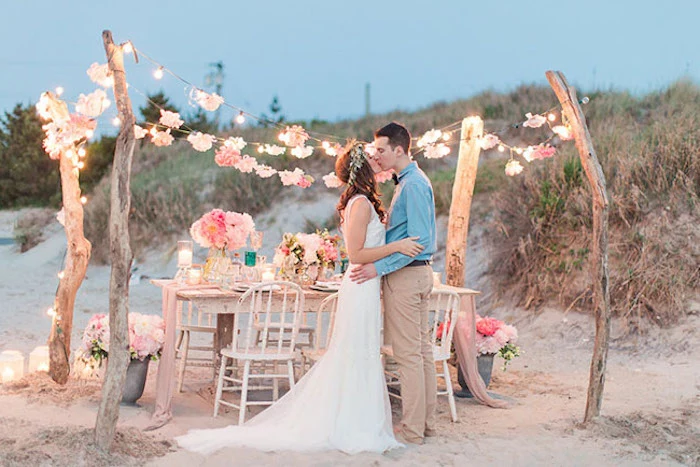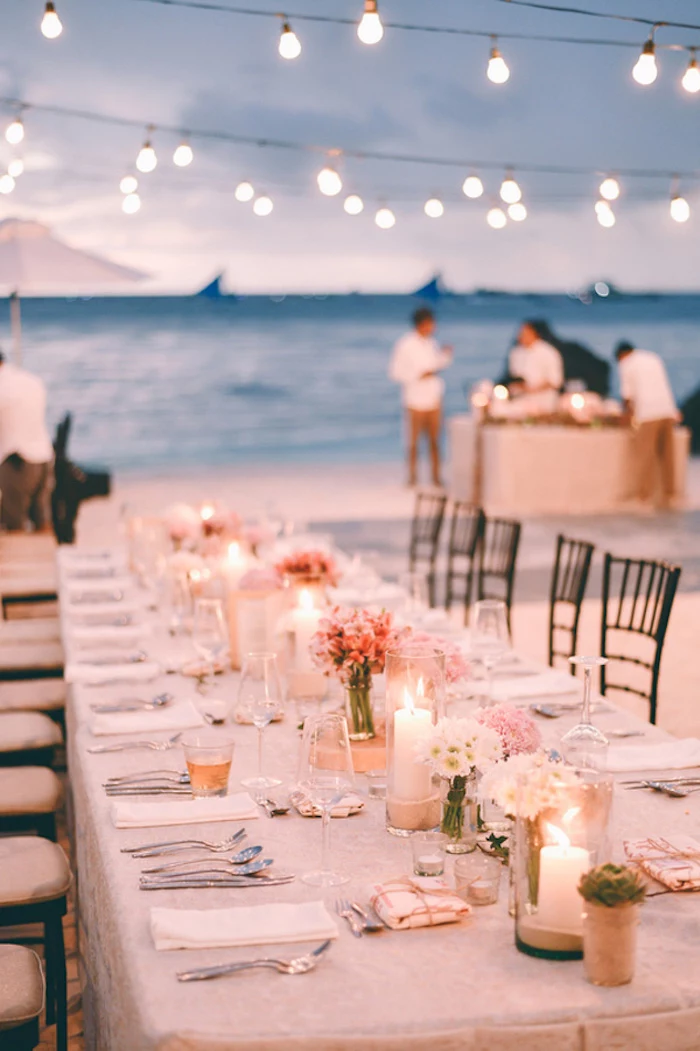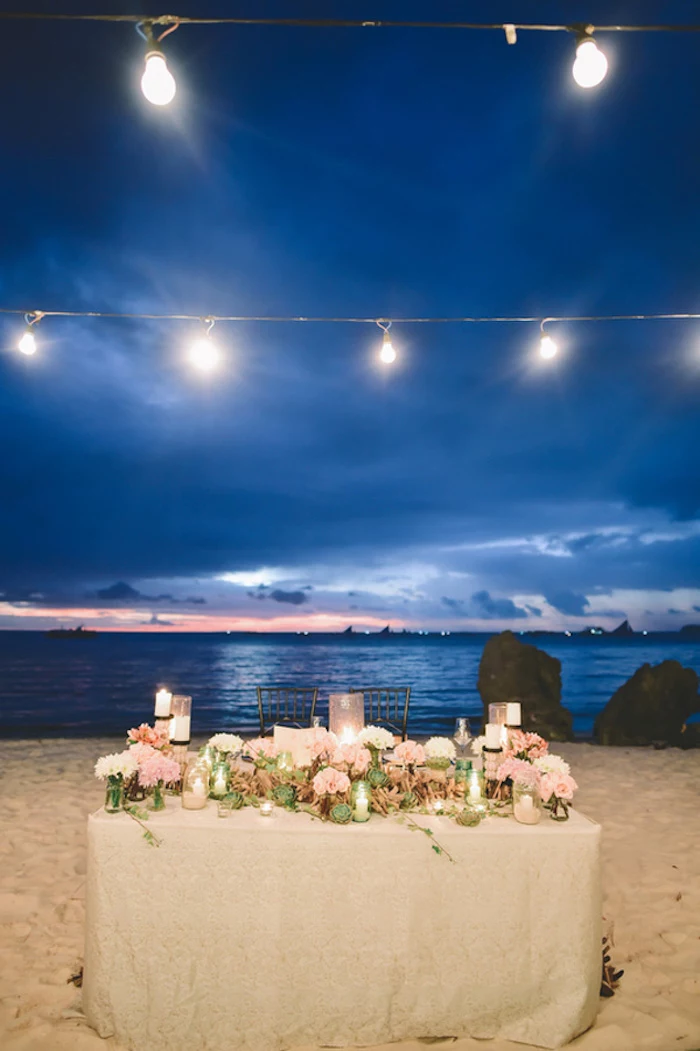 Boho style is about looking great while feeling comfortable!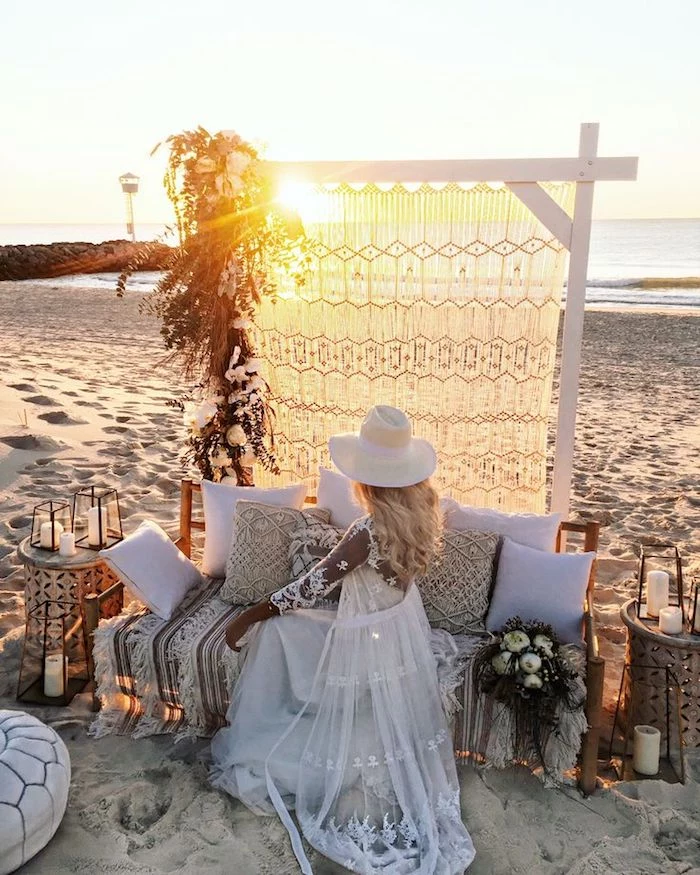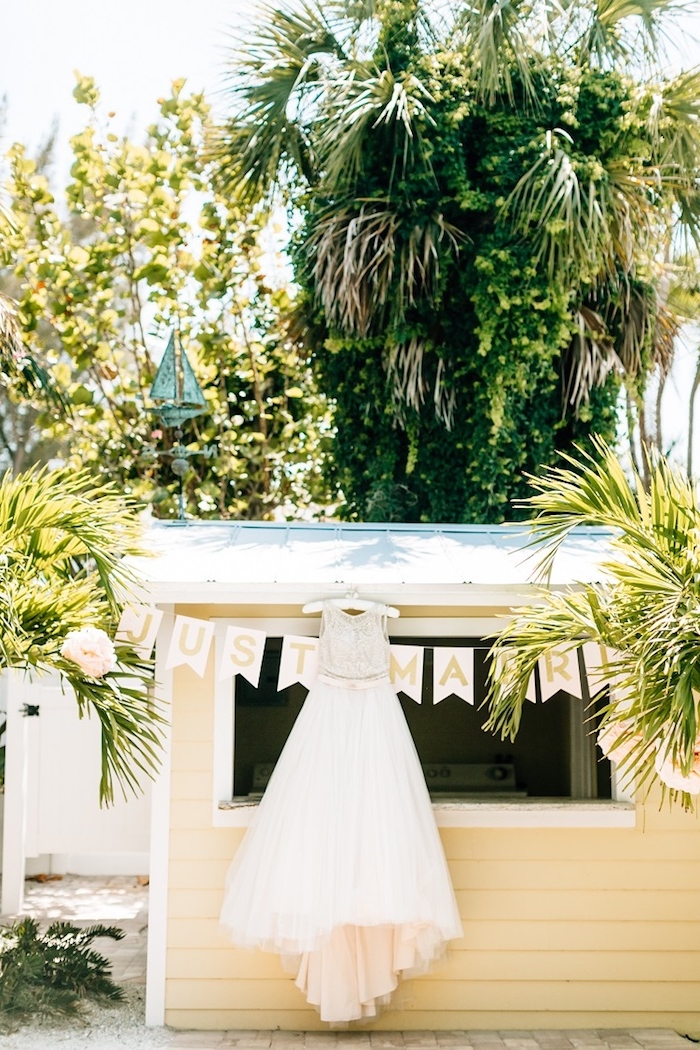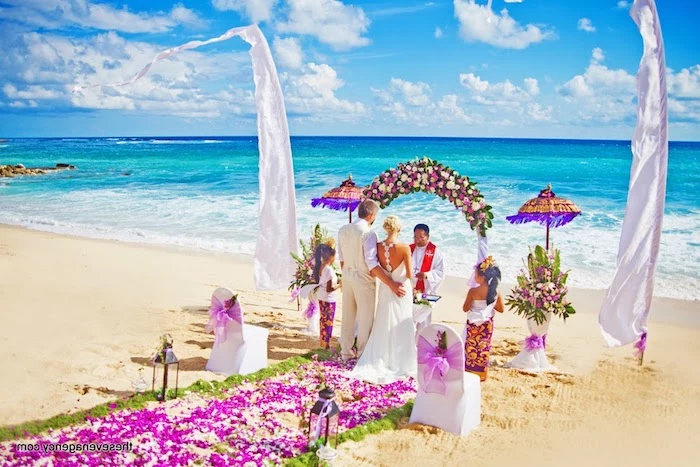 Don't forget the bridesmaids!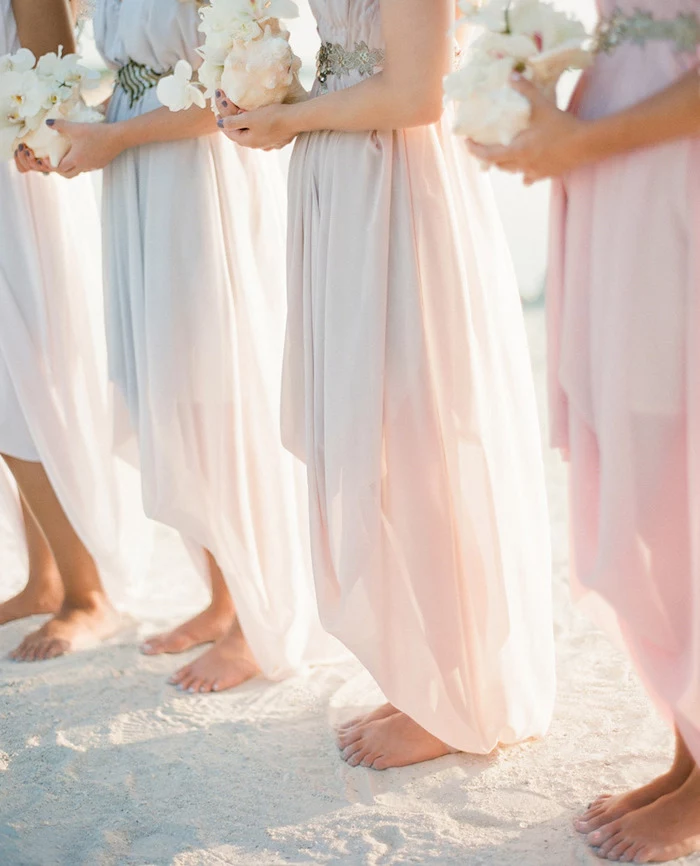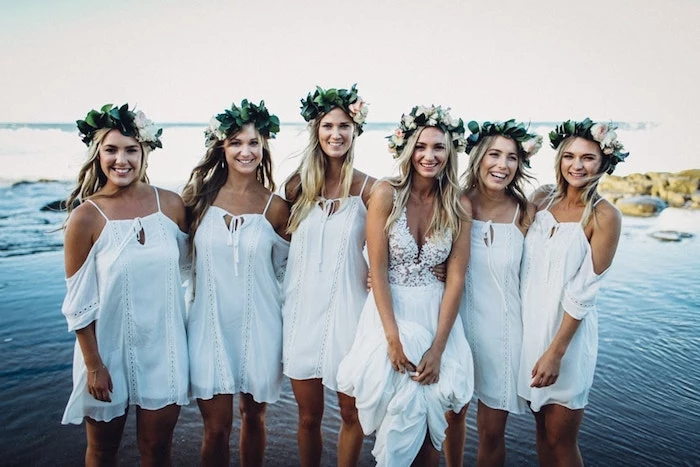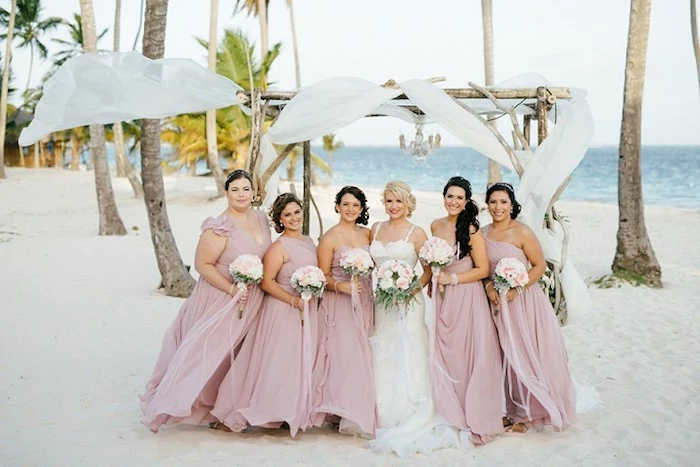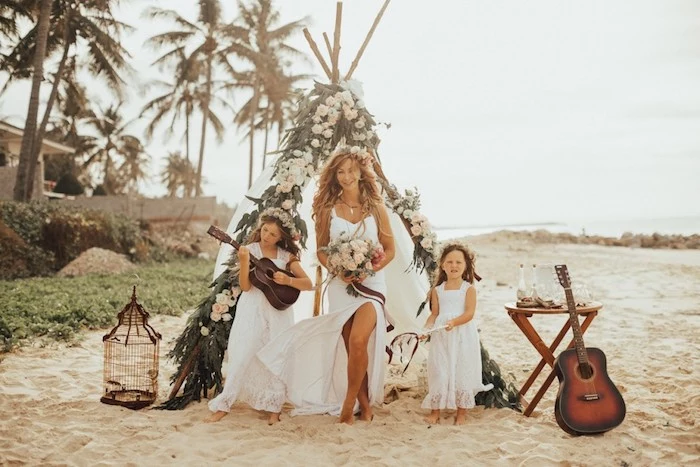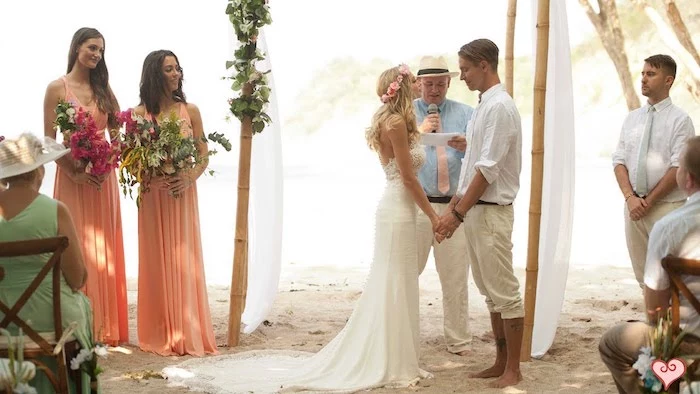 Needless to say, decorations are very important. Little touches here and there can really transform the ambience of a beach wedding!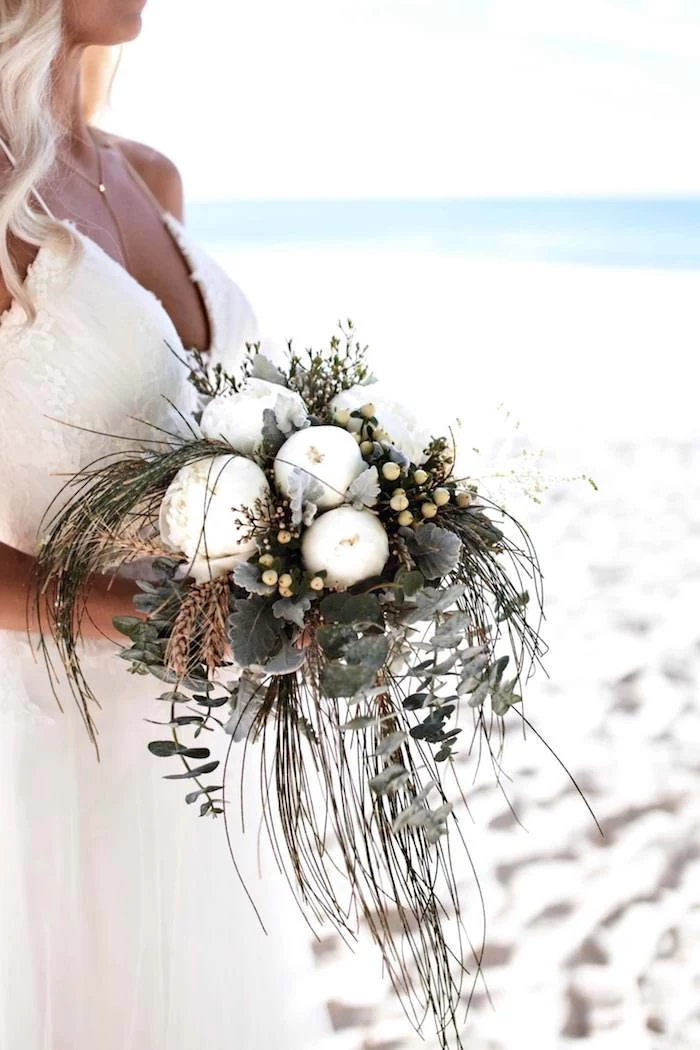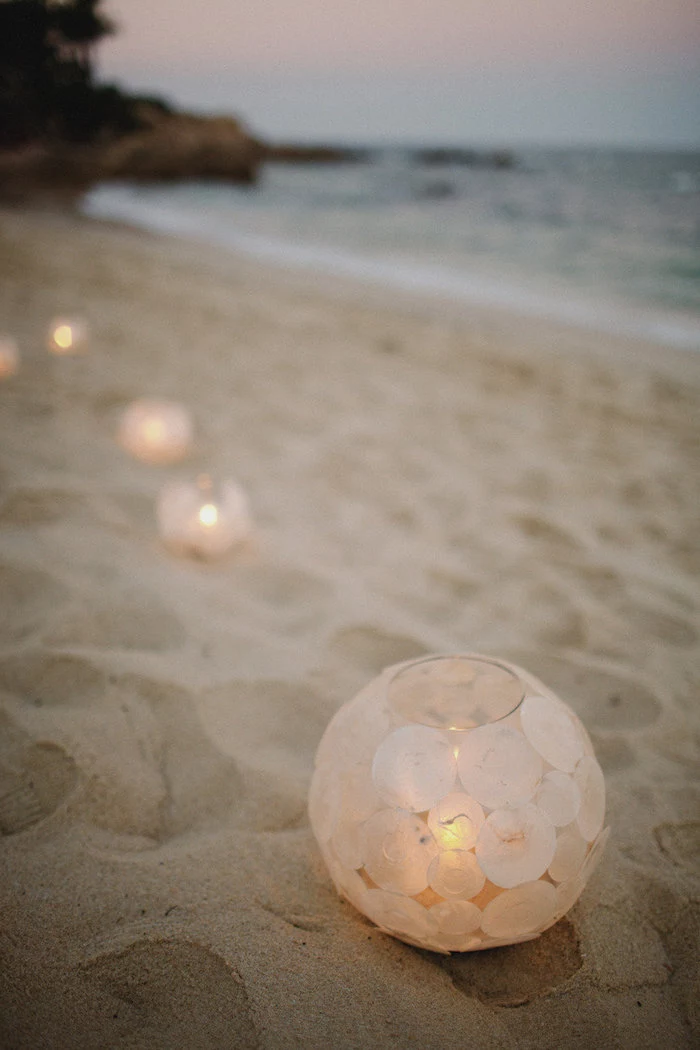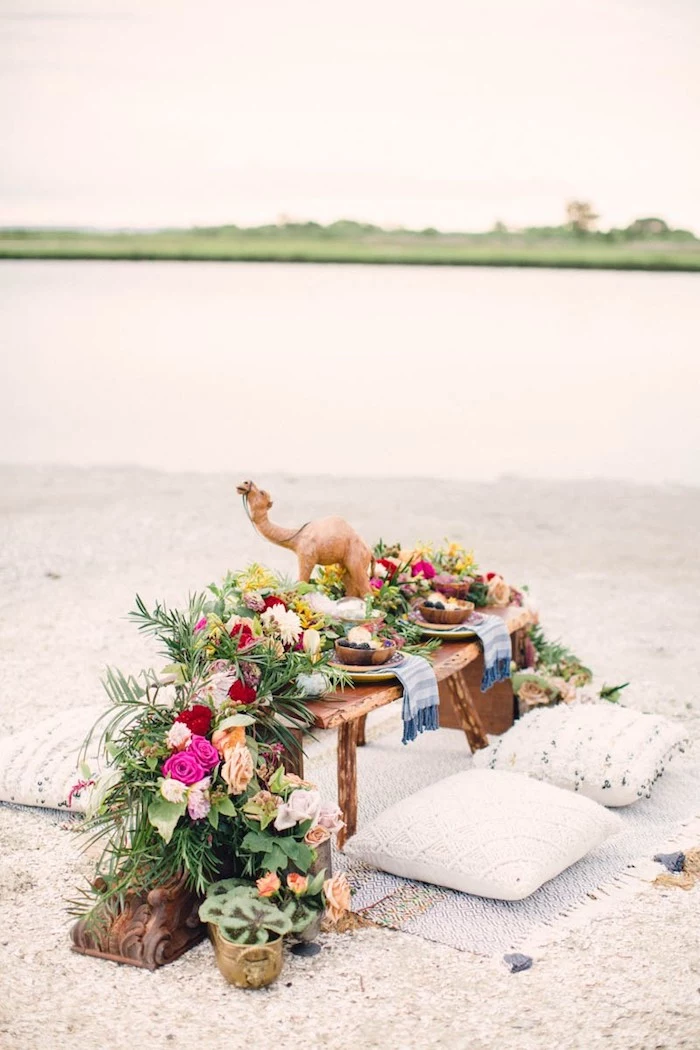 Whimsical, magical and cute – doesn't this spread remind you of the Mad Hatter's tea party in Alice in Wonderland?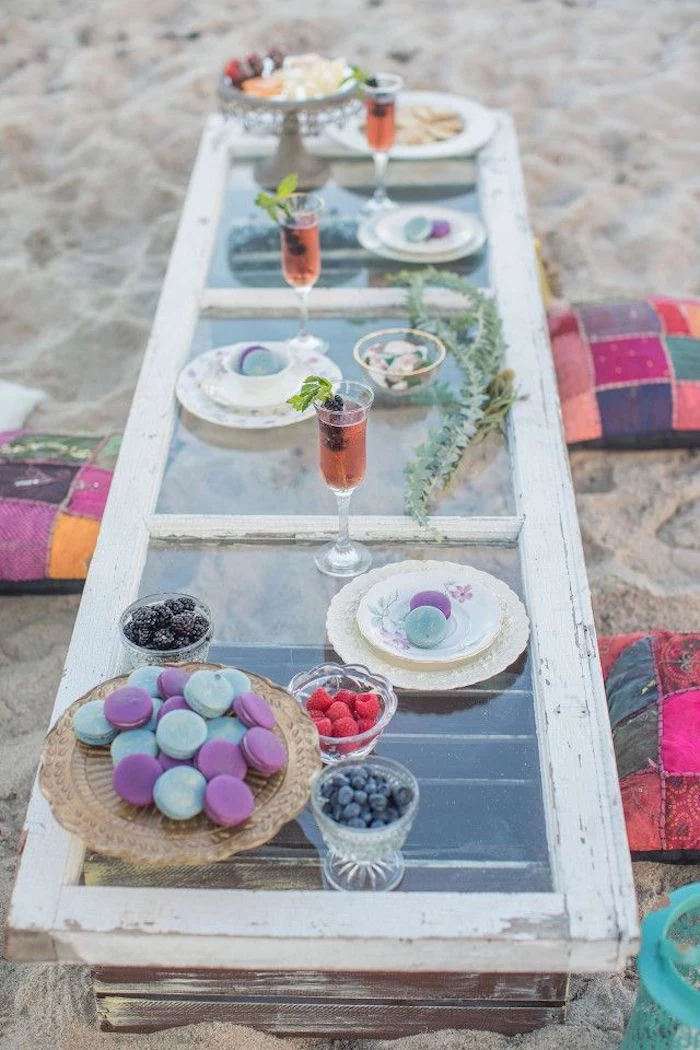 What do you think about mermaid-inspired weddings? Yay or Nay?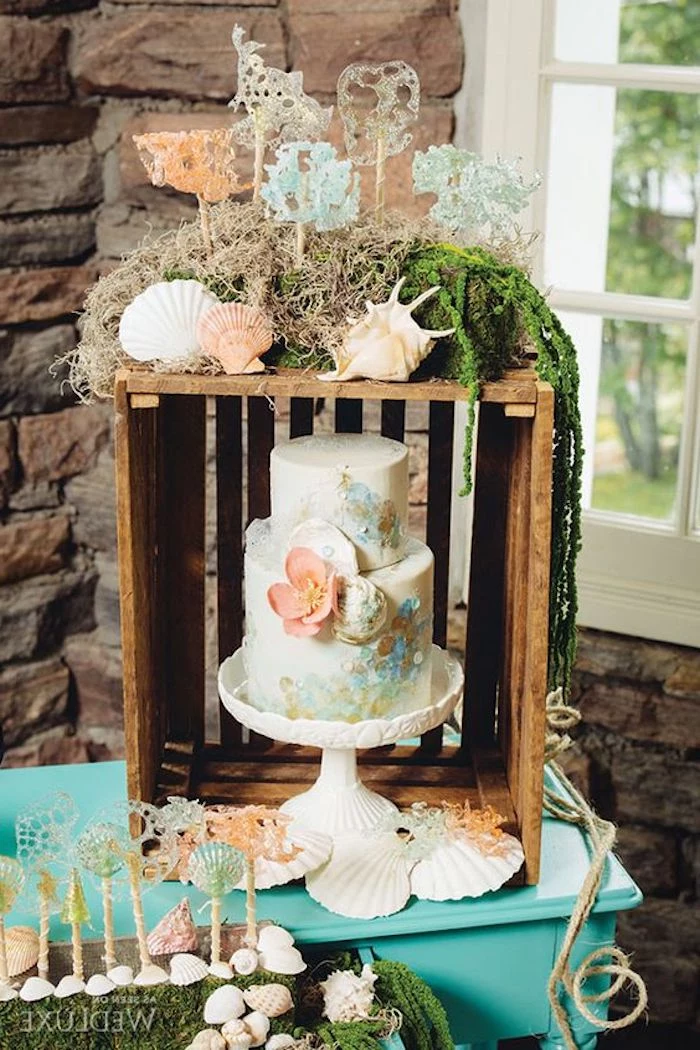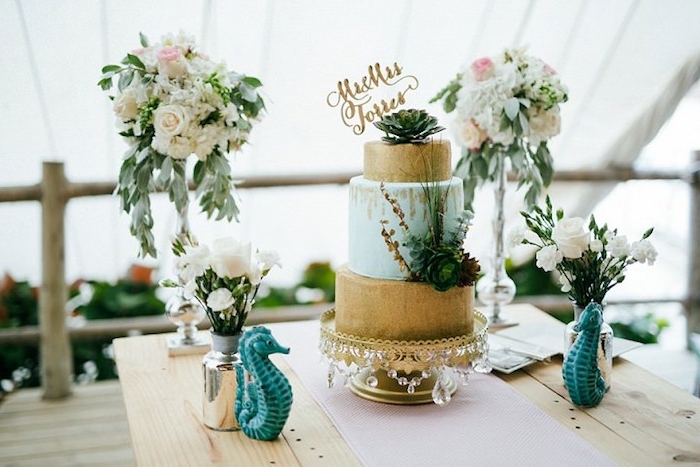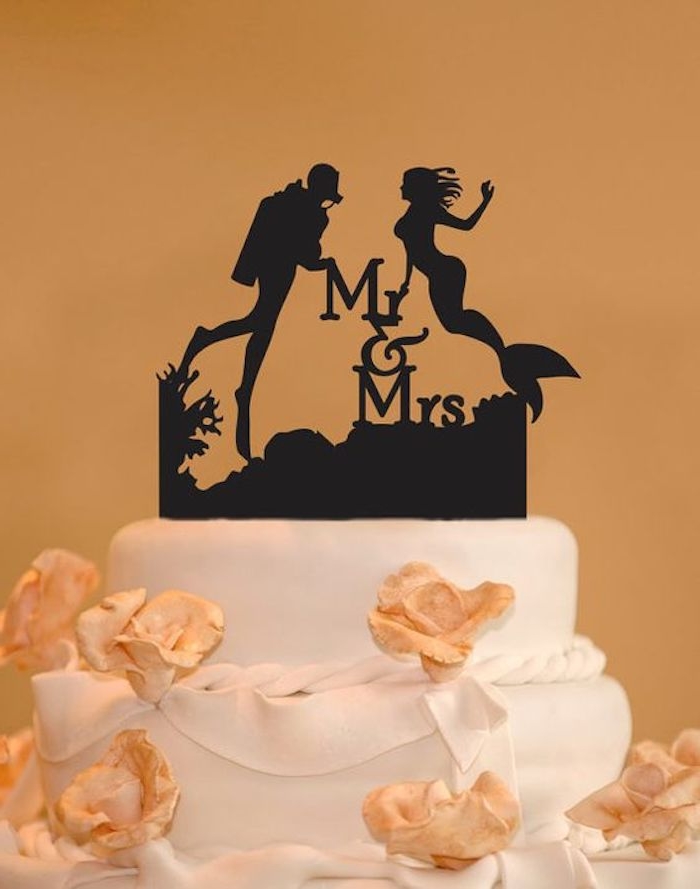 If you prefer a beach wedding with a tradition twist, this might be a great choice for you: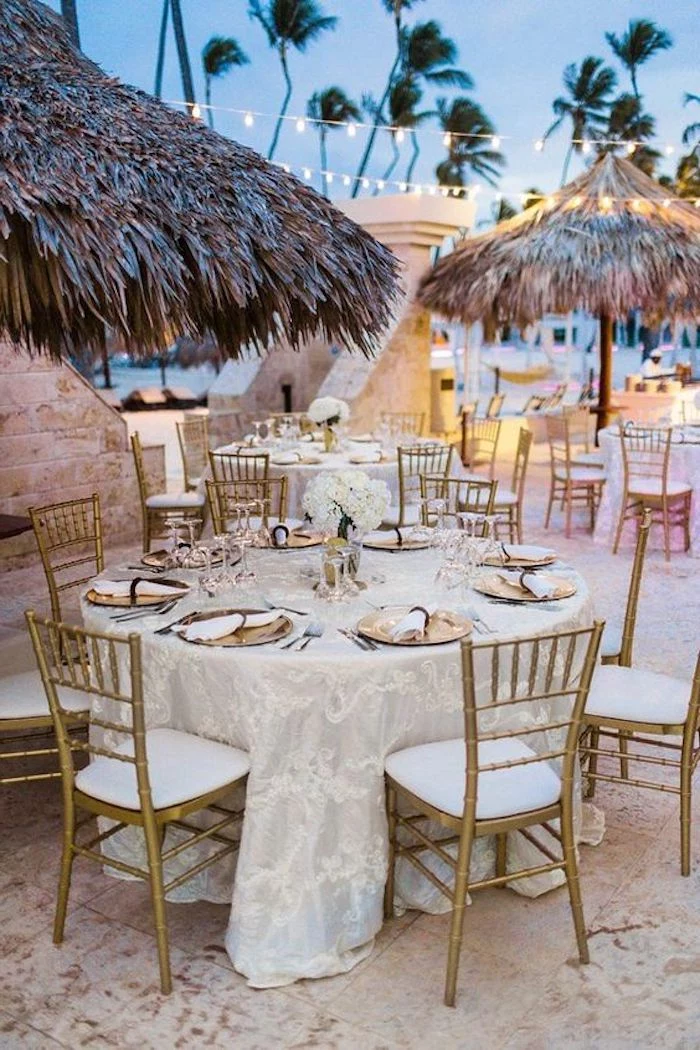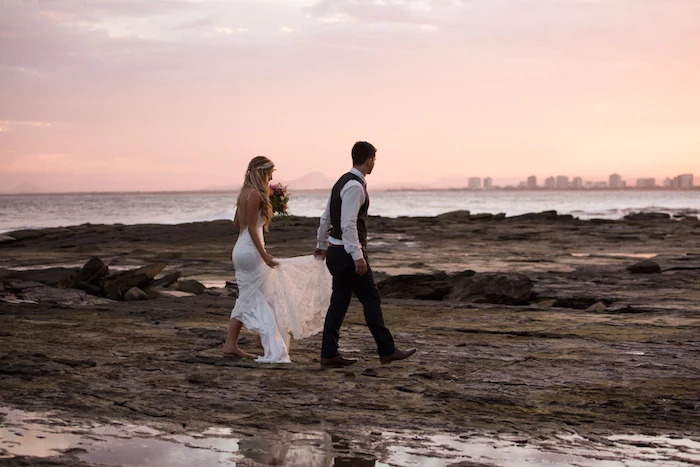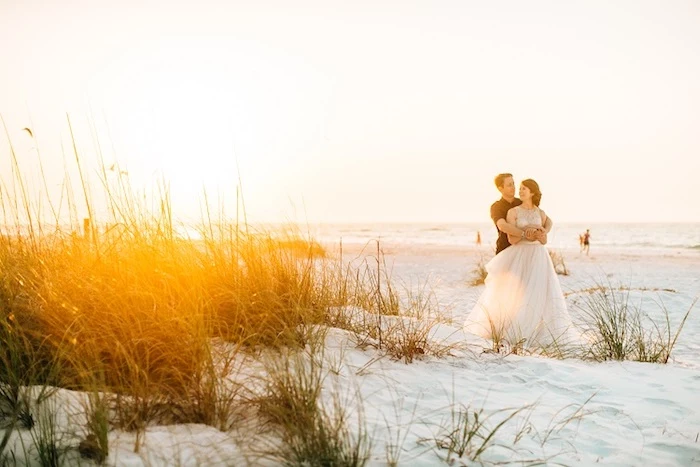 And just because you can never see too many wedding dresses, here are some more great suggestions!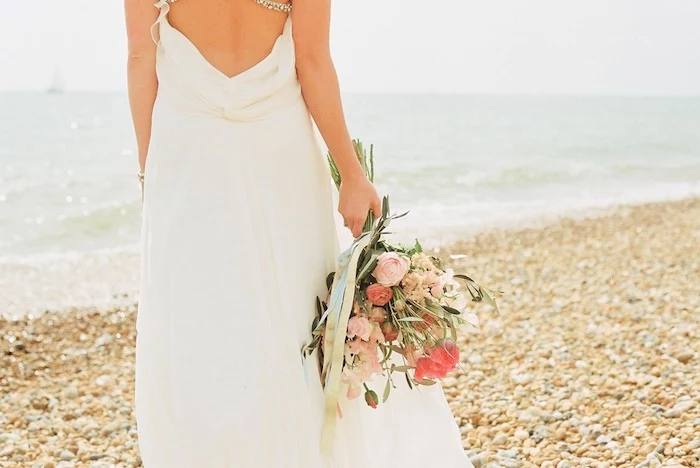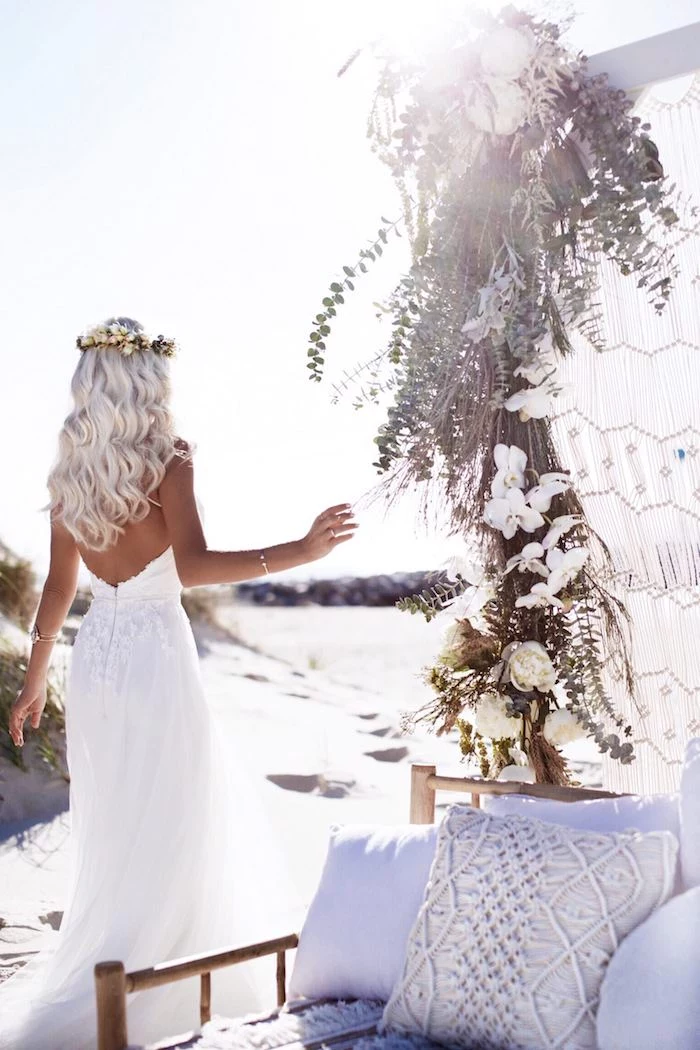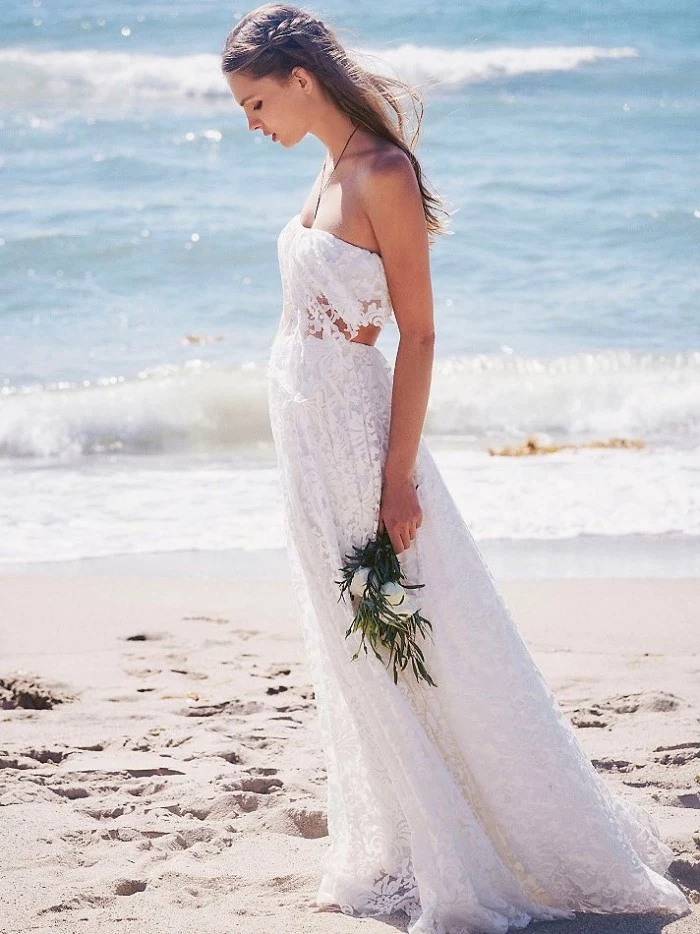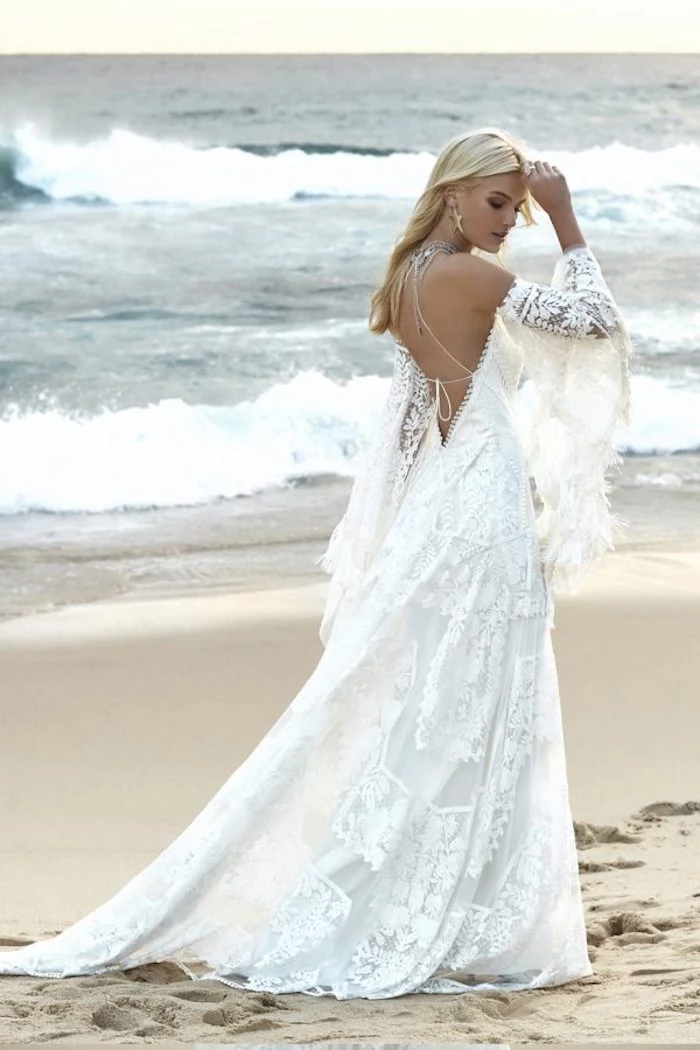 Vintage bohemian splendour: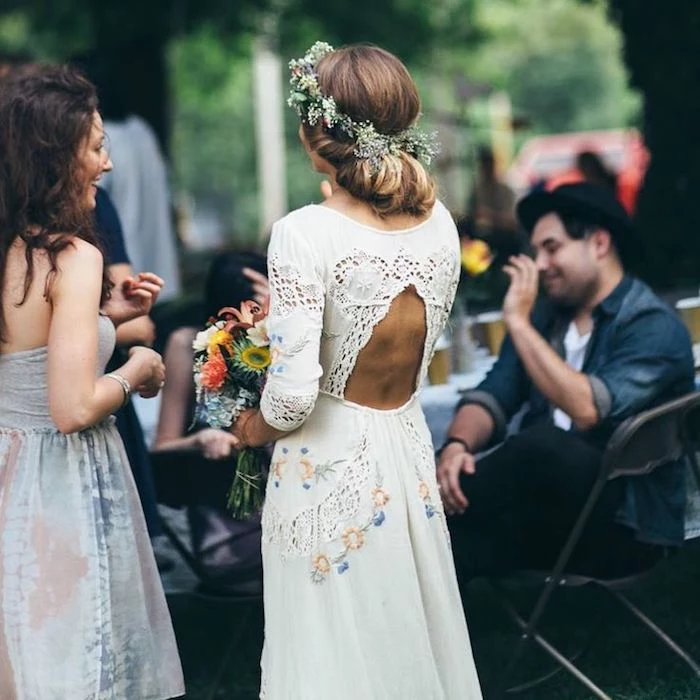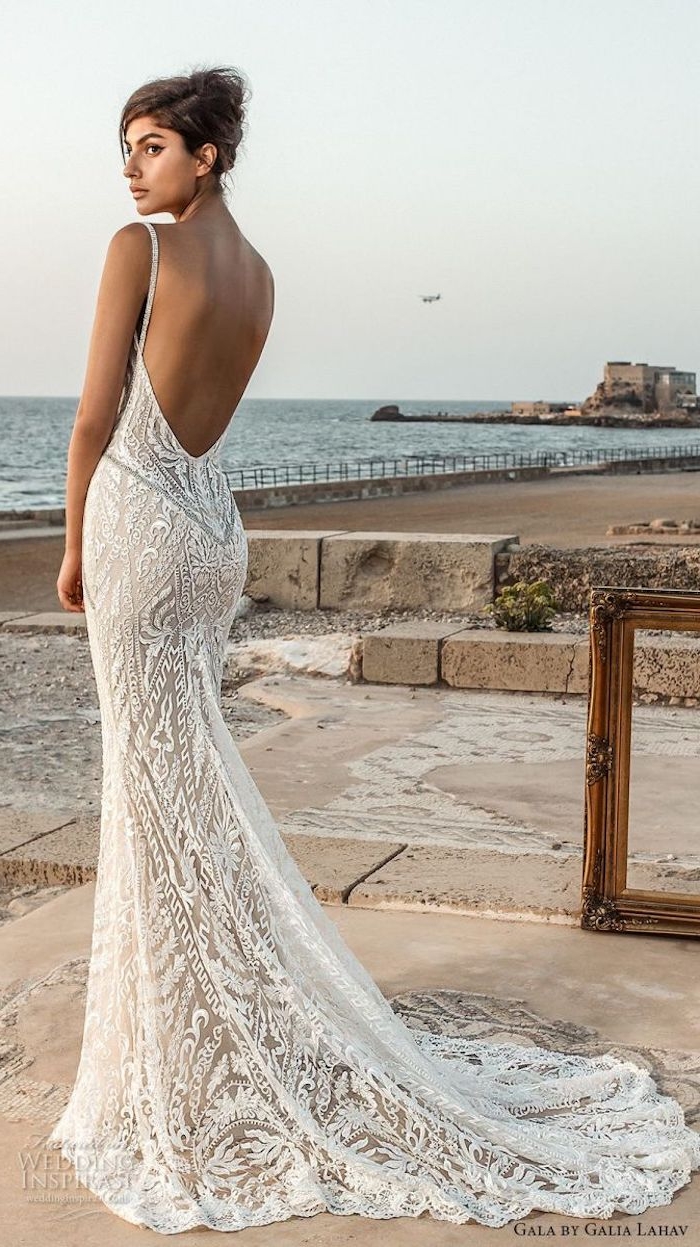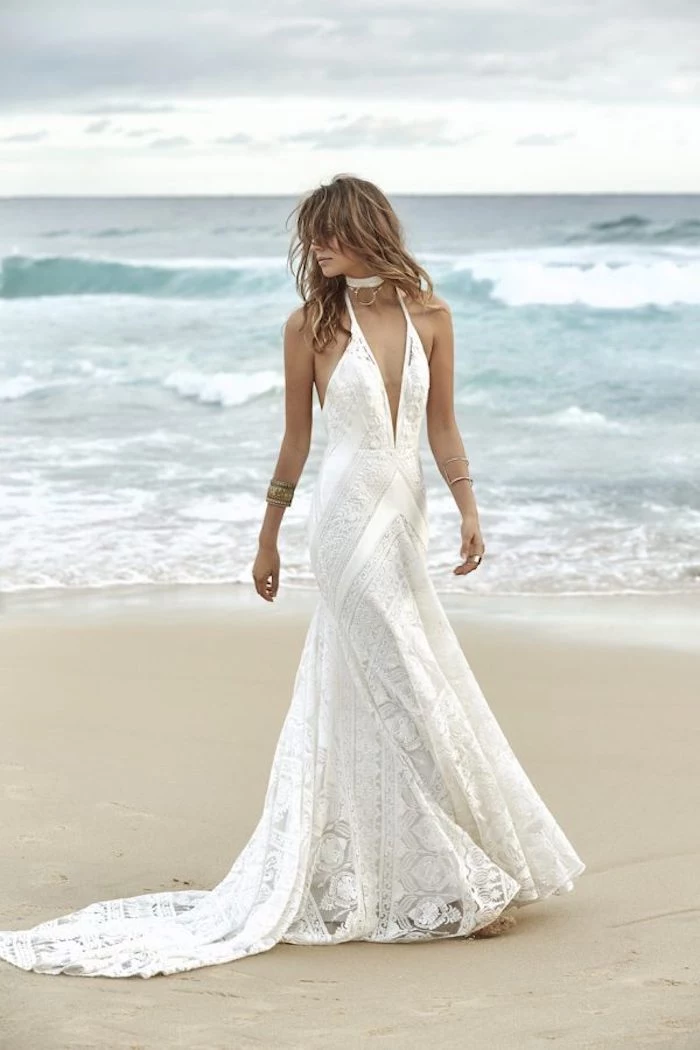 Choosing the right jewelry can be just as important as finding the perfect dress!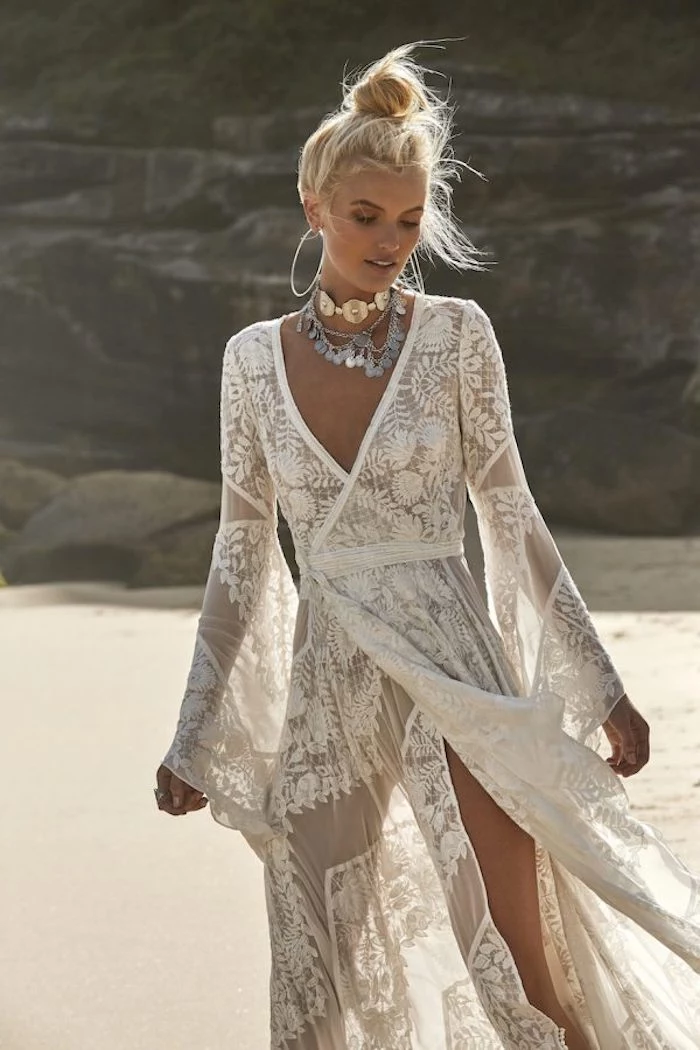 Casual beach wedding with a fairytale twist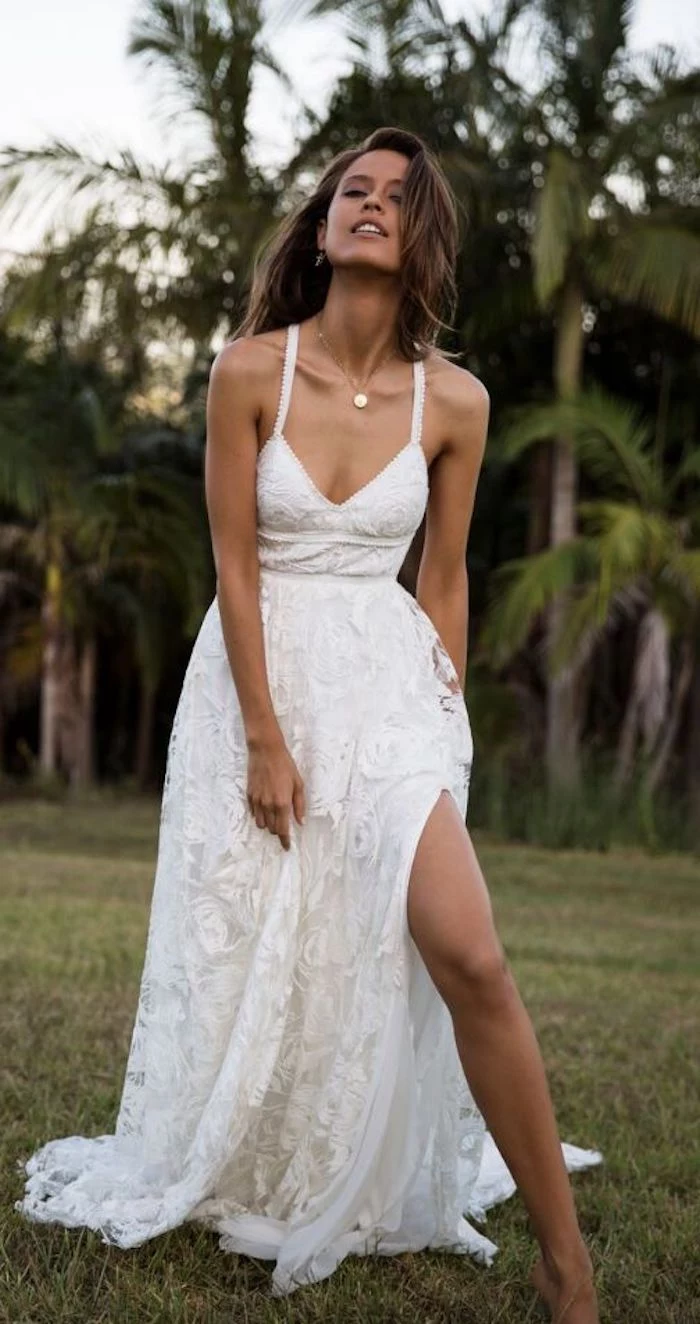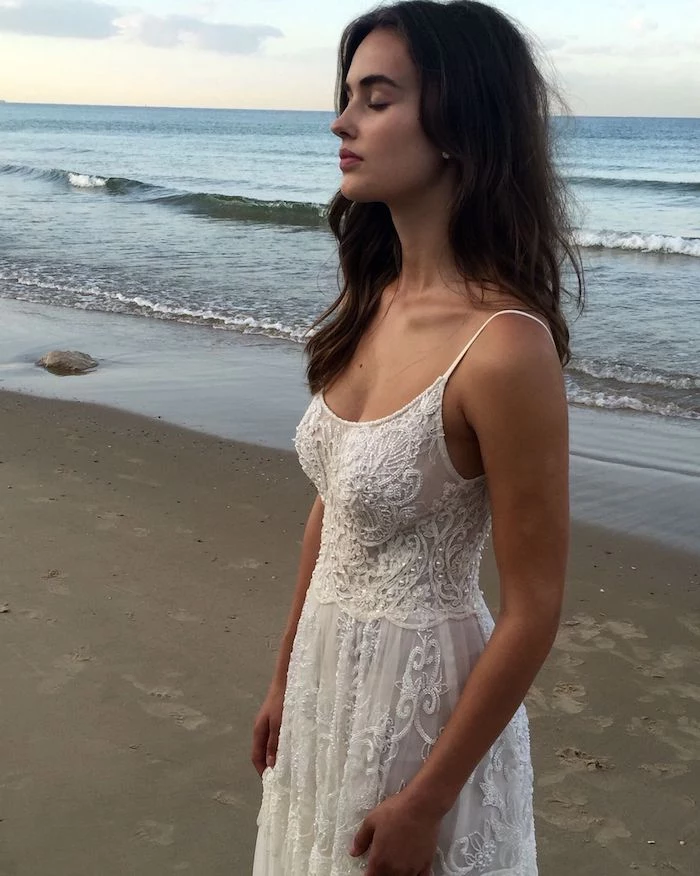 Edgy and rebellious…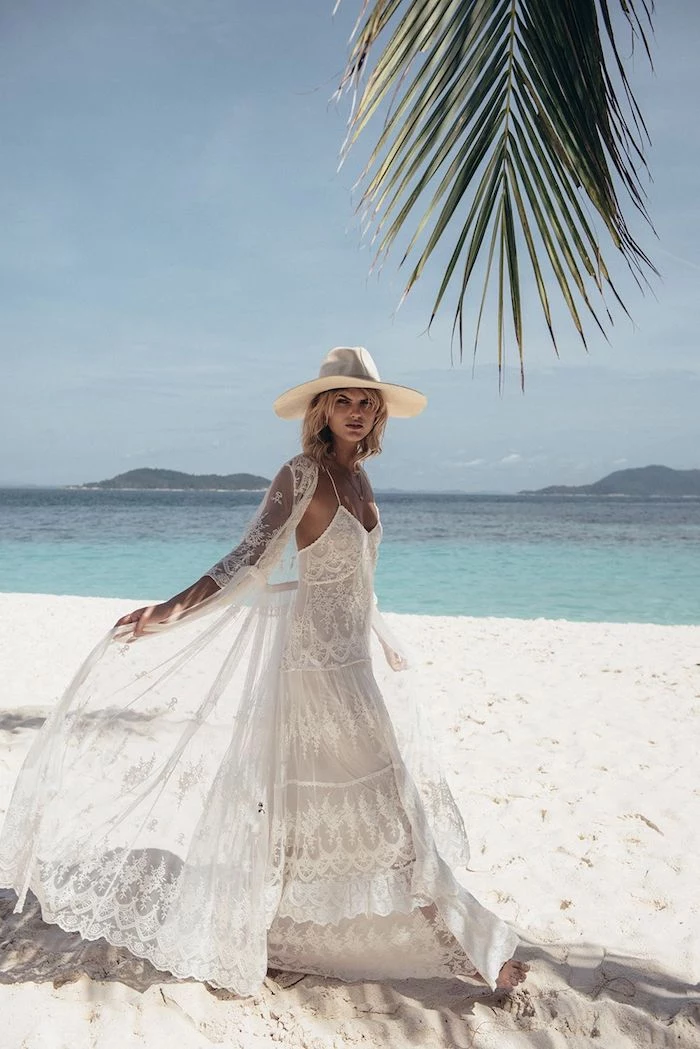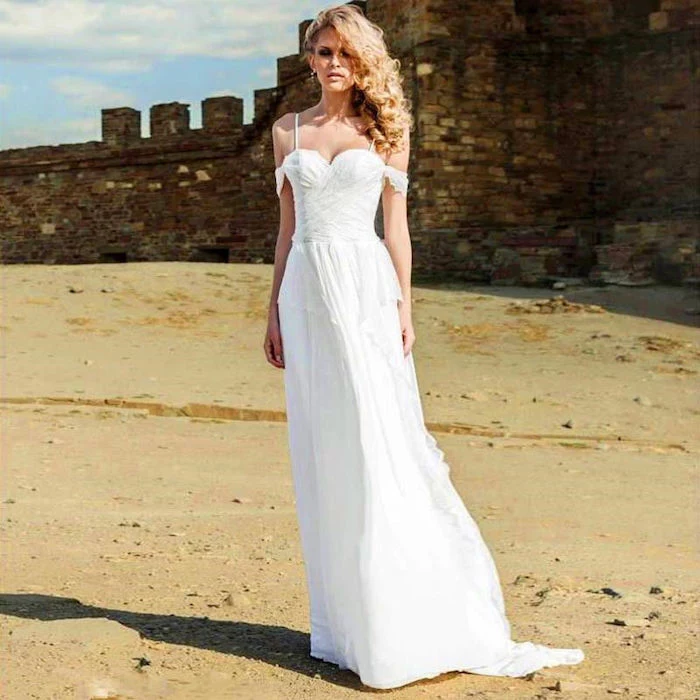 …free-spirited and mysterious…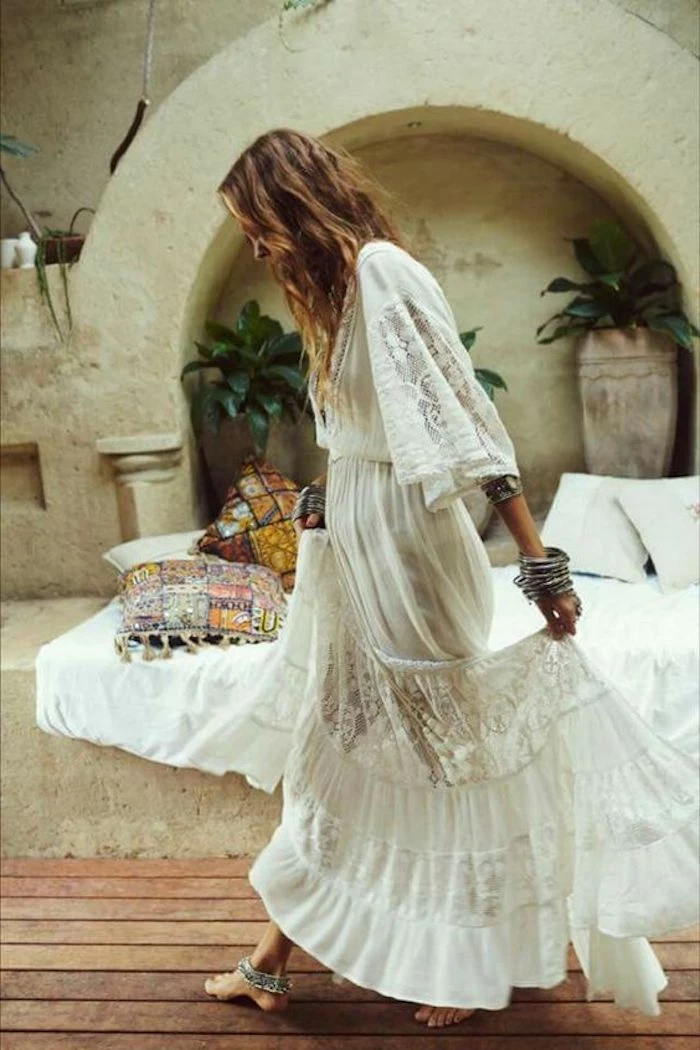 … or soft and romantic? You decide!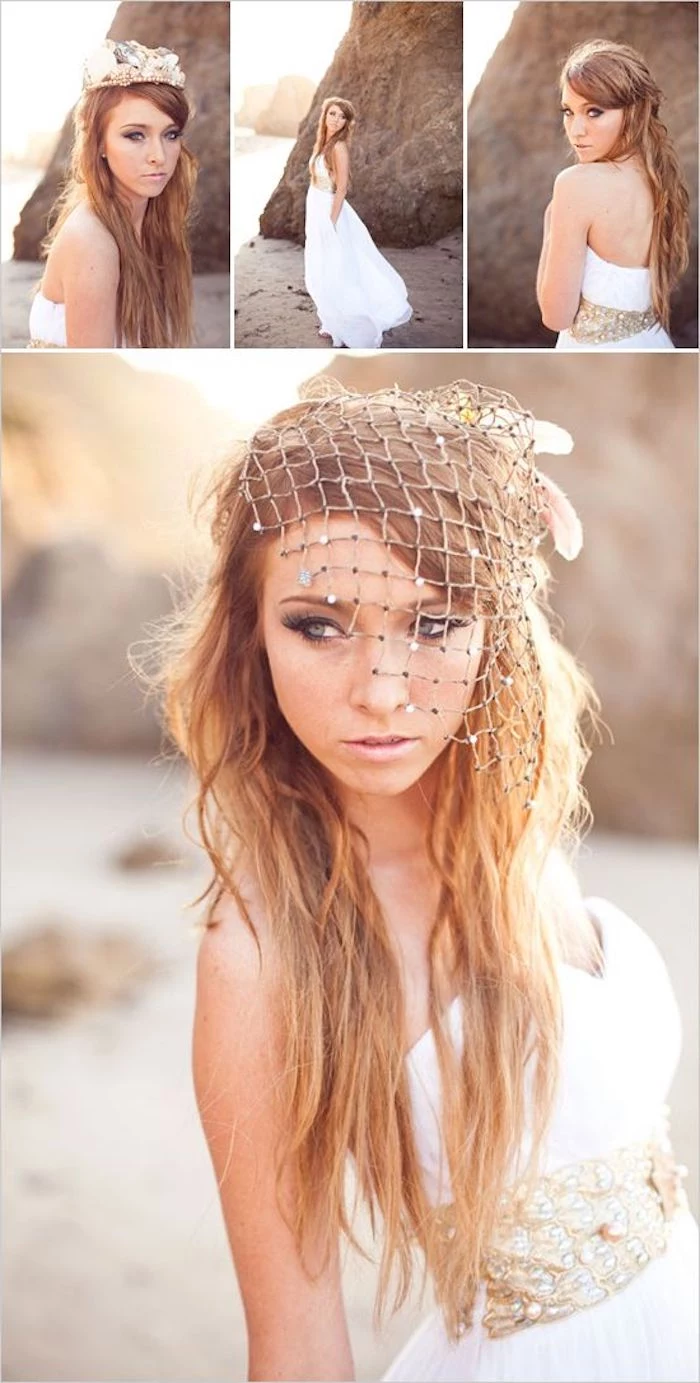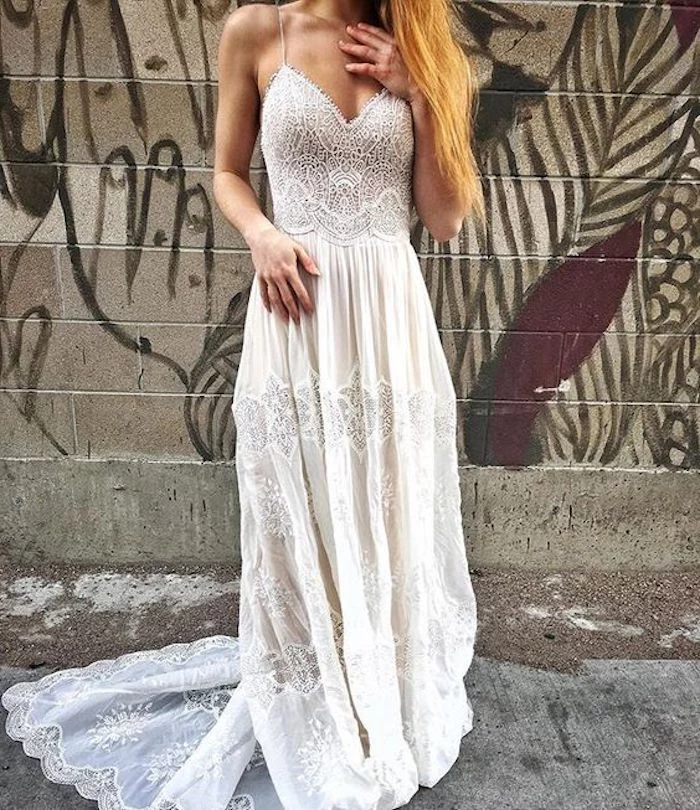 We hope you've enjoyed our selection!