---
We know that 2020 has been a strange year. Many people didn't get the chance to get married this year, unfortunately. Some, who wanted big weddings, decided wether to postpone them or cancel them completely, waiting for coronavirus to be gone. Others, however, decided that nothing can stand in the way of them tying the knot. So, if you have opted for a small ceremony in the middle of a pandemic, we applaud you. Just make sure you take all of the precautions. And, since you have had to cut down on so many things you might have dreamed of having on your wedding day, don't do the same with your wedding dress! Wearing "THE" white dress is every little girl's dream. Which is why, in this article we have gathered some of the most gorgeous and stunning ideas for the off the shoulder wedding dress.
Go all out with your wedding dress, even if you are having a small ceremony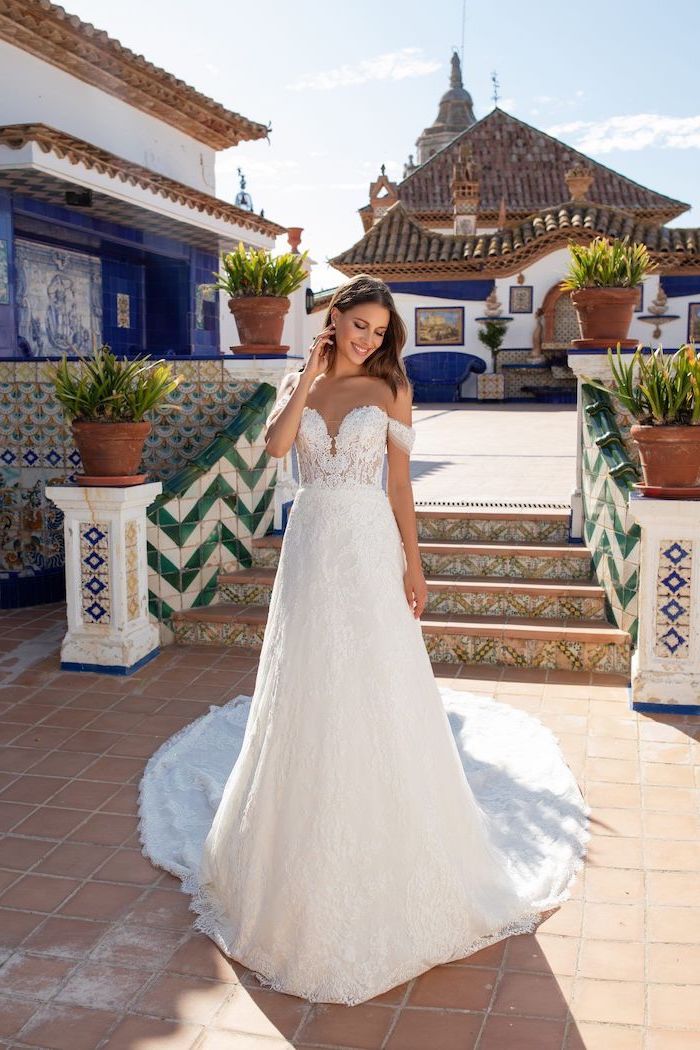 ---
Off the shoulder wedding dress types and ideas
As with any other piece of clothing, there are specific shapes dedicated to making the off the shoulder style even better looking. What's more, as usual, certain dresses fit certain body types. So, find out which one is the most suitable for you and your body. Moreover, make sure that the style you choose is comfortable and you feel confident in it.
No matter what type of dress you choose, you will look beautiful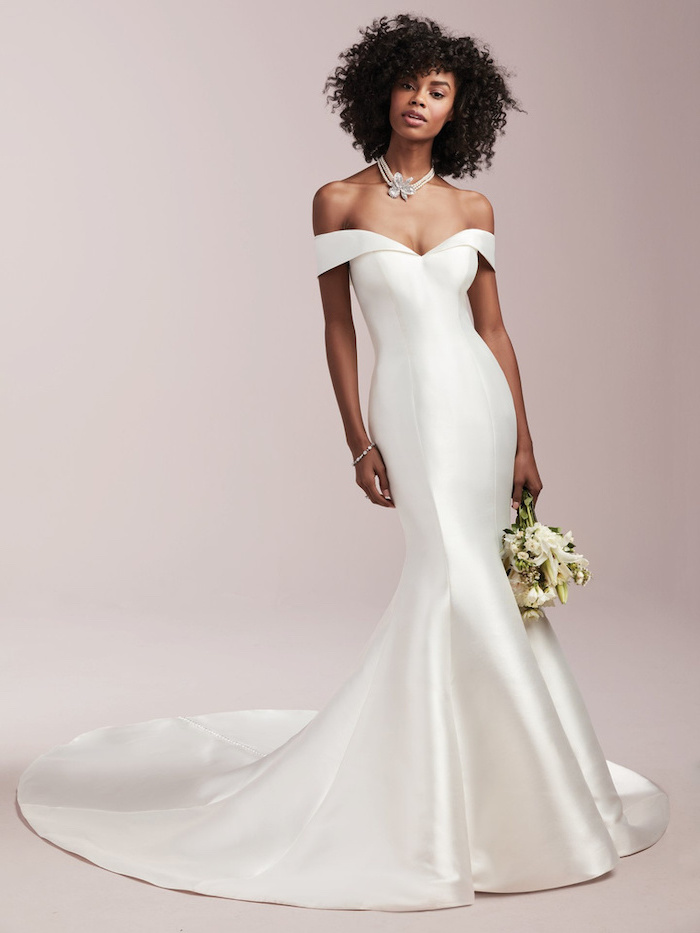 Off the shoulder mermaid wedding dress
The mermaid dress can easily be recognised by its form-fitting top, which flares out at the bottom, most commonly at the knees. In general, mermaid dresses look good on pear shaped bodies, because they show off your curves. Keep in mind, however, that this type of dress can be a bit difficult to move around and to walk in. When trying a mermaid dress on, notice how you feel when you walk around the store and try and have a seat somewhere. If you feel like it is too tight and you won't feel comfortable, maybe opt out of this style.
Gorgeous and minimalistic mermaid wedding dress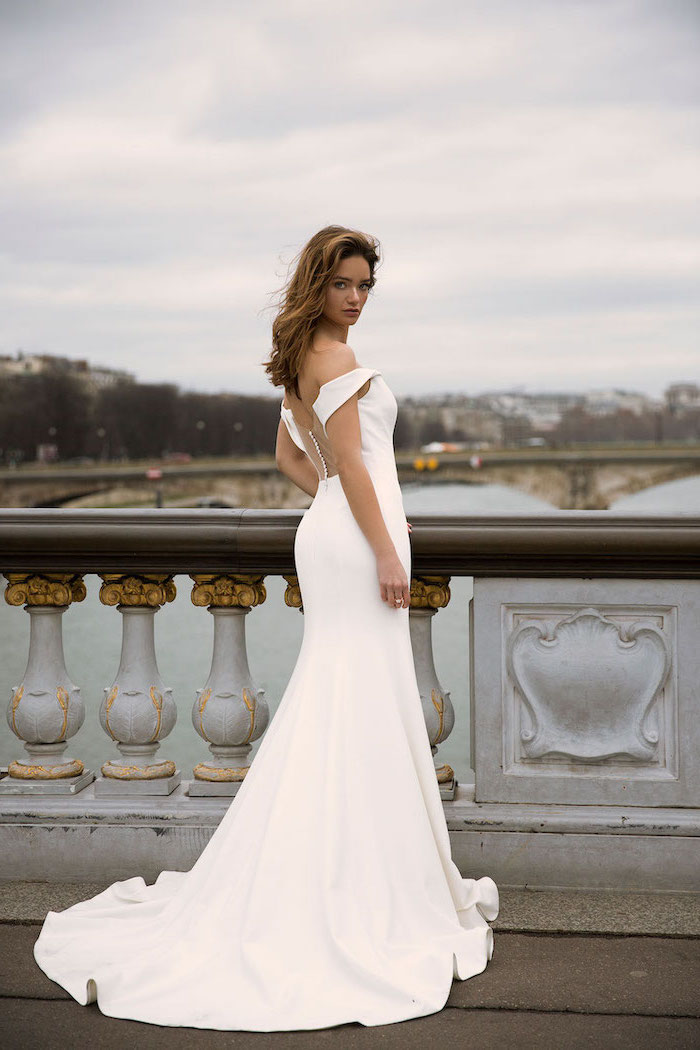 Fit and flare wedding dress
If you are still looking for a dress they fits your body and hugs your curves, while, at the same time, allowing you more freedom of movement, then the fit and flare wedding dress is just for you. It is a version of the mermaid dress, where the flare starts from higher up, so that your legs have more freedom. Once again, this is the style to pick if you want to show off your body.
Off the shoulder + fit and flare + lace – is there anything more you could possibly want out of a wedding dress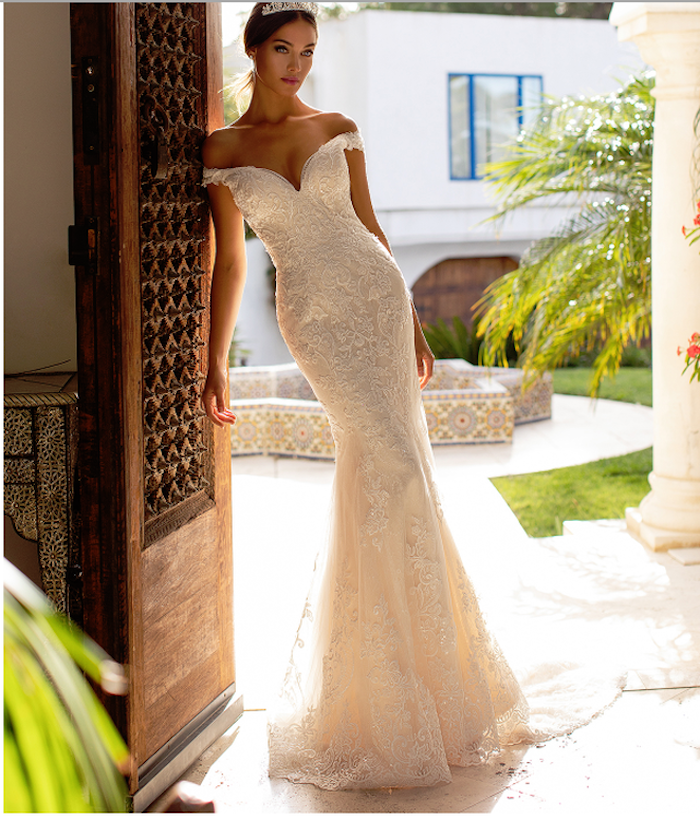 ---
A-line wedding dress
Probably the most popular dress silhouette out there. The A-line wedding dress can easily be recognised by the way the skirt flares out from the bodice from the waist down. This type of dress gives you complete freedom of movement. What's more, it can be a great choice for the hottest summer days, because of its free flowing silhouette.
Even the most discreet off the shoulder can look great on you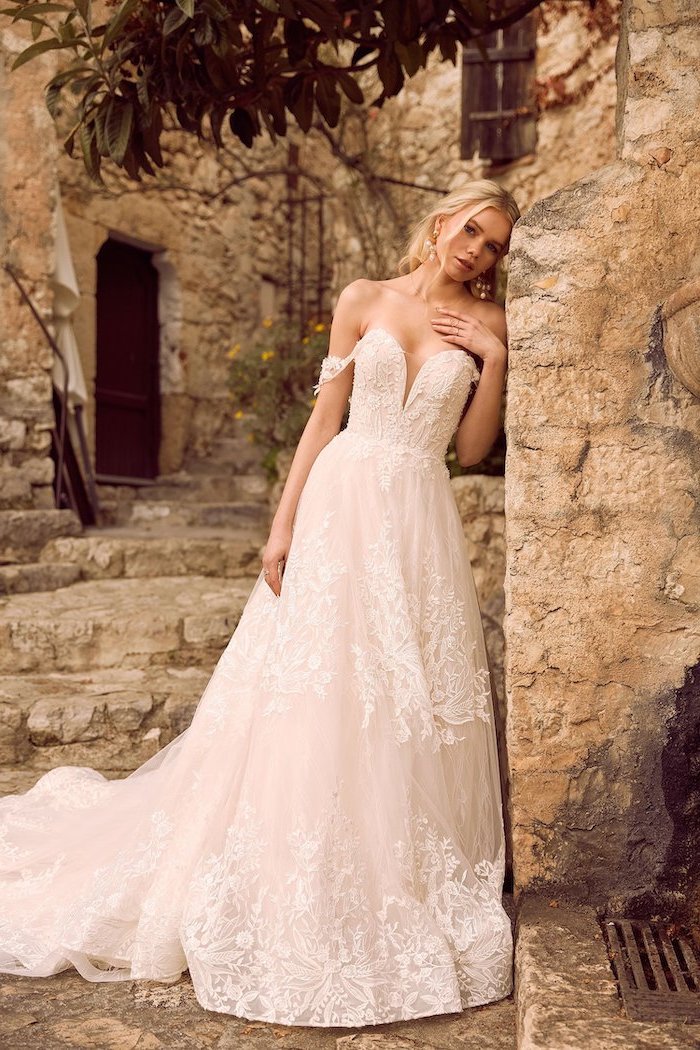 Ball gown wedding dress
If you are looking for the wow factor, then a ball gown dress is a perfect fit. This type of dress has a tight bodice with a very wide skirt. The best thing about this silhouette is that it makes you feel like an actual princess. There is no doubt that you will make everyone gasp the moment they see you in this dress. So, if you have a soft spot for Disney princesses, pick the ball gown wedding dress silhouette.
Just look at this dress and tell me you are not absolutely in love with it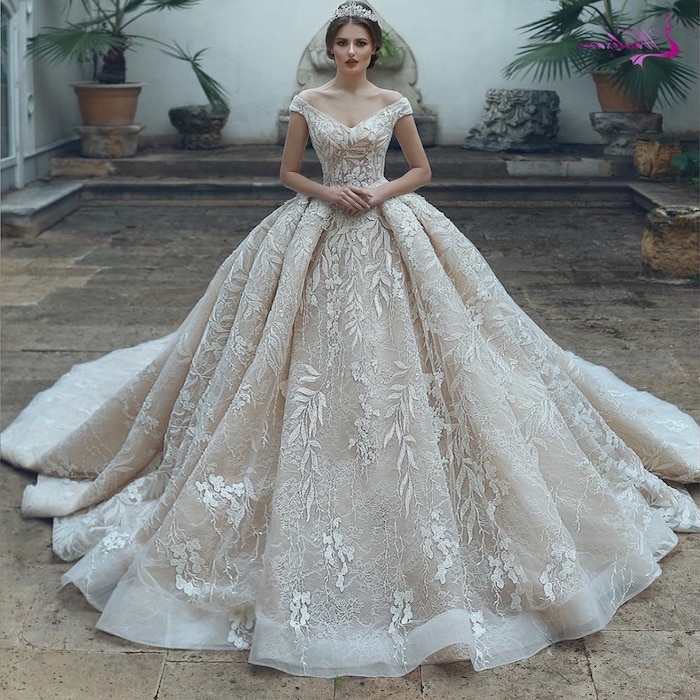 How do you wear an off the shoulder wedding dress?
There are many different ways in which you can pull off the off the shoulder look. I don't know if you are aware, but there are so many different types of sleeves, this article won't be enough to cover all of them. But in here we are going to list some of the most popular ones, which are used by brides all over the world.
There are many different off the shoulder looks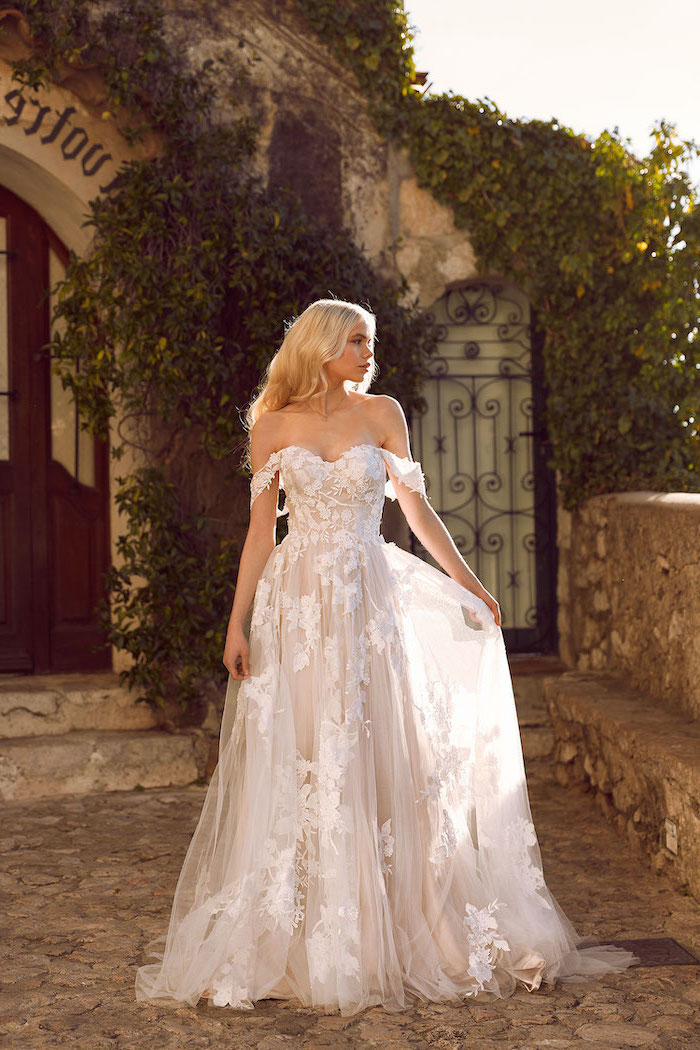 Off the shoulder long sleeve wedding dress
Long sleeves are very classy and elegant. If you are having a fall or winter wedding, they can also help keep you warm. On the other hand, if you are having a summer wedding, but still want long sleeves, tulle and lace sleeves will keep you fresh and cool. But, of course, you will still look as beautiful as ever.
When we talk about long sleeves there are so many versions and options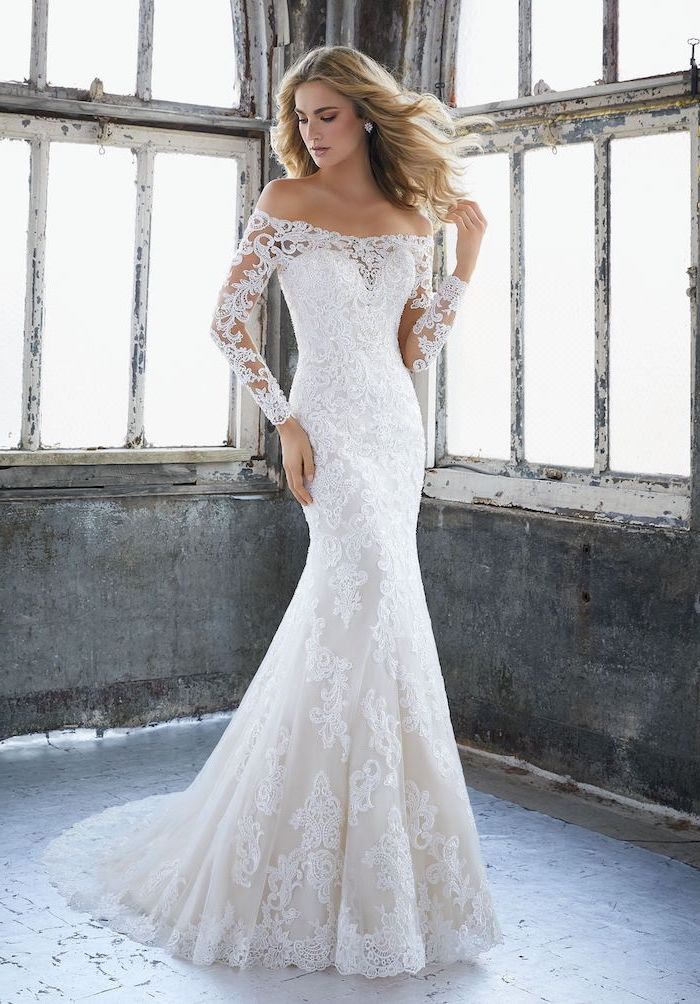 Short sleeve wedding dress
Your other option is to go for short sleeves. Once again, they come in a big variety. It is also important to note that sometimes sleeves can be a bit limiting for your movement. Which may be one of the reason why you would want to go for a short sleeve instead of a long one. Try on different versions and pick out the one you feel most comfortable in.
Short sleeves can come in many different forms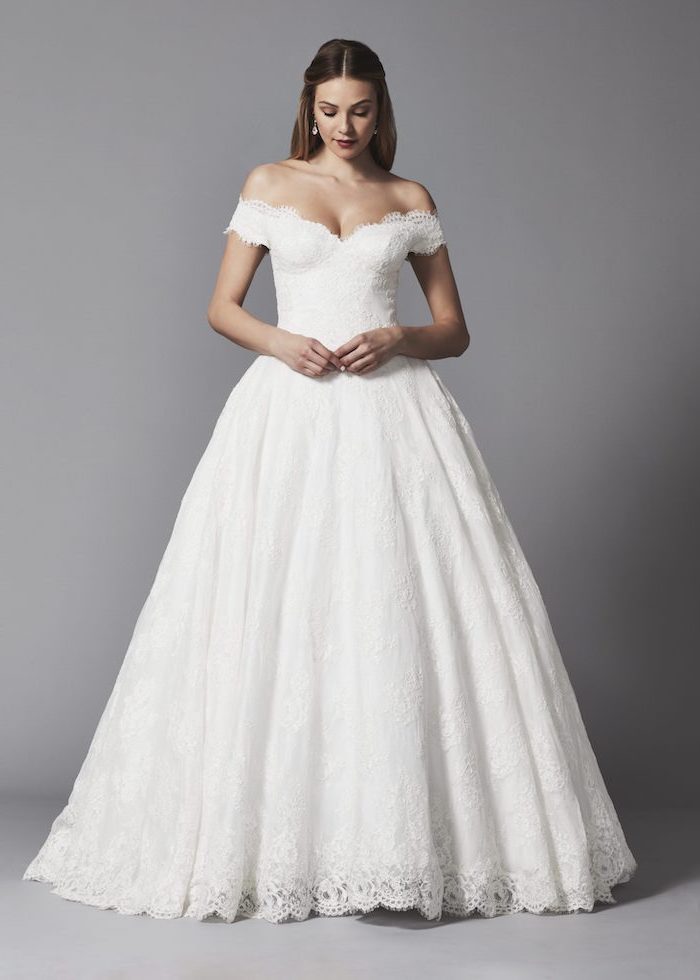 Wedding dresses with statement sleeves
If you are looking to make a statement, go for sleeves made out of lace or tulle with different and interesting forms. Bell sleeves, for example, are super modern and trendy. What's more, they are incredibly beautiful and eye-catching.
Just look at these gorgeous sleeves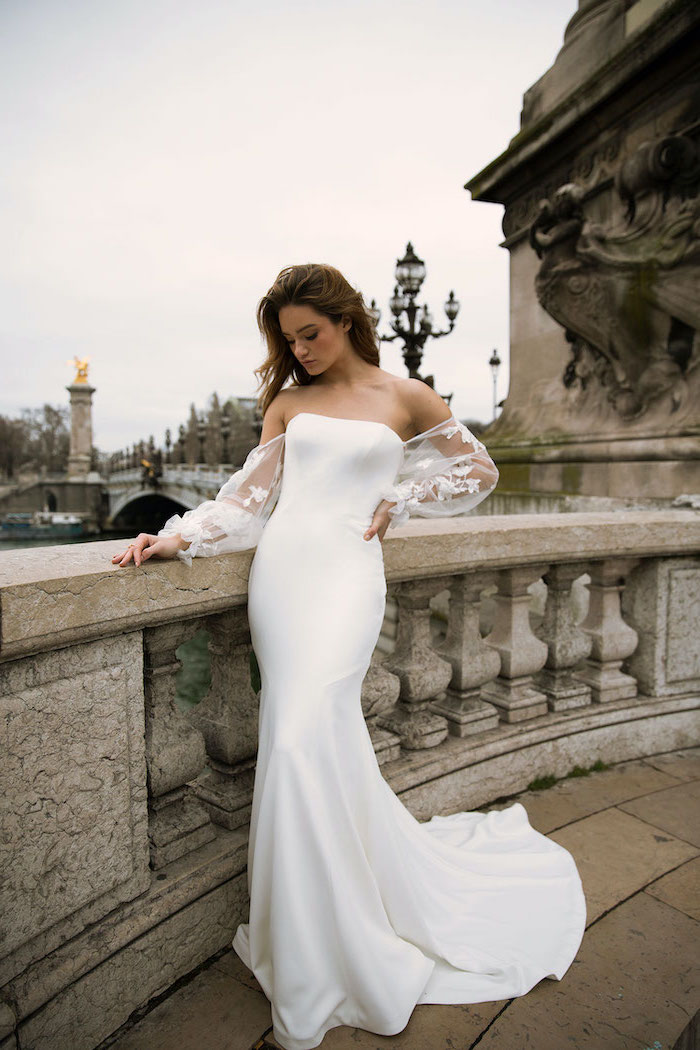 Off the shoulder lace wedding dress
Needless to say that lace is an inseparable part of your wedding dress. Especially if you are after the wow factor in your dress. Having lace sleeves adds to the beauty of your dress and make it even more stylish and beautiful.
You can never go wrong with lace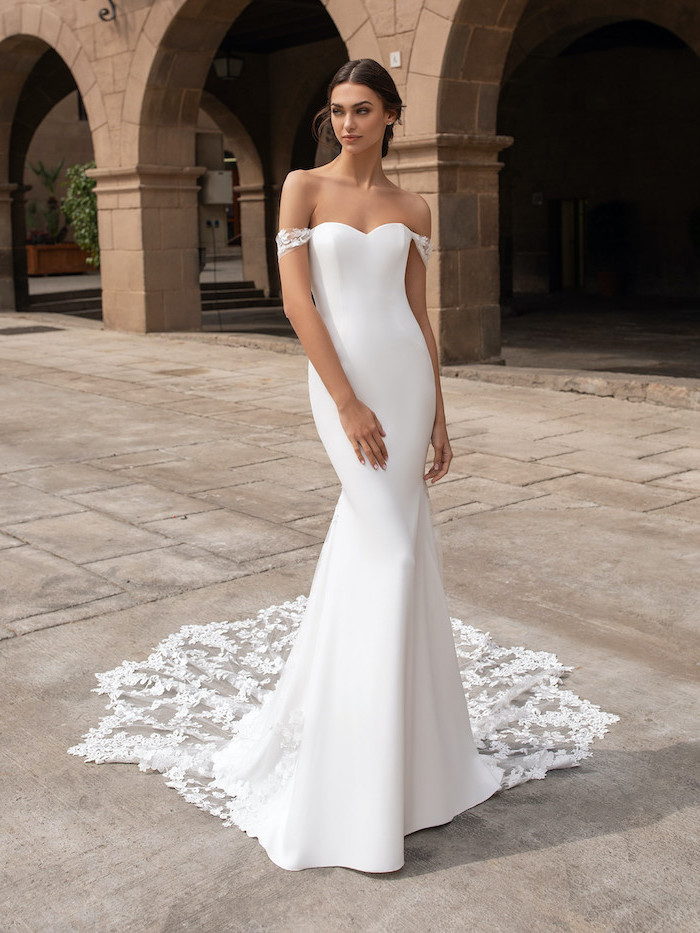 Wedding dress with sophisticated flounce
If you are a boho lover and are looking to create this relaxed, romantic feeling in your wedding, your dress needs to match that sentiment. And what better way to do that than adding a sophisticated flounce to your off the shoulder wedding dress.
Simply gorgeous – flounce and lace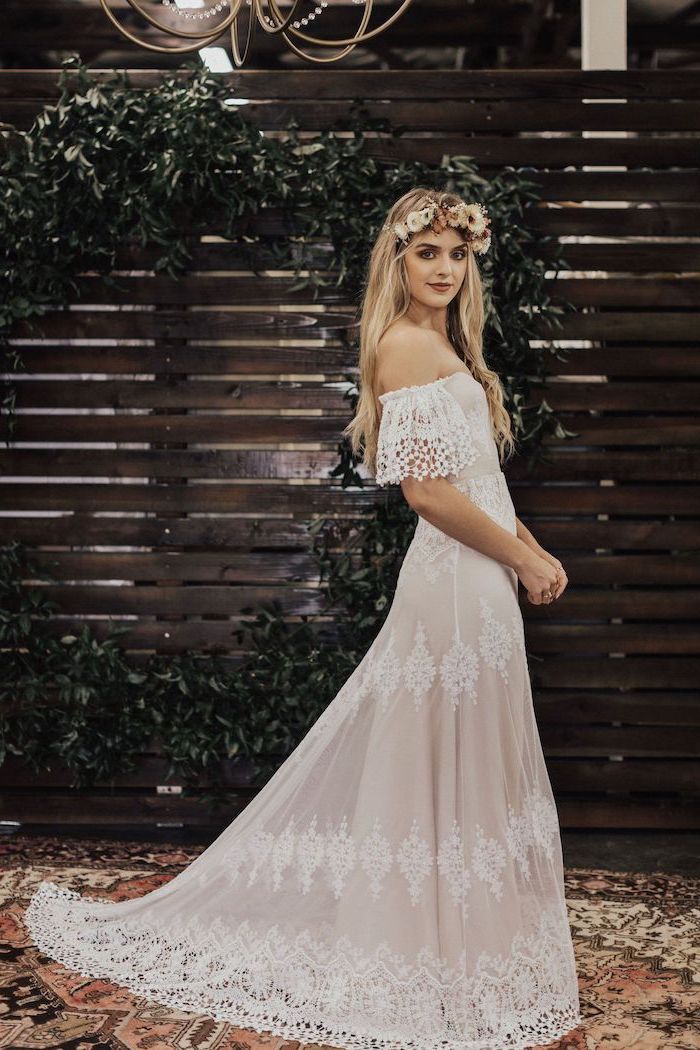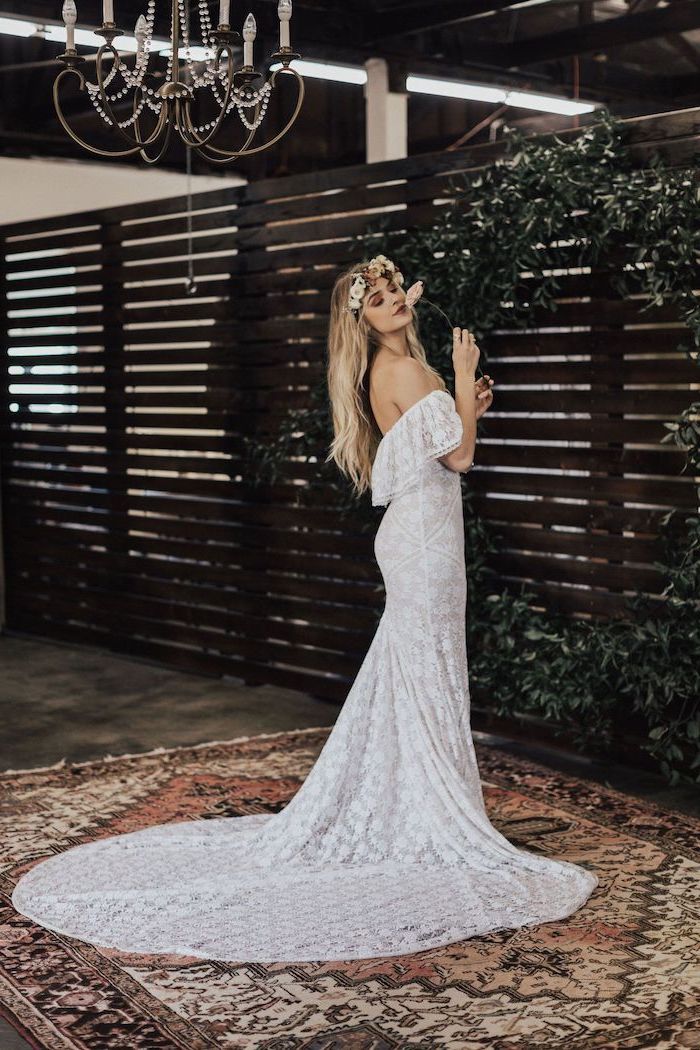 Now, browse through our gallery to find even more suggestions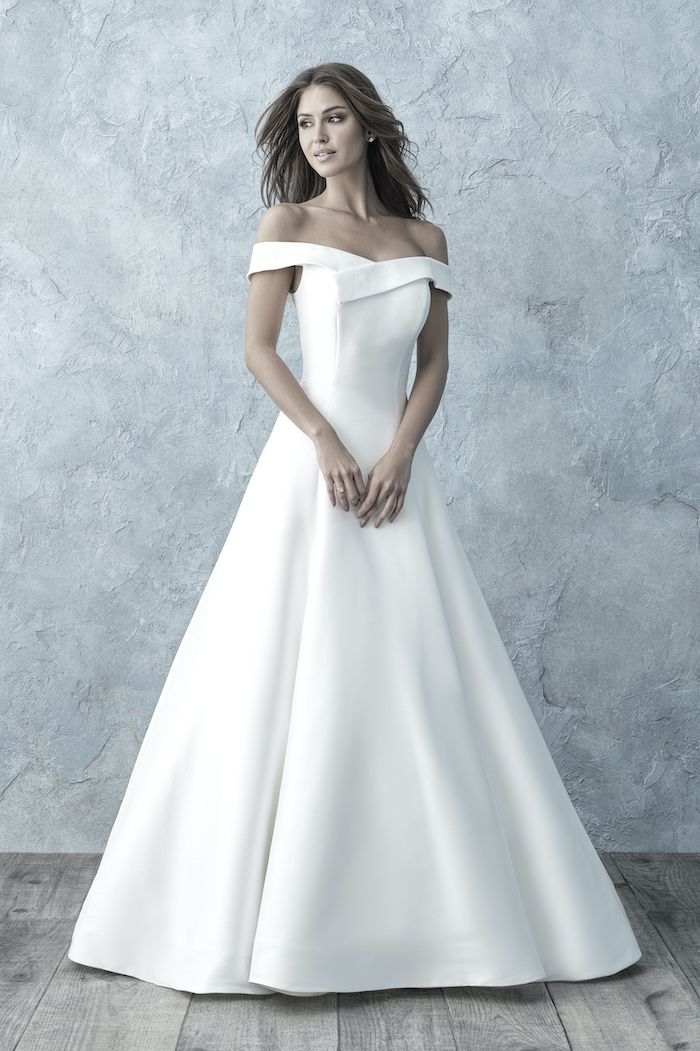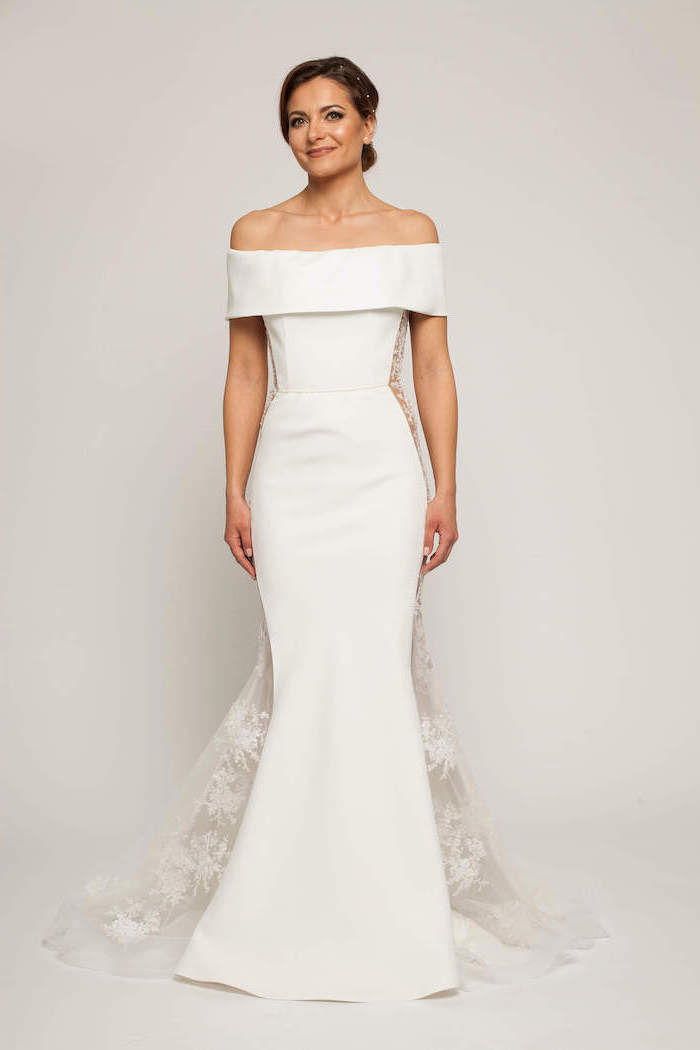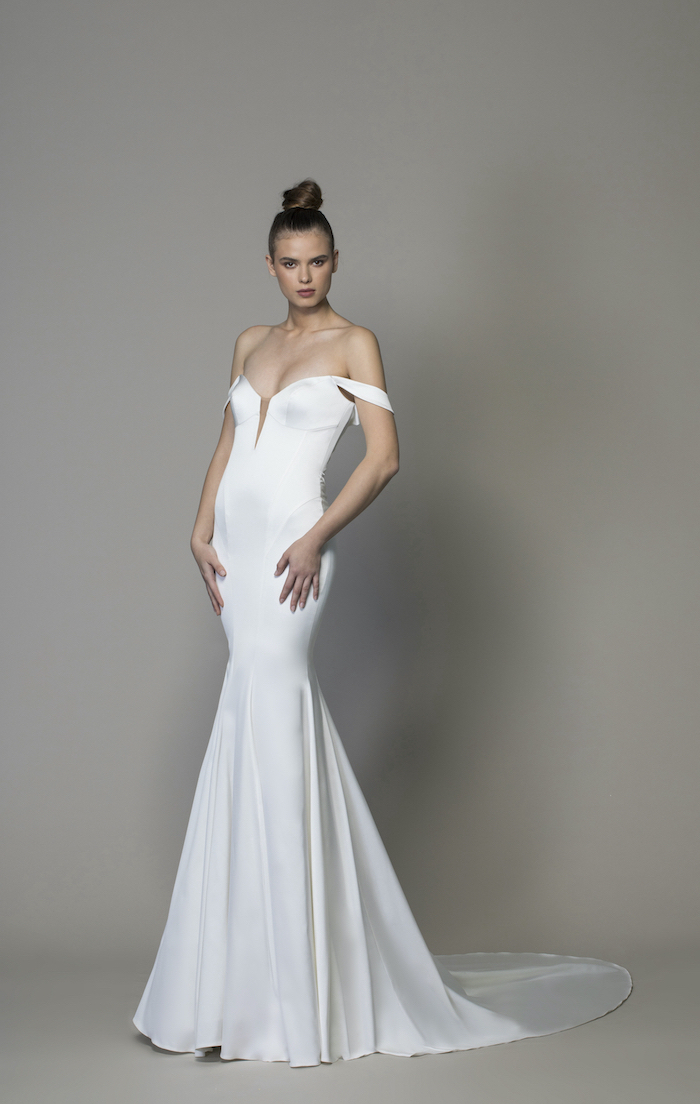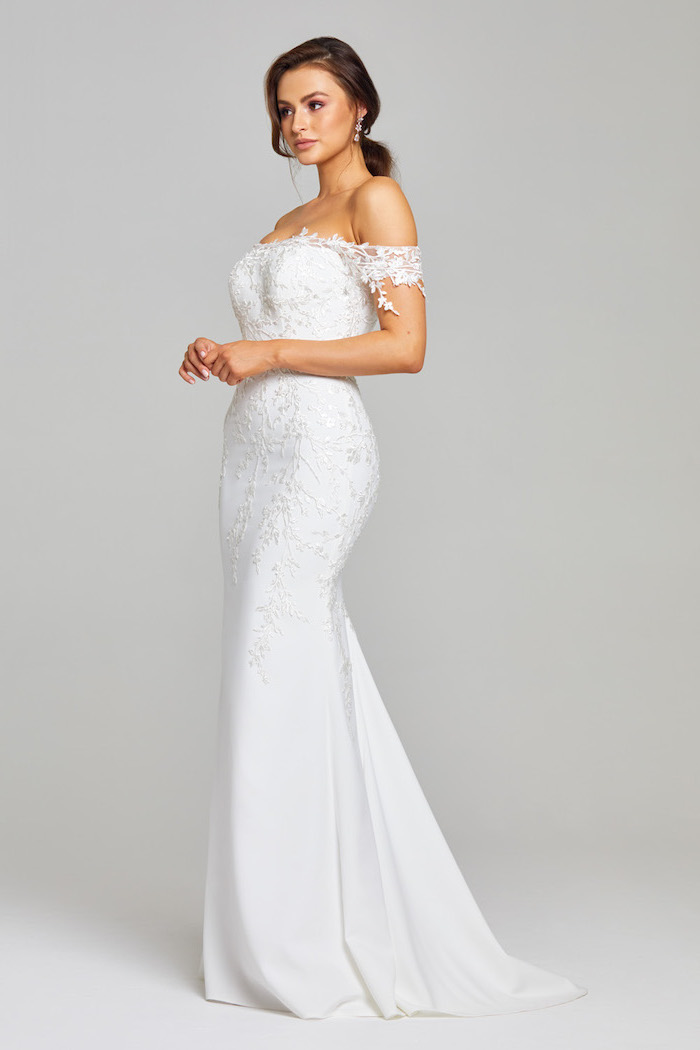 Even if you opt out of the lace, you wedding dress silhouette can make the same statement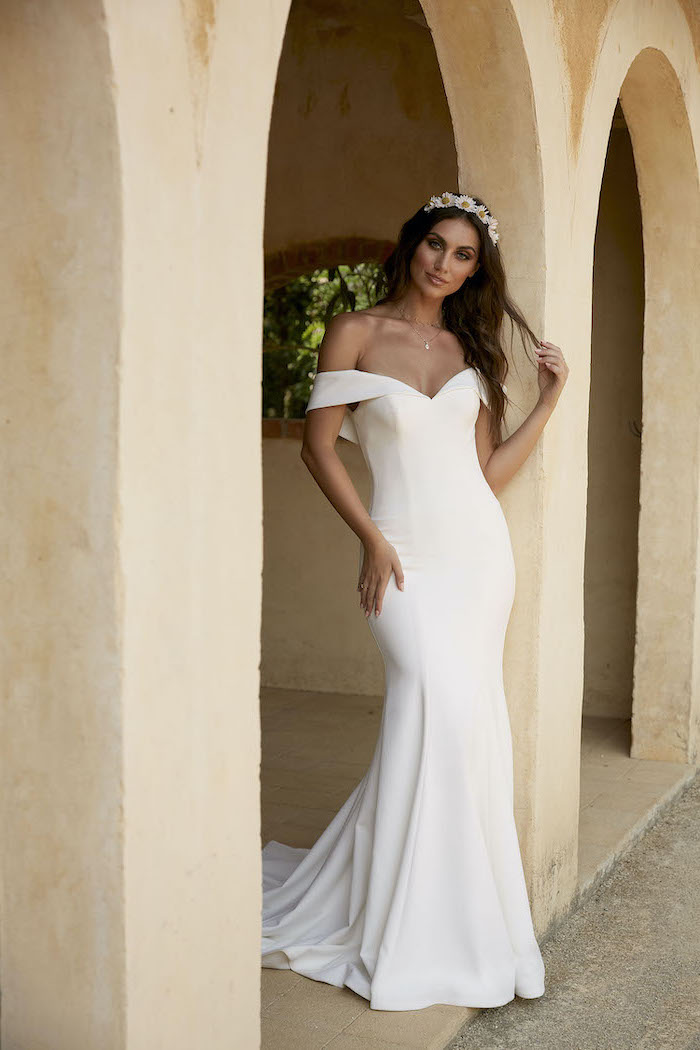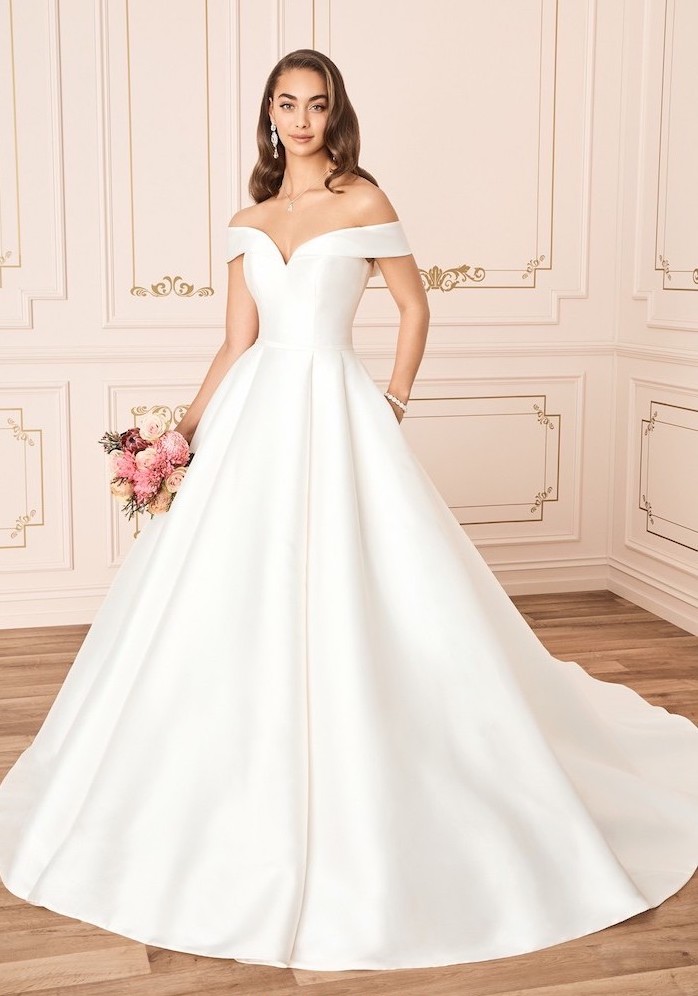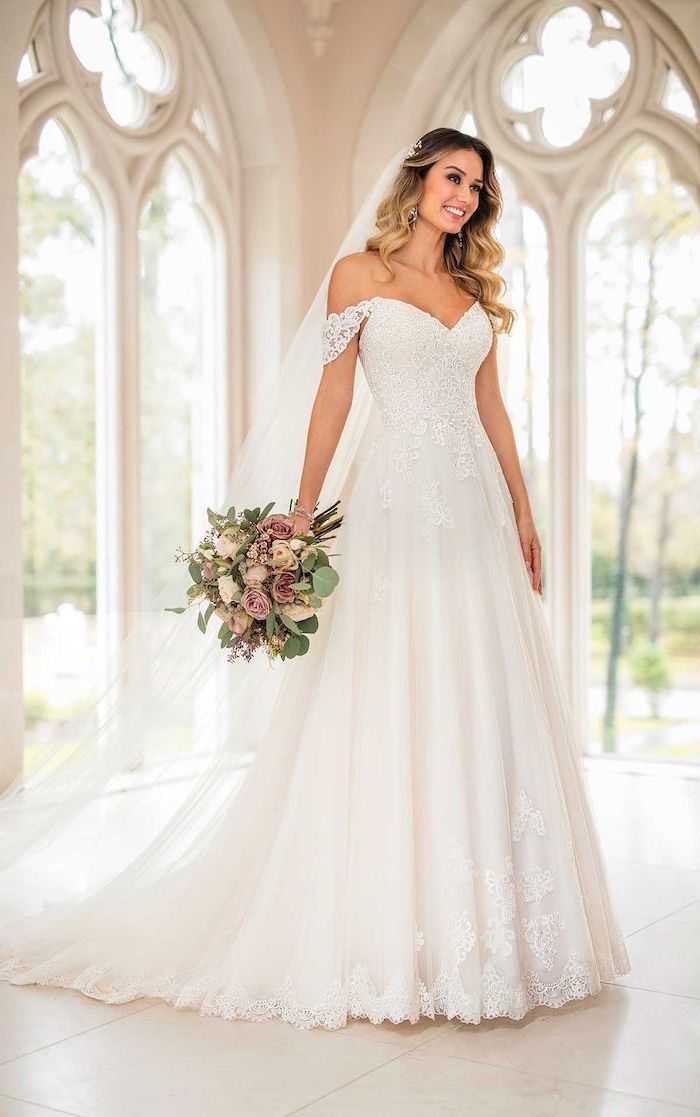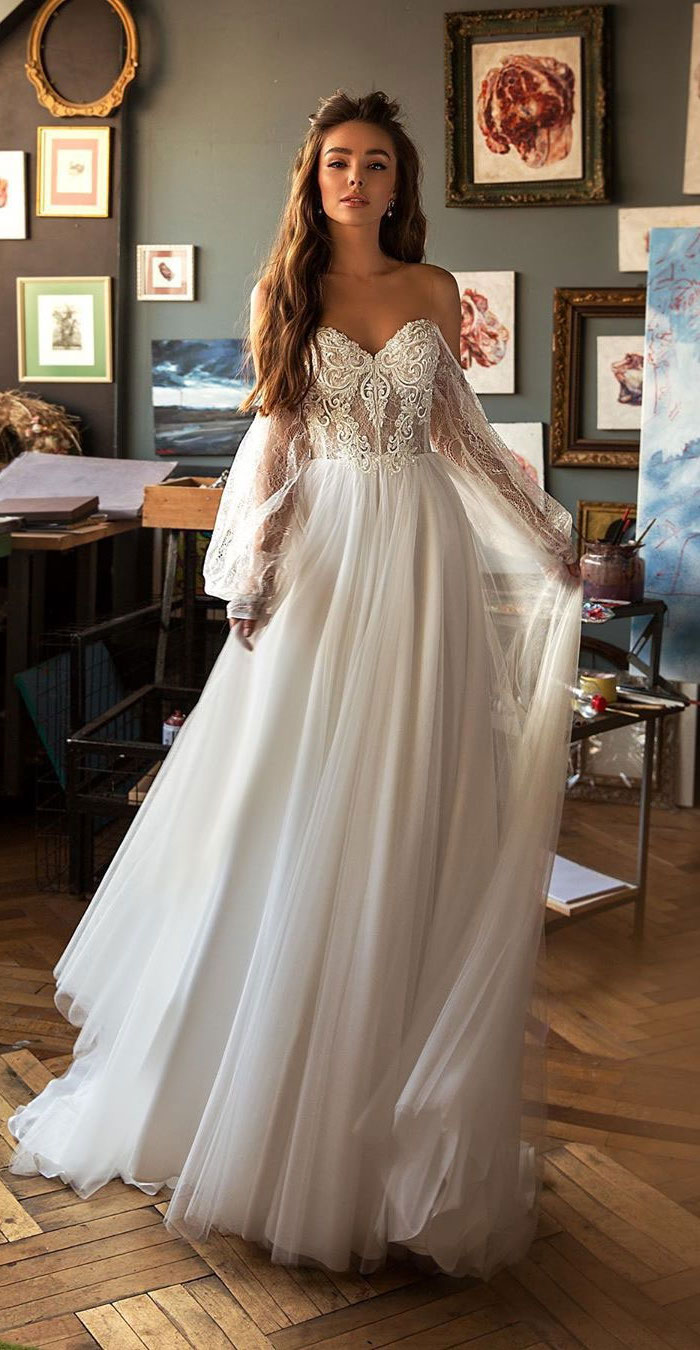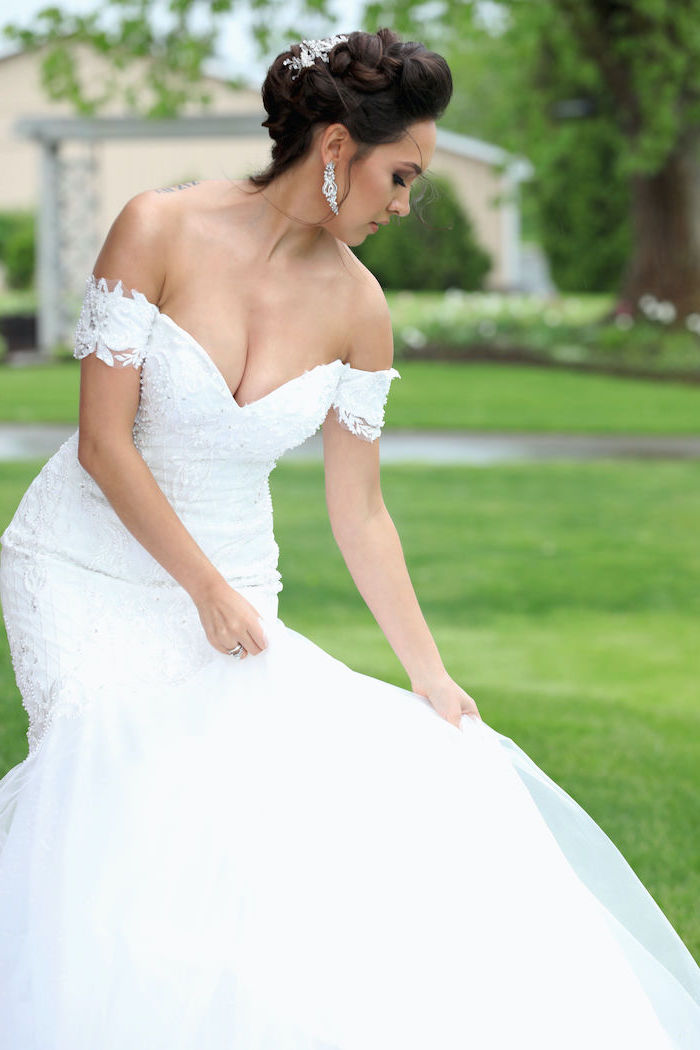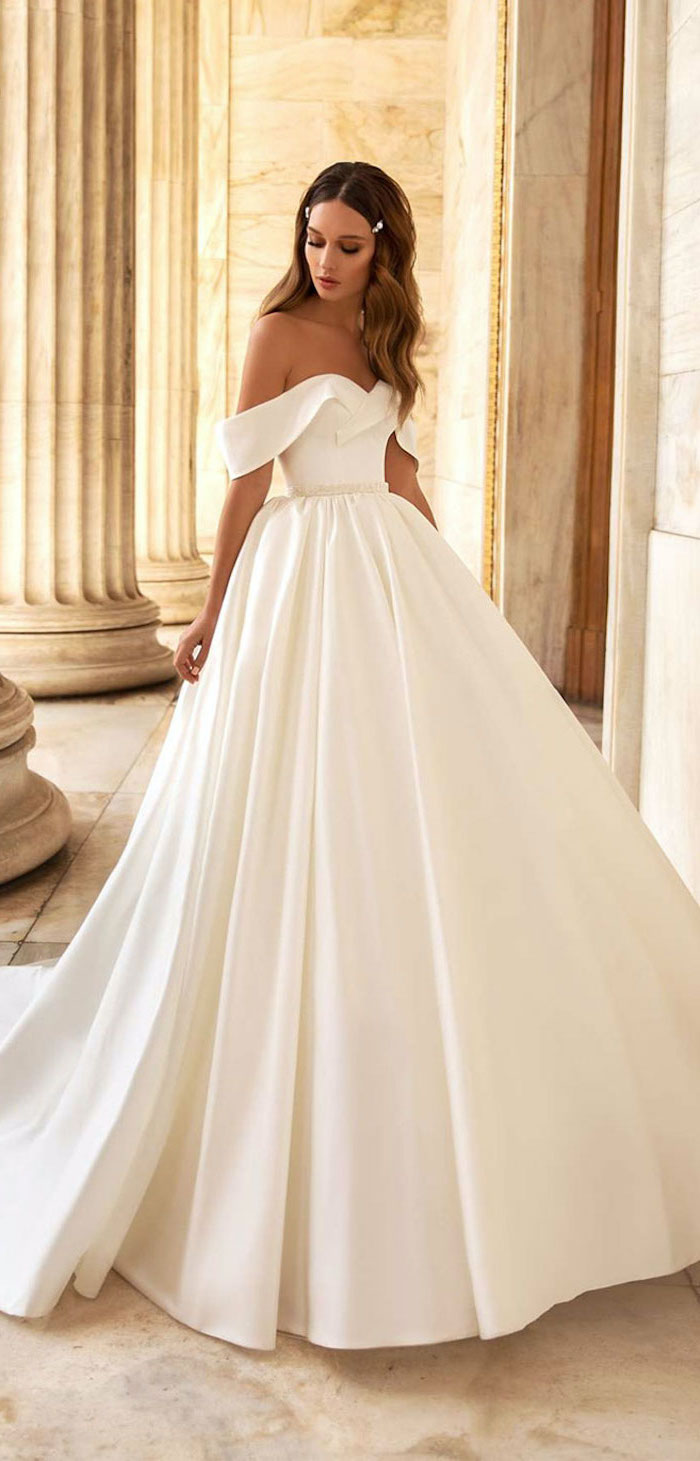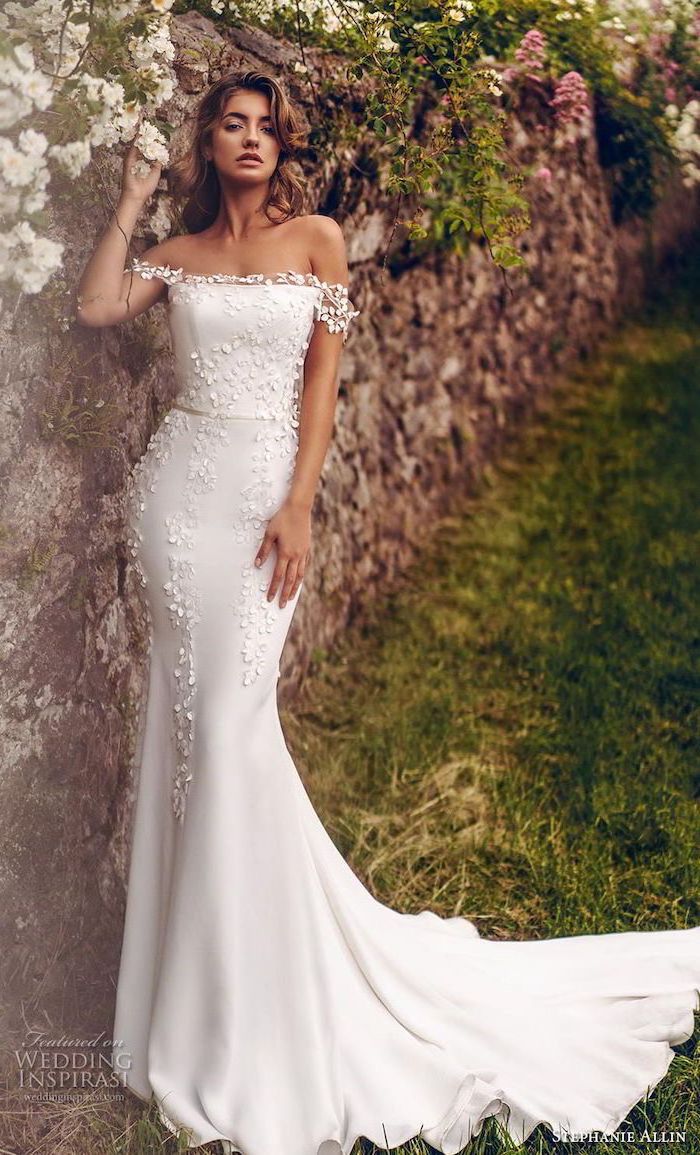 Get that boho feeling when you choose a free flowing dress with lace and flounce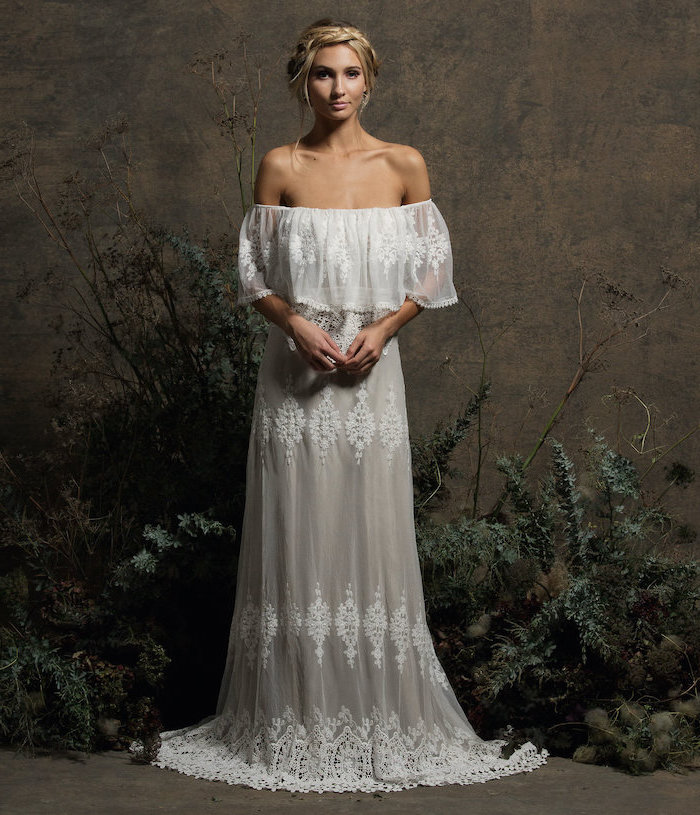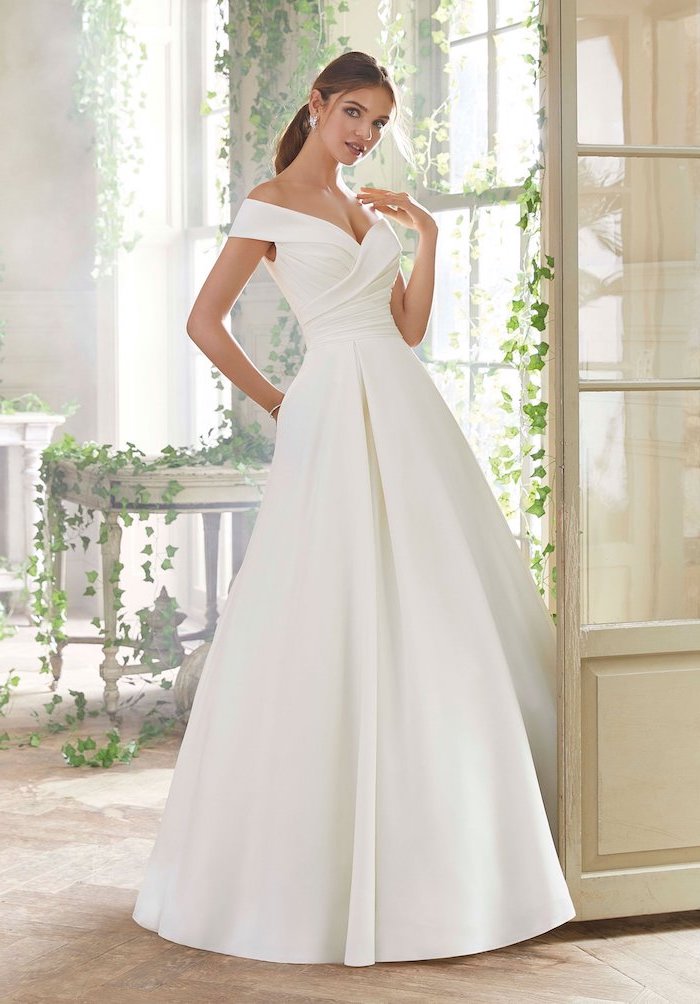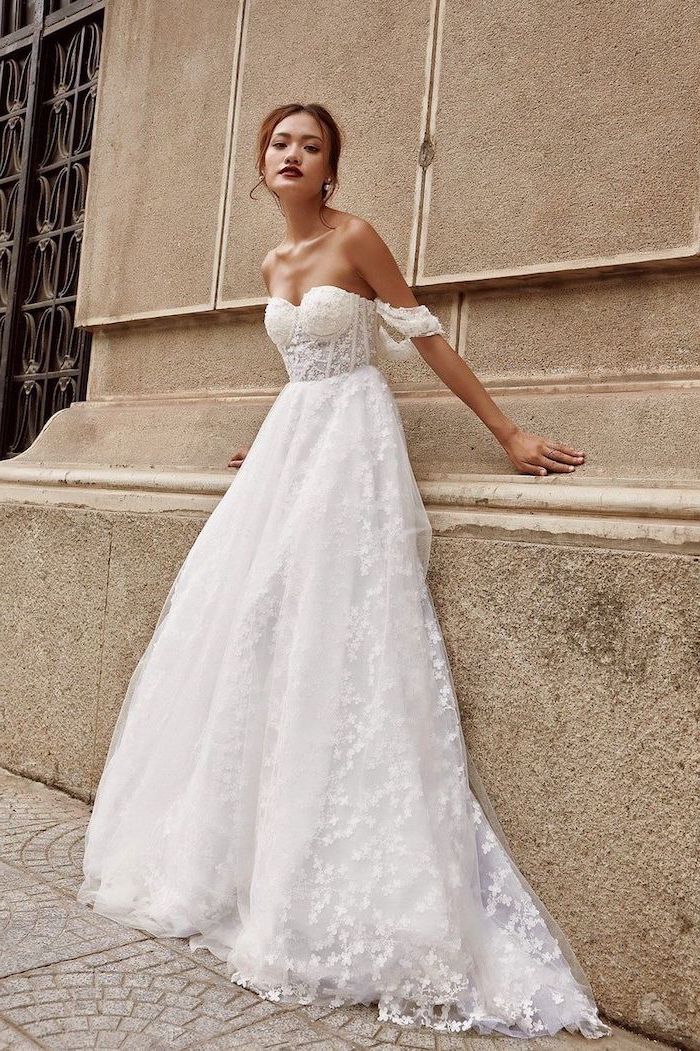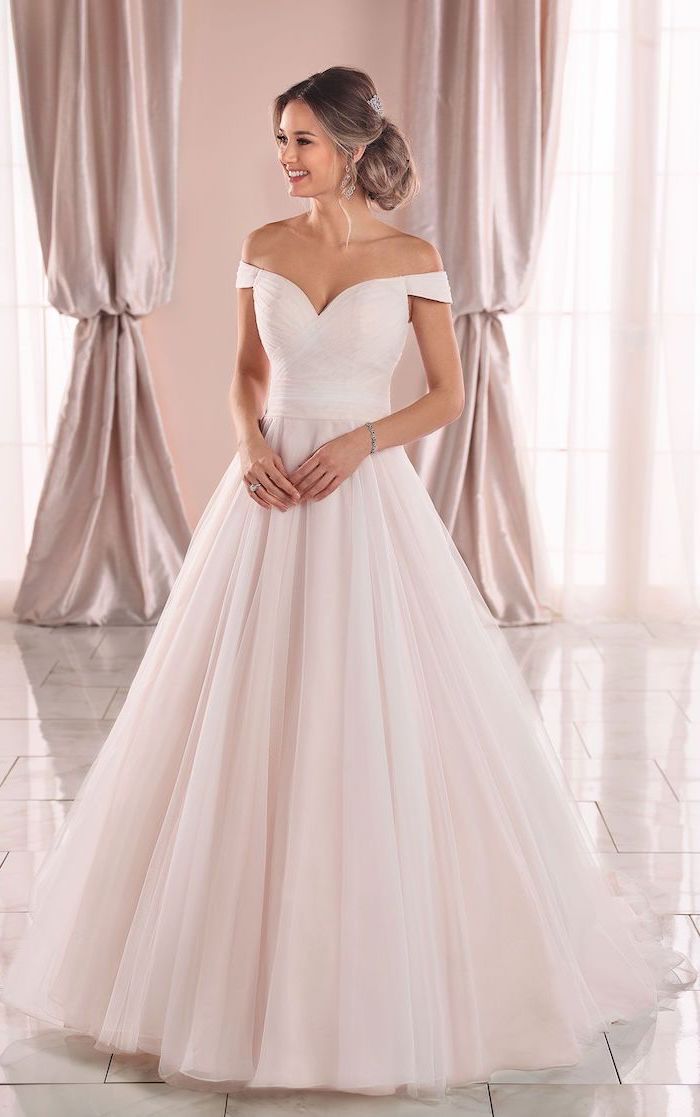 If you a lover of lace, don't be afraid to go all out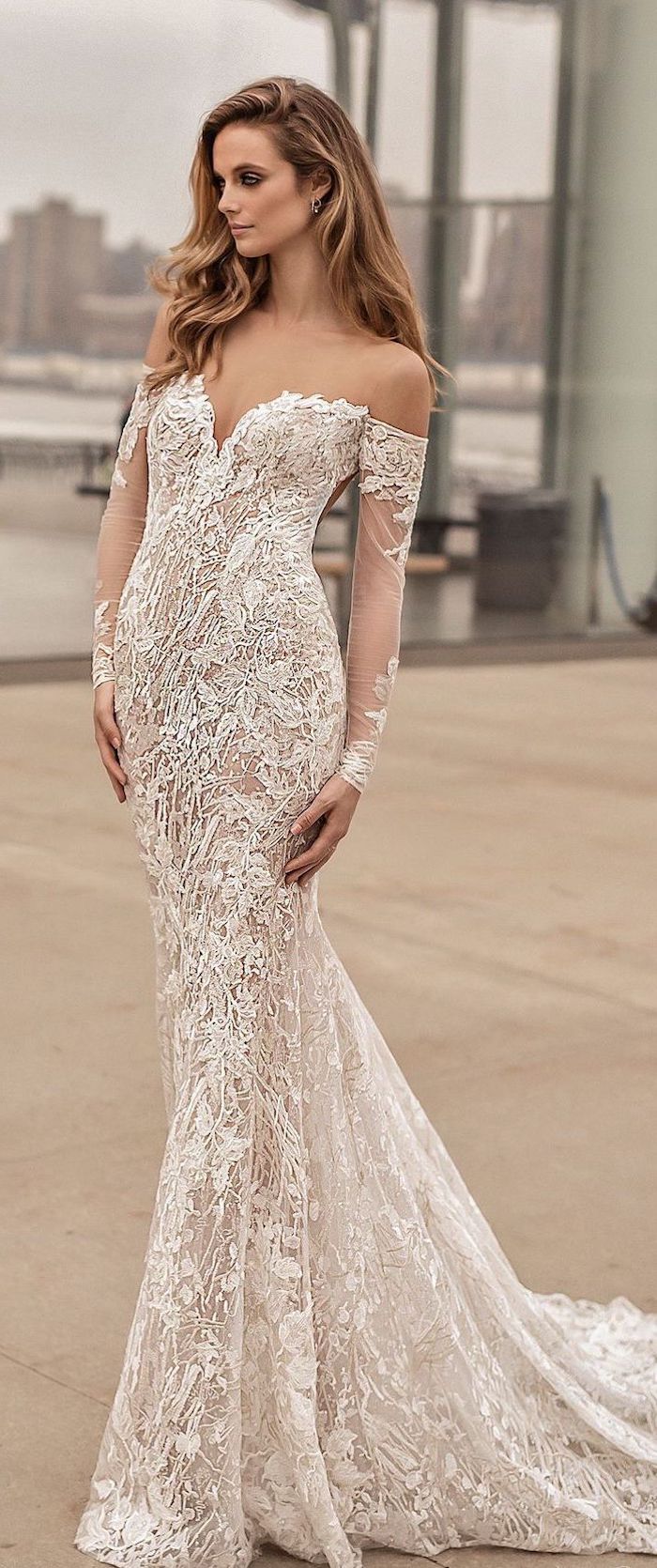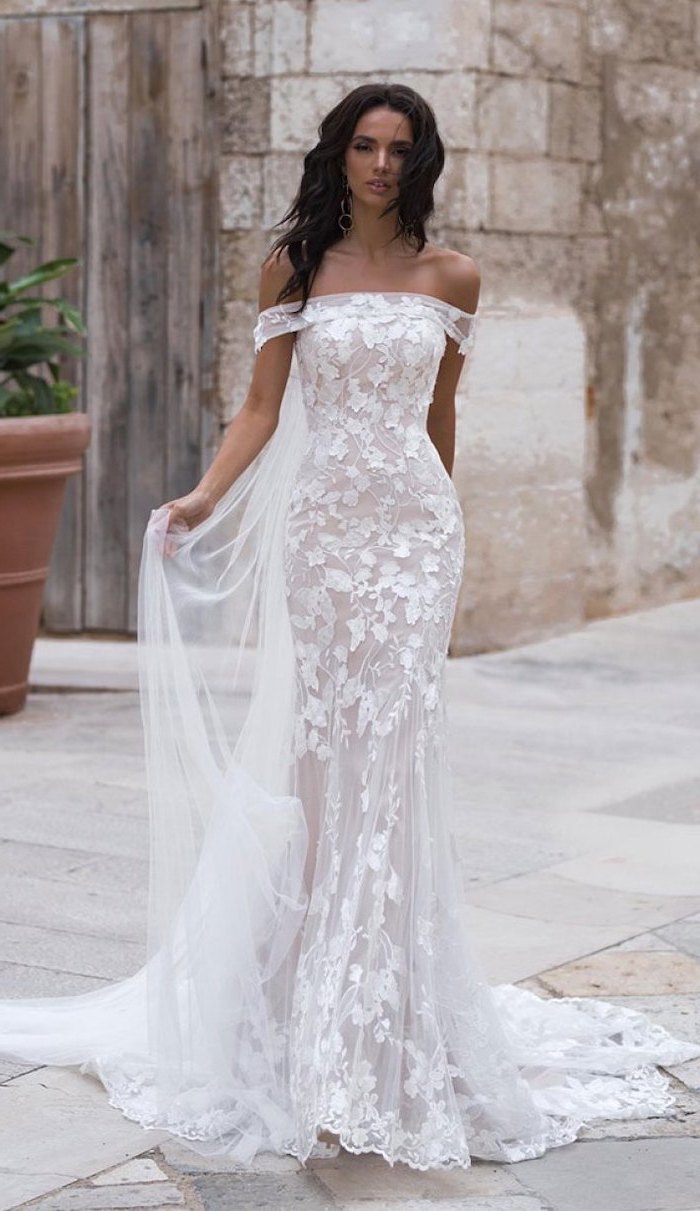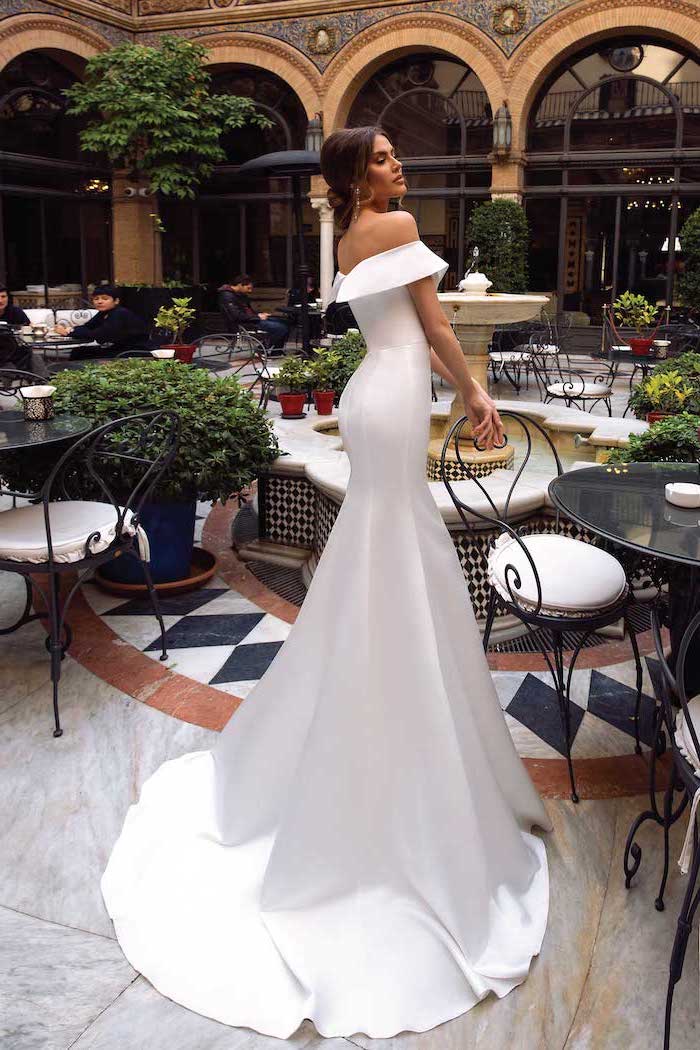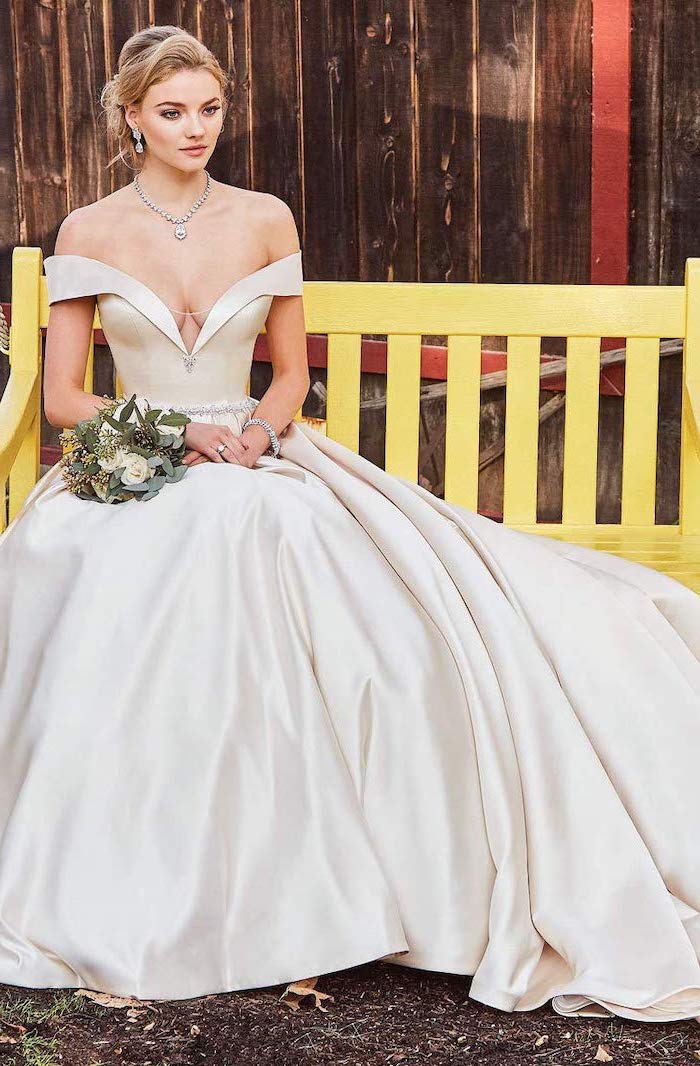 Add a long veil to add even more stunning details to your wedding dress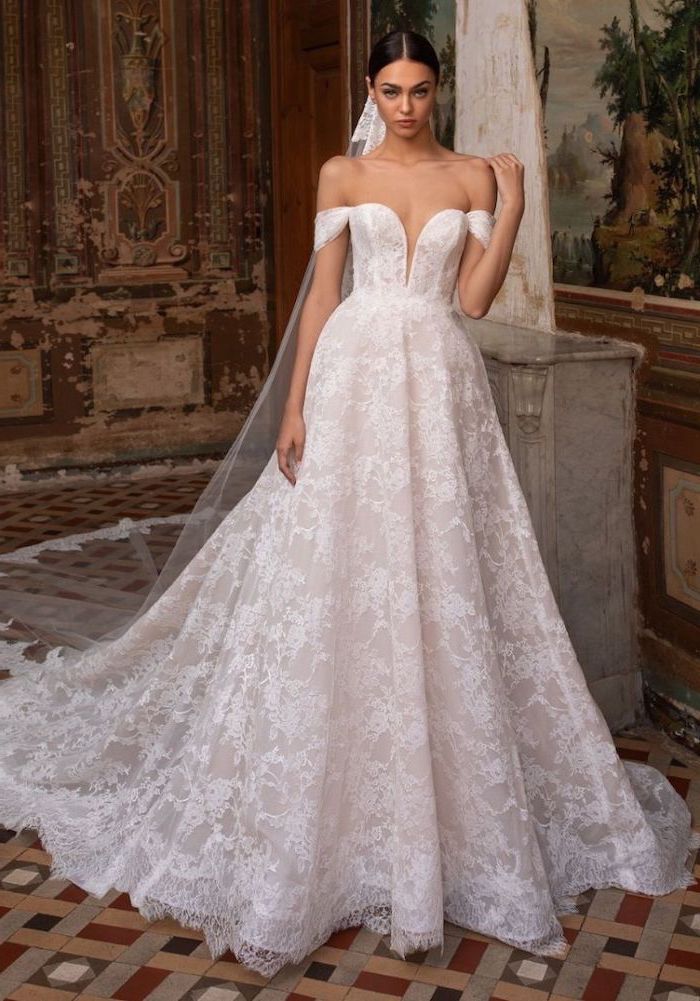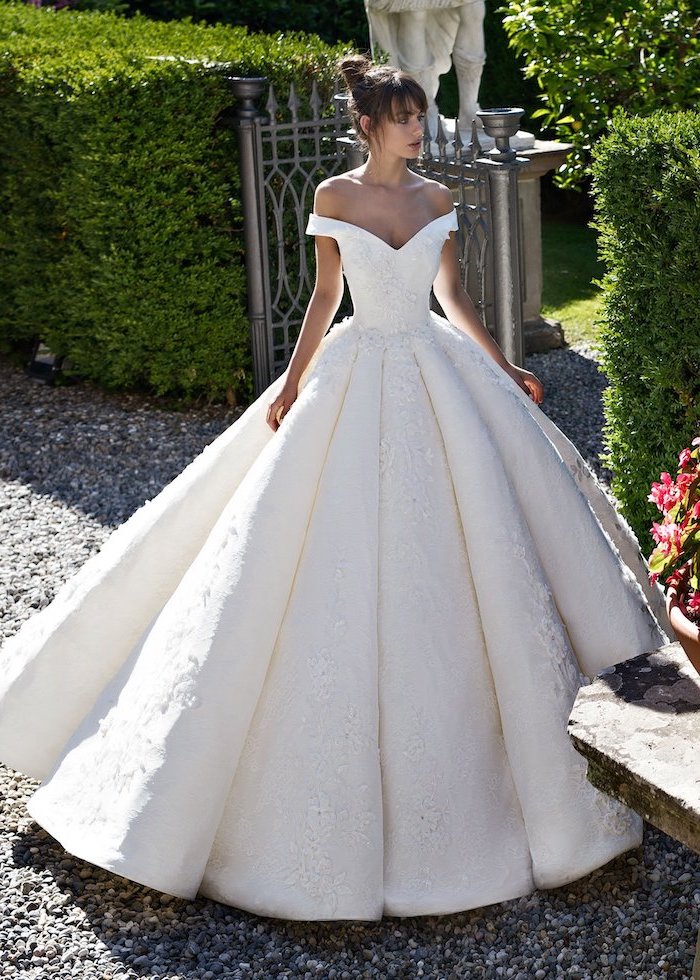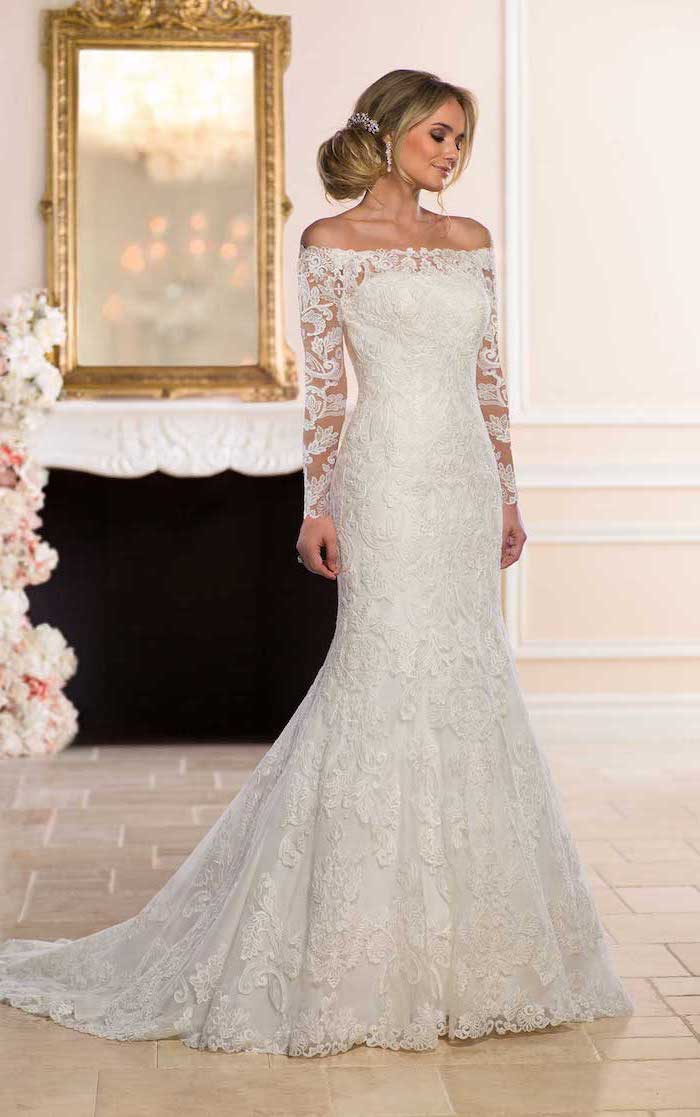 Beaded wedding dresses are also very trendy in 2020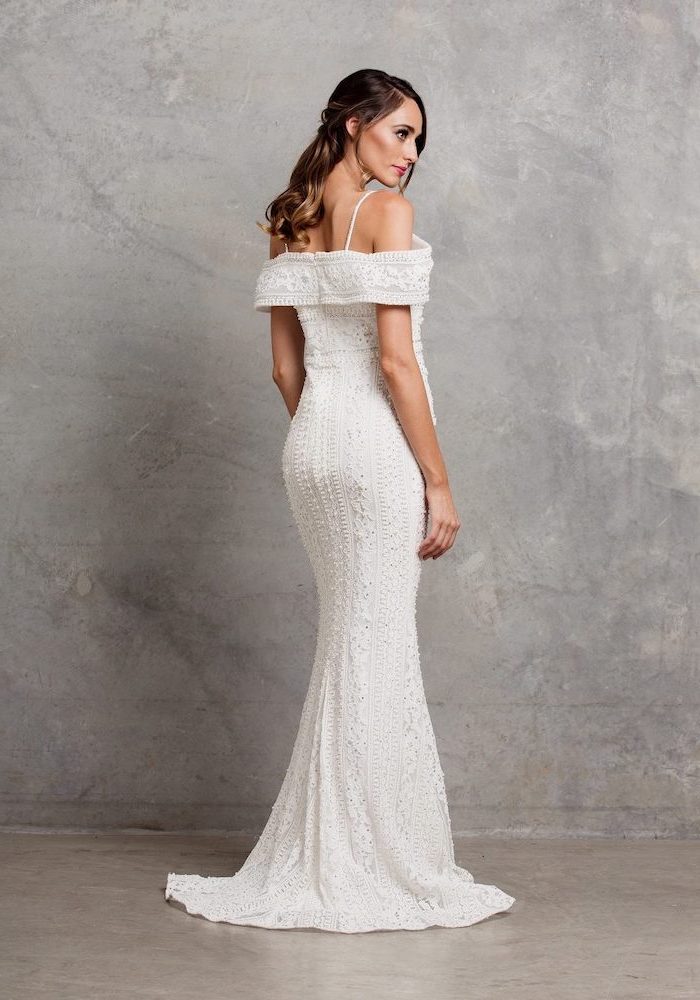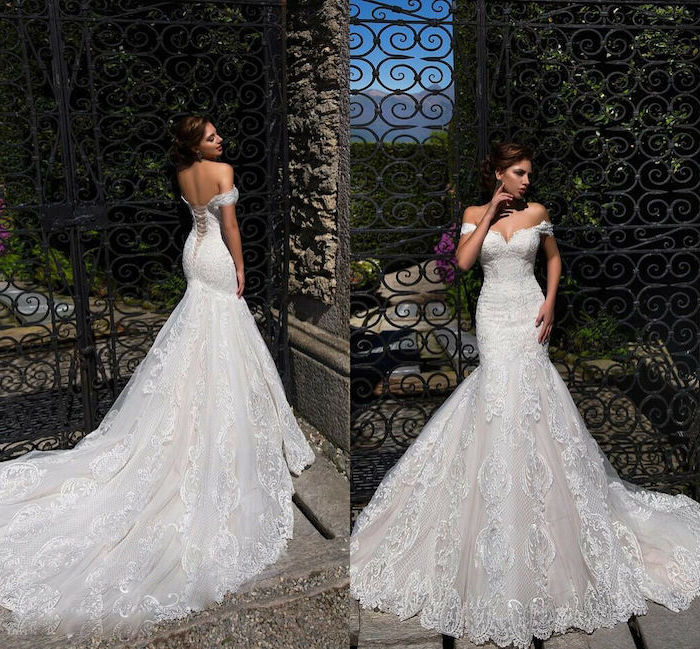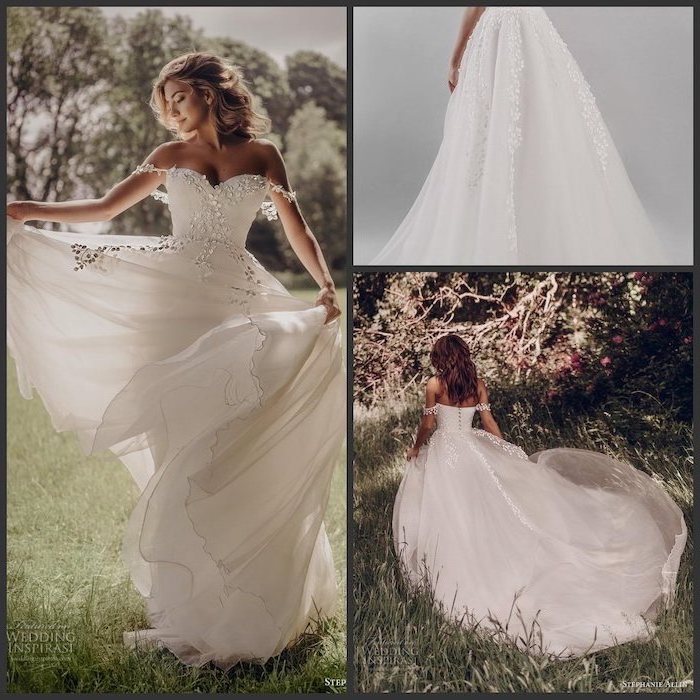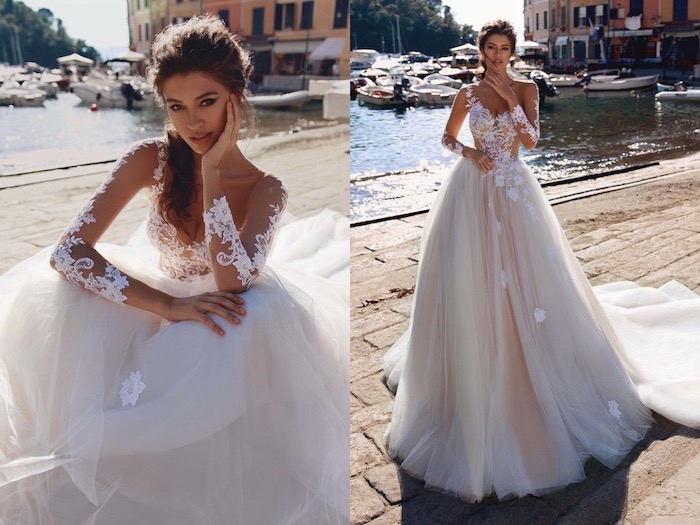 The longer the train, the more of a statement you are going to make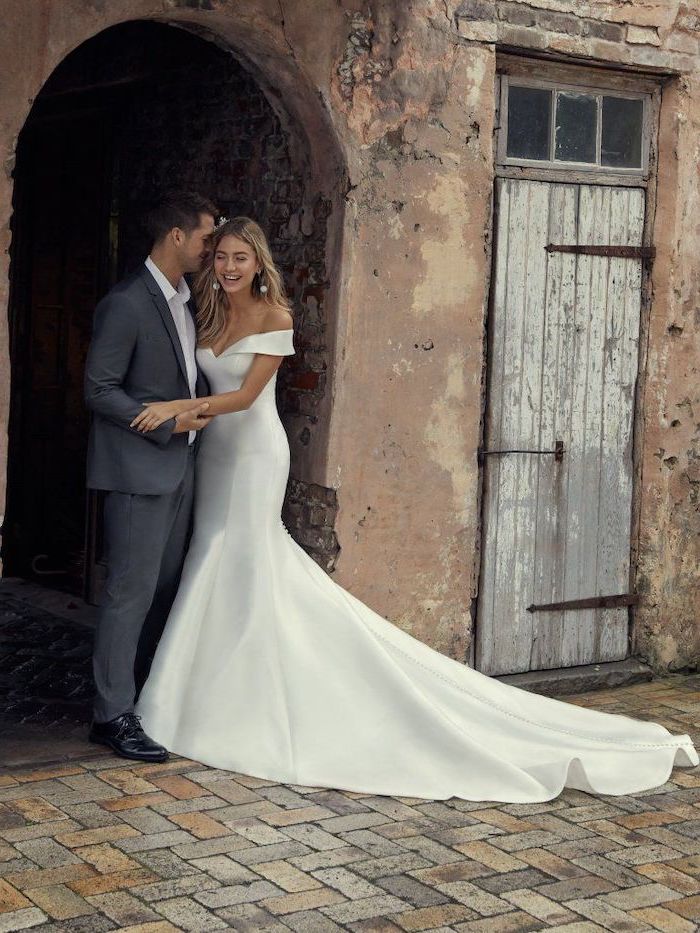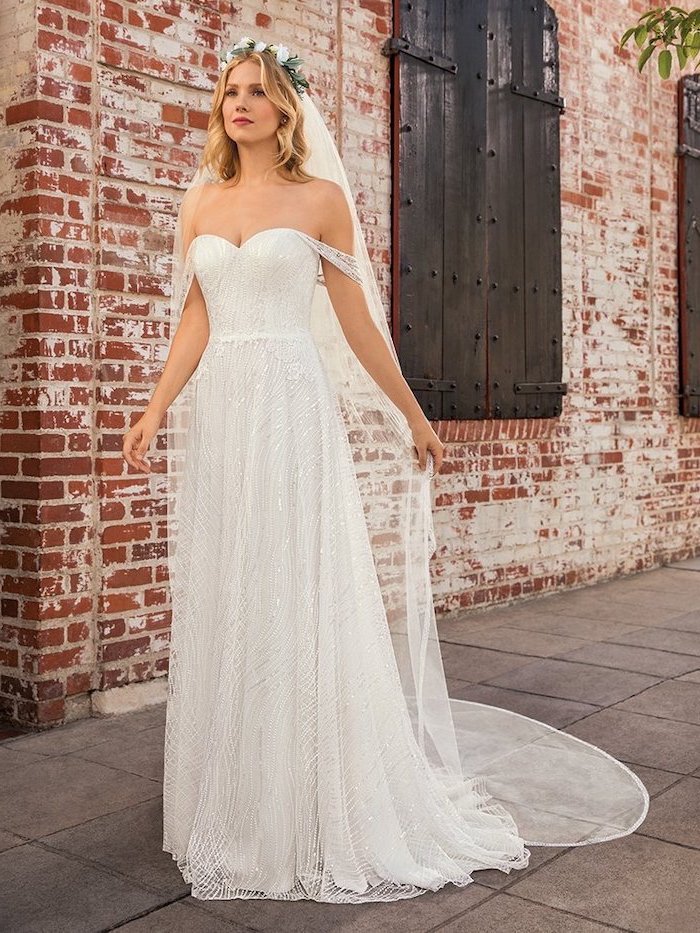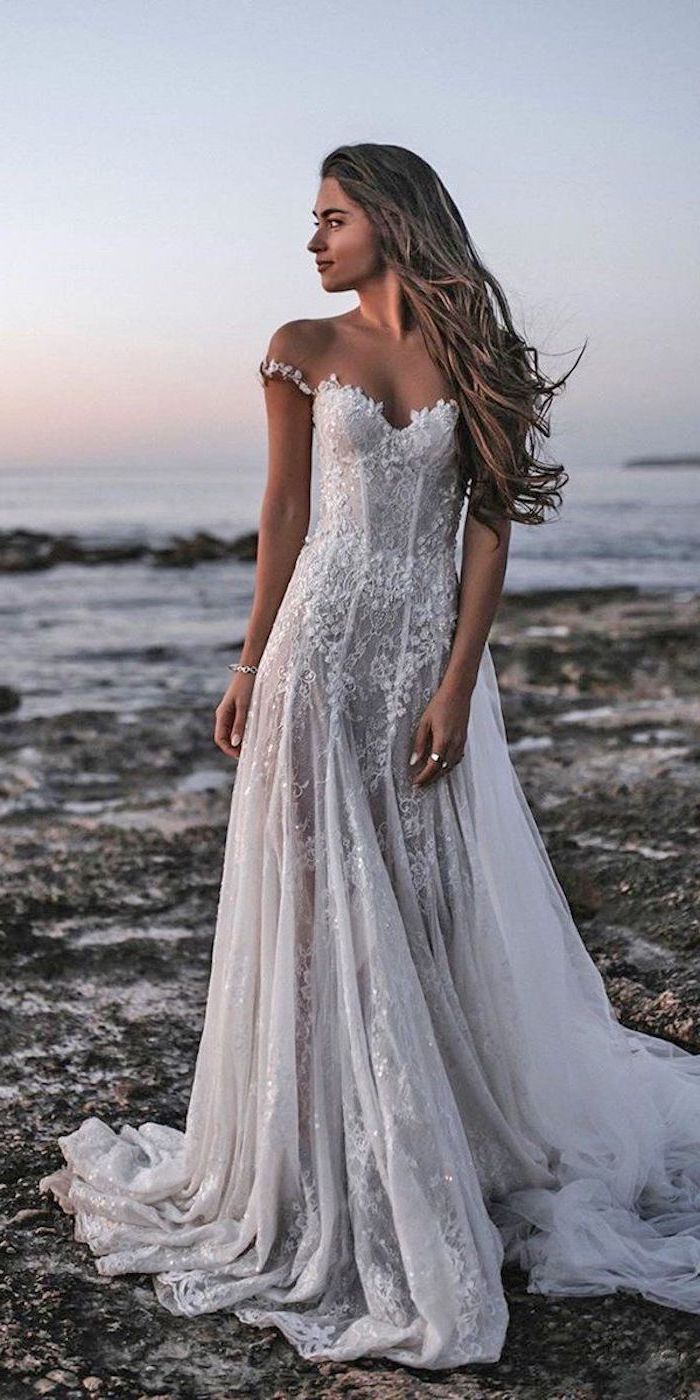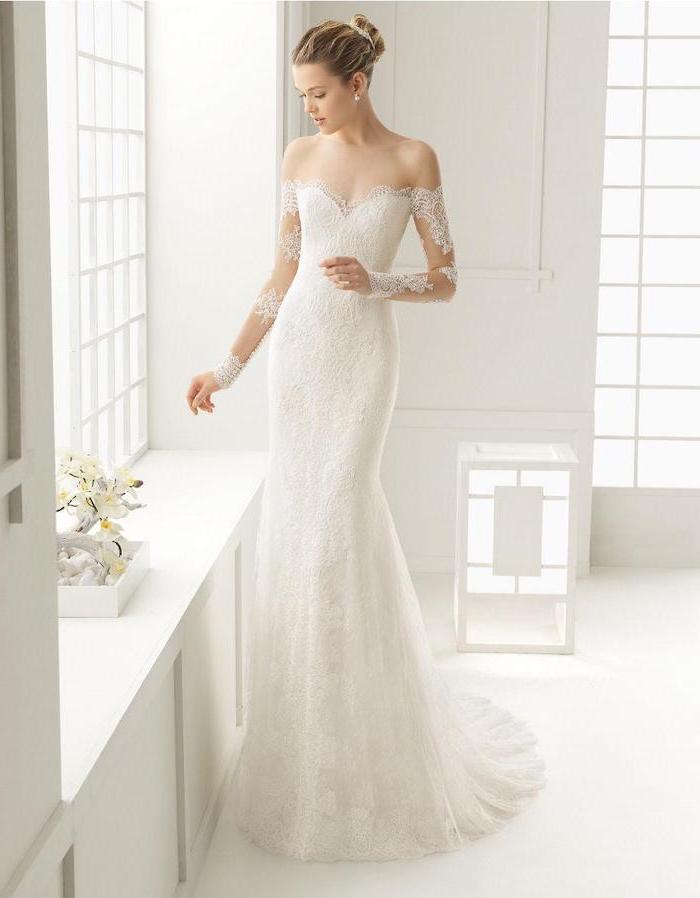 Tulle and lace – no better combination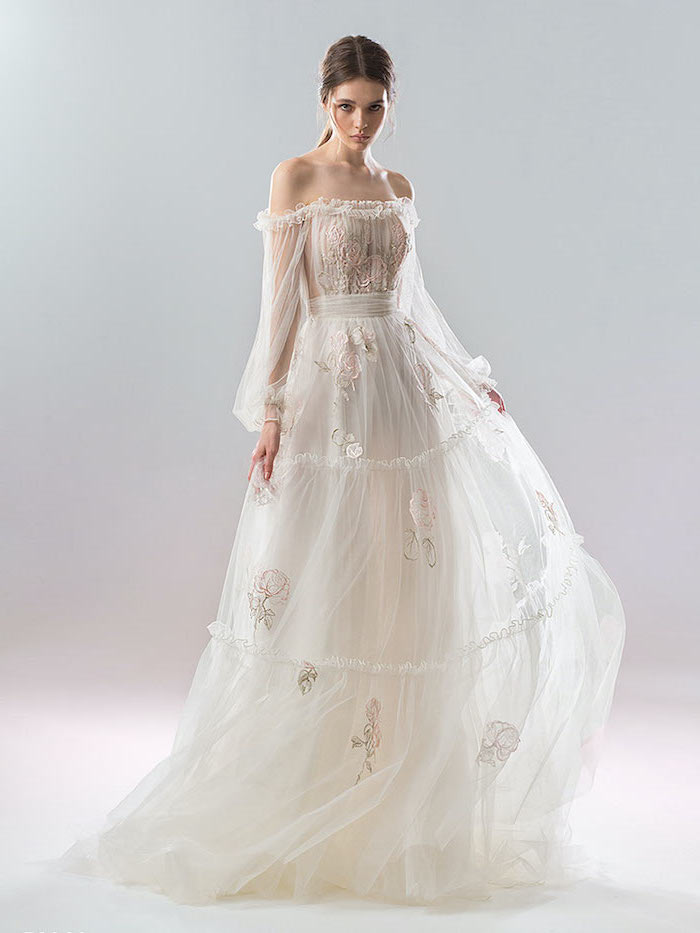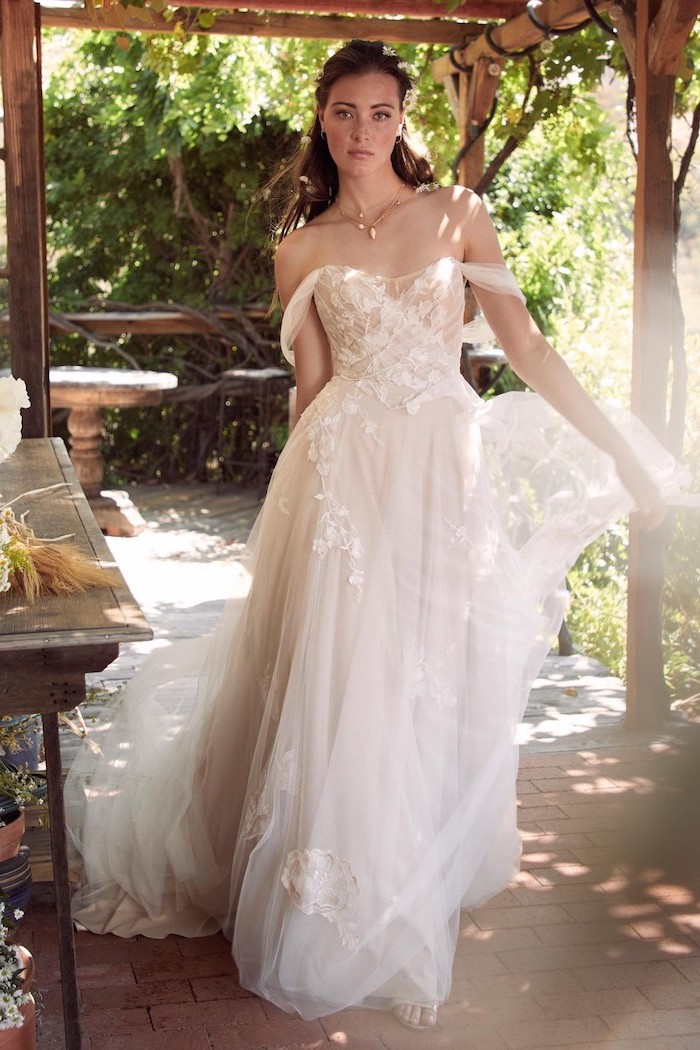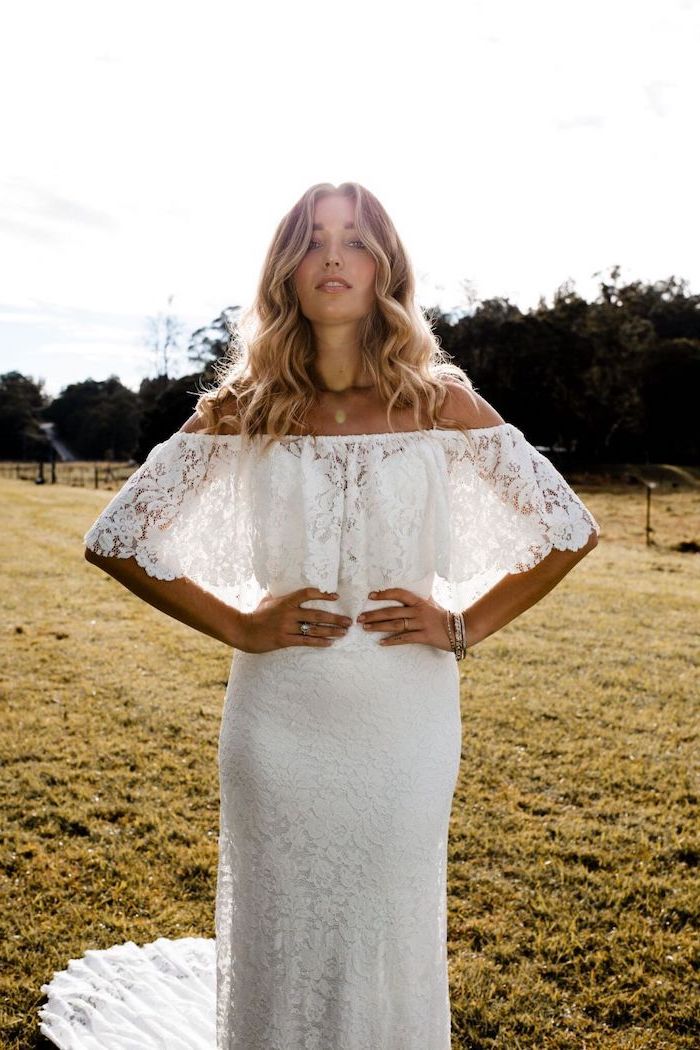 Even the most minimalistic dresses can look amazing when you add long sleeves