Turn heads with these stunning gold bridesmaid dresses
There are so many things to consider when you are planning a wedding – venues, music, decorations and so on, and so on. In this article, however, we are going to discuss a very important part of the event. Many brides often overlook or underestimate this issue. You shouldn't, though. The bridesmaid dresses are super important. Which is why, today, we have prepared a gallery of some pretty stunning and interesting gold bridesmaid dresses to help you choose the best one.
First of all, your BFFs are going to be wearing these dresses. So, if you really love them, please, make sure they are dressed in the best way possible. If you have seen the film "27 Dresses" you probably remember the main character having 27 bridesmaid dresses, which were so ugly, there was a whole montage in the movie of her laughing at them. Don't do the same. You are the bride, no one is going to be more beautiful than you. It is your day and, for sure, all eyes are going to be directed towards you. So, choose the best dresses for your bridesmaids, please.
Stunning gold bridesmaid dresses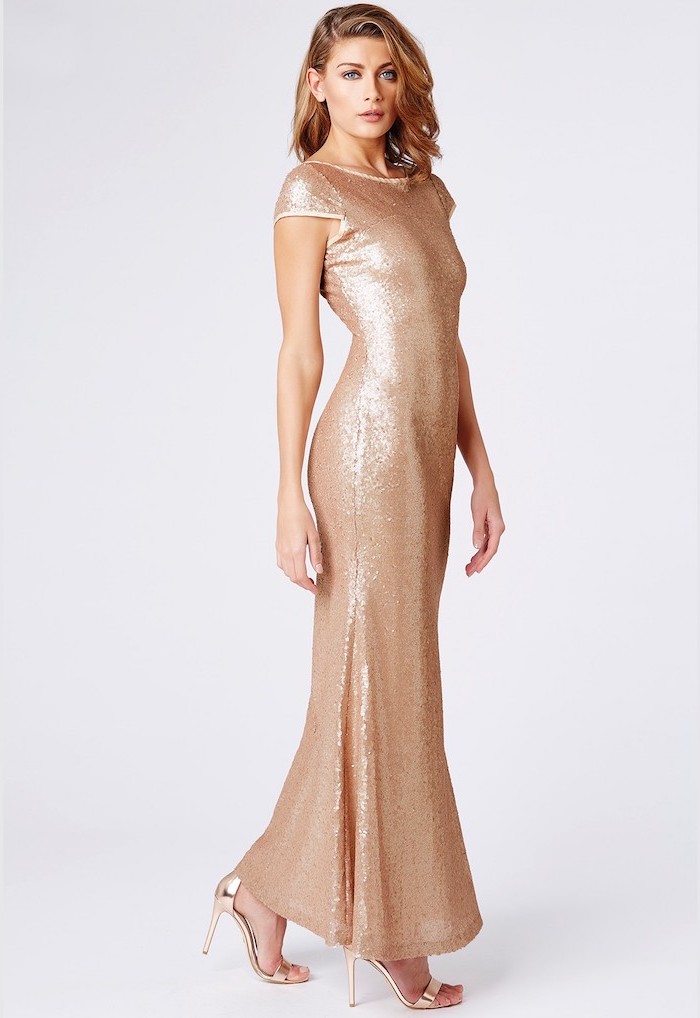 How to choose the best dress for your bridesmaids?
This is very tricky. It is clear, that your bridesmaids all have different body types and preferences. It would be very difficult to find something that each of them loves, so be ready to compromise. Firstly, you need to decide on the colour. The bridesmaids dresses need to compliment the wedding decoration. Secondly, pick a style that would be flattering for all of them. We know that mermaid dresses are super beautiful and elegant, but, come on, not everyone feels great in this type of dress. Thirdly, make sure they feel comfortable in them. Your bridesmaids are going to be the people who are going to run around you all day. They will help you with your dress, hair and make-up. They will run around if you have forgotten something. What's more, they will be at the photoshoot. They will walk down the aisle and then stand right beside you. And, on top of all that, they will probably be the first ones on the dance floor. Make sure their dresses are comfortable and they can easily move around in them. Ask them about their personal preferences. The good news is that it gets more trendy to have bridesmaids with different styles of dresses, or even different colours, which compliment each other. If their preferences vary a lot, you can choose this option. It looks great anyway.
Keep in mind that your bridesmaids are going to be on their feet all day long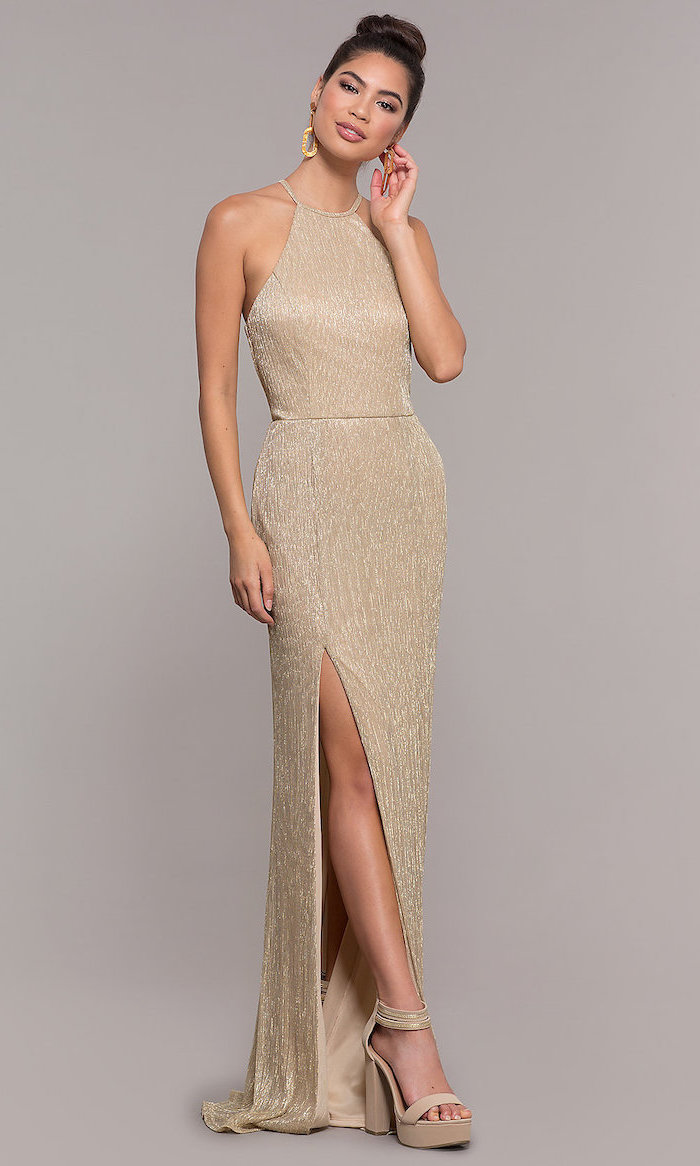 What are the best types of bridesmaid dresses?
There are a few dress styles, which are flattering for almost any type of body. So, if you don't want your bridesmaids to have different dresses, then you can opt for one of the following dress styles:
Chiffon dress – the most flattering and comfortable style. Chiffon is such and amazing fabric. It is free flowing, breezy, it doesn't hug the body completely and doesn't add volume. All of these qualities, make it a perfect option for a bridesmaid dress. Even you have a plus size bridesmaid, she will definitely feel super comfortable in this type of dress.
Illusion neckline – big busts, small busts, it doesn't matter. The illusion neckline is perfect for any type. The bridesmaids with larger busts will be grateful that you chose this type of dress, especially when they get to the dance floor.
Midi dress – perfect for summer weddings. If you want your bridesmaids to feel comfortable and cool, pick a midi dress. Let the length be just below the knees, so that your bridesmaids wouldn't have to worry about what can be seen.
Loose curve-hugging dress – perfect for any type of body. This is a good substitute of the mermaid dress. It doesn't hug the body so tightly, so some of the curves your bridesmaids may be looking to hide can, actually, be hidden.
Wrap dress – another style for hiding some curves. Wrap dresses are very comfortable, because they are usually free flowing. What's more, their accent is on the waist, so all the curves underneath that you may want to hide, will be hidden.
Scroll through our gallery of beautiful gold bridesmaid dresses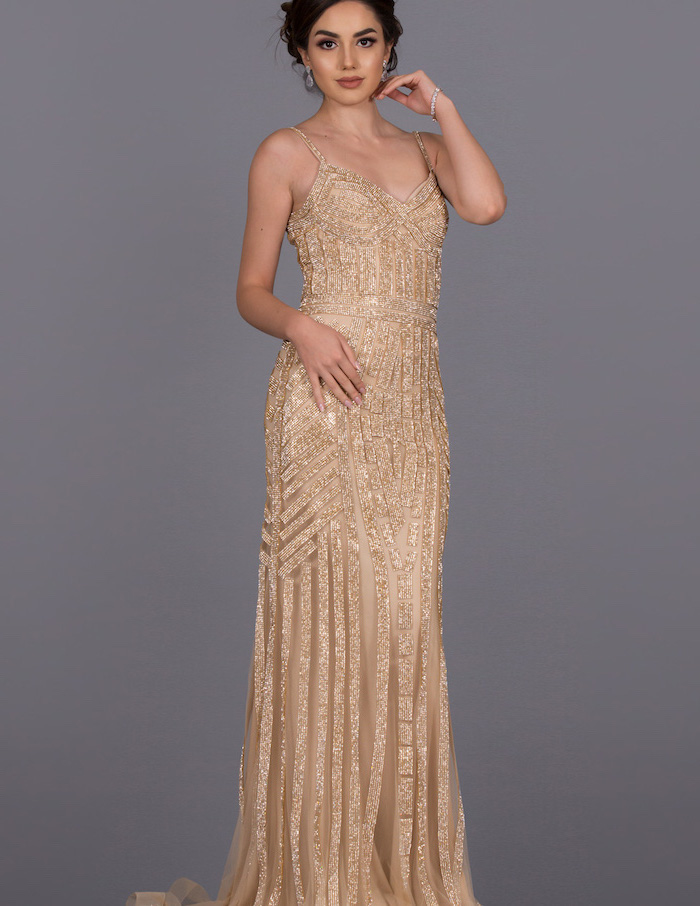 A different take on the gold bridesmaid dresses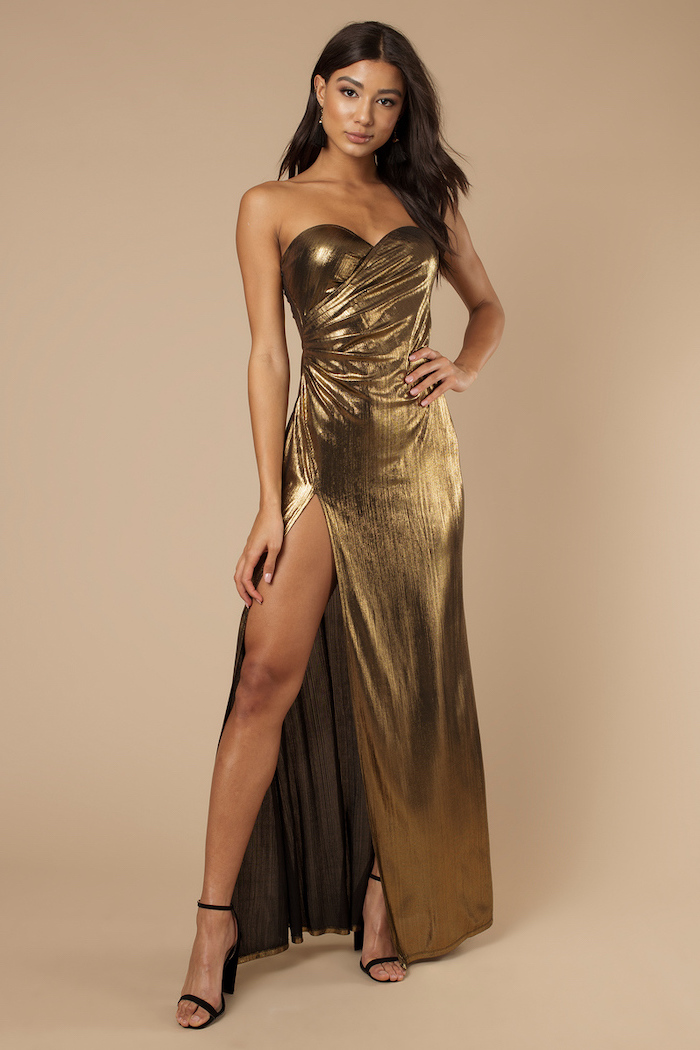 Stunning rose gold midi dress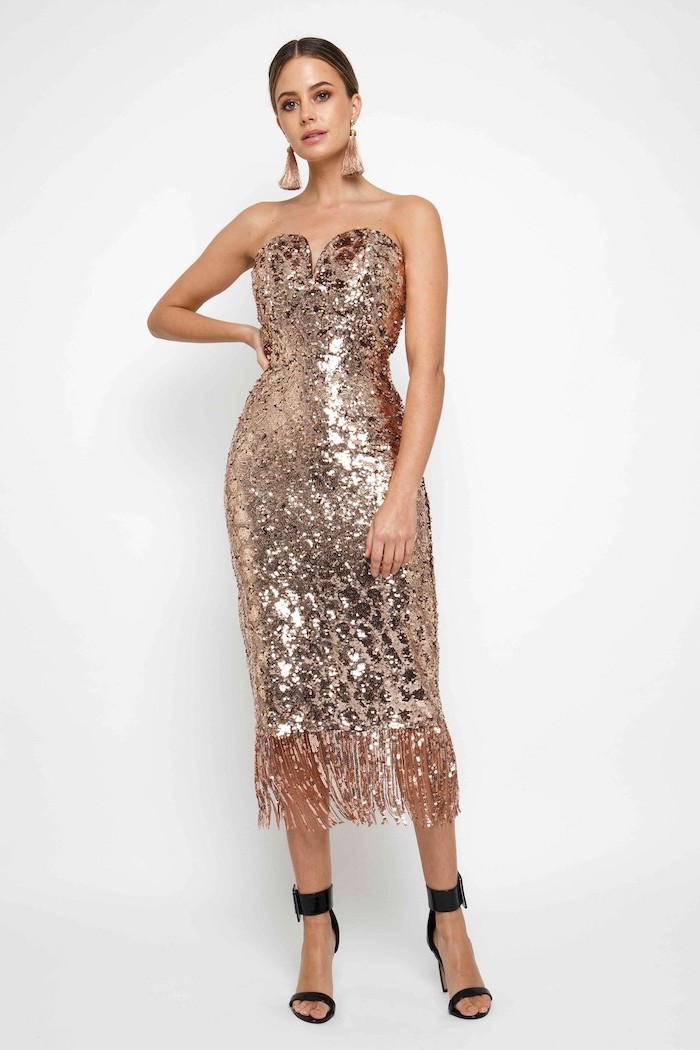 Short and stylish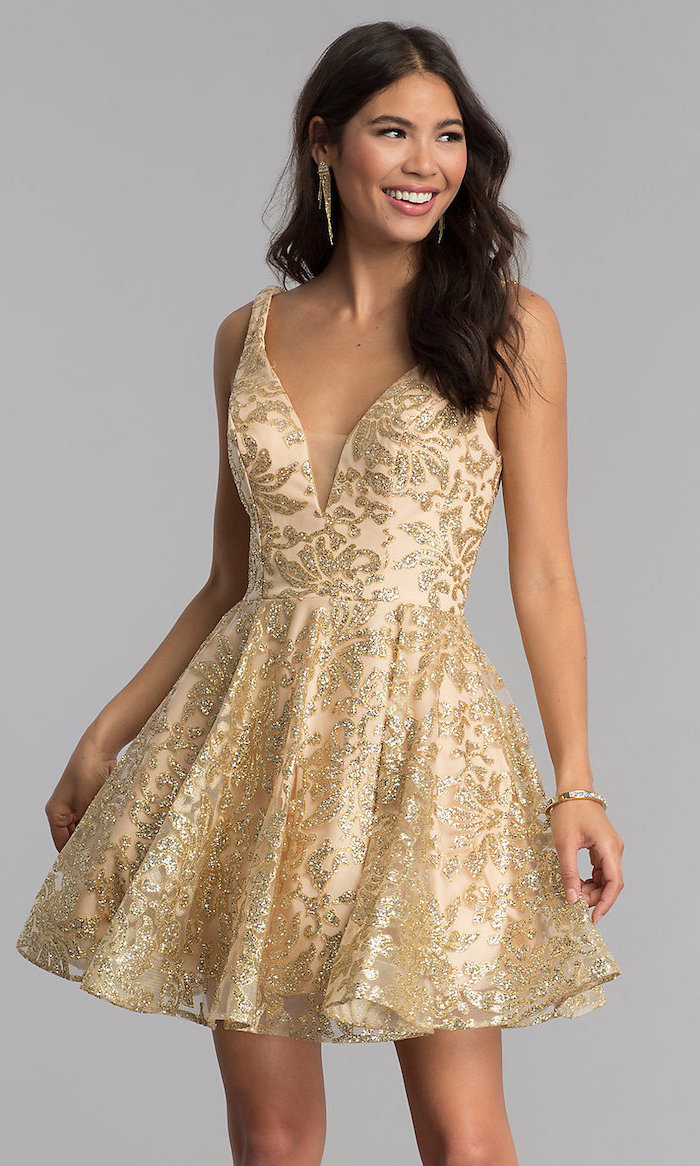 Rose gold bridesmaid dresses are super popular right now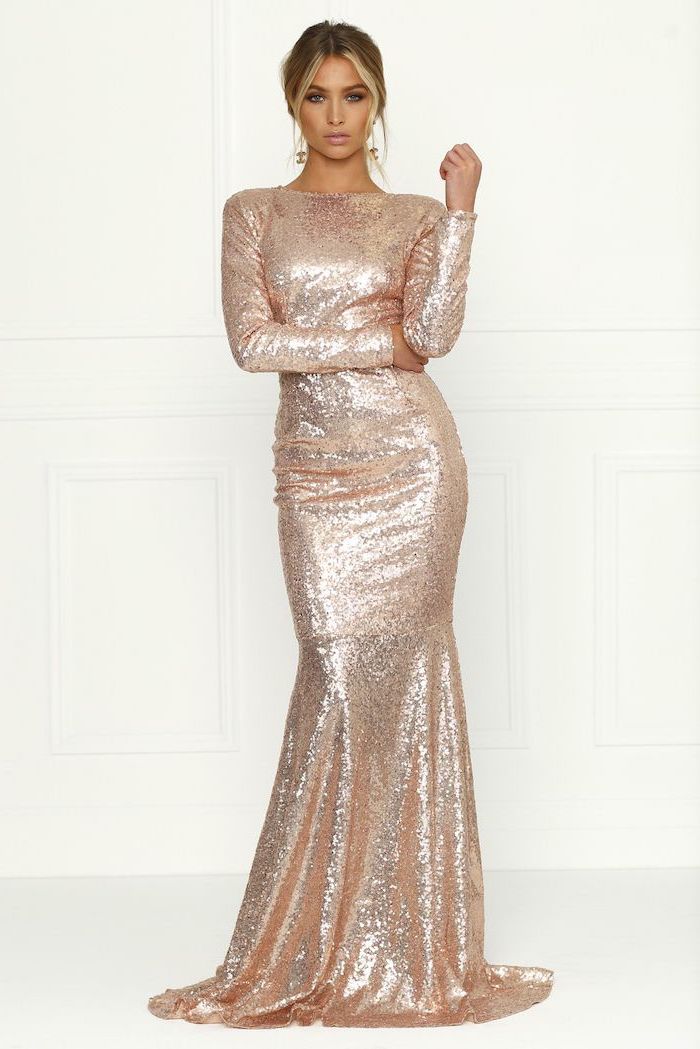 Simple, yet elegant
Perfect example of a loose curve-hugging dress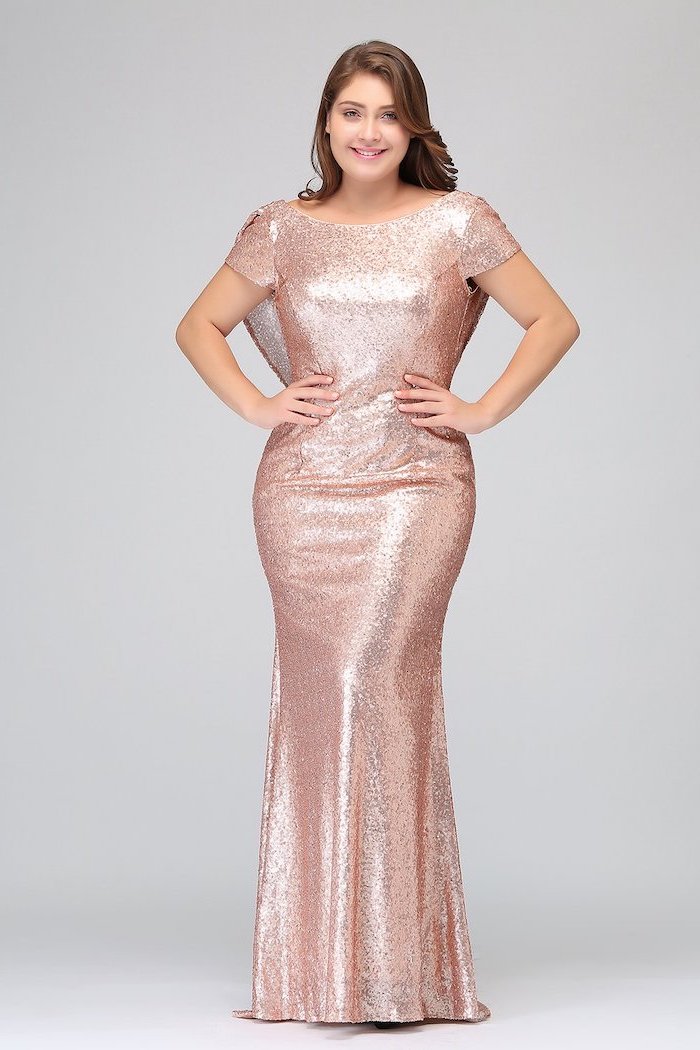 Add some tulle for some extra princess feel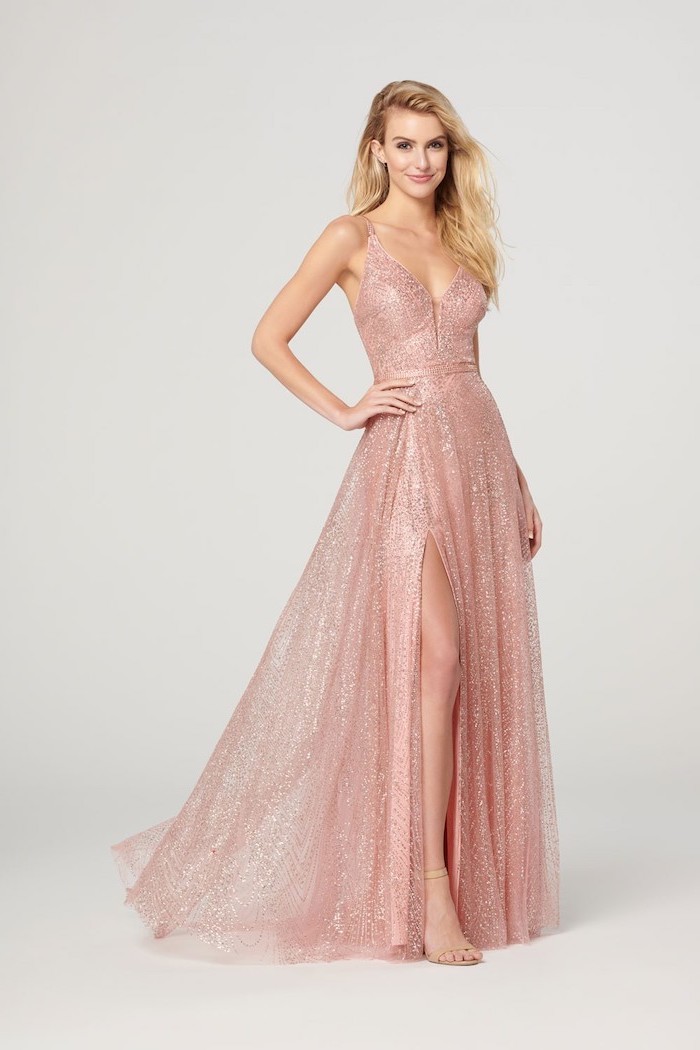 Rose gold sequin top and chiffon skirt – perfect combination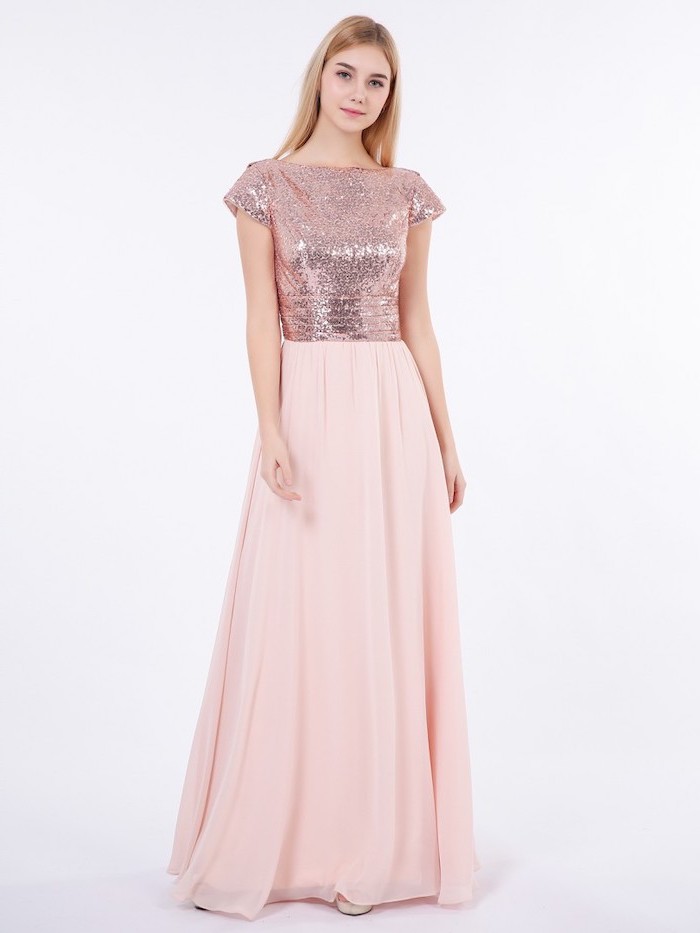 You will all look so stunning in gold and white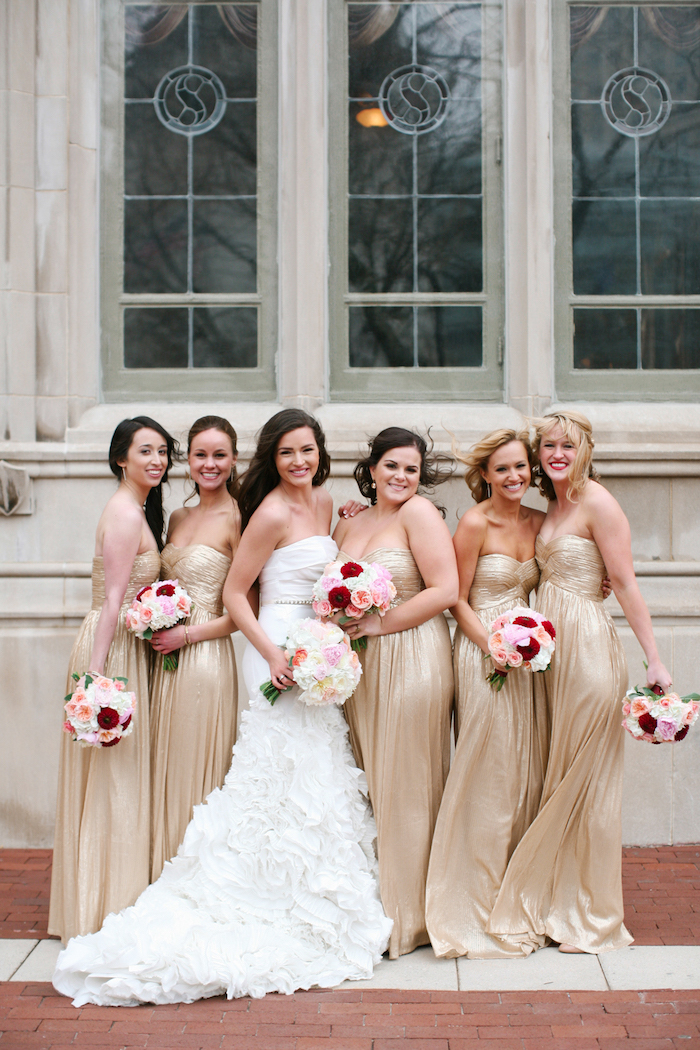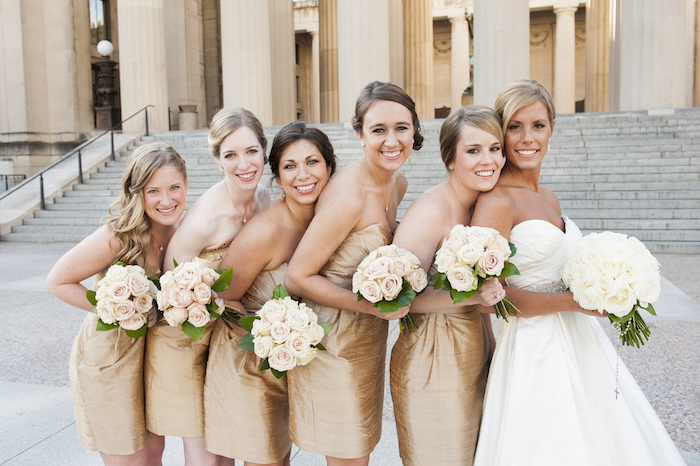 If you choose dresses with a slit, make sure it goes just above the knee and not higher, so your bridesmaids are comfortable throughout the day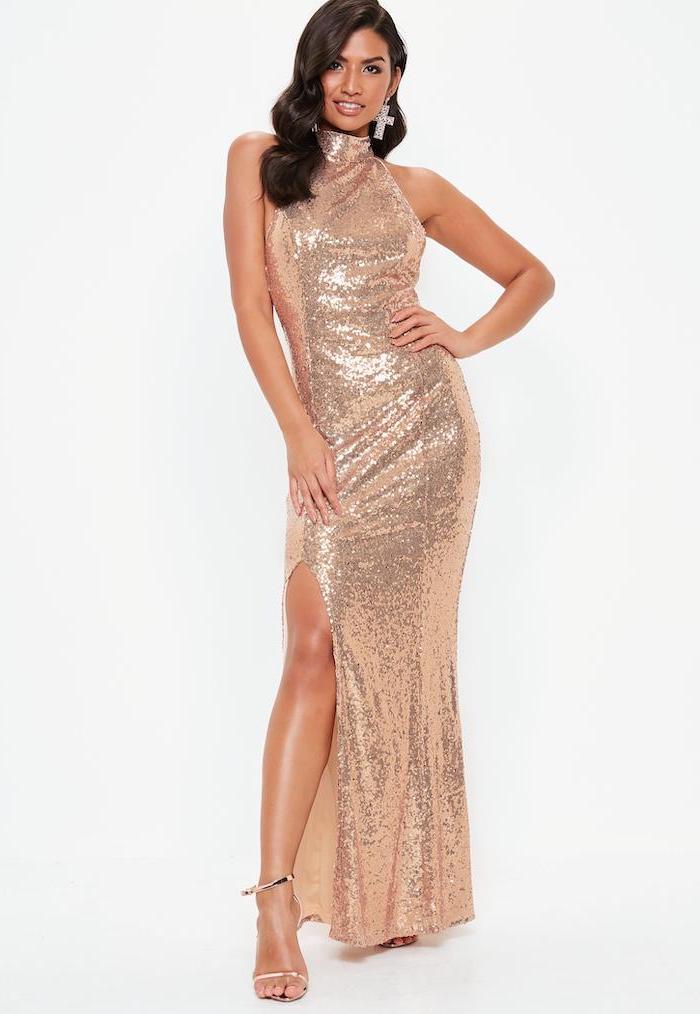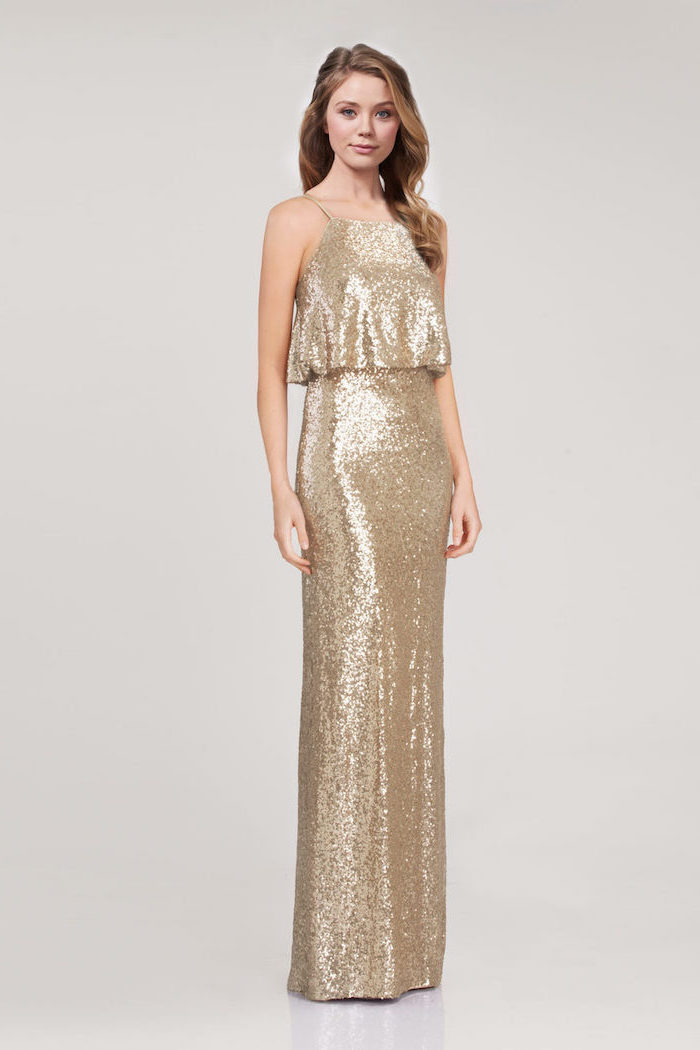 One colour, different styles, flattering for each figure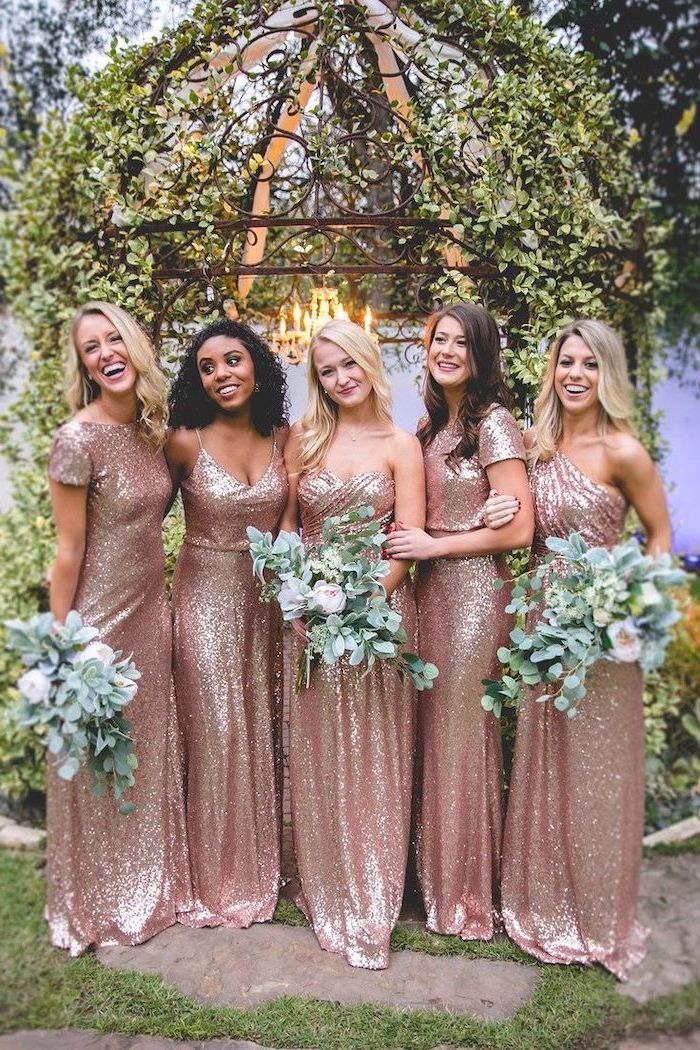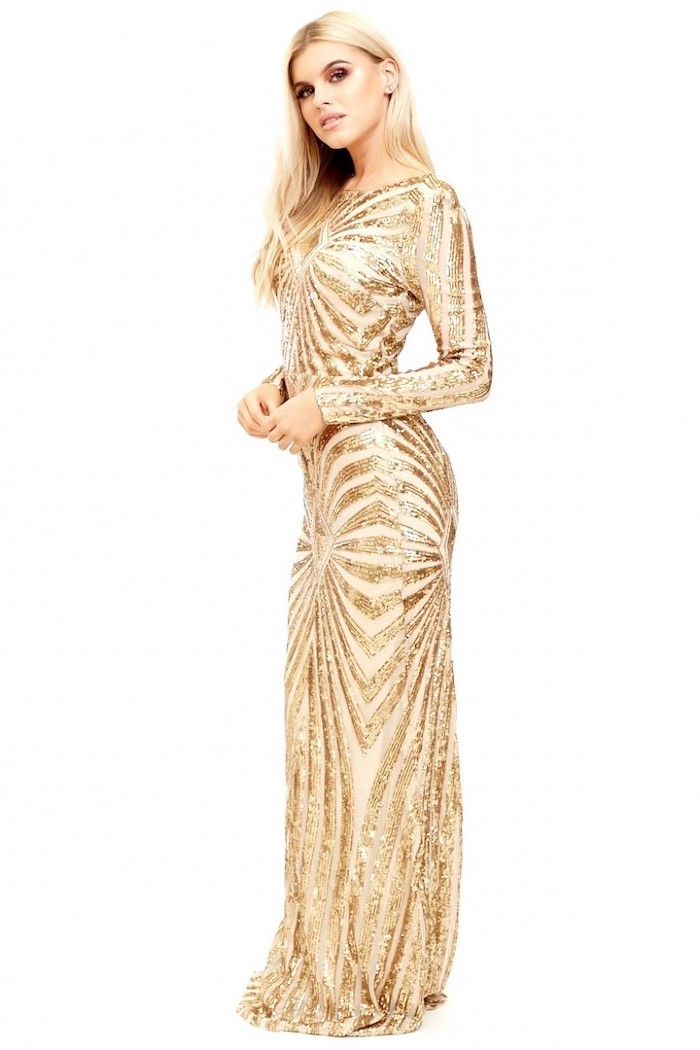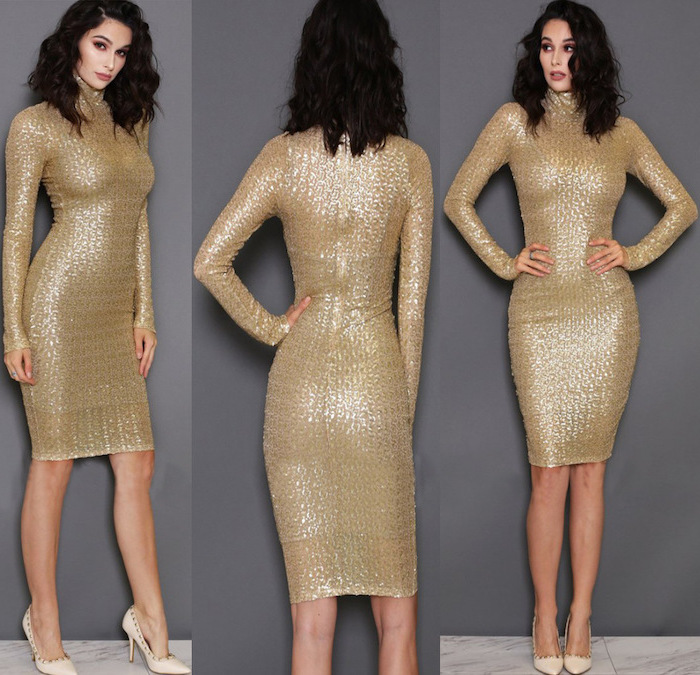 Black and gold combinations are very risky, but super elegant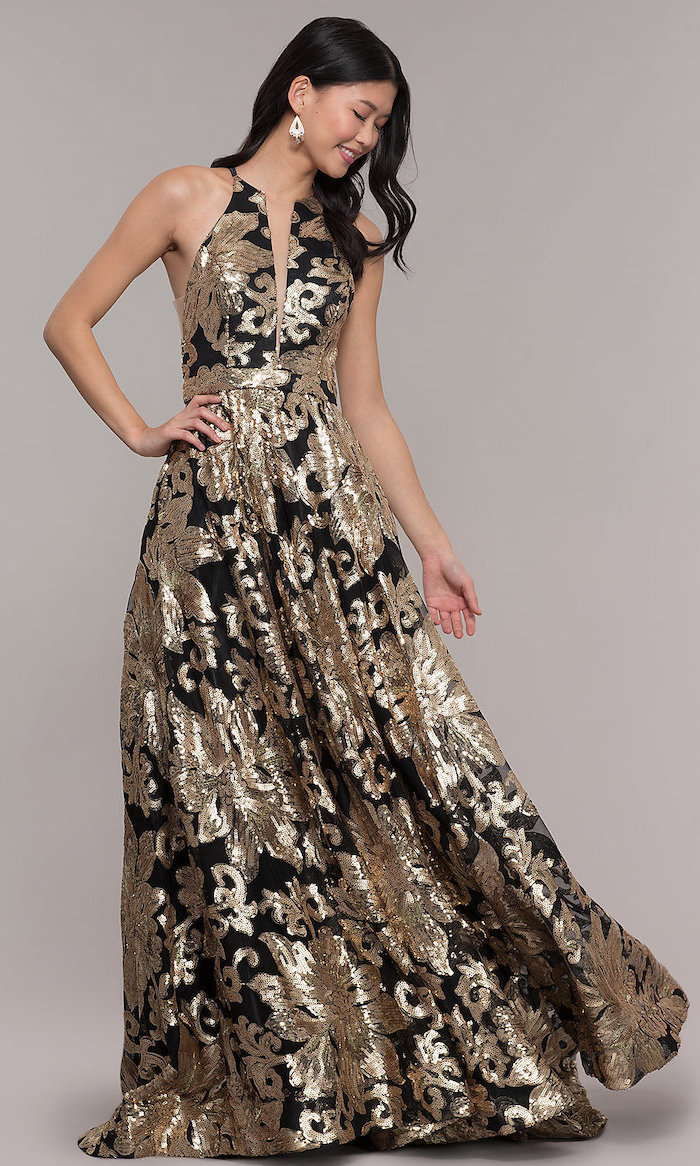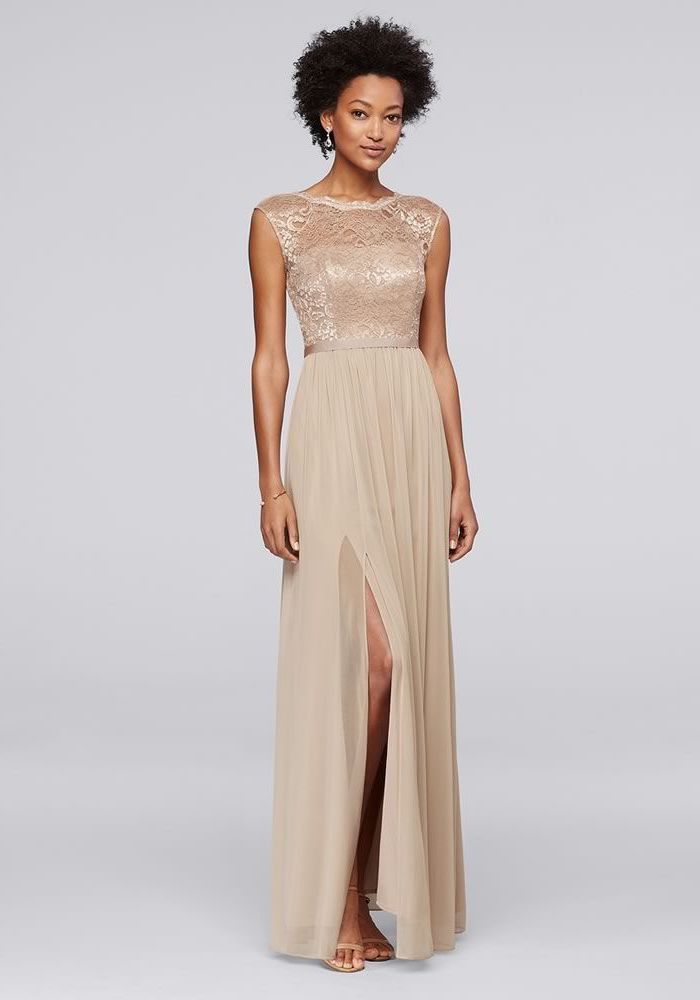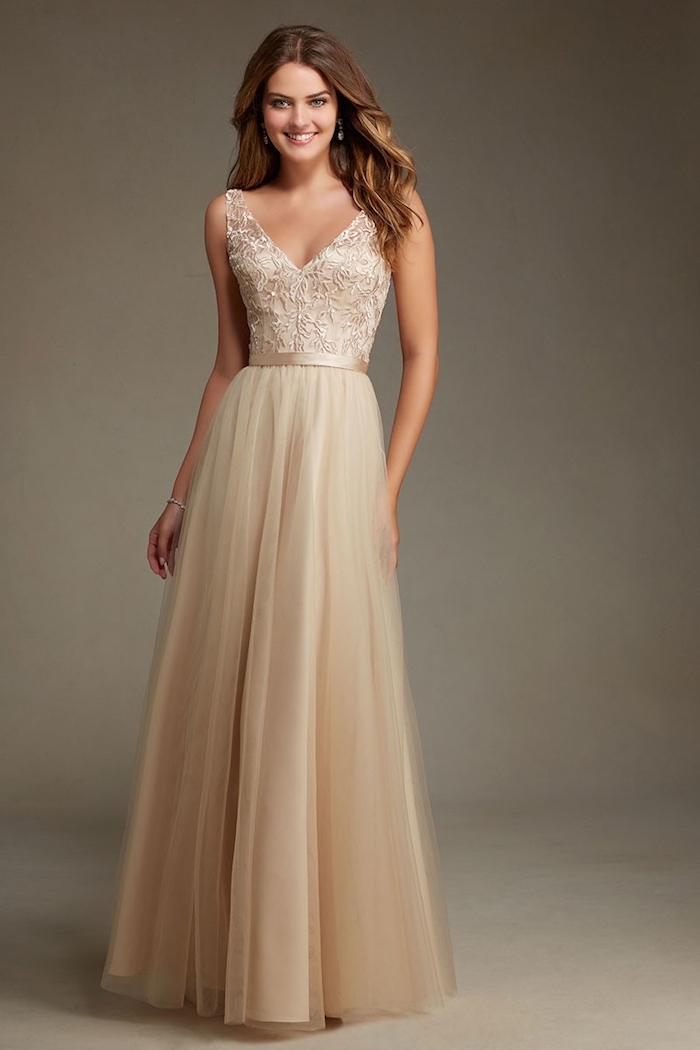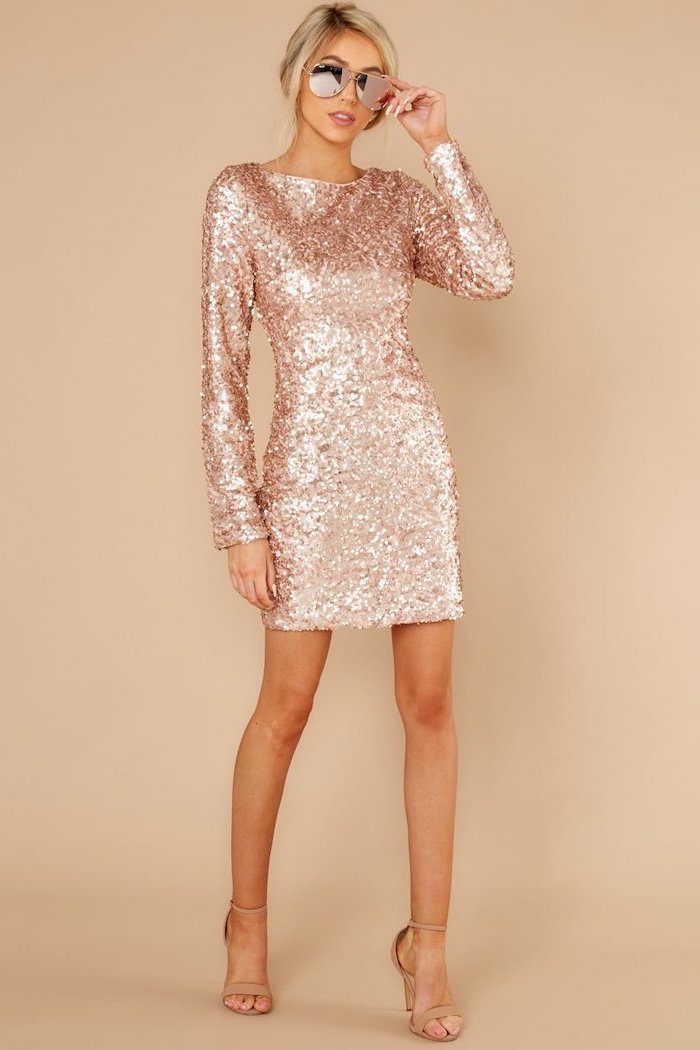 If your bridesmaids are up for it, mermaid dresses are super elegant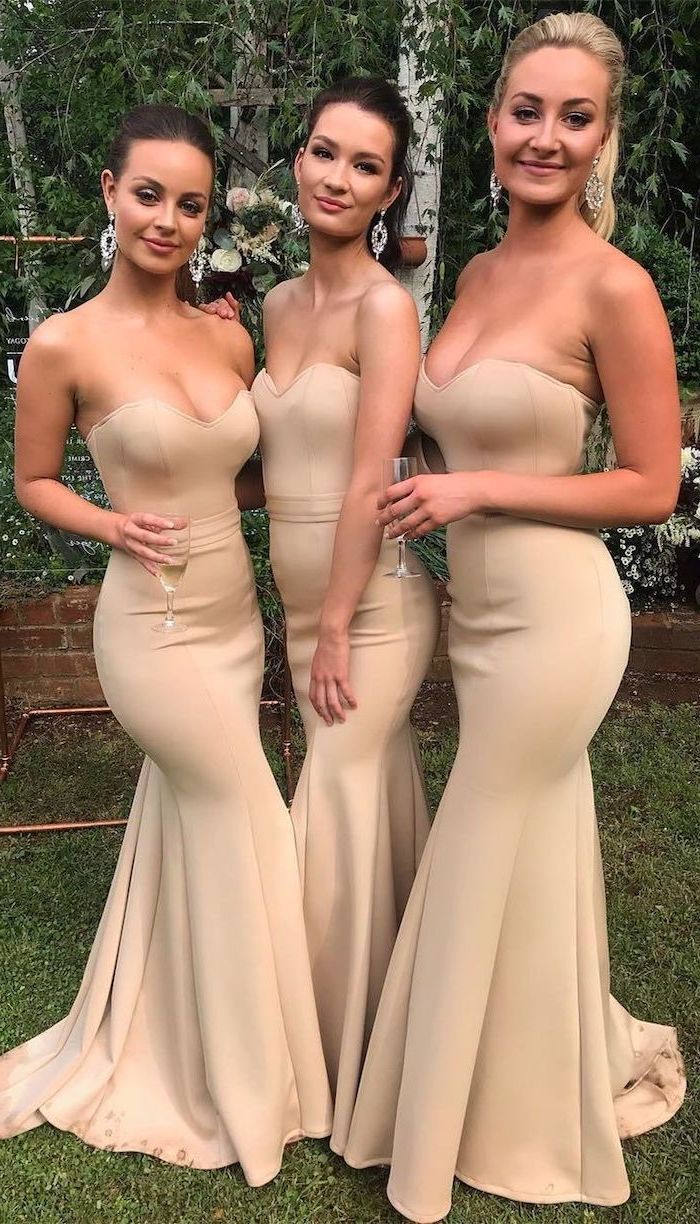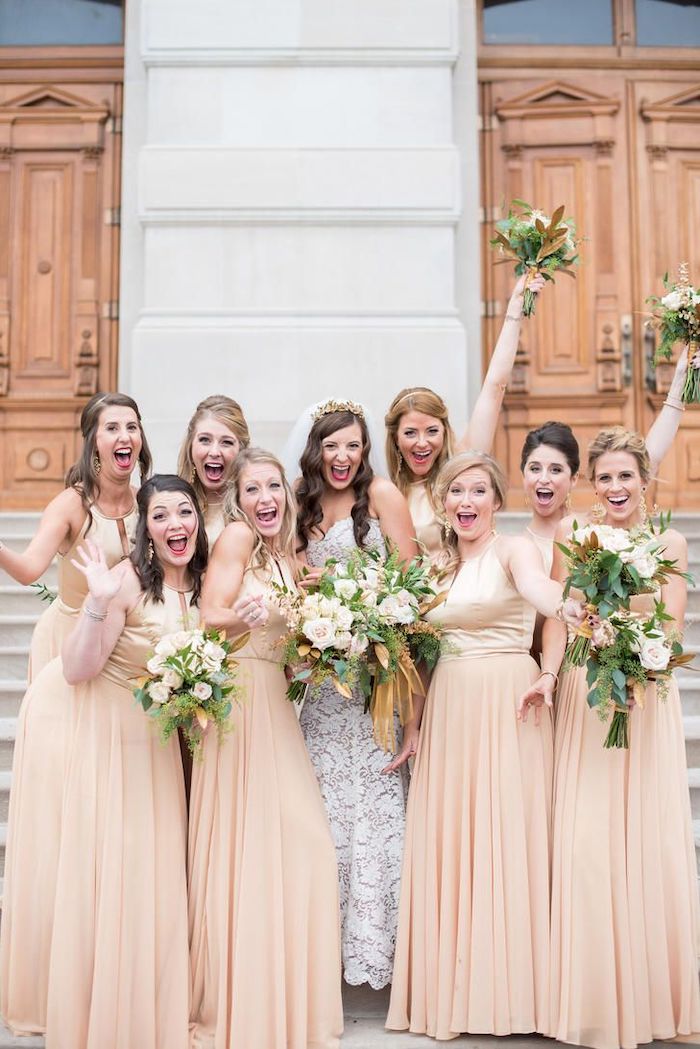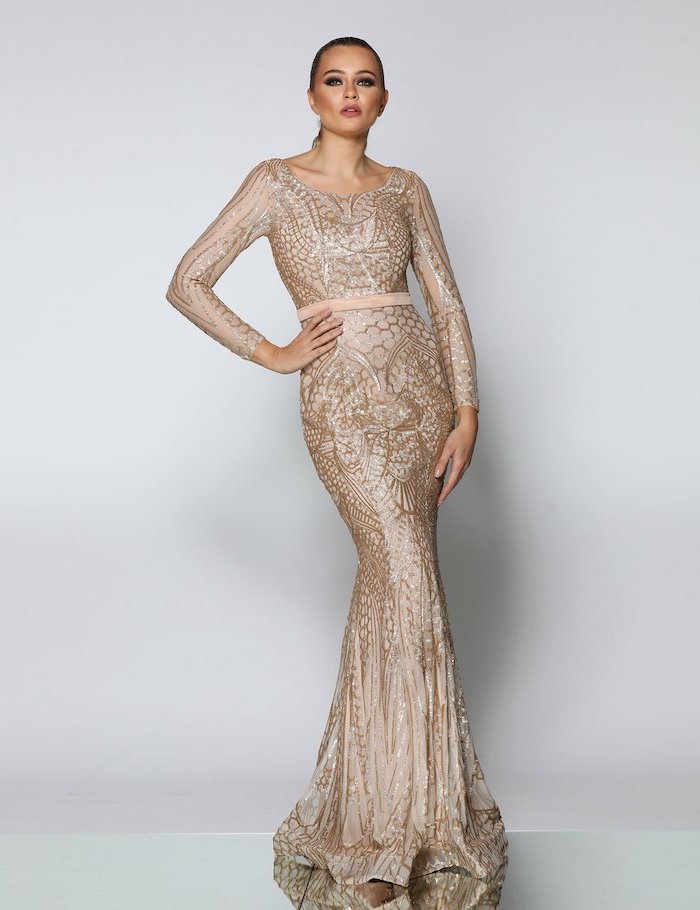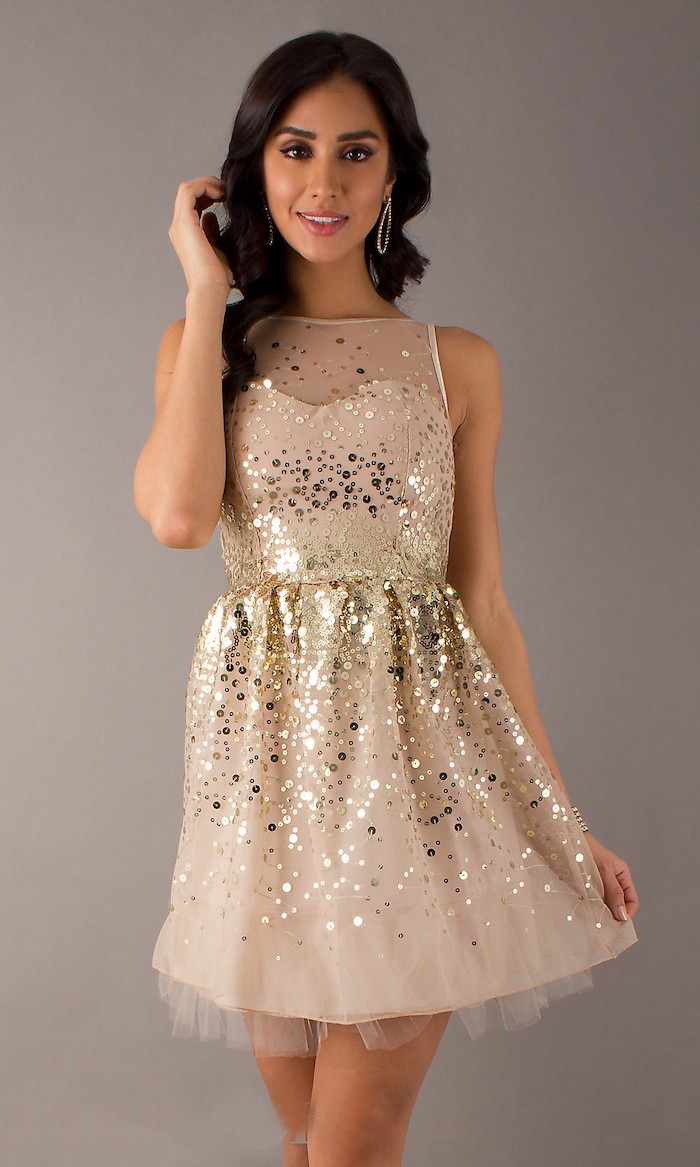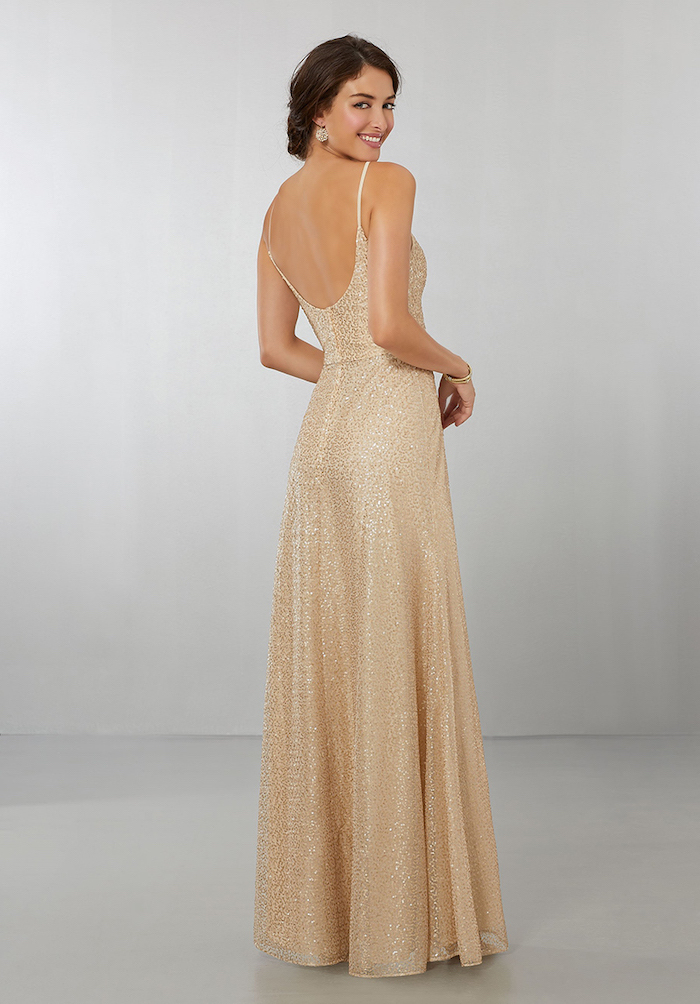 Satin dresses show off every curve, but keep the body cool throughout the day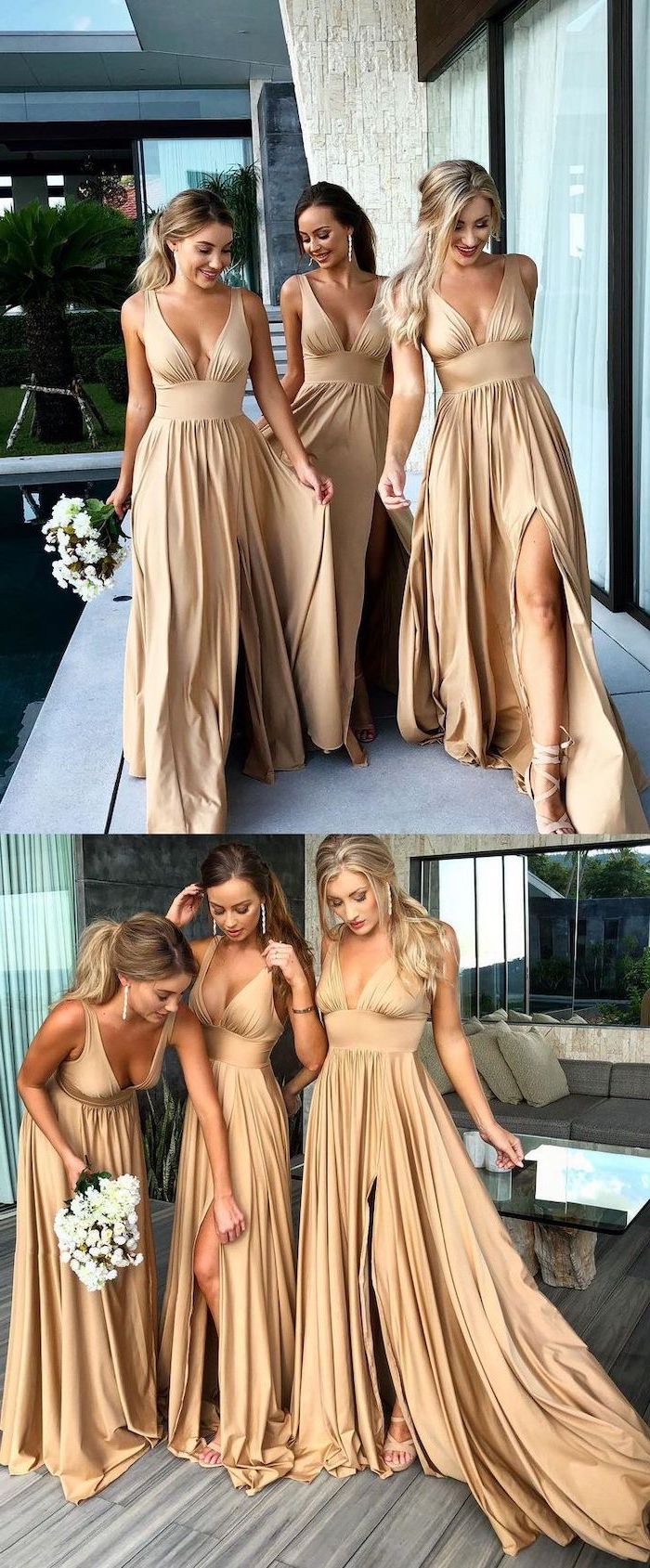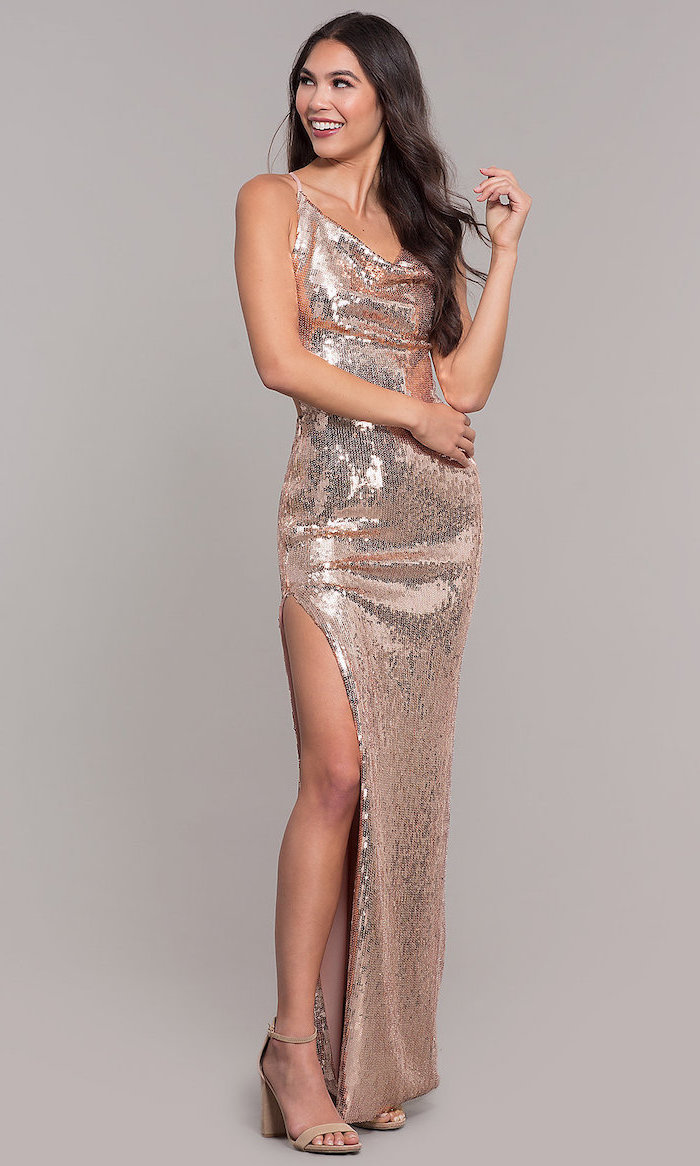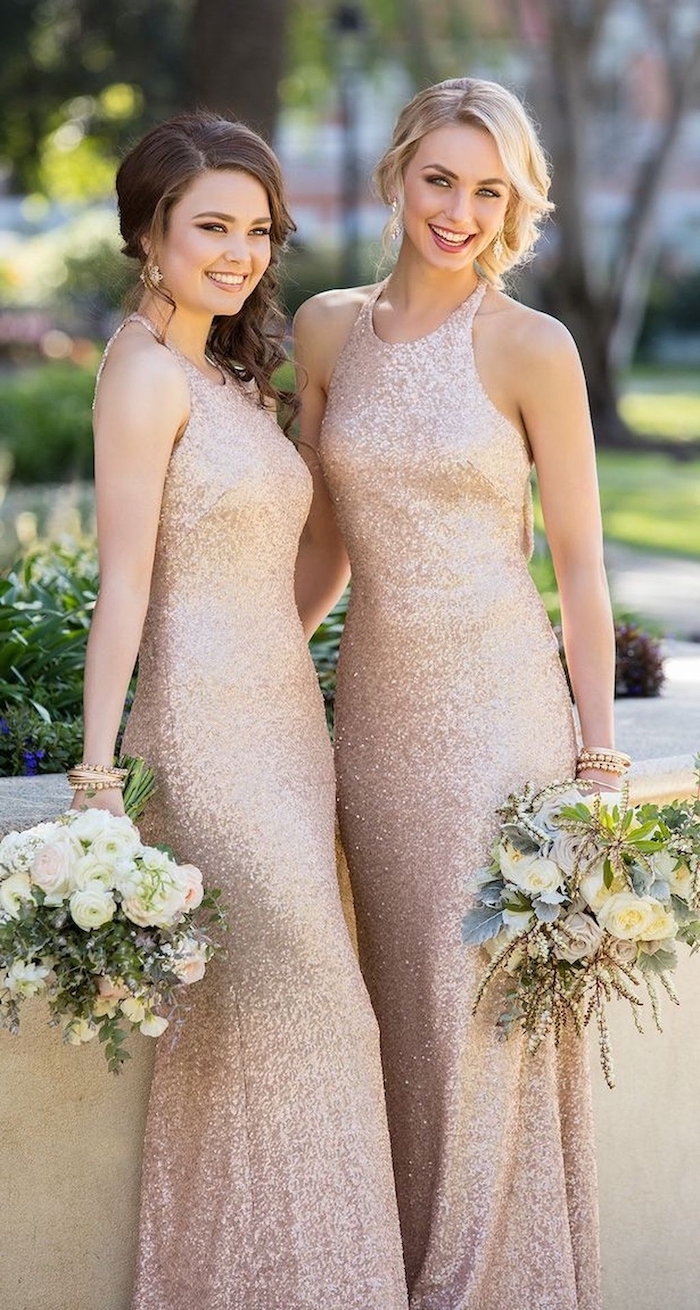 Even though their dresses are not the same, they compliment each other perfectly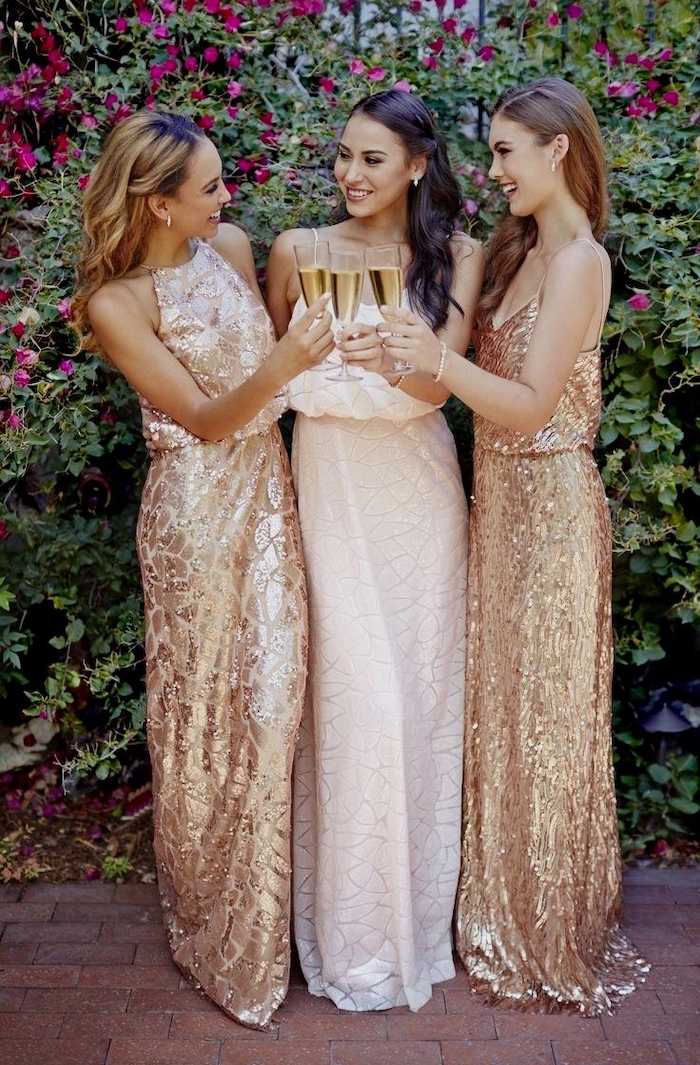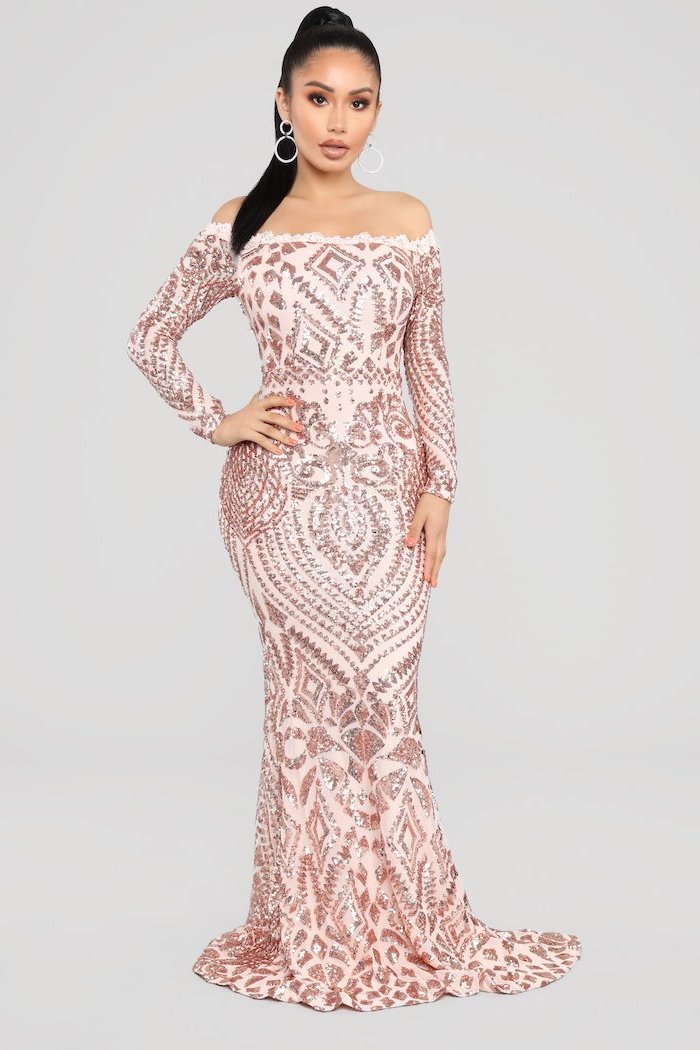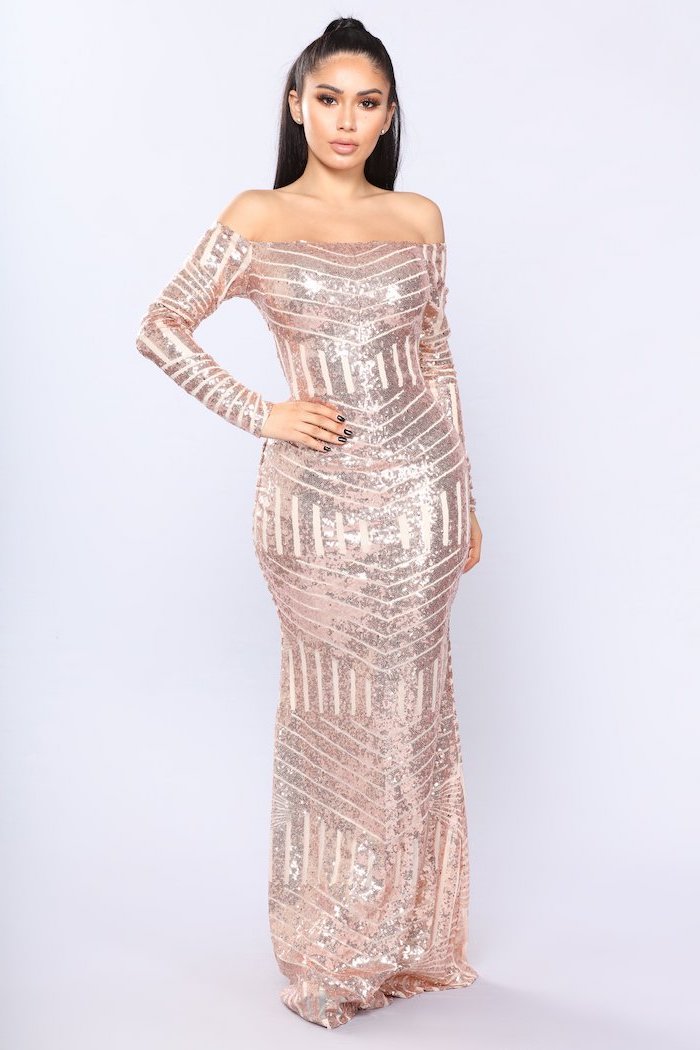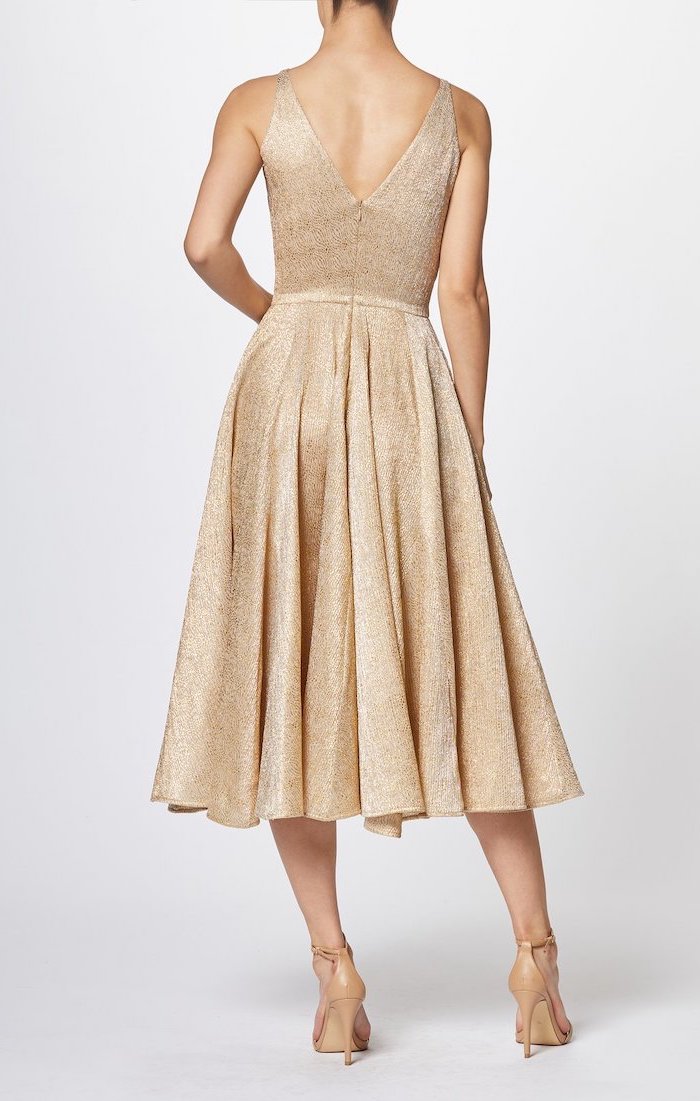 Gold sequin bridesmaid dresses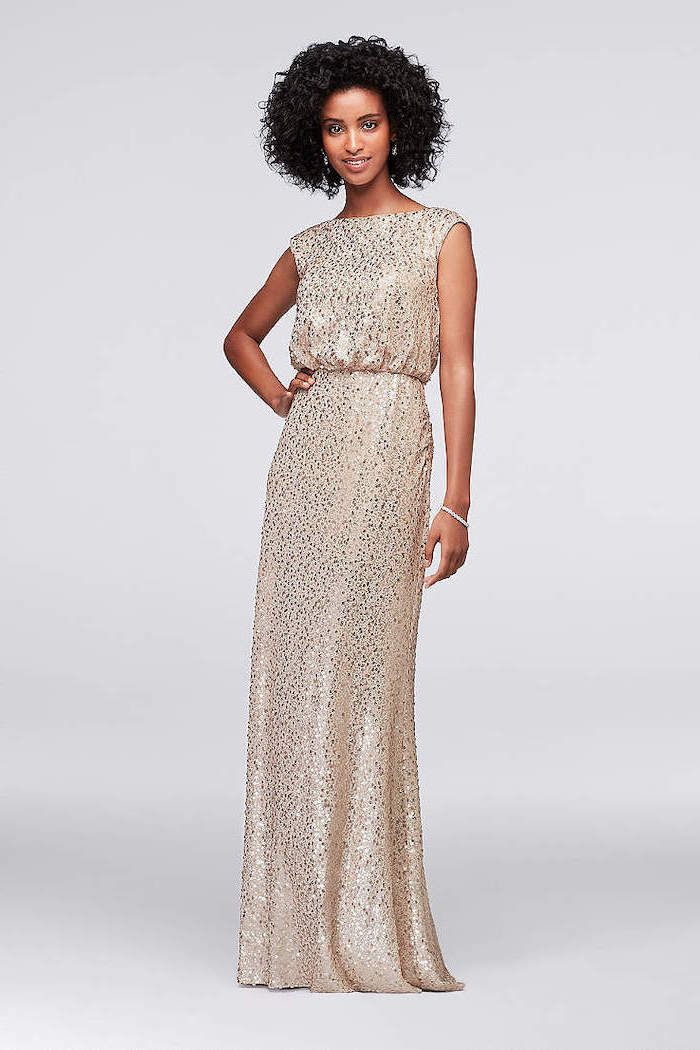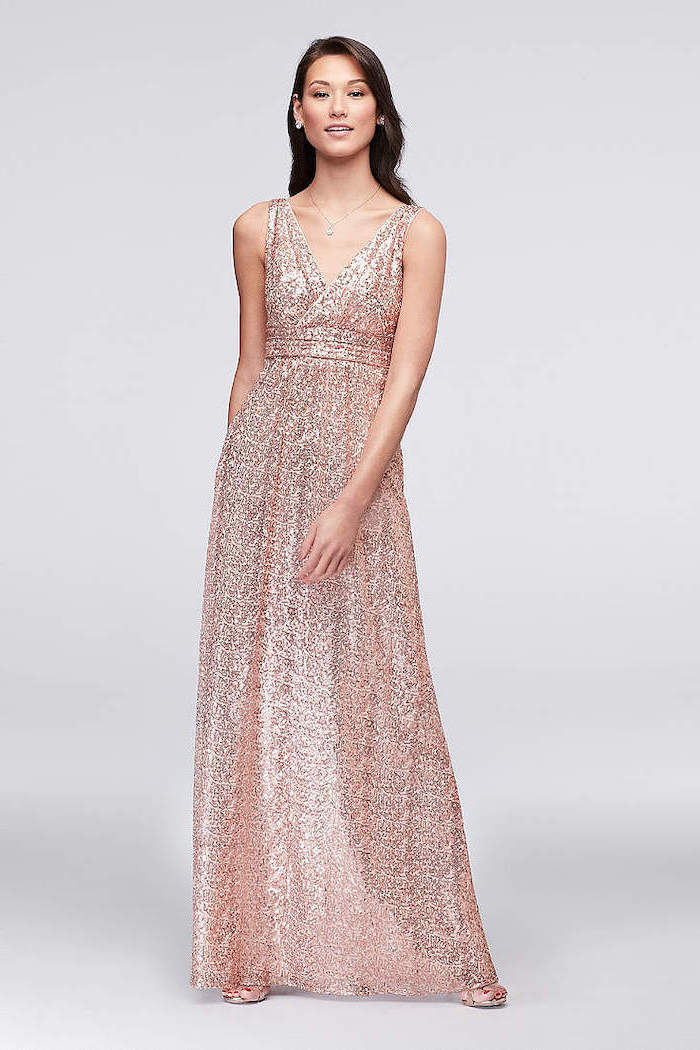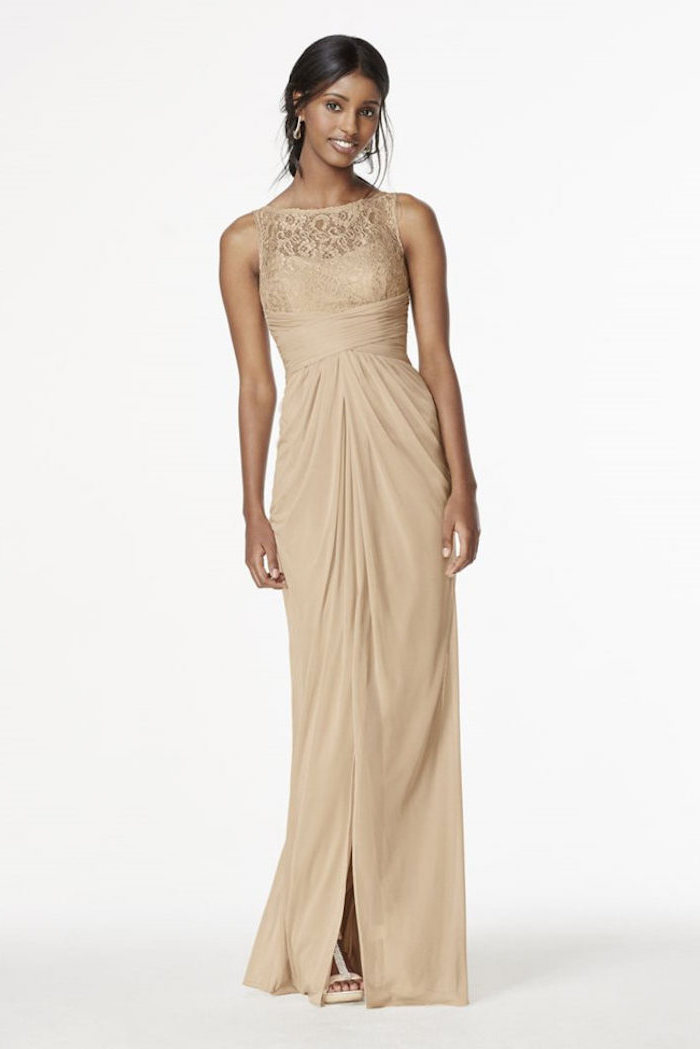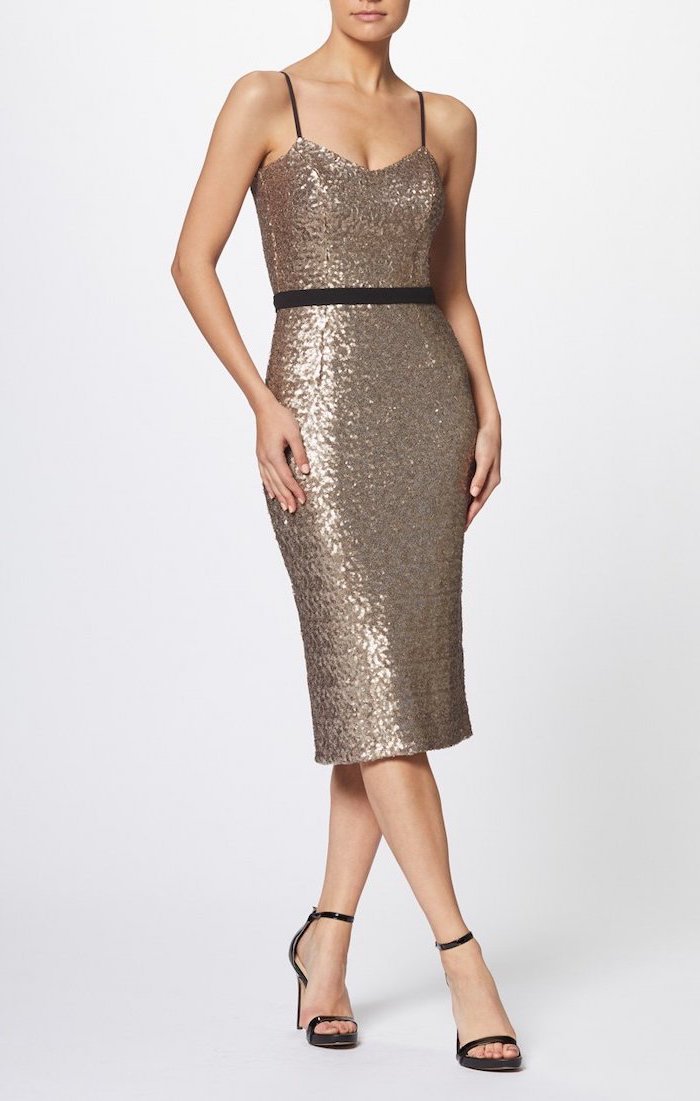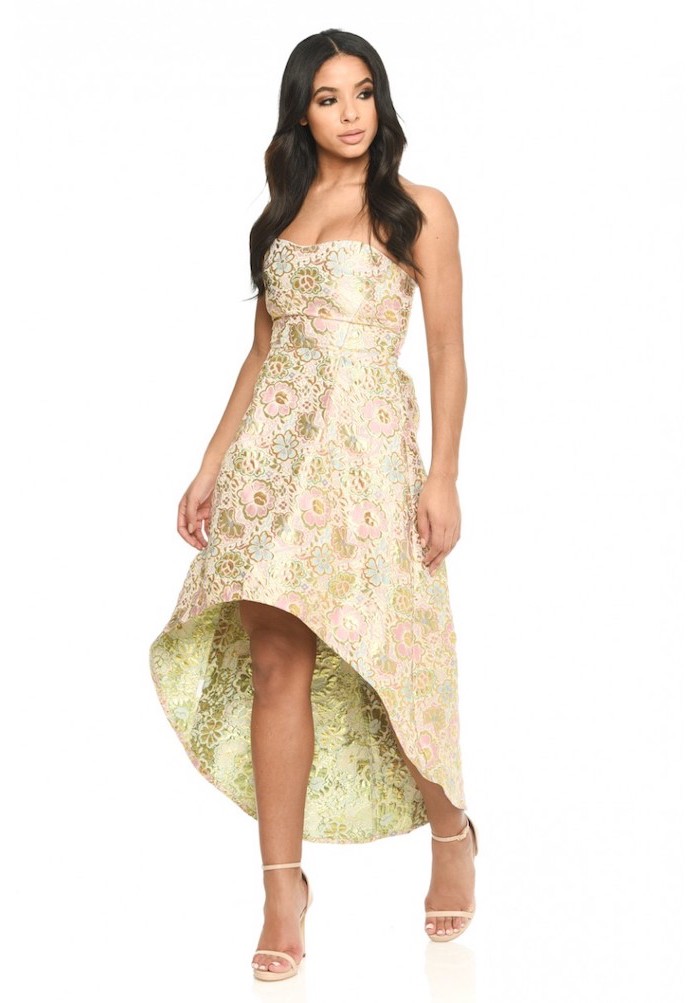 Sequin bridesmaid dresses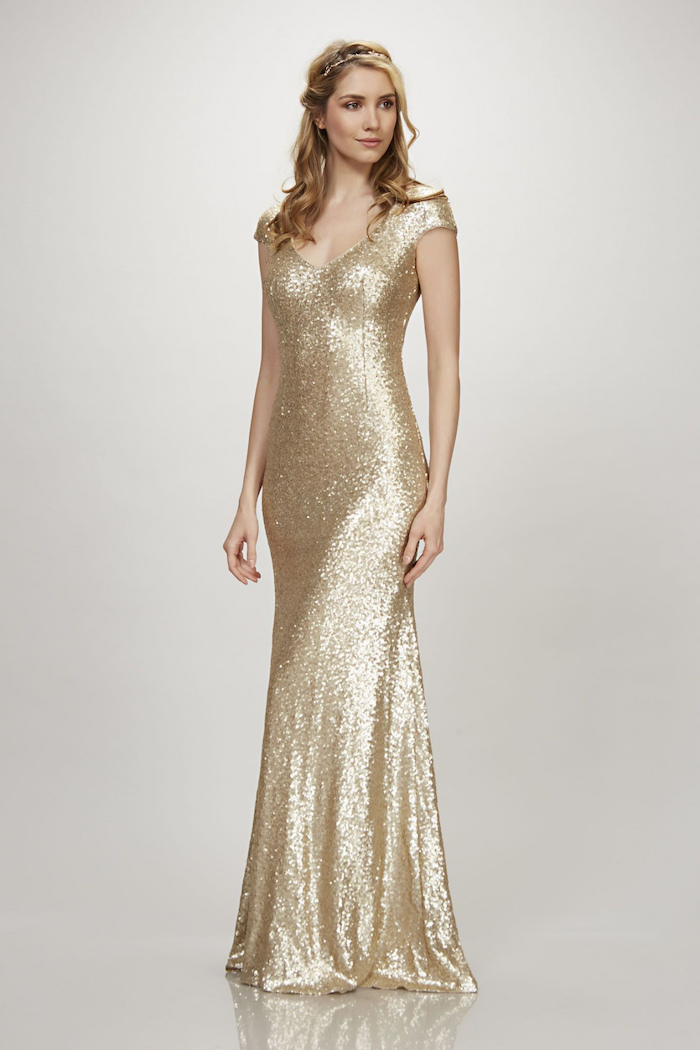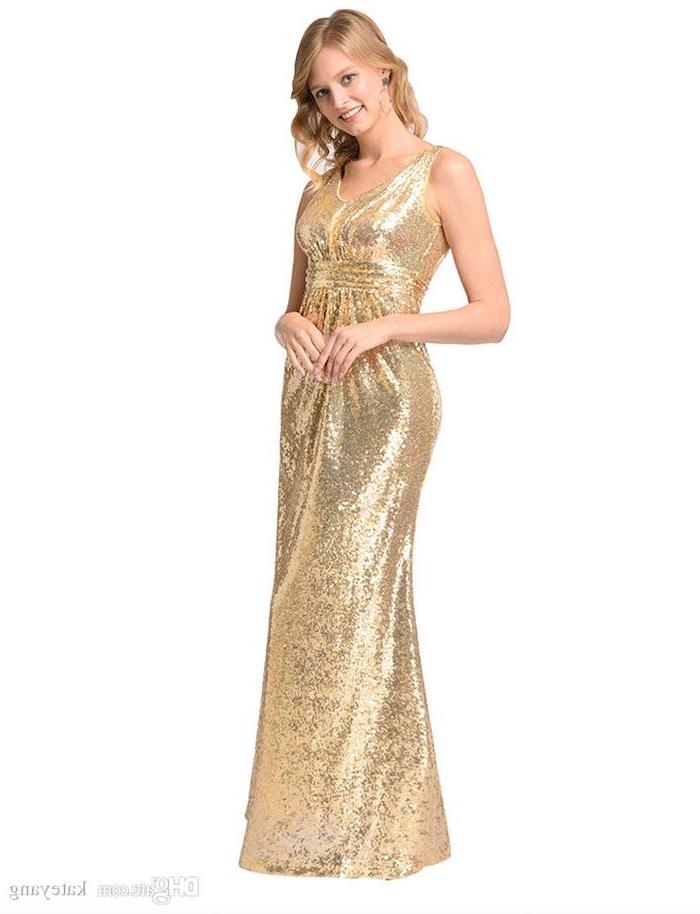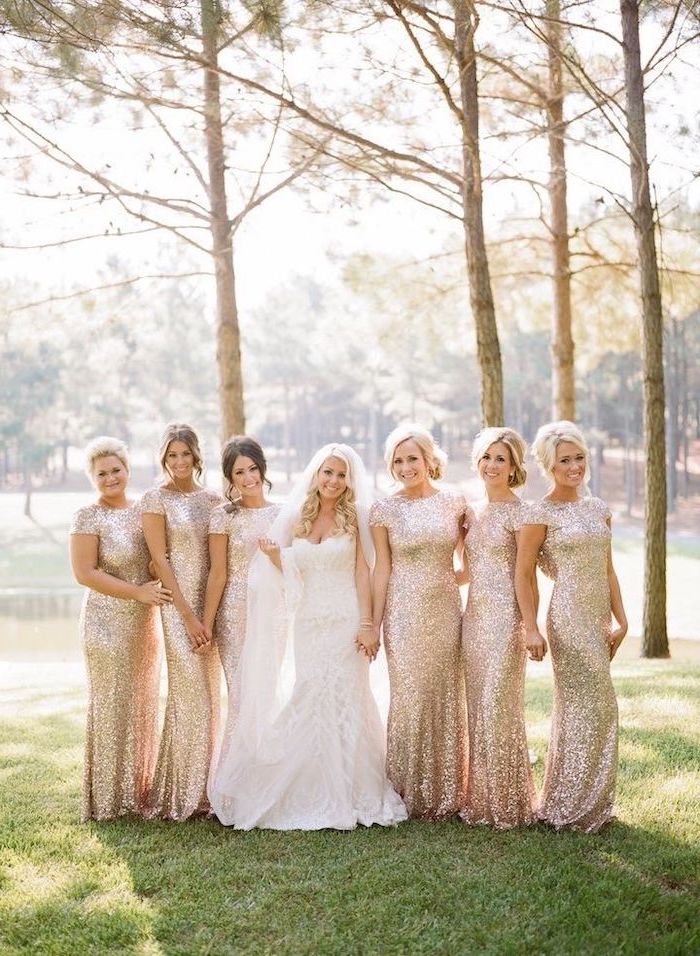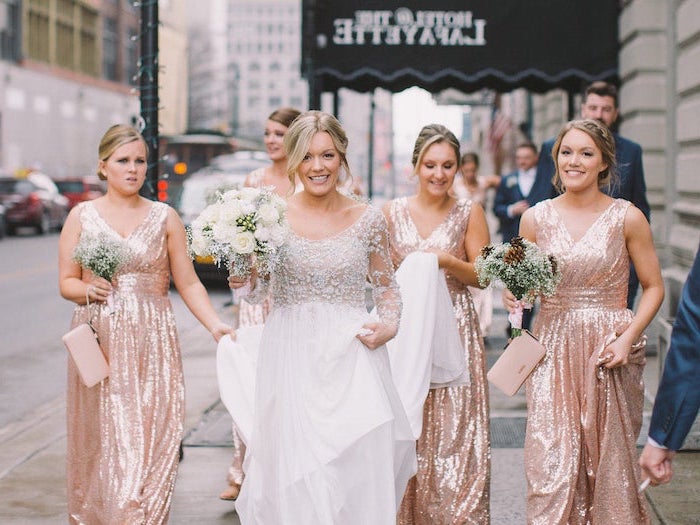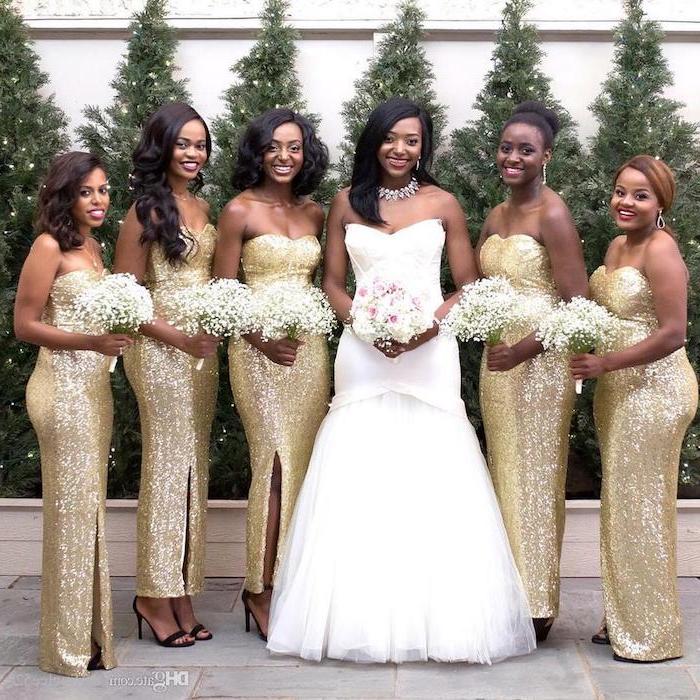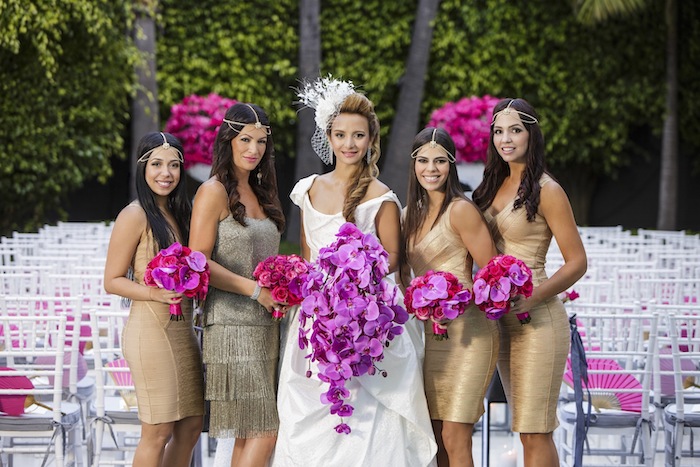 Chiffon bridesmaid dresses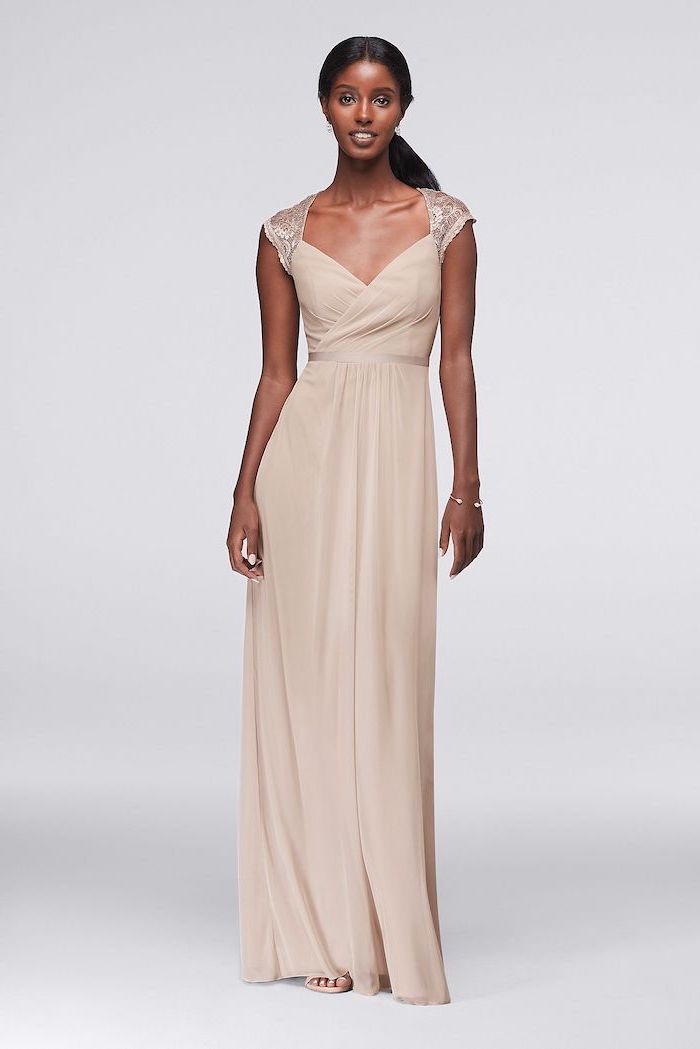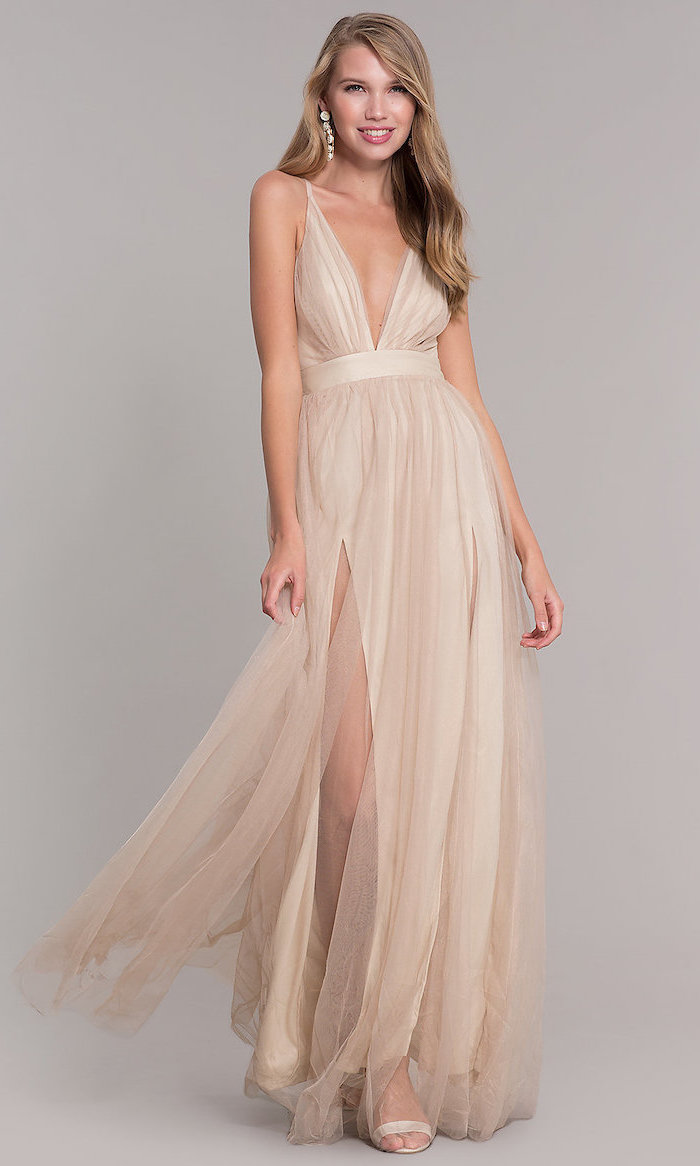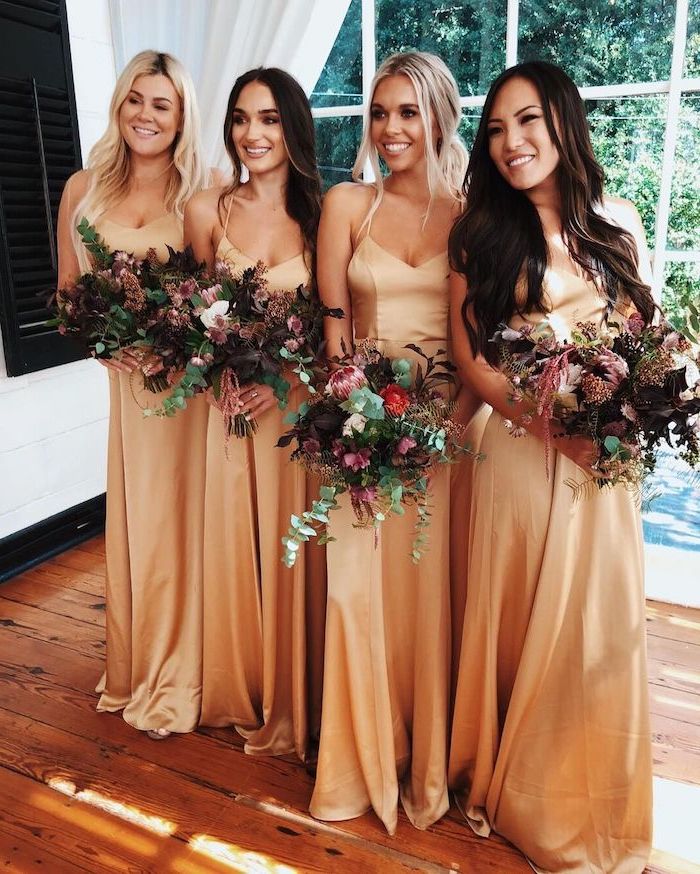 Lace bridesmaid dresses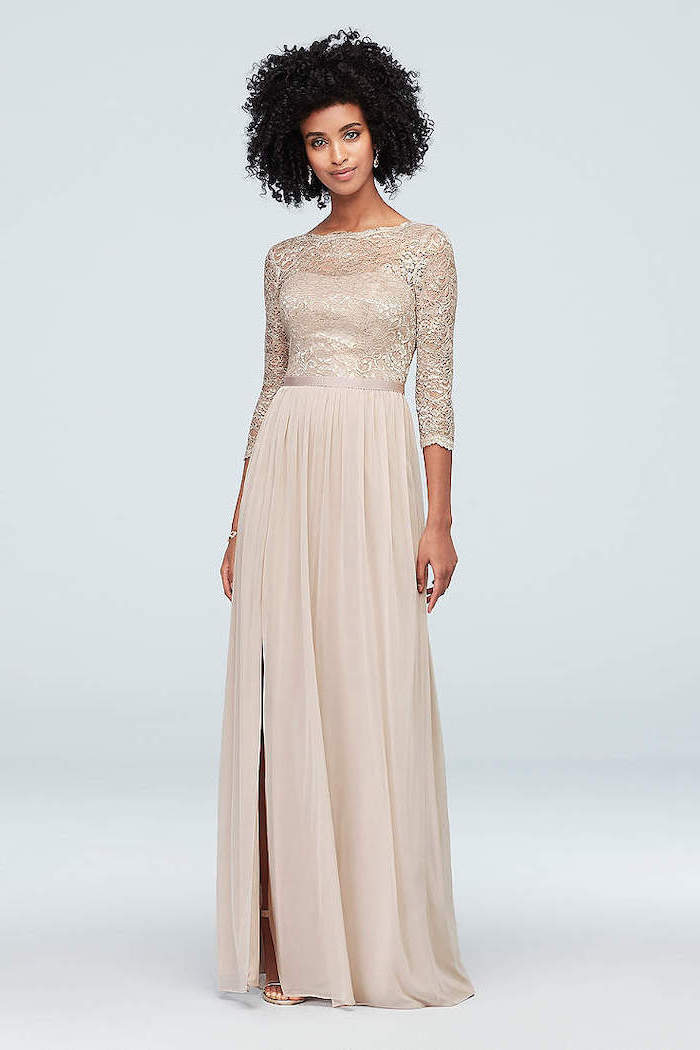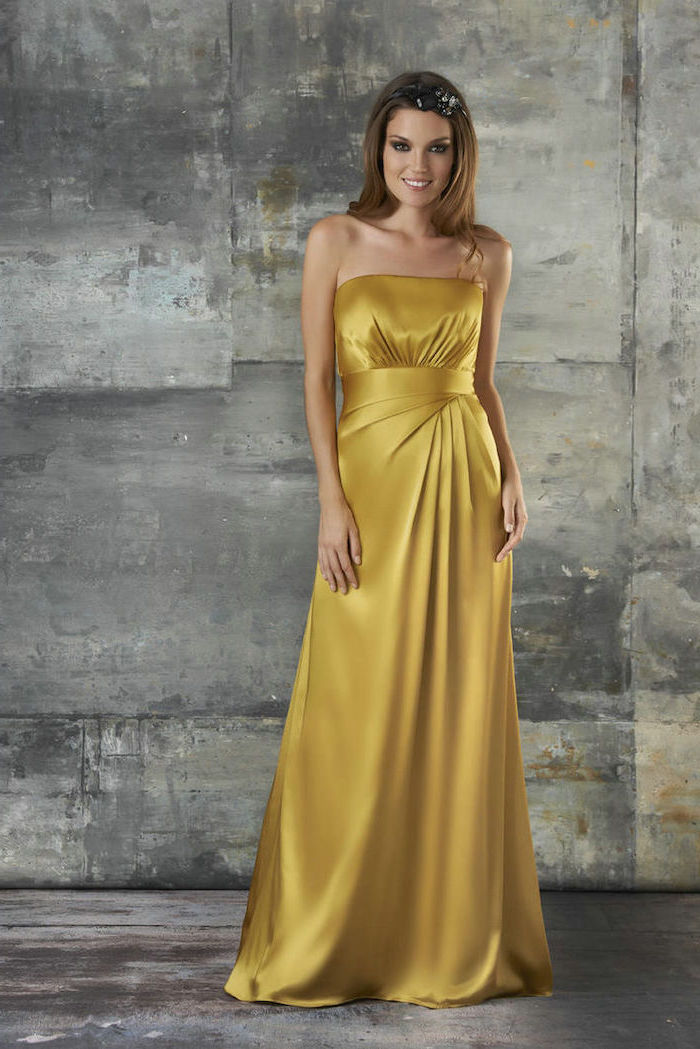 Rose gold sequin bridesmaid dresses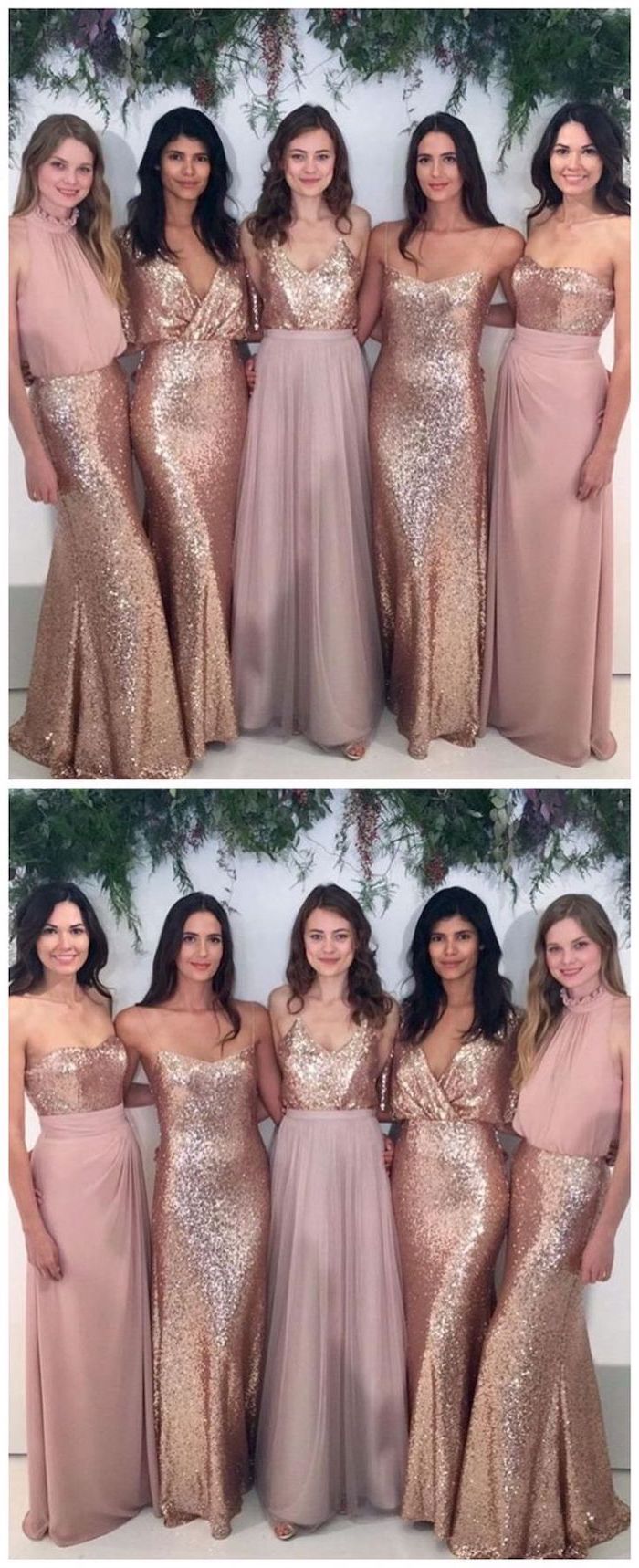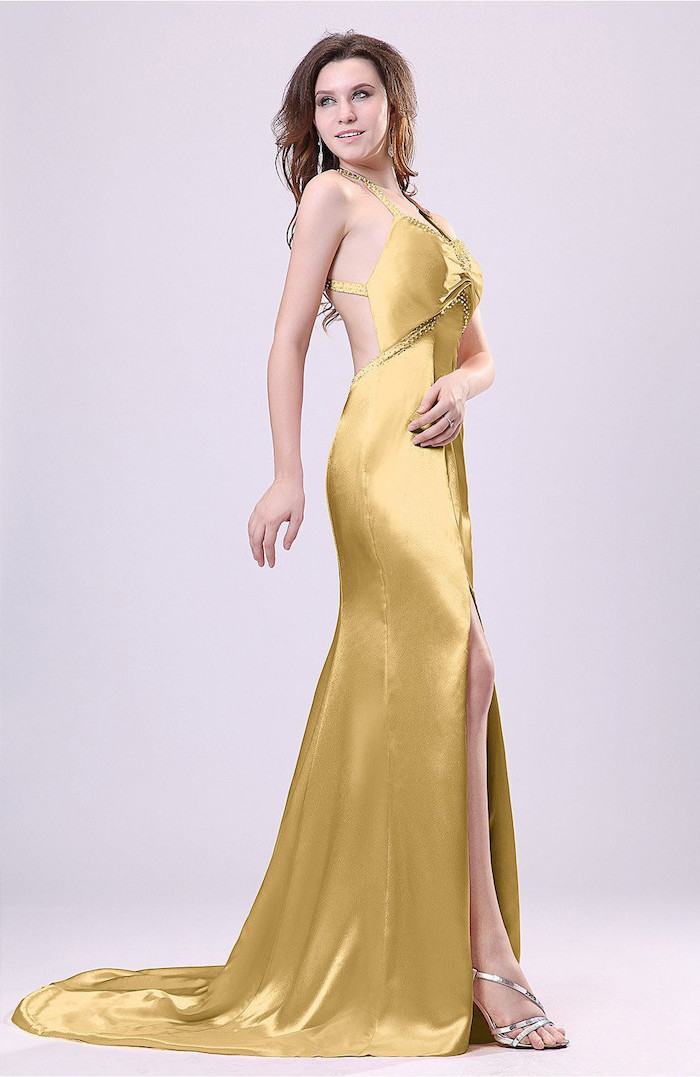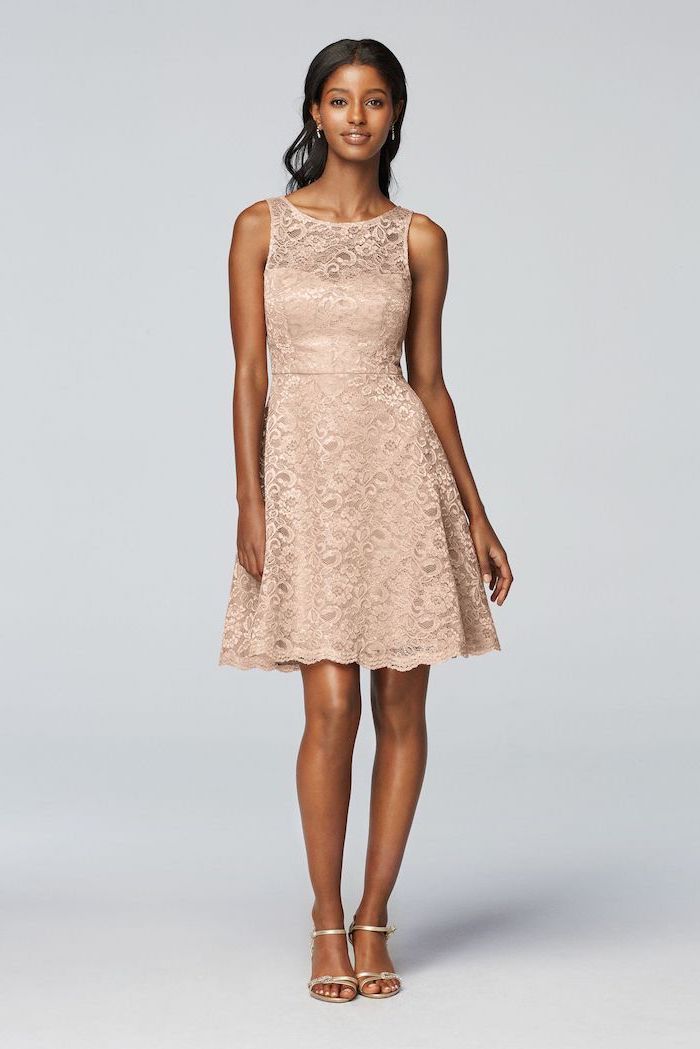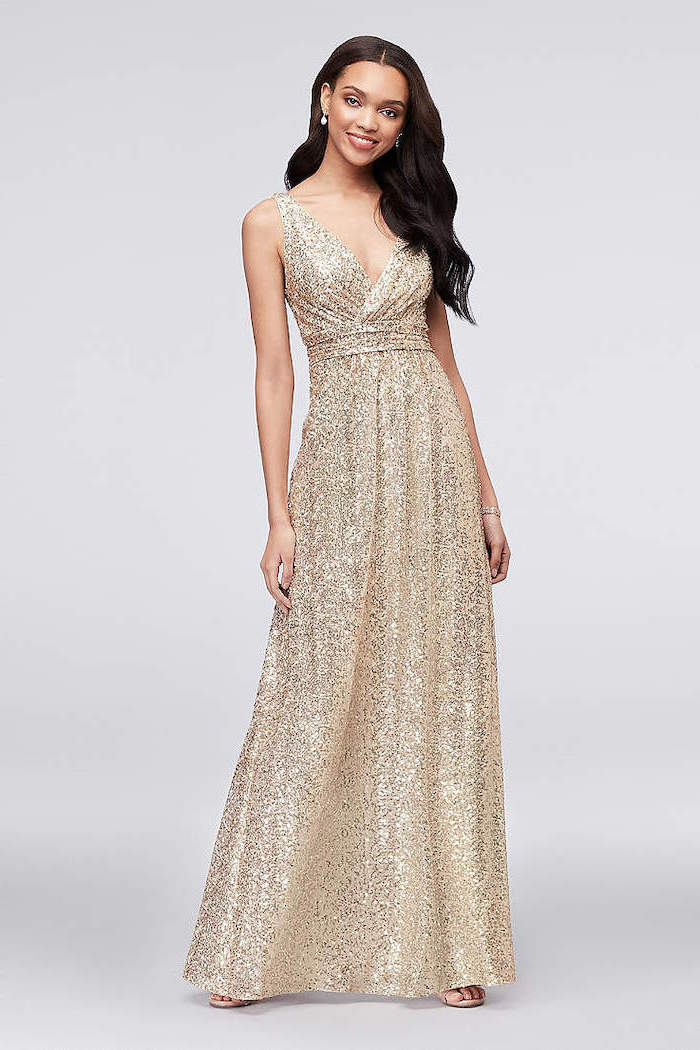 Off the shoulder bridesmaid dresses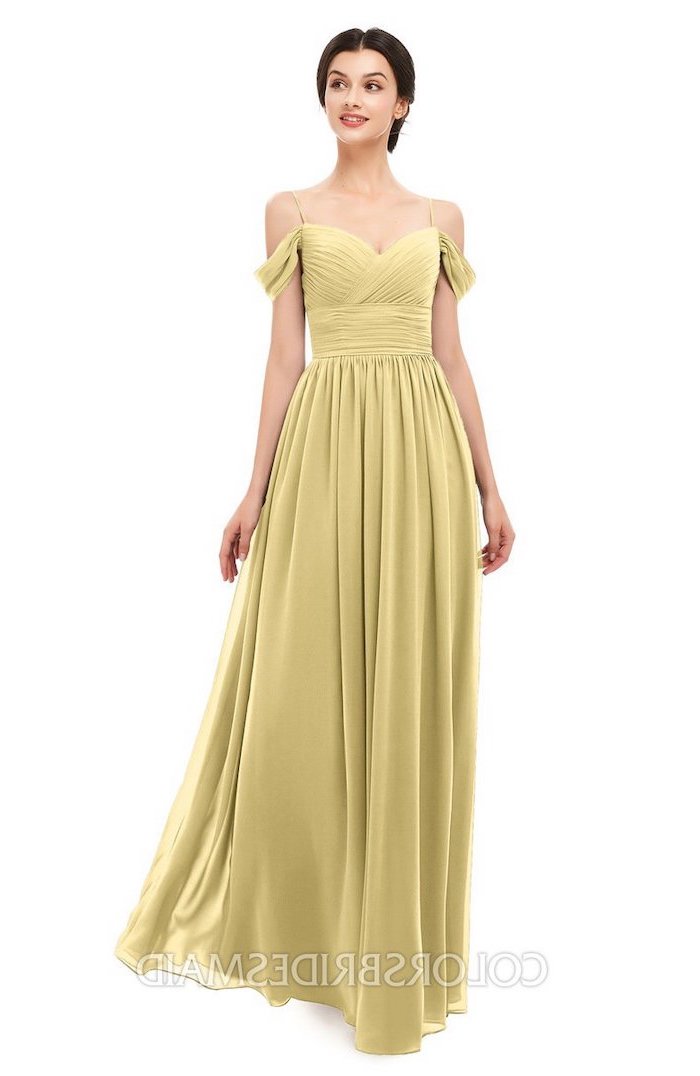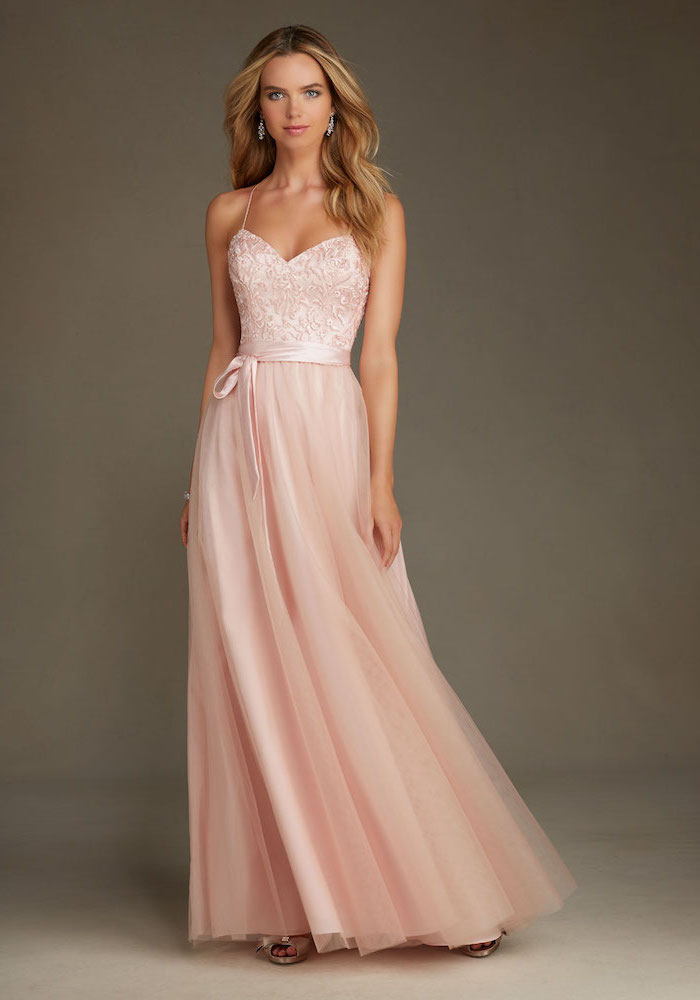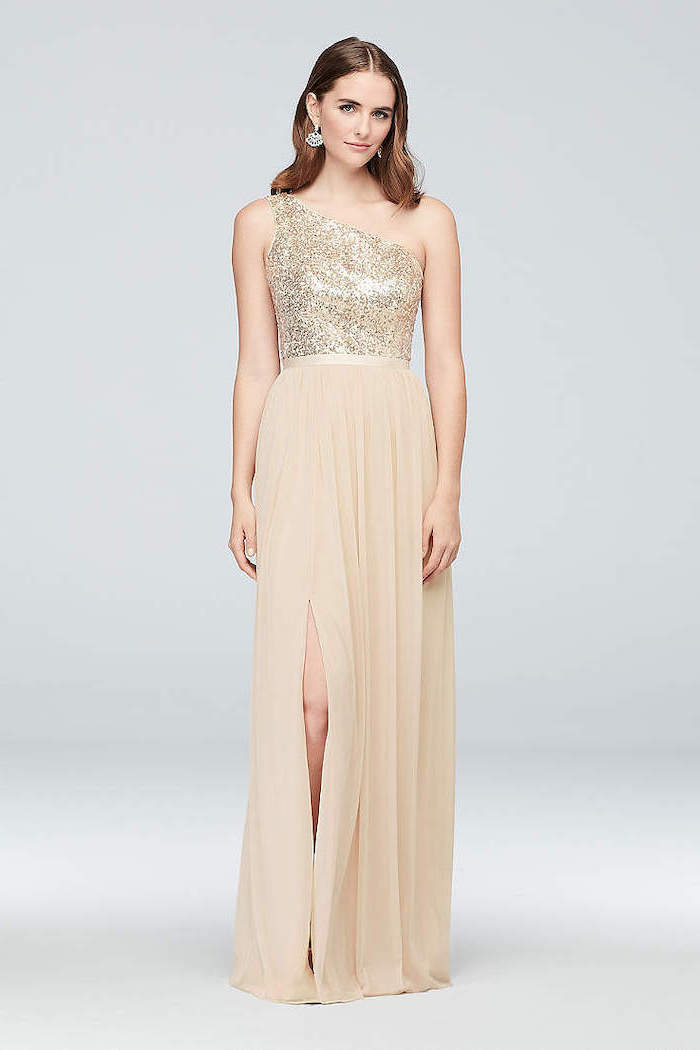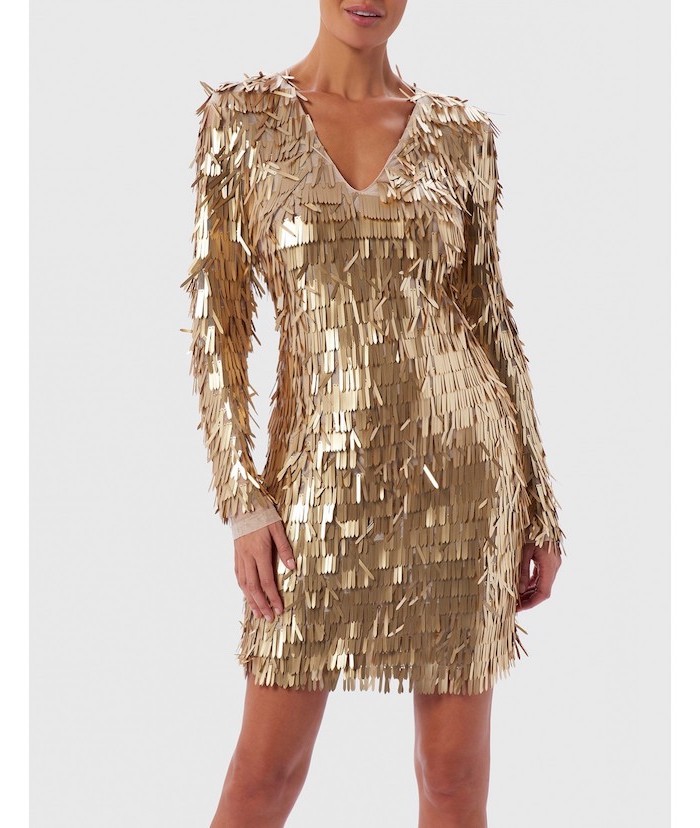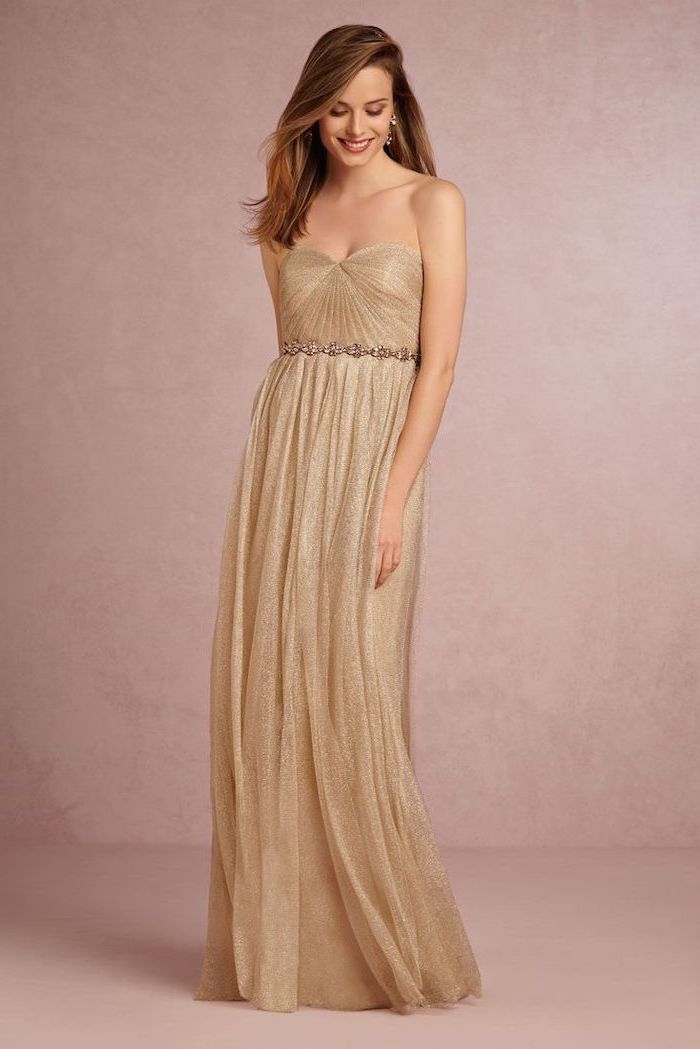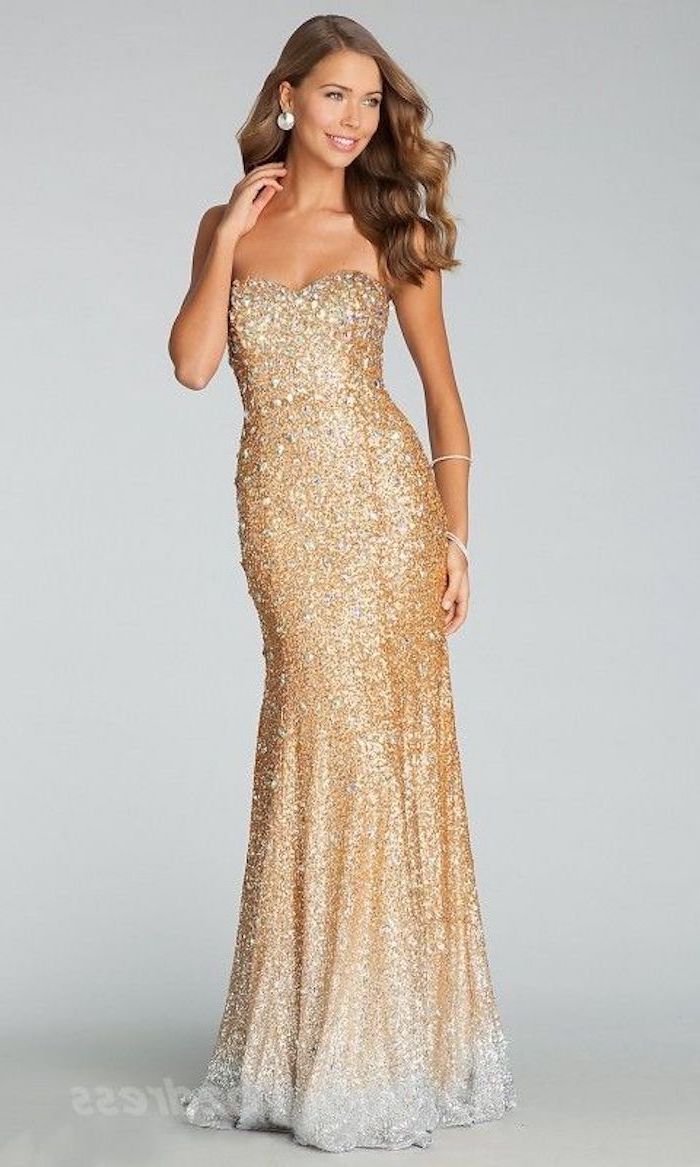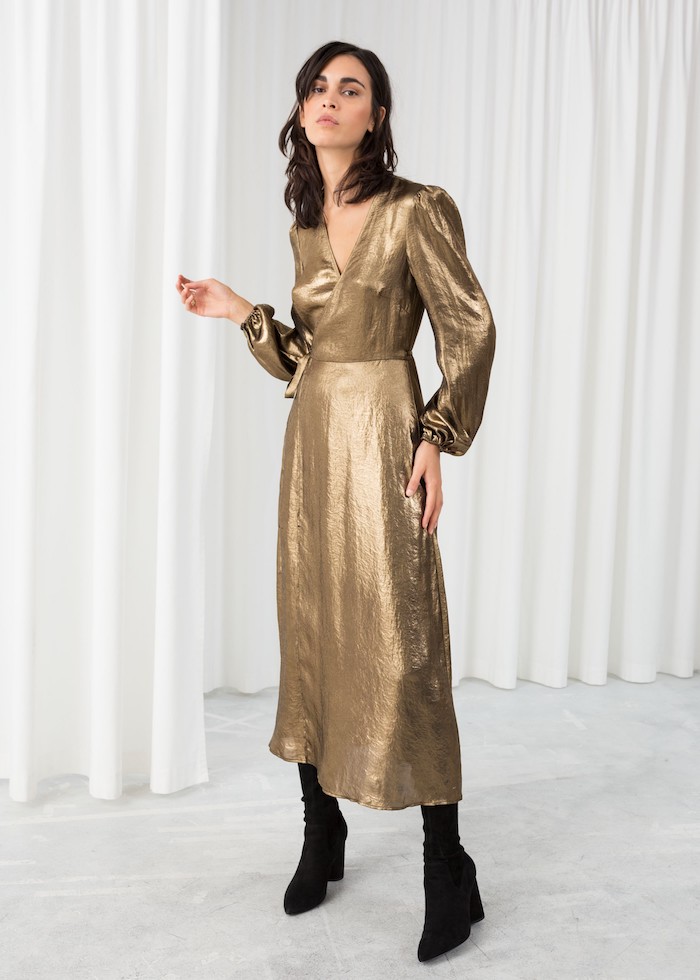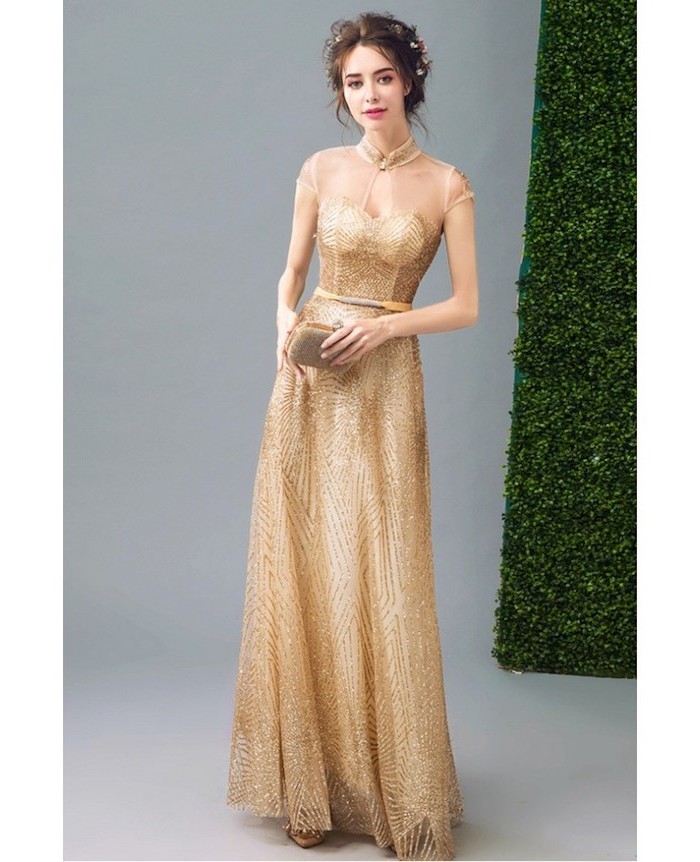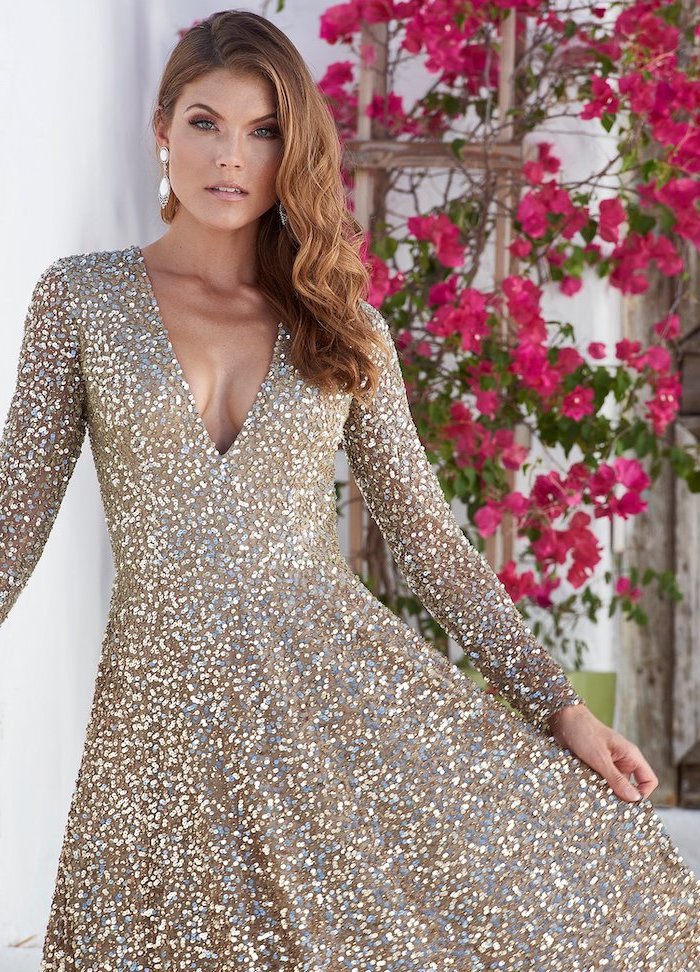 Long sleeve bridesmaid dresses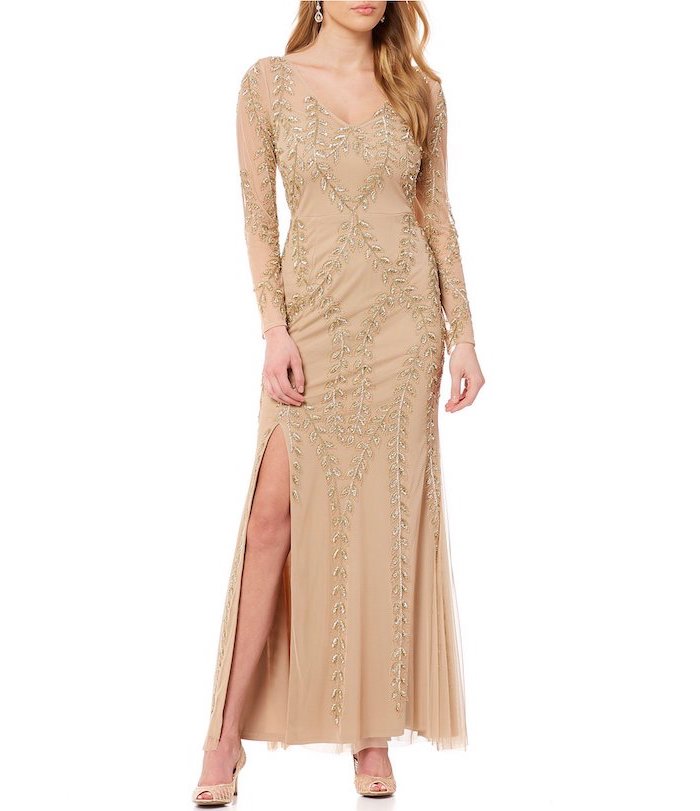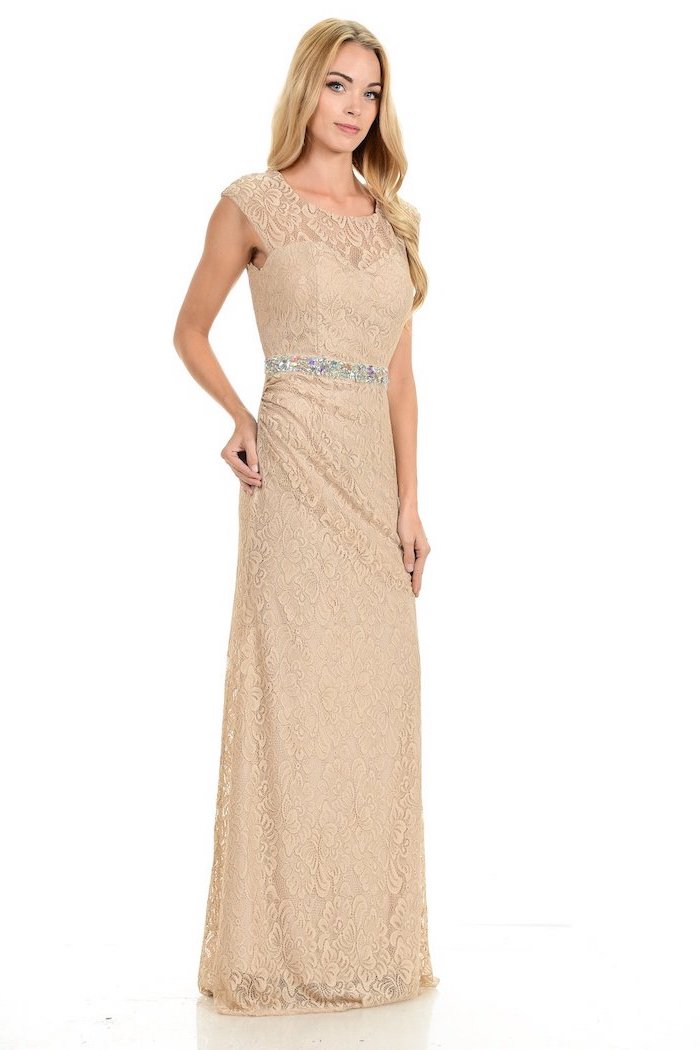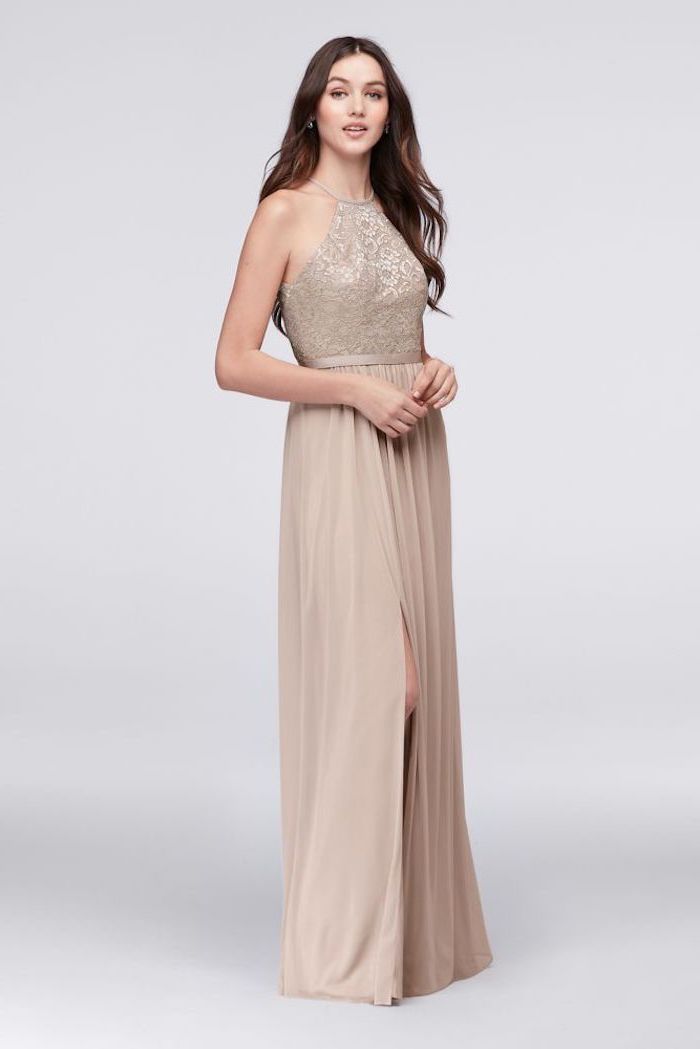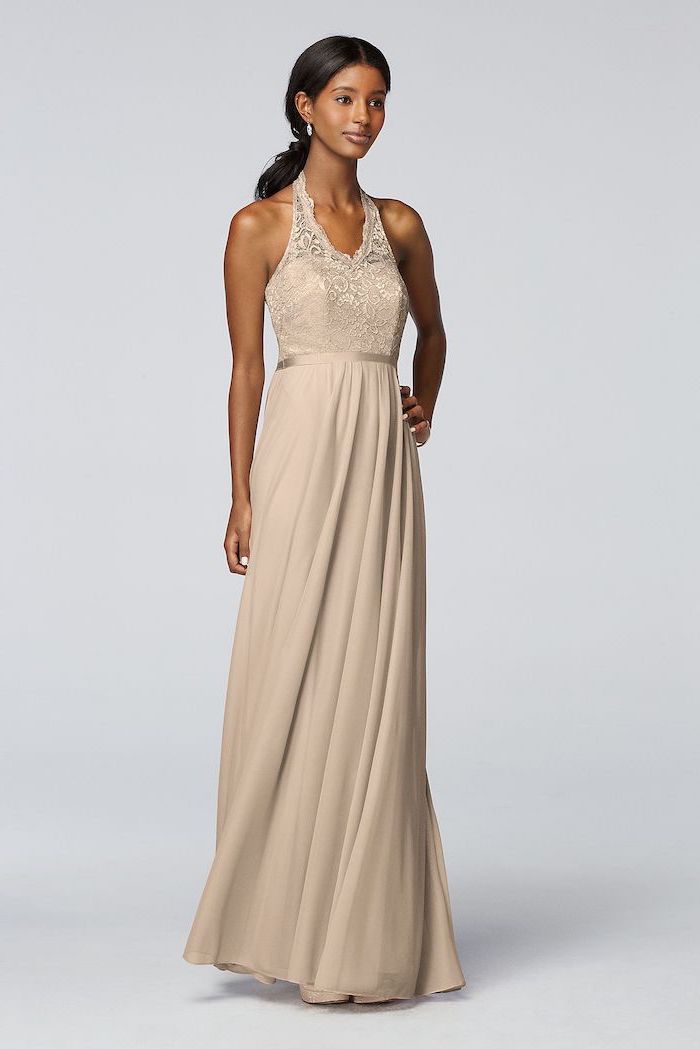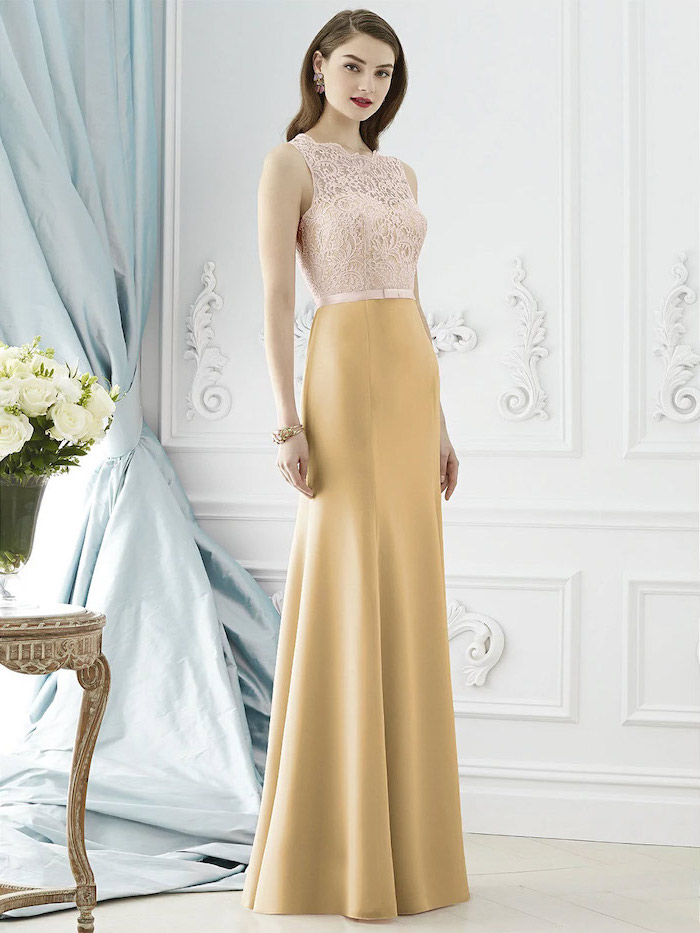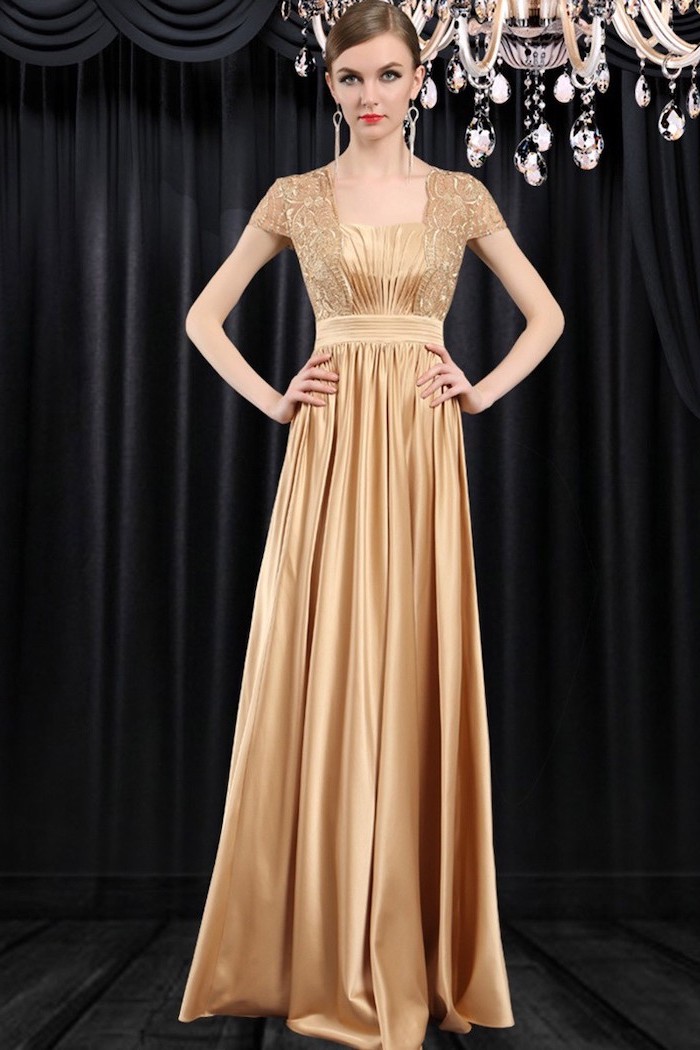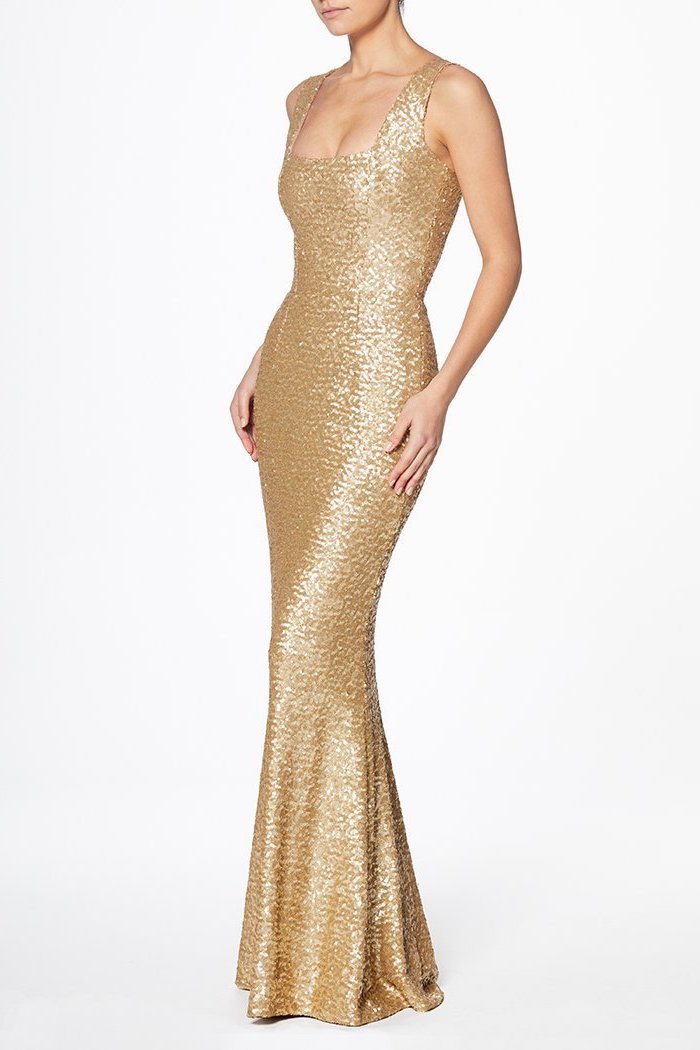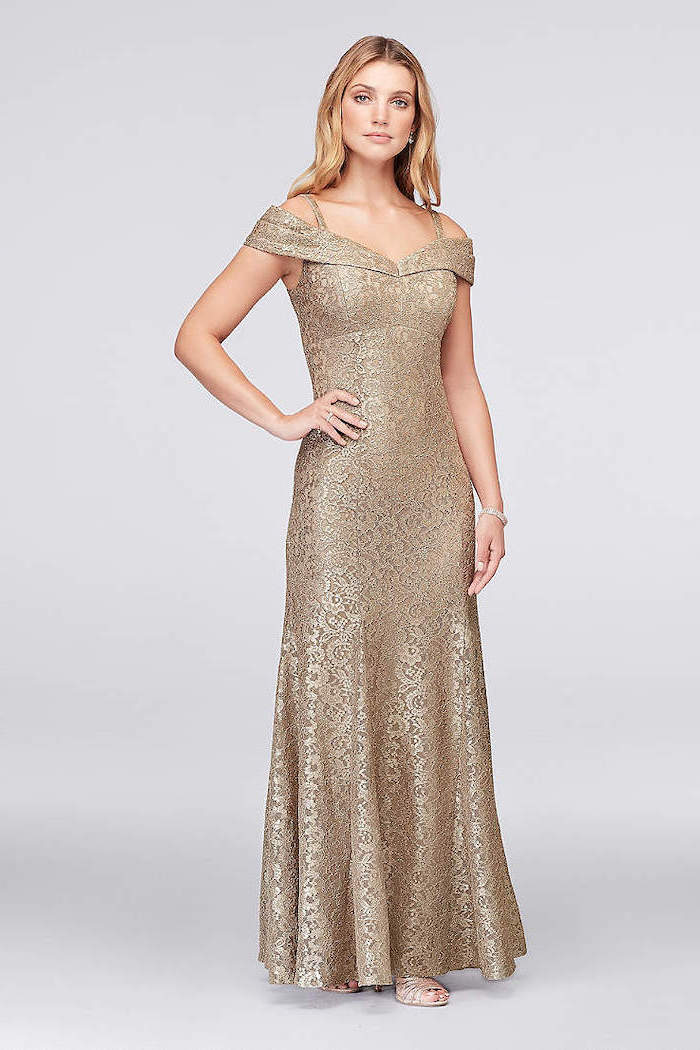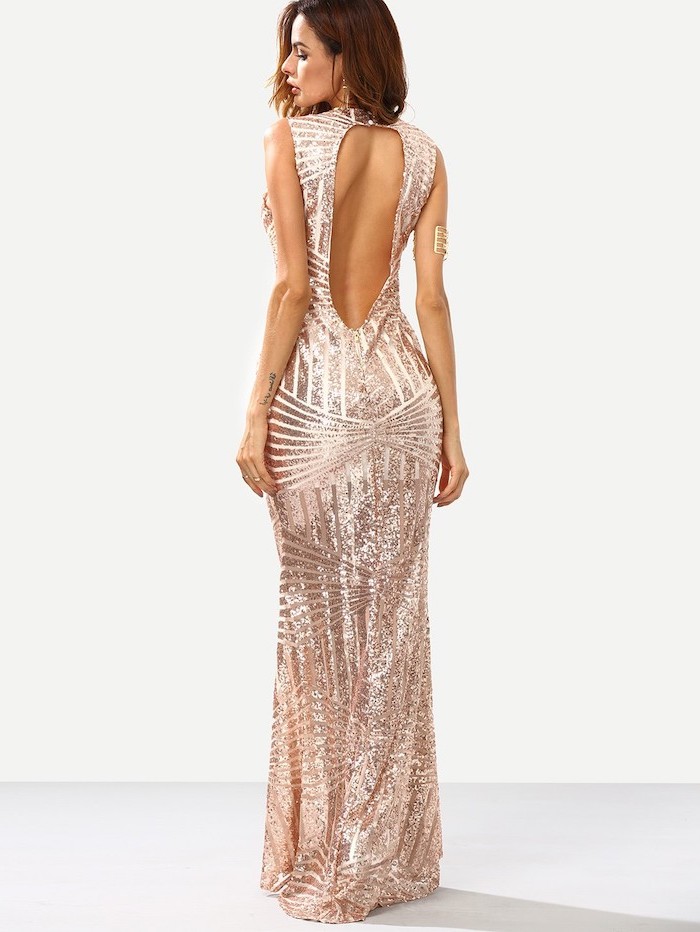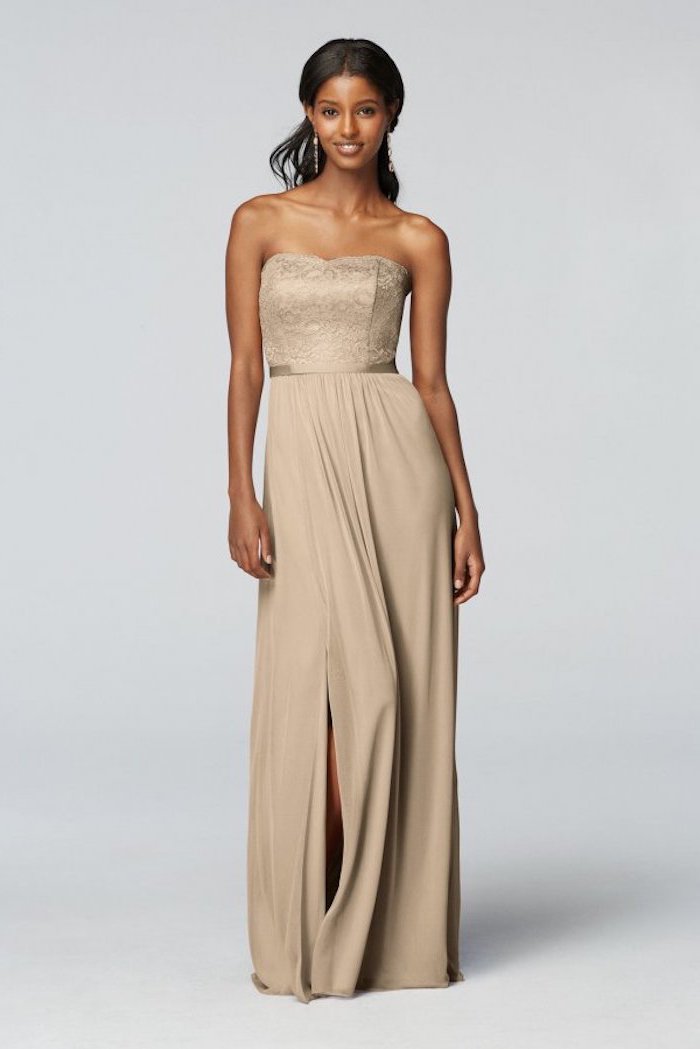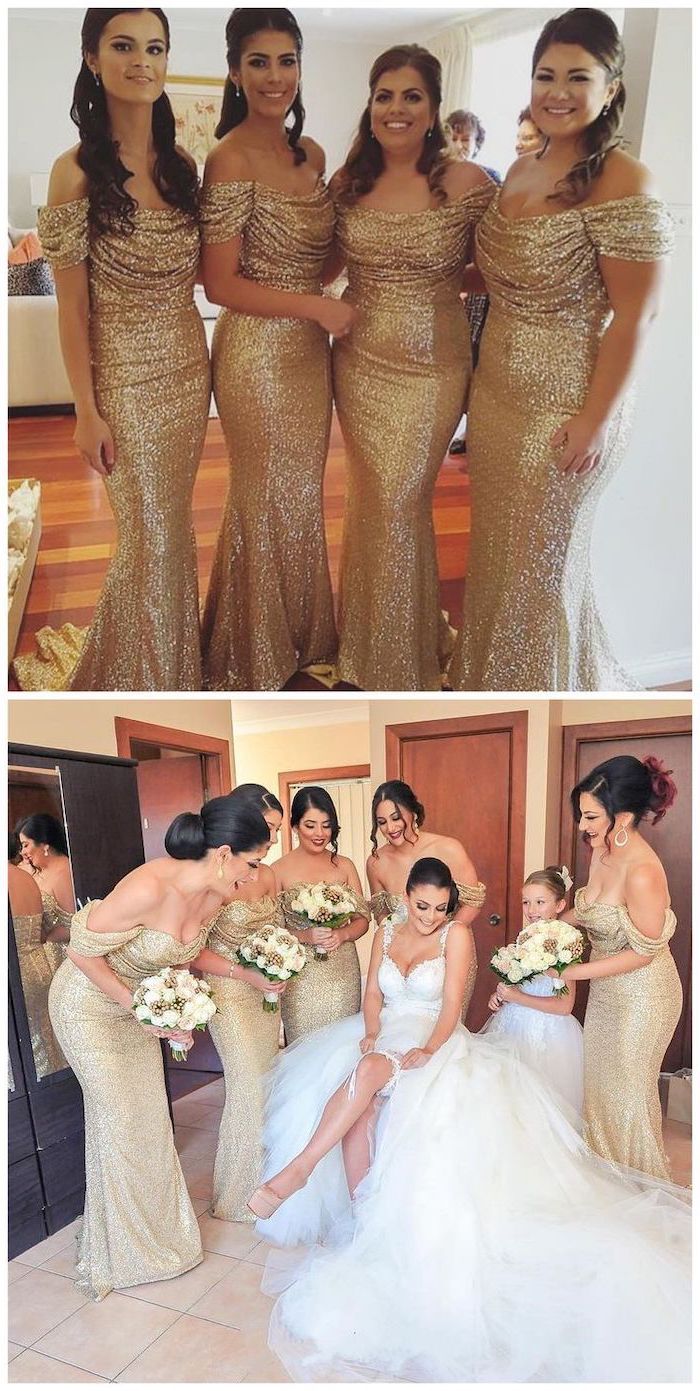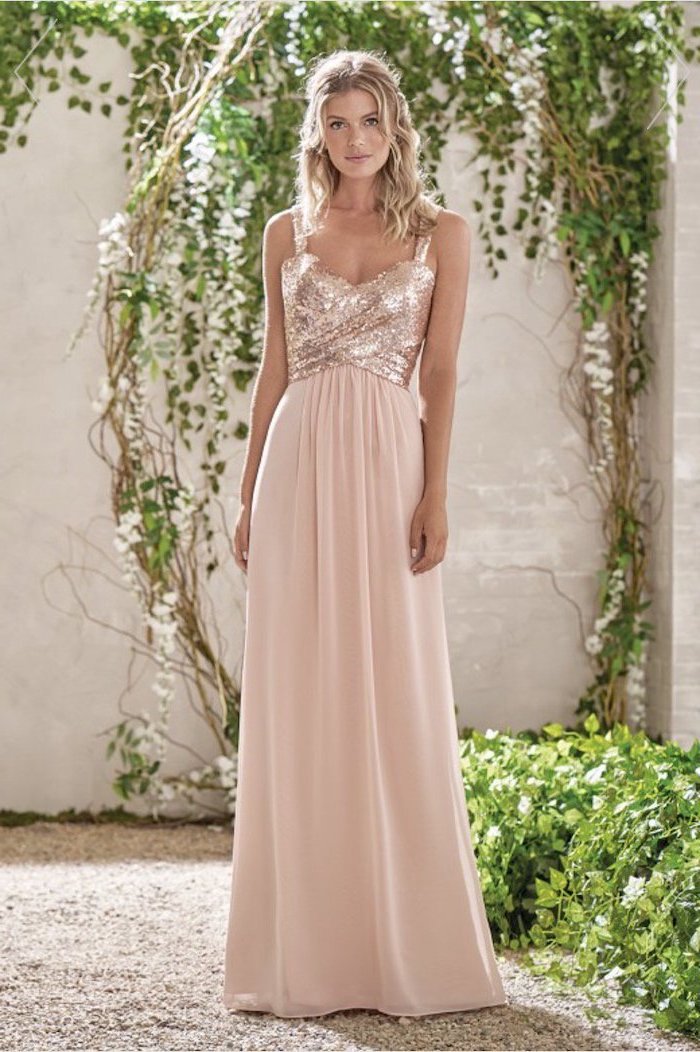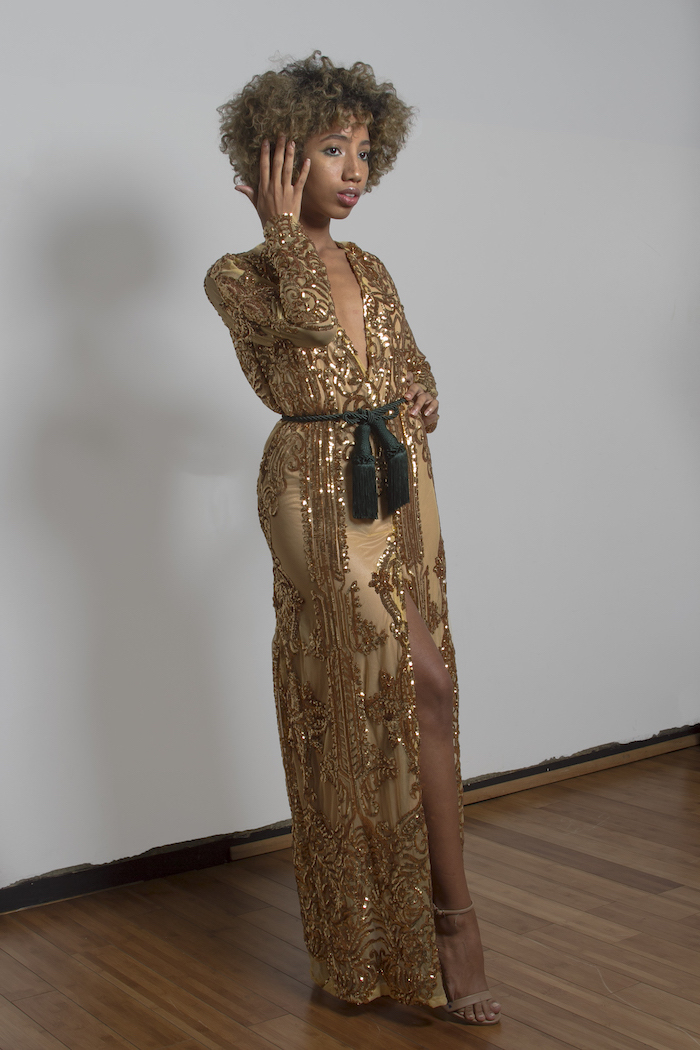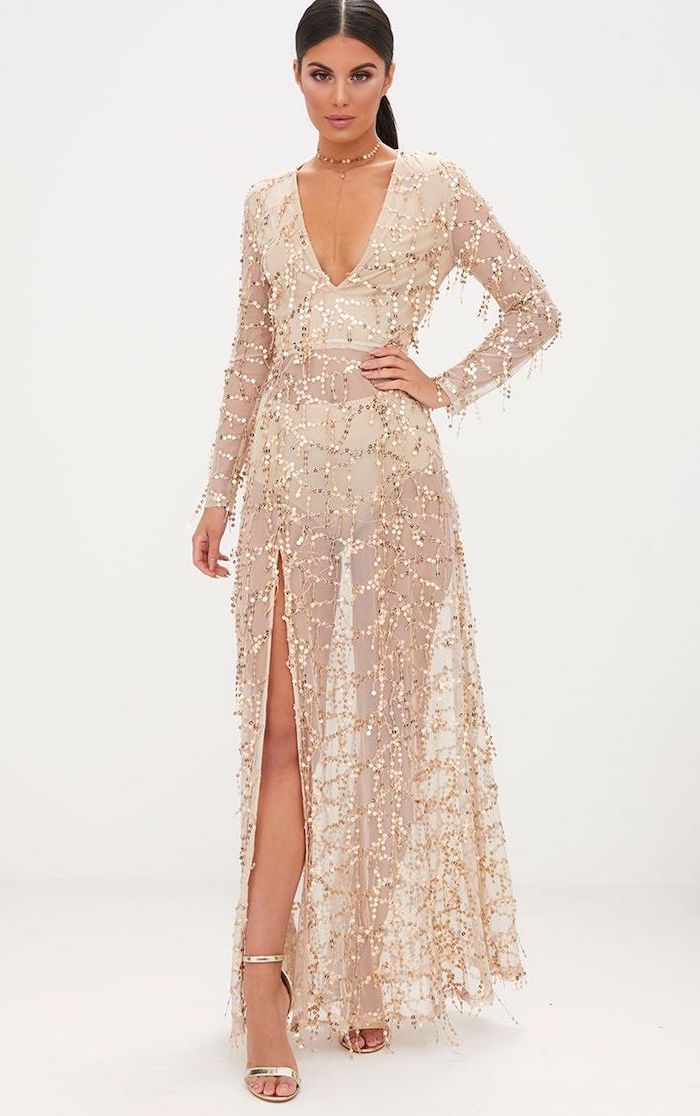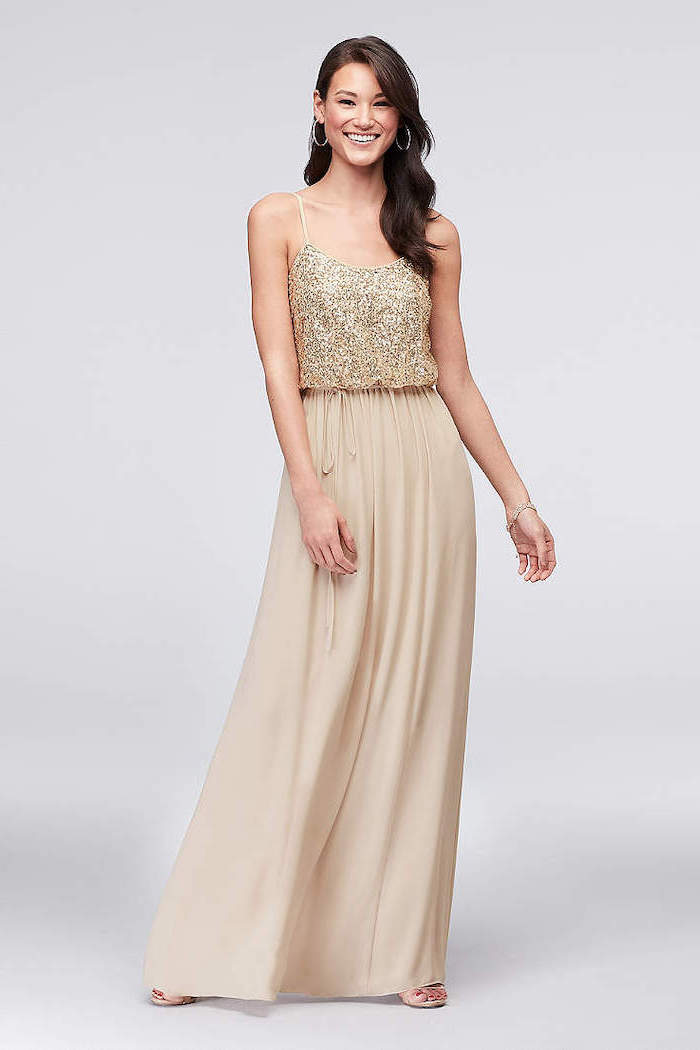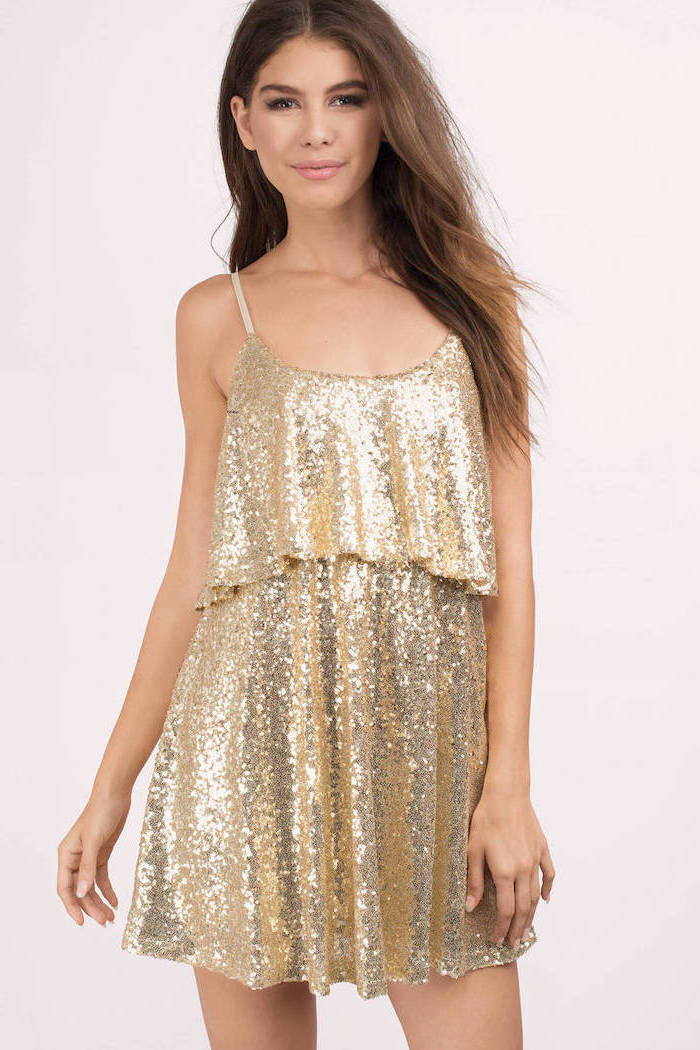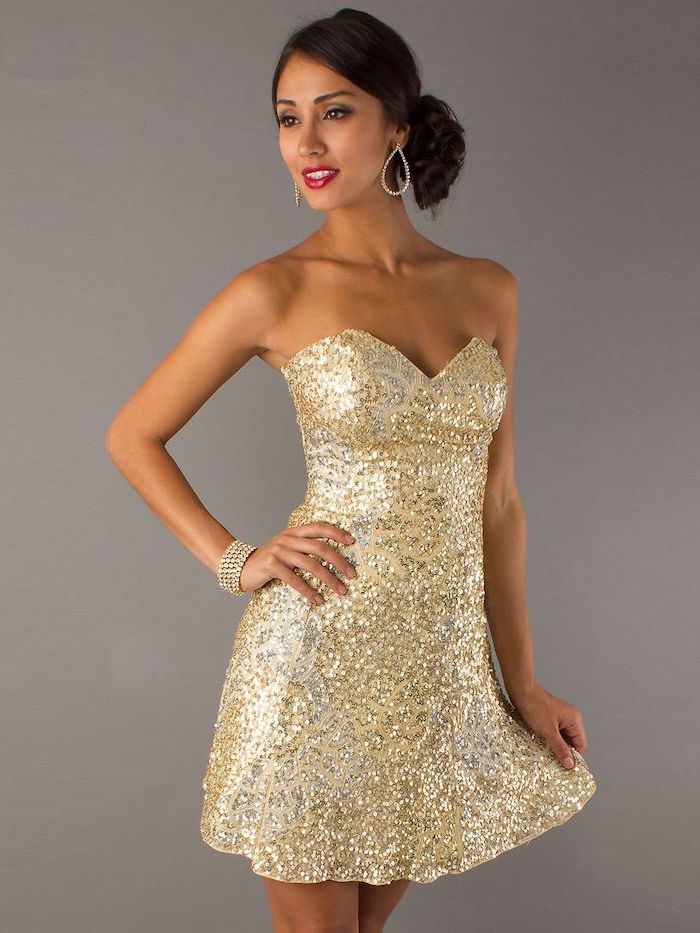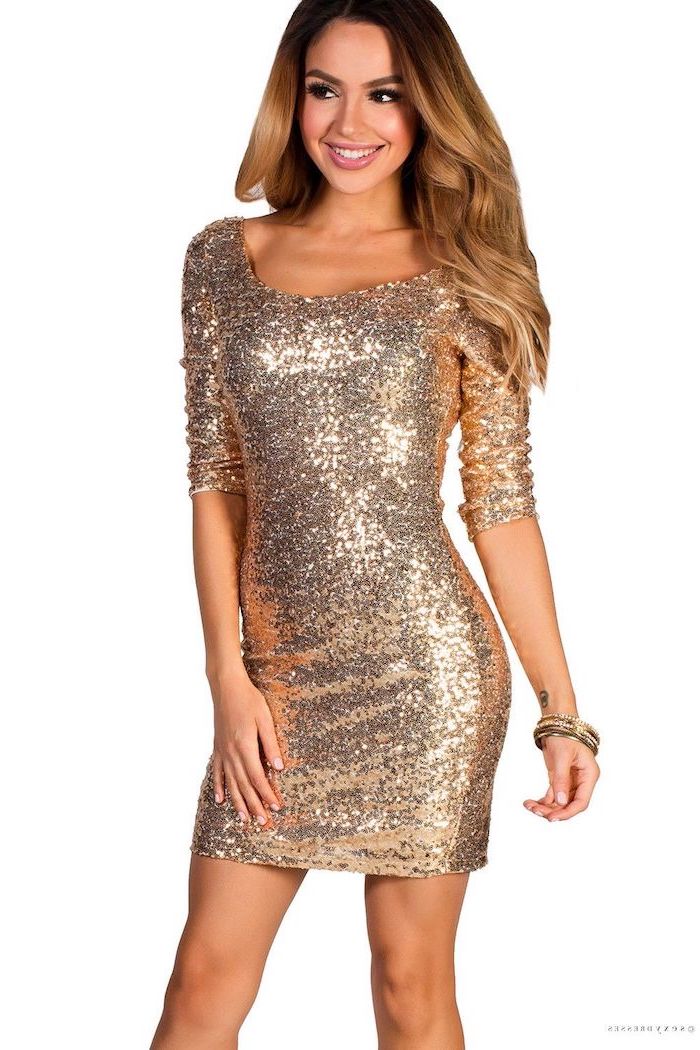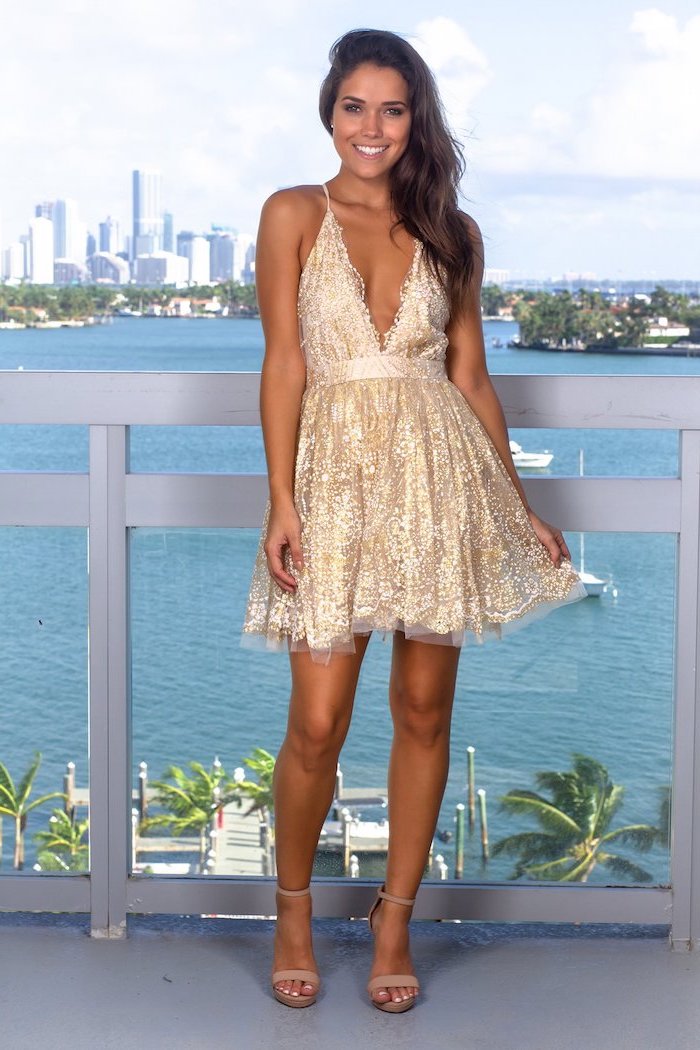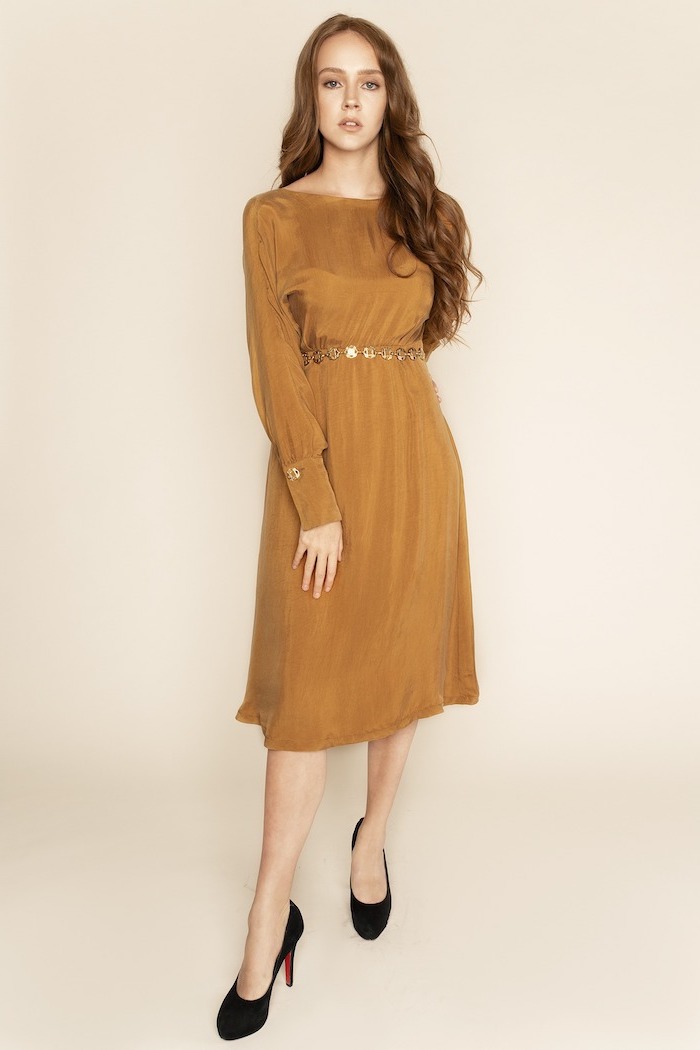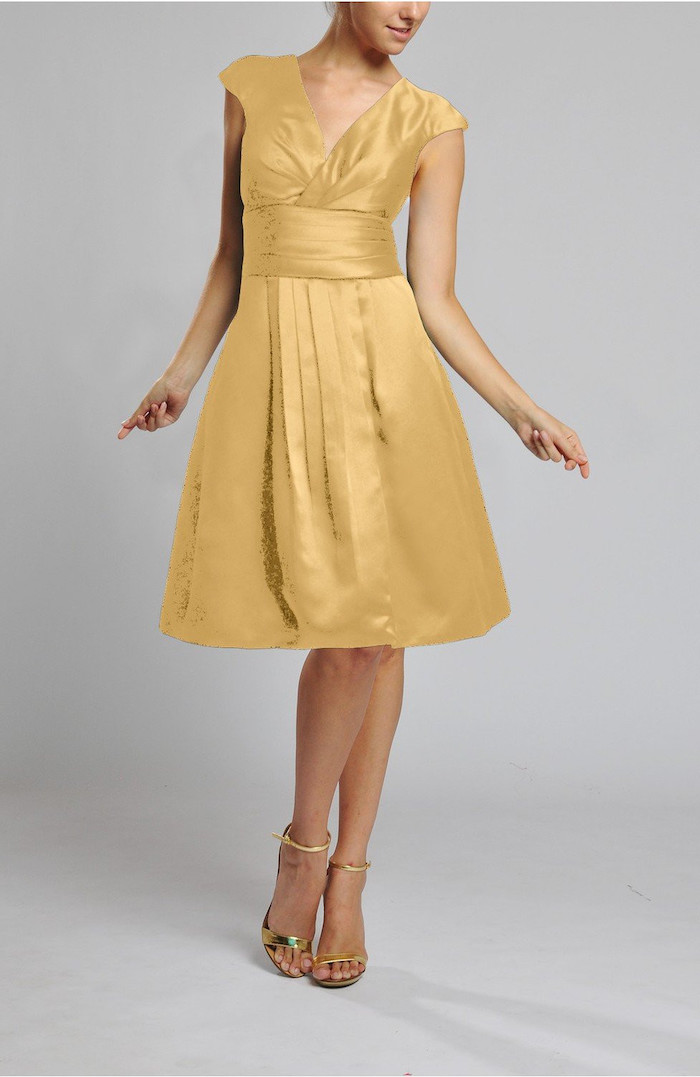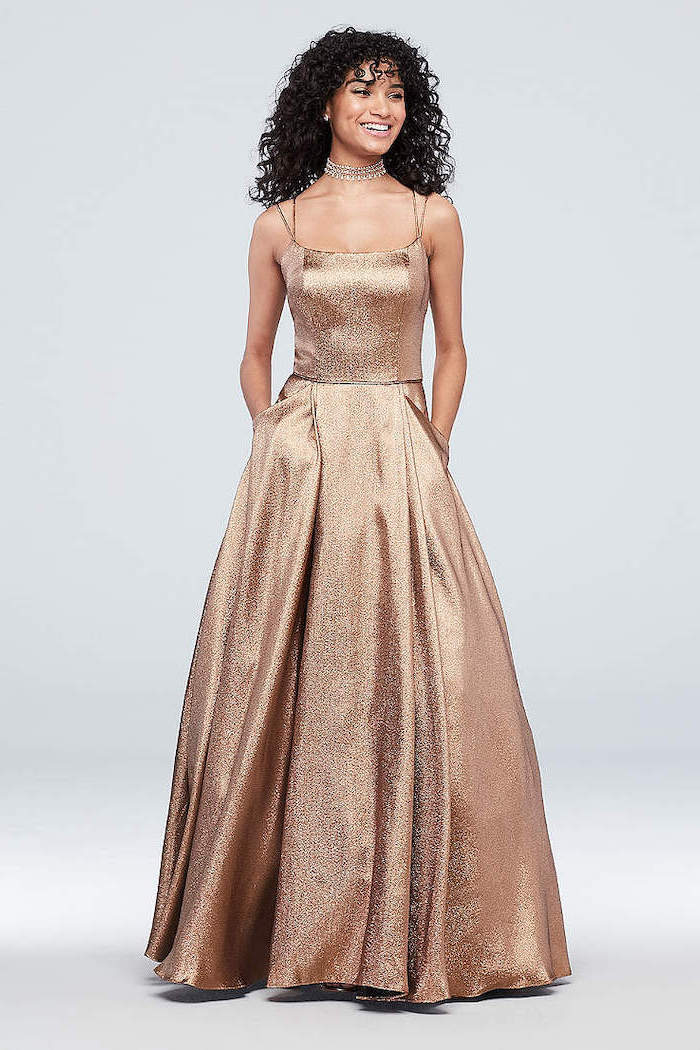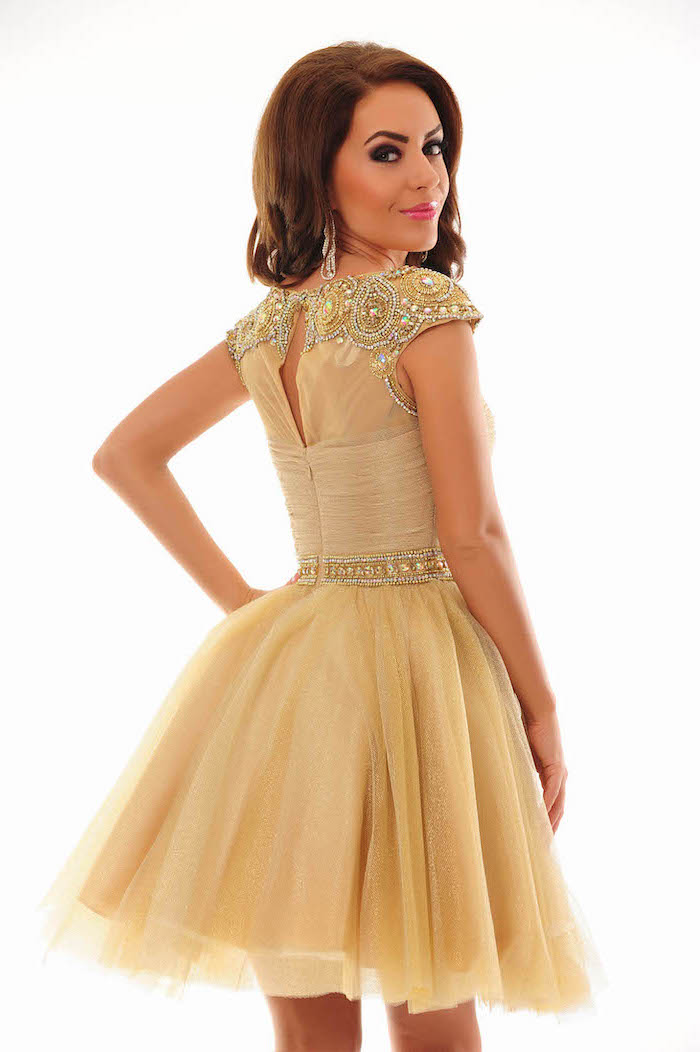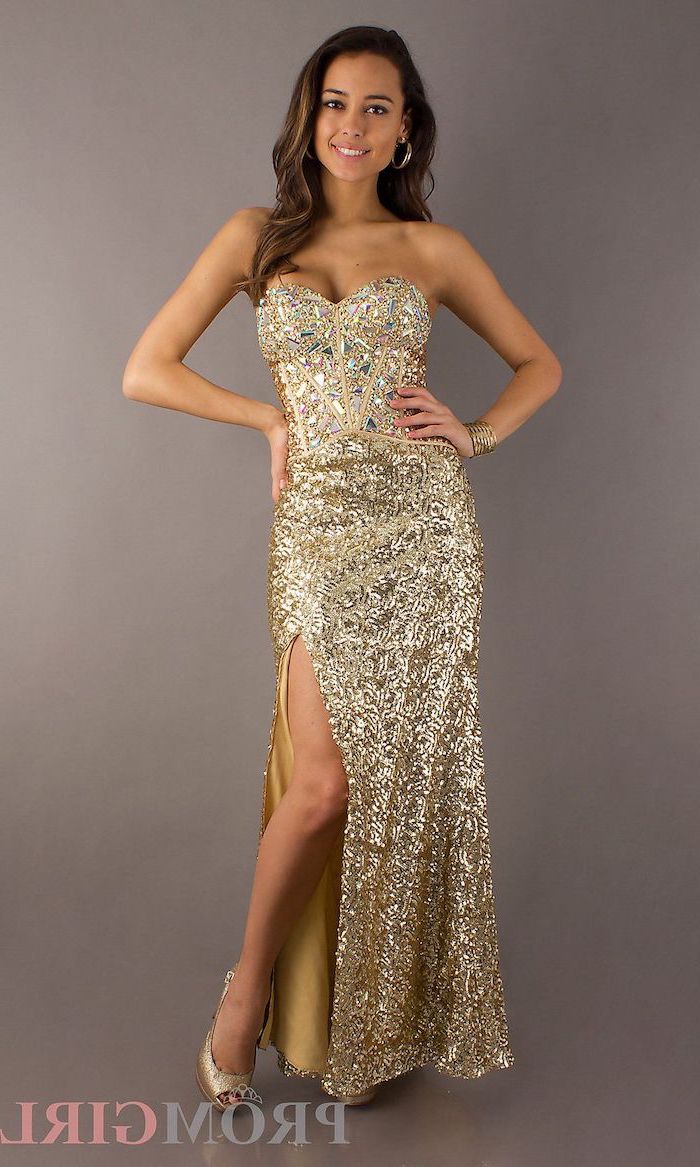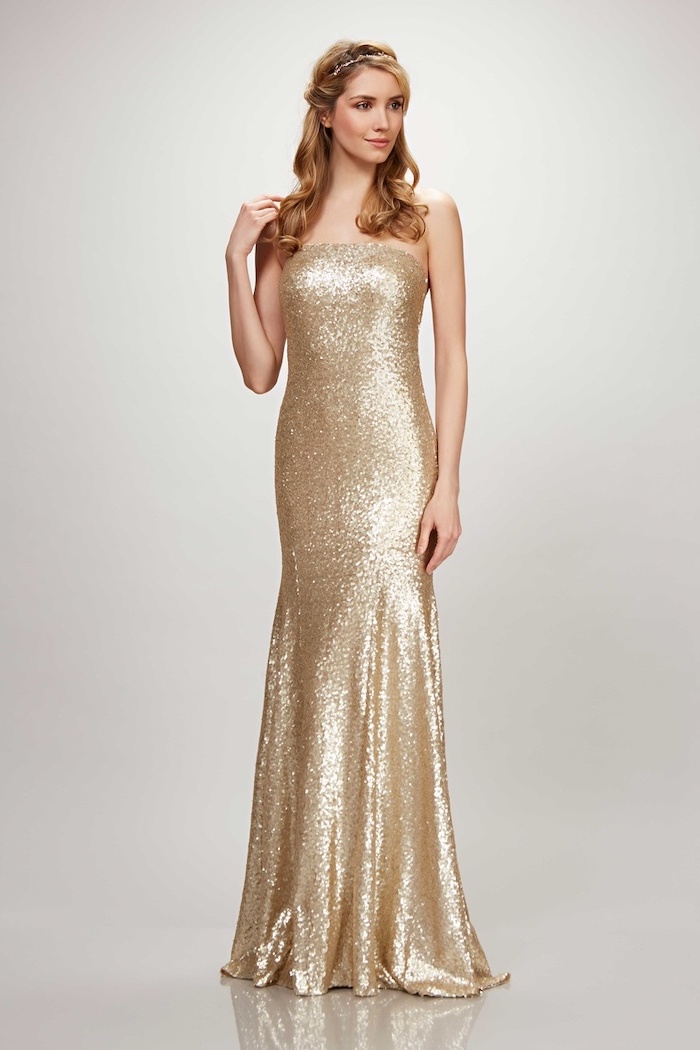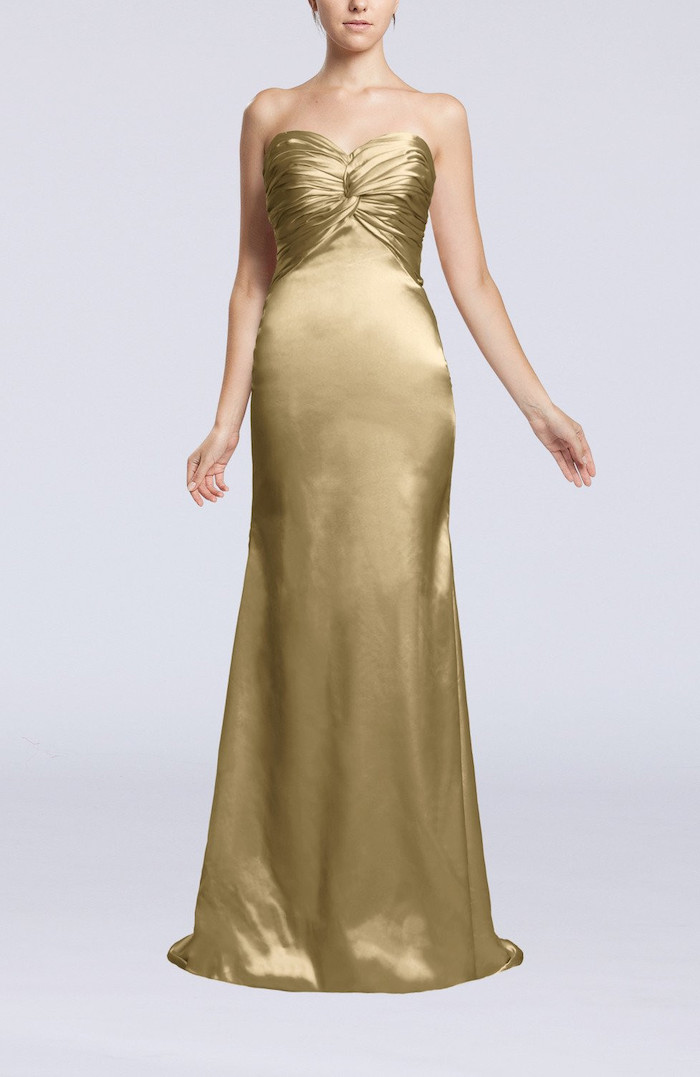 Crop top and a free-flowing skirt is another good option for your bridesmaids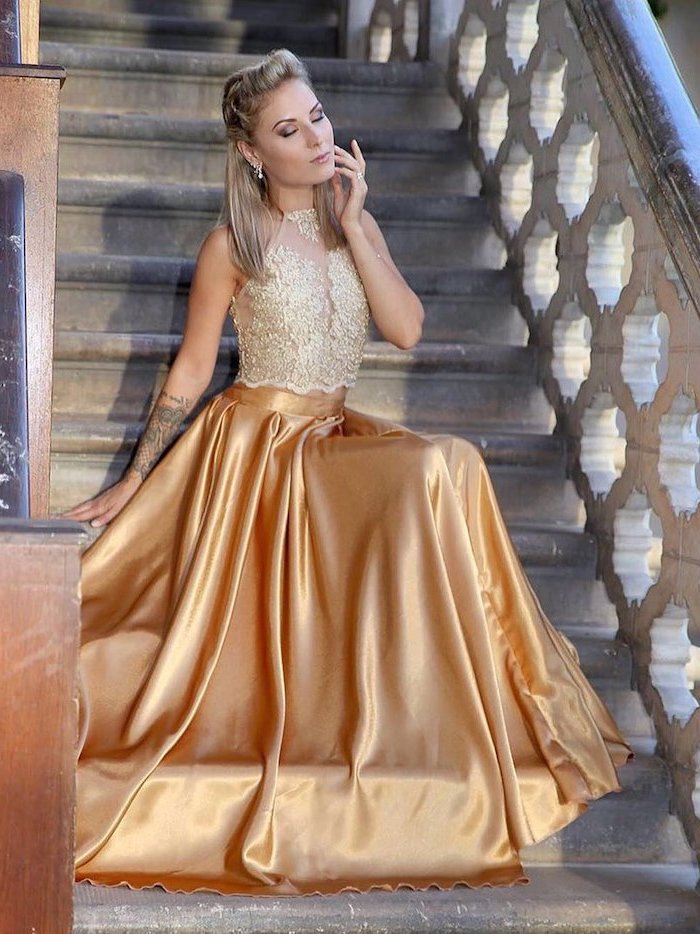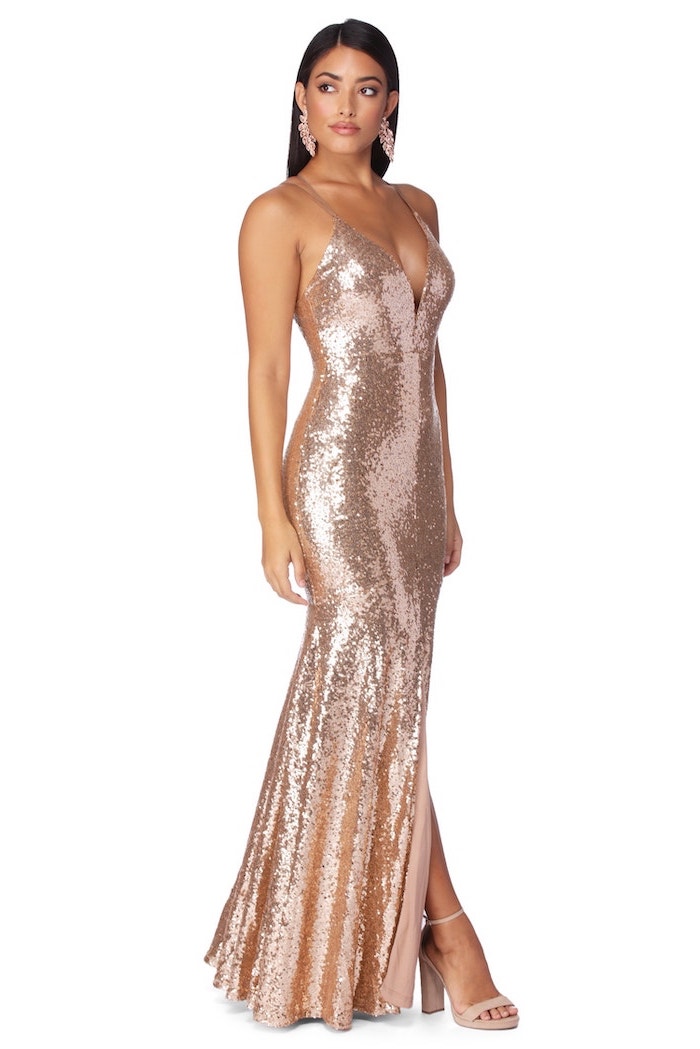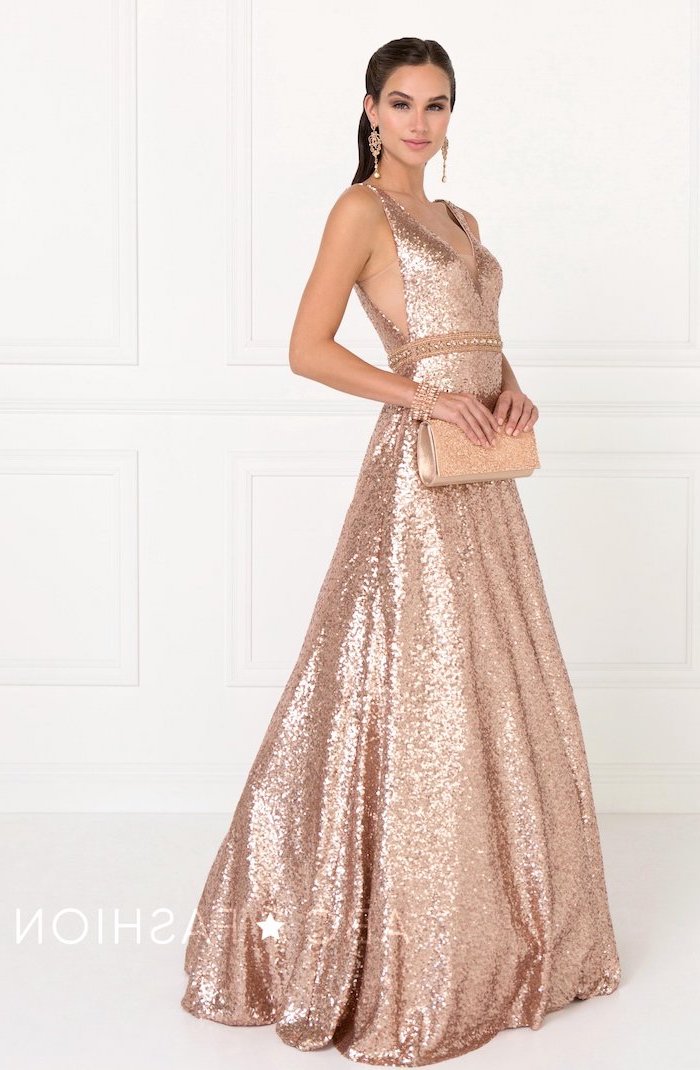 Vintage bridesmaid dresses