Ideas for gifts for wedding anniversary by year
We all need to feel special every once in awhile. That is why, whenever there are special days or moments to celebrate, we should take full advantage of them. Everyone knows that your wedding day is one of the most memorable and special days in your life. And the good news is, each year we get to feel extra good on the day we got married. Celebrating a wedding anniversary is a beautiful thing. And today we want to help your celebrate in style. Today we have prepared an article, which shows you the type of wedding anniversaries listed by year and what kind of gift you need to give for each one of them. We are also going to share with you a few ideas for gifts for wedding anniversary by year.
Celebrate the most special day of your life each year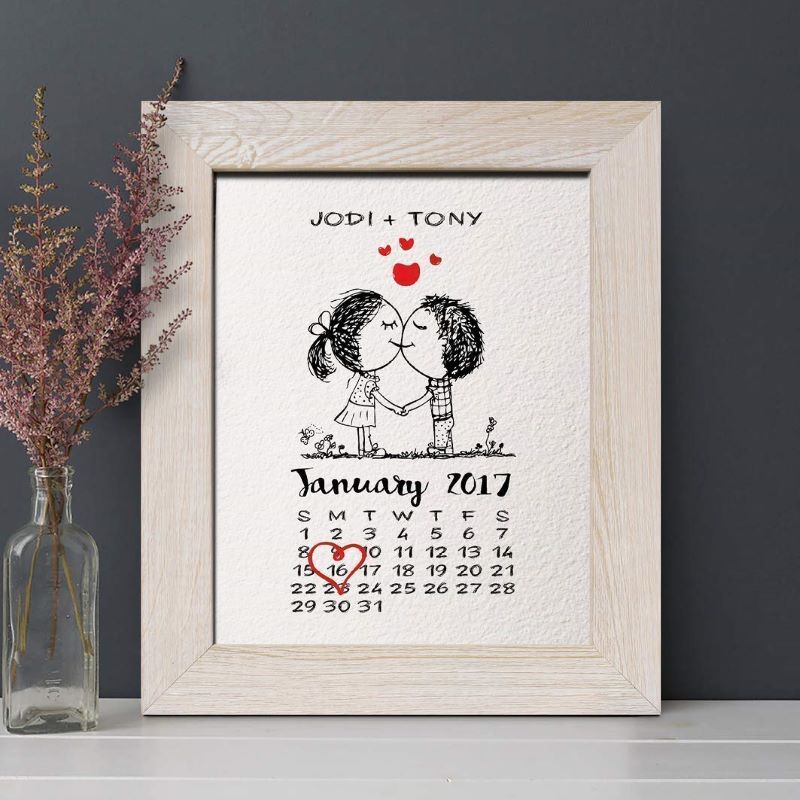 Paper wedding anniversary
The first and most important wedding anniversary is the paper one. Celebrating one year of being married feels extra special. It is commonly accepted to give paper gifts to your significant other on the first year, because just like paper, your union is still thin and vulnerable. There are lots of ideas out there for paper wedding anniversary gifts. For example, you can think creatively and creat date night cards. On the other hand, you can gift your significant other with a nice poster, signifying your wedding date and any other important dates in your life. The possibilities are endless.
A sundial is such a beautiful and creative gift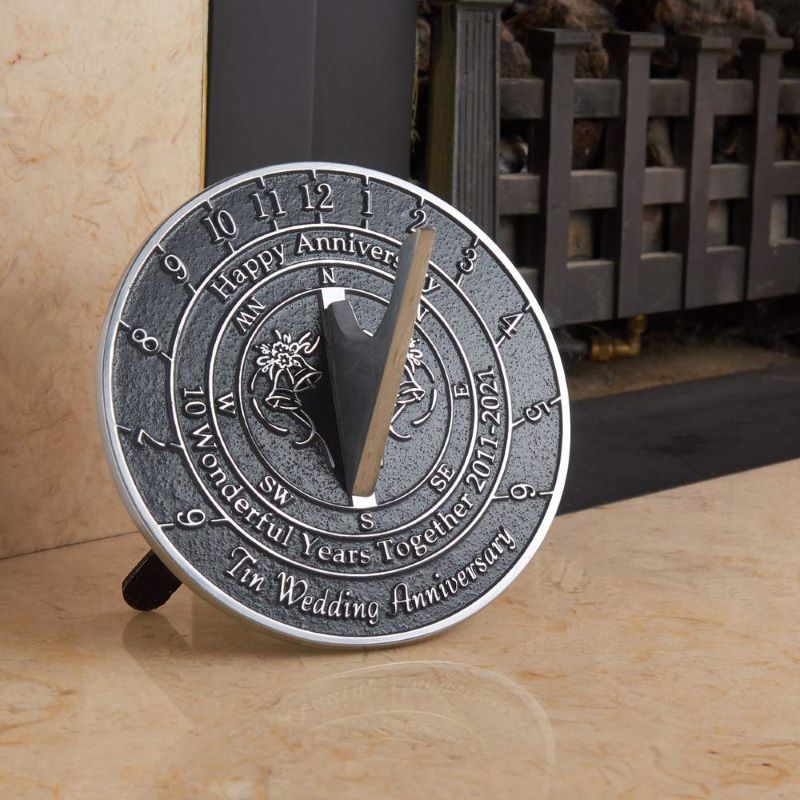 Aluminium or tin wedding anniversary gifts
The first year is important, don't get us wrong, but there is something very special about celebrating 10 years of marriage. The symbol of the 10th year has to be aluminium or tin. Both are metals, but both are not the strongest metals. Just like your marriage – it is strong, but you still have room to grow. If you want to be creative you can create an aluminium plaque with your wedding song or a gorgeous sundial, with a special message.
Celebrate 20 years of being married with a nice China set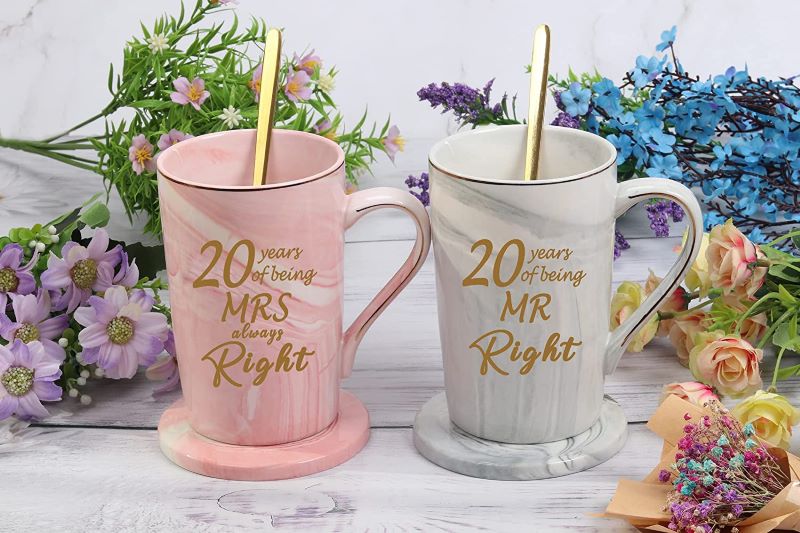 China gifts for wedding anniversary
Once you hit the 20 year mark, your wedding anniversary might not seem like the most special day. However, it is still important to celebrate it. Because it's a china wedding anniversary, naturally, a china set makes the most sense for a gift. If you already have one, though, you can give each other nice china mugs with special messages. You can even get a nice china tea set if you love enjoying tea together.
Treat your significant other with a pearl necklace for your 30th wedding anniversary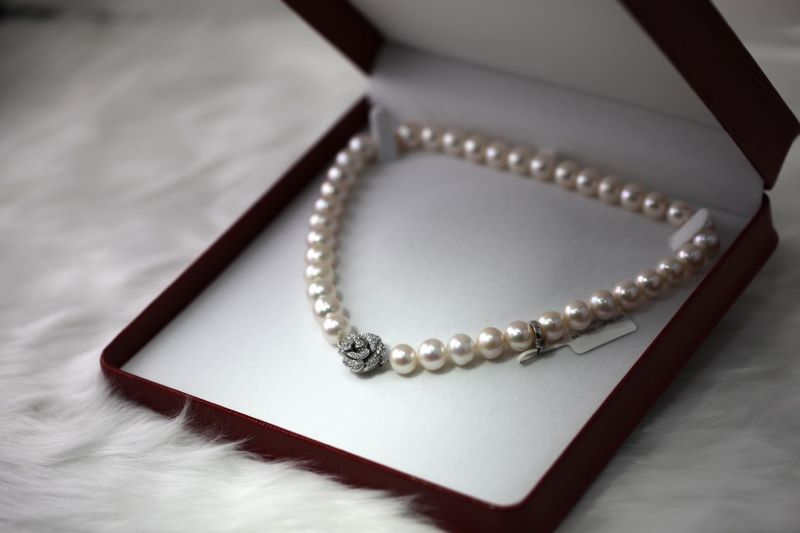 Pearl gifts for wedding anniversary
Your 30th wedding anniversary is important, because it marks a very large period of time which the two of your spent together. The symbol of the 30th anniversary is the pearl. Naturally, a pearl necklace is the perfect gift. However, you don't have to break the bank. Instead, choose a jewelry box with a small pearl detail or decoration on it. It will be a thoughtful and beautiful gift.
Celebrate your 40th wedding anniversary in red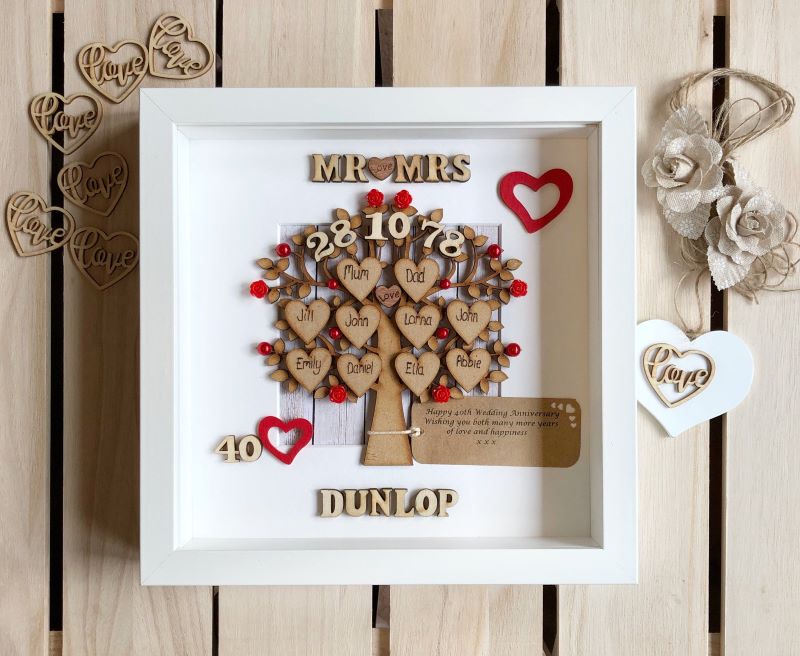 Ruby wedding anniversary
Once the years start rolling, it may not be so much about you giving gifts to your significant other, but rather your children giving you anniversary gifts. 40 years together is a long time. The symbol of the 40th anniversary is the ruby. Now, rubies are no doubt expensive. Naturally, the best gifts are ruby rings or necklaces. However, anything in red color is really well accepted. For example, the photo below shows a gorgeous family tree in red, which is a very personal, thoughtful and creative gift.
50 years together is a special occasion you absolutely have to celebrate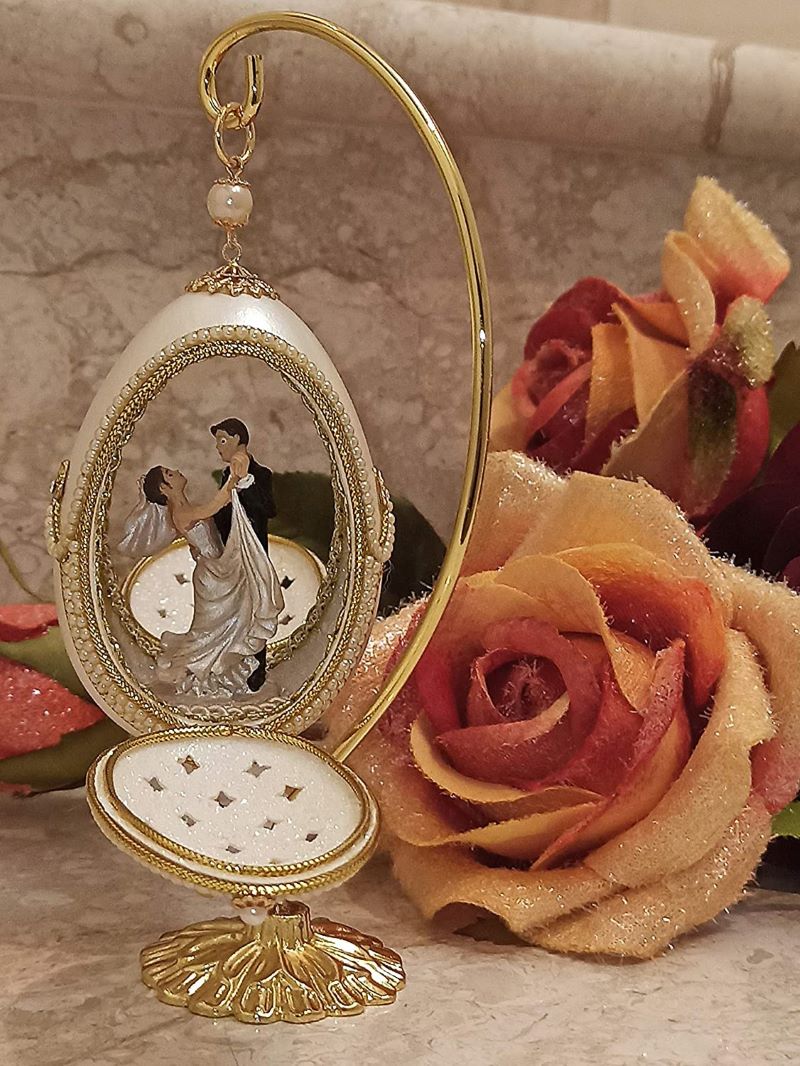 Gold wedding anniversary gift
50 years together! Wow! Just saying it makes it look like a lifetime. If you are celebrating a 50th wedding anniversary then you are a lucky one. Congratulations! The most obvious gift of course, is gold jewelry. However, it can be a bit pricey. That is why, for example, you can choose a nice gold figurine, like a rose. Another option is to get a dinner set with gold details. In general, anything with even a little bit of gold makes the perfect gift!