150+ Beautiful and Creative Suggestions for Dyeing Easter Eggs
Spring is fast approaching and, although most of us are really looking forward to warmer weather and blossoming trees, there is something we anticipate even more: Easter! There are many reasons to love this joyous holiday – yummy food, egg hunts, gift baskets and – above all – spending quality time with our loved ones. This is exactly why we decided to devote today's article on one of our favorite traditions – dying Easter eggs. Not only is it a fun activity that all the family can enjoy, but it helps to bring us all together and gives us an opportunity to display our creativity and artistic skills.
Have you ever wondered about the origins of the tradition of dying Easter eggs? There are many different versions of the story. According to some, people used to color eggs long before the onset of Christianity. The word Easter itself stems from Ēostre – the name of a Germanic goddess, associated with spring and fertility. She was often depicted with birds, rabbits and eggs, which symbolized rebirth and the renewal of life after winter. It is believed that after Christianity became a widespread religion, some pagan rituals, such as the dying of Easter eggs, were incorporated into the new doctrine. Other sources claim that the tradition of coloring eggs began with Christianity. There are several legends according to which eggs carried by the Virgin Mary or Mary Magdalene changed their color to red either during Jesus' crucifixion or after his resurrection. Yet another legend tells of a 13th century monarch, King Edward I of England, who allegedly gifted 450 painted eggs decorated with gold leaf to his royal court for Easter, thus starting the egg dying tradition.
We may never find out for sure which of the three versions is true but whatever the reason – we really glad that this fun and unique tradition came to be! And, since we want to share our love for Easter with you, we have selected the 150 very best and most original ideas for egg dying, coloring and decorating, including tips and tutorials. We hope they will make your holiday even more special and unique!
Dying Easter Eggs – A Fun and Festive Family Activity!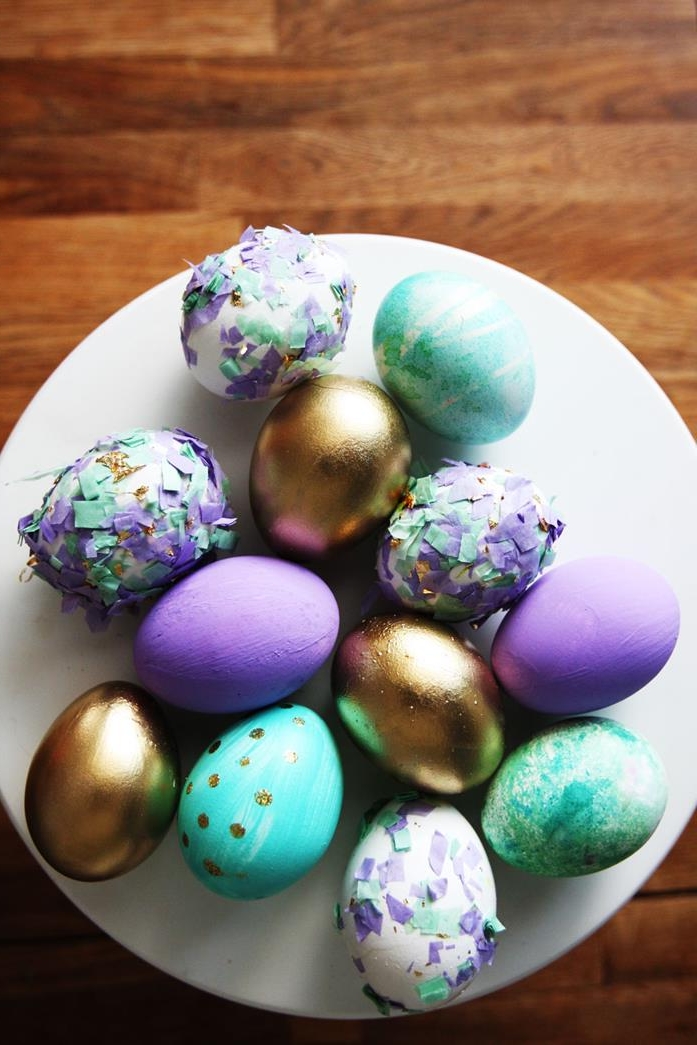 Our suggestions are divided into four groups. The first includes original and very creative ideas, for people who like crafting and trying new things. The second section features inspiration for those who like to paint, while the third is devoted to traditional methods of coloring eggs, using wax, natural dyes and more. The final group features various designs created with mixed media, which we found particularly interesting and inspirational.
Fun and colorful or stylish black and white? You decide!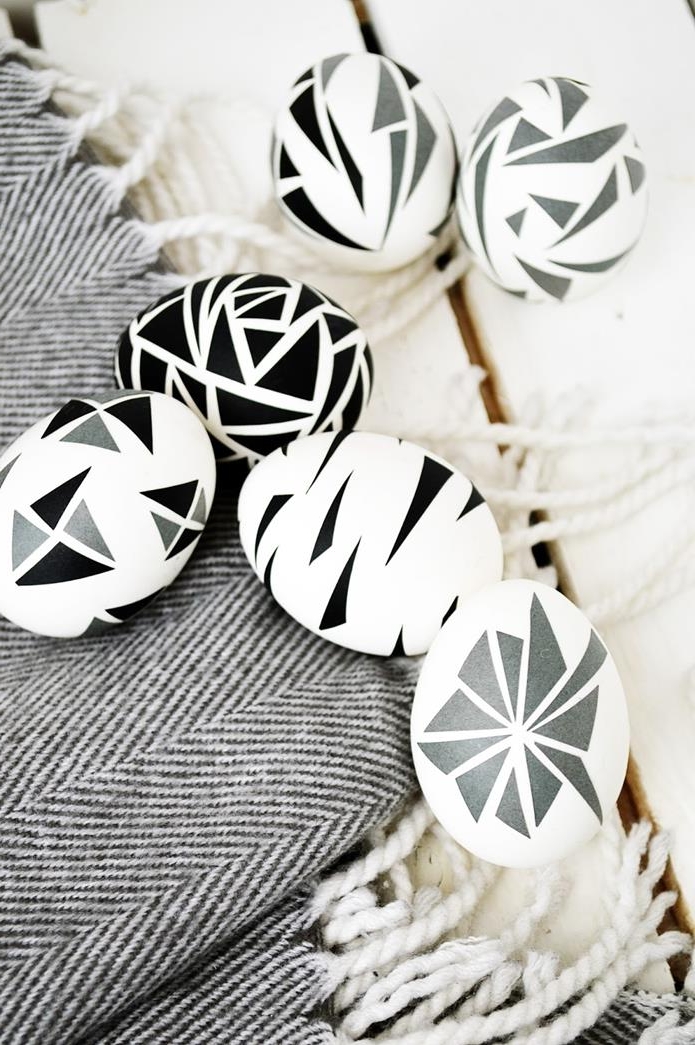 These glamorous Easter eggs are fit for royals!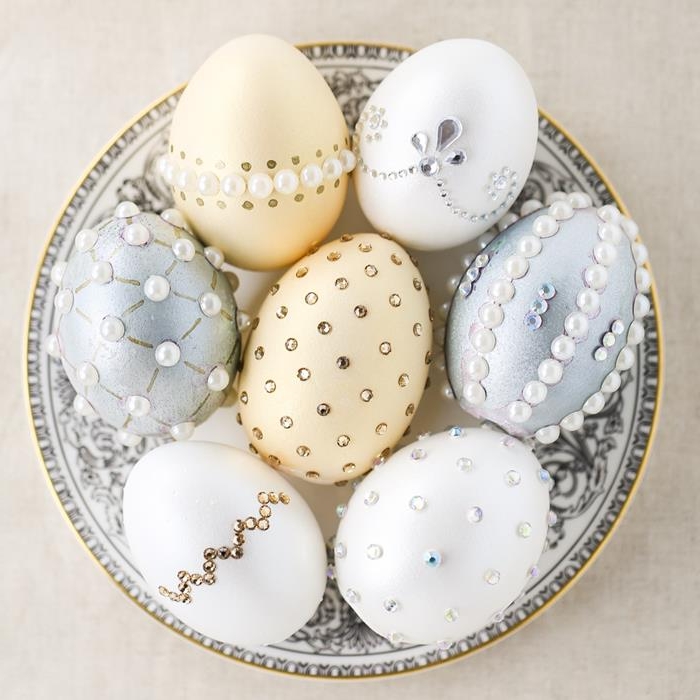 A simple but very effective design: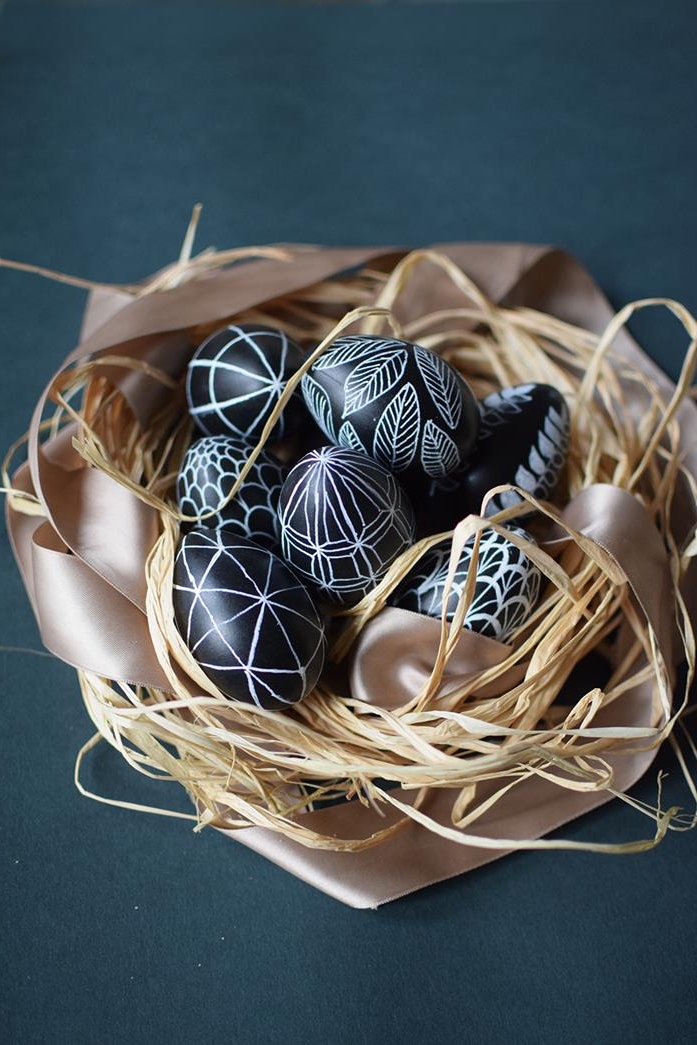 Cool and easy ideas you can try:
How cute are these unicorn eggs? Learn how to make them in the tutorial below!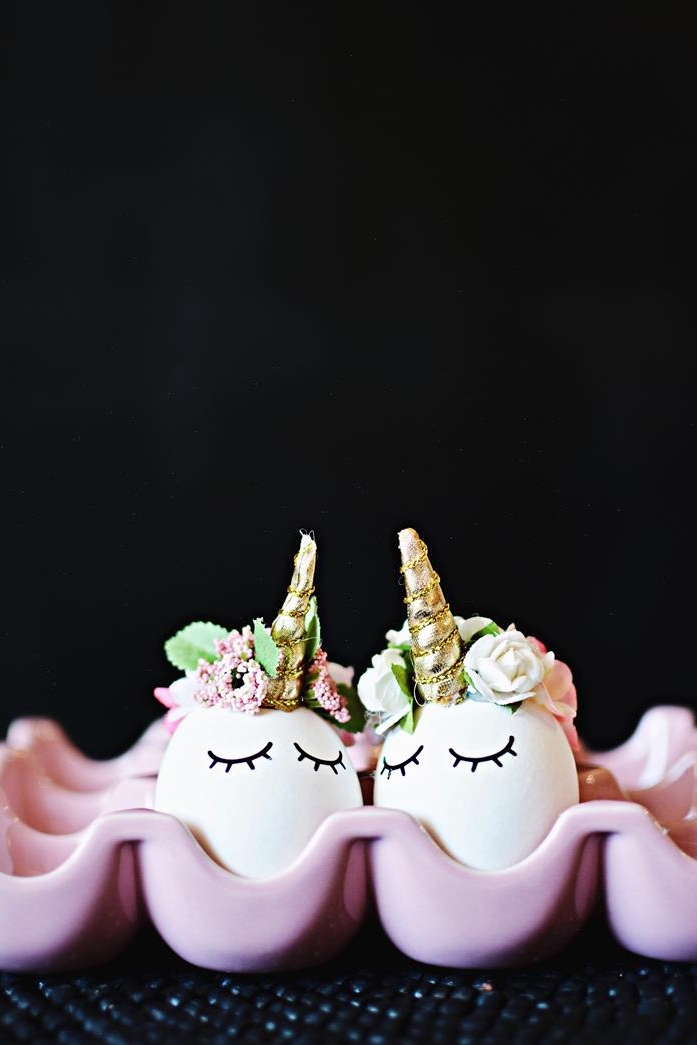 What you'll need:
Plain white hen's eggs
Small unicorn horns for crafting (sold in various online shops)
Miniature decorative flowers in white and pink (you can find them in all good art supply stores)
Super glue
Sleepy eye stickers or black marker
Instructions:
First of all, hard-boil the eggs and leave them aside to cool.
Take one of the small unicorn horns and put a tiny amount of superglue on it. Carefully stick it to the egg.
Now, take some flowers and stick them around the horn. Be careful not too overdo it though – the horn mustn't be obstructed!
Carefully stick the eye stickers or draw them by hand using a black marker.
Repeat until you have the amount of eggs you need.
Easy, right? Try it yourself!
Everything you need to make your own unicorn-themed Easter eggs: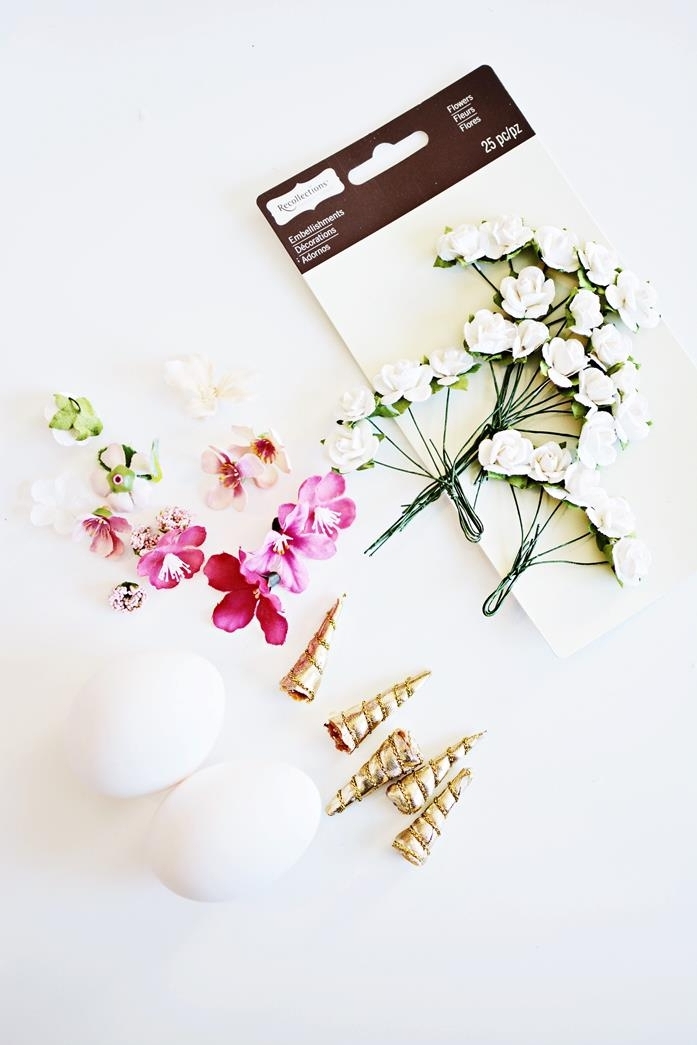 Sticking the horn can be tricky – be careful not to use too much glue!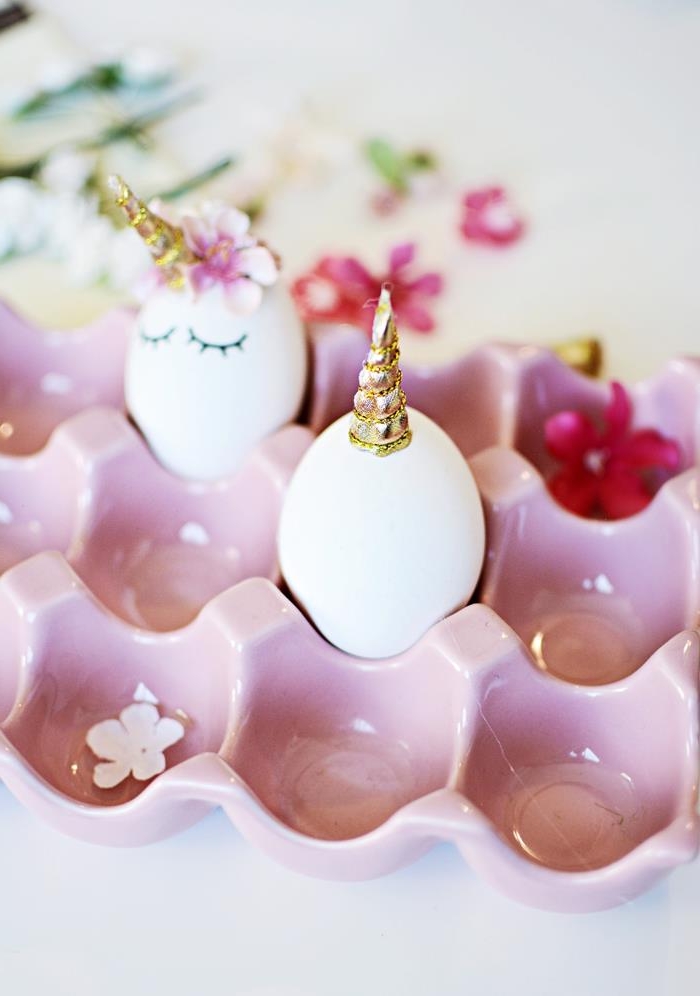 Once done, your Easter eggs should look like this: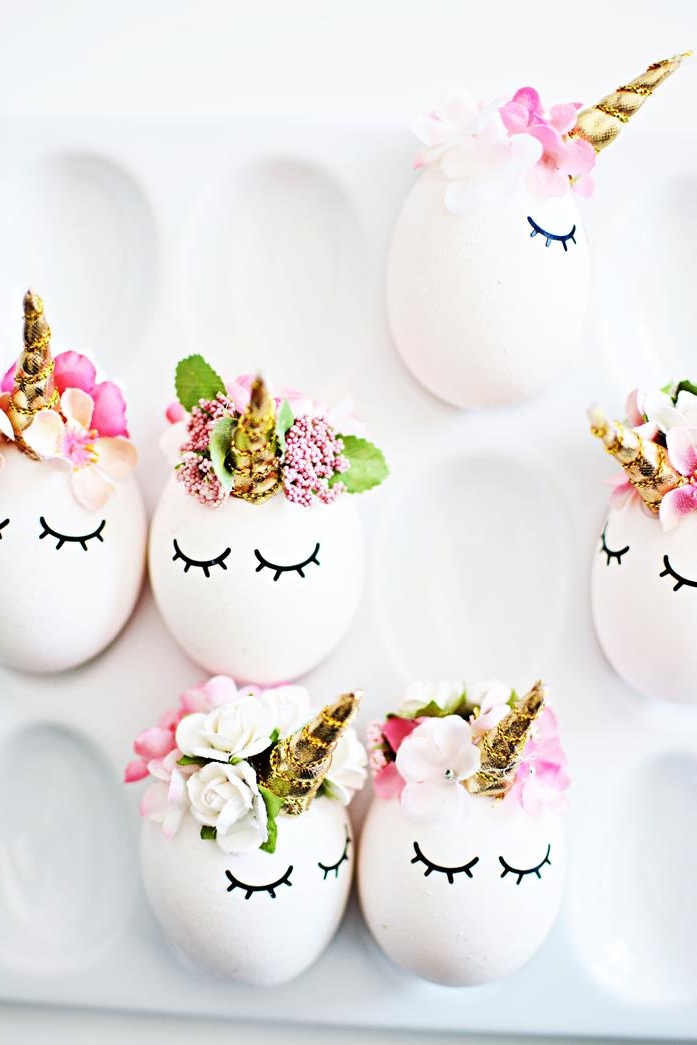 Our next tutorial is just as sweet and even easier to make! Your family and friends will love these cute pineapple eggs: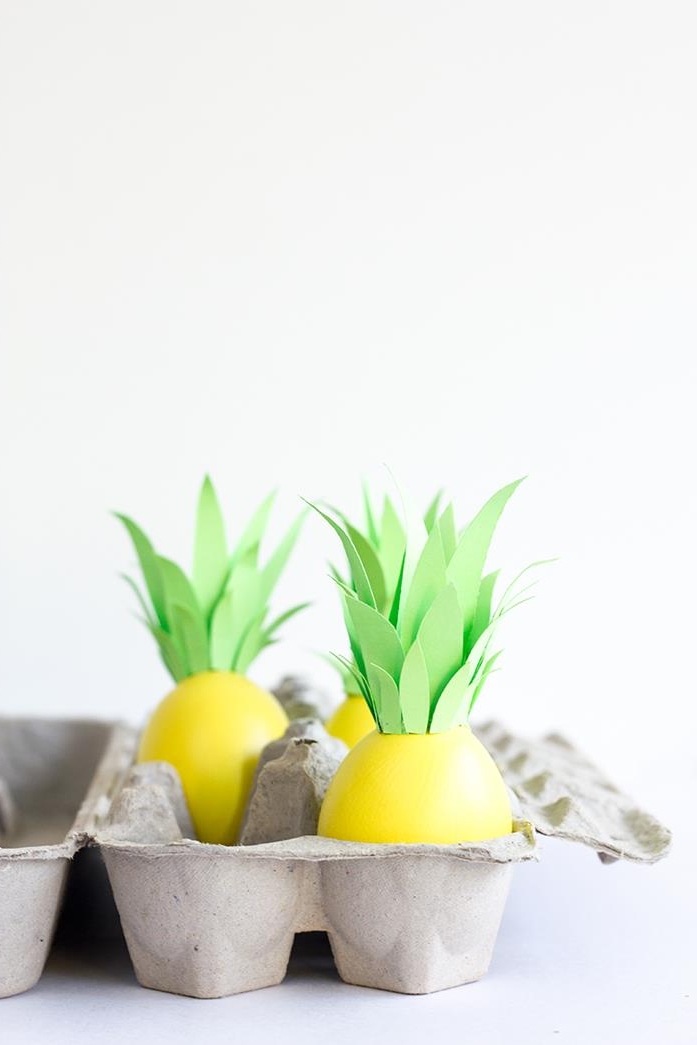 What you'll need:
Several hen's eggs
Yellow egg dye or food colorant
A sheet of light green card
A pair of scissors
Glue
Instructions:
Boil the eggs and dye them, following the instructions on the colorant's wrapper. Once done, leave them aside to dry.
Use the scissors to cut leaf shapes in different sizes from the green crafting paper. You will need about 15 for each egg.
Take a colored and dried egg and carefully stick the leaf cutouts, one by one, on its top, forming a circle.
Stick more leaves, until you are satisfied with the results.
Voila! Your Easter pineapple eggs are ready!
If you don't have any food colorant on hand, you can paint the eggs using acrylic paint and a brush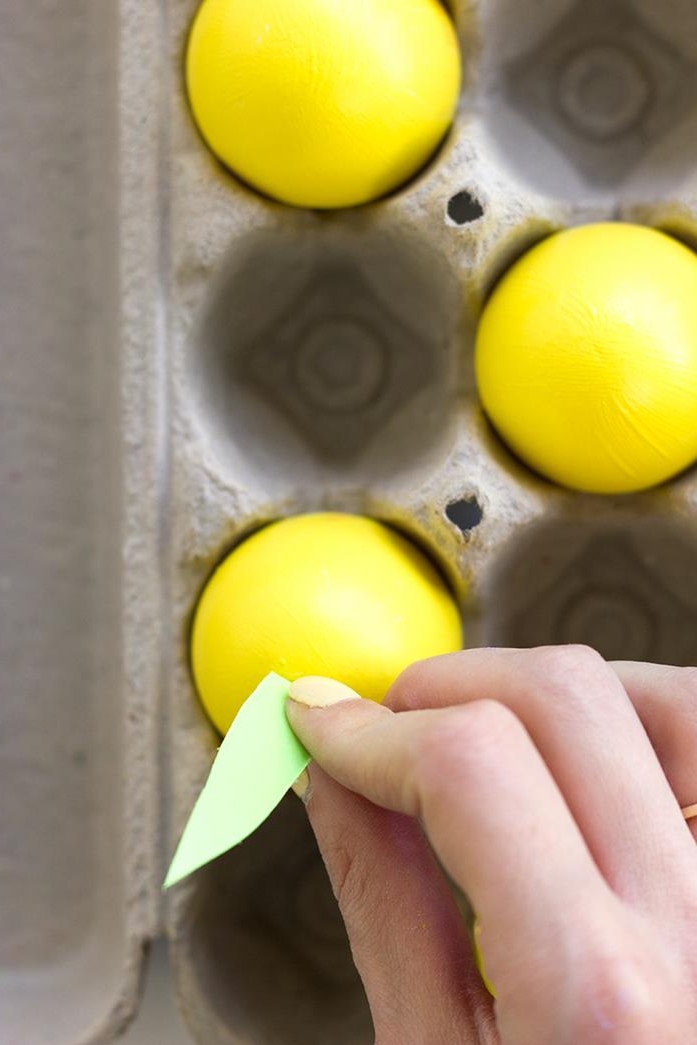 Make sure to use clear glue which leaves no trace once it's dry!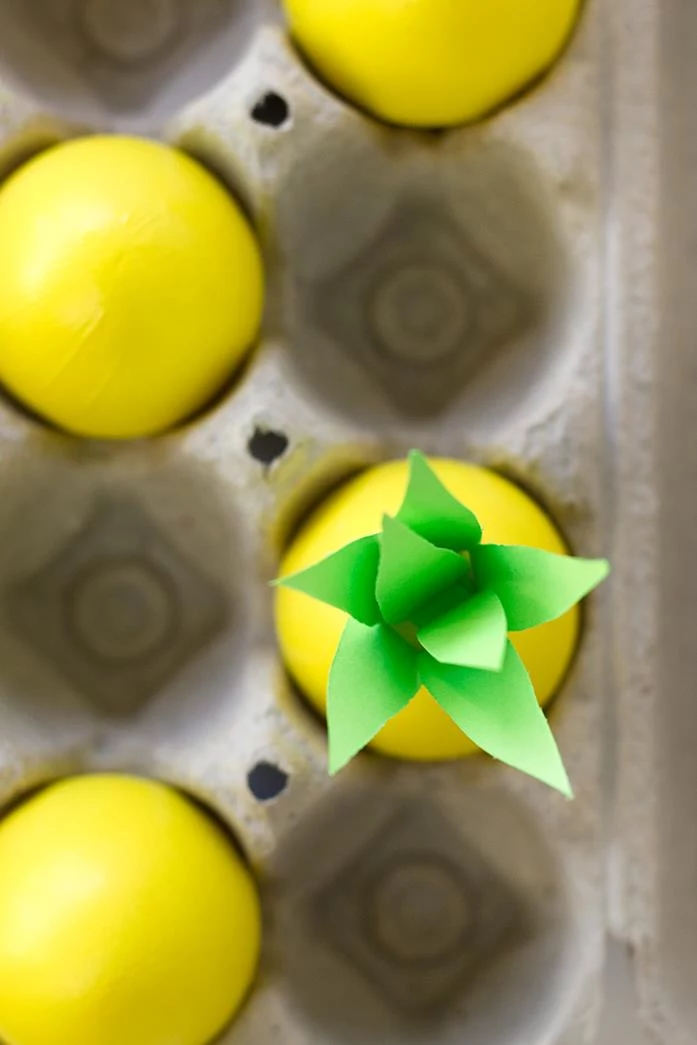 Fresh, creative, cute…and made only in 5 easy steps!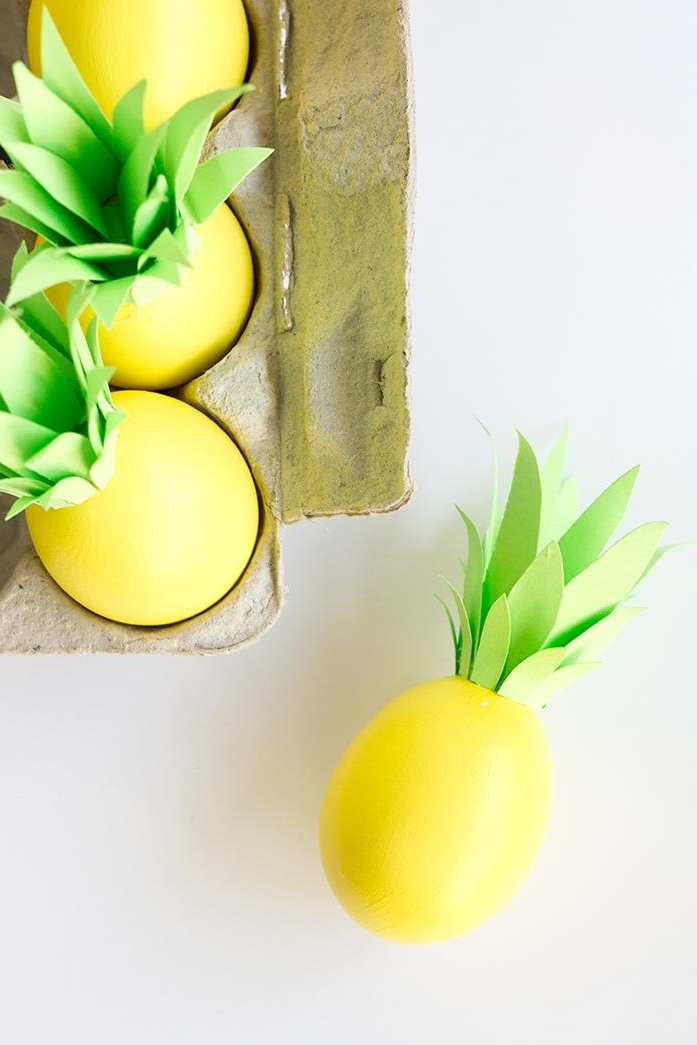 How about making some tiny egg hamburgers?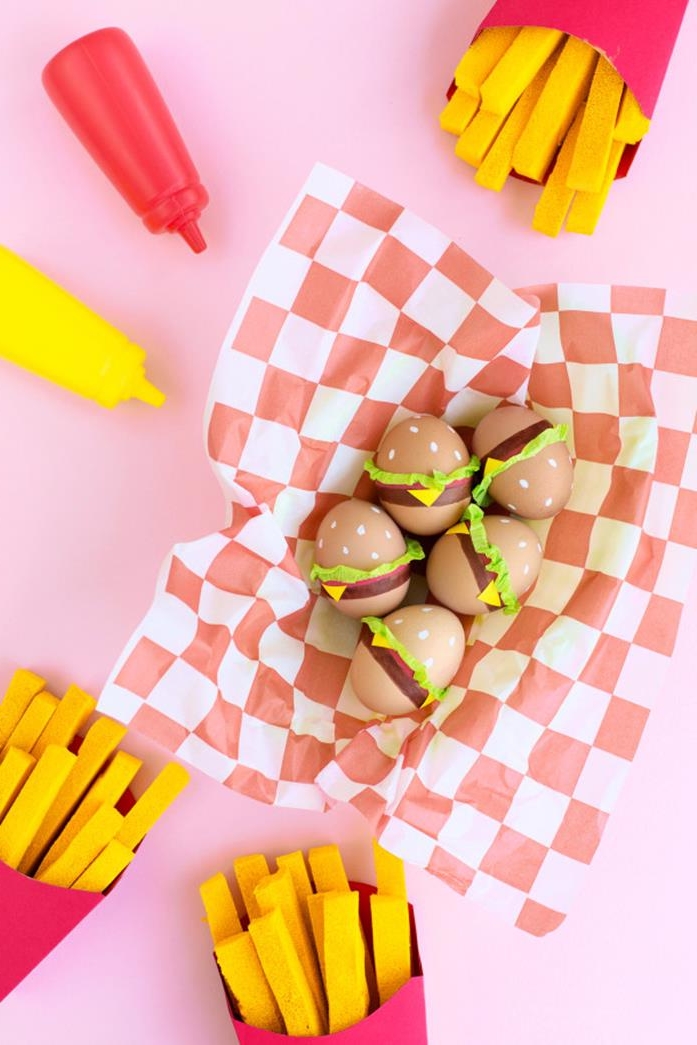 What you'll need:
Hardboiled eggs
A sheet of yellow paper
Green crepe paper
Scissors
Glue
Red and brown markers
White permanent marker
Instructions:
Take a hardboiled egg and use the brown marker to draw a thick line around its middle. This will be the "meat" of the hamburger.
Then, use the red marker to draw the ketchup – a thinner line above the meat.
Cut some small triangular shapes out of the yellow card to act as cheese. Carefully stick one or two exactly where the brown and red lines meet. This way it will seem the cheese is between the meat and ketchup.
Cut a strip of crepe paper, long enough to go around the egg, and carefully stick it above the red line, so it looks like lettuce.
Finally, draw some sesame seeds on the upper part of the egg, using the white permanent marker.
The necessary materials: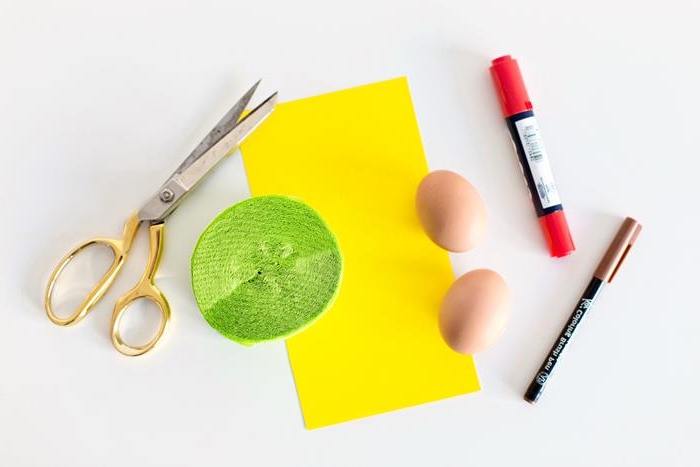 A step by step photo guide to make things easier: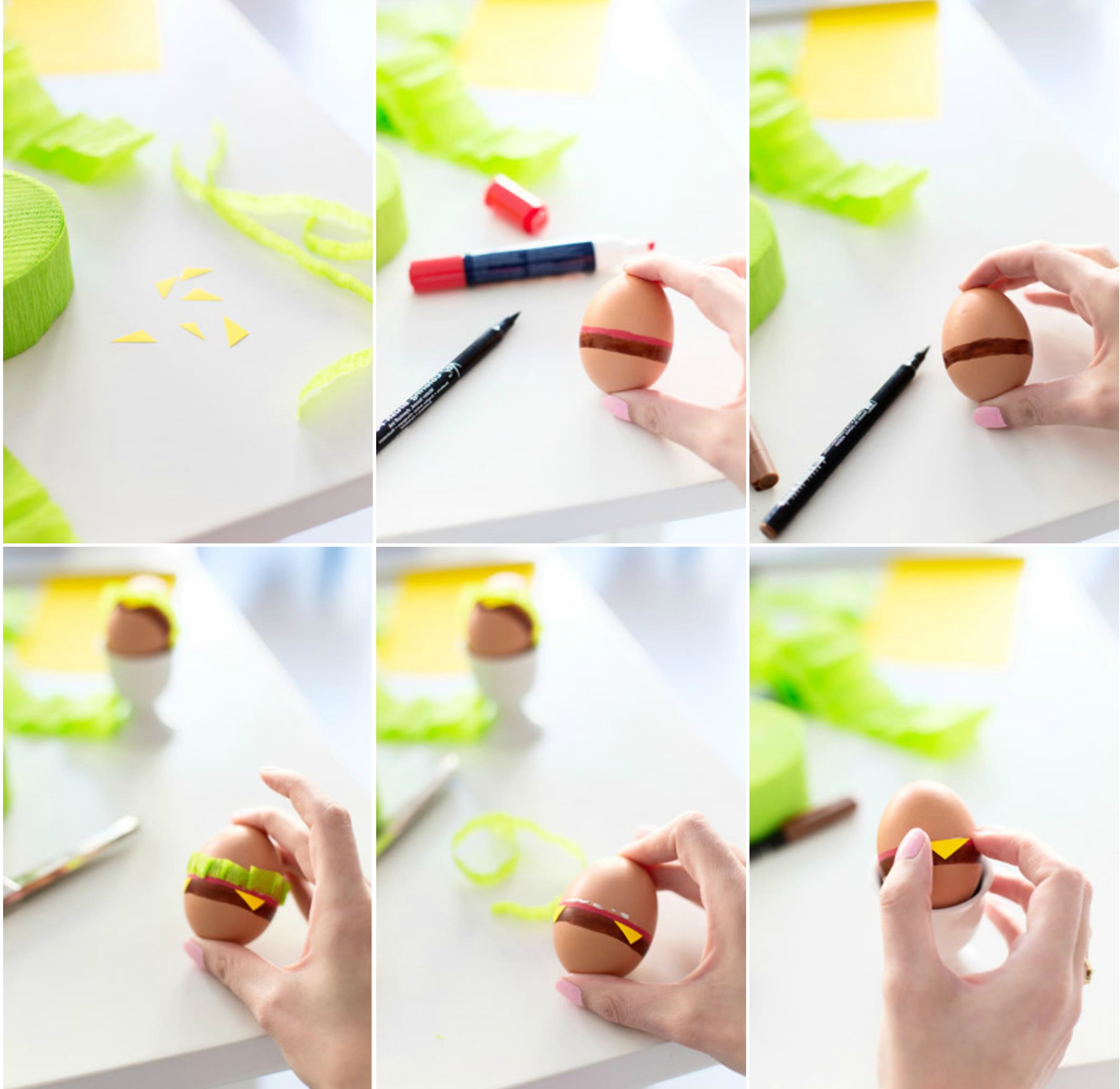 Here is another fun, easy and adorable idea: swan and flamingo easter eggs!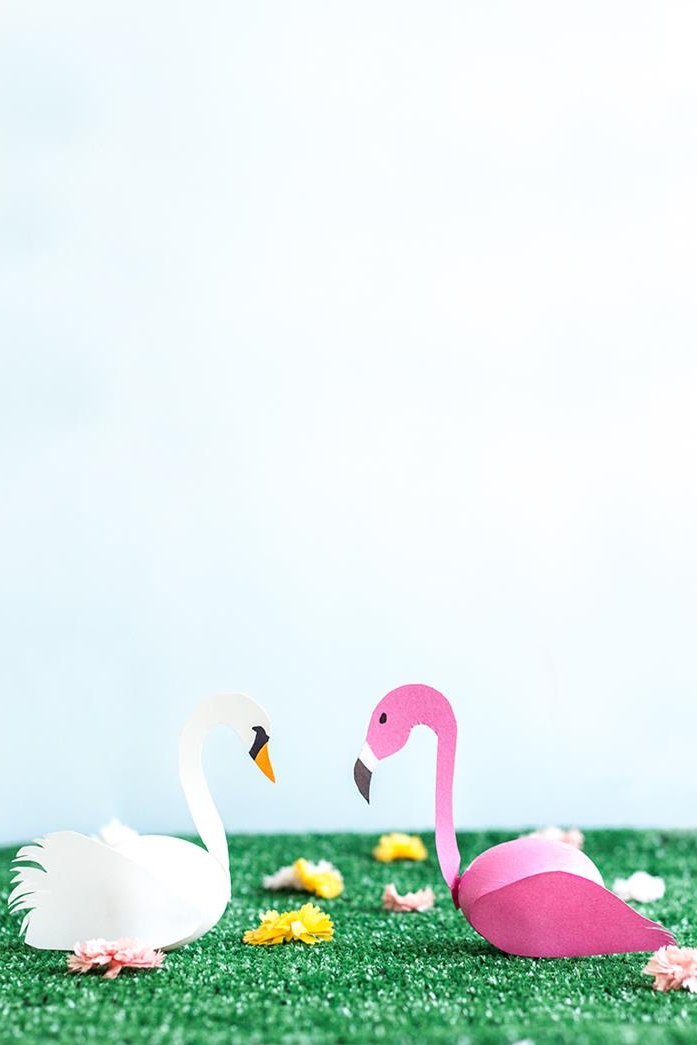 What you'll need:
White hen's eggs
Sheets of white and pink card
Pink paint or food dye
Black and orange markers
White permanent marker
Masking tape
Scissors
Instructions:
Boil the eggs and dye half of them pink, using paint or food dye. Leave the rest white.
Cut the birds' heads and necks out of the white and pink card, then use the black, orange and white markers to color-in their beaks and draw their eyes.
Now, cut out the wings, making several tiny incisions at the tips to simulate feathers.
Stick the necks and wings on the eggs using masking tape.
Ready!
This project is easy as pie, and just as sweet!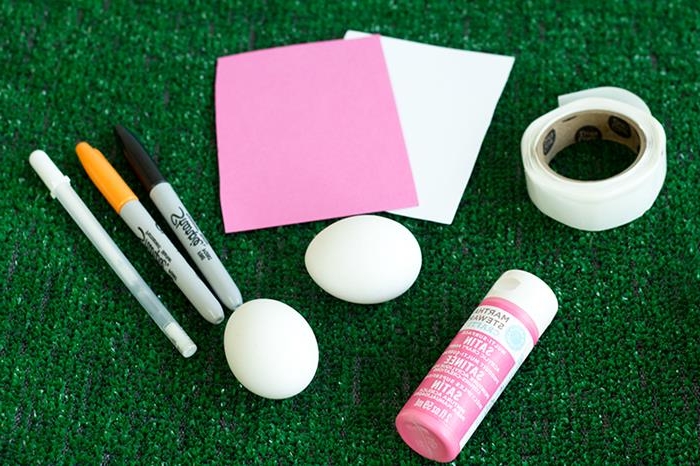 Speaking of sweet… aren't these ice-cream cone eggs just delectable? This is one of our cutest and easiest ideas for dying Easter eggs: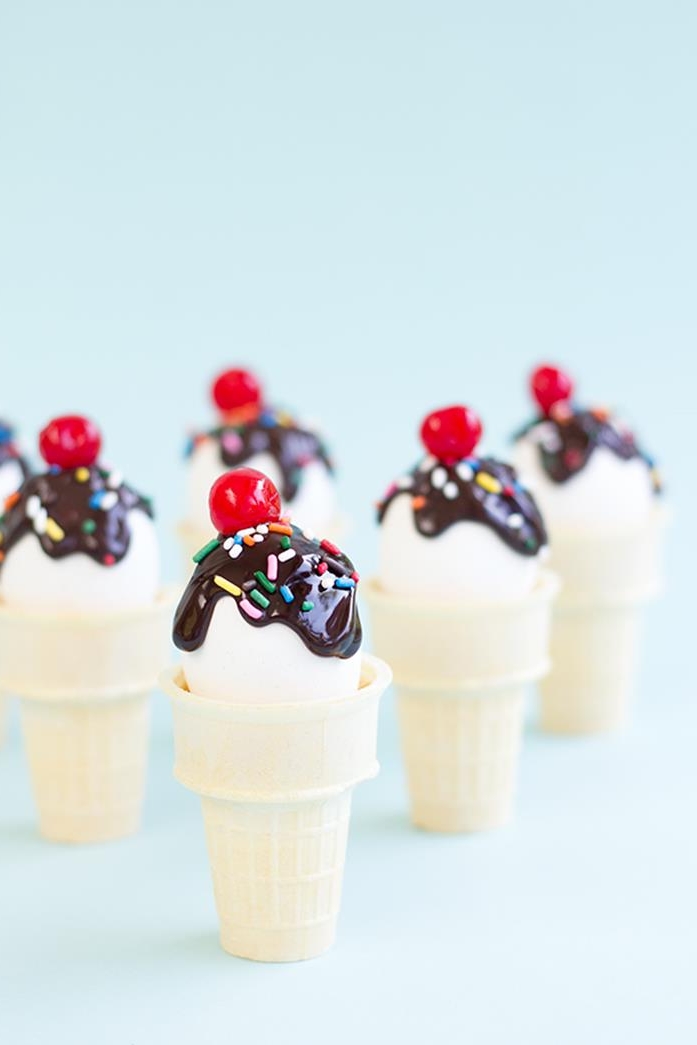 What you'll need:
White eggs
Wafer ice-cream cones
Ice-cream topping (we used hot fudge topping because it's less runny)
Multicolored sprinkles
Maraschino cherries
Instructions:
Boil the eggs and leave them aside to dry and cool off.
Place them inside the wafer cones.
Put a tiny bit of topping on top of each egg.
Pepper with sprinkles and place a maraschino cherry on top.
Your ice cream eggs are ready!
They look good enough to eat and are very easy to make, with just a couple of household ingredients!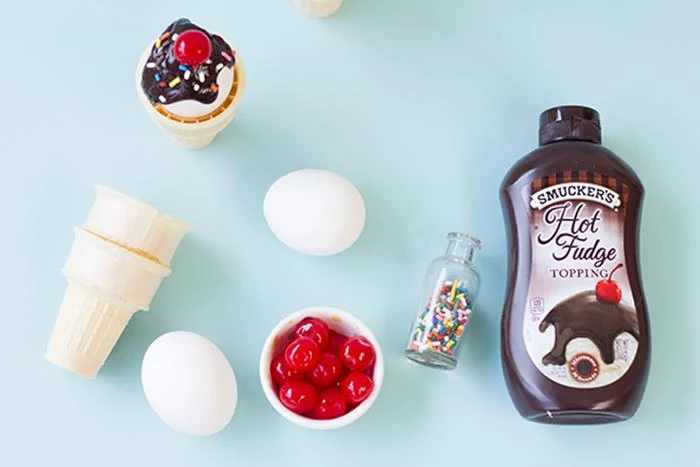 Glitter is always a popular choice, especially when it comes to dying Easter eggs! Here is an easy tutorial that we really love: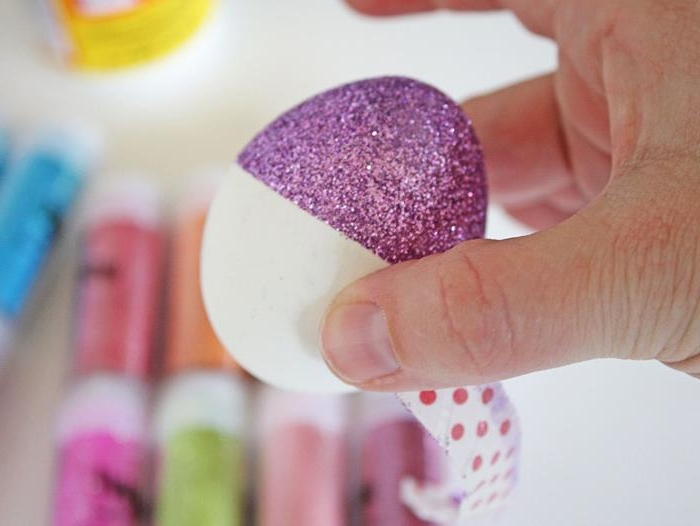 What you'll need:
White eggs
Glitter in your preferred colors (we went with different shades of purple and green)
Washi tape
Spray glue
Instructions:
Boil the eggs and leave them aside to dry.
Once they have cooled off, stick a strip of washi tape around the middle of each egg.
Pour some glitter on a plate.
Spray the upper part of the egg with glue and roll it into the glitter.
When you are sure that the entire upper part of the egg has been completely covered in glitter, put the egg aside to dry.
Remove the washi tape and then repeat the process until you have as many eggs as you need.
Dying easter Eggs with glitter is fun and easy! All you need is some washi tape…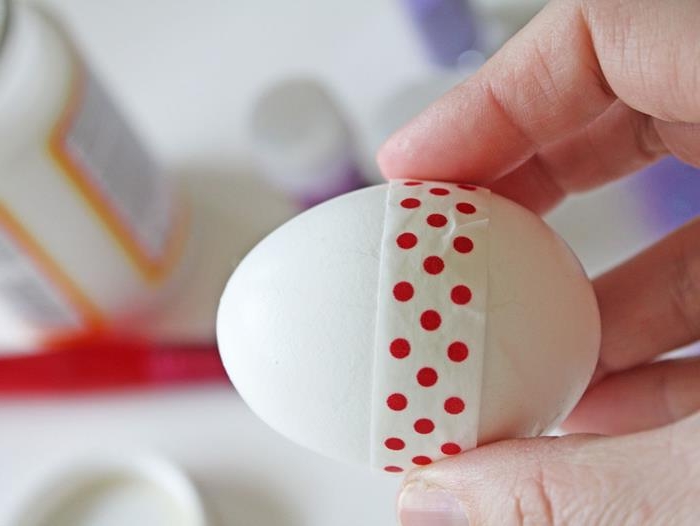 …and plenty of glitter!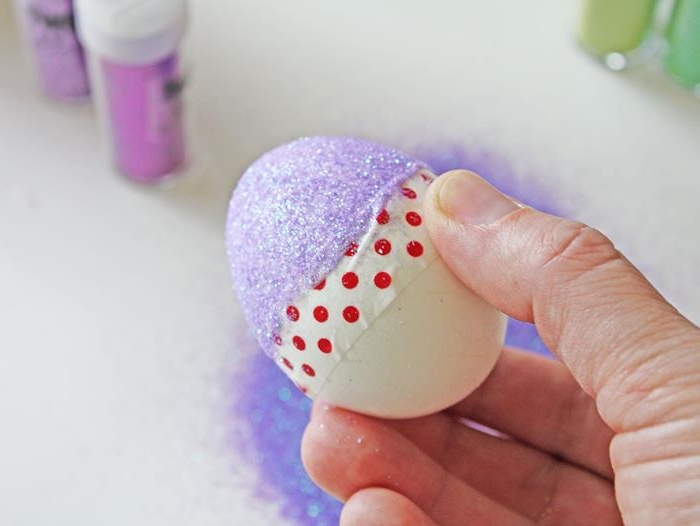 Once the eggs have dried you can remove the washi tape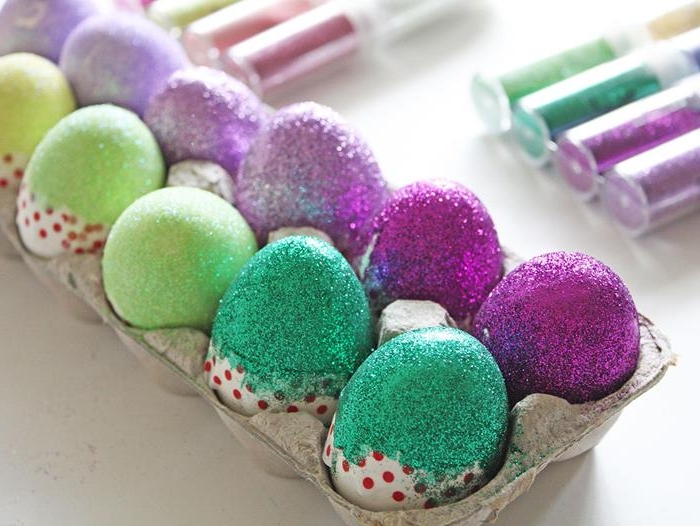 Use moss and feathers for a refreshing, nature-inspired look!
What you'll need:
Plastic, wooden or boiled eggs
Moss (can be purchased at most art supply stores)
Sting
Crochet lace decorative ribbon
Quail feathers
Instructions:
Take one egg and wrap it in moss, ensuring their whole surface is covered.
Choose a feather and place it in the middle of the egg.
Cut a piece of string and tie the feather to the egg
You can use a different decoration for each egg – crochet lace, burlap ribbon or anything else that will add a nice rustic touch.
Decoupage is another great way of decorating Easter eggs!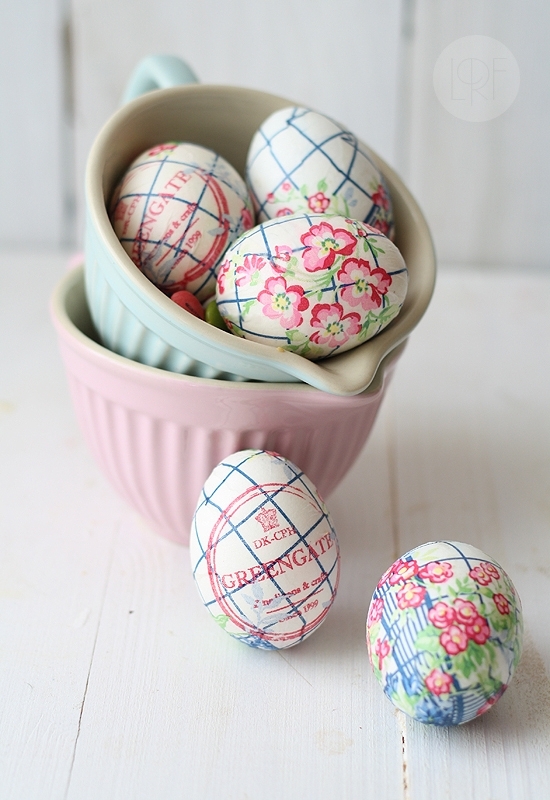 You may remember that we covered the basics of decoupage in one of our recent articles. The process here is very similar but we decided to substitute decoupage glue with well-mixed egg whites. This will insure that your eggs remain edible, even after being decorated!
What you will need:
Hard-boiled white eggs
Paper napkins with your preferred design
Large brush
The whites of  2-3 eggs
Instructions:
Mix the egg whites in a bowl.
Remove the thin top layer of a napkin.
Take a boiled egg and cover it with the napkin's top layer.
Using the brush, spread some mixed egg whites onto the napkin-covered egg, smoothing its surface.
Cut off any excess bits of napkin.
Leave to dry.
Delicate and beautiful, these decoupage eggs are pleasing to the eye and safe to eat!
Be careful not to tear the napkin when removing the top layer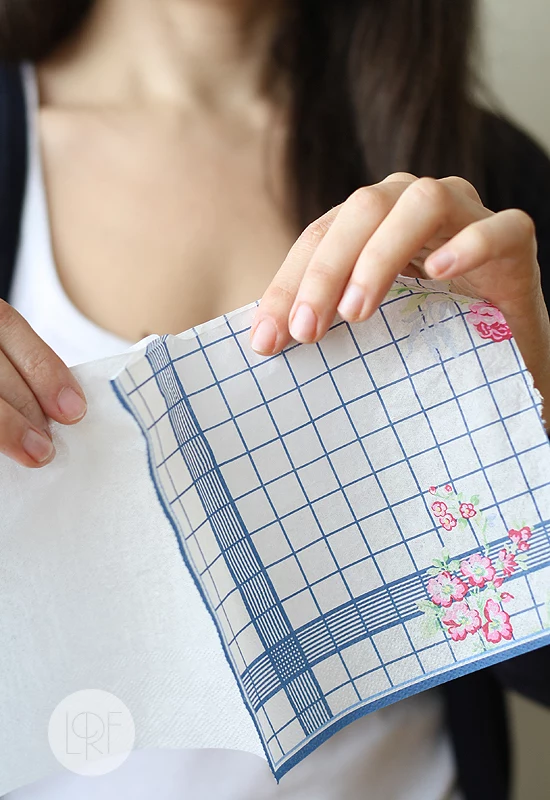 Gently smooth with the brush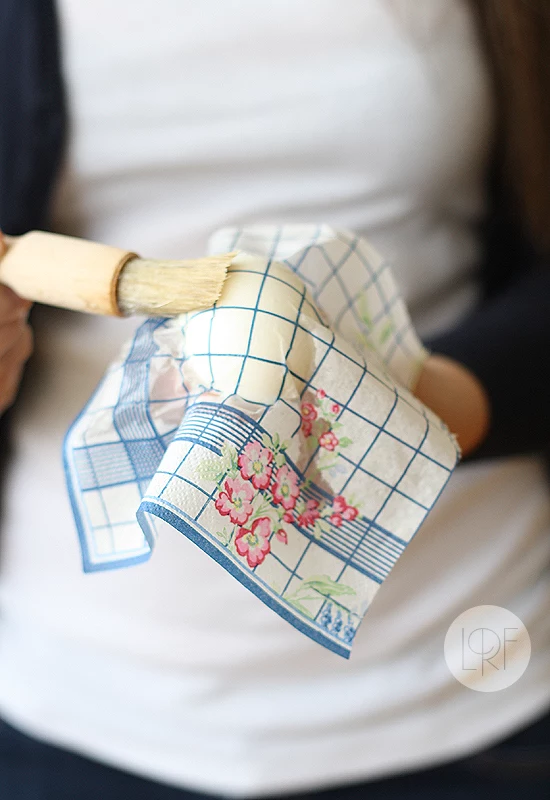 Cut off the extra bits, and smooth over with more egg whites, if necessary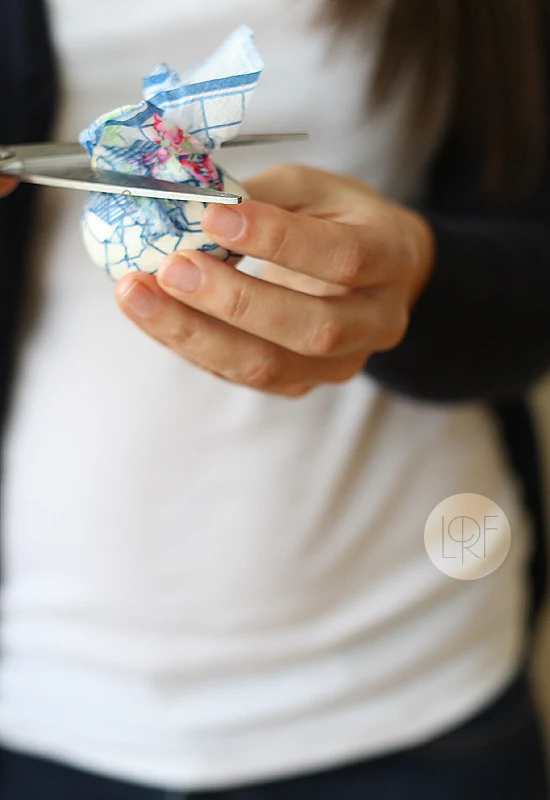 Here are some more easy and incredibly creative ideas for Dying Easter eggs: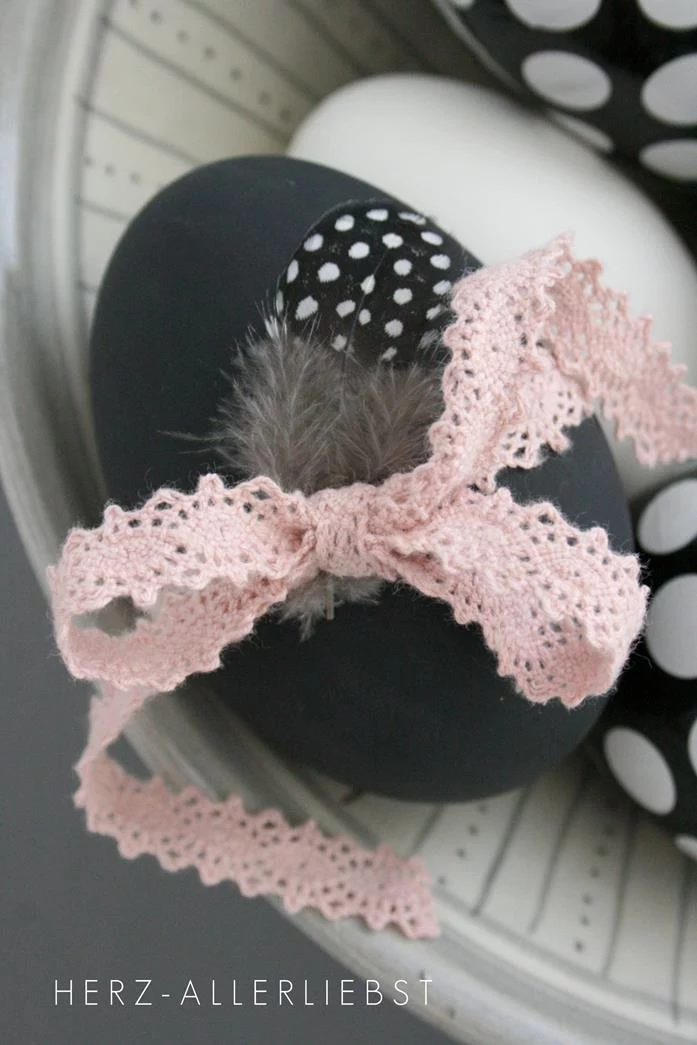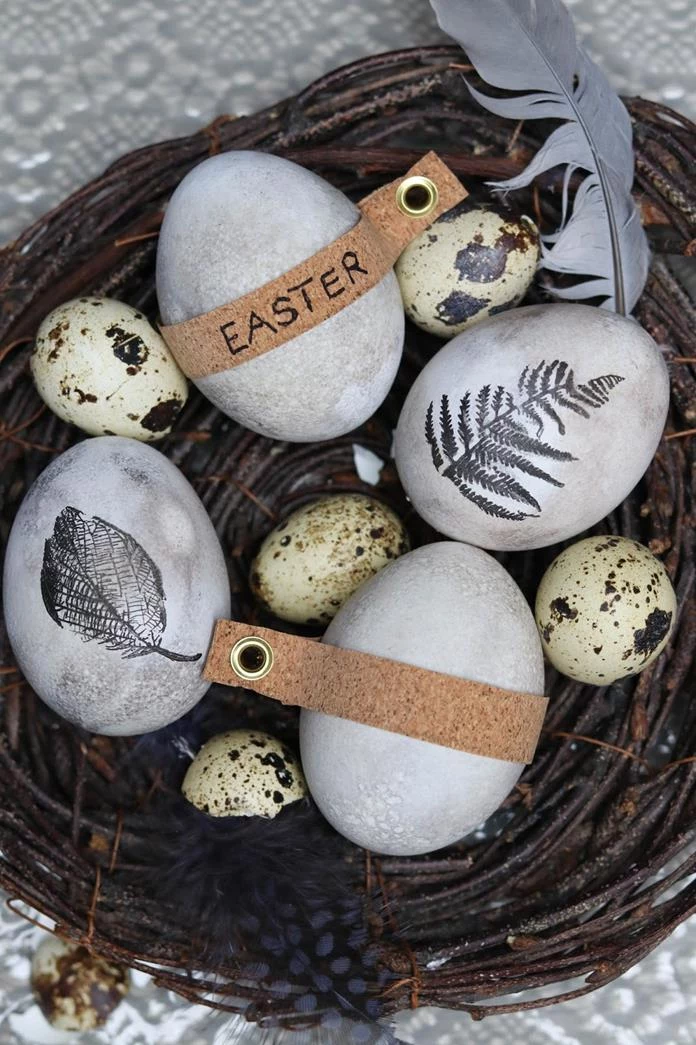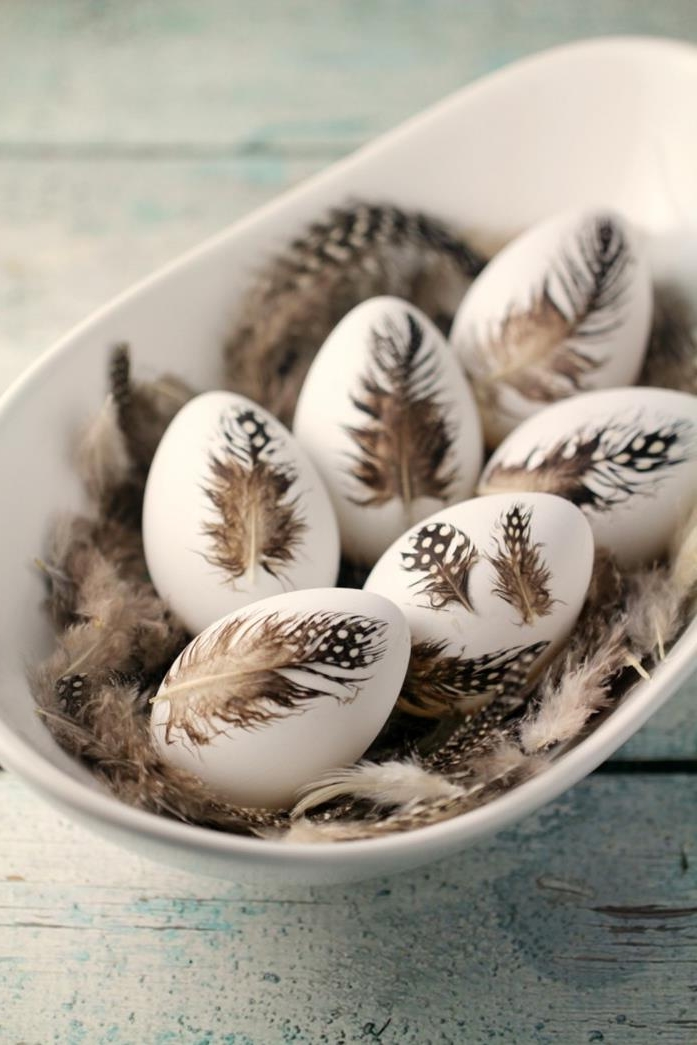 Rose gold, pink and white – always a good combination!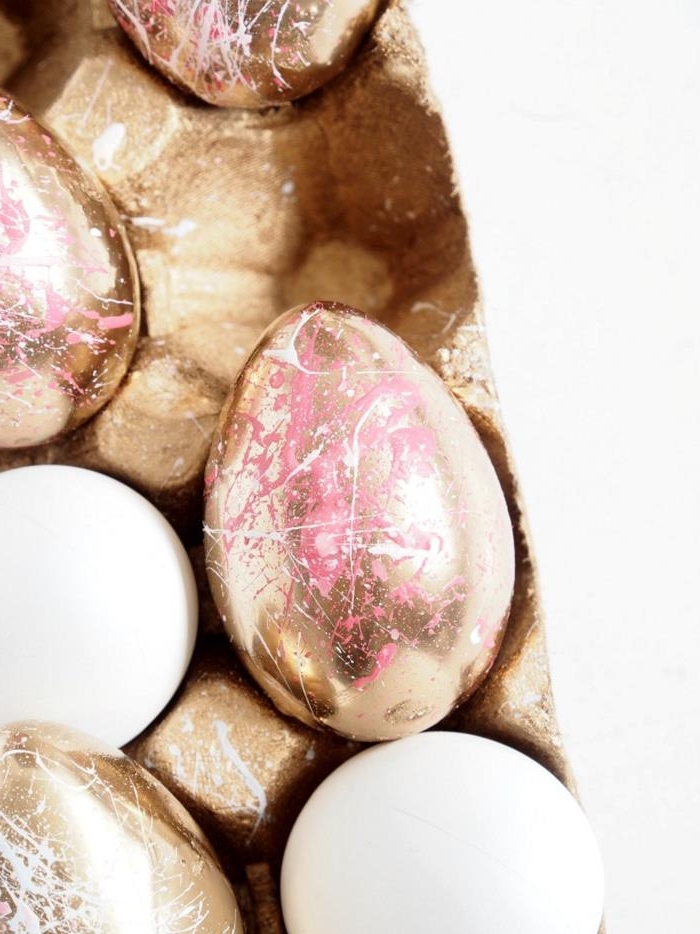 Eggs decorated with gold leaf are a very popular and stylish option.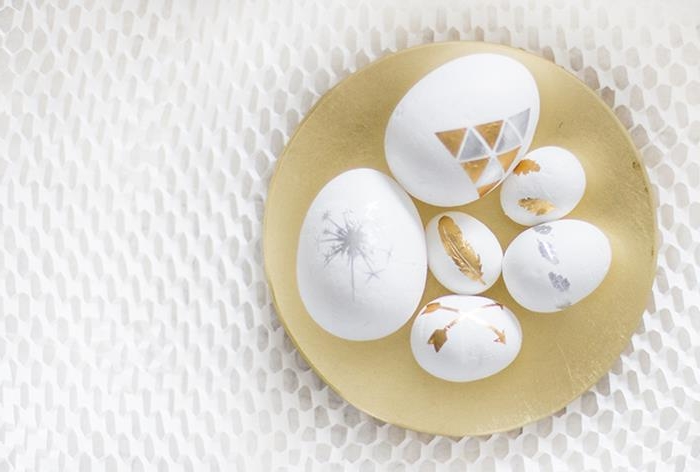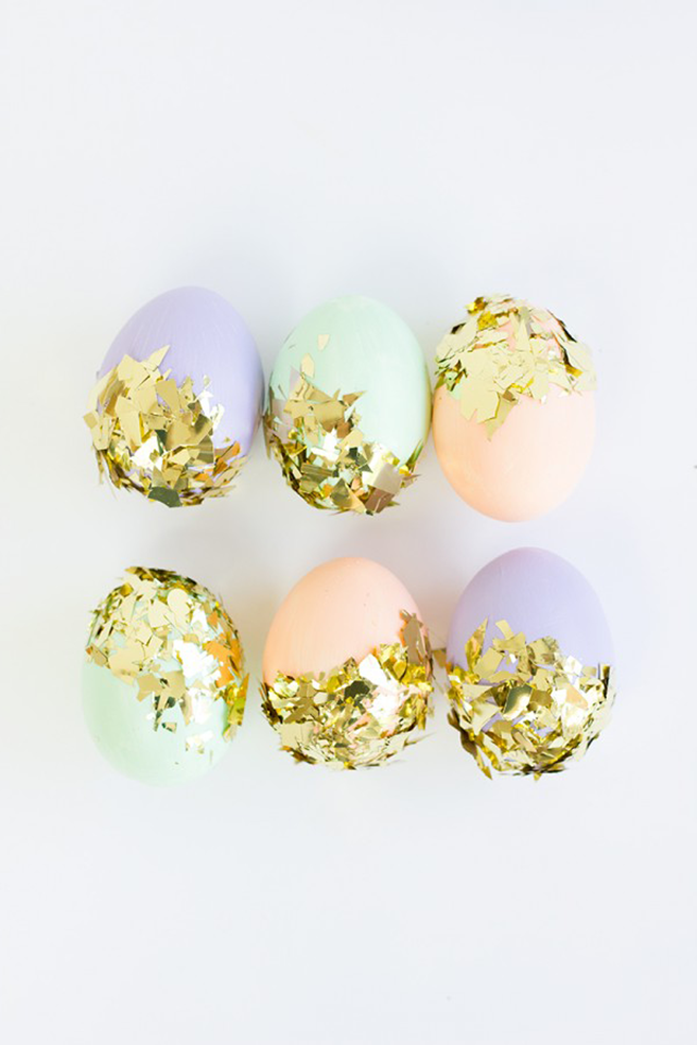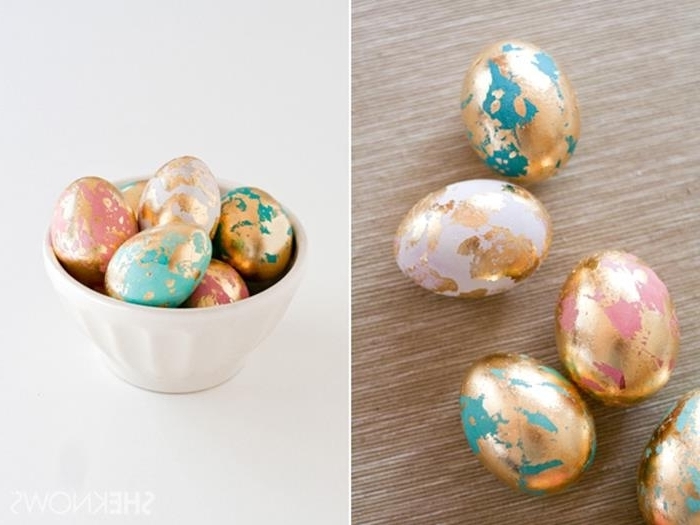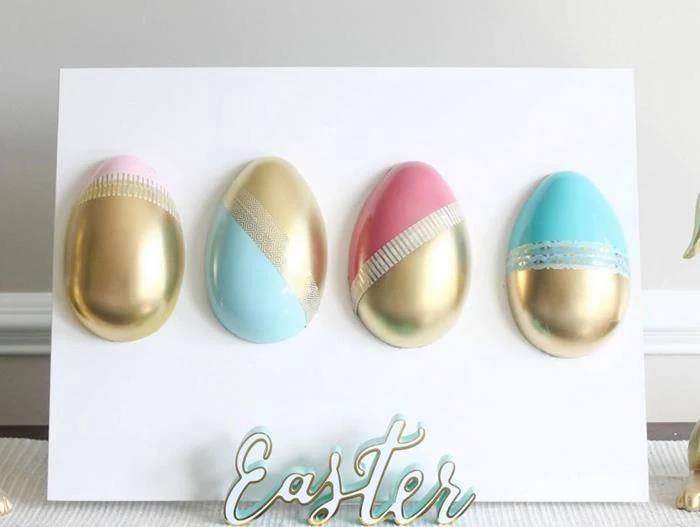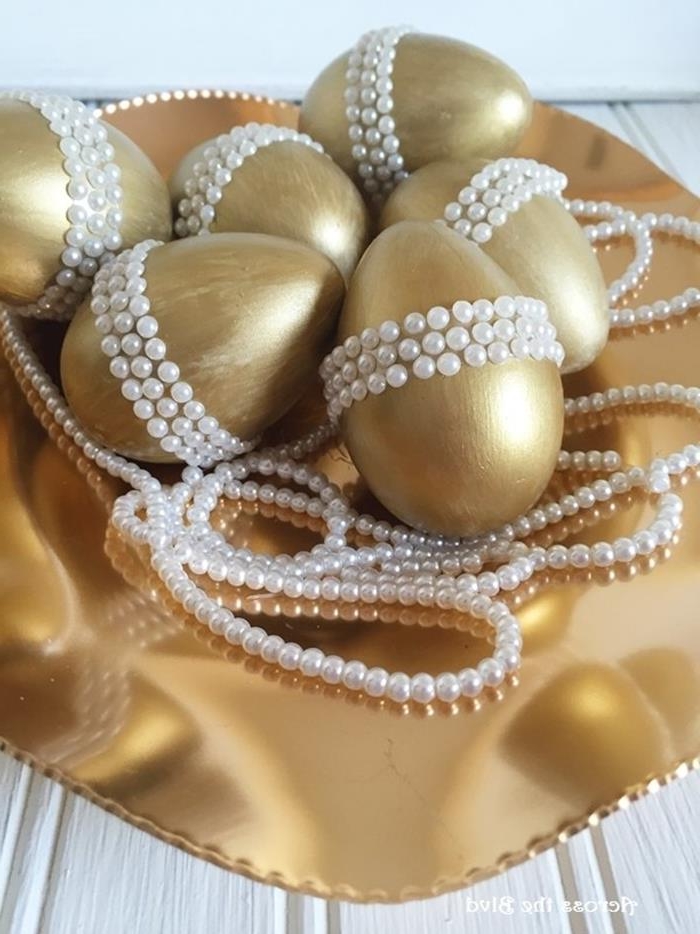 We love these cute and clever ideas!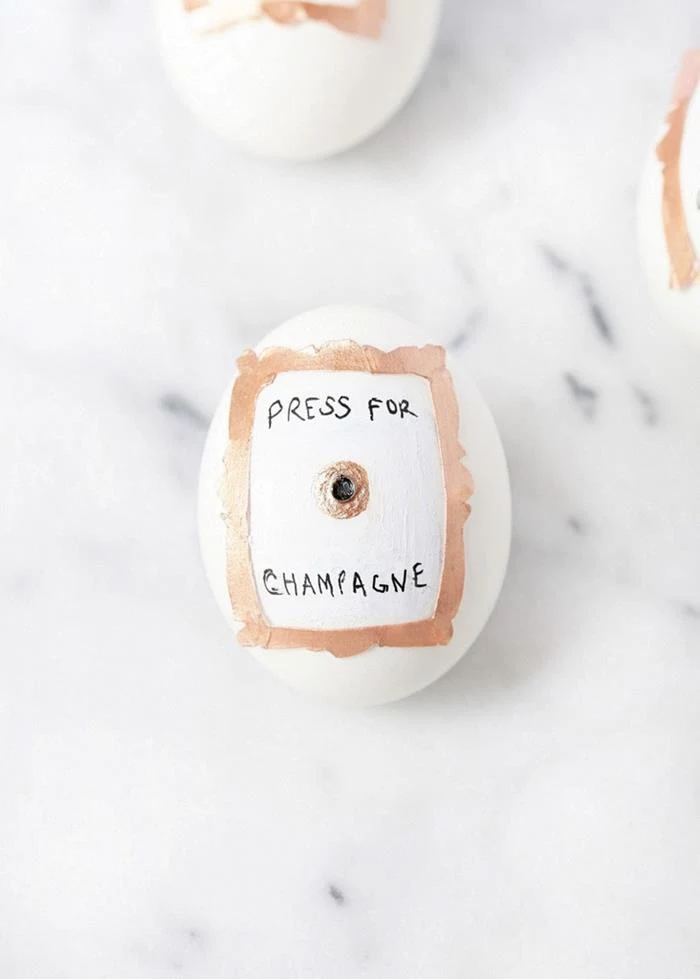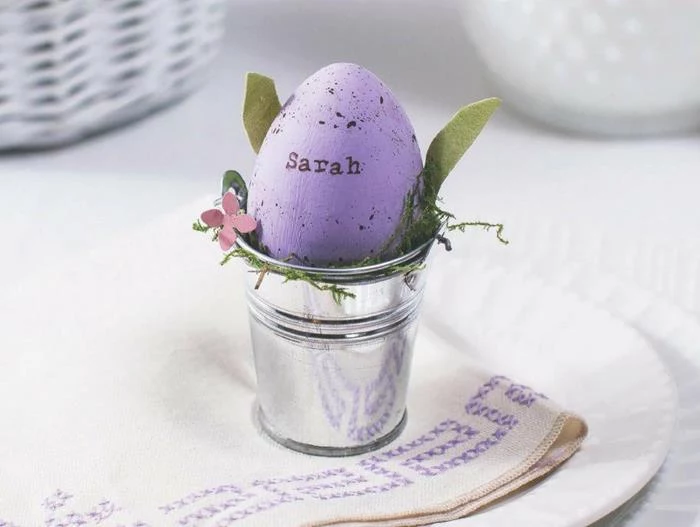 Using multicolored thread is easy, fun, and give great results!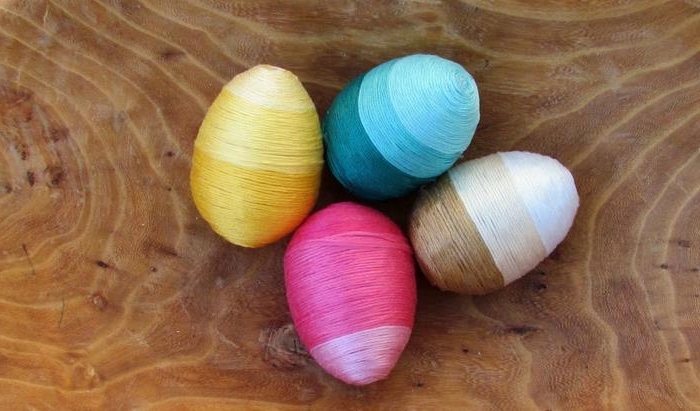 You can use glitter…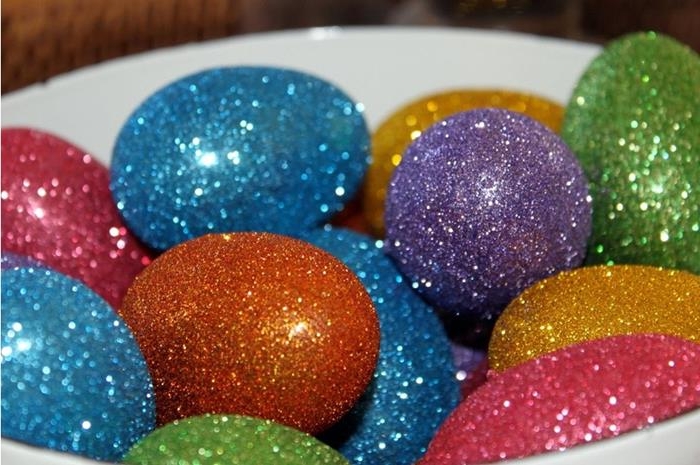 …and even fabrics!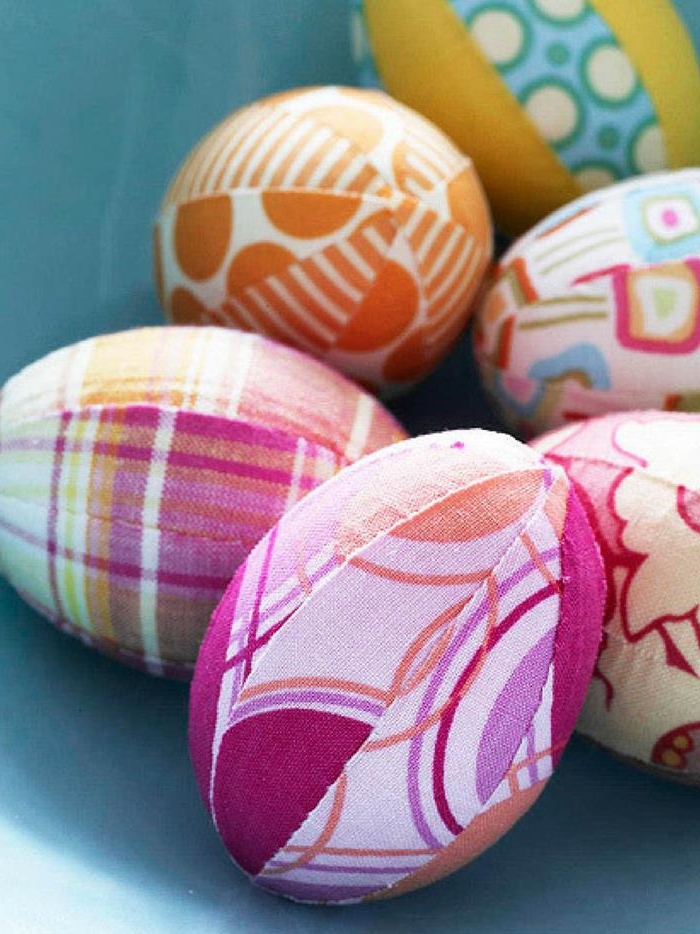 How cute are these easter egg cacti?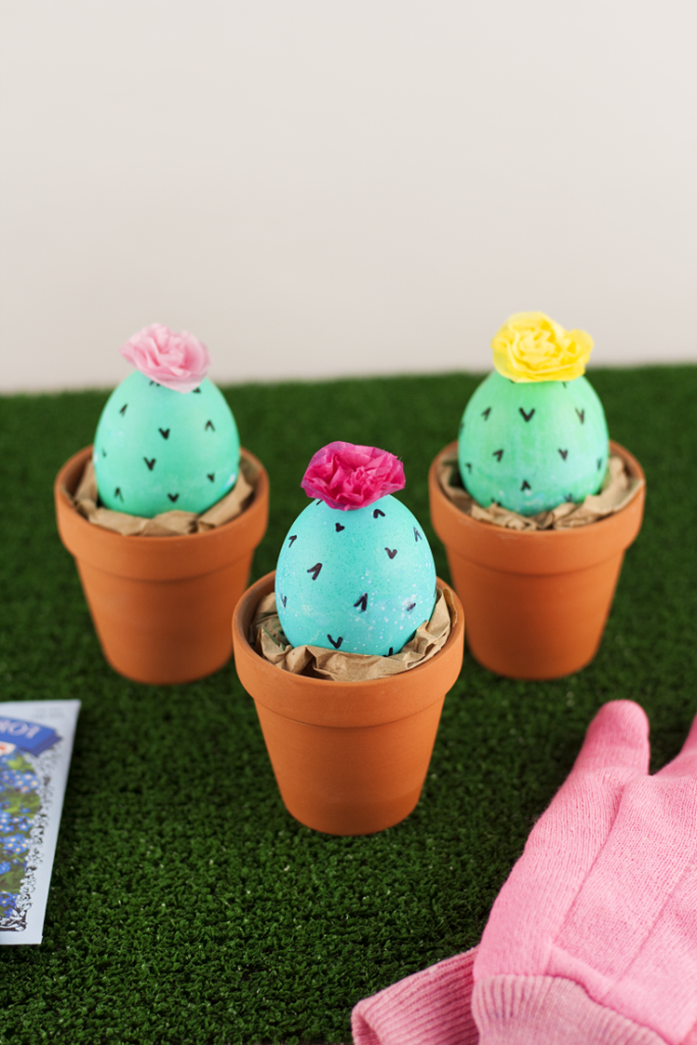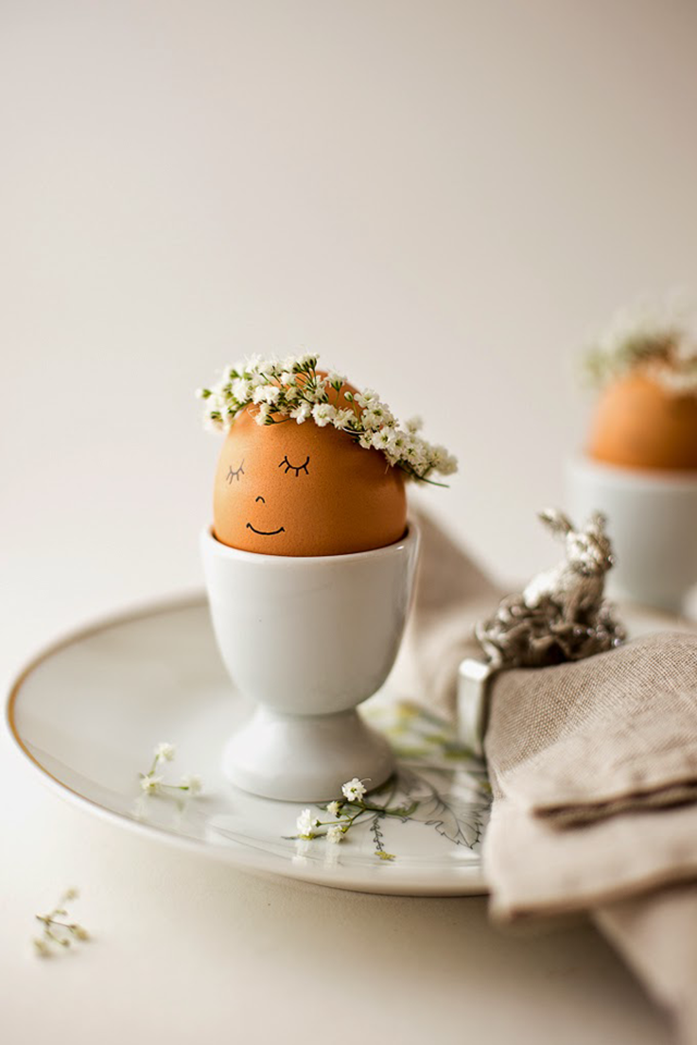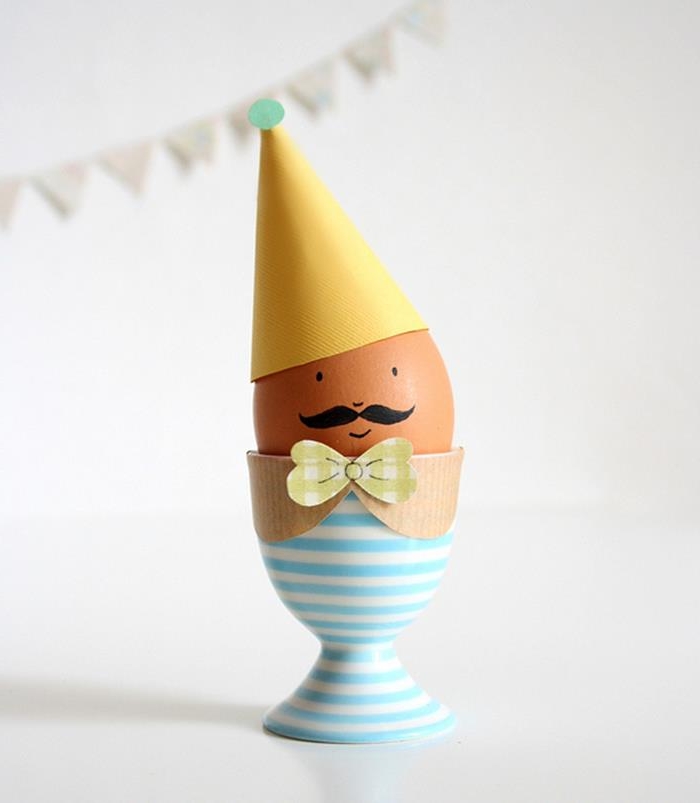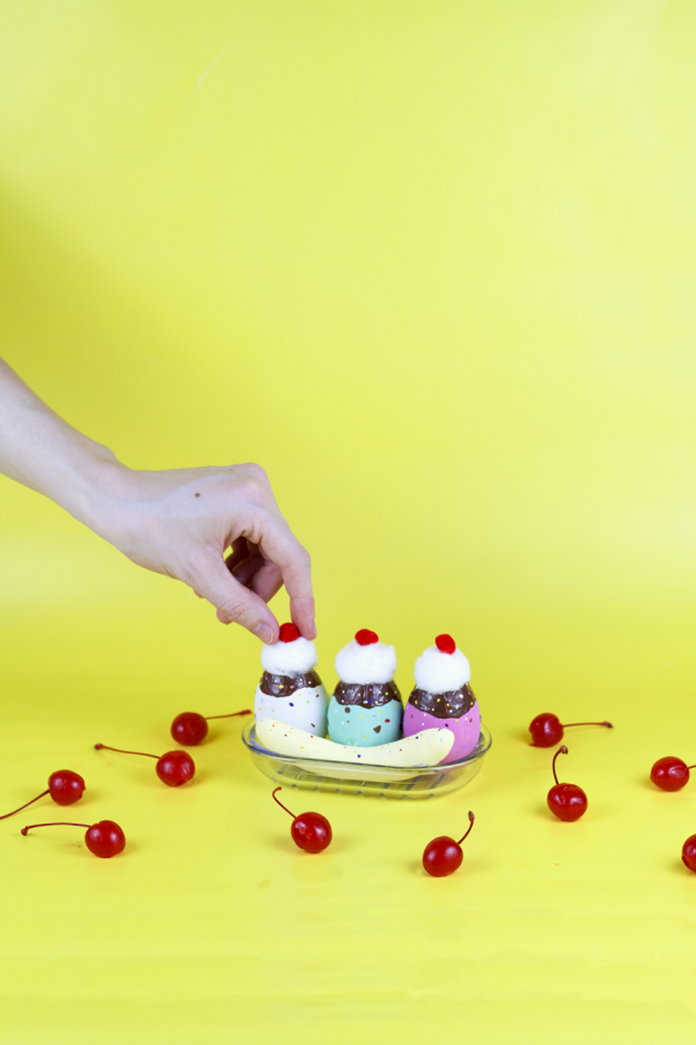 Easter is not easter without bunnies!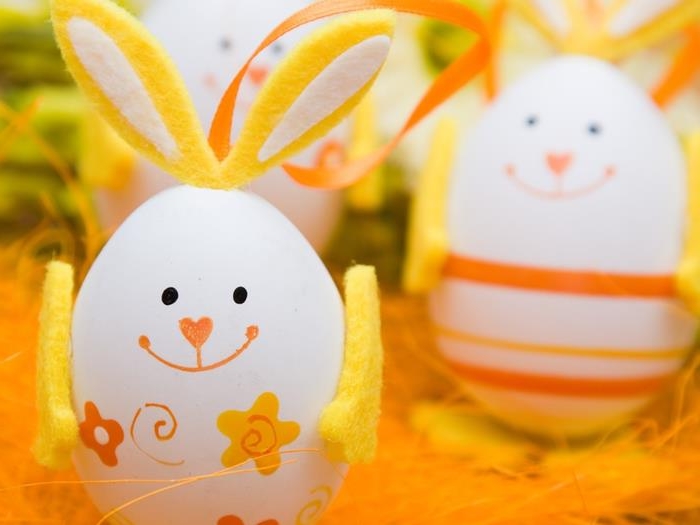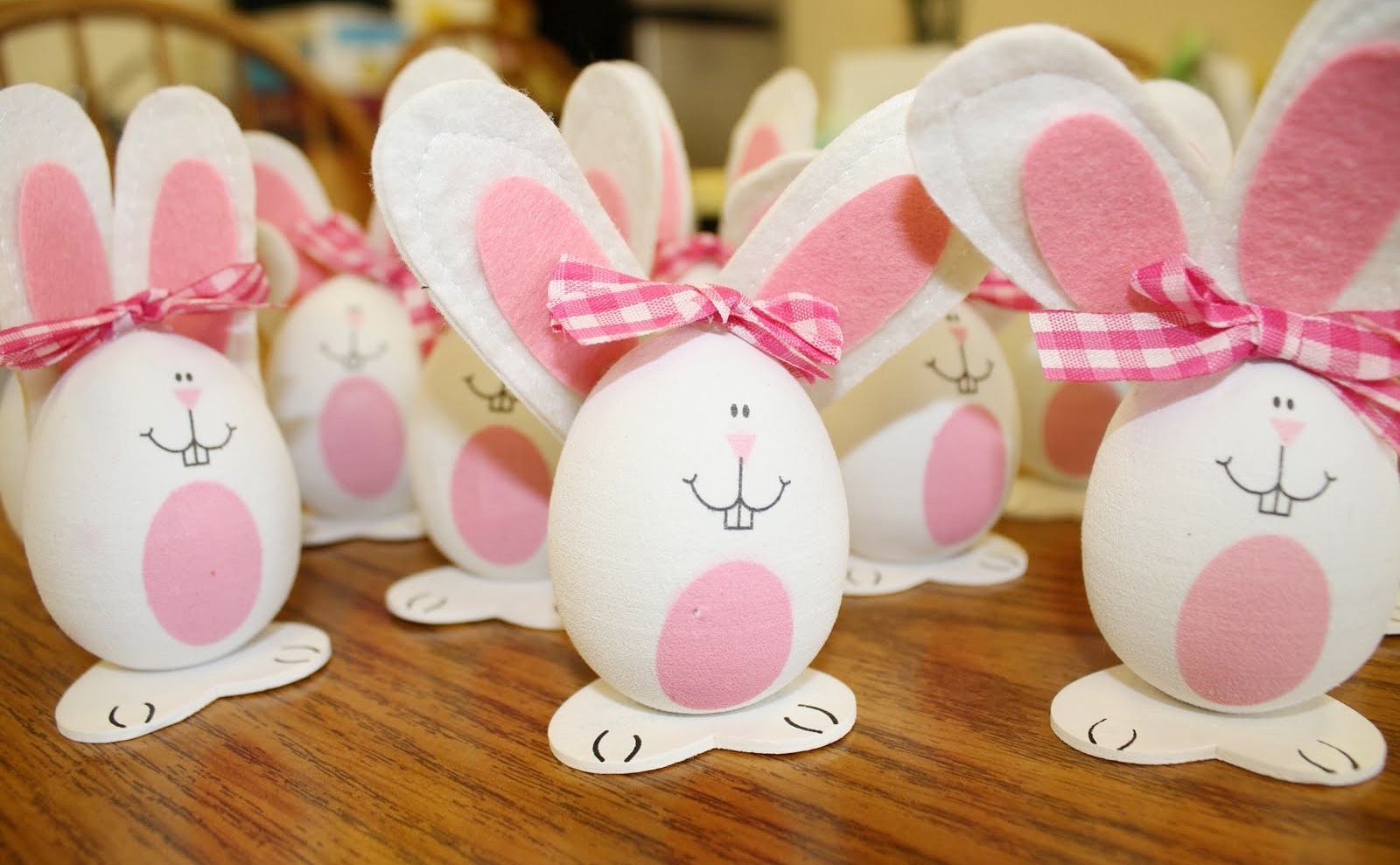 Hologram eggs – edgy style with a futuristic twist!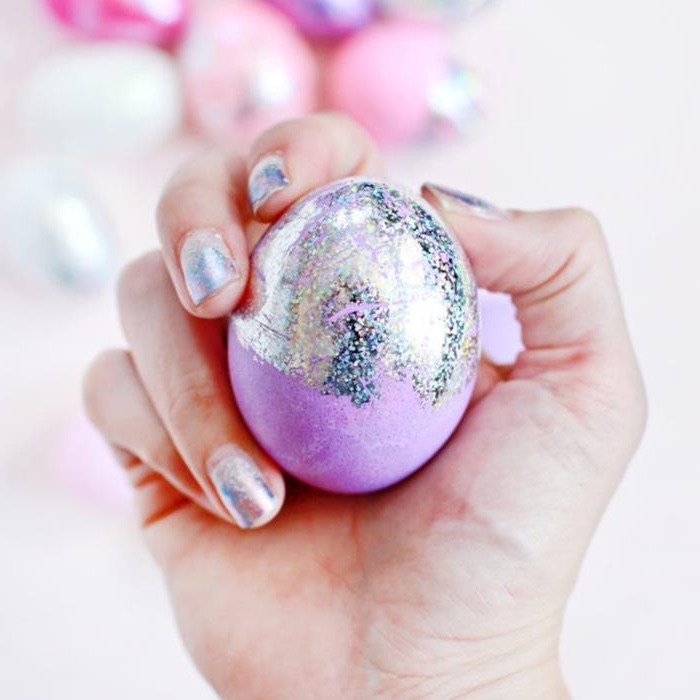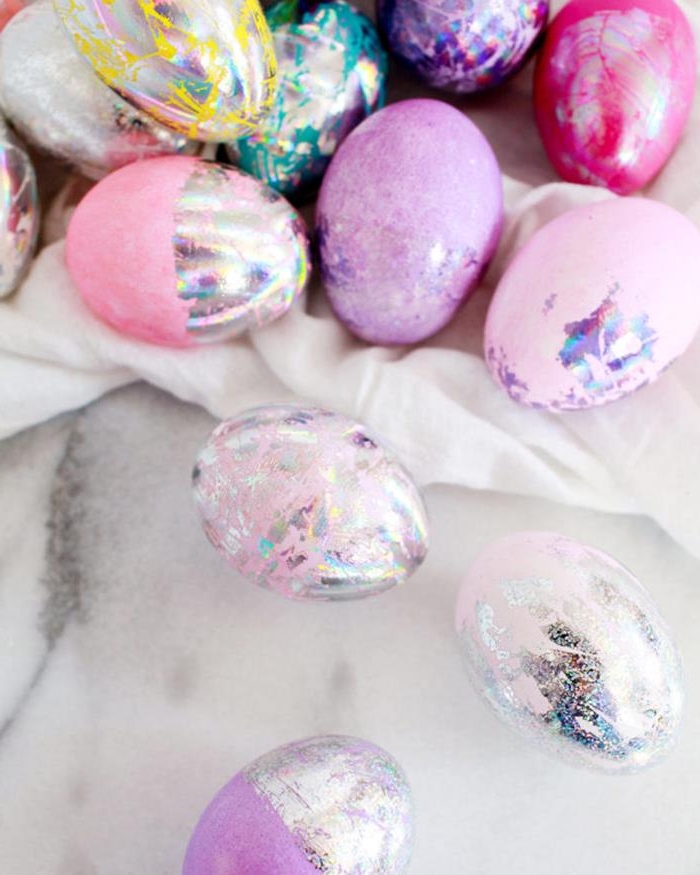 Cotton candy eggs!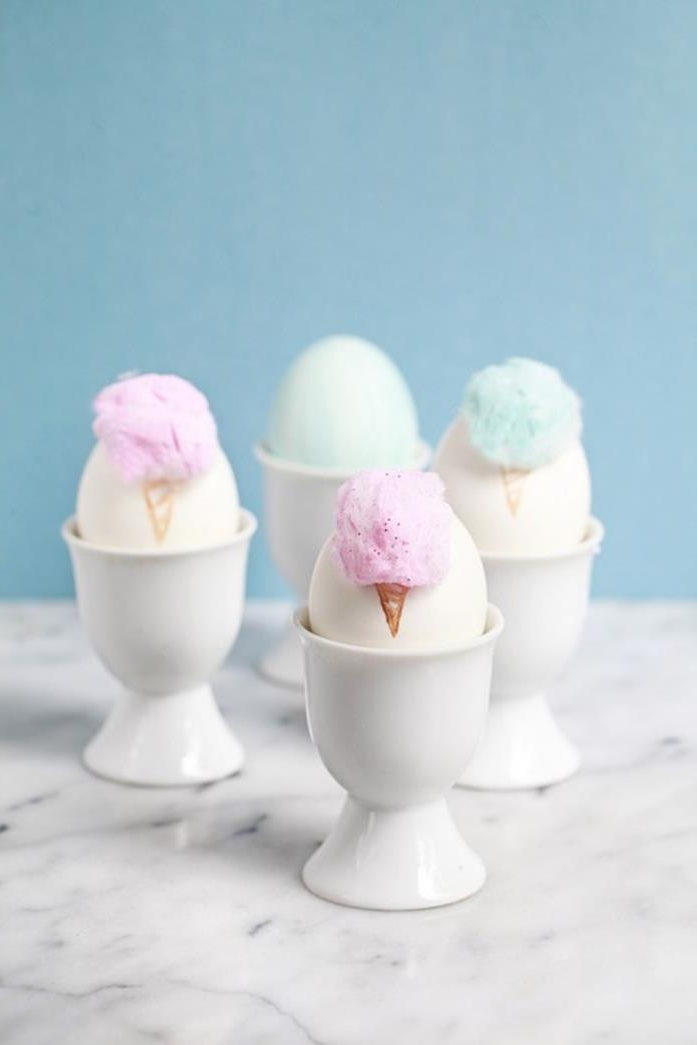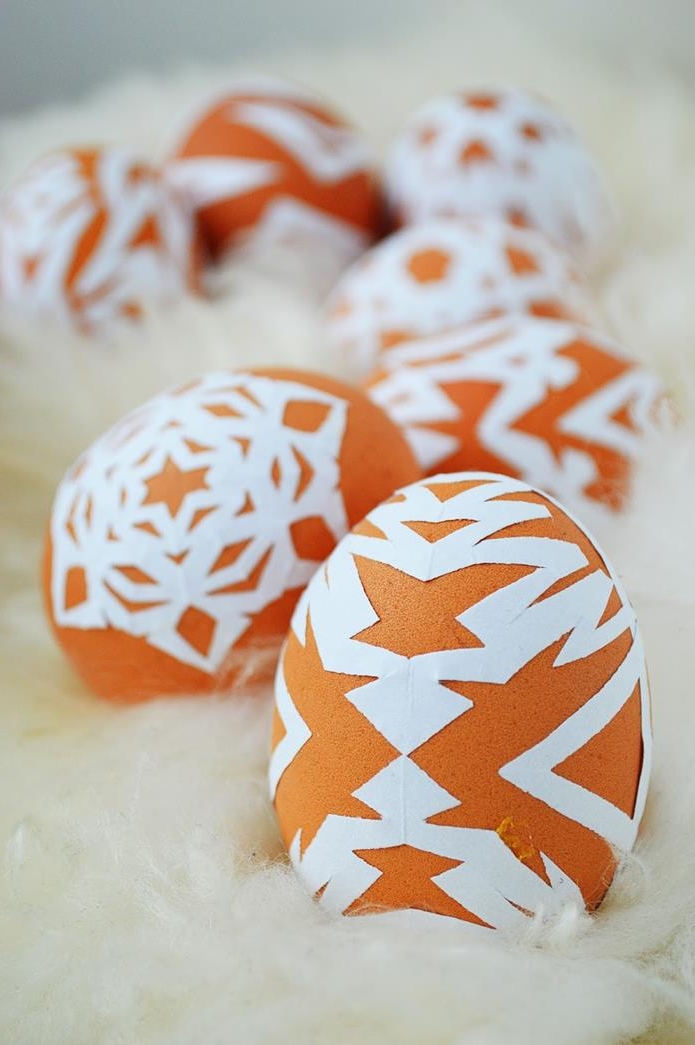 Easter eggs, decorated with paper cutouts in folk-inspired patterns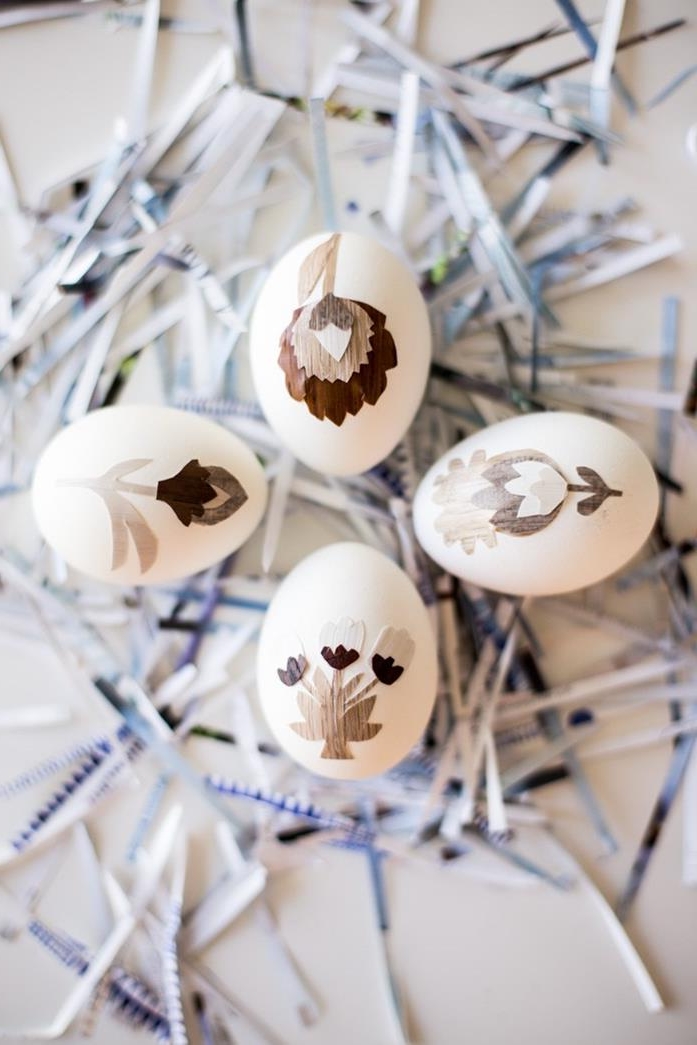 And here are our suggestions for those of you who like to paint!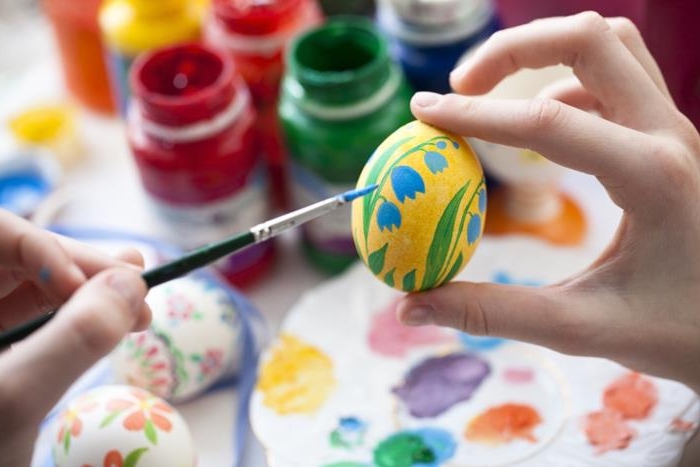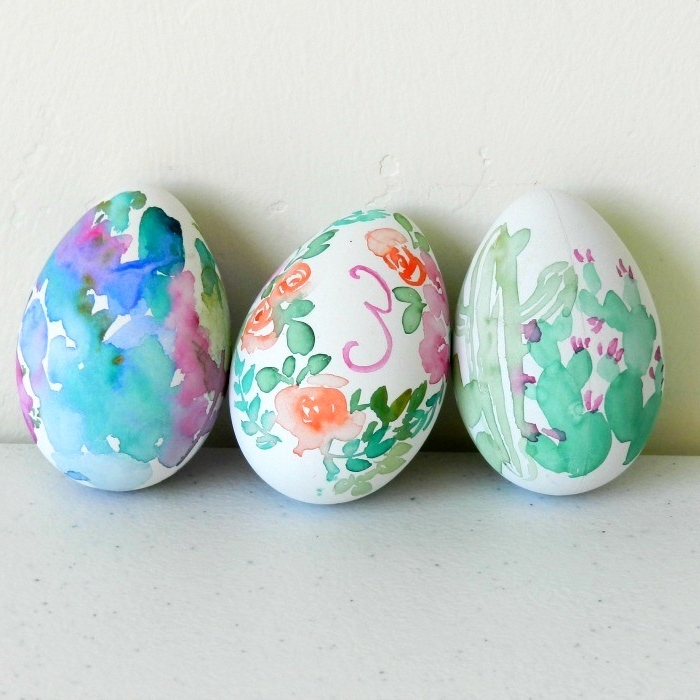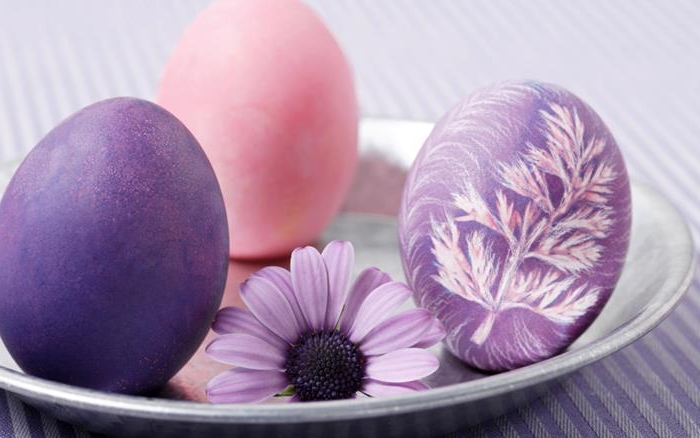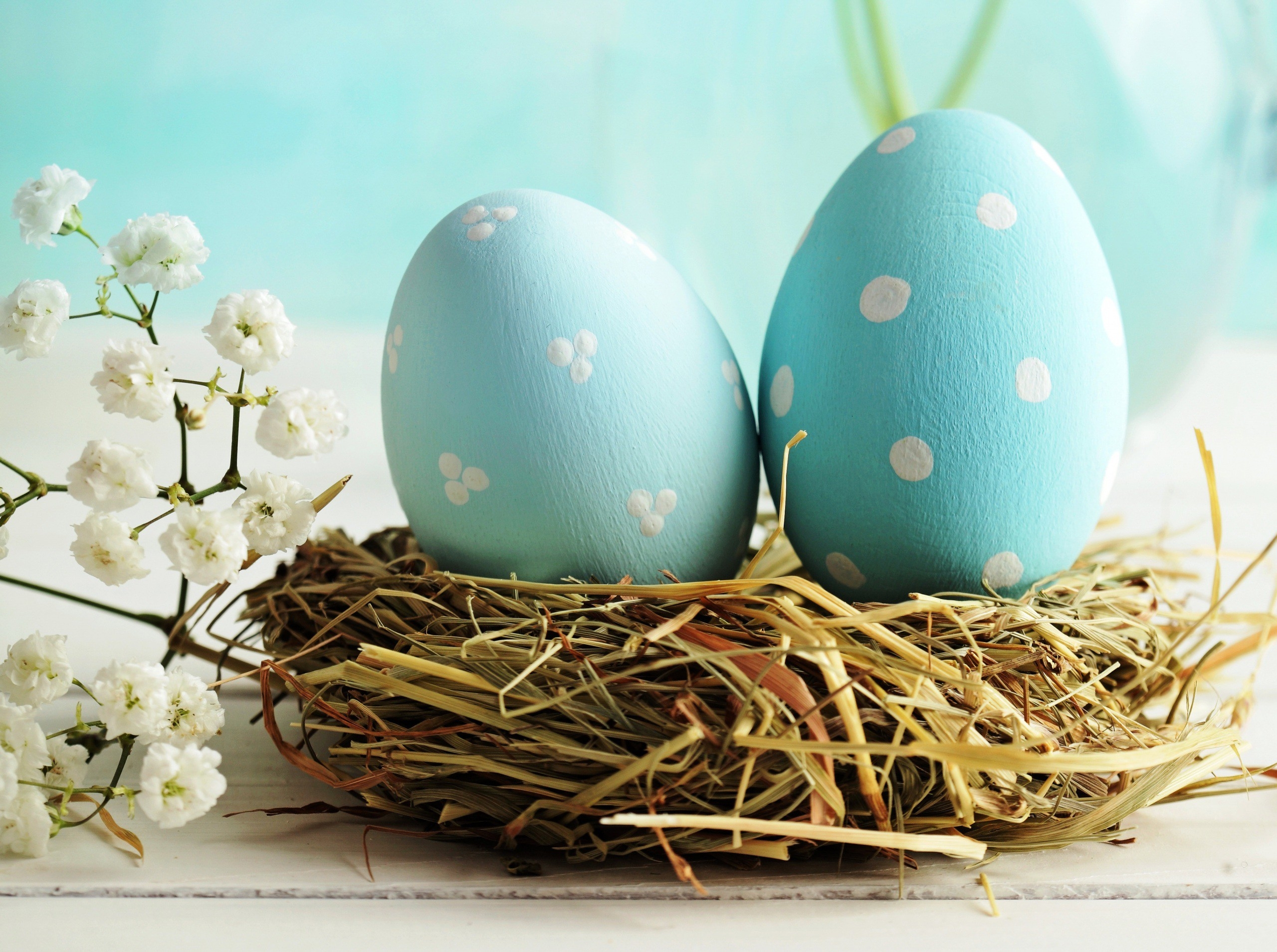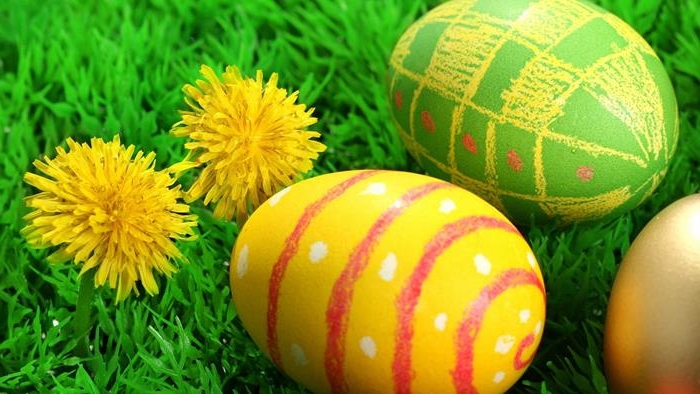 Pastel colored diva eggs  – an original and funny idea!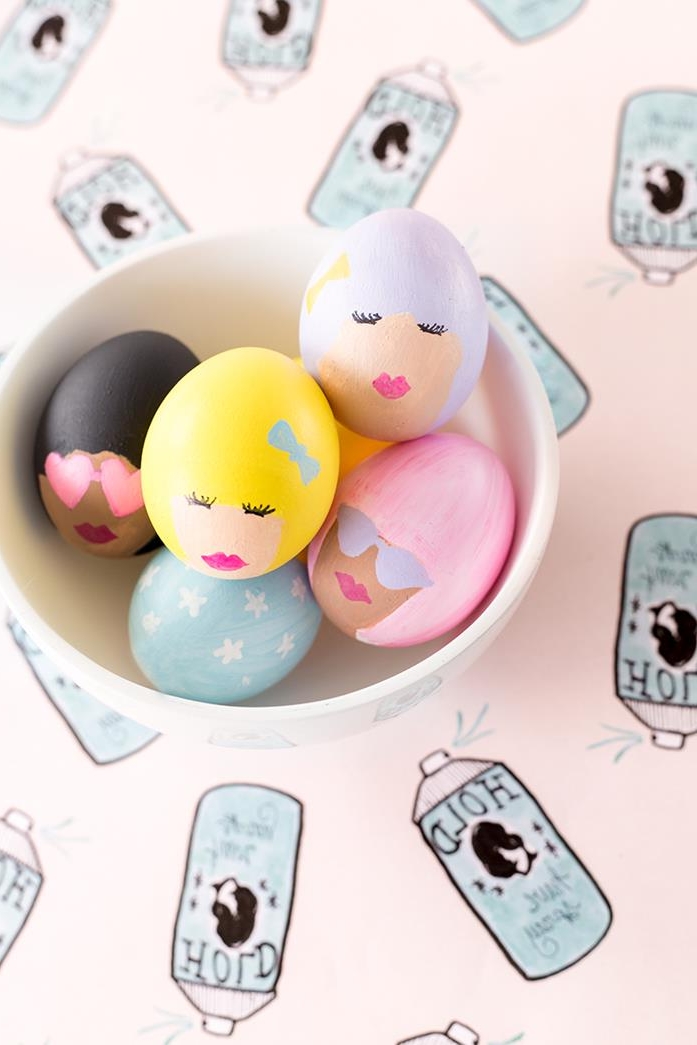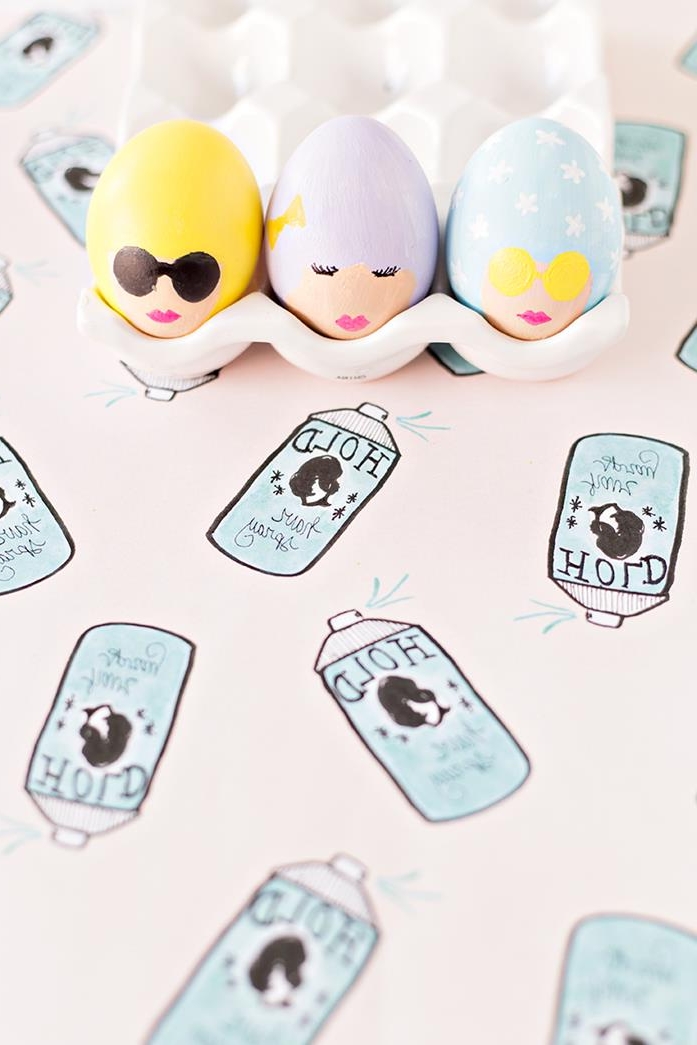 And how about those nostalgic and kitsch 80s inspired patterns?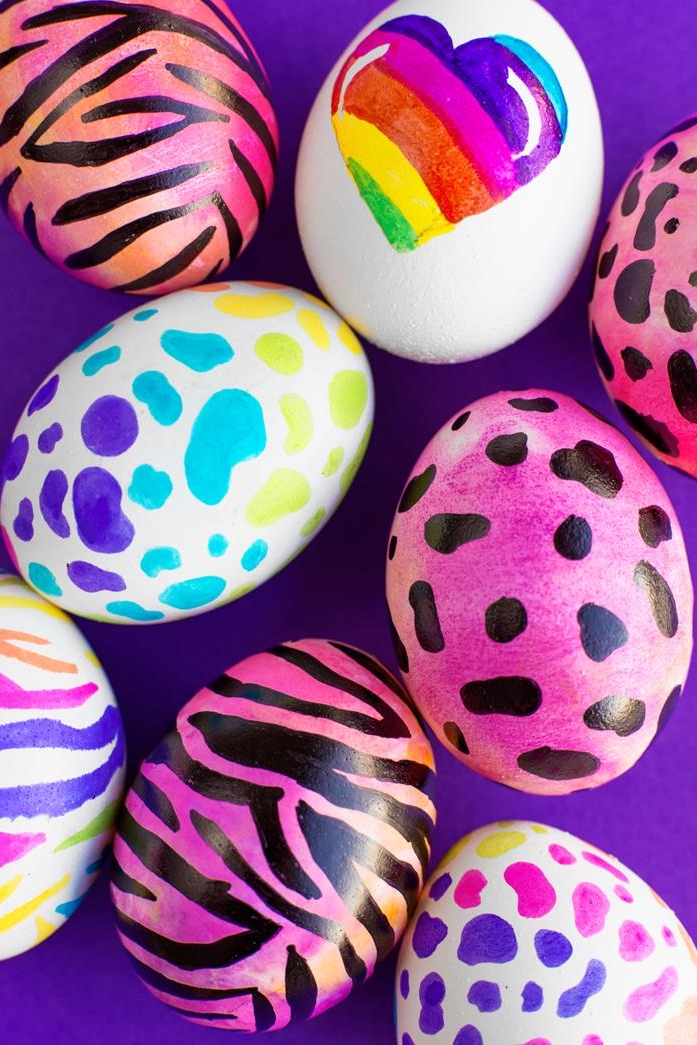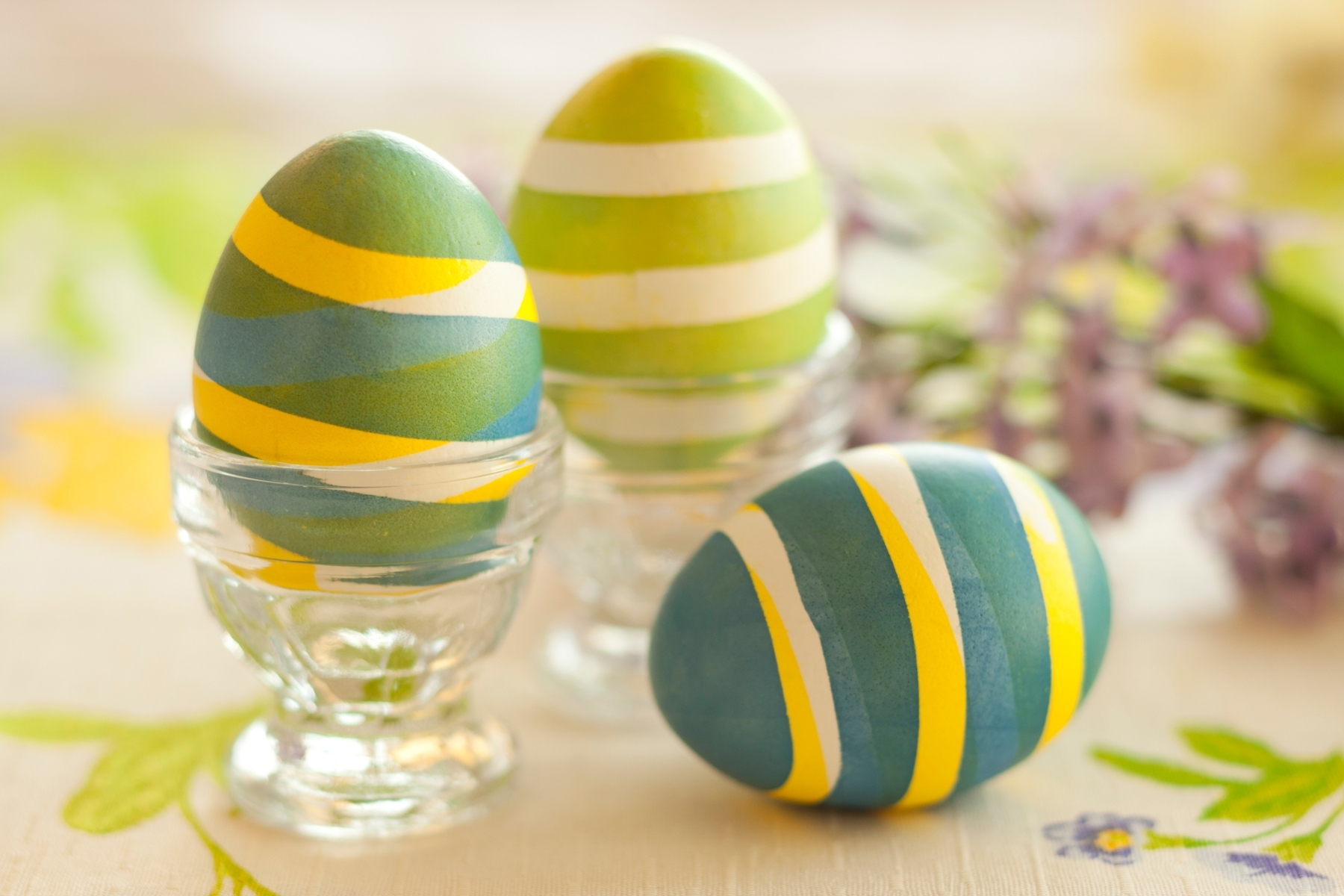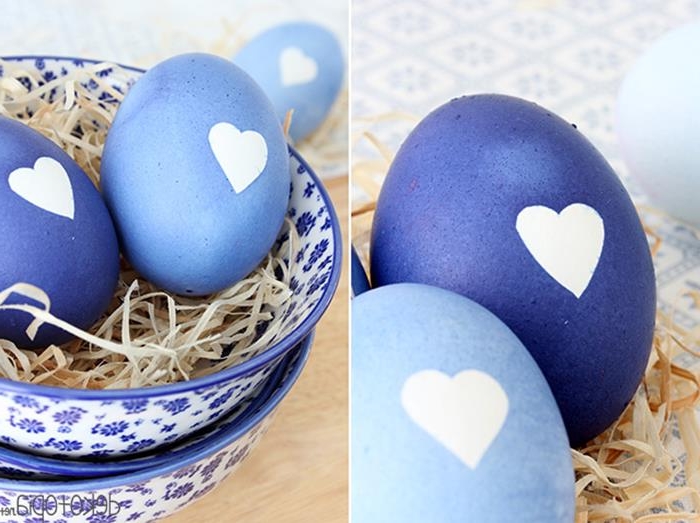 Did you know you can use henna for dying Easter eggs?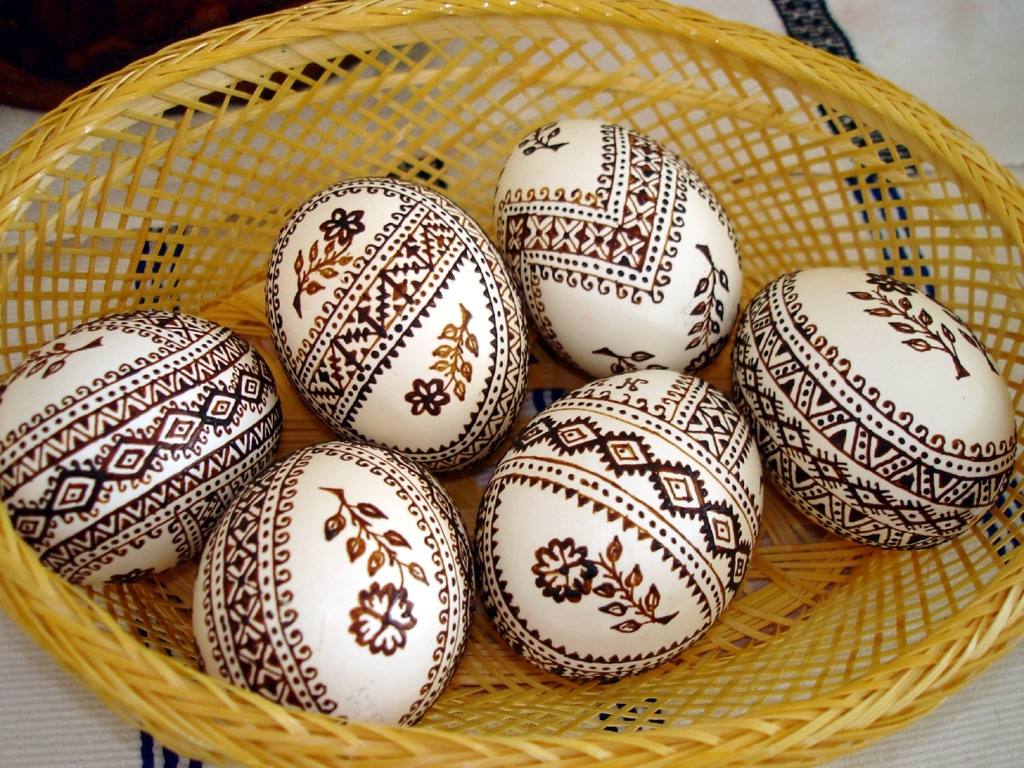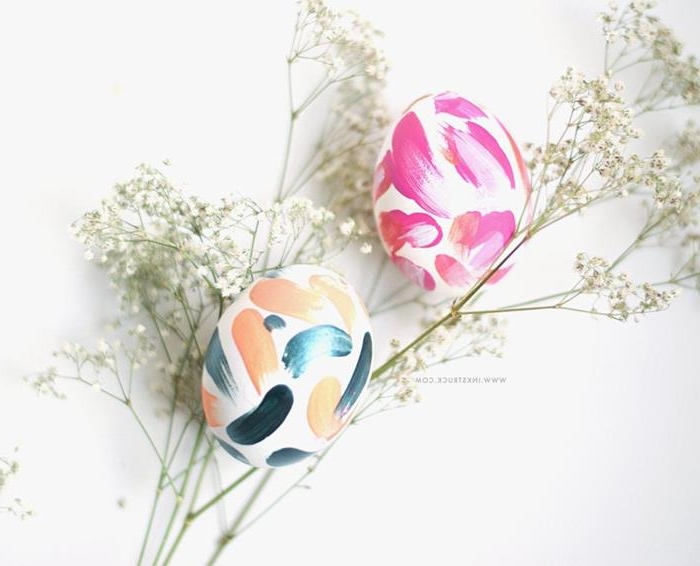 If you are a fan of astronomy, why not dye some Easter eggs in blue and use gold and silver pens to draw constellations on them?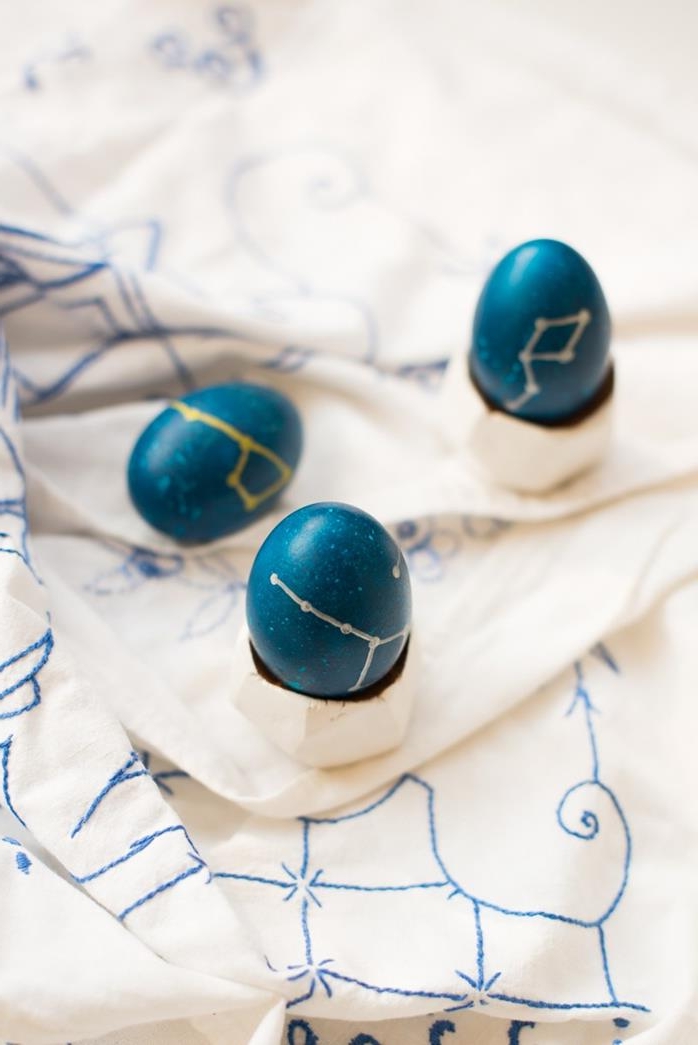 It's easy, mess-free and beautiful!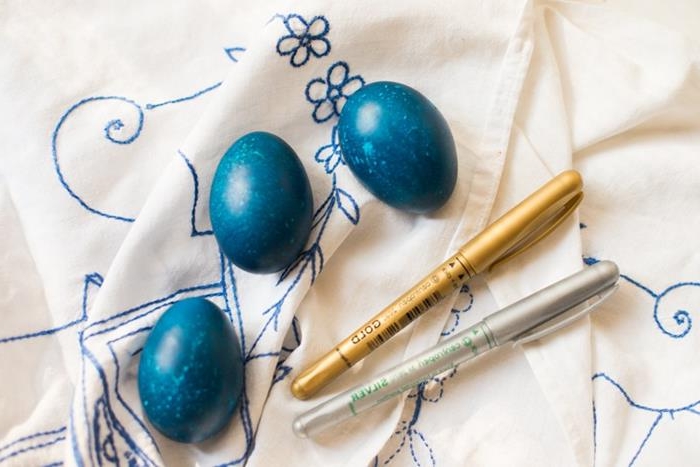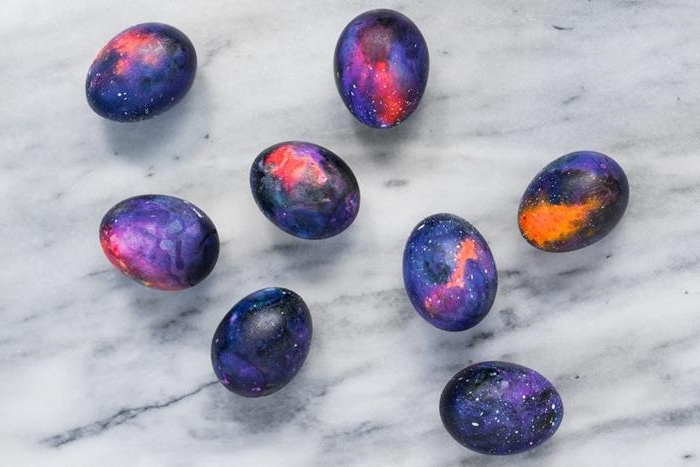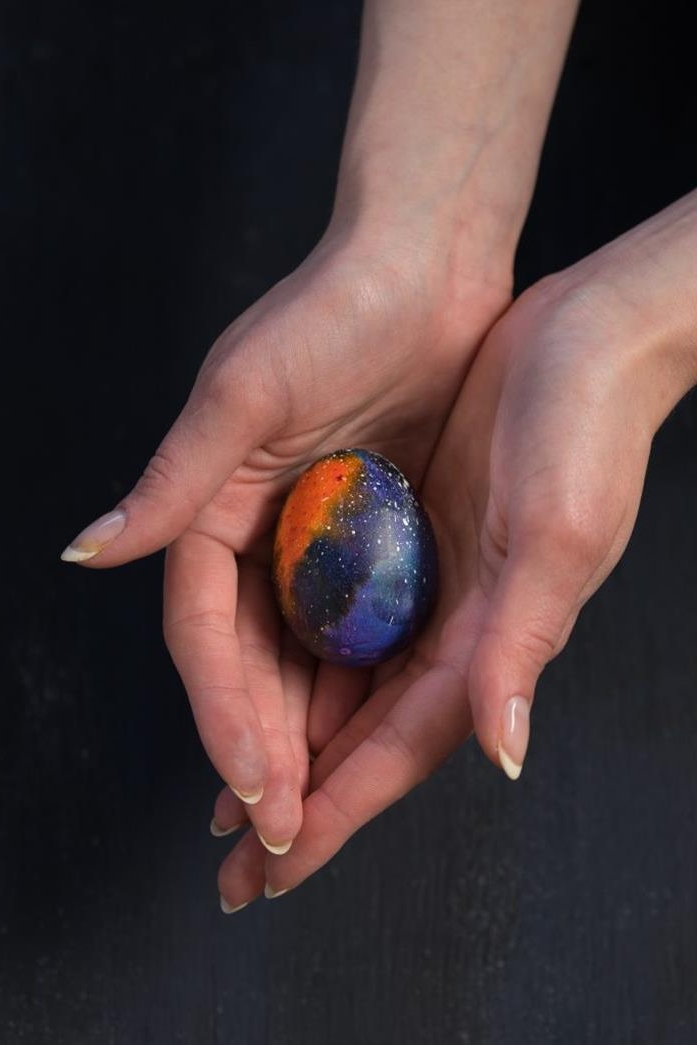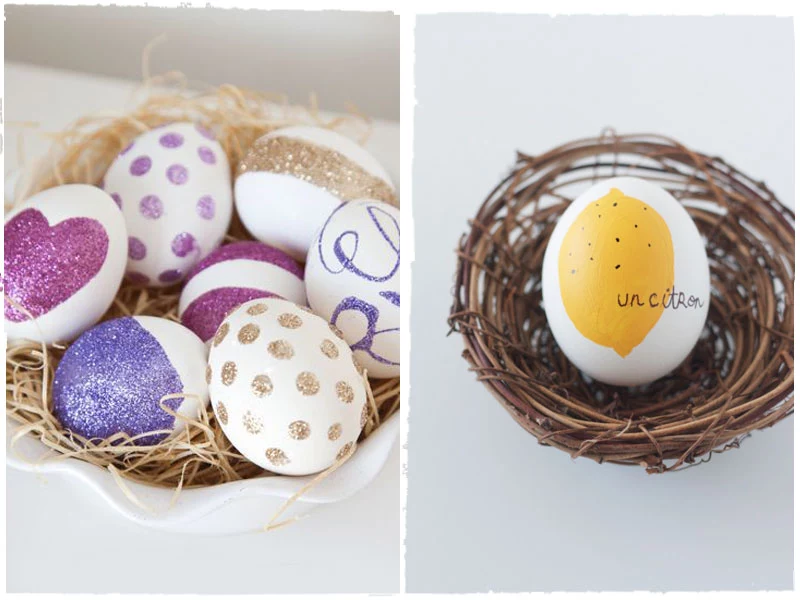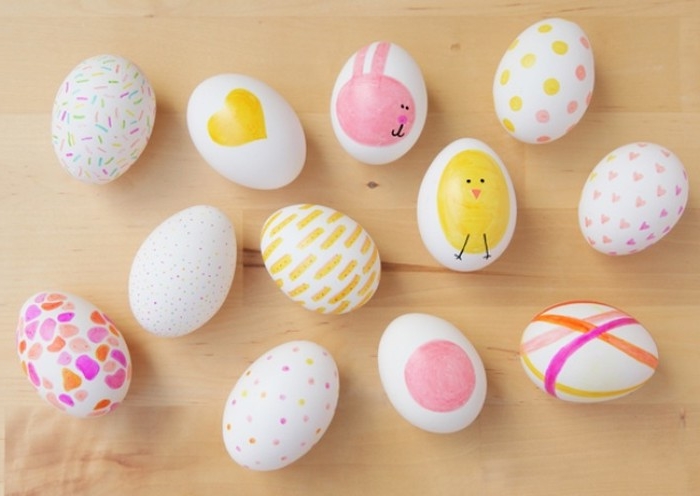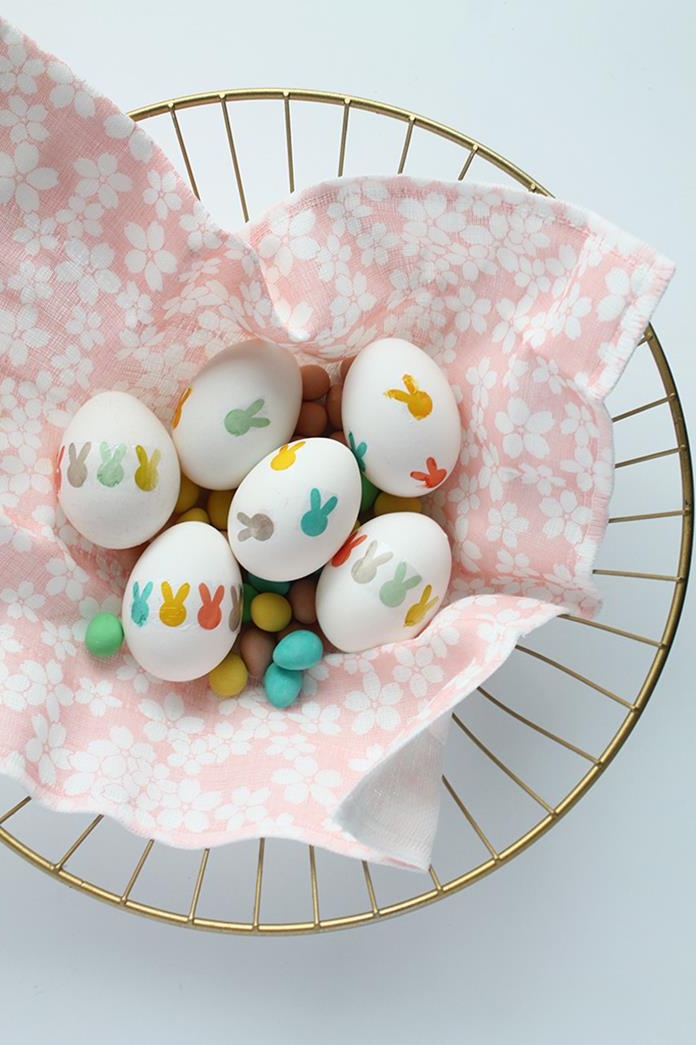 How lush are these watermelon eggs?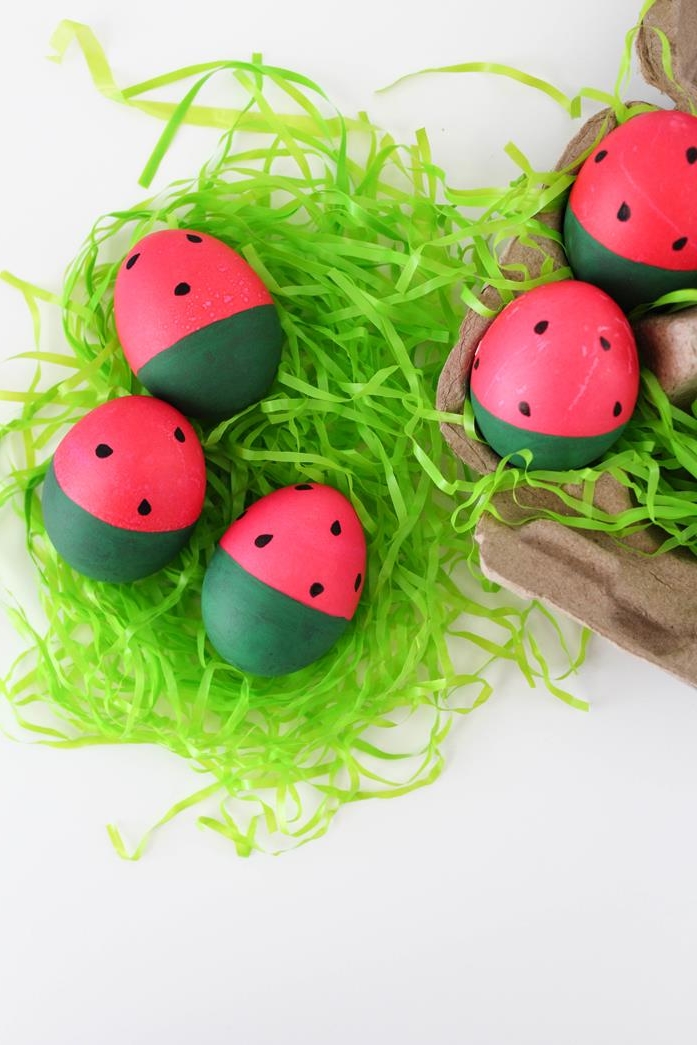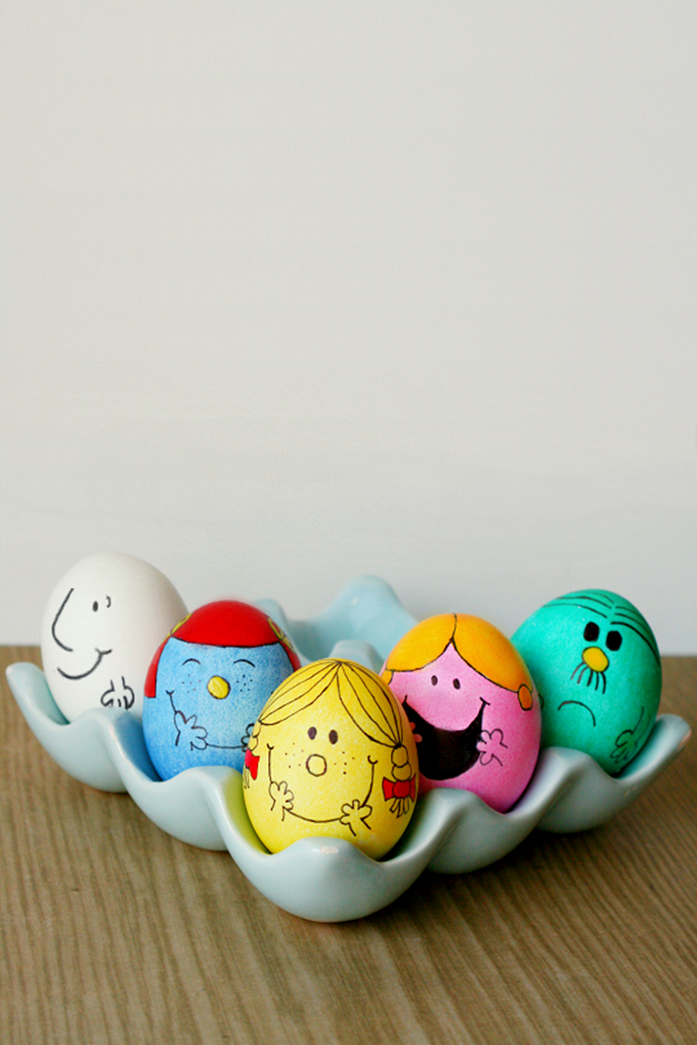 Dying Easter eggs in every color of the rainbow: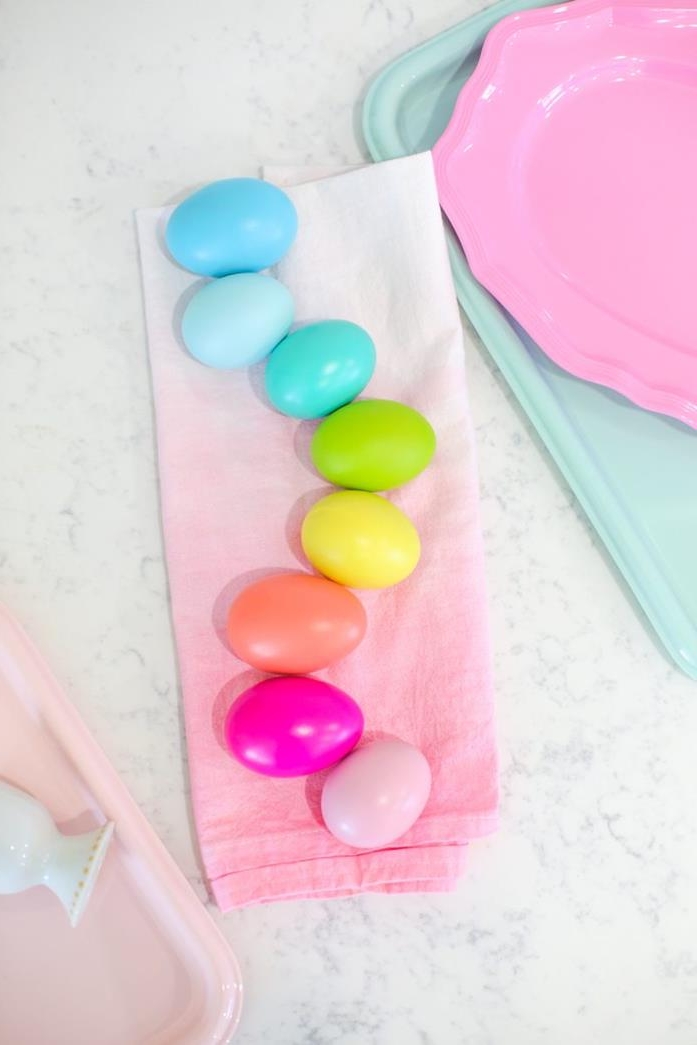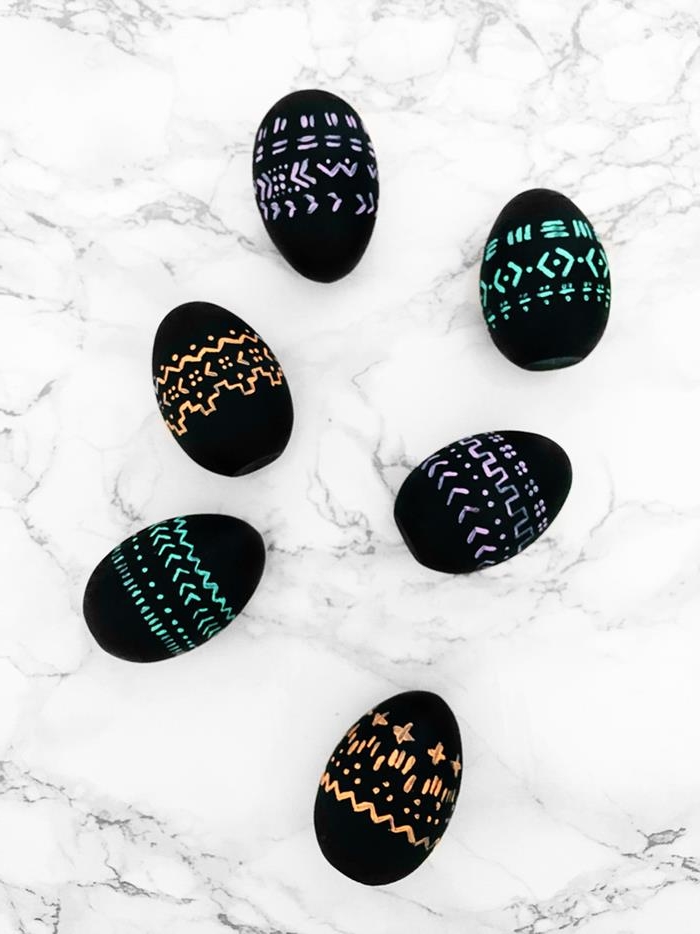 Now it's time for our more traditional suggestions for dying Easter eggs!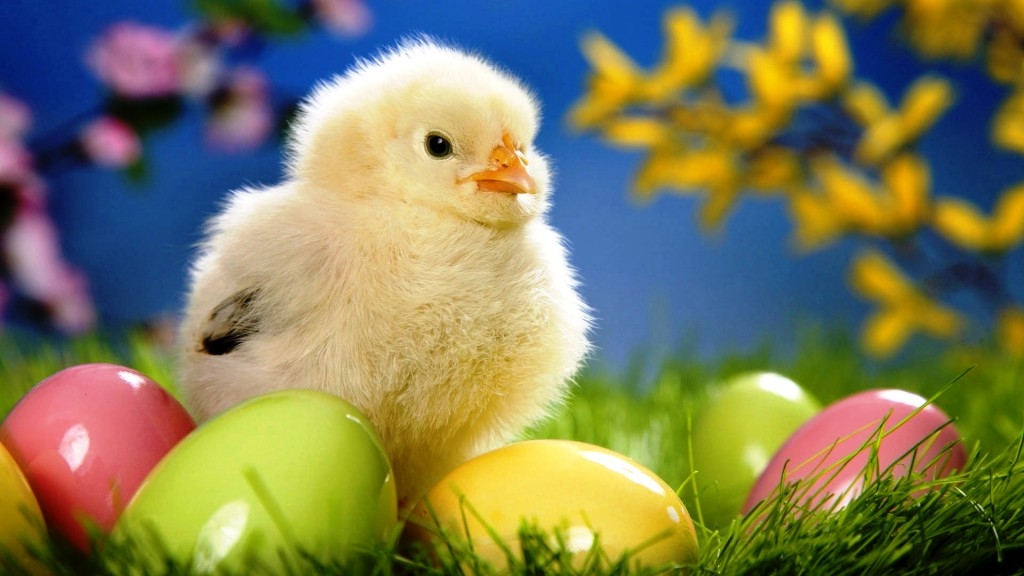 Did you know you could use onion peels for coloring eggs?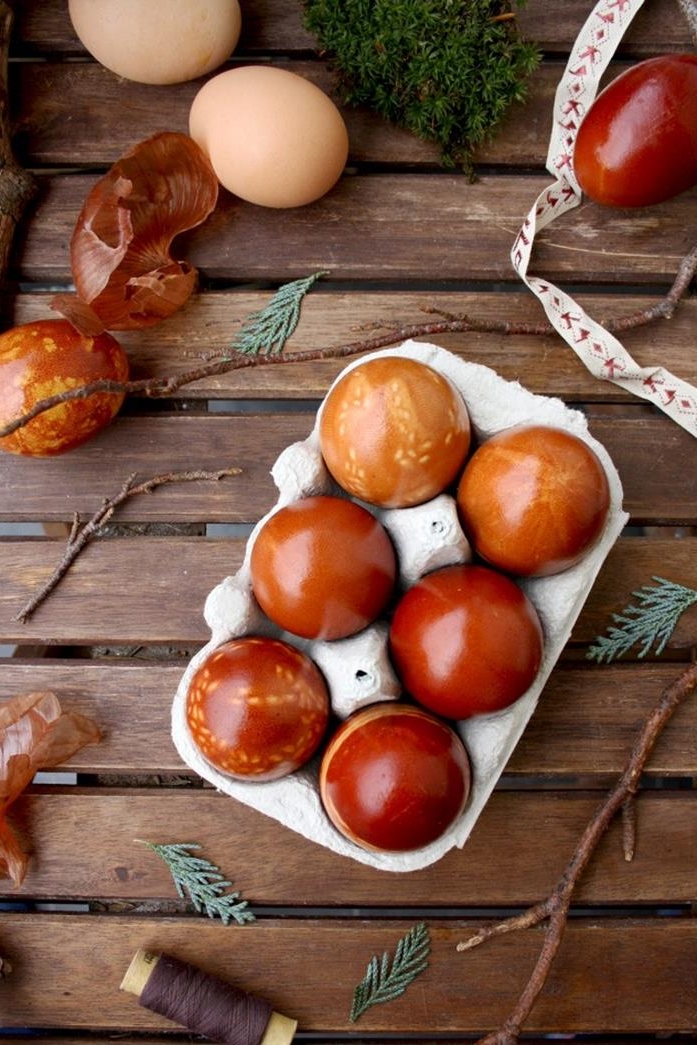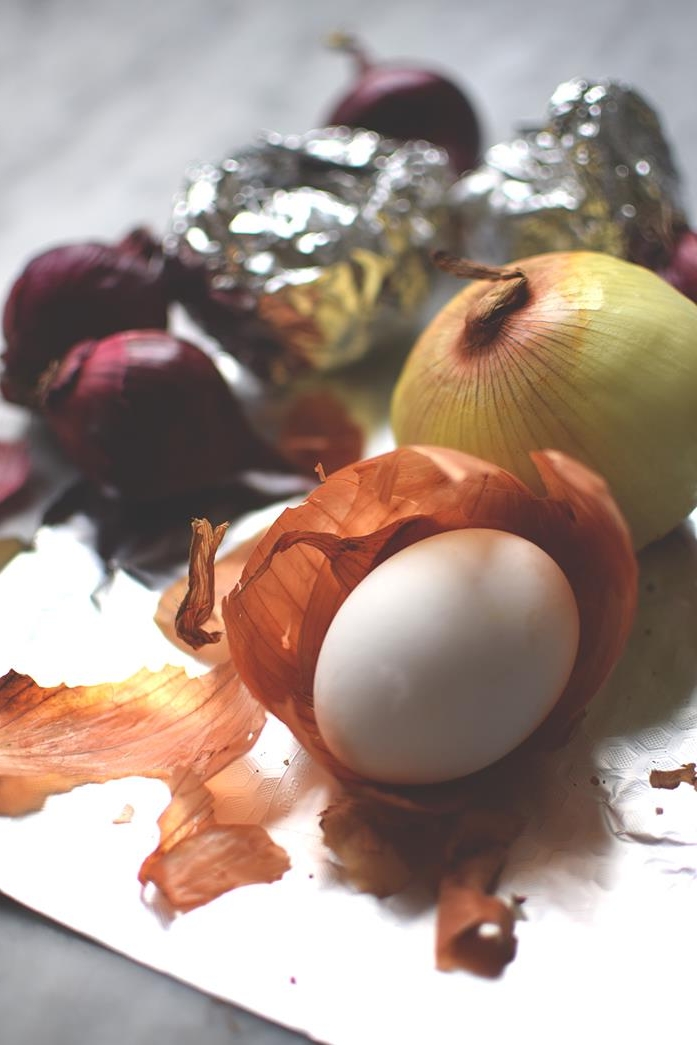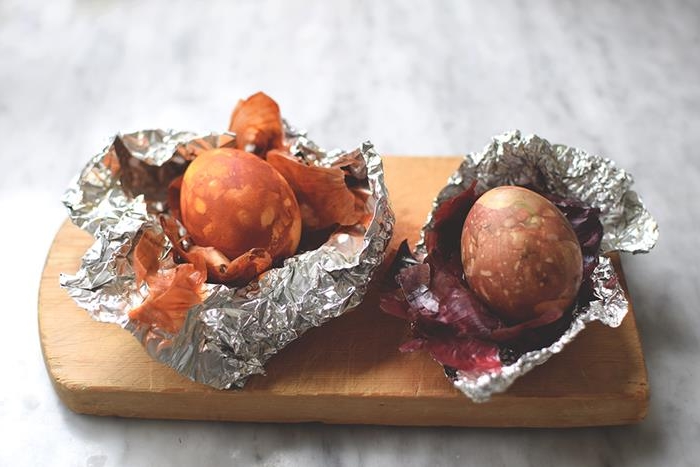 Tea is also a great natural colorant!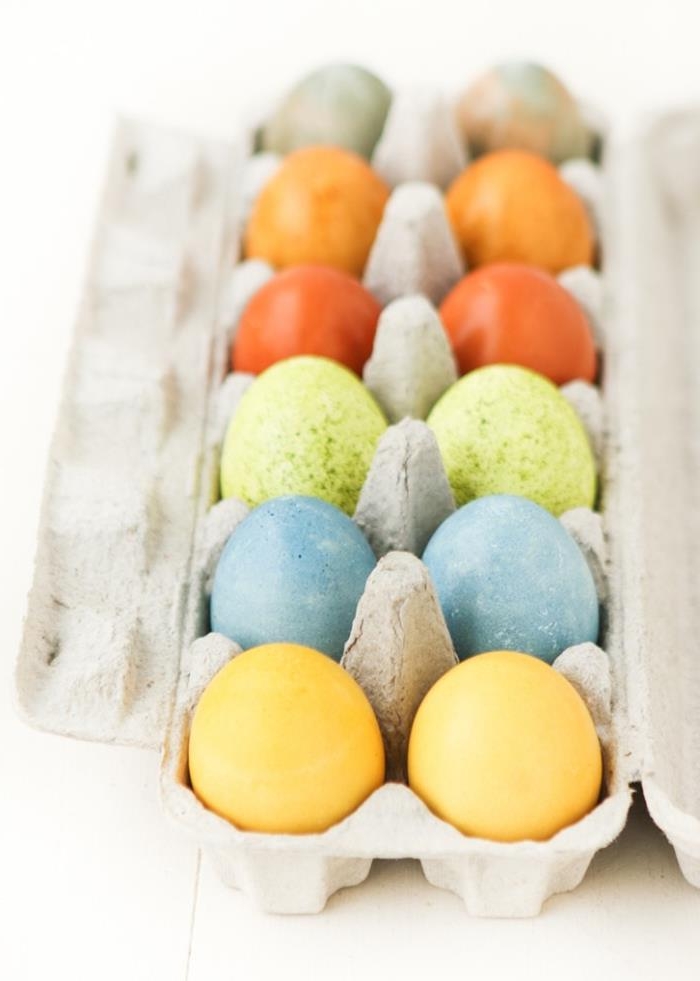 Dyes can also be made from coffee, blueberries and spices, such as ground turmeric.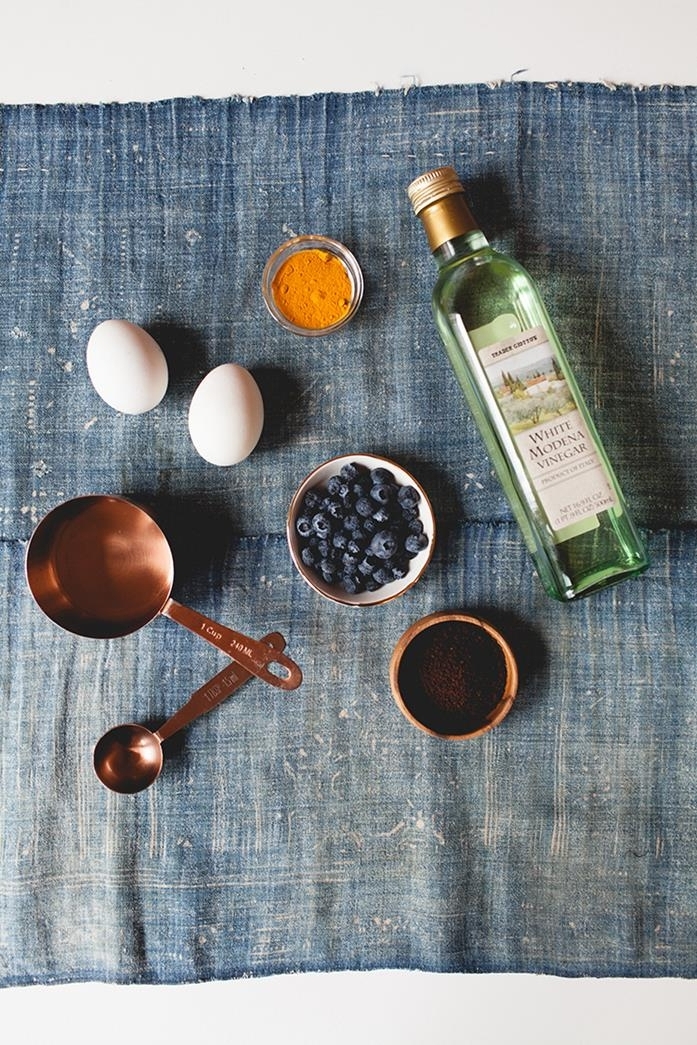 Boil blueberries, add vinegar, filter the mixture and put it in a jar.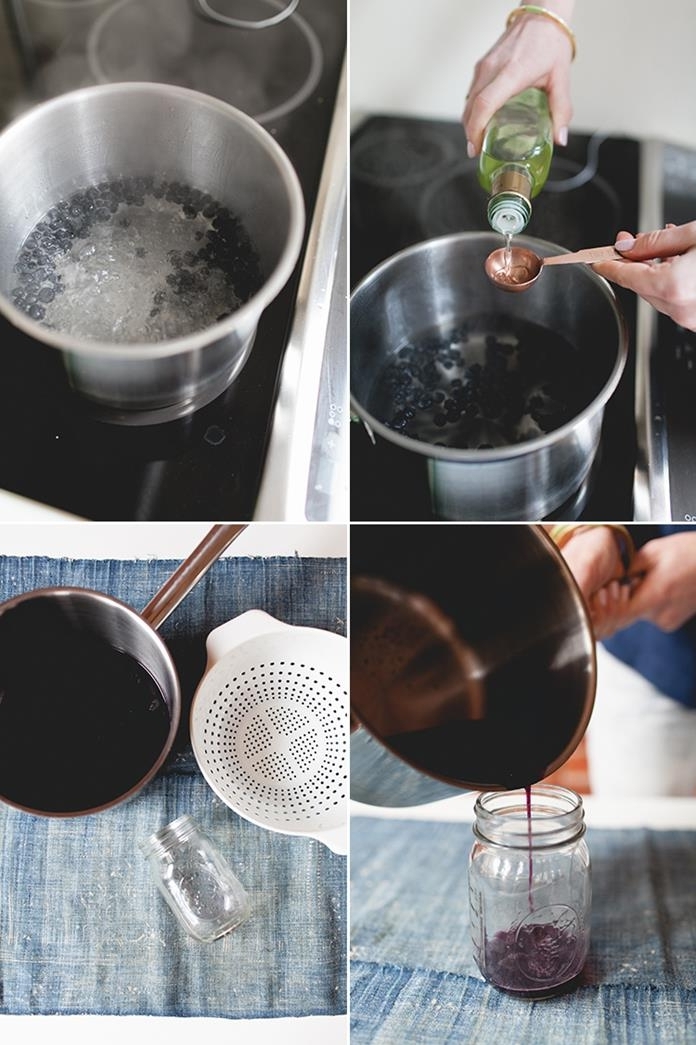 Your own home-made blue egg dye is ready!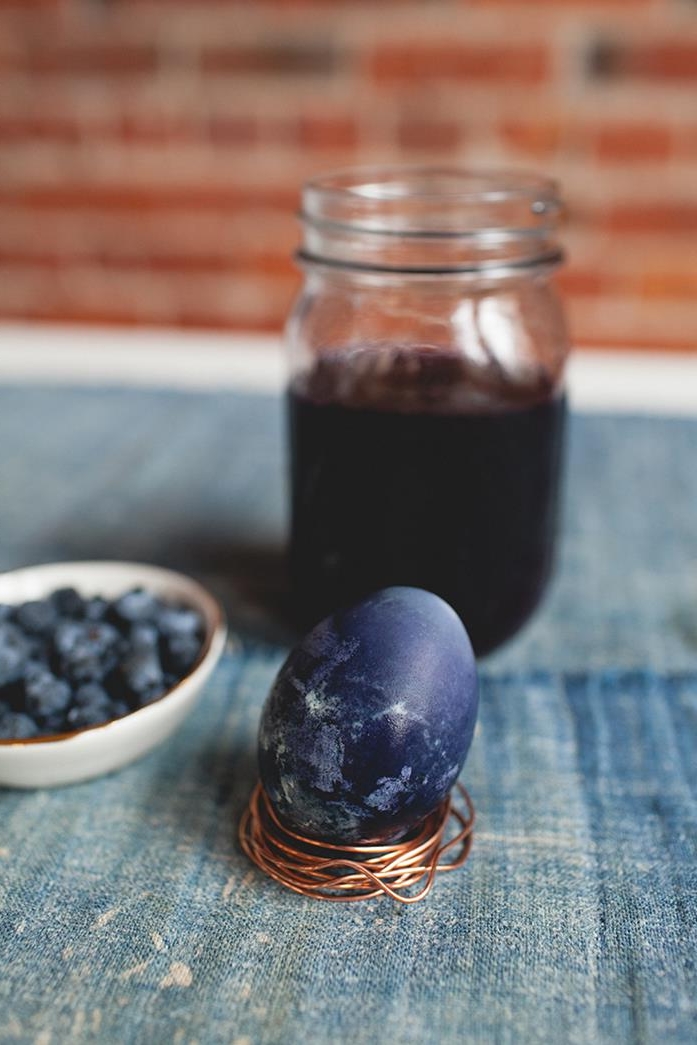 Boiled ground turmeric creates a beautiful yellow…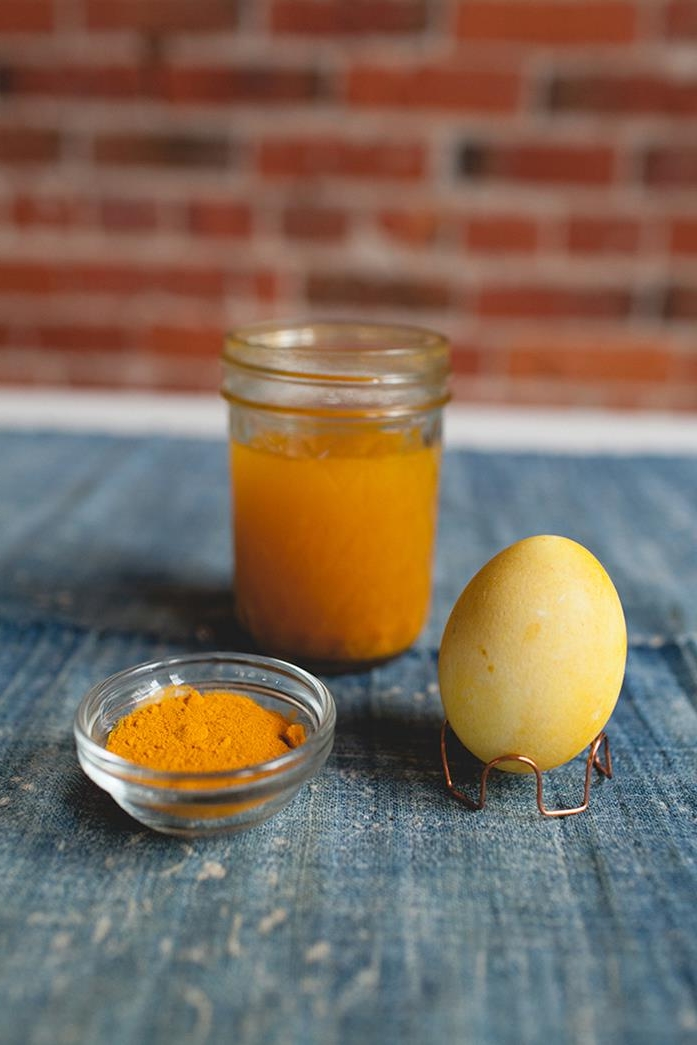 …while coffee turns eggs into a nice brownish orange: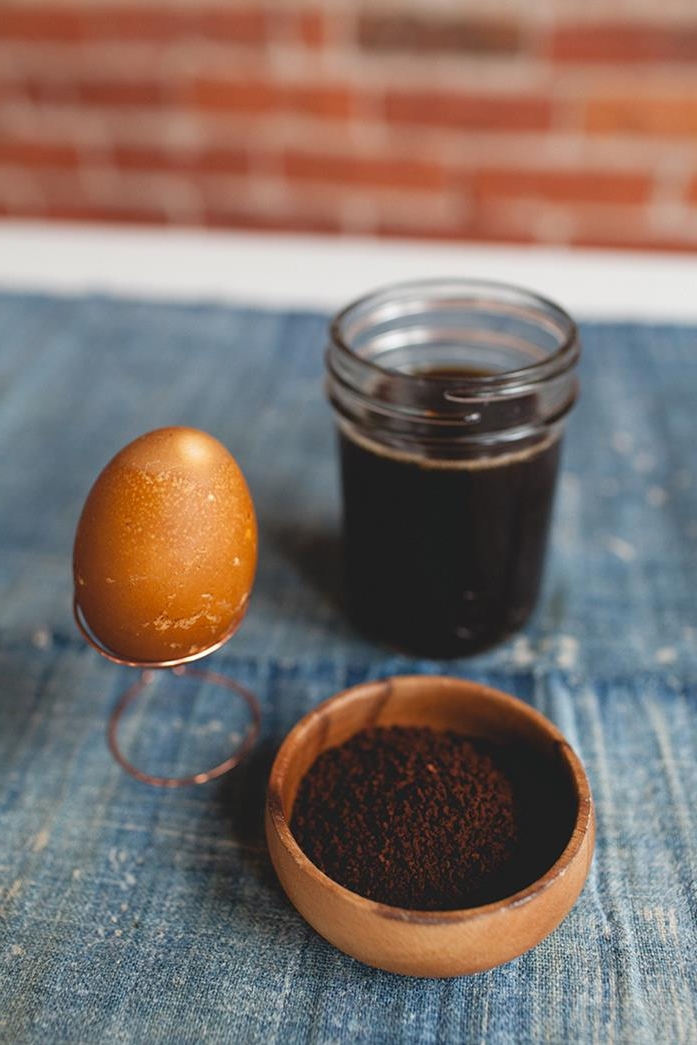 To create this effect, just press some flowers against boiled eggs, and wrap them tightly with old stockings. Then dunk the eggs into a jar of dye for a few minutes.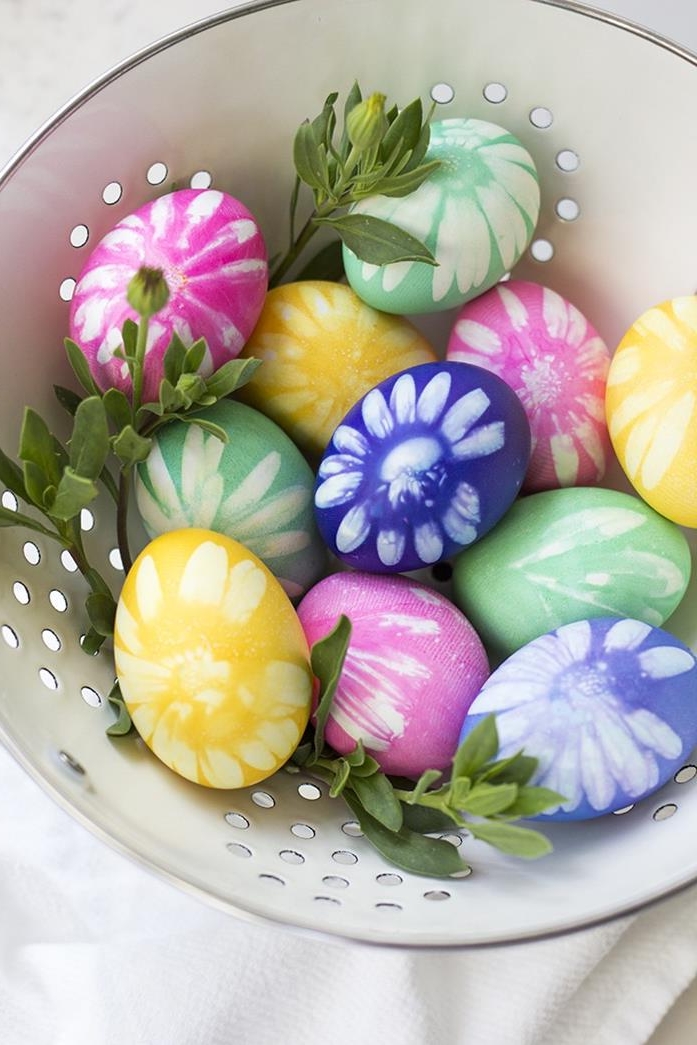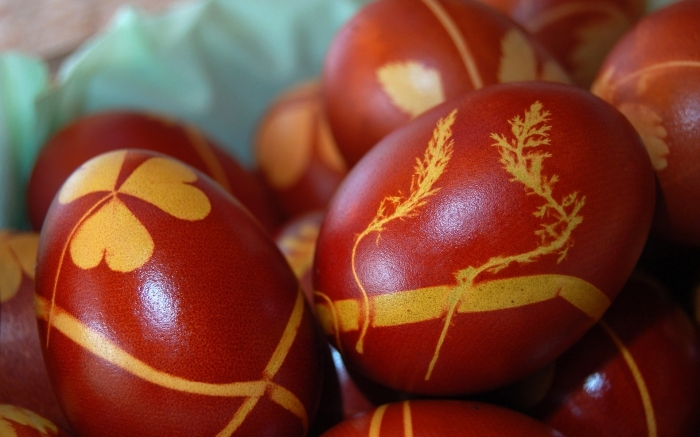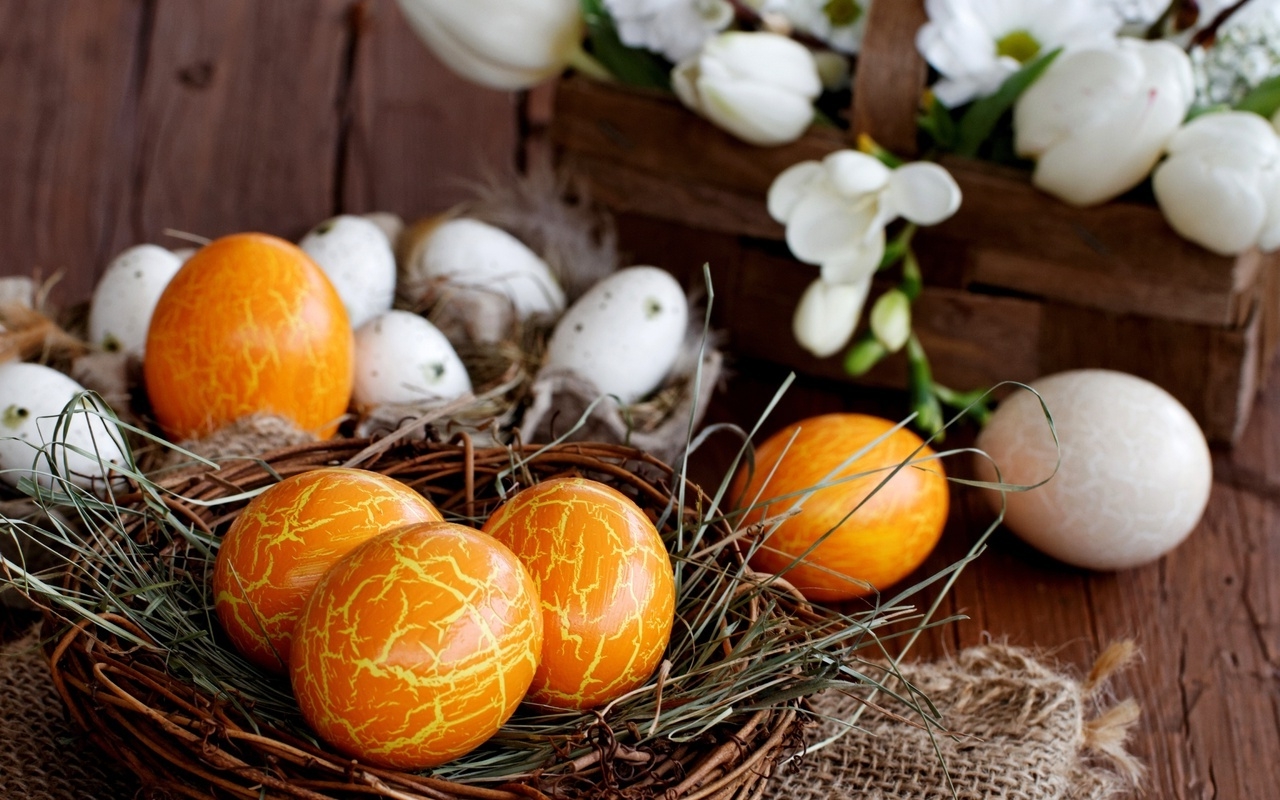 Stickers and paper cut outs are also very popular: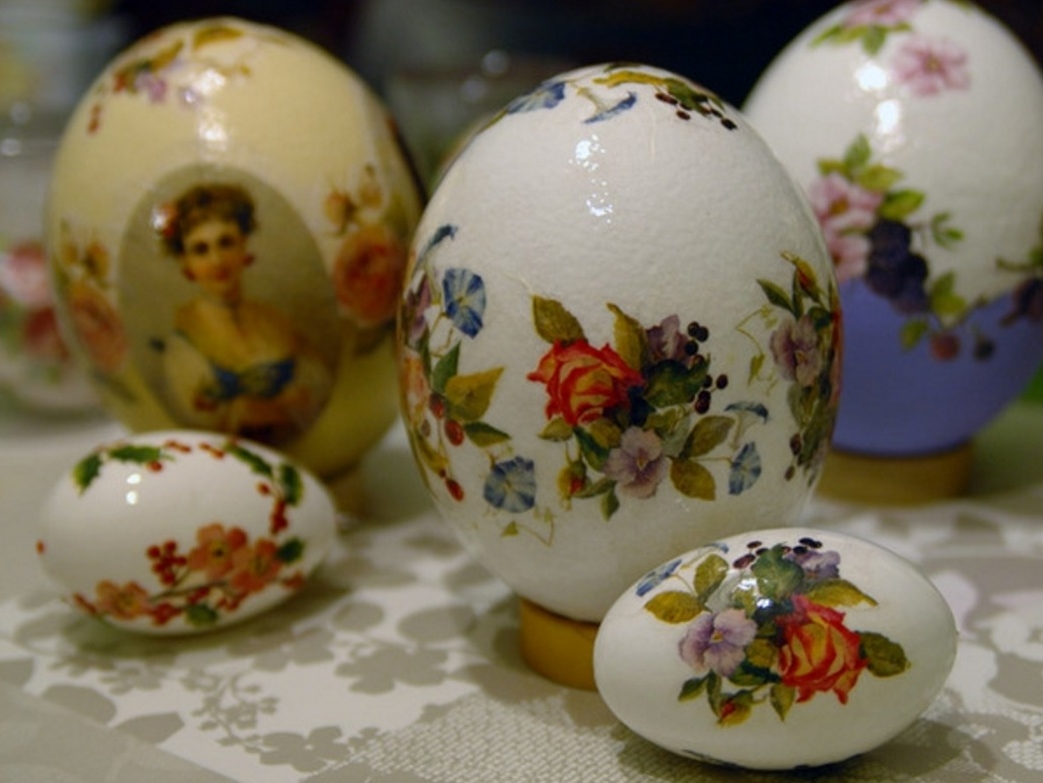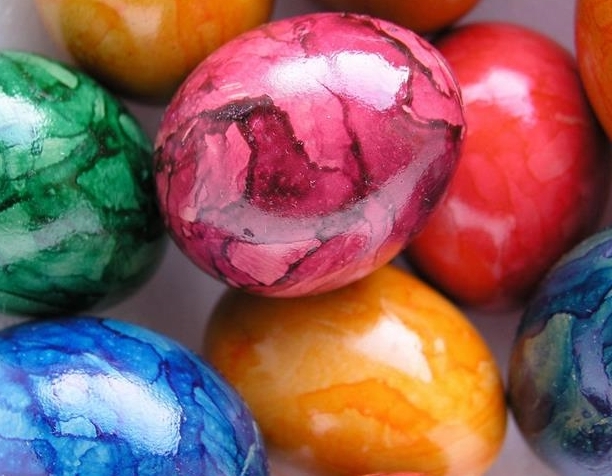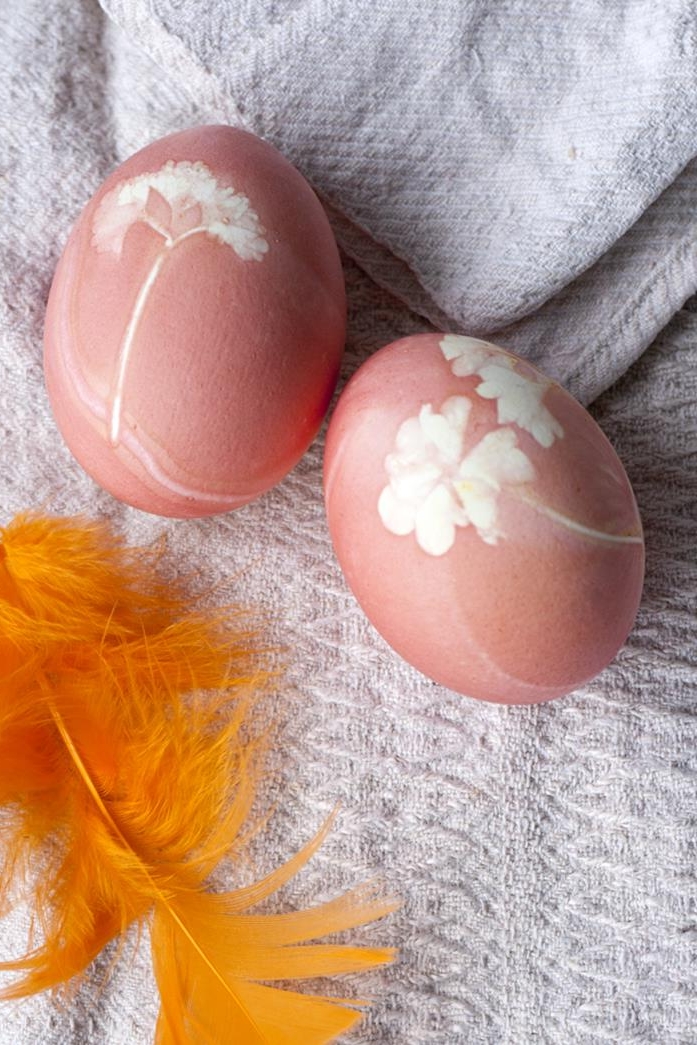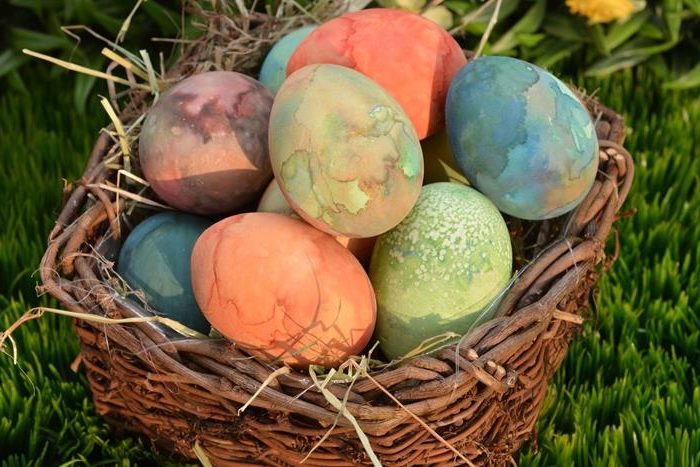 Use wax to draw patterns on hot boiled eggs, then dye them in a color of your choice: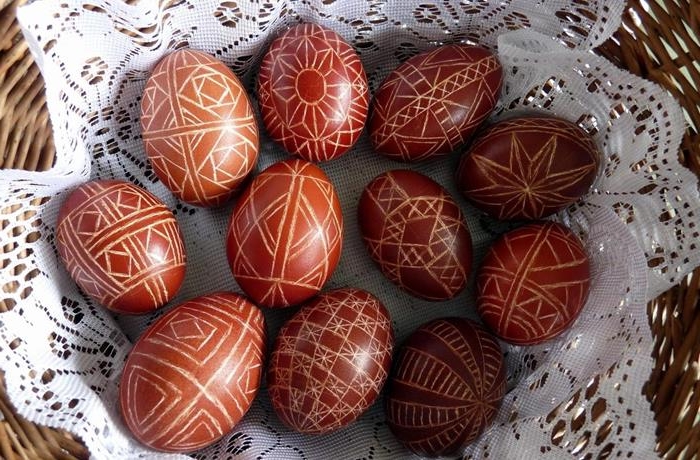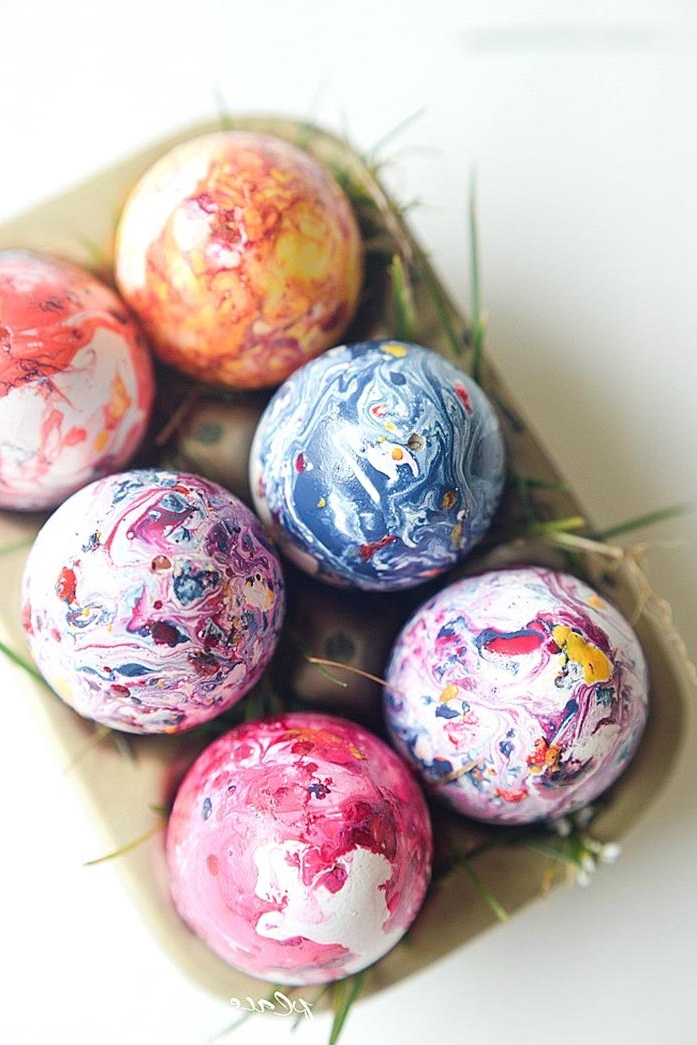 Festive messages are always a good idea: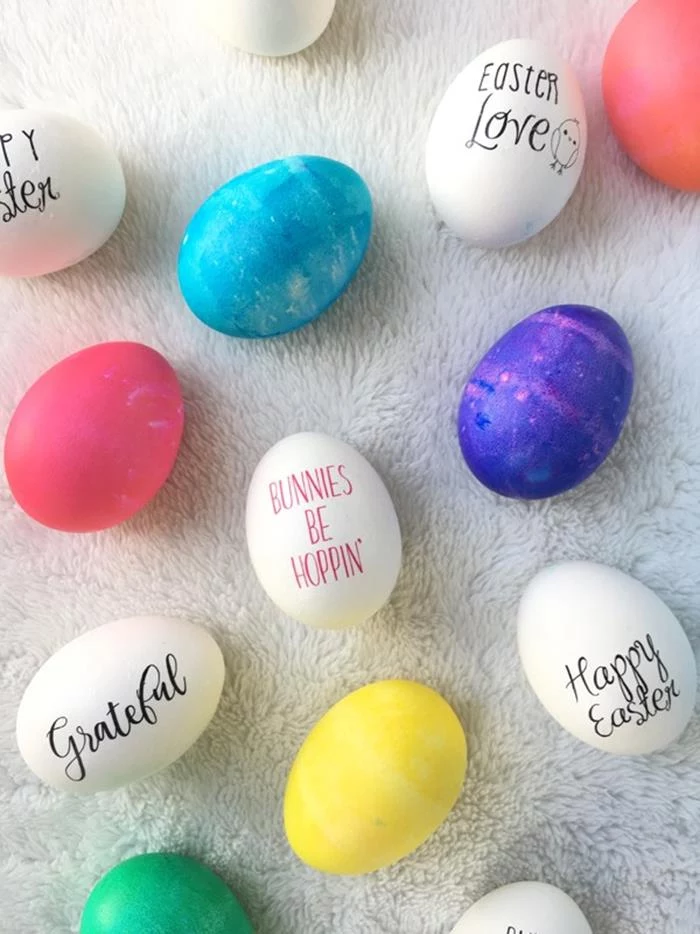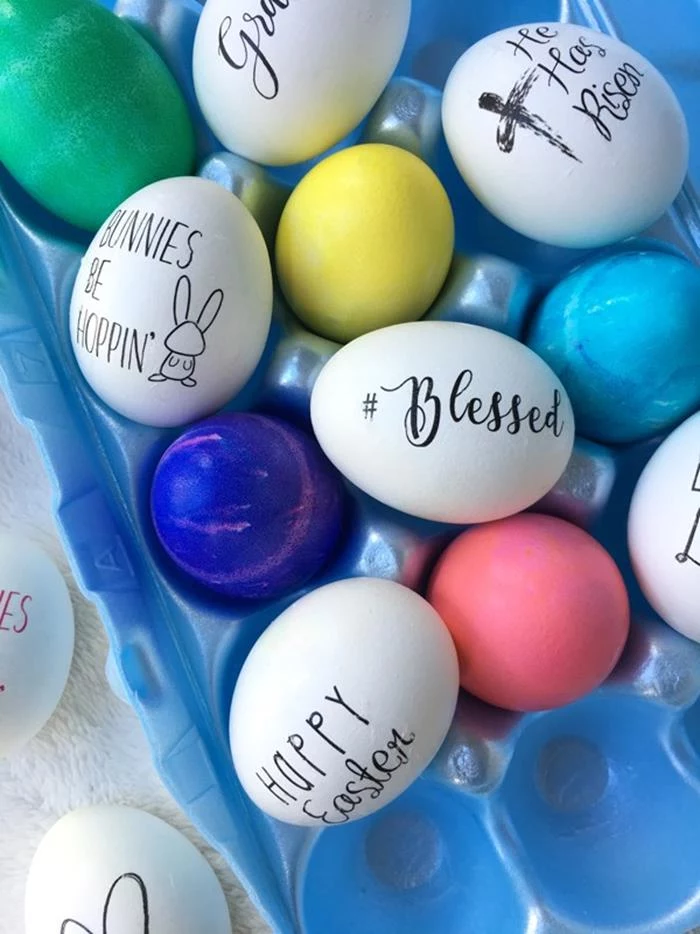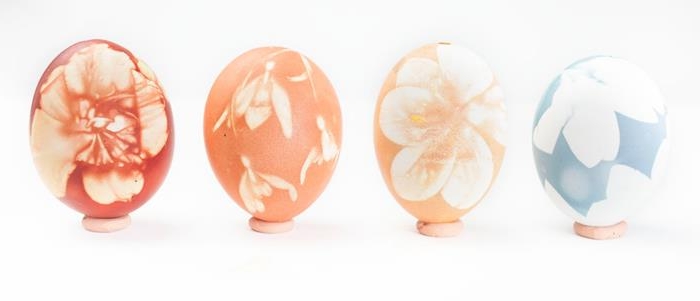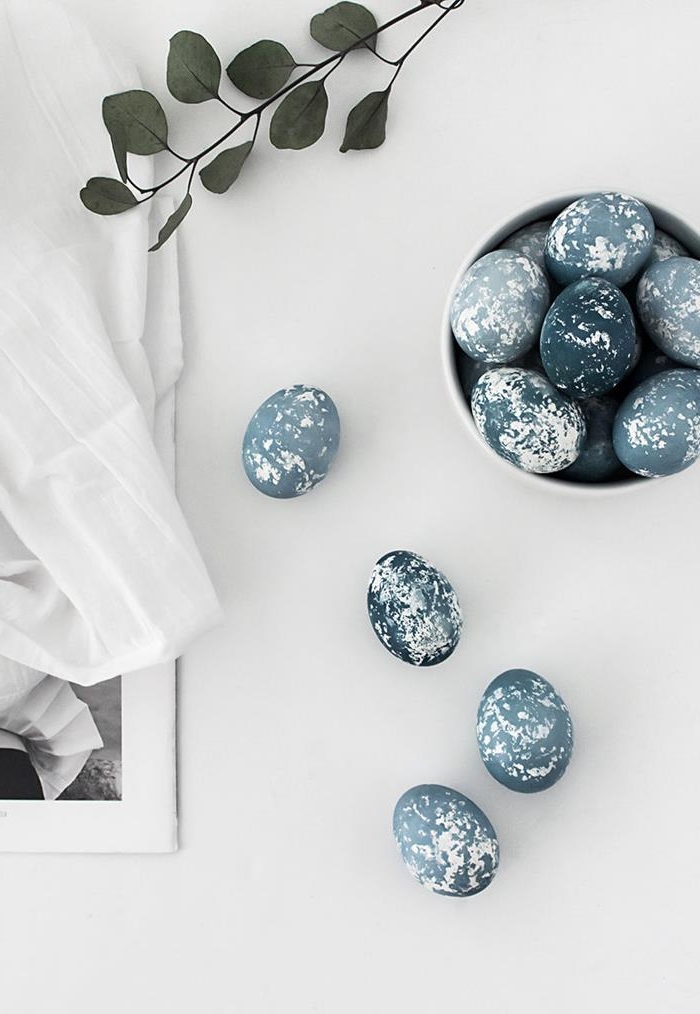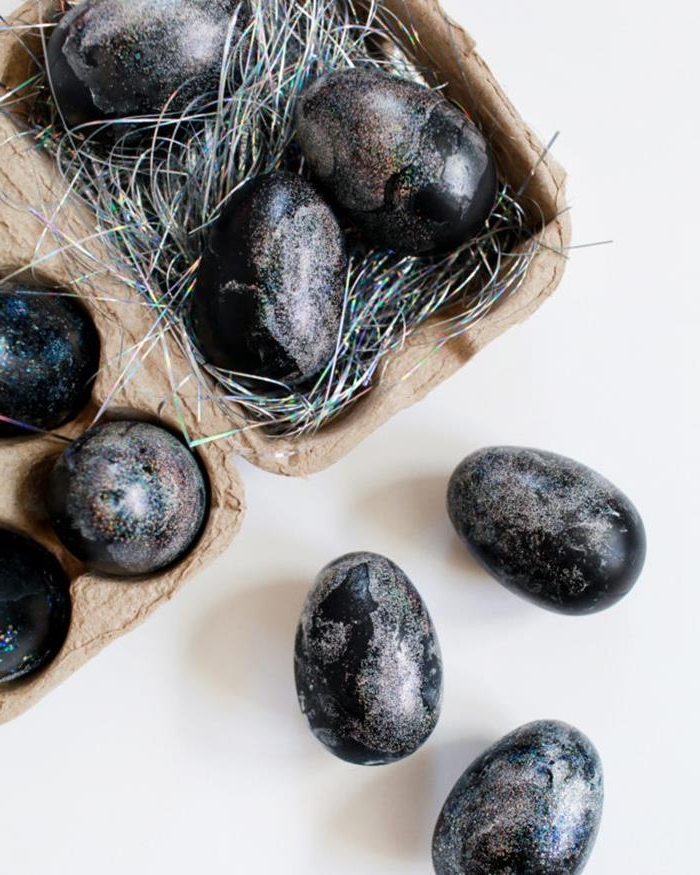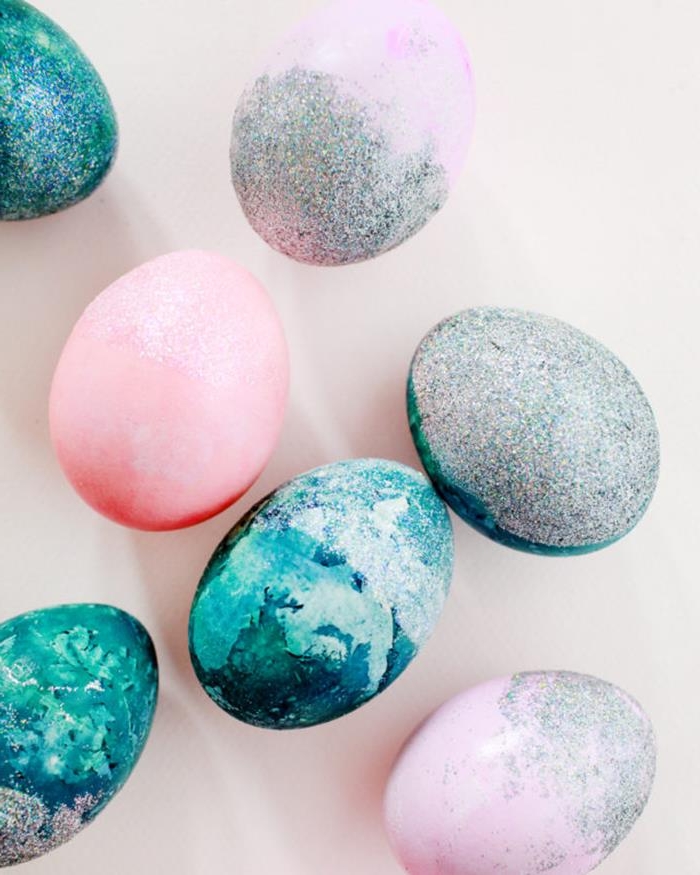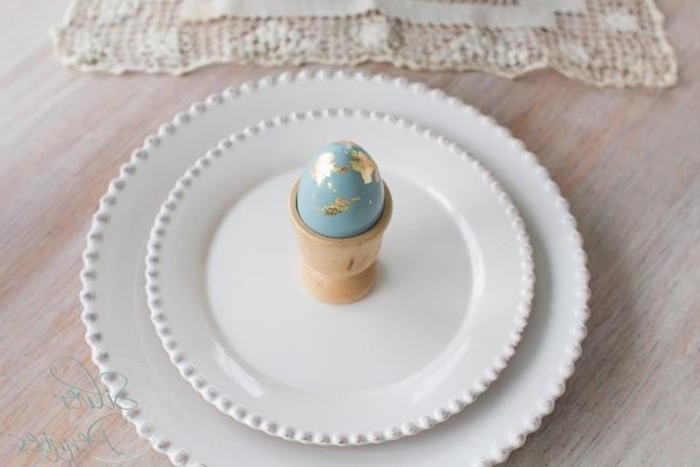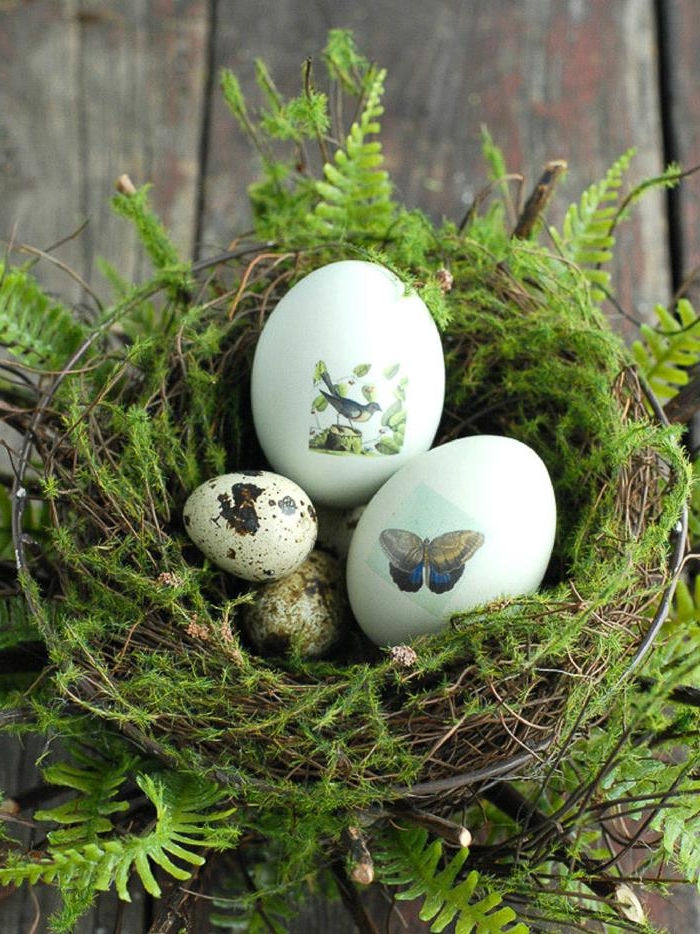 And here are the rest of our suggestions!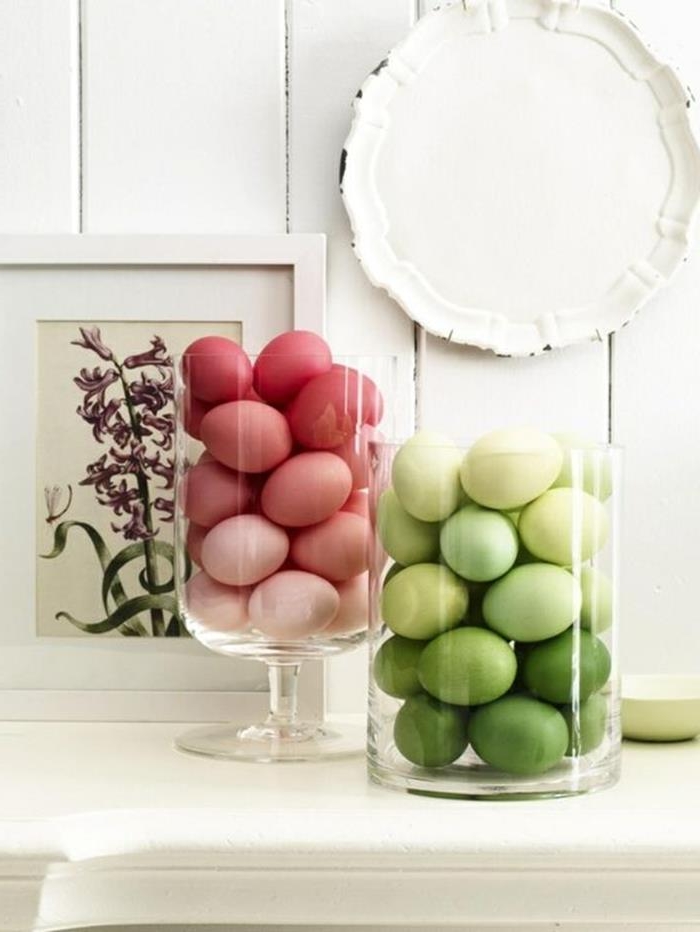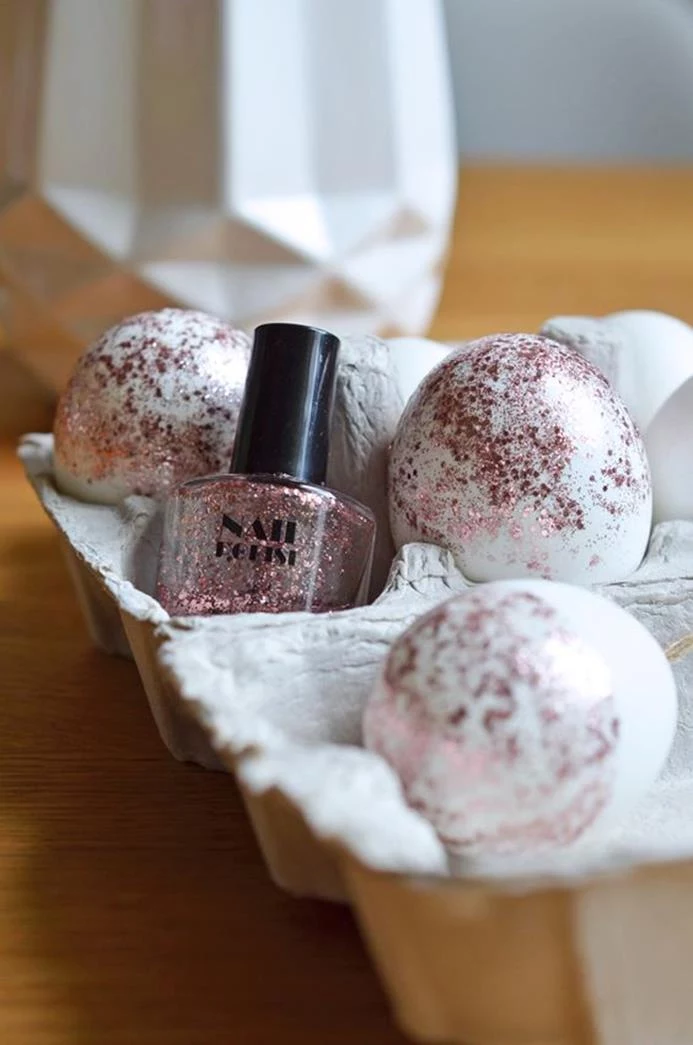 Dying Easter eggs with diluted nail polish creates a beautiful marble effect: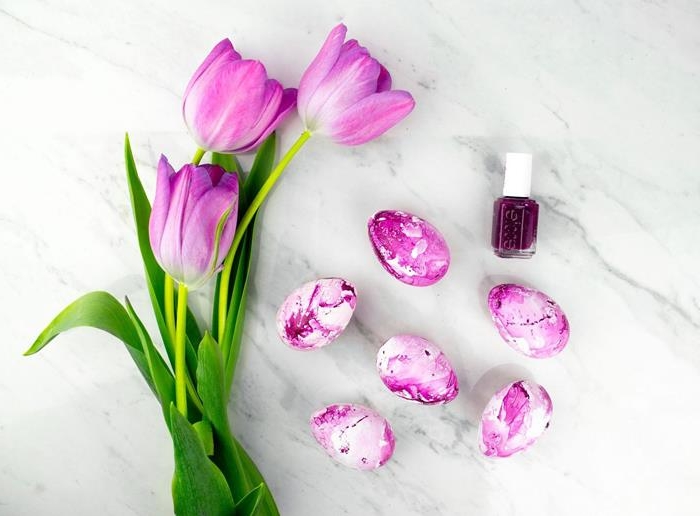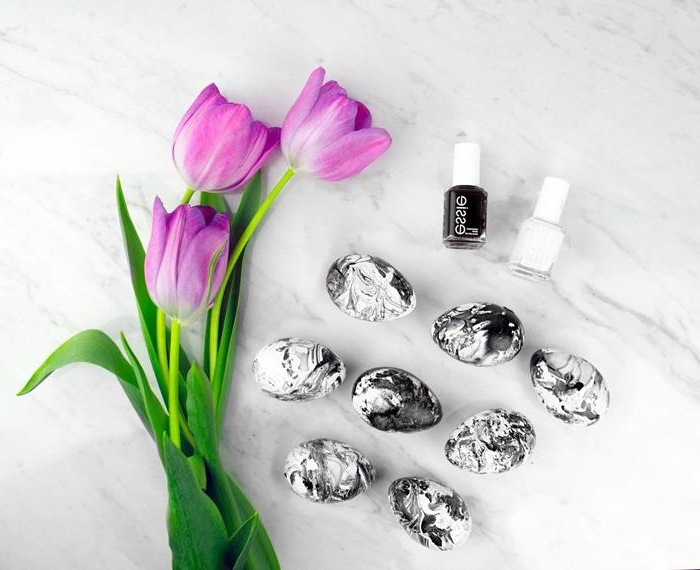 Funny celebrity cartoons and quotes: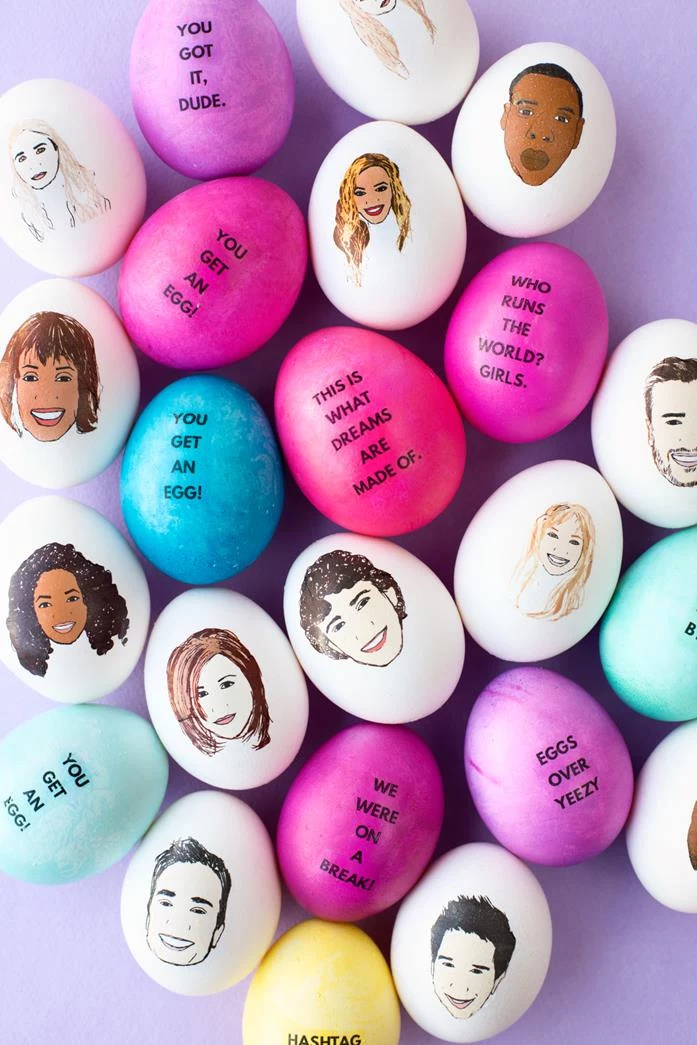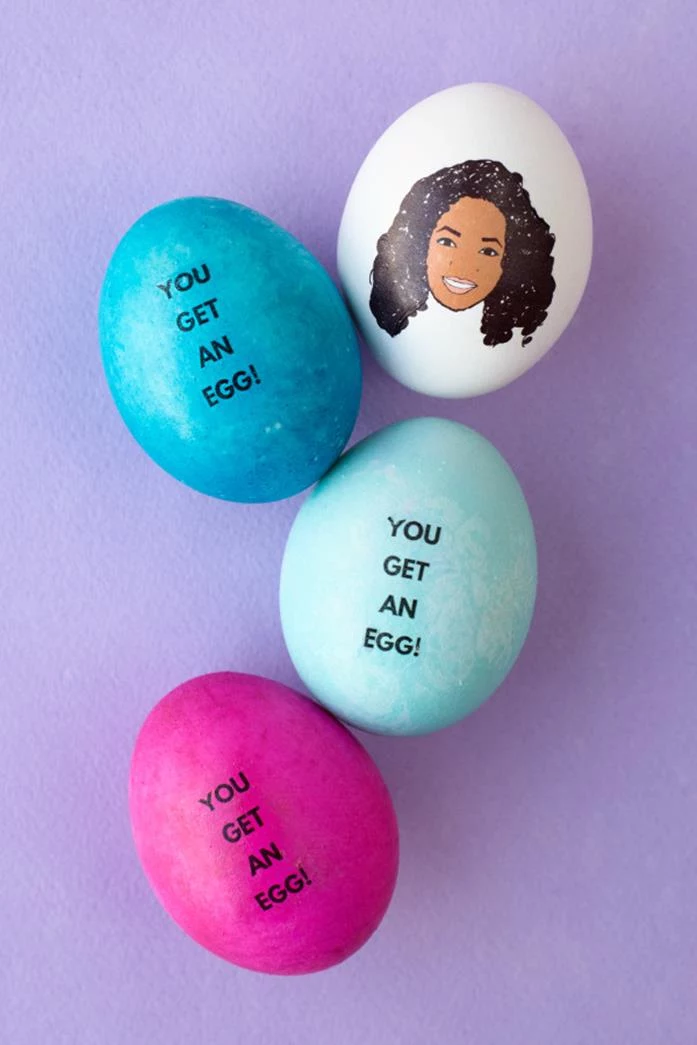 Cute Easter eggs inspired by various cartoon characters: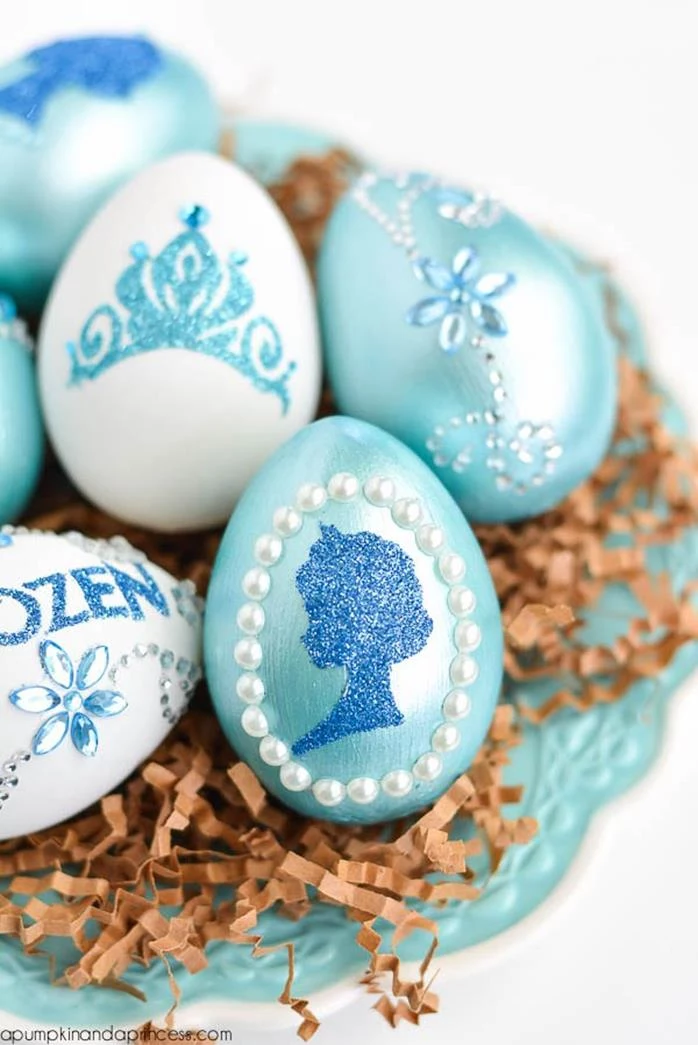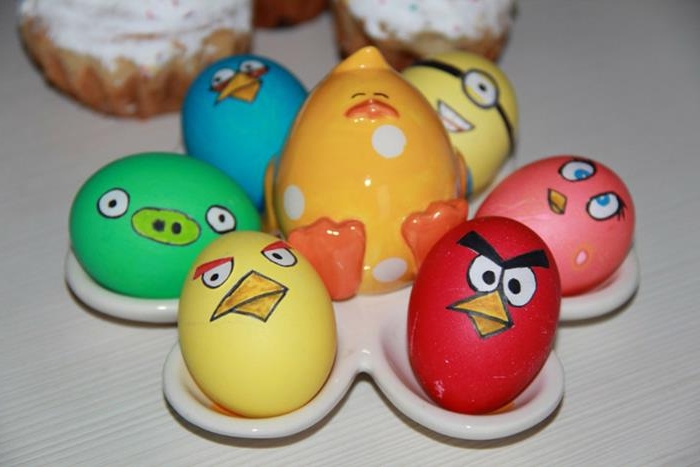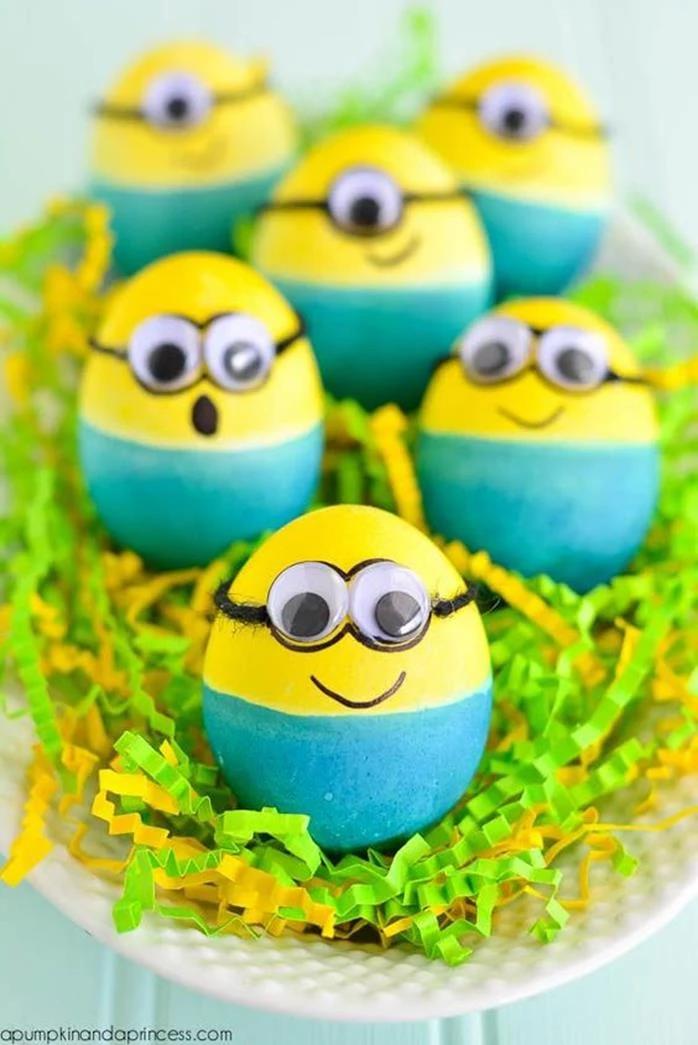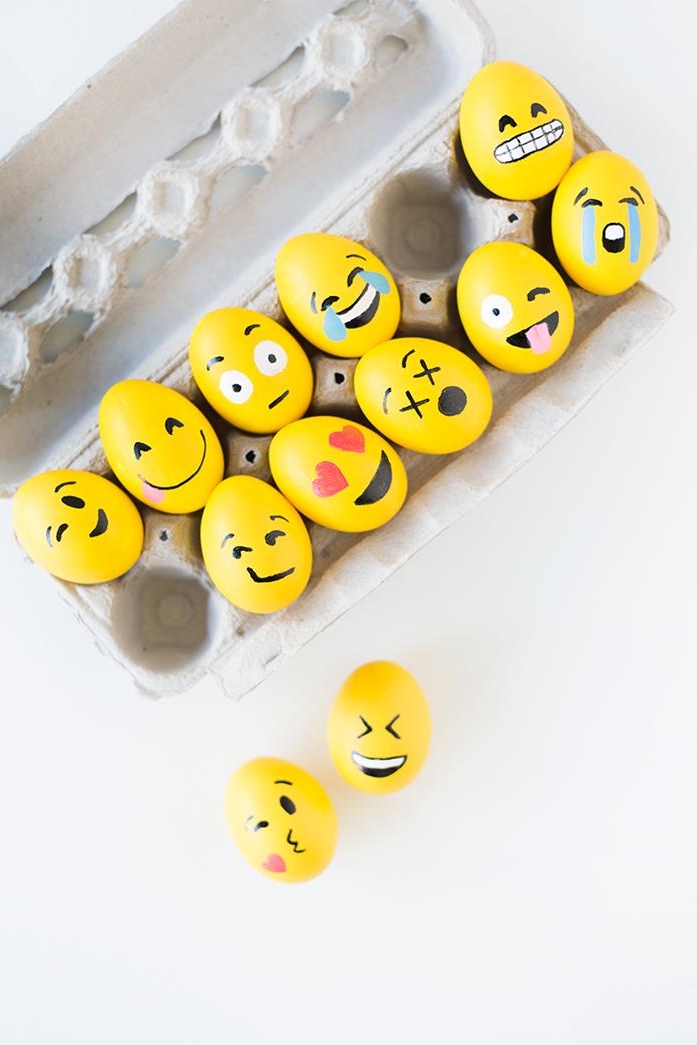 Fans of Game of Thrones will love these "dragon" eggs!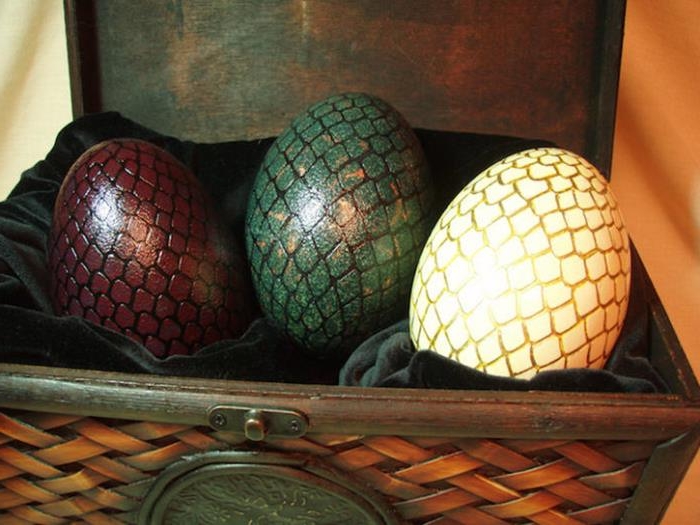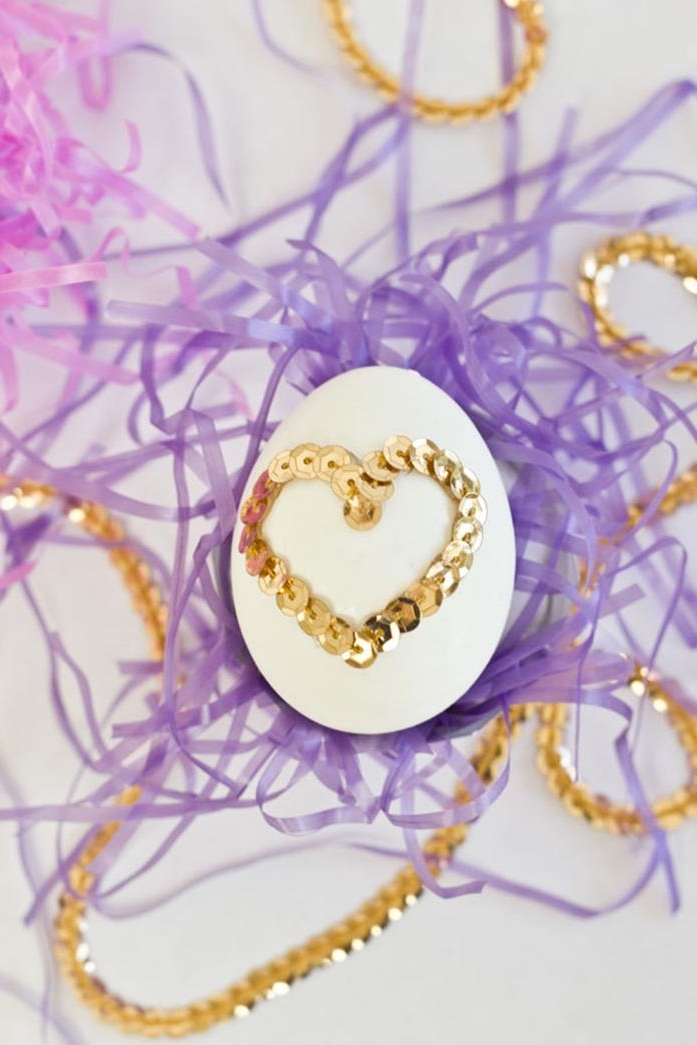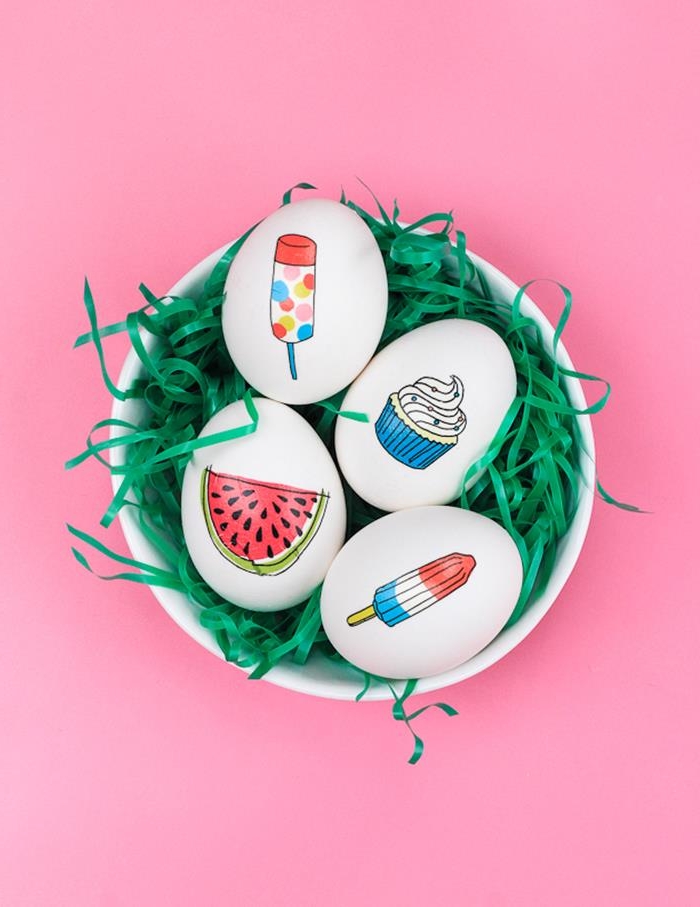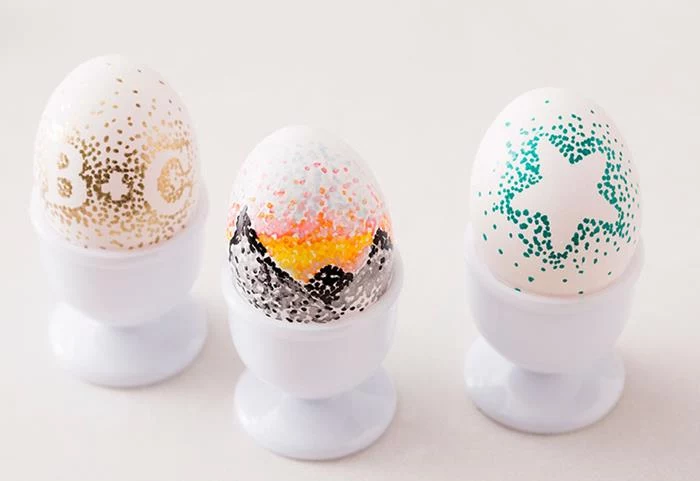 We love this cute Little Prince egg!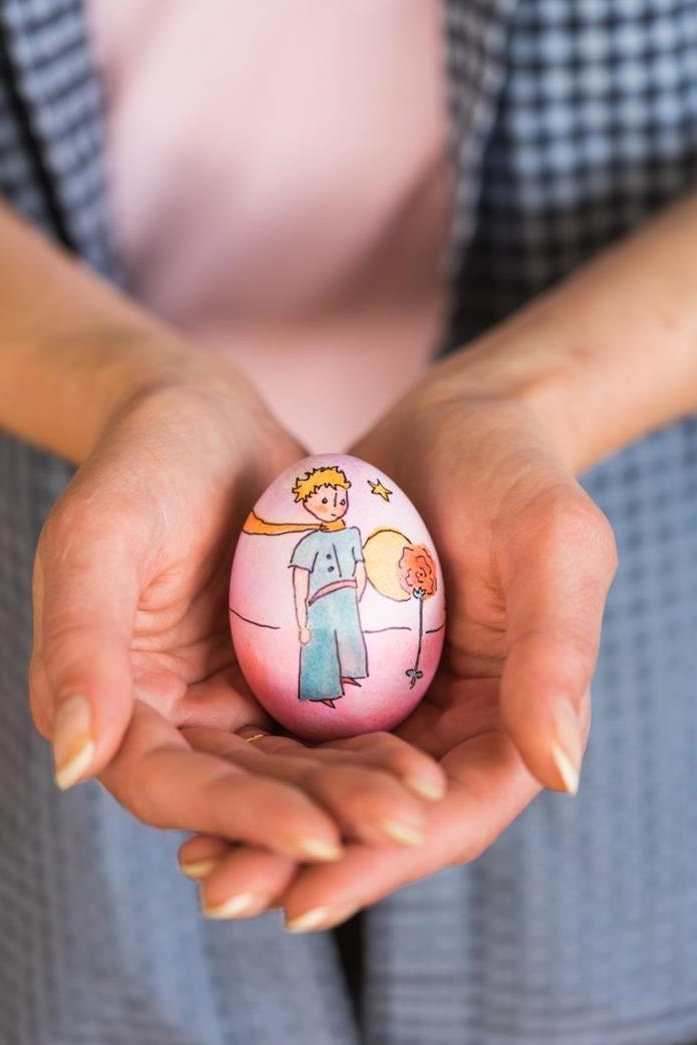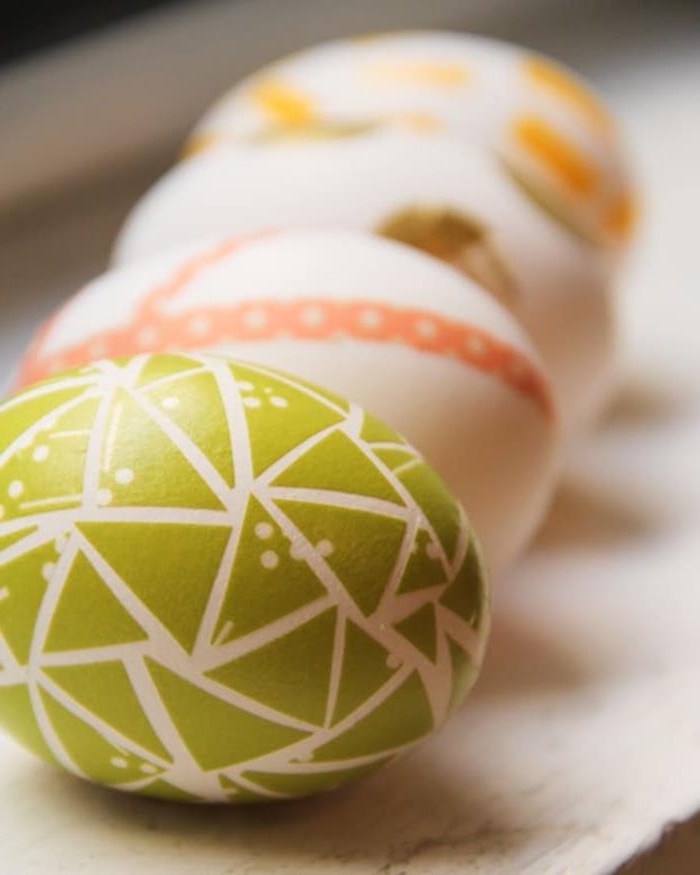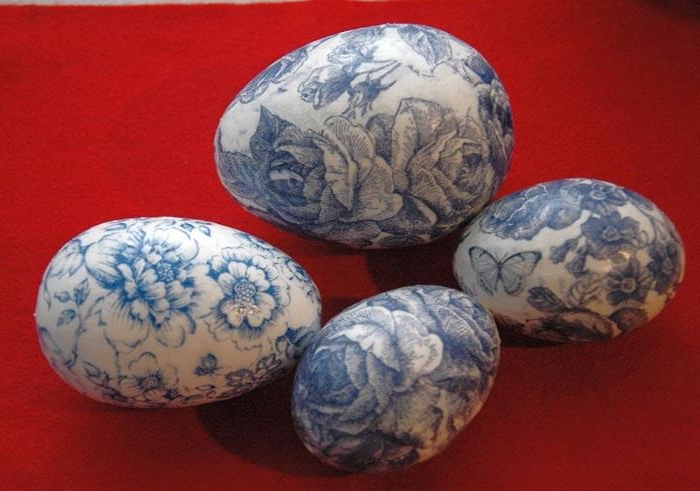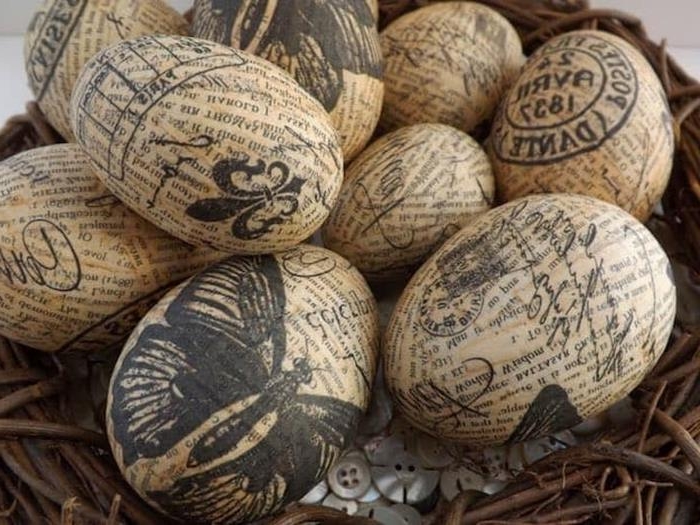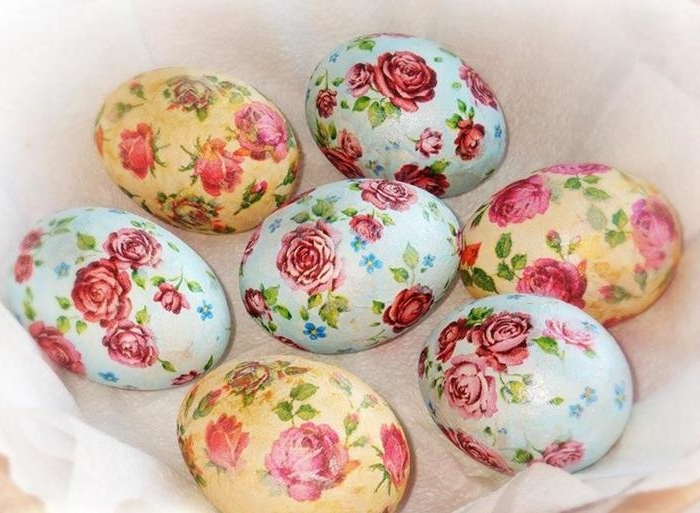 Another cute, clever and easy idea!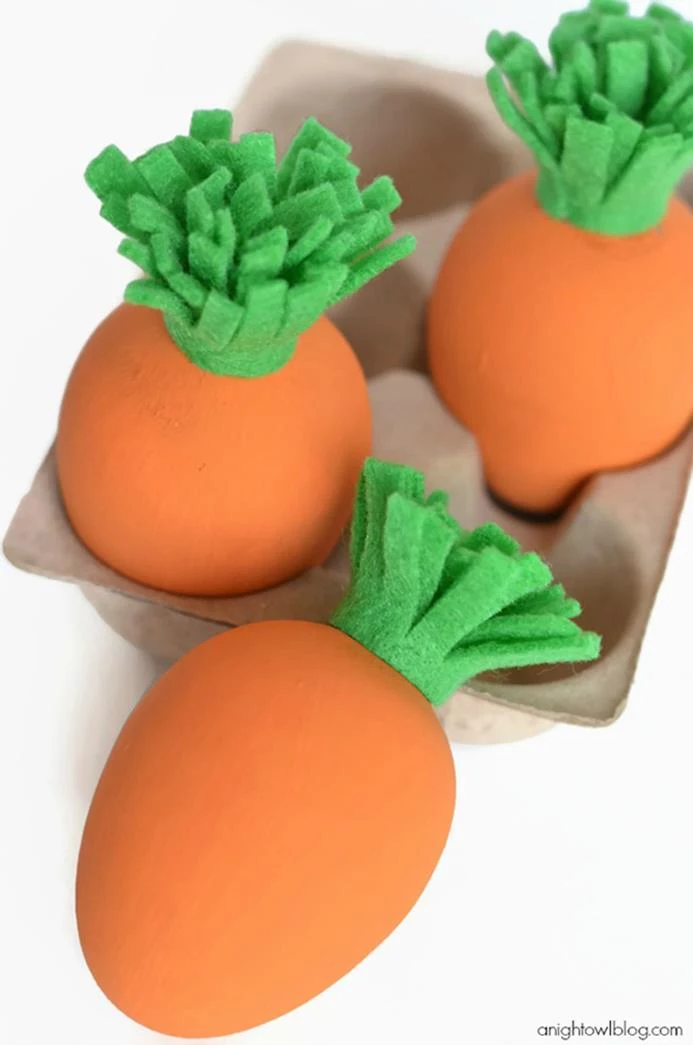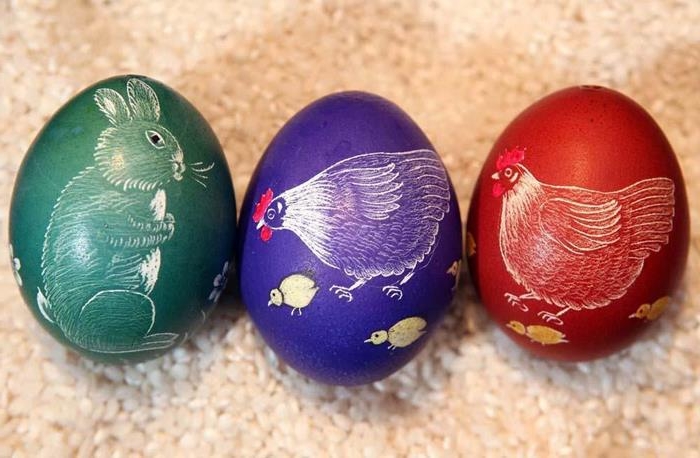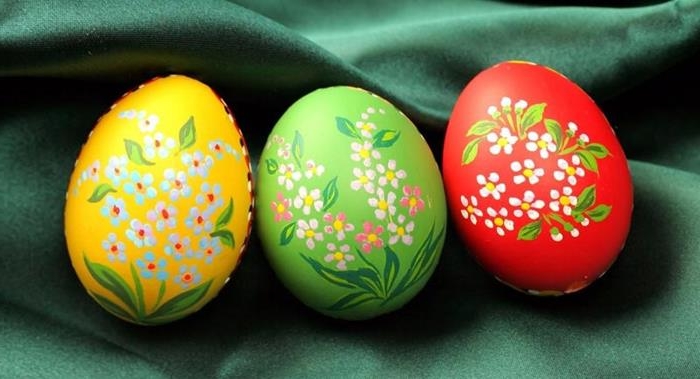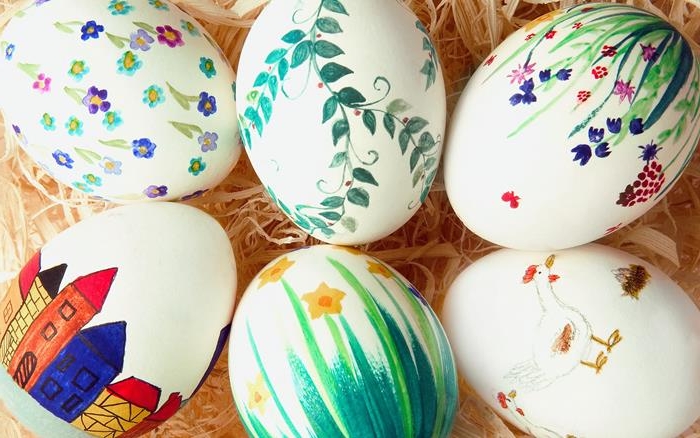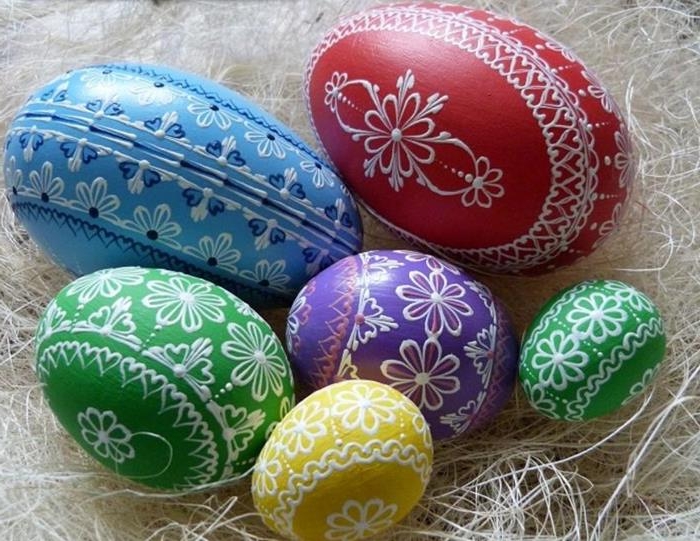 Gorgeous easter eggs with folk motifs: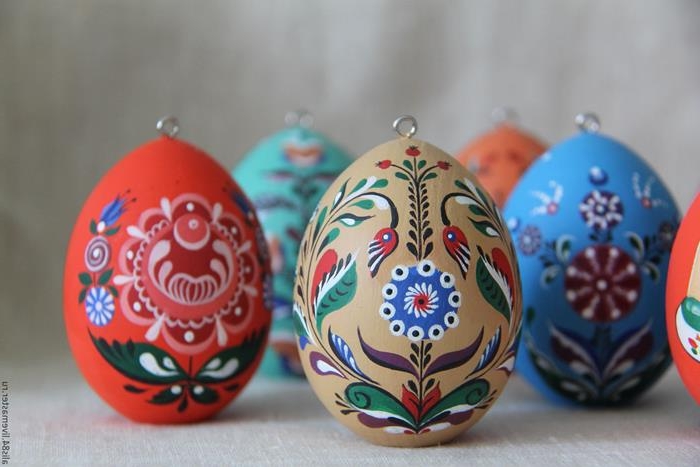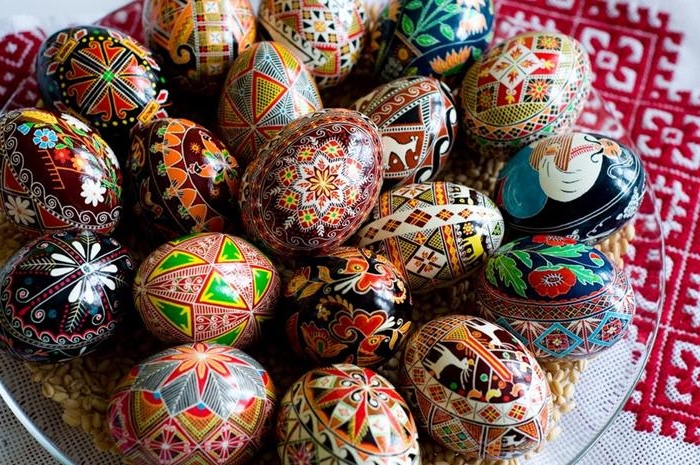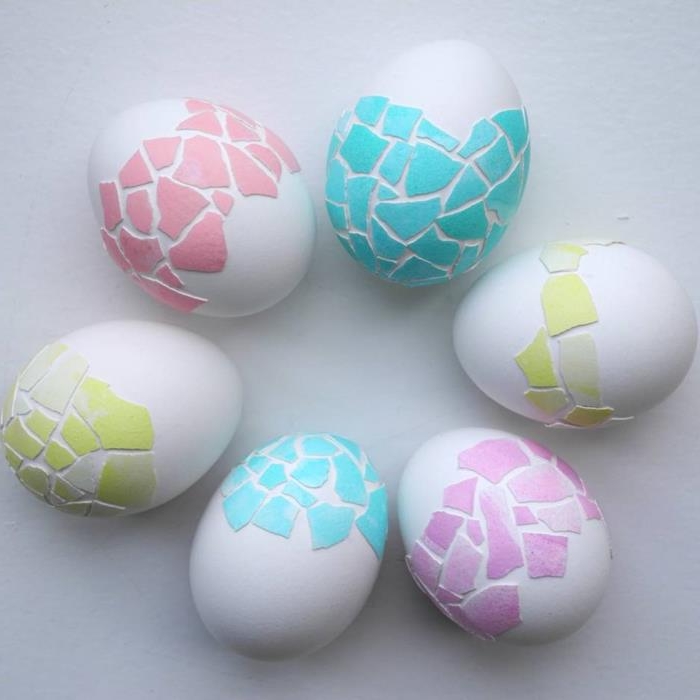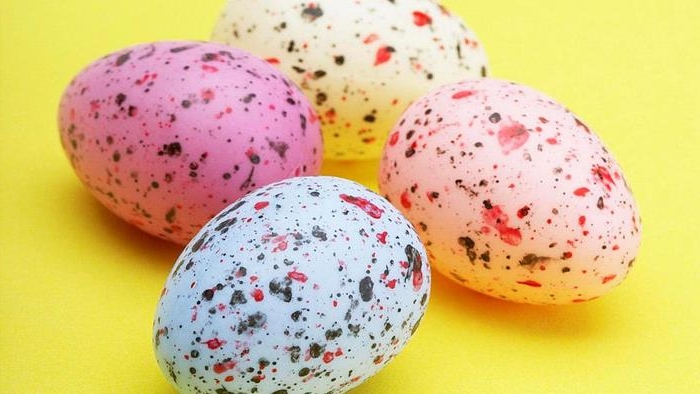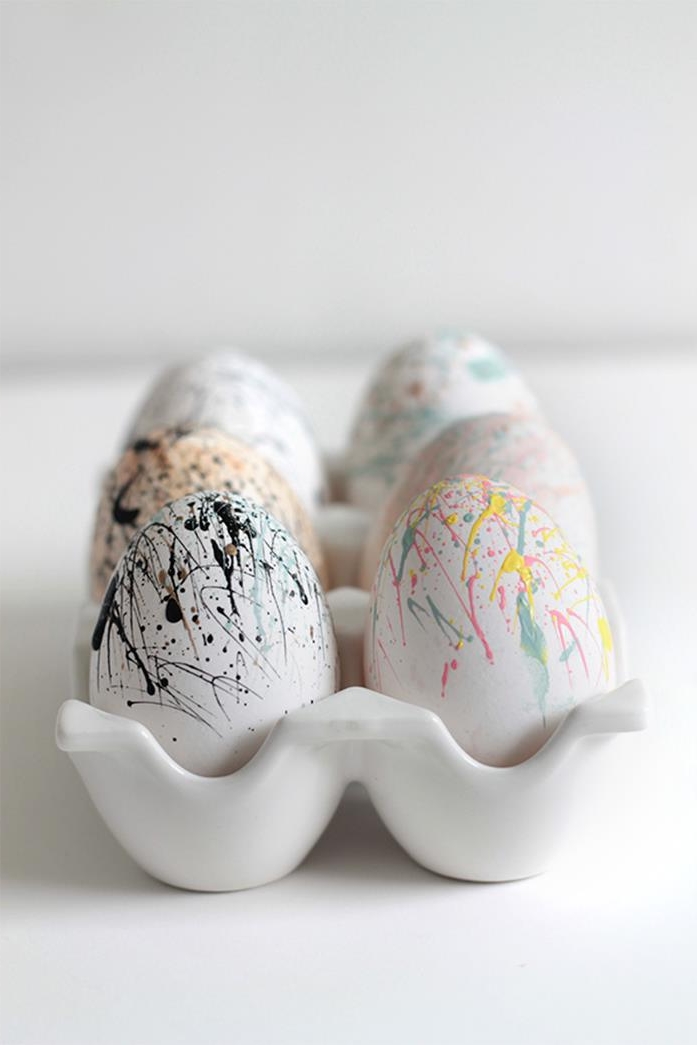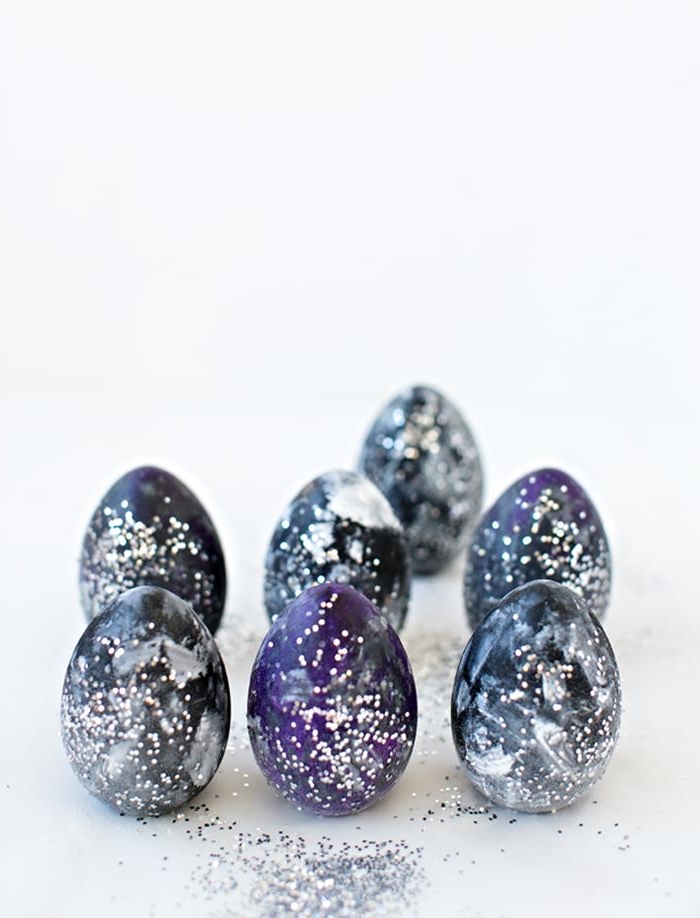 Hot pink or cool blue?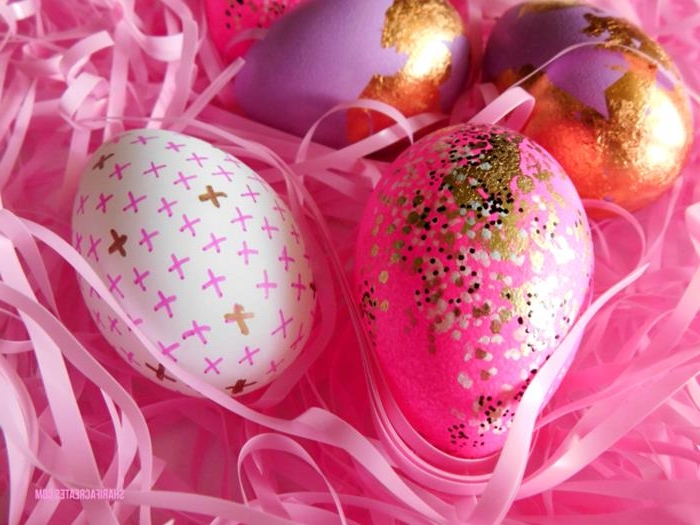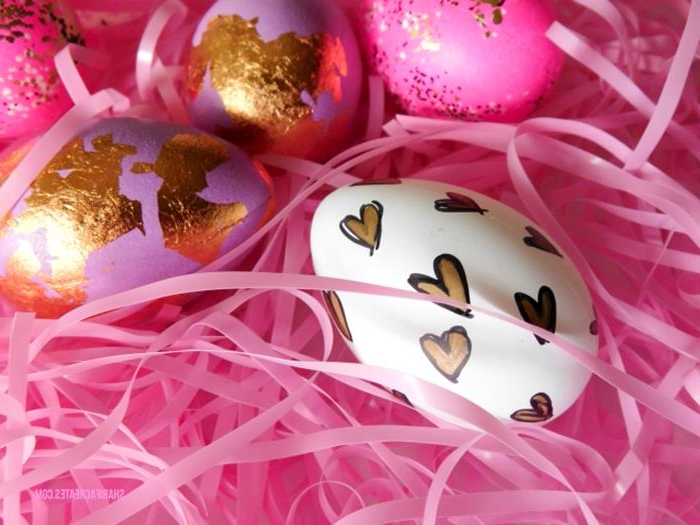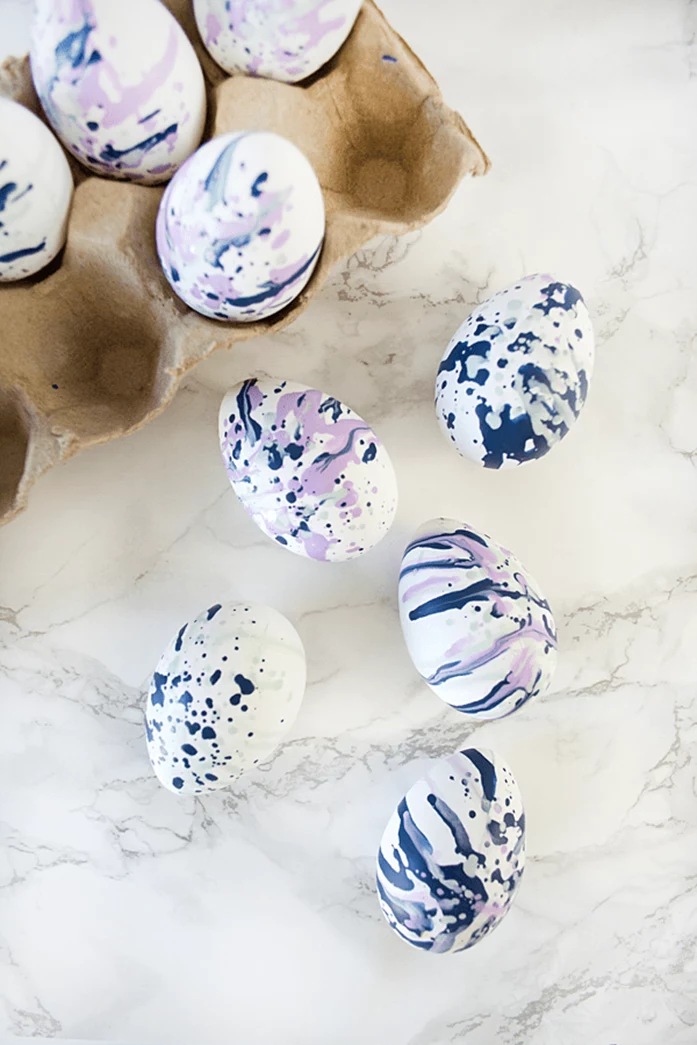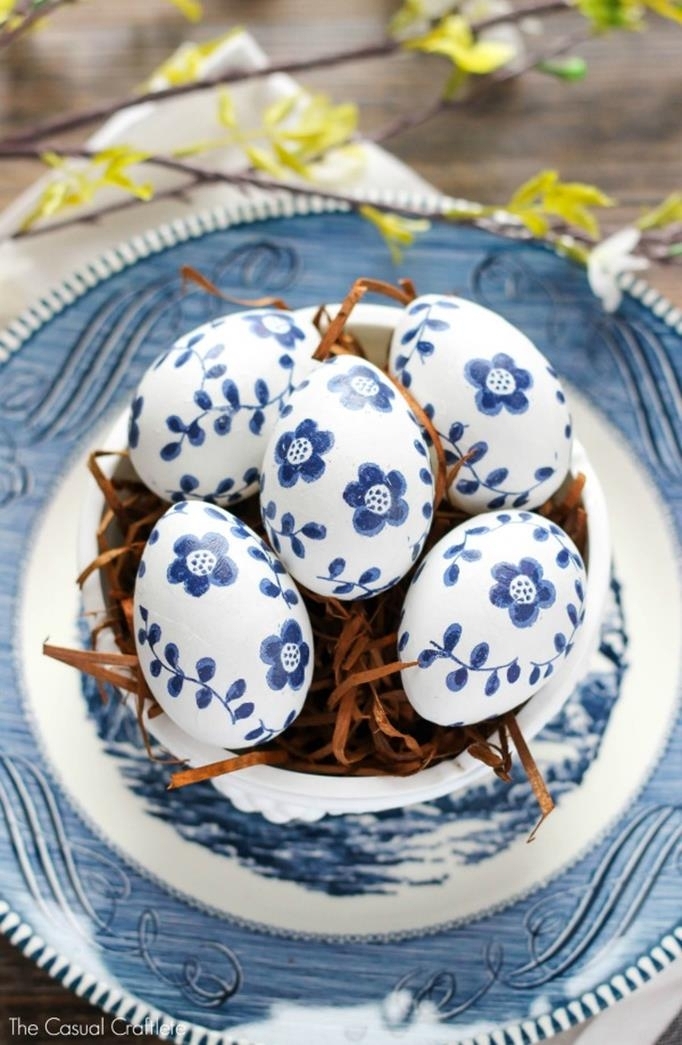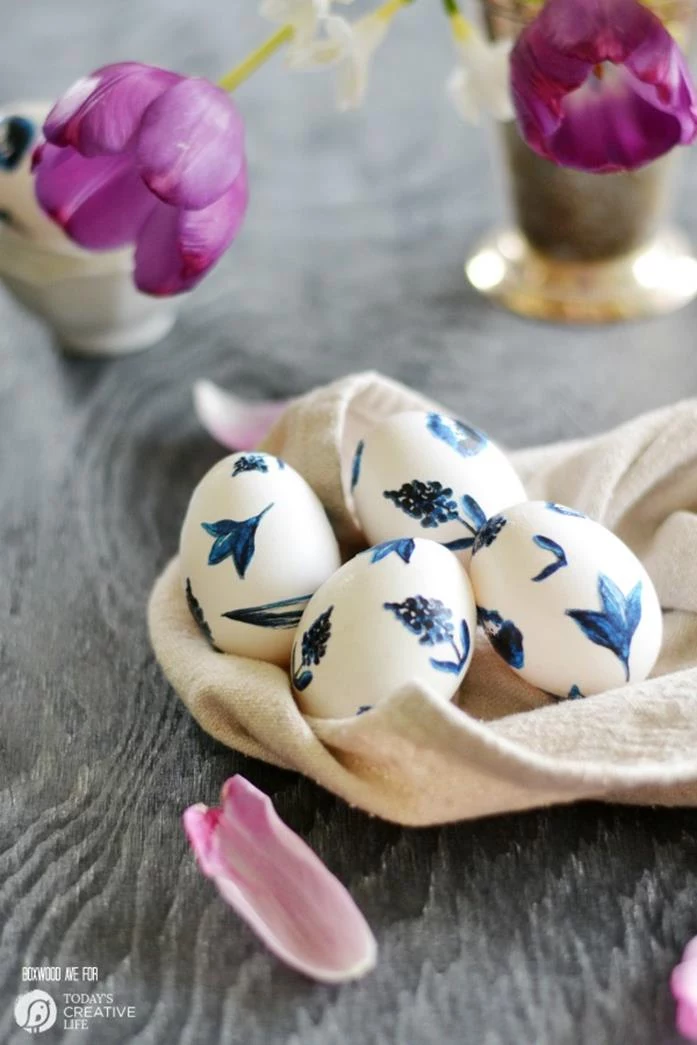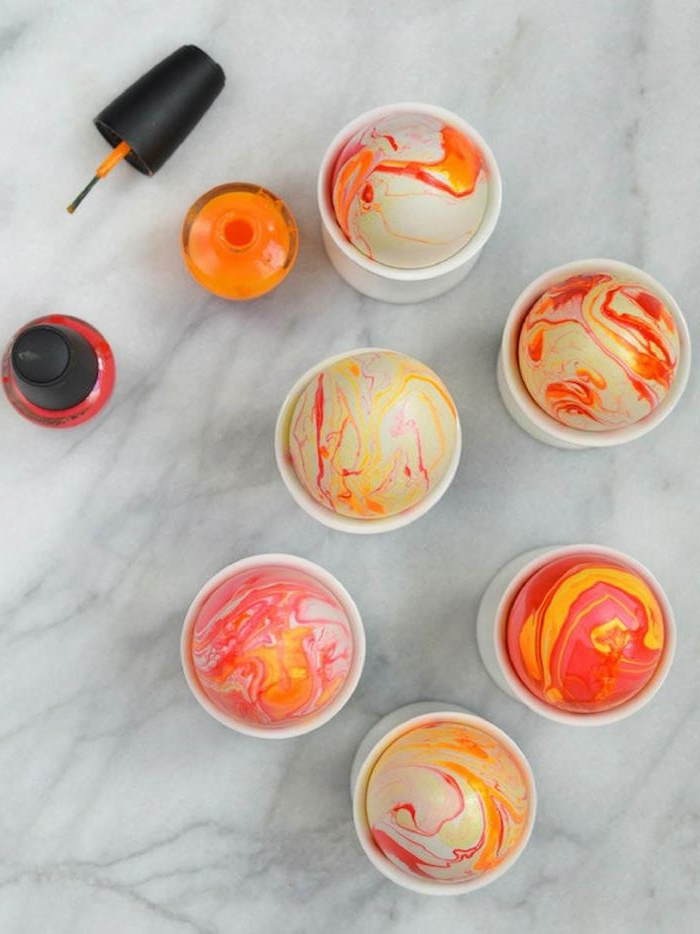 Have fun with our dying Easter eggs ideas!