Stocking stuffer ideas for toddlers 2021: Cute & cheap
The winter holidays are approaching! In less than a month, we will be surrounded by our favorite people and the sound of Christmas tunes. Gift giving is a big part of the holiday, especially for the little ones. And now is exactly the time to start preparing how are you going to surprise them this year. Gift shopping, however, can be hard and tiring for many, and that is why in this article we share our list of cute stocking stuffer ideas for toddlers!
Christmas is the most exciting time of the year for every toddler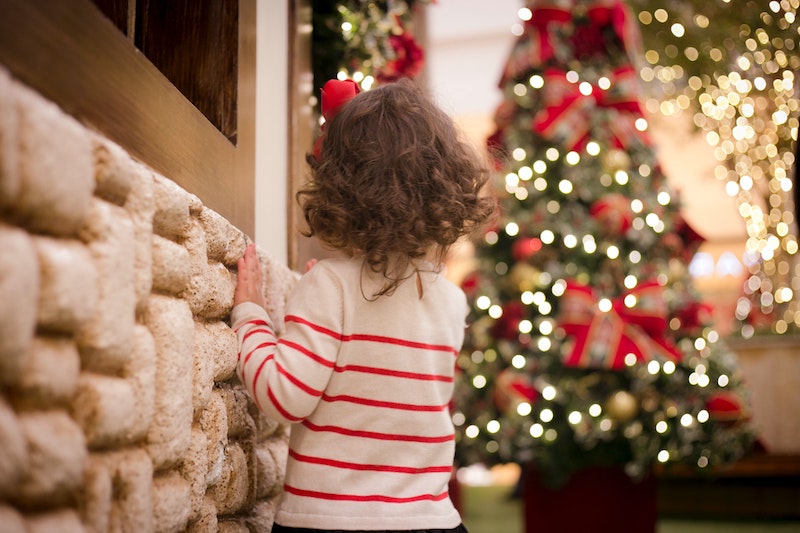 Generally, Christmas stocking are filled with a couple of small gifts and sweet treats. However, don't let the size of stocking stuffers fool you! They are smaller than the traditional gifts we put under the Christmas tree, but stocking stuffers can be just as exciting and fun! There is a catch, tho. Stocking stuffers have to be useful, affordable, and small enough to put in a stocking, but all that can be hard to achieve sometimes. That is why we made this handy list of stocking stuffer ideas for toddlers.
Stockings can be just as exciting of a gift as those below the Christmas tree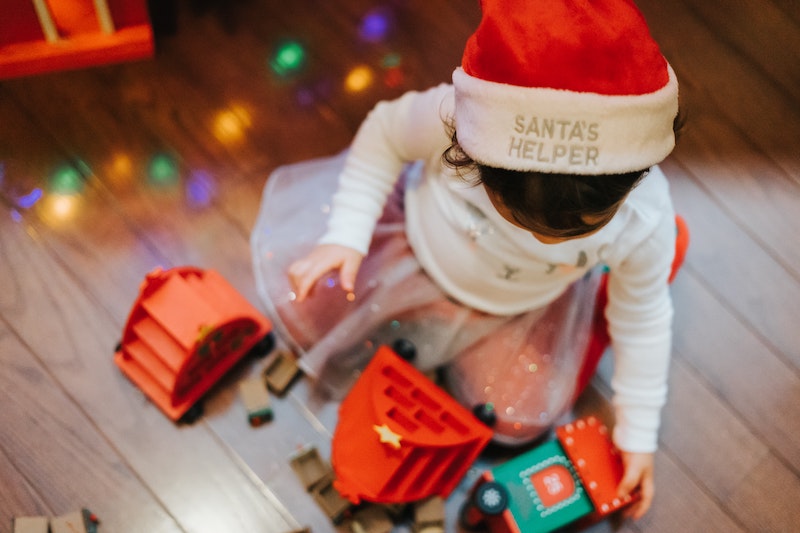 Are stocking stuffers from Santa or parents?
Usually, stocking stuffers are considered to be gifts from Santa. That is why the whole Naughty and Nice list exists! However, there are no strict rules that you should follow with stocking stuffers. They can be a gift from Santa or from you, as well.
Every should experience the magic of Christmas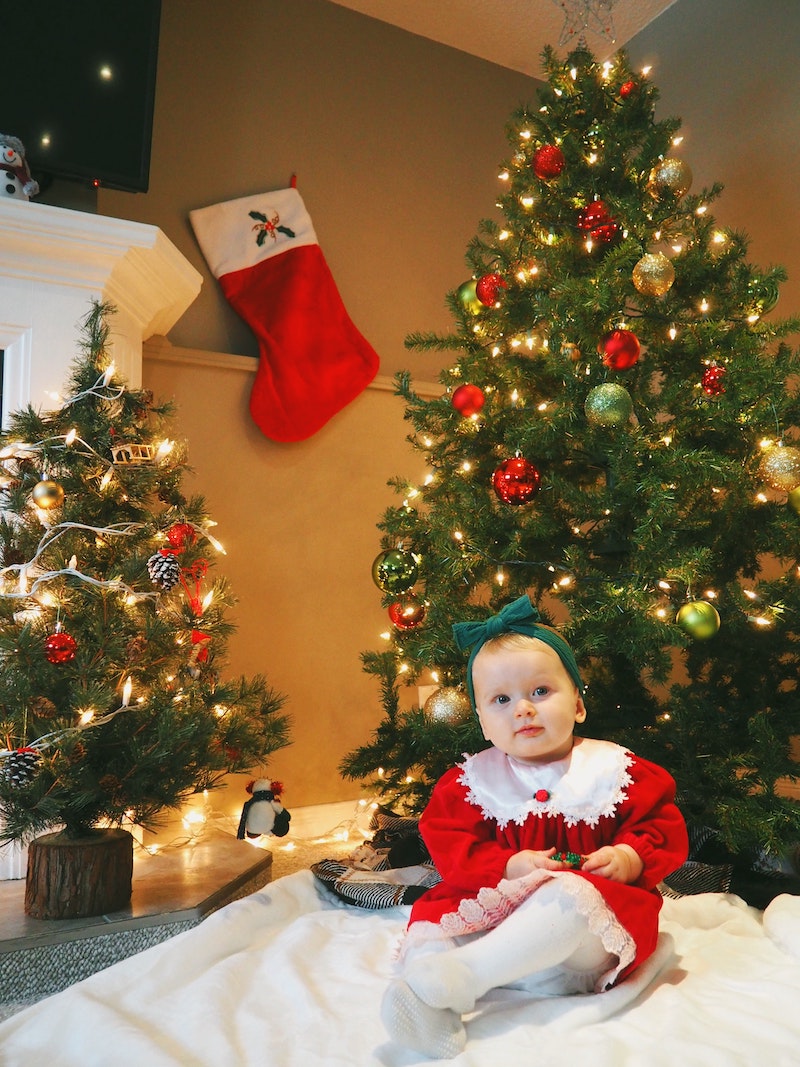 How much should you spend on stocking stuffers?
As we mentioned above, stocking stuffers are typically on the cheaper side since they are small gifts. There is no doubt that the big presents under the Christmas tree are still the main event of Christmas. So, it depends on you, how much are you willing to spend on stocking fillers. Some of the gifts can be around $5 and others around $10-15.
Should stocking gifts be wrapped?
There are no strict rules regarding whether stocking stuffers should be wrapped or not. Some people like to wrap them and others do not. In our opinion, since Christmas stocking gifts are already hidden in the stockings, there is no need to waste time, money, and effort to wrap them u=individually. Moreover, it is better for the environment if you just let them be!
Stockings are an essential part of every home during the holidays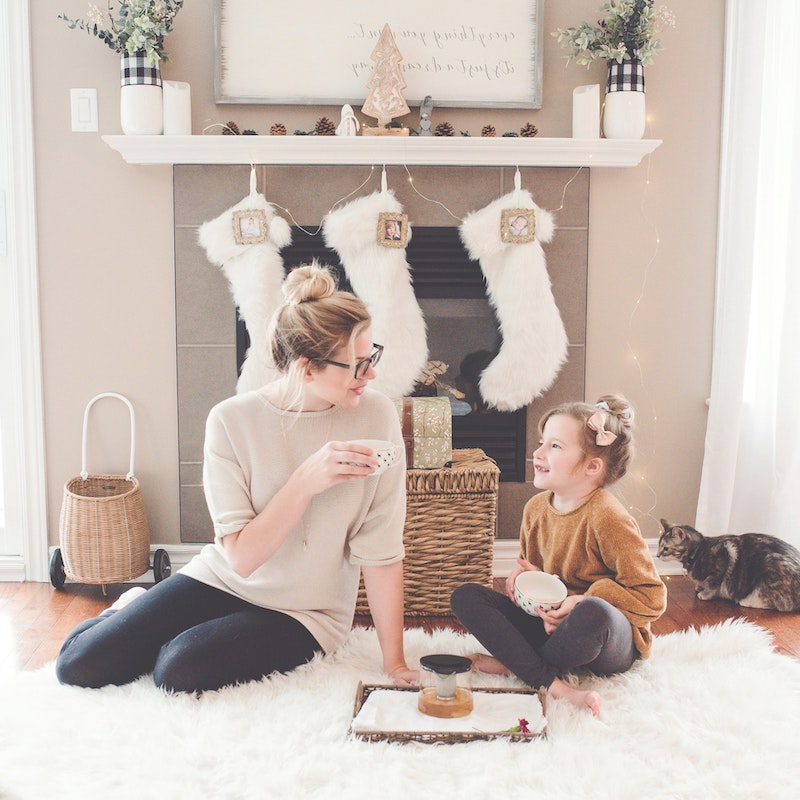 Our list of cute and affordable stocking stuffer ideas for toddlers
Fun Socks
Socks are definitely a Christmas stocking staple. Nothing makes getting dressed in the morning more fun than unique and fun socks! They are the perfect gift for the little ones because they are practical, affordable, and always in style. Try to find the coolest Christmas socks- warm, fluffy, with animals or Christmas characters.
Fun socks are a great gift for both girls and boys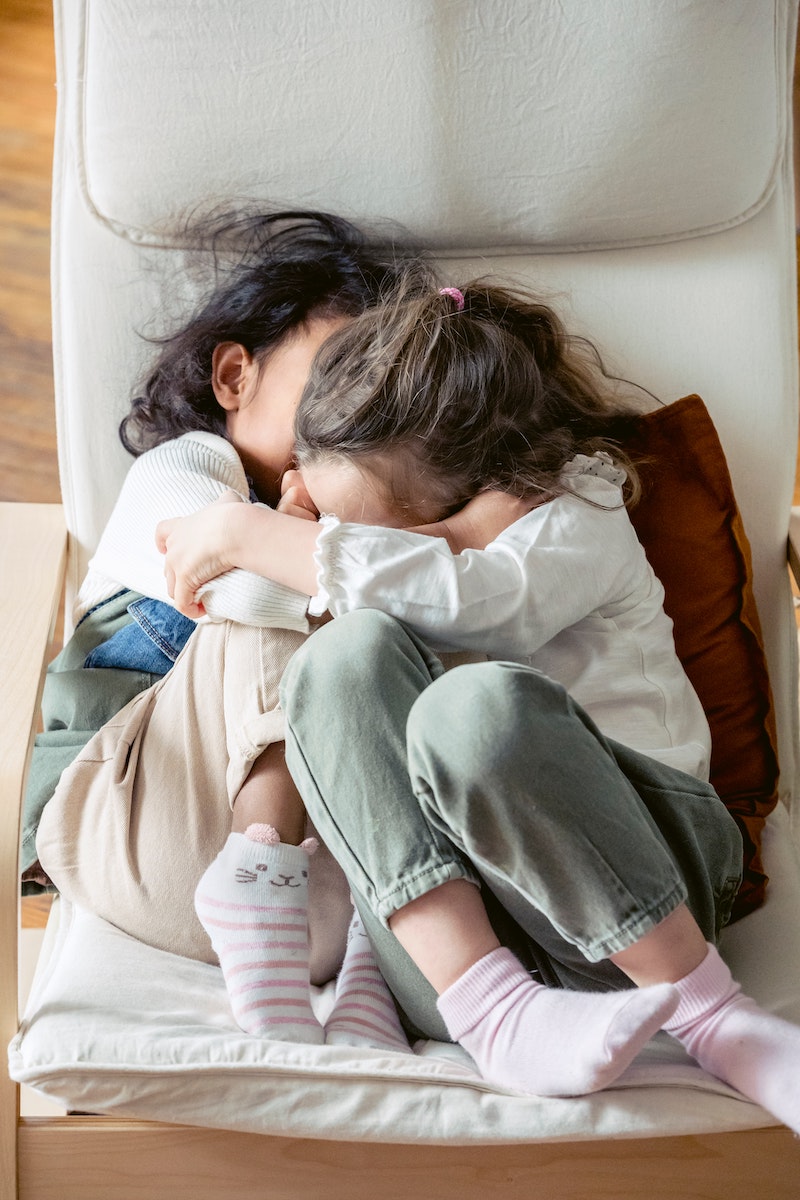 Holiday Treats
You can't gift a Christmas stocking without putting something sweet and tasty inside. You can purchase the limited Christmas editions of the best snacks- chocolate bars, gummy bears, and candies. These are sweets that every kid will be happy to find in the stocking. Another great option is to make the sweets yourself! Bake a big batch of gingerbread man or snicker doodle cookies, put them in little bags, and use a ribbon to secure them. We guarantee that every kid will love the holiday treats in their stocking!
Limited edition Christmas treats are great as stocking stuffers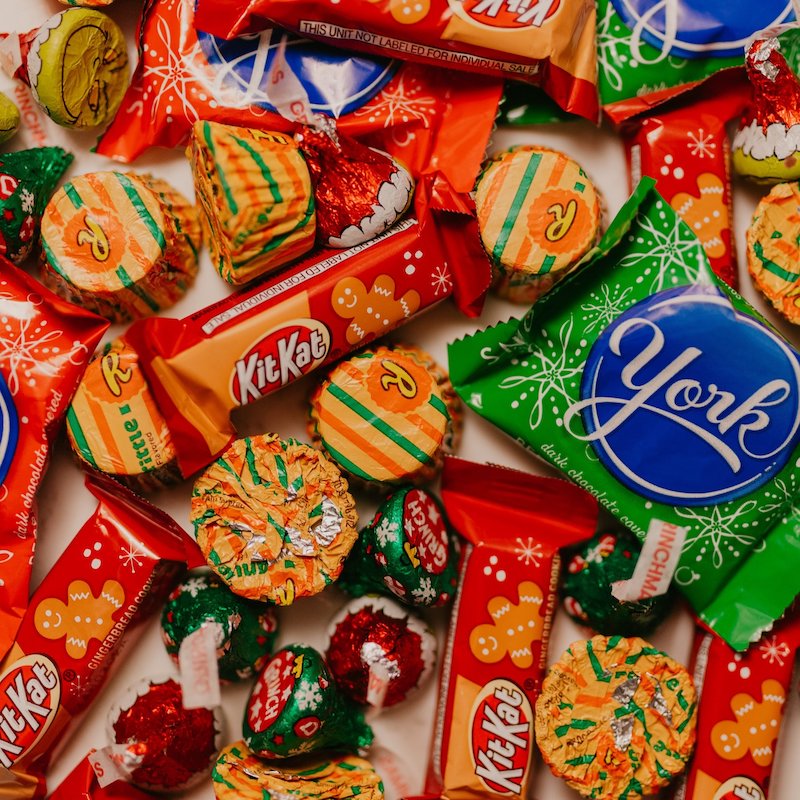 Home-made cookies show dedication and add a personal touch to your gift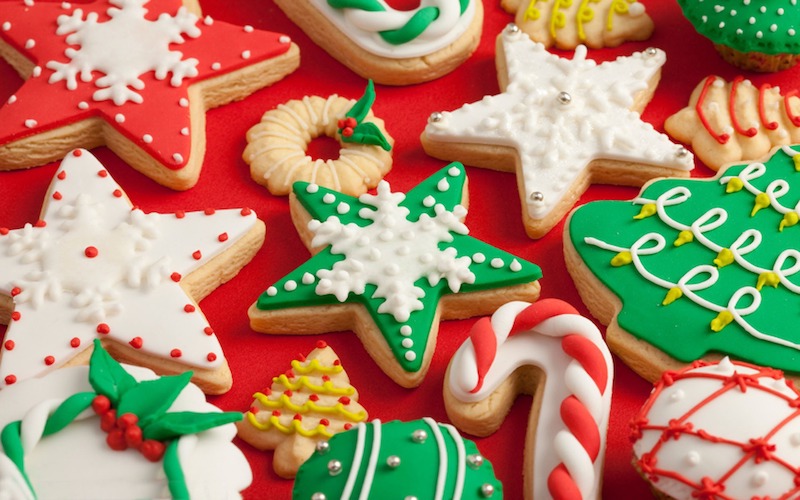 Art Supplies
Art and craft supplies are awesome stocking stuffers- they are small, affordable, and super colorful. The best part? Kids can never have too many crayons, pencils, or colorful markers. This is the perfect gift for the artsy toddlers who love to draw family portraits and their favorite animals. These supplies will also come in handy in school projects and drawings. It's a win-win!
Artsy kids will love craft supplies as a stocking gift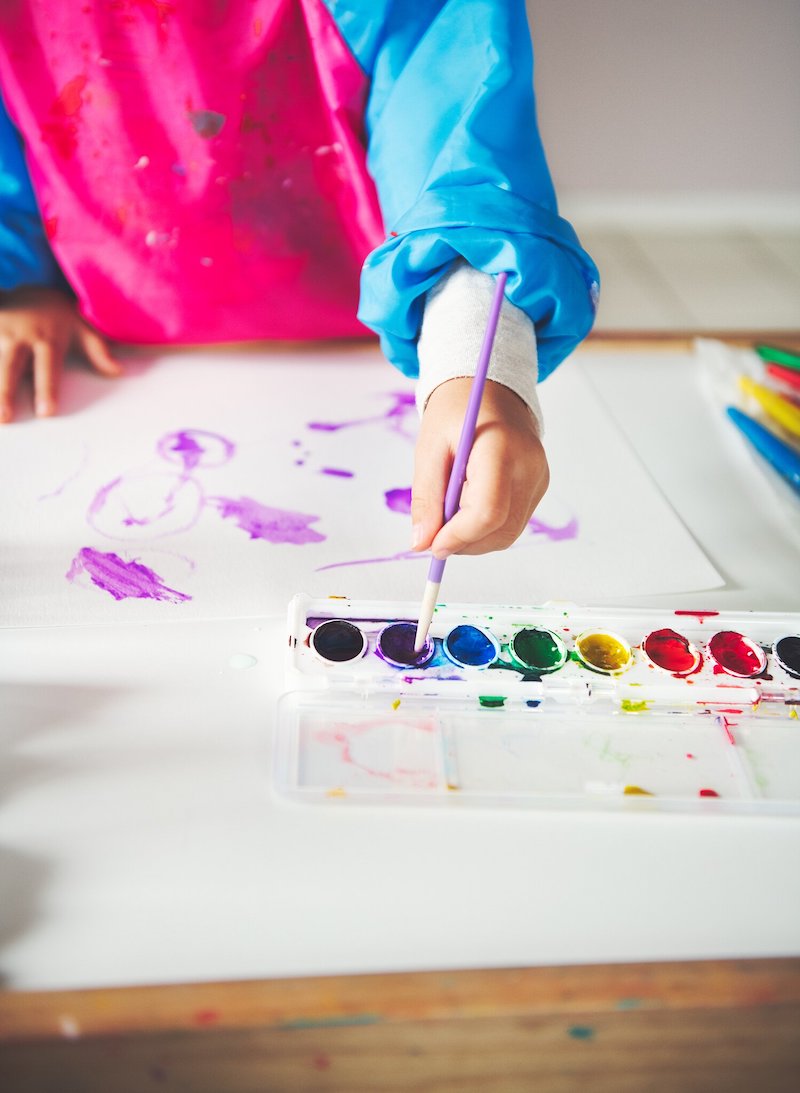 Art supplies boost creativity and imagination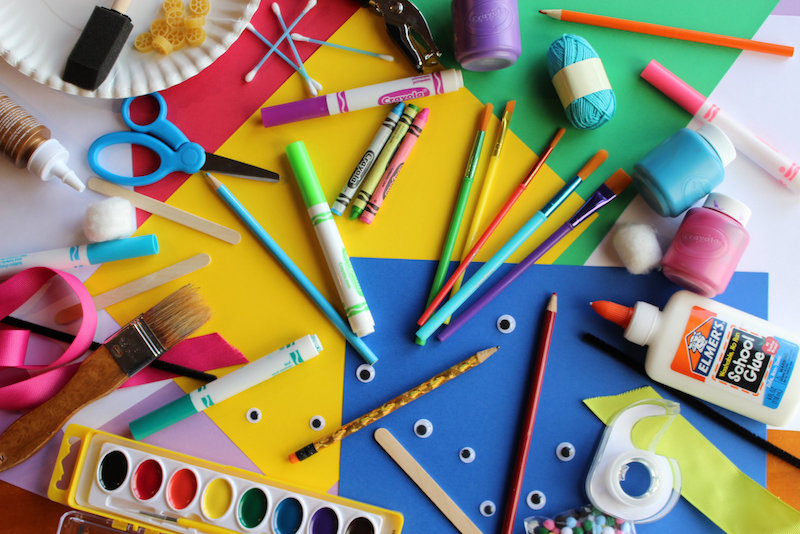 Christmas Coloring Book
Toddlers love coloring books! Such a gift is perfect to occupy the time of the little ones during the winter holidays and help boost their creativity and imagination. There are so many options to choose from, but we suggest finding a Christmas-themed coloring book.
A Christmas-themed coloring book will occupy toddlers for hours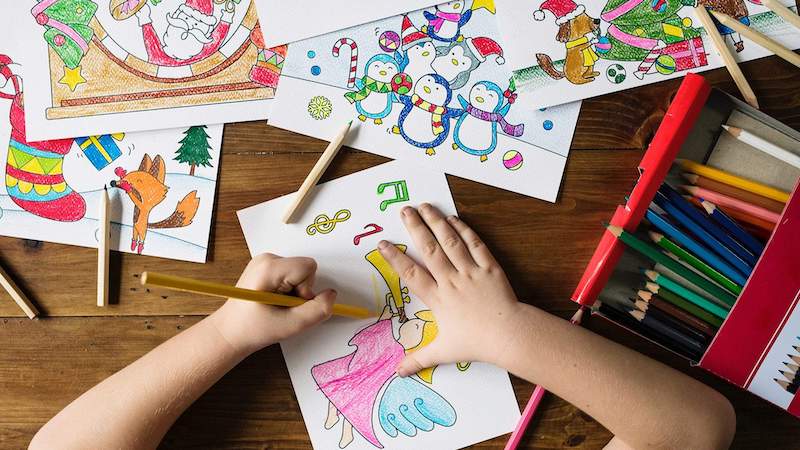 Stickers
There is no doubt that kids just love stickers. Think about it. You have probably had a sticker phase, as well. They are budget friendly, and guaranteed fun for every toddler. Try finding some unique Christmas themed stickers, or opt for the classic googly eyes ones that can very object into a fun creature.
A big sticker collection is every kid's dream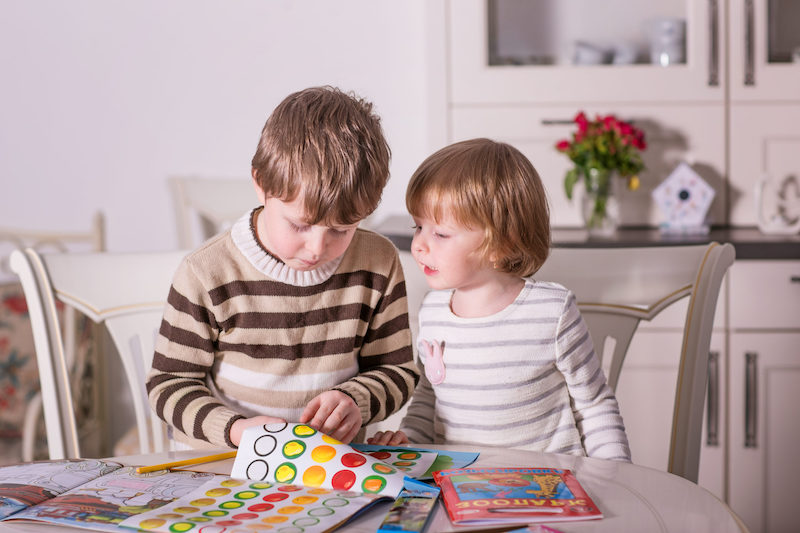 Bath Bombs
Bath bombs are a unique gift idea that will make taking a bath a whole different experience for the little ones. They are easy to throw into a stocking, and will surely make a lasting impression on the kids. Choose a colorful Christmas bath bomb with a tasty smell for an extra festive touch.
Bath bombs have different fun colors and amazing aromas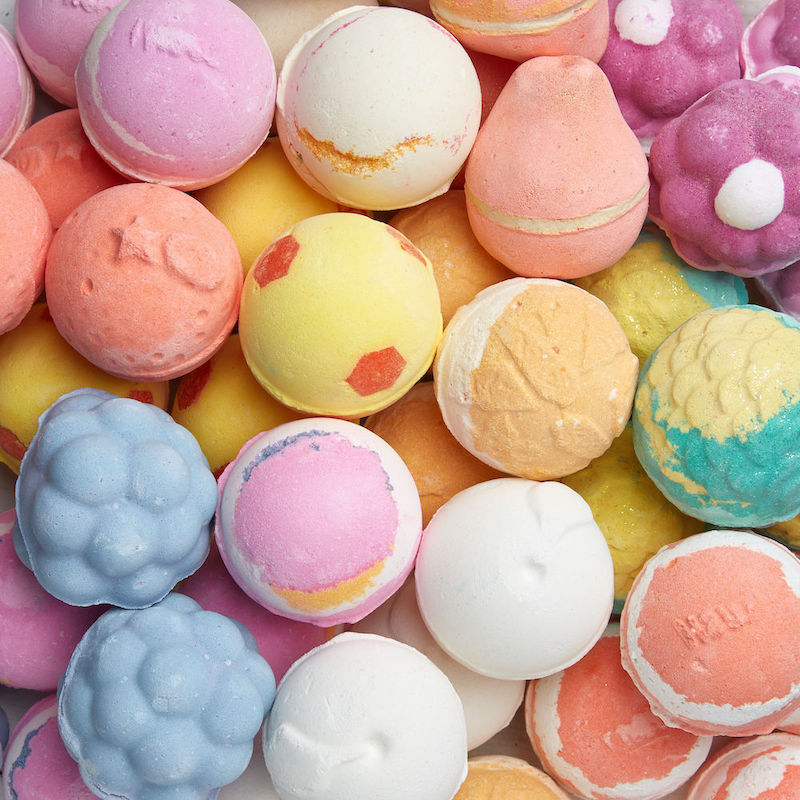 Bubbles
Is there a kid that doesn't enjoy blowing bubbles? We don't  think so! That is why this is a fool-proof Christmas stocking gift. It is compact and cheap, but it brings so much joy and fun for the little ones. It will surely keep them occupied for a couple of hours while the grown-ups are busy chatting and catching up.
Blowing bubbles is one of the best activities for toddlers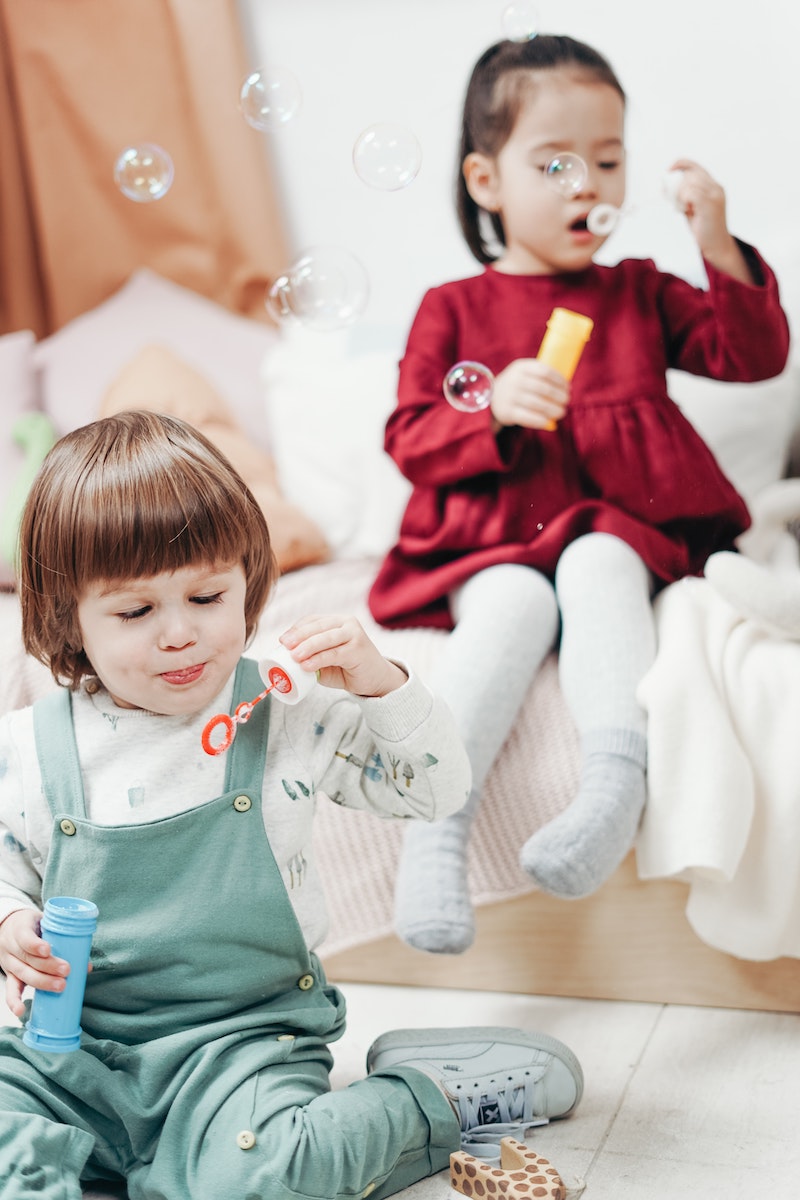 A Christmas Story
Every child should experience the magic of Christmas stories. A  book with Christmas stories is a great gift. Kids will grow up loving their parents reading these Christmas stories during the holidays, and after a while they will learn to read them themselves. A sweet and memorable stocking stuffer.
Quality time with mom is spent reading Christmas stories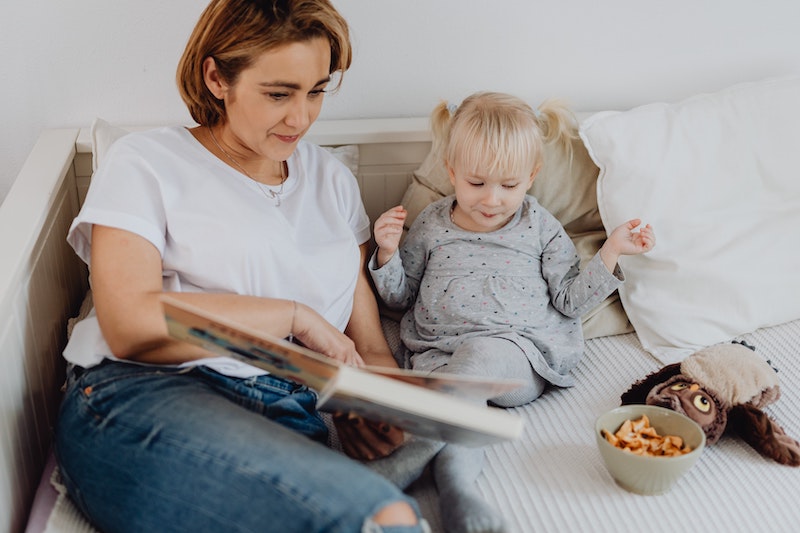 Stuffed Animals
Stuffed animals are every toddler's best friends, so why don't you surprise them with a mini stuffed toy in their Christmas stocking! It will be their little companion that they can carry around everywhere!
Mini stuffed animals are like best friends to toddlers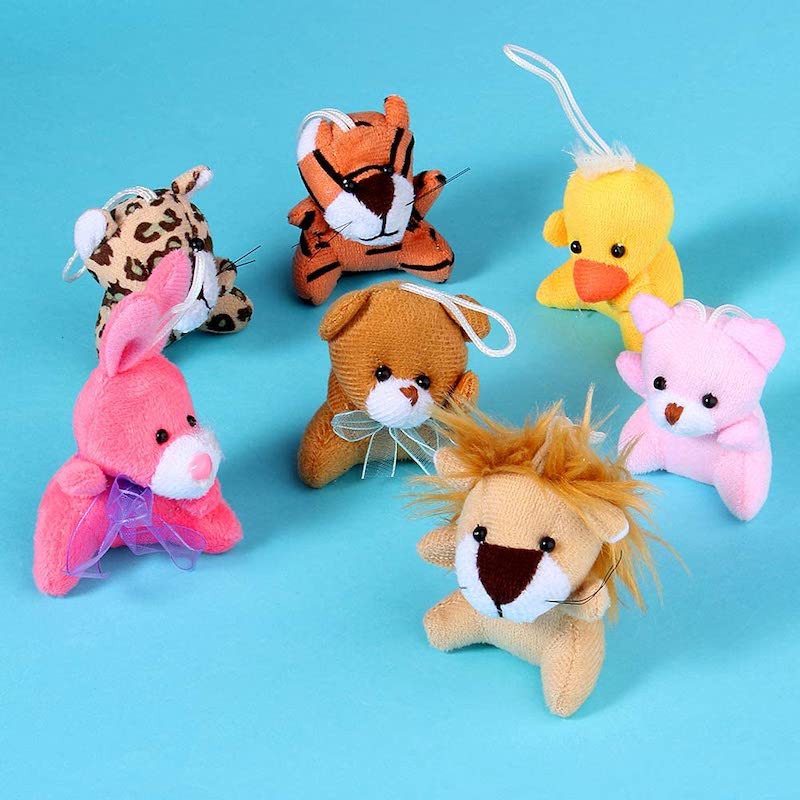 Hair Accessories
Hair accessories are a great stocking stuffer for girls. They are compact, fun, useful, and you won't have to break the bank. The kids will be excited about all the  possible new hairstyles that they can rock during the Christmas holidays.
Christmas-themed hair accessories are perfect stocking stuffers for little girls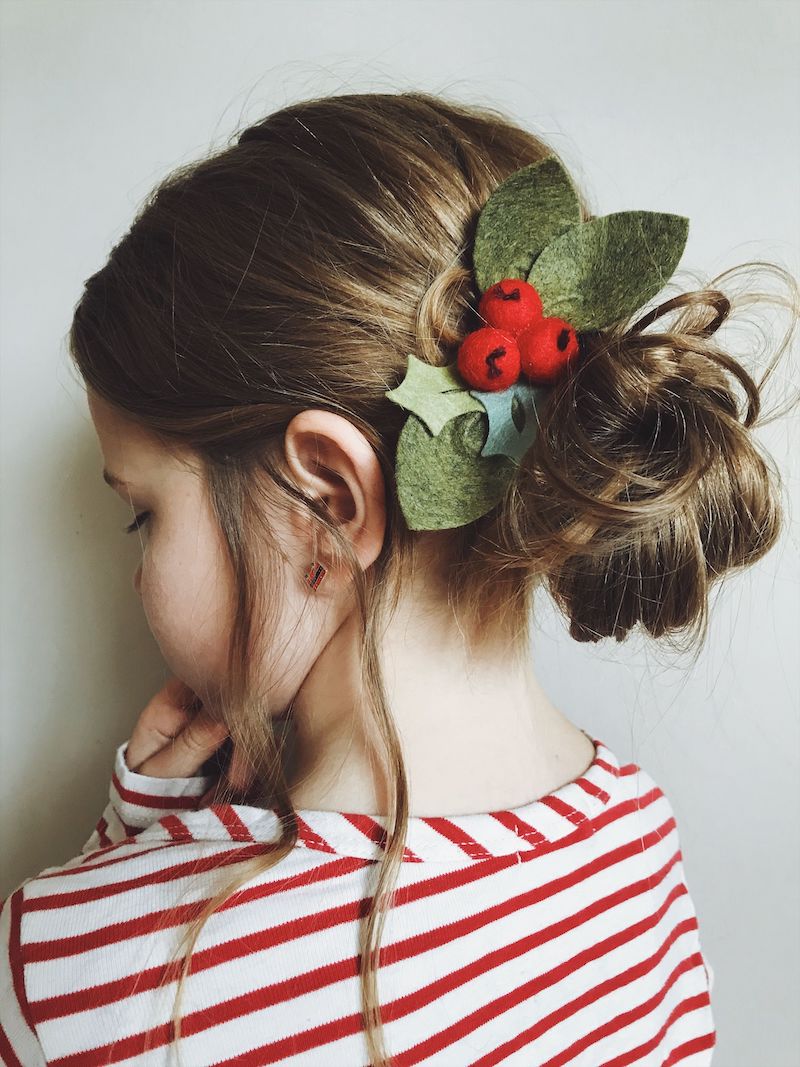 Lip Balms
Christmas-themed lip balms are all the rage for little girls. They get to be like mommy, and their lips will be protected and moisturized during the colder months. Flavored chapstick and lip balms are inexpensive, compact, particle, and adored by girls of all ages!
Festive lip balms come in many amazing flavors