How to decorate a Christmas tree? 70 ideas for gorgeous festive decor
It's the most wonderful time of the year! Well, almost, but now that I have this wonderful Christmas song stuck in your head, it's time to get into the festive mood. If you are serious about your Christmas preparations it is high time you start with your decorations. And, is there a more important part of the decor than its majesty the Christmas tree? Whether you are looking for something more traditional or something more extravagant, we have gathered 70 ideas on how to decorate a Christmas tree so beautiful, you wouldn't want to take it down. So, scroll through our gallery and find the idea that suits you best.
How to decorate a Christmas tree – take some points from the master of Christmas trees – The Rockefeller Tree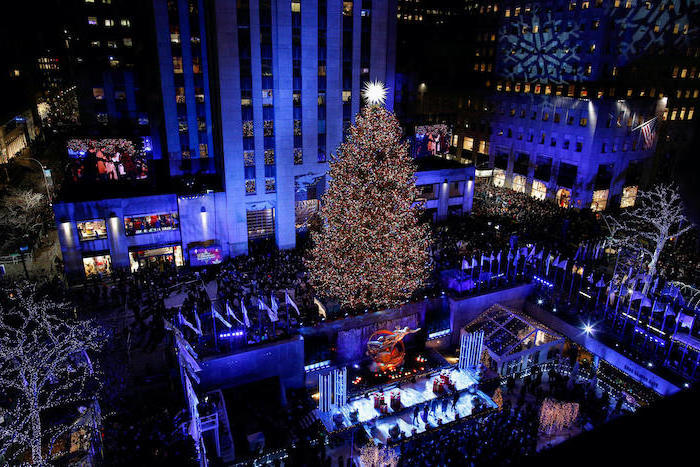 How to decorate a Christmas tree?
In order to be able to achieve the effect you see in all of these photos, there are a few steps you need to follow. If you do, your decoration will look well-balanced, elegant and beautiful. What are the steps? Here they are:
Pick a theme. Before you start with anything pick a theme for the look of your tree. A matching color palette is extremely important and the variety of themes to pick from is vast.
Buy a high-quality artificial tree. This year the world was on fire. Literally! Deforestation levels are extremely high! Don't buy a real tree and don't support this type of business. Nowadays, you can find some pretty amazing almost real-looking artificial trees. They are just as beautiful, trust us! What's more, you won't have to deal with small needles afterwards.
Build and fluff it. Shape the branches according to your own preferences. If you want to spread it out a bit more, however, make sure you have enough space.
Light it up. Start by wrapping your lights around the tree. Start from the bottom and weave your way up. Make sure one bulb goes under a branch and the next one is over the branch. Make sure they are spread out evenly.
Start arranging your ornaments. Nowadays, you can find bauble sets, which contain different shapes and sizes. The idea is to cluster them in three, one of each shape. If you have other types of decorations, make sure they are spread out evenly and let your traditional baubles serve as separators.
Add some smaller decorations. Twigs, berries, flowers and pinecones often serve as nice additions to a Christmas tree.
Finalise the look with a tree topper. Choosing the right topper is very important. Make sure the size is correct in relation to the width and length of the tree. And, of course, make sure it is in the right color palette.
You don't have to just use baubles, don't be afraid to get creative with your ornaments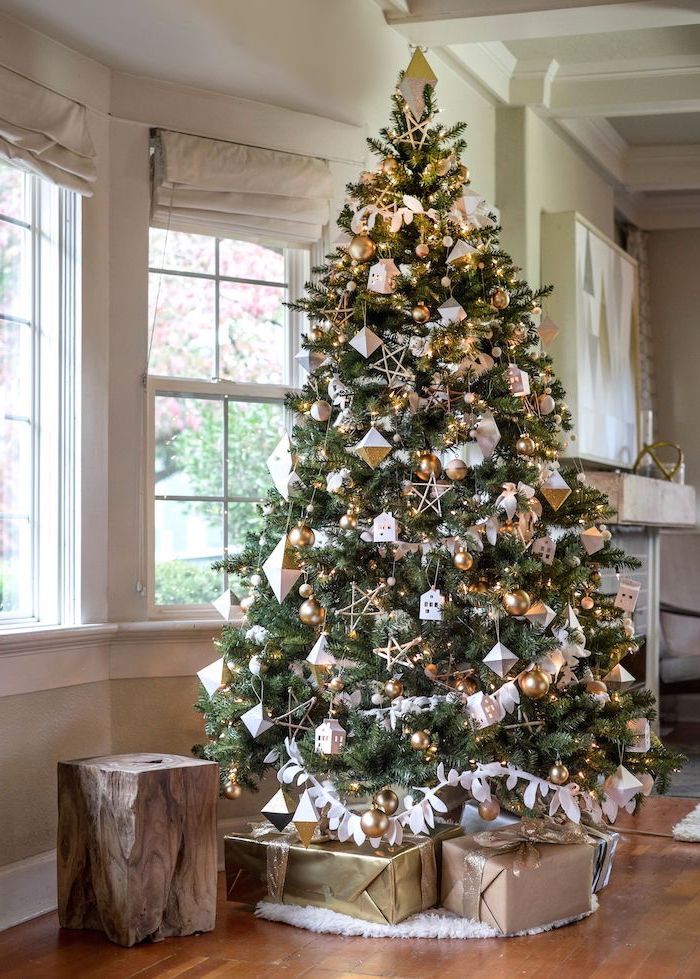 How to put ribbon on a Christmas tree?
Ribbons on Christmas trees of all shapes and sizes have become very trendy. So, here are some pointers on how to use them for your tree's decor.
Vertical ribbon strands. Attach five or six strands, according to your tree's size, of ribbon to the top and let them flow down freely. For an extra effect you can glue baubles or any ornaments to the ribbon.
Discreet ribbon. Add the ribbon before anything else and tuck it deep into the branches with just a little bit of it peeking out. Then, arrange the rest of the ornaments and lights around it.
Ribbon garland. Weave the ribbon around the tree, starting from the bottom.
Ribbon bows. Create bows (the size is up to you) and attach them to the ends of the branches for an elegant look.
Ribbon ornament hangers. This is very simple to do. Simply use the ribbon to hang your ornaments with. It is a perfect addition to your tree.
Ribbon tree topper. Create a large bow and add it as a tree topper. The effect is outstanding.
Multicolored ribbons. Whether you go for tartan, striped, or any other color combination, a multicolored ribbon brings lots of elegance to your tree.
How to decorate a Christmas tree with ribbon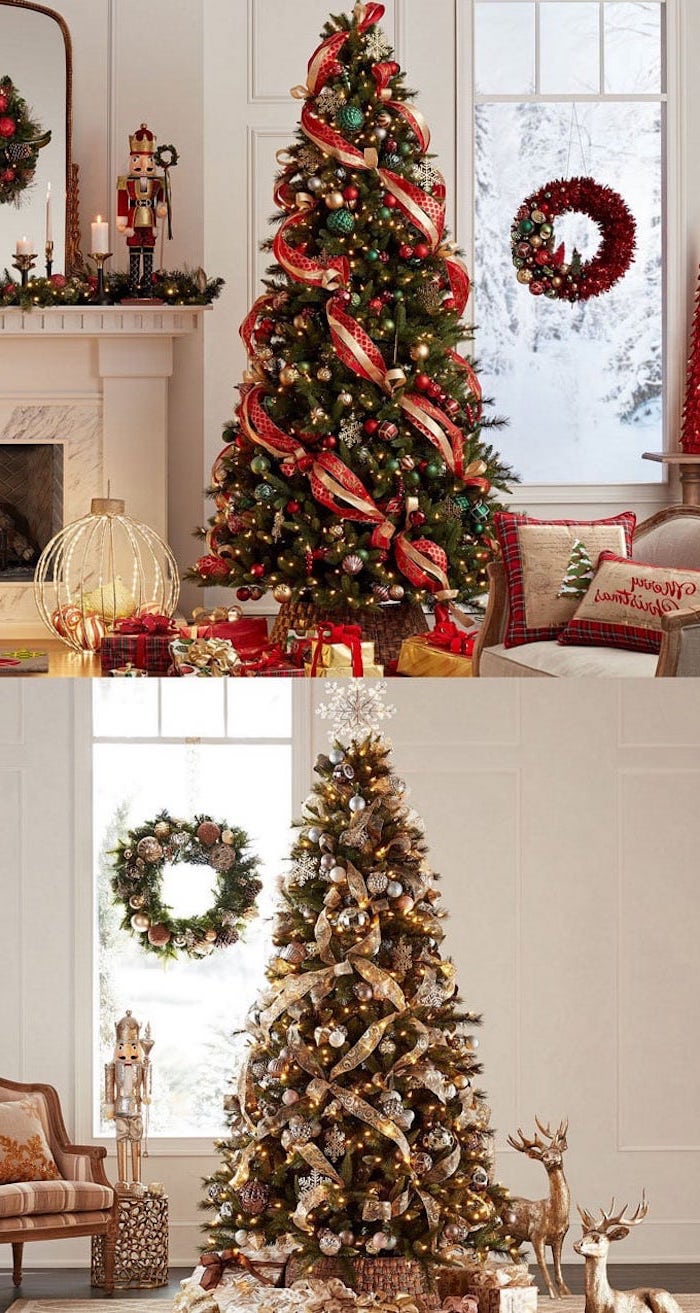 How to layer the ribbon and ornaments
To finish off the entire look of your tree you can place wrapped boxes underneath, which, of course, should be color coordinated. Furthermore, try color coordinating the decor of the rest of the house. Your Christmas tree should definitely be the focal point of your home, but that doesn't mean that you should overlook the rest. Add some wreaths and figurines for extra special looks. What's more intertwine some of the baubles you used for the tree into the wreath for a finished look. Last, but not least, make sure you include the whole family in the decorating. Christmas is the time to spend with family, which is why, is is important for the whole family to be a part of every aspect of Christmas. Happy holidays!
Wrapped presents give the tree a finished look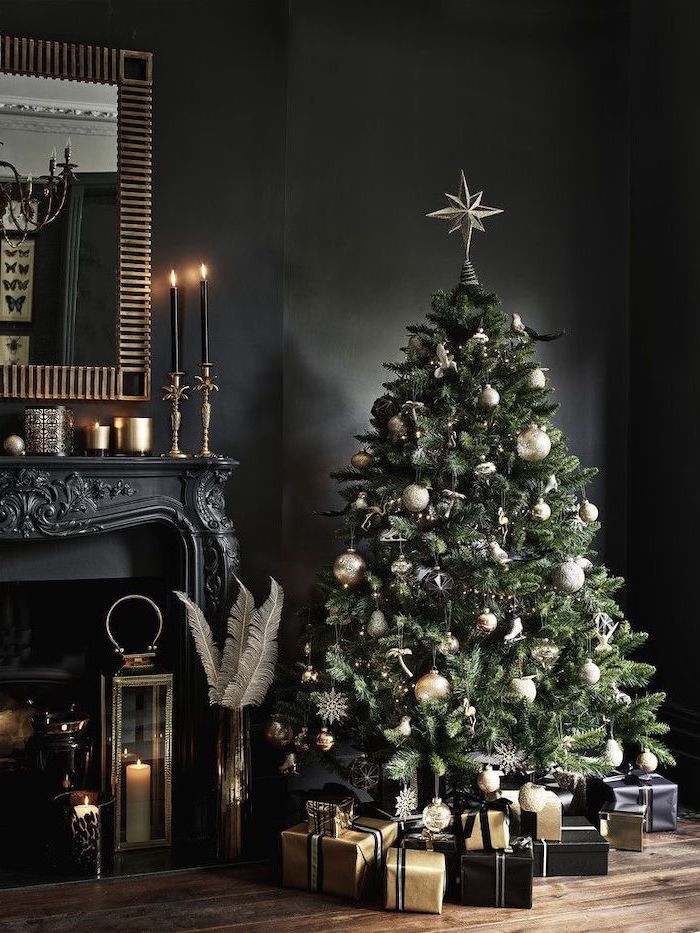 Don't be afraid to play with colors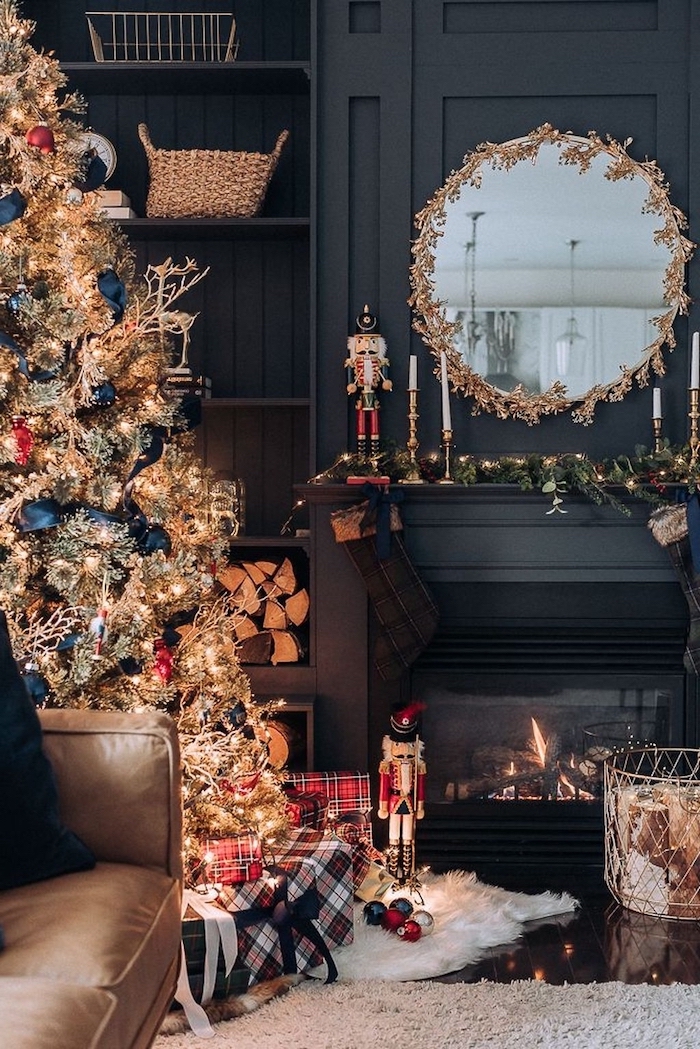 Twigs, berries and pinecones give your tree a rustic look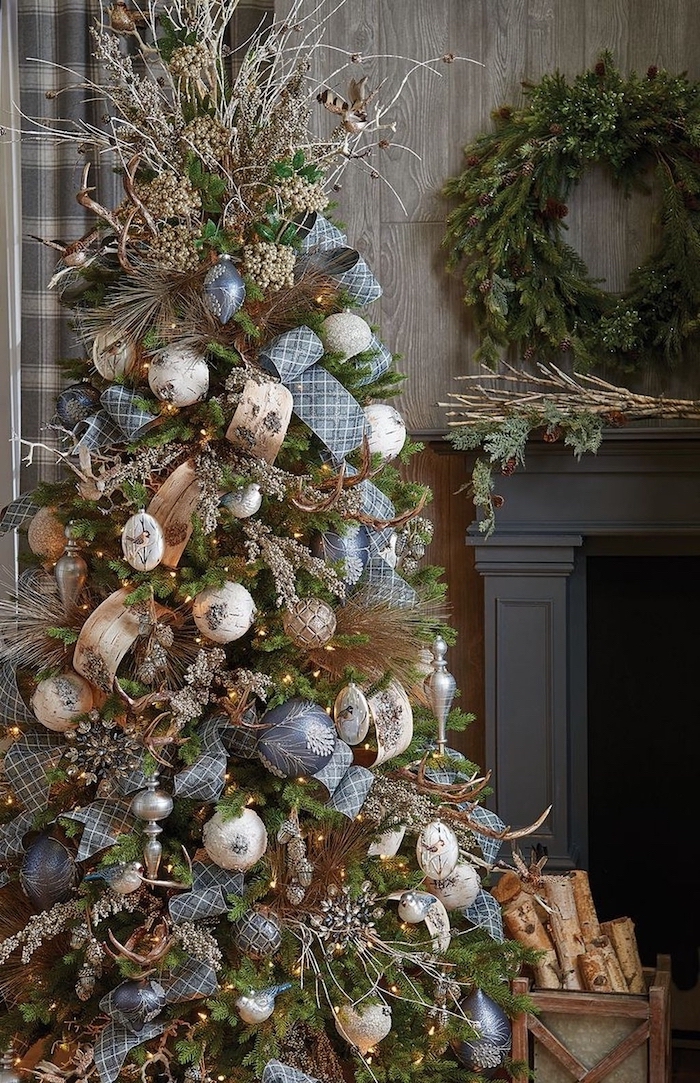 Gold and silver is a very common color combination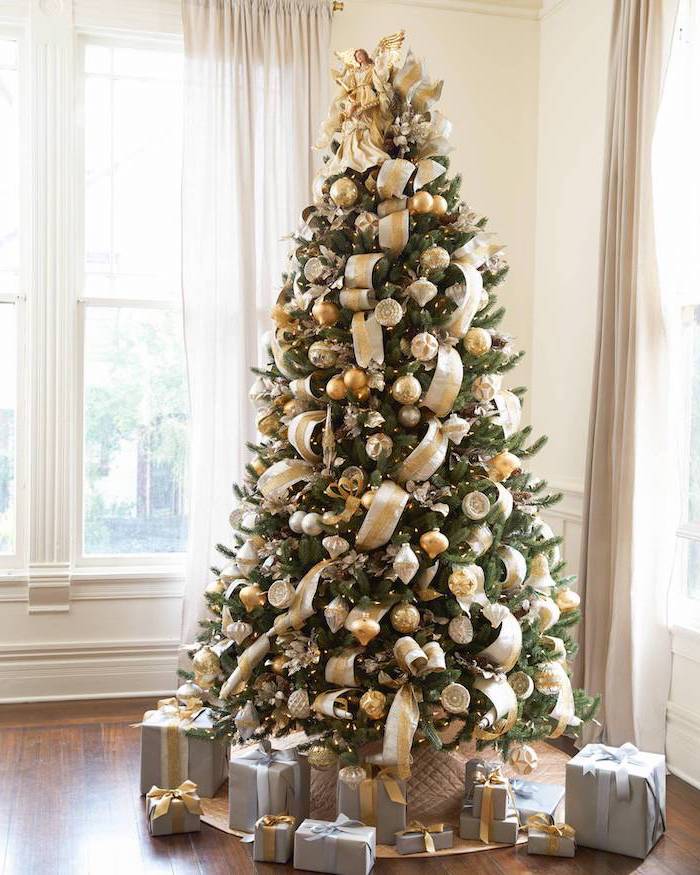 DIY pallet Christmas tree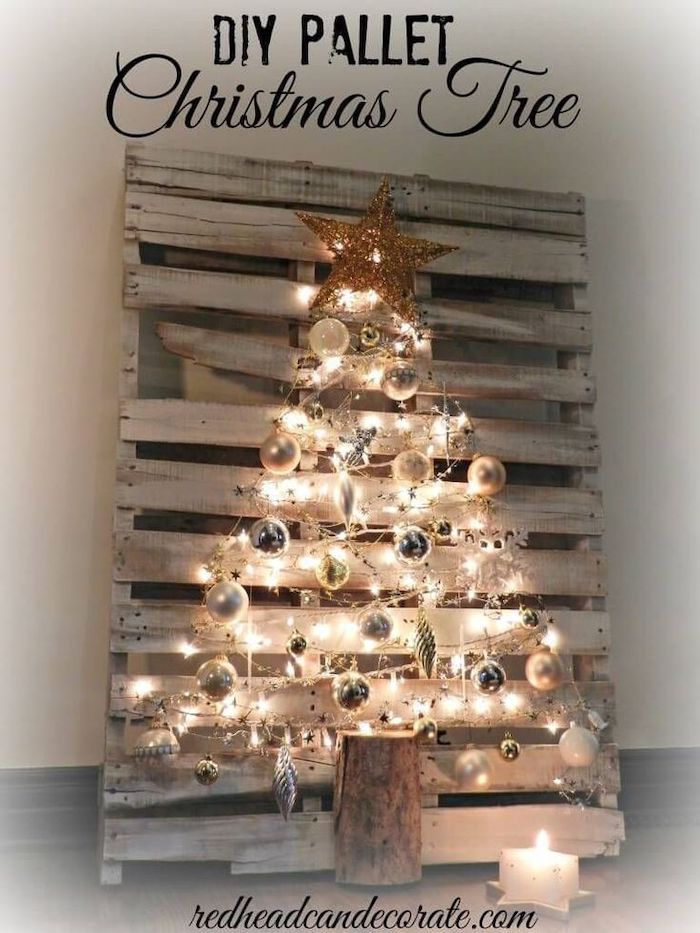 DIY pallet Christmas tree
If you are looking for a more creative Christmas tree this idea is just for you. It is very simple to do. What do you need?
wooden pallet
white paint
nails
lights, baubles and any other ornaments you like
First, start off by painting the pallet. You can decide whether you want it a bit more rustic. If that is the case, paint it lightly so that the wood shows. Then start putting the nails where the Xs are in the next photo.
X marks the spot where a nail should be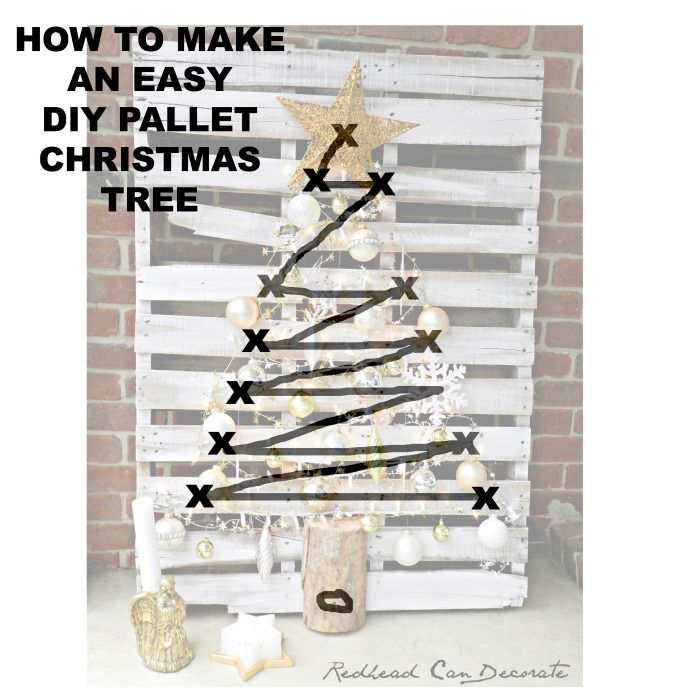 Grab the lights and start from the bottom so that the first bulb lights up your topper. Then, zig zag your way down from nail to nail. Do the same with a garland and let it coil a bit here and there. Attach the ornaments with their hooks or use glue and nails to help them stay in place. Finalise the look with the topper by hanging it to the first nail. Finally you can add a small wooden log at the bottom for a stump.
You can paint the pallet in any color you want
The final result is beautiful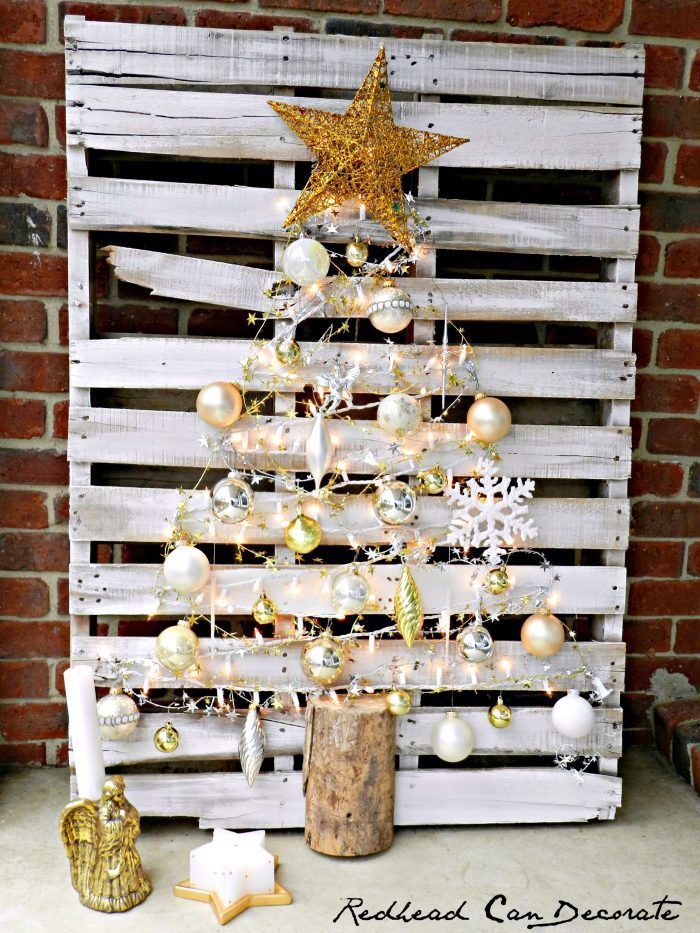 © redheadcandecorate.com
Experiment with bows, colors and layering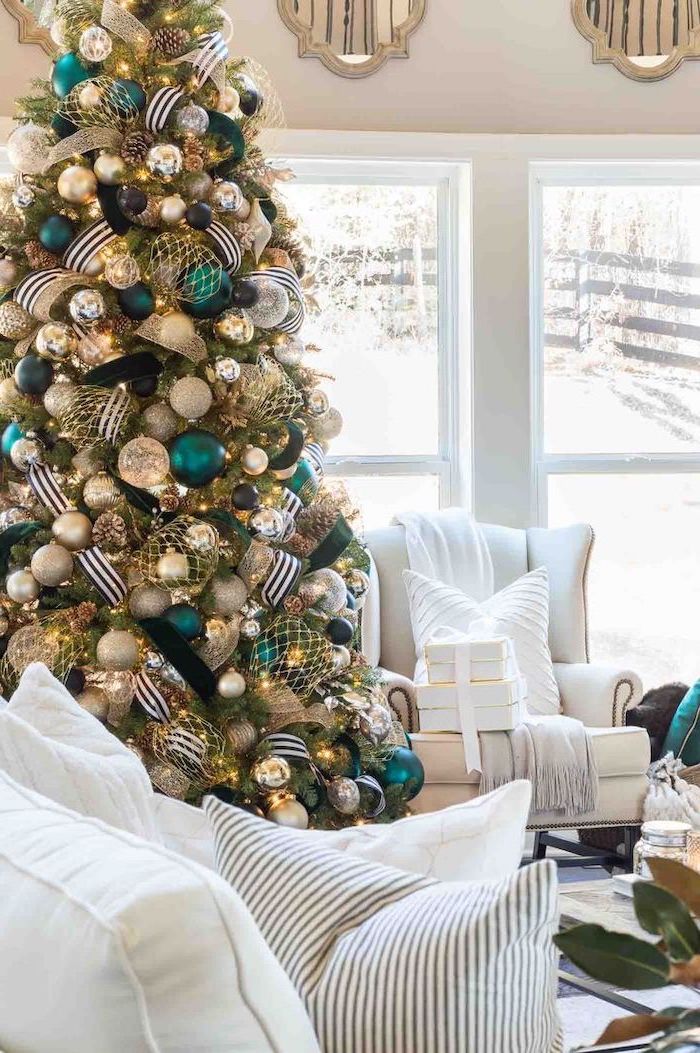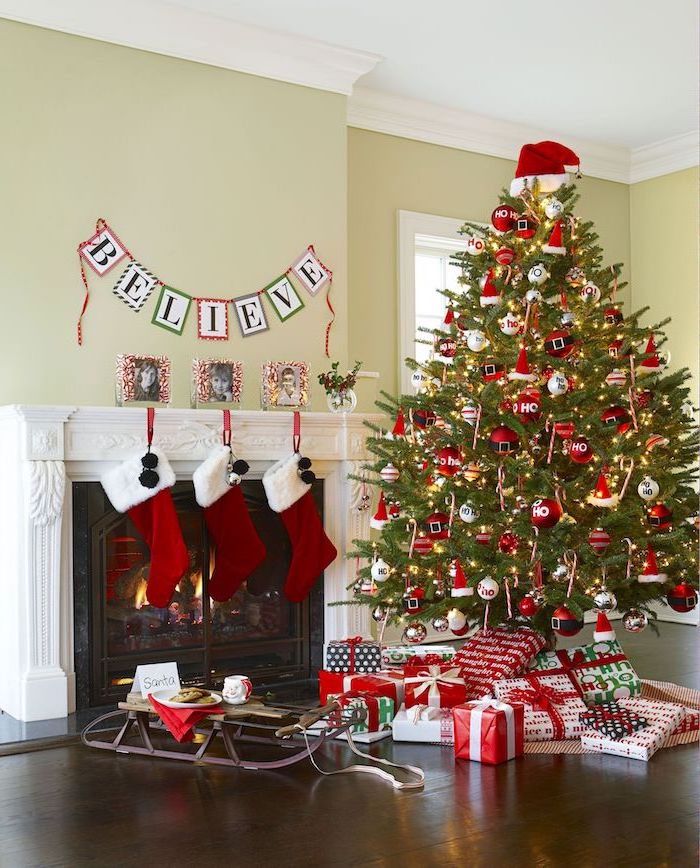 Rose gold Christmas tree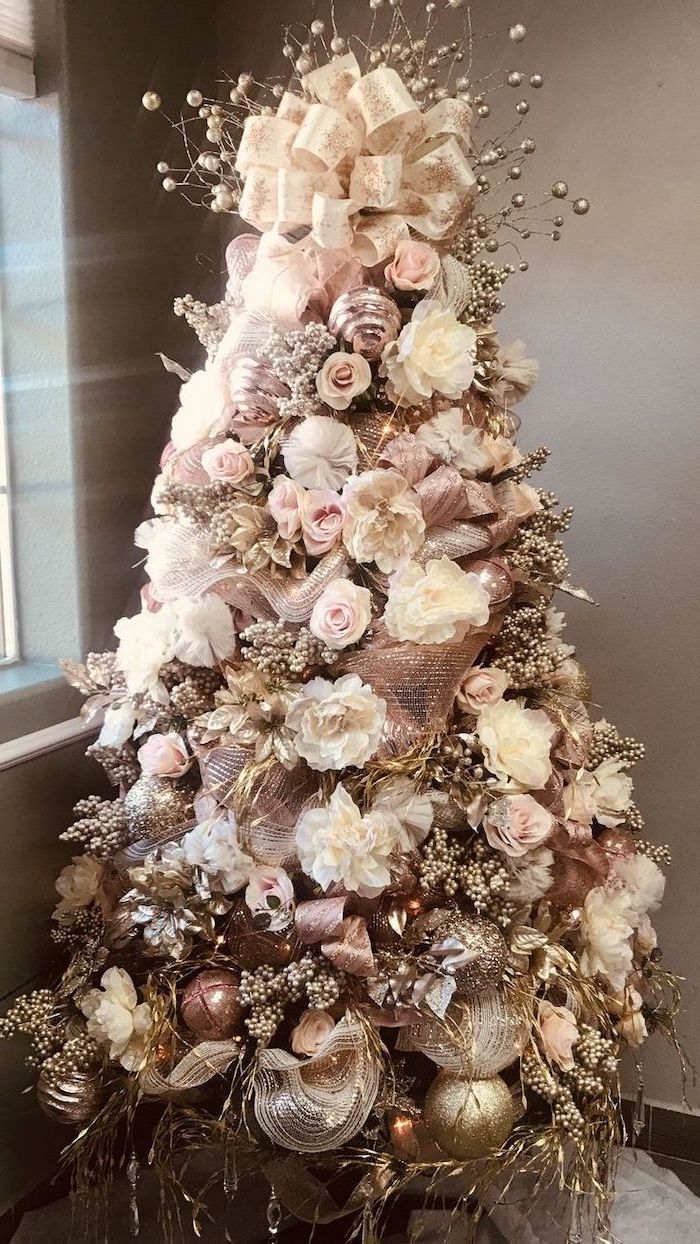 Rainbow Christmas tree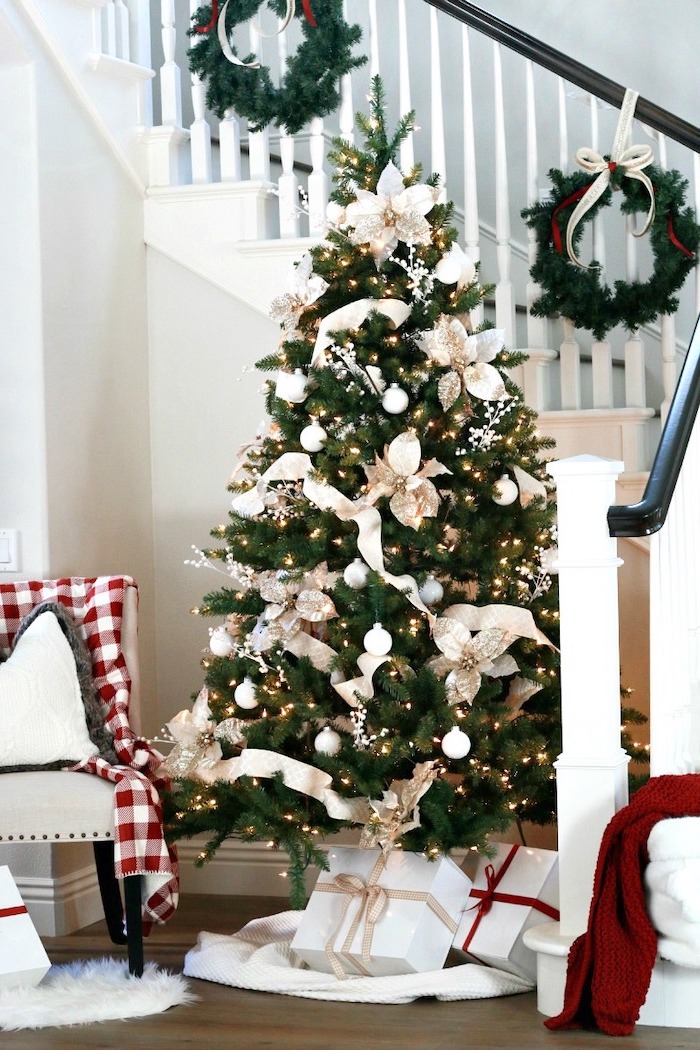 White Christmas tree decor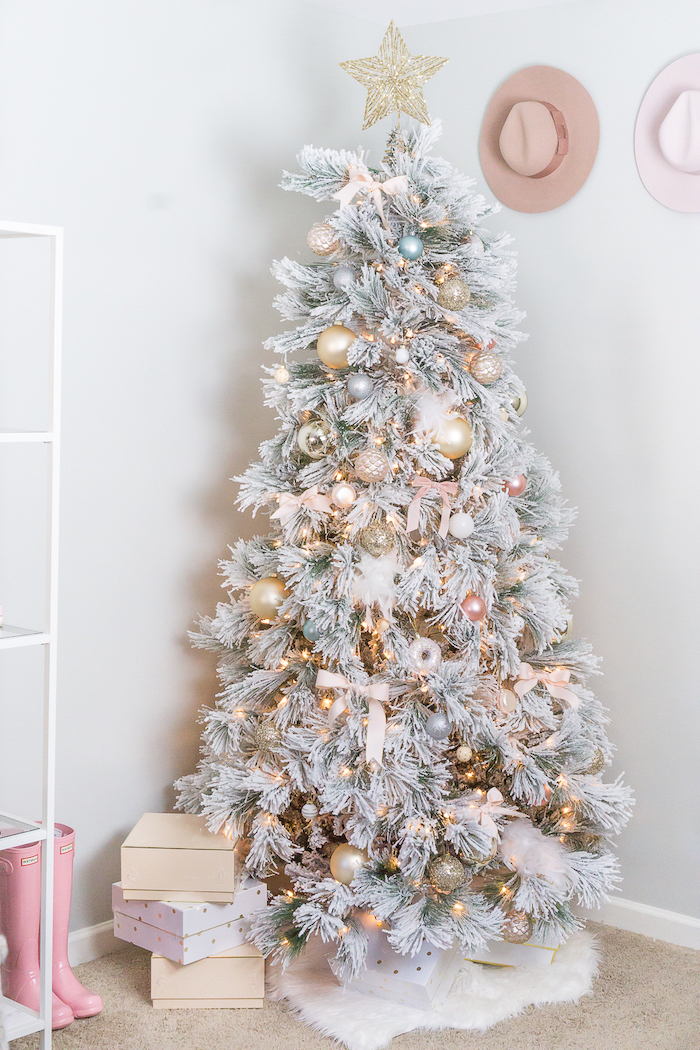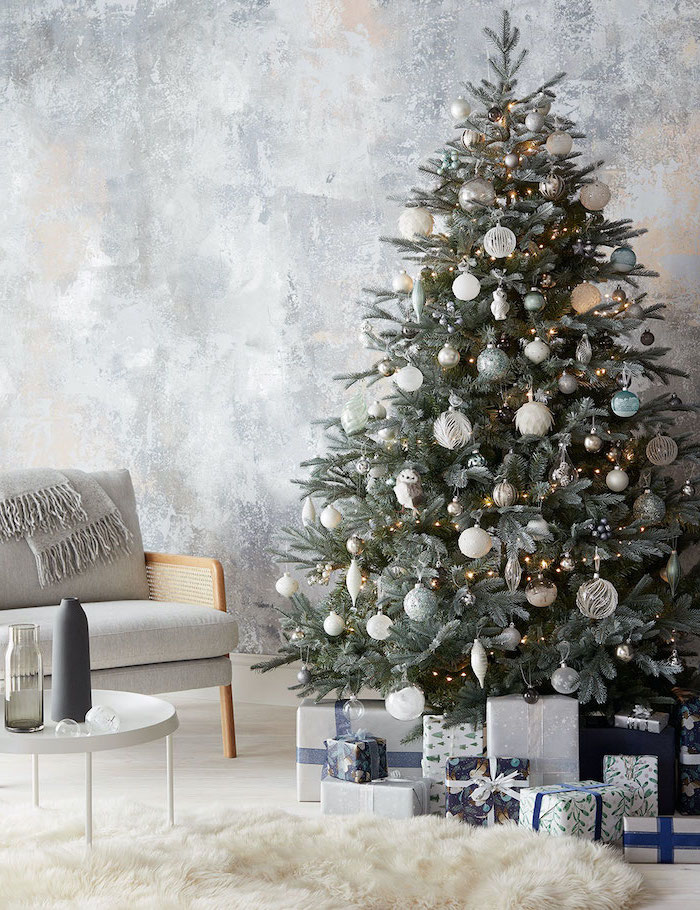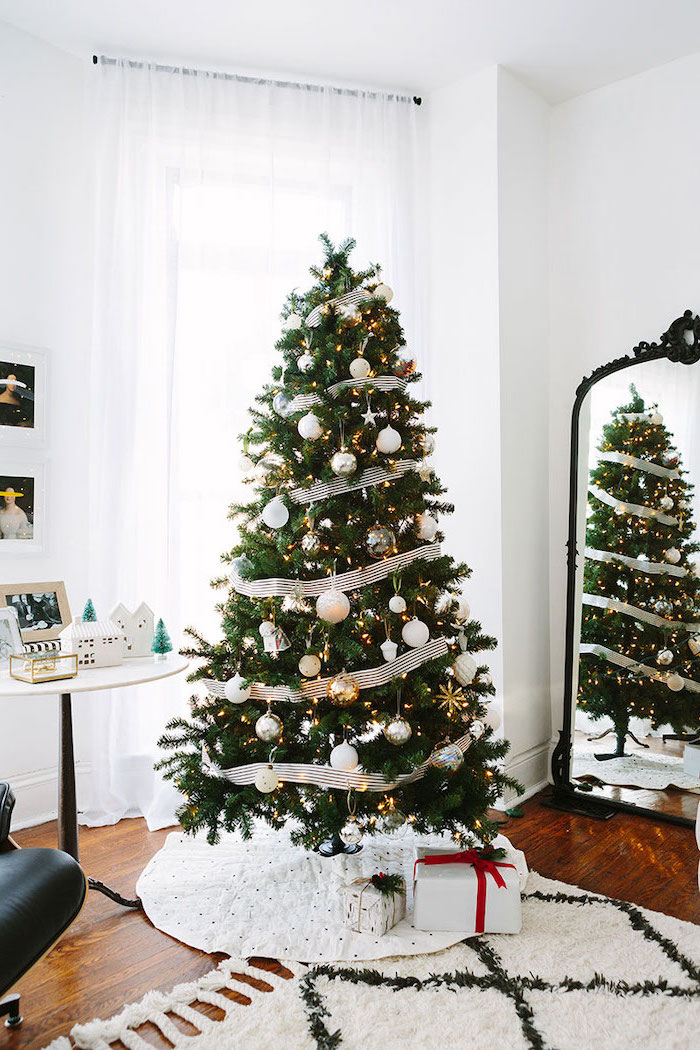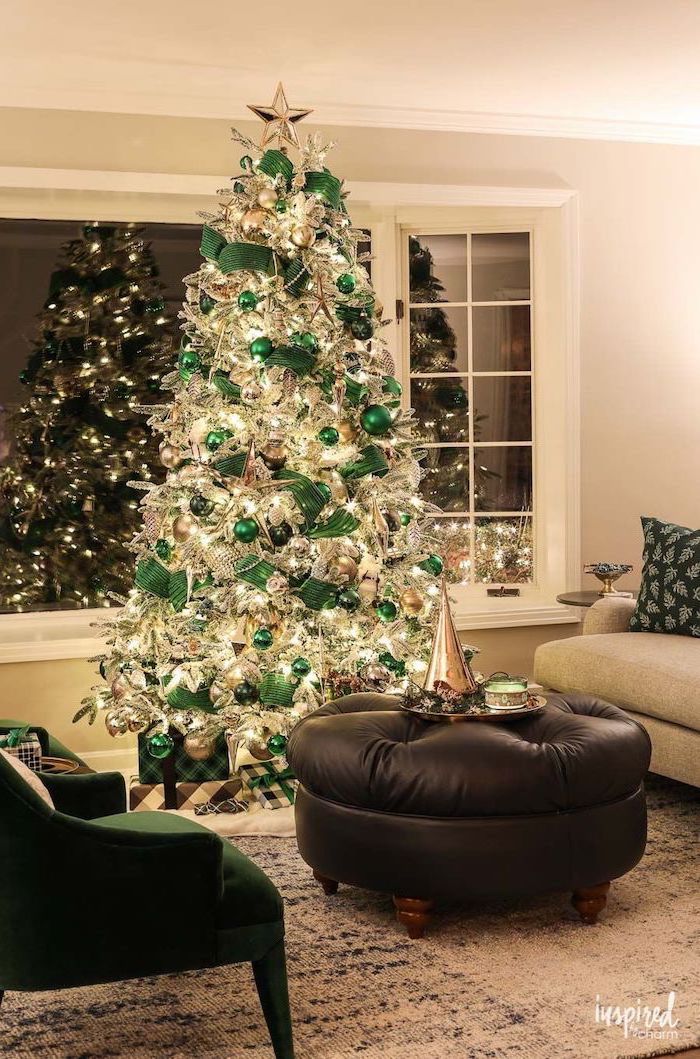 Keep it simple with a few large ornaments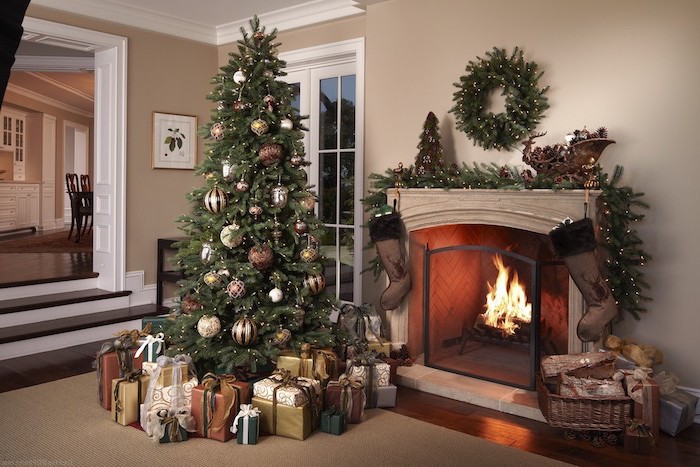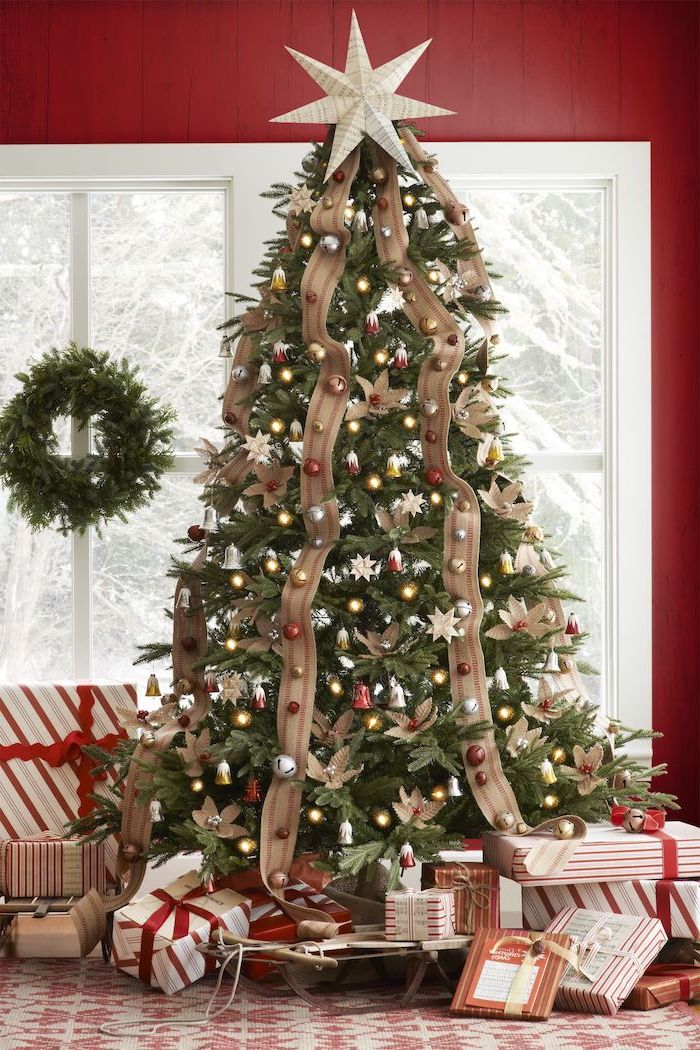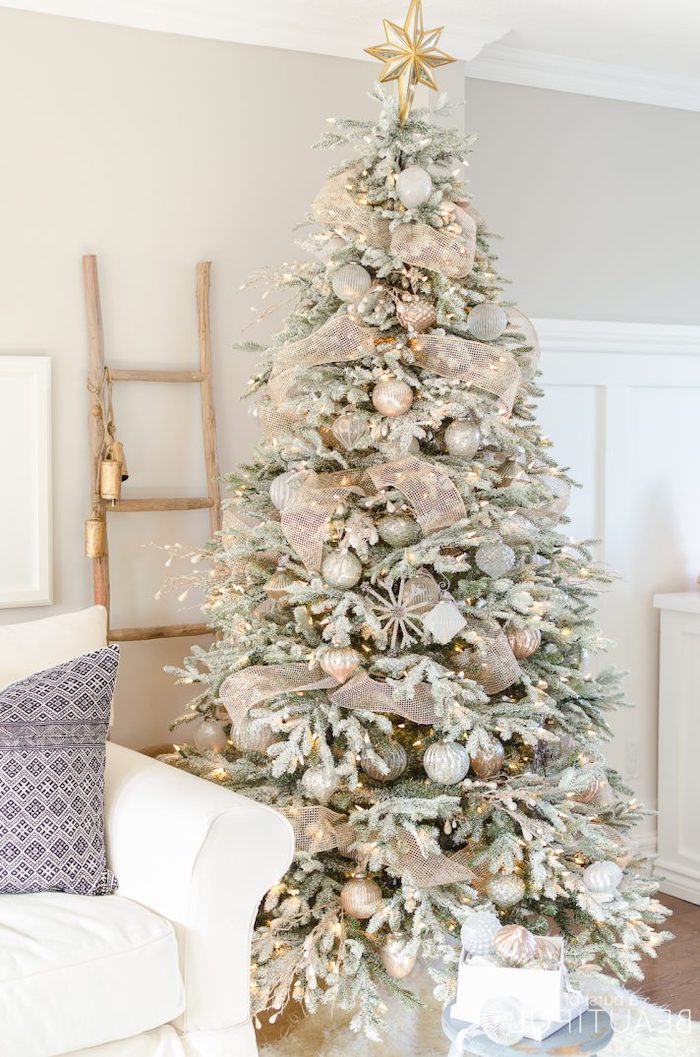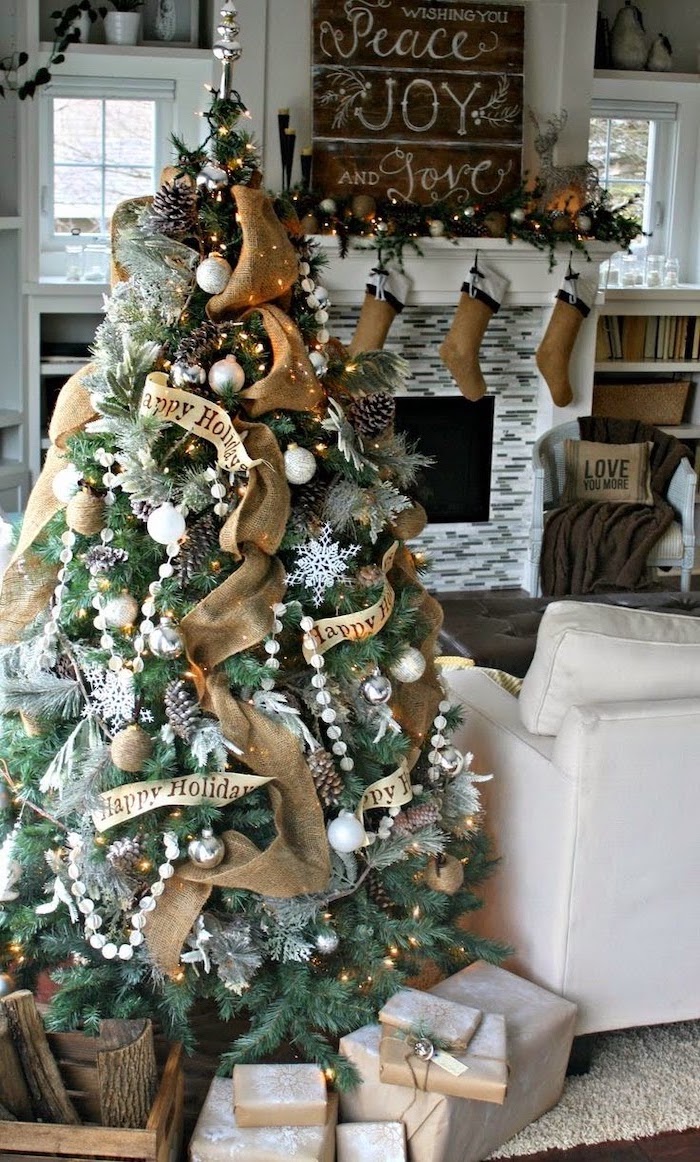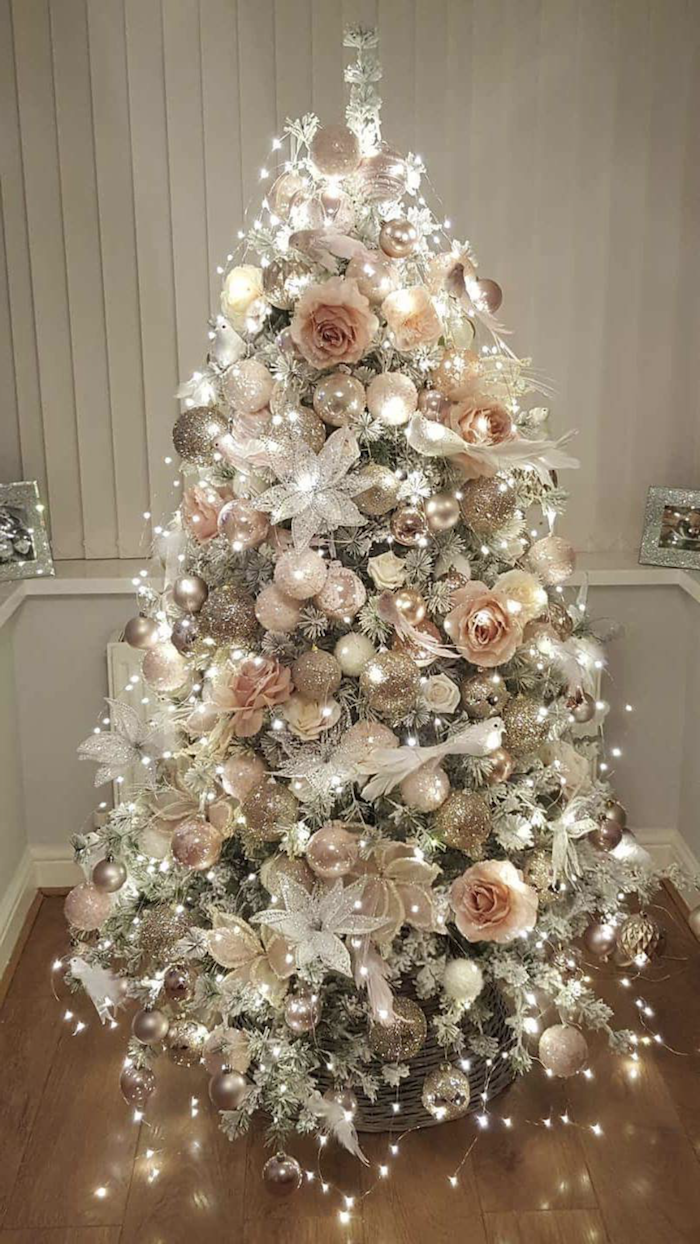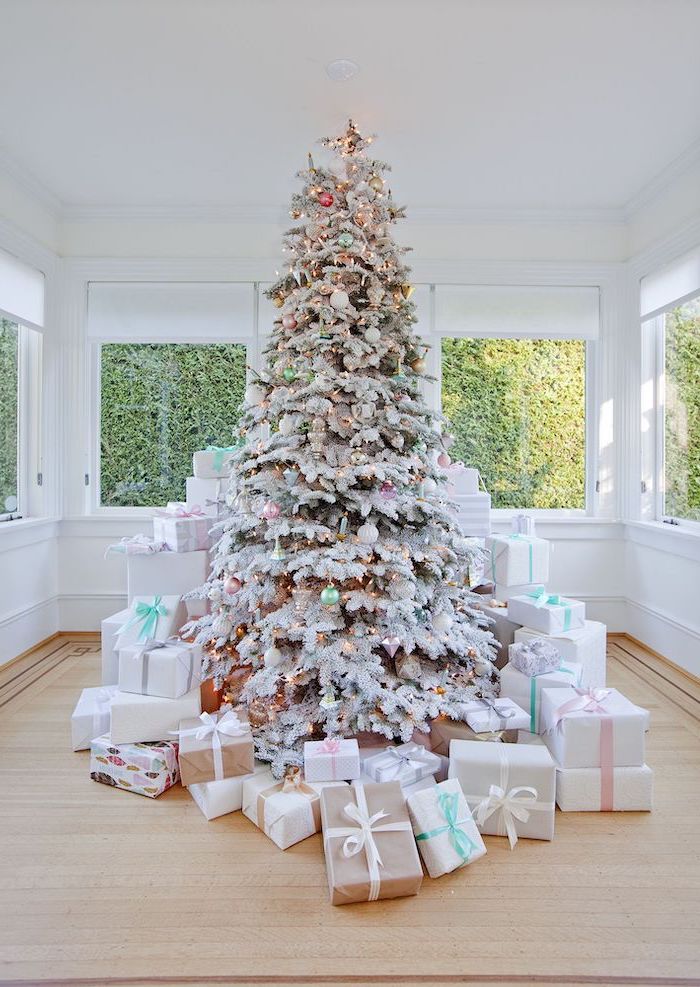 Tis the season to be jolly!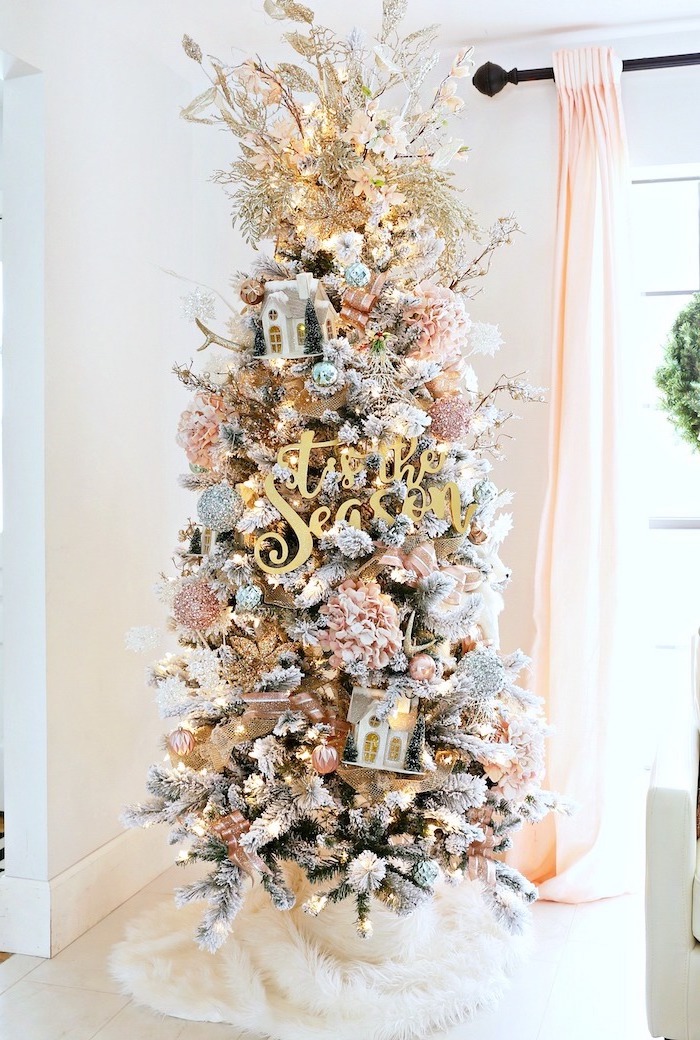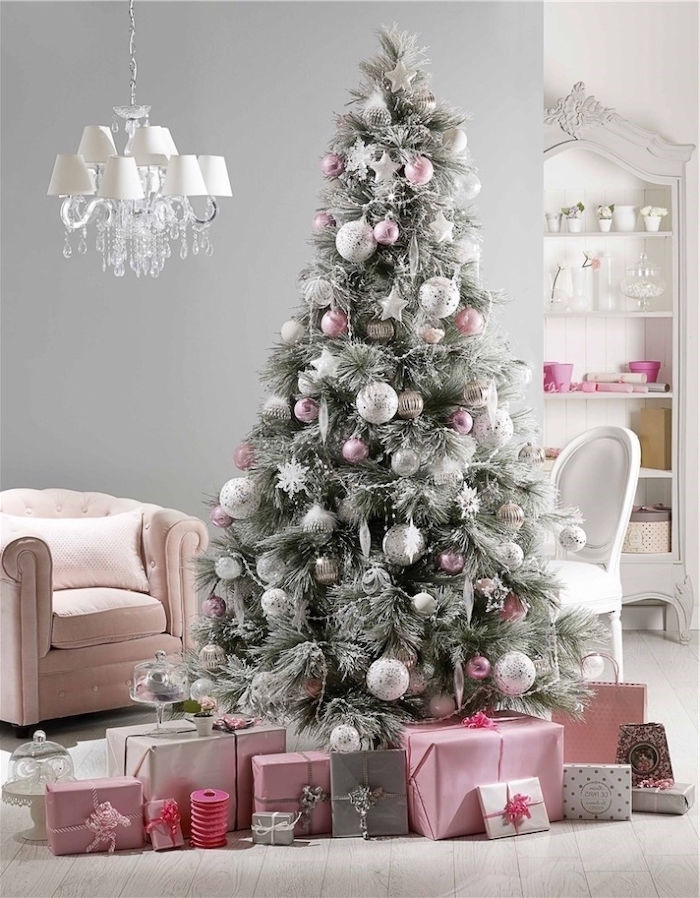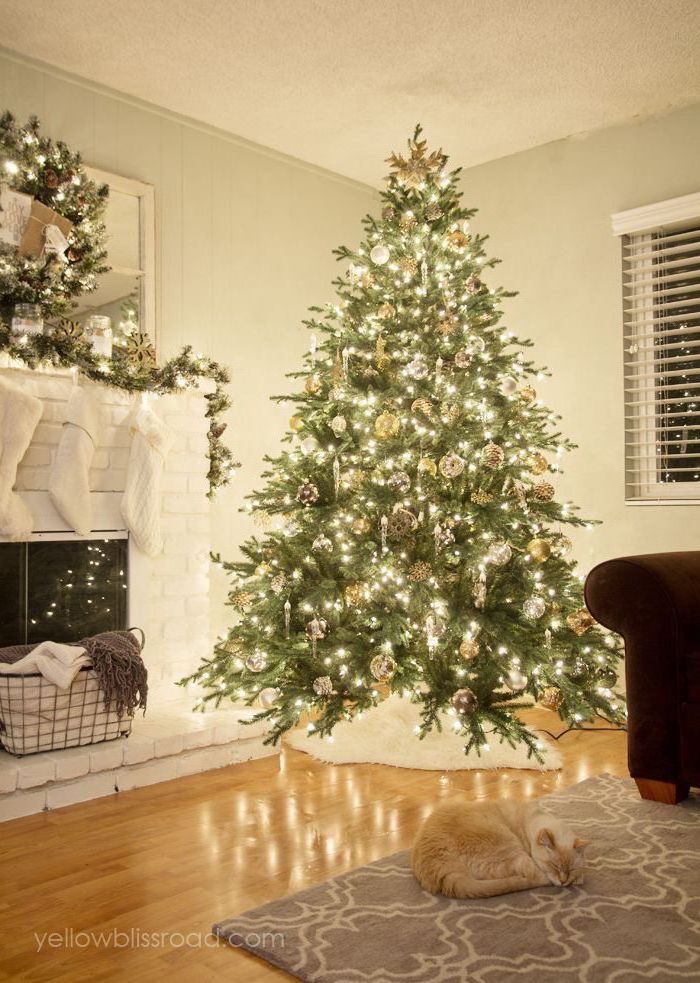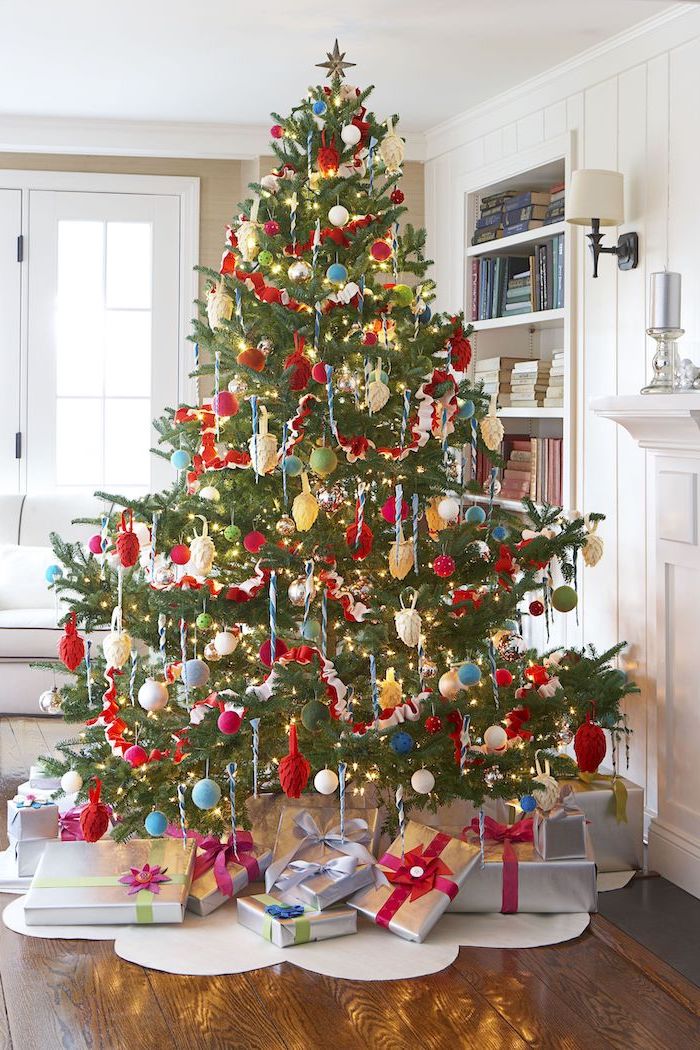 Christmas tree decorating ideas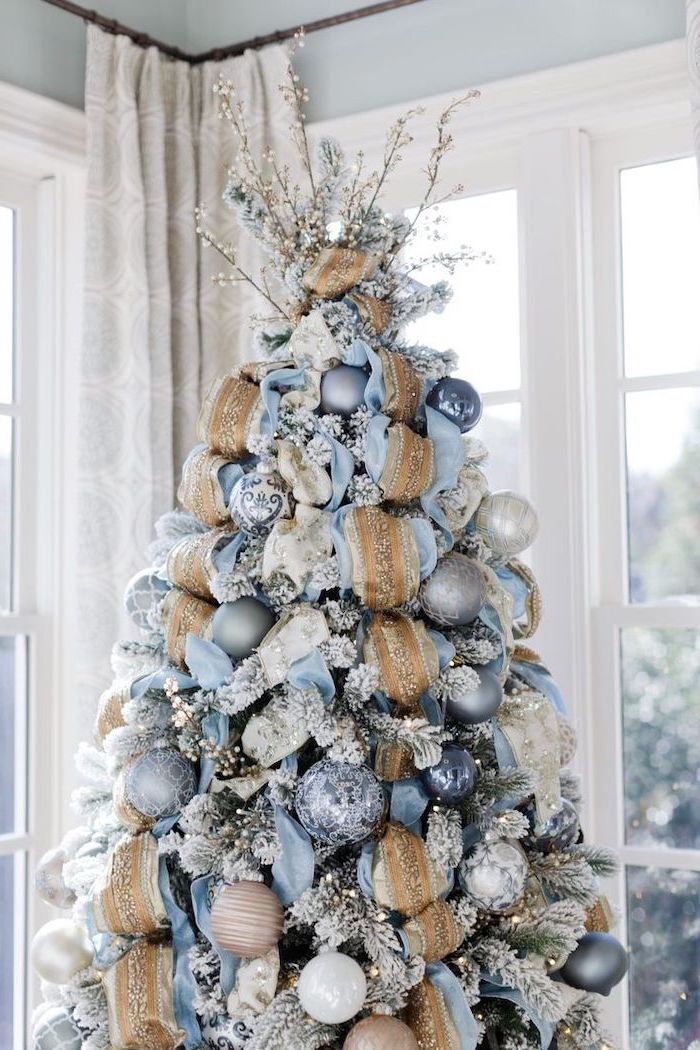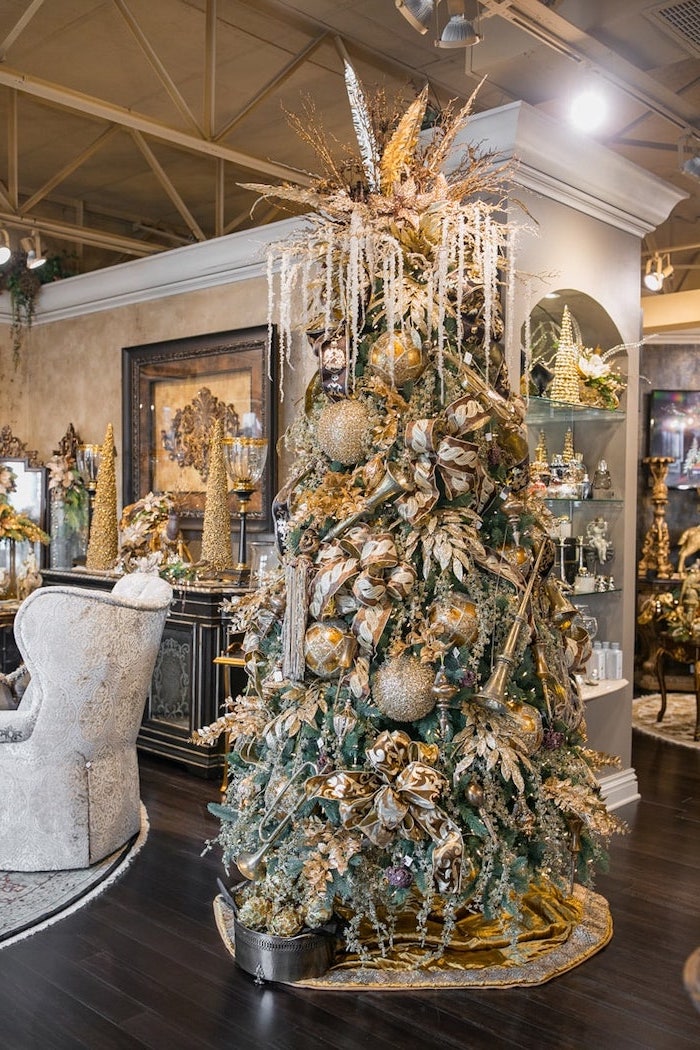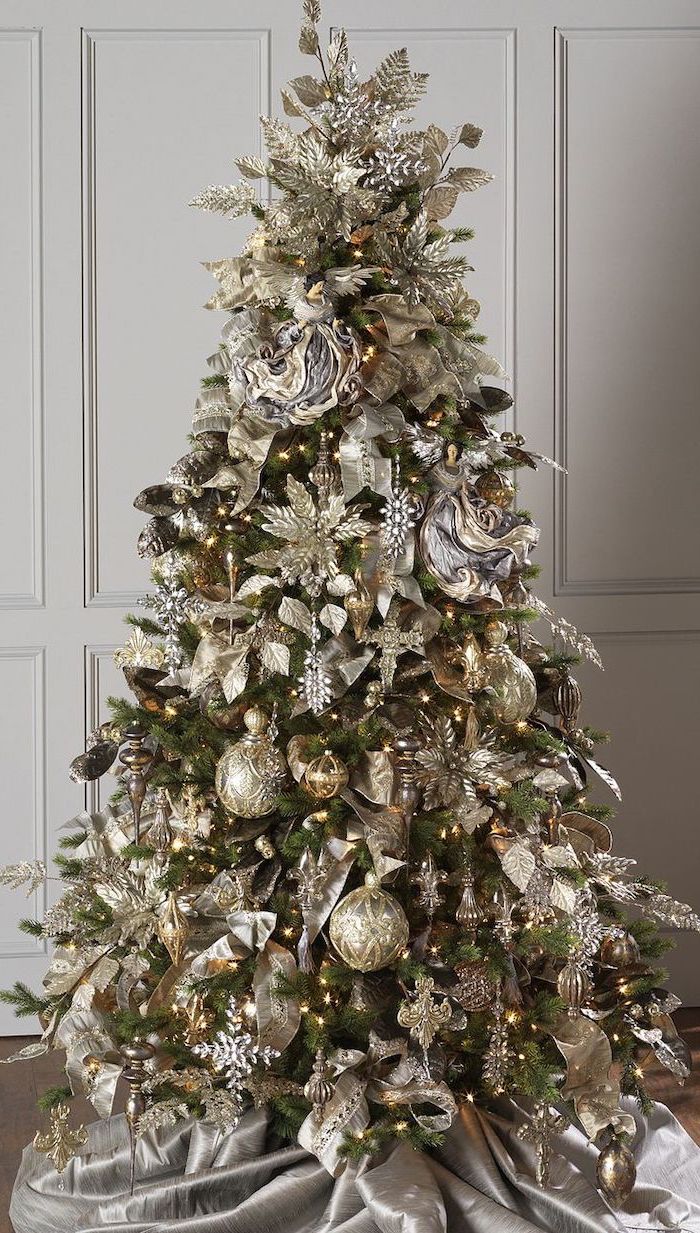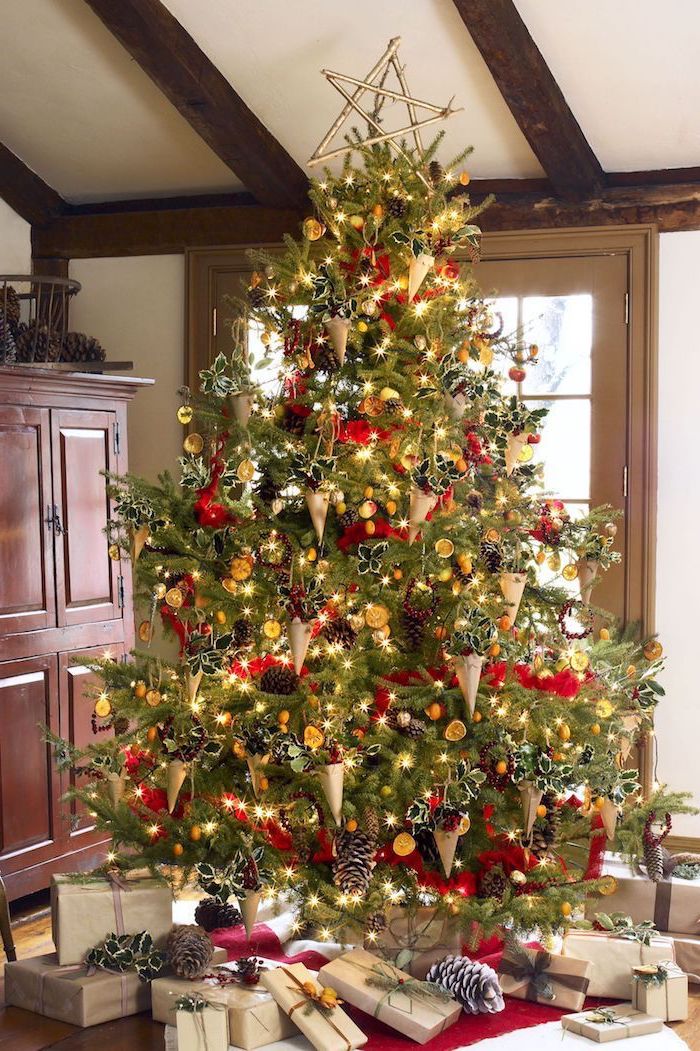 Elegant Christmas tree decorating ideas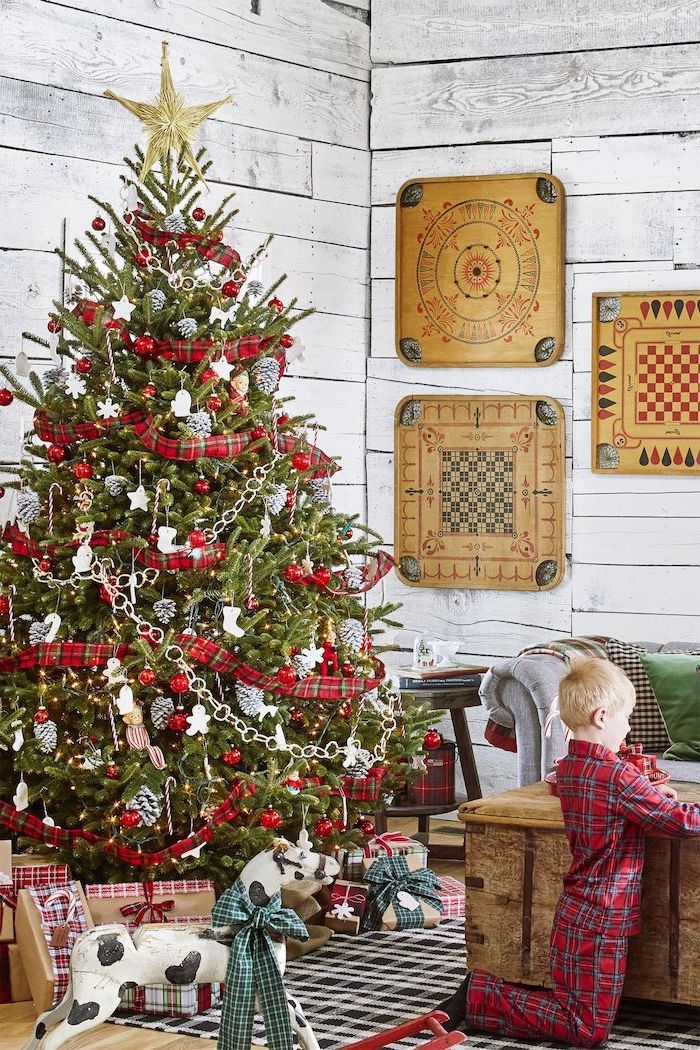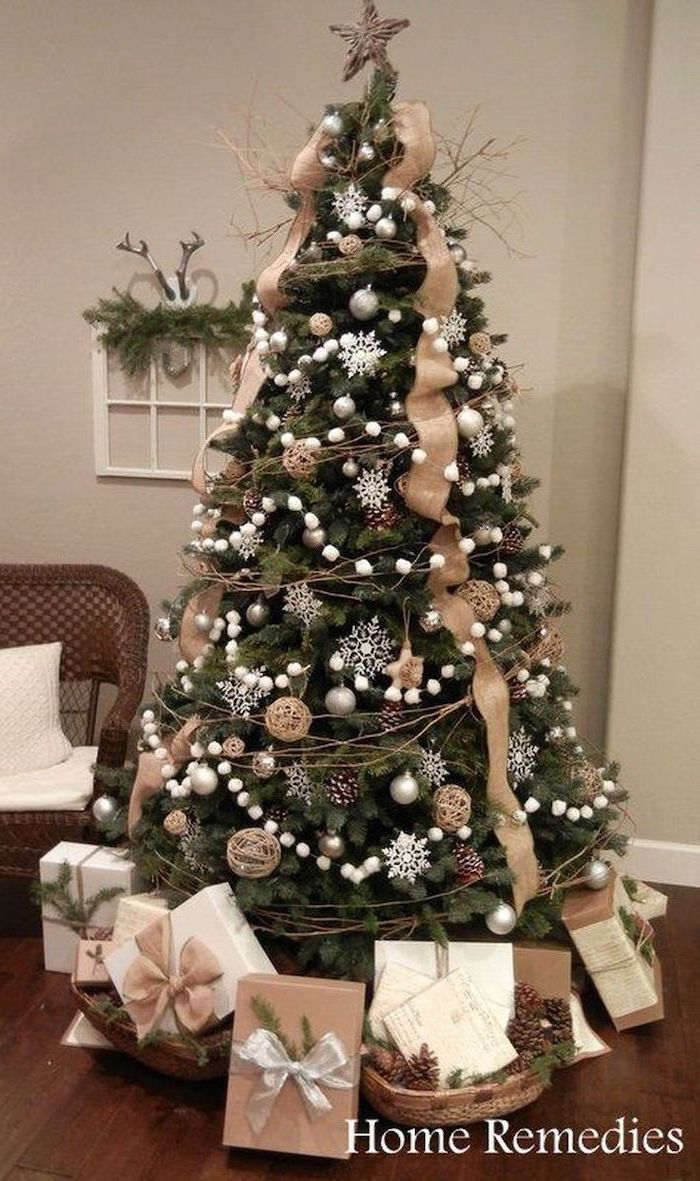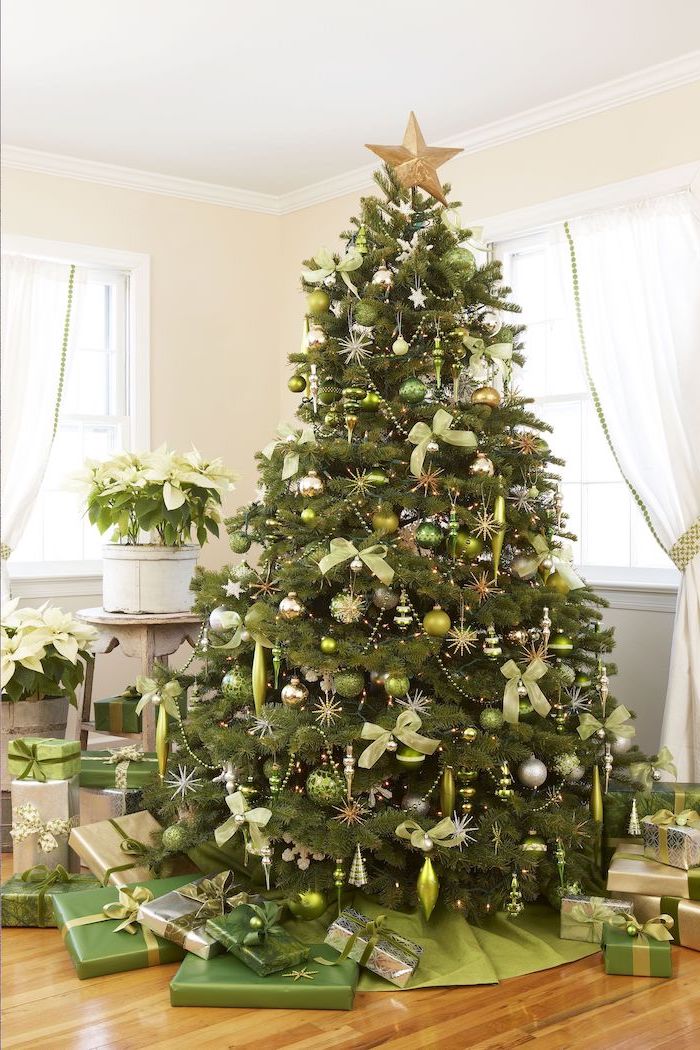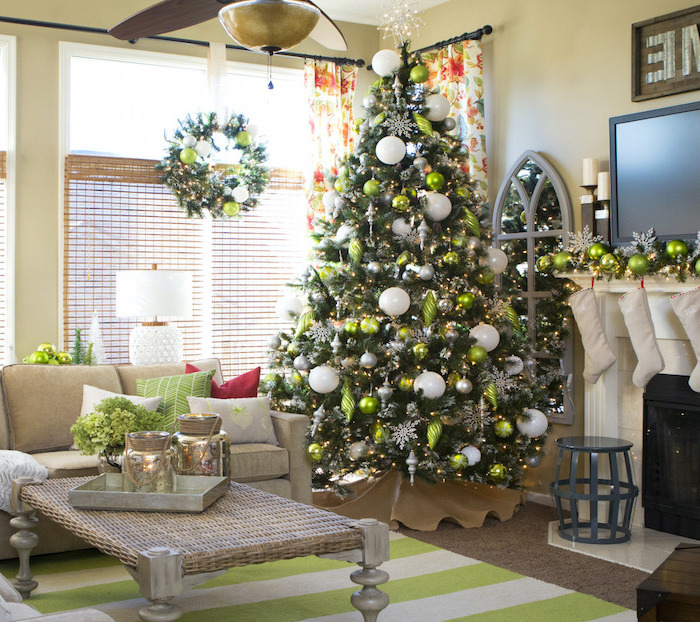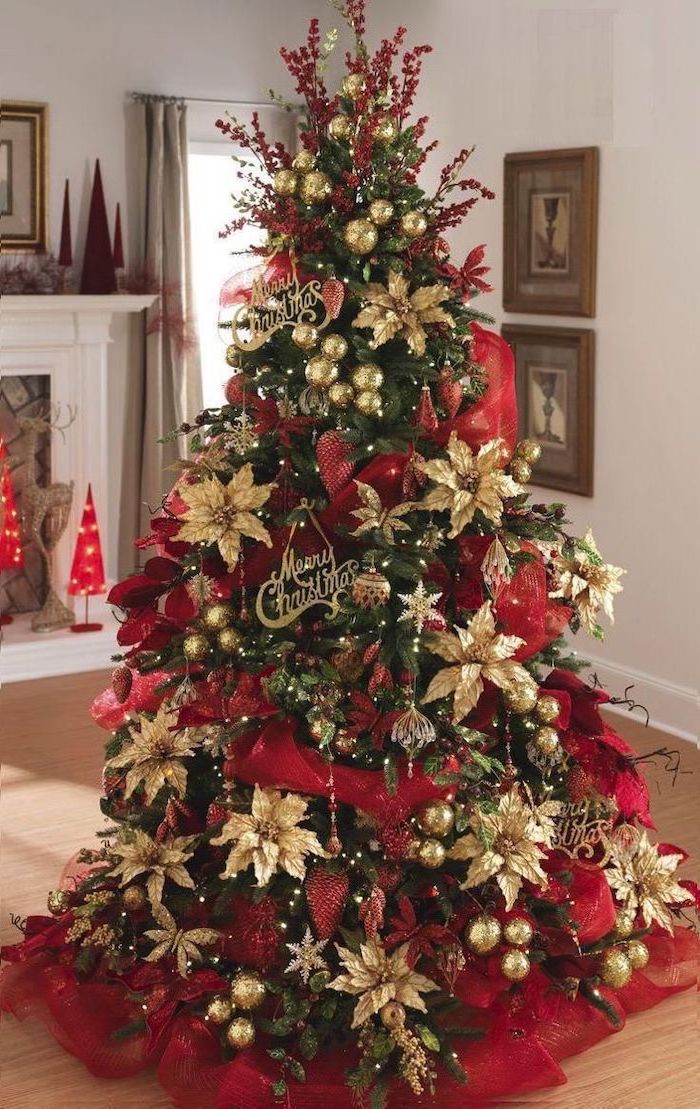 Colorful Christmas tree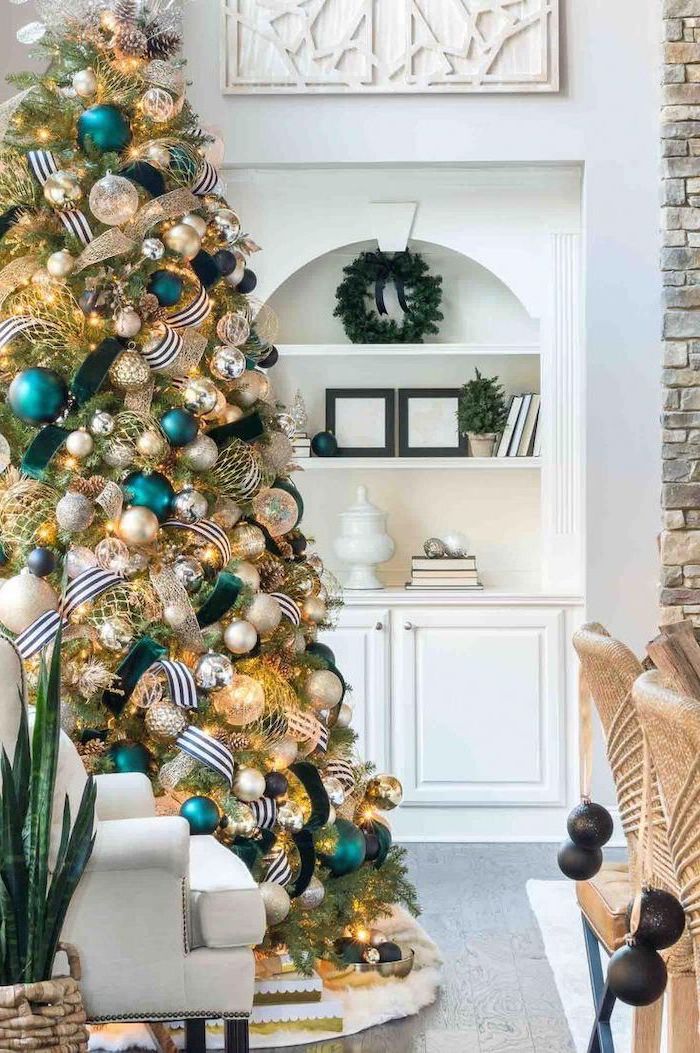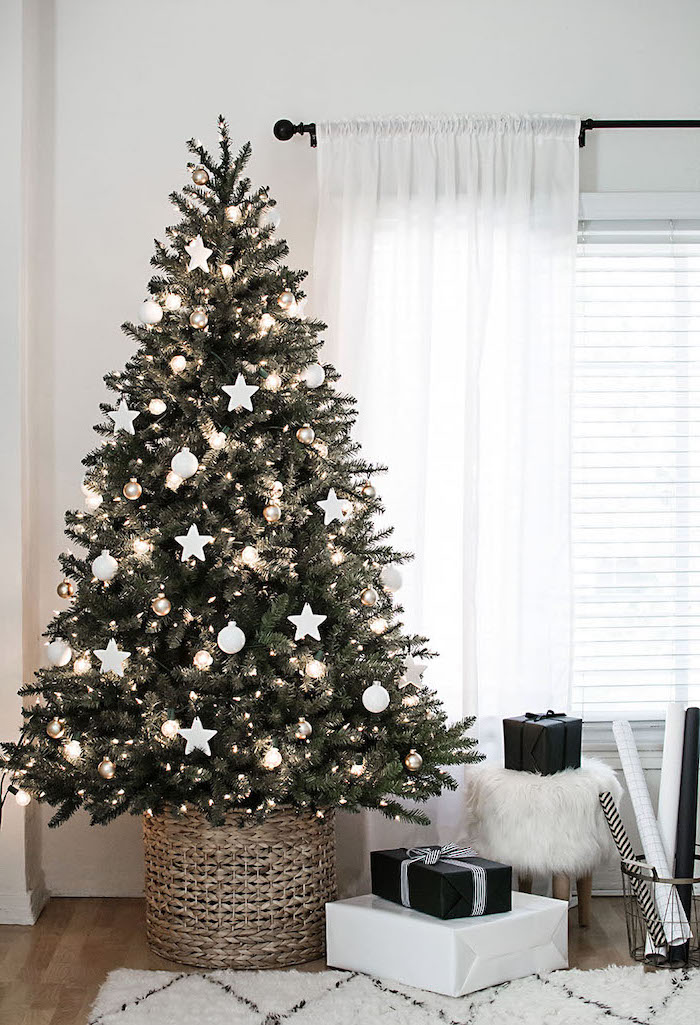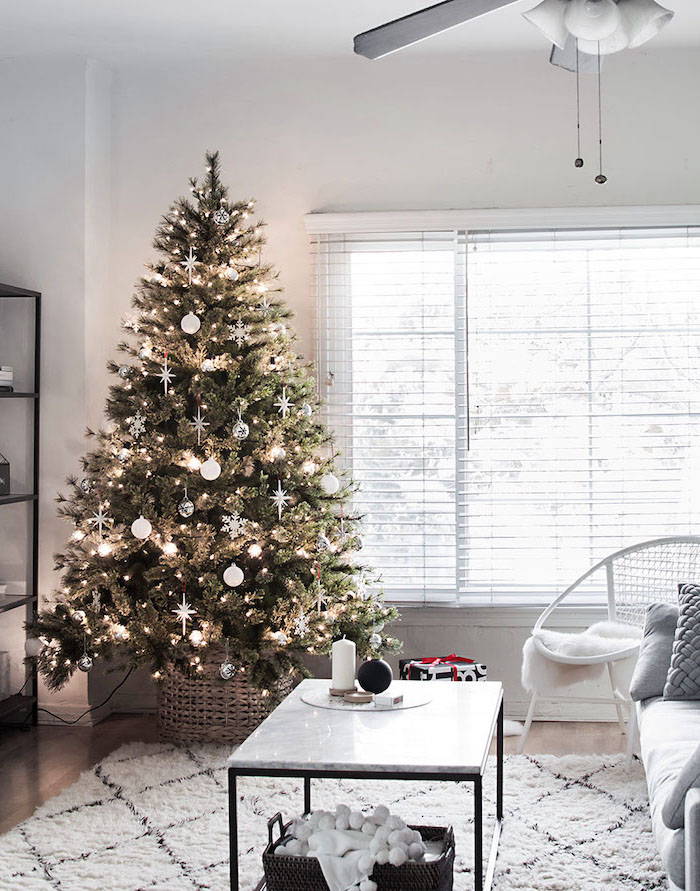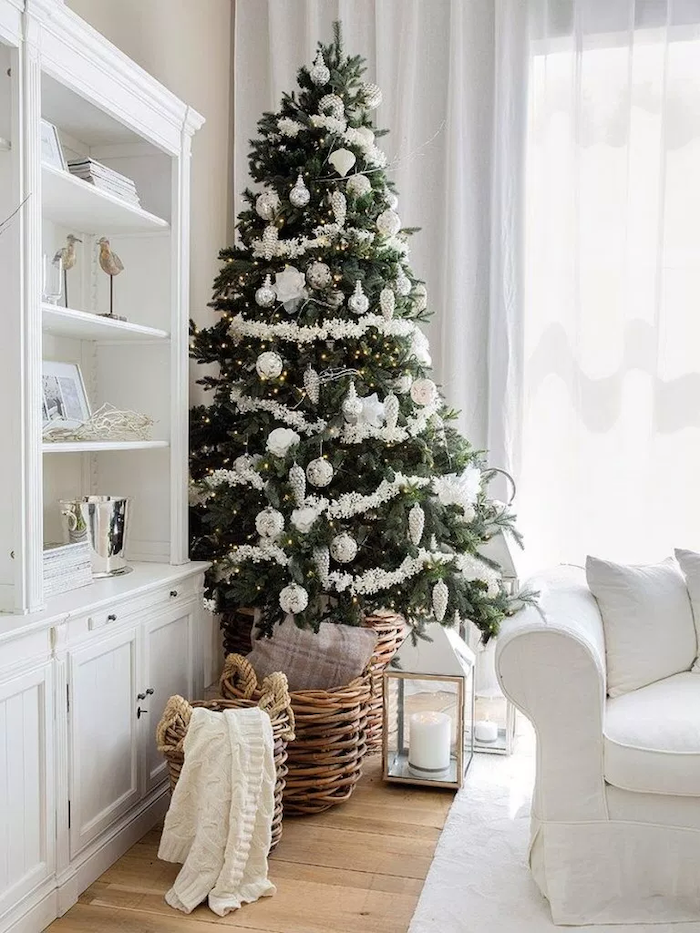 How to decorate a Christmas tree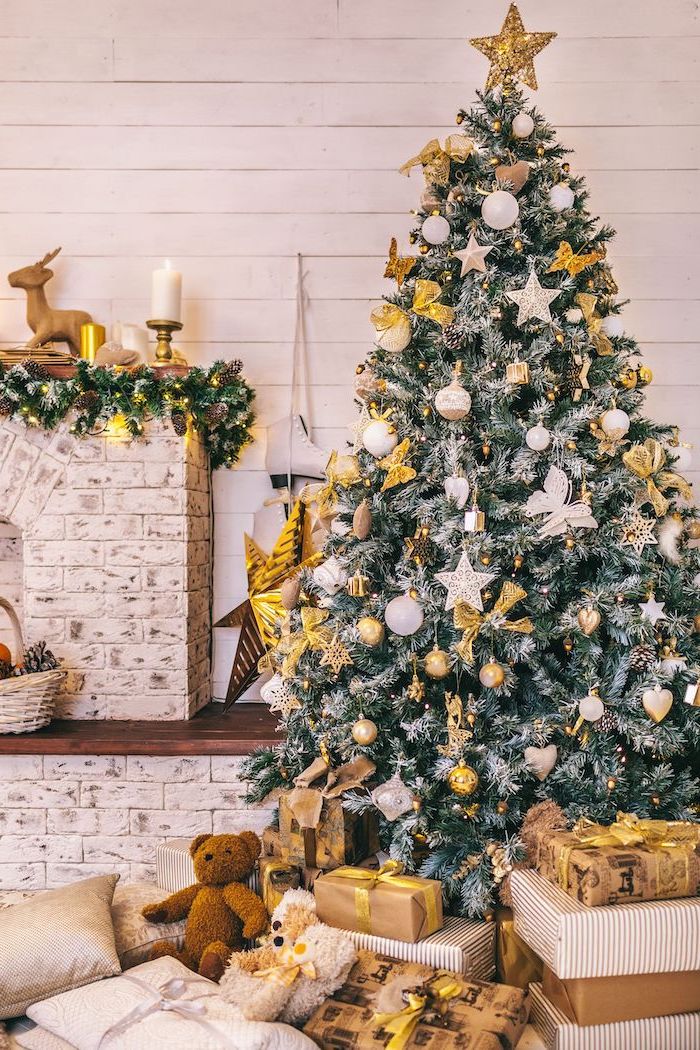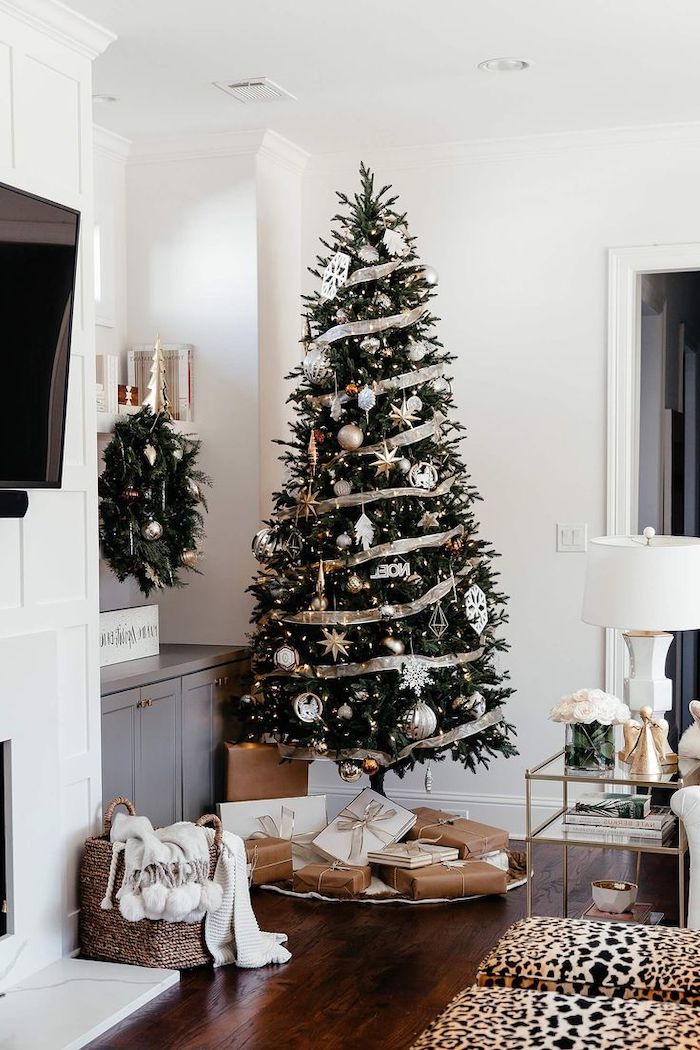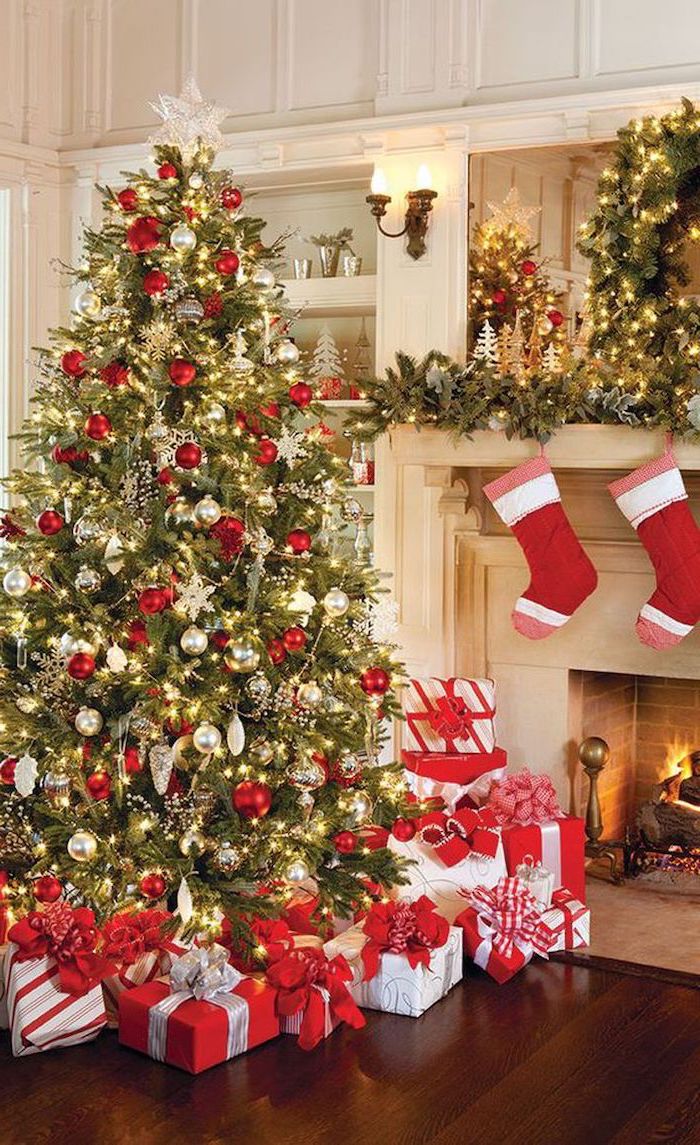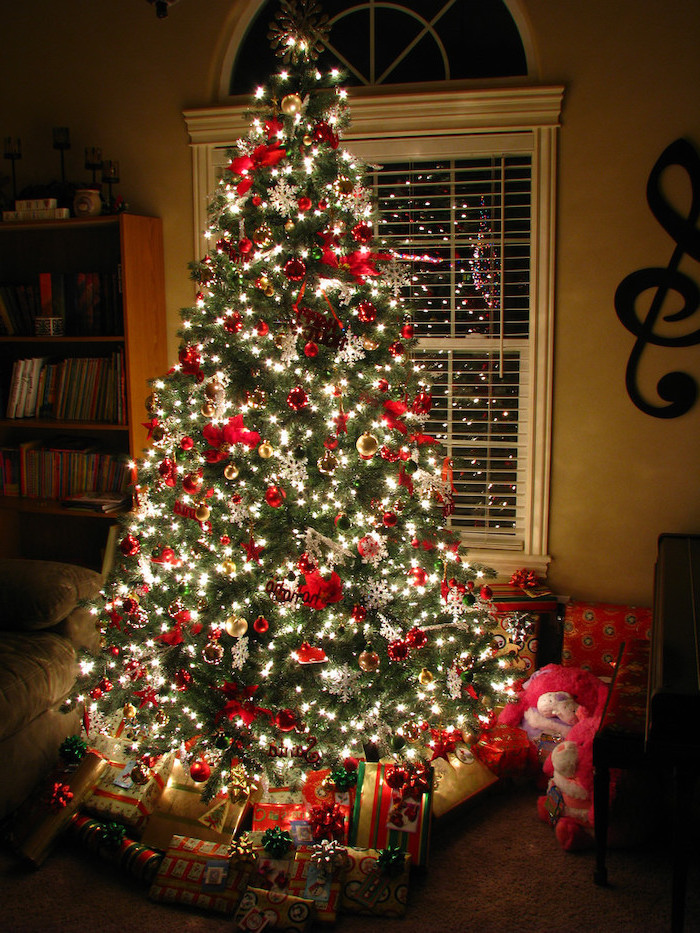 Black and white ombre tree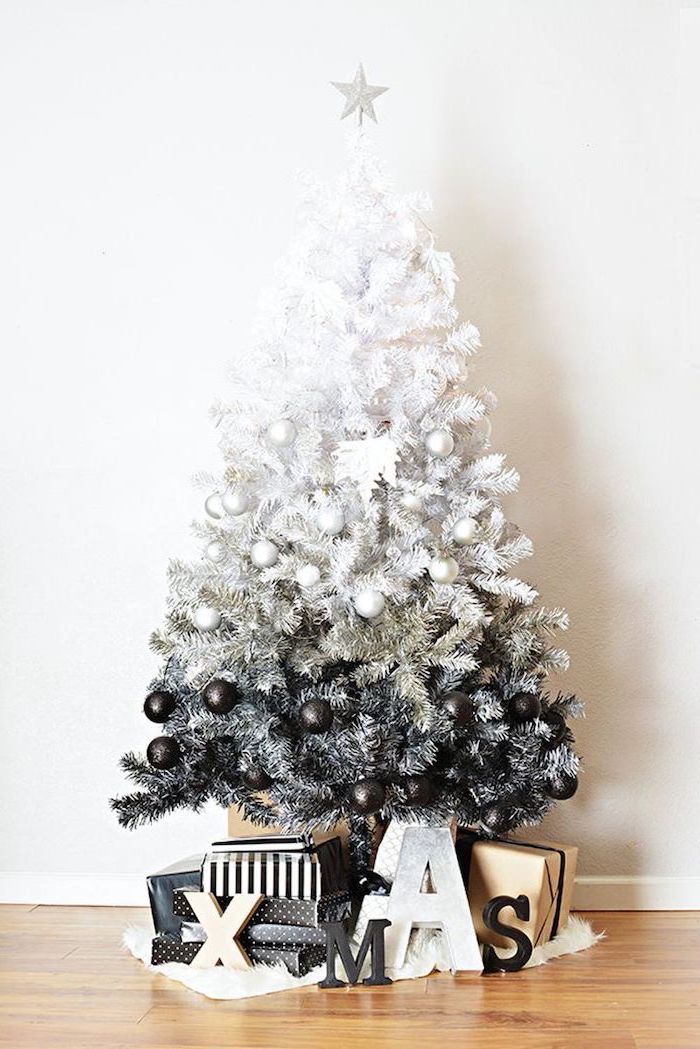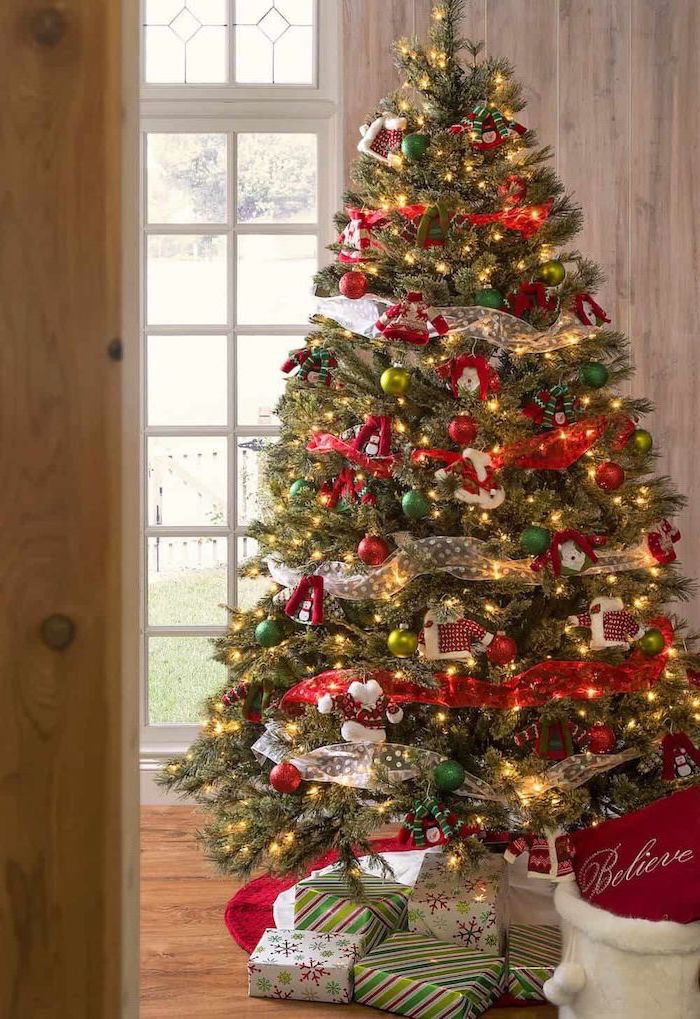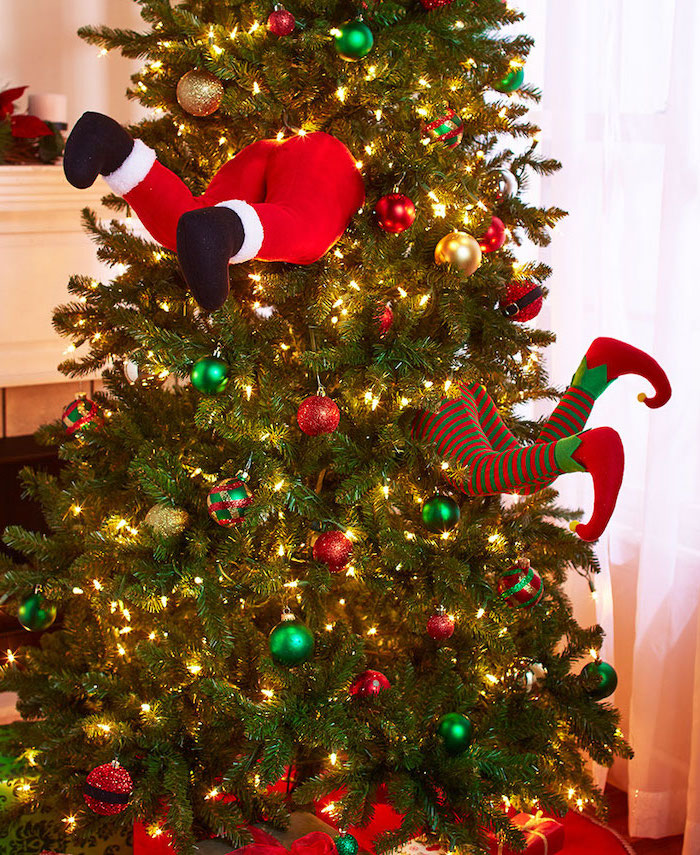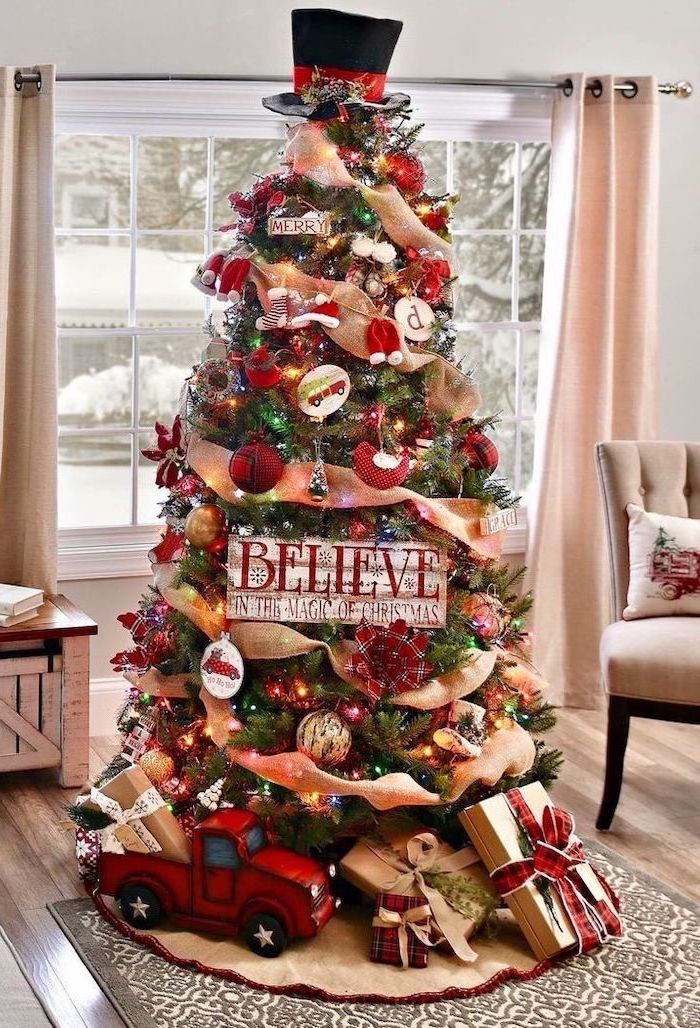 Tree decorating ideas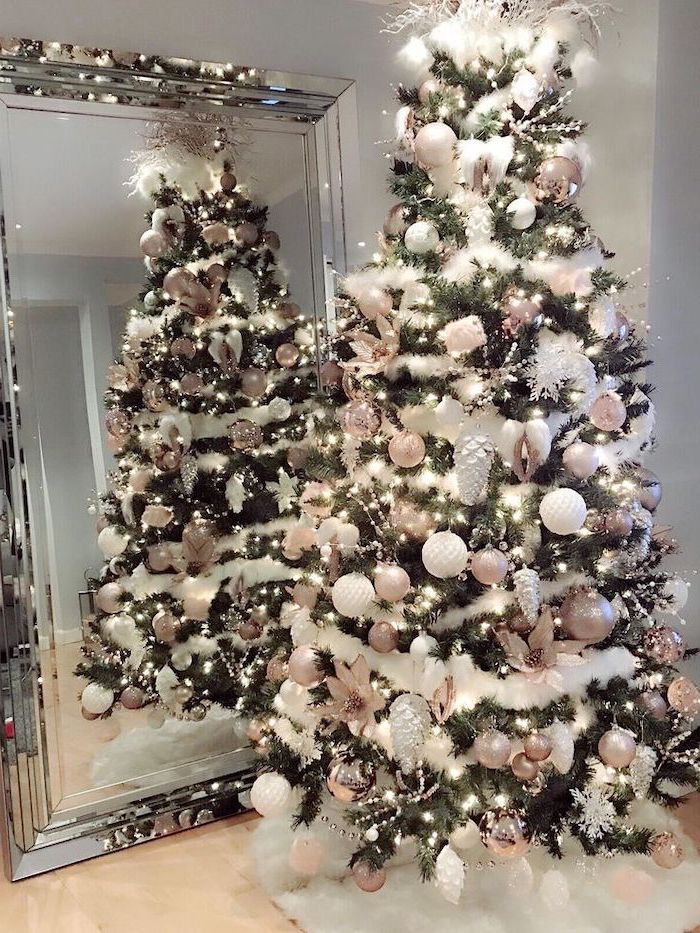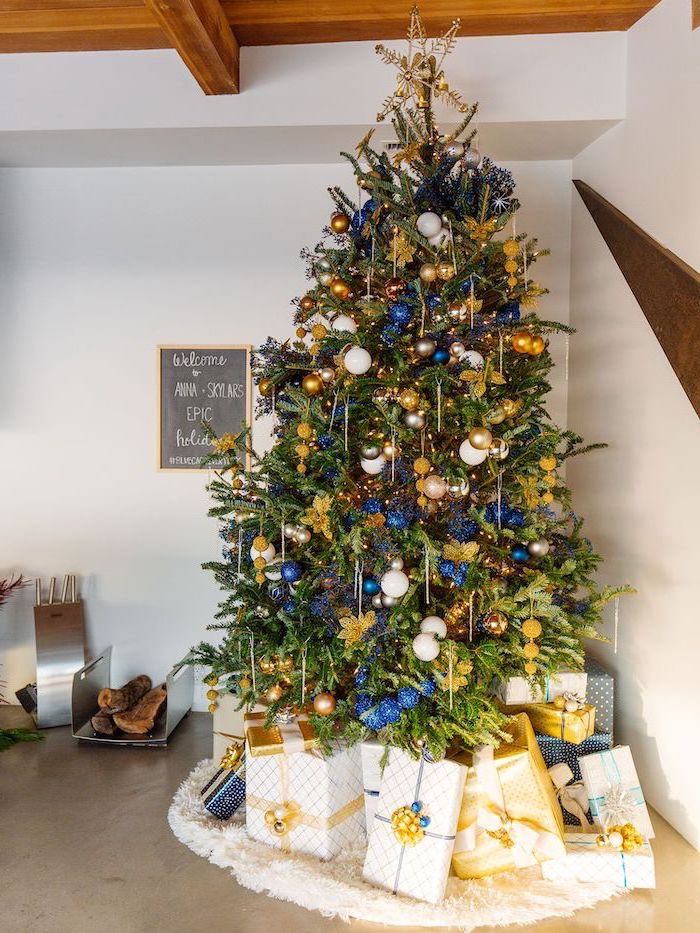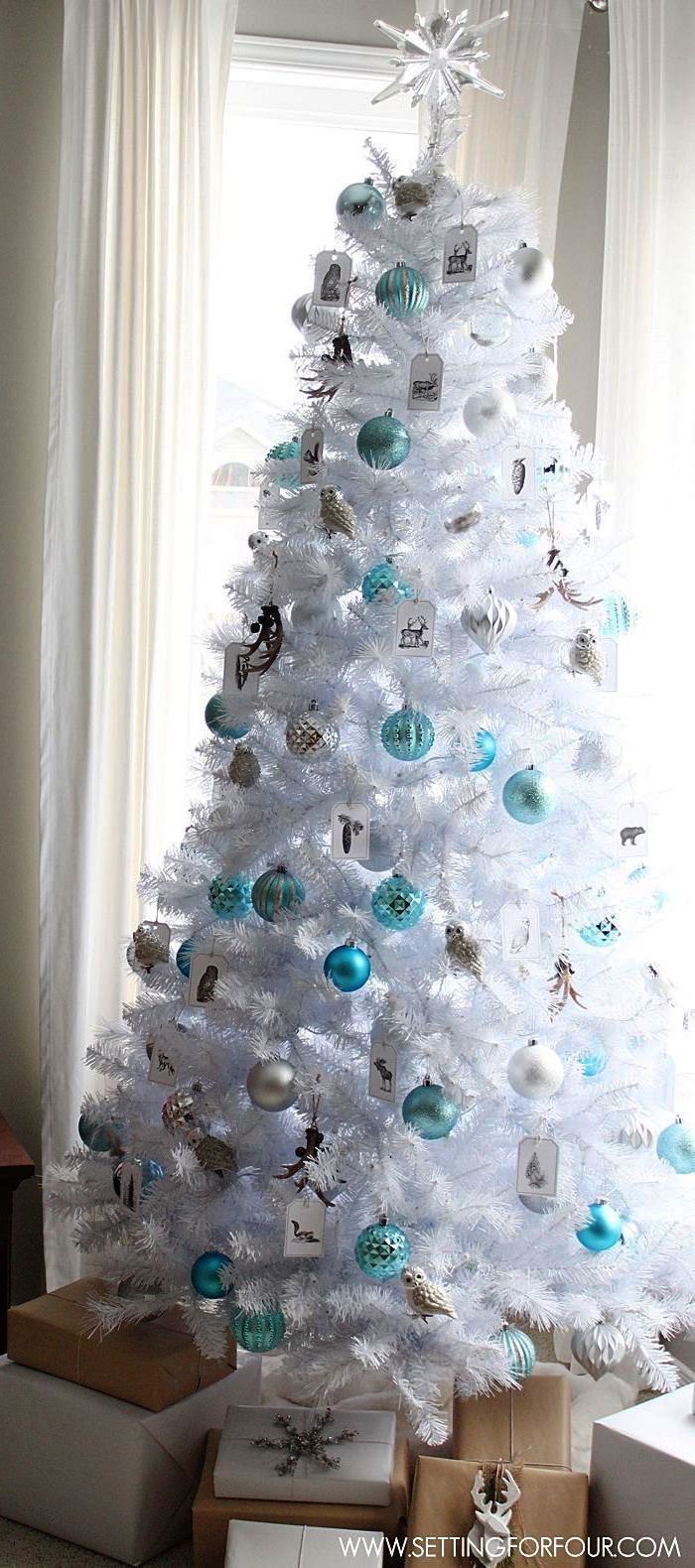 Decorating Christmas tree with ribbon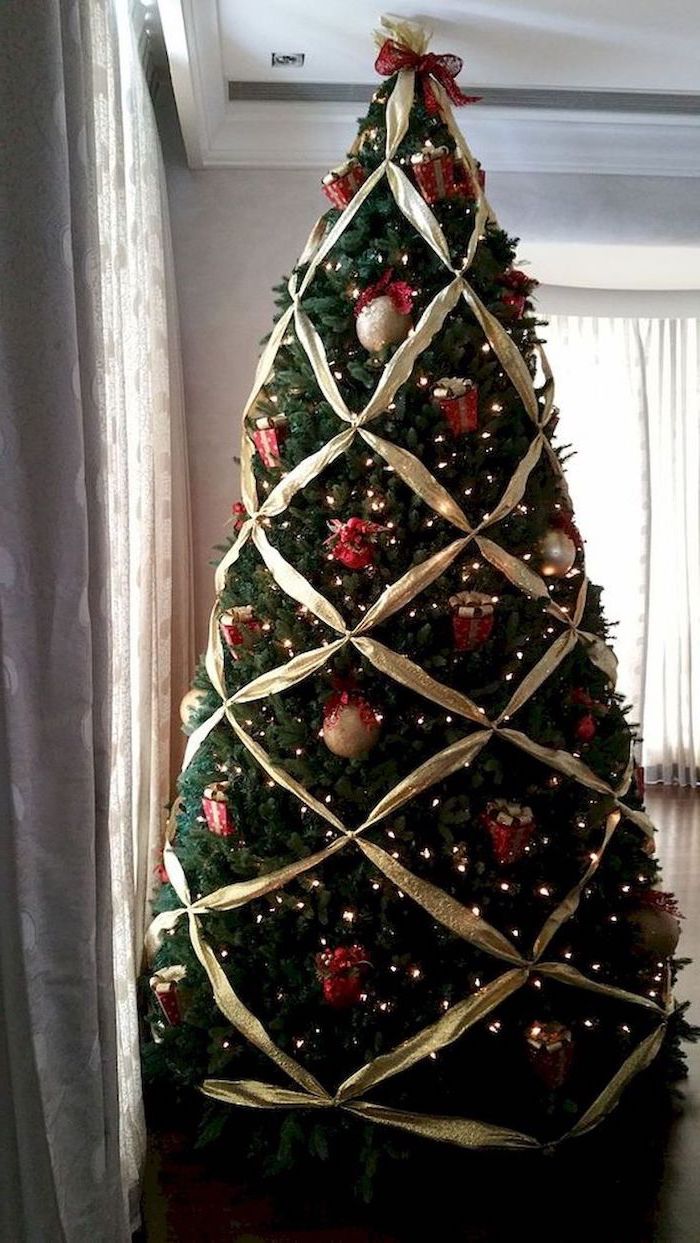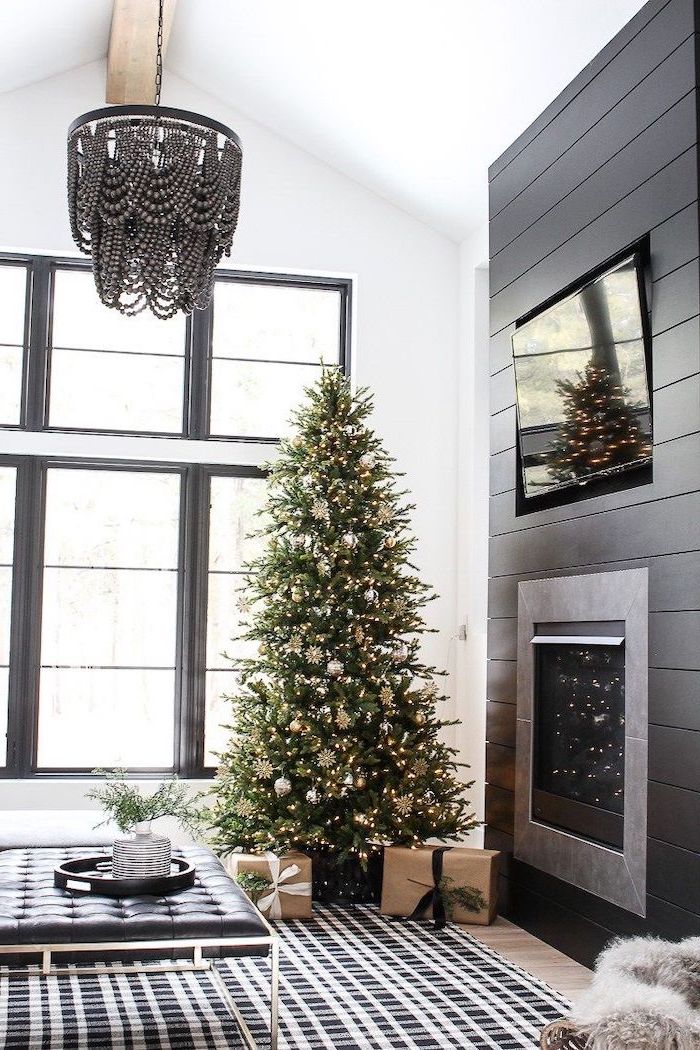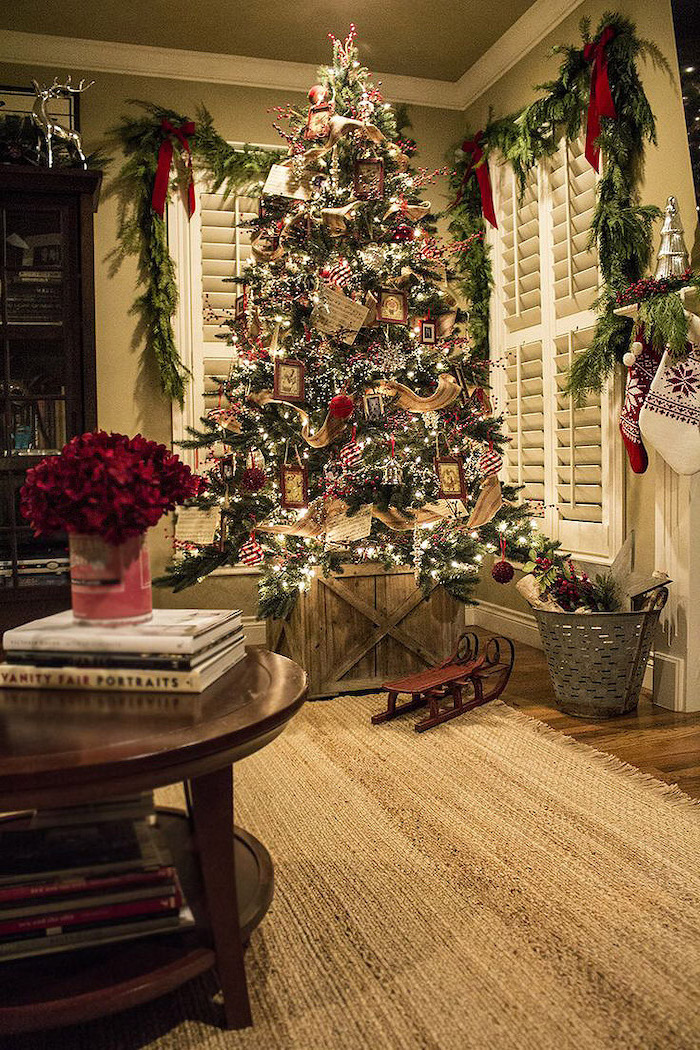 How to decorate a Christmas tree with ribbon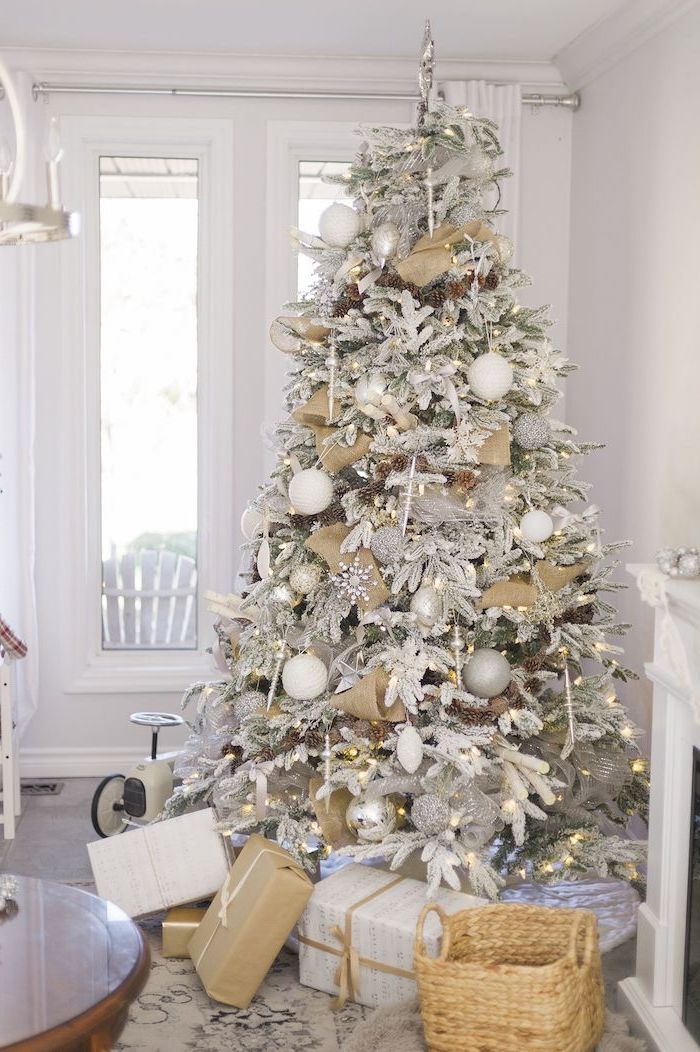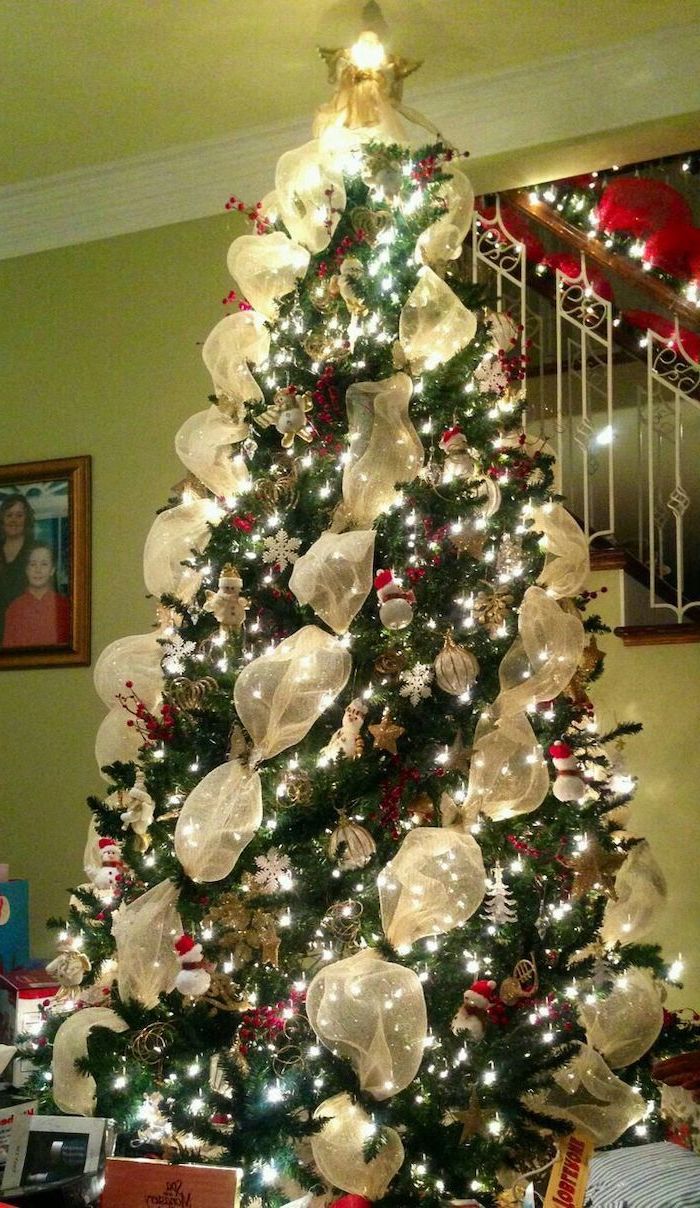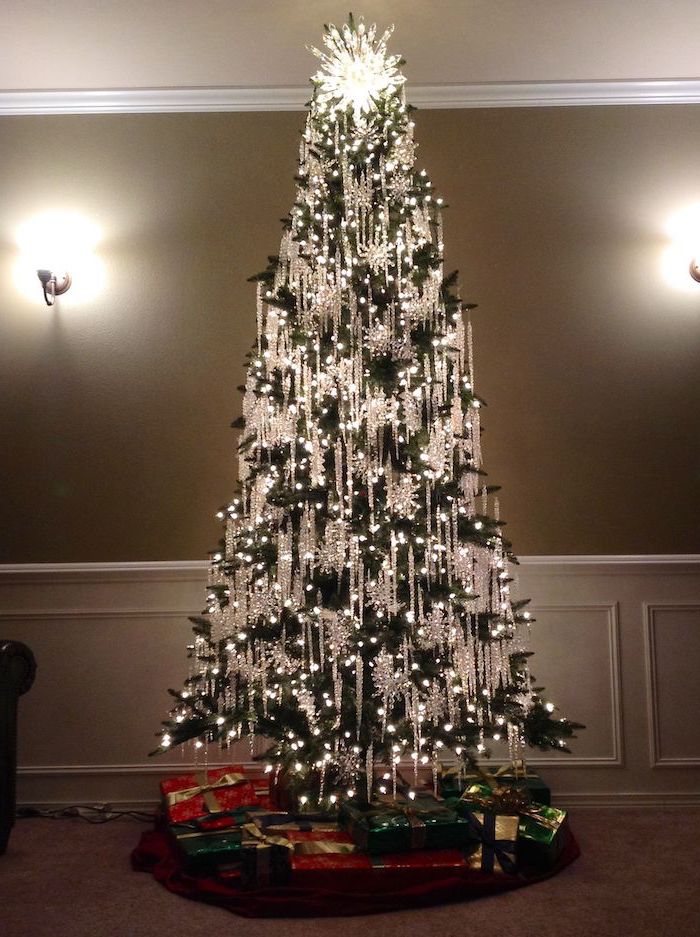 Tree decorated with origami ornaments