50 Christmas coloring pages for kids to keep them occupied
Well, the festive season has officially begun. Christmas is almost here, but it will definitely look a bit different this year. With everything that has been happening around the world and kids and adults alike spending almost all of their time at home, it might be a bit difficult to get into the preparations for the holidays. So, what do you need? Well, you need to keep your children occupied. And we can show you exactly how to do that. We have gathered 50 interesting and fun Christmas coloring pages for kids, which are going to keep them occupied while you are decorating or cooking. Just print them out, give your kids pencils or crayons and watch them have fun for hours, so you can go about your business without worrying about keeping them entertained.
All you need to keep your kids occupied are these coloring pages, pencils or crayons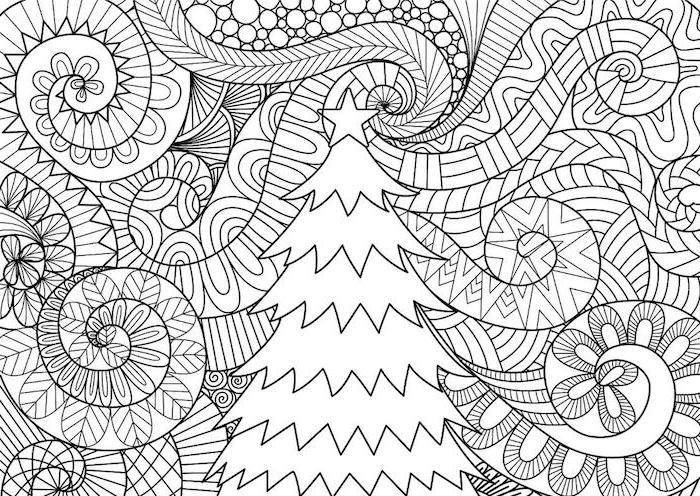 What are the benefits of coloring?
We keep saying that these coloring pages are going to entertain your kids, but that is not the only thing they are good for. Coloring is in fact very beneficial for kids of all ages. So, not only are you going to keep your child's mind occupied for hours, you are also going to be developing it. So, keep reading to find out what are the benefits of drawing and coloring for children.
Drawing and coloring is very beneficial for children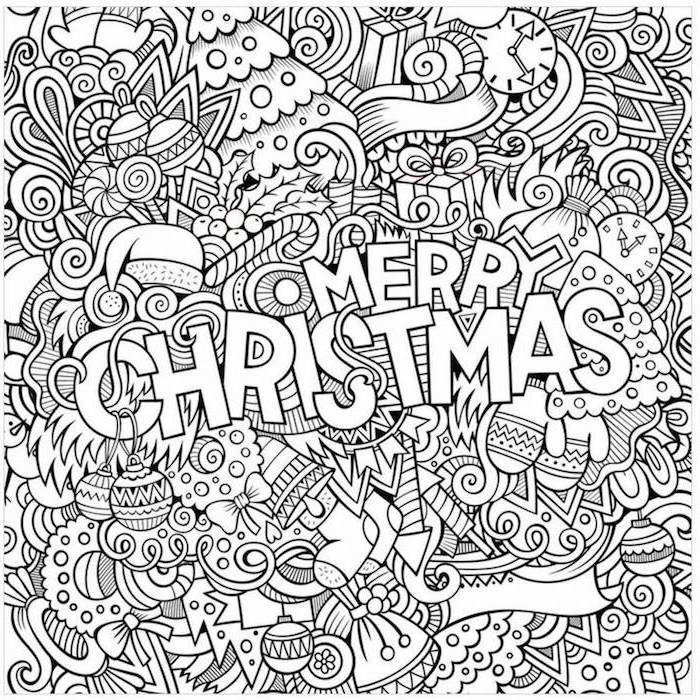 Coloring improves motor skills
While coloring your child uses all of the muscles in their wrist, hand and fingers. This helps strengthen those muscles, making them stronger. And that is not the only upside. By drawing and using those muscles your child learns how to handle small objects and can use their hands better. While the fine motor skills in a child can develop through different methods, drawing and coloring are two of the best ways to do that.
Help your child improve their fine motor skills by drawing and coloring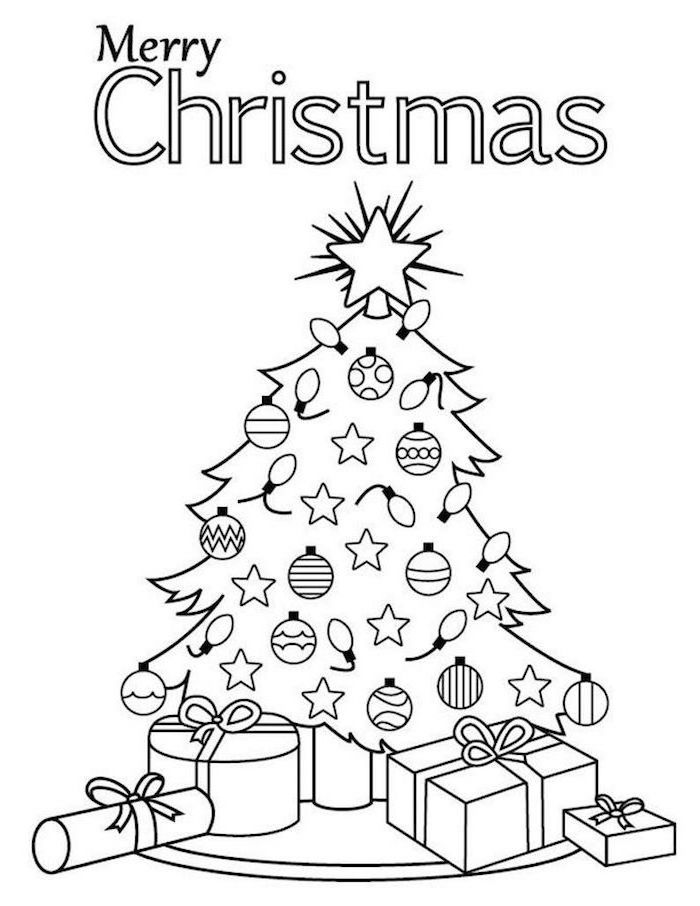 Improves hand eye coordination
As we have already said, your child's fine motor skills are being developed while they are coloring. By improving those motor skills, your child also learns how to control the motion of their hands better. By having to color in between lines, your child learns how to have a better hand eye coordination. Whatever they see on the page and the lines that they need to color inside is sent to the brain, which in turn sends that information to their hand muscles. This allows for the strengthening of their hand eye coordination.
Even if this image seems too messy for your kid, it will help strengthen their hand eye coordination greatly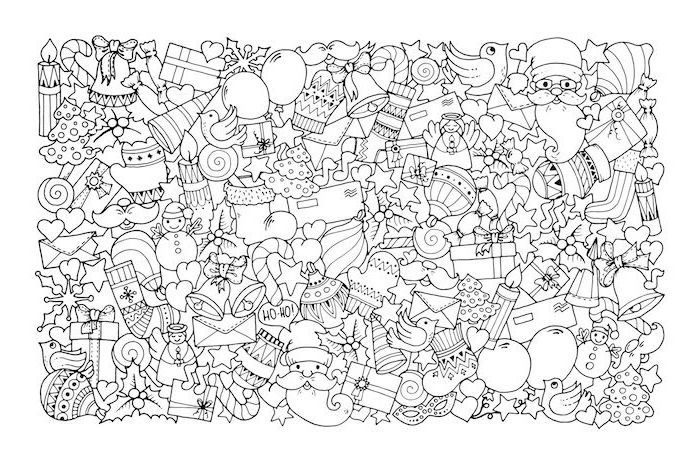 Christmas coloring pages develop creativity
As adults we know that the trees should be green and the fire should be orange. So, if we start coloring, these are probably the colors we are going to choose for this objects. When a child starts coloring, however, that is not necessarily the case. They can choose different colors for everyday items. This develops their creativity. Furthermore, it allows for their imagination to come into play and make their coloring pages even more interesting.
Let your child's creativity roam free with these Christmas coloring pages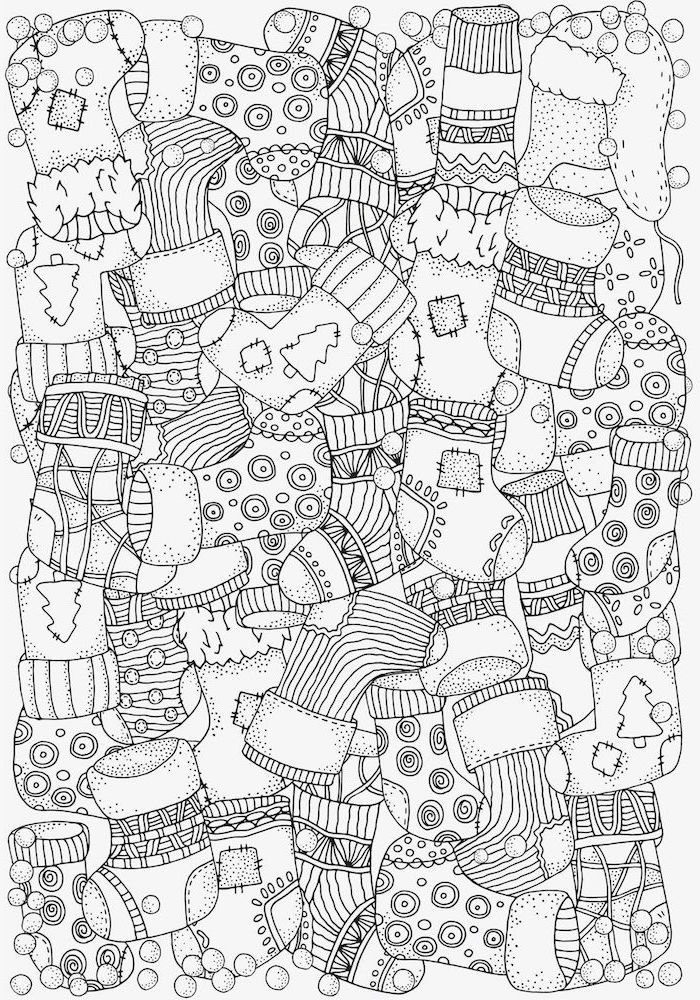 Coloring helps your child recognize colors
Color by the numbers coloring pages are the perfect way to teach your child which color is which. By allowing them to color in whatever hues they choose, you can quiz them afterwards on the colors they've chosen. That way, they will memorize and get to know the different color faster.
Color by the numbers is a great way to teach your child about colors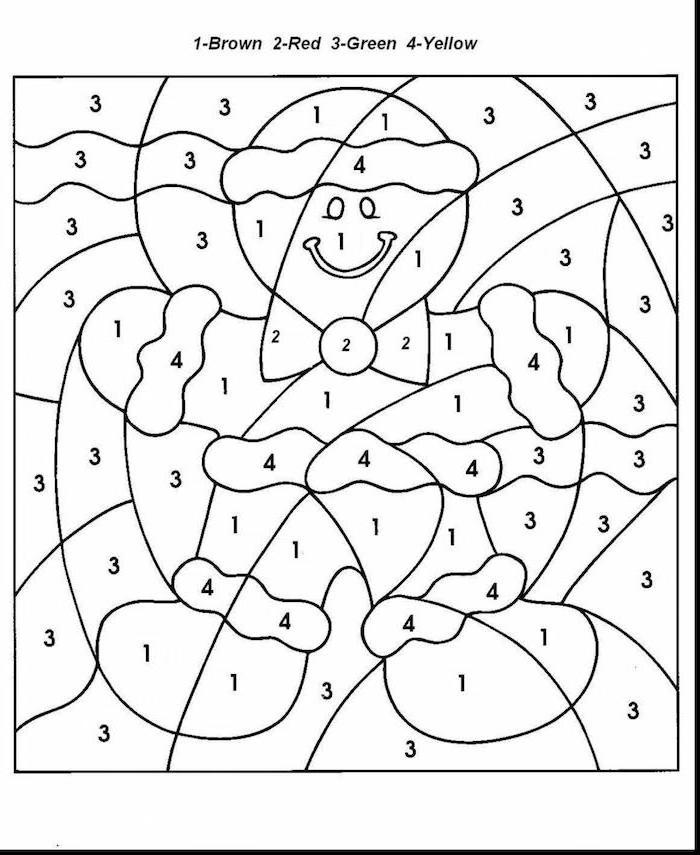 Christmas coloring pages help with children's concentration
Drawing takes lots of concentration, but some would argue that is takes more creativity and imagination. Coloring, on the other hand, is all about concentration. Make sure that your kid knows that they have to color inside the lines, sit back and watch how focused they become by trying not to color outside them. By coloring regularly, you kid will become more focused and will be able to concentrate more on any task you might have given them.
Focus and concentration go hand in hand with coloring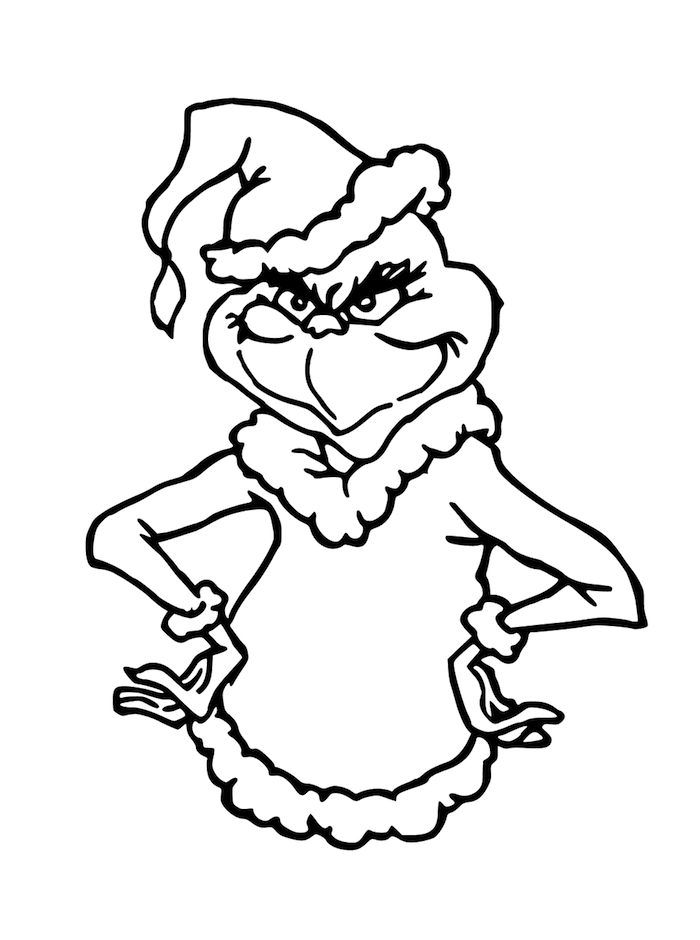 Coloring is the perfect relaxation tool
It may seem like the adults are the only ones who need to relax, but that is not entirely true. Kids need some relaxation time too. And we have good news, coloring is exactly what they need. By now, everyone has seen those coloring books for adults and if you've ever tried it, you know that they help by shutting your brain off and focusing on coloring. That is absolutely the same when it comes the children. Sometimes they may have lots of energy and their brains can get overwhelmed by things as well. So, if you want to calm them down, just give them some of our wonderful coloring pages, pencils or crayons and let them have their mini me time.
Coloring helps your brain relax and stop overthinking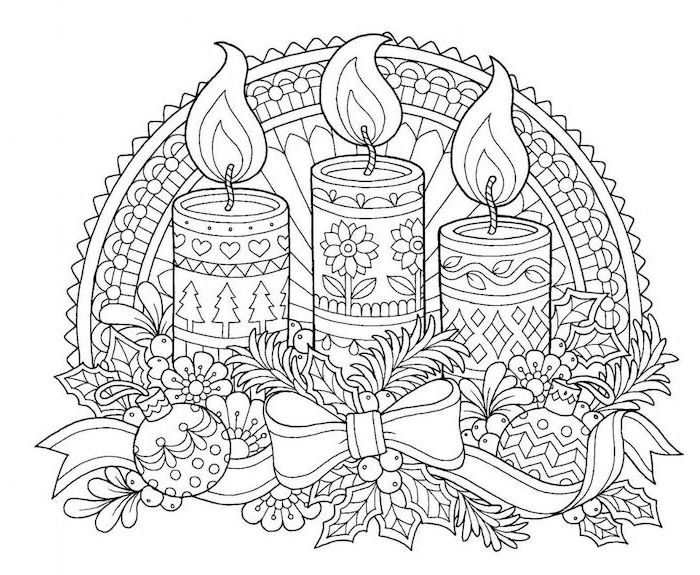 Christmas coloring pages for kids
Everybody loves Christmas, right? Christmas time is one of the most beautiful times of the year. Bright, colorful lights everywhere, evergreen trees decorated with shiny baubles and ornaments, presents wrapped in gorgeous, colored wrapping paper. Christmas is all about colors. That is exactly why Christmas coloring pages are the perfect thing to keep your kid occupied. All of the pictures we have selected showcase gorgeous landscapes and cozy interiors, filled with Christmas decorations. So, let your kid's creativity and imagination develop with our awesome coloring pages for kids.
Christmas landscapes are absolutely breathtaking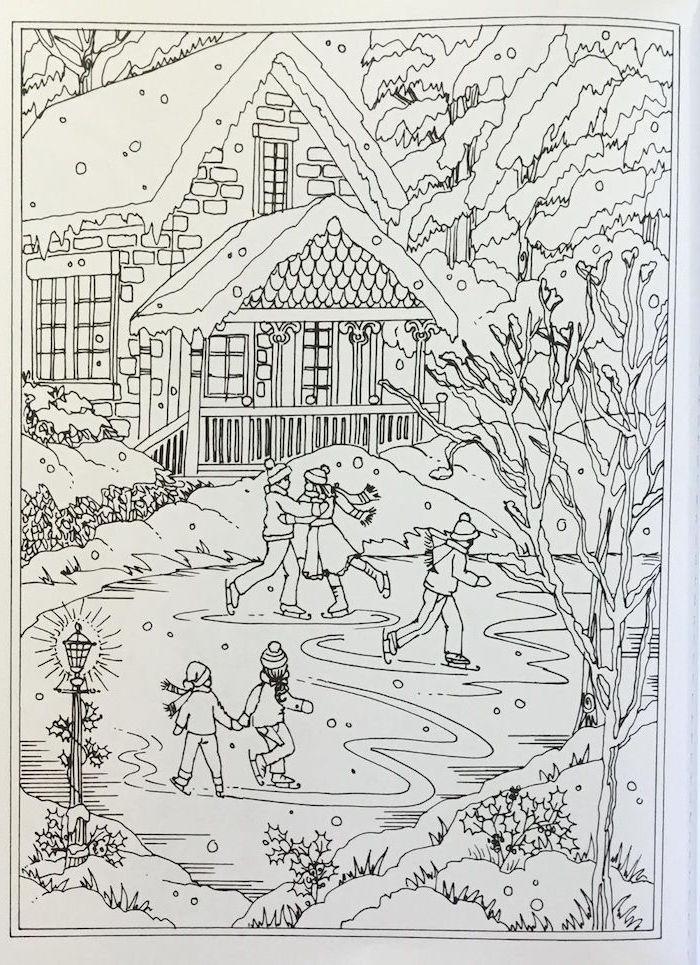 Trust us, coloring is the perfect way to keep your child busy while you are getting the Christmas preparations under way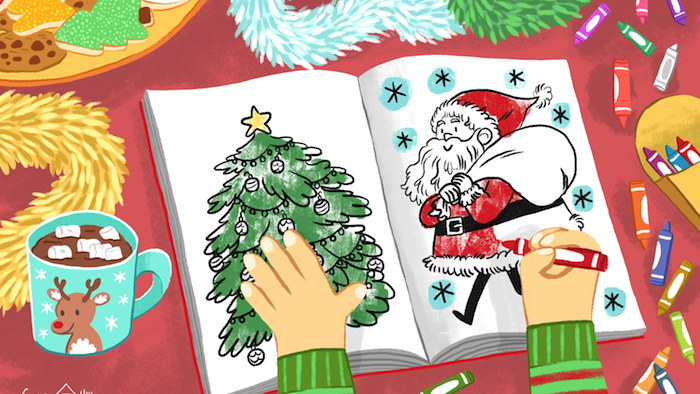 Now browse through our coloring pages gallery and print out the ones you love the most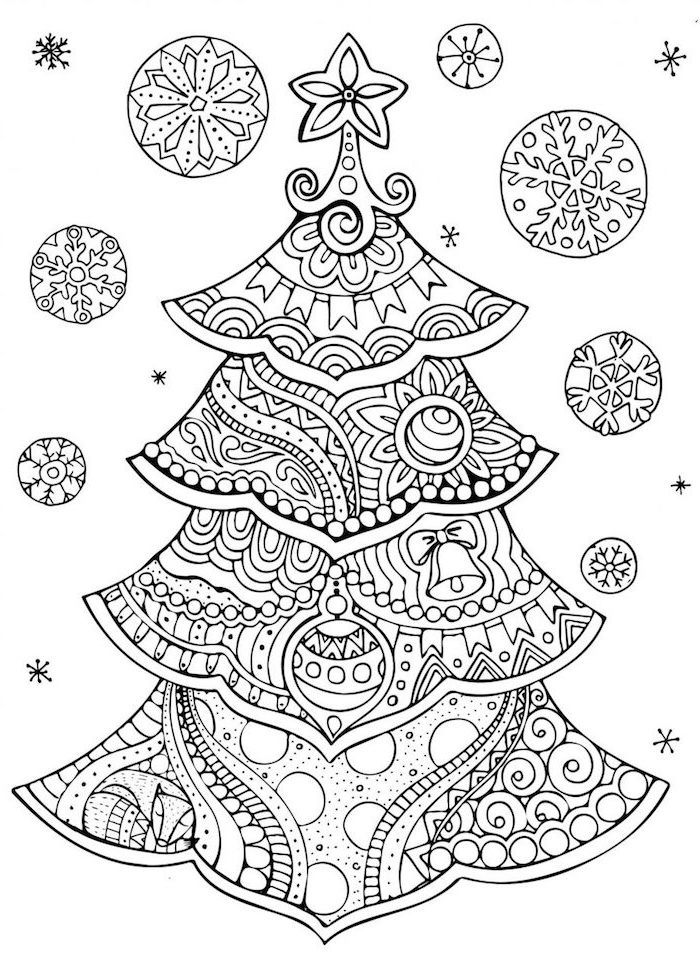 We wish you a Merry Christmas and a Happy New Year
This coloring page gives off such a cozy vibe
This Christmas tree decoration will allow your child to use so many different colors
Merry Christmas form Mickey Mouse, Minnie Mouse, Pluto, Goofy and Donald Duck
Happy Holidays from Anna and Elsa from Frozen
Merry Christmas from Hello Kitty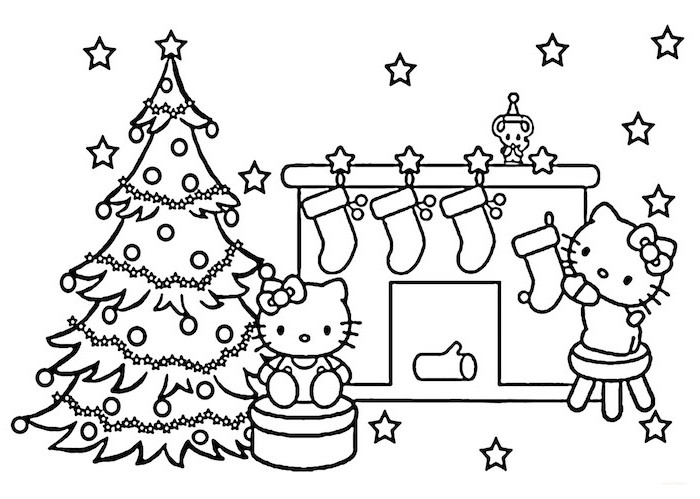 Jingle bells, jingle bells, jingle all the way – who doesn't know this sing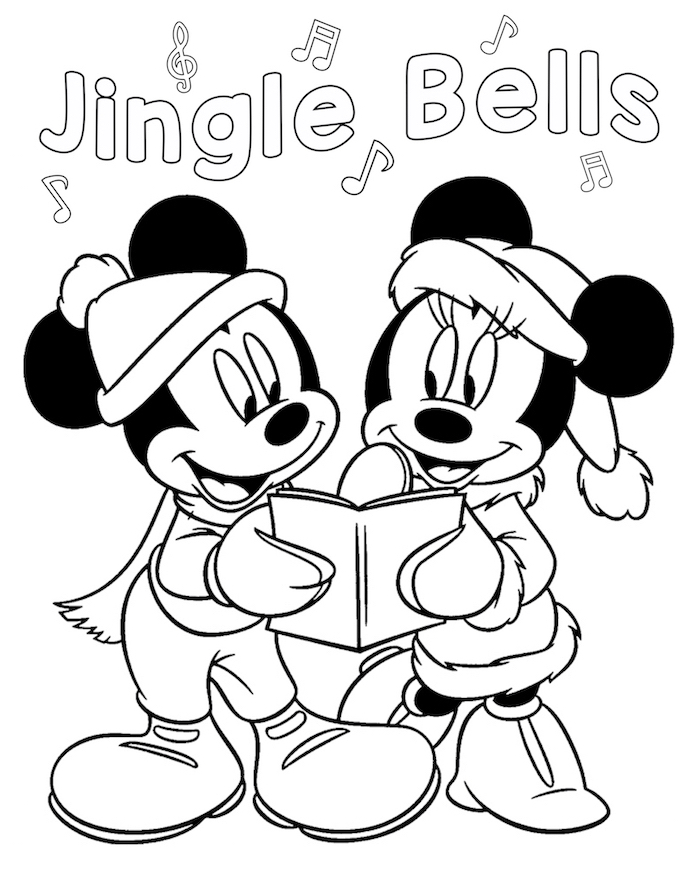 Merry Christmas from everyone at ArchZine with these free printable coloring pages
Christmas brings along the coziness – coloring sheets for kids
Free coloring pages for kids
I'm dreaming of a white Christmas – printable Christmas coloring pages