Holiday madness from Porsche Design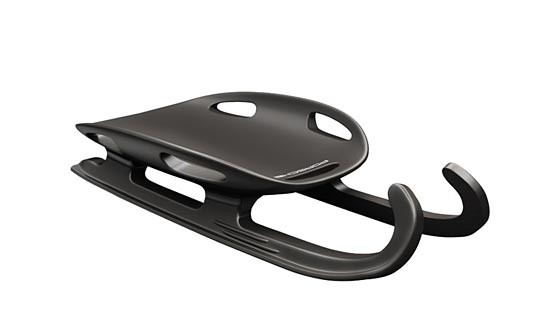 Gift giving is essential for the Christmas holidays and what a better present then a Porsche for your kids, a Porsche bobsleigh that is.
From Porsche Design:
A bobsleigh designed with the Porsche philosophy quickly and nimbly cut through the snow thanks to directional stability, a low centre of gravity, ease of steering, good braking and low weight (only approx. 4 kg). Exclusively designed by the Porsche Design Studio. Can also be used as skeleton. Tested by German safety standards agency (TÜV). Made in Germany. Black carrying bag.