Cute gift packaging ideas to try out this Christmas
December is finally here, which only means one thing. The Christmas fever is in full power! Many of you have probably already bought your Christmas presents or are thinking about buying them soon. That brings the question: How are you going to package and decorate your gifts? Unwrapping a gift is probably one of the best parts about Christmas, so it is important to make your loved ones happy by putting effort and love into your gifts. That is why we are here to give you cute gift packaging ideas, so your presents can stand out and bring joy to everyone around you!
Cute Christmas gift wrapping requires effort and a pinch of creativity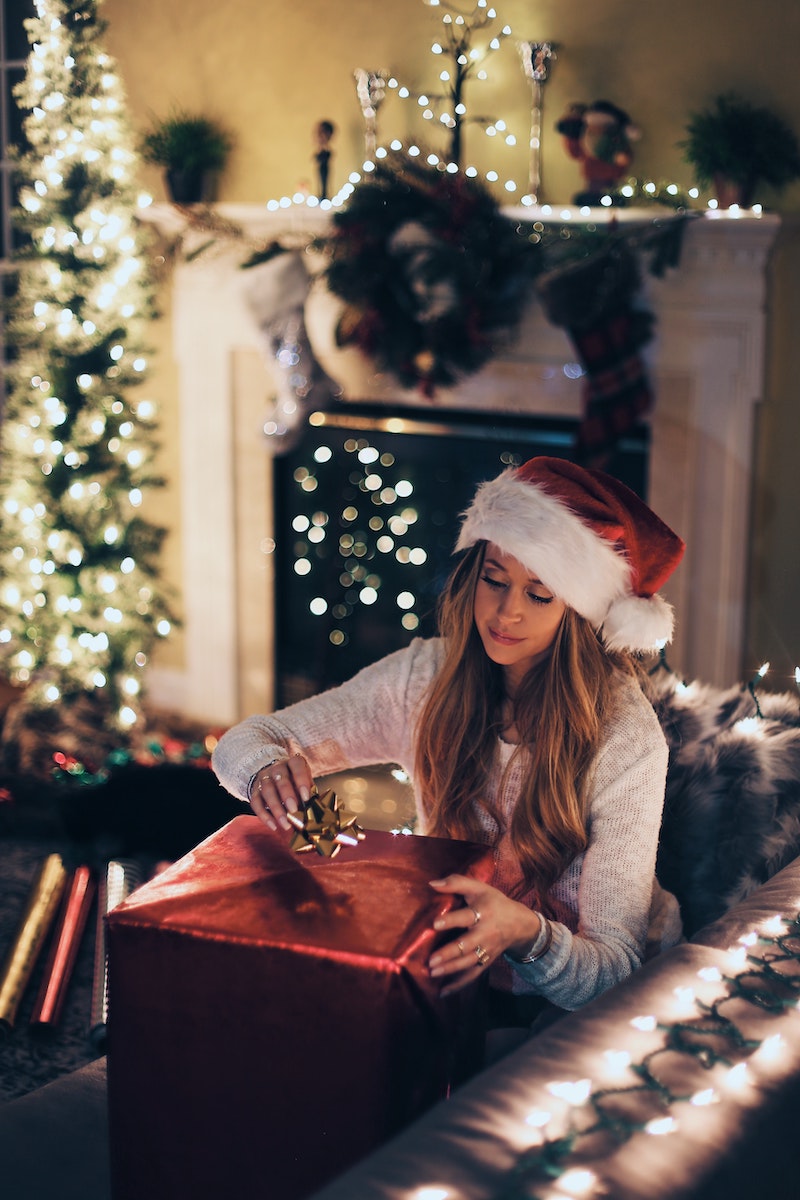 There are a lot of ways to bring that extra cuteness factor to your presents. What helps the most is effort! If you are willing to spend a bit more time customizing your gift packages, there is no doubt people will appreciate it. Adding small and cute details to your packaging will put a big smile on everyone's face. We promise it will be worth it! Christmas is the season for giving, and no matter what presents you gift your loved ones, a well-wrapped and cute package will always make it a lot more meaningful and special for them.
How can I make my gift packaging unique?
Uniqueness means adding cool elements that not many people can do or even think of! Think about the following example: you receive two Christmas cards. One of them is store-bought, and the text has already been written. The other one is completely hand-made and personalized just for you- there is a lovely Christmas illustration on the front and a thoughtful wish handwritten on the inside. The handmade card shows more effort and uniqueness, and you are the only one in the whole entire world that has a card like this. However, there are probably hundreds of people who have the exact same store-bought card. Which one would you appreciate more? It is the same with gifts-the more effort you put, the more unique and personalized the gift becomes!
Christmas is all about giving love, happiness, and thoughtful gifts
Cute gift packaging idea: Classic with a modern twist
If you like sleek and modern packaging, then these first ideas will suit your taste. Keep your packages simple with a one-color wrapping paper and a classic ribbon bow. Choose a contrasting color for the ribbon and play with textures like satin or foiled for example. Consider making a double bow from two different ribbons. If you want to keep your gift packaging simple but still want to include a cute element, use small cards where you can write a Christmas wish and the name of the gift receiver. Let's take a look at some cute gift packaging ideas:
A double bow takes your present to the next level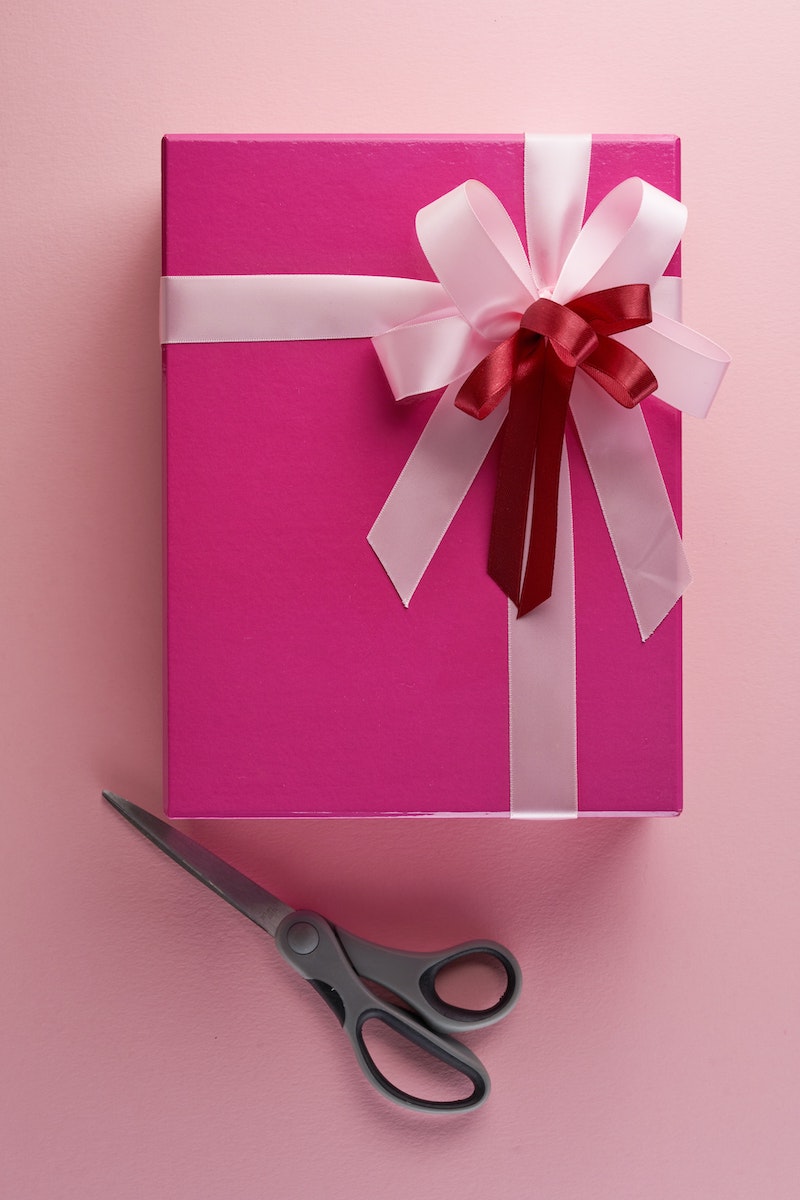 Use candy cane tape to spice up your Christmas presents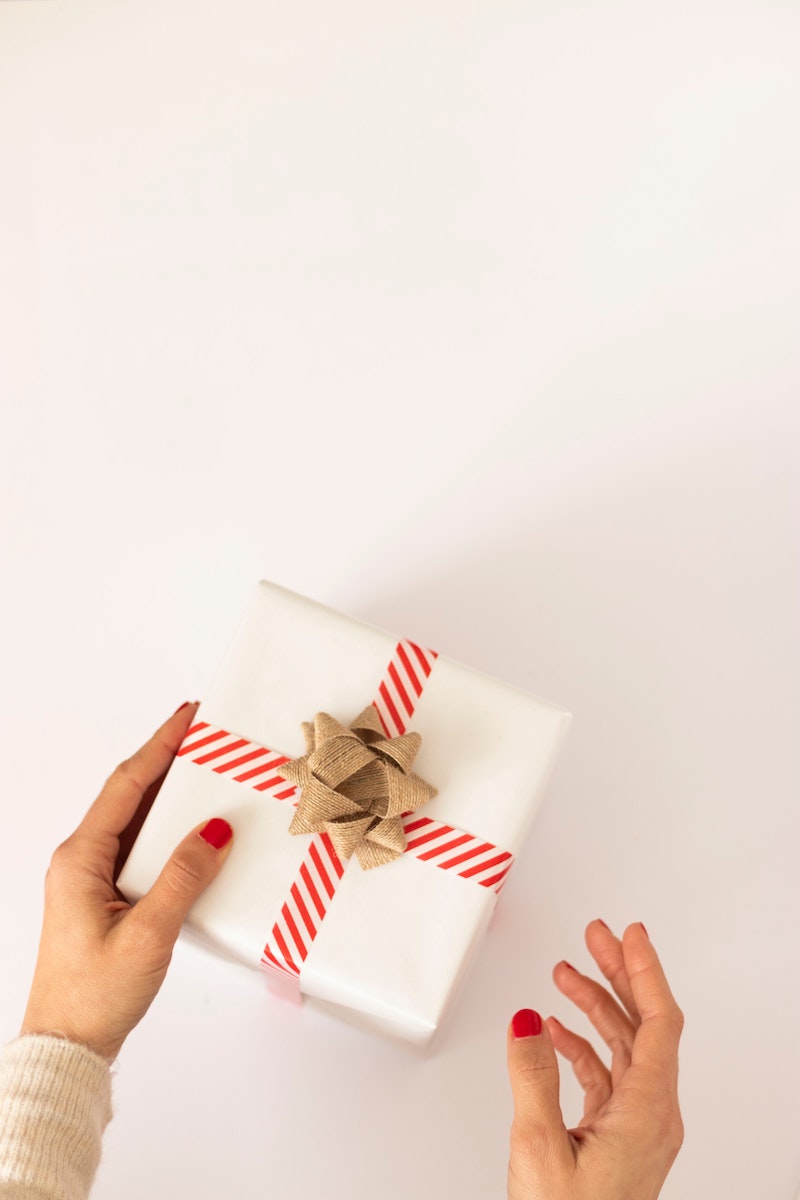 You can create cool bows using only string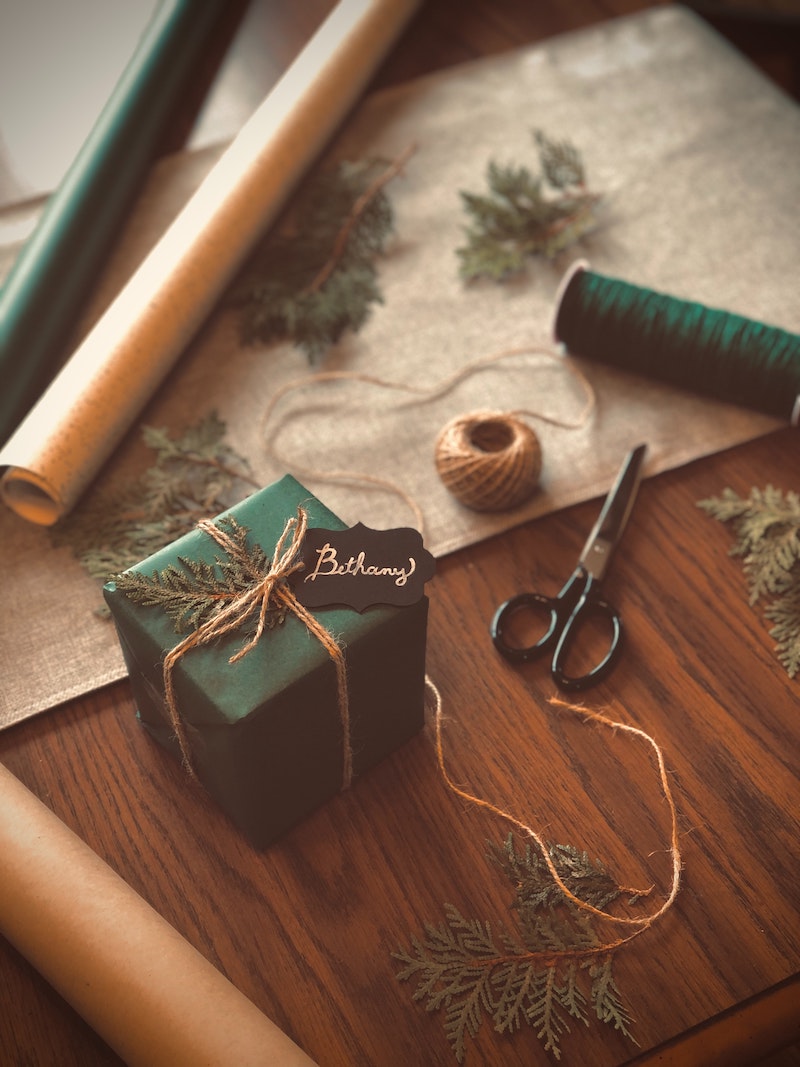 Add a baby pink satin bow for a cute present idea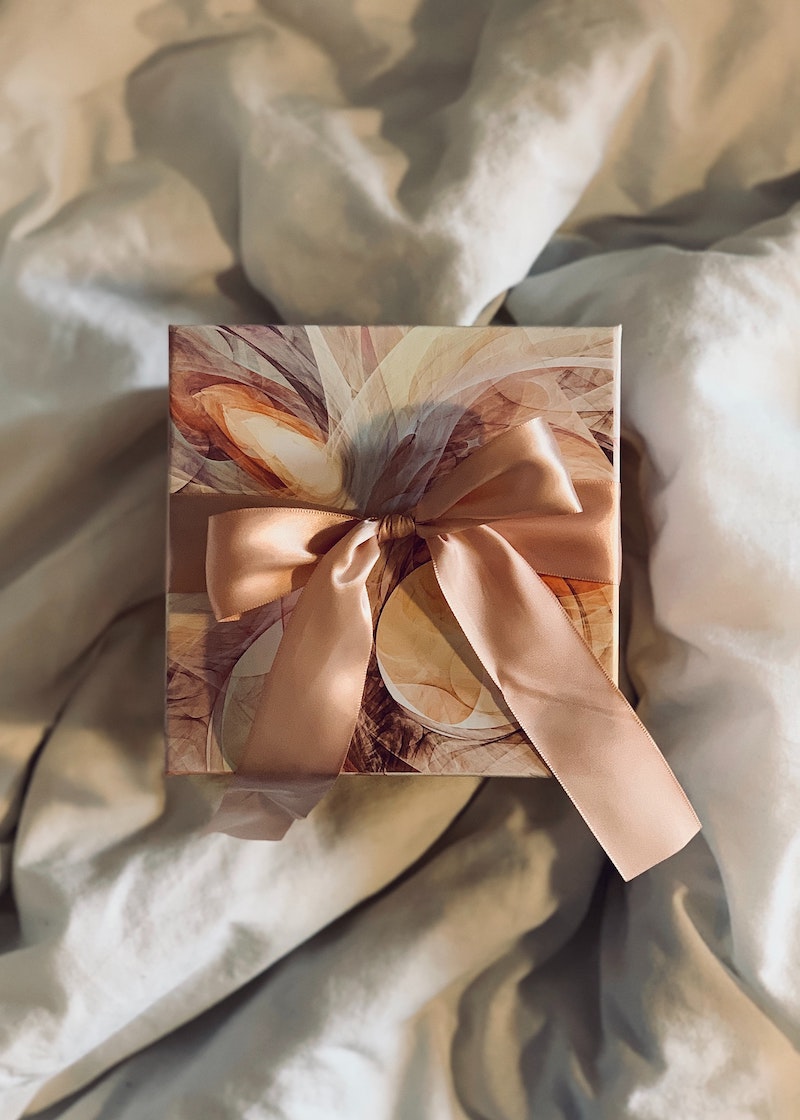 Simple gift packaging idea: Minimalistic
If you are a fan of minimalism and don't want to do anything crazy, then these next gift wrapping ideas are perfect for you! Try using simple gift wrapping paper and a monochromatic ribbon to match. Recycled gift wrapping paper is perfect for a minimalistic look as well as the planet! If you want to take it up a notch, add some cute Christmas gift toppers like jingle bells or fake Christmas flowers. Let's see some inspiration photos:
Adding little jingle bells completely transforms your Christmas present
Simple, fun and elegant at the same time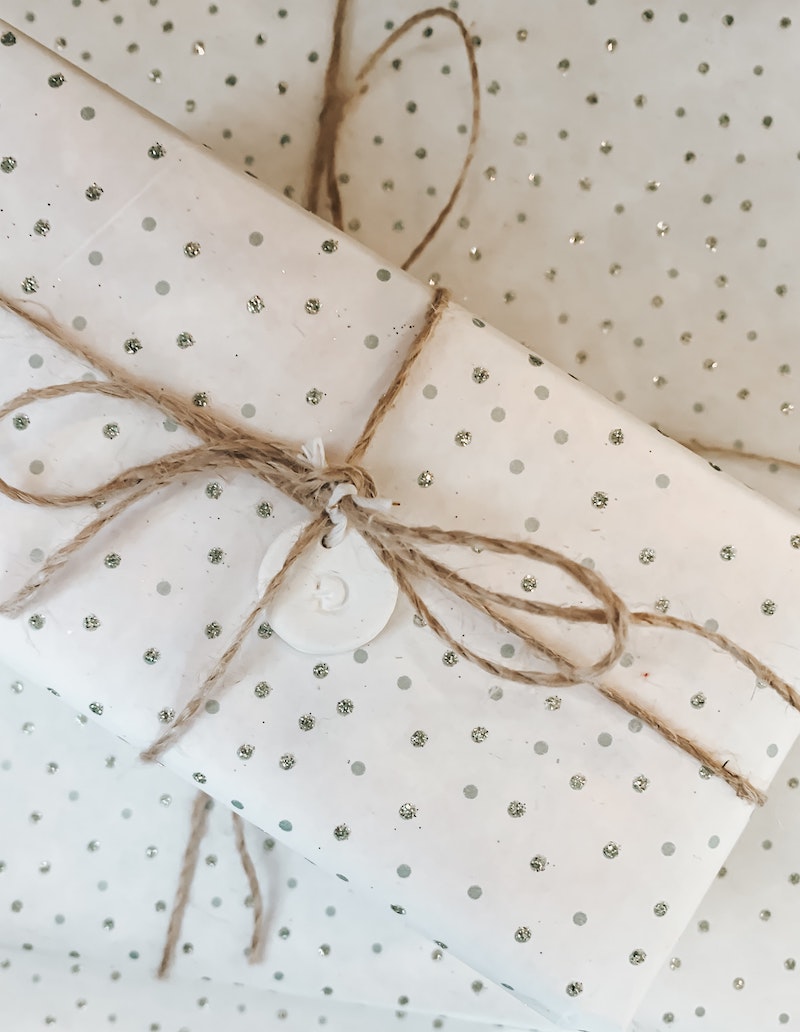 Use two different types of wrapping paper and finish it off with a string bow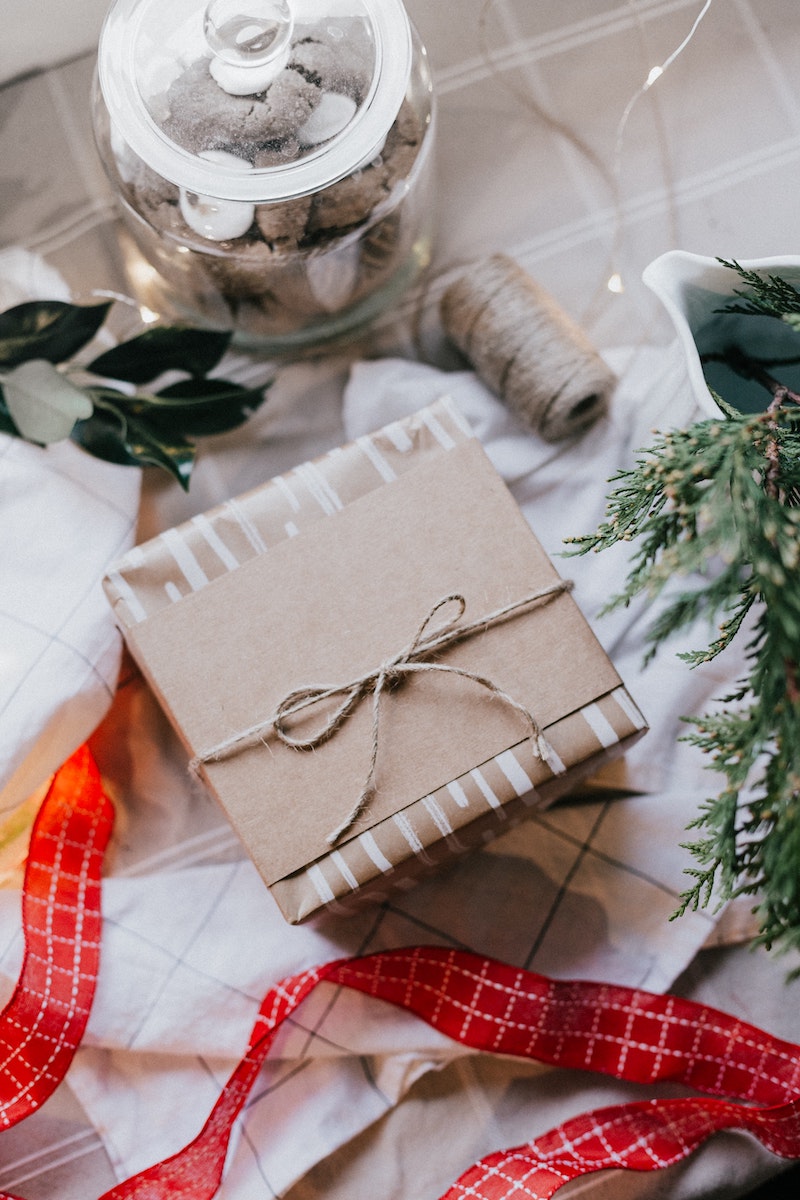 Candy cane inspired yarn bow adds a little something extra to your presents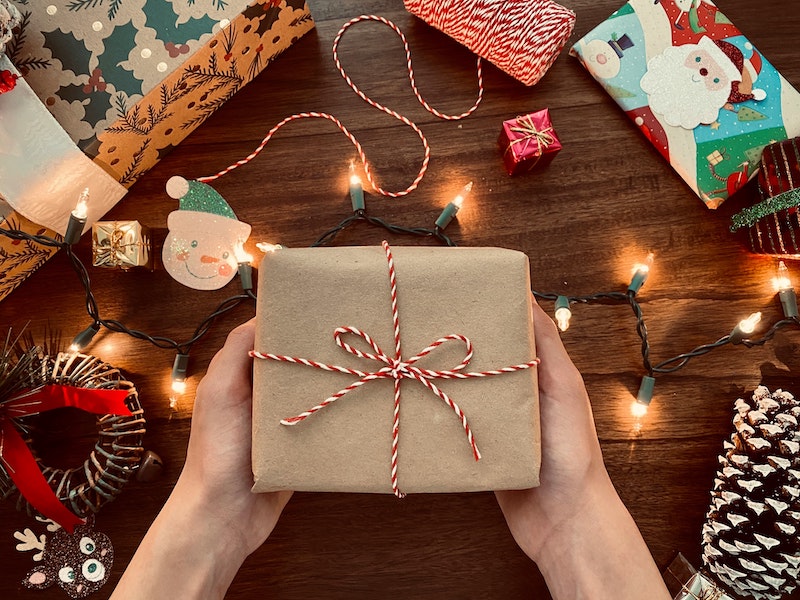 Who knew simple brown paper wrap can look so beautiful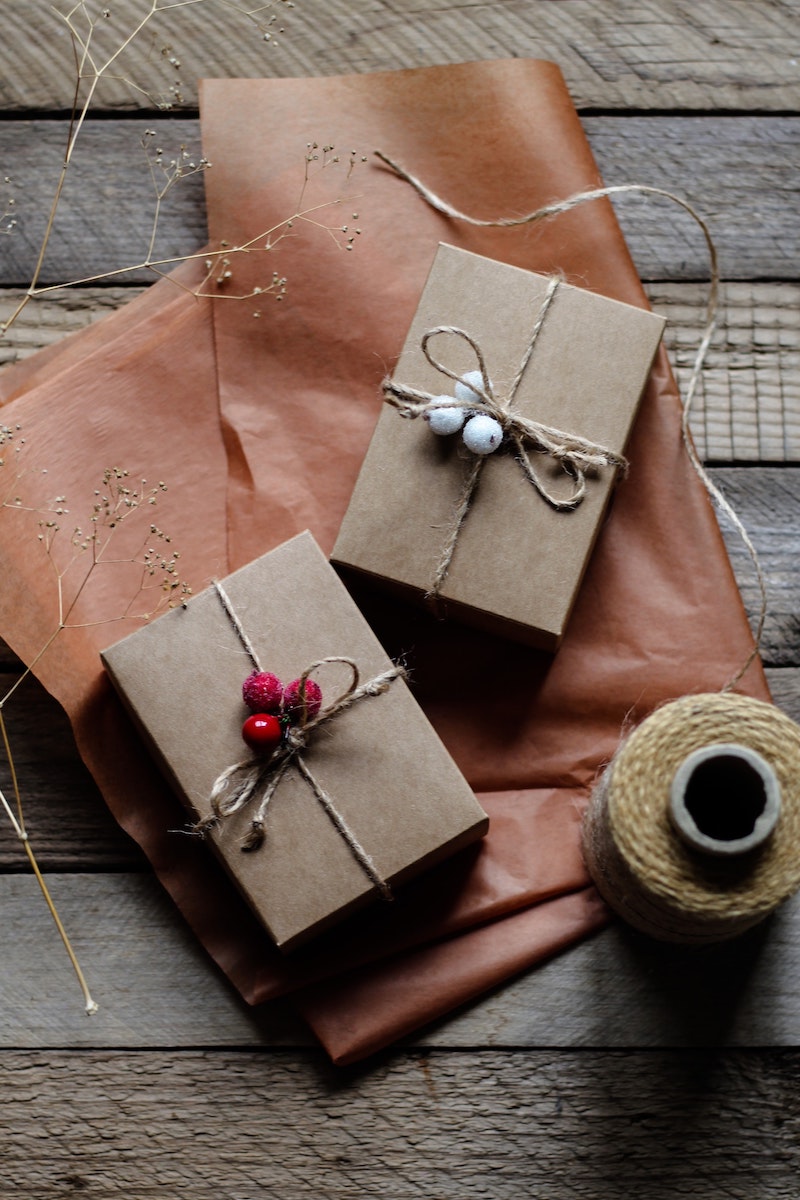 Beautiful gift packaging idea: Inspired by nature
This is such a cute and unique gift wrapping idea. Using nature elements like dry flowers and branches brings a special feel to your gifts. Just use a simple or colored string to create a bow and secure the flowers or branches with it. Dried colorful flowers are a wonderful decoration for the special women in your life- mothers, sisters, best friends. Opt for cinnamon sticks and Christmas tree trimmings as a decoration for men. Let's take a look:
Add a beautiful flower to the present of the special woman in your life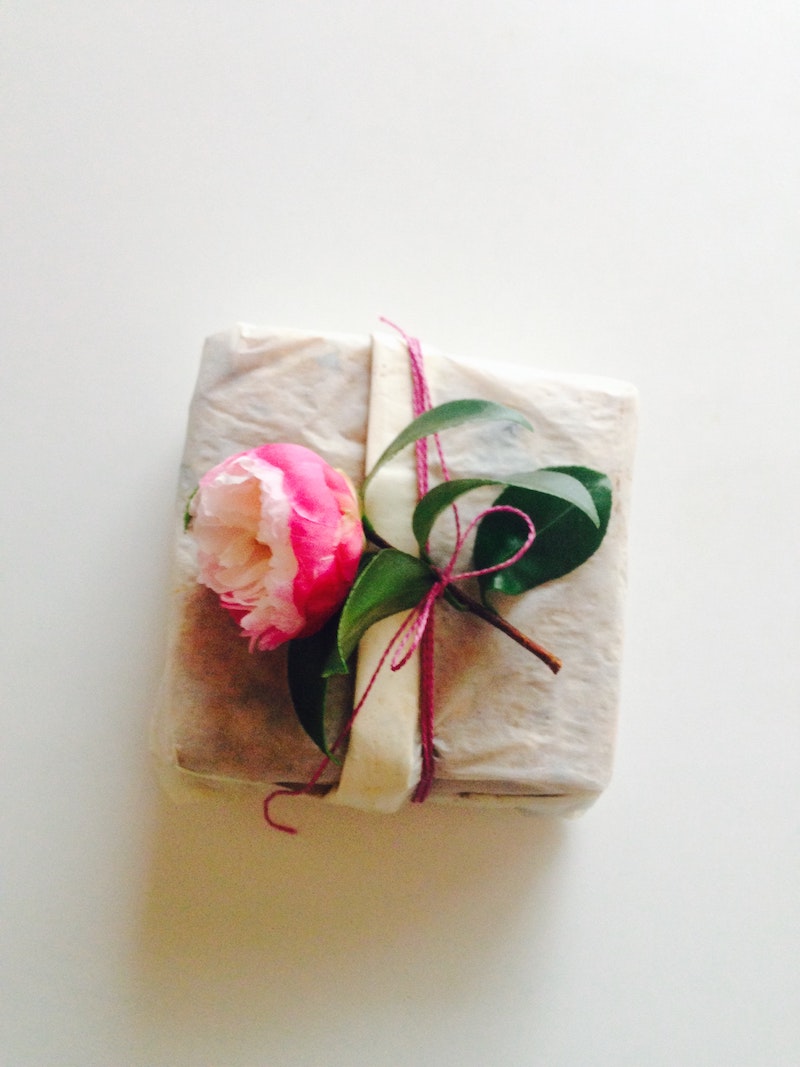 A simple tree cutting can turn any gift into a memorable experience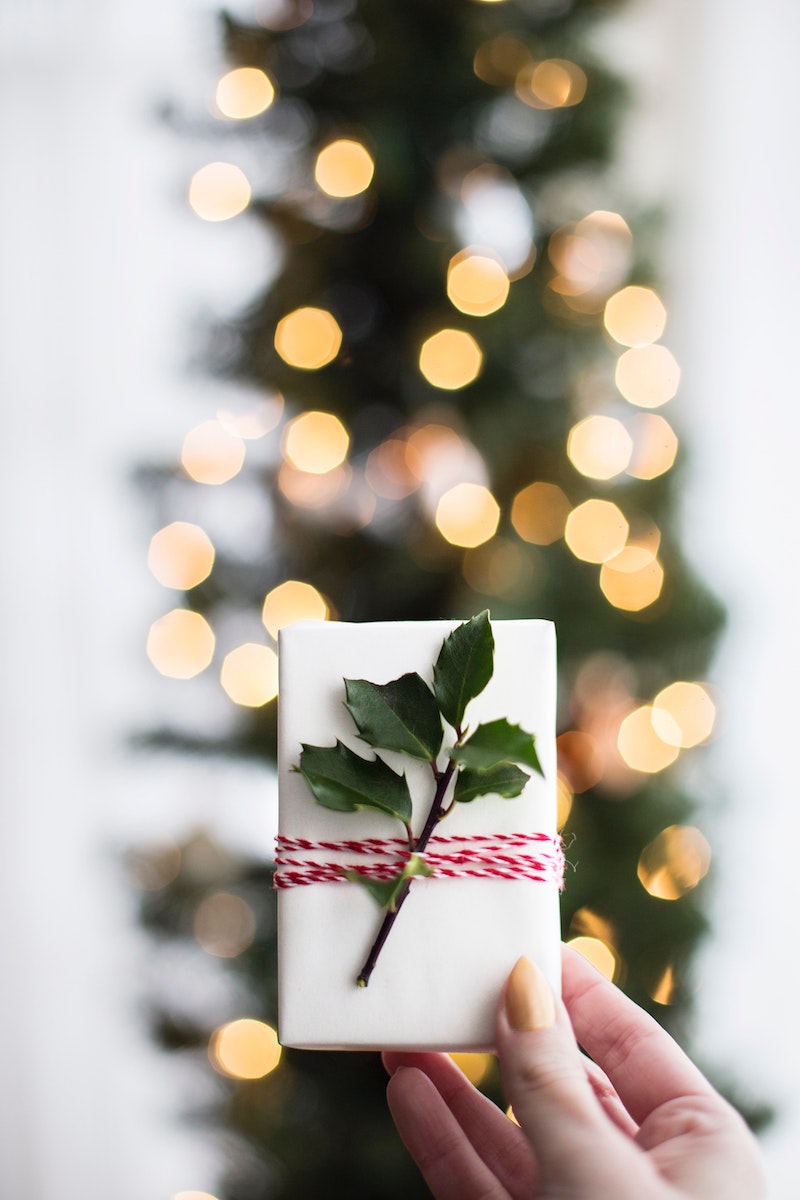 Add dried flowers and branches for a beautiful Christmas present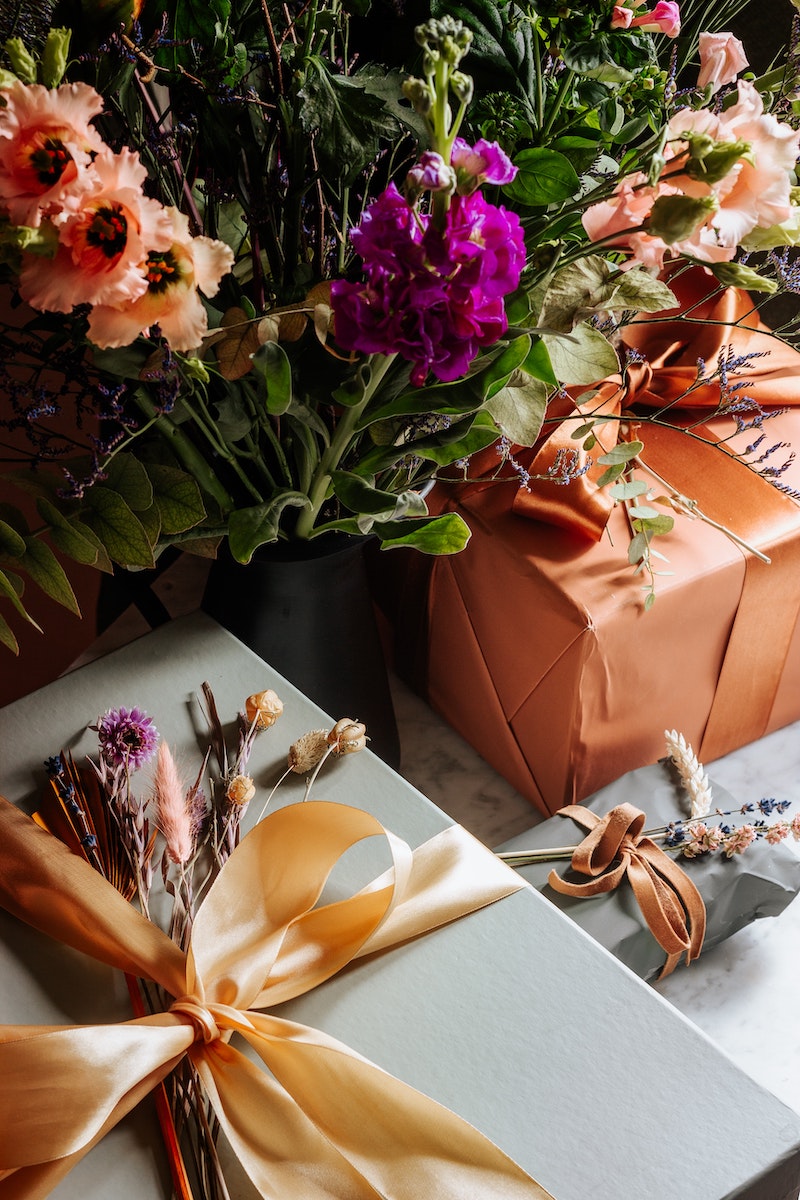 You can use dried orange slices and cut out stars as a cute present decoration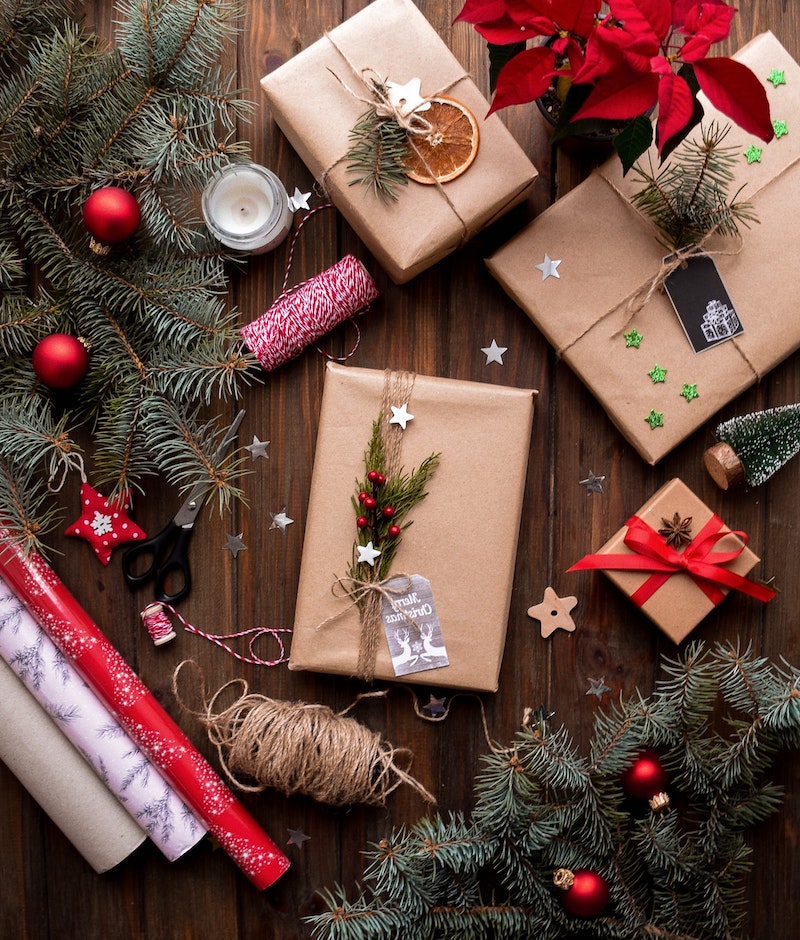 Bold gift packaging idea: Fun and colorful
These next cute packaging ideas are perfect for small kids, teenagers, and your favorite hippie aunt. The bolder and more colorful, the better. Choose a wrapping paper with colorful illustrations, patterns, and drawings. Then add an even brighter bow to finish off the look. Don't be afraid of mixing patterns and colors, as this is one of the biggest trends for 2021. Let's see some inspiration photos:
This colorful flamingo gift wrapper will be the star of the show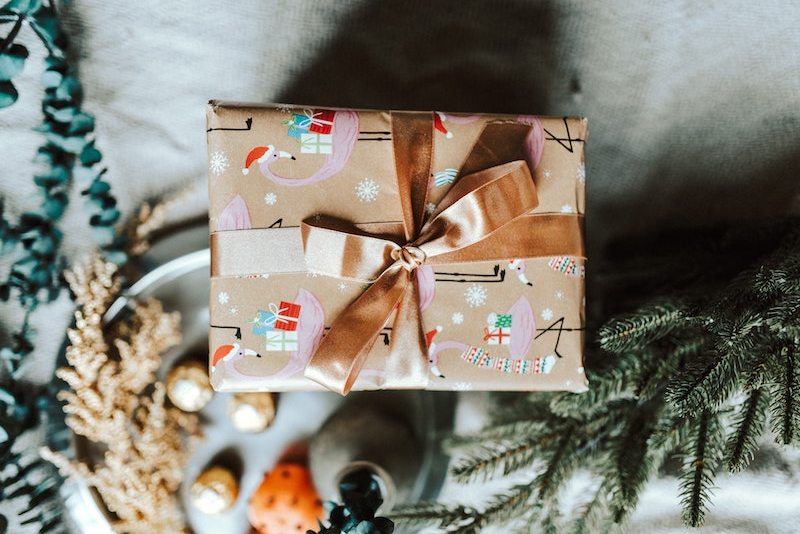 The perfect wrapping paper for those in your life who love sushi or bananas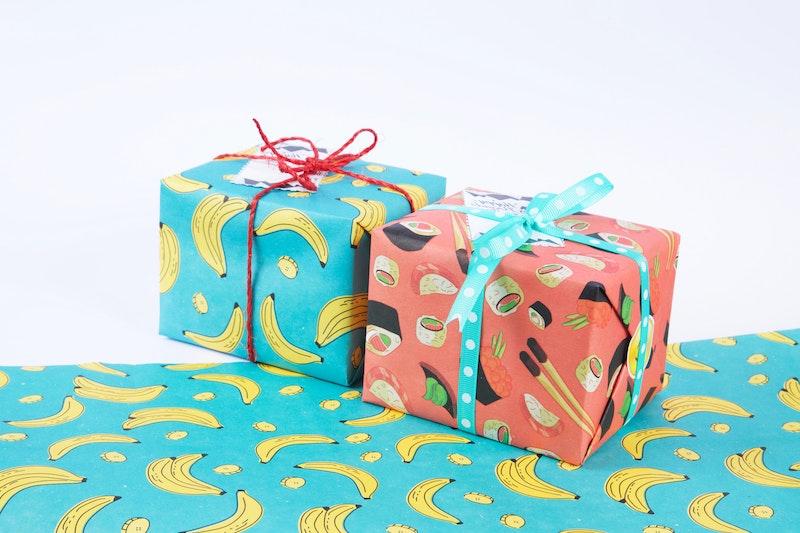 Funky illustrations create a unique and memorable gift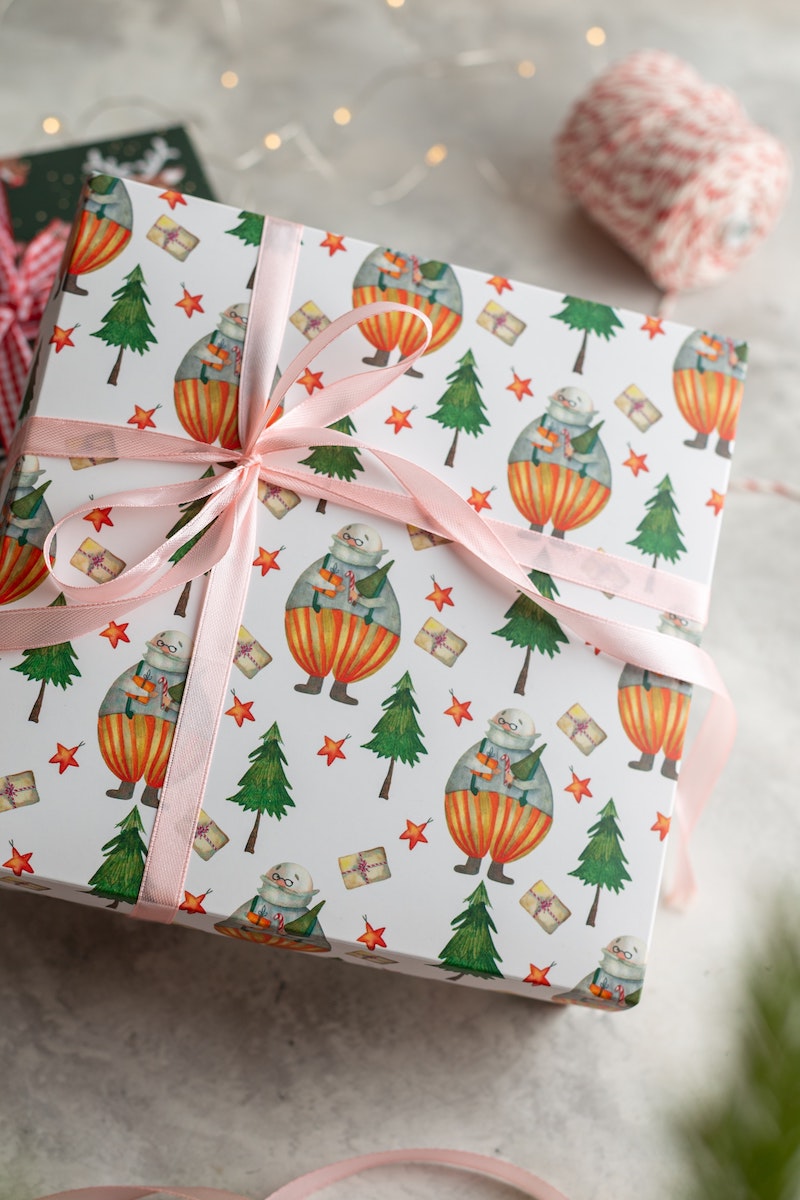 Opt for contrasting colors for a bold and fun look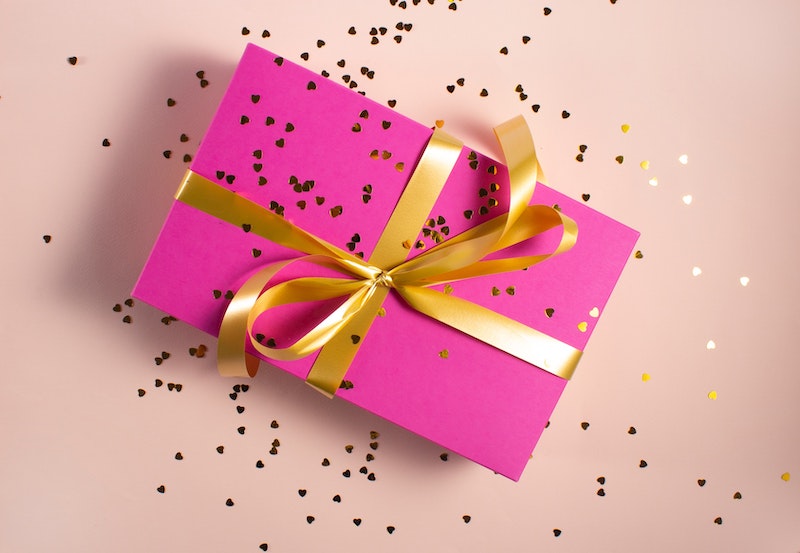 Green and red is the most iconic Christmas color scheme

Unique gift packaging idea: Santa's workshop
This next gift idea is perfect for children or adults with a wonderful sense of humor. What makes this idea so special is the creativity you are going to be putting into it. The goal is to create gift packaging as if Santa himself sent the present to your doorstep. Use classic brown paper for gift wrapping and add some post stamps as if the gift was mailed from Father Christmas. You can also take it even further by adding a little note that says "Santa's workshop", writing his address on the gift, and springing some fake snow on top. There is no doubt that this gift package will make everyone around you smile! Let's see some inspiration:
Fake snow creates a unique and interesting gift decoration 
Adding labels to your gifts adds a more personal touch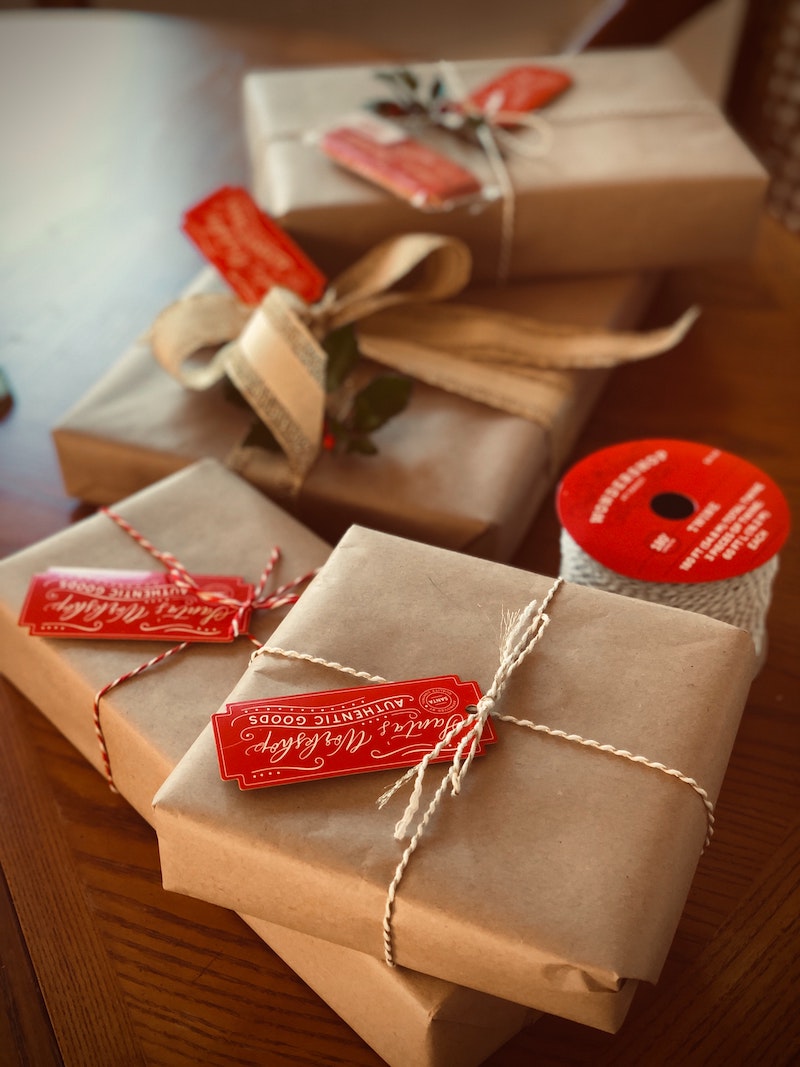 This gift label is perfect for the children in your family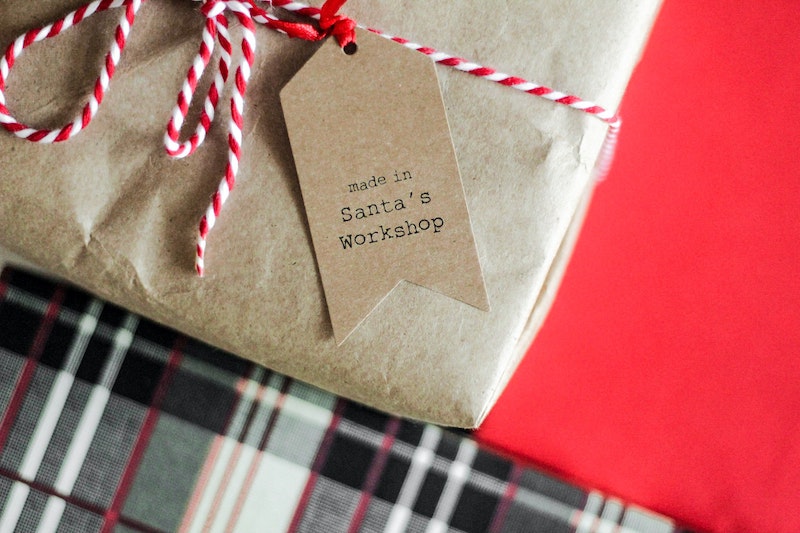 Artistic gift packaging idea: DIY illustrations
Are you an artistic person that is not afraid to take on a little DIY Christmas project? Then consider illustrating your Christmas gifts yourself. This packaging idea definitely requires more time and effort than the rest, but the final result is so worth it! Opt for brown or white wrapping paper and take out your colorful markers. Draw candy canes, Christmas trees, gingerbread men, and whatever else you can think of. The sky is your limit! Let's take a look at some cute packaging ideas:
Hand-drawn cards show that you put a lot of effort into the gift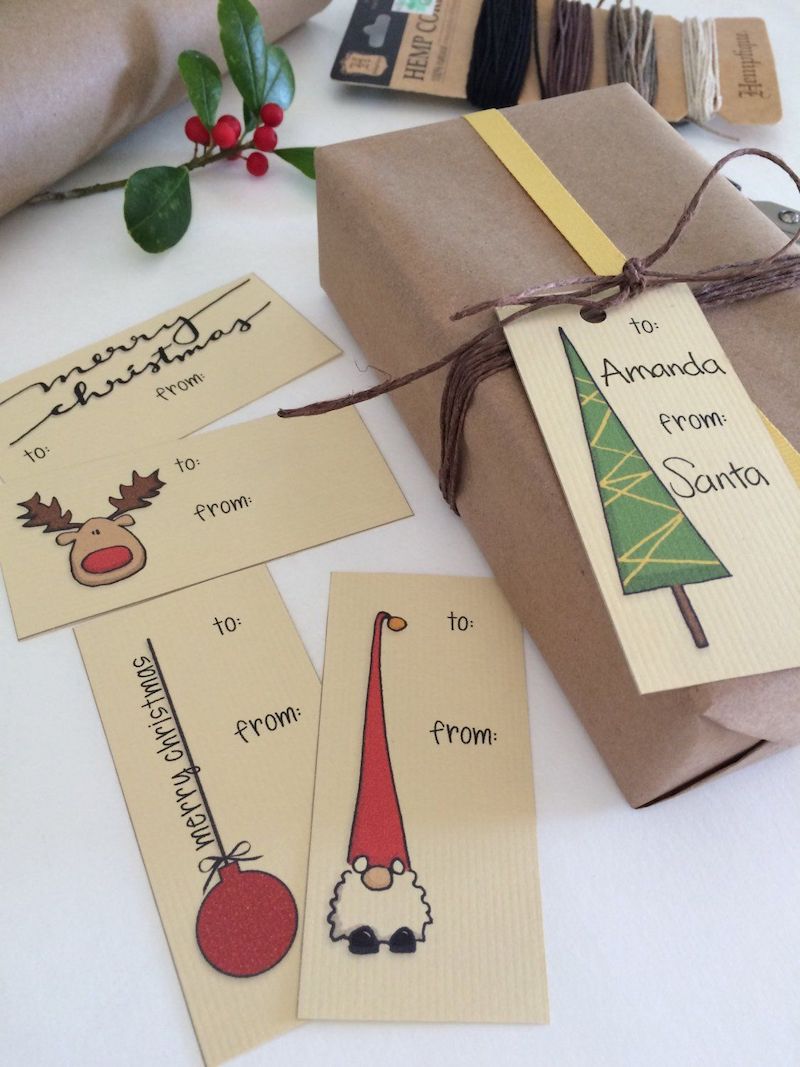 A white marker can create this unique look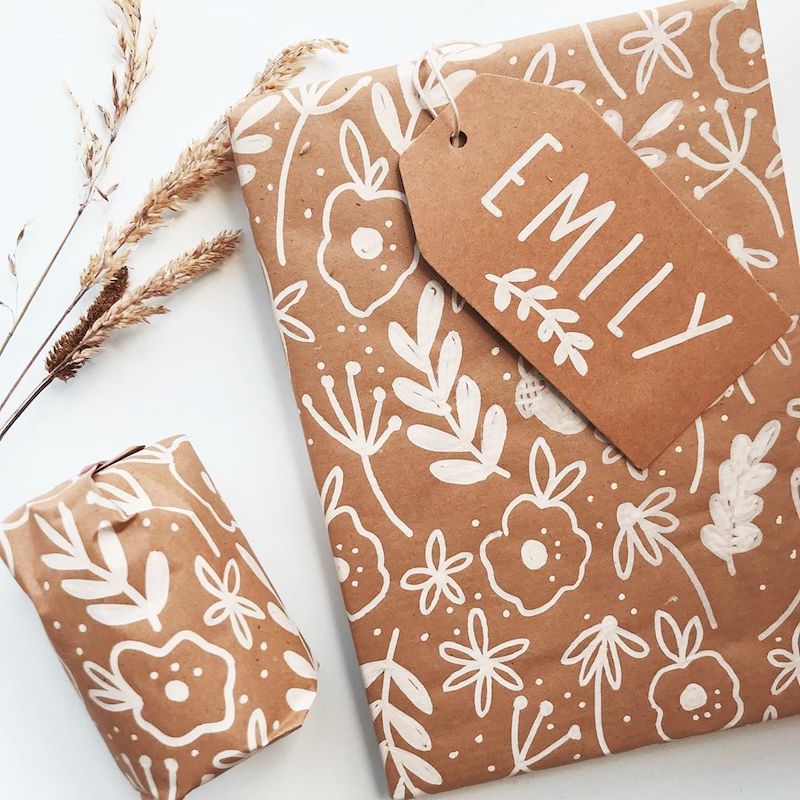 Brown paper is perfect for colorful illustrations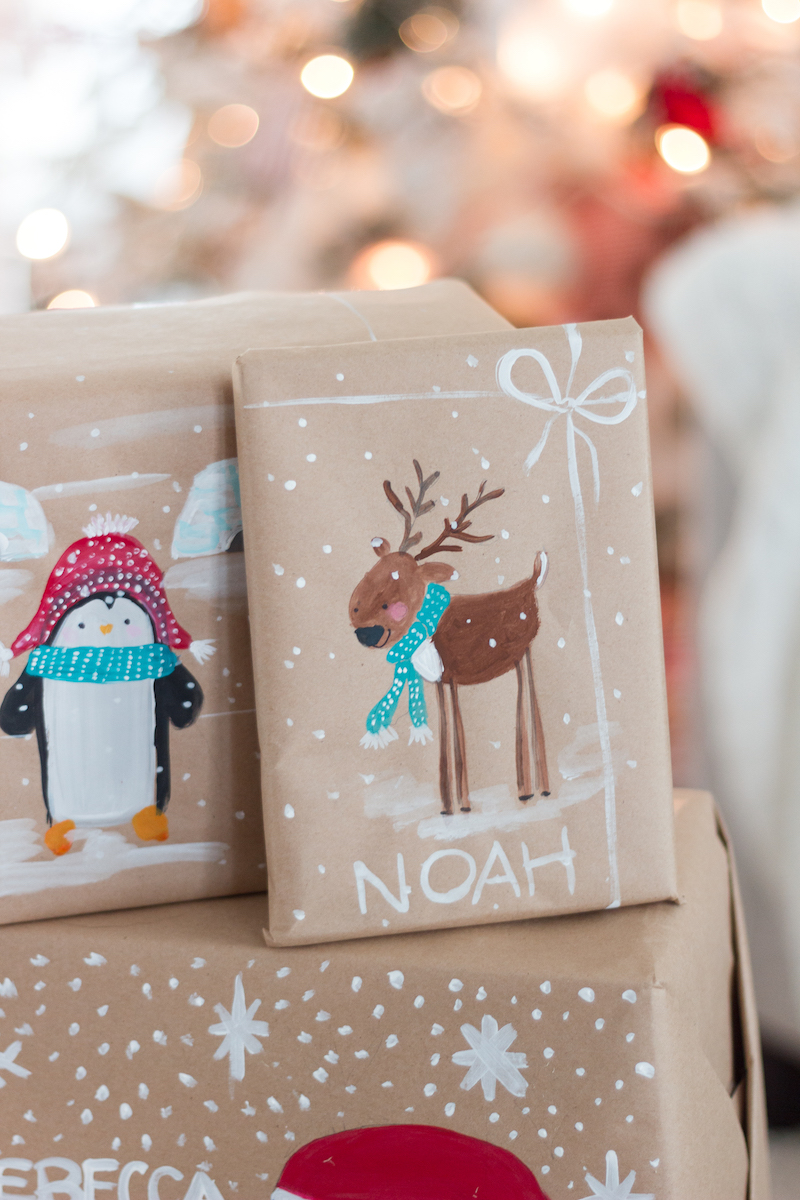 Create your custom wrapping paper with a black marker and a lot of love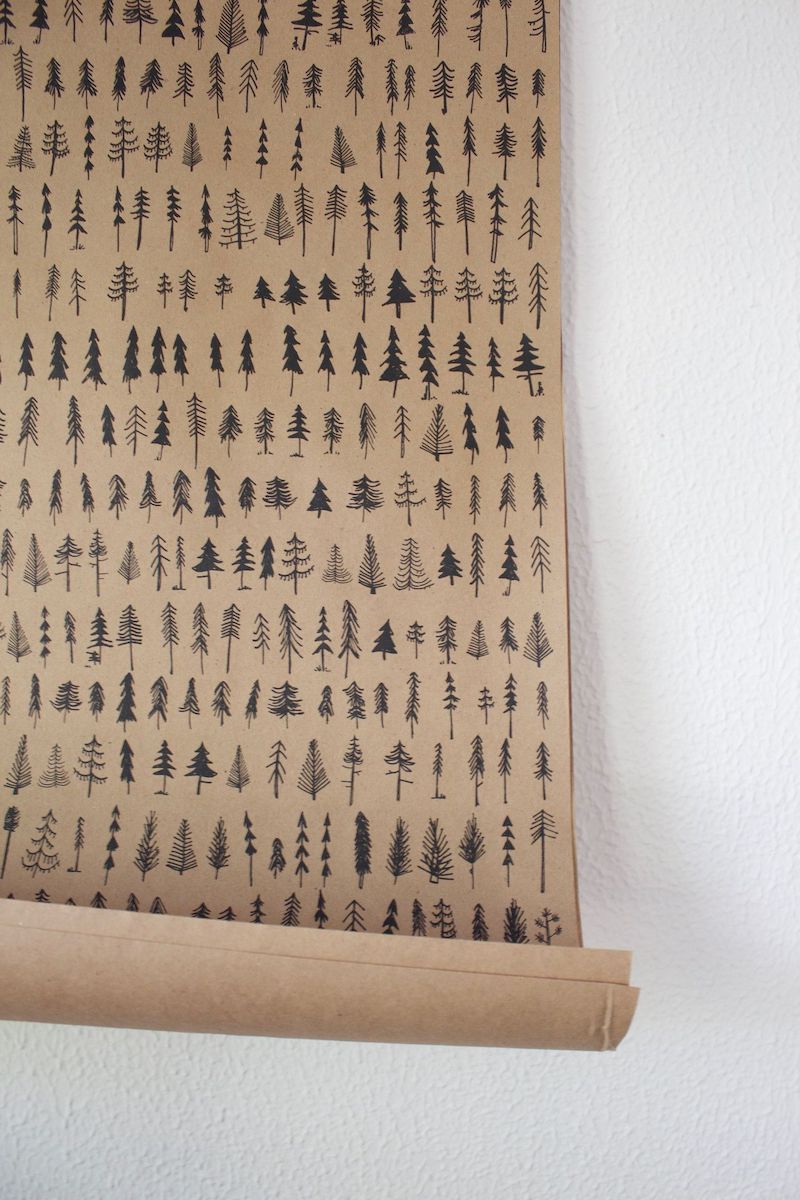 A quick and easy idea for a hand drawn gift wrapping paper with white trees