The best Christmas gifts for mom – 70 ideas + 7 DIY tutorials
Christmas is upon us and it's time for the preparations to begin. One of the most important aspects of Christmas is surprising your friends and family with meaningful, awesome gifts. Without a doubt, one of the most important people in any person's life is their mother. Which is why, we are always excited to make her happy. Letting her enjoy a nice, thoughtful present is a very important step, which helps you achieve this. So, today we have gathered 70 ideas and 7 easy and simple, yet meaningful DIY tutorials for Christmas gifts for mom, because she really deserves it.
Christmas gifts for mom – the most important person in our lives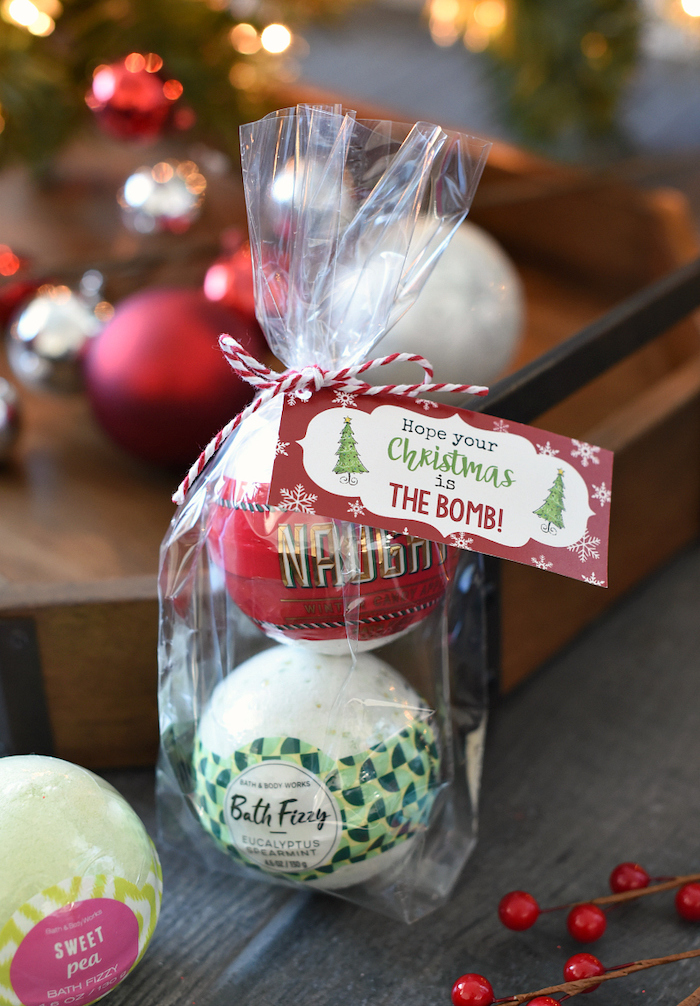 What to get mom for Christmas?
Some of the most popular gifts include lots of traditional and useful items. The tendency seems to be to buy things, which are going to come in handy and are going to be used frequently. Needless to say candles and gift sets of all kinds are a must. Cozy socks, robes and scarves are another gift, which will definitely help for those cold winter days. Naturally, you need to consider what your mom's passion and hobbies are. If she is a great cook, for example, you can get her things for the kitchen – utensils, serving platters, even blenders and instant pots are quite trendy. If she enjoys knitting or sewing, get her a sewing station or a beautifully decorated yarn bowl. The possibilities are endless! What's more, personalised gifts are very popular for when you have a special message for you mother. Another very thoughtful option for a gift is a nice gift card from her favourite store. If you are lazy and you want a gift, which can be used by both your mom and dad, try gifting them a voucher for a wine tasting experience or a dinner at a fancy restaurant. They are definitely going to enjoy themselves!
Beautifully crafted jewelry holder is another good gift option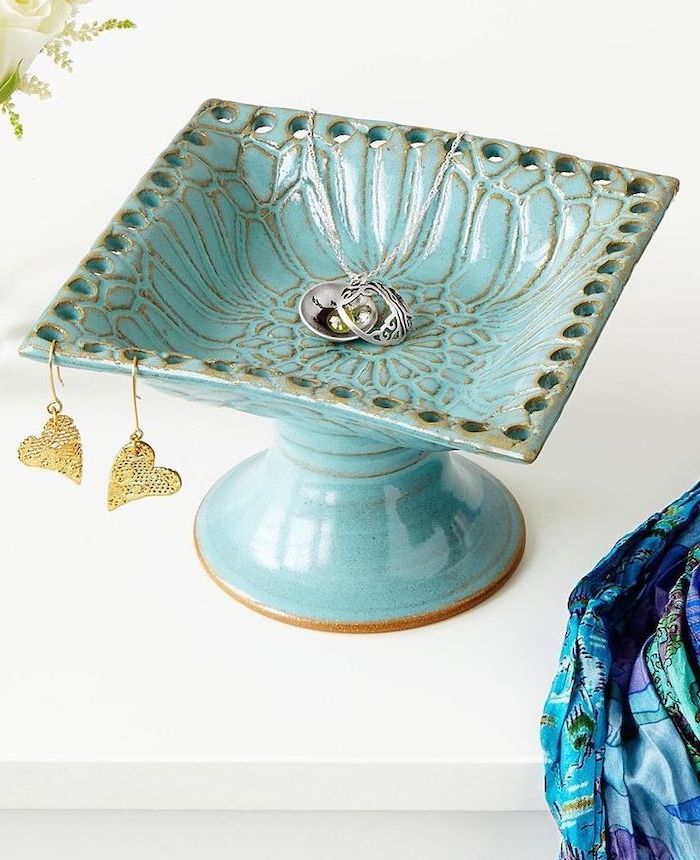 Yarn bowl – Christmas gifts for mom, if she likes to knit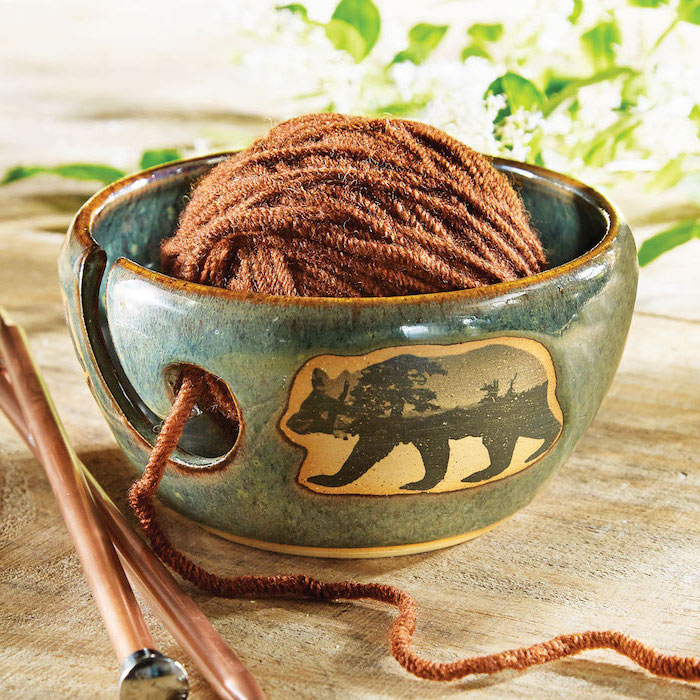 Gorgeous serving platter made of salvaged wood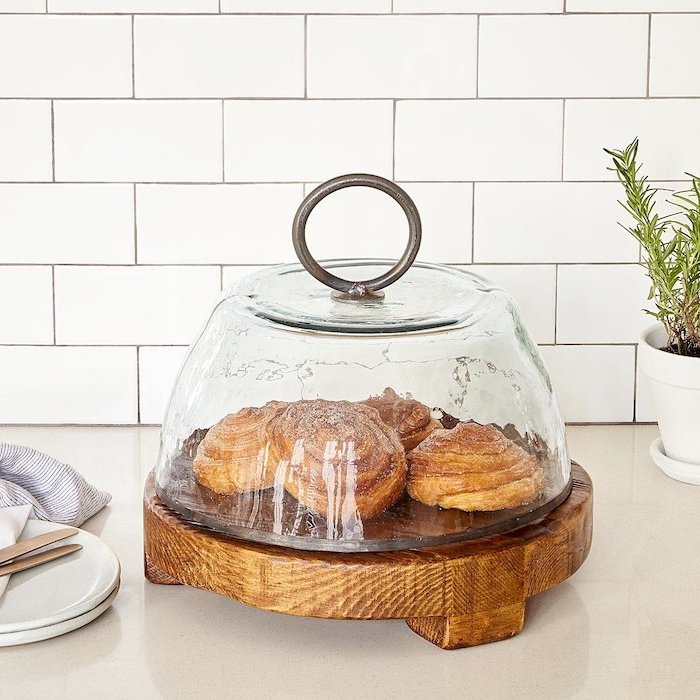 Wine caddy for all the moms who love their wine time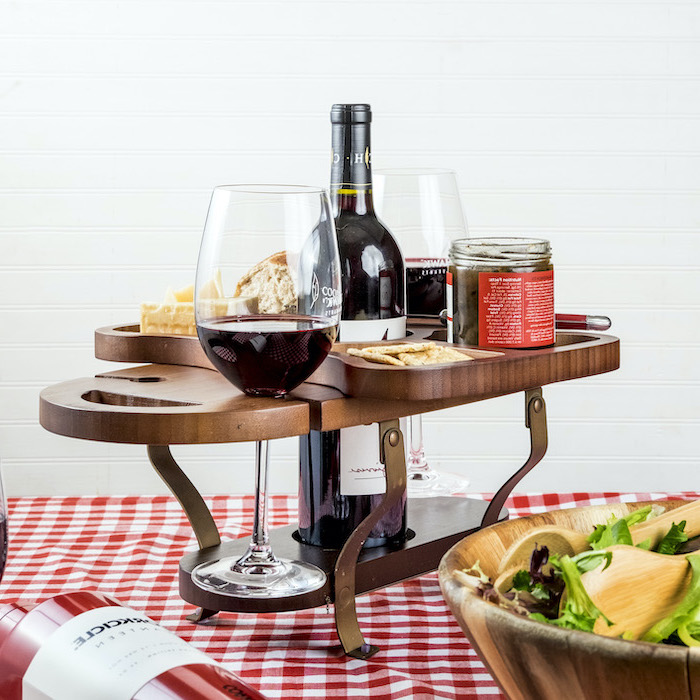 Agate coasters DIY tutorial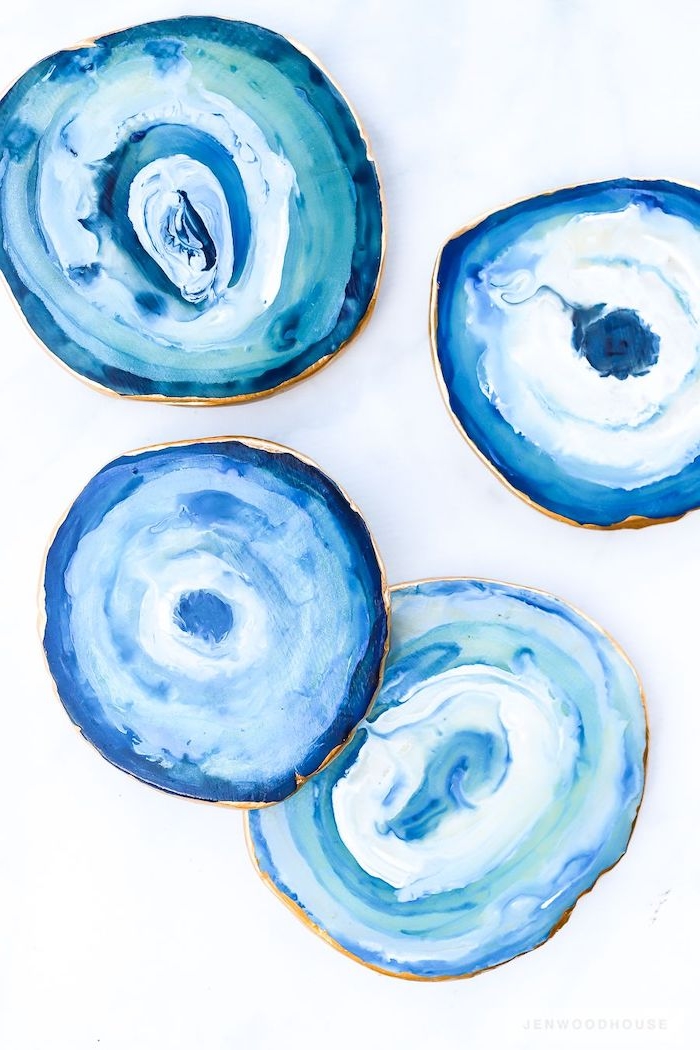 DIY tutorial for gorgeous agate coasters
Supplies:
white polymer clay
acrylic paint in blue, green, white and gold
gloss glaze
clear bumpers
paintbrushes
rolling pin
The supplies you need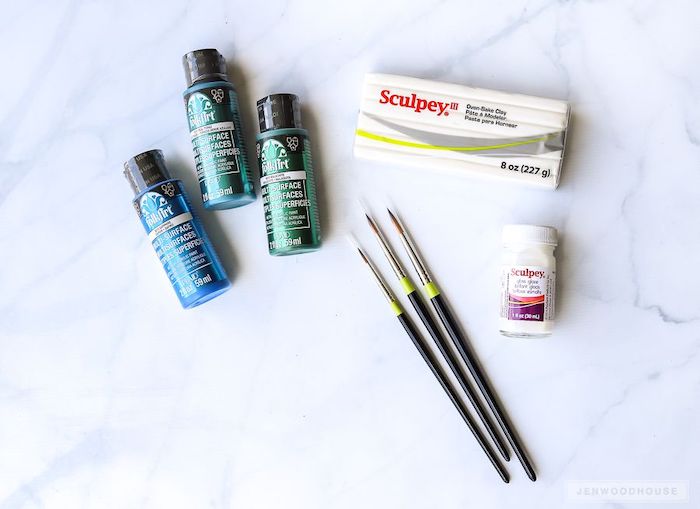 Instructions:
Roll out the clay into circles. They don't have to be perfect, since agate has a natural form, so don't overdo it with shaping them. Keep them 1/4-inch thick and about 4 inches in diameter.
Bake them in paper-lined pan at 200 degrees for about 15 minutes. Let them cool.
Start painting them. Remember, they are supposed to be natural stones, your lines don't have to be perfect. There are no strict rules to follow. Mix some paint, add some water and get creative. Let the paint dry.
Add some gloss glaze for a shiny finish.
Finally, use the gold paint to paint along the edges for and elegant look.
Attach the bumpers to the undersides and voila!
How to paint your coasters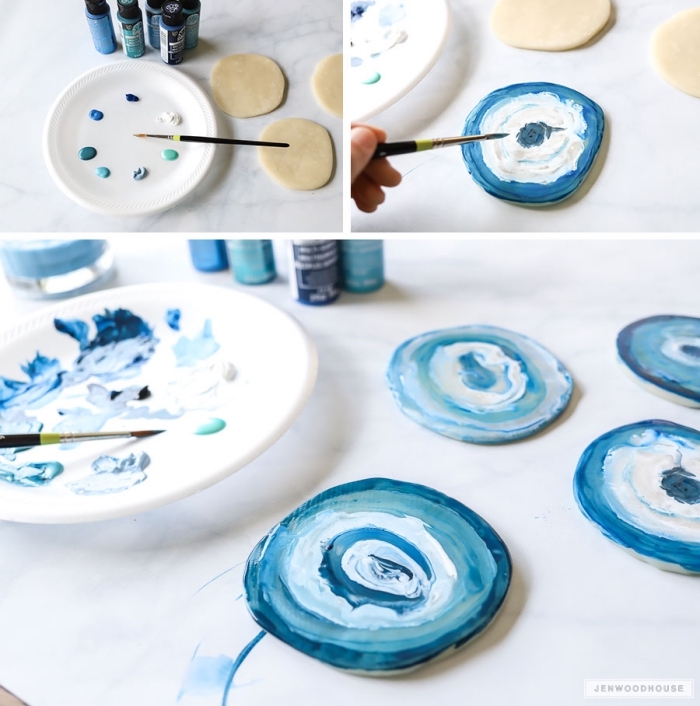 The gold around the edges creates an elegant look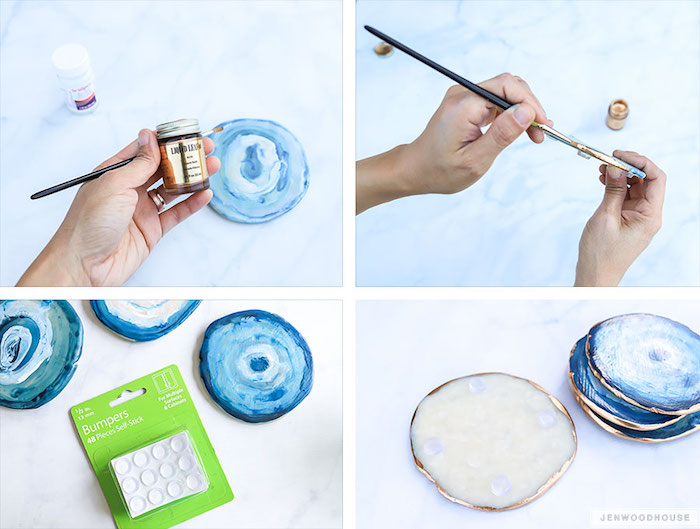 Cozy socks are a necessity in the cold weather and will definitely come in handy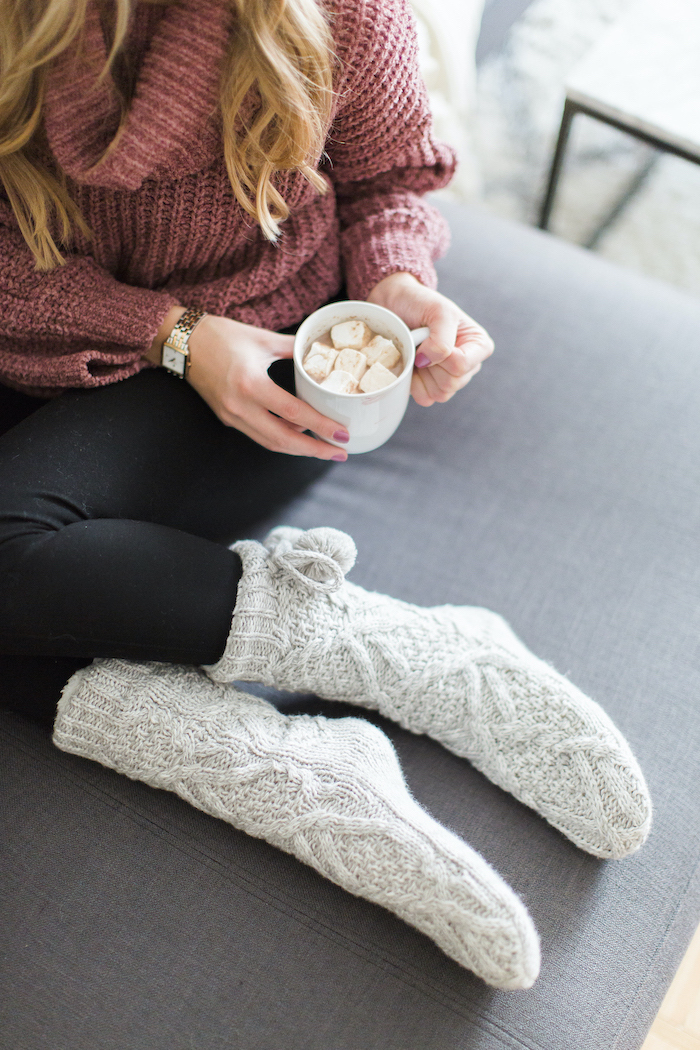 A personalised cutting board for the best mother in the world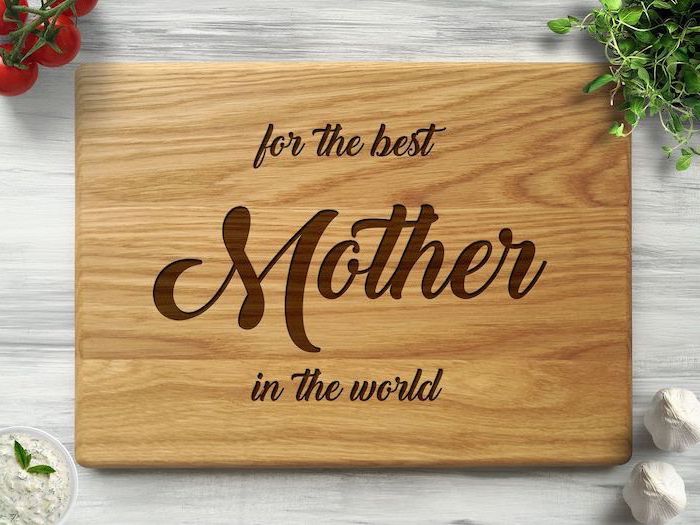 DIY bubble bath gift set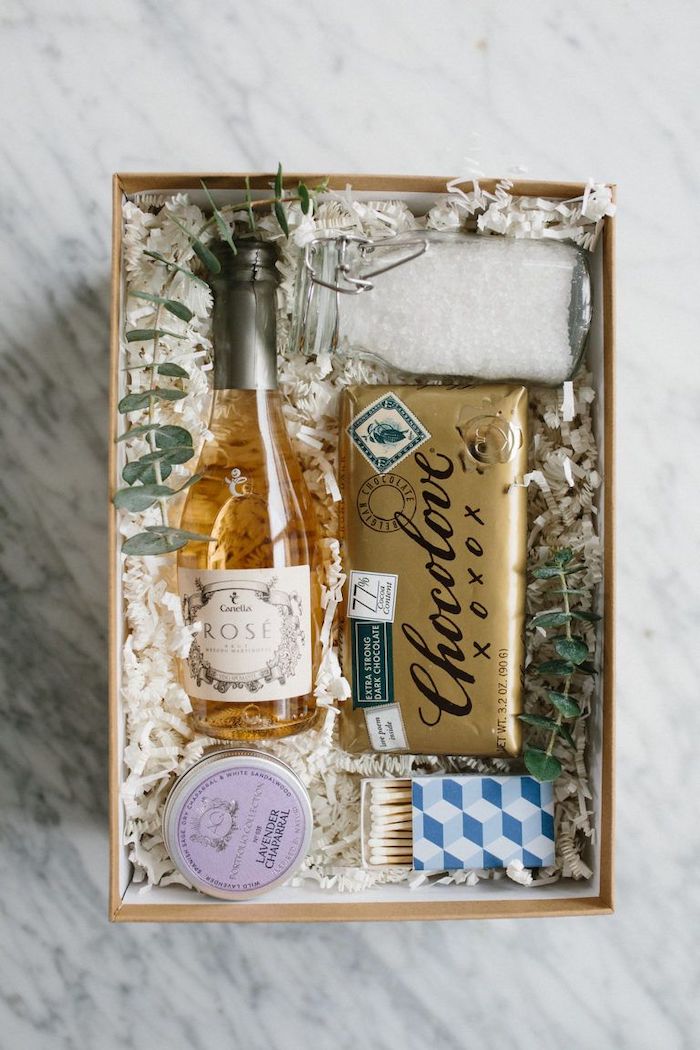 The best Christmas gifts for mom – DIY bubble bath gift set
Supplies:
carton box
candle
matches
bottle of rose
bath salts
tissue paper
Instructions:
Fill about half of the box with tissue paper and arrange everything on it. Close the box, wrap a beautiful ribbon around it and you are all set!
Easy and simple, yet very thoughtful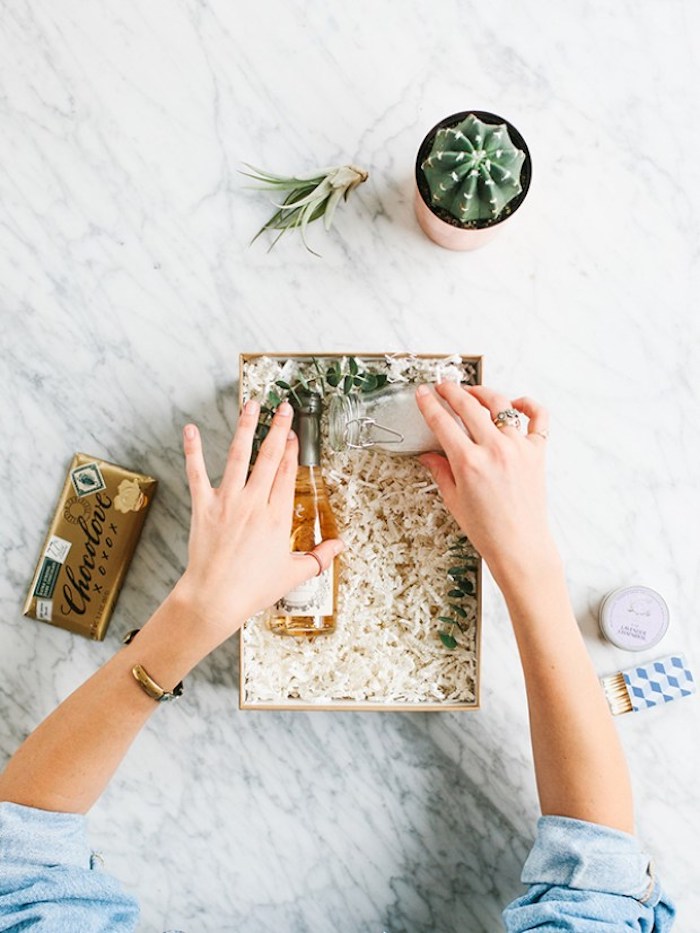 A cozy set for the winter days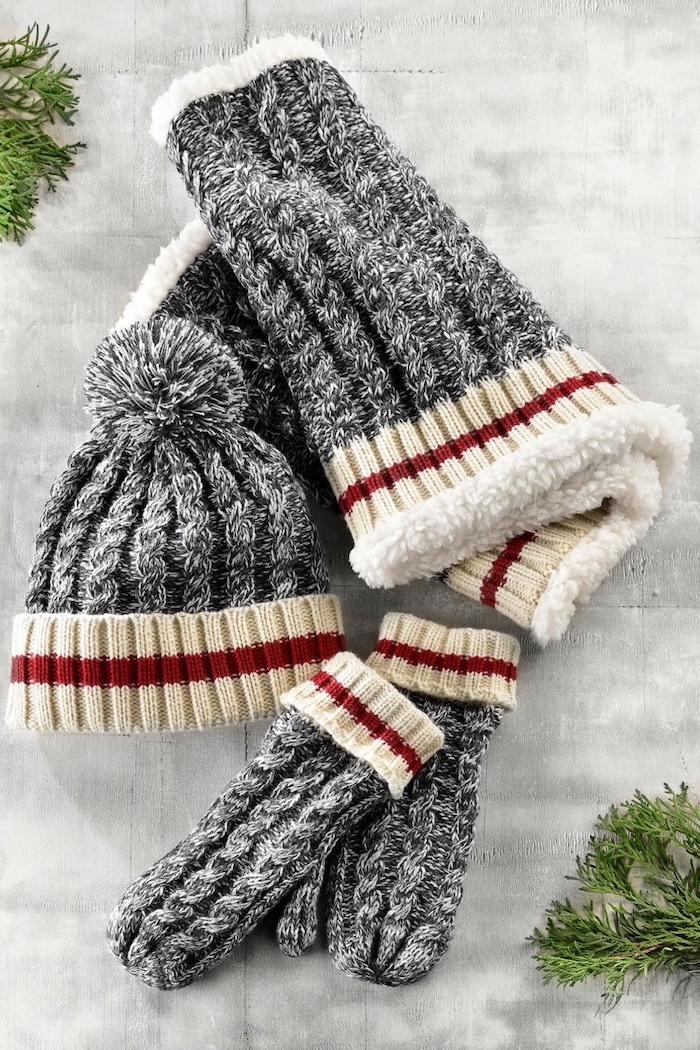 Mulled wine cocktail set for the wine lovers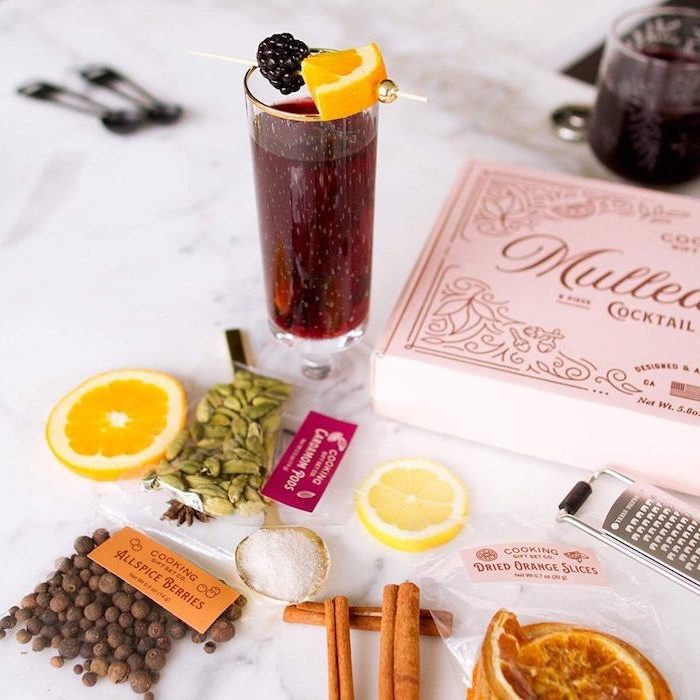 DIY fleece blankets in 3 easy ways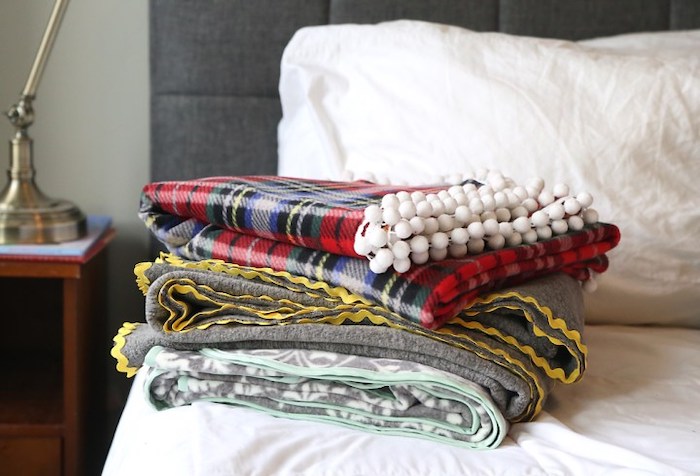 DIY fleece blankets in 3 different ways
Supplies:
For one standard-sized blanket you are going to need about 1.5 yards of fleece and 7 yards of trim (if you want to cover all four sides). We got 3 blankets in different colors as well as 3 different trims – bias binding, jumbo ric-rac and pompoms.
DIY blanket with bias binding trim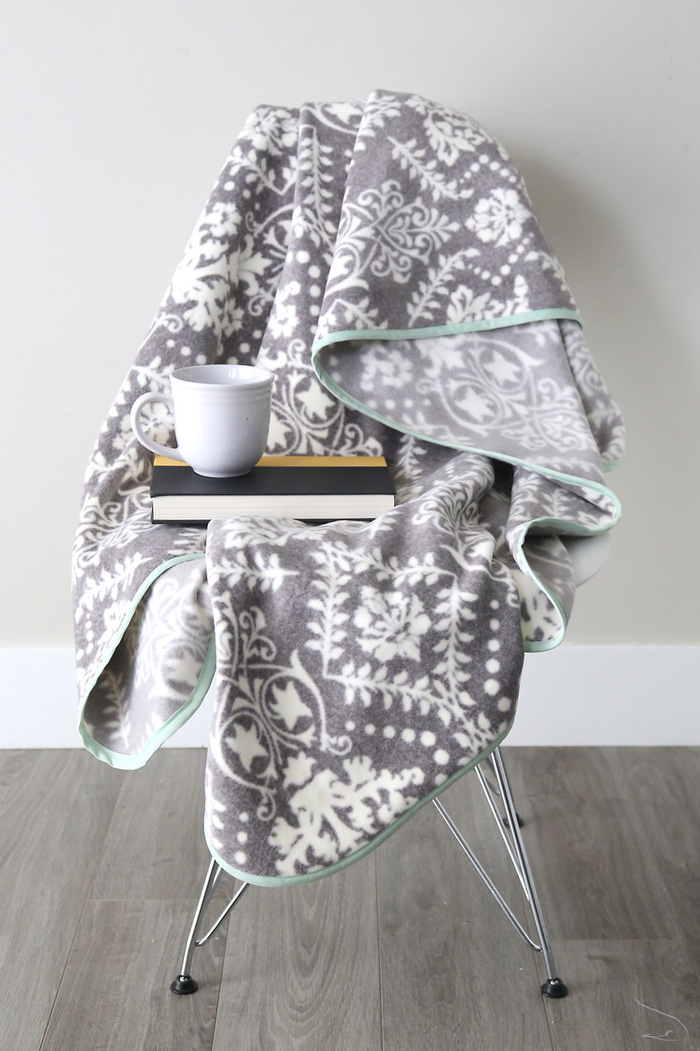 DIY blanket #1
Instructions:
Measure the blanket and cut it out. Make sure your lines are straight. Fold in fourths and cut a curved edge on all four corners. When you are using the ric rac, start sewing down the middle of it. For the bias bound blanket sew a straight stitch close to the edge of the bias tape. Finally, for the pompoms use a wide zig zag stitch.
Blanket with jumbo ric rac trim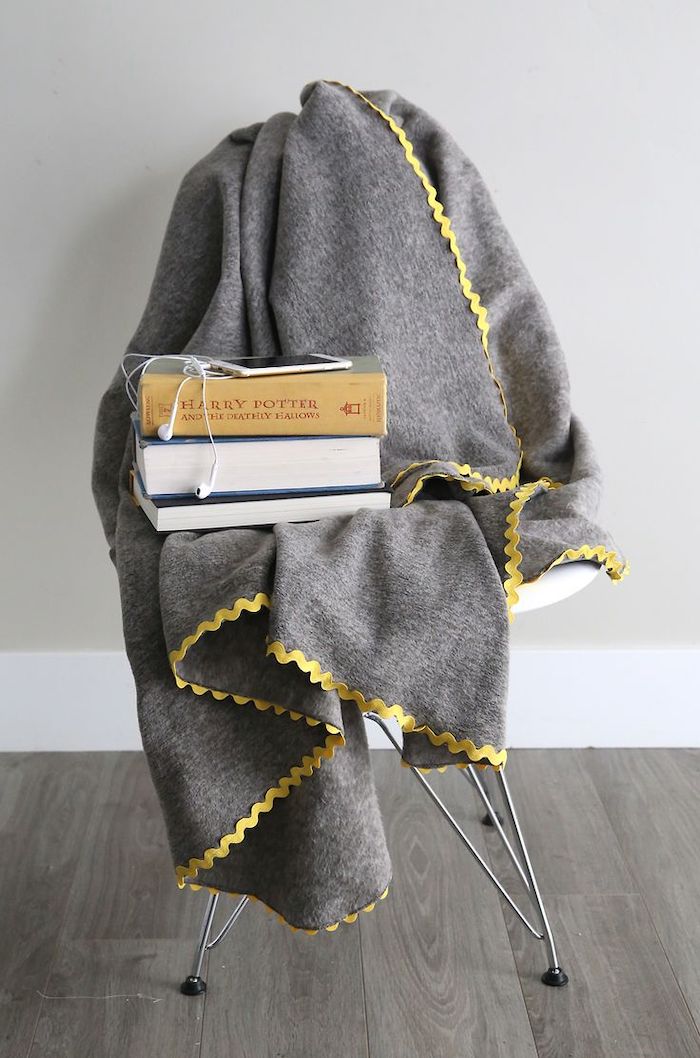 DIY blanket with pompoms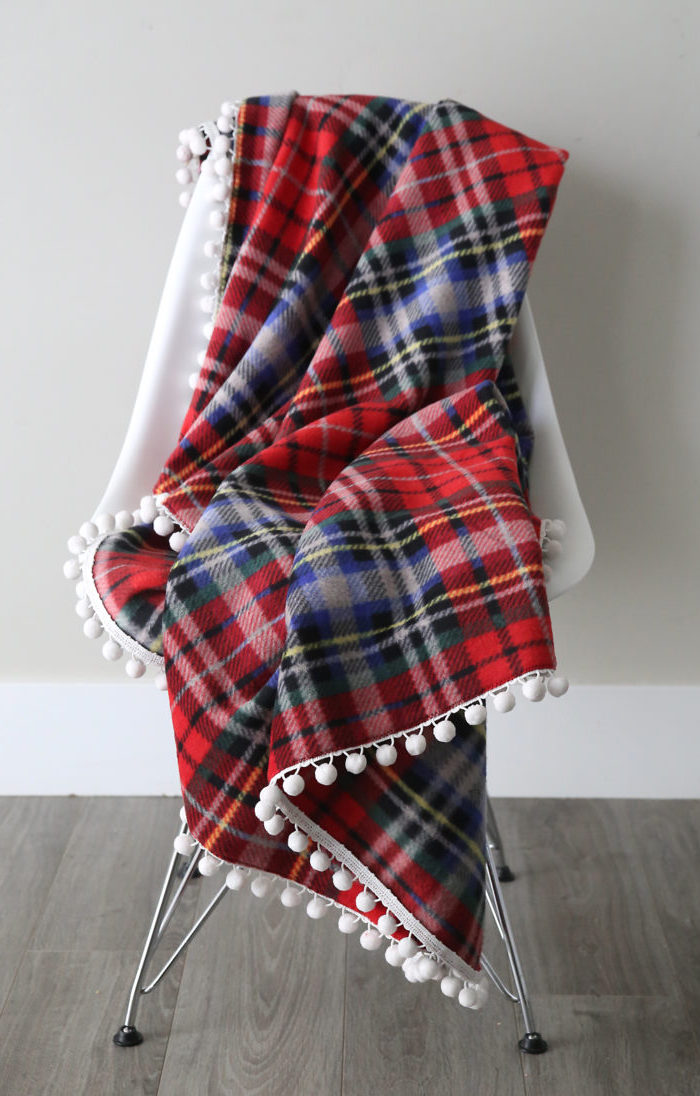 Personalised kitchen apron for the mom who loves cooking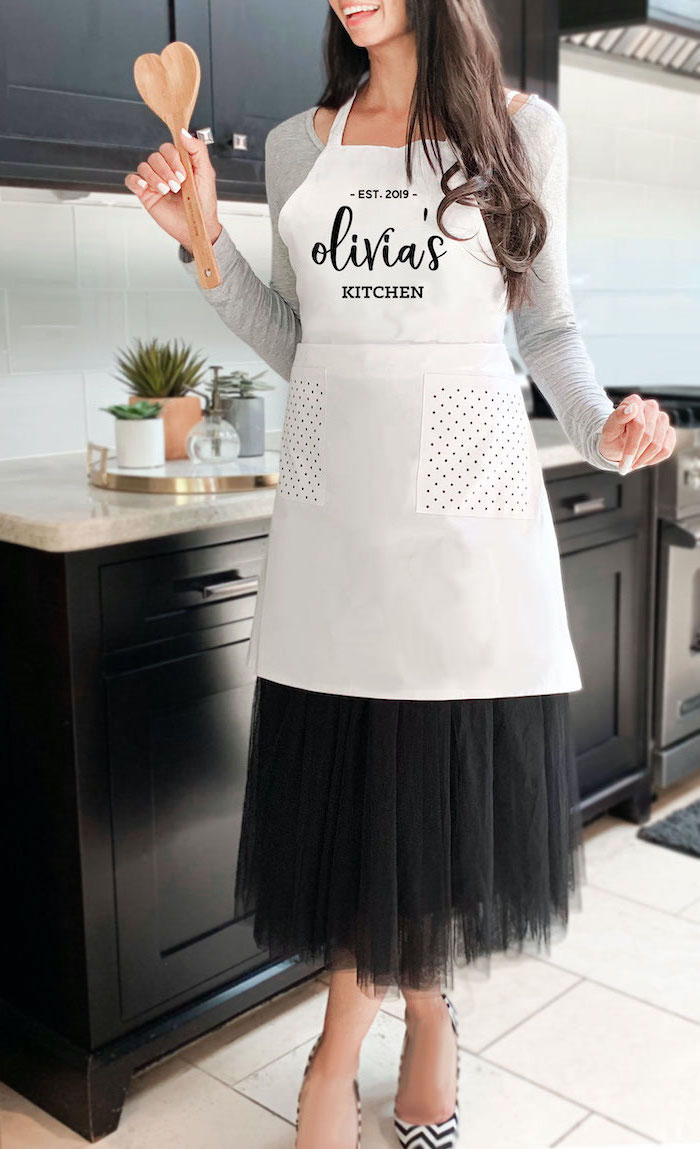 And kitchen utensils for the mom who is basically a chef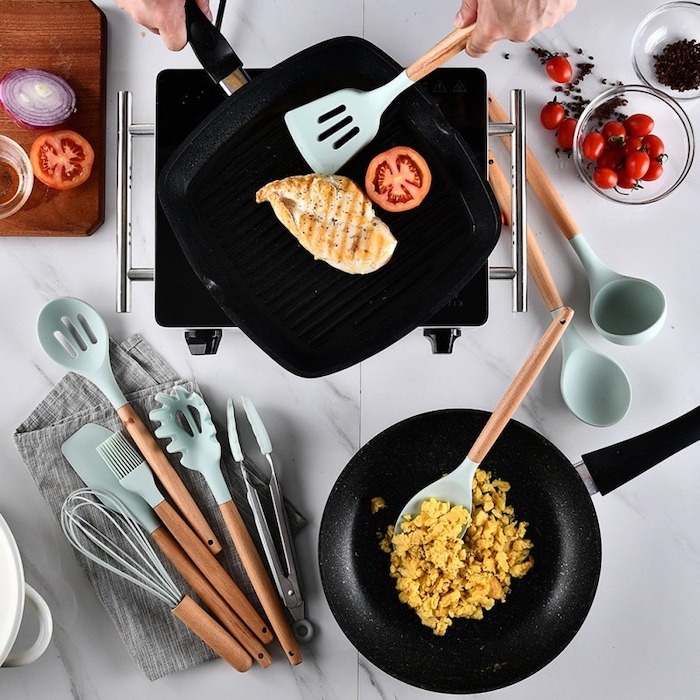 DIY lip scrubs – we all need them for winter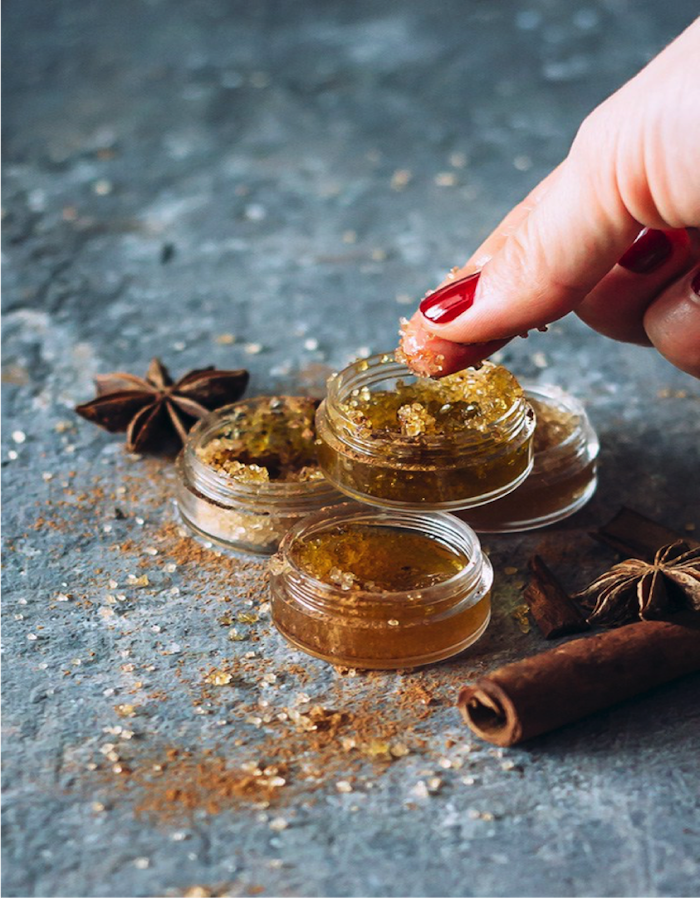 DIY lip scrubs
Cinnamon lip scrub ingredients
1/2 tbsp olive oil
2 tbsp brown sugar
1/2 tbsp honey
1/2 tbsp cinnamon powder
Pumpkin spice lip scrub ingredients
1 tbsp honey
2 tbsp coconut oil
1 tbsp brown sugar
1 tsp pumpkin pie spice
Vanilla and honey lip scrub ingredients
1 tbsp brown sugar
small amount of honey
1 drop vanilla extract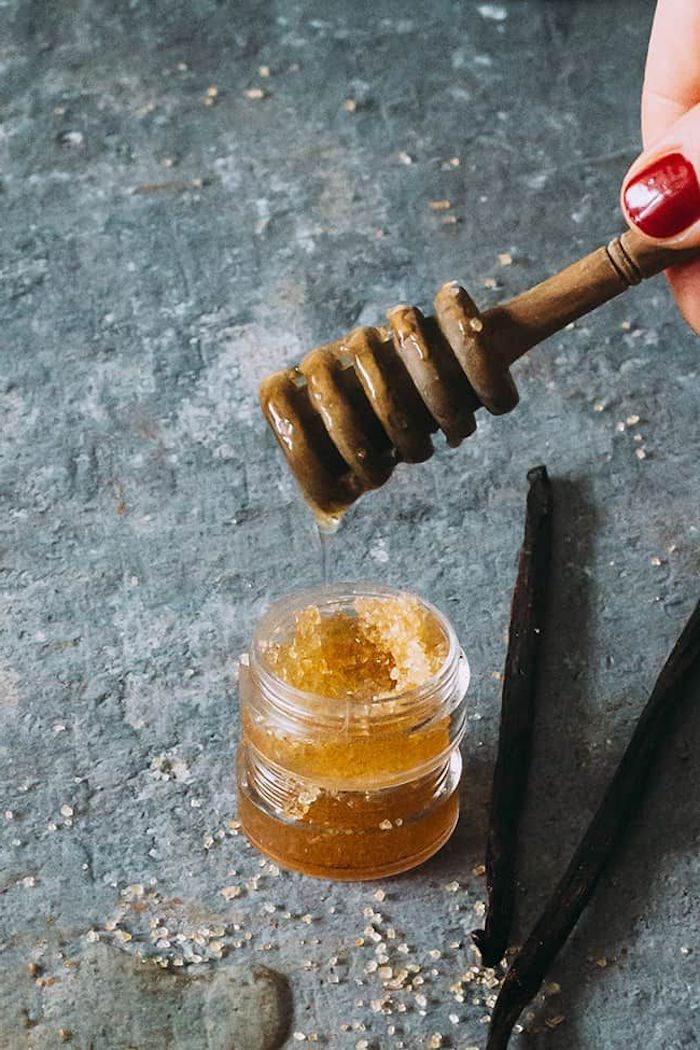 Instructions:
For each type of lip scrub mix the ingredients in a bowl. Store in a small covered container for later use. Scrub your lips with the mixture and rinse with warm water to remove.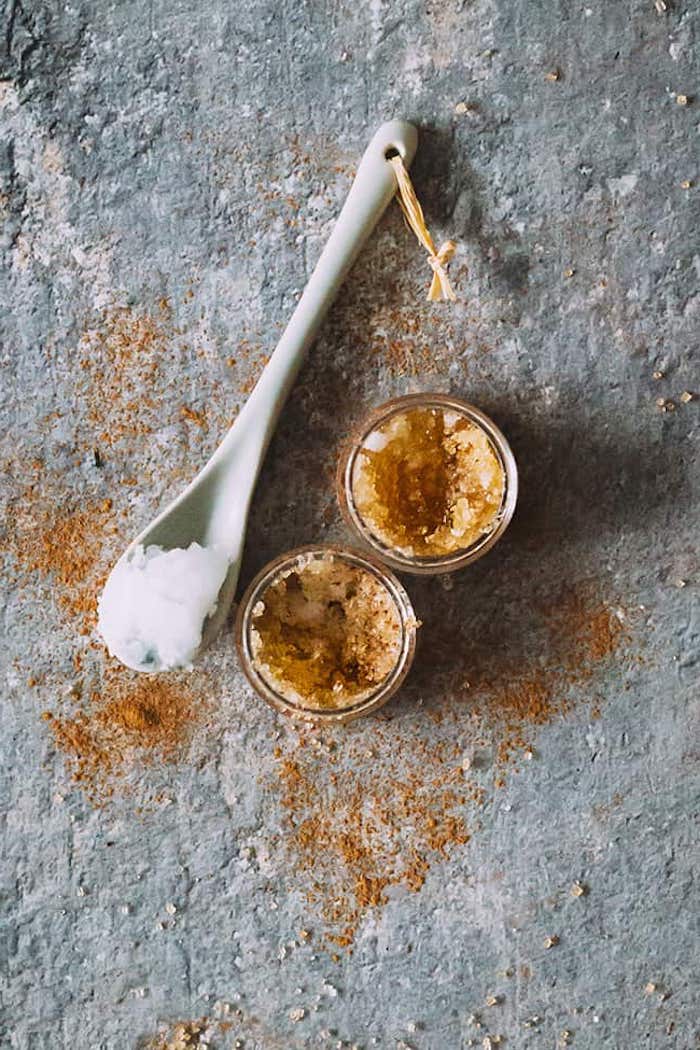 Large cozy scarf is the perfect gift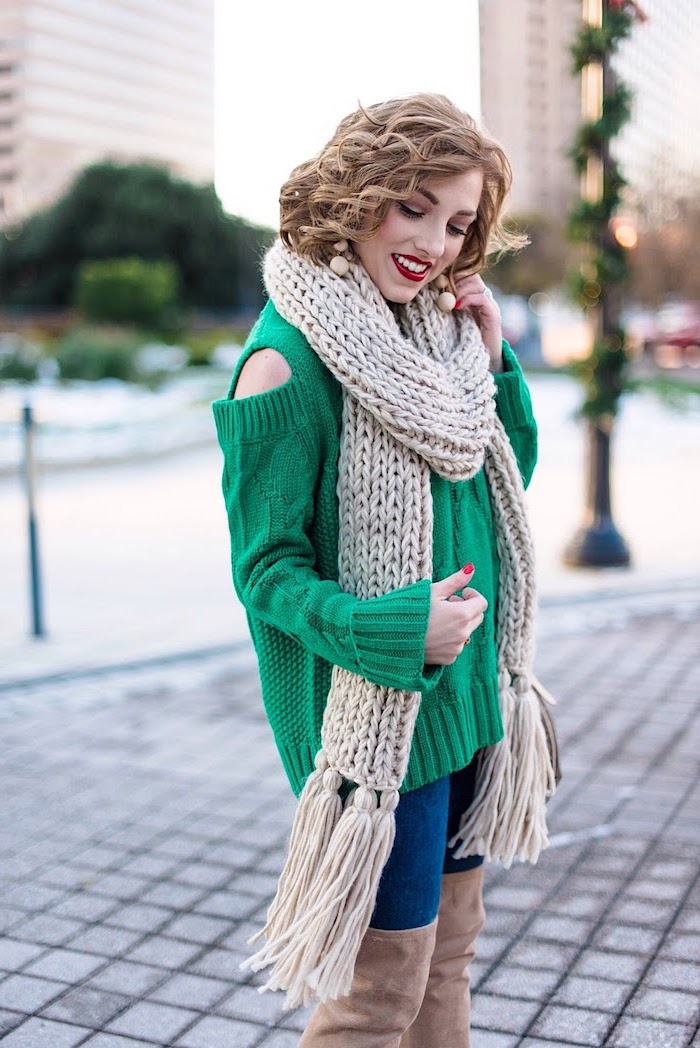 Slippers, which your mom wouldn't want to take off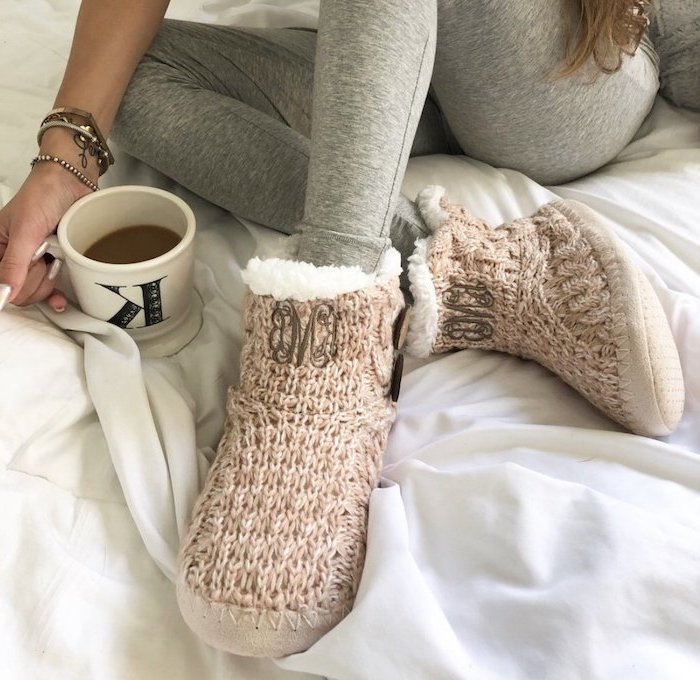 DIY Mason jar candles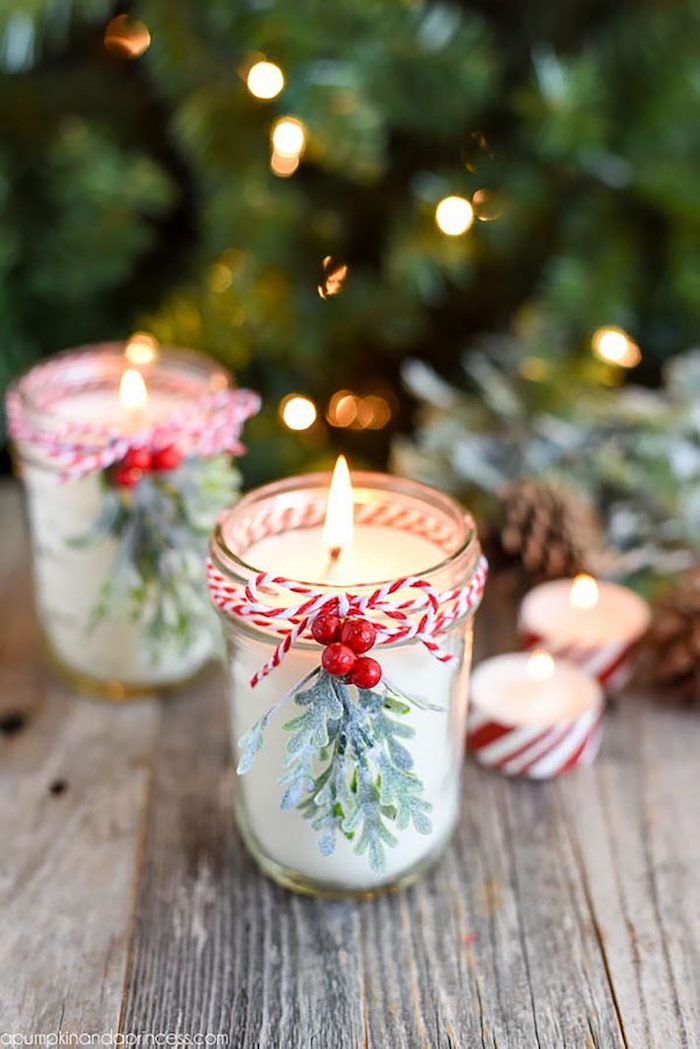 Christmas gifts for mom – DIY Mason jar candles
Supplies:
candle wax
mason jar
peppermint essential oil
candle wick
Instructions:
Glue the candlewick to the bottom of the jar.
Melt the wax and stir in the peppermint oil.
Pour it into the jar and let it harden overnight.
Decorate with ribbon or anything that you like.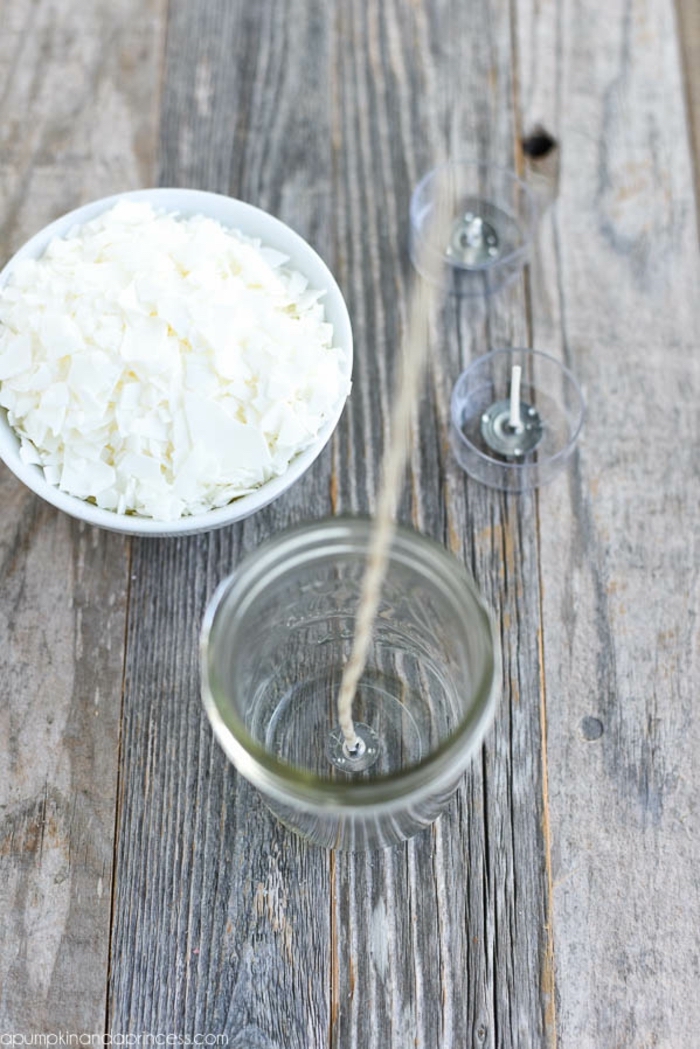 Gorgeous rose gold earrings for the mom who loves to feel special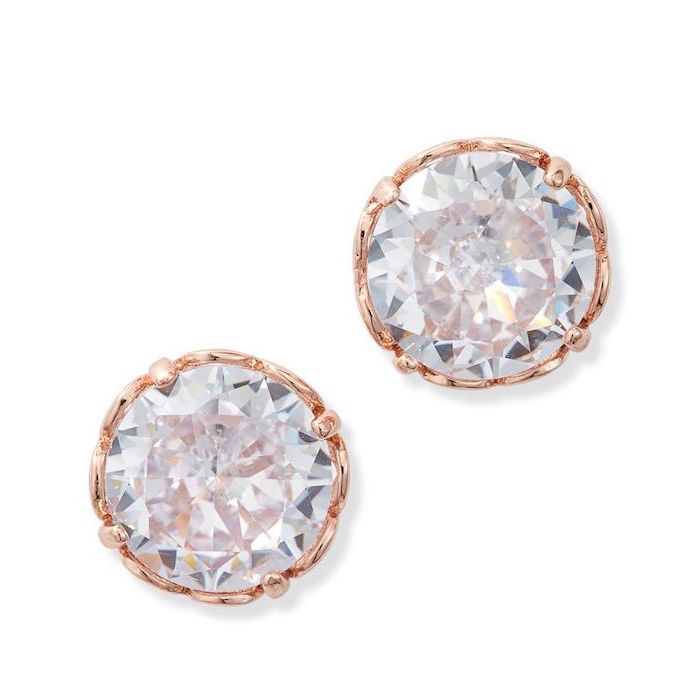 And a cozy robe for the mom who loves to spend time at home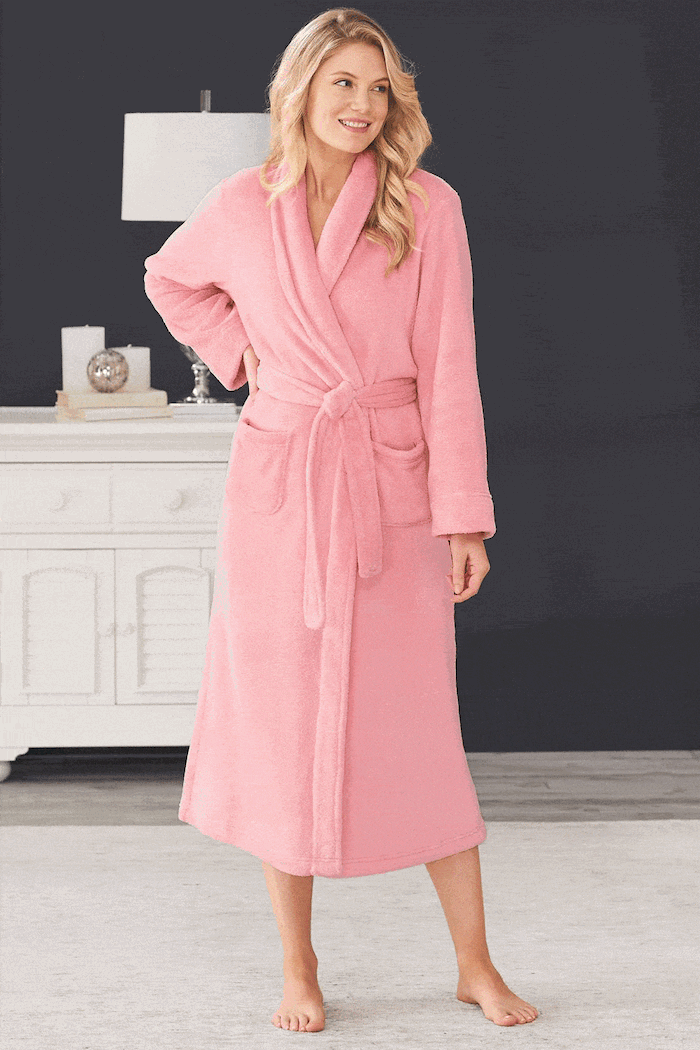 DIY picture frame luminaries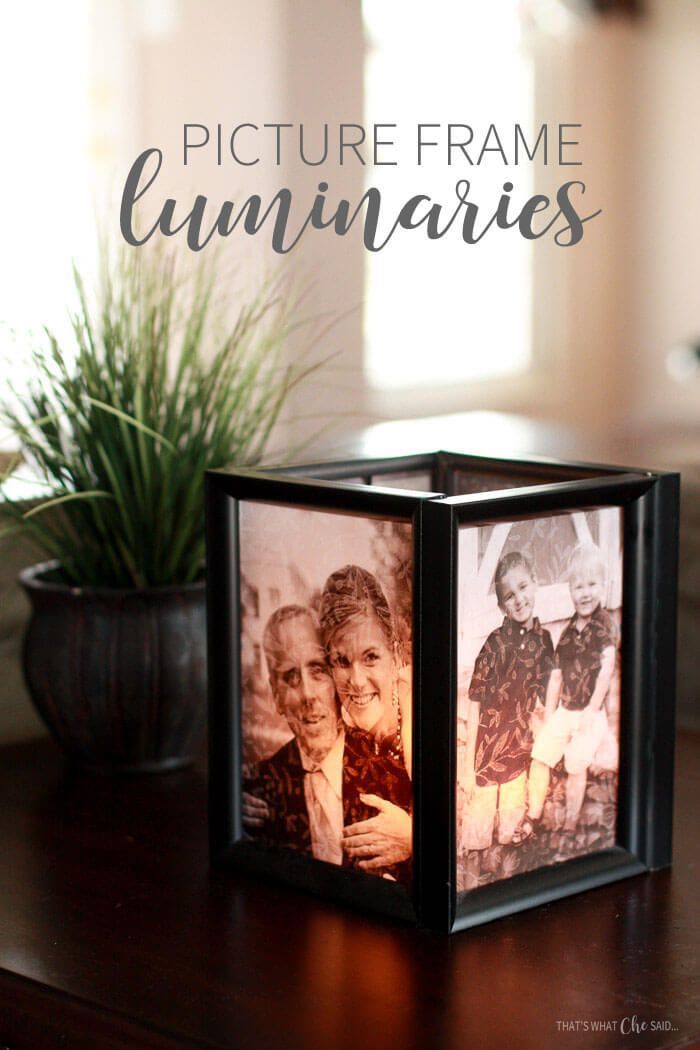 DIY picture frame luminaries
Supplies:
4 photo frames of the same size
super glue
square mirror
LED candles
family photos
2 sheets of vellum
home printer
Instructions:
Print the photos onto the vellum and trim them to fit the frames.
Remove the carton from inside the frames and place the vellum photos on top of the glass (don't let them catch on fire).
Glue the photo frames together so as to form a cube. Place it on top of the mirror to reflect the light and place your LED candle inside to illuminate.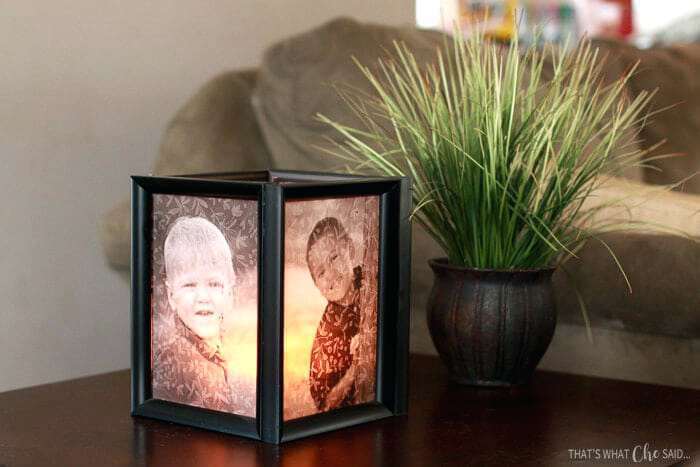 Fun boat-shaped salad bowl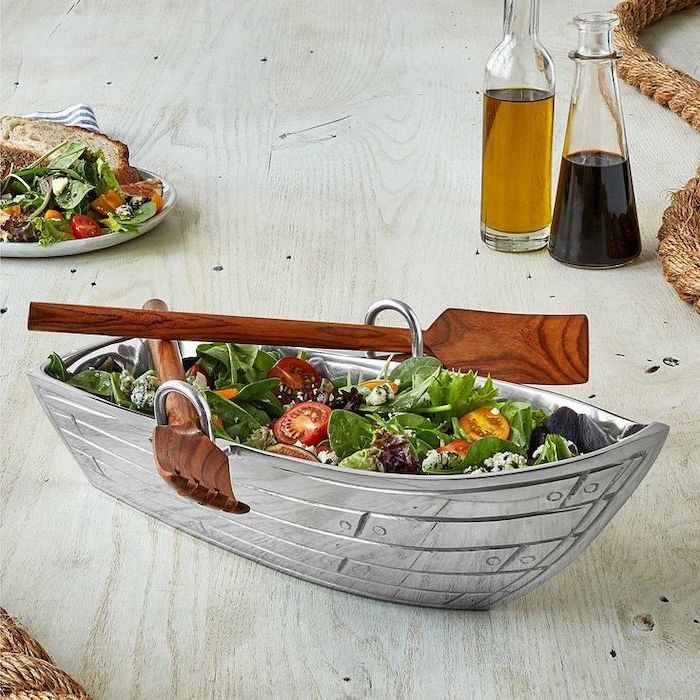 For any child who wants to treat their mom as the queen she is – breakfast serving tray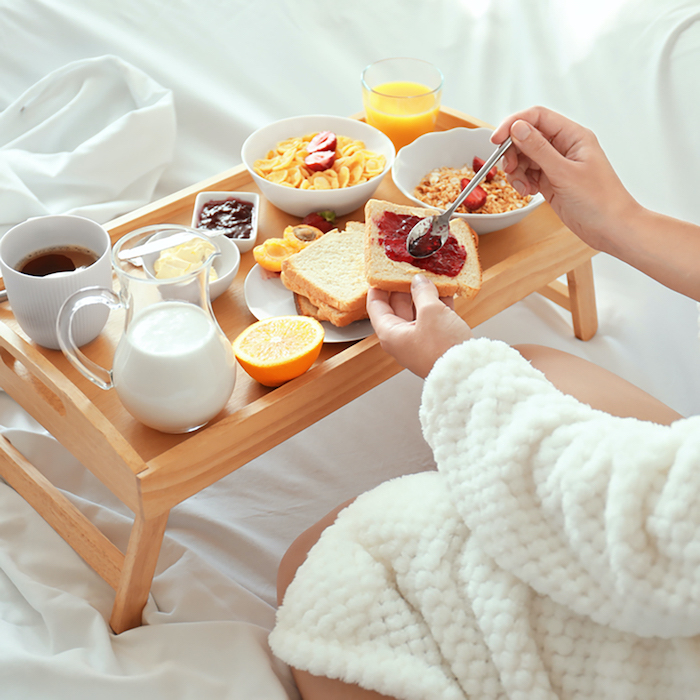 DIY snowy Mason jars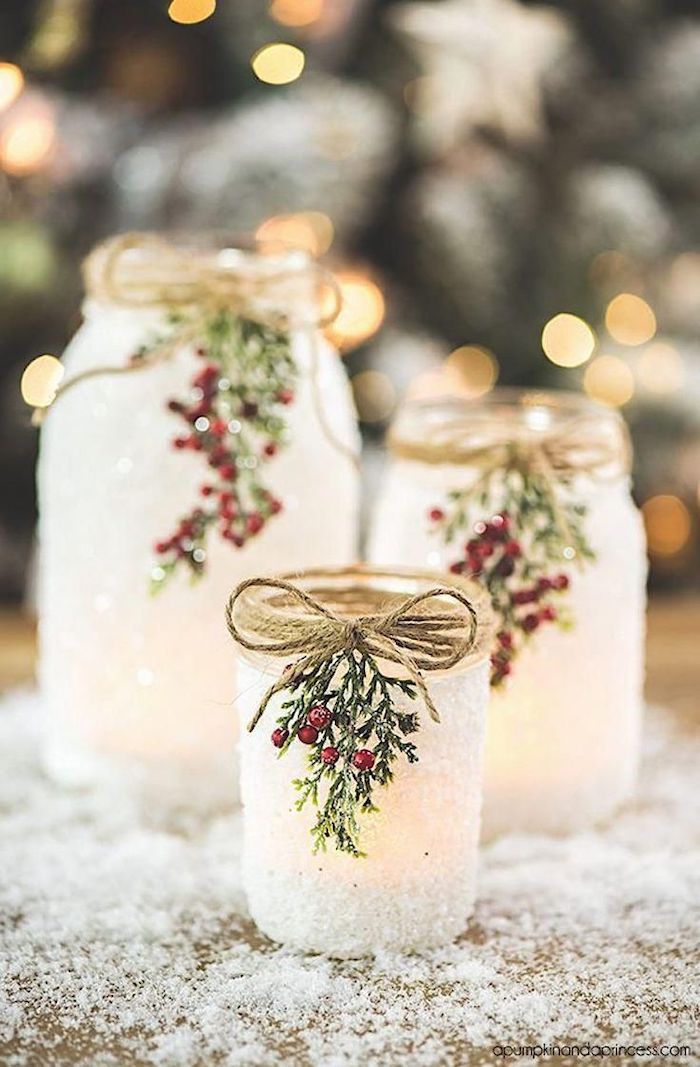 DIY snowy Mason jars
Supplies:
mason jars
glue
epsom salt
glitter
LED candles
Instructions:
Mix 1 cup of Epsom salt with 1 tbsp of glitter.
Apply a thin layer of glue around the jar.
Sprinkle the salt around the jar until it is fully covered and let dry overnight.
Place the LED candles inside and decorate with anything you like.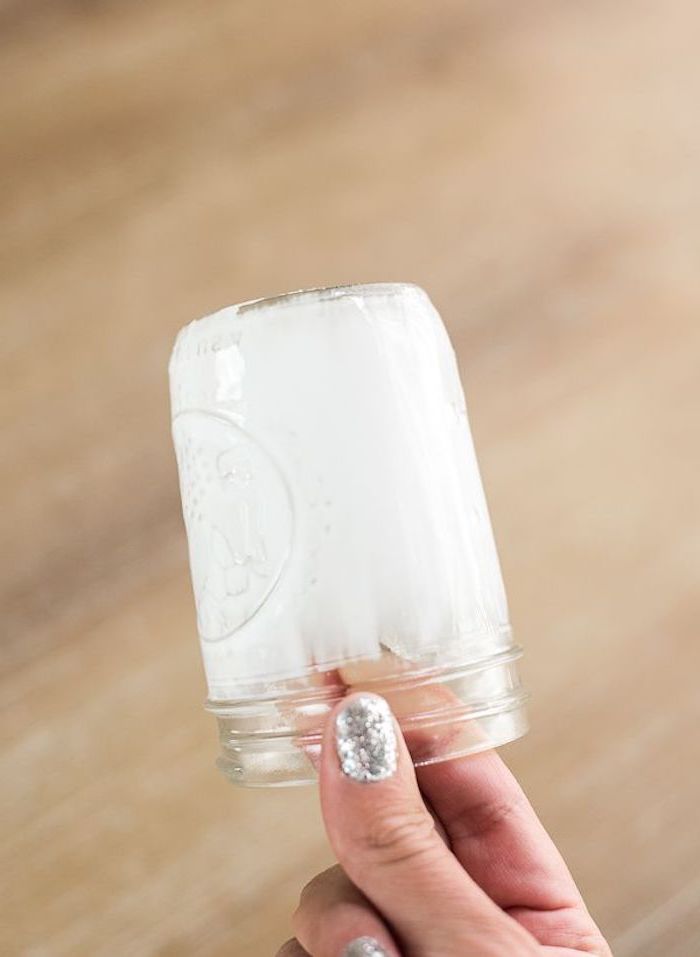 DIY photo candles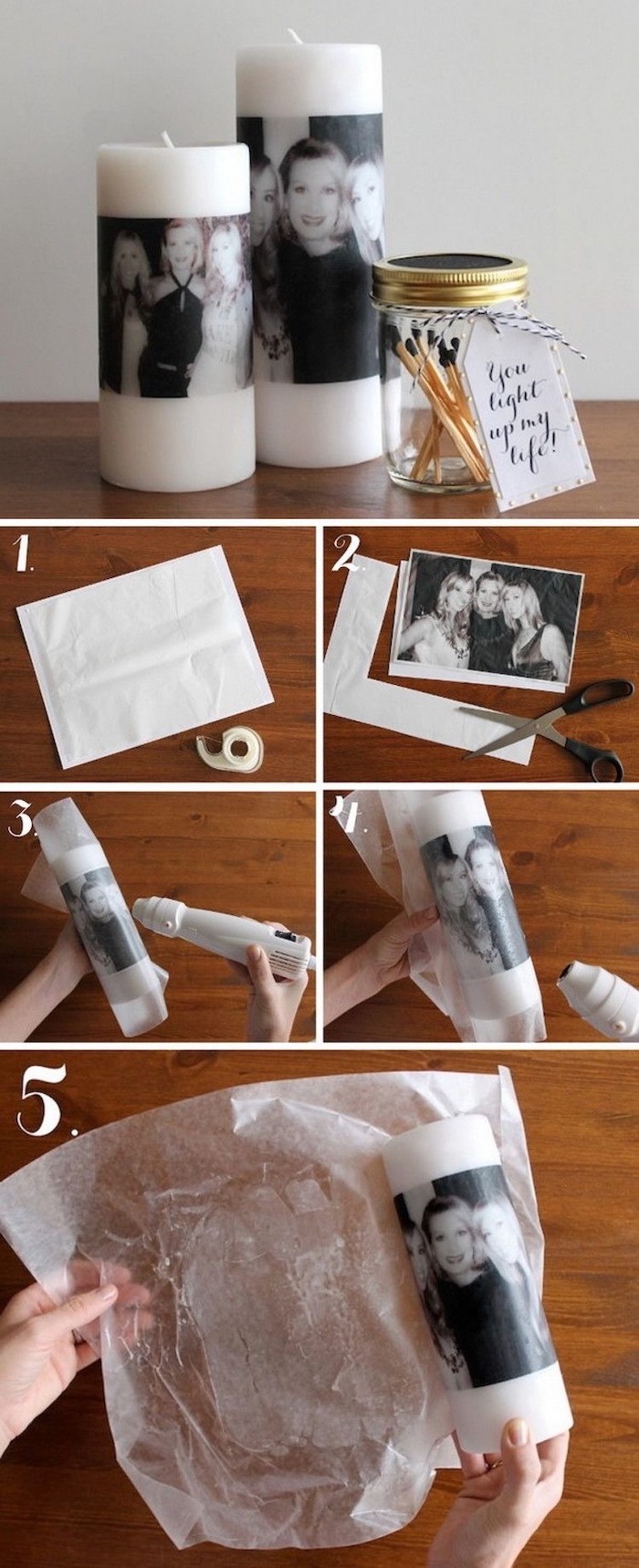 Christmas gifts for mom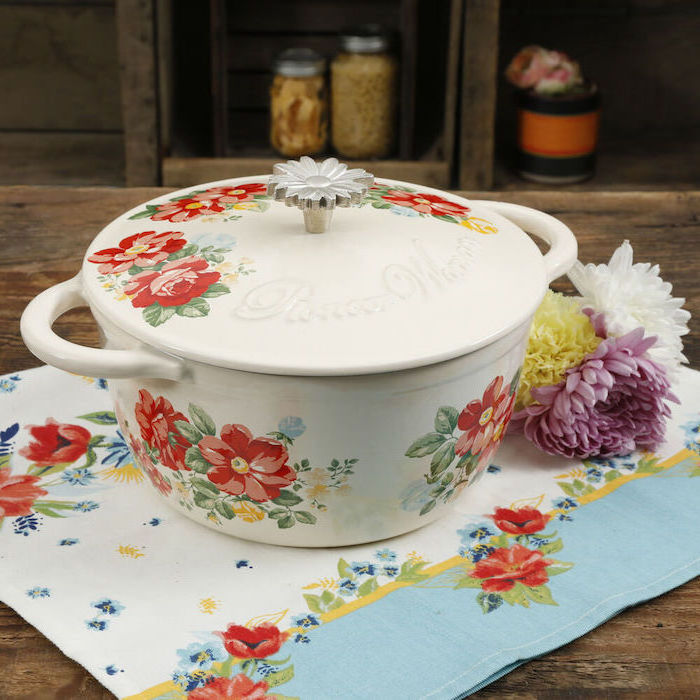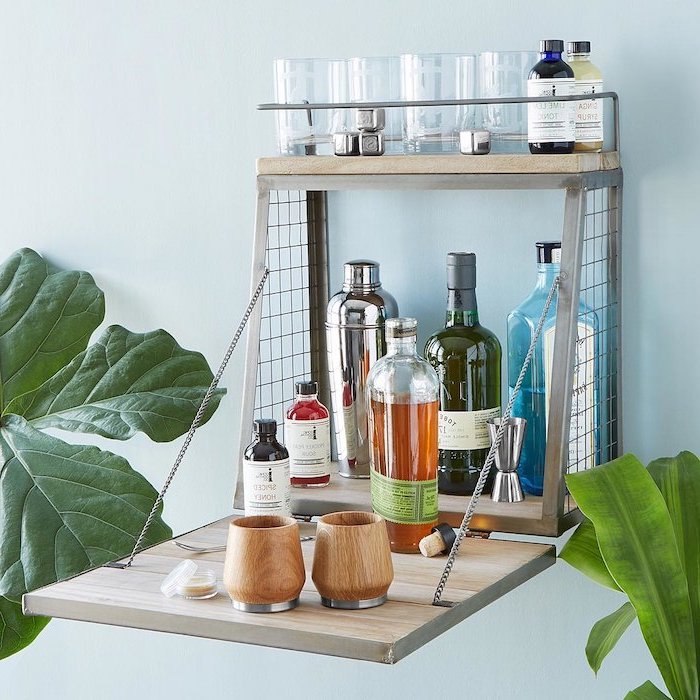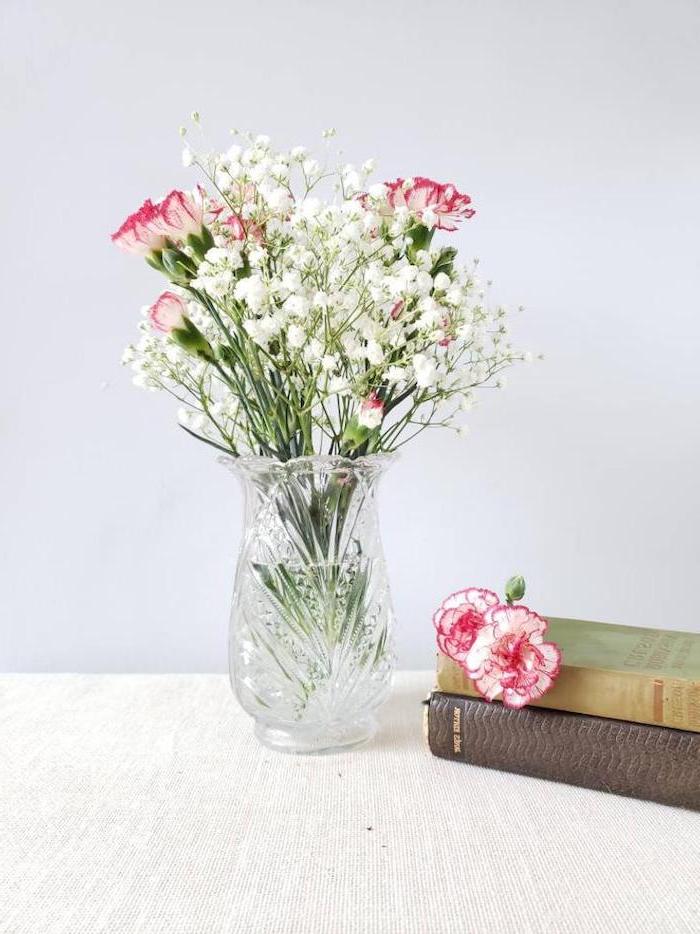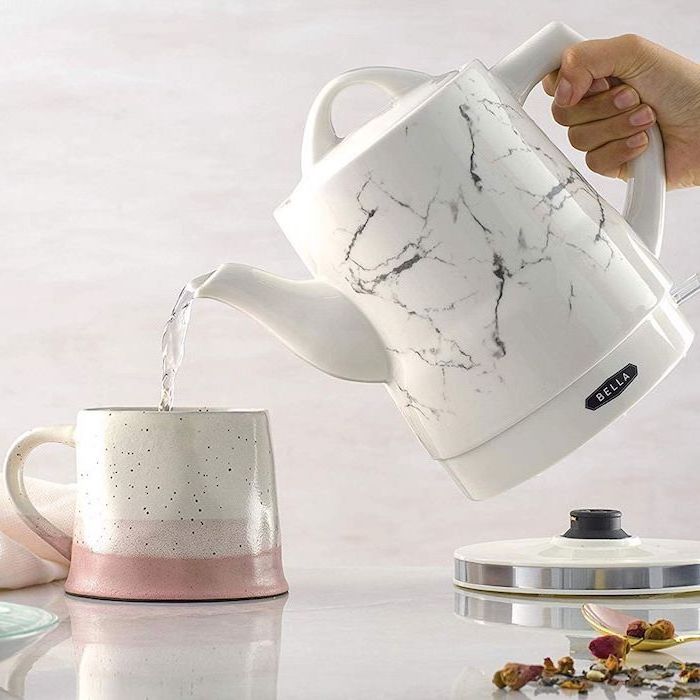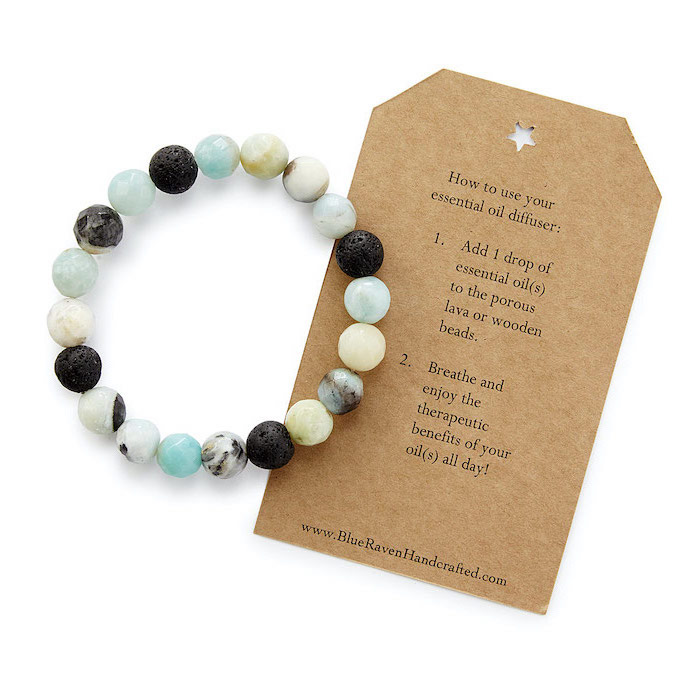 Gifts for mom – foot massager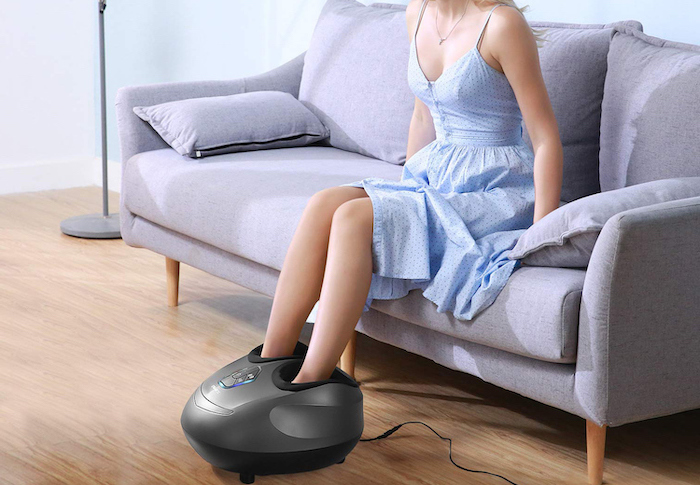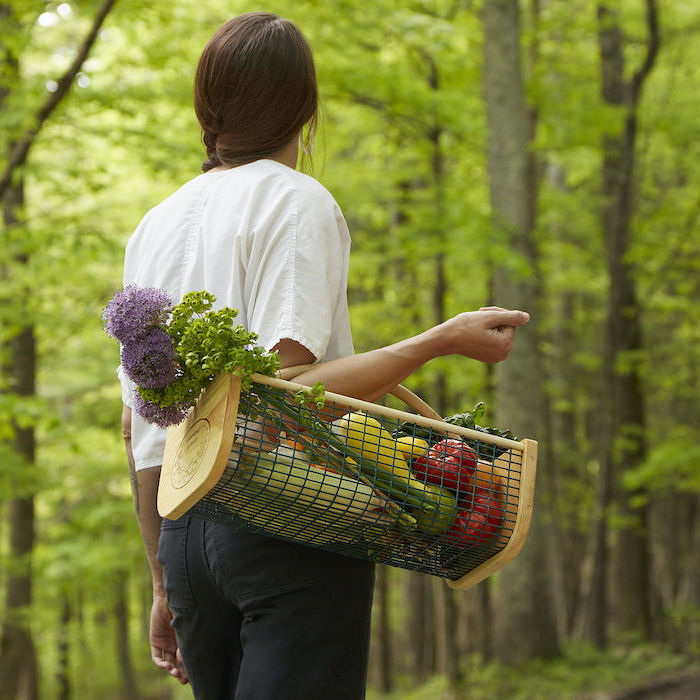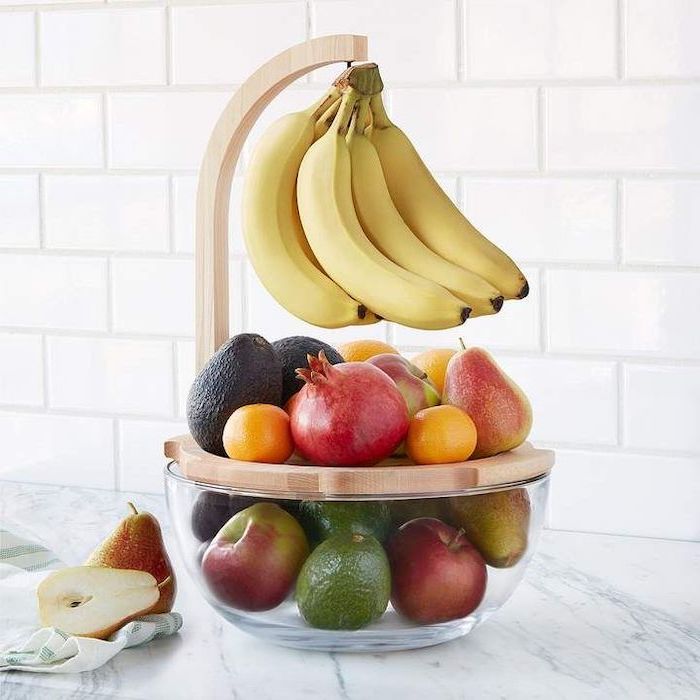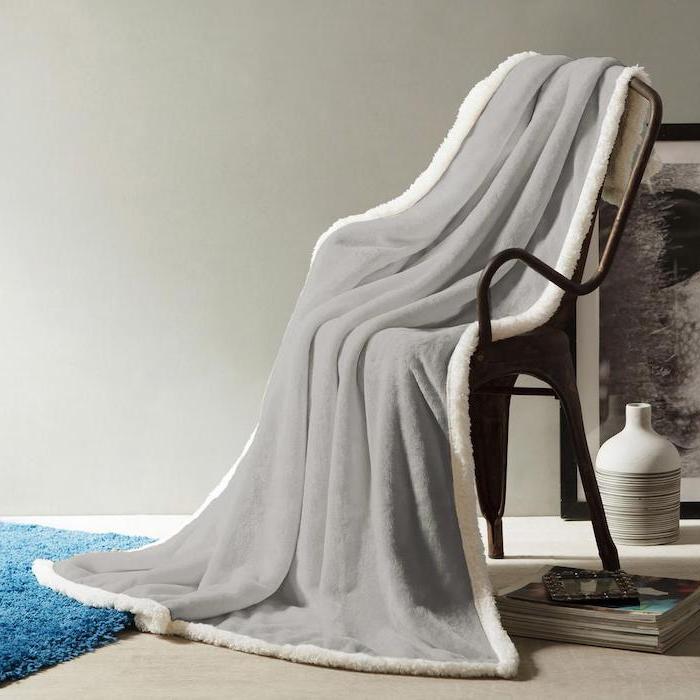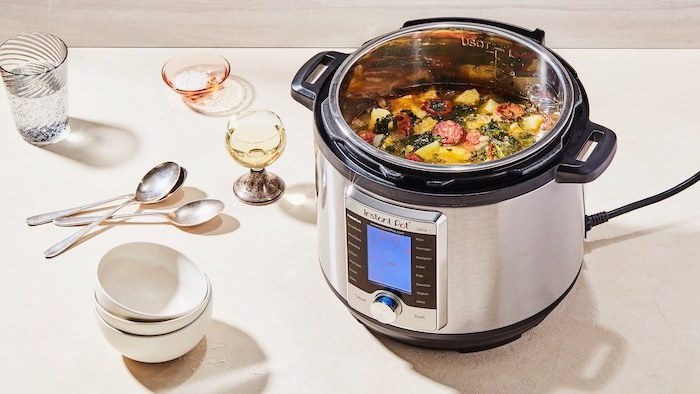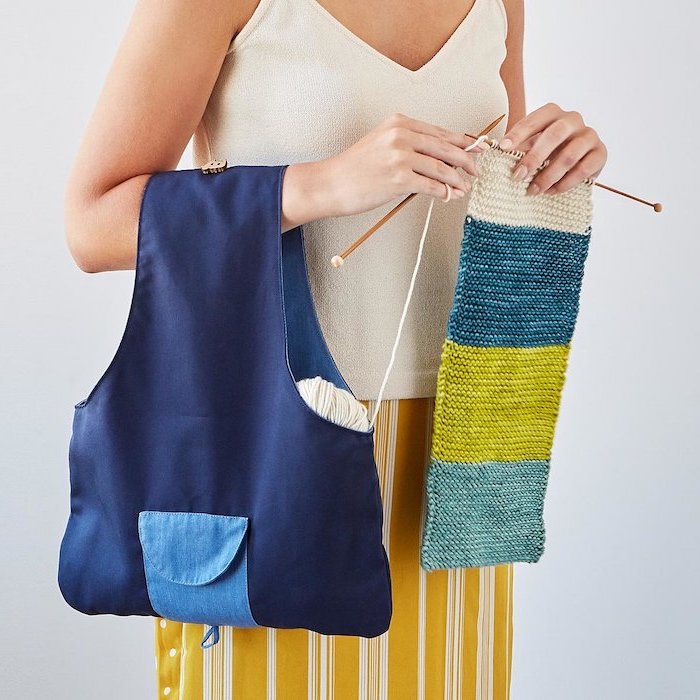 Christmas gift ideas for mom – lavender scented hug pillow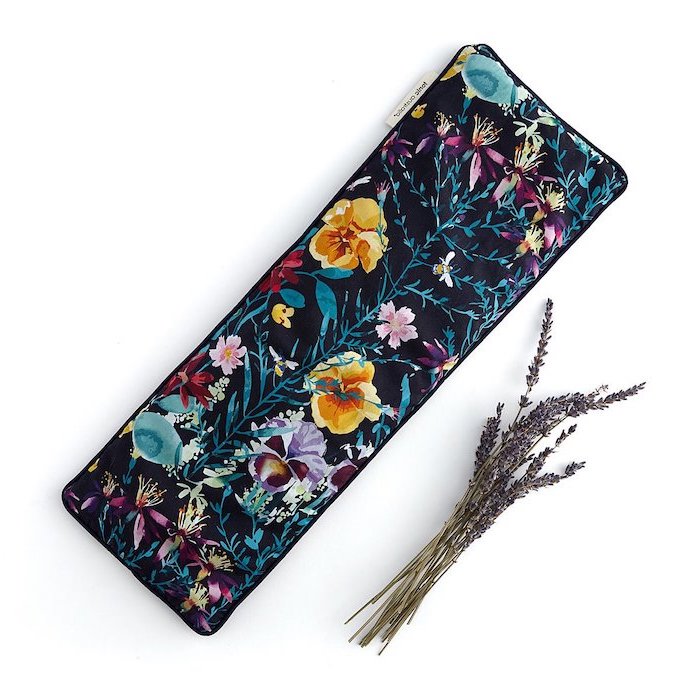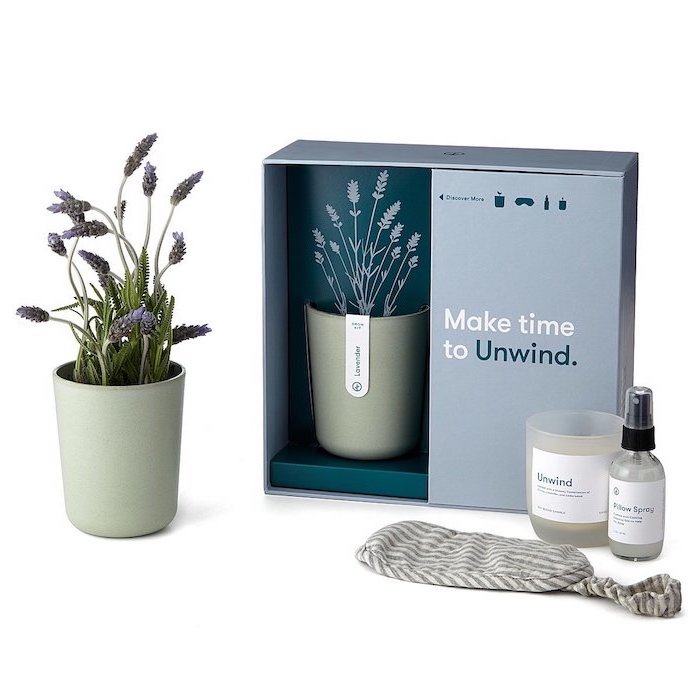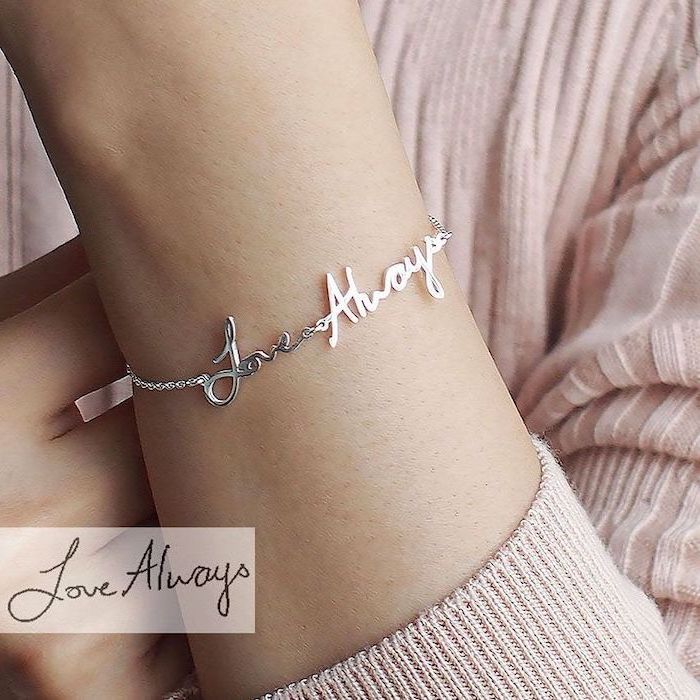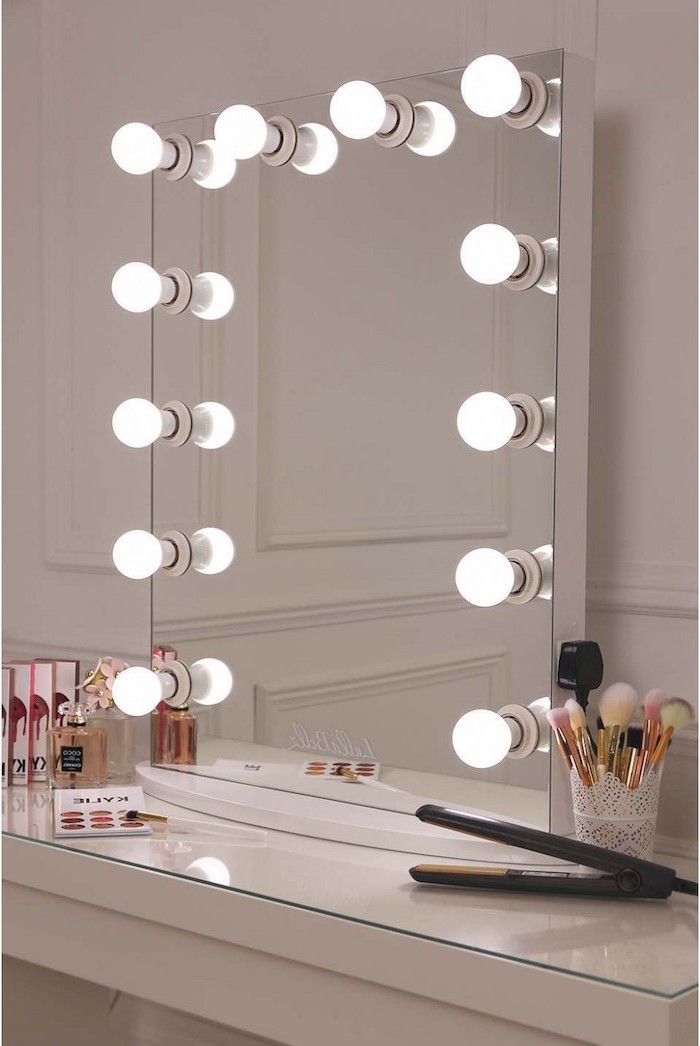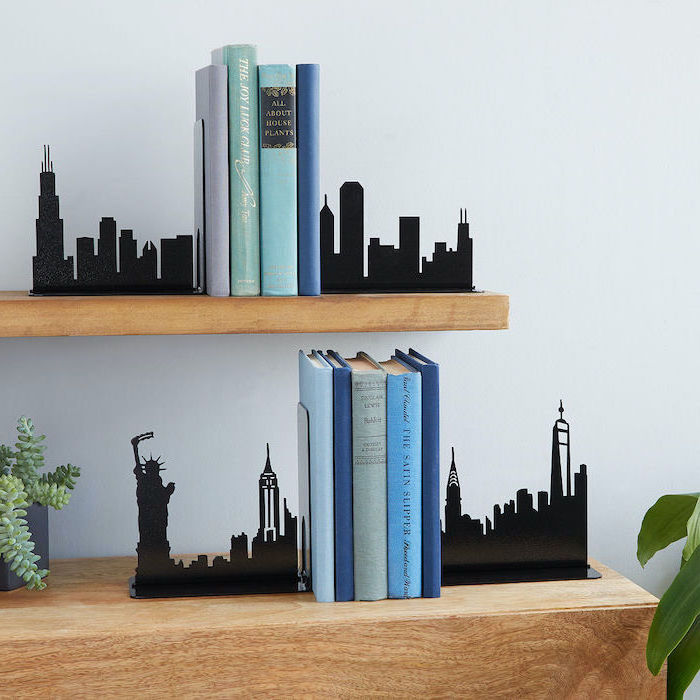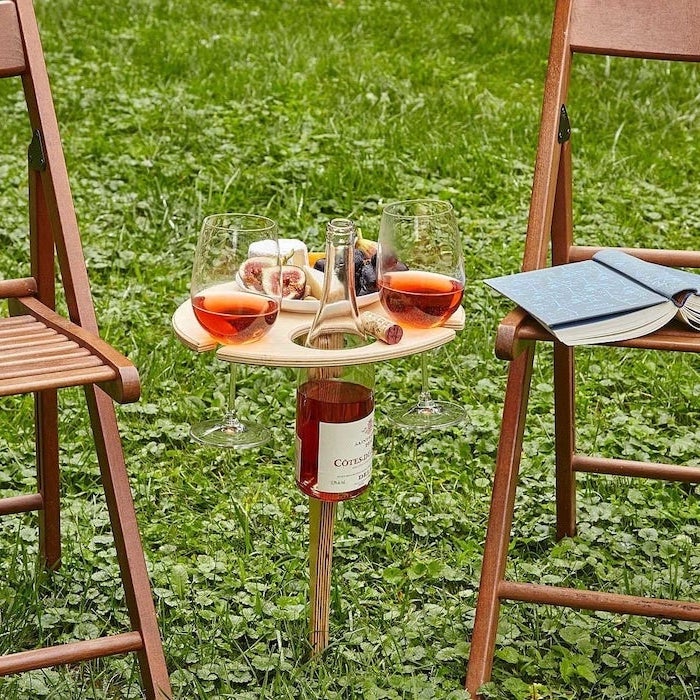 Best Christmas gifts for mom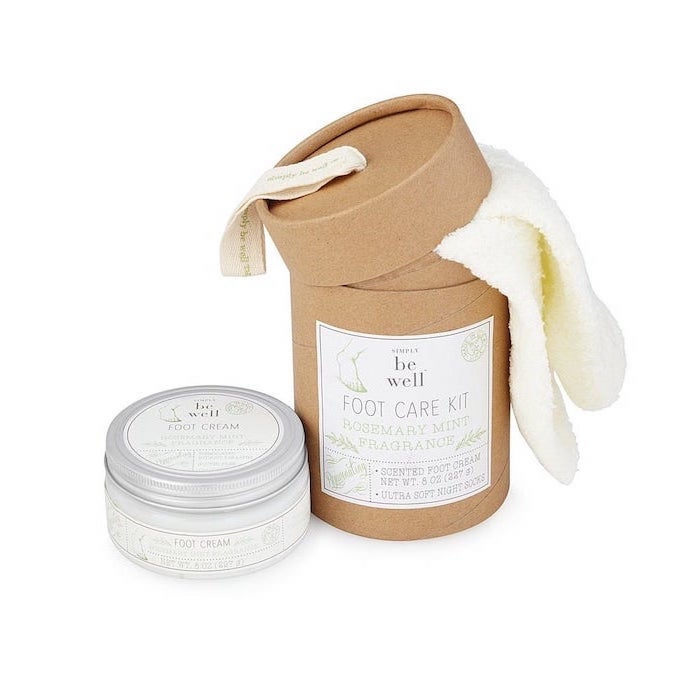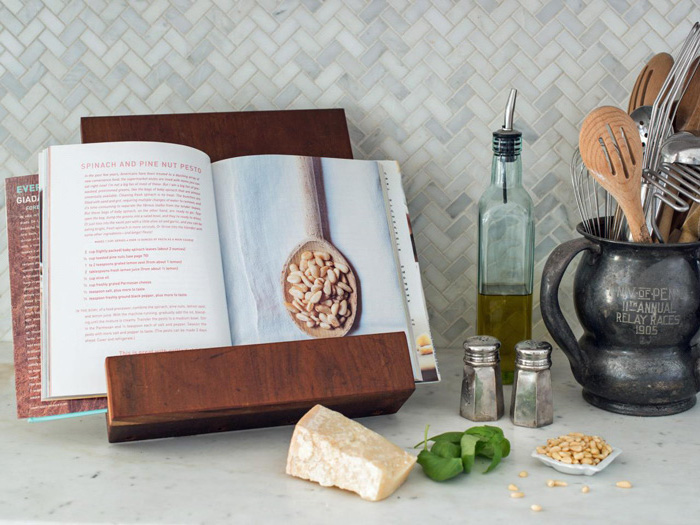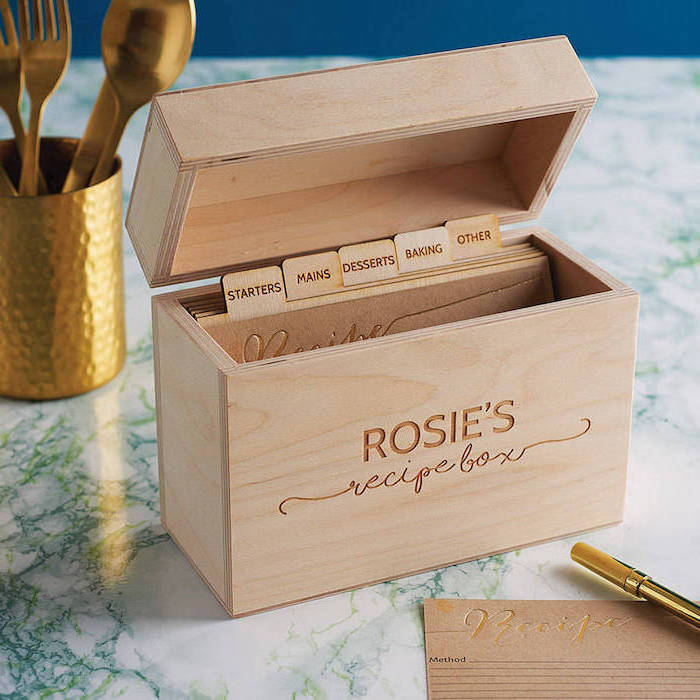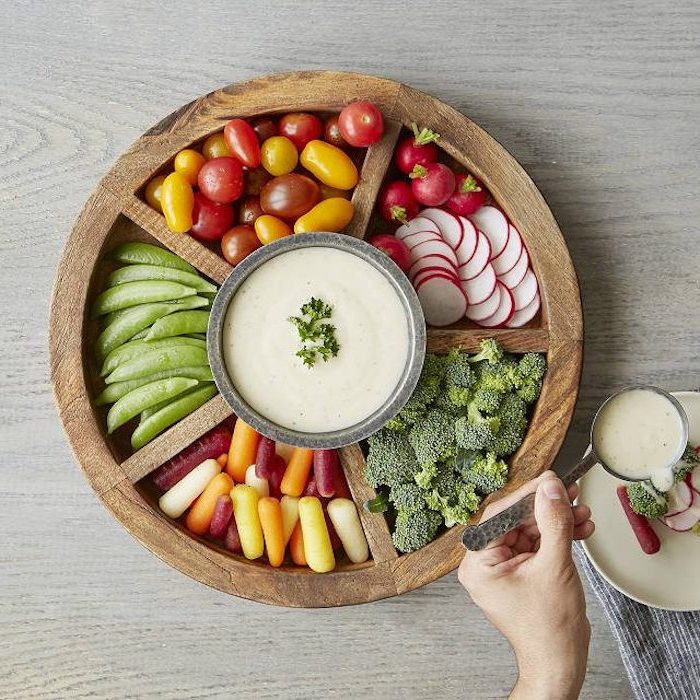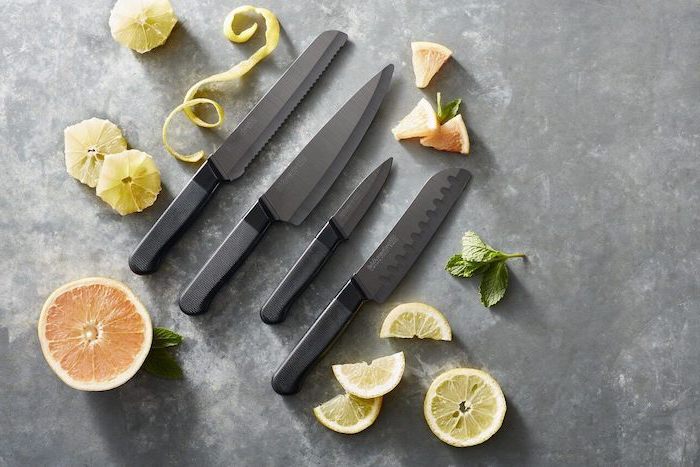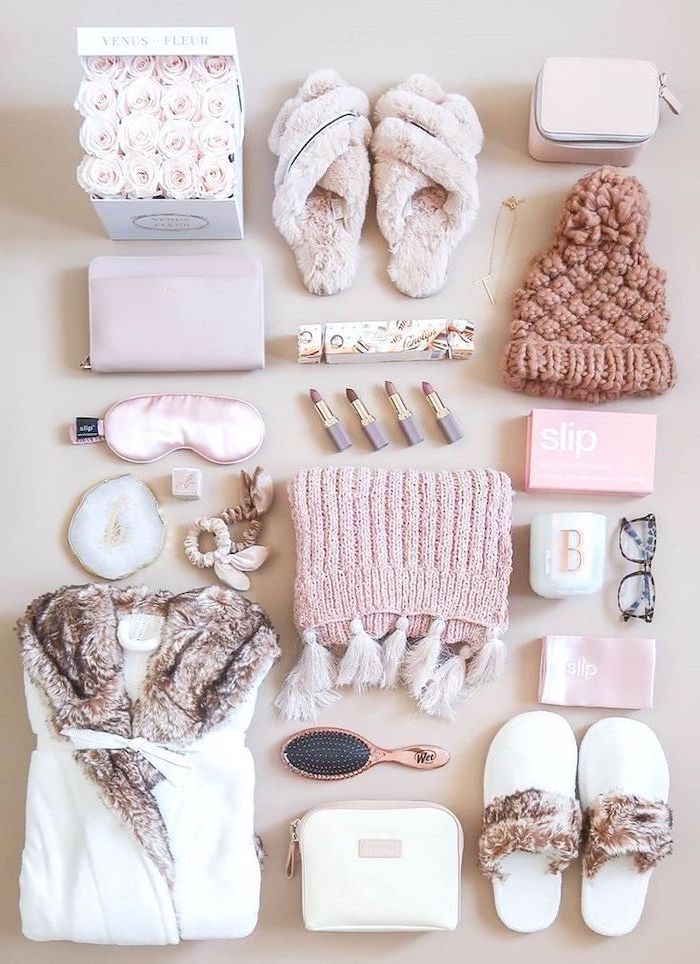 What to get mom for Christmas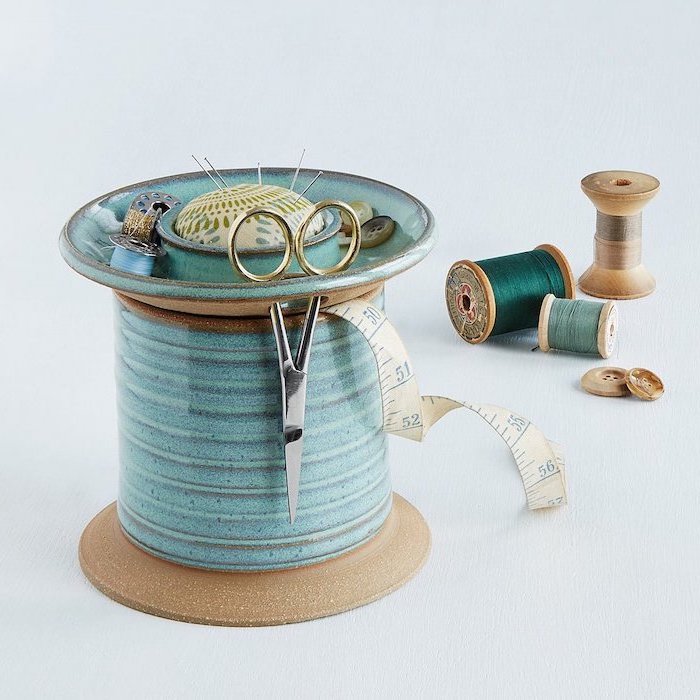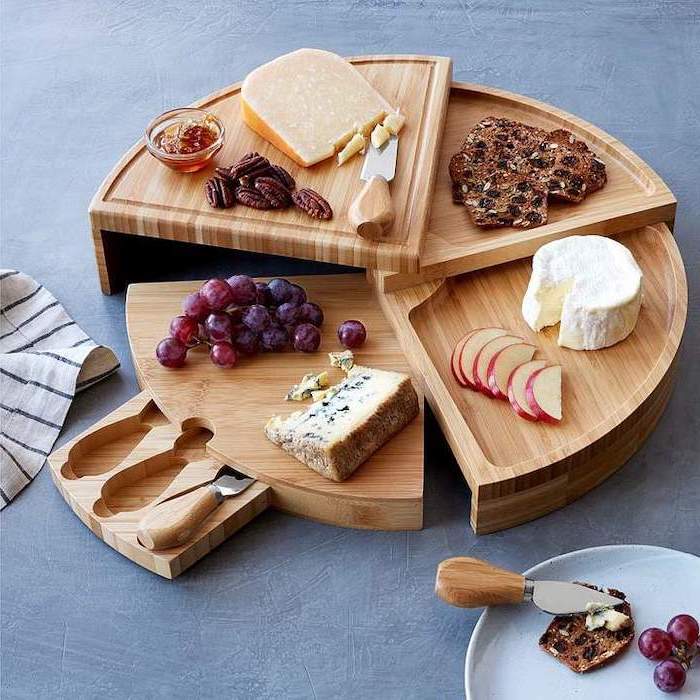 Personalised gifts for mom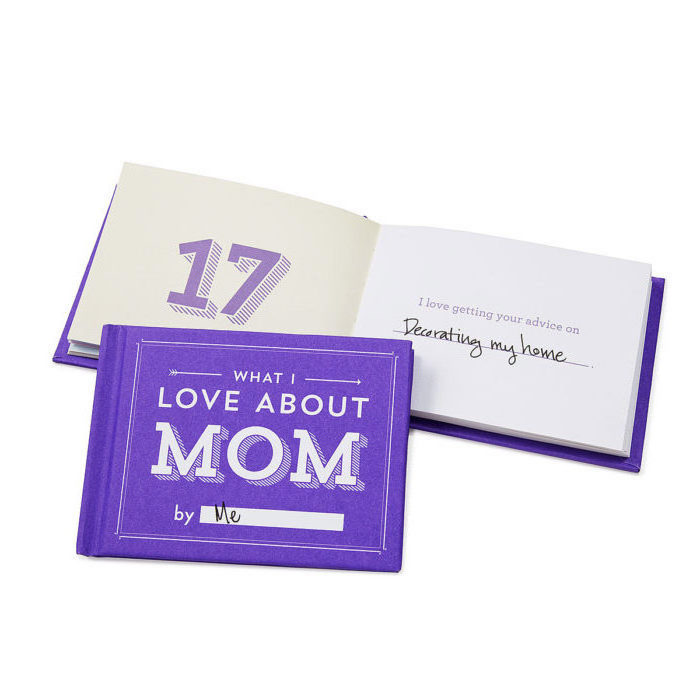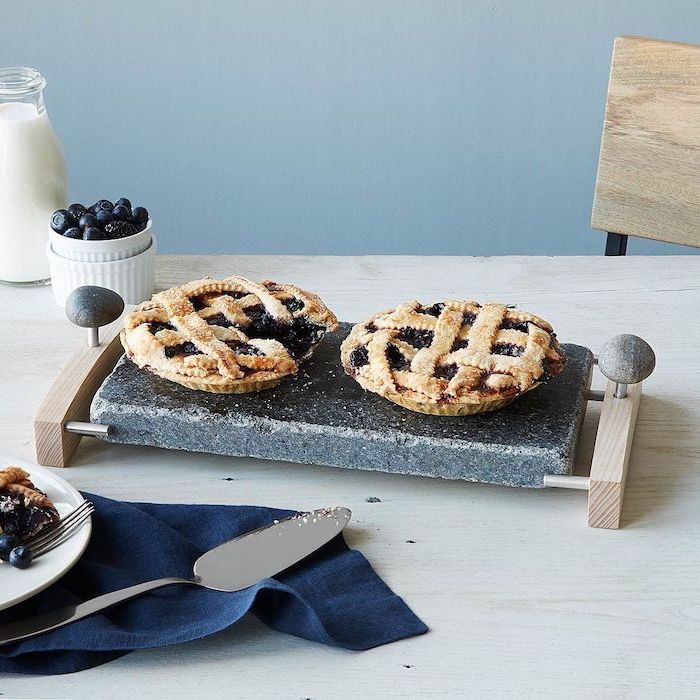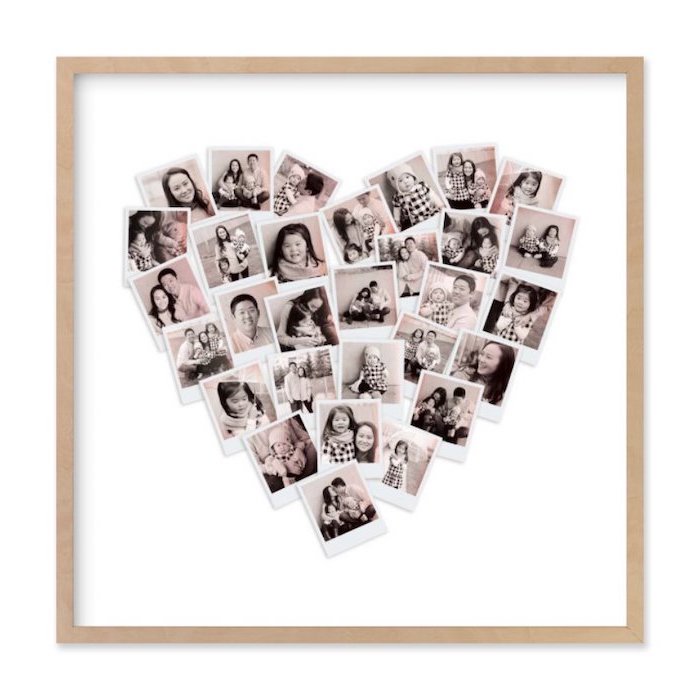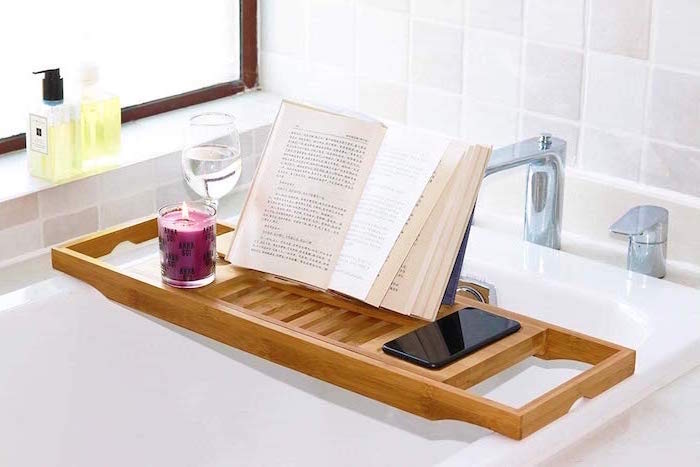 DIY gifts for mom