70+ creative ideas for Christmas gifts for boyfriend who has it all
Christmas is just around the corner and with it comes the craziness that is buying Christmas presents. Buying gifts, however, shouldn't be that stressful. That is why, we are here to help! In this article, we are going to focus specifically on Christmas gifts for boyfriend. We have compiled a list of some pretty creative gifts, as well as some DIY tutorials you can try. After all, nothing says "I love you" quite like spending time to create something special for your special someone. So, read on, check out our DIY tutorials and photo gallery of awesome gift ideas for the man who has everything!
Christmas gift ideas for boyfriend who has everything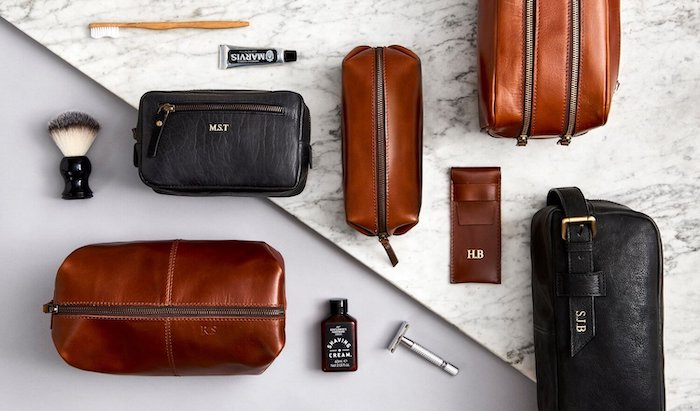 What to get your boyfriend for Christmas?
You have quite a few options. Especially with Black Friday just a week away, you can find so many great deals online. The first thing you need to do is consider his interests and hobbies. What does he like to do in his spare time? Is there something that he has always wanted to buy, but never got around to it? Is there something that could come in handy and you think he needs right now? It is up to you! You can either go practical and get something like cozy socks, robe, mittens, scarf, gloves, etc., or you can get a bit more creative. If, for example, your boyfriend has very particular hobbies, get him something that would serve these hobbies. If, on the other hand, you want to surprise him with something, which can be more of a special moment, rather than a material thing, then, once again, you have lots of options. What's more, he'll get to share his gift with you! Wine tasting evening, dinner at a fancy restaurant, a couple's massage, the options are endless. Figure out what he's going to enjoy the most and it'll make your decision way easier.
Practical gifts are always a great option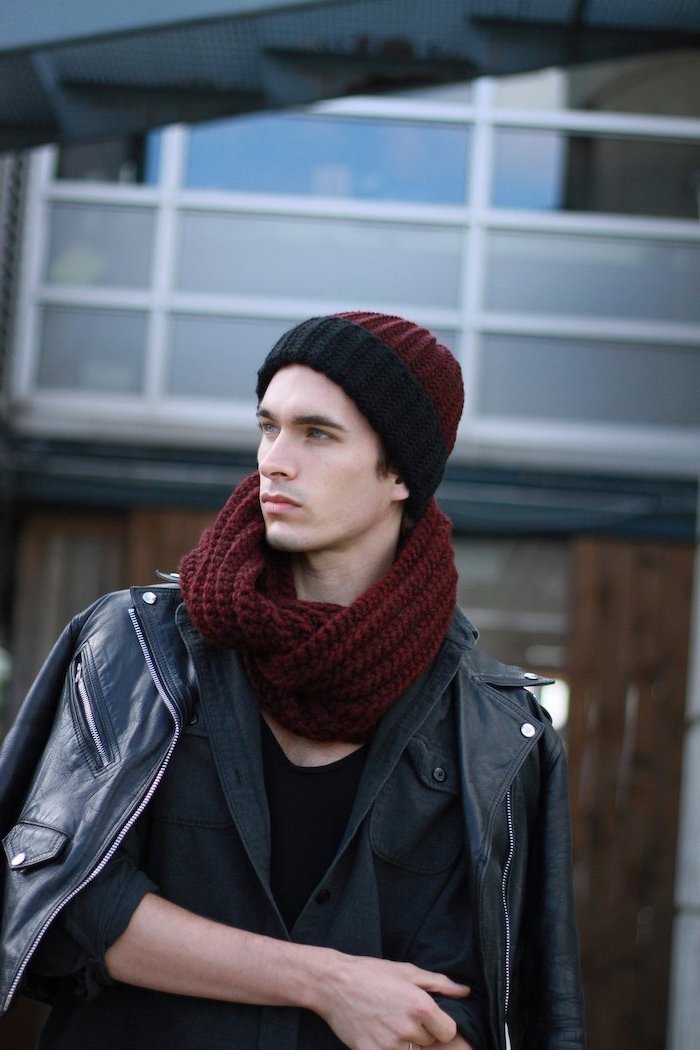 Your boyfriend loves comic-book movies? Well, then here's the perfect gift for him – Infinity Gauntlet mug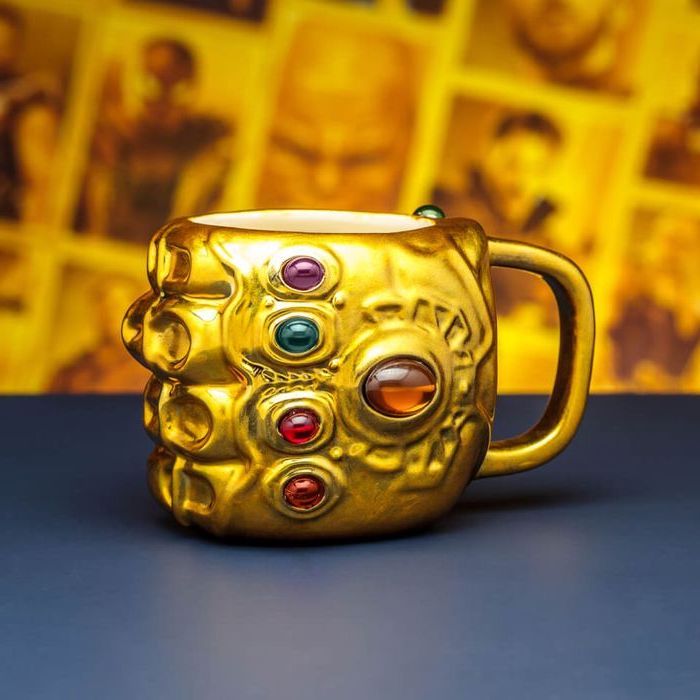 DIY Christmas gifts for boyfriend – Bay rum aftershave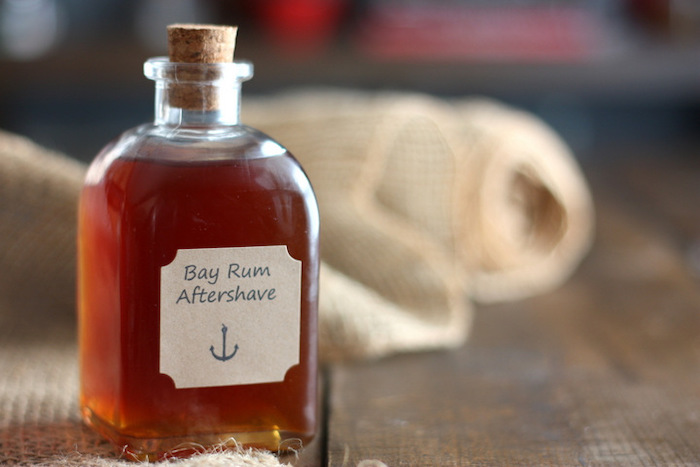 DIY Christmas gifts for boyfriend – Bay rum aftershave
Ingredients:
8 oz. Jamaican spiced rum
8 oz. vodka or witch hazel
20-40 drops of bay west indies essential oil
1 stick of cinnamon
1/4 tsp allspice
3 dried cloves
zest of one orange
1/4 tsp whole black peppercorns
Instructions:
Put the orange zest in a jar and pour the vodka and rum on top. Then, add the essential oil, allspice, cinnamon, cloves and peppercorns. Shake until mixed well and place in a dark cabinet for four weeks. Shake every few days the first week then occasionally after that.
Pour it into a small bottle and print out the label.
Easy and simple DIY gift he will definitely appreciate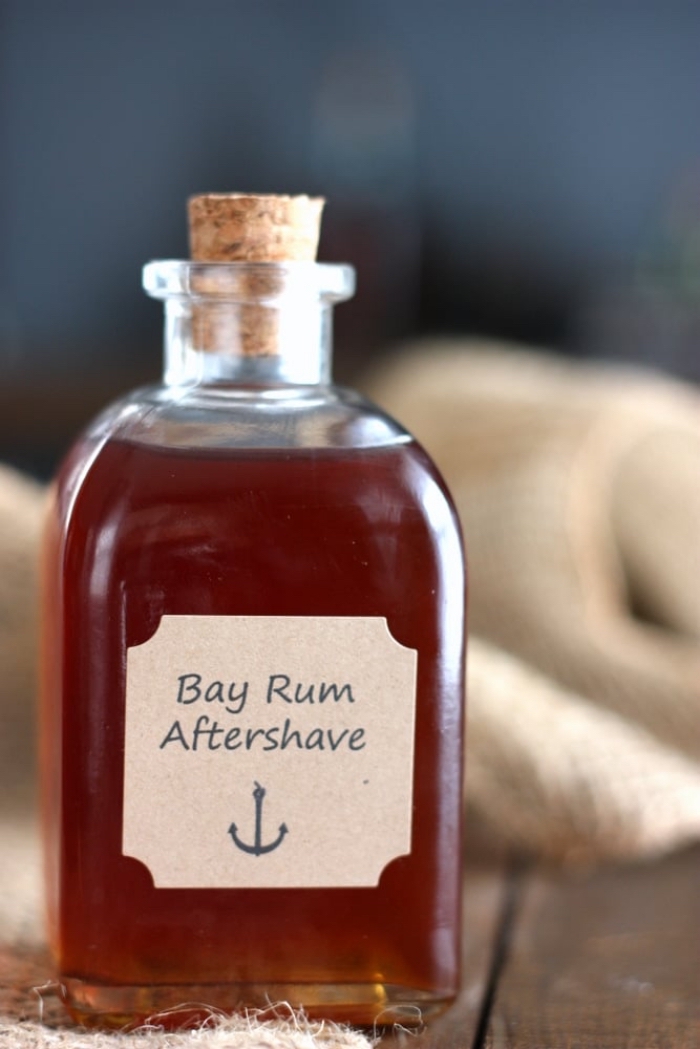 Beer caddy for the real beer lover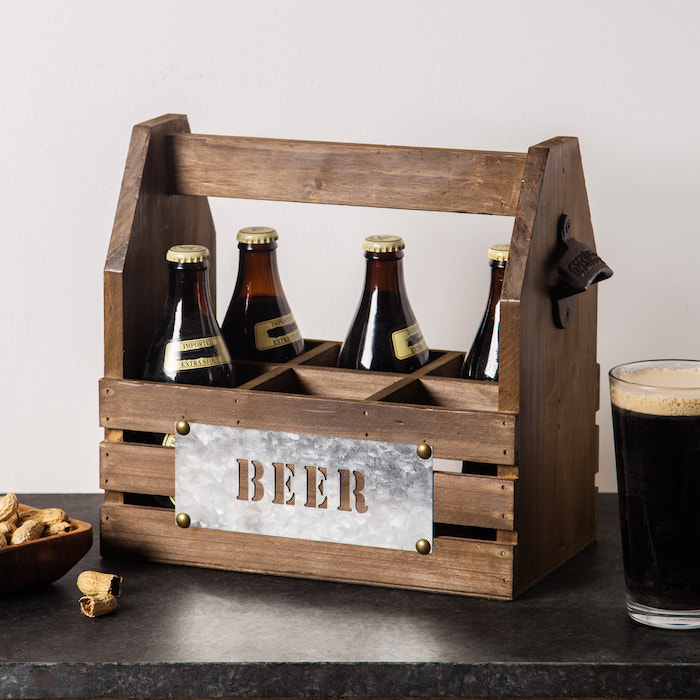 DIY camera strap for the photography lover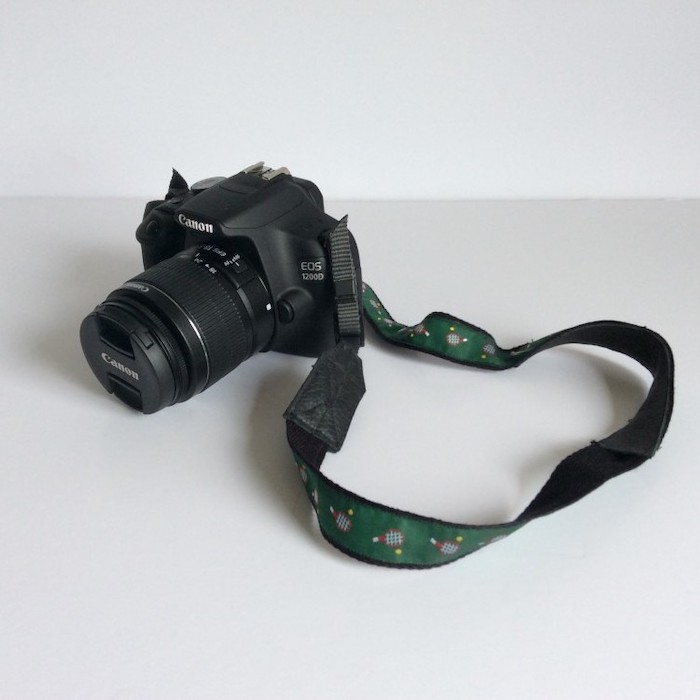 DIY camera strap
Tools:
80cm strong wide strap
50cm strong narrow strap
80cm decorative ribbon
1 long piece of leather, 15cm x 3cm
4 small rectangles of leather 2cm x 3cm
matching thread
small bulldog clips
2 sets of adjuster buckles
Instructions:
Using bulldog clips to join the strong white strap and decorative ribbon. Then sew them together using a small zig-zag stitch.
Cut the long piece of leather to the same width as the wide strap. Saw the leather on the inside side of the strap.
Cut the narrow strap into two 25cm pieces.
Place the narrow straps onto the ends of the main strap. Then, sandwich them between the small rectangles, which should be on each end. Sew through all of the layers securely, even doing a cross between the rectangles. Do the same with both ends.
Thread the smaller straps through the adjuster buckles and attach them to the camera.
Voila! – personalised camera strap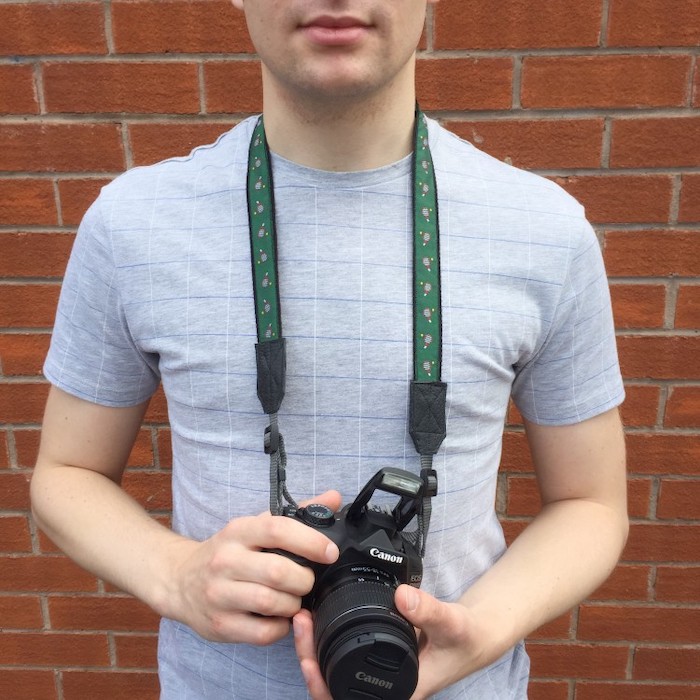 A nice watch is always a great idea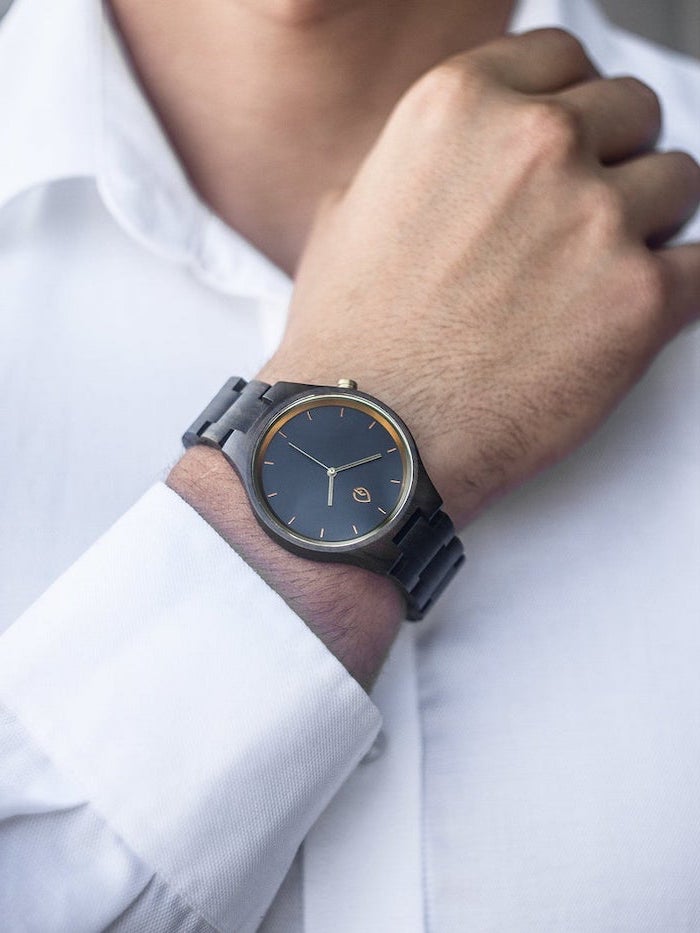 DIY crochet bracelets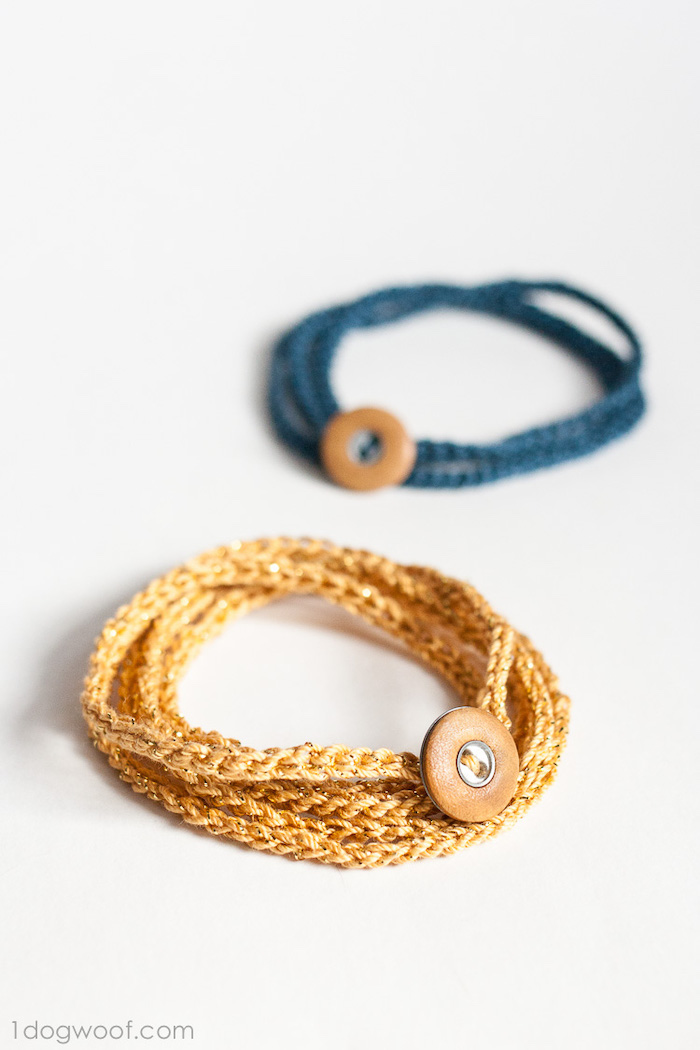 Christmas gifts for boyfriend – crochet bracelet
Tools:
crochet yarn
crochet hook
button
scissors
Instructions:
Chain as many chains as needed to wrap around your wrist as many times as you want.
Then, add an extra chain stitch, which will serve as the loop.
Chain one more beyond the extra large chain stitch.
Add a slip stitch into the second chain from the hook.
Work a slip stitch into every chain across.
Grab the beginning and ending tails to attach a button.
Tie 2 knots to secure the button, cut off the ends and glue to secure.
Easy gift for your special someone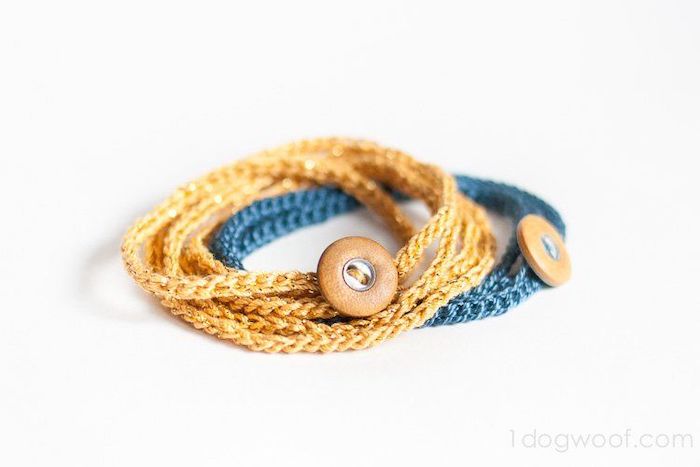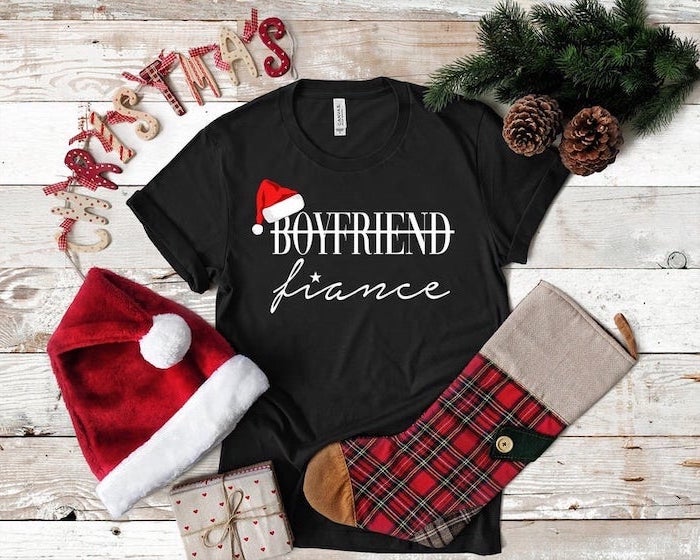 12 months of pre-planned date nights DIY tutorial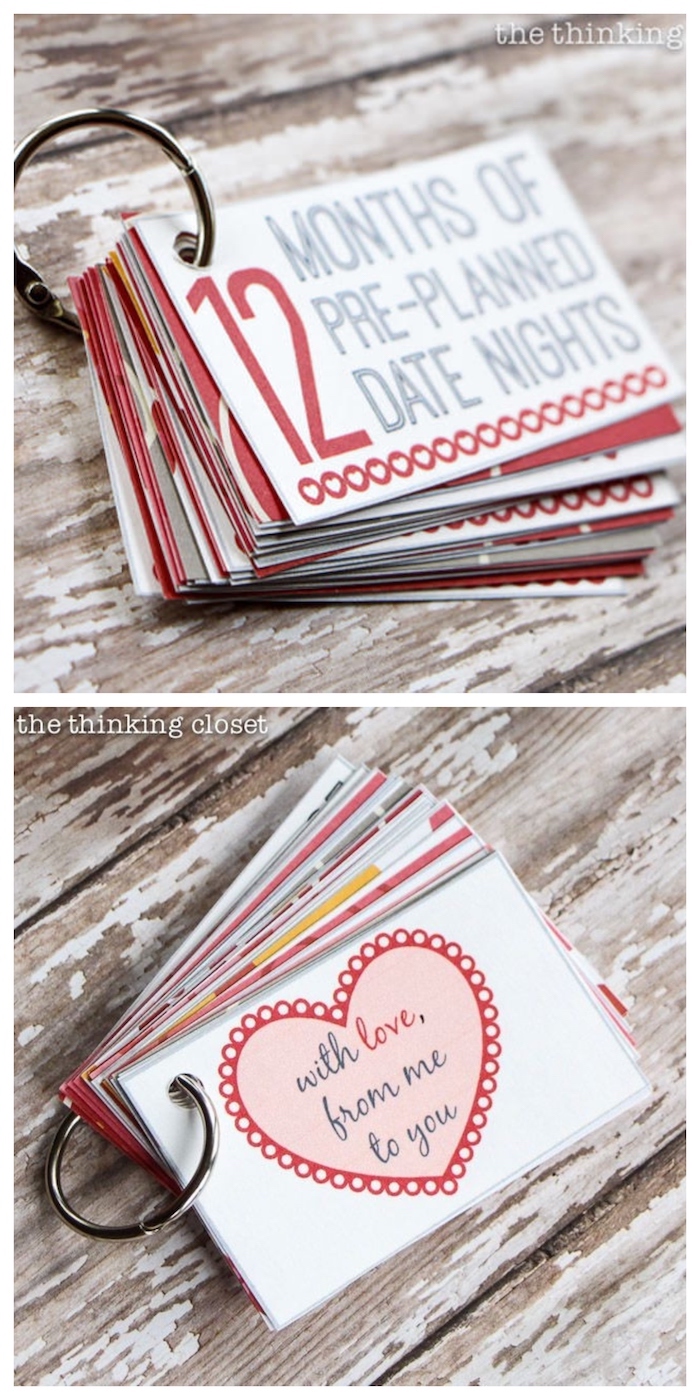 DIY date night cards
Tools:
assorted divider pages
2 sheets of white card stock
scissors
pen
hole punch
binder ring
Instructions:
Use a photo editing program or site to create your cards and print them out on the card stock.
Cut out your cards.
Arrange the cards for each month and add some divider pages for filler.
Hole punch the corners of each card and attach them together with the binder ring.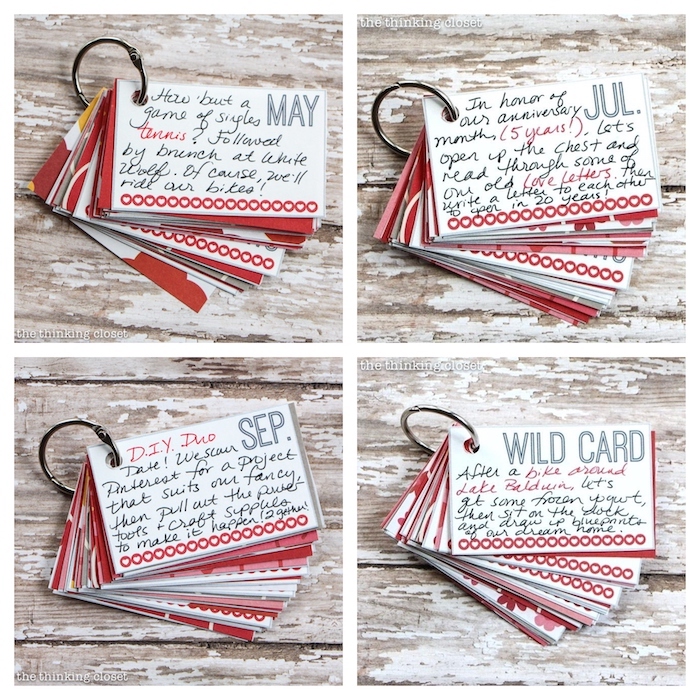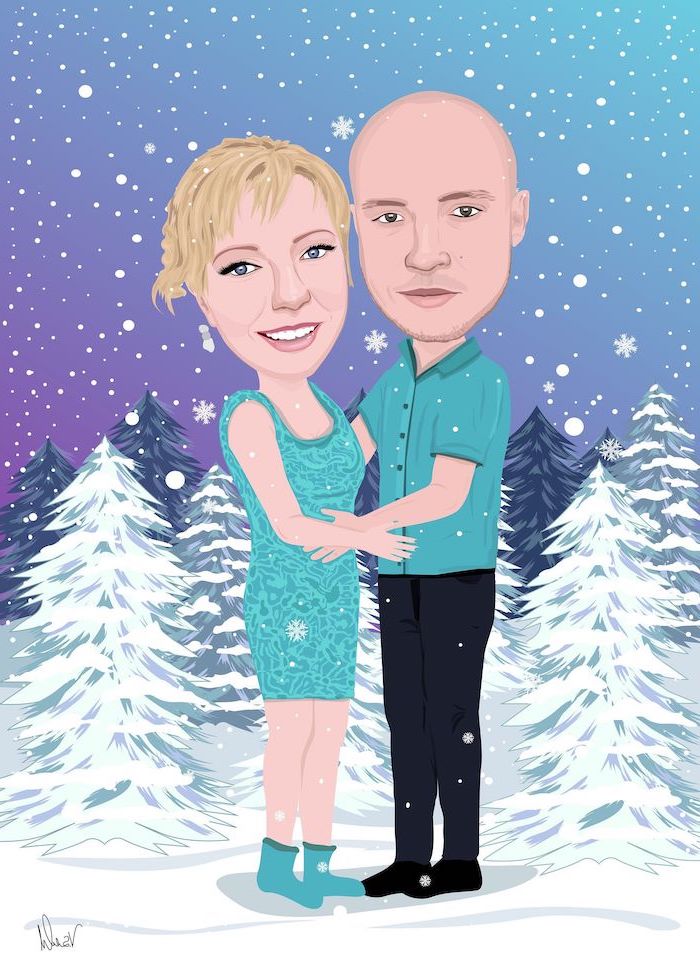 DIY flip book, filled with kisses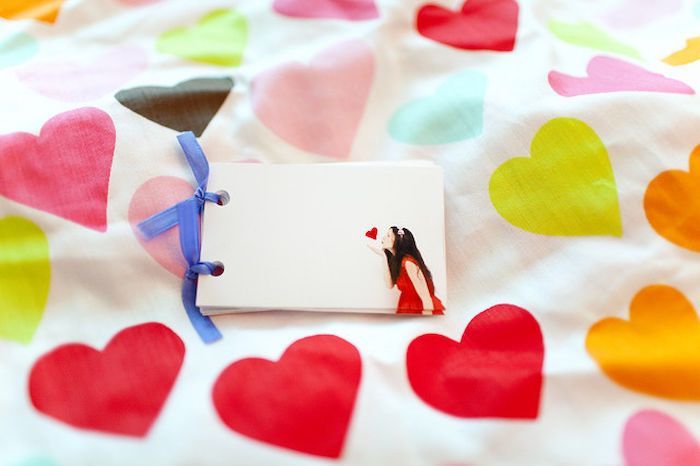 Romantic Christmas gifts for boyfriend
Tools:
picture of yourself blowing a kiss, printed multiple times
red marker
hole punch
ribbon
Instructions:
Start by drawing one heart on the first picture, two on the second and so on.
Punch two holes on the end and tie them with the ribbon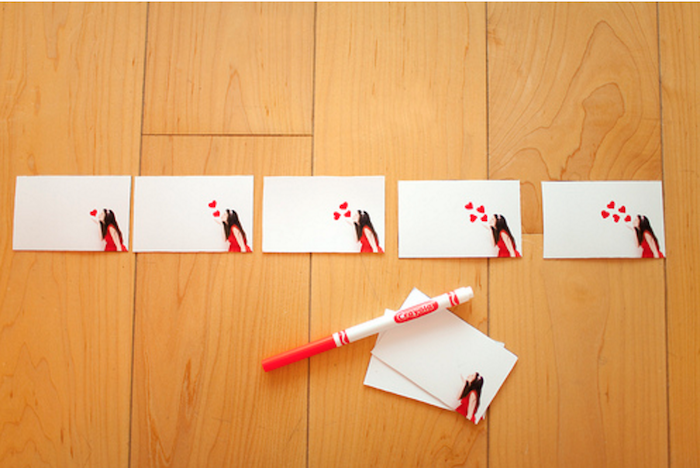 For the real Star Wars fan – decanter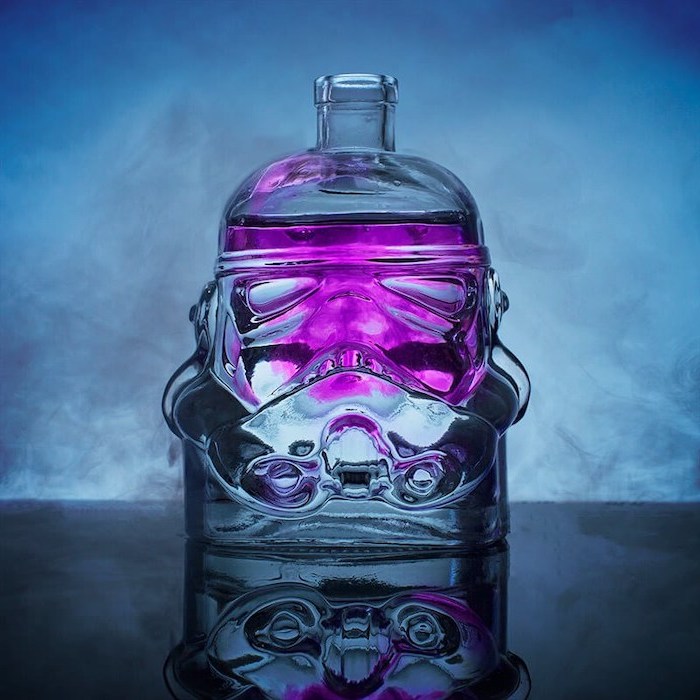 And whiskey glasses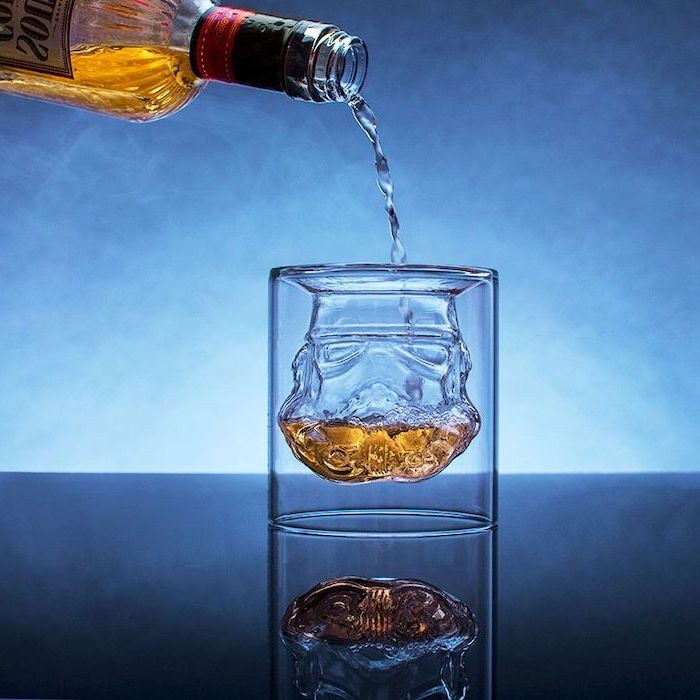 DIY leather wallet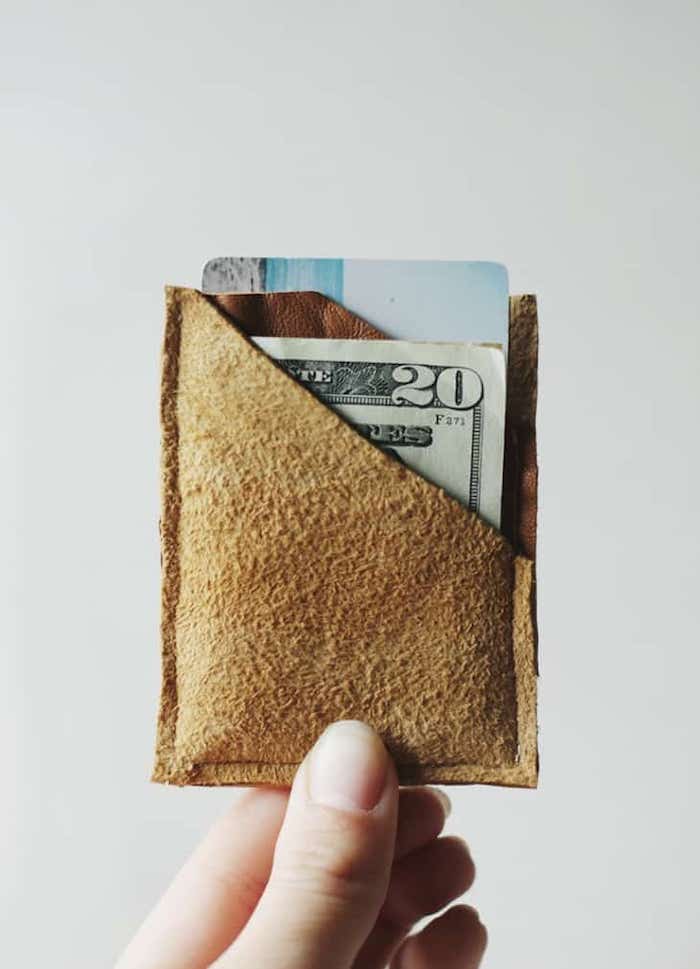 DIY wallet
Tools:
leather
scissors
sewing machine
Instructions:
Cut out three 3 1/2″ x 2 5/8″ inch pieces of leather.
The first and third pieces' back should face up and the second piece's front should face up.
Cut the first and second pieces at an angle, cutting more from the first one and stitch the sides and the bottom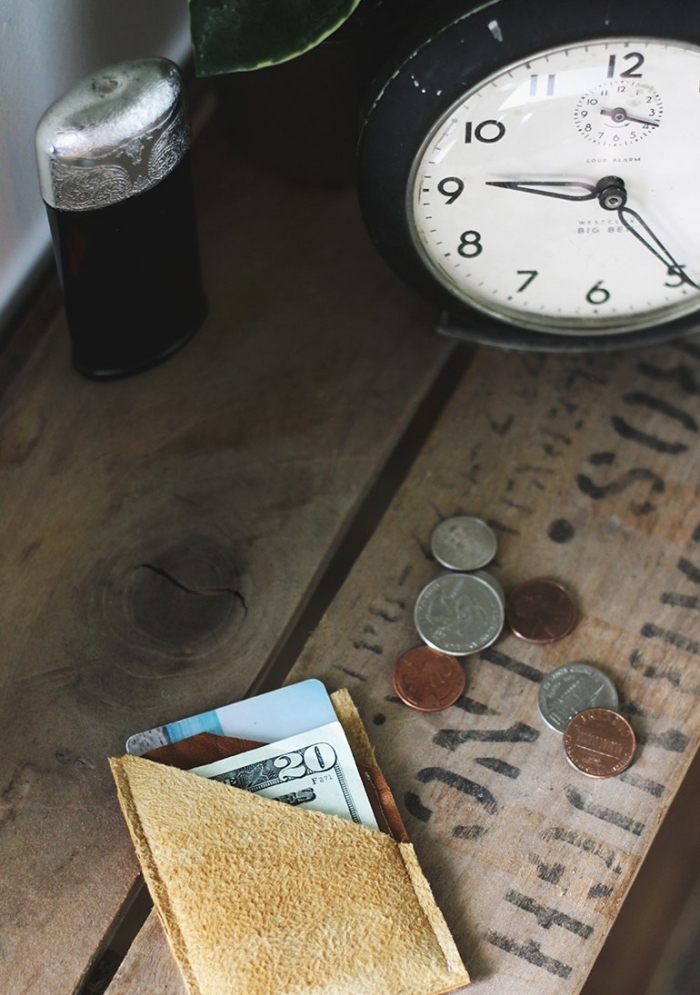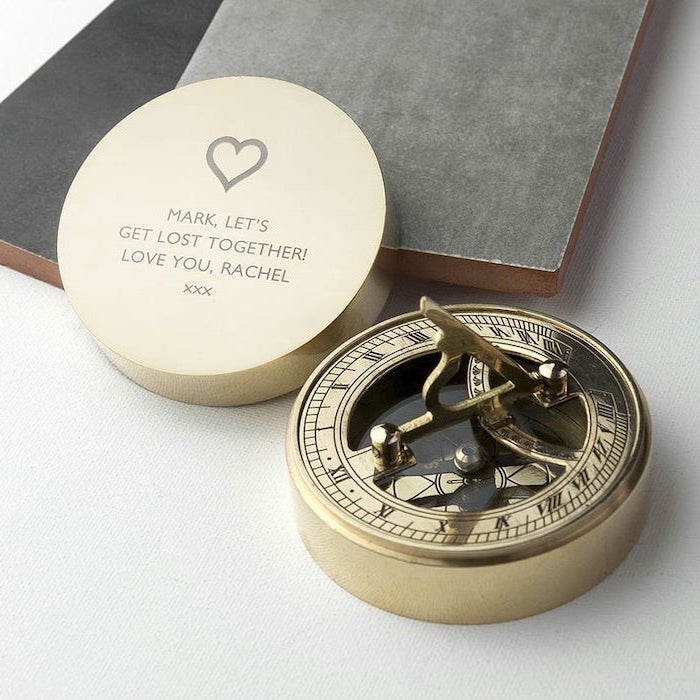 DIY watch holder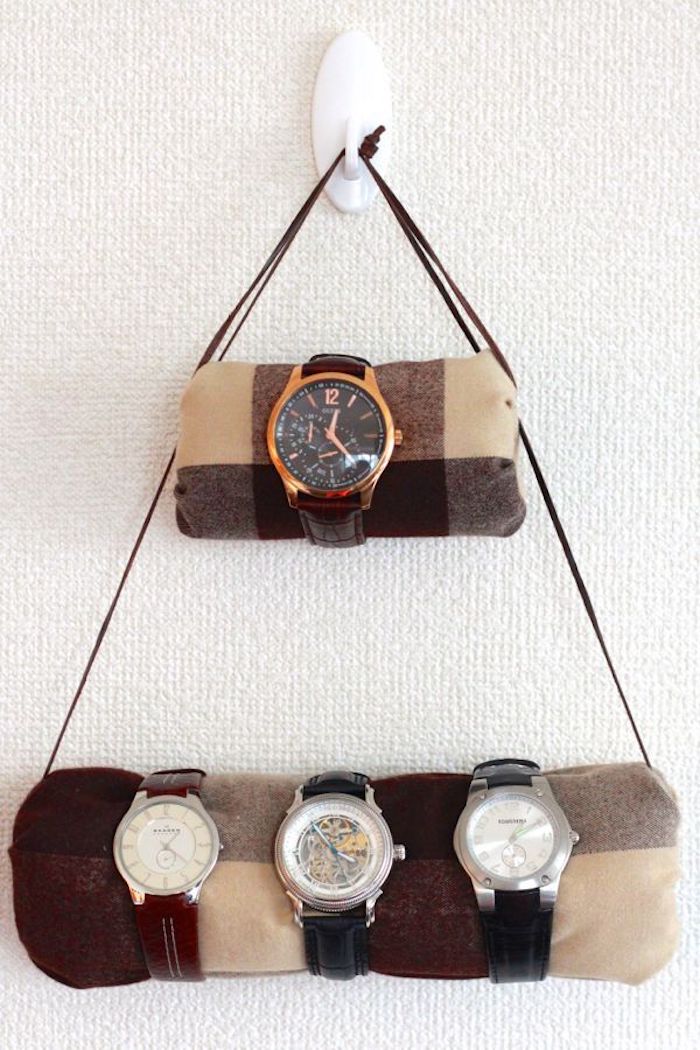 Stylish DIY watch holder
Tools:
empty toilet paper roll and paper towel roll
batting
fabric
hot glue gun
leather cord
scissors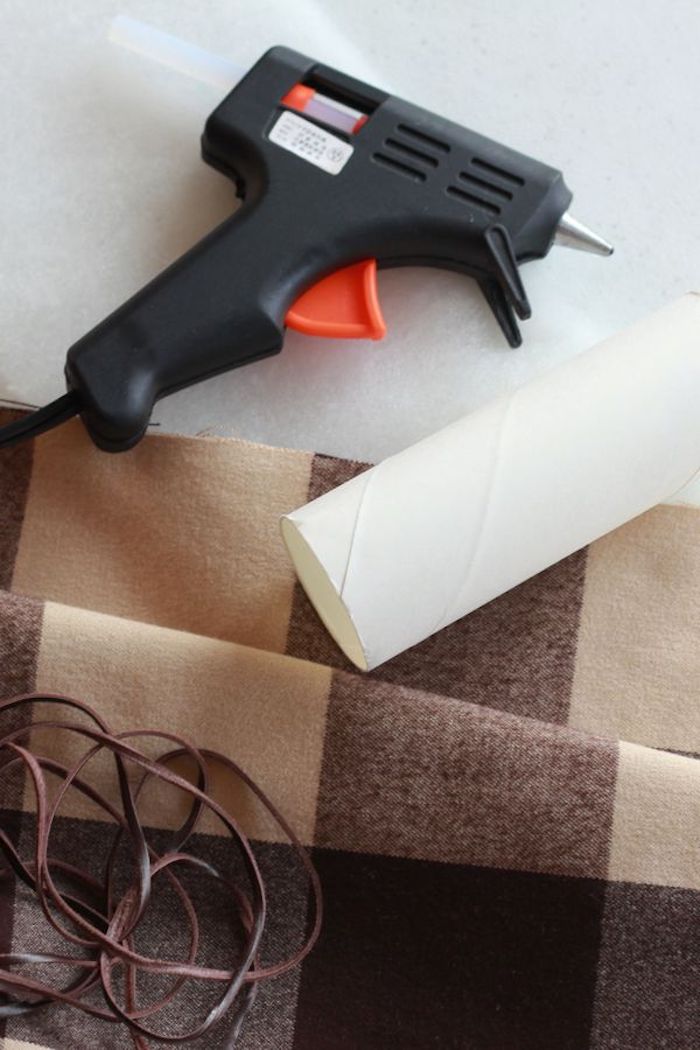 Instructions:
Cut the batting to the same width as the roll. Roll the batting around the tube 2-3 times and attach them together.
Roll the fabric around the tube and batting, leaving a bit to fold over the sides. Attach with glue.
Thread the cord through the tube and tied the ends with a bow. Attach the cord with glue on both sides of the tube so as not to move.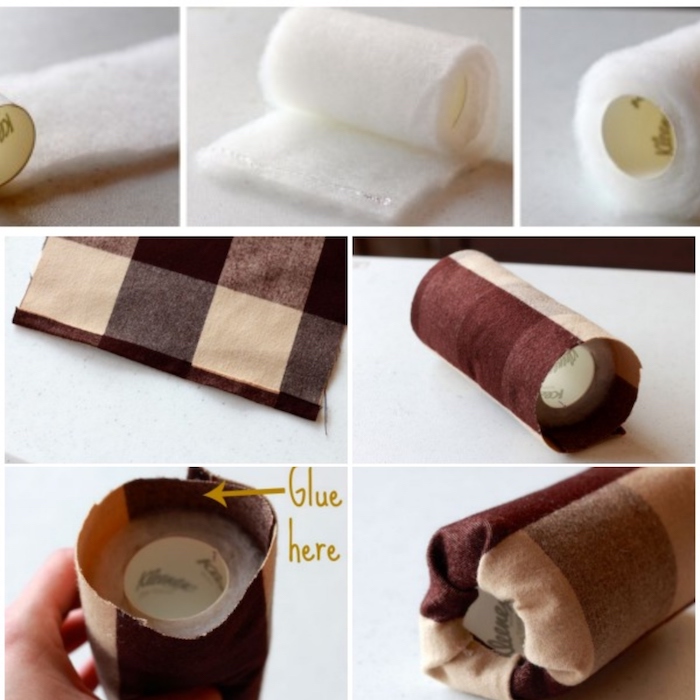 Sometimes he just might need a little reminder that you are a real gift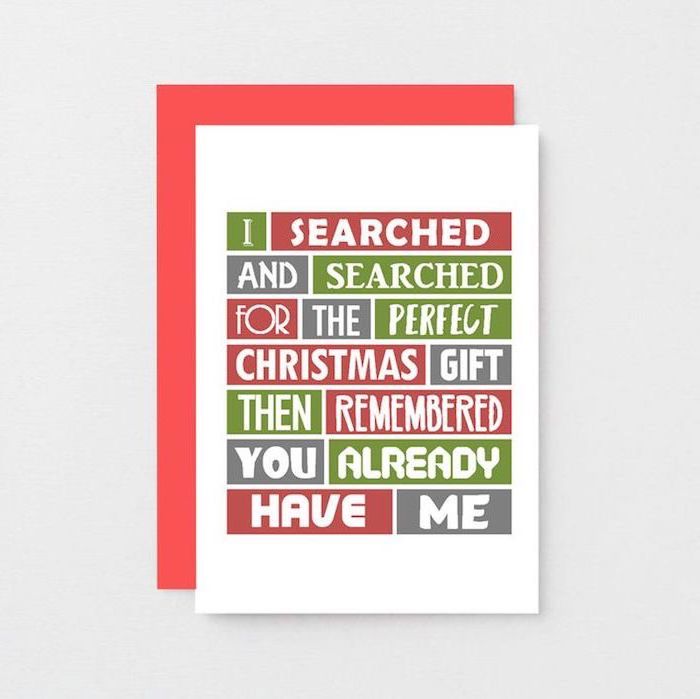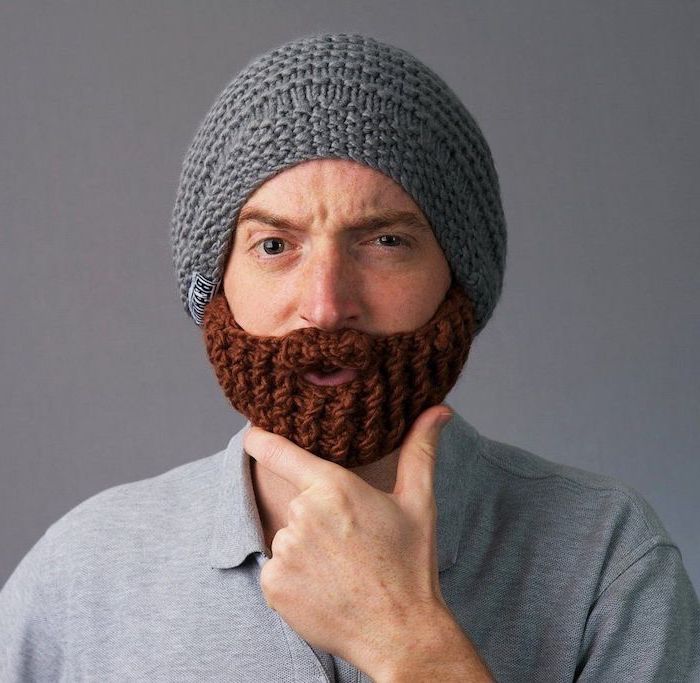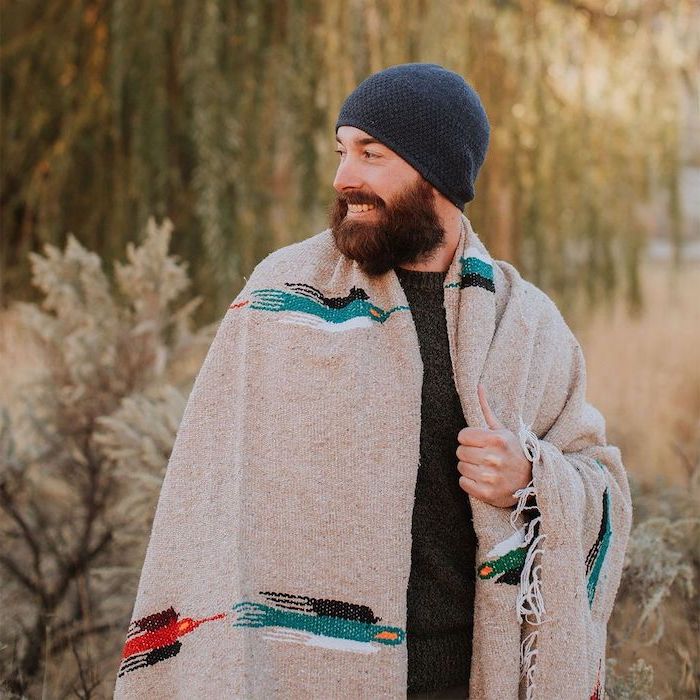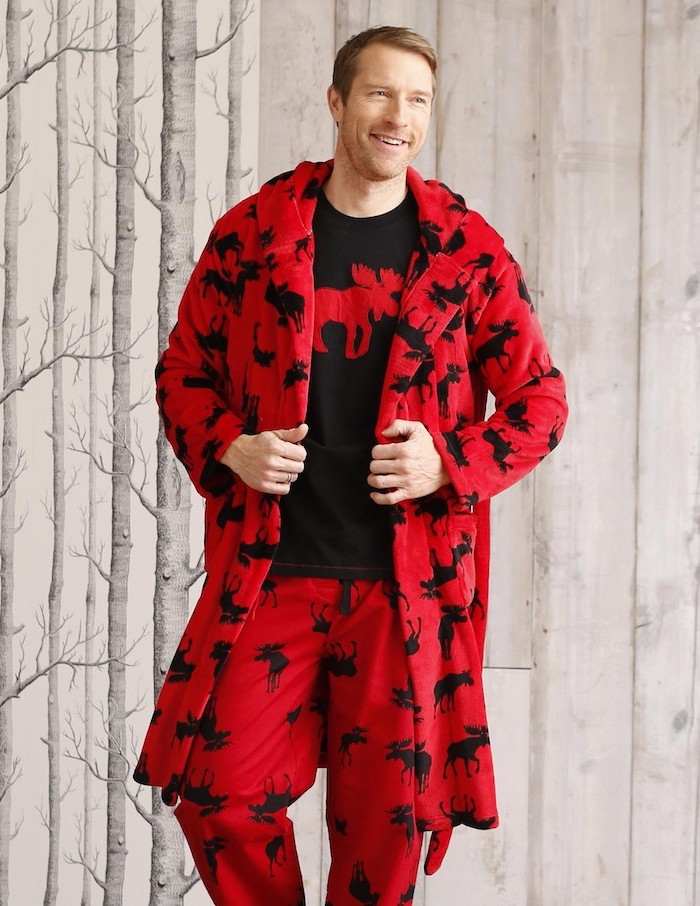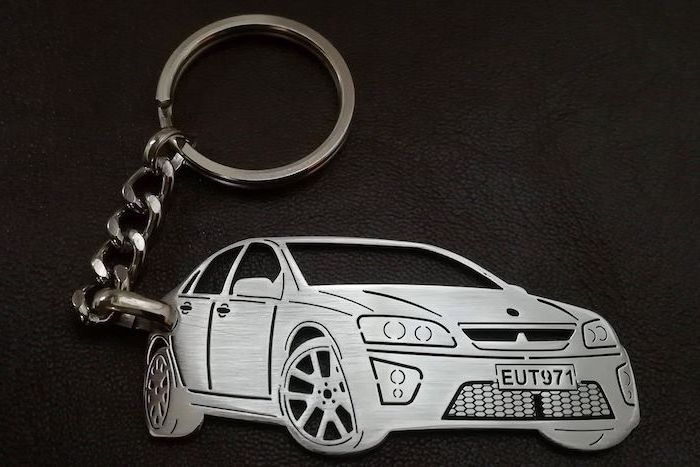 Personalised gifts are very popular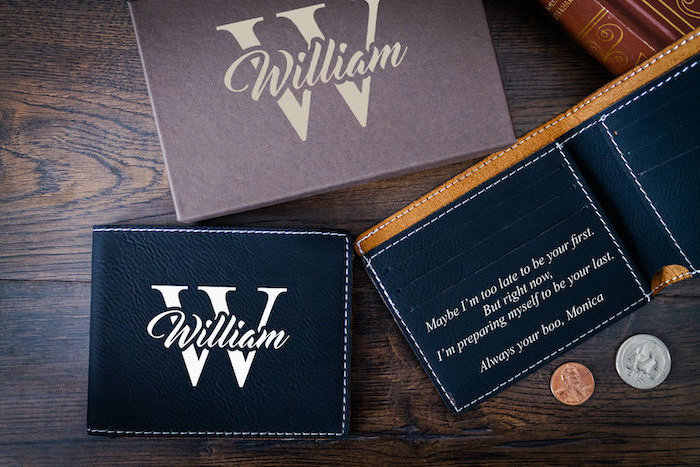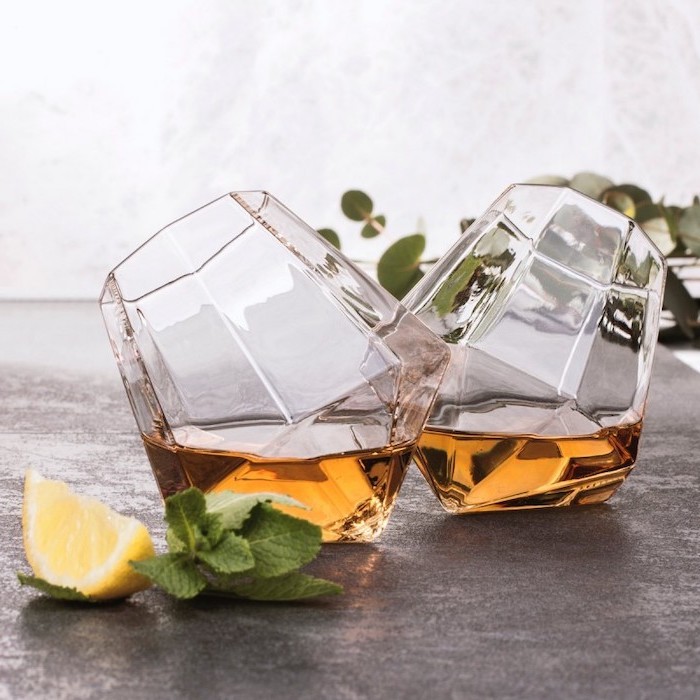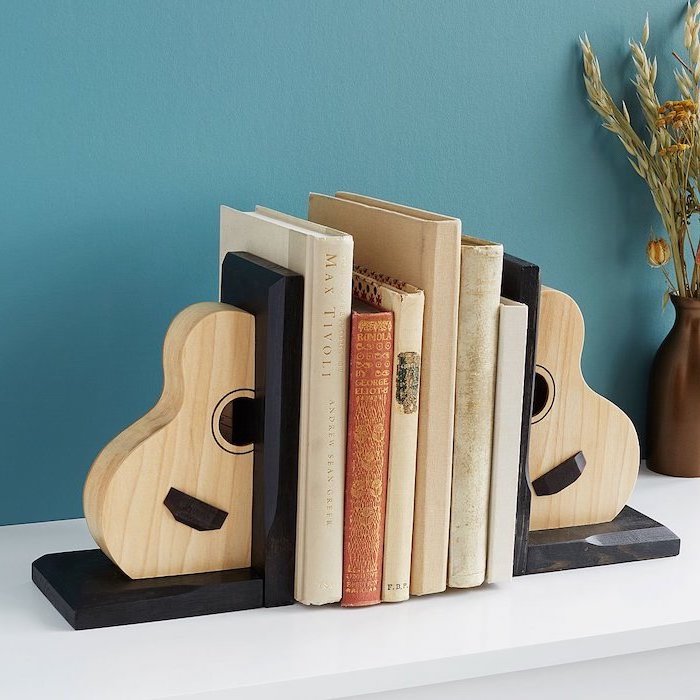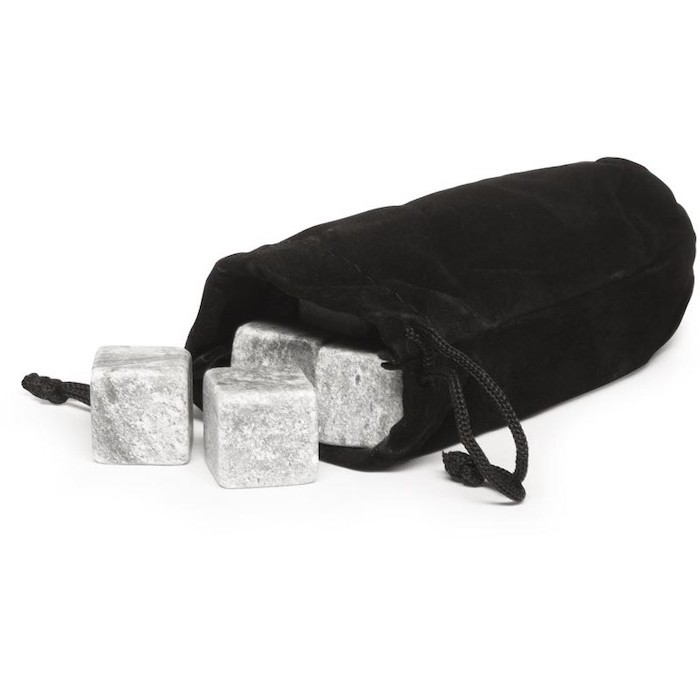 Stay classy!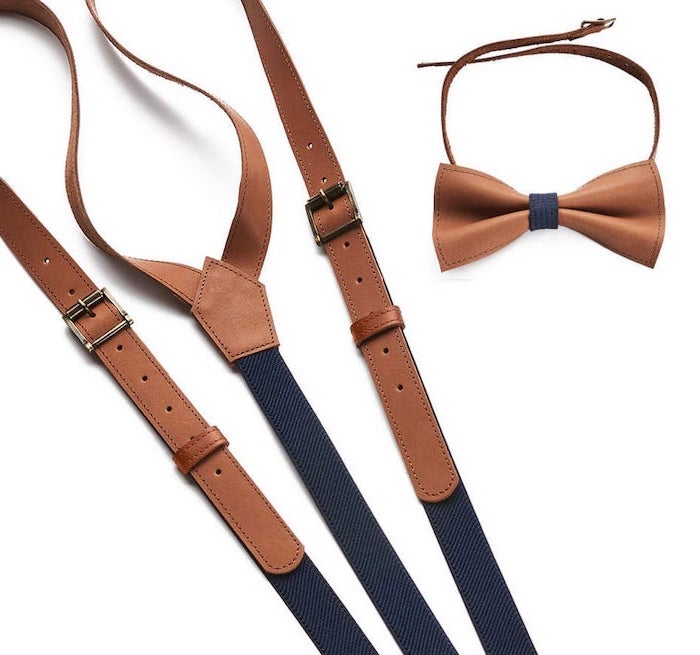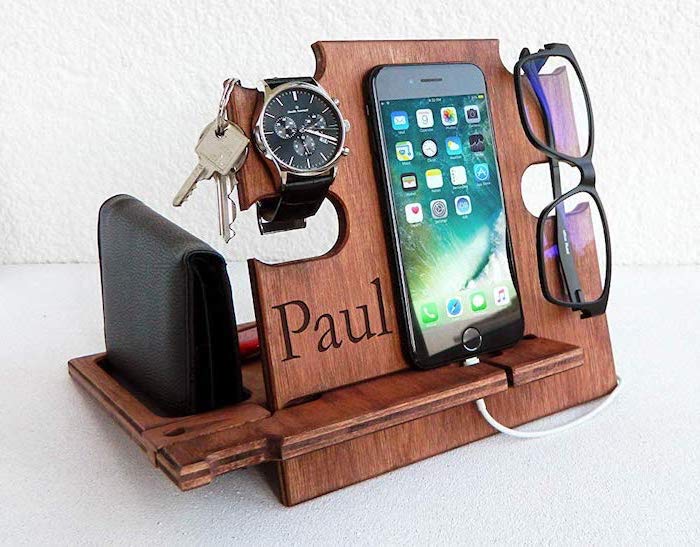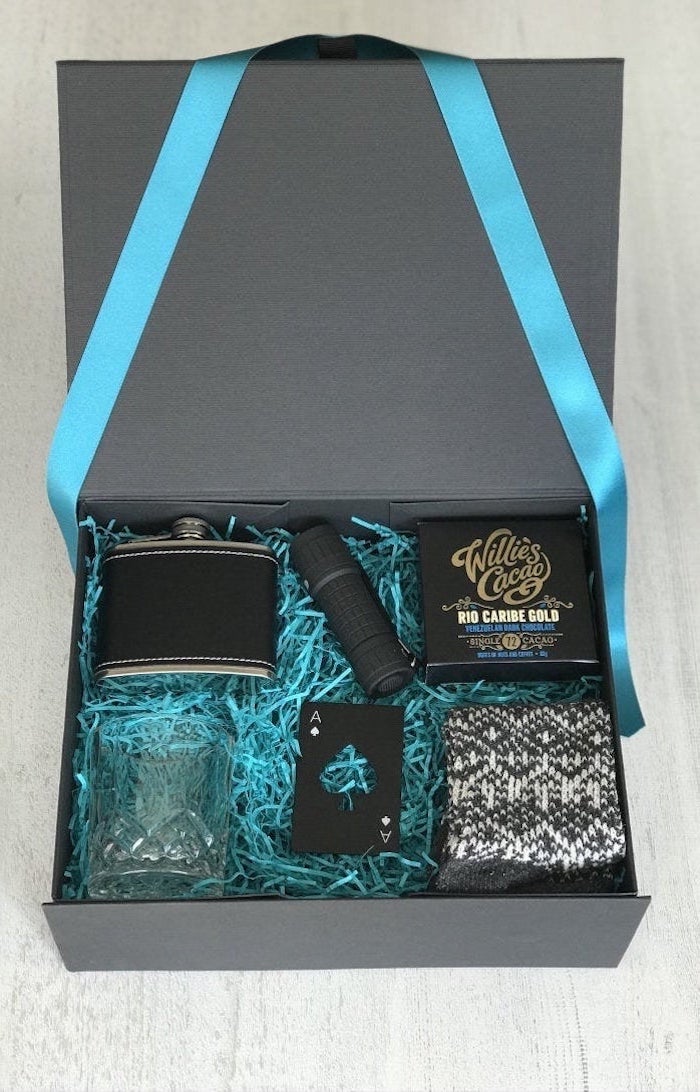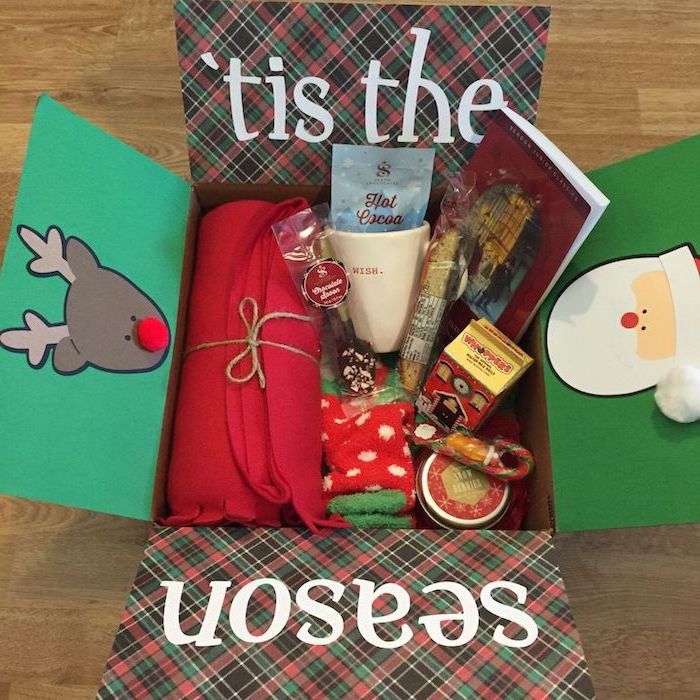 Gift ideas for men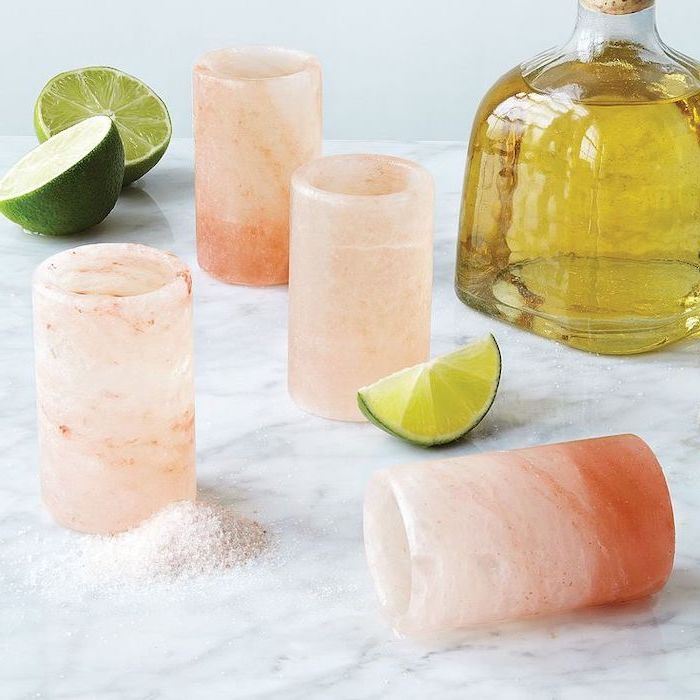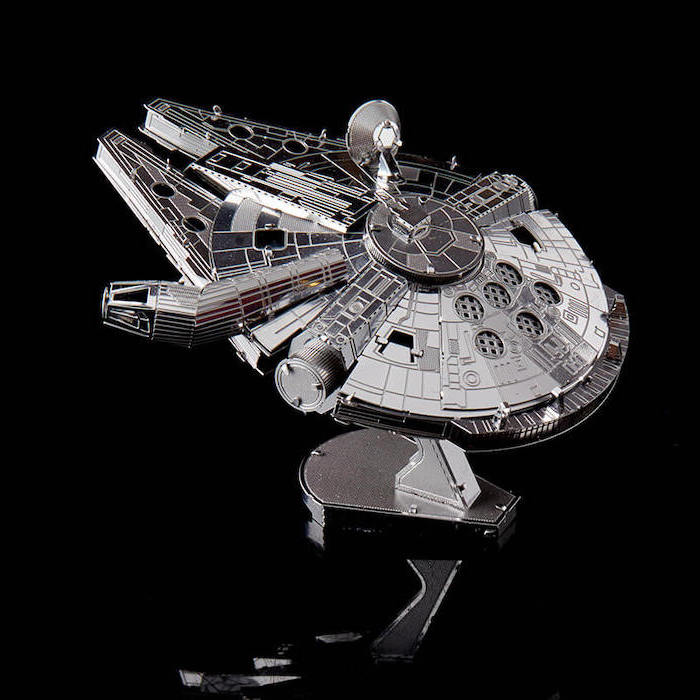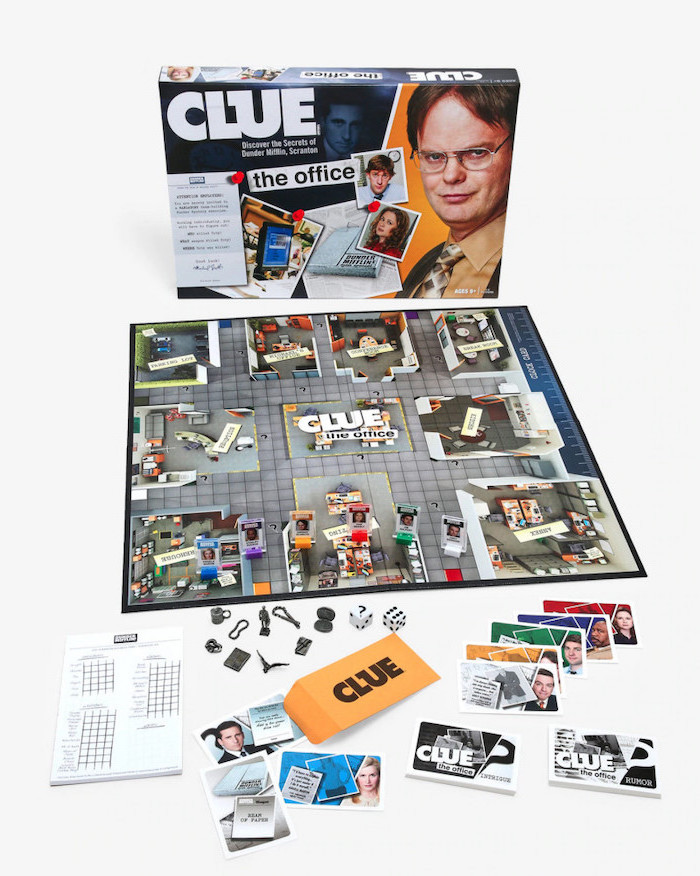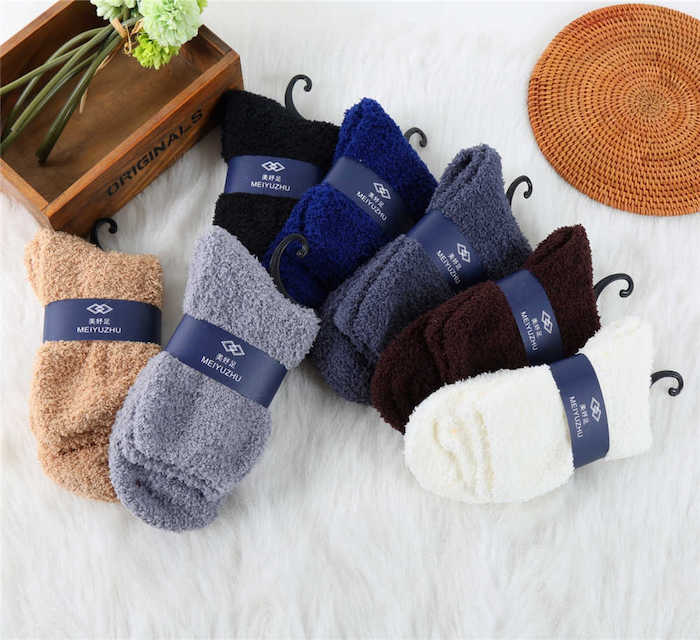 Gifts for boyfriend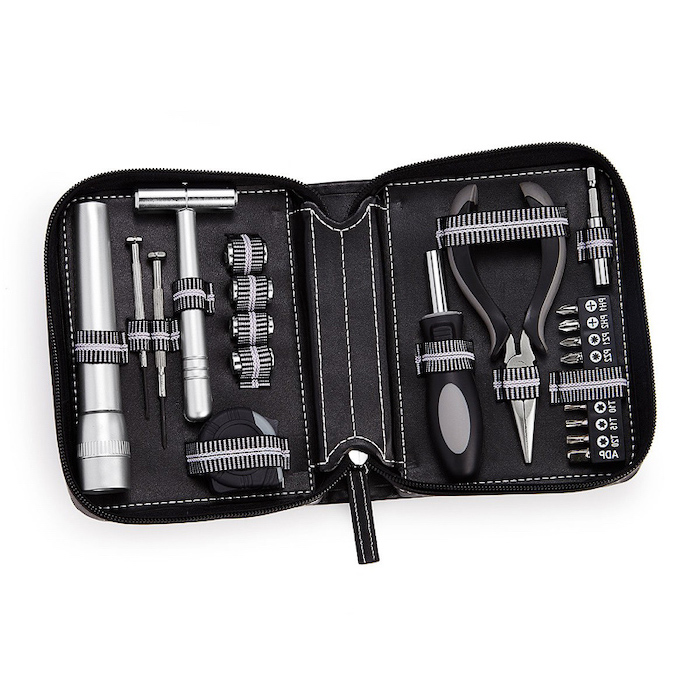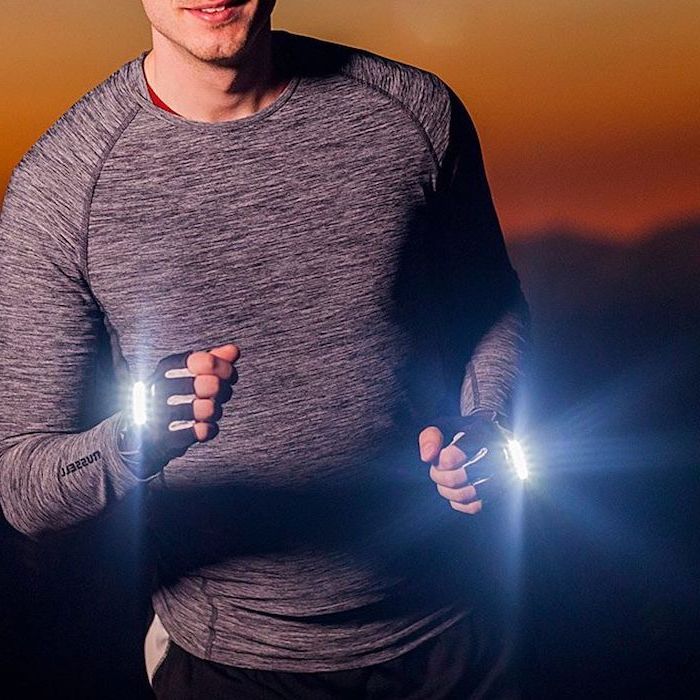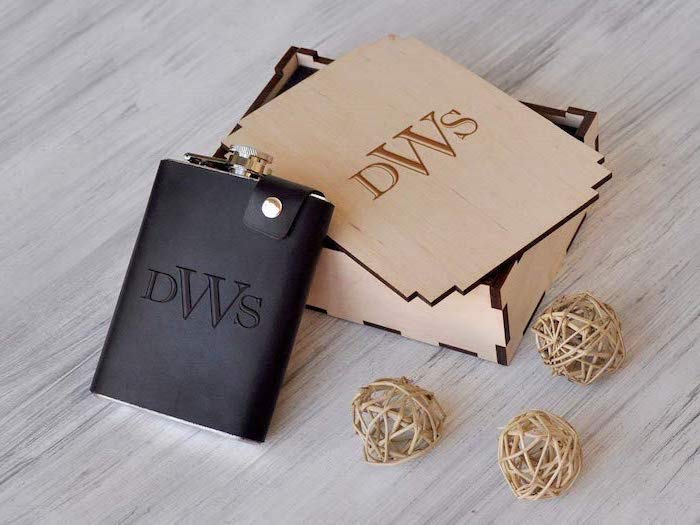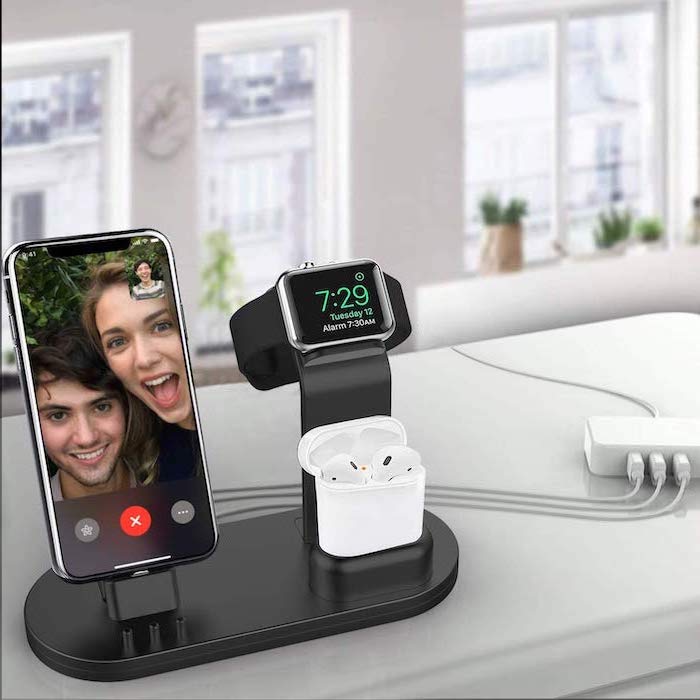 Christmas gifts for men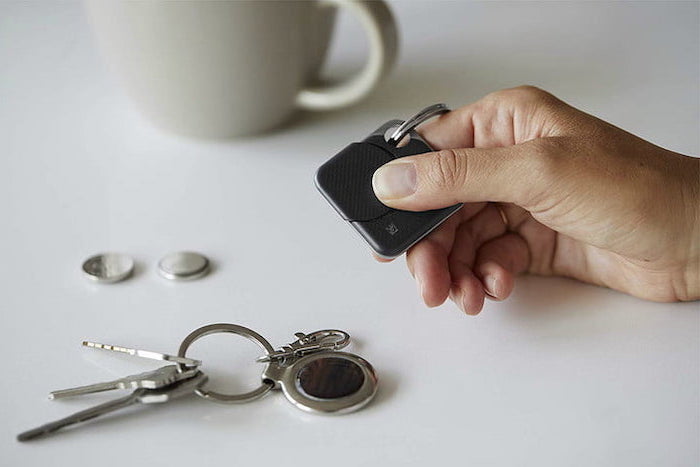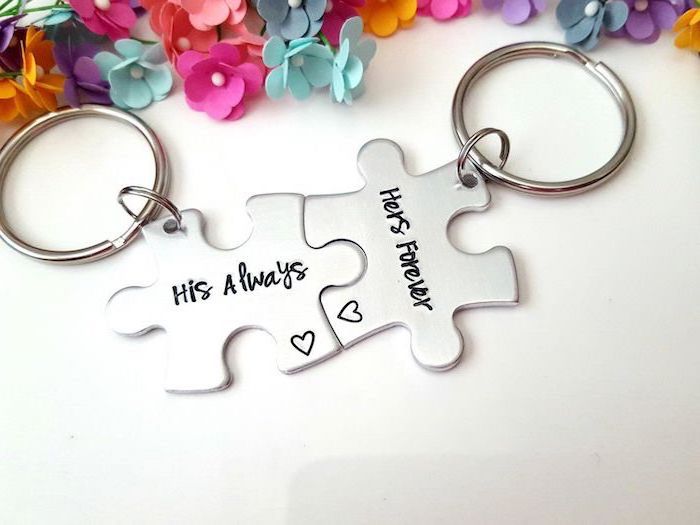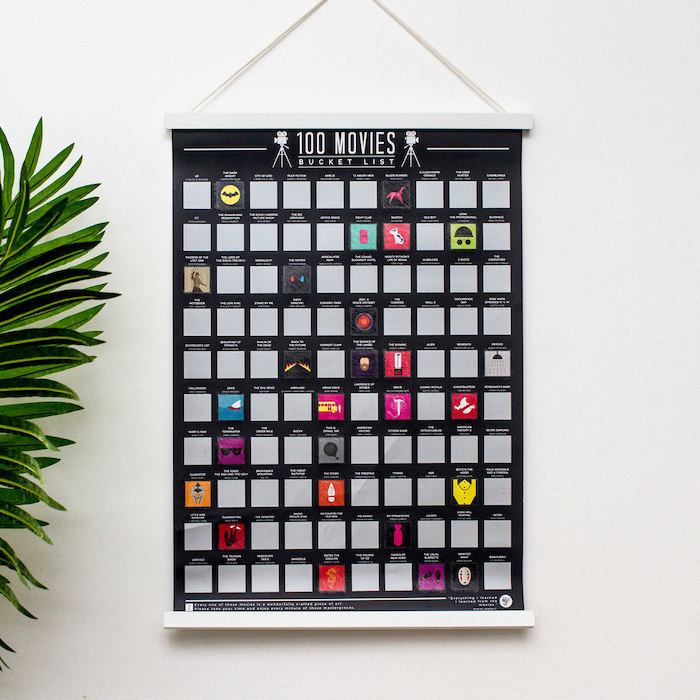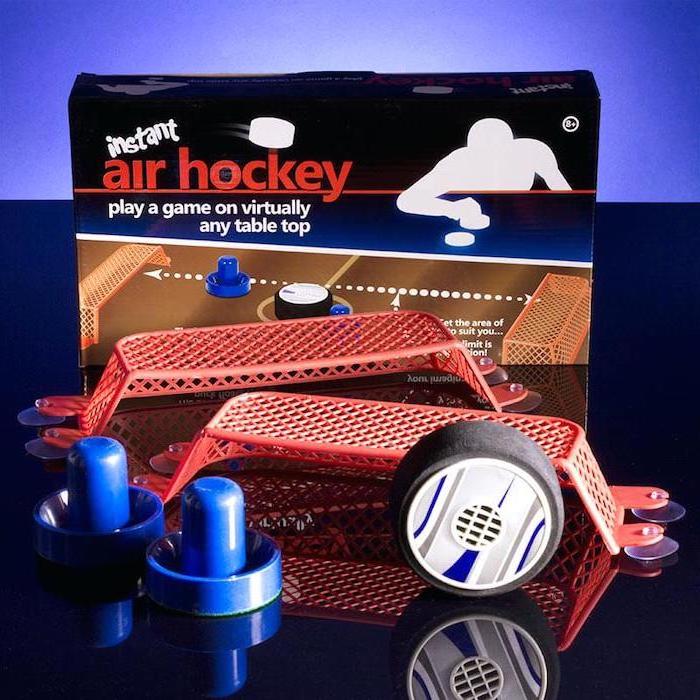 Christmas gift ideas for him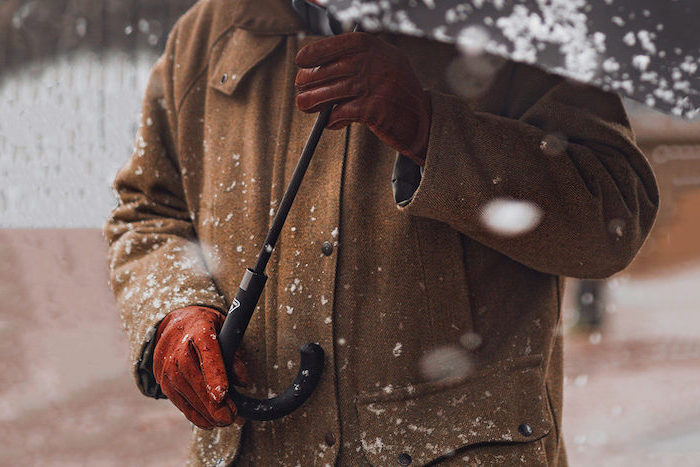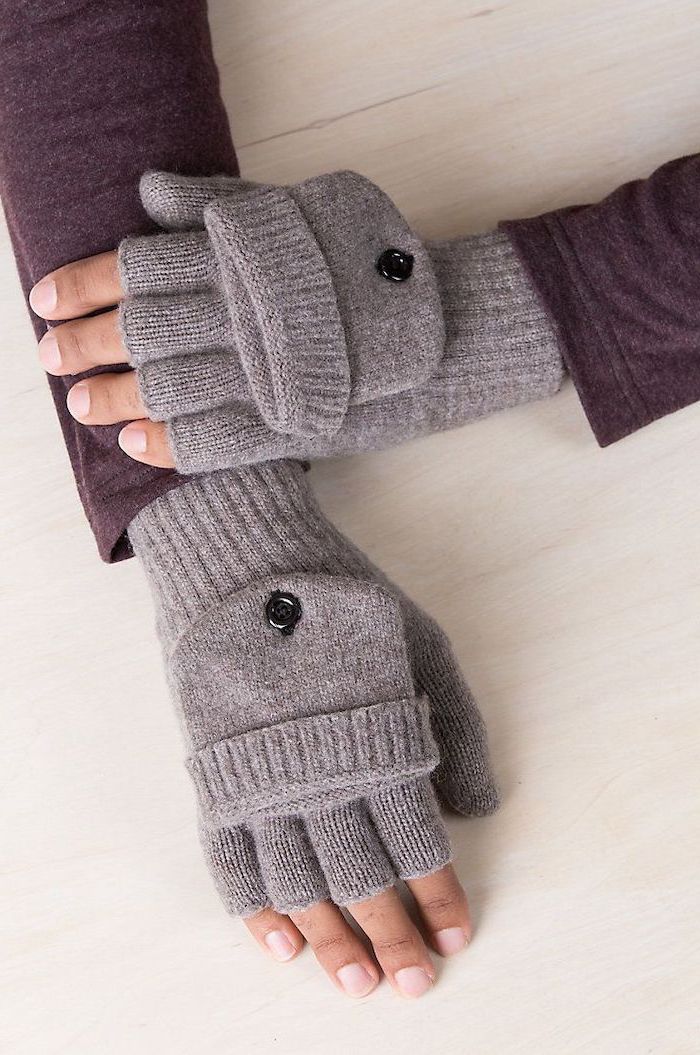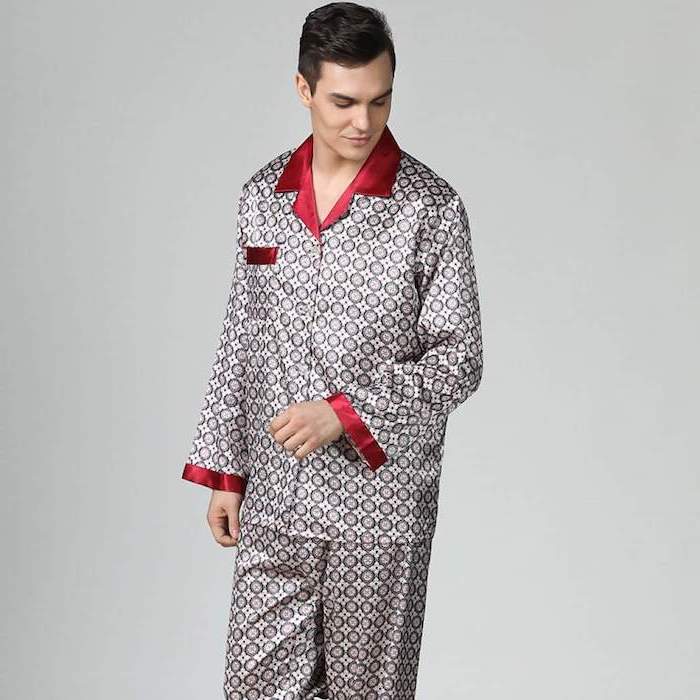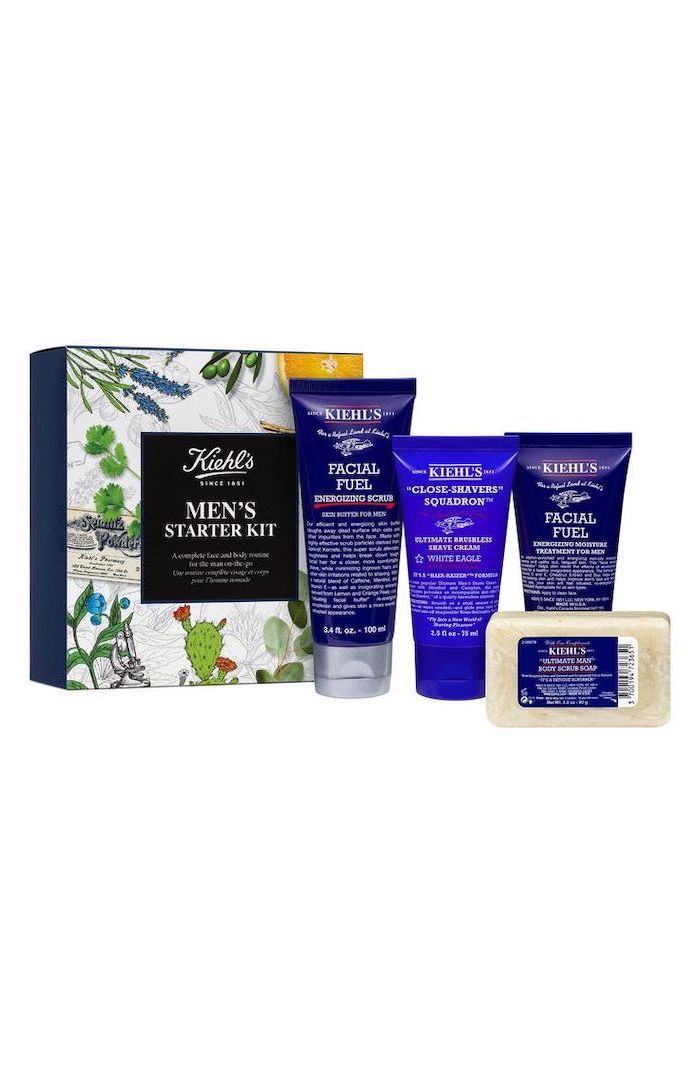 Cute gifts for boyfriend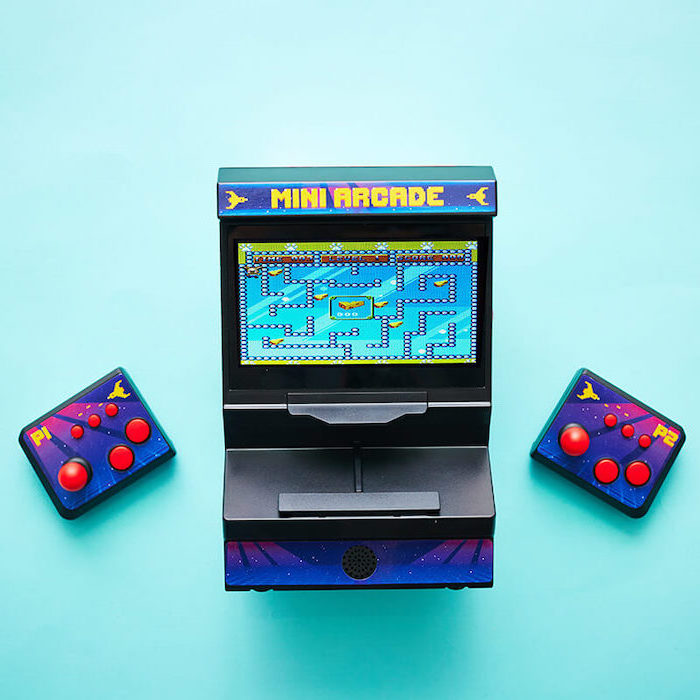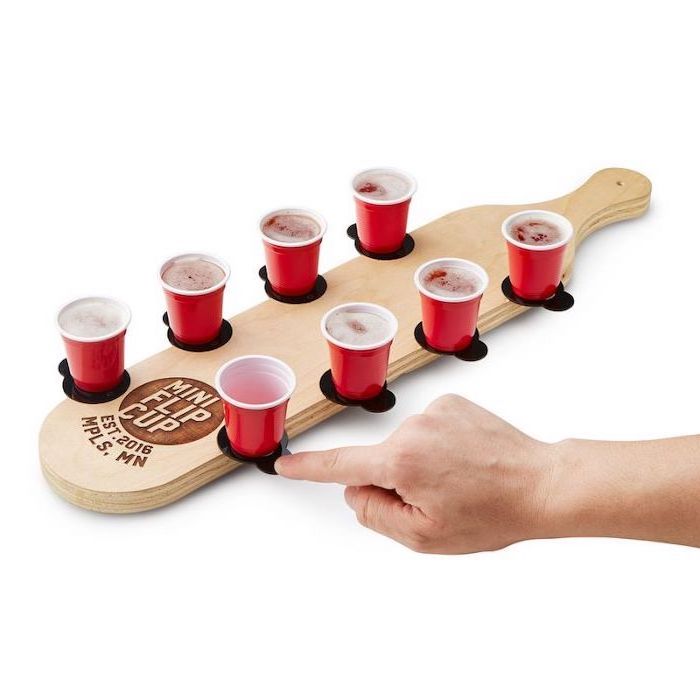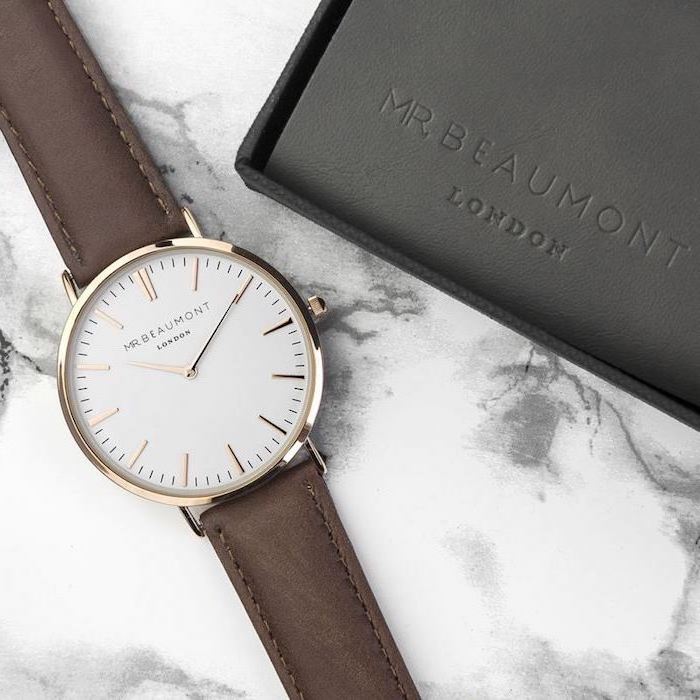 Christmas gifts for boyfriend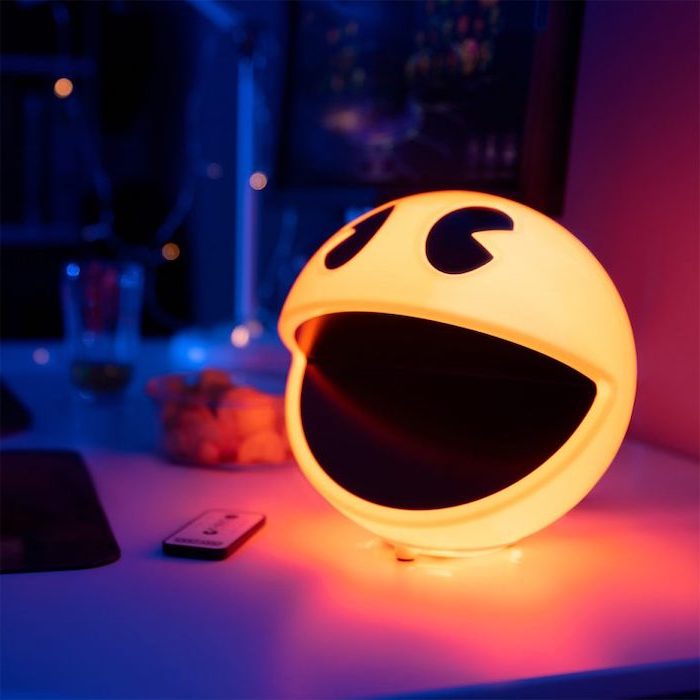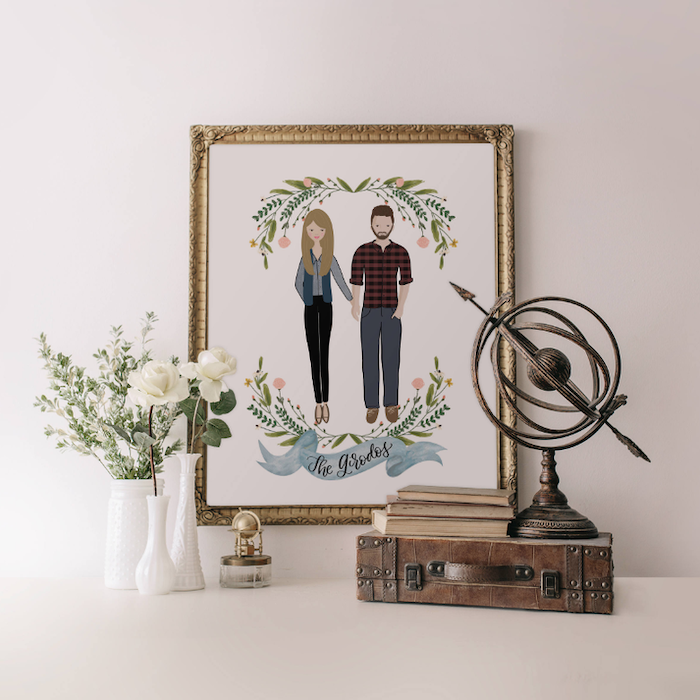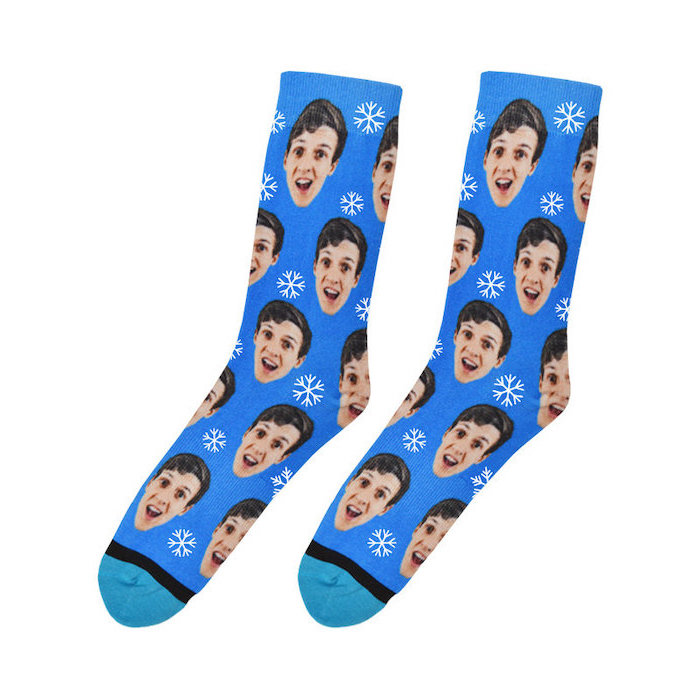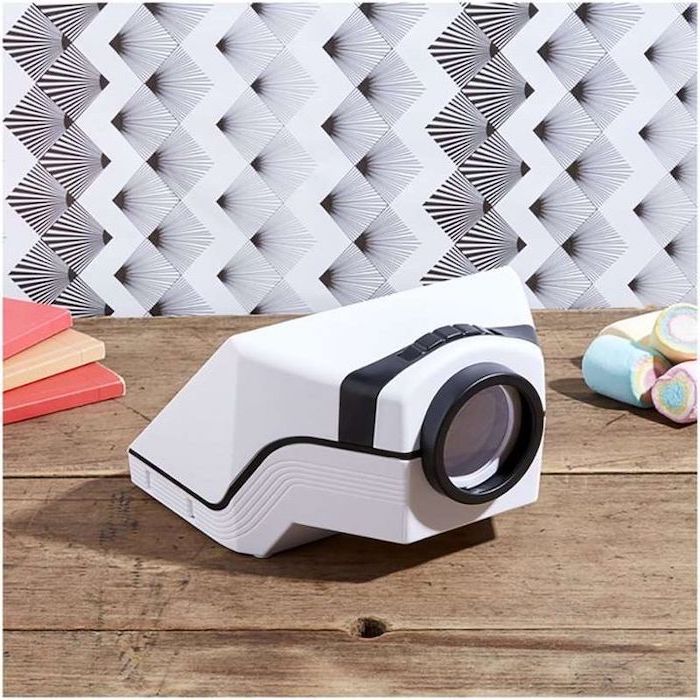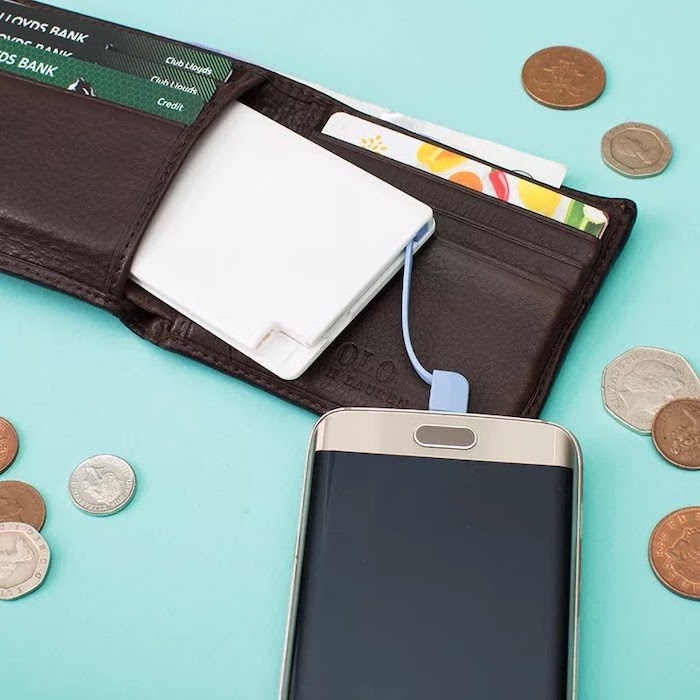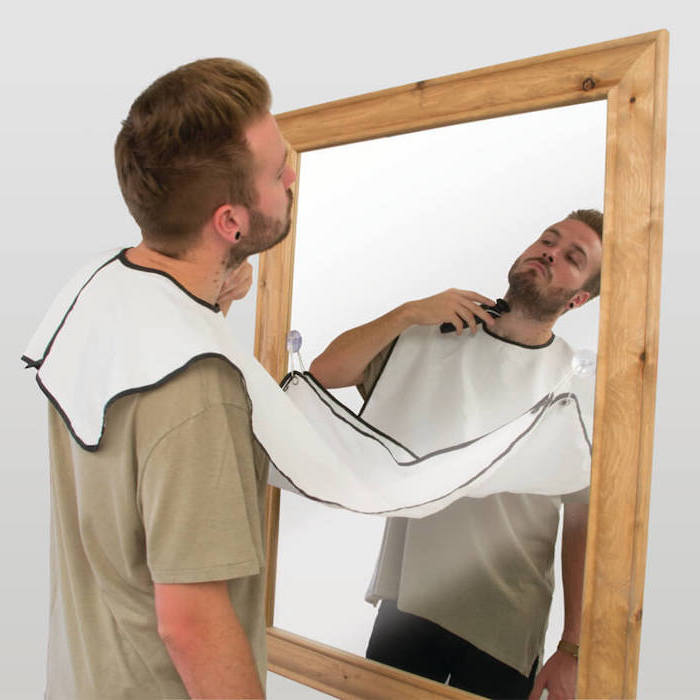 Creative gifts for boyfriend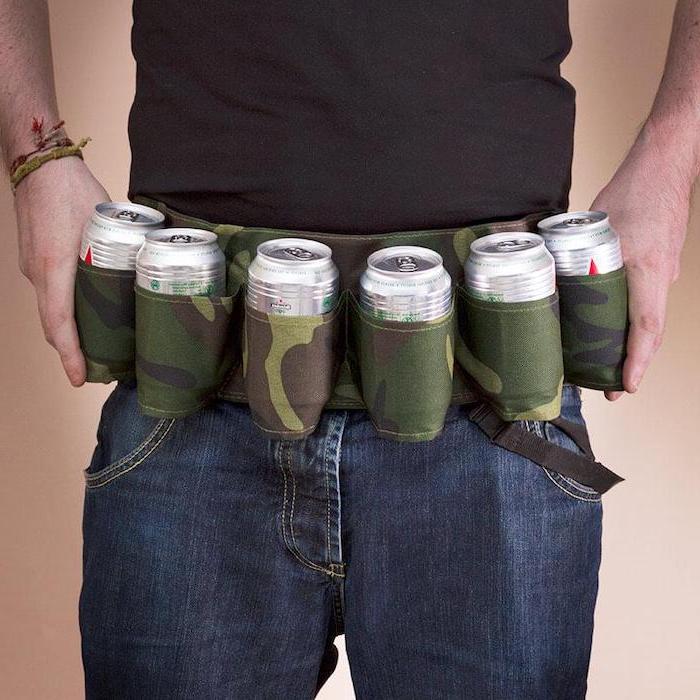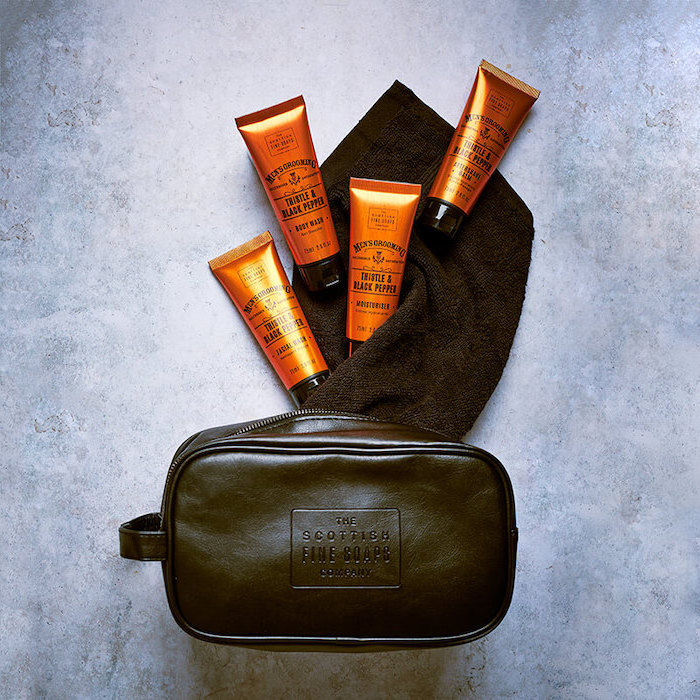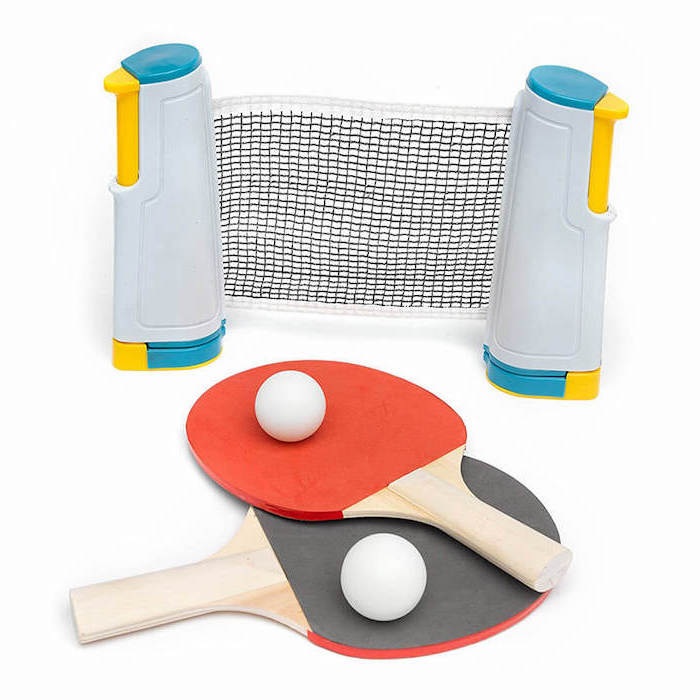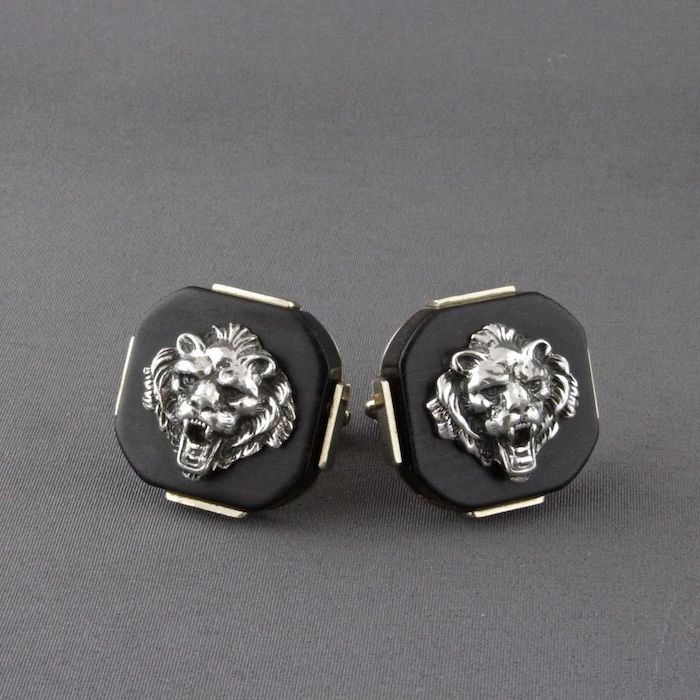 Christmas gifts for boyfriend