Vining plants that will transform your home & garden into a fairy-tale oasis
Vining plants are the easiest way to turn your garden space or even your home into a jungle-inspired fairy tale. These climbing plants start out small, but soon enough they develop and start reaching new heights. Literally! These beautiful flowering vines will help you make the best of a smaller garden space. They can grow not only vertically, but also horizontally and sideways, which gives you a lot of opportunities to experiment with the look of these vining plants. Remember that some of these vivacious plants need extra support when growing and climbing like a trellis or an arbor, while other varieties will do just fine growing along your fence, patio, or placed indoors in a hanging basket. So, without further ado, let's get into the most beautiful outdoor and indoor vining plants for your garden and home space:
Let's see which are the best vining plants you can add to your home and garden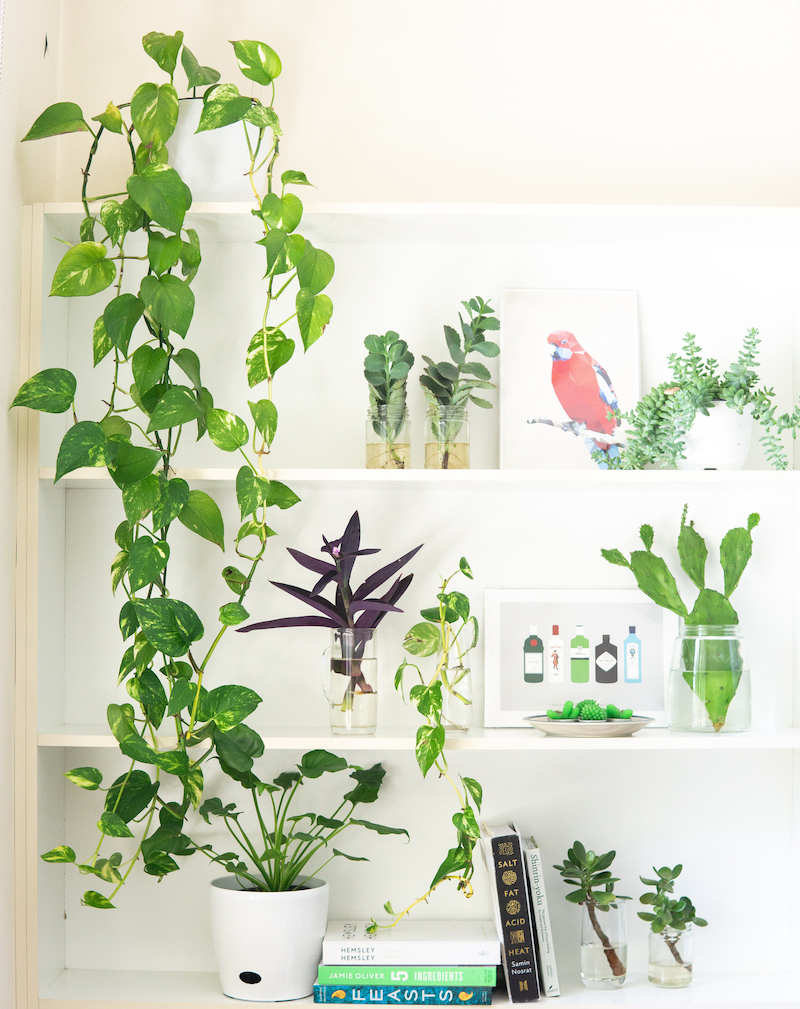 #Morning Glory
Morning glory is a traditional climber with gorgeous blue-purple blossoms that has graced gardens for years. It grows up to ten feet tall, is easy to cultivate from seed, and attracts butterflies and hummingbirds. In some regions, morning glory might be deemed aggressive or invasive, so check with your local garden center before planting.
Tip: See which flowers attract honey bees, so you can turn your garden into a magical, bee-friendly oasis!
Morning glory is adored by both butterflies and hummingbirds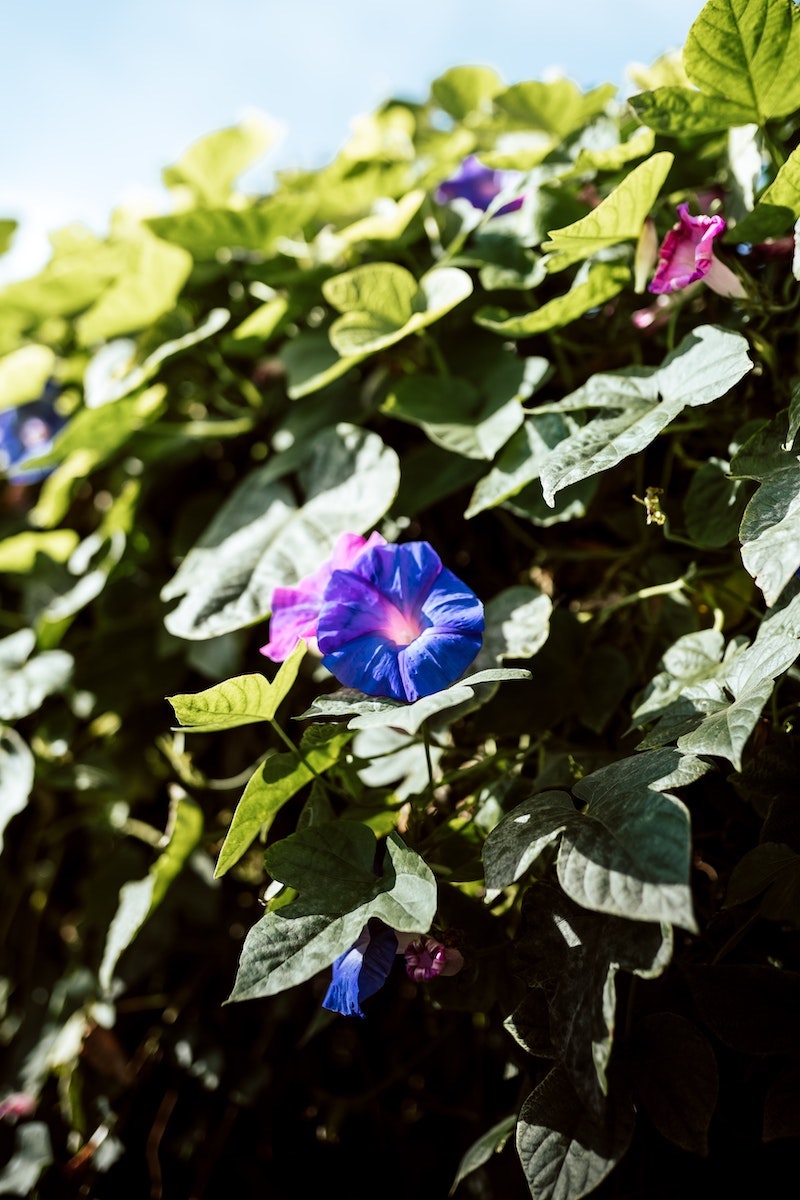 #Bougainvillea
When it comes to rose alternatives, bougainvillea is a close second. The robust plants, like roses, have prickly thorns, so be careful when cutting the vines. The flowers can be a variety of colors, and the plants are hardy enough to withstand light winter. Even yet, bougainvillea only grows outside year-round in the warmest climates (zones 9 to 11). If you want to receive the most blossoms, make sure it's in a sunny location.
Bougainvillea will turn your backyard into an exotic escape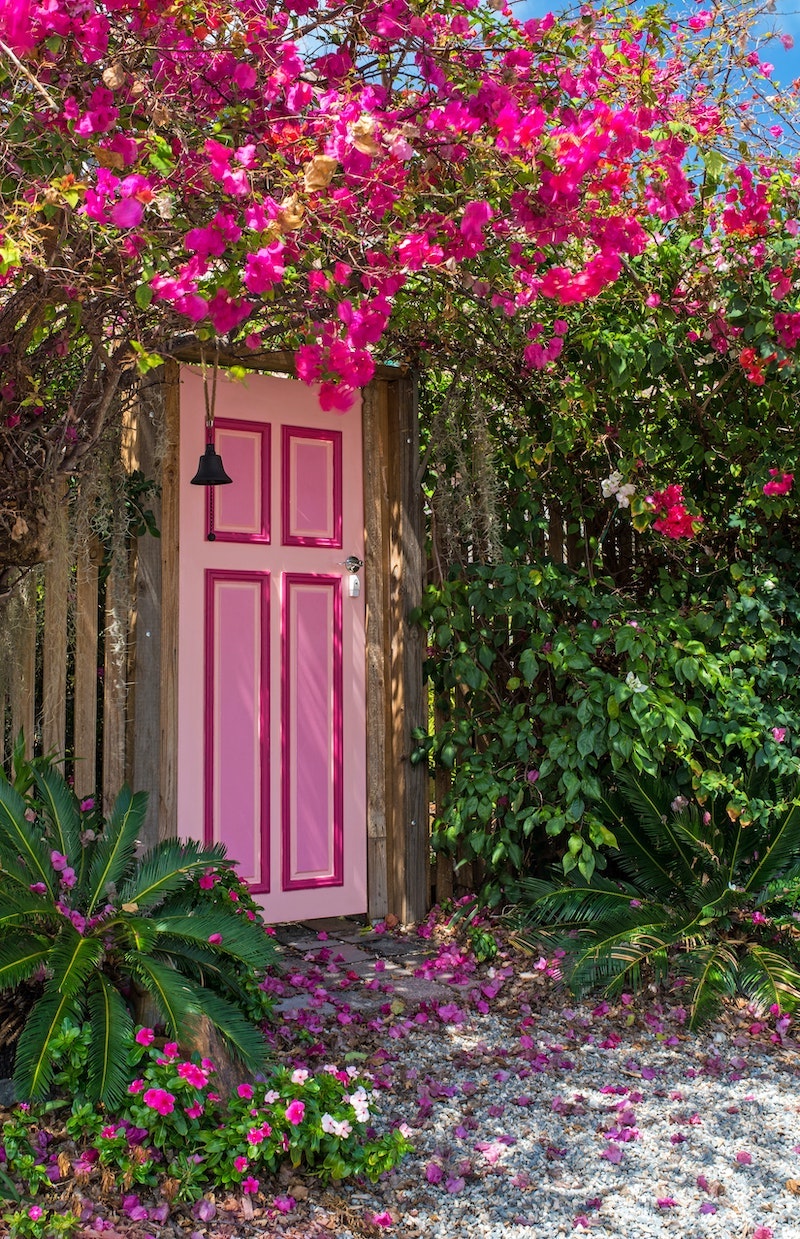 #Honeysuckle
Although many Honeysuckle shrubs are invasive, the vining variety is completely safe to grow. When trained to climb up arbors, they put on a spectacular show! Their perfume is incredibly seductive, and they have magnificent clusters of blossoms in a stunning rainbow of hues. Larger kinds can fill an entire lattice wall to create a privacy screen, while dwarf varieties can be grown in a container with a modest trellis. It attracts beautiful pollinators, especially hummingbirds, who cannot get enough of these sweet-scented blossoms. They yield berries when the blooms fade, which the local birds will happily eat.
Tip: See which flowers attract hummingbirds, just like Honeysuckle!
Honeysuckle and its incredible smell are incredibly seductive to pollinators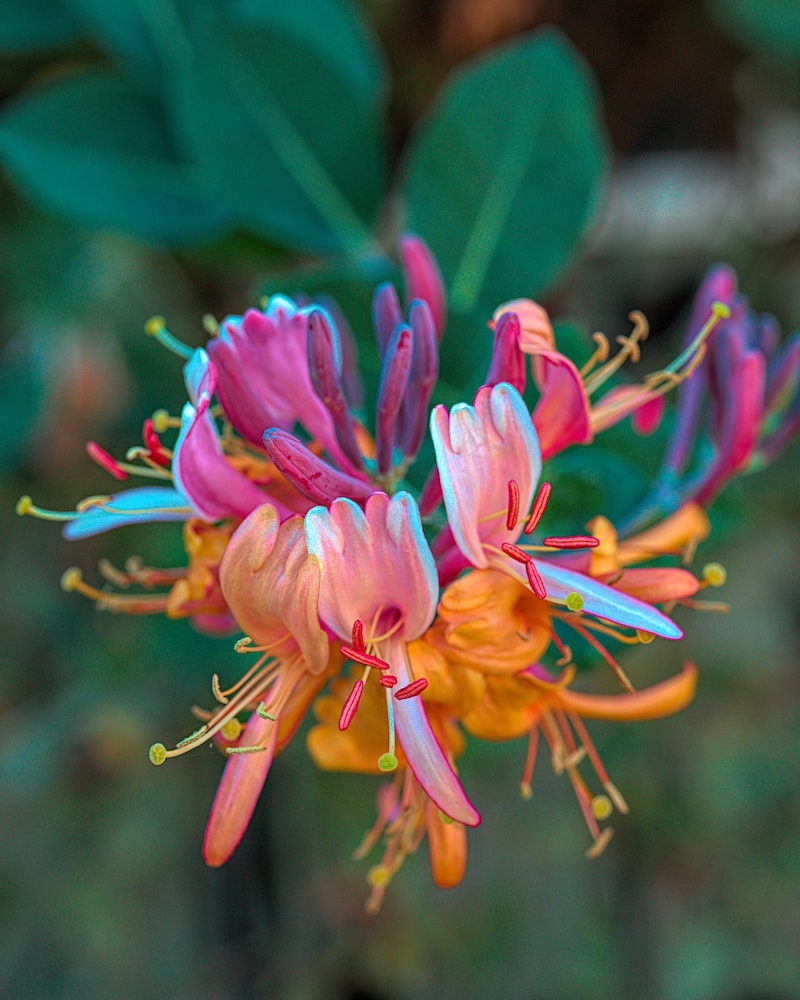 This plant has magnificent clusters of blossoms in a stunning rainbow of hues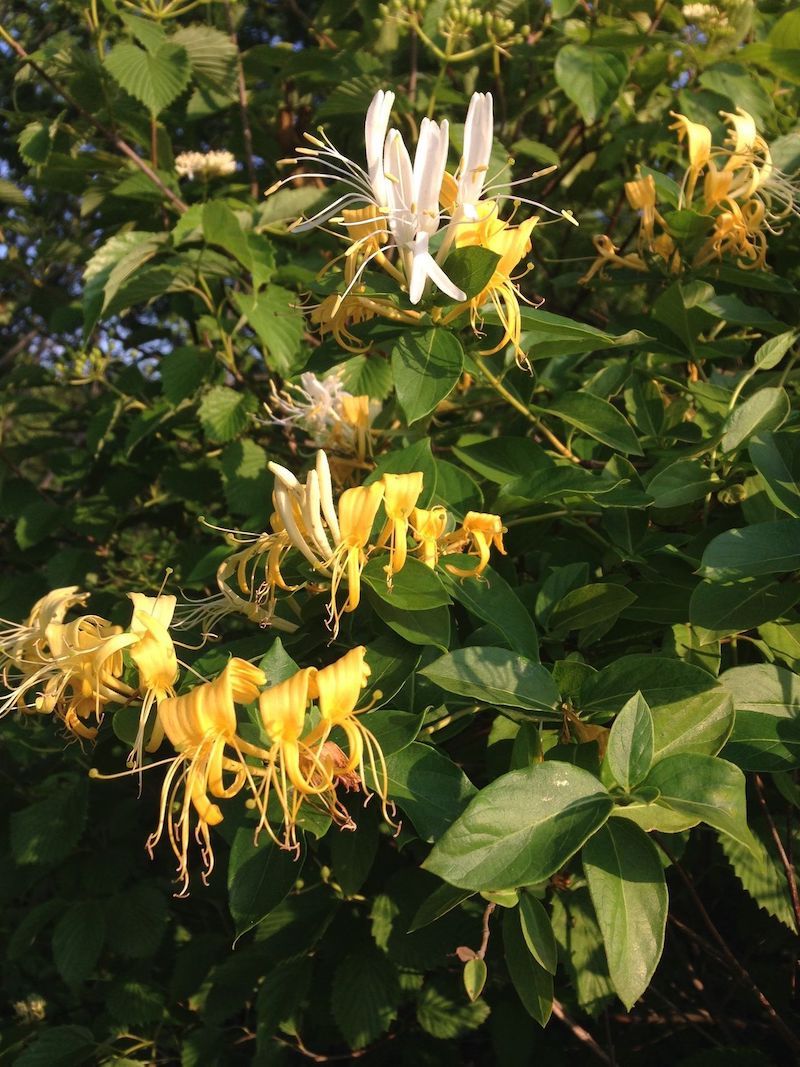 #Sweet Pea Vine
Sweet peas come in a variety of colors, from white to pale pink to salmon to blue, and have a beautiful, subtle aroma. This annual vine is an old-fashioned favorite that gives any garden a cottage-style feel. They are easy to grow from seed, but should be planted as soon as the soil can be worked outside in early spring; soak the seeds overnight to help them germinate faster. You can plant other annuals in front of your sweet pea vine to provide shade for the roots. Sweet peas like full sun, but prefer their roots to be shaded. They don't like it when it's too hot outside, therefore they usually fade by summer.
Sweet peas come in many colors, from white to pale pink to salmon to blue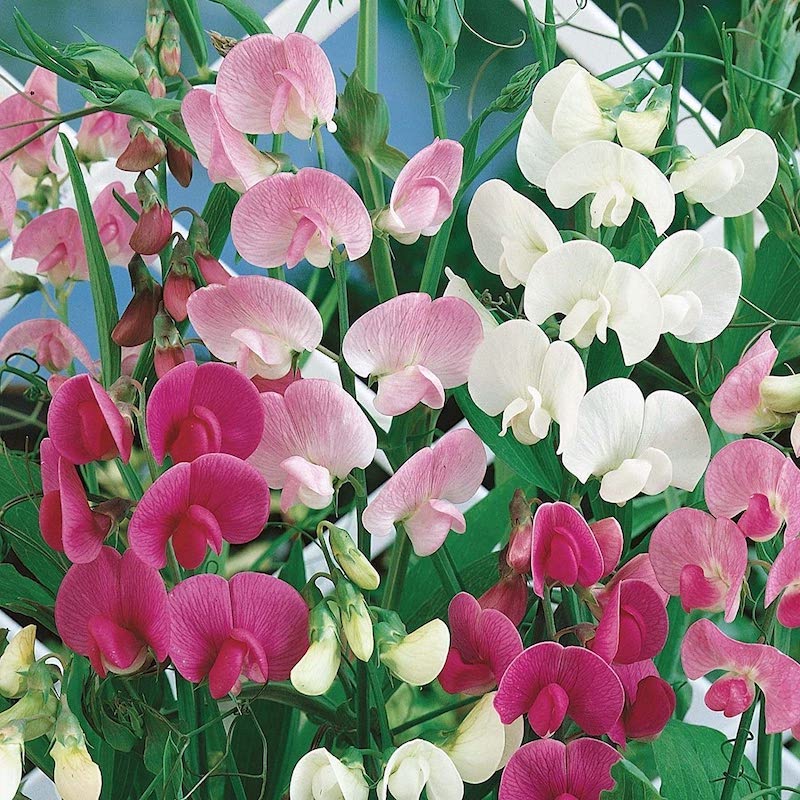 #Native Wisteria (Wisteria Frutescens)
Wisteria brilliantly captures that fantastic fairy-tale, cottagecore aesthetic, with gorgeous purple and blue flower panicles that look like fluffy cotton candy clouds filling the landscape. Consider growing a native cultivar like "Blue Moon" or "Amethyst Falls" if you have a patio pergola. Those bewitching blooms dangle from the ceiling, producing a scene that is almost too lovely to be true. And since the Wisteria is a native perennial plant, you may rest assured that its upkeep and maintenance will be as simple as it can get.
Native Wisteria is a beautiful perennial plant that will transform your garden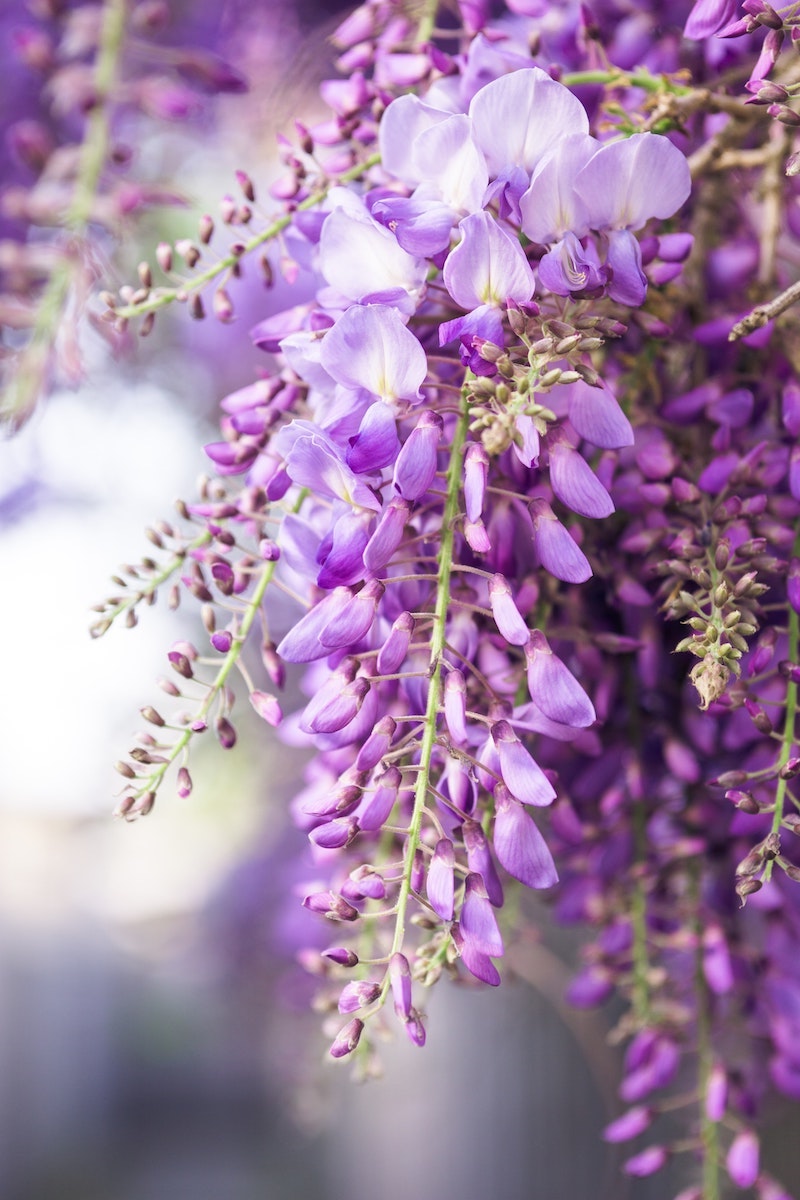 Just look at this magical backyard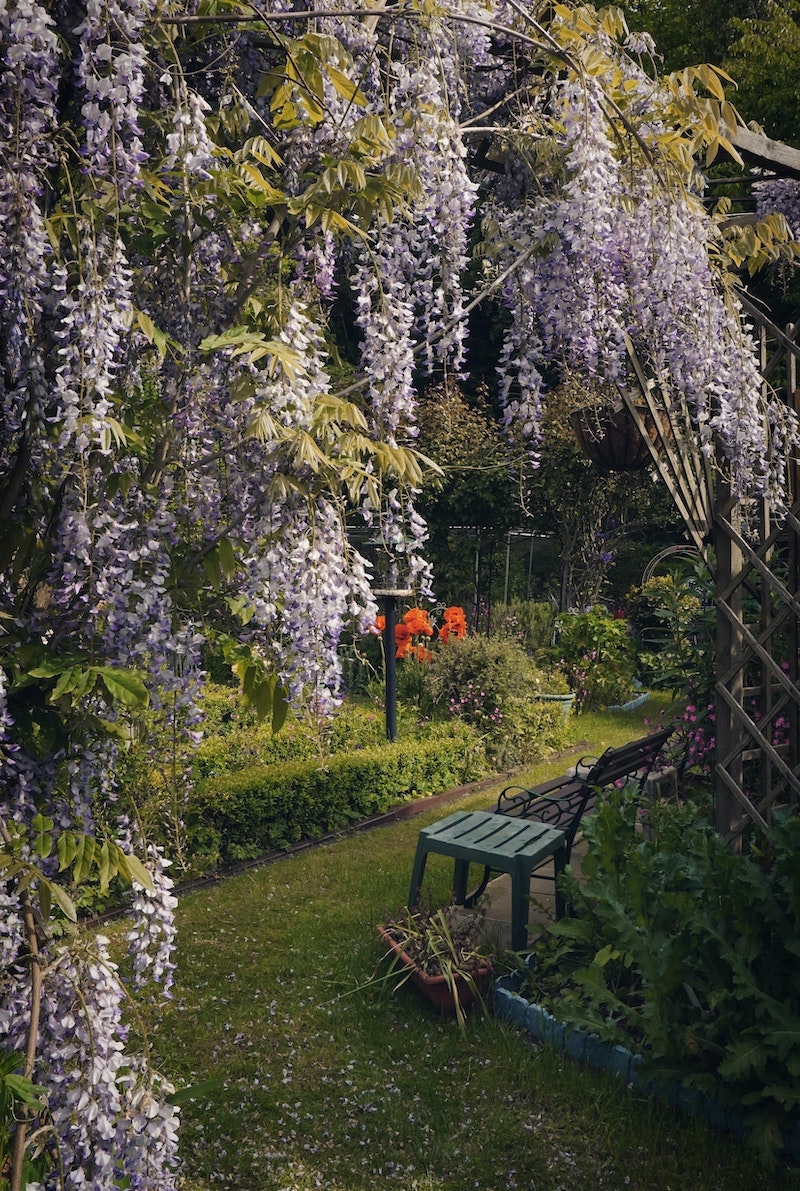 Indoor Vining Plants
Tip: Some of these vines are toxic to pets. If you place your indoor vines in hanging baskets, you shouldn't worry that much about that, but nevertheless. If you have furry friends, make sure to take a look at these pet-friendly plants!
Vining plants are generally toxic to pets, so make sure to do some research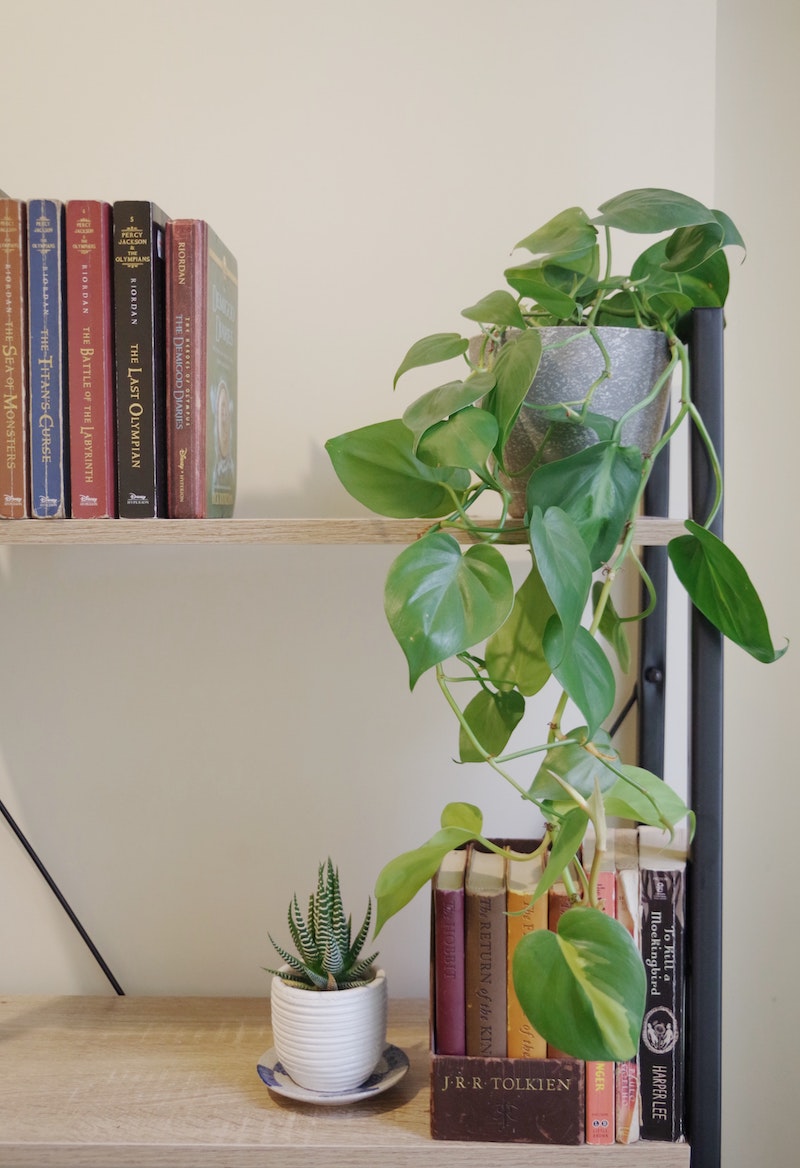 #Pothos (Epipremnum Aureum)
The pothos is one of every gardener's favorite low-maintenance, low-light houseplants! So, we have to mention it in this list of the best vining plants for your home. The pothos is incredibly attractive houseplants, especially when you grow them in the proper container, so their vines can grow in a strategic manner. Frequent pruning is the key to keeping the vines lush and not scraggly. Otherwise, the pothos will be perfectly content if you just spray it with some water every now and then. Pothos plants are easy to take care of, require minimal maintenance, and are not fussy about their growing circumstances. This plant can reach a mature length of 12 feet!
Attention: This plant is toxic to pets!
The Pothos is the ultimate low-maintenance plant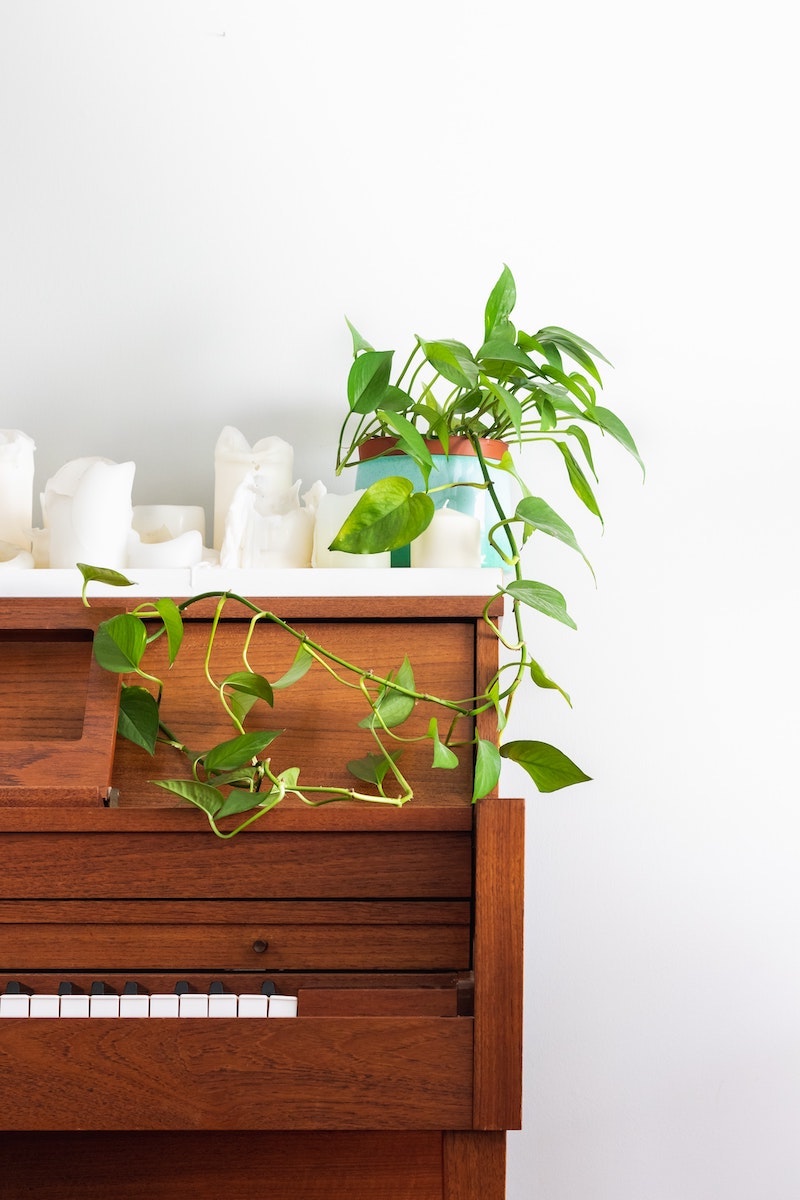 #Creeping Fig Plant (Ficus Pumila)
The creeping fig vine, also known as fig ivy, creeping ficus, and climbing fig, is a popular outdoor ground and wall cover in warmer places. In cooler places, however, you can grow the creeping fig as a charming houseplant. Its tiny leaves and rich green foliage make this plant extremely suitable as a hanging plant! The creeping fig requires bright, indirect light to thrive as a vining houseplant.
This creeping fig plant is a charming house plant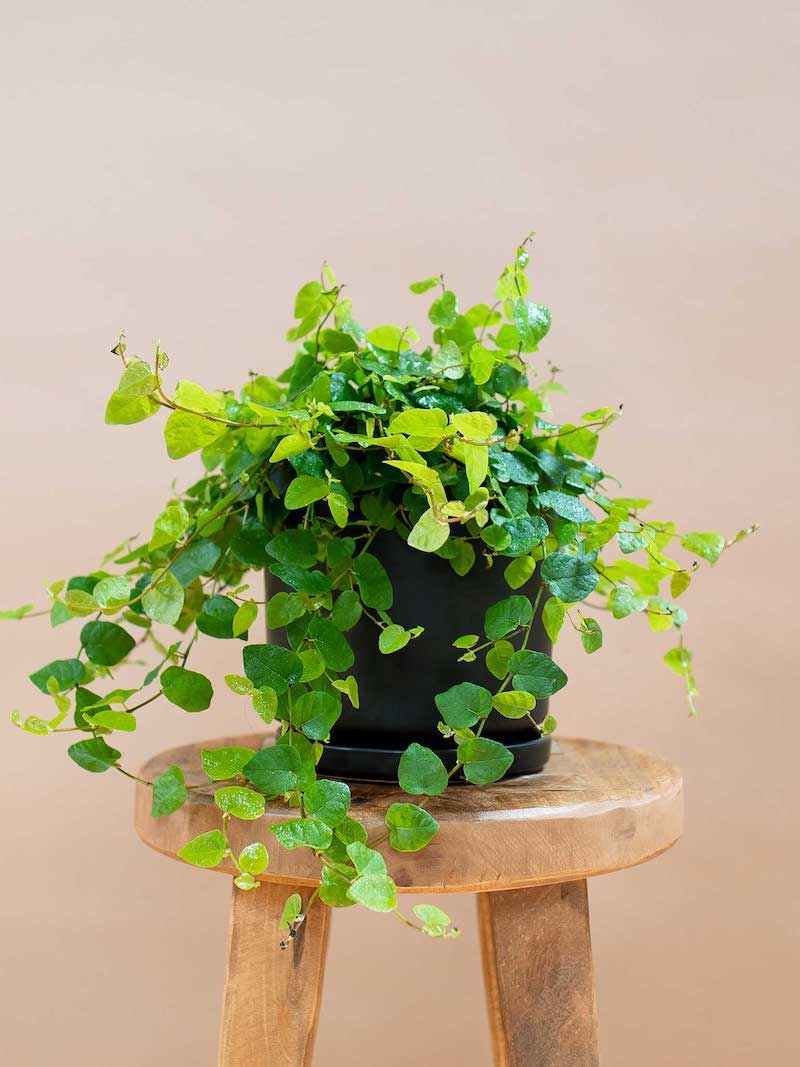 #Monstera Deliciosa & Monstera Adansonii
Who doesn't love Monsteras! These two Monstera varieties are a lovely addition to every home. Monstera deliciosa is a low-maintenance vine with an upward vining growth pattern.  As this plant matures, it will probably need a moss pole or trellis to provide stability for its aerial roots. What's more, this Monstera is a forgiving plant that is suitable for both beginners and seasoned houseplant owners. It thrives in medium to bright light, and it can grow to 10-15 ft. tall! Take a look at this Monstera deliciosa care guide to learn everything about this plant.
Attention: This plant is toxic to pets and humans!
Monstera deliciosa is a lovely addition to any home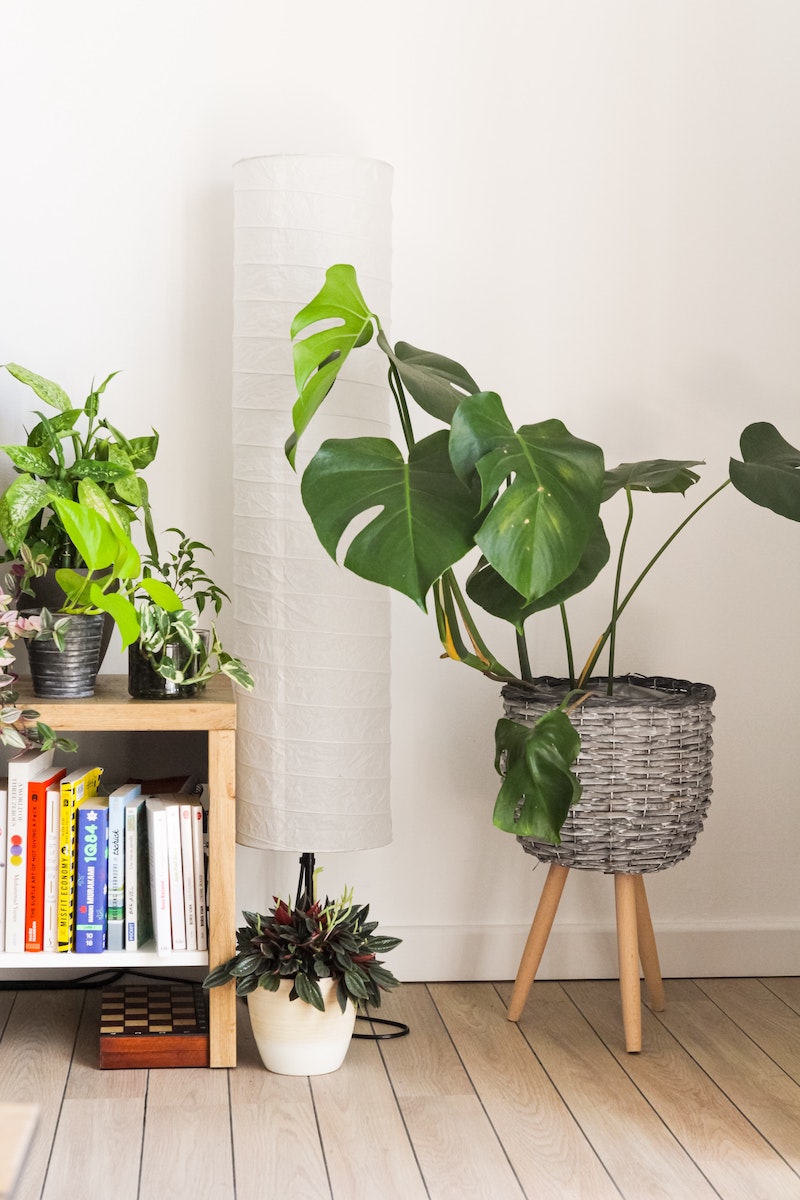 Monstera adansonii also known as Swiss Cheese Plant, is a tropical plant with a climbing growth pattern and highly fenestrated bright green leaves. Its vines can reach a mature length of 12 feet. Take a look at this Monstera adansonii care guide to learn more about this tropical beauty. Whichever Monstera you choose for your home, will be a beautiful vining addition to your space!
Attention: This plant is toxic to pets and humans!
Monstera adansonii is also called the Swiss Cheese Plant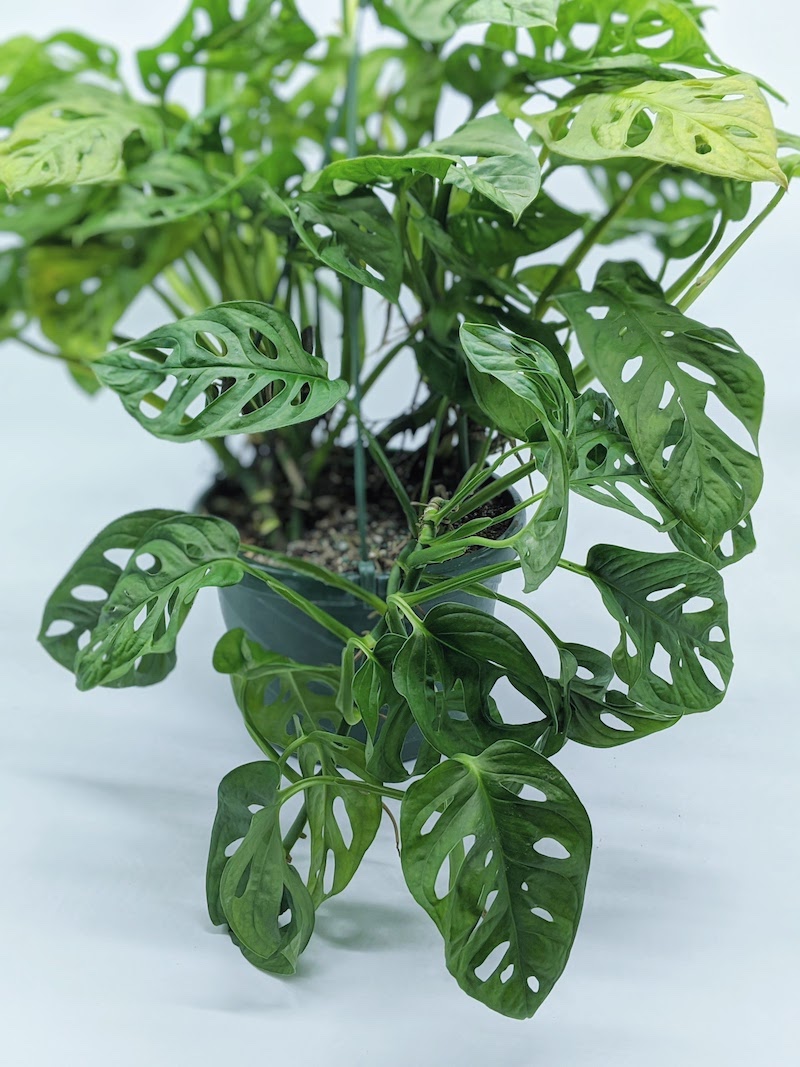 #Heartleaf Philodendron
The sweetheart or heartleaf philodendron is an amazing plant for beginners who are terrible at keeping plants alive. They come in a number of stunning colors and can be kept as lively, bushy plants or graceful trailers, and they are so easy to keep healthy. One of the best qualities of philodendrons' adaptability is their ability to thrive in low light. Plants that are exposed to medium or indirect light, on the other hand, will grow more quickly and generate more lush leaves. Direct sunlight should be avoided when growing philodendrons.
This sweetheart is an amazing plant for people who are terrible at keeping plants alive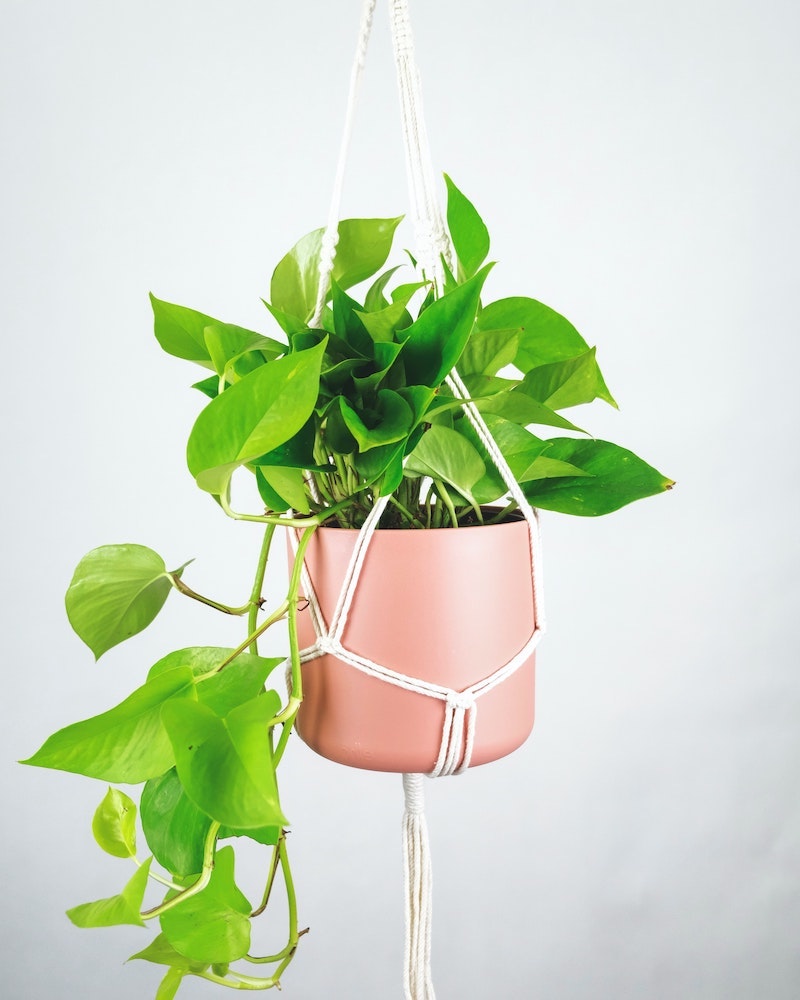 #Hoya
The Hoyas are houseplants with a lot of class. They have long vines and thick, waxy leaves, which are an appealing addition to any room in your home! These plants are relatively low-maintenance if you grow them in the right conditions. However, one thing to keep in mind is to keep Hoyas out of direct sunlight to avoid burning (east or west exposure is best). And, keep the soil moist, of course. Hoya plants can be found in a variety of shapes and sizes, but the heart-shaped Hoya plant is definitely our favorite!
The Hoya looks stunning no matter where you place it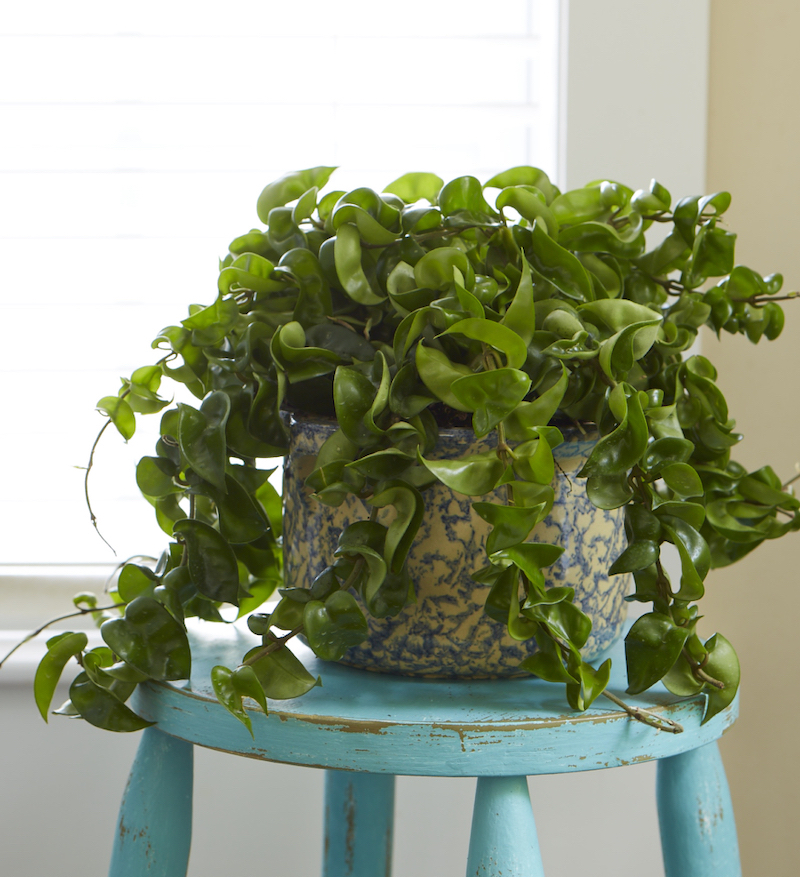 Sources:
Now go get yourself a cute vining plant!